New Age Islam News Bureau
20 July 2022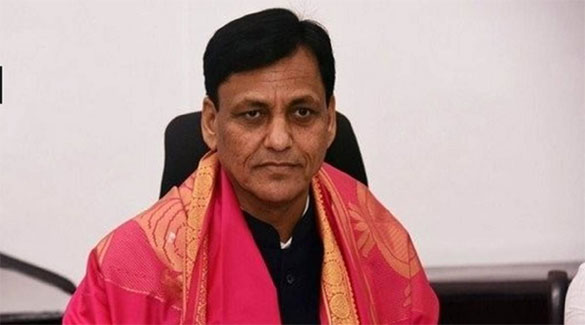 Minister of State for Home Affairs Nityanand Rai
----
• Indian Muslims for Civil Rights: Muslim Leaders to Campaign for Protecting Civil Rights
• Pakistan's Exiled Balochs Face Severe Security Threat: Report
• Ayman Al Zawahiri Is Alive; Taliban and Al Qaeda "Remain Close," United Nations' Reports
• Al-Qaida Positioned to Surpass Islamic State among Jihadis, According To the U.N. Report
India
• Every Muslim Has Right to Offer Prayer in Mosque: Just Because They Belong To A Different • Division, Their Prayer Cannot Be Obstructed: Kerala HC
• President Claims APJ Abdul Kalam Was True Representation of Indo-Islamic Culture
• Man held for posing as Muslim and uploading derogatory posts in Kodagu: Police
• Lulu mall controversy: Four men arrested for offering namaz
• Funds for Jamia, AMU dips but doubled for BHU during Modi tenure
• Muslim man hides identity to marry Hindu girl in UP's Azamgarh
• SC's nationwide shield for Nupur Sharma against police action
--------
Pakistan
• Miftah, Ulema discuss Shariah-compliant banking system
• Indonesia-Pak Enjoying Historic Religio-Cultural Ties: Envoy
• Miftah blames 'political turmoil' as PKR falls to record low against dollar
• PTI forms panel to work on withdrawing cases filed in Punjab after 'Azadi March'
• Pakistani passport remains fourth-worst in the world: Henley index
• FO rejects Gill's claims that ex-PM Imran was kept in dark about cypher
• Foreigner 'gang-raped' by tour guide and two others in Dera Ghazi Khan
--------
South Asia
• Bangladesh Government 'Failing To Protect Minorities'
• Mass Wedding of 24 Couples Solemnised in Central Afghanistan
• Taliban "Accidentally" Kills a Woman in Panjshir Province, House of the National Resistance Front
• Abresham Crossing between Afghanistan & Iran Reopens After Nearly Two Weeks
• Earthquake in eastern Afghanistan injures 10 people, confirms Taliban
--------
North America
• US notes Pakistan's progress in curbing human trafficking
• PKK terror group continued to recruit children: US State Department report
--------
Southeast Asia
• Selangor Zakat Board Encourages Muslims to Pay Tithe Monthly
• In Kelantan, unemployed man remanded four days for insulting Islam
• Kelantan police arrest man alleged to have insulted Islam on Facebook
• Rafizi to start police report campaign tomorrow
--------
Arab World
• Russia, Turkey and Iran to Continue Cooperation to 'Eliminate Terrorists' In Syria
• Russia ally Syria breaks ties with Ukraine: Minister
• Investigative judge, police raid Lebanon's central bank
• Tony Blair urged Kuwait to buy UK arms as Gulf War payback in 1990s: Documents
--------
Mideast
• Iran's Khamenei Calls for 'Long-Term Cooperation' With Russia After Meeting Putin
• Israeli leader warns Hezbollah during visit to border
• Israel strikes Gaza Strip after gunfire from enclave: Statement
• Coalition denies Houthi claims of airstrikes on Yemen's Al-Dhale governorate
• Iran: US Should Set Aside Excessive Demands, Doubts in Nuclear Talks
• Iran's Leader: Attack on Syria Brings Harm to Entire Region
• Iranian President Stresses Eradication of All Forms of Terrorism
• Erdogan: Turkey, Iran Resolved to Increase Trade Volume
• IRGC Navy Commander Warns to Nip Enemies' Threats in Bud
• FM Cites Return of Syrian Refugees, Restoring Security As Agenda of Iran-Russia-Turkey Summit
--------
Africa
• Israeli Army Chief Arrives In Morocco for First Visit
• Tunisian Judge Lets Islamist Leader Go After Hearing
• Sudan official: Death toll from days of tribal clashes at 79
• Morocco court jails 33 Melilla migrants for 11 months: Lawyer
• US says it kills two Al-Shabab militants in Somalia airstrike
--------
Europe
• EU Foreign Policy Chief Hopes To Reach Deal Soon In Negotiations Led By Türkiye To De-Block Ukrainian Grain
• Russia pounds Ukraine as Putin gets Iran's backing
• Putin's Iran trip shows how isolated Russia has become: White House
• Norway launches fundraising to buy Turkish Bayraktar TB2 for Ukraine
• Greece to purchase Israeli missiles for use against Türkiye: Report
• EU extends sanctions against terrorist group PKK
Compiled by New Age Islam News Bureau
URL: https://newageislam.com/islamic-world-news/radical-ideologies-radicalisation-india-muslims/d/127526
--------
Radical Ideologies: Radicalisation Has Impacted a Minuscule Section of Population in India: Centre Tells Lok Sabha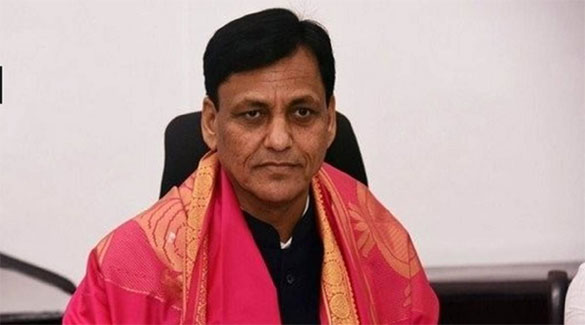 Minister of State for Home Affairs Nityanand Rai
----
Jul 19, 2022
NEW DELHI: The government on Tuesday told the Lok Sabha that the inclination of the people of India towards radical ideologies was "minuscule" when compared to its population, even though some "inimical" foreign agencies inimical have joined forces with the global terrorist groups to try and radicalise people here.
Conceding that radicalisation by global terror outfits like ISIS, Al Qaeda remains one of the most challenging problems faced by countries all over the world, MoS (home) Nityanand Rai, in reply to a question, told the House that radicalisation had impacted only a minuscule section of India's population owing to various factors and efforts of the government to prevent and minimise any feeling of alienation among the minorities.
These efforts include ensuring universal coverage of various government welfare schemes without any discrimination, special schemes for unserved and underserved communities and areas, promotion of composite culture and coexistence among diverse communities, Constitutional safeguards to minorities, institutional efforts to ensure fair representation of minorities in all spheres of life and having an exclusive ministry of minority affairs to formulate overall policy for the minority communities.
Rai said that the government had also created a counter-terrorism and counter-radicalisation division within the MHA to coordinate with various security and law enforcement agencies, besides proscribing many terrorist and unlawful organisations under the Unlawful Activities (Prevention) Act.
Source: Times Of India
Please click the following URL to read the text of the original story:
https://timesofindia.indiatimes.com/india/radicalisation-has-impacted-a-minuscule-section-of-population-centre-tells-lok-sabha/articleshow/92981398.cms
--------
Indian Muslims for Civil Rights: Muslim Leaders to Campaign for Protecting Civil Rights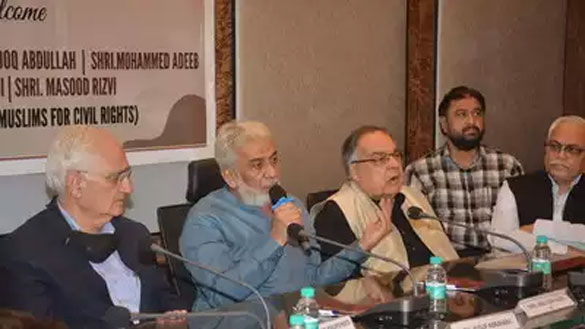 Hosted by Islam Gymkhana's president Yusuf Abrahni, the meeting had around 100 eminent community leaders and activists of the city attending it
------
Jul 19, 2022
MUMBAI: A section of Muslim leaders have decided to reach out to Hindus as part of the nation-wide campaign to uphold civil rights.
At a meeting organised by newly floated Indian Muslims for Civil Rights (IMCR) on Saturday the leaders decided to soon start a campaign to remove the misunderstanding and build bridges between the two communities.
"If the people's minds are being poisoned, the answer is that we should fight the hatred with love. Each Muslim should meet at least four Hindus and douse the fires of hatred," said former minister Naseem Khan, one of the speakers. Many seconded his view.
Hosted by Islam Gymkhana's president Yusuf Abrahni, the meeting had around 100 eminent community leaders and activists of the city attending it. Calling upon the community members to shed their lethargy, former MP Mohammed Adeeb said the community is " fighting its existential battle." "Never before had the community faced such a situation. The condition is so bad that our Constitutional rights are being curbed. Political parties remember us only during elections and unless we take urgent remedial measures, we will not be able to improve the situation. We have to take help of secular non-Muslims and Dalits in this fight for justice and dignified living," said Adeeb.
Khurshid said that this outfit is not an exclusive Muslim club. "IMCR is not exclusively for Muslims. It is being established of course by Muslims, but will take help from others too. First we want to put our house in order.," he said.
Senior advocate and NCP leader Majeed Memon said that the community's very life, security and liberty guaranteed by the Constitution are threatened.
President of All India Memon Jamat Federation Iqbal Memon Officer said Mumbai has supported many movements and the city would stand by every campaign to save the Constitution.
Supreme Court lawyer Fuzail Ayubi said the delegation would soon visit cities like Hyderabad, Jaipur and Bangalore and enlist support of like-minded groups and NGOs. Former bureaucrat Masood Husain explained the various areas in which the group would focus on. "Legal Cell and Media Cell are two of our important segments we will focus on too," said activist Azam Baig.
Source: Times Of India
Please click the following URL to read the text of the original story:
https://timesofindia.indiatimes.com/city/mumbai/mumbai-muslim-leaders-to-campaign-for-protecting-civil-rights/articleshow/92977473.cms
--------
Pakistan's Exiled Balochs Face Severe Security Threat: Report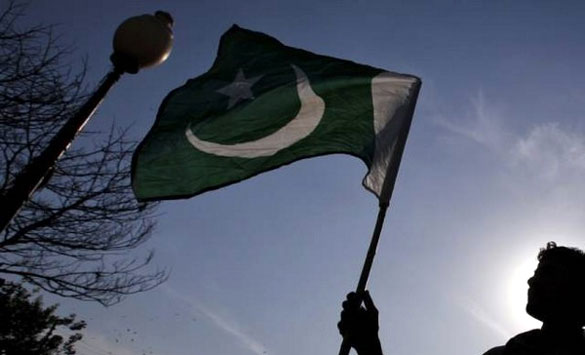 Representative Image
-----
20 July, 2022
Islamabad [Pakistan], July 20 (ANI): The safety of Pakistani dissidents is a major concern even in well-governed democracies as they are pursued by local killers and conspirators, mainly with roots in Islamabad.
The recent killing of Saqib Karim, a young dissident from Balochistan, under mysterious circumstances in distant Azerbaijan in Central Asia, is a fit example of political exiles being hunted down. He was reportedly being targeted by Pakistan's intel agencies, Islam Khabar reported.
Baloch National Movement (BNM) has urged the Azerbaijan government to investigate the Saqib case.
Pakistani dissidents have been targeted in various countries including the US, the UK, the Netherlands and France, Islam Khabar reported.
Is it to be noted that in 2020, the body of Banuk Karima Baloch, a political refugee and a BNM leader was found in Ontario Lake Toronto harbour front in Canada.
Amnesty International had called for a thorough investigation into Karima Baloch's suspicious death. She was strong-spirited, and her determination was to apprise the world about Baloch human rights abuses carried out by the Pakistan army.
She moved to Canada to save her life but death threats chased her all along and finally, she met a mysterious death fate what her family and friends believe is a heinous act of murder.
Baloch has publicly stated that she was critical of Pakistan's intelligence agency which is notorious for abducting human rights activists inside Pakistan.
Meanwhile, there are reports that missing Baloch people are being executed in the custody of Pakistani security forces in the country.
A statement was issued by Baloch human rights activist Mama Qadeeroch against the genocide of Baloch people which stated that the missing people are being killed in the custody of Pakistani security forces, local media reported.
With a spike in the number of enforced disappearances in Balochistan in the past few months, there is not even a single family in the province whose member or a relative has not been forcibly disappeared, reported a Canada-based think tank, International Forum for Rights and Security (IFFRAS) earlier this month.
Enforced disappearances are used as a tool by Pakistani authorities to terrorize people who question the all-powerful army establishment of the country or seek individual or social rights. (ANI)
Source: The Print
Please click the following URL to read the text of the original story:
https://theprint.in/world/pakistans-exiled-balochs-face-severe-security-threat-report/1046691/
--------
Ayman Al Zawahiri Is Alive; Taliban and Al Qaeda "Remain Close," United Nations' Reports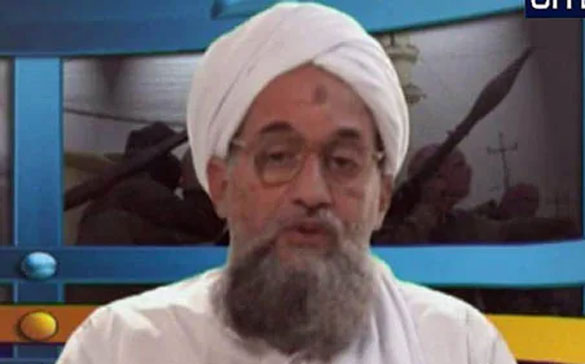 "A report states that Ayman al-Zawahiri is alive but too frail to be featured in propaganda." (File)
-----
By Bill Roggio
July 19, 2022
Ayman al Zawahiri, the head of Al Qaeda who served as Osama bin Laden'd deputy on 9/11, "is confirmed to be alive" and is "communicating freely," according to a report from the United Nations' Analytical Support and Sanctions Monitoring Team. Additionally, the UN said the Taliban-Al Qaeda alliance remains strong, as reported by FDD's Long War Journal, and the leaders of Al Qaeda's branches in North and East Africa have assumed roles in Al Qaeda's line of succession.
While it is not news that Zawahiri is alive, well, and communicating comfortably, some terrorism analysts previously claimed Zawahiri was dead as recently as Nov. 2020. While not explicitly stated, Zawahiri is likely operating inside Afghanistan.
"Member States note that al-Zawahiri's apparent increased comfort and ability to communicate has coincided with the Taliban's takeover of Afghanistan and the consolidation of power of key [Al Qaeda] allies within their de facto administration," the United Nations Analytical Support and Sanctions Monitoring Team noted in its latest report on the status of Al Qaeda and its rival, the Islamic State.
Additionally, Al Qaeda's "leadership reportedly plays an advisory role with the Taliban, and the groups remain close."
Previously, in 2020, the United Nations Analytical Support and Sanctions Monitoring Team reported that the Taliban "regularly consulted with Al Qaeda during negotiations with the United States and offered guarantees that it would honor their historical ties."
The most recent UN report went on to note that Al Qaeda is established in all areas of the country, as has been previously reported by FDD's Long War Journal. "Fighters" from Al Qaeda in the Indian Subcontinent, Al Qaeda's branch in South Asia, "are represented at the individual level among Taliban combat units." From the UN report:
Al-Qaida members reportedly remain in the south and east of Afghanistan, where the group has a historical presence. Some Member States noted a possible shift of core members further to the west to the Farah and Herat Provinces. One Member State reported that Al-Qaida intended to establish a position in northern Afghanistan, mobilize new fighters and generate increased resources.
Al Qaeda's presence in northern Afghanistan is well known. The group operates through allied Central Asian jihadist groups such as the Turkistan Islamic Party and Ansarullah. Just this spring, Abdul Haq al Turkistani, the head of the Al Qaeda and Taliban-linked Turkistan Islamic Party, celebrated the Eid al-Fitr holiday in Afghanistan. Turkistani has previously been identified by the U.S. Treasury Department as a member of Al Qaeda's central Shura, or executive committee.
The UN report also noted that Al Qaeda is better positioned to supplant the Islamic State and "to be recognized again as the leader of global jihad."
The UN reported Al Qaeda's "propaganda is now better developed to compete with ISIL as the key actor in inspiring the international threat environment, and it may ultimately become a greater source of directed threat."
Finally, the UN report provided insight on Al Qaeda's line of succession. Saif al Adel, the longtime Al Qaeda leader and veteran, is second behind Zawahiri. Next in line are Abdal-Rahman al-Maghrebi, Yazid Mebrak, the emir of Al Qaeda in the Islamic Maghreb, and Ahmed Diriye, the leader of Shabaab, which is Al Qaeda's branch in East Africa.
Al Adel has long been a top leader in Al Qaeda, and he is known to have sheltered in Iran along with other key terrorist leaders. He is now also believed to be inside Afghanistan.
Maghrebi, a native Moroccan, is Zawahiri's son-in-law, and has served in a number of senior roles within Al Qaeda. The State Department has described him as the "longtime director" of As Sahab, Al Qaeda's central media arm and the "head" of the group's "External Communications Office," where he "coordinates activities with" Al Qaeda's "affiliates." Maghrebi has also been Al Qaeda's "general manager in Afghanistan and Pakistan since 2012," a key role as top Al Qaeda leaders shelter in the region.
The presence of Mebrak and Diriye in the chain of succession should come as no surprise. Al Qaeda began diversifying its leadership and giving key leadership roles to its branch leaders as the U.S. stepped up its targeted killing of top Al Qaeda leaders in Afghanistan and Pakistan beginning in the mid-2000s. For instance, Al Qaeda in the Arabian Peninsula emir Nasir al Wuhayshi served as Al Qaeda's general manager before he was killed in a drone strike in Yemen in 2015. Nasser bin Ali al Ansi, another key AQAP leader, served as Al Qaeda's deputy general manager before he was killed in a U.S. drone strike in Yemen in 2015. And Mebrak's predecessor, Abdelmalek Droukdel, was Al Qaeda's third in command before he was killed in a French raid in Mali in 2020.
The Taliban takeover of Afghanistan has been a boon for Al Qaeda and other allied terror groups. Afghanistan is now in the Taliban's full control, and Al Qaeda has enjoyed the same spoils the group had before 9/11: safe haven, and with that the ability to regroup, rest and train its fighters, while they plot and plan to execute attacks against the West.
Bill Roggio is a Senior Fellow at the Foundation for Defense of Democracies and the Editor of FDD's Long War Journal.
Source: Long War Journal
Please click the following URL to read the text of the original story:
https://www.longwarjournal.org/archives/2022/07/ayman-al-zawahiri-is-alive-taliban-and-al-qaeda-remain-close-un-reports.php
--------
Al-Qaida Positioned to Surpass Islamic State among Jihadis, According To the U.N. Report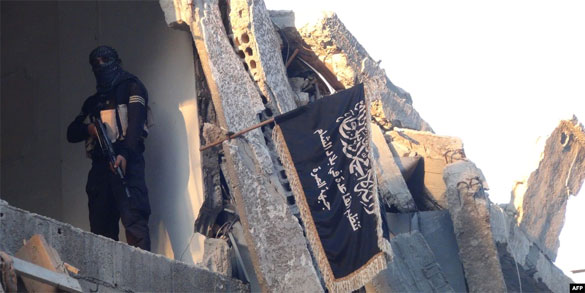 FILE - A fighter from the al-Qaida group in the Levant, Al-Nusra Front stands in a destroyed building in Yarmuk Palestinian refugee camp, south of Damascus, Sept. 22, 2014.
------
July 19, 2022
WASHINGTON —
Al-Qaida, boosted by leadership stability and the Taliban takeover of Afghanistan, appears to be positioning itself to once again be seen as the world's preeminent terror group and as the greatest long-term threat to the West.
Intelligence shared by United Nations member states and published in a new report Tuesday, finds al-Qaida is enjoying a degree of freedom under Taliban rule that has allowed its leadership to communicate more often and more easily with affiliates and followers, and sell itself as a more attractive option than its rival, the Islamic State terror group, also known as IS, ISIS or ISIL.
"The international context is favourable to al-Qaida, which intends to be recognized again as the leader of global jihad," according to the U.N. report.
"Al-Qaida propaganda is now better developed to compete with ISIL as the key actor in inspiring the international threat environment, and it may ultimately become a greater source of directed threat," the report added, noting that IS "has suffered a rapid succession of leadership losses since October 2019, with an as yet unknown impact on its operational health."
The report further concludes that al-Qaida leader Ayman al-Zawahiri, long rumored to be in ill health or dying, is "alive and communicating freely."
The intelligence shared by U.N. member states also concludes al-Qaida has cemented its leadership team in order of seniority, with Zawahiri being followed by Saif al-Adel, long seen as his likely successor, Yazid Mebrak with al-Qaida in the Arabian Peninsula (AQIP), and by Ahmed Diriye with al-Qaida's Somali affiliate al-Shabab.
At least one U.N. member state intelligence agency said al-Qaida now appears to favor its African affiliates over al-Qaida in the Arabian Peninsula (AQAP), a potentially monumental shift given AQAP's history of plotting attacks against the West, like the December 2019 shooting at the U.S. Naval Air Station in Pensacola, Florida.
The intelligence findings also suggests that al-Shabab, in particular, may be gaining financial leverage, with one U.N. member state reporting that the Somalia-based affiliate is using some of its $50 million to $100 million in yearly revenue to directly support al-Qaida's core leadership.
An 'underestimated' al-Qaida
"It is entirely clear that Zawahiri has been shamefully underestimated," Daveed Gartenstein-Ross, a counterterrorism analyst and the CEO of threat analysis firm Valens Global, told VOA. "Al-Qaida is a stronger organization today by far than when Zawahiri first took the reins."
Other analysts say the U.N. report calls into question the long-term effectiveness of U.S. and Western counterterrorism strategies.
"Even after 20 years, some of al-Qaida's most senior operatives remain at large and are ready to carry on the mantle of jihad," Katherine Zimmerman, a fellow at the American Enterprise Institute, told VOA.
"Al-Qaida's bench remains deep even after serious attrition," she texted. "The next generation has now been fighting for 20 years … they are just as experienced (and perhaps with lessons-learned) as OBL [Osama bin Laden], Zawahiri, and Saif al Adel were on 9/11."
A renewed threat?
But there are questions as to when and whether al-Qaida's core leadership will push for renewed attacks against the West.
"Attacking the U.S. is not the be-all and end-all for al-Qaida," Gartenstein-Ross said. "For the past decade or so, it has deprioritized 9/11 style attacks against the United States for a variety of reasons, including that al-Qaida enjoys many more opportunities within the region."
The U.N. report similarly cautions that while al-Qaida may be better positioned, it is likely to refrain from launching external attacks in order not to embarrass Afghanistan's Taliban rulers and because the al-Qaida core still lacks "an external operational capability."
U.N. member state intelligence agencies, in contrast, view the threat from Islamic State as immediate despite a series of operations by the U.S. and others that have whittled away at the group's senior leadership.
U.N. member states, according to the report, "observed no significant change of direction for the group or its operations in the core conflict zone."
IS, which still commands 6,000 to 10,000 fighters across Syria and Iraq, "remains a resilient and persistent threat owing to its decentralized structure and ability to organize complex attacks."
The report further finds that IS has developed a network of nine regional offices – in Syria, Iraq, Turkey, Afghanistan, Somalia, Africa's Lake Chad Basin, Libya, Yemen, and Egypt's Sinai Peninsula – "to sustain the group's global capability and reputation."
Intelligence from various member states indicates some of the offices are "a work in progress."
The Turkey-based office, known as al-Faruq, is mostly defunct following a series of key arrests by Turkish authorities. IS offices in Libya, Yemen and the Sinai are likewise described, for the moment, as "low-functioning or moribund."
But U.N. member state intelligence suggests IS' offices in Afghanistan, Somalia and the Lake Chad Basin are functioning well.
The al-Karrar office in Somalia, for example, appears to have become a key financial hub for IS despite the terror group's limited presence in the country, moving funds from Yemen to Afghanistan to help buy weapons and pay the salaries of IS fighters in multiple locations.
Islamic State leadership
U.N. member states, though, have not resolved the question of who is leading IS following the death of its previous leader in February.
The report says intelligence agencies have coalesced around three possibilities for the identity of the man known by the nom de guerre Abu al-Hassan al-Hashimi al-Qurashi.
Iraqi national Bashar Khattab Ghazal al-Sumaida'i is "cited as the most likely candidate," according to the report. The other likely candidates are Juma'a Awwad Ibrahim al-Badri, the brother or former IS leader Abu Bakr al-Baghdadi, and Abd al-Raouf al-Muhajir, who led the IS general directorate of provinces.
In May, Turkish officials claimed to have captured the new IS leader during a raid in Istanbul.
Intelligence shared by some U.N. member states for the report suggested that the official captured by Turkish authorities is likely al-Sumaida'i.
Neither U.S. nor Western counterterrorism officials have publicly confirmed the Turkish claims, but multiple officials speaking to VOA on the condition of anonymity in order to discuss intelligence have said the person in custody is a senior IS official.
Source: VOA News
Please click the following URL to read the text of the original story:
https://www.voanews.com/a/al-qaida-positioned-to-surpass-islamic-state-among-jihadis-/6665672.html
--------
India
Every Muslim Has Right to Offer Prayer in Mosque: Just Because They Belong To A Different Division, Their Prayer Cannot Be Obstructed: Kerala HC
20th July 2022
KOCHI: The High Court has held that a mosque is a place of worship and every Muslim has the right to offer prayer there. Just because they belong to a different division, their prayer cannot be obstructed, the court said. It added burying of dead bodies is also a civil right.
The court issued the order while dismissing a petition filed by Elappully Eranchery Jama-Ath Palli, Vengodi, Palakkad, seeking to review the order of Waqf Tribunal, Ernakulam, declaring that the members of Kerala Naduvathul Mujahideen also have the right to prayers at the mosque and to bury the dead bodies of their family members. The office-bearers of a mosque have no right to obstruct a member of the Jamat or any other Muslim from offering prayers, the court said.
The graveyard under the petitioners being a public graveyard, any Muslim or any member of the mosque has a right to bury the dead. The petitioners cannot obstruct others from offering prayers in the mosque and from burying dead bodies of relatives stating they have been excommunicated from the Jama-ath since they followed the Kerala Naduvathul Mujahidhin Sect.
Source: New Indian Express
Please click the following URL to read the full text of the original story:
https://www.newindianexpress.com/cities/kochi/2022/jul/20/every-muslim-has-right-to-offer-prayer-in-mosque-kerala-hc-2478421.html
--------
President Claims APJ Abdul Kalam Was True Representation of Indo-Islamic Culture
19 JUL 2022
President Ram Nath Kovind on Tuesday said former president APJ Abdul Kalam was an ideal representation of Indo-Islamic culture.
Delivering the fourth APJ Abdul Kalam Azad memorial lecture organized by India Islamic Culture Centre, Kovind recalled the former president's remark that when music composer AR Rahman sings Vande Mataram, every countryman connects to him.
Kalam used to play 'veena' and read Quran and Geeta daily, liked Vidur from the Mahabharata for his ability to raise his voice against injustice, Kovind said citing a book by Kalam's former press secretary SM Khan. He also said like Kalam, he too has full faith in the hard work and competence of the country's youth to build India's future.
"He (Kalam) used to specially meet school children. He was sure that future generations will form the golden future of the country. I am also sure of the competence and hard work of our youths. I also believe that girls will have an important role in the country's development," he said.
Source: Outlook India
Please click the following URL to read the full text of the original story:
https://www.outlookindia.com/national/president-claims-apj-abdul-kalam-was-true-representation-of-indo-islamic-culture-news-210449
--------
Man held for posing as Muslim and uploading derogatory posts in Kodagu: Police
Jul 19, 2022
Kodagu police arrested a man on Monday for uploading objectionable posts on a Hindu goddess impersonating a Muslim man, officials said.
Police said the arrested man has been identified as Divin Devaiah, a resident of Kedamulluru in Virajpet taluk in the Kodagu district.
The accused had opened an account in the name of Muslim youth and posted the messages.
He posted defamatory and insulting messages on the goddess Cauvery, which the Kodava community worships, police said.
He also made defamatory posts against women in the Kodagu from this fake account, they added.
A police official said various organisations had given bandh calls condemning the posts, and the issue had taken a communal turn last Thursday, threatening the law-and-order situation.
The police who began an investigation into the case found that the posts were made by a Hindu man. Following the arrest, the protest calls were withdrawn.
Source: Hindustan Times
Please click the following URL to read the full text of the original story:
https://www.hindustantimes.com/cities/bengaluru-news/man-held-for-posing-as-muslim-and-uploading-derogatory-posts-in-kodagu-police-101658170982100.html
--------
Lulu mall controversy: Four men arrested for offering namaz
19th July 2022
The Uttar Pradesh police on Tuesday arrested four people in connection with offering namaz in Lulu Mall, Lucknow.
The four accused are Noman, Lukhman, Atif, and Rehan.
The newly opened Lulu Mall landed into controversy within two days of its opening. On July 12, a group of Muslim men was spotted offering Namazin at the Lulu Mall.
The viral video soon created a storm with many Hindutva organisations opposing it. Many called for boycotting the mall.
The Akhil Bhartiya Hindu Mahasabha has issued a warning, saying that if namaz is offered again in the mall, it would hold a protest against it by reciting the 'Hanuman Chalisa'.
"People from a particular community are being allowed to offer namaz inside the mall. The mall authorities should also allow Hindus and people from other communities to offer prayers," Sishir Charturvedi, who identified himself as the national spokesman of the Mahasabha, told PTI.
The matter blew out of proportion when members of a right-wing oraganisation, the Hindu Samaj Party, attempted to recite Sundar Kand Path inside the controversial Lulu Mall premises. Three people were detained.
On Tuesday Uttar Pradesh Chief Minister Yogi Adityanath directed the Lucknow administration to check anti-social elements from disturbing communal harmony and lawlessness.
Source: Siasat Daily
Please click the following URL to read the full text of the original story:
https://www.siasat.com/lulu-mall-controversy-four-men-arrested-for-offering-namaz-2372828/
--------
Funds for Jamia, AMU dips but doubled for BHU during Modi tenure
19th July 2022
The fund allocation, in comparison to the last financial year, has considerably decreased for two Central universities – Aligarh Muslim University and Jamia Millia Islamia.
This was confirmed by the Ministry of Education while answering a question on Monday during the Monsoon Session in the Parliament.
The question was asked by Congress MP from Kerala T N Prathapan. He requested details of funds allocated to Central universities namely – Jawaharlal Nehru University (JNU), New Delhi; Jamia Millia Islamia, New Delhi; Aligarh Muslim University (AMU); Rajiv Gandhi University, Itanagar; and Banaras Hindu University (BHU), Varanasi.
In reply, the minister of state for education, Subhas Sarkar revealed that Jamia Millia Islamia's funding was Rs 411.10 crores for the financial year (FY) 2021-22.
When compared to FY 2020-21 the fund allocation was Rs 479.83 crores, a dip of Rs 68.73 crores.
That means there is a drop of over 14% of funds. In the current financial year, Rs 105.95 crores were allocated to the university in the first quarter.
For Aligarh Muslim University (AMU), Sarkar stated that the funding in FY 2020-21 was Rs 1,520.10 crores and Rs 1,214.63 crores in FY 2021-22, a dip of nearly Rs 306 crores.
This means there is a drop of over 20% in fund allocation. Moreover, in the first quarter of the current financial year, Rs 302.32 crores were allocated.
As for other universities barring BHU and Rajiv Gandhi University, Sarkar's reply revealed that in 2014-15, the funds allocated stood at 336.91 crores. Now the funds allocated, stand at just Rs 407.47 crores, which is only an increase of Rs 70 crores.
However, in the case of BHU, the funds have almost doubled from Rs 669.51 crores in 2014-15 to Rs 1,303.01 crores in 2021-22.
Similarly, in the case of Rajiv Gandhi University, the funds have increased by 250% from Rs 39.93 crores in 2014-15 to Rs 102.79 crores in 2021-22.
When Prathapan questioned Sarkar on the decreased fund allocation, the latter said, "The government provides grants to Central Universities through University Grants Commission (UGC). Allocation of funds is made on the basis of the requirement projected by the University and expenditure incurred during the previous year as well as the availability of funds."
Prathapan continued that there is a fee hike in certain Central Universities citing a shortage of funds. He questioned Sarkar on how could the government keep a blind eye on this issue and what are the reasons for not allocating more funds.
Source: Siasat Daily
Please click the following URL to read the full text of the original story:
https://www.siasat.com/funds-for-jamia-amu-dips-but-doubled-for-bhu-during-modi-tenure-2372665/
--------
Muslim man hides identity to marry Hindu girl in UP's Azamgarh
July 19, 2022
A Muslim man married a Hindu girl living in Azamgarh, UP, according to Hindu rituals in a temple. He forged his identity as a Hindu man and got married to a Hindu girl.
The girl got to know about the truth after marriage when she visited his place to meet him.
Both of them met at a construction site where the man used to work as a laborer. He introduced himself as Ravindra but turned out to be Shahzad Ansari.
The couple got married in 6 months and started living together.
The man is absconding after the truth came out. The woman has pleaded for justice in front of the judiciary.
Source: India Today
Please click the following URL to read the full text of the original story:
https://www.indiatoday.in/india/story/muslim-man-hides-identity-marry-hindu-girl-up-azamgarh-1977463-2022-07-19
--------
SC's nationwide shield for Nupur Sharma against police action
R. Balaji | New Delhi
20.07.22
The Supreme Court on Tuesday restrained police across the country from taking coercive action on the multiple FIRs against suspended BJP spokesperson Nupur Sharma for her comments denigrating Prophet Mohammed.
The FIRs include three in Bengal, besides the state's "look-out-notice" on Sharma.
The bench of Justices Surya Kant and J.B. Pardiwala had on July 1 rejected Nupur's writ petition to club the FIRs across the country and hear them together in Delhi, saying she was "single-handedly" responsible for "igniting emotions throughout the country".
Nupur, suspended as spokesperson by the BJP after an uproar over her comments, had moved a fresh appeal before the apex court, citing intensification of threats to her in the aftermath of the July 1 observations.
On Tuesday, the bench of Justices Surya Kant and Pardiwala restrained authorities from taking any coercive action against Nupur and issued notices to the states of Maharashtra, Telangana and Bengal, besides Delhi police, to file their response to her plea for transfer of the FIRs to Delhi. The court posted the matter for further hearing to August 10.
On Monday, the Supreme Court had observed that AltNews co-founder Mohammed Zubair was caught in a "vicious circle" of multiple cases and restrained Uttar Pradesh police from taking "precipitative action" against him in the slew of FIRs registered in the state. Zubair had initially been arrested in Delhi on the charge of promoting enmity and hurting religious sentiments through a 2018 tweet and then case after case were booked against him across BJP-ruled Uttar Pradesh on similar charges.
Nupur had submitted through senior advocate Maninder Singh that three FIRs were lodged against her in Bengal after the July 1 observations of the Supreme Court and the state police had also issued a lookout notice against her.
She also brought to the court's notice threats to behead her, calls to chop off her tongue and rewards being announced to kill her. Nupur said it was difficult for her to fight the legal cases in different parts of the country.
The Supreme Court passed the following written order on Tuesday: "Since the above-reproduced prayers for quashing of the FIRs can be effectively granted by a High Court… this Court on 01.07.2022 relegated the petitioner to avail such alternative remedy. The petitioner has now filed miscellaneous application… that it has become nearly impossible for her to avail the alternative remedy granted by this Court and that there is an imminent necessity for this Court to intervene and protect her life and liberty as guaranteed under Article 21 of the Constitution.
"In support of her plea, the petitioner has averred in the miscellaneous application that after the order dated 01.07.2022 passed by this Court, various subsequent events have occurred, including — (i) One Salman Chisti claiming to be a Khadim of Ajmer Dargah has circulated a video whereby in a very disturbing manner he has called upon for cutting the throat of the applicant/petitioner; (ii) One more person, Nasir, resident of Uttar Pradesh, has made a viral video using abusive language against the petitioner and threatened to behead her; (iii) Some more FIRs have been registered in the State of West Bengal which were earlier not in the knowledge of the petitioner; and (iv) The Kolkata Police has issued a 'lookout circular' dated 02.07.2022 due to which she apprehends her immediate arrest and consequential denial of fair opportunity to approach different High Courts for seeking quashing of the FIRs.
"...Maninder Singh, learned senior counsel for the petitioner, has referred to two more instances where there is a serious threat to the life of the petitioner and these instances are reported to have taken place after filing of this miscellaneous application. He seeks and is permitted to file an additional affidavit giving specific details of these instances.
"In the light of these subsequent events, some of which have been noticed above, the concern of this Court is to ensure that the petitioner is able to avail the appropriate remedy as permitted by this Court vide order dated 01.07.2022. In order to explore such modalities, let notice be issued to the respondents in miscellaneous application… returnable on 10.08.2022.
Source: Telegraph India
Please click the following URL to read the full text of the original story:
https://www.telegraphindia.com/india/supreme-courts-nationwide-shield-for-nupur-sharma-against-police-action/cid/1875563
--------
Pakistan
Miftah, ulema discuss Shariah-compliant banking system
July 19, 2022
ISLAMABAD: Federal Minister for Finance and Revenue Miftah Ismail on Tuesday held a meeting with renowned Islamic scholars – Mufti Muhammad Taqi Usmani, Dr Hussian Akbar, Dr Raghib Naeemi and Shaikh Azhar Iqbal on implementation of Shariah in banking system and elimination of Riba from Pakistan.
Minister of State for Finance and Revenue Dr Ayesha Ghous Pasha, Governor State Bank of Pakistan (SBP), Chairman Securities and Exchange Commission of Pakistan (SECP), Secretaries Finance, Economic Affairs Division (EAD) Law & Justice and senior officers attended the meeting.
According to a press statement issued by the finance ministry, the meeting reviewed the current state of Islamic Finance operations in the country, order of the Supreme Court and the Federal Shariat Court's decision in the Shariat petition.
The meeting discussed and sought guidance in certain financial areas requiring more clarity for the implementation of Shariah in the financial system of the country.
Source: Pakistan Today
Please click the following URL to read the full text of the original story:
https://www.pakistantoday.com.pk/2022/07/19/miftah-ulema-discuss-shariah-compliant-banking-system/
--------
Indonesia-Pak enjoying historic religio-cultural ties: Envoy
July 19, 2022
ISLAMABAD: Ambassador of Indonesia in Pakistan, Adam Mulawarman Tugio on Tuesday said the cultural and religious links between Indonesia and Pakistan play an important role in the economic integration of both the brotherly countries.
Indonesia and Pakistan have been linked for centuries by a historical cultural, religious and shared cultural heritage, which is deeply rooted in history, he said.
The Indonesian embassy in Islamabad is organizing a five-day cultural exhibition starting from July 20th to strengthen Religio-cultural and civilizational relations between Pakistan and Indonesia, the Ambassador of Indonesia told APP here.
The ambassador said the cultural conference will be held under the auspices of the Indonesian Embassy Islamabad and Lok Virsa on the theme of "A Confluence of Civilization between Indonesia and Pakistan". He said that this five-day cultural exhibition will be held at Shakarparian, Lok Virsa Islamabad.
The Ambassador of Indonesia said the purpose of cultural exhibition was to bring Pakistan and Indonesia closer culturally and to introduce the new generation with their heritage.
He said that Pakistan and Indonesia were connected in historical cultural, religious and civilizational ties, which have deep roots in history.
Ambassador Adam said that Islam came to Indonesia through the efforts of South Asian spice traders who have been coming to Indonesia for the purpose of trade for hundreds of years.
Source: Pakistan Today
Please click the following URL to read the full text of the original story:
https://www.pakistantoday.com.pk/2022/07/19/indonesia-pak-enjoying-historic-religio-cultural-ties-envoy/
--------
Miftah blames 'political turmoil' as PKR falls to record low against dollar
Talqeen Zubairi
July 20, 2022
The rupee continued its fall in the interbank market on Wednesday, with the local currency sliding to a historic low of Rs225 against the dollar as Finance Minister Miftah Ismail said political turmoil was to blame for the downturn.
"The panic in the market is primarily due to political turmoil, which will subside in a few days," Ismail told Reuters, adding that he expected pressure on the rupee to fall in the next few days.
Analysts attributed the decline to the lack of economic guidance amid the political uncertainty prevailing in the country and the State Bank of Pakistan (SBP) not intervening.
According to the Forex Association of Pakistan, the rupee was being traded at Rs225 at 10:30am, down Rs3.01 or 1.3 per cent, from yesterday's close of Rs221.99.
Political uncertainty hammering rupee
Mettis Global Director Saad bin Naseer said the freefall in the rupee's value was continuing because the markets were without economic guidance amid the evolving political situation.
"For the market to stabilise, it will require some form of guidance on the political front from the PTI or the ruling coalition with respect to elections."
He was referring to the PTI's victory on at least 15 of the 20 Punjab Assembly seats, on which by-polls were held on July 17. Following the win, the PTI has claimed that incumbent Punjab Chief Minister Hamza Shehbaz has no justification to remain in the province's top office, and at the same time is demanding fresh general elections.
Naseer also pointed out that while the State Bank has listed the domestic and international reasons for the rupee's decline, the markets are worried about the future of inflows from the International Monetary Fund (IMF), friendly countries and other sources.
'No intervention'
Exchange Companies Association of Pakistan General Secretary Zafar Paracha blamed the government and the SBP for not taking measures to stop the rupee's decline.
"There is an upward trend in the dollar since the market opened today. Yesterday, the SBP stated that it had left the rupee free and the rate was being determined by market forces.
"This system exists in countries where reserves are in the billions of dollars. For a country like ours, where reserves are about $6bn and that too is on loan and we are running after $1bn, this system does not suit us," he opined.
Paracha said it appeared that depreciating the rupee to 130 or 140 was one of the conditions the government agreed to with the IMF. He cautioned that it would cause a storm of inflation and create a "dangerous" law and order situation.
"When people do not have enough to eat, God knows what will happen. I do not believe conditions would be manageable [if that happens]."
The currency dealer also lashed out at political parties, lamenting what he termed "the lack of governance" in the country. "The government, whether the previous one or the incumbent, has no concern for the people or where the rupee is going. It seems they are all happy about the dollar's rise because their assets and children are abroad."
He called on political parties to come together with a single-point agenda — to discuss an economic plan.
He also made a number of recommendations to improve the situation: fixing dollar rates, ending forward cover, imposing restrictions on import of nonessential items, linking imports to exports and expenditures to revenue.
Head of Research at Tresmark Komal Mansoor said the rupee's freefall followed the downgrading of the country's outlook from stable to negative by Fitch, Eurobond yields spiking and no active supply from SBP.
"Banks are short in nostros and they have no choice but to buy from the market at a costlier rate," she added.
Meanwhile, Finance Minister Ismail, while speaking to Reuters, said, "the panic in the market is primarily due to political turmoil, which will subside in a few days."
He added that he expected pressure on the rupee to fall in the next few days.
SBP attributes fall to 'market-determined system'
The rupee appreciated to 204.56 in the first week of July after touching 211.93 on June 22. It kept losing its value against the dollar but registered a minor appreciation when the country reached its staff-level agreement with the IMF on July 15.
It has continued to fall in every session since then.
A day earlier, the SBP attributed the 11-rupee change in the exchange rate in just two days to the "market-determined exchange rate system" under which the current account position, news stories and domestic uncertainty contribute to the daily currency fluctuations.
In an apparent attempt to downplay the depreciation, the SBP said a "better measure" of the rupee's strength is the real effective exchange rate, which takes into account the currencies in which Pakistan trades in inflation-adjusted terms.
The central bank said the depreciation in the rupee "since December 2021 has only been 3pc". In nominal terms, however, the local currency has depreciated against the dollar by 18pc over the same period.
Source: Dawn
Please click the following URL to read the full text of the original story:
https://www.dawn.com/news/1700663/miftah-blames-political-turmoil-as-pkr-falls-to-record-low-against-dollar
--------
PTI forms panel to work on withdrawing cases filed in Punjab after 'Azadi March'
July 20, 2022
PTI secretary general Asad Umar on Wednesday announced that his party has formed an "Anti Victimisation and Accountability Committee" to get criminal cases filed against party members following the "Azadi March" on May 25 withdrawn and identify officials who "tortured" protesters for legal proceedings.
"No one should think that we have forgotten May 25. Neither have we forgotten it nor will we let anyone forget it," he said on Twitter.
The march
Former prime minister Imran Khan's march for haqeeqi azadi — true freedom — was preceded by the authorities invoking Section 144, a measure used to curb gatherings. Shipping containers were put in place on major thoroughfares to block their path.
A night before the march, police raids were reported on PTI leaders' residences. On the day of the march, party supporters and workers in Punjab met the worst form of atrocities.
In one such incident, ex-minister Hammad Azhar suffered injuries after tear gas was fired at him. On the other hand, the windshield of former provincial health minister Yasmin Rashid's car was smashed.
Separately, after the protest ended at the D-Chowk, an avalanche of cases was registered against Imran and other PTI leaders such as Rashid, Fawad Chaudhry, Azhar, Imran Ismail, Shibli Faraz, and others.
The committee
In a tweet today, Umar said that the party had constituted a committee that would oversee all the first information reports (FIRs) and "identify the fake cases".
It would be headed by former education minister Shafqat Mahmood and comprise PTI leaders Aamer Mehmood Kiani, Yasmin Rashid, Aon Abbas Buppi, and Raja Basharat.
Umar outlined that the purpose of the committee would be to collect all fake cases registered against PTI members in Punjab and take legal steps to get them withdrawn.
Furthermore, it would "identify officials responsible for illegal and criminal action" against party members and initiate legal proceedings against them.
The development comes after the party had a sweeping victory in the crucial Punjab by-elections after winning 15 out of 20 seats in the province.
Source: Dawn
Please click the following URL to read the full text of the original story:
https://www.dawn.com/news/1700665/pti-forms-panel-to-work-on-withdrawing-cases-filed-in-punjab-after-azadi-march
--------
Pakistani passport remains fourth-worst in the world: Henley index
July 20, 2022
The Pakistani passport continues to be the fourth-worst in the world, not changing its position from a year ago and providing access to only 32 destinations, according to the Henley Passport Index for 2022.
The Henley Passport Index is a ranking of all the world's 199 passports according to the number of destinations their holders can access without a prior visa.
The ranking is based on data from the International Air Transport Association, which maintains the world's largest database of travel information, and it is enhanced by extensive, ongoing research by the Henley & Partners Research Department.
In the newly unveiled ranking, Pakistan is ranked only higher than conflict-ravaged Syria, Iraq and Afghanistan, which occupies the bottom spot.
The top spot has been taken by Japan, with the country's passport providing its holders access to 193 destinations. Next in line are Singapore and South Korea, whose passports provide access to 192 countries, followed by Germany and Spain, with their passports having a visa-free score of 190.
Among other top-ranked countries are mostly European nations, the US and the United Kingdom.
In contrast, Afghan passport holders can access just 27 destinations, the passport having the lowest visa-free score. Among other bottom-tier countries, the holders of Iraqi passports are able to gain entry to a mere 29 countries and those of Syrian passports to 30.
Among other countries from Asia, India, along with Mauritius and Tajikistan, has been ranked 87th, with its passport providing access to 67 countries.
China ties with Bolivia for the 69th spot, with each of their passports allowing access to 80 destinations.
Source: Dawn
Please click the following URL to read the full text of the original story:
https://www.dawn.com/news/1700669/pakistani-passport-remains-fourth-worst-in-the-world-henley-index
--------
FO rejects Gill's claims that ex-PM Imran was kept in dark about cypher
Naveed Siddiqui
July 20, 2022
The Foreign Office on Tuesday rejected PTI leader Shahbaz Gill's claims that the cypher — at the centre of PTI's foreign conspiracy claims — received from the Pakistani embassy in Washington was initially hidden from then-prime minister Imran Khan and then-foreign minister Shah Mahmood Qureshi.
In a short statement issued on Tuesday night, the FO spokesperson termed "entirely baseless the claim that the Cypher Communication received from the Embassy in Washington was 'hidden' from the Foreign Minister or Prime Minister".
"Such a question simply does not arise. The Foreign Office operates on professional basis and it would be detrimental to cast aspersions on its working," it said.
Gill's claim
The claim was made by Gill outside the Supreme Court on Tuesday afternoon. Speaking at a press conference, Gill said that the cable was before the court, before the honourable chief justice of Pakistan, so he could form a commission to investigate it.
"For this, we are standing before the court for justice. In this [case] we have not received justice," he added.
He said: "The cypher sent by the Pakistani ambassador [contained details] of the message given to him in America.
"I'm once again saying this on record before the Supreme Court of Pakistan that the cypher was hidden from the prime minister and foreign minister of Pakistan.
"That cypher was with senior officials of the country, but it was hidden from the then prime minister of Pakistan, Imran Khan and then foreign minister of Pakistan, Shah Mahmood Qureshi. I'm saying this on record."
He went on to describe that when "Shah sahab found out that such a cable had arrived from the embassy in Washington, he summoned the foreign secretary and asked him 'has such a cable come?'
"Then he (foreign secretary) hesitantly said 'yes, it has'. Then Shah sahab asked him, 'why wasn't it shared with me?'."
The cable was then shared, Gill alleged, following which Qureshi brought it before Imran. "Let me set the record straight. I stand before the Supreme Court and request that the entire Pakistani nation be given justice on this matter."
Cablegate
The controversy surrounding the no-confidence motion against the former premier Imran Khan took a dramatic turn when the embattled PM brandished a letter at a rally on March 27 — days before his ouster — claiming it contained evidence of a "foreign conspiracy" hatched to topple his government.
Imran had kept mum about the contents of the letter when he first unveiled it but he spilled the beans days later by naming the United States when the exit of his government appeared imminent.
Imran's allegation that the US spearheaded his exit from power was based on a cypher received from Pakistan's Ambassador to the US, Asad Majeed, in which the envoy had reported about a meeting with Assistant Secretary of State for South and Central Asia Affairs Donald Lu.
Majeed had reportedly said that Donald Lu warned that Imran Khan's continuation in office, who was set to face a vote of no confidence, would have repercussions on bilateral relations.
The US was said to be annoyed with Imran over his "independent foreign policy" and visit to Moscow.
The Pentagon and the State Department have repeatedly rejected the accusations, saying there was no veracity to it.
The National Security Committee (NSC), which includes all services chiefs as well as the head of Pakistan's top intelligence agency, took up the matter on March 31 with then premier Imran Khan in the chair. The forum decided to issue a "strong demarche" to a country that it did not name over what it termed as "blatant interference in the internal affairs of Pakistan".
It had also termed the interference "unacceptable under any circumstances" and said the language used in the communique was undiplomatic.
While the forum had stopped short of calling the interference a conspiracy at the time, another meeting of the NSC was held on April 22 with newly elected premier Shehbaz Sharif in the chair, and which included the same military chiefs who attended the March 31 session.
Source: Dawn
Please click the following URL to read the full text of the original story:
https://www.dawn.com/news/1700533/fo-rejects-gills-claims-that-ex-pm-imran-was-kept-in-dark-about-cypher
--------
Foreigner 'gang-raped' by tour guide and two others in Dera Ghazi Khan
Asif Chaudhry
July 20, 2022
LAHORE: A US national woman was allegedly gang-raped by her "guide" and his two accomplices at tribal area tourist resort Fort Munro in Dera Ghazi Khan District.
Also a social media activist and vlogger, the woman was on a trip to the Fort Munro hill station.
Acting on the woman's complaint, the Border Military Police (BMP) arrested the prime suspect, 'M' (21), also said to be an American citizen.
DG Khan District Police Officer (DPO) Ali Waseem told Dawn the suspect had confessed to have committed the crime.
The DPO said the BMP presented the suspect in a local court and obtained his physical remand, while the woman had been sent to hospital for medical examination. He said the Fort Munro BMP registered a gang-rape case on the complaint of the vlogger, who alleged the suspects also recorded video clips of the episode.
The DPO said the foreigner had contacted the prime suspect through a tourist guides group page on social media and planned a trip to Fort Munro on his invitation. She later informed the police over phone that she had been raped by her hosts.
During inquiry, it transpired that the woman was on a visit to Pakistan and had been residing with one Basil Khan in Lahore.
Basil told the police that she was his fiancé'.
According to inquiry reports, Basil and the foreigner vlogger had met the prime suspect 'M' through a social media app, the DPO said.
The woman told the police that on M's invitation she left for Rajanpur alone on public transport, where she stayed with his host's family for a couple of days.
Later, on July 16, both left for Fort Munro, where they stayed in a hotel room. The woman later alleged she was gang-raped by 'M' and his accomplices.
"I received life threats from 'M' over phone for reporting the matter to police", she stated in the FIR.
Fort Munro BMP police registered the first information report (FIR) against three nominated suspects under sections 376 and 292 b of the Pakistan Penal Code.
DG Khan Deputy Commissioner Anwar Baryar, who was also senior commandant of BMP, told Dawn the woman was on a trip to Fort Munro, where she was allegedly gang- raped.
He said raids were being conducted for the arrest of other nominated suspects.
Meanwhile, Punjab Chief Minister Hamza Shehbaz has sought a report from the Punjab inspector general of police (IGP) on the Fort Munro incident.
Source: Dawn
Please click the following URL to read the full text of the original story:
https://www.dawn.com/news/1700574/foreigner-gang-raped-by-tour-guide-and-two-others
--------
South Asia
Bangladesh government 'failing to protect minorities'
July 19, 2022
Leaders of the minority Hindu community have accused the government in Muslim-majority Bangladesh of failing to provide security and to protect them from Islamist mob attacks.
The accusation came after another incident of Muslim mob violence against the Hindu community over an alleged blasphemous post on social media, which left a temple, houses and businesses of Hindus destroyed, forcing dozens of Hindus to flee.
On July 15, a mob vandalized a temple, several homes and businesses belonging to Hindus in the Dighalia Bazar area in Narail district alleging a local Hindu boy Akash Saha had hurt Muslim sentiments in a post on Facebook. He has been arrested by the police.
Amid the uproar over the attack on social media, from civil society and protest rallies from minority groups, the police have arrested five Muslims for their alleged involvement in instigating violence.
The violence in Narail came months after large-scale attacks on Hindus were reported during the festival of Durga Puja after the alleged desecration of a Quran in Comilla district in October 2021. At least 11 people including seven Hindus and four Muslims died in the violence, local media reported. Police later arrested a Muslim man for desecrating the Quran and claimed he was "mentally challenged."
In the latest incident, over 100 Hindu families fled the area and recalled how under the pretext of blasphemy, the mob set out to destroy their livelihoods. They now anticipate a further reprisal by the Islamist mob and fear returning to their destroyed homes.
"The mob looted and set our houses on fire. They took money and other valuable stuff and even threatened us," Hemlata Saha told UCA News.
She said Hindu women were scared to return home and feared "their honor was at stake."
"We don't want compensation; we want punishment for the criminals. The government has failed to give us security. Will the government allow us to stay peacefully in this country? If not, tell us directly. Why torture us," Saha added.
Hindu homes and shops in Dighalia Bazar remain closed although the police presence in the area has increased.
"So far, five people have been arrested in connection with the vandalism of houses, shops and two temples. The operation to arrest the other culprits continues," Narail district Superintendent of Police Prabir Kumar Roy told UCA News.
The National Human Rights Commission has directed the home ministry to investigate the incident as well as the failure to protect minorities.
"This type of incident is shameful for a secular country like Bangladesh. We urge the government to take measures to prevent the recurrence of such incidents," Nasima Begum, chairman of the commission, told UCA News.
The Hindu, Buddhist Christian Unity Council (HBCUC) reported that 70 places of worship were attacked, vandalized, looted and set on fire in different parts of the country last year.
According to a Dhaka-based rights organization, more than 3,500 attacks on Hindus were reported from 2013 to 2021.
Rana Dasgupta, general secretary of HBCUC, said timely action by governments over the years could have put a stop to repeated incidents of violence against Hindus.
Some minority leaders blamed the ruling Awami League government's majoritarian politics for the continued violence.
"The government thinks they no longer need the votes of the minorities. But it is responsible for the security of all citizens, including minority communities," said one minority leader who did not wish to be named.
Father Patrick Gomes, secretary of the Inter-Religious Dialogue Commission of the Catholic Bishops' Conference of Bangladesh, said the government must undertake inter-religious dialogue at the village level.
The Catholic Church organizes interfaith dialogue programs across the country, the priest noted.
Source: UCA News
Please click the following URL to read the full text of the original story:
https://www.ucanews.com/news/bangladesh-government-failing-to-protect-minorities/98082
--------
Mass Wedding of 24 Couples Solemnised in Central Afghanistan
By Saqalain Eqbal
19 Jul 2022
Twenty-four young couples who were unable to solemnize their wedding ceremonies were united in marriage in a mass wedding sponsored by a generous religious scholar in Ghazni province in central Afghanistan.
In a mass wedding ceremony held on July 18 in the province of Ghazni, dozens of Afghan brides who had been covered in adorned, shimmering green shawls married young Afghan grooms.
Marriage is an expensive ceremony is profoundly impoverished Afghanistan, with hefty dowries, extravagant presents, and lavish parties.
Financially strapped couples in Afghanistan have traditionally opted to merge their resources in low-cost, large-scale weddings.
A single-day reservation at a wedding hall, according to sources, costs between $10,000 and $20,000, and some engaged couples had to wait for years because of the crippling cost given the unemployment rate.
A groom, who wished to remain anonymous, told Khaama Press that many Afghans are unable to marry because the bride's family has many expectations, and the demands from the groom's family are so high that a person cannot afford to marry for many years.
Source: Khaama Press
Please click the following URL to read the full text of the original story:
https://www.khaama.com/mass-wedding-of-24-couples-solemnised-in-central-afghanistan-73829/
--------
Taliban "Accidentally" Kills a Woman in Panjshir Province, House of the National Resistance Front
By Saqalain Eqbal
20 Jul 2022
According to Taliban officials in Panjshir province, in northern Afghanistan, the birthplace of the National Resistance Front, the Taliban's forces accidentally shot a woman dead in the Abshar district of this province.
Abu Baker Siddiq, the Taliban's spokesperson for the governor's office of Panjshir province, told the media that the group's forces accidentally and inadvertently shot a woman, attributing the incident to human error.
However, he maintains that a man has been arrested in connection with the case.
Local sources in Panjshir province claim that this woman is from the village of Parangal in the Abshar district and that she and her husband went to the mountains two days ago to graze livestock.
The sources add that the woman is survived by her five small children.
Under an earlier agreement, tribal elders in the province of Panjshir provided the Taliban with information on the identities of people who irrigate land at night, the names of shepherds, and how many cattle each of them had.
The Taliban, according to the agreement, is supposed to remove their forces from public places, such as schools, hospitals, and mosques.
Source: Khaama Press
Please click the following URL to read the full text of the original story:
https://www.khaama.com/taliban-accidentally-kills-a-woman-in-panjshir-province-house-of-the-national-resistance-front-474833/
--------
Abresham Crossing Between Afghanistan & Iran Reopens After Nearly Two Weeks
By Saqalain Eqbal
19 Jul 2022
According to local Taliban officials in Nimruz province in southwestern Afghanistan, travelers will once again be able to cross the Afghan-Iranian border at the Abresham crossing starting from Monday, July 18th, after a gap of about two weeks.
According to Mufti Habibullah Elham, the Taliban's head of Information and Culture in Nimruz province, Abresham crossing aka the Silk Bridge was reopened for traffic yesterday, Monday 18th July.
Mufti Elham says that Taliban officials had spoken with Iranian officials regarding the reopening of the border crossing at the Silk Bridge.
Following a skirmish between Taliban forces and Iranian border guards, the Silk Bridge on the Afghan–Iranian border was closed down two weeks ago.
With the Silk Bridge now operational, Afghan citizens who would like to travel to Iran legally could choose this route as thousands of people cross the border through the Silk Bridge.
Source: Khaama Press
Please click the following URL to read the full text of the original story:
https://www.khaama.com/abresham-crossing-between-afghanistan-amp-iran-reopens-after-nearly-two-weeks-57459/
--------
Earthquake in eastern Afghanistan injures 10 people, confirms Taliban
July 19, 2022
The Taliban has confirmed that at least 10 people were injured after an earthquake struck eastern Gayan district in Paktika province.
Abdul Wahid Rayan, director of Bakhtar, Taliban's news agency, said the quake in the remote area happened late Monday afternoon.
On Monday, the US Geological Survey reported a magnitude 5.1 quake near Khost.
Monday's quake happened in the same area as a powerful quake last month in eastern Afghanistan, igniting yet another crisis for the struggling country and further underscoring the Taliban's limited capabilities and isolation.
The Taliban reported 1,150 dead in that quake. The United Nations Office for the Coordination of Humanitarian Affairs put the death toll at 770 people.
Overstretched aid groups already keeping millions of Afghans alive had rushed supplies to victims of the June quake, but most countries responded tepidly to Taliban calls for international help.
Source: Business Standard
Please click the following URL to read the full text of the original story:
https://www.business-standard.com/article/international/earthquake-in-eastern-afghanistan-injures-10-people-confirms-taliban-122071801554_1.html
--------
North America
US notes Pakistan's progress in curbing human trafficking
Anwar Iqbal
July 20, 2022
WASHINGTON: The United States on Tuesday upgraded Pakistan from the Tier 2 watch list to Tier 2 on its trafficking in persons list, citing overall progress in eliminating trafficking.
"The government demonstrated overall increasing efforts compared with the previous reporting period, considering the imp­act of the Covid-19 pandemic, if any, on its anti-trafficking capacity; therefore, Pakis­tan was upgraded to Tier 2," said the report.
Tier 2 includes countries whose governments do not fully comply with all requirements for discouraging human trafficking but are making significant efforts to bring themselves into compliance with those standards.
In contrast, the Tier 2 watch list includes countries who could be placed in Tier 3 and be penalised with sanctions and limited access to the US and international foreign assistance because of their non-compliance.
Pakistan remained on the watch list in 2015 to 2017 before being upgraded to Tier 2 in 2018 and remained there the next year. However, the country was again downgraded to Tier 2 watch list in 2020 and remained on the list in 2021.
Secretary of State Antony Blinken released the report at the State Department and also announced the names of individuals from around the world whose tireless efforts have made a lasting impact on the fight against human trafficking.
The report commended Pakistan for inc­reasing investigations, prosecutions and convictions, including increasing investigations and prosecutions under the 2018 Prevention of Trafficking in Persons Act (PTPA).
The report also noted that the government of Pakistan "does not fully meet the minimum standards for the elimination of trafficking," although it "is making significant efforts to do so". According to the report, during 2021, the government referred more victims for protection services. The government's provincial departments increased implementation of standard operating procedures (SOPs) on victim identification and referral and trained more stakeholders.
The government allocated resources for implementing the National Action Plan (NAP) and amended the PTPA to remove provisions that allowed fines in lieu of imprisonment for sex trafficking crimes with women and children as victims.
For a third year, the government did not take adequate action against credible reports of official complicity in trafficking. There were reports of victims being re-victimised soon after rescue, and corruption continued to hinder anti-trafficking efforts.
In Sindh, local officials continued to perpetrate bonded labour with impunity in brick kilns and on farms.
The report urged Pakistan to increase prosecutions and convictions of all forms of trafficking, including bonded labour at both the federal and provincial levels.
It also urged Pakistan to vigorously increase the number of bonded labour victims identified and referred to services through training of provincial police, labour inspectors and social services on SOPs.
Source: Dawn
Please click the following URL to read the full text of the original story:
https://www.dawn.com/news/1700600/us-notes-pakistans-progress-in-curbing-human-trafficking
--------
PKK terror group continued to recruit children: US State Department report
Servet Gunerigok
19.07.2022
WASHINGTON
PKK terrorist organization continued to forcibly recruit children to use them in conflicts in Iraq and Syria, according to a report by US State Department on Tuesday.
The 2022 Trafficking in Persons Report stated that children remain vulnerable to forcible recruitment and use by multiple armed groups operating in Iraq, including Daesh/ISIS, PKK, and Iran backed-militias.
"Multiple sources report the PKK and People's Protection Units (YPG) operating in the IKR and Sinjar continued to recruit and use children," said the report, referring to Iraqi Kurdish regional government.
YPG is the Syrian offshoot of the organization.
The report recalled the terror group PKK recruited dozens of children to prepare them for combat last year. Among them were those from Kirkuk, Iraq.
In addition, PKK's militia groups in Sinjar, formed by Ezidi women, employed Ezidi minors and teenage recruits in paramilitary roles in the region last year, according to the report.
"In 2018, civil society organizations reported the PKK recruited and trained children from Sinjar, Makhmour, and other locations and then sent them to bases in Sinjar, Turkey, and the Qandil Mountains between Iraq and Iran," the report said.
Turning to Syria, the annual report noted the activity of the YPG, the Syrian affiliate there, saying the recruitment and use of children in combat in Syria remains common.
"The Kurdish People's Protection Units (YPG and YPJ) in northwest Syria continue to recruit, train, and use boys and girls as young as 12 years old," said the report.
It also showed that since 2017, international observers reported that YPG and YPJ recruited -- sometimes by force -- children from displacement camps in northeast Syria.
Source: Anadolu Agency
Please click the following URL to read the full text of the original story:
https://www.aa.com.tr/en/americas/pkk-terror-group-continued-to-recruit-children-us-state-department-report/2640830
--------
Southeast Asia
Selangor Zakat Board Encourages Muslims to Pay Tithe Monthly
07- 20- 2022
SHAH ALAM: The Selangor Zakat Board (LZS) is encouraging Muslims to pay tithes on a monthly basis to help the institution in the distribution of tithes to the needy.
LZS Collection Division chief, Muhd Fikri Naim Harun, said currently around 65,000 asnaf families comprising the poor, needy and Muslim converts, receive tithe assistance from LZS on a monthly basis according to their needs.
"Most payers will calculate their annual income at the end of each year and we can see that the total zakat collection in December is very high compared to the other 11 months. Therefore, we encourage monthly zakat payments to cover the amount required for monthly distribution," he told Bernama.
Muhd Fikri said last year, LZS recorded a significant increase in zakat collection of RM992.9 million compared to RM912.9 million in 2020 despite the Covid-19 pandemic at that time.
"Muslims are now aware of their religious obligation and we thank tithe payers in Selangor whose number has increased to 364,778 last year compared to 346,415 in 2020," he said.
However, he said it was found that 23 per cent of tithe payers in the state still paid the same amount for years as they have not reassessed their commitment.
As such, he said, through the Zakat Assessment Month (BTZ) campaign held from June 15 to July 31 it was hoped that the community would take the opportunity to recalculate in determining the amount of tithe that has to be paid on their wealth.
"We chose the period between June to July for this campaign as most companies will make salary adjustments in the second quarter of each year, so this is the right time for Muslims to do their tithe assessment, as how we do the E-filing process for tax payments every year in March and April," he said.
According to him, there are various payment channels provided by LZS such as salary deduction, internet banking, through counters at LZS branches and the latest, direct debit deduction to make it easier for Muslims to fulfill the fourth pillar of Islam.
"With technological advancement, LZS also encourages Muslims to make online paymens, which is now the choice of around 25 per cent of payers according to our 2021 record," he said
Through the BTZ campaign, tithe payers who download the Selangor Zakat application to assess their tithe payment and then make payment through the available channels, will be given the opportunity to participate in the Jom Taksir Zakat contest and win attractive prizes.
Source: The Sun Daily
Please click the following URL to read the full text of the original story:
https://www.thesundaily.my/home/lzs-encourages-muslims-to-pay-tithe-monthly-IX9473497
--------
In Kelantan, unemployed man remanded four days for insulting Islam
19 Jul 2022
KUALA KRAI, July 19 — An unemployed man is in remand for four days from today for allegedly insulting Islam through a video posting on Facebook.
The remand order against the 35-year-old man was issued by Magistrate Amal Razim Alias for investigation under Section 298 and 505 (b) of the Penal Code, as well as Section 233 of the Communications and Multimedia Act.
Source: Malay Mail
Please click the following URL to read the full text of the original story:
https://www.malaymail.com/news/malaysia/2022/07/19/in-kelantan-unemployed-man-remanded-four-days-for-insulting-islam/18275
--------
Kelantan police arrest man alleged to have insulted Islam on Facebook
18 Jul 2022
KOTA BARU, July 18 — Kelantan police today arrested a 35-year-old Muslim man who is alleged to have insulted Islam and Prophet Muhammad SAW through a video post on Facebook.
Kelantan Acting Police Chief Datuk Muhamad Zaki Harun said a CID team from the Machang District Police Headquarters (IPD) conducted a raid at Kampung Bagan Chekok, Pulai Chondong, Machang at 11.30am after receiving a report that the individual had insulted Islam via a video clip on a Facebook account belonging to one Saidinar Dina (Boss Dina).
"In the raid, the police arrested the individual who was the suspect in the video that was transmitted and he admitted to uploading the video lasting four minutes and 14 seconds.
"The suspect is unemployed and the urine test on him was positive for methaphetamine," he said in a statement here.
He said the case was being investigated under Sections 298 and 505 (b) of the Penal Code as well as Section 233 of the Communications and Multimedia Act 1998 and also Section 14 of the Minor Offences Act 1995.
Source: Malay Mail
Please click the following URL to read the full text of the original story:
https://www.malaymail.com/news/malaysia/2022/07/18/kelantan-police-arrest-man-alleged-to-have-insulted-islam-on-facebook/18101
--------
Rafizi to start police report campaign tomorrow
July 18, 2022
PETALING JAYA: Police reports against Najib Razak for negligence over the Sulu claims are to be filed by two PKR leaders tomorrow as part of a campaign to lodge reports against the former prime minister.
PKR deputy president Rafizi Ramli and vice-president Nik Nazmi Nik Ahmad will file their reports at 11am at the Setiawangsa police station.
"We call on all PKR members and leaders in the country to file their reports tomorrow at the nearest police station," Rafizi said in a Facebook post.
He also extended the invitation to grassroots activists from Amanah and DAP.
"Tuesday was chosen to remind Najib of his promise to sue the Wall Street Journal over the 1MDB scandal that never happened," he said, providing a draft of the police report on his Facebook page to be filled.
Yesterday, speaking at the PKR general assembly, Rafizi made the call for a wave of reports against Najib regarding the claim by heirs of the Sulu sultanate for billions in compensation for ceding sovereignty over Sabah.
In response, Najib dared PKR members to lodge police reports against him every time he supposedly posted lies on social media, saying he was not afraid of their threats.
Source: Free Malaysia Today
Please click the following URL to read the full text of the original story:
https://www.freemalaysiatoday.com/category/nation/2022/07/18/rafizi-to-start-police-report-campaign-tomorrow/
--------
Arab World
Russia, Turkey and Iran to continue cooperation to 'eliminate terrorists' in Syria
20 July ,2022
Russia, Turkey and Iran on Tuesday vowed to continue their cooperation to "eliminate terrorists" in Syria, in a trilateral statement after their presidents met in Tehran.
The three countries "reaffirmed the determination to continue their ongoing cooperation in order to ultimately eliminate terrorist individuals, groups, undertakings and entities," the statement read.
They "expressed their opposition to the illegal seizure and transfer of oil revenues that should belong to Syria".
They also "rejected all attempts to create new realities on the ground under the pretext of combating terrorism, including illegitimate self-rule initiatives, and expressed their determination to stand against separatist agendas" in Syria.
The trilateral statement was released after Erdogan urged his Russian and Iranian counterparts to back his efforts to fight "terrorism" in Syria.
It comes after he has lately repeatedly threatened to launch a military offensive against a semi-autonomous Kurdish administration in Syria's oil-rich northeast.
Turkey has launched waves of attacks on Syria since 2016, targeting the Kurdish fighters as well as ISIS group extremists.
It has also supported Syrian opposition forces against the government of President Bashar al-Assad.
Iran and Russia are also involved in Syria's conflict, but support, rather than oppose, Assad.
"It should be understood clearly that there is no room in our region's future for separatist terror organizations," Erdogan said at the summit.
"We will continue our fight against terrorist organizations in the time to come," he added.
Iran's supreme leader Ali Khamenei had however told the Turkish leader in a pre-summit meeting that a new Turkish offensive against the Kurds in Syria would be "detrimental" for the region.
He called for the issue to be resolved through dialogue between Ankara, Damascus, Moscow and Tehran.
Source: Al Arabiya
Please click the following URL to read the full text of the original story:
https://english.alarabiya.net/News/world/2022/07/20/Russia-Turkey-and-Iran-to-continue-cooperation-to-eliminate-terrorists-in-Syria-
--------
Russia ally Syria breaks ties with Ukraine: Minister
20 July ,2022
Syria announced Wednesday that it was severing ties with Ukraine in support of its close ally Russia, saying the move was a response to a similar move by Kyiv.
"The Syrian Arab Republic has decided to break diplomatic relations with Ukraine in conformity with the principle of reciprocity and in response to the decision of the Ukrainian government," a foreign ministry official, who was not identified, told the state news agency SANA.
Ukrainian President Volodymyr Zelenskyy already announced he was severing ties with Syria late last month after Syria recognized the Russian-backed breakaway republics of Donetsk and Luhansk in eastern Ukraine.
"There will no longer be relations between Ukraine and Syria," Zelenskyy said at the time.
The breakaway states of Donetsk and Luhansk, whose independence Moscow recognized in February, are situated in the Donbas region at the center of Russia's invasion of Ukraine which was launched on February 24.
Syria was the first country apart from Russia to recognize their independence.
The government of President Bashar al-Assad, who has relied heavily on Russian support in his country's decade-old civil war, had already recognized two other Russian-sponsored breakaway republics in 2018.
Source: Al Arabiya
Please click the following URL to read the full text of the original story:
https://english.alarabiya.net/News/middle-east/2022/07/20/Russia-ally-Syria-breaks-ties-with-Ukraine-minister
--------
Investigative judge, police raid Lebanon's central bank
19 July ,2022
A Lebanese investigative judge with security personnel raided the central bank on Tuesday in a divisive investigation against the country's embattled governor.
Judge Ghada Aoun had been investigating Governor Riad Salameh, and in March charged him with illicit enrichment and money laundering.
A handful of European countries including Switzerland, France, Luxembourg, and Liechtenstein are also investigating Salameh for alleged money laundering and embezzlement.
For all the latest headlines follow our Google News channel online or via the app.
In late March, in an initiative by Germany, France, and Luxembourg, the European Union froze $130 million worth of Lebanese assets belonging to five unnamed Lebanese.
They accused the suspects of embezzling over $330 million and 5 million euros ($5.5 million) respectively between 2002 and 2021. It is widely believed that Riad Salameh and his brother Raja are among them.
Lebanon continues to suffer from a staggering economic crisis that pulled over three-quarters of its population into poverty.
Many hold Salameh responsible for the crisis, citing policies that drove up national debt and caused the Lebanese pound to lose 90 percent of its value against the dollar.
The 71 year-old central bank governor still enjoys backing from post of Lebanon's political parties, and has been in the post for nearly three decades.
The judge arrived to the central bank headquarters in Beirut with personnel from Lebanese State Security, and entered the premises to try to find Salameh.
Aoun told the press after leaving the premises that she did not find Salameh and was unable to look for him in the building's offices and storage rooms. "We immediately received a judicial order (to leave)," she said.
State security forces earlier Tuesday raided Salameh's home, but he was not there.
Caretaker Prime Minister Najib Mikati condemned the raid in a statement, calling it a "brash" move for a sensitive file in the troubled country.
"What is required is to solve this case with a prior political agreement on a central bank governor, and then take the appropriate legal course after," Mikati said.
Judge Aoun has pursued Salameh for months in a divisive investigation. In January, she froze his assets as a "precautionary measure," after he did not show up for a questioning in a lawsuit filed by a Lebanese anti-corruption group.
She had also charged Salameh's brother, Raja, for being involved in the formation of three illusive companies in France alongside Ukrainian citizen Anna Kosakova to purchase real estate worth nearly $12 million there. Raja was detained in March and released in May on record bail worth $3.7 billion.
The syndicate for central bank employees announced a three-day strike from Wednesday in protest against the raid, saying in a statement the move "affected the dignity of the Banque du Liban and its employees."
Source: Al Arabiya
Please click the following URL to read the full text of the original story:
https://english.alarabiya.net/News/middle-east/2022/07/19/Investigative-judge-police-raid-Lebanon-s-central-bank
--------
Tony Blair urged Kuwait to buy UK arms as Gulf War payback in 1990s: Documents
19 July ,2022
Britain's former Prime Minister Tony Blair reportedly urged Kuwait to buy the United Kingdom's latest artillery to compensate for supporting the Gulf country during the Gulf War, newly released documents revealed.
Blair tried to persuade Kuwait's Sheikh Sa'ad between 1998 and 1999, including calling in on him during a brief layover on a flight home from South Africa, UK news media The Guardian reported on Tuesday.
Internal briefing notes from the time suggested that the UK government believed it was "due the award of a significant defense equipment contract in recognition of its defense of Kuwait" after the invasion by the then-Iraqi President Saddam Hussein in 1990.
Notes from the hastily arranged bilateral talks between Kuwait and the UK in January 1999 revealed that Blair took Foreign Office officials' request to talk up the AS90 howitzer (self-propelled artillery weapon) in account amid concerns that the weapons deal would go to the US and its M109 howitzer.
"The prime minister raised the AS90. It was an effective weapon, although he knew the US had offered the M109. He hoped very much that all the support we had given Kuwait would be remembered," a restricted memo from Downing Street's private secretary Philip Barton to his colleague in the foreign office Tim Barrow covering the meeting between Blair and the Crown Prince read.
"The crown prince said that the price of the AS90 was very high," it added.
"The prime minister pointed out that it would do the job properly. The defense minister said that they would take the state of relations with the UK into account."
Blair was also reportedly told that the government was "frankly disappointed" to have "won so little Kuwaiti defense business since [the] end of [the] Gulf war," claiming to be a "loyal friend to Kuwait over many years," internal briefing notes from the day before the visit showed. The notes were a part of the files released by the National Archives in Kew.
Barton then reported that Kuwait "would keep [the UK] in mind" prior to deciding on the matter.
This came after several attempts by the UK government at the time to convince the Kuwaitis into buying weapons from them. Documents showed that Blair sent a letter to the crown prince three months earlier in which he described the AS90 as "the best 155mm gun in the world today," stating that it was more superior than its US equivalent.
"This order from Kuwait is very important to the UK and to our industry at a difficult time. We will await your decision eagerly," Blair wrote.
Source: Al Arabiya
Please click the following URL to read the full text of the original story:
https://english.alarabiya.net/News/gulf/2022/07/19/Tony-Blair-urged-Kuwait-to-buy-UK-arms-as-Gulf-War-payback-in-1990s-Documents
--------
Mideast
Iran's Khamenei calls for 'long-term cooperation' with Russia after meeting Putin
19 July ,2022
Iran's supreme leader Ayatollah Ali Khamenei told Russian President Vladimir Putin that Tehran and Moscow needed to maintain long-term cooperation, state news agency IRNA reported on Tuesday.
Khamenei said that economic cooperation between Iran and Russia, especially in light of Western sanctions, is "necessary and in the interest of both countries."
"There are many understandings and contracts between the two countries, including in the oil and gas sector, which must be followed up and implemented fully," he added.
Referring to the Ukraine war, Khamenei said: "War is a harsh and difficult event, and Iran is not at all pleased that ordinary people suffer from it. But in the case of Ukraine, if you [Russia] didn't take the initiative, the other side [NATO] would start a war on their own."
The Iranian Supreme leader warned the Russian president against what he described as "Western deception," and stressed the importance of using other currencies instead of the dollar: "The US dollar should be gradually taken off global trade and this can be done gradually."
Since Russia invaded Ukraine on February 24, Moscow was slapped with crippling sanctions by US and its European allies. Putin has sought to pivot Russia towards the Middle East and Asia.
Source: Al Arabiya
Please click the following URL to read the full text of the original story:
https://english.alarabiya.net/News/middle-east/2022/07/19/Iran-s-Khamenei-calls-for-long-term-cooperation-with-Russia-after-meeting-Putin
--------
Israeli leader warns Hezbollah during visit to border
19 July ,2022
Israel's new prime minister paid an unannounced visit to the border with Lebanon on Tuesday, threatening to unleash a harsh military response to what he described as "unacceptable" aggression by the Lebanese militant Hezbollah group.
The visit came at a time of heightened tensions with Hezbollah, a heavily armed group that fought Israel during a monthlong war in 2006. On Monday, Israel said it intercepted a drone that crossed from Lebanese territory, and last week, Hezbollah's leader threatened Israel with military escalation if a dispute over a maritime border is not resolved in Lebanon's favor.
"Israel is prepared to act against any threat," said Yair Lapid, who took over Israel's caretaker prime minister on July 1. "We have no interest in escalation but Hezbollah's aggression is unacceptable and is liable to lead the entire region into an unnecessary escalation."
He was joined by Israeli Defense Minister Benny Gantz and top military officials as he toured the area.
Israel considers Hezbollah its most serious immediate threat, estimating the Iranian-backed group has some 150,000 rockets and missiles aimed at Israel.
Earlier this month, the Israeli military said it shot down three unmanned aircraft launched by Hezbollah heading toward an area where an Israeli gas platform was recently installed in the Mediterranean Sea. Hezbollah confirmed it had launched three unarmed drones toward the disputed maritime area.
The launch of the drones appeared to be an attempt by Hezbollah to influence US-brokered negotiations between Israel and Lebanon over their maritime border, an area that is rich in natural gas.
In a speech last week, Hezbollah's leader, said Lebanon should be able to extract oil and gas in Lebanese waters and warned that sending the drones was "a modest beginning to where the situation could be heading."
Lebanon claims the Karish gas field is disputed territory, while Israel says it lies within its internationally recognized economic waters. The United States has been mediating indirect negotiations since October 2020.
Source: Al Arabiya
Please click the following URL to read the full text of the original story:
https://english.alarabiya.net/News/middle-east/2022/07/19/Israeli-leader-warns-Hezbollah-during-visit-to-border
--------
Israel strikes Gaza Strip after gunfire from enclave: Statement
19 July ,2022
The Israeli army said it launched strikes Tuesday on a position belonging to the movement Hamas in the Gaza Strip, after gunfire from the Palestinian enclave.
"Following the firing of a bullet from the Gaza Strip into Israel, the IDF (military) is currently striking a Hamas military post in the northern Gaza Strip," the army said in a statement.
It added on Twitter that "fighter jets" were carrying out the strikes.
"Earlier today (Tuesday), a bullet was found in the community of Netiv Haasara," the army statement said, referring to an Israeli agricultural community adjacent to Gaza's northern border.
"After an inquiry, it was found that the bullet hit an industrial building earlier today after being fired from the Gaza Strip," the army added.
A witness in Gaza's Beit Hanoun area told AFP they saw multiple strikes on a security site controlled by Hamas, the militant group which rules the enclave.
The latest strikes come after Israeli warplanes targeted a Hamas site in the Gaza Strip over the weekend in response to rocket fire from the enclave, the military said.
That exchange of fire came hours after US President Joe Biden had visited Israel and the occupied West Bank.
"The military site consists of an underground complex containing raw materials used for the manufacturing of rockets," the Israeli army said on Saturday.
The weekend strike "will significantly impede and undermine Hamas' force-building capabilities," it said, adding that Israel was responding to "attacks from the Gaza Strip on Israeli territory."
Hamas spokesman Hazem Qassem condemned Saturday's strikes, which the official Palestinian news agency WAFA said caused no injuries.
WAFA said Israeli missiles were fired at two locations, one "near a tourist resort," where nearby houses were severely damaged.
Source: Al Arabiya
Please click the following URL to read the full text of the original story:
https://english.alarabiya.net/News/middle-east/2022/07/19/Israel-strikes-Gaza-Strip-after-gunfire-from-enclave-Statement
--------
Coalition denies Houthi claims of airstrikes on Yemen's Al-Dhale governorate
July 20, 2022
RIYADH: The Coalition to Restore Legitimacy in Yemen has denied in a statement claims by the Houthi militants that it carried out airstrikes on Yemen's Al-Dhale governorate, adding that the coalition has not conducted any sorties since the truce came into effect.
The coalition takes and supports all measures to maintain the truce between Yemeni parties, the statement carried on Saudi state news agency stated.
Source: Arab News
Please click the following URL to read the full text of the original story:
https://www.arabnews.com/node/2125806/middle-east
--------
Iran: US Should Set Aside Excessive Demands, Doubts in Nuclear Talks
2022-July-19
Amir Abdollahian made the remarks in his phone conversation with the EU High Representative for Foreign Affairs and Security Policy Josep Borrell on Monday night. The two sides views on the latest developments in talks to lift sanctions on Iran, as well as some important regional and international issues of mutual interest.
"There is no doubt in the government of the Islamic Republic of Iran's determination to reach a good, strong and lasting agreement," Amir Abdollahian stated.
The foreign minister apparatus expressed gratitude to Borrell and EU Deputy Foreign Policy Chief Enrique for their continuous efforts.
"The White House should put aside its excessive demands and doubts and realistically step in the path of finding a solution and reaching an agreement and stop repeating the past ineffective approach and unproductive behavior and resorting to pressure and sanctions as leverage," he stressed.
Borrell, for his part, appreciated the positive and serious will of the Iranian side in the negotiation process so far.
He also emphasized the necessity of presenting and summarizing the ideas of the parties in the current situation.
"I will continue to try to bring the views of Iran and the United States closer together and reach a point of agreement," he continued, and stated, "I believe months of efforts should lead to a result."
Iranian officials say the ball is now in Washington's court, and it is the administration of US President Joe Biden that must take action to redress Donald Trump's illegal moves.
Iran Dismisses France's Threat of Deadline in Talkshttps://t.co/vNhwCduSDP pic.twitter.com/UmURJiIMdS
— Fars News Agency (@EnglishFars) July 13, 2022
Iran and the five remaining parties to the nuclear deal, officially known as the Joint Comprehensive Plan of Action (JCPOA), have held several rounds of negotiations in the Austrian capital of Vienna since April last year to restore the agreement, which was unilaterally abandoned by Trump in May 2018.
In quitting the agreement, Trump restored sanctions on Iran as part of what he called the "maximum pressure" campaign against the country. Those sanctions are being enforced to this day by the Biden administration, even though it has repeatedly acknowledged that the policy has been a mistake and a failure.
Mora coordinated indirect negotiations between Iran and the US in Qatar's Doha in late June aimed at resolving the differences hindering the revival of the 2015 agreement.
Iran has blasted the US for insisting on previous positions during the Doha talks, stressing that the path of diplomacy is still open.
In a joint press conference with his Qatari counterpart Mohammad bin Abdul Rahman Al Thani in Tehran in early July, Amir Abdollahian blamed Washington for failure in arriving at a deal in Doha talks, and refuted the US claim that Iran's negotiators have raised demand irrelevant to the nuclear deal in the negotiations.
Source: Fars News Agency
Please click the following URL to read the full text of the original story:
https://www.farsnews.ir/en/news/14010428000207/Iran-US-Shld-Se-Aside-Excessive-Demands-Dbs-in-Nclear-Talks
--------
Iran's Leader: Attack on Syria Brings Harm to Entire Region
2022-July-19
Ayatollah Khamenei made the remarks in a meeting in Tehran with visiting Turkish President Recep Tayyip Erdogan.
The Supreme Leader described as "very important" the issue of Syria's territorial integrity.
"A military attack on Northern Syria would be harmful to Syria, harmful to Turkey and harmful to the region. It would not bring about the political move Turkey expects from the Syrian government either," Ayatollah Khamenei warned.
He stated that fighting terrorism is a must "but a military incursion of Syria will benefit terrorists. Of course, terrorists are not limited to a specific group".
Referring to the Turkish president's call for Iran's cooperation in fighting terrorist groups, the Leader stated, "We will definitely cooperate with you in the battle against terror."
Ayatollah Khamenei added that Iran regards security in Turkey and its border areas as its own and called on Turkey to pursue a similar approach vis-à-vis its neighbor Syria.
"The Syrian issues must be settled through negotiations, and Iran, Turkey, Syria and Russia must solve this issue through dialog," he noted.
Ties between Damascus and Ankara soured after Turkey launched several incursions into Northern Syria. Damascus complaints that the Turkish offensive violates Syria's territorial integrity. Iranian officials stress Tehran is making efforts to establish peace and resolve problems between Damascus and Ankara.
President Rayeesi: Iran Opposes Foreign Intervention in Syriahttps://t.co/3sWV5v4Bim pic.twitter.com/5jyYJWQwkp
— Fars News Agency (@EnglishFars) July 10, 2022
Elsewhere in his remarks, the Supreme Leader stressed the importance of "useful and necessary" cooperation between Iran and Turkey on all regional issues, saying, "We have always defended your government in internal issues and against [instances of] interference and as you have said, we have been each other's friends in difficult times and we pray for the Muslim nation of Turkey."
Elsewhere in his remarks, Ayatollah Khamenei also pointed to the issue of Palestine and stated that the Israeli regime is one of the main forces driving a wedge among Muslim countries.
"The US and Israeli regime cannot stop the Palestinians' deep-rooted movement," the Leader added.
He emphasized that the US and the Zionist regime should not be relied upon and stressed, "Today, neither the Zionist regime, nor the US nor others will be able to stop the deep movement of the Palestinians, and the final result will be in the interest of the Palestinian people."
Ayatollah Khamenei emphasized that maintenance of the Islamic Ummah's dignity and honor hinges on overcoming differences and remaining vigilant against divisive policies, and said the usurping Zionist regime, supported by the United States, is one of the factors that sow discord and hostility in the region.
The Leader once again reiterated that Palestine is the first and foremost issue of the Muslim world and emphasized that despite some regional governments' "inclination" toward Israel, Muslims nations are "deeply against" the occupying regime.
Ayatollah Khamenei also said the volume and quality of economic exchanges and cooperation between Iran and Turkey are much less than the existing capacities, adding, "This issue must be settled in the talks between [the two countries'] presidents."
The Leader also welcomed the return of Nagorno-Karabakh to Azerbaijan but emphasized that the Islamic Republic would oppose any policy on closing the border between Iran and Armenia "because this border is a connection route that has existed for thousands of years".
During the meeting, which was also attended by Iranian President Seyed Ebrahim Rayeesi, the Turkish president stressed the importance of reinforcing unity among Muslim nations and promoting solidarity between Tehran and Ankara.
Erdogan said his country has never remained silent in the face of injustice against Iran, and stressed the importance of bolstering bilateral relations in all fields.
"Turkey has always opposed unilateral sanctions against Iran and would continue to support Tehran's legitimate rights as per the 2015 agreement, officially known as the Joint Comprehensive Plan of Action," he added.
The Turkish president noted that Iran and Turkey have been fighting terrorists for many years and said terrorist groups in Syria are supported by the Western countries, including Germany, Britain and particularly the US, who are providing them with weapons.
Source: Fars News Agency
Please click the following URL to read the full text of the original story:
https://www.farsnews.ir/en/news/14010428000747/Iran's-Leader-Aack-n-Syria-Brings-Harm-Enire-Regin
--------
Iranian President Stresses Eradication of All Forms of Terrorism
2022-July-19
President Rayeesi made the remarks in a joint press conference with his Turkish counterpart Recep Tayyip Erdogan in Tehran.
"Terrorism may have different kinds, but fighting terrorism under any name is necessary in order to guarantee the security of borders and states," the Iran's president noted.
"Border security has been discussed by Turkish and Iranian officials," Rayeesi said, adding that both Ankara and Tehran also held talks on "fighting terrorism, drug trafficking and organized crimes".
Moreover, the president called for developing cooperation in regional affairs, stating that both sides stressed the need for observing territorial integrity of Syria.
As to President Erdogan's visit to Tehran, President Rayeesi emphasized that the trip is undoubtedly a turning point in improving the level of mutual ties, because both nations are determined to increase interactions.
The president went on to say that Turkish and Iranian officials have discussed expansion of economic and trade ties, because they are of the opinion that the level of cooperation is not sufficient given the existing capacities.
"The establishment of industrial towns as well as joint technological and scientific parks have been among the issues of interest during the talks with President Erdogan," he said, noting that the two countries are keen on using the capabilities of knowledge-based companies.
"The two sides also discussed the extension of a 25-year contract to transfer Iran's gas to Turkey," President Rayeesi continued, adding that Ankara and Tehran want to expand investments in both countries.
Before the press conference, the official ceremony of signing a Memorandum of Understanding (MoU) between Turkey and Iran was held at Sa'daabad Historical Palace in capital Tehran in the presence of both countries' presidents and ministers.
The MoU comprises of cooperation in different fields of expansion of transit, cultural, scientific, sports, energy and agriculture exchanges as well as trade and economic interactions.
The document was signed by high-ranking delegations from Turkey and Iran in order to pave the way for expansion of cooperation in various areas.
Iranian official have always underlined willingness to further expand relations and cooperation with its neighbors despite enemies' opposition.
In late June, Iranian Foreign Minister Hossein Amir Abdollahian visited Ankara upon an invitation by his Turkish counterpart Mevlut Cavusoglu, and held talks with his Turkish counterpart and President Erdogan. The Iranian diplomat reaffirmed Tehran's determination to expand relations with Ankara more than ever before.
Source: Fars News Agency
Please click the following URL to read the full text of the original story:
https://www.farsnews.ir/en/news/14010428000764/Iranian-Presiden-Sresses-Eradicain-f-All-Frms-f-Terrrism
--------
Erdogan: Turkey, Iran Resolved to Increase Trade Volume
2022-July-19
Erdogan made the remarks during a press conference with his Iranian counterpart Seyed Ebrahim Rayeesi in Tehran.
""Our goal is to reach a trade volume of $30 billion," Erdogan stated.
"Unfortunately, due to the coronavirus pandemic, the volume of trade decreased significantly, and it has now reached $7 billion, therefore, I believe that with the determination of the two countries, we will be able to reach the volume of trade of $30 billion. Also, by taking steps in the field of oil and natural gas, we can speed up this matter," he added.
"As you know, we have taken drastic measures in the field of defense industry in recent years and we attach great importance to our solidarity in this matter," Erdogan continued.
The Iranian president, for his part, noted that the level of the countries' trade ties could reach $30 billion, namely three times their current level.
Elsewhere in his remarks, the Turkish president stressed that the fight against terrorist organizations is of special importance for both countries.
"We included them, which are a scourge for both countries, in the list of terrorist organizations of NATO, because these organizations cause disruption of stability and peace in any country where they exist, so we must deal with these terrorist organizations in full solidarity," he noted.
Earlier during the trip, the two sides signed eight memoranda of cooperation concerning such issues as devising a comprehensive plan for long-term bilateral cooperation, provision of support for small economic agencies, cooperation in the area of radio and television, and cooperation between Iran's Investment and Economic Assistance Organization and the Turkish Presidency's Investment Office.
Source: Fars News Agency
Please click the following URL to read the full text of the original story:
https://www.farsnews.ir/en/news/14010428000849/Erdgan-Trkey-Iran-Reslved-Increase-Trade-Vlme
--------
IRGC Navy Commander Warns to Nip Enemies' Threats in Bud
2022-July-19
"If the enemy takes any foolish measure to foment sedition or carry out an act of aggression against the Islamic establishment, we will respond in a way that would teach them and their allies a painful lesson and will nip that plot in the bud," Rear Admiral Tangsiri said on Monday.
He added that the IRGC naval forces, which are deployed in the islands and along the operational routes of the elite force, maintain their combat readiness at the highest level in order to be able to carry out the most difficult missions at any time.
The senior Iranian commander stated the neighboring countries in the region enjoy the capability to ensure security in the important Persian Gulf region, emphasizing, "There is no need at all for the presence of foreign countries who want to be here with the justification of providing security."
He was echoing remarks by Iranian President Seyed Ebrahim Rayeesi who has stressed Tehran cannot tolerate insecurity and crisis in the region, and warned that any mistake by the enemies will face a harsh response from Tehran in a way that would make them regret.
His warnings came just days after US President Joe Biden boasted that Washington may use force to counter Iran's nuclear energy program as a "last resort".
In response, Iranian Armed Forces Spokesman Brigadier General Abolfazl Shekarchi warned the US and the Israeli regime against any adventurist move in the region, and stated that they will be forced to pay a heavy price in case of their slightest mistake.
"The Americans and the Zionists know very well that they will pay the price for using the phrase 'resorting to force' against the Islamic Republic of Iran," General Shekarchi warned.
Iran has repeatedly warned that any mistake by the US and Israel will be met with Tehran's crushing response.
Source: Fars News Agency
Please click the following URL to read the full text of the original story:
https://www.farsnews.ir/en/news/14010428000079/IRGC-Navy-Cmmander-Warns-Nip-Enemies'-Threas-in-Bd
--------
FM Cites Return of Syrian Refugees, Restoring Security As Agenda of Iran-Russia-Turkey Summit
2022-July-19
"The return of Syrian refugees to their homes and cities as well as facilitating establishment of peace, stability and security in Syria are among the main topics on the agenda of this tripartite summit," Amir Abdollahian said on Monday.
Iran's top diplomat added that during his recent visit to Turkey and Syria, "I conveyed a message from [Iran's] President [Seyed Ebrahim Rayeesi] and we tried to manage the current security crisis that is brewing between Turkey and Syria."
He pointed to Turkey's plans to launch military operations in a 30-kilometer-deep security zone on the Syrian side of the Turkish border and stated, "We tried to settle this crisis and allay Turkey's security concern through the political path."
"Naturally, under the current sensitive circumstances, one of the issues on the agenda [of the Tehran summit] is that instead of resorting to war and [witnessing the subsequent] displacement of Syrian people, we can help solve this issue through political channels," the Iranian diplomat continued.
Tehran on Tuesday will host the 7th summit of the Astana peace talks on Syria in the presence of President Rayeesi and his Russian and Turkish counterparts Vladimir Putin and Recep Tayyip Erdogan, respectively. Syrian Foreign Minister Faisal Mekdad is also scheduled to travel to Tehran on Tuesday.
Iran and Russia, as the allies of the Damascus government, and Turkey, which sides with the opposition, set up the Astana peace process in January 2017 to put an end to the Syrian conflict through the involvement of the Syrian government and the opposition.
Iranian officials have repeteadly stressed Tehran's continued cooperation with Damascus in fight against the terrorist groups and extremism. Iran has also deplored plundering of Syria's oil and agricultural products by the occupying forces, including the US, calling on Washington to end its illegal occupation of the war-ravaged country.
In a telephone call to President Bashar Al-Assad in mid-July, President Rayeesi reaffirmed Iran's support for Syria, and reiterated that Tehran opposes any foreign intervention in the war-ravaged country.
Assad stated Iran and Syria "stand together on the same front", while enemies are getting weaker and weaker every day in the face of the resistance front.
Syria has been gripped by foreign-backed militancy since March 2011. The Syrian government says the Israeli regime and its Western and regional allies are aiding Takfiri terrorist groups that are wreaking havoc on the country.
The US military has also stationed forces and equipment in Eastern and Northeastern Syria, with the Pentagon claiming that the deployment is aimed at preventing the oilfields in the area from falling into the hands of Daesh (also known as ISIL or ISIS) terrorists.
Source: Fars News Agency
Please click the following URL to read the full text of the original story:
https://www.farsnews.ir/en/news/14010428000146/FM-Cies-Rern-f-Syrian-Refgees-Resring-Secriy-As-Agenda-f-Iran-Rssia
--------
Africa
Israeli army chief arrives in Morocco for first visit
18 July ,2022
Israel's army chief arrived in Morocco on Monday for meetings with senior defence officials, military sources said, as cooperation between the countries expands following a normalization of ties.
Aviv Kohavi's three-day trip is the first official visit of an Israeli army chief to the North African kingdom.
Kohavi will meet Morocco's minister delegate in charge of defense administration, Abdellatif Loudiyi, as well as the Inspector General of the Royal Armed Forces, Lieutenant General Belkhir El Farouk, and senior defence officials, an Israeli spokesman said.
Morocco had cut relations with Israel in 2000 following the outbreak of the second Palestinian intifada, but re-established ties two decades later in a deal that saw Washington recognise Rabat's sovereignty over the disputed Western Sahara.
Since then, a steady stream of Moroccan and Israeli officials have visited each others' countries and signed cooperation deals in various fields.
They have included Israeli Defence Minister Benny Gantz, who on a visit to the kingdom in November last year signed a security agreement making it easier for Rabat to acquire high-tech exports from Israel's defence industry.
Last month, Israeli military observers for the first time attended the annual "African Lion" military exercise -- vast drills involving thousands of personnel from several nations, co-organised by Morocco and the US.
And in March, an Israeli army delegation met with Moroccan officers in Rabat, in the first visit of its kind since the 2020 normalization deal, signing a military cooperation agreement.
The North African kingdom's mending of relations with Israel re-ignited its long-standing rivalry with Algeria, which in August last year cut diplomatic ties with Rabat.
Algiers cited "hostile acts" and Morocco's relations -- including on military and security issues -- with "the Zionist entity", referring to Israel.
Source: Al Arabiya
Please click the following URL to read the full text of the original story:
https://english.alarabiya.net/News/middle-east/2022/07/18/Israeli-army-chief-arrives-in-Morocco-for-first-visit-
--------
Tunisian judge lets Islamist leader go after hearing
July 20, 2022
TUNIS, July 19 (Reuters) - Tunisia's Islamist movement leader Rached Ghannouchi was allowed to return home after a court hearing on Tuesday in a money laundering investigation that his Ennahda party rejects as a political ploy.
The preliminary hearing before an investigative judge lasted nearly 10 hours and followed warnings from activists that the authorities were contemplating arresting the 81-year-old Ghannouchi to hold in pre-trial detention.
However, a lawyer for Ghannouchi and an Ennahda party official said the judge had released him pending further investigation.
The hearing comes less than a week before President Kais Saied holds a referendum on a new constitution that would greatly expand his powers, a move that Ennahda and many other parties have rejected as illegal.
About 200 people gathered in front of the court, chanting "Down with the coup", referring to Saied's seizure of powers, and "Ghannouchi, you are not alone". They raised banners that read "stop political trials" and celebrated after his release.
A judiciary official told Reuters the judge was investigating suspicions of money laundering relating to foreign funds paid to an Ennahda-linked association. Local media have also reported that he would also be investigated for suspected links to terrorism.
The judge has ordered a freeze on the financial assets of Ghannouchi, who is the speaker of the parliament that Saied has dissolved, as well as former prime minister Hamadi Jebali and several other people.
Last week, Ghannouchi told Reuters the investigation into him was politically motivated and said Saied was using the referendum to push Tunisia towards dictatorship.
He said in a statement on Tuesday that "the malicious charges fall within the framework of passing a constitution that enshrines tyranny".
He added that he had been tried and imprisoned during the tenure of two former presidents, Zine El Abdine Ben Ali and Habib Bourguiba, and was also now "subjected to the worst forms of injustice".
Ennahda has been a major force in parliament and in nearly every coalition government since the 2011 revolution, working alongside secular parties and moving away from its Islamist roots.
Source: Reuters
Please click the following URL to read the full text of the original story:
https://www.reuters.com/world/africa/tunisian-islamist-leader-arrives-court-2022-07-19/
--------
Sudan official: Death toll from days of tribal clashes at 79
19 July ,2022
Days of tribal clashes in a southern province in Sudan have killed at least 79 people, a senior Sudanese official said Tuesday as violent protests erupted in two nearby provinces in the East African nation.
The clashes between the Hausa and Birta ethnic groups in the Blue Nile province grew out of a killing of a farmer last week. The violence has also injured around 200 people, according to Gamal Nasser al-Sayed, the province's health minister.
The minister appealed on the United Nations and global aid agencies to step up medical and humanitarian assistance to help those who were forced to flee their homes because of the fighting.
"Thousands, mostly women and children, are now living in schools and in the open," said al-Sayed, speaking over the phone. "They need help, they need food, they need healthcare."
The UN Office for the Coordination of Humanitarian Affairs said the tribal violence has displaced about 15,500 people, who are now mostly sheltering in schools in the town of Damazin.
Earlier this week, authorities deployed the military and paramilitary Rapid Support Forces in efforts to stabilize the region. They also imposed a nightly curfew and banned gatherings in the towns of Roseires and Damazin, where the clashes took place.
The violence in Blue Nile triggered violent demonstrations in the neighboring province of Sennar and the nearby Kassala province. Thousands, mostly from the Hausa, took to the streets over the past two days to protest the government's lack of response to the clashes.
Local media reported that at least three people were killed in protests in Kassala on Monday, and that angry protesters burned government buildings there. Local authorities banned all gatherings in the provincial capital, the city of Kassala.
The clashes were the latest tribal violence to hit Sudan, which is in turmoil since the military took over in a coup last October. The coup removed a civilian-led and Western backed government, upending the country's short-lived transition to democracy after nearly three decades of repressive rule of autocrat Omar al-Bashir.
Source: Al Arabiya
Please click the following URL to read the full text of the original story:
https://english.alarabiya.net/News/middle-east/2022/07/19/Sudan-official-Death-toll-from-days-of-tribal-clashes-at-79
--------
Morocco court jails 33 Melilla migrants for 11 months: Lawyer
19 July ,2022
A Moroccan court Tuesday sentenced 33 migrants to 11 months in jail for "illegal entry," their lawyer said, after a deadly mass border-crossing attempt into the Spanish enclave of Melilla last month.
The court in Nador, near the North African kingdom's border with Melilla, sentenced "all the (33) migrants to 11 months behind bars each," Khalid Ameza told AFP, describing the ruling as "a very heavy sentence."
At least 23 migrants died after around 2,000 people, many from Sudan, stormed the frontier on June 24 - the worst death toll in years of attempted migrant crossings into Spain's Ceuta and Melilla enclaves, which represent the EU's only land borders with Africa.
The 33 irregular migrants were prosecuted for "illegal entry onto Moroccan soil," "violence against law enforcement officers," participating in an "armed gathering" and "refusing to obey orders," according to a court statement.
"We hope that the appeals court will rectify this severe sentence," the AMDH human rights group's Nador office said.
A separate trial, also in Nador, of a group of 29 irregular migrants including a minor opened last week but has been adjourned to July 27, the court said.
That group is accused of "participating in a criminal gang with a view to organising and facilitating" irregular migration, among other charges.
Spanish rights group Caminando Fronteras says as many as 37 people lost their lives in the June 24 incident.
The United Nations, the African Union and independent rights groups have condemned the use of excessive force by Moroccan and Spanish security personnel.
Morocco's state-backed CNDH rights group said last week that those who died likely "suffocated."
Source: Al Arabiya
Please click the following URL to read the full text of the original story:
https://english.alarabiya.net/News/north-africa/2022/07/19/Morocco-court-jails-33-Melilla-migrants-for-11-months-Lawyer-
--------
US says it kills two Al-Shabab militants in Somalia airstrike
July 19, 2022
NAIROBI: The US military said it had killed two fighters from the Al-Shabab militant group in an airstrike in a remote part of Somalia's southern Jubaland state on Sunday.
The United States has been carrying out air strikes in Somalia to try to defeat Al-Shabab, an Al-Qaeda franchise seeking to implement its interpretation of Islamic law and overthrow the country's Western-backed central government.
The strike took place near Libikus in the Lower Juba region, US Africa Command (AFRICOM) said in a statement late on Monday.
"The command's initial assessment is that two Al-Shabab terrorists were killed in action," AFRICOM said. "No civilians were injured or killed given the remote nature of where this engagement occurred."
Source: Arab News
Please click the following URL to read the full text of the original story:
https://www.arabnews.com/node/2125016/world
--------
Europe
EU Foreign Policy Chief Hopes To Reach Deal Soon In Negotiations Led By Türkiye To De-Block Ukrainian Grain
Agnes Szucs
18.07.2022
BRUSSELS
EU foreign policy chief Josep Borrell expressed hope on Monday that diplomatic efforts led by Türkiye to deblock Ukrainian grain exports will bring an agreement this week.
Borrell spoke to reporters on the way to a meeting of EU foreign affairs ministers.
"I hope that this week it will be possible to reach an agreement to deblock Odesa and other Ukrainian boats" to ship grain, he said about the negotiations led by Türkiye.
He noted that "it is not a diplomatic game" as the lives of "tens of thousands of people depend on this agreement."
Borrell also ruled out stopping "support for Ukraine and putting sanctions against Russia" even if Moscow threatens to reduce the gas supply to the bloc.
He explained that EU foreign ministers will discuss an import ban on Russian gold and other amendments to existing sanctions for a "better implementation."
The ministers will also talk about plans to step up military aid to Ukraine, and the country's top diplomat Dmytro Kuleba will also join the morning session, Borrell added.
In the afternoon, the EU ministers will also discuss the bloc's relations with Latin America, the recent developments in the EU accession process of North Macedonia and Albania, and digital diplomacy.
The EU has slapped six sets of sanctions against Russia since the beginning of the country's war on Ukraine on Feb. 24.
Source: Anadolu Agency
Please click the following URL to read the full text of the original story:
https://www.aa.com.tr/en/europe/eu-foreign-policy-chief-hopes-to-reach-deal-soon-in-negotiations-led-by-turkiye-to-deblock-ukrainian-grain/2639192
--------
Russia pounds Ukraine as Putin gets Iran's backing
20 July ,2022
Russian missiles struck cities and villages in eastern and southern Ukraine, hitting homes, a school and a community center on Tuesday as Russian President Vladimir Putin won strong support from Iran for his country's military operation.
In Kramatorsk, a city in eastern Ukraine's Donetsk province considered a likely Russian occupation target, one person was killed and 10 wounded in an airstrike that hit a five-story apartment building, regional Gov. Pavlo Kyrylenko said.
Fresh blood stained the concrete amid green leaves that were torn off trees as nearby apartments on at least two floors burned. Shrapnel was placed in a small pile near an empty playground.
"There was no one here. Everything is ruined," said Halyna Maydannyk, a resident of one burned apartment. "Who knows why they're doing this? We were all living peacefully."
For the latest headlines, follow our Google News channel online or via the app.
Kramatorsk residents Mykola Zavodovskyi and Tetiana Zavodovska stood in bandages outside a hospital. They heard a loud clap and went to their balcony to investigate, then everything exploded and the windows shattered.
"Probably it was a rocket, and probably it was brought down by Ukrainian forces," Zavodovska said.
The midday strike came after Kyrylenko had reported four earlier Russian strikes in Kramatorsk and urged civilians to evacuate.
On the political front, Putin visited Tehran, where Iran's Supreme Leader Ali Khamenei said the West opposes an "independent and strong" Russia. Khamenei said that if Russia hadn't sent troops into Ukraine, it would have faced an attack from NATO later, echoing Putin's own rhetoric and reflecting increasingly close ties between Moscow and Tehran as they both face severe Western sanctions.
NATO allies have bolstered their military presence in Eastern Europe and provided Ukraine with weapons to help counter the Russian attack. Putin and other officials at the Tehran meetings said little new about negotiations to unblock Ukrainian grain through the Black Sea.
In the Odesa region in southern Ukraine, Russian forces fired seven Kalibr cruise missiles overnight. The Russian Defense Ministry said strikes on the village of Bilenke achieved a legitimate military goal and "destroyed depots of ammunition for weapons supplied by the United States and European countries."
A local official disputed Moscow's claim and said six people were wounded.
"These strikes on peaceful people have one goal — to intimidate the population and the authorities and keep them in constant tension," Serhiy Bratchuk, the speaker of the Odesa regional government, told Ukrainian television.
With indications that Ukraine is planning counterattacks to retake occupied areas, the Russian military in recent weeks has targeted Odesa and parts of southern Ukraine where its troops captured cities earlier in the war. In the east, Ukrainian forces are fighting to hold onto the declining territory under their control.
Donetsk has been cut off from gas supplies and partly from water and power as the Russians try to complete their capture of the province. Russia's ground advance has slowed, in part because Ukraine is using more effective US weapons and partly because of what Putin has called an "operational pause." Russia has been focusing more on aerial bombardment using long-range missiles.
"The infrastructure of the cities is being methodically destroyed by missile strikes, and the civilian population, cut off from bare necessities, suffers the most," Kyrylenko said.
Russian-installed officials in the southern region of Kherson, under Moscow's control since early in the war, said Ukrainian forces damaged the only bridge in the city of Kherson over the Dnipro River, east of Odesa. Kirill Stremousov, the deputy head of the Kherson region's Kremlin-backed administration, told the Russian news agency Interfax that Ukrainian forces used American-made rocket launchers to damage the bridge in an attempt to cut Kherson off from the left bank of the Dnipro.
Ukrainian officials have spoken of plans for a counter-offensive to retake Kherson and other southern Ukrainian territory from the Russians.
Serhiy Khlan, an official with the Ukrainian administration of the Kherson region, tacitly confirmed the strike on Ukrainian television, reporting "a precise hit" and explosion in the area of the bridge.
Also in the Kherson region, Ukraine claimed to have used anti-aircraft missiles to shoot down a Russian Su-35 fighter jet that had planned to attack its planes. Several ground-based videos posted on social media showed a plane breaking up in the evening sky Tuesday near Nova Kakhovka, in flames and spewing gray and black smoke as it descended and crashed into the ground, at least some pieces into a green field. Ukrainian news reports said the pilot ejected and showed a helicopter search for him. Russian officials didn't immediately confirm the shootdown. Little information has emerged during the war about aerial battles.
Kherson — hosting a major ship-building industry at the confluence of the Dnieper River and the Black Sea near Russian-annexed Crimea — is one of several areas a US government spokesman said Russia is trying to annex. Following months of local rumors and announcements about a Russian referendum, White House national security council spokesman John Kirby said Tuesday that US intelligence officials have amassed "ample" new evidence that Russia is looking formally to annex additional Ukraine territory and could hold a "sham" public vote as soon as September. Russia is eyeing Kherson as well as the entirety of the Luhansk and Donetsk oblasts.
"Russia is laying the groundwork to annex Ukrainian territory that it controls in direct violation of Ukraine sovereignty," Kirby said in Washington.
Kirby also said the White House is expected to announce more military aid for Ukraine later this week. The aid is expected to include more High Mobility Artillery Rocket System, or HIMARS, a critical weapon Ukrainian forces have been using with success in their fight to repel Russian troops.
On the ground, Ukraine and Russia continued their sporadic exchanges of bodies of fallen soldiers. Each side gave the other 45 soldiers' bodies in the Zaporizhzhia region. Russia's Ria-Novosti news agency said Tuesday the soldiers had been killed in Mariupol, the Azov Sea city that captured worldwide attention because of a weeks-long siege of a steel plant.
At least two civilians were killed and 15 wounded by Russian shelling across Ukraine over the past 24 hours, Ukraine's presidential office said in a Tuesday morning update.
With Russia's missiles hitting cities 799 kilometers (497 miles) apart Tuesday, "there remains a high level of threat of missile strikes throughout the territory of Ukraine," said Oleksandr Shtupun, spokesman of the General Staff of the Ukrainian armed forces.
The missile strikes came as the British military said it believes Russia is struggling to keep up its troop strength in its grinding war of attrition that began with the Feb. 24 invasion of Ukraine.
The British Defense Ministry said in a Tuesday assessment that Russia "has struggled to sustain effective offensive combat power since the start of the invasion, and this problem is likely becoming increasingly acute" as Moscow seeks to conquer the Donbas region of eastern Ukraine.
Source: Al Arabiya
Please click the following URL to read the full text of the original story:
https://english.alarabiya.net/News/world/2022/07/20/Russia-pounds-Ukraine-as-Putin-gets-Iran-s-backing
--------
Putin's Iran trip shows how isolated Russia has become: White House
20 July ,2022
Russian President Vladimir Putin's trip to Iran this week shows how Russia has become isolated in the wake of its invasion of Ukraine, John Kirby, the White House's chief National Security Council spokesman, told reporters on Tuesday.
Putin had talks with Supreme Leader Ali Khamenei in Iran on Tuesday, the Kremlin leader's first trip outside the former Soviet Union since Moscow's Feb. 24 invasion of Ukraine.
The US last week said it has information that shows Iran is preparing to provide Russia with up to several hundred drones, including some that are weapons capable, and that Tehran is preparing to train Russian forces to use them. Iran's foreign minister denied that.
Source: Al Arabiya
Please click the following URL to read the full text of the original story:
https://english.alarabiya.net/News/world/2022/07/20/Putin-s-Iran-trip-shows-how-isolated-Russia-has-become-White-House
--------
Norway launches fundraising to buy Turkish Bayraktar TB2 for Ukraine
Gokhan Ergocun
19.07.2022
Norway has launched a fundraising campaign to purchase Turkish Bayraktar TB2 armed drones for Ukrainian forces fighting Russia.
The campaign's website said Lithuania bought a TB2 in three days and both Poland and Ukraine purchased three TB2 drones in a few days, so "Norway must do the same."
Under the headline "Give a Bayraktar from the Norwegians to the Ukrainian people – show solidarity with Ukraine's fight against (Russian President Vladimir) Putin," so far 273,739 kroner (approximately $27,470) has been collected from 647 donors through the campaign.
The campaign will last till the end of September, according to the website.
Source: Anadolu Agency
Please click the following URL to read the full text of the original story:
https://www.aa.com.tr/en/economy/norway-launches-fundraising-to-buy-turkish-bayraktar-tb2-for-ukraine/2640066
--------
Greece to purchase Israeli missiles for use against Türkiye: Report
19.07.2022
Greece is in advanced talks with Israel to purchase missile systems to use against Türkiye, local media reported Monday.
The deal for Spike non-line-of-sight (NLOS) missiles produced by the Israeli company Rafael Advanced Defense Systems Ltd. is expected to be signed soon, the Greek news outlet Newsport.gr reported.
A total of 27 systems costing €370 million ($374.8 million) will start to arrive in the country as early as 2023, it noted.
The news outlet said the missile systems will be deployed to ground units stationed in Greece's northeastern Evros region bordering Türkiye and in the Aegean Islands.
It added that American AH-64 attack helicopters and Mark V patrol boats recently provided by the US will be equipped with Spike NLOS missiles.
Greece recently also signed multiple big-ticket arms deals with Israel for the purchase of drones, with France for the purchase of Rafael warplanes, and with the US for the upgrading of its F-16 fighter jets to the latest Viper configuration.
More recently, Greece submitted a letter of interest to the US to purchase at least 20 F-35 stealth fighter jets.
Source: Anadolu Agency
Please click the following URL to read the full text of the original story:
https://www.aa.com.tr/en/europe/greece-to-purchase-israeli-missiles-for-use-against-turkiye-report/2639808
--------
EU extends sanctions against terrorist group PKK
18.07.2022
BRUSSELS
The European Union extended on Monday sanctions against terrorist groups PKK and DHKP/C for another 6 months as it updated its terrorist list.
The EU's terrorist list has been renewed without any changes on the entries for a further six months, Council of the European Union announced in a statement.
The blacklist list continues to feature 13 persons and 21 entities or groups, including PKK and far-left DHKP/C, who are subject to restrictive measures.
Terrorist organizations IBDA-C and TAK are also sanctioned.
In order to combat terrorism, the bloc freezes the funds and financial assets in the EU of the enlisted persons and groups, and it bans EU operators to make economic resources available to them.
The EU applies a separate sanction mechanism for al-Qaeda and ISIS/Daesh.
In its more than 35-year terror campaign against Türkiye, the PKK has been responsible for the deaths of more than 40,000 people, including women and children.
Source: Anadolu Agency
Please click the following URL to read the full text of the original story:
https://www.aa.com.tr/en/europe/eu-extends-sanctions-against-terrorist-group-pkk/2639347
--------
URL: https://newageislam.com/islamic-world-news/radical-ideologies-radicalisation-india-muslims/d/127526
New Age Islam Islam Online, Islamic Website, African Muslim News, Arab World News, South Asia News, Indian Muslim News, World Muslim News, Women in Islam, Islamic Feminism, Arab Women, Women In Arab, Islamophobia in America, Muslim Women in West, Islam Women and Feminism