New Age Islam News Bureau
25 Aug 2018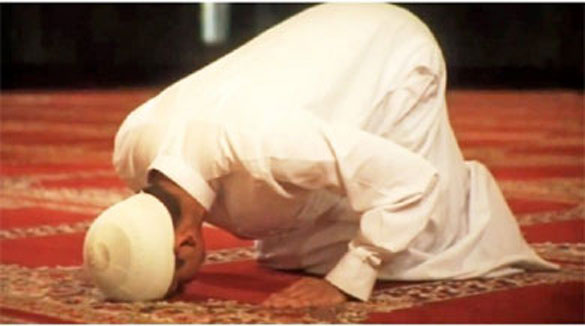 Viral Video Of Muslim Man Offering Namaz In A Gurudwara Is A Beautiful Lesson On Harmony
------
• Qaradawi Fatwa about Hajj Draws Muslim Ire, He Tweeted 'Allah Has No Need for the Hajj'
• Muslim Man Offers Namaz Inside Gurudwara in Malaysia, Video Goes Viral
• Malaysia Can't Decide if Zakir Naik Is a Preacher or a Terrorist
• Joint Pakistan-India Drills Leave Sidhu Critics Red-Faced
• Probe Launched Into 'Soldiers Of God' Dolls in 'Image of Former ISIS Leader'
Arab World
• Qaradawi Fatwa about Hajj Draws Muslim Ire, He Tweeted 'Allah Has No Need for the Hajj'
• KSA's King Fahd Complex Puts a Modern Spin on the Ancient Traditions of Islamic Texts
• Moderate Muslim Conference Reaches Out To Counter Extremism
• Survivors of last major Islamic State battle in Iraq beg for food
• Abu Mohammad al-Julani Starts Al-Nusra-ISIL Coalition against Syrian Army
• Israel-Made Medical Equipment, Drugs Seized from Terrorists' Field Hospital in Quneitra
• Syrian Army Tightens Noose on ISIL in Deserts of Sweida
--------
Southeast Asia
• Muslim Man Offers Namaz Inside Gurudwara in Malaysia, Video Goes Viral
• Indonesia's Islamic Organisation Calls for Greater Tolerance
• Muslim Countries Want To Emulate Malaysia's Haj Management
• Malaysian Militant, Two Others In IS Beheading Video Blacklisted By US
• Hindu transgenders cite religious rights in demanding gender change on IC
--------
India
• Malaysia Can't Decide if Zakir Naik Is a Preacher or a Terrorist
• 13 Illegal Bangladeshi Immigrants Arrested In Bengaluru
• RSS Like Muslim Brotherhood: Rahul Gandhi
--------
Pakistan
• Joint Pakistan-India Drills Leave Sidhu Critics Red-Faced
• Angry Sect of Sunni Muslims Torch Minority Ahmadi's Place of Worship in Pakistan
• No more first-class flying for ministers, as Pakistan's new cabinet starts to cut spending
• PM's speech highlights perception judicial system is not delivering
• Christian community felicitates Muslims on Eidul Azha
• Police, CTD conduct operation in Bhakar, two terrorists arrested
• PTI's Dr. Arif Alvi meets TLP leaders to seek support for presidential election
--------
Europe
• Probe Launched Into 'Soldiers Of God' Dolls in 'Image of Former ISIS Leader'
• UN Team, Approved a Year Ago, Starts Work on ISIS Crimes In Iraq
• Germany's Salafist Muslim children being radicalized faster and younger: intelligence report
• Morocco's 'pilgrimage of the poor' honours Sufi Muslim saint
• British delegation praises facilities provided by Saudi Arabia during Hajj 2018
• United States cuts more than $200 million in aid to Palestinians
• UN invites Iran, Russia, Turkey to Syria talks in Geneva next month
--------
North America
• American Muslims Celebrate Eid in Borrowed Church
• Three Southeast Asians in Daesh Beheading Video Blacklisted By US
• Two 'extremist Muslim' New Mexico compound suspects hit with new charges, authorities say
• Pompeo calls on Pakistan's Khan to act against 'terrorists'
• US cuts $200mn in aid to Palestinians, sparking criticisms
• Canada blasts Saudi death sentences, raises ante in diplomatic crisis
--------
Mideast
• Turkey Warns Military Solution In Syria's Idlib Will 'Cause Catastrophe'
• 26 Children Killed By Coalition Strikes In Yemen: UN
• Houthi militia founder killed in Maran, while coalition destroys weapons' depot
• Four missiles fired by Houthis during Hajj… how Saudi Arabia protected pilgrims
• UN official: Palestinian refugee issue can't be wished away
--------
South Asia
• Rohingya Protest for 'Justice' On Crackdown Anniversary
• US, Afghanistan Reject Russian-Sponsored Peace Talks
• Afghanistan has 'unprecedented' opportunity for peace, says NATO Commander
• NDS Special Forces storm key ISIS hideout in Nangarhar province
• Suicide attack near election office in Afghanistan's east kills 3
--------
Africa
• Malawi: Muslims Hail Mutharika for Religious Tolerance
• Daesh attack leaves four Libyan soldiers dead
• Kenya: Call for Tolerance as Muslims Mark Day Two of Idd-UL-Adha
• Nigeria: African Muslim Scholars Get New Leaders
• US military airstrike in Somalia against al-Shabaab kills 2
• Army kills 3 Boko Haram insurgents, recovers weapons
Compiled by New Age Islam News Bureau
URL: https://www.newageislam.com/islamic-world-news/qaradawi-fatwa-hajj-draws-muslim/d/116197
--------
Qaradawi Fatwa about Hajj Draws Muslim Ire, He Tweeted 'Allah Has No Need for the Hajj'
23 August 2018
A fatwa issued by Muslim Brotherhood cleric Youssef al- Qaradawi about the annual Hajj pilgrimage has sparked condemnation from across the Muslim world.
The Qatar-based cleric tweeted that "Allah has no need for the Hajj. Any duty that He imposed is aimed at enriching his followers so that they can transcend to their maker on the spiritual, moral and psychological levels."
"Seeing Muslims feeding the hungry, treating the sick and sheltering the homeless are better viewed by Allah than spending money on the Hajj and Umrah every year," he added.
Doing the above would grant Muslims greater spiritual gratification than circumambulating around the holy Kaaba, he remarked.
Performing the annual Hajj is among the five main pillars of Islam that every able Muslim is expected to perform at least once in their life.
Commenting on Qaradawi's controversial tweets, advisor at the Saudi royal court Saud al-Qahtani said: "Those who know the history of this mercenary will not find his fatwa unusual."
Social media activists condemned his fatwa, accusing him of trying to undermine one of Islam's main pillars.
They also interpreted it as an attempt to lift the pressure off the authorities in Qatar after they barred their people from performing this year's Hajj pilgrimage.
This was not the first time that the Doha regime attempts to undermine the massive efforts exerted by Saudi Arabia's leadership and people in servicing the holy pilgrimage, they noted.
They also accused Qaradawi of seeking to spark division among Muslims and exploit religion to achieve his interests.
The cleric made his tweets soon after the Kingdom hosted yet another successful Hajj whereby the pilgrims were able to perform their duties with the greatest of ease and amid great security.
They all thanked the Kingdom and its people for all the facilitations they have been provided.
Qaradawi was placed on the terrorist blacklist by Saudi Arabia, the United Arab Emirates, Bahrain and Egypt on June 8, 2017.
https://english.alarabiya.net/en/features/2018/08/23/Qaradawi-fatwa-about-hajj-draws-Muslim-ire.html
--------
Muslim Man Offers Namaz Inside Gurudwara in Malaysia, Video Goes Viral
August 24, 2018
In a video that has been going viral on social media, a Muslim man was seen offering Namaz while a Gurbani was being recited in a Gurudwara in Malaysia. And the Sikhs inside the Gurudwara didn't seem to mind at all.
In fact, the popular Facebook page Sikh Inside, which posts activities from Gurdwaras around the world and shared that video, was actually pretty supportive of the Muslim 'brother', saying that 'god is one'.
This has been winning thousands of hearts online.
Although, many people were triggered by the praying man's actions, the video mostly received love and support, showing the world that religious harmony exists.
In the video that was recorded by a local at the Gurdwara Sahib Bercham in Ipoh, the Muslim man was seen completing his prayers for two minutes and then leaving.
"Yesterday (August 20), a Muslim brother spotted doing Namaz. Probably he couldn't find a mosque and drop by Gurdwara to complete his Namaz (sic)," Sikh Inside wrote on their Facebook.
https://www.indiatoday.in/fyi/story/muslim-man-offers-namaz-inside-gurudwara-video-goes-viral-1322796-2018-08-24
--------
Malaysia Can't Decide if Zakir Naik Is a Preacher or a Terrorist
AUGUST 22, 2018
GEORGE TOWN, Malaysia—It was a swelteringly hot afternoon in George Town, the capital city in the northern Malaysian state of Penang, but that didn't dissuade the hundreds of Muslim protesters gathered outside the Masjid Jamek Shaik Eusoff mosque after Friday prayers on July 20.
The protesters, all men and mostly members of Islamic groups like Institut al-Qayyim and Perkasa, were demonstrating in support of Zakir Naik, a hugely popular Islamic preacher. According to his fans, he's a respected Muslim scholar who belongs in Malaysia. The Indian government, however, says he's been spreading hate speech, laundering money, and funding terrorism. Penang Deputy Chief Minister Ramasamy Palanisamy wants him deported back to his native India to face trial.
Naik's supporters say he's done nothing wrong. They want his right to preach Islam, Malaysia's official religion, to be safeguarded, and demand Ramasamy be arrested for challenging the religion. This isn't the first time Ramasamy's been caught on the wrong side of Naik's supporters. He's been calling for Naik's expulsion for years, and one of his offices was even firebombed in 2016 after he posted unflattering comments about Naik on Facebook.
The cleric's stay in Malaysia has always been a contentious one, but it became a renewed flashpoint after news that the authorities had failed to act on an extradition request filed by India in January. But now, Malaysia has a new government. The Alliance of Hope (PH) came into power three months ago in a shocking election win heralded as a "victory for Asian democracy." Ramasamy and others want the new ruling coalition to honor the country's extradition treaty with India.
Although a wanted man in India and even barred from the United Kingdom, the physician-turned-televangelist still commands the admiration of millions of Muslims around the world, including in Malaysia. That presents the government with a tricky dilemma. It's trying to move away from the Malay ethno-nationalist and religious politics pushed by fallen Prime Minister Najib Razak, now facing corruption charges. But in a country that's more than 60 percent Muslim, and where fundamentalist views like Naik's have made disturbing inroads, handling the rogue preacher is a challenge.
Naik first came to Malaysia in 2012, settling down for good in 2016 when India began its investigations. He lives in a lakeside condominium in the country's administrative capital, Putrajaya. From early on, he developed a close relationship with former federal and state officials, as well as religious leaders. This led to him being granted permanent residence in 2012 and an award for his contribution to the development of Islam in 2013.
He was even offered three islands by the chief minister of Terengganu, a conservative state in eastern peninsular Malaysia. Meanwhile, up north, besides the Penang protesters, his defenders include Dr Mohd Asri Zainul Abidin, the respected mufti, or religious advisor, of the state of Perlis. It's no surprise, then, that Naik is revered by a large number of local Muslims, with audiences of tens of thousands of people for his live talks.
Born Zakir Abdul Karim Naik in Mumbai in 1965, Zakir qualified as a physician but traded in surgical gloves for Islamic preaching in 1991. He founded the Islamic Research Foundation (IRF) that year and a nonprofit English-language satellite television network, Peace TV, in 2006. Peace TV has claimed to reach over 200 million viewers, but there is little independent data to back this up.
Zakir has given thousands of talks around the world, most of them in English. Appearing in his signature business suit, and known for his rapid speech and thick Indian accent, the cleric has earned praise and ire in equally large numbers for quoting science, as well as scriptures from other religions—including Hindu Vedas and the Bible—in his lectures on Islam.
His critics accuse him of misinterpreting the religious texts he spouts, and say some of his preaching borders on hate speech. Others say he defends terrorism, pointing to infamous quotes such as his defense of Osama bin Laden: "If he is terrorizing America, the biggest terrorist, I am with him. Every Muslim should be a terrorist. The thing is that if he is terrorizing a terrorist, he is following Islam," Naik said in a video.
Suspicions of propagating terrorism grew after the 2016 Islamist terrorist attack in Dhaka, when a Bangladesh newspaper reported that one of the attackers had once posted a Zakir quote on Facebook. India's counterterrorism agency soon began investigating Zakir for funding terrorist activities via the IRF; the foundation was banned for five years and formal charges were filed late last October.
Zakir, meanwhile, consistently denies the charges against him. He has condemned acts of terrorism and says his preaching have often been taken out of context. Zakir's Malaysian lawyer, Shaharudin Ali, meanwhile, says his client will not speak with reporters. Indeed, Naik, now 52, communicates only through Facebook updates and press statements sent through his lawyer. In a recent such statement, he said accusations that he incited terrorism were meant to "demonize Islam and Muslims."
It's a viewpoint many of his supporters here agree with. In Malaysia, ethnic Malays form over half the population and are legally mandated to follow Islam under the country's complex system of national and religious balance. The previous government, led by the once-powerful United Malays National Organisation (UMNO), had for decades wielded Islam and the promise of Malay superiority as a blunt yet effective political tool to keep other races in check and to stay in power. It doesn't take much for criticism against anything linked to Islam to be deemed un-Islamic and therefore, a threat to the Malay population.
That leaves new Prime Minister Mahathir Mohamad walking a tightrope. The 93-year-old Mahathir once headed UMNO for 22 years, part of the National Front coalition he toppled in May. He, himself, admits to having played the religion card in the past, demonizing rivals (including his current allies) as "anti-Malay" for political gain. But the new government he leads has promised to shed the race and religion-based politics that was the hallmark of Malaysian governance for more than six decades.
Mahathir gave the powerful Finance Ministry portfolio to an ethnic Chinese leader of one of PH's component parties, the Democratic Action Party, to which Ramasamy is also a member. This is just one of many high-profile appointments for non-Malays, almost all of which have been questioned by Islamist politicians. Deporting Naik could be one moderate step too far.
"This is a litmus test for the new government," said Bridget Welsh, a political science professor at John Cabot University and an expert on Malaysian politics. "The new government has come into power in a different Malaysia and they are now facing a difficult task navigating this minefield, given the high level of politicization. I think the new government does not wish to set off that bomb too early." Send the cleric back to India, Welsh said, and PH risks being seen as giving up, making it an easy target for attacks by far-right conservatives seeking to gain political leverage.
So, for the time being, Mahathir has repeatedly refused to extradite Naik, saying last month that Naik is protected by his permanent residence status unless he breaks any local laws. Yet as well as public sensibilities, Mahathir also must deal with divisions within his own administration. This includes ethnic Indian politicians who supported Naik's expulsion in the past but now have to toe the federal government line, leaving Ramasamy seemingly the lone voice for this cause.
One of the most prominent critics is Waytha Moorthy Ponnusamy, a Hindu-rights activist who is now the minister of national unity and social well-being. Waytha Moorthy was one of 19 plaintiffs in a 2017 case that sought to have Naik declared a national threat and expelled. But Waytha Moorthy's spokesman now says he can't speak about Naik due to the court case, which was thrown out in February. Others leaders include Gobind Singh Deo, M. Kulasegaran, and Xavier Jayakumar, all of whom are now senior members of Mahathir's new cabinet.
Yet some believe the government is being too cautious. Saravanan Murugan, a Hindu member of parliament who was a deputy minister in the Najib government, questions the silence of these ministers who once criticized his own Malaysian Indian Congress party, part of the ousted National Front coalition, for doing nothing on Naik. He is certain Malaysia will survive life after Naik and said that most Muslim Malays here will understand the decision to extradite. After all, he said, Malaysians are very tolerant and respectful of the different faiths and cultures—a trait he said Naik does not share.
Critics like Saravanan say failing to act endorses Naik's incendiary preaching and sends mixed signals on new Malaysia's commitment to upholding rule of law. Mustafa Izzuddin, a fellow at the Institute of Southeast Asian Studies in Singapore, points to the possibility of this being used as a "diplomatic precedent" by other countries to refuse Malaysia's extradition requests in future.
Even so, Abdul Wahed Jalal Nori, a senior analyst at the Institute of Strategic and International Studies Malaysia, said the government will achieve more by doing less, and needs to treat Naik as a relatively minor issue. After all, expectations are high for it to solve much bigger problems, such as stabilizing its resources and fighting corruption.
"Zakir has a big number of followers locally and abroad. What do you think will happen if Malaysia decides to send him back to India? The opposition will pick that up and invest in this. Muslim communities in other countries will begin to question what is happening in Malaysia—so it will become a bigger issue which could lead to greater instability," he said.
"In the end, what is actually solved?"
https://foreignpolicy.com/2018/08/22/malaysia-cant-decide-if-zakir-naik-is-a-preacher-or-a-terrorist/
--------
Joint Pakistan-India drills leave Sidhu critics red-faced
Jawed Naqvi
August 25, 2018
NEW DELHI: Hindutva groups have slammed former Indian cricketer-turned-politician Navjot Singh Sidhu for hugging Army Chief Qamar Javed Bajwa recently, but a joint military exercise against terrorism under way in Russia involving contingents from India and Pakistan has left the critics red-faced.
Prime Minister Imran Khan has praised Mr Sidhu's friendly gesture for being present at the swearing-in ceremony where the latter embraced Gen Bajwa who had made friendly comments about peace between the two countries.
Rightwing activist Sudhir Kumar Ojha, known for indicting celebrities, alleged in a petition filed with Muzaffarpur's chief judicial magistrate (CJM) Hari Prasad that Mr Sidhu insulted the families of Indian soldiers killed by Pakistan's army by hugging General Bajwa and sitting next to Azad Kashmir's president Masood Khan on Saturday.
The Bharatiya Janata Party (BJP) said Mr Sidhu's visit to Pakistan, especially his hug with Pakistan army chief, was "shameful". Mr Sidhu is a minister in the Congress government in Punjab.
Mr Sidhu clarified his stand on the issue.
"If someone (referring to Gen Bajwa) comes to me and says that we belong to the same culture and we will open Kartarpur border on Guru Nanak Dev's 550th Prakash Parv (birth anniversary), what else I could do?"
Mr Sidhu while responding to the media queries: "If you are invited as a guest of honour somewhere, you sit wherever you are asked to. I was sitting somewhere else but they asked me to sit there," he added.
Mr Ojha said it was unbecoming of Sidhu to attend the celebrations in the neighbouring country at a time when the nation was mourning the death of former prime minister Atal Bihari Vajpayee.
"I have urged the court to book Siddhu under IPC sections 124 A, 153 B and 504 for hurting the nation's sentiments and order for his arrest," he said.
Imran Khan on Tuesday came out in support of Mr Sidhu.
"I want to thank Sidhu for coming to Pakistan for my oath taking. He was an ambassador of peace and was given amazing love and affection by people of Pakistan," Mr Khan tweeted soon after Sidhu's press conference.
"Those in India who targeted him are doing a great disservice to peace in the subcontinent — without peace, our people cannot progress," Mr Khan said.
To move forward, he said Pakistan and India must engage in dialogue and resolve their conflicts, including the Kashmir issue.
"The best way to alleviate poverty and uplift the people of the subcontinent is to resolve our differences through dialogue and start trading," he said.
Mr Sidhu during the press conference said his visit to Pakistan was not "political" but just on a "warm invitation from a friend".
In a first such event, military personnel from India and Pakistan are participating in an anti-terrorism exercise organised by the Shanghai Cooperation Organisation (SCO) in Russia. The exercise is aimed at enhancing cooperation between member states to deal with the growing threat of terrorism and extremism.
The exercise will see tactical-level operation being carried out in an international counter-insurgency/counter-terrorism environment.
Around 3,000 soldiers from India, Pakistan, China, Russia, Kyrgyzstan, Tajikistan and Kazakhstan are taking part in the exercise.
The Indian contingent has 200 personnel, mainly from the infantry and other arms along with some from the Indian Air Force.
The training schedule for the Indian contingent includes target practice, house intervention drills, tactical and heliborne operations and combat conditioning, reports said.
They said the joint drills will build mutual confidence, interoperability and sharing of knowledge among troops of SCO members.
In previous editions, only Central Asian nations participated.
With India and Pakistan joining the exercise, SCO's counter-terrorism mission has expanded to South Asia, a region in a grip of terrorism and extremism.
Former army officials loyal to the BJP were at a loss to explain why it was wrong for Mr Sidhu to hug the Pakistan army chief when contingents from the two countries were trying to sort out the menace of terrorism jointly.
https://www.dawn.com/news/1428802/joint-pakistan-india-drills-leave-sidhu-critics-red-faced
--------
Probe Launched Into 'Soldiers Of God' Dolls in 'Image Of Former ISIS Leader'
24 AUG 2018
A probe has been launched into 'Soldiers of God' dolls that are claimed to look like a former ISIS leader.
Some of the dolls reportedly represent former leader of the so-called Islamic State, Abu Waheeb, while others are supposed to represent women who support extremists.
The dolls are made in Cologne, Germany, and sold online.
An official report said the dolls are produced by members of the Salafist community, and has voiced concerns about radicalisation in the Salafist community.
The Salafist movement is a branch of Sunni Islam that advocates a return to the traditions of the salaf, who are the first three generations of scholars after Muhammad.
Germany's Federal Office for the Protection of the Constitution has confirmed they are monitoring online distribution of dolls made in Cologne in the western German state of North Rhine-Westphalia in order to radicalise young children.
Images of the dolls are posted on social media backed up with stories about polygamy or prisoners in Germany declared as victims and martyrs.
The woman who allegedly manufactures the dolls, identified only as J.D, wrote on social media: "Another aspect is that our little lions and lionesses learn natural modesty already during playtime."
The dolls are advertised as "Jundullah" which means "Soldiers of God," according to reports.
Elhakam Sukhni, Master in Islamic Studies at Cologne University, told German TV station WDR that one doll reminded him of Waheeb, who was killed in a targeted airstrike in Iraq's western Anbar province in 2016.
And the head of the Federal Office for the Protection of the Constitution in North Rhine Westphalia Burkhard Freier told WDR: "Salafism is becoming more violent and younger."
According to the Office, about 100 Salafist families live in the state and raise their children to follow the ideology from a young age.
Freier warned that radicalisation of children should be taken seriously "because it can create a new generation of Salafists who are ideologically much more deeply rooted" than those radicalised at an older age.
Sukhi feels that this way "the world is divided into those who are on the right path and all the others who are on the wrong path" and meaning the children are left in isolation.
Victims of Salafism in North Rhine-Westphalia can get help in the prevention program against violent Salafism called "Guideposts" ("Wegweiser"), where "about 75%" are "minors," according to Frier.
https://www.mirror.co.uk/news/world-news/terrorists-using-soldiers-god-dolls-13132505
--------
Arab World
KSA's King Fahd Complex puts a modern spin on the ancient traditions of Islamic texts
August 25, 2018
The King Fahd Complex for the Printing of the Holy Qur'an was established in 1985 by Saudi Arabia to produce and distribute Islamic print and audio publications, as part of the leading role played by the Kingdom in serving Islam and the needs of Muslims worldwide.
As the name suggests, the plant prints the Qur'an. It also records recitations in a variety of styles popular across the Islamic world, offers translations and interpretations, presents the sciences of the Qur'an, publishes the Prophet's sunnah and biography, along with Islamic research, and delivers its work through global networks.
Its priorities include maintaining the highest levels of quality and precision, translating the Qur'an into a wide range of languages, and distributing publications in print and online to Muslims around the world. It adopts a unique surveillance and supervision method unlike any used by other printers around the world to ensure accuracy in the Qur'an's text.
The complex can print up to 13 million publications each year, and to date has produced more than 327 million copies of Islamic works.
The 250,000-square-meter facility includes a mosque, administrative and maintenance buildings, a printing press, warehouses, transport facilities, housing and entertainment facilities, a clinic, a library, restaurants and other services.
Hajj season
Free copies of its publications are handed out during Hajj each year as gifts from King Salman to pilgrims. It also distributes more than 1.8 million copies a year at King Abdul Aziz International Airport, Jeddah Islamic Seaport, Prince Mohammed bin Abdul Aziz International Airport in Madinah, and other travel hubs.
The complex and its work are a reflection of the importance Saudi Arabia places on preserving, printing and distributing the Qur'an to Muslims around the globe, while also keeping up with the latest technological developments. To this end, a special committee was formed in 2007 to review and oversee the production of e-books, including digital and audio versions of the Qur'an.
The committee is authorized to grant digital certificates, prevent the publication or distribution of flawed texts, and provide appropriate electronic alternatives. It considers the latest technological advances and developments, and works with other groups and bodies to decide the resultant responsibilities, develop required procedures and implement projects.
Digital research
The complex also operates a dedicated digital research center for the Holy Qur'an and its sciences, which reviews projects, work, locations, programs and digital applications relating to the Qur'an, whether produced in-house or by third parties.
The center has provided revisions for educational apps produced by third-party organizations for touchscreen devices, including a Qur'an teaching app produced by the Family Center for Trading and Marketing in Riyadh; a transliterated Qur'an on Apple's App Store; the Ayat application by the Deanship of e-Transaction and Communication at King Saud University; the Innovation of Qur'anic Science; the references to Qur'anic surahs in the Holy Qur'an; and the e-Qur'an website, which included a few errors in Qur'anic verses.
The King Fahd Complex is overseen by the Ministry of Islamic Affairs, Da'wah and Guidance, through a supreme council that is responsible for developing plans, objectives and application policies, studying proposals by the complex's general secretariat, and adopting procedures for producing Qur'an publications and translating them.
The complex welcomes more than half a million visitors from around the world each year.
http://www.arabnews.com/node/1361556/saudi-arabia
--------
Moderate Muslim conference reaches out to counter extremism
August 24, 2018
MINA: Five hundred Muslim scholars from 67 countries took part in the Muslim World League conference entitled "The Concept of Mercy and Consideration in Islam" on Wednesday at the MWL building in Mina.
Adel Al-Harbi, the league's spokesman, said that the objective behind the conference is to raise the awareness levels of the Ummah and start implementing the solutions to the problems it faces within a scientific, conscious and responsible framework.
He added that the conference discusses two important themes: "Mercy and consideration: Meanings and milestones" as well as "Mercy and Consideration: Evidence and impact."
He pointed out that the theme of the conference highlights the concepts of mercy and consideration in Islam; which are unquestionably an integral part of the religion, practiced by the Ummah, visible in its intellect and behavior as a clear reflection of the message of Islam, which came as mercy and benevolence for the worlds.
Al-Harbi stressed that compassion, kindness and affection are prominent characteristics in Islam and are present in its rulings, ethics, customs and traditions of those who adhere to it. These characteristics are practiced with ease and spontaneity and without any burden, which serves as a proof that they are very much a part of the Islamic civilization the culture of Muslims and this cannot be missed by a keen unbiased observer.
In conclusion, Al-Harbi said that the MWL extends its thanks to King Salman and Crown Prince Mohammed bin Salman for their keenness to provide the best services to the guests' of the Two Holy Mosques.
President of the Islamic and Cultural Center in Porto, Portugal, Abdul Rehman Manga, told Arab News that MWL is doing very important work in combatting extremism.
"Extremism cannot be associated with Islam and Muslim. Islam means peace, and peace is a name of Allah. The league is doing a great job in introducing Islam to those who know nothing about it," said Manga.
Manga added that this year's theme demonstrated how Muslims should be merciful to all mankind.
"Millions from around the globe have responded to the call of Allah to perform Hajj to the holy sites and they are behaving in mercy toward each other, as Allah, the most Merciful, has demanded them to act," he said.
Mohammed El-Noubi, Professor of comparative literature at Kyushu University, in Fukuoka, Japan, said that all Islamic organizations worldwide work under the nongovernmental MWL umbrella.
"We came from Islamic and non-Islamic countries not only to perform Hajj but also to sit together in order to exchange views and experiences. With its lectures, the MWL adds a lot to our knowledge," El-Noubi added.
"We are here equal in the Hajj; no difference between the poor and the rich, nor is there a variation between an old person and a young one. Moreover, the Hajj event is not only for performing Hajj, but is rather a give-and-take occasion or trade-in, but also to exchange ideas about the moderation of Islam," he said.
"Islam urges its followers to show mercy to plants, animals and even the materials that we use. It is enough to say that Allah is the most Merciful, the most Gracious," El-Noubi said.
Mohammed Shishah, a Portuguese language instructor at Lisbon University, Portugal, said that the conference plays a major role in fighting extremism and in countering media lies about Islam.
"The MWL is doing its best to show the true bright image of Islam. It has been clarifying and explaining to the whole world that Islam is not what (it) is being introduced (as being) in the western media channels," he added.
Head of the Mauritanian Sahara Media Group, Abdullah Mohammadi told Arab News that the MWL has succeeded in gathering big names from the Muslim world.
"This elite group of scholars can help come up with ideas to reduce calamities in the Islamic nations. The MWL has succeeded in choosing the right topic for this conference to discuss," he said.
Mohammedi said that Muslims urgently need to embrace moderation, which is what the true teachings of Islam are based on.
"The deviant ideologies have spread a sort of terrorism that is treating Muslims and non-Muslims alike. The MWL is playing a major role in fighting these divergent ideologies and spreading moderation. We should all support the League in spreading the moderate message of Islam," he said.
Full report at:
http://www.arabnews.com/node/1361466/saudi-arabia
--------
Survivors of last major Islamic State battle in Iraq beg for food
August 24, 2018
On a scorching August afternoon, an angry crowd besieged a mini-truck loaded with meat of two slaughtered cows amidst the ruins of what was the last Islamic State (IS) bastion in Mosul.
In a desperate scramble, they grabbed beef from a man standing in the open back of the truck and, after it pulled away, some stayed on to descend on the next one to arrive.
Part of an annual ritual of Eid al-Adha celebrations, the deliveries did little to satisfy people living in the rubble of Mosul's Old City more than a year after IS was ousted in a final battle reduced many inhabitants to homeless beggars.
"There are many residents who need aid in getting food and rebuilding their houses," 24-year-old Ali Sharif said on Thursday after taking a plastic bag with meat from one of the cars. "Everyone here was affected by war."
Since Iraqi forces celebrated victory over IS, life for the Sunni Muslim inhabitants of ancient west Mosul, some of whom welcomed IS's arrival in 2014, has hardly improved. That has left them no happier with the Shi'ite-led government in Baghdad they long accused of treating them like second-class citizens.
"We will give this to the poor people here to help them and we ask God to bless us. Our government doesn't do anything (to help them)," Ali Aga, a local logistics specialist, said as he headed into a labyrinth of alleyways in Mosul's ancient Old City to knock on doors and hand over packets of fresh beef.
Many of the Old City's narrow streets remain inundated by wreckage left by the air strikes of U.S.-led coalition forces that helped Iraqi government forces drive out IS after nine months of devastating urban warfare.
The remains of some walls look like they are about to collapse. Decayed body parts can still be seen, and smelled, amidst the debris where the most severe fighting raged west of the River Tigris that bisects Iraq's second city.
To help towns laid to waste in fighting that broke IS's grip on a third of Iraq, Baghdad set up the Reconstruction Fund for Areas Affected by Terroristic Operations (ReFAATO).
The reconstruction plan for Mosul and the whole of surrounding Nineveh governorate targeted 78 projects for 2017-2018 worth 75.5 billion Iraqi dinars ($63.69 million), supplemented by a 135-million-euro ($154.4 million) loan from Germany, according to ReFAATO figures published on Aug. 20.
But experts say rebuilding Mosul alone - which had a pre-war population of 2 million and now has 646,000 homeless - is expected to cost billions of dollars.
"Low budgets compared to size of damage" pose a major challenge, ReFAATO said in a statement this month.
CAMPING OUT NEAR THE DEAD
In early August, Hazem Mohammed, 52, and his family returned to a heap of debris that used to be his home next to a heavily damaged former football field, a few minutes' walk from deserted ruins still reeking of unrecovered human remains.
Mohammed settled down in a tent pitched outside his old house, affording his family a little shade in the 43 Celsius summer heat. On Thursday, his wife boiled water on an open fire outside the tent with small children playing inside.
"I decided to live with my family in this tent to encourage the Iraqi government and humanitarian organizations to rebuild my house and other destroyed houses in the Old City," he said.
"We are a poor family. We don't have money to live in dignity. We suffer from lack of food and we don't have enough furniture because it is under the ruins of our house now."
A passing car stopped at the tent and the driver, who gave his name as Mohammed Saleh, handed out a bag of Eid meat.
"I'm afraid that the government's failure to rebuild infrastructure could bring a return of extremism," Saleh said.
Mosul municipal officials and Western donors are concerned that the slowness of reconstruction might rekindle Sunni-Shi'ite sectarian grievances that Islamic State exploited.
Even a walk through an upscale district of eastern Mosul, which escaped the worst fighting and where life has largely returned to bustling normality, can be dangerous.
Full report at:
https://www.indiatoday.in/world/story/survivors-of-last-major-islamic-state-battle-in-iraq-beg-for-food-1322676-2018-08-24
--------
Abu Mohammad al-Julani Starts Al-Nusra-ISIL Coalition Against Syrian Army
Aug 23, 2018
"Al-Julani has briefed the ISIL commanders on the region's geography in line with the imminent battle there," local sources in Jisr al-Shughour in Western Idlib said, pointing to the relocation of the ISIL terrorist commanders from Idlib to the borders with Turkey in Northern and Western Idlib.
The sources said that al-Julani's convoy accompanied by the ISIL terrorist commanders has moved towards terrorist-held areas between Jisr al-Shughour and Northern Lattakia.
They, meantime, said that al-Julani in his meeting with a number of Turkistani terrorist commanders in Jisr al-Shughour has stressed the need for merging with the ISIL.
Al-Julani has divided the terrorist-held areas in Idlib into three distinct regions administered by Turkistani, Tahrir al-Sham Hayat and the ISIL terrorist groups.
The Syrian army has also dispatched fresh troops and military hardware to Jisr al-Shughour region.
In a relevant development in mid-August, Tahrir al-Sham Hay'at transferred a large number of ISIL terrorists to a region near border with Turkey to take part in the battle against the Syrian Army in Idlib.
The Arabic-language website of Sputnik quoted local sources as saying that Tahrir al-Sham paved the ground for the dispatch of a large number of ISIL terrorists to the towns of Atmah, al-Dana, Harem, Salqin and Darkoush and other villages and farms in Jisr al-Shughour region in the last few days.
It further said that Tahrir a-sham plans to use ISIL terrorists, deployed in the towns and villages in Western Idlib, in the incoming battles with Syrian army in Jisr al-Shughour and Northern Lattakia.
Full report at:
http://en.farsnews.com/newstext.aspx?nn=13970601000570
--------
Israel-Made Medical Equipment, Drugs Seized from Terrorists' Field Hospital in Quneitra
Aug 23, 2018
"The Syrian government troops seized different types of state-of-the-art scanning and imaging devices which were made in Israel," field sources reported.
This comes as repots on supports by the US and Israel as well as other western countries for terrorists are revealed every day.
In early July, the Syrian army captured a vast area in Dara'a province, and discovered several tons of weapons and ammunition, including western and US arms from terrorists.
The Arabic-language website of Sputnik news agency quoted Syrian Army General Nazar Ismail as saying on Thursday that hundreds of weapons and several tons of ammunition have been left by the terrorists who were forced to flee Dara'a during the army operations.
He added that the militants have likely smuggled the weapons via the border with Jordan.
Ismail said that 3 T62 tanks, 100 tanks from other types, a large number of military vehicles, different military equipment, 2 air defense systems, 40 anti-tank missiles, a large number of machine-guns and light weapons, over 1,000 land mines and 1,300 boxes of ammunition were seized in the town of Azra'a.
He added that samples of French and Canadian arms, a large amount of US-made foodstuff and first aid and Australian, German and Italian mine-finders were among the weapons.
In a relevant development also in early July, a large number of Israeli and American missiles were handed over to the Syrian army troops by the militant groups under a reconciliation agreement in the Southern province of Dara'a.
The militant groups that laid down arms and joined a peace plan in Southern Dara'a surrendered their US-made anti-tank missiles to the Syrian soldiers.
In the meantime, the Arabic-language al-Mayadeen News Channel quoted a field commander as reporting that several Israel-made missiles were also among the arms and ammunition that the militants handed over to the Syrian army in Eastern Dara'a.
Full report at:
http://en.farsnews.com/newstext.aspx?nn=13970601000616
--------
Syrian Army Tightens Noose on ISIL in Deserts of Sweida
Aug 23, 2018
The army men engaged in fierce clashes with ISIL in Um Marzakh and Tal Qanem and managed to advance towards Toloul al-Safa in the Eastern Badiyeh of Sweida in Southern Damascus.
In the meantime, other units of the army also engaged in clashes with the terrorists in Qabr Sheikh Hossein flanks and seized control of more regions.
Also, the army's artillery units and aircraft pounded ISIL's positions and movements in Toloul al-Safa region, inflicting major losses on the terrorists.
A field source said that the army has pinned down ISIL behind its positions in Toloul al-Safa, and is tightening noose on the terrorists.
In a relevant development last Friday, the army men advanced against terrorists in Tal Alam and joined hands with their comrades in Qabr Sheikh Hossein in Badiyeh of Sweida.
The army men further imposed control over Southwestern Toloul al-Safa after advancing 12 km towards North.
In the meantime, other units of the army clashed with a group of ISIL terrorists deployed in Qabr Sheikh Hossein and Um Mazrakh and attacked Toloul al-Safar, killing a sum of ten terrorists and destroying their military equipment.
Full report at:
http://en.farsnews.com/newstext.aspx?nn=13970601000265
--------
Southeast Asia
Indonesia's Islamic Organisation Calls For Greater Tolerance
August 25, 2018
Indonesia's biggest Islamic organisation called for greater tolerance on Friday as it criticised a court that jailed a mother of four for blasphemy after complaining that a mosque in her neighbourhood was too loud.
The 44-year old ethnic Chinese Buddhist woman, named Meiliana, was found guilty and sentenced to 18 months in prison by a court in Medan on Sumatra island earlier this week.
Senior members of Nahdlatul Ulama (NU), a moderate Islamic organization that boasts over 40 million members across the country, added their voice to a chorus of criticism denouncing the verdict.
"Saying the volume of the call to prayer is too loud, in my opinion, is not blasphemy," said Robikin Emhas, head of the NU's legal division.
"As Muslims, such opinions should be received as constructive criticism in a pluralistic society," he added.
Amnesty International has described it as "ludicrous", and an online petition calling for the woman's release had received nearly 100,000 signatures by Friday.
Indonesia has the world's largest population of Muslims, and sizable Buddhist, Christian and other religious minorities, but the propagation of conservative and hardline interpretations of Islam in recent years has fanned fears that the secular nation is becoming less tolerant.
In 2017, Jakarta's ex-governor, an ethnic Chinese Christian, was tried and jailed for blasphemy after several Muslim groups accused him of insulting Islam when he said his political rivals were using the Koran to deceive voters.
When asked if President Joko Widodo would intervene on Meiliana's behalf, his spokesman Johan Budi said the president does not get involved in judicial matters.
Meiliana's lawyers will appeal against the jail sentence.
They maintain that she had made remarks in a private conversation in 2016 on the volume of mosque loudspeakers.
Those remarks were twisted to appear like she was objecting to the call to prayer itself and repeated in the community and on social media, her legal team said in a Facebook post.
There are hundreds of thousands of mosques across the vast Indonesian archipelago and most use loudspeakers to play the 'azan' or call to prayer, which lasts a few minutes.
Full report at:
https://independent.ng/indonesias-islamic-organisation-calls-for-greater-tolerance/
--------
Muslim countries want to emulate Malaysia's haj management
August 25, 2018
MAKKAH: Several countries, impressed with Malaysia's management of the haj and its pilgrims, have expressed an interest to learn from Tabung Haji (TH).
This was conveyed to Minister in the Prime Minister's Department in charge of religious affairs, Datuk Dr Mujahid Yusof Rawa, during a dinner with ambassadors and ministers of haj and religious affairs of various Muslim countries here recently.
The dinner was hosted by Saudi Arabia's King Salman Abdulaziz al-Saud.
Mujahid said Malaysia's organisation of the haj could be a role model for other Muslim countries.
He added that Algeria, among others, wanted to learn from TH as it was interested in its innovative haj management model.
"It wants to emulate TH's smooth and efficient haj operations and Islamic financial services," he told Malaysian media here before departing for Kuala Lumpur.
He said that Palestine also expressed interest in learning from Malaysia.
He added that TH would help those interested in adopting its model of haj management.
The good record of TH has led to Malaysian pilgrims enjoying more privileges this year.
The Saudi Arabian government made the fast-track immigration process possible this year under its 'Mecca Road' initiative.
The arrival process in both Madinah and Jeddah, for pilgrims going straight to Makkah, have been
considerably faster thanks to a new pre-clearance system.
In Madinah, it took just about 45 minutes from disembarkation to pilgrims boarding buses to their hotel, compared to the previous three to six hours.
In Jeddah, it took only one hour compared to the four to 14 hours previously.
Malaysian haj pilgrims also enjoyed a more comfortable and less dusty living space with ceramic tile flooring inside their tents in Mina this year, as well as new double storey toilets in Arafah and Muzdalifah.
Full report at:
https://www.nst.com.my/news/nation/2018/08/404676/muslim-countries-want-emulate-malaysias-haj-management
--------
Malaysian militant, two others in IS beheading video blacklisted by US
25 August 2018
WASHINGTON, Aug 25 — Three Southeast Asians who appeared in a 2016 Islamic State video showing the beheading of a captive were added to the US Treasury's sanctions blacklist yesterday.
The Treasury said Malaysian Mohamad Rafi Udin, Indonesian Mohammed Karim Yusop Faiz and Filipino Mohammad Reza Lahaman Kiram all took part in the June 2016 video made in Syria in which Islamic State members execute a prisoner.
Sigal Mandelker, Treasury under secretary for terrorism and financial intelligence, said the video was "part of a propaganda campaign to attract radicals to join militant terrorist groups in Southeast Asia."
Udin, 52, is a well-known Malaysian militant, having been detained in 2003-2006 for his association with the radical Islamist group Jemaah Islamiyah.
As of last November, he was believed to be the seniormost Malaysian in the Islamic State in Syria, the Treasury said.
Faiz, 49, was imprisoned in the Philippines for nine years on explosives and weapons charges. After being released he travelled to Syria in 2014 and joined Islamic State.
Full report at:
https://www.malaymail.com/s/1665780/malaysian-militant-two-others-in-is-beheading-video-blacklisted-by-us
--------
Hindu transgenders cite religious rights in demanding gender change on IC
24 August 2018
KUALA LUMPUR, Aug 24 — A group of 20 Indian trans women urged the government today to change their gender status on their identity cards (ICs), claiming it was within their religious rights as Hindus.
"If the Hindu temples can acknowledge and permit marriages between a trans woman and a cisgender male — where both individuals are considered heterosexual — why can't the government acknowledge this and let us change the gender marker in our ICs?
"According to the Federal Constitution, we can propagate our religious rights. If our religion doesn't restrict us from being who we truly are, why should the government?" transgender advocate Sharan Manthira Naidu said at a press conference.
Sharan, who was introduced to inter-faith discourse by her family as a child, said that Hinduism has had a long history involving transgender people.
She said her studies found that a Hindu devotee identifying as female from a young age may seek to proceed with sex reassignment surgery upon performing a special prayer (pooja).
"If you received signs from the deity after the pooja, you can proceed with the surgery. Then you will start your confinement period of 45 days, where subsequently, you will be recognised as a female," she said at a press conference at Pertubuhan Kesihatan dan Kebajikan Malaysia (PKKUM) here today.
Sex reassignment surgery is a surgical procedure to transition and reshape male or female genitalia to the desired gender of the individual.
Sharan said it is important for the government to allow gender change on ICs to avoid further discrimination.
"It is difficult having a female appearance, and for some of us, even female genitalia, but we are still identified as male in our legal documents.
"We are constantly exposed to public humiliation and potential sexual harassment. We have been manhandled at immigration checkpoints and even placed in male wards at public hospitals where we do not belong... all because our ICs say 'male'," she said.
She added this would also cause difficulties for many married Indian transwomen when they want to register their adopted children in school.
"Not only the transwoman would become the subject of bullying, but so will the child. The child's peers would probably tease him or her about the 'male' status in the mother's IC," she said.
A transwoman, who only wants to be known as Bhavani, said she was constantly mocked by some members of society who assume that she is a man merely playing 'dress-up'.
"Imagine being so unhappy with your own body... knowing that it's the wrong body and then being ridiculed for embracing the real you. It is humiliating and saddening," she said.
Another, who referred to herself as Kirthi, said she was also rejected by many landlords when she was looking for a place to open a business due to the identity mismatch.
"When I was in Singapore, I lived a happy life as a transwoman and I didn't have to worry about my safety and security.
"Here, job opportunities are already scarce and when I tried to create my own source of income, only god knows the trouble I had to go through with the tenancy agreement," she said.
Sharan also spoke at length about the importance of educating the public on different terms, such as gender identity, sexual orientation and sexual behaviour, which are often misinterpreted.
"The government should take it upon itself to educate the public on the actual definition of these terms, instead of lumping us all in one group — LGBT. Teach the public so that they will not stay ignorant.
"Lesbian, gay and bisexual, for instance, is sexual orientation, while transgender is sexual identity. One is not the same as the other.
"The Americans, who coined the term LGBTQIPA (lesbian, gay, bisexual, transgender, queer, intersex, pansexual and asexual), were actually referring to a group of individuals who constantly face similar discrimination and violence," she said.
PKKUM founder Elisha Kor Krishnan questioned the lack of positive stories involving trans people in Malaysian media.
She said the group has been misrepresented by stories about transvestites that were mostly sensationalised for being associated with the sex industry.
"Let's take Cikgu Erin, for example. If he really was a transwoman and had gender dysphoria, how would he have the desire to marry a cisgender woman?
"This kind of representation confuses society and makes them point fingers at us. People will say if Cikgu Erin can change, why won't the rest of us change too?" she said, referring to Mohd Khariri Mohamad Ramli, a former transvestite who has de-transitioned and is now becoming a Muslim preacher.
Full report at:
https://www.malaymail.com/s/1665671/hindu-transgenders-cite-religious-rights-in-demanding-gender-change-on-ic
--------
India
13 illegal Bangladeshi immigrants arrested in Bengaluru
25th August 2018
BENGALURU: The Sarjapur police have arrested 13 Bangladeshi nationals, including four women, who had allegedly illegally entered India, based on information provided by officials of the Internal Security Division (ISD). The police have seized 33 empty cartridges from one of them.
The police said the ISD officials had passed on information to them about illegal immigrants from Bangladesh staying in Kommasandra village and doing odd jobs. Following this, Mohammed Shobikul Islam (20) was detained. He did not produce any documents and confessed that he, along with other Bangladeshis, had entered India a few years ago.
He also led the officers to a temporary shed at an agricultural land where 12 other Bangaldeshi nationals were living. None of them have valid documents and they were arrested. One of them is absconding.
"Mohammed Shobikul Islam hailed from Khulna district in Bangaldesh and when his shed was searched, 33 empty cartridges of a 7.62 mm pistol were found. These were seized and he is being interrogated," the police added.
Fake Bangladeshi travel agent held
In another operation, the Hebbagodi police arrested Mohammed Morshadulla Alam (28), who had come to Bengaluru in 2011 on a student visa and was running a tourism business. Police said Alam, who hailed from Noakhali district in Bangaldesh, had come to the city to pursue engineering. He did not complete the course but started 'Alam Medical Tourism' in Bommasandra and was living in an apartment in Chandapura of Anekal taluk. "He had used fake documents to procure an Indian Passport, Aadhaar card and driving licence," the police said.
http://www.newindianexpress.com/cities/bengaluru/2018/aug/25/13-illegal-bangladeshi-immigrants-arrested-in-bengaluru-1862496.html
--------
RSS Like Muslim Brotherhood: Rahul Gandhi
Aug 24, 2018
NEW DELHI: Addressing the audience at the International Institute of Social Science (IISS) in London on Friday, Congress president Rahulm Gandhi equated Rashtriya Swayamsevak Sangh (RSS) with the Muslim Brotherhood and accused the BJP of diluting the autonomy of country's institutions.
"RSS's idea is similar to the idea of Muslim Brotherhood in the Arab world," said Gandhi, while addressing a gathering in London's IISS.
RSS is trying to change the nature of India. Other parties haven't tried to capture India's institutions. RSS's ide… https://t.co/1m8OEFXvvw
— Congress (@INCIndia) 1535106109000
For the uninitiated, the Muslim Brotherhood, also referred to as MB, is an Egypt-based Islamist Organization, which believes in implementing Islamic law and is banned by the governments of several countries, such as Bahrain, Egypt, Russia, Syria, Saudi Arabia and the United Arab Emirates.
Rahul also alleged that the right-wing organization has tried to overrule key structures of India. "The idea of demonetization came directly from RSS, bypassed the Finance Minister & RBI, and was planted in Prime Minister's head," said Gandhi.
The idea of demonetisation came directly from RSS, bypassed the Finance Minister & RBI, and was planted in Prime Mi… https://t.co/Z5035Ceuo1
— Congress (@INCIndia) 1535104099000
The Congress president is on a four-day visit to the United Kingdom and European Union, and was addressing an event organized by the Indian Overseas Congress, a frontal organization of Congress party, to strengthen its outreach among the Indian diaspora abroad.
This was the Congress leader's first major foreign policy address, since he took over the reins of the Congress as president.
Full report at:
https://timesofindia.indiatimes.com/india/rahul-gandhi-compares-rss-with-the-muslim-brotherhood/articleshow/65531210.cms
--------
Pakistan
Angry sect of Sunni Muslims torch minority Ahmadi's place of worship in Pakistan
24th August 2018
LAHORE: A spokesman for Pakistan's minority Ahmadi sect says a mob of Sunni Muslims have torched the group's place of worship.
Yesterday's assault in a village near the eastern city of Faisalabad in Punjab province is the latest sectarian attack on the Ahmadis in Pakistan.
Saleem-ud-Din says six people from the Ahmadi sect were injured in the attack.
Authorities say the situation is under control today and that police are investigating.
Ahmadis make a tiny minority of Muslim-majority Pakistan and are often targeted by Sunni militants who consider them heretics.
The Ahmadi sect was founded by Mirza Ghulam Ahmad in the Indian subcontinent in the 19th century.
His followers believe he was a prophet.
Pakistan declared Ahmadis non-Muslims in 1974.
http://www.newindianexpress.com/world/2018/aug/24/angry-sect-of-sunni-muslims-torch-minority-ahmadis-place-of-worship-in-pakistan-1862215.html
--------
No more first-class flying for ministers, as Pakistan's new cabinet starts to cut spending
August 24, 2018
ISLAMABAD: Discretionary funds for politicians have been abolished and ministers will no longer be allowed to travel first class, after Pakistan's federal cabinet adopted a range of austerity measures during its meeting on August 24. The decisions were in keeping with Prime Minister Imran Khan's pledge to cut government expenditure and improve the efficiency of state institutions, according to the government.
One of the biggest decisions was to abolish the discretionary funds previously available to presidents, premiers and members of parliament. Information Minister Fawad Chaudhry described it as "a historic decision." He added that the former Pakistan Muslim League-Nawaz (PML-N) government spent PKR 51 billion in discretionary funds during the past year.
Khan had announced his intention to ban the funds, which he considers to be among the biggest sources of corruption, during one of his initial speeches after winning last month's general elections. He also promised to strengthen the third tier of government, emphasizing the importance of local governments to improve the overall system of governance in the country.
Chaudhry also revealed that the prime minister will no longer use a special plane for foreign trips, and that Khan, cabinet members and other state officials will travel in business class, not first class.
He also promised to investigate the mass transit systems in Islamabad, Lahore and Multan. PML-N frequently highlighted these projects as evidence that it was working for the benefit of ordinary citizens. While the party's leadership maintained that the projects were being carried out in a fair and open manner, Chaudhry said the new government will investigate and evaluate this claim.
He dismissed the idea that the new administration might shut down the public transportation services, but added that the operational costs of the buses and trains are too high and they are losing a lot of money. If any financial irregularities are discovered, he added, the Federal Investigation Agency will look into them.
Regarding the overall efficiency of government departments, Chaudhry said that there had been some debate among cabinet members about whether public servants should get Saturday as one of their weekly days off. After much deliberation, they decided that these state employees should work from 9am to 5pm. Chaudhry also noted that many public servants shorten their working day after leaving their offices for Friday prayers, but this would not be tolerated from now on.
In other decisions, the federal cabinet also decided to launch a massive urban tree-planting project in Karachi, Lahore, Peshawar and Quetta, emphasizing the importance of environmental projects in a country where many people die each year due to heatwaves. Ministers also decided to set up a task force to formulate a strategy for a major nationwide clean-up drive.
Full report at:
http://www.arabnews.com/node/1361596/world
--------
PM's speech highlights perception judicial system is not delivering
Nasir Iqbal
August 25, 2018
ISLAMABAD: The Aug 19 speech by Prime Minister Imran Khan in which he spoke, among other issues, about the delay in the adjudicatory process has again highlighted the perception that the judicial system in the country is not delivering.
Already seized with a staggering backlog of over 1.8 million cases in different tiers of the judiciary, including the Supreme Court, high courts and district courts, the state of affairs is not something to be appreciated.
In his speech, the prime minister had showed his intention of meeting Chief Justice of Pakistan Mian Saqib Nisar for bringing reforms in the judicial system so that cases could not take so long and at least long pending cases of widows could take final shape within a year.
The speech has also triggered a debate among members of the legal fraternity.
"Access to justice in our society is largely perceived to be slow and expensive," commented Advocate Raheel Kamran Sheikh, a senior member of the Pakistan Bar Council.
Sometimes it consumed generations and even rich and powerful litigants might not necessarily have access to justice without obstructions, he deplored, adding that presently at the levels of the bench and the bar, there was no accountability for being insufficient.
Mr Sheikh said reforms in the judicial administration and expeditious dispensation of justice required a certain amount of will and relentless efforts for a considerable length of time even if the requisite will and wisdom were there.
It was perhaps for these reasons that no chief justice of Pakistan, in the recent past, had devoted himself completely to such reforms; rather they had focused more on judicial activism and instant justice in important matters of high media value, he added.
"One wonders if recourse to judicial activism, among others, is a strategy employed to distract the people from calling in question the administration of justice and inefficiency of the judicial process?" he asked.
If so, it had worked well so far, but won't work for long, he said, adding that the bench and the bar would have to take responsibility, adequately address and fix failures of the system and ensure expeditious and efficient justice before it was too late. "What the prime minister had said in his speech is a gospel truth, but some people turn blind and some find courage to point it out," commented a senior judicial officer.
The concern about the delay in the adjudicatory process has never been contested and even the chief justice himself had acknowledged on a number of court proceedings that being the head of the judicial organ, he had failed to put his house in order.
The realisation that the image of the judiciary among the masses is not something to be celebrated was also accepted by the chief justice when, during a meeting of the administrative tribunals and special courts in the Supreme Court building, he regretted that with a total budget of Rs4.3 billion and a total of 330 special courts and administrative tribunals, including the accountability and banking courts, the pendency of cases is still at 159,243.
Surprisingly, an average disposal of cases by these tribunals or special courts varies from four to seven a month, the chief justice had regretted. He highlighted that the average salary of the presiding officers of these tribunals or special courts was Rs1.18 million if they were retired high court judges or Rs330,000 to Rs420,000 if they were sessions court judges.
Interestingly, the Supreme Court is also seized with a petition seeking fresh rules for lower courts for deciding suits, petitions and appeals within a stipulated time limit.
Full report at:
https://www.dawn.com/news/1428786/pms-speech-highlights-perception-judicial-system-is-not-delivering
--------
Christian community felicitates Muslims on Eidul Azha
Abbas Kassar
AUGUST 25, 2018
HYDERABAD: The members of Christian community exchanged Eid greetings and pleasantries with Muslims on the annual Muslim festival of a three-day Eidul-Azha, and also shared messages of peace and solidarity for the country.
Reportedly, Diocese of Hyderabad Church of Pakistan Christian leader Bishop Kaleem John felicitated Pakistanis and the whole Islamic nation.
"On the occasion of this Eid, we should share feelings, difficulties and sorrows of each other. We should shun intolerance and hatred, and support eradication of terrorism, extremism and discrimination in the society, and work as a whole for the development and prosperity of Pakistan," he said in his message.
He urged the new government to formulate and implement 100-day reforms of Prime Minister Imran Khan for a 'real' change in the country.
Full report at:
https://dailytimes.com.pk/287566/christian-community-felicitates-muslims-on-eidul-azha/
--------
Police, CTD conduct operation in Bhakar, two terrorists arrested
AUGUST 25, 2018
BHAKKAR: During a joint operation of police and Counter Terrorism Department (CTD) in Bhakkar at least two terrorists were arrested on Saturday.
According to reports, the operation was conducted in Jhagar graveyard located at Behal Road of the city.
A hand grenade and suicide jacket have also been recovered from the terrorists, security forces reported.
The terrorists are identified as Shehzad and Anas and a case has been registered against them in CTD police station Faisalabad.
The terrorists were allegedly involved in a planning of a destructive activity, however, the security forces arrested them and moved to some unknown place.
Full report at:
https://dailytimes.com.pk/287855/police-ctd-conduct-operation-in-bhakar-two-terrorists-arrested/
--------
PTI's Dr. Arif Alvi meets TLP leaders to seek support for presidential election
AUGUST 24, 2018
KARACHI: Pakistan Tehreek-e-Insaf's (PTI) nominee for president's post Dr. Arif Alvi on Friday met Tehreek-e-Labbaik Pakistan (TLP) leaders at Rizvia House for their support in the upcoming presidential election.
PTI's MNA Abdul Shakoor Shad and Jamal Siddiqui were also present in the meeting.
On the other hand, TLP leaders said that their main mission is to safeguard Namoos-e-Risalat.
They have also advised the federal government to review their relations with the Netherlands over the issue of blasphemous content.
However, PTI's Dr. Arif Alvi said that blasphemous content is an act of war with the Muslim world.
Full report at:
https://dailytimes.com.pk/287357/ptis-dr-arif-alvi-meets-tlp-leaders-to-seek-support-for-presidential-election/
--------
Europe
UN team, approved a year ago, starts work on ISIS crimes in Iraq
23 August 2018
A UN investigative team that will collect and preserve evidence of acts by ISIS in Iraq that may be war crimes, crimes against humanity or genocide started work this week, nearly a year after the Security Council created it.
At last September's annual UN gathering of world leaders, the council unanimously adopted a British-drafted resolution - after a year of talks with Iraq - asking UN Secretary-General Antonio Guterres to create the team "to support domestic efforts" to hold the militants accountable.
UN experts had warned in June 2016 that ISIS was committing genocide against the Yazidis in Syria and Iraq to destroy the minority religious community through killings, sexual slavery and other crimes.
Guterres notified the 15-member Security Council in a letter that the UN team, led by British lawyer Karim Asad Ahmad Khan, would start work on Aug. 20.
Guterres announced in May that he had appointed Khan after the Security Council approved the scope and limitations for the team in February. He said in the letter, released on Thursday, that Khan visited Iraq earlier this month.
Use of evidence collected by the team in other venues, such as international courts, would "be determined in agreement with the Government of Iraq on a case-by-case basis." Evidence is for primary use by Iraqi authorities, followed by "competent national-level courts," according to the 2017 UN resolution.
International human rights lawyer Amal Clooney and Nadia Murad, a young Yazidi woman who was enslaved and raped by ISIS fighters in Mosul, have long pushed Iraq to allow UN investigators to help.
ISIS, which until last year controlled large areas in Syria and Iraq, has since been driven into the desert by successive defeats in offensives by international allies in both countries. The UN investigative team's mission does not include Syria.
https://english.alarabiya.net/en/features/2018/08/23/UN-team-approved-a-year-ago-starts-work-on-ISIS-crimes-in-Iraq.html
--------
Germany's Salafist Muslim children being radicalized faster and younger: intelligence report
August 25, 2018
Germany faces a growing threat from children raised in Salafist families, according to the country's domestic intelligence service.
A recent report issued by the Office for the Protection of the Constitution (BfV), warned that these children are "educated from birth with an extremist world view that legitimizes violence against others and degrades those who aren't part of their group."
The radicalization of youngsters is happening faster and earlier, according to Hans-Georg Maassen, the head of Germany's BfV.
Frank Jansen, a journalist with Berlin's centrist paper Der Tagesspiegel, and an expert on extremism in Germany, notes that most of the Salafist minors in the BfV report are younger than eight-years-old. According to Jansen, the report calls these children ticking time bombs.
"Their education is especially fanatic when militant parents propagate holy war," Jansen wrote.
Salafism is an Islamist ideology that advocates the replacement of democratic government and law with a theocratic state based on Sharia. Since it first appeared in Germany in 2004, the number of Salafists has nearly tripled to 10,800, with nearly a quarter of them under the age of 26. It is the fastest growing Islamist trend in Germany.
Although not all Salafists advocate violence, the report stresses, the affirmation of violence is an inherent part of Salafist ideology.
Many Salafists are German converts to Islam. Others come from Turkish Muslim families who have lived in Germany since the late 1960's. The report does not take into account the 1.5 million Muslim refugees who came to Germany from Syria and Afghanistan in 2015-16, according to a BfV spokesman.
Salafism has special allure for marginalized Muslim adults and youth.
"It's like an ersatz family for some youths," said Claudia Dantschke, an expert on Islam and head of the Office for Islamism and Ultra-Nationalism, a Berlin-based NGO. "It's where they find recognition and security."
It also appeals to those who feel they are victims of bias in German society. The movement asserts that devotion to Islam enables Muslims to have an identification beyond the nation where they live.
Salafist recruiters are effective because, unlike the imams at most German mosques who preach in Arabic or Turkish, they preach in German, often using teenage slang. The indoctrination and radicalization are also effective because recruitment often takes place in small circles and online, according to the report.
Salafism's growing infiltration of the Berlin public schools also corresponds with an increase in anti-Semitism in the classrooms, according to an August 2017 study by the American Jewish Committee Office in Berlin.
Anti-Semitism is an essential element in the ideology of the entire Islamist spectrum, according to the BfV report. This propaganda uses age-old stereotypes and prejudices, prevalent from medieval times through the Nazi era.
Conservative members of the German parliament have reacted to the Salafist threat with a call for police monitoring of Muslim children under age 14, the lowest age currently permitted in most German states. Civil rights organizations, however, have voiced strong objections to such surveillance. Humanist Union, a civil rights group, says it is unreasonable to consider children a threat because their ideas and opinions are not fully developed and are subject to change.
"This is not about criminalizing people under the age of 14," counters Patrick Sensburg, a member of Chancellor Angela Merkel's Christian Democratic Union, "But about warding off significant threats to our country."
Gotz Nordbruch, co-head of Ufuq, a German-based organization that deals with primary prevention in the realm of religious extremism, objects to the amount of attention that is being focused on Salafist youngsters.
Nordbruch noted that the 24,000 rightwing, neo-Nazi extremists in Germany are more numerous than the Salafists and sworn to a more visible violence. No one would consider investigating their children, he said, pointing out that the debate stigmatizes Muslim youngsters and makes them afraid to talk about the things that are relevant to them.
While acknowledging that the relatively small number of Salafists may be reaching as many as 300,000 people through social media, Nordbruch is working to train teachers to engage constructively with vulnerable children.
Full report at:
http://www.foxnews.com/world/2018/08/24/germanys-salafist-muslim-children-being-radicalized-faster-and-younger-intelligence-report.html
--------
Morocco's 'pilgrimage of the poor' honours Sufi Muslim saint
24 August, 2018
Every summer, tens of thousands of people flood the small central Moroccan town of Moulay Driss Zerhoun to honour a Sufi saint buried here 12 centuries ago, in what is known as the "pilgrimage of the poor."
The town, nestled between two hills covered in olive groves, is where Idriss I, a descendant of the Prophet Muhammed who founded Morocco's first Islamic dynasty, was laid to rest in the late eighth century.
In the main square, pilgrims grouped in "brotherhoods" from a host of countries walk in a procession to mark the start of the "moussem" (season), an annual homage that lasts for over a month.
For many Moroccans it is an alternative to the major Muslim hajj pilgrimage to holy sites in Saudi Arabia.
"Those who can't afford to travel to Mecca come here to pray at the grave," says Fatmi Chbihi, who belongs to a town committee made up of descendants of Idriss I.
The faithful walk towards the green-tiled sanctuary, reciting Quranic verses with their hand on their heart.
Posters advertising the event are plastered across the town, while whitewashed buildings house modest shops selling candles as offerings to the saint.
Hailing from Sale, a town near Rabat and about three hours away by car, a pilgrim wearing a red fez who gave his name only as Zakaria said he has been coming for 16 years.
"I wouldn't miss it for the world," Zakaria, who is in his 40s, told AFP, adding that the pilgrimage gives him a "sense of spiritual renewal".
Developing 'spiritual tourism'
Sufism, a mystical strand of Islam with hundreds of millions of followers, breaks with Salafism, Wahhabism and other austere interpretations of Sunni Islam that view the reverence of saints as heresy.
It advocates inner transformation, encouraging self-knowledge as a path to the understanding of others and God.
Sufism is especially popular in Morocco, which sees itself as protecting an "Islam of the middle ground".
"The Islam practiced in Morocco is... open and free of all fundamentalism," said Chbihi, dressed in an immaculate white robe.
"The brothers play a significant role in promoting this moderate Islam," he added.
A picture of King Mohammed VI hangs at the entrance in front of a white arch of Moorish-Arab inspiration.
Morocco's monarch, the "commander of the believers," paid pilgrimage here after he was enthroned, as did his father Hassan II.
A sign reminds people that the site is forbidden to non-Muslims, like all of Morocco's mosques and religious sanctuaries.
Worshippers pass beneath a wooden beam that serves as a barrier and crowd in front of the tomb.
A marble commemorative plaque details the history of the mausoleum as far back as the 18th century.
Quranic inscriptions adorn the ceramic walls, while a giant copper chandelier hangs over the tomb.
Pilgrims kiss or place a hand on the gilded silk fabric covering the tomb when they seek the saint's blessing.
As night falls, the brotherhoods of pilgrims meet in private homes, taking part in ceremonies full of mystical songs and divine pleas.
Dwarfing the town's population of 12,000, the annual wave of pilgrims "reinvigorates the local economy," says guesthouse owner Zakia El Hanaoui.
Full report at:
https://www.alaraby.co.uk/english/society/2018/8/24/moroccos-pilgrimage-of-the-poor-honours-sufi-muslim-saint
--------
British delegation praises facilities provided by Saudi Arabia during Hajj 2018
24 August 2018
As Hajj 2018 comes to an end, this year has revealed further improvements by the Saudi authorities to support the wellbeing and experience of the pilgrims, according to a statement released by the British Hajj Delegation (BHD).
"The 2030 Vision for the Kingdom is gradually coming to life as the Saudi local authorities enhance and develop new facilities to udate the welfare of pilgrims from around the world," said the statement.
British Hajj Delegation, the original and largest British Hajj organization that has provided on the ground medical care with NHS doctors in Mecca and Mina during Hajj, has commended the way Saudi Authorities have ensured the health and wellbeing of pilgrims.
Dr Shamsuz Zaman, a General Practitioner and BHD officer in Mecca this year, said "that following a sandstorm last Sunday the local authorities reacted efficiently and effectively to avoid injuries to pilgrims but also to ensure their experience was not affected".
Dr Mohammed Jiva MBE, a GP and CEO of BHD, highlighted that the delegation is opening a new unit to explore and address Hajj fraud within the UK as well as a new research unit.
Full report at:
https://english.alarabiya.net/en/News/gulf/2018/08/24/British-delegation-praises-facilities-provided-by-Saudi-Arabia-during-Hajj-2018.html
--------
United States cuts more than $200 million in aid to Palestinians
25 August 2018
The United States said Friday that it had canceled more than $200 million in aid for the Palestinians in the Gaza Strip and West Bank, leading their ambassador to accuse President Donald Trump's administration of being "anti-peace."
A senior State Department official said the decision, made "at the direction of the president," came after a review of aid programs to the Palestinian territories.
The funding previously allocated for programs in the West Bank and Gaza will "now address high-priority projects elsewhere," said the official.
The move "takes into account the challenges the international community faces in providing assistance in Gaza, where Hamas control endangers the lives of Gaza's citizens and degrades an already dire humanitarian and economic situation," he said.
In January, the United States had already made drastic cuts to its contribution to the UN agency for Palestinian refugees UNRWA.
Relations between the US administration and the Palestinian Authority took a nosedive after Trump announced the US decision to recognize Jerusalem as Israel's capital.
The Palestinians have suspended contacts with the administration and consider that it can no longer play a mediation role in the Middle East peace process.
"This administration is dismantling decades of US vision and engagement in Palestine," Husam Zomlot, head of the Palestinian General Delegation to the United States said in a statement.
"After Jerusalem and UNRWA, this is another confirmation of abandoning the two-state solution and fully embracing (Israeli Prime Minster Benjamin) Netanyahu's anti-peace agenda."
The decision to cut Palestinian funding comes amid a humanitarian crisis in Gaza, which has seen a surge of violence since Palestinian protests began in March.
At least 171 Palestinians have been killed by Israeli fire during demonstrations near the border with Israel.
The US administration is pressing on with work on a peace plan that has been under discussion for months, leaving a vacuum in the Middle East in the meantime.
"Weaponizing humanitarian and developmental aid as political blackmail does not work," Zomlot said.
"Only a recommitment from this administration to the long-held US policy of achieving peace through the two-state solution on the 1967 borders with East Jerusalem, the capital of the state of Palestine, and respecting international resolutions and law will provide a way forward."
Democratic Senator Patrick Leahy accused the White House of engaging in a "series of provocative and harmful acts" instead of coming up with a coherent policy to address the Israeli-Palestinian conflict.
Trump has tasked his son-in-law Jared Kushner and lawyer Jason Greenblatt to draft the peace proposals, saying earlier this week that there would be something "very good" for the Palestinians.
Full report at:
https://english.alarabiya.net/en/News/middle-east/2018/08/25/United-States-cuts-more-than-200-million-in-aid-to-Palestinians-.html
--------
UN invites Iran, Russia, Turkey to Syria talks in Geneva next month
Aug 24, 2018
United Nations Special Envoy Staffan de Mistura has invited Iran, Russia and Turkey to talks due to be held in Geneva next month on forming Syria's Constitutional Committee, a UN spokeswoman says.
"Special Envoy de Mistura continues his consultation on the establishment of a Syrian-led, Syrian-owned and UN facilitated Constitutional Committee within the framework of the Geneva process and in accordance with Security Council Resolution 22-54 2015," Alessandra Vellucci said at a news conference on Friday.
"In this context, Special Envoy de Mistura has invited Iran, the Russian Federation and Turkey for formal consultations at the United Nations office at Geneva on 11 and 12th September 2018 to work on the Constitutional Committee," she added.
The talks on forming a committee to draft a new constitution for Syria will be made up of representatives of the Syrian government and the opposition.
The negotiations are expected to be followed by parallel UN talks involving United States; however, no exact date has been fixed yet.
Iran, Russia and Turkey, as guarantor states for a peace process in Syria, expressed their firm determination in late July to counter any plot aimed at partitioning the Arab country.
"The Islamic Republic of Iran, the Russian Federation and the Republic of Turkey confirmed their strong adherence to the sovereignty, independence, unity, and territorial integrity of Syria," Russian Special Envoy for Syria Alexander Lavrentiev said while reading a joint statement at the end of the tenth round of the two-day International Meeting on Syria in the Black Sea resort of Sochi.
Syria has been gripped by foreign-backed militancy since March 2011. The Syrian government says the Israeli regime and its Western and regional allies are aiding Takfiri terrorist groups wreaking havoc in the country.
All initiatives with the purpose of putting an end to Syria's seven-year-old conflict have failed so far.
The ninth round of crisis resolution talks between the Syrian government and armed opposition, mediated by Iran, Russia and Turkey, came to an end in the Kazakh capital of Astana in May, building a positive outlook for momentous follow-up negotiations.
Full report at:
https://www.presstv.com/Detail/2018/08/24/572114/de-Mistura-Vellucci-Syria-Iran-Russia-Turkey-Constitutional-Committee-Geneva
--------
North America
American Muslims Celebrate Eid in Borrowed Church
August 21, 2018
BURKE, VIRGINIA —
American Muslims on Tuesday marked the end of the annual pilgrimage to Mecca with the four-day festivities of Eid al-Adha, one of Islam's most important religious holidays.
As did fellow Muslims around the world, many Muslims in the United States started their celebration with a morning prayer at mosques and Islamic centers.
However, some Muslims near Washington, D.C., found themselves in a church Tuesday morning.
The Peace Islamic Center in Burke, Virginia, could not accommodate the large numbers of people who wanted to come for prayers. As it did in past years, the center arranged to hold large gatherings at nearby St. Andrew's Episcopal Church.
Yousef Zerwal, a Moroccan-American Muslim, welcomed the idea of the Eid prayer in a church.
"We were able actually to pray and accomplish our Eid prayer and our goal of getting closer to God, even though it is actually in a church. So personally, I am proud to be part of this message that, if anything, shows tolerance that exists in this community," Zerwal said.
For the Rev. Tim Heflin, the second rector of St. Andrew's, sharing the church space is a way to open up interfaith dialogue and foster tolerance.
"We are all people of the book — Jews, Muslims and Christians. And so for me, it is very easy to welcome people of the book, who worship God into our place," Heflin said.
Eid al-Adha, the "Feast of Sacrifice," follows the Hajj, or pilgrimage. It commemorates Prophet Ibrahim's test of faith.
Muslims believe Ibrahim's faith was tested when God commanded him to sacrifice his only son, Ismail. Ibrahim was prepared to submit to the command, but God spared his son with a sheep to be slaughtered instead. The teachings of both Christianity and Judaism also honor the prophet's test, although he often is called Abraham in their holy books.
For the holiday, Muslims slaughter livestock and distribute part of the meat to the poor. Eid is a time for prayer, sharing meals, handing out gifts and wishing one another well.
Omar Wali owns a halal meat company. He provides animals to be slaughtered according to Islamic teachings.
"We bought the lambs, goats and cows about a month ago and prepared them for everybody to slaughter for Eid al-Adha," he said.
Many are using the occasion of Eid to remember Muslims suffering in conflicts from Yemen to Syria and Iraq to Nigeria.
Islamic relief organizations encourage Muslim Americans to spread the joy of Eid to Muslims living in such regions.
https://www.voanews.com/a/american-muslims-celebrate-eid-borrowed-church/4538272.html
--------
Three Southeast Asians in Daesh beheading video blacklisted by US
August 24, 2018
WASHINGTON: Three Southeast Asians who appeared in a 2016 Daesh video showing the beheading of a captive were added to the US Treasury's sanctions blacklist Friday.
The Treasury said Malaysian Mohamad Rafi Udin, Indonesian Mohammed Karim Yusop Faiz and Filipino Mohammad Reza Lahaman Kiram all took part in the June 2016 video made in Syria in which Daesh members execute a prisoner.
Sigal Mandelker, Treasury under secretary for terrorism and financial intelligence, said the video was "part of a propaganda campaign to attract radicals to join militant terrorist groups in Southeast Asia."
Udin, 52, is a well-known Malaysian militant, having been detained in 2003-2006 for his association with the radical extremist group Jemaah Islamiyah.
As of last November, he was believed to be the seniormost Malaysian in Daesh in Syria, the Treasury said.
Faiz, 49, was imprisoned in the Philippines for nine years on explosives and weapons charges. After being released he traveled to Syria in 2014 and joined Daesh.
Full report at:
http://www.arabnews.com/node/1361526/world
--------
Two 'extremist Muslim' New Mexico compound suspects hit with new charges, authorities say
August 25, 2018
Authorities in New Mexico announced new charges Friday against two adults previously arrested at a compound linked to "extremist Muslims" regarding the death of a missing 3-year-old boy.
Siraj Ibn Wahhaj, the boy's father, and Jany Leveille were charged with abuse of a child resulting in the death of a child and conspiracy to commit abuse of a child, Taos County Sheriff Jerry Hogrefe said in a Friday news release.
The new allegations come after health officials last week revealed a child's remains that had been located at the compound were positively identified by the Office of the Medical Investigator as Abdul-Ghani Wahhaj, the defendant's son.
The cause of death was not released.
"This has been a very involved and lengthy process, but it is the only lawful way to build a solid criminal case," Hogrefe said. "We now know the child died on December 24, 2017 and was concealed at the compound, which was suspected early in the investigation."
Leveille, who earlier this month was transferred to the custody of U.S. Citizenship and Immigration Services (USCIS), was returned Thursday to the custody of Taos County, "where she is still being held on Federal immigration charges, as well as state charges for eleven counts of child abuse," authorities said.
The boy went missing in December in Jonesboro, Georgia. His mother reportedly told authorities he went missing after his father took him to a park in Clayton County and didn't return for several days.
Authorities discovered the child's body on Aug. 6, days after a raid at the compound, located near the Colorado state border. Taos County Sheriff's deputies discovered 11 children, who were taken into the custody of state child-welfare workers.
Five adults were arrested in total, including Siraj Ibn Wahhaj and Leveille.
During a court hearing this month, prosecutors said the children were trained to use firearms and were taught tactical skills in order to kill teachers, law enforcement and other institutions they deemed corrupt.
Full report at:
http://www.foxnews.com/us/2018/08/24/two-extremist-muslim-new-mexico-compound-suspects-hit-with-new-charges-authorities-say.html
--------
Pompeo calls on Pakistan's Khan to act against 'terrorists'
23 August 2018
US Secretary of State Mike Pompeo pressed new Pakistani Prime Minister Imran Khan in a phone call to take "decisive action" against "terrorists" operating in Pakistan, the State Department said Thursday.
Pompeo wished Khan success in the wake of his being sworn in as prime minister in Islamabad Saturday after a victory in national elections on July 25, said State Department spokeswoman Heather Nauert.
"Secretary Pompeo expressed his willingness to work with the new government towards a productive bilateral relationship," Nauert said in a statement.
He also "raised the importance of Pakistan taking decisive action against all terrorists operating in Pakistan and its vital role in promoting the Afghan peace process."
Washington has pressured Pakistan for years to crack down on the branches of the Taliban and the notorious Haqqani network operating the country, both of which have been designated as terror groups by the United States.
Ties with the US cooled in January when President Donald Trump accused Pakistan of "lies" and "duplicity" in the war on terror, suspending military assistance worth hundreds of millions of dollars.
Khan has raised concerns that he will remain tolerant of the groups, willing to hold talks with the militants and having sought support in the election from religious hardliners.
Full report at:
https://english.alarabiya.net/en/News/world/2018/08/23/Pompeo-calls-on-Pakistan-s-khan-to-act-against-terrorists-.html
--------
US cuts $200mn in aid to Palestinians, sparking criticisms
Aug 25, 2018
The United States has canceled over $200 million in funds for the Palestinian Authority, leading Palestinian officials to denounce the move as "blackmail."
In a statement released on Friday, a senior US State Department official said that the decision came following a review of US assistance to the Palestinian Authority ordered by US President Donald Trump.
"We have undertaken a review of US assistance to the Palestinian Authority and in the West Bank and Gaza to ensure these funds are spent in accordance with US national interests and provide value to the US taxpayer," said the official, who was speaking on condition of anonymity.
"As a result of that review, at the direction of the president, we will redirect more than $200 million in FY2017 Economic Support Funds originally planned for programs in the West Bank and Gaza, " he added, noting that the funds would "now address high-priority projects elsewhere."
Another unnamed State Department official also stressed that the US administration would "work with Congress to redirect these funds to other policy priorities."
In a similar move back in January, the US government announced that it would withhold $65 million of a $125 million aid installment to the United Nations Relief and Works Agency for Palestine Refugees (UNRWA).
US blackmail
Hanan Ashrawi, a member of the executive committee of the Palestinian Liberation Organization (PLO), condemned the fresh US aid cut, accusing Washington of using "cheap blackmail as a political tool."
"The Palestinian people and leadership will not be intimidated and will not succumb to coercion," she said. "There is no glory in constantly bullying and punishing people under occupation."
Additionally, Husam Zomlot, head of the PLO General Delegation, censured the US aid cut, warning, "Weaponizing humanitarian and developmental aid as political blackmail does not work."
"After Jerusalem [al-Quds] and UNRWA, this is another confirmation of abandoning the two-state solution and fully embracing [Israeli Prime Minister Benjamin] Netanyahu's anti-peace agenda," he said.
The US-Palestine ties deteriorated last December, when US President Trump declared Jerusalem al-Quds as the "capital" of Israel and announced plans to transfer the embassy from Tel Aviv to the occupied city.
The contentious move led Palestinian president Mahmoud Abbas to formally declare that the Palestinians would no longer accept the US as a mediator to resolve the conflict because Washington was "completely biased" towards Tel Aviv.
The US embassy relocation took place on May 14, the eve of the 70th anniversary of Nakba Day (the Day of Catastrophe). The move sparked angry reactions by the Palestinians and drew the criticism of the international community.
UNRWA chief: US cut aid to punish Palestinians
Separately on Friday, the UNRWA head suggested that the US had slashed the agency's budget to punish the Palestinians for their criticism of Washington's recognition of Jerusalem al-Quds as Israel's "capital."
"I can say with a great degree of confidence that the decision was not related to UNRWA's performance because in November I had received very constructive and openly positive feedback on those issues," Pierre Kraehenbuehl told the Associated Press.
"A few weeks later, tensions increased around the question of Jerusalem [al-Quds]," he added. "It appears that the humanitarian funding to UNRWA got caught up in the deep polarization around that question."
Earlier this month, the American magazine Foreign Policy obtained emails written by Jared Kushner, Trump's senior adviser and son-in-law, to senior US officials in which he pressured Jordan to remove the refugee status of millions of Palestinians in a bid to disrupt UNRWA's work.
Kraehenbuehl, however, warned that the Palestinian refugee issue would not go away, saying, "One cannot simply wish 5 million people away."
Full report at:
https://www.presstv.com/Detail/2018/08/25/572156/Palestine-aid-Donald-Trump
--------
Canada blasts Saudi death sentences, raises ante in diplomatic crisis
Aug 24, 2018
Canada's Prime Minister Justin Trudeau has expressed concern over reports of death sentences for human rights activists in Saudi Arabia, saying his country will continue to stand up against human rights violations in the kingdom.
"We have expressed our concern with the sentence handed down by Saudi Arabia, our concern for defending human rights and our shared values all around the world," Trudeau said Thursday.
Trudeau, whose government has been engaged in a diplomatic dispute with Riyadh, said however that his government would continue to "engage diplomatically" with Riyadh.
Human rights groups say Riyadh is seeking the death penalty for five Saudi human rights activists, including Israa al-Ghomgham, a Saudi woman, for the first time.
They are accused of inciting protests in the kingdom's oil-rich Eastern Province. Rights groups say the execution threat is aimed at stifling dissent.
Canada and Saudi Arabia are locked in a diplomatic dispute triggered by Canadian criticism of the Saudi Arabia's human rights record.
Two weeks ago, the Canadian embassy in Riyadh sparked a fury in the kingdom by a tweet that expressed grave concern over a spike in the arrests of human rights campaigners in the kingdom.
Angered by the tweet, Riyadh expelled Canada's ambassador and ordered home many students studying in Canada.
It also suspended all flights to and from Canada, halted their trade with the country, and ordered its patients receiving treatment there to go elsewhere by the next month.
Full report at:
https://www.presstv.com/Detail/2018/08/24/572081/Saudi-Arabia-human-rights-Canda-dispute
--------
Mideast
Turkey warns military solution in Syria's Idlib will 'cause catastrophe'
August 25, 2018
MOSCOW - Turkish Foreign Minister Mevlut Cavusoglu warned Russia on Friday that seeking a military solution in Syria's last rebel-held province of Idlib would be disastrous.
"A military solution there will cause catastrophe," Cavusoglu said at a press conference in Moscow with Russian counterpart Sergei Lavrov, before meeting Russian President Vladimir Putin.
"Not only for the Idlib region but for the future of Syria, it will cause catastrophe and the clashes may last a long time," he warned. Speculation is increasing that there could be a Russian-backed government assault on the northwestern province, home to Syria's last major rebel stronghold. Syrian President Bashar al-Assad's regime still holds Idlib's southeastern tip and he has set his sights on retaking control of the region, which borders Turkey, calling this one of his priorities. Cavusoglu warned of the risk heavy fighting would pose to the large civilian population. "Civilians will be harmed. Where will the 3.5 million civilians go?" he asked, as Turkey has already taken in more than three million refugees from Syria.
'Halt refugee influx
Idlib is one of the so-called "de-escalation" zones set up as a result of talks by Russia, Turkey and Iran last year. Cavusoglu stressed the need to keep the de-escalation zone in place "to halt any refugee influx". "It's also important for Turkey because they are on the other side of our border. They pose a threat to us first," he added. Nonetheless rebel-backer Turkey considers "it is very important that those radical groups, terrorists are rendered ineffective," he said. Putin later met both the Turkish foreign and defence ministers in Moscow.
In televised comments the Russian leader said that through the efforts of Russia, Turkey and other countries, they had "managed to seriously move forward in settling the Syrian crisis". Yet the situation in Syria remains one of the "burning questions" for Russia, he admitted. Russia's Lavrov on Friday called the situation in Idlib "multi-faceted" and called for separating out "the healthy opposition from terrorist structures". "When the de-escalation zone was created in Idlib, no one proposed using it for terrorists to hide behind the civilian population like a human shield," he said.
"Especially as they aren't just lying low there. Raids are constantly coming from there as well as firing on the positions of the Syrian army".
Strategic role
The Turkish foreign minister said Ankara would still rely on talks with Russia and Iran, known as the Astana peace process, widely seen as an attempt to circumvent largely fruitless UN talks on Syria.
The high-level visit to Russia by Turkish ministers comes as Turkey is feuding with NATO ally United States over an American pastor held for two years on terror charges. US President Donald Trump this month announced sanctions against Turkey that caused the lira to plunge in value. Idlib is a strategically important province adjacent to Latakia, a regime stronghold on the Mediterranean coast that is home to Assad's clan.
The jihadist Hayat Tahrir al-Sham (HTS) alliance controls around 60 percent of Idlib while other Turkey-supported rebel groups hold most of the rest.
Analysts say any regime offensive will probably be limited to a small area of Idlib, with a deal between Russia and Turkey likely to determine the fate of the rest of the province.
More than 350,000 people have been killed and millions displaced since Syria's war started in 2011 with the brutal repression of anti-government protests.
Russia began a bombing campaign in support of Assad's regime in September 2015 and has helped him win back large parts of the country.
https://nation.com.pk/25-Aug-2018/turkey-warns-military-solution-in-syrias-idlib-will-cause-catastrophe
--------
26 children killed by coalition strikes in Yemen: UN
August 25, 2018
Two Saudi-led coalition air strikes in Yemen have killed at least 26 children, UN officials said Friday, renewing calls for an independent investigation of attacks targeting civilians in the three-year war.
At least 22 children and four women died in an attack Thursday while fleeing fighting in the Al-Durayhimi district, south of the rebel-held city of Hodeida, UN aid chief Mark Lowcock said.
In addition to that strike, four other children were killed in a separate air strike in Al-Durayhimi, also on Thursday.
"This is the second time in two weeks that an air strike by the Saudi-led coalition has resulted in dozens of civilian casualties," Lowcock, the undersecretary-general for humanitarian affairs, said in a statement.
A coalition attack on a bus in the northern rebel stronghold of Saada on August 9 killed 40 children, prompting UN Secretary-General Antonio Guterres to call for an independent investigation.
Lowcock renewed the UN appeal for "an impartial, independent and prompt investigation" and said "those with influence" over the warring sides must ensure that civilians are protected.
The rebel-run Saba news agency said the air strike on Thursday hit a bus and a house but the United Arab Emirates, a key partner in the coalition, blamed the Huthi rebels for the attack.
Al-Durayhimi lies some 12 miles (20 kilometers) south of Hodeida, and has seen two weeks of fighting between the rebels and pro-government forces backed by the UAE.
"I had hoped that the outrage that followed the Saada attack in Yemen two weeks ago would be a turning point in the conflict. Yesterday's reported attacks in Al-Durayhimi, killing 26 children, indicate that it was not," said Henrietta Fore, the director of the UN children's agency UNICEF.
Fore urged the warring sides, their foreign backers and the Security Council to "take action and end this conflict once and for all."
Covering up war crimes
After widespread condemnation of the August 9 bus attack, the coalition announced that it was opening an investigation, but rights groups insist any probe should be impartial.
In a 90-page report, Human Rights Watch said the coalition had failed to properly investigate war crimes allegations stemming from attacks on civilian targets.
HRW's Middle East director Sarah Leah Whitson said the coalition's investigators "were doing little more than covering up war crimes."
The European Union urged Yemen's warring sides to "prioritise the protection of civilians in all instances" following the attacks in Al-Durayhimi and stressed the need to end the war, according a statement from the EU foreign affairs spokesperson.
UN-brokered talks between Yemen's government and the Huthis are to open in Geneva on September 6 — a first step toward resuming peace negotiations that broke down two years ago.
The Security Council has called for a "credible" investigation of the bus attack in Yemen, but did not demand an independent probe.
Three of the five permanent council members — Britain, France and the United States — are supporting the coalition in its military campaign, while non-permanent member Kuwait is part of the coalition.
Led by Saudi Arabia , the coalition has been fighting Huthi rebels in Yemen since 2015 to return President Abedrabbo Mansour Hadi to power.
Full report at:
https://nation.com.pk/25-Aug-2018/26-children-killed-by-coalition-strikes-in-yemen-un
--------
Houthi militia founder killed in Maran, while coalition destroys weapons' depot
24 August 2018
Ali Hussein Sheiba Bazli, one of the founders of the Houthi militia, was killed in an attack in Maran, south of Saada, according to an update from Yemen.
Earlier, a Yemeni military source revealed that 13 members of the Houthi militia were killed and many others were injured in intense fighting on Friday between the Yemeni national army and the Iranian-backed militia at al-Malajim front north of al-Bayda governorate.
The source said that the fighting broke out on Friday morning after a group of Houthi militias tried to infiltrate into the positions of the army in al-Bayad junction of al-Malajim Front, killing 13 Houthis and injuring dozens. The bodies of the militias are still scattered around the area.
In another development, Arab coalition fighter jets launched an air strike targeting Houthi reinforcements, destroying a fleet, killing all those on board, as well as destroying an arms depot, the source said.
Earlier, a prominent Houthi leader , Abdullah Mohammed Ali al-Dulaimi, was killed in an air strike launched by the coalition in al-Maljim front in the province of al-Bayda.
Full report at:
https://english.alarabiya.net/en/News/gulf/2018/08/24/Yemen-13-Houthis-killed-in-Bayda-coalition-destroys-weapons-depot.html
--------
Four missiles fired by Houthis during Hajj… how Saudi Arabia protected pilgrims
24 August 2018
Saudi Arabia's air defense was successful in intercepting and destroying four ballistic missiles fired by Houthi militias on Saudi cities during this year's Hajj season.
Taking precautions, Saudi Air Defense deployed a Patriot surface-to-air missile system for the first time, all around the holy city of Mecca, to protect Hajj pilgrims.
Mecca has been targeted by two Houthi missiles before, sparking anger all over the Muslim world.
The first one was at the end of October 2016, and the second was days before the end of January 2017, which means approximately a month before last year's Hajj season.
Saudi air defense was able to intercept both missiles.
Full report at:
https://english.alarabiya.net/en/News/gulf/2018/08/24/In-first-Patriot-system-was-deployed-all-around-Mecca-during-Hajj.html
--------
UN official: Palestinian refugee issue can't be wished away
August 24, 2018
JERUSALEM: The head of the UN agency for Palestinian refugees suggested that the US slashed his budget early this year to punish the Palestinians for their criticism of the American recognition of Jerusalem as Israel's capital, but he warned that the Palestinian refugee issue will not go away.
The comments by Pierre Kraehenbuehl came amid signs that the US, with Israeli support, is aiming to abolish UNRWA in an apparent attempt to remove one of the most contentious issues in the Israeli-Palestinian conflict from the negotiating agenda.
"One cannot simply wish 5 million people away," Kraehenbuehl, commissioner of the UN Relief and Works Agency, said in an interview with The Associated Press.
In January, the US, the largest donor to the agency, slashed some $300 million from its annual contribution to UNRWA, prompting what Kraehenbuehl called an unprecedented financial crisis.
Although he has made up some of the deficit by raising money from other countries, the agency still lacks over $200 million. It recently laid off over 100 people in the Gaza Strip and cut back the hours of 500 other employees. The upcoming school year for hundreds of thousands of Palestinian children across the Middle East has been threatened.
Kraehenbuehl said he was caught off guard by the American decision, which came just weeks after he had held what he described as a successful meeting with Jared Kushner, President Donald Trump's son-in-law and chief Mideast adviser.
He said he still has not gotten a straight answer from the Americans about why they made their decision.
But he said he believes it is connected to the uproar over the US recognition of Jerusalem as Israel's capital in December. The Palestinians, who seek east Jerusalem as their capital, condemned the decision and severed nearly all ties with the Americans.
"I can say with a great degree of confidence that the decision was not related to UNRWA's performance, because in November I had received very constructive and openly positive feedback on those issues," he said.
"A few weeks later, tensions increased around the question of Jerusalem," he added. "It appears that the humanitarian funding to UNRWA got caught up in the deep polarization around that question."
The State Department said it is reviewing funding to UNRWA and has not decided whether to restore support in the future. It repeated its position that the agency's repeated financial crises are "unsustainable" and called on it to find other countries to share the funding burden and to undertake "fundamental reforms."
But privately, there are signs that the American agenda runs deeper and that the Trump administration seeks to abolish UNRWA altogether.
In an internal email recently published by Foreign Policy magazine, Kushner called for a "sincere effort to disrupt UNRWA."
"This (agency) perpetuates a status quo, is corrupt, inefficient and doesn't help peace," he reportedly wrote.
The Palestinians fear the US is putting pressure on host countries to absorb their refugee populations and eliminate the issue from future peace negotiations. The White House says it is working on a regional peace plan, though it has not said when it will be released.
UNRWA was established in the wake of the 1948 Mideast war surrounding Israel's creation. An estimated 700,000 Palestinians fled or were forced from their homes in the fighting.
In the absence of a solution, the UN General Assembly has repeatedly renewed UNRWA's mandate. The agency now provides education, health care and social services to more than 5 million refugees and their descendants. It serves populations in Gaza and the West Bank, as well as Jordan, Lebanon and Syria.
Seen by the Palestinians and most of the international community as providing a valuable safety net, UNRWA is viewed far differently by Israel.
Prime Minister Benjamin Netanyahu accuses the agency of perpetuating the conflict by helping promote an unrealistic Palestinian demand that refugees have the "right of return" to long-lost homes in what is now Israel. He has said UNRWA should be abolished and its responsibilities taken over by the main UN refugee agency.
Some in Israel have even tougher criticism, accusing UNRWA of teaching hatred of Israel in its classrooms and tolerating or assisting Hamas militants in Gaza.
Kraehenbuehl said Israel has raised similar concerns for years, but that there has been a "strong intensification" of the criticism now that the Trump administration appears to be in agreement.
He rejected the Israeli claim that his agency is perpetuating the conflict, saying that it is carrying out a UN-mandated mission that reflects the will of the international community.
Kraehenbuehl said that Israeli claims that the Palestinians are the only people to pass down refugee status to their children also are unfounded, saying that Afghan refugees displaced decades ago have the same status.
He also noted that UNRWA has a committee to monitor the content of its classrooms and has condemned attempts by Gaza militants to use UNRWA facilities for cover.
Kraehenbuehl said the best way to solve these matters is to find a "political solution" to the Israeli-Palestinian conflict that addresses the fate of the refugees.
In the meantime, he said UNRWA's focus is for its schools to open on schedule in early September. For now, he said there are enough funds to keep the schools running only until the end of the month. An aggressive fund-raising effort is under way to ensure the schools operate for the entire academic year.
Full report at:
http://www.arabnews.com/node/1361206/middle-east
--------
South Asia
Rohingya Protest For 'Justice' On Crackdown Anniversary
August 25, 2018
Thousands of Rohingya refugees staged protests for "justice" Saturday on the first anniversary of a Myanmar military crackdown that forced them to flee to camps in Bangladesh.
About 700,000 of the Muslim minority poured across the border after attacks by the Myanmar military and Buddhist groups that the United Nations has likened to ethnic cleansing.
Thousands held peaceful marches and attended rallies chanting "We want justice from the UN." At the Kutupalong camp, a giant banner proclaimed: "Never Again: Rohingya Genocide Remembrance Day. 25 August, 2018."
Some wore bandanas emblazoned with the slogan "Save Rohingya" while others waved flags.
More marches and gatherings were planned across what has become the world's biggest refugee camp, activists told AFP.
Rohingya militants staged attacks on Myanmar police posts on August 25 last year, sparking a bloody crackdown in Rakhine state. Nearly 7,000 Rohingya were killed in the first month alone, according to Medecins Sans Frontieres (MSF).
Refugees fled the region, arriving in Bangladesh on foot or in flimsy boats. Many brought horrific stories of rape, torture and villages burned to the ground.
Myanmar authorities have insisted their forces only targeted insurgents. They have made an agreement with Bangladesh to repatriate refugees but only a handful have gone back.
Rohingya leaders insist the exiles will not return home unless their safety is guaranteed.
No home, no hope
Myanmar's civilian leader Aung San Suu Kyi this week said it was up to Bangladesh "to decide how quickly" repatriation of the refugees can be accomplished and insisted the "terrorist threat" posed by Rohingya militants remains "real and present".
The Arakan Rohingya Salvation Army, which has been blamed for attacks in Myanmar, issued an anniversary statement in which it condemned Myanmar's "terrorist government and genocidal military".
Mohammad Hossain, a 40-year-old protester at Kutupalong, said: "We are here remember to August 25. We want justice.
"We want them (Myanmar) to recognise us as Rohingya. We are very sad because we are not in our native land."
The Rohingya were stripped of their citizenship decades ago by Myanmar and have been hunted from the country in successive convulsions of violence. About 300,000 were already in camps in the camps in Bangladesh's Cox's Bazar district and the latest arrivals pushed numbers to one million.
Abdul Malek, a 27-year-old refugee who fled an attack on his village last year, said the plight of the Rohingya was far from over.
"This one year is just the beginning of many more to follow," he told AFP.
The Rohingya and aid agencies are most worried about the uncertain future of the refugees, who are stateless and seemingly unwanted in Bangladesh while conditions in their Rakhine homeland remain dangerous.
Access to healthcare and freedom of movement remain out of reach for the Rohingya left in Rakhine.
And the Rohingya exodus from western Myanmar continues today, with refugees still trickling over the border throughout this year.
The UN and international rights groups say conditions are not ready for their return.
"It may be decades until they can safely return to Myanmar, if ever," said MSF head of mission in Bangladesh Pavlo Kolovos in a statement.
Calls have mounted for Myanmar's military to be held responsible for the campaign, with security forces accused of torture, rape and murder.
The US has sanctioned two army brigades and several commanders who oversaw the expulsion.
There have been calls for an International Criminal Court inquiry but Myanmar has bristled at international criticism.
Humanitarian agencies spearheading the relief effort in Bangladesh say just one third of the roughly $1 billion needed for the refugees until March has been raised.
https://nation.com.pk/25-Aug-2018/rohingya-protest-for-justice-on-crackdown-anniversary
--------
US, Afghanistan reject Russian-sponsored peace talks
August 25, 2018
Kabul - The United States and Afghanistan both say they will not attend Russia-hosted peace talks scheduled for next month, with Kabul asserting it prefers instead to hold direct talks with the Taliban.
Afghan Foreign Ministry spokesman Sibghatullah Ahmadi told RFE/RL on August 22 that the decision not to participate in the planned Moscow conference was made after consultations between President Ashraf Ghani and other officials - a move that could lead Moscow to call off its planned gathering of a dozen countries.
Without being specific, an unidentified official working with the Afghan Foreign Ministry was quoted as saying that the government in Kabul would "hold direct talks" with the Taliban without the direct involvement of foreign powers.
Meanwhile, a State Department spokesman confirmed earlier reports that the United States would not take part in the meeting scheduled for September 4, saying the talks were "unlikely to yield any progress toward" a peace settlement. Russia says it has invited the Taliban and 12 countries, including Afghanistan and the United States, to the Moscow talks.
Taliban spokesman Zabihullah Mujahid confirmed that the militant group will send a delegation to Russia.
An unidentified Taliban commander was quoted as saying that the delegation will be led by Sher Mohammad Abbas Stanekzai, head of the Islamist group's political office in Qatar's capital, Doha.
Another commander said Taliban delegates also would be sent to other countries in the region - including Pakistan and China - "to take them into confidence and address their concerns." The US decision not to attend the Moscow talks drew an angry response from Moscow.
The Russian Foreign Ministry said on August 22 that Washington's "refusal to attend the Moscow meeting on Afghanistan shows Washington has no interest in launching a peace process in Afghanistan."
"We have learned with regret from the United States Department of State's statement that the Americans will not take part in the Moscow" meeting, the ministry said. "Admittedly, this step does not cause great surprise."
The Russian Foreign Ministry said other countries invited to the talks include Pakistan, China, Iran, India, and the five former Soviet republics in Central Asia.
Moscow also rejected the claim, made by Afghanistan's ambassador to Russia, Abdul Qayyum Kochai, that Russia aims to use the Taliban to fight against the Islamic State (IS) extremist group.
The Foreign Ministry said that the allegation "completely distorts the meaning of Russia's policy on Afghanistan."
Meanwhile, Foreign Minister Sergei Lavrov said Russia was fighting the IS militants "with all means available."
"We support Syria in that struggle, we help equip the Iraqi Army for the same goal and we naturally would like to see the people of Afghanistan getting rid of the IS."
An IS affiliate in Afghanistan has staged a series of major attacks in recent years and has repeatedly clashed with Taliban fighters.
That Afghan branch of the IS has been seen as threatening to Russia and the former Soviet republics in Central Asia because it includes many battle-hardened Uzbek militants.
Russian President Vladimir Putin supported the US invasion of Afghanistan after the September 11, 2001, terrorist attacks.
But Moscow has been stepping up its own diplomatic outreach across the region, and has grown increasingly critical of US actions, as relations with Washington have deteriorated in recent years.
The Western-backed government in Kabul has been struggling to fend off the Taliban and other militant groups since the withdrawal of most NATO combat troops in 2014.
Full report at:
https://nation.com.pk/25-Aug-2018/us-afghanistan-reject-russian-sponsored-peace-talks
--------
Afghanistan has 'unprecedented' opportunity for peace, says NATO Commander
Aug 23 2018
The Commander of the NATO-led Resolute Support Mission and the US forces in Afghanistan Gen. John Nicholson says Afghanistan has 'unprecedented' opportunity for peace.
Speaking with the reporters in Washington via teleconference from Kabul, Gen. Nicholson said "For the first time in 17 years, the Afghan people, the Afghan security forces and the Taliban all celebrated Eid al-Fitr together in peace."
"There is an unprecedented opportunity for peace right now, and Afghan President Ashraf Ghani is working to take advantage of it," "Nicholson said, adding that "He offered a second cease-fire on Aug. 19, and while this first cease-fire was in response to the [body of religious scholars'] call for peace, this second call represents the entirety of Afghan society."
In the meantime, Gen. Nicholson expressed concerns regarding the freedom the Taliban enjoys while travelling between Afghanistan and Pakistan.
In response to a question regarding the Taliban havens in Pakistan, Gen. Nicholson said the Taliban militants free move to Pakistan and treat their injured comrades in the hospitals of the neighboring country.
However, he said the Afghan government and the newly elected Prime Minister of Pakistan Imran Khan are engaged in talks.
Full report at:
https://www.khaama.com/afghanistan-has-unprecedented-opportunity-for-peace-says-nato-commander-05812/
--------
NDS Special Forces storm key ISIS hideout in Nangarhar province
Aug 24 2018
The Special Forces of the Afghan Intelligence, National Directorate of Security (NDS), stormed a key hideout of the ISIS terrorist group in eastern Nangarhar province.
The provincial government media office in a statement said the hideout was used by the militants of the group as a launch pad for the attacks in Jalalabad city.
The statement further added that the operation was conducted late on Wednesday night in the vicinity of Kandi Bagha area of Chaparhar district.
At least one ISIS group member was killed during the operation and two others were arrested alive while six other suspects were also rounded up on charges of having links with the terror group, the statement added.
In the meantime, the National Directorate of Security (NDS), says the Special Forces have also confiscated and destroyed some explosives while three Ak-47 rifles were seized.
The source further added that the local residents and the security personnel have not sustained casualties during the operation.
Nangarhar has been among the relatively calm provinces since the fall of the Taliban regime in 2001 but the anti-government armed militants have been attempting to expand their foothold in this province during the recent years.
Full report at:
https://www.khaama.com/nds-special-forces-storm-key-isis-hideout-in-nangarhar-province-05813/
--------
Suicide attack near election office in Afghanistan's east kills 3
August 25, 2018
KABUL: A suicide attacker killed at least three people on Saturday by detonating explosives near the office of Afghanistan's election commission in the eastern city of Jalalabad, where dozens of protesters had gathered, an official said.
The protesters had gathered in support of a parliamentary candidate who electoral officials had disqualified over his suspected links with illegal armed groups.
Eight people were also wounded. No group has claimed responsibility for the attack.
Attaullah Khogyani, a spokesman for the provincial governor, said the explosion happened when supporters of the disqualified candidate were trying to shut down the election commission office.
"We had requested the protesters to stop their demonstrations because they could be targeted by militants but they rejected our security message," he said.
A suicide bomber blew himself up outside an Afghan election office in the capital, Kabul, earlier this month when protesters gathered to challenge the commission's decision to disqualify 35 candidates from contesting upcoming parliamentary polls.
One police official was killed in that attack.
A ban on dozens of Afghan strongmen and lawmakers from running for parliament because of suspected links to illegal armed groups has spurred threats and protests to disrupt a general election that is already at risk from worsening security.
The Taliban have warned people not to vote in the October polls and dozens of people have been killed in militant attacks on voter registration centres.
Full report at:
http://www.arabnews.com/node/1361641/world
--------
Africa
Malawi: Muslims Hail Mutharika for Religious Tolerance
24 AUGUST 2018
By Nyasa Times Reporter
Muslims in the country have hailed President Peter Mutharika as a "truly tolerant leader" who is poised at making sure that the whole citizenry enjoys the freedom of worship without any setbacks.
According to some Muslims who spoke with Nyasa Times on the sidelines of Eid-al-Adha on Wednesday, the fact that Mutharika has been repeatedly seen with Muslim leaders in various events over the years proves the point.
Sheikh Rafiq Abdullah of the Karonga mosque said the relationship between the Muslim community and the current leadership is great.
"Every Muslim knows what I mean. We no longer face any discriminatory acts. Even our prominent leaders in the Muslim community are satisfied with the cordial relationship," said Sheikh Abdullah.
He added: "He [Mutharika] cares for his people, and is not biased towards a certain section of the population."
During the national day of prayers in Mzuzu during the 54th independence celebrations, almost all religions participated including the Muslims.
President Mutharika also participated in the Muslim celebrations of Eid El-Fitr a few months ago.
And, Sheikh Abdullah, who prayed for the nation ahead of the May 2019 tripartite polls, said he wished the current situation continued beyond 2019.
"All we are asking is that God should see us through the elections. We want this religious tolerance to continue," he said.
Another Muslim, who was part of the prayers, Fahad John, said the current leadership has made it possible for them to connect with their associates from other religions.
"It is not possible in other countries, and we thank Allah that we enjoy so much tolerance in the country," he said.
Like many other religions, Muslims have contributed significantly towards education, health and social economic development.
Nyasa Times understands that the Islamic Zakaat Fund (IZF) in Malawi has provided scholarships over the past years to help underprivileged Muslims access education both locally and international.
https://allafrica.com/stories/201808240410.html
--------
Daesh attack leaves four Libyan soldiers dead
Aug 23, 2018
An attack on a checkpoint between the Libyan capital and the town of Zliten killed four soldiers of the UN-backed unity government on Thursday, the town's mayor said.
"The attack was carried out with grenades and light weapons at 7:45 AM (0545 GMT). Four people were killed and five wounded," Mayor Moftah Ahmadi told AFP.
Zliten lies 170 kilometers east of the capital in an area of western Libya under the control of the beleaguered Tripoli-based government.
The mayor said the attackers hit a checkpoint manned by special forces from the interior ministry, on the main highway along the Mediterranean coast.
"According to preliminary reports, there were three attackers and one of them was killed in the exchange of fire with the forces manning the checkpoint," Ahmadi said.
Zliten security chief Mohammed Abu Hajar told Libya's Al-Nabaa television that the attack was the work of the Daesh group, although there was no immediate claim of responsibility from the militants.
Daesh took advantage of the anarchy that reigned in Libya after the NATO-backed overthrow and killing of longtime dictator Muammar Gaddafi in 2011 to establish footholds in several parts of the country.
In June 2015, they seized control of Gaddafi's hometown of Sirte, only ceding it in December of the following year in the face of an offensive by the Tripoli-based government's forces and allied militias.
The militants have continued the fight from rural areas of western Libya, including around Zliten, and in April the Tripoli-based Government of National Accord (GNA) launched a campaign to flush them out.
The GNA has struggled to assert its authority outside western Libya since its formation in 2015.
Full report at:
https://www.presstv.com/Detail/2018/08/23/572018/Checkpoint-attack-kills-four-Libyan-soldiers-mayor
--------
Kenya: Call for Tolerance as Muslims Mark Day Two of Idd-UL-Adha
22 AUGUST 2018
By Mohamed Ahmed and Charles Lwanga
Kenya's Chief Kadhi Ahmed Muhdhar has led Muslims in marking Idd-ul-Adha prayers in Mombasa.
It was the second day of prayers conducted to mark the celebrations after a section of the faithful held their prayers on Tuesday.
The Wednesday prayers at Ronald Ngala Grounds in Mombasa were led by former Chief Kadhi Hamad Kassim.
In his sermon after the prayers, Sheikh Kassim slammed those who attacked Sheikh Muhdhar over differences in marking the celebrations.
But the two Muslim leaders called for coexistence and tolerance among the faithful.
CALL FOR TOLERANCE
"If you think you are on the right direction there is no need of attacking others and throw tantrums at them. We have to respect our fellow Muslims," said Sheikh Kassim.
Chief Kadhi Muhdhar said Muslim faithful should use the celebrations to relate with each other in harmony.
On Tuesday, some Muslims in parts of the country defied Sheikh Muhdhar's advice to mark the Idd-ul-Adha on Wednesday.
The faithful flocked various mosques and open grounds for prayers, marking their Idd celebrations.
MALINDI
In Malindi, Muslim faithful on Wednesday thronged mosques for the celebrations.
They faulted the National Assembly Majority Leader Adan Duale for criticising the Chief Kadhi.
The faithful, led by their imams and preachers told Mr Duale to decist from politicising Islamic matters and also stop speaking on Islamic matters on behalf of Muslims.
They spoke to journalists outside Jamia Mosque in Malindi after attending morning prayers to mark the holiday.
Sheikh Faisal Mohammed, who led the celebrations, called upon Mr Duale to respect religious leaders who have been mandated to perform their duty as per the Islamic teachings.
MOON SIGHTING
"According to Islamic teachings, Idd-ul-Adha is observed upon [sighting] the moon and not issues to do with Saudi Arabia as proposed earlier. We will defend our Kadhi on all matters," he said.
He further said Muslims coming out to observe the day as per the chief Kadhi's decision is an indication that they respect him as their leader.
Sheik Shariff Swaleh called on Muslims to desist from issues that will bring hate and divide them.
"Let the Chief Kadhi perform his duty as mandated," he said
"The decision to observe the day on Wednesday was according to Islamic teachings."
The announcement by Sheikh Muhdhar elicited a bitter exchange among the Muslim faithful.
A debate ensued last week on whether the celebrations should be marked on Tuesday or Wednesday.
This is after Interior Cabinet Secretary Fred Matiang'i declared Tuesday as a holiday.
Full report at:
https://allafrica.com/stories/201808220290.html
--------
Nigeria: African Muslim Scholars Get New Leaders
24 AUGUST 2018
By Abbas Jimoh
Saudi Arabia — Eight Nigerian Muslim scholars were among the dozens of the new leadership of the Union of African Ulama (scholars) which emerged at the just concluded second International Conference of the union in Makkah Saudi Arabia.
The National Coordinator of the Riyadh-based Committee of Dawah Program (CDP) in Nigeria, Imam Sufyan Abdallah Malumfashi, told Daily Trust that over 250 scholars from over 46 countries across the continent participated in the conference sponsored by Prince Bandar bin Salman.
One of the Nigerian scholars who emerged as the head of the Media and Publicity Committee and also a lecturer at the Iman University, Riyadh, Saudi Arabia, Dr. Elkhidiru Abdul Baaq Mohammed, listed other Nigerian who emerged as Dr Bashir Ali Umar of the Bayero University Kano (BUK) as the Vice President and Dr Abdul Rasaq Abdul Majeed Alaro of the University of Ilorin as the head of committee on Research and Translation.
Full report at:
https://allafrica.com/stories/201808240111.html
--------
US military airstrike in Somalia against al-Shabaab kills 2
2018-08-22
The US military says it has carried out an airstrike in Somalia against al-Shabaab extremists, killing two fighters.
The US Africa Command statement says the strike was carried out on Tuesday about 46km northeast of the port city of Kismayo.
The US has carried out 20 such strikes this year against the Somalia-based al-Shabaab. The al-Qaeda-linked group is the deadliest Islamic extremist organisation in sub-Saharan Africa and it often targets Somalia's capital, Mogadishu, with deadly attacks.
Full report at:
https://www.news24.com/Africa/News/us-military-airstrike-in-somalia-against-al-shabaab-kills-2-20180822
--------
Army kills 3 Boko Haram insurgents, recovers weapons
August 25, 2018
By Ndubuisi Ugah
The Nigerian Army said it had successfully neutralised three Boko Haram insurgents during an ambush in Mayanti Village in Bama Local Government Area of Borno State yesterday. This emerged as the Police Command in Akwa Ibom said its officers had killed four of the five suspected armed robbers who robbed a fuel station in Ikot Ekpene in Akwa Ibom on August 21.
The Director, Army Public Relations, Brig.-Gen. Texas Chukwu, disclosed this in a statement released in Maiduguri. Chukwu, who said the terrorists were neutrialised by troops of 151 battalion, said weapons which include three AK 47 rifle, 3 Magazines, 32 rounds of 7.62mm special ammunition, one motorcycle and two android phones were recovered from them. He said efforts were made to get the other fleeing members of the Boko Haram terrorists. Meanwhile, the Akwa Ibom State Commissioner of Police, Adeyemi Ogunjemilusi, who made the disclosure at a news conference in Uyo, said the four suspects were gunned down in a gun battle with police while one of them was arrested after sustaining injuries due to gunshot. Ogunjemilusi said the masked gunmen were killed during an operation in a bank at Ikot Ekpene after robbing ATM users and shop owners at gunpoint in a broad daylight.
"My men of Ikot Ekpene Division, led by the Divisional Police Officer, Benjamin Achegbani, trailed and engaged the suspects in a fierce shootout. "Four of the suspected armed robbers were shot dead while one was arrested with an AK47 with 60 rounds of 7.62mm live ammunition.
"Items recovered from them include five locally made pistols, eight live cartridges, and two rounds of 5.5mm ammunition. The others he said are one AK47 magazine, three expended cartridges, two masks, six assorted phones, three motorcycles and N63,000. "Our investigation revealed that the same suspected armed robbers were those responsible for the robbery at Gulfsafrin Filling station located at Ukana Ikot Ntuen close to the residence of Sen. Godswill Akpabio."
Full report at:
https://newtelegraphonline.com/2018/08/army-kills-3-boko-haram-insurgents-recovers-weapons/
--------
URL: https://www.newageislam.com/islamic-world-news/qaradawi-fatwa-hajj-draws-muslim/d/116197
New Age Islam, Islam Online, Islamic Website, African Muslim News, Arab World News, South Asia News, Indian Muslim News, World Muslim News, Women in Islam, Islamic Feminism, Arab Women, Women In Arab, Islamophobia in America, Muslim Women in West, Islam Women and Feminism