New Age Islam News Bureau
8 Feb 2019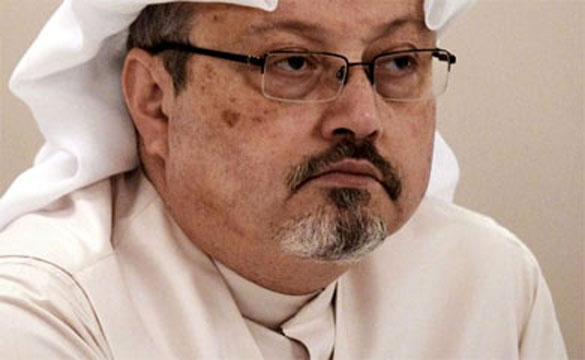 Jamal Khashoggi, a Washington Post columnist living in the United States, was killed on Oct. 2.
------
• Prosecute Hateful Fatwa Givers under Terror Laws: Pakistan Supreme Court
• The US Would Have To Pay For the Damages of War: Sirajul Haq
• Khashoggi Murder 'Planned, Perpetrated' By Saudi Officials: UN Expert
• DAP 'Enemy Of Islam'? Actually, we're Friends of Moderate Islam, Kit Siang Tells Hadi
• Report: China Uses Lunar New Year to Force Uighur Muslims to Eat Pork, Drink Alcohol
• Kerala Nadvathul Mujahideen Faction to Drop 'Salafi' Tag, Adopt 'Islahi'
• Isis Leader Believed To Have Fled Coup Attempt by His Own Fighters
• US Lawmakers Revive Push for Sanctions against Saudi over Yemen War, Khashoggi
• Drugs, Violence Threaten Rohingya Men in World's Largest Refugee Camp
Pakistan
• Prosecute Hateful Fatwa Givers under Terror Laws: Pakistan Supreme Court
• The US Would Have To Pay For the Damages of War: Sirajul Haq
• No axe to fall on defence budget, decides cabinet
• Any agreement on Afghan crisis to address Pakistan's equities: US
• 14 acquitted in 2012 arson attack case
• Russia says working with Pakistan to fight terror
--------
Europe
• Khashoggi Murder 'Planned, Perpetrated' By Saudi Officials: UN Expert
• Bishop Hinder: dialogue with Islam, the Pope's legacy in the land of Arabia
• Germany: No choice but to reject terrorist extradition to US
• Russia says won't move Israel embassy to al-Quds
• 1,200-year-old Bible seized by Turkish police
--------
Southeast Asia
• DAP 'Enemy Of Islam'? Actually, we're Friends of Moderate Islam, Kit Siang Tells Hadi
• Report: China Uses Lunar New Year to Force Uighur Muslims to Eat Pork, Drink Alcohol
• Indonesia should lead in global Jewish-Muslim ties
• Unconfirmed reports that key Abu Sayyaf leader killed in Philippines
--------
India
• Kerala Nadvathul Mujahideen Faction to Drop 'Salafi' Tag, Adopt 'Islahi'
• Northern Command Chief: '16 Terror Camps Active in PoK
• BJYM Demands Temple in Aligarh Muslim University Campus, Gives VC Tariq Mansoor 15 Days to Reply
• Yogi Adityanath Raises Ayodhya Ram Temple Pitch In Bihar's Muslim-Dominated Eastern Region
• Pakistan to send delegation next month to finalise draft agreement on Kartarpur Sahib Corridor
• Three Muslims held under NSA for cow slaughter may be shifted to Rewa jail
--------
Arab World
• Isis Leader Believed To Have Fled Coup Attempt by His Own Fighters
• Saudi Crown Prince Told Aide He Would Use 'A Bullet' On Khashoggi: Report
• New Exhibition Illuminates the History Of Islamic Manuscripts
• Saudi Study: Millennial Jihadis Educated, Not Outcasts
• The U.A.E.'s low bar for religious tolerance
• Hashd Al-Shaabi Pounds ISIL Bases in Syria with 50 Missiles
• Army Wards Off ISIL Attacks in Eastern Syria
• Corpses of Tens of US, ISIL Attacks Victims Found in Raqqa
• Army Smashes Terrorists' Military Convoys in Northern Syria
• Coalition: ISIS down to less than 1% of original 'caliphate'
• Kroll report: WhatsApp messages did not concern Khashoggi killing
• Khashoggi 'victim of brutal killing by Saudi officials': UN probe
• Collapse of the 'caliphate': Daesh territory slashed by 99.5 percent
--------
North America
• US Lawmakers Revive Push for Sanctions against Saudi over Yemen War, Khashoggi
• US Army to Buy Two Israeli Iron Dome Air Defence Systems
• US to complete Syria pullout by April: WSJ
• Palestinian Authority: Conference in Poland an 'American conspiracy'
• US Supreme Court Allows Execution of Muslim Inmate in Alabama to Go Ahead
--------
South Asia
• Drugs, Violence Threaten Rohingya Men in World's Largest Refugee Camp
• Bangladesh Seals Off Border with Myanmar amid Fresh Influx of Refugees
• Taliban and ISIS-K militants killed in Afghan, Coalition Forces operations
• Police arrest three suspects in connection to murder of 2 journalists in Takhar
• Taliban leader Saif Ul Jihad's militants arrested in Pul-e-Alam city: NDS
• Myanmar villagers flee fresh fighting in Rakhine state
• Concerned about Pak violence: Afghanistan
--------
Mideast
• Highlights of Hezbollah chief Sayyed Hassan Nasrallah's Islamic Revolution address
• Israel's move depletes Lebanon's offshore oil reserves, Berri warns
• Turkey's Foreign Policy Priorities are Shifting
• UN: Yemen's warring parties reach preliminary pullout deal
• Mother hopes Gaza cancer care will 'end our suffering'
--------
Africa
• Muslim Group Reacts to Alleged Plot by Buhari Govt to Islamize Nigeria's Judiciary
• Libya's Haftar Accused Of Conducting 'Ethnic Cleansing' In South
• Nigeria: Boko Haram violence on upswing
• Tunisian government agrees deal with union to avert strikes
• Namibia: Coercive Conversion and Religious Abuse Condemned
• US Africa commander says Somalia airstrikes won't defeat al Shabab
Compiled by New Age Islam News Bureau
URL: https://www.newageislam.com/islamic-world-news/prosecute-hateful-fatwa-givers-under/d/117692
--------
Prosecute Hateful Fatwa Givers under Terror Laws: Pakistan Supreme Court
Sohail Khan
February 7, 2019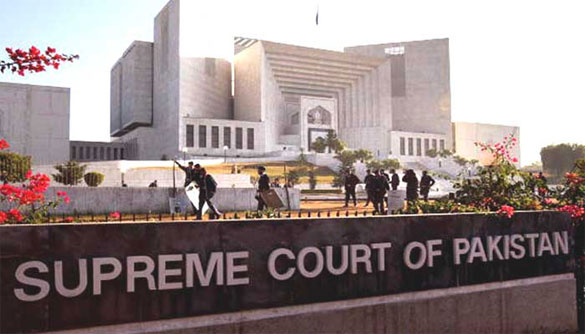 ISLAMABAD: The Supreme Court on Wednesday recommended that persons, issuing edict or fatwa, harming others, must be dealt with under the Anti-Terrorism Act and ruled that all intelligence agencies must not exceed their respective mandate.
----------
ISLAMABAD: The Supreme Court on Wednesday recommended that persons, issuing edict or fatwa, harming others, must be dealt with under the Anti-Terrorism Act and ruled that all intelligence agencies must not exceed their respective mandate.
A two-member bench of the apex court comprising Justice Qazi Faez Isa and Justice Mushir Alam disposed of a suo motu case of the 2017 Faizabad sit-in staged by the Tehreek-e-Labbaik Pakistan (TLP) and issued a detailed judgment. Last year in November, the court had reserved its judgment.
The judgment authored by Justice Qazi Faiz Isa ruled that a person issuing an edict or fatwa, which harms others or puts others in harm's way, must be criminally prosecuted under the Pakistan Penal Code, the Anti-Terrorism Act, 1997 and/or the Prevention of Electronic Crimes Act, 2016. The verdict observed that the law applies equally to the government and state institutions.
"Protesters who obstruct people's right to use roads and damage or destroy property must be proceeded against in accordance with the law and held accountable", the verdict held. The court observed that subject to reasonable restrictions imposed by law, citizens have the right to form and to be members of political parties.
"Every citizen and political parties have the right to assemble and protest provided such assembly and protest is peaceful and complies with the law imposing reasonable
restrictions in the interest of public order," the verdict ruled, adding that the right to assemble and protest is circumscribed only to the extent that it infringes on the fundamental rights of others, including their right to free movement and to hold and enjoy property.
The court noted that when the state failed to prosecute those at the highest echelons of government who were responsible for the murder and attempted murder of peaceful citizens on the streets of Karachi on 12th May, 2007, it set a bad precedent and encouraged others to resort to violence to achieve their agendas.
The verdict ruled that the Constitution earmarks the responsibilities of the Election Commission which it must fulfil, however, if a political party does not comply with the law governing political parties then the Election Commission must proceed against it in accordance with the law.
"The law is most certainly not cosmetic as contended on behalf of the Election Commission," says the verdict and held that all political parties have to account for the sources of their funds in accordance with the law.
The verdict stressed that the state must always act impartially and fairly and held that the law is applicable to all, including those who are in government and institutions must act independently of those in government.
The verdict ruled that broadcasters who broadcast messages advocating or inciting the commission of an offence violate the Pemra Ordinance and the terms of their licences and must be proceeded against by Pemra in accordance with the law.
"Cable operators who stopped or interrupted the broadcast of licenced broadcasters must be proceeded against by Pemra in accordance with the Pemra Ordinance, and if this was done on the behest of others then Pemra should report those so directing the cable operators to the concerned authorities," says the verdict. The verdict said Pemra has been failed to protect the rights of its licence holders.
The verdict further held that those spreading messages through electronic means which advocate or incite the commission of an offence are liable to be prosecuted under the Prevention of Electronic Crimes Act, 2016.
The court ruled that all intelligence agencies (including ISI, IB and MI) and the ISPR must not exceed their respective mandates. "They cannot curtail the freedom of speech and expression and do not have the authority to interfere with broadcasts and publications, in the management of broadcasters/publishers and in the distribution of newspapers," says the verdict.
The court ruled that intelligence agencies should monitor activities of all those who threaten the territorial integrity of the country and all those who undermine the security of the people and the state by resorting to or inciting violence. The verdict said the role of agencies in foreign countries is clear.
"To best ensure transparency and the rule of law, it would be appropriate to enact laws which clearly stipulate the respective mandates of the intelligence agencies," the verdict ruled.
The verdict held that the Constitution emphatically prohibits members of the armed forces from engaging in any kind of political activity, which includes supporting a political party, faction or individual. The court directed the Government of Pakistan through the Ministry of Defence and the respective chiefs of Army, Navy and Air Force to initiate action against the personnel under their command who are found to have violated their oath.
The court said that in the context of terrorism, the Anti-Terrorism Act, 1997 does envisage a role for intelligence agencies, armed forces and civil armed forces. Similarly, police and other law enforcement agencies were directed to develop standard plans and procedure with regard to how best to handle rallies, protests and dharnas, and ensure that such procedures are flexible enough to attend to different situations.
The verdict clarified that though the making of such plans/procedures is not within the jurisdiction of the apex court, however, the court expects that in the maintenance of law and order every effort will be taken to avoid causing injury and loss of life.
The court also directed the federal and provincial governments to monitor those advocating hate, extremism and terrorism and prosecute the perpetrators in accordance with the law. It directed its office to send copies of this judgment for information and compliance to the Government of Pakistan, through the cabinet secretary, secretary defence, secretary interior, secretary human rights, secretary religious affairs and interfaith harmony, secretary information, the chief secretaries of the provinces, the Election Commission of Pakistan, Pemra, Pakistan Telecommunication Authority and the chief commissioner of Islamabad.
Similarly, the court directed the secretary defence to forward the judgment to the heads of the armed forces, the DG ISI, DG ISPR and the head of the Military Intelligence. The secretary interior is directed to forward the judgment to the DG Intelligence Bureau, DG Federal Investigation Agency, IGs of Police of the provinces and the Islamabad Capital Territory. The secretary information is directed to forward the judgment to the directors of all press and information departments, who in turn are directed to forward it to all newspapers published in their territories. Pemra is directed to forward this judgment to all television channels and all its licenced broadcasters and operators.
Justice Qazi Faiz Isa concluded the judgment by quoting Quaid-e-Azam Muhammad Ali Jinnah: "I consider it my duty to call upon the Muslims to temper their resentment with reason and to beware of the dangers which may well overwhelm their own state. Should they allow their feelings of the moment to gain mastery over their actions. It is of utmost importance that Pakistan should be kept free from disorder, because the outbreak of lawlessness... is bound to shake... its foundation and cause irreparable damage to its future. I pray to God that He who has bestowed on us this great boon of a sovereign state, may now give our people courage to... preserve intact the peace of Pakistan for the sake of Pakistan.
https://www.thenews.com.pk/print/428719-prosecute-hateful-fatwa-givers-under-terror-laws
--------
The US would have to pay for the damages of war: Sirajul Haq
FEBRUARY 8, 2019
Jamaat-e-Islami (JI) Ameer Senator Sirajul Haq said on Thursday that the United States (US) would not only have to withdraw from Afghanistan but also pay the damages of the war.
Addressing the JI central workshop at Mansoora, JI Ameer Senator Sirajul Haq said that a few years back, nobody was ready to shake hands with the Taliban and whoever attempted was labelled as a traitor. However, he said, now Washington was begging the Taliban for talks and several countries including Russia were requesting the Taliban to open their offices in their countries to be able to participate in the talks.
The JI chief further said that the US defeat in Afghanistan after Soviet Union made it clear that Afghanistan's future was with Islam and this auspicious development would be greatly helpful in the enforcement of the Islamic system in this country.
https://dailytimes.com.pk/352413/the-us-would-have-to-pay-for-the-damages-of-war-sirajul-haq/
--------
Khashoggi murder 'planned, perpetrated' by Saudi officials: UN expert
FEBRUARY 8, 2019
A UN rapporteur probing the murder in Turkey of Saudi journalist Jamal Khashoggi said Thursday the killing was "planned and perpetrated" by Saudi officials.
Khashoggi, a Washington Post contributor and Saudi regime critic, was murdered at the ultra-conservative kingdom's consulate in Istanbul on October 2 by what Ankara says was a hit squad sent from Riyadh.
"Evidence collected during my mission to Turkey shows (a) prima facie case that Mr Khashoggi was the victim of a brutal and premeditated killing, planned and perpetrated by officials of the state of Saudi Arabia," Agnes Callamard said at the end of a visit to Turkey, according to a UN statement.
Turkey says Khashoggi was killed by a team of 15 Saudis who strangled him at the mission, and media reports have said his body was cut up and dissolved in acid.
Riyadh, after denying the killing for two weeks, eventually described it as a "rogue" operation but denied any involvement by Crown Prince Mohammed bin Salman.
It has arrested several senior Saudi officials, but the murder plunged the kingdom into one of its worst diplomatic crises.
Nearly four months on, Khashoggi's body has not been recovered.
He was visiting the consulate to obtain paperwork for his upcoming marriage to a Turkish woman.
"The murder of Jamal Khashoggi and the sheer brutality of it has brought irreversible tragedy to his loved ones," said Callamard, the UN special rapporteur on extrajudicial, summary, or arbitrary executions.
"It is also raising a number of international implications which demand the urgent attention of the international community including the United Nations."
'Chilling, gruesome audio'
The rapporteur's final report is scheduled to be presented in June before the UN Human Rights Council in Geneva, but is expected to be published a few weeks earlier, in late May.
In the report, the rapporteur will present a series of recommendations, which are not binding. Callamard had met Istanbul's chief prosecutor and the head of the Turkish secret service, as well as the Turkish foreign and justice ministers.
The statement did not say whether she had had access to the Saudi consulate in Istanbul, as she had requested.
But Callamard's team had access to "crucial information" about the journalist's murder, including excerpts from an audio recording, described as "chilling and gruesome", in the hands of the Turkish secret service.
Callamard said her team were unable to perform a "thorough review" of this material and she did not have the chance to authenticate the recording independently.
https://dailytimes.com.pk/352490/khashoggi-murder-planned-perpetrated-by-saudi-officials-un-expert/
--------
DAP 'Enemy Of Islam'? Actually, we're Friends of Moderate Islam, Kit Siang Tells Hadi
08 February 2019
By Shazwan Mustafa Kamal
KUALA LUMPUR, Feb 8 ― Lim Kit Siang today sought to fend of accusations that the DAP is an "enemy of Islam", by pointing out that the party had consistently back those who believed in a moderate version of Islam which is in line with a multi-ethnic Malaysia.
He pointed out that DAP worked together with PAS in the Barisan Alternatif in 1999-2001 and Pakatan Rakyat from 2008-2015 on the basic of common principles and not opportunism, and ended these alliances when the Islamist party became insistent with the push for an Islamic State and its support for ex-prime minister Datuk Seri Najib Razak.
"DAP is always a 'friend of Islam' which is moderate and tolerant which will make Malaysia a world top-class nation and not an extremist and intolerant Islam which divide Malaysians and will destroy the Malaysian Dream," the Iskandar Puteri MP said in a statement.
Lim claimed the reason why PAS president Datuk Seri Abdul Hadi Awang accused the DAP of being a "enemy of Islam" was because the latter was trying to divert public attention from the withdrawal of his legal suit against Clare Rewcastle-Brown, editor of Sarawak Report and an out-of-court settlement which enabled the original Sarawak Report article on Najib allegedly giving RM90 million to PAS to remain online.
Earlier this week, Abdul Hadi sought to explain why PAS ended its alliance with DAP some years back, and in doing so accused the latter party of being an "enemy of Islam."
The PAS president said this was also why the Islamist party cut ties with its former members and leaders who have since left the party and allowed "non-Muslims" to lead them.
https://www.malaymail.com/news/malaysia/2019/02/08/dap-enemy-of-islam-actually-were-friends-of-moderate-islam-kit-siang-tells/1720829
--------
Report: China Uses Lunar New Year to Force Uighur Muslims to Eat Pork, Drink Alcohol
7 Feb 2019
Chinese officials in Xinjiang province, the troubled home of the Uighur Muslims, reportedly compelled Muslims to eat pork and drink alcoholic beverages during the Lunar New Year holiday this Tuesday. Muslim dietary practices forbid both activities.
According to Radio Free Asia on Wednesday, residents of the Ili Kazakh Autonomous Prefecture in Xinjiang said they were invited to Lunar New Year dinners where pork was served. Chinese officials threatened them with imprisonment in Xinjiang's notorious "re-education" camps if they refused to participate.
RFA also obtained photographs of a Chinese official visiting poor Muslim households and offering them pork to eat in honor of the new Year of the Pig. These deliveries are evidently not a mistake or an abnormal practice. RFA was told the vast majority of ethnic Kazakh households received a pork delivery by the end of 2018.
Witnesses in the Kazakh Autonomous Region said efforts to make Muslims eat pork began in earnest late last year in concert with a push to make them participate in the Spring Festival for the new year, a holiday Muslims do not observe.
"Muslims like us, the Uyghurs, the Hui, and the Kazakhs, don't do that," one correspondent told RFA. "But people have been sticking up New Year poetic couplets at the doors of Uyghur and Kazakh households and giving them pork. If we won't put up the couplets or hang lanterns, they say we are two-faced, and they send us to re-education camps."
Poetry couplets are an important Lunar New Year custom that dates back some three thousand years. The modern version of the practice usually takes the form of two vertical strips of red paper inscribed with Chinese characters spelling out two lines of poetry with some rather complex rules about how they should be written and read. The basic idea is that one line of the poem encourages bad history from the old year to be left behind, while the other offers good wishes for the year to come, using poetic allusions and traditional proverbs.
Decoration with lanterns is also a part of Lunar New Year celebrations, especially during the Lantern Festival in the first month of the year. Both the couplet and lantern customs have roots in ancient religious traditions that many Muslims find objectionable – the couplets derive from a very old story about the guardians of the spirit world, while the lanterns were originally meant to keep evil spirits at bay.
Of course, some Muslims who do not dwell on the spiritual aspect of Lunar New Year customs might simply resent having Chinese poetry and lanterns hung on their houses, especially as the Chinese government grows increasingly determined to forcibly subordinate religious faith to Communist dogma.
A spokesman for the World Uighur Congress confirmed to RFA that China is "stepping up its campaign to assimilate Uighurs into Han Chinese culture" by forcing them to celebrate Lunar New Year. This campaign of forced assimilation allegedly includes demands for Uighurs to violate Muslim dietary laws by drinking alcohol and eating pork to prove they reject "extreme religious beliefs" and show proper respect for Chinese culture.
RFA additionally noted the epithet "two-faced" is not a schoolyard taunt in China. It is an ominous allegation that implies members of ethnic groups are bad citizens, traitors, and troublemakers in need of forcible re-education.
The UK Independent published similar reports in May about Uighur prisoners forced to eat pork and drink alcohol in China's "re-education" camps. Detainees were also forced to repudiate Islam, apologize for following ethnic customs, and recite statements of praise for the Chinese system. The Chinese Foreign Ministry refused to comment on the report.
Earlier reports on the grotesque surveillance state and prison complex in Xinjiang indicated Muslims have been sentenced to re-education for refusing to eat pork.
The Year of the Pig is proving to be a delicate affair in Malaysia, which has large Chinese and Muslim populations. Chinese New Year celebrations usually feature prominent displays of the animal the year is named after, but the pig has been significantly downplayed, particularly at shopping malls that wish to attract both Chinese and Muslim customers. Malaysians of Chinese extraction seem remarkably comfortable about replacing the pig with, of all things, a Japanese cartoon cat.
https://www.breitbart.com/national-security/2019/02/07/report-china-uses-lunar-new-year-force-uighur-muslims-eat-pork-drink-alcohol/
--------
Kerala Nadvathul Mujahideen Faction To Drop 'Salafi' Tag, Adopt 'Islahi'
Feb 8, 2019
KOZHIKODE: The Markazudawa faction of the Kerala Nadvathul Mujahideen (KNM) has decided get rid of the 'Salafi' tag.
Instead, the outfit will go back to the word 'Islahi' that means enlightenment, which was used to mark the renaissance movement among Muslims in Kerala.
The move is seen as part of the attempt of the organization to distance itself from the controversies over Salafism, which is alleged to be the fountainhead of extremism and orthodoxy.
Markazudawa secretary Abdul Latheef Karimpulakkal, while addressing a news conference here on Thursday, said the word 'Salafi' was used to refer to the Mujahid movement in Kerala only in the early 1980s. Salaf means the pious predecessors who lived according to Quran and Hadees and all those who follow the path can be called Salafis. "It is not necessary to use the term Salafi. Renaissance movements in other parts of the world are functioning in many other names and in Kerala the name is Nadvathul Mujahideen," he said.
"Muslim renaissance movement is Kerala was greatly inspired by the Egyptian Islahi thought. They were called Salafis because they stood with path of the Salafs or pious forefathers," Karimpulakkal said. The publicity materials for the meeting being organized by the Markazudawa faction here on Saturday do not use the word 'Salafi' in the graffiti or the notices.
The attempt of the Markazudawa group is to salvage the Islahi tradition in Kerala renaissance movement from the influence of the Saudi Salafism. The organization believes that the Islahi content was overpowered by the influx of the ideas imported from Saudi Arabia and other Gulf countries. Islahi movement is more sensitive to the pluralistic nature of the Indian society unlike the Saudi Salafism which is more exclusive, they argue.
The debates over influence of Gulf Salafism was one of the reasons that led to a split in the KNM in 2002. The book 'Gulf Salafism and Islahi movement in Kerala' written by M I Sullami, the scholar in the splinter group, was hotly discussed in the Mujahid movement at that time. Markazudawa faction held that renaissance movement in Kerala is a unique one and not a replication of the Saudi Salafism.
Even after reunion of the Mujahid factions in 2016, the issues related to the influence of Gulf Salafism persisted. In an interview to a magazine last year, Markazudawa leader C P Umer Sullami had said that there are extremists among Salafis.
https://timesofindia.indiatimes.com/city/kozhikode/knm-faction-to-drop-salafi-tag-adopt-islahi/articleshow/67891463.cms
--------
Isis leader believed to have fled coup attempt by his own fighters
Martin Chulov
7 Feb 2019
The Isis leader, Abu Bakr al-Baghdadi, survived a coup attempt last month launched by foreign fighters in his eastern Syrian hideout, intelligence officials believe, and the terrorist group has since placed a bounty on the main plotter's head.
The incident is believed to have taken place on 10 January in a village near Hajin in the Euphrates River valley, where the jihadist group is clinging to its last sliver of land. Regional intelligence officials say a planned move against Baghdadi led to a firefight between foreign fighters and the fugitive terrorist chief's bodyguards, who spirited him away to the nearby deserts.
Isis has offered a reward to whomever kills Abu Muath al-Jazairi, believed to be a veteran foreign fighter, one of an estimated 500 Isis fighters thought to remain in the area. While Isis did not directly accuse Jazairi, placing a bounty on the head of one of its senior members is an unusual move and intelligence officials believe he was the central plotter.
"They got wind of it just in time," an intelligence official said. "There was a clash and two people were killed. This was the foreign fighter element, some of his most trusted people."
Iraqi officials and their counterparts in Britain and the US are confident that Baghdadi has recently spent time in the final redoubt of the so-called caliphate, where the group's diehard members have regrouped after two years of battlefield losses for what has widely been billed as a last stand.
The holdouts include senior leaders and the remnants of the ranks of foreign fighters who flooded into Syria and Iraq from 2013-15, swelling the ranks of the extremist organisation to at least 70,000. Now, an estimated 500 or so militants remain, along with their families, hemmed in by US-backed Kurdish forces on the Syrian side of the Iraqi border, and by Iranian-backed Shia militias on the other.
As Isis's area of control has disintegrated and its leaders have been annihilated, Baghdadi's whereabouts have become an increasing focus. A diabetic with high blood pressure, who suffered permanent injury in an airstrike four years ago, he has been on the run from the militaries of four nation states as well as tens of thousands of militia since his only public appearance to anoint himself as caliph in the al-Nuri mosque in Mosul in mid-2014.
While rumours of unrest within the dwindling organisation have swirled in recent months, there has been little – until now – to suggest a serious threat from within to Baghdadi's leadership or life. Those who have stayed near the extremist leader are themselves also ideologically driven veterans, whose loyalty has been tested over years of losses. However, Isis fighters – among them former diehards – have been fleeing the besieged areas each day for the past three weeks, with several thousand members and their families surrendering to Kurdish-led forces near Deir ez-Zor.
Among the new captives are large numbers of foreigners, some of whom insist they were forced further into the group's shrinking lands by months of hectic attacks. Kurdish forces believe that foreigners remain clustered around the remnants of the Isis leadership. Several captives are believed to be among them – including the British journalist John Cantlie, who was one of more than 25 foreigners held by Isis in Raqqa.
Cantlie was captured by Isis in Syria in 2012 and subsequently fronted a series of propaganda videos for the group. He has not been seen since the last video was last released in 2016, but earlier this week the UK security minister, Ben Wallace, in a briefing with reporters, said he believed Cantlie was still alive. Reports on Thursday suggested Isis could be using Cantlie and other western hostages still unaccounted for as bargaining chips in return for safe passage out.
Kurdish forces, and intelligence officials in Iraq, estimate that the remnants of the group have enough weapons and personnel to survive for at least another month, if they choose to hold firm. Fighters have an escape route, of sorts, to the deserts, but Syrian regime and Russian forces are active to the south of that area, making a dash into the sands a tricky proposition.
Roads to the frontlines remain littered with the ruins of recent clashes: buildings pancaked by bombsand oilfields ransacked for parts. Roads leading to the Syrian border have been gouged by the retreating extremists who – even in the depths of winter – are sustaining a furious rearguard action.
Despite Isis's losses of land, there are growing signs of a low-level insurgency re-emerging in Iraq, near where the group overran Mosul in June 2014. The numbers of roadside bombs and summary executions have steadily increased over the past year, officials in northern Iraq say. And Isis is believed to have raised its flag – albeit briefly – in parts of Mosul and the nearby Nineveh plains.
https://www.theguardian.com/world/2019/feb/07/isis-leader-believed-to-have-fled-coup-attempt-by-his-own-fighters
--------
US lawmakers revive push for sanctions against Saudi over Yemen war, Khashoggi
Feb 8, 2019
A group of US lawmakers have revived a push to punish Saudi Arabia for launching war on Yemen and for the murder of dissident journalist Jamal Khashoggi.
The bipartisan group of Republican and Democratic senators introduced legislation on Thursday to bar some arms sales against Riyadh and impose sanctions on those responsible for Khashoggi's murder.
The bill aims to cut off weapons sales to Saudi Arabia including tanks, long-range fighter jets and ordnance for automatic weapons.
The bill would also require sanctions against anyone involved in Khashoggi's murder while calling for State Department reports on human rights violations in the kingdom as well as the war on Yemen.
Use 'bullet' on Khashoggi
A year before Khashoggi was killed and his body dismembered by a hit squad inside the Saudi consulate in Istanbul on October 2, 2018, Saudi Arabia's Crown Prince Mohammed bin Salman told an aide that he would use "a bullet" on the journalist if he did not return home and end his criticism of the government, according to The New York Times.
The comments were made well before Khashoggi's murder, the Times said, citing unnamed US intelligence sources.
Riyadh, which initially denied knowledge of Khashoggi's fate before admitting to his murder, continues to deny that MBS was involved in the brutal murder. However, US intelligence agencies believe the crown prince ordered the operation to kill the Washington Post columnist who was once a royal insider.
US President Donald Trump has said that despite the news of Khashoggi's murder, he still supports MBS and wants his arms deals with Riyadh to remain in place.
"Seeing as the Trump administration has no intention of insisting on full accountability for Mr. Khashoggi's murderers, it is time for Congress to step in and impose real consequences to fundamentally re-examine our relationship with the Kingdom of Saudi Arabia and with the Saudi-led coalition in Yemen," said Robert Menendez, the top Democrat on the Senate Foreign Relations Committee.
The Senate already voted in December to end support for the bloody Saudi-led war on Yemen.
The move is likely to pass the new Democratic-led House of Representatives after a hearing on legislation Wednesday, although Trump could exercise his veto.
"While Saudi Arabia is a strategic ally, the behavior of the crown prince - in multiple ways - has shown disrespect for the relationship and made him, in my view, beyond toxic," Republican Senator Lindsey Graham said.
"It is not in our national security interests to look the other way when it comes to the brutal murder of Mr. Jamal Khashoggi," he insisted.
Meanwhile, millions of Yemenis are on the brink of starvation in what the United Nations has described as the world's worst humanitarian crisis.
The Saudi-led coalition invaded Yemen in March 2015 in an attempt to reinstall Riyadh's ousted ally President Abd Rabbuh Mansur Hadi, who had resigned and fled the country amid unrest
The aggression started with numerous airstrikes but was later coupled with a naval and aerial blockade as well as the deployment of ground forces to the impoverished country.
https://www.presstv.com/Detail/2019/02/08/587983/US-lawmakers-Khashoggi-Yemen-sanctions
--------
Drugs, violence threaten Rohingya men in world's largest refugee camp
February 8, 2019
COX'S BAZAR: Sitting near a tea stall smoking and drinking sugary milk tea, a group of young Rohingya men are bored and worried about their futures in the world's largest refugee settlement.
Having fled over the Myanmar border into southeast Bangladesh with about 730,000 mainly Muslim Rohingya from August 2017, the men and their families spent the first year battling to survive, building shelters and readjusting to refugee life.
But 18 months on, with the camps more orderly, the men who would have been running households at home find their roles diminished, and the uncertainty is driving increasing numbers to drugs and violence, according to other Rohingya and aid workers.
"It's not as though we want to sit here in the afternoons," Jahid Hasan, 16, told the Thomson Reuters Foundation on a dusty main road running through Balukhali camp as stray dogs and scrawny cows wandered past.
"It's not easy to get work in the camps. There are schools for children, but not for us. We are tense about our future, but there's not a lot we can do."
Under Bangladesh government rules, only children aged up to 14 can attend learning centres to study English, Burmese, maths, and life skills, while aid agencies hire adults on cash-for-work projects in the 34 camps making up the refugee settlement.
But this has left a void for teenagers like Hasan living among the 900,000 plus Rohingya now in the camps, who complain that they struggle to find ways to fill their days.
"Those boys don't go to school and moreover they get involved in drugs like yaba," said Al Morijam, 35, a mother of two, referring to the highly addictive synthetic drug produced in Myanmar that is more popular than heroin in parts of Asia.
"Yaba is everywhere in the camps and weed is common. We need the army to come and stop them selling yaba," said Morijam, who sits on a women's committee set up by the International Organization for Migrants (IOM) to help women's views be heard.
Loss of guidance
Mohammad Hossen, aged about 24 and one of few Rohingya in the camps to have attended university, said he was concerned that many youngsters were "losing their character" because of a lack of guidance and education.
"This could destroy the future generation of our country," said Hossen, who was in his second year at Myanmar's Sittwe University in August 2017 when thousands of Muslim Rohingya started to flee an offensive by the Myanmar military.
Myanmar has denied all accusations, saying its military launched a counter-insurgency operation after attacks on security posts by Muslim terrorists.
In a recent report the Inter Sector Coordination Group (ISCG), set up to co-ordinate work between humanitarian groups at the camps, said inadequate services for adolescents aged between 15 to 24 remained a major issue.
While a learning framework for adolescents is on the cards, it was still not certain when this would begin in the camps.
Various aid agencies have expressed concerns that this left teenagers particularly vulnerable to child marriage, child labour, human trafficking, abuse and exploitation.
Across the camps, teenage boys can be seen playing football and volleyball on flattened areas of ground, while aid agencies have set up youth clubs, community centres and art projects to get them involved.
A Victory Cup football match was held in December between players in two camps watched by a crowd of about 4,000, organised by government officials in charge of the camps.
"The reason they are getting involved in drugs is because they have nothing to do. We need more events," said Shamimul Huq Pavel, a camp-in-charge officer at Kutupalong, the largest refugee camp.
"Once they have jobs and education, this will decrease."
He expected more focus on cash-incentive projects in the coming months to make the Rohingya less dependent on aid.
IOM's head of mental health and psychosocial support, Olga Rebolledo, said as time went on they were witnessing increasing levels of domestic abuse and violence generally.
"Cramped shelters, the lack of opportunities and food shortages, is all starting to heat up," Rebolledo told the Thomson Reuters Foundation.
"This also comes on top of the lack of recognition, of not being citizens anywhere, which makes people feel trapped and unable to move because they are not accepted by anyone."
In a bid to tackle domestic abuse, projects for spreading awareness among Rohingya men and boys have begun in the camps. One such project is run by BRAC, Bangladesh's largest NGO.
"Many men who were involved in domestic violence have come to us. We have also tried to spread awareness in tea stalls and other areas where men generally gather," said Sheikh Jahidur Rahman, a BRAC project coordinator.
"We use Islamic sayings to try to change their minds. We explain to them that gender violence is a crime according to Islam and that it shouldn't take place."
One of the participants of the programme, 19-year-old Mohammad Nasih, said he had seen his sister suffer at the hands of her husband and he wanted be at the forefront of this change.
"We don't get paid to come and attend these sessions, but we still do and that's because we have felt the pain of our own sisters," he said, recalling the pain that his family had gone through due to his own sister's suffering.
"Outside the camps, everyone talks about how the men of our community are involved in these bad things. That's not always true. I am here to change that mindset."
https://www.freemalaysiatoday.com/category/world/2019/02/08/drugs-violence-threaten-rohingya-men-in-worlds-largest-refugee-camp/
--------
Pakistan
No axe to fall on defence budget, decides cabinet
Syed Irfan Raza
February 08, 2019
ISLAMABAD: The government has decided not to make any cuts in the country's defence budget, preferring instead to intend to increase it through the generation of more revenue.
"The country's defence budget is already low as compared to other states in the region, and therefore it should be increased," said Information Minister Fawad Chaudhry in a post-cabinet meeting press conference on Thursday.
Asked about the government's austerity measures to reduce running expenditures by 10 per cent, he commented, "Some people have problems about the defence budget and try to make it an issue.
"However, they don't know that our defence budget is already lower than that of other states in the region, including India."
Further, he elaborated, "We want to increase our defence and security; therefore we need to increase our defence budget and for that purpose we want to generate more revenue."
Mr Chaudhry said that the government and army were enjoying a period of unprecedented coordination.
Balancing act
The information minister said that the cabinet meeting, presided over by Prime Minister Imran Khan, lamented the arrest of PTI Punjab provincial minister Abdul Aleem Khan, terming it a "balancing act" on the part of the National Accounta­bility Bureau (NAB) to justify its actions against leaders of opposition parties.
"NAB should act on the basis of facts and justice and should avoid balancing acts under which innocent PTI leaders are being targeted," he added.
Public accounts committee
The information minister said the federal cabinet reiterated that the leader of the opposition in the National Assembly, Shahbaz Sharif, who is also the chairman of the Public Accounts Committee (PAC), was using the committee as a shield against the corruption cases against him. The cabinet was of the view that ethically, Mr Sharif was not entitled to head the PAC and must step down.
Mr Chaudhry presented the information that Prime Minister Khan took notice of the complaints of consumers regarding 'inflated' gas bills and ordered an external audit of bills over the last two months. Asked why the prime minister ordered an audit despite the fact that he himself [PM Imran Khan] approved new slabs of gas consumption price, being the head of the federal cabinet, the minister said that the government had decided to revise these.
Read more: Cabinet wants Shahbaz Sharif to resign from PAC chairmanship
According to the current price slabs, those who consume 5 Hm3 (500 cubic metres) and more will have to pay Rs1,480 for per cubic metre and this will apply to total consumption. "The gas slab price system will be revised to limit gas-price increase for the vulnerable 70pc of the population," the minister explained. (On Sunday, the premier took notice of increased gas prices for domestic consumers and ordered the petroleum minister to conduct an inquiry into the matter.)
The information minister noted that only 23pc of the population was using natural gas for domestic needs, with the rest using liquefied petroleum gas (LPG), wood or other fuel sources. He added that the government was providing a subsidy on costlier gas that is being imported since the tenure of the PML-N regime.
Earlier, Mr Chaudhry claimed that the prices of consumer items have been reduced. "When the PML-N came to power in Nov 2013, prices rose by 5.8pc in the first six months, while during the ruling PTI's first six months prices rose by a much lower 1.4pc," he said. The prices of chicken, garlic, onion, potatoes, chickpeas, lentils and potatoes had actually gone down, the minister maintained, while those of eggs, cabbage, high-speed diesel, and petrol had also seen a downward trend. Nevertheless, he conceded that the cost of tomatoes, inter-city bus fares, cement, diesel, electricity, mutton and tea prices had increased.
Mr Chaudhry provided the information that a committee has been formed under the leadership of Defence Minister Pervaiz Khattak to monitor the prices of various goods. The committee will look into the matter along with Minister for Planning Khusro Bakhtiar.
Prime Minister Khan, he said, had ordered the housing minister to deal with those occupying properties illegally. Mr Chaudhry claimed that former Senate chairman and PPP stalwart Raza Rabbani and Senator Mushahidullah Khan were illegally occupying official houses at the Minister's Enclave.
Dual nationals
The information minister informed that the government wanted to provide opportunities to overseas Pakistanis to work in government departments. He, however, added the rider that "While the prime minister acknowledges that overseas Pakistanis are an asset, the law ministry is drawing up a list of government positions in which dual nationals will not be entitled to work."
Lastly, talking about development activities regarding the Sikh community's holy places at Kartarpur, which lies on the border of Pakistan and India, the Mr Chaudhry said that a committee headed by Punjab Governor Chaudhry Sarwar had been formed to oversee the work. (PM Khan performed the groundbreaking ceremony of a long-awaited corridor connecting Gurdwara Darbar Sahib in the Kartarpur area of Narowal district to Dera Baba Nanak in India's Gurdaspur district on Nov 28.)
https://www.dawn.com/news/1462515/no-axe-to-fall-on-defence-budget-decides-cabinet
--------
Any agreement on Afghan crisis to address Pakistan's equities: US
Anwar Iqbal
February 08, 2019
WASHINGTON: The US military strategy for South Asia includes assuring Pak­istan that its "equities" are acknowledged and addressed in any future agreement in Afghanistan, says a key American general.
Testifying before the Senate Armed Services Committee earlier this week, Gen Joseph Votel also said that "some military cooperation activities" between the US and Pakistan have continued even though the Trump administration has suspended security assistance to the country.
"Our posture with Pakis­tan involves supporting our colleagues at the Department of State as they pursue a diplomatic solution with Islamabad to end the conflict in Af­ghanistan while ensuring that Pakistan's equities are acknowledged and addressed in any future agreement," he said.
Islamabad has never hesitated in sharing its concern with Washington that it feared a hostile setup in Kabul would be used, particularly by India, for stirring troubles in Pakistan. American analysts in Washington claim that it's this fear that has prevented Islamabad from severing its ties to the Taliban.
Gen Votel, however, told the committee members that Pakistan was an important regional player — not just because of the Afghan conflict — and that's why Washington wants to retain its relationship with Islamabad. "As a state possessing nuclear weapons that sits at the nexus of Russian, Chinese, Indian, Iranian, and US geopolitical interests, Pakistan will always be a country of importance to the United States," he said.
Gen Votel also acknowledged the positive role Pakistan has played in arranging the ongoing dialogue between US and Taliban officials in Doha, Qatar, and hoped that this cooperation would continue.
Noting that 'regionalisation' was a key part of the US strategy for Afghanistan, the general said: "Pakistan, in my estimations, has played a more helpful role, a more constructive role in helping us move forward towards this objective."
As head of the US Central Command, Gen Votel is directly responsible for US military and anti-terrorism operations in the Pak-Afghan region. "Pakistan presents the US with challenges and opportunities in the execution of our South Asia Strategy," he told the Senate panel, but also complained that Pakistan's actions were "often a source of frustration" to US regional efforts in Afghanistan.
Full report at:
https://www.dawn.com/news/1462527/any-agreement-on-afghan-crisis-to-address-pakistans-equities-us
--------
14 acquitted in 2012 arson attack case
February 08, 2019
KARACHI: An antiterrorism court on Thursday exonerated 14 accused in a six-year-old case pertaining to an arson attack triggered by politically-motivated violence in Karachi.
The accused — including Mohammad Yamin, said to be a sector in-charge of the Muttahida Qaumi Movement (MQM) along with Waqar, Arsalan, Tahir Malook, alias Bengali, Misbah, Nadeem and others — were exonerated of the charges of setting private properties ablaze in an arson attack, violence and terrorism within the remit of the Saddar police station in Dec 2012.
The ATC-XIII judge, who conducted trial in the judicial complex inside the central prison, pronounced his verdict reserved earlier after recording evidence and final arguments from both sides.
The judge noted in his order that the prosecution had failed to prove the allegations it had levelled against the accused persons. Therefore, he acquitted them of all the charges due to lack of evidence.
The judge also ordered immediate release of one detained accused, Mohammad Yamin, from the prison if his custody was not required in any other case. Thirteen other accused were already on bail before or after arrest. However, the judge kept the case against their alleged absconding accomplices in a dormant file till their arrest or surrender in the case.
According to the prosecution, violence had erupted following the pre-dawn killing of an elderly man reportedly belonging to the MQM in Bizerta Line on Dec 31, 2012. It further mentioned that it had triggered arson attack on a shop and a two-storey house reportedly belonging to an activist of the rival Pakistan Peoples Party in which three vehicles were also burnt.
Full report at:
https://www.dawn.com/news/1462462/14-acquitted-in-2012-arson-attack-case
--------
Russia says working with Pakistan to fight terror
FEBRUARY 8, 2019
Russia on Thursday reiterated that it was "closely cooperating" with Pakistan in the fight against terrorism and negotiating a political settlement in Afghanistan, reported Radio Pakistan.
Russian Foreign Ministry's Spokesperson Maria Zhakharova made the comments during a weekly briefing and added that both countries shared common concerns regarding the momentum being gained and the expansion of the Islamic State (IS). "Great contribution is being made by all the countries bordering Afghanistan, and Russia is a reliable partner of those countries in every effort to ensure the security of the borders," said Zhakharova.
On January 29, Russian President Vladimir Putin's special envoy for Afghanistan Zamir Kabulov met Foreign Minister Shah Mahmood Qureshi and emphasised on the importance of Islamabad's role in bringing peace in war-torn Afghanistan.
Kabulov had appreciated Pakistan's efforts towards working for a political solution in the region and was assured by Qureshi that Pakistan would keep striving for peace in neighbouring Afghanistan, as that is the only way to bring prosperity to the region. Highlighting the role of neighbours and the regional countries in the peace process, FM Qureshi had also lauded the important contributions Russia had made including the "Moscow Format of Consultations".
Ambassador Kabulov had further stated that Russia and Pakistan were important stakeholders in peace and stability in Afghanistan.
In December, Islamabad and Moscow agreed to continue efforts through "Moscow Format of Consultations for supporting what they called the Afghan-led and Afghan-owned peace process.
Full report at:
https://dailytimes.com.pk/352485/russia-says-working-with-pakistan-to-fight-terror/
--------
Europe
Bishop Hinder: dialogue with Islam, the Pope's legacy in the land of Arabia
02/07/2019
The entrance to the stadium accompanied by an "explosion of enthusiasm" of the participants above all expectations, followed by a "simple but beautiful" Mass; the meeting with the Muslim world, the signing of a historic document resulting from a "serious willingness to take a step forward in interreligious dialogue": These are the highlights of the recent papal visit to the Gulf for Msgr. Paul Hinder.
The Apostolic Vicar of Southern Arabia(United Arab Emirates, Oman and Yemen) reflected on the importance of the visit with AsiaNews. "For our faithful, mainly immigrants, the meeting with Francis was a source of great encouragement".
An atmosphere of joy and enthusiasm for the many events that characterized the Pope's three days still lingers in the Emirates. From the first public Mass in front of more than 120 thousand people, including Muslims, to the interreligious meeting in Abu Dhabi.
Analysts and experts also underline the importance of the document signed by the pontiff and by the great imam of Al-Azhar (Egypt), Ahmad Muhammad Al-Tayyib, of "prophetic and revolutionary" value.
"On a personal level - explains Msgr. Hinder - the climax of the visit was the last day, spent in full with the Pope. From the morning, with breakfast together followed by a meeting with some representatives of my presbytery. Then the cathedral, greetings to the disabled, children, families and the elderly. The meeting with the oldest priest of the vicariate, of 92 years, was particularly touching. Finally, the journey together through the crowd in the pope mobile,... until the entrance to the stadium and the explosion of joy that accompanied him. Then Mass, simple and at the same time beautiful. The feeling is of having shared an experience".
On the journey from the episcopal house and the stadium "I spoke with the Pope" recalls the prelate, and "we discussed the situation of the vicariate. It was important for the Pope to observe the local reality at a personal level first, going beyond the documents and the reports. A direct knowledge of a Church made up mostly of migrants, with its problems and peculiarities. A community of Filipinos, Indians, Africans that is at the same time simple but rich in faith ".
"On a personal level - he says - the most important moment was the meeting with the local community and the mass"; nevertheless, from a global point of view "the interreligious conference and the signature of the document with the imam, which represents an important step forward in the dialogue with Islam, are of great value".
The prelate observes that even from Muslim religious leaders and the leadership of the Emirates "there was not only a formal reception as local culture dictates, but honesty and authenticity in relationships. Whether this will turn into a strengthening in the field of rights, first of all religious freedom, this can only be seen with time ".
Msgr. Hinder judges Pope Francis's appeal on freedom of religion in the land of Arabia "courageous" and adds that "there have been no negative comments, even until the last moment, there was a climate of great cordiality ".
For the faithful "his words were a source of pride and an invitation to continue living the faith", contributing to "building" with Christians of other denominations and citizens of different religions, especially Muslims, a "pluralistic society without losing their traditions ".
In these days the 76-year-old prelate of Swiss origin also met "a small delegation" from Yemen, who was able to leave the country despite the war. "It was nice to be able to console them - he observes - in this situation which is still difficult for them".
In conclusion, he shares a personal reflection: "This visit so full of dignity has been a source of great joy in what is the last phase of my mission in a reality that has grown considerably in these 15 years. And, lastly, the thought goes to my predecessor, Msgr. Bernardo Gremoli: today [yesterday, for the reader] I wrote to his relatives, I am sure he accompanied us with his prayers".
http://www.asianews.it/news-en/Bishop-Hinder:-dialogue-with-Islam,-the-Pope's-legacy-in-the-land-of-Arabia-46185.html
--------
Germany: No choice but to reject terrorist extradition to US
7 February 2019
An American request for the extradition of a Turkish man wanted in the United States on terrorism charges was rejected because there was no other option under German law, authorities said Thursday, in a case that has raised the ire of officials in Washington.
Adem Yilmaz, who was indicted under seal in the US in 2015 on charges of participating nearly 10 years earlier in attacks on US military forces along the border between Afghanistan and Pakistan, was convicted of membership in a terrorist organization in Germany in 2010.
To extradite him to face trial in the US on terrorism charges would constitute double jeopardy under German law, Frankfurt state court spokeswoman Gundula Fehns-Boeer told The Associated Press.
"An extradition could have only occurred if the Americans said they would restrict the charges to crimes not already punished," she said.
After the Frankfurt court's decision on the American request last week, Hesse state officials on Tuesday deported Yilmaz to his native Turkey, said state Interior Ministry spokesman Marcus Gerngross.
Gerngross said there was "nothing unusual" about deporting a foreign national who had violated German laws, but the decision angered American officials.
American officials filed additional assurances on Monday, attempting to address the Frankfurt court's decision, but the deportation was carried out before those arguments could be considered.
After learning of the deportation, Deputy US Secretary of State John Sullivan called a meeting with German Foreign Minister Heiko Maas, who was in Washington to take part in meetings of the coalition fighting against ISIS, to express American displeasure. "We are gravely disappointed by Germany's decision to deport a dangerous terrorist — Adem Yilmaz — to Turkey, rather than to extradite him to the United States to face justice for his complicity in the murder of two American servicemen," acting US Attorney General Matthew Whitaker said in a statement later Wednesday after the two diplomats had met.
In addition to the allegations of participating in attacks on the Afghanistan-Pakistan border, Yilmaz was charged with giving advice and instructions on military-type training to a man involved in a 2008 suicide bombing in Afghanistan that killed two American soldiers and injured at least 11 others.
"Adem Yilmaz is responsible for the deaths of US service members," US Ambassador to Germany Richard Grenell said in a tweet on Thursday. "This failure to extradite him to the United States violates the terms and spirit of our Extradition Treaty."
The indictment against Yilmaz, brought in the Southern District of New York and unsealed earlier this week, includes charges of providing material support to a terrorism organization and aiding and abetting military-style training.
He had been in prison in Germany until October 2018 after his conviction for involvement in a foiled 2007 plot to attack American citizens and facilities in the country, including the US Air Force's Ramstein base.
Acting in the name of the radical Islamic Jihad Union, he and three others had stockpiled what they thought was highly concentrated hydrogen peroxide, purchased from a chemical supplier, and planned to mix it with other substances to make explosives equivalent to 550 kilograms (1,200 pounds) of dynamite.
But German authorities, acting partly on US intelligence, had been watching them and covertly replaced the hydrogen peroxide with a diluted substitute that could not have been used to produce a bomb.
Following his release, Yilmaz had been kept in custody awaiting the resolution of the American extradition request, which dated back to 2016, Fehns-Boeer said.
Upon his arrival back in Turkey, he was detained by anti-terrorism authorities at Istanbul's Ataturk Airport, a Turkish security official said.
Full report at:
https://english.alarabiya.net/en/News/world/2019/02/07/Germany-No-choice-but-to-reject-terrorist-extradition-to-US.html
--------
Russia says won't move Israel embassy to al-Quds
Feb 8, 2019
Russia is not planning to move its diplomatic mission in Israel to Jerusalem al-Quds despite US President Donald Trump's recognition of the city as the new Israeli "capital".
Russian Ambassador to Israel Anatoly Viktorov told the TASS news agency on Thursday that Moscow would not breach international law and United Nations resolutions on Jerusalem al-Quds.
"The issue of transferring the Russian embassy from Tel Aviv to Jerusalem is outside the agenda. Russia is committed to the international legal framework concerning Jerusalem, including corresponding United Nations Security Council resolutions," Viktorov said.
Since December 2017, when Trump recognized Jerusalem al-Quds as the "capital" of Israel, only the US and the South American country of Guatemala have relocated their embassies to the holy city.
Paraguay became the third to move its embassy only to move it back to Tel Aviv after facing backlash.
Other countries like Austria, Brazil and the Czech Republic have expressed interest in moving their embassies but have yet to take action.
Trump's announcement has sparked grassroots Palestinian resistance and triggered numerous protests in Arab countries. Palestinians view the city as the future capital of Palestine after its statehood.
'Putin to visit Israel next year'
Viktorov also said that Moscow was considering possible plans by Russian President Vladimir Putin to travel to Israel in 2020 after receiving an invitation from Tel Aviv in late 2018.
"Our Israeli partners hope that President Vladimir Putin's work schedule will allow him to take part in the commemorative events to mark the 75th anniversary of the liberation of Auschwitz by the Red Army scheduled for 2020," the ambassador said.
"The corresponding invitation handed over by Israel at the end of last year is being considered by the Russian presidential administration with due attention," the envoy added.
Ties between Moscow and Tel Aviv have taken a turn for the worse as a result of Israel's aggressive policies against Syria, where the Russian military forces have been fighting a foreign-backed militancy upon a request from Damascus.
In October last year, Moscow equipped Damascus with the advanced S-300 surface-to-air missiles, days after Israeli fighter jets attacking Syrian targets used a Russian surveillance plane flying nearby as a shield and misled the Syrian air defenses to shoot it down.
Full report at:
https://www.presstv.com/Detail/2019/02/08/587980/Russia-Israel-US-Jerusalem-Quds-Trump-embassy-move
--------
1,200-year-old Bible seized by Turkish police
Shafi Musaddique
February 7, 2019
A 1,200-year-old Bible has been found by anti-smuggling officers in Turkey, local authorities said on Thursday.
Police recovered the book after being told that three people were looking to sell the religious scripture.
Local authorities said six suspects in total were arrested, caught "red handed" by officers.
Gold leaf decorates the 34 paged leather-bound Bible, with a cross motif painted.
Authorities provided no other information about its origin.
The operation took place in the southern district of Diyarbakir, close to the Syrian border.
Artefacts often travel the other way, from war torn countries such as Syria and Iraq where they are plundered and make their way into Western art markets.
Turkey has ramped up anti-smuggling operations as it has become an important route for smugglers in recent years.
The FBI recovered a mosaic depicting Hercules in California last year, thought to have entered the US from Syria via Turkey.
According to court documents published in 2018, the FBI had been investigating Mohamad Yassin Alcharihi in California for three years. It is understood Mr Alcharihi was not charged, and denied he imported the mosaic illegally.
Public documents from the US judiciary also reveal that the government retained the help of an expert who suggested that there has been a rise in looted Syrian artefacts since 2012 and routinely routed through Turkey.
In March last year, Spanish police arrested Jaume Bagot Peix, an art dealer accused of being part of a smuggling operation that trafficked looted historical items from Libya to fund Islamic State (IS).
Police said both Mr Bagor Peix and his business partner Oriol Carreras Palomar were part of a network based in Catalonia that sourced, restored and resold archaeological works from sites controlled by extremists linked to IS.
Full report at:
https://www.thenational.ae/world/mena/1-200-year-old-bible-seized-by-turkish-police-1.823031
--------
Southeast Asia
Indonesia should lead in global Jewish-Muslim ties
Niruban Balachandran
February 8 2019
When Indonesia successfully campaigned for a seat on the 2019-2020 United Nations Security Council last year, it marketed itself as "a true partner for world peace" and "a bridge-builder". In fact, the word "peace" appeared 13 times in its campaign brochure. However, after a month in this seat, Indonesia has not yet taken the lead in building the most difficult, and therefore most necessary, bridge of all: Jewish-Muslim relations.
For example, why hasn't the world's largest Muslim-majority country not yet officially recognized the world's oldest Abrahamic and fifth-largest religion, Judaism? Jakarta often hails its constitution as protecting religious freedom for all, but unfortunately, Judaism is not yet officially recognized.
https://www.thejakartapost.com/news/2019/02/08/indonesia-should-lead-global-jewish-muslim-ties.html
--------
Unconfirmed reports that key Abu Sayyaf leader killed in Philippines
February 07, 2019
MANILA: A key leader of the Abu Sayyaf Group (ASG), believed to have been involved in the Jan. 27 twin bombings of a Roman Catholic Cathedral in the Philippines, was killed in a military offensive in southern Sulu island, authorities said on Thursday.
Maj. Gen. Divino Rey Pabayo, commander of the Armed Forces of the Philippines (AFP) — Joint Task Force Sulu, said information had been received about Indang Susukan's death.
However, the Anti-Kidnapping Group (AKG), the police force that tracks the ASG, could not confirm the reports of Susukan's death. "We're still validating the information," an AKG official told Arab News.
Susukan belonged to one of the main ASG factions on the Sulu islands, commanded by Hatib Hajjan Sawadjaan.
Authorities said Sawadjaan deployed the two alleged suicide bombers from Indonesia to carry out the attack on Our Lady of Mount Carmel Cathedral, which killed 23 people and wounded more than 100.
Following the bombings, Philippine President Rodrigo Duterte ordered government troops to crush the ASG and other militant groups on the island of Mindanao.
On Feb. 2, the military engaged approximately 100 ASG members in a fierce gunbattle in the jungles of Patikul town in Sulu.
Five soldiers and three ASG gunmen were killed, while 18 were wounded from the government side and 15 from the group, including Susukan. According to intelligence reports, he succumbed to his wounds on Feb. 4.
Pabayo said an announcement will be made when the information is confirmed, adding that Susukan was linked to high-profile kidnapping cases.
AFP spokesman Brig. Gen. Edgard Arevalo said Susukan was reported to have been seriously wounded during last week's clash, and reports from various sources on the ground indicate that he eventually died due to the severity of his injuries.
"Notwithstanding these reports that tend to confirm each other, our troops in the area endeavor to locate his remains for us to conclusively report through a DNA test that he indeed is dead," Arevalo said.
"His death, when conclusively established, deals a serious blow to the leadership of this terrorist group," he added.
Susukan "is one of the ASG's notorious sub-leaders who perpetrated many kidnappings, beheadings and other terrorist attacks, including the twin blast in Jolo Cathedral," Arevalo said.
Interior Secretary Eduardo Ano said the cathedral bombing is considered solved with the surrender of the five main suspects.
"As far as the government is concerned, the Jolo bombing case is already solved ... As to the other conspirators, an intensive manhunt is now underway, and we will continue to pursue them until all those involved are brought to the bar of justice," he added.
Ano said the bombers are an Indonesian couple, but identification is a work in progress that may take time.
Full report at:
http://www.arabnews.com/node/1448766/world
--------
India
Northern command chief: '16 terror camps active in PoK
Feb 7, 2019
UDHAMPUR: General Officer Commanding -in-Chief (GOC-in-C) of Northern Army Command Lt Gen Ranbir Singh on Thursday said that 16 terror camps are active in Pakistan occupied Kashmir (PoK) and Pakistan.
Talking to reporters in a press conference at Northern Command's investiture ceremony, Gen Singh, said Pakistan continues to train and infiltrate terrorists into Jammu and Kashmir across Line of Control.
Approximately 350 to 400 terrorists are active in Kashmir but nearly 50 are active in South of Pir Panchal and most of them are dormant, he said while responding to question.
"However, we have multi-tier anti-infiltration system in place along the border and also have very clear strategy to combat ceasefire violations," he added.
The Northern Command Army Chief said that Pakistani media has been using social platforms to radicalise youth towards militancy in the state. "We are concerned but we are working on this," he added.
https://timesofindia.indiatimes.com/india/northern-command-chief-16-terror-camps-active-in-pok/articleshow/67888191.cms
--------
BJYM demands temple in Aligarh Muslim University campus, gives VC Tariq Mansoor 15 days to reply
Feb 08, 2019
Aligarh: Bharatiya Janata Yuva Morcha has written to Aligarh Muslim University Vice-Chancellor Tariq Mansoor demanding the construction of a temple in AMU premises. BJYM district president Mukesh Singh Lodhi has said they have given AMU VC 15 days to reply and if their demand is not met then they will go with thousands of party workers for "murti sthapana".
Addressing the press conference Lodhi quoted Sir Syed Ahmad Khan who had once said that Hindus and Muslims are the two eyes of the beautiful bride that is Hindostan and added that the university established by him has a mosque but there is no temple were Hindu students can offer prayers. Lodhi further said that Hindu students are facing lots of problems due to this and added that if the VC should fulfil the dream of Sir Syed and should provide space for the construction of a temple in the varsity premises.
Reacting to this demand, AMU spokesperson Shafey Kidwai called it a "political matter" and added that the university hasn't received any communique from the organization.
A few days ago, student leader Ajay Singh, grandson of BJP MLA Thakur Dalveer Singh from Barauli constituency in Aligarh, had demanded the construction of a temple in university premises. Later, a "Tiranga Yatra" was organized in the campus by him without any permission from the university administration for which a show cause notice was issued to him and few students.
Full report at:
https://www.timesnownews.com/india/article/bharatiya-janata-yuva-morcha-aligarh-muslim-university-tariq-mansoor-sir-syed-ahmad-khan-mukesh-singh-lodhi-uttar-pradesh-yogi-adityanath-shafey/362013
--------
Yogi Adityanath raises Ayodhya Ram temple pitch in Bihar's Muslim-dominated eastern region
07th February 2019
PATNA: Uttar Pradesh Chief Minister Yogi Adiyanath told BJP workers in Bihar's Muslim-dominated eastern region on Thursday that the Ram temple would be built in Ayodhya and that "there is no confusion in it," prompting the Opposition RJD and Congress to accuse BJP of using the temple issue for votes.
Addressing nearly 20,000 BJP workers who came from four districts – Kishanganj, Araria, Purnea and Katihar – Adityanath urged them to ensure that the BJP-led NDA registers a "100 per cent victory" in the state in the Lok Sabha polls.
"The Ram temple will be built in Ayodhya where Lord Ram is present. There is no confusion in it," said Adityanath at the BJP rally at Rangbhumi Maidan in Purnea amid cheers from the audience.
He extolled the steps taken by Prime Minister Narendra Modi to raise the confidence of India's armed forces. "Today neither Chinese nor Pakistani soldiers dare enter Indian territory and kill Indian soldiers. If Pakistan kills one Indian soldier, ten Pakistani soldiers will be killed in retaliation. Such courage can be displayed only by Modi, not by those who talk about ripping India into pieces," he said.
Calling on BJP workers from Bihar to visit Uttar Pradesh, he said: "I have also changed the names of the places (in UP). Earlier people were going to Allahabad; now they will go to Prayagraj. Earlier you were going to Faizabad Junction, but now you will go to Ayodhya". The audience applauded him by clapping.
"You must remember how Bihar faced a big crisis over its identity during Lalu's regime. But during Nitish Kumar's rule, every Bihari has been proudly saying that he is from Bihar," he said, urging booth-level workers of BJP to ensure the maximum possible voting for NDA candidates.
Adityanath attacked Congress and its allies, saying they were not interested in the country's development and fulfilling the people's aspirations. He, however, made no reference to West Bengal Chief Minister Mamata Banerjee. Purnea is just a few kilometers off the Bihar-West Bengal border.
BJP leaders said Adityanath's pep talk to party workers in the eastern region would help improve the party's performance in the coming polls. BJP had lost all the eight Lok Sabha constituencies in eastern Bihar in the 2014 polls.
Full report at:
http://www.newindianexpress.com/nation/2019/feb/07/yogi-adityanath-raises-ayodhya-ram-temple-pitch-in-bihars-muslim-dominated-eastern-region-1935803.html
--------
Pakistan to send delegation next month to finalise draft agreement on Kartarpur Sahib Corridor
Feb 8, 2019
ISLAMABAD: Pakistan on Thursday said it will send a delegation to India next month to discuss and finalise draft agreement for setting up a corridor to facilitate visit of Sikh pilgrims to the Gurdwara Kartarpur Sahib Gurudwara.
India and Pakistan agreed to open up a special border crossing linking Gurdwara Darbar Sahib in Pakistan's Kartarpur - the final resting place of Sikh faith's founder Guru Nanak Dev - to Dera Baba Nanak shrine in India's Gurdaspur district.
Kartarpur Sahib is located in Pakistan's Narowal district across the river Ravi, about four kilometres from the Dera Baba Nanak shrine. Gurdwara Kartarpur Sahib, the first Gurdwara, was established by Guru Nanak Dev in 1522, where he is said to have died.
The corridor will facilitate the visa-free travel of Indian Sikh pilgrims to Gurdwara Darbar Sahib in Kartarpur.
Foreign Office spokesperson Mohammad Faisal announced on social media that Pakistan also proposed a return visit by Indian delegation on March 28.
"In a spirit of constructive engagement, Pakistan has proposed to India that the Pakistan delegation may visit India on March 13 followed by the return visit of the Indian delegation to Pakistan on March 28 to finalise the draft agreement for the Kartarpur corridor," he tweeted.
Faisal further said that "we look forward to positive reciprocity from India."
Last month, the two countries floated proposals to host talks in order to give the final shape to the agreement.
Pakistan has committed to open the corridor in November on the occasion of the 550th birth anniversary of Guru Nanak Dev.
Vice President M Venkaiah Naidu and Punjab Chief Minister Amarinder Singh on November 26 last year laid the foundation stone for the Kartarpur corridor in Gurdaspur district.
Two days later, Pakistan's Prime Minister Imran Khan laid the foundation stone for the corridor at Narowal, 125 km from Lahore.
The decision to build the corridor -- from Dera Baba Nanak in Gurdaspur district to the International Border -- was taken by the Union Cabinet on November 22.
The two governments have also launched the construction work to build corridor for the Sikh pilgrims to help them visit the shrine through the shortest route.
Full report at:
https://timesofindia.indiatimes.com/india/pakistan-to-send-delegation-next-month-to-finalise-draft-agreement-on-kartarpur-sahib-corridor/articleshow/67891758.cms
--------
Three Muslims held under NSA for cow slaughter may be shifted to Rewa jail
by Syed Qayam Ali
Feb 07, 2019
The NSA was invoked against Nadeem, Shakeel and Azam, who were rounded up on Friday under the MP Prohibition of Cow Slaughter Act, Khandwa Superintendent of Police Siddharth Bahuguna said.
This is the first time the new Congress government in Madhya Pradesh has invoked the NSA.
According to Bahuguna, police in Moghat arrested Nadeem and Shakeel from Kathakali village following a tip-off while Azam was nabbed on Monday after he fled during the initial raids.
Full report at:
https://www.siasat.com/news/three-muslims-held-under-nsa-cow-slaughter-may-be-shifted-rewa-jail-1464911/
--------
Arab World
Saudi crown prince told aide he would use 'a bullet' on Khashoggi: report
FEBRUARY 08, 2019
The conversation was intercepted by U.S. intelligence agencies, as part of routine efforts by the National Security Agency and other agencies to capture and store the communications of global leaders, including allied ones, The Times said
Saudi Arabia's crown prince told a senior aide he would go after Jamal Khashoggi "with a bullet" a year before the dissident journalist was killed inside the kingdom's Istanbul consulate, the New York Times reported Thursday quoting US intelligence.
U.S. intelligence understood that Mohammed bin Salman, the country's 33-year-old de facto ruler, was ready to kill the journalist, although he may not have literally meant to shoot him, according to the newspaper.
After initially denying any knowledge of Khashoggi's disappearance, the kingdom has acknowledged that a team killed him inside the diplomatic mission but described it as a rogue operation that did not involve the crown prince.
The conversation was intercepted by U.S. intelligence agencies, as part of routine efforts by the National Security Agency and other agencies to capture and store the communications of global leaders, including allied ones, The Times said.
It was only recently transcribed, however, because of mounting efforts by U.S. intelligence to find more conclusive proof linking the prince to the killing.
The conversation took place between Prince Mohammed and an aide, Turki Aldakhil, in September 2017 -- around 13 months before the October 2 killing, the paper said.
The prince said that if Khashoggi could not be enticed to return to Saudi Arabia, then he should be brought back by force. If neither of those methods worked, then he would go after Mr. Khashoggi "with a bullet," he said.
It came as officials in the kingdom were growing increasingly angry about Khashoggi's criticisms -- and the same month he began writing opinion pieces for The Washington Post.
https://www.thehindu.com/news/international/saudi-crown-prince-told-aide-he-would-use-a-bullet-on-khashoggi-report/article26211589.ece
--------
New Exhibition Illuminates The History Of Islamic Manuscripts
February 08, 2019
RIYADH: "Wahj: Adornment of the Page," an exhibition of illustrated and miniature Islamic manuscripts featuring some rare and ancient examples, has opened at the King Faisal Center for Research and Islamic Studies (KFCIRS) in Riyadh.
"The center is rich with a number of priceless historical manuscripts that cannot be found anywhere in the world except at the KFCIRS," said Prince Abdullah bin Khaled, the center's director of research.
"This exhibition features decorative manuscripts, specifically. We welcome all visitors to the exhibition, which will be open for six months."
The event — which was officially opened on Feb. 6 by Prince Turki Al-Faisal, the center's chairman, and Prince Bader bin Abdullah, the minister of culture — showcases a variety of ornate Islamic manuscripts, including ancient and rare examples, which provide insight into Islamic art and calligraphy.
The 60 exhibits include illustrated manuscripts embellished with gold and featuring different forms of calligraphy from across the centuries and dynasties.
They are just a small selection from the 60,000 precious and historical manuscripts preserved by the center, a collection of international Islamic manuscripts and rare heritage pieces that is considered the largest in the world.
The art of decorating and gilding manuscripts flourished in the Islamic world in the Middle Ages.
The King Faisal Center is one of the most important organizations involved in preserving and displaying rare and unique original Arabic and Islamic manuscripts.
Full report at:
http://www.arabnews.com/node/1448846/saudi-arabia
--------
Saudi study: Millennial jihadis educated, not outcasts
Feb 7, 2019
DUBAI, United Arab Emirates (AP) — A study by a Saudi research center is challenging the notion that jihadi fighters are necessarily disenfranchised and lacking opportunity, with its lead researcher saying Thursday that a new generation of Saudi militants are relatively well-educated, not driven purely by religious ideology and show little interested in suicide missions.
The 40-page study , published by the King Faisal Center for Research and Islamic Studies in conjunction with the International Center for the Study of Radicalisation at King's College in London, looked at 759 Saudi recruits who joined the Islamic State group mostly between 2013 and 2014. That's roughly a third of the overall number of Saudis who fought in Syria. The data was drawn from leaked Islamic State group entry documents.
The Saudi Interior Ministry previously said that 2,500 Saudis had gone to Syria in the years before the kingdom criminalized fighting abroad in early 2014. Only Tunisia sent more foreign fighters. Subsequently, the kingdom was the target of numerous IS group attacks that killed dozens of people, as well as in Kuwait.
Researcher Abdullah bin Khaled Al-Saud said the fighters were neither loners nor social outcasts but appear to have been motivated by the heightened sectarianism that began to color the 2011 Syrian revolution as it slid into armed conflict.
A turning point came when the Iranian-backed Shiite Hezbollah group decisively committed to join the conflict in May 2013 to defend the Syrian government against the mostly Sunni Muslim resistance.
"That actually was the point when the first wave of Saudis travelling to Syria started to happen," Al-Saud told The Associated Press. "So, I think instability, war and violence certainly plays a major role when it comes to the specific Saudi context."
In contrast, issues of disenfranchisement, poverty and criminal pasts factored heavily in IS fighters hailing from European countries like France, Belgium and the U.K., to name a few.
An AP analysis of some 3,000 leaked IS documents had found that most of the recruits hailing from a range of nationalities, or around 70 percent, came with only the most basic knowledge of Islam — the lowest possible choice on the forms. This created fertile ground for the indoctrination of recruits in line with the group's extremist interpretation of Islam.
The Saudi study released this week, however, found that among Saudi recruits a little more than half said they had basic knowledge of Islam. Much of the rest claimed to have intermediate and advanced religious knowledge.
This was somewhat expected given that all Saudi students are given religious education in schools, according to the study.
"Still, the Saudi contingent's religious fluency should not be exaggerated: 58 percent of Saudi (fighters) acknowledged that they had only basic knowledge of the religion of Islam, and only eight percent claimed to be 'knowledge seekers,'" the report stated.
Unlike fighters from Europe, where many were high school dropouts or unemployed, the Saudi recruits were relatively well educated. Close to 340 had a high school-level education, around 60 had a diploma of some kind, close to 120 had university degrees and five held postgraduate degrees.
"This data demonstrates that the Saudi contingent does not consist of educational underachievers, which can lead to the argument that they were not lacking in socio-economic opportunities," the study said.
The report notes, though, that "education does not necessarily equate with job opportunities, and a sense of relative deprivation may still be relevant" with 15 percent of the Saudi contingent in this study stating they were unemployed.
Also noteworthy, of those who held jobs, 50 had been in the Saudi military or police and 36 were either members of the religious police, imams at mosques or considered themselves to be religious preachers.
Half of the Saudi recruits in this sampling were 20-24 years old, and 22 percent were 25-29 years old. Just 13 percent were over age 30, and 15 percent were under 19 years old, with the youngest just 9 years old.
The overwhelming majority, at 73 percent, were single. Just 18 percent were listed as married, with the rest unknown.
Additionally, the overwhelming majority of these recruits, or 625, volunteered to be fighters. Just nine percent, or 71, signed up to be suicide bombers.
Al-Saud said this suggests the recruits wanted to contribute to this this "exciting project of a Caliphate" that had promised a life more rewarding than death.
Unlike in previous decades of Saudi jihadi recruitment, this latest wave saw the highest ratio of Saudi fighters per the region's population from the landlocked, ultraconservative province of Qassim, north of Riyadh.
Full report at:
https://www.heraldcourier.com/news/saudi-study-millennial-jihadis-educated-not-outcasts/article_1f6ef149-2fb3-5d20-8fa4-dacf29d82003.html
--------
The U.A.E.'s low bar for religious tolerance
Father Raymond J. de Souza
February 7, 2019
Pope Francis returned on Tuesday from a historic visit to the United Arab Emirates — the first-ever visit of a pope to the Arabian peninsula, where Islam was founded in the seventh century. It is one of the worst places on the planet to be a Christian.
The U.A.E. trip was hopeful and welcome, but also highlighted how fraught the situation of Christians in the Muslim world actually is.
The Pope signed a joint declaration of "human fraternity" with Sheikh Ahmed al-Tayeb, the Grand Imam of Al-Azhar in Cairo, the leading university in the Sunni world. While Islam does not have a central authority like the pope, Al-Azhar has sufficient history and prestige that its positions can be considered a leading institutional voice.
The declaration was the kind of windy document produced at international gatherings, full of noble ideals and soaring rhetoric. But it also included a specific condemnation of violence in the name of religion.
"We resolutely declare that religions must never incite war, hateful attitudes, hostility and extremism, nor must they incite violence or the shedding of blood," the joint declaration reads.
The declaration concluded an interfaith meeting on fraternity hosted in Abu Dhabi, which brought together some 700 religious leaders — Christians, Muslims, Jews, Hindus, Buddhists and others — to work toward greater tolerance and understanding.
The Emirates played host because such a gathering would be illegal in neighbouring Saudi Arabia, and impossible to hold safely in, for example, Pakistan. Yet while good manners led Pope Francis to extol the U.A.E. as a land of "tolerance" and "coexistence," the very fact the U.A.E. is considered praiseworthy indicates how bleak the situation for religious minorities is across the Islamic world.
Last year, the U.A.E. ranked 45th among the world's top 50 nations regarding religious freedom according to Open Doors, a Protestant watchdog group that tracks anti-Christian persecution around the world. In the U.A.E., Christians are able to worship — sometimes in churches built by the Emirati government itself for its foreign worker population — but religious liberty does not exist in a fulsome way. But the bar is set so low for Muslim countries that the U.A.E. is hailed as a beacon of tolerance.
Easily impressed journalists covering the papal trip breathlessly reported that to honour the visit of Pope Francis and the Grand Imam, a new church and mosque are to be built in Abu Dhabi. The mosque will be named after the Grand Imam himself, the church after St. Francis, the Holy Father's patron saint.
While the church and mosque side-by-side can be presented as a model of co-operation, more often the reality is one of harassment. Twenty years ago I spent Christmas in the U.A.E., visiting the Catholic churches in both Dubai and Abu Dhabi. They had been built with government patronage and goodwill, separated by some distance from local mosques, so as to avoid provocation.
In short order, local Muslims built mosques immediately next door, from which the amplified call-to-prayer can be blasted at the churches to disrupt services. Rather naive, I wondered how it was that the muezzin seemed not to follow the usual schedule, but hit maximum volume just when the Catholic liturgy was underway. Nobody there had to ask why.
But in the U.A.E. it is not illegal to be a Christian, as it is next door in Saudi Arabia. Christians are not violently expelled from their homes, as in Iraq and Syria. Christians do not risk being massacred as they gather for Christmas, as in Egypt. Christians are not arrested and sentenced to death for "blasphemy," as in Pakistan. The religious sisters of Mother Teresa, who care for the poorest of the poor, are not murdered, as they were in Yemen in 1998 and 2016.
There are not jihadist terror groups that bomb churches, killing people at prayer, as happened last week in the Muslim part of the Philippines.
Unlike nearby Qatar, which permitted the first Catholic Church only in 2008, Catholics have had churches in the U.A.E. since the 1960s. So if a pope was to come to Arabia, it had to be the U.A.E., which is only praiseworthy in comparison to greater outrages nearby.
The good words of the joint declaration have been said before to no great effect, but it does not hurt to say them again. The Emirati gave Pope Francis a genuinely warm welcome, which is no small thing. In turn, the Holy Father pretended not to notice the petroleum-fuelled obscene luxury which is the raison d'être of the U.A.E.; there is no less friendly place for climate-change measures or migrants than Arabia, to mention just two of the pope's priorities.
Full report at:
https://nationalpost.com/opinion/father-raymond-j-de-souza-the-u-a-e-s-low-bar-for-religious-tolerance
--------
Hashd Al-Shaabi Pounds ISIL Bases in Syria with 50 Missiles
Feb 07, 2019
The Arabic-language al-Ma'aloumeh news website quoted a Hashd al-Shaabi statement as saying on Thursday that the missile unit of Hashd al-Shaabi's Brigade 45 in Western al-Anbar targeted the ISIL terrorists' bases in the town of Baqouz in Southeastern Deir Ezzur in Eastern Syria with 50 missiles, inflicting heavy losses on them.
It added that the missile attacks were launched after the ISIL militants were witnessed to be preparing to infiltrate into Iraq.
In relevant remarks late last month, a senior commander of Hashd al-Shaabi underlined his forces' full preparedness to enter the Syrian territories for military operations against the ISIL to establish security at common borders.
al-Ma'aloumeh news website quoted Hashd al-Shaabi's Commander in al-Anbar province Qassim Muslih as saying that his forces were ready to be deployed in the depth of Syria to liberate the regions bordering Western al-Anbar.
He added that Hashd al-Shaabi is waiting for the Iraqi commander in chief to issue the order to start attacking ISIL-occupied areas inside Syria near the border with Iraq.
Full report at:
http://en.farsnews.com/newstext.aspx?nn=13971118000556
--------
Army Wards Off ISIL Attacks in Eastern Syria
Feb 07, 2019
The Syrian army forces engaged in fierce clashes with the ISIL terrorists who had attacked the military points near Station 3 in Eastern Badiyeh of Homs, leaving several militants dead and wounded.
Meantime, the artillery and missile units of the Syrian army pounded the ISIL moves near Awiraz dam, Jabal al-Qarab region and near the common borders with Deir Ezzur province in Eastern Badiyeh of Homs, destroying several targets and inflicting heavy losses on them.
Also, field sources in Eastern Deir Ezzur reported that a group of ISIL terrorists attacked the Syrian army positions in Albu Kamal in Southeastern Deir Ezzur from Baqouz Foqani region.
They noted that the terrorists were attempting to reach the occupied territories in Badiyeh region from the army points but were forced to withdraw after sustaining heavy tolls from the army.
In a relevant development on Saturday, the Syrian Army fended off an attack by an ISIL group near Palmyra in Eastern Homs, and killed all invading militants.
The Syrian army in an ambush operation engaged in heavy clashes with the ISIL terrorists who had penetrated into Wadi al-Sahil region Southeast of al-Sukhna near Palmyra in Eastern Homs.
Full report at:
http://en.farsnews.com/newstext.aspx?nn=13971118000366
--------
Corpses of Tens of US, ISIL Attacks Victims Found in Raqqa
Feb 07, 2019
Media activists in Raqqa reported on Wednesday that the civil workers have discovered the bodies of 28 people, including women and children, from a mass-grave near the village of Fakhikheh.
They added that corpses of 4 other civilians, including one child, killed in the US airstrikes, have been found from under the debris of a building in al-Haramiyeh and al-Badou districts in Raqqa.
After one year of occupation of Raqqa by the US and the Syrian Democratic Forces (SDF), the corpses of ISIL and US victims are everyday pulled out of the mass-graves and ruins.
In a relevant development late last month, tens of dead bodies of the victims of the US-led airstrikes and the ISIL's crimes were discovered from the debris of ruined buildings and mass graves in Raqqa, media sources said.
Media activists said the corpses of four civilians were retrieved from the debris of buildings ruined in US airstrikes last year in al-Sokna district of Raqqa city.
Moreover, four dead bodies of civilians were recovered from the buildings destroyed in US air assaults in al-Bayatareh in Raqqa city, the activists added.
They also said that the corpses of about 50 people, including women and children, were discovered from a mass grave in al-Fakhikheh South of Raqqa city.
Full report at:
http://en.farsnews.com/newstext.aspx?nn=13971118000324
--------
Army Smashes Terrorists' Military Convoys in Northern Syria
Feb 07, 2019
A Syrian field source reported on Thursday that the terrorists are strenuously bolstering their positions in the demilitarized zone in Northern Hama and Southern Idlib and sending new convoys to the contact lines with the Syrian army.
He added that the army launched heavy artillery and missile attacks on a military convoy of Horras al-Din militants in al-Tamane'ah in Southeastern Idlib, destroying a large number of their military equipment and killing several terrorists.
The army forces also targeted a gathering of military vehicles and terrorists in the town of Jorjanaz in Southern Idlib, inflicting heavy losses on them.
Meantime, the army troops launched artillery attacks against the military vehicles of Turkistani terrorists who were separating and stealing parts and equipment of Zizon power plant in Southwestern Idlib, destroying their military equipment.
Also, in Northern Hama, the Syrian army forces repelled an offensive by terrorists from the town of Ma'arkabeh towards the military points in al-Zalaqiyat and Zalin.
Also late last week, the Syrian army had heavily pounded the military positions and movements of the terrorists in Northern Hama and Southern Idlib after warding off their offensive.
The Syrian Army attacks came in response to the Turkistani Islamic Party attacks on their positions in Northern Hama and Southern Idlib on Sunday.
The Syrian Army heavily pounded the terrorists' movements and military positions in the villages of al-Sarmanieh, Havash, al-Hoveijeh to North and Northwest of Hama, inflicting heavy losses on them.
In Southern Idlib, the Syrian Army also fended off an attack by Tahrir al-Sham al-Hay'at (the Levant Liberation Board or the Al-Nusra Front) on their positions from al-Hobait and al-Kasik.
The terrorists sustained heavy losses in the failed attacks on the Syrian Army military positions.
The Syrian Army units also pounded the terrorists' military positions in the village of Safouhen in Jabal al-Zawiyeh in Southern Idlib, destroying one of their arms depot and military equipment.
Full report at:
http://en.farsnews.com/newstext.aspx?nn=13971118000156
--------
Coalition: ISIS down to less than 1% of original 'caliphate'
7 February 2019
Recent gains by Kurdish-led forces in Syria have shrunk ISIS' "caliphate" to less than one percent of its original size, the US-led coalition said on Thursday.
Major General Christopher Ghika, the coalition's deputy commander, described the size of the last patch of land held by the extremist group as "now less than one percent of the original caliphate".
Detaining foreign ISIS fighters on a daily basis
US-backed forces in Syria said Wednesday they were detaining foreign ISIS fighters on a "daily basis", days after confirming the capture of German extremist Martin Lemke.
AFP reported Lemke's capture last week after speaking to two of his wives who said they had fled together from the extremist group's final pocket of territory in eastern Syria.
ISIS is clinging to a tiny sliver of its once sprawling "caliphate" and many residents are fleeing and turning themselves in ahead of a final offensive.
A spokesman for the Kurdish-led Syrian Democratic Forces, Mustafa Bali, said ISIS fighters were hiding among the fleeing civilians.
"On a daily basis, we are arresting foreign ISIS fighters," he told AFP, declining to provide further details on Lemke's arrest.
The SDF has captured at least 50 foreign ISIS fighters over the past three weeks, Kurdish foreign affairs official Abdel Karim Omar told AFP on Wednesday.
The SDF announced Lemke's capture in a statement posted on their website on Monday.
It said two other extremists had also been captured, identifying them as Egyptian Hussein Fardid and Saudi Salem al-Shamrani.
The three were detained following "two special operations" on January 25 and February 1, it added.
Full report at:
https://english.alarabiya.net/en/News/middle-east/2019/02/07/Coalition-ISIS-down-to-less-than-1-of-original-caliphate-.html
--------
Kroll report: WhatsApp messages did not concern Khashoggi killing
7 February 2019
Leading New York-based corporate investigations and risk consulting firm, Kroll, challenges some of the most frequently used "evidence" in the case of the killing of Saudi journalist Jamal Khashoggi, according to a confidential report obtained by the Wall Street Journal.
The Kroll report, which was commissioned by the public prosecutor of Saudi Arabia, challenges a major element cited in the CIA assessment that suggests Saudi Crown Prince Mohammed bin Salman ordered the killing of Khashoggi at the Saudi Consulate in Istanbul on October 2.
The CIA reportedly produced evidence of 11 WhatsApp messages related to the killing of Khashoggi that were exchanged between the Crown Prince and Saud al-Qahtani, a former top Saudi advisor, on October 2.
CIA Director Gina Haspel also briefed senators on the "evidence" in December 2018. As a result, many senators, including Lindsey Graham and Richard Shelby issued several statements.
Additionally, US lawmakers are considering measures such as imposing sanctions on Saudi Arabia, pulling out its support from the war in Yemen, and stopping weapons sales.
However, the CIA had said that they "lack direct reporting of the Crown Prince issuing a kill order," according to a previous report by the Wall Street Journal.
The New York City investigations firm was commissioned by the Saudi public prosecutor to prepare the report as part of the investigation into the murder of Jamal Khashoggi.
The report finds that none of the WhatsApp messages exchanged between Crown Prince Mohammed bin Salman and al-Qahtani on October 2 concerned the journalist or his murder.
None of the messages "contained clear or identifiable references to Jamal Khashoggi," Kroll said in the report, which was reviewed by the Wall Street Journal.
"Kroll did not identify indications of manipulation, deletion or alteration of the analyzed data," according to the report.
The report claims that the 11 messages from the Crown Prince to al-Qahtani on that day cover relatively mundane topics, including a phone call with Spanish Prime Minister Pedro Sanchez, the translation of a speech, and a planned press release about solar energy.
"It seems that the CIA has evidence that an exchange took place, but no information on the content of the messages in that exchange," a Saudi source familiar with the matter said.
"The fact that the crown prince was in contact with one of his top aides on the day of Jamal Khashoggi's killing proves nothing," the source added.
Full report at:
https://english.alarabiya.net/en/News/gulf/2019/02/07/Kroll-report-WhatsApp-messages-did-not-concern-Khashoggi-killing.html
--------
Khashoggi 'victim of brutal killing by Saudi officials': UN probe
Feb 7, 2019
A UN-led probe into Jamal Khashoggi's murder has concluded that the Saudi dissident was the victim of a "brutal and premeditated killing" planned and perpetrated by the kingdom's officials.
Agnes Callamard, UN special rapporteur for extrajudicial summary or arbitrary executions, said in Geneva Thursday that Saudi officials had "seriously undermined" and delayed Turkey's efforts to investigate the crime scene at the kingdom's consulate in Istanbul in October last year.
Callamard noted that they had access only to a part of "chilling and gruesome audio material" of the dissident journalist's death, obtained by the Turkish intelligence agency.
Elsewhere in her remarks, Callamard voiced "major concerns" about the fairness of proceedings for 11 Saudis facing trial in the kingdom over the case.
The team led by Callamard arrived in Turkey earlier this week to probe Khashoggi's killing. She held talks with Turkish foreign and justice ministers and the prosecutor in the case.
Callamard was barred from the Saudi consulate where she had requested to visit as part of the investigation. Her findings and recommendations are expected to be reported to the UN Human Rights Council at a June 2019 session.
An adviser to Turkish President Recep Tayyip Erdogan recently said the UN investigative team believed Saudi Arabia's Crown Prince Mohammed bin Salman was the prime suspect in the assassination.
"The UN team considers the crown prince of Saudi Arabia the main person responsible for the killing of Khashoggi," Turkish presidential adviser Yasin Aktay told the Turkish NTV broadcaster on Sunday.
"The team held a number of meetings in Turkey, including with Khashoggi's fiancé, and she (Callamard) also intends to listen to the audio recordings related to the crime."
Turkey, which said it was in possession of audio evidence of Khashoggi's murder soon after he failed to exit the consulate, has indirectly suggested that bin Salman ordered his killing.
The Washington Post, for which Khashoggi was a columnist, reported in November last year that the CIA had also concluded that bin Salman ordered the killing.
After weeks of outright denial, the Riyadh regime eventually acknowledged the murder but has attempted to shift the blame to bin Salman's underlings and away from the crown prince himself.
Khashoggi was killed and his body was dismembered by a Saudi hit squad inside the kingdom's Istanbul consulate on October 2, 2018.
Ankara has demanded that Riyadh extradite suspects in the case to stand trial in Turkey but Saudi Arabia has refused to do so. Riyadh has not yet produced Khashoggi's body either.
Erdogan has recently said that US silence toward the killing is not acceptable and that Ankara wants everything to be clarified about the case.
Full report at:
https://www.presstv.com/Detail/2019/02/07/587966/UN-Khashoggi--Agnes-Callamard-Mohammed-bin-Salman-Turkey-Istanbul-consulate
--------
Collapse of the 'caliphate': Daesh territory slashed by 99.5 percent
February 07, 2019
JEDDAH: The Daesh "caliphate" that was once the size of Britain has been reduced to a tiny patch of land near a village in eastern Syria, the anti-Daesh coalition said on Thursday.
Gains by Kurdish-led forces in Syria have shrunk Daesh territory by "approximately 99.5 percent," said coalition deputy commander Major General Christopher Ghika.
At its height, the extremist proto-state proclaimed by Daesh in Syria and Iraq in June 2014 was roughly the size of Britain. But it has since lost most of that territory to various offensives.
The militants are now clinging on to a small sliver of territory near the village of Baghouz, and many are fleeing or surrendering before a final offensive. Iraqi militias from the Popular Mobilization Forces launched 50 missiles on Thursday at targets in Baghouz.
Militants were "trying to escape through intermixing with the innocent women and children attempting to flee the fighting," Gen. Ghika told a coalition ministerial meeting in Washington. "These tactics won't succeed. Our Syrian partners are focused on finding Daesh wherever they hide, and our Iraqi partners have secured their borders."
Speaking during the meeting, Saudi Arabia's Minister of State for Foreign Affairs, Adel Al-Jubeir, said: The Kingdom "will continue its fight against terrorism and its sponsoring countries, and pledge to support all international and regional efforts to eliminate terrorist organizations, terrorism and the activities of destabilizing states in the region."
"We believe that our war against terrorism must include combating its funding and rhetoric that justifies violence and terrorism. For this reason, my country has established a center to combat terrorism, extremism, and its sources of funding," he said.
"We also emphasize the importance of continuing this coalition so that we can all ensure an effective and lasting defeat of Daesh, and all terrorist organizations, to prevent them from reappearing again in all parts of the world," he added.
Saudi Arabia was among the founding members of The Global Coalition to Defeat Daesh (also known as ISIS) back in 2014, and was one of the first countries that participated actively in military operations against the terrorist organization.
More than 37,000 people, mostly wives and children of militants, have fled Daesh territory since the coalition's Kurdish-led Syrian Democratic Forces (SDF) intensified its offensive in December. The figure is thought to include more than 3,000 Daesh fighters.
As the "caliphate" collapses, detention centers and camps in northeast Syria are filling up with fighters who have surrendered or been captured, along with their families.
Tens of thousands of foreigners are estimated to have joined Daesh since 2014, and the SDF said they were detaining foreign fighters every day. They are also holding hundreds of women, and children of Daesh fighters, in two camps in the north.
The Kurdish administration in northeastern Syria has urged the foreigners' countries of origin to take them back, but they are often reluctant.
France has suggested it may take 50 adults and 80 children who are French citizens, but rights groups are concerned about the process.
Full report at:
http://www.arabnews.com/node/1448681/middle-east
--------
North America
US Army to Buy Two Israeli Iron Dome Air Defence Systems
7 February 2019
The US Army said Wednesday it wants to purchase a pair of Iron Dome short-range air defense systems, an interceptor technology developed by Israel with US support.
Army spokesman Colonel Patrick Seiber said the deal would meet a short-term need to protect troops from "indirect fire" such as rockets and mortars. No decisions have been made yet about where the two systems may be deployed.
"The Iron Dome will be assessed and experimented as a system that is currently available to protect deployed US military service members against a wide variety of indirect fire threats and aerial threats," Seiber said in a statement.
Iron Dome systems have been in operation by the Israeli air force since 2011 and have seen frequent use in thwarting rocket attacks from Gaza and elsewhere. Seiber said the US Army will "assess a variety of options" for a system that could be used in the long term.
Israeli Prime Minister Benjamin Netanyahu, who also serves as defense minister, called the deal further proof of Israel's alliance with the US.
"Israel has an Iron Dome and an iron fist. Our systems know how to deal with any threat, both in defense and in attack. I would not recommend our enemies to try us," he said in a defense ministry statement.
Seiber said the US Army proposes spending $1.6 billion through 2024 to field an "enduring capability" that may include portions of the Iron Dome system.
The Iron Dome system was developed by Israel's Rafael Advanced Defense Systems with the help of US funding. It is designed to intercept rockets and artillery shells fired from a range of four to 70 kilometers.
Each battery comprises detection and tracking radar, state-of-the-art fire control software and three launchers, each with 20 interceptor missiles.
https://english.alarabiya.net/en/News/middle-east/2019/02/07/US-army-to-buy-two-Israeli-Iron-Dome-air-defense-systems-.html
--------
US to complete Syria pullout by April: WSJ
Feb 7, 2019
The United States military is expected to fully withdraw its forces from Syria by the end of April following an order by President Donald Trump, unnamed officials have confirmed to The Wall Street Journal.
Current and former Trump administration officials told the WSJ on Thursday that American troops stationed in Syria would leave the country even though the White House has yet to unveil its plans to protect allied Kurdish forces in the Arab country.
Trump announced in December that he was withdrawing more than 2,000 US forces from Syria because the Daesh terrorist group had been defeated and was no longer considered a threat.
The decision was met with backlash at home and prompted then Defense Secretary James Mattis to hand in his resignation.
On Monday, the US Senate voted overwhelmingly in favor of a largely symbolic amendment that opposed the decision.
Drafted by Majority Leader Mitch McConnell and heavily supported by Republican lawmakers, the new amendment states that while there has been progress in the fight against Daesh, the Trump administration had more to do in order to ensure the terror outfit's "enduring defeat."
It further warned that "a precipitous withdrawal" could cause instability in the region and leave behind a vacuum that Iran and Russia would fill.
Trump, however, insists that he has made the right call.
In an interview aired by CBS on Sunday, Trump made it clear that he would not halt the withdrawal and retract one of his main campaign promises just because Senate Republicans said it was being done "precipitously."
"Precipitously? We've been there for 19 years. I want to fight. I want to win, and we want to bring our great troops back home," Trump said.
"I ran against 17 Republicans. This was a big part of what I was saying, and I won very easily. I think the people out in the world - I think people in our country agree," he said, referring to the 2016 presidential primaries, where he defeated over a dozen Republican candidates to win party nomination.
He doubled down on his decision during his much-anticipated State of the Union speech on Tuesday too.
US military officials have warned that leaving Syria would expose Kurdish groups working with US troops in northern parts of the country to possible attacks from Turkey, which has been running its own military campaign in Syria to eliminate what it calls Kurdish terrorist groups.
Turkish president vows to take up US role in Syria
Meanwhile, Turkish President Recep Tayyip Erdogan said Thursday that Turkish military forces were ready to continue the US military mission in Syria.
"Turkey is ready to undertake responsibility for fighting against terrorists in those Syrian regions where US troops will be withdrawn from," he said at a US-Turkish Council meeting. "The most calm Syrian regions are those where Turkey ensured security."
Washington has long been supporting the so-called Syrian Democratic Forces (SDF), an anti-Damascus coalition of Kurdish militants, as its most effective partner in Syria.
Full report at:
https://www.presstv.com/Detail/2019/02/07/587979/US-Syria-pullout-April-Trump-Turkey-Erdogan
--------
Palestinian Authority: Conference in Poland an 'American conspiracy'
Feb 7, 2019
The Palestinian government has lambasted an upcoming conference in Poland on the Middle East as an "American conspiracy," saying Washington seeks to lure participants into adopting US views on the Palestinian cause.
The international gathering will take place in the Polish capital Warsaw from February 13 to 14, the US State Department announced last month, with American Secretary of State Mike Pompeo claiming at the time that the gathering would focus on "stability and peace, freedom and security" in the Middle East.
On Thursday, the Palestinian foreign ministry branded the joint US-Polish conference as "an American conspiracy intended to get the participants to adopt the US views on issues of the region, particularly the Palestine issue."
The Palestinian Authority led by President Mahmoud Abbas was not invited to the meeting.
Ties between the US and the Palestinian Authority took an unprecedented dip in late 2017, when Washington recognized Jerusalem al-Quds as Israel's "capital".
The Palestinian Authority, in response, stopped recognizing any mediation role by Washington in the decades-long conflict with the Israeli regime, and ever since it has refused to talk to the Trump administration.
Israeli Prime Minister Benjamin Netanyahu, US President Donald Trump's senior advisers Jared Kushner and Jason Greenblatt and Pompeo, are among those who are expected to attend the meeting.
The Palestinian foreign ministry's statement further stressed that the Palestinians would ignore all conclusions of the conference, criticizing the American president for hailing the US embassy move in his State of the Union address on Tuesday.
"The malicious intentions of this administration were reiterated by US President Donald Trump in his State of the Union speech to Congress in which he stressed continuing with the policy of absolute bias toward Israel," the statement further said, adding that the incumbent US government has "declared war" on the Palestinian issue from day one.
Palestinians view the eastern sector of Jerusalem al-Quds as the capital of their future state.
Full report at:
https://www.presstv.com/Detail/2019/02/07/587964/Palestine-US-Warsaw-conference-conspiracy-Pompeo-Israel-alQuds-Iran
--------
US Supreme Court Allows Execution of Muslim Inmate in Alabama to Go Ahead
February 08, 2019
NEW YORK: The US Supreme Court on Thursday voted 5-4 to allow the execution of an Alabama inmate, who wanted his imam to witness his death.
Attorneys for Dominique Ray, 42, had argued that Alabama's execution policy favours Christian inmates because a chaplain is allowed in the room, often kneeling next to the death row prisoner, and praying with the inmate if asked.
Ray had asked his imam to replace the chaplain in his death chamber.
The 11th US Circuit Court of Appeals agreed on Wednesday to stay Thursday's planned execution to weigh Ray's arguments, but the state of Alabama quickly appealed that decision to the Supreme Court, which overturned the Circuit Court.
Ray was sentenced to death in 1999 for the killing of Tiffany Harville, 15, who disappeared from her Selma, Alabama home in July 1995.
Full report at:
http://www.arabnews.com/node/1448871/world
--------
South Asia
Bangladesh seals off border with Myanmar amid fresh influx of refugees
07th February 2019
DHAKA: Bangladesh has sealed off its border with Myanmar to stop further influx of refugees fleeing the troubled Rakhine state, Foreign Minister A K Abdul Momen has said and claimed that the country's military is now targeting the majority Buddhists and Hindus after cracking down on minority Rohingya Muslims.
Over 700,000 Rohingya Muslims have taken refuge in Bangladesh after fleeing from Rakhine state in neighbouring Myanmar to evade atrocities, which the UN called "a textbook example of ethnic cleansing", following the action by the military in August 2017.
Momen said the earlier attacks were against Muslims, but now the Buddhists and other ethnic groups are also being targeted.
"This is funny. Earlier, the attacks were against Muslims, but now the Buddhists and other ethnic groups are also being targeted."
"Myanmar say violence between Rakhine Army and Myanmar Army [two insurgents groups] is forcing people from different ethnic religious groups 'Buddhist and Hindu' to try come to Bangladesh to save themselves," he said.
"We will not accept anybody. We have more or less sealed off the border," he added.
"We can't take any more of them (Myanmar refugees). The border with Myanmar is almost sealed off," he told reporters before departing for New Delhi.
Momen is visiting India on his maiden overseas tour since Prime Minster Sheikh Hasina formed the government for the third consecutive terms after winning the December 30 general elections.
He said that Bangladesh has opened its border and allowed enough of the influx of refugees opening the border "now it is better if others (other countries) open their frontiers for them (refugees)".
Meanwhile, paramilitary Border Guard Bangladesh (BGB) said they sent a detachment to enforce a vigil in its remote frontiers with Myanmar in bordering Bandndarban's Ruma area.
Police said about 150 Myanmar nationals, including 38 Buddhist families, crossed the border.
"We have sent a detachment to Ruma frontiers to enforce a stringent vigil against fresh influx. The borders with Myanmar remained sealed off while only legal movement is underway through the Ukhia and Teknaf frontiers," BGB's region commander Brigadier General Ainul Morshed Khan said.
Police chief of the bordering Bandarban district Mohammad Kamruzzaman said 38, mostly Buddhist, families sneaked into Bangladesh overnight in view of the "internal conflict" in Myanmar's Rakhine state.
Reports suggest fighting between the Myanmar military and the rebel Arakan Army forced hundreds to flee their home to take refuge in Bangladesh and India.
Acknowledging the report, the foreign minister said, "We have heard that different ethnic and religious groups including Buddhists and Hindus, this time apart from (Rohingya) Muslims, are trying to enter Bangladesh amid fresh violence in Myanmar."
Earlier in the day, Momen met with special UN envoy on Myanmar Christine Schraner Burgener and Hollywood superstar and a special UNHCR envoy Angelina Jolie who two days in Bangladesh's southeastern Cox's Bazar where over a million Rohingya Muslims have been taking refuge after fleeing a brutal military crackdown at their homeland.
The 43-year-old Hollywood actor arrived here yesterday and visited a refugee camp in Teknaf near the Myanmar border.
Momen said he told the UN envoy that Bangladesh was upset seeing that instead of mounting pressures, some big countries still kept "all kinds of bilateral relations including trade with Myanmar".
http://www.newindianexpress.com/world/2019/feb/07/bangladesh-seals-off-border-with-myanmar-amid-fresh-influx-of-refugees-1935742.html
--------
Taliban and ISIS-K militants killed in Afghan, Coalition Forces operations
07 Feb 2019
At least eight militants affiliated with the Taliban and ISIS Khurasan (ISIS-K) were killed during the separate operations conducted by the Afghan and Coalition Forces.
According to informed military sources, the militants were killed in Maidan Wardak, Nangarhar, and Helmand provinces in the past 24 hours.
The sources further added that the Afghan Special Forces conducted a raid in Daymirdad district of Wardak province killing 2 Taliban fighters and destroying bomb making materials.
A coalition air strike killed 2 ISIS-K fighters in Khugyani district of Nangarhar while 2 other ISIS-K militants were killed in Afghan Special Forces operations in the same district, the sources added.
In the meantime, the Afghan Special Forces conducted a raid in Nahr-e Saraj of Helmand province killing 2 Taliban fighters and destroying a house-borne IED.
Full report at:
https://www.khaama.com/taliban-and-isis-k-militants-killed-in-afghan-coalition-forces-operations-03259/
--------
Police arrest three suspects in connection to murder of 2 journalists in Takhar
07 Feb 2019
The Afghan National Police (ANP) forces have arrested three suspects in connection to the murder of two journalists in northeaster Takhar province of Afgahnistan.
The Ministry of Interior in a statement confirmed that three suspsects have been arrested in connection to the murder of two local journalists in Takhar.
The statement further added that the suspects were arrested by the Afghan National Police forces of Takhar province in connection to the murder of the two journalists who were killed on Tuesday night.
The murder of the two journalists sparked furor on national and international level as several journalists have lost their lives due tothe growing violence in Afghanistan.
In reaction to the murder of the journalist, the Committee to Protect Journalists had called on Afghan authorities to promptly investigate and bring to justice those responsible for the killing of two journalists in Taloqan, the capital city of Takhar.
Full report at:
https://www.khaama.com/police-arrest-three-suspects-in-connection-to-murder-of-2-journalists-in-takhar-03262/
--------
Taliban leader Saif Ul Jihad's militants arrested in Pul-e-Alam city: NDS
07 Feb 2019
The Afghan intelligence operatives have arrested three militants affiliated with a Taliban leader Najeebullah alias Saif Ul Jihad in Logar province.
The Afghan Intelligence, National Directorate of Security (NDS) in a statement said the militants were arrested during an operation of the Special Forces Unit of Afghan intelligence.
The statement further added that the operation was conducted in the vicinity of Pul-e-Alam city, the provincial capital of Logar province.
The militants arrested during the operation have been identified as Sediqullah son of Syed Habib, Matiullah son of Abdul Hamid and Khushal son of Zabtu Khan, NDS said, adding that the militants were deployed to Pul-e-Alam city on orders of commander Najeeb to carry out targeted attacks and assassinate government and security personnel.
According to the National Directorate of Security, the intelligence forces also confiscated a Ak-47 rifle, 5 ammunition magazines, and 150 rounds of munitions along with a vehicle.
Full report at:
https://www.khaama.com/taliban-leader-saif-ul-jihads-militants-arrested-in-pul-e-alam-city-nds-03261/
--------
Myanmar villagers flee fresh fighting in Rakhine state
Feb 7, 2019
Scores of tribal villagers in western Myanmar have crossed into Bangladesh in recent days amid fierce fighting between the army and ethnic rebels in the restive Rakhine state.
They have entered Bangladesh through a remote border area in southeastern Bandarban district over the past few days, Bangladesh border guards and an activist said on Thursday.
Colonel Zahirul Haque Khan, a senior official from the Border Guards Bangladesh (BGB), confirmed that the group of 136 people was now living in shelters across the remote region.
Members of nearly 40 families said they had fled their homes fearing attack from military helicopters.
Brigadier General Sazedur Rahman, a regional BGB commander, said Bangladesh had beefed up security near the border to prevent more refugee arrivals.
Win Thein, a member of the non-governmental Bangladesh Human Rights Commission, said he had visited the refugees in their remote jungle camp.
They had crossed into Bangladesh on Sunday and Monday after fleeing two villages in the Chin state's rugged Paletwa township after they heard gunfire and saw helicopters nearby.
Some villagers, who are members of the Khumi, Cho and Rakhine ethnic groups, said they later witnessed Myanmar soldiers looting and setting fire to homes.
Win Thein said some of the refugee children were seriously ill and had no access to medical care. "There are no blankets at all and it is very cold."
Firas al-Khateeb, a spokesman for the United Nations refugee agency in Cox's Bazar, was trying to gather more information about the new arrivals.
"We'll coordinate with the government so we will be able to help them as soon as possible."
The Arakan Army, a rebel group calling for greater autonomy for Rakhine, conducted raids on police border posts on January 4, killing 13 people.
The clashes have added a new, complex dimension to troubles in Rakhine.
Rakhine has been the scene of communal violence since 2012. Many Muslims have been killed and hundreds of thousands have been forced to flee as a result of attacks by Buddhists. The refugees largely live in camps in dire conditions.
Now Myanmar's Buddhist rebels are in a conflict with the army they backed to drive out the Rohingya Muslims just 18 months ago.
Bangladesh has summoned Myanmar's ambassador to protest against the new influx of refugees.
Bangladesh has already been struggling to cope with more than 700,000 Rohingya refugees who have fled to Bangladesh since August 2017.
Back then, Myanmar's armed forces, backed by Buddhist extremist mobs, intensified a crackdown that had already been underway against the Muslim community in Rakhine.
Rohingya Muslims, who have lived in Myanmar for generations, are denied citizenship and branded illegal migrants from Bangladesh, which likewise denies them citizenship.
Their former communities in Myanmar have been razed. Reports say Buddhists have been shuttled and settled there in newly-built structures to repopulate the area.
Full report at:
https://www.presstv.com/Detail/2019/02/07/587946/Myanmar-Rakhine-Bangladesh-Bandarban-Rohingya--Arakan-Army-AA-Rohingya-Muslims
--------
Concerned about Pak violence: Afghanistan
FEBRUARY 8, 2019
Afghanistan President Ashraf Ghani has expressed his government's serious concerns about what he sees as "the violence perpetrated against peaceful protesters and civil activists in Khyber Pakhtunkhwa and Balochistan".
Uneasiness between Afghanistan and Pakistan was rekindled after the arrests of a group of ethnic Pashtun activists and the Afghan President choosing to have a say in the matter. The protests were followed by the death of a regional leader Arman Loni, who the protestors allege was singled out and murdered by the police. Police maintain that the deceased died of a heart attack during clashes. This, in return, has prompted a loud and stern response by the Afghan President, who himself is a Pashtun. Current tensions have surfaced at a time when Pakistan has been supporting efforts to open a peace process with the Taliban to end more than 17 years of war in Afghanistan.
The Afghan President has also tweeted: "We believe it is the moral responsibility of every government to support civil activities that take a stand against the terrorism and extremism that plagues and threatens our region and collective security. Otherwise there could be long-standing negative consequences."
Speaking about the arrests of protestors in Pakistan, Rights group Amnesty International issued a statement saying authorities "must immediately and unconditionally release protesters belonging to the peaceful Pashtun Tahafuz Movement."
Full report at:
https://dailytimes.com.pk/352507/concerned-about-pak-violence-afghanistan/
--------
Mideast
Highlights of Hezbollah chief Sayyed Hassan Nasrallah's Islamic Revolution address
Feb 7, 2019
Hezbollah Secretary General Sayyed Hassan Nasrallah spoke Wednesday on the 40th anniversary of the Islamic Revolution in Iran, praising the outstanding achievements made in Iran in different fields after the victory of the 1979 revolution.
The following is highlights of Nasrallah's televised speech broadcast live from the Lebanese capital Beirut.
"We speak about Iran because it is the 9th country out of 13 influencing countries in the world developments. It was ruled by an oppressive dictator who dubbed himself 'the King of Kings,' excluded the country's religious and Islamic culture and submitted it to the US, which allowed the latter to steal its (Iran's) oil and have full control over it. [Some] 60,000 US counselors led Iran under [Mohammad Reza] Pahlavi who was the policeman of the [Persian] Gulf and had a strategic relation with Israel; he even gave it Iran's oil for free," Nasrallah said.
He added, "Imam Khomeini, the great and significant cleric who had a courageous character, a heart that did not know fear, and a determination that couldn't be undermined, emerged at the beginning of the 60s after having followed up the events, planned a revolt, and stood in the face of the Shah who was preparing to sign a deal with Israel which would've destroyed Iran economically. This is the revolution we are celebrating its 40th anniversary today, it started with one man who stood up for the sake of Allah and without having any selfish or material benefits for himself."
"Those men who led the revolution suffered from torture, imprisonment, oppression [and] expulsion but did not give up. Instead, Imam [Khomeini] spoke against relations with the US and Israel and highlighted the importance of the Palestinian cause. He also spoke about the agriculture that was destroyed by the Shah, the corruption, hunger, deprivation, poverty [and] disease."
"On the 11th of February 1979, the revolution triumphed and the US and Israeli counselors were driven out of the country as the alliance was cut and real independence was attained, and after 40 years it is still preserved, putting Iran in the forefront of the region's independent countries," he explained.
He went on, "They stood firm in the face of the eight-year global war that was waged against them under the leadership of the US, the Soviet Union and [the Persian] Gulf and Arab states. It triumphed and started rebuilding itself."
Nasrallah also enumerated a list of achievements that Iran has made as well as major developments throughout these 40 years.
– After victory, Iran's population was 30 million, today it is 80 million.
– During the Shah rule, Iran did not have any position concerning scientific production. Today, Iran is the first in the region and the 7th in the world for its inventions and the 16th in the world for its education.
– After victory, Iran had 232 university and educational establishments, today it has over 3,000.
– There are over 200,000 intellects and 80,000 university professors. As for university students, there are now over four million.
– Illiteracy among adults has been completely eradicated. In 2018, 107,000 books were published, and there are 8,000 female authors.
–In the past, it imported 70 percent of medicines it needed; today Iran produces 97 percent of its medicines, ranks the 11th in the world in producing medical drugs, and ranks the first in the Middle East in producing vaccines and serums.
– Iran today produces over 95 percent of its weapons and exports five arms.
Nasrallah explained, "I'm not denying that poverty does exist in Iran for several reasons on top of them the sanctions and internal divisions, but we have to be fair in the data we present, especially that Iran lies in the eastern part of Asia in the Arab and Muslim world which imports most of its needs, and all that is the outcome of its great efforts, sacrifices, and persistence."
"This revolution brought religion back to life, not just Islam, it brought back people's faith in themselves, in God … and in His power to bring victory," Nasrallah said.
"What I mentioned are facts even though most international media try to distort the image of Iran, while concealing the actual crimes of their own leaders. Some claim that it is an Israeli-Iranian war or a Saudi-Israeli conflict, and this is untrue … This is literally a US war on the Islamic Republic in Iran and Saudi [Arabia] is only a tool in this war, so are several other [Persian] Gulf states…" he added, asking, "Why does the US insist on its war on Iran? Firstly, because Iran is an independent state and makes its own decisions on oil, gas, metal and wealth and does not submit to the US, and the latter cannot tolerate that. Secondly, [it] is [because of] Iran's regional position and stance toward the oppressed countries and al-Quds."
"If the entire world abandoned Palestine, Iran would never abandon al-Quds and the sacred places," he stressed.
The Hezbollah chief further reiterated that neither "Israel" nor the US is capable of waging a war on Iran because the outcome will not be to their benefit.
Locally, Nasrallah assured that Iran is ready to help Lebanon in various fields, and it could back Lebanon in the process of development, security and education without asking for anything in return.
He pointed out that the Islamic Republic is ready to help Lebanon solve its biggest problem in the government today which is electricity. He said Iran even offered Lebanon a deal to build highways that would solve its traffic issue for fifty years.
In conclusion, Nasrallah said "with Imam Khamenei and the victory of the Islamic Revolution, we entered the era of victories … and this era will be completed by further victories, God willing."
'Islamic Revolution's achievements really amazing'
In an exclusive interview with Press TV on Thursday, political analyst Kevin Barrett reflected on Hezbollah chief's remarks on the Islamic Revolution in Iran, noting that what Iran has achieved following its revolution is really amazing.
"He [Nasrallah] is absolutely right that the Islamic Revolution in Iran has had some amazing achievements, and here in the West with corporate-controlled mainstream media we are not allowed to hear about the actual positive achievements of the Islamic Revolution," Barrett, an author, journalist and radio host who holds a PhD in Islamic and Arabic Studies, said.
He added, "We are endlessly told that there are terrible economic problems in Iran and we are not told that in fact, since 1979, Iran has taken tremendous strides [by] rising in the human development index, [while] poverty level has gone way down, education has gone way up, and particularly women's education has gone [greatly up] from the state under the Shah of Iran prior to 1979 in which very sizable percentage of Iranian women were not even literate, to the state today where the majority of university students and even teachers at many levels are women."
"We can compare this to places like Saudi Arabia where as late as 10-20 years ago when I was studying these things, it [had a population, which] was nearly 50 percent illiterate."
https://www.presstv.com/Detail/2019/02/07/587960/Iran-Islamic-Revolution-Hezbollah-Hassan-Nasralalh-
--------
Israel's move depletes Lebanon's offshore oil reserves, Berri warns
Feb 7, 2019
Lebanese Parliament Speaker Nabih Berri has warned that Israel may deplete his country's potential offshore oil and gas reserves after the Tel Aviv regime awarded energy exploration licenses near a disputed maritime boundary in Mediterranean waters.
Speaking after a meeting with visiting Italian Prime Minister Giuseppe Conte in Beirut on Thursday, Berri said Israel has "licensed two companies to start drilling by April 2020 at most," warning that the move threatened "to drain a whole basin" and a large part of Lebanon's oil wealth before the country even starts to drill.
The senior Lebanese legislator went on to say that he had raised the issue with the Italian prime minister earlier in the day, and the latter "had shown readiness to back Lebanon up on all fronts."
The speaker said it was important to warn Italian energy company Eni of the Israeli "violations" against Block 9.
Berri further noted that he is going to raise the matter with French President Emmanuel Macron that how Israel is seeking to steal Lebanon's oil.
On Wednesday, Lebanon's parliament speaker said the Israeli regime was violating Lebanon's sovereignty in a "dangerous" manner by licensing a company to "exploit an area" for oil and gas resources near a disputed sliver of water.
"(It is) a dangerous matter. Israel has licensed and exploited an area adjacent to the Lebanese southern maritime borders," Berri was quoted by lawmakers from Amal party as saying on Wednesday after a meeting.
"This is an infringement on Lebanese sovereignty and targets our oil wealth and waters," he added.
Ali Bazzi, an Amal lawmaker, said Israel pressed on with the "violation" despite the fact that the firms on the Lebanese side have stayed away from the disputed border.
The Lebanese government announced in February last year that it had signed gas exploration and production contracts for two energy blocks, including the disputed Block 9, with a consortium of France's Total, Italian Eni and Russia's Novatek oil and gas companies.
Back in December 2017, the cabinet of Prime Minister Saad Hariri granted licenses to a consortium of three international companies to carry out exploratory drilling in Lebanon's Block 4 and Block 9 and determine whether they contain oil and gas reserves.
Israeli officials, who claim sovereignty over Block 9, reacted angrily to the announcement.
"When they issue a tender on a gas field, including Block 9, which by any standard is ours ... this is very, very challenging and provocative conduct here," Israel's former minister of military affairs, Avigdor Lieberman, said at the time.
The former Israeli minister noted that the international firms contracted by Lebanon were making "a grave error" by accepting the offer.
Israel relies heavily on gas and the Tel Aviv regime has long been developing a number of offshore gas deposits in the Mediterranean Sea.
The Tamar gas field, with proven reserves of 200 billion cubic meters, already produces gas, while the larger Leviathan field is expected to go on stream in the coming months.
Full report at:
https://www.presstv.com/Detail/2019/02/07/587954/Israel-may-deplete-Lebanons-offshore-oil-reserves-Berri-warns
--------
Turkey's Foreign Policy Priorities are Shifting
by Ahmed Charai
February 7, 2019
Does one arrest in Istanbul signal a change in Turkish policy toward the Muslim Brotherhood? Some analysts, in Washington and in the Arab world, are arguing that the move marks a pivot away from Turkey's longtime support of the Brotherhood. If only that were true.
The alleged assassin of Egypt's attorney general, Mohammed Abdel Wahab,was nabbed at Istanbul airport on January 16 and recently turned over the Egyptian authorities, who had convicted him in absentia and sentenced him to death. Turning over the high-ranking member of the Muslim Brotherhood to face the death penalty in his homeland was once unthinkable. Yet it was done without much public debate. This is the event that got analysts imaging an about-face in Turkish foreign policy.
All this really tells us is that behind-the-scenes pressure from Washington, as well as from Cairo and Riyadh, were intense enough to push Ankara to act. Turkey is still highly dependent on U.S. and Gulf Arab investment and needs American support at the World Bank (soon to be led by a close ally of President Donald Trump), the International Monetary Fund and other global institutions. Finally, Turkey needs U.S.-made spare parts and training for its military.
Besides, the Turkish president faces voters in an upcoming election. His move against a single Muslim Brotherhood member may be designed to aid his party's reelection efforts, not shift the balance of power in the region. The Brotherhood has become markedly less popular with the Turkish public and Turkish politicians knows this.
As always in Near East, reality has as many layers as baklava, the Turkish dessert.
Relations between the Turkey's ruling Justice and Development party (known by its Turkish initials, AKP) and the Muslim Brotherhood are long and contradictory. When the AKP, Turkey's first openly Islamist party to win national elections, came to power in 2002, it was wary of appearing in public with Brotherhood leaders and hewed to a generally pro-American foreign-policy line. After it secured a much bigger majority in the 2007 elections, it publicly embraced the Brotherhood and saw it as a tool to secure a larger role in Middle Eastern affairs. With the Brotherhood, it championed the Palestinian cause—alienating its longtime trading partners in Israel—and favored the Brotherhood's rise to power in "Arab Spring" Egypt. Turkish leaders were ecstatic when the Brotherhood's leader was elected in Egypt in 2012 and negotiated twenty-four separate agreements on trade, aid and other matters. Then, a 2013 Egyptian Military establishment uprising toppled the Brotherhood and ultimately led to the landslide election of Gen. Abdel Fattah el-Sisi the following year, supported by a large segment of the population.
Turkey's displeasure at these developments was well known and it deepened when its ambassador was expelled in 2014. Then, grudgingly, it became to make peace with political realities. Turkey's foreign minister announced that it would be happy to work with whomever the Egyptian people propelled to power.
Still, few thought the Turks had abandoned the Brotherhood. Indeed, the Turkish premier later dismissively referred to the fairly elected president of Egypt as a "coup leader" during a visit of European Union officials. So, things have not even changed rhetorically.
Ankara, like Teheran, had long supported the Brotherhood to counter the Saudi ideology of Wahhabism, which is a common enemy to both Iran and Turkey. Another important point to remember: The Muslim Brotherhood movement is transnational and its ideology is consistent, or at least does not contradict, Turkish ambitions. It makes a convenient ally.
After el-Sissi's election in Egypt, Turkey welcomed many exiled Muslim brothers, offering them safe haven in Turkey. Egypt, and other Arab nations, viewed the Turkish sanctuary policy with alarm. Yet Turkey persisted. So, are we facing a radical change in Turkish policy or, simply, a moment of expediency?
If Turkey were actually adopting a new policy at odds with the Brotherhood, it would hunt down its members on its soil and deport them. After all, valid arrest warrants from Turkey's Arab neighbors exist for most, if not all, of them. Yet the republic has yet to take any such meaningful action.
Meanwhile, the Muslim Brotherhood has begun to distrust its former allies in Ankara. Some now believe that it is active enemy, while others disagree.
Turkey's foreign policy is best understood as "neo-Ottoman." It intervenes, to varying degrees, in all regional conflicts. In Syria, it seeks to prevent Kurdish autonomy. In Yemen, it claims a role of political facilitator between Iran and the Gulf Arab states, the two main combatants in that tragic civil war. Turkey's alliance with its neighbors, Iran and Russia, seeks to counterbalance U.S. and Saudi influence in the Muslim world.
In this magma, its relationship with the Muslim Brotherhood fits the AKP's world view that considers that the end of the Ottoman caliphate as the main cause of the decline of the Muslim world. Whatever their country of origin, the Muslim brotherhood (which has chapters in every Muslim land) goes beyond nationalism and projects as leaders of all Muslims. Turkey's military power, its history, and its ruler's speech are an attractive magnet for Brotherhood support.
For these reasons, in many Arab countries, including Morocco, Muslim Brotherhood intellectuals consider Turkey the a priori favorable. This is a weapon that Erdogan will not let go, despite Western pressure, because it gives the Turkish leader enormous grassroots power across North Africa and Near East.
While nominally a NATO ally of the United States, Turkey has definitely turned its back on membership of the European Union and American foreign-policy objectives. It sees its future as being the regional power player. For this she has to deal with the superpowers, but also with Iran and its Shiite crescent, and the Gulf monarchies and Wahhabi Islam. In this configuration, the cultural and ideological usefulness of the Brotherhood for Turkish goals is the decisive factor. Without the Brotherhood to magnify its power, Turkey cannot be a regional powerbroker. Therefore, it is very difficult to imagine that Ankara abandons an influential movement in the region for seventy years. It would lose much and gain nothing.
One arrested alleged assassin does not change these geopolitical realities.
Full report at:
https://nationalinterest.org/feature/turkeys-foreign-policy-priorities-are-shifting-43832
--------
UN: Yemen's warring parties reach preliminary pullout deal
February 07, 2019
UNITED NATIONS: Yemen's warring parties reached a preliminary compromise on a plan for the redeployment of opposing forces from the key port of Hodeidah, the United Nations said Thursday.
UN spokesman Stephane Dujarric said the preliminary agreement was reached by representatives of Yemen's government and Houthi rebels meeting on a UN vessel in Hodeidah's inner harbor during UN-mediated talks between Feb. 3-6.
He said the head of the UN monitoring mission "tabled a proposal that proved acceptable, in principle ... pending further consultations by the parties with their respective leaders."
Dujarric said he couldn't give details, but he said the UN monitoring team expects to reconvene the warring parties "within the next week, with the aim of finalizing details for redeployments."
Retired Dutch Maj. Gen. Patrick Cammaert, the outgoing head of the UN operation monitoring the cease-fire and redeployment of forces from the Hodeidah area that both sides agreed to in Sweden in December, chaired this week's initial meetings, Dujarric said.
His replacement, Danish Lt. Gen. Michael Lollesgaard, attended the meetings and has now taken over.
The agreement in Sweden was seen as a key step in attempts to end the conflict in Yemen, which began with the 2014 takeover of the capital Sanaa by the Iranian-backed Houthis.
The fighting in the Arab world's poorest country has taken a terrible toll on civilians, with thousands killed and a catastrophic humanitarian crisis under way.
UN humanitarian chief Mark Lowcock said in a statement Thursday that the UN and its humanitarian partners are scaling up to reach 12 million people with emergency food, a 50-percent increase over 2018 targets.
He said the Red Sea Mills in a government-controlled area of Hodeidah has enough grain to feed 3.7 million people for a month, but the UN has been unable to gain access since September while the grain possibly spoils in silos.
He deplored that last month two silos were hit by mortar shells and the resulting fire destroyed some grain — "probably enough to feed hundreds of thousands of people for a month."
Lowcock said the Houthis have refused to authorize the United Nations to cross front lines into government-controlled areas to access the Red Sea Mills, citing security concerns.
Full report at:
http://www.arabnews.com/node/1448811/middle-east
--------
Mother hopes Gaza cancer care will 'end our suffering'
February 07, 2019
GAZA CITY: A Palestinian woman has accused Israeli authorities of subjecting her family to "real suffering" over restrictions on escorting their 13-year-old son to hospital for cancer treatment.
Nisreen Al-Shawaf's son, Saddam, developed leukemia several years ago and receives treatment in Palestinian hospitals in the West Bank or Jerusalem.
Israeli authorities have repeatedly refused to allow the boy's father, Hussein, 67, to escort him on the 30 km journey from Abasan in the southern Gaza Strip. The refusals were made on "security grounds," according to Al-Shawaf.
"The occupation manipulates us and the life of my child," she said.
Treatment for Saddam's illness has not been available in the Gaza Strip, which has been under virtual siege since the Hamas takeover in mid-2007. Now Al-Shawaf is looking to a new cancer-treatment center in Gaza to improve her son's hopes of treatment.
The Dr. Musa and Suhaila Nasir Department for Pediatric Cancer will open on Feb. 19. The center, the largest in the Palestinian Authority, is funded by the Palestine Children's Relief Foundation, a US-based nongovernmental organization founded in 1991 that provides medical services to sick and wounded children in the Middle East.
Ranan Al-Muthaffar, the foundation's executive vice president for operations, told Arab News that all children with cancer in Gaza are referred for treatment abroad, but in most cases were unable to travel with their loved ones because of Israeli restrictions on permits.
The $3 million pediatric department will include two 16-room accommodation centers, a 15-bed daily care room, kitchen, pharmacy and library. It will also offer school instruction to help students continue their studies. Staff will consist of a director, four doctors and 17 nurses.
Dr. Zeina Salman, a volunteer doctor with the foundation, said that the department will provide chemotherapy treatment for about half of the cancer patients in Gaza, while those who need radiation therapy will have to travel to other hospitals.
In the meantime, the Palestinian Authority's Ministry of Health is forced to refer cancer patients to Palestinian hospitals in the West Bank and Jerusalem, or to Israeli hospitals, where they must pay for treatment.
Al-Shawaf said the journey Saddam must undertake for treatment — from Gaza and through the Israeli-controlled Erez crossing — represents "real suffering."
The trip begins with an application for an Israeli permit for the patient and his escort through the authority's "treatment department."
Saddam's father, who is also suffering from cancer, accompanied his son on his first hospital visits.
"But we have been shocked by the authorities' refusal to accept my husband as an escort for Saddam, and to set impossible conditions for granting a permit," Al-Shawaf told Arab News.
She said her husband's requests to escort his son had been denied four times.
Al-Shawaf said Israeli authorities had also forced her to reapply for a permit after she began accompanying Saddam.
The Israeli treatment of cancer patients, especially children, leaves families in a "whirlpool," she said.
"They are burdened with daily anxiety about the treatment needed in Gaza and the permit
to leave the Erez crossing," she said.
According to the ministry, 60 percent of patients' requests for permits are rejected by Israeli authorities, and 5 percent of patients were detained in 2018.
More than 8,500 people, including 608 children, in the Gaza Strip needed treatment for cancer, the ministry said.
In a report issued on World Cancer Day on Feb. 4, the Al-Mezan Center for Human Rights said that the psychological and physical suffering of cancer patients in Gaza is compounded by a shortage of medical equipment and medicines.
Full report at:
http://www.arabnews.com/node/1448726/middle-east
--------
Africa
Muslim group reacts to alleged plot by Buhari govt to islamize Nigeria's judiciary
February 7, 2019
By Seun Opejobi
The Muslim Rights Concern, MURIC, on Thursday, reacted to the claim by a former Minister of Defence, T.Y. Danjuma, of alleged plot by the President Muhammadu Buhari's government to islamize the Nigerian judiciary.
MURIC urged Nigerians to ignore the allegation by the former Minister of Defence.
Danjuma, who recently warned Nigerians that Islamists must not rule Nigeria again, accused the Buhari administration of islamization of the judiciary.
However, MURIC, in a press statement by its Director, Professor Ishaq Akintola, which was sent to DAILY POST, urged Nigerians to ignore the retired general.
The islamic rights organisation described the allegation of islamisation as "baseless, unfounded and mischievous."
The statement reads: "Lt. Gen. Danjuma is trying to mislead Nigerians. He is inciting them against Muslim leaders. He and those who joined him in this last journey to nowhere seek to turn Christians and Muslims against each other. We will not allow that. Such a move is self-serving and callous. It is the road to self-destruction. A house divided against itself cannot stand. We urge Nigerians to ignore them.
"Nigerians who are not victims of collective amnesia will recall that the cry of 'Islamisation' has always been on the lips of Islamophobics from time immemorial. Yet nobody has been Islamised. They ranted over sukuk bonds until they saw its fruits being used to build roads everywhere, including the South East. Of the 36 ministers in the country, 18 are Christians while 18 are also Muslims. In addition, Christians were given two juicy posts by this Muslim president: the secretary to the Federal Government and the Chief of Staff. Where lies Islamisation agenda? Islamisation or Fulanisation is a mirage, a phantom. It exists only in the imagination of disgruntled elements.
"Nigerians should ask Danjuma and his ilks the following questions. Is it Islamisation to construct the Second Niger Bridge? Is it Fulanisation to refurbish Lagos-Ibadan expressway? How many of the 9.2 million school children who are being fed free by this administration are Fulanis or Muslims? Is the new fast train in Abuja part of the Islamisation? How many Muslims have taken the train without their tickets and how many Christians have been turned back on the basis of their faith? Buhari may be a Muslim but his new roads know no religion. His trains know no religion.
"How can anyone interpret the suspension of a billionaire CJN who possesses 55 houses in Abuja alone as Islamisation? The next qualified person was picked for the post and that is due process. What crime has he committed for being a Muslim? How can that be interpreted as Islamisation? Very soon it will be Islamisation for Nigerian Muslims to get employment. It will be Islamisation if a Muslim eats. It will be Islamisation if the pilot of a plane or the driver of a bus is a Muslim. It is mass profiling and indiscriminate stigmatization of Nigerian Muslims.
"It is the Acting CJN today. It can be any Muslim tomorrow. MURIC will continue to defend Allah-given fundamental rights of Nigerian Muslims with every legitimate means at its disposal. No amount of blackmail, intimidation and name-calling can deter us. Both Muslims and Christians have the right to rule Nigeria because this country is a multi-religious state. We will not stand akimbo and allow some self-acclaimed elders to mislead Nigerians or to blackmail or scare away Muslims who have leadership potentials.
"Progressive people around the world are not using religion as a criterion for picking their leaders. They look at industry, antecedence, integrity, competence and morality. This should be the focus of Nigerians. We must free ourselves from the bondage of articulated religiousity. Religion is not about hate, killing and burning. Religion is love. We were human beings before we knew about any religion. So religion is humanity.
"We charge Nigerians to be wary of peddlers of hate. It is not religion. Neither is it ethnicity. We strongly suspect that TY Danjuma is calling for a personal pound of flesh. The tap from which free money has been flowing for so long has been closed by this administration. The Father Christmas mentality of past regimes has given way to prudent management of government's resources. Oil licenses and blocks are not being renewed.
"No wonder, therefore, that a prominent member of the tiny cabal is venting his spleen on the Buhari regime. The electioneering period has been chosen to drive the point home. But Nigerians should not be deceived. It is neither about religion nor ethnicity. Otherwise why are the candidates of the two leading political parties Muslims and 'Islamists'? How did this come about in spite of all the noise in the churches that Christians should not vote for Muslim candidates? Why are the candidates of the two major political parties of Fulani extraction despite the outcry in churches that Christians should not vote for any Fulani man?
"The truth is that the capitalist bourgeoisie political class to which the tiny cabal belongs are fidgety. They see themselves as the owners of Nigeria and they are deeply worried that power is gradually shifting to the masses. They are just 1% of the population. But they are so powerful that they control 85% of the total wealth of Nigeria. They control the media and they used to control government until 2015. The 99% who are the masses continue to struggle over the sharing of the remaining 15% of Nigeria's resources. It cannot go round and this explains why we always fight among ourselves. To make matters worse, people like Danjuma and his NCEF inject the opium in religion and the heroin in ethnicity into the system to add fuel to the conflagration.
"It should be noted that the NCEF has already been disowned by the officially recognized body of Nigerian Christians. NCEF is no more than a concoction and an unknown nomenclature, a pain in the neck even for Christendom and an embarrassment for true and patriotic Christians.
"MURIC advices Nigerians to disregard religious jobbers and spiritual busy bodies looking for a platform to unleash acrobatic religiousity and gymnastic spirituality. NCEF is fanning the embers of religious extremism among Christians. It can only lead to mayhem. This is a group known for fomenting trouble and for crying wolf where there is none. Its stock-in-trade has always been hate speech and incitement.
"Lt. Gen. Danjuma Must learn to live and let live. We remind him that the world is watching. We appeal to the Christian Association of Nigeria (CAN) to call NCEF to order once again. We call the attention of foreign observers, leaders of the Economic Community of West African States (ECOWAS), the United States, the United Kingdom and the European Union to the inciting statements of Lt. Gen. Danjuma and his cohorts."
http://dailypost.ng/2019/02/07/muslim-group-reacts-alleged-plot-buhari-govt-islamize-nigerias-judiciary/
--------
Libya's Haftar accused of conducting 'ethnic cleansing' in south
Feb 7, 2019
Libya's internationally-recognized government has denounced as "ethnic cleansing" a recent military offensive by Libyan strongman Khalifa Haftar in the country's south, which he has billed as an attempt to root out terrorists and foreign fighters from the restive region.
The offensive comes as the North African country has been the scene of increasing violence since 2011, when former dictator Muammar Gaddafi was toppled from power after a NATO military intervention. His ouster created a huge power vacuum, leading to chaos and the emergence of numerous militant groups.
Libya is now divided between two rival governments — one in the east and another in the west — and each backed by an array of rival militia factions.
The Tripoli-based unity Government of National Accord (GNA) is recognized by the United Nations (UN) as the official government, and is administered by Fayez al-Sarraj. The other government, known as the House of Representatives, is based in the eastern city of Tobruk and is protected by Haftar's self-styled Libyan National Army (LNA).
The power struggle between the two governments has turned the Libyan Desert — the country's vast desert in the south — into a lawless no-man's land, and the territory, which shares borders with Algeria, Niger, Chad and Sudan, is now serving as a haven for armed groups, militants, and rebel fighters.
The region is also the scene of a struggle between Arab tribal groups and Libya's Tubu ethnic minority, which has long railed against discrimination in the predominantly Arab country.
The LNA announced the start of a military offensive in mid-January and claimed it sought to "purge the south of terrorists and criminal groups."
During the raid, Haftar's forces conducted a series of airstrikes and later claimed to have killed a number of members from the al-Qaeda terrorist group as well as other militants operating in the region.
But Libya's Tubu, part of a larger cross-border ethnic group, said they had been targeted in Haftar's offensive.
The strikes prompted one Tubu minister in the eastern administration to resign and another Tubu lawmaker in the same body to suspend her activities.
Reacting to the offensive, the Tripoli-based government on Wednesday denounced the "military escalation" in the south, saying in a statement that the region "should not become grounds for political settlement or sedition between social and cultural components."
The government in Tripoli also said Haftar's push threatened to sabotage efforts to resolve the political crisis in Libya, with UN-backed polls planned for this year.
Analysts say the LNA's military push may also be linked to oil interests in the south, where the Tubu ethnic group controls important fields.
Full report at:
https://www.presstv.com/Detail/2019/02/07/587913/Libya-Khalifa-Haftar-ethnic-cleansing-GNA
--------
Nigeria: Boko Haram violence on upswing
By Ruth K'lama
February 8, 2019
Nigeria (MNN) – Boko Haram attacks have significantly worsened in Northern Nigeria over the last three weeks. The United Nations said that over 30,000 people fled to Cameroon amid fears of renewed attacks by militants, following last week's assault.
Voice of the Martyrs Canada spokesman Greg Musselman describes Monday's attack. "You had 60 people killed in that village of Rann up in Borno, which is in the northeast part of Nigeria, predominantly the Muslim north. You've got situations where these guys are coming in and they're causing all havoc."
When it comes to inspiring panic, these jihadists have established a fearsome reputation. This attack came two weeks after Boko Haram had overrun the same town, starting with a military base.
"The military was actually there, and when Boko Haram came to attack, they abandoned. This is supposedly a group (the Boko Haram) that has supposedly been defeated, according to the Nigerian government. Of course, that is not true."
The extremists then set fire to the refugee camps nearby.
Boko Haram Defeated?
That incident came a day after a similar attempt to take over a separate military base not far from Borno's capital, Maiduguri. It also calls into question the government's claims, says Musselman. "You've got an election year in Nigeria and they are going to cause more trouble. The fact that they are supposedly defeated, they are saying 'no, we're not and we're going to continue to raise havoc.'"
What's more, Boko Haram is not only digging in, but they're also expanding.
"They have a stronghold up in the North, but they've also been coming into the Middle Belt—that's some of the areas that I've been recently in, talking to the Christians and the other s there that are feeling the attacks by the Boko Haram, and also the Fulani herdsmen. But their desire is to continue to go south and eventually, take the whole country."
Could this armed extremist group succeed in making Nigeria an Islamic State? Musselman says they've already taken steps toward that possibility.
"In their mind, maybe they think it can. They're also linking with groups like Al Qaeda and ISIS, so they're very dangerous. One of the things that I think people need to understand is that you cannot defeat an ideology. They may even change their name and become something else."
There are also numerous splinter groups such as Islamic State West Africa Province (ISWAP), a deadly group which broke away from Nigeria's Boko Haram, vying for power. ISIS has also forged links with other militant groups across North Africa and the Arabian Peninsula.
Along the way, anyone who doesn't agree with their purpose is at risk, he explains. "Just the fact that they are followers of Christ, they're not Islamic. They are targeted, as are their Muslim neighbors if they would stand up for the Christians."
As the pressure intensifies, so too, does the search for hope.
"The Gospel continues to make advances in Northern Nigeria. Many people are coming to know Jesus in a personal way, but this is a battle that is raging on. Sometimes, Christians are directly targeted, churches are burned down, (and) Christian businesses are destroyed."
More Violence To Come
After a brief lull in attacks, Musselman expects a storm for Nigeria's believers in the days ahead.
"This really is a spiritual battle. We have to remember to pray for our brothers and sisters in Christ in situations like Nigeria, that God would just break in, in a strong way, and that these people who are opposing the Gospel would turn their hearts toward Jesus."
To that end, VOM-Canada offers this prayer and invites you to join them:
Full report at:
https://www.mnnonline.org/news/nigeria-boko-haram-violence-on-upswing/
--------
Tunisian government agrees deal with union to avert strikes
February 07, 2019
TUNIS: The Tunisian authorities on Thursday reached a deal with a powerful trade union over wage hike demands to avert a further round of paralysing strikes.
The Tunisian General Labour Union (UGTT) last month brought the North African country to a standstill with a 24-hour strike by public sector workers to secure wage hikes and economic reforms.
The union said it had "concluded a deal with the government putting an end to the crisis" that would see pay rises worth up to $55 per month (just under 50 euros) for civil servants.
The group said it was now calling off another round of strikes scheduled for February 20 and 21.
Tunisia is seen as having had a relatively smooth democratic transition since the January 14, 2011 toppling of president Zine El Abidine Ben Ali after 23 years in power.
But price hikes fueled by the fall of the Tunisian dinar, combined with tax increases and stubborn unemployment, have spurred social discontent.
Full report at:
http://www.arabnews.com/node/1448771/middle-east
--------
Namibia: Coercive Conversion and Religious Abuse Condemned
7 FEBRUARY 2019
By Aletta Shikololo
The Global Citizens human rights groups, religious leaders, youth and women organisations joined their voices and called for religious freedom at a meeting in Windhoek this week.
The rally, which opposed human rights abuse by religious institutions globally, was held across Southern Africa between the 2nd and 5th of February 2019, in cities including Cape Town, Harare and Windhoek. This was happening as the world celebrated the beginning of the United Nations World Interfaith Harmony Week to promote peace and tolerance among religions and religious institutions.
Speaking to religious leaders and youth, the rally's host and member of the Global Citizens' Human Rights Coalition in Namibia, Himeezembi Hapera said, "Religious institutions that are guilty of heinous acts like coercive conversion programs must be brought to an end! The world must not be deceived! They must make coercive conversion punishable by law! These institutions are a disgrace to religion!"
In South Africa, the Commission for the Promotion and Protection of the rights of Cultural, Religions and Linguistic Communities, is increasing its activity to mediate various infringements committed by religious institutions, including the recent cases of local pastors, Shepherd Bushiri and the Mancoba brothers.
International civil society organisations are calling for governments to intervene and close down religious institutions abusing individuals' rights to practice their religions of choice freely.
The Global Citizens' Human Rights Coalition was established to expose the practice of coercive conversion in the country and to call for the shutdown of the Christian Council of Korea (CCK) after a 27-year old woman, Ji In Gu, was murdered for refusing to abandon her faith.
"In 2018 alone, according to our estimates, the number of coercive conversion victims reached 147, with many others unaccounted for," Hapera said.
Perpetrators of these forced conversions approach the families of individuals belonging to churches not associated with the organization and convince them to participate in the process, intended to impose the CCK's doctrine on the person.
These conversions often include violence and intimidation.
Hapera added, "The CCK is not a religious organization, but rather was formed with a political motive, violating South Korea's laws which call for separation of the state and government. Its leaders use government agencies to bully churches not affiliated with it, buy, and sell positions of authority in the organisation as well as pastorships.
"Some of its pastor have been found guilty on about 12,000 counts of crime in the last 10 years, including fraud, rape, sexual abuse, embezzlement and murder."
A member of The Association for Charismatic and Pentecostal Churches of Namibia (ACPCN), Pastor Isak Kharob said that human beings cannot dominate each other, because we all have freedom of religion.
"Although Namibia has freedom of religion, we cannot confidently say that there is no need to create awareness, as there could be forceful conversion happening in discreet, therefore there is a need to create awareness in Namibia," he added.
Full report at:
https://allafrica.com/stories/201902070740.html
--------
US Africa commander says Somalia airstrikes won't defeat al Shabab
February 07, 2019
The shadowy U.S. air war against al Shabab militants in Somalia has set back the al Qaeda-aligned terrorist group but will not alone defeat it, the American general who heads U.S. Africa Command told Congress Thursday.
Since April 2017, the United States has conducted a methodical campaign of attrition, picking off groups of al Shabab fighters with drone strikes whenever they present a target of opportunity.
In 2018, U.S. Africa Command assessed that it killed 323 al Shabab members in almost 50 airstrikes. Just five weeks into 2019, AFRICOM says 118 militants have been killed in a dozen strikes.
In testimony before the Senate Armed Services Committee, outgoing U.S. Africa commander Marine Gen. Thomas Waldhauser said the goal of the strikes is to help the fledgling government of Somalia gain control of its country.
"At the end of the day these strikes are not going to defeat al Shabab, but they are going to provide the opportunity for the federal government and the Somali National Army to grow and assume the security of that country," said Waldhauser.
The United States has some 500 special operation forces in the country supporting the Somali military and the U.N.-backed African Union Mission in Somalia, known as AMISOM. Other countries including Great Britain, Turkey, and the European Union are also aiding the AMISOM mission, but the United States is providing the airpower that has kept al Shabab off balance.
"We know that [the airstrikes] are causing problems, we know that they are deterring. It is an open question as to how much," said Waldhauser. "But the bottom line is the Somali National Army needs to grow, it needs to step up, and it needs to take responsibility for their own security."
Full report at:
https://www.washingtonexaminer.com/policy/defense-national-security/us-africa-commander-says-somalia-airstrikes-wont-defeat-al-shabaab
--------
URL: https://www.newageislam.com/islamic-world-news/prosecute-hateful-fatwa-givers-under/d/117692
New Age Islam, Islam Online, Islamic Website, African Muslim News, Arab World News, South Asia News, Indian Muslim News, World Muslim News, Women in Islam, Islamic Feminism, Arab Women, Women In Arab, Islamophobia in America, Muslim Women in West, Islam Women and Feminism