New Age Islam News Bureau
12 Dec 2016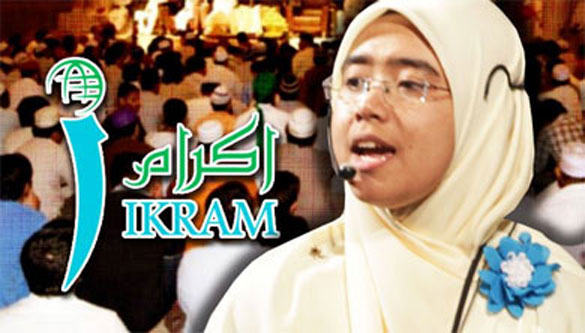 The Maulidur Rasul celebration should not be a private affair but celebrated among Muslims and non-Muslims alike
-------
• Prophet Muhammad's Teachings Relevant in Present Times: Goa Governor
• 'Hindus, Muslims Must Come To Terms with History'
• Police Want 93 Sindh Seminaries Placed Under Fourth Schedule of ATA
• Be Inclusive, Says Malay Muslim Group on Prophet's Birthday
• Eid-El-Maulud: Saraki, Dogara, Ambode, Others Felicitate With Muslims
India
• Prophet Muhammad's Teachings Relevant in Present Times: Goa Governor
• 'Hindus, Muslims Must Come To Terms with History'
• Pakistan Again Trying To Divide India On The Basis Of Religion: Home Minister
• To Cross LoC, Pakistan Pays Rs 1 Crore per Terrorist: PoK Leader
• People of Assam Urged To Resist Agenda Of Hindu, Muslim Radicals
• 150 Indian Bodies Rot in Saudi Morgues, Embassy Helpless
• Terrorism weapon of cowards, not of the brave: Home Minister
• Held in Libya, Mumbai IS recruit asks kin to contact embassy to free him
• 92,211 Indians brought home in last 33 months; only 6 from Syria
• Naxal-style IED detected for first time in Kashmir
• 'Muslims under-represented in State govt. jobs'
• Sudhir Panel Favors 9 To 12% Quota to Muslims
• President, Vice President greet nation on Eid Milad-un-Nabi
--------
Pakistan
• Police Want 93 Sindh Seminaries Placed Under Fourth Schedule of ATA
• Taliban Demands for Cash Stir Fears of Comeback in Swat Valley
• IS Claims Killing of Counterterrorism Officer in Pakistan
• Mukhtar to head ISI; Akbar named as CGS
• 'MQM sitting on ice block, melting away because of influx into city'
• Pakistan condemns terror in all forms
• JI blasts India for 'making mockery' of Sartaj Aziz
• JI chief asks PM to step down
• War on terror badly affects Pakistan: rights activist
--------
Southeast Asia
• Be Inclusive, Says Malay Muslim Group on Prophet's Birthday
• Minister Urges Muslim Preachers to Leverage on Social Media Usage
• Indonesia: Why is Jakarta's governor on trial for blasphemy?
• Unilateral conversions: Zaid urges Malays to play fair
• Absorbing Rohingya becomes a regional challenge
• Bandung mayor demands group apologise for church raid
• Emergence of political Islam puts Indonesian president to a test
• Sabah minister: State law barring unilateral child conversions constitutional
--------
Africa
• Eid-El-Maulud: Saraki, Dogara, Ambode, Others Felicitate With Muslims
• Suicide bomb kills at least 29 at Somalia's main port: Police
• More than 100 killed in church collapse in Nigeria
• Niger Feels Ripple Effect of Boko Haram as Fears of Food Shortage Spread
• Buratai charges Nigerian soldiers to finish off Boko Haram
​• Somalia: Al Shabaab fighters briefly seized El-Wak town
--------
Arab World
• Syrian Army Advances In Aleppo, But Loses Palmyra to IS
• Blast inside Cairo's Coptic Cathedral Kills At Least 25, Injures 49
• Hundreds of Militants End Fight with Syrian Army in Aleppo City
• Hundreds of Fresh Army Soldiers Arrive in Palmyra's Outskirts to Join Battle against ISIL
• Aleppo: Terrorists Hoard Food Stuff to Force People to Join Fight against Syrian Army
• Nearly 80,000 Civilians Leave Aleppo, Over 1,300 Militants End Fight with Syrian Soldiers
• Syria monitor says government seizes another Aleppo district
• Car bombs in Iraq's Falluja kill eight people: police and medics
• Militants in Two More Regions Give up Fight against Syrian Gov't
• Syrian Army Lays Complete Siege on Key Town in Dara'a Province
• Syria: Gov't Forces Win Back More Neighborhoods in Aleppo City
• Syrian Army Forwards Hundreds of Fresh Forces to Aleppo City
• Iraqi forces regain control of 31 Mosul districts
• Boris Johnson reiterates UK ties to Saudi Arabia
--------
Mideast
• Religious Diversity Promotes National Unity: Iran President
• Saudi, UK Anti-Iran Claims, Smokescreen for Terror Support: Iran
• Saudi warplanes bomb Yemeni capital for hours: Media
• US concerned about more Turkish attacks on Kurds in fight for Raqqah
• Turkey's Erdogan vows to continue fight against terror
• Foreign intervention fuels Mideast tensions: Iran MP
• Israel sole inherent crisis in West Asia: Iran official
• Turkey arrests pro-Kurdish party officials
• UK defense minister backs KSA's efforts to bring about Yemen settlement
--------
South Asia
• Second Largest Buddha's Reconstruction to Kick off in Bamyan
• Bangladeshi Hindus protest in front of White House
• Afghanistan formally requests UN to remove sanctions against HIA leaders
• US airstrike leaves 7 ISIS militants dead in East of Afghanistan
• Pakistan concerned of Afghan-India nexus, claiming it is harmful for region
--------
North America
• Japanese Americans Stand with Muslims after Attacks
• Trudeau: Muslims Should Also Join Opposition Parties
• Iran says Gulf worried about war risks with Trump
• Colombia peace accord with FARC model for ending Syria crisis: Santos
• Muslim man targeted in hate attack near California mosque
--------
Europe
• Germany Backs Saudi-Led Islamic Alliance against Terrorism
• Europe on the brink: Streets 'will become war zones' as continent descends into crisis
• Russia says 728 rebels surrendered in Aleppo over past 24 hours
• Vienna to block further talks on Turkey EU accession: Austrian FM
Compiled by New Age Islam News Bureau
URL: https://www.newageislam.com/islamic-world-news/new-age-islam-news-bureau/prophet-muhammad's-teachings-relevant-in-present-times--goa-governor/d/109357
--------
Prophet Muhammad's Teachings Relevant in Present Times: Goa Governor
December 11, 2016
Goa Governor Mridula Sinha said on Sunday that the teachings of Prophet Muhammad have the greatest relevance and eternal value to the present times, when misguided elements are trying to create distrust among the people. "The teachings of Prophet Muhammad have the greatest relevance and eternal value to the present times, when misguided elements and reactionary forces are trying to create confusion, distrust and misunderstanding among the people,"
She said in her message to the Goans on the eve of Eid E Milad. Governor Mridula Sinha said the unity of God and brotherhood among human beings are the two basic tenets of Islam. "In our country, where all the living faiths of the world are represented, they have their pride of place. People of India, belonging to different faiths, have learnt to live in tolerance, mutual understanding and mutual respect for one another," Sinha said.
"Today, the efforts of the nation are directed towards national unity and integration, and we must strengthen these efforts by choosing the basic values taught by all religions as an essential force to promote goodwill and understanding," she added.
http://indianexpress.com/article/india/prophet-muhammads-teachings-relevant-in-present-times-goa-governor-4422078/
--------
'Hindus, Muslims Must Come To Terms with History'
Dec 12, 2016
KOCHI: Former regional director of the Archaeological Survey of India K K Muhammed, who was part of the team that discovered the presence of temple ruins at Babri Masjid, was felicitated in Kochi by the Kerala unit of the Indian Society of Authors (INSA). Muhammed, the author of Njanenna Bharatheeyan, received the P S Velayudhan award for his contribution to history and literature. "Muslims should acknowledge the fact that many Masjids were built following the destruction of temples. Hindus should restrain from taking revenge on these acts. Communal harmony will only be possible in such a scenario," he said.
The book written by Muhammed had received wide criticism after it bashed Leftist historians."No Muslims were staying in a 3km radius of the temple. The location had no connection with the prophet or any particular significance as such. The place, on the other hand was significant to Hindus.It was Leftist historians, led by Irfan Habib, who brainwashed Muslims in the area against handing over the land to Hindus," he said.
A certificate of honour and a cash award was handed over to Muhammad by INSA state president Justice Sukumaran. "The award is being given to the best book on history this year. Njanenna Bharatheeyan has a deep understanding of history," said Justice Sukumaran.
Mohammed had graduated in History from Aligarh Muslim University . He has received five national awards for the conservation of Sanchi Stupa, Qutub Minar, Humayun's Tomb and Red Fort. He also received the SAARC environment award for conservation of Bateshwar temple complex in 2010.
http://timesofindia.indiatimes.com/city/kochi/Hindus-Muslims-must-come-to-terms-with-history/articleshow/55933888.cms
--------
Police want 93 Sindh seminaries placed under fourth schedule of ATA
IMRAN AYUB
Dec 12, 2016
KARACHI: The Sindh police have proposed to the provincial government to place the names of more than 90 seminaries in different cities and districts under the fourth schedule of the Anti-Terrorism Act (ATA) to monitor their 'affairs' and 'other' activities due to their suspected terror links, it emerged on Sunday.
The proposal came days after the Sindh government directed the law enforcement agencies to crack down on drug dealers and seminaries which had links with terrorists or banned outfits.
It interestingly also incorporated the provincial government's decision to register all immigrants living in the metropolis, including slum areas, and on its outskirts and develop their complete database and constituted 15 teams to launch this exercise.
"This move will help us in keeping an eye on these seminaries which are suspected for their links and activities," Additional IG of Counter-Terrorism Department Sanaullah Abbasi told Dawn. "All these seminaries are marked after their geotagging across the province and analysis and audit of their finances to trace the source of their funding and spending in line with the National Action Plan initiatives, which requires the database of all madressahs operating across the country."
Sindh Chief Minister Syed Murad Ali Shah in October, 2016 was briefed during a meeting that around 93 seminaries in the province had solid links with terrorists or banned outfits. The intelligence agencies had gathered credible information about activities at these places on which the chief minister had directed the Rangers and police to start an operation against them.
However, the police authorities believed that before moving to any final crackdown, which could take time, there was an immediate need to keep an eye on all these facilities which required a legal cover and backing from political administration as well.
"Under this arrangement [placing 93 seminaries under fourth schedule] we would be able to do our work more confidently," said Additional IG CTD Sanaullah Abbasi. "The formula used to place any individual under the fourth schedule is applied here while proposing to treat these 93 seminaries the same way. It's all done to make our work more effective."
The fourth schedule is a section of the ATA under which someone who is suspected of terrorism is kept under observation; it is mandatory for him to register his attendance with the local police regularly.
Also, the fourth schedule comprises elements found to be or suspected to be involved in anti-state activities, delivering hate speeches and/or activists of religious outfits not yet banned, but related with militancy in any way.
"It would not be a new phenomenon if the government places seminaries or any other institution or facility under the fourth schedule," said Advocate Mohammed Farooq, senior criminal lawyer.
"The law allows the government to place individual, institution, facility or anything which is suspected of terrorism or facilitating terrorism under the fourth schedule of the ATA."
Published in Dawn, December 12th, 2016
http://www.dawn.com/news/1301885/police-want-93-sindh-seminaries-placed-under-fourth-schedule-of-ata
--------
Be Inclusive, Says Malay Muslim Group on Prophet's Birthday
December 12, 2016
PETALING JAYA: The Maulidur Rasul celebration should not be a private affair but celebrated among Muslims and non-Muslims alike said Pertubuhan Ikram Malaysia.
Nik Fatma Amirah Nik Muhamad, a representative from Ikram's research bureau, said Muslims should use the celebration as a platform to send the message of Islam to those of all faiths.
Especially as Prophet Muhammad is a blessing sent to the world to guide all human beings, she wrote on the Ikram website today.
"Why is Maulidur Rasul celebrated exclusively among the Muslims when the Prophet is a blessing to all, regardless of their religion, race, and nationality?"
She suggested Muslims invite non-Muslims to join in the celebration by taking them on a visit to a mosque, and introducing them to the Prophet by talking about the man he was.
"Muslims need to practise the teachings of the Prophet by interacting well with non-Muslims," she said.
She also said Prophet Muhammad treated all citizens of Madinah with fairness, regardless of their religion.
"He practised good governance by giving equal social rights to the citizens and this is an IMPORTANT element that all leaders should emulate.
"What is the meaning of this celebration if our country is still tainted by corruption and lies, and the lack of accountability and transparency?"
Maulidur Rasul is the observance of the birthday of Prophet Muhammad, which is often celebrated on the 12th day of Rabi' al-awwal, the third month in the Islamic calendar.
http://www.freemalaysiatoday.com/category/nation/2016/12/12/be-inclusive-says-muslim-group-on-prophets-birthday/
--------
Eid-el-Maulud: Saraki, Dogara, Ambode, others felicitate with Muslims
December 12, 2016
Senate President Abubakar Bukola Saraki, House of Representatives Speaker Yakubu Dogara, Lagos State Governor Akinwunmi Ambode and Cross River State Governor Ben Ayade yesterday led other eminent citizens in felicitating with Muslims on Eid-el-Maulud celebration.
They urged Muslims to imbibe the injunctions of Prophet Muhammad (SAW), which teaches humility, gratitude and charity towards one another as well as pray for unity, peace, love, harmony and mutual co-existence.
Saraki, who spoke in a statement to mark this year's birthday of Prophet Muhammad (SAW) by his SPECIAL Adviser on Media and Publicity, Yusuph Olaniyonu, urged Nigerians to, irrespective of their faith, seize the opportunity to practice Prophet Muhammad's precepts of piety, tolerance, justice and peaceful co-existence in effort to overcome the current national challenges.
"With the economic hardship in the country, there is no better time in applying the teachings of the holy Prophet on how to live a life of simplicity, charity and lending a helping hand to the needy in our midst," Saraki said.
Dogara urged the Muslim faithful to use the occasion to imbibe and promote the virtues of humility, love, peace, harmony and mutual co-existence, which the prophet exemplified.
A statement by his Special Adviser on Media and Public Affairs, Turaki Hassan, said this year's Eid-el-Maulud comes just a couple of weeks before the end of the year 2016, hence Muslims and all Nigerians should seize the opportunity to OFFER special prayers for the unity, progress and prosperity of Nigeria to overcome its economic challenges.
Ambode called on Muslims to offer special prayers for greater peace, unity and continuous progress of Nigeria.
The governor, in a statement yesterday signed by his Chief Press Secretary, Mr. Habib Aruna, enjoined Muslims to follow the exemplary leadership of the Holy Prophet by PROMOTINGpeaceful existence.
Ambode urged Nigerians to shun ethnic, political and religious differences and work towards building a safer and better Nigeria, adding that the celebration of the birth of the Prophet should RENEW the faith and bond of unity as one people and one nation, irrespective of diversity.
"On the occasion of the commemoration of the birth of the holy Prophet, it is imperative to reflect on his teachings and uphold his legacies of unity, integrity, peaceful coexistence and love for one's neighbour, which are indispensable in our quest for meaningful development and the profitable management of our diversity," he said.
He urged Muslim to internalise the virtues of honesty, selflessness, charity, tolerance, good neighbourliness, justice, equity and fairness which Mohammed (PBOH) preached, saying such will go a long way to engender national development.
Ayade enjoined Muslims to use the occasion to preach and show love to one another.
In his goodwill message signed by his Senior SPECIAL Assistant on Media and Chief Press Secretary, Mr. Christian Ita, Ayade said: "May this wonderful occasion of the birthday of the Holy Prophet Mohammed bring about love, peace and prosperity to our beloved country, Nigeria. As we celebrate the holy Prophet's birthday, your prayer for the peace and unity of our dear country is needed now more than ever before.
Urging Nigerians to rally round President Muhammadu Buhari to pull the country out of the recession, Ayade said: "As committed faithful, let us harness our creative energies, our love for one another towards the development of the country by aligning with our President, Muhammadu Buhari, to help Nigeria pull through recession"
Lagos State House of Assembly Speaker Mudashiru Obasa called for increased love and more understanding among Nigerians, irrespective of their religious affiliation for a peaceful co-existence and growth of the country.
Obasa said the country would keep growing if the citizens display love and understanding among themselves and to the government.
He said: "The Prophet was a man of peace and he shared the message of love and peace through the religion of Islam throughout his life time. He showed understanding for the various faiths and beliefs in Madinah during his lifetime and he never discriminated against any religion, groups or persons during his life, "we should emulate and imbibe these qualities from the Holy Prophet so that our country will continue to grow".
The immediate past Abia State Governor and the senator representing Abia Central, Theodore Orji, has urged Muslims to use the Eid-El-Maulud period to pray for ideas that will make Nigeria a GLOBAL BRAND worthy of celebration.
Orji said such supplication, when granted by Allah, would earn the country and the citizenry respect and position among the leading countries of the world.
http://thenationonlineng.net/eid-el-maulud-saraki-dogara-ambode-others-felicitate-muslims/
--------
India
Pakistan Again Trying To Divide India On The Basis Of Religion: Home Minister
December 12, 2016
By Arun Sharma
Home Minister Rajnath Singh on Sunday accused Pakistan of trying to divide India again along religious lines, but stressed it would never succeed. All Indian Hindus and Muslims were brothers — and if Pakistan did not stop aiding terror, it would instead find itself splintered into "10 parts", Singh said.
"Mugaalte mein hai yeh Pakistan ki hum mazhab ke aadhaar par phir se Bharat ko baant denge. Pehle hi 1947 mein mazhab ke aadhaar par Bharat ka vibhaajan ho gaya, lekin aaj bhi apna dil usey sweekaar nahin karta hai. Hamara dil yeh kehta hai ki chahe Hindu ho, Musalmaan ho, jo bhi Bharat Mata ki kokh se paida hue hain, woh… sabhi ek doosre ki bhai-bhai hain (Pakistan is under the wrong impression that it can divide India again on the basis of religion. India was divided on religious lines in 1947, but our heart refuses to accept it. Our heart says that anyone born in India, whether Hindu or Muslim, are brothers.)," he said.
Speaking at a Shahidi Diwas function here in memory of soldiers who had laid down their lives for the country, the home minister stressed that despite repeated disappointments, India continued to seek peace with Pakistan — and was prepared to help that country rid itself of the scourge of terror if only it would ask. Pakistan, the home minister said, was perhaps unaware that it was only in India that all the 72 sects of Islam were practised. "…Kisi Islamic desh mein bhi Islam ke 72 ke 72 firke nahin paye jaate hain. Islam ke 72 firke agar duniya ke kisi ek desh ki dharti par paye jaate hain to hamare aur aapke desh ki dharti Bharat mein paaye jaate hain… (Not even in Islamic countries are all the 72 sects of Islam found. If there is a country in the world that is home to all 72 sects, it is your and my country, India.)."
That the Islamic State had failed to find traction in India was due to the Muslims of India, Singh said. "Being home minister of India, I know the truth, and I can say that ISIS has not been able to get a foothold in India. The credit goes to the Muslims of India, and the followers of Islam," he said. "People may not be aware that if someone's child gets radicalised, they approach us for help… If they (the youths) go outside (the country), they inform us." Some families had met him to request him to do something in the matter, the minister said. "We need to understand this sentiment as well."
The government of Prime Minister Narendra Modi believed in taking everybody along, Singh said. "Kaisi hukumat, jis hukumat ke rehtey hue koi vyakti dara hua mehsoos kare, sehma hua mehsoos apne ko kare, kaisi hukumat? (Which government is it in which someone feels afraid? What kind of government (is it)?)," Singh said. "Being home minister of India and on the basis of my understanding of the feelings of Prime Minister Narendra Modi, I can assure that we will take everybody along," he said.
The home minister advised Pakistan to stop aiding terror against India, lest it is divided again — into "10 parts". But India would have no hand in such a division of Pakistan, he said — history is witness to the fact that India has never had expansionist intentions, and has always believed in universal brotherhood. "We understand the reality that Pakistan is our neighbour and that friends may change in life, but not neighbours," Singh said. Former prime minister Atal Bihari Vajpayee had said this repeatedly, but Pakistan had failed to understand him, Singh said. "Even after the Kargil war, Vajpayee extended a hand of friendship towards Pakistan."
When Pakistan Prime Minister Nawaz Sharif was invited to the swearing-in ceremony of Prime Minister Modi, it was "not only to shake hands, but to have a union of hearts", Singh said. "Not only that, breaking protocol, our Prime Minister went to Pakistan to attend a ceremony in the family of Nawaz Sharif." Pakistan, Singh said, had failed to understand India's (good) intentions. "What does it want? What shall we do? We keep opening our heart to it so that we can live in peace for the sake of the development of each other and all other neighbouring countries."
But "what has (Pakistan) given us in return," he asked. "They gave us Gurdaspur, they gave us Pathankot and they gave us Uri", he answered himself, referring to terrorist attacks in 2015 and 2016. He added that Indian troops had responded to the cowardly attack in Uri by carrying out cross LoC surgical strikes that sent out the message that India was capable of killing terrorists there as well.
"If Pakistan is unable to control terror and wants help from us, then India is ready to cooperate. But let Pakistan at least ask," Singh said. However, Pakistan "was not prepared to do so", he added. "What shall we do? How many times shall we open our hearts? Even today, even though Pakistan has not cooperated with us, we want to live in peace and amity with it. We want peace, but we will not compromise with terrorism at any cost," he said.
http://indianexpress.com/article/india/pakistan-trying-to-divide-india-on-the-basis-of-religion-rajnath-singh-4421906/
--------
To Cross LoC, Pakistan Pays Rs 1 Crore per Terrorist: PoK Leader
December 12, 2016
Muzaffarabad: Even as Pakistan keeps pleading its innocence at international fora regarding it not being involved in terror-related activities, particularly when it comes to India, Sardar Raees Inqlabi, a leader of Pakistan-occupied Kashmir-based Jammu and Kashmir Aman Forum, has rubbished that claim by saying that Islamabad is paying hefty sums of cash to send terrorists across the Line of Control (LoC).
"You (Pakistan) are hiring killers and murderers; you pay them one crore rupees and turn them into a bomb and make them cross LoC, which is the main reason of tension. We condemn this terrorism. If you are so fond of firing, you must fight army to army," says Inqlabi.
Further exposing Pakistan's state-support to terror outfits and questioning Islamabad's ulterior motives, he asks, "Those terror outfits which are banned in Pakistan in accordance with the National Action Plan, why are they being allowed to operate from 'Azad' Kashmir (PoK), and why are the banned groups been given a free hand in PoK?"
"Those organisations which are banned by Pakistan have been given free hand here and along the LoC, and thus, we demand that Islamabad must impose a blanket ban on such outfits akin to the National Action Plan in Pakistan," adds Inqlabi.
According an official estimate, the Pakistan army has violated the ceasefire arrangement agreed upon with India in November 2003 along the LoC and International Border (IB) more than 440 times this year.
The Pakistan army is facilitating and aiding infiltration by providing either cover fire or shelter to terrorists attempting to sneak into Indian territory by crossing over the LoC.
Last month, Indian security forces released a video clearly showing infiltration bids by Pakistan-backed terrorists.
According to the report, more than 100 militants owing allegiance to the Lashkar-e-Taiba (LeT), the Lashkar-e-Jhangvi and the Hizb-ul-Mujahideen have been staying in terror training camps located in PoK and waiting to sneak across the LoC into Indian Territory.
Also slamming Pakistan for practicing discrimination in awarding compensation, Inqlabi said, "If someone dies in a bomb blast in Pakistan, his family is compensated with Rs. 50 lakh, but what we get in PoK is just Rs. 1-2 lakh."
Meanwhile, to mark International Human Rights Day on December 10 (Saturday), Baloch political activists across world, including the UK, Canada, Australia, South Korea, Germany and many other European nations, held protests against the atrocities committed by the Pakistani establishment on their people back home.
Accusing the Pakistani army of having licence to "kill, rape and torture Baloch people and to take out their organs to sell them", Baloch Kurd Liberation activist and World Baloch Women's Forum president Naela Quadri Baloch demanded that the United Nations, which has "turned blind and has closed its ears and mouth", to wake up and listen what is going on in Balochistan.
Full report at:
http://www.siasat.com/news/cross-loc-pakistan-pays-rs-1-crore-terrorist-pok-leader-1084285/
--------
People Of Assam Urged To Resist Agenda Of Hindu, Muslim Radicals
Dec 12, 2016
GUWAHATI, Dec 11 - Castigating the BJP Government over its move to rehabilitate Bangladeshi Hindu migrants in Assam by amending the Citizenship Act, public activist Prof Deven Dutta urged Chief Minister Sarbananda Sonowal to explain to the people of Assam how the large-scale influx of Bangladeshi citizens and their settlement in Assam would not adversely hit the interests of the local people.
In a statement, Prof Dutta said that the State Government's endorsement of the Centre's decision to grant citizenship to Hindu Bangladeshis and the "no-holds-barred campaign" launched by one of the powerful ministers in the State Cabinet to fulfil that objective would result in the people of Assam suffering irreversible and dreadful consequences cutting across social, political, economic and environmental spheres.
Shockingly, the Chief Minister's response has not gone beyond making vague statements like "This government will not do anything to hurt the interests of the Assamese people," – a most evasive reply on a burning issue, Prof Dutta said.
"The people of Assam want to hear from the Chief Minister what his government's stand on the matter is," he said.
Asserting that the Assam was a never a State owing its statehood to religion or that the people of Assam were or are never for a religious State, Prof Dutta questioned whether the State Government or the people of Assam were under an obligation to rehabilitate and settle Bengali-speaking people from across the world.
"Assam's social fabric has been largely secular throughout the ages. The people of Assam never want a State based on religion. The State Government also needs to clarify how and where it is going to settle Bangladeshi Hindus in Assam. Will they be settled on government land or forest land? Or will they be settled on roads and public spaces?" he questioned.
While linking the proposed exercise of settling Hindu Bangladeshis to the BJP-RSS' aggressive Hindutva agenda, which, he said, would totally destroy the Assamese culture and heritage, Prof Dutta said that it was also essential to understand that a section of radical Muslim elements, having support from Bangladeshi Muslims, were also working overtime to transform Assam into a Muslim State or even a Muslim sovereign nation.
Full report at:
http://www.assamtribune.com/scripts/detailsnew.asp?id=dec1216/city054
--------
150 Indian Bodies Rot in Saudi Morgues, Embassy Helpless
SUSHIL RAO
Dec 12, 2016
HYDERABAD: At least 150 bodies of residents of Telangana and Andhra Pradesh are piling up at mortuaries in Saudi Arabia for nearly a year with families unable to bring them back to Hyderabad for last rites.
The Indian embassy in Riyadh has been of little help. Despite letters from Ministry of External Affairs to the embassy, nothing moved. MEA officials express helplessness, citing frigid Saudi employers who refuse to reply to emails or phone calls. Cause of deaths are usually attributed to illness, accidents, murders and suicides.
Thousands of workers from Hyderabad, Karimnagar, Warangal, Mahbubnagar, Nizamabad, in Telangana, and a few from Andhra districts are employed in the Gulf+ . Statistics with the Telugu community suggest over 10 lakh people from the two states are employed in Saudi Arabia. Speaking to TOI over phone, a computer programmer, Mohd Taher, hailing from Musheerabad area of the city and working at Dammam, said the procedure of sending coffins home are plagued by red tape.
In May, a woman from the Old City, Asima, was allegedly tortured to death by her employer. The NRI cell in the Telangana secretariat wrote to the Indian embassy in Riyadh. But it was a volunteers group which helped expedite return of Asima's body, which was sent to Hyderabad on May 20. "This actually took less time. There are cases where bodies are lying in morgues for eight months as families can't pursue employers or MEA officials," said Taher.
In an accident case, the body could be sent only after 40 days. "Since the procedures are so cumbersome, a woman who came to visit her son had to be buried in Saudi," said Taher.
Recently, the body of B Chandraiah who died of heart attack was flown from Dammam after the intervention of Telangana Jagruthi volunteers. Laws are stringent in Saudi Arabia. In murder or accident cases, local authorities release the body only after the investigation into the case is over. In such cases, it may take 60-90 days," said Nizamabad MP, Kalvakuntla Kavitha, who responded to a tweet from Kranthi Bathini of Siddipet for assistance to bring home the body of his uncle.
Full report at:
http://timesofindia.indiatimes.com/india/150-Indian-bodies-rot-in-Saudi-morgues-embassy-helpless/articleshow/55931372.cms
--------
Terrorism weapon of cowards, not of the brave: Rajnath Singh
Sanjay Khajuria
Dec 12, 2016
KATHUA: Union home minister Rajnath Singh said on Sunday that Pakistan wanted to separate Kashmir from India by using terror, but that won't happen.
"Pakistan should understand that terrorism is not the weapon of the brave but of cowards," Singh said.
Addressing a rally during a "Shahidi Diwas" programme in J&K's Kathua, Singh said, "Pakistan has already been cut into two pieces," and cautioned that if it didn't mend its ways it would "soon split into parts". J&K environment minister Chaudhary Lal Singh organises "Shahidi Diwas" every December 11 after the Kargil conflict to pay homage to the martyrs of Kathua who laid down their lives safeguarding the country.
Referring to ceasefire violations by Pakistani forces along the international border and LoC, Singh maintained that even after the Kargil war "the then PM Atal Behari Vajpayee had extended a hand of friendship towards Pakistan". "But they chose to violate the ceasefire. Our forces will not fire first, but they will respond when provoked," he said.
Full report at:
http://timesofindia.indiatimes.com/india/Terrorism-weapon-of-cowards-not-of-the-brave-Rajnath-Singh/articleshow/55930964.cms
--------
Held in Libya, Mumbai IS recruit asks kin to contact embassy to free him
Mateen Hafeez
Dec 12, 2016
MUMBAI: Tabrez Tambe, a 28-year-old youth from Mumbra who left to work in Egypt this January, is suspected to be the latest youth from Maharashtra to have joined the proscribed Islamic State. He recently called and told his family he had been arrested by the Libyan government and requested them to file a missing complaint for him and approach the embassy for his release. Sources said that he had also asked them to uninstall an app, Telegram, through which he was communicating with them.
Tabrez's brother Saud filed a complaint with the state anti-terrorism squad (ATS) on Wednesday after his mother received the call from Tabrez at 8.30pm on December 5 from a Libyan number (+218242440***).
"My brother and we were in touch through Telegram. He also gave his Facebook and Gmail passwords and asked us to delete his accounts," Saud is said to have told the ATS. The family did so and approached ATS. Tabrez has a year-old child. "We have registered a case under various sections of the Unlawful Activities (Prevention) Act (UAPA) against Tabrez and Ali," a senior ATS official said. The family suspects it was Ali who indoctrinated Tabrez and took him to Egypt. "Tabrez came in touch with Ali while working in Riyadh. We are trying to establish Ali's nationality," said an ATS course.
Tabrez worked for six months in Air India's cargo section as handler and went to UAE in 2012 and got a job as a warehouse supervisor. He returned to India in 2013 and left for Saudi Arabia, where is believed to have met Ali. In October 2014, Tambe returned India, married 23-year-old Rukhsar and stayed on. In December 2015, Ali came visiting, stayed at a Thane lodge for a week and was in touch with Tabrez.
In January 2016, Tabrez told his family he and Ali would work in Egypt together and left. Sources said after reaching Egypt, Tabrez would communicate through Telegram with the ID Hanzala Al-Hindi once in a fortnight. There was nothing from him between May and September. "On the third day of Eid, he called up and wished everyone. He said there was a lot of bombing on the Egyptian border. My mother and I asked him to come back, but he refused. That is when we started worrying what if he had joined a terrorist organization," Saud has said.
Full report at:
http://timesofindia.indiatimes.com/india/Held-in-Libya-Mumbai-IS-recruit-asks-kin-to-contact-embassy-to-free-him/articleshow/55930490.cms
--------
92,211 Indians brought home in last 33 months; only 6 from Syria
Chethan Kumar
Dec 11, 2016
BENGALURU: For the last 33 months, India has, on an average brought home 91 citizens with Indian passports from 54 foreign countries everyday. These include Indians stranded in war-torn countries, those in jails abroad, those cheated by recruiting agents, women duped by husbands, those who had to be evacuated for different reasons, et al.
Data accessed from the ministry of external affairs (MEA) shows that during the 1,004 days between January 2014 and September 30, 2016, a total of 92,211 Indians were repatriated at an average of 91 per day, of which only six were from war-torn Syria, where at least 150 Indians were still working as of August 2016.
An MEA note attached with the data reads that as of August, "none of the 150 members had sought any assistance to return home." India, on Friday abstained from voting on a UN General Assembly resolution demanding an immediate ceasefire in Syria and urgent aid deliveries.
However, the data shows that during the same period, India has had better success in evacuating people from two other strife-torn countries neighbouring Syria—Iraq and Libya. While 7,925 Indians were brought back home from Iraq, another 9,000 are still there. And, 3,775 were evacuated from Libya, while 1,650 are still stuck.
The number of Indians in these countries as we know are only those who have registered with Indian missions. There are several people who migrate but do not register.
In Yemen and South Sudan, 4,748 and 157 of them were brought back respectively, while there was no entry of repatriation from Egypt or Nigeria, two other nations the ISSI control has spread to. Forty-nine Indians were brought back from Turkey and of the 9,000-odd Indians, 220 were brought back from Afghanistan.
"The government continues to keep a close watch on developments in strife-torn countries and engages authorities in these countries to enable safe evacuation of Indian nationals," the MEA note read.
Full report at:
http://timesofindia.indiatimes.com/india/92211-Indians-brought-home-in-last-33-months-only-6-from-Syria/articleshow/55928674.cms
--------
Naxal-style IED detected for first time in Kashmir
December 11, 2016
For the first time in the decades-old militancy in Kashmir Valley, security forces have been targeted by a Naxal-style IED attack prompting agencies to brace up against the menace that has claimed numerous lives and maimed several troops in Left Wing Extremism hit areas. Taking the development seriously, the Central Reserve Police Force (CRPF), mainstay for anti-Maoist operations in the country, has rushed a team of its counter-Improvised Explosive Device (IED) experts to train and sensitise its troops, those of the BSF, Jammu and Kashmir Police and others against such blasts trigerred by the notorious 'command-wire' technique.
Watch what else is making news:
Bhatinda Gets New Airport
"This is for the first time…There have been IED attacks against security forces and their convoys in the past but using the command-wire technique was unheard and unseen here.
"This technique till now has been used by Naxals to target security forces in the LWE affected areas," CRPF Director General K Durga Prasad told PTI. Taking cognisance of the incident, he has asked a team of IED experts, based at the exclusive Institute of IED Management (IIM) in Pune, to rush to the Kashmir Valley and sensitise the troops as to how to be alert against such deadly attacks.
The first of its kind command-wire IED blast was reported about a month back on the night of November 4 when militants targeted a police bullet-proof 'Rakshak' jeep under the Dadasara Police Station area in Awantipora of Pulwama district, which led to injuries to three police officials.
The police team was rushing to a nearby spot after some gunshots were heard but as they were targeted by the blast, they had to be evacuated and rushed to a nearby hospital.
The blast was trigerred by joining the wires drawn from the IED and when the jeep, plying on the normal 'pucca' road, went over it, the blast severely damaged the entire front and engine portion of the four-wheeler.
Full report at:
http://indianexpress.com/article/india/naxal-style-ied-detected-for-first-time-in-kashmir-4421662/
--------
Sudhir panel favors 9 to 12% quota to Muslims
December 10, 2016
Sudhir Commission, which was appointed for Muslims reservations, today recommended 9 to 12 per cent of reservations for empowerment of the Mulsim Minorities for social and educational development in the State.
In a report submitted to the State government, Sudhir Commission advised the State government to replicate Tamil Nadu government for reservations and urge the Centre to make necessary amendment to the Constitution. It favoured a separate sub-plan for Minorities on the lines of SC and ST sub-plans and recommended to provide jobs, training, land and other facilities like education, health and basic amenities.
It came up with 12 recommendations, including constitution of a special commission for providing equal opportunities, committee to provide all facilities to the Muslim population besides offering the best educational opportunities by setting up high schools and colleges in a big way. As 85 per cent of the Muslims are the most backward, there was a dire need of providing reservations to suitable extent to them, the commission opined. Besides including Mehar caste of Mulsims in to SCs for reservations, the Commission said separate committees be formed for implementing recommendations of Sachar and Kundu committees and for confirming backwardness to take further steps for reservations.
Full report at:
http://www.siasat.com/news/sudhir-panel-favors-9-12-quota-muslims-1083765/
--------
President, Vice President greet nation on Eid Milad-un-Nabi
December 11, 2016
New Delhi: President Pranab Mukherjee and Vice President Hamid Ansari on Sunday greeted the nation on the occasion of Eid Milad-un-Nabi, the birthday of Prophet Mohammed, which is being observed on December 12 this year.
The Prophet's birthday falls on the 12th day of the Islamic month of Rabi-ul-Awwal.
"On the auspicious occasion of Milad-un-Nabi, the birthday of the Holy Prophet, I extend my heartiest greetings and best wishes to all my fellow countrymen, in India and abroad,"
"May the message of the Holy Prophet inspire us to work towards universal brotherhood, compassion, tolerance and the well-being of all. Let's recall the life and ideals of Hazrat Mohammed Saheb and re-dedicate ourselves to the service of humanity," Mukherjee said in his message.
Full report at:
http://www.siasat.com/news/president-vice-president-greet-nation-eid-milad-un-nabi-1084032/
--------
Pakistan
Taliban demands for cash stir fears of comeback in Swat Valley
December 12, 2016
When Pakistani shopkeeper Abdur Rahim's phone rang in mid-October, he was shocked to hear the voice of a senior militant commander demanding protection money from him and his fellow traders in the Swat Valley.
The menacing call was taken seriously in a northern pocket of the country where Pakistani Taliban insurgents took partial control in 2007, before being ousted two years later in a major military operation hailed as a telling blow against Islamist violence.
Locals fear that recent threats of extortion and a spate of targeted killings earlier this year mark an attempt by the Taliban to regain a foothold in the picturesque, mountainous area they once ruled with an iron fist.
Western powers, including the United States which has thousands of troops fighting other militant groups across the nearby border in Afghanistan, want to see jihadi networks along the frontier crushed.
During the Oct. 19 conversation, Mullah Akhtar, a commander close to Tehreek-e-Taliban Pakistan (TTP) chief Mullah Fazlullah, ordered Rahim to collect money from 15,000 members of the Swat Traders' Federation, of which he is president.
But in a tense exchange, Rahim refused to cooperate, and told Akhtar militants were not welcome in Swat.
According to Rahim, Akhtar boiled over with rage: "I will blow you up, so that even the doctors won't be able to find the pieces."
Since the call, Rahim's life has changed.
Speaking to Reuters in Swat's main town of Mingora, he stood flanked by two armed policemen, while plainclothed officers keep a watchful eye in the background. CCTV cameras monitor his home.
MOTIVES UNCLEAR
Representatives of the militant movement could not be reached for comment on their tactics in Swat Valley; some residents believe demands for money and a rise in attacks in the first half of the year are signs of desperation.
Attacks have been a part of life there since 2010, including the attempted assassination of Nobel laureate Malala Yousafzai in 2012, but in recent months the murders have stopped after a series of arrests by police.
The Taliban have also struggled to build ideological support after their bloody two-year rule that saw them impose a harsh version of Islamic law on the valley's 2 million residents.
The group remains active elsewhere, however, particularly in southern Baluchistan province, where a faction of the Taliban and Islamic State have claimed responsibility for a series of bomb and gun attacks that have killed more than 180 people.
The Pakistani military will be desperate to keep the Taliban out of Swat, the first sizeable region outside lawless tribal areas bordering Afghanistan to fall to the militants.
The army's publicity wing did not respond to requests for comment on the situation in the area.
The military has been on alert for signs of a Taliban resurgence as it seeks to rebuild civilian institutions and win over the local population as a bulwark against radical ideology.
A force of more than 4,000 Pakistani soldiers is stationed in Swat, and last month the army began constructing a permanent garrison.
"It (Swat) was always shown as the example of a successful military operation," said Zahid Hussain, a security analyst. "But the main challenge is to hold that area, and to now establish a civilian authority."
NEUTRALIZING SUPPORT NETWORKS
While officials tout the recent drop in assassinations by the Taliban as progress, locals on the group's hit-list are less sanguine.
Powerful tribal leaders, especially those who worked with anti-Taliban peace committees, say they are in danger.
Fazal Wahab, for example, walks through Mingora's bustling market hiding a pistol under his coat and wearing a black anti-pollution face mask to hide his identity.
"I have received no support of any kind from the army," said Wahab, who has faced Taliban death threats for years due to his work.
But local officials say security has improved.
More than 2,000 Taliban fighters from Swat have been driven into mountainous areas on the Afghan side of the border nearby, according to officials.
Police in Swat said TTP assassins used little-trodden mountain passes between Afghanistan's Nuristan and Pakistan's Chitral regions to sneak into the valley.
"It's not difficult for one or two people to slip through," said Akhtar Hayat Khan, Swat's police chief.
Khan said several intelligence-led swoops on local facilitators had disrupted the Taliban's support network and limited the threat. In July, police arrested at least 12 people across the valley suspected of aiding attacks.
"DOG EAT DOG"
Local traders applauded Rahim's stand against the Taliban, but some were not sure if they would follow his example if faced with demands for protection money themselves.
"If we get a call, then what can we do? We will bear the decision like a stone on our hearts, but we have no choice," said Nisar Ahmed.
Rahim is steadfast in his resistance. Recently he started breeding dogs, widely considered unclean in Islam, for his own protection.
"I used to hate keeping dogs. But you need to keep a dog to fight a dog," he said. "They (the Taliban) are hungry now. And like a dog bites a man out of hunger, they're biting, too."
http://nation.com.pk/national/12-Dec-2016/taliban-demands-for-cash-stir-fears-of-comeback-in-swat-valley
--------
IS Claims Killing of Counterterrorism Officer in Pakistan
DEC. 11, 2016
PESHAWAR, Pakistan — The Islamic State group has claimed responsibility for killing a counterterrorism police officer and wounding his young son in the northwestern Pakistani city of Peshawar.
Full report at:
http://www.nytimes.com/aponline/2016/12/11/world/asia/ap-as-pakistan.html?_r=0
--------
Mukhtar to head ISI; Akbar named as CGS
BAQIR SAJJAD SYED
Dec 12, 2016
ISLAMABAD: Pakistan Army on Sunday announced the appointments of Lt Gen Naveed Mukhtar as the new ISI chief and Lt Gen Bilal Akbar as Chief of General Staff (CGS), completing the long drawn reshuffle of the top brass caused by the military's change of command.
Both Gen Mukhtar and Gen Akbar were last posted in Karachi, where the former was commanding the corps, while the latter was leading the Rangers in Sindh.
The position of the ISI's director general fell vacant after Lt Gen Rizwan Akhtar was transferred to National Defence University Islam­abad as its president in place of incumbent Lt Gen Nazir Butt.
Prior to his stint in Karachi, Gen Mukhtar served in ISI as head of its counter-terrorism wing. He has commanded a brigade in South Waziristan and also served in operations directorate of the army.
Army completes reshuffle of top brass
Even as the ISI chief's appointment was announced by the Inter-Services Public Relations, it is the prime minister who picks the spymaster.
Lt Gen Bilal Akbar, who was on Friday promoted as a three star general, was given the crucial assignment of the CGS. The position fell vacant after Gen Zubair Hayat was last month elevated to the post of Chairman Joint Chiefs of Staff Committee (CJCSC).
Gen Akbar will be the 33rd CGS — one of the most prestigious positions in the army. Ten of his predecessors went on to become either army chiefs or CJCSC.
The CGS is assigned the operational and intelligence matters at the General Headquarters with directorates of Military Operations and Military Intelligence falling under his purview.
The new CGS is from Artillery. He commanded a division in Lahore and a brigade in Swat. But, it was his stint with Rangers in Sindh that brought him into the limelight. One thing obvious from Gen Akbar's appointment as the CGS is that a greater focus would remain on internal security.
Much like in case of Gen Akbar and the appointment of Lt Gen Nadeem Raza as corps commander Rawalpindi, both of whom had been freshly promoted from ranks of major general to lieutenant general, several other important postings went to newly promoted officers.
A similar pattern was also visible in recent promotions wherein a number of officers serving at important positions, including vice chief of general staff and general officers commanding of some divisions, were superseded.
Army Chief Gen Qamar Bajwa is seen as building his own team.
One such appointment was that of Lt Gen Sher Afgun, who was posted as corps commander Bahawalpur. The position had fallen vacant due to retirement of Lt Gen Javed Iqbal Ramday, who was superseded during the appointment of the chief of army staff.
Lt Gen Afgun is from the Azad Kashmir Regiment of Infantry. His last appointment was Inspector General Frontier Corps in Balochistan, where he was posted following the disclosure of a corruption scandal in FC. He commanded a division on the Line of Control, when Gen Bajwa was commander 10 Corps. Gen Afgun has further led a brigade in North Waziristan and also remained at Military Operations Directorate as a director.
In another posting, Lt Gen Nazir Butt, president NDU, has been moved to Peshawar corps as its new commander. He replaces Gen Hidayatur Rehman, who has been appointed as Inspector General Training and Evaluation — a position held by Gen Bajwa before he became the army chief. Although IGT&E's position is not considered among the hottest jobs at GHQ, incidentally Gen Hidayat's both immediate predecessors became army chiefs.
Gen Hidayat, the first officer from Northern Areas to become a three star general, remained as corps commander Peshawar for almost two years. During his tenure, he oversaw operations in North Waziristan and Khyber tribal regions.
ISPR Director General Lt Gen Asim Bajwa was assigned the position of Inspector General Arms at GHQ. Other than Gen Ishfaq Nadeem, Gen Asim Bajwa was credited as the man behind the recently retired Gen Raheel Sharif's successes as he gave a new dimension to the ISPR's role as the military's public relations wing.
There was greater focus on social media during his tenure. Gen Asim Bajwa also happens to be one of the longest serving ISPR chiefs. He was posted in the ISPR as a major general in June 2012 and continued working against the two star position even after his promotion to the rank of lieutenant general in September 2015.
Full report at:
http://www.dawn.com/news/1301975/mukhtar-to-head-isi-akbar-named-as-cgs
--------
'MQM sitting on ice block, melting away because of influx into city'
SHAZIA HASAN
Dec 12, 2016
'KARACHI: The third and concluding day of the Fourth International Karachi Conference on Sunday saw discussions on governance and citizenship with an eye on case studies about civil society development initiatives, the traffic and transport drama in the city and environmental degradation.
The first session of the day, 'Governance and citizenship', chaired by architect and town planner Arif Hasan served as an interesting start to the day. Dr Kaiser Bengali, head of the Chief Minister's Policy Reform Unit, Government of Balochistan, focused on the 'Issues of citizenship and governance in Karachi'. "I see two countries within one," he said while presenting his paper.
"There is a country of the poor and another of the affluent," he said while explaining that the rich even if aware of this inequality might not even care. "Their only real worry is how to get to the airport," he said while showing the class divide through pictures.
'They may build dams [for Gwadar], but dams do not produce water'
Delving further into the class differences he came to the population trends studied through linguistic groups. Sharing some valuable data, he showed that in 1941 6.3 per cent of Karachi's population was Urdu-speaking while 61.2pc was Sindhi. But in 1998 48.5pc was Urdu-speaking and 7.2pc Sindhi.
"Twenty to 25pc of the refugees who arrive in Karachi don't go back home," he said while giving the example of Khyber Pakhtunkhwa where the demographics are such that more and more people from there are ending up in Karachi. The same is the case with south Punjab from where we see so many Seraiki people migrating here. "Later, these outsiders settling here may also ask for a share on the table just like we see some Pakhtuns in the Sindh Assembly today," he said.
"It is this trend which is adding to the MQM's insecurity. They know that they are sitting on an ice block, melting away because of others migrating here," he concluded.
Karamat Ali of the Pakistan Institute of Labour Education and Research, during his presentation on 'Labour migration: consequences of citizenship and governance in Karachi' backed Dr Bengali while adding that all over the world settlers tried to eliminate the indigenous local population followed by entering politics.
Arif Hasan also said that the changes in Sindh's rural areas would bring a big change in Karachi's population. "The people there will soon be left with no other option but to come to Karachi," he said.
He also pointed out that Karachi had some 86 degree-awarding institutions but only two polytechnics and six vocational schools. "The polytechnics came about in Ayub's time and the vocational schools during Bhutto's time. So looking at the lack of vocational institutions in the city, the universities are as good as being built on sand," he said while highlighting the need for vocational training with so many migrants coming to the city all of whom won't be going to university to be able to bag jobs here.
During a question and answer session which followed someone asked if the Gwadar port could change the migration process. Dr Bengali said Gwadar would never be a city like Karachi due to shortage of water there. "They may build dams but dams store water. They do not produce water," he said, adding that due to the lack of water there would be no industry there. "China, too, was planning a coal industry in Gwadar but then they abandoned the plan as coal needs washing. For that matter, there will also not be as big as a fisheries as there is in Karachi there because for fishing, too, you need to wash the fish and keep it fresh in ice," he said.
On being asked then that how could Dubai and other cities of the United Arab Emirates were thriving without water, Dr Bengali said they got their water through desalination. "But desalination is a very expensive process, almost six to 12 times the cost of natural water through pipelines."
In the UAE everything is expensive due to this but here in Pakistan, how can we have expensive things in Gwadar and less costly things in the rest of the country. It just won't work out," he said.
The rest of the sessions included papers by Tahera Hasan, lawyer and founding member and director of Imkaan, and Sumera Gul, who is programme manager at the Dr Akhtar Hameed Khan Memorial Trust. It was heartening to learn of Imkaan's various projects such as Imkaan Ghar, Sehat Ghar, E-Guard and Khel, all of which are about child welfare.
Full report at:
http://www.dawn.com/news/1301882/mqm-sitting-on-ice-block-melting-away-because-of-influx-into-city
--------
Pakistan condemns terror in all forms
December 12, 2016
ISLAMABAD - President Mamnoon Hussain and Prime Minister Muhammad Nawaz Sharif have strongly condemned the terrorist attack in Istanbul, Turkey and expressed deep grief and sorrow over the loss of precious lives of civilians and police.
"The people and the government of Pakistan are deeply saddened and stand in complete solidarity with the people and government of Turkey at this critical moment," the president and the prime minister said in their separate messages on Sunday. The prime minister prayed for eternal peace of the departed souls and for the swift recovery of those injured during the terrorist attack.
Full report at:
http://nation.com.pk/national/12-Dec-2016/pakistan-condemns-terror-in-all-forms
--------
JI blasts India for 'making mockery' of Sartaj Aziz
December 12, 2016
BAHAWALPUR-Jamaat-e-Islami leaders flayed India for making mockery of Sartaj Aziz, the adviser to prime minister on foreign affairs, and asked the government raise the matter at international forms.
He said that the government should expose the true face of India. Sartaj Aziz's participation in the "Heart of Asia" conference was meaningless and Indian behaviour with him was against the delegacy etiquettes. Stopping him from talking to the media exposed its narrow thinking and a clear example of extremism.
"Government of Pakistan should learn from the misbehaviour that Indian does not want any kind of relationship with Pakistan. In the past, India has been involved in such unethical and irresponsible attitude," they said.
Full report at:
http://nation.com.pk/national/12-Dec-2016/ji-blasts-india-for-making-mockery-of-sartaj-aziz
--------
JI chief asks PM to step down
December 11, 2016
DIR: Jamaat-i-Islami chief Sirajul Haq has reiterated that Prime Minister Nawaz Sharif should step down till the decision of the Panama leaks case.
Talking to newsmen at a wedding in Dir on Sunday, he said that the prime minister had lost moral ground to remain in power till the court declared him innocent in the Panama leaks case. He added that the prime minister's stay in office could affect the function of state institutions.
Sirajul Haq said that there were clear contradictions in the prime minister's address to the parliament and the documents submitted in the Supreme Court which meant that the premier had tried to hide facts in either of these and this attracted the articles 62 of the constitution. He said that the court should take notice of the matter.
He said that the JI had begun the campaign against corruption and it would carry it to the logical end. He said that corruption was the biggest issue of the country which had ruined the entire society. It was due to corruption that the country was under heavy debt. He said that foreign loans were spent on the luxuries of the rulers and the common man did not benefit from these any in any way.
Full report at:
http://nation.com.pk/national/11-Dec-2016/ji-chief-asks-pm-to-step-down
--------
War on terror badly affects Pakistan: rights activist
December 11, 2016
KARACHI: Christian Lawyer and Human Rights Activist Ms Jacqueline Sultan joined a peace walk with other more than 150 people in Karachi to protest against terrorism, hatred and to pay homage to the victims.
Ms Jacqueline Sultan said that the purpose of this walk is to create sense and awareness in the people about the importance of peace and to encourage people to take a stand against all type of violence. The absence of peace in any region of the world is responsible for the deaths of many people, which results in the ruination of that region.
She said Pakistan has been badly affected by war and terror which badly affected our education, life style, economical value, and social values. There is need to give the terrorists /extremists a retort of their bad deeds and save our Pakistan from them.
She said that the low literacy rate and ill-mind set are the main reasons of terrorism, there is need of change of mindset through education.
Speakers at the walk suggested that the government should hold dialogue with the militants willing to stop violent activities, and continue operation against those who continued terrorist activities.
Full report at:
http://nation.com.pk/national/11-Dec-2016/war-on-terror-badly-affects-pakistan-rights-activist
--------
Southeast Asia
Minister urges Muslim preachers to leverage on social media usage
December 10, 2016
KOTA BARU, Dec 10 ― Muslim preachers are urged to use the social media when preaching as it is faster and more expansive, said Deputy Minister in the Prime Minister's Department Datuk Dr Asyraf Wajdi Dusuki.
He said with the present challenges faced by preachers, they needed to be IT-savvy to be able preach Islam more effectively.
"The present situation also calls for preachers to explain to the people how the social media can be utilised wisely based on the principles of the Quran," he told reporters after officiating "Multaqa Pendakwah 2016" here today.
Asyraf Wajdi said due to changes in the environment, information surge, globalisation and a flurry of gadgets, people have become more exposed to a flow of unfiltered information.
"The emergence of diverse new media that are VIEWED as becoming greater, more influential and capable of shaping the thoughts of the society is the greatest challenge which needs to be explored and leveraged on fully in dakwah," he said.
The one-day "Multaqa Pendakwah" event organised by the Malaysia Islamic Development Department (Jakim) was attended by about 800 Muslim preachers who included imam, as well as Quran, Fardu Ain (KAFA) and religious teachers in the state. ― Bernama
http://www.themalaymailonline.com/malaysia/article/minister-urges-muslim-preachers-to-leverage-on-social-media-usage
--------
Indonesia: Why is Jakarta's governor on trial for blasphemy?
December 12, 2016
Jakarta's Christian governor Basuki Tjahaja Purnama is being prosecuted for blasphemy, an offence that carries a five-year jail term in Indonesia. Purnama, better known by his nickname Ahok, is Jakarta's first non-Muslim governor for half a century and a member of the country's tiny ethnic Chinese minority.
The 50-year-old has won huge popularity with his no-nonsense style and determination to clean up Jakarta, an overcrowded, disorganised and polluted metropolis of 10 million. But he has also faced constant opposition from hardline Islamic groups, who dislike a non-Muslim being in charge of Indonesia's capital.
He is running for election in February.
During a campaign stop in September, Purnama told a crowd they had been 'deceived' by his opponents who used a verse from religious text to try to put them off voting for a Christian. The speech went viral, angering moderate and conservative Muslims alike who considered the remarks offensive.
Purnama apologised but Indonesia's top Islamic clerical body declared the remarks blasphemous.
In November more than 100,000 Muslims swarmed Jakarta in one of the largest mass demonstrations seen in the capital in years as hardliners burnt cars and clashed with police, demanding Purnama face justice.
President Joko Widodo vowed to swiftly resolve the case, and police officially declared Purnama a suspect for blasphemy. Indonesia's constitution guarantees freedom of religion but officially only six faiths are recognised.
Under tough laws dating back to 1965, anyone who insults these religions or deviates from their beliefs can be charged with blasphemy and jailed.
Full report at:
http://indianexpress.com/article/world/indonesia-why-is-jakartas-governor-on-trial-for-blasphemy-4422935/
--------
Unilateral conversions: Zaid urges Malays to play fair
FMT Reporters | December 12, 2016
PETALING JAYA: Former law minister Zaid Ibrahim has called on Muslim MPs to support the Law Reform (Marriage and Divorce) Amendment Bill 2016, saying Malay Muslims should empathise with non-Muslims in regard to the issue of unilateral child conversions.
The call comes following a recent amendment in Perlis's state shariah enactments allowing either one parent to change the religion of a child to Islam, despite the federal government's move to pass the new law banning unilateral child conversions.
"There are clear passages in the Quran enjoining us to feel the pain and misery of other human beings and to empathise and sympathise," Zaid wrote on his blog today.
"Verse after verse demands that we love humankind and do justice to all, regardless of creed. Only those who do this will receive blessings from Allah."
Zaid criticised Perlis assemblymen for passing the amendment last Thursday despite knowing full well the "pain and misery" unilateral conversions had caused in the past.
He asked how Malays would react if non-Muslims converted a Muslim child to another religion.
"How would they feel if (hypothetically) a non-Muslim parent could unilaterally convert a Muslim child to Hinduism or Christianity? They would cry: that's not fair. The whole country would be in turmoil," Zaid said, adding that such a "flawed sense of fairness" had made Malays "arrogant and smug" simply because the politics of the country did not allow for their kids to be converted out of Islam.
Full report at:
http://www.freemalaysiatoday.com/category/nation/2016/12/12/unilateral-conversions-zaid-urges-malays-to-play-fair/
--------
Absorbing Rohingya becomes a regional challenge
12 Dec 2016
The Myanmar army crackdown in Rakhine state has overwhelmed the border area of Bangladesh and also eliminated the possibility of sending Rohingya migrants in Thailand back to Myanmar. As a result, Thailand must consider other solutions such as new shelter arrangements or reuniting families in Muslim-majority Malaysia, suggests the Migrant Working Group (MWG).
"No pushback should be a policy for all destination countries including Thailand. Authorities should consider the proper legal status of these people which could be categorised as 'mixed migration' combining refugee, migrant and asylum seeker status. But we can only do that when we have a systematic database of these people," said Adisorn Kerdmongkol, the MWG coordinator.
Mixed migration is relatively a new term; it reflects an element of involuntary action, such as people moving due to an impetus beyond their control.
About 50,000 Rohingya and Bangladeshi people are believed to have arrived on the coasts of neighbouring countries in the past year. Thailand still has 300 Rohingya boat people from previous years languishing in civilian and police detention facilities.
Most of the women and children and male minors are staying at shelters of the Ministry of Social Development and Human Security in Phangnga, Ranong, Surat Thani and Songkhla provinces. Adult males are held at immigration temporary detention rooms in Ranong, Phangnga and Sadao (Songkhla).
Details on the status and nationalities of these people have not been shared with the public and it is not known how many were Bangladeshi and how many were deported back to their country of origin, said Mr Adisorn.
"This has caused some Bangladeshis to be detained alongside Rohingya, while the issue of missing or enforced disappearance can't be clarified as we don't have track records of these people," he said.
Echoing many other NGOs' concerns about congestion, harsh conditions and unhygienic detention facilities, Mr Adisorn stressed that the government should consider setting up temporary shelters inside communities that were not hostile to the Rohingya, a Muslim minority facing severe persecution in Myanmar.
"Initially, security officials were afraid of the pool factor from setting up a separate holding centre, but lately they fear the Rohingya could be lured into insurgency -- which is actually unlikely," said Mr Adisorn.
Border Guard Bangladesh (BGB) personnel stand guard at a common transit road used by the Rohingya to cross into Bangladesh on the banks of the Naf River in Teknaf, near Cox's Bazar. Photo: AP
While sending the Rohingya back to Myanmar is no longer practical, chances for relocation to third countries are also poor, he said.
"A few have been repatriated to the US. But that's not the most-wanted option for the Rohingya. They just want to reunite with their husbands or sons in Malaysia or Indonesia. Could the government strike a deal with the neighbouring countries that housed the Rohingya to allow them to live together?" asked Mr Adisorn.
Chutima Sidasathien, a PhD student and former Phuketwan journalist who has researched the Rohingya, said the stateless people have been left to fend for themselves.
"Around 6,000 have entered Thailand in the past decade -- mostly in the hands of human traffickers. The majority of them have already moved on to their destination choice -- Malaysia," said Ms Chutima.
Those who didn't have registered as Moken, or sea gypsies, to gain official status in Thailand, while a few have married local people and raised families, she noted.
"This humanitarian issue has been created in Myanmar but Thailand has been unwilling to demand that Nay Pyi Daw quickly resolve the problem that has spilled over to all neighbouring countries," said Ms Chutima, adding that prosecution and trials of trafficking syndicates have also become problematic.
"Trafficking is a lucrative business in Thailand. While people on the coasts of Myanmar, Bangladesh and Thailand are involved in the illegal migration business, Bangladeshi authorities may be less corrupt than others. They were able to prevent greedy traffickers from Thailand kidnapping Bangladeshis during 2014 and 2015 and loading them onto old or unlicensed fishing boats," she said.
Chris Lewa of the Arakan Project told a forum on mixed migration in Bangladesh that the fate of the Rohingya rested in the hands of corrupt officials in coastal countries and trafficking networks in destination countries such as Thailand and Malaysia, as border closures and crackdowns were rife.
"The region doesn't have a mechanism to track and document missing people. We have yet to know who the people were in the mass graves uncovered a year ago along the Thai-Malaysian border," said Ms Lewa.
Little is known as well about the larger number who went ashore and to which country, she added.
Sumitha Shaanthinni Kishna, assistant director of the Bar Council of Malaysia, said the Rohingya represented the largest "mixed migration" in the country with 35,000 people -- 60% migrants and 40% asylum seekers.
Full report at:
http://www.bangkokpost.com/news/asean/1157405/absorbing-rohingya-becomes-a-regional-challenge
--------
Bandung mayor demands group apologise for church raid
December 12, 2016
PETALING JAYA: The mayor of Bandung, has ORDERED a hardline Indonesian Muslim group to apologise to a church in the Indonesian province for forcibly stopping its Christmas service last Tuesday.
According to a report by the Jakarta Globe, Ridwan Kamil posted a series of official notices demanding the Defenders of Ahlus Sunnah (PAS) apologise to Bandung's Christian Revival Service (KKR) within seven days.
"If PAS ignores this notice, the Bandung administration will ban PAS from conducting any activity in the city," the notice read, according to the daily.
The notices, according to the Jakarta Globe, were agreed upon following a meeting with local leaders, including clerics and the office of the religious affairs ministry in Bandung.
In the incident last week, the KKR was forced to cancel its Christmas service at the Sasana Budaya Ganesha (Sabuga), a popular auditorium in Bandung after a group of PAS members stormed into the building and broke up the service.
Full report at:
http://www.freemalaysiatoday.com/category/nation/2016/12/12/bandung-mayor-demands-group-apologise-for-church-raid/
--------
Emergence of political Islam puts Indonesian president to a test
December 12, 2016
JAKARTA: As the ranks of protesters thickened in central Jakarta on Dec. 2, turning into Indonesia's biggest mass demonstration since the end of authoritarian rule in 1998, President Joko Widodo grappled with a dilemma: should he join the rally or stay away?
Recounting what happened behind the scenes that day, two senior officials told Reuters Widodo chose to ignore warnings from security chiefs and went into the crowd, appearing alongside the firebrand leader of a hardline Islamic group.
His move was widely applauded for cooling tensions that had been building for weeks over remarks by Jakarta's ethnic-Chinese Christian governor that were deemed to be insulting to the Koran.
But critics worry Widodo's decision may have conferred some legitimacy on a hardline strain of political Islam emerging in the world's biggest Muslim-majority country, where politics is secular and the majority of believers are moderate, putting social stability at risk.
"Jokowi may have had some tactical gains in the SHORT run," said Tobias Basuki, an analyst at the Jakarta-based Centre for Strategic and International Studies, referring to the president by his popular name.
"But, for the longer term, Jokowi, his government and the police have been playing a dangerous game. As a result, political Islam has been co-opted by hardliners and progressive Muslims have been sidelined."
The resurgence of political Islam has been accompanied this year by the reappearance of militant Islamic cells who swear allegiance to Islamic State and have been involved in a series of attacks and foiled plots.
Many of the jihadis were first indoctrinated at mosques that spawned various Islamic vigilante groups similar to the Islamic Defenders Front (FPI), which was at the forefront of the Dec. 2 mass protest in Jakarta, according to counter-terrorism police.
The FPI insists it is neither political nor militant but just wants to uphold Islamic principles.
Motley group of plotters
A senior government official, who declined to be named because he was not authorised to speak to the media, said the president had voiced some reservations before joining FPI leader Habib Rizieq on the stage.
Before dawn that day, police rounded up a motley group of figures allegedly plotting to use the rally to launch a popular revolt against Widodo by leading protesters to parliament.
Among those detained was a daughter of independent Indonesia's first president, Sukarno; a rock star who once appeared in a video wearing a Nazi-style uniform, and a former army general who backed one of Widodo's rivals for the presidency in 2014.
The official, BRIEFED on discussions between the police chief and one of the president's most trusted ministers, Luhut Pandjaitan, said Rizieq was on an original list of 20 people suspected of sedition. Police could not confirm such a list.
Rizieq was not detained, however. Instead, he was allowed to lead the protest later that morning.
Minister Pandjaitan told police to arrest the least powerful people on the list of 20 to send a message that the government would not tolerate anybody trying to exploit the tensions, the official said.
Widodo's office did not respond to requests for comment.
Sharia law
The FPI, which claims around five million members and advocates sharia law across Indonesia's multi-cultural archipelago, has a history of harrassing minorities. It has forced churches and mosques run by non-Sunni Muslims to close and raids nightclubs and bars it believes foster immorality.
It grabbed the political spotlight by seizing on Jakarta Governor Basuki Tjahaja Purnama's indelicate remark on the Koran during his re-election campaign, where he is standing against two Muslim candidates. Purnama goes on trial for blasphemy starting on Tuesday in a Jakarta court.
As an ally of the governor, Widodo was the target of some of the outrage from Muslims – at an initial rally on Nov. 4 and then the larger one that brought over 200,000 protesters into the heart of Jakarta a month later.
Ahead of the Nov. 4 rally, Widodo's security staff persuaded him to leave the presidential palace, said the senior government official. He went to the capital's airport where, according to his office, he inspected a rail project.
Violence broke out as the demonstration wound up that day.
Full report at:
http://www.freemalaysiatoday.com/category/world/2016/12/12/emergence-of-political-islam-puts-indonesian-president-to-a-test/
--------
Sabah minister: State law barring unilateral child conversions constitutional
December 12, 2016
UALA LUMPUR, Dec 12 — A Sabah law that requires the consent of both parents before a child can be CONVERTED to Islam is in line with the Federal Constitution, a state minister has said.
Sabah Community Development and Consumer Affairs Minister Datuk Jainab Ahmad Ayid reportedly referred to the Sabah Islamic Religious Council Enactment 2004, which permits anyone of sound mind and aged 18 or above to embrace Islam.
According to local daily The Star, she said those who are below 18 must obtain consent from both their parents or guardian before they can CONVERT to Islam.
The law on the requirements for the conversion of children to Islam differs from state to state, with some requiring both parents' consent, while others like Sarawak only require one parent's consent.
Yesterday, The Star reported the Association of Churches in Sarawak (ACS) as saying that a Sarawak state law should be amended to make it necessary for both parents to consent before a child can be CONVERTED to Islam.
ACS secretary-general Ambrose Linang said the amendment to the Majlis Islam Sarawak Ordinance 2001 would help avoid a constitutional challenge against the state law if Parliament approves changes to a federal law.
Full report at:
http://www.themalaymailonline.com/malaysia/article/sabah-minister-state-law-barring-unilateral-child-conversions-constitutiona
--------
Africa
Suicide bomb kills at least 29 at Somalia's main port: Police
DEC 11, 2016
MOGADISHU (REUTERS) – A suicide TRUCK bomb hit the entrance of Somalia's biggest port on Sunday (Dec 11), killing at least 29 people, police said, in an attack claimed by Islamist Al Shabaab militants.
The fighters said they were trying to disrupt protracted parliamentary elections – part of efforts to rebuild the fractured nation after decades of war. The three-month vote is due to end on Dec 29.
Gunfire rang out after the blast at Mogadishu Port, Mohamed Hussein, a worker there, told Reuters. Two others said work had been halted and staff sent home.
The bodies of victims lay strewn outside the capital's terminal in a street filled with rubble from damaged tea SHOPS.
"At least 29 civilians died and 50 others have been injured in the blast. We believe it was a suicide truck bomb," police officer Colonel Abdikadir Farah told Reuters.
Al Shabaab's military operation spokesman, Sheikh Abdiasis Abu Musab, told Reuters the blast was aimed at police officers stationed close to the port.
"We killed 30 security forces and injured 50. We targeted them because they had been trained to provide security at so-called elections,' he said.
Al Shabaab's insurgency aims to drive out African Union peacekeepers, topple Somalia's western-backed government and impose its strict version of Islam on the Horn of Africa state.
Around 14,000 people representing Somalia's federal states have been chosen to pick the 275 lawmakers. Those members of parliament will choose a new president.
The government, United Nations officials and international donors have said security issues prevented a broader vote.
Al Shabaab accuses the presidential and parliamentary candidates of being foreign stooges.
http://www.straitstimes.com/world/africa/car-bomb-explodes-outside-somalia-capital-mogadishus-port-followed-by-gunfire-police
--------
More than 100 killed in church collapse in Nigeria
December 12, 2016
UYO - At least 100 people were killed by the collapse of a church in southeastern Nigeria, a resident and photojournalist who visited the town morgue said on Sunday, a day after the incident.
"At Uyo teaching hospital where I am now I could see over a hundred corpses, many are heaped on top off each other on the floor," said photojournalist Ini Samuel. "Eye witnesses also said yesterday corpses were packed in four each bag."
Gary Ubong, a resident, said the church's roof had collapsed on worshippers while a pastor was being consecrated as bishop in the presence of government officials.
"I saw more than 100 dead bodies brought out on loaders," said Ubong, who said he had rushed to the scene after the accident. "I also went to two hospitals and saw heaps of dead bodies difficult to count."
State police spokeswoman Cordelia Nwawe said 27 had been killed and 30 injured when the Reigners Bible church in Akwa Ibom state capital Uyo collapsed during a service on Saturday. State emergency agency NEMA said in a statement that six people had been killed and 115 injured.
Full report at:
http://nation.com.pk/international/12-Dec-2016/more-than-100-killed-in-church-collapse-in-nigeria
--------
Niger Feels Ripple Effect of Boko Haram as Fears of Food Shortage Spread
By DIONNE SEARCEY
DEC. 12, 2016
DIFFA, Niger — Only 2 years old, Fatouma Ouseini lay in a hospital room, undernourished and listless from fever.
She is among the nearly half a million children expected to endure the food crisis that has plagued the Lake Chad region in the past year, aid groups say, a disaster brought on by Boko Haram's relentless campaign of killing, kidnappings and looting of entire villages.
Fatouma and her family fled from just across the border in northeastern Nigeria, the epicenter of the war with Boko Haram, where scattered areas have teetered on the brink of famine for most of this year, according to the United Nations. Now, some aid workers fear that similar conditions could spill over to bordering areas like here in Niger, putting even more children at risk.
More than 70,000 people fled their homes along the border between Niger and Nigeria in the first half of this year after militant attacks increased. Many have resettled in Diffa, living in labyrinth-like neighborhoods of mud-brick homes, competing with longtime residents for food and water.
Children like Fatouma are so common that the town's small hospital has dedicated an entire wing to treating malnutrition and the illnesses that stem from it.
"At home, we had everything to eat and drink," said Hadja Mahamadou, Fatouma's aunt, who accompanied her to the hospital. "Here, we're waiting always for food."
Even in normal times, northeast Nigeria and areas along the borders of Niger, Cameroon and Chad often suffer from a lack of food. It is home to some of the poorest people and highest birthrates on the planet, and their fate often lies with the quality of the year's crop.
But farming is all the more difficult now. Some farmers have shifted to only crops that grow close to the ground so militants cannot hide in fields. Some farmers are able to sleep in encampments for safety at night, returning periodically to check on crops.
Elsewhere, the presence of militants has prevented farmers from going to their fields. In some areas, farmers have missed the last three harvest seasons.
Boko Haram has routinely stolen herds of cattle and raided markets to feed its ranks. Fighters sometimes even send suicide bombers to blow up SHOPPERS, killing scores of civilians. On Friday, two young girl suicide bombers killed nearly 60 people and wounded dozens more in two attacks on markets in rural northeastern Nigeria.
In response, the military in many areas has shut down markets, cutting off supplies for militants but also for citizens, compounding a food crisis already in full swing.
Nigeria has been particularly hard hit. It continues to writhe from a drop in oil PRICES that set off a currency devaluation and now a recession. Food prices have soared even in major cities far from areas where Boko Haram operates. High prices have rippled into neighboring countries that rely on Nigeria for trade.
Some aid workers complain that Nigeria's government, which prides itself on being one of Africa's biggest economies, had been reluctant to accept help from food delivery groups until this summer. This fall, a Nigerian Senate report said $8 million in aid meant for the northeast had been misallocated or had disappeared.
President Muhammadu Buhari, who pledged during his campaign to rid the country of Boko Haram after years of torment, has declared the militants defeated despite their continued attacks.
This month, the United Nations announced that it needed about three times as much MONEY as it originally expected to mitigate the food crisis and other problems in the region, which are likely to continue in Nigeria at least until the harvest season at the end of 2017. The organization, which has struggled to raise money to help the region, is now asking for $1 billion for northeastern Nigeria.
"We have underestimated the SCALE and complexity of the crisis in northern Nigeria," said Peter Lundberg, the United Nations' deputy humanitarian coordinator in Nigeria.
Mr. Buhari immediately dismissed the appeal, insisting that the world organization was exaggerating the humanitarian crisis in his country to increase donations. In a statement signed by his spokesman, Mr. Buhari said the United Nations was engaging in "a type of hype that does not provide a solution to the situation on the ground but more to do with CALCULATIONS for operations FINANCING locally and abroad."
Later, the government's official Twitter account posted that it recognized the severity of the humanitarian situation.
Full report at:
http://www.nytimes.com/2016/12/12/world/africa/niger-nigeria-boko-haram-food-crisis.html
--------
Buratai charges Nigerian soldiers to finish off Boko Haram
December 11, 2016
The Chief of Army Staff, Tukur Buratai, has charged Nigerian soldiers to finish off Boko Haram remnants on time to enable Internally Displaced Persons, IDPs, return to their homes.
He gave the charge when he visited troops of the 81 battalion in Damboa Local Government Area in Borno state.
Buratai who reiterated the determination of the army towards ENHANCING the welfare of troops, said rotation of soldiers would take place after every six months of deployment.
"I am sure you have read and heard the message I sent across. If you are aware of it then we must work to get out of this place. We must work to get out of this operation very quickly. We must defeat Boko Haram.
"I was in one of the barracks and many of the troops were already there and I have assured your families that many of you will go back next year.
"81 battalion is my unit too when I was a lieutenant Colonel This unit has seen it all. You fought along with the Cameroonian troops in this battle which means you are better placed to DEAL with this criminals.
"We must continue with the aggressive actions, patrol and ambush. You must move into all the hideouts of these criminals and fish them out. Some of your colleagues in Sambisa Forest are dealing with them properly.
Full report at:
http://www.premiumtimesng.com/regional/nnorth-east/217676-buratai-charges-nigerian-soldiers-finish-off-boko-haram.html
--------
Somalia: Al Shabaab fighters briefly seized El-Wak town
12.12.2016
EL WAK, Somalia - Al Qaida linked Al Shabaab militants on Sunday evening have briefly seized a strategic town near Somalia-Kenya border, before they were pushed back by government forces, Garowe Online report.
A resident who spoke to GO, said Al Shabaab militants have forced their way into El Wak district in Gedo region, seizing the administrative headquarters and police station during the raid.
Al Shabaab fighters engaged in a fierce battle with Somali government troops who were forced out of the town, according to the resident. The Somali National Army (SNA) soldiers were reported to have fled to Kenya after they were being overpowered during the confrontation.
Full report at:
http://www.garoweonline.com/en/news/somalia/somalia-al-shabaab-fighters-briefly-seized-el-wak-town
--------
Arab World
Syrian army advances in Aleppo, but loses Palmyra to IS
December 12, 2016
ALEPPO: The Syrian army and its allies made new gains in Aleppo on Sunday, forcing rebels back into an ever shrinking pocket crammed with civilians, but lost control of the desert city of Palmyra to a swift IS attack.
Final victory in Aleppo, Syria's biggest city before the civil war, would constitute the biggest triumph yet for President Bashar al-Assad and his coalition of Russian air power, Iran and Shia militias.
New army gains on Sunday south of Aleppo's historic citadel in the besieged insurgent pocket appeared to bring that end closer, with a rebel official saying world powers seemed to be presenting rebels with a choice of "death or surrender".
But the IS attack on Palmyra, 200km to the south-east, threatens to inflict a serious blow on both Damascus and Moscow, which had trumpeted their capture of the ancient city from the militant group in March.
Syrian state radio reported on Sunday that the army had evacuated its positions inside Palmyra, whose Roman-era ruins have become an emblem of the nearly six-year conflict. They were redeploying around the city in the face of large militant reinforcements after Moscow said its jets had killed hundreds of militants.
IS's advance around Palmyra on Thursday and seizure of the city centre on Sunday despite its months of losses elsewhere showed how far Assad is from regaining control of Syria, even as he stands on the cusp of victory in Aleppo.
Analysts have warned that even if Assad defeats the main rebellion, he may still face years of guerrilla insurgency and bombing attacks as he tries to reassert his authority.
Heavy shelling and air raids pounded Aleppo's rebel enclave from midnight on Saturday and throughout Sunday morning, a Reuters reporter in the city said, with explosions at a rate of more than one a minute. Gunfire was also heard.
Thousands of refugees are still pouring from Aleppo's areas of fighting. The Syrian Observatory for Human Rights, a war monitoring group, said more than 120,000 civilians had left the eastern part of the city as the government advance closed in, but that tens of thousands remained.
The Turkey-based official from the Jabha Shamiya rebel group, which is present in Aleppo, said that the insurgents' enclave was reduced to a narrow strip that was full of civilians and under very fierce bombardment.
The civil war has pitted Assad and his allies against rebel groups but also involves a secondary conflict setting all of them against IS.
The militant group seized Palmyra in May 2015, one of its last major conquests after nearly a year of advances in Syria and neighbouring Iraq that took advantage of the region's chaos following the 2011 Arab Spring uprisings.
Its destruction of some of the best-known ruins and killing of the leading archaeologist in the city provoked global outrage and the army's recapture of Palmyra was presented by Damascus and Moscow as vindicating Russia's entry into the war.
A video released online by the militant group showed images of the city and its ruins taken from near the medieval castle overlooking the area.
The governor of Homs Province, where Palmyra is located, said on Sunday that the government would do all it could to retake the city.
Russian news agencies reported that air strikes had killed 300 militants overnight near Palmyra but that more than 4,000 fighters had still managed to launch the attack on the city.
Published in Dawn, December 12th, 2016
http://www.dawn.com/news/1301992/syrian-army-advances-in-aleppo-but-loses-palmyra-to-is
--------
Blast inside Cairo's Coptic cathedral kills at least 25, injures 49
December 12, 2016
A bombing at Cairo's largest Coptic cathedral killed at least 25 people and wounded 49, many of them women and children attending Sunday mass, in the deadliest attack on Egypt's Christian minority in years.
The attack comes as Egyptian President Abdel Fattah al-Sisi battles against an militant insurgency in Northern Sinai, led by the Egyptian branch of Islamic State (IS).
The militant group has also carried out deadly attacks in Cairo and has urged its supporters to launch attacks around the world in recent weeks as it goes on the defensive in its Iraqi and Syrian strongholds.
There was no immediate claim of responsibility.
The explosion took place in a chapel adjoining the main hall of St Mark's Cathedral, the largest in the metropolis of 20 million, where security is normally tight. The chapel floor and pews were covered with debris, dust and sticky patches of blood.
"As soon as the priest called us to prepare for prayer, the explosion happened," Emad Shoukry, who was inside when the blast took place, told Reuters. "The explosion shook the place... The dust covered the hall and I was looking for the door, although I couldn't see anything... I managed to leave in the middle of screams and there were a lot of people thrown on the ground."
Security sources told Reuters at least six children were among the dead, with the blast detonating on the side of the church normally used by women.
They said the explosion was caused by a device containing at least 12 kg (26 pounds) of TNT. Police were investigating claims by witnesses that the bomb was concealed in the handbag of a woman who had placed it on the floor of the church and left.
Police and armoured vehicles rushed to the area, as dozens of protesters gathered outside the compound demanding revenge. Scuffles broke out with police.
A woman sitting near the cathedral in traditional long robes shouted "kill them, kill the terrorists, what are you waiting for?.... Why are you leaving them to bomb our homes? Egyptian blood is cheap!"
Though Egypt's Coptic Christians have traditionally been supporters of the government, angry crowds turned their ire against Sisi, saying his government had failed to protect them.
"As long as Egyptian blood is cheap, down, down with any president..." they chanted.
Others chanted "the people demand the fall of the regime", the rallying cry of the 2011 uprising that helped end Hosni Mubarak's 30-year rule.
Sisi's office condemned the attack as an act of terrorism and declared three days of national mourning. Al Azhar, Egypt's main Islamic centre of learning, also denounced the attacks.
Orthodox Copts, who comprise about 10 percent of Egypt's 90 million people, are the Middle East's biggest Christian community.
Full report at:
http://www.dawn.com/news/1301858/blast-inside-cairos-coptic-cathedral-kills-at-least-25-injures-49
--------
Hundreds of Militants End Fight with Syrian Army in Aleppo City
Dec 12, 2016
"728 militants used the amnesty decree of the Syrian president and turned themselves in to the Syrian army in the Eastern neighborhoods of Aleppo city in the last 24 hours. They were transferred to the government-controlled districts in the Western part of the city," the center announced.
The center added that tightening of the army's siege on terrorists-held neighborhoods has forced more militants to join the peace agreement with Damascus.
The Russian center went on to say that over 13,347 civilians, including 5,831 children have also been evacuated from the Eastern districts of Aleppo in the last 24 hours.
The Russian servicemen have also demined 7 hectares of the territory of Eastern Aleppo, including a mosque, a school, a primary school and roads.
On Sunday, the Syrian army soldiers and popular forces scored more victories against terrorists in Southeastern Aleppo and captured three more neighborhoods after hours of clashes and inflicting major casualties on the militants.
Full report at:
http://en.farsnews.com/newstext.aspx?nn=13950922000415
--------
Hundreds of Fresh Army Soldiers Arrive in Palmyra's Outskirts to Join Battle against ISIL
Dec 12, 2016
According to the reports, the fresh forces and their comrades in the region are about to recapture the heights near Palmyra, and then target ISIL's gatherings and movements inside Palmyra with the back up of the Russian warplanes and the army's artillery units.
ISIL kicked off a large-scale operation with thousands of forces to take control of Palmyra that was liberated by the army men in March 2016.
The ISIL took control over some energy fields and strategic heights and approached Palmyra.
The terrorist group finally entered the city of Palmyra on Saturday night, but the Russian and Syrian forces could repel their attacks, killing hundreds of them. Yet, the terrorists could take the city on late on Sunday.
The Russian Defense Ministry announced on Sunday that Syrian Army soldiers with aerial support of Russian fighter jets killed over 300 terrorists.
"During the (Saturday) night, Syrian government forces, actively supported by the Russian Aerospace Forces, repelled all attacks by (ISIL) terrorists on (government positions in) Palmyra. The invading side actively USED CAR bombs, armor and rocket artillery systems," the ministry's statement read.
According to Moscow, the Russian warplanes conducted 64 airstrikes on the militants' positions and reserves, while eleven battle tanks and infantry fighting vehicles, 31 CARS with heavy machineguns were destroyed, and over 300 militants were killed.
4,000 fighters of the ISIL carried out again a large-scale offensive against government positions in Palmyra from several flanks and finally managed to capture the city, while only 800 army soldiers were defending the city and there was no possibility for aerial coverage by the Russian and Syrian warplanes due to bad weather.
The Russia's center for Syrian reconciliation noted ISIL had moved considerable forces from their stronghold of Raqqa, while more forces and equipment were relocated from Deir Ezzur.
The center cited intelligence data that ISIL had moved up to 5,000 fighters to the cities of Raqqa and Deir Ezzur from the Iraqi stronghold of Mosul.
Full report at:
http://en.farsnews.com/newstext.aspx?nn=13950922000289
--------
Aleppo: Terrorists Hoard Food Stuff to Force People to Join Fight against Syrian Army
Dec 11, 2016
The Arabic language al-Ahd news website reported that the terrorist groups deployed in the Eastern districts of Aleppo city, who faced shortage of fighters in their battle with the Syrian government forces, managed to collect the entire food stuff, including the Syrian Red Crescent Society's humanitarian aid in their warehouses to use it as a leverage force hungry men to join their groups.
"The terrorist groups in Eastern Aleppo had made people starve to choose between getting shot or dying of hunger," the website added.
Al-Ahd reported that the families that fled Bab al-Hadid (Iron Gate) neighborhood said that the terrorist groups were distributing only three loaves of bread for three days of a family, while the Syrian Red Crescent Society's flour bags sent to the people in East Aleppo were going to the al-Shamiyeh Front terrorists' WAREHOUSES in Bab al-Hadid.
Based on information, Fatah al-Sham Front (previously known as the al-Nusra Front) had special warehouses in the neighborhoods of Aquoul, Bab al-Nasr and al-Bayadeh to gather the aid cargos sent for civilians by the humanitarian organizations and the Syrian government.
More than five large warehouses have been discovered in Bab al-Nasr neighborhood.
Fatah al-Sham terrorists forced people to join them and fight against the Syrian soldiers in return for a small amount of food.
The Russian Peace Coordination Center in Syria announced on Sunday that evacuation of civilians from militant-held districts of Eastern Aleppo city has been underway, while hundreds of militants have given up fight against the Syrian Army.
The Russian Defense Ministry quoted the Peace Coordination Center as announcing that over 2,100 civilians have been evacuated from the militant-held regions in Eastern Aleppo during the last night, while almost 300 militants have laid down arms and have surrendered themselves to government officials.
Full report at:
http://en.farsnews.com/newstext.aspx?nn=13950921001169
--------
Nearly 80,000 Civilians Leave Aleppo, Over 1,300 Militants End Fight with Syrian Soldiers
Dec 11, 2016
"Around 1,324 militants have laid down their weapons and crossed into areas of the city to surrender to the Syrian government troops. In accordance with the Syrian president's decision, 1,270 were granted amnesty," the Russian Center said in a statement, adding that since the operation to liberate Aleppo began, more than 78,000 civilians have been evacuated from Eastern Aleppo with the help of the Center.
Bomb disposal specialists working in Aleppo have also demined a total area of 24 hectares (2.6 square feet), including 162 residential blocks and 11 kilometers of roads
In total, bomb disposal specialists have detected and destroyed about 1,340 explosive objects in the Eastern neighborhoods of Aleppo that have been liberated from militants.
Reports said earlier today that the Syrian Army troops and the Lebanese Hezbollah combatants pushed Jeish al-Fatah terrorists from more positions in Southeastern Aleppo and tightened their siege on the militant-held districts.
The Syrian government forces inflicted major losses on the militants in their attacks and drove Jeish al-Fatah terrorists out of a part of Bab al-Maqam neighborhood.
In the meantime, the army soldiers started hitting Jeish al-Fatah's positions in al-Asileh neighborhood from the direction of al-Safasefeh and Bab al-Nairab, winning control over the entire al-Asileh neighborhood after hours of fierce clashes.
The army troops also engaged in fierce clashes with terrorists in the neighborhood of Karam al-Da'ada and captured several housing complexes that inflicted a number of casualties on the terrorists.
Full report at:
http://en.farsnews.com/newstext.aspx?nn=13950921001205
--------
Syria monitor says government seizes another Aleppo district
December 12, 2016
The Syrian Observatory for Human Rights said today that government forces had seized the eastern Aleppo neighborhood of Sheikh Saeed from rebel fighters in overnight fighting, meaning the opposition has now lost 90 percent of the area they once held in the city.
Full report at:
http://nation.com.pk/international/12-Dec-2016/syria-monitor-says-government-seizes-another-aleppo-district
--------
Car bombs in Iraq's Falluja kill eight people: police and medics
December 12, 2016
FALLUJA, IRAQ : Eight people were killed in two car bombings in the Iraqi city of Falluja west of Baghdad on Sunday, police and hospital sources said, and a news agency close to Islamic State said its militants carried out the attacks.
The bombings took place as Iraqi forces wage an eight-week military campaign to crush Islamic State in its north Iraq stronghold of Mosul, the largest city in its self-declared caliphate in Iraq and Syria.
The fact that the jihadist group was able to carry out the attack in Falluja, which the Iraqi army recaptured in June, suggests it will continue to pose a threat in Iraq even if it is finally crushed in Mosul.
The sources said a suicide bomber detonated a car at a security checkpoint in the west of the city, and a second bomb in a parked car struck the center, near a security checkpoint and a busy cafe.
Sources at the hospital where casualties from both incidents were brought said eight bodies were delivered to the hospital.
The Amaq news agency, which is close to Islamic State, said both attacks were carried out by suicide car bombers.
The attacks in Falluja occurred on the day that U.S. Defense Secretary Ash Carter visited Iraq for talks with political leaders and the U.S. commander of the international coalition force supporting them in the grueling Mosul campaign.
Full report at:
http://nation.com.pk/international/12-Dec-2016/car-bombs-in-iraq-s-falluja-kill-eight-people-police-and-medics
--------
Militants in Two More Regions Give up Fight against Syrian Gov't
Dec 12, 2016
"Representatives of militants in two more regions in Lattakia province inked peace agreement with the Syrian government," the Russian Center said in a statement.
"Total number of cities, towns and regions that have thus far joined the nationwide reconciliation plan now stands at 1, 045," the center added.
"Peace negotiations with field commanders of opposition groups in the provinces of Aleppo, Damascus, Homs, Hama and Quneitra are still underway," the center continued.
The Russian Center on Saturday that militants in eight more regions ended battle against the Syrian government forces and have joined nationwide reconciliation plan.
Full report at:
http://en.farsnews.com/newstext.aspx?nn=13950922000217
--------
Syrian Army Lays Complete Siege on Key Town in Dara'a Province
Dec 11, 2016
The Arabic language al-Hadath news website quoted field sources as saying that the army troops have trapped militants in al-Mahaja in a circle of forces after liberation of the town of al-Faqi on Saturday.
Al-Hadath added that there have been negotiations with terrorist groups in al-Mahaja to hand over control of the town to the army men without military operation.
Both reports and defense analysts said militants inside the town have no way out but to join the reconciliation process or leave the town towards militant-held regions in Idlib.
Al-Mahaja is of strategic importance as it overlooks directly the Dara'a-Damascus highway and is located near al-Lijah region that is one of the most IMPORTANT strongholds of the terrorists in Eastern Dara'a.
On Saturday, the army men engaged in fierce clashes with the terrorists groups in the Western flank of Dara'a-Damascus old road and took full control over al-Faqi town, leaving a number of militants dead or wounded.
Full report at:
http://en.farsnews.com/newstext.aspx?nn=13950921001285
--------
Syria: Gov't Forces Win Back More Neighborhoods in Aleppo City
Dec 11, 2016
The Syrian government forces inflicted major losses on the militants in their attacks and drove Jeish al-Fatah terrorists out of a part of Bab al-Maqam neighborhood.
In the meantime, the army soldiers started hitting Jeish al-Fatah's positions in al-Asileh neighborhood from the direction of al-Safasefeh and Bab al-Nairab, winning control over the entire al-Asileh neighborhood after hours of fierce clashes.
The army troops also engaged in fierce clashes with terrorists in the neighborhood of Karam al-Da'ada and captured several housing complexes that inflicted a number of casualties on the terrorists.
The army also started offensive on terrorists' defense lines in the neighborhood of al-Ma'adi in Southeast Aleppo city and seized control of several building blocks.
Based on the reports, the army and popular forces are about to storm terrorist centers in the districts of al-Kelaseh and al-Ferdows.
The army men and Hezbollah fighters also carried out joint offensive against terrorists' positions in the neighborhoods of al-Mosharefeh and al-Jaloum towards Bostan al-Qasr (Bustan al-Kaser) and managed to advance against the militants.
Full report at:
http://en.farsnews.com/newstext.aspx?nn=13950921000990
--------
Syrian Army Forwards Hundreds of Fresh Forces to Aleppo City
Dec 11, 2016
The army that slowed down its offensives on positions of Jeish al-Fatah terrorists to pave the ground for the easier evacuation of people trapped in militant-held neighborhoods, dispatched hundreds of its forces to the Southern part of the city to restart their attacks on terrorists' positions.
The army dispatched hundreds of its forces to the districts of Sheikh Saeed, al-Eza'ah and Seif al-Dowleh to continue its advances against Jeish al-Fatah in the districts of al-Zobaydiyeh and Jubb al-Jebli and lay siege on Bostan al-Qasr (Bustan al-Kaser) that is the main stronghold of Fatah al-Sham Front (previously known as the al-Nusra Front) from two directions.
The army's engineering unis and Russian specialists started to defuse bombs and landmines planted by the terrorists in the Eastern districts of Aleppo.
The army men seized several arms and ammunition depots of the Free Syrian Army, including a bomb-making and explosive gas cylinder workshop at a school in al-Tananir square in Old Aleppo quarter in their cleansing operation.
Local media disclosed earlier today that the Syrian army is getting ready to carry out a fresh round of massive attack to take back the remaining militant-held districts in Southeastern Aleppo.
Full report at:
http://en.farsnews.com/newstext.aspx?nn=13950921000935
--------
Iraqi forces regain control of 31 Mosul districts
11 December 2016
Iraq's joint operations command said on Saturday that counter-terrorism forces regained control of 31 neighborhoods on the left coast of the city of Mosul.
They continue to advance in three other neighborhoods after inflicting heavy losses on ISIS during recent battles.
The joint operations' command also said that their forces are less than two kilometers away from Mosul's bridges, adding that the coalition's air force continues to destroy ISIS gatherings in east Mosul.
Full report at:
https://english.alarabiya.net/en/News/middle-east/2016/12/11/Iraqi-forces-regain-control-of-31-Mosul-districts.html
--------
Boris Johnson reiterates UK ties to Saudi Arabia
11 December 2016
British Foreign Secretary Boris Johnson has reiterated Britain's close ties to Saudi Arabia during a visit with Saudi King Salman and said "candor was also important", days after making comments widely seen as critical of the Gulf Arab kingdom.
He said in a joint news conference with his Saudi counterpart Adel al-Jubeir that he had deep concern for Yemeni suffering but recognized Riyadh "faced a grave threat from that country's conflict", in which the kingdom is leading a coalition of Arab forces against an Iranian-allied Yemeni group.
Full report at:
https://english.alarabiya.net/en/News/gulf/2016/12/11/UK-Saudi-perfectly-entitled-to-restore-political-legitimacy-in-Yemen.html
--------
Mideast
Religious diversity promotes national unity: Iran president
Dec 11, 2016
Meeting with Sunni scholars from across the country, Iranian President Hassan Rouhani has praised religious diversity in the country as a good opportunity to strengthen national unity.
The Iranian chief executive made the remarks on Sunday, addressing the scholars in the run-up to the Islamic Unity Week. As per a call made by the late Founder of the Islamic Republic Imam Khomeini, the week is marked each year as a period of convergence among Muslims.
Religious and ethnic diversity in the country, Rouhani asserted, should not be VIEWED as a threat, but a great chance to promote national unity and development.
Iranian Sunni scholars attending an audience with President Hassan Rouhani in Tehran, December 11, 2016 (President.ir)
"The government plans to maximally use [the capacities of] ethnicities and religions towards convergence and reinforcement of cultural and national unity," he noted.
"The Islamic Republic has, from the beginning, been based on tolerance towards religious, ethnic, and cultural diversity," Rouhani added.
The scholars, for their part, laid emphasis on the need for unity between Shia and Sunni Muslims.
They also detailed their standpoints concerning domestic and regional affairs, condemning the acts of terror being perpetrated by the Daesh Takfiri group in Iraq and Syria in the name of religion.
http://www.presstv.ir/Detail/2016/12/11/497393/Iran-Rouhani-Sunni-Shia-Unity-Week
--------
Saudi, UK anti-Iran claims, smokescreen for terror support: Iran
Dec 11, 2016
Iran says Saudi Arabia and Britain are making comments against the Islamic Republic in a bid to cover up their destructive role in supporting Takfiri terrorism.
Iranian Foreign Ministry Spokesman Bahram Qassemi said on Sunday that remarks made by British Foreign Secretary Boris Johnson and Saudi Foreign Minister Adel al-Jubeir in a joint press conference in Riyadh against Iran were baseless and an attempt to divert attention away from their support for Takfiri terrorism and numerous and extensive crimes against humanity in the war on Yemen.
There is no doubt that despite the opposition of world public opinion and protests by conscientious people across the world against the provision of weapons by Britain for use in the war against the Yemeni people, statesmen in London still insist on the SALE and dispatch of such deadly arms to the countries involved in the aggression against Yemen and supporters of terrorists, he added.
Qassemi further dismissed as ridiculous claims by the Saudi foreign minister about Iran's support for al-Qaeda and Takfiri terrorists, saying the Islamic Republic pursues independent security strategies and has no connection with terrorist and extremist ideologies.
Addressing the joint presser on Sunday, Johnson, who had told a conference in Rome that Saudi Arabia and Iran were "puppeteering" in the Middle East by supporting rival sides in regional conflict, said he was concerned about the suffering in Yemen, where a Saudi-led coalition has been accused of rights abuses.
Full report at:
http://www.presstv.ir/Detail/2016/12/11/497454/Iran-Saudi-Arabia-Britain-Bahram-Qassemi-Boris-Johnson-Adel-alJubeir-Yemen
--------
Saudi warplanes bomb Yemeni capital for hours: Media
Dec 12, 2016
Saudi military aircraft have reportedly pounded the Yemeni province of Sana'a for several hours in an unprecedented wave of bombardments against the country over the past months.
In the early hours of Monday, the warplanes carried out as many as 25 back-to-back airstrikes against various districts of the Yemeni capital, Sana'a, local media reported.
Taking the brunt of the attacks was the capital's Wadi Sar District, which was struck 13 times.
There have been no immediate reports of possible casualties.
The assaults also hit Bani Matar District, the presidential palace and the capital's As Sabain Square, leaving two civilians dead.
Sabain Square came under attack hours after the leader of Yemen's Houthi Ansarullah movement, Abdul-Malik Badreddin al-Houthi, delivered a speech to a large crowd of Yemenis there, marking the birth anniversary of Prophet Muhammad (PBUH).
A Yemeni doctor treats a baby at a hospital in the Yemeni capital, Sana'a, November 6, 2016. (Photo by AFP)
Also on Sunday, Saudi jets targeted the city of Sa'ada in northwestern Yemen six times, killing four civilians and injuring a number of others.
Full report at:
http://www.presstv.ir/Detail/2016/12/12/497489/Yemen-Saudi-Arabia-Sanaa-Houthi-Hadi
--------
US concerned about more Turkish attacks on Kurds in fight for Raqqah
Dec 12, 2016
US military officials are concerned about more attacks by Turkey against Kurdish forces fighting to push Daesh Takfiri terrorists out of their de facto capital, Raqqah, in northern Syria.
The United States is sending 200 additional forces to Syria apparently to back up an offensive by the People's Protection Units (YPG), fighting for Raqqah.
A senior US official told military.com that the Kurdish forces are "the horse we're riding to Raqqah."
The Kurds' "biggest concern is the Turks behind them," not the terrorists they are facing in battles, added the official.
On August 24, the Turkish air force and SPECIAL ground forces kicked off Operation Euphrates Shield inside Syria in a declared bid to support the so-called Free Syrian Army and rid the border area of Daesh Takfiris as well as fighters with the YPG and Democratic Union Party (PYD).
The US has, meanwhile, been providing the Kurds with support as part of a so-called coalition allegedly to tackle ISIL.
The Turks "hate who we're working with," the senior official said.
Iraqi Kurdish leader Massud Barzani (2nd-L) greets US Secretary of Defense Ashton Carter (L) upon his arrival on December 11, 2016, in Arbil, the capital of the Kurdish autonomous region in northern Iraq. (Photo by AFP)
Disregarding that, US Defense Secretary Ashton Carter said earlier on Sunday that the US would dispatch the additional 200 forces.
Full report at:
http://www.presstv.ir/Detail/2016/12/12/497482/US-concerned-of-Turkeys-attacks-on-Kurds-Raqqah
--------
Turkey's Erdogan vows to continue fight against terror
Dec 11, 2016
Turkish President Recep Tayyip Erdogan says the recent deadly bombings in Istanbul would not dent the determination of his government in the fight against terrorism.
"They should know that they will not get away with it ... They will pay a heavier PRICE," Erdogan said Sunday, adding that Turkey would continue its battle against terrorism "until the end."
The remarks came after Erdogan convened a security meeting of government ministers and senior bureaucrats to DEAL with the aftermath of a twin bombing outside an Istanbul soccer stadium which killed 38 people. Police officers accounted for 30 of the victims in the attacks which came late on Saturday.
At least 155 people were injured in the attacks, which the government swiftly blamed on the outlawed Kurdistan Workers' Party (PKK).
Reports on Sunday said that a group known as Kurdistan Freedom Hawks (TAK), an offshoot of the PKK, had claimed responsibility for the attacks. TAK said in a statement on its website that it had carried out the attacks for a number of reasons, including the continued imprisonment of PKK leader, Abdullah Öcalan.
"A revenge squad from TAK carried out simultaneous attacks outside Istanbul Vodafone Arena stadium and Macka park at around 10:30 pm local time (1930 GMT)," said the statement, accusing the government of resorting to "fascism" in its treatment of the Kurdish people. It said, however, that people in Turkey are not the direct target of attacks by TAK.
The militant group has claimed several other attacks against civilians and security forces in the recent past.
Full report at:
http://www.presstv.ir/Detail/2016/12/11/497449/Turkey-Istanbul-attacks-Erdogan
--------
Foreign intervention fuels Mideast tensions: Iran MP
Dec 11, 2016
A senior Iranian lawmaker says military intervention by foreign powers in the internal affairs of the Middle Eastern countries has intensified regional tensions.
"Military intervention by foreign countries and the delivery of arms to terrorist groups have led to the escalation of tensions in the region," Chairman of the Iranian Parliament's Committee on National Security and Foreign Policy Alaeddin Boroujerdi said in a meeting with Ukrainian Ambassador to Tehran Sergei Burdylyak on Sunday.
Boroujerdi described as "wrong and abortive" the bid by the US and its regional allies to support terrorist groups, saying such a policy is also at odds with their own self-declared democratic standards.
Full report at:
http://www.presstv.ir/Detail/2016/12/11/497428/Iran-Ukraine-Alaeddin-Boroujerdi-Sergei-Burdylyak-lawmaker-ambassador
--------
Israel sole inherent crisis in West Asia: Iran official
Dec 11, 2016
The Israeli regime is the sole inherent crisis in West Asia and all other crises in the region are bogus, the secretary of Iran's Supreme National Security Council (SNSC) says.
The existing artificial crises are an outcome of the goals and policies of extra-regional powers in ORDER to cover up the main crisis and drain the capacities to counter the Israeli regime through starting arms race and conflicts in Muslim countries, Ali Shamkhani said in an address to the International Conference on Regional Security Order in West Asia in Tehran on Sunday.
"There is no sustainable military solution to regional crises," he added, emphasizing that the achievement of a resounding victory or defeat in the current military conflicts should not lead to the illusion of the predominance of the military approach over dialogue-based solutions.
The SNSC secretary also called for efforts to establish a regional power balance through mutual solidarity between countries in political, economic, security and cultural sectors, saying that the Islamic Republic's security doctrine is based on soft power, because Iran seeks to pursue conventional deterrence in the defense sector.
Shamkhani also stated that terrorism is the common threat to all countries in the world, adding that the "use of terrorism as a means" for political aims and its attribution to Islam with the purpose of spreading Islamophobia and sowing discord among Muslims have created a "complicated" situation in the region, which would only serve the Israeli regime's interests.
Zionist regime at odds with regional peace: Dehqan
Also addressing the Tehran Security Conference on Sunday, Iran's Defense Minister Hossein Dehqan noted that under present circumstances, security is the main concern of countries in the Middle East region, adding that the correct understanding of international environment and management of the existing conflicts are among the requisites for the establishment of collective security in the region.
Iranian Defense Minister Brigadier General Hossein Dehqan speaks at the International Conference on Regional Security Order in West Asia in Tehran on December 11, 2016. (Photo by IRNA)
Elsewhere in his remarks, he added that the Middle East region has not seen peace since the creation of the fake Zionist regime in the occupied lands, which has been the source of a continued crisis across the region.
The Iranian minister then elaborated on the main challenges facing regional countries for the establishment of peace and security, noting that Middle Eastern states are currently facing four challenges in this regard.
Full report at:
http://www.presstv.ir/Detail/2016/12/11/497421/Iran-West-Asia-Israel-Ali-Shamkhani-Hossein-Dehqan
--------
Turkey arrests pro-Kurdish party officials
Dec 12, 2016
Turkish security forces have arrested scores of officials from the pro-Kurdish Peoples' Democratic Party (HDP) over alleged links to Kurdish militants.
Counter-terror police teams staged nationwide raids on HDP offices, arresting 118 officials of the party, state-run Anadolu news agency reported on Monday.
The arrests of officials from the HDP, the second-largest opposition party in the Turkish parliament, came after an offshoot of the outlawed Kurdistan Workers' Party (PKK) claimed responsibility for twin bombings outside an Istanbul soccer stadium that left 38 people dead and 155 others wounded on Sunday.
Twenty HDP officials were arrested in Istanbul, including the party's provincial head, and 18 were apprehended in the capital Ankara.
In the heavily-Kurdish-populated southern city of Adana, about 500 police officers, backed by armored VEHICLES and a helicopter, launched a vast operation to detain 25 HDP officials.
Over 50 people connected to HDP were also detained in the southern city of Mersin, and five in the northwestern province of Manisa.
The main leaders of HDP have already been jailed pending trial over alleged ties to the PKK militants.
Full report at:
http://www.presstv.ir/Detail/2016/12/12/497514/Turkey-HDP-arrests-Istanbul-bombing
--------
UK defense minister backs KSA's efforts to bring about Yemen settlement
11 December 2016
LONDON: British Defense Secretary Michael Fallon on Sunday said Saudi Arabia is entitled to bring about a settlement in Yemen that restores the legitimate government.
"It (Saudi Arabia) is perfectly entitled to defend itself and it is also leading the coalition to restore the legitimate government of Yemen," Fallon told the BBC.
A Saudi-led Arab coalition threw its support behind the UN-recognized government of President Abedrabbo Mansour Hadi in March 2015 amid a rebellion by Iran-backed Houthis in cooperation with loyalists of disgraced former president Ali Abdullah Saleh.
Full report at:
http://www.arabnews.com/node/1022476/saudi-arabia
--------
South Asia
Second largest Buddha's reconstruction to kick off in Bamyan
Dec 11 2016
The reconstruction of the second largest Buddha is expected to kick off in central Bamyan province as the local officials the decision to start the reconstruction work was taken during a 3-day meeting in Germany.
Provincial governor Mohammad Tahir Zahir said the experts attended the meeting in Munich city of Germany that led to adoption of a final decision for the reconstruction of the eastern Buddhas.
He said the reconstruction work of Shahmama Buddha, the second largest Buddha, will kick off as decided in the meeting besides other key decisions were taken.
The other decisions according Zahir included work for the preservation of the boundaries of the western Buddha, the Salsal Buddha, establishment of a park between the two Buddhas, rehabilitation and maintenance of Zahak city, Gholghola city, and other key historic sites.
Shahmama Buddha is one of the two largest Buddhas in Bamyan which was having a height of 35 meters and was destroyed by the Taliban militants.
The Buddhas of Bamyan were two 6th century monumental statues of standing buddhas carved into the side of a cliff in the Bamyan valley in the Hazarajat region of central Afghanistan, situated 230 km (143 miles) northwest of Kabul at an altitude of 2,500 meters (8,202 ft). Built in 507 A.D, the larger in 554 CE, the statues represented the classic blended style of Gandhara art.
http://www.khaama.com/second-largest-buddhas-reconstruction-to-kick-off-in-bamyan-02456
--------
Bangladeshi Hindus protest in front of White House
DECEMBER 12, 2016
Bangladeshi Hindus have held a peaceful protest in front of the White House to urge outgoing U.S. President Barack Obama to help protect and bring an end to the "persecution" of religious minorities in the Muslim-majority country.
"We believe you are a person of great sensitivity and resolve, and would find the situation in Bangladesh with respect to the minority communities deplorable. We would like to request you, if it is possible, to convey our anxiety regarding Bangladesh to the next administration," said a memorandum submitted by protesters to Mr. Obama on Sunday.
Organised by Hindu Buddhist Christians Unity Council, USA dozens of protesters conveyed their deep concern regarding the allegedly passive role of the Bangladeshi government in coming to the rescue of the affected or in taking legal measures against the perpetrators.
The destruction of Hindu households and temples, the usurping of Hindu lands and occasional killing and rape have become a norm in the present day Bangladesh. In fact, in recent weeks, the news of two more premeditated attacks were documented during which the party in power was complicit, and no actions were taken by the authorities to assist or support the victims and their families," the memorandum said.
Last month, the same organisation had held a similar demonstration in front of the Trump Towers in New York.
"President-elect Donald Trump had attended a charity event before the election to raise funds for the terrorism.
Bangladeshi Hindus who are victims of terrorism. I am sure, he would take up our cause too," said protester Sitangshu Guha.
Protecting Bangladesh from falling into the lap of ISIS is the "most pressing priorities", said Jay Kansara of the Hindu American Foundation.
"Because if Bengal falls to extremism, then there would be no recourse to that," he said in his brief address to the protesters, which included women and children.
The memorandum alleged that the present Bangladeshi government occasionally spouted words of secularism, but in reality was following a path of ethnic cleansing that was instituted by Pakistan almost seventy years ago.
"We would like to appeal to you to impress upon the Bangladesh government to consider the following pathways in order to end the minority cleansing and persecution in Bangladesh," the memorandum said.
Full report at:
http://www.thehindu.com/news/international/Bangladeshi-Hindus-protest-in-front-of-White-House/article16797159.ece
--------
Afghanistan formally requests UN to remove sanctions against HIA leaders
Dec 12 2016
A letter has been sent by the Afghan government to United Nations Security Council (UNSC) to remove the leaders of Hezb-e-Islami from the sanctions list, the National Security Council (NSC) officials said.
NSC spokesman Tawab Ghorzang said the formal letter by the Afghan government was sent by the Ministry of Foreign Affairs.
Ghorzang further added that the letter was sent to the sanctions committee of the Security Council.
The Afghan government and Hezb-e-Islami led by Gulbuddin Hekmatyar signed a peace agreement around two months ago.
The party had earlier requested the government to assist in removal of sanctions imposed against the party leaders.
Full report at:
http://www.khaama.com/afghanistan-formally-requests-un-to-remove-sanctions-against-hia-leaders-02460
--------
US airstrike leaves 7 ISIS militants dead in East of Afghanistan
Dec 12 2016
At least 7 loyalists of the Islamic State of Iraq and Syria (ISIS) terrorist group were killed in an airstrike conducted by the US forces I eastern Nangarhar province of Afghanistan.
According to the local security officials, the airstrike was conducted in Haska Mina district, using an unmanned aerial VEHICLE.
The officials further added that the militants were targeted in Langari Kand area.
The anti-government armed militant groups including the Taliban insurgents have not commented regarding the report so far.
This comes as a commander of the terror group who was actively recruiting for the terror group was killed during an operation in Khogyani district last week.
Both the Afghan and US forces conducted regular strikes against the loyalists of the terror group in this province.
Full report at:
http://www.khaama.com/us-airstrike-leaves-7-isis-militants-dead-in-east-of-afghanistan-02458
--------
Pakistan concerned of Afghan-India nexus, claiming it is harmful for region
Dec 12 2016
Pakistani officials have expressed concerns regarding the Afghan-India nexus, claiming the growing relations between Kabul and New Delhi is harmful for the region.
Pakistan's Foreign Secretary Aizaz Chaudhry has said establishment of peace in the region would become difficult, blaming Kabul and New Delhi for negative propaganda.
Chaudhry made the remarks during an interview with the state television, according to The News.
He said that they had made it clear that whatever India and Afghanistan were doing, it was not helping their countries.
Chaudhry further added that Pakistan was asking India and Afghanistan to shun hostility towards Pakistan and should make compromise by keeping in VIEW the changing circumstances.
Full report at:
http://www.khaama.com/pakistan-concerned-of-afghan-india-nexus-claiming-it-is-harmful-for-region-02457
--------
North America
Japanese Americans stand with Muslims after attacks
10 December 2016
When 80-year-old Jim Matsuoka hears about the recent wave of hate crimes against Muslim-Americans, it feels deeply personal. As one of 120,000 people incarcerated by the U.S. government during World War II because they were of Japanese descent, and suspected of disloyalty even though most, like Matsuoka, were citizens.
Fast forward seventy-five years and for Matsuoka, he is concerned that Muslim-Americans are facing the same type of xenophobia and discrimination. "A lot of people think we've changed a lot but as far as I'm concerned there was racism then, and there's racism now," Matsuoka said.
On Wednesday night, Matsuoka drove from his West Covina home to show solidarity with Muslim-Americans and other immigrants at a vigil in Little Tokyo that was followed by a march. Nearly 200 people participated in the ceremony which was timed with the 75th anniversary of the attack on PEARL Harbor, after which the U.S. started building internment camps.
"Looking toward the future as Japanese-Americans, I hope we can pledge that this will not happen again no matter who that group of people is," said Sean Miura, who co-emceed the vigil in the plaza of the Japanese American Cultural and Community Center.
Many of the speakers expressed anxiety and the need for vigilance after a significant increase in anti-Muslim incidents following the election of Donald Trump as well as talk of a national registry for Muslims among Trump supporters.
Duaa Alwan, a board member of the Islamic Shura Council of Southern California who spoke at the vigil, said it was "empowering" to see the level of support Muslim-Americans had from the larger community, especially from former internees.
"I'm honored to be standing next to people who actually sacrificed a lot," Alwan said.
Matsuoka was only 7 when his family was sent to the Manzanar camp in the Central Valley. He remembers running around and noticing barbed wire and guards: "You could say my playground was a prison camp."
After the interment, life still was incredibly difficult. His father had lost 20 years of SAVINGSwhen the family was forced to relocate.
"My father couldn't get a job and we wound up in a trailer camp in Long Beach," Matsuoka said. "We were poor in camp, and we were even poorer outside."
And, he said, Japanese-Americans were still eyed with suspicion. For many years, when the anniversary of PEARL Harbor rolled around, he felt like they were being blamed for it.
"I keep saying it wasn't me on the plane," Matsuoka said with a wry laugh. "I was too young to fly."
Matsuoka said he didn't realize the degree to which his civil rights had been violated until he was an adult. He became an activist and during the 70's and 80's set to work seeking redress for former internees.
"To stick 120,000 people into (an internment) camp based on their race, how vicious can that be?" Matsuoka said. "There's no way to make nice-y about it."
A bittersweet victory came in 1988, when President Reagan authorized $20,000 in compensation to each internment survivor.
One of the groups that led the fight for reparations, Nikkei for Civil Rights & Redress — Matsuoka sits on the board— helped to put on Wednesday night's event, along with the Nikkei Progressives and the Vigilant Love Coalition.
The march ended at 1st and Central, by the Japanese American National Museum. Matsuoka said his father used to attend services at a Buddhist temple on that corner.
Matsuoka noted it's also where the family waited with others to board a bus to Manzanar. Matsuoka said he can't let something like that ever happen again.
http://www.worldbulletin.net/america-canada/181492/japanese-americans-stand-with-muslims-after-attacks
--------
Trudeau: Muslims should also join opposition parties
12/12/16
Canadian Prime Minister Justin Trudeau is promising to continue to welcome Syrian refugees and to strengthen the Muslim community's involvement in politics.
In an interview with the Canadian Broadcasting Corporation, which aired last week, Trudeau said that "Canada is benefiting from welcoming in people who are so deeply committed to living up to the opportunity given to them."
Asked about other countries that have stepped away from welcoming refugees from Syria, he said, "I challenge any of one of those governments, or their citizens to sit down around a TABLE like this and break bread and not be afraid of the other, but understand that you are being open to different experiences, to different paths and stories as we're sharing the same goals and building a better future for our kids, more opportunities for our neighbors and better peaceful success for all of us, that we're much better coming at it from a whole bunch of different angles and working together to achieve."
Trudeau, who heads the Liberal party, also encouraged Muslims in Canada to join the Conservative party and other parties in Canada "to make sure that no party gets to run against Muslim Canadians or any other group of Canadians and demonize them."
"I think the way we do that is by getting involved in the whole breadth of the political spectrum in Canada. I'd like people to decide they're more aligned with me and my party but they should also think about being active and aligned with parties that disagree with me on certain issues," he said.
Full report at:
http://www.israelnationalnews.com/News/News.aspx/221575
--------
Iran says Gulf worried about war risks with Trump
December 11, 2016
Donald Trump's election has led to unease over threats to peace in the region, Iran's defense minister said on Sunday, warning that a war would destroy Israel and the small Gulf Arab states.
Trump's election victory has raised the prospect the United States will pull out of a nuclear pact it signed last year with Iran, which Barack Obama's administration has touted as a way to suspend Tehran's suspected drive to develop atomic weapons.
During his campaign, Trump called the nuclear pact a "disaster" and "the worst deal ever negotiated" and has signaled he will take a harder line on Iran.
This has led to unease among US allies in the Gulf, Iranian Defence Minister Hossein Dehghan was quoted as saying by the semi-official Mehr news agency.
"Even though a businessman, the assistants that ... (Trump) has chosen may map a different path for him, and this has led to unease, particularly among Persian Gulf countries," Dehghan told a security conference in Tehran, according to Mehr.
"Considering Trump's character and that he measures the cost of everything in dollars, it does not seem likely that he would take strong action against our country," he said.
"Enemies may want to impose a war on us based on false calculations and only taking into consideration their material capabilities...
Full report at:
http://nation.com.pk/international/11-Dec-2016/iran-says-gulf-worried-about-war-risks-with-trump
--------
Colombia peace accord with FARC model for ending Syria crisis: Santos
Dec 10, 2016
Colombian President Juan Manuel Santos says a peace accord between Bogota and the Revolutionary Armed Forces of Colombia (FARC) after over half a century of a bloody armed conflict could be VIEWED as a "model" and "a ray of hope" for resolving the conflict in Syria.
Santos made the remarks during his acceptance speech in the award ceremony of the Nobel Peace Prize in the City Hall of the Norwegian capital, Oslo, on Saturday, more than two months after the Norwegian Nobel committee awarded him the prize for "his resolute efforts" to put an end to the civil war in the Latin American country.
The landmark DEAL to end five decades of bitter fighting is a "model for the resolution of armed conflicts that have yet to be resolved around the world," Santos said, addressing an audience including victims of the war as well as Norway's King Harald.
"It proves that what, at first, seems impossible, through perseverance may become possible even in Syria or Yemen or South Sudan."
"The Colombian peace agreement is a ray of hope in a world troubled by so many conflicts and so much intolerance," he said.
Nobel Peace Prize laureate Colombian President Juan Manuel Santos receives the medal and diploma from Charwoman of Norwegian Nobel Committee Berit Reiss-Andersen during the award ceremony of the Nobel Peace Prize in Oslo, Norway, December 10, 2016. (Photo by AFP)
The initial DEAL, negotiated for some four years, was sealed on September 26 between the two warring sides but it was rejected unexpectedly by a razor-thin margin in a referendum on October 2, with opponents, led by former President Alvaro Uribe, saying that it was too lenient on the rebels and called for revisions.
Full report at:
http://www.presstv.ir/Detail/2016/12/10/497287/Colombia-FARC-Santos-Syria
--------
Muslim man targeted in hate attack near California mosque
Dec 12, 2016
A Muslim man has been brutally stabbed in an apparent hate attack near a mosque in the US state of California, police say.
The incident happened on Saturday night, when police received reports about a stabbing in a SHOPPING center parking lot next to the Jamiaa Raazi Islamic Center in Simi Valey, the media reported on Sunday.
After arriving at the scene, police took into custody the attacker, who had stabbed the man after starting a verbal altercation with him, Police Sergeant Adam Darough said.
"During their investigation, [officers] discovered a suspect had confronted a worshiper from the mosque, and after a verbal altercation, they began to fight," he said. "During the fight, [the suspect] stabbed the victim."
"We're investigating whether or not this was instigated by [the victim's] appearance and the association with the mosque," Darough said. "We're quite concerned that this occurred. We want to keep people of all faiths safe in the city."
Identified as John Matteson (pictured below), the assailant had a history of attacking Muslims and was believed to be the suspect in a number of similar cases, according to Darough.
With a bail of $25,000, 29-year-old Matteson was detained at Ventura County Main Jail until he appears at the court on Tuesday. His charges included suspicion of making felony criminal threats, performing a felony violation of civil rights and disturbing the peace by fighting.
Last year, he had pleaded guilty to a misdemeanor count of making terrorist threats, Ventura County Superior Court records showed. He has also pleaded guilty to other instances of "disturbing the peace" in the past.
Full report at:
http://www.presstv.ir/Detail/2016/12/12/497508/US-Simi-valley-Muslim-hate-attack
--------
Europe
Germany backs Saudi-led Islamic alliance against terrorism
GHAZANFAR ALI KHAN
11 December 2016
RIYADH: Germany has become the latest country to back the Saudi-led Islamic Military Alliance to Fight Terrorism (IMAFT).
German Defense Minister Ursula von der Leyen expressed her country's willingness to cooperate with the alliance to fight terrorism, expressing her appreciation of the Kingdom's handling of critical regional issues and counter-terrorism efforts.
The assertion came during a meeting held by Deputy Crown Prince Mohammed bin Salman, second deputy premier and minister of defense, with Von der Leyen in Riyadh on Thursday. It was agreed that a group of Saudi experts, including counter-terrorism officials, will travel to Berlin to learn from German experience, which will go a long way in boosting Riyadh-Berlin cooperation in areas of defense, security and counter-terrorism.
Von der Leyen, who wrapped up her three-day visit to the Kingdom on Friday and left for Manama to attend the regional security dialogue, visited the Riyadh-based IMAFT headquarters and talked to officials. The creation of IMAFT, with a joint command center in Riyadh, was announced by the deputy crown prince on Dec. 15, 2015. Initially comprising 34 countries, the alliance, with a mandate to undertake military intervention against Daesh and other terror groups, now includes 39 nations.
Addressing a press BRIEFING here Friday after her wide-ranging talks with Deputy Crown Prince Mohammed, Von der Leyen said that "the Kingdom and Germany are also active in an international coalition against terror that represents a strong group of 64 countries fighting Daesh with focus on Iraq." German Ambassador Dieter W. Haller was also present at the press briefing at his official residence here.
Speaking about the need to coordinate efforts to ensure peace and security in the Middle East, the German minister said: "It was about two-and-a-half years ago in Iraq, when Daesh started its nasty mission by overtaking Mosul, and now they have been pushed out of Mosul as well as out of their strongholds in Iraq."
She, however, said that "Syria is still difficult, and of course, we discussed the situation in Syria with the deputy crown prince, which is worrisome too."
"The examples in Iraq show that if the works are done collectively, if we enable and build the capacity of the local forces, and if we invest a lot in reconstruction, then we will be able to conquer and defeat Daesh," said Van der Leyen.
Referring to the topics of discussion with Deputy Crown Prince Mohammed, she said: "We discussed the crises in the Middle East region, be it our success in defeating the Daesh in Iraq or other issues ... We also discussed as to how we can overcome the evil works of terror groups on Internet and social media, which are used by terror outfits to tempt and recruit youngsters for terrorist activities."
The German defense minister reiterated that the "two countries are finalizing an agreement that will stipulate sending Saudi military officers for training in Germany within the framework of the international study programs."
She also expressed appreciation for the Saudi Vision 2030 after her interaction with a group of young male and female entrepreneurs here.
Asked about the possible visit of Deputy Crown Prince Mohammed to Germany, Ambassador Haller said that "Von der Leyen has invited the deputy crown prince, and we are expecting a visit early next year." He noted that former German Chancellor Gerhard Schroeder will arrive in the Kingdom on a three-day visit on Jan. 15.
Schroeder will be visiting Saudi Arabia in the capacity of the honorary chairman of the German Near and Middle East Association (NUMOV), said the ambassador. Founded in 1934, NUMOV is Germany's oldest, largest nonprofit and independent service provider for the Near and Middle East region. It PROMOTES economic relations between Germany and the countries of the Middle East.
http://www.arabnews.com/node/1022421/saudi-arabia
--------
Europe on the brink: Streets 'will become war zones' as continent descends into crisis
11th December 2016
It comes after months of warnings from experts – including TOP military brasses – that massive economic issues, mass immigration, and terrorism will lead to a full-scale crisis.
They have predicted this will affect the entire continent, eventually leading to civil war on the streets.
In December 2015, one of the most apocalyptic warnings came from André Blattmann, the Swiss head of the armed forces.
Blattmann, who left his job just weeks later, said the combination of hybrid wars, the economy, and the refugee crisis would have "unforeseen dimensions".
He then claimed social unrest was something Europe's leaders and armies had to be prepared for.
Blattmann was writing in a newspaper just days after France had been rocked by one of the worst terror attacks in the country's history.
On November 13, 2015, Islamist gunmen went on a shooting rampage at various locations in the capital of Paris, massacring 130 people.
It sparked a wave of ISIS-linked terror attacks in Europe's major cities, including Berlin, Munich, and Nice.
Full report at:
http://www.dailystar.co.uk/news/latest-news/568976/europe-civil-war-islam-france-italy-referendum-eurozone-crisis-far-right-movement
--------
Russia says 728 rebels surrendered in Aleppo over past 24 hours
December 12, 2016
Russia's Defence Ministry said today that 728 Syrian rebels laid down their weapons over the past 24 hours and were relocated to western Aleppo.
Full report at:
http://nation.com.pk/international/12-Dec-2016/russia-says-728-rebels-surrendered-in-aleppo-over-past-24-hours
--------
Vienna to block further talks on Turkey EU accession: Austrian FM
Dec 11, 2016
Vienna will block further Turkey EU accessions talks over Ankara's post-coup human rights violations track record, says Austrian Foreign Minister Sebastian Kurz.
On November 24, the European Parliament voted in favor of halting MEMBERSHIP talks with Turkey over Ankara's heavy-handed crackdown following a failed coup in mid-July. Re-starting the talks is set to be debated during a European Council meeting set for mid-December.
Before the meeting, the EU's General Affairs Council of foreign ministers will convene to discuss the topic of re-initiating Turkey's accession talks.
On Sunday, Kurz told the Spiegel Online that Austria would block the talks during the foreign ministerial meeting.
"The European Parliament has adopted a courageous and correct resolution demanding that the accession negotiations with Turkey be frozen. In the conclusions of the Foreign Ministers, there must also be a reaction to developments in Turkey. We must also propose that the accession talks be frozen," he said.
Turkey has been trying to become a member of the EU since the 1960s. Formal EU accession talks began in 2005, but the process has been plagued by problems.
Kurz noted that the Netherlands and Bulgaria have the same VIEW on the subject, adding that Turkey does not share EU values, a fact which can be easily seen in the measures it launched after the failed coup.
More than 125,000 people have been detained or dismissed over their alleged backing for the putsch. Much to the anger of Ankara, Western countries see the crackdown as an attempt to crush all dissent. Those purged include soldiers, academics, judges, journalists and political leaders with links to opposition figures or groups.
Full report at:
http://www.presstv.ir/Detail/2016/12/11/497470/turkey-austria-eu-kurz
--------
URL: https://www.newageislam.com/islamic-world-news/new-age-islam-news-bureau/prophet-muhammad's-teachings-relevant-in-present-times--goa-governor/d/109357
New Age Islam, Islam Online, Islamic Website, African Muslim News, Arab World News, South Asia News, Indian Muslim News, World Muslim News, Womens in Islam, Islamic Feminism, Arab Women, Womens In Arab, Islamphobia in America, Muslim Women in West, Islam Women and Feminism, Moderate Islam, Moderate Muslims, Progressive Islam, Progressive Muslims, Liberal Islam