New Age Islam News Bureau
25 Nov 2019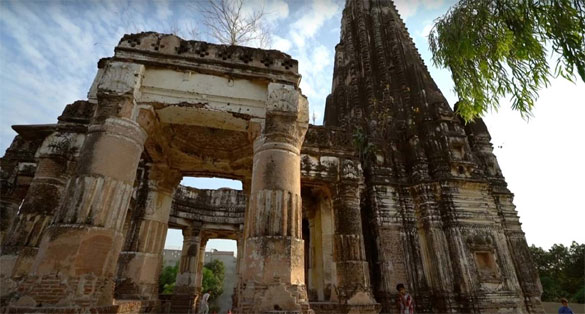 • Promoting Inter-Faith Harmony: Pakistan to Reopen, Restore 400 Hindu Temples
• Pakistan: Ulema Urged To Spread Uniform Message of Islam
• Give Us Shari'ah Courts, Respect Our Hijab- South West Muslims
• Laws on Alcohol, Adultery To Be Reviewed In Rahmatan Lil Alamin Blueprint
• Detentions of Shiite Muslims In Malaysia Fuels Fears Of Crackdown
• China's Network of High-Security Jails Where A MILLION Muslims Are Held And Brainwashed Are Exposed In Leaked Documents
• Indian Women And Children Among 900 ISIS Affiliates Who Surrendered To Afghan Forces
• BHU Faculty Writes To President against Muslim Professor's Appointment in Sanskrit Department
• UK Panel Explores 'Rebrand' Of Pakistan Away From Jihad and Terrorism
• Rights Chief Highlights Saudi Arabia's Moves To Improve Human Rights Situation
• Supreme Court Agrees to Hear Muslim 'No-Fly List' Case
• West Ignores Sufferings of Turks, Muslims: Historian
Compiled By New Age Islam News Bureau
URL: https://www.newageislam.com/islamic-world-news/promoting-inter-faith-harmony-pakistan/d/120358
--------
Pakistan
• Sufism Can Help Maintain Interfaith Harmony, Say Scholars
• PTI shows no trust in chief election commissioner
• Dutch queen arrives in Pakistan for three-day visit
• IHC cautions Awan against commenting on subjudice matters, withdraws show-cause notice
• LHC takes up Musharraf's petition against impending high treason case verdict
• Maulana Fazlur Rehman calls multi-party conference on Nov 26
------
Africa
• Buhari: Islamic group sends message to Senators, Reps
• Miyetti Allah partners security agencies to expose criminals in Nasarawa
------
Southeast Asia
• Philippine troops rescue couple abducted by Islamic militants
• Mujahid wants MACC probe after claims of bribery at Jakim
• Zuraida would understand duo's sacking if she attended meetings, says PKR man
------
South Asia
• Airstrike kills Taliban's shadow district chief in Faryab province
• Saleh's claims about alleged insult of Hazara people spark furore amid election tensions
• Foreign national killed, 5 Afghans wounded in Kabul grenade attack
------
India
• Filing Review Petition Will Harm Hindu-Muslim Unity: Minority Panel Chief
• BHU row: AMU Muslim teachers of Sanskrit department say they never faced discrimination due to religion
• Gujarat: As Vadodara Society Residents Protest, Owner Cancels Plan To Sell Property To Muslim Buyer
• Rajasthan: J&K students say hurt when called terrorists
• Indian team barred from going outside Srinagar
------
Europe
• Norway warns people against desecrating Holy Quran, making hate speeches
• Jewish dad wants to meet Muslim woman who stood up for him on Tube
• Germany repatriates Islamic State bride and children from Syria
• Republican in Iowa calls flying of the trans flag part of the "rainbow jihad"
• Call for Peterborough flu injection trial for Muslims
• Norway's Kristiansand comes together to stand with Muslims in wake of hate crime
• Surrounded? Netanyahu faces internal party dissent while arch-rival Gantz accuses him of inciting 'CIVIL WAR' in Israel
------
Arab World
• Riyadh maritime forum discusses ways of protecting Mideast region's sea lanes
• Environment conference in Yanbu to discuss sustainability in cities
• MoU signed to employ 36,000 Saudis in industrial sector
• Hajj Minister: 1.1 million pilgrims have arrived in Kingdom since start of Umrah season
------
North America
• Another anti-Muslim group is scheduled to hold an event at President Donald Trump's Mar-a-Lago resort.
• The critics of President Trump's Iran policy have been proven wrong
• US Navy chief fired over handling of SEAL saga involving Trump
------
Mideast
• Gaza's Hamas rulers must choose between Iran and their own people
• Hamas calls for defending Islamic sites in West Bank against Israeli violations
• Netanyahu Says Israel Developing Anti-Drone Technology In Wake Of Recent Launch From Gaza
• Israel Demolished Iranian Republican Guard Corps HQs in Syria in Retaliation for Rocket Attack
• Jewish settlers storm Ibrahimi Mosque
• Oberlin students place memorial to Palestinian Islamic Jihad terrorists
• Former Islamic Movement Leader Ra'ad Salah Convicted of Incitement to Terrorism
• Intl. Congress on Islamic Humanities held in Tehran
• Turkey to attend 50th anniversary ceremony of Muslim group OIC
• SDF Source: Syrian Army, Kurdish Forces in Full Control over Ain Issa
------
Promoting inter-faith harmony: Pakistan to reopen, restore 400 Hindu temples
13 Nov 2019
Fulfilling its long standing commitment towards the Hindus in Pakistan, the Imran Khan led federal government has decided to restore and reopen over 400 Hindu temples across the country in phases and hand them over to the community, reported India Today.
During the partition, most Hindus left Pakistan, but some stayed behind. Many temples were lost to encroachment and places even where Hindu families stayed back, temple land was illegally occupied and was used as a common facility, with some being converted to madrasas.
The All-Pakistan Hindu Rights Movement had conducted a survey across the country to find that there were 428 temples at the time of Partition and 408 of them had been converted to toy stores, restaurants, government offices and schools after 1990.
Seeing the number of temples to be restored, it has been decided that the government will focus on restoring two temples per year, starting with historic temples in Sialkot and Peshawar. Sialkot has a functioning Jagannath Temple and the government is set to restore the other 1,000-year-old Shivalaya (Shawala) Teja Singh temple which was abandoned after temple goers had stopped visiting it after a mob attack during the Babri Masjid demolition protests in 1992. The courts have also ordered the restoration of the Gorakhnath temple in Peshawar, which had also been declared a heritage site.
Goodwill gestures
The Pakistani government's decision comes after it extended the olive branch towards India by agreeing to open the Kartarpur corridor to help Sikh devotees from India visit Guru Nanak's birthplace in Pakistan on the occasion of his 550th birth anniversary.
As per a recent government estimate, at least 11 temples in Sindh, four in Punjab, three in Balochistan and two in Khyber Pakhtunkhwa were operational in 2019.
The Shawala Teja Singh temple in Dharowaal was built by Sardar Teja Singh and was closed off during the partition. The Pakistan government re-opened this temple in July this year.
It has also approved a proposal to establish a corridor that will allow Hindu pilgrims to visit Sharda Peeth, an ancient Saraswati temple in Pakistan-Occupied Kashmir (PoK). Established in 237 BC during the reign of Ashoka, the 5,000-year-old Sharada Peeth is an abandoned temple and ancient centre of learning dedicated to the Hindu goddess of learning. Between the 6th and 12th centuries CE, Sharada Peeth was one of the foremost temple universities of the Indian subcontinent.
In January this year, 'Panj Tirath', an ancient Hindu religious site had been named a heritage site by the Khyber Pakhtunkhwa provincial government.
A welcome move
These gestures from Pakistan have found favour with the Indians. Liberal and positively aimed at encouraging religious diversity, some have called it a contrast, some have deemed this to be hopeful winds of change and some others have called it a step further in aiding minority rights.
Peace-keeping measures
Apart from the recent announcement by the government of Pakistan, to allay the fears of and appease the Indian community in its borders, it has undertaken a number of other steps that are in a stark contrast to the infamous sparring it has always been engaged in with India.
In July 2019, it reopened its airspace to Indian flights which had been shut since the Balakot air strike in February.
It gave in to the Indian demand of building a bridge across the Ravi River that lies between India's Dera Baba Nanak and the Kartarpur Sahib Gurudwara in Pakistan.
On June 27, Pakistani authorities unveiled a lifesize statue of Maharaja Ranjit Singh outside the Mai Jindian Haveli outside the Lahore fort close to the samadhi of the Maharaja whose 40-year-old rule in 19th century Punjab was synonymous with the rise of the state.
It also opened its doors to the 500-year-old Gurudwara Baba-de-Ber in Sialkot for Indian Sikh pilgrims, which was earlier only open to citizens from the US, Canada and Europe.
Are these decisions a real attempt at peace?
In December 2018, Imran Khan had tweeted, ""Naya Pakistan is Quaid's [Muhammad Ali Jinnah's] Pakistan and will ensure that our minorities are treated as equal citizens, unlike what is happening in India".
This direct hit to the Indian government came in the wake of the increasing suppression of the religious minorities, especially Muslims (in cases of cow-related lynchings) in India.
Then, are these real signs of peace amidst the hyper-violence just a show?
Nobody can forget Imran Khan's attitude towards the release of Captain Abhinandan Varthaman who was captured in Pakistan after the Balakot air strikes. His positive approach had earned him laurels and he was also being hailed as a prime contender for the Nobel Peace Prize by many.
But, some others accused him of playing the perception war.
After he personally ordered into an investigation in an attack on a Hindu temple in Khairpur's Kumb early this year denouncing the attack and saying that the government was pulling all stops to ensure the safety and security of minorities, will the leaders of the Indian polity commend or condemn Pakistan's implicit plea for peace?
https://sabrangindia.in/article/promoting-inter-faith-harmony-pakistan-reopen-restore-400-hindu-temples
------
Pakistan: Ulema Urged To Spread Uniform Message Of Islam
November 25, 2019
Rawalpindi: Chairman Punjab Board of Investment and Trade (PBIT), Sardar Tanvir Ilyas Khan has called upon Ulema from different schools of thought to end their differences and spread uniform message of Islam across the world.
"We need to strengthen our relationship with message and teachings of the Holy Prophet (peace be upon him) and do away with hatred in the society and serve the humanity by forging unity among our ranks," said the PBIT chairman while addressing the Seeratun Nabi (SAW) Conference here. The conference was also attended by the Punjab Minister for Literacy, Raja Rashid Hafeez, Parliamentary Secretary for Narcotics, Shaikh Rashid Shafique, District Khateeb, Hafiz Iqbal Ahmad, Syed Izhar Bokhari and others. Sardar Tanvir while noticing presence of Ulema and audience from different schools of thought at the conference, observed that the same demonstration of unity was required at every level for unity in the nation and Ummah as a whole.
Raja Rashid Hafeez said that it was responsibility of every individual to follow teachings of the Holy Prophet (peace be upon him) for prosperity, progress and peace in the country.
Shaikh Rashid Shafique called upon Ulema that in the light of teachings of Islam, they should play leading role to guide the nation in every field.
He said that the Prime Minister Imran Khan has been endeavouring to follow model of 'State of Madinah' on principles of equality and justice.
https://www.thenews.com.pk/print/574155-ulema-urged-to-spread-uniform-message-of-islam
------
Give us Shari'ah courts, respect our Hijab- South West Muslims
November 24, 2019
By Musliudeen Adebayo
Muslims in the South West region under the umbrella of Muslim Ummah of South-West Nigeria (MUSWEN) have urged Governors of some south-west states to establish Shari'ah Courts in the region.
The Muslim group directed its request to governor Seyi Makinde of Oyo State, Gboyega Oyetola of Osun, Dapo Abiodun of Ogun state as well as Rotimi Akeredolu of Ondo, Kayode Fayemi of Ekiti and Babajide Sanwo-Olu (Lagos), through a communique signed by its chairman at the end of the 4th MUSWEN General Assembly held in Ibadan.
They claimed that the creation of the Shari'ah courts in the six states of the region is necessary in order to cater to the yearnings of Muslims in the area, who are in the majority.
The MUSWEN General Assembly which had the theme, "Muslim Unity and Contemporary Political Challenges in Nigeria", was chaired by Alhaji Ishaq Kunle Sanni and supported by Professor Wole Abbas, Chairman, 4th General Assembly.
In the communique made available to DAILY POST on Sunday, the group maintained that Shari'ah courts when established, would replace Shari'ah panels being operated presently by Muslim organizations in the region.
The organisation also insisted that the institution of Hijab is sacrosanct in Islam and cannot be compromised for Muslim girls and women in any part of the country.
It frowned at what it termed a political lopsidedness against Muslims in the Southwest and at the Federal Level.
"Shari'ah court should be established by governments in the Southwestern Nigeria to cater to the yearnings of Muslims who are in the majority, to replace Shari'ah Panels being operated presently by Muslim organizations''. The communiqué reads
MUSWEN is also advocating proper administration of justice, it says there is a need for an urgent judicial reform, taking a cue from the principle of Islamic Judicial System.
"There have been some modest improvements in the state of the nation under the present administration, the Federal Government should intensify efforts to diversify the economy of the nation and Muslims in the country should go about demanding for their rights in accordance with the law''
"The institution of Hijab is sacrosanct in Islam and cannot be compromised for Muslim girls and women in any part of the country. MUSWEN acknowledges the harmonious activities of the indefatigable President-General of the Nigerian Supreme Council for Islamic Affairs (NSCIA) and Sultan of Sokoto, His Eminence, Dr. Muhammad Sa'ad Abubakar CFR, mni and urges all Muslim Organizations in the South West to cooperate with him in his efforts at piloting the affairs of Nigerian Muslim Ummah.
https://dailypost.ng/2019/11/24/give-us-shariah-courts-respect-our-hijab-south-west-muslims/
------
Laws on alcohol, adultery to be reviewed in Rahmatan Lil Alamin blueprint
Minderjeet Kaur
November 25, 2019
KUALA LUMPUR: Deputy minister Fuziah Salleh says the government is reviewing the Rahmatan Lil Alamin (mercy to all creation) policy which includes laws governing LGBT issues, Muslims missing their prayers, alcohol, and clothing.
She said these are under seven clusters being reviewed by the Prime Minister's Office, namely laws, "dakwah" or Islamic propagation, the management of mosques, haj and halal food, socio-economic issues and education.
"What has been said by Rantau Panjang, it is under our blueprint," she said, responding to Siti Zailah Mohd Yusoff (PAS-Rantau Panjang) who said there appeared to be more Muslims who do not follow shariah laws.
Siti Zailah said this included ignoring their prayers, wearing revealing clothing, committing adultery and consuming liquor. She also claimed there were cases of apostasy or murtad.
She had also asked for updates on the amendments to the Syariah Courts (Criminal Jurisdiction) Act 1965, known as RUU 355, a private member's bill brought by PAS president Abdul Hadi Awang in a bid to give shariah courts wider powers.
Fuziah said the amendments would be reviewed by those under the law cluster who would carry out research on the matter.
"There are models and intervention programmes at each of the cluster levels," she said, adding that this would include the review of RUU 355.
Siti Zailah earlier asked for assurance that the Rahmatan Lil Alamin policy, part of the new policy of the country's Islamic administration, would increase the dignity of Islamic laws and defend the rights of Muslims.
Fuziah said the policy is aimed at creating a country administered with integrity and good governance over ethnic relations, the environment and welfare, towards a prosperous economy.
"The aspirations in this blueprint are towards shared prosperity with sustainable goals.
"It will follow the constitution and it will not affect the dignity of Islam," she added.
In September, Minister in the Prime Minister's Department Mujahid Yusof Rawa said the working paper on the concept was at the final drafting stage, following which it would be presented to the Cabinet. The paper has since been approved.
https://www.freemalaysiatoday.com/category/nation/2019/11/25/laws-on-alcohol-adultery-to-be-reviewed-in-rahmatan-lil-alamin-blueprint/?utm_source=FMT+Media+Sdn.+Bhd.&utm_campaign=fddc3597c8-RSS_EMAIL_CAMPAIGN&utm_medium=email&utm_term=0_dfafd0994c-fddc3597c8-228005497
------
Detentions of Shiite Muslims in Malaysia fuels fears of crackdown
KUALA LUMPUR – Syed Mohamad was celebrating a key date in the Muslim Shiite calendar in secret when officials burst in and detained him, one of several raids in Malaysia that have set the long-persecuted community on edge.
Dozens of Shiites have been rounded up recently in the Sunni Muslim-majority country, including several foreigners, fueling fears that religious authorities are stepping up a crackdown on adherents of the minority sect.
Around the world, Shiite Muslims — who are far outnumbered by Sunnis, and follow some different doctrines and rituals — say they face discrimination from authorities and others who accuse them of being deviants.
About 60 percent of Malaysia's 32 million people are Muslim and the country is also home to substantial minorities of Hindus and Christians, and the different communities have largely co-existed harmoniously.
Critics, however, say that a traditionally moderate brand of Islam is being eroded as vocal conservatives gain ground, and the small Shiite community — whose teachings have been banned in Malaysia for over two decades — complain of ever greater pressure.
In September religious enforcement officers and police raided a series of clandestine gatherings by Shiites commemorating Ashura, which marks the seventh-century killing of Prophet Mohammed's grandson.
As Syed prayed with a small group in rented premises in southern Johor state, a 20-strong raiding party scaled a fence and burst in.
"It sparked fear among the worshippers, the women and children began crying," he said.
"There were four men with face masks … One of them had a gun and they accused me of not cooperating and threatened to assault me."
Syed was handcuffed and held overnight, along with seven other worshippers including a Singaporean and a Yemeni, and he now fears being charged in an Islamic court.
He could face up to three years in jail and a fine under Islamic law for practising the Shiite form of Islam. Malaysia operates a dual-track legal system, with Islamic courts handling some religious and family matters for Muslim citizens.
In another raid near Kuala Lumpur, community leader Kamil Zuhairi Abdul Aziz and 21 other Shiites were rounded up at the center he runs while prayer books and speakers were seized.
Such raids, which have been happening on and off since 2010, have "created a climate of fear among the Shiite community," the 53-year-old said.
And a private gathering of some 60 Pakistani Shiites was disrupted when religious enforcement officers burst in, although none were arrested.
No-one detained in the recent raids was held for long and none have so far been charged in court — but they worry the tactics are aimed at making them too frightened to worship.
Shiites say they have faced frequent persecution in Malaysia since a top Islamic body issued a fatwa against them in 1996, and religious authorities regularly denounce them as "deviant."
There is no official estimate for the numbers of Shiites in the country, with many too frightened to identify themselves, but observers believe there are between 100,000 and 500,000.
There had been a lull in substantial raids for some time until this year however, with some attributing the spike to tensions between Shiites and Sunnis in the Middle East, which can spill over to other Muslim countries.
As well as raids, there have been more sinister episodes.
In 2016 Shiite activist Amri Che Mat was abducted, with witnesses claiming he was snatched after his vehicle was boxed in by other cars. An inquiry last year by Malaysia's official human rights body concluded he was taken by police.
The risks have not deterred many Shiites from continuing to worship. At a recent meeting in a small hall, Kamil recited the Koran to a group of some 75 men, women and children.
Shiites "will not be cowed" by the uptick in raids on their gatherings, he said.
"We will be patient in overcoming these abuses and continue our duties," he added.
Rights groups say that attempts to stop Shiites worshipping are against guarantees of freedom of religion in Malaysia's constitution, but religious authorities insist members of the sect are a bad influence.
"We do not want any misunderstanding among Muslims in Malaysia or for fights to break out (between Sunnis and Shiites)," said Mohamad Zawawi Ahmad Mughni, a member of the official Islamic religious council in Selangor state, next to Kuala Lumpur.
"Shiite activities cause discomfort among Sunnis in Malaysia."
Mohamad Faizal Musa, a Malaysia-based associate with Harvard's Weatherhead Center for International Affairs and an expert on the minority, predicted the country's Shiites and Sunnis will not be able to overcome their differences any time soon.
"I doubt that can be done with the amount of vilification and harassment (against the Shiites)," he said.
https://www.japantimes.co.jp/news/2019/11/25/asia-pacific/social-issues-asia-pacific/detentions-shiite-muslims-malaysia-crackdown/#.Xdt3RZMzbIU
------
China's Network Of High-Security Jails Where A MILLION Muslims Are Held And Brainwashed Are Exposed In Leaked Documents
25 November 2019
Leaked documents reveal for the first time how China is running a network of high security prisons designed to brainwash hundreds of thousands of ethnic minorities.
China has consistently claimed the camps in the Xinjiang region offer voluntary education and training.
But official documents leaked to the International Consortium of Investigative Journalists show how inmates are locked up, indoctrinated and punished.
The highly classified Chinese Communist Party documents show the secret plans behind the mass-detention camps that are thought to have held around one million ethnic Uighurs and other minority Muslims in China's Xinjiang province.
The classified documents lay out the Chinese government's deliberate strategy to lock up ethnic minorities even before they commit a crime, to rewire their thoughts and the language they speak.
The papers also show how Beijing is pioneering a new form of social control using data and artificial intelligence.
Drawing on data collected by mass surveillance technology, computers issued the names of tens of thousands of people for interrogation or detention in just one week.
Watch towers, double-locked doors and video surveillance in the Chinese camps have been installed 'to prevent escapes'.
Uighurs and other minorities held inside are scored on how well they speak the dominant Mandarin language and follow strict rules on everything down to bathing and using the toilet. This complex scoring system determines if they can leave.
'Manner education' is mandatory, but 'vocational skills improvement' is offered only after a year in the camps.
The Chinese Embassy in the UK dismissed the documents as 'fake news' and said the population supported measures designed to stop terrorism.
A statement read: 'The region now enjoys social stability and unity among ethnic groups. People there are living a happy life with a much stronger sense of fulfillment and security.
'In total disregard of the facts, some people in the West have been fiercely slandering and smearing China over Xinjiang in an attempt to create an excuse to interfere in China's internal affairs, disrupt China's counter-terrorism efforts in Xinjiang and thwart China's steady development.'
China has struggled for decades to control Xinjiang, where the Uighurs have long resented Beijing's heavy-handed rule.
After the 9/11 attacks in the United States, Chinese officials began justifying harsh security measures and religious restrictions as necessary to fend off terrorism, arguing that young Uighurs were susceptible to the influence of Islamic extremism.
Hundreds have died since in terror attacks, reprisals and race riots, both Uighurs and Han Chinese.
In 2014, Chinese President Xi Jinping launched what he called a 'People's War on Terror' when bombs set off by Uighur militants tore through a train station in Urumqi, the capital of Xinjiang, just hours after he concluded his first state visit there.
Taken as a whole, the documents give the most significant description yet of high-tech mass detention in the 21st century in the words of the Chinese government itself.
Experts say they spell out a vast system that targets, surveils and grades entire ethnicities to forcibly assimilate and subdue them - especially Uighurs, a predominantly Muslim Turkic minority of more than 10 million people with their own language and culture.
Detainees are only allowed to leave if absolutely necessary, for example because of illness, and even so must have somebody 'specially accompany, monitor and control' them.
Bath time and toilet breaks are strictly managed and controlled 'to prevent escapes.' And cell phones are strictly forbidden to stop 'collusion between inside and outside'.
Sayragul Sauytbay, a Kazakh kingergarten administrator and Communist Party member who was abducted by police in October 2017 and forced to become a Mandarin camp instructor, said: 'Escape was impossible. In every corner in every place there were armed police.'
She also called the detention centre a 'concentration camp...much more horrifying than prison,' with rape, brainwashing and torture in a 'black room' were people screamed.
Sauytbay and another former prisoner, Zaomure Duwati, also told the ICIJ detainees were given medication that made them listless and obedient, and every move was surveilled.
Beijing has said 'the customs of all ethnic groups and the right to use their spoken and written languages are fully protected at the centres'.
But the documents show that in practice, lessons are taught in Mandarin, and it is the language to be used in daily communication.
One detainee said those who couldn't respond in Mandarin were beaten or deprived of food for days. Otherwise, speaking was forbidden.
Adrian Zenz, a leading security expert on the far western region of Xinjiang, the Uighur homeland said: 'They [the leaked documents] confirm that this is a form of cultural genocide. It really shows that from the onset, the Chinese government had a plan.
'It's the dark days of the Cultural Revolution, except now it's powered by high-tech.'
Qurban, a Kazakh herder, was finally released after nine months in the camp and was allowed to return to his village, but officials told him he had to work in a factory.
He was sent to a garment factory, which he wasn't allowed to leave until after 53 days stitching clothes, when he was released again.
After another month under house arrest, he finally was allowed to return to Kazakhstan and see his children. He received his salary in cash - 300 Chinese yuan, or just under $42.
Qurban said he used to count many Han Chinese among his friends, but now he has begun to hate them.
He said: 'I've never committed a crime, I've never done anything wrong. It was beyond comprehension why they put me there.'
China's suppression of the Uighurs came after bloody race riots rocked the county's far west a decade ago.
As a result the ruling Communist Party turned to a rare figure in their ranks to restore order - a Han Chinese official fluent in Uighur, the language of the local Turkic Muslim minority.
The newly revealed confidential documents show that the official, Zhu Hailun, played a key role in planning and executing a campaign that has swept up a million or more Uighurs into detention camps.
Published in 2017, the documents were signed by Zhu, as then-head of the powerful Political and Legal Affairs Commission of the Communist Party in the Xinjiang region.
A Uighur linguist recognised Zhu's signature scrawled atop some of the documents from his time working as a translator in Kashgar, when Zhu was the city´s top official.
Linguist, Abduweli Ayup who now lives in exile, said: 'When I saw them, I knew they were important. He´s a guy who wants to control power in his hands. Everything.'
Zhu, 61, did not respond to repeated requests for comment.
Long before the crackdown and despite his intimate familiarity with local culture, Zhu was more hated than loved among the Uighurs he ruled.
He was born in 1958 in rural Jiangsu on China's coast. In his teens, during China's tumultuous Cultural Revolution, Zhu was sent to Kargilik county, deep in the Uighur heartland in Xinjiang. He never left.
Zhu joined the Party in 1980 and moved up Xinjiang's bureaucracy, helming hotspot cities. By the 90s, he was so fluent in Uighur that he corrected his own translators during meetings.
Months after a riot on July 5, 2009 left hundreds dead in the region's capital of Urumqi, Zhu was tapped to replace the city's chief.
Police swept through Uighur neighbourhoods, brandishing rifles and rounding up hundreds for trial. Tens of thousands of surveillance cameras were installed.
But instead of healing ethnic divisions, the crackdown hardened them. Matters came to a head in April 2014, when Chinese President Xi Jinping came to Xinjiang on a state visit.
Just hours after his departure, bombs tore through an Urumqi train station, killing three and injuring 79. Xi vowed to clamp down even harder.
In 2016, Beijing appointed a new leader for Xinjiang - Chen Quanguo. Chen, whose first name means 'whole country', had built a reputation as a hard-hitting official who pioneered digital surveillance tactics in Tibet.
After Chen's arrival, Uighurs began disappearing by the thousands.
The leaked documents show that Zhu directed mass arrests, signing off on notices ordering police to use digital surveillance to investigate people for having visited foreign countries, using certain mobile applications, or being related to 'suspicious persons'.
Zhu stepped down last year after turning 60, in line with traditional practice for Communist Party cadres of Zhu's rank. Chen remains in his post.
https://www.dailymail.co.uk/news/article-7721319/Leaked-documents-reveal-extent-Chinas-network-detention-centres-Muslims-brainwashed.html
------
Indian women and children among 900 ISIS affiliates who surrendered to Afghan forces
Monday, 25 Nov 2019
A group of ten Indian women and children, all relatives of ISIS affiliates have also surrendered to Afghan forces in eastern Nangarhar province.
Sources privy of the development have said at least 900 ISIS affiliates including foreigners have surrendered to the Afghan forces since the launch of offensive on 12th of November.
The sources further added that the Indian women and children hail from Kerala state of India who have been shifted to Kabul.
"We are evaluating them one by one. More details will emerge once this process is finished," the Hindustan Times quoted an informed official as saying.
This comes as the Ministry of Defense of Afghanistan on Saturday announced that 22 ISIS militants surrendered to Afghan forces in Achin district on Friday.
The defense ministry had earlier announced that more than 600 ISIS militants and their family members have surrendered to Afghan forces during the recent weeks.
https://www.khaama.com/indian-women-and-children-among-900-isis-affiliates-who-surrendered-to-afghan-forces-04395/
------
BHU faculty writes to President against Muslim professor's appointment in Sanskrit department
Nov 24, 2019
In a letter to the President of India Ramnath Kovind, the professors have called for the immediate annulment of Khan's appointment and place him to some other Sanskrit teaching department.
The faculty and former professors of the Banaras Hindu University (BHU) have voiced their support for students who were opposing the appointment of Dr. Feroz Khan to the Sanskrit Vidya Dharm Vigyaan department.
In a letter to the President of India Ramnath Kovind, the professors have called for the immediate annulment of Khan's appointment and place him to some other Sanskrit teaching department.
The letter has the signatures of over 50 serving and retired members of the Sanskrit Vidya Dharm Vigyaan department.
Claiming that Khan's appointment was made by violating the tradition and established norms of the University, the letter says, "Sanskrit Vidya Dharm Vigyaan department should not be tinkered with as the appointment of any non-Hindu is against the established norms and tradition of the department."
88-year-old former BHU Professor Rewa Prasad Dwivedi, who is also a retired professor, SVDVS told news agency ANI that the department would become irrelevant of such appeasement continues. " No one would come for further studies here if appointments of non-Hindus is made to the department."
The professors in the submission said that the department has been operating for over a century. "The appointment of any non-Hindu to the department would disrupt the religious, tradition, karma kanda education of students training to be acharyas and shastris of the religion. The students of this department can't be forced to study under a Muslim or Christian teacher. If this is down, it is going to lead to unprecedented chaos and the acharya parampara would become void," the letter read," the letter states.
The letter also points out that the doors of employment and religious practices by Hindu organisations would be forever closed for these students if they are educated under a non-Hindu teacher.
The students had organised a protest against Feroz's appointment that lasted 16 days. "It is not about the Hindu-Muslim issue. If Feroz Khan, who intends to join the department, adopts the way of life required to teach Vedas, we will accept him," a protesting student had told ANI.
https://www.dnaindia.com/india/report-bhu-faculty-writes-to-president-against-muslim-professor-s-appointment-in-sanskrit-department-2803069
------
UK panel explores 'rebrand' of Pakistan away from jihad and terrorism
November 24, 2019
A panel of academics and South Asia experts from around the world explored the prospect of a "rebrand" of Pakistan away from an ideology of jihad and terrorism, with the Pakistani diaspora playing some role in such a move.
'Reimagining Pakistan: A Global Perspective', organised by the Jammu Kashmir Study Centre UK think tank and the Indian National Students Association (INSA) UK in London on Saturday, highlighted that Pakistan's so-called "jihad strategy" dates back to 1947 when it tried to "forcibly annex Kashmir".
The panelists were in general agreement that the country risks becoming increasingly isolated in the wake of its recent grey-listing by the global money laundering watchdog Financial Action Task Force (FATF) unless some urgent steps are taken and that China could act as a counter-weight, given its own economic interests in the region.
"Pakistan has a unique opportunity to reposition itself as a leader in the region. The Kartarpur Corridor is a good start...but it needs to rebrand the country away from the ideology of jihad," said Seth Oldmixon from the Liberty South Asia, an independent group promoting political pluralism in South Asian.
"It (Pakistan) has been consumed by this ideology and its long-term interests lie in reimagining the country or it risks becoming increasingly isolated and economically destitute," he said.
Dr Christine Fair, a Georgetown University professor of security studies with a focus on South Asia, informed the gathering that the Pakistani High Commission in London had tried to coerce the venue of the panel discussion into cancelling the event.
"That is reflective of the kind of state it is," she said, adding that a reimagining of Pakistan could happen from within its diaspora, but diaspora communities are not often fully in tune with the realities on the ground.
"Washington needs to cut off all aid because aid is toxic to that state. The longer it stays on the grey list, it gets to bargain with the international community using the threat of terrorism," she said.
Other panelists, including Pakistani journalist-in-exile and Founder of safenewsrooms.org Taha Siddiqui, highlighted the pressure on the media in the country but expressed hope that voices are on the rise against such a crackdown.
Khalid Shah, Associate Fellow at the Observer Research Foundation in Delhi, traced the history of "Pakistan's jihad in Kashmir", leading up to what he described as the current "cyber jihad" aimed at radicalising Kashmiri youth and glorifying the idea of jihad.
"Pakistan is like a shark in the region...It is an existential threat to its neighbours in the region and countries beyond. The UK should stop all aid to Pakistan," noted David Vance, a writer at AltNewsMedia.
https://www.business-standard.com/article/pti-stories/uk-panel-explores-rebrand-of-pakistan-away-from-terror-119112400057_1.html
------
Rights chief highlights Saudi Arabia's moves to improve human rights situation
25 November 2019
RIYADH: Women's rights in the Kingdom have seen an unprecedented transformation, thanks to the historical decisions made under the leadership of King Salman, said Dr. Awwad Al-Awwad, president of the Saudi Human Rights Commission (HRC) in his opening speech at a symposium on International Day for the Elimination of Violence against Women.
He explained that the day aimed to raise awareness about the magnitude of the multiple forms of violence women around the world are exposed to.
It provides an opportunity to defend, promote, and transform women's rights into constructive dialogues, so that they may live in a better world.
Crown Prince Mohammed bin Salman has accorded high priority to women's rights, affirmed Al-Awwad. Among over 60 recent decisions made to improve the situation of human rights in the Kingdom, 22 were related to women.
These included issuing such laws as the Protection from Abuse Law and the Anti-Harassment Law, eliminating the guardianship system, allowing women to drive, ensuring greater female participation in the workforce, especially the legal sphere, dedicating a call center for domestic violence issues, establishing the Family Affairs Council (one of whose committees is devoted to women's affairs) and setting up courts for family cases.
Al-Awwad confirmed none of this would have been possible without political will.
Women are the foundation of society, being the schools that shape future generations, instillers and upholders of good values handed down across generations, he said.
Al-Awwad also met with German Minister of State Niels Annen at the German Federal Foreign Office, where they reviewed issues related to human rights.
Al-Awwad highlighted the Kingdom's efforts, under the leadership of the king and crown prince, in supporting human rights. He pointed to developments in the Kingdom and pioneering steps toward achieving sustainable development on making human beings the focus of development in accordance with Vision 2030, which aims to achieve the overall development of a better future for the country.
https://www.arabnews.com/node/1589231/saudi-arabia
------
Supreme Court Agrees to Hear Muslim 'No-Fly List' Case
BY MATTHEW VADUM
November 24, 2019
The Supreme Court granted the Trump administration's request on Nov. 22 to take up a case from several Muslim men who claim they were wrongfully placed on the U.S. "no-fly list" for refusing to act as government informants and are seeking damages from federal officials.
The Justice Department argued in a brief that lawsuits like this must be curtailed because they will deter officials "from performing their duties by the prospect of litigation and potentially severe personal financial consequences."
The no-fly list contains around 81,000 names, fewer than 1,000 of which belong to U.S. citizens, Sen. Dianne Feinstein (D-Calif.) said in June 2016.
The decision to hear the case came after Judge Anthony J. Trenga of the U.S. District Court for the Eastern District of Virginia ruled on Sept. 4 that the government's Terrorist Screening Database (TSDB)—a watchlist of more than 1 million known or suspected terrorists, including around 4,600 U.S. citizens—violates the constitutional rights of those included on it. The no-fly list is a small subset of the TSDB.
Being wrongly included on the watchlist can lead to great inconvenience and discomfort, Trenga wrote in his opinion, noting that some of the plaintiffs in the litigation before him have been handcuffed at ports of entry and put through invasive secondary inspections at airports.
In the case the Supreme Court has decided to hear, cited as Tanzin v. Tanvir, the court didn't provide reasons for its decision, according to its custom.
The high court could prohibit lawsuits against federal officials for violating religious freedom after granting the administration's request to hear the case that questions whether the Religious Freedom Restoration Act of 1993 (RFRA) permits suits for damages against individual federal officials, in this case, members of the FBI.
The U.S. Court of Appeals for the 2nd Circuit said the statute clearly allows such lawsuits and gave the plaintiffs permission to pursue their claims.
In legal terms, the case concerns the scope of the remedy Congress provided in the RFRA "to those whose exercise of religion has been substantially burdened by the government," according to the Trump administration's petition to the court.
The question is whether the passage in the RFRA that allows litigants to "obtain appropriate relief against a government" means they can seek an award of money damages against federal employees sued in their individual capacities.
"The answer to that question raises fundamental separation-of-powers concerns with a significant impact on Executive Branch operations nationwide, warranting this Court's review."
Muhammad Tanvir and other plaintiffs claim their names were placed on the no-fly list as retaliation after they refused to serve as informants, conduct they said would have violated their sincerely held religious beliefs.
Meanwhile, Justice Ruth Bader Ginsburg, 86, was released from the hospital on Nov. 24 after being admitted the day before for chills and a fever. A Supreme Court official said she is "home and doing well," Bloomberg News reported.
Ginsburg, who was appointed by President Bill Clinton in 1993, missed oral arguments on Jan. 7 for the first time as an associate justice of the Supreme Court. In early November, she took a sick day and missed hearing an oral argument. A court official said she had a stomach virus.
The health of Ginsburg, who has recovered from cancer four times, is being closely watched by political observers on both sides of the aisle. Should a vacancy arise, President Donald Trump, who has been successfully reshaping federal appeals courts, would have the opportunity to appoint a third justice to the nine-member court. Trump has already placed two of his picks, Justices Neil Gorsuch and Brett Kavanaugh, on the Supreme Court.
https://www.theepochtimes.com/supreme-court-agrees-to-hear-muslim-no-fly-list-case_3155802.html
------
West ignores sufferings of Turks, Muslims: Historian
November 24, 2019
The West does not want to address the suffering of Muslims and Turks at international forums, an American historian said.
Speaking to Anadolu Agency on massacre and persecution that Muslim Turks faced when they were forced to flee Bulgaria to Turkey during the 1877-78 Russo-Ottoman war, William Holt said the magnitudes of persecution in that period is not sufficiently known either in Turkey or in the international arena.
He said the West deny sufferings of Muslims, adding the reasons behind this are orientalism, hostility towards Turks and Islam, and the Christian lobbies in the West.
Holt went on to say the incidents happened during the war are reflected unilaterally.
The 1877-78 war saw the Ottoman Empire lose territory to Russia in the Caucasus while other Orthodox Christian nations secured independence in the Balkans.
Mosques as refugee shelters
Muslims who were forced to flee from Bulgaria to Turkey, took refuge in several mosques -- including Ayasofya (Hagia Sophia) -- in Istanbul, the historian noted.
Depicting the stories of immigrants through the painting of a Hungarian painter, he said: "In this painting, you can see the refugees inside the Hagia Sophia. In 1877, there were around 8,000-12,000 refugees in Hagia Sophia for around 4 months. These immigrants were very sick.
Children, elderly men, and women can be seen in the painting, he said, adding this is perhaps a forgotten story of Hagia Sophia. There is a surprising and important story of Hagia Sophia being a refugee shelter.
Also commenting on the 1915 events during the Ottoman era, he noted when the Muslims are oppressed, the West said it is a civil war, but when the Christians are oppressed they call it a "genocide".
Turkey's position on the events of 1915 is that the deaths of Armenians in eastern Anatolia took place when some sided with invading Russians and revolted against Ottoman forces. A subsequent relocation of Armenians resulted in numerous casualties.
Turkey objects to the presentation of the incidents as "genocide" but describes the 1915 events as a tragedy in which both sides suffered casualties.
Ankara has repeatedly proposed the creation of a joint commission of historians from Turkey and Armenia plus international experts to examine the issue.
Forgotten refugee crisis
Speaking at the event -- entitled the Balkan Losses: Forgotten Immigrants of The Russo-Turkish War -- held by the Turkish Historical Society, Holt said there is a lot of false information about the influence of the Ottoman Empire in the Balkans, adding Turks have always been depicted as cruel in the West.
"According to the West, the Turks were always cruel and were never oppressed. The West has never seen Turks as victims or oppressed," he said.
Historian Holt also presented his latest book "The Balkan Reconquista and Turkey's Forgotten Refugee Crisis" at the event.
The book uncovers the difficulties faced by Turks who were forced to migrate during the 1877-78 Russo-Ottoman war. Also, in his book, Holt tells the story of the suffering of Muslims during migration, and what they went through after coming to Istanbul during the Russo-Ottoman War of 1877–1878.
https://www.yenisafak.com/en/news/west-ignores-sufferings-of-turks-muslims-historian-3505785
------
Pakistan
Sufism can help maintain interfaith harmony, say scholars
Bilal Ahmed
November 25, 2019
Elements of Sufism or Tasawwuf are present in every religion, be they the religions of Abrahamic tradition or others, due to which Sufism can help build a bridge between religions to achieve interfaith harmony.
Scholar Dr Abdul Rashid said this on Saturday while presiding over the launch of 'Irfan-o-Tasawwuf: Mazahib Ke Darmian Aik Pul', the Urdu translation of 'Sufism: A Bridge Between Religions', a compilation of lectures given in Hamburg, Germany, by Prof Nader Angha, the current Master of Sufi tradition 'Maktab Tarighat Oveyssi Shahmaghsoudi', in February 2000. The launch was held at the Arts Council of Pakistan in Karachi.
Dr Rashid lamented that adherents of various religions could not spread the positive message of their faith, which, otherwise, could have promoted peace in the world. He was of the view that Irfan (the ultimate realisation) could not be attained unless one tried to purify their heart.
The scholar also recalled his research in Tasawwuf, describing how he was discouraged by his seniors when he undertook Sufism as his area of study. The project of the Urdu translation of Prof Angha's lectures was coordinated by Nargess Murtaza. She also addressed the ceremony and introduced the works of the Sufi Master to the audience.
Former member of the Council of Islamic Ideology Prof Syed Mohsin Naqvi said we are encountered with the question whether the awareness of oneself and awareness of God is something that is derived only by our inner experience or they are also somehow linked with the cosmos.
He added that one needs to be actually aware of themselves in order to realise the Creator. When one realises how inconsequential their existence is, they ultimately ask if anyone exists whose being is worthy of being called existence.
Prof Naqvi said that some readers may not like certain parts of the book only for the reason that they are ignorant of the path of Sufism. Poet and scholar Dr Fatima Hasan gave a detailed overview of the lectures in the book. She also lauded the translators of the lectures, saying that the book did not appear to be a translation. She also praised the conciseness of the book.
Dr Fatima pointed out that Prof Angha had described in a detailed manner how adherents of various religions started to cherish the symbols of those religions more than the actual message of their faith and even God was symbolised as a male human being due to patriarchal values.
She said Prof Angha had maintained that religions did not promote wars, rather conquerors used the name of religions to justify their usurpation of others' land. She added that the book taught that knowledge was necessary for the path of true realisation and Sufism emanated from our own selves.
Educationist Prof Abbas Husain said that a large number of people attending the launch of a book on Sufism meant to him that "all can't be lost". Quoting a Cambridge academic, TJ Winter, who changed his name to Abdal Hakim Murad after embracing Islam, Prof Hussain said the Sufi path was the way that would take Islam forward in the 21st century.
He was of the view that scholars of all the established religions are at present worried about their younger generations because modernity has been encroaching on every value. "There will be no peace among the nations without peace among the religions," he quoted Catholic priest Hans Kung, asserting that interfaith harmony was a must to ensure peace in the world.
Poet Rukhsana Saba hosted the ceremony and recited works by Rumi and other poets that spoke of the importance of keeping one's spiritual side invigorated.
https://www.thenews.com.pk/print/573820-sufism-can-help-maintain-interfaith-harmony-say-scholars
------
PTI shows no trust in chief election commissioner
Syed Irfan Raza
November 25, 2019
ISLAMABAD: Top leaders of the ruling Pakistan Tehreek-i-Insaf have raised questions about impartiality of Chief Election Commissioner (CEC) retired Justice Sardar Muhammad Raza, who is likely to issue a verdict in the PTI's foreign funding case before his retirement on Dec 6.
The PTI's core committee, which met on Sunday with Prime Minister Imran Khan in the chair, reiterated its demand that the Election Commission of Pakistan (ECP) club the foreign funding cases of all three major political players in the country — the PTI, Pakistan Muslim League-Nawaz (PML-N) and Pakistan Peoples Party (PPP) — and refrain from singling out the ruling party.
A source, who attended the meeting, told Dawn that some "administrative changes" would be made soon in the PTI-ruled Punjab, when the prime minister would visit Lahore and hold a series of meetings there.
In response to a question about the PTI foreign funding case, Special Assistant to the Prime Minister on Information Dr Firdous Ashiq Awan told a press conference held after the core committee's meeting: "Daal mein kuchh kaala hai, yaa saari dal hi kaali hai?"
She wondered why the chief election commissioner was in a hurry to decide the case against PTI and why similar applications by the PTI against the PML-N and PPP were not being entertained.
Changes likely in Punjab set-up soon; PM aide seeks update on Nawaz health
The PTI foreign funding case is being handled by the ECP for the last five years and the commission has decided to hear it on a day-to-day basis from Tuesday (tomorrow), giving the impression that it may be decided within the next 15 days.
"What is the urgency in deciding the case? Individuals do not matter; they come and go, but the institutions go on. The ECP should follow rules, give equal opportunities to all the parties and conduct across-the-board accountability," Dr Awan said.
Asked what the PTI would do if the judgement in the case went against it, she said her party had already provided "all the proofs and audit reports" relating to the case.
"Although the opposition is coming up with new claims everyday that the government will no longer be there after a judgement against it, the truth will prevail when the ECP will decide the matter in the light of the Constitution and the law," she said.
The government's spokesperson added: "There is no harm if Pakistanis abroad consider the PTI as a saviour and support it monetarily. It is wrong to call it foreign funding because foreign funds are those which are given by a foreign organisation or country," she said.
Dr Awan said the opposition parties that had not accepted the results of 2018 elections were now expressing confidence in the same ECP that had conducted those polls and also sought from it an early decision in the PTI foreign funding case.
Asked why Prime Minister Khan had recently raised questions about PML-N supremo Nawaz Sharif's departure from the country even though he [the prime minister] himself had informed the nation that the former premier was very sick, Dr Awan said: "Mr Sharif was allowed to leave the country for medical treatment on the basis of some medical reports, but now the government and the nation want to know what type of treatment is being given to him abroad and what are his latest reports."
She said people were asking why the prime minister had allowed a convicted person to leave the country. "What Prime Minister Imran Khan said in his recent speech was the voice of the whole nation," she maintained.
"We want to know what his ailment is."
Islamophobia
The PTI's core committee condemned the growing cases of Islamophobia in Europe, as reflected most recently in an incident in Norway, said the government's spokesperson.
"Such actions add to the spread of Islamophobia and hate crimes against Muslims," she said adding that the committee had called on the Organisation of Islamic Cooperation (OIC) to raise the issue and condemn the Norway incident.
The core committee also called on the European Union to take notice of the violent actions/crimes against Islam and Muslims in the EU's member states and European countries. "Such hate-inspired actions are contrary to the EU human rights convention and the European human rights court's decisions on the issue of limitations on freedom of expression in relation to attacks on Muslims and Islam."
Talking about the government's performance, she said Prime Minister Khan had asked the federal government and the provincial governments of Punjab and Khyber Pakhtunkhwa to complete all ongoing projects without delay so that people could benefit from them.
Asked why the name of a former director-general of the Inter-Services Public Relations, Lt Gen Asim Bajwa, had been proposed for the post of director-general of the China-Pakistan Economic Corridor Authority, she said he had been nominated on the recommendation of experts on the basis of strategic concerns and his experience.
Changes in Punjab?
It's being speculated on social media platforms that Sardar Usman Buzdar could be removed from the post of Punjab chief minister due to frequent complaints against him.
Read: Calls for Buzdar's ouster rising in PTI
A source said that after the core committee's meeting, the prime minister held a separate meeting with Mr Buzdar.
The prime minister, he said, would stay in Punjab for a day or two and would make some drastic changes in the provincial set-up.
Mr Buzdar was among the PTI leaders who attended the committee meeting. Others who attended it included Jahangir Tareen, Imran Ismail, Pervez Khattak, Chaudhry Sarwar, Dr Babar Awan, Shafqat Mehmood, Dr Shireen Mazari and Dr Awan.
https://www.dawn.com/news/1518689/pti-shows-no-trust-in-chief-election-commissioner
------
Dutch queen arrives in Pakistan for three-day visit
November 25, 2019
Queen Maxima of the Netherlands arrived in Pakistan on Monday for a three-day visit in her capacity as the United Nations Secretary General's Special Advocate (UNSGSA) for Inclusive Finance for Development.
The Dutch queen was received by senior officials of the foreign ministry and representatives of the Embassy of Netherlands at Nur Khan Air Base.
Last week, the Foreign Office (FO) announced Queen Maxima's visit.
In a press release, the FO said that the Dutch queen will call on President Arif Alvi and Prime Minister Imran Khan during her visit, in addition to her engagements with stakeholders from the public and private sectors.
Queen Maxima Zorre­guieta Cerruti will also attend the launch of the 'Micro Payment Gateway', which the FO described as "an initiative of the State Bank of Pakistan aimed at reducing the costs of small payments and boosting digital transactions to benefit people and promote financial inclusion".
The statement had added that inclusive finance for development is one of the "key priorities" of the government and the country has taken a number of steps in recent years to promote financial inclusion.
https://www.dawn.com/news/1518766/dutch-queen-arrives-in-pakistan-for-three-day-visit
------
IHC cautions Awan against commenting on subjudice matters, withdraws show-cause notice
Tahir Naseer
November 25, 2019
The Islamabad High Court (IHC) on Monday withdrew a show-cause notice issued to prime minister's aide Firdous Ashiq Awan for contempt of court and cautioned her as well as Minister for Aviation Ghulam Sarwar against commenting on subjudice matters in future.
IHC Chief Justice Athar Minallah, who was presiding over the proceedings, observed that both Awan and Khan hold positions of high responsibility. "If you [give] wrong interpretations with your words, it will make [the public] lose trust in institutions."
Last month, the court had issued Awan a show-cause notice which noted that while holding a press conference, she had "criticised the judiciary" and had stated that bail granting order to Nawaz Sharif would "open a floodgate of similar requests by prisoners suffering from various diseases".
Separately, a petition was filed in the IHC against Khan for linking the release of Nawaz Sharif with 'a deal' during an interview.
Earlier this month, the court had reserved its decision on whether Awan and Khan committed contempt after both officials submitted unconditional apologies for their remarks on IHC's decision to grant bail to Nawaz. In the previous hearing, Khan, while offering an apology to court, had said he did not want to contest the case.
"Common petitioners are the real stakeholders that are looking towards the government and the parliament," Justice Minallah said during today's proceedings.
"We expect that, in future, opinions will not be given on subjudice cases."
Justice Minallah commended Khan for admitting "that his statement was political" but went on to say: "It is not a good thing to ruin the public's trust because of political statements. Politicians should [work to] increase the public's trust in the system."
The judge regretted that "both parties [in a case] issue such statements whenever [an unfavourable] verdict is issued".
The IHC chief justice said that the judiciary was not "scared of criticism but welcomed it".
"We're not saying that we (the judiciary) have no shortcomings," the judge remarked.
"We are facing other challenges as well."
Awan's lawyer Shah Khawar thanked the court for withdrawing the show-cause notice against the premier's special assistant on information and broadcasting.
Justice Minallah said that a detailed order would be issued and advised the officials to read it.
https://www.dawn.com/news/1518764/ihc-cautions-awan-against-commenting-on-subjudice-matters-withdraws-show-cause-notice
------
LHC takes up Musharraf's petition against impending high treason case verdict
Rana Bilal
November 25, 2019
The Lahore High Court (LHC) on Monday took up former president retired Gen Pervez Musharraf's petition challenging the verdict reserved by a special court in the high treason case against him.
Justice Syed Mazhar Ali Akbar Naqvi, who presided over the proceedings, asked Musharraf's lawyer, Khwaja Ahmed Tariq Rahim, to present two-point statements tomorrow and assist the court regarding the maintainability of the petition.
He was instructed to present his arguments on the following points:
How can the LHC hear the petition if there are proceedings against Musharraf ongoing in the Supreme Court?
Musharraf is a resident of Islamabad — how is the petition maintainable in Lahore?
The special court had on November 19 concluded the trial proceedings in the high treason case against Musharraf for declaring a state of emergency on November 3, 2007, and had ruled that a verdict would be announced on November 28 (Thursday) on the basis of the available record.
On Saturday, Musharraf had approached the LHC against the verdict reserved in the high treason case and sought suspension of his trial in absentia.
Musharraf's counsel had approached the high court on his client's behalf contending that the reserving of the verdict was "unconstitutional and void". It was pleaded that the impugned order from that date be suspended and that "the trial in absentia being conducted against the petitioner" be stayed until his physical appearance before the court.
Referring to a 2016 judgement "Mustafa Impex" by the Supreme Court, the petition argued that the rights of the petitioner be enforced and trial be "re-initiated" on the basis of the proper procedure contained in the judgement.
During today's hearing, Justice Naqvi asked Rahim how the petition was maintainable in the LHC.
Citing the example of cases against former prime minister Nawaz Sharif, Rahim said that Nawaz's cases were also ongoing in Islamabad but the LHC had found his petition maintainable. He added that it was a matter pertaining to the federal government, therefore, they could appeal to any high court.
According to Rahim, at the time the treason case against Musharraf was initiated, the approval of then-premier Nawaz had been taken. However, the approval of the cabinet was not sought.
Adjourning proceedings till Tuesday, Justice Naqvi asked the former president's lawyer to assist them in understanding how the petition could be heard in the LHC.
The high treason trial of former military dictator for clamping the state of emergency has been pending since December 2013.
He was booked in the treason case in December 2013. He was indicted on March 31, 2014, and the prosecution had tabled the entire evidence before the special court in September the same year. However, due to litigation at appellate forums, the trial of the former military dictator lingered on and he left Pakistan in March 2016.
https://www.dawn.com/news/1518763/lhc-takes-up-musharrafs-petition-against-impending-high-treason-case-verdict
------
Maulana Fazlur Rehman calls multi-party conference on Nov 26
November 25, 2019
ISLAMABAD: Jamiat Ulema-e-Islam-Fazl (JUI-F) chief Maulana Fazlur Rehman has called a multi-party conference to decide on the next course of action in the anti-government campaign by the opposition.
The conference will be hosted by the JUI-F chief in Islamabad on November 26 (Tuesday). A total of nine parties have reportedly been invited to chalk out the future strategy against the ruling Pakistan Tehreek-e-Insaf (PTI).
As per reports, Maulana has telephoned Pakistan People's Party (PPP) Chairman Bilawal Bhutto-Zardari and Pakistan Muslim League-Nawaz (PML-N) senior leader Ahsan Iqbal to discuss the political situation in the country, especially after the Azadi March.
They agreed to set up contacts with the opposition parties to strengthen the Rehbar Committee.
Among the other parties invited are Pakhtunkhwa Milli Awami Party (PKMAP), Awami National Party (ANP), Jamiat Ulema-i-Pakistan (JUP) and Jamiat Ahle Hadith.
Previously, Maulana Fazlur Rehman launched Azadi March against government on October 27 from Karachi to Islamabad and was followed by a two-week-long sit-in in the capital. It was called off on November 13.
https://www.thenews.com.pk/latest/573767-maulana-fazlur-rehman-calls-multi-party-conference-on-nov-26
------
Africa
Buhari: Islamic group sends message to Senators, Reps
November 25, 2019
The Muslim Rights Concern (MURIC) has urged the 9th National Assembly (NASS) to support President Muhammadu Buhari in his efforts to put Nigeria back on the right track.
MURIC in a statement by its Director, Professor Ishaq Akintola, urged the NASS to distance itself from the parliamentary rascality.
It said: "The ninth National Assembly must come to the nation's rescue. It is therefore not just about President Muhammadu Buhari. It is about Nigeria.
"The current NASS, especially Senate, must therefore set the machinery in motion for the establishment of special courts to try looters. The existing courts are being bogged down by technicalities and red-tapism.
"Our people say if a child masters the art of dying, the mother must perfect the art of immortality. If looters are bent on using part of their booty to beat prosecution, our lawmakers must design ways of beating them in their own game.
"Our lawmakers must, therefore, up their game. They must be innovative in their efforts to save this country from the clutches of looters. There must be no procrastination. Nigerians expect to see the bill on special courts on the table within the next three weeks.
"We must remember that every regime has its stipulated life span. Four years have been wasted by the traitors in the eighth NASS. So we have barely three and a half years to go in PMB's tenure. There is no time to lose.
"In addition to special courts to try looters, we call upon the ninth NASS to support bills sponsored by the executive, to give us a bill on hate speech, to give speedy approval to presidential projects and confirm its nominees without undue delay.
"There is no doubt that fifth columnists, subjective critics and an indecent opposition will taunt and incite the lawmakers but we expect seasoned members of the NASS to remain level-headed. They must not play to the gallery.
"We charge the ninth NASS to cooperate fully with President Muhammadu Buhari in the interest of Nigeria. We demand bills for the creation of special courts to try looters.
"We urge the NASS to ignore the tauntings, insinuations and provocations from fifth columnists. We call for the support of legislators for bills sponsored by the executive, approval for its projects and speedy confirmation for its nominees."
https://dailypost.ng/2019/11/25/buhari-islamic-group-sends-message-to-senators-reps/
------
Miyetti Allah partners security agencies to expose criminals in Nasarawa
November 24, 2019
Mohammed Hussaini, Chairman, Miyetti Allah Cattle Breeders Association of Nigeria, Nasarawara State chapter, has said that the association is partnering with security agencies to expose criminals in the state.
The chairman stated this in an interview with the News Agency of Nigeria on Sunday in Lafia.
According to him, the partnership is part of the collective efforts to ensure the state is rid of criminals, adding that security is everybody's business and not that of the security agencies alone.
"The efforts have yielded a lot of results, leading to the arrest of criminals across the state.
"The kidnappers that killed a man in Lafia recently, after collecting ransom from his family, were arrested by the Fulani vigilantes while trying to dispose of the corpse in a bush.
"The two arrested kidnappers have been handed them over to the police," the chairman said.
Hussaini also said that the association had set up committees to expose criminal elements among the Fulanis, adding that the association would pursue the assignment to the logical conclusion.
"Let me tell you, so many bad eggs among our people, the Fulanis, were exposed and apprehended."
He explained that the association was determined to redeem the image of its members and strengthen the relationship with other groups for the overall development of the stat in particular, and the country in general.
The chairman called on the members of the association to continue to be law-abiding and report any acts of provocation to the appropriate authorities for prompt action.
https://punchng.com/miyetti-allah-partners-security-agencies-to-expose-criminals-in-nasarawa/
------
Southeast Asia
Philippine troops rescue couple abducted by Islamic militants
NOV. 25, 2019
ByDarryl Coote
Nov. 25 (UPI) -- Philippine troops on Monday rescued a British businessman and his Filipino wife who were abducted last month from a beach resort by gunmen linked to the Islamic State.
Maj. Gen. Corleto Vinluan Jr., commander of the Joint Task Force Sulu, said troops of the 2nd Special Forces Battalion rescued Allan Hyrons, 70, and his wife, Wilma Paglinawan-Hyrons, from the Abu Sayyaf militant group in Parang, Sulu Province, following several days of armed conflict.
"Our troops were able to close in on the Abu Sayyaf group and engaged them in a 20-minute firefight," Vinluan said in a statement. "Overwhelmed by our forces, they withdrew from the site, allowing our soldiers to rescue the couple."
Vinluan said pressure from the Philippine military forced the Islamic militant group to hide their hostages with the protection of only a few guards in order to avoid detention.
However, their movements were monitored by the military, who had driven them to a "designated constriction area."
"Our unrelenting efforts to flush out these terrorists allowed our troops to pinpoint the location of the enemy and finally free the kidnap victims," Vinluan said.
The couple was abducted Oct. 4 by six armed men from a beach resort in Tukuran, Zamboanga del Sur Province, prompting the police and military to launch search-and-rescue operations.
Lt. Gen. Cirilito Sobejana said troops were still on the ground and in "hot pursuit" of the militant group to rescue three Indonesians who had been abducted by the group known for attempting to extort ransom for kidnappings in the area.
https://www.upi.com/Top_News/World-News/2019/11/25/Philippine-troops-rescue-couple-abducted-by-Islamic-militants/8911574659769/?sl=1&ur3=1
------
Mujahid wants MACC probe after claims of bribery at Jakim
November 25, 2019
Predeep Nambiar
GEORGE TOWN: Minister in charge of Islamic affairs Mujahid Yusof Rawa today urged the anti-graft agency to investigate a news portal's claim that officers from the Department of Islamic Development Malaysia (Jakim) had sought bribes in return for halal certification for food producers.
He acknowledged that an internal investigation is already ongoing but said the allegations could be "business driven" as they had come in the form of a general statement without specifics.
"Jakim's halal logos and certification are one of the world's most trusted. Of course we are upset to hear stories like this and we have begun an internal probe.
"We hope to get a clearer picture from the probe. I am not happy with the claims. I also want the Malaysian Anti-Corruption Commission to investigate the matter," he said after launching an event here today.
On Nov 7, Hong Kong-based news portal Asia Sentinel claimed that Jakim officers had been asking for bribes to register meat handling and processing outfits, including small businesses such as food and beverage outlets.
The portal also named a top official allegedly behind the scheme.
https://www.freemalaysiatoday.com/category/nation/2019/11/25/mujahid-wants-macc-probe-after-claims-of-bribery-at-jakim/?utm_source=FMT+Media+Sdn.+Bhd.&utm_campaign=fddc3597c8-RSS_EMAIL_CAMPAIGN&utm_medium=email&utm_term=0_dfafd0994c-fddc3597c8-228005497
------
Zuraida would understand duo's sacking if she attended meetings, says PKR man
Adam Abu Bakar
November 25, 2019
KUALA LUMPUR: PKR communications director Fahmi Fadzil today responded to vice-president Zuraida Kamaruddin's remarks on the leadership's decision to sack two members, saying she would understand the move if she attended party meetings.
Speaking to reporters at Parliament here, he said the PKR central committee was given full information by the Malaysian Anti-Corruption Commission (MACC) at its meeting last night.
"I think if she attended the political bureau meeting and the central committee meeting yesterday and heard the information relayed to us, it would be quite clear why we took action," he said, repeating his call for all leaders to attend party meetings and use internal channels when discussing party matters.
Zuraida had accused PKR of being selective in taking disciplinary action against some of its leaders following the leadership's announcement that it had sacked central committee member Zakaria Abdul Hamid and ordinary member Ismail Dulhadi.
It said it had done so on MACC's suggestion in the wake of investigations into the two.
Fahmi said releasing press statements would only complicate matters instead of solving them.
"The best platform would be for her to attend meetings," he added.
Zuraida and other leaders seen as aligned to PKR deputy president Mohamed Azmin Ali have reportedly been missing party meetings.
Zakaria and Ismail were investigated by MACC following allegations of graft during the party's election last year.
Following his sacking, Zakaria said he never received the chance to defend himself and had yet to be formally notified of his sacking.
Speaking today, though, Fahmi said he understood that Zakaria had met with PKR president Anwar Ibrahim while MACC was carrying out its investigations.
"He was given a chance to explain what happened. In fact, the party also allows sacked members to appeal to the president," he said.
https://www.freemalaysiatoday.com/category/nation/2019/11/25/zuraida-would-understand-duos-sacking-if-she-attended-meetings-says-pkr-man/?utm_source=FMT+Media+Sdn.+Bhd.&utm_campaign=fddc3597c8-RSS_EMAIL_CAMPAIGN&utm_medium=email&utm_term=0_dfafd0994c-fddc3597c8-228005497
------
South Asia
Airstrike kills Taliban's shadow district chief in Faryab province
Monday, 25 Nov 2019
An airstrike in northern Faryab province killed four Taliban militants including the shadow district chief of the group, the Afghan military said.According to a statement released by 209th Shaheen Corps, the security forces conducted the airstrike in Khwaja Gowhar Village of Almar district on Saturday, targeting a compound of Taliban militants.
The statement further added that the airstrike killed 4 Taliban militants including Mawlavi Abdul Ghafar, the shadow district chief of Taliban.
The airstrike also wounded 7 other militants, destroyed the compound of Taliban, 6 motorycles and some weapons and munitions, the statement added.
The Taliban group has not commented regarding the airstrike so far.
https://www.khaama.com/airstrike-kills-talibans-shadow-district-chief-in-faryab-province-04394/
------
Saleh's claims about alleged insult of Hazara people spark furor amid election tensions
Monday, 25 Nov 2019
The remarks by Amrullah Saleh, the running mate of President Mohammad Ashraf Ghani about the alleged insult of Hazara people has sparked furor amid tensions over September presidential elections.
Saleh posted a statement online claiming that one of the members of a specific cell in Stability and Partnership team led by Abdullah Abdullah insulted the Hazara people.
Elaborating further about his claims, Saleh quoted the member of the team as saying that 'The Hazara people have right no more than the size of their nose as God gave Hazara a smaller nose when he (God) was distributing noses and told him (Hazara) it is up to you to accept the smaller nose or not'.
According to Saleh, the member of the team made the remarks after one of his colleagues raised doubts regarding the participation of Hazaras in potential protests against election related issues.
Saleh went on to claim that the members of the team laughed at the remarks of their colleague, emphasizing that he is prepared to present evidence in this regard to Attorney General's Office and Court so that they can take legal actions against the discriminatory and biased remarks.
Reactions to Saleh's Remarks:
Reacting to Saleh's remarks, Haji Mohammad Mohaqeq, one of the influential political leaders of Hazara who supports Abdullah's team in elections, termed Mr. Saleh's remarks as attack on Hazara people aimed at waging a psychological war in a bid to suppress the Hazara people so that they give up campaign for their rights.
Mohaqeq further added that all Afghan people including those with smaller and bigger noses have equal rights when it comes to elections and human rights as per the enforced laws.
He also added that the Stability and Partnership team proved the calculations of State Builder team as 'false' during elections who have no choice now other than relying on illusory ballot boxes and bio-metrically unverified votes after coming out of elections with 'empty hands'.
Furthermore, Mohaqeq said the Hazara will join their fellow countrymen to protest in support of the clean votes of people and against fraud in Kabul and other parts of Afghanistan when it is needed, emphasizing that the move would once again prove the calculations of State Builder as false.
The former minister of telecommunications and information technology Abdul Razaq Vahidi has said great thoughts and adherence to human values form the benchmark for humanity, not the shorter or longer noses otherwise elephants also have large trunks.
He also raised question regarding the difference between an individual who seeks political authority by publicizing racist thoughts and an animal which licks the excrement of another animal.
Terming Saleh's writing as 'Lie', Dr. Mohammadi said the stink rising from the writing of Mr. Saleh is more annoying and despicable as compared to his lies.
Dr. Mohammadi further added that Saleh is sowing the seeds of division by adopting a sinister approach, knowing that the international supporters of Afghanistan consider the positive and negative views of Hazara people more than the two presidential runners.
Meanwhile, Sediqullah Tuwhidi, the director of Journalists Protection Committee said a specific group has monopolized the religious trade but certain politicians make instrumental use of racial discrimination to gain profit, emphasizing that any word echoing racial discrimination is an example of division and the speaker would be deemed as an hypocrite.
https://www.khaama.com/salehs-claims-about-alleged-insult-of-hazara-people-spark-furor-amid-election-tensions-04392/
------
Foreign national killed, 5 Afghans wounded in Kabul grenade attack
Sunday, 24 Nov 2019
Grenade attack in Kabul city killed a foreign national in Kabul city earlier this evening, the security officials said.
Nasrat Rahimi, a spokesperson for the Ministry of Interior confirmed that unknown gunmen hurled hand grenade on a vehicle of UN agency in the 9th district of the city at 6:20 pm local time.
Rahimi further added that the attack killed a foreign national and wounded Afghans including 2 workers of the UN agency.
No individual or group has so far claimed responsibility for the attack.
https://www.khaama.com/foreign-national-killed-5-afghans-wounded-in-kabul-grenade-attack-04391/
------
India
Filing review petition will harm Hindu-Muslim unity: Minority panel chief
NOV 24, 2019
New Delhi: Filing a review petition against the Supreme Court's Ayodhya verdict will not be in the interest of Muslims and will "harm" the unity between the two communities, National Commission for Minorities chairperson Ghayorul Hasan Rizvi said on Sunday.
The minority panel chief said filing the review petition would send a message to the Hindus that they were trying to put roadblocks in the way of building the Ram temple.
He also urged the Muslim side to accept the five-acre alternative land to be given for a mosque, saying they would be respecting the judiciary by doing so.
In an interview to PTI, Rizvi said the NCM had held a meeting after the Supreme Court verdict and all its members in one voice had said the verdict should be accepted.
The NCM chairperson said Muslims should help in building the temple in Ayodhya, while Hindus should help in the construction of the mosque. He said it would prove to be a milestone in strengthening the social harmony between the two communities.
According to Rizvi, filing of the review petition would send a message to the Hindus that the Muslim community wanted to put roadblocks in the way of building of the Ram temple in Ayodhya, which he said would "harm" Hindu-Muslim unity."Review petition should not be filed at all because all sides, including the All India Muslim Personal Law Board (AIMPLB) and the Jamiat Ulema-i-Hind, had promised that the verdict given by the Supreme Court will be respected," Rizvi said.
"Review petition should not be filed at all because all sides, including the All India Muslim Personal Law Board (AIMPLB) and the Jamiat Ulema-i-Hind, had promised that the verdict given by the Supreme Court will be respected," Rizvi said.
He alleged that Muslim bodies like the AIMPLB and the Jamiat were going back on their word after making the proclamation that the apex court's verdict would be respected.
"Not just now, for years they have been saying that they will accept the verdict by the Supreme Court, then what is the need for review?" Rizvi asked.
He wondered what was the point of the Muslim bodies in filing a review petition if they were also saying the review petition would be rejected "100 per cent".
"The common Muslim of this country is not in favour of a review petition because he or she does not want that matters which have been settled are again raised and the community gets caught up in such things," the NCM chief said.
"So the question is for whom are you filing the petition for? Are you filing the petition to harm the brotherhood and disturb the harmony among the communities? Are you doing this for your personal satisfaction?" he asked.
Rizvi said just four-five members of the AIMPLB, including All India Majlis-e-Ittehad-ul-Muslimeen (AIMIM) chief Asaduddin Owaisi, were in favour of filing a review petition.
The NCM chief alleged that Owaisi does politics using Muslims and wants to "keep them caught up in such issues so that he gets the votes".
Rizvi underscored that leaders should avoid all this as there are several issues of Muslims and work should be done for that.
"This (review) will not be in the interest of Muslims. As the chairman of the commission, a number of Muslims meet me everyday and they say that review should not be filed," he said.
"It will not be in the interest of Muslims because the message will go to the Hindus that Muslims want to keep the temple issue unresolved which in a way will harm Hindu-Muslim unity," Rizvi said.
In its judgement in the Babri Masjid-Ram Janmabhoomi title case on November 9, the Supreme Court had ruled that the entire 2.77 acres of disputed land should be handed over to deity 'Ram Lalla' (infant Ram), who was one of the three litigants.
The five-judge constitution bench also directed the Centre to allot a five-acre plot to the Sunni Waqf Board in Ayodhya to build a mosque.
Rizvi said the Muslim side should accept the five-acre land, adding that they would be respecting the government and the court by doing so.
"There are six-seven mosques in Ayodhya and Muslim population is not much so they suffice," he said. "But it is not an issue of mosque, if the Muslim side accepts the land to be allotted by the government, it will be respecting the government and the court."
The AIMPLB and the Maulana Arshad Madani-led Jamiat had announced last Sunday that a review petition would be filed against the Ayodhya verdict.
The board, after a meeting in Lucknow, had also said it was against accepting the five-acre alternative land given for a mosque as it "will neither balance equity nor repair the damage caused".
The Maulana Mahmood Madani-led faction of the Jamiat, however, has said filing a review would not be fruitful.
The Uttar Pradesh Sunni Central Waqf Board has said it would not file a review petition in the Ayodhya verdict. The board will hold a meeting to discuss various issues related to the verdict at its meeting on Tuesday.
https://economictimes.indiatimes.com/news/politics-and-nation/filing-review-petition-will-harm-hindu-muslim-unity-minority-panel-chief/articleshow/72208197.cms
------
BHU row: AMU Muslim teachers of Sanskrit department say they never faced discrimination due to religion
Nov 24, 2019
AGRA: Amid the ongoing row at Banaras Hindu University (BHU) over the appointment of a Muslim Professor in the Sanskrit department, Professors at Aligarh Muslim University (AMU) have expressed surprise over the students' reactions saying that they have never faced any such discrimination while teaching in the same department of the varsity.
Talking to TOI, chairman of Sanskrit department in AMU, Prof Mohammad Sharif, said that a teacher's credentials and command over a subject is important than their religion. He said that though he is not aware about the constitution of the university, students should not be bothered about the religion of the teacher but only about his academic credentials
Prof Sharif, who claims to be the first Muslim person who did DLitt in Sanskrit, said that several hindu students have completed their Phd under him and he has always been welcomed by the students of other community. He told TOI that two of the nine faculty members at Sanskrit department are now Muslims.
Salma Mahfooz, who retired from AMU's Sanskrit department, claimed that she was the first Muslim woman in the world in 1970 to earn a Phd in Sanskrit. Mahfooz told TOI, "there is no connection of language with the religion". She said, she doesn't understand why this controversy has erupted? But she feels great to say that she never saw such things happening in her entire career.
"Being a Muslim, I never faced any kind of discrimination in teaching students of other community," she said, adding that this is because a teacher is always a teacher and religion has no connection with education.
Another professor in Sanskrit department, Prof Khalid Bin Yusuf, who has been teaching students in the AMU for the past 30 years told TOI that out of the seven students, who had done Phd under him, four were non-muslims. "I always get respect from my students irrespective of their caste and religion," said Prof Yusuf, who had done Phd in Rigveda. He added that a teacher's job is to teach students, not to conduct rituals of any religion.
Though, a group of students at BHU, who were protesting against the appointment of Firoze Khan in the Sanskrit Vidya Dharm Vigyaan department, called off their sit-in stir on Friday after talks with the varsity administration, they have decided to continue the boycott of classes and semester examination. Also, they have threatened to resume and intensify their stir if the university administration failed to give a satisfactory reply of their queries regarding the appointment in 10 days.
https://timesofindia.indiatimes.com/city/agra/bhu-row-amu-muslim-teachers-of-sanskrit-department-say-they-never-faced-discrimination-due-to-religion/articleshow/72212670.cms
------
Gujarat: As Vadodara society residents protest, owner cancels plan to sell property to Muslim buyer
November 25, 2019
An owner of a residential property in Vasna area of the city was forced to withdraw plan to sell his house to a Muslim after members of the co-operative society objected to it, on the ground that it would lead to a drop in property prices in the area.
The members of Samarpan Society raised objections on the basis that the provisions of the Disturbed Areas Act does not permit the sale of a property to a Muslim in a Hindu-dominated area and vice versa until each immediate neighbour of such property consents to the deal. Police were present in the area to ensure law and order.
The society at present has 170 houses of which two were sold to Muslims in 2017 and another house was leased out for 99 years to another Muslim.
Samarpan Society (City survey no. 522 to 527, 680 to 712) under the jurisdiction of the JP Road police station was declared as 'Disturbed Area' in 2014. According to it, all transfer of immovable properties in the society needs a No-Objection Certification from the society's president and a sanction from the Collector under the Gujarat Prohibition of Transfer of Immovable Properties and provision for Protection of Tenants from Eviction from premises in Disturbed Areas Act, 1991.
The protests began when Mahesh Palani, owner of the residential bungalow in the society, submitted an application for police verification for the sale of his property to a person from the minority community. The members of the society objected to even showing the properties to members of the minority community. On Sunday, Palani cancelled the proceedings from the verification stage.
"The buyer had come through a very close friend. Since the reference person is very reliable, I did not mind showing him the property. The party was also willing to pay adequately. I had told him that the sale might not come through because of the Disturbed Areas Act. I submitted an application in the police station for verification to proceed further but I will withdraw it today," Palani said. He also said that all the brokers he had contacted to sell the property were strictly briefed to not entertain any person from the minority community.
Confirming the development, SS Jasani, sub-inspector, JP Road police station, said, "We received the application two days ago and before we could proceed with the verification, the application was withdrawn by the owner. We were present at the society in the morning also to look into any law and order situation."
The members have raised concerns that sale of properties to members of the minority community eventually leads to the devaluation of the area in terms of real estate prices and members of the Hindu community tend to migrate. General Secretary of the society, Bikramjeet Singh, said, "When the properties are sold to members from the minority community, the latter tend to first buy it at a high price and then resale it at a lower price. Even if around 10 houses are resold at such lower prices, property rates begin to drop. We have observed that when the number of occupants from minority communities increase in the society, members of the Hindu community tend to move out. We do not have an issue with any person or any community. Our major concern is that there is a reason why certain areas fall under Disturbed Areas and any violation of the rules lead to declining property rates, which affect the entire society."
The society at present has 170 houses of which two were sold to members of the minority community in 2017 and another house was leased out for 99 years. "It came to our notice only after the sale of the houses. Since then, every six months, we keep sending our objections to such sales to the Commissioner of Police and Collector. Between 2017 and now, around two-three people tried to sell their properties to members from the minority community. We raised objections the sale deeds got cancelled," Singh added. At present, around eight houses are up for sale and the society members have given warnings to the owners to not proceed with any sale that is in violation of the Disturbed Areas Act.
In September this year, similar protests in Kesarbaug Society in the same area led to the cancellation of the sale of a property worth Rs 6 crore. Special Secretary Revenue Department (SSRD) of the Gujarat government stayed the permission granted by the Vadodara District Collector for the sake of a bungalow by businesswoman Geeta Goradia to businessman and educationist Faizal Faslani after residents of the locality protested saying that the property was sold in contravention of the Disturbed Areas Act.
However, in October, the Gujarat HC stayed the SSRD order after a petition filed by Fazlani who sought the court's intervention in declaring the representations of the residents objecting to the sale 'unlawful' as they are "not maintainable, being in contravention against the provisions of the Disturbed Areas Act as well as settled legal provisions and proportions of the law".
https://indianexpress.com/article/cities/ahmedabad/gujarat-as-vadodara-society-residents-protest-owner-cancels-plan-to-sell-property-to-muslim-buyer-6135324/
------
Rajasthan: J&K students say hurt when called terrorists
November 25, 2019
Rajasthan Police have provided protection to all students from Jammu and Kashmir at a private university in Chittorgarh after nearly four of them sustained injuries during a clash with a group of students from Bihar on Friday.
The primary reason behind the violence was a dispute over passes to go out of the college. Four students from Bihar have been booked under sections 323, 341 and 34 of the IPC.
The Kashmiri students have alleged that they were taunted by the other side over Article 370, divided on state lines, and called "terrorists" during the clash.
A 22-year-old Kashmiri student, who was injured in the attack, said, "A group of more than 70 students from Bihar surrounded us as we were going for dinner on Friday night and started assaulting us. There was no religious angle and many of the students on the other side were also Muslims but suddenly they started taunting us by saying where will Kashmiris go now after abrogation of Article 370. Some of them also called us terrorists. They suddenly started dividing us on state lines and attacked our group from Jammu & Kashmir. Some Hindu students from Jammu were also attacked."
The university has nearly 25 students from Kashmir and they have been kept together at one place by the varsity authorities after the incident.
"We have posted 25 police personnel at the university campus. The four accused in the case who were arrested under section 151 CrPC have been granted bail," said Labhu Ram, station house officer of Gangrar police station.
Another Kashmiri student said that it hurt them to see students from Bihar, with whom they used to get along well, suddenly turn against them.
"They were angry at us getting passes to go out. They attacked us not on account of us being Kashmiris but because they were angry over the issue of passes. But at one time during the fight, they did raise slogans against us, calling us terrorists. It had hurt us because in the past we used to get along well with them and even dined together," said another student from Kashmir.
Both the groups have made peace after sitting together for talks towards a compromise, students said.
https://indianexpress.com/article/india/rajasthan-jk-students-say-hurt-when-called-terrorists-6135206/
------
Indian team barred from going outside Srinagar
November 25, 2019
SRINAGAR: In a stark indication that the situation in occupied Kashmir is far from normal, a delegation of civil society activists from India has been stopped by police from going outside Srinagar.
The Times of India reported on Sunday that for the second consecutive day, the five-member delegation led by former Union minister Yashwant Sinha was not allowed to go out of the main city of India-held Kashmir.
"We are not allowed to go out of Srinagar district," the newspaper quoted Sushoba Bharve, who is a member of the Concerned Citizens' Group, as saying.
So, the people who the delegation's members were supposed to visit are instead visiting Srinagar to meet them, she said.
Bharve said that on Sunday the delegation would be meeting four to five groups of people in their Srinagar hotel.
Police are said to be humiliating families visiting leaders at sub-jail
She said police stopped them from going to Pulwama in south Kashmir and Budgam, the district that neighbours Srinagar.
On Saturday, former chief information commissioner Wajahat Habib­ullah, who is also a part of the delegation, said they had plans to go to Pulwama but were advised by the SSP (security) that the situation there was not conducive and there was the threat of an impending terrorist attack.
Meanwhile, Indian security personnel searched the MLA Hostel, where 32 senior leaders of the Kashmiri parties were shifted recently, hours after the inmates alleged humiliation of their families, including frisking of a child of a National Conference (NC) leader.
The Hindu said on Sunday the searches were conducted around 4pm, about two hours after the families of the 32 detained leaders met them and mounted a joint protest on the premises of the MLA Hostel against the "humiliation and harassment" they had been subjected to by the security personnel.
The two-year-old son of Tanvir Sadiq, political secretary to NC vice-president Omar Abdullah, was "unzipped and the child was body-searched" before he was allowed to meet his father along with his mother and grandfather.
"The kid has met his father several times since August 5. However, this is the first time he was body-searched," a relative of Mr Sadiq told the daily.
Peoples Democratic Party (PDP) leader and former minister Naeem Akhtar's daughter Sheryaar Khanam alleged that she was forced to taste the curd before allowing it into the sub-jail for her ailing father.
Another PDP leader Ashraf Mir's wife said she was asked to remove socks so as to "humiliate her". These incidents infuriated the inmates, who converged on the premises to stage a joint protest.
However, police termed the allegations "baseless".
For her part, Iltija Mufti, PDP president Mehbooba Mufti's daughter, said: "One assumes, certain J&K police officers drunk on newfound powers, are doing this to settle political scores."
She also tagged the Union Home Minister's Twitter handle with a message: "They are being treated worse than hardened criminals. Today, a detainee's three-year-old infant son was nearly strip-searched, and this resulted in an altercation between political detainees."
The Union Home Minister should personally look into the matter, she said. "Wondering if the PMO and HMO are in the loop about their vicious and vindictive behaviour."
Ms Mufti also accused a senior police officer of facilitating the release of a former MLA "to engineer a new political front because the MLA in question has been visiting the families of the detainees and urging them to contact a former minister to secure their release from the sub-jail".
She said the condition to secure their release depended on the willingness of the detainees to join a new front. "Since when has it become normal for an officer to interfere... in political matters...," she asked.
https://www.dawn.com/news/1518674/indian-team-barred-from-going-outside-srinagar
------
Europe
Norway warns people against desecrating Holy Quran, making hate speeches
November 25, 2019
OSLO: A Norway police commissioner on Sunday warned people against desecrating the Holy Quran or making hate speeches, one day after an incident took place in Kristiansand.
According to the news agency, the remarks were made by a Norway police commissioner who said that everyone had the right to freedom of expression so long as it did not violate the law.
He said that if the law was violated then police would interfere.
Social media was set ablaze with praises on Friday for a 'Muslim hero' who interrupted an anti-Islam rally last week to stop another man from burning a copy of the Holy Quran in Norway.
A scuffle broke out after the leader of the 'Stop Islamisation of Norway (SIAN)' rally, Lars Thorsen, tried to burn a copy of the holy book in the city of Kristiansand despite warnings from local police officials.
In a video on social media, the 'Muslim hero' could be seen jumping into the barricaded circle to save the holy book from being desecrated. The rally soon turned violent, after which police took Thorsen and his attackers into custody.
The man who stopped Thorsen from burning the Holy Quran was being called Ilyas on social media, but his exact identity could not be ascertained.
Pakistan and Turkey had both condemned the incident and called for respect of all religions.
On Saturday, Islamabad summoned the ambassador of Norway to express its 'deep concern' over the incident.
"Pakistan's condemnation of this action was reiterated to the ambassador and it was underscored that such actions hurt the sentiments of 1.3 billion Muslims around the world, including those in Pakistan. Furthermore, such actions could not be justified in the name of freedom of expression," read a press release from the Ministry of Foreign Affairs.
https://www.thenews.com.pk/latest/573759-norway-warns-people-against-desecrating-holy-quran-making-hate-speeches
------
Jewish dad wants to meet Muslim woman who stood up for him on Tube
Basit Mahmood
Sunday 24 Nov 2019
A Jewish man who suffered anti-Semitic abuse along with his family on the London Underground, wants to meet the Muslim woman who stepped in to defend them.
The victim, who does not wish to be named, says he is 'extremely grateful' to the Muslim woman, and is 'certain that without her intervention', the abuse would have 'escalated to physical violence'.
On the morning of Friday 22 November, the man and his family were subjected to a torrent of anti-Semitic comments by a man on the tube as the family were travelling from Hendon Central to Covent Gardens.
The shocking moment was captured on camera by Chris Atkins, with the man directing abuse at the father and his two young sons.
He asks the man and his family if they are Jews, before shouting that the 'Jews started the slave trade' and threatening the man by telling him the he and his wife and children were going to be his slaves.
A witness also said the man had blamed Jews for enslaving blacks and said they were responsible for the 9/11 terror attacks.
According to a statement given to the Campaign Against Antisemitism, the victim says he wants to meet the Muslim lady to whom he and his family are 'extremely grateful to' for stepping in. Family subjected to anti-Semitic racism on the tube Play Video Loaded: 0% 0:00Progress: 0% PlayMute Current Time0:00 / Duration Time1:56 Fullscreen
The woman has since been identified as mother-of-two Asma Shuweikh.
A man with a baseball cap bravely also tried to intervene and he himself was subject to threats of violence.
The Jewish victim said: 'We are certain that without her intervention and distraction, he would have continued his abuse which could have escalated to physical violence. I would like to meet Asma in person to thank her.'
He also said that the video which has been circulated on social media only shows a short clip of a 'fifteen- to twenty-minute ordeal.'
The man said that all he could think about was the safety of his family and the incident had left him with 'mixed feelings' about society.
He added: 'On the one hand my wife, my children and I were subject to vile abuse in a full Tube carriage, however I am grateful for those who stood up for me.'
He also said that antisemitism is still rife, 'it just happens that a small two minute snippet of this long episode was caught on camera'.
Director of Investigations and Enforcement at Campaign Against Antisemitism, Stephen Silverman said: 'Unbridled anti-Semitic hatred such as this has no place in our society, and the perpetrator should now feel the full force of the law.
'Campaign Against Antisemitism commends Asma Shuweikh and the unseen gentleman whose brave interventions serve as a timely reminder that British values of tolerance and respect are still alive and well.
'We also applaud the Police for making a swift arrest following the vital circulation of the video of the incident by commuter Chris Atkins.
'We have provided support to the victim, who has expressed the desire to meet Ms Shuweikh so that he can thank her in person.'
A Spokesperson for Shomrim North West London, a Jewish neighbourhood watch patrol group, who have been supporting the victim said: 'It is incidents like these which bring the issue of antisemitism into sharp focus.
'Shomrim are committed to supporting victims of racial hate crimes and antisemitic abuse.
'We urge any victims to come forward and we will support you in reporting these incidents to police, and provide you with the necessary support.'
https://metro.co.uk/2019/11/24/jewish-dad-wants-meet-muslim-woman-stood-tube-11211152/?ito=newsnow-feed
------
Germany repatriates Islamic State bride and children from Syria
Jorg Luyken
24 NOVEMBER 2019
An "Isis bride" and her three children arrived back in Germany on Saturday, marking the first case of Berlin assisting in the repatriation of an adult Islamist from war-torn Syria.
The German government confirmed to news agency DPA that the mother and children arrived safely at Frankfurt Airport after boarding a flight from northern Iraq. They had originally been living in a refugee camp in the Kurdish-controlled area of northern Syria.
European governments have generally refused to take back any citizens who joined the Islamist terror group during their insurgency in northern Syria and Iraq in the years from 2012 onward, in some cases stripping them of their citizenship.
But in Germany, where courts have a high degree of power to overturn government policy, a ruling from early November forced Angela Merkel's government into a rethink. A Berlin court ordered the government to take the 30-year-old mother back along with her three children, dismissing the government's insistence that she posed a security threat.
Germany's foreign ministry had initially stated that it was only prepared to organise the return of the children, aged eight, seven and two. But the judges ruled that the traumatised children are dependant on the protection provided by their mother, arguing that the constitutionally enshrined protection of the family trumped security concerns.
Prosecutors have opened investigations against the woman on suspicion of joining a foreign terror unit and neglecting the duty of care to her children. According to local media reports, she comes from the central state of Hesse and left for Syria in 2014 along with her two oldest children. The third child was born while she lived in the Islamists' self-proclaimed caliphate.
A spokesperson for the Frankfurt prosecution service told DPA that no arrest warrant had been issued for her.
Up until now Germany has arranged for a few children of Isis members to be brought home. In August three orphans and a sick child with German parentage were flown home. Adult Isis members have also recently returned, but only after being deported by Turkey.
In other European countries, including France and the Netherlands, courts have dismissed legal attempts to force repatriations, stating that such rulings would interfere in an area of government prerogative.
The news is nonetheless likely to increase pressure on the British government, which has resisted efforts to bring back around 60 children believed to be stranded in camps in northern Syria.
Home secretary Priti Patel has reportedly cited security concerns for her refusal to countenance rescue operations for children, a stance that has come in for hefty criticism from rights groups.
https://www.telegraph.co.uk/news/2019/11/24/germany-repatriates-islamic-state-bride-children-syria/
------
Republican in Iowa calls flying of the trans flag part of the "rainbow jihad"
24th November 2019
Several Republicans took issue with the flying of the flag.
Earlier this year, Iowa became the first state to fly the trans flag on its statehouse building, doing so a few hours before California. The Iowa Safe Schools petitioned to have the flag fly during Transgender Day of Remembrance.
The flag flew only for a few minutes, and yet this still drew considerable ire from Republican lawmakers in the state, one of whom compared it to part of the larger "rainbow jihad."
One of those Republicans, Dean Fisher, told the Iowa Standard: "I'd sure like to know the history of who else has been able to fly their flag over the Capitol, but I think it's kind of disappointing that we're doing it.
"I'm preparing a bill to specify that, as far as the official flag poles, it would only be the United States and Iowa flags, and we'll see where that goes."
He added: "I thought it was ridiculous. My question is, why are we doing that? Why is it anything but the United States flag or the Iowa flag?
"We'll head down the path and see where we can get. I guess the question is, can I fly the Christian flag over it? Do I think that's right? Well, not necessarily.
"Yeah, I'm solidly a Christian, but should I be flying my flag over somebody else's instead of the Iowa flag or the United States flag?"
But it was Republican Skyler Wheeler who went to a whole new level with his comments. "It's another way that the Rainbow Jihad continues to give those of us who don't agree with them a finger in the eye and push their beliefs on us," he said.
"Flags flown at our state Capitol should not be flags that fuel division among Iowans. How would the Rainbow Jihad react if we were trying to fly the Christian flag over the state Capitol?"
"The Rainbow Jihad is not OK with simply living their lives. They are so hellbent on pushing their beliefs on us that they would go so far as to fly that flag over the state Capitol. It's one of the most egregious acts of political aggression I've ever seen."
Speaking to the Iowa Starting Line, the Iowa Safe Schools's executive director Nate Monson said: "It is disappointing to hear that Representatives Fisher and Wheeler would attempt to bully the LGBTQ community with name-calling.
"Trans Day of Remembrance is an international day meant to honor those who have been lost in the trans community due to hate and bigotry.
"Representatives Fisher and Wheeler might be surprised to learn that 22 Americans have been murdered this year alone because they were transgender.
"In 2016, Kedarie Johnson, an Iowa teenager, was murdered in Burlington because of their gender identity. This is not a political argument. This is about common decency."
Nate added: "If the belief that all Iowans should be treated with respect and deserve a safe place to live and work is so alarming, Representatives Fisher and Wheeler should look into other forms of employment."
https://www.gaytimes.co.uk/community/129949/republican-in-iowa-calls-flying-of-the-trans-flag-part-of-the-rainbow-jihad/
------
Call for Peterborough flu injection trial for Muslims
Sunday 24 November 2019
ROSIE BOON
Members of the Muslim community across the city have called for an alternative to the flu vaccine, as it contains porcine gelatine.
The Muslim faith prevents worshippers from consuming products from pigs.
In Luton, Public Health England (PHE) worked with Luton Council of Mosques to deliver a study regarding uptake of a non-pork based flu vaccine. After hearing of this study, local parents said there is a case for the city to be included.
Resident Shaisa Malik said: "I feel strongly about this as my daughter will not be immunised as no alternative is being offered. It is disappointing our health service has not provided a Halal alternative."
Because of this problem, children of the Muslim and Jewish population are missing out on the free innoculations that all primary school children are being given for the first time.
When contacted PHE said an alternative which is not NHS funded would not be rolled out as an option.
Dr Mary Ramsay, Head of Immunisation at PHE said: "Although some faith groups accept the use of porcine gelatine in medical products we understand some Muslim families feel uncomfortable about it being in the nasal spray. Parents should seek advice from their doctor, nurse or pharmacist."
The Muslim Council of Great Britain, has advised that the current vaccine can be used if there is no alternative and is considered life saving.
An alternative injection is available if parents are prepared to pay for it.
.gelatine, however, this is not free under the vaccination scheme.
https://www.peterboroughtoday.co.uk/health/call-for-peterborough-flu-injection-trial-for-muslims-1-9151844
------
Norway's Kristiansand comes together to stand with Muslims in wake of hate crime
Kiyya Baloch
Days after an anti-Islam rally turned violent in the Norwegian town of Kristiansand when its leader attempted to set fire to a copy of the Holy Quran despite warnings from police officials, emotions in the small, idyllic town of less than 100,000 are at an all-time high, with much of the general community condemning the hate crime.
The incident took place on November 16 when a small group of people from the little known far-right extremist group 'Stop Islamisation of Norway' (SIAN) held a demonstration in Kristiansand, during which they attempted to burn a copy the holy book.
Videos from the incident that surfaced on social media showed Qusay Rashed, a Palestinian Muslim youth settled in Norway, jumping over a fence and kicking Lars Thorsen, the SIAN leader who was burning a copy of the holy book. Police then intervened and took Thorsen as well as Rashed into custody.
Earlier this year, Thorsen was also handed a 30 day suspended jail sentence and was fined with 20,000 kroner (Rs 339,396) by a district court in Oslo for violating Section 185 of the Criminal Code, which deals with discriminatory and hateful expression. He was found distributing SIAN pamphlets in Oslo on July 20, 2018, that had targeted Muslims, calling them "notorious sexual predators".
'We will take SIAN to court'
Leader of the Muslim Union in Kristiansand, Akmal Ali, says his group will take right-wing leader Arne Tumyr to court after he created a scene during the Nov 16 demonstration and attempted to desecrate the holy book at the pretext of an anti-Islam demonstration.
"It was a hate crime that Tumyr has committed. He verbally attacked Muslims and violated police instructions," Ali said.
"Despite clear instructions from the police that nobody was allowed to carry firearms or any equipment that could cause fire at the demonstration, these people did not comply. This was a violation that is punishable under Norwegian law," Ali said.
Prior to the demonstration, Kristiansand police had told SIAN leadership that they would not allow them to set the Holy Quran on fire.
What happened on that day
It all started when at the demonstration Tumyr created a provocative scene and attempted to desecrate a copy of the holy book, saying the police had barred SIAN from burning it. Following this, Thorsen set it alight.
Upon this, few Muslim onlookers broke the barricades placed by the police and a brawl broke out.
Five Muslims were taken to the police station for "creating chaos, disturbance, and disobeying police orders", however, all of them have now been released. One of the five, a man from Syria named Omar Daaba, has been fined 14,000 kroner (Rs 237,684) for assaulting a police officer. All the Muslims arrested were from Syria and Palestine, according to members of the Kristiansand Muslim community.
The police also took Thorsen into custody and investigated him for disobeying instructions from the law enforcement agency.
Outpouring of support for Muslims
After the incident, members of the Muslim community have received an outpouring of support from the Norwegian public.
The Mayor of Kristiansand has condemned the incident and has expressed compassion for the city's Muslim community.
"Kristiansand is a city for everyone, and we work systematically to create diversity. Such acts are provocative and regrettable," Mayor Harald Furre told Norway's national broadcaster NRK in an interview.
He said what happened on Nov 16 was "planned provocation", adding that "fortunately, the police were quick to subdue it".
More on this: Rising Islamophobia
This Friday, members of the local Christian community assembled outside the mosque in Kristiansand in a show of solidarity with Muslims.
Talal Omar, a senior leader of the Muslim Union in Kristiansand, said a huge number of people who have shown their support for the area's Muslim community include politicians, Christian leaders, and ordinary citizens, who have contacted the local Muslim population to show that all Norwegians stand with them.
"SIAN does not represent Norway. These people are very few in number here, and overall, Norwegian Christians and others are with us," Omar said.
A sinister act of provocation
The incident is largely being viewed in the city of Kristiansand as an act aimed at provoking the local Muslim community.
"I feel that it is disrespectful and an unnecessary attempt at provocation. An act like this creates anger instead of mutual understanding and respect," said Petter Engnes, a student of media and communication in Kristiansand.
"I have spoken to some of my Norwegian friends and they also have the same views as mine...so far, I have not met a single Norwegian who is celebrating this act," said Enges.
During Friday prayers, a group of people from Kristiansand showed up outside the mosque to express their support and compassion for the local Muslim community. They did not let the challenging weather conditions, the heavy rains, and freezing temperatures deter them from letting their fellow Norwegians know that Muslims have the local community's full support. They were holding placards inscribed with slogans that said: "Together, even if we are different".
"We are here to show that we love Muslims. They (SIAN members) are extreme and not many people follow them in Norway. They did this to gain publicity and make headlines in the press," said Solveig Skaara, Chairperson of Forum for Tro og Livssyn (Forum for Faith and Dialogue), an organisation working to promote mutual understanding and respect between different communities residing in Kristiansand.
Explore: The roots of Islamophobia
"Not many of us thought it could happen here because in Norway we believe that everybody is free to choose what religion he or she wishes to follow. Everybody is free to practice here but very few people think that that should not be the case," she said, adding that "it is a hard time for Muslims, and I am here to show them my support".
Ali greeted the group outside the mosque and said those who had attempted to burn the copy of the holy book wanted to provoke Muslims and their aim was to propagate a negative image of Islam, but we have all come together to challenge their narrative.
He added that despite the provocation, the Muslim youth remained patient and the designs of those who sought to create divisions among the people of Kristiansand had failed miserably.
Since the incident, leaders of the Muslim Union in Kristiansand have been calling upon fellow Muslims to remain peaceful and in line with Islamic teachings.
"Seeing this incident broke my heart but Islam does not allow us to be violent. We have taken all the legal steps to stop it from happening again...the police is taking care of the situation," said Talal, adding that no one should try to take the law into their own hands because "Islam doesn't permit us to go and attack others".
'We are disappointed'
On the other hand, a group of Muslim youth have expressed "extreme disappointment" with the police in Kristiansand and have been criticising the authorities for detaining the five Muslims from the site of the demonstration in the first place.
"Many of us were deeply affected and it was very disturbing what happened. The things they [members of the anti-Muslim far-right] were saying were very provocative, and the act of burning of the Holy Quran was extremely hard for us to witness," said youth leader Omar Haider.
"Young people reacted in various ways. Some youth have criticised the police because they detained those who reacted to the act of burning of the copy of the holy book," Haider said.
"We told the youth that the police did its job and passing over the barricade was against the law...the truth is that this incident has saddened each one of us here, Muslims and non-Muslims," Haider concluded.
Hate crimes and incidents of anti-immigrant hatred have sharply risen in Norway after the Christchurch attacks in New Zealand, which were carried out by Australian anti-Muslim right-wing extremist Brenton Tarrant.
In Norway too, Kristiansand's is not the first incident of violence aimed against Muslims. In August 2019, one person was injured in a shooting inside a mosque near Oslo in what police classified as "an act of terrorism".
In that incident, a retired Pakistani air force officer had seized the attacker, pinned him down, and took the weapon from his possession before more harm could be done.
https://www.dawn.com/news/1518605/norways-kristiansand-comes-together-to-stand-with-muslims-in-wake-of-hate-crime
------
Surrounded? Netanyahu faces internal party dissent while arch-rival Gantz accuses him of inciting 'CIVIL WAR' in Israel
24 Nov, 2019
Hit with a corruption probe, Benjamin Netanyahu seemingly can't catch a break. His rival Benny Gantz wants him ousted for leading Israel to the brink of "civil war," all while dissent grows within the embattled PM's Likud party.
The defiant reaction to the corruption indictment has apparently done more harm than good to Netanyahu. Dismissing it as an "attempted coup" and alleging that the judicial authorities might have been following "foreign interests" with their three-year quest to dig into Bibi's dirty laundry, the Prime Minister has played into the hands of his political rivals.
While Netanyahu recanted his angry rant to a degree, stating later that he would abide by all the decisions of the court, his combative remarks are now eagerly used by his opponents. On Sunday, leader of the Blue & White party Benny Gantz – the main opponent of Netanyahu in the enduring standoff that followed the indecisive general elections – accused the PM of fomenting civil unrest with such statements and of dragging the country into an internal conflict with his desire to cling to power.
"The Right in recent in weeks are left with no room for no doubt, Netanyahu is threatening a civil war with his call of incitement. I stand here in front of you in the name of many people on the Right and Left and say: it's time to heal Israeli society from the plague of hatred," Gantz stated.
The politician tried hard to make it as personal as possible – he singled out Netanyahu, while openly calling upon his Likud party, who are "partners in Zionist values" as he put it, to oust their embattled leader and form a unity government. Both Netanyahu and Gantz failed to form one after the September elections – and the country is now at risk of having its third poll in a single year.
The problem may be that such voices have already been present. One of Netanyahu's main opponents within the Likud, MK Gideon Sa'ar, has openly challenged the party's leader, calling upon him to open it up to new leadership. Sa'ar harshly criticized the PM's 'attempted coup' remark, demanding the immediate election of a new party leader – while claiming he could "easily form a government" if he were at the helm.
Even the visibly pro-Netanyahu faction in Likud appears to be quite sceptical that Bibi will be able to cling to power. On Sunday, former Jerusalem mayor MK Nir Barkat unveiled a plan to hold primaries for a new position of deputy head of the party, instead of starting an outright power struggle amid the political crisis.
The deputy head of the party would be able to automatically replace Netanyahu if the latter were forced to take a leave of absence or to step down to deal with the graft charges. According to Barkat, this plan is designed to "thwart attempts to divide the party, and will strengthen Likud."
https://www.rt.com/news/474223-netanyahu-gantz-civil-war/
------
Arab World
Riyadh maritime forum discusses ways of protecting Mideast region's sea lanes
November 25, 2019
RIYADH: Riyadh is hosting an international maritime forum attended by 15 countries that will discuss the importance of securing strategic sea lanes.
Under the patronage of Crown Prince Mohammed bin Salman, the military Chief of Staff of Saudi Arabia, Gen. Fayyad Al-Ruwaili, opened the first Saudi International Maritime Forum in the presence of a number of leaders and heads of concerned bodies in the marine environment.
The three-day forum, a continuation of Saudi Arabia's contributions to the promotion of international peace and security, will run until Nov. 26 at the Ritz-Carlton.
Commander of the Royal Saudi Navy Forces Lt. Gen. Fahd Al-Ghufaili said in his opening speech that the region is witnessing threats to sea lanes and navigation lines "which require all of us to work together to secure and enhance maritime security."
He explained the importance of protecting strategic sea lanes and securing maritime traffic to contribute to the preservation of the global economy and combat illegal acts.
Geographically, the region is home to three straits, Bab Al-Mandab, Hormuz, and the Suez Canal, linking east with west, hence the importance of securing these routes.
Al-Ghufaili listed the threats of the maritime security in the region, which are the targeting, detention and harassment of commercial ships, the threat of closure of the straits, the use of booby-trapped boats by armed militias, increased smuggling of human beings, weapons, drugs, coal and the threat of coastal missiles to maritime traffic.
The first batch of trainees includes 11 Saudi male and female engineers who recently enrolled in the SAMI-Navantia OJT program that began at Navantia's San Fernando shipyard in Cadiz, Spain.
Saudi Public Transport Authority (PTA) Chairman Dr. Rumaih Al-Rumaih said: "We seek through the Saudi International Maritime Forum to add new emphasis on the Kingdom's interest and keenness of its wise leadership, in comparison to the unlimited support we all experience for the maritime transport industry and to ensure their development and sustainability."
Chief Executive Officer of Saudi Military Industries Dr. Andreas Scheuer explained that the company is going to help develop the defense forces in Saudi Arabia, and its capabilities to develop the military industry, products and services, in pursuit of achieving Vision 2030.
He said that the forum will provide a platform to share and discuss matters of high importance for the protection of strategic global maritime lanes.
International companies participated in the forum's exhibition, which presented the latest systems, technologies and equipment in the marine environment.
Participants in SAMI-Navantia's On-the-Job Training (OJT) program will be part of the team working on the joint venture's Avante 2200 project. (SPA)
SAMI Navantia Naval Industries (SAMI-Navantia) has launched its On-the-Job Training (OJT) program on the sidelines of the forum.
The trainees will benefit from practical experience and training as part of the team working on the joint venture's Avante 2200 project.
The SAMI-Navantia OJT program is in line with Saudi Arabia's vision of localizing 50 percent of its military equipment spending by 2030.
https://www.arabnews.com/node/1589236/saudi-arabia
------
Environment conference in Yanbu to discuss sustainability in cities
November 25, 2019
YANBU: The eighth Urban Environment Conference and Exhibition 2019 opens on Monday under the theme of The Green Economy and Economic, Environmental and Social Development to Promote Sustainability in Cities.
The two-day conference is taking place under the sponsorship of Abdullah bin Ibrahim Al-Saadan, chairman of the Royal Commission for Jubail and Yanbu.
The event is being held at King Fahd Cultural Center in Yanbu Al-Sinaiyah, in partnership with the Environmental Center for Arab Towns (ECAT) and with the support of the Dubai Municipality and Arab Towns Organization.
Leading scientists, experts, city mayors and representatives of private sector institutions are participating in the conference, as well as consultants, academics, non-governmental organizations, entrepreneurs and members of the public with an interest in a green economy.
An accompanying exhibition is presenting displays from a number of companies and institutions specialized in the green economy and environmental services.
https://www.arabnews.com/node/1589251/saudi-arabia
------
MoU signed to employ 36,000 Saudis in industrial sector
25 November 2019
A new agreement has been signed to nationalize thousands of jobs in the industrial sector.
The Ministry of Labor and Social Development, represented by its deputy minister, Abdullah Abu Thunain, signed a memorandum of understanding (MoU) with the Ministry of Industry and Mineral Resources, the Technical and Vocational Training Corporation, the Saudi Human Resources Development Fund, and the Council of the Saudi Chambers.
The MoU establishes a partnership aiming to raise Saudization rates and promoting the private industrial sector by nationalizing over 35,982 jobs in the industrial sector by 2021, after activating programs and incentives supporting employment and training.
Khalid Aba Al-Khail, spokesman for the Saudi Ministry of Labor and Social Development, said the MoU was signed in line with the Saudi Vision 2030 and the National Transformation Program 2020.
The ministry is seeking to nationalize jobs in the industrial sector by combining efforts to ensure the success of objectives to be achieved in partnership with the sector's supervisory body.
https://www.arabnews.com/node/1589226/saudi-arabia
------
Hajj Minister: 1.1 million pilgrims have arrived in Kingdom since start of Umrah season
November 25, 2019
JEDDAH: The Ministry of Hajj and Umrah has announced that 1,339,376 Umrah visas have been issued so far for Hijri year 1441, which started on August 31, 2019 in the Gregorian calendar.
The number of pilgrims coming to Saudi Arabia has reached 1,133,365 with 297,491 pilgrims currently in the Kingdom and 835,874 pilgrims having left.
In its statistical report, the ministry noted that 1,088,608 pilgrims had arrived in the Kingdom by air, 44,750 by land and 7 by sea.
By country, 319,494 pilgrims arrived from Pakistan, 306,461 from Indonesia, 195,345 from India, 50,841 from Malaysia, 50,775 from Turkey, 36,021 from Bangladesh, 28,785 from Algeria, 18,146 from Morocco, 16,851 from Iraq and 16,223 from Jordan.
With the beginning of Umrah season, the Ministry of Hajj and Umrah launched "inaya" (care) centers to provide comprehensive services for beneficiaries. The ministry also developed the central booking system MAQAM, that allows Umrah companies, hotel and transportation companies and pilgrims and visitors of the Prophet's Mosque to contact each other directly, thus achieving the highest standards of control, efficiency and transparency.
MAQAM, in tandem with the Ministry of Hajj and Umrah, Ministry of Foreign Affairs and the National Information Center, also issues e-visas without the need for paperwork, as part of efforts exerted to achieve one of the most important goals of Vision 2030, improving the quality of services provided for pilgrims.
https://www.arabnews.com/node/1589246/saudi-arabia
------
North America
Another anti-Muslim group is scheduled to hold an event at President Donald Trump's Mar-a-Lago resort.
October 18, 2019
The anti-Muslim hate group Center for Security Policy received a permit to hold an event at the president's Florida resort on Nov. 23, according to The Palm Beach Post. The group reportedly received the permit Oct. 4, two days before the Trump Organization canceled a fundraiser scheduled at Mar-a-Lago sponsored by ACT for America, also a anti-Muslim hate group.
Center for Security Policy President Fred Fleitz told the Post that the event was still on despite the ACT cancellation.
A telephone call and email to the Trump Organization about the center's event went unanswered. Hatewatch also emailed the White House press office but had not received a response at press time.
The center plans to give several awards during the event, billed as "The Flame Dinner." Florida Gov. Ron DeSantis is set to receive an honor but has not confirmed he will attend. Another award will be given to the House Freedom Caucus, a congressional caucus of conservative Republicans, including Center for Security Policy allies such as U.S. Reps. Louie Gohmert of Texas and Scott Perry of Pennsylvania. Single tickets for the event start at $650.
The center has been central in the organized anti-Muslim movement, churning out reports and materials aimed at sowing fear of Muslims in America. Frank Gaffney, the group's founder and executive chairman, has said he believes the Muslim Brotherhood has gained a foothold in the U.S. government and is working to bring it down from within. He also once suggested that President Barack Obama was the first Muslim president of the United States.
Despite peddling anti-Muslim conspiracy theories, Gaffney has connections to powerful political figures in the Beltway. U.S. Secretary of State Mike Pompeo appeared on Gaffney's radio show numerous times when he was a congressman from Kansas. Pompeo also spoke at the center's 2015 " Defeat Jihad Summit."
Fleitz took over for Gaffney as the group's president in January. Fleitz co-authored a 2015 report titled "The Secure Freedom Strategy: A Plan for Victory Over the Global Jihad Movement." One section of the report urges readers to be wary of engaging in interfaith dialogue with Muslims, saying it is a tactic used by "stealth jihadists." Fleitz was chief of staff for former national security adviser John Bolton at the National Security Council from May to October 2018.
The Trump Organization canceled ACT for America's $1,500-a-plate gala after Hatewatch and other news organizations reported it was scheduled to host the event next month. ACT's founder and president, Brigitte Gabriel, released a video Oct. 12 asking Trump to "reverse the decision and come celebrate freedom of speech at your Mar-a-Lago as our guest of honor."
A Trump Organization representative told Hatewatch in an email Oct. 7 that ACT's event "will absolutely not be taking place at Mar-a-Lago." The event hasn't been rescheduled yet.
The news that the Center for Security Policy is set to have an event at Mar-a-Lago comes as the announcement that the 2020 G7 Summit will take place at Trump's Doral, Florida, resort prompted a new round of questions about the president and his businesses.
House Speaker Nancy Pelosi tweeted a Fox Business video Thursday saying the G7 Summit at Doral violates the Constitution's Emoluments Clause that establishes presidents' salaries remain constant throughout their terms and that they are not allowed to receive funds beyond that.
Trump refused to give up ownership of his properties when he took office. While it is reported that day-to-day operations are now handled by his family, Trump is still said to profit from his properties. He reportedly made $22.7 million from Mar-a-Lago in 2018, according to a financial disclosure form obtained by NPR.
The Muslim civil rights group the Council on American-Islamic Relations (CAIR) called on the Trump Organization to follow suit and call off the Center for Security Policy's event.
"The Trump Organization made the right decision to cancel a previous event hosted by an anti-Muslim hate group, and we call them to do so again," said Robert McCaw, CAIR's government affairs director, in a statement.
"The President of the United States should not profit from a group that makes its money by demonizing an entire faith and whose founder traffics in widely debunked conspiracy theories, including that former President Obama is Muslim and that mosques want to destroy Western civilization from within."
https://www.splcenter.org/hatewatch/2019/10/18/mar-lago-host-anti-muslim-group-after-booting-earlier-event
------
The critics of President Trump's Iran policy have been proven wrong
Before the US Department of Treasury leveled secondary sanctions against Iran's oil and gas sectors, Tehran was exporting over two million barrel a day of oil. Currently, Tehran's oil export has gone down to less than 200,000 barrel a day, which represents a decline of roughly 90% in Iran's oil exports.
Iran has the second-largest natural gas reserves and the fourth-largest proven crude oil reserves in the world, and the sale of these resources account for more than 80 percent of its export revenues. The Islamic Republic therefore historically depends heavily on oil revenues to fund its military adventurism in the region and sponsor militias and terror groups. Iran's presented budget in 2019 was nearly $41 billion, while the regime was expecting to generate approximately $21 billion of it from oil revenues. This means that approximately half of Iran's government revenue comes from exporting oil to other nations.
Even though Iran's Supreme Leader, Ayatollah Ali Khamenei, boasts about the country's self-sufficient economy, several of Iran's leaders recently admitted the dire economic situation that the government is facing. Speaking in the city of Kerman on November 12, Iranian President Hassan Rouhani acknowledged for the first time that "Iran is experiencing one of its hardest years since the 1979 Islamic revolution" and that "the country's situation is not normal."
Thanks to the US policy of "maximum pressure," the Islamic Republic's overall economy has taken a major beating as well. Lately, the International Monetary Fund (IMF) has again adjusted its forecast for Iran's economy and pointed out that Iran's economy is expected to shrink by 9.5% rather than 6% by the end of 2019.
One of the reasons behind IMF's gloomy picture of Iran's economy is linked to the Trump administration's decision not to extend its waiver for Iran's eight biggest oil buyers; China, India, Greece, Italy, Taiwan, Japan, Turkey and South Korea. Instead of showing economic growth in 2019, Iran's economy would be 90% of its size by the end of 2019 in comparison to two years ago, based on a recent report from the World Bank.
Iran's national currency, the rial, also continues to lose value: it dropped to historic lows. One US dollar, which equaled approximately 35,000 rials in November 2017, now buys you nearly 110,000 rials.
In addition, the Islamic Republic appears to be scrambling to compensate for the loss of revenues it is encountering. A few days ago, for example, Iran's leaders tripled the price of gasoline. It appears a sign of desperation to generate revenues in order to fund their military adventurism in the region and support their proxies and terror groups.
This increase immediately led people to rise up against the government. In the last few days, several Iranian cities have become the scenes of widespread protests and demonstrations. The protests first erupted in Ahvaz and then spread to many other cities in the Khuzestan province as well as in the capital Tehran, and Kermanshah, Isfahan, Tabriz, Karadj, Shiraz, Yazd, Boushehr, Sari, Khorramshahr, Andimeshk, Dezful, Behbahan and Mahshahr.
Tehran's diminishing resources have also caused Iranian leaders to cut funds to the Palestinian terror group Hamas and the Lebanese militant group, Hezbollah. Hamas was forced to introduce "austerity plans" while Hassan Nasrallah, the leader of Iran's proxy, Hezbollah, has also called on his group's fundraising arm "to provide the opportunity for jihad with money and also to help with this ongoing battle."
To the likely dismay of Washington's critics, President Trump's Iran policy has been heading in the right direction. By escalating economic sanctions, the ruling mullahs and their proxies are going bankrupt. Other nations now need to join the US by also adopting a "maximum pressure" policy -- even if they would rather continue to do business with Iran and undermine President Trump's administration -- to them, a "twofer". If Iran succeeds in developing its nuclear weapons breakout capability, in the end it will be used to blackmail precisely them.
https://www.zerohedge.com/geopolitical/thanks-trump-mullahs-are-going-bankrupt
------
US Navy chief fired over handling of SEAL saga involving Trump
November 25, 2019
US Defense Secretary Mark Esper fired the Navy's top civilian on Sunday over his handling of the case of a Navy SEAL who was convicted of battlefield misconduct in Iraq and later won the support of President Donald Trump.
Esper also determined that the sailor in question, Special Operations Chief Edward Gallagher, should be allowed to retain his Trident pin designating him as a SEAL – effectively ending the Navy's efforts to carry out a peer review that could have ousted him from the elite force. Trump, who publicly opposed taking away Gallagher's Trident pin and had intervened in the case to restore his rank, cheered the moves.
"Eddie will retire peacefully with all of the honors that he has earned, including his Trident Pin," Trump said on Twitter. The fired Navy Secretary Richard Spencer last week suggested a possible split with Trump by telling Reuters that Gallagher should still face a peer review board.
The SEAL was acquitted by a military jury in July of murdering a captured and wounded Islamic State fighter in Iraq by stabbing him in the neck, but it convicted him of illegally posing with the detainee's corpse. That had led to his rank being reduced.
The White House said in November that Trump had restored Gallagher's rank and had pardoned two Army officers accused of war crimes in Afghanistan. Critics had said such actions would undermine military justice and send a message that battlefield atrocities will be tolerated.
In a letter published in media reports, Spencer took parting shots at Trump and defended the need to preserve "good order and discipline throughout the ranks" — something Navy officials had believed the peer review board would help ensure. "The rule of law is what sets us apart from our adversaries," Spencer wrote, according to the reports.
"Unfortunately it has become apparent that in this respect, I no longer share the same understanding with the Commander in Chief who appointed me."
The Pentagon declined to immediately provide a copy of Spencer's letter. However, Pentagon spokesman Jonathan Hoffman offered a different version of events leading up to Spencer's dismissal, saying Spencer also had a private line of communications with the White House.
"Secretary Spencer had previously and privately proposed to the White House – contrary to Spencer's public position – to restore Gallagher's rank and allow him to retire with his Trident pin," Hoffman said. Spencer never informed Esper of his private proposal, Hoffman said.
Esper decided to ask for Spencer's resignation after "losing trust and confidence in him regarding his lack of candor over conversations with the White House," Hoffman said.
Esper had favored letting the review process "play itself out objectively and deliberately, in fairness to all parties," Hoffman said. But that now appeared impossible.
"At this point, given the events of the last few days, Secretary Esper has directed that Gallagher retain his Trident pin," Hoffman said. Trump said he would nominate the U.S. envoy to Norway, Ken Braithwaite, to replace Spencer as Navy Secretary.
In an appearance on Fox News Channel on Sunday, Gallagher indicated that he hoped to retire next Saturday, "without the board" convening to decide whether he could continue to be a SEAL, considered among the most elite of U.S. fighting forces.
https://indianexpress.com/article/world/us-navy-chief-fired-over-handling-of-seal-saga-involving-trump-6135349/
------
Mideast
Gaza's Hamas rulers must choose between Iran and their own people
Alex Fishman
11.23.19
Israeli officials are not rejecting the notion that Hamas knew and approved Islamic Jihad rocket fire at Israeli communities in response to the targeted killing of their military commander Baha Abu al-Ata, last week.
It is likely that the confrontation between the two Gaza-based terror groups was about the force of those rocket attacks.
Hamas, it seemed, intended the rocket fire to target border line communities only, while Islamic Jihad demanded massive attacks be launched further afield, which could have caused a deterioration into all-out war.
Hence the Israeli security establishment's decision to put the center of the country, including Tel Aviv, on high alert.
While the Gaza rulers demanded their smaller partners adhere to their demands, Islamic Jihad opted to ignore them.
This was not a tactical disagreement. It was a massive rift that forced into the open a new-old factor which had become more and more dominant – Iran.
Until recently, Hamas had not taken Iran's Mideast policies into account, both for ideological and practical reasons.
Hamas spiritual leader Sheikh Ahmed Yassin, assassinated by Israel in 2004, blocked efforts by the organization's political leadership abroad - primarily Khaled Mashal - from forging relations with the Islamic Republic.
Iran already had some foothold in the besieged enclave through Islamic Jihad's Al-Quds military force, but under the overwhelming superiority of Hamas, the Iranian agenda was kept at bay.
The change came in 2017 with the rise to power of Yahya Sinwar, who came up through the ranks of the group's military wing and assumed the role of the leader in Gaza.
Sinwar opened the door to Iran primarily for financial reasons. His beloved military wing was suffering economic hardships and the Iranians were offering cash, weapons and new technologies.
It quickly became evident though, that the Iranian generosity did not stem from a sense of philanthropy. Assistance to Hamas both inside and outside the Gaza Strip came at a price.
In a speech given this fall, Sinwar thanked Iran for its generous support, but neglected to tell his listeners what Hamas was required to give in return – namely, greater freedom for Islamic Jihad, enabling the smaller organization to grow in strength and allowing them to independently instigate military conflict with Israel.
Baha Abu al-Ata, who commanded Islamic Jihad's military operations, grew under Sinwar's rule over Hamas to become a disproportionately strong leader.
Israel was late to understand that Hamas was restrained by the Iranian influence, and that any political or military decision it makes - regardless of whether it is dealing with other elements in Gaza or Israel, Qatar and Egypt – must take the Iranian position into account.
They must consider whether Iran will suspend its aid.
Hamas's problems with Egypt, the true lifeline for the Gaza Strip, are much greater than the difficulties the terror group has with Israel.
The Egyptian government is not pleased with the budding relationship between Hamas and Iran, and it too will exert pressure on the Gaza rulers.
For the time being, Hamas is maneuvering a proverbial mindfield, trying to dodge Israeli, Egyptian and Iranian bombs.
The recent outbreak of cross-border fighting highlighted the dilemma facing Yahya Sinwar, who must decide whether to rein in Islamic Jihad and work towards improving the life of his civilian population or succumb to the Iranian agenda, despite the military and economic price he will be required to pay.
Israel for the moment, is allowing Hamas time to decide its next move but the Middle East will soon know what direction Sinwar has decided to take.
Commitments and investments have been made by both Israel and Egypt for major international projects to benefit Gaza.
Should Hamas decide to throw their lot with Iran, allow Islamic Jihad to grow further in strength and instigate violence along or across the border, all the investments and all the projects will disappear.
https://www.ynetnews.com/articles/0,7340,L-5628282,00.html
------
Hamas calls for defending Islamic sites in West Bank against Israeli violations
Sunday, 24 November 2019
The Palestinian Hamas resistance movement has lambasted the regular desecration of the Ibrahimi Mosque and the al-Aqsa Mosque by Israeli settlers as "a practice targeting the Palestinian presence."
The resistance movement's spokesman, Fawz Barhoum, made the remark in a statement on Sunday, adding that the Israeli settlers' break-ins at the two mosques "are part of the religious war being waged by the Israeli regime on the Palestinian people and their holy sites."
The Ibrahimi Mosque, known to Jews as the Cave of the Patriarchs, is situated in al-Khalil (Hebron), in the southern parts of the occupied West Bank. Revered by both Muslims and Jews, the holy site complex is believed to mark the burial sites of Prophets Abraham, Isaac, and Jacob.
Following a massacre of Palestinian worshipers by an extremist settler in 1994, the complex was divided between Muslim and Jewish worshipers.
However, the Israeli military almost regularly closes Ibrahimi Mosque to Muslim worshipers and allows extremist settlers to enter the whole sacred site to observe their rituals.
The al-Aqsa Mosque compound in the occupied Old City of East Jerusalem al-Quds sits just above the Western Wall plaza and houses both the Dome of the Rock and the al-Aqsa Mosque.
According to an agreement signed between the Israeli regime and the Jordanian government after Israel's occupation of East Jerusalem al-Quds in 1967, non-Muslim worship at the compound is prohibited.
However, hard-line Israeli legislators and extremist settlers regularly storm the al-Aqsa Mosque compound, a provocative move that infuriates Palestinians.
The Hamas statement came a day after thousands of Israeli settlers violated the Ibrahimi Mosque under tight military protection, while Muslim worshipers were completely denied access to the holy site.
According to a report by the official Palestinian News Agency WAFA, Israeli soldiers also forced shop owners to close their businesses in the vicinity of the mosque and prevented local residents from being present in nearby areas.
Elsewhere in his remarks, Barhoum stressed that the violations of the Islamic holy sites would be met with action and resistance by the Palestinian people.
He also called on the Palestinian people to "fight a real battle" with the occupation and settlers and defend the holy sites.
Palestinians want the occupied West Bank as part of a future independent state, with East Jerusalem al-Quds as its capital.
https://www.presstv.com/Detail/2019/11/24/612023/Palestine-Israel-Hamas-settlers-Ibrahimi-al-Aqsa-Mosque
------
Netanyahu Says Israel Developing Anti-Drone Technology In Wake Of Recent Launch From Gaza
Umer Jamshaid
Sun 24th November 2019
TEL AVIV (UrduPoint News / Sputnik - 24th November, 2019) Israel is working on new technology to fend off the growing threat of unmanned aerial vehicles (UAV), Prime Minister Benjamin Netanyahu said on Sunday in the wake of a reported drone launch from the Gaza Strip.
Netanyahu said at a weekly cabinet meeting that Israel shot down a UAV, launched from Gaza on Saturday. Earlier, the Israel Defense Forces confirmed to Sputnik to have intercepted a drone.
"This [UAV] is a new, developing and significant threat. We are developing technological and other tools to defeat and counter this threat. I have assigned this mission to the Chairman of the National Security Council together with the various arms of the security agencies," Netanyahu said, as quoted by his press service.
He expressed belief that Israel would manage to develop such technology, which would be "the best in the world" to ensure "maximum defense" for its citizens.
The reported UAV launch from Gaza followed last week's escalation in border tensions triggered by Israel's killing of Baha Abu al-Atta, a top commander from Palestine's Islamic Jihad group in the Gaza Strip. Palestinian militants fired multiple rockets toward Israel, while the latter responded with aerial attacks.
https://www.urdupoint.com/en/world/netanyahu-says-israel-developing-anti-drone-t-770150.html
------
Israel Demolished Iranian Republican Guard Corps HQs in Syria in Retaliation for Rocket Attack
November 24, 2019
On November 19, four unguided artillery rockets arced out from Syrian territory into Israeli airspace in northern Galilee in the Golan Heights. These were detected and promptly destroyed by Israel's Iron Dome air defense system.
What prompted this ineffectual attack from Iranian forces?
Like the Ouroboros, the snake that is forever preoccupied devouring its own tail, the side-show war between Israel and Iranian forces in Syria seemingly stretches out into an infinite series of violent affronts repaid in kind.
Since 2013, Iran has built up a military presence in Syria not only to combat rebels opposing the Syrian government under Bashar al-Assad, but to build up a military infrastructure that could pressure Israel, including by transferring arms to proxies like Hezbollah. Over that same period of time, Israel has retaliated with hundreds of airstrikes blasting the Iranian bases.
For example, in August, Israel warplanes killed two people in an attack described as pre-empting a scheme to deploy a swarm of drones to attack targets in Israel.
Several commentators have connected the November 19 rocket attack is being a response to Israel's assassinated Bahaa Abu al-Ata, the commander of Palestinian Islamic Jihad, with a surprise air strike in Gaza on November 12. The same day, Syria reported a reported missile attack on the home of another PIL leader living in Damascus named Akram al-Ajouri, killing his son and one bystander.
Palestinians then responded by launching hundreds of rockets at Isareli targets, and the IDF retaliated against that with more air strikes in a surge of fighting that lasted for two days.
Thus, Israel's retaliation for the November 19 rocket attack was inevitable. However, its scale and violence took observers by surprise.
Starting around 1:20 AM local time on February 20, Syrian radars reportedly lit up as Israeli jets approaching from the Golan Heights and through Lebanese airspace released over a dozen precision-guided missiles at targets in Syria. Israel insists it warned Syrian air defenses not to open fire.
As usual, Syria's air defenses failed to stop the attack. In this remarkable video posted to social media, you can see the bright flashes of Syrian missiles surging into the sky in an effort to repel the Israeli assault. Terrifyingly, early in the video at least two of the missiles appears to plunge back into the city and explode after initial lift-off, perhaps confused by countermeasures or having been launched with too little fore-warning.
Also as usual, the government's SANA news agency claimed air defense had shot down most (eleven out of eighteen) of the missiles. It described the Israeli attack as being launched a half-dozen jets approaching from Marjyoun, Lebanon, roughly thirty-five miles west of Damascus.
The wave of destruction that struck twenty targets in Mezze, Syria and Damascus International Airport suggests otherwise.
The most prominent target struck was a huge seven-story building dubbed the 'Glass House' at Damascus International Airport, used for years as the command-and-control center for Iranian Revoutionary Guard Corps forces in Syria. The large-scale intervention Qud Force and Hezbollah fighters in Syria in 2013 undoubtedly saved Bashar al-Assad's government well before Russia's intervention secured its position in 2015.
Post-strike satellite imagery shows the attack caused the top two stories of the building's northeastern-wing to collapse in upon itself. According to intelligence firm ImageSat, these housed the Quds Force's intelligence unit. A covered parking lot outside the headquarters was also demolished.
In fact, the Iranian presence at the Glass House had become so well known that it's believed the IRGC had actually withdrawn much of its staff to a more discreet location earlier this year.
Two buildings part of a second Iranian headquarters at al-Mazzeh airport were almost completely destroyed, with post-strike imagery showing only rubble and rescue vehicles surrounding the site, presumably searching for survivors.
Quds Force arms depots in the suburbs of Ksweh and Qudsaya were also struck according to a report by the Syrian Observatory for Human Rights.
Israeli jets also targeted Syrian air defenses after they opened fire, destroying a half-dozen Syrian missile batteries—but not, they emphasized, the more advanced S-300 batteries which may have been hosting Russian personnel.
Indeed, it's quite possible Syria's two operational S-300 battalions did not engage the Israeli jets at all, despite years of Israeli anxiety surrounding Syria's potential acquisition of the system. The IDF claims it had reported the strikes in advance with Russia. There are indications Russia may be forestalling the S-300s use against Israel as part of a mutual accommodation between Putin and Nethanyahu. Another issue is that the S-300 is optimized for medium- to long-range and altitude interception, but Israeli use of stealth jets or stand-off range missiles may have reduced detection range of the attack below those thresholds.
Ultimately, the Observatory reported twenty-three were killed in the attack, including five Syrian soldiers and sixteen foreigners (likely Iranians). Reportedly residential suburbs near Damascus suffered collateral damage which killed two civilians and injured two to four more. Several children were reportedly injured by an exploding air defense missile.
Israeli officials subsequently told the Jerusalem Post the strikes were intentionally disproportionate in response.
"We are changing the rules. Even when it comes to almost negligible attacks, whose impact is small, we are changing the equation, and our retaliatory attack will be widespread. When I looked at the south, when a small number of rockets are fired and we respond with a small retaliatory attack, then that sort of situation gets to be acceptable. We have to strike harshly [in response] to all attacks."
Israeli defense minister Naftali Bennett described Iran as an octopus, threatening that "Wherever you send those octopus arms, we will hack them off." He also warned they might consider attacking the Octopus' 'head'—ie, Tehran—if the attacks continue.
Indeed, domestic factors in Iran and Israel may be incentivizing both to escalate conflict with each other.
Iran is currently consumed in riots. Pro-government militias have killed a hundred to two hundred Iranians, and Tehran has instituted a country-wide blackout of the Internet, perhaps sensing a genuine threat to its hold on power.
Meanwhile in Israel, presiding Israeli president Benjamin Nethanyahu has been indicted under serious corruption charges even as he wheels and deals in an effort to form a governing coalition in the wake of an election with inconclusive results.
In such a context, displays of outward toughness to foreign enemies may become more attractive to divert public attention and generate favorable media coverage.
Given the ouroboros of endless retaliation, nobody expects the latest Irsaeli attack to have put a definite cork in the proxy war between Israel and Iran that has ranged for the last six years.
As conflict intelligence website T-intell.com put it succinctly: "Given the high-number of IRGC casualties and magnitude of the attack, Iran is expected to retaliate militarily against Israel."
Sébastien Roblin holds a master's degree in Conflict Resolution from Georgetown University and served as a university instructor for the Peace Corps in China. He has also worked in education, editing, and refugee resettlement in France and the United States.
https://nationalinterest.org/blog/middle-east-watch/israel-demolished-iranian-republican-guard-corps-hqs-syria-retaliation-rocket
------
Jewish settlers storm Ibrahimi Mosque
November 24, 2019
Hundreds of Jewish settlers yesterday stormed into Ibrahimi mosque in the West Bank city of Hebron to celebrate the Chayevi Sarah Jewish holiday.
Dozens of Israeli forces were deployed across the alleys of Hebron's old city, preventing Palestinians from approaching the site, according to an Anadolu Agency reporter.
Tension has been high in Hebron since Friday when settlers attacked Palestinian homes in the city, injuring several people.
After the 1994 massacre of 29 Palestinian worshipers inside the mosque by Jewish extremist settler Baruch Goldstein, Israeli authorities divided the mosque complex between Muslim and Jewish worshipers.
Hebron is home to roughly 160,000 Palestinians and about 500 Jewish settlers. The latter live in a series of Jewish-only enclaves heavily guarded by Israeli troops.
https://www.middleeastmonitor.com/20191124-jewish-settlers-storm-ibrahimi-mosque/
------
Oberlin students place memorial to Palestinian Islamic Jihad terrorists
NOVEMBER 25, 2019
Following the recent clashes between Palestinian Islamic Jihad (PIJ) and Israel, due to the assassination of senior commandeer Baha Abu al-Atta, anti-Zionist students at Oberlin College last week put up a memorial commemorating the deaths of multiple Palestinian Islamic Jihad terrorists.
Oberlin Students for a Free Palestine, in cooperation with Oberlin Jewish Voice for Peace, created the memorial to commemorate the 34 Palestinians killed in the recent fighting, the majority of which were known PIJ combatants.
The installation said that Israel was responsible for "killing 34 unarmed Palestinian civilians, including 8 children. Oberlin Students for a Free Palestine and Oberlin Jewish Voice for Peace has created this installation to commemorate the lives of these 34 Palestinians who died at the hands of Zionist Settler Colonialism."
International observers have acknowledged that the majority of Palestinian fatalities were members of PIJ, an Iranian-backed organization that is also considered a terrorist groups throughout the European Union, United States, Canada and more.
In recent years, Oberlin College has been plagued with highly publicized cases of anti-Semitism, including in 2015, in which a professor, Joy Karega, claimed that Israelis and Jews were behind the Charlie Hebdo attacks, 9/11 and that the prominent Rothschild banking family "financed both sides of every war since Napoleon."
In 2016, students put a banner on Rosh Hashanah saying that their tuition funds genocide committed by Israel. Similarly, Meredith Raimondo, gained controversy for featuring solely anti-Israel perspectives, some with antisemitic views, in a course she was giving.
The commemoration was designed to increase awareness of the Boycott, Divestment and Sanctions (BDS) movement, which has been considered by some to be an antisemitic movement.
https://www.jpost.com/Diaspora/Oberlin-students-place-memorial-to-Palestinian-Islamic-Jihad-terrorists-608931
------
Former Islamic Movement Leader Ra'ad Salah Convicted of Incitement to Terrorism
Nov 24, 2019
Sheikh Ra'ad Salah, the former head of the northern branch of Israel's Islamic Movement, was convicted on Sunday of incitement to terrorism and support for illegal organizations.
Salah was arrested during the summer of 2017 after police alleged he had praised a terrorist attack that summer on Jerusalem's Temple Mount and incited violence at the funeral of the three assailants in that attack, who were from the Israeli Arab town of Umm al-Fahm. Two Border Police officers were killed and another was wounded in the incident at the entrance of the Temple Mount.
In court on Sunday, he was accompanied by dozens of supporters.
While Haifa Magistrate's Court Judge Shlomo Benjo accepted the sheikh's argument that some of his remarks at the funeral had been mistranslated, the judge ruled that the translation errors did not alter the general meaning of his comments.
"Despite the attempts to give the defendant's statements a religious character, the conclusion is that the accused expressed praise, sympathy and support for the attacks," the judge said in delivering his verdict. Freedom of expression "does not mean that a person can say whatever he feels like. There are limits, first and foremost, when it comes to state security," the judge added.
Salah had received a suspended sentence on a prior conviction and is therefore now expected to serve jail time.
According to the indictment, Salah praised the Temple Mount attackers at their funeral, saying: "At these moments [we need to stand together] as one house, as one family. We take leave of our martyrs ... and express the wish that they join the prophets, the righteous ones and the martyrs. At these moments, may we pray that God increases their value in the heavens in paradise."
On various occasions, Salah allegedly posted calls on Facebook to commit acts of terrorism and other violence. One example cited was a video in which he is seen speaking in the Israeli Arab town of Baka al-Garbiyeh. He made reference in the speech to the controversial extremist Jewish religious book Torat Hamelech, which he said permitted the killing of Palestinian children.
Addressing the children in the audience, he said in part: "We would be happy to go to prison for your sake. We would be happy to carry out attacks and threats for your sake. We would be happy to die as martyrs for your sake."
In July 2017, Salah allegedly delivered a Friday sermon in Umm al-Fahm to hundreds of people in which he praised two outlawed Islamic organizations, the Murabitat and Murabitun, in addition to people who "never stop guarding, confronting the Israeli occupation, confronting the weapons of the Israeli occupation, and are not afraid of being hit, being injured, being arrested."
The Islamic Movement's northern branch was declared illegal in November 2015. Salah headed the branch from 2006 until it was outlawed.
https://www.haaretz.com/israel-news/.premium-former-islamic-movement-leader-ra-ad-salah-convicted-of-incitement-to-terrorism-1.8168811
------
Intl. Congress on Islamic Humanities held in Tehran
24 November 2019
Tehran (ISNA) – The Fifth International Congress on Islamic Humanities was held in the presence of Iran's Judiciary Chief Ebrahim Raeisi on Sunday November 24 in Tehran.
The scientific focus of the congress was on fundamental and applied research topics related to Islamic Humanities.
https://en.isna.ir/photo/98090301687/Intl-Congress-on-Islamic-Humanities-held-in-Tehran
------
Turkey to attend 50th anniversary ceremony of Muslim group OIC
November 24, 2019
The Turkish Foreign Ministry on Sunday said its top diplomat would attend a ceremony in Saudi Arabia to mark the 50th foundation anniversary of the Organization of Islamic Cooperation (OIC) and have bilateral meetings with member countries.
The statement said Ankara and Riyadh submitted a joint proposal to hold the ceremony on Nov. 25, 2019 to mark its establishment in accordance with a resolution adopted at the 46th OIC Council of Foreign Ministers meeting.
"Upon the invitations of the OIC Secretary-General and the Minister of Foreign Affairs of Saudi Arabia, H.E. Mr. Mevlut Cavusoglu, Minister of the Foreign Affairs of the Republic of Turkey, will represent Turkey in the ceremony," the statement said.
It added that Cavusoglu would deliver a speech on behalf of the OIC Asian Group and have bilateral meetings with his counterparts from other OIC members.
https://www.yenisafak.com/en/world/turkey-to-attend-50th-anniversary-ceremony-of-muslim-group-oic-3505809
------
SDF Source: Syrian Army, Kurdish Forces in Full Control over Ain Issa
Sun Nov 24, 2019
TEHRAN (FNA)- Sources close to the Syrian Democratic Forces (SDF) said on Sunday that the Syrian army and Kurdish militants have established their control over the strategic region of Ain Issa in Northern Raqqa province.
The Arabic-language al-Ahad news website quoted an SDF source as saying that the Syrian Army and the Kurdish militias are in full control over the Ain Issa refugee camp in Northern Raqqa.
"The clashes are still going on in the Northern countryside of this region," the source added.
It noted that all residents of Ain Issa refugee camp had been transferred to the safe zone.
This comes as the Western media had previously reported heavy attacks by the Turkish Army troops against the Syrian Army's military positions in Raqqa.
The Turkish Army in its most recent military operation in Syria heavily pounded the Syrian Army positions in Ain Issa region in Northern Raqqa.
In a relevant development on November 20, the Syrian Army units continued their military operations along the country's borders with Turkey, and regained control over five new points West of Hasaka province in Northern Syria.
The Syrian Army continued its advances in border regions with Turkey as part of the military operations that started about a month ago and after the start of the ceasefire between Turkey and the Kurdish militias in Northern Syria.
The Arabic-language al-Akhbarieh reported that the Syrian Army has entered five new points after deploying its troops in Tal Tamr region in Northwestern Hasaka stretching about 10 kilometers.
The five points included the villages of al-Dashisheh, al-Tavileh and Um al-Kheir, as well as Shavish Farm to the West of al-Tavileh.
The Syrian state news agency also released photos of the army's fortifications in these villages.
As per an agreement between Russian President Vladimir Putin and his Turkish counterpart Recep Tayyip Erdogan in Sochi in Southern Russia on October 22, the Kurdish militias retreated 30 kilometers deep into Northern Syria and they agreed to conduct joint patrols in that region.
On October 9, Turkish Army Started fresh military operations with the ultimate goal of preventing setting up a crossing for passage of terrorists along Southern borders of Turkey and in Northern Syria.
https://en.farsnews.com/newstext.aspx?nn=13980903000477
http://www.newageislam.com/islam,-women-and-feminism/new-age-islam-news-bureau/be-proud-of-the-hijab,-says-ibtihaj-muhammad,-an-olympic-winner/d/120357Pakistan: Ulema Urged To Spread Uniform Message of Islam
------
URL: https://www.newageislam.com/islamic-world-news/promoting-inter-faith-harmony-pakistan/d/120358
New Age Islam, Islam Online, Islamic Website, African Muslim News, Arab World News, South Asia News, Indian Muslim News, World Muslim News, Women in Islam, Islamic Feminism, Arab Women, Women In Arab, Islamophobia in America, Muslim Women in West, Islam Women and Feminism