New Age Islam News Bureau
04 December 2020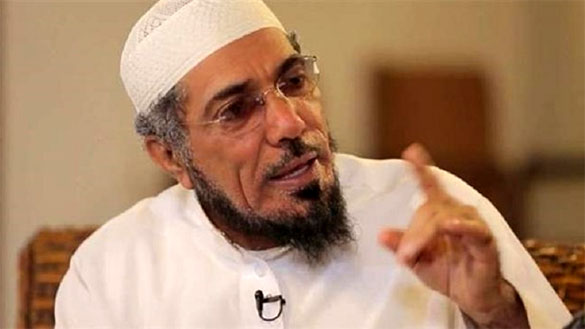 Saudi dissident Sheikh Salman al-Ouda
-----
• Religious Leaders Denounce Extremism In Europe KAICIID Seminar
• More Than 1,600 Rohingya Head For Remote Bangladesh Island, Navy Official Says
• China Increases Activities To Destroy Islamic Structures, Suppress Culture Of Minorities
• Citing Violation Of The New UP Ordinance On Religious Conversion, Lucknow Cops Stop Interfaith Wedding Just Before Rituals
• UN Calls For Probe Into Israel's Use Of Lethal Force Against Children
• EU Commission Refuses To Lift Ban On Pakistani Flights Over Safety, License Concerns
• Iranian FM Urges Biden To End 'Rogue' US Behaviour
Arab World
• Prominent Saudi Dissident Cleric, Sheikh Salman Al-Ouda, Goes Nearly Blind, Deaf In Detention: Son
• Religious Leaders Denounce Extremism In Europe KAICIID Seminar
• UAE seeking to purchase Israel's Iron Dome missile system: Report
• In Iraq, virus revives traumas of Daesh survivors
• Islamic State increases attacks in Iraq's Sunni areas
--------
South Asia
• More Than 1,600 Rohingya Head For Remote Bangladesh Island, Navy Official Says
• Bangladesh PM Sheikh Hasina Wajed Calls For Strengthening Ties With Pakistan
• Hifazat Leaders Trying To Meet Hasina Over Their Opposition To Bangabandhu Statue
• U.S. to Keep Satellite, Large Bases in Afghanistan
• Taliban denies targeting media after 50th journalist dies in Afghanistan
• QWP welcomes Taliban-Afghan govt peace deal
--------
Southeast Asia
• China Increases Activities To Destroy Islamic Structures, Suppress Culture Of Minorities
• MCA against bid to revive challenge on vernacular schools
• PAS' non-Muslim wing calls for calm as Kedah MB, MIC clash
--------
India
• Citing Violation Of The New UP Ordinance On Religious Conversion, Lucknow Cops Stop Interfaith Wedding Just Before Rituals
• Salma Qureshi, Muslim Scholar Gets PhD in Sanskrit from Gujarat University.
• Will Destroy Those Indulging In Love Jihad, Says Shivraj Singh Chouhan
• Karnataka Govt Speaks In Two Voices On New Law Against 'Love Jihad'
• PIL Challenges UP 'Love Jihad' Law In SC, Says Misuse Likely
• India slams Pak's Kartarpur move in UN
• Why BJP Has Fielded Over 600 Muslim, Christian Candidates For Local Elections In Kerala
--------
Europe
• UN Calls For Probe Into Israel's Use Of Lethal Force Against Children
• Bosnia: Former Serb soldiers sentenced over 'war crimes'
• 'Turkey's EU membership to benefit both sides'
• Religious leaders denounce extremism in Europe
--------
Pakistan
• EU Commission Refuses To Lift Ban On Pakistani Flights Over Safety, License Concerns
• President Issues Declaration To Revive SOPs For Mosque Congregations
• Imran discusses Covid-19, climate change with Prince Charles
• SC alarm over 90-day detention of accused in NAB cases
--------
Mideast
• Iranian FM Urges Biden To End 'Rogue' US Behaviour
• Iran Welcomes Agreement between Afghan Gov't, Taliban
• Iran Underlines Need for Increased Economic Cooperation with Turkey
• President: US, Europe Surprised at Iranian Nation's Resistance against Sanctions
• IRGC Captures 3 Terrorists in Northwestern Iran
• Israel warns Iran may attack Israeli targets abroad
• Israel welcomes over 300 Ethiopian immigrants
• Eight people killed in Yemen's Hodeida, Houthis likely to blame
--------
Africa
• Ethiopian Forces Said To Block Refugees From Entering Sudan
• Ethiopia: Refugee council urges aid for all in Tigray
• Pope Condemns "Terroristic Massacre" Of Nigerian Farmers
• WHO, UAE deliver aid to refugees fleeing Ethiopia to Sudan
• Kenya: Al-Shabaab Militants Attack Police Patrol Base in Garissa
• Jordan urges Israel to stop undermining peace opportunities with Palestine
--------
North America
• Biden: Returning To Iran Deal Could Avert ME Arms Race
• US Secretary of State Pompeo blasts Turkey at NATO meeting
• US imposes more Iran-related sanctions targeting individual, entity
• US seeks to cut Iran overflight income by settling Qatar-Saudi row: NYT
• US issues Iranian sanctions over alleged WMD research
• US court orders deportation of Daesh hacker over COVID-19 fears
Compiled by New Age Islam News Bureau
URL: https://www.newageislam.com/islamic-world-news/prominent-saudi-dissident-cleric-sheikh/d/123663
--------
Prominent Saudi Dissident Cleric, Sheikh Salman Al-Ouda, Goes Nearly Blind, Deaf In Detention: Son
03 December 2020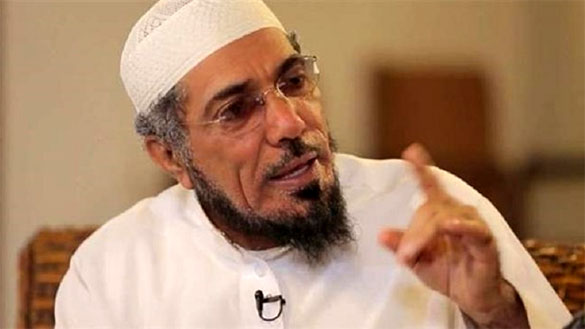 Saudi dissident Sheikh Salman al-Ouda
-----
The son of prominent Saudi dissident Sheikh Salman al-Ouda says his father has virtually gone blind and deaf in prison, as a brutal crackdown led by Crown Prince Mohammed bin Salman against pro-democracy campaigners, Muslim preachers and intellectuals continues unabated in the kingdom.
The rights group Prisoners of Conscience, which is an independent non-governmental organization advocating human rights in Saudi Arabia, announced in a post on its official Twitter page on Thursday that the imprisoned scholar has almost lost his hearing and eyesight, citing the 63-year-old cleric's son, Abdullah al-Awdah.
السلطات وحدها هي المسؤولة عن الحالة الصحية المترديّة التي وصل إليها د. #سلمان_العودة، حيث فقد نصف سمعه ونصف بصره، وذلك يجعله في خطر شديد من فقدانهما بشكل تام.
على السلطات الإفراج الفوري عنه من دون قيد أو شرط مسبق. pic.twitter.com/f78aw2l8ON
— معتقلي الرأي (@m3takl) December 3, 2020
He called on international human rights bodies concerned with the conditions of detainees in Saudi Arabia to secure the immediate release of his father, stressing that the cleric, who has been in solitary confinement for more than three years, has been subjected to torture, pressure and denial of treatment.
The Arabic-language Saudi newspaper Okaz reported on September 4, 2018 that Saudi public prosecutors had leveled 37 counts against Ouda, and even demanded his execution.
Saudi authorities detained the prominent Muslim scholar on September 7, 2018 and have been holding him in solitary confinement without charge or trial ever since. Officials have imposed travel bans on members of his family as well.
A family member told Human Rights Watch that the distinguished cleric was being held over his refusal to comply with an order by Saudi authorities to tweet a specific text to support the Saudi-led blockade of Qatar.
Ouda, instead, posted a tweet, saying, "May God harmonize between their hearts for the good of their people," - an apparent call for reconciliation between the Persian Gulf littoral states, the US-based rights group said in a statement.
Saudi Arabia, the United Arab Emirates, Bahrain and Egypt all cut off diplomatic ties with Qatar on June 5 2017, after officially accusing Doha of "sponsoring terrorism."
Qatar said the move was unjustified and based on false claims and assumptions.
Ever since bin Salman became Saudi Arabia's de facto leader in 2017, the kingdom has arrested dozens of activists, bloggers, intellectuals and others perceived as political opponents, showing almost zero tolerance for dissent even in the face of international condemnations of the crackdown.
Muslim scholars have been executed, women's rights campaigners – including Loujain al-Hathloul – have been put behind bars and tortured, and freedom of expression, association and belief continue to be denied.
https://www.presstv.com/Detail/2020/12/03/639916/Prominent-Saudi-dissident-cleric-goes-nearly-blind-deaf-in-detention-Son
--------
Religious Leaders Denounce Extremism In Europe KAICIID Seminar
December 03, 2020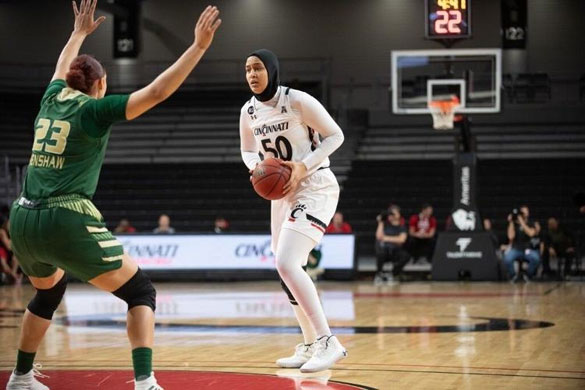 A woman sings the "Marseillaise", the French national anthem, outside Notre-Dame de l'Assomption Basilica in Nice on October 31, 2020, to pay tribute to the victims two days after a knife attacker killed three people, cutting the throat of two, inside the church of the French Riviera city. (AFP)
----
RIYADH: The King Abdullah bin Abdul Aziz International Centre for Interreligious and Intercultural Dialogue (KAICIID), in collaboration with the European Council of Religious Leaders, organized a virtual dialogue seminar under the theme "The Contributions of Religious Leaders in Tackling Violent Extremism and Promoting Social Cohesion in Europe: Fight and Response."
The seminar was part of a series of initiatives by KAICIID to promote social cohesion in Europe following recent terrorist attacks in France and Austria.
KAICIID's secretary-general, Faisal bin Muaammar, said that terrorists' behaviour stemmed from a false and misleading understanding of their religion. "They chose the language of violence, leaving behind all peaceful alternatives," he said.
Bin Muaammar highlighted the effects social media platforms have in fueling violence and hatred after similar attacks in recent years.
"The responses and counter-responses from followers of religions and cultures in Europe and the world at large fuel controversy, hate speech and crimes according to research and studies adopted in this regard," he said.
"The abuse of religion on one hand, and the targeting of societal components, religion, race and culture, on the other hand, have become an exciting feature of some societies. Last week, there was an attack on a rabbi on a street in Vienna because of his apparent religious identity only. Behind every story like this, there may be hundreds of similar stories out of the spotlight," he added.
Participants addressed several themes, including the effectiveness of dialogue, and strengthening partnerships between religious leaders and policymakers to prevent extremism and potential violence.
Bin Muammar said that the virtual seminar reflects the center's attempt to "provide space for reflection, confidence and participation."
https://www.arabnews.com/node/1771716/saudi-arabia
--------
China Increases Activities To Destroy Islamic Structures, Suppress Culture Of Minorities
Dec 3, 2020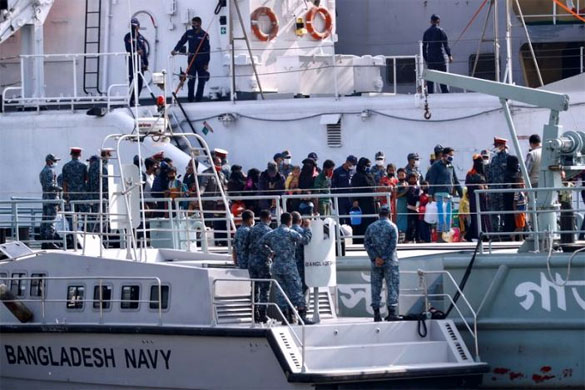 Rohingyas board a ship as they are moved to Bhasan Char island in Chattogram,
----
China has been increasingly carrying out activities to deprive the Muslim community in the northwest region from openly expressing their Islamic faith, as authorities have reportedly destroyed the domes and minarets on mosques, even in remote areas and small villages.
Such demolitions have been extensively carried out in the areas of Inner Mongolia, Henan and Ningxia, which is the homeland of the Hui, the Chinese Muslim ethnic minority. Moreover, Chinese authorities have also forcibly closed three mosques in the Yunnan Province, reported Islam Khabar.
In a recent study, the Australian Strategic Policy Institute revealed that since 2017, 65 per cent of China`s mosques and 58 per cent of its important Islamic sites have been destroyed, and further pointed out the criminalisation of community gatherings and festivals, disappearance of academics, cultural figures and eradication of the Uyghur language from the public sphere.
In Kashgar alone, 70 per cent of the mosques have been demolished since 2016, though Rachel Harris, Ethnomusicologist and Uyghur specialist opined that the number was as high as 80 per cent. The entire old city was demolished and its inhabitants have been displaced, replaced with shiny modern shops.
According to Islam Khabar, China has even criminalised Islamic praying in public and local authorities send officials to Muslim homes to keep a watch and rule out even private prayers. Chinese president Xi Jinping is clearly aiming at separating the Muslim community from its heritage in order to break their lineage, roots, connections and origin. Furthermore, several Uyghur Mazar scholars have suddenly disappeared in 2017, and have not been traced till date.
Sichuan University of China recently released a document titled `Public Opinion Crisis`, which vouches for the demolition of about 10,000 Muslim structures like mosques, minarets and domes in Gansu, Ningxia, Qinghai, Xinjiang, Tibet, Inner Mongolia, Hebei and Sichuan, and recommended counter-measures to the destruction of iconic Islamic sites in China.
The document stated that such improper handling of the religious issue will also undermine the spirit of the Central Committee`s consistent policy on ethnic and religious issues and thereby the credibility of the Party and State, and highlighted the adverse impact such measures will have on Muslim countries especially those situated with the Belt and Road Initiative.
The local Muslims are undergoing immense psychological trauma and do not dare to express their anguish under strong surveillance of local authorities, reported the document.It is an irony that the Chinese government keeps denying the destruction of a large number of Islamic sites whereas it`s very own scholars from a Chinese University brought out the Chinese Communist Party`s (CCP) plans for a crackdown on Islam and a systemic campaign to eradicate the Muslim identity of China, according to Islam Khabar.
The Chinese are uncomfortable with the usage of the Arabic script by Muslims and assume it to be a radical expression, and this kind of approach only highlights the fragility of different ethnicities within the country, as the harsh crackdown on Uyghur Muslims in Xinjiang might be extended to any minority at any moment.
It is a known fact by now that Xi Jinping wants to establish the supremacy of the ideologies of the Communist party in all walks of life for every Chinese even at the cost of impacting and restricting that individual`s religious freedom.
https://www.dnaindia.com/world/report-china-increases-activities-to-destroy-islamic-structures-suppress-culture-of-minorities-2859928
--------
Citing Violation Of The New UP Ordinance On Religious Conversion, Lucknow Cops Stop Interfaith Wedding Just Before Rituals
Dec 4, 2020
LUCKNOW: Citing violation of the new UP ordinance on religious conversion, an interfaith wedding in Lucknow was stopped by city police on Wednesday evening just as the Hindu bride and Muslim groom were to be joined in wedlock in a ceremony involving rituals of both religions.
The police intervened in the wedding of chemistry postgraduate Raina Gupta (22) and pharmacist Mohammad Asif (24) on the basis of information provided by the district Hindu Mahasabha chief. No FIR was lodged as both families agreed to postpone the wedding till they received the DM's permission, as mandated by law. The earliest that Raina and Asif can marry is two months from the date of serving notice.
"When the police reached the venue (in Lucknow's Para neighbourhood), they found that preparations were under way to conduct marriage rituals as per Hindu traditions. Later, the wedding was to be solemnised through Muslim rituals. The wedding was taking place with the consent of both families, but the planned religious ceremonies couldn't have been conducted without conversion," said additional DCP (South Zone) Suresh Chandra Rawat.
Triloki Singh, station house officer of Para police station, said Hindu Mahasabha district president Brijesh Shukla had submitted information about the wedding in writing.
The case is a perfect example of the absurdity of the new law. In this case, neither the couple nor their families seem to have any objection to the marriage. But under the new law, being an inter-faith marriage, they are bound to give two months notice or be in contravention of the law. Indeed, this effectively means there can be no inter-faith marriage in the state for the next two months. The best way of avoiding such absurdities is to abolish the law.
Additional DCP Rawat said the marriage was stopped in accordance with Sections 3 and 8 (clause two) of the recently promulgated Uttar Pradesh Prohibition of Unlawful Conversion of Religion Ordinance, 2020, which states that nobody should convert or attempt to convert directly or otherwise any person from one religion to another "by use or any practice of misrepresentation, force, undue influence, coercion, allurement or by any fraudulent means or by marriage". Abetment, convincing or conspiring to carry out such conversion is also punishable under the new law.
Vijay Gupta, the bride's father, told TOI that there was no forced religious conversion for the marriage and that both families had unconditionally given their consent to the union. "I was unaware, until the police told us, that even after consent from all the parties, an interfaith marriage can be held only with the district magistrate's approval," he said. "I will comply with the police's directive and seek the DM's permission before solemnising the marriage."
The groom's family declined to comment.
https://timesofindia.indiatimes.com/india/lucknow-cops-stop-interfaith-wedding-just-before-rituals/articleshow/79555793.cms
--------
UN calls for probe into Israel's use of lethal force against children
03 December 2020
The Office of the United Nations High Commissioner for Human Rights has called for a transparent investigation into the use of lethal force by Israeli troops against Palestinian children.
The "UN Human Rights Office calls on Israel to promptly, transparently and independently investigate all instances of (Israeli army) use of force that have led to killing or injury and to hold those responsible accountable," it said in a statement
The UN body also warned Israeli forces against using disproportionate force and live ammunition against Palestinian children across the occupied lands.
"In accordance with international law, use of lethal force is only allowed as a measure of last resort, in response to a threat to life or of serious injury," it said.
"Stone-throwing does not appear to constitute such threat. In addition, force must always be used in a manner which causes the least possible harm. Shooting in the head or upper body does not appear to conform with this requirement."
Between November 17 and 29, several Palestinian children were critically injured when Israeli soldiers used live ammunition and rubber-coated metal bullets.
On November 29, a 16-year-old boy was shot in the chest and critically injured in al-Bireh city.
On November 27, during protests in Kafr Qaddum village in the north of the West Bank, soldiers shot a 16-year old boy in the head with a rubber-coated metal bullet. The boy fell from the impact and is hospitalized with a fractured skull.
On November 17, a 15-year old boy on his way back from school lost his right eye after being hit by ricochet ammunition in Qalandia refugee camp north of Jerusalem al-Quds.
"All injuries resulted from the use of potentially lethal force in circumstances where available information suggests the children did not pose a threat to life or serious injury of the soldiers or to anyone else," the UN body said.
Israel has a long history in wounding and killing Palestinian children, especially during anti-occupation protests.
Israeli forces have used tear gas, stun grenades, rubber-coated bullets and live ammunition against demonstrators, including children.
In March 2019, UNICEF said about 40 Palestinian children had been killed and hundreds more wounded in a year of anti-occupation protests along the fence that separates the besieged Gaza Strip and the occupied Palestinian territories.
In April this year, the Palestinian Detainees and Ex-Detainees Affairs Commission said in a report that nearly 200 Palestinian children were kept behind bars in Israeli prisons in inhumane conditions.
Qadri Abu Baker, the head of the commission, denounced the UN at the time for failing to "provide the minimum protection for the Palestinian children" against the physical and psychological abuse in Israeli jails.
Abu Baker said Israeli forces had arrested more than 17,000 minors since 2000. In most cases, he added, the children under the age of 10 were detained.
According to figures by the Defense for Children International, between 500 and 700 Palestinian children at the age of 12-17 are arrested and tried in Israeli military courts every year.
Violence against Palestinians escalated after US President Donald Trump unveiled his "deal of the century" with the aim of legitimizing Israel's occupation and re-drawing the Middle East map.
The US plot calls for the creation of a Palestinian state with limited control over its own security and borders. It also bars Palestinian refugees from returning to their homeland, enshrines Jerusalem al-Quds as "Israel's undivided capital" and allows the regime to annex settlements and the Jordan Valley.
Palestinians want the West Bank as part of a future independent Palestinian state, with East Jerusalem al-Quds as its capital. But Israel's aggressive settlement expansion and annexation plans have dealt a serious blow to any prospects of peace.
https://www.presstv.com/Detail/2020/12/03/639925/Israel-Palestine-West-Bank-UN-UNICEF-
--------
EU Commission refuses to lift ban on Pakistani flights over safety, license concerns
Dec 3, 2020
KARACHI: The European Union Commission on Wednesday refused to lift the ban on allowing Pakistani flights to operate in their territory due to several complications relating to safety and license concerns.
The aviation department of Pakistan needs to make its pilot licensing authority more transparent, said the EU Commission, noting that the issuance to pilots has to be via a fool-proof protocol, reported ARY News.
The EU also objected to the safety procedures of the Pakistani aviation industry noting that it requires to work on that before the EU could allow it back in the operations.
This comes as Pakistan International Airlines (PIA) had reported to have incurred a loss of Rs 280 million after suspension of its flight operation to and from the EU states, aviation minister Ghulam Sarwar had informed the National Assembly in October.
In a written reply, he had said the national flag carrier's receipts from its flight operation in the EU bloc fell to Rs 1.41 billion from Rs 1.69 billion in July-August 2020, reported ARY News.
Last month, he had said that as many as 7,000 employees of Pakistan International Airlines will be laid off voluntarily
https://timesofindia.indiatimes.com/world/pakistan/eu-commission-refuses-to-lift-ban-on-pakistani-flights-over-safety-license-concerns/articleshow/79552295.cms
--------
Iranian FM urges Biden to end 'rogue' US behaviour
04 Dec 2020
ROME: Iran's foreign minister on Thursday urged US president-elect Joe Biden to abandon Washington's "rogue" behaviour and lift crippling sanctions on his country, rejecting talk of renegotiating the 2015 nuclear deal.
Mohammad Javad Zarif said that when President Donald Trump left the landmark agreement, the United States had breached a UN Security Council resolution endorsing it.
"The US has been in grave breach of that resolution because the Trump administration has been a rogue regime," Zarif said in an online interview held as part of the Mediterranean Dialogues event, hosted by Italy.
"Now if President-elect Biden wants to continue to be a rogue regime, then he can continue to be asking for negotiations to implement its commitments," he added.
"The United States must stop, the United States must cease its violations of international law. It doesn't require any negotiations." Decades old US-Iranian tensions escalated after Trump unilaterally withdrew from the nuclear agreement in 2018 and reimposed, then toughened, sanctions that have hammered Iran's economy.
Biden has signalled he will return the US to the deal, which offered Tehran relief from international sanctions in exchange for guarantees, verified by the United Nations, that its nuclear programme has no military aims.
Outgoing Secretary of State Mike Pompeo issued veiled criticism of Biden as he marked the 84th birthday of Iranian-American Mohammad Bagher Namazi, who along with his businessman son and at least one other US citizen remains in prison on vague security charges.
"There should be no deals with Iran until these men are released," Pompeo wrote on Twitter.
Biden told The New York Times this week that if Iran returned to compliance, the US would rejoin, after which he would seek to tighten Iran's nuclear constraints and address concerns about both its missile programme and Iran's support for militants in the region.
But Zarif said: "We will not renegotiate a deal which we negotiated."
And he added that Western powers should look to their own behaviour before criticising Iran.
"Last year the West sold to the Persian Gulf more weapons than it sold to any other part of the world. Over $100 billion worth of weapons were sold to this region. Is the West ready to stop this malign behaviour?" Zarif said.
He also complained at what he characterised as a lack of European outrage at the assassination of one of Iran's leading nuclear scientists, Mohsen Fakhrizadeh, outside Tehran last week — an attack that Tehran has blamed on Israel.
https://www.dawn.com/news/1593934/iranian-fm-urges-biden-to-end-rogue-us-behaviour
--------
Arab World
UAE seeking to purchase Israel's Iron Dome missile system: Report
03 December 2020
More than two months after the United Arab Emirates signed a US-brokered agreement at the White house to normalize relations with the Tel Aviv regime, Abu Dhabi's crown prince and de facto ruler of the Persian Gulf country is now interested in purchasing Israeli Iron Dome missile system.
Sheikh Mohammed bin Zayed Al Nahyan has expressed his great enthusiasm to acquire the system, which is developed by Rafael Advanced Defense Systems and Israel Aerospace Industries, Arabic-language New al-Khalij news website reported on Thursday.
The report added that bin Zayed believes the Pentagon will support the UAE's efforts to procure the military hardware, given the fact that the Raytheon Company is the major partner in co-production of key components for the Iron Dome's Tamir intercepting missile.
New al-Khalij went on to say that Emirati military officials consider Iron Dome missile system to be very effective and successful, but added that one of its downsides is that its launchers are all located at the same site.
Therefore, any sale of Iron Dome to the UAE will be preceded by inquiries about its technical specifications and capabilities, and a review will also be conducted to ensure that the system meets the Persian Gulf state's needs.
The report highlighted that the UAE is currently examining the I-Dome version of the Iron Dome system, which apparently has greater maneuverability and manufacturer officials intend to integrate a battlefield management system (BMS) into it.
UAE launches tourist visas for Israelis
Moreover, the UAE launched tourist visas for Israelis on Thursday, in the latest move following the normalization of ties between Abu Dhabi and Tel Aviv.
The Emirati Foreign Ministry "announced the activation of tourist entry visas through airlines and travel and tourism offices for Israeli passport holders," the UAE's official WAM news agency reported.
The UAE and Israel are hoping for rapid dividends from the US-brokered normalization deal signed in September as their economies are hard hit by the coronavirus pandemic.
They have already signed treaties on direct flights and visa-free travel, along with accords on investment protection, science and technology.
On September 15, United States President Donald Trump hosted a White House ceremony, where Israeli Prime Minister Benjamin Netanyahu signed normalization agreements with Emirati Foreign Minister Sheikh Abdullah bin Zayed Al Nahyan and Bahrain's Foreign Minister Abdullatif al-Zayani.
The normalization deals have drawn widespread condemnation from Palestinians, who seek an independent state in the occupied West Bank and Gaza Strip, with East Jerusalem al-Quds as its capital. They say the deals ignore their rights and do not serve the Palestinian cause.
https://www.presstv.com/Detail/2020/12/03/639930/UAE-looking-into-purchase-of-Israeli-Iron-Dome-missile-system--Report
--------
In Iraq, virus revives traumas of Daesh survivors
December 04, 2020
BAJET KANDALA CAMP, Iraq: For half a decade, Zedan suffered recurring nightmares about militants overrunning his hometown in northern Iraq. The 21-year-old Yazidi was just starting to recover when COVID-19 revived his trauma.
Zedan had lost several relatives when Daesh stormed into Sinjar, the rugged heartland of the Yazidi religious minority in Iraq's northwest.
The militants killed Yazidi men, took the boys as child soldiers and forced the women into sexual slavery.
Zedan and the surviving members of his family fled, finding refuge in the Bajet Kandala camp near the Syrian border where they still live today.
"We used to be farmers living a good life. Then IS (Daesh) came," he said, wringing his hands.
In a pre-fabricated building hosting the camp's mental health clinic, Zedan shared his traumas with Bayda Othman, a psychologist for international NGO Premiere Urgence. Zedan refers to the violence of 2014 vaguely as "the events."
The UN says they may constitute something much more serious: Genocide.
"I started having nightmares every night. I would see men in black coming to kill us," Zedan said, telling Othman that he had attempted suicide several times. He has been seeing her for years, learning how to cope with his Post-Traumatic Stress Disorder (PTSD) through breathing exercises that she taught him.
Earlier this year, his nightly panic attacks stopped. Finally, he could sleep again. But only for a few months.
In March, Iraq declared a nationwide lockdown to try to contain the spread of Covid-19. Zedan broke down.
"I fear that my family could catch the virus or give it to me," he said. "It obsesses me."
As lockdown dragged on, Zedan's brother lost his job at a stationery shop on the edge of the camp.
"There's no more money coming into the family now. Just thinking about it gives me a panic attack," he said.
"The nightmares returned, and so did my desire to die."
Out of Iraq's 40 million citizens, one in four is mentally vulnerable, the World Health Organization says.
But the country is in dire shortage of mental health specialists, with only three per 1 million people.
Speaking about trauma or psychological problems is widely considered taboo, and patients who spoke to AFP agreed to do so on the condition that only their first names would be used.
In camps across Iraq, which still host some 200,000 people displaced by violence, the pandemic has pushed many people with psychological problems into remission, Othman said.
"We noticed a resurgence of PTSD cases, suicide attempts and suicidal thoughts," she told AFP.
In October, there were three attempted suicides in Bajet Kandala alone by displaced people, who said their movements outside the camp were restricted by the lockdown, or whose economic situation had deteriorated even further.
A tissue factory who fired people en masse, a potato farm that shut down, a haberdashery in growing debt: Unemployment is a common thread among Othman's patients.
"It leads to financial problems, but also a loss of self-confidence, which rekindles trauma," she said.
According to the International Labor Organization (ILO), about a quarter of Iraqis who were employed prior to lockdown have been permanently laid off.
Youth were particularly hard hit: 36 percent of 18-24 years old who had been employed were dismissed, the ILO said.
A new patient in her forties walked toward the clinic, her hair covered in a sky-blue veil.
Once settled in a faux-leather chair, Jamila revealed that she, too, feels destabilized by the pandemic.
The Yazidi survivor lives in a one-room tent with her son and four daughters. But she doesn't feel at home.
"I have totally abandoned my children. I feel all alone even though they're always at home. I hit them during my panic attacks — I didn't know what else to do," she said.
Othman tried to soothe Jamila, telling her: "Hatred is the result of untreated sadness. We take it out on relatives, especially when we feel devalued — men prey on women, and women on children."
But the trauma is not just an issue for the displaced, specialists warn.
"With the isolation and lack of access to care, children who have lived a genocide develop difficulties as they become adults," said Lina Villa, the head of the mental health unit at a hospital run by Doctors Without Borders (MSF) in northern Iraq.
"We fear suicide rates will go up in the years to come."
https://www.arabnews.com/node/1772186/middle-east
--------
Islamic State increases attacks in Iraq's Sunni areas
Shelly Kittleson
Dec 2, 2020
ERBIL, Iraq — The Islamic State (IS) has in recent days claimed responsibility for a rocket attack on the Siniya oil refinery in Iraq's northern Salahuddin province and for the killing of soldiers, policemen, local officials and others in neighboring Anbar.
In Shirqat, also in northern Salahuddin province, the bodies of two villagers were found beheaded on Nov. 28. The attacks in Anbar occurred a few days after a border crossing with Saudi Arabia reopened following a 30-year closure.
Though far from holding any major territory, the transnational group — which Iraq announced the defeat of within its borders three years ago — continues to operate in areas that insurgents have used as hideouts for decades, such as the Hamrin Mountains and desert areas.
Some major figures seem to be able to elude capture for significant periods. Recent arrests in Iraq's largest cities have included that of IS's "administrative chief" — a man known as Abu Naba — who had reportedly been responsible for getting funding for the group and relaying messages between members. Naba was arrested at the Baghdad airport in October. Also, a woman was arrested Nov. 27 in Mosul; she had reportedly been working with IS when it was in control of the city. Victory against IS in Mosul was declared in July 2017 and in Iraq in December 2017.
In announcing the arrest of Naba on Nov. 23, the spokesman for Iraq's Counterterrorism Service (CTS) told the media the CTS had long been following him and that he was arrested as he was getting into a taxi upon leaving the airport. How and why he was able or allowed to get past airport security was not immediately clear. Requests to security officials for more information on the identity of the man and the arrest had not been answered by the time of publication.
The CTS is a force that gained hero status during the fight against IS. Since Prime Minister Mustafa al-Kadhimi took office in May, it has also been tasked not only with arresting IS members but also with, on occasion, arresting members of Shiite armed groups responsible for attacks on facilities in the capital.
On Nov. 30, a CTS operation in the Makhmour mountain range killed six IS operatives, according to Kadhimi's spokesperson, Yehia Rasoul. Three were killed in direct fighting with the CTS, and three were killed by international coalition airstrikes. One officer sustained minor injuries, Rasoul said in a tweet.
The international coalition has drawn down its forces in the country significantly this year and has repeatedly stated that the reason is the reduced need for its presence in the country.
The international coalition's official military spokesman, Col. Wayne Marotto, told Al-Monitor in a Nov. 30 emailed response to questions that the coalition "has not observed any indication of a resurgence. Daesh (IS) has been territorially defeated, their leadership, network and resources significantly degraded. Daesh is no longer able to sustainably occupy any territory in Iraq and Syria. They now operate as a low-level insurgency, comparable to or at a lesser extent than al-Qaeda in 2010, conducting opportune attacks with less complexity and lethality in order to maintain a resemblance of tempo and relevance."
He added that Iraqi security forces and the coalition "are proactively interdicting Daesh sleeper cells, caches, temporary camp bases, finances and key personnel. Daesh is hiding out in caves, and with our partner ISF, we are bombing their hideouts. As long as Daesh still poses a clear and present danger to the security of Iraq and northeast Syria, we will continue to strike them."
On Nov. 24, he cited the figure of 10,000 IS members left in Syria and Iraq in statements to the media after a press conference in northeastern Syria.
Marotto declined to provide specific information to Al-Monitor on the number or location of recent coalition airstrikes in Anbar, Iraq's westernmost region marked by vast desert land and wadis as well as a shared border with Syria, Jordan and Saudi Arabia.
Iraq reopened its border with Saudi Arabia at Arar in the southern part of the province on Nov. 18 for the first time in 30 years. In 2015, current Prime Minister Kadhimi wrote an opinion piece for Al-Monitor claiming that "Iraqi-Saudi relations are the main key to the problems and solutions of the crises in the Middle East. The rupture and hostility between the two sides helped promote the positions of extremist groups."
In the Nukayb district in which the Arar border crossing is located, IS seems to have reacted to the reopening of the border by stepping up attacks. A Nov. 28 attack in al-Kasra, a town on the main road running northward toward Rutba, left one local official and several Iraqi soldiers dead.
A policeman had been killed on Nov. 23 in the Rutba district when gunmen fired on his vehicle.
A security source from western Anbar told this journalist via WhatsApp on Nov. 29 that the key Iraqi-Syrian border city of Qaim had been calm in recent weeks, but that a new IS cell in the city of Heet further east was of concern, as was the entire area around Rutba south of Qaim.
Meanwhile, reports that an Iranian Revolutionary Guard commander and three men traveling with him had been killed by an airstrike on the Iraqi-Syrian border began circulating early Nov. 30. One military source told Al-Monitor he had received information about the incident but could not confirm it.
Reuters reported Dec. 1 that security and militia officials had confirmed the news and claimed that the vehicle had been transporting weapons from Iraq into Syria and had been hit on entering Syrian territory. The bodies were being taken to Baghdad on Monday, a military source told Al-Monitor. The incident, if confirmed, was likely near Qaim or just south of it, as armed groups linked to Iran that continue to cross the border tend to operate in this area.
Pro-Iran factions were strongly against the reopening of the border crossing with Saudi Arabia, with one issuing a statement saying that "intelligence cadres of the Islamic Resistance are following all the details of the Saudi enemy's activities on the Iraqi border."
https://www.al-monitor.com/pulse/originals/2020/12/iraq-syria-saudi-isis.html?utm_source=iterable&utm_medium=email&utm_campaign=1779351_
--------
South Asia
Bangladesh PM Sheikh Hasina Wajed Calls For Strengthening Ties With Pakistan
Baqir Sajjad Syed
04 Dec 2020
ISLAMABAD: Pakistan and Bangladesh are likely to revive their bilateral mechanisms to take their ties forward, a diplomatic source said on Thursday after Pakistan's High Commissioner to Bangladesh Imran Ahmed Siddiqui called on Prime Minister Sheikh Hasina Wajed in Dhaka.
It was a rare meeting between Pakistan's envoy and the Bangladeshi prime minister because of the once frosty ties between the two countries, which have witnessed major improvements this year.
"The two sides agreed to further strengthen the existing fraternal relations between the two countries," the High Commission said in a statement.
Pakistan and Bangladesh have multiple bilateral mechanisms, but most have been suspended for years. It is being expected that a dialogue between the countries' foreign secretaries, which has not happened for about 12 years, may resume in the near future.
The source, who had been briefed about the meeting, said Prime Minister Wajed stressed the need for strengthening bilateral ties. She, moreover, wished the people of Pakistan well and assured the high commissioner of her "full support" in discharge of his official duties.
Prime Minister Imran Khan had in July spoken to his Bangladesh counterpart over the phone and expressed his government's desire to "deepen fraternal relations on the basis of mutual trust, mutual respect and sovereign equality".
According to the statement, High Commissioner Siddiqui during the meeting conveyed the message of goodwill and friendship from Mr Khan to Ms Wajed, which she reciprocated with her greetings and good wishes for the leadership of Pakistan.
"The High Commissioner informed Prime Minister H.E. Sheikh Hasina that the government and the people of Pakistan held the Bangladeshi leadership and people in high esteem and affection. The prime minister expressed good wishes for the people of Pakistan," it added.
Pakistan has this year consistently pushed for improving ties with Bangladesh. Observers were caught by surprise when Mr Siddiqui in July met Foreign Minister A.K. Abdul Momen despite hostile political rhetoric and unfriendly bureaucracy.
Pak-Bangladesh relationship, it should be recalled, took a nosedive after Ms Wajed started her second tenure as prime minister in 2009 as she resumed the so-called 1971 'war crimes' trial.
Pakistan has always considered the bitter 1971 dismemberment of the country as a closed chapter in view of the tripartite agreement signed in April 1974 for the repatriation of war prisoners.
Ms Wajed's father and Bangladesh's founding father Mujibur Rehman had after the accord agreed that in the interest of regional peace, no one would be put on trial for alleged crimes committed during the 1971 war. But Ms Wajed was bent on reviving the ghosts of 1971.
She was further emboldened with Indian Prime Minister Narendra Modi coming to power in India and Pak-Bangladesh ties went from one low to another, according to analysts.
The developments in Pak-Bangladesh ties come in the backdrop of Delhi-Dhaka ties turning lukewarm following the enactment of controversial Citizenship Amendment Act last year. Moreover, growing Chinese influence in Dhaka has also brought Pakistan and Bangladesh closer.
https://www.dawn.com/news/1593900/hasina-calls-for-strengthening-ties-with-pakistan
--------
Hifazat leaders trying to meet Hasina over their opposition to Bangabandhu statue
04 Dec 2020
Hifazat-e Islam leaders are now seeking an audience with the prime minister to explain their opposition to construction of the sculpture of Bangabandhu Sheikh Mujibur Rahman, which has sparked intense debate in political and cultural arenas.
Mamunul Haque, joint secretary general of the Islamist group whose comments triggered the debate, revealed their efforts to meet Sheikh Hasina at a virtual discussion organised by London-based Runner Media on current affairs.
"Our discussions with the administration are ongoing. Our representatives contacted the home minster (Asaduzzaman Khan Kamal), but he could not give us time as he was busy," said Mamunul.
"And no-one can talk to the prime minister all of a sudden. An administrative procedure needs to be followed. Those who coordinate with us on behalf of the government are advising us. We hope we will be able to talk to the highest level," he added.
Hifazat and different other radical groups are opposed to the move to erect a statue of the Father of the Nation in Dhaka's Dholairpar to mark his birth centenary.
Besides Mamunul, Hifazat's new chief Junaid Babunagari, and Islami Andolan Bangladesh's Nayeb-e-Ameer Sayed Faizul Karim are among the Islamist leaders who have spoken against the statue in separate programmes recently.
Some Awami League leaders have reacted sharply to the position of the Islamists on the statue issue, but new State Minister for Religious Affairs Faridul Haque Khan hopes to talk them out of the hardline stance.
Many political and cultural groups have protested against the Islamists' threat to tear down statues, and demanded arrest of Mamunul and others for their remarks on Bangabandhu's statue.
On his part, Mamunul has alleged that the activists are trying to portray the issue as a confrontation between the "Islamic scholars" and Bangabandhu.
"We've made it clear time and again that we have full respect for Bangabandhu as a national leader," he said.
"The issue has nothing to do with Bangabandhu, it's about statues. We've said it clearly that our position is against all the statues, no matter if it is of Ziaur Rahman, or my father, or even (Prophet Mohammad)," he added.
Mamunul backed Babunagari's threat to tear down statues. "We've learnt words 'pull down' from the prime minister. These are political language. Our people might have picked these up from her," he said.
He also explained his anti-government remarks at religious gatherings. "I have to address the government out of a sense of responsibility," he said.
Criticising Shahriar Kabir, the president of Ekattorer Ghatak Dalal Nirmul Committee who has raised voice against the objection to statues, Mamunul said, "He (Kabir) did not fight the Liberation War, but dupes the nation by posing as a freedom fighter. Kader Siddiqui has said this," Mamunul said.
While criticising Prof Muhammed Zafar Iqbal, the Hifazat leader demanded that the government drop the theory of evolution by British scientist Charles Darwin from the curriculum.
"Zafar Iqbal wants the theory of Darwin in the textbooks. Those who believe in this theory are atheists," Mamunul said.
He remained tight-lipped when another participant of the discussion, lawyer Nijhoom Majumder, pointed out that according to the Sharia law, Hifazat leaders do not have the authority to declare anyone atheist.
The Islamist leader left the discussion when the moderator spoke about plans to erect a statue of Bangabandhu in Muslim-majority Turkey.
https://bdnews24.com/bangladesh/2020/12/04/hifazat-leaders-trying-to-meet-hasina-over-their-opposition-to-bangabandhu-statue
--------
U.S. to Keep Satellite, Large Bases in Afghanistan
By Mohammad Haroon Alim
03 Dec 2020
Amid the approval of troops drawdown in Afghanistan, America will keep two Large military bases in the country.
Head of US Joint Chiefs of staff, General Mark Milley said on Wednesday, that U.S. will also keep two satellite bases in the country.
America will remain in the country assisting and training Afghan security forces, and carry out counterterrorism operations against IS-K, Islamic State Khorasan.
This comes as Finland decided to withdraw Finnish troops out of Afghanistan, reducing two thirds of its troops in the country.
The Country will reduce their troops from 60 currently active soldiers to 20 soldiers in Afghanistan, Finnish Defense Forces stated.
Earlier, Acting Defense Secretary Christopher Miller said that U.S. will reduce troops from more than 4,500 troops to 2,500 in Afghanistan.
https://www.khaama.com/u-s-to-keep-satellite-large-bases-in-afghanistan-876876/
--------
Taliban denies targeting media after 50th journalist dies in Afghanistan
Stefanie Glinski in Kabul
Thu 3 Dec 2020
The Taliban have denied they are deliberately targeting journalists in attacks amid the surge in violence throughout Afghanistan.
The US watchdog Sigar (Special Inspector General for Afghanistan Reconstruction) says Taliban violence has risen by 50% since September, with media workers saying they don't feel safe doing their jobs.
A spokesman for the Taliban told the Guardian they maintain a positive interaction with the media.
"By our policy, we give great importance to the work of journalists," Muhammad Naeem said, adding that the Taliban have given access to journalists in areas under their control.
"Targeting civilians is not the policy of the Islamic emirate," he said.
But as talks between the militants and the Afghan government slowly progress, Afghan media are worried for their future.
Last week reporter Elyas Dayee became the 50th journalist killed in the country since 2001, according to the Committee to Protect Journalists, when he was hit by a car bomb in Helmand province.
Just days before Dayee's death, Yama Siawash of Tolo TV, Afghanistan's biggest news channel, died in a similar attack in Kabul. No group has claimed either attack.
"A series of targeted killings of civilians has recently begun in Kabul, including attacks on mosque imams, university professors and educational institutions," Naeem acknowledged, though denying Taliban involvement.
Human Rights Watch (HRW) said Dayee had received numerous death threats, warning him to stop reporting on Taliban military operations.
"This is part of an alarming pattern of increased threats and attacks on the media by the Taliban," said Patricia Gossman, an HRW director, after Dayee's murder. "This brutal killing of a journalist is nothing more than a cold-blooded execution and raises serious doubts about the protection of free expression in any peace deal with the Taliban."
US troops are due to depart by May and Afghan journalists have told the Guardian they increasingly fear for their lives.
"I don't feel safe in Lashkar Gah any more," said Mohammad Omar Lemar, a freelance in Helmand. "I can't live in a place where people are killed for no reason. I want to leave."
Afghanistan has enjoyed significant press freedom since the US-led invasion in 2001, with newspapers and television channels mushrooming and journalists working freely.
In recent years the Taliban have started engaging with journalists regularly but Rahmatullah Amiri, a political analyst in Kabul, worries that press freedom could quickly be lost.
"There wouldn't be any free press under the Taliban – they are strict and would heavily regulate media; we can already see this in areas they control," he said.
Media workers across Afghanistan have received varying levels of security. Many are exposed at home, even if they work in heavily fortified compounds; others have been relocated – even sent overseas – but challenges continue.
"It's more than a threat," said Saad Mohseni, CEO of the Moby Group. "This strategy of intimidating, bullying and punishing members of the civil society has had a devastating impact. The Taliban send the message that they are the only ones able to provide safety. It's a deliberate attempt to undermine the government and bully voices different to theirs."
With the Taliban gaining momentum and Islamic State staging large-scale attacks, many Afghans have lost faith in their leaders' ability to protect them. Journalists, too afraid to go public, keep quiet about the warnings they receive.
"All journalists are facing serious threats, but it is difficult – even impossible – for us to ensure safety while reporting," said Anisa Shaheed of Tolonews, who was recognised for her courageous reporting by Reporters Without Borders this summer.
"We live in a country at war; there is no way out," she said. "Our families are concerned and ask us to leave our work, but this is our homeland. It's our responsibility to inform, to work – whether we stay alive or are killed."
https://www.theguardian.com/global-development/2020/dec/03/taliban-denies-targeting-media-as-50th-journalist-dies-in-afghanistan
--------
QWP welcomes Taliban-Afghan govt peace deal
04 Dec 2020
PESHAWAR: Qaumi Watan Party has hailed the agreement between Taliban and the Afghan government to move forward for restoration of peace in the war-torn country.
QWP chairman Aftab Ahmad Khan Sherpao said in a statement here on Thursday that the deal would help pave way for the restoration of viable peace in Afghanistan, which was a longstanding demand of the people.
"We welcome the news that both sides in Doha have reached an agreement on procedures to chalk out a political roadmap and a comprehensive ceasefire. Hopefully, they would now work sincerely for a solution to bring an end to the miseries of the people of Afghanistan," he said.
Mr Sherpao said the people of Afghanistan had suffered a lot during the last about four decades and this opportunity must be used to bring stability on concrete basis to the war-hit country.
He stressed the need that the relevant stakeholders should move forward cautiously to take the peace initiative successfully to its logical conclusion.
The QWP chief hoped that peace in Afghanistan would help bring durable stability to the entire region and Pakistan would also benefit from peace in the neighbouring brotherly country.
He said Pakhtuns on both sides of the border had badly suffered during the last 40 years due to bloodshed in the region, adding that strenuous efforts should be made to mitigate the sufferings of the people.
Mr Sherpao said that peace was a prerequisite for development and as such concerted efforts should be made to restore stability to the region in order to bring a positive change in the lives of the people.
https://www.dawn.com/news/1593892
--------
Southeast Asia
MCA against bid to revive challenge on vernacular schools
V Anbalagan
December 4, 2020
PETALING JAYA: MCA is opposing an application to reinstate a suit filed by a Muslim teachers group to challenge the existence of vernacular schools in Malaysia.
Lawyer Shaharudin Ali, who is appearing for the Ikatan Guru-Guru Muslim Malaysia, said he received an affidavit from a counsel for the political party making known of its intention.
Shaharudin said the document basically questioned his medical report submitted to the High Court of Kota Bharu after the suit was annulled when no lawyer was present during case management on Oct 26.
"I am not going into the specifics but I will blast them in my affidavit in reply," he told FMT.
Shaharudin said he had been unable to attend court as he had a serious eye condition.
The lawyer said he was under medication and at home due to the conditional movement control order and that his legal firm in Kota Damansara, Petaling Jaya, was located in a Covid-19 red zone.
"I was unable to communicate with my staff to find a replacement lawyer to attend the case management," he added.
Shaharudin said a case management would be held on Dec 16 to get direction on the reinstatement application and the filing of written submissions.
The plaintiff, Mohd Azizee Hasan, who is the group's president, filed the suit on behalf of his organisation in February. He is challenging the constitutionality of Sections 17 and 28 of the Education Act. He named the education minister and the government as defendants.
MCA and the United Chinese School Committees' Association of Malaysia (Dong Zong) have been allowed to be made parties and defendants. The Chinese Language Council, Tamil Language Association and Confederation of Former Tamil School Pupils have also applied to become interveners.
Gabungan Pelajar Melayu Semenanjung and Majlis Pembangunan Pendidikan Islam Malaysia filed similar suits in Kuala Lumpur in February. Ikatan Muslimin Malaysia (Isma) also filed a similar cause of action in Kuala Lumpur in March.
Isma president Aminuddin Yahaya is seeking an order that the two provisions in the Education Act, which allow the use of Chinese and Tamil languages as the medium of instruction in vernacular schools, are against Article 152 of the Federal Constitution.
Article 152 states that Bahasa Melayu is the national language of Malaysia.
The Attorney-General's Chambers, which is appearing for the minister and the government, wanted all suits to be heard in Kuala Lumpur as the subject of dispute was similar.
https://www.freemalaysiatoday.com/category/nation/2020/12/04/mca-against-bid-to-revive-challenge-on-vernacular-schools/
--------
PAS' non-Muslim wing calls for calm as Kedah MB, MIC clash
Faiz Zainudin
December 3, 2020
PETALING JAYA: PAS' non-Muslim wing has called for calm following a heated exchange between Kedah Menteri Besar Muhammad Sanusi Md Nor and MIC leaders on the demolition of a Hindu temple.
N Balasubramaniam, president of the wing known officially as the PAS Supporters Assembly (DHPP), urged both parties to sit down and discuss the matter.
Yesterday, Sanusi said MIC should be banned if it incites people to break the law, in the wake of a demolition of a Hindu temple and rising tensions between the party and the PAS-led state government.
Balasubramaniam said the demolition of temples happened under various administrations, from Barisan Nasional and Pakatan Harapan to Perikatan Nasional.
"The issue cannot be resolved if we keep pointing fingers at each other," he said.
He advised MIC against creating negative perceptions by claiming that only the party can look after the Indian community's welfare.
"In other states led by PAS like Kelantan and Terengganu, there are no MIC representatives but the welfare of Indians are still looked after.
"Even though MIC was part of the government for 60 years, it has to accept the fact that its leadership was rejected by the majority of Indians before this.
"I also feel sad because, despite its experience, it fails to understand how to resolve problems through negotiations."
Balasubramaniam said it was not right to criticise Sanusi for refusing to listen to the instructions of political parties.
He also said Sanusi had invited all parties last month to discuss the matter and that a DHPP leader, who is the menteri besar's special officer, had carried out programmes to look into the welfare of the Indian community.
https://www.freemalaysiatoday.com/category/nation/2020/12/03/pas-non-muslim-wing-calls-for-calm-as-kedah-mb-mic-clash/
--------
India
Salma Qureshi, Muslim Scholar Gets PhD in Sanskrit from Gujarat University.
Dec 4, 2020
Ahmedabad: A Muslim student has obtained a PhD in the Sanskrit language from Gujarat University. Salma Qureshi (26) chose to study the subject of the teacher-disciple tradition of India.
Her thesis is titled 'Puraneshu Nirupita Siksha Paddhati Ekam Adhyayan'.
Qureshi was a student of GU's Sanskrit department. She obtained her doctorate under the guidance of Atul Unagar. She was awarded a gold medal during her MA from Bhavnagar University. She had graduated from Saurashtra University. Her doctoral research took three years, as she had joined the GU's PhD programme in 2017. She aspires to get into academics.
Qureshi said her research is on the subject of the teacher-disciple tradition as depicted in the Vedas, the Upanishadas and the Puranas. She further said, "I was drawn to the Sanskrit language since I was in school. I liked studying the Vedas and the Puranas. My family did not have any objection to my taking up Sanskrit for my higher studies." Qureshi said since Hindu religious scriptures are in Sanskrit, it is believed that it is the language of the gods. "I believe language has nothing to do with any religion. Students should have the freedom to choose in whatever language they want to study. There was a teacher-disciple tradition in ancient times when students were taught to respect all in society. This element is missing from the present system. I believe Sanskrit should be taught compulsorily. I want to become a teacher of Sanskrit . I want the government to make an effort so the language reaches the common people."
https://timesofindia.indiatimes.com/city/ahmedabad/muslim-scholar-gets-phd-in-sanskrit/articleshow/79553460.cms
--------
Will destroy those indulging in Love Jihad, says Shivraj Singh Chouhan
03rd December 2020
By Anuraag Singh
BHOPAL: Madhya Pradesh Chief Minister Shivraj Singh Chouhan said on Thursday that all those indulging in forcible religious conversion or committing 'Love Jihad' will be destroyed.
Addressing a gathering in his home district Sehore, he said, "this government belongs to everyone, irrespective of caste or religion, there is no discrimination. But let me also be very clear that I'll break anyone who does anything disgusting with the daughters of our state".
"If anyone indulges in forcible religious conversion or commits Love Jihad, that person will be destroyed," he maintained.
Earlier, Chouhan had stated at another public gathering that 'Love Jihad' won't be tolerated in the state.
The state's home minister Narottam Mishra has announced that the draft of the 'anti-Love Jihad law', the Dharma Swatantraya Bill 2020 is ready and after being cleared by the cabinet, it will be introduced in the next session of Vidhan Sabha slated from December 28.
The home minister had informed as per the draft of the new Religious Freedom Bill, anyone who is convicted for religious conversion through forcible or fraudulent marriage will be punished with up to 10 years in jail, while the religious guru/cleric involved in solemnization of such a marriage could face up to five years in jail.
Recently, another BJP ruled state, Uttar Pradesh had promulgated an ordinance/executive order, as per which religious conversions that use falsehood, force or an incentive, or take place solely for the purpose of marriage will be declared a crime.
https://www.newindianexpress.com/nation/2020/dec/03/will-destroy-those-indulging-in-love-jihad-says-shivraj-singh-chouhan-2231449.html
--------
Karnataka govt speaks in two voices on new law against 'love jihad'
Dec 4, 2020
BENGALURU/MANGALURU: Two days after law minister JC Madhuswamy said there were no plans for a law against "love jihad", home minister Basavaraj Bommai said Karnataka would frame rules on the lines of those considered or introduced by other BJP-governed states.
Bommai, who was in Udupi on Thursday, said his stand on the issue had not changed and he would push for a law. He elaborated that Uttar Pradesh had recently announced an ordinance against forcible conversions, which provides for imprisonment of up to 10 years and fine of up to Rs 50,000 under different categories. "We have asked our officials to get a copy of it. We will have a law against love jihad for sure and the chief minister has agreed to it," he said.
On Tuesday, while reacting to criticism from Congress, Madhuswamy had said there was no need for such a law. "Our culture is a blend of religions, which are different from each other but co-exist. This is the beauty of our country. So, there is no question of bringing such a law in a country where Hindus are a majority," he said.
But Bommai said Karnataka was tracking the developments on the issue in Haryana and Madhya Pradesh. "We have started thinking about it, how to do it," he said.
According to BJP insiders, the party plans to take the issue forward with an eye on the gram panchayat polls. "Love jihad is a major issue in villages. So, we want to keep the issue alive. If necessary, we will also go for an ordinance to send a message to our supporters," a functionary said. On Wednesday, state BJP president Nalin Kumar Kateel said a stringent law against "love jihad" would be enacted in Karnataka.
https://timesofindia.indiatimes.com/city/bengaluru/karnataka-govt-speaks-in-two-voices-on-new-law-against-love-jihad/articleshow/79558706.cms
--------
PIL challenges UP 'love jihad' law in SC, says misuse likely
Abraham Thomas
Dec 04, 2020
Two lawyers and a legal researcher have filed a petition in the Supreme Court challenging an ordinance promulgated by the Uttar Pradesh government outlawing religious conversions by way of marriage, arguing that the law could be misused to falsely implicate couples belonging to different faiths who marry out of their free will.
The petition, filed on November 30, also challenged the validity of a 2018 Uttarakhand law that prohibits conversion of religion by way of marriage.
Terming the UP ordinance, promulgated last month and signed by governor Anandiben Patel, and the Uttarakhand law to be against public policy and the society at large, the petition demanded that they be scrapped by the top court for violating the fundamental rights of citizens who decide to marry people who belong to other faiths.
The Uttar Pradesh ordinance outlaws religious conversions by marriage, coercion, deceit or enticement. The law was promulgated about a month after Uttar Pradesh chief minister Yogi Adityanath vowed to end "love jihad", a term used by right-wing activists to describe marital relationships between Muslim men and Hindu women but one that has been rejected by courts and experts. "This ordinance can become a potent tool in the hands of bad elements of the society to... falsely implicate anyone...there are probabilities to falsely implicate persons who are not involved in any such acts and it will be a grave injustice if this ordinance is passed," said the petition.
The Uttar Pradesh Prohibition of Unlawful Conversion of Religion Ordinance, 2020" was promulgated on November 24. The law prescribes a jail term varying between one to five years, in addition to fines of up to Rs 15,000 for those convicted under the law. The jail term goes up to 10 years and fine up to Rs 25,000 for conversions of women belonging to scheduled caste or scheduled tribe communities or who are minors.
Criticizing this law, former Supreme Court judge Madan B Lokur in a recent online lecture on November 29 said: "Giving a backseat to freedom of choice, dignity and human rights, a stringent ordinance related to marriage and forcible conversion has recently been passed in Uttar Pradesh."
He cited the SC's 2018 verdict upholding the freedom of choice of an adult woman to marry a person of her choice in the Shafin Jahan v Ashokan KM case of 2018, popularly referred to as the Hadiya case.
The persons behind the petition are advocates Vishal Thakre and Abhay Singh Yadav and law researcher Pranvesh, who is based in Allahabad. This is the first petition to challenge a law on this subject. "The Ordinance passed by the State of Uttar Pradesh and law passed by Uttarakhandareagainst the public policy and society at large and violates basic structure of the Constitution," the petition said.
Similar laws are being contemplated by BJP-ruled states of Madhya Pradesh, Karnataka, Haryana and Assam.
https://www.hindustantimes.com/india-news/pil-challenges-up-love-jihad-law-in-sc-says-misuse-likely/story-7OzNMkWSQpnITQ8lFlqCYM.html
--------
India slams Pak's Kartarpur move in UN
Dec 4, 2020
NEW DELHI: India has hit out against Pakistan for transferring the Kartarpur Sahib Gurudwara management and violating an UN General Assembly resolution, saying its move goes against Sikh religion.
"Pakistan has violated the earlier resolution on Culture of Peace passed last year by this assembly. Last month, Pakistan arbitrarily transferred the management of Kartarpur Sahib Gurudwara, from Sikh Community body to the administrative control of a non-Sikh body," First Secretary in India's Permanent Mission to the UN Ashish Sharma said in the UNGA on Wednesday.
https://timesofindia.indiatimes.com/india/india-slams-paks-kartarpur-move-in-un/articleshow/79557046.cms
--------
Why BJP has fielded over 600 Muslim, Christian candidates for local elections in Kerala
Dec 4, 2020
NEW DELHI: Senior Muslim and Christian leaders of the BJP have not just defended but also expressed the hope that the party would reap benefits from fielding candidates from the two communities in the upcoming local bodies elections in Kerala.
In an unprecedented development, the BJP has put up over 600 Muslim and Christian candidates - 112 Muslims and 500 Christians - for the panchayat, municipalities and corporation elections to be held on December 8, 10 and 14.
The timesofindia.com spoke with three senior BJP leaders - party's national vice-president AP Abdullakutty, national spokesperson Tom Vadakkan and Rajya Sabha MP KJ Alphons. All three belong to the minority communities and hail from Kerala.
Their common refrain was that the outreach to the minorities was to send across a signal that the BJP is a national, inclusive party, to shoot down the alleged propaganda of the Congress and the Left parties that the minorities will not support it, to respect the sentiments of the Muslim and Christian community leaders for contesting these elections and to expand its base in the southern state which faces assembly election in the next six months.
Kerala has been alternately ruled by the incumbent CPM-led Left Democratic Front (LDF) and the main opposition Congress-headed United Democratic Front (UDF) since 1980. The minorities constitute 45 per cent of Kerala's population.
The BJP seeks to emerge as the third potent force. Therefore, it is essential for it to win the support of the Muslims and Christians to make its presence felt and expand its base.
Talking to the timesofindia.com, BJP spokesperson Tom Vadakkan said a major reason behind the party's outreach to the minorities is to demolish the perception in some quarters that they do not support it.
Tom Vadakkan, who quit the Congress a couple of years ago to join the BJP, said he personally is a part of the party's outreach to the minorities. "No one either coerced or enticed me to join the BJP. I came on my own free will to establish that the BJP is a part of the mainstream. It would be my effort to communicate this by setting an example by setting aside my connection with the Congress of 20 years."
On his party's outreach, he said, "The Congress and the Left parties are spreading the propaganda that the Muslims and the Christians will not go with the BJP. However, by its outreach, the BJP has made it clear that this is a false perception. The BJP candidates and leaders would be communicating with the members of the minority communities to create a fresh narrative."
Vadakkan also revealed that there has been a growing request from the Christian and Muslim leaders of Kerala to the BJP to give greater representation to these two communities. "The BJP has walked that extra mile to respect their sentiments," he said.
Former Union minister KJ Alphons emphasised on the inclusive nature of the BJP. He said Prime Minister Narendra Modi's slogan and policy has been inclusiveness (Sabka saath, sabka vikas, sabka vishwas). The BJP is institutionalising this policy in Kerala by taking all communities along.
Bureaucrat-turned-politician Alphons also commented on the neighbouring state Karnataka's rural development minister KS Eshwarappa's statement last week that the BJP would give ticket for Belagavi Lok Sabha by-election to any Hindu but not to any Muslims because the latter do not support the party. "Such statements are unfortunate and an aberration. He is not the BJP's voice. We disown such remarks," he said.
Former Lok Sabha MP Abdullakutty said the results of these local bodies elections would lay the foundation for the forthcoming assembly elections next year. "Majority of Christians are already with the BJP. Others would follow suit after the results are declared," he said.
Abdullakutty, who was expelled first from the Congress and then from the CPM for praising PM Narendra Modi before he joined the BJP, said the old perception of the BJP being anti-Muslim is getting negated. "The new message is that the BJP is an inclusive party and it has bright prospects in Kerala."
https://timesofindia.indiatimes.com/india/why-bjp-has-fielded-over-600-muslim-christian-candidates-for-local-elections-in-kerala/articleshow/79559464.cms
--------
Europe
Bosnia: Former Serb soldiers sentenced over 'war crimes'
Talha Ozturk, Lejla Biogradlija
04.12.2020
Bosnia and Herzegovina on Thursday sentenced two former Serb soldiers to eight years in prison over "war crimes" committed in 1992 in the eastern city of Foca.
A Bosnia and Herzegovina court ruled that Radovan Paprica and Slavko Ognjenovic, who served in the Serbian army during the Bosnian War in 1992-1995, committed "crimes against humanity" against Bosniak civilians.
The statement by the court said Paprica and Ognjenovic participated in systematic attacks on civilian Bosniaks and committed sexual abuse crimes.
Nearly 3,000 Bosniak civilians, subjected to intense attacks by Serb soldiers, police, and paramilitary groups during the war, were killed in Foca and its vicinity. Also, the victims' homes were set on fire. Bosnian men were taken to prison camps and women were raped.
In addition, many Islamic works in the region, including the historic Alaca Mosque, known as the "Pearl of Bosnia", were destroyed.
https://www.aa.com.tr/en/europe/bosniaformer-serb-soldiers-sentenced-over-war-crimes/2065111
--------
'Turkey's EU membership to benefit both sides'
Murat Özgür Güvendik
03.12.2020
Turkey's EU membership would benefit both sides and help resolve existing problems, a senior Turkish official said Wednesday.
Speaking at the fourth TRT World Forum panel titled, "New Realities and Interstate Relations After COVID-19," Deputy Foreign Minister and Director for EU Affairs Faruk Kaymakci outlined Turkish foreign policy in a changing world with new challenges.
Turkey applied for EU membership in 1987, and accession talks began in 2005. But negotiations stalled in 2007 due to objections from the Greek Cypriot administration on the divided island of Cyprus as well as opposition from Germany and France.
Kaymakci said Turkey is a part of Europe but has not seen enough support from the EU.
He said that European Council resolutions in October meant for Turkey to meet the demands of Greece and Greek Cypriot administration were unacceptable.
"We are waiting for a signal from Greece and Greek Cypriots to solve the problems. You witnessed them rejecting the Annan Plan [UN proposal to end the crisis] in Cyprus. You all know that tiny islands or cliffs in the Aegean and Mediterranean cannot have the same rights as the main continent."
He added: "We are open to dialogue and negotiation... but Greece is avoiding dialogue. If the EU ignores all of this and continues to move in the same direction, we will all face the consequences."
Francis Joseph Ricciardone, former US ambassador to Ankara; Joachim Bitterlich, board members of the Jacques Delors Institute; and Burhanettin Duran, general coordinator of Turkey's Foundation for Political, Economic and Social Research, also attended the session.
While Bitterlich showed concern over the recent tensions in Eastern Meditarranean, where Athens has objected to Ankara's energy exploration, Ricciardone said the US gives great importance to relations EU-Turkey relations.
https://www.aa.com.tr/en/europe/turkeys-eu-membership-to-benefit-both-sides/2063935
--------
Religious leaders denounce extremism in Europe
December 03, 2020
RIYADH: The King Abdullah bin Abdul Aziz International Center for Interreligious and Intercultural Dialogue (KAICIID), in collaboration with the European Council of Religious Leaders, organized a virtual dialogue seminar under the theme "The Contributions of Religious Leaders in Tackling Violent Extremism and Promoting Social Cohesion in Europe: Fight and Response."
The seminar was part of a series of initiatives by KAICIID to promote social cohesion in Europe following recent terrorist attacks in France and Austria.
KAICIID's secretary-general, Faisal bin Muaammar, said that terrorists' behavior stemmed from a false and misleading understanding of their religion. "They chose the language of violence, leaving behind all peaceful alternatives," he said.
Bin Muaammar highighted the effects social media platforms have in fueling violence and hatred after similar attacks in recent years.
"The responses and counter-responses from followers of religions and cultures in Europe and the world at large fuel controversy, hate speech and crimes according to research and studies adopted in this regard," he said.
"The abuse of religion on one hand, and the targeting of societal components, religion, race and culture, on the other hand, have become an exciting feature of some societies. Last week, there was an attack on a rabbi on a street in Vienna because of his apparent religious identity only. Behind every story like this, there may be hundreds of similar stories out of the spotlight," he added.
Participants addressed several themes, including the effectiveness of dialogue, and strengthening partnerships between religious leaders and policymakers to prevent extremism and potential violence.
Bin Muammar said that the virtual seminar reflects the center's attempt to "provide space for reflection, confidence and participation."
https://www.arabnews.com/node/1771716/saudi-arabia
--------
Pakistan
President issues declaration to revive SOPs for mosque congregations
Kalbe Ali
04 Dec 2020
ISLAMABAD: As the second wave of Covid-19 continues to surge in the country, President Dr Arif Alvi on Thursday issued a declaration to revive the already agreed SOPs (standard operating procedures) for collective prayers in mosques and imambargahs.
The joint declaration was issued after a meeting of more than 86 clerics from the four mainstream schools of thought in the country — Barelvi, Shia, Deobandi and Ahle Hadis — who belonged to all the four provinces, Gilgit-Baltistan and Azad Jammu and Kashmir.
The meeting also called upon the federal and provincial governments as well as the country's political parties to adopt precautionary measures in view of the growing danger of coronavirus.
It has been decided to observe Friday (Dec 4) as a day to create awareness about coronavirus among the masses during sermons, and prayer leaders would hold special prayers seeking forgiveness and protection from the pandemic.
The meeting, arranged by the Ministry of Religious Affairs, asked the scholars and prayer leaders to play their role effectively, as they did in the first wave of coronavirus, in preventing its mass spread during the winter season.
The meeting decided that the already agreed 20-point SOPs would be preferably implemented at all gatherings, including collective prayers.
The declaration issued by President Alvi after the meeting said that large gatherings should be avoided in functions at madrassas and shrines, Tableeghi congregations, Urs, Milad, Majalis, etc.
The declaration has asked religious leaders to forward the messages through mosques, madrassas, shrines and imambargahs to the people to abide by all precautionary and preventive measures regarding Covid-19.
The declaration called upon the clerics to hold awareness sessions across the country; however, such forums have to be conducted under the supervision of the relevant officers of district administration, while observing the precautionary measures.
https://www.dawn.com/news/1593912/president-issues-declaration-to-revive-sops-for-mosque-congregations
--------
Imran discusses Covid-19, climate change with Prince Charles
Dec 4, 2020
ISLAMABAD: Pakistani Prime Minister Imran Khan held a telephonic conversation with the UK's Prince Charles and exchanged views on the coronavirus pandemic, climate change and biodiversity, according to an official statement.
Khan expressed condolences on the loss of lives in in the UK due to the pandemic and underlined that international cooperation was pivotal for success in fighting against the disease, Xinhua news agency quoted the statement from the Prime Minister's Office as saying late Thursday.
"Pakistan has been able to mitigate the deleterious impacts of Covid-19 on health and economy through national coordinated efforts, smart lockdowns and implementation of Standard Operating Procedures (SOPs)," the statement quoted Khan as saying.
The Prime Minister underlined that climate change was one of the most pressing issues of the times, and Pakistan was committed to working with the global community to tackle this problem.
Khan extended an invitation to the Prince of Wales to visit Pakistan along with the Duchess of Cornwall Camilla, according to the statement.
During their conversation, Prince Charles and Prime Minister Khan also agreed on the need for greater global cooperation in dealing with shared global challenges especially on climate change and protecting the environment, according to the statement.
The UK is hosting COP26, or the 2021 UN Climate Change Conference, next year and Prince Charles "welcomed Pakistan's resolve on tackling the threat of Climate Change, reaffirming the UK's support for increased use of renewable energy in Pakistan".
https://timesofindia.indiatimes.com/world/pakistan/imran-discusses-covid-19-climate-change-with-prince-charles/articleshow/79560214.cms
--------
SC alarm over 90-day detention of accused in NAB cases
Nasir Iqbal
04 Dec 2020
ISLAMABAD: The controversial provision empowering the National Accountability Bureau (NAB) to detain an accused for 90 days came on the radar of the Supreme Court when on Thursday Justice Umar Ata Bandial described the clause as cruel and an injustice.
"To detain an accused for 90 days on physical remand in every reference is cruel and an injustice," regretted Justice Bandial who summoned NAB prosecutor general Syed Asghar Haider for assistance. The case will be taken up in January next year.
Justice Bandial was heading a three-judge SC bench that had taken up 25 appeals moved by the anti-graft watchdog and clubbed together against a Feb 15, 2017 judgement of the Peshawar High Court.
The issue concerns filing of multiple references against accused by NAB. One of the appeals concerns Arshad Khan, former director general of Fata Disaster Management Authority, facing allegations of granting approval and forwarding fake and bogus claims of 161 persons, embezzling Rs59.6 million from the grants which were to be distributed as compensation among the affectees for the damage caused to their houses due to security operations in Mohmand Agency.
Justice Bandial describes accountability law provision as cruel and unjust
Section 24 (d) of the National Accountability Ordinance (NAO) empowers NAB to detain any accused in its custody for the purpose of inquiry and investigation for a period not exceeding 90 days, but the court concerned can remand the accused to custody not exceeding 15 days at a time and for every subsequent remand the court will have to record reasons in writing, the copy of which will have to be sent to the high court concerned.
Justice Bandial said NAB should not harass the accused and should exercise its authority while remaining within the four corners of the laws instead of perceived notion of abusing its authority, adding that what needed against a suspect in white-collar crimes was documentary evidence.
"The bureau should use its authorities impartially," Justice Bandial observed and directed the parties to furnish written replies in this regard.
Justice Mazahar Akbar Naqvi wondered why NAB did not file a single reference against the accused after a thorough investigation instead of multiple references. He highlighted that in criminal cases only physical remand of 14 days could be given but 90-day remand was provided in the NAO only to allow the bureau to complete its investigation against accused.
The court was of the view that instead of implicating the accused in a number of references, NAB should furnish supplementary references.
NAB prosecutor Nasir Mehmood Moghal argued that it was very difficult to unearth evidence against the accused of white-collar crime, adding that the suspects never cooperated until arrested. He said a money laundering investigation against an important politician in London had been going on for the past two to three years.
The prosecutor contended that the trial court could charge any suspect facing multiple allegations in one trial.
Section 17(d) of the NAO allows the accountability court to frame a charge and then try the accused in one trial for any number of offences if the accused is facing more than one similar offence committed during the space of any number of years. This is not the first time as NAB was subject of serious observations by the Supreme Court at a number of times.
On July 20, Justice Maqbool Baqar, while granting bail to former railways minister and PML-N stalwart Khawaja Saad Rafique and his brother Khawaja Suleman Rafiq, had observed that though curbing loot, plunder and corruption was a noble cause, the means, process and mechanism employed should be within the parameters of the law.
The arrest of a person, the judgement had explained, was a grave matter but the capricious exercise of the power to arrest had deleterious consequences and, therefore, needed to be exercised with care, caution and sensitivity. The arrest of a person has to be justified by referring to prima facie evidence and adequate actionable material sufficiently connecting the person with the offence. The power of arrest should not be deployed as a tool of oppression and harassment, the judgement had emphasised.
"While dealing with the cases pertaining to the liberty of a person, we should not lose sight of a fundamental principle of criminal jurisprudence that a person is presumed to be innocent until proven guilty," the verdict had said.
https://www.dawn.com/news/1593903/sc-alarm-over-90-day-detention-of-accused-in-nab-cases
--------
Mideast
Iran Welcomes Agreement between Afghan Gov't, Taliban
2020-December-3
Foreign Ministry Spokesman Saeed Khatibzadeh underlined the Islamic Republic of Iran's support for peaceful solutions and return of tranquility and establishment of security in the Islamic Republic of Afghanistan, and welcomed the recent deal between the Afghan government and the Taliban.
He expressed the hope that start of talks with the aim of establishment of ceasefire which is the general demand of Afghan people would lead to reaching the final agreement and establishment of sustainable stability in Afghanistan.
The agreement on Wednesday lays out the way forward for further discussion but is considered a breakthrough because it will allow negotiators to move on to more substantive issues, including talks on a ceasefire.
"The procedure including its preamble of the negotiation has been finalised and from now on, the negotiation will begin on the agenda," Nader Nadery, a member of the Afghan government's negotiating team, said.
The Taliban spokesman confirmed the same on Twitter.
"A joint working committee was tasked to prepare the draft topics for the agenda (of peace talks)," a joint statement from both sides said.
Afghan President Ashraf Ghani's spokesman, Sediq Sediqqi, said on Twitter, quoting the Afghan leader that "(the agreement) is a step forward towards beginning the negotiations on the main issues, including a comprehensive ceasefire as the key demand of the Afghan people".
United Nations envoy for Afghanistan Deborah Lyons welcomed the "positive development" on Twitter, adding that "this breakthrough should be a springboard to reach the peace wanted by all Afghans".
https://www.farsnews.ir/en/news/13990913000541/Iran-Welcmes-Agreemen-beween-Afghan-Gv'-Taliban
--------
Iran Underlines Need for Increased Economic Cooperation with Turkey
2020-December-3
During the conversation on Thursday, Vaezi expressed the hope that during Elvan's term of office, the cooperation between Iran and Turkey will continue and expand.
He stressed the necessity for enhancement of economic cooperation between the two countries, and said using the new international conditions and taking into consideration the removal of obstacles on the way of trade, it is necessary that investment between the private sectors of the two countries be supported more than before.
Vaezi went on to say that the relations between Iran and Turkey should turn into a role model for all regional countries.
Elvan, for his part, said that Iran is a friend and brother to Turkey and their ties are expanding.
The Turkish minister said that he would spare no efforts to deepen and expand trade with Iran.
He expressed the hope that the coronavirus epidemic would be curbed and trade between the two countries would go back to the conditions prior to the epidemic.
Head of Iran Customs Administration Mahdi Mir Ashrafi said in August that Tehran was ready to increase trade exchanges with Ankara.
Mir Ashrafi made the remarks via joint videoconference with Turkey's Deputy Minister of Customs and Trade Riza Tuna Turagay.
He expressed readiness for holding border meeting on Bazargan-Gorbolagh border and implementing the pilot plan of the technical final project for exchanging customs information.
The official added that Iran's customs also suggested pursuit of the possibility of electronic inquiry of the certificate of origin from the relevant Turkish officials.
Mir Ashrafi noted that Iran Customs Administration is ready to sign MoU on implementing the Authorized Economic Operator (AEO) and green corridor.
He informed of increasing the capacity of accepting trucks at Gorbolagh customs and Esendere borders in Turkey.
https://www.farsnews.ir/en/news/13990913000526/Iran-Underlines-Need-fr-Increased-Ecnmic-Cperain-wih-Trkey
--------
President: US, Europe Surprised at Iranian Nation's Resistance against Sanctions
2020-December-3
President Rouhani made the remarks in a ceremony for inaugurating several energy projects through video-conference.
He said that the current war is not military and defensive but it is psychological and political.
Rouhani added no one in the United States and Europe thought Iran could resist the economic war for three years, noting that several leaders of the world have asked him how Iran can manage in such tough conditions.
Undoubtedly, the people have suffered a lot and tried a lot to resist the pressure to help the government, he said, adding that but in the three years of severe sanctions, electricity, water, and natural gas flow were not cut.
Iran did not need to import gasoline and gas oil and it rather exported them too, Rouhani said, adding that Iran stood on its feet and was self-sufficient in the production of wheat.
He named a number of huge achievements of the government in railroads, ports, health, and medication, saying that in the past year, Iran has added 11,000 hospital beds, which is unprecedented.
US President Donald Trump, a stern critic of the historic deal, unilaterally pulled Washington out of the JCPOA in May 2018, and unleashed the "toughest ever" sanctions against the Islamic Republic in defiance of global criticism in an attempt to strangle the Iranian oil trade, but to no avail since its "so-called maximum pressure policy" has failed to push Tehran to the negotiating table.
In response to the US' unilateral move, Tehran has so far rowed back on its nuclear commitments four times in compliance with Articles 26 and 36 of the JCPOA, but stressed that its retaliatory measures will be reversible as soon as Europe finds practical ways to shield the mutual trade from the US sanctions.
Tehran has particularly been disappointed with failure of the three European signatories to the JCPOA -- Britain, France and Germany -- to protect its business interests under the deal after the United States' withdrawal.
On January 5, Iran took a final step in reducing its commitments, and said it would no longer observe any operational limitations on its nuclear industry, whether concerning the capacity and level of uranium enrichment, the volume of stockpiled uranium or research and development.
https://www.farsnews.ir/en/news/13990913000431/Presiden-US-Erpe-Srprised-a-Iranian-Nain's-Resisance-agains-Sancins
--------
IRGC Captures 3 Terrorists in Northwestern Iran
2020-December-3
The IRGC's Hamzeh Seyyed al-Shohada headquarters announced in a statement on Wednesday that its forces had captured 3 terrorists in West Azarbaijan province.
It added that the terrorists intended to launch attacks inside Iran.
Large quantities of weapons, ammunition, and communication equipment have also been seized by the IRGC forces.
In a relevant development in August, a team of outlaws and anti-revolutionary militants was dismantled by the IRGC in the Northwestern city of Makou in West Azarbaijan province.
The IRGC's Hamzeh Seyed al-Shohada base's public relations department announced in a statement that 3 outlaws and members of anti-revolutionary grouplets who had crossed the Iranian borders on Sunday night were killed in clashes with the IRGC forces.
It added that a large number of weapons, ammunition and military equipment were seized from them.
"None of the Iranian forces were wounded in the clashes," the statement said, warning that any threat and mischief against the country will receive a crushing response.
https://www.farsnews.ir/en/news/13990913000203/IRGC-Capres-3-Terrriss-in-Nrhwesern-Iran
--------
Israel warns Iran may attack Israeli targets abroad
03 December 2020
Israel warned on Thursday that Israeli targets abroad could come under attack by Iran, which has been issuing new threats against Israel since the killing of a prominent Iranian nuclear scientist.
In its warning, Israel's counter-terrorism bureau said Iran could try to carry out attacks in nearby countries, including Georgia, Azerbaijan, Turkey, the United Arab Emirates, and Bahrain.
For all the latest headlines follow our Google News channel online or via the app.
"In light of threats recently coming from Iranian agents and in light of Iranian agents' past involvement in terror attacks in various countries, there is concern that Iran will try to act in such a way against Israeli targets," it said.
Iran's clerical and military rulers have blamed Israel for the killing of its top nuclear scientist last week. A top adviser to Iran's supreme leader has said that Iran will give a "calculated and decisive" response.
https://english.alarabiya.net/en/News/middle-east/2020/12/03/Israel-warns-Iran-may-attack-Israeli-targets-abroad
--------
Israel welcomes over 300 Ethiopian immigrants
03 December 2020
Hundreds of Ethiopian immigrants arrived on Thursday to a festive ceremony at Israel's international airport, as the government took a step toward carrying out its pledge to reunite hundreds of families split between the two countries.
Read more: UAE launches tourist visas for Israelis until mutual visa waiver established
Some 300 people landed on the Ethiopian Airlines flight, with many waving flags or stopping to kiss the ground as they streamed off the aircraft onto a red carpet. Many were dressed in traditional Ethiopian robes, and many women held babies in their arms. Festive Hebrew songs were blasted over loudspeakers.
Although the families are of Jewish descent and many are practicing Jews, Israel does not consider them Jewish under religious law. Instead, they were permitted to enter the country under a family-unification program that requires special government approval.
A large delegation of Israeli officials welcomed the group, and Pnina Tamano-Shata, the country's first Ethiopian-born Cabinet minister, traveled to Ethiopia to join them on the flight.
"My wife Sara and myself were standing there with tears in our eyes," Prime Minister Benjamin Netanyahu said at a welcoming ceremony. "This is the essence of our Jewish story, the essence of the Zionist story."
Community activists have accused the government of dragging its feet in implementing a 2015 decision to bring all remaining Ethiopians of Jewish lineage to Israel within five years.
Netanyahu's Likud party repeated that pledge before national elections early this year.
Activists for Ethiopian Aliyah, a group promoting family unification, estimates that some 7,000 Ethiopian Jews remain behind in Ethiopia, some of whom have been waiting for years to join their families.
"Once again, the government led by Prime Minister Netanyahu has decided to place quotas on the immigration of Jews from Ethiopia," said Muket Fenta, an activist who has been fighting for over a decade to bring his aunt to Israel.
"The government is celebrating a few hundred immigrants from Ethiopia, while thousands were supposed to be here and are still left behind while their fate is in question," he said.
https://english.alarabiya.net/en/News/middle-east/2020/12/03/Israel-welcomes-over-300-Ethiopian-immigrants
--------
Eight people killed in Yemen's Hodeida, Houthis likely to blame
04 December 2020
At least eight people were killed in the shelling of an industrial compound in Yemen's strategic port of Hodeida, the government said Friday, pointing the finger at the Iran-backed Houthi rebels.
There has been an uptick in fighting in and around the lifeline port of the western city, where a fragile UN-brokered truce has largely averted major battles between the government – backed by a Saudi-led military coalition – and the Houthi insurgents.
Yemeni Information Minister Moammar Al-Eryani condemned the Houthis' "ugly terrorist attack" on the Thabit Brothers industrial compound on Thursday, according to the official Saba news agency.
For all the latest headlines follow our Google News channel online or via the app.
He said that eight workers were killed and 13 others were injured, while medical sources told AFP there were at least 10 deaths.
The United Nations Mission to support the Hodeida Agreement (UNMHA) also condemned the incident.
"The killing of civilians must stop," it said Thursday, urging all parties to maintain the ceasefire.
"In addition to being a working factory servicing the population and providing employment, the site of the industrial complex is being considered as one of the possible locations of an UNMHA office," it said.
The United Nations said that a total of 74 civilians were killed or wounded in Hodeida province in October as hostilities escalated.
And in late November, five children were among eight civilians killed in rebel shelling of the government-held district of Al-Durayhimi on the Red Sea coast.
Yemen, which since 2014 has been gripped by a war between Iran-backed Huthi rebels and a beleaguered government supported by the Saudi-led military coalition, faces the world's worst humanitarian crisis.
Tens of thousands of people, mostly civilians, have killed and millions displaced and on the brink of famine.
The UN said Thursday that malnutrition has now hit record levels, narrowing the window of opportunity to prevent a famine as the coronavirus and funding shortfalls threaten a humanitarian perfect storm.
The number of people facing the second-highest level of food insecurity in Yemen is set to increase from 3.6 million people to 5 million in the first half of 2021, the United Nations World Food Programme warned.
https://english.alarabiya.net/en/News/gulf/2020/12/04/Eight-people-killed-in-Yemen-s-Hodeida-Houthis-likely-to-blame
--------
Africa
Ethiopian forces said to block refugees from entering Sudan
04 December 2020
Ethiopian forces on Thursday blocked people fleeing the country's embattled Tigray region from crossing into Sudan at the busiest border crossing point for refugees, Sudanese forces said.
Their account follows allegations by refugees in previous days of Ethiopian forces stopping people from fleeing the month-old deadly conflict in Tigray between Ethiopian forces and Tigray regional forces.
Members of the Sudanese forces, speaking on condition of anonymity because they weren't authorized to discuss the events, said people tried to cross from Ethiopia around 6 a.m. to Hamdayet in Sudan, but were stopped, and refugees waiting on the Sudan side became upset and began throwing rocks.
The Sudanese forces then cleared the area, and on Thursday evening they confirmed that the border crossing remained closed. The Associated Press around midday saw more than a dozen people waiting on the Ethiopian side of the border.
Tensions have been rising at the border in recent days as the flow of Ethiopians crossing has slowed to hundreds per day from several thousand. People continue to flee Ethiopia several days after Prime Minister Abiy Ahmed declared victory in the conflict, and reports of fighting continue in the Tigray region, which remains largely cut off from the world.
A senior Ethiopian government official who has served as spokesman during the conflict did not immediately respond to a request for comment.
Asked over the weekend about refugees' allegations blocked crossings, United Nations refugee chief Filippo Grandi told reporters that his team had not raised the issue with Ethiopia's government. But refugees told him about the "many checkpoints" and pockets of insecurity they faced as they fled.
"We have not heard of any systematic sealing-off," Grandi said. "But certainly there are growing difficulties."
More than 45,000 Ethiopians have fled into the remote area of Sudan, first straining the generosity of local communities and then challenging the capacity of humanitarian groups that have hurried to set up a system to feed, shelter, and care for them from scratch.
Nearly half the refugees are children, the UN has said, and many people came with nothing. Refugees have recounted horrific journeys of fleeing attacks and arriving on foot after two or three days of walking in the heat.
Authorities have said they are preparing for as many as 100,000 refugees. But Ethiopia's government has said it welcomes the refugees to come home for reintegration and has vowed their protection.
With communications only now slowly returning to parts of the Tigray region said to be under Ethiopian forces' control, it's been difficult to verify the warring sides' claims or know the extent of the devastation.
"I'm hearing reports of thousands of deaths" of civilians and combatants, International Crisis Group analyst Will Davison told an online event on Thursday. But nothing's been proven, and there's "no idea what the conflict looks like on the ground ... there's just a huge amount that's not known."
"There's a very high risk we haven't seen the end of the violence," Susan Stigant with the United States Institute of Peace told the event. Earlier this week, the Tigray leader told the AP in an interview that fighting continued "on every front."
The international community has pleaded for dialogue, something Abiy has rejected as the Ethiopian and Tigray governments consider each other illegitimate after a power struggle since he took office two and a half years ago.
The first images from the Tigray capital, Mekele, aired by Ethiopian state media on Wednesday showed residents venturing into the calm streets while Ethiopian soldiers patrolled.
The UN in a humanitarian update on Thursday said of Mekele that "concerns are growing for the safety of more than 500,000 people living in the city and the well-being of the people who are reportedly relying on untreated water to survive due to damage and destruction of water infrastructure, according to media and humanitarian sources."
Humanitarian access is finally poised to return to parts of the Tigray region under Ethiopian government control, after a month of growing distress over dwindling supplies of food, medicines and fuel for the population of some six million people. Nearly one million have been displaced by the fighting.
However, it is not clear how quickly aid will begin to arrive, as assessments come first.
https://www.presstv.com/Detail/2020/12/04/639954/Ethiopia-Tigray-refugees-blocked-entering-Sudan
--------
Ethiopia: Refugee council urges aid for all in Tigray
Addis Getachew
03.12.2020
The Norwegian Refugee Council (NRC) on Thursday called for humanitarian access in the restive Tigray region in Ethiopia where hundreds of thousands of people have been displaced due to conflict.
Ethiopia and the UN have signed a deal for humanitarian access in the region, where the Ethiopian armed forces conducted a "law enforcement operation" against the Tigray People's Liberation Front (TPLF).
The federal goverment says it was dragged into military confrontation since the TPLF leaders and fighters refused to surrender after storming an army base, killing soldiers and looting military hardware.
"The announcement that we will finally be given access to conflict zones in Tigray is a welcome development for all humanitarians operating in the region," a press release by the NRC quoted secretary general Jan Egeland as saying.
"This must mean access everywhere, including to internally displaced people and Eritrean refugees living in Tigray's camps," he said while visiting refugees at the Um Rakuba camp in Sudan, close to the Ethiopian border.
"Aid convoys are on standby; ready to move into Tigray and support families in need. Supplies are needed immediately as there is an acute shortage of food, medicine and other relief. We also need more humanitarian workers to support the staff we have on the ground, some of whom have had to flee themselves. We are ready to go today."
Up to 100,000 refugees are projected to arrive to Sudan in the next five months because of the Tigray conflict, according to the statement.
Close to 10,000 people have already transited to Um Rakuba refugee camp, 70 kilometers south-west of the main border crossing point from Tigray into Sudan, it said, adding that the camp has reached full capacity.
https://www.aa.com.tr/en/africa/ethiopia-refugee-council-urges-aid-for-all-in-tigray/2064247
--------
Pope condemns "terroristic massacre" of Nigerian farmers
DECEMBER 2, 2020
VATICAN CITY (Reuters) - Pope Francis condemned on Wednesday the killing of scores of farmers and villagers in northeast Nigeria by suspected Islamist militants as a "terroristic massacre" that offended the name of God.
Francis spoke of Saturday's attack during his weekly general audience, held virtually from his library in the Vatican because of the coronavirus pandemic.
"I want to assure my prayers for Nigeria, which unfortunately once again has been bloodied by a terroristic massacre," the pope said.
Around 30 of the men were beheaded in the attack, which began on Saturday morning in the village of Zabarmari, and the U.N. estimated that at least 110 people were killed across the Jere local government area of Borno state.
"May God welcome them into his peace and comfort their families, and may he convert the hearts of those who commit such horrors, which gravely offend His name," Francis said.
There was no claim of responsibility for the attack.
Such massacres have been carried out in the past by Boko Haram or the Islamic State West Africa Province which are both active in the area, where Islamic militants have killed at least 30,000 people.
https://www.reuters.com/article/nigeria-security-pope/pope-condemns-terroristic-massacre-of-nigerian-farmers-idUSKBN28C17S?utm_source=iterable&utm_medium=email&utm_campaign=1779351_
--------
WHO, UAE deliver aid to refugees fleeing Ethiopia to Sudan
Lauren Holtmeier
04 December 2020
The World Health Organization delivered aid on Thursday to refugees fleeing Ethiopia to Sudan, state news agency WAM reported.
The UAE's Emirates Sky Cargo chartered two aircrafts, "activating a humanitarian airbridge bringing aid to tens of thousands of refugees and displaced individuals," WAM reported.
For all the latest headlines follow our Google News channel online or via the app.
A bloody civil conflict has erupted in Ethiopia's northern Tigray region that has forced civilians to flee west.
Ninety-six metric tons of medical supplies were delivered that are expected to help around 200,000 patients.
"Another Emirates Sky Cargo aircraft left Dubai this morning (Thursday) to Sudan, transporting 95 metric tons of relief and shelter aid provided by the IHC Community, including United Nations Children's Fund, UNICEF, International Federation of Red Cross and Red Crescent Societies, IFRC, World Food Programmes (WFP -UNHRD and Fittest) and Doctors Without Borders, MSF," WAM reported.
An estimated 6,000 Ethiopians have been crossing into bordering Sudan daily since November 7, humanitarian organization Relief Web reported at the end of November. Over 40,000 Ethiopians have fled to Sudan where the UN and other aid agencies are now trying to provide services.
Some estimates say as many as 100,000 people could flee Ethiopia over the next 12 months, Politico EU reported in mid-November.
Anti-government forces have fired rockets that have landed in neighboring Eritrea's capital of Asmara and thousands of Ethiopian troops have pulled out of Somalia where regional forces are combating extremist factions.
https://english.alarabiya.net/en/News/world/2020/12/04/WHO-UAE-deliver-aid-to-refugees-fleeing-Ethiopia-to-Sudan
--------
Kenya: Al-Shabaab Militants Attack Police Patrol Base in Garissa
2 DECEMBER 2020
Suspected Al-Shabaab militants Wednesday attacked a police base in Garissa, destroyed an armoury and shot a police officer, wounding him seriously.
Officers from Amuma Border Patrol Unit responded swiftly and engaged the attackers in a shootout that lasted for about 15 minutes.
"We received information from our officers based at Amuma BPU camp that, while in their camp, they heard gunshots coming from direction of Amuma police patrol base which is about 100 metres from their camp," says a report from Hagadera Police Station.
During the attack at Amuma police base, the suspected terrorists are said to have fired a rocket propelled grenade (RPG) at the police armoury, partly destroying it.
Police Constable Jarso Golo was shot at three times by the militants as Constable Fredrick Okwiri went missing during the attack that was reported around 0130 hours.
"PC Jarso was shot three times in the right elbow and in the back while PC Okwiri could not be accounted for. Plans are being made to take the injured officer to Hagadera IRC Hospital for treatment," reads a police report seen by the Nation.
A police vehicle registration number GK A931, a Toyota Land Cruiser, had its four tyres deflated during the attack.
The attack happened a day after a General Service Unit lorry hit an home-made bomb at Jabibar area within Rhamu Sub-County in Mandera.
At least nine police officers were reported to have been injured during the incident.
https://allafrica.com/stories/202012020728.html?utm_source=iterable&utm_medium=email&utm_campaign=1779351_
--------
Jordan urges Israel to stop undermining peace opportunities with Palestine
December 04, 2020
cDUBAI: Israel should stop engaging in activities that undermine peace with Palestine, Jordanian Minister of Foreign Affairs and Expatriates Ayman Safadi said, reiterating the importance of the two-state solution in maintaining harmony in the region.
Safadi, who was meeting his Israeli counterpart Gabi Ashkenazi at the King Hussein Bridge Border crossing on Thursday, said the Jewish country should stop provocations in the Al-Aqsa Mosque in Jerusalem, and that it should honor its commitments, state news agency Petra reported.
Jordan will continue its role to safeguard the holy sites in Jerusalem, he added.
Other issues were also discussed during the meeting, including allowing Jordan to provide additional electricity to the Palestinian National Authority, as well as easing restrictions on Jordanian exports to the West Bank.
https://www.arabnews.com/node/1772351/middle-east
--------
North America
Biden: Returning to Iran deal could avert ME arms race
Ovunc Kutlu
03.12.2020
US President-elect Joe Biden said returning to the 2015 Iran nuclear deal would be the best way to prevent a nuclear arms race in the Middle East.
After President Donald Trump withdrew the US from the agreement – formally known as the Joint Comprehensive Plan of Action – in 2018, Biden said the US would rejoin and expand the deal if Tehran returns to "strict compliance."
Returning to the deal would be "the best way to achieve getting some stability in the region," Biden told New York Times columnist Thomas Friedman in an interview published Wednesday, adding that the last thing the US wants in the region is "a buildup of nuclear capability."
President Barack Obama, whom Biden served as vice president, lifted sanctions on Iran in return for stopping its nuclear program, and Biden said in the interview that Tehran would still be subject to "snapback sanctions" if it flouts the deal.
An attempt by the US earlier this year to impose such sanctions went nowhere, as Washington had already withdrawn from the deal.
The president-elect also warned that Iran acquiring nuclear weapon capability would trigger an arms race with other powers in the Middle East, including Saudi Arabia, Turkey, and Egypt.
No immediate action on China tariffs
Biden also said was not in a hurry to remove the tariffs on China imposed by Trump.
"I'm not going to make any immediate moves, and the same applies to the tariffs," Biden said, adding he would first monitor the Phase 1 trade deal inked between the US and China in January, which requires Beijing to purchase around $200 billion in additional American goods in two years.
On Wednesday the US House of Representatives passed a bill to remove Chinese companies from US stock exchanges if they do not fully comply with financial regulations on transparency and auditing.
Since the bill passed the US Senate in May, it will next head to the White House, where Trump is expected to sign it into law.
https://www.aa.com.tr/en/americas/biden-returning-to-iran-deal-could-avert-me-arms-race/2064410
--------
US Secretary of State Pompeo blasts Turkey at NATO meeting
03 December 2020
US Secretary of State Mike Pompeo used his final NATO meeting this week to sharply criticize Turkey, saying its purchase of a Russian weapons system was "a gift" to Moscow, according to five diplomats and officials.
At the confidential foreign ministers' video conference on Tuesday, Pompeo said Turkey was undermining NATO's security and creating instability in the eastern Mediterranean in a dispute with Greece and non-NATO member Cyprus over gas resources, said the diplomats and officials, who asked not to be named as the discussions were confidential.
While the US and other NATO allies have long been odds over Turkey's military intervention in Syria and Libya, Pompeo's remarks underscored the depth of tensions at the Western alliance that many experts say dangerously weakens it.
Pompeo, who leaves office in January as US President Donald Trump's term ends, also told Turkish Foreign Minister Mevlut Cavusoglu that Turkey was wrong to send paid Syrian fighters to Libya, as the US Defense Department concluded in a report in July, and also to the conflict in Nagorno-Karabakh.
That prompted further chiding of Turkey by allies in the meeting, including France, Greece and even tiny Luxembourg, as well as defiant counter-accusations from Cavusoglu, said the diplomats.
The meeting tone was described as "measured" but "more confrontational" than is usually the case at NATO.
The unity of NATO "was not possible if an ally copied Russian actions," a diplomat cited French Foreign Minister Jean-Yves Le Drian as saying in his intervention, referring to Moscow's fuelling of proxy wars by sending in mercenaries.
A US official, speaking on background, said there had been a "frank, closed door discussion" but declined to give details.
"The US has urged Turkey on multiple occasions to resolve the S-400 (Russian weapons system) issue, cease using Syrian fighters in foreign conflicts, and cease provocative actions in the Eastern Mediterranean," the official said.
Turkey's Cavusoglu said on Thursday he could not comment on a confidential meeting.
"I just outlined the differences between the two countries and outstanding issues, he told a public event. "We had to purchase (a weapons system) from Russia because we could not from our allies," he added.
Turkish sources with knowledge of the meeting said that Pompeo made "unjust accusations" and that were was no united front against Turkey.
Turkey was also open to talks with Greece in the eastern Mediterranean with no preconditions, they said.
https://english.alarabiya.net/en/News/middle-east/2020/12/03/US-Secretary-of-State-Pompeo-blasts-Turkey-at-NATO-meeting
--------
US imposes more Iran-related sanctions targeting individual, entity
03 December 2020
The outgoing administration of US President Donald Trump has imposed more Iran-related sanctions on an entity and an individual, as Iran reasserts its position that the 2015 nuclear deal is not open to renegotiation and that the next US administration has to observe the agreement and the UN resolution that endorses it.
The US Treasury Department in a statement said on Thursday that it had imposed sanctions on Shahid Meisami Group and its director, making baseless accusations against them.
The Treasury accused them of being involved in a so-called chemical weapons research program and linked to the Iranian Organization of Defensive Innovation and Research, which is sanctioned by Washington.
"Iran's development of weapons of mass destruction is a threat to the security of its neighbors and the world," Treasury Secretary Steven Mnuchin said in the statement.
He added that the United States will continue to counter any efforts by the Iranian government "to develop chemical weapons" that may be used by it or "its proxy groups to advance their malign agenda."
Iran has denounced the US for adopting a double-standard policy toward the use of Weapons of Mass Destruction (WMDs), reminding Washington of its support for slain Iraqi dictator Saddam Hussein in his war on Iran in the 1980s.
Leader of the Islamic Revolution Ayatollah Seyyed Ali Khamenei has issued a fatwa (religious decree), which bans the development and production of weapons of mass destruction, including nukes, as contrary to Islam.
During the Iraqi-imposed war, "Iran was not even allowed to use the most basic equipment and facilities like barbed wires, while the other side was provided with the most modern war equipment and even chemical weapons," the Leader said.
Hundreds of thousands of Iranians were killed in the eight-year war Saddam imposed on Iran and many more were affected by the chemical weapons like mustard gas used by the Iraqi regime.
Iran's Sardasht, in West Azerbaijan province, was the third populated city in the world, after Japan's Hiroshima and Nagasaki, to be deliberately targeted with weapons of mass destruction. It was also the first city in the world to be attacked with poisonous gas.
Thanks to the support offered by the US and other Western states, Iraq once possessed a huge arsenal of chemical weapons.
Reports say the CIA knew about Iraq's use of chemical weapons as early as 1983, but the US took no action against the violations of international law, and even failed to alert the UN.
The Trump administration returned the sanctions in 2018 after leaving a historic and internationally-lauded nuclear agreement between Iran and world powers.
Departure from the deal -- that is officially known as the Joint Comprehensive Plan of Action -- and restoration of the bans both constituted illegal actions because they came in absolute disregard for the fact that the JCPOA has been ratified by the United Nations Security Council. The illegal measures were also marked by sheer unilateralism as they violated the international nature of the deal that has the UK, France, Russia, and China plus Germany as its other parties.
In September, the United States imposed unilateral sanctions against Iran after it had failed to garner support for its anti-Iran move at the United Nations.
US Secretary of State Mike Pompeo said the sanctions would target Iran's Defense Ministry and the country's Atomic Energy Organization on September 21, a day after Washington unilaterally declared that all UN sanctions against Tehran were re-instated.
Pompeo announced that all UN sanctions against Iran were "back in effect" under the "snapback" provision in the JCPOA.
https://www.presstv.com/Detail/2020/12/03/639932/US-imposes-more-Iran-related-sanctions-targeting-individual,-entity
--------
US seeks to cut Iran overflight income by settling Qatar-Saudi row: NYT
03 December 2020
The administration of US President Donald Trump is reportedly seeking to persuade Saudi Arabia to open its airspace to Qatari flights and cut Iran's overflight revenues, as it scrambles to deal yet another blow to the Iranian economy before leaving office.
The New York Times said in a report published on Wednesday that Trump administration officials had held talks in Doha and Riyadh to help re-open Saudi Arabia's sky for Qatar Airways, less than three years after the kingdom barred Qatari flights from its airspace in light of a diplomatic feud between the two neighbors.
The paper said the White House's senior advisor Jared Kushner, heading a high-ranking delegation, had met with Saudi Crown Prince Mohammed bin Salman and the Emir of Qatar, Sheikh Tamim bin Hamad Al Thani.
"Meeting on Wednesday with Qatari leaders, Jared Kushner, a senior presidential adviser, and other White House officials raised the prospect of rerouting commercial flights from the Persian Gulf country through Saudi Arabia's airspace instead of over Iran, according to a diplomat with knowledge of the discussions," read the report.
"Two US officials also described a goal of Mr. Kushner's diplomatic foray this week — which included a stop in Saudi Arabia — as seeking an agreement on the overflights issue," it added.
The report claimed that the re-routing of the Qatari flights would cut some $100 million in annual revenue for Iran, which currently serves as the only corridor for Qatari aircraft out of the region.
Washington's earlier attempts to persuade Qatar over the issues have failed as Riyadh and Doha remain locked in what is generally described as the Persian Gulf's worst diplomatic dispute.
US Secretary of State Mike Pompeo also traveled to Qatar last month to make what one official called his own pitch for the overflights issue to the Qatari government.
In June, Trump tried in person to pressure the Saudi leadership to end the restrictions, but to no avail, the Wall Street Journal reported citing US and regional sources.
The report said Washington is also worried about the fact that many US military men regularly take flights from Qatar when traveling to and from the al-Udeid Air Base, the largest American base in the volatile Middle East region.
Qatar Airways has rerouted many of its flights through the Iranian airspace since it was banned from flying over several Arab countries in the Persian Gulf in June 2017 when the political standoff erupted between Qatar and a grouping of Arab countries led by Saudi Arabia.
Trump unilaterally withdrew Washington from a 2015 multilateral deal on the Iranian nuclear program in May 2018, and, consequently, re-imposed the anti-Iran sanctions that the accord had lifted.
Under Trump's so-called maximum pressure campaign, the Iranian nation has been subjected to the "toughest ever" restrictive measures designed to make the nation surrender to its demands.
https://www.presstv.com/Detail/2020/12/03/639909/Qatar-Airways-New-York-Times-Iran-overflight-revenues
--------
US issues Iranian sanctions over alleged WMD research
Michael Hernandez
03.12.2020
WASHINGTON
The US sanctioned an Iranian organization and its chief Thursday for alleged activities related to chemical weapons research, the latest such tranche of economic penalties on Tehran in the final days of the Trump administration.
The newly-designated entity is Shahid Meisami Group, as well as its director, Mehran Babri.
The administration accuses the group of being linked to the Iranian Organization of Defensive Innovation and Research (SPND), an organization Washington said is linked to Iran's covert attempts to develop weapons of mass destruction and means to deliver them. The Shahid Meisami Group is accused of being responsible for millions of dollars in SPND projects.
Those include "testing and producing chemical agents and optimizing them for effectiveness and toxicity for use as incapacitation agents," according to the Treasury Department.
Treasury Secretary Steven Mnuchin accused Tehran of actively developing chemical weapons, calling it "a threat to the security of its neighbors and the world."
"The United States will continue to counter any efforts by the Iranian regime to develop chemical weapons that may be used by the regime or its proxy groups to advance their malign agenda," he said.
https://www.aa.com.tr/en/americas/us-issues-iranian-sanctions-over-alleged-wmd-research/2064897
--------
US court orders deportation of Daesh hacker over COVID-19 fears
December 04, 2020
ALEXANDRIA, Virginia: A computer hacker serving 20 years for giving the Daesh (Islamic State) group the personal data of more than 1,300 US government and military personnel has been granted compassionate release because of the coronavirus pandemic and will be placed in ICE custody for prompt deportation, a federal judge ordered Thursday.
US District Judge Leonie M. Brinkema in Alexandria signed the order reducing the sentence of Ardit Ferizi to time served. Brinkema also ordered the Bureau of Prisons to immediately place Ferizi in a 14-day quarantine to ensure he's not infected with the coronavirus. At the end of the quarantine, Ferizi will be released into the custody of Immigration and Customs Enforcement so he can be deported to Kosovo, the judge ordered.
Ferizi, 24, will remain on supervised release for 10 years as imposed when he was sentenced in September 2016, Brinkema wrote.
In a handwritten motion from prison, Ferizi said earlier this fall that his asthma and obesity placed him at greater risk for COVID-19. He also said special restrictions at the prison require him to check in with staff every two hours, increasing his contact with guards and his risk of contracting the coronavirus.
Brinkema initially rejected Ferizi's request at a hearing in October, citing concerns that he might resume hacking if released, among other issues. Prosecutors had opposed Ferizi's release.
https://www.arabnews.com/node/1772266/world
--------
URL: https://www.newageislam.com/islamic-world-news/prominent-saudi-dissident-cleric-sheikh/d/123663
New Age Islam, Islam Online, Islamic Website, African Muslim News, Arab World News, South Asia News, Indian Muslim News, World Muslim News, Women in Islam, Islamic Feminism, Arab Women, Women In Arab, Islamophobia in America, Muslim Women in West, Islam Women and Feminism