New Age Islam News Bureau
29 December 2020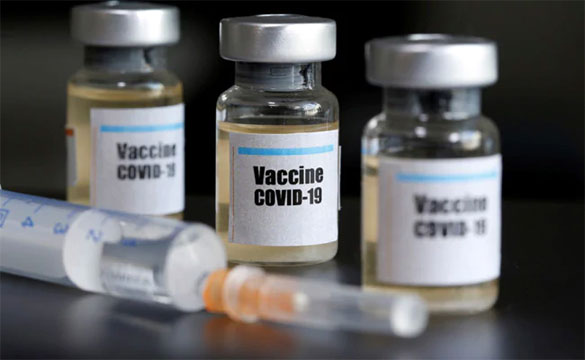 • Tablighi Jamaat Case: Patna High Court Quashes FIR against 18 Foreign Nationals
• 'They Polished Ziaul Haq's Boots', Rasheed Rebukes Opp's Claims of Army Interference in Politics
• Alleged Nashville Bomber Not Muslim: Western Media Disappointed
• Saudi Arabia's Minister of Culture Issues First Two Licenses for Music Institutes
• It Is Impossible For Indonesia To Normalize Ties With Israel: Senior Lawmaker
• North American Imams: Bangladesh Must Halt Rohingya Relocation
• Three Dead after Terror Attack on Police in Russia's Chechnyan Capital Grozny
India
• Pork Gelatin in Covid-19 Vaccine: Muslim Cleric Mahmood Madni Says, 'Vaccine' Would Have To Be Used If It Was Necessary
• Tablighi Jamaat Case: Patna High Court Quashes FIR against 18 Foreign Nationals
• One Month of 'Love Jihad' Law In UP: 51 Arrests Made, 14 Cases Lodged, Only 2 Complaints from Victims
• MP cabinet approves Freedom to Religion Bill 2020 as ordinance
--------
Pakistan
• 'They Polished Ziaul Haq's Boots', Rasheed Rebukes Opp's Claims of Army Interference in Politics
• Pakistan using Taliban as 'tool' for dominance in Afghanistan, says Former senator
• Afghanistan regrets Taliban leaders meeting their followers in Pakistan
• Sattar urges MQM-P to quit ministries, launch protest drive over census results
• PTI urges parties to accept census results, strive for early fresh headcount
• Prayer leader jailed for 25 years in JuD fund-collection case
• Parliament abusers formally begged parliament for NRO today: Marriyum
--------
North America
• Alleged Nashville Bomber Not Muslim: Western Media Disappointed
• US engaged in intentional provocations against Iran to provoke war: Analyst
• Internal NYPD memo warns of cops being targets of IED, vehicle attacks
--------
Arab World
• Saudi Arabia's Minister of Culture Issues First Two Licenses for Music Institutes
• Saudi rights activist goes on open-ended hunger strike to protest prison conditions
• Lebanon Secures Coronavirus Vaccines for 20 Pct of Its Citizens, Says Minister
• Saudi Arabian Military Industries acquires AEC in Kingdom's biggest military deal
• Iraq to issue court orders for suspects in assassination of Lt. Gen. Soleimani, PMU's al-Muhandis
--------
Southeast Asia
• It Is Impossible For Indonesia To Normalize Ties With Israel: Senior Lawmaker
• Chinese Citizen Journalist Jailed For Wuhan Virus Reporting
• Happiness is in our hands, not politicians
• A message of hope in Muslim-majority Indonesia
--------
South Asia
• North American Imams: Bangladesh Must Halt Rohingya Relocation
• Afghanistan, 'Deadliest Place to Be A Civilian'
• Afghan military airstrikes kill 11 Al-Qaeda, 2 Taliban terrorists
• Bangladesh moves more Rohingya Muslims to controversial island
• Bangladesh moves second group of Rohingya refugees to remote island
• Heads roll over Afghan's stripping, torture in police custody in Peshawar
--------
Europe
• Three Dead after Terror Attack on Police in Russia's Chechnyan Capital Grozny
• Azerbaijan says soldier killed during clash with Armenian separatists
• Russian agents foil 'Islamic State' terror attack
• 'Turkey fully supports Serbia-Kosovo dialogue'
• Austria: Victims fight problems over 'terror operation'
--------
Mideast
• Iran Identifies, Prosecutes 48 Suspects Involved in Assassination of General Soleimani
• Iraqi Leader Reveals Involvement of British Company in Assassination of General Soleimani
• Iranian Knowledge-Based Company Develops System to Identify Masked Faces
• Hamas received $22m from slain Iranian commander Soleimani in 2006: Top Hamas leader
• Palestinian PM urges international community to stop Israel's settlement construction plans
• Yemenis condemn Israeli moves in region
• Palestinians in Gaza pay tribute to Martyr Qassem Soleimani
• Scholars, activists from around world commemorate General Soleimani in Qom
--------
Africa
• Moroccan Lawyers Demand Cancelation of Normalization Agreement With Israel
• Boko Haram kidnaps 40 loggers and kills three in north-east Nigeria
• Egyptian officials make 1st visit to Libya in years to 'support' truce deal
• Sudan scraps immunity for RSF soldiers over killing
• Sudanese Army retakes border area with Ethiopia
• Moroccan team in Israel to set up liaison office: source
• Sudan deploys 'large numbers' of troops to South Darfur after violence erupts
• Reuters cameraman arrested in conflict-ridden Ethiopia
• Roadside Bomb Kills Three French Soldiers in Mali
Compiled by New Age Islam News Bureau
URL: https://www.newageislam.com/islamic-world-news/pork-gelatin-covid-19-vaccine/d/123916
--------
Pork Gelatin In Covid-19 Vaccine: Muslim Cleric Mahmood Madni Says, 'Vaccine' Would Have To Be Used If It Was Necessary
December 25, 2020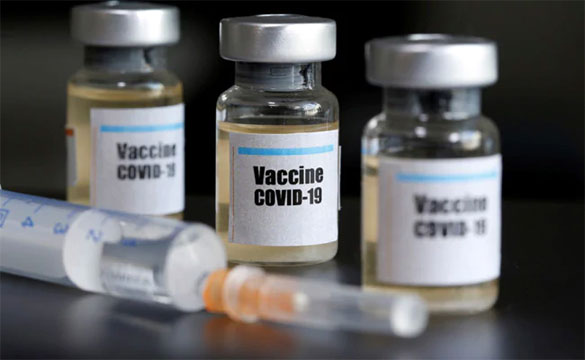 The debate over the use of pork in the corona vaccine continues among Islamic religious leaders around the world. Muslim cleric Mahmood Madni said in a special conversation with India TV about pork in the corona vaccine that there should be a right to know what is in the vaccine. He said we should have a right to know what is there in the vaccine and it will be good if scientists are able to assure that there is pork in the vaccine.
Madani further said that the vaccine would have to be used if it was necessary and if there was no alternative. Madani appealed to the Muslims about the confusion being spread about the corona vaccine and said that instead of rumours, pay attention to realty... vaccines such as Pfizer or Oxford...
Debate on Haram-Halal issue
Let me tell you, Islamic fundamentalists have started a debate on the issue of the vaccine being unsafe. Fatwa has been issued by Mumbai's Raza Academy regarding the corona vaccine. Raising the front against Raza Academy founder Maulana Syed Noori Corona Vaccine, it is alleged that the gelatin of pig fat is being used in the vaccine. The controversy is about the use of Pork gelatin in the vaccine. Which is used to make vaccines, but spokesmen for Pfizer, Moderna, and AstraZeneca have stated that their COVID-19 vaccines do not use products made from pork.
The debate over the issue comes at a time when the world is grappling with new deadly variants of coronavirus by clamping travel restrictions, a section of Indian Muslims led by some clerics is raising the bogey of the Covid-19 vaccines being 'anti-Islamic' because of reported use of pork gelatin.
On Wednesday, leaders of 9 Muslim organisations including All India Jamiatul Ulema, Jamaat Ulema Ahle Sunnat, Anjuman Barkate Raza, All India Masjid Council, Darul Uloom Hanafia Rajvia and Raza Academy, met in Mumbai and decided that they would seek the opinion of experts whether the Covid vaccines are 'halaal' (Islamic) or 'haraam'(un-Islamic) because of reports that pork gelatin has been issued while preparing these vaccines. The Islamic clerics said they would then decide whether to ask members of the Muslim community in India to accept Covid vaccines or not.
The Muslim scholars said that any vaccine containing pork was not permissible for Muslims under Islamic laws. The ulemas said that any vaccine made from pork gelatin must not be administered to Muslims. They were reacting to news reports that the Chinese Covid vaccine named Sinovac is derived from pig gelatin and was not acceptable to Muslims.
The secretary-general of Raza Academy Saeed Noorie said there are reports of the Chinese Covid vaccine containing parts of a pig's body. "As pig is haram for Muslims, a vaccine containing pig gelatin cannot be allowed", he added.
https://www.indiatvnews.com/news/india/pork-gelatin-in-covid-vaccines-what-muslim-cleric-mahmood-madni-has-to-say-673979
--------
Tablighi Jamaat Case: Patna High Court Quashes FIR against 18 Foreign Nationals
Umesh Kumar Ray
27/DEC/2020

Patna: The Patna high court has quashed the first information report (FIR) filed against 18 Bangladeshi and Malaysian nationals arrested from Araria district of Bihar for violating visa rules during the nationwide lockdown triggered by the outbreak of COVID-19.
The court has found no basis to prosecute the foreign nationals under Section 14 and 14C of the Foreigners Act, 1946, and directed the government to take necessary steps to deport the foreign nationals to their respective countries if they are not wanted in any other case.
"In light of the discussions made herein above, this Court comes to a conclusion that so far as the foreign nationals are concerned, their prosecution for the offences alleged under Section 14 and 14C of the Act of 1946 has no basis to proceed. Accordingly, the order taking cognizance and issuance of summons as also the entire criminal prosecution against them are hereby quashed," Justice Rajeev Ranjan Prasad wrote in his 68-page order on December 22.
Soon after the court order, the foreign nationals welcomed the verdict and said that their faith in the Indian judiciary had been strengthened.
"We are happy that the Indian judiciary has quashed all the allegations against us. We respect the court verdict," Bangladesh national Mehboob-ur-Rahman said. Saiful Bin Baheri, a Malaysian national, termed the verdict as "bold judgment".
Two FIRs were lodged by the local police in Araria Sadar and Narparganj police stations in mid-April against them for staying in Araria in violation of visa rules. On the basis of FIRs, nine Malaysian nationals were arrested from local Jama Masjid, and another nine Bangladeshi nationals were arrested from Rewahi Markaz. Three local persons were also arrested for not informing the local administration about their stay.
The foreign nationals in question had come to Araria on March 11 and March 23 before the first lockdown was imposed. They had also visited Nizamuddin Markaz but before the Tablighi Jamaat gathering.
Meanwhile, the ministry of home affairs had asked states to "screen, quarantine and deport" the foreign nationals who had participated in the religious gathering organised by the Nizamuddin Markaz between March 12 and March 14, 2020. Despite the fact that there has been no link between the foreign nationals in question and the religious gatherings in Nizamuddin Markaz, police jumped into action and lodged FIRs against them. After the arrest, they were tested for COVID-19, and test results turned negative.
District's session court on June 9 granted bail to them but restricted their movement till the disposal of the case. Since the grant of bail, they have been staying in a hotel in Araria.
"Because of the frequent lockdowns, the hearings in the court were going on at a slow pace. So, we felt that this would prolong the case and filed a criminal writ jurisdiction in the Patna high court," Z.A. Mujahid, one of the lawyers who fought the case on behalf of foreign nationals, told The Wire.
The main charge against the foreign nationals had been that they had not disclosed information to authorities about the propagation of religion by them and staying in mosques and Markaz allegedly violating visa rules.
The application submitted to register an FIR in Narpatganj police station on April 12 said, "Not informing about the arrival of the above persons to the police station and involving in religious activities by a foreign citizen on a tourist visa is a cognisable offence under the Section 14 and 14C of the Foreigners Act."
However, the police could not produce evidence to prove their allegations in court.
Therefore, the court in its said, "Foreign nationals were staying in the 'Markaz' and the 'Mosque' respectively with effect from a date before the imposition of the Lock-down 1.0. Before the imposition of the Lockdown at no point of time, the 'BOI' /local Police Station identified these foreign nationals as those involved in religious/Tabligh work."
"They have not been seen addressing any congregation or preaching religious ideologies. In the course of investigation also police have not collected any material in any form to take a prima-facie view that these foreign nationals who are before this Court had indulged in religious/Tabligh work," it further added.
Muslim community targeted
It may be noted that a section of media at that time had defamed the Muslim community pointing to Tablighi Jamaat's alleged role in spreading COVID-19. These media houses had reported that foreigners who came to join Markaz were moving within the country and spreading Coronavirus.
Due to this hate propaganda, Muslims have been targeted at many places. In one instance, Bajrang Dal activists had flung saffron flags outside Hindu shops in Nalanda district's Bihar Sharif to enable 'Hindu buyers' to shop only from Hindu shops, while propagating that Muslims were spreading Coronavirus.
In Begusarai, a Muslim quack, Afaq Alam was harrassed by local people alleging that he was treating COVID-19 patients and could spread Coronavirus. He was even forced by the police to get tested for COVID-19. Although his test result came out negative, he alleged that local vegetable vendors and water suppliers still hesitated to sell vegetables and water to him.
He had told this correspondent in April, "The Hindus were boycotting around 45-50 Muslim families in my locality along with me."
In August, the Aurangabad bench of Bombay high court had acquitted 29 people of foreign origin and said that they were merely made scapegoats.
"A political government tries to find a scapegoat when there is pandemic or calamity and the circumstances show that there is a probability that these foreigners were chosen to make them scapegoats," the Aurangabad bench of the Bombay high court had observed while quashing FIRs registered in Maharashtra against foreign nationals.
The Bombay high court had questioned the role of the media too.
"There was big propaganda in print media and electronic media against the foreigners who had come to Markaz Delhi and an attempt was made to create a picture that these foreigners were responsible for spreading COVID-19 in India. There was virtually persecution against these foreigners," The Hindu had reported quoting court order.
Meanwhile, Mujahid, one of the lawyers who represented 18 foreign nationals in Patna high court said, "We have met district officials and requested to arrange for their deportation. The administration has assured us that they will soon make necessary arrangements for their deportation."
https://thewire.in/law/tablighi-jamaat-case-patna-high-court-fir-quashed
--------
'They Polished Ziaul Haq's Boots', Rasheed Rebukes Opp's Claims Of Army Interference In Politics
December 29, 2020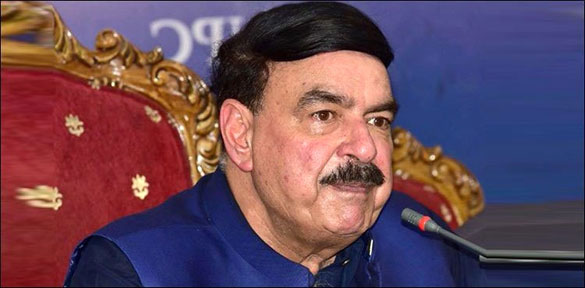 Pak Interior Minister Shiekh Rasheed Ahmed
-----
Replying to the claims the Pakistan Democratic Movement (PDM) leaders made during the Larkana rally, Interior Minister Shiekh Rasheed Ahmed said that the opposition leaders are "a product of General Headquarters gate number four" and that "they polished Ziaul Haq's boots".
The above was said during a press conference in the federal capital, wherein the interior minister rebuked the opposition's claims of the Pakistan Army interfering in local politics. Pakistan People's Party (PPP) Chairman Bilawal Bhutto-Zardari during his speech had said that the PDM would put an end to the business of selection and selectors.
Similarly, Pakistan Muslim League-Nawaz (PML-N) Vice President Maryam Nawaz had said: "When political parties started completing their terms, some forces to whom 'divide and rule' suited started getting restless. Then we saw [former ISI chief Lt Gen Ahmed Shuja] Pasha set up a party by collecting political trash named the Pakistan Tehreek-e-Insaf, and that party was then used in dharnas and conspiracies against your elected government."
Rasheed pointed out that the PDM leaders did not take the name of General Ziaul Haq during their rally.
Regarding PDM's proposed long march, Rasheed jibed that it needs to be a long march, and not a "lone march". The interior minister further said that the opposition's true battle was not with Prime Minister Imran Khan but with the National Accountability Bureau (NAB), and that their only goal was to escape the corruption cases.
He said that the opposition had been silent for two years in the hope that they would get an NRO, but now they had "suddenly remembered everything". "Yesterday they said [Member of the National Assembly] Murtaza Javed Abbasi will give his resignation. You will see [him say] 'I did not send this.'" Rashid said in response to a question about the en masse resignations. He further said computerised and typed resignations were "illegal" and they should instead be handwritten.
Yesterday, Minister for Interior Sheikh Rasheed Ahmed, while talking to a private news channel, had said that the incumbent government will complete its five years constitutional tenure due to timely decisions and positive political approach of PM Imran. He had added that the opposition parties are divided on the issue of resignations, but they are pretending as united in order to pressurise the government.
Rasheed had said that the opposition wants to destabilise the country for protecting its personal interests, but the state would never allow them to do so at any cost. He had also expressed his optimism that the opposition would take part in the Senate elections and would not tender resignations.
The minister had said that the opposition alliance is using the issue of the resignation as a political stunt. Replying to a question, he said that the politics of Jamiat Ulema-e-Islam-Fazl (JUI-F) chief Maulana Fazlur Rehman is based on a personal vendetta.
https://www.pakistantoday.com.pk/2020/12/28/they-polished-ziaul-haqs-boots-rasheed-rebukes-opps-claims-of-army-interference-in-politics/
--------
Alleged Nashville bomber not Muslim: Western media disappointed
28 December 2020
by Ramin Mazaheri
The entire world breathed a sigh of relief when it turned out that the alleged Nashville, Tennessee, bomber was not a Muslim - now nobody can get dragooned into supporting yet another war on a Muslim-majority country.
Isn't it spectacular how after 9/11 the US impressed almost the entire West into never-ending military service? Western piracy in Afghanistan continues today; Iraq was reduced to shambles; France used the ruse to invade Mali, the Central African Republic and to create a roving "anti-terrorist" force across the entire Sahel; Libya is no longer really a nation; Syria stands despite all the money, guns, terrorists and concrete fortifications the West could muster. I am probably missing some others.
It was true that in the years after 9/11 Muslims silently held their breath when they heard about a terrorist attack, but after 20 years and so many bombs, drones and assassinations it's abundantly clear that Muslims are not the aggressor nor the transgressor: The pointed finger alleging cultural failure was clearly a false accusation.
The question Muslims now often feel confident enough to ask non-Muslims in public is, "What did Islam ever have to do with terrorism, anyway?" The answer is the same as it was on 9/12/01: "Nothing".
The Nashville bombing occurred on Christmas day - maybe this was an act of "Christian terrorism"?
The sad irony is that many Christians will flinch at such a term because they view "Christianity" and "terrorism" as being total opposites. Do such persons realise that Muslims view joining "Islam" to "terrorism" also creates an oxymoron? Muslims and Christians should permanently unite around this concept: the sadness of feeling totally misunderstood when the word "terrorism" is affixed to either religion. The only barrier to this is the Islamophobic nonsense which pours out of the West's chattering classes.
Terrorism is always defined as violence which has a political motive. Was the Nashville bombing, allegedly caused by Anthony Warner, terrorism? We don't know at this point, so it's wrong to call it terrorism.
Some report that Warner was paranoid about the effects of the new 5G technology - that seems rather more social than political.
There are unproven accusations that Warner was bombing storage facilities used by the voting machine company Dominion, which is being sued for allegations of vote tampering - if proven to be true then it's possible this was a political act. It's looking like Joe Biden will prevail in the still-disputed US presidential election, but is Warner the advance scout of a battalion of right-wing, pro-Trump terrorists which the US media warned about so hysterically in 2020? Considering how insistently they promoted anti-Trumpism and the fear of right-wing violence, it's surprising that US media hasn't immediately called Warner a "post-Trumpian terrorist"?
Maybe they will get there, but what this unfortunate episode can teach us is that the West rushes to demonise Muslim citizens and the teachings of Islam whenever they think they have an opportunity to do so. If Warner had been a Muslim there would have been an unjournalistic rush to judgment by Western media that Nashville was undoubtedly an act of - ugh - "Islamic terrorism".
It's unfortunate that Islam is so easily slandered in the West, but the problem to discuss here is not religious misunderstanding but reactionary political thought: Islam is slandered so easily precisely in order to create false justifications for the West's endless imperialist wars in the oil-rich, Israel-surrounding Muslim World.
In the Western world talking of "imperialism" is (incredibly, to me) denigrated as anachronistic, eccentric and unrealistic. It's not even taken seriously - if I was writing about transgender bathrooms I would be taken infinitely more seriously, and that is no exaggeration. And yet, doesn't using the lens of imperialism explain the very different US media treatment for Anthony Warner as opposed to "Omar" Warner?
After all, who can the US media suggest we invade as a result of Warner's alleged act? Which culture can be insulted and ordered to change at the point of a spear? How can Americans feel a misguided sense of superiority - which helps deflect from their ever-increasing inequality, poverty and socioeconomic instability - when Warner's culture is their own?
And thus Warner is getting treated far more sympathetically than any Muslim menace to society, even though Warner is no more human.
I do not begrudge sympathy for Warner: The unpredictable actions of severely mentally ill people often have devastating consequences on people, and this is an unfortunate part of life and must be discussed.
What I do point out is that, for example, in the majority of France's terror attacks following Charlie Hebdo's publication of pornographic pictures of Prophet Mohammad the attacker was also just another mentally-ill person, and not some political mastermind and zealot. I covered these attacks year after year and the perpetrators always fell into one of two categories: the largest was mental illness, while the smaller grouping were political (not religious) terrorists who - without fail - expressly said their attacks were retribution for France's many imperialist attacks on Muslim countries.
The problem in the world today is not religious - as the West and Israel asserts - but political, as the developing world asserts.
But - as the four-year "daily cultural insanity" of the Trump era proves - the US is incapable of discussing political nuance intelligently and without resorting to hyperbolic slander or wild-eyed absurdities. This explains why if Anthony Warner had been a Muslim the violence would have undoubtedly been declared "terrorism", immediately - I am referring to endemic American political hysteria of the "other".
I am not here to complain - as a professional wordsmith often pedantically does - about the misuse of words and the confusion caused by refusing to abide by established definitions. Instead, I am suggesting that non-Muslims in the West should wake up to just how easily they are intellectually manipulated when it comes to any violence which employs something more brutal than a handgun: Had Warner been a Muslim Americans and Westerners would have shouted at to maintain their awful, destructive and immoral two-decade long war posture towards Muslims and Islam.
When there are acts of political terrorism, the West needs to examine the politics behind it and make sure their politics are just. When there are acts of violence, just because a Muslim was the perpetrator doesn't make it political. However, in the identity politics-obsessed West, it seems one is always defined solely by his or her tribe and is never just another son or daughter of Adam.
"Anthony" or "Omar" shouldn't make a difference to you but it certainly does, depending on where you live: manipulative Islamophobia may have sent your children off to die in hopeless wars, gutted your individual political rights and caused you to see anyone with a different political view as your lifelong enemy.
Ramin Mazaheri (@RaminMazaheri2) is currently covering the US elections. He is the chief correspondent in Paris for Press TV and has lived in France since 2009. He has been a daily newspaper reporter in the US, and has reported from Iran, Cuba, Egypt, Tunisia, South Korea and elsewhere. He is the author of 'Socialism's Ignored Success: Iranian Islamic Socialism' as well as 'I'll Ruin Everything You Are: Ending Western Propaganda on Red China', which is also available in simplified and traditional Chinese.
https://www.presstv.com/Detail/2020/12/28/641746/Alleged-Nashville-bomber-not-Muslim-Western-media-disappointed
--------
Saudi Arabia's Minister of Culture issues first two licenses for music institutes
Ismaeel Naar
28 December 2020
Saudi Arabia has announced it has issued the first license for two music institutes to operate in the Kingdom, according to Saudi Arabia's Minister of Culture Prince Badr bin Farhan.
In a tweet on Monday, Prince Badr called for those interested in the private and non-profit sectors to apply for licenses to operate businesses in the cultural field.
"I invite all those interested in the private and non-profit sectors to submit applications for licenses for institutes in various cultural fields on a specialized platform that will start its work after 90 days," the Kingdom's culture minister said.
According to the Saudi Gazette newspaper, the list of licenses available for training centers and institutes includes those to establish institutes in the sectors of music, visual arts, theater, performing arts, fashion, culinary arts, museums, heritage, film, design, architecture, literature, translation, archeology, and handicrafts.
"This comes within the experimental launch of a project to establish specialized training institutes in the fields of culture and arts to support Saudi talents and develop cultural and artistic capabilities, in addition to developing the artistic industry by creating educational and training opportunities," read a statement on the news published by the Saudi Press Agency.
Last November, Saudi Arabia confirmed that music, theater, and the arts will now be included in the curriculum of public and private schools in the Kingdom.
In addition to incorporating the new subjects into school curriculums, the Ministry of Culture now also has the authority to grant permits and licenses for cultural and artistic activities to public and private schools, institutions, and universities.
https://english.alarabiya.net/en/News/gulf/2020/12/28/Saudi-Vision-2030-Saudi-Arabia-s-Minister-of-Culture-issues-first-two-licenses-for-music-institutes
--------
It is impossible for Indonesia to normalize ties with Israel: Senior lawmaker
28 December 2020
A senior Indonesian lawmaker says it is impossible for his country to recognize Israel and normalize diplomatic ties with the occupying regime, after reports said Washington has offered a further aid of up to $2 billion to Jakarta if it forges ties with Tel Aviv.
"The situation of the Palestinian issue is getting worse due to the blind bias of the United States towards Israel, and its disregard for the rights of Palestinian people. [The US President] Donald Trump administration is placing Arab and Muslim countries under pressure to conclude normalization agreements [with Israel]," Palestinian Arabic-language Shehab news agency quoted Fadli Zon, speaker of the Indonesian People's Representative Council and vice president of the World Parliament League for al-Quds, as saying at a webinar entitled "Why does not Indonesia normalize relations with Israel?"
He roundly dismissed the idea of Indonesia's normalization with Israel, noting that such a move would only serve the interests of the regime.
The legislator said it is impossible for Jakarta to normalize relations with the occupying Tel Aviv regime, stressing that Israel is a colonial entity that has occupied the Palestinian territories, and normalization with it would be contrary to the Indonesian Constitution.
Zon noted that recent normalization agreements between Israel and certain Arab countries have emboldened the Tel Aviv regime to continue its violations against Palestinian people and enhance its settlement construction activities in the occupied West Bank and Jerusalem al-Quds, calling on the international community to confront settlements expansion that undermines international resolutions as well as the so-called two-state solution to the Israeli-Palestinian conflict.
He expressed hope that the incoming administration of US President-elect Joe Biden would correct the wrong decisions made by Trump regarding the Palestinian cause, asking Washington not to impede the rights of Palestinian people guaranteed by the international law.
Zon called on the international community to recognize the Palestinian state and support it in international forums, and to build up a boycott of the Israeli regime politically and economically through their parliaments and civil society organizations.
The Indonesian lawmaker said that normalization of ties with the Israeli regime poses a great danger to Palestinian rights.
On December 15, Indonesia dismissed Israeli media allegations that the world's most populous Muslim-majority country was seeking to establish diplomatic ties with the Tel Aviv regime, a few days after Israel and Morocco agreed earlier this month to normalize relations in a deal brokered by the United States.
Foreign Ministry spokesperson Teuku Faizasyah said in a statement that there was not such a possibility, and that the ministry has never been in contact with Israel.
"In exercising Indonesian foreign policy with regard to the Palestinian issue, the Foreign Ministry has consistently worked in accordance with the mandate of the Constitution," Faizasyah said.
The remarks came after Israeli English-language daily newspaper The Jerusalem Post, citing an unnamed diplomatic source, reported earlier that Oman and Indonesia could be next in line to establish diplomatic relations with Israel in the coming weeks.
https://www.presstv.com/Detail/2020/12/28/641716/It-is-impossible-for-Indonesia-to-normalize-ties-with-Israel-Lawmaker
--------
North American imams: Bangladesh must halt Rohingya relocation
December 24th, 2020
Recently, Sesame Street announced two Rohingya puppet characters, demonstrating how the world is embracing these Muslim genocide survivors
North American imams and Muslim leaders have demanded Bangladesh government to halt the relocation of Rohingyas.
A diverse group of 120 imams, chaplains, scholars and other leaders in the USA and Canada has signed onto a letter to the Foreign Minister of Bangladesh.
In the letter, they wrote the government should halt relocation of Rohingya Muslims to Bhashan Char, an island built atop an unstable sandbar far from the mainland, and that access be given to UN investigators to determine if the relocation is non-coercive and safe.
Participating imams noted that more than a dozen families were placed on the relocation list without their consultation.
"Rohingya are frightened and in hiding," stated Imam Taha Ghayyur of Justice for All Canada.
"Therefore, it is not surprising that Canadian imams and leadership are requesting a more compassionate response. We have witnessed previous attempts to relocate Rohingya families to Burma as well as Bangladesh, and this creates a climate of fear," he added.
"The current pandemic is not an excuse to disrupt Rohingya refugee lives further. Though Bangladesh has been very generous in welcoming so many Rohingya fleeing for their lives, recent policies of relocations, without UN's assessment of the island, appear counterproductive and distract from the ultimate goal: restoration of Rohingya rights and homes in Myanmar," added Shwe Maung, Rohingya leader and former MP in the Parliament of Myanmar.
"This week Sesame Street announced two Rohingya puppet characters, demonstrating how the world is embracing these Muslim genocide survivors. Does Bangladesh really wish to take this moment to add trauma on top of trauma?" asked Imam Malik Mujahid, founder of Justice for All, which since 2012 has sustained the Burma Task Force, a well-known human rights advocacy program.
"While the government has been placing long-term restrictions on cell phone and internet services, the pandemic has further impacted education. What future will Rohingya children have in these prison-like camps? The puppets may be treated better than the actual refugee children," he added.
The North American imams have demanded a stop to relocation, an independent assessment, due process standards to be clarified to avoid coercion, and a role for Bangladesh based civil society to assess Rohingya needs and preferences.
https://www.dhakatribune.com/bangladesh/rohingya-crisis/2020/12/24/north-american-imams-bangladesh-must-halt-rohingya-relocation
--------
Three dead after terror attack on police in Russia's Chechnyan capital Grozny
28 December 2020
Two people were killed by law enforcement in the capital of Russia's volatile republic of Chechnya on Monday in an attack that left one policeman dead and another injured.
The authoritarian head of the restive region, Ramzan Kadyrov, said two "terrorists" armed with knives tried to pry weapons from police officers in the center of Grozny and were shot dead.
He said the assailants had killed one officer while a second was in stable condition.
The two assailants were brothers from the neighboring republic of Ingushetia who arrived in Chechnya in 2012.
The North Caucasus region, where Russian forces fought two wars against separatists in the 1990s and early 2000s, is under Kadyrov's tight control.
His regime has been condemned internationally for persecuting rights activists and for the reported torture and imprisonment of opponents.
Kadyrov has sometimes given orders at the scene during counter-terrorism operations, which often end with the killing of the suspects rather than arrests.
Although attacks on police have decreased in recent years in Chechnya, they still regularly occur in the predominantly Muslim region.
At least six people were killed in a shooting in October -- including two members of the security forces -- during a counter-terrorism operation in Grozny.
https://english.alarabiya.net/en/News/world/2020/12/28/Three-dead-after-terror-attack-on-police-in-Russia-s-Chechnyan-capital-Grozny
--------
India
One month of 'love jihad' law in UP: 51 arrests made, 14 cases lodged, only 2 complaints from victims
Abhishek Mishra
December 29, 2020
Amonth has passed since the law made against 'Love Jihad' in Uttar Pradesh has come into effect. Within 30 days, the UP Police has registered 14 cases under this law, which came into force from 28 November. A total of 51 arrests have been made, out of which 49 accused are in jail.
According to the reports, 13 of these 14 cases are related to Hindu girls. In these cases, there have been attempts to forcefully convert them to Islam. Out of these 14 cases, only two complaints have come from the alleged victim girls, in other cases, the complaint has been lodged in the police by relatives.
The anti-conversion ordinance was approved by the UP Governor Anandiben Patel on November 27. As per data, three cases have been registered in Bijnor, two cases in Shahjahanpur. Apart from this, cases have been registered in Bareilly, Muzaffarnagar, Mau, Sitapur, Hardoi, Etah, Kannauj, Azamgarh and Moradabad districts. There is also a case in which the victim woman has not been traced yet.
On the other hand, out of the total cases, there are eight cases in which the couple described themselves as friends of each other or said to be in a relationship. A couple also claimed to be married. One case is also about forceful conversion to Christianity. In this, a case has been registered against three people in Azamgarh.
Just one day after the ordinance came into force, the first case was registered at Deoranian Police Station in Bareilly in which the girl's father Tikaram Rathore had complained that Awais Ahmed (22) tried forced his daughter to convert her religion. The Deoranian police of Bareilly arrested Ahmed on December 3 after registering the case.
https://www.indiatoday.in/india/story/month-of-love-jihad-law-up-arrests-complaints-1754073-2020-12-29
--------
MP cabinet approves Freedom to Religion Bill 2020 as ordinance
by Iram Siddique
December 29, 2020
The Madhya Pradesh government Tuesday approved the Freedom to Religion Bill 2020 as an ordinance in a special cabinet session, after which it was sent to the Governor for her nod.
The state government has taken the ordinance route much like the Uttar Pradesh government to clear its stringent law prohibiting forced religious conversion under its Freedom to Religion Bill 2020. This comes after the three-day session of the assembly was cancelled owing to high cases of COVID-19 being reported.
The three-day assembly session was cancelled by a joint committee of all leaders on Sunday night after about 60 people including officials, employees and five MLAs had tested positive for COVID-19.
Claiming to curb religious conversions using misrepresentation, allurement, force, threat, undue influence, coercion, marriage or any other "fraudulent means", the MP Bill stipulates jail terms of one to five years, with a fine of Rs 25,000, in such cases. The penalty in case of a person using "misrepresentation" or "impersonation" for religious conversion will be higher, including a jail term of 3-10 years and a fine of Rs 50,000.
In contrast, the Uttar Pradesh Prohibition of Unlawful Conversion of Religion Ordinance, 2020, passed last month, says religious conversion using any of the above means, including misrepresentation and impersonation, would entail a jail term of one to five years and a fine of Rs 15,000.
In a significant departure from the UP ordinance though on registration of FIRs in such cases, the MP Bill says these can be dealt with only by police personnel not less than the rank of a sub-inspector, and that solely parents and siblings of the affected individual can file a complaint directly. In case a guardian or a custodian wants to register an offence, they must approach a Sessions Court authorised to deal in these matters and get a court order.
The other big departure between the MP Bill and UP law is the provision for maintenance to women and rights to the property to children in the marriage under question in the legislation planned by the Shivraj Singh Chouhan government. The matter of maintenance will be dealt with as per Section 125 of the CrPC.
In both states, marriages proved to have been undertaken for the sole purpose of a religious conversion or conducted without appropriate notice to the district administration can be declared null and void by family courts.
Return to one's original religion — as in the religion one is born into or that practiced by one's father — will not be counted as a conversion.
While both UP law and MP Bill envisage a jail term of two to ten years in case a person being converted is a minor, or belongs to the Scheduled Caste or Scheduled Tribe, the MP legislation talks of a penalty of Rs 50,000 against Rs 25,000 in UP.
Both the legislations talk of three to five years of prison terms for religious organisations or individuals seen as carrying out mass conversions, but again the penalty in MP is higher (Rs 1 lakh) than UP (Rs 50,000).
In both states, organisations or priests carrying out conversions have to inform the district administration about 60 days before the date of conversion, failing which the organisation can have its registration cancelled and the priest or facilitator face a jail term. But the MP Bill stipulates a higher penalty again (of Rs 50,000, and 3-5 years' jail term) in such cases, compared to one year extended up to five years and Rs 25,000 in UP.
https://indianexpress.com/article/india/mp-freedom-to-religion-bill-2020-love-jihad-shivraj-singh-chouhan-7124154/
--------
Pakistan
Pakistan using Taliban as 'tool' for dominance in Afghanistan, says Former senator
Dec 26, 2020
Posted by Deepali Sharma
Pakistan is using Taliban as a "tool" for its dominance in Afghanistan under the pretext of strategic depth, said former Pakistan senator Afrasiab Khattak, adding that the terror group's approach towards the peace process has remained unchanged as it favours violence in the country.
"They [Pakistan] want dominance in Afghanistan under the pretext of strategic depth and they have pursued this policy. They see the Taliban as a tool for themselves," Khattak said in an interview with TOLOnews this week.
"We can say that their (the Taliban's) approach has changed if they stop violence and say that they will feel the people's pain," Khattak said.
Khattak remarks come on the heels of Taliban deputy political leader Abdul Ghani Baradar's visit to Pakistan last week.
A video released on social media showed Baradar among a group of people, apparently the Taliban members, in Karachi, Pakistan, where he said that all decisions about the peace process are being finalized in consultation with the Taliban's leadership and the Taliban's cleric council in Pakistan.
Baradar said the Taliban's leadership exists in Pakistan.
The Taliban have so far not commented about the place of Baradar's meeting with wounded members of the group.
The Afghan Ministry of Foreign Affairs on Friday reacted to Baradar's video in Pakistan and said the presence of the Taliban leaders and their fighters in Pakistan is a "clear violation of Afghanistan's national sovereignty."
The ministry called on Pakistan to prevent terrorists from using its territory against Afghanistan, adding that closing the safe havens of insurgents and terrorists is pivotal for a peaceful end to the crisis in Afghanistan.
Pakistan has been long blamed for providing support to Taliban terrorists in Afghanistan.
The UN Analytical Support and Sanctions Monitoring Team to the 1988 Sanctions Committee, which oversees sanctions on the Taliban, in its 2019 report had acknowledged that nearly 5,000 terrorists belonging to Lashkar-e-Tayyiba, which is based in Pakistan, were active in Kunar and Nangarhar provinces of Afghanistan alone.
https://www.hindustantimes.com/world-news/pakistan-using-taliban-as-tool-for-dominance-in-afghanistan-says-former-senator/story-D5YFTyohViyvI0b3L9OzfO.html
--------
Afghanistan regrets Taliban leaders meeting their followers in Pakistan
29th December 2020
By Hamza Ameer
ISslamabad, Dec 28 : Afghanistans foreign ministry has expressed serious concerns and deep regrets over some videos, showing senior Taliban leaders meeting their supporters and followers and fighters in Pakistan.
"It is with deepest regret and concern that some Taliban leaders were seen in the videos visiting training camps," the Afghan statement read.
"We urge the Pakistani government not to allow its territory to be used by insurgents and elements who insist on continuing the war and bloodshed," the statement added.
Kabul's statement came after a mobile made video, showed the head of the Taliban's political office, Mullah Abdul Ghani Baradar, briefing a Taliban cadre on the ongoing peace negotiations in Doha and acknowledging the presence of Taliban's top leadership in Pakistan.
The Taliban delegation has earlier arrived in Pakistan last week to meet Prime Minister Imran Khan, foreign minister Shah Mahmood Qureshi to discuss the Afghan peace process in Doha through the Intra-Afghan dialogue, going on in Doha between the Afghan government and the Taliban.
"The visit was to facilitate the Afghan peace process to achieve a peaceful, stable, united, independent, sovereign and prosperous Afghanistan", maintained a statement from the Pakistan Foreign Office.
However, in the video, Mullah Baradar was seen briefing his followers about the Taliban negotiations, stating that it was being done as per orders of its top leadership in Pakistan.
"Whatever we discuss in Doha, we share it with our leadership and the Ulema Council here. They have their own consultation and give us their feedback," Mullah Baradar was heard saying in the video.
Talking about his conversation with US president Donald Trump, Baradar said.
"I cut the phone. He didn't cut the phone. He doesn't speak with anyone for more than 10 minutes, but he talked to us for a long time", he said.
It is pertinent to mention that President Trump has called Baradar in March 2020, days after US signed the peace deal agreement with the Taliban in Doha, putting down a timeline of withdrawal of foreign forces from Afghanistan.
Direct negotiations between the Taliban and the Afghan government started in September in Doha. The two teams are taking a three-week break in December for internal deliberations and are expected to begin again on January 5, 2021.
https://www.siasat.com/afghanistan-regrets-taliban-leaders-meeting-their-followers-in-pakistan-2055583/
--------
Sattar urges MQM-P to quit ministries, launch protest drive over census results
Azfar-ul-Ashfaque
29 Dec 2020
KARACHI: Senior politician and disgruntled Muttahida Qaumi Movement-Pakistan leader Dr Farooq Sattar on Monday alleged that the MQM-P chose federal ministries over the people of Karachi and became part of a cabinet decision that approved controversial National Census-2017.
Speaking at a press conference, Dr Sattar urged MQM-P convener Dr Khalid Maqbool Siddiqui to quit the ministries and take to the streets against the controversial decision and he, as well as Pak Sarzameen Party chairman Mustafa Kamal, would support him.
"Khalid bhai, do not commit this injustice with the people of Karachi for the sake of a few people. Save Karachi instead of your ministries," he said, adding that the MQM-P feared that some of its people would get arrested as soon as they left the ruling coalition.
He said that the population of Karachi was around 30 million, but it was shown as just 14m in the 2017 census.
'Khalid bhai, do not commit this injustice with the people of Karachi'
Dr Sattar, who is the self-styled head of the organisation restoration committee of the MQM-P, said that Chief Justice of Pakistan Gulzar Ahmed had himself said that the population of Karachi was 30m and former Karachi Corps Commander Naveed Mukhtar had said the same. He said even in 2013 the National Database and Registration Authority had said in a report that Karachi's population was 22m.
He said that the undercounting of people in the census would result in less representation of the people of Karachi in the national and provincial assemblies, allocation of insufficient and meagre funds for development, etc. "It's a grave injustice to the people of Karachi and it would affect not only Mohajirs but the people of all ethnic origins who live in this city."
Rejecting the cabinet decision to approve the census, he said that he would launch a movement and approach the judiciary if the government would not reverse its decision on the unfair census.
He said that youths had celebrated the Mohajir Culture Day on the streets of Karachi and one day one of the same youths would become the mayor of the business capital of the country.
Dr Sattar said that the present government was doing injustice with the thousands of employees of Pakistan Steel Mills. First it sacked over 4,500 workers and now it gave them notices to vacate their houses, he said.
He said the government should tell the people as to who was eyeing the prized 17,000 acres of the PSM.
He said that mainstream parties such as the Pakistan Tehreek-i-Insaf, Pakistan Peoples Party and Pakistan Muslim League-Nawaz had offered him to join their ranks but he was not going anywhere.
He demanded justice for the slain MQM leader Ali Raza Abidi, who was assassinated two years ago in front of his DHA residence.
https://www.dawn.com/news/1598459/sattar-urges-mqm-p-to-quit-ministries-launch-protest-drive-over-census-results
--------
PTI urges parties to accept census results, strive for early fresh headcount
Imran Ayub
29 Dec 2020
KARACHI: The ruling Pakistan Tehreek-i-Insaf on Monday raised its serious objections over the results of the population census in Karachi, sharing concerns of different political parties in the province, including its ally Muttahida Qaumi Movement-Pakistan (MQM-P), but asked political stakeholders of Sindh to accept the National Census 2017 and put in every possible effort for a fresh headcount at the earliest.
The suggestion came from the top leadership of the party as Leader of the Opposition in the Sindh Assembly Firdous Shamim Naqvi said parties were trying to make the census controversial which could not be reversed but it could only be fixed with a new census across the country. He justified the PTI government move to approve the census saying the party had no option amidst other serious challenges being faced by the country.
"When we came into power [in the centre] there were several other challenges which were more serious and needed immediate attention," he said while speaking at a press conference at the party head office Insaf House. "Then came Covid-19 which further complicated the issues. Now this approval for the National Census 2017 has emerged as a serious challenge for the parties in Sindh. But the parties are actually, which include our allies and opponents, playing politics and scoring points. No one is giving suggestions for a solution."
He said it was not possible to separately launch a fresh census in certain blocks as this was not possible both administratively and legally. The PTI said it did not agree with the number of Karachi's population registered in National Census 2017 but it would not demand its reversal, but ask for a fresh one at the earliest.
'The parties are actually playing politics and scoring points. No one is giving suggestions for a solution'
"The census results no doubt carry so much importance for the residents of any city," said Mr Naqvi. "On the basis of numbers of census, the resources are allocated and the cities get their share in overall national development. This city, unfortunately, is home to many [of] those people who count themselves as residents of other cities but use every resource of this metropolis. They even register their votes in their native towns."
He said the political parties needed to understand that any controversy on the basis of census 2017 could lead to a delay in local bodies elections which were badly needed for the development of Karachi and other parts of Sindh.
"The 2018 general elections were also held as per the 2017 census and the constituencies were also formed as per the 2017 census," he said. "If 10 more problems are raised to solve one problem, it would not solve the problem. We have come up with the best solution to recognise the current census and conduct the next census as soon as possible but not to delay the local body elections. Local body elections are mandatory under Article 140-A of the Constitution. The status of local body representatives is more than an MPA for the general public as all the basic issues of the streets are solved by the councillors, UC chairman and vice chairman."
https://www.dawn.com/news/1598462/pti-urges-parties-to-accept-census-results-strive-for-early-fresh-headcount
--------
Prayer leader jailed for 25 years in JuD fund-collection case
Naeem Sahoutara
29 Dec 2020
KARACHI: An antiterrorism court on Monday sentenced the prayer leader of a mosque located on Superhighway to over 25 years in prison for raising funds for the outlawed Jamaatud Dawa (JuD).
The court also ordered the provincial education department to take over and forfeit the mosque/seminary in Malir used by JuD for generating money to fund terrorist activities across the country.
On Monday, the ATC-XII judge, who conducted the trial in the judicial complex inside the central prison, pronounced the verdict against prayer leader Ghulam Rasool Rabbani and imposed a fine of Rs2.2 million on him.
The judge ruled: "I also forfeit the Masjid/Madressah Baab-ul-Harmain Shareefain under the Section 11-Q(4) with directions to Administrator, Education Assets (Madaris and Schools), belonging to proscribed organization, Education & Literacy, Department, Government of Sindh, to takeover and complete forfeiture process in accordance with law."
ATC asks education dept to take control of the mosque and seminary
The judge sent the accused Ghulam Rasool, who was produced in custody, to prison to serve out the sentence.
According to the prosecution, the Counter-Terrorism Department on Nov 11 initiated investigation against Rabbani, who belonged to the JuD and was involved in collecting funds for Madressah/Masjid Harmain Shareefain located in Jamali Goth along the Superhighway in Malir.
The prosecution alleged that such money was used for terrorist activities all over the country, financial assistance was provided to terrorists and such act fell within the ambit of the Anti-Terrorism Act, 1997.
In his statement recorded under Section 342 of the criminal procedure code, accused Rabbani denied the allegations levelled against him by the police, saying the case against him was a managed one and nothing was recovered from his possession.
He deposed that the mosque/seminary was not involved in any past or present activities related to any proscribed organisation, adding that he was unaware of the genuineness of the land's documents, but he was the owner of the said plot, he was occupant and having possession of the said masjid/madressah since 2003.
The accused further deposed that prosecution witness Dr Ubaid-ur-Rehman did not want him to continue to serve the mosque and this case was the result of his opposition since he had already hurled threats to shut down the mosque/seminary.
The accused testified that he was residing in the mosque/seminary since 2003 and spent an unblemished life, adding that many of the area people offer prayer there five times, but no one had complained about any activity.
The accused said that Dr Rehman wanted to usurp the land in question. He denied having any no relation with the JuD or any proscribed organisation, adding that he had not arranged any programme for any proscribed group and never raised funds for them.
He asked the court to acquit him of the false allegations.
State prosecutors Tahir Hussain Mangi and Kamran contended that during investigation the wife of the accused told the investigating officer that the 1,700-square yards land of the mosque/seminary was the property of her husband Rabbani.
They added that on spy information the police had arrested the accused red-handed while collecting funds for the proscribed outfit with cash of Rs1,570 along with chanda receipts.
Man jailed for raising funds for Al Qaeda
In the meanwhile, the same court awarded a collective sentence of over 20 years in prison to Mohammad Shakirullah alias Mufti Shakir in a case pertaining to raising fund for Al Qaeda.
The judge also awarded a collective fine of Rs1.1m to the convict. On default, he would have to undergo an additional collective imprisonment of one year.
According to the prosecution, Shakirullah was an Al Qaeda member and had already been declared as a proclaimed offender by the court.
During investigation, an eyewitness, M. Kashif, disclosed that Shakirullah used to frequently travel from Karachi to Afghanistan and collected funds.
The state prosecutors argued that he was on the watch list of terrorism suspects in connection with three cases. He had reportedly gone underground due to fear of being arrested.
https://www.dawn.com/news/1598454/prayer-leader-jailed-for-25-years-in-jud-fund-collection-case
--------
Parliament abusers formally begged parliament for NRO today: Marriyum
December 29, 2020
Pakistan Muslim League-Nawaz (PML-N) Information Secretary Marriyum Aurangzeb has termed the federal ministers' press conference the last shrieks of the petrified and dying corrupt government that had lost at all fronts.
In a statement, Marriyum said that the defeated rented mouthpieces had once again stooped even lower than their previously set records of foul language, indecency, misconduct and crass talk to set new world records.
The former information minister said that the government spokespersons had gathered to push for an NRO for the corrupt Pakistan Tehreek-e-Insaf (PTI). She said that those who ranted against and cussed at the parliament from the container were begging the parliament for an NRO to bury their terrible crimes against the country and its people. But she said that no matter what the incompetent, unqualified, indecent and inept PTI hoard does, they will not be given an NRO.
These uncultured hooligans had been trained to be this way by their ringleader Imran Khan, she said.
Marriyum said that the "selected" PTI regime is in a state of paranoia because of their insecurity and fear of PDM and its leaders. She stressed that the PDM will not negotiate with those who robbed public mandate, public sugar, flour, electricity, gas and medicine.
She added that God Almighty had shown the egomaniacs their true worth. Those who looted Rs400 billion in sugar, Rs200 billion in flour, Rs122 billion in LNG and over Rs500 billion in medicine are pleading for an NRO, she maintained.
She rejected all possibilities of any negotiated settlement and told the government not to bother sharing any proposals in this regard. These proposals are actually a formal request for an NRO for Imran Khan, she said.
Marriyum said the PTI used to beg for an NRO behind closed doors but they had started doing publicly at press conferences now.
https://www.pakistantoday.com.pk/2020/12/28/parliament-abusers-formally-begged-parliament-for-nro-today-marriyum/
--------
North America
US engaged in intentional provocations against Iran to provoke war: Analyst
28 December 2020
The United States is engaged in intentional provocations against Iran to draw it into a military conflict but the Islamic Republic has successfully frustrated Washington's designs, according to an American author and foreign affairs analyst.
Iran has said it will not let those behind the assassination of the country's legendary anti-terror commander General Qassem Soleimani evade punishment.
"We will not allow the martyr's blood to go to waste and those who did it escape punishment," Foreign Ministry spokesman Saeed Khatibzadeh told a virtual news conference in Tehran Monday.
The Islamic Republic has ceaselessly pursued this matter and will keep doing so through the international channels, he said.
"This is not something that the Iranian government and the establishment could let go by. The US administration is accountable in this regard," the diplomat added.
Khatibzadeh said the United States committed a monumental strategic mistake by perpetrating the terrorist act.
Last month, Iranian nuclear scientist Mohsen Fakhrizadeh was assassinated in a small city east of the capital Tehran in an ambush attack on his vehicle involving an explosion and machine gun.
Fakhrizadeh's death came two years after Israeli Prime Minister Benjamin Netanyahu, during an erroneous presentation about Iran's nuclear activities, warned the world to "remember that name."
"Well of course this is not a new tactic. The CIA in particular has engaged in targeted assassinations, really from its very beginnings, though it does seem like with Iran there is an acceleration of this tactic right now with the killing of Soleimani and of course, the nuclear scientist a few weeks ago. And that's in addition to a number of nuclear scientists, who've been killed over the years," said Daniel Kovalik, an academic at the University of Pittsburgh.
"So I do think you will continue to see this and to me, it's very clear that it's really not about eliminating these particular people but it's about trying to provoke Iran into doing something that might in the minds of the West justify a war. And that's really the scariest part about it," he told Press TV.
"I think Iran is in a difficult spot. I mean they can't allow these things to happen to them, to be done to them with impunity, without reacting. At the same time, they don't want to overreact because again they know that these are intentional provocations to draw them into a greater conflict which Iran, of course, does not want," he said.
"I mean they probably would survive such a conflict but they certainly would come out greatly damaged with a lot of casualties. So Iran wants to walk a very fine line, show some sort of measured response but not do something again that would create a war, and so far Iran has done a pretty great job of that truthfully, but they have to give this great thought," the analyst concluded.
https://www.presstv.com/Detail/2020/12/28/641732/US-engaged-in-intentional-provocations-against-Iran-to-provoke-war
--------
Internal NYPD memo warns of cops being targets of IED, vehicle attacks
By Joe Marino and Tamar Lapin
December 25, 2020
The NYPD has been on the alert for weeks for possible attacks similar to Friday's deliberate RV explosion in Nashville, The Post has learned.
An internal NYPD memo issued earlier this month warned that law enforcement were the "priority targets" for terror attacks involving homemade bombs and vehicle arson.
The Dec. 14 memo, obtained by The Post, said violent extremists and "malicious criminal actors" might go after cops to exacerbate tensions, "exploit civil unrest" and incite further violence.
The document referenced Al-Qaeda propaganda released on Nov. 26 that urged radical jihadists to exploit the COVID-19 pandemic to attack "priority targets."
Those targets included retired officers, business leaders, intelligence personnel and "soldiers and police of every brand."
Suggested attack methods were "stones, weights, edged weapons" — as well as improvised explosive devices and the arson of commercial buildings and vehicles.
Authorities haven't yet released a motive for the attack in Nashville and no suspects have been identified, but retired NYPD detective Bill Ryan told Fox News he wouldn't rule out first responders and police officers as the intended targets.
"You have to really wonder what the motivation of the bombers are — I don't think this was one person; it was probably an organized group of people," Ryan said.
Nashville cops responding to reports of "shots fired" in the city's downtown area were drawn instead to the RV — which played a recording that said a bomb would go off within 15 minutes.
Officers were banging on doors and helping get residents to safety when the vehicle exploded, injuring three people.
"I kind of think it was probably an idea to get first responders to come in," said Ryan, who was part of an arson and explosions task force.
"[They] give them a 15-minute warning and all the first responders, the police and the firemen come in," possibly making them prime targets of the bomb.
The NYPD memo said that a review of terrorism acts in the US this year highlighted the use of homemade bombs and incendiary devices, as well as vehicles, to strike law enforcement.
It included a graphic illustration of "recent neo-Nazi propaganda" showing a uniformed cop getting his throat sliced by a masked "ISIS-style executioner."
The doc also referenced the knife and gun attack on two NYPD officers near a June Black Lives Matter rally — allegedly by an ISIS-supporting Bosnian radical — to underscore the "real world threat" from online propaganda.
The department assessed that those intent on attacking on and off-duty cops could take advantage of officers performing their regular duties and large-scale events to make a statement and quickly inflict damage.
https://nypost.com/2020/12/25/internal-nypd-memo-warns-of-cops-being-targets-of-ied-vehicle-attacks/?utm_source=iterable&utm_medium=email&utm_campaign=1856903_
--------
Arab World
Saudi rights activist goes on open-ended hunger strike to protest prison conditions
29 December 2020
Prominent Saudi human rights campaigner Mohammed Fahad al-Qahtani has launched an open-ended hunger strike in protest against his harsh conditions at a notorious maximum-security detention center south of the capital, Riyadh.
Maha al-Qahtani, the wife of the activist, wrote in a post published on her Twitter page on Monday that her husband had entered the ninth day of the strike due to the stress placed on him by authorities at al-Ha'ir Prison.
She said Qahtani, the co-founder of the Saudi Civil and Political Rights Association (ACPRA), took the action in protest at being denied "the most basic rights," adding that her husband held Mohammed bin Ali al-Asmari, director-general of prisons in Saudi Arabia, "fully responsible" for threats to his health and life.
Qahtani was formerly an economics professor at the Institute of Diplomatic Affairs in the Saudi Foreign Ministry.
He was arrested in June 2012 as part of a wide crackdown on human rights advocates in the kingdom.
In March 2013, Qahtani was sentenced to 10 years in prison on several charges related to his human rights work, including "using the internet to disseminate opinions, petitions, and statements against the government." He was also given a 10-year travel ban to take effect upon his release.
Abdullah al-Hamid, his friend and fellow co-founder of ACPRA, was sentenced to 11 years in prison during the same trial.
Hamid died on April 24 after suffering a stroke and falling into a coma. His death was described by activists as having been a result of "deliberate medical neglect" from Saudi prison authorities.
The London-based group ALQST, which is an independent non-governmental organization advocating human rights in Saudi Arabia, wrote in a post published on its official Twitter page in late July that journalist Aqel al-Bahili, writer Abdulaziz al-Dakhil and activist Sultan al-Ajami had all been detained after they offered condolences following Hamid's death.
Similarly, distinguished Saudi women's rights activist Loujain al-Hathloul has reportedly been subjected to torture at al-Ha'ir prison since being taken there in 2018. She was sentenced to five years and eight months in jail on Monday.
Renowned Saudi dissident Sheikh Salman al-Ouda is also being held behind bars in al-Ha'ir prison, which is housing an estimated 5,000 prisoners. He has routinely been denied medical treatment, according to his son.
The Arabic-language Saudi newspaper Okaz reported on September 4, 2018 that Saudi public prosecutors had charged Ouda on 37 counts, and even demanded his execution.
Saudi authorities detained the prominent Muslim scholar on September 7, 2018 and have been holding him in solitary confinement without charge or trial ever since. Officials have imposed travel bans on members of his family as well.
A family member told Human Rights Watch that the distinguished cleric was being held over his refusal to comply with an order by Saudi authorities to tweet a specific text to support the Saudi-led blockade of Qatar.
Saudi authorities have arrested dozens of activists, bloggers, intellectuals and others perceived as political opponents ever since Crown Prince Mohammed bin Salman became the kingdom's de facto leader in 2017, showing almost zero tolerance for dissent even in the face of international condemnations.
https://www.presstv.com/Detail/2020/12/29/641757/Top-Saudi-human-rights-activist-goes-on-open-ended-hunger-strike-to-protest-prison-conditions
--------
Lebanon secures coronavirus vaccines for 20 pct of its citizens, says minister
28 December 2020
Lebanon has secured about 2 million doses of Pfizer-BioNTech's COVID-19 vaccine, which will cover 20 percent of the country's nationals, the health minister said on Monday
Hamad Hassan told Reuters two weeks ago the country was about to sign a deal for supplies and that the first batch would arrive eight weeks later.
"We have reserved about 2 million doses of the vaccine and that will be enough for 20 percent of Lebanese living in the country," he said at the presidential palace on Monday.
Lebanon's hospitals are under pressure as infections surge. Doctors warn ICU beds are filling up fast.
The medical system has also been battered by the country's financial crisis, which caused supply shortages, and August's port explosion, which damaged major Beirut hospitals.
The COVID-19 outbreak has killed nearly 1,400 people in Lebanon, which has an estimated population of 6 million including more than 1 million Syrian refugees.
Lebanon had also detected its first case of a new more transmissible variant of the coronavirus on a flight arriving from London, Hassan said last week.
https://english.alarabiya.net/en/coronavirus/2020/12/28/Coronavirus-Lebanon-secures-COVID-19-vaccines-for-20-pct-of-its-citizens-minister
--------
Saudi Arabian Military Industries acquires AEC in Kingdom's biggest military deal
Ismaeel Naar
28 December 2020
Saudi Arabian Military Industries (SAMI) has announced it has acquired Advanced Electronics Company (AEC) as part of the largest military industries deal ever concluded in Saudi Arabia.
SAMI, a wholly owned subsidiary of the Public Investment Fund (PIF), confirmed the purchase is expected to be completed in the first quarter of 2021 following regulatory approvals.
"This deal strengthens SAMI's presence in the strategically important defense industries market and supports its plans to transfer and localize the military industries. The acquisition will also enhance AEC's opportunities to expand and compete in its field," said Ahmed al-Khateeb, Chairman of SAMI.
Since 1988, AEC has played a significant role in the fields of modern electronics, manufacturing, system integration, and repair and maintenance services.
Commenting on the deal, AEC's CEO Abdulaziz al-Duailej said the acquisition of will help them reach their goals and strategic plans for the next five years.
"It also places us under the umbrella of the Public Investment Fund (PIF), the KSA's sovereign wealth fund, which constitutes a milestone for the company and fills us with pride as directors and employees," he said.
https://english.alarabiya.net/en/News/gulf/2020/12/28/Saudi-Arabian-Military-Industries-acquires-AEC-in-Kingdom-s-biggest-military-deal
--------
Iraq to issue court orders for suspects in assassination of Lt. Gen. Soleimani, PMU's al-Muhandis
28 December 2020
A senior Iraqi judicial official says appropriate court orders will be issued in the coming days regarding the suspects in the January 3 assassination of Lieutenant General Qassem Soleimani and Abu Mahdi al-Muhandis outside Baghdad International Airport.
Haider Ali Nouri, a supervising member of the Information Center of the Iraqi Supreme Judicial Council, made the announcement in a statement on Monday as he was explaining the latest developments related to the case of the assassination of General Soleimani, the then commander of the Quds Force of the Islamic Revolution Guards Corps (IRGC), and al-Muhandis, the former deputy commander of Iraq's Popular Mobilization Units (PMU).
The assassination operation went ahead on a direct order from President Donald Trump, the outgoing White House occupant.
"The Iraqi Judiciary has made good progress in the investigation of this incident and intends to put a definite end to it," the senior judicial official said.
The Iraqi official added that the Special Court of Inquiry has completed the case and collected all the evidence by gathering the statements and testimony of witnesses to the incident, such as the staff of the Baghdad International Airport and the security forces present there.
Nouri said that the results obtained through the work of the investigation committee, review of relevant footages and official statements issued by the Trump administration are being finalized.
"As soon as the investigation is completed, appropriate court orders will be issued in the coming days for suspects involved in the assassination operation," he said.
Hossein Amir-Abdollahian, who advises Iran's Parliament speaker on international affairs, also announced on Sunday that Iran has drawn up a list of 48 individuals against whom legal action will be taken in relation to the assassination.
Both martyred commanders were viewed by the world's freedom-seeking people as heroes who risked their lives taking on Daesh, the world's most notorious terrorist group, on the battlefield. They played a key part in defeating the terror outfit.
Several million people attended the funeral processions held for the commanders in the Iraqi cities of Kadhimiya, Baghdad, Karbala and Najaf as well as the Iranian cities of Ahvaz, Mashhad, Tehran, Qom and Kerman.
In response, the IRGC fired volleys of ballistic missiles at two US bases in Iraq on January 8. According to the US Defense Department, more than 100 American forces suffered "traumatic brain injuries" during the counterstrikes. The Corps, however, says Washington uses the term to mask the number of the Americans who perished during the retaliation.
Iran has also issued an arrest warrant and asked Interpol for help in detaining Trump, who ordered the assassination, and several other US military and political leaders behind the strike.
Anti-American sentiments have been running high in Iraq after the two senior commanders were assassinated in Baghdad, with Iraqi lawmakers unanimously passing a bill on January 5 that mandated the withdrawal of all foreign troops from Iraq.
Iraqi resistance groups have pledged to take up arms against US forces if Washington fails to comply with the parliamentary order.
https://www.presstv.com/Detail/2020/12/28/641712/Iraqi-Judicial-Council-Nouri-assassination
--------
Southeast Asia
Chinese citizen journalist jailed for Wuhan virus reporting
29 Dec 2020
SHANGHAI: A Chinese citizen journalist was jailed for four years on Monday for her reporting from Wuhan as the Covid-19 outbreak began, her lawyer said, almost a year after details of an "unknown viral pneumonia" surfaced in the central China city.
Zhang Zhan, a former lawyer who arrived at court in a wheelchair, was sentenced at a brief hearing in a Shanghai court for allegedly "picking quarrels and provoking trouble" during her reporting in the chaotic initial stages of the outbreak.
Her live reports and essays were shared on social media platforms in February, grabbing the attention of authorities, who have punished eight virus whistleblowers so far as they curb criticism of the government's response to the outbreak.
Beijing has congratulated itself for "extraordinary" success in controlling the virus inside its borders, with an economy on the rebound while much of the rest of the world stutters through painful lockdowns and surging caseloads a year on from the start of the pandemic in Wuhan.
Controlling the information flow during an unprecedented global health crisis has been pivotal in allowing China's communist authorities to reframe the narrative in their favour, with President Xi Jinping being garlanded for his leadership by the country's ruling party.
But that has come at a serious cost to anyone who has picked holes in the official storyline.
The court said Zhang Zhan had spread "false remarks" online, according to one of her lawyers Zhang Keke, but the prosecution did not fully divulge its evidence in court.
"We had no way of understanding what exactly Zhang Zhan was accused of doing," he added, describing it as "a speedy, rushed hearing." In return the defendant "didn't respond [to questions]... She refused to answer when the judge asked her to confirm her identity." The defendant's mother sobbed loudly as the verdict was read out, Ren Quanniu, another member of Zhang's defence team, told reporters who were barred from entering the court.
Concerns are mounting over the health of 37-year-old Zhang, who began a hunger strike in June and has been force-fed via a nasal tube.
Her legal team said her health was in decline and she suffered from headaches, dizziness and stomach pain, and that she had appeared in court in a wheelchair.
"She said when I visited her (last week): 'If they give me a heavy sentence then I will refuse food until the very end.'... She thinks she will die in prison," Ren said before the trial.
"It's an extreme method of protesting against this society and this environment." China's communist authorities have a history of putting dissidents on trial in opaque courts between Christmas and New Year in an effort to minimise Western scrutiny. The sentencing comes just weeks before an international team of World Health Organisation experts is expected to arrive in China to investigate the origins of Covid-19.
Zhang was critical of the early response in Wuhan, writing in a February essay that the government "didn't give people enough information, then simply locked down the city". "This is a great violation of human rights," she wrote.
Rights groups and embassies have also drawn attention to her case, although diplomats from several countries were denied requests to monitor the hearing.
https://www.dawn.com/news/1598479/chinese-citizen-journalist-jailed-for-wuhan-virus-reporting
--------
Happiness is in our hands, not politicians
K. Parkaran
December 29, 2020
Christmas has just passed under a new normal for the first time. No one is sure what's in store for us next year, given the uncertainties. But it is everyone's hope that we will be happier with Covid-19 under control, a stable government in place and unity at a better level.
Prime Minister Muhyiddin Yassin in his message has asked us to make diversity our strength. He even reminded us that history states that mutual respect between races and religions led to the advancement of civilisations like the Andalusian Muslims and Christians in the past.
This is exactly how Malaysians lived and breathed in the 60s when we celebrated plurality in schools, our kampungs and homes. We commemorated all religious and cultural festivals as if it was ours. And a week after Christmas, we held each other's hands and sang Auld Lang Syne to bid the year adieu and welcome the next.
Today, a single intermarriage or harmless cake bearing the word "Merry Christmas" in a halal outlet becomes a national debate. One can pass these off as isolated incidents but unfortunately, they seem to be happening a little too often lately.
I am not sure how many of us were energised by the prime minister's call, which has been the thrust of every message delivered during festivals by our political leaders. If only our politicians put this into practice, we will be a happy nation today.
Many moderate and right-minded Malaysians have asked for the legislation of a race relation act or an interfaith council to stem the growing tide of racism and religious bigotry in the past. But for reasons that we can only guess, they were always shot down by whoever was in power.
I can only guess that the dominant Malay parties fear being accused of downgrading Islam and the Malay race to that of the rest. This does not make any sense at all as the constitution safeguards Islam as the religion of the nation with the special rights of Malays guaranteed.
I am impressed by Bhutan which actually has a Gross National Happiness Commission composing the prime minister as the chairman with representatives of people from all walks of life. It even has a five-year plan to make a happy Bhutan even happier. Little wonder then that it is among the happiest countries in the world.
A zoom session on most weekends with my classmates from 40 years ago, all from different parts of the world, and coming from all racial and religious backgrounds, is something we look forward to. Most of the time, the subject veers to the good old days when we used to sleep in each other's homes, eating the same food despite our varied religious backgrounds.
It used to be sheer joy with non-Muslim parents making sure they bought chicken slaughtered in a halal stall, in anticipation of the friends of their children coming over for meals. Boy, do we really miss those days.
As race and religious intolerance seem to affect our daily lives of late, I can't help writing this piece with an extremely pessimistic feeling. I know many, especially the motivational gurus, preach that pessimism is disastrous, and insist that it can be overcome with much positive mental energy.
These eternally optimistic people keep harping that this gloomy feeling will ruin hope and possibilities. For those in despair, though, the hurdles along the way seem unsurmountable. For the latter, the gross happiness index must be at a pretty low level.
Under such circumstances, we are often reminded of an extremely common and overused phrase of a glass half-full or half-empty.
We have to look at the positives around us but the way things are, it takes a lot to do so.
The situation has not been easy for many Malaysians, who can only watch helplessly as the politicians lead the nation in a direction that does not appear to boost their confidence.
Nearly all the people I have spoken to, irrespective of their political affiliation feel that a serious rerouting is needed.
Yes, I would love to be optimistic and I am sure many of us want the gross national happiness index to be super high. Like many other Malaysians, I want to live in a nation which respects the plurality of its people.
If everyone is treated with respect and a fair amount of equality, led by politicians who are honest, I bet you will see a happier Malaysia.
Unfortunately, we live in a society bombarded by pessimism, often because of inconsiderate lawmakers. The reputation and respect for politicians is at its lowest ebb currently, and they do not seem to be making any attempt to change their ways.
Overcoming pessimism is sometimes easier said than done. It takes commitment and unwavering faith to change your perception. No matter what your personal circumstances may be, it's not unusual to feel as if some people are conspiring against you all the time.
As for the "glass half-empty or half-full" expression, I feel this test does not hold any water.
In the current scenario, the top echelon of Malaysian society especially politicians are people with full glasses. The majority of the Malaysians, especially those from the B40 and M40 groups, have almost empty glasses.
With the current onslaught of the Covid-19 pandemic, most of us are facing financial struggles, family issues, job uncertainty, societal turmoil and more. These can leave even the most optimistic person battling pessimism.
These are the times of the Covid-19 virus. Strange times, indeed – when being positive is bad and being negative is good.
What we need is not a change of politicians as espoused by some. Instead, we must embark on a movement to change the politics of our nation. From one which is obsessed with race, religion and corruption to one with basic human values – truth, equality, honesty and modesty.
I am positive that will make us a happier nation.
https://www.freemalaysiatoday.com/category/highlight/2020/12/29/happiness-is-in-our-hands-not-politicians/
--------
A message of hope in Muslim-majority Indonesia
Justin Wejak
December 29, 2020
Just before Christmas, on Dec. 23, Indonesia's President Joko (Jokowi) Widodo appointed six new cabinet ministers. What attracted the most attention from this event was the brief post-inauguration speech by the new minister of religion, Yaqut Cholil Qoumas. In his speech, Gus Yaqut, as he is commonly known, outlined his mission possible.
He stated that the first step in his mission is to make sure that religion is positioned as an inspiration, not an aspiration. Religion must no longer be used as a political tool in attempts to oppose the government or to seize power, nor for other purposes. Essentially, religion must promote the values of goodness and peace.
In support of this reconstruction of religion as a system of values, Gus Yaqut seeks to improve ukhuwah Islamiyah, a notion that stresses the importance of unity of all Muslims in carrying out their crucial task of peace building in the Muslim-majority nation.
More than that, Gus Yaqut is also determined to establish ukhuwah wathoniyah, — that is, unity of all Indonesians regardless of religious and ethnic differences. He explained why this is so important. Indonesia's independence was achieved because of a collaborative struggle by all religions, not just the work of one single religion such as Islam.
Historically, there was no single fighter, and therefore there should be no single claim of one religion being more meritorious than other religions in the history of Indonesia's independence from colonialism.
The reclaiming of ukhuwah wathoniyah is essential not just for acknowledging the role of other minority religions in the independence struggle but also for creating a sense of ownership of Indonesia. The country belongs to all.
Also strategic to Gus Yaqut is the idea of ukhuwah basyariyah, which refers to the cruciality of unity between all human beings. No other religion is more important than our universal humanity. We all belong to one humanity, an idea that is strongly advocated by the Dalai Lama, as discussed in the book Beyond Religion: Ethics for a Whole World (2012).
Gus Yaqut's brief speech outlining his ideas and commitment was timely and a relief to many in Indonesia, particularly Christians who were then preparing for Christmas. The minister's speech gave a kind of assurance that the state would make sure that Christians should feel safe celebrating the commemoration of the birth of Jesus.
Peaceful Christmas
This year there were no reports of threats to churches during Christmas celebrations. Maybe it was because big gatherings were still not allowed due to the Covid-19 pandemic. Some churches and cathedrals were empty or at least half-full. Christians who gathered to celebrate Christmas this time seemed to feel relatively at ease and secure.
This public sense of security was perhaps partly due to the post-inauguration speech by Gus Yaqut, who emphasized the imperative of peace in the country and the world. Indeed, where there is mutual respect and inclusiveness there is peace, and where there is peace there is cooperation in the development of the country. These aspects — respect, inclusiveness, peace and cooperation — are all vital in the process of transforming Indonesia to become a prosperous nation economically and socially.
I have spent Christmas in several places in Indonesia throughout my life including and mostly in non-Muslim-majority regions such as Bali and the eastern province of Nusa Tenggara Timur. Unlike in times past, I noted, particularly over the last two or so decades, public safety during times of religious celebration such as Christmas is no longer being taken for granted.
All attendees were thoroughly checked before entering churches in case any dangerous objects were carried inside. Sometimes I wonder if the same level of inspection of one's body and belongings was carried out on those entering other houses of worship.
There are always police or even the armed forces guarding churches during significant Christian holy days. While people may feel safe celebrating Christmas in the presence of armed police and the army, their very presence reflects the possibility and threat of violence.
At Christmas this year, it seemed the show of force by police and the armed forces was not needed precisely because the churches were half-full, if not empty, due to Covid-19, but also because the state had sent a strong message to anyone who may contemplate plans to disturb the security of worship.
The state is not alone in sending clear messages of respect and peace. There were also individuals who recorded messages of religious tolerance and spread them on social media.
Gus Miftah, for example, states that all religions are good. No religion should feel superior to others. He even used the analogy of Indonesia as a big home with six rooms — for Muslims, Protestants, Catholics, Hindus, Buddhists and Confucianists. All have their own rooms and must respect each other's privacy. Where there is mutual respect, it can be guaranteed that no one is feeling threatened.
Further, Gus Miftah recited a story of his own experience witnessing Muslims and Christians helping and supporting each other in certain religious events such as Christmas and Eid al-Fitr. There was no sense of suspicion and threat amongst them.
Maybe they understand what it means to be religious without losing their humanity. What unites people of different faiths is universal humanity. To be religious is to be human, not the other way around.
To promote inclusiveness, respect and peace during Christmas, it may be necessary to consider placing more emphasis on the secular Jesus. The philosopher Julian Baggini, in his book The Godless Gospel, seeks to retrieve Jesus for the secular age. What really matters is Jesus' teaching. Baggini tries to eliminate all miracles and the God-talk to arrive at the essence of Jesus' message of morality, peace and justice.
This appeal to secular human values is important to keep Jesus (and Christmas) relevant for a world that is weary of dogma, as well as a way to create connectedness in societies that are increasingly becoming heterogenized.
Christmas is a message of peace, and all must feel safe celebrating it.
Justin Wejak studied philosophy in Indonesia, theology and anthropology in Australia, and currently teaches at the University of Melbourne. The views expressed in this article are those of the author and do not necessarily reflect the official editorial position of UCA News.
https://www.ucanews.com/news/a-message-of-hope-in-muslim-majority-indonesia/90831#
--------
South Asia
Afghanistan, 'Deadliest Place to Be A Civilian'
By Mohammad Haroon Alim
29 Dec 2020
ICRC, International Committee of the Red Cross on Monday said in a tweet, that Afghanistan remains one of the deadliest places in the world to be a civilian.
"Afghanistan is one of the deadliest places in the world to be a civilian," ICRC tweeted.
Adding to it, the committee said 17 million people in the country is highly affected by the armed conflicts.
According to ICRC, almost 50% of the population in Afghanistan is influenced by the war.
Previously in the month of November, ICRC said that Afghanistan remains the deadliest place for civilians, children, and women, Robert Mardini, Director General of the ICRC during his visit to Afghanistan called on all warring parties to do their best to protect and safeguard civilians from harm.
ICRC also added, that civilians make up to half of the war casualties.
In a statement issued by Afghanistan Independent Human Rights Commission on Monday, it is said that the Afghan government and Taliban urgently need to respond to the Afghan media demands for support, safety, protection, access to information, and timely investigations.
AIHRC stated, targeting journalists in the past few months delivered a negative impact on media across Afghanistan, and many female journalists have left their job.
Meanwhile, US Special Inspector for Afghanistan Reconstruction reported quoting Resolute Support that at least 876 civilians were killed and total of 1,685 were wounded from July1 to Sept 2020.
SIGAR reported that there was a 43% increase in the casualties compared to previous quarter (April-June).
This quarter's high figures are notable because they occurred amidst the ongoing peace process.
https://www.khaama.com/afghanistan-deadliest-place-to-be-a-civilian-556655/
--------
Afghan military airstrikes kill 11 Al-Qaeda, 2 Taliban terrorists
December 28, 2020
Afghan Air Force (AAF) strikes launched in Helmand province's Nawa district have left 11 members of Al-Qaeda and two Taliban terrorists dead, the Afghan Ministry of Defence said on Sunday.
"AAF strikes killed 11 Al-Qaeda and 2 Taliban's senior members, and wounded 2 more TB in Nawa district, Helmand," the Afghan Ministry of Defence tweeted.
The Al-Qaeda terrorists were believed to be training Taliban terrorists to make and use explosive devices, the ministry said, adding that a high-profile facilitator of Al-Qaeda was killed in the strikes.
Last week, Afghan military airstrikes killed dozens of terrorists in Helmand and Kandahar provinces.
In September, the peace negotiations between the Afghan government and the Taliban began in the Qatari capital Doha amid continuing occurrence of bomb blasts in Afghanistan, Sputnik reported.
The peace talks are set to resume on January 5 next year.
https://www.business-standard.com/article/international/afghan-military-airstrikes-kill-11-al-qaeda-2-taliban-terrorists-120122800055_1.html
--------
Bangladesh moves more Rohingya Muslims to controversial island
December 29, 2020
COX'S BAZAR, Bangladesh: Bangladesh on Monday started moving a second group of Rohingya refugees to a controversial flood-prone island in the Bay of Bengal despite opposition from rights activists.
More than 1,600 of the Muslim minority from Myanmar were taken to Bhashan Char earlier this month, and Foreign Minister A.K. Abdul Momen said just under 1,000 were in the latest batch heading for what he called a "beautiful resort".
Buses took the Rohingya from camps in Cox's Bazar, where nearly one million refugees are packed, to Chittagong port where they will be taken to the barren island.
"They are going voluntarily. They are very eager to go Bhashan Char because they have heard from their relatives, those who have gone to Bhashan Char, that (it) is an excellent place," Momen told AFP.
He claimed the island was "100 times better" than the camps, and that the refugees had "appealed" to be taken there. Two Rohingya men in the latest group told AFP they were going to the island willingly.
https://www.thenews.com.pk/print/765967-bangladesh-moves-more-rohingya-muslims-to-controversial-island
--------
Bangladesh moves second group of Rohingya refugees to remote island
29 December 2020
Bangladesh started moving a second group of Rohingya Muslim refugees to a low-lying island in the Bay of Bengal on Tuesday, despite opposition from rights groups worried about the new site's vulnerability to floods.
The United Nations says it has not been involved in the relocation but urged the government to ensure no refugee is forced to move to Bhasan Char island, which only emerged from the sea 20 years ago.
"We are ready to receive the new arrivals," Navy Commodore Abdullah Al Mamun Chowdhury said from the island of the 1,804 Rohingya being moved in seven ships.
A first group of more than 1,600 Rohingya, members of a minority group who have fled from Myanmar, were relocated from their rickety camps near the Myanmar border to Bhasan Char earlier in the month.
Storms regularly hit the Bangladesh coast. In 1991, nearly 143,000 people were killed when a cyclone whipped up a 4.5-meter (15-foot) tidal surge.
The government has built a 12-kilometer (7.5 mile) embankment to protect the island along with housing for 100,000 people. It dismisses the risks.
"The island is completely safe," Foreign Minister Abdul Momen told Reuters.
The government also says the relocation is voluntary but some refugees from the first group have spoken about being coerced to go.
"The Rohingya people who have shifted there are very happy with the arrangement. Some evil groups are spreading negative propaganda," he said.
Two Rohingya men on board one of the ships heading to the island from the port of Chittagong told Reuters they were moving to their new home voluntarily. One said he was joining relatives already there while the other was moving with his wife and six children.
"There is so much suffering and conflict in the camp," said one of the men. "We are going there in the hope of a better life."
https://english.alarabiya.net/en/News/world/2020/12/29/Bangladesh-moves-second-group-of-Rohingya-refugees-to-remote-island
--------
Heads roll over Afghan's stripping, torture in police custody in Peshawar
Manzoor Ali
29 Dec 2020
PESHAWAR: The police department has terminated the services of its four officials, including two station house officers, on the recommendation of a judicial commission's probe into the stripping and torture of an Afghan national in custody.
A video showing the stripping of Radiullah alias Amir Tehkalay on the Tehkal police station premises in Peshawar had caused a social media uproar in June this year.
The provincial government had formed a one-member judicial commission to investigate the incident.
Peshawar High Court Justice Lal Jan Khattak, who was appointed to the probe body by the chief justice after the government requested him for the appointment, completed its report in Sept.
Two SHOs among four sacked on advice of judicial probe body
On Monday, Peshawar SSP (operations) Mansoor Aman issued a notification declaring that the police officers, who were nominated in FIR No 710 on June 24, 2020 at the Tehkal police station have been dismissed from service after proper departmental proceedings under the KP Police (Efficiency and Disciplinary) Rules, 1975.
Among the sacked officials were sub-inspector and former SHO of the Yakatoot police station Imranuddin, SI and former SHO of the Tehkal police station Shahriyar Ahmad, and constables Tauseef Alam and Naeem Khan of the Tehkal police station.
They were charged under sections 355, 342, 116, 118, 119 and 337-A(i)F(i) of the Pakistan Penal Code and sections 20 and 21 of the Prevention Electronic Crimes Act, 2016, with using criminal force to dishonour the victim, his wrongful confinement, and concealing design to commit the offence.
Radiullah was taken into custody on the charge of possessing drugs after a video went viral on social media showing him curse officials of the city police under the influence of an intoxicant.
A couple of days later, another video was shared on social media in which Radiullah was seen apologise for his remarks against the police.
There followed another video, which showed the police officers strip him inside a police station.
The stripping caused widespread outrage, including protests, in parts of the province forcing the provincial government to form a one-member judicial commission to investigate the incident and fix responsibility.
In its probe report available with Dawn, the commission noted that the main role in the incident had been played by inspector Imranuddin and inspector Shahriyar Khan, who were then heading Tehkal and Yakatoot police stations, respectively.
It added that both police officials had been charged by the torture victim with his ordeal.
"The victim told the commission that not only he was beaten up by both officials after his arrest but he was also stripped right on the spot and was taken in naked condition to the police station Tehkal."
The commission said that the torture victim told it that he was subjected to torture at the police station, while his videos were also made.
It added that the medical examination of the victim confirmed multiple signs of torture and bruises on his body.
Justice Khattak noted that the inquiry commission was of the view that both police officers were responsible for the torture, stripping and filming of the accused.
The commission also established the role of police constables Tauseef Alam and Naeem Khan in the torture and stripping of the accused. It, however, exonerated another policeman, Zahirullah, in the case.
The commission said the records showed that neither the police high-ups nor the relevant SHOs ever tried to handle the issue, which was a result of the first video of Radiullah, in accordance with the law.
"So much so, that no report was ever lodged by any of the police personnel under the PECA Act 2016 regarding the victim nonsense in the first video," it said, adding that the omission and inaction could be termed as the worst kind of delinquency on part of the police.
"Had action, under the law prescribed for, been taken by the police under the law against the wrongdoers of Video 1, [the] situation could have different from the one emerged and faced by the government in the aftermath of the incident," it said.
The commission said it could safely be held that the inaction and failure on part of the police to go by the book against the police's vilifiers was the root cause of the incident.
https://www.dawn.com/news/1598363/heads-roll-over-afghans-stripping-torture-in-police-custody-in-peshawar
--------
Europe
Azerbaijan says soldier killed during clash with Armenian separatists
28 December 2020
Azerbaijan said Monday that one of its soldiers was killed during a skirmish with Armenian separatists, in an apparent escalation of hostilities undermining a recent Russian-brokered ceasefire.
The defense ministry said in a statement that an illegal group of Armenian fighters in territory adjacent to the disputed Nagorno-Karabakh region carried out the ambush on Sunday.
"As a result of the attack, a soldier of the Azerbaijan army... was killed," it said, noting another serviceman was wounded but in a stable condition.
A peace deal mediated by Russia ended in early November six weeks of fighting between Azerbaijan and separatists backed by Armenia for control of the disputed Nagorno-Karabakh region.
More than 6,000 people were killed in the conflict before the peace agreement that saw Armenia cede swathes of territory it had controlled for decades to its longstanding rival.
Azerbaijan said on Monday that six Armenian fighters died in the attack near the village of Agdam, which was captured by Baku's army in November.
The defense ministry vowed to take "decisive measures" if repeat attacks were carried out by Armenian troops.
A Russian peacekeeping force of around 2,000 soldiers deployed to Karabakh as part of the terms of the November accord.
The mission reported earlier this month that one Russian soldier died during a mine-clearing operation but says the peace deal is largely holding.
Azerbaijan revealed earlier in December that at least six servicemen had died since the November 10 peace accord was agreed.
Separatists in Nagorno-Karabakh broke from Azerbaijan's control in a war in the 1990s that killed some 30,000 people.
Its declaration of autonomy has not been recognized by any country, including Armenia.
https://english.alarabiya.net/en/News/world/2020/12/28/Azerbaijan-says-soldier-killed-during-clash-with-Armenian-separatists
--------
Russian agents foil 'Islamic State' terror attack
John Silk
26.12.2020
Russia's Federal Security Service (FSB) said Saturday it had prevented an attack by a terrorist group with links to the Islamic State (IS) armed group.
The FSB said it had arrested four people who were set to carry out the offensive in the troubled southern republic of Dagestan.
"Members of the group planned to detonate an explosive close to an administrative building belonging to security services, followed by an armed attack against interior ministry employees in the city of Makhachkala," the FSB said in a statement.
Weapons cache
As well as arresting four "members of the international IS terrorist group", investigators found "firearms and bladed weapons, a large amount of ammunition and an explosive device", the FSB statement continued.
The security service also uncovered mobile phones containing "exchanges with organizers located abroad."
Earlier this month, police killed two attackers targeting security forces in the republic of Chechnya, which borders Dagestan.
Six people were also killed during an October "counterterrorism" operation in Chechen capital Grozny, including two security force members.
Long-held grievances
Russia's territories in the region between the Black and Caspian Seas have been disputed for centuries.
The most recent conflict in Chechnya occurred over two wars in the 1990s and 2000s.
With the Soviet Union disintegrating, Chechen separatists declared independence. War broke out in 1994 and after two years of fighting Russian forces withdrew from the region.
Fighting resumed less than three years later resulting in a large number of casualties on both sides. Grozny was largely destroyed and the Russian military established control over the city in the spring of 2000, officially ending the war, with insurgency and hostilities continuing to varying degrees ever since.
The region has become increasingly Islamist in character in recent years. Though its influence remains limited, IS does carry out sporadic attacks against the authorities in Chechnya, Dagestan and neighboring Ingushetia.
https://www.dw.com/en/russian-agents-foil-islamic-state-terror-attack/a-56062314?utm_source=iterable&utm_medium=email&utm_campaign=1856903_
--------
'Turkey fully supports Serbia-Kosovo dialogue'
Dilara Hamit
28.12.2020
Turkey supports the Balkan neighbors of Serbia and Kosovo pursuing dialogue to reach agreements as soon as possible, for the benefit of both countries, Turkey's foreign minister said Monday.
Turkey and Kosovo will take steps to coordinate their foreign ministries, including on matters such as naming new ambassadors and the training of diplomats, Mevlut Cavusoglu told a press conference in the capital Ankara alongside Meliza Haradinaj-Stublla, Kosovo's visiting foreign and diaspora minister.
Cavusoglu said they dealt with bilateral relations in every area during their meeting, adding that economic ties are growing but still have room for improvement.
He said a free trade agreement signed last year is a great advantage for both countries.
Stating that Turkish companies provide jobs to 10,000 people in Kosovo, Cavusoglu said that they aim to boost this number in the future.
Cavusoglu also said they discussed ways to encourage companies to increase Turkish investments in Kosovo and to strengthen the defense industry and military cooperation.
He stated that since Kosovo gained independence in 2008, Turkey promoted its recognition, adding that the efforts will continue to push its membership in international organizations.
Kosovo's integration to Euro-Atlantic institutions would contribute to stability in the region, he said.
'Turkey always stands with Kosovo'
Haradinaj-Stublla expressed her gratitude to Turkey for showing unparalleled solidarity during this year of the coronavirus pandemic.
She also stated that the country is relying on Turkey's support to access coronavirus vaccines, just rolling out now in some Western countries.
Turkey and Kosovo have long had friendly relations, and Turkey has always stood by Kosovo, Haradinaj-Stubll added.
As for dialogue with Serbia, Haradinaj-Stublla stressed that Kosovo continues to be determined to continue the dialogue and to resolve all unresolved problems with Serbia through peaceful means.
Stating that Kosovo has proven to be a constructive, reliable partner that keeps pacts, Haradinaj-Stublla added that Serbia has not been a partner that abides by these agreements, principles, and the spirit of good neighborliness.
Underlining that Serbia, which wants to become a member of the EU, has taken some non-constructive actions such as supplying Armenia with weapons, Haradinaj-Stublla stated that Belgrade also continues to receive offensive weapon systems.
https://www.aa.com.tr/en/europe/turkey-fully-supports-serbia-kosovo-dialogue/2091280
--------
Austria: Victims fight problems over 'terror operation'
Askin Kiyagan
28.12.2020
After being subjected to police violence in a raid targeting his home under the pretext of a "terror operation", 12-year-old Mustafa A. has started therapy for sleep disorder.
Vienna police on Nov. 9 raided 60 addresses and detained 30 Muslim activists and academics in an operation called "Operation Luxor" on charges of "establishing a terrorist organization, financial support for terrorism, organized crime formation, and money laundering."
The police using disproportionate force against people well-known to the public and treating them as terrorists led to reactions from various segments of the society. Many NGOs, journalists, and writers called for the issue to be urgently clarified.
Excessive use of power by the police caused serious mental disturbances among some family members who were subjected to the violence.
More than 10 children started receiving mental health treatment after the operations. Those 30 people who were detained and their families have also been facing financial difficulties for the last two months because their bank accounts were blocked.
12-year-old also target of police
Austria resident H.A.'s son Mustafa A., 12, spoke to Anadolu Agency of his experience during and after the operation.
Mustafa said he was sleeping next to his mother on the night of the raid when heard loud noises and someone shouting in an aggressive voice saying: "Nobody move, hands up!".
He thought he was having a nightmare at first but noticed it was not one when he opened his eyes, and her mother jumped out of the bed and went to the other room.
Mustafa said he saw a man dressed in black and armed with long barreled gun while he was still trying to wake up.
He could not figure out that the man was a commando, Mustafa added, and that he thought that terrorists were trying to harm them after a terrorist attack left four dead and 22 others wounded in early November.
"The police said 'the target was seen' out of the walkie talkie in his hand, and then I said to myself 'Am I the target?' I still did not fully grasp the situation. Police was looking and searching around the room. I thought this time there was a terrorist hiding in our house, there was a terrorist under the bed, and I was even more scared," said Mustafa, recalling the night.
"We stayed in the room for a few more minutes with the police pointing his gun at me. Then he noticed that I was scared and 12 years old. Although was terrified at that moment, I tried not to, and was silently saying 'Bismillah'."
"Then a female officer entered my room and told me not to be scared and that everything was fine. She said the commando is in the room for security purposes," Mustafa added.
Mustafa said his mother went to check on his older brother who had asthma, as she was afraid he might get an asthma attack.
"My brother was shouting 'Don't shoot my mom' and my mom was shouting 'Don't shoot my son' and I was thinking what we could have possibly done to be subjected to this," Mustafa said, recalling the moments he was standing with a fully armed officer in his room.
He said there was about 20 police officers in their home. While he and his mother were staying in the same room, his brothers were in a different one.
"In the meantime, I saw my father moving toward the wardrobe with two or three policemen pointing their guns to him, with his hands up and then he changed his clothes there," he said.
After his father left with the police, his brothers reunited with them in the same room, said Mustafa, adding they were not allowed to speak Arabic and if they spoke they were threatened to be separated again.
Mustafa said the police searched every corner of their home, examined the phones of all family members, and confiscated all electronic devices belonging to his father.
The door of their home was broken and left open, so their neighbors witnessed all that happened, he also said.
"After the operation, I suffered from sleep disorder. All that happened is still before my eyes, and I can still hear the shouting and the voices. They were scattered all over our home. It wasn't possible to get rid of the dirt and mess in the house even in two or three days.
"We didn't know why all this happened, what the cause was. This was getting on our nerves. Why did they not ring the bell? It was nonsense," added Mustafa.
I was biting my lip out of fear
Mustafa said he had to talk to a psychologist because of all he experienced.
"I had to go to a psychologist three times. The psychologist taught me some methods to help me forget or overcome what I went through. Even if these methods are useful and the best methods, I still cannot forget what I experienced," he said.
He added that he could not go back to normal for a long while.
"When our upstairs neighbors walk a bit louder, I instantly go back to those moments. When I hear the alarm clock, I suddenly remember the same moments and bite my lips out of fear."
https://www.aa.com.tr/en/europe/austria-victims-fight-problems-over-terror-operation-/2091083
--------
Mideast
Iran Identifies, Prosecutes 48 Suspects Involved in Assassination of General Soleimani
2020-December-28
"48 suspects have been identified in connection with the case of martyred General Qassem Soleimani and necessary measures have been adopted to prosecute them," Baqeri said.
He added that Iran has asked for information and documents with regard to this attack from all the countries which have been one way or another connected to this terrorist crime.
"The latest country was Germany; and we have received reports and information that the Americans' base (Ramstein) in Germany has been involved in exchange of information between the US drones used in the assassination of martyr Soleimani," Baqeri said.
Lieutenant General Soleimani was assassinated in a US drone strike on Baghdad International Airport in Iraq on January 3, 2020.
The airstrike also martyred deputy commander of Iraq's Popular Mobilization Forces Abu Mahdi al-Muhandis. The two were martyred in an American airstrike that targeted their vehicle on the road to the airport.
Five Iranian and five Iraqi military men were martyred by the missiles fired by the US drone at Baghdad International Airport.
On January 8 and after the funeral ceremony of General Soleimani, the IRGC Aerospace Force started heavy ballistic missile attacks on US Ein Al-Assad airbase in Southwestern Iraq near the border with Syria and a US operated airbase in Erbil in retaliation for the US assassination of General Soleimani.
Ein Al-Assad is an airbase with a 4km runway at 188m altitude from sea levels, which is the main and the largest US airbase in Iraq. Early reports said the radar systems and missile defense shields in Ein Al-Assad failed to operate and intercept the Iranian missiles. Unofficial reports said the US army's central radar systems at Ein Al-Assad had been jammed by electronic warfare.
The second IRGC reprisal attack targeted a US military base near Erbil airport in Iraqi Kurdistan Region in the second leg of "Martyr Soleimani" reprisal operation.
Iraq said the attacks had not taken any toll from its army men stationed at these two bases. The US army had blocked entrance into Ein Al-Assad to everyone, including the Iraqi army.
The IRGC officials said none of the missiles had been intercepted.
Meantime, Iran announced in late June that it had issued arrest warrants for 36 officials of the US and other countries who have been involved in the assassination of the martyred General Soleimani.
"36 individuals who have been involved or ordered the assassination of Hajj Qassem, including the political and military officials of the US and other governments, have been identified and arrest warrants have been issued for them by the judiciary officials and red alerts have also been issued for them via the Interpol," Prosecutor-General of Tehran Ali Alqasi Mehr said.
He said that the prosecuted individuals are accused of murder and terrorist action, adding that US President Donald Trump stands at the top of the list and will be prosecuted as soon as he stands down presidency after his term ends.
https://www.farsnews.ir/en/news/13991008000810/Iran-Idenifies-Prseces-4-Sspecs-Invlved-in-Assassinain-f-General
--------
Iraqi Leader Reveals Involvement of British Company in Assassination of General Soleimani
2020-December-28
The British company G4S, which is in charge of security at Baghdad airport, was involved in the assassinations of General Qassem Soleimani and Abu Mahdi al-Muhandis (the deputy commander of Iraq's Popular Mobilization Forces), Khazali said in a documentary released by the Arabic-language al-Ahd news channel.
"The British company, which has a contract with Baghdad airport regarding security issues, participated in a part of the mission to confirm the target (General Soleimani and al-Muhandis) to carry out the assassination operation," he added.
Khazali said that usually, when any plane lands at Baghdad airport, a G4S car is present near the landing site but the day that General Soleimani was assassinated, it was the only time the company's car had stopped exactly in front of the passengers' pathway which means that it had a mission.
Lieutenant General Soleimani was assassinated in a US drone strike on Baghdad International Airport in Iraq on January 3, 2020.
The airstrike also martyred Abu Mahdi al-Muhandis. The two were martyred in an American airstrike that targeted their vehicle on the road to the airport.
Five Iranian and five Iraqi military men were martyred by the missiles fired by the US drone at Baghdad International Airport.
On January 8 and after the funeral ceremony of General Soleimani, the IRGC Aerospace Force started heavy ballistic missile attacks on US Ein Al-Assad airbase in Southwestern Iraq near the border with Syria and a US operated airbase in Erbil in retaliation for the US assassination of General Soleimani.
Ein Al-Assad is an airbase with a 4km runway at 188m altitude from sea levels, which is the main and the largest US airbase in Iraq. Early reports said the radar systems and missile defense shields in Ein Al-Assad failed to operate and intercept the Iranian missiles. Unofficial reports said the US army's central radar systems at Ein Al-Assad had been jammed by electronic warfare.
The second IRGC reprisal attack targeted a US military base near Erbil airport in Iraqi Kurdistan Region in the second leg of "Martyr Soleimani" reprisal operation.
Iraq said the attacks had not taken any toll from its army men stationed at these two bases. The US army had blocked entrance into Ein Al-Assad to everyone, including the Iraqi army.
The IRGC officials said none of the missiles had been intercepted.
Meantime, Iran announced in late June that it had issued arrest warrants for 36 officials of the US and other countries who have been involved in the assassination of the martyred General Soleimani.
"36 individuals who have been involved or ordered the assassination of Hajj Qassem, including the political and military officials of the US and other governments, have been identified and arrest warrants have been issued for them by the judiciary officials and red alerts have also been issued for them via the Interpol," Prosecutor-General of Tehran Ali Alqasi Mehr said.
He said that the prosecuted individuals are accused of murder and terrorist action, adding that US President Donald Trump stands at the top of the list and will be prosecuted as soon as he stands down presidency after his term ends.
https://www.farsnews.ir/en/news/13991008000884/Irai-Leader-Reveals-Invlvemen-f-Briish-Cmpany-in-Assassinain-f-General
--------
Iranian Knowledge-Based Company Develops System to Identify Masked Faces
2020-December-28
"Maskino has been developed through the application of artificial intelligence and machine learning and deep learning algorithms. Maskino is the second product of our company in the field of identification," Nima Shamsapour, the CEO of Binesh Houshmand Nasl-e Pishro company, said.
He added that Maskino's smart camera is able to identify a person using artificial intelligence algorithms, including face detection, face recognition and face matching.
"Once a person's face is introduced to the Maskino system, as soon as he/she appears in front of the camera, even when wearing a mask, his/her face is recognized and an alarm is sent to the security agents and relevant officials," Shamsapour said.
With more people wearing masks to prevent the spread of the coronavirus, facial recognition developers are adapting, building datasets of images featuring masked faces to develop and train facial identification and recognition algorithms and upgrading existing solutions.
Based on the masked face dataset, developers will be able to build face detection and recognition algorithms to help identify people wearing masks traveling in and out of communities or facilities that require identity verification. Additionally, they said, facial security checks at train stations and other checkpoints can be upgraded to detect pedestrians wearing masks.
https://www.farsnews.ir/en/news/13991008000842/Iranian-Knwledge-Based-Cmpany-Develps-Sysem-Idenify-Masked-Faces
--------
Hamas received $22m from slain Iranian commander Soleimani in 2006: Top Hamas leader
Yaghoub Fazeli
28 December 2020
A delegation from the Palestinian militant group Hamas received $22 million in cash from slain Islamic Revolutionary Guards Corps (IRGC) commander Qassem Soleimani during a visit to Tehran in 2006, according to a senior Hamas official.
In an interview with Iran's Arabic-language television network al-Alam on Sunday, Mahmoud al-Zahar, former foreign minister and senior Hamas leader, said he outlined some of the financial problems the Palestinian group faced during a meeting with Soleimani.
"The following day, I found $22 million in bags at the airport" as the delegation was about to leave Tehran, al-Zahar said.
"We had agreed on a higher amount, but we were only nine people, and we could not carry any more cash due to baggage allowance," he added.
Over the past decade, Iranian demonstrators have voiced their opposition to Tehran's foreign policies and outside funding, accusing the regime of squandering the country's resources on proxy groups.
Soleimani, who headed the Quds Force, the overseas arms of the IRGC, was killed in a US airstrike at Baghdad's international airport on January 3. There is increased concern about what Iran or its militias might do ahead of the first anniversary of Soleimani's death.
https://english.alarabiya.net/en/News/middle-east/2020/12/28/Israel-Palestine-Hamas-received-22m-from-slain-Iranian-commander-Soleimani-in-2006-Top-Hamas-leader
--------
Palestinian PM urges international community to stop Israel's settlement construction plans
28 December 2020
Palestinian Prime Minister Mohammad Shtayyeh has urged the international community to halt Israel's illegal settlement expansion activities in the occupied Palestinian territories, as the Tel Aviv regime gets ready to hold its fourth general elections within less than two years.
The Palestinian premier made the remarks during the weekly cabinet meeting in Ramallah on Monday, stressing that as Israel is on an almost certain course for snap general elections, the campaigns will focus on increasing settlement activities in the occupied Palestinian territories, just as in all previous ones.
"The international community should oblige the Israeli occupying regime to stop its colonial projects in the Palestinian territory, and to activate United Nations Security Council resolution 2334 since it reflects the international will against settlements," Palestine's official Wafa news agency quoted Shtayyeh as saying.
The remarks came a day after an Israeli media report said the Tel Aviv regime is planning to build thousands of new settler units in the occupied West Bank and East Jerusalem al-Quds before US President-elect Joe Biden takes office as he is not expected to support such moves when he's president..
The Israeli Kan public broadcaster announced the plan on Sunday, saying Israeli authorities seek to get a construction permit before Biden's inauguration in January and that Israel's so-called High Council of Planning and Building, which supervises illegal settlement construction, is set to convene in the coming two weeks to approve the construction of the new settler units.
Shtayyeh said Israel's latest plan to approve the construction of thousands of new settler unites in the occupied territories is a "flagrant disregard" for international law, which considers all Israeli settlement activity illegal.
He also called on the United Nations to act against Israeli settler violence in the occupied West Bank and organize teams with a mission to protect Palestinians living there.
More than 600,000 Israelis live in over 230 settlements built since the 1967 Israeli occupation of the Palestinian territories of the West Bank and East Jerusalem al-Quds.
After US President Donald Trump took office in January 2017, Tel Aviv stepped up its settlement construction activities in defiance of United Nations Security Council Resolution 2334, which pronounced settlements in the West Bank and East Jerusalem al-Quds "a flagrant violation under international law."
All Israeli settlements are illegal under international law as they are built on occupied land.
Under the so-called Middle East peace plan unveiled by Trump earlier this year, Israel will have sovereignty over all of Jerusalem al-Quds as well as settlements in the occupied territories.
Palestinians have rejected the plan as a conspiracy since they demand East Jerusalem al-Quds as the capital of their future state, and many believe the settlement expansion is aimed at surrounding the Palestinian capital.
To Palestinians, expansion of illegal Israeli settlements makes a future state unviable.
Palestinians say all indications prove that Israel is racing against time to build new settlements before the outgoing US administration leaves office.
The Palestinian Authority has also warned that settlement activity has grave consequences in the occupied West Bank, and will definitely lead to more Palestinian land grab by the Israeli regime to facilitate the annexation of the occupied territories.
https://www.presstv.com/Detail/2020/12/28/641707/Palestine-Israel-settler-units-construction-Mohammad-Shtayyeh-snap-elections
--------
Yemenis condemn Israeli moves in region
28 December 2020
Abdullatif Al-washali
The Israeli regime has been intensifying its moves in the region as media revelations suggest it is intending to build a military base on the Yemeni island of Socotra. Yemen's Supreme Political Council has condemned these suspicious moves, promising Israel a decisive response in case it commits any stupidity against the Yemenis.
The Israeli media have boasted the arrival of the submarine to the Bab al-Mandab Strait after crossing the Suez Canal.
An Israeli military spokesman also confirmed the move, claiming the step was taken to counter smart drones Iran could potentially launch from Yemen or Iraq.
It seems that the Yemeni army's possession of missile systems capable of reaching as far as Eilat has become a nightmare for Israel and its cronies. Tel Aviv knows that it will not be immune to the Yemeni retaliation. However, sending one of its submarines is yet another provocative move by Israel to set the region on fire.
Israel is still using Iran as a pretext for its interventions in the region. That despite the exposure of its agenda especially in Yemen, which is suffering from a war led by Saudi Arabia but was actually jointly hatched by some Arab regimes and their backers in Washington and Tel Aviv.
https://www.presstv.com/Detail/2020/12/28/641725/Yemenis-condemn-Israeli-moves-in-region
--------
Palestinians in Gaza pay tribute to Martyr Qassem Soleimani
28 December 2020
Ashraf Shannon
Palestinians in the Gaza Strip have expressed gratitude to Lieutenant General Qassem Soleimani one year after his assassination by US forces in the Iraqi capital Baghdad.
Lieutenant General Qassem Soleimani played a major role in strengthening Palestinian resistance movements against the Israeli regime.
Following the assassination of General Soleimani Palestinians held several events to pay tribute to the late Iranian commander.
They consider him as a hero for Palestine and Jerusalem al-Quds.
The assassination of General Soleimani on Donald Trump's orders has sent shockwaves across the West Asia.
Soleimani's memory continues to live in the hearts and minds of Palestinians in the blockaded Gaza Strip.
Palestinians say Martyr Qassem Soleimani has sacrificed his life for the sake of Palestine and Jerusalem al-Quds and has always supported Palestinian resistance against the Zionist regime.
https://www.presstv.com/Detail/2020/12/28/641743/Palestinians-in-Gaza-pay-tribute-to-Martyr-Qassem-Soleimani
--------
Scholars, activists from around world commemorate General Soleimani in Qom
28 December 2020
Hooman Abedi
Ahead of the first anniversary of the assassination of the former commander of the Quds Force of Iran's Islamic Revolution Guards Corps General Qassem Soleimani, people are now holding commemoration ceremonies to pay respect to this late Iranian icon.
We went to the city of Qom where a movement called Resistance Youth Front is formed to support the cause of General Qassem Soleimani and Abu Mahdi al-Muhandis who defeated the ominous phenomenon of Daesh.
Scholars, youths, activists, and resistance movement supporters from countries like Iraq, Syria, Yemen, Afghanistan, Pakistan, Bangladesh and India attended the ceremony to tell the world that General Soleimani's cause will not be forgotten.
General Qassem Soleimani was assassinated by a US strike on January 3 last year when he was on an official visit to the Iraqi capital Baghdad. Hitting his convoy, the assault also led to the death of many others, including Abu Mahdi al-Muhandis, deputy commander of Iraq's Popular Mobilization Units or Hashd al-Sha'abi.
Apart from this ceremony within the coming days a number of other events will be held under health protocols across Iran to pay tribute to General Qassem Soleimani.
https://www.presstv.com/Detail/2020/12/28/641744/Scholars,-activists-from-around-world-commemorate-General-Soleimani-in-Qom
--------
Africa
Moroccan lawyers demand cancelation of normalization agreement with Israel
29 December 2020
A group of lawyers in Morocco have severely censured the Rabat government over its recent agreement to normalize relations with Israel, demanding a reversal of the decision.
On Monday, the lawyers filed a lawsuit at the Supreme Court and requested the annulment of all decisions that envisage the promotion of relations between the North African country and the Tel Aviv regime in political, diplomatic, economic and tourism spheres.
They added that the decisions are against the general regime of Morocco as well as against the Constitution, the United Nations Convention, the principle of international legitimacy and the Vienna conventions.
Israel and Morocco agreed on December 10 to normalize relations in a deal brokered with the help of the outgoing administration of US President Donald Trump, making the North African country the fourth Arab state this year to strike a normalization deal with the regime. The others were the United Arab Emirates, Bahrain and Sudan.
Trump sealed the agreement in a phone call with Morocco's King Mohammed VI. As part of the agreement, the US president agreed to recognize Morocco's sovereignty over the Western Sahara region, which has been at the center of a dispute with neighboring Algeria.
The Algerian Foreign Ministry later rejected Trump's stance, saying the US decision "has no legal effect because it contradicts UN resolutions, especially UN Security Council resolutions on Western Sahara."
The Algeria-backed and pro-independence Polisario Front has also rejected "in the strongest terms" Trump's stance on the disputed Western Sahara Desert region, stating that the outgoing US president attempted to give to Morocco "that which does not belong to it."
The agreement with Israel also drew condemnation from the Palestinians.
Moroccan delegation arrives in Israel
On Sunday night, a three-person Moroccan delegation landed in Israel for the first time to handle logistics ahead of reopening the country's liaison office in Tel Aviv.
The delegates are also expected to prepare for a high-level delegation to come to Israel at a later date, which is still not determined.
The Moroccan diplomats have meetings scheduled in the Israeli foreign ministry, but their low-key visit does not include any public events or statements.
Also on Monday, Israeli Economy Minister Amir Peretz spoke with his Moroccan counterpart, Minister of Industry, Trade and New Technologies Moulay Hafid Elalamy, to discuss economic cooperation.
Moroccan news site Le360, citing unnamed sources, reported that the country's national carrier Royal Air Maroc (RAM) will begin direct flights to the Israeli-occupied territories in January.
The report added that RAM will fly between Casablanca and Tel Aviv four times a week. Tickets for the five-and-a-half-hour flight will cost a bit more than $400.
El Al, Israel's major carrier, is expected to announce flights to Casablanca soon as well.
During a "warm and friendly" telephone conversation last week, Prime Minister Benjamin Netanyahu extended an invitation for Morocco's king to visit Israel and the two agreed to continue contacts in order to advance the normalization agreement in the weeks ahead, a statement from the Israeli premier's office said.
Western Sahara map in Netanyahu's office sparks fury in Morocco
Meanwhile, Moroccans were angered by a famous map hanging in Netanyahu's office and seen in the background of a video clip recently released by the Israeli prime minister, which excluded the Sahara Desert.
The Israeli Kan public broadcaster, citing an unnamed Israeli foreign ministry spokesperson, reported on Monday that the map was "old" and would be replaced.
"It will be corrected in the new maps that appear," the spokesperson told a Moroccan media outlet.
https://www.presstv.com/Detail/2020/12/29/641765/Moroccan-lawmakers-demand-cancellation-of-normalization-agreement-with-Israel
--------
Boko Haram kidnaps 40 loggers and kills three in north-east Nigeria
26 Dec 2020
Boko Haram jihadists have seized about 40 loggers and killed three others in north-east Nigeria near the border with Cameroon, militia sources and residents have said.
The hostages were rounded up by the insurgents on Thursday in Wulgo forest near the town of Gamboru, where they went to collect firewood, the sources said.
The jihadists have increasingly targeted loggers and farmers in the north-east, accusing them of passing information to the military and local militias.
"A group of more than 40 loggers left Shehuri on the outskirts of Gamboru on Thursday and never returned by evening as usual," said militia leader Umar Kachalla, who was involved in the search. "On Friday we mobilised men and went deep into the forest where we recovered three bodies identified to be among the loggers, without a trace of their colleagues."
The missing loggers were presumed kidnapped by the jihadists, who are known to maintain camps in the forest, said Kachalla, a view widely shared in the area.
"We believe the men were taken by Boko Haram who have been attacking loggers in the forest," said another militia member, Shehu Mada. "From all indication the three dead loggers were shot when they tried to escape as they all were shot from behind."
The area has been without telephone services for years after the destruction of masts in Boko Haram attacks, forcing people to rely on Cameroon mobile phone networks.
Gamboru loggers have suffered repeated Boko Haram attacks and abductions, especially around Wulgo forest which was a known Boko Haram hideout.
In November 2018, Boko Haram seized about 50 loggers on their way to collect firewood in the forest, after killing 49 in two previous attacks.
Military authorities had warned loggers not to venture deep into the forest to avoid the insurgents, resident Babandi Abdullahi said. People are compelled to risk going deep into the forest because nearby vegetation has been depleted by constant logging, he said.
Boko Haram and a splinter group known as ISWAP have killed 36,000 people in the north-east and forced roughly 2 million to flee since 2009, according to the United Nations.
Most recently, the group claimed responsibility for the kidnap of more than 300 schoolboys in Katsina in northern Nigeria. The boys were returned to their homes in mid-December.
https://www.theguardian.com/world/2020/dec/26/boko-haram-kidnaps-40-loggers-and-kills-three-in-north-east-nigeria?utm_source=iterable&utm_medium=email&utm_campaign=1856903_
--------
Egyptian officials make 1st visit to Libya in years to 'support' truce deal
28 December 2020
Egypt's senior security officials have paid their first visit in years to Libya and held talks with top authorities of the internationally-recognized Government of National Accord (GNA) despite their support for the rival administration in the east that is led by military strongman Khalifa Haftar.
The visit on Sunday, announced by the Libyan Interior Ministry, marked the first time senior Egyptian authorities officially visited the country since a civil war erupted in the oil-rich North African nation in 2014 between the Tripoli-based GNA forces and Haftar's Libyan National Army (LNA) that backs a governing body in the eastern city of Tobruk.
While GNA is backed by Turkey, the renegade warlord Haftar is sponsored by Egypt, the United Arab Emirates (UAE) and Jordan, as well as France.
During Sunday's talks, GNA's Interior Minister Fathi Bashagha and Intelligence Service Director Emad Trabelsi discussed "ways to support the ceasefire agreement and discuss the outputs of the 5+5 committee" with the Egyptian delegation, which included Cairo's deputy director of intelligence and top officials from its foreign and defense ministries, according to a statement released by the Libyan ministry.
The truce was agreed on in late October between the Libyan warring parties and the so-called 5+5 meetings, involving five senior officers designated by each side.
The Tripoli visit came just more than a week after Egypt's Intelligence Chief Abbas Kamel met in the eastern city of Benghazi with Haftar and the speaker of the Benghazi-based parliament, Aguila Saleh.
Meanwhile, reports suggest the visit by the Egyptian delegation has raised anger among many in Libya who believe Egypt has been supporting Haftar's military adventurism for years and cannot therefore be expected to contribute to peace.
Bashagha -- who visited Cairo last month and seeks to lead an interim government in Tripoli until elections set for next December -- described the talks as "fruitful and constructive" in a Twitter post and referred to Tripoli's relations with Cairo as "very important."
Following his November visit to the Egyptian capital, Bashagha depicted it as part of efforts by both countries to "fight the threat of terrorism and organized crime."
The Egyptian delegation also met GNA Foreign Minister Mohamed Taher Siala and pledged to reopen the Egyptian embassy in Tripoli "at the earliest time," according to a Twitter statement posted by GNA's Foreign Ministry spokesman Mohamed Elgeblawi.
The Egyptian delegation's visit came a day after Turkey's Defense Minister Hulusi Akar -- along with the military's Chief of Staff Yasar Guler and other commanders – visited Tripoli and held talks with GNA officials.
During the visit Akar threatened to target Haftar's forces in case he waged an attack against Turkish forces in Libya, describing the renegade commander and his backers as the "main problem" in Libya, in an apparent reference to the UAE and Egypt.
Akar's remarks seemed to be in response to last week's remarks by Haftar, who threatened to target Turkish troops in Libya if Ankara extended its presence there, insisting that Turkey could "leave peacefully or to be driven out by force."
Last week, Turkey's parliament extended a law that allows the deployment of Turkish troops to Libya for 18 months.
The already divided Libya, which sits atop the largest oil reserves in Africa, descended into another major chaos last year after Haftar's LNA militants moved toward Tripoli to seize the city, but were repelled by GNA forces, who pushed them as far back as Sirte, on the Mediterranean coastline, with crucial help from Turkey.
The still ongoing conflict has escalated into a regional proxy war fueled by foreign powers pouring weapons and mercenaries into the country.
In late November, representatives of the warring sides in Libya concluded their latest round of peace talks in Morocco and agreed to "end the division" that undermines the sovereignty of the North African country.
Libya first plunged into turmoil in 2011, when a massive military intervention by the US-led NATO alliance amid a popular uprising across the country led to the ouster of long-time dictator Muammar Gaddafi but plunged the country into a turf war between rival groups sponsored by foreign governments.
https://www.presstv.com/Detail/2020/12/28/641677/Libya-Tripoli-Egyptian-official-visit-truce-deal
--------
Sudan scraps immunity for RSF soldiers over killing
29.12.2020
KHARTOUM
Sudan said Tuesday immunity was removed from members of the Rapid Support Forces (RSF) suspected of killing a civilian.
Bahaa el-Din Nouri, in his 40s, was allegedly taken by members of the RSF on Dec. 17 from the Kalakla neighborhood south of Khartoum and his body was found at a morgue in Omdurman city four days after his disappearance, local media reported.
Nouri's death has sparked an outcry in the country with political parties demanding a swift investigation into the issue.
In a statement, RSF spokesman Jamal Juma said immunity was removed for the suspected soldiers "and were hand over to the Public Prosecution to complete the investigation procedures".
On Monday, the Public Prosecution charged members of the RSF with premeditated murder after a re-autopsy report revealed Nouri had suffered multiple injuries that led to his death.
Meanwhile, the Sudanese Professionals Association (SPA), which spearheaded protests that led to former President Omar al-Bashir's ouster, vowed mass protests if demands for investigation and the disclosure of secret detention centers were not answered by authorities.
The RSF faces accusations of committing violations against civilians, the most prominent of which was the killing of dozens of protesters during the dispersal of a sit-in outside the army headquarters in Khartoum, on June 3, 2019.
https://www.aa.com.tr/en/africa/sudan-scraps-immunity-for-rsf-soldiers-over-killing/2091996
--------
Sudanese Army retakes border area with Ethiopia
Talal Ismail
29.12.2020
The Sudanese army has retaken control of an area in the al-Fashqa border region with Ethiopia, a senior Sudanese military officer said Monday.
"All we have done is restore our land, which is known to all [as part of Sudanese territory]," said the army's deputy chief of staff, Lieutenant General Khaled Abdin al-Shami, speaking to Anadolu Agency in eastern Al-Qadarif state.
According to Sudanese authorities, some Ethiopian gangs seize Sudanese farmers' lands in al-Fashqa after expelling them by force. Sudan accuses the Ethiopian army of supporting these gangs, which Addis Ababa denies.
On Dec. 19, Sudan announced the dispatching of a large number of military reinforcements to the border with Ethiopia to "regain its usurped lands from an Ethiopian militia" in al-Fashqa, according to the Sudanese News Agency.
The military commander pointed out that there are remaining areas to be taken.
"We can take back what is left of our land. We reached the borders [with Ethiopia]. The land that we lost 20 years ago is under complete control, and we can take the others in other ways," Al-Shami said, without elaborating.
He stressed that "the other side [Ethiopia] knows where the international borders are. We have not gone beyond those borders, nor will we go beyond them, and we do not call for war with neighboring countries."
It was not immediately possible to obtain comment from Ethiopian authorities.
Last week, Sudanese Prime Minister Abdalla Hamdok discussed border demarcation with his Ethiopian counterpart Abiy Ahmed during a summit of the Intergovernmental Authority on Development (IGAD), a grouping of seven East African countries, in Djibouti.
https://www.aa.com.tr/en/africa/sudanese-army-retakes-border-area-with-ethiopia/2091586
--------
Moroccan team in Israel to set up liaison office: source
28 December 2020
Moroccan officials are in Israel laying the groundwork for the opening of a liaison office in the Jewish state, a source familiar with the topic told AFP on Monday.
The Moroccan "technical" team landed on Sunday, days after the North African kingdom and Israel signed a US-sponsored normalization agreement in Rabat, the source said, speaking on condition of anonymity.
The team was expected to remain in the country for a few days and would be followed at a later date by a larger delegation, the source added, without providing further details.
Morocco is the third Arab nation this year to normalize ties with the Jewish state under US-brokered deals, while Sudan has pledged to follow suit.
Four bilateral deals were signed Tuesday between Israel and Morocco, centring on direct air links, water management, connecting financial systems and a visa waiver arrangement for diplomats.
The countries are also due to reopen diplomatic offices.
On Friday, the office of Israeli Prime Minister Benjamin Netanyahu said he had invited Morocco's King Mohammed VI for a visit during a phone call.
Morocco closed its liaison office in Tel Aviv in 2000, at the start of the second Palestinian intifada, or uprising.
The kingdom has North Africa's largest Jewish community of about 3,000 people, and Israel is home to 700,000 Jews of Moroccan origin.
https://english.alarabiya.net/en/News/middle-east/2020/12/28/Moroccan-team-in-Israel-to-set-up-liaison-office-source-
--------
Sudan deploys 'large numbers' of troops to South Darfur after violence erupts
28 December 2020
Sudan will deploy "large numbers" of troops to South Darfur state after the killing of 15 people in tribal violence recently, the state news agency cited the state governor as saying on Sunday.
The state is part of the restive Darfur region, in the west of Sudan, which suffered a bitter conflict that erupted in 2003.
A dispute over a water source between members of the tribes of Masalit and Fallata in Gereida city ended with the killing of two people from the Fallata tribe, SUNA news agency said, citing two local leaders.
One of the leaders said Fallata members responded by killing 13 people from Masalit and wounding 34 others.
Gereida is located 97 kilometers south of Nyala, the capital of South Darfur state.
The area witnessed several bloody clashes between the tribes over the last two years, SUNA said. The latest violence is the first since they reached a reconciliation in October, it added.
A meeting of the state security committee with military and local community leaders in Gereida decided to deploy troops "in large numbers" to pursue the perpetrators and collect arms, Mousa Mahdi, the governor of South Darfur told the agency.
They agreed also on forming an investigation committee, he added.
Conflict spread in Sudan's western Darfur region from 2003 after mostly non-Arab rebels rose up against Khartoum.
Government forces and mainly Arab militia that moved to repress the revolt were accused of widespread atrocities. An estimated 300,000 people were killed and 2.5 million displaced.
In October, Sudan's transitional authorities finalized a peace deal with some rebel groups from Darfur. But the agreement excluded the group that has been most active on the ground.
Last week, the UN Security Council decided to end the mission of a joint United Nations and African Union peacekeeping mission in Darfur, known as UNAMID, on Dec.31, more than 13 years after it established the operation.
Many Darfuri residents say UNAMID has not effectively protected them, but they fear its withdrawal will leave them more vulnerable and have staged protests in recent weeks.
https://english.alarabiya.net/en/News/middle-east/2020/12/28/Sudan-deploys-large-numbers-of-troops-to-South-Darfur-after-violence-erupts
--------
Reuters cameraman arrested in conflict-ridden Ethiopia
28 December 2020
A Reuters cameraman, Kumerra Gemechu, was arrested in the Ethiopian capital Addis Ababa on Thursday and will be kept in custody for at least two weeks, his family said. He has not been charged.
For the latest headlines, follow our Google News channel online or via the app.
No reason was provided to the family for Thursday's arrest, and police did not respond to Reuters' requests for comment.
Kumerra, 38, has worked for Reuters as a freelance cameraman for a decade.
At a brief court hearing on Friday, where no lawyer was present, a judge ordered Kumerra's detention for a further 14 days to give police time to investigate, the family said.
In a statement on Monday, Reuters news agency strongly condemned Kumerra's detention. The arrest followed the beating of a Reuters photographer, Tiksa Negeri, by two Ethiopian federal police officers on December 16.
"Kumerra is part of a Reuters team that reports from Ethiopia in a fair, independent and unbiased way. Kumerra's work demonstrates his professionalism and impartiality, and we are aware of no basis for his detention," Editor-in-Chief Stephen J. Adler said in the statement.
"Journalists must be allowed to report the news in the public interest without fear of harassment or harm, wherever they are. We will not rest until Kumerra is freed," Adler said.
Around 10 armed federal police officers arrived at Kumerra's home in Addis Ababa on Thursday evening and took him away in handcuffs in front of his wife and three children, his wife Hawi Desalegn said. She added that his eldest daughter, who is 10, clung to him screaming as he was led away.
Police also confiscated Kumerra's phone, a computer, flash drives and papers, according to the family.
Journalists arrested
Kumerra's arrest follows government pressure on journalists for some international news outlets which have been covering the conflict in Ethiopia's northern Tigray region, where government forces have been battling the former ruling party, the Tigray People's Liberation Front (TPLF).
Kumerra covered the Tigray conflict, but Reuters was unable to determine whether his arrest was connected to his work. Government officials did not respond to questions from Reuters about whether his coverage was at issue.
Ethiopia's media authority, the Ethiopian Broadcasting Authority, accused Reuters and other international media outlets in a November 23 statement on its Facebook page of "false" and "unbalanced" coverage of the fighting in Tigray.
"We stand by our reporting on the conflict in the Tigray region and will continue to report on Ethiopia with integrity, independence, and freedom from bias, as we do all around the world," Reuters said in a separate statement.
The New York-based Committee to Protect Journalists (CPJ) said Kumerra's detention was "the latest example of how press freedom is fast eroding under Prime Minister Abiy Ahmed after a short-lived hope of reform."
When CPJ carried out its annual census of jailed journalists on December 1, there were at least seven journalists in custody in Ethiopia for their work, CPJ said in a statement on Monday.
Five of those arrests took place after the Tigray fighting broke out on November 4, according to CPJ.
Thousands of people are believed to have been killed and around 950,000 displaced in the month-long conflict. The government says it is now in control of the restive region, but it tightly controls access, and some areas still do not have cell phone coverage.
Ethiopia's government, which the TPLF dominated for nearly three decades, frequently jailed critics, including politicians and journalists.
When Abiy came to power in 2018, he speeded up democratic reforms and oversaw the release of tens of thousands of political prisoners.
However, local and international rights groups have expressed concern about the arrests of thousands of other people following outbreaks of deadly violence around the country.
The government has said those arrested were suspected of fomenting the bloodshed.
"One of the government's primary roles and responsibilities is ensuring security and stability and that the rule of law prevails," Billene Seyoum, a spokeswoman for the prime minister, told Reuters in August after more than 9,000 people were arrested following deadly clashes in the capital and surrounding Oromiya region.
https://english.alarabiya.net/en/News/world/2020/12/28/Reuters-cameraman-arrested-in-conflict-ridden-Ethiopia
--------
Roadside Bomb Kills Three French Soldiers in Mali
By Mohammad Haroon Alim
29 Dec 2020
At least three French soldiers were killed in a roadside bomb incident on Monday in the Hombori region in Mali, according to French media their armored vehicle struck an explosive device.
The killed soldiers belong to France's Operation Barkhane mission, an operation to fight extremist insurgency in the Sahel region of Africa.
As part of 5000 troops, they were working in an area "where terrorist groups are attacking civilians and threatening the regional stability", Florence Parly, French Defense Minister was quoted by VOA.
These soldiers were identified as 28-year-old Brig. Chief Tanerii Mauri, Fighters 1st Class Dorian Issakhanian23 and Quentin Pauchet, 21.
French President, Emmanuel Macron stated, that "France's determination to continue the fight against terrorism" and praised the efforts of French soldiers in the troubled region.
VOA reported that earlier in September in a similar incident in northern mali, two French soldiers were killed and one was wounded with their armed vehicle hit an explosive device.
Since January 2013, 44 soldiers have died in the Sahel.
https://www.khaama.com/ied-kills-three-french-soldiers-in-mali-445566/
--------
URL: https://www.newageislam.com/islamic-world-news/pork-gelatin-covid-19-vaccine/d/123916
New Age Islam, Islam Online, Islamic Website, African Muslim News, Arab World News, South Asia News, Indian Muslim News, World Muslim News, Women in Islam, Islamic Feminism, Arab Women, Women In Arab, Islamophobia in America, Muslim Women in West, Islam Women and Feminism