New Age Islam News Bureau
4 Jul 2020
• Turkey Accuses France Of Committing Crimes in Libya
• Delhi Riots Chargesheet: Nine of Those Killed in Northeast Delhi Riots Were Forced To Shout 'Jai Shri Ram'
• Myanmar Finds Troops Guilty in Rohingya Atrocities Court-Martial
• Islamists Give Widodo Fiery Taste of Things to Come
• Pak Opposition Slams Imran Khan For Failed Diplomacy Over Kashmir
• Turkey Begins Trial of Saudi Officials in Jamal Khasshoggi's Case
• OIC Condemns Houthis For Launching Drones Toward Saudi Arabia
• Armed Men Kill 40 People in Brutal Attacks On Several Villages In Mali
---------
North America
• Police Surveillance Concerns US Muslims Amid Black Lives Matter Protest Crackdown
• US Says It Will Maintain Policy Of 'Active Neutrality' On Libya
• US warns Haftar over Wagner group, oil supply in Libya
--------
Europe
• Turkey Accuses France Of Committing Crimes in Libya
• French ISIS extremist Tyler Vilus gets 30 years for Syria crimes
• 'Turkey included in Hungary's list of safe countries'
--------
India
• Delhi Riots Chargesheet: Nine of Those Killed in Northeast Delhi Riots Were Forced To Shout 'Jai Shri Ram'
• Clerics Issue Advisory Appealing Muslims To Pray Home, Even Ifthe Masjids Are Open
• It is time for India to speak about persecution of Muslims in China
• PM Modi Condoles Death of Sikh Pilgrims in Pakistan Accident
• Bengal bump hits Bangladesh ties
• 4 Pakistani terrorists among J&K's most-wanted dirty dozen
• Border not right place to make policy pronouncements: Salman Khurshid on PM Modi's Ladakh visit
• Pakistan using Ladakh standoff to push terrorists in J&K: Security expert
--------
South Asia
• Myanmar Finds Troops Guilty in Rohingya Atrocities Court-Martial
• Kabul Police foil militants bid to detonate a remote-controlled bomb in the city
• Human Trafficking: Kuwait House committee lifts immunity of two MPs
• Bangladeshi Nobel laureate says COVID-19 vaccine must be free from commercial interests
--------
Southeast Asia
• Islamists Give Widodo Fiery Taste of Things to Come
• Malaysia: Foreigners Still Not Allowed to Join in Prayers
• Duterte's anti-terror law seen as threat to peace in Mindanao
• Mapim to hand over memorandum to PM on refugee issues
--------
Pakistan
• Pak Opposition Slams Imran Khan For Failed Diplomacy Over Kashmir
• CPEC to be completed at all costs, says Imran
• PM, military review security challenges
• Sindh govt to make public JITs of Uzair Baloch, Baldia factory fire
• Policeman martyred in Karachi in targeted killing
--------
Mideast
• Turkey Begins Trial of Saudi Officials in Jamal Khasshoggi's Case
• Iran's UN Envoy Calls for Lifting Sanctions amid Coronavirus Outbreak
• Erdogan Rejects Criticism Over Turkey's Hagia Sophia Landmark Move
• Iran, Iraq Vow to Broaden Security Cooperation
• Iran Calls for Developing Bilateral Ties with Belarus
• Iran's Envoy: US Stance Vis-a-Vis UNSC Resolution 2231 Threatening Global Peace
• Turkish court convicts Amnesty official, three other activists on terror charges
• Seven suspects in the escape of Ghosn from Japan go on trial in Turkey
• UN peacekeepers in Israel suspended over sexual misconduct caught on video
• Over 320 LatAm figures call for sanctions on Israel over plans to annex West Bank
• Yemen welcomes UN report on Iran's nuclear commitment under 2015 deal
--------
Arab World
• OIC Condemns Houthis For Launching Drones Toward Saudi Arabia
• Iraqi Officials Irate as Saudi Daily Publishes Cartoon Against Ayatollah Sistani
• At least two dead as Lebanon's economic crisis continues to take its toll
• Iraq reinforces border posts to try to prevent advance of Turkish troops
• Lebanon's talks with IMF are on hold until reforms begin: Finance minister
• Arab Coalition destroys four Houthi drones launched towards Saudi Arabia
• Coronavirus: Saudi Arabia says labs able to conduct 53,000 COVID-19 tests daily
• Yemeni drones hit positions deep in Saudi Arabia
• Iraq threatens to sever trade ties with Turkey over cross-border operation
• Over 100 university students accuse Egyptian man of rape
• Arab coalition destroys 4 Houthi drones targeting Saudi Arabia
--------
Africa
• Armed Men Kill 40 People in Brutal Attacks On Several Villages In Mali
• Turkey signs a military agreement with Libya's GNA: Sources
• Suicide car bomber hits checkpoint at Somalia's Mogadishu port
Compiled by New Age Islam News Bureau
URL: https://www.newageislam.com/islamic-world-news/police-surveillance-concerns-muslims-amid/d/122288
--------
Police Surveillance Concerns US Muslims Amid Black Lives Matter Protest Crackdown
3 July 2020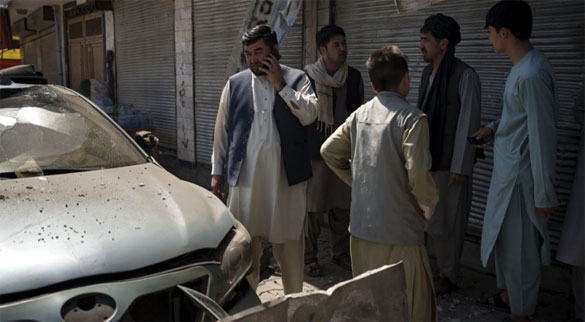 There are growing concerns over surveillance programmes as the US cracks down on protests (AFP/File photo)
-----
The killing of George Floyd by a white police officer in Minneapolis triggered the largest protests over systemic racism and police brutality the United States has seen in more than a generation.
Black Lives Matter protests swiftly spread to more than 2,000 cities across all 50 US states, despite Covid-19 restrictions. The brutal manner of his killing even triggered rallies abroad, with demonstrations flaring in parts of western Europe, Africa and the Middle East.
In the US, law enforcement cracked down hard, using powerful surveillance tools to track down protesters.
The Department of Homeland Security deployed helicopters, planes and drones over 15 cities where demonstrators gathered, sparking widespread accusations that the federal agency infringed on the privacy rights of demonstrators.
In some cities, police officers even used facial recognition software on footage from their body cameras to track people's movements.
For Black Muslims on the front lines of the protests alongside African Americans, the country's love affair with surveillance is not something new, having long been a feature of everyday life for many.
Leeda Osman, a college student in the New York metro area, told Middle East Eye that her earliest memories of surveillance involved hearing clicking or tapping noises whenever her father phoned family abroad.
Sarah Farouq, who lives in San Diego, alleged she was subject to in-person surveillance when someone she believed to be an undercover federal agent took pictures of her and her friends.
Surveillance is such a common aspect of many young Muslims' lives that some have resorted to making memes to cope.
Farouq has also fought surveillance in her community by speaking against the controversial Countering Violent Extremism (CVE) programme.
Launched by the Obama administration, CVE is a government surveillance programme piloted in Los Angeles, Boston, and Minneapolis - where it predominantly targeted Somali youth.
While the original CVE grants have run out, the Department of Homeland Security recently launched Targeted Violence and Terrorism Prevention.
"[TVTP] is an $80 million department under DHS that continues, expands, and depends on the CVE framework in the US," Fatema Ahmad, executive director of the Muslim Justice League, told MEE.
With TVTP, DHS will repeat a $10 million grant programme to fund projects across the country.
"The CVE projects in each city typically focus on the most vulnerable in that region - so refugees, Black Muslims, youth, Muslims seeking mental health support, and low-income Muslims," said Ahmad.
With TVTP essentially functioning as CVE 2.0, there are fears it will criminalise poverty, mental illness, and, like its predecessor, overwhelmingly focus on Muslims.
Pandemic could force communities to CVE funding
Experts warn this is particularly dangerous in the middle of a pandemic, when Black people, including Black Muslims, have been found to be disproportionately impacted by the disease.
Before the pandemic, one-third of Muslims in the US lived at or below the poverty line. Families may now be worse-off, as the pandemic results in the biggest job losses since the Great Depression.
In May, the Pew Research Center found one-third of American adults experienced high levels of psychological distress due to the pandemic. And now the Federal Emergency Management Agency, which has been one of the lead agencies in the coronavirus response, is also set to be one of the government bodies reviewing the awarding of TVTP grants thought likely to be used to surveil young Muslims.
"We are definitely concerned that, given the economic impacts of the pandemic, many institutions may be susceptible to applying for these grants or partnering with law enforcement," Ahmad said.
"At the same time, it is also absurd that so much would be spent on the oppressive CVE framework when so many need financial support."
Farouq has similar concerns, noting that community groups' reliance on CVE funding due to the economic downturn prompted by the pandemic may "[create] a dependence on federal funding with strings attached".
These concerns are drawing from CVE's history. In cities such as Minneapolis, the deeply disturbing history of surveiling Blackness is evident.
Mohamud Awil Mohamed, a Minneapolis community organiser and chaplain, told The Progressive magazine that, in his community, CVE was "marketed as a health and human services programme... but in reality it was an extension of the state-security apparatus".
State mechanisms of control
In two of CVE's three pilot cities, Somali and other East African youths were the programme's main targets, highlighting how anti-Black Islamophobia places Black Muslims in vulnerable positions.
While many CVE proponents argue that it has invested in necessary community programmes such as tutoring, sports, and mentorship, activists maintain that money carries a heavy price.
As Kafia Ahmed, an organiser who grew up in Minneapolis, also told The Progressive: "[These programmes] are all mechanisms of control. Why can't we as communities get money for the express purpose of advancing our communities?"
Young Muslims may also be targeted by surveillance opportunism outside of TVTP, Osman warned.
"My concern for current and post-pandemic surveillance is that it will give government officials an easier way to justify their actions on surveilling innocent people," Osman said.
This can be seen in the private sector, with surveillance businesses set to profit from intrusive contact tracing and coronavirus detection systems promoted in the name of public health.
"As all surveillance does, [this] will deeply impact Muslim youth and communities who are already heavily policed," Ahmad said.
"But we don't need these tools to address public health measures; there are plenty of methods of containing the virus that rely on supporting our communities rather than further harming them."
The pandemic's switch to online schooling carries its own concerns, too. Muslim youths are already highly surveilled online, with CVE frameworks embedded within popular social media platforms such as Facebook and YouTube.
"I, personally, foresee the collaboration of campuses with spyware or tech companies providing more access and info into students' lives," Farouq said.
"CVE and [Preventing Violent Extremism] programmes have impacted students' campus environment - but with this virtual transition, these programmes and surveillance in general will seep into the homes of impacted youth."
Given the growing protests and Muslims' roles in them, many young Muslims will be subject to surveillance on multiple fronts.
"Being a vocal voice in my community has always put me in a constant state of fear," Farouq said.
"That's exactly the purpose of these surveillance programmes. To instill fear in the heart of communities and paralyse them from advocating for themselves or dissenting from the unjust systems this country is grounded in."
https://www.middleeasteye.net/news/us-surveillance-black-lives-matter-muslims-coronavirus-pandemic
--------
Turkey accuses France of committing crimes in Libya
Enes Kaplan
03.07.2020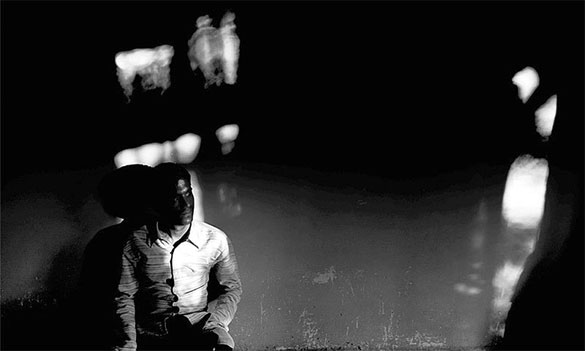 Turkey's ruling party spokesman on Friday accused France of committing crimes in civil war-torn Libya.
-----
Turkey's ruling party spokesman on Friday accused France of committing crimes in civil war-torn Libya.
"France has committed crimes in Libya," said Omer Celik, spokesman for the Justice and Development (AK) Party.
Celik said as France's crimes have surfaced with mass graves, it is posing as a human rights defender to get away with the crimes by blaming Turkey.
Recalling France's colonial history, he said: "France is guilty."
"[France] cannot cover those mass graves by excessive attacks on Turkey or on our president."
Libya has been torn by civil war since the ouster of late ruler Muammar Gaddafi in 2011. The country's new government was founded in 2015 under a UN-led agreement, but efforts for a long-term political settlement failed due to a military offensive by warlord Khalifa Haftar's forces.
The UN recognizes the Libyan government headed by Fayez al-Sarraj as the country's legitimate authority, as Tripoli has battled Haftar's militias since April 2019, a conflict that has taken over 1,000 lives.
After the discovery of mass graves in areas left behind by retreating Haftar militias, the UN and international jurists have expressed concern over possible war crimes. While Turkey continues to support Libya's internationally recognized government, Haftar has been supported by Russia, France, Egypt, and the UAE.
https://www.aa.com.tr/en/europe/turkey-accuses-france-of-committing-crimes-in-libya/1898434
--------
Delhi Riots Chargesheet: Nine of Those Killed in Northeast Delhi Riots Were Forced To Shout 'Jai Shri Ram'
Saurabh TrivediN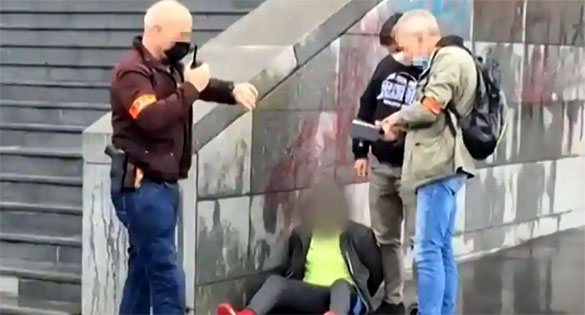 A vandalised house during riots in north-east Delhi.
-------
NEW DELHI:, JULY 02, 2020
Charge sheet says more than 750 cases have been registered in connection with the riots and the murders
Nine Muslim young men, who were killed and their bodies thrown in a drain during the February communal riots in northeast Delhi, were forced to shout 'Jai Shri Ram' before they were stripped, thrashed and bludgeoned to death.
A total of 51 persons were killed in the riots that followed fierce protests against the Citizenship (Amendment) Act (CAA) and the proposed National Register of Citizens (NRC) in the capital. More than 750 cases have been registered in connection with the riots and the murders, a copy of the charge sheet seen by The Hindu, said.
The nine victims were identified as Mursalin, Aas Mohd, Aamin, Bhure Ali, Hamza, Musharraf, Akil Ahmed, and Hashim Ali and his elder brother Aamir Khan.
In their charge sheet, the Delhi Police have mentioned that these nine Muslim men were murdered in the period from the evening of February 25 till late night on February 26. Their bodies were recovered over a period of several days from the Bhagirathi Vihar drain.
The police arrested Lokesh Solanki, Pankaj Sharma, Ankit Chaudhary, Sumit Chaudhary, Prince, Jatin Sharma, Himanshu Thakur, Vivek Panchal and Rishabh Chaudhary, after confirming their involvement in connection with the nine murders. All of them are in judicial custody.
WhatsApp group
They were part of a WhatsApp group "Kattar Hindut Ekta" that was created on February 25 to take "revenge" on Muslims. The creator of the WhatsApp group is still absconding.
One of the accused, Lokesh Solanki, on February 25, messaged in the "Kattar Hindut Ekta" group: "Brother Lokesh Solanki this side from Ganga Vihar area if any Hindu need any back up then do contact. We have men, arms and ammunitions. I have just killed two Muslims in Bhagirathi Vihar area and thrown them in drain with the help of my team."
"Their [attackers] modus operandi was, they used to catch the people passing through the area and ascertain their religion by asking name, address and by their document i.e. Identity Card and they were forcing them to call 'Jai Shri Ram' many times. The person who was not calling 'Jai Shri Ram' and carrying the identity of Muslim identity, they were bluntly attacked and thrown into the Main Ganda Nala [dirty drain], Bhagirathi Vihar, Delhi," the charge sheet said.
A Police Control Room (PCR) call on February 25 at Gokalpuri Police Station and the caller mentioned: "Here Muslims are being killed and their vehicles are being burned." The caller, who was a Hindu, and an eyewitness in the case, was traced during the investigation. The eyewitness himself was accosted by rioters on February 24 and found that his motorcycle was missing after he managed to free himself.
On February 25, he went to the Gokalpuri Police Station to register a complaint that his bike had been stolen. At about 4 p.m., while returning home from the police station, he saw a large mob carrying stones, cudgels, sticks, swords and iron rods on the Johripur pulia (bridge) shouting slogans like "Jai Sri Ram" and "Har Har Mahadev".
Muslims targeted
They were checking the identity of persons passing through and if any Muslim was found, they were beating and throwing bodies in the drain after killing them, the charge sheet said. Most of the people in the mob were wearing helmets or had their faces muffled. He identified several rioters who were the part of the mob, the charge sheet said.
Another eyewitness, in his statement to the police, said that he was part of a crowd of Hindu youth chanting "Jai Shri Ram" that brought out one person belonging to the Muslim community from his house and beat him with sticks and stones. When he died, they dumped his body in the drain.
A Muslim man, who lost his shop and three vehicles in the riots, told the police that about 200-250 people had assembled near the Johripur drain and were raising slogans like "Jai Shri Ram", "Hindu Ekta Zindabad", "Jaago Hindu Jaago" in favour of the CAA through loudspeakers. Since many of them were locals, he knew them by name. All of them were carrying iron rods, sticks, lathis and dandas, and were insisting that Hindus assemble and kick out Muslim people from Bhagirathi Vihar, Delhi. They torched his shop located on ground floor of his house. He somehow managed to save his family, he had said.
Chat transcripts
WhatsApp chat transcripts are also part of charge sheet where rioters were talking about how many Muslims they had killed, offers for reinforcements were made, and requests for arms and ammunitions were also placed on the chat group.
The WhatsApp chat transcripts between the "Kattar Hindut Ekta" group members clearly fell in the category of extra-judicial confessions and had been done voluntarily, the charge sheet added.
During the investigation, some more co-accused/suspects — Monty Nagar, Avdesh Mishra @ Sardar, Monu, Sahil @ Babu, Shekhar, Mongli, Baba and Tinku — were identified but are yet to be arrested since their addresses could not be ascertained. After their arrests, a supplementary charge sheet will be filed.
https://www.thehindu.com/news/cities/Delhi/nine-of-those-killed-in-northeast-delhi-riots-were-forced-to-shout-jai-shri-ram/article31973715.ece
-----
Myanmar finds troops guilty in Rohingya atrocities court-martial
30 Jun 2020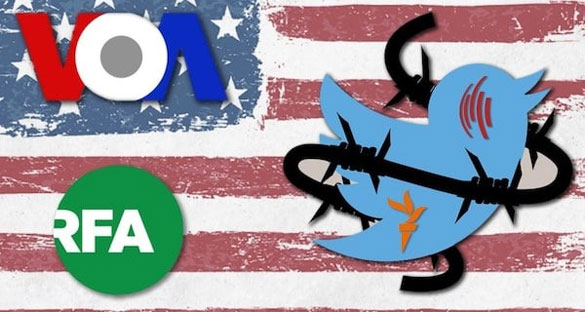 Some 750,000 Rohingya fled to neighbouring Bangladesh with accounts of widespread murder, rape and arson [File: Showkat Shafi/Al Jazeera]
-----
Three Myanmar military officers have been found guilty by a court-martial investigating atrocities against the Rohingya in conflict-ridden Rakhine state, the army announced.
The rare action against members of the military on Tuesday comes as Myanmar faces charges of genocide at the UN's top court over a brutal 2017 crackdown against the Rohingya.
Some 750,000 mostly Muslim Rohingya fled to neighbouring Bangladesh during the crackdown, carrying with them accounts of widespread murder, rape and arson.
Rights groups accused security forces of committing atrocities in various villages, including Gu Dar Pyin, where they alleged at least five shallow mass graves had been found.
After initially denying the allegations, the military started court-martial proceedings in September last year, admitting there had been "weakness in following instructions" in the village.
The commander-in-chief's office announced on Tuesday that the court-martial had "confirmed the guilty verdict", and sentenced three officers.
No details were provided on the perpetrators, their crimes, or sentences.
Estimates from survivors in Bangladesh put the death toll from the village in the hundreds.
The Myanmar government has largely supported the army's justification of the 2017 operations as a means of rooting out alleged Rohingya fighters.
Civilian leader Aung San Suu Kyi admitted at the International Court of Justice in December, however, that disproportionate force may have been used.
The military has maintained that any atrocities were committed by a few maverick individuals.
UN investigators also found evidence of extrajudicial killings in other Rakhine villages, Maung Nu and Chut Pyin.
The army chief's office on Tuesday said a court of inquiry would "continue to investigate" events at both villages.
In 2018, the military sentenced members of the security forces to a decade in prison for the killing of 10 Rohingya in Inn Din village, but they were released after serving less than a year.
Two journalists who exposed that massacre were detained for more than 16 months before they were pardoned following a global outcry.
The state remains a flashpoint of ethnic and religious tensions, and the military has been locked in battle since January last year with armed groups fighting for more autonomy for ethnic Rakhine Buddhists.
Intensified fighting over the weekend drew alarm from the UN on Sunday, which called for both sides to respect international humanitarian law as thousands more civilians fled their homes from artillery shelling.
https://www.aljazeera.com/news/2020/06/myanmar-finds-troops-guilty-rohingya-atrocities-court-martial-200630101738034.html
--------
Islamists give Widodo fiery taste of things to come
By JOHN MCBETH
JULY 3, 2020
JAKARTA – Islamic hardliners have earned the ire of former president Megawati Sukarnoputri by burning the flag of her ruling Indonesian Democratic Party for Struggle (PDI-P) in protest over pending legislation establishing legal guidelines for the country's pluralist Pancasila state ideology.
Megawati, a nationalist to the core whose life's mission has been to keep alive the legacy of her charismatic father, founding president Sukarno, has directed party officials to take legal action against the so-called Anti-Communist National Alliance for the June 25 flag-burning incident.
Analysts say the lawsuit could make it an enduring issue and force President Joko Widodo, also a PDI-P member, into another unwanted confrontation with the Islamist movement at a time when he is dealing with the coronavirus pandemic and trying to revive the nation's moribund economy.
It also may signal the opening shots of the 2024 presidential election campaign, which again looks likely to pit Indonesia's Muslim conservatives against a nationalist coalition of PDI-P and the Great Indonesia Movement Party (Gerindra) of Defense Minister Prabowo Subianto.
Prabowo aligned himself with the Islamists in his failed presidential election bid last year, but Widodo's decision to bring him into the Cabinet brought about reconciliation and gave the retired general a new lease on political life, which he is so far embracing with gusto.
What appears to have upset Megawati the most was that the party's flag was set ablaze alongside the banner of the outlawed Indonesian Communist Party (PKI), crushed in a bloody 1965-66 purge that reportedly claimed the lives of 500,000 people, many of them innocent victims of personal vendettas.
Despite scant evidence of a revival, the communist bogeyman has remained a source of legitimacy by the military, which led the blood-letting, and a useful tool by religious extremists to drum up support for its quest to turn Indonesia from a secular into an Islamic state.
Conservative diehards have long accused Widodo and his government of being closet communists, using the country's close economic ties with Beijing as tenuous evidence that the president is doing the bidding of China's Communist Party.
Widodo, for his part, warned in his national day speech last August that new communication technologies were threatening Pancasila and what he called "our culture of politeness" and said they were contributing to a rise in intolerance, radicalism and terrorism.
He also issued a stern warning to civil servants and members of the military and police that he wouldn't tolerate anyone who betrayed the five principals of Pancasila, namely the singularity of godliness (normally translated as belief in one god), a just and civilized society, national unity, democracy and social justice for all Indonesians.
A week earlier, in a pointed attack on Islamic extremists, Megawati told the PDI-P's annual congress held in Bali that any movement which sought to replace Pancasila with a religious caliphate posed a grave danger to Indonesian society.
That set the stage for the rollout of the Pancasila Ideology Guidelines Bill last December, accompanied by a 100-page preamble which described it as a framework for implementing and evaluating national development in the fields of politics, law, economics and social affairs.
Although it initially received the support of most of the ten political parties in parliament, a rising tide of opposition, led by the moderate mass Muslim organizations Nahdlatul Ulama and Muhammadiyah, forced the House leadership to call a temporary halt to deliberations.
PDI-P parliamentary leader Ahmad Basara later sought to cast the bill as a legal umbrella to regulate the authority, duty and functions of the newly-formed Pancasila Ideology Education Agency (BPIP), where Megawati heads the steering committee.
"It's become a silly debate," says former attorney-general Marzuki Darusman, who has served on several United Nations' fact-finding missions in recent years. "It's one of those things that you can't really explain because it generates such a knee-jerk reaction."
The BPIP was formed in 2018 in apparent response to the mass protests launched by the conservative 212 Movement a year earlier that led to the downfall of ethnic-Chinese Christian Jakarta governor Basuki "Ahok" Purnama, a Widodo ally, for alleged blasphemy.
What angers Islamists is the new bill does not include the People's Consultative Assembly's (MPR) Decree No 25, passed in 1966, which bans communism and is routinely referenced as the ultimate benchmark in any public discourse on Pancasila.
With his power then fast eroding, Sukarno opposed the decree because it was an open challenge to his home-grown ideology known as Nasakom, in which nationalism, Islam and communism were meant to collaborate under a so-called "Guided Democracy" system.
Although PDI-P's framers left out the anti-communist provision because it did not fit with the bill's thrust, they have now agreed to include it. "It was mishandled," says Darusman. "The government was not alert and allowed it (the debate) to drift."
The communist issue clouds what a large body of critics fear is an effort to bureaucratize Pancasila, re-litigating history and allowing the legislation to be used as a battering ram against those who don't agree with its official interpretations.
In fact, the way it was abused during Suharto's New Order rule was the reason why Pancasila lost any appeal it had after he was finally forced from office in 1998. It is only with the rise of hardline Islam that it began to be seen in a different light.
"Pancasila is supposed to be all-embracing and inclusive and a genuine foundation for civil discourse," says one analyst. "But people on the radical fringes, on the right and the left, can't accept that. For them, it is about absolutism."
That also worries Darusman, looking back on decades as a human rights campaigner and a progressive member of Suharto's ruling Golkar party. "Incorporating Pancasila into a law will bring it down from a state ideology and diminish its stature," he says.
BPIP chief Yudian Wahyudi drew criticism in February when he told on-line portal detik.com: "Minority groups want to oppose Pancasila and appear as the majority. This is dangerous. If we're being honest, Pancasila's biggest enemy is religion, not tribalism."
In a survey last August, pollster Cyrus Indonesia found that 70% of Indonesians still accept Pancasila as the state ideology and a pillar of national unity. Barely 5% of respondents favored a caliphate and 13% supported Islamic law, the same number who consistently vote for sharia-based parties.
Political sources say the Pancasila bill had its origins in Megawati's broader push for constitutional changes that would revive the Suharto-era State Policy Guidelines (GBHN) and, more importantly, provide an opening for a return to indirect presidential elections.
At last year's PDI-P congress, Megawati argued that the move is justified by the turmoil surrounding last year's hard-fought presidential election which she claims, with a large measure of hubris, "almost tore apart the unity and integrity of the nation."
Political insiders say the former president wants a return to an indirect election, not so much to give her daughter House Speaker Puan Maharani a better chance at the presidency, but because of fears that Islamic radicalism will gain critical momentum at the lower levels of society.
Amendments to the 1945 Constitution at the dawn of democracy in 1999-2002 abolished the GBHN and also the previous system of electing the president in the MPR, the highest legislative body formed by the House of Representatives (DPR) and the Regional Representative Council (DPD).
Before the MPR was stripped of much of its power, the GBHN was a set of political, economic and social principles enacted every five years that had to be followed by the central and regional governments.
As unlikely as it may seem, critics say a return to the past would undermine the decentralization process, the rule of law and even democracy itself, which most academics feel is already sliding backward, in keeping with a trend noticeable in other parts of the region.
https://asiatimes.com/2020/07/islamists-give-widodo-fiery-taste-of-things-to-come/
--------
Pak opposition slams Imran Khan for failed diplomacy over Kashmir
03 JULY 2020
Islamabad, July 3 (IANS) In a recent address to the Parliament, Prime Minister of Pakistan Imran Khan said that foreign policy of his government is a success story, claiming that the issue of Kashmir was raised at global platforms like never before.
However, the opposition parties slammed the Imran Khan led government for completely failing in its diplomacy over Kashmir and compromising the Kashmir issue over Afghanistan.
Bilawal Bhutto Zardari, chairperson of Pakistan People Party (PPP) slammed the government for trying to project the current foreign policy -- a success story.
"I am surprised to see Prime Minister Imran Khan call his government''s foreign policy as a success. The Kashmir issue has been completely compromised. Kashmir is out of our hands now since August 5, 2019. And his government has done nothing about it.
"India became non-permanent member of UNSC with massive votes. And our government''s foreign policy kept numb… became completely irrelevant in the matter. I ask how and why did this happen when the so called successful diplomacy was active?", he questioned.
Khwaja Asif, senior leader of Pakistan Muslim League Nawaz (PML-N) lashed out at the government for its failure in gaining support from the international community over the Kashmir issue and allowing it to slip the issue into India''s hands deliberately.
"India has taken over Kashmir today. It is gone from our hands. And that has happened in the presence of Imran Khan-led government. India became part of the UNSC non-permanent members with massive support. Those countries, who our government claimed to be its allies on the Kashmir issue against India, sided clearly with India. And this prime minister has the audacity to claim that his foreign policy is a success. It is a slap, a failure, an embarrassment," he said.
Another opposition member from PPP Sherry Rehman said that the Kashmir dispute is "done and dusted today", courtesy to what she called "incompetent government of Prime Minister Imran Khan".
Taking to twitter, Senator Sherry Rehman slammed Prime Minister''s speech in the Parliament, calling on the premier to stop destroying Pakistan. "Its not only about inappropriate speeches in parliament. Who will stop your PM from destroying Pakistan? Three more years and nothing may be left. Economy is worse, debts r higher, mafias on the rampage, PIA being cannibalised, Kashmir gone, what''s left?" the senator tweeted.
The Imran Khan government is facing serious criticism from the opposition parties, who are questioning its capability and competence to run the country.
Despite of all these slamming, Imran Khan is consistent in his claims and praises for his government and its policies on domestic matters, handling of coronavirus pandemic and foreign policy, specially over Kashmir.
https://www.outlookindia.com/newsscroll/pak-opposition-slams-imran-khan-for-failed-diplomacy-over-kashmir/1884816
--------
Turkey begins trial of Saudi officials in Jamal Khasshoggi's case
03 July 2020
A Turkish court put 20 Saudi officials on trial in absentia on Friday for the gruesome killing of journalist Jamal Khashoggi, which sparked international outrage and tarnished the image of Saudi Arabia's de facto ruler.
Khashoggi was killed in the Saudi consulate in Istanbul in October 2018, when he went there seeking papers for his marriage. Some Western governments, as well as the CIA, said they believed Saudi Crown Prince Mohammed bin Salman ordered the hit — an accusation Saudi officials denied.
Khashoggi's fiancée Hatice Cengiz waited unknowing outside the consulate while, according to prosecutors, he was suffocated and his body was dismembered.
The indictment accuses two top Saudi officials, former deputy head of Saudi Arabia's general intelligence Ahmed al-Asiri and former royal court adviser Saud al-Qahtani, of instigating "premeditated murder with monstrous intent."
It says 18 other defendants were flown to Turkey to kill Khashoggi, a prominent and well-connected journalist who had grown increasingly critical of the crown prince.
The defendants are being tried in absentia and are unlikely ever to be handed over by Saudi Arabia, which has accused Turkey of failing to cooperate with a separate, largely secretive, trial in Riyadh last year.
In December, a Saudi court sentenced five people to death and three to jail for the killing, but Khashoggi's family later said they forgave his murderers, effectively granting them a formal reprieve under Saudi law.
Rights campaigners hope that the Istanbul trial will throw a fresh spotlight on the case and strengthen the argument for sanctions against Riyadh or the use of universal jurisdiction, which could lead to the suspects' arrest if they travel abroad.
"Justice in these complex environments is not delivered overnight," Agnes Callamard, UN special rapporteur on extrajudicial executions, told Reuters on the eve of the trial.
"But a good process here can build up what can happen in five years, in 10 years, whenever the circumstances are stronger."
Cengiz told Reuters this week she hoped the trial would reveal fresh evidence about her fiancé's killing, in particular over how his body was disposed of. Turkish officials have said the killers may have tried to burn his remains or dissolve them in acid.
Zeki Demir, a local technician who worked for the consulate, told the court on Friday he had been called to the consul's residence, close to the consulate itself, on the day of the killing.
"There were five to six people there... They asked me to light up the tandoor (oven). There was an air of panic," he said.
According to the indictment, Demir also reported seeing many skewers of meat, and noticed that the marble slabs around the oven appeared to have changed color as if they had been cleaned with a chemical.
https://www.presstv.com/Detail/2020/07/03/628807/Turkey-Saudi-Arabia-Jamal-Khashoggi-trial
--------
OIC condemns Houthis for launching drones toward Saudi Arabia
July 03, 2020
RIYADH: The Organization of Islamic Cooperation (OIC) condemned the Houthi militia for launching four drones toward Saudi Arabia on Friday.
The drones, which were laden with explosives, were intercepted and destroyed in Yemeni airspace.
The OIC's secretary-general Dr. Yousef Al-Othaimeen said that the organization supports the efforts of the Arab coalition.
He added that the OIC stands with the Kingdom and any steps it takes to confront Houthi terrorism.
https://www.arabnews.com/node/1699476/saudi-arabia
--------
Armed men kill 40 people in brutal attacks on several villages in Mali
04 July 2020
Unidentified armed men massacred 31 civilians in simultaneous attacks on several Mali villages this week, then killed nine soldiers responding to the assault as violence surges in the country's conflict-wracked center.
A Takfiri insurgency that erupted in the north of the vast West African country in 2012 has swept to its center, inflaming ethnic tensions along the way.
Clashes between the ethnic communities of Fulani, nomadic herders, and Dogon traditional hunters have increased in recent months, with community-based militias -- initially formed for defense -- now launching attacks.
Armed uniformed men traveling in pick-up trucks attacked four Dogon villages on Wednesday, one local official said by telephone, speaking on condition of anonymity for security reasons.
The attack left at least 30 dead, including women, children, and the elderly, while others were missing, the official added.
"From 3 to 9 pm, nobody came to our rescue," said Youssouf Tiessogue, an elder from Gouari, one of the villages attacked.
Deploring the army's "inaction," he said: "It is always late and never confronts the bandits even if we tell them where they are."
A senior government official called the attacks "barbaric".
Officials did not immediately blame any group.
A military unit was dispatched to the area and helped bury 31 bodies on Wednesday, army spokesman Colonel Diarran Kone told AFP.
On Thursday, the army received information about a new attack and sent the unit to Gouari, he said.
"When it arrived at around 8 pm, the village seemed deserted, there were practically no signs of life," he said.
"Just at the entrance, the FAMa (Malian Armed Forces) walked into an ambush," he said, adding that nine soldiers were killed and two wounded.
The attacks were not far from the village of Ogossagou, where 31 civilians were killed in February and 160 were butchered last year -- all Fulani.
Tit-for-tat killing
Unrest in central Mali has killed nearly 600 civilians this year, the United Nations said last month.
Mali's war erupted in 2012 when Tuareg rebels supported by armed Takfiris took over the country's desert north.
The rebels were then outmaneuvered by their Takfiri allies and the French military intervened to force them back.
The conflict has since traveled south, as well as spilling into neighboring Burkina Faso and Niger, igniting a tinderbox of ethnic resentment and stoking fears for the future of the fragile nation.
Armed groups coming from the north found fertile soil in an area riven by long-running land disputes, often between herders and farmers.
Central Mali is now prey to tit-for-tat killings and routine Takfiri attacks. Hundreds of thousands of people have been displaced.
A Takfiri group active in the region led by radical Fulani preacher Amadou Koufa has also increased suspicion of his ethnic group.
In response to Takfiris, traditional Dogon hunters have formed so-called self-defense groups, adding to the tension.
More than 5,000 French troops, a regional G5 Sahel military cooperation deal and a UN peacekeeper mission in Mali have not been enough to contain the violence.
https://www.presstv.com/Detail/2020/07/04/628846/Mali-Takfiri-terrorists-Dogon-UN
--------
North America
US says it will maintain policy of 'active neutrality' on Libya
02 July 2020
The US will maintain a policy of "active neutrality" on Libya, the State Department said Thursday after it announced that it had met with the Libyan National Army (LNA) earlier in the week.
"The US delegation stressed its opposition to all foreign interference in Libya and discussed the imperative of an immediate ceasefire and return to UN-facilitated security and political negotiations," the statement read, revealing that a virtual meeting was held between US officials and LNA representatives on July 1.
For all the latest headlines follow our Google News channel online or via the app.
Turkey-backed Government of National Accord (GNA) and the LNA have seen tensions rise in recent weeks after Tripoli-based GNA has gained ground against the Benghazi-based LNA, led by Gen. Khalifa Haftar and backed by countries including Russia and Egypt.
"The two sides affirmed that all Libyans should enjoy the protection of capable and accountable security forces, free from the dangers posed by militias, non-state armed groups, and foreign fighters," Thursday's statement said.
While the LNA briefed US officials on its commitment to the UN-facilitated dialogue, the US warned that armed groups attempting to "spoil the political process" risk international sanctions.
American officials also voiced their opposition to the LNA's affiliation with the Wagner group, "a Russian Ministry of Defense proxy."
Wednesday's meeting, the statement said, was in "keeping with US policy of active neutrality on Libya," following "US engagement regarding militias with GNA representatives last week."
https://english.alarabiya.net/en/News/north-africa/2020/07/03/US-says-it-will-maintain-policy-of-active-neutrality-on-Libya.html
--------
US warns Haftar over Wagner group, oil supply in Libya
Beyza Binnur Donmez
03.07.2020
The US has warned the Libyan National Army (LNA) that its affiliation with a Russian paramilitary force and perpetuation of the oil shutdown contradict the interests of Washington and Libya.
"The U.S. delegation emphasized that the LNA's affiliation with the Wagner group, a Russian Ministry of Defense proxy, and perpetuation of the oil shutdown are at odds with U.S. and Libyan interests, undermine Libyan sovereignty, and increase the risk of conflict that could damage critical oil infrastructure," State Department said Thursday in a statement.
Since January, Haftar's forces under LNA banner have shut down oil facilities in the central and eastern parts to damage the economy and put pressure on the UN-recognized Libyan government.
The statement came after a virtual meeting between officials of President Donald Trump's administration and representatives of the LNA for addressing issues related to militias across Libya.
It underlined that both delegations reaffirmed a desire to de-escalate the conflict and find sustainable solutions.
The US delegation reaffirmed that armed groups that "attempt to spoil the political process or engage in destabilizing acts must not be tolerated – and risk international sanctions."
Washington raised its opposition to all foreign interference in Libya and discussed the imperative of an immediate ceasefire and return to UN-facilitated security and political negotiations, according to the statement.
Since April 2019, Haftar's illegitimate forces have launched attacks on the Libyan capital of Tripoli and other parts of northwestern Libya, resulting in more than 1,000 deaths, including civilian women and children.
However, the Libyan government has recently achieved significant victories, pushing Haftar forces out of Tripoli and strategic city of Tarhuna.
The country's new government was founded in 2015 under a UN-led agreement, but efforts for a long-term political settlement failed due to a military offensive by warlord Haftar, who has been backed by France, Russian paramilitary group Wagner, UAE and Egypt.
Full report at:
https://www.aa.com.tr/en/africa/us-warns-haftar-over-wagner-group-oil-supply-in-libya/1898854
--------
Europe
French ISIS extremist Tyler Vilus gets 30 years for Syria crimes
04 July 2020
A French court on Friday handed a 30-year prison sentence to an extremist for crimes committed in Syria between 2013-15 including overseeing the execution of two prisoners while a senior figure in the Islamic State extremist group.
Tyler Vilus, 30, who was found guilty on all charges, was also accused of belonging to a terrorist group, heading a group of ISIS fighters and "aggravated murder."
Public prosecutor Guillaume Michelin earlier asked the court for a life sentence, with no possibility of parole for 22 years.
For all the latest headlines follow our Google News channel online or via the app.
Michelin said Vilus "hasn't changed one bit" since his time with ISIS.
"All the steps in the accused's journey are interlocked with the construction of the caliphate," said the prosecutor, referring to the Islamist-ruled area that IS had at the time carved out in Syria and Iraq.
"It is your responsibility to put a definite end to the bloodshed," he told the court.
But the presiding judge said he wanted to give him "a glimmer of hope" so that he could "evolve," even though he could have been sentenced to life on being convicted of all charges.
Investigators believed Vilus was part of the "Al-Muhajireen" (the immigrants) brigade, a squad that tortured and carried out summary executions, which he had denied.
However the court found that Vilus supervised the executions as a member of the religious police in the north-eastern Syrian town Ash Shaddadi, close to the Iraqi border.
In a 2015 video published by ISIS' media department, a man alleged to be Vilus is two meters away as two kneeling and blindfolded prisoners - one belonging to the Free Syrian Army rebel fighters and the other a member of Bashar al-Assad's army - are executed with a bullet to the head.
His arrest and trial were seen as a major coup for the French security services, as Vilus is believed to have known many French extremists in Syria.
Vilus had admitted to being in contact with the man French secret services believe is the mastermind of the November 2015 terror attacks in Paris, Abdelhamid Abaaoud.
https://english.alarabiya.net/en/News/world/2020/07/04/French-ISIS-extremist-Tyler-Vilus-gets-30-years-for-Syria-crimes.html
--------
'Turkey included in Hungary's list of safe countries'
03.07.2020
Hungary has included Turkey in the list of safe countries to travel amid the coronavirus pandemic, the Turkish foreign minister announced on Friday.
"Hungarian foreign minister called me and said Turkey is in the list of safe countries and they will not impose 14-day quarantine for Hungarian tourists coming back from Turkey," Mevlut Cavusoglu said at a joint new conference with his Ukrainian counterpart Dmytro Kuleba.
Cavusoglu and Dmytro, the first guest minister visiting Turkey's southern resort city of Antalya since the start of the novel coronavirus, held the news conference following the eighth meeting of Turkey-Ukraine Joint Strategic Planning Group.
The Turkish foreign minister also said that the UK also included Turkey in the list of 59 safe countries for travel.
"Countries are announcing Turkey as a safe country, when objective criteria are considered," he added.
On Tuesday, EU members decided to lift travel restrictions initially for 15 countries, including Canada, Algeria, Tunisia, Serbia, Rwanda, South Korea and Thailand, after a long debate among the member states.
The EU's decision drew criticism from Ankara, with Turkish officials stressing that their country, which has successfully managed the pandemic process, should have been included in the list.
Russian annexation of Crimea
Noting that Turkey and Ukraine are not only neighbors but also strategic partners, Cavusoglu said boosting bilateral trade and things to be done after COVID-19 were discussed during the group meeting.
"We, as Ukraine and Turkey, have very close cooperation in international arena," he said.
"We support Ukraine's border and territorial integrity in every platform," Cavusoglu stressed, and said Turkey does not and will not recognize the annexation of Crimea.
Moscow and Kiev have been at loggerheads since 2014 when Russia annexed Ukraine's Crimean Peninsula after a referendum.
Turkey, as well as the UN General Assembly, view the annexation as illegal.
Turning to tourism between Turkey and Ukraine, Cavusoglu said the number of Ukrainian tourists crossed 1.5 million mark over the past two years, and first foreign tourist group to Turkey came from Ukraine this year amid the pandemic.
Best measures for tourists
Kuleba, for his part, said: "Turkey has taken the best measures for tourists. I saw these measures myself."
"We are thankful to Turkey. They have taken all measures not only for flights, but also for our tourists to spend a safe holiday," he added.
He also said the two countries want to double the trade volume by reaching a $10 billion target.
Full report at:
https://www.aa.com.tr/en/europe/turkey-included-in-hungarys-list-of-safe-countries/1898957
--------
India
Clerics Issue Advisory Appealing Muslims To Pray Home, Even If the Masjids Are Open
JULY 01, 2020
Hyderabad: In the wake of the unprecedented Coronavirus disease, which has claimed thousands of lives across the globe, including many in India, eminent Muslim religious organizations and renowned clerics have appealed to the Muslim community to stay indoors and offer Namaz at home.
Maulana Jamal Ur Rahman of Deccan Madrasa Board; Khalid Saiful Rahmani, secretary All India Muslim Personal Law; Raheem Uddin Ansari of Jamia Islamia Darul Uloom and many more ulama and Maulana's from the state had requested Muslims to pray in their homes even the masjids are open.
Despite, relaxed norms the cleric also urged Muslims to pray at home and seek Allah to make the nation free from the deadly coronavirus soon.
Clerics had appealed to Muslims to abide by the guidelines issued by the government in the wake of the coronavirus pandemic.
Furthermore, the clerics emphasized how staying home, keeping up with social distancing norms and wearing of masks is essential and had urged people to do so.
Meanwhile, 3.86 lakh people in India were found infected with novel Coronavirus in the month of June alone, putting the contry amongst the four worst-affected nations in the world.
https://www.siasat.com/covid-19-clerics-issue-advisory-appealing-muslims-to-pray-home-1916902/
--------
It is time for India to speak about persecution of Muslims in China
JULY 03, 2020
New Delhi: – An investigation published this week by American news agency Associated Press (AP) has drawn international attention, and condemnation of China. The AP says it has found that the Chinese government is taking draconian measures to slash birth rates among Uighurs and other minorities as part of a sweeping campaign to curb its Muslim population in the far west region of Xinjiang. The AP further says that Beijing, on the other hand, was encouraging some of the country's Han majority to have more children.
China has denied the allegations as "baseless". The Communist government is already facing widespread criticism for holding Uighurs in detention camps. It is believed there are about one million Uighur people and other mostly-Muslim minorities detained in China, in what the government defines as "re-education" camps.
The latest revelation has prompted a global outcry with call for United Nations probe into this "demographic genocide". The Inter-Parliamentary Alliance on China, a group of European, Australian, North American, and Japanese politicians from across the political spectrum, demanded an independent UN investigation.
From India, none other than Rahul Kanwal, the high-profile news anchor of India Today TV, has come forward to highlight the sufferings of Muslim minority in China.
Today, he ran an exclusive 20-minute programme based on AP investigation and a live interview of a German scholar Adrian Zenz who specialises on Xinjiang re-education camps. He is a senior fellow in China studies at the Victims of Communism Memorial Foundation in Minnesota, US. Based on his own research, Zenz gave a chilling account of the sufferings of Uighur women who are forced to abort and even their uteruses are removed. He called on the world to take appropriate measures to stop this. Kanwal's programme also referred to Pakistani Prime Minister Imran Khan who in his speech at the United Nations had lectured the West on Islamophobia was but was keeping mum at Chinese atrocities against its Muslim minority.
Fair enough. A journalist must raise his voice whenever and wherever someone is discriminated against. But it should not be selective. This is the same Rahul Kanwal who just three months back became part of a campaign to demonise Muslims in the wake of Tablighi Jamaat episode. He contributed by airing a concocted story on three madrasas of Delhi NCR (National Capital Region) and falsely linking them to Tablighi Jamaat. Later, a fact-check by Newslaundry revealed that whatever claims he made was fake. He "stung" caretakers of the madrasas and claimed that they were violating national lockdown rules. He told his viewers that children were crammed into small rooms where no social distancing norms were being followed. He also claimed that teachers had bribed police to hid children from public glare.
Newslaundry spoke with the three men stung by Kanwal as well as Delhi police officials and found that Kanwal had fabricated the facts. The students of the Madrasas, all from Bihar, were not hiding, they were rather stuck because of the lockdown announced by the prime minister on short notice of just four hours. They had train reservation for April 11, but because of the lockdown declared on March 24 and government directive for students to remain wherever they are, they had no option but to remain in the madrasas.
Madrasas are run on community donations and their students come from poor families. By cornering them at a time of extreme distress he added to their miseries, including endangering their lives. Because of anchors like Kanwal, Muslims faced physical attacks and social boycotts throughout the country.
Full report at:
https://www.siasat.com/it-is-time-for-india-to-speak-about-persecution-of-muslims-in-china-1917998/
--------
PM Modi Condoles Death of Sikh Pilgrims in Pakistan Accident
Jul 3, 2020
NEW DELHI: Prime Minister Narendra Modi on Friday condoled the death of Sikh pilgrims who were killed in an accident in Pakistan.
"Pained by the tragic demise of Sikh pilgrims in Pakistan. My thoughts are with their families and friends in this hour of grief. I pray that those pilgrims injured recover at the earliest," Modi tweeted.
Pained by the tragic demise of Sikh pilgrims in Pakistan. My thoughts are with their families and friends in this h… https://t.co/qASx1lhw36
— Narendra Modi (@narendramodi) 1593779199000
At least 19 Sikh pilgrims were killed and at least 8 people were injured after a passenger bus they were travelling in collided with a passenger train on Friday, reported Pakistani media citing officials.
The coaster was carrying Sikh pilgrims, who were reportedly returning from Nankana Sahib in Punjab, reported Geo News citing rescue officials. The accident took place at a train crossing without a barrier
https://timesofindia.indiatimes.com/world/pakistan/pm-modi-condoles-death-of-sikh-pilgrims-in-pakistan-accident/articleshow/76773035.cms
--------
Bengal bump hits Bangladesh ties
Jul 4, 2020
NEW DELHI: West Bengal is proving to be a major obstacle to India's neighbourhood policy.
A decision by the Mamata Banerjee government to stop all goods from Bangladesh through the Petrapole-Benapole border since March has resulted in serious damage to bilateral trade and it came to a head on Wednesday with Bangladesh refusing to allow Indian trucks to cross the border.
As a result of Bengal's actions, bilateral trade with Bangladesh dropped to $424 million in April-May, as compared to nearly $2 billion for the same period in 2019, with serious disruption to imports from Bangladesh. In the first five calendar months of 2019 (Jan-May), it was $4.1 billion but in 2020, it is just $2.9 billion.
Bangladeshi traders and government have been expressing unhappiness for some time, which spilled over on July 1 leading to Bangladesh stopping Indian trucks. Even so, sources said, 106 trucks had been let through into Bangladesh.
No exports from Bangladesh have been allowed to come via Petrapole-Benapole since March 23, day before the lockdown was ordered. It briefly resumed on April 29, but shut down again on May 2, following some local protests. Trade restarted on June 7 and slowly the volume rose to around 250 trucks per day from around 24 aday. But it was all one-way trade with only trucks from India going to Bangladesh but nothing being allowed to come from the other side.
Interestingly, there has been no stoppage of goods from Bangladesh via Tripura, but only through Petrapole-Benapole which accounts for about 70% of Indo-Bangla trade. Sources here said Bengal even went so far as to stop trucks going to Nepal and Bhutan via the state. In April, the home ministry asked the Mamata Banerjee government to allow truck movement to these countries since they are landlocked and depend on India for goods movement. This is also part of India's global commitments.
The Centre had told Bengal its actions were in "clear violation of the MHA orders issued under Disaster Management Act 2005 as well as well as Articles 253, 256 and 257 of the Constitution".
On the domestic front, this was also the time when the Centre and the Bengal government were at loggerheads over the state's handling of the Covid crisis.
Full report at:
https://timesofindia.indiatimes.com/india/bengal-bump-hits-bangladesh-ties/articleshow/76778778.cms
--------
4 Pakistani terrorists among J&K's most-wanted dirty dozen
Jul 3, 2020
SRINAGAR: Security forces in J&K are going all out to track down a 'dirty dozen' of most-wanted commanders of the Hizbul Mujahideen, Jaish-e-Muhammad and Lashkar-e-Taiba that includes four Pakistani terrorists, one of them a former soldier, IGP (Kashmir) range Vijay Kumar told TOI.
Top of the list is Pakistan-born Adnan Bhai alias Lambu, a Jaish operative said to be as tall as his list of terror activities is long. Waleed Bhai, another of the outfit's bomb-making experts, is also categorised as an "A++" terrorist wanted for a series of terror attacks in south Kashmir. Former armyman Ghazi Rashid, who is one of the newer terror imports by Jaish from across the border, and Lashkar-e-Taiba operative Usman Bhai complete the Pakistani quartet.
Usman is said to be one of the two terrorists who opened fire on a CRPF patrol from inside a mosque at Model Town in Sopore on Wednesday, killing a head constable and a 65-year-old civilian who was passing by in a car with his three-year-old grandson.
"We have all the details of these A++ terrorists and efforts are on to get them soon," IGP Kumar said.
Yousuf Kantroo alias Isseh Kantur, whom the police files describe as Lashkar's "operational head, mastermind, planner and main recruiter from Budgam", is currently the only Kashmir-born terrorist in the A++ category.
The other "local" names that are part of the list include Dr Saifullah alias Gazi Haider, who took over as Hizbul Mujahideen's operational commander in the Valley after his predecessor Riyaz Naikoo was killed in an encounter with security forces on May 6. Hizb operatives Farooq Ahmad alias Farooq Nullay, Ashraf Maulvi and Zubair Wani and Lashkar terrorists Sajjad Ahmad, Ishfaq Dar and Nasir Ahmad are also on the security forces' radar.
Ishfaq, who is from Shopian, was a constable with J&K Police posted in Rajouri till 2018. He deserted the force to join Lashkar and went on to become the outfit's district commander in Shopian, where a series of terror attacks have taken place in recent months.
Full report at:
https://timesofindia.indiatimes.com/india/4-pakistani-terrorists-among-jks-most-wanted-dirty-dozen/articleshow/76777389.cms
--------
Border not right place to make policy pronouncements: Salman Khurshid on PM Modi's Ladakh visit
Jul 3, 2020
NEW DELHI: Commenting on Prime Minister Narendra Modi's surprise visit to Ladakh on Friday, Senior Congress leader Salman Khurshid said that border is not the right place for making large policy pronouncements.
Speaking to ANI, Khursid said, "If you go there to cheer up the spirit of soldiers and applaud them for their bravery then it is completely ok, there is no problem. But rest of things should be discussed here in the country not on the border."
"Point is that the border is not a good place for that, something government should consider," he said.
Full report at:
https://timesofindia.indiatimes.com/india/border-not-right-place-to-make-policy-pronouncements-salman-khurshid-on-pm-modis-ladakh-visit/articleshow/76775889.cms
--------
Pakistan using Ladakh standoff to push terrorists in J&K: Security expert
04th July 2020
BENGALURU: PM Narendra Modi's visit to Ladakh is a clear "message to China and Pakistan that India will give a fitting reply to anybody who challenges the country's sovereignty and intrudes in our territory," said a security expert.
With China engaging the Indian troops in Eastern Ladakh, Pakistan has intensified terrorist operations in Jammu and Kashmir and is pushing terrorists and arms and ammunition into Kashmir from its launch pads across the LoC.
"What is happening on either side of our borders is clearly a joint operation of China and its ally Pakistan," he added.
This year the forces have eliminated 128 militants till June 30, according to Dilbag Singh, DGP, J&K. In June, 48 militants were killed.
"Pakistan has intensified its terrorist operations and is also radicalising and arming Kashmiri Muslim youth, who are joining the militant ranks for want of better alternative and for mass identity and following," said a source.
Full report at:
https://www.newindianexpress.com/nation/2020/jul/04/pakistan-using-ladakh-standoff-to-push-terrorists-in-jk-security-expert--2165203.html
--------
South Asia
Kabul Police foil militants bid to detonate a remote-controlled bomb in the city
04 Jul 2020
The Kabul Police foiled militants bid to detonate a remote-controlled bomb in the city, the Kabul Police Headquarters said.
According to a statement released by Kabul Police, the militants had planted a remote-controlled bomb on a roadside in Shewaki area located in the 8th district of the city.
The statement further added that the police forces managed to discover and defuse the bomb before the militants manage to detonate it.
The Kabul Police also added that the roadside bombs and other improvised explosive devices often inflict casualties on ordinary civilians.
This comes as the officials in Kabul Police Headquarter said earlier today that an explosion ripped through a police vehicle in 11th district of the city, wounding two people, including a civilian and a police officer.
https://www.khaama.com/kabul-police-foil-militants-bid-to-detonate-a-remote-controlled-bomb-in-the-city-08939/
--------
Human Trafficking: Kuwait House committee lifts immunity of two MPs
July 04, 2020
Kuwait's Public Prosecution decided to send two Kuwaiti officials to jail, while Parliamentary Legislative Committee has lifted immunity of two MPs for interrogation for their alleged involvement in human trafficking, money laundering and bribery linked to Bangladesh MP Shahid Islam.
Arab Times reported yesterday the Public Prosecution decided to send one official from Kuwait's Manpower Authority and a former candidate of National Assembly for 21 days to the central prison.
Meanwhile, Parliamentary Legislative Committee has decided to lift the immunity of two lawmakers suspected to be involved in the corruption scandal.
The two MPs said they asked the committee to lift their immunity so they could be interrogated by the public prosecution in order to clear their names, denying that they had anything to do with the scandal, reports Kuwait Times.
Last week the Public Prosecutor extended custody of Bangladeshi MP Shahid Islam alias Kazi Papul for an additional 21 days by referring him to the central prison to investigate charges against him.
A well-informed source said that more surprises have cropped up with high profile names in this case as marathon investigations continue to take place with the accused and witnesses.
Shahid Islam, lawmaker from Laxmipur-2 constituency, was arrested by Kuwait CID on June 6 on charges of human trafficking, money laundering, bribery and visa trading.
The managing director and CEO of Marafie Kuwaitia Group, during interrogation, admitted he bribed millions of dollars to Kuwaiti officials, but said it was not his fault that he could not get contracts from the government agencies unless he paid the bribes.
Migrants alleged Shahid charged Tk 7 lakh to Tk 9 lakh for recruitment, but many have been paid less than what was spelled out in their contracts charged for renewal of work permits or were even not provided the jobs.
Full report at:
https://www.thedailystar.net/backpage/news/human-trafficking-kuwait-house-committee-lifts-immunity-two-mps-1924769
--------
Bangladeshi Nobel laureate says COVID-19 vaccine must be free from commercial interests
July 04, 2020
DHAKA: The only way to contain the coronavirus pandemic is to have COVID-19 vaccines free from commercial interests, Bangladeshi Nobel Peace Prize laureate Muhammad Yunus told Arab News in an exclusive interview, as over 100 statesmen, academics, activists and religious leaders joined his campaign to declare coronavirus vaccines a global common good.
"I believe that, ultimately, the only way to definitively eradicate the pandemic is to have a vaccine that can be administered to all inhabitants of the planet," Yunus said. "The effectiveness of the upcoming vaccination campaign will depend on its universality. To ensure the availability of the vaccines to all people on the planet almost at the same time, it has to be free from ownership."
Vaccine research requires huge investments and many laboratories in the private sector are engaged in it. Yunus urged the World Health Organization (WHO) to design an action plan to put the vaccine into the public domain.
"To do so we intend to make a global pharmaceutical social business operational as soon as possible. I am looking for partners to help us achieve this goal," said the economist, who pioneered tiny loans for village entrepreneurs as a way to fight poverty.
The "Declare COVID-19 Vaccine a Global Common Good Now" campaign launched by Yunus on Sunday has already gained the support of 19 Nobel Prize laureates, including Archbishop Desmond Tutu, Malala Yousafzai, Iranian political activist and lawyer Shirin Ebadi, Poland's first democratically elected president Lech Walesa, British molecular biologist Sir Richard John Roberts, and former Soviet Union president Mikhail Gorbachev.
Yunus said he was expecting a huge response from global leaders to ensure that, in the case of a COVID-19 vaccine, there would be consensus for free universal access. He warned that this would not happen as long as the vaccine remained a commercial product owned by companies.
"It has to be freed from commercial interest. The polio vaccine was declared as a common good, not owned by anybody. Why not (have) the corona vaccine follow the same path?"
As of Friday, 112 former presidents, prime ministers, business leaders, artists and social activists joined his mission. Everyone can support the initiative through the website www.vaccinecommongood.org.
Full report at:
https://www.arabnews.com/node/1699666/world
--------
Southeast Asia
Malaysia: Foreigners Still Not Allowed to Join in Prayers
July 04, 2020
PUTRAJAYA: The permission to hold Friday prayers during this Recovery Movement Control Order (RMCO) period has been expanded to suraus and halls deemed suitable for the purpose.
In fact, Religious Affairs Minister in the Prime Minister's Department Datuk Seri Dr Zulkifli Mohamad Al-Bakri in a statement Friday, said mosques and Friday surau permitted to hold Friday prayers are also allowed to maximise the use of their areas while ensuring compliance with the latest standard operating procedures (SOP) set by the Ministry of Health (MOH) and the National Security Council (MKN).
He said all religious activities and lectures, as well as Dhuha prayers, Fardu Ain and Quran reading classes, may also resume starting this week.
"As such, the mosque and surau committees are to be held responsible for ensuring full compliance of the SOP," he said.
Zulkifli said the committees were also advised not to lock the main gate of the surau and mosques to enable members of the public, especially travellers, food delivery riders or e-hailing drivers to perform the five daily prescribed prayers.
The Minister said all decisions were made upon the consent of the Yang di-Pertuan Agong Al-Sultan Abdullah Ri'ayatuddin Al-Mustafa Billah Shah who had accepted the resolutions of the 7th Special Meeting of the National Council for Islamic Religious Affairs Malaysia (MKI) held on June 24.
He said as the Federal Constitution provides for matters concerning Islam under the jurisdiction of the states, the meeting also agreed to leave it to the religious authorities in the states to consider the implementation of the decisions.
Meanwhile, foreigners are still not allowed to take part in congregational prayers in mosques and surau, said Zulkifli.
He said the ministry has to study reports from the authorities such as the Federal Territories Islamic Religious Department (Jawi) on the situation in mosques and surau, before allowing foreigners to participate in congregational prayers.
http://www.dailyexpress.com.my/news/155274/foreigners-still-not-allowed-to-join-in-prayers/
--------
Duterte's anti-terror law seen as threat to peace in Mindanao
July 04, 2020
MANILA: Philippine President Rodrigo Duterte on Friday signed a controversial anti-terrorism law, despite opposition and fears that it will worsen the country's human rights situation.
The new law allows detention of suspects for up to 24 days without charge, and a 60-day surveillance with an allowable 30-day extension that can be conducted by the police or the military against suspected terrorists.
Leaders of the autonomous Bangsamoro government in Mindanao had urged Duterte to allow Congress to "review and address the issue of vagueness, overbreadth, and other concerns" related to some of the bill's provisions, as they said the law would bring further discrimination against Filipino Muslims.
Bangsamoro Chief Minister Ahod "Al Haj Murad" Ebrahim said he feared that among those hardest hit once the anti-terrorism bill passed into law would be from Bangsamoro.
Ebrahim wrote to the Bangsamoro Transition Authority Parliament, saying that it was his "moral duty" to speak out to ensure that the measures intended to address terrorism would not be used as a means to "subvert the fundamental rights and freedom" of individuals, in general, and to normalize abuse and discrimination against the Bangsamoro, in particular.
Ebrahim, who is also the chairman of the Moro Islamic Liberation Front (MILF), which used to be the nation's largest separatist group, also said in his letter that the bill had a vague definition of terrorism, surveillance of suspects, interception and recording of communications, and detention without a judicial warrant.
MP Zia Alonto Adiong shared Ebrahim's concerns.
"The bill seeks to stabilize the peace and order situation not only for Mindanao but for the whole country," he told Arab News. "However, due to the vagueness of some of its provisions, especially the outright dismissal of the constitutionally guaranteed due process under the law ... it may create a scenario where disarming the actual terrorist from gaining grounds may turn into disarming the people of the very rights the Constitution provided for them to protect themselves from abuse."
Presidential spokesman Harry Roque rejected the Bangsamoro leaders' concerns.
"We consider the concern that the bill would lead to abuse, especially to our Muslim brothers and sisters, unfounded. Passing a class legislation against the Bangsamoro Autonomous Region in Muslim Mindanao, I would like to stress, would not even cross the minds of the proponents of the said bill. This piece of legislation is against terrorists and terrorism and not against a particular regional/ethnic group."
Roque added that the president understood this better as he was from Mindanao and would take into account the appeal of the Bangsamoro leaders when the proposed bill reached his desk.
Hours later, Duterte signed the bill into law.
"As we have said the president, together with his legal team, took time to study this piece of legislation weighing the concerns of different stakeholders," Roque told reporters, adding that the signing of the document demonstrated the government's "serious commitment to stamp out" terrorism.
Phil Robertson, deputy Asia director of Human Rights Watch, condemned the enactment of the new anti-terror law. "Duterte has pushed Philippines democracy into an abyss. The law threatens to significantly worsen the human rights situation in the Philippines, which has nosedived since the catastrophic 'war on drugs' began four years ago."
Full report at:
https://www.arabnews.com/node/1699681/world
--------
Mapim to hand over memorandum to PM on refugee issues
01 JUL 2020
SHAH ALAM: The Malaysian Consultative Council of Islamic Organisations (Mapim) will hand over a memorandum to Prime Minister Tan Sri Muhyiddin Yassin urging the government to address the issues of refugees and asylum seekers in Malaysia, based on the Islamic approach.
Its president Mohd Azmi Abdul Hamid (pix) said the memorandum would be handed over to the prime minister next Monday.
"The memorandum, among others, contains how Malaysia, as an Islamic country, should manage refugees in the country according to the Quran.
"We also urge the authorities not to allow any attempt to instil hatred and mistreatment against the refugee," he told a press conference, here today.
Mohd Azmi called on relevant agencies to issue a directive to help prevent any abuse against refugees and understand their plight.
Mohd Azmi also called on the government to hold a dialogue with religious groups to find the best way to address the refugee issue in Malaysia.
"Even though Malaysia has not signed the 1951 Refugee Convention, as a Muslim nation, it is our responsibility to help defend the rights of the oppressed.
Full report at:
https://www.thesundaily.my/local/mapim-to-hand-over-memorandum-to-pm-on-refugee-issues-EI2648987
--------
Pakistan
CPEC to be completed at all costs, says Imran
July 04, 2020
ISLAMABAD: Prime Minister Imran Khan vowed on Friday that the government would complete the ambitious China Pakistan Economic Corridor (CPEC) project at any cost and pass its benefits to the nation.
"The corridor is a manifestation of Pakistan-China friendship and the government will complete it at any cost and bring its fruit to every Pakistani," the prime minister said at a meeting held to review progress on the CPEC projects.
Terming the CPEC an excellent project for the country's socio-economic development, Mr Khan said the gigantic multi-faceted initiative would guarantee a bright future for the nation.
Lauding the performance of CPEC Authority, the prime minister said measures must be taken to improve its working as well as capacity.
The prime minister was briefed about the status of ongoing projects under the giant initiative.
Federal Ministers Asad Umar, Makhdoom Khusro Bakhtiar and Omar Ayub, Commerce Adviser Abdul Razak Dawood, CPEC Authority Chairman retired Lt Gen Asim Saleem Bajwa and senior officers of the organisations concerned attended the meeting.
CPEC is a collection of infrastructure and other projects under construction throughout Pakistan since 2013. Originally valued at $46 billion, the CPEC projects were worth $62bn as of 2017.
The vast initiative is intended to rapidly upgrade Pakistan's required infrastructure and strengthen its economy by the construction of modern transportation networks, numerous energy projects and special economic zones.
In November of 2016, CPEC became partly operational when Chinese cargo was transported overland to Gwadar port for onward maritime shipment to Africa and West Asia, while some major power projects were commissioned by late 2017.
The potential impact of the massive initiative on Pakistan has been compared to that of the Marshall Plan undertaken by the United States in post-war Europe. The initiative has entered a new phase after the coming into power of the government led by Mr Khan.
Master plans of cities
At another meeting the prime minister directed provincial governments to upgrade master plans of major cities to provide the best civic amenities to the populace.
Due to ill-planned growth in major cities, the environment had deteriorated and people were facing multiple problems, Mr Khan observed.
"As a result of a mushroom growth, green belts are vanishing… Master plans should be amended and upgraded keeping in view the changing circumstances."
Prime Minister Khan said the main objective behind incentives being given by the government to the construction sector was to create job opportunities.
He advised provincial governments to use the latest technology so that master plans of major cities were upgraded as soon as possible.
The prime minister said a roadmap should be devised within a week to give final shape to the master plans.
The meeting was attended by PM's Adviser on Climate Change Malik Amin Aslam, Member of National Assembly Khayal Zaman, chairman of the Naya Pakistan Housing Authority and the housing secretary while provincial chief secretaries participated through video link.
The prime minister directed the authorities concerned at yet another meeting to improve facilities in Panahgahs (shelters) for the poor.
He gave these directives while presiding over a meeting on the government's flagship initiative — the Ehsaas programme.
https://www.dawn.com/news/1566867/cpec-to-be-completed-at-all-costs-says-imran
--------
PM, military review security challenges
Baqir Sajjad Syed
July 04, 2020
ISLAMABAD: As Prime Minister Imran Khan on Friday consulted his top military and intelligence aides, the possibility of an imminent conflict with India appeared to loom over Pakistan's security agenda.
PM Khan, the prime minister's office said, "chaired a high-level meeting to review the internal and external security situation". The meeting was attended by Defence Minister Pervez Khattak, Chairman Joint Chiefs of Staff Committee Gen Nadeem Raza, Chief of Army Staff Gen Qamar Javed Bajwa, Chief of Naval Staff Admiral Zafar Mahmood Abbasi, Chief of Air Staff Air Chief Marshal Mujahid Anwar Khan, Director General Inter-Services Intelligence Lt Gen Faiz Hamid and Director General Military Operations Nauman Zikriya.
From the list of the participants of the meeting, it looked very much like a National Security Committee session except that it did not include Foreign Minister Shah Mehmood Qureshi, who has quarantined himself after contracting Covid-19 infection, Adviser on Finance Hafeez Sheikh, and Special Assistant on National Security — all of whom would have been part of a routine NSC meeting.
The meeting took place in the backdrop of what FM Qureshi, in a telephone conversation with his Chinese counterpart Wang Yi during the day, described as fast "deteriorating" regional security environment. The foreign minister blamed "India's belligerent posture and expansionist policies" for jeopardising region's peace.
The India focused language of the media statement issued after the meeting clearly pointed towards the aggravating situation at the Line of Control (LoC) being the main agenda point of the session.
"The meeting … resolved that sovereignty of Pakistan will be protected at all costs. It was also resolved that Pakistan believes in peaceful co-existence with its neighbours but we have both the will and the capacity to defend our people and territorial integrity," it said.
"The meeting expressed serious concern over the continued human rights violation by Indian forces in the IOJ&K and urged the international community to take notice," the statement added.
Pakistani strategists fear that India, which has failed to restore normalcy in Occupied Kashmir since its illegal annexation in August 2019, is being pushed towards a conflict with Pakistan by a confluence of military, health and economic crises, which have badly dented Indian Prime Minister Narendra Modi's standing at home.
Indian troops were recently involved in a fatal clash with Chinese troops, the first in 45 years, in which at least 20 Indian soldiers were killed.
The flaring up of India-Nepal border conflict, and deteriorating economic conditions because of Covid-19 could have infused frustration in Indian leaders, who may act in desperation, it is feared.
Taking on Pakistan, analysts believe, is an apparent choice for India in the current circumstances as its government knows well that anti-Pakistan sentiment sells well among its constituents. The Indian government had last year exited from the military stand-off with a bloody nose after losing two fighter jets and one of the pilots getting captured, yet the Bharatiya Janata Party presented it as a success to its public and gone on to win elections.
They again used the same Pakistan ploy after the loss of 20 soldiers to China last month by asking Islamabad to halve its diplomatic presence in Delhi and simultaneously cutting its high commission's strength in Islamabad after accusing officials of Pakistani mission in Delhi of espionage.
India has, meanwhile, been building an environment for a conflict with Pakistan for several months. It has regularly been accusing Pakistan of infiltration across the LoC and publicising virtually daily clashes with Kashmiri freedom fighters to mislead the world that it is faced with a terrorism problem.
There has also been a dangerous arms build-up by India, security officials say as they point to heightened threat of a conflict. India has lately also ordered major defence acquisitions despite the Covid-19 situation in its country.
Mr Qureshi told Mr Yi during conversation that Pakistan was exercising restraint despite Indian provocations.
A statement by Foreign Office said both foreign ministers "resolved to implement consensus reached by the leadership of the two countries to deepen strategic consultation and coordination at all levels so as to collectively promote shared goals of peace and stability".
Full report at:
https://www.dawn.com/news/1566862/pm-military-review-security-challenges
--------
Sindh govt to make public JITs of Uzair Baloch, Baldia factory fire
Imran Ayub
July 04, 2020
KARACHI: The Sindh government on Friday announced that it would make public next week the joint investigation team (JIT) reports of three high-profile and much-publicised cases, but challenged federal minister Ali Zaidi of the Pakistan Tehreek-i-Insaf to show any name mentioned in the documents that may prove involvement of top leaders of the Pakistan Peoples Party in criminal activities.
The announcement came at a press conference of Chief Minister's Law Adviser and provincial government's spokesperson Barrister Murtaza Wahab, who said that the JIT reports of the Baldia factory fire incident, chief of outlawed Peoples Amn Committee Uzair Jan Baloch and former chairman of the Fishermen Cooperative Society Nisar Morai would be uploaded on the website of the home department for public by Monday.
"But it doesn't end here," he said. "Now it's turn of Ali Zaidi to show any name of PPP leaders mentioned in the report. The reports would be available on home department's website by Monday and I invite you all to go through the facts carried in the reports. The truth is that our federal minister has consistently been lying and it's time for him to apologise and resign from his position."
Only last week, the provincial authorities had informed the Sindh High Court that they had challenged its order to make public the three JIT reports before the Supreme Court. This came in response to a petition of Mr Zaidi, seeking to make public all three JIT reports. He had petitioned the high court in 2017 and submitted that these JIT reports had contained startling disclosures about the involvement of politicians in crimes such as murder and extortion.
Accompanied by Information Minister Syed Nasir Hussain Shah and Irrigation Minister Sohail Anwar Siyal, Barrister Wahab said that the PPP government was not under any pressure, neither it wanted to score points on political grounds.
Ali Zaidi's resignation demanded
"Ali Zaidi showed papers at the National Assembly and accused the Sindh government of deliberately concealing the facts mentioned in the JITs," said minister Siyal. "He was claiming to have proofs that the PPP leaders including Asif Ali Zardari had close ties with Uzair Baloch and the gangster executed several crimes on the directives of the former president of Pakistan. I ask Mr Zaidi to prove these allegations or apologise and resign from the seat of MNA."
PTI fears provincial govt may come up with 'fake reports'
Answering questions, Nasir Shah and Mr Wahab conceded that the alleged leader of a criminal gang in Lyari had close ties with politicians when he was the most feared man in the city. They demanded law enforcement agencies and relevant authorities investigate those facts.
"We all know Uzair Baloch was a close friend of Dr Zulfikar Mirza," said Barrister Wahab.
Dr Mirza, once a key PPP leader and provincial minister, has long been estranged from his former party.
"He on public forums had admitted his connections with Uzair Baloch when he was Sindh home minister. And who this Zulfikar Mirza is? Mr Ali Zaidi should ask his cabinet colleague and ally in the government Dr Fehmida Mirza, [wife of Mirza]."
About the Baldia factory fire JIT report, Mr Shah, without naming any party or individual though clearly alluding to the Muttahida Qaumi Movement, asked the PTI minister to check the rank and file of their allied parties and he would come to know about the facilitators of the tragic incident.
'PPP can't deny ties with Uzair Baloch'
On the other hand, PTI leaders feared that the Sindh government could come up with "fake JIT reports for face saving" and warned that any such move would lead to a strong reaction from the people of Sindh.
Accompanied by MPAs Raja Azhar, Kareem Bux Gabol, Jam Farooq Ahmed and other party leaders, senior PTI leader and its parliamentary party leader in the Sindh Assembly Haleem Adil Sheikh told a press conference that it was an irony that the people who were rejected by the voters of their constituencies were demanding resignation of an elected member and federal minister.
"We are sure that they are going to make fake reports public in the name of JITs," he said. "It is an open secret that these people have patronised Uzair Baloch. The PPP used to give election tickets from Lyari on the recommendations of Uzair Baloch. This party used to create a law and order situation in Karachi with the help of Uzair Baloch. History shows PPP footprints from Al-Zulfikar to gangs in Lyari. The pictures of top leadership of the PPP with Uzair Baloch are not fake."
Governor rule still a possibility
Despite a clear message from Prime Minister Imran Khan against any possibility of governor rule in Sindh, provincial PTI legislators and leaders insisted that it was still a possibility.
About a recent controversy regarding tax collection, he said: "Under the constitutional framework, the provinces are bound to collect tax on behalf of the federal government and if a province refuses to discharge this constitutional obligation, governor rule be imposed there.
Full report at:
https://www.dawn.com/news/1566873/sindh-govt-to-make-public-jits-of-uzair-baloch-baldia-factory-fire
--------
Policeman martyred in Karachi in targeted killing
Imtiaz Ali
July 04, 2020
KARACHI: A policeman was martyred in a gun attack in Baloch Colony on Friday morning when he was returning home after performing his night duty in Clifton, said police.
They added that Noman Ali was posted at Madadgar-15 at the Clifton base.
He was riding a motorbike in police uniform and when he reached near his home in Manzoor Colony No. 4, armed motorcyclists opened fire on him and fled.
He sustained a critical bullet wound in his neck and was taken to the Jinnah Postgraduate Medical Centre, where doctors pronounced him dead on arrival.
The victim was recruited in the Special Security Unit of police in 2016.
East SSP Sajid Amir Sadozai told Dawn that the police were investigating the murder from different angles. The police officer opined that it was too early to reach any conclusion about exact motive for the killing.
Another officer said that it appeared to be a targeted killing as the killers took away the official pistol of the slain officer. They hit him on a vital part of his body. Besides, there were no signs of any resistance. The investigators collected three spent bullet casings from the crime scene fired from a 30-bore pistol.
His funeral prayer was held at the SSU Headquarters near Hasan Square, which was attended by senior police officers.
Two men shot dead
Two men were shot dead while the wife of one of the victims was wounded in what was stated to be a targeted killing in the Garden area late on Thursday night, said police and hospital officials.
They added that the victims were travelling in a car when armed motorcyclists opened fire on their vehicle at Kashti Masjid near Dhobi Ghat.
The victims sustained critical bullet wounds and were taken to the Dr Ruth Pfau Civil Hospital Karachi, where doctors pronounced Mujeeb Rehman, 38, and Anas Aamir, 25, dead on arrival, said police surgeon Dr Qarar Ahmed Abbasi.
Full report at:
https://www.dawn.com/news/1566872/policeman-martyred-in-karachi-in-targeted-killing
--------
Mideast
Iran's UN Envoy Calls for Lifting Sanctions amid Coronavirus Outbreak
Jul 03, 2020
Takht Ravanchi made the remarks while addressing a UN Security Council meeting on Thursday night to review the impacts of coronavirus on global peace and security.
He said, "Serious outbreaks of certain diseases with a high mortality rate, entail security implications in conflict situations. One example is the impacts of COVID-19 pandemic in the conflict situations in our region from Yemen to Palestine to Syria."
In these countries, the virus has exacerbated the socioeconomic situations, negatively impacted de-escalation efforts and peace negotiations, the envoy added.
He noted that in Yemen the inaction of the Security Council to confront the foreign aggression against the country has emboldened the aggressors, so that by taking advantage of the COVID-19 pandemic, they have even escalated airstrikes and tightened the siege against ports and airports which channel humanitarian assistance to the people in need.
In Palestine, Takht Ravanchi said, "the Israeli regime has continued over a decade-long inhumane blockade against Gaza Strip even during the corona virus outbreak leading to further deterioration of the already fragile humanitarian situation."
In Syria, where the situation in many parts of the country was improving as a result of the defeat of terrorists and restoration of the government's control over its territory, the COVID-19 has relatively slowed down the return of displaced persons and reconstruction efforts, he continued.
Referring to the illegal US sanction s against Iran, the Iranian envoy to the US underlined that, "The Islamic Republic of Iran is fully aware as to how such sanctions drastically hinder national responses of targeted countries in effectively preventing the spread of the virus."
Despite strong international calls for their instant removal, including by the UN Secretary-General, the UN High Commissioner for Human Rights and some other international dignitaries as well as many former and current statesmen and stateswomen, MPs, religious leaders, academia, NGOs and civil society institutions, these illegal sanctions continue to be used.
In relevant remarks last month, Takht Ravanchi said the illegal US sanctions have gone beyond the stage of economic and health terrorism, adding that they have reached the stage of crime against humanity.
"It is an undeniable fact that the continuation of UCMs, including illegitimate sanctions, especially during this pandemic which has led to the consequent death of innocent people, passes the redlines of "economic terrorism" and "health terrorism" and reaches the level of a crime against humanity," Takht Ravanchi said speaking at the Webinar on "The Impact of UCMs on the Global Fight Against COVID-19: Upholding the UN Charter, Promoting International Cooperation and Ensuring No One is Left Behind in Times of Pandemic."
https://en.farsnews.ir/newstext.aspx?nn=13990413000103
--------
Erdogan rejects criticism over Turkey's Hagia Sophia landmark move
03 July 2020
Turkey's President Recep Tayyip Erdogan on Friday rejected criticism over his willingness to convert Istanbul's famed Hagia Sophia landmark into a mosque despite international and domestic concern.
"Charges against our country over Hagia Sophia are a direct attack on our right to sovereignty," Erdogan said.
Turkey's top court is considering whether the emblematic site and former cathedral can be redesignated as a mosque, prompting US Secretary of State Mike Pompeo on Wednesday to urge Turkey to keep the site in its current status as a museum.
The Council of State convened on Thursday to evaluate the case brought by an association to change the museum's status.
The court, known as Danistay in Turkish, must announce its decision within 15 days.
Hagia Sophia was first constructed as a cathedral in the Christian Byzantine Empire in the sixth century but was converted into a mosque after the Ottoman conquest of Constantinople in 1453.
Transforming it into a museum was a key reform of the post-Ottoman authorities under the modern republic's founder Mustafa Kemal Ataturk.
But calls for it to serve again as a mosque have led to anger among Christians and tensions between historic foes and uneasy NATO allies Ankara and Athens, which closely monitors Byzantine heritage in Turkey.
Erdogan said last year it had been a "very big mistake" to convert the Hagia Sophia into a museum.
France's Foreign Ministry said on Thursday that the sixth-century Hagia Sophia museum originally built as a Christian cathedral in Istanbul must remain open to all.
"A symbol of tolerance and diversity, this place must remain open to all," a French Foreign Ministry spokesman said.
France's appeal comes after the spiritual head of the world's Orthodox Christians warned that converting Istanbul's sixth century Hagia Sophia back into a mosque would sow division.
Full report at:
https://english.alarabiya.net/en/News/middle-east/2020/07/03/Erdogan-rejects-criticism-over-Turkey-s-Hagia-Sophia-landmark-move-.html
--------
Iran, Iraq Vow to Broaden Security Cooperation
Jul 03, 2020
During the meeting, the two sides underlined the need to implement the already signed military and defense agreements, urging the need to promote further cooperation in these areas.
Al-Haidar, also Head of the Security and Defense Committee in the Iraqi parliament, appreciated Iran's support for Iraq during that country's fight against ISIL terrorist group, and said that it was an example of brotherliness between Iran and Iraq.
The Iranian military attaché voiced his country's continued support for the Iraqi nation and government.
In a relevant development last week, Moradian also had a meeting with Iraqi Defense Minister Juma Anad Saadoun and discussed ways to expand military and defensive cooperation.
https://en.farsnews.ir/newstext.aspx?nn=13990413000292
--------
Iran Calls for Developing Bilateral Ties with Belarus
Jul 03, 2020
In his message to Makei on Thursday, Zarif underlined the deepening of friendly relations between Tehran and Minsk.
In his message, the Iranian foreign minister also congratulated the National Day of Belarus to Makei, as well as government and people of Belarus.
While wishing good health and evermore success to his Belarus counterpart, Zarif stressed the need to take advantage of many opportunities and capacities in bilateral relations.
In a relevant development on Thursday, Iranian Parliament Speaker Mohammad Baqer Qalibaf in a message to Chairman of Belarusian House of Representatives Vladimir Andreichenko underlined his country's interest in the further bolstering of ties and cooperation with Belarus in all fields.
Qalibaf thanked Andreichenko for his congratulatory message on the Iranian speaker's election, and said that Iran and Belarus enjoy friendly relations.
He emphasized the need for dialogue between the two parliaments.
Qalibaf stressed the importance of developing bilateral relations in various fields, expressing the hope that economic cooperation between the two countries would expand based on mutual interests.
Full report at:
https://en.farsnews.ir/newstext.aspx?nn=13990413000130
--------
Iran's Envoy: US Stance Vis-a-Vis UNSC Resolution 2231 Threatening Global Peace
Jul 03, 2020
"The US approach to the Joint Comprehensive Plan of Action (JCPOA) is bold in unilateralism, bleak on improving UNSC peace seeking function and pure humbug in reflecting Iran's cooperation with the International Atomic Energy Agency (IAEA)," Seyed Mohammad Ali Hosseini tweeted on Thursday.
"Not only the US illegally withdraw from the JCPOA, it is also punishing others for not imitating the same," the Iranian ambassador to Islamabad said.
The envoy added that the US significant non-performance to UNSC/Res2231 is a manifestation of "threat to international peace" that needs UNSC determination.
"Economic Terrorism of the US that has imposed huge economic and non-economic detriments to Iranian nation, ought to be indicted," he pointed out.
Ambassador Hosseini went on to say in spite of being under most robust inspection regime of IAEA Iran is still introduced non cooperative by those European who are vociferous in rhetoric but devoid in action for cooperation! how fair them!
"Being still committed to its obligations-15 of IAEA reports vouch for it. Iran call upon international community, especially JCPOA singers to respect Res2231 and its provisions," said the ambassador.
In relevant remarks last month, Iranian Government Spokesman Ali Rabiyee deplored the US and Israel for meddling in the International Atomic Energy Agency's affairs, saying that the IAEA should keep its independence.
"We warn that using political criteria in dealing with the tasks and rights of countries in the IAEA will result in nothing but the breakdown of trust and the growth of instability in the global arena," Rabiyee told reporters in Tehran.
He also warned the IAEA Board of Governors against falling under Washington and Tel Aviv's pressure.
Rabiyee criticized politicization of the International Atomic Energy Agency's reports on Iran's nuclear activities under the influence of the United States and the Israeli regime, reiterating that the Islamic Republic carries out a peaceful transparent nuclear program.
"We firmly emphasize that we are meeting all our international commitments, as confirmed by the 17 positive reports of IAEA in recent years, and we are carrying out most transparent activities," he said.
Rabiyee said that the Islamic Republic of Iran has given the highest level of access that a country can give to the IAEA, adding, "We have always been prepared to provide the Agency with the necessary access to (to our facilities) in accordance with previous valid agreements and international regulations."
He noted that Iran will continue its measures according to the same routine and requirements, calling on the IAEA to set its requests within the framework of the body's statutes.
Full report at:
https://en.farsnews.ir/newstext.aspx?nn=13990413000199
--------
Turkish court convicts Amnesty official, three other activists on terror charges
03 July 2020
A Turkish court sentenced a former executive of Amnesty International Turkey to more than six years in jail and convicted three other rights activists on terrorism-related charges on Friday, the rights group said.
Amnesty Turkey said on Twitter that seven other defendants, who were detained three years ago during a crackdown following a 2016 attempted coup, were acquitted in a case which fueled concern over Ankara's human rights record.
"This is an outrage. Absurd allegations. No evidence. After three year trial Taner Kilic convicted for membership of a terrorist organization," Amnesty representative Andrew Gardner wrote on Twitter as the verdict emerged on the former honorary chairman of Amnesty Turkey.
Three other rights activists were sentenced to two years and one month in jail. Peter Steudtner, a German national, and Ali Gharavi, a Swede, were among the seven acquitted.
Ten of the defendants were detained while they participated in a workshop on digital security held on the island of Buyukada, off the coast of Istanbul, in July 2017.
The prosecution alleged that the gathering had been a secret meeting to organize an uprising and foment chaos. It alleged they had links to the network of US-based cleric Fethullah Gulen, accused by Ankara of engineering the 2016 coup attempt against President Tayyip Erdogan.
Full report at:
https://english.alarabiya.net/en/News/middle-east/2020/07/03/Turkish-court-convicts-Amnesty-official-three-other-rights-activists-on-terror-relat.html
--------
Seven suspects in the escape of Ghosn from Japan go on trial in Turkey
03 July 2020
Seven suspects went on trial in Turkey on Friday over their alleged involvement in former Nissan boss Carlos Ghosn's dramatic escape from Japan to Lebanon via Istanbul at the end of last year.
Ghosn, once a titan of the global auto industry, had been arrested in Japan in late 2018 and charged with underreporting his salary and using company funds for personal purposes, charges he denies.
The ousted chairman of the alliance of Renault, Nissan Motor Co and Mitsubishi Motors Corp had been awaiting his trial under house arrest in Japan when he made a dramatic escape in December to Beirut, his childhood home.
An executive from Turkish private jet operator MNG Jet and four pilots were detained in early January soon after Ghosn's escape and charged with migrant smuggling, a sentence carrying a maximum sentence of eight years in jail.
They appeared in white protective overalls, masks and gloves as a measure against the coronavirus, as the court in Istanbul began hearing their defense. Two flight attendants, charged with failing to report a crime -- a charge carrying a sentence of up to one year -- were also there.
The first defendant to speak was a pilot on the Osaka-Istanbul flight, Noyan Pasin, who denied the charge.
Prosecutors, in their indictment, had said MNG Jet operations manager Okan Kosemen -- who is one of the seven on trial -- knew before the Osaka flight that Ghosn would be on board and would transfer to Beirut.
Kosemen, who also pleaded not guilty, said in court on Friday he was only told via phone about Ghosn's presence mid-flight from Osaka and cooperated under duress.
The prosecution said Kosemen used WhatsApp to communicate with pilots before, during and after the Osaka-Istanbul flight, using terms like "luggage" and "consignment" to refer to Ghosn.
The five other suspects also deny the charges, according to the indictment.
Saga shakes auto world
According to the indictment, Kosemen told prosecutors a price of $175,000 was agreed for the flight with a Lebanese broker and paid into MNG Jet's bank account.
At the time of the incident, MNG Jet said Kosemen acted without the knowledge of the company and it had filed a criminal complaint for the illegal use of its aircraft.
Japan has formally asked the United States to extradite two Americans - a former Green Beret and his son -- who also stand accused of helping Ghosn flee Japan. They were arrested in Massachusetts in May.
The Ghosn saga has shaken the global auto industry, at one point jeopardizing the Renault-Nissan alliance which he masterminded, and increased scrutiny of Japan's judicial system.
Renault and Nissan have struggled to recover profitability following his tenure, during which both automakers say Ghosn focused too much on expanding sales and market share, leading to falling margins.
Full report at:
https://english.alarabiya.net/en/News/middle-east/2020/07/03/Seven-suspects-in-the-escape-of-Ghosn-from-Japan-go-on-trial-in-Turkey.html
--------
UN peacekeepers in Israel suspended over sexual misconduct caught on video
04 July 2020
The United Nations has suspended two male staff members of its peacekeeping operation in the Middle East without pay after an initial inquiry found they had engaged in sexual misconduct in the Israeli-occupied territories.
The UN's Office of Internal Oversight Services launched the investigation after an 18-second video clip was shared widely on social media last month, showing a woman in a red dress straddling a man in the back seat of a UN-marked vehicle, while another man dozes in the passenger seat as the vehicle drives down a coastal boulevard in Tel Aviv.
"Two male international staff members who were in the UN vehicle in Tel Aviv have been identified as having engaged in misconduct, including conduct of a sexual nature," Stéphane Dujarric, spokesman for Secretary-General Antonio Guterres, said in a statement.
Dujarric said the video involved staff of the United Nations Truce Supervision Organization (UNTSO), which provides military observers to monitoring missions in south Lebanon and the occupied Golan Heights.
Given the seriousness of the allegations, Dujarric added, the two were placed on administrative leave without pay, pending the conclusion of the investigation by the UN's internal investigations office.
There have been frequent allegations of sexual misconduct by UN peacekeepers in recent years, placing the forces under scrutiny over such claims.
In 2019, there were 175 allegations of sexual exploitation and abuse against UN staff members, a report said.
Of those allegations, 16 were substantiated, while 15 were unsubstantiated. All other claims are still being investigated.
Full report at:
https://www.presstv.com/Detail/2020/07/04/628857/UN-peacekeepers-in-Israel-suspended-without-pay-over-sexual-misconduct-caught-on-video
--------
Over 320 LatAm figures call for sanctions on Israel over plans to annex West Bank
04 July 2020
More than 320 distinguished figures from Latin America including former political leaders have signed a statement, calling for imposition of sanctions against Israel over its controversial plans to annex large parts of the occupied West Bank and Jordan Valley.
The Boycott, Divestment and Sanctions (BDS) movement announced that the statement, underwritten by former Brazilian presidents Dilma Rousseff and Lula da Silva, former Bolivian president Evo Morales, former Ecuadorian president Rafael Correa and Argentine Nobel Peace Prize laureate Adolfo Pérez Esquivel, was part of a South African initiative to unify efforts from all over the world for the punitive measures.
The statement also calls for the re-activation of the UN Special Committee against Apartheid in order to put an end to the Tel Aviv regime's apartheid policies against Palestinian people in the occupied lands.
"The proposed annexation of Palestinian territory by Israel is not only an offense against international law and a threat to peace; it is an attack against women and men who fought against colonialism and apartheid," Brazil's former foreign minister Celso Amorim, a signatory to the statement, said.
Mandela foundation urges action by European leaders
Separately, the Elders founded by South African anti-apartheid figure Nelson Mandela in 2007 said in letters to the leaders of France, Germany, Britain and the European Union that they should insist to Israel that annexation would have negative political and economic consequences for bilateral and regional relations.
The Elders — led by former Irish President Mary Robinson with Mandela's widow Graca Machel and former UN Secretary-General Ban Ki-moon as co-chairs — said annexation "is fundamentally contrary to the long-term interests of both the Israeli and the Palestinian peoples."
They said annexation "will not dampen future Palestinian demands for rights and self-determination, but destroying hopes in a [so-called] two-state compromise will increase the risks of future violence in one of the most combustible areas in the world."
The Elders called on EU leaders to consider suspending the 27-nation's Association Agreement with Israel if annexation goes ahead in any form.
They also recalled the United Kingdom's "historical and abiding responsibility" as the colonial power in pre-1948 Palestine.
Palestinians believe Israeli prime minister Benjamin Netanyahu's plans to annex one-third of the already illegally occupied West Bank, including parts of the strategic Jordan Valley, is only a formality and a de facto Israeli occupation of their land has been under way for many years.
"Israel's annexation plan has been in process since 1967," Salah Khawaja, coordinator of an anti-occupation campaign called the Popular Committee to Resist the Wall and the Settlements, said.
"Israel has since built settlements and the wall. And so, annexation has been ongoing for a long time," he added.
July 1 was set by Netanyahu to start annexation of parts of the West Bank, but Tel Aviv failed to launch the scheme on the set date amid differences between Netanyahu and key members of his cabinet, whose consent the White House says is needed for the annexation to go ahead.
Netanyahu's office announced that he will continue to discuss the plan with the US administration.
Full report at:
https://www.presstv.com/Detail/2020/07/04/628851/Over-320-LatAm-figure-call-for-sanctions-on-Israel-over-plans-to-annex-West-Bank
--------
Yemen welcomes UN report on Iran's nuclear commitment under 2015 deal
July 04, 2020
DUBAI: Yemen's internationally recognized government on Friday welcomed the UN Secretariat's report on Iran's implementation of its nuclear commitments which the global body endorsed through Resolution 2231 in 2015.
In a statement Yemen's Foreign Ministry emphasized the "necessity of stopping all the violations of the Iranian regime" and it blamed Tehran for "transferring ballistic missiles and other arms to Yemen's Houthis – the rebels use them to kill Yemenis and attack Saudi Arabia."
The foreign ministry also warned the continued Iranian armament of Houthis will undermine the efforts by the UN peace mediator and others to achieve peace in Yemen, state news agency Saba New reported.
Arab leaders earlier condemned the Iran-backed Houthi militants' launch of booby-trapped drones aimed towards Saudi Arabia. Three drones were intercepted and destroyed by Arab coalition forces in Yemeni airspace while another was shot down in Saudi territory, Arab coalition spokesperson Col. Turki Al-Maliki said on Friday.
"These attacks show how the Houthi militia lack the political will to cease hostilities or engage in a serious peace-making process for Yemen," Arab League Secretary General Ahmad Abul Gheit said in a statement, adding the militants were undermining stability and peace in the war-torn country.
The Arab Parliament likewise strongly condemned the Houthi militia's 'cowardly attacks.'
Full report at:
https://www.arabnews.com/node/1699736/middle-east
--------
Arab World
Iraqi officials irate as Saudi daily publishes cartoon against Ayatollah Sistani
04 July 2020
Iraqi officials have condemned the publication of an offensive cartoon of prominent Shia cleric Grand Ayatollah Ali al-Sistani in a Saudi-owned newspaper, saying the depiction stems from the failure of Riyadh's Takfiri plots.
Hadi al-Ameri, secretary general of the Badr Organization, which leads the Fatah (Conquest) Alliance at the Iraqi parliament, said in a statement on Friday that the Riyadh regime had once again insulted the religious authority and crossed red lines by the blasphemous cartoon at the Saudi-owned London-based daily Asharq al-Awsat newspaper.
The image underestimates the feelings of millions of Shia, Sunni and Christian Iraqis who are aware of Ayatollah Sistani's role in preserving the country's national sovereignty against the Daesh Takfiri terrorist group, al-Sumaria TV network quoted Ameri as saying.
He noted that the cartoon shows the Saudi regime's intention to continue its suspicious schemes and hostilities against all those seeking to maintain Iraq's unity.
Takfirism, the trademark of many terror outfits, is largely influenced by Wahhabism that is the radical ideology dominating Saudi Arabia and freely preached by its clerics.
Meanwhile, Iraqi lawmaker and Fatah spokesman Ahmed al-Asadi said the Saudi daily's move shows that targeting religious authorities still dominates the kingdom's mentality.
In a post on his Twitter account, Nasr al-Shammari, spokesman for Harakat Hezbollah al-Nujaba group, stressed that the anti-Shia stance adopted by Saudi Arabia, the US and Israel is not strange.
The Saudis are those who have unjustly shed the blood of Muslims, he wrote, adding that the insult to the Iraqi cleric proves Riyadh's bitter feeling as its Takfiri conspiracies were defeated by the religious authority's wise and firm measures.
Ali al-Asadi, chairman of Nujaba's political board, emphasized that the main reason behind the offensive cartoon was Ayatollah Sistani's fatwa (religious decree) that led to the establishment of Iraq's Popular Mobilization Units (PMU) or Hashd al-Sha'abi.
In June 2014 – when Daesh unleashed its campaign of terror and destruction in Iraq – Ayatollah Sistani issued a religious edict (fatwa) and called on his followers to rush to the national army's help in the fight against the Takfiri outfit.
The fatwa helped bring together Shia fighters, Sunni tribesmen as well as Christian and Izadi volunteers under the umbrella of the PMU to reverse Daesh's gains and ultimately end the terror group's territorial rule in Iraq in late 2017.
Elsewhere in his remarks, Ali al-Asadi called for the closure of Asharq al-Awsat's office in Iraq.
Back in May, Saudi-funded TV channel MBC insulted late Hashd al-Sha'abi commander Abu Mahdi al-Muhandis. He was assassinated in a US drone attack in January along with top Iranian anti-terror commander Lieutenant General Qassem Soleimani.
https://www.presstv.com/Detail/2020/07/04/628853/Iraq-Ayatollah-Ali-Sistani-cartoon-Saudi-Arabia
--------
At least two dead as Lebanon's economic crisis continues to take its toll
03 July 2020
At least two deaths by suicide were reported in Lebanon on Friday as the country's economic crisis continued to take its toll.
The cost of living in the country has spiraled in recent months as the value of the Lebanese lira has collapsed against the dollar. The government on Tuesday raised the price of a 900g loaf of bread for the first time in 8 years, from 1,500 to 2,000 Lebanese Lira.
Prices of imported goods have shot up. Local media reported on Thursday that a man in Beirut had robbed a pharmacy at gunpoint, demanding diapers and medicine. Supermarkets across the country have had their shelves emptied as people stock up before the Lira loses yet more of its value.
For all the latest headlines follow our Google News channel online or via the app.
"We all know that [the deaths are] related to the economic situation, there's no doubt about that," said Lea Zeinoun, Executive Director of Embrace, Lebanon's emotional support, and suicide prevention hotline.
The organization has seen calls increase from around 200 per month to 500 or 600 since last December, Zeinoun said. "We only expect it to get worse at this point. With today's news a lot of people have been reaching out to us," she added.
There is little prospect of a quick solution to Lebanon's crisis. The Government has been discussing a bailout package with the IMF since May, but with the latter demanding major reforms there has been little progress. Finance Minister Ghazi Wazni said Friday talks were on hold.
Some hoped a potential bailout, coupled with the reopening of the airport at the beginning of July, might cause the Lira to rally. However, it continued to trade at around 9,000 to the dollar on Friday, four times its official market rate of 1,500.
Forty-eight percent of Lebanese were estimated by the World Bank to be living below the poverty line in 2019, with that number predicted to rise significantly by the end of 2020. Poverty, said Dr. Tima El Jamil, a clinical associate professor of psychology at the American University of Beirut, is a major risk factor for mental illness.
Lebanon, like many countries around the globe, has also been dealing with the impact of COVID-19. The government imposed a lockdown in mid-March in a largely successful attempt to prevent the spread of the disease. The upshot, said El Jamil, was a "severe" impact on people's mental health as a result of the fear and the social isolation associated with the disease and the lockdown.
"On top of that we have the incredible uncertainty about Lebanon's future, its safety, its economic sustenance. That uncertainty and unpredictability and lack of a sense of control is greatly impacting people's wellbeing," she added.
Full report at:
https://english.alarabiya.net/en/News/middle-east/2020/07/03/At-least-two-dead-as-Lebanon-s-economic-crisis-continues-to-take-its-toll.html
--------
Iraq reinforces border posts to try to prevent advance of Turkish troops
03 July 2020
Iraqi troops were enforcing positions along the border with Turkey, officials said on Friday, to prevent Turkish forces from advancing deeper into Iraqi territory after two weeks of airstrikes as Ankara continues to target Kurdish rebels in northern Iraq.
Security officials said Ankara has established at least a dozen posts inside Iraqi territory as part of a military campaign to rout members of the Kurdistan Worker's Party, or PKK, who Turkey says have safe havens in northern Iraq. The airborne-and-land campaign, dubbed "Operation Claw-Tiger," began June 17 when Turkey airlifted troops into northern Iraq.
Since then, at least six Iraqi civilians have been killed as Turkish jets pound PKK targets, and several villages in Iraq's northern Kurdish region have been evacuated.
The invading Turkish troops set up posts in the Zakho district in northern province of Dohuk, about 15 kilometers inside Iraqi territory, said the officials, speaking on condition of anonymity to discuss the military operations.
Zerevan Musa, mayor of Darkar, said there were five Turkish posts close to his town, including two on the nearby Mt. Khankiri. He said Turkish airstrikes have hit Sharanish and Banka villages in the area.
For all the latest headlines follow our Google News channel online or via the app
"We demand from both sides, the Turkish government and the PKK, to keep their fight away from us," said Qadir Sharanshi, a resident from Sharanshi village. He said his village has been hit several times.
Iraqi border guards erected two posts along the Khankiri range, said Brig. Delir Zebari, commander of the First Brigade of the Iraqi Border Guards, tasked with securing a 245-kilometer (153-mile) stretch of border territory.
Speaking from the brigade base, he told The Associated Press that his troops' task is to "eliminate attacks on civilians in the area."
Turkey regularly carries out air and ground attacks against the PKK in northern Iraq. It says neither the Iraqi government nor the regional Iraqi Kurdish administration have taken measures to combat the group. The recent incursion into Iraqi territory has drawn condemnation from Baghdad, which has summoned Ankara's ambassador to Iraq twice since the campaign was launched.
Turkey maintains that until the Iraqi government take actions against the PKK, it will continue to target the Kurdish group, considered a terrorist organization by Turkey, the United States and the European Union for its decades-long insurgency within Turkey.
Turkey's latest campaign poses a dilemma for the semi-autonomous Kurdish region in northern Iraq, which relies on Turkey for oil exports through a pipeline running from Iraq's Kirkuk province to the Turkish port of Ceyhan.
Kaiwan Kawa, a 30-year-old store owner displaced with his family from the area, said a Turkish airstrike last month struck his mini market in the village of Kuna Masi in Sulaymaniyah province. The airstrike targeted a pickup truck with PKK members who had stopped by his store to buy some eggs.
At least one of the fighters was killed, his body torn to pieces, Kawa said.
Kawa's wife, Payman Talib, 31, lost a leg in the bombing while their 6-year-old son, Hezhwan, had shrapnel wounds to the head. Doctors say it's too dangerous to remove the shrapnel.
Full report at:
https://english.alarabiya.net/en/News/middle-east/2020/07/03/Iraq-reinforces-border-posts-to-try-to-prevent-advance-of-Turkish-troops.html
--------
Lebanon's talks with IMF are on hold until reforms begin: Finance minister
03 July 2020
Lebanon's Finance Minister Ghazi Wazni said on Friday that talks with the International Monetary Fund are on hold until economic reforms begin and an agreement on the Lebanese side on a common approach for calculating losses, Reuters reported Wazni as telling the local al-Joumhuria. The state official said he will remain in contact with the IMF until negotiations resume.
"What is being worked on today is defining the losses and their size in all sectors," Wazni said. "We must come up with a unified approach agreed upon with all political forces and in coordination between the government and parliament."
"...We must agree as soon as possible."
Lebanon entered into talks with the IMF in May as part of a last-ditch effort to save its fast-sinking economy and has not seen a crisis of this scale since the end of its 15-year civil war in 1990. But talks have been rocky as there have been disagreements over the size of losses, with the government, central bank, commercial banks, and Members of Parliament unable to come to a decision.
A parliamentary fact-finding committee said on Wednesday losses in the system were between a quarter and half the amount set out in a government recovery plan that was submitted to the IMF.
The IMF has said the government's numbers appear to be about the right order of magnitude.
The economy has rapidly deteriorated since mid-2019, and now inflation has seen the value of the local currency plummet and the purchasing power of Lebanese sink. Unemployment and hunger are on the rise as poverty rates grow steadily.
The country has for years failed to make reforms that were required for donors to receive international aid. This time, foreign governments, including the US, and lending agencies have warned that there will be no aid unless reforms are made across a number of sectors.
Recently, the secretary general of the Finance Minister Alain Bifani who was on the team negotiating with the IMF resigned, saying he was protesting the way leaders were handling the crisis. Before that, another member of the negotiation team, Henri Chaoul, resigned saying he saw no real will to reform. In an interview with Al Arabiya English, Chaoul said "Literally no one is doing their job."
Full report at:
https://english.alarabiya.net/en/News/middle-east/2020/07/03/Lebanon-s-talks-with-IMF-are-on-hold-Finance-minister.html
--------
Arab Coalition destroys four Houthi drones launched towards Saudi Arabia
03 July 2020
The Arab Coalition intercepted and destroyed four explosive-laden drones launched by the Iran-backed Houthi militia towards Saudi Arabia, the coalition's spokesperson Colonel Turki al-Maliki said on Friday.
The drones were destroyed in Yemeni airspace, he added.
The coalition's forces are highly efficient when it comes to addressing Houthi's threats and thwarting them, according to al-Maliki.
"The Joint Forces Command will undertake and implement all necessary measures to protect civilians and civilian objects in accordance with the customary international humanitarian law," he added.
Friday's attack is the latest attempted assault by the Houthis who have violated their part of the ceasefire 4,276 times in 45 days, al-Maliki said on Thursday.
Full report at:
https://english.alarabiya.net/en/News/gulf/2020/07/03/Arab-Coalition-destroys-four-Houthi-drones-launched-towards-Saudi-Arabia.html
--------
Coronavirus: Saudi Arabia says labs able to conduct 53,000 COVID-19 tests daily
04 July 2020
Saudi Arabia's Ministry of Health said labs across the Kingdom are now able to conduct over 53,000 COVID-19 tests daily as part of efforts against the novel coronavirus pandemic, officials announced in a statement.
The capacity to conduct tests at the beginning of the pandemic could not exceed more than 1,000 tests per day, the ministry added in a statement on Friday.
The spokesman for the Saudi Arabian Ministry of Health, Dr. Mohammed Al-Abdulaali, had indicated that there was a fear cases would pass the 200,000 mark by the end of April, but that preventive measures contributed to milestone not being crossed until three months later.
Coronavirus cases in Saudi Arabia officially surpassed the 200,000 mark on Friday after 4,193 new infections were detected in the last 24 hours.
Most of the cases were found in Dammam, where officials recorded 431 new cases. Al Hufof recorded 399 new infections, while Riyadh recorded 383. The rest of the new cases were reported in cities and provinces around the country.
Full report at:
https://english.alarabiya.net/en/coronavirus/2020/07/04/Coronavirus-Saudi-Arabia-says-labs-able-to-conduct-53-000-COVID-19-tests-daily.html
--------
Yemeni drones hit positions deep in Saudi Arabia
03 July 2020
Yemen's army says its drones have hit targets in southwestern Saudi Arabia, following warnings that retaliatory attacks would hit deep in Saudi territory if the kingdom did not stop its aggression against the impoverished nation.
The spokesman for Yemen's Armed Forces, Brigadier General Yahya Saree, said in a tweet that the Yemeni Air Force had conducted "a massive operation" on the southwestern cities of Khamis Mushait and Najran at noon on Friday.
He said that the military used Qassif K2 drones in the operation.
The spokesman added that "the control room of Najran airport, and weapons warehouses in King Khalid air base in Khamis Mushait, and other military positions" had been targeted in the attack.
Saree on Thursday emphasized that legitimate retaliatory attacks would continue as long as the Riyadh regime and its allies pressed ahead with their war on and blockade of Yemen.
"We will continue to target military and sovereign institutions that are spearheading the [military] aggression against our people at the depths of Saudi Arabia," Saree said on Thursday night.
Last week, Yemeni Armed Forces conducted large-scale attacks on the headquarters of the Saudi Defense Ministry and general intelligence agency as well as King Salman Air Base in the capital, Riyadh, and in the Najran and Jizan regions.
Saudi Arabia and a number of its regional allies launched a devastating war on Yemen in March 2015 in an attempt to subdue an uprising that toppled a regime friendly to Riyadh.
The US-based Armed Conflict Location and Event Data Project (ACLED), a nonprofit conflict-research organization, estimates that the war has claimed more than 100,000 lives over the past five years.
Full report at:
https://www.presstv.com/Detail/2020/07/03/628828/Yemen-drone-attack-Saudi-Arabia
--------
Iraq threatens to sever trade ties with Turkey over cross-border operation
03 July 2020
Iraq has threatened to cut off its trade ties with Turkey in protest at Ankara's ongoing cross-border operation in the country's semi-autonomous Kurdistan region against hideouts of the Kurdistan Workers' Party (PKK) militant group.
"Turkey has interests in Iraq as the annual trade balance between Baghdad and Ankara stands at more than 16 billion dollars annually. There are also hundreds of Turkish commercial insinuates operating inside Iraq. The Iraqi government will take actions against all these interests if urgent need arises," spokesman for the Iraqi Ministry of Foreign Affairs, Ahmed al-Sahaf, said in an exclusive interview with local Kurdish-language Rudaw television news network on Thursday night.
Sahaf further noted that the Iraqi government has a wide array of options to stop the Turkish offensive and demand compensation for the loss of civilian lives.
"We enumerated such options when Turkish Ambassador Fatih Yildiz was summoned to the Iraqi Foreign Ministry [on June 18]. We have mentioned the possibility of resorting to the United Nations Security Council and calling for an emergency special session. We would also approach Arab foreign ministers and ask them to hold an emergency Arab League meeting… Other options, especially with regard to economic relationship and trade exchange, are also on the table. All these options are being weighed, and the decision not to implement them depends on a sovereign and diplomatic action expected from Turkey. We have so far been coordinating to produce a political solution and adhering to the principles of good neighborliness," the senior Iraqi official pointed out.
Sahaf underlined that unilateral actions, such as Turkey's military offensive, will not help the combat against terrorism and will only exacerbate border tensions, calling on Turkish authorities to stand committed to bilateral security and intelligence coordination.
The Turkish military launched its ground campaign, dubbed Claw-Tiger Operation, against PKK positions in the Qandil Mountains as well as Sinjar and Makhmur districts of northern Iraq on June 17. Claw-Eagle Operation, the air campaign, had begun two days earlier.
The PKK militants regularly clash with Turkish forces in the Kurdish-dominated southeast of Turkey attached to northern Iraq.
A shaky ceasefire between the PKK and the Turkish government collapsed in July 2015. Attacks on Turkish security forces have soared ever since.
Turkish ground and air forces frequently carry out operations against PKK positions in the country as well as in northern Iraq and neighboring Syria.
Full report at:
https://www.presstv.com/Detail/2020/07/03/628804/Iraq-threatens-to-sever-trade-ties-with-Turkey-over-cross-border-operation-
--------
Over 100 university students accuse Egyptian man of rape
MOHAMED AL-SHAMAA
July 03, 2020
CAIRO: A 22-year-old Egyptian man has been accused via social media of sexually assaulting and harassing more than 100 females over the course of several years. Egyptian authorities are being asked to open an investigation into the allegations.
The accusations originated from a group of around 100 female students at the American University in Cairo (AUC), who used their Twitter accounts to accuse the man — who was previously a student at the university — of sexual harassment and abuse as well as blackmail.
AUC said the man, whom Arab News has chosen not to name, left the university in 2018 and stressed that it is committed to maintaining a safe environment for all members of the university's community and does not tolerate sexual harassment.
One woman claimed that the man had molested her and her sister when they were between the ages of 13 and 14, and threatened to publish fabricated images of them if they did not do as he asked.
Another student said the man had harassed, chased and threatened her and that he said he would tell her family that she had slept with him — she denies having done so. She wrote that he wanted to blackmail her into submitting to his demands.
One woman claimed the man has a history of predatory sexual behavior dating back to when he was a child, and said he had repeatedly moved schools because of complaints about his harassment of female students. The same person claimed the man's father used his social influence to ensure his son was able to transfer between schools both in Egypt and overseas so he could complete his education.
She said that when the man arrived at AUC he continued to harass and assault women. After befriending them, she claimed, he would assault them at his family's villa. He allegedly photographed some of these assaults and would use the pictures to blackmail the women into submitting to further abuse.
Earlier this week a group of women created an Instagram account called assaultpolice, through which they have so far collected 150 accusations against the man and testimonies from victims of his alleged assaults. They have also collected texts and voice messages that the man allegedly sent to some of his victims.
As social media users called for the man to be arrested, it emerged that rumors of a rapist at AUC had surfaced among the university's internal social media groups. At the time, some claimed that the man concerned was undergoing treatment for mental illness and that such claims could push him to commit suicide.
After those claims surfaced, the man apparently transferred to university in Barcelona. Some have said that the man's father threatened the women making the accusations, but that they contacted his new university and sent screenshots of the threats they had received, leading to his suspension from that university.
On Friday, accusations that the same student had also raped a young man emerged.
According to some Egyptian media outlets, the security services have opened an investigation into the case.
MP Mohamed Fouad has submitted a request to the attorney general asking him to follow up on the case, and has also asked the public prosecution to look into the accusations.
Fouad also asked the National Council for Women (NCW) to look into the story and to provide psychological and legal support to the victims of the man's alleged harassment, extortion and rape.
The NCW, headed by Maya Morsy, issued a statement saying that it would follow up on the issue and calling on the concerned authorities to investigate the matter and take the necessary measures.
Full report at:
https://www.arabnews.com/node/1699566/middle-east
--------
Arab coalition destroys 4 Houthi drones targeting Saudi Arabia
July 03, 2020
RIYADH: The Arab coalition intercepted and destroyed four explosive-laden drones launched by the Houthis in the direction of the Kingdom on Friday.
The drones were destroyed in Yemeni airspace, Saudi Press Agency quoted Arab coalition spokesperson Col. Turki Al-Maliki as saying.
He added that the coalition has efficient capabilities and is able to address such threats and foil them immediately after they are launched from Houthi controlled areas.
The coalition takes all necessary measures to protect civilians and civilian facilities in accordance with international law, Al-Maliki continued.
The Arab coalition launched a military operation against the Houthi targets on Wednesday after continuous targeting of the Kingdom by the Houthi militia with drones and ballistic missiles.
https://www.arabnews.com/node/1699411/saudi-arabia
--------
Africa
Turkey signs a military agreement with Libya's GNA: Sources
04 July 2020
Turkey's defense minister and military chief signed a military agreement with the battalions fighting on behalf of the Government of National Accord (GNA) which controls Tripoli on Friday to ensure Ankara's interests in Libya, sources confirmed.
The sources said that the military agreement guarantees protection of Turkey's interests in Libya and allows for Ankara's direct intervention in the country.
Turkish Defense Minister Hulusi Akar and Chief of General Staff Yasar Guler discussed "military and security cooperation" with the head of the Government of National Accord Fayez al-Sarraj and military officials, the GNA said in a statement.
The newly signed deal also includes the establishment of a Turkish military force and base in Libya, the sources added.
Sources also confirmed that the agreement provides immunity for Turkish forces in Libya against any prosecution and gives Turkish officers in Libya a diplomatic status to ensure their immunity.
The GNA and the Libyan National Army have seen tensions rise in recent weeks after Tripoli-based GNA gained ground against the Benghazi-based forces led by General Khalifa Haftar and backed by countries including Russia and Egypt.
https://english.alarabiya.net/en/News/north-africa/2020/07/04/Turkey-signs-a-military-agreement-with-Libya-s-GNA-Sources.html
--------
Suicide car bomber hits checkpoint at Somalia's Mogadishu port
July 04, 2020
MOGADISHU: An explosion shook parts of the Somali capital of Mogadishu early on Saturday as a suicide car bomber drove into a checkpoint just outside the port, witnesses said, but police made no immediate comment on casualties.
"Metal debris fell all over us inside the port and we heard gunfire," said a port worker who sought anonymity for security reasons. "Security forces have surrounded the area."
The blast shook the ground, said Mohammed Ali, a shopkeeper in the area. At the city's Madina hospital, a nurse, Halima Nur, said it had received five people injured in the blast for treatment.
Somalia has been mired in conflict since 1991, when clan warlords overthrew dictator Siad Barre and then turned on each other.
Full report at:
https://www.arabnews.com/node/1699761/world
--------
URL: https://www.newageislam.com/islamic-world-news/police-surveillance-concerns-muslims-amid/d/122288
New Age Islam, Islam Online, Islamic Website, African Muslim News, Arab World News, South Asia News, Indian Muslim News, World Muslim News, Women in Islam, Islamic Feminism, Arab Women, Women In Arab, Islamophobia in America, Muslim Women in West, Islam Women and Feminism