New Age Islam News Bureau
24 Feb 2012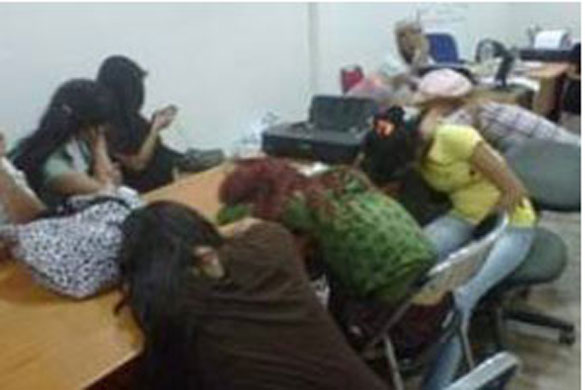 • Exiled Baloch leader seeks Indian backing
• Gujarat Govt allows Pak scholar Tahirul Qadri to address meets in state
• NYPD probe of N.J. Muslims an insidious betrayal
• Pakistan urges Taliban to take part in peace talks
• 'Bangladesh does not harbour anti-India terrorists'
• Kashi, an Indian City, puts faith in unity in diversity
• Islamic Microfinance: A Model for Alleviating Poverty
• Karzai says US officer burned Quran, Obama apologizes
• Cases against exiled Baloch leaders to be withdrawn
• Syrian forces committing crimes on orders from top — UN
• Hard-Line Islam Group: Jemaah Anshorut Tauhid put on US terror list
• English Muslim singer sings to embrace Arab uprising
• Modernist spirit of Islam can fight radicalism: scholars
• Indonesia returns foreigners to riot-hit jail
• World leaders wake up to the plight of Somalia ... finally
'• Baloch doctor behind Balochistan resolution in US'
• APC futile without Baloch representation: (MQM) Chief
• Jewish and Muslim students can work together against prejudice
• Pakistan condemns Quran burning in Afghanistan
• Iran, Pakistan 'in talks on wheat barter deal'
• No trusted presidential hopefuls on horizon: LSI
• Pakistan too vital to be shunned, says Clinton
• Afghans protest U.S. burning of Islamic material
• Iran threatens pre-emptive action amid nuclear tensions
• Suicide attack on Peshawar police station kills four
• Peshawar car bomb blast claims 15 lives
• Three including SHO killed in Peshawar police station attack
• Student Islamic Centers Decry NYPD Surveillance of Campus Muslims
• US hails 'important step' in Yemen vote
• Tunisia, Egypt Islamists signal bigger religion role
• UN condemns attack on Israeli embassy staff in New Delhi
• 300 Al-Shabab fighters flee toward Yemen
• World powers seek Syria breakthrough
• Annan named envoy as pressure mounts on Syria
• Gay sex is highly immoral, ASG tells Supreme Court, Indian Home Ministry
• India: Dubbed terror mastermind without any proof
• UNSC condemns attacks on Israeli diplomats in India
• Indian SC watches 26/11 footage to see attack enormity
• Samjhauta Express blast: Kamal Chauhan claims he does not know Aseemanand
• India: Why bypass me on encounter probe, SC asks CM
• Saudi teen forces Continental flight back, creating ruckus
• Ex-GF declines to tie knot with Salman Rushdie
• Makkah hotels book rooms for Hajis now
Complied by New Age Islam News Bureau
Photo: Police nab 16 strippers in N. Jakarta
URL:https://www.newageislam.com/islamic-world-news/new-age-islam-news-bureau/police-nab-16-women-strippers-in-n.-jakarta/d/6717
--------
Police nab 16 women strippers in N. Jakarta
Fri, 02/24/2012
The Jakarta Police have arrested 16 women who allegedly work as strippers at a hotel on Jl. Bandengan Selatan B-7 in Penjaringan, North Jakarta, on Thursday night.
The police also detained other people, including the hotel's operations manager, a cashier, three therapists, three DJs, four dancer choreographer and other hotel staffers.
North Jakarta Police chief detective Adj. Sr. Comr. Didi Hayamansyah said that the suspects would be charged under the Anti-Pornography Law, which carries a maximum sentence of 10 years in prison.
"The Jakarta general crimes division handed over the case to us last night," Didi was quoted as saying by tempo.co on Friday. (iwa)
http://www.thejakartapost.com/news/2012/02/24/police-nab-16-strippers-n-jakarta.html
---------
Exiled Baloch leader seeks Indian backing
PRAVEEN SWAMI
India has ethical obligation to speak out on human rights crisis: Bugti
Exiled Baloch leader Brahumdagh Bugti has called on India to back the secessionist struggle in Pakistan's largest province, saying international pressure is necessary to prevent what he described as a "massacre of an entire people."
In an exclusive interview to The Hindu — his first to an Indian newspaper — Mr. Bugti said New Delhi had an "ethical obligation, as a democracy and a regional power, to join the world in condemning the ongoing massacre of the Baloch people." "The Baloch do not need guns," he added, "but we need political support, so Pakistan's military knows the world will hold it to account."
Pakistani troops are reported to have resumed operations targeting tribal insurgents around gas-rich Balochistan's Kohlu and Dera Bugti areas, against the backdrop of mounting concern over events in the troubled province.
Earlier this month, Mr. Bugti's sister, Zamur Domki, and her 12-year-old daughter, Jaana Domki, were murdered in Karachi — the latest, Baloch activists say, in a series of assassinations intended to terrorise opponents of the government.
Zohra Yusuf, chairperson of the independent Human Rights Commission of Pakistan, recently voiced "grave alarm that 107 new cases of enforced disappearance have been reported in Balochistan in 2011." The missing, she said, "are increasingly turning up dead."
Human Rights Watch said "human rights activists and academics critical of the military have also been killed in the province."
United States State department spokesperson Victoria Nuland said earlier this month her government was "deeply concerned about the ongoing violence in Balochistan, especially targeted killings, disappearances and other human rights abuses."
Pakistan reacted angrily to congressional hearings on the violence, saying the U.S. was interfering in its internal affairs.
Mr. Bugti is the grandson of Nawab Akbar Bugti, a veteran politician and traditional clan leader who was killed in the course of a military assault on insurgent positions around Dera Bugti in 2006. He escaped to Afghanistan, and has now sought political asylum in Switzerland.
Pakistan alleges that Mr. Bugti commands Indian-backed insurgent networks which have carried out multiple terrorist attacks. New Delhi denies the allegations.
"I do not understand why India is so reluctant to speak about this issue," Mr. Bugti said "when Pakistan not only backs separatist groups in Jammu and Kashmir but even funds terrorists."
http://www.thehindu.com/news/international/article2920887.ece
--------
Gujarat Govt allows Pak scholar Tahirul Qadri to address meets in state
24 February 2012
The state government on Wednesday gave a go-ahead for Pakistani scholar Tahirul Qadri to address public meetings at different places in Gujarat despite opposition by certain Muslim groups.
On Tuesday, Vadodara district administration had announced cancellation of his programmes after some Muslim groups sent a memorandum opposing Qadri's visit. Through pamphlets and handbills, these outfits also appealed to the people not to attend to his programmes.
But after high level deliberations today, the government gave its nod for Qadri's programmes.
Vadodara District Collector Vinod Rao, when contacted, said that permission had been granted with proper precaution to be taken for his security at Karjan in Vadodara rural. He said there were some differences of opinion among some Muslim groups about Qadri's views but that could not be the ground for cancellation of his programme.
"We have been told by the organisers that he will be speaking about education, social upliftment and against terrorism, and this is welcome," said Rao.
Police Commissioner Satish Sharma said a decision had been taken to give permission for his programmes in Vadodara city as well, despite some opposition.
Qadri has already landed in New Delhi and is scheduled to address gatherings at Karjan on February 25, followed by functions in Vadodara city on February 27, 28 and 29.
Minhajul Quran International (India) representative Nad-e-Ali Saiyed, who has invited Qadri, told reporters that he had submitted tape-recorded versions of Qadri's speeches delivered at some places in the US and the UK as well as his profile to the government officials as also Chief Minister Narendra Modi to acquaint themselves of Qadri's background.
Saiyed said that to enable Qadri's followers to attend the meet at Karjan, the Railway Ministry had issued directions for a special stoppage of all the trains, barring Rajdhani Express, at Karjan Railway Station on February 24, 25 and 26.
The Pakistani scholar will also address special gatherings in Ahmedabad and Bhuj.
Who is Tahirul Qadri?
A Pakistani Sufi scholar of international repute and a former member of Pakistan's national Assembly, Tahirul Qadri earned the wrath of Al-Qaeda and Pakistani terror groups for open condemnation of terrorism in his lectures in the US and Europe.
A former professor of international law at the University of Punjab in Pakistan, Qadri came into global limelight in March 2010 when he issued the Fatwa (edict) on Terrorism running into 600 pages. In the edict, he says there is no justification for terrorism no matter what is the provocation and there is also no place for violence in Islam.
His Minhajul Quran International (MQI) set up 30 years ago in Lahore has branches in about 90 countries, including India.
http://www.indianexpress.com/news/govt-allows-pak-scholar-to-address-meets-in-state/915592/0
--------
NYPD probe of N.J. Muslims an insidious betrayal
Thursday, February 23, 2012
Members of the New York Police Department are seen in this January file photo. New revelations disclose the extent to which the department has monitored Muslim college students.
If it's possible for the New York Police Department's surveillance of Muslims in New Jersey to have gone worse, it's hard to see how.
The NYPD's ethnic mapping of Newark — which took place in 2007, apparently with the permission of friendly elements in the Newark Police Department — was meant to create a guide to Brick City's Muslim community, designed to assist police in the event of a credible threat that reached into New Jersey. What it accomplished was more insidious: yet another betrayal for an entire population of American citizens, targeted for their faith.
Once we acknowledge the sins of racial and religious profiling and civil liberty violations created by the NYPD project, what's left is this: The NYPD's cloak-and-dagger mission into surrounding states has now alienated the people and community best-suited to help authorities investigate real terrorism, and further legitimized Americans' now-entrenched Islamophobia.
The product of the investigation, a 60-page document titled "Newark, New Jersey, Demographic Report" and stamped "NYPD SECRET," is precisely that: an encyclopedic profile of Newark's Muslim community. Each mosque is mapped, photographed and described. Businesses are listed because their owner, or their clientele, is Muslim.
RELATED COVERAGE:
• N.J. Muslims ask Gov. Christie to investigate NYPD monitoring
• 32 civil right groups file complaint to investigate NYPD's alleged targeting of Muslims
• NYPD recommended increasing surveillance of Muslims, mosques for signs of terrorism: document
• Muslims upset by NYPD to boycott Mayor Bloomberg's breakfast
• Muslim activists discouraging people from reporting terrorism concerns to police after learning NYPD spies on them
• NYPD shadows Muslims who change their names
From a civil liberties perspective, the surveillance program is a mess. Newark residents were targeted, eavesdropped, photographed and mapped by police — with no allegation of wrongdoing — profiled by religion or heritage.
And what were New York City cops doing in New Jersey anyway?
When reports of the NYPD's surveillance activities first began last summer, New York City Mayor Michael Bloomberg told reporters that religion didn't play a role.
That's simply not true. The Newark document makes no mention of crimes or investigations. It targets only locations popular with Muslims.
Newark Mayor Cory Booker is incensed by the intrusion. Gov. Chris Christie says he's "disturbed" by it and has asked his attorney general to investigate. New Jersey's ACLU wants answers.
New Jersey's Muslims want answers, too. But no answer will reverse the consistent message that they are suspects in their own homes.
They are right to feel betrayed. While they are getting used to the voices of those who are publicly anti-Islam, the NYPD now lends authority to those who pass on their Islamophobia in whispers.
Newark's Muslims are Americans whose rights have been violated. They heard Christie tell his own people to "get the hell off the beach." They'd like to hear him tell New York cops to get the hell out of New Jersey.
Done properly, the mapping project could have been a valuable law enforcement tool, but the surreptitious skulking and eavesdropping undermined whatever value Newark's map had.
What's more, it seems so unnecessary. Muslim-Americans have been valuable and cooperative in past terror investigations. Why the secrecy now?
If the goal was to ensure the safety of a country and its citizens, American Muslims have to be part of that. This was not the way to do it.
http://blog.nj.com/njv_editorial_page/2012/02/nypd_probe_of_nj_muslims_an_in.html
--------
Pakistan urges Taliban to take part in peace talks
Feb 24, 2012
Pakistani Prime Minister Yousuf Raza Gilani on Friday called on Taliban leaders and other Afghan insurgent groups to take part in a peace process to end 10 years of war in neighbouring Afghanistan.
"I would like to appeal to the Taliban leadership as well as to all other Afghan groups, including Hizb-e-Islami, to participate in an intra-Afghan process for national reconciliation and peace," he said in a statement.
Afghan President Hamid Karzai this week again invited the Taliban for direct talks with his government, urging Pakistan to facilitate negotiation efforts in Afghanistan, where US-led combat troops are due to leave by 2014.
Taliban representatives have begun contacts with US officials in the Gulf state of Qatar designed to build confidence and pave the way for a prisoner exchange, but the militia has publicly refused to talk to Karzai's government.
Pakistan says it will do anything required by Kabul to support an Afghan-led peace process, but there is a wide degree of scepticism in Afghanistan and the United States about the sincerity of the former Taliban ally.
"It is now time to turn a new leaf and open a new chapter in the history of Afghanistan to build peace and bring prosperity to Afghanistan" said Gilani.
http://www.asianage.com/international/pakistan-urges-taliban-take-part-peace-talks-234
--------
'Bangladesh does not harbour anti-India terrorists'
24 February 2012
Bangladesh on Friday said it does not harbour any anti-India terrorist on its soil and gave an assurance that the much awaited extradition treaty between the two countries would be signed soon.
At a joint press conference here with her counterpart P Chidambaram, Bangladesh Home Minister Shahara Khatun said like India, her country too was a victim of terrorism and would do everything to eradicate the menace from its soil.
"Bangladesh will not tolerate any anti-India activity on its soil. We have not allowed in the past, nor we will do in the future. Both countries are victims of terrorism. So, there is no question of harbouring any one," she said after the Home Minister-level dialogue between the two sides.
She said this when asked about terrorists, who carried out heinous acts in India, having links with Bangladesh.
Ms. Khatun, said joint efforts were required to eliminate terrorists and Dhaka has taken many steps to deal with the extremists forces.
Asked when the extradition treaty between the two countries would be signed, Ms. Khatun said the issue was discussed threadbare at the meeting and hoped that it would be concluded in the "near future".
Mr. Chidambaram said the extradition pact was in the final stages of consideration by the Bangladesh government and "I think it is moving forward".
The treaty would facilitate handing over of ULFA leader Anup Chetia, currently lodged in a Dhaka jail, to India.
The Indian Home Minister described the bilateral meeting as extremely cordial and fruitful, saying the India-Bangladesh relation has reached a new high.
http://www.thehindu.com/news/national/article2928357.ece
--------
'Fight poverty to curb radicalisation': Scholars
February 23, 2012
There is a need to reinterpret religious dogmas in the dynamic and modernist spirit of Islam which Sir Syed and Allama Iqbal had exhorted for the advancement of the Muslims of the South Asian Subcontinent. This, and reducing the massive economic disparity that fuels the fire of hatred between people in the country are forcing the young to take up arms, are necessary changes for Pakistan, scholars at a seminar on "Deradicalisation of the vulnerable segments of society" organised by the Islamabad Policy Research Institute (IPRI), said, according to a press release issued by the institute.
International Islamic University Islamic Research Institute Director General Dr Khalid Masud said that the process of change and evolution of thought was being blocked by the religious clergy, to whom every new development was being referred to for endorsement by the ruling elite. "Radicalisation was the result of intellectual stagnation of society which is being promoted by decision makers in tandem with the religious orthodoxy." He said the intellectual climate of the country was better in the 1950s, when scholars like Fazlur Rahman were doing work on the reconstruction of Islamic thought. "But today, while they are well known in the west and the Muslim world, their names have been forgotten in Pakistan." In fact they had to leave the country because of the oppression of the religious orthodoxy to which the rulers had gradually surrendered.
"Today, nobody dares differ with clerics who are actually quite ignorant, and together with the ruling elite, constituted the dominant class of our religious illiterates." It is this static mindset which creates the problem of radicalisation in the country. He said that it was wrong to focus on madrassas when the same static notion of religion was being taught in the public education system.
Professor Usman Mustafa of the Pakistan Institute of Development Economics spoke on socioeconomic perspectives of deradicalisation, saying that the vast economic disparity between the poor majority and rich minority was behind radicalisation. While the rich sought protection of their possessions, the poor had nothing to lose but their lives. Unless this disparity was reduced and the poor had something to hold on to, radicalisation would persist and grow.
Earlier, IPRI Acting President Dr Maqsudul Hassan Nuri said the sense of deprivation had grown in Muslim societies due to poor governance and the wide gap between expectations of the people and the performance of the rulers.
http://tribune.com.pk/story/340357/fight-poverty-to-curb-radicalisation/
--------
Kashi, an Indian City, puts faith in unity in diversity
Binay Singh
TNN | Feb 24, 2012
VARANASI: There was much hue and cry during the poll campaigning for UP assembly election over the issue of reservation for socially and economically backward minorities. Each political party expressed its view very vocally, most in favour of a quota, some against it. However, the millennia-old city of Varanasi presents a unique model of Hindu-Muslim integration and harmonious coexistence.
A terrorist group exploded a bomb at Sankatmochan Temple on March7, 2006. By the next morning, residents of the city-- Hindus, Muslims, Sikhs and Christians-- demonstrated peaceful outrage against the acts of terror. Burqa-clad women, Muslim traders and Muslim clergy were not only visible in their protest and grief but could also be seen offering prayers at the temple.
This helped to re-establish and maintain the cultural harmony and brotherhood in the society. Another bomb blast occurred on December 7, 2010 close to Shitala Temple at the main ghat of Varanasi. In both the incidents, the intention was to disturb the harmonious coexistence of Hindus and Muslims, but it was solved by the deep sense of mutual cohesiveness of both the groups.
Whatever is the political interpretation of the minority issue, but the local Muslims strongly believe that social harmony and integration should remain at the top. "It is the uniqueness of the city that it always acted like a torch bearer in the time of crisis," said SM Yasin, a local Muslim and secretary of Anjuman Intezamia Masajid, referring to the terror blast at Sankatmochan temple. "Yehan ka samajik tana-bana aur Hindu-Muslim sadbhav bemisal hai (The social fabric of Varanasi and its sense of Hindi-Muslim harmony is unique in itself)," he said.
"What is being said in political rallies and meetings is a totally different thing, but the fact is that Banaras always stands by its glorious past and maintains communal harmony," he added.
"The issue of Hindu-Muslim integration and harmonious coexistence, as seen in the context of social, religio-cultural and economic perspectives, has taken roots in the historical past of this culturally rich city and is also being maintained at present, especially through the multi-religious shrines and various festivities associated with them," says Rana PB Singh, professor of cultural geography and heritage studies, Banaras Hindu University. Singh has been involved in studying, performing and promoting the heritage planning, sacred geography and cultural astronomy, pilgrimage studies (in India, Sweden and Japan) for the past over three decades as consultant, project director, collaborator and organiser.
According to his studies, Varanasi or Banaras, better known as the cultural capital of India and Hindus' sacred city, records about one-third of its total population (1.6 millions in 2011) as Muslims. The importance of Muslims is noticed by existence of their 1,388 shrines and sacred sites, in contrast to Hindus' recording over 3,300 shrines and sacred sites. Since the beginning of the 11th century, Muslims started settling down here with a predominance of Sunni sect (90%), followed with Shia, Ahle-Hadith and Ahmadiya.
These sects attributed their special rituals and performances attached to their sacred places, but they also participated in other groups' rituals.
At the neighbourhood, such sacred places attracted even the Hindus who especially visited such places for healing and spiritual merits.
"Such sacred places maintain multi-religious characteristics that result into making Hindu-Muslim integration and harmonious coexistence. Among such places 14 are more popular, of which the five studied are mazars of Ghazi Miyan, Maqdum Shah, Chandan Shahid, Maulwi ji ka Bara and Yakub Shahid. At these places during religious ceremonies like urs (anniversaries) or melas (religious fairs), there occasionally developed bazaars to support the needs of visitors including Hindus," he says in his study. These places of multi-religious nature were studied in 1989 and in 2009.
History has it that invasions of Mahmud of Ghaznavi (1021-1030) had opened the door to Muslim settlement in Varanasi. The sense and spirit of holiness embedded in Banaras has attracted people from various sects and religions like Vaishnavites, Shaivites, Tantrics, Buddhists, Jains and even Muslim Sufis. For many of the adherents, this is a special place of pilgrimage. In Banaras alone, there are over 3,000 Hindu shrines and temples, about 1,400 Muslim shrines and mosques, 12 churches, three Jain temples, nine Buddhist temples, three Sikh temples (Gurudwaras) and several other sacred sites and places. This is the only place in the world where such a huge number of Hindu and Muslim sacred places co-exist.
The famous Persian Shia poet Sheikh Ali Hazim (1692-1766) came to Varanasi in 1734 and settled here. Mirza Ghalib (1797-1869) also stayed in Banaras for four months. He developed a high sense of attachment to this place, and wrote a poem of 108 stanzas in Persian (Chiragh-i-Dair), of which 69 stanzas directly show his feelings towards Banaras. He compared other cities and proved that Banaras in a sense of religious-educational and cultural values was unique in the whole world. Kabir, the saint poet, never compromised with fanaticism, whether propounded by Muslims or Hindus. Kabir raised his voice against social evils through the process of mass awakening and self-realisation that may help to constantly promote harmonious coexistence.
http://timesofindia.indiatimes.com/city/varanasi/Kashi-puts-faith-in-unity-in-diversity/articleshow/12013714.cms
--------
Islamic Microfinance: A Model for Alleviating Poverty
February 21, 2012
By Tasnim Nazeer
Islamic microfinance is becoming an increasingly popular mechanism for alleviating poverty, especially in developing countries around the world. The Islamic finance industry as a whole is expected to reach over $2 billion dollars in 2012 and is a continually growing sector due to its ethical principles and prohibition of riba (interest).
The concept of Islamic microfinance adheres to the principles of Islam and is a form of socially responsible investing. Investors who use their wealth for Islamic microfinance projects only involve themselves in halal projects which benefit the community at large. Such projects include zakat, which is charity based, or trade and industry projects to develop a country's economy.
The mechanism of lending in Islamic microfinance differs from conventional microfinance due to the prohibition of riba. Unlike conventional microfinance, Islamic microfinance offers an interest-free way to give small loans to people who are poor and in need. One key method of lending is through the Islamic financial instrument, qard'l-hasan, which is a loan that has been extended by the lender on a goodwill basis and the borrower is only required to pay the exact amount borrowed without additional charges or interest. The Quran clearly encourages Muslims to provide qard'l-hasan, or benevolent loans, to "those who need them":
"Who is he that will give Allāh qard'l-hasan? For Allāh will increase it manifold to his credit." (57:11) "If you give Allāh qard al hasan… He will grant you forgiveness." (64:17)
At a time when poverty is still prevalent around the world, there is no better solution than opting for funding which can provide benefits to a poverty-stricken community and help to rebuild economies.
Islamic microfinance gives the investor a chance to get involved in worthwhile projects which could essentially play a significant role in targeting poverty and alleviating it in many countries around the world. Islamic microfinance primarily relies upon the provision of financial services to the poor or developing regions which are subject to certain conditions laid down by Islamic jurisprudence. It represents the merging of two growing sectors: microfinance and the Islamic finance industry.
It has the potential to not only be the solution for an increased demand to help the poor but also to combine the Islamic socially responsible principles of caring for the less fortunate with microfinance's ability to provide financial access to the poor.
Unleashing this potential could be the key to providing financial stability to millions of less privileged people who currently reject microfinance products that do not comply with Islamic law.
Many regions around the world have already created tailor-made Islamic microfinance programs, either through Islamic banks or Islamic microfinance institutions to cater for dealing with poverty.
Abdul Latif Jameel Company Community Service Programmes (ALJCSP) in the Middle East has utilized Islamic microfinance applications such as qard'l-hasan in order to provide financial support and empower low income women in the UAE so that they can endeavor to improve their standard of living.
Zubair Mughal, Chief Executive Officer, AlHuda Centre of Islamic Banking, said in a statement that, "In the wake of the current financial crisis all around the globe, Islamic microfinance has gained even more importance due to its transparency and sustainability. Islamic microfinance becomes an effective tool for poverty alleviation." (Micro Finance Africa).
Utilizing Islamic financial instruments such as Murabahah and Musharaka to help in facilitating Islamic microfinance can not only spur the Islamic microfinancial sector but can also increase the options of Islamic finance and make it more accessible to poverty stricken countries.
While poverty in the Muslim world is widespread, Somalia is shouldering more than its fair share of the crisis. The famine which hit Somalia in July 2011 resulted in the worst food crisis that Africa has faced since 20 years. The United Nations had confirmed that famine does exist in two regions of southern Somalia, Southern Bakool and Lower Shabelle. Across the country, nearly half of the Somali population, which is currently 3.7 million people, is now experiencing a crisis of food, poverty, shelter and malnutrition.
However, if the population of Somalia had more access to financial services then they would be able to develop their economy and get it back on track. Unfortunately, the options of financial services for alleviating poverty in East Africa are either inadequate or exclusive.
Islamic microfinance has been an unprecedented way to combat poverty which may also provide the affected people of Somalia with a form of economic relief and provide a financial solution to developing countries worldwide.
http://muslimmatters.org/2012/02/21/islamic-microfinance-a-model-for-alleviating-poverty/
--------
Karzai says US officer burned Quran, Obama apologizes
24 February 2012
Kabul: President Hamid Karzai on Thursday blamed a US soldier for "ignorantly" burning copies of the Quran at a NATO base, an accusation that could trigger more protests across Afghanistan.
Demonstrations against the burning of copies of Islam's most holy book drew thousands of angry Afghans to the streets, chanting "Death to America!" for the third consecutive day in violence that has killed 11 people including two foreign troops and wounded many more.
President Barack Obama sent a letter to Karzai apologizing for the burning of the Qurans at the sprawling Bagram airbase. Obama told Karzai the incident was not intentional.
The letter, which the White House said was a follow-up to a phone call earlier this week between the two leaders to discuss a "long-term partnership" between Washington and Kabul, was delivered to Karzai by US Ambassador Ryan Crocker.
The Quran burnings could make it even harder for US-led NATO forces to win the hearts and minds of Afghans and bring the Taliban to the negotiating table ahead of the withdrawal of foreign combat troops by the end of 2014.
Karzai said the American officer had acted "out of ignorance and with poor understanding" of the Quran's importance, a presidential statement said.
Karzai's office said an investigation into the Quran burning would most likely be concluded later on Thursday.
Protests could swell on Friday if mosque preachers focus on the incident, and stir up anti-American feelings, as they have done after similar incidents in the past on the Muslim holy day.
The Taliban also urged security forces to "turn their guns on the foreign infidel invaders," it said on its site shahamat-english.com.
An Afghan soldier shot dead two NATO soldiers during a protest at a base in Nangarhar province, local officials and western military sources said.
NATO confirmed a man in Afghan army uniform killed two of its troops in the east, but declined to say if the shooting was connected to the protests.
Muslims consider the Quran the literal word of God and treat each book with deep reverence. Desecration is considered one of the worst forms of blasphemy and there could be further trouble on Friday when congregational prayers are held.
small protest of around 500 people also turned violent in the capital Kabul, with gunfire crackling above the city as police and plain-clothed intelligence officers charged demonstrators wearing bandanas and hurling rocks and sticks, firing low above their heads and sending them fleeing.
A wounded youth lay on the frozen asphalt on a road, blood pouring from his side. Crouched over and cradling him, a relative appealed to the government to not hurt its own people.
"Ministry of the Interior! Don't you see we are fighting NATO?" said the man, who did not give his name.
Masked men sped by on a motorcycle blasting a battle song played by the Taliban insurgency, while police in machine gun-mounted pick-up trucks picked up the wounded.
"Our brave people must target the military bases of the invaders, their military convoys and their invader forces," read an e-mailed Taliban statement released by the insurgency's spokesman Zabihullah Mujahid.
"They have to kill them (Westerners), beat them and capture them to give them a lesson to never dare desecrate the holy Quran again."
Foreign Bases Attacked
Most Westerners were already confined to their heavily fortified compounds, including within the sprawling US embassy complex and nearby embassies in central Kabul.
Around 400 protesters hurled rocks and set fire to cars at a Norwegian-led military base in Faryab province on the Turkmen border, which is centre for around 500 soldiers and civilians from Norway, Latvia, Macedonia, Iceland and the United States.
Twelve protesters were wounded in the attack, the head of the regional hospital Abdul Alim said, but Norway's ambassador to Kabul, Tore Hattrem, said no one was hurt and there was minimal damage.
A small number of protesters in the eastern Kapisa province took aim at the French military base there, though police deterred them successfully, its police chief Abdul Hamid said.
The anger could complicate efforts by US and NATO forces to reach agreement with the Afghan government on a strategic pact that would allow a sharply reduced number of Western troops to stay in the country, well beyond their combat exit deadline, to oversee Afghan forces.
Underscoring these concerns, hundreds of students in Jalalabad rejected any strategic pact with the United States, saying they would "take up jihad" if one were sealed.
The US government and the American commander of NATO-led forces in Afghanistan apologized for the burnings after Afghan laborers found charred copies of the Quran while collecting rubbish at Bagram.
Martine van Bijlert, from the Afghanistan Analysts Network (AAN), said the demonstrations were a combination of religious outrage, pent-up frustration over economic and security conditions, and groups wanting to stir trouble.
"There have been different kinds of outrage. One is the bewilderment felt by many Afghans, and foreigners, that after ten years of efforts in Afghanistan there was apparently still no understanding of how inflammatory mistakes like that are made," van Bijlert said on the AAN website.
"Second, there is the pent-up anger and frustration with the international military, but also with life in general."
http://zeenews.india.com/news/world/karzai-says-us-officer-burned-quran-obama-apologizes_760177.html
--------
Cases against exiled Baloch leaders to be withdrawn
Iftikhar A. Khan
24 February 2012
The decision meant that cases against Brahamdagh Bugti, Harbayar Marri and other Baloch leaders living abroad would be quashed in line with the government's policy of reconciliation, Rehman Malik told reporters after chairing a meeting on the Aghaz-i-Haqooq-i-Balochistan package.
Brahamdagh Bugti, a grandson of Nawab Akbar Bugti, is the founder of Baloch Republican Party while Harbayar Marri, a son of Khair Bakhsh Marri, is a leader of Balochistan Liberation Army.
Rehman Malik called upon Baloch leaders to return home and take part in political activities, saying that "I will receive them in person".
The interior minister said he had met Harbayar Marri in London, but did not say when the meeting took place and what was the outcome.
Harbayar Marri, however, told a private TV channel that the meeting took place in 2008, but they did not discuss the Balochistan issue. He said he did not consider Mr Malik a trustworthy person.
Rehman Malik did not elaborate on the nature of cases to be withdrawn while a number of Baloch leaders expressed ignorance about the government's offer.
Brahamdagh Bugti faces charges of carrying out anti-Pakistan activities from Afghanistan with the support
of India.
About the demand of Baloch leaders for action against former president Gen (retd) Pervez Musharraf for the assassination of Akbar Bugti, Mr Malik said it would be done only if the Balochistan government wrote to him.
He urged the Baloch and national leadership to attend the proposed all-party conference on Balochistan.
He said the solution to Balochistan's problems was political and the PPP-led government was committed to addressing the issue through political means.
INCENTIVES: The meeting decided that the federal government will release Rs4 billion to the Water and Power Development Authority on account of its share of subsidy for farmers of Balochistan.
A total of 15,000 graduates and post-graduates from the province will be given jobs under the prime minister's Internship Programme.
They will work as schoolteachers and get a stipend of Rs15,000 per month.
About 2,400 federal government jobs will be filled on merit with the assistance of members of the National Assembly and Senate from Balochistan.
The meeting decided to award one-step promotion to any officer coming to Islamabad from the province on deputation.
It also decided to double the number of beneficiaries of the Benazir Income Support Programme to 750,000.
The strength of Federal Levies Force will be raised from 3,500 to 6,500 through fresh recruitment.
The meeting decided to increase the number of brilliant students from Balochistan to 500 from 150 for providing free education to them with effect from the next academic year and to create an endowment fund of Rs5 billion to sustain the programme.
The Capital Development Authority will allot plots to the Balochistan government for construction of two hostels for students and officers in Islamabad.
The Frontier Corps will not be move in any district without the permission of the deputy commissioner and will not set up any check-post without the approval of the chief minister.
The FC and Coast Guards will exercise powers under the Custom Act and keep their movement restricted to within 10km of the international border.
The PTV will air documentaries on implementation of Aghaz-i-Haqooq-i-Balochistan regularly in order to raise awareness about the government's efforts to address Balochistan's grievances.
http://www.dawn.com/2012/02/24/govt-offers-jobs-other-incentives-cases-against-exiled-baloch-leaders-to-be-withdrawn.html
--------
Syrian forces committing crimes on orders from top — UN
By STEPHANIE NEBEHAY
Feb 23, 2012
GENEVA: Syrian forces have shot dead unarmed women and children, shelled residential areas and tortured wounded protesters in hospital under orders from the "highest level" of army and government officials, the United Nations said on Thursday.
Independent UN investigators called for perpetrators of such crimes against humanity to face prosecution and said they had drawn up a confidential list of names of commanding officers and officials alleged to be responsible.
"The commission received credible and consistent evidence identifying high- and mid-ranking members of the armed forces who ordered their subordinates to shoot at unarmed protesters, kill soldiers who refused to obey such orders, arrest persons without cause, mistreat detained persons and attack civilian neighborhoods with indiscriminate tanks and machine gun fire," investigators said in a report to the UN Human Rights Council.
The commission of inquiry, headed by Brazilian Paulo Pinheiro, found that rebel forces led by the Free Syrian Army had also committed abuses including killings and abductions, "although not comparable in scale."
Syrian authorities could not be immediately reached for comment on the commission's latest findings.
But a Jan. 23 letter from its diplomatic mission in Geneva, printed in the report's annex, rejected as "totally false" allegations contained in the UN's previous report in November that Syrian forces were committing crimes against humanity. The Syrian letter accuses "armed terrorist groups" of such crimes.
Syrian President Bashar Assad's forces bombarded opposition Sunni Muslim districts in the city of Homs for the 20th day on Thursday, activists said, despite international outrage over the reported killing of more than 80 people on Wednesday.
Armored forces loyal to Assad moved into the rebel district of Baba Amro in Homs on Thursday, opposition sources said.
Syria is "on the brink" of civil war and deep divisions among world powers complicate the prospects for ending nearly a year of violence sparked by protests against the regime, the three-member UN panel said in their latest 72-page report.
"The continuation of the crisis carries the risk of radicalizing the population, deepening inter-communal tensions and eroding the fabric of society," it warned.
http://arabnews.com/middleeast/article578931.ece
--------
Syrian forces committing crimes on orders from top — UN
By STEPHANIE NEBEHAY
Published: Feb 23, 2012
GENEVA: Syrian forces have shot dead unarmed women and children, shelled residential areas and tortured wounded protesters in hospital under orders from the "highest level" of army and government officials, the United Nations said on Thursday.
Independent UN investigators called for perpetrators of such crimes against humanity to face prosecution and said they had drawn up a confidential list of names of commanding officers and officials alleged to be responsible.
"The commission received credible and consistent evidence identifying high- and mid-ranking members of the armed forces who ordered their subordinates to shoot at unarmed protesters, kill soldiers who refused to obey such orders, arrest persons without cause, mistreat detained persons and attack civilian neighborhoods with indiscriminate tanks and machine gun fire," investigators said in a report to the UN Human Rights Council.
The commission of inquiry, headed by Brazilian Paulo Pinheiro, found that rebel forces led by the Free Syrian Army had also committed abuses including killings and abductions, "although not comparable in scale."
Syrian authorities could not be immediately reached for comment on the commission's latest findings.
But a Jan. 23 letter from its diplomatic mission in Geneva, printed in the report's annex, rejected as "totally false" allegations contained in the UN's previous report in November that Syrian forces were committing crimes against humanity. The Syrian letter accuses "armed terrorist groups" of such crimes.
Syrian President Bashar Assad's forces bombarded opposition Sunni Muslim districts in the city of Homs for the 20th day on Thursday, activists said, despite international outrage over the reported killing of more than 80 people on Wednesday.
Armored forces loyal to Assad moved into the rebel district of Baba Amro in Homs on Thursday, opposition sources said.
Syria is "on the brink" of civil war and deep divisions among world powers complicate the prospects for ending nearly a year of violence sparked by protests against the regime, the three-member UN panel said in their latest 72-page report.
"The continuation of the crisis carries the risk of radicalizing the population, deepening inter-communal tensions and eroding the fabric of society," it warned.
Satellite images corroborate testimony
The UN team was not allowed into Syria but said it had interviewed 369 victims and witnesses. They included people still in Syria whom it contacted by telephone and those who have fled to neighboring countries which it declined to identify.
"Satellite imagery of areas where military and security forces were deployed and related reported violations occurred, corroborated a number of witness accounts," it said.
Thousands of people, mainly civilians but also soldiers and defectors, have been killed during the nearly year-long crackdown, it said.
"Army snipers and Shabbiha gunmen posted at strategic points terrorized the population, targeting and killing small children, women and other unarmed civilians. Fragmentation mortar bombs were also fired into densely populated neighborhoods."
Some 6,399 civilians and 1,680 army defectors were killed in the violence through Feb. 15, according to figures provided by the Violations Documentation Center, a network of activists in Syria and abroad quoted in the UN report.
The level of fighting has increased since November, especially in Homs, Hama and Idlib provinces, with many areas besieged by state forces, according to the report.
"On several occasions in January and February 2012, entire families — children and adults — were brutally murdered in Homs. On both sides, there is a pattern of abducting people not directly involved in the clashes for the purposes of revenge, ransom or as hostages," the UN panel said.
More than 18,000 people were in detention as of Feb. 15, it said, again citing the Violations Documentation Center.
"Security agencies continued to systematically arrest wounded patients in state hospitals and to interrogate them, often using torture, about their supposed participation in opposition demonstrations or armed activities."
The panel, the report said, had "documented evidence that sections of Homs Military Hospital and Al Ladikah State Hospital had been transformed into torture centers."
The inquiry, set up by the UN Human Rights Council last August, published a preliminary report in November accusing Syrian forces of crimes against humanity including murder, rape and torture. The 47-member forum is to examine the crisis in Syria at a four-week session starting on Monday.
Its other members are Karen Koning AbuZayd of the United States, a former head of the UN Relief and Works Agency (UNRWA) helping Palestinian refugees, and Yakin Erturk, a professor from Turkey who has served as UN investigator on violence against women.
http://arabnews.com/middleeast/article578931.ece
--------
Hard-Line Islam Group: Jemaah Anshorut Tauhid put on US terror list
Damar Harsanto
Fri, 02/24/2012
Abu Bakar Ba'asyir: JP/Wendra Ajistyatama
The United States has formally included hard-line Islam group Jemaah Anshorut Tauhid (JAT), an extremist organization founded by infamous cleric Abu Bakar Ba'asyir in 2008, on its list of foreign terror networks.
The US Department of State said on its website that the group was responsible for multiple coordinated attacks against innocent civilians, police and military personnel in Indonesia. "JAT has robbed banks and carried out other illicit activities to fund the purchase of assault weapons, pistols and bomb-making materials," the department said.
A JAT suicide bomber detonated explosives in a Central Java church in September last year, killing himself and wounding dozens of others. The police have also uncovered additional suicide plots by the group across the archipelago, it added.
It also alluded to the role of JAT's co-founder, Ba'asyir, as a co-founder of Jemaah Islamiyah, another hard-line group believed to be responsible for the 2002 Bali bombings, which killed more than 200 people.
Jemaah Islamiyah was previously included on the list of terrorist organizations by the State Department, while Ba'asyir was also subjected to sanctions by US authorities.
Additionally, the US Treasury Department's Office of Foreign Assets Control (OFAC) has blacklisted three individuals associated with JAT - Mochammad Achwan, the group's acting emir, Son Hadi bin Muhadjir, its spokesman, and another leader, Abdul Rosyid Ridho Ba'asyir.
Any property or assets owned in the US by the three will consequently be frozen and US citizens and corporations will be prohibited from engaging in financial transactions with them.
"By designating the leaders of JAT, OFAC is taking another step to ensure that terrorists are cut off from the international financial system and find it ever more difficult to carry out their acts of violence, no matter where they are based," OFAC director Adam Szubin said in a Treasury Department statement.
http://www.thejakartapost.com/news/2012/02/24/jemaah-anshorut-tauhid-put-us-terror-list.html
--------
English Muslim singer sings to embrace Arab uprising
February 21, 2012
(Ahlul Bayt News Agency) - The first show, which took place last Thursday in Doha, Qatar, drew a sell-out crowd. Although he has played private shows in the region before now, the Doha concert was a public debut and his first Middle East concert.
Yosuf Islam is providing a mix of songs: half are Steven's well-known earlier songs and half are songs composed in the decades after he embraced Islam.
The Arab Spring is close at hand throughout the tour. It takes on a different form in Yusuf Islam's concerts as he sings about love, reconciliation and freedom of nations.
On Saturday, during his show in Beirut Lebanon, Islam explained that the uprising of the Arabs reminded him of the sixties when people all around the world were marching for peace. To embrace this new movement, Islam wrote "My People", a song which tackles the issue of people's right to freedom and the need to take decisions without hurting others. He added that this song is dedicated to all the nations who are seeking freedom and liberty peacefully.
The musician's fans in Beirut rallied overnight to be able to listen to his music that Islam says can help bridge cultural gaps. Islam commented in his interview with Al Arabiya that music is a powerful art that plays the role of connecting people as it is not restricted by boundaries, color or nationality. He stated that music is a part of human civilization that we can use to help people to come together, explaining that when words coincide with beautiful music it can be a very powerful tool to unite people under same topic: love. He added "when the audience comes to the show, you see Muslim and non-Muslim, old and young gathered to listen to a universal art."
The singer, who left his career at the peak of his stardom in the seventies to devote himself to humanitarian causes, has gradually made a return to music.
"Music is an issue which is still under debate," he said, "because there is no clear indication in sacred text, either in Qur'an or authentic and unambiguous hadith. It is something that is subject to discussion and research."
"In the beginning, ... when I heard some of the hadith or some of the reported hadith, I was a little bit careful and thought, OK I'm gonna withdraw until I know more, until God makes it more clear to me. I left. I got busy with work and education and charity and raising a family."
Islam revealed that the horror of 9/11 acted as the trigger behind his musical comeback. Seeing escalating tension between people across the world, Islam wanted to make a contribution towards reconciliation and felt the urge to pursue this ambition through his greatest passion: art. He wanted to channel his passion and share his experiences of tolerance with a world that was increasingly becoming divided.
"In 2001, when 9/11 happened, the world looked like it was going to explode and I realized that there is a chance for me perhaps to come back and sing about peace and try to bring people together again with love and wisdom," he said.
He also stressed the importance of education in helping to combat the prevalence of misconceptions about Islam and other religions, and to help break down the barriers which often divide people from different backgrounds.
"Obviously knowledge and education is going to be critical in helping to overcome problems," he said, "for a long time Islam was looked upon by the Orient and the image of Islam was created by the Orientalists, but for those westerners who were brave enough to break through the wall and discover what Islam is, they found, like me, so many things that enrich and come from the heritage of previous revelations of Christianity and Judaism."
http://abna.ir/data.asp?lang=3&id=298252
--------
Modernist spirit of Islam can fight radicalism: scholars
Thursday, February 23, 2012
ISLAMABAD: Speakers of a seminar have stressed the need for reinterpreting religious dogma in the dynamic and modernist spirit of Islam, which Sir Syed Ahmed Khan and Allama Iqbal had exhorted for the advancement of the Muslims of the Subcontinent.
The seminar titled 'Deradicalisation of the Vulnerable Segments of Society' was organised by the Islamabad Policy Research Institute (IPRI) on Wednesday.
Dr Khalid Masud, director general of the Islamic Research Institute of the International Islamic University, spoke on the role of religion in deradicalisation and said the process of change and evolution of thought was being blocked by the religious clergy to whom every new development was being referred to for endorsement by the ruling elite.
Radicalisation was the result of intellectual stagnation of society, which was being promoted by decision makers in tandem with the religious orthodoxy, he said. "Unless this mindset is changed, superficial efforts at deradicalisation are not going to bear fruit."
He said that the intellectual climate of the country was better in the 50s when scholars like Fazlur Rahman were doing their important work on the reconstruction of Islamic thought. "Today, nobody can dare differ with the clerics who are actually quite ignorant, and together with the ruling elite constituted the dominant class of our religious illiterates."
Dr Masud criticised the present tendency to seek the cover of Sufism to fight orthodoxy, and said Sufis were no revolutionaries either, and their approach too had no dynamism. "Their approach was just more humane," he said.
He said that it was wrong to focus on madrassas when the same static notion of religion was being taught in the public education system.
Speaking on the socio-economic perspectives of deradicalisation, Professor Usman Mustafa of the Pakistan Institute of Development Economics (PIDE) said the vast economic disparity between the poor majority and the rich minority was behind radicalisation.
It was not religious indoctrination alone that was driving the poor to take up arms, but the desperation of their circumstances, he said.
"While the rich seek protection of their possessions, the poor have nothing to lose but their lives. Unless this disparity is reduced and the poor are given something to hold on to, the problem of radicalisation will persist and grow."
He also criticised the Western countries, which preached equality and equity to the world, but used their exclusive veto power at the United Nations to secure their advantage. "The disparity between nations of the West and the East is as glaring as one sees between segments of society in Pakistan," he said.
Earlier, Pakistan Institute for Peace Studies Director Amir Rana explained the various models and approaches to deradicalisation that countries like Saudi Arabia, Malaysia, Singapore, Indonesia, Egypt Australia and the United Kingdom had used and applied to address the problem.
He, however, said that Pakistan could not borrow those models because of the "entirely different nature of the problem here". There were constrains, both financial and ideological, that would come in the way, he said. In a country where "as many as 104 organised bodies are promoting radicalism and where people are fighting extremism on a war footing", only a tailor-made prescription suited to the peculiar conditions could address the problem, he said.
In his opening remarks, IPRI Acting President Dr Maqsudul Hassan Nuri said the sense of deprivation had grown in Muslim societies due to poor governance and the ever-widening gap between expectations of the people and the performance of the rulers.
Radicalisation was not only a result of extremist philosophies promoted by non-state actors but also a result of ideologies pursued by the states, he said.
http://www.dailytimes.com.pk/default.asp?page=2012%5C02%5C23%5Cstory_23-2-2012_pg7_18
--------
Indonesia returns foreigners to riot-hit jail
Feb 24, 2012
Foreign inmates evacuated from a jail on Indonesia's Bali island where rioting prisoners took control this week have been returned to the facility at their request, authorities said on Friday.
Twelve convicted Australian drug smugglers and 48 other foreigners were housed together with about 1,000 other inmates at the notorious Kerobokan jail where violence broke out Tuesday between warring gangs.
Indonesian forces stormed the jail on Wednesday to regain control after a night of arson and stone-throwing, but were later forced back.
Authorities appeared to be trying to negotiate with inmates Friday, as water cannon and dozens of heavily armed police remained stationed outside the prison walls -- fewer than the 500 riot police and military deployed the previous day.
Military chiefs had said they would move all 60 foreigners and 125 women from the Kerobokan jail, fearing for their safety.
But provincial military command spokesman Wing Handoko said that about a dozen foreign evacuees who had left Thursday were returned later that night and would remain temporarily at Kerobokan.
"There was a meeting last night with the evacuated prisoners, mediated by consular staff from each country, and the foreigners said they wanted to return to Kerobokan," Handoko told AFP.
"The evacuated prisoners were returned because they said they did not want to be transferred to another prison where they would need to adapt all over again with other inmates," he said.
Handoko did not specify the nationalities of the evacuees, but 12 convicted Australian drug traffickers are among the foreign inmates at Kerobokan, where the 1,105 inmate population is more than three times the intended capacity.
At least one of the Australians, Scott Rush, a member of the so-called Bali Nine gang of drug smugglers, had been among the evacuees.
Bambang Krisbanu, a security official at the justice ministry, said that most of the other Australians at the jail had chosen not to be evacuated, including convicted drug trafficker Schapelle Corby.
There were conflicting accounts from Indonesian officials as to whether there would be any further evacuation of foreigners from the jail Friday.
Krisbanu said that security at the facility had improved. However, it remained unclear whether guards had taken back control of the prison or whether the prisoners still had the upper hand.
Outside the jail, a prison chief gave instructions to blue-uniformed prison guards, who still were unable to enter the facility.
The jail, just a few kilometres (miles) from the tourist beaches of Kuta, remained cordoned off by yellow police tape.
Relatives of inmates were seen bringing food for prisoners and handing it over to jail staff outside the walls. It was unclear whether staff were distributing the food inside or passing it to designated inmates to hand out.
--------
World leaders wake up to the plight of Somalia ... finally
By JOMANA ALRASHID
Published: Feb 23, 2012
LONDON: International powers called Thursday for urgent action on Somalia, warning that the world will "pay the price" for failing to help the country tackle political unrest, militants and pirates.
Senior representatives from over 40 countries and organizations attended the Lancaster House conference that discussed what should follow the transitional institutions in Mogadishu in August 2012 and the establishment of a joint financial management board.
Addressing the conference, Foreign Minister Prince Saud Al-Faisal said : "The Kingdom of Saudi Arabia is still contacting all Somali forces who genuinely wish to see an end to the burning issue."
UN chief Ban Ki-moon, British Prime Minister David Cameron and US Secretary of State Hillary Clinton were among those attending the talks in London, along with the Somali president.
"These problems in Somalia don't just affect Somalia. They affect us all. If the rest of us just sit back and look on, we will pay a price for doing so," Cameron said. "It's a country where there is so little hope, where there is chaos and violence and terrorism, pirates are disrupting vital trade routes and kidnapping tourists."
Clinton said the US would push for sanctions, including travel bans and asset freezes, for those "standing in the way" of progress by the fragile transitional government, the mandate for which expires in August. She also pledged an extra $64 million in humanitarian assistance to the region to help improve the lives of ordinary Somalis, blighted by famine and civil war for the past 21 years.
Ban urged the world to build on recent progress after the UN agreed to boost the African Union peacekeeping force in the country to 17,000, and after Al-Shabab rebels were driven from a key town.
While commending the efforts of the British Premier David Cameron to bring peace in Somalia, Prince Saud said Custodian of the Two Holy Mosques King Abdullah initiated the signing of a national conciliation agreement by Somali factions in Jeddah in 2009.
He said Saudi Arabia believed that all Somali factions without the exception of any personality or group should be involved in making a just and comprehensive solution acceptable to all parties.
The prince also pointed out that Saudi Arabia has been striving all along to reduce the poverty in Somalia.
"The last Saudi aid given to help the famine stricken Somalia people was $70 million besides a contribution of more than $53 million by the Saudi people between 2009 and 2011. This was apart from the thousands of tons of dates, other food materials, medical supplies and shelter materials supplied to the suffering people," the prince said, adding that the Kingdom has also been giving additional aid as part of the decision of the Arab summits on the issue.
Other significant themes discussed at the meeting were local stability, counter-terrorism, piracy, humanitarian aid, and international coordination on improved international handling of Somalia issues.
Somalia poses a significant threat to international security as it has become a base of terrorists and pirates. Since 1991, this failed state in the Horn of Africa has been experiencing a long, devastating, and chronic series of civil war, famine, impoverishment, and the lack of an effective government.
Two blasts were reported in Baidoa, the town recaptured on Wednesday, but the black flag of the Al-Shabab was hauled down off a flag pole in the center of town on Thursday morning.
Despite its recent reverses, the Shebab remained in defiant mood as it denounced the London conference.
"We will confront and counter, by any means possible, all the outcomes of the London conference," the fighters said in a statement, accusing the meeting's delegates of "prolonging the instability."
There are doubts about whether the delegates will come up with concrete steps for Somalia when the focus is on other troubles, with Syria being discussed on the sidelines.
Somali President Sharif Sheikh Ahmed urged the international community to make good on previous pledges, saying: "We want to know what about all those resolutions and those hopes that remain as mere words on piece of paper."
Kenyan President Mwai Kibaki, whose country sent 4,000 troops into southern Somalia in October, said the Somalian government must be helped to build its own security forces.
But Kibaki added that the conference was an "unprecended opportunity" after the "remarkable progress in the recent months."
http://arabnews.com/world/article579075.ece
--------
'Baloch doctor behind Balochistan resolution in US'
Wajid Ali Syed
24 February 2012
WASHINGTON: The principal organisation that helped "prepare and push" Republican Congressman Dana Rohrabacher for last week's controversial Congressional hearing on Balochistan, claims to be "a lobbying group with the goals to educate the American people and the world community about Balochistan."
But the group called Baloch Society of North America is not officially registered as a lobbying group, according to public records. The head of the organisation, Dr Wahid Baloch, appeared confused when asked about the registration of his group, saying: "it's a non-profit and lobbying group." He later said: "we are in the process of filing for non-profit status."
The U.S. Internal Revenue Service is tasked with determining an organisation's eligibility for non-profit status. Talking to the News, Dr. Wahid Baloch said that he was in constant contact with Mir Suleman Daud Khan, the 35th leader of the defunct Kalat Royal Family, who provides political, ideological as well as financial support.
Dr. Baloch said that with the participation of other Baloch organisations working in the United States, BSoNA helped prepare Republican Congressman Dana Rohrabacher for last week's Congressional hearing on Balochistan. "Khan Daud did meet with Congressman Rohrabacher in Germany, and we helped prepare questions and provided background information on Balochistan via emails."
He added that other active groups, once divided on different issues, came together to assist Congressional staff in charting out the agenda.
The group was established in 2005 with seven members but has grown to almost hundred, claims Dr Wahid. "The members include Baloch nationals as well as Americans." The organisation has also set up an office in Washington DC on K street, which was used to raise funds for different members of the Congress. Dr. Wahid Baloch, who apparently is also known as Dostin W Baloch, filed at least $4,500 for four Democrat (and not Republican) candidates. During the 2010 election cycle, Dr. Wahid Baloch donated 1,000 dollars twice to Congressman Brad Sherman (California) campaign. From his Florida address, Dr Baloch donated $500 to 'Friends of Shumer' referring to Senator Chuck Shumer (NY).
From the same Florida address under the name Dostin Baloch, $1,000 was donated to Russ Feingold Senate Committee and another $1000 to 'Committee to Elect Gary Ackerman', a Congressman from New York. So far in the current election cycle, Wahid Baloch of the K street address, again donated $250 to 'Sherman for Congress'. Congressman Brad Sherman was on the panel that conducted the Congressional hearing, and has been a strong advocate for U.S. outreach to Sindhi and Baloch people. Interestingly, Dostin W Baloch resides in Jacksonville, Florida as well and owns property of worth $129,544 at Indies Drive and $106,252 at Kusaie Drive respectively.
BSoNA, as the group is known, mentioned on its website that in 2006 it launched the government of Balochistan in exile. Dr. Baloch said the conference on Balochistan was postponed due to recent developments. The new date for the conference has not been announced. The conference agenda, Dr. Baloch said, would be to unite all Baloch groups and bring them together on one platform. "The cause initially was to chart out a draft of future independent Balochistan," he said adding: "we are now waiting to see how the situation evolves."
He hoped that the state of Pakistan would understand and redress Baloch concerns. Recently a picture of Dr. Wahid Baloch with Vice President Joe Biden at a fundraising event circulated on the Internet. Another questionable organisation called American Friends of Balochistan, headed by Ahmer Mustikhan, is practically a one-man show. He criticised C. Christine Fair, one of last week's hearing witnesses, on her characterisation of Balochistan as part of Pakistan.
A third but prominent group is the newly established "Balochistan National Party, U.S. Chapter," founded by individuals who were once politically active in Balochistan. Dr. Tara Chand, a former provincial minister of Balochistan, is running the group with Waheed Baloch, former speaker of the Balochistan Assembly, and Akram Baloch, who contested general elections from Kharan but lost. All three moved to the United States a few years ago.
http://www.thenews.com.pk/article-36745-Baloch-doctor-behind-US-resolution
--------
APC futile without Baloch representation: (MQM) Chief
24 February 2012
KARACHI: Muttahida Quami Movement (MQM) Chief Altaf Hussain on Thursday said that calling an All Party Conference (APC) on Balochistan is futile unless operations against the Baloch come to a halt, DawnNews reported.
Speaking with the Chief of Awami Muslim League (AML) Sheikh Rasheed Ahmed on telephone, Hussain said that Balochistan is the gravest issue Pakistan is currently facing because the province is on the verge of separation.
MQM chief said that already there has been a lot of delay in addressing the issue and calling APC at this point in time would not be effective unless prominent Baloch leadership would be part of it.
"Now there is a need of some serious decision making and ending the operations against the Baloch." Hussain added.
http://www.dawn.com/2012/02/24/apc-futile-without-baloch-representation-altaf.html
--------
Jewish and Muslim students can work together against prejudice
Nabil Ahmed
Thursday 23 February 2012
There are more than 110,000 Jewish and Muslim students in Britain, but it's not often their shared experiences are considered. Globally, Muslim-Jewish relations are a touchy topic, with the focus on political divisions (such as Palestine-Israel), and an assumption of historical enmity. I have felt this cold, polarising air from both communities, whose leaders seem unwilling to address it.
But born and raised in Alwoodley, Leeds, I grew up with more Jewish than Muslim friends, and realised our startling similarities. The National Jewish Student Survey in 2011 showed the day-to-day issues facing Jewish students. In the main these concerned passing exams and finding a job, but Judaism also played a strong role in encouraging them to support and give to ethical causes. Two out of five had experienced an antisemitic incident in the last year, although just 4% were "very worried" about antisemitism at university.
The Greater London Authority research into the experiences of Muslim students in 2009 suggested a similar experience, both of Islamophobia and of getting the best out of life on campus. Muslim students are engaging in social activism and are concerned about welfare needs, but have the same day-to-day concerns as other students. In summary, young Muslims and Jews want to enjoy their university years, get good jobs and make a difference.
But in 2012, there are troubled waters ahead. Internationally there is the threat of a war with Iran, which could stoke inter-community tensions – and antisemitism and Islamophobia have not gone away. January saw a vile Nazi-themed drinking game, on a ski trip organised by the LSE athletics union, which was rightly condemned. Also at LSE there was the Islamophobic harassment of a Muslim student after religious sensitivities were provoked by the Atheist Secular and Humanist Society and in Stoke – a place where Muslim students have been harassed by the BNP – an ex-soldier, Simon Beech, was recently convicted of setting fire to a mosque.
The very existence of Holocaust denial in Britain beggars belief (Mehdi Hasan wrote decisively recently about his shame of some Muslim attitudes) and I have challenged first-hand a tiny minority of people from different backgrounds who think antisemitism "is not real" and casually speak of Jewish conspiracy theories. The chief rabbi, Jonathan Sacks, was right to question, ahead of Holocaust Memorial Day this year, if humanity had learned its lesson.
Wise leadership with sincerity and courage is needed and although there is no simple solution there are three actions I believe are necessary.
The first is education. More religious leaders from both sides should be clear that our scriptural sources decry antisemitism and Islamophobia, and practise the love found in both traditions. We must remember the co-operation of the "Golden Age", which lasted 1,000 years, and which saw Muslims, Jews and Christians building a civilisation together which laid the basis for the science we know today. This period produced figures including the Muslim Averroes whose ideas, via Thomas Aquinas, found currency in Christian theology – and the Jewish Maimonides, a revered polymath and eventual physician for Saladin the Magnificent, who ushered in a period of peace and prosperity for adherents of all faiths in the Holy Land.
The second is that students have an important role in creating a new relationship which emphasises listening, fights simplistic stereotypes and focuses on our similarities. Students should rise above ugly debates and not lash out at each other, by discussing issues maturely. This is why we support the NUS's Project on Hate Speech.
A Palestinian student street theatre was attacked at LSE by pro-Israel protesters this week. Campaigning on Palestine and Israel on campus must continue but should respect the right to free expression – and it should target issues, never people. And campaigning against Israel should not be equated with antisemitism.
Finally, the government should not divide young Muslims and Jews. Nick Clegg's comments attacking the Federation of Student Islamic Societies at a Jewish community event, in Manchester in November, were unhelpful. Similarly David Cameron was right to condemn antisemitism, but wrong to refuse to back his Conservative co-chairman Lady Warsi, who courageously reflected that anti-Muslim prejudice had "passed the dinner table test". Worryingly, recent research titled Cold War on British Muslims exposed how two neoconservative thinktanks which have advised the Tory party were responsible for fuelling anti-Muslim hatred.
Reconciliation is a road paved with love, respect and forgiveness. I am sure to be criticised from all angles – perhaps for somehow attacking Zionists, or perhaps for being hateful on my "own people" – but we must break free of the prejudices that have plagued us for too long. Last year we commemorated how Albanian Muslims during the Holocaust protected their Jewish brothers and sisters against the Nazis. This is a moving story, but we should not see it through the prism of Muslims and Jews, but as a story of human beings who were opposed to injustice. Many students on the ground are working for good – our civic and political leadership must have the courage to do the same.
http://www.guardian.co.uk/commentisfree/2012/feb/23/jewish-muslim-students?newsfeed=true
--------
Pakistan condemns Quran burning in Afghanistan
By AFP
Published: February 24, 2012
ISLAMABAD: Pakistan on Friday strongly condemned the burning of the Holy Quran at a US airbase in Afghanistan, saying it was important that "utterly irresponsible and reprehensible things do not recur".
"On behalf of the government and the people of Pakistan, we condemn in strongest possible terms the desecration of the Holy Quran" in Afghanistan," foreign ministry spokesman Abdul Basit told a press briefing in Islamabad.
"It is absolutely important that such utterly irresponsible and reprehensible things do not recur," he added.
US President Barack Obama was Thursday forced to apologise for the incident, which the Afghan presidency blamed on a US officer at the main US-run airbase of Bagram in Afghanistan.
At least 14 people, including two American soldiers, have been killed in three days of furious anti-US protests in Afghanistan over the burning.
http://tribune.com.pk/story/341197/pakistan-condemns-quran-burning-in-afghanistan/
--------
Iran, Pakistan 'in talks on wheat barter deal'
By Reuters
Published: February 24, 2012
ISLAMABAD: Iran has asked to import a million tonnes of wheat from Pakistan in a barter deal, a senior official in Islamabad said on Friday, as Tehran faces disruption to its food imports because of US and European Union sanctions.
Iran would export iron ore and fertiliser to Pakistan in exchange for wheat, said Minister for Water and Power Syed Naveed Qamar, according to the state news agency.
Qamar added that Iran would also import 200,000 tonnes of Pakistani rice.
"Some things need to be worked out before we can say for sure if and when this will happen," a senior official at the Commerce Ministry told Reuters on Friday, requesting anonymity because he is not authorised to speak to the media.
"There are payment issues because of sanctions and that makes such trades more difficult than usual."
Iranian President Mahmoud Ahmadinejad visited Pakistan last week for a trilateral summit on regional security with his Pakistani and Afghan counterparts.
New financial sanctions imposed on Iran since the beginning of this year to punish it for its suspected nuclear weapons programme have greatly reduced its ability to pay for key imports, especially food.
The Government Trading Corporation of Iran (GTC) bought around 800,000 tonnes of wheat this week, trade sources said on Thursday, breaking with the previous practice of wheat purchases through the private sector.
The purchase included 500,000 tonnes from Russia and 300,000 tonnes from Australia.
The latest amounts are in addition to around 1.1 million tonnes of wheat Iran bought in the previous two weeks as traders said dry weather had stoked expectations of a poor crop and made stockpile building urgent.
Tehran has dramatically widened its reach on international grain markets in February, using currencies other than dollars and euros as alternative trade finance, with dealers also reporting talk of barter deals involving oil and gold.
Traders have said that Tehran has paid premiums well over international prices for its latest purchases, as banks in some countries began assisting Iran in financing them.
http://tribune.com.pk/story/341205/iran-pakistan-in-talks-on-wheat-barter-deal/
--------
No trusted presidential hopefuls on horizon: LSI
Margareth S. Aritonang
Fri, 02/24/2012
Left-Right, Investigator LSI Burhanuddin Muhtadi, LSI executive director Saiful Mujani, Human Rights activist Usman Hamid, and political analyst Salim Said. Tribunnews.com
Following its recent survey on presidential aspirants, the Indonesian Survey Institute (LSI) has urged independent candidates with integrity to stand up and be counted lest the future of the country be put at risk.
"We conducted the survey to learn the public's choice of future president at the moment. There will be no future for Indonesia if other presidential candidates don't appear in the run up to the 2014 legislative and presidential elections," LSI executive director Saiful Mujani said in a discussion at the Regional Representatives Council's (DPD) building on Friday.
LSI announced on Thursday that Indonesian Democratic Party of Struggle (PDI-P) chief patron Megawati Sukarnoputri appeared to have garnered the most popularity, outshining other candidates including Great Indonesia Movement (Gerindra) Party chief patron Prabowo Subianto and Golkar Party chairman Aburizal Bakrie.
Sharing a similar view as the LSI, Andrie S. Wijaya, coordinator of the Mining Advocacy Network (JATAM), said that Indonesia needed a leader will no affiliations whatsoever to businesses deemed by environmentalists to have had a hand in environment damage.
"We've recorded some hopefuls involved in either environmentally destructive projects or fishy businesses that lead to environmental damage, for example in mining," Andrie said.
Andrie cited the Lapindo mudflow as an example of "political" environmental destruction that might involve presidential aspirants.
http://www.thejakartapost.com/news/2012/02/24/no-trusted-presidential-hopefuls-horizon-lsi.html
--------
Pakistan too vital to be shunned, says Clinton
24 February 2012
LONDON: US Secretary of State Hillary Clinton said after a meeting with Foreign Minister Hina Rabbani Khar here on Thursday that Pakistan was too important for her country to turn its back on.
Ms Clinton and Ms Khar spoke for an hour and a half on the sidelines of a conference on Somalia, in the first step towards thawing relations that were frozen in November when US air strikes killed 24 Pakistani soldiers.
The US secretary of state said at a press conference that there would still be "ups and downs" in the relationship but that neither side could afford to shun the other.
"Building and sustaining a relationship based on mutual interest and mutual respect takes constant care and work, from both sides. I'm sure we will continue to have our ups and downs. But this relationship is simply too important to turn our back on — for both nations. And we both remain committed to continue working to improve understanding and cooperation."
She said she had discussed with Ms Khar tackling violent extremism, supporting Afghan-led reconciliation and improving ties between their countries.
She spoke of "difficult times which I admit we are in", adding that there had been "a lot of swirling in the air of who said what when that does not accurately reflect the state of the relationship".
The meeting was an important chance to "keep the lines of communication open" and "the work hasn't stopped", she added.
Ms Clinton said she and the Pakistani foreign minister had a "constructive discussion on our common concerns" and both were committed to working to improve the strained ties. "We are continuing to do a lot of work together."
She called for the resumption of a full range of formal contacts after Pakistan's parliament completed a review of ties between the two countries.
Ms Clinton outlined to Ms Khar a series of steps the United States would like to see once the review was completed.
A US official said the steps included visits by top American diplomats, including the special representative for Afghanistan and Pakistan, Marc Grossman, Deputy Secretary of State Thomas Nides and the administrator of the US Agency for International Development, Rajiv Shah, along with a return to trilateral talks with Afghanistan.
The official said the US would respect the parliamentary review but wanted to prepare for a return to "structured conversations" once it was completed.
US officials claimed "the foreign minister was very welcoming" when Ms Clinton told her that "we had to get ready to get back into business with Pakistan and that that was particularly important (on) areas such as counter-terrorism, working together on some of the regional questions, very much to include Afghanistan".
"We respect the parliament's right to consider US-Pakistan relations. We certainly respect the parliament's right to take the time to do this in a sensible way," an official said.—Agencies
Anwar Iqbal in Washington adds: The US State Department described the meeting between Hillary Clinton and Hina Rabbani Khar as 'very positive' and 'constructive'.
State Department's deputy spokesman Mark Toner told a briefing that despite a delay in finalisation of recommendations by Pakistan's parliament, the US assistance to Pakistan had continued, as had "cooperation on many levels".
http://www.dawn.com/2012/02/24/pakistan-too-vital-to-be-shunned-says-clinton.html
--------
Afghans protest U.S. burning of Islamic material
U.S. military says disposal of Qur'ans 'not intentional in any way'
Feb 21, 2012
More than 2,000 angry Afghans, some firing guns in the air, protested on Tuesday against the improper disposal and burning of Qur'ans and other Islamic religious materials at an American air base north of Kabul.
Gen. John Allen, the U.S. commander of international troops in Afghanistan, has ordered an investigation into the incident.
The demonstrators — shouting "Die, die, foreigners!" — started gathering in the morning after learning of the incident at the sprawling Bagram Air Field in Parwan province. As the crowd grew, so did the outrage.
Ahmad Zaki Zahed, chief of the provincial council, said U.S. military officials gave him about 30 Qur'ans and other religious books that were recovered before they were destroyed.
"Some are burned. Some are not burned," Zahed said, adding that the books were used by detainees once incarcerated at the base.
The materials were in trash that two soldiers with the U.S.-led coalition transported in a truck late Monday night to a pit where garbage is burned on the base, according to Zahed, who spoke with five Afghans working at the pit. He said that when the workers noticed the religious books in the trash, they stopped the disposal process.
Not intentional
lAllen said he received a report overnight that "a large number of Islamic religious materials, which included Qur'ans," had been improperly disposed of at the base.
"We are thoroughly investigating the incident and are taking steps to ensure this does not ever happen again," Allen said in a statement. "I assure you, I promise you, this was not intentional in any way."
He offered his apologies to the president and people of Afghanistan and thanked the local Afghans "who helped us identify the error, and who worked with us to immediately take corrective action."
Zia Ul Rahman, deputy provincial police chief, said between 2,000 and 2,500 protesters were demonstrating at the base.
"The people are very angry. The mood is very negative," Rahman said. "Some are firing hunting guns in the air, but there have been no casualties."
Police said a similar protest on Tuesday just east of Kabul ended peacefully.
In April 2011, Afghans protesting the burning of a Qur'an by a Florida pastor turned deadly when gunmen in the crowd stormed a UN compound in the northern city of Mazar-e-Sharif and killed three staffers and four Nepalese guards.
http://www.cbc.ca/news/world/story/2012/02/21/afghan-protests-us.html
--------
Iran threatens pre-emptive action amid nuclear tensions
'If we feel our enemies want to endanger Iran's national interests, and want to decide to do that, we will act without waiting for their actions'
2/21/2012
TEHRAN, Iran — Iran would take pre-emptive action against its enemies if it felt its national interests were endangered, the deputy head of the Islamic Republic's armed forces was quoted by a semi-official news agency as saying Tuesday.
Only on msnbc.com
Bush record under fire from GOP candidates
Actress Lawless boards ship in Arctic oil protest
Hacked arms and legs display the despair of Somalia
Gay judge won't perform straight marriages
No haircut for anti-gay marriage governor
Red Tape: 'Facebook score' to screen employees?
The Death Zone: Increasingly deadly world of extreme skiing
"Our strategy now is that if we feel our enemies want to endanger Iran's national interests, and want to decide to do that, we will act without waiting for their actions,'' Mohammad Hejazi told the Fars news agency, NBC News reported.
Iran announced air defense war games to practice protecting nuclear and other sensitive sites, the latest in a series of military maneuvers viewed as a message to the West that Iran is prepared both to defend itself against an armed strike and to retaliate.
The U.S. and Israel have not ruled out military action against Iran's nuclear program.
The official news agency IRNA said the four-day air defense war games, dubbed "Sarallah," or "God's Revenge," were taking place in the south of the country and involve anti-aircraft batteries, radar, and warplanes.
CSM: What would happen if Iran did get the bomb?
The drill will be held over 73,000 square miles near the port of Bushehr, the site of Iran's lone nuclear power plant.
Iran has held multiple air, land, and sea maneuvers in recent months as the tensions increase.
Hejazi's remarks came as an Iran Foreign Ministry spokesman said Tuesday that a United Nations' team visiting Iran had no plans to inspect the country's nuclear facilities and would only hold talks with officials in Tehran.
http://www.msnbc.msn.com/id/46461790/ns/world_news-mideast_n_africa/#.T0cWhIdl-Cc
--------
Suicide attack on Peshawar police station kills four
24 February 2012
PESHAWAR: Four policemen were killed when suicide bombers blew themselves up in an attack on a police station in northwest Pakistan on Friday, officials said.
The three attackers, armed with hand grenades, also wounded four other policemen in the assault on the station in the city of Peshawar near the lawless tribal belt, a stronghold of Taliban and al Qaeda-linked militants.
"Four policemen have been killed and four others were wounded in the suicide attack," Yameen Khan, a senior police official told AFP.
"The suicide bombers first fired at the police station and then used hand grenades to enter inside the building. Later they blew themselves up," Khan said.
He said the station was targeted because it housed a large number of the security forces.
"The attackers wanted to kill the maximum number of policemen, which is the reason they selected this station. Around 200 policemen resided here at a time," he said.
The attack came a day after a car bomb ripped through a bus station killing 13 people, including two children, on the outskirts of Peshawar.
http://www.dawn.com/2012/02/24/gunmen-attack-peshawar-police-station.html
--------
Peshawar car bomb blast claims 15 lives
24 February 2012
PESHAWAR: At least 15 people, including two children, were killed and 38 injured when a car bomb went off in a busy bus stand on Kohat Road on Thursday.
According to Peshawar police chief Syed Imtiaz Altaf, the bombing appeared to have been carried out in retaliation for a military operation under way in Khyber Agency.
"The war on terror is going on and such attacks by militants can be expected anywhere," Imtiaz Altaf told reporters.
Another police official said the car, which was parked at the bus stand, was blown up during rush hour.
He said although police were on the alert, the vastness of the area made it impossible to search every person and vehicle.
The bomb disposal unit's chief, Shafqat Malik, told reporters that at least 40kgs of explosives packed with artillery shells had been used in the explosion.
At least 20 passenger vehicles as well as a number of shops and cabins were destroyed. The blast smashed windows of nearby houses and offices.
The bodies and the injured were taken to the Lady Reading Hospital.
Personnel of the Frontier Corps and police cordoned off the area and volunteers of the 1122 service, Edhi Foundation and Al Khidmat Foundation carried out rescue work.Police took two people into custody for questioning. One of the suspects was draped in a blanket and sported beard and long hair.
An official of Bana Marhi police said that engine and chassis numbers of the car used in the attack had been found.
He said police had received an alert about a bomb explosion at markets, hospitals, schools and busy offices, but there had been no warning that the bus stand might be attacked.
"We frequently receive such threats, but this blast was not expected," he added.
District Coordination Officer Siraj Ahmed Khan said the road had been cleared of encroachment to facilitate ambulances.
The bus stands caters for passengers to and from Kohat, Darra Adamkhel, Hangu, Karak, Miramshah, Matni, Badbher and other tribal areas.
Witnesses Naseer and Ghaffar said they were working at the stand when the blast took place, sending a thick column of smoke shooting into the sky.
Hospital spokesman Syed Jamil Shah said four bodies were charred beyond recognition.
The dead included eight-year-old Muslim Khan of Badbher; Abdullah (12) of Bazidkhel; Amir Ali (38), of Karak; Kashif of Multan; Mohammad Amin (50) of Kurram Agency; Sabz Ali Khan (50) of Banda Musam Khan and Haider (17) of Badbher. The condition of six injured people was precarious.
The Khyber Pakhtunkhwa government announced a compensation of Rs300,000 for families of each of the dead.
AFP adds: Dilawar Khan, 60, who was wounded in his left shoulder, said in the Lady Reading Hospital that his son Abdullah had been killed while helping him run a tea stall during a break from school.
"I was preparing tea and my son was serving it to some drivers when the huge blast happened," he said, through his tears.
"Something like shrapnel hit me in the shoulder but I was conscious. Then I was brought to hospital and saw my son's body. I've lost everything."
Officials said all the victims were innocent civilians, most of them passengers waiting to board coaches.
They said the bomb had been detonated by a timed device.
More than 530 bomb attacks have killed around 4,900 people across the country since troops stormed the Lal Masjid in Islamabad in July 2007.
Last Friday, a suicide bomber killed 31 people in Parachinar, the headquarters of Kurram Agency.
http://www.dawn.com/2012/02/24/peshawar-car-bomb-blast-claims-15-lives.html
--------
Three including SHO killed in Peshawar police station attack
24 February 2012
PESHAWAR: Three policemen including an SHO were killed when three suicide bombers blew themselves up in an attack on a police station in Peshawar on Friday, Geo News reported. The attackers, armed with hand grenades, also wounded eight other policemen in the attack.
According to sources, the 40-minute battle left eight policemen injured out of which three including SHO Munawar Khan succumbed to their injuries in the Lady Reading Hospital.
However, CCPO Peshawar Imtiaz Altaf told that two policemen were killed and six others were injured out of which two were in condition in Lady Reading Hospital.
According to sources, at least ten or more militants, armed to teeth with automatic weaponry, stormed into "C- Division" Police Station in the heart of the city drawing a strong retaliation from the cops. Exchange of fire also took place between the militants and police after the explosions.
http://www.thenews.com.pk/article-36753-Peshawar-police-station-attack-kills-3
--------
Student Islamic Centers Decry NYPD Surveillance of Campus Muslims
February 22, 2012
MANHATTAN — In the wake of an Associated Press report that the NYPD has monitored Muslim students at colleges around the city and in other states, Muslim student groups at NYU, Columbia and City College are speaking out against the surveillance and demanding more information.
The Islamic Center at New York University sent an "action alert" to members of its listserv Tuesday encouraging students, alumni, faculty and locals to email school administrators to ask the NYPD and Mayor Michael Bloomberg for more details about the reported surveillance.
"We would encourage you to reach out [to administrators] and share with them your feelings on this issue," the email from the Islamic Center read. "NYU has always been supportive of its Muslim community and we are confident that they will be at this time as well."
NYPD detectives tracked events planned at NYU and monitored the websites, blogs and forums of Muslim student groups at 16 universities in the city and state, including NYU, Columbia University and City College of New York, according to the AP.
"We did not know about or condone the surveillance of publicly accessible websites by the NYPD," Columbia President Bollinger said in a statement. "We are deeply concerned about any government activity that would chill the freedom of thought or intrude upon student privacy, both of which are so essential to our academic community."
The Columbia Muslim Students Association posted a note on its website alerting students to the reported surveillance, adding that the group is "deeply saddened and disappointed by the news of the NYPD's surveillance and monitoring of Muslim college students across many campuses, including our own."
The AP found that the NYPD even sent an undercover agent on an April 2008 whitewater rafting trip upstate involving members of City College's Muslim Student Association.
City College spokesman Ellis Simon questioned the need for an investigation into its students without evidence linking them to criminal activity.
"The City College of New York does not accept or condone any investigation of any student organization based on the political or religious content of its ideas, just as we would not accept or condone any student organization that does not abide by the law," Simon said in a statement.
An internal, November 2006 NYPD document marked "NYPD Secret," which the AP published, lists upcoming events of the Muslim Students Association and Islamic Center, including a mentorship program for recent converts to Islam and a lecture on science in the Koran.
Ahmad Raza, president of the undergraduate Muslim Students Association of NYU, which is under the umbrella of the Islamic Center, said he wants more information on how the school's Muslims have been monitored.
"We want to know what the extent of the surveillance was and how that data is being used," he said Wednesday.
Raza, a 22-year-old New Jersey native of Pakistani descent, said he empathizes with the need for monitoring Muslim groups when police have leads on criminal activity.
"If you talk with students here, no one has a problem with the NYPD looking at our websites and stuff," he said. "What would be inappropriate would be things like the undercover cop on the rafting trip. It's scary to think that some people in our organization would have the intention of spying on us."
Islamic Center executive director Imam Khalid Latif, who is also an NYPD chaplain, called the letter-writing campaign "student-led" and declined to comment further.
Nothing about the campaign appears on the Islamic Center's website.
University spokesman John Beckman said in a statement that NYU appreciates the NYPD's efforts to protect New Yorkers from terrorist attacks, but that surveillance of Muslim students may be inappropriate.
"We hope that the police department is employing anti-terrorism tactics other than looking at the public websites of student groups, which at a university naturally raises privacy concerns on behalf of its students," he said.
"NYU stands in fellowship with its Muslim students in expressing our community's concerns over these activities."
http://www.dnainfo.com/20120222/greenwich-village-soho/nyu-islamic-center-organizes-against-nypd-surveillance-of-campus-muslims
--------
US hails 'important step' in Yemen vote
24 February 2012
WASHINGTON: US Secretary of State Hillary Clinton on Tuesday praised Yemenis for the "important step" of voting to end President Ali Abdullah Saleh's 33-year rule and pledged support as it moves toward democracy.
"This is another important step forward in their democratic transition process and continues the important work of political and constitutional reform," Clinton said in a statement.
The "election sends a clear message that the people of Yemen are looking forward to a brighter democratic future. But there is still more work to be done," she said.
Clinton promised that the United States "will continue to support Yemen" as the nation - a key front in the global campaign against Al-Qaeda - addressed its "urgent economic, social and humanitarian challenges."
The vote was part of a power-transition deal brokered by Gulf Arab states and signed by Saleh in November. Only one candidate, Vice President Abdrabuh Mansur Hadi, appeared on the ballot and will lead Yemen for a two-year interim period.
State Department spokeswoman Victoria Nuland acknowledged that a one-person vote was not a "true democracy" but called it a "beginning point" for a more competitive process. (AFP)
http://www.thenews.com.pk/article-36445-US-hails-important-step-in-Yemen-vote
--------
Tunisia, Egypt Islamists signal bigger religion role
Feb 23, 2012
PARIS: After months of reassuring secularist critics, Islamist politicians in Tunisia and Egypt have begun to lay down markers about how Muslim their states should be — and first signs show they want more religion than previously admitted.
Islamist parties swept the first free elections in both countries in recent months after campaigns that stressed their readiness to work with the secularists they struggled with in the Arab Spring revolts against decades-long dictatorships.
With political deadlines looming, a key Tunisian party in the constituent assembly and the head of Egypt's influential Muslim Brotherhood both made statements this week revealing a stronger emphasis on Islam in government.
Popular List, the party tasked with writing Tunisia's new constitution, announced on Monday its draft called Islam "the principle source of legislation" - a phrase denoting laws based on the sharia moral and legal code.
On Tuesday, Egyptian Brotherhood leader Mohamed Badie said his group wanted a president with "an Islamic background." That term is vague, but not as vague as the conciliatory "consensus candidate" talk heard from most parties until now.
Secularists in both countries warned voters against trusting the Islamists and these subtle changes could have come straight from a secularist playbook on how Islamists would gradually insert more religion into the political and legal systems.
Rachid Ghannouchi, leader of the largest party ennahda and a leading reformist Muslim thinker during his years in London exile, reassured secularists last year by agreeing with them that the first article of Tunisia's constitution should remain unchanged.
The article, which said Tunisia's language was Arabic and religion Islam, was "just a description of reality ... without any legal implications, he told Reuters in November. "There will be no other references to religion in the constitution."
In the draft constitution, Islam is described as Tunisia's religion "and the principal source of its legislation."
"Using Islamic sharia as a principle source of legislation will guarantee freedom, justice, social equaliy, consultation, human rights and the dignity of all its people, men and women," it says.
Mentioning sharia means all laws must be consistent with Islam, a condition found in many constitutions in Muslim countries. This can be interpreted broadly, or strictly if those vetting the legislation impose a narrow reading of Islam.
Reaction in Tunis to the draft has been muted so far because Ghannouchi is planning a news conference on Thursday where he will probably have to declare Ennahda's position on it.
Hachmi Hamdi, who supported Ennahda before forming Popular List, said the draft was more Islamic than expected because "the public that voted for us is a conservative public that wants sharia as the principle source of the constitution."
In Egypt, the Muslim Brotherhood has decided not to present its own candidate for the presidential election due in June and argued until now that it wanted a candidate acceptable to all.
Even Emad Abdel Ghaffour, head of the leading Salafi Islamist Nour Party, told this to Reuters two weeks ago. He said the sharia mention in Egypt's constitution should be retained without being tightened, as more hard-line Salafis have urged.
But Badie told the daily newspaper of the Brotherhood's Freedom and Justice Party on Tuesday that "the candidate must have an Islamic background."
"It's clear now the Brotherhood are willing to throw their weight into the ring ...to support someone who is in line with Islamic values and is sympathetic to Islamic law," said Shadi Hamid, an expert on Islamist groups based at the Brookings Doha Center. "That will have major implications for the race."
Badie's comments seemed to rule out Brotherhood support for Amr Moussa, a former Egyptian foreign minister and Arab League secretary general seen as one of the frontrunners.
Lying between the two countries, Libya is also transforming its political system after ousting Muammar Qaddafi but has not yet held elections or begun work on a new constitution.
The chairman of the ruling National Transitional Council, Mustafa Abdul Jalal, has said Tripoli would take sharia as the source for its laws. Hundreds of Libyan Muslim Brothers and Salafists rallied last month to demand sharia law.
http://arabnews.com/middleeast/article578988.ece
--------
UN condemns attack on Israeli embassy staff in New Delhi
IANS | Feb 24, 2012
UNITED NATIONS: The UN Security Council has condemned the recent terrorist attack on an Israeli embassy staffer in New Delhi.
The members of the council condemned the recurring acts of violence against diplomatic and consular representatives, it said in a statement on Thursday.
On February 13, four people were injured when an Israeli diplomat's car was hit by a bomb near the Israeli embassy in New Delhi.
Tal Yehoshua Koren, wife of the Israeli defence attache, and an Israeli embassy staffer herself suffered multiple injuries in the attack.
On the same day, an Israeli embassy staffer in Tbilisi discovered a bomb attached to his car. The bomb was later defused, Xinhua reported.
"The members of the Security Council reaffirmed that terrorism in all its forms and manifestations constitutes one of the most serious threats to peace and security and that any acts of terrorism are criminal and unjustifiable regardless of their motivations, whenever and by whomsoever committed," the statement said.
http://timesofindia.indiatimes.com/world/us/UN-condemns-attack-on-Israeli-embassy-staff-in-New-Delhi/articleshow/12015103.cms
--------
300 Al-Shabab fighters flee toward Yemen
Feb 23, 2012
NAIROBI, Kenya: The commander of African Union troops in Somalia says that close to 300 members of the militant group Al-Shabab streamed out of Somalia in the direction of Yemen in recent days, a sign the militant group is under increasing pressure.
Maj. Gen. Fred Mugisha said Thursday that the recent announcement that Al-Shabab has formally merged with Al-Qaeda was an attempt to give a boost of confidence to an insurgent force that is losing power. He said the 300 militants — mostly foreign fighters — fled Somalia only days after the announced merger.
Forces from Uganda, Burundi, Ethiopia and Kenya are hitting Al-Shabab from three sides.
Mugisha welcomed the UN Security Council's vote Wednesday to increase the AU force from 12,000 to just shy of 18,000.
http://arabnews.com/middleeast/article578985.ece
--------
World powers seek Syria breakthrough
Friday, February 24, 2012
A major world conference is being held in Tunisia to seek a breakthrough in the increasingly bitter Syrian unrest.
The US, Europe and Arab countries plan to challenge President Bashar al-Assad to provide humanitarian access within days to the worst-affected areas.
There is growing pressure on Damascus to give access to civilians trapped by the onslaught on Homs, which has lasted for more than two weeks.
Activists say another 50 or 60 people died across Syria on Thursday.
Russia and China will not attend the Tunisia "Friends of Syria" conference, organised by the Arab League.
The two countries have faced Western and Arab criticism for blocking a UN Security Council resolution that would have backed an Arab League peace plan for Syria.
Around 70 other nations, including the US, UK, France and Turkey are attending.
The conference will agree a declaration on Syria, expected to demand an immediate ceasefire and humanitarian assessment, with the threat of further sanctions if ignored.
The declaration may also boost the standing of the main opposition umbrella group the Syrian National Council, by naming it as a "legitimate" representative of Syrians, but stopping short of giving it full endorsement.
On the eve of the conference, the UN and Arab League appointed Kofi Annan as their envoy to Syria.
Annan, a former UN secretary general, has in recent years acted as a diplomatic troubleshooter in several long-running conflicts.
The UN said in a statement he would "provide good offices aimed at bringing an end to all violence and human rights violations, and promoting a peaceful solution to the Syrian crisis".
On the eve of attending the Tunisia conference, US Secretary of State Hillary Clinton said all countries should "aggressively implement" measures they had already agreed.
"We look forward to concrete progress on three fronts - providing humanitarian relief, increasing pressure on the regime, and preparing for a democratic transition," she said.
"To that end, we hope to see new pledges of emergency assistance for Syrians caught in Assad's stranglehold, and international co-ordination and diplomatic pressure on Damascus to allow it to get to those who need it most. We also expect additional nations to impose effective sanctions against the regime."
The UK Prime Minister David Cameron said it was vital that the international community came together on the issue of Syria.
The French Foreign Minister Alain Juppe, speaking in London before leaving for Tunis, said the conference needed to exert the maximum pressure on the Syrian government and also on Russia.
He said there was no military option on the table and France could not envisage such an option without an international mandate.
http://www.thedailystar.net/newDesign/latest_news.php?nid=36036
--------
Annan named envoy as pressure mounts on Syria
DAMASCUS: The UN named its former leader Kofi Annan as special envoy for Syria on the eve of an international conference Friday aimed at pressuring the Assad regime to halt the rising spiral of violence.
Amid international outrage over the deaths of two Western journalists and reports of intensified shelling of civilians, Annan was called on to represent both the UN and the Arab League in ending "violence and human rights violations, and promoting a peaceful solution to the Syrian crisis," the two bodies said in a statement Thursday.
The appointment came on the day international investigators submitted a list of Syrian military and political officials suspected of possible crimes against humanity while the death toll continued to mount inside the country.
More than 7,500 people have been killed in 11 months of protests against President Bashar al-Assad and there is growing international pressure for an initiative seeking to end the murderous government crackdown.
Western and Arab powers are to push Syria to allow in desperately needed humanitarian aid at an international conference in Tunis Friday. (AFP)
http://www.thenews.com.pk/article-36758-Kofi-Annan-named-Syria-crisis-envoy
--------
Gay sex is highly immoral, ASG tells Supreme Court, Indian Home Ministry
24 February 2012
Disapproving of gay sex as highly "immoral" and "against social order", the Union Home Ministry on Thursday strongly opposed its decriminalisation before the Supreme Court.
Additional Solicitor-General (ASG) P.P. Malhotra, appearing for the Ministry, argued that the Indian society is different from other countries and it cannot imitate the practices prevailing in foreign countries.
"Gay sex is highly immoral and against social order and there is high chance of spreading of diseases through such acts," ASG Malhotra contended before a Bench of Justices G.S Singhvi and S.J. Mukhopadhaya.
"Our Constitution is different and our moral and social values are also different from other countries, so we cannot follow them," the ASG said, adding that societal disapproval of gay sex is strong enough reason to criminalise it.
Indian society disapproves of homosexuality and law cannot run separately from the society, he contended while opposing the Delhi High Court's order, which had in 2009 decriminalised gay sex as provided in Section 377 of the Indian Penal Code (IPC).
Section 377 (unnatural offences) of the IPC makes gay sex a criminal offence entailing a maximum punishable of life imprisonment.
Earlier, the Bench had said that homosexuality should be seen in the context of changing society as many things, which were earlier unacceptable have become acceptable with passage of time. The Bench had referred to the recent phenomena of live-in relationship, single parent and surrogacy.
The Supreme Court is hearing petitions filed by anti-gay rights activists and also by political, social and religious organisations, who have opposed the High Court verdict decriminalising homosexual behaviour.
The High Court judgement had sparked a controversy and several political, social and religious outfits have asked the Supreme Court to give the final verdict on the issue. Senior BJP leader B.P. Singhal, who had opposed in the High Court legalisation of gay sex, has challenged the verdict in the Supreme Court, saying such acts are illegal, immoral and against ethos of Indian culture.
http://www.thehindu.com/news/national/article2923451.ece
--------
India: Dubbed terror mastermind without any proof
Indranil Basu
TNN | Feb 24, 2012
NEW DELHI: At the age of 18, he had allegedly planted as many as 28 bombs in Delhi and NCR, that too single-handedly in all but one instance. Mohammad Amir Khan had, therefore, been implicated in 19 cases, charged with serious offences such as murder and waging war against the government. Yet, after spending 14 years in jail, he was released last month after being acquitted in all but two cases.
Though the courts have been acquitting him since 2001, the prosecution has so far not filed an appeal in any of them. Police officials told TOI they had no plans to appeal even against the last of the acquittals , tacitly admitting that they have no real evidence against Amir in any of those 17 cases. And yet they had no hesitation in projecting Amir as the mastermind of the serial blasts of 1996-97.
Amir and his counsel, human rights lawyer N D Pancholi, are optimistic about the appeals before the Delhi high court against the two convictions. A close reading of the judgments shows that the evidence cited against Amir in the two cases in which he has been convicted is as flawed as the 17 in which he has been acquitted, either by the trial court or the high court.
All the 19 cases are critically based on the testimonies of two witnesses, both of whom have completely contradicted the prosecution version. Chander Bhan, who was then a tea stall owner in Chandni Chowk, denied the police claim that he had accompanied them, along with Amir, to an alleged bomb factory in Pilakhua run by co-accused Mohammad Shakeel.
Worse, Bhan deposed in the court that he had never even seen either of the two accused.
Key witnesses contradicted cops on Amir
The other crucial witness cited by the police, Abdul Sattar, who is the owner of the factory premises, denied that he had ever seen Amir visiting Shakeel in Pilakhua. Much to the police's embarrassment, Sattar also denied that any explosive ingredients had been recovered in his presence from a textile printing unit run by Shakeel.
Thus, by "turning hostile" , Bhan and Sattar have left a gaping hole in the prosecution story on how the bombs had been sourced by Amir. As if that were not bad enough, the scores of other witnesses cited by the police for the blast sites did not help sustain the prosecution version.
While admitting their presence on the blast spot, most of the witnesses claimed to have not seen the person who had placed the bomb. As a corollary, they denied having seen Amir anywhere near any of the blast sites. Even the few who claimed to have seen the person planting the bomb either asserted that Amir was not the same person or their identification of Amir was found doubtful by the court.
Not surprisingly, the Delhi high court, while overturning his conviction in a Karol Bagh blast, observed that "the prosecution has miserably failed to adduce any evidence to connect the accused appellant with the charges framed, much less prove them." So, how did the police go so wrong in implicating Amir, after he had been touted as a breakthrough in the investigation of the serial blasts?
The investigators insist that regardless of the outcome of the court cases, they had caught the "right man." When contacted by TOI, they had no explanation for the mismatch between their version and the testimonies of their own witnesses. They take refuge in the fact that these low-intensity blasts relate to the six-year interregnum between two terror laws, TADA and POTA. The officers claim to have zeroed in on Amir on the basis of telephone intercepts, but there's no scope for them to use that as evidence under the ordinary criminal law. Similarly, his alleged disclosure to the police is also not admissible in evidence in the absence of a terror law.
As a result, the police could not bring up before the courts that Amir's disclosures had helped them bust other terror modules across the country. For the police, what is even more ironic is that Amir is off the hook even as six Pakistanis have been convicted in a 2001 case for plotting to secure his release by kidnapping VIPs such as cricketers Sachin Tendulkar and Sourav Ganguly and former President A P J Abdul Kalam.
The judgments, however, point to loose ends left by the police in the multitude of cases they had brought against Amir. Here are some examples of shoddy investigation:
In a blast inside a bus near Amba Cinema in February 1997, a witness claimed to have seen Amir plant the bomb. However, not only was his statement recorded a year and a half after the incident , it was found that he gave no description of that person and identified the person as Amir only after he was shown Amir in custody.
In the same case, the witness also contradicted himself by saying that the person who had planted the bomb also alighted from the bus still holding the packet he believed to be the bomb. The court observed, "No reliance can be placed on the sole testimony of this witness."
While he was patrolling a Hindu procession on Qutab Road, a sub-inspector of police saw a suspicious packet being exchanged minutes prior to a bomb blast, but could not depose whether Amir was the same person though he "looked like him." The court said, "It is really strange that being a police officer , he does not try to apprehend the culprit. The testimony of this witness does not inspire any confidence."
After a bomb blast inside a bus in Burari claimed one person's life, witnesses claimed to have seen two boys in mid-twenties alight from bus minutes before the blast took place. The father of the deceased, appearing as a prosecution witness, claimed that though he had seen two boys occupy the seat under which the bomb had been placed and then alight the bus before the blast, he denied that accused Amir and Shakeel were the same boys and said that he had never seen them earlier.
Though an eyewitness to a blast in Rohtak claimed to have seen the bomber, the police failed to take follow-up action. As the court put it, "This witness was material witness and due to non-examination of this witness, the whole prosecution story becomes doubtful [... ] It is also pertinent to mention here that the complainant and other injured witnesses have not been examined by the prosecution despite numerous opportunities."
http://timesofindia.indiatimes.com/city/delhi/Dubbed-terror-mastermind-without-any-proof/articleshow/12013001.cms
--------
UNSC condemns attacks on Israeli diplomats in India
Feb 24, 2012
The UN Security Council has strongly condemned the February 13 terrorist attack on Israeli embassy staff in India, saying any acts of terrorism are 'criminal and unjustifiable'.
A statement issued by UNSC president Kodjo Menan of Togo said Council members "condemned in the strongest terms the terrorist attack in New Delhi, India aimed at Israel's diplomatic personnel which resulted in injuries to diplomatic personnel and civilians." Israeli diplomat Tal Yehoshua-Koren was among the four persons injured in the Delhi attack.
The statement also condemned the attempted terror attack in Georgia. The Council did not name any country for being responsible for the attack.
In its statement, the Security Council said it condemns the 'new and recurring' acts of violence against diplomatic and consular representatives, "which endanger or take innocent lives and seriously impede the normal work of such representatives and officials."
The Council members reaffirmed that terrorism in all its forms and manifestations constitutes one of the most serious threats to peace and security and that any acts of terrorism are 'criminal and unjustifiable' regardless of their motivations.
"The members of the Security Council underlined the need to bring perpetrators, organisers, financiers and sponsors of these reprehensible acts of terrorism to justice, and urged all States, in accordance with their obligations under international law and relevant Security Council resolutions, to cooperate actively with all relevant authorities in this regard," the statement said.
The Council also reaffirmed the need to combat threats to international peace and security caused by terrorist acts.
Responding to the UNSC statement, Israel's ambassador to the UN Ron Prosor said, "Today the unanimous voice of the Security Council can be heard around the world -- from the halls of every embassy that faces Iranian terror to the hospital room of Israeli diplomat Tal Yehoshua, who is still recovering from her injuries."
http://www.asianage.com/international/unsc-condemns-attacks-israeli-diplomats-india-202
--------
SC watches 26/11 footage to see attack enormity
Feb 24, 2012
S.S. Negi
The Supreme Court on Thursday watched the CCTV footage of the 26/11 Mumbai terror attack, collected by the Maharashtra police's Anti-Terror Squad from different locations to convince the top court to sustain the death penalty to Pakistan terrorist Ajmal Kasab.
Besides, a bench of Justices Aftab Alam and C.K. Prasad wanted to understand the enormity of the crime and the involvement of the terrorists based in Pakistan, who were giving minute-by-minute instructions to about killing people, setting the venues on fire, especially the Taj hotel and causing maximum damage to properties by using explosives and hurling grenades.
The CCTV footage were viewed by the judges in their chambers and what was their reaction to it, would only be know when it would be discussed in the argument by state's counsel Gopal Subramaniam.
He made the arrangement to view the CCTV footage after the judges on Wednesday had heard the elaborate transcript of telephonic conversation between the ten terrorists, who were on the killing spree and their handlers in Pakistan, which the judges described as "sickening".
Mr Subramaniam had submitted after reading out the transcript that the visuals were far more disturbing as it showed that the terrorists were acting in "barbaric" way having no respect for human lives and their handlers were asking them to be more crude.
They were being asked to set on fire every room, break the doors with hammer and drive people out and use them as shield against security forces and when require kill them with impunity, throw grenades on advancing army personnel, use explosive to blow the hotel rooms if they find the doors hard to break.
http://www.asianage.com/india/sc-watches-2611-footage-see-attack-enormity-109
---------
Samjhauta Express blast: Kamal Chauhan claims he does not know Aseemanand
PTI
PANCHKULA: Feb 24, 2012, Kamal Chauhan, a disgruntled RSS worker arrested by the NIA in connection with the Samjhauta Express blast, today claimed that he does not know another accused Aseemanand who is facing trial in the same case.
Chauhan, who was remanded to NIA custody after being produced in the court here, told reporters outside the court premises that "he knows nothing about Aseemanand."
"I don't know Aseemanand," he told reporters while being taken by NIA officials to the police van. On February 14, Chauhan had admitted before media that he had planted bombs on board Samjhauta Express in 2007 that left 68 people, mostly Pakistanis, dead.
Aseemanand too had told media that he did not know Chauhan. NIA's special public prosecutor R K Handa told reporters that the investigating agency sought 15 days remand of Chauhan before the judge during the in-camera proceedings.
Handa said that he pleaded that the accused had to be taken to Madhya Pradesh and other areas for identification of places where he took training on use of explosive materials.
Besides, the NIA also want to take Chauhan to Madhya Pardesh for the identification of the shop from where explosive materials were purchased and the room where the entire conspiracy took place.
However, the court remanded Chauhan to NIA's custody till March two. Meanwhile, the court asked NIA to produce another accused Lokesh Sharma before a Mumbai court on February 27.
The court ordered the custody of Sharma to NIA for being taken to Mumbai as the court there had given the NIA the production warrant of Lokesh Sharma in connection with his alleged role in Malegoan 2008 blasts.
Showing no remorse at the previous hearing on February 14, Chauhan had told media that "Yes, I have done it (planting bombs on the train) on my will."
The NIA had alleged that Indore-based Chauhan had planted bombs on board Samjhauta Express and had undergone training in arms and explosives in Haryana and Madhya Pradesh.
Investigations reveal that Chauhan along with Ramchandra Kalasangra alias Ramji and Lokesh Sharma, also charged in the case, had planted the explosives in the train at Old Delhi, from where the train originates, the NIA had maintained.
Chauhan, believed to be a close aide of Kalsangra and Sandeep Dange, key accused in the Samjhauta case, was arrested from Noida on Delhi's outskirts recently. Born in Mhow, was an activist of Rashtirya Swayamsevak Sangh.
Chauhan's counsel Shailender Babbar said that he had been falsely implicated in the case. There has been no clarity when he was arrested and for what reasons, he told reporters.
Lokesh Sharma, who was arrested in June 2010 on charges of participating in the criminal conspiracy of the bombing as he was present in the meeting where the alleged plot was hatched, will be produced before a Mumbai court on February 27.
NIA is also looking for Dange's right hand Kalsangra in connection with the case.
After a four-year probe, the NIA had on June 20, 2011, charged Aseemanand, Sunil Joshi (now dead), Lokesh Sharma, Dange alias Parmanand and Kalasangra for hatching a criminal conspiracy which resulted in blasts in Samjhauta Express near Deewana railway station in Haryana's Panipat district, about 80 km from Delhi.
NIA is also investigating the role of Sadhvi Pragya Thakur and Indresh Kumar in the blasts.
Swami Aseemanand and Sharma are already in judicial custody.
Apart from Ajmer Dargah blast, which claimed three lives and left 15 others injured, Aseemanand and Sharma are accused in several other blast cases across the country, including those at Hyderabad's Mecca Masjid and Malegaon.
http://timesofindia.indiatimes.com/india/Samjhauta-Express-blast-Kamal-Chauhan-claims-he-does-not-know-Aseemanand/articleshow/12020864.cms
--------
India: Why bypass me on encounter probe, SC asks CM
Fri Feb 24 2012
New Delhi : The Narendra Modi government was today questioned by the Supreme Court for not consulting it while appointing a new chairman of a monitoring authority, looking into the investigations of 22 encounter killings in Gujarat during 2002-06.
The apex court expressed its displeasure over appointment of former Bombay High Court Chief Justice K R Vayas in place of former apex court judge, Justice M B Shah, who had quit as the panel's head on personal and health grounds.
"We should also have been told about the proposal for the appointment of new chairman," a Bench of Justices Aftab Alam and Ranjana Prakash Desai said.
Senior advocate Ranjit Kumar and Gujarat's Additional Advocate General Tushar Mehta told the bench that the notification for appointment of Justice Vayas, former chairman of Maharashtra Human Rights Commission was issued yesterday as Justice Shah has refused to continue as chairman and as per the January 25 order of the apex court, the monitoring panel had to file its interim report in a time bound manner.
The Bench, however, said the appointment should have been made by consulting the court as it had passed the order.
"You (Gujarat government) have unnecessarily complicated the matter. You should have come to us. You should have waited," the Bench observed.
"This concerns our order. You should have brought this fact to our notice," the bench said.
The court was of the view that since the counsel for Gujarat government had come to know on Monday that the matter was listed for today they should have told the court about the proposal for the appointment of Justice Vayas.
The Bench was hearing two PILs filed by veteran journalist B G Verghese and poet and lyricist Javed Akhtar, who had sought a direction for a probe by an independent agency or the CBI so that the "truth may come out".
The Bench had on January 25 asked the monitoring authority to give it within three months a preliminary report on killings, allegedly committed in fake encounters between 2002 and 2006 in Gujarat, purportedly in a pattern, dubbing minority community people as terrorists and targetting them.
The Gujarat government had on April 7 and September 18, 2010, come out with the notifications for constituting the STF to investigate the cases of encounter killings and appointment of Justice (Retd) M B Shah as the chairman of the monitoring authority respectively.
The bench had said it will be open for the chairman of the monitoring authority to constitute an independent team either with officer from Gujarat Special Task Force (STF) or from outside "considering the sensitivity of the matter" as some senior officers of the state police force have been accused of killing people in fake encounters.
The Bench, however, clarified that the monitoring authority will not go into the cases which are being probed by other agencies on apex court orders.
Verghese had said the pattern of killings showed there was a need for investigation and had sought a direction to the Centre and the Gujarat government to order an inquiry into the encounter killings and compensation to the vitims' kin.
Akhtar, in his petition, had cited news reports and a news magazine's sting operation into the killing of an alleged criminal Sameer Khan in October 2002.
The Bench, in its order, noted his allegation that it was a fake encounter and that there was an attempt for its "cover up" by the Gujarat government.
http://www.indianexpress.com/story-print/916205/
--------
Saudi teen forces Continental flight back, creating ruckus
Feb 23, 2012
A rowdy Saudi teen forced back a flight out of Portland International Airport as he swung fists at a flight attendant and sang songs in praise of slain terror chief Osama bin Laden.
19-year-old Yazeed Mohammed Abunayyan was held down and detained by fellow passengers aboard a Continental Airlines flight as he turned unruly after being told he couldn't smoke an electronic cigarette aboard the plane, NBC News reported.
The Saudi teenager's antics unfolded minutes after the flight had taken off from Portland, Oregon, bound for Houston, Texas. He ignored the 'No Smoking' sign and began to cause a ruckus, swinging his fists at a flight attendant and attempting to hit fellow passengers.
Fellow passengers said that Yazeed was shouting 'Allah-o Akhbar' and making references and mutterings about bin Laden.
He was subdued by crew members who zip-tied his hands and when the plane landed he was arrested and handed over to the FBI.
http://www.asianage.com/international/saudi-teen-forces-continental-flight-back-creating-ruckus-986
--------
Ex-GF declines to tie knot with Salman Rushdie
PTI | Feb 24, 2012
NEW YORK: India-born novelist Salman Rushdie may not hear wedding bells anytime soon, as Michelle Barish, whom he had proposed to last December, declined his offer of marriage, a media report said. Barish has "returned the 7-carat emerald-cut diamond ring he presented to her," the New York Post reported.
Rushdie had reportedly proposed to his ex-girlfriend Barish just two days after she split with billionaire Steve Tisch, producer of 'Forrest Gump'. Barish has a daughter with her former husband entrepreneur Chris Barish.
The Post said she "had thought carefully about his offer but declined because she wants to focus on her child".
http://timesofindia.indiatimes.com/world/uk/Ex-GF-declines-to-tie-knot-with-Salman-Rushdie/articleshow/12013040.cms
--------
Makkah hotels book rooms for Hajis now
Feb 23, 2012
MAKKAH: Although the pilgrimage is more than seven months away, Haj missions and real estate brokers have started reserving residential buildings and hotels for pilgrims, local daily Al-Watan reported Thursday, quoting the real estate committee chairman of the Makkah Chamber of Commerce and Industry.
"The missions and the brokers have so far made a down payment of SR900 million to reserve over 7,000 buildings and hotels, whose value is expected to be more than SR7 billion," Mansour Abu Rayash said.
He said the favorite areas for the accommodation of pilgrims are the central area around the Grand Mosque, Kudai, Al-Aziziyah, Al-Shisha and Al-Maabdah districts.
Abu Rayash said the Haj missions were keen to reserve accommodations for their pilgrims at an early date and were mainly focusing on the central area, which is very expensive. "It may cost SR7,000 to accommodate a single pilgrim in this particular area, which is very close to the Haram," he explained.
According to him, pilgrims may pay from SR2,000 to SR5,000 for accommodation in other areas, depending on proximity to the Grand Mosque.
The chairman expected a big number of buildings would be rented this year in the areas of Al-Adl, Jabal Al-Nur, Al-Moaisim, Al-Salamah and Al-Nuzha because of the ongoing development projects in the central area including the first ring road, for which more than 1,800 housing units were confiscated and demolished.
Abu Rayash said about 20 percent of the building owners had already signed contracts for the accommodation of pilgrims and received down payments equivalent to 30 percent of the rent value.
According to building owners, the most favorable areas for pilgrims after the central area are Mahbas Al-Jin, Kudai, Ajyad and Al-Aziziyah, because they are not far from the Haram.
http://arabnews.com/saudiarabia/article579031.ece
URL:
Tunisia, Egypt Islamists signal bigger religion role
UN condemns attack on Israeli embassy staff in New Delhi
300 Al-Shabab fighters flee toward Yemen
World powers seek Syria breakthrough
Annan named envoy as pressure mounts on Syria
Gay sex is highly immoral, ASG tells Supreme Court, Indian Home Ministry
India: Dubbed terror mastermind without any proof
UNSC condemns attacks on Israeli diplomats in India
Indian SC watches 26/11 footage to see attack enormity
Samjhauta Express blast: Kamal Chauhan claims he does not know Aseemanand
India: Why bypass me on encounter probe, SC asks CM
Saudi teen forces Continental flight back, creating ruckus
Ex-GF declines to tie knot with Salman Rushdie
Makkah hotels book rooms for Hajis now
Complied by New Age Islam News Bureau
Photo: Police nab 16 strippers in N. Jakarta
URL:https://www.newageislam.com/islamic-world-news/new-age-islam-news-bureau/police-nab-16-women-strippers-in-n.-jakarta/d/6717