New Age Islam News Bureau
27 September 2020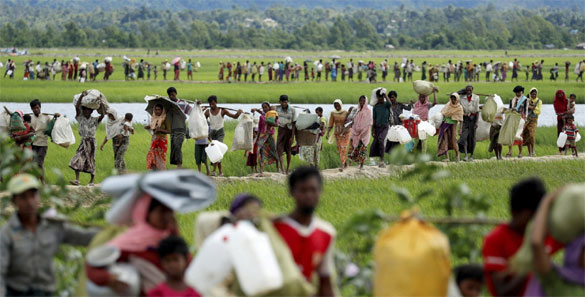 File image of Krishna temple and a 17th centuary mosque in Mathura. News18
----
• Plea for Removal of Mosque Allegedly Built On Orders of Mughal Emperor Aurangzeb in 1669-70 at the Exact Birthplace of Lord Sri Krishna in Mathura
• New Stamps Feature Taipei Grand Mosque and the Taichung Mosque to Highlight Cultural Diversity in Taipei and Taichung
• PM Imran Khan Has Come Out In the General Assembly as a Leader of the Muslim Ummah: Punjab Governor
• Iran FM Spokesman: Europe Joint Statement in Human Rights Council 'Unacceptable'
• UAE Says Deal with Israel Was Not To Counter Iran but Aggressive Policies Prompted Move
• Ian Paisley, British MP, Seeks Crackdown on Muslim Brotherhood, Hezbollah, Real IRA
• Canadian Police Arrest Shehroze Chaudhry from Caliphate Podcast for Alleged Islamic State Terrorism Hoax
India
• Plea for Removal of Mosque Allegedly Built On Orders of Mughal Emperor Aurangzeb in 1669-70 at the Exact Birthplace of Lord Sri Krishna in Mathura
--------
South Asia
• New Stamps Feature Taipei Grand Mosque and the Taichung Mosque to Highlight Cultural Diversity in Taipei and Taichung
• China Foreign Ministry Denies Claims of Mosque Destruction in Xinjiang Uyghurs Autonomous Region
• 500,000 Afghan Immigrants 'Returned To country
• Gathering on Najibullah 24th Anniversary Lead to Violence in Kabul
• Gov't Committed to 'Just, Durable and Dignified Peace': Abdullah
--------
Pakistan
• PM Imran Khan Has Come Out In the General Assembly as a Leader of the Muslim Ummah: Punjab Governor
• Rashid retracts his 'army spokesman' statement
• Pakistan soldier martyred in firing by India
• SECP stopped from acting against 'data leak suspect'
---------
Mideast
• Iran FM Spokesman: Europe Joint Statement in Human Rights Council 'Unacceptable'
• US sanctions cost Iran's economy $150 billion, Rouhani says
• Iranian president accuses US of 'savagery' after new sanctions
• Iran and Iraq commit to boosting border cooperation and trade
--------
Arab world
• UAE Says Deal with Israel Was Not To Counter Iran but Aggressive Policies Prompted Move
• Rediscovering Traditional Arabic and Islamic Medicine at Zulal Wellness Resort
• Egypt: Resumption of Quranic activities approved by Al-Azhar
• Saudi elderly bear the brunt of virus curbs
• Saudi scientists take part in COVID-19 research
-------
Europe
• Ian Paisley, British MP, Seeks Crackdown on Muslim Brotherhood, Hezbollah, Real IRA
• Thousands of Unmasked Protesters, Who Don't Believe Covid-19 Is Deadly, Clash With Police In London
• Fatwa by Sheikh Abu al-Yaqdhan al-Masri on Going to Azerbaijan to Fight
• Attack outside former Charlie Hebdo office in Paris 'clearly act of Islamist terrorism' – French interior minister
--------
North America
• Canadian Police Arrest Shehroze Chaudhry from Caliphate Podcast for Alleged Islamic State Terrorism Hoax
• USA: Haute Hijab receives investment from Lightship Capital
• South Jersey mosque reaches $550,000 settlement with City of Vineland in discrimination case
--------
Africa
• ISIS Attacks Nigeria Convoy, Death Toll Rises To 30
• Turkey condemns Boko Haram terror attack in Nigeria
• Chad Says Troops Killed 20 Boko Haram Fighters, Freed Hostages
• Why Foreign Countries (Including India) Are Jostling To Set Up Military Bases In Africa
---------
Southeast Asia
• Mukhriz: Pejuang Not Backing Anwar To Form New Government
• Shafie says Warisan is party with most seats, does not concede defeat
• Anwar must prove he has the numbers to form govt, says Dr Mahathir
Compiled by New Age Islam News Bureau
URL; https://www.newageislam.com/islamic-world-news/plea-removal-mosque-allegedly-built/d/122959
------
Plea for Removal of Mosque Allegedly Built On Orders of Mughal Emperor Aurangzeb in 1669-70 at the Exact Birthplace of Lord Sri Krishna in Mathura
Press Trust of India
September 26, 2020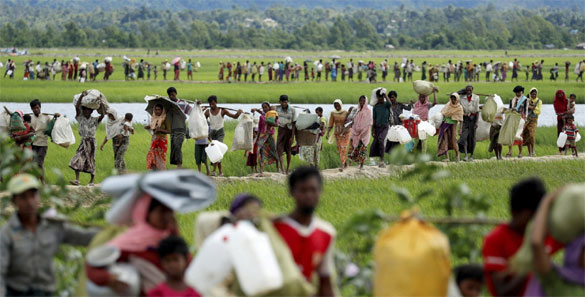 File image of Krishna temple and a 17th centuary mosque in Mathura. News18
----
Mathura: A group of devout Hindus has moved a Mathura civil court here for removal of a mosque allegedly built on orders of Mughal Emperor Aurangzeb in 1669-70 at the exact birthplace of Lord Sri Krishna within the 13.37-acre premises of Katra Keshav Dev temple in the holy city.
The petition filed in the court of Mathura Senior Civil Judge Chhaya Sharma on Friday has also demanded the annulment of a 1968 Mathura court ruling, ratifying a land deal reached between the Shree Krishna Janmasthan Seva Sansthan and Shahi Idgah Management Committee, perpetuating the existence of the mosque within the temple premises.
The petition was filed by Lucknow resident Ranjana Agnihotri and five others, including Delhi resident Parvesh Kumar, Rajesh Mani Tripathi of Siddharth Nagar in Uttar Pradesh, Karunesh Kumar Shukla of Basti, and Shivaji Singh and Tripurari Tiwari, both of Lucknow.
Agnihotri, 51, has also moved the court as the next friend of both the deities, Sri Krishna Virajman and the Asthan Shrikrishna Janam Bhoomi, Katra Keshav Dev, claiming both to be juristic persons, liable to be represented in courts by their next friends, if the temple 'shebaits' fail to move court to protect deities rights and interests.
The petitioners have arrayed four organizations as the respondents in their plea. They include the UP Sunni Central Waqf Board and the Committee of Management of the Shahi Masjid Idgah, the 17th-century mosque existing within the temple premises.
The two other bodies which have been arrayed as respondents are Shree Krishna Janambhoomi Trust, Mathura and Shree Krishna Janm Sthan Sewa Sansthan through their respective secretaries.
The petitioners made the two temple bodies as respondents arguing that they have failed to protect the interests of the deities.
On the timing of the moving court, the petitioners have asserted that the cause of action against the continuing wrong has been accruing every day and it last accrued on 15 January, 2020, when the plaintiffs had visited Mathura to pay their obeisance to Lord Krishna and were shocked to see a mosque existing right within the temple.
https://www.firstpost.com/india/plea-in-mathura-court-on-behalf-of-lord-krishna-for-removal-of-mosque-from-within-temple-premises-at-deitys-exact-birthplace-8855131.html
---------
New Stamps Feature Taipei Grand Mosque and the Taichung Mosque to Highlight Cultural Diversity in Taipei and Taichung
By Cheng Wei-chi
Sep 27, 2020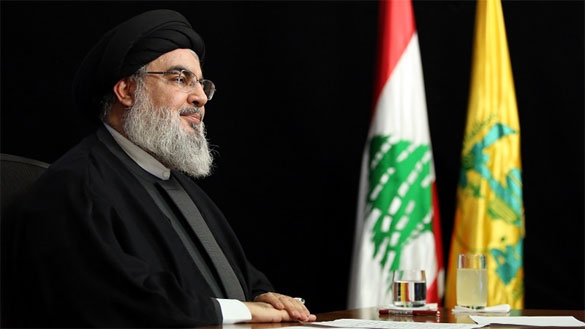 Postage stamps featuring the Taipei Grand Mosque, left, and the Taichung Mosque, which are to be issued on Tuesday, are shown in a preview image released by Chunghwa Post on Friday.
Photo courtesy of Chunghwa Post
-----
Chunghwa Post on Tuesday is to release a set of stamps featuring two Taiwanse mosques to highlight cultural diversity in the nation, it said.
The two-stamp set features the Taipei Grand Mosque and the Taichung Mosque, with denominations of NT$15 and NT$28 respectively.
The Taipei Grand Mosque in the city's Daan District (大安) is a municipal heritage site, Chunghwa Post said.
Postage stamps featuring the Taipei Grand Mosque, left, and the Taichung Mosque, which are to be issued on Tuesday, are shown in a preview image released by Chunghwa Post on Friday.
The external walls of the wings of the building are framed with arches, while the central building is topped with a golden dome, it said, adding that the mosque is flanked on either side with a 20m-tall minaret.
The Taichung Mosque is in the city's Nantun District (南屯), where it operates as a center for learning, gathering and prayer for Muslims in the area.
The stamps are to be available at post offices nationwide, the Postal Museum and online, Chunghwa Post said.
A Chunghwa Post Ox-themed gold disk, which is to go on sale on Oct. 5 to mark the coming year of the Ox, is displayed at a preview in Taipei on Friday.
The state-run company is also continuing a trend it set last year by issuing a series of discs etched with the year's Chinese zodiac sign, which next year is the Ox.
The discs are to be made available on Oct. 5, in gold, silver and copper, the company said.
Chunghwa Post spokesman Kuo Chun-yang (郭純陽) on Friday said that the post office had, before last year, commonly issued zodiac-themed stamps.
"We considered that the zodiac system is unique and should be celebrated with more than themed stamps," Kuo said.
Last year, Chunghwa Post issued a limited-edition run of discs, which the company was confident would grow in value for collectors, he said.
The etching on this year's gold discs is based on the NT$13 denomination edition of the post office's zodiac-themed stamp and is made of pure gold, weighing 10g, Kuo said, adding that it would be limited to 1,500 units and sold for NT$22,000 each.
There are two versions of the silver disc, based on the NT$6 and the NT$13 denomination stamps, Kuo said.
The pure-silver discs weigh 28g each and would be sold for NT$2,150 each, with each version limited to 1,000 units, he said.
The copper discs are limited to 660 units and would be sold for NT$2,680 each, he added.
https://www.taipeitimes.com/News/taiwan/archives/2020/09/27/2003744167
--------
PM Imran Khan Has Come Out In the General Assembly as a Leader of the Muslim Ummah: Punjab Governor
APP
September 27, 2020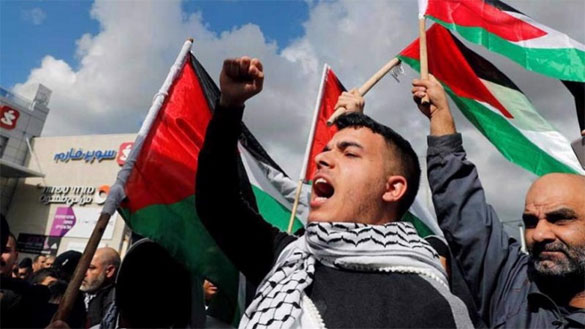 Pakistan Prime Minister Imran Khan addresses the 74th session of the United Nations General Assembly on Friday.
Image Credit: AP
-----
Rawalpindi-Punjab Governor Chaudhry Muhammad Sarwar has said that Prime Minister Imran Khan has come out in the General Assembly as a leader of the Muslim Ummah by raising voice in support of oppressed Kashmiri and Palestinian people, and condemning Islamophobia and the barbarism of Modi government in India.
He said this while talking to locals after reviewing the reconstruction and expansion of Murree-Kohala Road which is in final stages of completion at the cost of Rs1.7 billion.
Governor said that Murree-Kohala Road was a serious problem of the people of Murree and the PTI government has completed this important project in one year which will also benefit the people of Azad Kashmir and Khyber-Pakhtunkhwa.
He said that a development plan would be drawn up to make Kotli Satyan a tourist destination besides the problem of landslides on Kohala Murree Road would also be resolved.
He said that the government is aware that the people are worried about inflation and we are trying to solve it with good governance and the people will get relief in the coming years.
He said that free medical facilities are available to all the needy in Khyber Pakhtunkhwa through health cards and the facility of health card is also available to lacs of needy families in Punjab which is gradually expanding its scope.
Sarwar said that the government under the leadership of Prime Minister Imran Khan has set an example for the world by controlling the Corona epidemic and providing financial assistance to 12 million families is the biggest relief in the history of Pakistan.
He said that the workers are the real strength of PTI and through their struggle Imran Khan became the Prime Minister and took stern action against corruption in the country so that the country could move forward on a strong foundation.
Member National Assembly Sadaqat Abbasi, Member Provincial Assembly Latasib Satti and local leadership of Pakistan Tehreek-e-Insaf were also present on the occasion.
https://nation.com.pk/27-Sep-2020/pm-came-out-as-leader-of-muslim-ummah-punjab-governor-sarwar
--------
Iran FM Spokesman: Europe joint statement in Human Rights Council 'unacceptable'
September 26, 2020
Source : Pars Today
Iran has dismissed as 'unacceptable, baseless and selective' a joint statement by European countries on the situation of human rights in the Islamic Republic, saying it is in fundamental contrast with approaches to promote the issue globally.
"The Islamic Republic of Iran regards the European Union's move to present the joint statement in the Human Rights Council as unacceptable," Iranian Foreign Ministry Spokesman Saeed Khatibzadeh said on Friday, Press TV reported.
He added that any abuse of human rights mechanism and interference in Iran's internal affairs is by no means acceptable.
"This is not a new episode that some European countries remain indifferent and silent vis-à-vis the biggest [cases] of human rights violation [committed] by the very states and their allies."
"They are racing among themselves to sell billions of dollars of weapons to Saudi Arabia and [other] dictators in the region to kill the defenseless Yemeni people," the Iranian official added.
Khatibzadeh emphasized that these European states assume that the suppression of protesters, the killing of Blacks, massacre of minorities, particularly Muslims, and the torture of prisoners as well as exerting pressure on refugees inside the EU borders is tantamount to the implementation of rules but at the same time, they claim that the "enforcement of judicial actions in accordance with criminal law by a fair court in other countries is violation of human rights."
Such a double standard indicates lack of the Europeans' sincerity to support human rights and their use of this concept for political purposes, he said.
"The development and promotion of human rights at national, regional and international levels within the framework of religious commitments and adherence to the constitution and regional regulations as well as international treaties are among enduring priorities of the Islamic Republic of Iran and it is committed to observing them in practice."
Khatibzadeh recommended that some European countries, which are pursuing their own objectives in the name of the European Union, put high on their agenda ways to promote human rights among them and their allies.
https://en.abna24.com/news//iran-fm-spokesman-europe-joint-statement-in-human-rights-council-unacceptable_1073421.html
--------
UAE Says Deal With Israel Was Not To Counter Iran But Aggressive Policies Prompted Move
27th September, 2020
By Aanchal Nigam
A month after Israel and UAE signed the US-brokered peace deal at the White House, the United Arab Emirates said that the motive behind the agreement was not to counter Iran. A top UAE official said on Friday, September 25, however, noted that Iran's policies over the three decades have raised concerns among the Arab nations that prompted them to look at their relationship with Israel "wit fresh eyes".
As per reports, UAE's minister of state for foreign affairs, Anwar Gargash acknowledged that it might not have been Iran's intention but still, certain actions had an impact in the Gulf nations. In a virtual briefing on the sidelines of the remote 75-anniversary gathering of world leaders at United Nations General Assembly (UNGA), Gargrash refrained from commenting if other Arab countries would follow both UAE and Bahrain in establishing a relationship with Israel. However, he advised Israel to look at these potential ties "very transactionally" and not tactically to build long-term relations.
"The only thing I want to say is the more strategic the Israelis look at these relationships, the more doors will open to them," Gargash said. "If they look at it very `transactionally', I think that it is not going to send a very good omen for normalizing relations with many of the Arab countries."
Gargash added that the UAE's message to Israel is to "look at these opportunities and build strategically, and think long term rather than short term".
Gargash also informed that currently UAE and Israel are negotiating "normal bilateral relations". He even said that the Arab nation has proposed several agreements to Israelis ranging from protecting investments and double taxation to visa exemptions and air services. However, the UAE is currently awaiting a reply on the same.
"We're waiting for them to come back to us, because it is essential for a relationship to be built on these solid bases," Gargash said.
However, he noted how UAE still stands in support of the two-state solution and an end to Israeli occupation in the Israel-Palestinian issue. Gargash even said that he disagrees with Israeli Prime minister Benjamin Netanyahu's government in political matters acknowledged having "open channels" for negotiations.
"But we need to open channels of communications because the Arab experience of having no communication with Israel has not really yielded any results," Gargash said.
https://www.republicworld.com/world-news/middle-east/uae-says-deal-with-israel-was-not-to-counter-iran-but-aggressive-polic.html
---------
Ian Paisley, British MP, Seeks Crackdown on Muslim Brotherhood, Hezbollah, Real IRA
By BENJAMIN WEINTHAL
SEPTEMBER 26, 2020
The prominent MP Ian Paisley sparked a discussion in the British parliament on Monday about the interplay between the terrorist organizations Hezbollah and the Real Irish Republican Army, as well as demanding that the UK proscribe the Muslim Brotherhood a terrorist entity.
Paisley, who is from Northern Ireland, directed his questions to the British Defense Secretary Ben Wallace on Monday: "Operation Arbacia has exposed international terror links…from Iran to Ireland to Hezbollah to the Real IRA, when will the government be in a position to proscribe the framework operation of that organization…?"
Paisley also asked on Monday when the British government plans to outlaw the Muslim Brotherhood.
Wallace responded that "The malign of activity of Iran has not stopped. And for those people that think it does not get back to us on our streets should look at that latest operation which showed the New IRA reaching out in Lebanon , or working with Hezbollah and other members potentially aligned to Iran, to potentially inflict murder and death on the streets, either here or in Northern Ireland. We shouldn't forgot that. Old habits die hard."
Paisley asked the foreign office in a written query on September 17: "what discussions he has had with Cabinet colleagues on the activities of the Muslim Brotherhood."
James Brokenshire, the minister of state in the foreign office, wrote back that "the work in relation to the Muslim Brotherhood is a matter for the Home Office, so we are responding on behalf of the Ministry of Defence."
"There has not been formal inter-Ministerial engagement on the Muslim Brotherhood," he said. "The Government keeps under review the activities of those associated with the Muslim Brotherhood in the UK in accordance with the five commitments included in the former Prime Minister's statement to Parliament."
Ghanem Nuseibeh, the founder of the UK-based risk consultant Cornerstone Global, told The Jerusalem Post that "Hezbollah is a proscribed organization in Britain. Hezbollah is also directly controlled by the Tehran regime. " He continued that "By engaging with the New IRA, Iran is once again openly and unashamedly threatening UK national security. The UK needs to toughen up it's stance against Tehran in similar ways to the US, such as proscribing the IRGC [The Islamic Revolutionary Guard Corps]."
The US and the UK both classified the Real IRA a terrorist organization. The Republic of Iran declared the Real IRA an illegal organization. The New IRA and Real IRA terms are used interchangeably for the same Irish terrorist entity.
https://www.jpost.com/international/british-mp-seeks-crackdown-on-muslim-brotherhood-hezbollah-real-ira-643677
--------
Canadian police arrest Shehroze Chaudhry from Caliphate podcast for alleged Islamic State terrorism hoax
Felipe Dana
27-09-2020
Canadian police have arrested a man on suspicion of lying about having joined Islamic State and committing execution-style killings.
Shehroze Chaudhry, 25, has been charged with "hoax-terrorist activity", the Royal Canadian Mounted Police said late on Friday (local time).
Starting in 2016, Mr Chaudhry made social media posts talking about his role with Islamic State and also gave several media interviews.
"The charge stems from numerous media interviews where the accused … claimed he travelled to Syria in 2016 to join the terrorist group ISIS and committed acts of terrorism," the RCMP said in a statement.
According to Global News, RCMP spokeswoman Sergeant Lucie Lapointe confirmed Mr Chaudhry was the Abu Huzayfah featured in the award-winning New York Times podcast Caliphate.
The Canadian Broadcasting Corporation said he was interviewed by CBC News under what he said was his nom de guerre Abu Huzaifa al-Kanadi.
In Caliphate, he claims to have executed two people as a member of Islamic State in Syria, but doubts were raised about his story, which contradicted what he told CBC News.
The RCMP said the interviews and podcasts that featured on a television documentary raised public safety concerns amongst Canadians.
"Hoaxes can generate fear within our communities and create the illusion there is a potential threat to Canadians, while we have determined otherwise," RCMP Superintendent Christopher deGale said in a statement.
"As a result, the RCMP takes these allegations very seriously, particularly when individuals, by their actions, cause the police to enter into investigations in which human and financial resources are invested and diverted from other ongoing priorities."
Rukmini Callimachi from the New York Times tweeted that "the narrative tension of our podcast 'Caliphate' is the question of whether his account is true … we explain the conflicting strands of his story, and what we can and can't confirm".
Huzayfah's father denies his son is involved in a terrorist outfit, and Callimachi confronts him about, "whether this whole thing was an invention".
Many other Canadians have been charged with terrorism offences for joining Islamic State.
https://www.abc.net.au/news/2020-09-27/canada-police-arrest-man-for-hoax-terrorism-isis/12707648
-------
South Asia
China foreign ministry denies claims of mosque destruction in Xinjiang Uyghurs Autonomous Region
27-09-2020
China's foreign ministry has denied claims from an Australian thinktank that it had destroyed thousands of mosques in its western Xinjiang region.
The report estimated that about 16,000 mosques in Xinjiang have been destroyed or damaged as a result of Government policies, mostly since 2017.
The estimates were made using satellite imagery and based on a sample of 900 religious sites prior to 2017, including mosques, shrines and sacred sites.
"Alongside other coercive efforts to re-engineer Uyghur social and cultural life by transforming or eliminating Uyghurs' language, music, homes and even diets, the Chinese Government's policies are actively erasing and altering key elements of their tangible cultural heritage."
More than one million Uyghurs and other Muslim ethnic minorities are believed to have been detained in Xinjiang's sprawling camp system since the security crackdown there began in 2017.
China's foreign ministry spokesman Wang Wenbin called the report "nothing but slanderous rumours", and said the ASPI had received foreign funds to "support its concoction of lies against China".
"It we look at the numbers, there are more than 24,000 mosques in Xinjiang, which is over 10 times more than in the US," Mr Wang said.
The research also showed that China seems to be building more of the secret facilities it has used to detain Uyghurs and other Muslim minorities in Xinjiang.
And despite Beijing's claim late last year that all detainees had "graduated" from the facilities, the thinktank said major detention camps were still in operation across Xinjiang.
"Our satellite evidence showed … at least 60 camps saw construction, and at least 14 remain under construction as of the latest satellite imagery available," ASPI researcher Nathan Ruser told the ABC.
After years of denying the camps existed, Chinese officials have since referred to the facilities as "vocational education and training centres", where would-be terrorists were to be reformed and turned into productive members of society.
However, survivors, family members and camp whistleblowers have told a very different story, describing a system of arbitrary detention, political indoctrination, human rights abuses and forced labour.
A Chinese Government White Paper on the camps released last year said the facilities "can effectively eradicate the conditions that enable terrorism and religious extremism to breed and spread".
But when asked about the research and whether Beijing was still investing in detention facilities in Xinjiang, Mr Wang denied the detention camps ever existed.
He then attacked the ASPI as being "imbued with ideological prejudice" and "practically an anti-China 'vanguard'", which he accused of publishing "fact-distorting reports on China".
https://www.abc.net.au/news/2020-09-26/china-denies-xinjiang-mosque-destruction-uyghur-autonomous/12707304
--------
500,000 Afghan Immigrants 'Returned To country
27 Sep 2020
MOHAMMAD HAROON ALIM
The Ministry of Refugees and Repatriations has announced that 500,000 refugees from various countries have returned to Afghanistan since the beginning of this year.
Basit Ansari, a spokesman for the Ministry of Refugees, said that 480,000 of them had returned to Iran alone.
Ansari added, the problems of Afghan refugees in Iran have been largely resolved and they are trying to talk to Iranian officials for finding a solution in the matter.
He said due to resolved issues faced by Afghan refugees in Iran and Pakistan, the return of refugees from these countries this year has decreased compared to previous years.
https://www.khaama.com/500-thousand-afghan-immigrants-returned-to-country-989878/
--------
Gathering on Najibullah 24th Anniversary Lead to Violence in Kabul
By Mohammad Arif Sheva
27 Sep 2020
KABUL, Afghanistan – Supporters of the late Afghan President Najibullah Ahmadzai (known as Dr. Najib) gathered in front of Kabul Polytechnic University on Saturday to commemorate his 24th death anniversary, leading to an unexpected violence with local police.
Kabul police had prevented the ceremony from taking place at the Loya Jirga, according to supporters.
While supported says their gathering is "civil" and "peaceful", video footage that flooded on social media shows grappling between the local police and civilians, with some carrying sticks and available tools.
The Afghan government did not immediately comment on the incident.
Civilians and local police are seen in violence on the video footage after suporters were denied entrance Loya Jirga, [Photos: social media]
On Wednesday, a number of Jihadi parties issued a statement, calling on prevention of the commemoration of Najibullah's 24th anniversary to be held at the Loya Jirga in Kabul.
The statement is followed by signatures of a number of representatives of jihadi parties, including leader of the Hezb-e-Islami Party Gulbuddin Hekmatyar.
Najibullah was president of Afghanistan from 1987 until his ousting by the mujahedeen in 1992. He then lived in the United Nations headquarters in Kabul until 1996, when the Taliban took control of Kabul.
In 1996, the Taliban hanged Najibullah and his brother in public, after the group had seized Kabul.
https://www.khaama.com/gathering-on-najibullah-24th-anniversary-lead-to-violence-in-kabul-2343/
--------
Gov't Committed to 'Just, Durable and Dignified Peace': Abdullah
By Mohammad Haroon Alim
27 Sep 2020
Abdullah Abullah, Head of High Council for National Reconciliation, held a virtual meeting with the Afghanistan negotiation team in Doha.
Abdullah thanked the negotiating delegation for their commitment and service on behalf of the nation, reiterating the government's full commitment to a just, durable and dignified peace.
Meanwhile, Khairullah Khairkhwa, announced on Saturday, the heated disagreement in the negotiations are that Afghan republic is refusing to deal with current talks in the bodywork of the U.S-Taliban agreement.
"Real controversy is that the Afghan side is reluctant to accept that intra-Afghan talks are underway as part of a Taliban deal with the United States," Khairkhwa said in a released video.
He indicated the second reason for the contention the Hanafi Fiqh as sole jurisprudence in the country, which disregards minority sects.
Talks in Doha have begun two weeks ago which currently have reached a deadlock in some points.
https://www.khaama.com/abdullah-abdullah-holds-meeting-with-peace-delegation-doha-098567/
---------
Pakistan
Rashid retracts his 'army spokesman' statement
27 Sep 2020
Staff Reporter
LAHORE: Distancing himself from a statement he made during an earlier media talk in Lahore, Minister for Railways Sheikh Rashid said on Saturday he was not a spokesman for any institution.
"I am not a spokesman for any institution. I am the most senior among these (politicians) in the country. I said this [that he was a spokesman for the army] just to honour someone," he said in response to a question during a press conference here.
Mr Rashid had said on Friday during a media talk that he felt honoured to be a spokesman for the army and meeting the army chief and the Inter-Services Intelligence (ISI) director general was a matter of pride for him.
Chief of Jamiat Ulema-i-Islam-F Maulana Fazlur Rehman had said the institution in question should clarify whether or not Sheikh Rashid represented it as a spokesman.
During the press conference on Saturday, Mr Rashid said: "For instance, I have [just] disclosed something about the meetings [between politicians and the military leadership]. And if I reveal the telephonic data [about] such meetings, it will be the doomsday."
"No one said I was wrong [about] whatever I said. I didn't give a statement on behalf of anyone. I am a Jaanbaaz [diehard supporter] of the Pakistan Army," he clarified. "They [the opposition parties] said that I am a spokesman for the institution. They all are junior to me. I advise them, not they."
Mr Rashid said he was leaving 10 questions for the Pakistan Muslim League-N (PML-N) supremo Nawaz Sharif to respond by Monday. "How much money you [Nawaz] got from Osama bin Laden?; who gave Ajmal Kasab's address to a foreign new agency?; how many calls you made to Narendra Modi from abroad?; were you afraid that if you called him from within Pakistan your calls will be leaked?; why don't you talk about courts' respect?; who was behind 'Dawnleaks'?; how much money you got from Saif-ur-Rehman and spent it on electioneering?; where the plan of pelting NAB [Lahore] building with stones was made?; [would you] explain about character assassination of late Benazir Bhutto [ahead of the 1988 general election]?"
The minister reiterated that the PPP won't quit the assemblies. He was of the view that the PML-N might split into three factions — N, S and Tota (parrot) leagues.
He said the prime minister had himself confirmed that if the opposition parties quit the assemblies, the government would just hold by-elections on the vacant seats.
Talking briefly about his department, he said the railways had decided to revive its timetable of trains from Oct 15. "From Oct 20, online booking of freight trains would start in Lahore," he added.
He said he had issued a directive for removal of the corrupt PR officials and initiation of legal action against them.
https://www.dawn.com/news/1581898/rashid-retracts-his-army-spokesman-statement
----------
Pakistan soldier martyred in firing by India
27 Sep 2020
Staff Reporter
KARACHI: A Pakistani soldier was martyred during an exchange of fire with Indian forces along the Line of Control (LoC) in Azad Jammu and Kashmir, the military announced on Saturday.
According to the Inter-Services Public Relations, Indian troops resorted to unprovoked ceasefire violation along the LoC in Kotkotera sector.
Pakistan army responded befittingly to the Indian provocation, causing substantial damage to the Indian post in men and material.
The ISPR said that during the intense exchange of fire Naik Dilfraz, 34, a resident of Panjkot village in Muzaffarabad, embraced shahadat, fighting valiantly in the line of duty.
https://www.dawn.com/news/1581839/pakistan-soldier-martyred-in-firing-by-india
-------
SECP stopped from acting against 'data leak suspect'
27 Sep 2020
Malik Asad
ISLAMABAD: The Islam­abad High Court (IHC) on Saturday restrained the Securities and Exchange Commission of Pakistan (SECP) from proceeding against one of its additional directors in a matter pertaining to the leak of data related to the family business of Special Assistant to the Prime Minister on Information retired Lt Gen Asim Saleem Bajwa.
The court also expressed displeasure over the presence of SECP officials during the hearing of a petition challenging the issuance of show-cause notices to eight staffers over the leak of data related to the SAPM's family.
IHC Chief Justice Athar Minallah had taken up the petition filed by SECP's additional director of market surveillance department Arslan Zafar.
Contrary to routine practice, the SECP counsel, Shahid Anwar Bajwa, was also present in the courtroom despite the fact that it was a preliminary hearing and no notice had been issued to the commission.
Justice Minallah remarked that the court had yet to decide maintainability of the petition and the presence of SECP's lawyer was not required at this point. He asked the counsel the reason behind the 'special treatment'.
Advocate Bajwa replied that his client had instructed him to attend the proceeding and receive the court notice.
"How could you expect that we would issue a notice to SECP at this stage?" Justice Minallah asked.
"This conduct confirms the apprehensions expressed by the petitioner," remarked the chief justice.
The counsel stated that the case was related to leak of confidential data of shareholding of private companies.
"How can data, already available on the website, be termed confidential?" asked Justice Minallah.
By the way, who is the owner of these companies, the learned judge further inquired.
"These companies belong to the family of Gen Asim Saleem Bajwa," replied the counsel, Shahid Bajwa.
Justice Minallah posed another question to the counsel, asking, "Don't you believe in across-the-board accountability of every citizen? I am sure the prime minister was not aware of this since he believes in accountability."
The judge remarked that prima facie these companies were related to Asim Bajwa which was why the SECP started the probe.
He then asked the counsel who had ordered it, to which he replied, the SECP board.
The court observed that it was beyond comprehension as to why a regulator was taking interest in this matter. To ensure transparency, the regulator makes such information public, which is a pre-requisite of accountability, it added.
The IHC chief justice restrained the SECP from proceeding against Arslan Zafar, but asked him to submit a reply to the show-cause notice by Oct 12.
The court also issued notice to the commission and sought a detailed report before adjourning the hearing till Oct 12.
The SECP had issued show-cause notices to eight officials and warning letters to two others on Sept 22 over the leak of data.
The petitioner has challenged the composition of the inquiry committee and its report, saying an officer junior to him was assigned to probe the matter.
The petition said the committee did not allow Arslan Zafar to reply to the allegations within the mandatory time frame and proceeded in the matter in haste.
It said the allegations levelled against him were baseless and based on mere assumptions.
SECP chairman Amir Khan reportedly informed the prime minister that show-cause notices had been issued on the basis of a report prepared by a fact-finding committee headed by SECP commissioner Sadia Khan.
He said complete report would be submitted officially after the SECP commission hears the case against the persons issued notices.
According to the notice, Mr Zafar is reported to have made unauthorised access to personal information of Special Assistant to Prime Minister Asim Bajwa and his family members, including details of their CNICs, in the last week of July.
He is accused of violating the SECP HR manual and has been asked to provide reasons for his act and satisfy the commission over the allegations levelled against him.
https://www.dawn.com/news/1581830/secp-stopped-from-acting-against-data-leak-suspect
--------
Mideast
US sanctions cost Iran's economy $150 billion, Rouhani says
Sep 26, 2020
by Arpan Rai
Iran lost $150 billion of revenue since US President Donald Trump withdrew from a 2015 nuclear deal and reimposed sanctions on its economy, President Hassan Rouhani said.
The US measures are also hampering imports of medical and food supplies, Rouhani said in a statement Saturday on state television.
Iran's economy has shrunk over the past two years, inflation and unemployment are rising. Crude exports that the nation depends on for most of its foreign exchange are less than 10% of their level before the US withdrew from the multilateral agreement in May 2018.
"If people want to curse anyone for problems and shortcomings in the country, it's the White House," Rouhani said.
Relations between the US and Iran have been at their worst since the 1979 Islamic Revolution, and over the past two years defined by a security crisis triggered by Trump's withdrawal from the nuclear accord and culminating in the assassination of top Iranian General Qassem Soleimani in January.
https://www.hindustantimes.com/world-news/us-sanctions-cost-iran-s-economy-150-billion-rouhani-says/story-qvmNnexmA4h5n1MPR23ACK.html
--------
Iranian president accuses US of 'savagery' after new sanctions
26 Sep 2020
Aljazeera
Iranian President Hassan Rouhani has accused the United States of "savagery" for inflicting $150bn of damage on Iran because of sanctions, and said Iranians should direct their anger at the White House.
"With their illegal and inhuman sanctions and terrorist actions, the Americans have inflicted 150 billion dollars of damage on the people of Iran," Rouhani said in televised remarks, his voice shaking with anger, on Saturday.
Tensions between Washington and Tehran have soared since US President Donald Trump unilaterally withdrew in 2018 from the Iran nuclear deal struck by his predecessor and began reimposing sanctions that had been eased under the accord.
On Thursday, Washington blacklisted several Iranian officials and entities over alleged gross violations of human rights, including imposing sanctions on a judge it said was involved in the case of an Iranian wrestler sentenced to death.
Rouhani gave no details on the breakdown of the economic damage he said had been incurred because of the sanctions.
"They prevented the purchase of medicines and food by imposing unjust, illegal, and inhuman sanctions," Rouhani said.
While humanitarian supplies such as medicine are theoretically exempt from US sanctions, many companies fear breaking the rules and have avoided transactions with Tehran.
Rouhani saved particular criticism for US Secretary of State Mike Pompeo. He called him "a gentleman who presents himself as the minister of foreign affairs but who is [in reality] the minister of crimes".
Washington's partners at the UN Security Council have refused to reimpose sanctions and say the US actions are legally unfounded since it left the deal.
In a letter dated September 23 and made public on Saturday by the UN, US Ambassador Kelly Craft called on the secretariat to "take the steps necessary to re-establish the committee established pursuant to Resolution 1737 (2006) and its Panel of Experts" to monitor compliance with international sanctions.
Tehran and Washington, longtime enemies, have not maintained diplomatic relations for more than 40 years.
https://www.aljazeera.com/news/2020/9/26/iranian-president-accuses-us-of-savagery-after-new-sanctions
---------
Iran and Iraq commit to boosting border cooperation and trade
REUTERS
September 26, 2020
DUBAI: Iran and Iraq on Saturday pledged to improve border cooperation and boost trade between the two neighbours that has been hit hard by the coronavirus pandemic.
"We remain committed to increasing political, economic and cultural cooperation between the two countries," President Hassan Rouhani told visiting Iraqi Foreign Minister Fuad Hussein, according to a government website.
Hussein called for implementing bilateral accords in areas including border cooperation, transportation and trade between the two countries, the website said.
The pandemic has led to border closures and disruptions to trade and visits by millions of pilgrims and tourists.
Iran, which shares a long border with Iraq, has been the epicentre of the virus in the Middle East but the spread has also accelerated in Iraq.
Iran is one of Iraq's biggest trading partners. Both countries' economies are in crisis. Iran continues to suffer from US sanctions and Iraq's economy has been battered by years of wars, sanctions and an extremist insurgency.
Tehran also used to meeting to denounce the US military presence in the region.
"We consider the presence of American forces in the region, whether in Iraq, Afghanistan or the southern states of the Persian Gulf, to the detriment of security and stability in the region," Rouhani said.
https://www.arabnews.com/node/1740351/middle-east
----------
Arab world
Rediscovering Traditional Arabic and Islamic Medicine at Zulal Wellness Resort
September 26 2020
Zulal Wellness
As the use of traditional medicine continues to gain momentum around the world, Zulal Wellness Resort is set to bring Traditional Arabic and Islamic Medicine (TAIM) to the forefront of the wellness industry in Qatar, the region and the world.
Traditional Arabic and Islamic Medicine contains an abundant source of ancient healing wisdom and guidelines for healthy living, much of which has been forgotten in the present era. Similar to all traditional medical systems, TAIM encompasses a holistic approach to wellness based on the traditional principles that were derived from ancient physicians and focuses mainly on lifestyle wellness practices. Many innovative concepts and practices from Traditional Arabic and Islamic Medicine have influenced and inspired the development of modern medicine.
As the largest wellness destination in the country, the first full-immersion wellness resort in the Middle East and the first centre for Traditional Arabic and Islamic Medicine in the world, Zulal Wellness Resort by Chiva-Som is setting a new benchmark in the wellness industry, according to a press statement. Drawing on Chiva-Som's many years of expertise catering to a global audience while retaining an inextricable connection with the local culture, Zulal is "committed to creating wellness concepts incorporating the underutilised TAIM medicine system while showcasing Qatar's rich and valuable medicinal resources".
"Traditional Arabic and Islamic Medicine is an expansive system which holds great value and is underused in today's world. Zulal Wellness Resort will be the first wellness resort dedicated to TAIM, which will enable Zulal to spearhead this unique system of medicine in a wider scale and bring a model that encompasses an extensive range of holistic treatments derived from TAIM," explained Dr Jason Culp, Research and Development director, Chiva-Som.
Dr Culp added that the principles of Zulal Wellness Resort are derived from the Canon of Medicine, an ancient text written by the Islamic scholar and physician Ibn Sina (Avicenna). These principles recognize the importance of promoting health through optimal diet and nutrition, sufficient rest, adequate physical movement and mental activity, optimal digestion and elimination, and finally clean air and proper breathing.
Zulal Wellness Resort aims to act as an educational centre and a leader in holistic wellness incorporating Traditional Arabic and Islamic Medicine with a mission to inspire enduring lifestyle change and thus contribute to building healthier societies. Zulal is created in the spirit of being a conduit for knowledge and aims to reconnect all the elements of TAIM and provide a seamless and exceptionally unique experience through its menu of wellness treatments and products that capture the true essence of the local culture and heritage, the statement notes.
According to Mohamed Al-Khater, an integrative medicine & naturopathy consultant: "Zulal Wellness Resort is the embodiment of the features of the desert and the sea that are exclusive and distinct to Qatar and the region and has formulated an expansive menu of services and products that showcase the brilliant effects of our local treasures."
Al-Khater added that Zulal has infused locally sourced ingredients into its signature products and treatments including herbs that are well known to local and regional communities such as the Sidr tree, an iconic symbol of Qatar's heritage, and other newly-discovered aromatic plants such as the 'Arar' plant (Pulicaria crispa) from north of Qatar, which has a very distinctive aroma that will become the signature aroma for Zulal.
Other ingredients that are featured in products and treatments include Camelgrass, also known as the Lemongrass of Qatar, local Qatari pink clay and dried seaweed from the beaches of Qatar, which help promote skin detoxification and beauty through various spa services. Zulal's unique skincare line of products also includes camel milk, which is a nutrient-dense ingredient with a longstanding tradition of being used for supporting health. Further, the creative process behind the creation of these products involves aromatic plants that are infused to create unique scents that will instantly evoke certain memories and emotions and uplift the senses. Diffuser blends have also been created for guest rooms, treatment rooms and the main areas of the resort to create the ultimate multisensory experience. The signature aromatic range of Zulal products encompasses blends with unique Arabic scents, such as the 'Desert Mistique' blend, which evokes the unique earthy scent of the desert after rain.
https://www.gulf-times.com/story/673868/Rediscovering-Traditional-Arabic-and-Islamic-Medic
--------
Egypt: Resumption of Quranic activities approved by Al-Azhar
September 26, 2020
Source : Quran News
Quranic activities will resume in Egypt on Saturday after Al-Azhar Islamic Center gave the go-ahead.
The Quranic activities will start again after several months under the health protocols, akhbarak.net website reported.
Quranic centers and institutes holding Quranic programs are required to provide disinfection and sanitization services and make sure that all of those attending the programs wear face masks and social distancing is maintained.
Earlier this week, Quran activists, people, preachers and prayer leaders in Egypt called on authorities to take steps toward resuming Quranic activities.
Quranic activities and many other religious and cultural programs have been suspended in Egypt since March as part of measures to prevent the spread of COVID-19.
More than 32.7 million people have tested positive for the coronavirus worldwide and nearly 993,000 have died from the disease so far.
The number of confirmed cases in Egypt so far is 102,600. The death toll in the North African country is 5,853.
https://en.abna24.com/news//egypt-resumption-of-quranic-activities-approved-by-al-azhar_1073523.html
--------
Saudi elderly bear the brunt of virus curbs
DEEMA AL-KHUDAIR
September 26, 2020
JEDDAH: Social distancing may have helped curb the spread of COVID-19 in Saudi Arabia, but it has left one of the Kingdom's most vulnerable groups — the elderly — at risk of loneliness, isolation and depression, experts believe.
As the pandemic hit countries across the globe, Saudi Arabia, with its strong family bonds and sense of kinship, faced an added challenge from measures limiting social activity and encouraging the elderly to stay at home.
According to Dr. Aisha Karman, a psychologist and life coach, the consequences for the Kingdom's aged population have been severe, with many carrying psychological burdens, such as feeling lonely and unwanted.
Those worried about aged relatives' well-being, but too frightened to visit, have been left in an "impossible position," she told Arab News. However, the elderly "are in constant need of a certain type of love and care, and often neglect their own health in desperation," Karman said.
Safety precautions should be followed, "but this does not mean we cannot visit or ask about them," she added. "The elderly can face psychological issues because they feel unproductive, and family members sometimes think avoiding them is best," she said. "But they still need love and care. Psychological and emotional resilience is what keeps us going in life, whether we're young or old."
Saudi physical therapist Rahaf Meer was one of many who faced the moral dilemma of visiting an older relative. Meer's grandmother suffers from Alzheimer's and misinterpreted restrictions intended for her safety as neglect. "I started thinking, 'what's worse? Not knowing if I'm a silent carrier — even though I tested negative — and possibly harming her? Or not visiting her at all because I'm paranoid? She is old and we are not promised tomorrow," Meer told Arab News.
"I visited her so she wouldn't be alone and she is starting to forget the people around her. I used to video call her and remind her: 'It's me, Rahaf.' It's different when I visit her for some reason; she immediately recognizes me.
"But she still asks me why I sit so far away from her, and asks her caregiver to push her wheelchair closer. She wonders why I won't eat with her and tells me to sit nearer. It breaks my heart every time I reject her simple request," Meer added.
Those fortunate enough to live with their family members say the pandemic restrictions have had less impact. Jawaher Ghazzawi, a grandmother, lives with her two of her daughters and is happy she is not living alone. "I am scared to go out. I hate wearing a mask and I can't handle breathing through it. My sons come to visit me and keep their distance. I haven't gone outside my house for six months," she told Arab News. However, despite her fear, she cannot go without seeing her grandchildren.
"I am emotionally exhausted, but I'm happy my sons and grandchildren come to visit. My grandchildren run to hug me and my son says: 'No, don't hug your grandmother.' I tell him to let them. We must not let children go through any distress."
Ghazzawi said the doctors' warning that the elderly were most at risk from the "affected me emotionally. Ramadan and Eid Al-Fitr passed and I didn't spend them with brothers and sisters. All we have to do is be patient."
Abdul Aziz Al-Kinani, an infectious diseases specialist and attending resident at the King Abdul Aziz Airport health facility, said safety precautions have become a part of people's everyday lives and, if done correctly, there is no need for panic.
"Many elderly complain that their relatives aren't visiting them. But the reason is the visitor worries he or she might pass the virus on," he said.
"Just as we prepare to go out to malls or restaurants following the safety precautions, we can do the same when visiting the elderly.
"The precautions should be normal but in line with safety measures. Masks, sanitizers, all health precautions became part of our lifestyle. They are easy steps to follow and are not an excuse to avoid visiting elderly relatives," Al-Kinani said. "If everyone is following the precautions, there is no reason to be afraid."
https://www.arabnews.com/node/1740501/saudi-arabia
--------
Saudi scientists take part in COVID-19 research
SPA
September 27, 2020
RIYADH: A team of scientists from the King Saud University (KSU) and King Abdul Aziz City for Science and Technology (KACST) took part in research on the genetic mutation of the new coronavirus.
The research was conducted in partnership with 80 countries and 50 research centers to study the genetic sequences of people reporting severe and dangerous symptoms of the virus. The findings of the study have been published in the scientific journal Science.
The head of the KSU research team, Dr. Saleh bin Zaid Al-Mohsen, said the study included 659 severe cases and 534 patients with mild symptoms. The researchers studied the genetic sequence of the virus among these patients and conducted immunological experiments.
Al-Mohsen said that the researchers found 13 different genetic mutations of the virus in 23 patients in critical condition.
The research, he said, will help scientists study the immune response to the virus more effectively and help them discover treatments to reduce complications caused due to the virus. Princess Dr. Haya bint Khalid bin Bandar, KACST team head, said the study is the fruit of joint efforts of various Saudi scientific bodies.
"Cooperation in conducting scientific research ultimately benefits society and this study may contribute to finding a cure for the new coronavirus."
https://www.arabnews.com/node/1740606/saudi-arabia
--------
Europe
Thousands Of Unmasked Protesters, Who Don't Believe Covid-19 Is Deadly, Clash With Police In London
Belmont Lay
September 27, 2020
Thousands of protesters without masks on showed up in central London on Saturday, Sep. 26 to protest new lockdown measures and mark six months since the introduction of coronavirus restrictions.
The protesters flouted social distancing rules and chanted "Freedom" and called to "end the crazy rules", as they questioned the official virus narrative.
Some held signs declaring, "No more lies, no more masks, no more lockdown."
Clashes with police broke out as some injuries were witnessed.
A police officer was seen escorted with a bandaged head.
This occurred after water bottles were thrown at police by the demonstrators.
Ade Adelekan, a commander for the Metropolitan Police who was leading Saturday's operation, said: "I know there is great frustration to these regulations, but they have been designed to keep everyone safe from what is a lethal virus."
"By flagrantly gathering in large numbers and ignoring social distancing, you are putting your health and the health of your loved ones at risk."
Covid-19 cases soar in Britain
A day earlier, Britain reported its highest daily number of new infections, with nearly 6,900 new cases and 34 new deaths.
The total death toll nearly reached 42,000.
Overall, Britain has been the hardest-hit country in Europe.
But its current seven-day average of new infections per capita is far lower than the averages in Spain and France.
Britain reimposing lockdown measures
In recent weeks, as numbers soar, the authorities are re-imposing lockdown measures.
More than 20 million people are set to be affected by new measures by Sunday night, Sep. 27.
Numerous parts of northern and central England, as well as Wales, will go under tighter restrictions.
Bars and restaurants must close at 10pm in England, with household visits and gatherings restricted.
In London, Mayor Sadiq Khan urged Prime Minister Boris Johnson to ban household visits to the city's nine million inhabitants
https://mothership.sg/2020/09/protests-london-covid-19/
----------
Fatwa by Sheikh Abu al-Yaqdhan al-Masri on Going to Azerbaijan to Fight
by Aymenn Jawad Al-Tamimi
Sep 26, 2020
In July 2020, fighting flared up between Azerbaijan and Armenia as both sides lost military personnel in clashes. Now, reports have emerged of both sides supposedly employing Syrian fighters as mercenaries. Thus, the Turkish newspaper Daily Sabah, citing a report by the Turkish newspaper Yeni Şafak quoting 'Azerbaijani media outlets,' claimed that Armenia has brought in YPG/PKK militants to train Armenian militias in the Nagorno-Karabakh region. Meanwhile, Lindsey Snell (known for her stances against Turkey) claimed that men from the Turkish-backed al-Hamza Division of Syrian rebel fighters have arrived in Azerbaijan, supposedly via Turkey.
I personally treat these reports with a grain of salt. Clearly there is an information war going on between the two sides. Regardless, the perceptions have even prompted the Egyptian cleric Sheikh Abu al-Yaqdhan al-Masri, who is based in northwest Syria, to issue a fatwa warning people not to abandon the jihad in Syria in order to fight as mercenaries for Azerbaijan. I provide a translation of that fatwa below.
Jihad in the path of God: in the path of God it has been mandated to make supreme the word of God: 'And fight them until there is no more fitna and religion belongs wholly to God.' Oh Messenger of God: what is fighting in the path of God? For indeed one of us may fight out of anger and fight out of passion, and fight to show off, and fight to be praised, and fight to see his place and fight to be mentioned, and fight for spoils. So who is in the path of God? The Messenger of God (SAWS) said: 'The one who fights so the word of God should be supreme is in the path of God.'
One must be clear about the aim of fighting and that it is in the path of God to make supreme the word of God. Anything besides that is Jahili death so beware of being killed as a mere corpse so you lose both abodes. The Messenger of God (SAWS) said: 'Whoso is killed under a blind banner, calls for non-Islamic partisanship, or supports non-Islamic partisanship, it is a Jahili death.' As for the seeking provision in fighting, it is forbidden. Al-Sarkhasi, who is a Hanafi, said: 'And hiring the Muslim for jihad is falsehood.' Ibn al-Qasim said: 'And the one rents himself out in the expeditions, that is not permitted per the opinion of Malik.' This is the view of the Malikis. Al-Nawawi who is Shafi'i of course, said: 'It is not permitted for the imam to hire- or any of the citizens- a Muslim for jihad.' Ibn al-Najar al-Fatuhi who is Hanbali said: 'And hiring for jihad is not correct.'
And listen to this precious advice: the mujahid giant Uqba bin Nafi' says: I asked Ibn Omar (may God be pleased with them both): with whom do I fight? He said: 'With those who fight for God, and do not fight with those who fight for this dinar and dirham.' As for the Syrian brothers, the jihad of repelling the aggressor in al-Sham is a fard ayn on every one of them capable and it is not permitted to flee from the column and abandon the fighting in Syria on flimsy pretexts. For the battle is still ongoing and the enemy is still occupying most of Syria and is threatening the liberated north, and the detainees and female prisoners are still awaiting deliverance from God at your hands. And the refugees and displaced in the places are still awaiting to return by God's help at your hands. 'And what is the matter with you that you do not fight in the path of God and the oppressed from the men, women and children who say: Our Lord, get us out from this city whose people are oppressive, and grant us from Yourself a trustee, and grant us from Yourself a helper.' Defend your religion, honour and usurped wealth. So on the authority of Sa'id bin Zayd, who said: I heard the Messenger of God (SAWS) saying: 'Whoso is killed in defence of his wealth is a martyr, and whoso is killed in defence of his religion is a martyr, and whoso is killed in defence of his blood is a martyr, and whoso is killed in defence of his people is a martyr.' As for the doubts that some of the people cast, they are merely a lust for money and being a mercenary, but they are contrived as a doubt in an attempt to convince themselves of the permissibility of travelling to Azerbaijan.
One of them says: we in Syria take a dubious monthly grant from the factions. Is this not being a mercenary? We say: oh dear brother, this is a sponsorship granted for those who go on expeditions in an Islamically legitimate jihad to repel the aggressor. And the mujahid has come out in the path of God, whether or not he is granted. Our sayyid Omar bin al-Khattab (may God be pleased with him) says: the Messenger of God (SAWS) gives me provision, so I say: give to the one who is more needing of it than I am. So he says: 'Take it, if something comes to you from this wealth, as you are not seeking it in greed or asking. So take it. And what does not come to you, do not strive after it.'
One of them says: There are thousands of youth who have travelled to serve as mercenaries in Turkey, Germany and other places, so why do you condemn us? And there are thousands of youth kneeling down in the camps, abandoning the jihad. We say: oh dear brother, the mashayakh have issued a fatwa that these people are fleeing from the column and abandoning the obligation of jihad upon them, and we call on them to return to Syria and participate in the fighting. And we call on all the youth in the camps to join the convoy of jihad for our crisis is a crisis of number. Were 100,000 youth to be recruited now, the whole equation would change and we would turn the tables on all those conspiring against the jihad in al-Sham.
One of them says: there are no battles currently in Idlib. We say: oh dear brother: the jihad in Syria is like prayer. It is not possible for there to be someone to pray instead of you. 'So fight in the path of God and do not entrust anyone except yourself.' So this is a fard ayn upon you. Then the ceasing of the fighting is a crime and the one who caused that is responsible for it and he will be asked about it before God and before the Ummah. As for me and you, our obligation is to prepare and continue the ribat and fighting.
One of them says: do you know the intention of those travelling to Azerbaijan? Perhaps his intention is jihad in the path of God. How do you know? We say: oh dear brother: the just intention does not make the corrupt work just. Youth going out from Syria and their abandoning the jihad that is obligatory upon them is one of the great sins. And the fighting there is between secular armies and Christians and Shi'a are fighting each other in them. And it is one life that is the most precious thing you possess, so beware of expending it for something besides God. Beware that you should go with the one who will cast you to death without planning and organisation and will place you between secular Rafidite armies who love your death and hate good for you. And you may be killed because of their neglect for you or you lose your leg or you lose your eye or you expose yourself to captivity then you are handed to Bashar al-Assad so you will be tested in your religion in the prisons of the criminals, so you lose this world and the Hereafter. Oh God make just our circumstances and guide our youth and show us the truth is truth and grant us the provision of following it. And show us the falsehood is falsehood and grant us the provision of avoiding it.
http://www.aymennjawad.org/2020/09/fatwa-by-sheikh-abu-al-yaqdhan-al-masri-on-going
--------
Attack outside former Charlie Hebdo office in Paris 'clearly act of Islamist terrorism' – French interior minister
25 Sep, 2020
A meat cleaver attack that seriously injured two people outside the former offices of satirical magazine Charlie Hebdo in Paris is being treated as an act of Islamist terrorism by French authorities.
"Obviously this is an act of Islamist terrorism," Interior Minister Gérald Darmanin told France 2 on Friday evening.
Two employees of the Premieres Lignes news production agency were outside their office in the 11th arrondissement on Friday when they were attacked by a knife-wielding man. They were "very badly wounded," Premieres Lignes founder Paul Moreira told AFP.
The attack took place near the former address of Charlie Hebdo, a weekly satirical newspaper whose staff was massacred in a 2015 attack by Islamist militants. The 14 alleged accomplices in that attack are currently on trial in Paris.
AFP reports that five men have been detained, including the suspected attacker. The PNAT anti-terrorism prosecution office said it has opened an investigation, with charges of "attempted murder related to a terrorist enterprise" and "conspiracy with terrorists."
PNAT head Jean-Francois Ricard said the main suspect is an 18-year-old man, reportedly born in Pakistan.
After visiting the scene of the attack, Prime Minister Jean Castex said the lives of the two victims "are not in danger, thank God."
Brothers Said and Cherif Kouachi invaded the offices of Charlie Hebdo on January 7, 2015, and killed twelve people. Claiming responsibility for the rampage, Al-Qaeda said the magazine offended all Muslims by publishing cartoons of the Prophet Mohammed.
Charlie Hebdo reprinted some of the cartoons ahead of the trial of the Kouachis' alleged accomplices. It condemned Friday's attack as an "odious" act by "terrorists" driven by fanaticism and intolerance.
https://www.rt.com/news/501738-attack-charlie-hebdo-terrorism/
--------
North America
USA: Haute Hijab receives investment from Lightship Capital
September 26, 2020
Source : Forbes
Haute Hijab, a rising e-commerce brand, has received an investment from Lightship Capital, an early-stage investment firm that targets women- and minority-led startups.
The news, announced Tuesday, will allow Haute Hijab, founded in 2010 by Melanie Elturk, a hijab-wearing woman and civil rights attorney from Detroit, Michigan, and her partner Ahmed Zedan, to continue its growth.
The direct-to-consumer company aims to elevate the hijab experience – a head covering worn in public by some Muslim women – with its innovative designs and a platform that celebrates and supports the hijab-wearing community.
"There are 1.8 billion Muslims in the world with no single, global hijab brand to represent them," Elturk said in a release. "It's important more women who choose to wear hijab have access to our brand. Working with Lightship Capital to grow this business is honestly the best-case scenario. Lightship Capital is focused on investing in minority founders. We're focused on creating wealth for minority communities – it was the perfect union."
By the year 2030, Haute Hijab estimates that one-quarter of the world's women will be Muslim. Of these women, many will require the volume and variety to support up to three different hijab looks per day, Elturk said.
Retail giants like H&M and legacy luxury brands like Dolce & Gabbana have expanded their lines to include limited hijab offerings, giving Muslim women "unprecedented visibility in American consumer culture," Haute Hijab said in the release. Haute Hijab focuses "exclusively on this market." The company "grossed millions" in 2019, per the release, with significant reorder rates and more than 600,000 week-on-week followers across its social media platforms.
"The opportunity in this space is significant," Alexis Alston, senior associate at Lightship Capital, said. "We consider Melanie an absolute visionary. We're honored to be a part of this journey."
This is the third investment from Cincinnati-based Lightship Capital in September alone (Allergy Amulet; Proov). The firm targets early-stage companies led by minority, LQBTQ+ and women leaders – it recently announced a groundbreaking debut $50 million fund for underrepresented entrepreneurs in consumer packaged goods, e-commerce, sustainability, artificial intelligence and healthcare.
https://en.abna24.com/news//usa-haute-hijab-receives-investment-from-lightship-capital_1073456.html
--------
South Jersey mosque reaches $550,000 settlement with City of Vineland in discrimination case
by Melanie Burney
September 25, 2020
A Muslim group has reached a $550,000 settlement in its discrimination case against a South Jersey city accused of preventing the expansion of a mosque, according to its attorney.
The nonprofit Garden State Islamic Center and the City of Vineland, in Cumberland County, settled the 2017 case in August and recently finalized terms of the agreement, said Aymen A. Aboushi, the group's attorney. There was no admission of wrongdoing by the city, he said.
Besides the financial settlement, the city agreed to issue a certificate of occupancy needed to open the second floor of the mosque, Aboushi said. The mosque, which has about 220 members, had been unable to operate fully without the use of the second floor, he said.
Aboushi said the mosque opened about three weeks ago after receiving the certificate of occupancy. That document enabled it to fully provide congregational and educational programs and child-care services, he said.
"They're ecstatic to have this behind them, and practice their faith and enjoy their civil liberties as Americans," Aboushi said Thursday. "The case is resolved to our satisfaction."
The settlement ends litigation spanning more than a decade between Vineland and Garden State Islamic Center that began when the group first sought permits in 2009 to build the mosque. At issue in the latest case was a debate over sewage and water usage.
The center filed suit in U.S. District Court in Camden three years ago after the city refused to issue the certificate of occupancy, alleging the city "unreasonably and unilaterally rescinded the pre-construction permits" and "engaged in a pattern and practice of discriminatory conduct."
Vineland threatened to shut down the mosque and issued Garden State Islamic Center a $50,000 property tax bill in 2015, even though the group is a tax-exempt religious organization, the suit alleged.
In addition to raising constitutional objections, the center said the city's actions violated the Religious Land Use and Institutionalized Persons Act of 2000. The law protects houses of worship from zoning discrimination.
The city planning board approved the group's site plan for a three-level house of worship in 2011 after reaching a settlement in an earlier complaint filed in state court. A year later, the city "inspected and approved" the center's septic system and issued a temporary certificate of occupancy, allowing the center to open a one-level mosque, according to the suit.
The center said the city wrongly determined that the mosque's sewage flow exceeded 2,000 gallons per day, a threshold that requires state approval for new septic and waste management systems.
That calculation grossly overestimated how many people visit the building each day, according to the Garden State Islamic Center. That methodology has not been imposed upon other religious and secular institutions, the center said.
Aboushi said the legal battle put a "big cloud" over the mosque, although members were still able to worship. The expansion included lecture rooms, a library, offices and restrooms, which could not be used without the certificate of occupancy.
"People were hesitant to come and congregate at the mosque," Aboushi said. "People stayed away because they weren't sure it was a viable mosque."
https://www.inquirer.com/news/nj-vineland-mosque-settlement-discrimination-lawsuit-land-use-20200925.html
--------
Africa
ISIS attacks Nigeria convoy, death toll rises to 30
September 27, 2020
Source : TRT
The death toll from a militant attack on the convoy of the regional governor in northeast Nigeria has risen to 30, security sources said Saturday.
Two sources told AFP fatalities from the attack Friday in restive Borno state had doubled as more bodies were found and now included 12 policemen, five soldiers, four members of a government-backed militia and nine civilians.
"The tally has increased to 30 as many bodies were picked in the surrounding areas after the attack," one of the sources said, adding that "many people were injured."
Sources had earlier told AFP that a convoy transporting Borno governor Babagana Umara Zulum came under attack from insurgents on Friday near the town of Baga on the shores of Lake Chad.
"The terrorists made away with an armored personnel carrier, a gun truck and six sports utility vehicles in the convoy," the source said.
Police confirmed in a statement that the attack by suspected militants on the "security convoy" had killed eight policemen and three government-backed militia members.
Zulum -- who sources said was unhurt in the attack -- had flown to the area to prepare for the return of residents displaced from Baga by the conflict.
He was driving in the convoy accompanied by government officials under tight security towards Baga ahead of the arrival of the returnees.
The Daesh (ISIL or ISIS) in West Africa Province (ISWAP) group maintains most of its camps on islands in Lake Chad and the region is known as a bastion for the militants.
Local authorities have been encouraging the displaced to go back to their homes despite concern from aid agencies of the security risks.
ISWAP splintered from the main Boko Haram group in 2016 and has gone on to be the dominant insurgent force in the region.
https://en.abna24.com/news//isis-attacks-nigeria-convoy-death-toll-rises-to-30_1073723.html
-------
Turkey condemns Boko Haram terror attack in Nigeria
Gozde Bayar
26.09.2020
Turkey on Saturday condemned a deadly attack by the Boko Haram terror group in Nigeria that claimed over a dozen lives.
"We are deeply saddened to receive the news that many people lost their lives in a terrorist attack that took place in Baga region of Nigeria targeting the convoy of Borno Governor," Turkey's Foreign Ministry said in a statement.
"We condemn this heinous terrorist attack. We convey our sincere condolences to the people and Government of Nigeria, wish Allah's mercy upon those who lost their lives and a speedy recovery to the injured," it added.
At least 15 people were killed on Friday as the Boko Haram terror group targeted the governor of the northeastern Borno state, which has been at the center of the insurgency.
Babagana Zulum was on his way to meet residents displaced by the terror group, according to local media, when his convoy came under attack in the Baga region.
More than 30,000 people have been killed and nearly 3 million displaced in a decade of Boko Haram's violence in Nigeria, according to the UN Office for the Coordination of Humanitarian Affairs.
The violence, which has claimed more than 30,000 lives, has spread to neighboring Niger, Chad, and Cameroon, prompting a military response.
https://www.aa.com.tr/en/politics/turkey-condemns-boko-haram-terror-attack-in-nigeria/1986557
---------
CHAD SAYS TROOPS KILLED 20 BOKO HARAM FIGHTERS, FREED HOSTAGES
Boko Haram
27-09-2020
N'DJAMENA - Chadian soldiers killed 20 Boko Haram jihadists and freed 12 civilians, including nine children, kidnapped in the Lake Chad area where several countries' borders meet, the government said Friday.
The jihadist group, which originated in Nigeria in 2009, has established bases on islets dotting Lake Chad, a vast swampy expanse on the border between Nigeria, Chad, Niger and Cameroon.
It has stepped up attacks in the area in recent months.
On 17 September, Boko Haram fighters raided a village in the restive zone and kidnapped the civilians, Communications Minister and government spokesman Cherif Mahamat Zene told AFP.
The army pursued the raiders and attacked them on Thursday in Barkalam, near the Nigerian border, he said, "killing 15 terrorists" and "freeing 12 civilians".
A little later, there was another encounter at Bilabrim in which five Boko Haram fighters were killed and two Chadian soldiers were wounded.
The Chadian army launched an offensive against Boko Haram in April after the deaths of some 100 soldiers in an attack by the group on one of its bases.
President Idriss Deby then claimed to have pushed the jihadists out.
But attacks have continued despite the military operation.
In Chad's Lake Province, more than 360,000 people have fled their homes to avoid attacks and also flooding, according to the International Organization for Migration (IOM).
The president admitted in early August that "Boko Haram would still do a lot of damage" in Chad.
Boko Haram's insurgency has killed more than 36,000 people and displaced more than two million from their homes.
The violence has since spread to Niger, Chad and Cameroon.
https://ewn.co.za/2020/09/26/chad-says-troops-killed-20-boko-haram-fighters-freed-hostages
--------
Why foreign countries (including India) are jostling to set up military bases in Africa
27-09-2020
Theo Neethling
Recent media reports claim that a covert Kenyan paramilitary team is responsible for the unconstitutional killing of terror suspects in nighttime raids. The reports are based on interviews with the United States and Kenyan diplomatic and intelligence officials.
It has been reported that since 2004, a Central Intelligence Agency programme has been operational in Kenya without public scrutiny. For its part, the British Secret Intelligence Service has played a key role in identifying, tracking and fixing the location of targets.
Several African governments are hosting foreign military bases. This is despite the African Union Peace and Security Council's ongoing concerns about the proliferation of foreign military bases on the continent. The African Union is also concerned about its inability to monitor the movement of weapons to and from these military bases. Regardless, a host of bilateral agreements between African Union member states and foreign powers underlie the spread of foreign military forces across the continent.
At least 13 foreign powers have a substantial military presence on the continent. The US and France are at the forefront of conducting operations on African soil.
Moreover, private military groups are active in several conflict zones on African soil. Northern Mozambique is the most recent case.
These dynamics coincide with claims that Russian MiG-29 and Su-24 warplanes have now conducted missions in Libya in support of Kremlin-backed private military forces to extend Moscow's influence in Africa.
Currently, the US has 7,000 military personnel on a rotational deployment in Africa. These troops carry out joint operations with African forces against extremists or jihadists. They are hosted in military outposts across the continent, including Uganda, South Sudan, Senegal, Niger, Gabon, Cameroon, Burkina Faso and the Democratic Republic of Congo.
In addition, 2,000 American soldiers are involved in training missions in 40 African countries. American special forces operate across east Africa in so-called forward operation locations in Kenya and Somalia.
Like the US, France has either deployed military forces or established bases in a number of African countries. The country has more than 7,500 military personnel currently serving on the continent. Its largest presence is in the Sahel, especially in the border zone linking Mali, Burkina Faso and Niger.
The presence of foreign military forces in Africa is not limited to Western powers. China has been particularly active with its military presence in the Horn of Africa. It has become more engaged since 2008 when it participated in the multinational anti-piracy mission in the Gulf of Aden.
Since then China has maintained an anti-piracy naval presence in the Horn of Africa and Gulf of Aden. Between 2008 and 2018, the Chinese Navy deployed 26,000 military personnel in a variety of maritime security operations.
In 2017, China inaugurated its first overseas military base in Djibouti. This came after the US established Camp Lemonnier in Djibouti in 2003.
Lemonnier was established alongside French, Italian, Spanish, German and Japanese bases. China has developed a 36-hectare military facility to host several thousand Chinese troops and provide facilities for ships, helicopters and fixed-wing aircraft.
China's military base in Djibouti was set up to support five mission areas. These are counter-piracy in the Gulf of Aden, intelligence collection on other countries, noncombat evacuation of Chinese citizens in East Africa, international peacekeeping operations where Chinese soldiers are deployed and counter-terrorism operations.
India is another Asian nation that has increased its naval presence in Africa. The country has established a network of military facilities across the Indian Ocean to counter China's rising military footprint in the region.
India has ongoing deployments that monitor developments in the Horn of Africa and Madagascar. The country also plans to establish 32 coastal radar surveillance stations with sites in the Seychelles, Mauritius, and other locations outside Africa.
When it comes to the West Asia, Turkey and the United Arab Emirates are the two countries with a notable military presence in Africa.
Turkey joined the international counter-piracy task force off the Somali coast in 2009. In 2017, it opened a military base in Mogadishu, Somalia. The purpose is to train recruits for the Somali National Army. Turkey will also support the Somali navy and coastguard.
The UAE has had a military base in Eritrea since 2015. It comprises a military airfield with aircraft shelters and a deepwater naval port. The base has been used in operations against opposition forces in Yemen.
It is clear that the Horn is the epicentre of foreign military activity in Africa. Foreign troops have been deployed there to counter threats to international peace, subdue terror groups and pirates, and support foreign security initiatives.
But there are other motivations to establish military bases in Africa. These include protection of commercial interests, aligning with friendly regimes, and expressing dominance on a continent that is the focus of rising global competition.
Of course, Africa is not an exception. The US, for example, also maintains a substantial military and security presence in the Gulf region. It has bases in countries such as Bahrain, Kuwait, Qatar and UAE.
For some observers it might seem like foreign governments are imposing their militaries on Africa, but, in fact, many African governments are keen to host them.
Bilateral agreements with major powers generate income for African states. The opening of China's military base in Djibouti is a case in point. Most of Djibouti's economy relies on Chinese credit.
The presence of foreign military forces has also played a significant role in fighting terror groups. These include groups like al-Shabaab in East Africa and jihadists in Mali. This explains why several African countries are willing to turn to foreign governments for advice, intelligence and support.
But there is a downside to the presence of foreign forces on the continent. For instance, the African security landscape has become overcrowded by a multiplicity of foreign security and military activities. These activities often function at cross purposes.
The competition among some of the world's powers has been heightened by the increasing presence of Asian powers. China's expanding presence in Djibouti has caused concern.
Its influence in Africa and the Indian Ocean has ruffled feathers within Japanese and Indian political and security circles. A Chinese monopoly could impede their engagement with the continent.
Finally, African countries are not agreed on how to regulate foreign security and military activities. The approach so far has been disjointed.
Though Africa's peacekeeping capacity has increased significantly, the African Union is still highly dependent on external funding and resources for its peacekeeping operations. It does not have the freedom to take independent strategic, operational and even tactical decisions in its operations.
As long as these shortcomings exist in Africa's response to armed conflict, foreign militaries and intelligence services will continue to operate on the continent.
These are matters that have to be addressed before African states can heed the African Union Peace and Security Council's concerns about extensive foreign military involvement on the continent.
https://scroll.in/article/973885/why-foreign-countries-including-india-are-jostling-to-set-up-military-bases-in-africa
--------
Southeast Asia
Mukhriz: Pejuang not backing Anwar to form new government
BY IDA LIM
27 Sep 2020
KUALA LUMPUR, Sept 27 — Parti Pejuang Tanah Air (Pejuang) is not throwing its support behind PKR president Datuk Seri Anwar Ibrahim to form a new federal government, Pejuang president Datuk Seri Mukhriz Mahathir has reportedly said.
Mukhriz noted that Pejuang has, to date, not been invited for talks with either Anwar or PKR regarding the push to form a new government, adding that it could not be that his party would then offer to work with Anwar.
"I myself find it odd with Anwar saying that the number of members of Parliament supporting him for that purpose is already sufficient for that purpose," he was quoted saying by local daily Berita Harian.
Mukhriz noted there are at least 18 MPs when counting those from Pejuang, Parti Warisan Sabah, Sabah party United Progressive Kinabalu Association (Upko), and Malaysian United Democratic Alliance (Muda) founder Syed Saddiq Abdul Rahman.
"Maybe the figure of 18 is considered small and Anwar himself said that Tun Dr Mahathir Mohamad is not included in the total support that he has," Mukhriz was also quoted as saying.
Mukhriz also said that Anwar should provide proof in the form of signed declarations of support by the MPs who allegedly support him to back his claim of having the sufficient numbers to form a new government, noting that the Umno MPs who had been said to back Anwar had denied such a claim.
Dr Mahathir is the chairman of Pejuang, which was formed after a group of MPs had their party membership terminated by Parti Pribumi Bersatu Malaysia (PPBM).
On September 23, Anwar claimed that he had a strong and formidable majority to form a new government and that he would see the Yang di-Pertuan Agong soon after an appointment was deferred after the King was admitted at the National Heart Institute.
On September 25, palace comptroller Datuk Ahmad Fadil Shamsuddin was reported saying that the Agong will not be taking any meeting for a week as he has been advised by his doctors to remain in the hospital for that period for observation.
https://www.malaymail.com/news/malaysia/2020/09/27/mukhriz-pejuang-not-backing-anwar-to-form-new-government/1907144
---------
Shafie says Warisan is party with most seats, does not concede defeat
BY JULIA CHAN
27 Sep 2020
KOTA KINABALU, Sept 27 — Parti Warisan Sabah president Datuk Seri Shafie Apdal emerged from his residence here at 1.07am, after the Election Commission pronounced the official results of the Sabah election shortly before midnight.
The 62-year-old who retained his Senallang state seat by a comfortable margin looked fatigued and solemn as he addressed the supporters and journalists numbering about 150 people, many who had been waiting since 6pm Saturday when he closeted himself behind the thick walls of his house.
"We can see from this decision that Warisan is the one single party with the most seats, with 29 seats. I view this as a show of appreciation from all the people who have fulfilled their responsibility and voted in a group of capable leaders.
"We will not forget the confidence and trust that the people has placed in us amidst a politically unstable nation and state and given us the most seats," he said.
He was asked if he would then pursue forming a state government, but sidestepped the question, saying he would monitor the situation and political development.
At that same time, reporters were camped at the Sutera Harbour Resort where the Perikatan Nasional (PN) coalition had made its base. Word was that the GRS parties were locked in negotiations to form the state government and choose a chief minister from among them.
The EC's official and final tally saw GRS take 38 seats in the 73 seats up for grabs in yesterday's election. The alliance comprised PN which took 17 seats followed by Barisan Nasional (BN) with 14 and Parti Bersatu Sabah (PBS) seven.
The Warisan Plus coalition — which includes DAP and PKR and the United Progressive Kinabalu Organisation (Upko) — took 32.
https://www.malaymail.com/news/malaysia/2020/09/27/shafie-says-warisan-is-party-with-most-seats-does-not-concede-defeat/1907104
---------
Anwar must prove he has the numbers to form govt, says Dr Mahathir
25 Sep 2020
by Yusof Mat Isa
LANGKAWI, Sept 25 — PKR president Datuk Seri Anwar Ibrahim has to prove his claim of having garnered 'formidable and convincing' MP support to form a new government as such an announcement can impact investments, businesses and the country's stability, Tun Dr Mahathir Mohamad said.
"There will be uncertainty among investors when there is one government today and another tomorrow. I hope if Anwar has it (majority support), then he must show proof, and then we can decide the matter.
"Show proof and we are willing to take the matter to the Dewan Rakyat and state who supports whom," the former prime minister and Langkawi MP told reporters after attending a programme with Langkawi tourism and hotel operators here today.
Dr Mahathir said the Port Dickson MP had also made the same claim before but failed to prove it.
"It was the same when I resigned as prime minister. When the Yang di-Pertuan Agong asked for his stand, he (Anwar) claimed he had majority support which led to Pakatan Harapan (PH) submitting his name (as prime minister candidate) but in the end, it was not enough because there never was a majority to begin with," he said.
Asked if Parti Pejuang Tanah Air (Pejuang) which he formed will support Anwar if he can prove the numbers, Dr Mahathir said: "Anwar had rejected Pejuang (during his recent announcement)... he said with the exception of Dr Mahathir, he has the majority (support).
"So, he has rejected me outright. How am I to support him then when he has rejected me right from the start," he said.
https://www.malaymail.com/news/malaysia/2020/09/25/anwar-must-prove-he-has-the-numbers-to-form-govt-says-dr-mahathir/1906751
--------
URL: https://www.newageislam.com/islamic-world-news/plea-removal-mosque-allegedly-built/d/122959
New Age Islam, Islam Online, Islamic Website, African Muslim News, Arab World News, South Asia News, Indian Muslim News, World Muslim News, Women in Islam, Islamic Feminism, Arab Women, Women In Arab, Islamophobia in America, Muslim Women in West, Islam Women and Feminism