New Age Islam News Bureau
1 Jul 2012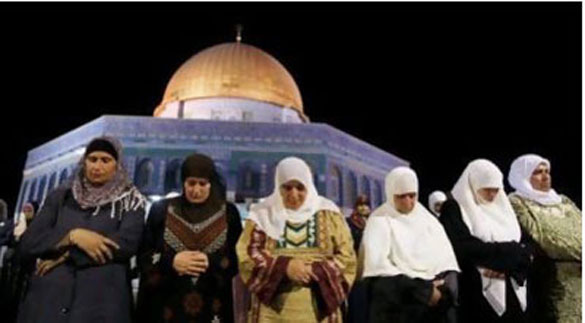 Mideast Asia
• Palestinians Divided Over East Jerusalem
• Israeli PM 'sends letter to Egypt's Morsi'
• Israelis fear for future of peace accord after Muslim Brotherhood victory in Egypt
• We will 'confront' new EU sanctions: Iran
• Malaysia steps on Indonesia's toes in dance dispute
India
• Muslims flee as communal violence scorches UP village
• Bhagavad Gita quiz contest in Pakistan with Suppport from Muslim brethren
• Congress to hold sammelan today to woo Muslims
• Uttarakhand Governor Aziz Qureshi asks Pak to free Sarabjit immediately
• India, Pakistan share honours in U-19 Asia Cup after thrilling tie
Africa
• Islamist rebels destroy UNESCO World Heritage sites in historic Mali
• Kenya church attacks 'kill 16' in Garissa
• 'Lost Boys' Peril Returns in Sudan
• Islamist rebels continue Timbuktu rampage
Pakistan
• Pak College's editorial board dissolved over blasphemy row
• Pak secretly allowing lethal NATO supplies via air
• US drone strike kills 8 militants in Pakistan
• Could Pakistan beer take edge off relations with India?
• Baloch Haq Tawar leader killed, his cousin dies after hearing the sad news
South Asia
• Taliban attack Nuristan, Kabul on district near Pakistan border
• Afghan envoy urges Pakistan to help revitalise talks
Arab World
• Syrians brand world talks a failure
• UN envoy calls for transitional government in Syria
Europe
• Russian Orthodox bishop: Islamophobia is illogical and unacceptable
• Olympics: UK plans missile deployment amidst al-Qaida threat
Compiled by New Age Islam News Bureau
Photo: Palestinian Muslim worshippers pray outside the Dome of the Rock in the Al Aqsa Mosque
URL: https://newageislam.com/islamic-world-news/new-age-islam-news-bureau/palestinians-divided-over-east-jerusalem/d/7797
---------
Mideast Asia
Palestinians Divided Over East Jerusalem
Hugh Naylor
JERUSALEM, Jul 1, 2012, For 45 years the Muslim world has largely avoided this city, home to Islam's third-holiest shrine and revered by the three monotheistic faiths.
Topic Hamas Mahmoud Abbas Palestinian Authority Israel Palestinian statehood Palestinian Territories
That was by design. An unofficial boycott was meant to show solidarity with Palestinians and defiance of Israel's occupation of east Jerusalem, which it captured along with the West Bank and Gaza Strip during the Arab-Israeli war of 1967.
Now, Palestinian officials want this to change.
Earlier this year, Mahmoud Abbas, the president of the West Bank's Palestinian Authority (PA), broke with tradition and urged Muslims worldwide to visit Jerusalem.
Religious figures from Yemen to Egypt have heeded the call, despite denunciations by foreign clerics and the Palestinian Islamist group Hamas, which sees the decision as recognising Israeli control over the divided city.
But Mr Abbas' supporters reject the criticism as denying Palestinians the economic fruits of tourism. If anything, Mahmoud Al Habash, the PA religious affairs minister, said the boycott had made it easier for Israel to flood the city with Jewish settlers and undermine its Palestinian character.
"Look, the boycott of visiting Jerusalem has aided the Israeli presence in east Jerusalem," he said. "The near-total Arab and Muslim absence from the city has only supported Israel's policy of building settlements in east Jerusalem and turning it into a Jewish-only city."
The issue centres on the south-eastern corner of the Old City, a flashpoint area of occupied east Jerusalem that is contested by both Muslims and Jews.
To the latter, it is the Temple Mount, the site of Judaism's Biblical temples that were razed by the ancient Babylonians and then again in 70AD by the Romans. In a move not recognised internationally, Israel annexed it and the rest of east Jerusalem after its military victory in 1967 and declared the entire city its undivided, eternal capital.
Muslims call the area the Noble Sanctuary, or Haram Al Sharif, where tradition says the Prophet Mohammed ascended to heaven in the 7th Century on a winged mythological steed. Distinctive by its gilded Dome of the Rock, the Sanctuary compound draws its religious significance from Al Aqsa, Islam's most hallowed mosque after those in Mecca and Medina.
Palestinians want east Jerusalem as the capital of their hoped-for state.
The boycott of the city, as well as Israeli visa restrictions, has led to relatively few Muslim visitors.
That explained why Mr Abbas' invitation in February to Muslim tourists was a surprise. He called the about-face an attempt to stop Israel's attempt to "Judaise" the city, saying the decision was as much political as religious.
Since 1967, Israel has pushed a quarter-million Jewish settlers into east Jerusalem while it has imposed harsh policies - home demolitions, building restrictions, residency revocations, the separation barrier - - on the area's more than 270,000 Palestinians.
Mr Abbas, who compared Jerusalem's Palestinians as prisoners to the Israeli occupation, justified his decision by saying that visiting "a prisoner is an act of support and does not mean normalisation with the warden".
Still, the about turn prompted anger. Hamas, which controls Gaza and rivals Mr Abbas' group, denounced it as "a gift" to Israel that legitimises its occupation.
Sheikh Yusuf Al Qardawi, an Egyptian based in Qatar, warned the move "could be seen as normalisation" of affairs with Israel.
In April, Egypt's grand mufti, Ali Gomaa, was criticised back home for making a surprise visit to Jerusalem with an entourage that included Jordan's Prince Ghazi bin Mohamed. Many in Egypt - one of two Arab countries maintaining formal peace treaties with Israel (the other is Jordan) - support the boycott. Even leaders of its Coptic Christian community have abided by it.
Some Jerusalem Palestinians, such as Jawad Siyam, an activist, also fear the change could benefit Israelis, who dominate the city's tour-guiding companies and hotels.
"If there's no planning and if they bring in a lot of tourists, they'll just be taken by Israeli tour guides," he said, adding that it could give "the wrong impression that Israel actually supports Muslim tourists here".
But that misses the point, said Azzam Al Khatib, the director of Jerusalem's Religious Endowments (Waqf) Foundation. Controlled by Jordan, which supports the new Palestinian initiative, the Waqf manages Al Aqsa and Islamic sites in the city.
He said more pro-Palestinian pilgrims, whether Muslim or Christian, would provide symbolic pressure against Israel to halt inflammatory actions in Old City. These include soldiers entering the Sanctuary, Jewish zealots burrowing tunnels under the holy place and intrusive municipal repairs to site's entry points.
Such actions have sparked deadly riots in the past. In 2000, a visit to the Al Aqsa compound by the former Israeli Prime Minister, Ariel Sharon, triggered the second intifada.
"Doing this might not put tremendous pressure on Israel, but it might be enough to stop them from doing inflammatory things in our holy places," Sheikh Khatib said.
He added that the move would "test" Israel's pronouncements that Jerusalem is open to all faiths.
Rami Nasrallah, the head of Jerusalem's International Peace and Cooperation Centre, said such tourism would also help reverse worsening Palestinian poverty and neglect by the Jewish-run municipality. It could provide an especially important boon to east Jerusalem hotels, many of which have remained shuttered since the second intifada.
But George Rishmawi, a Palestinian tour guide, agreed. He also believes an influx of both Muslim and Christian pilgrims who are sympathetic to Palestinians would counter the pro-Israeli narrative of the city's tour guides.
"They wouldn't be coming to see the Israeli propaganda," he said, adding that this alone "would boost the morale of all Palestinians".
http://www.thenational.ae/news/world/palestinians-divided-over-east-jerusalem#full
---------
Israeli PM 'sends letter to Egypt's Morsi'
AFP
JERUSALEM: Jul 1, 2012, Israeli Prime Minister Benjamin Netanyahu has sent a letter to Egypt's newly elected President Mohamed Morsi, urging him to uphold a peace treaty between the two countries, a source told AFP on Sunday.
The letter, first reported by Israeli daily Haaretz on Sunday morning, "stressed Israel's desire to continue cooperation and to strengthen the peace," an Israeli source said on condition of anonymity.
The letter was sent "in the last few days," the source added, with Haaretz reporting that it was delivered to Morsi, who ran as the candidate of the Muslim Brotherhood movement, via the Israeli embassy in Cairo.
The newspaper said the message "congratulated Morsi on his election, offered to cooperate with the new government in Cairo and expressed... hope that both parties will observe the Egyptian-Israeli peace treaty."
Netanyahu "emphasised that honouring the agreement is in the interest of both countries," the newspaper added, saying the Israeli premier had also wished Morsi good luck in his new role.
Haaretz said Israeli officials, after consulting with Washington, had decided to put off attempts to organise a phone call between Morsi and Netanyahu, but said the Israeli leader had dispatched an envoy for meetings with Egyptian security officials.
Netanyahu's letter repeated much of the content of the statement he made publicly after Morsi was officially declared the winner of Egypt's first post-uprising presidential election.
"Israel values the democratic process in Egypt and respects the results of the presidential election," he said in a statement at the time.
"Israel hopes to continue cooperation with the Egyptian government on the basis of the peace treaty," which the two countries signed in 1979.
Israel has watched warily as the Muslim Brotherhood has gained increasing power in post-uprising Egypt, concerned about the future of the cold but key peace the two neighbours have maintained since signing their peace deal.
http://timesofindia.indiatimes.com/world/middle-east/Israeli-PM-sends-letter-to-Egypts-Morsi/articleshow/14549350.cms
--------
Israelis fear for future of peace accord after Muslim Brotherhood victory in Egypt
By Associated Press, Published: June 25
JERUSALEM — The Muslim Brotherhood victory in Egyptian presidential elections, announced Sunday, has raised fears in Israel that its strategic 1979 peace agreement with its southern neighbour could be in danger.
In contrast, in the Hamas-ruled Gaza Strip, ecstatic residents flocked into the streets, fired guns in the air and handed out candy in celebration.
Israel's peace agreement with Egypt, its first with an Arab country, is a cornerstone of Israeli security. The agreement ended decades of hostilities, with to five wars and thousands of deaths.
While relations have never been warm, Egypt has upheld the deal, keeping its bordering Sinai peninsula largely demilitarized, allowing the Israeli military to focus on other hostile borders with the Palestinians, Syria and Lebanon.
In a statement, Israeli Prime Minister Benjamin Netanyahu said he respected the results of Egypt's democratic process and hoped the peace agreement would remain intact.
"Israel expects to continue cooperation with the Egyptian government on the basis of the peace agreement between the two countries, which is of interest to the two peoples and contributes to regional stability," he said.
With the Egyptian military still the ultimate power in Egypt, senior Israeli defence officials who maintain contacts with Egypt said Sunday that they do not expect any immediate changes in relations. Over the long term, they warned, the Brotherhood may seek to cancel the peace agreement. The officials spoke on condition of anonymity because they were discussing a sensitive security assessment.
The Muslim Brotherhood, founded in Egypt in 1928, is a pan-Arabic movement that favours creation of a Muslim state that encompasses the entire Middle East. It has never given up that goal, but as it gains official power in Egypt, winning parliamentary elections and now the presidency, it has indicated pragmatic willingness to accept the existence of Israel.
Addressing his nation Sunday evening, Morsi declared he had a "message of peace. We will respect all international agreements," he said, without mentioning Israel.
Although some Brotherhood leaders have said they will never meet with an Israeli official, they have been careful to say they would not cancel the treaty. Like many other Egyptians, they favour amendments — primarily to allow more Egyptian troops into the Sinai. Israel has already permitted an increase of troops there, demanding that Egypt bring violent extremists under control.
Armed gangs are believed to control wide swaths of territory, smugglers have helped thousands of African migrant workers sneak into Israel and various Arab militant groups, some believed to have ties to al-Qaida, operate freely.
Eli Shaked, a former Israeli ambassador to Egypt, said the Egyptians would "have a lot to lose" if they cancelled the peace, including Western investment and billions of dollars in U.S. aid. Even so, he warned, the treaty was not safe.
In the Gaza Strip, tens of thousands of joyous Palestinians took to the streets across the territory after the result was announced.
http://www.washingtonpost.com/world/middle_east/anxious-israelis-fear-for-future-of-peace-accord-after-muslim-brotherhood-victory-in-egypt/2012/06/24/gJQAYgyyzV_story.html
---------
We will 'confront' new EU sanctions: Iran
AP
TEHRAN: Jul 1, 2012, Iran has stored up imports and hard currency for a "battle" against "dastardly" EU sanctions, officials said today, the day that the measures aimed at pressuring the Islamic Republic over its controversial nuclear program take effect.
Vice-President Mohammad Reza Rahimi said the country has stockpiled the population's daily needs to reduce the impact of the embargo hitting the oil and banking sectors.
"Today, we are facing the heaviest of sanctions and we ask people to help officials in this battle," Rahimi was quoted by state television's website as saying at a religious conference. He said the "dastardly sanctions" might cause "occasional confusion" in the market, but that the Iranian nation would not be stopped.
Central bank governor Mahmoud Bahmani also told the semi-official Mehr news agency that Iran has "plans" to deal with the embargo and enough hard currency to meet its import needs.
The EU said earlier this week that all contracts for importing Iranian oil will have to be terminated from today. Also, European companies will no longer be involved in insuring Iranian oil.
The measures come on top of previous sanctions levied by the US and the West that have already hit Iran's economy. US officials say the American sanctions have cut exports of Iranian crude from about 2.5 million barrels a day last year to between 1.2 and 1.8 million barrels now.
"We have not remained passive. To confront the sanctions, we have plans in progress," said Bahmani. He did not elaborate on the plans.
http://timesofindia.indiatimes.com/world/middle-east/We-will-confront-new-EU-sanctions-Iran/articleshow/14559741.cms
--------
Malaysia steps on Indonesia's toes in dance dispute
By Neil Chatterjee | Reuters
JAKARTA (Reuters) Jun 27, 2012- Malaysia is separated from Indonesia's Sumatra island by just 40 miles of water, but an ocean has opened up between them over who owns a traditional dance, the latest in a series of disputes between the Southeast Asian neighbours.
The feud, one of many over issues as diverse as culture, pollution and borders in the region of 600 million people, adds to the difficulties leaders face in trying to turn Southeast Asia into a unified economic community by 2015.
Malaysian efforts to promote the Tor-tor folk dance and Gordang Sambilan drum performance - both with origins in Sumatra - as its own cultural heritage sparked protests this month in Jakarta, where a group torched Malaysia's flag and threw stones at its embassy. The violence was a sharp contrast to the Tor-tor itself - a gentle, traditional dance featuring a mix of subtle hand and leg movements.
Malaysia's government summoned Indonesia's acting ambassador for talks on Monday to express its concern over the violence.
Government officials on both sides have tried to calm the situation, saying it is a misunderstanding over plans to promote the culture of the Mandailing people, who live in both Sumatra and across the narrow Malacca Strait in mainland Malaysia.
Malaysia and Indonesia share deep Islamic and cultural ties that go back centuries. The Malay and Indonesian languages are mutually intelligible and historians say they originate from Indonesia's Riau islands, just south of Singapore. But subtle differences do exist and could be part of the reason for the latest row. The Malay word for heritage, "warisan", carries a stronger connotation of ownership in Indonesian.
FOLK MUSIC, BATIK, AND CURRY
The case has touched a raw nerve in Indonesia, which has previously argued with Malaysia over who claims the rights to folk music, batik textiles and spicy beef Rendang curry.
In recent years, allegations of poor treatment of the hundreds of thousands of Indonesian maids who cook, clean and care for children in smaller, richer Malaysia have soured ties. Jakarta stopped sending domestic helpers to Malaysia in 2009 after numerous cases of abuse, only lifting the ban this month after Malaysia set stricter rules for employers of maids.
"Indonesians are jealous that Malaysians have a better standard of living and it does seem that Malaysians - and especially the Malay ethnic group - tend to look down their noses at their Indonesian brethren," said Keith Loveard, who heads political risk analysis at Concord Consulting in Jakarta.
The neighbours fought a border war in the 1960s on the island of Borneo, and some in Indonesia still seem in a fighting spirit.
"Malaysia is a small country. It would only take us five days or a week to burn it," said an executive in Jakarta originally from Sumatra, who declined to be identified because of the sensitivity of the issue.
The Batak people of Sumatra, a related ethnic group to the Mandailing, have a reputation in Indonesia as argumentative. A local joke goes that in law courts it's common to find that lawyers and those on trial are all Batak.
While any real conflict is very unlikely, nations in the region have been stepping up defence spending in recent years, as fears grow over China's military and posturing between it and Southeast Asian countries over ownership of oil-rich islands in disputed waters north of Borneo.
Thailand and Cambodia fought a deadly border skirmish over a disputed ancient Hindu temple last year, an issue that the Association of South East Asian Nations struggled to mediate, underlining its troubles in fostering genuine unity.
MORE HIP-HOP THAN TOR-TOR
While anger will soon dissipate, a common sentiment heard in Indonesia is simply disappointment that Malaysia feels the need to "steal" its culture. From the Malaysian perspective, it is simply about preserving culture that is in danger of dying out.
"Recognizing these two cultures under the act doesn't mean that it is being 'claimed' and owned by Malaysia. What we hope is, through the registration of the cultures, they can be preserved and widely promoted," said Ramli Abdul Karim Hasibuan, president of the Mandailing association in Malaysia.
Scholars say the Mandailing people in Malaysia did not resist colonial British attempts last century to label them as Malay, which led to their culture evaporating, whereas traditions have been preserved better in Sumatra, Indonesia's largest island and full of different ethnicities.
The younger generation, more likely to dance to hip-hop than the Tor-tor, is more concerned about who wins between Malaysia and Indonesia on the soccer pitch, though haze pollution in Kuala Lumpur from Indonesian land-clearing fires is a real irritant.
"Keep your dances and your culture. While you're at it, keep your haze to yourself too," said Twitter user @mediha_m, responding to Indonesians on the social media site lambasting Malaysia's cultural poverty.
http://news.yahoo.com/malaysia-steps-indonesias-toes-dance-dispute-230359112.html
--------
India
Muslims flee as communal violence scorches UP village
June 30, 2012
A large number of members of the minority community are uneasy about returning to their homes in Asthan village in Pratapgarh district of Uttar Pradesh [ Images ], from where they had to flee 10 days ago following violent communal clashes over the rape of a Dalit girl.
Violence had rocked the village, located nearly 150 km from Lucknow [ Images ], after the 13-year-old Dalit girl was allegedly gangraped and murdered by four Muslim boys from the same village.
In the communal flare-up following the incident, houses and shops belonging to the Muslim community were burnt down by an angry mob after local authorities failed to initiate any action against the accused.
No effort was made by district authorities to get a post-mortem done on the victim.
The disturbance started when the victim's family and other villagers decided to take the funeral procession through the Muslim locality.
Most families, terrorised by the violence, have chosen to leave the village in search of a safer haven. The administration has deployed armed personnel in the village but this has failed to restore their confidence.
"We would have returned by now, but it appears that visits by leaders of different political parties have been responsible for raising the tension once again. We are scared to go back to Asthan," a villager told Azam Ansari, a resident of Pariyavan village, four km away from Asthan.
Ansari told this scribe over the telephone, "I myself tried persuading some of the Asthan people to return to home, but they are still terrified after what they have gone through".
The issue has also come up in the state assembly, where Parliamentary Affairs and Urban Development Minister Azam Khan has drawn much flak over it. He chose to use offence as the best form of defence by reminding Opposition Bahujan Samaj Party of the incidents of rape and communal clashes that took place during Mayawati's [Images] regime.
He claimed, "Action had already been ordered by the state government and nearly a dozen people have already been taken into custody."
He added, "It was to send a positive message that we ordered the suspension of both the district magistrate and superintendent of police; the new team is taking effective steps to rebuild the confidence of the people."
Congress leader Pramod Tiwari demanded a judicial probe into the incident. He also demanded higher compensation for the victims, who were given an ex-gratia payment of Rs 50,000 as their homes were razed during the violence.
No mention was made about whether any compensation had been offered to the family of the rape victim.
Sharat Pradhan
http://www.rediff.com/news/report/muslims-flee-as-communal-violence-scorches-up-village/20120630.htm
---------
Bhagvad Gita quiz contest in Pakistan with Support from Muslim brethren
Yudhvir Rana, TNN | Jul 1, 2012,
AMRITSAR: It may sound strange but shlokas from Bhagvad Gita reverberated in a school in Karachi, Pakistan, where young Hindu boys and girls took part in a quiz contest held on Saturday to test their knowledge of their religion -- Sanatan Dharma. Buoyed by the success of the event, the organizers, Pakistan Hindu Seva (PHS), a welfare trust, has decided to hold such contests more often.
"Children were taught Bhagvad Gita and then various questions asked from them. It helped build their confidence and they also get to know more about one of the greatest Hindu scriptures," PHS president Sanjesh S Dhanja told TOI from Karachi.
The competition was organized at Sancta Maria School, Gizri lane, Karachi, which is a Muslim majority area, added another PHS member Mukhi Odha Mal. "We got an overwhelming support from our Muslim brethren. They did not only cooperate with us but also extended help in making the competition a grand success," he added. "I am very happy with this initiative of PHS and feel that such contests should be held in every city and village with a Hindu population," said Sanjay Goyer, father of a participating student Anish, who studies in KG. The father-son duo had arrived from Gulshan-e-Hadeed, 60km from Karachi.
An eight standard student of Sancta Maria School, Bhawan said he was "so impressed" that he offered to be an PHS volunteer . Yasir Kazmi, who is attached with the programme, said PHS didn't have enough funds to extend the programme, for which NGOs should come forward to support it. Sanjesh said they would hold the next Gita contest on July 15 at Lanchore Line, also known as mini Mumbai, which has more than 5,000 Hindu members.
http://timesofindia.indiatimes.com/city/chandigarh/Bhagavad-Gita-quiz-contest-in-Pakistan/articleshow/14541044.cms
----------
Congress to hold Sammelan today to woo Muslims
Syed Khalique Ahmed
Ahmedabad, Sun Jul 01 2012, After Bhartiya Janata Party (BJP) organised the party's minority or to be more exact Muslim convention a few weeks ago in Gandhinagar where Chief Minister Narendra Modi asked the party's Muslim supporters not to feel shy of identifying themselves as "bha-ja-piya" Muslims, it is now the turn of the Congress to woo the community as the December 2012 Assembly elections draws closer.
Unlike in the past when the party's programmes were organised in the old city, the party has chosen a venue at Koba Circle, near Gandhinagar, to hold the Muslim sammelan on Sunday. The party invited several top Muslim leaders from across the country to mobilise the community. Former Rajya Sabha chairperson K Rahman Khan will preside over the meeting.
Sources in the Congress said party leadership is desperate to wrest power from BJP ruling Gujarat since 1995 and hence, it does not want to leave anything to chance this time around. Party had in the past also held Sammelans of various castes.
However, Gujarat Pradesh Congress Committee (minority cell) president Vazirkhan Pathan said there were elements, particularly in the BJP, that were misguiding the Muslims. "But holding this programme, we want to tell that Muslims are secular. They are with secular Hindus and will vote for secular Hindu leaders."
He said the Muslim leaders across the state gathering at the Sammelan would be informed about what the Congress-led UPA government had done for them and how the Narendra Modi government had been putting obstructions on schemes and projects for welfare of the community.
http://www.indianexpress.com/news/cong-to-hold-sammelan-today-to-woo-muslims/968924/
--------
Uttarakhand Governor Aziz Qureshi asks Pak to free Sarabjit immediately
29 JUNE 2012
The Uttarakhand Governor Aziz Qureshi, in his personal capacity, has appealed to the President and Government of Pakistan to reconsider their decision regarding the release of Sarabjit Singh.
Qureshi has expressed concern and disgust at the way "wrong" news about Sarabjit Singh's release was broadcast and later corrected by the Pakistan Government.
The Uttarakhand Governor said that for the past 20 years, Sarabjit Singh has been languishing in Pakistan's jails and during this period, his family, friends and many human rights activists in India and Pakistan have been demanding his release on compassionate and humanitarian grounds.
"During the past few years, his case did not remain confined to the members of his family, but his release became a common wish, demand and desire of many peace-loving Indians, irrespective of caste, colour and creed, who have been dreaming of Indo-Pak friendship and harmonious relations between the two countries," he said. Qureshi further said that instead of talking about "war and Jihad," what was needed now was that both countries should together "wage a war against hunger, poverty, illiteracy, superstition, privation, disease, suffering and natural calamities."
He said on Friday that only this kind of a Jihad could be waged and fought against the suffering and ills that plagued people in both the nations. The Governor said that he appealed to the Government of Pakistan that "in order to restore sanity and develop man-to-man contact", it should release Sarabjit Singh without any delay and write a new chapter in the history of Indo-Pak relations where many earlier chapters have been inscribed in human blood.
He has expressed hope and belief in the wisdom of the Pakistan Government. "Sarabjit's release will give strength to secular ideals and restore faith and confidence among the minorities of the sub-continent," said the Governor.
http://www.dailypioneer.com/state-editions/dehradun/76821-guv-asks-pak-to-free-sarabjit-immediately.html
----------
India, Pakistan share honours in U-19 Asia Cup after thrilling tie
PTI
KUALA LUMPUR: Jul 1, 2012, Indian colts lost wickets in a heap towards the end of the innings as the U-19 Asia Cup final against Pakistan ended in a thrilling tie as both countries shared honours at the Kinrara Academy Oval, on Sunday.
While Pakistan scored 282 for nine off 50 over, India could only level scores losing eight wickets when the proceedings ended.
Required to get seven off the last over, India lost skipper Unmukt Chand (121) in the fourth ball before Rush Kalaria slammed Ehsan Adil through the off side for a four to level the scores.
The right-hander, however, failed to score of the last ball of the match as he chipped it straight to the mid-off, much to the dismay of the 2000 odd people present at the ground.
Chasing a victory target of 282, India started off sedately losing opener Manan Vohra in the fifth over before Chand and Baba Aparajith combined together to put their team into the driver's seat.
The duo amassed 175 runs for the second wicket, with Aparajith leading the run chase with a strokeful 90 off just 86 balls before being dismissed by Mohammad Nawaz in the 37th over of the match.
Chand on the other side encashed his rich form to compile a yet another century to keep India in the hunt until he hit a short pitched delivery from Adil straight to the cover boundary in the final over of the day.
Vijay Zol, who followed Aparajith to the crease, could not contribute much with the bat as he fell to Zia-ul-Haq after adding just 11 to the Indian total.
Akshdeep Nath (23) in association with skipper Chand took India closer to the target, summing 33 runs for the fourth wicket, but his dismissal in the 45th over opened the floodgates as the team lost five wickets for just 35 runs to finish the match at 282 for eight.
For Pakistan, Adil and Nawaz took three wickets apiece to halt the rampaging Indian side.
Earlier, Pakistan rode on a strokefull 134 of just 124 balls from opener Sami Aslam to pile up challenging total on the board.
Aslam was helped by Umar Waheed (48) to take Pakistan to stability after they lost skipper Babar Azam and Imam-ul-Haq at a score of 62.
Aslam and Waheed added 100 runs for the third wicked before Vikas Mishra got better off the later in the 32nd over of the match.
Sandeep Sharma then castled Mohammad Nawaz on 13 before left-armer Kalaria returned to pick five wickets in the death overs to restrict Pakistan to 282 for nine at the end of their innings.
Kalaria returned with a match figures of five for 37 from his quota of 10 overs.
http://timesofindia.indiatimes.com/sports/cricket/top-stories/India-Pakistan-share-honours-in-U-19-Asia-Cup-after-thrilling-tie/articleshow/14558176.cms
-------
Africa
Islamist rebels destroy UNESCO World Heritage sites in historic Mali
BABA AHMED Associated Press
June 30, 2012
BAMAKO, Mali — Islamist fighters with ties to al-Qaida have destroyed tombs classified as a UNESCO World Heritage site in Mali's historic city of Timbuktu, a resident and U.N. officials said Saturday.
Irina Bokova, who heads the U.N. Educational, Scientific and Cultural Organization, cited in a statement Saturday reports the centuries-old Muslim mausoleums of Sidi Mahmoud, Sidi, Moctar and Alpha Moya have been destroyed.
Resident Ali Yattara said Saturday that the Islamists began attacking the saints' tombs with shovels. He says they said they were responding to UNESCO's request on Thursday that the sites be put on the organization's "in danger" list.
Yattara said locals planned to fight back.
"The youth of Timbuktu is preparing to retaliate against the desecration of the graves of our saint," he said Saturday. "Against the Islamists' weapons, we will fight with sticks and stones."
He said the Islamists don't approve of residents' high regard for the saints' tombs.
The U.N. cultural agency called for an immediate halt to the destruction of the three sacred Muslim tombs.
Bokova called on "all parties engaged in the conflict to stop these terrible and irreversible acts."
On Thursday, UNESCO's World Heritage Committee, meeting in St. Petersburg, Russia, placed the mausoleums of Muslim saints on its list of sites in danger at the request of Mali's government.
France also condemned the "deliberate destruction."
Timbuktu was a center of Islamic learning as far back as the 12th century.
Islamist fighters from the Ansar Dine group have declared that they now control the northern half of Mali after driving out an ethnic Tuareg separatist group. The rebel groups took advantage of a power vacuum created by a March coup in the capital to seize ground in the north.
The Islamists' growing reach is more worrying news for the landlocked West African nation of 15.4 million, which was plunged into chaos after the coup.
http://www.greenfieldreporter.com/view/story/9313b2ed30f34ddaafd084f3e79ab92c/AF--Mali
--------
Kenya church attacks 'kill 16' in Garissa
1 July 2012
Sixteen people have been killed in attacks on churches in the Kenyan town of Garissa near Somalia, say the Kenyan Red Cross and a medical official.
Regional deputy police chief Philip Ndolo said balaclava-clad "goons" attacked the town's Catholic church and the African Inland Church (AIC).
A combination of grenades and gunfire was used, police said.
Kenya's border region has been tense since it sent troops into Somalia to pursue al-Shabab Islamic militants.
Kenya said the operations, launched last October, were designed to bring an end to kidnappings on Kenyan soil and other violence which it blamed on al-Shabab.
But since then, al-Shabab has been blamed for a further string of grenade and bomb blasts across Kenya - though it has never admitted to carrying out any such attack on Kenyan territory.
No group has yet said it carried out these latest attacks, but the finger of blame will once again undoubtedly be pointed at al-Shabab or sympathisers, says the BBC's Kevin Mwachiro in Nairobi.
We condemn this act in the strongest terms possible," Mr Ndolo said.
The Supreme Council of Kenya Muslims also condemned Sunday's church attacks, saying that "all places of worship must be respected", reported the AFP news agency.
'Terrible scene'
Sunday's attacks took place during morning sermons at the churches in the garrison town.
Police say 10 people died, but the Kenyan Red Cross later said the death toll had risen to 16, a figure confirmed by the provincial medical officer who covers Garissa.
About 40 were thought to be wounded, several in serious condition.
The first and most serious attack took place at the AIC, police told our correspondent.
Gunmen shot two policemen outside one of the churches, and grenades were then thrown inside. As the panicked congregation rushed to escape, gunmen fired on them, police said. At least 10 people died.
In the second - apparently co-ordinated - attack at a Catholic church, two grenades were thrown inside the church. One failed to go off, but police say three people were injured by the other one.
Police said up to seven gunmen were involved in the attacks, but none had been apprehended.
Witnesses told AFP that bodies lay scattered in the blood-spattered churches as scores of wounded were rushed to hospital.
"It is a terrible scene, you can see bodies lying in the churches," regional police chief Leo Nyongesa told the agency.
"You can imagine for such a small town how the police and medical services have been stretched trying to deal with this," Mr Ndolo told Reuters news agency.
Garissa is the capital of North Eastern province, about 140km (90 miles) from the Somali border.
It is close to the Dadaab refugee camp, where gunmen kidnapped four aid workers and killed a driver on Friday in an attack Mr Ndolo said he suspected al-Shabab sympathisers of carrying out.
These two incidents have not painted a good picture of the efficacy of Kenyan security forces, our correspondent says.
Troops are supposed to have secured the Kenya-Somali border and frontier towns, but this does not seem to be happening, he adds.
http://www.bbc.co.uk/news/world-18662975
-------
'Lost Boys' Peril Returns in Sudan
By JEFFREY GETTLEMAN
YIDA, South Sudan, June 30, 2012 — Thousands of unaccompanied children are streaming out of an isolated, rebellious region of Sudan, fleeing a relentless aerial assault and the prospect of famine.
Sent by their parents on harrowing odysseys across battlefields and malaria-infested swamps, the children are repeating one of the most sordid chapters of Sudanese history: the perilous flight of the so-called Lost Boys during the civil war in the 1990s, who wandered hundreds of miles dodging militias, bombers and lions.
Now, a new generation of Lost Boys, and some Lost Girls, too, is emerging from a war that, despite a peace agreement, has never completely ended.
Haidar Musa, 14, recently trudged into the muddy, mushrooming refugee camp here in Yida, which is growing by 1,000 people a day, turning a lush green jungle into a squalid sea of white United Nations tarps. With him were eight other boys with shredded clothes and bellies full of grass, their only sustenance for several days.
They stood barefoot in the dirt, eagerly watching an enormous vat of beans come to a boil, ready for a real meal and a new home: a crushed cardboard box to sleep on, in a rat-infested hut.
"We don't talk about our parents anymore," Haidar said, fumbling with the broken buttons of a donated shirt. "Even if we go back, we won't find anybody."
John Prendergast, co-founder of the Enough Project, which fights to end genocide and crimes against humanity, worked closely with the Lost Boys 20 years ago. "Those survivors seemed to have a one-time story, never to be repeated," he said. "But here we are again."
Sudan, perhaps more than any other country in this region, seems to have a destructive capacity to sink back to the worst days of its past.
So many other African nations have plunged into civil war but eventually pulled themselves out. Even bullet-riddled Somalia is finally shaking off chaos. But the Sudanese have essentially been at war with themselves for 56 years, with few respites. Today, this war grinds on in many of the same old places, in many of the same old ways.
A hallmark of the Sudanese government's counterinsurgency strategy is an unsparing assault on civilians, unleashed in the south in the 1980s, the Nuba Mountains in the 1990s and Darfur in the early 2000s.
Now, it is the Nuba Mountains again, where bombing by the Sudanese air force has forced entire villages to retreat to mountaintop caves, leaving fields unplowed, markets empty and people on the brink of starvation.
The bloodshed in Nuba is directed by some of the same officials responsible for previous massacres, like President Omar Hassan al-Bashir, in power since 1989, and Ahmed Haroun, governor of the state that encompasses the Nuba Mountains. Both are wanted by the International Criminal Court on charges of crimes against humanity for the bloodshed in Darfur, and Mr. Bashir has also been charged with genocide.
The current offensive seems to be putting Nuban children square in the cross hairs, and often there is nowhere to run.
A caretaker in the Yida camp said 14 boys trying to get here were gunned down at a Sudanese Army checkpoint. Bomb shrapnel has sliced apart countless others. Disease is sweeping the countryside, and many infants who make it to Yida on their mothers' backs are so skinny and sick that they are immediately treated in a field hospital with feeding tubes up their noses.
Since even before independence in 1956, Sudan has been dogged by center-periphery tensions often expressed in exploding shells. Just as the central government has a tradition of brutality, minority groups in the hinterland have a tradition of heavily armed insurrection.
Today, tens of thousands of Nuban soldiers, equipped with artillery, rockets and tanks, are refusing to disarm until the government falls in Khartoum, Sudan's capital, saying that they have been marginalized and oppressed, partly because many Nubans are non-Arab and Christian, while the Khartoum government is dominated by Arab Muslims.
The newly independent nation of South Sudan, which split off from Sudan last year, is suspected of funneling weapons to the Nuban rebels, who operate just north of the border and fought alongside the southern Sudanese for years. Sudan and South Sudan have nearly gone to war in recent months, after hitting an impasse over how to share oil profits and demarcate the border.
The economies of both countries are reeling, with riots breaking out across Sudan this past week, testing Mr. Bashir's grip on power and encouraging the Nuban rebels to fight on. No one sees this war letting up anytime soon.
http://www.nytimes.com/2012/07/01/world/africa/from-sudan-a-new-wave-of-lost-boys.html?_r=1&hp
--------
Islamist rebels continue Timbuktu rampage
By Africa correspondent Ginny Stein
Posted July 01, 2012 22
Islamist rebels in northern Mali have continued their attacks on Muslim shrines in the ancient city of Timbuktu.
Fighters from the Ansar Dine group which controls much of northern Mali have vowed to destroy all shrines in the city, despite international condemnation.
For a second day rebels have taken hoes and chisels to tombs of ancient Muslim saints.
Last week, UNESCO placed Timbuktu on its endangered list because of continuing violence in the country's north.
Rebels who seized the city following a coup in March are attempting to impose sharia law.
Mali's culture minister has called on the UN to help protect the city.
Meanwhile, in neighboring Niger there is in increasing disquiet about the rebellion on its doorstep, with tens of thousands of people fleeing across the border in recent months.
http://www.abc.net.au/news/2012-07-01/islamist-rebels-continue-timbuktu-rampage/4103654
-------
Pakistan
Pak college's editorial board dissolved over blasphemy row
PTI
LAHORE:Jul 1, 2012, Pakistan's first arts college's editorial board has been dissolved and two other departments have been closed, weeks after the institution's annual journal was accused of publishing material that supported homosexuality and ridiculed Islamic values.
The architecture and research and publication departments of the National College of Arts in Lahore have been closed while the director for research and publication, Sarosh Irfani, has been suspended.
Following complaints about the inclusion of some paintings and a feature in the annual journal "Sohbat", the college's editorial board too has been dissolved.
The principal of the NCA, Sajjad Kausar, and some other staff are facing charges of blasphemy, official sources said.
With extremist and hardline religious parties, including the Jamaat-ud-Dawah, calling for stringent action against those responsible for publishing "blasphemous materials" in the journal, the college's administration, including the principal, are feeling insecure, the sources said.
"I have dissolved the editorial board, closed down the research and publication and architecture wings and suspended the director for research and publication," Kausar told reporters.
He said a ban had been imposed on the publication of Sohbat for an indefinite period.
"A four-member committee has been constituted to thoroughly investigate the matter and submit its report to the board of directors of the college," he said.
Strict action will be taken against those responsible for "such gross negligence," Kausar said.
Senior JuD leader Amir Hamza, in a statement, sought strict legal action against those responsible for publishing "blasphemous materials" in the college journal.
A group of college students organised a protest against the writers and publishers of the magazine.
A lawyer named Mumtaz Ahmad filed a petition in a local sessions court which argued that the college's principal and other members of its administration were liable to be prosecuted.
He said an FIR should be registered under the blasphemy law and the anti-terrorism Act for publishing the "blasphemous" material.
Acting on Ahmad's petition, additional district and sessions Judge Sajjad Ahmed directed the chief of Old Anarkali police station to act in accordance with law against the administration of the NCA.
However, police have not yet registered an FIR against the respondents.
"We are examining the legal aspects before we decide on registering a case against the respondents (the NCA principal and other staff)," said a police officer who did not want to be named.
http://timesofindia.indiatimes.com/world/pakistan/Pak-colleges-editorial-board-dissolved-over-blasphemy-row/articleshow/14554558.cms
--------
Pak secretly allowing lethal NATO supplies via air
July 01, 2012
Islamabad: Pakistan has secretly allowed US-led NATO forces to use its airspace to transport lethal supplies to Afghanistan while disregarding a resolution approved by Parliament that set conditions for the movement of supplies, a media report said on Sunday.
It was not clear when permission was granted for transporting the lethal supplies but the arrangement is believed to be a stop gap one between Pakistan and the US till they finalise a deal on reopening land routes to Afghanistan, official sources were quoted as saying by The Express Tribune.
The move could trigger a strong public backlash in view of the resolution passed by a joint session of Parliament that states Pakistan's territory, including its airspace, will not be used to transport arms and ammunition to Afghanistan, the report said.
The Foreign Office and the Defence Ministry were at odds over allowing NATO planes to carry weapons, a source was quoted as saying by the daily.
The Foreign Office opposed the decision, considering it a violation of the parliamentary resolution.
However, it started issuing non-objection certificates to such planes after pressure from defence authorities, the report said.
According to rules, the Foreign Office forwards the non-objection certificates to the Pakistan Air Force, which allows the aircraft to fly over Pakistan.
However, an unnamed senior Foreign Ministry official denied the Foreign Office had any part in granting the permission.
The official said the Foreign Office's role was that of a "post office" and it was the Defence Ministry and concerned authorities that are supposed to determine and grant permission for planes carrying weapons.
Foreign Office spokesperson Moazzam Khan insisted that all decisions were being taken in line with the resolution of Parliament.
"You have to ask this question from the Ministry of Defence," he replied, when asked if Pakistan had permitted NATO to use its airspace to transport weapons.
The Defence Ministry threw the ball in the military's court, which too refused to comment on the issue, saying it was the prerogative of the government.
The reluctance of authorities to publicly speak on the subject is thought to be linked to the fact that none of the departments wants to take responsibility for allowing lethal supplies to be transported through Pakistani airspace.
The supply routes were shut by Pakistan in November last year after a cross-border NATO air strike killed 24 Pakistani soldiers.
The US, which has expressed frustration over the blockade, did not speak on the controversy.
A US embassy spokesman refused to confirm or deny the development.
"We continue to work with the government of Pakistan to resolve political questions related to the lines of communication through Pakistan to supply US-NATO-ISAF forces in Afghanistan," its spokesman Mark Stroh said.
Pakistan and the US are currently negotiating a new agreement to reopen the land routes.
However, talks are deadlocked over the issue of an apology demanded by Pakistan from the US for last year's air strike.
Earlier this year, Pakistan confirmed that it had allowed NATO planes carrying non-lethal supplies to use its airspace.
http://zeenews.india.com/news/south-asia/pak-secretly-allowing-lethal-nato-supplies-via-air_784801.html
---------
US drone strike kills 8 militants in Pakistan
Associated Press
Dera Ismail Khan:July 01, 2012, US missiles fired from a drone in a Pakistani tribal region near the Afghan border killed eight suspected militants early on Sunday, officials said, as the controversial American strikes continue despite Islamabad's persistent demands that they stop.
The latest attack killed fighters loyal to militant commander Hafiz Gul Bahadur, the officials said. Bahadur is believed by residents of the region to have an informal working relationship with the Pakistani army, refraining from targeting the security forces while focusing on U.S. and NATO forces in nearby Afghanistan.
The continued strikes, despite the likely political fallout, show Washington's confidence in the effectiveness of the drone program against al-Qaeda and Taliban fighters who allegedly use Pakistan as a base.
Two Pakistani intelligence officials said four Hellfire missiles were fired at a house used by suspected militants in Dre Nishter village of North Waziristan. All the Pakistani officials spoke on condition of anonymity because they were not authorized to speak to the media.
The officials said some foreign militants belong to the Turkmenistan Islamic Movement were believed to have been killed, along with other local fighters from the Bahadur group. Militants from several central Asian countries have joined Afghans, Arabs, and others in Pakistan.
North Waziristan is one of several tribal areas along the border with Afghanistan that are hubs of militant activity. Bahadur controls most of North Waziristan.
The U.S. rarely talks publicly about the covert CIA-run drone program in Pakistan.
The drone attacks are a source of deep frustration and tension between the U.S. and Pakistan. Islamabad says they violate its sovereignty and also cause civilian casualties.
They complicate efforts to normalize the relationship between Washington and Islamabad, including reopening supply routes through Pakistani territory to NATO and American forces in Afghanistan. Islamabad blocked the routes after American airstrikes accidentally killed 24 Pakistani soldiers in November.
The U.S. in turn criticizes Pakistan for failing to crack down on fighters who stage attacks in Afghanistan.
http://www.ndtv.com/article/world/us-drone-strike-kills-8-militants-in-pakistan-238228
--------
Could Pakistan beer take edge off relations with India?
Murree Brewery, which has managed to survive in a nation in which almost all citizens are forbidden to drink, may get a boost now that Pakistan allows beer exports to non-Muslim countries.
By Alex Rodriguez, Los Angeles Times
July 1, 2012
RAWALPINDI, Pakistan — In a country where mullahs ceaselessly denounce Western vices and laws prevent restaurants from offering anything stronger than mocktails or Red Bull, the Murree Brewery somehow perseveres, churning out pallets of lager with an efficiency that would make Milwaukee proud.
A relic of British colonialism, the 152-year-old brewery has survived a 1977 government decree banning tippling by Pakistani Muslims, turning instead to a small but ever-present clientele of non-Muslim foreigners and Christian Pakistanis on the hunt for alcohol-enhanced answers to Pakistan's 100-plus-degree summers.
A recent Pakistani government decision to allow beer exports to non-Muslim countries raises an intriguing prospect: Could Murree beer help relations with nuclear archrival India, a neighbor whose populace has a well-known craving for a cold one?
"Business has to prevail, it has to be the bridge, I would say," Isphanyar Bhandara, chief executive of Murree Brewery, said during an interview at his office, where shelves of Murree offerings as varied as beer and 12-year-old single malt whiskey greet visitors. Government authorities, he continued, "have realized that keeping a lid on alcohol, allowing it in Pakistan but not allowing it to be exported, doesn't make sense. It doesn't make economic sense."
Approval for alcohol exports, a government move aimed at generating more tax revenue, coincides with a recent thaw in ties between Pakistan and India, die-hard enemies since the partition of British colonial India in 1947. The two countries endorsed a most-favored nation agreement this year that fosters trade through the mutual imposition of lower import tariffs and higher import quotas. And Pakistani President Asif Ali Zardari's visit to India in April was viewed on both sides of the border as an important symbolic gesture.
Murree can now do business with any non-Muslim nation, but India appears to be the likeliest market. Its beer sales are expected to double to almost $9 billion by 2016, according to a recent article in Bloomberg Businessweek. In India's northwestern state of Punjab, Murree beer is already routinely smuggled over the border.
Still, Bhandara acknowledges that his marketing department has tough work ahead.
"We are keeping our fingers crossed and shouting at Indian Punjab to import our beer, but it's a hard sell in India," Bhandara said. "They are already producing beer in millions of barrels…. So it's not that we are going to put crates on the border, and people are going to come and quickly snatch it up. We don't see that happening, though we wish it would."
Within Pakistan, sales are hardly a problem. At hotels in the capital, Islamabad, cases of Murree are hauled away by thirsty Westerners just as quickly as workers can stock them. Black marketeers make millions of rupees serving the legions of Pakistani Muslims who drink on the sly.
That Pakistani Muslims can get their hands on Murree beer, whiskey, vodka and gin doesn't really bother Bhandara.
"Murree's direct customers are institutions, not individuals," said the beer magnate, whose non-Muslim family has owned Murree since the late 1940s. "I'm only allowed to sell my product at government-authorized outlets. If those hotels and shops sell to Muslims, that's not my concern or jurisdiction."
The people Bhandara might worry about the most, Pakistan's array of Islamist militant groups, have never attacked the brewery. The reason may lie in its location, a sprawling red-brick compound less than a mile and a half from the army's headquarters, Pakistan's equivalent to the Pentagon, and not far from the residence of army chief Gen. Ashfaq Kayani.
Inside the brewery, a tidy, clockwork rhythm prevails that seems out of place amid the dusty bustle of bazaars and motorcycle-rickshaw-choked avenues of Rawalpindi. Workers and technicians, almost all of whom are Pakistani Muslims, tend to conveyor belts spitting out thousands of bottles a day of Murree's honey-gold lager. In the distillery, an eclectic array of liquors is produced: Lemo' Lime gin, Dew of Himalayas malt whiskey, Bolskaya vodka and, until recently, even an Irish cream.
Sabih ur-Rehman, a retired army major and Bhandara's right-hand man, acknowledges that marketing a Pakistani-made Irish cream was a hard sell.
"I'd say it was one of the best products we produced," Rehman said. "But the market wasn't there. Those who drank it almost got addicted, it was that good. But it's a liqueur and the alcohol percentage is less. So we couldn't get customers interested."
Murree executives are heartened by the federal government's decision to allow exports, but their relationship with Pakistani Punjab provincial bureaucrats has been far from ideal.
Last summer, the brewery, which is already heavily taxed, got word from the Punjab government that Murree would be assessed a separate pre-production duty on ethanol purchased for use in its distillery, a move that brewery executives said amounted to double-taxing.
Murree balked at paying, and for six months the brewery's operations were virtually shut down. Bhandara estimates his losses amounted to about $1 million. Murree threatened to take the case to court, but eventually agreed to pay extra duty on the ethanol provided it wasn't made retroactive.
There are other government-imposed restrictions that the brewery grudgingly endures. Each morning, the brewery can't open until a Punjab provincial inspector unlocks the gates. That inspector also has the keys for the buildings within the compound that involve alcohol production, including the brewery's fermentation vats and storage tanks, the bottling department and the distillery. He unlocks only those departments that are expected to be in use that day.
"It's done to prevent pilferage," Bhandara said. "The government wants to ensure that for every drop that goes out, it gets its share."
That share should increase if Murree begins exporting alcohol. In Pakistan, it's virtually the only game in town; the country's only other brewery, Indus, in the south, is tiny compared with Murree. Bhandara knows he doesn't have the means to compete head-to-head with Indian beer giants such as Kingfisher. But as he begins scouting around for potential importers, he's buoyed by one conviction. He believes his beer is better.
"As far as quality is concerned," he said, "our beer beats any Indian beer hands down."
http://www.latimes.com/news/nationworld/world/la-fg-pakistan-beer-20120701,0,652013.story
-------
Baluch Haq Tawar leader killed, his cousin dies after hearing the sad news
A veteran Baluch tribal elder and prominent activists of Baluch Haq Tawar was killed in Quetta, here on Saturday.
According to details unidentified armed men barged into a shop of Malik Noor Ahmed Qambarani in Satellite Town area of Quetta and seriously wounded him after attacking him with knives. He was moved to Civil Hospital where he succumbed to his injuries.
The attackers managed to escape from the scene after committing the crime.
Noor Ahmed Qambarani was one of the close companions of Baluch National leader Sardar Khair Bakhsh Marri in National Awami Party period. Apart from being a Tribal elder he was also one of the top leaders of Baluch Haq Tawar study circle.
It is pertinent to mention that prior to killing of Noor Ahmar Qambarani several other ideological friends of Baluch pro-freedom leader Sardar Khair Bakhsh Marri were also murdered. Previously the state backed Punjabi death squad has target killed Master Nazeer Marri and Haji Jan Mohammad Marri was abducted and killed under-custody.
A cousin of Malik Noor Ahmad has died after hearing the sad news of Mr Qambarani's death. Allah Dad Qambarani said to have suffered from a heart-attack, after he heard that his cousin was killed, and he died instantly.
Baluch political parties have termed the murder of Noor Ahmad Qambarani the continuation of the target killing of freedom loving Baluch leaders and activists. Sher Mohammad Bugti, the central spokesperson, of BRP has said that such brutal murders cannot deter the Baluchistan freedom struggle. He further said that previously also several Baluch activists have been extra judicially killed for merely being ideological friends of patriotic leaders like Shaheed Nawab Akbar Bugti and Nawab Khair Bakhsh Marri. He urged the international community to immediately intervene in Baluchistan to save innocent lives.
http://www.balochwarna.com/modules/news/article.php?storyid=3585
--------
South Asia
Taliban attack Nuristan, Kabul on districtnear Pakistan border
BY JON STEPHENSON AND ALI SAFI
MCCLATCHY NEWSPAPERS
KABUL, Afghanistan, 06.30.12 -- A key district in the northeastern province of Nuristan bordering Pakistan could fall to insurgents unless urgent steps are taken to improve security there, local officials warned in the wake of a Taliban attack.
Kamdesh district was the site of a fierce and protracted attack by the Taliban on Friday, leaving six police officers and four women dead, said Mohammad Zarin, a spokesman for Nuristan's governor. Twenty insurgents were killed in the fighting, and 20 civilians and four police officers were wounded.
The insurgents, who included four suicide bombers, launched their attack around 3 a.m. after crossing the border from Pakistan, targeting a number of government offices, Zarin said. He said the Afghan government failed to send reinforcements, and fighting ended hours later only after an airstrike against the insurgents by U.S.-led coalition aircraft.
"We're deeply concerned about the security of Kamdesh," Zarin said. "The Taliban did not succeed in capturing the district, but the next time they attack they will capture it because we won't get support when we need it.
"Kamdesh was under serious threat," Nuristan's governor, Tamim Nuristani, told McClatchy, adding that the area has only 200 police officers and 120 Afghan soldiers, "and that is not enough for the security of the entire district."
The attack at Kamdesh is the latest in a series of incidents that have undermined the Afghan government and coalition narrative that the war here is on track, and raises fresh questions about whether Afghan security forces will be able to defend their country when coalition combat troops leave by the end of 2014.
"We reported the attack to the Ministry of Defense, the Ministry of Interior, and to the NDS," said Nuristani, referring to the National Directorate of Security, Afghanistan's intelligence service. "But unfortunately, they didn't respond to our requests for help on time."
The Taliban in a website statement said its members killed "as many as 25 puppets" - a reference to Afghan government security forces - in a 12-hour attack on the district police headquarters, government compound, and several army posts. Five insurgents had been killed and eight wounded, the Taliban said.
Nuristan has long been one of the most restive provinces in Afghanistan. Hundreds of insurgents attacked a U.S. outpost at Kamdesh in October 2009, killing eight U.S. soldiers and nearly over-running the base. Shortly after, the U.S. withdrew from Nuristan.
Governor Nuristani said the Taliban were using Nuristan as a "corridor" to support fighters in other provinces like Laghman and Kapisa, where they also have a strong presence, and his security forces needed better weapons as well as more personnel to cope with the insurgents.
"We can't fight the insurgents (effectively) with the equipment we have at the moment," said Nuristani.
http://www.miamiherald.com/2012/06/30/2876269/taliban-attack-on-district-near.html
---------
Afghan envoy urges Pakistan to help revitalise talks
1/7/2012
Salahuddin Rabbani, in his first Western media interview since taking his job in April, said he hoped to revive a process many Afghan and Western officials see as the best chance of restoring calm before a 2014 pullout of foreign combat troops.
Rabbani was chosen to replace his father, Burhanuddin, the revered former president and anti-Soviet fighter killed last year by a suicide bomber that some Afghan officials believe was dispatched from Pakistan. Islamabad denies any involvement.
Rabbani, a soft-spoken, bespectacled former diplomat who may struggle to command the same veneration his father enjoyed, spoke ahead of visits to Saudi Arabia and Pakistan, where he will discuss Afghan government efforts to jumpstart talks offering an alternative to a persistent insurgency.
"Pakistan can do a lot in bringing (the Taliban leadership) to the negotiating table," Rabbani said, speaking in the same heavily guarded, pastel-coloured home where his father was killed last year by a man described as a Taliban envoy.
"They have influence," the head of Afghanistan's High Peace Council said. "Pakistan is the key to the whole process."
The Obama administration's hopes of establishing peace talks between the government of President Hamid Karzai and the Taliban this year faded after the militants' reclusive leadership, believed to be based in Pakistan, suspended participation in preliminary discussions run by US diplomats.
That setback has focused attention on nascent efforts by the Afghan government to open its own channels with insurgent intermediaries, despite the fact the Taliban says it will not talk to what it deems an illegitimate "puppet" regime.
Pakistan, Rabbani said, must finally take action in areas where it has the potential to catalyse a process that has moved so slowly that critics suggest it is doomed.
He said Pakistan should free Taliban prisoners such as Mullah Abdul Ghani Baradar, a co-founder of the movement who is described as No. 2 to its one-eyed leader, Mullah Omar.
"By releasing them or giving them to Afghan custody, that would help the process," Rabbani said, suggesting he would redouble previous Afghan pleas to release Baradar and other Taliban who have supported peace talks with Kabul.
Afghan officials believe Baradar, a respected Pashtun tribal elder, could play an important role in convincing the Taliban to enter talks on Afghanistan's future.
In 2009, he was reported to have taken steps toward opening peace talks without the consent of a Pakistani government that has a long history of seeking to secure influence over Afghan leaders. Baradar was arrested in Karachi in early 2010.
Pakistan says it supports a peace agreement, and points out that it allowed some Taliban to travel to the Gulf this year. But it says wider support is required among Afghans before real peace talks can take place, while both the US and Taliban positions are plagued by ambiguity.
The Afghan government is pursuing possible peace leads in Qatar, where Washington has proposed sending Afghan detainees and where the Taliban could open an office; the United Arab Emirates; Saudi Arabia; and Turkey, where former Taliban finance minister Jan Agha Mutassim has signalled the group may be more open to peace talks than it once was, Rabbani said.
A conference in Paris this month also brought former Taliban together with Afghan politicians.
Rabbani said the Afghan government believed the Taliban, grappling with dissent between front-line militants who support a possible peace deal and those who oppose it, is now more open to direct talks with the Karzai government.
The Taliban may also be digesting the impact of an agreement signed in May that outlined a long-term US aid and adviser presence in Afghanistan.
And while most Nato troops will be gone by the end of 2014, a modest force is expected to remain to conduct raids on insurgents and train Afghan troops under yet-to-be completed talks on military support and co-operation.
"We have received indications ... through intermediaries. They have been sending message (that) they are ready to talk," Rabbani said. Reuters
http://www.gulf-times.com/site/topics/article.asp?cu_no=2&item_no=515869&version=1&template_id=41&parent_id=23
------------
Arab World
Syrians brand world talks a failure
By AFP
DAMASCUS: July 01, 2012, Both official media and an opposition group on Sunday branded as a failure a world powers deal on a transition plan for Syria a day after at least 120 people were reported killed in violence nationwide.
World powers meeting in Geneva on Saturday agreed a transition plan that could include current regime members, but the West did not see any role for President Bashar al-Assad in a new unity government.
Russia and China insisted that Syrians themselves must decide howthe transition happens, rather than allow others to dictate their fate.
Mscow and Beijing, which have twice blocked UN Security Council resolutions on Syria, both signed up to the final agreement that did not make any explicit call for Assad to cede power.
Official Syrian media and the opposition Local Coordination Committees (LCC) group demonstrated rare agreement in slamming the outcome.
The meeting "failed," trumpeted Al-Baath, newspaper of the ruling party.
The LCC, which organises protests on the ground in Syria, said the outcome showed once again the failure to adopt a common position.
It called the transition accord "just one version, different in form only, of the demands of Russian leaders allied to the Assad regime and who cover it militarily and politically in the face of international pressure."
Burhan Ghalioun, a senior member and former head of the SNC, told pan-Arab television Al-Arabiya that "this is the worst international statement yet to emerge from talks on Syria."
According to the opposition coalition's official Facebook page, he described the plan as a "farce."
Ghalioun called a "mockery" the notion that Syrians should negotiate with "their executioner, who has not stopped killing, torturing... and raping women for 16 months."
SNC spokeswoman Basma Qadmani told AFP in Ankara there were some "positive elements" in the deal, although "important elements remain too ambiguous... and the plan is too vague to foresee real and immediate action."
"The first one is that the final declaration says that the participants agree to say that the Assad family cannot rule the country any more, and therefore the Assad family cannot lead the transition period."
"The second positive element is the agreement that the transition should comply with the legitimate aspirations of Syrian people.
"For us this means that Assad should go because Syrian people have already said that they want Assad to go."
At least 120 people were killed, mostly civilians, on Saturday, the Britain-based Syrian Observatory for Human rights said.
On Sunday, at least nine people were killed, the watchdog said.
Regime forces also shelled several neighbourhoods of the central city of Homs and blasts were heard in Damascus, it added.
The Geneva deal came despite initial pessimism about the prospects of the talks amid deep divisions between the West and China and Russia on how to end the violence that the Observatory says has killed more than 15,800 since March 2011.
UN and Arab League envoy Kofi Annan said it was up to the Syrians to decide who they wanted in a unity government.
But he added: "I would doubt that Syrians... would select people with blood on their hands to lead them."
The United States and France both said it was clear there was no future role for Assad.
British Foreign Secretary William Hague admitted the deal was a "compromise agreement" as Russia played up the fact that it had convinced other world powers that it would be "unacceptable" to exclude any party from the transition.
Moscow is loath to cast ally Assad aside, even as relations between them have cooled.
Russian Foreign Minister Sergei Lavrov said: "How exactly the work on a transition to a new stage is conducted will be decided by the Syrians themselves."
"There are no demands to exclude from this process any one group. This aspect had been present in many of our partners' proposals. We have convinced them that this is unacceptable."
Chinese Foreign Minister Yang Jiechi also stressed that "outsiders cannot make decisions for the Syrian people."
Annan warned at the opening of the meeting that history would not look favourably on leaders who failed to chart a strategy to end the bloodshed.
"History is a sombre judge -- and it will judge us all harshly if we prove incapable of taking the right path today," Annan told the five permanent Security Council members -- the United States, Russia, Britain, China and France -- as well as regional powers Qatar, Turkey, Kuwait and Iraq.
http://www.thenews.com.pk/article-56880-Syrians-brand-world-talks-a-failure
---------
UN envoy calls for transitional government in Syria
30 June 2012
UN peace envoy Kofi Annan has said there is international agreement that a transitional government should be set up in Syria.
This could include both members of the government and opposition, he said after talks in Geneva.
But US Secretary of State Hillary Clinton said Syrian President Bashar al-Assad could not remain in power.
Meanwhile, activists said a funeral procession in a suburb of Damascus came under mortar attack and 30 people died.
The UK-based Syrian Observatory for Human Rights released amateur video footage claiming to show the explosion in Zamalka, a town 10km (six miles) east of the Syrian capital.
There has been no independent confirmation of the incident.
'Legitimate aspirations'
In Geneva, Russian Foreign Minister Sergei Lavrov said there were no preconditions to the proposed transition that dictated who should or should not be in the transitional government.
Saturday's "action group" conference was attended by both Western powers and Russia and China.
Mr Annan also called for an immediate ceasefire and adherence to the UN's six-point peace plan.
He said there should be access to Syria for humanitarian organisations and media.
I hope all in Syria will embrace what has been laid out here and work with us to stop the killing and build a better future"
Mr Annan said the conference had agreed there should be a "transitional government body with full executive powers".
"We are determined to work together urgently and intensively to bring about an end to the violence and human rights abuses, and the launch of a Syrian-led political process, leading to a transition that meets the legitimate aspirations of the Syrian people, and enables them independently and democratically to determine their own future," he said.
He warned: "The action group has pledged action, and they are sending a message of determination and hope, but today's words must not become tomorrow's disappointments.
"The hard work starts now. We must work together to implement what has been agreed. We cannot do this alone. I hope all in Syria will embrace what has been laid out here and work with us to stop the killing and build a better future."
Speaking on behalf of the five permanent members of the UN Security Council - the US, UK, France, Russia and China - British Foreign Secretary William Hague said all five were committed to supporting Mr Annan's efforts.
Russia had blocked a provision in Mr Annan's plan that would have called for Mr Assad to step down to make way for a unity government.
Mrs Clinton told reporters after Saturday's talks: "Assad will still have to go... given the blood on his hands."
Mr Assad has said he will not accept any solution to his country's crisis imposed from outside.
He told Iranian television that it was an "internal issue" which had "nothing to do with foreign countries", stressing that no amount of foreign pressure would make his government change its policy on internal security.
Some 15,800 people have died in the 16-month uprising against the rule of President Assad, activists say.
In the latest report, the observatory said a mortar bomb had gone off in Zamalka.
The first video the group released showed a crowd of chanting mourners bearing a shrouded body on a bier along a street. There is a sudden, blinding flash and a loud bang with the sound of breaking glass, at which point the recording stops.
In the second video, dazed people can be seen staggering or running through a cloud of smoke or dust.
When the cloud clears, bodies, some of them mutilated, can be seen strewn along the street. A shrouded corpse on a bier similar to that from the first video can be seen abandoned on the ground nearby.
http://www.bbc.co.uk/news/world-middle-east-18650775
---------
Europe
Russian Orthodox bishop: Islamophobia is illogical and unacceptable
2012/07/01
Islamophobia is illogical and unacceptable issue," said Russian Orthodox bishop, Patriarch Kirill in a meeting with Ayatollah Muhammad Ali Taskhiri, Head of the World Forum for Proximity of Islamic Schools of thought.
(Ahlul Bayt News Agency) - "Islamophobia is illogical and unacceptable issue," said Russian Orthodox bishop, Patriarch Kirill in a meeting with Ayatollah Muhammad Ali Taskhiri, Head of the World Forum for Proximity of Islamic Schools of thought.
"Unfortunately we are observing that some western countries fan the flames of this wave," said the Christian scholar while taking such policy on the chin.
Patriarch Kirill regards the work of the Commission for Orthodoxy-Islam Dialogue as a fine example of good relations between two religions: "We are devoted to our faiths. At the same time, relying on our religious beliefs, we exchange views on the problems of modern world and find out that we have much in common.
"The topic, which is now on the agenda of our dialogue, once again showed that we have common approaches to the issues of human rights in the modern world, the relationship between human rights and moral responsibility, and the place of traditional values in the life of people and society," said the religious scholar.
According to Patriarch Kirill, participants in the dialogue consider that traditional values, including religious ones, should not be separated from life of modern society and should comply with human rights and freedoms thus helping our contemporaries to fulfill their spiritual, cultural and intellectual potential, and guiding them to do good to all.
"We tell people that there is no person, however clever he is, and there is no institution, whatever authority it enjoys, that can claim to be the criterion of truth," he underlined.
It is worth noting that Patriarch Kirill and Ayatollah Taskhiri took part last week in the 8th meeting on Religion and Human Rights of the Joint Russian-Iranian Commission for Orthodoxy-Islam Dialogue and discussed common issues between Islam and Christian.
http://abna.ir/data.asp?lang=3&Id=326006
----------
Olympics: UK plans missile deployment amidst al-Qaida threat
PTI
LONDON:Jul 1, 2012, Britain is planning to deploy surface-to-air missiles on six sites in London, amidst reports that al-Qaida is plotting to blow up an American airliner and has trained a Norwegian Muslim convert in an attempt to evade airport security before the Olympics.
Residents in London areas where the Rapier missiles are proposed to be deployed yesterday staged a protest and signed a petition opposing the move.
The six sites where the missiles are proposed to be deployed include the Lexington Building in Tower Hamlets, Fred Wigg Tower in Waltham Forest, east London, Blackheath Common; Oxleas Wood, Eltham; William Girling Reservoir, Enfield and Barn Hill in Epping Forest.
On the deployment of missiles, the ministry of defence said the safety of the July 27-August 12 Olympic Games was paramount and a "broad range of community engagement" had taken place.
During a major Olympics-focussed security exercise in April, Commander General Sir Nick Parker explained there must be a plan which could deal with "the unlikely but very serious threat" that might exist to the Olympic Park.
He said: "It's an air threat, really categorised in two ways, the sort of 9/11 threat everyone knows about, and also for the lower, slower type of target which might pop up closer to the Olympic Park, which we would need to intervene."
Quoting intelligence sources, The Sunday Times reported that al-Qaida in the Arabian Peninsula (AQAP) had trained a Norwegian convert and is understood to have also selected a target, believed to be a US passenger jet.
The paper said that the plot confirmed fears among US and British intelligence agencies that al-Qaida was seeking to recruit radicalised westerners in an attempt to evade airport security.
The report quoted an unnamed Whitehall official as saying: "There is terrorist plotting going on irrespective of the Olympics. The only thing that connects this to the Olympics is the fact that they are about to happen."
http://timesofindia.indiatimes.com/world/uk/Olympics-UK-plans-missile-deployment-amidst-al-Qaida-threat/articleshow/14559884.cms
--------
URL: https://newageislam.com/islamic-world-news/new-age-islam-news-bureau/palestinians-divided-over-east-jerusalem/d/7797