New Age Islam News Bureau
9 Jul 2020
• Zakir Naik Says Ravish Kumar a Noble Man, But Will Not Get A Place In 'Jannah'
• Turkey, Pakistan, Malaysia To Launch A Joint Television Channel to Counter the Growing Trend of Anti-Islam Propaganda in The West
• Arab Coalition Cleared of Rights Violations in Yemen
• Majlis-Bachao Tehreek Seeks Protection forTwo Existing Mosques Inside Telangana Secretariat Complex Ahead of Demolition
• Afghanistan Says Will Not Release 600 'Too Dangerous' Taliban
• Allah Sent COVID: Italian Arrested for Spreading ISIS Propaganda
• Muslim-American Officer of Pakistani Origin Assumes Charge of NYC Precinct
-------
Pakistan
• Pakistan's Religious Affairs Ministry Forwards Temple Construction Case to Council of Islamic Ideology
• Imran Khan Clean Bowled by Muslim Clerics Over Hindu Temple
• Cleric pleads with SC for pardon in Isa case
• SC wants 120 more accountability courts established
• Imran calls for global strategy to help workers amid pandemic
• Chinese pledge to cooperate with security agencies
• Uzair Baloch confesses to providing 'criminal support to key PPP figures': JIT
--------
Southeast Asia
• Zakir Naik Says Ravish Kumar a Noble Man, But Will Not Get A Place In 'Jannah'
• Indonesian Maid Spared from Saudi Execution after $1 Million Payment
• Atrocities on Uighurs: British Journalist, Nice Cohen, Shames Muslim Countries
• More Speak Up About Alleged Sexual Harassment In IRF After Women's Rights Groups Call For Probe
• Philippine president defends new anti-terror law
--------
Mideast
• Turkey, Pakistan, Malaysia To Launch A Joint Television Channel to Counter the Growing Trend of Anti-Islam Propaganda in The West
• Iran, Syria Sign Military, Security Agreement
• Israel's Netanyahu lawyer quits over fees days before corruption trial
• Yemen court begins trial of Houthi leaders
• Iran announces plans to bolster Syria's air defense systems, counter US 'pressure'
--------
Arab world
• Arab Coalition Cleared of Rights Violations in Yemen
• Iraqis Mourning Assassinated Researcher Hisham Al-Hashemi Call Khamenei 'Murderer'
• Saudi Arabia Nominates Former Minister Mohammad Al-TuwaijriFor WTO Director-General
• Saudi asks world to heed Iran nuclear threat, extend arms embargo, urges firm stance
--------
India
• Majlis-Bachao Tehreek Seeks Protection forTwo Existing Mosques Inside Telangana Secretariat Complex Ahead of Demolition
• Court Grants Bail to Tablighi Jamaat Members From 21 Nations Who Attended Nizamuddin Mosque Event
• 2 LeT militants killed BJP leader, his father and brother in Bandipora: J&K Police
• Pakistan's claim Jadhav against review plea a farce: India
--------
South Asia
• Afghanistan Says Will Not Release 600 'Too Dangerous' Taliban
• Suicide car bomb attack hits Afghan forces' check post in Wardak
• Taliban react to photos of Afghan forces published by KIB's Syrian wing
--------
Europe
• Allah Sent COVID: Italian Arrested for Spreading ISIS Propaganda
• Russia rejects UN report asserting war crimes in Syria
• UK, Turkey in agreement on political solution in Libya
• US plans military training with Cyprus, defying NATO ally Turkey
• Russia, Turkey working on ceasefire in Libya
• Germany slams Russia, China for blocking aid to Syria
• Turkey slams US military decision on Greek Cyprus
--------
North America
• Muslim-American Officer of Pakistani Origin Assumes Charge of NYC Precinct
• Top US general predicts limited military presence in Iraq
• Top US general says not convinced Russian cash led to US deaths in Afghanistan
• Pompeo hints at Iran links in killing of Iraq expert
• US general affirms support for Lebanon; Hezbollah supporters burn Trump photos
• Foreign intervention in Libya delays political solution: US State Department
--------
Africa
• Foreign Meddling In Libya At Unprecedented Levels: UN Chief
• Escalation with Turkey in the eastern Mediterranean threatens Europe: EU official
• Libyans protest against Turkey's Erdogan and 'occupation' of Libya in Benghazi
• Only solution to Dam dispute is negotiating toward win-win solution: Ethiopia FM
Compiled by New Age Islam News Bureau
URL: https://www.newageislam.com/islamic-world-news/pakistans-religious-affairs-ministry-forwards/d/122329
--------
Pakistan's Religious Affairs Ministry Forwards Temple Construction Case to Council of Islamic Ideology
Kalbe Ali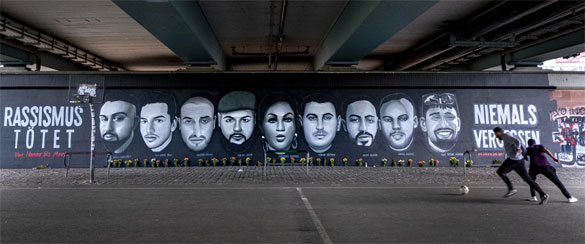 Civil Society activists protest outside the National Press Club on Wednesday - Photo by Mohammad Asim
-----
Jul 09 2020
ISLAMABAD: The Ministry of Religious Affairs has forwarded a case regarding the provision of official grants for the construction of a temple to the Council of Islamic Ideology (CII), while the first public protest in support of the temple's construction was held in the capital.
In a letter, Minister for Religious Affairs PirNoorulHaqQadri sought the council's opinion on whether the government was allowed to fund the construction of a temple in the city.
The letter asked whether the government can build a non-Muslim place of worship using government funds.
It said that a delegation from the Islamabad Hindu Panchayat and some non-Muslim parliamentarians had met with Mr Qadri and asked for government funding to be allocated for the temple's construction.
The letter said that the ministry also deals with the Minorities Welfare Fund, which is used for the repair and maintenance of religious sites of minority communities on the basis of recommendations from non-Muslim parliamentarians.
Capital sees first public protest in support of construction of temple
"However, construction of a new place of worship for the religious minorities was not permissible under the rules," the letter said, adding that in view of the situation, the application was forwarded to the Prime Minister's Office for consideration.
The minister's letter pointed out that parliamentarians and Mr Qadri met with Prime Minister Imran Khan on this matter, which was made controversial by clerics who opposed it on social media and approached the religious affairs ministry to object to the construction of a temple using public money.
In response, Mr Khan told the ministry to seek advice from the CII.
CII Chairman Dr Qibla Ayaz acknowledged that he had received the ministry's letter and said it has been forwarded to the council's research department to formulate an opinion on this question.
Dr Ayaz said clerics should not protest the matter, but should guide the CII on it instead. He said it will be taken up during the CII's meeting scheduled for September, as it takes two to three weeks for the research department to finalise an opinion after holding consultations and seeking public comments if needed.
PTI MNA Ramesh Kumar Vankwani told Dawn that the argument regarding the funding for the temple was incorrect.
"Some people say that a Hindu temple cannot be built with taxes collected from Muslims. That is correct and we agree with it, but has any money been spent on the construction of any temple in the country with taxes paid by the Hindu community in 70 years," he asked, adding: "Therefore, the government's grant of Rs100 million is valid, as it was actually our money."
A protest was also held in support of the temple's construction at the National Press Club, led by Ammar Rashid from the Awami Workers Party.
The protesters said the temple should have been built for the city's Hindu population decades ago, and demanded that the government not bow down to pressure from extremists who have been harassing citizens of the country constantly on various pretexts.
The protesters carried posters that read 'Quaid's Pakistan is everyone's Pakistan', 'We do not follow the rules of oppression' and 'Build temple in Islamabad'.
Tehreek-i-NifazFiqhJaffaria leader Syed Hamid Ali Shah Moosvi has also supported the temple's construction, saying that it should not be made controversial as non-Muslims have the right to have their own places of worship.
The last PML-N government allotted 2,400 square yards for the construction of a Hindu temple in H-9/2 in 2017. Among those who oppose its construction today were in the government's coalition at that time, while another opponent, Mufti Muneebur Rehman, chaired the Ruet-i-Hilal Committee.
https://www.dawn.com/news/1567883/religious-affairs-ministry-forwards-temple-construction-case-to-cii
--------
Zakir Naik says Ravish Kumar a noble man, but will not get a place in 'Jannah'
Jul. 9, 2020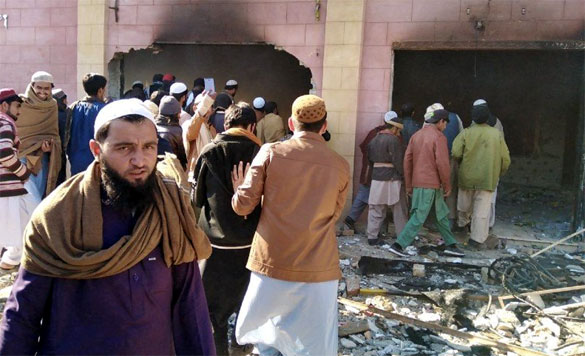 Zakir Naik and Ravish Kumar
-----
The Indian Islamic preacher Dr Zakir Naik, who has been hiding in Malaysia for the last few years, has said that 'non-Muslims', however noble their intent, shall never find a place in 'Jannah' or Muslim heaven.
Specifically referring to the journalist Ravish Kumar, whose efforts of 'taking the side of Muslims' and 'showing the ugly face of oppressors' he lauded, Naik maintained that Kumar still won't be granted a place in heaven as he was a non-Muslim.
The video, titled 'Dr Zakir Naik on the fate of Ravish Kumar', was uploaded to YouTube on June 27 and has received over a hundred thousand views.
Naik was responding to a question from a viewer who asked him if well-intentioned non-Muslims like Ravish Kumar would be allowed to enter heaven.
Naik further explained that since people like Ravish Kumar had not converted to Islam, they will still go to hell because the crime of 'shirk' (heresy, idol worship) is bigger than any other crime.
https://ca.sports.yahoo.com/news/watch-zakir-naik-says-ravish-kumar-a-good-man-but-will-still-go-to-hell-064643259.html
--------
Turkey, Pakistan, Malaysia To Launch A Joint Television Channel to Counter the Growing Trend of Anti-Islam Propaganda in The West
JUL 08, 2020
At the last U.N. General Assembly (UNGA) session in New York in 2019, the leaders of Turkey, Pakistan and Malaysia agreed to launch a joint television channel to counter the growing trend of anti-Islam propaganda in the West arising from sustained news focused on terrorism and unending armed conflicts in Muslim-majority countries. What was often lacking in sensational news headlines and politically loaded op-ed columns was the rich cultural heritage of Islam and the values of keeping faith, tolerance, rule of law, peace, justice and human rights as essential features of Muslims' national identity.
Every year, dozens of high-level meetings held on the margins of the UNGA draw international media headlines, but there is no subsequent follow-up or results. However, last year's meeting of President Recep Tayyip Erdoğan, Pakistani Prime Minister Imran Khan and Malaysia's former Prime Minister Mahatir Muhammad was neither a media sound bite nor a photo opportunity for their domestic public.
The Turkish drama
A few months after the meeting, Turkish broadcaster TRT's globally popular series "DirilişErtuğrul" ("Resurrection: Ertuğrul") recorded 58 million views on YouTube after its release on Pakistan state broadcaster PTV last Ramadan. Although Turkish TV dramas are popular in many Islamic countries, this was the first time a foreign state broadcaster was asked by its head of government to dub the popular Turkish series in Urdu to give Pakistani viewers an opportunity to learn about the ancient history of modern Turkey in their own language. The series has resulted in two statues of Ertuğrul Gazi erected in Lahore and a robust discussion in the country about Muslim history in Central and South Asia.
The airing of "DirilişErtuğrul" on Pakistan TV on an official level represents the first step toward implementing the decision of the three leaders. It shows the way forward for bringing together the comparative advantages of the state broadcasters of the three countries to dub the existing audio-visual material and produce new feature films, dramas and historical documentaries in several languages, capturing the rich heritage of Islamic civilization worldwide.
To reach a global audience, a new international TV channel will need to be started on the internet and expanded on the transponders of various global satellites, with expenses shared by the three countries in proportion to their product contribution and income generated by the content.
The language of this new channel will need to be English, with any non-English programs to be recorded, dubbed or subtitled in the English language. English is widely understood in the parts of the world where the problem of Islamophobia is most prominent.
The three countries possess different comparative advantages besides their high-quality programming. Pakistan's use of English as an official language can help in the professional translation and dubbing of existing television dramas and new series; Turkey's rich heritage in Islamic history and its large satellite footprint in Europe are also a distinct advantage.
Malaysia is centrally placed in Southeast Asia to reach out to not only its own population but also to the rest of the Association of Southeast Asian Nations (ASEAN) region where English programming is quite limited in content.
Turkey's TRT TV has many digital TV channels that focus on news, traditional music, dramas and documentaries. Some of these are also aired in other languages on satellites in Europe, Central Asia and the Middle East.
Its international news channel, TRT World, is watched all over the world on TV and mobile devices. But all of these channels focus on Turkey reaching out to its expatriates and friends abroad and reporting on matters important from its national perspective.
An international television channel that promotes the interests of multiple state players and is focused on the common objective of promoting positive Islamic values is still needed in the current broadcasting scenario.
Television's role
In starting a new television channel, the main requirement is content. In a 24-hour, seven-day a week broadcasting range, television content must remain fresh and continuous to capture and retain the interest of viewers. Repeated programs often lose audiences.
News coverage can provide some fresh content on a daily basis, but a news channel was not what the leader visualized last year. Besides, there is no point adding one more Muslim news channel to the list of successful channels already operating globally such as Al-Jazeera, TRT World and Arab News TV.
The aim of the new channel should be not only to reach out to the wider Western public, which has little knowledge of Islamic history and social values, but also millions of TV viewers in East and Central Europe, the Far East and Central Asia who have been out of the loop on Islamic history due to their peculiar national and political circumstances and selective coverage of satellite and internet-based TV broadcasting.
From the content point of view, if the resources of the three countries are pooled together, there will be no deficit of broadcast material. What will be required is converting most of the existing comedy, cultural dramas and documentaries into English for a global audience.
In order to be effective, one of the three state broadcasters from Turkey, Pakistan and Malaysia should be given the role of a coordinator to frame the terms of reference for ensuring balance and standardization of content.
TRT TV is well placed both in terms of resources and content to take a leading role, working in collaboration with the experienced PTV in Pakistan and the relatively new RTM TV in Malaysia.
Collaboration is vital
Parallel with this work, the telecommunication authorities in the three countries should also agree to allocate at least two transponders on their national satellites to enable their nationals to watch the current on-air broadcasts of the partner countries in their home countries.
For example, Turkey can lease out one transponder each to PTV World and RTM TV1 on its Turksat 40E satellite to enable Turkish and foreign viewers in Turkey to watch the current programs of these partner media houses. In return, Pakistan should allocate two transponders on PakSat to TRT World and RTM TV1 for Pakistani viewers to be able to watch Turkish and Malaysian state television broadcasts.
Similarly, Malaysia can enable PTV World and TRT World to reach its domestic viewers through the use of the Malaysian state satellite. This will, of course, require a trilateral agreement between the telecommunication authorities to mutually extend these facilities to each other on a reciprocal basis.
This arrangement will also require compliance with the international principle of not using another country's territory and resources, in this case, the host national satellite, to launch a sustained media attack against a third country with which the host country enjoys good relations.
Mutual hosting will also encourage the state broadcaster in each country to improve the quality of its content, as well as production because if its programs do not appeal to a broader international audience, the viewership of the new channel will decline and may even threaten the viability of the project.
A majority of television viewers in urban areas are comprised of cable subscribers. This is not only a smart way of avoiding ugly dish installations on rooftops but also an effective way to ensure regular servicing and upgrades.
However, for cable services, the choice of creating channel packages rests with the cable provider and not with the viewer. The regulators of cable operators in the three countries should make it mandatory for their service providers not to leave out the television channels of the partner countries from their basic packages or charge their subscribers more for these channels.
With the development of IPTV, the digital TV packages offered by PTCL in Pakistan, Turkcell in Turkey and the state IPTV provider in Malaysia should ensure that their IPTV Apps include the designated TV channels from partner countries as part of their free local TV viewing packages.
The vision that came out from the New York meeting of the three leaders last year is not something that can be translated in six months to a year. It requires some serious groundwork to draw up the terms of reference for the project while defining the individual responsibilities the three countries should mutually share to dub existing programs and produce new ones and investing in the commitment of the private sector to finance the project successfully.
The project should be launched in two stages. In stage one, when international flights resume after COVID-19, the officials of the three countries should meet to finalize an agreement to enable each of the three state broadcasters to access the national satellites of its partner broadcasters on a trilateral basis.
In the second stage, the new cultural television should start its test broadcast on selected platforms, with TRT playing a central role and coordinating with PTV and RTM to provide their content.
The partner countries should also host the new channel on their national and regional telecommunication satellites and their national IPTV service portals. Over time, as progress is made, more countries can be added to this "cultural coalition of the willing" such as Iran, Azerbaijan, Indonesia and Uzbekistan, as the channel gets more viewership across the Islamic world.
The old Chinese saying the journey of a thousand miles starts with a first step is a time-tested truth. Turkey has taken the first step in producing a world-class television series, which is showing no sign of slowing down.
Pakistan has taken the second step by officially airing it for 220 million Pakistanis and becoming a catalyst for a healthy academic debate about Islamic values and history. The next step is to continue this trend and build enough television content to become the basis of the new TV channel the three leaders envisioned in New York.
*Former Pakistan diplomat and a former CEO of Muslim Aid U.K.
https://www.dailysabah.com/opinion/op-ed/1-vision-3-countries-turkey-pakistan-malaysia
--------
Arab coalition cleared of rights violations in Yemen
July 09, 2020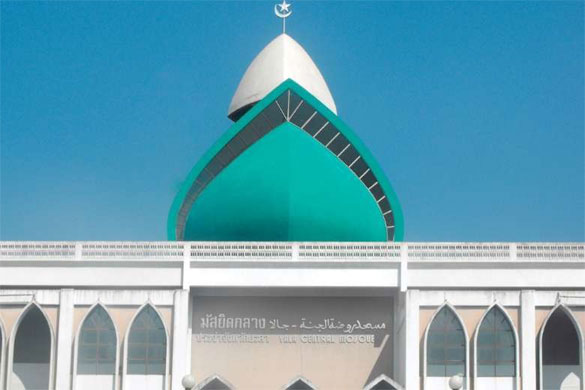 Mansour Al-Mansour, spokesman of the Joint Incidents Assessment Team (JIAT) of the Arab coalition for Yemen, addresses a press conference in Riyadh. (Supplied)
-----
RIYADH: The Joint Incidents Assessment Team (JIAT) of the Arab coalition for Yemen has investigated four cases that were reported in the media. It found that the rules of engagement had been followed by the coalition for Yemen in each case.
The JIAT reiterated its commitment of transparency while presenting its findings in the submitted cases, and it revealed details in a professional and fact-based way.
Addressing a press conference in Riyadh on Wednesday, JIAT spokesman Mansour Al-Mansour said: "In one case, it was claimed that a military vehicle of the Houthi militia was targeted in front of a restaurant in Zabid, Hodeidah governorate, on Jan. 3, 2018."
He said the JIAT investigated the incident and reviewed all documents, including procedures and rules of engagement, daily mission schedule, after-mission report, satellite images, provisions and the principles of International humanitarian law and its customary rules, as well as an assessment of evidence. It found that on the alleged date, the coalition forces did not carry out any aerial missions in Zabid, and that the nearest military target that was hit by the coalition on the date of the claim was in Al-Khokhah directorate, about 41 km away from Zabid.
Referring to another case, he said it was claimed that coalition forces had targeted the MothalathAhim market in Hajjah governorate on July 4, 2015.
The JIAT investigated the incident and found that MothalathAhim, which is 16 km from the international borders of Saudi Arabia, was at the time of the military operation under the control of the Houthi armed militia and the former president's forces.
Intelligence reports confirmed the discovery of a ballistic missile inside a hangar in a semi-isolated location. There were gatherings of Houthi armed militia and the former president's forces, and military vehicles at MothalathAhim, which was considered a legitimate military target, based on Article 52, Paragraph 2 of the First Additional Protocol to the Geneva Conventions. Moreover, the coalition forces took all feasible precautions by studying and defining the target's environment, using a guided bomb that was commensurate with the target, and minimizing collateral damage while achieving the desired military advantage of the military based on Rule No. 17 of the customary international humanitarian law.
In another case it was claimed that the coalition forces had targeted a house in Talan, Kushar, directorate of Hajjah governorate on March 10, 2019.
Al-Mansour said the coalition forces units had detected through reconnaissance a vehicle carrying Houthi armed militia fighters. It was confirmed by ground elements that the fighters got out of that vehicle and entered a building in Jabal Talan, which was considered to be a legitimate military target.
In fourth case, it was claimed that a house was targeted in Midi directorate of (Hajjah) governorate on April 22, 2018.
The JIAT investigated the incident and found that the coalition forces observed gatherings of Houthi militias and a ballistic missile launcher in the area of operations concealed in an isolated area. The coalition forces therefore carried out an air mission against these two targets. The JIAT found that coalition forces had not targeted a civilian house in Midi directorate as alleged.
https://www.arabnews.com/node/1702046/saudi-arabia
--------
Majlis-Bachao Tehreek Seeks Protection for Two Existing Mosques Inside Telangana Secretariat Complex Ahead of Demolition
July 8, 2020
Ashish Pandey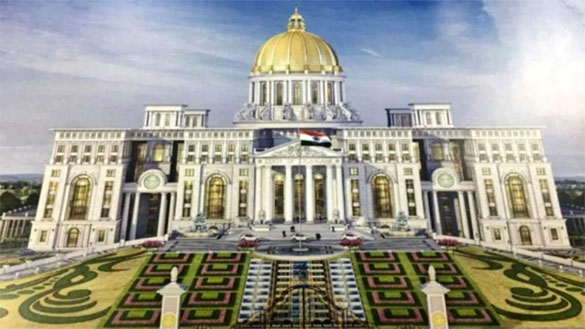 Blueprints of 'Vaastu-compliant' secretariat released by Telangana government (Photo Credits: Ashish Pandey)
------
In a letter to the Telangana Minorities Commission and the state Wakf Board, Hyderabad-based political outfit Majlis-Bachao Tehreek (MBT) has sought the protection of two existing mosques inside the Telangana Secretariat complex.
The state government on Tuesday began the demolition of the secretariat complex that is spread across 25 acres in the heart of Hyderabad.
Since the Telangana HC's decision to vacate the stay led to the demolition of old buildings in the Telangana secretariat complex to give way to new construction, rumours are being spread that two mosques inside the complex will also be demolished, MBT spokesperson Amjadulla Khan said in his letter to the chairman of the Minorities Commission.
He also appealed to the commission to visit the site accompanied by Muslim organizations in order to apprise itself about the history of the two mosques inside the secretariat complex.
"Telangana State Wakf Board along with chairman and members should visit the site to know the facts about the existence of two Masjids. If they feel that the TRS government is hell bound to demolish the said two Masjids, the Board as an independent body, should approach the High Court and secure a stay on the demolition," MBT's Amjadullah Khan added.
Khan also appealed to all political parties and religious bodies, including the AIMIM, Jamat-e-Islami Hind (Telangana) and other allies of the Telangana Rashtra Samiti (TRS) to meet Chief Minister K Chandrashekhar Rao and inform him about the situation.
https://www.indiatoday.in/india/story/mbt-seeks-protection-for-mosques-inside-telangana-secretariat-complex-ahead-of-demolition-1698419-2020-07-08
------
This Is What the Modi Sarkar Has Done to Indian Muslims
July 8, 2020
Studying at Aligarh Muslim University (AMU) in the 1990s, my first physical fight was with a Muslim Kashmiri boy during the telecast of an India-Pakistan cricket match on the hostel TV set. He kept supporting Pakistan even when our team was playing better cricket.
I was a total nationalist. I loved war movies depicting Indian victory. A lump rose in my throat every time I heard the song 'Sarejahan se achha Hindustan humara'. My heartbreaks when India lost crucial cricket matches were the talk of the town. All in all, my heart bled for India and I decided to stay put here even when most of my allegedly 'non-patriotic' Muslim friends and axiomatically 'patriotic' Hindu friends opted to leave for greener pastures in the West.
On another front, my liberal views made me stand out in a place like AMU. The sarcastic term to describe Muslims like me was 'liberated'. I felt pride in the fact that I was both Muslim and 'liberated'. Identity was a matter of choice for me. It happens when you are privileged.
Times changed. India changed. The demolition of the Babri Masjid, the Gujarat pogrom, rising communal tension, and finally a regime change. All this cast a disturbing shadow on my identity. For the first time in my life I started feeling more and more Muslim. The mirror of privilege to choose an identity had suddenly cracked. With a typical Muslim name, I found it impossible to rent a home in a metropolitan city. On learning my name, people's expressions would alter, and suspicious glances would be exchanged. Conversations hushed as I entered my office. With passing time, and with limited choice, my identity got established. I was a Muslim. Nothing less and nothing more.
As the Modi sarkar took a stronger foothold, the lynching of Muslims started. It disturbed me. My established identity could now bring a sudden and violent end to life. I started to debate less in public. I stopped saying salamwaleikum on receiving a phone call in a public space. I taught my kids to not call me abba while travelling on a train or a bus. I even started tweaking my name. Meat dishes were out of the menu, more so when I travelled. I had never imagined that the privilege of identity could actually turn into a handicap for me. In this new India, being both a Muslim and 'liberated' could mean sure trouble.
I started to live in fear. I pondered on my identity more than I did at any point in my life. I still didn't say prayers five times and still didn't fast in Ramzan. But I continued to be a Muslim.
On social media my name enraged people. I was shunned and trolled when speaking against the atrocities on my fellow citizens. Strangely, the most explicit of abuses came when I wrote against the caste system. Identity was now someone else's privilege! Words like kafir, jihadi, antinational, mullah, katua followed me on every page of the web. I was accused of being affiliated to the Taliban and ISIS. My liberal values were mocked: "How can a Muslim support a democracy?" If I attempted to argue, my detractors would ask me to go to Pakistan, and sometimes even Saudi Arabia. A cloud of hate hung over my head all the time, like a halo, and I started becoming used to its presence.
The whole idea was to make me realise that I was a Muslim alone. Any other identity was not for me. Gradually, I too started becoming wary of wearing my patriotism on my sleeve. I think the most dangerous and unfortunate part of any system of apartheid is the fatigue of those who are optimistic despite the discrimination. As each optimist begins to lose hope, the discrimination wins and gets rooted a little more firmly. The protests against the Citizenship (Amendment) Act drew me in, but only as a Muslim who sees the writing on the wall. The concerned citizen of a democracy was slowly fading away like the evening sky.
Humans lose hope when they are not loved. To be differentiated and discriminated is to be alienated. As Pablo Neruda said in his poem, 'If you forget me':
Well, now,
if little by little you stop loving me
I shall stop loving you, little by little
If suddenly
you forget me
do not look for me
for I shall already have forgotten you
When India lost the cricket World Cup semi-final in July 2019, I felt bad not because India lost but because something in me had already died. My overriding feeling that day was just relief. The relief that Modi could not turn a World Cup victory into yet another moment of personal aggrandisement. Relief that the bigots who had abused me and others would be denied a moment of happiness which so quickly turns into chauvinism in their hands. Relief because it spared us interminable chest thumping by rabid news anchors who had nothing to do with the game but would have taken credit for a victory anyway or found some way to turn it into a communal issue.
When news of the Chinese intrusion came, I looked at the issue as if from the outside. I felt terrible for the slain soldiers, of course, but as fellow human beings and not because they and I are Indian. Like other Indians, I felt revulsion at the obfuscation by 'nationalist' anchors who have used the word 'appeasement' so often and so loosely, they no longer are able to recognise it when it happens in front of them. Like other Indians, I felt revulsion at the post-intrusion mumbling, kneeling and lying by the prime minister. The humiliation of a leader whose regime had humiliated me and others like me so much – and which thinks nothing of labelling us 'anti-national' and 'seditious' – did not displease me so much as fill me with dread about the future of our country which is clearly not safe in their hands.
Since the "leader" is seen as synonymous with "nation", the social media trolls will still see me as a Muslim who is not an Indian for writing this. But for everyone else, I have no doubt they will understand what I am saying: that when nations treat their citizens unequally, the notion of national identity takes a beating.
https://thewire.in/communalism/this-is-what-the-modi-sarkar-has-done-to-indian-muslims
--------
Afghanistan says will not release 600 'too dangerous' Taliban
Jul 8, 2020
KABUL: Afghan authorities said Wednesday they will not release hundreds of Taliban captives deemed "too dangerous" despite planned peace talks that hinge on the prisoner exchange.
Under the terms of a US-Taliban deal, Kabul pledged to free some 5,000 Taliban prisoners in a swap that would see the insurgents release around 1,000 Afghan security force captives.
But National Security Council (NSC) spokesman Javid Faisal told AFP that 600 prisoners the Taliban asked to be freed still had "serious criminal cases" against them.
They include people charged with murder, highway robbery and even sodomy, as well as hundreds of foreign fighters, another government official said on condition of anonymity.
"They are too dangerous to be released," the official said.
The Taliban on Wednesday accused the government of fabricating criminal cases against the prisoners.
"If they continue to create more problems in this regard, then it shows they do not want issues to be solved through reasonable ways," spokesman Zabihullah Mujahid said.
But NSC spokesman Faisal insisted the government was committed to the talks.
"We are ready for peace and will release the remaining prisoners... as per the agreement -- just not these hundreds of prisoners who have serious criminal cases in the courts," he said.
Both sides have pledged to hold direct talks aimed at ending the decades-old conflict in Afghanistan after completing the exchange.
The government has already freed more than 4,000 Taliban fighters, while the insurgents have completed around two-thirds of their releases.
Earlier this week a top Afghan official said it was up to the authorities to decide who should be released.
"We don't expect the Taliban to tell us which inmates to be released," said SediqSediqqi, spokesman for President Ashraf Ghani.
https://timesofindia.indiatimes.com/world/south-asia/afghanistan-says-will-not-release-600-too-dangerous-taliban/articleshow/76856565.cms
--------
Allah sent COVID: Italian Arrested for Spreading ISIS Propaganda
08 July 2020
(ANSA) - MILAN, JUL 8 - A 38-year-old Italian man was arrested in Milan Wednesday for spreading ISIS propaganda and saying Allah sent to COVID pandemic.
Police said the man had been radicalised since 2015.
He allegedly urged social media followers to embrace global jihad against all infidels, police said.
He has been charged with instigation to commit a crime aggravated by using the Web.
Police arrested him after wiretapping his phone conversations and monitoring his social media use for months.
In an intercept on March 27, police said, the man claimed that the COVID emergency "is something from Allah, a positive thing", because "people are going mad".
The man allegedly argued that the crisis had helped cure people of "vices". (ANSA).
https://www.ansa.it/english/news/general_news/2020/07/08/italian-arrested-after-saying-allah-sent-covid_7aa3457d-e15e-4e6b-8825-2fea9912e07d.html
-------
Muslim-American officer of Pakistani origin assumes charge of NYC precinct
July 7, 2020
NEW YORK: A Pakistani origin Muslim-American officer of the New York Police Department (NYPD) has assumed the charge of a local precinct as its commanding officer, marking the first time such an appointment took place in the force's history.
NYPD Chief of Patrol Fausto Pichardo confirmed Captain Adeel Rana's appointment as the Precinct Commander. "Welcome aboard to Captain Adeel Rana as the NYPD's first Pakistani-American Precinct Commander," Pichardo wrote on Twitter.
The police officer has received congratulations from various Muslim-American groups and other city officials welcoming the development as a historic one.
Expressing his excitement, Cpt Rana said he was feeling proud to be able to lead the best men and women of the great department. "Together we can make a difference. It is a historical event and great day for America!!!" he said.
Councillor Deutsch of the 48th Council District, said: "Congratulations to Captain Adeel Rana on his new appointment as CO of @NYPD84Pct."
"I know he will do our city proud!"
Myles Miller, NBC's reporter covering police and courts, also congratulated the police officer, saying he has "never seen this man not smiling".
https://www.thenews.com.pk/latest/683430-muslim-american-officer-of-pakistani-origin-assumes-charge-of-nyc-precinct
--------
Pakistan
Imran Khan clean bowled by Muslim clerics over Hindu temple
09 JULY 2020
New Delhi, July 9 (IANS) Pakistan manages to nip secularism in the bud even before that endearing modern thought raises its head. The Islamic republic has done this successfully and escaped unscathed for decades as it swayed between sometimes-democratic and mostly-military governance.
In a tweet on Tuesday, Amnesty International South Asia pulled up Pakistan over its decision to stop the construction of a temple in Islamabad -- the first temple for Hindus in Pakistan.
Amnesty said: "Everyone has a right to freedom of religion or belief, a right that is guaranteed in Pakistan''s constitution and its international obligations. Halting the construction of a Hindu temple in Islamabad is an unconscionable act of bigotry that must be reversed immediately."
Amnesty was reinforcing a recurring Pakistani problem that the country and its government have to do more on securing rights for its minorities.
Just a fortnight back, the Pakistan government had announced with much fanfare the construction of a temple for Islamabad''s Hindus. The Shri Krishna Mandir was allotted a plot, a ground breaking ceremony was organized and a boundary wall began coming up to secure the land. Prime Minister Imran Khan was himself involved in the process of approving the construction of the temple and releasing funds for it.
Within days, its walls were demolished, the Hindu organizations threatened against temple construction and the government was forced to stop work.
The reasons though are varied: a temple in Islamabad goes against the norms and teachings of Islam; a temple is against the Shariah; the temple violates the master plan; and lastly an Islamic country like Pakistan does not allow churches and temples.
The opposition to Islamabad''s first temple is unrelenting. It is not just the clerics; even lawyers are united in their hatred against the temple.
Tanveer Akhtar, an advocate, filed a petition in the Islamabad High Court, saying: "The land allotted for the construction of the temple be withdrawn, along with the funds allocated for the project." Another organization has said that the construction of a temple in Islamabad will violate the capital''s master plan.
Jamia Asharfia, an organization of Islamic religious leaders, has issued a fatwa against the temple and said that the construction of the temple is against the Shariah.
Yet other organizations have said that building a temple is against Pakistan''s ideology. Maulvis have pointed out that no temple or church can be built in a Muslim country and there are precedents to such a move.
Faced with the wrath of the faithful, the Imran Khan government has placed the matter before the Council of Islamic Ideology (CII), an organization that advises the government on religious matters. The government will also consult other religious organizations on the next steps.
Even as the government is in a huddle, Twitter is full of videos showing the desecration of the plot. That religious intolerance runs deep in the Pakistani society is evident. Videos show how the common people are breaking boundary walls while the clerics are issuing threats. No policemen or security guards are present to protect the land or the barely built structure.
This temple, dedicated to Lord Krishna, would have been the first in Islamabad for its handful of Hindus. It would have become a hub for the city''s Hindus for celebrating festivals like Diwali and Holi and catering to basic needs like cremation which do not exist in Pakistan''s capital city.
How this issue pans out will show whether Pakistan''s hypocrisy -- advocating the rights of the minorities in other countries while oppressing them at home -- moves public intellectuals across the world and whether they will gather the moral courage to stand up to the shenanigans of an Islamic nation.
https://www.outlookindia.com/newsscroll/imran-khan-clean-bowled-by-muslim-clerics-over-hindu-temple/1890334
--------
Cleric pleads with SC for pardon in Isa case
Jul 09 2020
ISLAMABAD: Rawal­pindi-based cleric Mirza Iftikharuddin on Wednes­day requested the Supreme Court to accept his apology and acquit him from the charges of contempt over his derogatory and scandalous speech against the judiciary.
"It is most humbly request-ed that his apology may be accepted and he may be exonerated/acquitted from the charge of contemptuous remarks," said a three-page apology letter submitted by the cleric's counsel Advocate Mrs Sarkar Abbas to the Supreme Court. The accused assured the court through an understanding that he would never repeat such an act in future.
At the last hearing on July 2, a two-judge SC bench comprising Chief Justice Gulzar Ahmed and Justice Ijaz-ul-Ahsan had framed a formal contempt charge against the cleric for his derogatory and scandalous speech against the judiciary, which went viral on social media.
The court indicted the cleric under Section 5 of the Contempt of the Court Ordinance 2003 after rejecting his unconditional apology he tendered for making an objectionable speech in a private meeting in which he had hurled abusive language at Justice Qazi Faez Isa of the Supreme Court as well as the institution of judiciary.
On the basis of the video clip, the wife of Justice Isa had lodged a complaint with the Secretariat police station in Islamabad on June 24, saying the life of her family was in danger as they were receiving threats of dire consequences.
In his apology, Mirza Iftikhar said he was 67 years of age and a chronic cardiac patient with blockage of main arteries. Doctors had advised him an open-heart surgery, he said, adding that he was also suffering from hypotension and other similar diseases.
"He is under regular medication, which sometimes badly affects his mental health, resultantly sometimes makes him hyper, irrational, irritating and frustrating," the apology letter stated. "The alleged contemnor tenders sincere apology, seeks mercy of the court with all the hopes that while deciding the case, the court may consider the mitigating circumstances relating to his health and age," it added.
The letter explained that it was a routine affair that Mirza Iftikhar discussed current affairs with a few of his students after Maghrib prayers and during a discussion on June 14 some remarks slipped out of his tongue regarding the judges and the prestigious institution of the judiciary for which he had a lot of regrets.
As soon as he realised his mistake, he approached the Supreme Court on June 26 to tender his apology, but he was not allowed to enter the courtroom though he had been issued the entry card, the letter said. On June 29, he himself joined the investigation wherein he was detained and an FIR was registered against him, it added.
https://www.dawn.com/news/1567843/cleric-pleads-with-sc-for-pardon-in-isa-case
--------
SC wants 120 more accountability courts established
Jul 09 2020
ISLAMABAD: The Supreme Court on Wednesday ordered the law secretary to immediately seek instructions from the government for setting up at least 120 accountability courts to clear a huge backlog of cases.
The directives were issued by the apex court after expressing dismay over 1,226 pending references since the year 2000 as well as vacancies in five accountability courts out of a total of 25.
"The whole purpose of making of accountability law apparently seems to be rendered futile if the courts are allowed to remain vacant," regretted Chief Justice Gulzar Ahmed.
The chief justice was heading a three-judge bench that had taken up a suo motu case regarding delay in trials before the accountability courts in the light of Section 16 of the National Accountability Ordinance 1999 which asks for deciding corruption matters within 30 days.
The suo motu proceedings were initiated when Justice MushirAlam on Jan 8 had requested the chief justice to constitute a special bench and initiate suo motu proceedings over the delay in prosecuting the accused before the trial courts.
The Supreme Court also cautioned that it expected that the law secretary would fill all the available posts of five accountability judges within one week without fail or the court would take coercive action against the officials found defaulting in the performance of their duties.
Earlier also on Feb 13, the Supreme Court had expressed concern over capacity issues plaguing the National Accountability Bureau (NAB) when it was told that 1,226 references were pending before accountability courts and five such courts were without any presiding judge.
"Neither the investigating officers working with the NAB are well trained to properly probe the corruption allegations nor the prosecutors are interested to pursue the cases before the accountability courts," the chief justice had observed.
On Wednesday the Supreme Court observed that neither the attorney general nor the law secretary or the prosecutor general of NAB was in attendance. Besides, no reason was offered why the vacant posts had not been filled.
"We are unable to understand the rational or logic behind the courts vacant for long periods... More so when we see that the cases before the accountability court are to be decided in terms of law within 30 days," the court order said, adding the posts of the judges were vacant for years and cases of those courts remained pending.
"The number of pendency of cases in the accountability court demand more than hundred number of judges/courts for dealing with and deciding these cases as such cases are being filed regularly and their numbers are also increasing while the number of courts are totally stagnant," the apex court deplored.
"In these circumstances, we direct the secretary law to immediately seek instructions from the government on the proposal of creating at least 120 accountability courts in Pakistan and to fill up such courts with the judges and distribute all pending cases among these courts so that cases be decided at a fast pace and also in accordance with the time frame provided in the law," the court said.
It noted that the application filed before the court by NAB showed that cases even of the years 2000 up to 2006 and onward were pending before the accountability courts and apparently there seemed to be no valid justification why these cases were being allowed to remain pending.
The court ordered the government to immediately increase the strength of the accountability courts all over Pakistan to ensure that all pending accountability cases came to a logical conclusion at a fast pace within three months.
The court also asked the AG to appear before it next week and directed the NAB prosecutor general to furnish a report, duly signed by the NAB chairman, explaining how the bureau proposed to deal with these pending cases and have them decided at the earliest.
The Supreme Court said that if such measures were not adopted by the government and NAB, the entire purpose of the NAB law would stand vitiated.
https://www.dawn.com/news/1567851/sc-wants-120-more-accountability-courts-established
--------
Imran calls for global strategy to help workers amid pandemic
Syed Irfan Raza
Jul 09 2020
ISLAMABAD: Prime Minister Imran Khan has urged the international community to devise a joint strategy to support workers and lessen the impact of novel coronavirus on the most vulnerable labour community across the world.
"The most vulnerable section of society is labourers. We need a joint strategy to support labourers," the prime minister said while addressing a virtual Global Summit on 'Covid-19 and the World of Work', organised by the International Labour Organisation (ILO).
"Constant exchange of ideas between states will help labourers during pandemic," he told the gathering of world leaders and heads of top world organisations via video link here from his office.
The five-day ILO Global Summit became the largest-ever online gathering of workers, employers and governments that discussed on how to address the socio-economic impact of the pandemic.
The premier highlighted the need for comity of nations to have a "combined strategy" to help vulnerable communities amid the pandemic.
About Pakistan efforts to contain the spread of Covid-19, PM Khan said lockdowns enforced by almost every country of the world had deprived daily wage earners and labourers of their jobs and livelihoods. "Similarly when we enforced a lockdown, the vulnerable people, labourers became unemployed and had no way to feed their families," he added.
Keeping their miseries in view due to the countrywide lockdown, Pakistan came up with the 'smart lockdown' strategy under which only the identified hotspots were locked down for a specific period to help contain the spread of the virus on the one side and allowing people of other areas to earn their livelihoods by taking the recommended precautionary measures.
Highlighting the government's Ehsaas cash distribution programme, PM Khan said that timely distribution of money among the deserving families helped mitigate the sufferings of the working class and less privileged. "We also decided we need to transfer cash to labourers," he said, adding that under a system the vulnerable segments had been given cash. "Besides, we also opened some essential businesses and industries like construction industry and agriculture where workers and labourers resume their jobs and earn for their families," the prime minister explained.
SMEs filed for bankruptcy
He said Small and Medium Enterprises, which employed most labourers, were the most vulnerable to the adverse impact of the pandemic. "Small and medium industries — which employ the most people — are the most vulnerable and a large number of them have filed for bankruptcy," he added.
The prime minister urged the world community to share information on their strategies to deal with the highly contagious virus, expressing the hope that the "constant exchange of ideas will help soften the impact on labourers".
He said the entire world was praying for a vaccine but "uncertainty prevails" in the meantime for which countries need to adopt a joint strategy to protect labourers.
Mr Khan said the world community also needed to have a strategy to convince governments to be more sympathetic to the migrant and overseas labourers. Also Pakistan's remittances had dropped with a large number of Pakistani workers and labourers losing their jobs. "Countries where foreign labourers are working should consider their sufferings and help them," he demanded.
Mr Khan also feared slowdown in agricultural sector leading to food crisis, adds APP.
However, he mentioned that the construction sector in Pakistan was opened fairly quickly.
In the neighbouring India, he said, strict 'curfew-like' lockdown pushed millions below poverty line.
He said his government through its social welfare programme approached the registered deserving families and disbursed among them financial assistance for livelihood, making the largest ever transaction in country's history in a short span of time.
He lauded the initiative of ILO Global Summit for "being held at a critical juncture and offering a platform for countries to learn from each other's experiences of dealing with the pandemic." He termed the conference a beginning towards finding of solutions and expressed the hope that constant exchange of ideas would help mitigate the sufferings of labourers across the world, adds APP.
https://www.dawn.com/news/1567857/imran-calls-for-global-strategy-to-help-workers-amid-pandemic
--------
Chinese pledge to cooperate with security agencies
Jul 09 2020
LAHORE: The Primary Joint Working Group (PJWG) on Chinese Security at a meeting on Wednesday decided that the Chinese Consulate would ensure that their nationals extend cooperation to law enforcement agencies in security measures, besides complying with the coronavirus SOPs and security protocols.
The PJWG meeting chaired by Additional Chief Secretary (Home) Momin Agha discussed various steps to improve the security of Chinese nationals working on CPEC and other projects in the province and to enhance bilateral cooperation between China and Pakistan to control coronavirus.
The meeting was held at the civil secretariat and was attended by Chinese Consul General Long Dingbin, foreign ministry director-general China Mudassar Tipu, DIG Special Branch Abdul Karim, Additional Secretary Health Dr Asif Tufail, Additional Secretary Chinese Security Arshad Manzoor, Chinese Consulate officials in Lahore and representative of law enforcement agencies.
Speaking at the meeting, Mr Agha said the security of CPEC and other projects continuing with the cooperation of China was not only limited to the protection of Chinese people rather it was the matter of bilateral relations between the two friendly countries. He said that all possible steps would be taken to provide foolproof security to the Chinese people in the province.
The ACS (Home) said that China, with the help of its medical experts, doctors, and paramedics, had managed to control the epidemic like coronavirus in a short period. He mentioned that Pakistan, especially the Punjab government, wanted to benefit from the experiences and expertise of Beijing in efforts to overcome the pandemic.
He also issued instructions regarding conducting coronavirus tests of security officials and private guards deployed for the security of Chinese nationals.
Expressing satisfaction over the security arrangements, Chinese Consul General Long Dingbin praised the professionalism of the federal government and its agencies, especially the ministry of foreign affairs, Pakistan Army, Punjab government, and its departments. He said that China stood by Pakistan in the fight against coronavirus and in the light of its experience would continue to provide it with technical assistance in the medical field and all kinds of cooperation.
The Chinese Consul General said that on the instructions of President Xi Jinping, China was providing medical equipment, protective gear, and medicines to Pakistan to control the coronavirus. He hoped that Pakistan and China would work together to successfully overcome the epidemic.
https://www.dawn.com/news/1567812/chinese-pledge-to-cooperate-with-security-agencies
--------
Uzair Baloch confesses to providing 'criminal support to key PPP figures': JIT
Imtiaz Ali
Jul 09 2020
KARACHI: The report released by Federal Minister Ali Zaidi of a joint investigation team (JIT) that had grilled outlawed Peoples Amn Committee chief Uzair Jan Baloch contained startling disclosures that the Lyari gangster had extended criminal support to key figures of the Pakistan Peoples Party.
Maritime Affairs Minister Ali Haider Zaidi of the Pakistan Tehreek-i-Insaf had on Tuesday shared with the media in Islamabad the JIT report of Uzair Baloch alleging that the PPP had deliberately manipulated the original report — a charge the PPP ministers vehemently denied the same day and instead questioned the authenticity and source of the document.
According to the JIT report shared by Mr Zaidi, Uzair was "supervised" by key political figures for "killings, extortion, land grabbing etc".
The JIT said he told investigators that the key political figures of the PPP had also managed to withdraw a Sindh home department notification that put a bounty on his arrest after a botched operation in Lyari in 2012.
The disclosures are part of a JIT report released by PTI's Ali Zaidi
He also disclosed that the same key figures helped him leave Pakistan after the launch of a targeted operation in Karachi in 2013.
He told the JIT that the PPP leadership had awarded party ticket to the candidates he nominated for contesting 2013 general elections from Lyari.
Links with Iran, Sindh police
Uzair also told the JIT that he was detained in Iran and got released with the help of one Haji Nasir, who arranged his meeting with an unknown Iranian intelligence officer.
He said that key figures of the MuttahidaQaumi Movement had also met with Haji Nasir in Chabahar, Iran in June 2014 where an unknown Iranian officer was also present.
He said that with the help of the then home minister he managed to get postings of not only Lyari SP but also of several SHOs in different police stations.
He told the JIT that differences between the PPP and PAC had emerged after the resignation of the then home minister but two key political figures of the PPP had played their role in settling the issues.
About the Arshad Pappu murder, he said that with the help of certain police officers he killed the rival gangsters in order to take revenge of the killing of his father.
After Pappu's killing, he became the "undisputed criminal king" of Lyari in 2013.
In the meantime, PAC gangsters had developed an internal rift allegedly engineered by a former MQM MNA. Resultantly, one of the main characters of Lyari gang warfare, Noor Mohammed alias Baba Ladla, established his separate group but the gang led by Uzair maintained the upper hand.
The JIT recommended that Uzair had 'confessed' to his involvement in certain cases and named political personalities and those crimes/cases were cognizable before the National Accountability Bureau, Federal Investigation Agency and Anti-Encroachment Cell.
Besides, lodging fresh FIRs/cases against him, the JIT recommended that Uzair and his accomplices be handed over to the authorities concerned for initiating legal action.
https://www.dawn.com/news/1567824/uzair-baloch-confesses-to-providing-criminal-support-to-key-ppp-figures-jit
--------
Southeast Asia
Indonesian Maid Spared from Saudi Execution after $1 Million Payment
BY CHAIRUL FIKRI
JULY 07, 2020
Jakarta. An Indonesian migrant worker on death row for murder conviction in Saudi Arabia was released after she paid Rp 15.5 billion ($1 million) in blood money to the kinfolk of the victim.
EttybintiToyib arrived at the Soekarno-Hatta Airport in Tangerang, Banten on Monday afternoon after spending 18 years in a Saudi prison. Manpower Minister Ida Fauziyah welcomed her at the airport.
"I'm so happy to finally arrive in Indonesia. It was a very unpleasant experience to be locked up for 18 years and I really miss Indonesia," Etty told reporters.
She was convicted in 2001 of poisoning her Saudi employer Faisal al-Ghamdi and sentenced to death.
But Etty denied any wrongdoing when she spoke to Indonesian journalists and said she was convicted because of "miscommunication".
A group of Indonesian Muslim organizations and individuals have helped her collect the compensation fund, or diyya in Islamic terms.
"As a government representative, I would like to thank the communities and the Nahdlatul Ulama in particular for their contribution that has made Etty's release possible," Minister Ida said.
Ida said Etty cannot directly return to her hometown of Majalengka, West Java. She must first spend 14 days at a quarantine facility in Jakarta to follow the government health protocol related to the Covid-19 outbreak.
Indonesian Ambassador to Saudi Arabia AgusMaftuhAbegebriel said earlier it took intense negotiations with the Saudi government and the family of the employer before they finally agreed to accept financial compensation and spare Etty from execution.
https://jakartaglobe.id/news/indonesian-maid-spared-from-saudi-execution-after-1-million-payment
--------
Atrocities On Uighurs: British Journalist, Nice Cohen, Shames Muslim Countries
JULY 08, 2020
London: Highlighting the hypocrisy of Muslims-majority states like Pakistan for their silence over atrocities committed by Chinese Communist Party on Uighurs, British Journalist Nice Cohen said that Muslims in China suffer in silence because the Muslim majority countries are tightlipped.
In an opinion piece in Guardian, Cohen writes China is turning criticism of its disastrous record on incubating the Covid-19 virus and its atrocities against its Muslim minorities into crimes. "The people who should be shouting the loudest are bowing their heads in reverential silence," he writes.
"Muslims suffer in silence is that the Muslim-majority countries that raged against Rushdie, Jyllands-Posten and Charlie Hebdo have decided to stay silent. They use the idea of Muslim solidarity only when it suits them," he exclaims.
The Chinese Communist Party is reverting to type, and reviving the totalitarian fear of the Mao era, the journalist says.
Women sterilised
To bring down numbers of the largely Muslim Uighurs of Xinjiang, the China scholar Adrian Zenz reports, the Communists are forcing women to be sterilised or fitted with contraceptive devices. If they resist, the state sends them to join the one million Uighur people and other Muslim minorities detained in what the state defines as "re-education" camps.
Millions suffer
Cohen says that reporters are free to cover China's suppression of democracy in Hong Kong, for the time being at any rate, but cannot get near Xinjiang without taking extraordinary risks. "With no footage of their suffering, millions can suffer unnoticed in the dark," he said.
Muslim countries silent
"But the main reasons why Muslims suffer in silence is that the Muslim-majority countries that raged against Rushdie, Jyllands-Posten and Charlie Hebdo have decided to stay silent. They use the idea of Muslim solidarity only when it suits them," he writes in the article.
Hypocrisy of Muslim nations
Cohen highlighted the hypocrisy of Muslim majority nation by cited the example of Pakistan, Saudi Arabia, Egypt, the United Arab Emirates, Algeria and other Muslim-majority states that pose as defenders of the Muslim faith but helped to block a western motion at the United Nations calling for China to allow "independent international observers" into the Xinjiang region in July 2019.
Iran issues occasional criticisms but wants Chinese support in its struggle against the Trump administration and so keeps its complaints coded.
Hypocrisy funny
"Their hypocrisy is almost funny, if you take your humour black. Iran, Egypt, Syria and dozens of other countries that could not tolerate a magical realist novel can live with the mass sterilisation of Muslim women. They will give concentration camps a conniving wink of approval, but draw the line at cartoons in a Danish newspaper," he says.
Many bought off
Cohen believes that many have been bought off. "China is now a more active and influential voice at the United Nations because so many countries are benefiting from billions of dollars in Chinese investments through its "Belt and Road" infrastructure programme," he points out.
https://www.siasat.com/atrocities-on-uighursbritish-journalist-shames-muslim-countries-1920493/
--------
More speak up about alleged sexual harassment in IRF after women's rights groups call for probe
09 Jul 2020
KUALA LUMPUR, July 9 — Three former members of Islamic Renaissance Front (IRF) spoke about the sexual harassment they allegedly faced from one of the think tank's directors, following a call by women's rights groups for an independent investigation into these allegations.
Speaking separately to Malay Mail, the trio related how the perpetrator touched them inappropriately on several occasions.
This included stroking their arms, legs, and hugging them around their waists, and one instance of sexual assault involving attempted kissing and groping.
In the case which resulted in a police report, the accuser said the alleged perpetrator acted inappropriately towards him during a one-on-one meeting unrelated to IRF in November 2019 when he was then a new recruit.
In a phone interview with Malay Mail, he said the meeting was related to his becoming a research assistant while he was waiting for his housemanship.
He pointed out that he was just a fresh medical graduate then while the alleged perpetrator was already in a senior position.
"If I cannot get justice for my case, I can prevent the person from going further," he added.
Malay Mail sighted a copy of the police report dated February 2020 via the accuser's legal team.
He explained that fear and trauma were the reasons behind the delay in lodging a report.
Yesterday, news portal Malaysiakini similarly quoted the accuser and confirmed the report with a police source who did not want to be named.
"The case is under investigation. We will forward our findings to the deputy public prosecutor for further instruction," the police source told Malaysiakini.
According to the accuser, the investigating officer is planning to take statements from witnesses as early as today, and from the alleged perpetrator some time this week.
One of the men who spoke to Malay Mail was employed as a personal aide to the accused director more than five years ago.
He too made similar claims of alleged harassment, which included the perpetrator touching him between his thighs and stroking his leg while being driven in car.
"Being young and naïve then, I thought the person was sincere about seeing me as a son. But when it happened many times, I decided to quit my job," he told Malay Mail.
The second man who spoke up said he wanted to lodge a police report about the alleged sexual harassment, but claimed he was dissuaded from doing so by the police officer who pointed out the difficulty of proving such an accusation.
Another man who had been involved with IRF as an activist since 2011 said incidents of "excessive touching and groping" happened at IRF's workshops, retreats and other programmes.
"In the beginning, I thought that was normal because it always happens," he said in a text message to Malay Mail.
"But after hearing the experience of other activists, I feel this was inappropriate and should be labelled as sexual harassment."
Malay Mail also spoke with four other activists involved with IRF over the past eight years, and three admitted hearing rumours and complaints of sexual impropriety during their time with the think tank, including two specific instances that cannot be verified yet.
No other police reports have been lodged against the alleged perpetrator.
Activists refused association with IRF
Formed in 2009, IRF describes itself as a movement to empower youth and promote Muslim intellectual discourse, and has advanced local discourse involving Islam and the enforcement of Shariah laws in Malaysia through its events, talks and commentaries.
The alleged perpetrator is also a prominent leader in Malaysian civil society and has declined to comment on the matter at this time pending legal advice.
A senior IRF staff has also been contacted for the group's response, but has yet to issue any.
On Monday, three former research fellows and one collaborator of the think tank publicly dissociated themselves from the group as long as the alleged perpetrator remains, following years of complaints and allegations of sexual harassment that they said were insufficiently addressed by the organisation.
On the morning of July 7, Imran Rasid, a former IRF research fellow since 2015 posted a public post on his Facebook profile announcing the dissociation, saying he found out about the allegations late last year from various individuals, including one of his friends.
Imran said he had sought a response from the alleged perpetrator on February 20 about the allegation involving his friend, only to receive what he said was an "unsatisfactory, irresponsible, and unconvincing reply."
Following Imran's revelation, HazmanBaharom, another former IRF fellow who has written and translated for IRF since 2014, also posted on his Facebook that he wanted to disassociate himself from the think tank.
This was followed by Izzat Radzi, who is currently translating the book Reasoning with God: Reclaiming Shariah in the Modern Age by Kuwaiti professor Khaled Abou El Fadl into Malay for IRF; and another former IRF fellow ShuhaibArRumy Ismail.
"We believe that as long as the person is in IRF, it will continue to be a platform for a dangerous trap. We are unwilling for IRF's lofty efforts to be tarnished by the person's personal acts that clearly do not portray the real ambition and goals of IRF," Shuhaib wrote.
The four have not directly accused the director of sexual impropriety, but are merely distancing themselves following such allegations from their colleagues.
Calls for investigation and resignation
Yesterday, the Joint Action Group for Gender Equality (JAG) urged lRF to initiate an independent investigation into sexual harassment allegations involving one of its senior directors.
The coalition of 14 women's rights groups said appropriate steps must be taken to secure the confidentiality of the complainants and their protection against any intimidation.
"The alleged perpetrator should be suspended from all official duties until the completion of the investigation, which must be made transparent to complainants.
"We fully acknowledge that civil society and the human rights sector are not immune to sexual harassment," JAG said.
No other civil society has yet issued any statement in response to the activists' dissociation and JAG's statement.
Malay Mail understands that the director resigned from the board in March, but has since indicated his intention to return to the board — subsequently prompting some members to come out publicly to dissociate themselves from IRF.
However, a check with the Companies Commission Malaysia showed that the alleged perpetrator is still listed as one of the five directors of IRF.
(Due to the Registrar of Societies' purportedly restrictive bureaucracy, many civil societies in Malaysia are registered and operate as companies rather than non-profit organisations.)
https://www.malaymail.com/news/malaysia/2020/07/09/more-speak-up-about-alleged-sexual-harassment-in-irf-after-womens-rights-gr/1882791
--------
Philippine president defends new anti-terror law
July 09, 2020
MANILA: Philippine President Rodrigo Duterte on Wednesday defended the country's new anti-terror law, saying that law-abiding citizens had no reason to fear it.
The new law criminalizes acts that incite terrorism "by means of speeches, proclamations, writings, emblems, banners or other representations."
The law also grants the president power to create an anti-terrorism council that could tag individuals and groups as terrorists; allows authorities to detain suspected terrorists without charge for up to 24 days; and permits the government to conduct 90 days of surveillance and wiretaps.
Speaking for the first time about the controversial legislation since it was signed on July 3, Duterte stressed that the bill would
be used to protect the country from terrorism.
"For the law-abiding citizen of this country, I am addressing you with all sincerity: Do not be afraid if you are not a terrorist, if you don't destroy the government, blow up churches or public utilities ... just to see the nation fall," Duterte said in a taped address.
He stressed that the new anti-terror law was a much-needed legal weapon that the government could use to fight terrorism, citing attacks in Mindanao which "have killed many people" and threatened peace and order in the southern part of the archipelago.
He described the country's democracy as "a little bit shaky" and emphasized that it was his obligation to defend and protect the nation from those who intended to destroy it.
"Once you blow up a church, blow up a marketplace ... the right to defend itself accrues to the government heavily," he said, adding that "if you kill people, I will really kill you."
Duterte also took a swipe at the country's communists, branding them terrorists for their continued rejection of the government's call for peace.
"They think that they are a different breed. They would like to be treated with another set of law. When, as a matter of fact, they are terrorists," Duterte said, lamenting that he had spent most of his days as a president "trying to figure out and connect with them on how we can arrive at a peaceful solution."
The anti-terror law has been widely criticized, with many groups and personalities saying it is prone to abuse.
As of Wednesday, five petitions had been filed before the Supreme Court, questioning its constitutionality and seeking a temporary restraining order to stop its implementation temporarily.
Among the provisions of the law being questioned by the petitioners are the definition of terrorism and the arrest of suspects without a warrant and their prolonged detention.
Rights groups described the new law as yet "another setback to human rights" in the country.
Bangsamoro Chief Minister Ahod "Al Haj Murad" Ebrahim said that the Bangsamoro Autonomous Region in Muslim Mindanao (BARMM) respected Duterte's decision to sign the law.
He added that the BARMM was open to engaging with the government to address terrorism, recommending Bangsamoro representation in the Anti-Terrorism Council.
Bangsamoro leaders had previously called on Duterte to veto the measure to allow Congress to review and address some of the law's controversial provisions but, since it has been signed into law, Ebrahim said: "We trust that the president will ensure that the concerns and apprehensions of the Bangsamoro people on some provisions of the law will not happen."
The Anti-Terror Act will take effect 15 days after being signed into law.
https://www.arabnews.com/node/1702001/world
--------
Mideast
Iran, Syria Sign Military, Security Agreement
Jul 08, 2020
The Arabic-language al-Mayadeen news website quoted General Baqeri as saying after inking the agreement that Iran "will strengthen Syria's air defense systems in line with the reinvigoration of military cooperation between the two countries".
Elsewhere, he blasted Turkey for lack of commitment to its undertakings based on the Astana peace process to take out the terrorist groups from Syria, saying that Ankara's problems will be settled through talks and agreement with the Syrian side and not by military deployment in Syria.
General Baqeri also said that the regional people and countries do not welcome the US presence in the region, and added, "The inked agreement will increase our determination for joint cooperation to confront the US pressures."
General Ayyoub, for his part, said that if the US could bring Iran, Syria and the resistance front to its knees, certainly, it would not hesitate even one moment, adding that the cost of resistance is much less than surrendering.
Iran has on several occasions stressed that it will continue its military advisory role in Syria as long as the legal government in Damascus demands.
Also, Syrian President Bashar al-Assad underlined in June 2018 that his country would agree with setting up Iranian military bases in Syria if Tehran ever extended such a demand.
"There's nothing to prevent establishment of such bases as long as Iran is an ally as is Russia," President Assad said in an interview with the Arabic-language al-Alam news channel.
Asked if he would agree to the establishment of such bases, he said even his country might raise such a demand from Tehran. "We could ask for the existence of such forces to support us. Iran has never asked and does not have an interest except in fighting terrorism. But the evolution of the war made it necessary to develop the nature of this presence."
"This happened as far as the Russians are concerned. In the beginning, Russian support, like Iranian support, was different from what it is today. The support for terrorism has developed internationally and globally when the Syrian Army confronted those terrorists, and with that Russian and Iranian military presence developed. At a certain stage, we found – with the Russians of course – that the existence of air bases was necessary to provide air support to the Syrian Army. And now, if we find, in cooperation, coordination, or dialogue with the Iranians, that there is a need for Iranian military bases, we will not hesitate. But now, Iranian support in its present form is good and effective," he added.
https://en.farsnews.ir/newstext.aspx?nn=13990418000862
--------
Israel's Netanyahu lawyer quits over fees days before corruption trial
08 July 2020
One of Israeli Prime Minister Benjamin Netanyahu's top defense lawyers dropped his client Wednesday, sources said, after the premier was denied permission to receive private funding for his legal team.
Netanyahu, who is standing trial over corruption allegations, which he denies, had sought 10 million shekels ($2.9 million) from his US billionaire friend Spencer Partrich to help cover legal fees.
But following a recommendation from Israel's attorney general, a committee in the state comptroller's office blocked Netanyahu from accepting the loan on grounds it amounted to an improper gift to a government official.
For all the latest headlines follow our Google News channel online or via the app.
The 70-year-old premier, whose personal fortune has been estimated at more than $10 million, was also ordered to return some of the money he received from his American cousin Nathan Milikowsky to cover legal expenses.
Following those setbacks, defense lawyer Micha Fettman resigned from the right-wing premier's defense team.
Multiple Israeli media outlets reported Wednesday that the resignation was linked to money and the prospect that Fettman's fees would not be covered.
A source directly linked to the case confirmed to AFP that Fettman's departure from the case was connected to the committee's decision to block Netanyahu from receiving private funding.
Netanyahu was indicted in January for seeking to illegally trade favors in exchange for positive media coverage, as well as accepting cigars, champagne and jewelry worth 700,000 shekels from wealthy personalities in exchange for favors.
Netanyahu, who in May forged a new unity government after more than a year of political turmoil, insists the charges were trumped up to drive him from office.
The next trial date at the Jerusalem District Court is July 19, but the session is expected to be procedural and Netanyahu is not obliged to attend.
Under Israeli law, a sitting prime minister is only required to resign if convicted of a criminal offence with all appeals exhausted, which in Netanyahu's case could take several years.
https://english.alarabiya.net/en/News/middle-east/2020/07/08/Israel-s-Netanyahu-lawyer-quits-over-fees-days-before-corruption-trial.html
--------
Yemen court begins trial of Houthi leaders
July 08, 2020
AL-MUKALLA: A Yemeni military court in the government-controlled city of Marib held the initial session of the trial of Iran-backed Houthi leaders on Tuesday, accused of masterminding the coup against the internationally recognized government of President Abdrabbuh Mansur Hadi in 2015 and the subsequent military campaign.
The defendants faced charges of forming a terrorist armed group called Ansar Allah, colluding with the Lebanese group Hezbollah and Iran's Islamic Revolutionary Guard Corps (IRGC), revolting against the republican system, putting Masur Hadi under house arrest and trying to kill him.
Along with the movement's leader, Abdul Malik Al-Houthi, among the 175 accused figures were Mohammed Al-Houthi, a member of the country's Supreme Political Council, Abdullah Yahiya Al-Hakim, a senior military commander, the Houthi ambassador to Iran, Ibrahim Mohammed Al-Daylami, and dozens of ministers, intelligence, military and political officials.
According to the official Saba news agency, the prosecution demanded the maximum available punishments for the defendants, including the death penalty.
By the end of the session, the court decided to publish the names of the accused figures in local newspapers and demanded that they appear the same court on Sept. 25, or face prosecution in absentia.
With the help of former President Ali Abdullah Saleh, Houthi militias seized control of the capital Sana'a in September 2014, and placed Mansur Hadi under house arrest, dismissing his government and replacing it with their allied Revolutionary Committees. The Houthis killed Saleh in late 2017 after leading a brief military uprising in Sana'a.
Dismantled Houthi cell
Also in Marib, Yemen's defense and interior ministries said on Tuesday that the Houthi cell that was dismantled in Marib's Wadi Abeda area late last month was responsible for masterminding many attacks against government, military and security targets in Marib.
In a joint statement, the two ministries said the cell, led by Mohsen Saleh Subayan, planned and carried out attacks against local security forces and Saudi-led coalition troops in Marib, planted landmines and improvised explosive devices, assassinated military and security officers and smuggled weapons. The statement noted that Subayan, along with several of his associates, were killed when they resisted security forces that came to capture them, and that drones, weapons and munitions were found in the area.
Local security and military officers believe that Houthi sleeper cells were involved in directing drone and missile strikes that targeted military camps in Marib since late 2015. The deadliest Houthi attack was in January 2020, when a drone and missiles fired by the Houthis landed at a camp, killing more than 110 soldiers, triggering heavy clashes between government forces and the Houthis, which disrupted diplomatic efforts to reach a peace deal led by the UN Yemen envoy Martin Griffiths.
Official media reported on Tuesday that Prime Minister Maeen Abdul Malik Saeed called the governor of Marib, Sultan Al-Arada, to congratulate him on dismantling the cell and foiling plots to undermine security and stability. Marib has hosted thousands of Yemeni army troops and coalition forces since the beginning of the Saudi-led military operation in Yemen in March 2015.
https://www.arabnews.com/node/1701886/middle-east
--------
Iran announces plans to bolster Syria's air defense systems, counter US 'pressure'
08 July 2020
Iran plans to strengthen war-torn Syria's air defense systems as part of a military agreement between the allies, state television said on Wednesday.
"We will strengthen Syria's air defense systems in order to improve military cooperation between the two countries," the broadcaster quoted armed forces Chief of Staff Major General Mohammad Bagheri as saying.
The deal will "further enhance our will... to confront pressures by America," he added.
Key US ally Israel, Iran's arch-enemy, has launched hundreds of strikes in Syria since the start of a civil war there in 2011, targeting government troops, allied Iranian forces and fighters from the Iran-backed Lebanese Shia militant group Hezbollah.
For all the latest headlines follow our Google News channel online or via the app.
Iran has always denied sending forces to fight in Syria, saying it only has military advisors there.
The broadcaster published on its website a video of the deal being signed in Damascus by Bagheri and Syria's Defense Minister Ali Ayoub.
It shows an Iranian military spokesman reading a joint statement saying the "comprehensive military-security agreement" aims to "confront increasing dangers (and) takfiri terrorism supported by international and regional powers."
Iranian authorities use the term "takfiri" to refer to Sunni extremists, including groups fighting in Syria.
The joint statement Wednesday also emphasized "the necessity of the withdrawal of all foreign armed forces having entered Syria illegally."
Along with Moscow, Tehran is one of Syrian President Bashar al-Assad's main allies in the war that has ravaged the country since 2011.
The conflict has killed more than 380,000 people and displaced millions.
https://english.alarabiya.net/en/News/middle-east/2020/07/08/Iran-announces-plans-to-bolster-Syria-s-air-defense-systems-counter-US-pressure-.html
--------
Arab world
Iraqis mourning assassinated researcher Hisham al-Hashemi call Khamenei 'murderer'
08 July 2020
Iraqi protesters mourning slain researcher Hisham al-Hashemi in the capital Baghdad slammed Iran's supreme leader on Tuesday calling him a "murderer" and accused an Iran-backed militia of killing al-Hashemi.
Al-Hashemi, 47, was killed Monday evening after three gunmen on two motorcycles fired at him from meters away near his home in the capital Baghdad. He was an authoritative voice on Sunni extremist factions including ISIS terror group but was also frequently consulted by media and foreign governments on domestic Iraqi politics and Iran-backed militias in the country.
For all the latest headlines follow our Google News channel online or via the app.
The protesters chanted slogans against Iraq's Iran-backed Kata'ib Hezbollah militia, the organization that they believe was behind al-Hashemi's assassination. "There is only one God, Hezbollah is the enemy of God," they chanted in Baghdad's Tahrir square.
The protesters also had a poster of Iranian Supreme Leader Ayatollah Ali Khamenei with blood flowing from his mouth.
The poster called on Iraqis to post on social media using an Arabic hashtag that reads "Khamenei is a murderer and his militias are illegitimate."
Iranian protesters had a similar chant in protests earlier this year. "Khamenei is a murderer and his leadership is illegitimate," protesters in Iran chanted in the protests that followed Iran's admission to downing a passenger plane in January after three days of denial.
Kata'ib Hezbollah is one of dozens of militias supported by Iran in Iraq. The group has been central in the proxy conflict between Iran and the US in Iraq, having carried out a series of attacks against US-led forces in Iraq that led to the US retaliating by killing Iran's Gen. Qassem Soleimani and Kata'ib Hezbollah's former leader Abu Mahdi al-Mohandes in January.
According to one Iraqi activist, al-Hashemi received death threats from Kata'ib Hezbollah about a month ago.
https://english.alarabiya.net/en/News/middle-east/2020/07/09/Iraqis-mourning-assassinated-researcher-Hisham-al-Hashemi-call-Khamenei-murderer-.html
--------
Saudi Arabia nominates former minister Mohammad al-Tuwaijri for WTO director-general
08 July 2020
Saudi Arabia has nominated Mohammad al-Tuwaijri, the Kingdom's former Minister of Economy and Planning, to become the next director-general of the World Trade Organization (WTO).
The WTO post will become vacant at the end of August after incumbent Roberto Azevedo said he would leave the position a year early.
Al-Tuwaijri was Saudi Arabia's Minister of Economy and Planning between 2016 and 2020, where he oversaw part of Kingdom's ambitious economic transformation plan.
Al-Tuwaijri obtained a master's degree with honors in Business Administration from King Saud University in 1998 and went on to hold several leadership roles during his career.
He was also a member in the Kingdom's Council of Ministers and the Council of Economic and Development Affairs from 2017 to 2020. He then assumed the position of Deputy Minister of Economy and Planning as well as the Secretary-General of the Finance Committee at the Royal Court from 2016 to 2017. He also held the role of Vice Chairman the Kingdom's National Development Fund, chaired by the National Transformation Program.
For all the latest headlines follow our Google News channel online or via the app
The process for appointing the next director-general formally began on June 8, lasting until today, July 8. During that period, all WTO members could nominate a candidate for the role.
After July 8, all candidates are then invited to meet with WTO members. After which, rather than an election, members will carry out a process of elimination of the nominees.
The next WTO chief will likely have to grapple with renewed trade tensions between US and China, and rising protectionism, a dynamic that the coronavirus pandemic has exacerbated. Other topics on the agenda expected are new rules regarding e-commerce, and limiting overfishing.
The WTO has broadly been struggling to mandate any multilateral agreements since the trade conflict began between China and the US, with the US administration in particular openly hostile to the organization at times.
https://english.alarabiya.net/en/News/gulf/2020/07/08/Saudi-Arabia-nominates-former-minister-Mohammad-al-Tuwaijri-for-WTO-director-general.html
--------
Saudi asks world to heed Iran nuclear threat, extend arms embargo, urges firm stance
08 July 2020
Saudi Arabia called on the international community to take a firm stance on Iran, and to extend the arms embargo on the Iranian regime on Tuesday.
In a virtual meeting of the Kingdom's Council of Ministers, Saudi Arabia also called for international members to "deal seriously with the nuclear and ballistic programs being developed by Iran," state news agency SPA reported.
The cabinet went on to reiterate the Kingdom's commitment to regional stability and reaffirm that Saudi Arabia will not tolerate any transgression of its borders, national security threats, safety of water crossings and global economic activity to hostile Iranian actions.
For all the latest headlines follow our Google News channel online or via the app
The UN Security Council previously denounced the targeting of Saudi Arabia by the Iran-backed Houthi militia in Yemen, an announcement the cabinet welcomed. Ministers called for the prompt implementation of the Riyadh Agreement and the importance of bringing peace back to Yemen.
A UN report released in late June endorsed long-standing claims that weapons "of Iranian origin" were used in several attacks against Saudi Arabia last year and have been exported to the Houthis in Yemen.
The report provided further evidence for US officials arguing to extend the arms embargo on Iran and further called into question Tehran's public commitments to dialogue and the nuclear deal.
Authored by the UN's chief, Secretary-General António Guterres, it examined the implementation of UN Security Council Resolution 2231 – the resolution by which the UN endorsed the Iran nuclear deal, officially known as The Joint Comprehensive Plan of Action (JCPOA) in 2015.
Saudi Arabia welcomed the report, adding that it confirmed Iran's well-known destabilizing regional behavior.
"The Kingdom of Saudi Arabia has consistently warned of the security consequences of arms agreements that overlook Iran's regional expansion and ignore the legitimate security concerns of regional states. Today, we are glad that international partners are acknowledging these issues. It might have taken some time, but better late than never," Saudi Arabia's ambassador to the UN Ambassador Abdallah Y. al-Mouallimi told Al Arabiya English at the time.
https://english.alarabiya.net/en/News/gulf/2020/07/08/Saudi-asks-world-to-heed-Iran-nuclear-threat-extend-arms-embargo-urges-firm-stance.html
--------
India
Court Grants Bail to Tablighi Jamaat Members From 21 Nations Who Attended Nizamuddin Mosque Event
July 08, 2020
New Delhi: A Delhi court today granted bail to foreigners from 21 countries who faced charges for attending Markaz at Nizamuddin in Delhi by allegedly violating visa conditions, indulging in missionary activities illegally and violating government guidelines issued after the COVID-19 outbreak.
Chief Metropolitan Magistrate Gurmohina Kaur granted the relief to the foreigners on furnishing a personal bond of Rs 10,000 each.
The accused will file their plea bargaining applications on Thursday, said advocate Ashima Mandla, appearing for some of the foreign nationals. Under plea bargaining, the accused plead guilty to the offence praying for a lesser punishment.
During the hearing, all the foreign nationals who were staying at a hotel, were produced before the court through video conferencing.
They were identified by the concerned officials of the High Commissions/embassies of the respective countries as well as the investigating officer.
The foreigners belong to Afghanistan, Brazil, China, USA, Ukraine, Australia, Egypt, Russia, Algeria, Belgium, Saudi Arabia, Jordan, France, Kazakhstan, Morocco, Tunisia, UK, Fiji, Sudan, Philippines and Ethiopia.
The court had on Tuesday granted bail to 122 Malaysian nationals booked in the case.
They also filed applications for plea bargaining which was allowed by the court and listed before the concerned Metropolitan Magistrate Siddharth Malik for early disposal of the petitions.
The court had taken cognisance of the 59 charge sheets filed against 956 foreign nationals belonging to 36 different countries in the case and summoned the accused to be produced on different dates through video conferencing.
The investigating officer had told the court that the investigation was complete against the 956 foreign nationals in the case and each has been allegedly found to have independently committed the offence for which he / she has been charged and has added that the further investigation is pending.
These foreigners had attended the event in March, following which in April COVID-19 cases across the country spiked after hundreds of Tablighi Jamaat members, who had attended the religious congregation at Nizamuddin Markaz event, tested positive.
According to the charge sheets, all the foreigners have been booked for violating visa rules, violating government guidelines issued in the wake of COVID-19 pandemic and regulations regarding Epidemic diseases Act, Disaster Management Act and prohibitory orders under section 144 of Code of Criminal Procedure.
They have also been charged for the offences under sections 188 (Disobedience to order duly promulgated by public servant), 269 (Negligent act likely to spread infection of disease dangerous to life), 270 (Malignant act likely to spread infection of disease dangerous to life) and 271 (Disobedience to quarantine rule) of the Indian Penal Code and relevant sections of the Foreigners Act.
The punishment for various offences under penal provisions ranges from six months to eight years of imprisonment.
The Centre has cancelled their Visa and blacklisted them. The foreign nationals have not been arrested yet and are presently residing at various places approved by the Delhi High Court.
At least 9,000 people, including the foreign nationals participated in the religious congregation in Nizamuddin. Later, many of the attendees travelled to various parts of the country.
A FIR was registered against Tablighi Jamaat leader Maulana Saad Kandhalvi and six others on March 31 on a complaint of the Station House Officer of Nizamuddin under sections of the Epidemic Diseases Act, Disaster Management Act (2005), Foreigners Act and other relevant sections of Indian Penal Code.
Mr Kandhalvi was later charged with culpable homicide not amounting to murder after some of the attendees of the religious congregation died due to COVID-19, police said.
https://www.ndtv.com/delhi-news/court-grants-bail-to-foreigners-from-21-nations-who-attended-delhi-mosque-event-2259422
--------
2 LeT militants killed BJP leader, his father and brother in Bandipora: J&K Police
July 9, 2020
Two Lashkar-e-Taiba (LeT) militants had carried out the "pre-planned" attack on BJP state executive committee, Sheikh Waseem Bari (27) and his father Sheikh Bashir Ahmad and brother Sheikh Umar on Wednesday evening in North Kashmir's Bandipore, Jammu and Kashmir Police said on Thursday.
The trio, all linked to the BJP, were killed at their family shop right outside the Bandipore Police Station.
IGP Kashmir Vijay Kumar, who arrived in the area on Thursday morning, said one of the attackers was a local militant while the other was a foreign one.
Earlier in the day, J&K LG G C Murmu condemned the "barbaric act of killing innocent people".
"In a condolence message, the Lt Governor has said that the barbaric act of killing innocent people is against the humanity and the perpetrators of this cowardly act shall be brought to justice," a government release quoting Lt Governor, as saying.
Several BJP leaders also arrived in Bandipora today.
On Wednesday, the J&K Police had said they had arrested 10 of its personnel assigned to the security of Bari and his family, for failing to protect them. Police said the personnel security officers were not present with them when the attack happened.
The high-profile killings in a fortified zone came as a shock for the security establishment, especially as Bandipore has been relatively calm in recent years.
Bari had been associated with the BJP for more than four years and was earlier president of the party's Bandipore district unit. Kashmir IGP Vijay Kumar said the three were shot by some unidentified men. "They were critically injured and succumbed later."
Union Minister Jitendra Singh tweeted that Prime Minister Narendra Modi enquired about the killing and offered his condolences to the family.
https://indianexpress.com/article/india/jammu-and-kashmir-bandipore-bjp-leaders-killed-let-militants-6497471/
-------
Pakistan's claim Jadhav against review plea a farce: India
Jul 9, 2020
India dismissed as a "continuation of a farce" Pakistan's claim on Wednesday that Indian national Kulbhushan Jadhav has refused to file a review petition against his death sentence and only wants to follow up on his mercy petition. India said the claim, yet another instance of concocted narratives, was meant to mask Pakistan's reticence to implement the ICJ judgment in letter and spirit.
The ICJ had last year called upon Pakistan to review and reconsider Jadhav's sentencing while allowing India consular access. It had upheld India's contention that Jadhav was not provided benefit of due process of law in violation of Geneva conventions and sentenced by "black" military court. Recalling that Jadhav had been sentenced to death through a farcical trial, India said he had clearly been forced into not filing a review in the case.
The Modi government added that India will do its utmost to protect Jadhav and ensure his safe return to India by considering all "appropriate options" even as Pakistan sought to create a "mirage of compliance" with the ICJ judgment.
Pakistan said in a statement that it had invited India to file a review and reconsideration petition after Jadhav's "refusal to do so". Islamabad also claimed Jadhav only wanted to follow up on his mercy petition. Pakistan had on May 20 this year passed an ordinance to allow for the high court to review the sentence awarded to Jadhav by the military court.
"India sought unimpeded access to Jadhav to discuss his remedies under the ordinance. In a brazen attempt to scuttle even the inadequate remedy under the ordinance, Pakistan has obviously coerced him to forego his rights to seek an implementation of the judgement of the ICJ," said MEA spokesperson Anurag Srivastava. The alleged decision would be akin to Jadhav accepting the death sentence.
Pakistan also said earlier in the day that it is ready to give India consular access for the second time and offered Jadhav a meeting with his family and his wife and mother who had met him. The meeting was a difficult experience for the family as they were subjected to heckling in Pakistan and found Jadhav under extreme stress and unable to say anything beyond parroting ISI lines.
While Pakistan had granted India consular access once, India had said that the manner in which it was given, in the presence of Pakistani officials, was not in keeping with the spirit of the ICJ judgment. The government said the Pakistan ordinance itself was a "U-turn" from Islamabad's position all along that their laws provided for effective review and reconsideration.
"Now, after almost a year, they have made a U-turn and issued an ordinance to ostensibly provide for some sort of review. We have already expressed our serious concerns at the content of the ordinance and how it violates the ICJ judgment," said the official, adding that Pakistan was only seeking to create an illusion of remedy.
The government said Pakistan continued to deny India free and unimpeded access to Jadhav and also not allowed him, as asked for by India, a lawyer from outside Pakistan. Since Jadhav's sentencing, the government recalled, Pakistan had refused to hand over any relevant document, including FIR, evidence, court order to India. "Clearly, Pakistan is attempting to create a mirage of compliance with the ICJ judgement," said the official.
https://timesofindia.indiatimes.com/india/pakistans-claim-jadhav-against-review-plea-a-farce-india/articleshow/76863349.cms
--------
South Asia
Suicide car bomb attack hits Afghan forces' check post in Wardak
09 Jul 2020
A suicide bomber detonated a vehicle packed with explosives close to a security check post in central Maidan Wardak province of Afghanistan.
According to local officials, the incident took place earlier today in Sayedabad district of Wardak province.
MohibullahSharifzai, a spokesperson for the provincial government, said a suicide bomber detonated a Vehicle-borne Improvised Explosive Device closed to a security check post in Sheikhabad area of the district.
Sharifzai further added that the security forces identified the suicide bomber before he could reach his intended target and he blew the explosives up after coming under fire.
He also added that the explosion did not inflict casualties on security personnel but some properties located in the area were damaged.
The anti-government armed militants including Taliban have not commented in this regard so fa
https://www.khaama.com/suicide-car-bomb-attack-hits-afghan-forces-check-post-in-wardak-08947/
--------
Taliban react to photos of Afghan forces published by KIB's Syrian wing
09 Jul 2020
The Taliban group reacted to photos which the Syrian Wing of Katibat Imam al-Bukhari (KIB), an Uzbek Jihadist group loyal to Taliban, recently published.
Zabiullah Mujahid, a spokesperson for the Taliban group, blamed the anti-peace circles for propagating by publishing such photos.
"These images have been stolen from our archive & falsified by anti-peace circles for propaganda!!!" he said in a Twitter post.
Yesterday, FDD's Long War Journal reported on new images released by the Afghanistan branch of Katibat Imam al-Bukhari (KIB), an Uzbek jihadist group loyal to the Taliban that fights under its banner, according to Long War Journal.
According to the Tabloid, the photos in question were originally posted on Telegram by the overall emir of KIB's Syrian wing, Abu Yusuf al-Muhajir. KIB's channels are routinely banned on the platform. But Muhajir's channel is relatively stable and he has taken on the task of publishing the group's media from both Syria and Afghanistan.
https://www.khaama.com/taliban-react-to-photos-of-afghan-forces-published-by-kibs-syrian-wing-08946/
--------
Europe
Russia rejects UN report asserting war crimes in Syria
Elena Teslova
08.07.2020
MOSCOW
Russia's foreign minister on Wednesday slammed the UN report accusing Moscow and Damascus of war crimes in Syria.
Speaking at a news conference in Moscow, Sergey Lavrov said the UN Commission of Inquiry on Syria based its report on data from social networks and anonymous sources, "which cannot be checked and therefore cannot be reliable."
The minister added that the commission was established by non-consensual decision and its mandate and methods of work provokes a lot of questions.
"The decision to establish this commission was pushed by Western countries that have taken a course for regime change in Syria. By voting in the UN Human Rights Council, a mechanism was created with the goal of searching for dirt on Damascus and those they call 'allies of Damascus'," he said.
Moscow stands for the necessity to examine any issues of any conflict basing it on trustworthy particulars and data, which can be confirmed by the body providing them, Lavrov said.
"This commission cannot vouch for the authenticity of its information," the minister said.
On Tuesday, the UN Commission of Inquiry on Syria said in a report that Syrian and Russian warplanes had carried out airstrikes on civilian population in Idlib which amounted to war crimes.
Syria has been locked in a vicious civil war since early 2011, when the Assad regime cracked down on pro-democracy protests with unexpected ferocity.
Since then, hundreds of thousands of people have been killed and more than 10 million others displaced, according to UN officials.
https://www.aa.com.tr/en/europe/russia-rejects-un-report-asserting-war-crimes-in-syria/1903905
--------
UK, Turkey in agreement on political solution in Libya
Ahmet GürhanKartal
08.07.2020
LONDON
Turkey and the UK are in agreement on a diplomatic solution in Libya, Turkey's foreign minister said Wednesday.
Mevlut Cavusoglu, who is paying a one-day working visit to London, said Turkey thinks the only solution in Libya conflict is a political one, adding: "We need to give pace to this political process under the roof of the UN."
The conditions of the legitimate Sarraj government in Libya must be met for a ceasefire in Libya and it needs to be a permanent ceasefire, Cavusoglu noted.
His remarks came after a meeting with British Prime Minister Boris Johnson at Downing Street.
Turkish foreign minister earlier met his counterpart Dominic Raab.
Cavusoglu said during the meeting with Raab and Johnson they spoke on relations in the post-pandemic era, bilateral post-Brexit free trade agreement, cooperation in tourism, health tourism, and defense industries, as well as other international and regional issues, including Libya, Syria, and NATO.
Turkish foreign minister said he also met Jeffrey Donaldson, the chairman of the All Party Parliamentary Group on Turkey in the UK Parliament, and Wendy Morton, the minister for European Neighborhood and the Americas.
He stressed that Turkey and the UK would be in cooperation in many fields after Brexit, adding "even if the UK departs from the EU, it will continue to be one of the most important parts of the European continent."
Cavusoglu also said that along with the bilateral trade agreement, they also took up the future of a visa scheme agreement for Turkish businesspeople – also known as the Ankara Agreement – to prevent possible effects of Brexit on Turkish citizens.
The top Turkish diplomat added that he paid a courtesy visit to Johnson and reiterated Turkish President Recep Tayyip Erdogan's invitation to Turkey.
He also announced Turkey will open a consulate in Manchester to provide quality service to the Turkish citizens.
https://www.aa.com.tr/en/europe/uk-turkey-in-agreement-on-political-solution-in-libya/1903871
--------
US plans military training with Cyprus, defying NATO ally Turkey
09 July 2020
The United States said Wednesday it plans to conduct military training with Cyprus for the first time, defying NATO ally Turkey, which warned of destabilization.
For all the latest headlines follow our Google News channel online or via the app.
The US Congress last year ended a decades-long arms embargo on the island, whose northern third is occupied by Turkey.
Secretary of State Mike Pompeo said the State Department for the first time will fund military training for the Republic of Cyprus as part of "our expanding security relationship."
"This is part of our efforts to enhance relationships with key regional partners to promote stability in the Eastern Mediterranean," Pompeo told reporters.
The cooperation will be part of the US International Military Education and Training program, which seeks to train foreign officers and increase friendly nations' interoperability with the US military.
Turkey and the self-styled Turkish Republic of Northern Cyprus had warned against the end of the embargo, saying it would upset a balance of power on the island.
"As we repeatedly stressed in the past, this kind of steps do not contribute to efforts of finding a solution to the Cyprus problem but rather further strengthen the Greek Cypriot side's uncompromising attitude," the Turkish foreign ministry said of Pompeo's announcement.
"It is clear that the steps that do not observe the balance between the two sides will not help restoring an environment of trust on the island as well as restoring peace and stability in the eastern Mediterranean," it said in a statement.
The United States imposed the embargo in 1987 in a bid to avoid an arms race and encourage a peaceful resolution on the island, whose population is majority Greek.
Critics say the decision backfired by forcing Cyprus, now an EU member, to seek other partners, even as Turkey -- despite its NATO membership -- angered the United States by buying an advanced arms system from Russia.
Turkey invaded Cyprus in 1974 in response to a coup engineered by the then-military regime in Athens, which sought to unite the island with Greece.
The island has remained largely peaceful in the ensuing decades, with Greek Cypriot and Turkish Cypriot leaders working to build ties in recent years.
But tensions have recently flared over Turkey's drilling for gas off the island, with the European Union calling the move illegal.
US officials, at the same time, have encouraged the warming relations with Israel of both Cyprus and Greece.
https://english.alarabiya.net/en/News/world/2020/07/09/US-plans-military-training-with-Cyprus-defying-NATO-ally-Turkey.html
--------
Russia, Turkey working on ceasefire in Libya
08 July 2020
Russia's Foreign Minister Sergei Lavrov says Moscow and Ankara are working on an immediate ceasefire agreement in Libya.
Lavrov said the so-called Libyan National Army (LNA), commanded by warlord General Khalifa Haftar, is ready to sign a ceasefire document, the Interfax news agency reported Wednesday.
Russia's top diplomat further said the rebel forces hope that Turkey will manage to convince the UN-recognized Government of National Accord (GNA) to agree to a ceasefire.
It has been about two rival groups fighting for power in Libya since 2014.
The GNA, with Prime Minister Fayez al-Sarraj at its head, is based in Tripoli, and the other group based in the eastern city of Tobruk is supported militarily by Haftar's rebels, who are backed by the United Arab Emirates, France, Russia and Egypt.
The rebels launched an offensive to seize the capital and oust the GNA in April 2019, triggering some of the most intense fighting in the country.
Multiple international attempts to bring about peace between the two warring sides have failed.
Turkey has extended significant help to the GNA, helping it thwart the rebel offensive against Tripoli.
When the rebels lost ground, Egypt called for a ceasefire. Russia and the UAE welcomed that initiative, but the government and Turkey said fighting would continue until the city of Sirte is recaptured.
https://www.presstv.com/Detail/2020/07/08/629181/Russia-Turkey-ceasefire-Libya
--------
Germany slams Russia, China for blocking aid to Syria
08.07.2020
BERLIN
A leading parliamentarian of Germany's ruling party on Wednesday lambasted China and Russia for blocking a UN Security Council resolution extending cross-border aid to Syria.
The Russian and Chinese action was "cynical and a crime against humanity," said Jurgen Hardt, foreign policy spokesman for the CDU/CSU parliamentary group in the German Bundestag, in a statement.
The MP called on Russia and China "to give up their vetoes and finally clear the way for continued humanitarian aid to the Syrian population."
"Russia's President Putin and China's President Xi are personally responsible for the suffering of the people of Syria," added Hardt, whose country is chairing the UN Security Council this month.
Moscow and Beijing on Tuesday vetoed a UN Security Council resolution to extend aid deliveries from Turkey to Syria, which the UN says is critical to saving millions of lives.
UN Secretary-General Antonio Guterres's spokesman Stephane Dujarric said before the vote that cross-border access is "vital to the wellbeing of the civilians in northwest Syria ... Lives depend on it."
The remaining 13 Security Council members voted in support of the resolution drafted by Germany and Belgium.
The Security Council is now scheduled to vote on a Russian motion to approve one Turkish crossing for aid access for six months.
Syria has been locked in a vicious civil war since early 2011, when the Assad regime cracked down on pro-democracy protests with unexpected ferocity.
Since then, hundreds of thousands of people have been killed and more than 10 million others displaced, according to UN officials.
Aid supplies – both from the UN and Turkish groups – go regularly from a Turkish border crossing into Syria, to the south.
https://www.aa.com.tr/en/europe/germany-slams-russia-china-for-blocking-aid-to-syria/1904044
--------
Turkey slams US military decision on Greek Cyprus
FirdevsBulut
09.07.2020
Turkey criticized the US on Wednesday for including Greek Cyprus in its International Military Education and Training Program.
"Initiatives that do not observe balance between parties will not contribute to establishing a secure environment on the Island, nor will they help keep peace and stability in the Eastern Mediterranean," said Foreign Ministry spokesman Hami Aksoy in a statement.
The statement noted that the US included Greek Cyprus in its International Military Education and Training Program for 2020.
Turkey supports the approach of the Turkish Republic of Northern Cyprus in this matter, the statement said.
"As we have stressed many times before, these steps will not contribute to finding a solution to the Cyprus issue but instead strengthens the uncompromising approach of the Greek side," it added.
Earlier in the day, US Secretary of State Mike Pompeo announced that the US has included Greek Cyprus in its International Military Education and Training Program for 2020.
"The Department of State intends to provide International Military Education and Training funding to that country, contingent on congressional appropriations and our notification of Congress," Pompeo said at a press briefing in Washington.
"This is part of our efforts to enhance relationships with key regional partners to promote stability in the Eastern Mediterranean," he added.
https://www.aa.com.tr/en/europe/turkey-slams-us-military-decision-on-greek-cyprus/1904259
--------
North America
Top US general predicts limited military presence in Iraq
08 July 2020
The head of US Central Command says he is confident that the Iraqi government wants a small amount of US troops to remain in the Arab country for the foreseeable future.
"I believe that going forward, they're going to want us to be with them," Gen. Kenneth McKenzie told reporters on Tuesday following a meeting with Iraqi Prime Minister Mustafa al-Kadhimi.
"I don't sense there's a mood right now for us to depart precipitously. And I'm pretty confident of that," he added.
The comments by Gen. McKenzie come after the Iraqi parliament unanimously approved a bill on January 5, demanding the withdrawal of all foreign military forces led by the United States.
The bill was passed after the assassination of Lieutenant General Qassem Soleimani, the commander of the Quds Force of the Islamic Revolution Guards Corps, along with Abu Mahdi al-Muhandis, the deputy head of the Iraqi Popular Mobilization Units (PMU) – better known by the Arabic name Hashd al-Sha'abi, and their companions in a US airstrike authorized by President Donald Trump near Baghdad International Airport two days earlier.
Later on January 9, Adel Abdul-Mahdi, the former Iraqi prime minister, called on the United States to dispatch a delegation to Baghdad tasked with formulating a mechanism for the move.
Since then, the US-led military coalition purportedly formed to fight the Daesh terrorist group has officially handed over a number of its strategic air bases to the country's government forces, consolidating its troops on fewer bases.
There are currently about 5,200 American troops in Iraq, but the Pentagon is under pressure from both Iraq and the US to reduce the military presence in the Arab country.
https://www.presstv.com/Detail/2020/07/08/629195/US-Iraq-US%C2%A0Central-Command-Kenneth-McKenzie
--------
Top US general says not convinced Russian cash led to US deaths in Afghanistan
08 July 2020
A top US general says he is not convinced Russia had incentivized Taliban-linked militants to kill coalition forces, including American troops, in Afghanistan.
Last month, several major US news outlets including The Washington Post, The New York Times and The Associated Press reported that intelligence related to the matter indicated that Russia had offered bounty as incentive to the Taliban.
President Donald Trump, a Republican who has worked to cultivate warmer ties with Russia, said later that month that he was not briefed on any such reports.
He then blamed the "fake news" for the allegations, saying on Twitter that "the Russia Bounty story is just another made up by Fake News tale that is told only to damage me and the Republican Party."
The Pentagon also said that it had "no corroborating evidence to validate the recent allegations found in open-source reports."
On Tuesday, Marine General Frank McKenzie, the head of US Central Command, underlined the US military's caution in the most extensive remarks to date about the issue from a defense official.
"I'm very familiar with this material and I'm a theater commander and I've had an opportunity to look at it. I found it very worrisome. I just didn't find that there was a causative link there," McKenzie told reporters.
When asked about whether he believed Russian payments led to US deaths, he said, "No, I'm not convinced of that. I'm just not."
He then noted that battlefield intelligence was often inconclusive.
"But in this case, there just wasn't enough there," McKenzie said.
"I sent the intelligence guys back to continue to dig on it. And I believe they're continuing to dig right now."
Moscow had dismissed the allegations, with its embassy in the US saying the claims had led to threats against diplomats. The embassy also accused the Times of promoting fake news.
The Taliban likewise denied having had any deal with Russian intelligence.
The US military previously accused Russia of possibly supporting elements of the Taliban, by giving weapons to them among other things, with McKenzie also saying that the Russians were "not our friends in Afghanistan and they do not wish us well."
https://www.presstv.com/Detail/2020/07/08/629160/US-Afghanistan-taliban-russia-us-forces-
--------
Pompeo hints at Iran links in killing of Iraq expert
July 08, 2020
WASHINGTON: US Secretary of State Mike Pompeo on Wednesday demanded justice over the killing of a prominent Iraqi extremist expert and highlighted threats against him by Iran-linked groups.
Hisham Al-Hashemi, an internationally known scholar whose vast contacts inside Iraq made him a mediator among rivals, was gunned down outside his Baghdad home late Monday by masked assailants on motorcycles.
"In the days leading up to his death he was repeatedly threatened by Iran backed armed groups," Pompeo told a news conference in Washington, without explicitly blaming Tehran.
"The United States joins partner nations in strongly condemning his assassination and call(ing) for the government of Iraq to bring to justice the perpetrators of this terrible crime... swiftly," he said.
Hashemi was an authoritative voice on extremist movements including Daesh, which are violently opposed to Iran.
But he infuriated Tehran-backed factions in Iraq's Hashed Al-Shaabi military network through his support of popular protests last year against a Baghdad government seen as too close to Iran.
Some experts have voiced fear of a new violent phase in Iraq and believe the turning point may have come in January when a US strike in Baghdad killed a top Iranian general, Qasem Soleimani.
President Donald Trump's administration has sought to check Iran's regional activities and choke its economy and frequently seeks to throw a spotlight on purported nefarious activities backed by the clerical state.
https://www.arabnews.com/node/1701851/middle-east
--------
US general affirms support for Lebanon; Hezbollah supporters burn Trump photos
08 July 2020
A senior US military general landed in Beirut Wednesday to reaffirm Washington's backing for Lebanon. At the same time, a group of Hezbollah supporters burned flags and pictures of the United States and its ambassador to Lebanon.
CENTCOM Commander Gen. Kenneth McKenzie met with Lebanon's top officials and "reaffirmed the importance of preserving Lebanon's security, stability, and sovereignty," a statement from the US Embassy in Beirut said.
For all the latest headlines follow our Google News channel online or via the app.
It added that McKenzie "underscored the importance of the strong partnership between the United States and the Lebanese Armed Forces."
US aid for the Lebanese army has come under scrutiny from some US officials and policymakers claiming that Hezbollah influences the military decisions. Lebanese officials and the army have rejected these claims.
McKenzie has voiced his conviction of the need to continue supporting the Lebanese army, a vital partner in the international fight against terrorism.
As McKenzie arrived, supporters of the Iran-backed Hezbollah blocked a road near the Beirut airport and praised the bombers of the 1983 attack on the US Marines barracks in Beirut.
One supporter told Hezbollah's Al Manar TV that he came to "praise" the terrorists that bombed the Marine barracks.
Photos of Imad Mughniyeh, a senior Hezbollah commander assassinated in 2008, and flags of Hezbollah were raised during the demonstration that saw Lebanese army soldiers push back the Hezbollah supporters to reopen the blocked road.
Photographs of US Ambassador to Lebanon Dorothy Shea were torched alongside portraits of US President Donald Trump and the US and Israeli flags.
Tensions have escalated in recent weeks after a south Lebanon judge issued an order banning Shea from being interviewed by local media outlets.
The Lebanese government apologized, and Shea said the "page has been turned" on the incident.
However, Hezbollah's leader Hassan Nasrallah attacked Shea in a televised speech on Tuesday.
Nasrallah also criticized the Lebanese government for what he said was remaining silent over an interview where Shea lambasted the group for destabilizing Lebanon.
https://english.alarabiya.net/en/News/middle-east/2020/07/09/US-general-affirms-support-for-Lebanon-Hezbollah-supporters-burn-Trump-photos.html
--------
Foreign intervention in Libya delays political solution: US State Department
08 July 2020
Foreign intervention in Libya keeps warring parties from reaching a political solution, warned a US State Department spokeswoman, adding that Washington believes there is no military solution to the crisis which must be resolved through the United Nations.
The comments made by State Department spokesman Morgan Ortagus on Wednesday to Al Arabiya comes just days after the US ambassador to Egypt told Al Hadath the United States opposes "all foreign intervention" in Libya and is engaged in active diplomacy.
Tensions between Egypt and Libya's Government of National Accord have been on the rise in recent weeks. In June, al-Sisi ordered his army to stand ready carry out any mission outside the country, if necessary, amid high tensions over Turkey's intervention in neighboring Libya.
Turkey has been accused of sending Syrian mercenaries daily to fight with the GNA. These actions have been widely criticized by the US and other countries.
https://english.alarabiya.net/en/News/north-africa/2020/07/08/Foreign-intervention-in-Libya-delays-political-solution-US-State-Department.html
--------
Africa
Foreign meddling in Libya at unprecedented levels: UN chief
09 July 2020
The United Nations (UN) secretary-general warns that foreign interference in the conflict in Libya has reached "unprecedented" levels.
"The [Libyan] conflict has entered a new phase, with foreign interference reaching unprecedented levels, including in the delivery of sophisticated equipment and the number of mercenaries involved in the fighting," Secretary-General Antonio Guterres said in an address to a high-level virtual meeting of the UN Security Council on Wednesday.
He said both the delivery of weapons and the dispatch of proxy forces were in violation of a UN arms embargo on Libya.
Since 2014, two rival seats of power have emerged in Libya, namely the internationally-recognized government, known as the Government of National Accord (GNA), and another group based in the eastern city of Tobruk.
The latter camp is supported militarily by an array of rebel militia under the command of a former general named Khalifa Haftar.
The rebels receive support from the United Arab Emirates, Egypt, Russia, and Jordan. The GNA is backed by Turkey.
Foreign patrons on both sides are accused of sending in advanced weapons and proxies.
In the past couple of weeks, government forces have pushed the rebels as far back as the city of Sirte, on the Mediterranean coastline, where a major battle now looms. The government advances are believed to have come with crucial Turkish support.
Guterres said the "GNA units, with significant external support, continued their advance eastward, and are now 25 kilometers west of Sirte after two previous attempts to gain control of the city."
He expressed concern about the military buildup around Sirte.
Russia is accused of supporting Haftar in his bid to oust the GNA, but Russia's UN Ambassador VassilyNebenzia rejected the allegation in the same UNSC session on Wednesday.
"But we know about other countries' military personnel, including from those countries that accuse us, to be present on Libyan soil, East and West," Nebenzia said, calling on all countries with influence on the Libyan parties to push for a permanent ceasefire.
The UAE's Minister of State for Foreign Affairs Anwar Gargash also told the UNSC that there had been "roughly 10,000 Syrian mercenaries operating in Libya, approximately twice as many as there were six months ago."
Turkey is accused of sending those militants.
Guterres said that, between April and June this year, the UN mission in Libya had documented at least 102 civilians deaths and 254 civilians injuries, showing a 172 percent increase compared to the first quarter of the year.
He said there had also been at least 21 attacks on medical facilities, ambulances, and medical personnel in Libya.
International attempts to bring about peace between the warring sides in Libya have so far failed. The country first plunged into chaos in 2011, when a popular uprising and a NATO intervention led to the ouster of long-time dictator Muammar Gaddafi.
https://www.presstv.com/Detail/2020/07/09/629228/Libya-foreign-meddling-unprecedented-levels-UN-Guterres
--------
Escalation with Turkey in the eastern Mediterranean threatens Europe: EU official
09 July 2020
Escalation involving Turkey in the eastern Mediterranean has a negative impact on the European Union's security and must be contained, said JosepBorrel, the EU's High Representative of the Union for Foreign Affairs and Security Policy, on Thursday.
Turkey has become increasingly assertive in the eastern Mediterranean after it signed a deal with the Government of National Accord (GNA) in Libya, which Ankara backs in its fight against the Libyan National Army (LNA) for control of the country.
Borrel said that the escalation in the region must be contained, adding that the EU did not recognize the Republic of North Cyprus, which is recognized by Turkey, and any of Ankara's claims for drilling rights on its behalf.
For all the latest headlines follow our Google News channel online or via the app.
The European Union does not recognize the Republic of North Cyprus and rejects Turkey's activities in the waters of Cyprus, said Borrel.
Turkey's neighbors, including Cyprus and Greece, reject Turkey's claims of mineral rights over vast swathes of the eastern Mediterranean.
The EU and Arab countries including Egypt have also rejected Turkey's position.
https://english.alarabiya.net/en/News/north-africa/2020/07/09/Escalation-with-Turkey-in-the-Eastern-Mediterranean-threatens-Europe-EU-official.html
--------
Libyans protest against Turkey's Erdogan and 'occupation' of Libya in Benghazi
06 July 2020
Libyans staged a protest against Turkey's intervention in the country in the city of Benghazi on Sunday.
Images and footage showed crowds in Bengahzi's al-Keesh square, with banners depicting the face of Turkish President Recep Tayyip Erdogan with a cross over his face.
According to Al Arabiya, demonstrators chanted against foreign "occupation."
Photos showed people holding signs saying "Libya did not and will not bow to the Turkish regime" in Arabic and "Not for colonization No to Turkish intervention."
Turkey supports the Government of National Accord (GNA) in its conflict with the Libyan National Army (LNA).
According to sources, Ankara and the GNA signed a military alliance on Saturday, following an earlier economic deal giving Turkey maritime rights to vast swathes of the eastern Mediterranean.
Backed by Syrian mercenaries sent to Libya by Turkey, the GNA has taken ground against the LNA over recent months and now poses a threat to the strategic city of Sirte and the Al Jufra airbase.
On Sunday, an unidentified air force struck the GNA-controlled Watiya base, reportedly destroying Turkish military equipment.
Benghazi remains a stronghold of the LNA, which is backed by the Tobruk-based Libyan parliament and foreign countries including Egypt, Russia, France and the United Arab Emirates.
Turkey withdraws troops after Watiya strike: LNA, local sources
Turkey withdrew a substantial number of its garrison at the Watiya base after suffering material losses in the attack, according to an LNA official and local sources who spoke to Al Hadath.
An anonymous Turkish military source confirmed to Al Arabiya that it had suffered shelling and material losses from the strike, but did not specify any casualties.
LNA officer Brig. Khaled al-Mahjoub, the director of its Department of Moral Guidance, told Al Arabiya on Sunday that Turkey had suffered significant losses in military equipment in the attack, and that more attacks would be carried out against the base soon.
"We are in a real war with Turkey, which has oil ambitions in Libya, said al-Mahjoub.
https://english.alarabiya.net/en/News/north-africa/2020/07/06/Libyans-protest-against-Turkey-s-Erdogan-and-occupation-of-Libya-in-Benghazi.html
--------
Only solution to Dam dispute is negotiating toward win-win solution: Ethiopia FM
08 July 2020
The only solution to the Grand Ethiopian Renaissance Dam is negotiating in good faith toward a win-win solution for all countries involved, according to Ethiopian Foreign Minister Gedu Andargachew.
"The issues on the Grand Ethiopian Renaissance Dam are specific to the first filling and annual operation. Hence, negotiations based on science is the only solution. We believe the only solution is negotiating in good faith with the objective to reach at a win-win outcome will resolve the differences," Andargachew said in written statement to Al Arabiya.
The Grand Ethiopian Renaissance Dam (GERD) is being built about 15 km from the border with Sudan on the Blue Nile, the source of most of the Nile's waters. Ethiopia says the $4 billion hydropower project, which will have an installed capacity of 6,450 megawatts, is essential to its economic development.
Egypt is counting on international pressure to unlock a deal it sees as crucial to protecting its scarce water supplies from the Nile river before the expected start-up of a giant dam upstream in Ethiopia in July.
Andargachew described Egypt's claims that the GERD would lead to third as "exaggerations and untrue claims."
The latest round of talks, which had started on June 9 over video conference, followed a previous round of negotiations in Washington, which ended without agreement in February.
https://english.alarabiya.net/en/News/world/2020/07/08/Only-solution-to-Dam-dispute-is-negotiating-toward-win-win-solution-Ethiopia-FM.html
--------
URL: https://www.newageislam.com/islamic-world-news/pakistans-religious-affairs-ministry-forwards/d/122329
New Age Islam, Islam Online, Islamic Website, African Muslim News, Arab World News, South Asia News, Indian Muslim News, World Muslim News, Women in Islam, Islamic Feminism, Arab Women, Women In Arab, Islamophobia in America, Muslim Women in West, Islam Women and Feminism