New Age Islam News Bureau
10 May 2012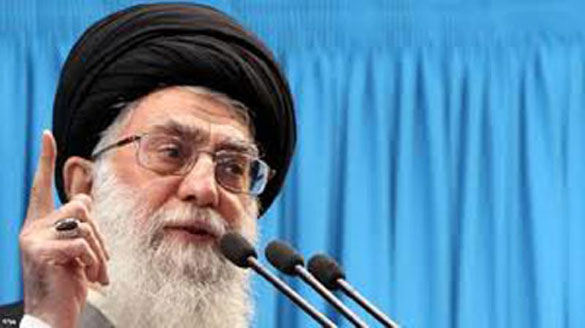 India
• Supreme Court permits Mohammed Khalil Chisti to visit Pakistan
• J&K: Two militants killed in police encounter
• 1,446 Kashmiri migrants accepted job offer under Indian PM's package
• 'Awfully busy' Gujarat CM tried his best to save 2002 riot victims: SIT
• After nod to visit Pak, jailed scientist asks all to be ready to 'bhangra'
Pakistan
• Pakistan tests nuclear-capable ballistic missile Hatf III
• No role in bin Laden's stay in Pak: Gilani
• 16 militants killed in Tirah Valley in Pakistan
• US in talks with Pak on re-opening of NATO supply routes: Official
• US congressional panel cuts $800 million in aid to Pakistan
• Another Attack on Pakistan's Dead Poets
South Asia
• China comes under attack for throwing out reporter
• Avenge Afghan Quran burning: Al-Qaida leader
• Suicide Attackers Kill 5 in Eastern Afghanistan
• Canadian Muslim, Tamil and civil groups condemn religious intolerance in Sri Lanka
• No survivors found after Russian plane crashes in Indonesia
• Afghanistan"faces tougher times" in next security handover
• Gay marriage a distant dream around the world
• UN cannot impose upon Sudan: Bashir
West Asia
• Iran: UN experts condemn harsh sentencing of human rights defenders
• Iran to establish world award named after Imam Khomeini
• Syria says 40 dead in Damascus blasts
• Iran Filters Khamenei's Fatwa on Ant filtering
• Corruption scandals threaten to destabilise Iraqi Kurdistan
• Peaceful resistance, a challenge to Israel
• Twin attacks kill four in central Iraq
• More Saudi universities boarding e-learning bandwagon
• E-information center for Qur'an chairs in Saudi Arabia proposed
• Poets send out message of unity at Indo-Pak mushaira
• Syria buys grain via Lebanon to beat sanctions
• 'US drone strikes' kill 8 al-Qaida militants in Yemen
• Syria bomb attacks cast doubt on UN mission: Ban Ki-moon
• Morocco Struggles to Rein in Soccer Hooligans
• The Muslim Brotherhood's presidential campaign falters in an evolving Egypt
• Adam Yauch was a Muslim hero
• University in Jenin blocks Islamic Jihad activist
• Stand With Us, UC San Diego Pro-Israel Group, Host Anti-Muslim Conference
• Israeli ministers fear Mofaz will flip-flop and support strike on Iran
Africa
• Egypt: Low court orders suspension of elections
• Bosnians commemorate children killed during war
• Breakaway Somali regions boost education to deter militancy
North America
• Michigan: Anti-Sharia rally set in Lansing
• US spy chief orders inquiry into leaks over al-Qaida plot
• 'Qaida bomber was actually a CIA mole'
Europe
• Pakistanis jailed in teen sex grooming case in UK
• European court refuses Abu Qatada bid to stop deportation
• Russia says it foiled terrorist attacks in Sochi
Complied by New Age Islam News Bureau
Photo: Iran Filters Khamenei's Fatwa On Anti-filtering
URL: https://www.newageislam.com/islamic-world-news/new-age-islam-news-bureau/pakistanis-jailed-in-teen-sex-grooming-case-in-uk/d/7287
India
----------
Supreme Court permits Mohammed Khalil Chisti to visit Pakistan
May 10, 2012
NEW DELHI: The Supreme Court on Thursday allowed Pakistani microbiologist Dr Mohammed Khalil Chisti, awarded life term in a murder case, to visit Karachi till November 1 during the pendency of his appeal.
The SC said it will hear Chisti's appeal against conviction in murder case on November 20 and directed him to return to India positively on November 1.
Dr Mohammed Khalil Chisti will have to deposit his passport with the Indian consulate in Karachi.
After a prolonged trial that stretched for 18 years, Chisti was held guilty in a murder case and was awarded life sentence on January 31 last year by an Ajmer sessions court.
Chishti is presently out on bail, but has been asked to confine himself to Ajmer only.
http://timesofindia.indiatimes.com/india/Supreme-Court-permits-Mohammed-Khalil-Chisti-to-visit-Pakistan/articleshow/13077898.cms
----------
J&K: Two militants killed in police encounter
May 10, 2012
Two unidentified militants were killed on Thursday in an encounter with security forces in Uri area of north Kashmir's Baramulla district, officials said.
"Two militants were killed during an anti-insurgency operation in Uri area," senior superintendent of police Baramulla Anand Jain told PTI.
The police is trying to ascertain the identity and group affiliation of the two slain militants, he said.
Police and army troops launched a joint operation in Choun village of Uri on Thursday morning following specific information about the presence of militants in the area.
As the security forces were closing in on the location of the militants, the ultras opened fire following which the security forces retaliated, resulting in the death of the two militants, they said.
http://www.hindustantimes.com/India-news/Srinagar/J-amp-K-Two-militants-killed-in-police-encounter/Article1-853521.aspx
----------
1,446 Kashmiri migrants accepted job offer under PM's package
May 10, 2012
New Delhi : Altogether 1,446 Kashmiri migrants have accepted employment under the Prime Minister's special rehabilitation package for the community and are living in the Valley.
Minister of State for Home Jitendra Singh said under the package, announced in 2008 to ensure rehabilitation of those who had left the Kashmir Valley at the peak of militancy, the Jammu and Kashmir government has created 3,000 posts and appointment orders have been issued to 2,169 candidates and 1,446 of them have joined their posts in the Valley.
"The Prime Minister's package provides for employment opportunities to 6,000 unemployed migrant youths in the state government...Another 9,000 unemployed migrant youths are proposed to be facilitated to get financial assistance for self employment/ business ventures. The response to which is very poor," he told Rajya Sabha today.
The package provides for housing, transit accommodation, continuance of cash relief, students' scholarship, employment, financial assistance to agriculturists and horticulturists and waiver of interest loans, Singh said.
Hindustan Times
----------
'Awfully busy' Narendra Modi tried his best to save 2002 Gujarat riot victims: SIT
May 10, 2012
AHMEDABAD: The Supreme Court-appointed special investigation team (SIT) has done much more than just giving a clean chit to Gujarat chief minister Narendra Modi on allegations of his involvement in the 2002 riots.
Not only does the report, submitted by SIT chairman RK Raghavan, exonerate Modi from the criminal charge of conspiracy and facilitating riots, it goes an extra mile to explain the efforts of an "awfully busy" Modi to protect the riot-affected and offer them relief and rehabilitation.
Experts say the closure report is very different in spirit than the first report submitted by SIT member AK Malhotra, who had questioned Modi's actions on several counts including allegedly deputing cabinet ministers in police control rooms and his negligence towards the riot-affected. Raghavan's report claims Modi visited Gulbarg Society and Naroda Patia, which witnessed two of the worst massacres during the riots, and relief camps on March 5 and 6, 2002.
Full report at:
http://timesofindia.indiatimes.com/india/Awfully-busy-Narendra-Modi-tried-his-best-to-save-2002-Gujarat-riot-victims-SIT/articleshow/13074667.cms
----------
After nod to visit Pak, scientist asks all to be ready to 'bhangra'
May 10 2012
Ajmer, Karachi : Pakistani microbiologist Mohammed Khalil Chishti, who got permission to travel to Pakistan for a temporary stay today, said he was extremely happy with the development and fully optimistic of a final settlement in the case.
"I am simply very happy with the development. A major task has been done which brightens hope for me to return home to Pakistan, permanently. I wish from God for the same," he told PTI.
"My wife Meher, son and daughters have been informed and they are all too happy. My wife says she prayed to God for my early release and now I will be going to see her and other family members as soon as possible," he said.
Chishti, 82, who was serving a life sentence in a murder case and is currently out on bail, said he was keenly waiting for the moment he leaves India for Pakistan.
"I give credit to all those who helped me when I was facing trial and after the conviction. I also thank God as well as Khawaja Moinuddin, who connects us to the Supreme God," he said.
Full report at:
http://www.indianexpress.com/story-print/947771/
----------
Pakistan
Pakistan tests nuclear-capable ballistic missile Hatf III
May 10, 2012
ISLAMABAD, PAKISTAN: Pakistan's military says it has successfully test-fired a short-range missile capable of delivering a nuclear warhead.
A military statement says the Hatf III Ghaznavi with a range of 290 kilometers (180 miles) was launched on Thursday at the conclusion of the annual field training exercise of Army Strategic Force Command.
It is the second such test by Pakistan in the past two weeks. On April 25, Pakistan launched what it said was an intermediate-ranged missile after its archenemy India conducted its own missile test.
The country routinely test-fires what it claims are indigenously developed missiles.
http://timesofindia.indiatimes.com/world/pakistan/Pakistan-tests-nuclear-capable-ballistic-missile-Hatf-III/articleshow/13078452.cms
----------
No role in bin Laden's stay in Pak: Gilani
May 10, 2012
Insisting that Pakistan had no role in providing shelter to Osama bin Laden, Prime Minister Yousuf Raza Gilani has attributed presence of the slain al Qaeda leader in his country to universal intelligence failure.
Mr. Gilani, who is on a five-day visit to Britain, denied in an interview to 'The Guardian' that bin Laden's presence in Abbottabad was secretly known.
He said: "There is no complicity. I think it's an intelligence failure from all over the world," and denied suggestions that elements within Pakistan's military may have been aware of bin Laden's hideout, by saying: "Why should we do that? We have suffered the most."
According to Mr. Gilani, Pakistan was "part of the solution, not part of the problem" when it came to the "global issue" of fighting terrorism.
He alleged that the U.S. had fuelled the problem by abandoning its ally Pakistan once the Soviets had been driven from Afghanistan.
"The vacuum was filled by militants," he said.
Full report at:
http://www.thehindu.com/news/international/article3403389.ece
----------
16 militants killed in Tirah Valley
May 10, 2012
PESHAWAR: Helicopter gunships on Wednesday heavily pounded suspected hideouts of the banned Tehreek-e-Taliban Pakistan (TTP), killing at least 10 militants and injuring several others, while six people were killed in clashes between two militant groups. According to sources, the TTP hideouts were attacked in Tirah Valley of Khyber Agency near Afghan border. In the other incident, six militants were killed in clashes between the banned Lashkar-e-Islam (LI) and Ansarul Islam (AI) in Torikhel area of Tirah Valley, sources told Daily Times on condition of anonymity. Clashes between the two groups take place frequently as Ansarul Islam fights the LI to gain control of the area. According to sources, heavy weapons were used in the fight and the AI fighters captured two LI posts.
http://www.dailytimes.com.pk/default.asp?page=2012\05\10\story_10-5-2012_pg7_7
----------
US in talks with Pak on re-opening of NATO supply routes: Official
May 10, 2012
WASHINGTON: The US continues to negotiate with Pakistan on re-opening of the crucial NATO supply routes to Afghanistan that were closed by Islamabad after a cross-border NATO air strike killed 24 of its soldiers last year, the State Department said today.
"We are continuing to work on these issues with the government of Pakistan. As you know, that would follow on the visit that ambassador Grossman had to Pakistan," the State Department spokeswoman, Victoria Nuland, told reporters at her daily news conference.
"As you know, we're still seeking to come to an arrangement on how we can get the GLOCs (ground line of communication) open. We think it's important for us, it's important for a peaceful, stable situation in Afghanistan, and it's obviously that would be in Pakistan's interest as well," Nuland said responding to a question.
http://timesofindia.indiatimes.com/world/pakistan/US-in-talks-with-Pak-on-re-opening-of-NATO-supply-routes-Official/articleshow/13077249.cms
----------
US congressional panel cuts $800 million in aid to Pakistan
May 10, 2012
WASHINGTON: A House of Representatives panel moved on Wednesday to cut the foreign aid budget by some 9 percent, targeting economic aid and contributions to the United Nations and the World Bank.
Despite the cuts, the legislation won bipartisan backing from the appropriations foreign aid panel, although it is sure to draw a White House veto threat because it's in line with a broader Republican spending plan that breaks faith with last year's budget and debt pact with President Barack Obama.
The panel maintains aid to Israel and Egypt at the administration's requests but denies $800 million that was requested for a special fund for training and equipping Pakistan's military in counterinsurgency tactics. The move appears to reflect wariness on the part of lawmakers toward the government of Pakistan, which failed to find Osama bin Laden for years until the US military killed him a year ago.
Democratic Representative Jesse Jackson Jr accused Pakistan of "harboring a fugitive" and likened the US-Pakistan relationship to a "bad marriage."
Given the animosity toward Pakistan, the $800 million request for counterinsurgency efforts was an easy target, although the measure would permit transfers from other accounts to make up for some or all of the shortfall.
"It is a difficult relationship," said Rep. Kay Granger, the foreign aid measure's lead author.
Full report at:
http://timesofindia.indiatimes.com/world/pakistan/US-congressional-panel-cuts-800-million-in-aid-to-Pakistan/articleshow/13077665.cms
----------
Another Attack On Pakistan's Dead Poets
10 May, 2012
Islamist militants blew up the mausoleum of poet, writer, and nationalist political leader Ajmal Khattak in northern Pakistan on May 9 in yet another attack on an iconic cultural figure.
The mausoleum is located on the main Grand Trunk Road connecting Pakistan's northern city of Peshawar with the central capital of Islamabad. Khattak's son Aimal Khan said the explosives damaged the construction but that no one was killed or injured.
News of the bomb attack on Ajmal Khattak's mausoleum spread like wildfire, and a wave of condemnation started pouring in on social media like Twitter and Facebook.
"Sorry Ajmal Khattak. You had dreamed and struggled for a peaceful and nonviolent Pakistan, but here dead bodies are attacked in their graves," one young man, Riaz Turi, said on his Twitter account.
Tauseef Khan, another admirer of Ajmal Khattak, posted the following message on his Facebook wall: "Terrorists, the forces of darkness, have blown up the grave of Ajmal Khattak, former ANP president, veteran politician, statesman, and poet."
Journalist and commentator Ziaur Rahman, in a Twitter message posted soon after the explosion, said the militants want to create a rift among Pashtuns and that is the motive behind the attack on Ajmal Khattak's grave.
Born on September 15, 1925, Ajmal Khattak's life is an embodiment of an untiring struggle for the independence of his land (from the Biriths Raj), the restoration of true democracy and political rights in Pakistan, and a revolt against the class system in society.
Full report at:
http://www.rferl.org/content/pakistan_poet_mausoleum_attacked/24575802.html
----------
South Asia
China comes under attack for throwing out reporter
May 10, 2012
BEIJING: China's expulsion of an American reporter working for the pan-Arab news network Al-Jazeera has drawn criticism from other journalists and the US, and a tightlipped reaction from Beijing.
Melissa Chan is the first accredited foreign journalist to be expelled from China since 1998. The move, made public on Tuesday by Al-Jazeera , is seen as China's attempt to punish international media whose reports the government sees as besmirching its global image. Chan is a US citizen who worked for the network in China since 2007.
Fourteen of the 18 questions posed at the foreign ministry's regular briefing on Tuesday concerned Chan, but spokesman Hong Lei would not discuss her status, saying only that journalists must follow China's laws and regulations.
All the questions about Chan were missing from the official transcript later posted on the ministry's website, in keeping with Beijing's occasional practice of ignoring sensitive questions. The expulsion hasn't even been mentioned in Chinese state media.
The US said it and was disappointed in the Chinese government's decision not to renew her accreditation.
http://timesofindia.indiatimes.com/world/china/China-comes-under-attack-for-throwing-out-reporter/articleshow/13075137.cms
----------
Avenge Afghan Quran burning: Al-Qaida leader
May 10, 2012
CAIRO: Al-Qaida's leader has urged Muslims to take revenge for the February burning of Quran Muslim holy books at a US air base in Afghanistan.
Ayman al-Zawahri posted an audio on a militant website on Wednesday.
He called on Muslims to avenge the burning by fighting ``those aggressors who occupied your countries, stole your wealth and violated your sanctities.''
The recording was released by Al-Sahab, al-Qaida's media arm, and reported by the SITE Intelligence Group, which monitors militant messages.
The US apologized, saying the Islamic texts were mistakenly sent to a garbage burn pit. Deadly protests raged in Afghanistan for six days afterward.
Al-Zawahri said the Americans and their allies commit crimes and then pretend to be sorry. He called that a "silly farce."
http://timesofindia.indiatimes.com/world/middle-east/Avenge-Afghan-Quran-burning-Al-Qaida-leader/articleshow/13071284.cms
----------
Suicide Attackers Kill 5 in Eastern Afghanistan
10 May 2012
KABUL, Afghanistan (AP) — Suicide attackers wearing police uniforms killed five people when they were caught trying to sneak through a checkpoint Thursday in eastern Afghanistan, security officials said.
The six attackers all died in the botched operation in Paktika province's Yayakhil district, said Dawlit Khan Zadran, the provincial police chief.
He said that the men were on their way to attack a district government office when they tried to get through the checkpoint. Police became suspicious and told them to stop, the men refused, and a gunbattle broke out.
During the hour-long fight, four attackers detonated their explosives-rigged suicide vests and two were shot and killed, Zadran said. The blasts killed two civilians, two local police officers and one national police officer.
Another two local police officers and one national police officer were wounded, he said.
Taliban spokesman Zabiullah Mujahid claimed responsibility for the attack.
The Afghan Local Police is a force created with the help of the American military. Members come from the local community and receive a small government salary to man checkpoints and oversee security in their area.
The Taliban launch a fresh offensive every spring as snows melt and the weather warms across Afghanistan, making both travel and fighting easier. It normally leads to a surge of militant attacks as they attempt to retake lost territory and intimidate the government.
Thursday's attack was the latest in a string of violence in Paktika. On Tuesday, militants there shot and killed four Education Ministry employees and a bodyguard. On Sunday, four gunmen took over a tall building in the province and started shooting down into surrounding government compounds, wounding one civilian before security forces killed them.
http://www.nytimes.com/aponline/2012/05/09/world/asia/ap-as-afghanistan.html?_r=1&ref=global-home
----------
Canadian Muslim, Tamil and civil groups condemn religious intolerance in Sri Lanka
10 May 2012
Twenty organizations from Canada, which included prominent Muslim scholarly and activists groups, Tamil organizations, and influential Canadian civil society groups, came together to condemn the religious intolerance of the Sinhala-Buddhist government in Sri Lanka, in the wake of the Dambulla mosque attack, drafting a letter to Mahinda Rajapaksa on the issue. "The Canadian Peace Alliance stands against any type of discrimination, whether against the Tamil nation or the Muslim people of Sri Lanka. Any just society must uphold the rights of all people regardless of ethnicity or religion and must pay special attention to protecting the rights of the most vulnerable groups. That is why campaign against the Tamil genocide as well as Islamaphobia in Canada and abroad," Sid Lacombe, coordinatior of the CPA, told TamilNet.
The letter was sent under the banner of the CPA, largest peace organization in Canada.
Condemning the recent attack on the Dambulla mosque and attacks on other non-Buddhist religious structures in the recent past, the release said that the tacit support given by the Sri Lankan police to such activities revealed "an underlying religious fanaticism, bigotry and hatred that is raised and nurtured by the politics of Sinhala-Buddhist chauvinism."
"The very same government that speaks about 'national reconciliation' must show by practical example in condemning unequivocally the attack on the Dambulla Mosque. Instead, your Prime Minister colluded with the anti-Muslim mob and ordered relocation of the Mosque."
Full report at:
http://www.tamilnet.com/art.html?catid=13&artid=35163
----------
No survivors found after Russian plane crashes in Indonesia
May 10 2012
Cidahu (Indonesia) : A rescue team found no survivors but several bodies on Thursday when it arrived at the wreckage of a Russian plane that crashed into an Indonesian mountain during an exhibition flight with 45 people on board.
Russia's first all-new passenger jet since the fall of the Soviet Union, a Superjet 100 aircraft, went missing on Wednesday about 40 miles (64 km) south of Jakarta.
It was carrying Indonesians, including journalists and businessmen, eight Russians, including embassy officials, pilots and technicians, two Italians, one French citizen and one American, said Vladimir Prisyazhnyuk, the head of Sukhoi Civil Aircraft.
We haven't found survivors, Gagah Prakoso, spokesman of the search and rescue team, told Indonesia's Metro TV.
Radio contact with the aircraft was lost at about 0800 GMT on Wednesday after it descended to 6,000 feet (1,800 metres) near Mount Salak, which rises to 7,254 feet (2,200 metres) above sea level, a rescue official said.
A search resumed at dawn on Thursday and a rescue helicopter later spotted debris on the side of the dormant Mount Salak volcano, sending multiple teams on a trek across steep and heavily forested terrain to reach the site.
A picture taken from the helicopter appeared to show that the plane hit the top of an almost vertical wall of rock. Small pieces of white debris could be seen scattered down an exposed stretch of cliff.
The airplane crashed at the edge of Salak mountain ... An investigation must be done immediately and thoroughly, President Susilo Bambang Yudhoyono told a news conference.
Full report at:
http://www.indianexpress.com/story-print/947618/
----------
Afghanistan "faces tougher times" in next security handover
May 10, 2012
KABUL: Afghanistan faces tougher security challenges in the next phase of a transition from foreign to Afghan forces as insurgents step up their attacks, Afghan officials said on Thursday.
President Hamid Karzai is expected to announce on Sunday the transfer of 230 districts and the centres of all provincial capitals to Afghan control in the third phase of a handover before most Nato troops pull out by the end of 2014.
"In 2014 we will face a national survival test, but our enemies have to know that this nation is committed to fulfil this process," Ashraf Ghani Ahmadzai, head of the transition process, told reporters in Kabul.
"The third stage is a difficult stage. We don't want to tell lies to Afghanistan's people, but these difficulties are not ones that have no solution. The fourth and fifth stages will be more difficult," Ahmadzai, a former finance minister, said.
Afghanistan and its Western backers plan a total of five stages of security transfer, which will eventually include Taliban-strongholds such as Kandahar and much of Helmand as well as volatile eastern provinces, among other areas.
No officials would comment on what specific districts in which provinces would be transitioned in the third phase.
The difficulties underlining the third phase were also echoed by US Ambassador Ryan Crocker who joined Nato's top commander in Afghanistan, US General John Allen, other Nato soldiers and Afghan officials to talk about the next step.
Full report at:
http://dawn.com/2012/05/10/afghanistan-faces-tougher-times-in-next-security-handover/
----------
Gay marriage a distant dream around the world
By LEON DROUIN-KEITH
10 May 2012
China's government considered homosexuality a mental disorder until 2001. Mobs in Senegal have disinterred bodies of men they believe were gays and dragged them through the streets. In Egypt, laws prohibiting "shameless public acts" have been used to imprison gay men.
While gay-rights activists hailed President Barack Obama's support for same-sex marriage as a symbolic victory, for many around the world the idea of legal unions between homosexuals is a distant dream. Gay people in many countries would settle for simply getting to be themselves without fear of being attacked or thrown in prison.
In China, "the government treats homosexuality like it does not exist," said Xiong Jing, an activist who volunteers in gay support groups in Beijing.
China's authoritarian government shows little tolerance for activism of any kind, and sodomy was a crime until 1997. Xiong welcomed Obama's support for gay marriage, but cautioned that legalizing it in China would be unrealistic and impossible.
Full report at: Copyright © 2012 The Associated Press.
----------
UN cannot impose upon Sudan: Bashir
By Abdelmoneim Abu Edris Ali
10 May, 2012
KHARTOUM — Neither the United Nations nor the African Union can impose its will on Sudan, President Omar al-Bashir said on Thursday, after fresh fighting along the border with South Sudan.
"We will implement what we want and, what we do not want, no one can impose upon us -- neither the UN Security Council nor the African Union Peace and Security Council," Bashir said.
He was referring to a May 2 UN Security Council resolution calling for Sudan and South Sudan to cease hostilities along their border and settle unresolved issues after the South's separation last July following a 1983-2005 civil war.
The remarks were Bashir's first about the resolution, and came a day after Sudan's army said it had fought with South Sudan along the disputed border on Wednesday, while the South said it came under renewed Sudanese air attack, violating a four-day-old UN-imposed ceasefire.
The UN resolution also ordered Sudan and South Sudan to pull troops back from their disputed frontier, effective Wednesday May 9, but Khartoum said it could not comply until there was a border agreement.
Full report at: Copyright © 2012 AFP. All rights reserved.
------------
West Asia
Iran: UN experts condemn harsh sentencing of human rights defenders
May 10, 2012
GENEVA (4 May 2012) – A group of United Nations independent experts condemned the on-going arrests and harsh sentencing of human rights defenders in the Islamic Republic of Iran, and urged the Government to ensure that rights defenders are not being targeted for carrying out their legitimate activities and are provided with adequate protection.
"The conviction and extremely harsh sentencing of human rights defenders is an indication of mounting repression against the legitimate activities of human rights defenders and represents a serious setback for the protection of human rights in Iran," said the Special Rapporteur on the situation of human rights in the Islamic Republic of Iran, Ahmed Shaheed.
The UN experts expressed particular concern about the situation of Nargess Mohammadi, whose state of health is reportedly extremely fragile. Ms. Mohammadi, the former vice-president of the Defenders of Human Rights Centre, founded by Nobel Laureate Shirin Ebadi, was rearrested on 21 April to resume a six-year prison sentence handed down by an Iranian appeal court for 'assembly and collusion against national security, membership in Defenders of Human Rights Centre, and propaganda against the regime'.
"Human rights defenders play a fundamental role in ensuring a democratic society which respects human rights. They must be allowed to carry out their work without facing intimidation, harassment, arrest, and prosecution," added the Special Rapporteur on human rights defenders, Margaret Sekaggya. "Above all, the State is required to respect defenders' individual human rights, including the rights to freedom of expression, association and peaceful assembly."
Full report at:
----------
Iran to establish world award named after Imam Khomeini
10 May 2012
TEHRAN -- Iran plans to establish a world award, which will be named after the Founder of the Islamic Republic, Imam Khomeini.
The award will be presented annually to a maximum of two figures, which represent great cultural, political and social currents in the world, the secretary of the Supreme Council of the Cultural Revolution said on Tuesday.
The charter the award was approved in the meeting of the council on Tuesday, Mohammadreza Mokhber added.
The Ministry of Science, Research, and Technology, the Ministry of Culture and Islamic Guidance, the Iranian Academy of Sciences, the Islamic Culture and Relations Organization, and the Institute for the Compilation and Publication of Imam Khomeini's Works are the main organizers of the award.
The winners, which will be selected by a jury composed of 11 to 15 members, will be announced annually during a ceremony on January 31 that marks the anniversary of Imam Khomeini's return from years of exile in France in 1979.
http://www.tehrantimes.com/arts-and-culture/97682-iran-to-establish-world-award-named-after-imam-khomeini
----------
Syria says 40 dead in Damascus blasts
May 10, 2012
Two strong explosions ripped through the Syrian capital on Thursday, killing more than 40 people and leaving scenes of carnage in the streets in an assault against a center of government power, officials said.
Syria's state-run TV said 170 people were wounded in what one official said may have been the most powerful of a series of blasts that have hit the capital this year.
The explosions, which ripped the facade off a military intelligence building, happened at about 7.50 a.m. when employees are usually arriving at work. The building is part of a broader military compound for a feared section of the intelligence services known as the Palestine Branch.
An Associated Press reporter at the scene said paramedics wearing rubber gloves were collecting human remains from the streets after the explosions. Heavily damaged cars and pickup trucks stood smoldering in the area. The outer wall of the headquarters collapsed and some walls crumbled, although the basic structure inside appeared intact.
Full report at:
http://www.thehindu.com/news/international/article3403614.ece
----------
Iran Filters Khamenei's Fatwa On Antifiltering
10 May, 2012
Iran's supreme leader, Ayatollah Ali Khamenei, has apparently become the latest victim of Iran's Internet censorship regime -- to which he himself has given his blessing and approval.
The website Tabnak reports that Khamenei's "fatwa" on the illegality of using antifiltering tools in Iran was itself blocked in the country, some 30 hours after it was published on Iranian websites. The ruling was seemingly filtered because it contained the word "antifiltering," which triggered the country's censorship system to automatically block it.
The misfire prompted the conservative website to write, "The filtering of a [religious] order is so ugly for the executive [branch] that it can bring into question the whole philosophy of filtering."
Tabnak has close ties to Mohsen Rezai, the current secretary-general of the Expediency Council and former commander of the Islamic Revolutionary Guards Corps (IRGC).
Khamenei, who has the final say in all state matters in the Islamic republic, issued the ruling after being asked about inaccessible websites by the semiofficial Mehr news agency.
Full report at:
http://www.rferl.org/content/iran_filters_khamenei_fatwa_on_antifiltering_internet/24575143.html
----------
Corruption scandals threaten to destabilise Iraqi Kurdistan
Fazel Hawramy
10 May 2012
Last month, Zana Salih, the mayor of Iraqi Kurdistan's second largest city, Sulaymaniah, was arrested on corruption charges relating to the embezzlement of close to half a billion dollars. One week later he was found dead in a police cell. While the Kurdistan regional government (KRG) maintains that the mayor hanged himself, the mayor's wife and many members of the public believe he was killed because he had threatened to name a number of powerful corrupt officials.
The mayor's suspicious death has contributed to a growing distrust of the KRG administration, which is suffering from a toxic mix of corruption and lack of accountability. The International Crisis Group recently warned that widespread corruption, "threatens to undermine the significant progress Iraq has made toward reducing violence and strengthening state institutions".
Since the overthrow of Saddam Hussein the Kurdish region has become the most stable part of Iraq and its president, Massoud Barzani is fast becoming an important player both in the Middle East and in the west. While close to 4,500 US soldiers have been killed in the non-Kurdish areas, no coalition soldier has died in the Kurdistan region in the last nine years. When President Obama officially received President Barzani in the White House in April, he reaffirmed the US's "close and historic relationship with Kurdistan and the Kurdish people …" This was an extraordinary reception for a former rebel leader who struggled to obtain a visa to the US in the late 1970s when his father was dying of cancer in a Washington hospital.
Full report at:
http://www.guardian.co.uk/commentisfree/2012/may/10/corruption-scandals-destabilise-iraqi-kurdistan
----------
Peaceful resistance, a challenge to Israel
ATUL ANEJA
May 10, 2012
Demand for stable, assured and dignified existence
An example set by a Palestinian prisoner who fasted for 66 days has snowballed into a mass campaign of non-violent resistance, which has uniquely challenged Israel's 45-year-old occupation of the West Bank and East Jerusalem as well as the five-year siege of the Gaza Strip.
The pioneer of this agitation is Khaden Adnan, who began his fast towards the end 2011.
Mr. Adnan's silent revolt was against the practice of "administrative detention"— a particularly undignified form of arbitrary confinement, which can keep detained inmates in prison without trial for an extendable period of six months.
In an article posted on his blog, Richard Falk, U.N. Special Rapporteur on Palestinian human rights has recorded in graphic detail the circumstances which led Mr. Adnan to pursue the hunger strike: "Dragged from his home in the village of Arraba near Jenin by a night raid by dozens of Israeli soldiers, humiliated and roughed up in the presence of his two and four year old daughter, carried away shackled and blindfolded, roughly interrogated, and then made subject to an administrative decree for the eighth time in his young life. Adnan's inner conscience must have screamed 'Enough!' and he embarked on an open-ended hunger strike."
Full report at:
http://www.thehindu.com/news/international/article3401245.ece
----------
Twin attacks kill four in central Iraq
May 10, 2012
Insurgents killed four people, including a man and his son, in two attacks in Diyala province in central Iraq on Wednesday, police and medical officials said.
"Insurgents raided the house of a man working in the identity card directorate ... and assassinated him and his
18-year-old son," on the outskirts of Baquba, capital of Diyala, a police officer said on condition of anonymity.
The attackers then planted a bomb near his home, with the ensuing blast killing two people and wounding five others, the officer added.
Baquba hospital received the bodies of four and treated five wounded people, doctor Ahmed Alwan said.
Diyala is a majority Sunni province but with a substantial Shiite population. It was a stronghold of Al-Qaeda during the peak of sectarian violence in Iraq in 2006 and 2007.
Although unrest has declined in the province and nationwide since that time, it remains one of the country's most dangerous regions.
A total of 126 Iraqis were killed in nationwide violence in April, according to official figures.
http://www.hindustantimes.com/world-news/RestOfAsia/Twin-attacks-kill-four-in-central-Iraq/Article1-853022.aspx
----------
More Saudi universities boarding e-learning bandwagon
May 10, 2012
IS online education the next big thing or will it remain a distant entity awaiting its large-scale acceptance in the higher education landscape of Saudi Arabia?
The image of Custodian of the Two Holy Mosques King Abdullah launching the first phase of the university and higher education city projects on an iPad in a ceremony last week perhaps speaks more than the proverbial 1,000 words.
Educators believe the time is ripe for the full-fledged implementation of online programs into mainstream traditional learning to meet the higher education needs of the Kingdom's growing youth population as envisioned by a number of billion-dollar projects of King Abdullah.
However, the transition from a blackboard and chalk to a more efficient technology integrated education system may not be easy for teachers, students and administrators.
"Some of the issues that we face include: technology phobia, user training, technology support, right technology selection, and technology integration," said Hamzeh M.I. Al-Rjoub, ICT and Educational Technology senior consultant at King Saud University, Riyadh.
Full report at: Arab news
----------
E-information center for Qur'an chairs proposed
May 10, 2012
A major meet on the Holy Qur'an has recommended the establishment of a joint e-information center for the Qur'an chairs in the Kingdom.
Wrapping up the meeting to familiarize the King Abdullah Chair for the Qur'an at Umm Al-Qura University here on Wednesday, the participants also called for the formation of a higher coordination council for Qur'an chairs in the Kingdom and holding annual conference on Qur'an chairs.
Several prominent Islamic scholars and academics, including Sheikh Abdul Rahman Al-Sudais, head of the Presidency for the Two Holy Mosques, and Umm Al-Qura University President Bakri Assas, attended the concluding session at the university's King Abdul Aziz Historic Hall.
The meeting called for holding periodical meetings of Qur'an chairs across the Kingdom. "There should be interaction and exchange of expertise and information among Qur'an foundations all over the Kingdom. Efforts have to be made to develop Qur'an research chairs into expert houses or excellent research centers in various branches of Qur'an studies," the meeting recommended.
Other recommendations included highlighting the role of Qur'an chairs through the media and preparing curriculum and holding training programs in Qur'an studies.
Sheikh Al-Sudais highlighted the significance of Qur'an chairs in spreading the sublime message of the holy book. "The King Abdullah Chair for Qur'an underscores the utmost keenness and great care given by the rulers of the country to the Qur'an," he said. Sheikh Al-Sudais, who is also imam and khateeb of the Grand Mosque in Makkah, drew attention to three pivotal factors concerning the Kingdom's keenness in promoting the cause of the holy book. These were the glory of the Qur'an, the honor of the holiest place on earth and the honor of the leadership of Custodian of the Two Holy Mosques King Abdullah.
Bakri Assas described the King Abdullah Chair as a lamp serving the holy book.
http://arabnews.com/saudiarabia/article630637.ece
----------
Poets send out message of unity at Indo-Pak mushaira
May 10, 2012
India and Pakistan have a common culture and a long-shared common history. This was evident in a mushaira on Thursday when noted poets from both the nations enthralled hundreds of Urdu lovers from the subcontinent.
They were aptly cheered and applauded by Consul General of India Faiz Ahmad Kidwai and his Pakistani counterpart Abdul Salik Khan, both chief guest of the evening.
Second Annual Mushaira of Salar-e-Millat Sultan Salahuddin Owaisi 2012 organized by Bazm-e-Ittehad, Jeddah, presented renowned poets from India and Pakistan who sent a message of peace and unity among India and Pakistan.
Urdu is not only a language of Indian Muslims but it's also loved and enriched by non-Muslims alike," Kidwai told the gathering.
Kidwai lauded his Pakistani counterpart Khan for his humane and rational approach. He praised the late Sultan Salahuddin Owaisi for the uplift of education in general, medical, pharmaceutical, engineering education and other social services in and around Hyderabad.
Full report at:
http://arabnews.com/saudiarabia/article630708.ece
----------
Syria buys grain via Lebanon to beat sanctions
May 10, 2012
HAMBURG: Syria is importing significant volumes of grain via Lebanon to work around western sanctions and secure vital supplies, European traders told Reuters.
The trade is not illegal because food imports are not included in sanctions imposed by the European Union, the United States and other Western countries on President Bashar Assad's government over his crackdown on a revolt.
But the measures have blocked access to trade finance for Syria in the same way as similar penalties imposed on Iran over its nuclear program.
Growing numbers of Syrians are struggling to obtain food, with prices of staples more than doubling after more than a year of conflict that has cost more than 10,000 lives.
Some people in the capital Damascus, long spared the violence but now shaken by explosions overnight, say they are stocking up with at least a month's supplies.
"Syrian grain imports are being transacted in large volumes using offices in Lebanon to handle the paperwork and act as initial buyer," one trader said.
"The deal is then re-booked in Lebanon, and ships are then later diverted to Syrian ports."
Some trade sources said hundreds of thousands of tons were involved, while deals in smaller volumes are also being booked via dealers based in Dubai.
"Food imports themselves are not stopped by the sanctions, but it is the impact of the banking sanctions which is disrupting imports," a second trader said.
Syrian imports booked in the past two months include wheat for food as well as barley and corn for animal feed.
The Black Sea region, including Ukraine and Russia, has been the main grain source, dealers said.
Full report at:
http://arabnews.com/middleeast/article630388.ece
----------
'US drone strikes' kill 8 al-Qaida militants in Yemen
May 10, 2012
ADEN: US drone strikes killed eight Al-Qaida militants at a gathering of the jihadists in their southern Yemeni stronghold of Jaar, a local source said today.
"We heard three explosions rock the town at midnight (2100 GMT)," the source said, adding that a "US drone" carried out the strikes on a residence where they had been meeting.
"Eight militants were killed and their bodies were left in pieces," he told AFP.
The raid came after an air strike in eastern Yemen on Sunday killed Fahd al-Quso, an al-Qaida leader wanted in connection with the deadly 2000 bombing of the USS Cole.
US media reported on Tuesday that Quso's killing came after information provided by a man who had infiltrated the militant group and was ordered by Al-Qaida's branch in Yemen to blow up a US-bound airliner.
American officials leaked out details of the extraordinary intelligence coup two days after the White House announced a plot by Al-Qaida in the Arabian Peninsula, or AQAP, had been successfully thwarted.
The spy, reportedly a Saudi "mole" or "double agent," spent weeks with AQAP and garnered sensitive information that was passed on to the Americans, allowing the CIA to launch a drone strike on Sunday against Quso, reports said.
Quso's name figured on an FBI list of most wanted terrorists, along with a reward of up to USD 5 million for information leading to his arrest.
Several military officials in Sanaa told AFP that air strikes like the one that targeted Quso are launched by US aircraft and coordinated by President Abdrabuh Mansur Hadi, and military and intelligence leaders.
Hadi, who succeeded veteran leader Ali Abdullah Saleh after he stepped down following a year of protests, has vowed since his election in February to intensify the war against Al-Qaida.
http://timesofindia.indiatimes.com/world/middle-east/US-drone-strikes-kill-8-al-Qaida-militants-in-Yemen/articleshow/13078450.cms
----------
Syria bomb attacks cast doubt on UN mission: Ban Ki-moon
May 10, 2012
UNITED NATIONS: UN leader Ban Ki-moon warned the Syrian government and opposition on Wednesday that there is only a "brief window" to avoid civil war as he condemned a bomb attack on a UN observer convoy.
The UN secretary general indicated the attack could cast doubt on the future of the controversial ceasefire monitoring mission.
The roadside blast at a military checkpoint near the city of Daraa injured six Syrian troops escorting UN observers, according to a UN statement. None of the observers, including the mission leader Major General Robert Mood, were hurt.
Ban called the attack "a testament to the difficulty and the danger" of the UN mission to monitor a cessation of hostilities that officially started on April 12 but has never been kept to.
He told the UN General Assembly that the bomb was "a blunt reminder of the risks of violence escalating even further."
Highlighting an "alarming upsurge" of roadside bombs, alongside government attacks, Ban said both sides "must realize that we have a brief window to stop the violence, a brief opportunity to create an opening for political engagement between the government and those seeking change."
If the violence does not stop, Ban said he feared "a full-scale civil war with catastrophic effects within Syria and across the region."
The peace efforts by UN-Arab League envoy Kofi Annan "represent the last best chance for peace," Ban said.
Full report at:
http://timesofindia.indiatimes.com/world/middle-east/Syria-bomb-attacks-cast-doubt-on-UN-mission-Ban-Ki-moon/articleshow/13074769.cms
----------
Morocco Struggles to Rein in Soccer Hooligans
By AIDA ALAMI
May 10, 2012
CASABLANCA — Whenever there is a soccer game in Casablanca, the town descends into chaos as dozens of supporters of the city's two teams, Wydad and Raja Club Athletic, and their opponents storm through the city center leaving a trail of destruction in their wake. But after a soccer riot last month resulted in the death of Hamza Baqqali, 21, Morocco is doing some soul-searching about the causes of increasing hooliganism and ways to prevent it.
Soccer violence waxes and wanes in various countries, but this scourge has reached Morocco only in recent years. It is still mainly limited to Casablanca — the country's largest city and economic capital.
Casablanca's stadiums have become battlegrounds, attracting teenagers from underprivileged neighborhoods with nothing to lose, acting out their anger.
The destructive mob behavior seems to be the result of decades of failure in the education system and of the country's inability to give hope to its disenchanted youth.
Clifford Stott, a Britain-based consultant for governments on the management of crowd violence, says that in most cases, violent acts are triggered by a desire of those without power to strike at people they perceive as privileged.
"Violence is never meaningless, it's never disconnected from the social context," he said. "These guys are not simple hooligans who have something wrong with them. It is driven by a sense of illegitimacy in relations between the perpetrator and the victim of violence."
Full report at:
http://www.nytimes.com/2012/05/10/world/middleeast/morocco-struggles-to-rein-in-soccer-hooligans.html?ref=middleeast&gwh=94EF91FB64811327C7F3406B83D410C1
----------
The Muslim Brotherhood's presidential campaign falters in an evolving Egypt
10 May 2012
Revolutions, as journalists and politicians tend to forget, rarely follow the scripts set for them.
They are co-opted – as Iran's revolution against the shah was by the clerics. Others, like the Ukraine's orange revolution – or Georgia's rose one, revert to a kind of business as usual, with one brand of authoritarianism and elite self-interest replaced by a new model.
It is not entirely surprising. England's period of "revolutionary" politics during the civil war and after was long drawn-out competition between parliamentary authority and the monarchy, and the French revolution was equally drawn out.
Egypt's post-revolutionary period that has followed the fall of Hosni Mubarak 14 months ago – if it is really appropriate to affix "post" to it at all – has seen a similar struggle for political ascendency between rival forces and competing ideas.
A few months ago the story, as it was across the country's of the Arab spring, was of the inevitable, unstoppable rise of the Islamist parties and what that meant. Now, as Egypt prepares for presidential elections a couple of weeks away, what is most interesting is how Egypt's most potent political organisation, the Muslim Brotherhood, the biggest winner in the parliament, appears to be struggling in the presidential campaign.
Full report at:
http://www.guardian.co.uk/commentisfree/2012/may/10/muslim-brotherhood-egypt-presidential-campaign
----------
Adam Yauch was a Muslim hero
May 10, 2012
Yauch was about more than his "right to party" - he spoke out against Islamaphobia long before the term was widely used.
In 1998, the Beastie Boys walked up to the VMA mics in matching utilitarian grey outfits, Ad-Rock sneering at the cameras as if to imply it was about time. Behind him, Mike D and MCA (whose birth name was Adam Yauch) followed in single-file, not particularly cheery, stiff - as if walking to the gallows.
After a brief round of thank you's from Mike D, Yauch approached the mic in front of the screaming crowd, and assumed a solemn tone. He began, "I think it was a real mistake that the US decided to fire missiles into the Middle East. I think it's very important that the US look into non-violent means of resolving conflicts." Applause from the crowd mixed with a few loud heckles. Yauch attempted to calm the crowd and explain what he had meant, knowing full well his message needed to be concise.
A month earlier he was booed at a show in the heartland of the United States for saying the same thing.
It was a sign of things to come. "Hold on, gimme one second here," he continued. "Those bombings that took place in the Middle East were thought of as retaliation by the terrorists, and if we thought of what we did as retaliation, certainly we're gonna find more retaliation from people in the Middle East. From terrorists specifically, I should say, because most Middle Eastern people are not terrorists."
The usual high-energy, party MC self-corrected his choice of words, careful to delineate "terrorists" from innocents. This is a mistake that American media made all the way up to and past 9/11. Fresh out of the compassion-crushing blow of his attempts to save Tibet, he recognised that something is happening to the United States' heart. He added, "I think that another thing America needs to think about is our racism, racism that comes from the United States towards Muslim people and towards Arabic people. And that's something that has to stop, and the United States has to start respecting people in the Middle East in order to find a solution to the problem that's been building up over the years."
In this speech, Yauch simply asked the audience to listen to themselves and pay attention, almost as if pointing out a deafness that would plague American society for decades.
Full report at:
http://www.aljazeera.com/indepth/opinion/2012/05/20125813653185358.html
----------
University in Jenin blocks Islamic Jihad activist
10 May 2012
Arab American University prevents Khader Adnan, released from Israeli prison after hunger strike, from entering campus.
The Arab American University in Jenin on Wednesday prevented Khader Adnan, the Islamic Jihad activist who was released from Israeli prison last month after going on hunger strike for 66 days, from entering the campus to attend a rally in support of Palestinian inmates.
Adnan had been invited by a student group that is affiliated with Hamas and Islamic Jihad to participate in the rally and to speak about his experience in Israeli prison.
The university administration said it banned Adnan from the campus because he had failed to coordinate his visit with the school.
However, Adnan's supporters dismissed the excuse and pointed out that the university was aware of the planned visit because it had been widely advertised on campus.
In protest, scores of students staged a sit-in strike outside the offices of the university president.
The Arab American University in Jenin was established in 2000 as the first private university in the West Bank.
Since his release, Adnan has been very active in promoting the case of Palestinian prisoners in Israel.
Adnan's hunger strike has served as an inspiration for other prisoners. Hundreds of Palestinian prisoners are on hunger strike to demand an end to administrative detentions and punitive measures imposed by the Israeli government following the abduction of IDF soldier Gilad Schalit.
Also on Wednesday, Palestinians blocked the entrance to the offices of the United Nations Relief and Works Agency in Ramallah, to demand international intervention in favor of the striking prisoners. The protesters called on UN Secretary-General Ban Ki-moon to visit the families of the prisoners to listen to their demands.
http://www.jpost.com/MiddleEast/Article.aspx?id=269317
----------
Stand With Us, UC San Diego Pro-Israel Group, Host Anti-Muslim Conference
Richard Silverstein
May 10, 2012
Next week, StandWithUs and the UC San Diego pro-Israel student advocacy group, Tritons for Israel, will host a rather mysterious campus event. According to a speaker contract SWU uploaded to the web in March, it is a conference called, Rescuing Human Rights, featuring the Wall Street Journal's leading anti-jihadi columnist, Brett Stephens, necon legal scholar Avi Bell who was one of the Goldstone Report's harshest critics, anti-jihadi "human rights" lawyer Brooke Goldstein, and the anti-jihadi Muslim activist Zuhdi Jasser. He was the founder of the American-Islamic Forum for Democracy, and featured star of several Clarion Fund Islamophobic films including Obsession and Third Jihad.
Mid-May is Apartheid Week across many American campuses and the suitable pro-Israel response seems to be to host events accusing Muslims of being the dark forces of the universe. That appears to be the origin of this pro-Israel campus event on May 15th.
Why is this so mysterious? Because I can't find any online record of this event. I do know thanks to a tweet in his Twitter timeline that Zuhdi Jasser, at least, will be speaking on campus next week. Jasser is the go-to figure for the pro-Israel neocon right whenever it needs a Muslim who excoriates other Muslims who aren't sufficiently right-wing or patriotic. He is a devout supporter of Israel and also supported the NYPD's illegal surveillance of local Muslim community members. Jasser also makes common cause with the Tea Party types and has publicly attacked Muslim Americans running for office as Democrats and engaged in Muslim baiting. In short, Zuhdi Jasser is "our" sort of Muslim, a "moderate" one who can be counted on as a bulwark against the swarms of jihadist Muslims seeking to overrun western civilization.
StandWithUs' speaker contract guarantees Jasser $4,250 for his May 15th campus appearance plus hotel and travel expenses. These fees will be jointly paid by SWU and Tritons for Israel. However, I found a UC San Diego student fund allocation for $4,280 for this event that went to Tritons for Israel. This may be funding Jasser or the other three speakers listed Students at UDSD will be interested to know that their student fees are paying for an Islamophobic campus hate fest.
Interestingly, I've found no online reference to the event itself notifying anyone where or when it will be held. I'm not even sure the conference for which funding was requested in April is still happening (though Jasser is certainly speaking). My guess is the sponsors are trying to keep it under the radar so it won't generate the off-campus visibility I'm trying to offer to it here. They're probably trying to isolate the promotion to campus. But I hope the local Arab/Muslim community will find out about this shandeh and turn out en masse to let the community know that it won't stand still and allow Islamophobes define them.
In researching this post, I discovered that another ersatz pro-Israel human rights group, the UK's Henry Jackson Society has held confabs featuring the same name for the past few years. They've also produced an essay by that name, written by a pro-Israel Tory solicitor arguing that international human rights law as practiced in Europe is fahrkochteh and should be scrapped. Of course, what especially irks him is that Israeli generals and politicians with blood on their hands may be arrested and indicted for war crimes if they step foot on British soil. This is yet another example of the international nexus of pro-Israel advocacy groups who take cover under the guise of human rights, but whose agenda is serving as a promoter of Israel's nationalist agenda and an apologist for its faltering human rights record. Full report at:
http://www.islamophobiatoday.com/2012/05/09/standwithus-uc-san-diego-pro-israel-group-host-anti-muslim-conference/
----------
Israeli ministers fear Mofaz will flip-flop and support strike on Iran
10 May, 2012
Netanyahu's new partner in coalition, Kadima's Shaul Mofaz, may tip the balance of the senior ministers forum, which is divided over Iran.
Cabinet members who oppose a strike on Iran said on Wednesday Kadima chief Shaul Mofaz might backtrack and align with the more hawkish Benjamin Netanyahu, now that the two are in the same government.
Mofaz, who has consistently opposed an Israeli attack on Iran's nuclear facilities, joined the Netanyahu government on Tuesday despite having called the prime minister a liar. After taking over as Kadima head this spring, he repeatedly pledged to lead the opposition.
"How can one know for sure that he won't be equally fickle on Iran?" a cabinet minister said.
Mofaz is to become a member of the forum of senior ministers, alongside Foreign Minister Avigdor Lieberman, Defense Minister Ehud Barak, Interior Minister Eli Yishai, Finance Minister Yuval Steinitz and ministers Moshe Ya'alon, Dan Meridor and Benny Begin.
Full report at:
http://www.haaretz.com/news/diplomacy-defense/israeli-ministers-fear-mofaz-will-flip-flop-and-support-strike-on-iran-1.429296
----------
Africa
Egypt: Low court orders suspension of elections
May 10, 2012
CAIRO: A low-level administrative court ruled Wednesday in favor of a lawsuit calling for Egypt's presidential election to be suspended, a decision that is likely to be overturned, a judicial official and a lawyer said.
Legal experts said that the order issued by a provincial court would probably be reversed, because the suit was based on a technicality.
A court at Benha, in the Nile delta some 40 kilometers (25 miles) north of Cairo, ruled that the Supreme Elections Commission overstepped its mandate by calling on voters to head to the polls on May 23 to cast their ballots, Egypt's state news agency reported.
The court said that the ruling military council is the only body authorized to make that appeal, the Middle East News Agency reported.
Lawyer Ahmed Seif al-Islam said that the ruling can easily be appealed. A judicial official confirmed that, speaking on condition of anonymity because he was not authorized to speak to reporters.
Full report at:
http://timesofindia.indiatimes.com/world/middle-east/Egypt-Low-court-orders-suspension-of-elections/articleshow/13076501.cms
----------
Bosnians commemorate children killed during war
May 10, 2012
SARAJEVO, Bosnia-Herzegovina: Around 300 people are gathering in the Bosnian capital to lay flowers at a monument to commemorate the more than 1,500 children who died during Bosnia's 1992-95 war.
Sarajevo mayor Alija Behmen stood with officials, schoolchildren and tearful friends and parents of the dead to remember them on Europe's Victory Day _ a national holiday which commemorates the end of World War II in 1945.
Behmen said Wednesday that May 9 is an appropriate day to remember the children, as the deaths prove that nationalism and fascism were still very much alive in Europe in 1995. "We lived with the illusion (they were not)," he said.
Of the around 1,600 children who died, over 600 were killed in Sarajevo by snipers and from mortar shells.
http://dawn.com/2012/05/10/bosnians-commemorate-children-killed-during-war/
----------
Breakaway Somali regions boost education to deter militancy
May 10, 2012
The programme also aims to get more girls into school, particularly into secondary school, where there are fewer girls despite an increase in overall enrollment
Spared the violence that has ravaged southern Somalia for two decades, the breakaway Somaliland and Puntland regions are investing in education to lure youngsters away from extremism and piracy.
The self-proclaimed Republic of Somaliland hopes to prove it can build a stable, independent state as the international community has not recognised its autonomy since it split away from Somalia in 1991.
Semi-autonomous Puntland to the east — created in 1998 and now boasting its own political institutions and administration — is striving to keep its youth from joining extremist or pirate groups. "Several generations have been lost, first under the (Somalia ex-president Mohamed Siad) Barre regime and then during the civil war," Puntland's president, Abdirahman Mohamud Farole, recently told an EU delegation. The European Union, Somalia's biggest donor, contributes 85 million euros ($112 million) a year to the education sector in the whole of Somalia, including the two breakaway regions. "We're against radical Islamism," Farole said.
Somalia's Al Qaeda-linked Shabab insurgents, under military pressure in the centre and south of the country, are reportedly trying to establish bases in Puntland, where the area's first pirate gangs emerged in 1998. Zamzam Abdi Adan, Somaliland's education minister, estimated that only 50 to 55 percent of children in the region attend school.
Full report at:
http://www.dailytimes.com.pk/default.asp?page=2012\05\10\story_10-5-2012_pg4_8
----------
North America
Michigan: Anti-Sharia rally set in Lansing
By Oralandar Brand-Williams
10 May 2012
Lansing — A rally is planned for 8:30 a.m. at the state capitol Thursday to support a bill aimed at banning foreign laws in Michigan.
The bills, HB 4769 and SB 701, have been called anti-Sharia legislation.
Its sponsor, Michigan Rep. Dave Agema (R-Grandville), said the bill is aimed at barring the implementation of foreign laws. While the law does not mention Sharia or Islamic law, local Muslim activists and others say the bill is aimed at Muslims.
"This is not controversial — this is a no-brainer," said Agema in a prepared statement Wednesday. "Why would we ever surrender our Constitutional rights by eroding or supplanting them with wholly incompatible foreign laws? Millions have fled persecution from oppressive regimes to come to America, whose bulwark of freedom is ourConstitution. I urge my legislative colleagues to act swiftly to pass these bills."
Metro Detroit Muslim activist Dawud Walid, the executive director of CAIR-Michigan, said: "All who reside in Michigan have the fundamental right to practice their sincerely held, bona fide religious beliefs, as long as those do not violate the U.S. and Michigan constitutions and laws."
Walid added that Agema's bill "could not only adversely affect Michigan Muslims, but also followers of other religions, including Judaism and Christianity, for whom courts routinely order reasonable accommodations for the observance of religious laws."
Also on Wednesday, CAIR released a list of organizations that includes the Interfaith Council for Peace and Justice, Jewish Voice of Peace, the American-Arab Anti-Discrimination Committee — Michigan and the National Action Network which oppose the bills.
http://www.detroitnews.com/article/20120509/METRO01/205090448#ixzz1uT1vlGJ
----------
US spy chief orders inquiry into leaks over al-Qaida plot
May 10, 2012
WASHINGTON: US spy chief James Clapper has ordered an inquiry into leaks to media outlets that revealed how the CIA disrupted an al-Qaida bomb plot through a spy who infiltrated the group, a senior official said on Wednesday.
The internal review across 16 intelligence agencies came as lawmakers denounced the leaks and warned the disclosures could jeopardize sensitive espionage work.
"It's an inquiry into whether or not there were any unauthorized disclosures of classified information," the senior intelligence official, who spoke on condition of anonymity, told AFP.
The review ordered by Clapper, who has expressed outrage in the past over the spilling of secrets to reporters, will not cover officials at the White House or the National Security Council who fall outside his authority.
Key details of the disrupted bomb plot were reported by US media only hours after a drone strike on a key al-Qaida figure and as FBI experts examined an explosive meant to bring down a US-bound airliner.
"I don't think those leaks should have happened. There was an operation in progress and I think the leak is regarded as very serious," Dianne Feinstein, chair of the Senate Intelligence Committee, told reporters on Tuesday.
The Democrat promised a congressional investigation of the episode, a view shared by her Republican counterparts.
Full report at:
http://timesofindia.indiatimes.com/world/us/US-spy-chief-orders-inquiry-into-leaks-over-al-Qaida-plot/articleshow/13076490.cms
----------
'Qaida bomber was actually a CIA mole'
May 10, 2012
WASHINGTON: The suicide bomber dispatched by the Yemen branch of al-Qaida last month to blow up a US-bound airliner was actually an intelligence agent for Saudi Arabia who infiltrated the terrorist group and volunteered for the mission, American officials said on Tuesday.
In an extraordinary intelligence coup, the double agent left Yemen last month, traveling by way of the United Arab Emirates, and delivered both the innovative bomb designed for his aviation attack and inside information on group's leaders, locations, methods and plans to the Central Intelligence Agency (CIA), Saudi intelligence and allied foreign intelligence agencies.
Officials said the agent, whose identity they would not disclose, works for the Saudi intelligence service, which has cooperated closely with the CIA for several years against the terrorist group in Yemen. He operated in Yemen with the full knowledge of the CIA but not under its direct supervision, the officials said.
Full report at:
http://timesofindia.indiatimes.com/world/us/Qaida-bomber-was-actually-a-CIA-mole/articleshow/13075228.cms
----------
Europe
Pakistanis jailed in teen sex grooming case in UK
Dipankar De Sarkar
May 10, 2012
Eight men of Pakistani origin and an Afghan illegal immigrant were on Wednesday jailed for a total of 77 years by a British judge after a court in northern England found them guilty of raping and sexually assaulting five white teenage girls living in care homes.
The judge said the men treated girls as young as 13 "as though they were worthless and beyond respect" as they passed them around for sex after plying them with alcohol and drugs in the working class town of Rochdale. Police said the actual number of victims groomed by the men was 47 - girls who were from "chaotic" and "council estate" backgrounds.
Sentencing the 59-year-old ringleader to 19 years in prison, the judge called him an "unpleasant and hypocritical bully" who had ordered a 15-year-old girl to have sex with a takeaway restaurant worker as a birthday "treat." But, with members of the extreme right-wing British National Party standing in vigil outside the courtroom, the case was immediately drawn into a heated race row.
In an affair that could have come out of the pages of a John Grisham thriller, charges of race emerged dramatically last week when the BNP's leader Nick Griffin tweeted: "News flash. Seven of the Muslim paedophile rapists found guilty in Liverpool."
Full report at:
http://www.hindustantimes.com/world-news/Europe/Pakistanis-jailed-in-teen-sex-grooming-case-in-UK/Article1-853351.aspx
----------
European court refuses Abu Qatada bid to stop deportation
May 10, 2012
LONDON: The European Court of Human Rights today rejected an appeal by radical cleric Abu Qatada against his deportation to Jordan, a development that was hailed by home secretary Theresa May.
The deportation of Qatada, 51, once described as 'Osama bin Laden's right hand man in Europe', has been one of the most high profile deportation cases in the UK.
Qatada cannot appeal against deportation from the UK, senior judges at the European Court of Human Rights decided.
Pleased by the European Court's decision, May said: "I remain confident that the assurances I have secured from the Jordanian government mean we will be able to put Qatada on a plane and get him out of Britain for good".
Full report at:
http://timesofindia.indiatimes.com/world/uk/European-court-refuses-Abu-Qatada-bid-to-stop-deportation/articleshow/13068970.cms
----------
Russia says it foiled terrorist attacks in Sochi
10 May, 2012
MOSCOW (AP) — Russia's secret service said Thursday it had foiled terror attack plans in the Black Sea resort of Sochi ahead of the 2014 Winter Games.
Russia's National Anti-Terrorist Committee said the secret service agency FSB discovered ten caches of ammunition that included portable surface-to-air missiles, grenade launchers, flame throwers, grenades, rifles and explosives.
The ammunition was found on May 4 and May 5 in Georgia's breakaway republic of Abkhazia, a region that has declared independence and has strong links with Russia.
The FSB said it suspects the attacks were being masterminded by Doku Umarov, a Chechen rebel leader, whom it claims has close ties to Georgia's secret service. Umarov had claimed responsibility for the 2011 deadly bombing in a Moscow airport that killed 35 people.
Officials in Georgia were not immediately available to comment. Georgia and Russia, both former Soviet republics, had a brief but intense war in 2008 and are still very distrustful of each other.
Sochi's selection as the host of the 2014 Winter Games had initially sparked fears of possible terrorist activity at Olympic sites.
Russia's volatile North Caucasus region is plagued with near-daily violence linked to an Islamist insurgency that spread from the province of Chechnya to neighboring areas in the late 1990s. Although Sochi has been spared from terrorist attacks so far, it is still located in the same region as the North Caucasus republics.
http://news.yahoo.com/russia-says-foiled-terrorist-attacks-sochi-120004832--spt.html
URL: https://www.newageislam.com/islamic-world-news/new-age-islam-news-bureau/pakistanis-jailed-in-teen-sex-grooming-case-in-uk/d/7287