New Age Islam News Bureau
25 March 2012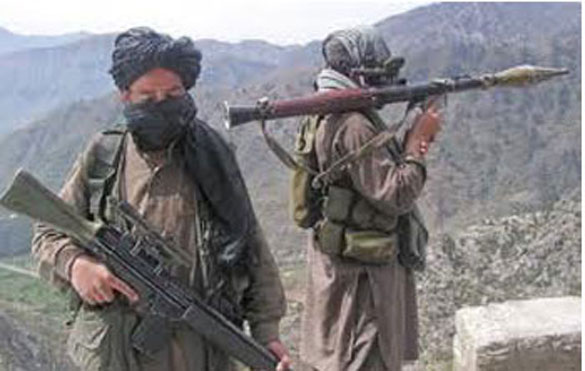 • India Muslim Women Get Right to Divorce
• Pakistan supreme court to decide fate of Hindu woman in Muslim marriage row
• Toulouse killings: Merah brother 'may face charges'
• Taking It on Faith, Reluctantly
• It is time for us to call the shots in textiles, Pakistan tells India
• 'Biggest obstacle of Muslim world is disconnect between thought and action: An Algerian author
• Islamic scholar shot dead in Pakistan's Balochistan province
• U.S. Plans No Charges Over Deadly Strike in Pakistan
• Afghanistan, Pakistan, US set to revive stalled dialogue
• First time, Pakistan opens Karachi port to let India
• India worried about Pakistan's nuclear programme, terrorism
• Our nuclear assets are well guarded: Pakistan
'• Iran plotted terror attack on Israeli ship in Suez'
• Homs pounded; Syrian tanks enter northern town
• Afghan massacre: Kandahar families given compensation
• Syria crisis: Envoy Kofi Annan in Moscow talks
• Terrorists will one day acquire nukes, warns UK
• Mali coup leader Amadou Sanogo 'in complete control'
• Robert Bales faces 17 counts of premeditated murder
• A curse for Pakistani women
• ak wants to retain balance with India: Gilani
• No structured meeting between Singh and Gilani in Seoul: Pakistan's envoy to South Korea
• Pakistan opposition to resist NATO supply restoration
• Pakistan Taliban says will attack lawmakers if Afghan supply routes reopen
• Campaign launched to relax Pakistan-India visa regime
• Another great friend and journalist departs from our midst
• Non-Muslim Filipino expats in Saudi Arabia told to be cautious
• Norway joins international peace monitors in Philippines
• A coaching centre for the poor particularly Muslims - inside a police station!
Complied by New Age Islam News Bureau
Photo: Pakistan Taliban Training French Muslims
URL: https://www.newageislam.com/islamic-world-news/new-age-islam-news-bureau/pakistani-taliban-training-french-muslims/d/6919
----------------
Pakistani Taliban training French Muslims'
Dera Ismail Khan, March 25, 2012: Dozens of French Muslims are training with the Taliban in northwestern Pakistan, raising fears of future attacks following the shooting deaths of seven people in southern France allegedly by a man who spent time in the region, Pakistani intelligence officials said on Saturday.
Authorities are investigating whether Mohamed Merah, the Frenchman of Algerian descent who is suspected of killing three Jewish schoolchildren, a rabbi and three French paratroopers in Toulouse this month, was among the training group, the officials said.
Merah was killed in a dramatic gunfight with police on Thursday after a 32-hour standoff at his Toulouse apartment. The 23-year-old former auto body worker travelled twice to Afghanistan in 2010 and to Pakistan in 2011, and said he trained with al Qaeda in the Pakistani militant stronghold of Waziristan.
Approximately 85 Frenchmen have been training with the Pakistani Taliban in the North Waziristan tribal area for the past three years, according to the intelligence officials, who spoke on condition of anonymity because they were not authorised to talk to the media. Most of the men have dual nationality with France and North African countries.
The Frenchmen operate under the name Jihad-e-Islami and are being trained to use explosives and other weapons at camps near the town of Miran Shah and in the Datta Khel area, the officials said. They are led by a French commander who goes by the name Abu Tarek. Five of the men returned to France in January 2011 to find new recruits, according to the officials. It's unclear whether Merah was among that group.
French President Nicolas Sarkozy promised a crackdown on French citizens found to have trained in terror camps abroad.
"Anyone who goes abroad to follow ideological courses that lead to terrorism will be criminally punished. The response will be prison," he said in a campaign speech on Saturday.
A senior French official close to the investigation into the shootings told a news agency on Friday that despite Merah's claims of al Qaeda links, there was no sign he had "trained or been in contact with organised groups or jihadists".
A militant commander, Ahmed Marwat, claimed in a phone call with the news agency on Saturday that Merah was affiliated with the Pakistani Taliban in Waziristan, but provided no details. Marwat said he was part of the Jundullah wing of the Pakistani Taliban.
The claim could not be independently verified.
The Pakistani Taliban, which is closely allied with al Qaeda, has carried out hundreds of attacks in Pakistan over the past several years that have killed thousands of people. Taliban leaders say they want to oust the US-backed government and install a hardline Islamist regime. They also have international jihadi ambitions and trained the Pakistani-American who tried to detonate a car bomb in New York City's Times Square in 2010.
The main sanctuary for the Pakistani Taliban is the restive tribal region along the Afghan border, especially North and South Waziristan. Despite a large military offensive in South Waziristan in 2009, the government has very little control over the area.
Western officials have been concerned for years about Muslim militants with European citizenship visiting northwestern Pakistan, possibly training for missions that could include terror attacks in Europe where they would act as "lone wolves" or on the orders of others. In 2010 alone, dozens were believed to be there.
Merah told police during the standoff that he was trained "by a single person" when he was in Waziristan, not in a training centre, so as not to be singled out because he spoke French," the director of the DCRI intelligence service, Bernard Squarcini, told the Le Monde newspaper.
Merah was questioned by French intelligence officers last November after his second trip to Afghanistan, and was cooperative and provided a USB key with tourist-like photos of his trip, the French official close to the investigation told the news agency.
While he was under surveillance last year, Merah was never seen contacting any radicals and went to nightclubs, not mosques, the official said. People who knew him confirmed that he was at a nightclub in recent weeks.
Merah told negotiators during the police standoff that he was able to buy a large arsenal of weapons thanks to years of petty theft, the official said.
French prosecutors said Merah filmed himself carrying out the three shooting attacks in Toulouse that began March 11.
http://zeenews.india.com/news/south-asia/pakistani-taliban-training-french-muslims_765965.html
------------
Indian Muslim Women Get Right to Divorce
NEW DELHI, 24 March 2012 – Hundreds of Indian Muslim scholars have unanimously granted women the right to dissolve marriage in case of serious breach of agreement between the couple, Daily News & Analysis news agency reported on Saturday, March 24.
"If Shiqaaq (bitterness or acrimony) arises between a couple and wife is completely unwilling to live with her husband, then utmost effort should be made by the judge to reconcile," said the ruling, adopted last week at an international Islamic jurisprudence seminar organized by Islamic Fiqh Academy (India).
"In case of non-reconciliation, the marriage should be dissolved."
All You Need to Know on Divorce
Can the Wife Terminate the Marriage?
All Facts on Marriage in Islam
Gathering at Mhow in Madhya Pradesh, the ruling was unanimously approved by 300 Muslim scholars who attended the seminar.
It conditioned occurrence of Shiqaaq or disagreement that leads to unwillingness to live as husband and wife.
Following mediation and reconciliation, the dissolution of marriage can occur to avoid grave disagreement.
"It is the duty of the relatives and guardians of the couple to attempt reconciliation and try to keep the couple within the limits set by Allah," the ruling added.
In Islam, marriage is a sacred bond that brings together a man and a woman by virtue of the teachings of the Qur'an and the Sunnah.
Each partner in this sacred relationship must treat the other properly and with respect.
Divorce is not at all viewed favorably in Islam and is discouraged unless warranted by valid reasons.
Divorce is one of the rights that Islam grants to husbands. In most cases, a husband can claim that right.
However, there are also some cases in which a wife can terminate marriage; for example, by means of khul` (wife's right to obtain divorce under certain conditions).
Muslims account for 160 million of India's 1.1 billion people, the world's third-largest Muslim population after those of Indonesia and Pakistan.
In India, divorce and marriage issues are dominated by All India Muslim Personal Law Board (AIMPLB), the single largest religious body consisting of scholars of different schools of thought.
The AIMPLB was formed in 1973 to protect and apply Muslim Personal Law in marriage, divorce, succession and inheritance.
In 2005, Shiites and women seceded to form their own separate Boards, the All India Shiite Personal Law Board & the All India Muslim Women's Personal Law Board.
http://www.onislam.net/english/news/asia-pacific/456352-india-muslim-women-get-right-to-divorce.html
------------
Pakistan supreme court to decide fate of Hindu woman in Muslim marriage row
Jon Boone
guardian.co.uk,
Islamabad,25 March 2012, The fate of a Pakistani Hindu woman who claims she was kidnapped, forcibly converted to Islam and married against her will is to be decided this week, after weeks of campaigning by the country's Hindu minority.
The case of 19-year-old Rinkle Kumari has outraged Hindus from her small town in the south of the country, where community leaders accuse Muslims of preying on Hindu girls of marriageable age.
Some claim similar cases are helping to fuel a steady outflow of Pakistan's tiny Hindu community as families choose to move to Hindu-majority India instead.
In a hearing beginning on Monday, the supreme court in Islamabad will try to get to the bottom of the hotly contested versions of events.
The town's Muslims, backed by a powerful local politician, say Kumari freely converted to Islam to marry her neighbour, Naveed Shah, on 24 February. But her father, a primary school teacher, is adamant she was abducted in the middle of the night from her house in Mirpur Marthelo, in Sindh province.
"These people see beautiful young Hindu girls and chase them," said her uncle Raj Kumar. "For 15 days Naveed Shah had been shouting at Rinkle, threatening to kill her only brother."
Her case has won support from members of parliament and attracted widespread attention in the Pakistani media. According to the Frontier Post newspaper, Rinkle was seized "for reasons based in sheer lust and debauchery".
Throughout the whole saga Rinkle's voice has barely been heard, although both sides say she has made clear statements supporting their contradictory claims.
Her family says that when she first appeared at a magistrates court late last month the tearful woman made clear she had been forcibly converted and wanted to return to her parents. But the court failed to record her statement and put her in police custody after hundreds of Muslim protesters surrounded the court.
In a subsequent hearing – from which the family say they were banned – Kumari said she had freely converted.
In a sign of the enormous tensions created by the case, the Hindu minority only succeeded in forcing the authorities to open a case on the issue by staging protests, with shopkeepers striking and demonstrators blocking a highway. The intervention of the Pakistani president, Asif Ali Zardari, forced the police to act, say protesters.
Mian Mitto, the local member of parliament whom Kumari's family has accused of being intimately involved in the abduction and conversion, dismissed her initial court statement. "She may have been emotional, it is only natural to be upset after seeing her parents in court," he said.
Mitto's family control a nearby Sufi shrine which has a long history as a place where people come to convert to Islam.
In his version of events Kumari had long been in love with Shah. Speaking at his house in Islamabad, he produced telephone and SMS logs that apparently showed the pair were in regular communication, although Raj Kumar insisted the family was too poor for Rinkle to have a phone.
Whether she was abducted or went on her own volition, she arrived at the shrine late at night. Within hours she had converted to Islam and married Shah, Mitto said.
Amarnath Motumal, from the Sindh chapter of Pakistan's human rights commission, said many cases of forced conversion were covered up, but he believed there were at least 20 such incidents each month. He said: "They take them into these extremist madrassas and don't let the parents meet their families, claiming the girl does not want to meet kaffirs [unbelievers] – her own parents."
Another recent case involves a female medical student who was allegedly kidnapped on the streets of Karachi. "These people want to stoke a war between the Hindus and Muslims so that we leave the country," said Amarlal, chairman of the Progressive Minorities Commission, who uses only one name. "Local mullahs and fundamentalist people think that if they leave they can take their properties."
Only a tiny minority of Hindus live in the country after massive migration of Sikhs and Hindus out of Pakistan when the state was formed in 1947 to create a homeland for South Asia's Muslims. About 3% of the population are Hindus. Some Hindu community organisations claim that about 10 families leave Pakistan each month.
http://www.guardian.co.uk/world/2012/mar/25/pakistani-hindu-court-forced-conversion
------------
Toulouse killings: Merah brother 'may face charges'
25 March 2012
The brother of the man who killed seven people in south-west France in recent weeks is being investigated for possible complicity.
Abdelkader Merah, 29, went before a judge on charges of criminal conspiracy and will be kept in custody while he is investigated, prosecutors said.
Abdelkader Merah denies the accusations but says he was there when his brother stole a scooter used in the attacks.
He reportedly said he was proud of his brother, who was killed on Thursday.
Mohamed Merah died in a shoot-out with police following a 32-hour siege of his apartment in Toulouse.
During the stand-off he had admitted shooting dead three soldiers in two separate incidents, and, last Monday, killing three children and a teacher at a Jewish school in the city.
Investigators are trying to establish if Merah, a 23-year-old French citizen of Algerian descent, acted alone.
His older brother - and a woman described variously as his wife or girlfriend - were detained by police on Wednesday, and taken for questioning at domestic intelligence agency (DCRI) headquarters in Paris.
The woman was released without charge earlier on Sunday.
'Radical Islamist'
Prosecutors said Abdelkader Merah was presented to a judge in Paris on charges of criminal conspiracy aimed at planning terrorist acts and of complicity in murders and gang robbery, the Agence France Press reports.
"Police inquries have produced grave and matching pointers that suggest his participation as accomplice in crimes relating to a terrorist enterprise is plausible," the Paris public prosecutor's office said in a statement.
Police and prosecutors have previously reportedly said Abdelkader is a radical Islamist and that traces of what could be an explosive material were found in his car.
He was questioned several years ago about alleged links to a network sending Toulouse-area youths to Iraq, but no action was brought against him at the time, police sources say.
Mohamed Merah had described himself as an al-Qaeda member, and told police he had bought weapons for 20,000 euros (£16,700; $24,400) using money taken through break-ins and hold-ups.
He recorded the shootings on a video camera strapped to his body.
The brothers' mother, 55-year-old Zoulika Aziri, had also been taken in for questioning, but was released without charge on Friday.
Her lawyer said her world had been "turned upside down" by the events. "At no time could she have imagined that her son was the one who did it," Jean-Yves Gougnaud told reporters in Toulouse.
http://www.bbc.co.uk/news/world-europe-17503396
------------
Taking It on Faith, Reluctantly
Hilary Leila Krieger, Mar 24, 2012
This campaign season has featured non-stop injections of faith into the Republican presidential primary, and it's an open debate how that's affected the chances of the candidates.
But new results from a Pew survey indicate that all the God talk is provoking a backlash among the general public. In dramatic contrast to a decade ago, more Americans than ever before think there are too many "expressions of religious faith and prayer by politicians" and that churches should "keep out of political matters."
When the poll was conducted by Pew in 2001, according to the data it released, some 60% of the American public thought there was the right amount of expressions of faith and prayer by politicians, with 22% saying there was too little and a mere 12% saying there was two much. Now, in a dramatic reversal, a plurality of 38% say there's too much, with 30% saying there's too little and 25% saying there's the right amount.
Similarly, while 54% thought churches should "express views on social and political questions" back in 1996, only 43% thought they shouldn't. Now the tables are turned, with 54% thinking churches should stay out of politics and 40% saying they should continue to express their political views.
However, supporters of the most conservative candidate in the GOP race and the one that's done the most religious sleeve-wearing – former Pennsylvania senator Rick Santorum – disagree.
A majority of Santorum backers do think churches should express their views in the political sphere and that there currently are too few expressions of faith by politicians.
In contrast stand supporters of former Massachusetts governor Mitt Romney. Romney has struggled to win over evangelicals – a stunningly clairvoyant predictor of whether or not he will win a state in a primary contest is whether evangelicals make up more than half of voters – and has had to battle with those who have a stigma against Mormons.
Most of his supporters say churches should keep out of politics, while just a quarter believing there is too little expression of faith and prayer by political leaders.
Of course, it is not only the Republican candidates that have brought issues of faith to the forefront of the public debate. The White House decision – or series of decisions – about whether to mandate insurance coverage of contraceptives by employers who oppose birth control, such as Catholic hospitals, sparked a major public back-and-forth – which Republicans then seized on, magnifying the issue.
Pew did not speculate on what caused the poll results, saying only that the survey found "signs of public uneasiness with the mixing of religion and politics."
It then added somewhat more emphatically that, "The number of people who say there has been too much religious talk by political leaders stands at an all-time high since the Pew Research Center began asking the question more than a decade ago."
http://blogs.jpost.com/content/taking-it-faith-reluctantly
------------
It is time for us to call the shots in textiles, Pakistan tells India
SUJAY MEHDUDIA
NEW DELHI, March 25, 2012, Time for New Delhi, Islamabad to rework strategies and tap trade potential'
Stating that it was time for both India and Pakistan to re-work their trade strategies, and tap the huge potential, especially in energy, petrochemicals, textiles and cotton, the All Pakistan Textiles Mills Association (APTMA) has called for removal of all non-tariff barriers to ensure free trade of cotton and textile products.
"It is time for India and Pakistan to set the international trend and price in the field of textiles and cotton trade. Together both the countries account for nearly 40 per cent of the world's cotton production. Pakistan produces around 15 million cotton bales and India around 34 million bales. While India has a share of $25 billion in world textile exports, Pakistani exports stand around $5 billion which was hardly anything substantial if the $800 billion world trade size in textiles is kept in mind. We need to join hands to set the trend and even beat China," APTMA chairman Gohar Ijaz told The Hindu.
Cotton shortage
Mr. Ijaz, who has been nominated as the chairman of the Task Force on Energy, said Pakistan had faced shortage of cotton but its production had increased this year by 30 per cent after last year's worst floods. "We should charge international value for our cotton. Pakistan is a deficit state as far as cotton is concerned and India is surplus. We can change the international trend, if we join hands," he remarked.
Stating that he was for free and liberal trade, Mr. Ijaz said Pakistan had a huge market potential for Indian exports in the areas of raw material for textiles, synthetic textiles, polymer and geo textiles. "Why should we explore international sectors for textile trade? We can join hands and even have production bases in Pakistan where labour is available and then export products at our will to various players across the globe," he said.
Giant step forward
Terming the notification of the "negative list" a giant step forward, Mr. Ijaz said India had now to respond with positive steps and work on removing non-tariff barriers to facilitate enhanced trade and economic engagement.
"This is also a big step that allows larger people-to- people exchange allowing businesses from both sides to meet each other regularly and explore potential for future business opportunities, especially in the field of energy including petrochemical trade," he stated.
http://www.thehindu.com/news/national/article3220870.ece
-----------
'Biggest obstacle of Muslim world is disconnect between thought and action: An Algerian author
ZEYNEP HAŞLAK ,
İSTANBUL, 25 March 2012, An Algerian author, Professor Mohammed Babaammi, said the biggest problem that the Muslim world faces in today's world is that there are significant mismatches between the thoughts and actions of Muslims.
"Muslims do not act upon their thoughts," says the Algerian professor.
Speaking to Sunday's Zaman at a visit to Zaman headquarters in İstanbul, Babaammi expressed his views on the problems of the Muslim world and the Arab Spring as well as Arab views of Turkey.
Babaammi said Arab nations know Ottomans and Turkey from such TV series as "Muhteşem Yüzyıl" (Magnificent Century) -- a series about Süleyman the Magnificent, the famous Ottoman sultan, known in Turkey as Kanuni Sultan Süleyman (Süleyman the Lawmaker) -- which drew over 90 percent of the complaints on Turkey's Radio and Television Supreme Council (RTÜK) in the week it was first aired and still continues to attract criticism for the way the series depicts the empire and the life of the sultan. Babaammi says disinformation that Arab nations have about Turkey has increased with these TV series.
Babaammi criticizes the brutality that the Muslim world faced in the Arab Spring – which was sparked by events in Tunisia and spread to the other countries which included Egypt, Libya, Syria, Yemen, Bahrain, Algeria and Jordan, after a Tunisian man set himself on fire to protest the former Tunisian regime -- by stating that the uprisings in these countries are an outcome of those countries' leaders acting contrary to conscience and logic.
He added that the major problem in the Muslim world is that there is a lack of connection between the heart and the mind, and between thought and conscience. "So far I have seen this connection only in Fethullah Gülen [a respected Turkish intellectual and scholar]," Babaammi said. According to the Algerian professor, the transformation of Gülen's ideas into reality was the outcome of the successful connection between the heart and the mind, and he calls this the "Gülen model." "Gülen is not someone who separated mind and action, he has brought these two aspects together and acted upon this," he said. "This is what makes this movement different from other Islamic organizations."
Babaammi says if the Arab world embraces the Gülen model, it will be able to find a cure the problems it has had for centuries. "In fact I believe that the Arab world would embrace such model as it is coming from people who share the same belief and geography with Arabs," he said.
The Algerian professor says that both the Western and Muslim worlds' systems are problematic. He says that in the West, humanitarian values are mainly far from friendship and brotherhood and solely based on principles. On the other hand, the Muslim world's humanitarian values are based on brotherhood and loyalty but very far from discipline and based on loose principles. "In The Gülen model, we see that the positive sides of west and East work perfectly in harmony. There are both principles and discipline, and also brotherhood and loyalty, too. This is what distinguishes the Gülen movement from others."
According to Babaammi, the Arab world is currently going through an era of finding an appropriate system for their countries after their regimes either collapsed or started reforms. He added that the thing they call a "Spring" is in fact a fire that burns the Arab nations.
"Gülen has been saying for many years that he is expecting to see a golden nation which will strive to change the corrupted system of Muslim countries. In fact he has built his system around this idea. However, the revolution that Gülen expected is not about holding demonstrations on the street but in peace with talks, according to Babaammi.
The Algerian professor has asked Zaman daily management to publish a newspaper in Arabic, too, to spread the message of Gülen, adding that he learned about Gülen through 13 of Gülen's books that have been translated from Turkish to English.
http://www.todayszaman.com/news-275310-biggest-obstacle-of-muslim-world-disconnect-between-thought-and-action.html
-----------
Islamic scholar shot dead in Pakistan's Balochistan province
ISLAMABAD, PTI | Mar 24, 2012: An Islamic scholar was shot dead by unidentified gunmen in the capital of the restive Balochistan province of southwest Pakistan on Saturday, police said. Qari Abdul Basit, the son of well-known scholar Maulvi Abdul Samad, was gunned down in the busy Kasi Road in Quetta.
Witnesses said he was going from his home to a mosque when the gunmen, who were riding a motorcycle, fired at him and killed him instantly. The attackers fled from the spot. Basit was taken to a nearby hospital, where doctors declared him dead.
A number of people gathered at the hospital on learning of his death and angry protesters burnt tyres on Kasi Road to protest the incident. Clerics condemned the killed and said over 10 scholars belonging to the Sunni sect had been killed in Quetta in the past few months.
http://timesofindia.indiatimes.com/world/pakistan/Islamic-scholar-shot-dead-in-Pakistans-Balochistan-province/articleshow/12395875.cms
------------
U.S. Plans No Charges Over Deadly Strike in Pakistan
By ERIC SCHMITT
WASHINGTON, March 24, 2012 — The United States military has decided that no service members will face disciplinary charges for their involvement in a NATO airstrike in November that killed 24 Pakistani soldiers, an accident that plunged relations between the two countries to new depths and has greatly complicated the allied mission in Afghanistan.
An American investigation in December found fault with both American and Pakistani troops for the deadly exchange of fire, but noted that the Pakistanis fired first from two border posts that were not on coalition maps, and that they kept firing even after the Americans tried to warn them that they were shooting at allied troops. Pakistan has rejected these conclusions and ascribed most of the blame to the American forces.
The American findings set up a second inquiry to determine whether any American military personnel should be punished. That recently completed review said no, three senior military officials said, explaining that the Americans fired in self-defense. Other mistakes that contributed to the fatal cross-border strike were the regrettable result of battlefield confusion, they said.
"We found nothing criminally negligent on the part of any individual in our investigations of the incident," said one senior American military official involved in the process, who spoke on the condition of anonymity because the results of the review had not been made public.
The military's decision is expected to anger Pakistani officials at a time when the two countries are gingerly trying to patch up a security relationship left in tatters over the past year from a series of episodes, including the shooting of two Pakistanis in Lahore by a C.I.A. contractor, the Navy SEALs raid in Abbottabad that killed Osama bin Laden and the deadly airstrike in November.
Pakistan's Parliament is scheduled to resume debate as early as Monday on a major review of relations with the United States, a debate that the Obama administration hopes will bring a resumption of full diplomatic relations and the reopening of NATO supply lines into Afghanistan through Pakistan. As part of that debate, Pakistani legislators have demanded an unconditional formal apology from the United States for the fatal airstrike.
In the highest-level parley of leaders of the two countries since the accident, President Obama is to meet with Pakistan's prime minister, Yousaf Raza Gilani, on Tuesday in Seoul, South Korea, after a nuclear security conference there, to discuss Afghanistan and other security issues. But Mr. Obama is not expected to go beyond the regrets he conveyed to Pakistan soon after the airstrike on Nov. 25.
Some administration aides said at the time that they worried that if Mr. Obama formally apologized to Pakistan, it could provide ammunition for his Republican opponents in the presidential race.
By contrast, Mr. Obama offered a personal apology last month to President Hamid Karzai of Afghanistan for the burning of Korans by American soldiers there, as well as regrets about the massacre of Afghan civilians in which an Army staff sergeant has been charged.
Gen. James N. Mattis, the head of the military's Central Command, is scheduled to hold long-delayed meetings this week in Islamabad with Gen. Ashfaq Parvez Kayani, the Pakistani Army chief of staff, to discuss the airstrike investigation, as well as new border coordination procedures to prevent a recurrence of the episode.
General Mattis will also discuss opportunities for training, arms sales and improving border coordination centers, military officials said. Other senior American officials, like Deputy Secretary of State Thomas R. Nides, and Marc Grossman, the State Department's special representative for Afghanistan and Pakistan, are also expected to meet soon with senior Pakistani officials to begin mending relations.
The accidental cross-border attack in November set in motion two inquiries. The first investigation, conducted by the Central Command in December, found that Pakistani troops fired first on a joint Afghan-American patrol, prompting the deadly return fire. That inquiry also concluded that checks and balances put in place to prevent cross-border accidents with Pakistan failed in part because American officials did not trust their Pakistani counterparts enough to give them detailed information about American troop locations in Afghanistan.
That investigation also determined that it took about 45 minutes for a NATO operations officer in Afghanistan to notify a senior allied commander about Pakistan's calls that its outposts were under attack, one of several breakdowns in communication that contributed to the airstrike.
Once alerted, the commander immediately ordered a halt to the American attacks. By then, communications between the two militaries had sorted out the chain of errors and the shooting stopped. The delay, by at least one officer and possibly a second, raised questions about whether a faster response could have spared some lives.
Officials "did not respond correctly, quickly enough or with the sense of urgency or initiative required given the gravity of the situation and the well-known sensitivity surrounding the Afghan-Pakistan border region," the December report found.
http://www.nytimes.com/2012/03/25/world/asia/us-plans-no-disciplinary-charges-in-strike-that-killed-24-pakistanis.html
------------
Afghanistan, Pakistan, US set to revive stalled dialogue
Press Trust of India
Islamabad, Mar 25, 2012: Afghanistan, Pakistan and the United States are set to revive trilateral talks after a nearly seven-month deadlock, Afghan diplomats and Pakistani officials have said.
Senior diplomats from the three countries are scheduled to meet in Tajikistan on March 25 ahead of the Regional Economic Cooperation Conference on Afghanistan, an Afghan diplomat and a Pakistani Foreign Ministry official said.
The Afghan diplomat and the Pakistani official, requesting anonymity, said US Special Envoy for Afghanistan and Pakistan Marc Grossman and Afghan Deputy Minister Jawed Ludin would be in attendance during the meeting at Dushanbe.
Pakistan would be represented by Foreign Secretary Jalil Abbas Jilani.
Officials from the three countries last met in Islamabad in September last year, a few days before the assassination of Afghan peace envoy Burhanuddin Rabbani that was subsequently blamed by Afghan officials on elements based in Pakistan.
Afghanistan suspended high-level contacts with Pakistan after the killing, saying it was planned in Pakistan and carried out by a Pakistani suicide bomber.
Islamabad dismissed the charges as baseless and assured it would cooperate in a probe into the assassination.
The Afghan reconciliation process hit another stumbling block when Pakistani-US relations hit a low in November last year after a cross-border NATO air strike killed 24 Pakistani soldiers.
However, Foreign Minister Hina Rabbani Khar's visit to Kabul and President Hamid Karzai s trip to Islamabad last month marked the revival of high-level contacts between the two countries.
Earlier, Pakistan had turned down a US request for Grossman to visit Islamabad, saying the trip would not be fruitful till Islamabad concluded a parliamentary review of its relations with Washington.
The trilateral meeting will be held a day ahead of the fifth Regional Economic Cooperation Conference on Afghanistan in Dushanbe.
President Asif Ali Zardari has left for Dushanbe to attend the conference, which will consider proposals and projects aimed at boosting regional cooperation with Afghanistan.
The meeting between Afghanistan, Pakistan and the US will be held at a time when the Taliban have broken off talks with the US in Qatar, citing unacceptable demands by Washington. Afghan Taliban spokesman Zabihullah Mujahid said the talks have not yet been resumed and the militants are awaiting a "positive" response to their three major demands.
Listing these demands, he said the Taliban have proposed the release of some prisoners, removal of the names of Taliban leaders from the UN sanctions lists and recognition of the Taliban political office in Qatar.
"The US must show a positive response to our demands to build trust," he said. An Afghan source, privy to last month's talks between Karzai and the Pakistan government, said Islamabad had assured Afghan leaders that it would "reach out to the Taliban" and encourage them to hold an intra-Afghan dialogue.
The Taliban have so far ignored last month's appeal from Prime Minister Yousuf Raza Gilani to Afghan militants groups to join the reconciliation process. Talban spokesman Mujahid said the militants' political commission had not yet made any decision on responding to Gilani's appeal.
The trilateral meet thus assumes importance in the wake of the deadlock in talks between the Afghan Taliban and the US.
http://ibnlive.in.com/news/afghan-pak-us-set-to-revive-stalled-dialogue/242352-2.html
----------
First time, Pakistan opens Karachi port to let India
PranabDhalSamanta
New Delhi, Sun Mar 25 2012, In a quiet, yet significant, exception to its transit policy for Indian goods, Pakistan has let Indian wheat pass through its territory to Afghanistan.
Source said about 100,000 tonnes of wheat have, for the first time, moved over the past few months from Kandla to Karachi and from there by rail and road to Torkham, the transit point on the Pakistan-Afghanistan border. This is part of the 250,000 tonnes of wheat India has pledged as assistance to Afghanistan.
Officially, South Block officials explained that this cannot be considered as a change in Pakistan's stand as the arrangement has been tied up in a manner to show that Afghanistan is picking up its consignment of wheat from Kandla. Technically, Afghanistan is using Pakistan for transit, not India and that is how a major obstacle was circumvented.
But on the ground, sources said, the trading activity is being carried out by Indian shipping agents who deliver the goods at Karachi, from where Pakistani transport agencies take over and deliver it at Torkham. "We have just told the Afghans to make arrangements from Torkham. Let's not forget Karachi is a busy commercial trading port and all this moves very smoothly as regular commerce, unless there is political interference," explained an insider privy to the details.
Afghanistan and Pakistan have entered into a trade and transit agreement, which was not extended to India due to Islamabad's concerns. However, it does allow Afghanistan duty-free access on a list of goods across Torkham and Chaman transit points.
Pakistan, it may be noted, has repeatedly refused transit of Indian goods through its territory even though they qualified under humanitarian assistance to Afghanistan. The problem was so acute at the start, right after the fall of the Taliban, that wheat consignments would even rot by the time they reached Afghanistan through a circuitous route via Iran.
To avoid this, India entered into an understanding with Afghanistan under which the wheat would be used to make fortified biscuits and then transported to Kabul. These biscuits were then distributed in schools in attractive packets bearing the India label. While this worked to quite an extent, larger problems occurred with transporting goods and material for infrastructure projects.
For instance, the project to lay transmission lines for bringing electricity to Kabul from the Uzbekistan border overshot its deadline by a few years because of the delay in transporting transformers and transmission poles. In fact, India had to carry out one of its largest airlift operations to move five mega transformers from Delhi to Kabul. India has tried to work out an alternate route through Iran, but the project at Chabahar has been moving slowly due to various other political reasons.
Despite these practical difficulties which adversely affected Afghanistan too, Pakistan never showed any flexibility. It continued to rely on the old logic that easier access for Indian goods was incongruent with Pakistan's own national security interests. While Islamabad has far from overcome that mindset, sources said, these were initial signs of fresh thinking in Pakistan despite its unpredictable domestic political scenario.
New Delhi, in fact, has been quite surprised by the response from the Zardari-Gilani government. In the past year, the two sides have made remarkable progress on the trade front with Islamabad taking an important step to move from a positive to a negative list of items, moving forward on the most favoured nation issue and also exchanging high-level visit to resolve contentious issues. At Pakistan's request, India too has made a cautious start at resuming back-channel talks.
http://www.indianexpress.com/news/first-time-pakistan-opens-karachi-port-to-let-india/928048/0
----------
India worried about Pakistan's nuclear programme, terrorism
By PARUL CHANDRA
SEOUL, March 25, 2012 India on Saturday questioned the safety of Pakistan's nuclear material and raised concerns about nuclear terrorism ahead of the second Nuclear Security Summit that will start in the South Korean capital on Monday.
Pakistan is said to have among the world's fastest growing nuclear arsenals. As per an estimate by the Bulletin of the Atomic Scientists, the number could be anywhere between 150-200 nuclear warheads in a decade. India, meanwhile, has "very little confidence" that Pakistan's nuclear material will stay safe and will not fall in to the hands of militant groups such as the al Qaeda, which could use it to manufacture dirty bombs.
While admitting that the security of Pakistan's growing nuclear arsenal was "a big worry for us", sources said that the real problem was "insider threat" wherein legitimate authorities might use the nuclear material for illegitimate purposes.
There is also much anticipation that the two leaders, Indian Prime Minister Manmohan Singh and Pak PM Yousuf Raza Gilani will be meeting on the sidelines of the two-day summit. However, Indian officials here remained tight-lipped on Saturday about a possible meeting between the two leaders of the sub-continent.
Singh arrived here on Saturday for a bilateral visit as well as to participate in the summit which will see an array of world leaders including US President Barack Obama converging here. They will be discussing, among other things, the crucial issue of the steps that can be taken to protect nuclear materials and facilities across the world from terror groups.
Pakistan is said to have among the world's fastest growing nuclear arsenals. As per an estimate by the Bulletin of the Atomic Scientists, this number could be anywhere between 150-200 nuclear warheads in a decade. India's fears on the safety and security of its nuke programme and materials, therefore appear legitimate amidst concerns that these could fall into the hands of militant groups such as the Al Qaeda. This fissile material, in the hands of terrorists, can be used to manufacture dirty bombs, fears India.
As Pakistan's nuke wherewithal grows, sources admitted that its security "is a big worry for us". However, there appears to be an even more pressing concern for India. As sources noted, the real problem is the "insider threat" wherein nuke materials which may be in someone's legitimate possession are then used for illegitimate purposes. In this regard, the example of Pak nuke scientist A.Q. Khan is often cited by experts wherein sensitive nuclear technology was allowed to proliferate in several other countries.
As for the security of India's own nuclear materials, sources said that it was under "tight security" and "very, very secure". They added for good measure that "the best security would come from a nuclear weapons free world, Importantly, there are no binding standards for countries to adhere to for securing their fissile materials or weapons.
While individual countries are not, as a norm, discussed at the nuke summit, the shadow of both Iran and North Korea are looming large over the summit which will see leaders from 57 nations putting their heads together on March 26 and 27. Neither country figures in the formal agenda or is participating in the summit.
The North Koreans had been extended an invite to participate by the host country. North Korea, however, responded by saying that the multilateral summit is "shameless sophism" on the part of South Korea and the US.
Regarding Iran, under watch by the world community as it proceeds with its uranium enrichment activities, sources noted that regardless of who is spoken to, nobody as yet had said that it has decided to make a nuclear weapon.
India, given its close ties with Iran, They also dismissed as "sheer madness" the plans to attack or have a military action against Iran while saying that the IAEA (International Atomic Energy Agency) is the right body to deal with its nuclear programme.
Prior to his participation in the summit, Mr Singh will be doing the official bilateral leg of his tour which kicks off here tomorrow morning. It begins with a visit to the National Cemetery and will be followed by a bilateral meeting. In stepping onto South Korean soil as the PM, Mr Singh has become the first Indian PM to do so in nearly two decades. In forging ahead with its engagement with South Korea, New Delhi will be aiming to bolster its trade and economic ties with South Korea.
These ties got a boost following the signing of the Comprehensive Economic Partnership Agreement (CEPA)—it traiggered a 70 per cent increase in bilateral trade, crossing the 20.5 billion dollars mark in 2011.
The PM will also be meeting the Prime Ministers of Norway and Italy, Jens Stoltenberg and Mario Monti, respectively on Monday in what is described as "pull aside" meetings with the two leaders.
In normal circumstances, the meetings may not have been of much significance. But given the recent controversy over the shooting down of two Indian fishermen by two Italian marines on board merchant vessel Enrica Lexie and the abduction of two Italians in Odisha, these matters are expected to be discussed when Singh meets Monti.
In the case of Norway, the controversy over two Indian kids currently in the custody of the childcare services in that country was in the news for weeks till the mater took a curious turn earlier in the week.
http://www.deccanchronicle.com/channels/nation/north/india-worried-about-pakistan%E2%80%99s-nuclear-programme-terrorism-445
---------
Our nuclear assets are well guarded: Pakistan
PTI
SEOUL: Mar 25, 2012, Pakistan on Sunday sought to allay apprehensions over the security of its nuclear assets saying they had the "best facilities" which were "well guarded".
"There should not be any fear of any type. All our (nuclear) installations are well guarded," Pakistan ambassador to South Korea Shaukat Mukkadam told reporters here.
He said Pakistan has the best facilities and the best command and control systems.
"There should be no fear absolutely. Everything has been revisited after the Fukushima incident," the envoy said apparently referring to safety and security of nuclear facilities in Pakistan.
He said the nuclear power was essential for Pakistan as it has limited fossil fuel option and is also facing power shortage.
"We hope nuclear energy will help in this regard," Mukkadam said.
Yesterday, India had voiced concerns over Pakistan's nuclear programme saying it has "very little confidence" on the capabilities of its western neighbour on securing its atomic assets.
The possibility of "insider threat" was the prime concern among the Indian establishment and building capacities would be the key element in India's pitch at the Nuclear Security Summit which begins here on tomorrow.
India has cautioned that the fissile material could get into the hands of terrorists, who could use it to make dirty bombs.
http://timesofindia.indiatimes.com/world/pakistan/Our-nuclear-assets-are-well-guarded-Pakistan/articleshow/12400097.cms
----------
'Iran plotted terror attack on Israeli ship in Suez'
By YAAKOV LAPPIN, By REUTERS 03/24/2012
Al Ahram' reports Iranian agents offered 2 Egyptian men 50m. Egyptian pounds to carry out attack on Israeli vessel.
Iran plotted to carry out a terror attack on an Israeli ship as it passed through Egypt's Suez Canal, a report in the Egyptian Al-Ahram weekly claimed on Friday.
According to the report, the Egyptian terror operatives received instructions and funds from Iranian handlers ahead of the planned attack.
Egyptian authorities made no official comment on the report by Saturday night.
The suspects allegedly planned to recruit a third member to their cell, and were supposed to receive 50 million Egyptian pounds to carry out the plan.
If confirmed, the plot could strain ties between Iran and Egypt, which is in the midst of a political transformation.
Islamist parties control the lower parliament in Cairo, and the Muslim Brotherhood's party, which is the largest in parliament, said it may field a candidate for the presidential elections.
Nevertheless, the ruling military council is determined to retain some power.
Some members of the new Egyptian parliament have indicated that they will seek closer ties to Iran. Under former president Hosni Mubarak's regime, Cairo viewed Tehran as a hostile, radical force in the region, and ties between the two country were frozen for years.
The report on the alleged ship bomb plot comes after a series of failed attacks on Israeli targets in India, Thailand and Georgia last month, all of which have been linked to Iran.
On Friday, India's NDTV news site said New Delhi requested that Interpol issue Red Corner warrants against four Iranians, one of whom was arrested by Malaysian police at Kuala Lampa airport.
The New Delhi police chief said earlier this month that a fifth suspect, an Indian-Muslim journalist with ties to Iran, helped carry out reconnaissance ahead of the February attack, which seriously injured Tal Yehoshua Koren, the wife of the Israeli defense attache to India.
Speaking soon after the attacks, senior security analyst Dr. Ely Karmon said that had the terrorists succeeded, they could have provoked a strong Israeli response.
"What amazes me about all of these attempts is the fact that one successful attack, one Israeli embassy blown up, is a casus belli," a Latin phrase meaning a justification for war, said Karmon, of the Interdisciplinary Center's Institute for Counter-Terrorism.
http://www.jpost.com/MiddleEast/Article.aspx?id=263219
-----------
Homs pounded; Syrian tanks enter northern town
BEIRUT, March 25, 2012: Syrian forces pounded the already battered city of Homs with tank and mortar fire and troops raided a rebellious northern town on Saturday, leaving 10 civilians and four soldiers dead, opposition activists said.
With the yearlong bloodshed showing no signs of abating, the UN-Arab League peace envoy for Syria, Kofi Annan, flew to Moscow in an effort to secure strong Russian support for his efforts to bring about a ceasefire and open political dialogue.
While Western and Arab states are calling for Syrian President Bashar al-Assad to stand down first, Russia is putting the onus on the armed rebels and their foreign supporters to halt their year-long uprising, saying its long-time ally Syria was ready for talks.
"Russia sees an immediate end of violence in Syria is a priority," the Kremlin said in a statement on Saturday, a day ahead of Annan's meeting with Russian President Dmitry Medvedev.
"The key task is to convince the Syrian opposition to sit down at the negotiation table with the authorities and reach a peaceful resolution of the crisis," it added.
On the ground, the idea of a negotiated peace seemed more remote than ever, with clashes reported in numerous locations.
Four died in Homs, the epicentre of the anti-Assad revolt, as the central city suffered another day of what activists said was indiscriminate gunfire and shelling on residential areas. reuters
http://www.dailytimes.com.pk/default.asp?page=2012\03\25\story_25-3-2012_pg7_26
-----------
Afghan massacre: Kandahar families given compensation
25 March 2012
Afghan families who lost relatives in the Kandahar massacre have been paid compensation by the US military.
They received $46,000 (£29,000) for each person killed and $10,000 (£6,300) for each person injured, Afghan officials and tribal elders said.
US staff sergeant Robert Bales was charged on Friday with 17 counts of premeditated murder.
Meanwhile, eight Afghan police officers and an Isaf foreign soldier have been killed by a bomb in Kandahar province.
They were on patrol when they were hit by an improvised explosive device late on Saturday, officials said.
"Four Afghan local police and three national police, one Isaf soldier and one Afghan interpreter were killed," Shah Mohammad, administrator for Arghandab district, said.
'No confession' over massacre
Family members were informed of the payouts at a meeting with personnel from the US military and the Nato-led Isaf forces at the offices of Kandahar's governor.
"We were invited by the foreign and Afghan officials in Panjwai yesterday and they said this money is an assistance from [US President] Obama," Haji Jan Agha, who said he lost his cousins, told Reuters on Sunday.
The families were also told that some witnesses would be flown to the US to give evidence - and others would be able to participate by videolink - when Staff Sgt Bales stands trial over the deadly night-time rampage in Panjwai district on 11 March.
An Isaf spokesman in Kabul would not confirm the payouts, saying Isaf does not "make restitution for losses resulting from combat, combat-related activities or operational necessity".
"Individual troop-contributing nations may participate in some form of restitution consistent with the cultural norms of Afghanistan," Lieutenant Commander Brian Badura said.
"As a settlement of claims in most cases is a sensitive topic for those who have suffered loss it is usually a matter of agreement that terms of settlement remain confidential," he added.
The BBC's David Loyn in Kabul says the US normally pays up to $2,500 in compensation for civilians killed by international soldiers, about seven times the average annual income.
The exceptional payments in this case reflect the exceptional circumstances of the killings, which were not just mistakes of war, he adds.
The US army said on Friday that Sgt Bales had been formally charged with 17 counts of premeditated murder - nine Afghan children and eight adults.
Afghan officials and villagers say 16 died - 12 in Balandi and four in Alkozai - and the US military has not explained the discrepancy.
Sgt Bales, 38, was also charged with six counts of attempted murder over attacks on a man, a woman and four children.
The soldier is currently being held at a military jail in Fort Leavenworth, Kansas, where he is being held in solitary confinement after being flown out of Afghanistan last week.
His lawyer, who has played down reports that his client was drunk on the night of the killings, has said Sgt Bales remembers "very little" of the incident.
John Henry Browne said there was "no forensic evidence" against him and "no confession".
Sgt Bales is the only known suspect in the killings - despite repeated Afghan assertions that more than one American was involved.
His trial could take years, contrasting with Afghan demands for swift and decisive justice, and he could face the death penalty if convicted.
The shooting spree has further undermined relations between Kabul and Washington. The Taliban called off peace talks in the wake of the deadly rampage.
http://www.bbc.co.uk/news/world-asia-17503733
----------
Syria crisis: Envoy Kofi Annan in Moscow talks
25 March 2012
Special peace envoy Kofi Annan is due to meet Russian President Dmitri Medvedev in Moscow shortly to discuss ways of ending the crisis in Syria.
Mr Annan is seeking to persuade Russia, which has been a staunch supporter of Syria, to take a firmer stance against President Bashar al-Assad's government.
He will later go to China which has also usually backed Syria at the UN.
As clashes continue, Human Rights Watch has accused Syrian government forces of using civilians as human shields.
Activists reported further clashes and casualties on Sunday in the Homs area. More than 50 people were reported to have been killed in shelling or shooting by the security forces on Saturday, many of them in Homs.
The UN says the conflict has cost more than 8,000 lives since it began a year. The Syrian government blames violence on "terrorist gangs" and says some 3,000 members of the security forces have been killed.
Foreign media face severe restrictions on reporting in Syria, and it is hard to verify the claims of either side.
External support
Mr Annan - the envoy for the United Nations and the Arab League - has proposed a six-point peace plan, which calls on government forces to immediately halt the use of heavy weapons in populated areas.
He also wants the armed rebels to halt their attacks - which seems unlikely to happen either, says the BBC's Jim Muir in Beirut.
In a statement before the meeting with Mr Annan, the Kremlin warned that it would be hard to stop the violence in Syria as long as the opposition continues to receive political and military support from outside.
Saudi Arabia and other Sunni Arab Gulf states have been backing the opposition, and clearly want the Assad regime to go, says our correspondent.
Russia has vetoed two UN Security Council resolutions on the crisis in Syria, but last week, with China,supported a UN statement on the Annan mission.
The BBC's Steve Rosenberg in Moscow says that recently there have been signs Moscow is losing patience with Moscow. Senior Russian officials have criticised the Syrian government for dragging its heels on reform, and accused it of making numerous mistakes.
Meanwhile, a new report by New York based Human Rights Watch (HRW) accused pro-government forces of forcing civilians to march in front of them as they advanced on areas held by the opposition in the northern Idlib province earlier in March.
Videos obtained by HRW from opposition activists showed people dressed in civilian clothes walking in front of armed soldiers and fighting vehicles. Witnesses told HRW it was clear that the move was to protect the army from attack. According to the HRW statement, residents also said children had been placed on tanks and inside security buses.
In another development, the opposition Free Syrian Army and a rival military council have announced that they will work together to co-ordinate all military activity against the Syrian government.
http://www.bbc.co.uk/news/world-europe-17505035
------------
Terrorists will one day acquire nukes, warns UK
LONDON, March 25, 2012: Britain warned on Friday there was a 'significant likelihood' that terrorists would one day acquire chemical, biological or nuclear weapons unless countries step up their efforts to keep sensitive materials and information secure.
The British government released its first comprehensive National Counter-Proliferation Strategy, detailing the risks from the spread of such weapons and what Britain and other countries could do to stop it.
It came out days before leaders from more than 50 countries, including US President Barack Obama, gathered in Seoul, South Korea, for a March 26-27 Nuclear Security Summit focusing on measures to protect nuclear materials and facilities and to prevent illicit trafficking.
The British strategy identified a terrorist chemical, biological, radiological or nuclear (CBRN) attack on Britain or its interests, including British armed forces, as one of the most serious potential risks to its national security.
"Al Qaeda has a long-held desire to obtain and use CBRN devices. Without continued global efforts to reduce vulnerabilities in the security of material and information, there is a significant likelihood that terrorists will at some point acquire CBRN capability," the document, approved by Britain's National Security Council, said.
"Nuclear terrorism is now a real and global threat," British Deputy Prime Minister Nick Clegg, who will lead Britain's delegation in Seoul, said in a statement.
A second risk highlighted in the strategy was that the spread of CBRN or conventional military technologies could lead to an international military crisis.
A deepening confrontation between Iran and the West over Tehran's nuclear programme has led to speculation that the United States or Israel could launch a military strike to stop Iran developing a nuclear bomb.
In the new strategy, Britain, which itself has nuclear weapons, said there were "serious concerns" about a military dimension to Iran's nuclear programme and it also voiced concerns about North Korea's proliferation activities.
Britain is working to tighten the security of sensitive nuclear information, making nuclear scientists aware of the risks and of the need to keep information secure, officials said. reuters
http://www.dailytimes.com.pk/default.asp?page=2012\03\25\story_25-3-2012_pg7_10
-------------
Mali coup leader Amadou Sanogo 'in complete control'
24 March 2012
The leader of a coup in Mali has told the BBC he is in complete control of the country and says his "door is open" for peace talks with Tuareg rebels.
Cap Amadou Sanogo told the BBC he overthrew the government on Wednesday in order to restore security.
He has promised to hand power to an elected government once a northern Tuareg rebellion has been put down.
The troops behind the coup accuse the government of not giving them enough arms to tackle the uprising.
The Tuaregs have forced the army out of several northern towns in recent months.
Talks offer
"Security forces, the air force, everyone, every single civil society member can confirm that right now I'm in total control of the country," Capt Sanogo said in a BBC interview.
He said his priority was to protect civilians and property, and order was being restored.
"People are starting with their daily life: the market is open, transport is working now and I believe I'm getting closer to what I promised my people," he said.
President Amadou Toumani Toure's whereabouts remain unclear, but he is still believed to be under the protection of an elite loyalist squad.
Capt Sanogo called the Tuareg rebels "our brothers" and invited them to peace talks.
"I want all of them to come to the same table right after this interview. My door is open," he said. "We can talk about and work out through the peace process."
He denounced the widespread looting in the capital, Bamako, which followed the coup.
'Vandalism and pillaging'
Mali's state television briefly cut out on Friday evening, sparking rumours that the coup had failed and that Capt Sanogo may have been killed.
Mutiny leader Capt Amadou Sanogo promises to hold elections after 'securing the country'
It follows anger among troops at the government's handling of a Tuareg rebellion in the north
President Amadou Toumani Toure is said to be safe and not being held by mutineers
A number of ministers have been arrested
Country has had democratic rule for 20 years
Mali country profile
Mali coup leader deplores looting
But he later appeared on screen himself to reject the rumours and denounce the chaos on the streets.
Reports from Bamako say uniformed men have been looting shops and petrol stations and hijacking cars.
"I deplore the acts of vandalism and pillaging which have occurred," Capt Sanogo said.
"Yesterday, I obtained concrete proof that ill-intentioned individuals were wearing uniforms of the police, the army, in order to break this coup, just to turn the population, to turn opinion against us."
He asked the public to excuse those behind the coup for "all the aggravation caused" and said justice would be done.
"I urge all Malians, at whatever level, to stop without delay these acts of vandalism and pillaging... This is not our mission, nor our cause, nor our objective."
The BBC's West African correspondent, Thomas Fessy, says Capt Sanogo was flanked by officers from several different army units for his address, as a show of military unity.
But it is still unclear whether the whole army is backing the coup leaders, says our correspondent.
Bamako was reported to be quieter on Saturday after several days of unrest.
A coalition of the main political parties has condemned the coup and called for elections, which were due at the end of next month.
The foreign ministers of Kenya, Tunisia and Zimbabwe were all in Bamako at the time of the coup and have been unable to leave.
They are reported to be safe and staying in hotels but the Kenyan minister, Moses Wetangula, said the situation was worrying.
The African Union has suspended Mali from the organisation until constitutional order is restored, while the European Union has suspended its development operations there until the security situation becomes clear.
http://www.bbc.co.uk/news/world-africa-17498739
------------
Robert Bales faces 17 counts of premeditated murder
23 March 2012
A US soldier suspected of killing civilians in Afghanistan has been charged with 17 counts of premeditated murder, the US Army says.
Staff Sgt Robert Bales, 38, is accused of killing nine Afghan children and eight adults in their homes in Kandahar province on 11 March.
Sgt Bales was also charged with six counts of attempted murder over attacks on a man, a woman and four children.
He could face the death penalty if convicted.
Col Gary Kolb, spokesman for US forces in Afghanistan, told the Associated Press news agency on Friday afternoon that the accused had been formally charged.
Taliban revenge threat
The charges were reportedly read to the soldier at Fort Leavenworth, Kansas.
He is being held in solitary confinement at the military jail after being flown last week from Afghanistan via Kuwait.
Nato and Afghan officials originally put the number of villagers killed in the massacre at 16 - nine children and seven adults. It is not yet clear why Sgt Bales is being charged with 17 murders.
The Taliban said on Friday that it had no faith in any trial of Sgt Bales.
"This was a planned activity and we will certainly take revenge on all American forces in Afghanistan and don't trust such trials," Taliban spokesman Zabihullah Mujahid told Reuters news agency by telephone.
Sgt Bales is the only known suspect in the killings - despite repeated Afghan assertions that more than one American was involved.
His lawyer, who has played down reports that his client was drunk on the night of the killings, said earlier this week Sgt Bales remembers "very little" of the incident.
John Henry Browne said there was "no forensic evidence" against him and "no confession".
The lawyer said Sgt Bales had received body and brain injuries while serving in Iraq and was unhappy about going for another tour of duty. He had already completed three tours in Iraq.
Mr Browne also said his client - whom he described as "a decorated soldier" with an exemplary record before the shooting - saw his friend's leg blown off the day before the killings.
The case has undermined US relations with Kabul and led to calls for Nato to speed up its planned withdrawal of troops from Afghanistan.
Sgt Bales' trial could take years, contrasting with Afghan demands for swift and decisive justice.
The Taliban called off peace talks in the wake of the deadly rampage.
http://www.bbc.co.uk/news/world-us-canada-17484186
---------
A curse for Pakistani women
Arooba Hassan,
The statistics of Pakistan on sexual assault against women are shocking. Approximately 2,900 Pakistani women were subjected to sexual assault and rape in the year 2011, which accounts for roughly eight women being raped in a day. This makes Pakistan the third most dangerous country for women after Afghanistan and Democratic Republic of Congo. Women are therefore safe nowhere. Whether in hospital wards or girls' colleges, there are abductions or gang-rapes in the name of 'honour.' Thousands of capable women in Pakistan have been subjected to domestic, social and sexual crimes. Brilliant students who could have done wonders for Pakistan have been traumatized and left scarred for the rest of their lives. The resonance of the acts carried out against innocent minds and bodies will continue to shatter their entire existence and impede their psychological and physical growth. Sadly, those who are responsible for providing safety to citizens are themselves involved in this heinous act. Most of the crimes pertaining to sexual assaults and abuse remain unreported as the general mindset prevalent in Pakistan does not allow victims any relief or protection whatsoever. The conviction hardly ever happens and out-of-the-court settlement is the best available course of action to adopt. But is monetary compensation enough to substantiate the scars resulted by these crimes? Can the victims even comprehend coming back to normal life? Women are an asset for any society and are responsible for laying the foundations of that very society. Bearing, raising and counseling a child are a very few feats performed by women every day. It's high time now that our nation should start respecting them and give them the protection which our religion also talks about.
http://pakobserver.net/detailnews.asp?id=146726
----------
Pak wants to retain balance with India: Gilani
PTI
Islamabad: March 25, 2012, Pakistan will continue to seek access to civil nuclear technology as it believes any strategic imbalance with India could lead to instability in the region, Prime Minister Yousuf Raza Gilani said on Sunday.
"We had held talks earlier on civil nuclear (technology with the US) and we want to retain the balance in this region between India and Pakistan. If there is no balance, there will be no stability in the region," Gilani said.
"We said this in the past, and in future too we will demand it as we have a requirement," the Premier told state-run media at Chaklala military airbase in Rawalpindi before leaving for Seoul to participate in a Nuclear Security Summit.
"Pakistan wants access to civil nuclear technology, which is our need for development," he said.
A comprehensive command and control system was in place for Pakistan's nuclear assets and "no one should have any doubt about it", he added.
The Foreign Office has already said that Gilani will make a "strong case for non-discriminatory access to nuclear technology for peaceful uses, including nuclear power generation" at the Summit in Seoul.
Over the past few years, Pakistan has been pushing Western powers, including the US, for a civil nuclear deal similar to the landmark arrangement concluded by India and the US.
The US and other countries have ruled out such a deal, largely due to concerns about the clandestine proliferation ring that was operated by nuclear scientist AQ Khan.
The demand for a civil nuclear deal was among 40 recommendations made by the Parliamentary Committee on National Security for revamping ties with the US.
The panel claimed the Indo-US civil nuclear agreement had "significantly altered strategic balance in the region" and said in its recommendations: "Therefore, Pakistan should seek from the US and others a similar treatment/facility."
The Foreign Office has said Gilani will "apprise the world leaders on the measures implemented by Pakistan to strengthen the safety and security of nuclear installations and materials".
It contended that Pakistan "fully qualifies to become a member of the Nuclear Supplier's Group and other export control regimes on non-discriminatory basis".
Asked about the reopening of NATO supply routes which were closed after a cross-border air strike that killed 24 Pakistani soldiers in November, Prime Minister Gilani he would hold consultations with all political parties to forge consensus on the issue.
He said the ruling Pakistan People's Party would not bulldoze Parliament on any crucial issue.
Gilani said he would discuss the situation in Afghanistan during his meeting with US President Barack Obama on the sidelines of the Nuclear Security Summit.
The talks at the summit will mainly focus on how to further protect nuclear weapons, he said. The Premier left for the South Korean capital along with Foreign Minister Hina Rabbani Khar.
Gilani is also expected to meet his Indian counterpart Manmohan Singh on the margins of the summit.
http://zeenews.india.com/news/south-asia/pak-wants-to-retain-balance-with-india-gilani_766021.html
---------
No structured meeting between Singh and Gilani in Seoul: Pakistan's envoy to South Korea
PTI
SEOUL, Mar 25, 2012: No structured meeting has been planned between Prime Minister Manmohan Singh and his Pakistani counterpart on the sidelines of the Nuclear Security Summit, Pakistan's envoy to South Korea said.
"No structured meeting is planned, but a pull aside is always possible," Pakistani ambassador Shaukat Mukadam told reporters here.
"There are possibilities....there are various places to meet, they could meet in leaders' lounge," he said.
Pakistan PM Yousuf Raza Gilani is scheduled to arrive here today to attend the Summit and some reports earlier suggested that he could meet Singh.
Sources in the Pakistan government had said that Indian and Pakistani officials are in touch about arranging a meeting between Gilani and Singh.
However, Indian diplomatic sources said that the meeting of Singh and Gilani has not been scheduled yet.
The summit in Seoul is a follow-up to the Nuclear Security Summit held in Washington in April 2010.
The summit is expected to be attended by 45 heads of state or governments, including US President Barack Obama, Russian President Dmitry Medvedev and Chinese President Hu Jintao
http://timesofindia.indiatimes.com/india/No-structured-meeting-between-Singh-and-Gilani-in-Seoul-Pakistans-envoy-to-South-Korea/articleshow/12401060.cms
---------
Pakistan opposition to resist NATO supply restoration
IANS
Islamabad, 25 Mar 2012, Pakistani opposition parties have vowed to block every move by the government to restore NATO supplies to Afghanistan.
Leader of the opposition in the National Assembly Nisar Ali Khan has said the alliance will protect the country's interest at all costs. He was speaking at meeting of the opposition leaders here Saturday, the Online news agency reported.
Their recommendations were expected to be presented at another meeting Sunday to be chaired by Pakistan Muslim League-Nawaz (PML-N) chief Nawaz Sharif.
Meanwhile, Information and Broadcasting Minister Firdous Ashiq Awan has said that only parliament has the right to decide on restoration of NATO supplies.
She said the parliament's security committee has submitted its recommendations and the government will discuss the matter with the US after the parliament takes a decision.
Islamabad had blocked NATO supplies through its territory after 28 Pakistani soldiers died in November last year in an air raid by coalition forces on two border check posts.
http://www.newstrackindia.com/newsdetails/2012/03/25/6--Pakistan-opposition-to-resist-NATO-supply-restoration-.html
-------------
Pakistan Taliban says will attack lawmakers if Afghan supply routes reopen
MIRANSHAH, Pakistan, Mar 25, 2012, (Reuters) - The Pakistan Taliban will attack lawmakers if they decide to re-open NATO supply routes to Afghanistan, the militant group's spokesman said on Sunday, a threat likely to complicate efforts to mend severely strained relations between the United States and Pakistan.
"If the parliament decides to restore NATO supplies, we will attack parliamentarians and their overlords," Ehsanullah Ehsan, spokesman for the Tehrik-e-Taliban Pakistan (TTP) told Reuters.
The U.S. needs Pakistani permission to allow supplies to be trucked via two routes into Afghanistan, which prior to their closure, accounted for almost a third of all NATO cargo to Afghanistan.
Pakistan's parliament is reviewing recommendations for a new direction in ties with Washington, including a possible re-opening of the supply routes for NATO forces in Afghanistan, which were shut last November after a cross-border skirmish with NATO forces killed 24 Pakistani soldiers.
The national security committee said that if supplies to foreign forces in Afghanistan are resumed, the shipments must be taxed.
A halt in U.S. drone strikes in Pakistan's tribal areas along the border with Afghanistan, and an unconditional apology for the November incident, were the main recommendations from the parliament's national security committee.
Pakistan's cooperation is considered critical to U.S efforts to stabilise Afghanistan before most foreign combat troops leave at the end of 2014. Pakistan has strong traditional links with the Afghan Taliban and other militant groups.
(Reporting by Haji Mujtaba; Writing by Qasim Nauman; Editing by Daniel Magnowski)
http://in.reuters.com/article/2012/03/25/pakistan-militants-nato-idINDEE82O04A20120325
------------
Campaign launched to relax Pakistan-India visa regime
Staff Report
LAHORE, March 25, 2012: The Institute of Peace and Secular Studies (IPSS) organised a programme at the Lahore Press Club to acknowledge the life long struggle of Kuldip Nayar and Dr Mubashar Hassan for peace between Pakistan and India.
The programme was attended by a delegation from India, peace activists, dignitaries, students, civil society representatives, traders and journalists. Following the introduction of Relaxed Visa Regime Campaign aiming to collect 100,000 signatures to be presented to the Prime Minister Yousaf Raza Gilani, there was a panel discussion on the significance of a Relaxed Pakistan-India Visa Regime with Mahesh Bhatt and Jatin Desai from India and Hussain Naqi and Madiha Gohar from Pakistan. Speakers iterated how a people-to-people peace process was sustainable while acknowledging the work done by their senior colleagues and committing to follow in their footsteps.
Nayar and Dr Hassan were then welcomed on the stage to a standing ovation. They shared the experiences of their struggle, of the necessity of both neighbours to have peace for the benefit of their people and of the basic human rights of every Pakistani and Indian citizen to meet each other across the border.
IA Rehman presented them the Sindhu Aman Award. The programme concluded with Kuldip Nayar and Dr Mubashar Hassan inaugurating the Relax Pakistan-India Visa Regime Campaign to open a new chapter in the struggle for peace.
IPSS Director Saeeda Diep, sharing the concept behind Sindhu Aman Award, stated that it was meant to acknowledge the struggle of activists who had stayed true to their ideals and goals for the sake of peace in the region and the world. Sindhu Peace Award, given for the first time, signified their contribution towards peace for the people of Sindhu, the river which gave life to the ancient civilisation of this land that was shared by all people of the region.
http://www.dailytimes.com.pk/default.asp?page=2012%5C03%5C25%5Cstory_25-3-2012_pg7_21
-------------
Another great friend and journalist departs from our midst
By Moazzam Baig
LAHORE, March 25, 2012: We know death is coming – for all of us – so why does it make us so sad when somebody dies?
It was a question that I once thought had an obvious answer. But then I heard the news about Hamid Javed.
The question is simply this: why do we grieve for the deaths of our loved ones? After all, we know that everyone will die eventually. For us, life is a terminal condition, and we know, nobody has ever come out of it alive. We know death is coming, so why does it make us so sad?
There are, of course, many reasons. Our loved ones play an important role in our lives, and their death leaves a gaping hole. Often, we want more time with them — more joy, more laughter, more healing — and death makes those hopes impossible to fulfill.
For a day, I could think of little else. Hamid, my friend from 1991, was dead? How could that be?
As my grief dragged on, I found myself wondering why it was hitting me so hard. I could understand being a little sad – of course the news of his death was tragic. I did not have family relations with Hamid, we used to meet at functions, press conferences and almost daily at the Lahore Press Club. Practically speaking, his death neither left a hole in my life, nor did it deprive me of any hopes for the future. So, why was I so torn apart?
The memories continued, our meetings, our late-night sittings at the press club with other friends.
Hamid Javed was a good journalist and a great friend without any doubt who never compromised on his ideology and principles and never asked for favour from the government in thick and thin.
Hamid stuck to his ideology all his life. He never changed his political or social views. He always welcomed his friends. He tried his hand at politics, health and education and did justice to each of them. He led his life independently and never surrendered to injustice. He was a great human being.
He used to spend his time at the press club late in the night.
Owing to his physical inactivity, paralysis attacked him and he remained in the hospital for some time but recovered surprisingly. After his return to normal life, his recognition of what is important in life, had led him to spend more time with his family and at home. He started spending time with people who were important to him.
http://www.dailytimes.com.pk/default.asp?page=2012\03\25\story_25-3-2012_pg7_24
---------
Non-Muslim Filipino expats in Saudi Arabia told to be cautious
Fatwa issued by Saudi Arabia's influential cleric "should be viewed as a warning", says official of migrant watchgroup
By Gilbert P. Felongco, Correspondent
Manila: March 25, 2012, A migrant watchgroup urged Filipinos in Saudi Arabia to be more cautious in expressing their faith after the country's most influential Islamic scholar issued a fatwa against religious structures in the Arab Peninsula.
In a statement, John Leonard Monterona, Migrante-Middle East regional coordinator, said it is understandable why a religious leader of a kingdom hosting a large population of migrant workers would issue such a restriction on the exercise of religion other than Islam.
He said that Saudi Arabia is not just any other country hosting a large Muslim population but is considered as the centre of the Islamic faith.
"Saudi Arabia is an Islamic state. It is where the two Holy Mosques are located," Monterona said, referring to the Masjid Al Haram in Makkah and the Masjid Al Nabawi.
Article continues below
He urged fellow non-Muslim Filipino workers and the Filipino community in Saudi Arabia to exert extra caution and avoid violating the religious restrictions imposed by the host government to avoid being penalised.
"The fatwa should be viewed as a warning. The host government. and Saudi religious officials are well aware that there are religious activities being held discretely in homes and apartments by non-Muslims," Monterona said.
He noted that last year there were a number of Filipino workers and other nationalities that were arrested by Saudi religious police in Riyadh for illegally conducting religious worship and activities.
"The Filipinos, along with their pastors, were eventually released on the condition that they will stop their regular religious worships and gatherings," Monterona said.
Out of the 1.2 million Filipinos in Saudi Arabia, about 10 to 15 per cent are Muslim and about 5 per cent have converted to Islam, Monterona said.
Leaders of different Christian denominations--including the Russian Orthodox Church's Archbishop Mark of Yegoryesk and the Roman Catholic archbishops of Austria and Germany--have criticised the fātwa issued by one Grand Mufti Shaikh Abdul Aziz Al Al Shaikh.
The Grand Mufti issued the fātwa after a top Kuwaiti official had sought his opinion regarding the construction of Christian worship centres or churches in Kuwait.
The fatwa declared that temples, chapels, and churches of Christian denominations in Kuwait and the entire Arab Peninsula must be banned and that existing Christian edifices should be destroyed.
Prior to this, there had been an appeal from some Roman Catholic Church leaders to give the religious minorities some freedom in exercising their faith as Muslims in other countries, including the Philippines, have been given.
The Philippines has a population of mostly Christians. The country, just like most of Southeast Asia, boasts tolerant policies when it comes to the exercise of religious freedom.
--------
Norway joins international peace monitors in Philippines
By Gilbert P. Felongco, Correspondent
Manila: March 25, 2012, A two-man contingent from Norway has joined the International Monitoring Team (IMT) watching over the truce between the Philippine government and the Moro Islamic Liberation Front (MILF) in Mindanao.
Kjell S. Harila had been designated chief operations officer at the IMT Headquarters which also being manned by military, police and civilian officers from the Governments of Malaysia, as Head of Mission, European Union, Norway, Japan and Brunei who comprise IMT Mindanao Batch 7 (M7).
Assisting Harila is Tor Fredrik Moe, another Norwegian military officer.
Reports reaching Manila said the two arrived in Mindanao several days ago and had already reported for duty in Cotabato City to IMT M7 chief MGen Dato' Abdul Rahim Bin Mohd Yousuf of the Royal Malaysian Armed Forces.
IMT 7's task is to monitor the implementation of the security aspect of the peace process between the Philippine government and the MILF as well as provide protection to civilians, as well as socio-economic, humanitarian, rehabilitation and development assistance.
Originally, the government and MILF asked Norway to be the Head Coordinator in monitoring civilian protection accord within the mandate of the IMT. However, Norway opted to work on the security aspect.
Brigadier Ariel Bernardo, ceasefire panel chair for the government, expressed gratitude to Norway's commitment to the attainment of peace in southern Philippines.
Norway has been involved in efforts to bring peace in the Philippines for nearly a decade.
In the 1990's, Norway helped broker the peace negotiations between the Philippine government and the communist rebels under the banner of the National Democratic Front.
Although the talks led to the issuance of the so-called Hague Joint Declaration of 1992 recognising the rights of combatants and agreement adopting safety and immunity guarantees in 1995 by the NDF and the then government of then Fidel V. Ramos, the parties were not able to follow through.
Currently, peace negotiations between the igovernment of President Benigno Aquino III and the rebels are on a hiatus as a result of disagreements over the status of rebel peace negotiators with pending criminal cases.
http://gulfnews.com/news/world/philippines/norway-joins-international-peace-monitors-in-philippines-1.999504
----------
A coaching centre for the poor particularly Muslims - inside a police station!
IANS
New Delhi, 25 Mar 2012, Police's role often doesn't end with busting crime and jailing criminals. In a first of its kind initiative, Delhi Police has begun a coaching centre for students from economically weaker sections, particularly Muslims, to help them prepare for competitive examinations.
The centre housed in the Jamia Nagar police station will provide free tutoring for competitive exams to students who cannot afford the high fees demanded by coaching centres. It is to start in May this year.
"The motive behind opening of a coaching centre for the aspirants, especially Muslims, is to encourage them for competitive examinations," Ajay Chaudhry, Additional Commissioner of Police, told IANS.
"We are trying to change their assumption that they cannot get government jobs," he added.
The police station already has a library-cum-counselling centre for the aspirants which has been operational since Feb 22 and sees around 25-30 students every day.
"We have been running a free-of-cost library in the premises in coordination with an NGO, Shikhar, which has been working for more than 12 years to provide better education, especially to the girls from weak minority sections," said Chaudhry.
He said the initiative was also an effort to promote trust and harmony between the police and residents of Jamia Nagar, which witnessed the 2008 Batla House shootout. On Sep 19, 2008, two alleged Indian Mujahideen members and a police officer were killed in a shootout at the Batla House. The suspected militants were said to have been involved in the Delhi serial bomb blasts on Sep 13, 2008.
It has been alleged that the shootout was a stage-managed affair.
"The encounter has painted a wrong picture of the police among residents here (Jamia Nagar) and we want them to open up with us and not be scared of us," said Chaudhry.
According to Nadeem Akhtar, secratary of Shikhar, the aim is also to focus on school dropouts and girls.
Meanwhile, Delhi Police have provided furniture for the library where the coaching centre is to be set up, while Shikhar would take care of the expenditure.
"We'll be hiring two to three teachers to help the students in cracking the SSC (Staff Selection Commission), banking and other entrance exams," said Chaudhry.
If the response is positive, there are plans of expansion and the police may hire one or two more rooms outside the police station, said Chaudhry.
The station house officer of the Jamia Nagar police station Satyavir Singh Daggar is upbeat about the idea.
"The starting of the coaching centre will encourage the community and it will also act as an interface between the people and police. It will also help in building a better image of police," Daggar told IANS.
The initiative has also got a thumbs up from the Delhi Minorities Commission (DMC) which has pledged its support.
"We will provide as much funds as possible to support this noble initiative," DMC Chairman Safdar H. Khan told IANS.
The students visiting the library regularly were obviously gung-ho about the initiative.
"I come here every day as I can read newspapers, magazines and books without spending a single rupee. If the free coaching centre comes up it will surely help me and my friends realize our dreams," said Hemraj Kumar, 19, resident of Jamia Nagar.
Abida, also a regular at the library, said: "I want to study but my parents cannot afford my education expenditure. If the coaching centre opens here, I would be the first student."
http://www.newstrackindia.com/newsdetails/2012/03/25/196--A-coaching-centre-for-the-poor-inside-a-police-station-.html
-----------
URL: https://www.newageislam.com/islamic-world-news/new-age-islam-news-bureau/pakistani-taliban-training-french-muslims/d/6919