New Age Islam News Bureau
5 Oct 2014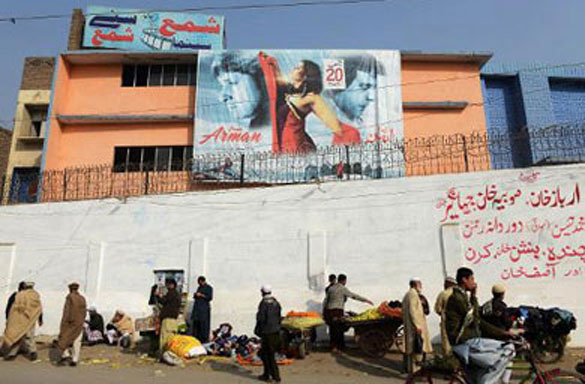 Pakistani Taliban militants (File)
-------
Pakistan
• Pakistan Taliban Switches Side; Vows to Send Jihadists to Help IS
• Shias targeted in Quetta, Kohat bombings; 11 dead
• Police kill seven Taliban militants in Pakistan
• Bilawal calls Tahir ul Qadri a cartoon
• Agenda of 'anarchists' will never succeed, says Zardari
• Zardari refuses to take on PML-N
India
• Indian Jihadist Group Calls for Attacks on Western Nationals
• Jamaat-e-Islami Hind Slams Chairman PCI for Muslim Law Remark
• Indian youths who joined ISIS may not face arrest on return
Arab World
• At Haj, Saudi Arabia Clerics Step Up Anti-Islamic State Drive
• Iraqi Forces Break Siege on ISIL-Besieged Soldiers in Fallujah
• ISIS publicly kills 6 in Iraq
• Islamic State fighters beat back Iraqi forces near Baghdad
• Syrian border town still under siege by Islamic State despite allied air strikes
'• Hajj Selfie Fever' Criticised By Islamic Clerics
• Kurds battle Islamist militants closing in on Syrian town
• Egypt's banned Brotherhood set up Eid prayer spaces in Alexandria
• Hezbollah Welcomes Iran's Arms Aid to Lebanon
• Assad makes rare appearance amid Islamic State assault
• Report: ISIS plots to seize Iran's nuclear secrets
• Saudi Arabia absent from Global Agewatch Index
Mideast
• Turkish Spy Agency Officials Meet ISIL Ringleaders in Syrian Border City
• Israel chides Swedish PM over Palestinian state
• Israel permits Gazans to pray at Jerusalem mosque
Africa
• Clashes kill 12 Libya soldiers in new Benghazi battle
• Somali, African troops take key port from Shebab: Mogadishu
• Jihadist killings have no religious basis: Nigerian president
South Asia
• Afghan president decides to handover Taliban Naib Amir to Pakistan
• Child among two killed following Taliban attack in Zabul
• Maldives Gender Ministry Threatens Legal Action against Extremist Practices
North America
• UAE 'astonished' at Biden's claim it backed extremists
• US court decides on Muslim inmate beards
• U.S. actor Ben Affleck slams TV host for 'racist' interpretation of Islam
• Parents of American held by Islamic State appeal for his release
Europe
• Henning family left 'numb with grief' after IS beheading
• Human Rights Watch: Myanmar wants to segregate Rohingyas
• British PM Orders Spy Chiefs to Hunt down 'Jihadi John'
• Muslims 'fearful' amid row over UK hate-crime stats
• Bosnian Muslims slam ISIS
Southeast Asia
• Woman doctor among 22 Malaysians with Islamic State in Syria
• Forgive PAS Islamist party's lawmaker tells DAP crowd
• Malaysians world's second highest donors to Palestinians
• Bible society hopes new Selangor MB will help return seized bibles
Compiled by New Age Islam News Bureau
URL: https://www.newageislam.com/islamic-world-news/new-age-islam-news-bureau/pakistan-taliban-switches-side;-vows-to-send-jihadists-to-help-is/d/99391
----------
Pakistan
Pakistan Taliban Switches Side; Vows to Send Jihadists to Help IS
Oct 5, 2014
The Pakistani Taliban has switched allegiance to the Islamic State in Iraq and Syria, which has been vying for supremacy with the al-Qaeda in the region, and vowed to send jihadists to help the ruthless terror group. Tehreek-i-Taliban Pakistan (TTP) headed by fugitive
Mullah Fazlullah issued a statement on Saturday ahead of Eid ul-Azha, expressing support for the ISIS or IS, which has captured swathes of territory in Iraq and Syria.
Islamic State leader Abu Bakr al-Baghdadi declared himself as Caliph of the Islamic State. TTP spokesman Shahidullah Shahid sent Fazlullah's Eid message to media which said that all Muslim fighters in the Middle East should unite for the greater good. "We consider the fighters in Iraq and Syria as our brothers and are proud of their victories. We are their part and parcel in times of joy and sadness," the statement said.
"The Muslim nation has great expectations from the fighters in Iraq and Syria. We are with you in the hour of trial and will support you in all possible ways," it added. IS is a splinter group of the al-Qaeda which has distanced itself from the outfit, chiding it for its aggressive and brutal expansion. Al-Qaeda, which includes dozens of Pakistan-based terror groups and sectarian outfits, is facing challenges from IS which is trying to extend its influence into South Asia. Despite the rhetoric of militants, it is highly unlikely that Taliban at this stage are in a position to help the IS or other militant groups in Middle East. Taliban command and control system has been destroyed by army in North Waziristan and they are constantly on the run. They have also suffered internal splits and some powerful militants like Omer Khalid Khurasani have parted ways with the group by creating Jamaat-ul-Ahrar outfit. Similarly, TTP lost support of Taliban's Punjabi faction whose leader Asmatullah Muawiya has announced not to fight the Pakistani security forces. There are several question marks whether the TTP can send its jihadists to fight on the side of IS due to geographical and logistical problems. As far as support through money or weapons is concerned, the Taliban is not a rich organisation to give material support to others. In the past, TTP could help other militant group by offering a handful of suicide bombers, but it seems that the outfit is running short of them as there is dramatic decline in such attacks since North Waziristan operation where their centres to train suicide bombers have been destroyed.
http://indianexpress.com/article/world/asia/pakistan-taliban-switches-side-vows-to-send-jihadists-to-help-islamic-state/#sthash.emjJZSSi.dpuf
----------
Shias targeted in Quetta, Kohat bombings; 11 dead
Oct 5, 2014
QUETTA/KOHAT: At least 11 Shias, including two women, were killed and 23 others were injured after separate bombings occurred in Quetta's Hazara Town and Kohat on Saturday.
"People were busy in shopping near the intersection of Eid Bazaar in Aliabad when a suicide bomber struck with huge explosion," Hazara Town Station House Officer Azher Hussain told Daily Times. "At least five people have been killed while more than a dozen were wounded," he said. The cop said the victims were Shias.
He said that the terrorists targeted the Eid bazaar.
"More than hundred people were present when blast occurred," Hussain said.
Quetta Police Chief Abdul Razaq Cheema confirmed the suicide attack and said the attacker blew himself up on the street after failing to enter Aliabad chowk. "Police have found the head and remains of the suicide bomber and the Bomb Disposal Squad has told me that 5 to 7 kg explosives were used in the bombing," Cheema added.
"The bodies and injured were taken to Combined Military Hospital and the provincial government has imposed emergency in all hospitals," Home Secretary Akber Durrani told Daily Times. "Security has already been beefed up in Quetta but we are investigating that how the bomber entered inside Hazara Town despite tightened security measures," Durrani said, adding that law enforcers cordoned off the area and collected evidence from the scene. "The death toll may rise. Children and women are among those injured," a rescue worker said. "Four bodies and several injured were brought here," a doctor at BMC said.
"There was a huge crowd mostly women and children were busy in shopping for Eidul Adha when the blast happened," Zulfiqar, a witness, said. The Hazaras staged a protest demonstration against the suicide attack and blocked traffic by burning tires. Prime Minister Nawaz Sharif and President Mamnoon Hussain have condemned the attack and directed the Balochistan government to take action against the terrorists. A Balochistan government spokesman said that it was a conspiracy to disturb the peace of Quetta.
"The government condemned the killings and directed the law enforcing agencies to investigate the incident," he said. No group has claimed responsibility for the bombing so far.
Separately, as many as 8 persons, including a three-year-old girl, were wounded in a remote-controlled bombing on Spini Road in Quetta.
According to police, a box carrying an improvised explosive device (IED) was placed on the road near Bakra Mandi.
"The miscreants detonated the bomb when Pashtoonabad DSP Naeem Khan's vehicle came near," said Aitzaz Ahmed, SSP operations. He confirmed that eight people were wounded while the police mobile escaped unhurt in the explosion. "All the victims were passersby. Three-year-old Habiba Khan, teens Kifayatullah, Naik Muhammed and Watiullah were among the injured. The DSP was not the specific target," Ahmed said.
Meanwhile, six people were killed and several others injured in a bombing close to a passenger van in Kohat, local police confirmed. "The blast occurred at a bus stop in Kohat city where Suzuki vans carry passengers to nearby areas," District Police Officer Salim Khan Marwat told reporters. At least two vehicles were damaged in the explosion, he added. He also said, "The explosion has left six people dead and 17 injured." No group has claimed responsibility for the blast so far. KP Governor Sardar Mehtab Abbasi and Chief Minister Pervez Khattak condemned the bombing. The KP government has also announced compensation for the grieving families.
http://www.dailytimes.com.pk/national/05-Oct-2014/shias-targeted-in-quetta-kohat-bombings-11-dead
----------
Police kill seven Taliban militants in Pakistan
AFP | Oct 5, 2014
KARACHI: Pakistan police on Sunday killed seven Taliban insurgents during a raid in the port city of Karachi, police said.
The encounter took place in the Sohrab Goth area on the outskirts of the city after police received intelligence information about the presence of Tehreek-e-Taliban Pakistan (TTP) insurgents in a compound there.
"There were up to 16 TTP militants present in the house when we raided it," senior local police official Rao Anwar told AFP.
He said the raid triggered a gunfight, killing seven insurgents, adding that three of them were involved in the assassination of a senior Karachi police official Chaudhry Aslam in January this year.
"These three militants, who had fled to Saudi Arabia after Aslam's murder but returned home just recently, were experts of making bombs and suicide vests," Anwar said.
Police were trying to identify the four others who were killed. At least seven militants fled during the gunfight, he said.
The raid came two weeks after a senior police official Farooq Awan, who has been a key player in the police's fight against terrorist groups in the city since 2001, survived a car bomb attack in Karachi.
Karachi, a city of 18 million people which contributes 42 per cent of Pakistan's GDP, has been plagued by sectarian, ethnic and political violence for years.
http://timesofindia.indiatimes.com/world/pakistan/Police-kill-seven-Taliban-militants-in-Pakistan/articleshow/44413710.cms
------------
Bilawal calls Tahirul Qadri a cartoon
October 05, 201
Karachi- Reacting strongly to Dr. Tahirul Qadri's outburst against Asif Ali Zardari, Pakistan People's Party (PPP) Chairman Bilawal Bhutto Zardari Saturday termed the PAT leader a 'cartoon.'
The young PPP leader directed party workers to ignore Qadri's anti-PPP remarks.
"That cartoon says one thing one day and completely the opposite thing the next day. Please ignore such hypocrites," Bilawal posted in micro-blogging website minutes after Qadri's speech. Earlier, Qadri while speaking to sit-in participants lambasted Zardari, saying that the PPP co-chairman is a product of NRO. He also claimed that cases against Zardari are also being closed.
http://nation.com.pk/national/05-Oct-2014/bilawal-calls-tahirul-qadri-a-cartoon
-----------
Agenda of 'anarchists' will never succeed, says Zardari
Oct 5, 2014
LAHORE/ISLAMABAD: Former president Asif Zardari on Saturday said that the agenda of 'anarchists' will never succeed.
The Pakistan People's Party (PPP) Co-Chairman said his party would not compromise on supremacy of democracy and institutions.
According to details, Southern Punjab PPP leaders met under Zardari's headship at Bilawal House Lahore. The meeting's agenda was by-polls in Multan's NA-149 constituency and country's overall political situation.
Addressing the meeting, Zardari said the PPP was the party that created the constitution and it would protect it. He said that the PPP firmly stood up to every dictatorship, adding that no conspiracy against democratic institutions would be tolerated.
The former president said that he would not restrict his movement to Lahore, but would visit the whole Punjab to make party active again.
Zardari said that PPP rally in Karachi on October 18 would show that the party was still Pakistan's largest political party.
The former president advised party workers to speed up political activities in Punjab.
"Party workers should come out of their houses," said Zardari. He directed party officials to sort out complains of outraged workers bringing them forward.
Separately, former prime minister Raja Pervaiz Ashraf said that the demand for midterm polls was legal and constitutional. Addressing a press conference in Islamabad, Raja urged for verification of votes in view of the rigging allegations.
"If I was prime minister and my capital was sealed for 50 days, thousands of containers had been placed and the entry and exit of people became difficult, I would consider what to do. Under the constitutional, lawful and democratic way I would have said hold elections again," he remarked.
The former prime minister said he would not get into a debate if asking for resignation was constitutional, however, if someone wanted to resign that was constitutional and lawful.
"Even mid-term elections are lawful and constitutional. They are held across the world," the former PM said.
Raja added that the nation should not be scared of holding even 50 elections if this would lead to making the election mechanism transparent.
http://www.dailytimes.com.pk/national/05-Oct-2014/agenda-of-anarchists-will-never-succeed-says-zardari
---------
Zardari refuses to take on PML-N
Oct 5, 2014
LAHORE: Pakistan Peoples Party Co-Chairman Asif Ali Zardari has rejected some party leaders' suggestion that the party should abandon its support to the PML-N as it was affecting its popularity in Punjab. Mr Zardari said he was at present more interested in protecting democracy than party politics because the nation was going through testing times.
"We are supporting the PML-N to protect democratic system. I don't agree that our policy of reconciliation is damaging the PPP, particularly in Punjab," he told the party's office-bearers from southern Punjab and Lahore at a meeting in Bilawal House on Saturday.
Some of the participants had expressed concern over the PPP's policy of "overtly" supporting the PML-N government. A participant told Dawn that some office-bearers spoke their mind freely before Mr Zardari, saying the party's reconciliation policy was costing it dearly in Punjab.
"The Pakistan Tehreek-i-Insaf is filling the vacuum left by the PPP. We are conceding space to the PTI. We should start openly taking on the PML-N government and its leadership on issues of public importance and play the role of an active opposition," an office-bearer was quoted as saying.
Mr Zardari listened to their concerns, but told the office-bearers: "This is no time for such politics. The PPP will not compromise on democracy and supremacy of the constitution and parliament."
He said he would visit other parts of Punjab soon to strengthen the PPP in the province. It was no more a stronghold of the PML-N as people were ready to take to the streets in protest against its policies, he agreed with the workers..
Mr Zaradri deplored the defection of Malik Aamir Dogar, secretary general of the PPP's south Punjab chapter. "The late father of Mr Dogar had told him that he should never quit the PPP, but he did not follow his advice," he said.
Mr Dogar had refused to accept PPP ticket for by-elections in the NA-149 constituency (Multan) scheduled for Oct 16. He is contesting the polls as an independent candidate with the PTI's support. His main rival is veteran politician Javed Hashmi, who has backing of the PML-N.
In an apparent reference to Imran Khan and Dr Tahirul Qadri, Mr Zardari said: "Those fostering anarchy will not succeed. The country cannot afford the politics of sit-ins. Dialogue, and not street politics, is a solution to all problems."
He said it was not good to put one's own or the party's interest above the country's .
"They criticise our children who are Pakistani citizens though theirs are foreign nationals," he said in a veiled reference to Imran Khan.
He said Bilawal Bhutto Zardari had decided to address a rally to be held in Karachi on Oct 18 to observe the seventh anniversary of the Karsaz tragedy. PPP workers from across the country will participate.
"Except the PPP which had a rich history of political struggle and sacrifices, all other political parties are a product of the establishment," Mr Zardari asserted.
Some participants complained that Mr Zardari's political secretary Rukhsana Bangash did not allow them to meet him. He said he would look into the matter.
Prominent among the participants were former prime minister Yousuf Raza Gilani and PPP leaders Qamar Zaman Kaira, Sherry Rehman, Sardar Latif Khosa, Makhdoom Shahabuddin, Samina Ghurki, Shaukat Basra and Faisal Mir.
Talking to reporters after the meeting, Mr Gilani said the PML-N could not fulfil its promises. "Protests and sit-ins are part of democratic process and an objection cannot be raised to them."
Had the PML-N government adopted the Zardari style of politics, it would not have faced the problems it was confronted with, he said.
Mr Gilani said the PPP had raised voice against rigging soon after last year's general elections but nobody supported it.
"We want to uphold supremacy of democracy, not of the government or a person," he said and demanded that local body polls be held in the country.
http://www.dawn.com/news/1136337/zardari-refuses-to-take-on-pml-n
----------
India
Indian Jihadist Group Calls for Attacks on Western Nationals
Oct 5, 2014
Ansar al-Tawhid fi'Bilad al-Hind, a group of Indian jihadists based in Pakistan's northwest border area, has called on supporters to stage attacks on western nationals, in an Eid message released online late on Friday. "If you are in the fortunate position to kill an American or European, whether French or Australian or Canadian, or other unbelievers who have declared war on the Islamic State, then do so," the declaration exhorts followers in India.
The exhortation was made in a speech delivered by Maulana Abdul Rehman al-Nadwi al-Hindi — a pseudonym, Indian intelligence services believe, for fugitive jihadist Sultan Abdul Kadir Armar, a 39-year-old former resident of Bhatkal in Karnataka who trained as a cleric at the Dar-ul-Uloom Nadwat-ul-Ulema seminary in Lucknow.
"Kill the Mushrik (idolaters) wherever you find them… shoot them if you can, stab them, throw stones at their heads, poison them, run them over, burn their fields — and if you are unable… spit in their faces," he says in the speech. "Target the security forces, the agents, and the helpers of the oppressors, cut down their beds (so they might not rest), harry their every moment".
Full report at:
http://indianexpress.com/article/india/india-others/indian-jihadist-group-calls-for-attacks-on-western-nationals/99/#sthash.6XsgtwqJ.dpuf
----------
Jamaat-e-Islami Hind Slams Chairman PCI for Muslim Law Remark
Oct 05, 2014
Indian Islamic group, Jamaat-e-Islami Hind, severely criticised former Supreme Court judge and Press Council of India chairman Markandey Katju over his recent statement against the Muslim personal law, which he also described as "barbaric and backward" and said it degraded women. Justice Katju had also supported the imposition of an uniform civil code. The organisation, led by Maulana Syed Jalaluddin Umri, termed Justice Katju's statement as "unjustified, improper and emotive."
The Muslim body asked Justice Katju to explain as to how the 'Uniform Civil Code' could be just for a "multi-religion and multi-culture" country like India of over one billion people.
Justice Katju had, last week, favoured a uniform civil law in the country, terming the Muslim personal law is "unjust and barbaric" as it treats women as "inferior." He claimed that even Hindu law was similarly feudal in nature, but changes were made in it after "tremendous efforts" by India's first Prime Minister Jawaharlal Nehru.
"Some statements of former Supreme Court judge Katju are indeed useful, reasonable and moderate. But it seems that from his days in judiciary, he has held one-sided, illogical and unjustified viewpoint about Muslim Personal Law," Jamaat-e-Islami Hind secretary-general Nusrat Ali said.
Full report at:
http://www.asianage.com/delhi/jamaat-slams-markandey-katju-muslim-law-remark-412
----------
Indian youths who joined ISIS may not face arrest on return
Deeptiman Tiwary,TNN | Oct 5, 2014
NEW DELHI: An NDA regime may be naturally seen as "tough on terror", but the Narendra Modi government seems to be toying with the idea of taking a humanitarian approach towards Indian youths who are suspected to be fighting alongside the Islamic State (also known as ISIS) in Iraq.
Faced with a proposal by NIA to lodge an FIR against ISIS, the home ministry is exploring if these youths can be deradicalised when they come back from Iraq rather than pushing them behind bars. The argument in favour of this idea is that an FIR will not only scare the youths from coming back but also prevent parents from reporting to police.
"We are still trying to find an answer to the question: 'How will an FIR help us?'. Legally speaking, these boys have done no wrong in India. Would it not be wiser to let them come in and keep them under observation and deradicalize them. May be they would be of more help then. The matter, however, is still under discussion," said a senior home ministry official.
A move like this, if actually taken into stride, would be a significant departure from the generally hawkish attitude of the security establishment and put in place a new paradigm for tackling terror.
Full report at:
http://timesofindia.indiatimes.com/india/Indian-youths-who-joined-ISIS-may-not-face-arrest-on-return/articleshow/44364518.cms
-------
Arab World
At haj, Saudi Arabia clerics step up anti-Islamic State drive
Oct 5, 2014
Taking aim at Islamic State, Saudi Arabia has mounted a battle for hearts and minds at this year's haj, warning pilgrims that the hardline group is "evil" and seeking to recruit their children to fight in Iraq and Syria.
As millions of pilgrims visited the holiest sites in Islam on the second day of the annual pilgrimage on Saturday, global leaders condemned the fourth beheading of a Westerner by Islamic State insurgents.
Saudi Arabia declared Islamic State a terrorist organisation in March and sharply stepped up denunciations of the group after its fighters made rapid territorial gains in Iraq in June.
US-led air strikes on the group has allowed some of the lost territory to be recaptured, but the well-armed militants continue to make gains in Iraq and Syria. Last week, Saudi air force planes pounded militant targets in Syria.
The group's radical Sunni Islamist ideology is gaining traction elsewhere in the Muslim world: A group in Algeria pledged allegiance before killing a French hostage last month, and Pakistani Taliban also declared their support on Saturday.
Full report at:
http://english.ahram.org.eg/NewsContent/2/8/112378/World/Region/At-haj,-Saudi-Arabia-clerics-step-up-antiIslamic-S.aspx
----------
Iraqi Forces Break Siege on ISIL-Besieged Soldiers in Fallujah
Oct 5, 2014
Iraqi security forces broke the siege imposed by the Islamic State of Iraq and the Levant (ISIL) terrorists on soldiers in Fallujah city.
The Iraqi Ministry of Defense said in a statement on Saturday that the security forces ended the siege imposed by the ISIL terrorists on the soldiers of the Iraqi Army 1st Division in Fallujah city.
"Units of Baghdad Operations Command joined forces of Anbar Operations Command at the suburbs of Fallujah city to conduct a security operation Southern the city," the statement added.
http://english.farsnews.com/newstext.aspx?nn=13930713000310
----------
ISIS publicly kills 6 in Iraq
5 October 2014
Witnesses say militants from the Islamic State of Iraq and Syria (ISIS) have publicly killed six Iraqi soldiers in Anbar province, where it continues to make gains despite an expanding U.S.-led campaign of airstrikes.
Witnesses say the soldiers - one in uniform and five in civilian clothes - were lined up against a wall Sunday in the town of Hit and shot in the head.
They say the Islamic State group also bombed a police station in Hit, located some 140 kilometers (85 miles) west of the capital, Baghdad.
The witnesses spoke on condition of anonymity out of fear of reprisal.
The Islamic State group stormed Hit on Thursday, its latest victory against the embattled Iraqi military in Anbar.
The U.S. has launched airstrikes on ISIS positions in Anbar.
http://english.alarabiya.net/en/News/middle-east/2014/10/05/ISIS-publicly-kills-6-in-Iraq.html
----------
Islamic State fighters beat back Iraqi forces near Baghdad
Reuters | Oct 5, 2014
BAGHDAD: Islamic State fighters in Iraq recaptured about one half of the town of Dhuluiya, one day after it was won by Iraqi forces, and attacked a neighbouring town just 70 km (45 miles) north of Baghdad, police officers and witnesses said on Sunday.
The radical Sunni militants have seized large chunks of territory in Iraq since the beginning of the year, first in western Iraq and after June across the country's north, imposing strict Islamic rule and forcing thousands to flee.
A stalemate exists in the country, with territory regularly switching hands between the Iraqi govermment and Islamic State.
On Saturday, Islamic State stormed a town in Iraq's western Anbar province and seized the town of Kubaisa. In Syria, Islamic State forces shelled the border town of Kobani.
Police said militants launched "well-organised assaults" on Saturday on Dhuluiya and took back control of a large part of the northern half of the town, which lies on the Tigris and is the base for the Sunni Muslim al-Jubouri tribe who are fighting Islamic State.
Full report at:
http://timesofindia.indiatimes.com/world/middle-east/Islamic-State-fighters-beat-back-Iraqi-forces-near-Baghdad/articleshow/44420532.cms
----------
Syrian border town still under siege by Islamic State despite allied air strikes
Reuters | Oct 5, 2014
MURSITPINAR/BEIRUT: Islamic State forces shelled the Syrian border town of Kobani on Saturday and its Kurdish defenders said they were expecting a new assault to try to capture it.
US-led coalition warplanes had struck at Islamic State targets overnight to halt the insurgents' advance and Saturday's barrages were less intense than the previous day.
"Clashes continue now, they are shelling on all three fronts. They tried to invade Kobani last night but they were repelled," senior Kurdish official Asya Abdullah told Reuters from the town on Saturday.
"We think they are planning to launch another big attack but YPG is prepared to resist them," she said, referring to the Kurdish armed group defending it.
Previous coalition air strikes have failed to stop the insurgent offensive and an estimated 180,000 people have fled across the border into Turkey to escape the fighting around Kobani - a conflict now overshadowing Syria's wider civil war.
Islamic State said they would take the town within days and boasted they would pray in its mosques for the Muslim religious festival of Eid al-Adha, which began on Saturday.
In Istanbul, Turkish President Tayyip Erdogan reacted angrily to comments by US Vice President Joe Biden suggesting that Turkey had supported groups in Syria linked to al Qaeda.
Full report at:
http://timesofindia.indiatimes.com/world/middle-east/Syrian-border-town-still-under-siege-by-Islamic-State-despite-allied-air-strikes/articleshow/44371292.cms
-------------
'Hajj selfie fever' criticised by Islamic clerics
Oct 5, 2014
Millions of Muslims traveling to Mecca have caught "selfie fever," angering some Muslim clerics for snapping pictures of themselves at holy sites during the annual Hajj pilgrimage.
Many young Muslims believe that posting selfies on social media is the best way to communicate with their families and document precious moments.
"I'm taking a selfie with Kaaba behind me to post on my Facebook so my family and friends can see me. That's the way we communicate these days – no need to call," Reuters quoted Turkish student Mehmet Dawoud as saying.
"Selfies are just a way to make the memory last in the coolest possible way. Haj is always seen as something very serious and for older people. Selfies make it cool again," said Egyptian architect Amir Marouf.
Full report at:
http://rt.com/news/193244-hajj-selfie-mecca-muslims/
----------
Kurds battle Islamist militants closing in on Syrian town
Oct 5, 2014
Kurdish forces battled overnight with Islamists trying to seize a hill overlooking a Syrian border town with Turkey as U.S.-led coalition warplanes carried out raids on the militants, a Kurdish official and a monitoring group said on Sunday.
A translator with the Kurdish Democratic Union Party (PYD) inside Kobani said Islamic State forces were hitting it with tank and mortar fire as they tried to seize Mistanour hill, a landmark whose capture would give them easy access to the town.
Kurdish forces had managed to stop Islamic State capturing the hill, Parwer Mohammed Ali told Reuters.
"Overnight there were new airstrikes. They struck three or four times in the vicinity Mistanour hill," he added.
Islamic State, a radical offshoot of al Qaeda, launched a new offensive to capture Kobani, a Kurdish town, two weeks ago as they try consolidate their hold on a stretch of territory across northern Syria and Iraq.
Full report at:
http://english.ahram.org.eg/NewsContent/2/8/112395/World/Region/Kurds-battle-Islamist-militants-closing-in-on-Syri.aspx
----------
Egypt's banned Brotherhood set up Eid prayer spaces in Alexandria
Oct 5, 2014
Egypt's now-banned Muslin Brotherhood group on Saturday set up several spaces for Eid prayers outside mosques in the Mediterranean city of Alexandria, despite a sustained government crackdown on the Islamist group.
The first day of the four-day Eid Al-Adha festival sees Muslims gather in mosques to perform the communal Eid prayer.
Posters bearing the Brotherhood's logo and wishing locals a happy Eid could be seen in eastern and western parts of the coastal city, Al-Ahram Arabic news website reported.
The group has faced a sustained state crackdown following last year's ouster of president Mohamed Morsi, who hailed from the Brotherhood. The group was ruled a terrorist organisation by authorities late last year.
Full report at:
http://english.ahram.org.eg/NewsContent/1/64/112347/Egypt/Politics-/Egypts-banned-Brotherhood-set-up-Eid-prayer-spaces.aspx
----------
Hezbollah Welcomes Iran's Arms Aid to Lebanon
Oct 5, 2014
The Lebanese resistance group, Hezbollah, appreciated Iran for its arms aid to Beirut to help the country in campaign against terrorism.
"If we want to speak realistically and sincerely, the Islamic Republic of Iran's gift to the Lebanese army in this sensitive stage of fight against the terrorists is timely," Head of Hezbollah's Executive Council Seyed Hashem Safiaddin said on Saturday.
He said that no group and party will win if the Lebanese army becomes weak, "and anyone who thinks of embracing victory through the weakening of the Lebanese army is making a mistake and is a criminal since he/she has acted against Lebanon and its nation, army and future.
Full report at:
http://english.farsnews.com/newstext.aspx?nn=13930712001037
----------
Assad makes rare appearance amid Islamic State assault
Oct 5, 2014
Syrian President Bashar Assad made a rare public appearance on Saturday by attending prayers at a mosque in the capital, Damascus, marking the beginning of an important Muslim holiday as an offensive by Islamic State near the border with Turkey intensified.
Syrian state television aired footage of Mr. Assad praying at the al-Numan Bin Bashir mosque along with government officials and the country's Grand Mufti Ahmad Badreddine Hassoun. Most Muslims around the world on Saturday began marking the three-day holiday of Eid-al-Adha, or festival of sacrifice.
Mr. Assad has been making rare public appearances amid the country's civil war, which activists say has killed more than 190,000 people. His last appearance was in July, when he attended prayers for the Eid-al-Fitr, which marks the end of fasting during the holy Muslim month of Ramadan.
Full report at:
http://www.thehindu.com/news/international/world/syrian-president-bashar-assad-makes-rare-appearance-amid-islamic-state-assault/article6471399.ece
--------
Report: ISIS plots to seize Iran's nuclear secrets
5 October 2014
The Islamic State of Iraq and Syria (ISIS) militant group is planning on seizing Tehran's nuclear secrets and urging its fighters to plan for war with Iran, UK weekly newspaper The Sunday Times reported.
The group urged its members to help them reach their ambitions in a manifesto which was allegedly written by Abdullah Ahmed al-Meshedani, a member of the group's highly secretive six-man war cabinet.
In the document, which has been examined by western security officials - who believe it to be authentic - Meshedani wrote that ISIS is aims to get hold of nuclear weapons with the help of Russia, to whom it will offer access to gas fields it controls in Iraq's Anbar province in return for the Kremlin to give up "Iran and its nuclear program and hands over its secrets."
The manifesto said that Moscow would also have to abandon support for Syrian President Bashar al-Assad and back the Gulf States against Iran.
Full report at:
http://english.alarabiya.net/en/News/middle-east/2014/10/05/ISIS-plots-to-seize-Iran-s-nuclear-secrets-.html
----------
Saudi Arabia absent from Global Agewatch Index
5 October 2014
On the occasion of the International Day of the Older Persons, which the UN annually observers on Oct. 1, a member of the Saudi National Committee of Retirees has criticized the lack of care the elderly receive in the Kingdom.
Fawziyah Akhdar, chairwoman of the committee's female section, told Al-Hayat newspaper recently that the absence of care for the Kingdom's elderly population can be seen in the lack of medical insurance for the elderly and the nonexistence of rules and regulations that protect their rights and dignity.
She noted that the Kingdom has been absent from the Global Agewatch Index, which measures the social and economic welfare of those over 60. The indicator obtains its data from reports filed by the UN and the World Bank.
She described the conditions of the elderly in the Kingdom as "miserable" and said shelter homes for them are in poor condition with very few resources.
"Good health care for the elderly is unavailable. There is no medical insurance coverage for them," she said.
Full report at:
http://english.alarabiya.net/en/News/middle-east/2014/10/05/Saudi-Arabia-absent-from-Global-Agewatch-Index.html
----------
Mideast
Turkish Spy Agency Officials Meet ISIL Ringleaders in Syrian Border City
Oct 5, 2014
Turkish National Intelligence Organization (MIT) officials have held a series of meetings with the ringleaders of the Islamic State of Iraq and the Levant (ISIL) in a Syrian border city to coordinate joint war operations against the Kurdish population.
"We have strong and irrefutable documents that the MIT has held numerous meetings with the ISIL ringleaders in a border city Northern Syria and during the meetings they have inked agreements against the Kurds," a member of the Kurdistan Workers' Party (PKK) who introduced himself as Howal Veria told FNA on Saturday.
"One of the paragraphs of the agreements pertains to the ethnic cleansing of Syria's Kurdistan and displacement and massacre of the Kurdish people," he added.
Veria warned Turkey to stop its continued policies against the Kurds, and said if the government of Turkish Prime Minister Recep Tayyip Erdogan continues its policies, over 45mln Kurds, Alawits and all other people who are opposed to Ankara's ISIL policies will rush to the streets to show their power to the Turkish premier.
In relevant remarks in September, a PKK leader said that the Turkish government is in cahoots with the ISIL Takfiri militants operating inside Syria and neighboring Iraq.
Full report at:
http://english.farsnews.com/newstext.aspx?nn=13930712000530
----------
Israel chides Swedish PM over Palestinian state
5 October 2014
Israel has hit out at Sweden's newly elected prime minister Stefan Loefven over his decision to recognise a Palestinian state.
"Foreign Minister Avigdor Lieberman said that he regrets that the new prime minister was in a hurry to make statements on Sweden's position regarding recognition of a Palestinian state, apparently before he had time even to study the issue in depth," Lieberman's office quoted him as saying, in a statement issued late Saturday.
It added that Sweden's ambassador to Israel, Carl Magnus Nesser, "will be invited for a talk at the foreign ministry in Jerusalem," but did not say when.
"Prime Minister Loefven needs to understand that no statement or act by an external party can be a substitute for direct negotiations between the sides," the statement said.
Social Democrat leader Loefven -- who won last month's general election -- said on Friday his country wanted to bolster a two-state solution to the Israeli-Palestinian conflict.
"A two-state solution requires mutual recognition and the will to co-exist peacefully," Loefven said in his inaugural address to parliament.
Full report at:
http://english.alarabiya.net/en/News/middle-east/2014/10/05/Israel-chides-Swedish-PM-over-Palestinian-state-.html
----------
Israel permits Gazans to pray at Jerusalem mosque
5 October 2014
The Israeli military says it is permitting hundreds of Palestinians from the Gaza Strip to pray at Jerusalem's most important mosque, the first time it is doing so since 2007.
Israel sharply has restricted travel out of Gaza since the Islamic militant Hamas overran the enclave in 2007. Since then, it has not granted permits for Gazans specifically wanting to pray at Jerusalem's Al-Aqsa mosque, Islam's third-holiest site. Muslims are marking Eid al-Adha, an important holiday.
The military says 500 Gazans will cross into Israel on Sunday. Another 1,000 are expected the following two days. The military says permits were restricted to people over the age of 60.
The permits were granted weeks after Israel and Hamas ended a 50-day war that killed more than 2,100 people.
http://english.alarabiya.net/en/News/middle-east/2014/10/05/Israel-permits-Gazans-to-pray-at-Jerusalem-mosque.html
----------
Africa
Clashes kill 12 Libya soldiers in new Benghazi battle
Oct 5, 2014
At least 12 Libyan soldiers were killed and 45 wounded in fresh clashes with Islamist militants near the airport of the eastern city of Benghazi, a medic said.
Special army forces allied to brigades of former general Khalifa Haftar have been fighting Islamist brigades there, including Ansar al-Sharia, accused by Washington of killing the U.S. ambassador to Libya in 2012.
On Thursday, Islamist groups launched a new offensive to seize the city's military and civilian airport, the last government bases in the port city, amid the chaos gripping the oil producer three years after the ousting of Muammar Gaddafi.
The Islamists have already overrun several army bases in Benghazi.
A hospital medic said 12 soldiers were killed and 45 wounded. On Thursday 29 soldiers had already died, according to medics.
Full report at:
http://english.alarabiya.net/en/News/africa/2014/10/04/Clashes-kill-12-Libya-soldiers-in-new-Benghazi-battle-.html
---------
Somali, African troops take key port from Shebab: Mogadishu
Oct 5, 2014
Somali troops backed by African peacekeepers on Sunday recaptured the last major port held by the Shebab, key to the financing of the Islamist militia, Somali officials told AFP.
"The army is in full control" of the port of Barawe, 200 kilometres (120 miles) southwest of Mogadishu, the Somali military official Abdi Mire said.
"The situation is calm, the militiamen had fled before the forces reached the town," said the provincial governor Abdukadir Mohamed Nur.
http://english.ahram.org.eg/NewsContent/2/8/112386/World/Region/Somali,-African-troops-take-key-port-from-Shebab-M.aspx
---------
Jihadist killings have no religious basis: Nigerian president
Oct 5, 2014
Nigerian President Goodluck Jonathan said Saturday that killings by militants of Boko Haram and other Islamists across the globe, including those who killed a British aid worker, have no religious basis.
"What is happening globally now has no religious basis," Jonathan told visiting Muslim leaders on the occasion of Eid al-Adha, the Muslim feast of sacrifice. "Only yesterday, a British aid worker was slaughtered by ISIS, and that is not Islamic."
British Prime Minister David Cameron has confirmed the "brutal murder" of aid worker Alan Henning, 47, by the Islamic State group on Friday.
Full report at:
http://english.ahram.org.eg/NewsContent/2/9/112370/World/International/Jihadist-killings-have-no-religious-basis-Nigerian.aspx
---------
South Asia
Afghan president decides to handover Taliban Naib Amir to Pakistan
Oct 5, 2014
ISLAMABAD/KABUL – After change of leadership in Afghanistan, new President Ashraf Ghani has sent a message that he was prepared to handover the Taliban Naib Amir Maulvi Faqir Mohammad to Pakistan.
Sources said that though there was no agreement between the two countries for the transfer of prisoners, yet Maulvi Faqir Mohammad would be handed over to Pakistan under UN rules.
Afghanistan has linked the transfer of Maulvi Faqir Mohammad with the handover of Taliban commander Mullah Abdul Ghani. Sources added that both the countries were in touch at the diplomatic level but the exchange of prisoners.
http://www.dailytimes.com.pk/national/04-Oct-2014/afghan-president-decides-to-handover-taliban-naib-amir-to-pakistan
----------
Child among two killed following Taliban attack in Zabul
Oct 5, 2014
At least two people including a child were killed following Taliban attack in southern Zabul province, local officials said.
According to local government officials, the incident took place late Saturday in Shajoi district.
The district administrative chief, Abdul Khaliq Ayubi confirmed that a policeman was killed along with a child following the attack.
Mr. Ayubi further added that two others were also injured following the attack.
Taliban militants group has not commented regarding the incident so far.
Zabul is among the volatile provinces in southern Afghanistan where anti-government armed militant groups are actively operating in a number of its districts and frequently carry out insurgency activities.
http://www.khaama.com/child-among-two-killed-following-taliban-attack-in-zabul-6795
----------
Maldives Gender Ministry Threatens Legal Action against Extremist Practices
By Minivan News | October 5th, 2014
The Ministry of Law and Gender has warned it would take legal action against extremist practices such as unregistered marriages and refusal to vaccinate or send children to school.
The ministry revealed in a press statement on Thursday (October 2) that the number of such cases brought to its attention by various state institutions was on the rise.
Legally unrecognised marriages and refusal to vaccinate or send children to school were criminal offences under child protection, family, public health, and religious unity laws as well as the penal code, the statement noted.
"As upholding the society's interests is a responsibility of the state, we inform and announce that henceforth the relevant state authorities will be taking legal action against those who commit the aforementioned crimes," the ministry warned.
Healthcare and education for children were also fundamental rights guaranteed by the Constitution, the ministry noted, and were not left to the discretion of parents.
Moreover, assuring the rights was a legal obligation of both the state and legal guardians, it added.
Full report at:
http://minivannews.com/society/law-and-gender-ministry-threatens-legal-action-against-extremist-practices-90364
----------
North America
UAE 'astonished' at Biden's claim it backed extremists
5 October 2014
The United Emirates has expressed "astonishment" after U.S. Vice President Joe Biden made comments suggested that the Gulf state and other regional powers had financed extremist groups in Syria, its state-run news agency reported Sunday.
UAE Minister of State for Foreign Affairs Anwar Mohammed Gargash said he was surprised by Biden's remarks "which are far from the truth, especially with relation to the UAE's role in confronting extremism and terrorism and its clear and advanced position in recognizing the dangers, including the danger of financing terrorism and terrorist groups."
He called for a "formal clarification" of Biden's statement, according to the report.
The UAE is one of a handful of Arab allies taking part in U.S.-led air strikes against ISIS in Syria.
The others are Bahrain, Jordan, Qatar, and Saudi Arabia.
Biden has already apologized to Turkey over the comments suggesting that it was one of the countries in the region that had armed and financed ISIS in Syria.
Full report at:
http://english.alarabiya.net/en/News/middle-east/2014/10/05/UAE-astonished-at-U-S-VP-Biden-s-suggestion-it-backed-extremist-groups.html
---------
US court decides on Muslim inmate beards
Oct 5, 2014
The US Supreme Court opens tomorrow a new term in which the nine justices will decide issues such as whether a Muslim prison inmate can have a beard and whether a man can be prosecuted for making threatening statements on Facebook.
The term, which runs to the end of June, is expected to be defined by whatever action the justices take on whether states can ban gay marriage. They have not yet agreed to hear any of the seven cases already decided by federal appeals courts.
Most legal experts expect them to decide the issue, with oral arguments early next year and a ruling likely in late June.
Arguments start tomorrow in the cases the court has already accepted. It has agreed to hear a number of cases involving people challenging their treatment by the government, whether it be prosecutors, police or agencies.
Full report at:
http://www.themalaysianinsider.com/world/article/us-court-decides-on-facebook-threats-muslim-inmate-beards#sthash.4pMz6hPP.dpuf
---------
U.S. actor Ben Affleck slams TV host for 'racist' interpretation of Islam
5 October 2014
American star Ben Affleck slammed TV host Bill Maher for comments made on Islam during an interview aired Friday on U.S. network HBO.
During a debate on Real Time With Bill Maher, Maher claimed that Islam as a religion was intolerant.
Maher later claimed in the debate that Islam was "the only religion that acts like the mafia — that will f*****g kill you if you say the wrong thing, draw the wrong picture, or write the wrong book."
In response, Affleck then asked the panelists: "What is your answer? Is it just to condemn Islam? We've killed more Muslims than they have killed us by an awful lot."
"Yet somehow we are exempt from these things. Because they are not really a reflection of what we believe in."
Full report at:
http://english.alarabiya.net/en/media/television-and-radio/2014/10/05/U-S-actor-Ben-Affleck-slams-TV-host-for-racist-interpretation-of-Islam-.html
------------
Parents of American held by Islamic State appeal for his release
Reuters | Oct 5, 2014
WASHINGTON: The parents of an American humanitarian worker held hostage by Islamic State militants appealed for his release on Saturday, speaking in a statement and a video message that highlighted his aid work and mentioned his conversion to Islam.
Ed and Paula Kassig, of Indianapolis, Indiana, urged the release of their son, Peter Kassig, 26. Kassig was threatened in a video issued on Friday by Islamic State militants that purported to show the beheading of British aid worker Alan Henning, 47.
Kassig's parents have said through a spokesperson that he was taken captive on his way to the eastern Syrian city of Deir Ezzor on October 1, 2013. He was doing humanitarian work through Special Emergency Response and Assistance, an organization he founded in 2012 to treat refugees from Syria, the family has said.
Kassig converted to Islam while in captivity and has adopted the name Abdul Rahman, the family spokesperson said. In their appeal for his release, his parents mentioned the Muslim holy festival of Eid, observed on Saturday.
"As Muslims around the world, including our son Abdul-Rahman Kassig, celebrate Eid ul-Adha, the faith and sacrifice of Ibrahim, and the mercy of Allah, we appeal to those holding our son to show the same mercy and set him free," the Kassig parents said in a written statement.
In the video, Paula Kassig addressed her son in a personal message that she said she hoped he would see.
Full report at:
http://timesofindia.indiatimes.com/world/us/Parents-of-American-held-by-Islamic-State-appeal-for-his-release/articleshow/44355394.cms
---------
Europe
Henning family left 'numb with grief' after IS beheading
Oct 05, 2014
The family of Alan Henning told how they were "numb with grief" yesterday after the aid volunteer was murdered by Isil in Syria.
Mr Henning's wife Barbara said she and the couple's children Lucy, 17, and Adam, 15, had been devastated by his death. She said in a statement: "There are few words to describe how we feel at this moment. Myself, Lucy and Adam, and all of Alan's family and friends are numb with grief. Alan was a decent, caring human being. His interest was in the welfare of others. He will be remembered for this, and we as a family are extremely proud of him and what he achieved and the people he helped."
Mrs Henning, who only last week made a desperate appeal to Isil to spare her husband, thanked the UK Government, Foreign Office and Greater Manchester Police for their support "through the most awful of times".
She added: "On behalf of the entire family, I want to thank everyone who campaigned for Alan's release, who held vigils to pray for his safe return, and who condemned those who took him.
Full report at:
http://www.independent.ie/world-news/middle-east/henning-family-left-numb-with-grief-after-is-beheading-30638516.html#sthash.epuirWvF.dpuf
----------
Human Rights Watch: Myanmar wants to segregate Rohingyas
Oct 5, 2014
A draft government plan would secure discriminatory policies that deprive Rohingya Muslims in Myanmar of citizenship and lead to the forced resettlement of over 130,000 displaced Rohingya into closed camps, Human Rights Watch has said.
Myanmar's international donors, the United Nations, and other influential actors should press the government to substantively revise or rescind its "Rakhine State Action Plan."
The plan, a copy of which was obtained by the New York-based HRW, does not recognise the term Rohingya, referring throughout to "Bengalis" – an inaccurate and derogatory term commonly used by the government officials and nationalist Buddhists.
Muslims are only mentioned in the plan with reference to religious schools.
The plan follows the April 2013 recommendations of the Rakhine Investigative Commission, established by President Thein Sein after widespread killings and violence against Rohingya in 2012 in the state.
In an address on September 29 to the United Nations General Assembly, the Myanmar foreign minister, Wunna Maung Lwin, stated that the plan was "being finalised and will soon be launched" and called on the UN to provide assistance.
"The long-awaited Rakhine State Action Plan both expands and solidifies the discriminatory and abusive Burmese government policies that underpin the decades-long persecution of the Rohingya," Phil Robertson, HRW's deputy Asia director, said in a report published on its website.
"It is nothing less than a blueprint for permanent segregation and statelessness that appears designed to strip the Rohingya of hope and force them to flee the country."
The plan is supposed to serve as the general blueprint for development and post-conflict reconstruction in the state.
The draft is in six sections with detailed bullet points: Security, Stability, and Rule of Law; Rehabilitation and Reconstruction; Permanent Resettlement; Citizenship Assessment of Bengalis; Socio-Economic Development; and Peaceful Coexistence.
The section on "Permanent Resettlement" sets out steps for the relocation and encampment of 133,023 Rohingya people from existing internally displaced persons camps around the state capital, Sittwe, and other townships to as yet unspecified sites in the state.
The plan does not discuss the possibility that Rohingya displaced by the violence of 2012 will be permitted to return to their original homes and dispels hopes that Rohingya would be permitted to reintegrate into areas also inhabited by the local Buddhist population.
The plan has scheduled the resettlement of the entire displaced Rohingya population for April and May 2015, just ahead of Myanmar's annual monsoon season. In preparation, residences, schools, community facilities, and necessary road, electrical, and water and sanitation infrastructure would be constructed by next April.
After the foreign secretary level meeting between Bangladesh and Myanmar in late August this year, the latter agreed to take back 2,415 Rohingyas stranded in Bangladesh's two authorised camps in Cox's Bazar. The process of repatriation would begin within two months.
After 2005, it is the first time Myanmar has agreed to repatriate Rohingyas from Bangladesh. There are over 30,000 registered Rohingyas in the two camps while the number of unregistered Rohingyas is between 2.5 lakh and 5 lakh.
Since sectarian violence erupted in June 2012 and again in October 2012, an estimated 140,000 mostly Rohingya displaced people have been living in camps around Arakan State, where they are wholly dependent on international humanitarian assistance.
Another 40,000 Rohingya live in isolated non-camp communities receiving little outside assistance. The government has failed to arrest or prosecute those responsible for the violence against the Rohingya, particularly the coordinated "ethnic cleansing" of Rohingya communities in October 2012 that the HRW found rose to the level of crimes against humanity.
Rohingya, who have effectively been denied Burmese citizenship since 1982, were excluded from the March-April 2014 nationwide census and face tight restrictions on freedom of movement, employment, livelihoods, access to health care, and freedom of religion.
Conditions in the displaced person camps are desperate and have evolved into long-term internment in which Rohingya are not permitted outside of camp zones. The permanent resettlement zones envisioned in the draft plan will deepen the isolation and marginalisation of the Rohingya in violation of their freedom of movement and other rights.
"The Burmese [Myanmar] government's plan proposes segregation measures that have been advocated by extremists," Robertson said. "Moving the Rohingya further from urban areas to isolated rural camps will violate their basic rights, make them dependent on outside assistance, and formalise the land grab of Rohingya property."
Part IV of the draft plan outlines steps for citizenship assessment of the Rohingya, using as its guide the discriminatory 1982 Citizenship Law, which has been used to deny Rohingya citizenship for decades. The plan includes a nationality verification process that started in August and is supposed to register all "Bengalis" by March, says the HRW.
The recorded population will then be divided into three categories: those previously recorded (or) registered; those not recorded previously but willing to go through the assessment process according to Myanmar existing laws; and those who reject definition in the existing laws.
Any Rohingya refusing the pejorative label "Bengali" would be placed in the third category and denied the right to be considered for citizenship.
For people in the first two categories, the determination of eligibility for citizenship will take place between January 2015 and October 2016. For any Rohingya failing to meet the criteria for citizenship, the authorities will "construct temporary camps in required numbers for those who refuse to be registered and those without adequate documents" and sequester them in closed camps in what amounts to arbitrary, indefinite detention with the possibility of deportation.
Myanmar authorities conducted a pilot phase of the verification process in Myebon. Out of the 1,094 Muslims who took part, 209 were found eligible for citizenship, including: ethnic Kaman Muslims – listed as an ethnic group under the 1982 Citizenship Law; those who self-identified as Bengali; and an unspecified number who were accepted as Rohingya.
The total number of Rohingya in Arakan State has been estimated at over 10 lakh according to the estimate of uncounted persons in the 2014 March-April Nationwide Census, and most are concentrated in Buthidaung and Maungdaw townships along the border with Bangladesh.
Although not directly included in the draft plan, Buthidaung and Maungdaw townships will be directly affected by provisions calling for strengthened border security and operations to stem illegal immigration.
Full report at:
http://www.dhakatribune.com/foreign-affairs/2014/oct/05/human-rights-watch-myanmar-wants-segregate-rohingyas#sthash.RqEAbT4p.dpuf
-----------
British PM Orders Spy Chiefs to Hunt down 'Jihadi John'
PTI | Oct 5, 2014
LONDON: Prime Minister David Cameron has asked his spy chiefs to find Islamic State executioner 'Jihadi John' so that he could dispatch special forces to kill or capture the masked man who beheaded the latest British hostage.
The Prime Minister has stepped up the hunt for British aid worker Alan Henning's murderer, who appears in IS beheading videos and has a British accent.
He summoned the heads of MI5, MI6 and GCHQ — the main British spy agencies — to his Chequers country retreat on Saturday and told them he wanted them to provide him with targets for a special forces raid on the IS kidnappers, The Sunday Times reported.
The meeting came 12 hours after terrorists released a video showing the Britain-born terrorist beheading Henning, a 47-year-old former taxi driver from Salford.
Cameron stepped in as Henning's brother-in-law, Colin Livesey, and one of his friends accused the government of failing to do enough to save him.
Henning's widow Barbara said the family were "numb with grief" at his murder and thanked those who had campaigned for his release.
Full report at:
http://timesofindia.indiatimes.com/world/uk/British-Prime-Minister-David-Cameron-orders-spy-chiefs-to-hunt-down-Jihadi-John/articleshow/44405700.cms
--------
Muslims 'fearful' amid row over UK hate-crime stats
5 October 2014
Like many victims of hate crimes against British Muslims, Asma Sheikh never reported what happened to her to the police.
It was the summer of 2013, and anti-Muslim sentiment was at a high following the violent killing of British Army soldier Lee Rigby, who was stabbed to death in a London street by two Islamic extremists.
The murder saw dozens of apparent reprisals against innocent UK Muslims, including acts of vandalism and women having their veils ripped off. In the week following the killing, there were seven Islamophobic offences recorded per day in London, compared with the average of one a day.
Sheikh, 35, was one of the victims. Shortly after Rigby's murder, she was walking to her car when she noticed that all four tires had been slashed.
"It was no coincidence. There was a note on the windscreen saying 'go back home'," said the mother-of-two from northwest London. "There was a lot of hate going on at that time, a lot of name-calling."
Full report at:
http://english.alarabiya.net/en/News/middle-east/2014/10/05/Muslims-fearful-amid-row-over-UK-hate-crime-stats-.html
----------
Bosnian Muslims slam ISIS
Oct 5, 2014
Leaders of Bosnia's Muslims slammed ISIS for their "terror and crime" saying they are very worried to see a flag with Prophet Mohammad's seal being held by a soldier surrounded by dead bodies of civilians.
This picture is in conflict with Islam, said Saturday Enes Ljevakovic, professor of Sharia who addressed believers on behalf of Bosnia's Islamic Community during the main ceremony of Eid al-Adha.
He called on volunteers from Western countries - mainly second generation Muslim immigrants - to go anywhere else but to other people's battlefields if they are not happy in countries that have accepted their parents, given them refuge and jobs.
Ljevakovic urged Bosnia's Muslims to teach their children traditional values of moderate Islam and prevent outsiders from influencing them.
http://english.alarabiya.net/en/News/2014/10/04/UK-leader-British-hostage-s-killers-must-be-found.html
--------
Southeast Asia
Woman doctor among 22 Malaysians with Islamic State in Syria
PTI | Oct 5, 2014
KUALA LUMPUR: A 26-year-old woman doctor was among the 22 Malaysians in Syria reportedly involved in the activities of terrorist group Islamic State (IS), police here confirmed.
The doctor was married to a Malaysian, who was a member of the IS group, police counter-terrorism official Ayub Khan Mydin Pitchay said.
"We are trying to establish her identity and obtain more information about the woman's family. We are investigating how she could have been influenced to go there (Syria)," Khan was quoted as saying by official Bernama news agency.
Khan said the doctor was very active on social media and was attempting to recruit Malaysian women through a Facebook account. He, however, said the women did not realise there have been reports of exploitation of women and girls by the ruthless militant group.
According to the United Nations, the IS militants kidnapped women and girls and forced them to be sex slaves. Khan also said that a couple, a 23-year-old man and a 29-year-old woman, who hailed from Selangor and Terengganu states respectively, were among the 22 in Syria.
"A Malaysian man aged 35 had also gone to Syria with his 46-year-old wife, a foreign national," he said.
Since the launch of a special operation by the Counter Terrorism Division on April 28 this year, 22 people have been detained on suspicion of having been involved in militant activities, the report said.
The ISIS militants have captured swathes of territory in Iraq and Syria and their leader Abu Bakr al-Baghdadi has declared himself as Caliph of the Islamic State.
http://timesofindia.indiatimes.com/world/rest-of-world/Woman-doctor-among-22-Malaysians-with-Islamic-State-in-Syria/articleshow/44410075.cms
-----------
Forgive PAS for dragging out Selangor MB issue, Islamist party's lawmaker tells DAP crowd
Oct 5, 2014
Controversial Selangor PAS lawmaker Saari Sungib has asked that the public forgive PAS, even as his own party considers him a traitor and begins proceedings to sack him.
Saari spoke to a largely Chinese audience at a DAP dinner in Sungai Buloh last night to apologise on behalf of PAS for dragging out the Selangor menteri besar impasse because of its flip-flop decisions.
"I know that some of you are still angry with PAS. So, I apologise on behalf of PAS for being late in making decisions when it came to the Selangor Menteri Besar," Saari said.
The Hulu Klang assemblyman is deemed a hero by Pakatan Rakyat parties DAP and PKR for pitching in with the two parties to oust Tan Sri Abdul Khalid Ibrahim against the wishes of some of his elders in PAS.
During the Islamist party's assembly in September, Saari and Morib assemblyman Hasnul Baharuddin were repeatedly slammed by some members and leaders for being stooges to PKR and DAP.
Full report at:
http://www.themalaysianinsider.com/malaysia/article/forgive-pas-for-dragging-out-selangor-mb-issue-islamist-partys-lawmaker-tel#sthash.7ALoAhSv.dpuf
---------
Malaysians world's second highest donors to Palestinians
Oct 5, 2014
Malaysians may be among the world's most generous donors to the Palestinian cause, having donated at least RM20 million in just under a month during the last Ramadan festival.
Of this, RM7 million has already been given to the Palestinian government, putting Malaysia just behind Qatar which gave RM9 million, according to Aman Palestine chief executive officer Awang Suffian Awang Piut.
The local charity group for Palestine collected the RM20 million between July 8 and a week after Hari Raya Aidilfitri which fell on July 29, he said.
"Qatar has so far given RM9 million to the Palestinians, while we have given RM7 million. We are in the process of handing over the RM13 million to the Palestinian Unity Government," Awang Suffian told reporters at Universiti Putra Malaysia in Serdang on Friday night.
UPM had hosted a fundraising dinner for Aman Palestin, which collected another RM30,000 that night.
Full report at:
http://www.themalaysianinsider.com/malaysia/article/malaysians-worlds-second-highest-donors-to-palestinians#sthash.vAqurSzN.dpuf
---------
Bible society hopes new Selangor MB will help return seized bibles
Oct 5, 2014
The Bible Society of Malaysia (BSM) has expressed hope that Azmin Ali, the new Selangor Mentri Besar will help it regain the 300-odd copies of bibles seized by state Islamic authorities earlier this year.
BSM president Bishop Datuk Ng Moon Hing told Malay Mail Online yesterday that his hopes of a favourable outcome are also based on the Attorney-General's decision that there was no legal basis to back the seizure of the Malay- and Iban-language bibles.
"Because it's law. This law says there is no problem. He is a man of law, so he should look into the whole matter, and the matter happened in his state," Ng told Malay Mail Online yesterday at the St Mary's Cathedral.
"Jais, Mais are all his state departments," Ng said of Azmin.
Jais and Mais are the Selangor Islamic Religious Department and Selangor Islamic Religious Council respectively.
Full report at:
http://www.themalaymailonline.com/malaysia/article/bible-society-hopes-new-selangor-mb-will-help-return-seized-bibles#sthash.nBlHVR0C.91Y3O3Hu.dpuf
---------
URL: https://www.newageislam.com/islamic-world-news/new-age-islam-news-bureau/pakistan-taliban-switches-side;-vows-to-send-jihadists-to-help-is/d/99391