New Age Islam News Bureau
30 Jan 2016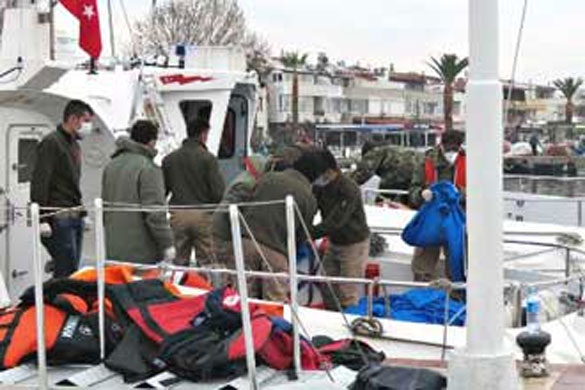 Photo: 39 migrants, including children, die as boat sinks off western Turkey (Photo: DHA)
----------
Pakistan
• Pakistan: Punjab Campus Hostels Out Of Bounds for Tableeghi Jamaat
• Civil Society Seeks Registration of Case against Lal Masjid Cleric
• Armed Struggle Not Right Path to Get Power: Jamaat-i-Islami Chief
• US general seeks Pakistan's help to defeat Afghan terrorists
• YouTube back with vague transparency in Pakistan
• Two terrorists killed in Mastung encounter
• Lack of funds: KP's govt educational institutions charging students for security
• Lyari gang war leader Uzair Baloch arrested by Rangers near Karachi
-----------
Arab World
• Donald Trump Is Mocked By Saudi Prince After He Tried To Prove Ties between Fox News and Saudi Arabia
• 2nd Suicide Blast in 2 Days Kills 7 in Yemen
• Two Senior Militant Commanders Killed in Syria's Idlib
• Senior Militant Commander Killed in Army Attack in Hama
• Senior Militant Commander Killed in Clashes with Syrian Soldiers in Dara'a
• Yemeni Forces down Saudi Fighter Jet, Spy Drone
• Syrian Army, Popular Forces Inflict Major Losses on ISIL Centres across Homs
• Syrian Armed Forces Intensify Attacks on Militant Strongholds in Dara'a
• Syrian Army, NDF Win back More Territories in Mountainous Regions of Lattakia
• Syrian Army Wins Back Most of Turkmen Mountains in Northern Lattakia
• Syrian Commandoes Infiltrate into Depth of Militants' Defense Lines in Idlib
• Syrian opposition to go to Geneva as peace talks open
-----------
South Asia
• Senior Taliban Leaders among 28 Killed In Latest Operations Led By Afghan Army
• Taliban Control More Territory than Ever before after the fall of Their Regime
• Iran Recruited Thousands of Afghan Refugees to Fight in Syria: HRW
• US general calls for enduring commitment to Afghanistan as security deteriorates
• Militants suffer casualties in failed attack on NDS patrol in Kandahar
• U.S. Air Force C-130 Reservists train Afghans for the first time
• Unknown gunmen shot dead local journalist in Nangarhar
----------
New Zealand
• NZ Muslims Reach Out With 'True Teachings' To Distance Itself from Islamic State
-----------
Africa
• At Least 18 Killed As Suicide Attacker Hits Market in NE Nigeria – Reports
• Obama Calls for Plan to Hit Islamic State in Libya
• Libya: Lawmaker Taken Hostage in Tobruk
• Libya wants $50m assistance from W.H.O – but the money is not there
---------
India
• 3 Indians with Islamic State links deported from a Gulf country, arrested
• One Militant Killed In Jammu and Kashmir Encounter
-----------
Mideast
• 10 Migrants, Including 5 Children, Die As Boat Sinks Off Western Turkey
• Turkish PM, Ministers Visit Saudi Arabia amid Geneva Deadlock
• Seven Hamas Gunmen Killed In Gaza Tunnel Collapse
• Biden talks to Israel's Netanyahu about Israel-Turkey relations
• Gov't pressure on journalists makes journalism a risky occupation in Turkey
• Carlos Latuff: Turkey isn't a good place for free minds
• U.S and UK intelligence services 'spied on Israeli drones since 1998', Edward Snowden claims
• Turkey's Intervention in Northern Iraq Done with US Green Light
• Iran Fires 3 Home-Made Cruise Missiles on 3rd Day of Wargames
-----------
Europe
• Berlin-Rome Discord over Deal with Ankara on Migrants Persists
• Russia's 'Rustbucket' Military Gives Hi-Tech Shock to West and Israel
• Wary of culture clash, Germans teach refugees their rules
• Sweden to deport up to 80,000 asylum seekers
• Merkel says implementation of EU-Turkey deal 'urgent'
• Duke Muslim leader encourages new songs
-----------
North America
• Michigan Muslim Community Organizations Join Forces to Help Flint Water Crisis
• Canada: B.C. teacher disciplined for repeatedly calling Muslim student 'Taliban'
• An American Muslim's prayer: Forget love, let's just be civil
----------
Southeast Asia
• Islamic State Branches in Southeast Asia
Compiled by New Age Islam News Bureau
URL: https://www.newageislam.com/islamic-world-news/new-age-islam-news-bureau/pakistan--punjab-campus-hostels-out-of-bounds-for-tableeghi-jamaat/d/106175
------------
Pakistan
Pakistan: Punjab Campus Hostels out of bounds for Tableeghi Jamaat
January 30th, 2016
LAHORE: The Punjab government on Friday banned preaching activities on university campuses.
From now own, no Tableeghi Jamaat will be allowed to preach and stay in campus hostels, reports Dunya News. Similarly, there will also be a complete ban on outsiders stay in hostels.
This is probably the first time that any restriction has been placed on Tableeghi Jamaat.
According to an official notification, sermons in mosques around campuses will also be regulated. It says mosques in and surrounding university campuses will be bound to get the content of sermons approved before delivering them.
The university administration will be bound to alert security institutions about the faculty members sympathetic towards terror outfits.
The Punjab Information Technology Board and the Home Department will take action with the help of the administration against those who spread sectarian hatred on social media.
The administrations have been told to form their own intelligence system. Every educational institution will rectify defects (in its security system) pointed out by security institutions within 15 days.
dawn.com/news/1236278/punjab-campus-hostels-out-of-bounds-for-tableeghi-jamaat
---------
Civil society seeks registration of case against Lal Masjid cleric
January 30th, 2016
ISLAMABAD: Two separate complaints have been lodged by civil society representatives with Aabpara police, for the registration of a case against Lal Masjid cleric Maulana Abdul Aziz on Friday.
One of the complaints, lodged by Khurram Zaki, stated that Maulana Aziz and Jamia Hafsa-Lal Masjid recently released a video message which was well distributed over social media (a CD of the video was attached to the application), in which the cleric attempted to incite sectarian hatred and violence against Shia Muslims by blaming them for leading the civil society campaign against him and Lal Masjid-Jamia Hafsa.
The complaint said he also accused Inter-Services Intelligence (ISI) and its officials of supporting and promoting a sectarian agenda by trying to concoct false and fabricated evidence against him. He specifically accused an unnamed serving brigadier in the agency, who he claimed belongs to the Shia sect, the complaint added.
It stated that such allegations are obvious and deliberate attempts from his side to malign and divide the national institution on sectarian lines, by fomenting sectarian hatred among the rank and file of the intelligence agency. It went on to say that such attempts to scandalise ISI falls out of the fair perimetres of genuine academic criticism of the wrongdoings of any state institution as no evidence was put forward to support his allegations.
The complaint said that "request was made to lodge and register an FIR against Molvi Aziz under ATA (Anti-Terrorism Act), including sections 6 and 8 and PPA (Protection of Pakistan Act) (Scheduled Offence II) and other appropriate sections of CrPC and other relevant laws and arrest him accordingly."
Another complaint was lodged by Mohammad Jibran Nasir, which stated that a video was uploaded on the internet by unidentified students of Jamia Hafsa, which was also aired by an ARY news channel, which he also saw.
In the video, students pledged support to the banned organisation Daesh – otherwise known as Islamic State, ISIS or ISIL – and asked it to avenge the Pakistani military's operations against Osama bin Laden, Lal Masjid and Jamia Hafsa.
Ume Hassan, the chief patron of Jamia Hafsa, and Maulana Aziz, also commended Daesh in their video messages, the complaint said, and expressed their desire for caliphate in Pakistan, and confirmed that the students had 'invited' Daesh.
The complaint added that, in an interview with a newspaper, they said that the students recorded the video message with their permission.
The complaint stated that a terrorist organisation called Insarul Islam, which pledged allegiance to Daesh in August 2014, was operating out of a training camp named after Maulana Abdul Rasheed Ghazi, Maulana Aziz's brother.
The complaint said such acts were a declaration of war against Pakistan, as well as a conspiracy and threat. It said a case should be registered against those mentioned, including the students.
Aabpara police said they have received the complaints and would send them to the police prosecution department for its legal opinion. They said the matter was sensitive, and advice would also be taken from the political corridor before any action is taken in response to the complaint.
In January 2015, capital police registered a case over the video of Jamia Hafsa students, and was given a green light from the prosecution department, a police official said on condition of anonymity. However, the official said that when permission was sought from the political corridor, they were denied.
Lal Masjid spokesperson Ehtesham Ahmed said: "In my opinion, cases would not be registered in response to the two complaints, as I hope."
Regarding the complaint by Mr Nasir, he said the students in the video inviting Daesh had completed their studies at Jamia Hafsa and had left the seminary. He said they were not students at the time the video was recorded and had nothing to do with Jamia Hafsa.
He said the police may identify them and register a case against them, but Maulana Aziz and Ume Hassan never invited Daesh and there was no evidence against them in this regard.
Regarding the complaint by Mr Zaki, he said: "According to my information, the police already examined and watched the video, and did not find any hate speech."
dawn.com/news/1236309/civil-society-seeks-registration-of-case-against-lal-masjid-cleric
---------
Armed struggle not right path to get power: Jamaat-i-Islami chief
January 30th, 2016
HYDERABAD: Jamaat-i-Islami chief Senator Sirajul Haq exhorted on Friday the elements carrying out armed struggles to get power to adopt the democratic path for the purpose.
Talking to reporters here at Markaz Tableegh-i-Islam, he asked the government to come forward to accept the success or shortcomings of the National Action Plan, adding that army was just an state institution, which was not answerable to people.
He said a review of the progress on the 20-point NAP in the Senate revealed that the government's performance was poor as neither reforms in tribal areas had been introduced nor had reconciliation been achieved in Balochistan.
He claimed that poverty and ignorance had increased and criminal justice system had not been reformed, but police had been massively used to intimidate ulema.
In reply to a question, Senator Haq said, "Islamic movements and ulema are unanimous that armed groups which want power for achievement of their goals should adopt the path of democracy and preaching Islam".
He said that JI wanted a corruption-free Pakistan and that governments should complete their terms so that they should not claim innocence at the end of the day when their performance were to be assessed by people.
He opposed the bill for curtailment of powers of National Accountability Bureau approved by the Senate's standing committee on law and justice. NAB and other investigating agencies must have authority to probe corruption cases to recover plundered wealth, he added. Earlier, he addressed lawyers at the High Court Bar Association.
dawn.com/news/1236314/armed-struggle-not-right-path-to-get-power-ji
---------
US general seeks Pakistan's help to defeat Afghan terrorists
January 30th, 2016
WASHINGTON: It is important to 'enlist' Pakistan for defeating terrorists in Afghanistan, says a senior US general nominated to head US and Nato troops in that country.
A transcript released on Friday also cites Lt Gen John William Nicholson as telling the US Senate Armed Services Committee that Pakistan's military operations in Fata were "critical to defeating insurgency".
The general appeared before the committee on Thursday for his confirmation hearing and a positive response from both Republican and Democratic lawmakers indicated that he would be promoted to the rank of a four-star general and confirmed.
Gen Nicholson says military operation in Fata has reduced militants' ability to use Pakistani territory as safe haven
In a written response to the questions sent to him before the hearing, Gen Nicholson acknowledged that Pakistan's ongoing counter-terrorism operations in Fata had reduced the militants' ability to use Pakistani territory as a safe haven for terrorism and base of support for the insurgency in Afghanistan.
"Improved coordination between Pakistan and Afghanistan along their shared border remains important to sustaining the momentum of the coalition forces' counter-terrorism operations and to improve border security," he added.
Gen Nicholson noted that Pakistan continued to publicly express a desire for reconciliation talks between the Taliban and Afghanistan but he also stressed the need for consistency in Pakistan's strategy.
"Pakistan must take persistent action against the Taliban, particularly the Haqqani Network," he said, while noting Pakistan's pressure on the Taliban combined with its support to the reconciliation process were "mutually reinforcing, and when combined, will help reduce the violence in Afghanistan".
Asked what was his understanding of the status of the reconciliation talks between the Afghan government and the Taliban, Gen Nicholson said that it was an Afghan-led effort which was recently re-started with a quadrilateral meeting with Pakistan, the US, and China in mid-January.
He noted that the talks, initiated last summer, were stalled in late July with the announcement of Mullah Omar's death. Since then, the process has stalled as Mullah Mansour seeks to consolidate power and Afghanistan and Pakistan work on increasing their trust in each other's intentions, he added.
But the recent quadrilateral talks were "a great leap forward and should result in a roadmap for future talks," the general said. "I see reconciliation as the path towards a negotiated settlement that brings about the end of conflict in Afghanistan."
Gen Nicholson said that if confirmed, he would work to improve the capacity to track and disrupt terrorist financing originating in Afghanistan, Pakistan, and the Gulf states.
"Future efforts need to be focused on targeting sources of terrorist funding and providing evidence to support criminal indictments and law-enforcement prosecutions," he said.
Responding to a question from the committee's chairman, Senator John McCain, the general that the presence of terrorist safe havens in Fata had been one of the principal challenges.
"It's a sanctuary that our enemies, in particular the Haqqani Network, have enjoyed inside Pakistan," he said. He said that encouraging Pakistan to go after those sanctuaries and building up defence capacity of the Afghans forces were key to bringing down violence to a manageable level.
dawn.com/news/1236324/us-general-seeks-pakistans-help-to-defeat-afghan-terrorists
-----------
YouTube back with vague transparency in Pakistan
January 30th, 2016
ISLAMABAD: It has been 10 days since access to YouTube in Pakistan was reopened, but local producers of the content for the popular video-sharing website continue to worry when the axe will fall next and how.
They say they are confused because the agreement between Google and the government of Pakistan, that unblocked YouTube after almost three years, remains a secret and a mystery. Cyber operations require a well-defined process for blocking recalcitrant websites, according to them.
Nighat Dad of the Digital Rights Foundation said that YouTube users only want to ensure transparency in the agreement.
"We are worried because it is a very serious issue. We use Google, Gmail and other websites. Our data can be handed over to the government anytime," she said.
"In the past, Google never gave attention and importance to the demands of government of Pakistan," she said while talking to Dawn. "But, with the emergence of the local version of YouTube things have changed. Our government used to sidestep the issue by saying the matter was pending in the Supreme Court. The matter is still there but it has signed an agreement with Google," she said.
Ms Dad wants the agreement to be made public, "because only that will enable us to know the difference between the PK and global versions of the YouTube."
"Google cannot run its business in other countries without transparency. Now we will have to see if it makes all its deals with Pakistan transparent or not," she said.
Sources privy to the interactions between Google and Islamabad, however, dismissed such worries.
"Google has no special arrangements with the Pakistan government; just as it has no special arrangements with the government of any of the 88 countries where YouTube is localised. Government requests for removal on any Google platform, including YouTube, are uniformly treated worldwide and reported in Google's biannual Transparency Report," asserted the sources to Dawn.
"Moreover there is formal counter-notification system in place, with Google, for copyright claims and an appeals process for Community Guidelines strikes/violations. Users may try to push back on court order/government requests through other kinds of litigation, but not via YouTube directly," they said.
Pakistan Telecommunications Authority (PTA) had advised internet service providers in the country in September 2012 to block YouTube as the blasphemous movie "Innocence of Muslims" uploaded on the website triggered widespread protests.
Concerns of the critics of that action have not waned even after the unblocking of the website on January 18. Now they worry that, under its unpublicised agreement with Google, the government of Pakistan may not have armed itself with powers to censor the contents put on YouTube. Producers of the content want the PTA to make public its requests for blocking websites on monthly basis.
"We don't object to government's right to block websites, but in all fairness we need to know the criteria for taking that action," said Syed Ahmad, chairman Pakistan Software Houses Association (P@SHA) while talking to Dawn.
"After all, a person loses readers and income if his or her blog or website is blocked even for a few days," he said, suggesting that content producers be made part of the process of deciding the blocking issue.
"YouTube has been opened recently and in near future there will be many requests from the government to block contents," he said.
"People buy the content and then upload it. Those whose website is closed should have the right to appeal," he added. "A special platform is needed to look into all these issues."
The convener of the Internet Service Providers Association of Pakistan (ISPAK) Wahajus Siraj noted that "traffic of YouTube from Pakistan has doubled since its reopening."
However, he wanted the PTA to ensure transparency in the process of blocking websites and contents by consulting the public.
Minister of State of Information Technology and Telecommunication Anusha Rahman was not available for comments despite many efforts. PTA spokesperson Khurram Mehran did not attend calls made to him for the same.
A spokesperson for Google, replying to an email, said: "We have clear community guidelines, and when videos violate those rules, we remove them. In addition, where we have launched YouTube locally and we are notified that a video is illegal in that country, we may restrict access to it after a thorough review."
"This process is consistent with how we handle requests in all countries where YouTube is localised. Government requests to remove content will continue to be tracked, and included in our Transparency Report."
dawn.com/news/1236311/youtube-back-with-vague-transparency
---------
Two terrorists killed in Mastung encounter
January 30, 2016, 10:25 am
MASTUNG – As many as two terrorists were killed in an overnight armed encounter with the security forces in Mastung in Saturday's wee hours, private TV channel reported.
According to the security sources, a convoy of security force was passing through Kank area of Mastung on Saturday when a band of terrorists ambushed. However, the security personnel escaped unhurt.
The armed encounter continued for at least two hours that ended with the killing of two attackers. Meantime, the two others took to heels. The security force cordoned off the area and kick-started search operation to locate the absconders.
dailytimes.com.pk/national/30-Jan-2016/two-terrorists-killed-in-mastung-encounter
---------
Lack of funds: KP's govt educational institutions charging students for security
ALI AKBAR — PUBLISHED 24 MINUTES AGO
PESHAWAR: Khyber Pakhtunkhwa government education institutions have begun charging student fees for arranging security guards, after failing to procure needed funds from the education ministry in order to meet the provincial police's required standards for safety.
The fee collection follows the attack on the Bacha Khan University in Charsadda, which had claimed the lives of at least 21 people earlier this month.
Government institutions have been instructed to follow a set of security guidelines by the Khyber Pakhtunkhwa police. But headmasters say there is a lack of funds in their already-limited budget to implement expensive measures like installing security personnel and CCTV cameras.
"They are harassing us for no reason," the headmaster of a high school in Peshawar said on the condition of anonymity. "We are being instructed to do all these things... raise our walls, install wires and CCTV cameras, but how do we do it?"
Schools have reached out to the education ministry seeking funds, but so far their requests have gone unheeded.
"What is the education ministry doing?" the headmaster asked. "We applied for funds, we didn't get them. We don't have any funds."
While referring to the police action taken against educational institutions for not complying with security guidelines, the headmaster said, "They're just shunning responsibility."
To address the lack of funding, Gomal Medical College (GMC) in Dera Ismail Khan issued a notice to students announcing a fee for arranging security guards for hostel security.
The notice, issued from the Office of the Chief Provost Gomal Medical College, is available with Dawn.com and reads:
"Due to present security threats of teaching institute in KPK, College/Hostel authority is going to arrange one private security guard for the security of Girls Hostel. GMC DI Khan till the 30/6/2016."
The college asks females students to pay Rs500 each (Rs100 per month) within a week of a notice.
Peshawar's higher education minister, Mushtaq Ghani, has been travelling abroad for the past 10 days. In his absence, Shaukat Yousufzai clarified that the government has not issued any instructions for charging these fees.
"Universities and colleges are autonomous but the government is paying for security guards," he said.
Police personnel have been visiting the schools to check up on the implementation of their prescribed guidelines. FIRs have been filed against principals and headmasters who have not met security requirements.
Earlier this week, Abbas Majeed Sarwat, the SSP of the Peshawar operation said that the police force was not big enough to cover every school and area in a province with 64,000 schools and only 68,000 personnel.
"It is not possible to have security personnel posted at every institution," Sarwat said. "It almost comes to one person per school."
dawn.com/news/1236369/lack-of-funds-kps-govt-educational-institutions-charging-students-for-security
------
Lyari gang war leader Uzair Baloch arrested by Rangers near Karachi
By Faraz Khan: January 30, 2016
KARACHI: Sindh Rangers on Saturday announced the arrest of Lyari gang war leader Uzair Baloch, during a search operation on the outskirts of Karachi.
"The gang leader was arrested in a targeted operation outside Karachi, in the early hours of Saturday as he attempted to enter the metropolis," a press release issued by the paramilitary force stated.
The curious case of Uzair Baloch's repatriation
It is unclear how and when Baloch arrived in Pakistan from the custody of UAE authorities.
Earlier, Baloch confessed his involvement in killings of rival group members, including Muttahida Qaumi Movement (MQM) workers, supporters and police officials.
The gang war leader further stated that several police officers were also working under his influence. Pakistan People's Party (PPP) leaders were also in his support, he added.
Uzair Baloch is like a brother to me: Zulfiqar Mirza
Upon the arrest of Baloch, former Home Minister Zulfiqar Mirza said, "I am thankful to God that Uzair is safe and alive."
"He is like a brother to me," the former home minister added.
"The announcement of Uzair's arrest came this morning, however details of his involvement in criminal activities are yet to be revealed."
Baloch, a former chief of the defunct Peoples Aman Committee (PAC) who was declared a 'most-wanted criminal' by the Sindh government, had been in the custody of the Abu Dhabi police for nearly three months. He was detained in the United Arab Emirates (UAE) based on Interpol's red-warrant on December 29 at the Dubai-Oman border.
The elusive self-styled don of the restive Lyari neighbourhood of Karachi, who managed to escape to the Middle East, after he was implicated in several cases by the Pakistan government, was finally apprehended by the Dubai border security personnel as he was crossing over from Oman. The security officials, on the basis of suspicion, put him through an eye-scan check that found he was on the Interpol's most-wanted list. Uzair was subsequently handed over to the Abu Dhabi police and his case was sent to the court for repatriation to Pakistan.
As news of Uzair's arrest was communicated to the Pakistani authorities by Interpol, a four-member team comprising DSP Zahid Hussain, SP Usman Bajwa, SP Naveed Khawaja and a Rangers official was sent to Abu Dhabi to take him into custody.
Dubai authorities agree to hand over Uzair Baloch to Pakistan
This was, however, no easy task largely due to the sheer incompetence of the team members, who had no idea how to handle a case of such a nature. Somehow, SP Usman Bajwa of the Counter-Terrorism Department managed to get himself stopped at the Dubai airport for just over two hours as he had felt it prudent to take along a revolver and handcuffs on the journey. He was released shortly after, but things just kept going sour for the team from then on.
Uzair is reported to have told the court that he is an Iranian national and would not want to be deported to Pakistan. His lawyer, one of the top criminal lawyers of the UAE, has appealed to the court that Uzair would be killed if given in the custody of the Pakistani authorities. He, however, could not prove his Iranian nationality as the sole Iranian passport he had was found to be forged.
What the defence doesn't have in its favour are the 57 criminal cases registered against Uzair in Pakistan.
Is it always this difficult?
An official of the Dubai intelligence bureau claimed that Uzair could have been handed over to the Pakistani government a long time ago, had the authorities really wanted to bring him back. "There seems to be a lack of intent on the part of the Pakistani government to bring him back," he believed. The official, speaking on the condition of anonymity, said that nowhere along the case had there been any communication between the two governments. "The Pakistani government is using weaker channels to appear like it wants to bring him back. If they did, they would have approached the UAE government through the proper bureaucratic channels."
After Saulat, Uzair Baloch's sensational revelations come to light
The court was scheduled to take up the hearing in January last year. Uzair's lawyer had expressed fears that his client will be killed in Pakistan. He has asked the Abu Dhabi authorities to reconsider their decision to deport him. It is likely the court will make the Pakistani authorities sign an affidavit that he will not be harmed before handing him over. Either that, or Uzair will be released and be bound to remain in Abu Dhabi as the authorities cannot detain him for longer than 90 days.
Uzair Baloch handed over to Rangers on 90-day preventive detention
Uzair has been handed over for 90 days for questioning into alleged crimes of target killings, extortion, kidnapping and terrorism.
Rangers produce a visibly weak Uzair Baloch before ATC administrative judge Syed Farooq shah.
The ATC has also allowed formation of JIT to investigate Uzair.
Justice shah has directed the rangers to constitute a joint interrogation team within 15 days to question the suspect.
tribune.com.pk/story/1036800/lyari-gang-war-leader-uzair-baloch-arrested-by-rangers/?utm_source=Daily+Roundup+Newsletter&utm_campaign=b82560fec4-Daily_Roundup_5pm&utm_medium=email&utm_term=0_19961368d8-b82560fec4-94109145
---------
Arab World
Donald Trump is mocked by Saudi Prince after he tried to prove ties between Fox News and Saudi Arabia
Rachael Revesz | The Independent | Jan 30, 2016
NEW YORK: Saudi Prince Alwaleed Bin Talal mocked Republican candidate Donald Trump for his attempts to expose the ownership structure of Fox News by posting a digitally manipulated image of the Prince and his sister posing next to news anchor Megyn Kelly.
The image, which is photoshopped, contained the words: "Most people don't know that the co-owner of Fox News is Prince Al-Waleed of Saudi Arabia here with his sister and with host Megyn Kelly. In case you only watch Fox News and you missed it everywhere else. Google it."
The post comes amid tensions between the real estate tycoon and Fox News, the TV channel that hosted the latest Republican debate on Thursday night. Mr Trump chose to skip the debate, an unprecedented move in US poltiical history. Fox News responded that it would not be "terrorized" by demands from politicians.
The Prince responded with a tweet: "Trump: You base your statements on photoshopped pics?! I bailed you out twice; a 3rd time, maybe?"
The tweet linked to three news articles that reported the Prince's involvement in purchasing Trump's property, including Trump's yacht when the candidate was reportedly $900 million in debt.
Prince Alwaleed's investment company was also involved in the purchasing of Trump's Fifth Avenue Plaza Hotel in New York for $325 million in 1995.
In December, the nephew of the late King Abdullah tweeted that Trump should drop out of the Presidential race as he would "never win" and was "a disgrace not only to the GOP but to all America".
Politico reported that Trump responded to the Prince's tweet by calling him "dopey" and accusing him of wanting to dictate US politicians using "daddy's money".
Meanwhile, Trump has crowed about his victory in the polls on Friday despite the fact he chose to skip Thursday night's Republican debate due to a spat with moderator Megyn Kelly. Trump was in Iowa talking about the plight of US veterans instead.
timesofindia.indiatimes.com/world/us/Donald-Trump-is-mocked-by-Saudi-Prince-after-he-tried-to-prove-ties-between-Fox-News-and-Saudi-Arabia/articleshow/50782793.cms
---------
2nd suicide blast in 2 days kills 7 in Yemen
Jan 30, 2016
At least seven people have been killed and another seven injured in a suicide bombing in the Yemeni seaport city of Aden, medics and security sources said, as cited by AFP. The attack took place at a police checkpoint not far from the site of the previous blast Thursday that also killed seven people. Islamic State (IS, formerly ISIS/ISIL) has claimed responsibility for Thursday's blast, according to an ISIS-linked news agency.
https://www.rt.com/news/line/
---------
Two Senior Militant Commanders Killed in Syria's Idlib
JANUARY 30, 2016
TEHRAN (FNA)- Scores of the militants of Ahrar al-Sham, including a notorious commander, were killed in a roadside bomb explosion Southeast of Idlib, while another terrorist commander lost his life elsewhere in the province.
Abdulkarim al-Shihab, the commander of al-Furqan battalion of the Ahrar al-Sham, alongside several of his comrades were killed in an explosion when they were on a road near Saraqib bridge.
In the meantime, the terrorist groups acknowledged on their social media pages that Sultan Abu al-Zobair, a field commander of militant groups, was also killed in the Northwestern province of Idlib.
On Thursday, the sources said that nineteen terrorists of al-Nusra Front were killed and 53 more injured in a Syrian army attack in Tamanna town, Idlib countryside.
The source said that the Syrian army troops also inflicted heavy damage on the militants, destroying four of their heavy machinegun-equipped vehicles loaded with Mortar shells.
en.farsnews.com/newstext.aspx?nn=13941109000271
-----------
Two Senior Militant Commanders Killed in Syria's Idlib
JANUARY 30, 2016
TEHRAN (FNA)- Scores of the militants of Ahrar al-Sham, including a notorious commander, were killed in a roadside bomb explosion Southeast of Idlib, while another terrorist commander lost his life elsewhere in the province.
Abdulkarim al-Shihab, the commander of al-Furqan battalion of the Ahrar al-Sham, alongside several of his comrades were killed in an explosion when they were on a road near Saraqib bridge.
In the meantime, the terrorist groups acknowledged on their social media pages that Sultan Abu al-Zobair, a field commander of militant groups, was also killed in the Northwestern province of Idlib.
On Thursday, the sources said that nineteen terrorists of al-Nusra Front were killed and 53 more injured in a Syrian army attack in Tamanna town, Idlib countryside.
The source said that the Syrian army troops also inflicted heavy damage on the militants, destroying four of their heavy machinegun-equipped vehicles loaded with Mortar shells.
en.farsnews.com/newstext.aspx?nn=13941109000271
-----------
Senior Militant Commander Killed in Clashes with Syrian Soldiers in Dara'a
JANUARY 30, 2016
TEHRAN (FNA)- Scores of the members of Jeish al-Islam terrorist groups, including their senior commander, were killed in fierce clashes with the Syrian Army in the Southern province of Dara'a.
Takfiri group of Jeish al-Islam acknowledged on its social media pages that many of its members, one of the notorious commanders of the group identified as Mohammad Kheir Attalla al-Naasan nicknamed as Abu Hadid have been killed in clashes with the Syrian army in the Southern battlefields of the country.
The Syrian army also engaged in heavy fighting with the terrorists of al-Nusra Front in the surroundings of Busra al-Sham, a city on the Eastern part of Dara'a province, and killed several militants.
The town of Atman in the Northern territories of Dara'a province was also the scene of a tough battle between the Syrian government forces and the terrorists, which inflicted major losses on the anti-government forces.
In relevant developments in the Southern battlefields of the country on Wednesday, three neighborhoods of the Southern city of Dara'a were the scenes of fierce clashes between the Syrian Army and the militants, city sources said, adding the terrorist groups suffered a heavy death toll in the government forces' attacks.
"The army troops and the National Defense Forces engaged in heavy clashes with the militant groups in the Southeastern part of Dara'a al-Balad, which lasted for four-five hours and ended in the killed or wounding of several militants and destruction of their vehicles," the sources said.
"Dara'a al-Mahatta in the Central part of Dara'a city also witnessed a heavy battle between the army soldiers and the militants, leaving several terrorist dead or wounded," the sources further added.
"Syrian army and the NDF, meanwhile, targeted centers of two terrorist groups in separate areas in Manshiyeh neighborhood in Dara'a city, killing a number of their members and injuring others," they went on to say.
en.farsnews.com/newstext.aspx?nn=13941109000668
---------
Yemeni Forces Down Saudi Fighter Jet, Spy Drone
JANUARY 30, 2016
TEHRAN (FNA)- The Yemeni army and popular forces shot down a Saudi fighter jet and a spy drone in Southern and Northern Yemen.
The Yemeni forces targeted a remote-controlled unmanned aerial vehicle as it was flying over a strategic district in Sa'ada, which lies 240 kilometers (150 miles) North of the capital, Sana'a on Thursday.
No further details were available about the type of the drone and the exact location that it was shot down.
Earlier today, the Yemeni forces shot down a Saudi-led fighter jet in Southern Yemen before it could strike residential areas there.
In a relevant development on October 10, the Yemeni forces shot down another Saudi spy drone in Sa'ada province.
The small drone was later identified as a long-endurance Boeing Insitu ScanEagle.
Also on Sep 13, Yemen's Ansarullah forces shot down a Saudi spy drone in Ma'rib province hours after the start of the Saudi-led coalition's ground operations in the Yemeni province.
On Sep 1, the Yemeni army and popular forces downed a Saudi spy drone in the kingdom's Jizan province by using a remote-controlled device in a bid to safely capture the unmanned aerial vehicle (UAV).
On Aug 25, Yemeni fighters brought down a spy drone belonging to the United Arab Emirates in Yemen's Southern region of Mukayris.
The drone was shot down in Mukayris, which is situated between the Abyan and Bayda provinces.
On July 5, Yemen's Air Force also shot down a Saudi spy drone in the Yemeni province of Sada'a.
According to local reports, the Yemeni forces intercepted and shot down a Saudi Unmanned Aerial Vehicle (UAV) in the district of al-Baqa with their surface-to-air missiles.
In a similar incident on July 5, the Yemeni army's surface-to-air missiles downed a Saudi pilotless aircraft in the province of Dhamar.
On June 22, Yemen's popular Ansarullah forces targeted a surveillance drone sent by the Saudi army to spy on the bordering areas in Sahar district.
Also early May, the popular fighters captured a Saudi surveillance drone in Sa'ada.
en.farsnews.com/newstext.aspx?nn=13941109000755
---------
Syrian Army, Popular Forces Inflict Major Losses on ISIL Centers across Homs
JANUARY 30, 2016
TEHRAN (FNA)- The Syrian Army troops and popular fighters of the National Defense Forces (NDF) continued to attack the ISIL centers in East, North and Southeast of Homs province on Friday, while the country's fighter jets hit terrorists' positions hard.
The Syrian army and the NDF stormed the ISIL concentration centers near al-Bayarat, Unq al-Hawa and Rahoum in the Easter part of province, killed several militants and destroyed their machinegun-equipped vehicles.
Defense lines of the ISIL and al-Nusra Front near Tuloul al-Soud near Quaryatayn Southeast of Homs and near Um Sharshouh North of Homs province came under the attacks of the Syrian government forces, which left several militants dead.
The Syrian Air Force also targeted positions and gatherings of ISIL terrorists in Tir Ma'ala and the Eastern part of al-Bayarat near the ancient city of Palmyra, which ended in the killing or wounding of many terrorists and destruction of their military grid.
Earlier this week, the Syrian army and popular defense forces inflicted heavy losses on Takfiri terrorists in Quaryatayn town Southeast of Homs.
The Syrian army and pro-government forces also razed Wahhabi-Takfiri terrorists' hideouts and their weaponry in al-Tuloul al-Soud in Quaryatayn, keeping on making advances against terrorists' positions across Southeast of Homs. Scores of militants were annihilated during the operation and more suffered injuries.
en.farsnews.com/newstext.aspx?nn=13941109000604
---------
Syrian Armed Forces Intensify Attacks on Militant Strongholds in Dara'a
JANUARY 30, 2016
TEHRAN (FNA)- The Syrian Army and Air Force on Friday targeted the militant groups' concentration centers in the Eastern and Western territories of Dara'a province, leaving several militants dead or injured.
A depot of weapon and ammunition of al-Nusra Front was targeted and destroyed in the Syrian air attacks near the village of al-Soura in the Western side of the city of al-Hrak.
The air attacks claimed the lives of many terrorists and inflicted major losses on their military hardware.
A position of the militant groups was also destroyed in the Syrian fighter jets' raid near al-Karak in the Eastern part of Dara'a province.
The militant groups suffered a heavy death toll in the attacks.
Earlier reports said that the terrorist groups suffered a heavy death toll in the government forces' attacks in, at least, three neighborhoods of the Southern city of Dara'a.
"The army troops engaged in a heavy fighting with the militant groups in the Southern side of Manshiyeh neighborhood, which lasted several hours and ended in the killed or wounding of several militants and destruction of their vehicles," the sources said.
"Dara'a al-Balad in the Southern part of Dara'a city and Dara'a al-Mahatta in the Central part of the City also witnessed a tough battle between the army soldiers and the militants, leaving several terrorist dead or wounded," the sources further added.
en.farsnews.com/newstext.aspx?nn=13941109000698
---------
Syrian Army, NDF Win back More Territories in Mountainous Regions of Lattakia
JANUARY 30, 2016
TEHRAN (FNA)- The Syrian Army and the National Defense Forces (NDF) continued to advance against the militant groups in the Northern part of Lattakia province on Friday and seized back four villages and two heights near the border with Turkey.
The militant groups withdrew from the villages of al-Mzira'a, al-Awinat, Ruweisat al-Malaka, Jabal al-Malaka and the Height 361 in the Northwest of Salam town under the heavy attacks of the Syrian army and the NDF.
The militant groups left behind large number of the dead and wounded members and fled the battlefield to evade more casualties.
The engineering units of the army have started to defuse explosive devices and bombs planted by the terrorist groups in the region.
The recent victories of the Syrian arm and its allies in the costal province of Lattakia have significantly shrunken the militant-held regions near border with Turkey.
Also on Thursday, the Syrian Army's Special Forces and their popular allies, inflicted heavy losses on the Takfiri terrorists in Northern Lattakia, seizing nearly third quarters of the Turkmen Mountains (Jabal Al-Turkmen) region.
Al-Qaeda's Nusra Front and the Free Syrian Army (FSA) lost scores of their fighters during the fierce clashes in Northern Lattakia, retreating from almost vast regions to avoid more casualties.
en.farsnews.com/newstext.aspx?nn=13941109000531
---------
Syrian Army Wins Back Most of Turkmen Mountains in Northern Lattakia
JANUARY 30, 2016
TEHRAN (FNA)- The Syrian Army's Special Forces and their popular allies, inflicted heavy losses on the Takfiri terrorists in northern Lattakia, seizing nearly third quarters of the Turkmen Mountains (Jabal Al-Turkmen) region.
Al-Qaeda's Nusra Front and the Free Syrian Army (FSA) lost scores of their fighters during the fierce clashes in northern Lattakia, retreating from almost vast regions to avoid more casualties.
Following the capture of Rabi'a last weekend, the Syrian Army and their allies turned their attention to the strategic town of Kinsibba, which is situated just north of Salma in the Kurdish Mountains (Jabal Al-Akrad) of northeast Latakia.
The battle for Kinsibba is of paramount importance to the Syrian Armed Forces; if captured, they would be able to isolate the remaining territory under the terrorists' control and cut off all supply routes from the Turkish border.
The Syrian Armed Forces are most likely to capture the remaining territory in the Turkmen Mountains before they decide to cross the Lattakia-Idlib axis and attack the strategic city of Jisr Al-Shughour.
en.farsnews.com/newstext.aspx?nn=13941108000806
---------
Syrian Commandoes Infiltrate into Depth of Militants' Defense Lines in Idlib
JANUARY 30, 2016
TEHRAN (FNA)- The Syrian Army's commandoes, in a special operation, stormed concentration centers of Jund al-Aqsa terrorist group South of Idlib province and killed dozens of the militants, FNA dispatches said Friday.
Tens of Jund al-Aqsa's fighters were killed or wounded after the army commandoes stormed the terrorist group's gathering centers near the town of Tamanna in the Southern part of the province.
In the meantime, a position of al-Nusra Front near the town of Kafr Takharim in the militant-held Northwestern territories of Idlib province was attack in another special operation of the Syrian army commandoes.
Nusra Front suffered a heavy death toll in the attack.
On Thursday, the sources said that nineteen terrorists of al-Nusra Front were killed and 53 more injured in a Syrian army attack in Tamanna town, Idlib countryside.
The source said that the Syrian army troops also inflicted heavy damage on the militants, destroying four of their heavy machinegun-equipped vehicles loaded with Mortar shells.
en.farsnews.com/newstext.aspx?nn=13941109000406
---------
Syrian opposition to go to Geneva as peace talks open
Reuters | Jan 30, 2016
An overview of the room where UN mediator de Mistura and Syrian Ambassador to the UN al Jaafari opened the Syrian peace talks at the UN European headquarters in Geneva. (Reuters photo)An overview of the room where UN mediator de Mistura and Syrian Ambassador to the UN al Jaafari opened the Syr... Read More
GENEVA/BEIRUT: Syria's main opposition group agreed to travel to Geneva, where the United Nations on Friday opened peace talks to end the country's five-year-old war, but said it wanted to discuss humanitarian issues before engaging in political negotiations.
On the ground, opponents of President Bashar al-Assad said they were facing a Russian-backed military onslaught, with hundreds of civilians reported to be fleeing as the Syrian army and allied militia tried to capture a suburb of Damascus and finish off rebels defending it.
UN envoy Staffan de Mistura had invited the Syrian government and an opposition umbrella group to Geneva for "proximity talks", in which they would meet in separate rooms.
Until the last minute, the opposition High Negotiations Committee (HNC) had refused to go. The group, which includes both armed and political opponents of Assad, had insisted it wanted an end to air strikes and sieges of towns and the release of detainees before talks could start.
Late on Friday, the HNC said it was going to Geneva, having received guarantees that its demands, outlined in a UN Security Council resolution last month, would be met, but it made clear its engagement in the process would initially be limited.
"The HNC will go to Geneva tomorrow to discuss these humanitarian issues which will pave the way into the political process of negotiations," spokesman Salim al-Muslat told the Arabic news channel al-Arabiya al-Hadath.
The HNC said it had drawn up a list of 3,000 Syrian women and children in government prisons who should be released.
SUNDAY MEETING
De Mistura opened the talks on Friday by meeting the Syrian government delegation. He said that while he had not yet received formal notice that the HNC would attend, he expected to meet its delegation on Sunday.
"They've raised an important point of their concern, they would like to see a gesture from the government authorities regarding some kind of improvement for the people of Syria during the talks, for instance release of prisoners, or some lifting of sieges," de Mistura said.
But he added this was a human rights point and "not even an issue to negotiate", and had strongly suggested the best way to get such measures implemented would be to start negotiating in Geneva, by proxy or directly.
U.S. Secretary of State John Kerry had made a major push to get the HNC delegation to Geneva, and the group said he had contacted it by phone to urge it to attend.
"Secretary Kerry has been in touch with all of his counterparts, including this morning with (Russian Foreign Minister) Sergei Lavrov ... and with others, trying to find a way, a formula, in which we can urge the delegation or some version of the delegation to show up here," a senior US official said.
The Syrian government delegation, headed by United Nations ambassador Bashar al Jaafari, arrived at the talks on Friday afternoon but made no statement.
Another major force, the Kurds who control much of northeast Syria and have proven one of the few groups capable of winning territory from Islamic State, were excluded from the talks after Turkey demanded they be kept away. The Kurds say their absence means the talks are doomed to fail.
GOVERNMENT MOMENTUM
International diplomacy has so far seen only failures in a 5-year-old multi-sided ethno-sectarian civil war that has killed more than 250,000 people and driven more than 10 million from their homes while drawing in regional states and global powers.
De Mistura's two predecessors both quit in apparent frustration after staging failed peace conferences.
Since the last talks collapsed in 2014, Islamic State fighters surged across Syria and Iraq declaring a "caliphate", the United States and its European and Arab allies launched air strikes against them, and Russia joined in last year with a separate air campaign to support Assad.
Moscow's intervention in particular has altered the balance of power on the ground, giving strong momentum to government forces and reversing months of rebel gains.
The Syrian military and allied militia are seeking to build on gains in western Syria, and have turned their focus to opposition-held suburbs southwest of Damascus.
The aim is to crush rebels in the district of Daraya to secure the nearby military airport at Mezzeh, said Rami Abdulrahman, director of the Syrian Observatory for Human Rights, which monitors the conflict with sources on the ground.
Rebels had rejected a government deadline for them to withdraw from the suburb of Mouadamiya - home to 45,000 people - by Friday, said Abu Ghiath al-Shami, spokesman for rebel group Alwiyat Seif al-Sham.
More than 500 families had fled, he said. "They are suffering a shortage of food, medicine, milk - there is no power, nothing," he said, adding that 16 barrel bombs had been dropped on Friday.
A Syrian military source denied the use of barrel bombs, which have been widely documented in the war, and accused the opposition of exaggerating the conditions. "There has been progress by the army in the last days, some successes particularly in the Daraya area," the source said.
Rebels say the fighting is of more concern to them than the fate of the negotiations. Asked about the future of the talks, Shami told Reuters he was "a bit busy" dealing with the fighting.
timesofindia.indiatimes.com/world/middle-east/Syrian-opposition-to-go-to-Geneva-as-peace-talks-open/articleshow/50779462.cms
---------
South Asia
Senior Taliban leaders among 28 killed in latest operations led by Afghan army
By KHAAMA PRESS - Fri Jan 29 2016
Afghan armyAt least three senior Taliban leaders were killed along with twenty five other militants in the latest counter-terrorism operations led by the Afghan National Army (ANA) forces, the Ministry of Defense (MoD) said Friday.
The operations were conducted in different parts of the country during the past 24 hours, MoD said, adding that twenty others were also injured during the same operations.
The Afghan armed forces also arrested 12 militants and confiscated various types of weapons, ammunition and Improvised Explosive Device (IED) belonging to the militants.
According to MoD, the operations covered large swaths of Parwan in noth, Nangarhar in east, Ghazni in southeast, Logar, Uruzgan and Wardak in central parts of the country, Kandahar and Zabul in south, Faryab, Baghlan, Kunduz and Jawzjan in north, and Badakhshan in northeast.
MoD also added that five soldiers of the Afghan National Army (ANA) embraced martyrdom during the operations against the local and foreign insurgents involved in terrorist activities.
The anti-government armed militant groups have not commented regarding the reports so far.
The Afghan security forces have stepped up counter-terrorism operations amid deteriorating security situation across the country, mainly due to Taliban-led insurgency.
khaama.com/senior-taliban-leaders-among-28-killed-in-latest-operations-led-by-afghan-army-0052
---------
Taliban control more territory than ever before after the fall of their regime
By KHAAMA PRESS - Sat Jan 30 2016
afghaSpecial Inspector General for Afghanistan Reconstruction (SIGAR) in its new report to the United States Congress has written that Afghanistan proved even more dangerous than it was a year ago.
The report further states that a year after the Coalition handed responsibility for Afghan security to the Afghan National Defense and Security Forces (ANDSF), American and British forces were compelled on several occasions to support ANDSF troops in combat against the Taliban that now controls more territory than at any time since 2001.
The estimates have the Taliban in control of about 30% of the country, though the amount of times districts change hand means that there is a lot of "disputed" territory at any given time, and the exact numbers are very fluid.
The Special Inspector General for Afghanistan Reconstruction (SIGAR), the author of the quarterly report, cited tens of billions of dollars in waste and a general lack of security, warning the situation in Afghanistan is worsening by most metrics.
It cites a UN report that the presence of Islamic State in Iraq and the Levant Khorasan (ISIL-K) remains a concern, particularly in Nangarhar Province, where the group is planning to establish a regional base and stay for longer.
Some political analyzers believe that Daesh would be the new challenge to the government if the ongoing peace talks with Taliban succeed and the group lay downs guns.
khaama.com/taliban-control-more-territory-than-2001-4527
---------
Iran recruited thousands of Afghan refugees to fight in Syria: HRW
By KHAAMA PRESS - Fri Jan 29 2016
Thousands of Afghan refugees have been recruited by Iran's Revolutionary Guards to fight alongside forces loyal to President Bashar al-Assad in Syria, it has been reported.
According to reports, some of the refugees have been deployed to Syria after they were recruited through coercion.
Peter Bouckaert, emergencies director at the New York-based Human Rights Watch (HRW), said "Iran has not just offered Afghan refugees and migrants incentives to fight in Syria, but several said they were threatened with deportation back to Afghanistan unless they did."
He said some of the Afghan migrants were forced to flee Iran for Europe after facing the bleak choice from the Iranian authorities.
The relatives of a number of the Afghan migrants deployed to fight in Syria have been interviewed with six of the twelve respondents saying Iranian forces had trained them or their relatives in military camps near Tehran and Shiraz in 2015.
Two of the six had joined voluntarily, while the other four said they or their relatives had been coerced or forced to fight.
This comes as earlier estimates revealed at least 3,500 Afghan migrants are fighting in Syria to support the forces loyal to Bashar al-Assad.
Relatives of a number of those killed while fighting for the Syrian regime have said the Afghan nationals are also lured by the month salary of $700 and Iranian residency permit.
khaama.com/iran-recruited-thousands-of-afghan-refugees-to-fight-in-syria-hrw-0054
---------
US general calls for enduring commitment to Afghanistan as security deteriorates
By KHAAMA PRESS - Fri Jan 29 2016
The top US commander nominated to take charge of the US forces in Afghanistan has called for 'an enduring commitment to the Afghans' amid deteriorating situation in the country, mainly due to the resurgent Taliban violence and threats posed by the emergent loyalists of the Islamic State of Iraq and Syria (ISIS) terrorist group.
Lt. Gen. John Nicholson was briefing the US Senate Armed Services Committee on Thursday following his nomination by President Barack Obama for commander of US operations in Afghanistan.
He said it was clear that "trans-national terrorist organizations," including ISIS and al Qaeda, were attempting to "establish sanctuary inside Afghanistan."
This comes as there have been growing concerns regarding the growing activities of the loyalists of the terror group as they have been trying to expand foothold in the country.
The Obama administration granted the US forces new authority to target loyalists of the terror group in Afghanistan earlier this month, a move followed shortly after the U.S. Department of State designated the Khorasan branch of the terror as a terrorist organization.
The current commander of the US and NATO forces in Afghanistan Gen. John Campbell said last year that the loyalists of the terror group are attempting to establish a regional base in Jalalabad, the capital city of eastern Nangarhar province.
Gen. Campbell further added that foreign militants from Syria and Iraq had joined the loyalists of the terror group in eastern Nangarhar province and are trying to consolidate links with the leadership of the terror group based in Syria and Iraq.
khaama.com/us-general-calls-for-enduring-commitment-to-afghanistan-as-security-deteriorates-0053
---------
Militants suffer casualties in failed attack on NDS patrol in Kandahar
By KHAAMA PRESS - Fri Jan 29 2016
A militant was killed and another one was injured in a failed attack on a patrol of the Afghan Intelligence – National Directorate of Security (NDS) in southern Kandahar province of Afghanistan.
The incident took place around 11:00 am local time after in the provincial city of Kandahar, local officials said.
Provincial police spokesman Zia Durani confirmed that the two gunmen opened fire on NDS patrol in the 3rd police district of Kandahar city.
He said one of the militant was killed and another one was detained after sustaining injuries when the NDS personnel returned fire.
According to Durani, an NDS operative also sustained injuries during the gun battle and weapons along with ammunition belonging to the assailants were confiscated.
No group including the Taliban militants has so far claimed responsibility behind the incident.
Kandahar is among the relatively volatile provinces in southern Afghanistan where anti-government armed militant groups are actively operting a number of its districts and often carry out insurgency activities.
khaama.com/militants-suffer-casualties-in-failed-attack-on-nds-patrol-in-kandahar-0055
---------
U.S. Air Force C-130 Reservists train Afghans for the first time
By KHAAMA PRESS - Fri Jan 29 2016
With The international and regional allies of Afghanistan stepping up efforts to rebuild the airpower of the country, the United States Air Force has reportedly deployed approximately three dozen Reservists to advise the Afghan Air Force (AAF) personnel on C-130 Hercules maintenance, flight and operations procedures.
The Reservists belonging to different C-130 airlift wings have been deployed by the U.S. Air Force Air Mobility Command, becoming the first members of Air Force Reserve Command to perform the mission as air advisors to their Afghan counterparts on C-130 Hercules.
According to the U.S. Air Force Air Mobility Command, all of the Reservists involved in the mission deployed in support of Train, Advise, Assist Command-Air at Hamid Karzai International Airport, Kabul.
Maj. Wesley E. Cranmer Jr., an instructor navigator from Pittsburgh's 758th Airlift Squadron, "This was the first time the rotation called for anyone from AFRC to take on the major tasking of the C-130 air advisor mission in Afghanistan. There was nothing routine about this operation. Our Reservists had done nothing like this before."
The Afghan Air Force fleet of C-130s includes four aircraft supplied as part of United States efforts to rebuild the Afghan Air Force which was destroyed following decades of civil war.
The C-130s are the Afghan Air Force's first four engine medium-lift aircraft, capable of expediting troop and supply movement. The fouth and final C-130 was delivered by United States to the Afghan Air Force mid-22015.
911th instructor navigators and maintenance specialists assisted the Afghans as they prepared for and flew military transport and casualty evacuation missions using the AAF's four C-130 Hercules aircraft.
"What we were doing was eye-opening," said Master Sgt. Antonio Policicchio, 911th Maintenance Squadron aircraft engine mechanic. "They were flying actual combat support missions, and everything we did had direct impact. It was very rewarding."
Cranmer spoke with excitement about a mission in which the 911th AW Reservists assisted Afghan commandos on their way to fight the Afghan Taliban in Kunduz.
"It was a high-intensity mission," Cranmer said. "We were working hand in hand with our Afghan brethren to deliver planeloads of commandos, ready to fight to save their country, to their destination."
It is the end goal of TAAC-Air to create self-sufficiency of the Afghan Air Force to keep it in the fight. The training of aviators, mechanics and loadmasters in the United States, combined with the air advisor missions in Afghanistan, prepare the AAF to conduct regular maintenance and self-sustainment training in their country.
For Cranmer, his involvement with the AAF didn't stop at the self-sustainment training of pilots and navigators on how to fly or run an operations squadron. The instructor navigator also helped the Afghan military members with communication and language skills, conducting English language instruction several times a week. Cranmer said he has a lot of respect for the AAF and really enjoyed interacting with its members throughout his time in Afghanistan.
"The best experience I had in my Air Force career was working with the AAF," he said. "We have a lot more in common than you might think. You just have to engage."
khaama.com/u-s-air-force-c-130-reservists-train-afghans-for-the-first-time-0056
---------
Unknown gunmen shot dead local journalist in Nangarhar
By KHAAMA PRESS - Sat Jan 30 2016
Unknown gunmen have shot dead a local journalist in eastern Nangarhar province.
Haji Mohammad Zubair Khaksar who was working for government-run Nangarhar Radio and Television network came under the attack while driving in his vehicle in Kharkarano Kala area of Surkh Road District last night.
Besides being a journalist he was also serving as the Cultural Adviser for Saleem Khan Kundozi, the governor Nangarhar province.
Kundozi has expressed sorrow over the death of Khaksar.
Soon after the incident, security personnel arrived at the incident site and begun an investigation into this regard.
So far the only evidence they have received is four bullet cases in the vehicle in which Khaksar was shot dead.
No group has claimed responsibility for the attack but it comes as the terrorist group of Daesh has been broadcasting threatening messages to journalists on its 'Voice of the Caliphate' radio in Nangarhar.
Khaksar is the first journalist being killed after the threatening messages of Daesh on the radio.
khaama.com/unknown-gunmen-shot-dead-local-journalist-in-nangarhar-4525
-----------
New Zealand
NZ Muslims Reach Out With 'True Teachings' To Distance Itself from Islamic State
Saturday 30 Jan 2016
The Muslim community in south Auckland is using its annual convention to distance itself from Islamic State (IS).
It's concerned about the growing anti-Muslim rhetoric which stems from the bloodshed committed by the terrorist group.
Images have ignited fear in the hearts of people around the world.
Bloodshed, brutal killings and war crimes are at the hands of IS and that has Muslims here concerned.
"We see the ISIS caliphate going towards destruction, bloodshed whereas the Ahmadiyya caliphate is going more towards peace and society," says Muslim Jama'at president Mohammed Iqbal.
The Ahmadiyya Muslim community opened its south Auckland mosque today to discuss its own philosophy, at its annual convention.
It says the origin of its caliphate -- or government -- is the opposite of that of IS', and centres around love and peace.
But there's concern their peaceful ideals could be overshadowed by the atrocities.
"It's important than ever to reach out to other people, and tell people what Islam is actually about, and the true peaceful teachings of Islam because without raising that awareness it's just letting that negative image overtake," says Imam missionary Mustenser Qamar.
Hundreds attended today's convention including MPs and race relations commissioner Susan Devoy.
"I think we have to understand that terrorism isn't a religion," she says. "We live in one of the most peaceful countries on earth, and as far as I'm concerned the Muslims living here are trying to enhance that."
The Ahmadiyya Muslim community says fortunately the majority of Kiwis don't discriminate, but believes it's important to reinforce its true beliefs.
"We certainly haven't had any backlash, but we are still of the belief that there's a lot to be done to put the real message of Islam and its true teachings out there," says Mr Iqbal.
3news.co.nz/nznews/nz-muslims-reach-out-with-true-teachings-2016013017#axzz3yijO7lcI
-----------
Africa
At least 18 killed as suicide attacker hits market in NE Nigeria - reports
30 Jan 2016
At least 18 people were killed and many injured after a suicide attack at a crowded market in Nigeria's northeastern state of Adamawa, Xinhua quoted witnesses as saying Friday. An earlier report by AFP said at least 10 were killed after a teenage suicide bomber on Friday blew himself up in a grain market. Witnesses spoke of a huge blast around 12 noon in the market in Adamawa state, one of the worst-hit in the seven-year-old Boko Haram insurgency in the northeast.
https://www.rt.com/news/line/
---------
Obama calls for plan to hit Islamic State in Libya
JANUARY 30, 2016
A Libyan fireman stands in front of a burning oil storage tank at a facility in northern Libya last week following IS attacks. Picture: AFP
Barack Obama has asked key advisors to draw up options for ratcheting up the fight against the Islamic State group, including opening a new front in Libya.
Eighteen months after a US-led coalition began air strikes against IS in Iraq and Syria, multiple administration sources said the White House wanted to speed up and broaden the effort.
Efforts will deepen to retake Raqa in Syria, Mosul in Iraq and to check the jihadists' growth in Afghanistan, but there is an increasing focus on Libya.
Potential options are said to range from intensified air strikes to participation in a UN-backed ground force that would help take on Libya's estimated 3000 Islamic State fighters.
The Defence Department "stands ready to perform the full spectrum of military operations as required", spokeswoman Lieutenant Colonel Michelle Baldanza said.
"We also continue to work with the international community to mitigate conflict in Libya, promote stability, and strengthen governance."
Officials caution that Mr Obama has not yet been presented with concrete military plans, though the security situation is acute.
"Action in Libya is needed before Libya becomes a sanctuary for ISIL, before they become extremely hard to dislodge," said one US defense official.
"We don't want a situation like in Iraq or Syria."
Since rebels and Western airpower toppled Muammar Gaddafi's regime in 2011, the country has effectively lacked a government.
In the chaos a disparate group of foreign fighters, homegrown militiamen, tribes and remnants of the Libyan Islamic Fighting Group have coalesced around the IS banner and gained a foothold.
Jihadists have recently taken control of Gaddafi's home town of Sirte, a strategic port near oilfields that could provide a lucrative source of income.
Until now, US involvement in Libya has been limited to isolated air strikes and the deployment of US special forces, who are building ties with local armed groups and providing intelligence.
In November, an American F-16 fighter jet struck the eastern town of Derna, killing Abu Nabil — also known as Wissam Najm Abd Zayd al-Zubaydi — the local IS leader.
On Thursday, the President convened his National Security Council to discuss current operations and the next steps.
"The president directed his national security team to continue efforts to strengthen governance and support ongoing counterterrorism efforts in Libya and other countries where ISIL has sought to establish a presence," according to a White House account of the meeting.
Republicans, with one eye on November's US presidential election, have pilloried Mr Obama and one-time secretary of state Hillary Clinton for not doing more to prevent the Islamic State's rise.
"Congress has been calling for a real strategy from the president to defeat ISIS," said a spokesman for House Speaker Paul Ryan.
"We'll see whether this is just more talk or if it will be backed up with the will and the resources necessary for victory."
Further steps — including ground operations — are likely to depend on Libyans' ability to form a Government of National Accord, which the United Nations is still trying to bring together.
Washington is also looking to European nations — facing a more acute threat from the collapse of a country a short distance across the Mediterranean — to play a leading role, including former Libyan colonial power Italy.
Obama will host the Italian head of state, President Sergio Mattarella, at the White House on February 8.
France and Britain are also slated as possible contributors. Secretary of State John Kerry is expected to meet his European counterparts in Rome on February 2.
theaustralian.com.au/news/world/obama-calls-for-plan-to-hit-islamic-state-in-libya/news-story/9b1580cc3cd85d1f9818a19d2e8bc158
-----------
Libya: Lawmaker Taken Hostage in Tobruk
JANUARY 30, 2016
In Tobruk, which is the current seat of the internationally recognized Libyan government, a member of parliament has been kidnapped, in the midst of a United Nations effort to negotiate a unified government.
Mohamed al-Ra'id was elected in 2014 from a district in Misrata, but was only just sworn in because he has been boycotting the Libyan House of Representatives, in part due to concerns for his safety. He is described by the Libya Herald as chief executive of "the successful, Misrata-based Al-Nasseem yogurt and ice-cream company."
Al-Ra'id came to Tobruk to vote for the Libyan Political Agreement, the deal to create a national unity government with the Islamist militias that current control the capital city of Tripoli.
The U.N. deal, months in the making, was rejected by the Libyan parliament on Monday, but a new proposal is said to be in the works, with the European Union adding some muscle by considering sanctions against those who attempt to "spoil" the unity deal.
By all indications, the kidnapping has little to do with Libya's chaotic politics. A Libyan official told AFP that al-Ra'id was on his way to the airport in Tobruk when he was abducted by a man demanding "the transfer of his two sons, who have been convicted in a drugs case, from Misrata prison to another one in the east of the country."
Other sources, such as the Libya Herald, describe the kidnappers as "a group of militiamen," but confirm the story that freeing the two imprisoned brothers is their demand.
"Local Tobruk elders are now in contact with the abductors and the family of the two brothers, trying to gain his freedom," writes the Herald. "The family are said to be demanding, at the very least, that the two be tranferred to a jail nearer Tobruk."
Martin Kobler, head of the U.N. support mission in Libya, spoke out against the kidnapping on Twitter:
After a day of captivity in a house in Tobruk, another member of the House of Representatives, Saleh Hashim Obeidi, told the Libya Herald he was in contact with the kidnappers, and they personally promised him that al-Ra'id would be released tonight. He said he had spoken with al-Ra'id three times, and the hostage has also been allowed to use his cell phone to contact his family.
Obeidi stressed the behavior of the abductors was a totally unacceptable "criminal action."
breitbart.com/national-security/2016/01/29/libya-lawmaker-taken-hostage-in-tobruk/
---------
Libya wants $50m assistance from WHO – but the money is not there
Tripoli, 29 January 2016
Libya has begged the World Health Organisation to press ahead with a $50-million assistance programme as the chaos in the country's health service reaches crisis levels. At stake, it says, are the critical health needs of two and a half million people.
However as of last month, less than $3 million had been pledged by member states. South Korea has put up $1.5 million, the US $700,000 and the EU $540,000.
Health minister Reida Oakely has been in Geneva to warn of imminent disaster. "The health situation in Libya is rapidly deteriorating," he told a special briefing at WHO headquarters, "with extensive displacement, damage and closure of health facilities in conflict areas"
Oakley added "Repeated rounds of violence have not allowed for a proper recovery of the health system, which even prior to the crisis, was struggling to meet the basic needs of the Libyan population".
The WHO's Libya representative Syed Jaffar Hussain warned that it was not possible to wait for a political solution.
"We need to act now. We need both financial resources and the international humanitarian community to step up efforts to help save the lives of children, mothers and the elderly who are most at risk. This is not about politics, it is about health needs."
Nearly half the Libyan population was affected by the conflict. Approaching three quarters of all health facilities were closed or not working fully. More than 80 percent of nursing staff were lost when almost all foreign medical personnel were evacuated in the summer of 2014. Since then 20 hospitals and clinics have been damaged and five health workers killed. Most international agencies have moved specialist staff out to Tunisia.
Meanwhile hospitals were suffering from shortages of drugs and basic medical supplies. The situation was particularly bad in the east, said the WHO, where the main warehouse in Benghazi was destroyed in the fighting at a time when it has just been filled with new supplies. As a result Benghazi has frequently had to turn to Tripoli hospitals for supplies, where stocks are also running low.
Hussain said the WHO was committed to providing healthcare to everyone, irrespective of their religion, politics or nationality. " This is our moral obligation, " he said, " We are calling on all parties to guarantee unrestricted, long-term delivery of humanitarian aid and unconditional movement of health workers".
https://www.libyaherald.com/2016/01/29/libya-wants-50m-from-who-which-however-lacks-the-money/
---------
India
3 Indians with Islamic State links deported from a Gulf country, arrested
Bharti Jain | TNN | Jan 29, 2016
NEW DELHI: Three Indians allegedly working for Islamic State were deported from a Gulf country on Thursday night, NIA sources told TOI on Friday.
The three are wanted for conspiracy to identify, motivate, recruit and train Indians, both in India and abroad, for terror attacks. They were arrested by NIA after questioning.
The deported men have been identified as Sheikh Azhar al Islam Abdul Sattar Sheikh, Mohd Farhan Rafiq Shaikh and Adnan Hussain.
They were working with Islamic State's Abu Dhabi module.
Meanwhile, earlier in the day Union home minister Rajnath Singh said the the security agencies were capable of dealing with any threat posed by the terror group.
The home minister's comments came amidst concern over the growing attempts by ISIS to lure youths into its fold.
"We have the capacity to meet any threat. We will face it," the home minister told reporters on the sidelines of a function here.
Last week, 14 youths were arrested by the NIA and other security agencies after they allegedly formed a module on the pattern of dreaded ISIS to carry out strikes at vital installations.
timesofindia.indiatimes.com/india/3-Indians-with-Islamic-State-links-deported-from-a-Gulf-country-arrested/articleshow/50774325.cms
---------
One Militant Killed In Jammu and Kashmir Encounter
Agencies | Jan 30, 2016
INAGAR: A militant was killed in a gunfight with the security forces in Kashmir's Kupwara district on Saturday, police said.
"Troops of 28 Rashtriya Rifles and special operations group (SOG) of state police launched an operation against militants in Dardpora (Lolab) area of Kupwara district yesterday (Friday).
One militant killed in an encounter & arms & ammunitions recovered in Kupwara (J&K). Search operations underway.
timesofindia.indiatimes.com/india/One-militant-killed-in-Jammu-and-Kashmir-encounter/articleshow/50782155.cms
---------
Mideast
10 migrants, including 5 children, die as boat sinks off western Turkey
January 30, 2016
At least 10 migrants, including five children, drowned on Saturday when their boat capsized and then sank off northwestern Turkey.
Coast Guard teams rescued 43 migrants and launched a search to find if there are more bodies submerged in the water. Many of the rescued were hospitalized for hypothermia.
The migrant boat departed from Ayvacık in the northwestern province of Çanakkale on Saturday morning and was headed to Greece's Lesbos island.
todayszaman.com/diplomacy_10-migrants-including-5-children-die-as-boat-sinks-off-western-turkey_411028.html
---------
Turkish PM, ministers visit Saudi Arabia amid Geneva deadlock
January 29, 2016
Prime Minister Ahmet Davutoğlu and a number of Turkish Cabinet ministers visited Saudi Arabia on Friday to discuss bilateral ties and regional affairs amid a deadlock in the Syrian peace negotiations in Geneva after the Riyadh-based Syrian opposition said it would not attend the talks.
Davutoğlu first arrived in Jeddah, accompanied by a large delegation including Deputy Prime Ministers Lütfi Elvan and Yalçın Akdoğan, Interior Minister Efkan Ala, Economy Minister Mustafa Elitaş, Defense Minister İsmet Yılmaz and Transportation, Maritime Affairs and Communications Minister Binali Yıldırım. He then went to Mecca to perform Friday prayers.
His visit comes at a time when uncertainty is stalling the UN-mediated peace talks that are being held with the aim of solving the Syrian conflict. Most elements of the Syrian opposition, whose leadership is based in Riyadh and is represented by a High Negotiations Committee (HNC), have refused to attend the talks planned to kick off on Friday. UN Special Envoy for Syria Staffan de Mistura's office has said he will start negotiations by meeting a delegation from the Syrian government.
Before agreeing to talks, the HNC had been seeking UN guarantees of steps including a halt to attacks on civilian areas, a guarantee that detainees would be released and an end to blockades. The measures were mentioned in a UN Security Council resolution approved last month that endorsed the peace process for Syria.
Davutoğlu is expected to discuss the international efforts to solve the Syrian crisis with his Saudi counterparts. In addition, his agenda includes meetings with top Saudi officials to discuss how to boost economic relations at a time of low oil revenues, which has put the kingdom in a difficult situation. Saudi Arabia is troubled by a resurgent Iran, which is reintegrating into the international community and world markets after Western sanctions ended this month in return for Tehran agreeing to curb its nuclear program, which was the result of a landmark diplomatic deal last summer.
Bogged down in a prolonged intervention in Yemen and having failed to shape the course of the uprising in Syria after forces loyal to President Bashar al-Assad began to reverse the tide of the fighting against Saudi-backed rebel groups, Riyadh is concerned that its influence is fading away in the region. Supported by Russian air strikes, the Syrian regime is now regaining ground and pushing back against rebel groups toward the Turkish border. Iran is a prominent backer of the Assad regime, along with Russia and Hezbollah.
Turkey and Saudi Arabia both want to see removal of Assad at the end of a political transition in Syria.
todayszaman.com/diplomacy_turkish-pm-ministers-visit-saudi-arabia-amid-geneva-deadlock_411002.html
---------
Seven Hamas gunmen killed in Gaza tunnel collapse
Reuters | Jan 29, 2016
GAZA: Seven Hamas gunmen were killed when a tunnel collapsed close to the Gaza Strip's eastern border with Israel, the Islamist militant group's armed wing said on Thursday.
It said the collapse occurred on Tuesday night as a result of heavy rain and it took two days to find the bodies and announce the deaths. Mosques across the Palestinian enclave mourned those killed, calling them "Martyrs of the Preparation", a reference to their work digging tunnels used to attack Israel.
"The Mujahideen martyrs were repairing an old tunnel, from which a number of operations were executed in the (2014) war," a statement issued by the Izz el-Deen Al-Qassam Brigades said. "The fathers of these martyrs should be proud. The whole world will witness the deeds of their tunnels against the (Israeli) occupier should they dare (to attack) our people and our land," it added.
Hamas has controlled Gaza since 2007, when it seized power after a brief civil war with the rival Fatah movement. Hamas's armed wing is one of several militant groups that operate in the territory, which is blockaded by Israel and Egypt.
During July and August 2014, Israel fought a 50-day war against Hamas, with the militants making widespread use of deep tunnels to launch surprise attacks on Israeli forces. Israel heavily bombed the tunnels, but not all were destroyed.
As well as the seven militants killed in the tunnel collapse, Hamas's armed wing said four survived.
Israeli officials have repeatedly warned about the rebuilding of the tunnels, with some politicians calling for pre-emptive action to neutralize the threat.
"The next conflict in the north or south of Israel is just a matter of time," Yair Lapid, the leader of Yesh Atid, an Israeli opposition party, told the foreign press this week. "As we sit here, there are around 1,000 people digging terror tunnels in Gaza, some of them under the border and into Israel."
Last August, Israeli security sources said they were testing new techniques to detect hidden passages but they have yet to announce that they have developed a working system.
Egypt, whose government is deeply hostile to Islamists, has taken steps to destroy a network of tunnels along its border with Gaza, mostly used for smuggling. As well as blowing many of them up, it has flooded the area with seawater.
timesofindia.indiatimes.com/world/middle-east/Seven-Hamas-gunmen-killed-in-Gaza-tunnel-collapse/articleshow/50760877.cms
---------
Biden talks to Israel's Netanyahu about Israel-Turkey relations
January 29, 2016
US Vice President Joe Biden spoke by phone with Israeli Prime Minister Benjamin Netanyahu on Friday, the White House said in a statement.
The two leaders discussed ongoing efforts to improve Israel-Turkey relations and to increase energy cooperation in the eastern Mediterranean, the White House said.
todayszaman.com/diplomacy_biden-talks-to-israels-netanyahu-about-israel-turkey-relations_411021.html
---------
Gov't pressure on journalists makes journalism a risky occupation in Turkey
January 29, 2016
Two separate reports from the Contemporary Journalists Association (ÇGD) and the online news site Bianet have found that freedom of press and expression have deteriorated in Turkey with arrests, detentions and investigations of a number of journalists in 2015, making journalism a risky occupation.
The number of journalists who have faced prison sentences, detention or trial with the charge of insulting President Recep Tayyip Erdoğan, has increased ten fold in 2015 compared to figures from 2014, with 31 journalists currently in prison and 120 others in custody as a result of pressure imposed by the government, the Bianet report released on Friday stated.
The report "2015 Bia Media Monitoring" from online news site Bianet revealed that 2015 was marked by criminal complaints launched by Erdoğan against journalists for libeling the president, and that the government's authoritarian tendencies have made journalism a risky occupation.
According to figures from the report, the number of arrested journalists jumped to 31 in 2015 from 22 in 2014, while the number in custody increased from 72 in 2014 to 120 in 2015. A similar deterioration has been seen in terms of the increase in the unemployment rate in journalism. The number of unemployed journalists rose to 399 in 2015, while it was 348 in 2014.
Previous quarterly Bia reports showed a decline in freedoms and rights in 2015.
The report underlined that Erdoğan, government officials and pro-government media have been the primary actors in imposing pressure on independent, critical media outlets that hold opposing views to the government, which does not tolerate critical voices.
In 2015, six gag orders on the media, five confidentiality orders on certain investigations and 10 accreditation bans that prevented journalists from attending and following events held by either Erdoğan or government officials were imposed. In addition, 118 web sites, 353 Twitter accounts, 399 news reports and columns, 21 TV stations and two journalists were censored in 2015.
Contrary to the advisory decisions of the Committee of Ministers of the Council of Europe which called on the Turkish authorities to show tolerance towards criticism and satire, 19 journalists, two caricaturists and seven other individuals were sentenced to a total of 21 years in total on charges of libeling Erdoğan. However, there were only two journalists in 2014 and three in 2013 who were sentenced to prison terms for the same offense, the report indicated.
As well as 31 journalists, eight newspaper deliverymen are currently in prison. All imprisoned journalists have been jailed for allegedly being linked to a "terrorist organization," as defined by the Counterterrorism Law (TMK) and the Turkish Penal Code (TCK). Seventeen of the 31 journalists worked for different Kurdish media outlets. In 2014, there were 22 journalists and 10 deliverymen in prison. "Membership in a terrorist organization," "espionage," "disseminating terrorist propaganda," "forming and leading a terrorist organization," "plotting to topple the government," and "attempted coup" charges are among the main accusations leveled against journalists.
Nineteen of the 31 imprisoned journalists have been convicted; three are being tried and the remaining nine are still being investigated, including Cumhuriyet editors Can Dündar and Erdem Gül, who were arrested in November 2015 on charges of "membership in a terrorist organization" and "acquiring and publishing confidential documents."
Those 31 imprisoned journalists are listed here according to the media outlets that they work for:
Azadiya Welat gazetesinden (6), Özgür Halk (3), DİHA (3), the Cumhuriyet daily (2), the Taraf daily (1), the Bugün daily (1), Samanyolu Broadcasting Group (1), Radyo Dünya (1), Hevi Jine (1), Özgür Gündem (1), Vice News (1), Yeni Evrede Mücadele Birliği (1), Yürüyüş (1), Ekmek ve Adalet (1), Atılım (1), Odak magazine (1) Eylül Hapishane magazine (1), Mezitli FM (1), Jinha (1), Nibebim.com web site (1), Ötekilerin Postası (1).
The 22 journalists imprisoned in 2014 are listed here according to the media outlets that they work for:
Azadiya Welat (5), DİHA (3), Özgür Halk (4), Radyo Dünya (1), Havi jin (1), Emek ve Adalet magazine (1), Eylül Hapishane dergisi (1), Atılım (1), Yeni Evrede Mücadele Birliği (1), Samanyolu Broadcasting Group (1), the Milat daily (1), Odak magazine (1) and Mezitli FM (1).
Three journalists were killed in 2015
The report by the ÇGD for the last quarter of 2015 has shown that the anxiety of journalists is well-founded as three were killed, 15 were wounded, 121 were detained and 15 were arrested.
Gökhan Bulut, secretary general of the ÇGD, explained the findings of the quarterly report in a press conference held in Ankara on Friday. He said that the release of the assailants of the Hürriyet daily columnist Ahmet Hakan, and the removal of the two journalists' books from shelves fueled concerns about press freedom in Turkey.
A Gaziantep-based court made a decision in December to order all copies of Cemal's book titled "Delila: Bir genç kadın gerillanın dağ günlükleri" (Delila: A young female guerrilla fighter's mountain diaries) and Tatari's "Anneanne ben aslında Diyarbakır'da değildim" (Grandmother, I wasn't actually in Diyarbakır) to be removed from store shelves across Turkey. Both books are about terrorist Kurdistan Workers' Party (PKK) militants in terrorist PKK camps located in northern Iraq, the report pointed out.
The report also emphasized that the continuous curfews in Turkey's Southeast have had a negative affect on media freedom as a number of journalists who tried to cover the incidents in the region were detained, attacked and arrested.
Another infringement that the report stressed was on the seizure of Koza İpek Holding in late October with the appointment of trustees to the company which owns a number of media organizations, including Bugün TV, the Bugün daily and Kanaltürk TV.
The police raid on Nokta newsweekly magazine on the grounds that it was "spreading terrorist propaganda," and "insulting" Erdoğan in November was also mentioned in the ÇGD report. Following the raid, the İstanbul 5th Penal Court of Peace decided to withdraw the 24th edition of the weekly from shelves as its cover featured a picture of Erdoğan and the date of Nov. 2, 2015 as "the start of Turkey's civil war."
In addition, three Syrian journalists Naji al-Jerf, Ibrahim Abdulkadir and Firaz Hamadi were killed in the last quarter of 2015 in Turkey, the report stated.
Another issue that the report touched upon was the imprisonment of Dündar and Gül and that the prosecutor overseeing the case has sought an aggravated life sentence, a life sentence and 30 years of imprisonment for each of them.
The ÇGD report concluded that there are over 200 journalists who lost their jobs within the last three months of 2015 following government pressure on the owners of media groups to sack them.
todayszaman.com/national_govt-pressure-on-journalists-make-journalism-a-risky-occupation_410996.html
---------
Carlos Latuff: Turkey isn't a good place for free minds
January 29, 2016
Carlos Latuff, a Brazilian expressive artist who broadly focuses on inequalities, injustices and human rights through his vibrant political cartoons says that "state terrorism" is the most important driving force that moves him to produce his art.
The reason he depicts Turkey so often in his cartoons is to show this political transition and increasing abuse of state power: "These are difficult times for free minds. Turkey isn't a good place for free minds at all," he said, adding "what moves me basically is state terrorism, which can be expressed in police brutality, anti-terrorism raids, air strikes and armed conflicts in general."
His website is already banned in Turkey and some journalists were even arrested for displaying his cartoons. That's why "Follow me at your own risk" is Latuff's motto. The Brazilian political cartoonist's success and fame have already extended beyond his home country.
His solidarity, through his cartoons, with the victims of state oppression and assault around the world angers oppressors and autocrats alike and molds public opinion in favor of the oppressed. Due to his solidarity with Palestinians, he faces difficulties with Israel. Since he closely focuses on President Recep Tayyip Erdoğan's authoritarianism and abuse of state power in Turkey, he faces some legal restrictions in Turkey. However, it is not only Israel or Turkey that gives the artist trouble, he also faces some difficulties in Brazil for his close attention to police brutality.
"I face pressure from local [state] government, specially the police forces, every time I make cartoons exposing police brutality, which in Brazil is an endemic plague. I have been forced to give explanations in police stations about my cartoons on police brutality and corruption three times," he said.
What makes him unique in Turkey, however, is his highly accurate depiction of Turkish politics in his cartoons.
In this interview with Today's Zaman, Latuff answers the questions about which many readers in and outside Turkey are curious. He believes debate over a presidential or parliamentary system doesn't make any difference since Turkey under Erdoğan's rule is already getting nearer and nearer to a sultanate.
How did you first come into contact with Turkey? Why did you become interested in Turkish culture and politics?
Thanks to cartoons I made for leftist papers in Turkey and especially due to my trip to İstanbul in 2010.
Looking at your cartoons about Turkey, many believe that you are very knowledgeable about Turkey. How are you following recent developments in Turkey? What and who do you read from Turkey? What kind of media coverage does Turkey get in Brazil? And have you got any thoughts on Today's Zaman?
Through social media interactions today, it has become quite easy to get in touch with events all over the world first hand, getting in touch with journalists, think tanks, bloggers or even people who are directly involved in social and political events that might have something to say. Unfortunately, we usually get news from Turkey and the Middle East when something has blown up. Brazilian mainstream media is shallow and biased most of the time. About Today's Zaman, I know that it has a huge audience and is linked to Erdoğan's rival, Fethullah Gülen.
How long have you been following Turkish politics?
I can't say exactly, but in 2009, I was producing cartoons about Turkish affairs, such as "The Saturday Mothers."
When Turkey faced the Gezi protests in the summer of 2013, Erdoğan took it as an imperialist conspiracy and even said Brazil is also the target of the same conspiracy since Brazil faced some huge demonstrations at the same time. Do you agree?
Like in Egypt, conspiracies are always brought to discussion. In my opinion, this is a strategy to prevent people from realizing what's really at stake. When you have discontented people protesting in the streets, especially when they live under an authoritarian regime like Turkey, that is something to be expected.
Can you tell us about similarities and major differences between Turkey and Brazil in terms of politics and culture?
Our cultures are completely different, but if I would want to highlight a similarity, it would be the manipulation of religion. In Brazil we have the so-called neo-Pentecostal Christians, who are conservative and mostly reactionary. They have TV and radio stations, and political influence, with a strong popular base among the poorest. They use religion to gain votes. In Turkey you have more or less the same situation, but with the Islamists. And of course, you have Erdoğan as their main representative. In Brazil we don't have a Christian version of Erdoğan ruling the country, not yet at least, but this is something that could happen, unfortunately.
Brazil is a federal republic with a presidential system by constitutional design? Do you think a presidency under Erdoğan's rule would work in Turkey?
With Erdoğan seeking all the power in Turkey, I can't say if a presidency or parliament would make any difference. Turkey, under Erdoğan's rule, is getting more and more closer to a sultanate.
What are the driving forces of your political motivation?
I have always had an interest in international affairs, since I was a kid. I would listen to foreign radio stations on my short wave radio. It was always fascinating to know what is happening abroad. Now, with the Internet, the world is just around the corner. However, what moves me basically is state terrorism, which can be expressed in police brutality, anti-terrorism raids, air strikes and armed conflicts in general.
How is the Turkish image in Brazil? Nowadays does the word Turco refer exclusively to people born in Turkey, or does it still make reference to the Ottoman Empire?
In the past, when Arabs came to Brazil with Turkish (Ottoman) passports, they were called "Turcos." For the average Brazilian, no matter from what Arab country you came, you were Turkish. Of course, for the Arabs it sounded offensive. Today people can't say much about the difference between Arabs and Turks, if they come from the Middle East then they are suicide bombers, terrorists and stuff, thanks to the biased mainstream media and of course Hollywood movies, which depict Arabs using the same stereotypes. In Brazil we are completely ignorant about other cultures. We have more focus on the US and Europe. It's a shame.
Journalists, cartoonists and media workers in general who are critical of the government have been under a lot of pressure in Turkey. Many of them have lost their jobs or been arrested. Have you ever felt any pressure from the Brazilian government or any other institutions about your work?
Not from the federal government, but I face pressure from my local (state) government, especially the police force, every time I make cartoons exposing police brutality, which in Brazil is an endemic plague. Three times I was forced to give explanations in police stations about my cartoons on police brutality and corruption. Also, I have already faced attempts to censor me. This is a taboo in Brazil. Those who dare to speak against it will invariably face some kind of reprisal.
Turkey was on the way to democratization in the previous decade. What do you think went wrong in the country?
We are living at a time where authoritarian speeches are galvanizing the masses, especially when associated with religious discourse. We are living dangerous times in which hate speech is mistaken for freedom of speech, with a growing hatred for Muslims and immigrants in Europe and the US. Cartoonists who make cartoons of the Prophet Muhammad naked are praised, while cartoonists who make cartoons criticizing the Israeli apartheid are punished. Cartoonists who make cartoons of political figures suffer censorship and get arrested. These are difficult times for free minds. Turkey isn't a place for free minds at all.
You draw a lot about the Arab Spring? Do you think Turkey misread the Arab Spring?
If by Arab Spring we are talking about popular uprisings against dictatorships, well, it didn't happen in Turkey. If by Arab Spring we are talking about a good chance for Western powers to destroy other countries' sovereignty, then we are talking about Turkey fueling the Syrian war. Having Nazi Germany as a political model, I think Erdoğan wants more than a presidency; he wants to be the Führer of the Turkish people.
todayszaman.com/interviews_carlos-latuff-turkey-isnt-a-good-place-for-free-minds_411015.html
---------
US and UK intelligence services 'spied on Israeli drones since 1998', Edward Snowden claims
The Independent | Jan 30, 2016
JERUSALEM: US and British intelligence services cracked the codes of Israeli drones operating in the Middle East and monitored their surveillance feeds in an operation dating back to 1998, according to documents attributed to leaks by former US spy agency contractor Edward Snowden.
Israel's Yedioth Ahronoth newspaper said the US National Security Agency, which specialises in electronic surveillance, and its British counterpart GCHQ spied on Israeli air-force missions against Syria and Iran.
Germany's Der Spiegel news magazine and the online publication The Intercept also published reports which said the spy operation, codenamed "Anarchist", was run out of a Cyprus base and also targeted other states, including Egypt and Turkey.
The reports said the intelligence agencies were able to see information that the drones and other aircraft broadcast back to their handlers. The Intercept report said the hacking granted intelligence agencies a "virtual seat in the cockpit" as Israeli drones hit militant targets. In one instance in 2008, an NSA internal newsletter boasted of the Anarchist programme successfully collecting video from the cockpit of an Israeli F-16 fighter, the report said.
Israel neither confirms nor denies having armed drones, and there was no official comment on the reports in the country. However, Israeli Cabinet minister Yuval Steinitz, who has held the post of minister of intelligence affairs, said: "We are not surprised; we know that the Americans spy on every country in the world and on us as well, on their friends.
"It is nevertheless disappointing because, among other reasons, we haven't been spying or collecting intelligence or cracking codes in the United States for decades," he told Army Radio.
"I do not think that this is the deepest kingdom of secrets, but it is certainly something that should not happen. We will now have to consider changing the encryption."
Asked for comment, the US and Britain said through spokespeople for their embassies in Israel that they did not publicly discuss intelligence matters.
timesofindia.indiatimes.com/world/middle-east/US-and-UK-intelligence-services-spied-on-Israeli-drones-since-1998-Edward-Snowden-claims/articleshow/50782962.cms
---------
Turkey's Intervention in Northern Iraq Done with US Green Light
Jan 30, 2016
TEHRAN (FNA)- Turkey has sent its troops to Northern Iraq after receiving Washington's green light as the recent statements of Turkish officials show, pro-Saudi media reported.
"Turkey's insistence on military presence in Northern Iraq on the pretext of fighting terrorists there and Iraq's failure to push Turkish troops out of its soil shows that Ankara has taken the move at the US order," the London-based Arabic-language Al-Arab newspaper reported on Friday.
It said that the recent statements by Turkish Foreign Minister Mevlut Cavusoglu who claimed that Turkey's military presence in Northern Iraq has been justified for the world indicates a secret agreement between Ankara and Washington on the presence of Turkish troops in Iraq.
The newspaper noted that the Turkish troops are still in Northern Iraq near the city of Mosul which is under the control of the ISIL despite repeated protests by Iraqi officials.
On December 8, the Arab League condemned the deployment of Turkish troops in Northern Iraq, labeling the incident an "intervention."
Following international criticism at Turkey's decision to send troops into Northern Iraq to allegedly train Kurdish forces without Baghdad's permission, Nabil Elaraby, Secretary-General of the Arab League, said the act was a "blatant intervention."
He told newspaper Al Youm El Sabe that while the Arab League couldn't take direct action against Turkey, they could release a statement condemning Ankara for the breach of Iraq's national sovereignty.
Elaraby also warned that if Turkey continued to intervene in Iraqi territory without permission, then the Arab League would go to the UN Security Council to try and resolve the issue.
The furor came after more than 130 Turkish troops, along with tanks and artillery, entered Kurdish-controlled territory in Northern Iraq.
Turkish officials said the deployment was merely part of a routine training exercise with Kurdish forces to help them fight against Daesh, also known as ISIL.
However, Iraqi officials angrily criticized Turkey's actions, saying that the move was a "serious breach of sovereignty."
With tensions rising, Baghdad on Sunday threatened to go to the UN Security Council unless Turkey removed its forces within 48 hours.
"Iraq has the right to use all available options, including resorting to the UN Security Council if these forces are not withdrawn within 48 hours," Iraqi Prime Minister Haider al-Abadi said in a statement.
Iraqi Defense Minister Khaled al-Obeidi backed his prime minister, saying that Turkey needed to consult with the Iraqi government, regardless of what their motives were in the fight against jihadist groups in the region.
"No matter the size of the force entering Iraq, it is rejected. It was possible to undertake this sort of prior coordination without creating circumstances which contributed to a crisis between the two countries," al-Obeidi said.
Turkey has come under serious international criticism over the country's actions in recent times, particularly following the shooting down of a Russian jet last month, which resulted in the death of one Russian pilot.
The incident sparked a rebuke from fellow NATO member states, and led Russian President Vladimir Putin to label Turkey as "accomplices of terrorists."
en.farsnews.com/newstext.aspx?nn=13941109000728
---------
Iran Fires 3 Home-Made Cruise Missiles on 3rd Day of Wargames
JANUARY 30, 2016
TEHRAN (FNA)- The Iranian Naval forces successfully fired three home-made Nour coast-to-sea cruise missiles on the third day of the main phase of the massive wargames along the country's Southeastern Makran seashores on the rims of the Persian Gulf on Friday.
The Nour cruise missiles fired by the Iranian Navy hit a target in the Sea of Oman earlier today.
Two Nour cruise missiles were fired from Alborz and Neyzeh warships in the Persian Gulf waters and the third one from a missile-launcher stationed in the coast.
Nour is a well-known cruise missile with a range of over 120km used by the Iranian army and the Islamic Revolution Guards Corps (IRGC) in different wargames and can be launched from coasts, vessels and aircrafts against enemy vessels, oil facilities and naval positions.
The main phase of the drills codenamed 'Velayat 94' kicked off on Wednesday along the Makran coasts and Northern waters of the Indian Ocean upon the order of Navy Commander Rear Admiral Habibollah Sayyari. The initial stage, that includes transfer of troops and logistics, began on January 21.
In a relevant development on Thursday, the Iranian Navy airborne forces fired torpedoes at surface and subsurface vessels on the second day of the main phase of massive wargames.
The airborne units also carried out mine laying and mine-clearing operations in the Sea of Oman and the Indian Ocean.
The Iranian marines sailing on the speedboats used light and heavy arms against the simulated enemy.
Also a number of Navy vessels practiced mine laying.
The Navy's speedboats, including Shahab, Ra'd and Ashoura class vessels, participated in the Thursday wargames.
Also, the Navy's 38th fleet of warships, comprising Naqdi destroyer and Bushehr and Lavan warships, which is tasked to conduct anti-piracy patrols in the high seas and the Gulf of Aden joined the Iranian naval forces in the exercises.
Different Navy surface and subsurface units, including destroyers, logistic warships, missile-launching warships and Qadir and Tareq class submarines are part of the exercises and have docked along the Strait of Hormuz to the 10-degree latitude of the Northern Indian Ocean.
Velayat 94 navy defense drills include deployment of Navy units, running tactics, firing missiles and torpedoes, as well as Special Marines parade.
During the drills on Wednesday, a US Navy warship received a serious warning from several Iranian destroyers to keep away from their zone near the Strait of Hormuz - an incident that can keep frictions high after Iran captured 10 US marines in the Persian Gulf earlier this month.
The USS MONTEREY (CG 61), a TICONDEROGA class cruiser, was sailing near the Strait of Hormuz where the Iranian forces were staging the main phase of the Velayat 94.
According to the Iranian Army, the US warship left the region immediately after receiving the warning. Rear Admiral Sayyari said the warship seemed to be planning to spy on Iranian vessels and weapons.
"Some still seem to be holding no belief in Iran's naval power; hence they attempt to come close to get informed of our moves and capabilities," the Admiral said on Wednesday.
The incident was the second naval showdown between the United States and Iran in Persian Gulf waters in just two weeks.
On January 12, nine men and one woman from the US Navy strayed into the Iranian territorial waters near the Farsi Island in the Persian Gulf. They were immediately captured by the IRGC.
Their boats were equipped with 50mm caliber machine guns and other light and semi-heavy weapons. Many regional analysts have also praised the IRGC's brave reaction to the US aggression.
The IRGC freed the 10 a day later and after it was proved that the US marines had strayed into Iranian waters only due to the failure of their navigation devices and equipment.
en.farsnews.com/newstext.aspx?nn=13941109000530
---------
Europe
Berlin-Rome discord over deal with Ankara on migrants persists
January 30th, 2016
BERLIN: The German and Italian leaders on Friday pledged to tackle Europe's migrant influx but failed to resolve discord on an EU deal with Turkey to limit arrivals, a day after Berlin moved to tighten asylum rules.
Chancellor Angela Merkel said that, with 2,000 new asylum seekers entering the Balkans every day, the European Union "urgently" needs to implement a deal that asks Turkey to better protect its borders in return for financial support.
"We must fight illegality," combat human traffickers and avoid migrant deaths at sea, Merkel said at a Berlin press conference with Italian Prime Minister Matteo Renzi.
Renzi, who has stalled on signing off on the $3.3 billion EU payment to Ankara and traded barbs with Brussels, said he was still seeking clarification about the details from the EU executive.
"We are still waiting for the answers to specific questions we sent to the (European) Commission," he said, adding that once there is clarity, "there can be no doubt that we will make our contribution".
Responding to recent German criticism that Italy has been slow to set up "hotspot" migrant registration centres, he said that Italian police were now "registering 100 per cent of refugees" and taking their photos and fingerprints.
In a diplomatic show of unity after Renzi has repeatedly criticised "German dominance" in EU affairs, both leaders said that the migrant crisis can only be solved if the 28 members of the bloc work together.
Renzi added that "for many years it seemed that the problem of migration was a purely Italian problem. Today we know that it is a European problem. And I believe it will last for months, maybe years".
Merkel, after a decade in power, has come under fierce pressure to reverse her open-arms migrant policy, with emotions heightened after a rash of sexual assaults in Cologne on New Year's Eve police blamed mostly on North Africans and Arabs.
She has seen her long-stellar poll ratings slide ahead of three state elections in March. A poll published by news weekly Focus found that 40 per cent of respondents want Merkel to resign.
Late on Thursday, Merkel's coalition government, after months of wrangling, hammered out a deal to limit numbers by blocking some migrant family reunifications and declaring three North African nations "safe countries of origin". The agreement means citizens of Algeria, Morocco and Tunisia will have little chance of gaining political asylum, mirroring steps Germany took for several Balkan countries last year.
Germany will also block family reunifications for two years for rejected asylum seekers who can't be deported because they face the threat of torture or the death penalty in their own country.Across Europe, debate has raged on how to handle the biggest migrant wave since World War II, with Sweden and Finland announcing plans to deport tens of thousands of failed asylum seekers.
Several eastern European countries have sealed their borders, and Hungary's hardline Prime Minister Victor Orban reiterated Friday that "migration is a security issue", linking it to "the threat of terrorism and crime".
dawn.com/news/1236232/berlin-rome-discord-over-deal-with-ankara-on-migrants-persists
---------
Russia's 'rustbucket' military gives hi-tech shock to West and Israel
Kim Sengupta | The Independent | Jan 30, 2016
LONDON: Their army's equipment and strategy was "outmoded"; their air force's bombs and missiles were "more dumb than smart"; their navy was "more rust than ready". For decades, this was Western military leaders' view, steeped in condescension, of their Russian counterparts. What they have seen in Syria and Ukraine has come as a shock.
Russian military jets have, at times, been carrying out more sorties in a day in Syria than the US-led coalition has done in a month. The Russian navy has launched ballistic missiles from the Caspian Sea 900 miles way, and kept supply lines going to Syria. The air defences installed by the Russians in Syria and eastern Ukraine would make it extremely hazardous for the West to carry out strikes against the Assad regime or Ukrainian separatists.
Lieutenant General Ben Hodges, the commander of the US army in Europe, has described Russian advances in electronic warfare in Syria and Ukraine - a field in which they were typically supposed to be backward - as "eye watering".
The chief of US Air Force operations in Europe and Africa, lieutenant general Frank Gorenc, has disclosed that Moscow is now deploying anti-aircraft systems in Crimea, which the Kremlin annexed from Ukraine last year, and in Kaliningrad, an enclave between Lithuania and Poland. It is doing so, he says, in a way that makes it "very, very difficult" for Nato planes to gain access safely to areas including parts of Poland.
It is not just Nato member states watching the Russians with concern. Israel, too, sees the build-up of Russian weaponry across its northern border in Syria and wonders where it will all end. Their apprehension is that the advanced equipment already in situ in the Middle East will end up with Iran, viewed as an existential threat to the Jewish state, or with other Arab countries, thus eroding the air superiority that is Israel's primary advantage over its neighbours.
It is this military might that is underpinning President Vladimir Putin's strategic triumphs. His intervention in Syria has been a game changer and what happens there now lies, to a large extent, in his hands. The Ukraine conflict is semi-frozen, on his terms. The Russians are allying with the Kurds, unfazed by the Turkish anger this has provoked. And, crucially, they are now returning to Egypt to an extent not seen for 44 years, since they were kicked out by President Anwar Sadat.
One of the most senior analysts in Israeli military intelligence told the Independent in Tel Aviv last week: "Anyone who wants anything done in this region is beating a path to Moscow."
Putin has relished pointing out the significance of the West seeing "for the first time that these weapons do exist, that they are of high quality, and that we have well-trained people who can put them to effective use. They have now seen, too, that Russia is ready to use them if this is in the interest of our country and our people."
In Syria the Russians have been conducting as many air strikes a day, up to 96, as the US-led coalition has carried out in a month. This is in marked contrast, Western military planners have noted, to how quickly Nato began to feel the strain when bombing Libya and Kosovo.
One reason for the dearth of coalition sorties is that its Sunni state members are carrying out scarcely any missions, focusing instead on Iranian-backed Houthi rebels in Yemen. Operations by Turkey, meanwhile, have been overwhelmingly against the Kurds rather than ISIS.
Western defence officials also contend that the Russians are hitting other rebel groups in the guise of attacking ISIS and that they are more indiscriminate in their targeting because they are less sensitive to any evidence of civilian casualties and because of their lack of precision-guided weaponry.
But Russia had never promised it was going to attack only ISIS. Instead, it declared that "all terrorists" would be targeted. This, conveniently for Putin and President Bashar al-Assad, has included more moderate rebel groups. Experience of the Chechen wars show that the Kremlin is, indeed, more prepared to shrug off "collateral damage" than the West. It is also true that there were not enough Russian guided bombs and missiles in the first stage of the Syrian mission: Moscow's claim that it has used precision weapons alone does not stand up to scrutiny.
The aircraft, missiles and bombs used at first were a mix of old, dating from the Soviet era, and relatively new. There are 34 fixed-wing aircraft based at Latakia: 12 Su-25s and four Su-30SM fighter-bombers; 12 ageing Su-24M2s and six Su-34s. There are also helicopters and an unspecified number of drones.
However, more of the most advanced of these, the Su-34, codenamed Fullback by Nato, have been replacing older aircraft. One reason for this is that aircraft such as the Su-25, a veteran of the wars in Chechnya and Georgia, are vulnerable to Manpads - shoulder-fired surface-to-air missiles - which Moscow suspects the Turks and the Saudis have been supplying to Sunni rebels.
The introduction by the Kremlin of advanced air-defence systems has gained impetus since the shooting down of a Russian jet by the Turks. The S-400 Triumph system is a source of great Israeli worry should it fall into "wrong hands". This has an array radar that continuously monitors the skies, and a missile battery which can shoot down targets 250 miles away. One such array is positioned at the Russian base at Latakia and covers half of Israeli airspace.
The deployment of Russian electronic warfare equipment in Ukraine and Syria, such as the Krasukha-4 which can jam Awacs and satellite radar systems, has been another sobering experience for Nato. Ronald Pontius, deputy to the US Army head of cyber command, stated: "You cannot but come to the conclusion that we are not making progress at the pace the threat demands."
Gen Gorenc, while bemoaning the proliferation by Russia and worrying about Nato's capabilities, acknowledged that Russia was not breaking any international agreements and "has every right" to deploy these systems. In Syria, he said, the Russians were using "cruise missiles, they are using bombers. It is clear that they are desiring to show the ability they have to affect not just regional events, but worldwide events."
That, indeed, is the point. The question for the West is whether to react to this by initiating a new chapter of confrontation with Moscow, or one of greater accommodation.
timesofindia.indiatimes.com/world/europe/War-in-Syria-Russias-rustbucket-military-gives-hi-tech-shock-to-West-and-Israel/articleshow/50780963.cms
---------
Wary of culture clash, Germans teach refugees their rules
AP | Jan 30, 2016
BERLIN: First impressions are important in any culture, and Germany is keen that even refugees from conservative Muslim countries get it right.
"Men and women say hello and goodbye by shaking hands and looking each other in the eyes,'' an online brochure earnestly instructs refugees, many of whom come from places where unrelated men and women are not supposed to touch one another. It also addresses more sensitive issues: "In Germany, homosexuals are allowed to show their sexual preference in public.''
Guides like this one published by public broadcaster Bayerischer Rundfunk have become staple fare in a flurry of German rulebooks designed to prevent culture clashes between residents and refugees. Belittled at first, the guides have gained significance after a series of robberies and sexual assaults during New Year's celebrations in the western city of Cologne.
Authorities have warned against holding all migrants responsible for the actions of a relatively small group of men, described as being of "Arab or North African'' origin. But the attacks have fed a growing debate over how to integrate the more than 1 million asylum seekers who arrived in the Germany last year.
"Germans are strange sometimes,'' explains another illustrated brochure, produced by a regional branch of the Left Party. "We have quirks, and especially we have rules.''
Among those rules, the guide explains, is the need to separate garbage, arrive on time for appointments and refrain from urinating in public. "Trees need only rainwater. For everything else there are rest rooms,'' it says.
The 30-page brochure, with the English-language title "Germans be like,'' also explains what's allowed. Women, for example, don't have to wear veils, and fishing is permitted provided one gets a license.
It's easy to see how refugees, many of whom come from conservative societies, could experience culture shock in Germany, a country where beer and pork are on every menu and bare skin is flaunted in public. And there has been little discussion in Germany of the possibility that the new arrivals might have positive things to contribute to German culture, a point not lost on the refugees.
Still, refugees at a communal housing center in Berlin's Wilmersdorf district said they were willing to put aside their judgments.
"Their way of thinking, the way of life is different here,'' said Addis, who gave only that name because he feared repercussions for his relatives back home in Eritrea if he was identified as having fled. "For example, gay marriage is shocking, but we need to adapt and learn to go with it.''
The 35-year-old former social worker said young refugees would find it easier to adapt than older people, and stressed the importance of making German friends.
One of the first to publish rules for refugees last October was Hardheim, a small town about 75 kilometers (50 miles) southeast of Frankfurt. At the time, officials were forced to defend themselves against those who declared the guide patronizing, or a waste of public money.
"The guidelines aren't meant to bully anyone but to make it easier for citizens and asylum-seekers to live together,'' mayor Volker Rohm told the dpa news agency at the time. The town of 4,600 people had taken in about 1,000 refugees, causing some friction.
"Girls and young women feel harassed when approached and asked for their cellphone numbers or Facebook contacts,'' the guide said. "Please don't do it.''
While far-right groups in particular have seized on reports of sexual harassment by newly arrived migrants _ not all of them true _ Germany as a whole was shaken by the scale and nature of the assaults that took place in Cologne and other cities at New Year.
Almost 1,000 women have filed criminal complaints over what happened in Cologne, more than half alleging sexual assaults. Authorities have identified 35 suspects, of whom 32 are from North Africa, including some asylum-seekers.
Germany's integration czar condemned the attacks, but rejected the idea that the assaults were anything other than criminal behavior.
"This isn't about cultural misunderstanding but about extreme wrongdoing,'' Aydan Ozoguz said in an email to The Associated Press. "You can't respond to this with integration courses, but only with punishment and if necessary deportation.''
Still, Ozoguz said it was right to place a greater emphasis on gender roles both in integration courses and schools, because sexual violence is a feature of German society too.
Among its 14 tips for migrants, Bayrischer Rundfunk noted that "women are to be respected, no matter what they wear,'' and that "children must not be hit.''
Markus Huber, a spokesman for the broadcaster, said the guide was produced in consultation with refugees and had been well received by them. The guides, available in German, English and Arabic, have been viewed more than 1.1 million times since October, he said.
The guide also notes the dire consequences for those who break some rules.
"Conflicts must not be solved with violence,'' it says, since this may land one in jail and also "have disadvantages in the asylum procedure.''
Mohammed, a primary school teacher from the Syrian city of Hama now living in Berlin, said he had no doubt most refugees would accept the rules in Germany, especially given the broken countries many had left behind.
"In Germany there are many rules, but in the end rules help people,'' said Mohammed, who also feared repercussions for his family if his last name was published. "Some of the rules are difficult but they help people make society.''
timesofindia.indiatimes.com/world/europe/Wary-of-culture-clash-Germans-teach-refugees-their-rules/articleshow/50779757.cms
---------
Sweden to deport up to 80,000 asylum seekers
AP | Jan 29, 2016
STOCKHOLM: Swedish interior minister Anders Ygeman says his country could deport between 60,000 and 80,000 asylum seekers in coming years.
Ygeman told the newspaper Dagens Industri that since about 45 per cent of asylum applications are currently rejected, the country must get ready to send back tens of thousands of the 163,000 who sought shelter in Sweden last year.
"I think that it could be about 60,000 people, but it could also be up to 80,000," Ygeman was quoted as saying.
His spokesman, Victor Harju, confirmed the quotes on Thursday, adding that the minister was simply applying the current approval rate to the record number of asylum seekers that arrived in 2015. Harju adds: "That rate could of course change."
Germany and Sweden were the top destinations for asylum seekers in Europe last year.
In the sea near a Greek island, the coast guard at least 24 people, many of them children, died Thursday in the latest migrant boat sinking.
Ten people were rescued, while the bodies of four boys, three girls, three men and one woman were recovered.
Romanian border police said on Thursday that they had rescued 119 asylum seekers from Africa — including 34 children — who were on an inflatable dingy in the Mediterranean, trying to reach Europe.
The migrants were dehydrated and had signs of hypothermia when they were picked up on Tuesday. They came from Gambia, Senegal, Liberia, Mali, Sierre Leona and Guinea Bissau and were planning to travel to the Schengen area.
A Dutch politician says his country, which currently holds the EU presidency, is working on a plan to ease the migrant crisis by which a core group of member states would accept up to 250,000 refugees coming from Turkey in return for sending back the migrants that now arrive by the hundreds of thousands in Greece.
Diederik Samson — leader of the Socialist PvdA party, a key partner in the government — told De Volkskrant newspaper that a core group of nations should be willing to accept a set number of refugees coming from Turkey, if the other migrants can be sent back.
timesofindia.indiatimes.com/world/europe/Sweden-to-deport-up-to-80000-asylum-seekers/articleshow/50761265.cms
---------
Merkel says implementation of EU-Turkey deal 'urgent'
January 29, 2016
German Chancellor Angela Merkel on Friday urged rapid implementation of the European Union's deal with Turkey, saying progress was needed to get a grip on the refugee crisis.
"We spoke about the refugee question of course, on the one hand about the EU-Turkey agenda, which must be implemented urgently because we need progress," Merkel said after talks with Italian Prime Minister Matteo Renzi.
Italy has blocked a European Union plan to provide Turkey with 3 billion euros ($3.26 billion) in aid in exchange for a commitment to stem the flow of migrants into Europe.
todayszaman.com/diplomacy_merkel-says-implementation-of-eu-turkey-deal-urgent_410993.html
---------
Duke Muslim leader encourages new songs
JANUARY 29, 2016
Imam Abdullah Antepli, chief representative of Muslim affairs at Duke University, lamented the divisive tone in national politics and widespread suspicion of Muslims during a speech at the Durham Congregations in Action annual banquet.
DCIA is a multi-faith community network that promotes understanding across faith, race and ethnicity. Executive director Spencer Bradford said Antepli's name came up during board meetings as a speaker who could help local religious organizations build bridges to the community and among each other.
"In the current political and social climate of heightened fear of Muslims because of extremist violence, we have political leaders who look to use that fear for political advantage," Bradford said. "It's imperative for our member congregations and stand against that."
Antepli encouraged those in the audience to "sing new songs."
The Psalms are holy not only in the Jewish and Christian faiths, he noted, but also in Islam, and when things are not going well, God implores his followers to "sing me new songs."
"Most of the songs we have been singing have not been working," he said.
Antepli conceded that too much violence has been committed this century in the name of Islam. He said he had developed the habit of each morning checking world news six or seven hours ahead of Eastern Standard Time and praying that there had been no such attacks overnight.
The radical few should not poison the image of all Muslims, he said.
Having just returned from a trip to Israel, Palestine and Lebanon, Antepli shared a notion that occurred to him as he was being questioned at the airport and noticed a Bible with Jesus depicted as a Scandinavian-looking man with blond hair and blue eyes despite his Middle Eastern descent:
"If and when Jesus comes back, I think he will have a hard time at American airports."
Considering that many of the slaves brought from Africa to America were Muslim, Antepli said, Muslims have been a part of the nation since its founding, Antepli said.
He echoed the DCIA affirmation, which says that "behind every human face is the face of God," and noted that in the Koran, God says that he deliberately created diversity among humankind so that different peoples will have the opportunity to get to know one another.
To close the banquet, Bradford said those assembled would "sing an old song" in remembrance of Martin Luther King Jr., and everyone joined hands and sang "We Shall Overcome."
Phillip Seib, chairman of the Durham Human Relations Commission, said part of his job is to provide a path to make all citizens welcome.
"Where it starts is something like this," he said, "with people willing to talk to each other and opening a dialogue, and a dialogue is the first step in establishing a strong and more understanding and cohesive community."
Before taking his current position, Antepli served as the first Muslim chaplain at Duke.
His current work involves engaging Duke students, faculty and staff through seminars and panels to provide a Muslim voice in discussions of faith and spirituality. He also serves as a faculty member at the Duke Divinity School and Duke Islamic Studies Center.
He is a native of Turkey, where he completed his studies.
newsobserver.com/news/local/community/durham-news/article56622803.html#storylink=cpy
-----------
North America
Michigan Muslim Community Organizations Join Forces to Help Flint Water Crisis
JANUARY 30, 2016
Members of Michigan's Muslim community have been working together and in collaboration with other organizations to help the residents of Flint, Michigan, during the Flint water crisis.
"As Muslims it is our religious and civic responsibility to help our neighbors," Amina Iqbal, director of operations of the non-profit social justice organization Michigan Muslim Community Council (MMCC), told NBC News. "The Flint community needs us, and MMCC in conjunction with our various partners are helping by providing them with clean drinking water, filters, educational material related to the hazardous water, offering free lead testing, and raising money to assist the Flint communities."
Michigan Muslim Community Council volunteers delivering bottled water in Flint, Michigan. Courtesy of the Michigan Muslim Community Council
According to the MMCC, several Muslim-American non-profit and relief organizations joined forces to deliver 110,000 bottles of water to Flint residents last week. Volunteers distributed water as well as helped at a local food bank.
Some of the organizations participating are the MMCC, Life for Relief and Development, the Amity Foundation, Who is Hussain, and the Kalamazoo Muslim Community, according to The Arab American News. Another 90,000 bottles of water are expected to arrive shortly from Islamic Relief USA and the Pakistan Women's Association.
The Detroit News also reports that Ahmadiyya Muslim Community has also been collecting water across the Detroit metro area.
According to a statement from the MMCC, providing water is one of the Muslim faith's highest forms of charity. The MMCC plans to work with the local Sylvester Broome Empowerment Village and other faith-based organizations to expand water delivery and education efforts, as well as to advocate for the replacement of Flint's aging lead water pipes.
Several Muslim community groups are also fundraising with an online Launch Good campaign, Clean Water for Flint.
nbcnews.com/news/asian-america/michigan-muslim-community-organizations-join-forces-help-flint-water-crisis-n507381
---------
Canada: B.C. teacher disciplined for repeatedly calling Muslim student 'Taliban'
JANUARY 30, 2016
VANCOUVER -- A Vancouver Island high school teacher has been disciplined for referring to a Muslim student as Taliban.
A ruling from the British Columbia Commissioner for Teacher Regulation says Sooke Grade 11 math teacher Matthew Pell repeatedly singled out the student in the fall of 2014.
The ruling says Pell admitted to referring to the teen as "Taliban" and also told the class "don't make her angry, otherwise she will bomb you."
He agreed the comments amount to professional misconduct.
Pell received a written warning from the Sooke School District in May and has now been reprimanded and ordered to complete a cultural sensitivity course by June.
The ruling says failure to complete the course could result in the loss of Pell's teaching certificate.
torontosun.com/2016/01/29/bc-teacher-disciplined-for-repeatedly-calling-muslim-student-taliban
---------
An American Muslim's prayer: Forget love, let's just be civil (COMMENTARY)
JANUARY 30, 2016
(RNS) As an American Muslim, I am acutely aware of the physical attacks, racial slurs, taunting and discrimination faced by my fellow believers.
Of course, it is not just Muslims who face increasing Islamophobia. It is also people who look like Muslims: Sikhs, Hindus and anyone with a brown complexion (despite the fact that many American Muslims are African-American).
Yet even with all this vitriol, I do not want your love.
Every time someone says "Let's meet hate with love," I applaud the sentiment.
At the same time, I know it means more work: I have to shovel out the hate thrown at me and fellow Muslims, and I have to make a cup of tea for you while I am shoveling.
Love is a nice sentiment. Real love, though, is work. I can have love in my heart, but to love someone is to know that person. It means having compassion and empathy, and being engaged. You and the person you love have to commit to each other.
But I do not know you enough to love you, and I do not want to have to get to know you that well. It is too much work.
I do appreciate the idea. I know it is coming from a good place. It just makes me carry the pressure of fixing someone else's problem. It tires me.
Here's the thing, though. If love is work, hate has to be work, too. People who hate me have to have an incredible reserve of energy to keep going, especially since they don't know me. The only thing I can think of is that they hate themselves, and simply express it against me.
The funny thing is, Islamophobes hate me because I am a Muslim, and groups like the so-called Islamic State hate me because I am not the "right" type of Muslim. Maybe the two groups could just go on and hate each other, and leave me alone.
I do not want your love. I do not want your hate. It is too much work.
I am a New Yorker. I am proud of that. And here's the secret to New Yorkers' success: We are not rude. We just want to be left alone. Eight million New Yorkers get that worldview. We help people who drop their hats, or who need help opening a door. We give up our seats on the bus and the subway to people who need them more. We say "please" and "thank you." Those are my New York values.
And we also value relationships. We take them seriously, and we know that they are something to be nurtured and cherished.
So, while I want people to stop hating me, I am not looking for someone to love me.
Maybe what we need is to have love in our hearts, and to recognize that love in action is called justice. Then, maybe, we can have liberty and justice for all.
(Hussein Rashid is a professor of religion at Hofstra University)
religionnews.com/2016/01/29/american-muslims-prayer-forget-love-lets-just-civil-commentary/
---------
Southeast Asia
Islamic State Branches in Southeast Asia
Jan 30 2016
According to Rohan Gunaratna, The so-called Islamic State wants to establish a new base in at least one part of Southeast Asia. The candidate territory is Basilan, which is the largest island in the Philippine's Sulu Archipelago, and the designated leader is Isnilon Hapilon, who heads the Abu Sayyaf Group. Read the details here.
By Rohan Gunaratna for Center for Strategic and International Studies (CSIS)
This report was originally published by the Center for Strategic and International Studies (CSIS) on 19 January 2016.
The so-called Islamic State (IS) is likely to create IS branches in the Philippines and Indonesia in 2016. Although the Indonesian military pre-empted IS plans to declare a satellite state of the "caliphate" in eastern Indonesia, IS is determined to declare such an entity in at least one part of Southeast Asia. Preparations to proclaim an IS branch in the southern Philippines reflect the growing influence of IS ideology in the region.
The latest act of terrorist violence in Jakarta on Jan. 14, 2016 highlights the clear danger posed to Southeast Asia by IS. Though their identities and affiliation have not been determined the modus operandi of the terrorists in attacking a major shopping mall in the commercial heart of the Indonesian capital, suggests a close parallel with similar attacks in Istanbul and Paris by IS-related group. Although the number of casualties has been limited, thanks to the prompt response of the Jakarta police, the attacks by guns and grenades indicate a scaling up of the terror tactics employed.
After a year-long discussion between the local groups that pledged allegiance to the self-appointed caliph Abu Bakr Al Baghdadi in 2014-2015, the Shura Council appointed Isnilon Hapilon to lead the so-called Islamic State in the Philippines. Hapilon is the leader of the Abu Sayyaf Group (ASG) in Basilan (the largest island in the Sulu archipelago). If IS succeeds in creating a safe haven in Basilan and mounts operations from the Sulu archipelago into both Philippines and Malaysia it will pose a threat to the entire region. The creation of training camps will lure not only Southeast Asians but other nationalities as well – from Australians to Chinese Uighurs, who cannot easily reach Syria. Considering the importance given to Malaysia by Hapilon, Malaysians are likely to travel and join IS in Mindanao. The nationalities trained in the new IS province to carry out the IS vision are likely to be a threat to their home countries. In addition to enforcing the IS brand of governance, IS type beheadings and mass fatality and casualty attacks are likely.
The context
In January 2016, IS announced the unification of four battalions in the Philippines and the allegiance of their leaders to Abu Bakr al Baghdadi, the IS leader. The four battalions are 1) Ansar Al-Shariah Battalion led by Abu Anas Al-Muhajir; 2) Ma'rakah Al-Ansar Battalion led by Abu Ammar; 3) Ansarul Khilafah Battalion led by Abu Sharifah; and 4) Al Harakatul Islamiyyah Battalion in Basilan led by Isnilon Hapilon, who is the overall leader of the four battalions. Al Harakatul Islamiyyah is the original name of ASG. Referring to Hapilon as "Sheikh Mujahid Abu Abdullah Al-Filipini," an IS official organ Al-Naba' reported on the unification of the "battalions" of God's fighters ("mujahidin"). The IS choice of Hapilon to lead an IS province in the Philippines presents a long-term threat to the Philippines and beyond.
At the oath-taking to Abu Bakr al Baghdadi, the battalions were represented by Ansar Al-Shariah Battalion leader Abu Anas Al-Muhajir who goes by the alias Abraham. Abu Anas Al-Muhajir is Mohammad bin Najib bin Hussein from Malaysia and his battalion is in charge of laws and other matters pertaining to jurisprudence. Mohammad bin Najib bin Hussein is an engineer and sundry shop owner. The other Malaysians present – Universiti Malaya comparative religion lecturer Dr. Mahmud Ahmad alias Abu Handzalah and a former Municipal Council employee Muhammad Joraimee Awang Raimee – have been on the Malaysian police wanted list since April 2014.
Although the leader of the Ma'rakah Al-Ansar Battalion could not attend the event, Abu Ammar sent a representative Abu Harith. The war battalion led by Abu Harith is from the island of Sulu (which is in the Sulu Archipelago), where the overall ASG group leader Radulan Sahiron is based. This demonstrated a split in ASG, where a small but important faction had defected to IS.
After pledging allegiance to IS, Ansarul Khilafah Philippines released a video threatening to deploy suicide bombers in the Philippines and make the country a "graveyard" for American soldiers. On two occasions, attempts by the group to transport weapons to Mujahidin Indonesia Timur (MIT) were disrupted by the Philippine National Police working with their Indonesian counterparts. Based in South Cotabato Province, Sarangani Province and General Santos City, Ansarul Khilafah Philippines is led by Abu Sharifah, who is also fluent in Tagalog.
Emerging threat
The Philippines has been an important arena for domestic, regional and global terrorist groups for 20 years. Since 1994, when Jemaah Islamiyah (JI) established their first training camp, Hudaibiyah, the Philippines emerged as the training ground for Indonesians, Malaysians, Singaporeans, Thai Muslims, and Arabs. Most of the instructors were not Filipinos: they were either Indonesians or Arabs trained by Al Qaeda. In addition to the Sulu archipelago transforming into a base for training and operations, the area is a strategic bridge linking the Philippines and Malaysia.
With the rise of IS, the ASG kidnapped hostages of various nationalities. While some hostages escaped, others were released after payment, and others were killed. The Malaysian businessman and engineer Bernard Then Ted Fen was beheaded in November 2015. The latest kidnapping by ASG was on September 2015, when a Canadian, Norwegian, and a Filipina were kidnapped in Samal Island and transported by two seacraft to Basilan.
In addition to moving IS ideologues to implement the IS brand of Islam, it is very likely that IS will dispatch its explosives experts, combat tacticians, and other operatives. The IS plans to declare a state in the Mindanao present a very real threat to Southeast Asia, a region that has enjoyed relative political stability, social harmony, and economic growth.
Government response
The Moro struggle for independence in Mindanao has been one of the world's oldest. The government of the Philippines made significant gains by engaging the Moro Islamic Liberation Front (MILF) in a successful peace process brokered by the Malaysian government. Nonetheless, the ASG, as a separate and more militant entity, as well as a few smaller groups, continue to fight to create an independent Moro homeland. The Philippine military lacks an operational capability to dismantle the insurgent and terrorist infrastructure in Mindanao especially in the Sulu archipelago.
The Philippine military has dismissed the IS publicity on the unification of the four battalions as propaganda. The sense of urgency to prevent Mindanao from emerging as an IS epicentre is not shared by all. Until an IS declaration of a satellite state, and even attacks mounted in the name of IS, it will be business-as-usual for some in the Philippines.
Shortly, IS will declare a satellite of the caliphate in the Sulu archipelago. Ideally, President Benigno Aquino should pre-empt the IS declaration. To win Muslim hearts and minds and prevent Muslim support for IS, the Armed Forces of the Philippines (AFP) should move not in a role of containing, isolating, and eliminating the ASG, but with a mandate to economically develop the region. President Aquino has to mobilize national and international resources to help achieve this mandate.
To preempt the declaration of a IS satellite state (wilayat) in the Philippines and IS branch shortly, the AFP should deploy in strength in Sulu, Basilan, and Tawi Tawi. If the AFP can dominate the Sulu archipelago, IS cannot successfully declare, operate, and expand its satellite in the Philippines with implications for Malaysia, the region and beyond.
For more information on issues and events that shape our world, please visit the ISN Blog or browse our resources.
Rohan Gunaratna is Professor of Security Studies at the S. Rajaratnam School of Security Studies (RSIS) and head of the International Centre for Political Violence and Terrorism Research (ICPVTR) at RSIS, Nanyang Technological University, Singapore.
Center for Strategic and International Studies (CSIS)
isn.ethz.ch/Digital-Library/Articles/Detail/?id=195693
URL: https://www.newageislam.com/islamic-world-news/new-age-islam-news-bureau/pakistan--punjab-campus-hostels-out-of-bounds-for-tableeghi-jamaat/d/106175
New Age Islam, Islam Online, Islamic Website, African Muslim News, Arab World News, South Asia News, Indian Muslim News, World Muslim News, Womens in Islam, Islamic Feminism, Arab Women, Womens In Arab, Islamphobia in America, Muslim Women in West, Islam Women and Feminism, Moderate Islam, Moderate Muslims, Progressive Islam, Progressive Muslims, Liberal Islam, Liberal Muslims, Islamic World News