New Age Islam News Bureau
09 January 2021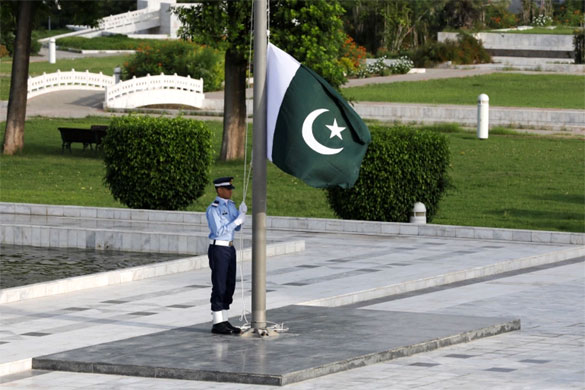 A Pakistani official said they are waiting for a similar response from Bangladesh [File: Akhtar Soomro/Reuters]
------
• US: Biden Labels Capitol Rioters 'Domestic Terrorists'
• Slain Afghan Taliban leader Mullah Akhtar Mansour's Rs40.5m Karachi Assets Recovered by Court
• Indonesia: Muslim Body Declares Chinese Vaccine Halal
• Qatar to Maintain Ties with Iran, Turkey despite Saudi Reconciliation
• Turkey's President Says US Unrest 'Disgrace for Democracy,' Hopes for Peace in Biden Era
• Boko Haram Attack Kills 14 in Northern Cameroon
Pakistan
• Pakistan Lifts All Visa Restrictions for Bangladeshi Citizens
• Pakistan arrests 7 Shia militants, foils possible attacks
• Slain miners laid to rest in Quetta's Hazara Town
• Five ATS officials involved in killing of youth sacked
• Post-Arrest Bail Plea of Man in Child Pornographic Content Case Dismissed By IHC
• Army chief honoured with Bahrain Order award
--------
North America
• US: Biden Labels Capitol Rioters 'Domestic Terrorists'
• Twitter Bans Trump, Citing Risk of Violent Incitement
• Alleged ISIS Supporter In Pittsburgh Accused Of Surveilling, Intimidating Local FBI Agent, Wife
• US sanctions Iraq's PMU militia leader Falih al-Fayyadh on human rights abuses
• US puts chairman of Iraqi anti-terror Hashd al-Sha'abi forces on sanctions list
--------
South Asia
• Slain Afghan Taliban leader Mullah Akhtar Mansour's Rs40.5m Karachi Assets Recovered by Court
• Taliban Assassin 'Disguised as Student' Murdered FEFA CEO
• Taliban attacks pushed back in Kandahar: Afghan official
• New round of Afghan-Taliban peace talks off to a slow start
--------
Southeast Asia
• Indonesia: Muslim Body Declares Chinese Vaccine Halal
• Malaysia's Islamist Party PAS Aims To Patch Up Umno-Bersatu Ties
• Cosmopolitan Islam and the forging of Bangsa Malaysia
• Migrant workers hope for more protection in Malaysia
• US voices disgust at China boast of Uighur population control
--------
Arab World
• Qatar to Maintain Ties with Iran, Turkey despite Saudi Reconciliation
• Coronavirus: Saudi Arabia's King Salman receives first dose of COVID-19 vaccine
• Saudi Arabian, US air forces wrap up joint military exercise in Persian Gulf region
• For years, US sought to orchestrate Capitol siege-style incident in Lebanon, Nasrallah says
--------
Mideast
• Turkey's President Says US Unrest 'Disgrace for Democracy,' Hopes for Peace in Biden Era
• Iran's IRGC Unveils Underground Missile Base In Arabian Gulf: State Media
• Supreme Leader: US Should Lift Sanctions before Returning to JCPOA
• Iran's Security Official Rebukes Trump's Insanity
• Iran Seriously Concerned over US' Violation of Protesters' Rights
• Turkey's Erdogan says Gulf rapprochement "very beneficial" for region
--------
Africa
• Boko Haram Attack Kills 14 in Northern Cameroon
• Over 10,000 People Flee Violence In Niger
• Suicide Bombing, Gun Attack in Cameroon Kill 13: UN
• Nigeria: Military Hits Terrorists, Kills Scores in Air Strikes - Official
• Mozambique is experiencing a Surge of Violence as Crisis Worsens in Cabo Delgado Region
• Sudan, Eritrea discuss refugees, regional issues
• US airstrike kills 5 top al-Shabaab leaders in Somalia
• French troops' presence in Sahel raises many eyebrows
--------
Europe
• Poland Charges Two Suspects for Preparing 'Terror Attack' On Mosque
• Turkey aiming to turn new chapter with EU: Top diplomat
• Resolving Turkey-US disputes urgent need: Top official
• Turkish officer appointed NATO Sarajevo HQ deputy head
• Turkey to continue engaging on positive agenda with EU
--------
India
• Babri Masjid Demolition Case: Ayodhya Residents Challenge Acquittal of all the 32 Accused
• No Innocent Should Suffer As I Did, Says Haridwar Youth Exonerated In 'Love Jihad' Case
• UP: Assets of 'love jihad' accused to be attached
• Senior Congress Leader Digvijaya Says Muslim Areas In Madhya Pradesh Being Targeted, CM Hits Back
• How Owaisi's AIMIM Is Striving To Become First Pan-India Muslim Party
• Owaisi Responds To Imam's 'Dividing Vote' Barb
• Pak steps before FATF review farcical: India
• India, France discuss counter-terrorism, cooperation in Indo-Pacific at strategic dialogue
• Global terrorist Masood Azhar is finally a wanted man in Pak. Dawood next?
• 79 of 86 booked under new law are Muslims
Compiled by New Age Islam News Bureau
URL: https://www.newageislam.com/islamic-world-news/pakistan-lifts-all-visa-restrictions/d/124029
--------
Pakistan Lifts All Visa Restrictions for Bangladeshi Citizens
January 08, 2021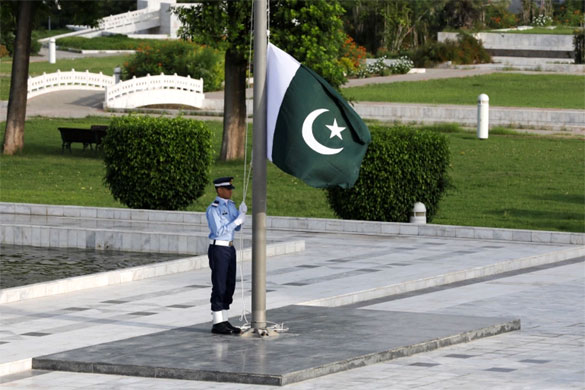 A Pakistani official said they are waiting for a similar response from Bangladesh [File: Akhtar Soomro/Reuters]
------
ISLAMABAD: Pakistan's envoy to Bangladesh said on Thursday that Islamabad had lifted all restrictions on visas for Bangladeshi citizens and that his country was now awaiting a similar response from Dhaka.
Following a recent meeting between Pakistani High Commissioner Imran Ahmed Siddiqui and Bangladeshi Prime Minister Sheikh Hasina at her official residence, Islamabad announced that the two countries wanted to "strengthen" bilateral ties.
And in a statement issued after Thursday's meeting between Siddiqui and Bangladesh's State Minister for Foreign Affairs Shahriar Alam, the Pakistan High Commission in Bangladesh said: "Pakistan has already removed all restrictions on Pakistani visas for Bangladeshi citizens. The two sides agreed to intensify bilateral contacts at all levels."
Speaking to media after the meeting, Siddiqui said Islamabad now awaited a similar response from the Bangladeshi side.
"Bangladesh's restrictions on Pakistani nationals are still in place, and that is why I informed the state minister that we have already lifted all bars from our side," he added.
As India's relations with its neighbors in the south Asian region deteriorate, Pakistan and Bangladesh are making a push to build diplomatic, economic, and cultural ties that could upend decades of historic configurations in the region.
A number of recent diplomatic developments have hinted at a thaw in the long-troubled equation.
Pakistani Prime Minister Imran Khan invited his Bangladeshi counterpart to visit Islamabad in a rare call in July that came just weeks after a "quiet" meeting between Pakistan's high commissioner to Dhaka and Bangladeshi Foreign Minister A. K. Abdul Momen.
Relations between the two countries have never recovered from the 1971 war when Bengali nationalists, backed by India, broke away from what was then West Pakistan to form a new country.
Ties reached a new low in 2016 when Bangladesh executed several leaders of its Jamaat-e-Islami party on charges of committing war crimes in 1971. Pakistan called the executions and trials "politically motivated," arguing that they were related to the pro-Pakistan stance of the convicts during the war.
But now, officials on both sides have agreed the time has come for a reset.
In a separate statement issued by the Bangladeshi Foreign Ministry, Alam said: "We look forward to engaging with Pakistan."
Both sides agreed on the need to hold long-pending foreign office consultations that were last held in 2010, the circular added.
Alam also urged Pakistan to grant access to more Bangladeshi products under the South Asian Free Trade Agreement, relax the negative list, and remove trade barriers.
"The current trade balance tilts toward Pakistan," he said, adding that the Pakistani side emphasized that it would address all nontrade barriers in order to establish "productive commercial relations" with Dhaka.
https://www.arabnews.com/node/1789436/world
--------
US: Biden Labels Capitol Rioters 'Domestic Terrorists'
Michael Hernandez
07.01.2021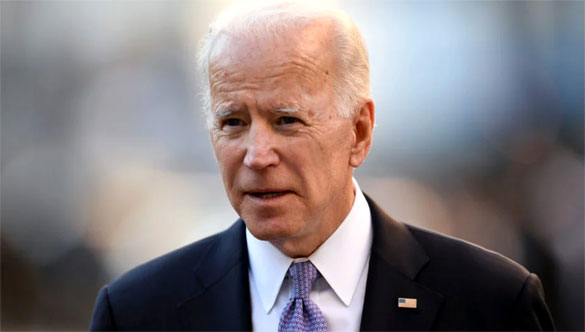 WASHINGTON
US President-elect Joe Biden upped the rhetoric Thursday against pro-President Donald Trump rioters who stormed the US Capitol, calling them "domestic terrorists."
"Don't dare call them protesters," Biden said during a news conference. "They were a riotous mob, insurrectionists, domestic terrorists. It's that basic. It's that simple."
Legally, the US has no domestic terrorism statute under which it could realistically label the individuals. But the FBI and local law enforcement are seeking to determine who they were in order to arrest and charge them.
Trump and his political allies have for months falsely alleged that the election he lost to Biden by 7 million votes was rigged, roiling emotions among his supporters with conspiracy theories that have been repeatedly rejected in court. The Justice Department also found no evidence to support his claims of widespread voter fraud.
Trump earlier Wednesday stirred the pot during a nearby rally with his supporters just hours before the Capitol was overrun, telling them he would "never concede" defeat while alleging there was "theft involved."
"Our country has had enough, and we will not take it anymore," he told a mass gathering of people, many of whom likely later flooded the Capitol. "We will stop the steal."
Four people died during Wednesday's melee.
Biden said the mayhem was a completely predictable result of the president's cajoling, as well as the entirety of his four-year term as it draws to an end.
"I wish we could say we couldn't see it coming. That isn't true. We could see it coming," he said. "The past four years we've had a president whose made his contempt for our democracy, our Constitution, the rule of law, clear in everything he has done. He unleashed an all-out assault on our institutions of our democracy from the outset."
https://www.aa.com.tr/en/americas/us-biden-labels-capitol-rioters-domestic-terrorists/2102434
--------
Slain Afghan Taliban leader Mullah Akhtar Mansour's Rs40.5m Karachi Assets Recovered by Court
Naeem Sahoutara
January 9, 2021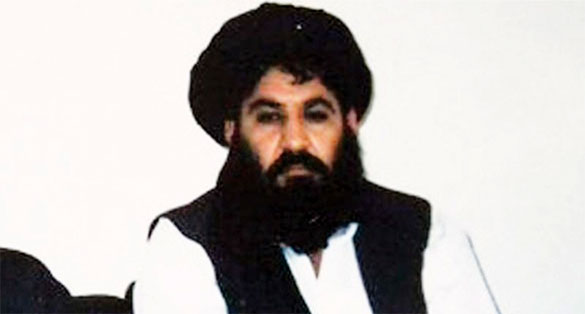 Mullah Akhtar Mansour bought Rs32m properties in Karachi using fake identities. — Dawn archives
-----
KARACHI: An antiterrorism court has recovered assets worth over Rs40.5 million owned by slain Afghan Taliban leader Mullah Akhtar Mansour using fake identities in Pakistan before his death in a US drone attack carried out in 2016.
The recovered money has been deposited in the government treasury, the judicial sources and investigators disclosed before an antiterrorism court, which had ordered auction of six properties purchased by the Afghan Taliban leader in Karachi and the recovery of the money invested by him in a life insurance policy purchased from a private company.
During the investigation of a case in 2019, it had emerged that the Taliban leader and his accomplices were involved in generating funds for terrorist activities through purchase of properties on the basis of 'forged identities'.
Mullah Mansour had purchased five properties, including plots and houses, estimated to be valued at Rs32m, in Karachi.
"An antiterrorism court has seized those properties and sold [them] for Rs44, 665,000 through an auction," the judicial and FIA sources confirmed to Dawn.
Before his death in a US drone attack in 2016, the Afghan Taliban leader had also purchased a life insurance policy from a private company using fake identity. "The court has also recovered an amount of Rs347,000 from the insurance company," the sources added.
The FIA officials — investigating Officer Rehmatullah Domki and assistant director of the counter-terrorism wing Khalid Hussain Shaikh — informed the court: "The amount recovered from the properties' auction and insurance company has been deposited in the government treasury".
The officials informed the court that an amount estimated to be between Rs2m to Rs2.5m had also been deposited by the Taliban leader in his accounts of two private banks, which was to be recovered.
The judge issued notices to the representatives of the two banks with direction to submit details regarding the accounts purportedly obtained and operated by the Afghan Taliban leader and/or his accomplices along with details of the money deposited/transacted through them.
The court also ordered the banks to deposit in the court the money lying in the bank accounts of the slain Afghan leader.
Properties in KP and Balochistan
The court once again repeated non-bailable warrants for the arrest of the mukhtiarkars of Peshawar and Quetta for not turning up before the court to submit their respective reports as to whether the Taliban leader and his accomplices also owned properties in Balochistan and Khyber Pakhtunkhwa, as required under Section 88 of the criminal procedure code.
Previously, the court had ordered the authorities concerned in Peshawar and Quetta to stop salaries of the two officers (mukhtiarkars) for not submitting their reports despite the court directives.
https://www.dawn.com/news/1600436/slain-afghan-taliban-leaders-rs405m-assets-recovered-by-court
--------
Indonesia: Muslim body declares Chinese vaccine halal
Nicky Aulia Widadio
08.01.2021
JAKARTA, Indonesia
Indonesia's top Muslim body on Friday declared China's Sinovac vaccine for COVID-19 halal, or permissible under Islam.
In a news conference, Asrorun Niam, the secretary of fatwa (Islamic decree) commission of Indonesian Ulema Council (MUI), said the decision was taken based on a plenary session discussing the ingredients and production processes for the coronavirus vaccine made by the Chinese company, Sinovac Lifescience Co.
However, he said the decision is not final as the body is still waiting for the final report from the Food and Drug Supervisory Agency (BPOM) regarding the vaccine's safety, quality and efficacy.
The council said it has reviewed the report from the audit team who visited the Sinovac factory to check the production and quality of COVID-19 vaccine candidates in October.
Meanwhile, Penny Lukita, the head of BPOM, said the emergency use authorization (EUA) for Sinovac vaccine will be issued before Jan. 13, 2021.
Indonesia is set to start mass coronavirus vaccination next week, with President Joko Widodo set to be the first person to get the shot.
At least 1.3 million health workers across the country will be prioritized in the campaign as well as Cabinet members, high-ranking officials and religious leaders.
Overall, the government is planning to vaccinate 181.5 million of its population within 15 months to achieve herd immunity.
As of Friday, Indonesia has reported 808,340 COVID-19 cases and 23,753 fatalities, according to the Health Ministry.
*Writing by Rhany Chairunissa Rufinaldo from Anadolu Agency's Indonesian-language service in Jakarta
https://www.aa.com.tr/en/asia-pacific/indonesia-muslim-body-declares-chinese-vaccine-halal/2103519
--------
Qatar to maintain ties with Iran, Turkey despite Saudi reconciliation
08 January 2021
Qatar has reaffirmed the importance of maintaining its relations with Iran and Turkey, despite its plan to reconcile with Saudi Arabia and its regional allies, which urged Doha to downgrade its ties with Tehran.
In an interview with the Financial Times on Thursday Foreign Minister Sheikh Mohammed bin Abdulrahman al-Thani asserted that Doha's relations with Iran and Turkey will not be affected by a recent reconciliation agreement with the Saudis, the United Arab Emirates (UAE), Bahrain, and Egypt.
The northwestern Saudi city of al-Ula on Tuesday hosted a meeting of the Persian Gulf Cooperation Council (GCC), in a bid to secure resumption of diplomatic relations between the kingdom, the United Arab Emirates, Bahrain, and Egypt on the one side, and Qatar on the other.
The quartet severed ties with Qatar in 2017, faulting Doha's favorable stance towards Iran, accusing it of supporting "terrorism" due to its backing of Egypt's Muslim Brotherhood and the Palestinian resistance movement, Hamas, while claiming that Doha was sowing regional instability.
They called on Doha to downgrade its ties with Tehran and cease its support for the Islamic groups, a well as other excessive demands, which Qatar rejected as an attack on its sovereignty.
"Bilateral relationships are mainly driven by a sovereign decision of the country... [and] the national interest," said the Qatari top diplomat Thursday.
"So, there is no effect on our relationship with any other country," he added.
Iranian Foreign Minister Mohammad Javad Zarif congratulated Qatar "for the success of its brave resistance to pressure & extortion."
He also said in a message to other Arab leaders that "Iran is neither an enemy nor a threat — especially with your reckless patron on his way out," referring to US President Donald Trump.
Sheikh Mohammed also said, "Each country has a different set of disagreements with Qatar" and hoped the other countries "will have the same political will as the Saudis, and they will find Qatar has [the] political will to engage."
"It will take some steps among the countries to rebuild the relationship... there will be differences, some outstanding issues that will be discussed bilaterally between the countries," he added.
Chairing the Tuesday meeting, Saudi Crown Prince Mohammed bin Salman said Persian Gulf states had reached a "solidarity and stability" agreement that had closed all preexisting rifts.
He also reiterated Riyadh's accusations against Iran, saying that they "need to unite our efforts to advance our region and confront the challenges that surround us, particularly the threats posed by the Iranian regime."
Bin Salman urged the regional council to stand against Iran's nuclear and ballistic missile programs as well as what he called "destructive sabotage projects."
Observers say the Saudi royal tries to regularly demonize Iran in order to deflect attention from his own grave human rights violations, including overseeing a hugely deadly war on Yemen since 2015, his widely-reported ordering of the 2018 assassination of dissident journalist Jamal Khashoggi, and an ongoing crackdown against the kingdom's Shia minority and oppositionists.
https://www.presstv.com/Detail/2021/01/08/642546/Qatar-politics-Iran-Turkey-ties-Saudi-Arabia
--------
Turkey's president says US unrest 'disgrace for democracy,' hopes for peace in Biden era
08 January 2021
Turkish President Recep Tayyip Erdogan says the assault on the US Capitol by President Donald Trump's supporters was a "disgrace" that "shocked humankind," expressing hope for a peaceful transition of power on January 20.
"This process in the US, which was described as the so-called 'cradle of democracy', really shocked all of humanity," Erdogan told reporters in Istanbul on Friday.
"This is a disgrace for democracy."
"We hope that the transition to Mr [Joe] Biden on January 20 will be peaceful and that America will go back to being at peace," the Turkish president said.
On Wednesday, throngs of mostly white pro-Trump supporters, some armed and carrying Confederate flags and others dressed in tactical gear, breached the Capitol building, largely unobstructed by law enforcement officers.
The riot, which was intended to disrupt the ceremonial counting of Biden's electoral votes in Congress, has been in part blamed on President Trump's rhetoric and his refusal to concede defeat in the November 3 election. Lawmakers resumed the certification process after a few hours and confirmed Biden as the next president.
The rioters were met with light resistance and it was hours before law enforcement regained control.
The Capitol police said 68 people were arrested, mostly for breaking a curfew announced by the mayor of Washington DC. Dozens were escorted from the premises, not even in handcuffs. Several weapons and improvised explosive devices were found and seized by the police.
In a speech on Thursday in Wilmington, Delaware, Biden denounced the double standard in police response to the violent attack on the Capital Hill.
"No one can tell me that if it had been a group of Black Lives Matter protesting yesterday, they would have been treated very, very differently than a mob of thugs that stormed the Capitol," Biden said.
Elsewhere in his remarks, Erdogan extended condolences to the families of those who died in the violence.
Immediately after the Wednesday events, the Turkish Foreign Ministry issued a statement urging the US to "overcome this internal political crisis in a mature manner."
Ankara and Washington have been at odds since 2017 over Turkey's decision to purchase the S-400 systems, which the United States says are not compatible with NATO weapons and pose a threat to Lockheed Martin F-35 stealth fighter jets.
The S-400 is an advanced Russian missile system designed to detect, track, and destroy planes, drones, or missiles as far as 402 kilometers away. It has previously been sold only to China and India.
Moscow and Ankara finalized an agreement on the delivery of the S-400 in December 2017.
The delivery of S-400 launchers began in July 2019, infuriating the US, which had long warned that Turkey cannot have both the S-400 and the American Lockheed Martin F-35 stealth fighter jets.
https://www.presstv.com/Detail/2021/01/08/642572/Erdogan-Trump-Capitol-disgrace-democracy
--------
Boko Haram attack kills 14 in northern Cameroon
Peter Kum and Rodrigue Forku
08.01.2021
At least 14 people have been killed in a Boko Haram attack in northern Cameroon, an official said on Friday.
"Twelve farmers from Mozogo in the Mayo Tsanaga area were killed in an attack by Boko Haram at around 1 a.m. [0000GMT]," Midjiyawa Bakari, governor of the Far North Region, told Anadolu Agency.
"Boko Haram terrorists stormed the village, firing shots in the air. Villagers fled to a park, where Boko Haram fighters brought a girl strapped with explosives," he said.
"Twelve villagers, the young suicide bomber, and a Boko Haram terrorist were killed in the explosion, while two more people were seriously injured."
Based in Nigeria near the Cameroonian border, Boko Haram terrorists regularly attack civilians and military posts in northern Cameroon.
Boko Haram launched a bloody insurgency in 2009 in northeastern Nigeria but later spread its atrocities to neighboring Niger, Chad, and Cameroon, prompting a military response.
More than 30,000 people have been killed and nearly 3 million displaced in a decade of Boko Haram's terrorist activities in Nigeria, according to the UN Office for the Coordination of Humanitarian Affairs.
Violence committed by Boko Haram has affected some 26 million people in the Lake Chad region and displaced 2.6 million others, according to the UN Refugee Agency.
https://www.aa.com.tr/en/africa/boko-haram-attack-kills-14-in-northern-cameroon/2103351
--------
Pakistan
Pakistan arrests 7 Shia militants, foils possible attacks
08.01.2021
Pakistan's counter-terrorism police and the country's intelligence agency raided hideouts of an outlawed Shia militant group in the eastern Punjab province and arrested seven suspects who allegedly wanted to attack leaders of rival Sunni Muslims' groups, a spokesman said on Thursday.
In a statement, the Punjab Counter-Terrorism Department said the suspects from the outlawed Sipah-e-Mohammad group were arrested in three separate raids over the previous 24 hours from cities of Sargodha, Khusab and Sahiwal.
It said officers seized bomb-making material and guns that were to be used in sectarian attacks by the arrested men. The suspects were being directed by militant leader Mehmood Iqbal, who was hiding in a neighbouring country, officials said. Authorities did not name the country but officials have previously blamed Iran for backing Shia militants.
Pakistani security forces often make such arrests, but the latest ones came just after Sunni militants killed 11 Shia coal miners they had abducted from south-western Balochistan.
Angered over Sunday's killing of coal miners, hundreds of minority Shias from the Hazara community have since been rallying in Quetta, the capital of Balochistan province.
The slain coal miners were also from the Hazara community, which has repeatedly been targeted by Sunni militants, including an Islamic State affiliate that claimed responsibility for the abduction and killing of the miners about 48 kilometers (30 miles) east of Quetta. Under Islamic tradition, burials take place as quickly as possible after death. But Shias were refusing to bury the dead. They also said they would not hold funerals until authorities arrest the killers.
On Thursday, opposition leaders including Bilawal Bhutto who heads the country's Pakistan People's Party and Maryam Nawaz, a leader of Pakistan Muslim League party traveled to Quetta where they requested that the Shias bury the miners. But the mourners refused, saying they will only do so when Prime Minister Imran Khan visits them to assure them their protection. Khan has faced criticism from the country's opposition, which called him a "callous person" for not quickly visiting Quetta for expressing condolence with those Shias who lost their dear ones in Sunday's violence.
Angered over the killings, Shia continued their protest for the straight fifth day in Quetta.
Shias have been demanding a crackdown against Sunni outlawed Sipah-e-Sahaba group which has killed scores of Shia Muslims throughout Pakistan in the past several years. Islamic State and other Sunni extremist groups view Shias as apostates and they frequently target them in deadly attacks. (AP)
https://en.qantara.de/content/pakistan-arrests-7-shia-militants-foils-possible-attacks
--------
Slain miners laid to rest in Quetta's Hazara Town
Ghalib Nihad
January 9, 2021
Ten coal miners from the Hazara community, who were killed brutally in an attack on January 3, were laid to rest at Quetta's Hazara Town cemetery on Saturday.
Funeral prayers for the coal miners were offered earlier today after the deadlock between the government and the protesters came to an end a few hours ago.
The prayers were led by Allama Raja Nasir Abbas in Quetta's Hazara Town with close to 5,000 people attending including the relatives and friends of the deceased, locals and residents of the area.
Federal Maritime Minister Ali Zaidi, Special Assistant to the PM Zulfi Bukhari, National Assembly Deputy Speaker Qasim Suri, Provincial Home Minister Mir Zia Langove and other provincial ministers and civil society leaders were also present on the occasion.
A prayer service will be held in imambargah Wali Asr after the burials at the Hazara Town Cemetery.
The protestors, who had earlier refused to bury the deceased unless Prime Minister Imran Khan visited them and addressed their concerns, continuing to stay on the road alongside the dead bodies of their loved ones for six days, eventually agreed to bury the deceased after negotiations with a government team succeeded in the early hours of Saturday morning.
Prime Minister Imran Khan is expected to reach Quetta today and meet with the bereaved families. Balochistan CM Jam Kamal and Suri had announced yesterday that the premier will reach Quetta after the miners' burials.
Mach tragedy
Eleven miners were brutally massacred on Sunday, Jan 3, when armed assailants entered their residential compound in the Mach coalfield area of Balochistan where they were sleeping, blindfolded and trussed them up before executing them. The militant Islamic State (IS) group, also known by the Arabic acronym Daesh, claimed responsibility for the attack.
Relatives and residents started their protest on the same day, arranging the coffins on the Western Bypass on the outskirts of Quetta and refusing to bury them in a symbolic gesture until the prime minister's visit and assurance of protection.
The protests later spread to other parts of the country, including Peshawar, Lahore and Karachi, where demonstrators blocked several important roads, disrupting traffic.
Soon after talks succeeded between the protesters and government, an announcement was made to end the protest in Quetta, while similar messages were played at gatherings in other cities as well.
https://www.dawn.com/news/1600574/slain-miners-laid-to-rest-in-quettas-hazara-town
--------
Five ATS officials involved in killing of youth sacked
Munawer Azeem
January 9, 2021
ISLAMABAD: All the five officials of Anti-Terrorism Squad (ATS) involved in the killing of the 21-year-old youth on Jan 2 have been dismissed from service.
Moreover, two separate requests have been sent to the Interior Ministry and the Islamabad High Court (IHC) for constitution of a judicial commission to probe the incident.
The dismissal orders were issued from the office of the senior superintendent of police (SSP) Islamabad, which is being looked after by Deputy Inspector General of Police (Operations) Waqaruddin Syed since 2019.
The orders said the officials while posted to the ATS headquarters were on duty on Jan 2. At about 1am, they chased a white car and opened indiscriminate fire on it, resulting in the death of the driver, Usama Nadeem Satti.
Request sent to interior ministry for constitution of judicial commission to probe incident
"Being part of the police force, it was the prime responsibility of the ATS officials to follow proper strategy/arrangements to stop the suspected vehicle. But they failed to handle the situation in a professional manner and brought a bad name to the department and proved themselves incompetent. A case has also been registered against them under section 7 of the Anti-Terrorism Act along with section 302, 149 and 149 of Pakistan Penal Code," added the orders."Keeping in view the episode and their unprofessional approach, the SSP reached the conclusion that their attitude towards the official task was unbecoming and their further retention in the disciplined force is not justified."
Therefore, finding them guilty of gross misconduct, the officials are awarded the major punishment of "dismissal from service" as provided under Punjab Police (E&D) Rules 1975 duly adopted by the capital police.
The date on the orders was mentioned as Jan 3 but these were shared with the media on Jan 8 after Interior Minister Shaikh Rashid Ahmed condemned the killing of the youth and termed it a big tragedy.The minister was speaking to the media at the National Police Academy.
Replying to a question about the removal of Mohammad Aamir Zulfiqar Khan from the post of the inspector general of police (IGP), the minister said the killing of the youth was a very serious issue, adding: "It is a very very serious crime that you took a life of an innocent child."
When asked if more officers of the capital police would be removed from their positions, the minister said "Inshah Allah."
He also said the post of the SSP operations lying vacant for two years would be filled.
Meanwhile, a large number of people staged a protest over the killing of Usama Satti at the National Press Club. The protesters chanted slogans against the police and expressed no trust in the judicial inquiry and the joint investigation team.
Later, they marched towards D-Chowk and after reaching Express Chowk staged a sit-in there.
Deputy Commissioner Islamabad Mohammad Hamzad Shafqaat held talks with the family members of the victim.
The DC announced that all demands of the family have been fulfilled. He said on the demand of the family, the officials involved in the killing have been sacked.Besides, the investigation officer of the case is changed and a request has been sent to the IHC for constitution of a judicial commission.
An official of the capital administration told Dawn that a request had been sent to the interior ministry for the formation of a judicial commission.
The official explained that a judicial inquiry commission is constituted on the direction of the cabinet after being requested by the law ministry. The interior ministry will approach the law ministry to send a request to the government for formulation of the commission.
On the request of the family of the youth, a letter was also issued from the office of the DC requesting the director administration at the chief commissioner office to approach the registrar IHC for constitution of a judicial inquiry, comprising a sitting judge of the high court after seeking direction from the federal government.
https://www.dawn.com/news/1600465/five-ats-officials-involved-in-killing-of-youth-sacked
--------
Post-arrest bail plea of man in child pornographic content case dismissed by IHC
Malik Asad
January 9, 2021
ISLAMABAD: The Islamabad High Court (IHC) on Friday rejected a post-arrest bail application of a man charged with disseminating child pornographic content on social media.
The decision was announced by Justice Tariq Mehood Jahangiri.
The accused, Irfan Sarwar, had sought bail after his arrest under the Prevention of Electronic Crimes Act (Peca).
As per the First Information Report (FIR), Irfan Sarwar created/operated Facebook and WhatsApp groups for the sole purpose of uploading/sharing and disseminating child pornographic videos/pictures and was also found to be the administrator of a Facebook group.
Another report submitted to the court by the director general, Ministry of Human Rights, stated that the Facebook authorities reported that the WhatsApp and Facebook groups were used to publicly transmit, share and possess pornographic videos/photos of minors.
Accused operated social media groups for disseminating child pornographic videos and pictures
The counsel for the petitioner argued that his client was an illiterate person and had been implicated in the case. He said the offences did not fall under the prohibitory clause and the investigation had been completed and no recovery made from the petitioner. The petitioner is behind bars for the last two months and is no longer required by the police for investigation. Therefore, he is entitled to the grant of post-arrest bail, the counsel said.
However, a law officer of the state said sufficient evidence was available against the petitioner. According to a forensic report, it transpired that the petitioner had created the Facebook and WhatsApp groups for the sole purpose of uploading, sharing and disseminating child pornographic pictures.
The accused is found to be administrator of the Facebook group linked with a fake profile having the URL as mentioned in the FIR. The WhatsApp group was created on a mobile phone number registered in the name of the petitioner/accused. SIM of the mobile number was issued in the name of the accused.
Justice Tariq Jahangiri observed: "It is not a rule of universal application. Each case has to been seen through its own facts and circumstances."
If an offence does not fall within the prohibitory clause of section 497(1) of the CrPC it does not mean that such an offence has become bailable, he observed.
"The instigation and distribution of child pornography is patently offensive, extremely and heinous atrociously harmful for the society. We must not normalise and ignore its far going consequences in the society and its children. The impact of child pornography on the society is remarkable and enforces the normalisation of child exploitation by way of providing them safety and protection. The impact of child pornography on child is unimaginable and long term daunting consequence on the child," the court noted.
"The chief of the International Centre for Missing and Exploited Children has reported that "Each and every time an image of a child being sexually assaulted is traded, printed or downloaded from websites, the child depicted in the photo is re-victimised," the court noted.
"Considering the above facts and circumstances, I am clear in my mind that the petitioner has failed to make out his case for grant of bail on the ground of further inquiry as envisaged under section 497(2) CrPC. Consequently, the instant bail petition stands dismissed," the court order declared.
https://www.dawn.com/news/1600459/post-arrest-bail-plea-of-man-in-child-pornographic-content-case-dismissed-by-ihc
--------
Army chief honoured with Bahrain Order award
January 9, 2021
RAWALPINDI: Chief of the Army Staff (COAS) Gen Qamar Javed Bajwa was honoured with the Bahrain Order (first class) award by the Crown Prince, Deputy Supreme Commander and Prime Minister of Bahrain Prince Salman bin Hamad bin Isa Al-Khalifa for making significant contribution to defence cooperation betw­een Bahrain and Pakistan.
The army chief visited Bahrain on an official trip from Jan 6 to 8 and called on Crown Prince Salman bin Hamad, Commander-in-Chief of Bahrain Defence Forces Field Marshal Sheikh Khalifa bin Ahmed Al-Khalifa and Com­ma­n­der of Bahrain National Guard Lt Gen Sheikh Mohammed Bin Isa Al Khalifa, said a press release issued by the Inter-Services Public Relations on Friday.
Bahrain pledges to keep working for even better ties with Pakistan
During the meeting matters of mutual interest, bilateral defence and security cooperation and security situation in the Middle East were discussed.
The Bahraini leadership reaffirmed their special relationship with Pakistan and also pledged to keep working for even better relations between the two brotherly countries.
Later, the COAS also witnessed the closing ceremony of Pak-Bahrain joint military exercise Al-Badar-V at Sakhir Camp.
He appreciated the standard of training and the results attained.
The COAS said the exercise signified joint efforts of both nations against terrorism.
https://www.dawn.com/news/1600517/army-chief-honoured-with-bahrain-order-award
--------
North America
Twitter bans Trump, citing risk of violent incitement
January 9, 2021
Twitter banned President Donald Trump's account Friday, citing "the risk of further incitement of violence."
"After close review of recent Tweets from the @realDonaldTrump account and the context around them we have permanently suspended the account due to the risk of further incitement of violence," the company said in a blog post on Friday.
The White House did not immediately comment.
Twitter said two of the president's tweets posted that day were in violation of its policy against the glorification of violence.
The social platform has been under growing pressure to take further action against Trump following Wednesday's deadly insurrection at the US Capitol. Twitter initially suspended Trump's account for 12 hours after he posted a video that repeated false claims about election fraud and praised the rioters who stormed the Capitol.
Twitter's move deprives Trump of a potent tool he has used to communicate directly with the American people for more than a decade. He has used Twitter to announce policy changes, challenge opponents, insult enemies, praise his allies (and himself), and to spread misinformation.
Twitter has long given Trump and other world leaders broad exemptions from its rules against personal attacks, hate speech and other behaviors. But in a lengthy explanation posted on its blog Friday, the company said recent Trump tweets amounted to glorification of violence when read in the context of the Capitol riot and plans circulating online for future armed protests around the inauguration of President-elect Joe Biden.
In those tweets, Trump stated that he will not be attending the inauguration and referred to his supporters as "American Patriots," saying they will have "a GIANT VOICE long into the future."
Twitter said these statements "are likely to inspire others to replicate the violent acts that took place on January 6, 2021, and that there are multiple indicators that they are being received and understood as encouragement to do so."
https://www.dawn.com/news/1600558/twitter-bans-trump-citing-risk-of-violent-incitement
--------
Alleged ISIS supporter in Pittsburgh accused of surveilling, intimidating local FBI agent, wife
January 7, 2021
PITTSBURGH — Federal charges have been filed against an alleged ISIS supporter in Pittsburgh for surveilling and intimidating a local FBI agent and his wife.
Investigations into Khaled Miah began in early 2019 over extremist comments he made online.
Agents spoke with Miah in September at the FBI building in the South Side.
A short time later, he allegedly began driving to the home of the special agent he spoke with, and posted a picture and personal information of the agent's wife on a Twitter account she operated.
Investigators obtained images of homemade explosives from Miah's iCloud account following a search of his home.
Then two weeks ago, Miah tweeted "the zero hour is approaching," followed by the coordinates of the FBI building in Washington.
In online posts, he also expressed sympathies toward extremist views and ISIS.
Miah has been charged with threatening interstate threatening communications, influencing a federal officer by threats and destroying records in a federal investigation.
https://www.wpxi.com/news/top-stories/alleged-isis-supporter-pittsburgh-accused-surveilling-intimidating-local-fbi-agent-wife/LU7LXC7A55HTDNFZRDTWVF2CKU/?utm_source=iterable&utm_medium=email&utm_campaign=1884708_
--------
US sanctions Iraq's PMU militia leader Falih al-Fayyadh on human rights abuses
Ismaeel Naar
08 January 2021
The US Treasury Department has sanctioned Iraq's Popular Mobilization Unit militia Chairman and former National Security Advisor Falih al-Fayyadh on connections to human rights abuse, according to an official statement.
The Treasury Department said the Iran-aligned PMU militias attacked protesters during the uprising that began in October 2019.
"By directing and supervising the murder of peaceful Iraqi demonstrators, Iran-aligned militants and politicians such as Falih al-Fayyadh have been waging a violent campaign against Iraqi democracy and civil society," said US Treasury Secretary Steven T. Mnuchin.
"The United States will continue to hold accountable human rights abusers in Iraq who aim to deny the Iraqi people in their efforts to peacefully protest, seek justice, and root out corruption in their country," Mnuchin added.
Until July 2020, al-Fayyadh was also the Iraqi Prime Minister's National Security Advisor.
https://english.alarabiya.net/en/News/middle-east/2021/01/08/US-foreign-policy-US-sanctions-Iraq-s-PMU-militia-leader-Falih-al-Fayyadh-on-human-rights-abuses
--------
US puts chairman of Iraqi anti-terror Hashd al-Sha'abi forces on sanctions list
09 January 2021
The United States has imposed sanctions on a former Iraqi national security adviser and chairman of the Popular Mobilization Units (PMU) – better known by the Arabic word Hashd al-Sha'abi, as Washington ramps up its measures against the popular anti-terror forces.
The US Treasury Department said in a statement on Friday it had blacklisted 64-year-old Falih al-Fayyadh, accusing him of being responsible for a crackdown by security forces on anti-government demonstrations in the Iraqi capital Baghdad and later in several other cities in late 2019.
The rallies erupted as a result of public anger at mass unemployment and failing public services. Reports say some 550 people were killed and 30,000 injured as the anti-government rallies took a violent turn.
Then Prime Minister Adel Abdul Mahdi pledged to address demonstrators' grievances by reshuffling his cabinet and delivering a package of reforms.
The moves did little to quell the demonstrators, however, and the protests caused Abdul Mahdi's resignation.
Fayyadh is one of the most senior Iraqi officials to be placed on the US sanctions blacklist.
The sanctions seek to freeze any assets a designated person has under US jurisdiction and bans American firms, including banks and other companies with US branches, from doing business with them.
'US sanctions on PMU chairman out of despair'
Meanwhile, a leader of Iraq's al-Nujaba Movement, whose group is part of the PMU, has dismissed Washington's sanctions on Fayyadh as "a sign of failure of US conspiracies against the forces."
"The action against Falih al-Fayyadh follows US inability to dissolve Hashd al-Sha'abi, and conspiracies against the forces are a failed American project," Hashim al-Moussawi said.
He added, "The inclusion of the PMU chairman in the Treasury's sanctions list is a sign of US frustration, and does not deserve a response."
The sanctions against Fayyadh come as he recently warned against certain attempts to tarnish the image of the PMU forces.
"Hashd al-Sha'abi represents people from all strata of the Iraqi society, and will always remain faithful to Iraqi people and their legitimate demands. Hashd al-Sha'abi is not a tool of repression or a tool in the hands of an oppressor or a corrupt [official]. It seeks to secure peace and stability in the country," Fayyadh said.
"PMU forces are guardians of Iraqi people and will remain loyal to them. They will fight those who want to plunge the country into turmoil," he added.
Hashd al-Sh'abai fighters have played a major role in the liberation of Daesh-held areas to the south, northeast and north of the Iraqi capital Baghdad, ever since the terrorists launched an offensive in the country in June 2014.
Back in November 2016, the Iraqi parliament approved a law giving full legal status to the fighters. It recognized the PMU as part of the national armed forces, placed the forces under the command of the prime minister, and granted them the right to receive salaries and pensions like the regular army and police forces.
On March 27 last year, the New York Times reported that the Pentagon had ordered a secret directive, which called on US military commanders to prepare a campaign against Kata'ib Hezbollah, which is part of Hashd al-Sha'abi.
But the United States' top commander in Iraq at the time, Lieutenant General Robert P. White, warned that such a campaign could be bloody and counterproductive.
https://www.presstv.com/Detail/2021/01/09/642599/US-puts-chairman-of-Iraqi-anti-terror-Hashd-al-Shaabi-forces-on-sanctions-list
--------
South Asia
Taliban Assassin 'Disguised as Student' Murdered FEFA CEO
By Mohammad Haroon Alim
09 Jan 2021
Amrullah Saleh, the first vice president, said on Saturday that six people had been identified in connection with the assassination of FEFA CEO Yousuf Rashid, two of the suspects were detained.
Saleh said, "One of the assassins, disguised under the pretext of studying, to join a study program with Yousuf's son, where he initiated plans for the assassination".
The perpetrators confessed that they belong to a small Taliban group, that operates in Logar province under the pseudonym of Muslimyar.
Saleh emphasized that "He hopes Yousuf's killer will be executed following the completion of the case".
"The Taliban's conscience, if they have one, must tremble and rot from the bloodshed of activists," Saleh added, "This kind of conscience cannot be revived."
This comes as Yusuf Rashid, head of Free and Fair Election Forum of Afghanistan was assassinated by unknown gunmen in the PD7 area of central Kabul.
https://www.khaama.com/saleh-taliban-assassin-disguised-as-student-554455/
--------
Taliban attacks pushed back in Kandahar: Afghan official
January 9, 2021
Taliban attacks on various parts of Afghanistan's Kandahar province in the last few weeks have been "pushed back" and the group has suffered heavy casualties, a senior security official said on Friday.
The attacks took place in the districts of Arghandab, Zherai, Panjwai, Dand, TOLO News quoted Farid Mashal, the security officer at the Kandahar Police Headquarters, as saying.
He said that "698 Taliban fighters were killed in air and ground operations over the last month in the province".
"Our operations are underway. We have had progress. We have established outposts in Zherai (district). We have good progress in Arghandab and Panjwai," the officer added.
Kandahar residents said they were still concerned about the security situation in the province and that there was a need for large-scale operations in some parts.
"The roads are closed to traffic. The government should pay attention to this matter," Ataullah, a resident of the Arghandab district, told TOLO News.
"People are stranded due to the conflicts," said Shir Mohammad, another resident.
Meanwhile, clashes were also reported in the neighbouring Helmand province, where residents and activists held a protest against what they described as foreign interference in Afghanistan's affairs.
The Taliban had launched widespread attacks in Helmand and Kandahar over the last two months.
The clashes have displaced thousands of families in the two provinces, according to officials.
https://www.thestatesman.com/world/taliban-attacks-pushed-back-kandahar-afghan-official-1502945393.html
--------
New round of Afghan-Taliban peace talks off to a slow start
January 9, 2021
The latest round of peace talks between the Taliban and Afghan government negotiators that began this week in Qatar has been off to a slow start as concerns grow over a recent spike in violence across Afghanistan.
The talks, which are taking place in Qatar where the Taliban maintain a political office, resumed on Tuesday but then adjourned until Saturday, in part because the chief Taliban negotiator was in Pakistan.
A senior US defense official was also in Pakistan and met the country's powerful military leadership on Friday. According to a US Embassy statement, the meeting between the military and acting Assistant Secretary of Defense for Indo-Pacific Security Affairs David Helvey affirmed an urgent need for a reduction in violence in Afghanistan.
Both sides "discussed the urgency of reducing violence and restarting meaningful negotiations between the Islamic Republic negotiators and the Taliban," said the statement.
Helvey also told Pakistan's Chief of the General Staff Lt.-Gen. Sahir Shamshad Mirza that Washington was committed "to a long-term, mutually beneficial security partnership with Pakistan" and wanted to strengthen cooperation on counterterrorism, the statement added.
Pakistan wields significant influence over the Taliban and has been key in getting them to the negotiating table. Islamabad has repeatedly called for a reduction in violence, but has also said the fighting must be reduced from the Afghan government side as well.
Mullah Abdul Ghani Baradar, the Taliban leader who negotiated a US-Taliban deal struck last February, and the chief Taliban negotiator Mullah Hakim were in Pakistan until Wednesday, though little is known of their activities here. The Taliban leadership council is headquartered in Pakistan's southeastern city of Quetta.
US peace envoy Zalmay Khalilzad has warned both sides against squandering the opportunity at peace and has been pressing for a reduction in violence that would lead to a cease-fire.
According to one Taliban official, who spoke on condition of anonymity because he was not authorized to speak to the media, said the Taliban don't trust the Afghan government. Taliban spokesman Mohammad Naeem appeared to rule out an immediate cease-fire.
Naeem told The Associated Press on Friday the agenda of the talks in Qatar has yet to be finalized. "There is no specific time as to when the issue of a cease-fire will be decided," he said.
Analysts say that while the government prioritizes a cease-fire, the Taliban want to know what a post-war Afghanistan would look like, as well as a power-sharing arrangement. The peace talks are supposed the set a roadmap for a post-war Afghanistan in which the Taliban would have a political role.
However, Afghan President Ashraf Ghani this week ruled out an interim government with the Taliban, according to Afghan media reports. Ghani also did not meet with Khalilzad during his visit to Kabul this week.
"The benefit of a coalition governance structure, which includes the Taliban is that they can continue the negotiations from within the power structure for the overhaul of the legislative, executive and judiciary pillars of the country," said Torek Farhadi, a former adviser to the government and political analyst.
https://indianexpress.com/article/world/new-round-of-afghan-taliban-peace-talks-off-to-a-slow-start-7139352/
--------
Southeast Asia
Malaysia's Islamist party PAS aims to patch up Umno-Bersatu ties
JAN 8, 2021
PETALING JAYA (THE STAR/ASIA NEWS NETWORK) - Islamist party Parti Islam SeMalaysia (PAS) is playing the mediator role in the strained relationship between Umno and Parti Pribumi Bersatu Malaysia (Bersatu).
Penang PAS commissioner Muhammad Fauzi Yusoff said they were trying to save the "union" so that its efforts all this while would not be in vain.
A separation, he said, would impact the governing Perikatan Nasional (PN) coalition's chances in the next general election, and he hopes Bersatu and Umno would sit together and think wisely before making any decision.
"We have a bigger agenda and we cannot let Umno lose in GE15, " he said on Thursday (Jan 7) in reference to the 15th national polls.
The Umno supreme council, after a meeting on Wednesday, issued a statement that a motion to sever ties with Bersatu in GE15 would be decided at the party's upcoming general assembly on Jan 31.
Other motions to be decided include the call to hold GE15 in the first quarter of 2021, subject to the Covid-19 situation.
Bersatu, which held its supreme council meeting on the same day, said it would continue strengthening its ties with other Perikatan allies consisting of PAS, Sabah STAR and Sabah Progressive Party.
It said a general election should only be held after the pandemic has been brought under control.
Umno supreme council member Jalaluddin Alias said he expressed his views during the meeting on the importance for Umno as one of the parties in the Perikatan government to stay put.
"The country is still battling the Covid-19 pandemic, the economy is still slow and the rakyat's pockets are still empty. On top of that, the flood is raging in several states.
"All parties in the present government have an important role in implementing the agendas to help the people," he said.
PAS Bachok MP Nik Abduh Nik Aziz said a solution must be sought to avoid any further conflict between Umno and Bersatu.
He said while it was not wrong for Umno, PAS or Bersatu to stake their claims, they must be willing to negotiate.
He added that PN should also be open to make any necessary changes or be prepared to be changed.
Penang Bersatu committee member Zolkifly Md Lazim, meanwhile, said no party in PN should leave the coalition as sticking together was the right formula to lead the country.
He said he believes the parties, including Umno, would not dare to leave as they know they would not be able to go alone in the 15th General Election.
"Umno won't be that gullible to think it can win the election without the cooperation from Bersatu.
"In Malaysia, if we want to win in the election, we must have a strong alliance. We cannot afford to be in a three-cornered fight, let alone fight on our own, " he said.
Mr Zolkifly said Umno with its vast political experience should be more rational when making a decision on Jan 31.
He also claimed that there might be some Umno members who were influenced by a few leaders trying to escape from their corruption cases.
Without naming the leaders, Mr Zolkifly said these leaders were the main culprits trying to sabotage the PN government and to force the dissolution of Parliament.
Kedah Umno Youth information chief Syed Mohd Johan Rizal Syed Unan Mashri hoped there would not be any conflict between the three parties.
"But if there is a three-cornered fight in GE15, I must say that Umno grassroots members will always be loyal to the party.
"We have a strong election machinery and enough candidates to be fielded in the election," he added.
https://www.straitstimes.com/asia/se-asia/malaysias-islamist-party-pas-aims-to-patch-up-umno-bersatu-ties
--------
Cosmopolitan Islam and the forging of Bangsa Malaysia
08 Jan 2021
THE beginning of 2021 marks the end of Vision 2020 - a utopian concept launched in 1991, which imagined all sorts of futures for our nation. Besides technological and economic advancement, one challenge was also mentioned in Vision 2020 - "Creating a united Malaysia with a shared goal".
Thirty years after the announcement, integration and national cohesion have yet to be fully addressed. Racial sentiments and mutual suspicion continue to create tensions that may explode at any time.
In 2021, we are called to dig deep and see what visions of stronger unity we might be able to offer Malaysians moving forward. In light of this, the Muslim Youth Movement of Malaysia (Abim) has put forth the idea of Cosmopolitan Islam as a key pillar in the forging of Bangsa Malaysia, which in turn can be the key pillar and concept in forging national unity. These ideas were discussed at length in the policy speech at Abim's 49th Annual General Assembly on Dec 26,2020.
Abim emphasised that it is important to address concerns about the concept of Bangsa Malaysia that have historically arisen, especially when seen through the political lens. On the one hand, some see Bangsa Malaysia as a tool of elite Malays to dilute the identity of other races while on the other, some fear that Bangsa Malaysia is similar to the concept of "Malaysian Malaysia" that is associated with efforts to dilute the identity of the majority race.
These problems arise when we see racial and ethnic identity through the wrong lens. The right way to understand identity is to see it as an inclusive, unifying factor rather than something that divides and separates.
In his book Identity & Violence, economist Amartya Sen reminds us to pay attention to multiple identities. Positive identity can be a source of pride and fulfilment as well as strength and confidence. Any individual can experience more motivation to succeed if she sees herself as being part of an ethnic group with a rich and successful history, and part of an ongoing tradition of growth and prestige.
However, identity can be extremely harmful if its negative sides are not managed. Amartya Sen recalled his childhood in the 1940s, where sentiment regarding identity changed very quickly. Diversity in India involving Muslims and Hindus that was positive in January changed to one where they were pitted against each other in intense, emotionally charged conflict by July of the same year. Hundreds of thousands were killed at the hands of those claiming to "represent others of the same identity".
Thus, as we wrestle with ethnoreligious identity, we must emphasise empowerment and not the kind of destructive extremism that kills diversity. The way to balance and moderate ethnoreligious identity is to embrace multiple identities. This is what Amartya Sen describes as "the power of competing identities'', an acknowledgement of our ability to take on more identities than just ethnoreligious. Such identities include places of origin, professional identities, gender, social class, political leanings, eating habits, sports preferences, musical tastes and social causes.
Within the larger framework, we should see ourselves as having a national and civic identity, as is encapsulated in the concept of Bangsa Malaysia. A Bangsa Malaysia identity will inspire the confidence necessary for us to move together as one under a truly inclusive national banner.
While it must always be emphasised that working for ethnic and religious interests is part of a noble heritage that we must uphold, we cannot hold to these identities to the point of extremism that can divide communities, such as described by Amartya Sen.
This is why Abim understands Bangsa Malaysia as one of the "competing identities" that moderates ethnoreligious identity, and ensures that the latter never induces extremism. However, we must recognise the fact that in the present, we are still beset by social anxieties surrounding the question of competing identities, especially the charge that such competing identities can compromise the survival of ethnic identities.
A Bangsa Malaysia identity does not involve assimilation that dilutes our diverse cultures. Rather, it represents an opportunity to mould an integrated identity that is informed and inspired by the shared values and qualities of all the various ethnicities and cultures in our blessed nation.
The unifying values of Bangsa Malaysia should include a united front against poverty, corruption and conflict as well as a shared resolve to protect and raise the dignity of all Malaysians. These shared values are the bases of the middle road that will keep our nation from falling from either the pitfalls of assimilation on one hand or segregation and division on the other.
There needs to be an openness on the part of all communities to share their aspirations and together seek the foundations for Bangsa Malaysia. This openness has in fact been a key quality of the Malay people since the very founding of our civilisation, and has been a key driver in our societal evolution.
Prof Dr Syed Khairudin Al-Junied in his book Muslim Cosmopolitanism: Southeast Asian Islam In Comparative Perspective discusses the cosmopolitan features of Muslims with fresh substance driven by the Southeast Asian Muslim community.
"Muslim cosmopolitanism in Southeast Asia is a style of thought, a habit of seeing the world and a way of living that is rooted in the central tenet of Islam, which is that everyone is part of a common humanity accountable to God and that we are morally responsible towards one another. To embrace Muslim cosmopolitanism is to exhibit a high degree of receptiveness to universal values that are embedded within one's own customs and tradition (adat). Internalizing Muslim cosmopolitanism enables a person to be at ease with his or her own Islamic cultural identities, promoting these identities as a means to enrich public understanding about Islam and Muslims while maintaining and embracing a tolerant attitude towards people of other backgrounds."
The Asian Renaissance by Datuk Seri Anwar Ibrahim stressed how the method of spreading Islam in the region, which was full of uniqueness and creativity, succeeded in forming a Southeast Asian Muslim community with a cosmopolitan image that was void of resentment and hostility.
The emphasis on the cosmopolitan concept of Islam, which encapsulates the features of universality and openness, should spark a keen awareness on how the construction of civilisation is based on historical interactions and relationships.
In fact, the history of Islamic civilisation has acknowledged the fact that we learned mathematics and astronomy from the Indian civilisation, the science of logic from Greek civilisation and administrative organisation from Persian civilisation.
The Malacca Sultanate, for example, followed through with the greatness of the earlier empires and further strengthened the reputation of Southeast Asia as a maritime and global trade emporium. Even in those days, the prestige of Islam had been greatly lifted as a cosmopolitan culture in Southeast Asia when commercial towns in the Malay world created a network of interactions to form a more powerful trade centre.
When Abim talks of openness and national unity, we see this as part of an effort to strengthen ethnic identity and dignity, not detract from it, as is often assumed. Being Malaysian does not make one any less Malay, Chinese, Indian, Iban or Kadazan.
We need to learn from our past and return to an era when society in this part of the world was known for being open and inclusive, and where the spirit of cosmopolitanism drove great civilisations.
By adopting this spirit of cosmopolitanism, we can inspire confidence among all ethnic groups to invest in national unity based on the shared values of Bangsa Malaysia. The opposite of this is to continue to yield to racist sentiments, inferiority complexes and a constant siege mentality that will block true empowerment of the ummah and the consensus we need to rebuild a great civilisation in this region.
Therefore, self aware and responsible social activists need to become "creative individuals" with a clear plan for reviving civilisation in the same way Muslims did in the past. Islam's image in human civilisation should be defined by a revival of a cultured and educated ummah.
May 2021 be the year in which we finally come together to build Bangsa Malaysia and realise the true potential of our beloved nation.
https://www.thestar.com.my/opinion/letters/2021/01/08/cosmopolitan-islam-and-the-forging-of-bangsa-malaysia
--------
Migrant workers hope for more protection in Malaysia
January 08, 2021
A newly amended regulation in Malaysia has just taken effect with the aim of improving the protection of workers' rights in the Muslim-majority country where such rights are often violated.
The country's Industrial Relations Act 1967 was amended last month to include several changes, one of which now allows employees to have any person of their choice other than a lawyer represent them during labor disputes with their employers.
In addition, local trade unions can now hold negotiations "about general issues related to the exchange, recruitment [and] termination of services due to labor surplus, dismissal and reinstatement as well as distribution of tasks," Human Resources Minister Seri M. Saravanan said.
Although the terms are somewhat vague, the new legislation empowers workers in a country where labor rights abuses are common, especially in sectors such as agriculture, fishing and construction.
https://www.ucanews.com/news/migrant-workers-hope-for-more-protection-in-malaysia/90913
--------
US voices disgust at China boast of Uighur population control
January 9, 2021
WASHINGTON: A US official voiced disgust Friday after China's embassy took to social media to laud how women of the mostly Muslim Uighur community were no longer "baby-making machines".
"Appalled and disgusted at lies" of the Chinese embassy, tweeted Sam Brownback, the US envoy on international religious freedom.
"Coercive population control is not reproductive healthcare. (Uighur) women deserve to enjoy their religious freedom and unalienable rights with dignity to make their own choices."
China's embassy on Thursday promoted a study in state-run media that said that the birth rate declined in 2018 among Uighur women as they increasingly accepted contraceptive measures due to the "eradication of religious extremism".
"The minds of (Uighur) women in Xinjiang were emancipated and gender equality and reproductive health were promoted, making them no longer baby-making machines," the embassy tweeted from the study.
Rights groups say more than one million Uighurs and other mostly Muslim people in China's northwestern region of Xinjiang have been incarcerated in camps in a bid to root out Islamic customs and forcibly integrate minorities.
China insists it is offering vocational training to reduce the allure of extremism in the wake of deadly attacks.
A study by German researcher Adrian Zenz last year found that China had forcibly sterilised large numbers of Uighur women and pressured them to abort pregnancies that exceeded birth quotas, an assertion denied by Beijing.
US lawmakers have pointed to population control as they push for a declaration that China's policies meet the definition of genocide.
The Council on American-Islamic Relations, an advocacy group, urged Twitter to remove the tweet by the embassy, which it said used the platform "to celebrate crimes against humanity".
https://www.freemalaysiatoday.com/category/world/2021/01/09/us-voices-disgust-at-china-boast-of-uighur-population-control/
--------
Arab World
Coronavirus: Saudi Arabia's King Salman receives first dose of COVID-19 vaccine
Ismaeel Naar
08 January 2021
Saudi Arabia's King Salman has received his first dose of a COVID-19 vaccine, according to a video posted by the Saudi Press Agency.
"Saudi Arabia's Minister of Health, Dr. Tawfiq al-Rabiah, thanked the Custodian of the Two Holy Mosques - may God support him - who provided all support for all that is in the interest of the citizen and resident on the land of this dear country since the beginning of the pandemic until now," the Saudi Press Agency quoted the minister as saying.
"Today, the Custodian of the Two Holy Mosques received the vaccine, out of his desire, may God bless him, to prevent this virus, and this initiative from him - may God protect him - is an affirmation that the Kingdom's policy lies in prevention always before treatment," al-Rabiah added.
King Salman took the vaccine on the day Saudi Arabia reported only four coronavirus-related deaths, marking its lowest daily death toll in nine months, according to the latest tally from the Ministry of Health.
The total number of deaths reached 6,282 on Friday while the number of confirmed infections in the Kingdom increased to 363,582 after 97 new cases were detected.
https://english.alarabiya.net/en/coronavirus/2021/01/08/Coronavirus-Saudi-King-Salman-receives-first-does-of-COVID-19-vaccine
--------
Saudi Arabian, US air forces wrap up joint military exercise in Persian Gulf region
09 January 2021
Saudi Arabia and the United States have concluded joint war games, with Saudi F-15SE warplanes flying besides American B-52 strategic bombers and F-16 fighters.
"The exercise highlights the common capabilities and potential, contributes to achieving compatibility and operational integration and is a continuation of the joint cooperation between the two air forces – Saudi Arabia's Royal Air Force (RSAF) and the US Air Force – to maintain security and stability in the region," Saudi Press Agency asserted in a report published on Friday.
The Saudi air force, the Royal Saudi Naval Force, the US Navy, the US Coast Guard and the US Air Force conducted combined joint air operations in the Persian Gulf between December 17 and 18 last year.
Two American B-52 bombers flew over the Middle East on December 30 last year. The bombers deployed from Minot Air Force Base in North Dakota and were escorted by US F-16s, according to US Central Command.
It marked Washington's third deployment of nuclear-capable B-52s to the region within 45 days.
Back on December 10, two B-52 long-range bombers took off at short notice from Barksdale Air Force Base in Louisiana for the non-stop, 36-hour mission to cross Europe and then the Arabian Peninsula to the Persian Gulf, according to US defense officials.
The US Navy had earlier announced the arrival of a nuclear-powered submarine in the Persian Gulf. The USS Georgia passed the Strait of Hormuz accompanied by two American warships, making it the first missile-loaded submarine of its kind to enter the region in eight years.
The developments took place ahead of the first martyrdom anniversary of top Iranian anti-terror commander Lieutenant General Qassem Soleimani, the commander of the Quds Force of Iran's Islamic Revolution Guards Corps (IRGC), his Iraqi trenchmate and deputy head of Iraq's Popular Mobilization Units (PMU), Abu Mahdi al-Muhandis, and their companions in a US assassination drone strike authorized by outgoing US President Donald Trump near Baghdad International Airport on January 3, 2020.
Both commanders were admired by Muslim nations for eliminating the US-sponsored Daesh Takfiri terrorist group in the region, particularly in Iraq and Syria.
The US assassination drew a wave of condemnation from officials and movements throughout the world, and triggered huge public protests across the region.
Iraqi lawmakers approved a bill on January 5 last year, demanding the withdrawal of all foreign military forces led by the United States from the country.
Early on January 8 last year, the IRGC targeted the US-run Ain al-Assad air base in Iraq's western province of Anbar after launching a wave of attacks to retaliate the assassination of Lt. Gen. Soleimani.
Iran has described the missile attack on Ain al-Assad air base as a "first slap."
https://www.presstv.com/Detail/2021/01/09/642605/Saudi-Arabian-US-air-forces-wrap-up-joint-military-exercise
--------
For years, US sought to orchestrate Capitol siege-style incident in Lebanon, Nasrallah says
09 January 2021
The secretary-general of the Lebanese Hezbollah resistance movement says the United States has for years sought to orchestrate an incident in Lebanon similar to the deadly riot that unfolded at the US Capitol.
Sayyed Hassan Nasrallah made the remarks during a televised speech broadcast by the Arabic-language al-Manar satellite TV station in the Lebanese capital Beirut on Friday night.
He added that what occurred at the US Capitol deserved to be pondered and mused over in a bid to clarify what is really going on in the US and to discern the truth behind the claims of democracy in that country.
On Wednesday, Trump's violent supporters stormed the US Congress building, where the Electoral College votes were being counted. The breach was an attempt to disrupt the counting.
Security staff was overwhelmed and House members and Senators fled the scene as shots were fired to disperse the crowd. Police later cleared the Capitol of Trump supporters, enforced a curfew, and arrested dozens of people.
Five people, including a police officer who later succumbed to his wounds, were killed in the unpreceded violence.
"We have warned about Trump's policies many times before, and what we have seen is just a typical example of the crimes that he committed in Yemen, Syria, Iraq, Palestine, the siege of Iran and Venezuela," Nasrallah further said.
He noted that what Americans witnessed on Wednesday at the US Capitol revealed the falsity of American democracy and the danger of a US president like Trump, warning that the "nuclear button is within the reach of an arrogant and crazy person."
While describing the storming of Congress as a dangerous and serious incident, the Hezbollah leader also warned that some people wanted to play down the gravity of the incident.
"If it was small, all these actions, including the attempt to oust Trump from the White House, would not be necessary. What happened in the United States is very big and it will affect the world," Nasrallah added.
The secretary-general of the Lebanese resistance movement insisted that Americans are used to inciting such incidents in other countries, but Trump carried out a similar plan in the United States.
On Thursday, Russian Foreign Ministry spokeswoman Maria Zakharova also said breaching the Capitol by the pro-Trump mob was "an internal US affair" but that blame rested with the American system.
"The electoral system in the United States is archaic, it does not meet modern democratic standards, creating opportunities for numerous violations, and the American media have become an instrument of political struggle," she said at the time.
After the violent takeover of the Capitol building, which happened amidst the ceremonial counting of Electoral College votes to certify President-elect Joe Biden's victory, calls have grown from Democrats and Republicans in Congress as well as some Cabinet members for Vice President Mike Pence to invoke the 25th Amendment and assume the presidency.
The rioting was caused in part by Trump's rhetoric, marked by his allegations of voter fraud and refusal to concede defeat. Lawmakers, including some of the president's most ardent supporters, were incensed that Trump refused to condemn the attack even after the Capitol was breached, instead of calling his diehard loyalists "very special."
https://www.presstv.com/Detail/2021/01/08/642588/Lebanon-Hezbollah-Nasrallah-US-Trump-Capitol-riot-siege-
--------
Mideast
Iran's IRGC unveils underground missile base in Arabian Gulf: State media
08 January 2021
Iran's Islamic Revolutionary Guards Corps (IRGC) unveiled an underground missile base at an undisclosed Arabian Gulf location on Friday, Iranian state media reported, at a time of heightened tension between Tehran and the US.
"The base is one of several bases housing the Guards' Navy's strategic missiles," the state media quoted the head of the Guards, Major General Hossein Salami, as saying.
Last year, the Guards said Iran had built underground "missile cities" along the Gulf coastline, warning of a "nightmare for Iran's enemies."
"These missiles have ranges of hundreds of kilometers, enjoy pinpoint accuracy and huge destructive power, and can overcome the enemy's electronic warfare equipment," Salami said.
He said the base was "one of several bases housing the Navy's strategic missiles."
There have been periodic confrontations in the Gulf in recent years between the Guards and the US military, which has accused the Guards' navy of sending fast attack boats to harass US warships as they pass the Strait of Hormuz.
Tensions have been high between Tehran and Washington since 2018, when President Donald Trump exited the 2015 nuclear deal between Iran and six world powers which limits the Islamic Republic's nuclear program and reimposed sanctions that have crippled the country's economy.
https://english.alarabiya.net/en/News/middle-east/2021/01/08/Iran-s-IRGC-unveils-underground-missile-base-in-Arabian-Gulf-State-media-
--------
Supreme Leader: US Should Lift Sanctions before Returning to JCPOA
2021-January-8
"The United States should remove all sanctions prior to returning to the JCPOA," the Supreme Leader said, adding that the US' return to the nuclear deal before lifting of the sanctions will be to Iran's detriment.
Ayatollah Khamenei made the remarks in a live televised speech on the occasion of the January 9, 1978 uprising of the people of Qom which sparked the nationwide uprisings and the Islamic Revolution resulting in the overthrow of the dictatorial monarchy of the Pahlavi regime and establishment of the Islamic Republic in the country.
"The people's movement on January 9 [1978] was the first blow of the 'Abrahamic Axe' on the body of the 'Big Idol'," he said, adding, "This movement continued so that you can see the situation of the Big Idol [The US] now. This is their election system. This is their human rights condition, every few hours or days, a black man is killed with no guilt. These are the American values that have become the source of ridicule and this is their paralyzed economy with missions of jobless and hungry people."
"The Western front is duty-bound to end this malicious move, namely the sanctions, and stop it instantly," the Supreme Leader stressed, adding, "Yet, we should design the economy in a way that we would administer the country even with the sanctions."
Ayatollah Khamenei made it clear that the sanctions are gradually becoming ineffective.
"As for our regional presence, our establishment has the duty to behave in a way that its friends are strengthened in the region," he said, and added, "Our presence is a source of stability, and this has been proved in the issue of ISIL and the like, while the US is a source of instability and Iran is standing against the US destabilizing moves."
"Today, our defense power is in a way that our enemies have no choice but to consider Iran's abilities in their calculations," Ayatollah Khamenei went on to say, noting, "We should not leave the country defenseless as it emboldens the enemy."
Elaborating on the JCPOA, the Supreme Leader said that Iran's obligations should be completely proportionate to the measures of the US and Europe which have not fulfilled any of their commitments.
In the end of his speech, Ayatollah Khamenei lauded the Iranian breakthrough in producing the coronavirus vaccine, saying, "The vaccine that has been prepared for the coronavirus is a source of honor and dignity."
"The entrance of the American and British vaccine is banned. Had the Americans been able to produce a[n effective] vaccine, this scandal would not have occurred in their own country," Ayatollah Khamenei said, warning, "I really don't trust in them. Sometimes, they want to test the vaccine on other nations. I am not optimistic on France, either, because they have the precedence of contaminated bloods."
In relevant remarks, Iran's Headquarters for Executing the Order of Imam (Khomeini) said on Monday that a second group of volunteers have been injected the Iranian coronavirus vaccine (COV-Iran Barekat) in phase one of its human trial.
The head of EOIK public relations Hojjatollah Niki-Maleki said after close examination of the three previous volunteers who were injected with the home-grown COVID-19 vaccine, the permit was issued for the injection of the vaccine to the next group.
Niki-Maleki said the first volunteer was injected with the vaccine and the other three will be given their doses with intervals.
In relevant remarks in late December, Iran's Health Minister Saeed Namaki said that the country has a century-old experience and know-how in the production of vaccines, and announced that the human trial of the COVID-19 vaccine has started with the first injection on Tuesday December 29 of the domestic vaccine.
"We have developed various platforms for coronavirus, including the vaccine, the first human phase of which was performed today," Namaki said, and added, "Another platform is also underway at Razi Institute, and its animal tests are underway and will soon receive a human testing license."
"We hope that we will soon see the start of the second human trial phase of this national vaccine and then the third phase to be followed by its mass production," he continued.
Also, Head of Iran's Headquarters for Executing the Order of Imam Mohammad Mokhber expressed pleasure with the start of the human trial phase of the home-made coronavirus vaccine, and declared preparedness to produce 1.5mln doses of the vaccine every month.
"In addition to the vaccine that went under the human trial phase today, we are running six other quests for developing a coronavirus vaccine, and we are ready to produce 1.5 million doses of coronavirus vaccine per month in Iran in the next two or three weeks," Mokhber said after the first home-made coronavirus vaccine was tested on his daughter on Tuesday December 29.
https://www.farsnews.ir/en/news/13991019000284/Spreme-Leader-US-Shld-Lif-Sancins-befre-Rerning-JCPOA
--------
Iran's Security Official Rebukes Trump's Insanity
2021-January-8
Shamkhani pointed, on his Twitter page, to the Wednesday night riots around the US Congress building, making it clear that the events cast doubt on the American President Donald Trump's health balance.
He went on to say that some of the American senators have asked for Trump's immediate removal from office due to the same reason.
In the Election 2016, #Trump's mental health was questioned. Following #CapitolHill events, some senators demanded his removal under the 25th Amendment of constitution with same reason. What is the response to the ones in #Iran who were about to negotiate with this madman?
— علی شمخانی (@alishamkhani_ir) January 7, 2021
Late on Wednesday, Trump protesters stormed the US Capitol building, destroying property and seizing the rotunda room, as Congress was trying to certify the results of Democrat Joe Biden's presidential victory.
According to the latest tally, at least four people have died and 52 arrested in the wake of violence in the Congress.
Back in August 2020, a leading psychoanalyst and clinical professor at the George Washington University School of Medicine claimed that President Donald Trump suffers from "narcissistic personality disorder".
Dr. John Zinner, the former head of the Unit on Family Therapy Studies at the National Institute of Mental Health (NIMH), made the claim in an interview with Yale forensic psychiatrist Bandy X Lee for Raw Story, according to The Independent.
During the interview, that was published on Tuesday August 11, Dr. Lee asked the psychoanalyst what he thought of the claims made by the president's niece Dr. Mary L Trump about her uncle's mental health.
Dr. Trump, a clinical psychologist, claimed that Trump is a "narcissist", in her memoir, Too Much and Never Enough: How My Family Created the World's Most Dangerous Man, that was released in June.
Dr. Zinner, who researched narcissistic disorders during his time at the NIMH told Dr. Lee that he agrees with the diagnosis.
"We are being struck by a perfect storm, a combination of a deadly pandemic combined with an utter failure in leadership by the very person who should have been in charge of preventing this terrible national emergency," Dr. Zinner said.
"Donald Trump has failed us because he is, as he has always been, incompetent, and he suffers from extremely severe mental disorders, which render him incapable of attending to any issue beyond his own personal need for adulation," he continued.
"The mental condition he suffers most from is formally known as a severe instance of narcissistic personality disorder," he added.
Dr. Zinner stated that the disorder "is the failure in childhood and beyond to develop an inner sense of worth or self-esteem", and added that it "makes one's worth entirely dependent upon admiration from others".
In 2017, Dr. Zinner claimed that the president's mental health posed an "existential threat" to the world as he has the ability to launch nuclear weapons at any time.
"[He] has a particular kind of character that's very well known, especially by psychoanalytically orientated mental health people," Dr. Zinner said about the president in 2017.
"What it involves is a fundamental self-esteem problem; an insecure self-esteem, side by side with a sense of grandiosity. So the person has a very contradictory image of themselves," he added.
Dr. Zinner did not diagnose the president with anything specific in 2017, but he is now among 37 other mental health professionals who have speculated on the state of Trump's mental health, following the release of The Dangerous Case of Donald Trump: 37 Psychiatrists and Mental Health Experts Assess a President, edited by Dr. Lee.
Many of the long-standing claims made by Dr. Zinner and Dr. Lee about the president's mental health have drawn judgment from some in the psychiatric establishment.
The American Psychiatric Association states it is unethical for members to speculate about the mental health of a public figure they have not personally examined, under the Goldwater rule.
However, Dr. Zinner claims that the rule does not apply to the president, and he told Dr. Lee that "the basic guidelines for the ethical canons says that a psychiatrist's responsibility, 'first and foremost', is to his or her patients and to society and to his colleagues and himself, in that order. It does not include a public figure".
In 2016, after multiple journalists asked for the organization to comment on Trump's mental health, the American Psychological Association president Susan McDaniel said that the ruling does apply to public figures and added that she and her colleagues could not comment.
She added, "Our Code of Ethics clearly warns psychologists against diagnosing any person, including public figures, whom they have not personally examined."
https://www.farsnews.ir/en/news/13991019000374/Iran%E2%80%99s-Secriy-Official-Rebkes-Trmp%E2%80%99s-Insaniy
--------
Iran Seriously Concerned over US' Violation of Protesters' Rights
2021-January-8
Iranian Judiciary's High Council on Human Rights, a few hours after American Police detained scores of angry protesters storming the Capitol Building in Washington, issued a statement voicing serious concern over the detainees' rights violation by the US police.
"Freedom of expression and the right to holding peaceful gatherings is a legitimate right that has to be respected and protected by any party takes power in the White House," the statement said.
The statement added that fair and impartial observers see the UN Secretary-General and the UN High Commissioner for Human Rights' silence on human rights abuses as a green light for continuation of such abuses and urge them not to sacrifice, anymore, the American people's rights for the interests of those in power in the US.
"The collapse of the US arrogant regime is a reality that cannot be slowed down even by possessing atomic bombs and B-52 fighter jets," the statement stressed.
Late on Wednesday, Trump protesters stormed the US Capitol building, destroying property and seizing the rotunda room, as Congress was trying to certify the results of Democrat Joe Biden's presidential victory.
According to the latest tally, at least four people have died and 52 arrested in the wake of violence in the Congress.
In relevant remarks on Thursday, Iranian President Hassan Rouhani underlined that the recent violence in the US last night demonstrated that the Western democracy is a total failure.
"What we saw in the United States last night showed annihilation of Western democracy in the world," the Iranian president said on Thursday addressing a ceremony of held to inaugurate several national macro projects and innovation factories.
"Everyone saw what a populist did to his country and damaged his country's reputation in the international arena," he added.
https://www.farsnews.ir/en/news/13991019000124/Iran-Serisly-Cncerned-ver-US%E2%80%99-Vilain-f-Presers%E2%80%99-Righs
--------
Turkey's Erdogan says Gulf rapprochement "very beneficial" for region
08 January 2021
Turkish President Tayyip Erdogan on Friday hailed a breakthrough between Gulf Arab states and Qatar earlier this week, saying the move to restore ties and lift restrictions was "very beneficial" for the region.
Turkey has a military base in Qatar has and supported its ally since Saudi Arabia and three other Arab states cut ties with Doha in mid-2017. On Tuesday Riyadh said those ties would be restored.
"Lifting this embargo is very appropriate, especially for the Gulf. It has been very beneficial," Erdogan told reporters. "We hope that our position in the Gulf cooperation will be re-established. This will make the Gulf cooperation stronger".
https://english.alarabiya.net/en/News/middle-east/2021/01/08/Turkey-s-Erdogan-says-Gulf-rapprochement-very-beneficial-for-region
--------
Africa
Over 10,000 people flee violence in Niger
Felix Tih
08.01.2021
About 10,600 people have been displaced following recent attacks in two villages in Niger's Tillaberi region, according to the UN Office for the Coordination of Humanitarian Affairs (OCHA).
The Saturday attack claimed 105 lives -- 73 in Tchombangou and 32 in Zaroumadareye villages. Hundreds of survivors fled the scene on foot, according to the UN.
The Niger government provided initial support to the people affected, including food, medical supplies to health facilities and financial assistance to the families of deceased civilians, the OCHA said on Thursday.
There are 17 children, including 10 boys and seven girls aged 3 to 15 years, among the victims, according to UNICEF Niger.
The OCHA in Niger said 26 injured people are currently receiving medical treatment.
Following the Jan. 2 attacks in two villages in the Tillaberi region, majority of internally displaced people found refuge in Mangaize village with vulnerable host families. More than 500 displaced children are now out of school, according to the UN.
UN Secretary-General Antonio Guterres strongly condemned the attacks by unidentified gunmen.
Last month, at least 28 people were killed and hundreds more wounded in an attack, later claimed by the Boko Haram terrorist group, in Niger's southeastern Diffa region, the UN said.
The Tillaberi region, where the recently attacked villages are located, has been frequently targeted by terrorist groups based in Mali since 2017, with a state of emergency declared in the area.
Niger, Burkina Faso, and Mali in the Sahel are at the epicenter of one of the world's fastest-growing displacement and protection crises.
The region is already hosting 851,000 refugees and nearly 2 million displaced people, according to the UN Refugee Agency.
https://www.aa.com.tr/en/africa/over-10-000-people-flee-violence-in-niger/2102785
--------
Suicide bombing, gun attack in Cameroon kill 13: UN
09 January 2021
A female suicide bomber in northern Cameroon has killed at least 13 people by detonating her explosives in a crowd fleeing an armed attack by unidentified gunmen, a United Nations security report unveiled.
The assailants launched the attack on the town of Mozogo in the Far North Region of the central African country, near the border with Nigeria, by first firing their guns into the air early on Friday morning, according to the UN note.
"Frightened, the population fled into the park. It was at this point that a woman carrying an explosive charge allegedly entered the fleeing crowd and detonated her charge," said the UN note.
No group has yet claimed responsibility for the bloody attack, whose victims included women and children too.
However, similar attacks across the border have been launched by militants from the Daesh-linked Boko Haram terrorist group based in Nigeria, who have also remained active in the area for the past decade.
The attack came just two days after four soldiers and a senior government official were killed in Cameroon's restive North West Region after their vehicle struck an improvised explosive device. Five other people were also seriously injured.
The vehicle was travelling in a military convoy when it was ambushed by armed secessionists on Wednesday, according to a Reuters report.
No one claimed responsibility for that attack either.
The development comes amid the surging emergence of militant groups across Africa in response to the persisting presence of Western military presence in the continent – notably those from France and the US.
Earlier this week a French military drone strike in Mali killed 19 civilians attending a wedding event in a remote village amid France's persisting military intervention in its former African colony under the pretext of fighting rising militancy in the impoverished nation.
The aerial strike in central Mali's isolated Douentza area came at a moment of growing anti-French sentiment and armed resistance across the West African country in response to the eight-year military presence of the former colonial power.
The French army, however, insisted that the targets were "Islamist fighters," claiming that their identities were confirmed by its drones prior to the bloody attack and subsequent checks following the strike.
France maintains a military force of more than 5,100 in Mali and other former colonies in West Africa in purported efforts to counter militants it claims are linked to the al-Qaeda and Daesh terrorist groups.
The military intervention, however, has come at a cost. Five French soldiers were killed in Mali in recent days and Malian citizens have protested France's military presence in the streets as well as on social media platforms.
Two French soldiers were killed earlier this week as an explosion hit their armored vehicle during an "intelligence" gathering mission in Mali's eastern Menaka region, bringing the number of French soldiers killed in the nation to fifty.
The attack came less than a week after three more French troops were also killed in its former colony by an improvised explosive device in the southern region of Hombori.
This is while France is still trying to maintain power with its significant military presence in Africa. It has thousands of soldiers spread in bases across the arid Sahel region of West Africa below the Sahara, purportedly waging "counter-insurgency" operations.
Violence, however, has steadily worsened in the region with militant groups using northern Mali to launch attacks on neighboring countries.
Just last week, nearly 100 people were killed and dozens more injured in simultaneous attacks on two villages by militants in Western Niger, local officials say.
The attacks took place last Saturday in the villages of Tchoma Bangou and Zaroumadareye, which are located 120 kilometres north of the capital Niamey.
More than 30,000 people have been killed and nearly 3 million displaced in a decade of Boko Haram's violence in West Africa, according to the UN Office for the Coordination of Humanitarian Affairs.
Boko Haram and the West Africa Province (ISWAP) branch of the Daesh Takfiri terrorist group have increasingly targeted loggers, herders and fishermen in their violent campaign, accusing them of spying and passing information to the military and the local militia fighting them.
Also last month the United Nations issued a warning about an imminent humanitarian crisis unfolding in northern Mozambique, where at least 400,000 people have already been forced to flee their homes.
Mozambique's northernmost province of Cabo Delgado, which is rich in natural gas resources and hosts drilling and pumping stations estimated to be worth some $60 billion, faces regular terrorist attacks launched by militant groups causing insecurity in the region.
Extremist groups, according to the UN, have caused havoc in Mozambique's northern Cabo Delgado province over the past three years, ravaging villages and towns.
Little is known about Mozambique's extremists, who call themselves Al-Shabab with no known links to a terrorist group of the same name operating in Somalia.
https://www.presstv.com/Detail/2021/01/09/642601/Cameroon-suicide-bombing-UN-armed-attack-militant-groups
--------
Nigeria: Military Hits Terrorists, Kills Scores in Air Strikes - Official
6 JANUARY 2021
Mr Enenche says the feat was achieved on Tuesday, when the Nigerian Air Force (NAF) helicopter gunships was deployed to provide close air support to ground troops as they repelled terrorists.
The Defence Headquarters of the Nigerian military said the Air Task Force of Operation Lafiya Dole has eliminated several Boko Haram terrorists in an air attack on the Wamdeo-Chul axis in the Southern part of Borno.
The Coordinator, Defence Media Operations, John Enenche, in a statement on Wednesday in Abuja said the air strike also destroyed two gun trucks belonging to the terrorists.
Mr Enenche said the feat was achieved on Tuesday, when the Nigerian Air Force (NAF) helicopter gunships was deployed to provide close air support to ground troops as they repelled terrorists.
He said the terrorists attempted to breach the two locations when the troops repelled them.
According to him, upon sighting the NAF helicopter gunships, the terrorists, mounted on gun trucks and motorcycles, attempted to beat a hasty retreat whilst firing at the attack aircraft.
"However, they were hit by the helicopters' barrage of rocket and cannon fire, which resulted in the immobilization of two of the gun trucks, one of which was seen engulfed in flames.
"Several of the terrorists were also neutralized in the attack, while a few others were mopped-up as the helicopters continued to strafe the fleeing insurgents.
https://allafrica.com/stories/202101070059.html?utm_source=iterable&utm_medium=email&utm_campaign=1884708_
--------
Mozambique is Experiencing a Surge of Violence as Crisis Worsens in Cabo Delgado Region
By: Mark Leon Goldberg
January 07, 2021
There is a worsening Jihadist insurgency in a province in Northern Mozambique called Cabo Delgado. The insurgency began in 2017, but in recent weeks the fighting has intensified substantially. Over half a million people have been displaced — most over the last few months. And in early January 2021, the French energy company Total announced it was suspending operations on a massive $3.9 billion natural gas project in the region amid concerns about the safety of personnel.
The jihadist group known as Ahlu Sunnah Wal Jammah. It also referred to locally as al-Shabaab, though it has no known ties to the Somali group with the same name.
The group espouses a puritanical view of Islam and has pledged fidelity to the Islamic State. And like the Islamic State, it is capturing territory and committing atrocities in the process, including several reported mass beheadings.
My guest today, Zenaida Machado is a senior researcher with the Africa Division of Human Rights Watch. I caught up with hear from Maputo, the capitol of Mozambique. She explains the history of this insurgency, including how this group has shifted tactics from targeted assassinations to more recently capturing territory, including strategically important cities and corridors. We discuss how the response by the Mozambican security forces have sometimes undermined counter-insurgency efforts and how the fighting is causing a massive humanitarian crisis in Mozambique.
The crisis in Northern Mozambique is not something that is generating many headlines here in the United States, but it is something that the humanitarian community and people around the United Nations are increasingly concerned about and this conversation does an excellent job of explaining exactly what we know about this jihadist insurgency.
https://www.undispatch.com/mozambique-crisis/?utm_source=iterable&utm_medium=email&utm_campaign=1884708_
--------
Sudan, Eritrea discuss refugees, regional issues
Talal Ismail
09.01.2021
KHARTOUM, Sudan
The East African nations of Sudan and Eritrea on Friday agreed to continue cooperation on international and regional issues.
According to the official Sudanese News Agency (SUNA), Foreign Minister Omer Gamar-Eddin, upon returning from Eritrea, said talks with Eritrean President Afewerki dealt with issues relating to the regional situation, volatile borders, and displaced people and refugees due to violence in neighboring Ethiopia.
Describing the visit to Eritrea as successful, Gamar-Eddin said the two sides exchanged views on strategic issues between the two countries as well as the region, according to SUNA.
In December 2020, Sudan took control of its entire border with Ethiopia.
For 26 years, Ethiopian gangs have been accused of seizing Sudanese farmers' lands in the border region of al-Fashqa after expelling them by force. Sudan also accuses the Ethiopian army of supporting these gangs, something Addis Ababa denies.
https://www.aa.com.tr/en/africa/sudan-eritrea-discuss-refugees-regional-issues/2104048
--------
US airstrike kills 5 top al-Shabaab leaders in Somalia
Magdalene Mukami
08.01.2021
MOGADISHU, Somalia
The US military on Friday said that its forces working with the Somali National Army killed five top al-Shabaab leaders in a joint airstrike in the vicinity of the Saaxa Weyne region.
In a statement, the US military said one of the slain al-Shabaab leaders was involved in an attack on the US and Somalian military forces. It said that initial assessments indicate the strike on Jan. 7 killed five al-Shabaab members, including wanted al-Shabaab leaders.
US Air Force Maj. Gen. Dagvin Anderson, commander of Joint Task Force-Quartz, said: "This strike targeted known al-Shabaab leaders who facilitated [operations of] finance, weapons, fighters, and explosives. One is suspected of being involved in a previous attack against the US and Somali forces."
However, Speaking to Somali state television, Somali army chief Gen. Odowa Yusuf Rage said that eight top al-Shabaab leaders were killed in the airstrike, including area militant boss Mukhtar Nurow.
The somalia-based al-Qaeda-affiliated al-Shabaab militant group is yet to comment on the US airstrike.
https://www.aa.com.tr/en/africa/us-airstrike-kills-5-top-al-shabaab-leaders-in-somalia/2103271
--------
French troops' presence in Sahel raises many eyebrows
Aurore Bonny
08.01.2021
Rather than protecting the population, the French military is involved in the killing of civilians in Mali in particular and in the Sahel region in general to the dismay of people and observers who are voicing concerns.
Since 2014, French military forces have been deployed in Mali under the cover of an operation called "Barkhane" to fight against armed groups in the Sahel. There are 5,000 French troops in the region.
However, their presence is not welcomed by all Malians, especially after the recent killings of several civilians in air strikes by the Barkhane forces. In this operation, about a hundred civilians were killed. Last September, a civilian in Gao was killed by a French soldier, which was termed "accidental" by the French army.
On Oct. 23, 2017, 11 Malian soldiers detained by a terrorist group lost their lives during an anti-terrorist operation led by the Barkhane forces.
On Jan. 6, 2021, the forces were accused of having arrested and questioned an official of the Coordination of Movements of Azawad (CMA), which brings together the armed movements of northern Mali. The French military also ransacked his family home in Menaka, a northern region of Mali.
In a statement shared with Anadolu Agency, the CMA indicated that its official was arrested during the night of Jan. 3-4, 2021. "The French forces surrounded the home of Mr. Halatassane Ag Rhissa, a notable member of the Municipal Interim Authority of Tidermene," the note detailed.
According to the CMA, this act is an "umpteenth humiliation targeting personalities respected by all".
The group also called for the release and "moral reparation" of Halatassane while urging the Malian international forces "to show more restraint and discernment so as not to misidentify enemies and objectives".
False intentions
In July 2020, in an article published on the A l'encontre website, author Guillaume Davranche listed five reasons for France to leave the Sahel -- it is waging an endless war there, delaying a political solution, aggravating the situation, reinforcing a criminal system and its intervention is "imperialist".
Since the days of colonization, the French military aid has always been controversial in Africa. Even if the facts are sometimes denied by France, it has found itself involved in genocides in Africa -- such as the Rwandan genocides and that of the Bamilekes in Cameroon. All this happened under the cover of a military operation, like the one being carried out in the Sahel. The examples being decried are legion.
An analysis published in June in the journal Alternative Libertarian also reported that Barkhane's murderous routine is fueling a desire for revenge. And this desire will progress with increasing "collateral" victims because in December 2019, Barkhane armed its drones with missiles.
The author of the analysis also warned that an anti-colonial fight against the crusaders "could motivate young people to join the terrorist ranks".
Thus, for him, France "presents itself as a savior" and yet this country "does not save the population and does not reduce violence. It only saves the uranium mines and its status as a suzerain state vis-à-vis vassalized governments".
He added that this military presence in West Africa "sometimes under the iron rule of demonized dictators, removes the possibility of peace negotiations and, overall, prolongs and aggravates a war without an end".
Like him, several observers do not appreciate the presence of such forces in Mali and other Sahelian countries.
Because it "does not contribute to political and economic stability", Justice Simango, a political analyst, told Anadolu Agency.
For Cisse Diop, a security expert, the French army is seeking to protect its own interests under the pretext of helping people.
https://www.aa.com.tr/en/africa/french-troops-presence-in-sahel-raises-many-eyebrows/2102730
--------
Europe
Poland charges two suspects for preparing 'terror attack' on mosque
07/01/2021
Poland has charged two suspects on suspicion of planning a far-right "terrorist attack" on a place of Islamic worship.
The suspects are accused of "preparing a crime to threaten the life or health of many people or property" using explosives.
They were also charged with "public incitement to murder against ethnic and religious groups", possession of explosives and firearms without a permit, and the transport of drugs within the European Union.
They face prison sentences of up to 10 years if convicted.
Authorities say the attack was planned for a "specific religious object of the Islamic community" and the perpetrators had also planned to "spread poisonous substances".
Prosecutors in Szczecin brought charges against the two last month, following a joint investigation led by Poland's Internal Security Agency.
The two suspects had planned to "prevent the Islamisation" of Poland, the authorities added in a statement.
Both defendants are said to have prevented "extreme views", calling for violence and Islamophobia. One of the two also created a "manifesto", similar to one written by the far-right terrorist in the Christchurch mosque attacks in 2019.
The "manifesto" included calls for the persecution of newcomers from outside Poland, including the use of firearms and explosives, the authorities added in a statement.
The two suspects were arrested in Warsaw and Szczecin by the Internal Security Agency in November 2019 and both had been under surveillance since 2013.
During the investigation, four firearms, including a homing machine gun and ammunition, and explosives were seized, alongside "tools enabling the production of hazardous materials and substances".
A spokesman for the Minister of the Special Services Coordinator added that one of the suspects had been "producing" firearms, ammunition and explosives despite a previous court order.
Also recovered were "eight vials with highly toxic chemicals" and more than 170 books on the production of explosives, as well as electronic data carriers that can be used to maintain encrypted communication.
A third individual was also charged with possessing explosives precursors without a permit, an offence which is punishable by up to 2 years imprisonment.
https://www.euronews.com/2021/01/07/poland-charges-two-suspects-for-preparing-terror-attack-on-mosque?utm_source=iterable&utm_medium=email&utm_campaign=1884708_
--------
Turkey aiming to turn new chapter with EU: Top diplomat
Busra Nur Bilgic Cakmak
08.01.2021
Turkey is working to turn new chapters in its relations with the EU, the country's foreign minister said Friday.
"In 2020, because of some of the problems that we experienced with some member countries, there have been occasional tensions in our relations with the EU, which is not a situation that we wish," Mevlut Cavusoglu said in a press conference with his Spanish counterpart Arancha Gonzalez Laya in the Spanish capital Madrid.
"But, with the approach of Spain and some other countries, rather than tension, dialogue has been opted for, and the most recent summit prepared the groundwork for this," he added.
Turkish President Recep Tayyip Erdogan and President of the EU Commission Ursula von der Leyen will hold a video conference on Saturday, added Cavusoglu.
The top diplomat will also visit Brussels to hold talks with the EU's foreign policy chief Josep Borrell on Jan. 21.
Dialogue with Greece, EU
Cavusoglu told reporters that there had been opportunities to initiate dialogue between Turkey and the neighboring Greece.
"We are trying to use those opportunities, as Turkey, without any preconditions. We're always in favor of dialogue and that's the only way we can decrease tensions and solve problems," he underlined.
Cavusoglu also said Turkey and the EU should work together to face the challenges created by the novel coronavirus pandemic.
"Turkey is a part of Europe, and for the resolution of the problems that Europe is facing, Turkey is ready to work together, also, to use the richness, and the opportunities that our region offers together."
"We are also ready for the resolution of issues of, for instance, migration and other issues with fair responsibilities and the sharing of the burden," he added.
Positive agenda
For her part, Laya called for a positive agenda for the relations between the EU and Turkey.
"What we mean by positive agenda is to carry out dialogue-based negotiations with the existing directions, to remove the provocations and tension, and to make these steps concrete with the decisions to be taken," she said.
"It is also important to update Customs Union agreement between Turkey and EU. At the same time, both parties should work together on the issue of visa liberalization. Also, our negotiations continue to put irregular immigration on a legal basis," she added.
Laya also said that issues such as Turkey's relations with Greece and France, as well as the Cyprus issue, had been discussed during their meeting with Cavusoglu, adding that Spain supports political solutions.
"Turkey is not any neighbor to us. It is a country that has a special relationship with the EU, has access to foreign markets, is already a candidate for full membership to the EU, and is in a different position."
She said that an upcoming intergovernmental business forum in Turkey slated for the second half of 2021 will serve to improve bilateral relations, especially in the areas of health and energy.
https://www.aa.com.tr/en/europe/turkey-aiming-to-turn-new-chapter-with-eu-top-diplomat/2103685
--------
Resolving Turkey-US disputes urgent need: Top official
Senhan Bolelli
08.01.2021
Finding ways to resolve the differences between Turkey and the US is an urgent necessity not only for bilateral relations, but also for transatlantic cooperation, Turkey's top diplomat said Friday
"Turkey values its deeply rooted relations with the United States. We have an alliance that has stood the test of time and has been instrumental in shaping the transatlantic political landscape," said Foreign Minister Mevlut Cavusoglu, speaking to Spanish news agency EFE during a visit to Madrid.
Cavusoglu noted that Ankara and the Washington currently disagreed on a number of significant issues, especially concerning Turkey's national security, such as the US' aid to the PKK/YPG terrorist group, its inaction against Fetullah Terrorist Organization (FETO) and its sanctions against Turkey.
He expressed Turkey's appreciation for President-elect Joe Biden's visit to Ankara during his vice-presidency under the Obama administration after a coup attempt on July 15, 2016 by FETO, showing his solidarity with the Turkish government and nation.
"Thus, we hope that this first-hand experience of the danger posed by this terrorist organization will allow the new US administration to take urgent and concrete action on FETO and its leader," Cavusoglu said.
"But above all, we hope that you, the new US administration, recognize the strategic importance of Turkish-American relations and take the necessary steps to increase its full potential. The way to do this is to address our differences through dialogue and diplomacy, as allies do," he added.
Cavusoglu said that a good first step to do this would be to remove the Trump administration's sanctions against Turkey imposed under the Countering America's Adversaries Through Sanctions Act (CAATSA).
On Dec. 14, the US imposed sanctions on Turkey over its acquisition of the Russian S-400 missile defense system.
In April 2017, when its protracted efforts to buy an air defense system from the US proved futile, Turkey signed a contract with Russia to acquire the state-of-art missile shield.
US officials have voiced opposition to their deployment, claiming they would be incompatible with NATO systems and would expose F-35 jets to possible Russian subterfuge.
Turkey, however, stressed that the S-400s would not be integrated into NATO systems, and poses no threat to the alliance or its armaments.
Turkish officials have repeatedly proposed a working group to examine the technical compatibility issue.
"There is no place for threats or sanctions among allies. These sanctions, whatever the purpose or basis, is a direct insult to Turkey's sovereignty," Cavusoglu added.
Cavusoglu emphasized that Turkey is a prominent NATO ally and contributes to the alliance's efforts to fulfill fundamental tasks, especially on collective defense, crisis management and security cooperation.
"We are one of the top five contributors to the alliance's missions and operations, and the eighth-largest contributor to the NATO common budget," he said.
Cavusoglu added that NATO offers a solid basis for improving relations with the US, adding that the new administration should recognize Turkey's importance within the alliance.
"We hope that the Biden administration will see this and engage with us in a meaningful dialogue that will help us return to our real agenda and begin to cooperate more effectively on a number of issues ranging from Syria to Libya," he said.
"In this regard, the initial messages coming from the Biden administration regarding the importance of transatlantic relations and effective multilateralism, as well as the commitment to constructive cooperation with the Allies, are quite encouraging. Any step in this direction would benefit both our relations and the wider transatlantic community," he added.
https://www.aa.com.tr/en/europe/resolving-turkey-us-disputes-urgent-need-top-official/2103667
--------
Turkish officer appointed NATO Sarajevo HQ deputy head
Orhan Onur Gemici
08.01.2021
A Turkish colonel was appointed as the deputy commander of NATO's Sarajevo base in Bosnia and Herzegovina, Turkey announced Friday.
Following the appointment of army Col. Olcay Denizer, Turkey's National Defense Ministry said in a statement that the country's military fulfilled important duties in Bosnia and Herzegovina and noted Sarajevo's efforts to join NATO.
A ceremony at Bosnia's Butmir military post was held to mark the assignment of the deputy command to Turkey.
The event was attended by Turkey's Ambassador to Bosnia and Herzegovina Haldun Koc, EUFOR Commander Maj. Gen. Reinhard Trischak, NATO Sarajevo Headquarters Brig. Gen. Eric Folkstad and Military Attache Colonel Mustafa Sitki Tatar, as well as the head of the Turkish Representative Committee, Colonel Selim Gokcegoz.
Denizer's post is of critical importance as he will oversee efforts towards Bosnia and Herzegovina's accession into the alliance, with the Political-Military Advisors and Technical Military Advisors branches coming under his command.
https://www.aa.com.tr/en/europe/turkish-officer-appointed-nato-sarajevo-hq-deputy-head/2103631
--------
Turkey to continue engaging on positive agenda with EU
Senhan Bolelli
08.01.2021
Turkey will continue to develop a "positive agenda" with the EU as well as maintain dialogue and diplomacy, the country's foreign minister wrote for a Spanish newspaper Friday.
In an article published by La Razon, Mevlut Cavusoglu said: "We have recently observed with appreciation that Spain follows a constructive attitude and emphasizes dialogue and cooperation within the EU regarding the problems we had with some member states over our policies to protect our maritime border delimitations in the Eastern Mediterranean in accordance with international law and to protect the rights and interests in the context of Turkish Cypriots."
Recalling that Turkey has always been a part of Europe historically, Cavusoglu said it is normal to have a diversity of views in "long-term relationships".
"We see our future in Europe," he added.
"Turkey will continue with its desire to develop its relationship with the EU based on a positive agenda and will maintain its position in favor of dialogue and diplomacy," he added.
Cavusoglu said that Turkey maintains a "deeply rooted" relationship with Spain adding that Spain is one of the largest commercial partners of Turkey.
"Before the pandemic, our trade volume had reached 13,000 million euros, and our goal is to reach 20,000 million euros," he said.
Noting rising xenophobia and Islamophobia in Europe, Cavusoglu also drew attention to the importance of tolerance and mutual respect, underlining the "need for communication and understanding between civilizations".
Cavusoglu also underlined the refugee crisis, which is a common challenge faced by both countries.
"We have largely stopped the flow of migrants to the EU, fulfilling our obligations of the March 18 Agreement. Unfortunately, the EU has not yet fulfilled the obligations arising from this Agreement," he wrote.
He also underlined that Turkey will continue working with Spain on some international issues, such as the peace process in the Middle East, Syria, Libya, and Venezuela.
"Being two countries that believe in the importance of multilateralism, we will intensify our collaboration in platforms such as NATO, the UN, and the G20," he added.
https://www.aa.com.tr/en/europe/turkey-to-continue-engaging-on-positive-agenda-with-eu/2103281
--------
India
Babri Masjid Demolition Case: Ayodhya Residents Challenge Acquittal of all the 32 Accused
By Pawan Dixit
JAN 09, 2021
A criminal revision petition was filed with the Lucknow bench of the Allahabad high court on Friday, challenging the special CBI court's September 30, 2020 order in the Babri Masjid demolition case, which acquitted all the 32 accused, including senior BJP leaders LK Advani, Murli Manohar Joshi and Kalyan Singh.
Haji Mehboob and Haji Saiyyad Akhlaq Ahmad, both natives of Ayodhya, filed the revision petition on behalf of the All India Muslim Personal Law Board (AIMPLB). Both were litigants in the Babri mosque demolition case.
"We decided to challenge the special court's judgment after the CBI did not move the high court against the acquittal," Mehboob said.
Mehboob and Ahmad have presented themselves as witnesses in the case and also as aggrieved persons in the riots that followed the Babri mosque demolition on December 6, 1992.
The case is likely to come up for hearing next week.
The special CBI court had acquitted all 32 persons accused of conspiring to demolish the 16th century Babri mosque on December 6, 1992 that sparked a deadly cycle of riots and communal violence across India, leaving hundreds dead.
The verdict by judge Surendra Kumar Yadav ended a 28-year-long legal fight, and brought relief to senior BJP leaders LK Advani, Murli Manohar Joshi, Kalyan Singh and Uma Bharti, but raised serious questions about the investigation into the high-profile case.
The 2300-page judgment ruled out any criminal conspiracy behind the razing of the disputed structure and found it to be a "spontaneous act".
"The incident was not pre-planned," the judge had said in the verdict, and added that "the leaders present there actually tried to control and pacify the mob... anti-social elements brought the structure down."
The judgment largely focused on the lack of credible evidence provided by the CBI, the probe agency.
Yadav said in his judgment that the CBI could not produce any conclusive evidence against any accused and refused to accept newspaper reports, documents and video cassettes as evidence.
https://www.hindustantimes.com/india-news
--------
No Innocent Should Suffer As I Did, Says Haridwar Youth Exonerated In 'Love Jihad' Case
Jan 9, 2021
Muzaffarnagar: A day after the Uttar Pradesh government told the Allahabad high court that it was dropping forced conversion charges in one of the first cases registered under the new anti-conversion law, the "accused", Nadeem Ahmad, said he is still trying to pick up the pieces after the false charges changed how people see him and his family.
"No innocent person should suffer like this," Nadeem, 27, said on Friday. "My reputation has been ruined. I went through an endless ordeal. That can never be compensated." Angry and hopeless, Nadeem, a labourer from Uttarakhand's Karaundi village, said he feels weighed down by the stray comments that follow him. "In the factory where I work, I see people whispering. In my village, my neighbours talk about me. It doesn't end." At home are his brother, Salman, who was booked with him in the case, and their mother. "She has to go through this humiliation as well. We didn't do anything."
He now regrets that day, five years ago, when he met a labour contractor from Muzaffarnagar, Akshay Kumar Tyagi, in Haridwar. "They became friends. Tyagi funded his sister's wedding too," a police officer at Mansoorpur, where the case against him was filed, said.
On November 29, Tyagi complained that Nadeem had "lured and brainwashed" his wife to convert her to Islam, and that Salman had helped him. Nadeem would visit his house, Tyagi had alleged, and wanted to marry his wife. It was a day after the Uttar Pradesh Prohibition of Unlawful Conversion of Religion Ordinance, 2020, was passed. They were booked under the new law and under sections 504 (intentional insult with intent to provoke breach of peace) and 506 (criminal intimidation). Nadeem was the first in the state to challenge the charges under the anti-conversion law in high court, saying that this was the fallout of an altercation he had with Tyagi over unpaid dues for his work.
"We have filed a chargesheet," Mansoorpur SHO KP Singh said. "No evidence of forced conversion was found against the accused." The two other charges, however, have been retained. Nadeem said, "In the future, police should investigate extensively before pressing charges of love jihad. I hope the government takes note of what I have been through."
https://timesofindia.indiatimes.com/city/meerut/no-innocent-should-suffer-as-i-did-says-haridwar-youth-exonerated-in-love-jihad-case/articleshow/80176516.cms
--------
UP: Assets Of 'Love Jihad' Accused To Be Attached
Jan 9, 2021
LUCKNOW: Police will attach properties of a resident of Tambor in Sitapur district of UP, who's on the run since December last year after being booked under provisions of the new 'love jihad' law, reports Kanwardeep Singh.
A court approval was taken to execute the proceedings under Section 83 of CrPC, which lays down that a proclaimed offender's property can be attached after s/he's declared an absconder. Zubrail, 22, had allegedly eloped with a 19-year-old Hindu girl, Neetu, on November 26.
Later, he married her and allegedly forced her to convert to Islam.
Zubrail's house and land will be attached in the presence of the sub-divisional magistrate on Saturday. His van was seized on Friday, police said.
https://timesofindia.indiatimes.com/city/lucknow/assets-of-love-jihad-accused-to-be-attached/articleshow/80179618.cms
--------
Senior Congress Leader Digvijaya Says Muslim Areas In Madhya Pradesh Being Targeted, CM Hits Back
By Iram Siddique
January 9, 2021
Senior Congress leader and Rajya Sabha member Digvijaya Singh on Friday said that Muslim localities in Madhya Pradesh were being targeted during fund-raising rallies for the Ram Temple in Ayodhya and demanded an impartial probe into the recent clashes even as Chief Minister Shivraj Singh Chouhan assured people from all communities that they were safe.
With guns, lathis, swords and provocative speeches, those who have set out to collect donations for the construction of temple are targeting Muslim localities, Singh told reporters after meeting Chief Secretary Iqbal Singh Bains and DGP Vivek Johri along with MLA Arif Masood and a delegation from the three districts that witnessed clashes last month.
The former chief minister demanded an impartial probe into the clashes that broke out in Ujjain, Mandsaur and Indore during the rallies.
"I will oppose these Hindus who are trying to break communal harmony between Hindus and Muslims. Hindu-Muslim unity is the basis of India. They fought together for the freedom struggle and those who did nothing during the freedom struggle are trying to vitiate the atmosphere," Singh said.
He said he a better Hindu than all BJP leaders, as he practises Sanatam Dharma which calls for respect for all.
Holding the district administrators responsible, Singh said, "Ministers, IAS and IPS officers are bound by the Constitution and are not slaves of any political party, be it the Congress or BJP. How were the rallies allowed to be taken out? The district collectors and SPs of the affected districts should be removed," he said. "It is strange that police cases are being registered against people whose houses were torched, vehicles damaged, and who sustained bullet wounds. What sort of justice is this."
Reacting to Singh's charges, Chief Minister Chouhan said in a video clip to media outlets: "Every society, community and sect is safe and secure in Madhya Pradesh."
"If action has to be taken against anyone, it is going to be against goons and mafia. And it will take place for sure. No power can stop it… A wrongdoer will face the consequences… All are equal in the eye of the law," he said. "MP government is against goons, drug peddlers and all types of mafia. Whoever the stone-pelters may be… nobody, not even Digvijaya, can save them."
This came two days after a delegation headed by social activist Medha Patkar visited Indore's Chandan Khedi village, where clashes took place on December 29. The six-member delegation submitted a report to Indore Commissioner Pawan Kumar on Thursday, saying that members of the rally that was passing through the village on the day of the clash were armed with iron rods, kerosene and diesel. They attacked the minaret of a mosque – near which an altercation broke out – with swords to incite communal violence. In the report, they accused the police of inaction.
After the clashes, the police booked around 23 villagers, but only two out of the three people who climbed the minaret were arrested – and both secured bail within two days, it said.
"It is shocking that Chief Minister Shivraj Singh Chouhan, who was in Indore immediately after the clashes, did not feel the need to appeal for peace and instead spoke about creating a law against stone-pelters," said Patkar.
https://indianexpress.com/article/india/digvijaya-says-muslim-areas-being-targeted-cm-hits-back-7139061/
--------
How Owaisi's AIMIM is striving to become first pan-India Muslim party
Jan 8, 2021
NEW DELHI: The 2020 Bihar assembly elections may be called the turning point of Hyderabad Lok Sabha MP Asaduddin Owaisi-led All India Majlis-e-Ittehadul Muslimeen (AIMIM). The party may well be on its way to becoming the largest pan-India Muslim party.
AIMIM, which was once a Hyderabad-centric party - even in the Telangana capital, it has influence only in the Muslim-populated walled city - has spread its tentacles in a number of states across the country - from Bihar in the East to Maharashtra to the West and from Uttar Pradesh in the North to Telangana in the South.
And now it is making serious efforts to go further down and make a foray into Tamil Nadu - the southernmost state of the country which goes to polls later this year.
Tamil Nadu
DMK invited Owaisi in its January 6 programme but withdrew it soon because of opposition from its other two Muslim-dominated regional parties - the Indian Union Muslim League (IUML) and Manidhaneya Makkal Katchi (MMK). DMK seems to be wary of forging an alliance with AIMIM also for the fear of losing Hindu votes.
If DMK does not stitch an alliance with AIMIM, it is learnt that the latter may even go along with the ruling party - the AIADMK. In the worst scenario, it may contest the assembly election alone.
AIMIM had contested on just two assembly seats in the 2016 assembly seats and garnered about 11,000 votes. However, the party has identified 25 seats on which it might field its candidates.
Hyderabad
The AIMIM maintains its stronghold in Hyderabad. It had won 44 of the 150 seats in the Greater Hyderabad Municipal Corporation (GHMC), whose results were declared on December 4. It had won the same number of seats even in the 2016 GHMC elections. The ruling TRS had won 99 seats in 2016 and 55 last year. The BJP, which was victorious on just four seats in 2016, won a whopping 48 seats and came second.
AIMIM had won seven seats in the 2018 Telangana assembly elections. It has ample opportunity to improve upon its tally in the next assembly polls. Owaisi himself has been representing Hyderabad in the Lok Sabha for the past four terms.
Maharashtra
AIMIM had won two seats - Byculla and Aurangabad Central - in the 2014 Maharashtra assembly elections. In 2019, it lost both but won two other seats - Dhule City and Malegaon Central. It had contested 44 seats. AIMIM has two MPs in the Lok Sabha. One of them is Owaisi himself from Hyderabad. The other one is Imtiaz Jaleel from Aurangabad Central.
Bihar
AIMIM's fortunes have taken a turn for better after the October-November 2020 Bihar assembly elections. Muslims are the largest minority community constituting 16.9 per cent of the total population in the state.
Till the 2020 Bihar assembly elections had taken place, AIMIM had just one MLA - Qamrul Hoda who had defeated BJP's Sweety Singh in Kishanganj in a by-election 2019. However, the tally rose to five in the state polls last year.
Uttar Pradesh
With AIMIM getting a major boost in Bihar, it has started chalking out a strategy to contest the 2022 Uttar Pradesh assembly elections in a major way. But prior to the assembly elections, it would contest the zila panchayat election to be held later this year. It has vigorously started making strategies for the UP state polls. It has undertaken a membership drive to strengthen the organisation right from the state to the booth level.
AIMIM has decided to field candidates on 25 per cent seats in the 2022 assembly elections. Its focus would obviously be the Muslim dominated areas.
It has even declared its first candidate for the next assembly elections. Abdul Mannan, an eye surgeon by profession, would be fielded from Utraula assembly constituency in Balrampur district. Mannan quit the Peace Party before joining the BJP.
In another development, Owaisi met Suheldev Bharatiya Samaj Party (SBSP) chief Om Prakash Rajbhar in Lucknow on December 16 to cobble an alliance for the 2022 Assembly polls. SBSP and AIMIM have together launched Bhagidari Sankalp Morcha, an umbrella organisation of the smaller parties in the state such as BSP leader Babu Singh Kushwaha's Jan Adhikar Party, Babu Ram Pal-led Rashtra Uday Party, Anil Singh Chauhan-led Janta Kranti Party and Premchand Prajapati-led Rashtriya Upekshit Samaj Party.
Pragatisheel Samajwadi Party Lohia (PSPL) chief Shivpal Singh Yadav also met Rajbhar, apparently to forge an alliance.
West Bengal
AIMIM has also decided to contest the West Bengal assembly elections which, in all likelihood, would be held along with states such as Tamil Nadu and Kerala. Owaisi attacked Trinamool Congress (TMC) supremo and chief minister Mamata Banerjee over her comments that the BJP was allegedly trying to import AIMIM to that state.
Banerjee alleged that the BJP-AIMIM combine would only heighten the communal polarisation and help them garner the Hindu-Muslim votes. He accused Banerjee of being a part of the BJP-led NDA when the 2002 Gujarat riots happened.
He said, "Till now Mamata Banerjee has only met obedient Mir Jaffers (who betrayed Nawab Siraj-ud-Daullah) and Mir Sadiqs (who allegedly betrayed Tipu Sultan during the Siege of Seringapatam, paving the way for a British victory). She is yet to come face-to-face with a good Muslim, and it will happen."
https://timesofindia.indiatimes.com/india/how-owaisis-aimim-is-striving-to-become-first-pan-india-muslim-party/articleshow/80169280.cms
--------
Owaisi responds to Imam's 'dividing vote' barb
January 8, 2021
AIMIM chief Asaduddin Owaisi today took a dig at the Imams after their statement that they will not allow division of minority vote in West Bengal, wondering why Muslims are lagging behind though votes have not split in the past 70 years.
Buoyed by the success in Bihar Assembly elections AIMIM has decided to contest in upcoming West Bengal elections and Owaisi has met Pirzada Abbas Siddiqui of Furfura Shareef on contesting elections together.
Owaisi took to the micro blogging site Twitter after a statement from Bengal Imam's Association that the community does not need any outside leader and they do not believe in communal or casteist politics.
Owaisi retorted: "Imam sahab, for over 70 years Muslim has not been divided. Muslims are 27 per cent of Bengal population but 37 per cent of state's prison population. In whose favour was this undivided vote? Surely not 80 per cent of Bengal's Muslims who earn only 5000 per month."
He went on to add, "Please also explain to us how/why Mausam Noor lost the election in Malda. I respectfully request you to never underestimate Furfura Shareef and yes we are with Abbas Siddiqui." Mausam Noor, the niece ABA Ghani Khan Chowdhury had quit Congress and joined Trinamul Congress but lost her Malda (North) seat to BJP's Khagen Murmu due to splitting of votes between Congress and Trinamul Congress in 2019 elections. With the entry of AIMIM, parties like Trinamul Congress and Congress are apprehensive of a further split of minority votes, paving the way for BJP's win in the upcoming Assembly elections. It may be recalled that the West Bengal chief minister had introduced allowance for Imams in the state.
Owaisi has decided to contest elections in West Bengal, Uttar Pradesh, Madhya Pradesh and Gujarat and the party's has seen some success by tying up with smaller parties.
https://www.thestatesman.com/india/owaisi-responds-to-imams-dividing-vote-barb-1502945199.html
--------
Pak steps before FATF review farcical: India
Jan 9, 2021
NEW DELHI: India on Friday described as farcical Pakistan's actions against terrorists just ahead of the Financial Action Task Force (FATF) review and called upon the international community to hold Islamabad accountable for its support to cross-border terrorism.
LeT commander and Mumbai attacks mastermind Zaki-ur-Rehman Lakhvi was sentenced to 15 years in jail by a Pakistani anti-terrorism court on Friday.
The government said in response that the timing of these actions clearly suggested the intention of conveying a sense of compliance ahead of the APJG (Asia Pacific Joint Group) meeting and next FATF plenary in February, 2021.
"It has become routine for Pakistan to come up with such farcical actions prior to important meetings," said ministry of external affairs spokesperson Anurag Srivastava.
"United Nation proscribed entities and designated terrorists act as proxies for Pakistani establishment to fulfil its anti-India agenda. It is for the international community to hold Pakistan to account and ensure that it takes credible action against terror groups, terror infrastructure and individuals," Srivastava added.
The Paris-based Financial Action Task Force placed Pakistan on the Grey List in June 2018 and asked Islamabad to implement a plan of action to curb money laundering and terror financing by the end of 2019 but the deadline was extended later due to the Covid-19 pandemic.
https://timesofindia.indiatimes.com/india/pak-steps-before-fatf-review-farcical-india/articleshow/80181288.cms
--------
India, France discuss counter-terrorism, cooperation in Indo-Pacific at strategic dialogue
Jan 8, 2021
NEW DELHI: India and France discussed key issues such as counter-terrorism, maritime security and cooperation in the Indo-Pacific region at their annual strategic dialogue and vowed to accord high priority to their partnership, the Ministry of External Affairs (MEA) said on Friday.
National security advisor Ajit Doval led the Indian delegation, while the French delegation was headed by Emmanuel Bonne, diplomatic advisor to French President Emmanuel Macron, at the talks held on Thursday.
At the dialogue, they reiterated their attachment to an inclusive, rules-based Indo-Pacific which contributes to a multipolar Asia in a multipolar world, the French release on the dialogue said.
In its statement, the MEA said the two sides held discussions on a variety of issues including counter-terrorism, cyber security, defence cooperation, maritime security, regional and global issues and cooperation in the Indo-Pacific region.
Both sides reaffirmed the high priority they accord to the India-France strategic partnership and highlighted the convergence of views between the two countries, the MEA said.
During his visit here, Bonne also called on Prime Minister Narendra Modi, defence minister Rajnath Singh and external affairs minister S Jaishankar. He also met foreign secretary Harsh Vardhan Shringla.
"Had a productive meeting with Mr. Emmanuel Bonne, Diplomatic Advisor to President Macron. Expressed joy at the progress in India-France Strategic Partnership, a force for global good in the post-COVID world. Reiterated the invitation to my friend @EmmanuelMacron to visit India," Prime Minister Modi tweeted after meeting Bonne.
The French statement said that the agenda of the strategic dialogue covered all aspects of the Indo-French strategic partnership in the Indo-Pacific and in the fields of space, defence, security, civil nuclear energy, among others.
On each topic, the two sides noted the high degree of convergence of views and agreed on concrete steps to further enhance their cooperation, the French statement said.
During his meetings, Bonne conveyed President Macron's wish to further strengthen the relationship of trust and friendship between France and India in 2021.
"Indo-French cooperation will be key to tackling global challenges in 2021, such as ensuring equal and universal access to COVID-19 vaccines, protecting climate and biodiversity, and building a renewed multilateralism," the French statement said.
Bonne highlighted that France will work closely with India in the UN Security Council in 2021-2022 and reiterated France's support for India's bid for a permanent seat, it said.
https://timesofindia.indiatimes.com/india/india-france-discuss-counter-terrorism-cooperation-in-indo-pacific-at-strategic-dialogue/articleshow/80176089.cms
--------
Global terrorist Masood Azhar is finally a wanted man in Pak. Dawood next?
By Shishir Gupta
JAN 08, 2021
The arrest warrant issued against Maulana Masood Azhar, the chief of the proscribed Jaish-e-Mohammed (JeM), is the first small step against the global terrorist who was claimed by Islamabad to have disappeared. Pakistani diplomats last year told the global anti-terror financing watchdog Financial Action Task Force (FATF) that it hadn't been able to take action against Masood Azhar because he was missing. Indian officials had then rebutted Pakistan, pointing that he was still holed up in his bomb-proof house behind the terror group's Bahawalpur headquarters at Markaz-e-Usman-o-Ali, Railway Link Road, in Pakistan.
The FATF kept Islamabad in its 'grey list' that continued to make it difficult for Prime Minister Imran Khan's government to get financial aid from international lending agencies such as the IMF. As he faces the most serious challenge from a combined opposition that has been mobilising public opinion against him, Pakistan watchers say that Imran Khan's best chance to hold power is to get the economy back on rails to ensure that the opposition campaign doesn't find traction with the people. By most accounts, it isn't easy.
Indian officials explain Pakistan's recent steps - a warrant against Azhar who had been shielded for a decade at UN Security Council meetings by Islamabad as well as Beijing and the arrest of Lashkar-e-Taiba's operations commander Zaki-ur-Rehman Lakhvi - to indicate Islamabad's desperation to get off the 'grey list'.
Pakistan watchers believe that Islamabad would use its leverage with the Quetta-based Taliban Shura in Afghanistan to conclude a deal with the incoming Joe Biden administration to seek the US support for Islamabad at the FATF meetings in exchange for its support for the peace talks. Pakistan's deep state is also expected to use its capacity to calibrate violence in Afghanistan to convince the US administration.
Officials underline that neither of the two of Pakistan's most prominent faces of terrorism faces charges for terrorism and killing scores of people but for terror financing. Zaki-ur-Rehman Lakhvi was the Lashkar commander who had plotted and supervised the 26/11 Mumbai terror attack.
"But the baby steps are also important for the message they hold," an Indian counter-terror official said, a reference to the pressure on the Imran Khan government to get off the FATF's grey list. At the last meeting, the FATF had repeated its warning to his government to take more steps or risk being blacklisted.
The official said it was true that the arrest warrant against Azhar and Lakhvi's arrest were reversible steps. Lakhvi did spend time behind bars after the 26/11 attacks - he lived in "relative luxury" and fathered a child while in prison on terror charges - but was set free when the global pressure on Islamabad eased.
"But at the same time, these steps also imply progress, however gradual it may be," the official said.
It is in this context that Indian officials believe that pressure is mounting to take steps against Dawood Ibrahim, once the Mumbai don who crossed the line when he plotted the March 1993 bombings in the city before fleeing the country.
Dawood Ibrahim has been living in Karachi from where he has controlled South Asia's biggest crime syndicate for most of the last two decades. Islamabad has all along claimed that Dawood Ibrahim was not in Pakistan despite documentary evidence produced by India that places him in Karachi.
Indian officials said action against Dawood Ibrahim would be the acid test for the Imran Khan government's efforts to project that it was serious on acting against terrorism. Dawood Ibrahim is well-entrenched in Pakistan's power circuit. In 2005, Dawood - also designated as a global terrorist by the UNSC and US - married off his daughter Mahrukh to Junaid Miandad, son of former Pakistani cricketer Javed Miandad. According to Indian intelligence, Mahrukh and Junaid have secured Portuguese passports that would let them leave the country if things get too hot.
Abu Salem, who was once a close associate of Dawood Ibrahim and had escaped to Pakistan after the 1993 before he fell out, had also moved to Portugal where he was finally arrested in 2002 and extradited to India three years later.
Incidentally, Masood Azhar had entered India on a fake Portuguese passport in January 1994 when he was arrested in Jammu and Kashmir two weeks later. He had dodged immigration officials' queries about his Portugese passport, claiming that he was a Gujarati by birth.
https://www.hindustantimes.com/india-news/global-terrorist-masood-azhar-is-finally-a-wanted-man-in-pak-dawood-next/story-3KXKEO37mDaEd2BREvggiJ.html
--------
79 of 86 booked under new law are Muslims
By Utkarsh Anand
JAN 09, 2021
The Uttar Pradesh government has told the Allahabad high court that its contentious new anti-conversion ordinance didn't target any particular religion and was equally applicable to all forms of forced conversion, not just interfaith marriages. But a scrutiny of the statistics submitted by the Yogi Adityanath government in court presents an intriguing picture.
A total of 86 persons were booked in 16 first information reports (FIRs) since the Prohibition of Unlawful Conversion of Religion Ordinance, 2020, was notified on November 28 last year. Fifty-four people were arrested. Out of the 86 people booked, 79 are Muslims. All these 79 have been accused of similar offences — allegedly enticing a woman and forcing her to convert to Islam.
These statistics are part of the state government's affidavit presented before a high court bench led by chief justice Govind Mathur on Thursday, in response to a batch of public interest litigations (PILs) that claimed the law violated several constitutional rights.
In 16 FIRs adduced by the state government before the high court, two cases involved minor girls. In the other FIRs, adult women were alleged to have been influenced or pressurised for conversion.
The accused in two FIRs were non-Muslims, and seven persons were named in total in the cases. The allegations against them relate to coercion for converting women to Christianity. The cases spanned 14 of the state's 75 districts. The families of some of the 86 arrested alleged that they were picked up on trumped-up charges. The UP Police and the government, however, say the charges are genuine.
Guresha Ahmad, the sister of Owais Ahmad, who was the first person arrested under the new law on November 28 in Bareilly, denied that her 21-year-old brother was guilty of coercing a local Hindu woman to convert to Islam. "My brother and the girl studied together. The girl later fled on her own," said Guresha. She further alleged that the woman told police that she was being harassed by her family members. Owais, who remains in jail, was arrested on a complaint by the woman's father.
Rajesh Kumar Pandey, DIG, Bareilly Range, said, "Owais Ahmed was arrested following the FIR against him and was sent to prison on judicial custody. The case is under investigating by a team if local police."
In Bijnor, a 17-year-old boy was arrested on December 17 for allegedly forcing a teenager to convert for marriage. But the accused's family denied the charges. "The girl's family said they did not want any action in the case and she denied any attempt of conversion," said the accused's brother.
SHO of Dhampur police station Arun Kumar Tyagi, however, said the charges levelled against the accused were based on the statement of the girl and she recorded the same statement in front of a magistrate under section 164 of CrPc. He said that the accused introduced himself to the girl as a Hindu and tried to persuade her for marriage .
The government's affidavit in the high court showed that in one case, 26 people, including five women, were booked in Etah district for allegedly luring a 21-year-old woman and forcibly converting her religion. According to the FIR, the alleged incident took place on November 17 and 18 – more than a week before the law came into force. The police, however, opted to invoke the criminal provisions of the ordinance since the FIR was registered later. Out of 26 persons, 14 have been arrested so far, read the affidavit.
The document listed two similar instances from Mau and Sitapur.
In Mau, 16 people were arraigned as accused under one FIR whereas in Sitapur, 14 were booked in one FIR. In both cases, the accusations pertain to beguiling adult woman for conversion. Eight people were arrested in Mau and 13 in Sitapur. The alleged incident in Sitapur is dated November 23, when the ordinance was not in force.
The UP ordinance prescribes a jail term up to 10 years and fine up to ₹25,000 for conversion under marriage, fraud, coercion or enticement.
The law came into force days after chief minister Yogi Adityanath promised to fight against "love jihad", a term used by some radical groups to describe relationships between Muslim men and Hindu women.
https://www.hindustantimes.com/india-news/79-of-86-booked-under-new-law-are-muslims-101610162090746.html
--------
URL: https://www.newageislam.com/islamic-world-news/pakistan-lifts-all-visa-restrictions/d/124029
New Age Islam, Islam Online, Islamic Website, African Muslim News, Arab World News, South Asia News, Indian Muslim News, World Muslim News, Women in Islam, Islamic Feminism, Arab Women, Women In Arab, Islamophobia in America, Muslim Women in West, Islam Women and Feminism