New Age Islam News Bureau
7 Dec 2016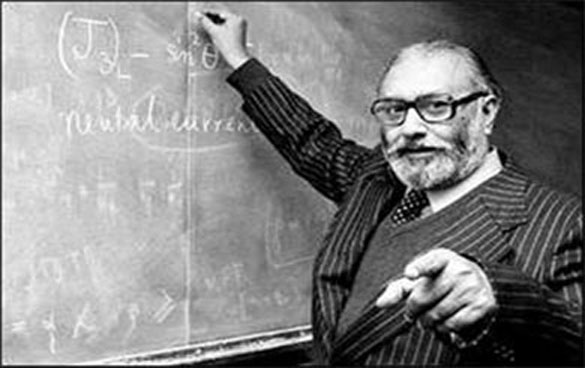 Professor Abdus Salam. Express photo by P.V. Sivakumar
-------
• Pakistan Honours Ahmadiyya Nobel Laureate Abdus Salam, Reversing Years of Neglect
• Saudis Financially Support the Afghan Taliban
• Interfaith Leaders Pledge To Stand By American Muslims, No Matter What
• Muslim-Owned UK Restaurant Offers Free 3-Course Christmas Meal to Homeless, Elderly
Pakistan
• Pakistan Honours Ahmadiyya Nobel Laureate Abdus Salam, Reversing Years of Neglect
• Islamabad-Bound PIA Aircraft Crashes near Abbottabad
• COAS Orders Focused, Indiscriminate Operation against Terrorist Elements
• SC asks Sharifs three key questions in Panama case
• PPP's Lahore show forces PML-N to rethink policy of reconciliation
• Govt all set to include human rights in syllabus
--------
South Asia
• Saudis Financially Support the Afghan Taliban
• Bangladesh SC Upholds Death Penalty for Mufti Hannan, 2 Others
• 14 Militants Killed In Separate Airstrikes of Afghan Air Force: MoD
• Bangladesh Attorney General for Uniform Edu System to Fight Religious Fanaticism
• US cannot eliminate the Taliban or end violence in Afghanistan: Obama
• Kabul's neighbours urged to bring Taliban to negotiating table
• Burma: 21,000 Rohingya Muslims Flee To Bangladesh amid 'Attempted Genocide'
• Kofi Annan on a Peace Mission in Myanmar
• Coordinated Taliban attack foiled in Arghistan district of Kandahar
--------
North America
• Interfaith Leaders Pledge To Stand By American Muslims, No Matter What
• Dozens of Demonstrators Gather At Houston Mosque to Support Muslims
• US: Israeli settler bill 'profoundly damaging'
• After a Facebook post by an elected official, an Alaska Muslim finds himself having to explain his faith
• How a Lebanese immigrant helped pave the way for the study of Islam and Muslim culture in the US
• Pro-Islam billboards receive more hate calls from Dallas
• Muslim Food Bank braces for increased demand from Syrian refugees
• Major tech firms team up to curb 'terrorist content'
• Obama defends record on terrorism in national security speech
• Los Angeles metro bomb threat sparks increased security
--------
Europe
• Muslim-Owned UK Restaurant Offers Free 3-Course Christmas Meal to Homeless, Elderly
• Muslim Council of Britain: It's Up to White British to Integrate, Not Muslim
• British-Muslim sues government over extremist labelling
• Bosnia arrests eight over wartime killings of Muslims
• Ransomed: The freeing of 226 Christians from ISIS
• Angela Merkel: Full-face veil must be banned in Germany
• French court says Virgin Mary statue must go
• Trump's Pentagon pick says Russia 'dangerous,' Putin possibly 'delusional'
--------
India
• NIA Plea to Conduct Lie-Detector Test on Manager of Zakir Naik's NGO Rejected
• On Babri Demolition Anniv, Muslims Offer Prayers, Seek Justice
• Congress Threatens Stir If Maharashtra Fails To Implement Muslim Quota
• India, Bangladesh should move and work together: Pranab Mukherjee
• BCs Commission active for Muslim reservations
• Watch A Sorry Tale Of Human Rights Violation And Terror
--------
Arab World
• Syrian Army Busts Terrorists' Chemical Warehouse in Aleppo
• Iraqi Army Raises National Flag Over Hospital on Left Bank of Tigris
• At least 7 civilians killed in militant rocket attacks on Aleppo
• Gunmen kill Iraqi journalist in Kirkuk
• Aleppo: Gov't Forces Continue Capturing More Neighborhoods, More Militants Surrender to Army
• Syria: Gov't Forces Capture More Districts Southeast of Aleppo City
• Syrian MP Sees Extension of ISA as Washington's Furious Response to Iran's Victories in Region
• Syrian Army on Verge of Epoch-Making Victory in Aleppo
• Hundreds of Terrorists Evacuate Aleppo
• Syrian Soldiers Detect Warehouse with Toxic Chemicals in Aleppo
• Terrorists Fall to Army in Two Key Districts near Aleppo Citadel
• Report: US Trying to Rescue Spies from Eastern Aleppo City
• Saudi court sentences 15 people to death for spying for Iran
• Syria army seizes key ground in Aleppo battle
• Syrian army seizes Aleppo Old City from rebels
--------
Mideast
• Turkish Muslim Restaurant to Feed the Homeless and Elderly For Free On Christmas Day
• Security Forces Disband Terrorist Group in Western Iran
• Sanctions Renewal Shows US Still 'Enemy': Rouhani
• Iran, Indonesia must boost consultation on terror fight: Rouhani
• Suspected ISIS militants arrested in Yemen's Aden
• Iran president: Trump won't be able to harm the nuclear deal
• Iran urges UN chief to brief Security Council on US sanctions bill
• 25 terrorist groups busted during Arba'een rituals: Iran minister
• 60 Yemenis feared drowned after boat goes missing in Arabian Sea
• Greek court OK's extradition of three Turkish 'coup' officers
--------
Africa
• Muslim Rights Group Slams El-Rufai for Labelling Sect as Insurgents
• End of Boko Haram In Sight, Buhari Assures International Community
• Bill to establish Christian court scales second reading
• Boko Haram: Nigerian military to open key road abandoned for 2 years
• Iran dismisses 'politically-motivated, baseless' Saudi claims
• UN cuts food rations for refugees in Kenya by half
--------
Southeast Asia
• Dr Yaacob Says Muslim/Malay Group Must Respect Divesity
• Ahok Protests Reveal Indonesia's Struggle between Secular and Religious Politics
• Rohingya persecution not religious but ethnic issue, Myanmar Muslims tell Malaysia
• IS setting up base in Philippines
• How a Muslim Group Shut Down Christmas Celebrations in Bandung
Compiled by New Age Islam News Bureau
URL: https://www.newageislam.com/islamic-world-news/new-age-islam-news-bureau/pakistan-honours-ahmadiyya-nobel-laureate-abdus-salam,-reversing-years-of-neglect/d/109311
--------
Pakistan Honours Ahmadiyya Nobel Laureate Abdus Salam, Reversing Years of Neglect
December 6, 2016
Pakistan plans to rename a university centre for physicist Abdus Salam, its first Nobel laureate, after more than 30 years of all but disowning his achievements, as a member of a minority sect barred from identifying itself as Muslim. Salam, the first Muslim to win the prize for science, was a member of the Ahmadi sect, which is considered heretical by law in Pakistan, denounced by Muslim leaders and targeted by violent extremists.
The office of Prime Minister Nawaz Sharif said it had given approval for the National Centre for Physics at the Quaid-i-Azam University in Islamabad, the capital, to be renamed after Salam. "The prime minister has directed the ministry of federal education to put up a formal summary for renaming the center, for approval of the president," it said in a statement on Monday.
Salam shared the 1979 Nobel Prize in Physics with Sheldon Glashow and Steven Weinberg for helping to pave the way to the discovery of the "God particle," one of science's greatest achievements in the last 100 years. However, under pressure from right-wing clerics and students, Salam was banned from lecturing at public universities during his lifetime, and even after winning the Nobel.
The Ahmadi minority holds that a prophet followed the Prophet Mohammed, who founded Islam. But that view runs counter to the Muslim religion's central belief that Mohammad was the last of God's messengers. Killing Ahmadis earns the assailant a place in heaven, say some clerics, who distribute leaflets carrying the home addresses of sect members. In 1974, a Pakistani law declared Ahmadis as non-Muslims and in 1984, a new law made it possible to jail Ahmadis for "posing as a Muslim" or "offending a Muslim's feelings".
Salam is buried in the Pakistani town of Rabwah, a major centre for Ahmadis, where his gravestone was defaced by local authorities who removed the word "Muslim" from an inscription that called him "the first Muslim Nobel laureate".
"All his life, Professor Salam wanted to set up an institution for physics in Pakistan but no one let him," Saleemuddin, the Ahmadi community's Pakistan spokesman, told Reuters. "They didn't honour him in his life but we are happy they have finally done so now, better late than never," added Saleemuddin, who uses only one name. "Only when we begin to honour our true heroes will Pakistan be on the right track."
http://indianexpress.com/article/world/pakistan-honours-first-nobel-laureate-abdus-salam-reversing-years-of-neglect-4413159/
--------
Saudis Financially Support The Afghan Taliban
Dec 07 2016
The Taliban militants receive financial support from the Saudis as the insurgency led by the group has entered to its 15th year with the group intensifying attacks since the Afghan forces took full security lead last year.
A former Taliban FINANCE minister has told The New York Times that he traveled to Saudi Arabia for years raising cash while ostensibly on pilgrimage.
A former State Department adviser Valid Nisar also told the paper that the Taliban have also been allowed to raise millions more by extorting "taxes" by pressing hundreds of thousands of Pashtun guest workers in the kingdom and menacing their families back home.
The move by Saudis to financially support the group comes in contradiction with the Kingdom's move to pursue the group to participate in peace talks with the Afghan government.
According to the Times, the Saudi intelligence once covertly mediated a peace effort that Taliban officials and others involved described in full to The Times for the first time.
Reports regarding Saudis support to Taliban come as the TOP US commander in Afghanistan General John Nicholson earlier said the Taliban connections to Russia and Iran are not advancing the cause of stability in the region.
Both Iran and Russia are concerned regarding the presence of ISIS loyalists in the country and have been allegedly helping and arming the Taliban in a bid to contain the influence of ISIS affiliates in Afghanistan and prevent it from threatening neighboring countries including central Asian states.
http://www.khaama.com/saudis-financially-support-the-afghan-taliban-02433
--------
Interfaith Leaders Pledge To Stand By American Muslims, No Matter What
20/11/2016
Christian, Jewish and Buddhist leaders joined their Muslim neighbors for Friday prayers at a Washington, D.C., mosque, sending President-elect Donald Trump a strong statement of interfaith solidarity.
The religious leaders spoke out against Islamophobia and in support of American Muslims, who have been feeling fearful and uncertain about their future in Trump's America. They also called on Trump to forcefully denounce anti-Muslim hate crimes, which the FBI reports shot up by 67 percent in 2015.
"We must promise that no one will ever make another American afraid ― not the bigots, not the alt-right, not the chief strategist of the next administration, not the president of the United States," Rabbi Jack Moline, president of the advocacy group Interfaith Alliance, said at a press conference at the Masjid Muhammad. "No one will make the precious children of this community, of any community, afraid."
After speaking with media, the interfaith leaders attended a prayer service at the mosque. Also known as the Nation's Mosque, it's about two miles away from Trump's future address at 1600 Pennsylvania Ave.
The interfaith rally was organized by Shoulder to Shoulder, a coalition of over 20 national religious groups that have pledged to do what they can to stomp out anti-Muslim sentiment. In a letter signed by representatives from Reconstructionist and Reform Jewish traditions, as well as the evangelical, Catholic, Baptist, Lutheran, Presbyterian and other Christian traditions, the leaders said they wanted to see Trump live up to his promise to be a president for all Americans.
"We, the religious institutions of this great nation, stand shoulder to shoulder with each other in support of our Muslim brothers and sisters," the leaders said in the letter. "No one should fear for their own safety in this country because of how they DRESS, how they pray or how recently they arrived."
In the days since Trump's election, many American Muslims have watched with trepidation as the president-elect tapped members for his new administration who have professed negative and dangerous attitudes about Islam ― from potential attorney general Sen. Jeff Sessions (R-Ala.), who has endorsed banning Muslims from the country, to Trump's pick for national security adviser, Army Lt. Gen. Michael Flynn, who has called Islam a "cancer." Other Trump supporters have pointed to the country's World War II-era imprisonment of Japanese Americans as a precedent for creating a Muslim registry.
Kristin Garrity Sekerci, program coordinator at the Bridge Initiative, Georgetown University's Islamophobia research project, said that she's been shocked to see "notorious propagators and exploiters of fear and misinformation" OFFERED high-level appointments in Trump's administration.
"We must be vigilant in the face of such vitriol and fear not only in our nation and its elected leaders, but within our own faith traditions as well," Sekerci said at Friday's rally. "This fear and misinformation cannot be normalized."
http://www.huffingtonpost.in/entry/interfaith-washington-dc-prayer_us_582f3e15e4b058ce7aaacf3f
--------
Muslim-Owned UK Restaurant Offers Free 3-Course Christmas Meal to Homeless, Elderly
December 6, 2016
Christmas may be a while away, but the cheer and spirit has begin warming the cockles of our hearts already, and thank goodness for that. One such example of the X-mas spirit is this generous offer by a Muslim-owned restaurant in London, which is offering free meals to homeless and elderly people on Christmas Day. The reason? So that "no one eats alone".
Shish Restaurant, in Sidcup, has put up fliers and shared the message on various social media platforms in a bid to spread the word. The posters say, "We are here to sit with you" on 25 December. The restaurant owners have also been regularly tweeting, asking people to share the information on social media, a gesture that has been highly praised all across. One such tweet reads, "Please share this around and get the news forward to anyone that is in need/elderly/ homeless."
According to reports, the three-course meal will include a soup and cacik (a yogurt-based dip) as starters, chicken or vegetarian casserole or chicken shish for the main meal and rice pudding as dessert.
People across social media have widely praised this initiative. "Really inspirational and great thing to do! I'll definitely visit if I get the opportunity to!" tweeted Ricky Taing, while another hoped the idea would be replicated elsewhere as well. "(W)hat a wonderful idea! #xmas2016 #xmaslunch hope one of my local restaurants do this" said Rukhsana K on Twitter.
Sadly, though, there have been those who have taken a negative and racist stand as well, but these have been few and far in between, with most people coming out in support of the restaurant.
http://indianexpress.com/article/trending/trending-globally/muslim-owned-uk-restaurant-offers-free-3-course-christmas-meal-to-homeless-elderly-4413446/
--------
Pakistan
Islamabad-Bound PIA Aircraft Crashes near Abbottabad
By News Desk: December 7, 2016
An Islamabad-bound Pakistan International Airlines (PIA) flight with 47 passengers on board crashed near Abbottabad on Wednesday.
PK-661 departed from Chitral at 3:30pm and disappeared from the air control radar soon after take off. There were 47 people, including 5 crew members on board the aircraft.
"We regret to inform that PIA's ATR-42 aircraft operating as PK-661, carrying around 40 persons lost its contact with control tower on its way from Chitral to Islamabad a short while ago. All resources are being mobilised to locate the aircraft. Media will be kept informed as situation develops," PIA spokesperson Danial Gilani said in a statement.
"PIA's emergency response center has been activated and can be accessed at following phone numbers for updates: 0092-21-99044890, 0092-21-99044376 and 0092-21-99044394," he added.
Further, the DPO Abbottabad confirmed the aircraft crashed near Havelian between Majab and Piplian.
Meanwhile, military's media wing ISPR said the army dispatched troops and helicopters to the crash site for rescue efforts.
Earlier in October, a pilot of the Pakistan Air Force (PAF) was killed as his Mirage jet crashed near Karachi's Musharraf Colony. According to Squadron leader Baqir Ali, PAF Mirage jetbearing tale number 921 took off from Masroor Base, before it crashed near Musharraf Colony. The pilot died on the spot, police officials stated.
Source: tribune.com.pk/story/1256304/islamabad-bound-pia-aircraft-crashes-near-abbottabad/
----
COAS Orders Focused, Indiscriminate Operation Against Terrorist Elements
07-Dec-16
ISLAMABAD: Chief of Army Staff General Qamar Javed Bajwa during a visit to Quetta vowed zero tolerance against terrorism and directed focused operations against terrorists of all kinds in coordination with Intelligence and other law enforcement agencies. Soon after his arrival at Quetta, COAS laid a floral wreath at Yadgar-e-Shuhada to acknowledge the sacrifices of all martyrs who sacrificed their lives for the country, notably during his predecessor's operation against terror, Zarb-e-Azb.
Later, COAS visited headquarters Southern Command where he was briefed about the operational preparedness of the Command, overall security situation in Balochistan and ongoing stabilisation operations. The COAS commended the Army, Frontier Corps, Law Enforcement Agencies and Intelligence agencies for noticeable improvement in law and order situation in the province. He particularly lauded support and sacrifices of the people of Balochistan for restoration of peace in the province.
Appreciating the integrated approach adopted by Army and Civil Government for security and development, COAS said Army will render all necessary assistance to the Provincial government for restoration of peace in the province, capacity building of the LEAs and by providing security for all projects in remote areas.
The COAS commended FWO and NLC for developing road networks in the province, and stressed the need to further accelerate development projects to ensure greater connectivity for the masses. The COAS expressed the resolve to ensure fool proof security arrangements for the China-Pakistan Economic Corridor (CPEC). Earlier, the COAS was received by Commander Southern Command, Lt Gen Aamer Riaz on his arrival at Quetta.
On the same day, United States Assistant Special Representative on Afghanistan and Pakistan, Laurel Miller called on General Zubair Mahmood Hayat, Chairman Joint Chiefs of Staff Committee at Joint Staff Headquarters here. She was accompanied by David Hale, US Ambassador to Pakistan, said an ISPR press release. Matters pertaining to defence, security and strategic stability were discussed during the meeting. The meeting comes at a point of transition for both countries, with Pakistan's popular Chief of Army Staff General Raheel Shareef having retired last week, while the United States is set to inaugurate divisive Republican Donald Trump into the White House next month.
http://dailytimes.com.pk/pakistan/07-Dec-16/coas-orders-focused-indiscriminate-operation-against-terrorist-elements
--------
SC asks Sharifs three key questions in Panama case
07-Dec-16
ISLAMABAD: Hearing the Panama Papers case on Tuesday, the Supreme Court raised three important questions from the Sharif family regarding their offshore companies, Maryam Safdar's financial and legal status and lastly, about the accuracy of premier's past speeches on the issue.
A five-member bench headed by Chief Justice Anwar Zaheer Jamali comprising Justice Asif Khosa, Justice Amir Hani Muslim, Justice Azmat Saeed and Justice Ijazul Ahsan heard the case.
During the hearing, the Jamaat-e-Islami (JI) once again requested the court to form a commission. To which the CJ observed that the court would form a commission if found it necessary.
The chief justice remarked that the National Accountability Bureau (NAB), Federal Board of Revenue (FBR) and Federal Investigation Agency (FIA) have not done their job. "If these institutions do not want to work, why not close them," he observed.
Naeem Bukhari, the counsel for PTI Chairman Imran Khan argued that in the PM's first speech the date of sale of mill in Saudi Arabia is not mentioned. There is contradiction in his statement, he said, adding that the PM has evaded the tax.
Justice Ijazul Ahsan, member of the larger bench, inquired the PTI's counsel that it has not been mentioned in the declaration of assets that Maryam Safdar is his dependent. On which, the counsel said that he has proof that she is her father's dependent.
"As per declaration of assets submitted by PM that Maryam Nawaz was his dependent in 2011. Nawaz Sharif had gifted Rs 30 million and then Rs 50 million to Maryam Nawaz. Documents of Panama leaks have been downloaded," Bukhari added.
Justice Asif Saeed Khosa remarked that Bukhari's arguments show that Maryam is a dependent but it remains to be pinpointed whose dependent is she. To which Bukhari said that Maryam is a shareholder of Chaudhry Sugar Mill. On this the chief justice remarked that it may be that Maryam's source of income is Chaudhry Sugar Mill.
Continuing with his argument the PTI's lawyer told the court that Maryam Nawaz has said that she has not paid any utility bills over which Justice Shaikh Azmat remarked that paying the bills is the work of the men of the house. Does this prove that Maryam Nawaz is dependent on her father, he asked.
Bukhari said that Maryam's assets increased in 2011 and 2012 over which chief justice asked how the value of an already used BMW car increased by Rs 19.6 million?
Bukhari said that Hussain Nawaz has said that London flats were purchased in lieu of investment in Qatar and this shows a contradiction between the statements of the father and the son. There was no money to be sent from Dubai to Qatar, he added.
Full report at:
http://dailytimes.com.pk/islamabad/07-Dec-16/sc-asks-sharifs-three-key-questions-in-panama-case
--------
PPP's Lahore show forces PML-N to rethink policy of reconciliation
07-Dec-16
ISLAMABAD: The Lahore show of the Pakistan Peoples Party forced the ruling Pakistan Muslim League-N to rethink their policy of reconciliation with them and it has been decided that government will not spare the PPP from now on, sources disclosed.
The ruling party has awarded tickets of mayor and deputy mayors mostly to the relatives of parliamentarians and ministers instead of dedicated party workers in Punjab. Sources told daily times that the prime minister chaired a meeting of the PML-N Punjab at Prime Minister House to finalise candidates for the slots of mayor, deputy mayor and chairman district council. This meeting continued for two days and the prime minister has given approval of majority candidates recommended to him.
Full report at:
http://dailytimes.com.pk/islamabad/07-Dec-16/ppps-lahore-show-forces-pml-n-to-rethink-policy-of-reconciliation
--------
Govt all set to include human rights in syllabus
December 07, 2016
LAHORE - Provincial Minister for Human Rights and Minorities Affairs Khalil Tahir Sandhu has said that Punjab government is all set to make the subject of Human Rights as part of syllabus in colleges and universities of the province.
He stated this in a seminar organised by Human Rights and Minorities Affairs Department Government of the Punjab at Lahore Garrison University, in connection with the celebrations of International Human Rights to be observed in the province on December 10. "Islam along with other religions of the world preaches humanity to respect the rights of each other which is the symbol of civilized nation," he added. Khalil Tahir Sandhu said that Punjab government had taken concrete steps for the legislation on human rights particularly for elimination of child labour and harassment against women, empowering them with participation of 25000 women in decision making along with their 15 % job quota. He said that human rights and minorities affairs department has established complaint cells where any citizen could lodge complaints against responsible for violation of human rights.
Full report at:
http://nation.com.pk/lahore/07-Dec-2016/govt-all-set-to-include-human-rights-in-syllabus
--------
South Asia
Bangladesh SC Upholds Death Penalty for Mufti Hannan, 2 Others
December 07, 2016
The court rejected the appeal filed by Mufti Hannan and Sharif Shahedul Alam alias Bipul seeking a review of the High Court order
The Supreme Court has upheld the death penalty handed down to three militants of Harkatul Jihad al Islami (Huji), including its chief Mufti Abdul Hannan in a case filed over the grenade attack on ex-British envoy to Bangladesh Anwar Choudhury in 2004.
A four-member bench of the apex court, headed by Chief Justice SK Sinha, passed the order on Wednesday morning.
The court rejected the appeal filed by Mufti Hannan and Sharif Shahedul Alam alias Bipul seeking a review of the High Court order, reports UNB.
Deputy Attorney General Bashir Ahmed said the condemned convicts can file a review petition within 30 days after getting the copy of the verdict.
Three people, including an assistant sub-inspector of the police were killed while former UK High Commissioner Anwar and 70 others were injured in a grenade attack at the shrine of Hazrat Shahjalal in Sylhet on May 21, 2004.
Born in Sunamganj and a naturalised British citizen, Anwar served as the British high commissioner to Bangladesh from 2004 to 2008. He is currently serving as the ambassador to Peru.
Three militants of the banned group – Mufti Hannan, Sharif Shahedul Alam Bipul and Md Delwar Hossain alias Ripon – were sentenced to death while two others – Hannan's brother Muhibullah alias Muhibur Rahman alias Ovi and Mufti Mainuddin Khaja alias Abu Jandal – were given life sentence by the Sylhet Divisional Speedy Trial Tribunal on December 23, 2008.
The High Court upheld the verdict in February this year. Hannan and Bipul then appealed against the sentences in July.
Mufti Hannan and seven others were sentenced to death in 2014 for killing 10 people during the Pohela Boishakh celebrations at Ramna Batamul in 2001. He is also a prime accused in the August 21 grenade attack case.
http://www.dhakatribune.com/bangladesh/court/2016/12/07/attack-british-envoy-death-sentence-mufti-hannan-2-others-upheld/
--------
14 militants killed in separate airstrikes of Afghan Air Force: MoD
Dec 07 2016
At least 14 anti-government armed militants were killed in separate airstrike conducted by the Afghan Air Force in northern and southeastern parts of the country, the Ministry of Defense (MoD) said Wednesday.
At least 7 of the militants were killed during airstrikes in northern Kunduz province targeting militants in Hakim Bai and Bagh Sherkat villages, MoD said.
The Ministry further added that 7 more were killed in separate airstrike conducted in Zurmat district of Paktika province.
According to MoD, at least three Taliban militants were also wounded in the raids.
The anti-government armed militant groups including the Taliban insurgents have not commented regarding the reports so far.
Full report at:
http://www.khaama.com/14-militants-killed-in-separate-airstrikes-of-afghan-air-force-mod-02434
--------
Bangladesh Attorney General for Uniform Edu System To Fight Religious Fanaticism
December 07, 2016
Communalism is gradually spreading and Bangladesh needs a universal education system through which religious fanaticism can be fought and the new generation be taught secularism, said Attorney General Mahbubey Alam yesterday.
"Until we become able to keep religion away from our state affairs, there will be no escape from the gradual progression towards religious fundamentalism…There is no way to be self-contented," he said.
He was addressing a discussion, "Bijaya Sommillion 2016", organised by Bangladesh Supreme Court Ainjibi Somity Bijoya Punormiloni Parishad at the Shaheed Shofiur Rahman Auditorium of the Supreme Court.
"Religious zealotry is gradually gripping us. It's evident in our attire. We are moving away from our centuries-old culture," said Mahbubey, adding that humanity was "true religion" and the state should create equal opportunities for all eliminating all kinds of disparity.
Chief Justice Surendra Kumar Sinha said, "We're seeing, as the days are going by, (that) we're deviating from the spirit of the Liberation War."
Communalism will turn out destructive for the country if its roots are not eliminated, he said, calling upon lawyers to turn away those who instil communalism in people.
Full report at:
http://www.thedailystar.net/city/ag-uniform-edu-system-fight-religious-fanaticism-1326382
--------
US cannot eliminate the Taliban or end violence in Afghanistan: Obama
Dec 07 2016
The US President Barack Obama has said the United States cannot eliminate Taliban or end violence in Afghanistan.
In his speech on Administration's approach to counterterrorism, Obama said he 'don't want to paint too rosy a picture', admitting that the situation in Afghanistan is still tough.
"War has been a part of life in Afghanistan for over 30 years, and the United States cannot eliminate the Taliban or end violence in that country," Obama said.
However, he said "But what we can do is deny al Qaeda a safe haven, and what we can do is support Afghans who want a better future, which is why we have worked not only with their military, but we've backed a unity government in Kabul."
The US President further added that United States helped Afghan girls go to school.
"We've supported investments in health care and electricity and education. You have made a difference in Afghanistan, and America is safer for it," he added.
He also added that "early decision to strengthen our efforts in Afghanistan allowed us to build the capacity of Afghans to secure and defend their own country."
Full report at:
http://www.khaama.com/us-cannot-eliminate-the-taliban-or-end-violence-in-afghanistan-obama-02432
--------
Kabul's neighbours urged to bring Taliban to negotiating table
07-Dec-16
WASHINGTON: The United States (US) has urged Afghanistan's neighbours to make it clear to the Taliban that there is no alternative to a negotiated settlement of the Afghan dispute.
The statement, issued on the conclusion of the Heart of Asia conference in Amritsar, does not name any country but in previous remarks the US officials directly asked Pakistan to facilitate talks between the Taliban and the Afghan government.
"The door to negotiations is open; the Taliban must be pressed, and must choose, to walk through that door," said Laurel Miller, acting US Special Representative for Afghanistan and Pakistan.
"We encourage all countries of the region to support the Afghan government in seeking a much broader peace and to take every opportunity to make it clear to the Taliban first that a negotiated settlement of the conflict is a necessity and second that the Taliban has a genuine opportunity to participate in a peace process," she added.
The commander of the US and NATO forces in Afghanistan, Gen John Nicholson, told a news briefing at the Pentagon that Pakistan, Iran and Russia had considerable influence on the Taliban and they could play a key role in bringing political stability to Afghanistan. Nicholson also said the Haqqani network, which was fighting alongside the Taliban, still posed the greatest threat to Americans, coalition and Afghan partners from its alleged sanctuary in Pakistan.
Full report at:
http://dailytimes.com.pk/pakistan/07-Dec-16/kabuls-neighbours-urged-to-bring-taliban-to-negotiating-table
--------
Burma: 21,000 Rohingya Muslims flee to Bangladesh amid 'attempted genocide'
December 7, 2016
New figures show around 21,000 Rohingya Muslims have fled Burma in recent weeks amid accusations of potential "genocide".
The International Organisation for Migration (IOM) said: "An estimated 21,000 Rohingya have arrived in Cox's Bazar between 9 October and 2 December."
The government of Burma has criticised media reports of violence against the Rohingya, and lodged a formal protest against a UN official in Bangladesh who said the state was carrying out "ethnic cleansing".
At the weekend, the Malaysian Prime Minister Najib Razak led a protest rally against what he called the "genocide" of the Rohingya minority, saying "enough is enough".
And the UN's rights agency has said the Rohingya may be victims of "crimes against humanity", and that Burma "has largely failed to act on the recommendations made in a report by the UN Human Rights Office".
Burma does not allow foreign journalists and investigators access to the western Rakhine province where the worst abuses are alleged to have taken place.
But refugees interviewed in Bangladesh relayed allegations of gang rape, torture and murder at the hands of state security forces, according to the AFP news agency.
An analysis of satellite images by Human Rights Watch found hundreds of buildings in Rohingya villages have been razed.
The conflict stems from a breakdown in relations between Burma's Theravada Buddhists and the Rohingya, a Muslim minority group, that has resulted in one of the worst refugee crises in the world.
The election victory of Burma's Nobel peace laureate and now de facto leader Aung San Suu Kyi spawned hopes that the government would act to foster a safer environment for the Rohingya, and last week she vowed to work for "peace and national reconciliation".
In practice, though, the country's military has retained control of all aspects of state leadership that relate in any way to "security", and that includes policy towards the Rohingya.
Former UN chief Kofi Annan, during a vist to the country on Tuesday, urged Burma's security forces to act within the rule of law in the country's northwest, where the army crackdown that has killed at least 86 people. Security forces poured into the area following a series of attacks on police posts in recent weeks that authorities have blamed on local militants.
Security operations must not compromise citizens' civil rights, said Mr Annan, who heads a government-appointed panel tasked with finding solutions to the conflict between Burma's Buddhists and the Muslim Rohingyas.
"There is no trade-off between security and civil liberties," he said, after meeting state counsellor Ms Suu Kyi and commander-in-chief Min Aung Hlaing on his second visit to the country.
"Wherever security operations might be necessary, civilians must be protected at all times and I urge the security services to act in full compliance with the rule of law."
The committee was "deeply concerned by reports of alleged human rights abuses", Mr Annan said.
Ms Suu Kyi appointed the nine-member panel before the current fighting erupted to advise on the restive state, where ethnic Rakhine Buddhists and the Rohingya Muslims have lived separately since clashes in 2012 that killed more than 100 people.
Burma's authorities have rejected allegations by residents and rights groups that soldiers raped Rohingya women, burnt homes and killed civilians during a crackdown in response to the coordinated attacks on three border posts along the frontier with Bangladesh. Ms Suu Kyi has pledged an investigation into the current violence.
Full report at:
http://www.independent.co.uk/news/world/asia/burma-21000-rohingya-muslims-flee-bangladesh-attempted-genocide-a7458091.html
--------
Kofi Annan on a peace mission in Myanmar
DECEMBER 07, 2016
Kofi Annan, former Secretary-General of the UN and chairman of Myanmar's Advisory Commission on Rakhine State, where Rohingya Muslims were killed and displaced recently, on Tuesday expressed concern about the alleged human rights violations but said leaders should be careful about levelling charges of genocide.
He stressed there should be no human rights abuses or denial of aid to the affected while combing for insurgents in the State and gave an assurance to journalists that the ban on them covering the story from the troubled spot will soon be lifted.
On Sunday, Malaysian Prime Minister Najib Razak described the recent retaliatory army action in Rakhine as "genocide" of the minority Muslim Rohingyas. Malaysia has also cancelled two friendly football matches with Myanmar.
The latest developments in Rakhine have divided ASEAN, with Muslim majority countries like Indonesia and Malaysia demanding international intervention.
The Rohingyas have faced persecution in mainly Buddhist Myanmar for generations. They were derecognised as citizens in 1982. Violence between them and Buddhist hardliners erupted in Rakhine in 2012, displacing an estimated 100,000 Rohingyas.
Two months ago, armed "Islamist" militants struck at check posts near the Bangladesh border killing security guards. This led to a crackdown on the Rohingyas by the Myanmar army, reportedly leaving nearly 100 dead. At least 10,000 are said to have fled to Bangladesh and 20,000 have been uprooted within Myanmar.
The Advisory Commission is a joint initiative of Aung San Suu Kyi, Myanmar's State Counsellor, and the Kofi Annan Foundation. There are eight members in it apart from the UN veteran — two of them international experts, the others from Myanmar. Its mandate is to "propose concrete measures for improving the welfare of all people in Rakhine".
In his opening statement, Mr. Annan said: "We are deeply concerned by the reports of alleged human rights abuses."
On Tuesday morning, he met Ms. Suu Kyi and the commander-in-chief of the Myanmar armed forces, Senior General Min Aung Hlaing, after completing a visit to the disturbed areas on Monday. "We stressed in our meetings that whatever security operations might be necessary, civilians must be protected and I urge the security forces to act in full compliance with the rule of law," he said.
Humanitarian aid
"We have been given the assurance that humanitarian assistance is allowed access and trust that all communities in need will receive the assistance they require."
Responding to the accusation of genocide, Mr. Annan stated: "This is a very serious charge. It is a charge that requires legal review and a judicial determination... It is not a charge that should be thrown around loosely."
Journalists have been debarred from visiting Rakhine since violence broke out in October. Mr. Annan said he had recommended to authorities this policy be altered. "In the not-too-distant future or fairly soon, the press will also be allowed to go in and do their work."
"There are so many stories and rumours, you don't know what is happening," he remarked. "Transparency," he felt," is a powerful tool. It will help eliminate some of the rumours we are hearing."
Full report at:
http://www.thehindu.com/news/international/Kofi-Annan-on-a-peace-mission-in-Myanmar/article16769870.ece
--------
Coordinated Taliban attack foiled in Arghistan district of Kandahar
Dec 06 2016
A coordinated attack by the Taliban militants was repulsed by the Afghan security forces in southern Kandahar province of Afghanistan.
Local officials said the attack was launched by scores of Taliban insurgents on Arghistan district which was repulsed after several hours of intense gun battle.
Provincial governor's spokesman Samim Khpolwak confirmed the attack and said the Taliban insurgents suffered heavy casualties in the clash.
He said the Taliban militants suffered heavy casualties during the clash but did not provide further information regarding the exact number.
According to Khpolwak, an Afghan policeman also lost his life during the clash but other sources are saying that 3 policemen were killed.
Full report at:
http://www.khaama.com/coordinated-taliban-attack-foiled-in-arghistan-district-of-kandahar-02430
--------
North America
Dozens of Demonstrators Gather At Houston Mosque to Support Muslims
DECEMBER 5, 2016
BY MEAGAN FLYNN
In a show of solidarity with the Muslim community, dozens of non-Muslims showed up Friday afternoon outside the Islamic Society of Greater Houston mosque, bearing signs that read, "We're glad you're here" and "We are all Americans."
The demonstrators greeted Muslims as they entered the mosque for Friday afternoon prayers, then shook hands and hugged them as they left, while one demonstrator's young daughter handed out flowers. Many of the attendees told the Houston Press they had decided to come to show love and support amid national apprehensive rhetoric directed at Muslims, rooted in fear of difference and spread by politicians including the president-elect, Donald Trump.
"There's been a climate of fearmongering and hateful rhetoric in the past couple years in America, and we have to ask ourselves what's going on to create this climate of fear and hatred," said Stephanie Koithan, who organized the demonstration. "When your president-elect mentions a Muslim registry, whether it happens or not, the words were said, and that tells an entire community of people that they are not welcome. We have to create the America that we want — that's kind of what made me start this event."
Koithan is not an organizer on behalf of any group, but is simply a regular citizen who felt like there was something she could do as she kept reading news stories about hate crimes against Muslims across the United States. As Koithan pointed out Friday, the FBI has recently reported a 67 percent increase in hate crimes against Muslims, with 257 anti-Muslim hate crimes in 2015, up from 154 in 2014.
Muslims at the Islamic Society of Greater Houston on Friday said the display of support from non-Muslims was encouraging to see. They invited the supporters into the mosque for some sweets and snacks afterward, then gathered everyone in the prayer room to THANK them and answer any questions about the religion they had.
"When Stephanie approached us with her idea of wanting to bring some people together to support us as a Muslim community, we were so happily surprised," said Vaseem Ansari, a community outreach volunteer at the Islamic Society of Greater Houston. "I didn't think I'd get emotional, but just seeing everybody out here taking time out of their day and their lives, it's just very sweet."
Turning to Koithan, Ansari told her, "From an advocacy perspective, it's one thing to advocate for yourself, but it's another thing when someone has no interest in it advocates for you — for the reason of justice for all. You're not Muslim, you're not a visible minority, but still, you're all here to stand up for everybody's rights. I think that is so key."
Many demonstrators told the Press that they knew Muslims personally, and that their stories — or concerns — compelled them to show up. One woman said her daughter's 15-year-old friend had posted a FACEBOOK status voicing serious fears about what the new president might do to her and thousands like her. Another woman said her neighbors had come to the United States from Baghdad after an American missile struck their neighbor's home and killed a loved one. Still, the woman said, her Muslim neighbors said they would not be afraid and would do whatever Trump required of them, because this was their country, too.
"Muslim leaders have been encouraging us to keep being a part of the community and being nice to everyone, and not to be too afraid," said Afshan Mohammed, who came to pray at the mosque and help with a bake SALE that day. "Because if we are afraid of non-Muslims, and they are afraid of us, then it just becomes a big wall in between. We have to see each other as human beings."
http://www.houstonpress.com/news/dozens-of-demonstrators-gather-at-houston-mosque-to-support-muslims-8996802?ncid=fcbklnkushpmg00000051
--------
US: Israeli settler bill 'profoundly damaging'
7 December 2016
The US State Department on Tuesday reiterated concerns over an Israeli bill to legalize some 4,000 settler homes in the West Bank, calling the legislation "profoundly damaging."
Israeli lawmakers gave the bill preliminary approval late Monday amid a chorus of international criticism that it was an illegal land grab.
Strong supporters of the bill, including those who outright oppose a Palestinian state, rejoiced in the initial vote and said they hoped it could lead to eventual Israeli annexation of most of the occupied West Bank.
"Enacting this law would be profoundly damaging to the prospects for a two-state solution," State Department spokesman Mark Toner said.
"We've also been troubled by comments that we've heard by some political figures in Israel that this would be the first step in annexing parts of the West Bank."
Full report at:
https://english.alarabiya.net/en/News/world/2016/12/07/US-Israeli-settler-bill-profoundly-damaging-.html
--------
After a Facebook post by an elected official, an Alaska Muslim finds himself having to explain his faith
7 December 2016
Eight years ago, Gregory Jones and his wife settled in a corner of Alaska where there are very few, if any, other African-American Muslim families: The fringes of Big Lake, deep in the Matanuska-Susitna Borough.
There, Jones said, they found acceptance and prosperity. His career as an electrician took off, and he and his wife became involved in interfaith groups, civil rights activism and Democratic political circles.
This year, Jones was chosen as a delegate to the Democratic National Convention. He even ran for a seat in the Alaska State House of Representatives.
When in July a group that says it "educates the public about the threat of Islamic extremism" linked Jones in an online posting to what it termed a "terror cult," it didn't stop him from getting 17 percent of the vote in his deeply conservative district.
Last week, a FACEBOOK post by Anchorage Assembly member Amy Demboski put Jones and his beliefs in the spotlight again.
[Demboski says at Anchorage Assembly she has no reason to apologize to Muslim family]
A Facebook post, and fallout
It all started with a Friday night post on the Facebook page of The Amy Demboski Show, a drive-time talk radio show on the Valley news and talk station KVNT 92.5 hosted by Demboski, Assembly member and former mayoral candidate from Chugiak-Eagle River.
Demboski posted a link to a blog about "Islamic compounds" across the United States that were supposedly "stockpiling weapons" after the election of Donald Trump.
Without identifying Jones by name, Demboski wrote that the group responsible for the "compounds" had a member in Alaska, and that he had run for political office.
"He seemed like a nice guy, but doesn't the group, associations, and past history deserve at least a little attention? We thought so, especially since the cleric is a militant Islamic guy living in Pakistan. Reassuring that national media highlights Alaska has our own 'compound' too…." she wrote.
By Monday, following a post on the Alaska Commons website, there was a Support Gregory Jones FACEBOOK PAGE encouraging people to wear red, white and blue to Tuesday's Anchorage Assembly meeting to speak on his behalf, and #recalldemboski was circulating online.
On her radio show Monday afternoon, Demboski defended herself: She said she'd never called Jones a terrorist, but had instead been trying to draw attention to an idea that there might be an Islamic compound in the state stockpiling weapons.
"Let's talk about it, either validate or disprove it," she said on the show. "The facts lead where the facts lead."
Demboski said she should be able to broach the subject without being "afraid to be attacked because we dared bring it up," she said.
"I'm not going to be bullied or intimidated into not talking about a group the FBI in the past has linked to terrorism," she said.
Real or conspiracy theory?
The link Demboski posted traces the assertion about weapons stockpiled at compounds back to an exchange between a Fox News host and Ryan Mauro, a self-styled security analyst for the Clarion Project, the same group that said Gregory Jones was a member of a "terror cult" back in July.
Mauro has alleged that the organization The Muslims of America is actually a front for a group known as Jamaat Ul Fuqra, and that their rural communes in the United States are training camps for terrorists. Local law enforcement groups have said there is no evidence of that. The FBI does not consider the group a terrorist threat.
The Southern Poverty Law Center says the Clarion Project peddles in "anti-Muslim conspiracy theories."
In media interviews, people living in the settlements, which include Islamberg in New York, have insisted that they are not terrorists but simply American Muslims who have chosen to live in a community with each other, and who welcome visitors. The group says it PROMOTESinterfaith understanding of the similarities between Christians and Muslims.
So does the FBI believe that there's a Islamic compound stockpiling weapons in Alaska?
Staci Feger-Pellessier, the FBI's spokeswoman in Alaska, responded with a one word email: "No."
Jones said he appeared on Demboski's radio show earlier this year as a political candidate and had a cordial and open exchange with her.
But he sees her Facebook comments as part of a "national campaign of Islamophobia" that he thinks has gained strength in the wake of the election.
"The Trump climate has emboldened people like Amy Demboski. They feel like they have the federal government behind them," he said.
'We want to answer those questions'
Jones was born in Washington, D.C., to a father who converted to Islam in 1971, he said. He married his wife, Maleika, who has worked in early childhood education, when he was 19.
Both of them grew up in The Muslims of America, which bills itself as the "only indigenous Muslim organization founded and based in America."
The group was formed by African-American Muslim converts from New York City who followed the teachings of a Pakistani Sufi cleric, Mubarik Ali Shah Gilani. The cleric encouraged followers to leave cities and establish rural communities focused on religious life.
Previous versions of the group were, in the 1980s and '90s, linked to plots against a Hindu sect and a Detroit Muslim leader, according to a Reuters story examining a recent threat against residents at a New York commune. Today, the group denies any association with terrorism, as does Jones.
"We're spreading peace," said Jones. "If people have questions about Muslims, we want to answer those questions."
Before Alaska, the Jones family lived in one of the group's rural enclaves in South Carolina called Holy Islamville.
"There's no alcohol problem. There's no drug problem. There's no crime. We're not like isolationists — we go out to work. The WOMEN work," he said.
When they moved to Alaska in 2009, the organization's newspaper, the Islamic Post, heralded their arrival: "Shuaib and Maleika Ahmed recently departed to a new frontier in the Alaskan tundra to establish an independent, self-sufficient, purely Islamic village. They reported their first day in Alaska as being filled with blessings and guidance. The family's intentions are to further the mission to unite Muslims and Christians on their similar values."
Full report at:
https://www.adn.com/alaska-news/2016/12/06/after-a-facebook-post-by-an-elected-official-an-alaska-muslim-finds-himself-having-to-explain-his-faith/
--------
How a Lebanese immigrant helped pave the way for the study of Islam and Muslim culture in the US
December 06, 2016
Philip K. Hitti, pictured at his desk at Princeton University in 1949. Hitti migrated to the US from Lebanon in 1913 and eventually helped create the first Near Eastern Studies program in the country. Credit: Courtesy of the Philip Khuri Hitti Papers, Immigration History Research Center Archives, University of Minnesota
Ad blocker detected
We see you have an ad-blocker. We use ads to pay for PRI's coverage. Would you like to support PRI another way?
Become a supporter
By 2020, every high school student in California's public and charter schools will be able to take at least one ethnic studies class.
It's THANKS to a bill that California state Rep. Luis Alejo and the California Latino Legislative Caucus. In doing so, they joined the ranks of educators, students, activists and elected officials who have pushed for courses that better reflect America's changing demographics.
More about ethnic studies: California will soon provide ethnic studies classes for all high schoolers. Here's why.
It's not a new movement. At the height of the fight for civil rights in the 1960s, coalitions like the Third World Liberation Front argued for universities to introduce more courses on non-European histories and cultures, create better opportunities and services for students of color, and increase hiring of non-white faculty. Their efforts led to the country's first College of Ethnic Studies at San Francisco State University in 1969, and spurred the rise of ethnic studies programs across the country.
Yet the roots of the struggle to make the education system in the United States more inclusive along lines of race, ethnicity, religion, gender and sexuality go back earlier than the 1960s. One man — an immigrant who first came to the United States from Lebanon in 1913 — helped pave the way for greater diversity in American academics by pioneering the study of Islam in the United States. And it was all THANKS to a broken arm.
Or at least that's how Philip Khuri Hitti tells the story in his unpublished memoir, tucked away in his collection of personal and professional records that the Hitti family donated to the University of Minnesota's Immigration History Research Center Archives.
The story goes like this: When he was eight years old, Hitti and his brother walked a donkey from their hometown of Shemlan, Lebanon, to a neighboring village. Their father sent them there to pick up a sack of flour. Their father gave them an ORDER, too: Do not ride the donkey.
NATURALLY Hitti and his brother jumped onto the donkey as soon as they were out of their dad's line of sight.
The fun and games lasted until the trio crossed paths with another donkey, throwing theirs into a stir, braying and jumping until the two boys fell to the ground. His brother was fine. Hitti, however, was not. The fall sent his bone through the skin of his right arm.
Hitti's mother usually took care of the family's medical needs. REPAIRING a compound fracture, however, was outside her skills. Village elders offered a range of remedies; one woman bent Hitti's broken arm at the elbow and exposed it to steam rising from a brew of weeds and leaves. Hitti fainted. When he awoke, his wound remained.
Around that time, a graduate of the school of medicine at the Syrian Protestant College — known today as the American University of Beirut — was traveling through Shemlan and heard that a local boy required medical attention. His prognosis: Hitti's arm had developed gangrene. He had to choose between death or the hospital.
After two surgeries and several months in recovery at a hospital about 15 miles away in Beirut, Hitti's family held a meeting. Their prognosis: "Such a boy cannot make his living here; send him away to school."
black and white photo of a street corner with sign in Arabic and French: "Rue du Dr. Philip Hitti" A street in Beirut named for Hitti commemorates his achievements. Credit: Courtesy of the Philip Khuri Hitti Papers, Immigration History Research Center Archives, University of Minnesota
Hitti had spent his earliest years as a student taking classes under an oak tree in the yard of his village's church, and ended up in high school only as a side effect of a boyhood INJURY. College, he wrote, was "no nearer than the moon in pre-space days."
But he excelled and, eventually, attended Syrian Protestant College just like the student who sent him to the hospital.
He not only graduated from college, but also received an invitation from his alma mater's president to represent Lebanese students at a conference in Nohonk, New York.
Hitti arrived in the US in 1913 and ultimately finished his Ph.D. at Columbia University in the summer of 1914. World War I temporarily interrupted his plans to return to Lebanon after graduating.
Hitti couldn't help but feel out of place during his stint in wartime America. As far as he knew, he was the first "Near Easterner" to pursue a doctoral degree in the US. When he spoke with Americans who learned that the Lebanon he called home wasn't in Pennsylvania or New Hampshire, but was a country on the other side of the world, Hitti felt like "a fossil on exhibit from some bygone age."
He did return to Lebanon, though, in 1920 as a professor of Oriental history at the renamed American University of Beirut. A few years later, Princeton received a surge in funding for the study of the Middle East. One Princeton graduate left behind enough money to support scholarships and a library in the "ancient Oriental field." Another donated enough Arabic BOOKS and manuscripts to start the Robert Garrett collection, which Hitti described as "one of the richest, if not the richest, of its kind connected with any university in the West or East." In February 1926, Hitti returned to the US as an assistant professor of Semitic literature at Princeton.
Princeton may have had resources. But Hitti was perturbed by the university's lack of coursework on Islam — the curriculum only OFFERED classes that taught Islam as it related to Christianity and Judaism. As for language, Hitti explained there were no classes at Princeton or anywhere else in the US that focused on "Arabic for its own sake, as a carrier of a major world culture and as a key to one of the richest literatures."
The courses Hitti taught were literally locked away in the ivory tower. When he first started teaching, the university tucked his classes away on the library's edges, right next to patrons strolling the stacks and searching for books.
"The more I became aware of this giant blind spot in the American curriculum," Hitti wrote, "the more I was determined to find a remedy for it."
Hitti went to work. In addition to creating graduate courses in Arabic, Turkish and Persian languages, Hitti and the colleagues he recruited taught courses on the literature, history, religion, economics, sociology, politics and arts of the Near East.
When he tried to convince university administrators about "the merits of Islamic Studies," Hitti remembered feeling like "Americans had inherited from Europeans a measure of political and religious prejudice against Islam."
It took 20 years, but in the mid-1940s Hitti founded and became the first director of Princeton University's Program in Near Eastern Studies.
Full report at:
http://www.pri.org/stories/2016-12-06/how-lebanese-immigrant-helped-pave-way-study-islam-and-muslim-culture-us
--------
Pro-Islam billboards receive more hate calls from Dallas
7 December 2016
DALLAS (AP) — An Islamic grassroots organization that funded 12 billboards across Dallas and Fort Worth to combat misinformation about Islam has been receiving more hate calls in Dallas than in other cities participating in the nationwide campaign.
The Islamic Circle of North America used mosque donations to fund the billboards spread across the city's highways, the Dallas Morning News (http://bit.ly/2gA63Zl ) reported. The billboards read "ISLAM = Racial Equality" and provide a hotline PHONE NUMBER and website for "Why Islam?"
New Jersey's hotline call center manager Imam Jawad Ahmed said the group should do more of these campaigns in Dallas because of the amount of hate responses to the billboards.
"They would just curse the Muslims in general and say things like racial slurs, go back to your country, or get out of America, things like that."
The billboards in Dallas have been up for five weeks, in which the group has received 75 PHONE calls. While the hotline did receive calls cursing Muslims, Ahmed said the majority of callers were non-Muslims that wanted to learn more about the religion.
Full report at:
http://www.oaoa.com/news/state/article_8a4f5b2e-bc60-5550-82af-ac13294258ed.html
--------
Major tech firms team up to curb 'terrorist content'
December 07, 2016
WASHINGTON - Major US tech firms announced Monday they would work together to curb the spread of online "terrorist content," responding to pressure from governments around the world.
The announcement by Facebook, Twitter, Microsoft and Google-owned YouTube aims to use "digital fingerprints" to block or remove violent content or efforts to recruit social media users for attack cells.
"There is no place for content that promotes terrorism on our hosted consumer services. When alerted, we take swift action against this kind of content in accordance with our respective policies," said a statement issued by the firms. The statement said they would share data that allows them "to help identify potential terrorist content on our respective hosted consumer platforms."
Social media platforms such as Facebook, Twitter and YouTube have struggled for years with this issue, seeking to be open to free speech without being used to promote violence or hate.
Critics of the companies have called for these efforts, saying they could be based on a similar program to curb child pornography.
The joint statement did not indicate what type of technology would be used in the new initiative, except to say it would be based on a shared industry database of "hashes" or digital fingerprints that identify violent content.
"Each company will independently determine what image and video hashes to contribute to the shared database," the statement said. "No personally identifiable information will be shared, and matching content will not be automatically removed. Each company will continue to apply its own policies and definitions of terrorist content when deciding whether to remove content when a match to a shared hash is found."
Full report at:
http://nation.com.pk/international/07-Dec-2016/major-tech-firms-team-up-to-curb-terrorist-content
--------
Obama defends record on terrorism in national security speech
December 07, 2016
President Barack Obama on Tuesday warned that the United States would not be able to wipe out terrorism with military might as he offered a sweeping defense of his administration's national security record.
In his final major speech on counterterrorism as president, Obama argued that his administration had been able to make al Qaeda "a shadow of its former self" and had put Islamic State on its heels, but said terrorism would remain a threat to the United States.
"Rather than offer false promises that we can eliminate terrorism by dropping more bombs or deploying more and more troops or fencing ourselves off from the rest of the world, we have to take a long view of the terrorist threat and we have to pursue a smart strategy that can be sustained," Obama said during a speech at MacDill Air Force Base in Tampa, Florida.
Obama will turn over the White House on Jan. 20 to Republican President-elect Donald Trump who has been sharply critical of his administration's approach to fighting terrorism.
Trump referred to Obama and Democratic presidential nominee Hillary Clinton as the "co-founders" of Islamic State during the presidential campaign, blaming them for the initial spread of the militant group.
The White House said Obama's national security speech had been planned long before the Nov. 8 election and was not aimed specifically at the incoming Trump administration.
But during his speech, Obama spoke of the importance of adhering to American laws and values and against reinstating the use of waterboarding or imposing a religious test on immigrants, two positions that Trump has supported in the past.
"The whole objective of these terrorists is to scare us into changing who we are and our democracy," Obama said.
Obama signed an executive order after taking office in January 2009 that banned waterboarding and other "enhanced interrogation techniques" or EITs. Such executive orders can be rescinded by a president's successors.
Full report at:
http://nation.com.pk/international/07-Dec-2016/obama-defends-record-on-terrorism-in-national-security-speech
--------
Los Angeles metro bomb threat sparks increased security
December 06, 2016
Authorities ratcheted up security on the Los Angeles metro following a tip from overseas about an impending bomb attack Tuesday against a station in the sprawling rail network.
The threat was relayed by an anonymous man who called a public safety line run by an unidentified foreign government, which then passed on the information to a Federal Bureau of Investigation terrorism task force, said Deirdre Fike, assistant director in charge of the FBI's office in Los Angeles.
The target of the threatened attack was metro's Universal City station -- located near the Universal Studios theme park -- where the caller who spoke English said an explosive device would go off on Tuesday, Fike told reporters at a hastily organized press conference with local authorities.
Officials said they were working to determine the credibility of the threat described as "very specific."
"The threat is imminent and it's related to tomorrow" and concerned an off-ramp at the station, Los Angeles police chief Charlie Beck said.
He added that authorities had little time to assess the seriousness of the threat and because of its imminent nature had decided to move quickly and alert the public.
Los Angeles County Sheriff Jim McDonnell said the call could be real or a hoax and urged commuters to remain vigilant and report any suspicious activity.
He said undercover deputies had been deployed throughout the network, along with uniformed officers, members of the bomb squad and K9 explosive detection units.
Metro officials meanwhile tweeted a simple and succinct reminder to passengers, warning them to remain alert Tuesday.
"If you see something, say something," read the Twitter message sent from the railway network's @metrolosangeles handle.
Mayor Eric Garcetti said commuters should expect to be searched, but should go about their lives as normal. He said he planned to ride the metro on Tuesday from Universal City to reassure commuters.
Full report at:
http://nation.com.pk/international/06-Dec-2016/los-angeles-metro-bomb-threat-sparks-increased-security
--------
Europe
Muslim Council of Britain: It's Up to White British to Integrate, Not Muslim
6 Dec 2016
A senior representative of the Muslim Council of Britain has said that white British people have a responsibility to integrate more to prevent communities becoming ghettoised.
His comments come in response to an official report warning that many of Britain's towns and cities have been transformed "out of all recognition" by mass immigration.
The report, by the government's community cohesion tsar Dame Louise Casey, warned that parts of British towns had been turned into ghettoes which successive governments have ignored "for fear of being branded racist or Islamophobic", and which are creating "escalating divisions and tensions".
But Miqdaad Versi, assistant secretary-general of the Muslim Council of Britain, has struck back, writing for The Guardian that Casey is wrong to blame Muslim communities. Instead, he said white flight and economic inequality were greater problems – and that white people ought to do more to tackle them.
"Her focus is primarily on Muslims: she does not provide any solutions for African Caribbean, Roma or Traveller communities, with no acknowledgement of Scotland and Northern Ireland's history of integration challenges – from which we must learn," he said of Casey's report.
He added: "Worryingly, Casey often conflates Muslim with Asian communities, giving the false impression that all regressive cultural practices are based on the Islamic faith despite clear evidence to the contrary. While the report does recognise the huge levels of socio-economic deprivation, low educational attainment and discrimination some Muslims face, none of her recommendations tackle structural inequality."
He asks: "Why does Casey say so little on how to tackle the fact that white British and Irish ethnic groups 'are least likely to have ethnically mixed social networks' – one of the key signs of integration.
"And why is there so little discussion about what to do about 'white flight' from the inner cities as one of the drivers of further segregation."
Versi argues that more should be done to highlight the "extensive and positive contribution of migrants", insisting that the focus on "migrant communities, and those of some Muslims in particular" – not the actions of those Muslims themselves – are the "real barriers to integration".
He slams Casey in particular for "sensationalising" the rise in the number of British mosques (Casey says their growth in recent years has been "exponential"), while "underplaying the growth of the far right".
And he criticises her for apparently claiming that "Christmas is a problem for Muslim communities". However, although Casey did criticise local councils for "over worrying" about causing offence to minority groups through the celebration of Christmas, during a speech to council leaders, the issue doesn't appear in her final report. Casey made it clear during her speech that such attitudes among council staff led directly to the abuse suffered by 1,400 girls in Rotherham.
"The council and police were in denial about what was happening in their town," Casey said in her speech. "That was a tragic failure on so many levels, not least for the victims who weren't heard or whose abuse could have been prevented."
Versi isn't the only prominent Muslim to have slammed the report. Mohammed Shafiq, chief executive of the Ramadhan Foundation think-tank, condemned it as "inflammatory, divisive, pandering to the agenda of the far-Right".
He said: "We are saddened that once again British Muslims have become a political football which is bashed from time to time without any regard for the impact this has on individuals who are then subjected to threats and violence."
http://www.breitbart.com/london/2016/12/06/muslim-representative-white-british-integrate-more-not-muslims/
--------
British-Muslim sues government over extremist labelling
December 6, 2016
A British-Muslim activist today launched legal action against the UK government's anti-extremism strategy after he was labelled a "non-violent extremist". Salman Butt took his case to the High Court accusing the government's Prevent strategy of breaching free speech rights.
Last September, Butt was named in a Downing Street press release about an aspect of the strategy, known as the Prevent duty, being used to stop extremists radicalising students on university campuses.
He was listed as one of the six speakers who gave talks on campuses and was said to have views that violated British values – such as democracy, free speech, equality and the rule of law.
The 31-year-old denies holding views contrary to British values.
"I'm a father of three, I'm a British-Muslim, a writer, an activist. I am not an extremist, either violent or non-violent. Being labelled as some kind of extremist does have a stigmatising effect. I have not spoken at any universities since I was named in the (Downing Street) press release," he told BBC.
"My aim isn't just to clear my name, it is to bring transparency to the hidden processes by which individuals are tarnished with the label of an extremist, to ensure it is brought into the scrutiny of the courts," he said.
Earlier this year, a High Court judge ruled Butt had an arguable case against the UK Home Office, and permission was granted to take the judicial review case to a full hearing, which starts this week.
Full report at:
http://indianexpress.com/article/world/british-muslim-sues-government-over-extremist-labelling-4413802/
--------
Bosnia arrests eight over wartime killings of Muslims
December 7, 2016
Sarajevo: Bosnian police arrested Tuesday eight ethnic Serbs suspected of taking part in the killings of around 120 Muslim men and boys at the start of the 1990s war, prosecutors said.
The eight men are suspected of a role in the "illegal detention and killing" of the Muslims, including 15 boys, in the northwestern area of Prijedor in July 1992, the national prosecutor's office said.
At the time the suspects were members of a local crisis committee, police and the armed forces, it said in a statement.
The victims were taken to a community centre and a football stadium where they were tortured and mistreated for three days.
"Only a few victims survived the shooting and their testimonies were key for clarifying the crime," the statement said.
Bosnian Serb military chief Ratko Mladic is currently standing trial in a UN court in The Hague which is nearing its end.
Full report at:
http://www.siasat.com/news/bosnia-arrests-eight-wartime-killings-muslims-1081117/
--------
Ransomed: The freeing of 226 Christians from ISIS
December 06, 2016
SAARLOUIS, Germany (AP) — The millions in ransom money came in dollar by dollar, euro by euro from around the world. The donations, raised from church offerings, a Christmas concert, and the diaspora of Assyrian Christians on Facebook, landed in a bank account in Iraq. Its ultimate destination: the Islamic State group.
Deep inside Syria, a bishop worked around the blurred edges of international law to save the lives of more than 200 people — one of the largest groups of hostages yet documented in IS's war in Syria and Iraq. It took more than a year, and videotaped killings of three captives, before all the rest were freed.
Paying ransoms is illegal in the United States and most of the West, and the idea of paying the militants is morally fraught, even for those who saw no alternative.
"You look at it from the moral side and I get it. If we give them money we're just feeding into it, and they're going to kill using that money," said Aneki Nissan, who helped raise funds in Canada. But, he said, there were more than 200 lives at stake, "and to us, we're such a small minority that we have to help each other."
The Assyrian Christians were seized from the Khabur River valley in northern Syria, among the last holdouts of a dwindling minority that had been chased across the Mideast for generations. They trace their heritage to the earliest days of Christianity, their Church of the East founded by the apostle known as Doubting Thomas. To this day, they speak a dialect of Aramaic, believed to be the native language of Jesus. But most also speak Arabic and some Kurdish, the languages of the neighbors who have long outnumbered them.
In a single night of horror on Feb. 23, 2015, IS fighters attacked the Christian towns simultaneously, sweeping up scores of people and sending everyone from 35 towns and villages fleeing for their lives.
At 1 a.m., Abdo Marza was awakened by the sound of rushing water in his village of Tal Goran. Somewhere upstream, the dam that had almost entirely cut off the Khabur River in the mid-1990s was open. The men were taking shifts guarding the village and it was not yet his turn. For the first time in many weeks, there was no sound of gunfire in the distance. He settled back into an uneasy sleep.
Around 4 a.m. Islamic State group fighters streamed in, firing their guns and kicking at doors. They herded the terrified residents into a home at the edge of town.
As dawn broke, the armed fighters took each man back to his home and forced him to destroy any signs of Christianity
Fearing for their lives, Marza and his neighbors obeyed the rough commands and stomped on their icons of the Virgin Mary, their pictures of Jesus.
"There was no way you could resist," he said.
But they refused repeated demands to convert. Months later, recounting that night to The Associated Press from the safety of a German sidewalk cafe, Marza's hands trembled at the memory.
As they were being rounded up, people made panicked phone calls to cousins, sons, daughters, friends — Assyrians who had left the region in generational waves for the West. To the outsiders, rumor mixed with fact, choppy voices could barely be heard over the sounds of gunshots. Even the total number of hostages was a mystery, ranging in estimates from 200 to 280 men, women and children.
By the second day of captivity, the hostages were sure they were going to die. Earlier that month, IS had beheaded 21 Coptic Christians in Libya. In August 2014, the extremists had seized the largest Christian town in Iraq, driving out its residents.
But as days stretched into a week, the 17 men captured from Tal Goran learned IS had other plans. They were offered freedom, with a catch. One man would have to deliver a message to their bishop in the town of Hassakah about 40 miles away, and return with an answer. The extremists demanded $50,000 per person, young or old, or they would be killed.
Marza wasn't eager, but he volunteered for the mission as long as the rest of his village was freed. The militants were so delighted at his courage, they said, that they would keep only his 6-year-old daughter Maryam and an elderly aunt. The rest of the Tal Goran hostages could go.
The extremists gave Marza a scrap of paper signed and stamped by the Islamic State group, allowing him safe passage: "The infidel Christian Abdo Marza wants to negotiate between us and their church for money. Please facilitate his task from the checkpoints in three days."
The bishop, Mar Afram Athneil, took three days to answer as he consulted with others in the church around the world on what to do. Finally he gave Marza a sealed envelope to take back to IS.
Full report at:
http://nation.com.pk/international/06-Dec-2016/ransomed-the-freeing-of-226-christians-from-isis
--------
Angela Merkel: Full-face veil must be banned in Germany
7 December 2016
German Chancellor Angela Merkel has called for a public ban on the full-face veil as her political party gears up to back her for a fourth term in office.
The suggested policy won Merkel overwhelming applause on Tuesday from about 1,000 delegates ahead of her conservative Christian Democrats' (CDU) party conference vote, which is expected to return her for the ninth time as its chief.
She said the Muslim full-face veil was not compatible with German culture.
"Here we say 'show your face'. So full veiling is not appropriate here. It should be prohibited wherever legally possible," she told the crowd to cheers.
A year ago, the CDU rejected such a ban.
The party has already begun drawing up plans for banning the full veil in areas such as courts, police checks, and while driving VEHICLES.
Merkel also told delegates that last year's influx of hundreds of thousands of refugees would not happen again.
"A situation like that [in] the summer of 2015 can and should not be repeated," Merkel said at the two-day conference in the western industrial city of Essen. "This was and remains our declared political goal."
She told the conference refugees had found protection in Germany against war, persecution, and lack of perspective in their troubled homelands. But she also said "not every refugee can stay".
Merkel's promises come a month after Donald Trump was elected president of the United States and at a time when Europe is reeling from a surge in far-right populism and Britain's vote to leave the European Union.
Germany's Merkel reaches out to party youth
Delegates celebrated the chancellor's one-and-half hour speech with an 11-minute standing ovation.
Full report at:
http://www.aljazeera.com/news/2016/12/angela-merkel-full-face-veil-banned-germany-161206130507492.html
--------
French court says Virgin Mary statue must go
December 6, 2016
The small town of Publier in France's eastern Haute-Savoie region has been ORDERED to remove a statue of the Virgin Mary from a public park overlooking Lake Geneva.
The Grenoble Tribunal Administration ORDERED the statue's removal after a judgment found that it violates the country's core values of secularization.
The tribunal's ruling says the sculpture must be removed within three months. But the town's mayor says he isn't budging -- yet.
The mayor's special project
Publier Mayor Gaston Lacroix said he decided to order the Virgin Mary statue while on a hike in September 2011. Wanting to mark a summit, he said he "had the will to build a landmark."
Lacroix ordered the statue soon after his hike, paying for it with 30,000 euros of public funds. He admitted that "for 48 hours, it was illegal" but said that he reimbursed the municipality with donations from around the world.
The statue, inscribed with the words "Our lady of Lake Geneva is WATCHING over your children," sits on 50 square meters of a public park near the Swiss border.
Breaking the law
The Grenoble Tribunal Administration first filed a request to the Publier authority in January 2015 after a local group called "The Free Thought Federation of Haute-Savoie" requested a review. The tribunal told CNN that Lacroix took no action last year.
But the tribunal's recent ruling on November 24 serves as an official judgment ORDER -- and says the statue must be removed because it's in violation of French law. "It is forbidden to erect or put any religious sign or emblem on the public buildings or in any public place of any sort, excepting buildings dedicated to worship and cemeteries and funeral monuments or museums and exhibits," says Article 28 of the 1905 French secular law.
If the statue isn't removed in three months, the town will be fined 100 euros (approximately $106) per day.
In an interview with CNN, Lacroix said there was no state injunction that personally asked him to remove the statue. He said he'd wait for the regional authority to ask him directly.
Lacroix disagrees the judgment. "It was made to be a landmark. I wanted to unify," he said. "But unfortunately there is a minority that creates division."
Critics of the judgment are voicing their opinions on social media.
"I think I have a very open mind, but I cannot stand this new tyranny," tweeted Jacques Clostermann, a member of France's far-right National Front party.
The Publier ruling touches on the wider debate surrounding the role of secularism in France today.
Full report at:
http://edition.cnn.com/2016/12/06/world/france-religious-ban-virgin-mary-statue/
--------
Trump's Pentagon pick says Russia 'dangerous,' Putin possibly 'delusional'
December 6, 2016
President-elect Donald Trump and his incoming defense secretary hold decidedly different views on Russian President Vladimir Putin, potentially creating a policy breach on how to handle an iron ruler who laments the passing of the Soviet empire.
While Mr. Trump has praised Mr. Putin as a "strong" leader in an exchange of compliments, retired Marine Corps Gen. James N. Mattis said in May 2015 that among world threats "in the near term, I think the most dangerous might be Russia."
"I would just tell you that as you look at the Russia situation, I think it is much more severe and much more serious than we have acknowledged," the defense secretary-designate told a gathering at The Heritage Foundation, a hub of conservative thought in Washington.
His rare public lecture as a civilian featured some of his most expansive views on global security since his retirement in 2013 after leading U.S. Central Command. At the time of his talk, Russia had annexed parts of Ukraine and was months away from sending combat aircraft and troops into Syria, changing the Middle East balance of power.
"There is the potential, I believe, that Putin has unleashed forces that he will be personally unable to control," the former four-star general said.
He raised the possibility that Mr. Putin is "delusional" and "breaks all the rules" by, in just one instance, sending heavy nuclear-capable bombers off the U.S. coast.
"The person who threatened on their national news one night to turn America to radioactive ash was promptly PROMOTED by Putin and put into the government ministry of information," said Mr. Mattis, who would have a critical role in checking Mr. Putin's military moves. "So this is where miscalculations can happen."
He painted a bleak picture of Russia economically, demographically and socially under Mr. Putin's long rule, only matched in modern times by Josef Stalin.
"There is nothing Russia can do to reverse its demographic decline. It's arithmetic at this point," Mr. Mattis said. "They do not see having democratic nations on their borders as a good thing. They want security through instability."
That stark assessment aligns Mr. Mattis with the dominant VIEW among the U.S. military's TOP brass. As he was stepping down as America's NATO commander earlier this year, now-retired Air Force Gen. Philip M. Breedlove said Mr. Putin's forces were deliberately bombing civilians in Syria to drive more refugees into Europe in a bid to destabilize the West.
Mr. Putin's jet fighters do not use precision weapons, and human rights groups have blamed Russia for striking Syrian schools, medical facilities and civilian neighborhoods.
The Obama administration's approach to Russia has been rocky. President Obama in the 2012 election ridiculed Republican Mitt Romney for saying Mr. Putin's regime was our No. 1 adversary. Secretary of State Hillary Clinton, as one of her first actions, traveled to Moscow to announce a "reset" in relations. She brought along a reset button.
But Mr. Putin embarked on an anti-West expansionist military campaign by invading Ukraine, rattling former Soviet republics with waves of propaganda and sending ground and air forces into Syria to bolster President Bashar Assad. Mr. Obama countered by ORDERING more American troops into Europe to stage exercises with former Soviet puppet states.
While Mr. Mattis' frank assessment of Mr. Putin puts him in the Washington mainstream, his VIEWS do not dovetail with Mr. Trump's.
Candidate Trump lavished praise on the former KGB intelligence officer, to the chagrin of Republicans and Democrats.
Full report at:
http://www.washingtontimes.com/news/2016/dec/6/donald-trump-james-mattis-differ-on-vladimir-putin/?
--------
India
NIA Plea To Conduct Lie-Detector Test On Manager Of Zakir Naik's NGO Rejected
December 7, 2016
MUMBAI: A special court on Wednesday rejected the National Investigation Agency's application seeking a lie-detector test on the guest relationship manager of Zakir Naik-led Islamic Research Foundation (IRF) who was arrested for allegedly indoctrinating youths into joining ISIS.
The NIA, which had taken Arshi Qureshi into custody on November 30 along with two others, moved the court yesterday seeking its permission.
However, Mr Qureshi did not give his consent to the procedure.
"The court has rejected the NIA application's after Mr Qureshi did not consent to it and as per the Supreme Court guidelines, no tests can be conducted without the permission of the accused," said his lawyer Ishrat Khan.
Mr Qureshi was sent to NIA's custody last week till December 7.
He along with Rizwan Khan and Mohammed Haneef were booked based on a complaint made by Abdul Majid Abdul Kader – the father of Ashfaq, one of the 22 youths who had allegedly joined ISIS.
Mumbai-based IRF was banned by Union government last month for a period of five years under the Unlawful Activities Prevention Act.
http://www.siasat.com/news/nia-plea-conduct-lie-detector-test-manager-zakir-naiks-ngo-rejected-1081219/
--------
On Babri demolition anniv, Muslims offer prayers, seek justice
Dec 6, 2016
Bareilly: On the 24th anniversary of Babri demolition, many mosques and madrassas offered namaz to pray for reconstruction of a mosque at the disputed structure in Ayodhya while a few Muslim organisations took out procession and sent their memorandum to the President seeking action against those involved in the incident.
Maulana Shahabuddin Razvi, secretary of Eidgah committee, said, "Mosques and madrassas across the city offered namaz on Tuesday at 3.38 pm when the first dome of Babri mosque was demolished on December 6, 1992. The prayers were offered for the reconstruction of the mosque."
Observing the day as black day, several Muslim organisations, including All India Raza Action Committee (RAC), All India Majlis-e-Ittehadul-Muslimeen (AIMIM) and All India Muslim Majlis, took out processions and sent their memorandums to President Pranab Mukherjee.
Ehsan Raza Khan, sajjadanasheen of Dargah Aala Hazrat, in his memorandum to the President, sought "permission to offer prayer at the disputed structure similar to the other party." "As the demolition of Babri mosque is a black day in the history of the country, a ban should be imposed on organisations which celebrate the day as Shaurya Diwas," he wrote in his memorandum.
Full report at:
http://timesofindia.indiatimes.com/city/bareilly/On-Babri-demolition-anniv-Muslims-offer-prayers-seek-justice/articleshow/55841301.cms
--------
Congress Threatens Stir If Maharashtra Fails To Implement Muslim Quota
December 6, 2016
A day after Maharashtra government filed an affidavit in Bombay High Court backing reservation for Marathas, Congress on Tuesday threatened to launch an agitation if quota for Muslims in educational institutions, scrapped last year by the BJP-led dispensation, is not implemented. The state government on Monday had filed a 2500-page affidavit in the Bombay High Court in support of its decision to grant reservation to Maratha community in government jobs and educational institutions across the state.
"If government does not take a decision on implementation of Muslim quota, Congress will agitate all over the state raising the demand," said Congress leader and former minister Mohammed Arif Naseen Khan. Welcoming the government's affidavit, Khan recalled the erstwhile Congress-led UPA government had provided reservation to Marathas as well as Muslims in government jobs and education.
Full report at:
http://indianexpress.com/article/india/congress-threatens-stir-if-maharashtra-fails-to-implement-muslim-quota-4413573/
--------
India, Bangladesh should move and work together: Pranab Mukherjee
December 7, 2016
The people of India and Bangladesh should move and work together, President Pranab Mukherjee has told a Bangladesh youth delegation that is in India as part of an exchange programme. President Mukherjee said he was sure that the spirit of love, affection and understanding will create a unifying bridge between the two countries.
Full report at:
http://indianexpress.com/article/india/india-bangladesh-should-move-and-work-together-pranab-mukherjee-4414596/
--------
BCs Commission active for Muslim reservations
December 7, 2016
Hyderabad: Very soon, recently formed Backward Classes Commission will start its regular activities. Its Chairman, Mr. BS Ramalu held a meeting along with his members. This meeting was held with the Chairman and Members of Sudheer Commission of Inquiry yesterday to review the possibilities of reservations for Muslims. It is understood that BCs Commission would for formulate its strategy. It will issue a notification for public hearing.
It is understood that BCs Commission became active after the massive campaign launched by Siasat Urdu Daily for pressurizing the Govt. to provide 12% reservation to Muslim. This campaign was so effective that Govt. was forced to constitute BCs commission. Now that BCs Commission has been formed and it has taken a decision to conduct public hearing, it is a welcome gesture.
According to the reliable sources, BCs Commission will finalize the schedule of public hearing after the ending of Monsoon session of Telangana Assembly.
It is understood that BCs Commission would start its functioning based on the lines already laid down by Sudheer Commission of Enquiry. It is reported that the chairman of BCs Commission, Mr. Ramulu in favor of fulfilling the election promise made by TRS. The sources indicated that the chairman and the members of BCs Commission , after reviewing the report of Sudheer Commission of Inquiry have elicited the opinion that the present 4% enjoyed by the Muslims is not sufficient. Sudheer Commission has recommended that Muslims should be given 9-12% reservations. BCs Commission would review the educational and economic backwardness of the Muslims on the same lines. BCs Commission expressed its satisfaction on Sudheer Commission's report.
It may be noted that Sudheer Commission of Inquiry, within a short span of 18 months visited all the Telangana districts and collected data from the Govt. Departments and submitted a comprehensive report to the Govt. these recommendations would be helpful to the BCs Commission for finalizing this report. According to the authentic sources , BCs Commission would reviews the reservations given to Muslims under BC-E category also and also general reservations of 4%.
In order to accelerate the functioning of BCs Commission, two meetings have been held with Sudheer Commission of Inquiry so far. Ms. GD Aruna, IAS, Commissioner of BC welfare was also present in these meetings. It is reported that Dr. Amerullah Khan, Member of Sudheer Commission of Inquiry made a power point presentation based on the research report on the educational and economic backwardness of the Muslims. In both the meetings, the reports of the states which have providing reservations over and above 50 % were also reviewed. BCs Commission was told that the Muslims are educationally and economically backward and hence they could be uplifted by providing more reservations.
Full report at:
http://www.siasat.com/news/bcs-commission-active-muslim-reservations-1081045/
--------
Watch A Sorry Tale Of Human Rights Violation And Terror
December 6, 2016
New Delhi: SIO Karnataka presents "Unsolved-Stories of the Unheard", a documentary film on falsely implicated youth of Karnataka under fabricated cases of terrorism using draconian laws like UAPA.
The documentary, accomplished by Azharuddin Pilakodan and his team is a journey into the lives of thousands of innocent youths, who were arrested in fake charges of terrorism and were later acquitted by court of land.
It also highlights the role of state agencies in framing innocent. This documentary is a strong step in the fight against human rights violations & draconian laws like UAPA.
Full report at:
http://www.siasat.com/news/watch-sorry-tale-human-rights-violation-terror-1080637/
--------
Arab World
Syrian army busts terrorists' chemical warehouse in Aleppo
Dec 6, 2016
Syrian military forces in the city of Aleppo have discovered a large depot where foreign-backed terrorists stored toxic chemicals for filling shells.
Syria's official news agency SANA reported on Tuesday that the WAREHOUSE was set up inside the Sana'a Mhaidali school in the Aleppo district of Masaken Hanano, which was retaken from militants last month.
The discovery came as the army engineering units were searching for landmines and improvised explosive devices (IEDs) in the recently recaptured neighborhood.
The report further said that Syrian forces had found explosives and equipment used for manufacturing rocket shells and weaponizing gas cylinders.
Terrorist groups such as Daesh and Jabhat Fateh al-Sham, formerly known as al-Nusra Front, have on several occasions used toxic materials such as chlorine gas to target civilians in Aleppo areas.
The Syrian government accuses Saudi Arabia, Qatar, and Turkey of providing the militants with the banned weapons.
Terrorists shell UNRWA center
Another SANA report also said on Tuesday that the terrorists had fired rocket shells at the United Nations Relief and Works Agency for Palestine Refugees in the Near East (UNRWA) center in the al-Nairab refugee camp east of Aleppo.
The attack was launched by terrorists based in Aleppo's southeastern areas, leaving six people wounded and damaging the center's food storehouse.
Several killed as militants target Fu'ah hospital
Members of the Jaish al-Fatah terrorist group prepare mortar shells in Dahiyat al-Assad district, eastern Aleppo, before firing towards the city's government-controlled districts on October 30, 2016. (Photo by AFP)
Separately on Tuesday, Jaish al-Fatah terrorists fired rocket shells at the only hospital in the militant-held al-Fu'ah town in Syria's northwestern Idlib Province.
According to unnamed local sources, the assault killed five people and injured nine more, and caused the hospital to go out of service.
A similar attack was also reported in the nearby militant-held town of Kefraya, causing material damage to public and private property.
http://www.presstv.ir/Detail/2016/12/06/496754/Syria-Aleppo-Masaken-Hanano
--------
Iraqi army raises national flag over hospital on left bank of Tigris
Dec 6, 2016
Iraqi army soldiers have wrested control of al-Salam Hospital situated on the left bank of Tigris River as part of their operation to liberate the strategic city of Mosul from the grip of the Daesh Takfiri terrorist group.
Major General Walid al-Khalifah, the deputy of the army's 9th Division, said the Iraqi national flag was hoisted over the hospital building on Tuesday.
He further announced the recapture of another Mosul medical institution, called al-Talimi Hospital, by the Iraqi forces.
Meanwhile, the commander of Nineveh Liberation Operation, Lieutenant General Abdul Amir Yarallah, confirmed the al-Salam Hospital recapture, noting that the troops from the 9th Division "continued clearing" the al-Salam neighborhood of Daesh militants.
Full report at:
http://www.presstv.ir/Detail/2016/12/06/496727/Iraq-Mosul-Salam-Hospital-Daesh
--------
At least 7 civilians killed in militant rocket attacks on Aleppo
Dec 6, 2016
Militant rocket fire has killed at least seven civilians and injured dozens more in Syria's divided city of Aleppo.
The victims of the Tuesday attack on government-held regions of the city were evacuated to the Aleppo University Hospital, where doctors said some of the injured are in a critical condition.
Aleppo, Syria's second largest city, remains split between government forces in the west and foreign-backed terrorists in the east, making it a frontline battleground.
The latest attack comes just one day after militants attacked a Russian mobile hospital in the city and killed two paramedics.
Following the attack, Russia said that the US, the UK and France were responsible for the death of the two female medics, as they continue to sponsor militant groups in Syria.
"The sponsors of terrorists in the US, UK and France, as well as other countries sympathizing with them, you are to blame," said Russia's Defense Ministry spokesman Major General Igor Konashenkov.
The Syrian government has been making sweeping advances in militant-held areas in eastern Aleppo, with recent reports suggesting that the military and its allies have managed to retake two-thirds of the territory that used to be under the control of the militants.
As Syrian troops advance on their goal of purging Aleppo of its militant presence, a source in the Syrian army has told Press TVthat the terrorists have agreed to leave the city and that their withdrawal could begin as soon as Thursday.
Full report at:
http://www.presstv.ir/Detail/2016/12/06/496779/syria-aleppo-militant-rocket
--------
Gunmen kill Iraqi journalist in Kirkuk
Dec 6, 2016
Gunmen have killed a notable Iraqi journalist in the troubled city of Kirkuk.
A Kirkuk police colonel said on Tuesday that Thabet al-Obeidi was "assassinated" earlier in the day by unidentified gunmen aboard a white CAR while on his way to work in Kirkuk city center.
Obeidi was the head of Baba Gurgur, a local radio station that broadcasts in Arabic, Kurdish and Turkmen. The 38-year-old also worked for the state-run Iraqi Media Network.
Officials from the state-run Iraqiya channel confirmed the death of the journalist, which has been the latest in a string of such murders in Iraq.
Full report at:
http://www.presstv.ir/Detail/2016/12/06/496756/Iraq-journalist-assassination-Kirkuk
--------
Aleppo: Gov't Forces Continue Capturing More Neighborhoods, More Militants Surrender to Army
Dec 07, 2016
The Syrian pro-government forces, who had freed parts of the districts of Karam al-Jabal, al-Qayoul and al-Farafereh, completed their control over these districts.
The army soldiers and the Lebanese Hezbollah fighters pushed terrorists back from the district of Qastal al-Hararmi after liberating the district of Iron Gate (Bab al-Hadid).
Based on reports, tens of militants have fled towards the very few districts that are still under the control of other terrorist groups, while a large number of others have turned themselves in to the army soldiers in Qastal al-Harami district.
The army men and Hezbollah fighters fortified their positions in the newly-captured districts in the last few hours, and army officers say that liberation of the remaining districts in the South, including al-Bayadheh Safsafeh and al-Qasliyeh, stands atop their agenda.
Reports said earlier today that the army troops and popular forces captured more districts in Southeastern Aleppo after BRIEF clashes with Jeish al-Fatah coalition of terrorist groups.
The Syrian pro-government forces stormed the positions of the militants in al-Marja and Sheikh Lutfi districts from the East and forced the terrorists to retreat to the West. Al-Marja and Sheikh Lutfi are situated to the Southeast of Aleppo Citadel.
A few kilometers to the West, fierce clashes are underway between the government forces and terrorists in al-Zeidiyeh and Seif al-Dowleh districts.
Also reports from Eastern Aleppo late Tuesday night said that the militants removed barricades at Bab Al-Hadid Square (the Iron Gate) in Southeastern Aleppo and allowed civilians to evacuate the war zone hours ago. The militants then laid down arms and surrendered to the government forces.
The militants left the city on Green Buses under the tight military supervision of the army.
Media sources had disclosed earlier that a large number of militants had been engaged in secret negotiations with government officials in Aleppo to surrender themselves and leave the city.
Bab Al-Hadid Square is a few hundred yards North-East of Aleppo Citadel.
Midnight reports from the city said the army had advanced into the Old Aleppo region and entered the Great Mosque, where Turkish President Recep Tayyip Erdogan said at the start of the war in Syria "we would soon perform prayers".
Army reports at Tuesday midnight said the government troops had established control over 80 percent of Eastern Aleppo, while terrorists are on the run in the 10 sq/km area still under their rule.
Reports said early on Wednesday that street war continues in a restricted area, while Al-Jazeera TV network acknowledged that the few hundred remaining terrorists are under tight siege in the South-East of the city.
Full report at:
http://en.farsnews.com/newstext.aspx?nn=13950917000440
--------
Syria: Gov't Forces Capture More Districts Southeast of Aleppo City
Dec 07, 2016
The Syrian pro-government forces stormed the positions of the militants in al-Marja and Sheikh Lutfi districts from the East and forced the terrorists to retreat to the West. Al-Marja and Sheikh Lutfi are situated to the Southeast of Aleppo Citadel.
A few kilometers to the West, fierce clashes are underway between the government forces and terrorists in al-Zeidiyeh and Seif al-Dowleh districts.
Reports from Eastern Aleppo late Tuesday night said that the militants removed barricades at Bab Al-Hadid Square (the Iron Gate) in Southeastern Aleppo and allowed civilians to evacuate the war zone hours ago. The militants then laid down arms and surrendered to the government forces.
The militants left the city on Green Buses under the tight military supervision of the army.
Media sources had disclosed earlier that a large number of militants had been engaged in secret negotiations with government officials in Aleppo to surrender themselves and leave the city.
Bab Al-Hadid Square is a few hundred yards North-East of Aleppo Citadel.
Midnight reports from the city said the army had advanced into the Old Aleppo region and entered the Great Mosque, where Turkish President Recep Tayyip Erdogan said at the start of the war in Syria "we would soon perform prayers".
Army reports at Tuesday midnight said the government troops had established control over 80 percent of Eastern Aleppo, while terrorists are on the run in the 10 sq/km area still under their rule.
Reports said early on Wednesday that street war continues in a restricted area, while Al-Jazeera TV network acknowledged that the few hundred remaining terrorists are under tight siege in the South-East of the city.
The Arabic language al-Watan newspaper reported on Tuesday that Jeish al-Fatah's continued defeats in the Eastern districts of Aleppo city have widened rifts amongst militant groups.
The paper added that a large number of militants had conducted secret talks with government officials to pave the ground for their amnesty and their evacuation to the Western districts of Aleppo that are under the army's control.
The Syrian army surprised terrorists with rapid advances in Eastern Aleppo after it captured over 35 districts and neighborhoods in just few weeks.
Full report at:
http://en.farsnews.com/newstext.aspx?nn=13950917000290
--------
Syrian MP Sees Extension of ISA as Washington's Furious Response to Iran's Victories in Region
Dec 07, 2016
"The extension of the US sanctions against Iran is a unilateral move which lacks international legitimacy and is aimed at launching psychological war against Iran," Ashwaq al-Abbas, who is also a professor at Damascus university, told FNA on Wednesday.
"Extension of the sanctions by the US is due to the Islamic Republic of Iran's recent major achievements and its active and efficient role in the fight against terrorism in the region," she added.
Abbas underlined that the Americans seek to increase pressure on Iran to undermine its IMPORTANT role in the region.
Last Thursday, the US Senate voted to the extension of the Iran Sanctions Act (ISA) that clearly violates the last year nuclear DEAL. Iranian officials have warned that Tehran has prepared itself for showing a tough reaction.
Also, during his election campaign, US President-elect Donald Trump said he would tear up the nuclear deal with Iran. Yet, he later changed tone and said he would definitely embark on renegotiating the deal.
Iranian President Hassan Rouhani downplayed remarks by his next US counterpart Donald Trump against the nuclear deal, and said he cannot debilitate Iran's determination to progress.
Full report at:
http://en.farsnews.com/newstext.aspx?nn=13950917000417
--------
Syrian Army On Verge of Epoch-Making Victory in Aleppo
Dec 07, 2016
Hundreds of militants left Aleppo city on Green Buses Tuesday night after they removed barricades at Bab Al-Hadid Square (the Iron Gate) in Southeastern Aleppo and allowed civilians to evacuate the war zone hours earlier.
The militants of Fatah Al-Halab (Conquest of Aleppo) – one of a dozen terrorist groups operating under the umbrella of Jeish Al-Fatah coalition - surrendered almost all Old Aleppo districts after the Syrian Army's swift advances West of the Aleppo International Airport risked splitting them apart from their comrades further South.
The terrorists gave up fight and requested ceasefire talks with the government after their massive counteroffensive at Karm Al-Maysar and Karm Al-Qaterjy failed to yield any gains. Making matters worse for the insurgents, the Syrian Armed Forces would proceed to capture Sha'ar district, and the nearby Turbet Lala, Qadi Askar and Qarleq districts to arrive at Bab Al-Hadid on Tuesday.
Later in the day, the militants engaged in secret negotiations with government officials in Aleppo to surrender the Old Aleppo quarter and leave the city.
Bab Al-Hadid Square is a few hundred yards North-East of Aleppo Citadel and is the borderline of the Old Aleppo quarter to the East.
The only pocket of Jeish Al-Fatah terrorists now remaining in the city are mostly from Al-Qaeda's Nusra Front (recently renamed to Fatah Al-Sham Front) and Noureddin Al-Zinki that are further to the South in Bostan al-Qasr (Also Bostan Alkaser) and its adjacent districts and under a very tight siege of the army and Hezbollah troops.
Early Wednesday morning reports by several regional Arab media outlets quoted rebel sources as declaring that factions operating in the few remaining Eastern Aleppo districts have now agreed to pull out completely.
The Arab media and activists all confirmed that the terrorists have been negotiating with Russia through representatives in Turkey over an evacuation plan from Eastern Aleppo.
Reports suggested that a Turkish-Russian agreement has been reached over the surrender of the remaining East Aleppo districts under jihadists' control after extended negotiations between leaders of opposition groups and Russian officers in Turkey.
The Syrian army also confirmed that militants will start leaving Aleppo in 48 hours.
Meantime, militants have started confirming through their social media pages and websites that they are to leave Aleppo after several years, acknowledging defeat.
Full report at:
http://en.farsnews.com/newstext.aspx?nn=13950917000077
--------
Hundreds of Terrorists Evacuate Aleppo
Dec 07, 2016
Militants removed barricades at Bab Al-Hadid Square (the Iron Gate) in Southeastern Aleppo and allowed civilians to evacuate the war zone hours ago. The militants then laid down arms and surrendered to the government forces.
Reports from Eastern Aleppo late Tuesday night said the militants left the city on Green Buses under the tight military supervision of the army.
Media sources had disclosed earlier that a large number of militants had been engaged in secret negotiations with government officials in Aleppo to surrender themselves and leave the city.
Bab Al-Hadid Square is a few hundred yards North-East of Aleppo Citadel.
Midnight reports from the city said the army had advanced into the Old Aleppo region and entered the Great Mosque, where Turkish President Recep Tayyip Erdogan said at the start of the war in Syria "we would soon perform prayers".
Army reports at Tuesday midnight said the government troops had established control over 80 percent of Eastern Aleppo, while terrorists are on the run in the 10 sq/km area still under their rule.
Reports said early on Wednesday that street war continues in a restricted area, while Al-Jazeera TV network acknowledged that the few hundred remaining terrorists are under tight siege in the South-East of the city.
The Arabic language al-Watan newspaper reported on Tuesday that Jeish al-Fatah's continued defeats in the Eastern districts of Aleppo city have widened rifts amongst militant groups.
The paper added that a large number of militants had conducted secret talks with government officials to pave the ground for their amnesty and their evacuation to the Western districts of Aleppo that are under the army's control.
The Syrian army surprised terrorists with rapid advances in Eastern Aleppo after it captured over 35 districts and neighborhoods in just few weeks.
Full report at:
http://en.farsnews.com/newstext.aspx?nn=13950917000072
--------
Syrian Soldiers Detect Warehouse with Toxic Chemicals in Aleppo
Dec 07, 2016
During clearing and demining activities in the Masaken Hanano district, a Syrian army unit uncovered a large warehouse inside a school building, which was used by terrorists for making shells, according to the Syrian news agency SANA.
The warehouse reportedly contained explosive materials and equipment for manufacturing rocket shells and weaponized gas cylinders.
The Syrian army started SPECIAL operations in Aleppo after several humanitarian pauses declared by Damascus and Moscow to give a chance to the civilian population as well as the militants to leave the Eastern parts of the city through 8 corridors, and managed to take full control of the Northern flank and recapture several neighborhoods of the Southern flank of the Aleppo city's Eastern districts.
Full report at:
http://en.farsnews.com/newstext.aspx?nn=13950917000255
--------
Terrorists Fall to Army in Two Key Districts near Aleppo Citadel
Dec 06, 2016
The Syrian government forces inflicted major losses on the militants groups and won back the Qadi Askar district and Torbet Lala quarter.
A field source said the terrorist groups withdrew forces back from Bab al-Nairab district and fled towards al-Salehin district.
Media sources disclosed earlier today that a large number of militants have been negotiating secretly with government officials in Aleppo to surrender themselves and leave the city.
The Arabic language al-Watan newspaper reported that continued defeats of Jeish al-Fatah and devastating advances of the Syrian army troops in the Eastern districts of Aleppo city have widened rifts amongst militant groups.
The paper added that a large number of militants have had secret negotiations with government officials to pave the ground for their amnesty and their evacuation to the Western districts of Aleppo that are under army's control.
Full report at:
http://en.farsnews.com/newstext.aspx?nn=13950916001398
--------
Report: US Trying to Rescue Spies from Eastern Aleppo City
Dec 06, 2016
The Arabic-language al-Hadas news website quoted unnamed informed sources as saying on Tuesday that the negotiations are meant to help US spies, including an intelligence officer involved in battle arrangement for the terrorists and an informant named Balal Abdel Karim, leave the Aleppo city.
Earlier on Tuesday, media sources disclosed that a large number of militants have been negotiating secretly with government officials in Aleppo to surrender themselves and leave the city.
The Arabic language al-Watan newspaper reported that continued defeats of Jeish al-Fatah and devastating advances of the Syrian army troops in the Eastern districts of Aleppo city have widen rifts amongst militant groups.
The paper added that a large number of militants have had secret negotiations with government officials to pave the ground for their amnesty and their evacuation to the Western districts of Aleppo that are under army's control.
Meanwhile, Israel Shamir, an expert in Middle Eastern affairs, told Radio Sputnik that reports from newspapers loyal to militants occupying Eastern Aleppo indicate they are preparing to surrender to government forces
"Right now in Aleppo there is a kind of situation in which is very hard to try and predict anything. But there is a feeling that those fighting in East Aleppo have begun to understand that they won't succeed. Over the last two days reports have begun to appear in media outlets which support the rebels, saying 'this is not the end, we are losing Aleppo but it's not that bad, we will fight in other places.' They are kind of consoling messages. This is, in principle, a sign that they are ready to surrender Aleppo," Shamir said
The analyst warned that although the liberation of Aleppo would represent a major breakthrough, militants who have left Aleppo might reappear in other areas of conflict.
Full report at:
http://en.farsnews.com/newstext.aspx?nn=13950916001587
--------
Saudi court sentences 15 people to death for spying for Iran
December 7, 2016
A Saudi court on Tuesday sentenced 15 people to death for spying for Iran, Saudi-owned al-Arabiya television reported.
The 15 were among 32 people — comprising 30 Saudi Shia Muslims, one Iranian and an Afghan — who were detained in 2013 on charges of spying for Iran and went on trial in February.
There were no immediate details on the outcome of the trial for the remaining 17 suspects.
Saudi state media reported in February that those charged were accused of establishing a spy ring in collaboration with Iranian intelligence and providing Iran with highly sensitive information on the Saudi military.
Full report at:
http://www.dawn.com/news/1300835/saudi-court-sentences-15-people-to-death-for-spying-for-iran
--------
Syria army seizes key ground in Aleppo battle
December 07, 2016
ALEPPO - Syria's army seized key ground in its battle to retake Aleppo on Tuesday, capturing five more districts including a strategic neighbourhood at the heart of rebel territory.
The advance came as Moscow and Washington traded barbs over stalled efforts to end fighting in the city, where forces loyal to President Bashar al-Assad have made significant advances in recent days.
On Tuesday, government troops retook five districts including the strategic Shaar neighbourhood and were in control of 70 percent of former rebel territory in east Aleppo, the Syrian Observatory for Human Rights said. The monitoring group described Shaar as "the most important neighbourhood in the heart of east Aleppo", and said rebels were being reduced to fighting a "war of attrition" with regime troops.
The rapid regime gains have left opposition fighters scrambling to defend the shrinking enclave they still control in Aleppo's southeastern districts.
Despite mounting criticism of the offensive, world powers have struggled to find a way to halt the fighting.
Key Assad ally Russia had announced talks with the United States in Geneva for Tuesday or Wednesday on organising a rebel withdrawal from Aleppo ahead of a ceasefire. But on Tuesday, Foreign Minister Sergei Lavrov accused Washington, which has backed rebel groups against Assad, of backtracking.
"It looks like an attempt to buy time for the rebels to have a breather, take a pause and replenish their reserves," Lavrov said, adding that Moscow had the impression that "a serious discussion with our American partners isn't working out". US Secretary of State John Kerry denied any change of plans. "I'm not aware of any specific refusal," he replied when asked about Moscow's allegations as he attended a meeting of NATO foreign ministers in Brussels.
Washington had also accused Moscow of stalling for time after Russia and China blocked a UN Security Council resolution on Monday calling for a seven-day ceasefire.
Russia said the resolution should have been postponed until after the Geneva talks, saying an agreement on organising a withdrawal was close.
The deputy US envoy to the United Nations, Michele Sison, accused Moscow of using a "made-up alibi" to block the resolution. Syria's foreign ministry said that it would not agree to any ceasefire without a guarantee of a rebel withdrawal.
"Syria will not leave its citizens in east Aleppo to be held hostage by terrorists, and will exert every effort to liberate them," said a foreign ministry statement carried by state news agency SANA.
The rebels have so far rejected any talk of leaving the city, with Yasser al-Youssef of the leading Nureddin al-Zinki faction describing the proposal as "unacceptable".
Opposition fighters have been forced to evacuate several of their besieged strongholds in Syria during the conflict, most recently a string of areas near Damascus. But the loss of Aleppo would be the biggest blow yet to opposition forces in Syria's civil war, which erupted in 2011 with popular protests calling for Assad's ouster. More than 300,000 people have since died and millions forced from their homes.
Aleppo, once Syria's commercial and cultural hub, has been a key battleground of the war and suffered some of its worst violence.
German Chancellor Angela Merkel on Tuesday lashed out at the international community's inability to stop the bloodshed. "Aleppo is a disgrace," she said in a speech to her conservative Christian Democratic Union party. She said world powers must "continue to fight" to establish aid corridors for desperate residents.
The offensive has killed more than 341 people in east Aleppo, including 44 children, the Observatory says.
Full report at:
http://nation.com.pk/international/07-Dec-2016/syria-army-seizes-key-ground-in-aleppo-battle
--------
Syrian army seizes Aleppo Old City from rebels
7 December 2016
The Syrian Observatory for Human Rights said on Wednesday the Syrian army seized control of all parts of the Old City of Aleppo which had been held by rebels.
The army began to enter the Old City on Tuesday, part of a rapid advance which has seen rebels lose around two thirds of their besieged eastern enclave over the past two weeks.
Meanwhile, the Syrian government forces and allied militias captured Aleppo's centrally located al-Shaar neighborhood from rebels on Tuesday, securing nearly three quarters of the besieged enclave less than two weeks after launching a ground offensive, according to the Syrian military.
The Syrian government and its ally Russia rejected a cease-fire for the war-torn city, keeping up the military offensive amid rebel retreats and massive displacement.
Rebels withdrew from al-Shaar under heavy bombardment by pro-government forces to the Marjeh and Maadi neighborhoods, local media activist Mahmoud Raslan told The Associated Press. Several gunmen were killed.
"Morale has hit rock bottom," he said from inside the city's remaining rebel-held enclave.
The SANA state news agency said the government captured the entire neighborhood as well as the neighborhoods of al-Qatarji and Karm al-Dada.
A map provided by the Syria army showed a quickly shrinking opposition enclave- a pointed leaf-shaped territory in the center, abutting already government-controlled Aleppo districts. The army media said the new gains bring the area controlled by the government in eastern Aleppo to about 73 percent of its original size, which is estimated to be about 45 square kilometers (17 square miles).
The Britain-based Syrian Observatory for Human Rights monitoring group also reported the gains.
Al-Shaar was home to at least four hospitals available to residents trapped by the government's siege of the eastern part of the city. But those hospitals, along the rest of the neighborhood, were bombed by the government's attacks and evacuated. Broad swaths of the city's eastern quarters are in ruins.
Ibrahim al-Haj, a civil defense member, said he was in the neighborhood shortly before it fell to the government. "It is totally destroyed," he said, adding that if he had stayed a minute longer he would have been captured. He said the previously densely populated district had largely been deserted since the government forces first moved in on the eastern districts last weekend.
Full report at:
https://english.alarabiya.net/en/News/middle-east/2016/12/07/Syria-75-percent-of-eastern-Aleppo-seized-by-army.html
--------
Mideast
Turkish Muslim Restaurant to Feed the Homeless and Elderly For Free On Christmas Day
December 6, 2016
A Muslim-owned Turkish restaurant is OFFERING a free three-course meal to the homeless and elderly on December 25, because no one should eat alone on Christmas Day.
The gesture stemmed from a chance encounter with a woman who needed help closing her WINDOW.
The restaurant, Shish, is located on the outskirts of London. Early last month, an elderly woman who lived in the neighborhood came in to the restaurant and asked if anyone could help pull down a window she was having difficulty reaching.
The staff didn't hesitate. And when the woman returned the next day to thank them, she told them how she'd be alone for Christmas.
Her situation reminded owner Serdar Kigili of his mother in Turkey, whom he hadn't seen in five years. The management team then came up with the plan.
The team first advertised on the restaurant's front window with a hand-written note: "No one eats alone on a Christmas Day! We are here to sit with you. 3 course meal for the homeless from 12-6pm. Any homeless or elderly are welcomed."
The post has now been shared more than 1,000 times on the restaurant's FACEBOOK PAGE.
It inspired more than 25 residents to volunteer their time helping out that day. And a group of taxi drivers in the area have also said they will shuttle the elderly and homeless to and from the restaurant for free.
"It's not about religion, language or culture. It's about community," one of the managers, Irfan Can Genc, told CNN.
The approximately 66-seat space will be open all day, serving starters of soup and cacik, a yoghurt-based dip and mains of chicken, vegetarian casserole or chicken shish. Traditional rice pudding will be OFFERED as dessert.
Genc says that he hopes the STORE will set an example for the community and that other restaurants might grab hold of the holiday spirit of giving.
http://gantdaily.com/2016/12/06/muslim-restaurant-to-feed-the-homeless-and-elderly-for-free-on-christmas-day/
--------
Security Forces Disband Terrorist Group in Western Iran
Dec 07, 2016
"Recently, a 3-member terrorist team which sought to enter the country via the Western borders was identified," Zolfaqari told reporters in Tehran on Wednesday.
After identifying and tracking the terrorist cell, it was dismantled by the Iranian security and intelligence forces, he added.
Unofficial sources said that the terrorists were affiliated to the ISIL.
In relevant remarks last month, Zolfaqari announced that a terrorist cell was dismantled in the Eastern parts of Iran.
"Last night, a terrorist team was disbanded by the intelligence ministry in Eastern Iran," Zolfaqari said on November 22.
"The team had 4 members, one of whom was killed and three others were arrested," he added.
Zolfaqari said that the terrorists were carrying ammunition and explosive materials which were discovered and seized by the security forces.
Also in November, the Iranian intelligence ministry announced that its forces had dismantled a Takfiri terrorist group in the city of Garmsar in Semnan province to the Southeast of the capital city of Tehran before they could carry out sabotage acts inside Iran.
"Iran's intelligence ministry's forces have confiscated nearly two tons of explosives from the ISIL terrorists in Garmsar city," the intelligence ministry said.
It said that the terrorists intended to use the explosives to carry out bomb attacks in at least 10 locations across the country.
The intelligence ministry did not mention the exact date of confiscation of explosives, but said it was the consequence of people's cooperation with the ministry's forces.
In early November, Head of the Islamic Revolution Guards Corps Public Relations Department General Ramezan Sharif announced that the IRGC forces had dismantled two terrorist groups seeking to carry out sabotage acts inside Iran, adding that they were mercenaries of Saudi Arabia.
"By hollow promises, Saudi Arabia attempted to make the terrorist groups, including Komala and the former Democrat group (Democratic Party of Iran's Kurdistan (Hadka) affiliated to Komala party), to confront the Islamic Republic," General Sharif said.
"Two 12-member and 16-member teams of Democrat who had entered Iran for sabotage operations were disbanded by the IRGC's Ground Force and the intelligence ministry before they could do anything noteworthy," he added.
Reports also said in early November that several terrorists affiliated to the Komala Party (a terrorist group active in Kurdistan region) were captured by Iranian security forces.
According to Hawari Kurdistan news website, the terrorists are accused of killing three people in Kamyaran town of Iran's Kurdistan province in the past two months.
The arrested terrorists had confessed to relations and cooperation with members of the disbanded terrorist group, the Democratic Party of Iran's Kurdistan (Hadka), to carry out assassination of ordinary people in Kamyaran for their refusal to cooperate or FINANCE the terrorist group.
Full report at:
http://en.farsnews.com/newstext.aspx?nn=13950917000265
--------
Sanctions renewal shows US still 'enemy': Rouhani
December 07, 2016
TEHRAN - Iran's President Hassan Rouhani said Tuesday that Congress's decision to renew US sanctions for 10 years would elicit a "harsh reaction" and proved the United States was still an enemy.
"America... is our enemy, we have no doubt about this. The Americans want to put as much pressure on us as they can," Rouhani said in a speech to students at Tehran University.
The Iran Sanctions Act passed the US Senate 99-0 last week, after easily clearing the House of Representatives in November. President Barack Obama is expected to sign the measure into a law, a White House official said, adding that the administration does not believe the extension violates last year's nuclear deal between major powers and Iran.
Obama has suspended sanctions related to Iran's nuclear programme since the agreement went into effect at the start of the year. But Iran says that even if the nuclear sanctions remain suspended, just keeping them on the books amounts to a breach of the agreement.
"If this is implemented... it would be a blatant and clear breach of the JCPOA (nuclear agreement) and would face a very harsh reaction from us," Rouhani said.
The actual language in the agreement could be interpreted in different ways. It calls on the US to "cease the application of... all nuclear-related sanctions". It does not specify whether Washington can keep them in reserve for possible use in the future.
At a press conference on Tuesday, conservative parliament speaker Ali Larijani said parts of the deal were "rushed".
"Some of the sections of the JCPOA should have been written with more precision to stop differing interpretations," Larijani said. "I believe Iran should file a complaint in regard of the Americans' breach of the JCPOA," he added.
Full report at:
http://nation.com.pk/international/07-Dec-2016/sanctions-renewal-shows-us-still-enemy-rouhani
--------
Iran, Indonesia must boost consultation on terror fight: Rouhani
Dec 6, 2016
Iranian President Hassan Rouhani says Iran and Indonesia must boost their consultations and cooperation to combat terrorism and settle current issues in the Muslim world.
"Terrorism is a major predicament in the region, East Asia and other parts of the world," Rouhani said in a meeting with the chairman of the Indonesian People's Consultative Assembly (MPR), Zulkifli Hasan, in Tehran on Tuesday.
Noting that some terrorist groups falsely attach themselves to Islam, Rouhani urged Muslim scholars to illustrate this fact to the world, adding that the real Islam is a religion of mercy and moderation and this true face of Islam must be presented to the world public.
He emphasized that terrorism must be driven out from Islamic lands.
The Iranian president stressed the importance of reinforcing unity among Muslims across the world, saying, "We can safeguard the Islamic culture and promote the power of the Muslim world through unity."
He also said Iran and Indonesia enjoy good capacities to boost their economic cooperation and expressed hope that the volume of trade between the two countries would reach two billion dollars in the near future.
"The two countries' cooperation is very important in solving the problems of the Muslim world," Rouhani added, expressing regret that Muslim countries, including Yemen, Syria and Iraq, are plagued with instability and numerous problems and calling for collective efforts to restore security to these countries.
Full report at:
http://www.presstv.ir/Detail/2016/12/06/496744/Iran-Indonesia-Hassan-Rouhani-Peoples-Consultative-Assembly-Zulkifli-Hasan
--------
Suspected ISIS militants arrested in Yemen's Aden
6 December 2016
Yemeni authorities have arrested eight suspected ISIS group militants implicated in a spate of attacks targeting security personnel in second city Aden this year, police said.
Police in the southern port city, headquarters of Yemen's internationally recognized government, also seized silenced pistols and letters from ISIS leaders in Iraq and Syria, a statement said late on Monday.
There has been a spate of deadly gun attacks in Aden this year as government forces have struggled to restore security in the city after driving out Shiite rebels and their allies in July 2015.
Full report at:
https://english.alarabiya.net/en/News/gulf/2016/12/06/Suspected-ISIS-militants-arrested-in-Yemen-s-Aden-.html
--------
Iran president: Trump won't be able to harm the nuclear deal
6 December 2016
Iran's president said on Tuesday that his country will not allow incoming US President Donald Trump to "tear up" Iran's landmark nuclear deal with world powers and also warned Tehran will react to any extension of American sanctions.
The comments by Hassan Rowhani came during a speech at the University of Tehran commemorating the killings of Iranian students protesting a visit by then-US Vice President Richard Nixon in 1953.
Rowhani's remarks show the high-wire stakes he faces after Trump's inauguration in trying to defend the deal struck by his moderate administration. The timing - during an annual remembrance of the students' killing at the hands of the US-backed Shah Reza Pahlavi's security forces - also shows the internal challenges he faces from hard-liners already suspicious of America's intentions.
"The US is our enemy," Rowhani said. "They want to put pressure on us as much as they can."
Rowhani never mentioned Trump by name in his speech, though he prefaced his remarks with noting that "some man ... elected in the US."
Full report at:
https://english.alarabiya.net/en/News/middle-east/2016/12/06/Iran-president-Trump-won-t-be-able-to-harm-the-nuclear-deal.html
--------
Iran urges UN chief to brief Security Council on US sanctions bill
Dec 7, 2016
Tehran have submitted an official letter of complaint to the UN chief, protesting a recent US Congress vote in favor of extending an anti-Iran sanctions law, in a move viewed as a violation of Washington's commitments under last year's nuclear DEAL between Iran and the P5+1 group.
In the letter addressed to Secretary General Ban Ki-moon, Iran's Ambassador to the United Nations Gholam-Ali Khoshrou wrote that the congressional move flew in the face of the US commitments, which have been enshrined in the accord, known as the Joint Comprehensive Plan of Action (JCPOA).
The US "is, therefore, answerable for any unfavorable consequences and pernicious effects that could result from the measure," the letter said.
Khoshrou wrote that Washington, as a party to the JCPOA, has pledged to neither ratify nor prolong any nuclear-related bans against Tehran as any such move contradicts "the letter" of the DEAL inked in July 2015 between Iran and the the P5+1 group of countries, namely the US, the UK, France, Russia and China plus Germany.
Since January, when the deal took effect, the International Atomic Energy Agency has invariably verified Iran's commitment.
The US Congress, however, voted recently to extend for another decade the president's power to impose sanctions on the American entities that do business with the Islamic Republic under the so-called Iran Sanctions Act (ISA).
The law was first adopted in 1996 to punish investments in Iran over its nuclear program and support for anti-Israeli resistance groups. The ISA now needs President Barack Obama's signature to turn into law.
Full report at:
http://www.presstv.ir/Detail/2016/12/07/496796/Iran-US-UN-JCPOA-Khoshrou-Congress
--------
25 terrorist groups busted during Arba'een rituals: Iran minister
Dec 6, 2016
Iranian Interior Minister Abdolreza Rahmani Fazli says 25 terrorist groups were disbanded during the religious rituals of Arba'een last month.
The terrorist groups were broken up through an extensive intelligence and security operation, he said on Tuesday.
The Iranian minister said 20 terrorist groups, which sought to conduct acts of sabotage, were identified and neutralized, adding, "[Members of] five other terrorist groups were also arrested.".
Rahmani Fazli further noted that despite great efforts, which were made inside the Iraqi territory to guarantee the security of the Arba'een rituals, terrorists managed to carry out two terrorist attacks, expressing hope that such events would not happen again.
The Iranian minister described as a "bitter incident" last month's terrorist attack in the Iraqi city of Hillah, saying terrorists exploited the security flaws and carried out the assault, which saddened pilgrims as well as Iranian and Iraqi officials.
Chemical experts inspect the site of a terrorist bomb attack, at a petrol station in the city of Hillah, south of the Iraqi capital of Baghdad, on November 25, 2016. (Photo by Reuters)
About 100 people, most of them Shia Iranian pilgrims, were killed after explosives placed in a TRUCK were set off at a gas station in the Shomali village in the suburbs of Hillah,100 km south of Baghdad, on November 24.
Full report at:
http://www.presstv.ir/Detail/2016/12/06/496758/Iran-Iraq-Interior-Minister-Abdolreza-Rahmani-Fazli-Arbaeen-terrorists
--------
60 Yemenis feared drowned after boat goes missing in Arabian Sea
Dec 7, 2016
Dozens of people are feared drowned in the Arabian Sea days after their vessel disappeared off the coast of war-torn Yemen.
A statement by the former Yemeni government said Tuesday that the boat went missing some 40 kilometers from remote Socotra Island five days ago, and that 60 Yemeni nationals are believed to have submerged.
The statement added that the vessel was sailing from the southeastern Yemeni province of Hadhramaut. There were WOMEN and children among the ill-fated passengers.
Reports say five people have been rescued, and that the search is underway to find the others on board.
Full report at:
http://www.presstv.ir/Detail/2016/12/07/496810/Yemen-vessel-missing-passengers-drown-Hadhramaut-Socotra-island
--------
Greek court OK's extradition of three Turkish 'coup' officers
Dec 6, 2016
A Greek court has ruled that three Turkish army officers accused of playing a role in a failed July coup against the administration of Turkish President Recep Tayyip Erdogan could be extradited to Turkey.
According to a judicial source, the Athens appeals court said that the three should be sent back for "attempting to topple the regime" of President Erdogan.
The court, however, noted that it had not found conclusive evidence linking the officers to an attack on Erdogan.
The ruling came a day after the same court rejected the extradition of another three Turkish military officers.
The court said in its Monday ruling that Turkish authorities had not provided sufficient evidence over the officers' involvement in the coup attempt of July 15, and that their personal safety was in danger at home.
That decision outraged the Ankara government, which has launched a wide-ranging crackdown since the attempted putsch. Turkish Defense Minister Fikri Isik said on Monday that "Greece is in the NATO alliance with Turkey and is a NATO ally. Our expectation is that the Greek government make every effort to return" those individuals to Turkey.
The Geek court is expected to decide the fate of the remaining two officers on Thursday. Any final decision to extradite rests with the Greek Minister of Justice Stavros Kontonis.
The case is awkward for Greece, which depends on Turkey to stem the flow of thousands of refugees to its shores.
The Turkish government has demanded the extradition of two Turkish commanders, four captains and two sergeants who had requested asylum in Greece following the coup attempt.
Ankara says the eight will face prosecution if they return. The officers deny any involvement in the coup attempt, saying they escaped to Greece out of fear.
Ankara has arrested more than 37,000 people as part of the crackdown following the coup. Turkey accuses US-based cleric, Fethullah Gulen, of masterminding the coup. Tens of thousands have also been dismissed or suspended from their positions in the military and public institutions.
Full report at:
http://www.presstv.ir/Detail/2016/12/06/496741/Greece-Athens-appeals-court-Turkey-President-Recep-Tayyip-Erdogan-Fikri-Isik-NATO
--------
Africa
Muslim rights group slams El-Rufai for labelling sect as insurgents
06.12.2016
The Muslim Rights Concern (MURIC) slammed the Kaguna state government for labelling members of the Shiite sect as insurgents.
According to AFP, the state government also said the leader of the sect, Ibrahim El-Zakzaky should be tried for the group's alleged lawlessness for the past 30 years.
It said El-Zakzaky should also be held responsible, fully investigated and prosecuted for all the acts of lawlessness committed by the organisation.
According to Daily Post, the Director of MURIC, Ishaq Akintola, issued a statement saying "The Muslim Rights Concern (MURIC) rejects this new label for an otherwise pacific organization. The new declaration is nothing SHORT of calling a dog a bad name in other to hang it. Kaduna State government is being economical with the truth, killing a fly with a sledge HAMMER and engaging in executive tyranny.
"This is a very dangerous dimension. Coming shortly after a competent court of law ordered the release of the IMN leader, Shaykh Ibrahim El-Zakzaky from detention, this stigmatization is just another attempt by the state government to jump the gun. The declaration is short in equity, long in injustice. But we must remember Martin Luther's warning that injustice anywhere is a threat to justice everywhere.
"Kaduna government is pregnant with ingredients of all the five evils which Chamberlain spoke about, viz, brute force, bad faith, injustice, oppression and persecution. Why is it that the only thing men learn from history is that they learn nothing from history? Kaduna has not learnt anything from the Boko Haram phenomenon. Kaduna has chosen to prove both Hegel and Karl Marx right in their postulate that history always repeats itself.
"MURIC is however constrained to remind all stakeholders of the divine warning contained in Qur'an 8:25 "Fear a tumult which will affect those who caused it as well as the innocent ones". Was this not how Boko Haram started? Police brutality and extra-judicial killing of the group's leader caused its metamorphosis into a terror machine. But is it the police alone that are facing the consequences today?
"MURIC calls on well-meaning Nigerians to speak out. It was the great Shaykh Uthman Bin Fudi (Uthman Dan Fodio) who said, "In an unjust society, silence is a crime…" Let us speak up now before it is too late.
"But members of the IMN also need to do some self-assessment. Something must be wrong with a system against which so many neighbours testify. Several people (including Muslims) confirm that they had had bitter encounters with members of the IMN. They complain about the group's open display of arrogance. All those people could not have been lying. Something must be wrong with a doctrine which embarrasses the rest of The Muslim Ummah and from which they dissociate themselves.
ALSO READ: Kaduna state govt seeks to prosecute Shiite leader, El-Zakaky
"We commend the leadership of the Nigerian Supreme Council for Islamic Affairs (NSCIA) for its efforts in resolving the IMN debacle and the maturity it has manifested in handling the matter. Due to the sensitive NATURE of the issue, NSCIA has engaged in quiet diplomatic shuttling between governments and the IMN from the beginning. We urge the NSCIA to continue the dialogue.
"In conclusion, we appeal to the Kaduna State government to de-label IMN and begin a process of reconciliation and reorientation for its members. That is the path of visionary leadership and responsible governance. It is the path of peace. On its own part, IMN must improve its relationship with other Islamic organizations."
http://pulse.ng/local/shiites-muslim-rights-group-slams-el-rufai-for-labelling-sect-as-insurgents-id5862194.html
--------
End of Boko Haram in sight, Buhari assures international community
December 6, 2016
President Muhammadu Buhari on Tuesday in Dakar, Senegal, assured the international community that the end of Boko Haram terrorists was in sight.
The President gave the assurance at the meeting of a panel of heads of states at the 3rd Dakar International Forum on Peace and Security in Africa.
In a statement issued by his Senior SPECIAL Assistant on Media and Publicity, Garba Shehu, on Tuesday in Abuja, the President also assured the international community that the security situation in Nigeria had improved significantly.
President Buhari noted with delight the increased cooperation between Nigeria and its neighbours in the fight against terrorism.
"About a month ago, I spoke with the President of Chad and I was pleased that a number of Chadians and Nigerians that were Boko Haram members are surrendering to him en-masse.
"The good news I have is that the end of the raining season has come in the North-Eastern region of Nigeria.
"Members of the Multi-National Joint Task Force (MNJTF) are in their respective positions and at an agreed time they will move simultaneously and spontaneously for us to see the end of Boko Haram.
"We are now operating in the Sambisa Forest and as far as Boko Haram is concerned in the Lake Chad Basin area, I think they are done for,'' the President added.
While highlighting the gains of the cooperation among the Lake Chad Basin Commission countries comprising Chad, Niger, Cameroon, Benin Republic and Nigeria, Mr. Buhari told the gathering that "Boko Haram is no longer holding any territory or Local Government Area (LGA) in Nigeria.
"Those who live in the North East know that Boko Haram is no longer holding a single territory in the 774 LGAs in Nigeria.
"But they have a system of using IEDs and they indoctrinate mostly teenage girls and send them to soft targets, to churches, mosques and market places. That too is becoming very rear.
"I think Boko Haram shot themselves in the foot when they gave their ideology a religious connotation by killing children in their schools, people in the mosque and churches and shouting Allahu Akbar.''
Full report at:
http://www.premiumtimesng.com/news/top-news/217238-end-boko-haram-sight-buhari-assures-international-community.html
--------
Bill to establish Christian court scales second reading
December 6, 2016
The House of Representatives on Tuesday in Abuja passed a bill to set up the Ecclesiastical Court of Appeal in the country, through a second reading.
The bill is sponsored by Gyang Dung (PDP-Plateau) and eight others.
Presenting the bill during plenary, Mr. Dung said the Ecclesiastical courts, when established, would complement the regular courts in adjudicating in matters relating to the tenets of the Christian faith.
According to him, this shall be between individuals and groups that yield and submit to its jurisdiction.
Mr. Dung explained that the Ecclesiastical court shall exercise such appellate and supervisory jurisdiction in civil proceedings involving questions of Ecclesiastical law and Christian personal law.
The lawmaker said the amendment bill was seeking 14 alterations in sections 6, 84, 185, 240, 246, 247, 288, 289, 292 and 318 of the principal Act.
"It alters the second, third, sixth, and seventh schedule of the principal act.
"It has four insertions in Part 1G, SECTION 270A-E, Part 2D, Section 285A-E and a citation,'' Mr. Dung said.
According to him, the amendments will no doubt widen the scope of jurisprudence, adjudication and legal practice in our nation.
"It will bring to reality the administration of Ecclesiastical Christian tenets and law in adjudicating matters of personal Christian law and civil matters.
"These shall be prescribed in the rule of practice and procedure of the Ecclesiastical courts.''
Mr. Dung emphasised that the amendment would activate section 37 (1) of the 1999 constitution which guarantees the right of every citizen to freedom of thought, conscience and religion.
Full report at:
http://www.premiumtimesng.com/news/top-news/217201-bill-establish-christian-court-scales-second-reading.html
--------
Boko Haram: Nigerian military to open key road abandoned for 2 years
December 6, 2016
Habib Kekeno, the Caretaker Chairman of Kukawa Local Government Area of Borno on Tuesday said the military would reopen Maiduguri/Baga road on December 24 following relative peace in the state.
Mr. Kekeno, who disclosed this in an interview with the News Agency of Nigeria (NAN) in Maiduguri, said the council had completed all the arrangements to reopen the road.
The Maiduguri/Baga road was closed in November 2014 by the military after Baga suffered five major attacks from Boko Haram insurgents.
The chairman said the continued closure of the road had negatively affected fishing and socio-economic activities of the state.
"It is hard to believe that Baga used to be a lively trading centre of 200,000 people where merchants would travel to sell cattle, leather goods and trade in fresh produce.''
He said more than 2,000 fish traders and marketers were still producing fish in Baga, but they lacked access to transport their produce to Maiduguri.
Full report at:
http://www.premiumtimesng.com/news/top-news/217185-boko-haram-nigerian-military-open-key-road-abandoned-2-years.html
--------
Iran dismisses 'politically-motivated, baseless' Saudi claims
Dec 6, 2016
The Iranian Foreign Ministry has dismissed Saudi Arabia's recent "politically-motivated and unfounded" espionage allegations against Iran, warning that such moves will not benefit any country in the region.
"At a time when the Muslim world and the [Middle East] region require unity and avoiding issues that would cause tensions, forging and spreading false accusations, which are far from the truth will not be in the interests of any regional country," Iranian Foreign Ministry Spokesman Bahram Qassemi said on Tuesday.
"The Islamic Republic of Iran has not had any activity in Saudi Arabia against the international regulations and diplomatic principles, and such baseless accusations are being made with political objectives," he added.
The Iranian official made the comments in reaction to earlier media reports that a Saudi court on Tuesday had sentenced 15 people to death for allegedly spying for Iran in a move likely to heighten regional tensions. The convicted defendants comprised one Iranian, one Afghan and 13 Saudis.
Their trial opened in February, a month after tensions between Iran and Saudi Arabia intensified following the kingdom's execution of prominent Shia cleric, Nimr al-Nimr, in January.
Full report at:
http://www.presstv.ir/Detail/2016/12/06/496771/Iran-Saudi-Arabia-Bahram-Qassemi
--------
UN cuts food rations for refugees in Kenya by half
06 December 2016
The UN World Food Programme (WFP) on Tuesday announced that it would be cutting by half food rations for 434,000 refugees in Kenya's Dadaab and Kakuma camps due to a funding shortage.
The WFP said that it was fast running out of vital resources needed to feed the thousands of refugees residing in the eastern Dadaab refugee complex -- the biggest refugee camp in the world -- and the Kakuma refugee camp located in the northwestern part of the country.
In a statement Anna Lisa Conte, WFP country director for Kenya called on the international community to step in and help raise $13.7million to provide food for the refugees between December and April 2017.
"We are appealing to donors to quickly come to the aid of the refugees, who rely on WFP food assistance for survival," Conte said adding that the U.S. had sent a shipment of food aid worth $22 million.
Full report at:
http://www.worldbulletin.net/africa/181316/un-cuts-food-rations-for-refugees-in-kenya-by-half
--------
Southeast Asia
Dr Yaacob says Muslim/Malay group must respect divesity
Nur Asyiqin Mohamad Salleh
Dec 07, 2016
The importance of respecting diversity and condemning views that denigrate other cultures was stressed by Minister-in-charge of Muslim Affairs Yaacob Ibrahim yesterday at a meeting of religious affairs ministers from neighbouring countries.
At the biennial meeting to discuss the administration of Muslim issues in the region, he said that a country's development can be hampered without social cohesion.
The meeting was held in Kuala Lumpur, with ministers from Brunei, Indonesia, Malaysia and Singapore.
Dr Yaacob noted that the Malay/Muslim community has long been seen as a group that is open and accepting of diversity.
"I agree that as challenges grow more complex today, it has become harder for us to balance the varying views and interests in a pluralistic society," he said, speaking in Malay.
"But as a mature community, we must keep striving to instil respect for diversity."
His remarks come amid a wave of rising extremism and divisiveness in the region.
He noted that social cohesion does not come naturally - it needs constant tending.
In Singapore, it took a deep commitment and continued efforts to foster understanding among the various communities. But such harmony can come under attack.
"Various acts of terror in the name of religion can give rise to misunderstandings and anxiety," said Dr Yaacob, who is also Minister for Communications and Information, and Minister-in-charge of Cyber Security.
"Comments on social media too may trigger unease and threaten this unity."
He called for the rejection of views that belittle the culture of other communities, saying they not only sow discord, but refuse to acknowledge the differences among communities.
"If you don't know, you can't love.
"That's why we should build bridges of understanding to strengthen social cohesion," he added.
INITIATIVE
The ministers launched a five-year plan for Mabims, an initiative among the Muslim authorities of Malaysia, Brunei, Indonesia and Singapore.
Dr Yaacob later said in a Facebook post that Singapore will share its experience in enhancing harmony amid diversity.
The Islamic Religious Council of Singapore will conduct workshops and dialogues on it for these countries.
On the digital front, a particular concern was the spreading of untruths on social media.
"We agreed on the importance of attaining clarification and verification from reliable sources," he said.
Dr Yaacob also suggested they look at optimising the potential of youth in using information and communications technology, and social media to do good.
http://www.tnp.sg/news/singapore/dr-yaacob-says-muslimmalay-group-must-respect-divesity
--------
Ahok protests reveal Indonesia's struggle between secular and religious politics
December 7, 2016
A series of highly-charged protests over an Indonesian Christian politician reflects the extent of the ideological battle gripping Southeast Asia's largest economy
There are now fears that the growing religious unrest, mixed with political tensions, could distract Indonesia's leadership from much-needed reforms.
Rally and counter-rally
A Christian of Chinese ethnicity in the world's largest Muslim-majority nation, Jakarta Governor Basuki Tjahaja Purnama—known as Ahok—was accused of insulting Islam after he cited a Koranic verse that suggests Muslims should not take Jews or Christian as allies or leaders in a September 27 speech.
Ahok, who is running to keep his seat in February's gubernatorial elections, said Indonesians should not be deceived by people who used the verse to influence the election. Despite apologizing, the politician is being investigated by police and now faces potential charges of blasphemy amid national unrest.
On Oct. 14, thousands marched in Jakarta, demanding legal action against the governor. Similar protests followed in other cities, including Surabaya and Bandung. On Nov. 4, a 50,000-strong demonstration resulted in clashes with police that injured more than 100 people and left one dead. On Dec. 2, around 200,000 protested, urging for Ahok's ejection from office.
Shaken by the religious divide, more than 10,000 people held a counter-rally on Nov. 21, calling for tolerance. A second unity demonstration was held on Dec. 4, with around 30,000 in attendance.
A deeper divide
Indonesia is known for its moderate brand of Islam. The country's largest Muslim organizations—Nahdlatul Ulama and Muhammadiyah—do not support the anti-Ahok rallies and have urged Muslims to remain calm.
But hardline groups such as the Islamic Defenders Front (FDI), organizers of the anti-Ahok protests, are widespread. The FDI, who calls for a formal adoption of sharia law, follows a specific interpretation of Sunni Islam that labels non-Muslims "infidels" and has been implicated in violent attacks against minority religions, according to Human Rights Watch.
The FDI's teachings challenge a key philosophy that has governed Indonesia since 1985: Pancasila, a secular principle based on the idea of national unity and a belief in one god, the identity of whom is left open to individual interpretation.
The debate about the role of Islam in a secular state, combined with the growing strength of radical entities like the FDI, are the key themes underpinning national anger towards Ahok, Dina Afrianty, research fellow at Australian Catholic University, told CNBC.
"We're dealing with implications of a long-term rise in conservatism," Douglas Ramage, managing director at consulting firm Bower Group Asia, agreed.
And there is the additional risk that the FDI-led protests could provide a fresh opportunity for global terror network Islamic State to expand its membership in Indonesia by capitalizing on the conservative fervor.
Religious politics or just politics?
Adding to the explosive situation is a theory that Islam isn't actually at the heart of the political unrest.
"Rumors are circulating in Jakarta that former president Susilo Bambang Yudhoyono is actually the source of funding behind these protests," said Afrianty. That line of thinking had led moderate Indonesians to believe the protests had more to do with politics than Islam, she continued.
The rumor emerged last month after President Joko Widodo, or Jokowi, said "political actors" were exploiting the situation. Yudhoyono's family has vehemently denied involvement in the protests.
Regardless of the motive, the protests and influence of fundamentalist groups could hurt Jokowi's administration.
Full report at:
http://www.cnbc.com/2016/12/06/ahok-protests-reveal-indonesias-struggle-between-secular-and-religious-politics.html
--------
Rohingya persecution not religious but ethnic issue, Myanmar Muslims tell Malaysia
December 7, 2016
KUALA LUMPUR, Dec 7 ― The controversy surrounding the plight of the Rohingya people in the Myanmar state of Rakhine is not one of religious persecution, but an ethnic issue, a group of Myanmar Muslim NGOs have said in a statement delivered to the Malaysian embassy in Myanmar.
According to Radio Free Asia, the statement, which was also sent to Myanmar's Information Ministry, was released on December 5.
"We hereby assert that the Muslim community in Myanmar do not take it as a religious persecution, but a controversial ethnic issue," the letter said.
The recent spate of violence in the Rakhine state has left more than 90 people dead and forced thousands of Rohingyas to flee into the neighbouring Bangladesh.
Myanmar sees the ethnic Rohingyas as illegal immigrants from Bangladesh, and many of them are allegedly denied basic rights.
The group urged that the "unfortunate" situation in Myanmar not to be "exploited" by any party, while stressing that the Asean charter prevents a member nation from interfering in another country's internal affairs.
Full report at:
http://www.themalaymailonline.com/malaysia/article/rohingya-persecution-not-religious-but-ethnic-issue-myanmar-muslims-tell-ma
--------
IS setting up base in Philippines
December 7, 2016
The Islamic State (IS) group's attempt to create a fully pledged wilayat or province in the southern Philippines poses a serious security threat to Indonesia, the Indonesian Military (TNI) has warned.
The group, which is currently falling back in Iraq and Syria against internationally backed anti-IS forces, is building its base in Mindanao, a restive area that borders with Kalimantan and Sulawesi, TNI commander Gen. Gatot Nurmantyo said on Tuesday.
The number of abductions carried out by terrorist groups from commercial vessels passing through southern Philippines' waters indicated that IS militants in the area are raising money to build the base, Gatot said.
"I have raised concerns about this issue for six months. IS can enter Indonesia from there [the southern Philippines]," he said on the sidelines of a seminar on terrorism in Central Jakarta.
Armed militants believed to be linked to terrorist group Abu Sayyaf have kidnapped dozens of Indonesian and Malaysian sailors and demanded millions of dollars in ransom. It is unclear how much ransom money the group has collected so far, but the Philippines' inquirer.net reported in October that Abu Sayyaf pocketed at least 353 million peso (US$7.1 million) in ransom from January to June.
Of this money, some is thought to have been paid in exchange for the release of 14 Indonesian and four Malaysian citizens, although the Indonesian government has denied paying any ransom for their release.
Abu Sayyaf has pledged allegiance to Abu Bakr Al-Baghdadi, IS supreme leader, or "caliph", who has appointed former Abu Sayyaf commander Isnilon Totoni Hapilon, aka Abu Abdullah Al-Filipini, as leader of IS forces in Southeast Asia.
Gatot argued that the IS group, which he said was motivated more by economic factors than ideology, had chosen Southeast Asia as its future headquarters because its lucrative financial sources in the Middle East had been severely reduced.
Terrorism analyst Al Chaidar said that it was Al-Baghdadi himself who chose the southern Philippines as the IS base in Southeast Asia.
The IS caliph had planned to appoint Indonesian firebrand cleric and Jamaah Ansharut Daulah (JAD) leader Aman Abdurrahman as IS leader in the region, but Aman is currently in jail, he added.
"It is Al-Filipini who will give orders to all [IS] members here in Southeast Asia," Al Chaidar said.
The analyst said the persecution of Rohingya Muslims in Myanmar could escalate the security threat in the region as IS could use it as a pretext to call on its foreign fighters to flock to Southeast Asia to wage violent jihad against the government in Myanmar. "If the Rohingya Muslims fight back, then there is a legitimate reason [for IS] to send help," Al Chaidar said.
The persecution by the Myanmar military of the Rohingya Muslim minority has already triggered protests from some Muslims in Indonesia. Last month, thousands of people from various Islamic organizations took to the streets in Jakarta to protest against what they described as "a genocide against the Rohingya".
Full report at:
http://www.thejakartapost.com/news/2016/12/07/is-setting-up-base-in-philippines.html
--------
How a Muslim Group Shut Down Christmas Celebrations in Bandung
December 7, 2016
Jakarta. A Christmas celebration led by preacher Stephen Tong at Sabuga Building in Bandung, West Java, on Tuesday (06/12) was forced to end after a Muslim hardliner group disrupted services.
The group, identifying as Defenders of Ahlus Sunnah (PAS), forced organizers to end the event and claiming the religious service should be held in a church, not a public building.
Bandung Mayor Ridwan Kamil apologized for the disruption via his official Instagram account: "I apologized, physically I cannot attend all locations. I have instructed officials to secure the event by phone."
He indicated authorities were aware of the event prior to the day, adding: "I have coordinated, continue the activities as your religious rights are protected by the state."
Chronology of events
Bandung police explained a timeline of the events to Beritasatu.com
3.32 p.m. Reverend Stephen Tong coordinated with city official Iwan and police officers Second Insp. Edy and Kasmari over the PAS demands to vacate the Sabuga Building.
Stephen asked for 45 minutes to discuss it with the congregation that had entered the building.
4.32 p.m. Iwan explained the preacher's request to PAS.
5.00 p.m. Members of PAS gathered in the building's entrance and said they would give until 6.00 p.m. for the congregation to leave the building.
5.30 p.m. PAS members, led by a member identified as Roin, entered the building to disrupt choir practice. PAS members led by Roin entered the building to interrupt the activities of choir practice. At this point, all members of the congregation and committee were asked to exit the building for mediation.
Full report at:
http://jakartaglobe.id/news/muslim-group-shut-christmas-celebrations-bandung/
--------
URL: https://www.newageislam.com/islamic-world-news/new-age-islam-news-bureau/pakistan-honours-ahmadiyya-nobel-laureate-abdus-salam,-reversing-years-of-neglect/d/109311
New Age Islam, Islam Online, Islamic Website, African Muslim News, Arab World News, South Asia News, Indian Muslim News, World Muslim News, Womens in Islam, Islamic Feminism, Arab Women, Womens In Arab, Islamphobia in America, Muslim Women in West, Islam Women and Feminism, Moderate Islam, Moderate Muslims, Progressive Islam, Progressive Muslims, Liberal Islam