New Age Islam News Bureau
19 March 2014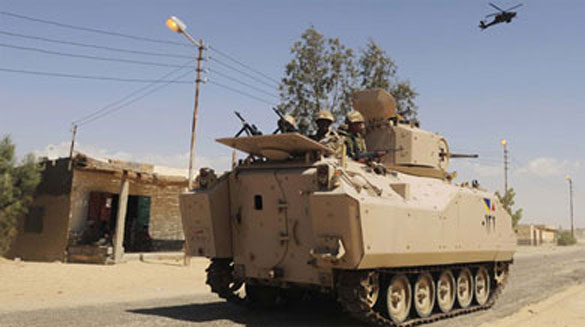 Attacks on security forces have spread to the capital and elsewhere in the Nile Delta [AP]
-------------
Pakistan
• Pakistan Council of Islamic Ideology Strengthening Taliban's Narrative
• Hafiz Saeed lauds PML-Q leadership to promote religious education
• ISI had special desk to handle OBL during Musharraf's tenure: NY Times alleges
• Pakistan, Saudi Arabia agree to work for unity of Muslims
• Militant kills self, family in North Waziristan bomb accident
• President defends govt for taking $1.5bn Saudi aid
• Pak-Turkey-Afghan sides discuss regional situation
• Islamic uni cultural week begins at Islamabad
• Army should not send troops abroad: Altaf
• Pakistan, Bahrain ink seven accord
---------------
India
• Tamil Nadu residents under intelligence lens for jihad in Syria
• Indian Muslims will decide the next PM
• Documentary sheds light on Amit Shah's link in Muzaffarnagar riots
• Shahi Imam's agenda: Support parties that can beat BJP, SP
---------------
South Asia
• Suicide attack kills 16 in north Afghanistan
• Hasina's attempted killer deported in from the United States
• Two Jamaat leaders held in Tangail
---------------
Arab World
• 10 die in Iraq attacks, including five car bombs
• Deaths in Egypt's Nile Delta shootout
• Saudi FM says Qatar should 'revise' policies
• Dubai opens window to priceless Islamic legacy
• Bahrain jails 11 bomb-makers for 15 years
• US suspends operations of Syrian Embassy missions
• Egyptian cop convicted over 37 deaths
• Lebanon protests flare over Syria spill over
• Egypt jails police officers for prison deaths
---------------
Africa
• Al-Shabab launch suicide raid on Somali hotel
• UN: Thousands killed and abused in S Sudan
• Plan to resettle 1,000 Muslims inside CAR
---------------
Southeast Asia
• Missing plane unites Malaysians, douses flames of religious strife -- at least for now
• MH370 and the Silent Question of Islam
• Malaysia plane relatives dragged from news conference
• Uighur leader: "We have plans for many attacks in China"
• Police investigating anti-Islamic activity on social media
• Malaysia pilots were sociable, well-balanced and happy
• Read the Translated Facebook Posts of Malaysia Airlines Flight 370's Pilot
• Missing Malaysian Airline flight MH370: China finds no terror links to nationals on plane
---------------
Mideast
• Israelis restrict Muslim entry to Al Aqusa
• Israel bombs Syria's Golan after blast
• Islamic Jihad a Growing Concern for Hamas
• Iran closes border with Pakistan for 10 days
• Yemen rebels 'withdraw from positions' near Sanaa
• Top Ahmadinejad aide indicted amid graft case linked to Turkey
• Islamic Jihad head: Jews love Jerusalem more than we do
---------------
North America
• Muslim convert held in Washington State on way to fight in Syria
---------------
Europe
• Italy rescues 600 Syrian, Palestinian boat migrants
Compiled by New Age Islam News Bureau
URL: https://www.newageislam.com/islamic-world-news/new-age-islam-news-bureau/pakistan-council-of-islamic-ideology-strengthening-taliban's-narrative/d/56194
---------------
Pakistan
Pakistan Council of Islamic Ideology Strengthening Taliban's Narrative
A REPORTER
2014-03-19
ISLAMABAD: Senator Farhatullah Babar addressed a round table conference titled 'Media, Extremism and Islamic Narrative', organised by a think-tank, Islamabad Debates, and an NGO, Insaf Network Pakistan, on Tuesday.
Mr Babar said that, unfortunately, the Council of Islamic Ideology (CII) has been strengthening the narrative of the Taliban.
"In 1978, the CII recommended that Pakistan should have 'Kalma Tayyeba' on its national flag, and then the Mujahideen borrowed that idea," he said.
"Today, there is a section of the media which is controlled by the militants. Maulana Fazlullah started the trend, and now there are over 50 publications of the militants. Moreover, the militants have started threatening the media persons, but the state has failed to provide them with protection," he said.
"Now, it has become a battle of the narratives, but we have left the narrative of Islam upon the clerics. The CII recommended that the DNA should not be considered as primary evidence in rape cases and child marriages should be allowed, but unfortunately the reaction of the civil society was not as strong as it should have been," he said.
Mr Babar said that sometimes the media plays a role in increasing extremism. He cited the example of how the number of casualties during the Lal Masjid operation, in 2007, was exaggerated by the media.
Senator Afrasiab Khattak, who was the moderator of the dialogue, said that the people of East Pakistan played a major role in the Pakistan movement and they also resisted against the martial laws.
Chairperson Islamabad Debates, Sajjad Bukhari, said: "The media, willingly or unwillingly, played its role in increasing extremism, by sensitising the issues. However, there are a number of journalists who have sacrificed their lives, after refusing to follow the instructions of extremists."
"Because of the wrong policies of the state, extremism has increased to such an extent that it has become a threat to the existence of the country," he said.
Journalist Mazhar Abbas said that although people did not vote for religious parties, these parties still outsmarted the liberal parties by playing their cards right.
"1973 Constitution is a brain child of the PPP, but the religious parties hijacked it and claimed that they have made it. Liberal political parties always looked for consensus, but the religious parties never compromised on their demands," he said.
"Media tried to convince politicians that they should not repeat what they did in East Pakistan, but the politicians ignored all of the suggestions. Today, the news channels have become infotainment channels," he added.
Journalist Raza Rumi said that more than 12 years have passed, but a proper code of ethics has not been devised for the electronic media, and if there is any, it is not being implemented.
http://www.dawn.com/news/1094160/senator-says-cii-strengthening-talibans-narrative
---------------
Hafiz Saeed lauds PML-Q leadership to promote religious education
March 18, 2014
JuD chief lauds PML-Q leadership to promote religious education
LAHORE- Jamaat ud Dawah (JuD) Pakistan Ameer Hafiz Saeed Ahmad has lauded the efforts of Pakistan Muslim league-Quaid leadership for promotion religious education.
Hafiz Saeed Ahmad said this during meeting with Pakistan Muslim League-Quaid (PML-Q) President and former Prime Minister Senator Ch Shujat Hussain at his residence today.
Hafiz Saeed Ahmad said "we had worked together with Ch Zahoor Elahi Shaheed in "Bangladesh Not Acceptable (Bangladesh Na Manzoor)", Chaudhry family has great services for Islam and Pakistan, you (Ch Shujat Hussain) are following the footsteps of your father, by making provision for entry of religion in passport you proved your love for religion, attempts were made during Musharraf regime to change Islamic history in the syllabus books of early classes these attempts were foiled by your intervention."
He reminded during the meeting that real objective of our party was to follow and highlight Ideology of Pakistan, to make the coming generations realize importance of Pakistan, that how important was Ideology of Pakistan for us, we were struggling to uphold Islam. He said further that autonomy which Deeni Madaris enjoyed during your tenure of govt that was not given earlier, adding that Ch Parvez Elahi as the Chief Minister had also rendered many services in the defence of Ideology of Pakistan.
Ch Shujat Hussain said that our party has rendered great services for Pakistan, ideology of our party was Islamic, presently youth of our nation were suffering from waywardness, coming generation may be familiar with attractive lights of modern times but may not be aware about ideals of the Quaid-i-Azam, how much we were indebted to him.
He said further PML has always been active for promotion and spread of Ideology of Pakistan, PML was active in the light of sayings of the Quaid-i-Azam, we should attract children towards Islamic education, they should be taught about Pakistan Studies so that they become aware how much sacrifices their forefathers had offered to achieve Pakistan. Abdul Rahman Makki, Yahya Mujahid, Khalid Waleed and Muhammad Khalid were also present on the occasion.
http://www.nation.com.pk/national/18-Mar-2014/jud-chief-lauds-pml-q-leadership-to-promote-religious-education
---------------
ISI had special desk to handle OBL during Musharraf's tenure: NY Times alleges
March 19, 2014
NEW YORK: US newspaper 'The New York Times' alleges that the Inter Services Intelligence (ISI) had established a special desk to handle late Al-Qaeda chief Osama bin Laden during the tenure of President General (retd) Pervez Musharraf.
The report states that the desk 'was operated independently, led by an officer who made his own decisions and did not report to a superior. He handled only one person: Bin Laden.'
The report citing a Pakistani official alleges that the US had direct evidence of the then ISI chief Lt. General Ahmed Shuja Pasha knowing of Osama bin Laden's presence in Abbottabad. The Pakistani official told The NY Times that he was 'surprised to learn this and the Americans were even more so.' According to the official, Pasha had been an opponent of the Taliban and 'an open and cooperative counterpart for the Americans at the ISI.'
The New York Times report also alleges that evidence recovered from Osama bin Laden's Abbottabad residence revealed regular correspondence with Jamat-ul-Dawa's Hafiz Saeed and Mullah Omar of the Taliban who must have known he was living in Pakistan.
Further allegations in the report state that there were cells in the ISI working against and fighting the Taliban while some cells were supporting them.
Pakistani intelligence sources termed allegations made in The New York Times report as baseless, stating that no one was aware of Osama bin Laden's whereabouts.
http://www.thenews.com.pk/article-141656-NY-Times-alleges-ISI-had-special-desk-to-handle-OBL-during-Musharrafs-tenure-
-------
Pakistan, Saudi Arabia agree to work for unity of Muslims
March 19, 2014
ISLAMABAD: A six-member delegation of Saudi Arabia on Tuesday met Minister for Religious Affairs and Inter faith Harmony Sardar Muhammad Yousuf and discussed matters of mutual interest. According to an official, the delegation was headed by Saudi deputy minister, Dr Abdul Aziz Abdullah Al Amar. Both agreed to work for the unity and welfare of Muslim Ummah. Talking on the occasion, Minister for Religious Affairs Sardar Muhammad Yousuf said Pakistan and Saudi Arabia were enjoying good and cordial relations and lauded Saudi efforts in connection with strengthen the bilateral relations. The Minister lauded Saudi efforts of providing more facilities to Hujajj. Praising the Hajj literature booklets, he said the Hajj literature should have been in the shape of films or CDs so that the illiterate Hujjaj could understand Manasak-e-Hajj. He said annual Husn-e-Qirat competitions held every year in the country in collaboration with the government of Saudi Arabia helped creating competitive atmosphere in the country. Vowing to promote Arabic language in the country, he said government intends to introduce Arabic language in curricula up to Matric level as a compulsory subject. The Arabic language will definitely help understanding the Holy Quran. Arabic language know-how would also help maintaining close contacts with the Arab countries. Yousuf said a stable Pakistan is essential for having an effective Muslim ummah. Efforts were underway to enforce peace in the country.
http://www.dailytimes.com.pk/national/19-Mar-2014/pakistan-saudi-arabia-agree-to-work-for-unity-of-muslims
---------------
Militant kills self, family in North Waziristan bomb accident
2014-03-19
MIRAMSHAH: A militant commander and five family members including a child were killed when a bomb he was tinkering with exploded at his home in northwest Pakistan's North Waziristan tribal region, officials said on Wednesday.
Aalim Deen Mehsud, a local commander of the outlawed Tehreek-i-Taliban Pakistan (TTP) in the North Waziristan, was trying to remove explosive material from a mortar shell, triggering the blast, a security official said.
"He was trying to cut the shell with a hand saw and take out the explosives when the explosion occurred, killing himself, four women and a child of his family," the official told AFP.
Two other children were injured in the blast, the official said.
A local in the village of Talib Jan, where the incident happened, confirmed the deaths.
"Aalim Deen Mehsud and five members of his family have been killed in an explosion at his house," said Gul Hajjan, a resident of the village which is close to the Afghan border.
Meanwhile, in Peshawar, a planted bomb exploded injuring at least five people near the Sirki Gate area of the northwestern city.
Rescue sources said that a woman was also injured in the assault.
According to the Bomb Disposal Squad (BDS) personnel, at least half a kilogram of explosive material was used in the bomb.
Peshawar and North Waziristan lie in the northwestern parts of the country with the latter being one of Pakistan's seven semi-autonomous tribal regions which Washington consider to be a major hub of Taliban and Al Qaeda militants plotting attacks on the West and in Afghanistan.
The government opened negotiations with the TTP last month in a bid to end a bloody insurgency which has cost thousands of lives and cost the economy tens of billions of dollars.
The process broke down for more than two weeks after militants killed 23 kidnapped soldiers, but later resumed after the Taliban announced a month-long ceasefire.
http://www.dawn.com/news/1094164/militant-kills-self-family-in-north-waziristan-bomb-accident
---------------
President defends govt for taking $1.5bn Saudi aid
2014-03-19
ISLAMABAD: Amid controversy over $1.5 billion received by the Nawaz government from Saudi Arabia, President Mamnoon Hussain backed on Tuesday the government's policy and expressed the hope that it would help overcome the prevailing economic crisis.
"The aid has not been received from a smuggler but from a friendly country and it will be used for the welfare of the country and people," the president said during a meeting with newly-elected office-bearers of National Press Club (NPC) who called on him at the Presidency on Tuesday.
Prime Minister's Adviser on Foreign Affairs and National Security Sartaj Aziz told parliament on Monday that the $1.5 billion aid had been given by Saudi Arabia.
"The hue and cry is being made on the aid given by a brotherly country," the president said.
He said the government was trying to rid the country of crisis and, therefore, different steps were being taken.
Full report at:
http://www.dawn.com/news/1094145/president-defends-govt-for-taking-15bn-saudi-aid
---------------
Pak-Turkey-Afghan sides discuss regional situation
March 19, 2014
Pak-Turkey-Afghan sides discuss regional situation
ISLAMABAD - Pakistan, Turkey and Afghanistan Tuesday discussed the current situation in the region with a focus on recent economic and political developments, says a statement issued by the Foreign Office.
The three sides discussed the possibilities of enhanced collaboration in the areas of economy, trade, energy and infrastructure were discussed. Strong emphasis was laid on reconstruction and economic development in the heart of Asia. The three sides also discussed possible joint efforts in the framework of international organizations.
The statement said that the Turkey-Afghanistan-Pakistan Trilateral Political Consultations at the technical-level were held in Islamabad, in pursuance of the decision taken at the 8th Trilateral Summit held in Ankara on February 13. Director Generals from the Ministries of Foreign Affairs of the three countries led their respective sides in the inaugural session of the trilateral consultations.
Full report at:
http://www.nation.com.pk/islamabad/19-Mar-2014/pak-turkey-afghan-sides-discuss-regional-situation
---------------
Islamic uni cultural week begins at Islamabad
March 19, 2014
ISLAMABAD - Students of over 40 countries and communities exhibited innovative products and cultures in the 26th cultural week of International Islamic University Islamabad (IIUI) which was inaugurated here Tuesday.
The mega exhibition, opened by Federal Minister for Religious Affairs and Interfaith Harmony Sardar Muhammed Yousaf, reflected the cultural diversity of the Muslim world and some other countries where students hailing from over 40 countries participated to demonstrate their cultures, including dress, poetry, paintings, photographs, foods, art and literature.
A prestigious inauguration ceremony was held at new campus which was attended by Sardar Muhammed Yousaf, Ambassadors and High Commissioners of various countries including Iraq, Afghanistan, Saudi Arabia, Bosnia, Nepal, Indonesia, Palestine, Kenya, Nigeria, Malaysia and many other countries. The ceremony was presided over by Rector IIUI Dr. Masoom Yasinzai while President IIUI Dr. Ahmed Yousif Al-Draiweesh, Vice President Dr. Bashir Khan, Director General Gulzar Ahmed Khwaja, Students' Advisor (Male) Dr. Tahir Khalili and IIUI officials also joined it.
Students from Saudi Arabia, Iran, UAE, China, Afghanistan, countries from ASEAN, SAARC and all the provinces of Pakistan set up their stalls and remained excited all the day while serving the visitors.
Full report at:
http://www.nation.com.pk/islamabad/19-Mar-2014/islamic-uni-cultural-week-begins
---------------
Army should not send troops abroad: Altaf
March 19, 2014 0
Army should not send troops abroad: Altaf
KARACHI - Muttahida Qaumi Movement chief Altaf Hussain has said the USA and the USSR used Pakistan in the name of Islam for their ulterior motives.
He appealed to the Pakistan armed forces not to obey any orders that may bring bad name for Pakistan.
Addressing the 30th foundation day of the party here at Nine Zero on Tuesday, he said Pakistan Army should not go beyond the national border in order to harm fellow Muslims, said the MQM chief while.
He said Pakistan got plunged in the wars of other countries and the war of Russia and America made us Jihadi. He said Army must decline to obey the dissension of the government for intervention in Iraq and Syria to save the image, respect and solidarity. He said Army had been sent to other countries for dollars but now it must disobey any such orders because intervention in any other country defames Pakistan. "There is no issue, if such disobedience is considered as treachery," he said. Pakistan is not a cab rather an independent state. No democratic government could bring the reforms in prevailing corrupt system except Army, he said. "If someone wants then register a case of treason against me."
Full report at:
http://www.nation.com.pk/karachi/19-Mar-2014/army-should-not-send-troops-abroad-altaf
---------------
Pakistan, Bahrain ink seven accord
March 19, 2014
ISLAMABAD - To streamline and further expand the existing bilateral trade relations with Bahrain, Pakistan signed agreements for promotion and protection of investment with Bahrain besides signing six other agreements for further enhancing the trade relations between the two brotherly Islamic states.
King of Bahrain Shaikh Hamad bin Isa Al Khalifa alongwith his entourage called on Prime Minister Mian Muhammad Nawaz Sharif at the Prime Minister's House.
Later, Nawaz Sharif said that Pakistan and Bahrain enjoy close and cordial relations based on mutual trust and understanding.
Prime Minister said that Pakistan provides better investment environment and Bahrani investors should take this opportunity for best returns.
"We would welcome Bahraini investments in mega projects in the field of energy, downstream oil industry, port development, mining and minerals, infrastructure, banking and financial sectors", he said.
PM also urged the need to enhance bilateral trade and said that "We would like Bahrain to increase its imports from Pakistan of high quality Basmati rice, Halal meat products, poultry, textiles and clothing, sports goods, surgical instruments, carpets, marble and cutlery. Cooperation in agriculture and food sectors would be mutually beneficial also".
Prime Minister stressed the need for regular Joint Commission meetings as it provides good platform to review bilateral economic and trade cooperation. "We would deeply appreciate Bahraini support for early finalization of Gulf Cooperation Council- Pakistan Free Trade Agreement", he said.
Prime Minister said that the institutional framework of Bilateral Political Consultations between the two Foreign Ministries provides a useful mechanism to review bilateral relations.
He said that Pakistani community residing in Bahrain serves as bridge between the two countries and have played a positive role in the development of Bahrain as well as contributes to Pakistan's economy.
Full report at:
http://www.nation.com.pk/national/19-Mar-2014/pakistan-bahrain-ink-seven-accords
---------------
India
Tamil Nadu residents under intelligence lens for jihad in Syria
March 19, 2014
Alarm bells are ringing in the internal security establishment with confirmed reports of Singapore-based Tamil Nadu expatriates' radicalisation for Islamic jihad against the Bashar al-Assad regime in Syria. This is the first direct evidence that Indian-origin Islamists have joined the three-year-old bloody civil war in Syria.
After a Cuddalore village resident was questioned following his deportation last month from Singapore to Chennai, four other persons are under the scanner of security agencies for motivating Indians to join the jihad in Syria via Turkey. While the Indian agencies have not pressed charges on the deported computer engineer working with a top American MNC in Singapore, it is confirmed that he radicalised his village friend Haja Fakruddin Usman Ali for the Syrian jihad. Thirtyseven-year-old Fakruddin, who is a Singapore national, left Chennai in January with his family for the jihad in Syria.
Full report at:
http://www.hindustantimes.com/india-news/tn-residents-under-intelligence-lens-for-jihad-in-syria/article1-1196874.aspx
---------------
Indian Muslims will decide the next PM
By Shehzad Poonawala
March 19, 2014
As the Lok Sabha elections 2014 draw closer, experts of all hues will try to forecast, based upon some convenient logic but mostly speculation, how Muslims will vote. While they might not always be accurate in decoding the mind of the Muslim voter, they all implicitly agree to the importance that this voting bloc carries in installing the government in Delhi. Although there is no religious classification of voters undertaken by the Election Commission of India, it doesn't require any rocket science to decipher that the Muslim voter carries influence in over 200 Lok Sabha seats across India where he/she constitutes a minimum of 11 per cent of the vote.
Two factors are poised to play a significant role in shaping the outcome of the next general election. Firstly, on average the addition of over 1.7 lakh first time voters (FTVs) of which almost 90000 are in the age group of 18-22 years, in every parliamentary constituency and secondly, the marked increase in voter turnout that has been witnessed in several preceding state assembly elections, giving rise to a similar trend forecast for the general election beginning next month. (Read:
Now, here is a factoid that most political parties addressing the issues of Muslims, seem to be unaware of or seem to be ignoring 64 per cent of Muslims, as per the NSSO survey , are below the age of 30 years. As per the latest census, the population of India below 35 years of age is 51.8 per cent . It's quite clear, when you read the above two statistics together, that purely in proportional terms, Indian Muslims constitute a larger part of this young, first time vote.
Here's perhaps another indicator confirming this self-evident truth. West Bengal (42), Uttar Pradesh (80) and Assam (14) with a total of 136 Lok Sabha seats, are three of the six states (comprising a total of 200 odd seats) in India where the number of voters between 18 and 19 years of age per constituency is higher than the national average. As per the 2001 census, the population of Muslims in these three states was about 25.25 per cent, 18.5 per cent and 30.9 per cent respectively, well above the national average of 13.4 per cent. It is widely expected that this trend would have been further consolidated in the latest 2011 census too. The importance and relevance of the young Muslim voter, intent on making his/her voice be heard cannot be underplayed in any case.
Full report at:
http://www.india.com/election-2014/indian-muslims-will-decide-the-next-pm-24668/
---------------
Documentary sheds light on Amit Shah's link in Muzaffarnagar riots
Express News Service | Ahmedabad | March 19, 2014
Gopal Menon's documentary The Killing Fields of Muzaffarnagar, that was screened at St Xavier's college in Ahmedabad on Tuesday, shows incidents behind riots in Muzaffarnagar, pointing out that riots were instigated by right-wing Hindu politicians after Gujarat minister Amit Shah was sent to UP for Lok Sabha elections. The 50-minute documentary showed lives of riot-affected families living in refugee camps. The Supreme Court has taken into cognizance Menon's documentary as one of the five DVDs submitted to the apex court by petitioners seeking justice to show the incidents of riots.
Full report at:
http://indianexpress.com/article/cities/ahmedabad/documentary-sheds-light-on-amit-shahs-link-in-muzaffarnagar-riots/
---------------
Shahi Imam's agenda: Support parties that can beat BJP, SP
Lucknow | March 19, 2014
JAMA Masjid Shahi Imam Syed Ahmed Bukhari would extend support to different parties depending on their equation to defeat Bharatiya Janata Party (BJP) and Samajwadi Party (SP) in Lok Sabha polls. In West Bengal, Bukhari will support Trinamool Congress.
"A final decision will be taken on March 31 but we will support different parties who can defeat BJP and SP," Imam Bukhari told The Indian Express.
In the 2012 Assembly elections, Bukhari had given a call to support the SP in Uttar Pradesh but distanced himself from party chief Mulayam Singh Yadav over some issues. His son-in-law, Umar Khan, however, is still an SP MLC.
Bukhari claimed an assessment committee constituted by him is meeting different political leaders. The committee has 11 members, but only three of them are active, including Rahat Mehmood Chaudhry (Convener), Anees Jamaee and Syed Tariq Bukhari.
Already, they have held meetings with BSP's Naseemuddin Siddiqui, Congress leader Ahmed Patel and West Bengal Chief Minister and Trinamool Congress chief Mamata Banerjee which was followed by several visits of Trinamool's general secretary Mukul Roy.
Earlier, on Tuesday, Rashtriya Lok Dal (RLD) general secretary Jayant Choudhary met Imam Bukhari at his residence in Delhi on Tuesday.
"Jayant came to meet me but I am finding it hard to convince Muslims to vote for RLD in the wake of Muzaffarnagar communal riots, which was basically a clash between Jats and Muslims. Let us see if some decision can be taken on his request as they are contesting only eight seats," Bukhari said.
Full report at:
http://indianexpress.com/article/cities/lucknow/bukharis-agenda-support-parties-that-can-beat-bjp-sp/
---------------
South Asia
Suicide attack kills 16 in north Afghanistan
March 19, 2014
MAZAR-I-SHARIF - A suicide bomber killed at least 16 people at a crowded market in northern Afghanistan on Tuesday, officials said, despite a tightening of security for presidential elections less than three weeks away.
There was no immediate claim of responsibility for the attack in Maimanah city, the capital of remote Faryab province which borders Turkmenistan and has a mixed population of Uzbek, Turkmen and Pashtun ethnic groups. A week ago Taliban insurgent leaders vowed to target the presidential election, urging their fighters to attack polling staff, voters and security forces before the April 5 vote to choose a successor to Hamid Karzai.
"It was a suicide bombing in the middle of Maimanah city during the Tuesday bazaar," provincial governor Mohammadullah Batash told AFP. "The blast happened on the main roundabout, which was very crowded. The bomber used a three-wheeler packed with explosives." Abdul Ali Haleem, the provincial health director, said 16 people had died and 40 were treated for injuries, among them a pregnant woman and two children aged six and seven.
Northern Afghanistan is generally more peaceful than the south and east but Islamist insurgents, rival militias and criminal gangs are active in some districts. Six Afghan employees of the aid group ACTED working on rural development projects were shot dead in Faryab in December by suspected Taliban gunmen. The United Nations envoy to Kabul warned on Monday that election-related violence was on the rise in Afghanistan, where NATO combat troops are withdrawing after 13 years of fighting a fierce Islamist insurgency. "Security will have a major impact on these polls," Jan Kubis said in an address to the UN Security Council in New York, adding he was "gravely disturbed" by the Taliban threat to unleash "a campaign of terror". Previous Afghan elections have been badly marred by violence, with 31 civilians and 26 soldiers and police killed on polling day alone in 2009 as the Islamist militants demonstrated their opposition to the US-backed polls.
Full report at:
http://www.nation.com.pk/international/19-Mar-2014/suicide-attack-kills-16-in-north-afghanistan
---------------
Hasina's attempted killer deported in from the United States
March 19, 2014
An accused bomber, who tried to murder current Prime Minister Sheikh Hasina in 1989, has been brought to Bangladesh from the United States on Wednesday morning.
The man, Nazmul Murad, was brought to Bangladesh with the help of Interpol, Dhaka Metropolitan Police Assistant Commissioner Abu Yusuf said.
"He is being quizzed at the custody of Criminal Investigation Department (CID)," the official added.
Full report at:
http://www.dhakatribune.com/crime/2014/mar/19/hasinas-attempted-killer-deported
---------------
Two Jamaat leaders held in Tangail
March 19, 2014
Police have detained two Jamaat-e-Islami leaders for their alleged involvement with the incident of setting fire on an election camp in Madhupur upazila of Tangail district on Wednesday.
The detainees were identified as Jamaat's Aushnara union unit President Abdul Zabbar and its Joint Secretary Anisur Rahman.
Full report at:
http://www.dhakatribune.com/politics/2014/mar/19/two-jamaat-leaders-held-tangail
---------------
Arab World
10 die in Iraq attacks, including five car bombs
19 March 2014
BAGHDAD: Attacks in Baghdad and across central Iraq, including five car bombs, killed at least 10 people on Tuesday amid a surge in violence, as parliamentary elections loom next month.
The blasts, which also left more than 50 people wounded, come with Iraq suffering its worst level of violence since 2008, when the country was emerging from brutal sectarian violence between Sunni and Shiite Muslims.
Full report at:
http://www.arabnews.com/news/542441
---------------
Deaths in Egypt's Nile Delta shootout
19 Mar 2014
Clashes between the Egyptian army and an armed group in Qalyubia province has left two officers and five fighters dead, according to sources in the country's interior ministry.
The exchange of gunfire erupted after the army officers tried to storm a safehouse belonging to self-declared jihadist group, Ansar Beit al-Makdis, in the Nile Delta region, north of Cairo.
Armed groups have killed more than 200 policemen and soldiers in bomb and shooting attacks since the army's overthrow of Islamist president Mohamed Morsi in July.
Most of the attacks have taken place in the Sinai Peninsula, where self-declared jihadist leaders are believed to be based.
Full report at:
http://www.aljazeera.com/news/middleeast/2014/03/deaths-egypt-nile-delta-shootout-201431985718896601.html
---------------
Saudi FM says Qatar should 'revise' policies
18 Mar 2014
Saudi Foreign Minister Prince Saud al-Faisal has warned there will only be rapprochement between Riyadh and Doha when Qatar "modifies" policies at the centre of their row, the Saudi-owned Al-Hayat newspaper has reported.
Saudi Arabia, Bahrain and the United Arab Emirates (UAE) earlier this month recalled their ambassadors from Qatar after accusing the fellow Gulf Cooperation Council (GCC) state of interfering in their internal affairs and of supporting the Muslim Brotherhood.
"If the policy of the country that has caused the crisis [Qatar] has been revised, there will be a breakthrough," Saud al-Faisal said, was quoted by Al-Hayat.
Last week, Qatar dismissed demands by the three fellow Gulf states for changes to its foreign policy, calling its independence "non-negotiable".
Full report at:
http://www.aljazeera.com/news/middleeast/2014/03/saudi-fm-says-qatar-should-revise-policies-2014318132731271972.html
---------------
Dubai opens window to priceless Islamic legacy
19 March 2014
Offers preview of Aga Khan Museum, the first Islamic art showcase in N. America.
Michelangelo. Leonardo da Vinci. Velazquez. Cezanne. Van Gogh. Sir Joshua Reynolds. Jackson Pollock.
Name the artists famed worldwide and you won't find a single Islamic artist among them, that is, not one known to the man on the street.
"Most people can't name a single Muslim artist. I find this terrible," says Henry Kim, curator and historian.
Though Islamic art has been flourishing for over 1,400 years spread over a vast canvas stretching through Europe, Africa, the Middle East and Asia, its amazing beauty and diversity is yet to gain the recognition it deserves. But come autumn and the lacuna will be addressed as the Aga Khan Museum, the first museum in North America devoted solely to Islamic art, opens in Toronto.
The sprawling museum, designed by Japanese Fumihiko Maki, will display over 1,000 artefacts from the personal collection of the Aga Khan and his family.
"It will be a proud destination for Muslim and non-Muslim visitors, showcasing the art, science, music and philosophy of Islamic culture," adds Arif Lalani, Canadian ambassador to the UAE and Canada's Special Envoy to the Organisation of Islamic Cooperation.
With Dubai being a cultural hub, the museum chose the emirate to offer a preview on Tuesday.
"I wish that we were gathering today to open the Aga Khan Museum in the United Arab Emirates," said a wistful Shaikh Nahyan bin Mubarak Al Nahyan, the UAE's Minister of Culture, Youth and Community Development, in his keynote address at the event.
Islamic art, with its astonishing plurality, is an important part of the heritage of mankind. "The museum preserves important artefacts of our Islamic heritage," Shaikh Nahyan said. "They communicate our history, culture, and art. Those artefacts convey a clear sense of Muslim diversity, a diversity that deserves global prominence."
"Culture and art are important for peace, understanding and harmony in the world," Shaikh Nahyan added. A deeper appreciation of art and culture leads to goodwill and friendship, building bridges between diverse religions, cultures and backgrounds for a peaceful and prosperous world.
Full report at:
http://www.khaleejtimes.com/kt-article-display-1.asp?xfile=data/middleeast/2014/March/middleeast_March137.xml&section=middleeast
---------------
US suspends operations of Syrian Embassy missions
19 March 2014
WASHINGTON: The United States on Tuesday officially told Syria to suspend its embassy operations in Washington and ordered its diplomats to leave the country if they were not US citizens.
Washington also notified Damascus that it would no longer be able to operate its two consulates in Troy, Michigan, and Houston, Texas, after the embassy said that it would no longer be providing any consular services.
A message from the new US special envoy to Syria, Daniel Rubinstein, said Washington had "determined it is unacceptable for individuals appointed by" the regime of Syrian President Bashar Assad "to conduct diplomatic or consular operations in the United States."
The Syrian Embassy in the US capital had been operating for some time without an ambassador and with only a few low level staff who had been providing limited consular services.
Full report at:
http://www.arabnews.com/news/542431
---------------
Egyptian cop convicted over 37 deaths
19 March 2014
CAIRO: A Cairo court sentenced a police officer to 10 years in prison with labor on Tuesday in connection with the deaths of 37 Muslim Brotherhood protesters last year, judicial sources said.
Three other policemen were given one-year suspended sentences, they said. The Interior Ministry said at the time that the members and supporters of the Brotherhood had died during an attempted prison break after being suffocated by tear gas in the incident last August.
However, a legal source said the men had died from asphyxiation in the back of a crammed police van while they were being moved to a jail on the outskirts of Cairo.
Full report at:
http://www.arabnews.com/news/542436
---------------
Lebanon protests flare over Syria spill over
19 Mar 2014
Demonstrators have clashed with the army and blocked several roads across Lebanon to protest against a siege on a border town, as the country struggles to keep a lid on sectarian tensions enflamed by the war in neighbouring Syria.
The road to the predominantly Sunni town of Arsal was blocked on Tuesday by residents from the neighbouring Shia town of al-Labwa.
Clashes erupted throughout the country as protesters fought with the army, angry over sand barriers erected on roads leading to the town, cutting it off from other parts of Lebanon.
In the northern province of Akkar, armed men fired on an army vehicle wounding three soldiers. In the Beirut suburb of Qasqas, five protesters were wounded when the army fired tear gas into a crowd of demonstrators.
Protesters also blocked a main road leading from the capital Beirut to the southern coastal town of Sidon before the army fired shots in the air to disperse the group.
The blockade follows days of rocket attacks on Labwa which residents blame on Sunni rebels who have fled into Arsal, where tens of thousands of refugees live, to escape Syria President Bashar al-Assad's forces.
Full report at:
http://www.aljazeera.com/news/middleeast/2014/03/lebanon-protests-flare-over-syria-spillover-201431905851686693.html
---------------
Egypt jails police officers for prison deaths
19 Mar 2014
An Egyptian court has jailed a police officer for 10 years over the deaths of 37 prisoners, who suffocated from tear gas in a police van, a judicial source and the state news agency said.
Tuesday's sentence against Lieutenant Colonel Amr Farouk, deputy head of Heliopolis police station, was the toughest verdict yet against police since a deadly crackdown was launched on supporters of ousted President Mohamed Morsi.
Three other policemen were given one-year suspended sentences on charges of involuntary manslaughter and extreme negligence.
The incident occurred during the peak of the crackdown against supporters of Morsi, who was ousted by the army last July following mass protests against his rule.
Tear gas was fired into a van as his supporters were being taken to a prison near Cairo on August 18.
Full report at:
http://www.aljazeera.com/news/middleeast/2014/03/egypt-jails-police-officers-prison-deaths-2014318103921851312.html
---------------
Africa
Al-Shabab launch suicide raid on Somali hotel
19 Mar 2014
A suicide bomber in Somalia has rammed a car packed full of explosives into a hotel in a southern town, killing several people, days after it was recaptured from al-Shabab fighters, in an attacked claimed by the armed group.
The blast in Buuloburde late on Monday is the latest in a string of attacks launched in apparent retaliation to a new offensive by African Union (AU) troops seeking to capture bases from al-Shabab.
"A suicide bomber drove his car packed with explosives into the hotel, and there was a big explosion, and then gunfire afterwards," said resident Moalim Mohamed Adan, saying eight people were reportedly killed by the gunmen.
Security Official Sulieman Adam told the AFP news agency: "Four of the attackers were also killed."
Speaking to the Reuters news agency on Tuesday, Sheikh Abdiasis Abu Musab, al-Shabab's military operations spokesman, said: "First, a mujahid [holy warrior] with a car bomb entered the hotel, followed by two well-armed fighters who sprayed bullets."
He said 32 soldiers were killed. In the past, al-Shabab has exaggerated numbers while officials have downplayed losses.
Hussein Nur, another resident of Bulobarde town, said the bomb exploded at the Camalow hotel, then troops and fighters fought for several hours. His line cut before he could provide further details.
"Most of the troops and civilians inside the hotel died or were wounded. We couldn't count how many died because AU and Somali forces swarmed all over the place," Nur told Reuters news agency.
Full report at:
http://www.aljazeera.com/news/africa/2014/03/al-shabab-suicide-bomb-attack-somali-hotel-201431813415994401.html
---------------
UN: Thousands killed and abused in S Sudan
19 Mar 2014
Politically-fueled ethnic violence in South Sudan since mid-December has led to the brutal killing and abuse of thousands of civilians and sparked a government campaign to vilify the United Nations and harass UN personnel, the UN peacekeeping chief has said.
Herve Ladsous told the UN Security Council on Tuesday that despite a January 23 ceasefire agreement, forces loyal to President Salva Kiir and rebel soldiers loyal to dismissed former vice president Riek Machar "continue to prioritise the pursuit of military gains over talks towards a comprehensive political settlement."
Fighting that broke out December 15 among presidential guards in the capital Juba quickly spread across the country and took on ethnic dimensions between the more populous Dinka tribe who support Kiir and the Nuer tribe loyal to Machar.
"Political polarisation that has been caused by the conflict now affects the lives of every single person in South Sudan as well the operations of the government and country as a whole,'' Ladsous said.
Full report at:
http://www.aljazeera.com/news/africa/2014/03/un-thousands-killed-abused-s-sudan-2014318225336782438.html
---------------
Plan to resettle 1,000 Muslims inside CAR
18 March 2014
In a bid to save lives, aid organizations in the Central African Republic (CAR) are planning what is set to be their first attempt to resettle a Muslim community within the country rather than outside it.
Aid agencies, including the International Organization for Migration (IOM) and the UN Refugee Agency (UNHCR), have for months been helping Muslims to leave the country, but are now organizing an internal relocation.
The plan is for nearly 1,000 Muslims who are trapped inside a school compound in Bossangoa (350km north of the capital Bangui) and threatened by the anti-balaka militia, to resettle in the town of Paoua, about 175km to the northwest and about 70km from the Chadian border.
During a visit to Paoua on 15 March, the humanitarian coordinator for CAR, Abdou Dieng, told IRIN: "These people have only two options. Either they stay where they are and they can be massacred, or they are moved. They have expressed deep wishes to move out of Bossangoa, and when we asked them where they wanted to go they indicated this prefecture of Paoua.
"We have talked to the local authorities in Paoua to get their acceptance that they can host them, which we have received, and they have indicated a place where they can go. We're in the planning phase and we hope within the next days or weeks we will be able to help these people move out of Bossangoa."
Full report at:
http://www.irinnews.org/report/99798/plan-to-resettle-1-000-muslims-inside-car
---------------
Southeast Asia
Missing plane unites Malaysians, douses flames of religious strife -- at least for now
March 19, 2014
By EILEEN NG, Associated Press
KUALA LUMPUR, Malaysia (AP) — The imam cupped his palms before his face and invited the congregation to pray. "Oh Allah, return to us those who are lost. Oh, Allah, grant safe passage to MH370," he declaimed in English.
The prayer was not unusual. The setting was.
Gathered in the courtyard of a shopping mall, the Muslim religious leader was followed by a Christian reading from the Bible, then a Buddhist monk, a Hindu and finally a Taoist priest echoing the imam's pleas before hundreds of worshippers in a largely Muslim country where religious intolerance has been on the rise.
The baffling mystery over the disappearance of the Malaysian Airlines jetliner with 239 people on March 8 has united Malaysia, a rainbow nations of numerous ethnicities, as never before in recent memory.
Tuesday night's inter-faith ceremony would have been inconceivable 11 days ago in this country of 28 million people where religious differences and bigotry have often been on open display. For Malaysians the sight of non-Muslims bowing respectfully as Imam Hilman Nordin said the prayers from the rostrum was an incredible step toward unity. While there have been interfaith prayers before, they have always been without a Muslim representative.
Muslims have been at loggerheads with Christians and Hindus in recent years, and some sermons last month identified Christians and Jews as enemies of Islam. Hardliner Muslims have called for the burning of Bibles and in January firebombs were thrown into a church compound. A few years ago, a group of hard-line Muslims stomped on the severed head of a cow outside a Hindu temple. Cow is sacred to Hindus.
"In the shared sadness of loss, the tragedy has revealed and reinforced a strong sense of community," said Bridget Welsh, a political scientist from Singapore Management University. "If anything this is a silver lining of the tragedy."
Full report at:
http://www.usnews.com/news/world/articles/2014/03/19/missing-plane-bolsters-racial-unity-in-malaysia
---------------
MH370 and the Silent Question of Islam
By Tom Rogan
MARCH 17, 2014
Hundreds of family members left to mourn without answers.
Yet for those who have no personal attachment to the lost passengers of Malaysia Airlines Flight 370, the tragedy has turned into an exciting news story. Search for #MH370 on Twitter, and you get a thousand tweets offering explanations of the disaster that could be episodes of The X-Files. Google MH370 and you get over a billion hits. Like sharks at a shipwreck, the global media is reveling in a feeding frenzy of insatiable public interest.
This is the inversion of the Sherlock Holmes investigative track — no theory can be eliminated, so every theory remains possible.
The plane landed in a Burmese jungle. Or somewhere else in the "map of red dots."
The passengers are victims of global authoritarianism.
Kim Jong Un did it.
It's an attack against China.
Obama is responsible.
It must have been aliens.
To be sure, this pontification represents humanity both at our best and worst — our desire for knowledge joined to our fetishism of ill fortune. It's the modern-day gladiatorial extravaganza. Now, instead of a pollice verso, it's a social-media thumbs-up. Still, amidst the endless speculation, one important area of consideration has been largely neglected — the question as to whether MH370's captain or co-pilot had become sympathetic to Islamist extremism. It's only now, nine days after the disappearance, that we're beginning to seriously discuss this issue.
It's a sign of how far political correctness has encroached on our ability to think and speak about Islamist extremism.
Of course, as of yet, there's no evidence to suggest that Captain Zaharie Ahmad Shah and his co-pilot, Fariq Abdul Hamid, had any links with extremist groups. Indeed, at a cursory level of analysis, Ahmad Shah's fervent support for Malaysia's opposition leader, Anwar Ibrahim — who was imprisoned for years on charges of sodomy — is hardly indicative of extremist sentiment.
Nevertheless, the pilots' beliefs should have been the subject of immediate investigation.
That's not prejudice; it's common sense. Personal beliefs provide a window to possible motives and, in turn, a window to potential action. This is not to say that the pilots' religious beliefs should have been the overriding focus of our attention. But joined to the fact that MH370's disappearance seems to have required technical knowledge from someone on board, robust scrutiny was due at least eight days ago.
Even more damning to the delayed consideration of the issue is the context of Malaysia's relationship with political Islam.
Full report at:
http://www.nationalreview.com/article/373542/mh370-and-silent-question-islam-tom-rogan
---------------
Malaysia plane relatives dragged from news conference
19 March 2014
Frustration with the search for missing flight MH370 boiled over into chaotic scenes as Chinese relatives were dragged away from journalists.
They were attempting to speak to Chinese journalists outside the daily press conference in Kuala Lumpur.
A BBC reporter was pushed away from the relatives, who were carrying banners criticising the handling of the case.
Teams from 26 countries are trying to find flight MH370, which went missing on 8 March with 239 people on board.
One of the relatives, a middle-aged woman, cried: "They give different messages every day! Where's the flight now? Find our relatives! Find the aircraft!"
The Malaysian government said later it regretted the scenes and ordered an investigation, saying "one can only imagine the anguish they are going through".
During the daily briefing, Malaysia's acting transport minister rejected reports that emerged on Tuesday that the plane had been spotted in the Maldives.
A local councillor on the island of Kudahuvadhoo has told the BBC that about 10 people described seeing a large aeroplane some hours after it disappeared.
The acting transport minister, Hishammuddin Hussein, also said the authorities had investigated almost all the passengers and crew of the plane, but had so far found no information of significance.
"We have received passengers' background checks from all countries apart from Ukraine and Russia," he told reporters. There were two Ukrainians and one Russian on the plane.
Malaysian police chief Khalid Abu also said some data had been deleted from the flight simulator found at captain Zaharie Ahmad Shah's home on 3 February, and that investigators were trying to recover the deleted files.
Mr Hussein stressed the captain should be considered innocent until proven guilty and that members of his family were co-operating with the investigation. Deleting files would not necessarily be suspicious, particularly if it were to free up memory space.
Chinese citizens made up the overwhelming majority of the passengers on the plane, which had been heading from Kuala Lumpur to Beijing.
Responding to complaints among relatives of those on board that they are not being kept fully informed, the Malaysian authorities said they would send a team to Beijing to liaise with Chinese families waiting for news.
Full report at:
http://www.bbc.com/news/world-asia-26644085
-----
Uighur leader: "We have plans for many attacks in China"
BY TERRENCE MCCOY
March 18, 2014
Traditionally, the Uighur separatists aren't the sort to seek attention. Dwelling primarily in the mountains of Xinjiang Province in northwest China, they don't maintain an active social media presence like the Taliban or al-Qaeda. They almost never post videos boasting of exploits.
But over the last two weeks, amid unsubstantiated speculation the Uighurs had some involvement in the disappearance of MH370, the Turkic-speaking Muslim group has gained greater international notoriety than perhaps ever before. (The Chinese government said Tuesday morning that background checks on nationals aboard the missing flight didn't return any terror links.)
The Uighur emergence began on March 1 when a group of attackers wielding knives stormed a train station in southern China and stabbed to death 29 people, injuring at least 140 more. It was a rare occurrence in China: a "premeditated violent terrorist attack," as the government-run Xinhua News Agency described it, pinning responsibility on Uighur separatists.
Then late last week, five more Chinese were stabbed to death in another knife fight that involved Uighurs, further rattling a nation still skittish from the March 1 attack.
At the same time, one of the leading Malaysian newspapers, the Harian Metro, reported that police were paying "special attention" to a 35-year-old Uighur passenger who it claimed had once undergone flight simulation training. The report, which the government declined to confirm, said the Uighur had gone to a British university and learned how to fly on a simulator in Sweden around 2006.
Full report at:
http://www.washingtonpost.com/news/morning-mix/wp/2014/03/18/uighur-leader-we-have-plans-for-many-attacks-in-china/?tid=hp_mm
---------------
Police investigating anti-Islamic activity on social media
March 19th, 2014
The police are investigating online anti-Islamic social media activity, officials have confirmed.
A police media official confirmed that the investigation was initiated by the police, but that they have since received similar complaints from the public.
Minivan News has learned that the police investigation is particularly focused on a Facebook page titled 'Dhivehi Atheists/Maldivian Atheists', though police have said that the investigation is not focused on a particular page but all such unlawful activity will be investigated.
Religious conservative Adhaalath party has condemned the page for insulting the Prophet and God by drawing offensive cartoons. Adhaalath called to block the page and take action against everyone behind the page.
The page, which appears to be run by Maldivians, posts content critical of and insulting Muslims, Islamists, Islam, God, and the Prophet Muhammad. Liked by just 300 users, the majority of the posts are in local Dhivehi language.
According to the page administrators, the purpose of creating it was encouraging Maldivians to leave Islam and "choose the path of science and reason".
Reacting to the page, a number of people are posting comments with apologetic content and advising those behind the group to repent and accept Islam. Some users are calling to behead the anonymous administrators of the page and praying for God's wrath upon them.
Several posts made by visitors accused various people of being behind the page and threatened to kill them. Many visitors have stated that the administrator has been identified to be a woman.
Full report at:
http://minivannews.com/politics/police-investigating-anti-islamic-activity-on-social-media-80245
---------------
Malaysia pilots were sociable, well-balanced and happy
19 March 2014
One was a technical wizard whose affable manner made him a favorite of trainee pilots; the other an enthusiastic young aviator planning to marry his sweetheart.
The captain and co-pilot of Flight MH370 have been described by their friends as sociable, well-balanced and happy.
One was a technical wizard whose affable manner made him a favorite of trainee pilots; the other an enthusiastic young aviator planning to marry his sweetheart.
Described as devoted to their families and communities, neither fits the profile of a loner or extremist who might have a motive for suicide, hijacking or terrorism.
International media scrutiny and investigations by the Malaysian police have failed to turn up red flags on either the captain, 53-year-old grandfather Zaharie Ahmad Shah, or the co-pilot, 27-year old Fariq Abdul Hamid.
Both live in well-to-do neighborhoods in Shah Alam, an area west of Kuala Lumpur that is popular among flight crews for its proximity to the international airport. On Tuesday, security guards prevented reporters from entering Zaharie's upscale gated residence. About 10 minutes' drive away, Fariq's house stood empty, with an unread newspaper lying outside.
Family and friends say there is nothing in their personalities or past to suggest they would have committed foul play.
Full report at:
http://www.arabnews.com/news/542421
---------------
Read the Translated Facebook Posts of Malaysia Airlines Flight 370's Pilot
Mar. 18, 2014
On Tuesday, senior US officials reported that Malaysia Airlines flight 370, which has been missing since March 8, was diverted using a computer system that was most likely manipulated by someone in the cockpit of the plane. The news doesn't discount the theory floated by Wired that an electrical fire forced the pilots to divert their course. But it has increased the scrutiny surrounding the plane's captain, 53-year-old Zaharie Ahmad Shah and first officer Fariq Abdul Hamid, 27, whose homes have been searched by Malaysian authorities.
There has been much speculation recently about Shah, from his Muslim religion—friends say he was not especially committed to it—to his support for Anwar Ibrahim, the leader of Malaysia's popular opposition party. A Malaysian court convicted Ibrahim of sodomy charges on March 7, the day before the flight disappeared, a charge his supporters contend was trumped up by Malaysia's ruling party. Some have theorized that Ibrahim's conviction was possibly a motivating factor in the plane's disappearance. There's a lot of conflicting and erroneous information about Shah out there (for instance, it appears he did not attend Ibrahim's trial, as has been reported), but a Facebook page that appears to belong to the aviator provides some useful insight into his politics and interests.
Full report at:
http://www.motherjones.com/politics/2014/03/malaysia-airlines-370-zaharie-ahmad-shah-facebook-page
---------------
Missing Malaysian Airline flight MH370: China finds no terror links to nationals on plane
18 Mar 2014
Intelligence checks on the 153 Chinese passengers aboard a missing Malaysian airliner produced no red flags, China said on Tuesday, as investigators struggled to clarify events that led to the plane's dramatic disappearance.
Eleven days after contact was lost with Flight MH370 and its 239 passengers and crew, there has been minimal progress in determining what transpired when the Boeing 777 was deliberately diverted off its flight path and where it might have gone.
Two thirds of those on board were Chinese, and Malaysia had asked the authorities in Beijing to run an exhaustive background check on all their nationals.
Particular attention had been paid to one passenger from China's Muslim ethnic Uighur minority, separatist elements of which have become increasingly militant in their struggle against Chinese rule.
Full report at:
http://www.telegraph.co.uk/news/worldnews/asia/china/10704544/Missing-Malaysian-Airline-flight-MH370-China-finds-no-terror-links-to-nationals-on-plane.html
---------------
Mideast
Israelis restrict Muslim entry to Al Aqusa
March 18, 2014
Ramallah: The Israeli occupation's security authorities have been banning Palestinians from entering the Al Aqsa Holy compound in the mornings even though Israeli authorities are aware that hundreds of students attend classes in the holy compound early in the morning.
The move restricts access to Muslim worshippers and students who study at the compound, also known as Al Haram Al Sharif.
The Palestinian Ministry of Foreign Affairs has condemned the Israeli move. While Palestinians have been restricted access to the mosque, far-right Jewish colonists and Israeli soldiers were allowed to enter the compound, provoking Palestinian anger as it is the third holiest site in Islam.
The Palestinian ministry has condemned calls of several Jewish and colonist groups for the Al Aqsa Mosque to be raided and taken over.
In a statement released Tuesday, the ministry announced that the Israeli government is fully responsible for the serious escalation and has urged it to immediately suspend the plan.
The ministry has also urged the UN and its related institutions to bear the responsibility to provide Al Aqsa compound with the necessary international protection. It called on the Arab and Muslim world to act and stand up to Israeli plans for Al Aqsa Mosque.
Israeli troops now allow only Palestinians aged above 50 years to enter the Al Aqsa compound at the correct time to be able to perform prayers.
Full report at:
http://gulfnews.com/news/region/palestinian-territories/israelis-restrict-muslim-entry-to-al-aqsa-1.1305768
---------------
Israel bombs Syria's Golan after blast
19 Mar 2014
Israel has attacked several Syrian military sites after a roadside bombing that wounded four of its troops in the occupied Golan Heights, the Israeli military said.
It said targets of Wednesday's airstrikes included a Syrian military headquarters, a training facility and artillery batteries.
Lieutenant-Colonel Peter Lerner, an Israeli military spokesman, said aircraft carried out the overnight strikes in retaliation of Tuesday's bombing.
He described targets as military facilities on the Syrian-held side of the Golan.
Al Jazeera's Kimberly Halkett, reporting from Jerusalem, said Israel carried out the attacks because it believed that those who activated the explosive device against its soldiers operated from Syrian territory.
Lerner said the patrol noticed "suspicious movement" along the frontier, and when they went to investigate, the blast went off. The army later added that one of the soldiers was seriously wounded.
Full report at:
http://www.aljazeera.com/news/middleeast/2014/03/israel-deploys-artillery-after-golan-blast-2014318173434341989.html
---------------
Islamic Jihad a Growing Concern for Hamas
Mar 18 2014
By Manish Rai
Harakat al-Muqawamah al-Islamiyyah popularly known as Hamas, the long-time front runner in the internal jockeying of organizations fighting Israel is in its struggling days, while the Palestinian Islamic Jihad (PIJ) is gaining strength day by day. In recent years Hamas had a calming effect on the populace, but as the Gaza economy fails and Hamas struggles to find funding more radical elements are gaining support. The PIJ is receiving financial support from Iran and has adopted a militant stance towards peace and disarmament. The United Nation is facing a $65 million dollar deficit in its food relief mission in Palestine, making cuts to food relief imminent. With UN food shipments drying up, the PIJ can offer food for loved ones in exchange for military service and bolster its number of active combatants. The poor and the hungry are ripe for recruitment in Palestine, and the economic situation is expected to worsen. People who are relying on international assistance for food items will easily convert their desperation for food into hatred of Israel with a slight push from PIJ recruiters who will be more than happy to discuss politics with their starving neighbours over a hearty meal.
Islamic Jihad is behaving more militantly with each passing day which is of course creating problem for Gaza controller Hamas. One day after the Israeli Defence Forces (IDF) attacked a squad of Islamic Jihad militants, killing three Palestinian militants while they were firing a mortar right next to the border fence. Islamic Jihad fired some 60 rockets at Israel, which responded by attacking dozens of targets in the Gaza Strip. The PIJ has "succeeded" in dragging Hamas into an adventure that it hardly wants, and at the worst possible time it is interesting that Hamas has been unable to prevent Islamic Jihad militants from operating along the border with Israel in an area that is supposed to be off limits to them. This, despite having recently stationed its Izz ad-Din al-Qassam Brigades in the area to ensure that no rockets are fired from it. But what is actually stopping Hamas, a group that even Israel recognizes as the sovereign authority in the Gaza Strip, from disarming the Al-Quds Brigades military wing of PIJ? Who or what is preventing fighters from the al-Qassam Brigades, whose military strength is several orders of magnitude greater than Islamic Jihad's military wing, the Al-Quds Brigades, to enforce their authority? And what made the Hamas slogan of "concentrating military power in one hand" so hollow and meaningless?
Full report at:
http://www.khaama.com/islamic-jihad-a-growing-concern-for-hamas-2895
---------------
Iran closes border with Pakistan for 10 days
2014-03-19
QUETTA: The Iranian government closed its borders with Pakistan on Tuesday in the run-up to Nauroze festivities.
Official sources said that Iranian border authorities had informed their counterparts about the decision of their government.
The border would remain closed for ten days. All kinds of trade between the two countries will remain suspended.
Most of the people running their business at Zero Point on the Pakistan side left for their hometowns after closing their shops and business centres.
The Iranians celebrate Nauroze from March 19 every year. The celebrations will continue for ten days throughout Iran.
Full report at:
http://www.dawn.com/news/1094118/iran-closes-border-with-pakistan-for-10-days
---------------
Yemen rebels 'withdraw from positions' near Sanaa
19 March 2014
SANAA: Shiite rebels have begun withdrawing from positions they seized near the Yemeni capital under a truce agreed with armed tribesmen allied with the influential Sunni Al-Islah (reform) party, officials said.
But some rebel fighters, known as Ansarullah or Huthis, are refusing to evacuate positions they won after months of deadly battles despite an ultimatum by the army, tribal and military sources said.
The army meanwhile has deployed to prevent those who have left from returning to their positions.
President Abdrabuh Mansur Hadi and Yemen's main parties agreed last month to transform the unrest-riven country into a six-region federation as part of a political transition.
The rebels, whose northern region lacks any significant resources or access to the coast, believe the agreement will divide Yemen into rich and poor regions and have been trying to enlarge their zone of influence by pushing out from the mountains to areas closer to Sanaa.
As they advanced they seized areas in the northern province of Omran, leaving more than 150 people dead and overrunning the home base of the Al-Ahmar clan which heads the powerful Hashid tribal confederation.
Full report at:
withdrawing their fighters from positions near Sanaa, has been slow.
http://www.arabnews.com/news/542446
---------------
Top Ahmadinejad aide indicted amid graft case linked to Turkey
18 March 2014
Former Iranian President Mahmoud Ahmadinejad's top aide has been indicted, apparently in connection with allegations of corruption in the previous administration, Iranian media reported on Monday.
Former Vice President Mohammad-Reza Rahimi has been the target of a lengthy judicial investigation into his possible role in several high-profile bribery and embezzlement cases that also spill into Turkey, as well as Central and East Asia.
Rahimi has denied all the accusations and last year, while still in office, he said he would "volunteer to have my hands severed if even one of these charges is proved against me."
Mohsen Eftekhari, a Tehran judge, told the Shargh newspaper that Rahimi had been indicted and that his case would be referred to a special court. He did not specify the charges against him.
Rahimi has reported links to jailed businessman Babak Zanjani, chairman of the Sorinet Group, who is accused of skimming up to $2.7 billion off illegal oil exports, as Ahmadinejad's government tried to bypass international sanctions against Iran over its disputed nuclear program.
Full report at:
http://www.todayszaman.com/news-342451-top-ahmadinejad-aide-indicted-amid-graft-case-linked-to-turkey.html
---------------
Islamic Jihad head: Jews love Jerusalem more than we do
March 18th 2014
Dr. Ramadan Abdullah Shalah quoted lyrics from Israeli song "Jerusalem of Gold" at Iran religious conference
The head of Islamic Jihad quoted the classic Israeli song "Jerusalem of Gold" recently while speaking at a conference in Teheran, Israel's Army Radio reported on Monday.
The quote was used by Dr. Ramadan Abdullah Shalah to decry what he perceives as Muslims' failure to fight for their religious connection to the city, instead of their political connection.
Shalah made the point that every Israeli knows this song by heart. "Learn from the Jews," Shalah told the audience.
He went on quote the lyrics in both Hebrew and Arabic: "Jerusalem of gold. Jerusalem of Bronze. Jerusalem of light."
"Every Israeli child and every accursed Israeli soldier says this song in their heart," Shalah said.
Full report at:
http://www.i24news.tv/en/news/international/middle-east/140318-islamic-jihad-head-jews-love-jerusalem-more-than-we-do
---------------
North America
Muslim convert held in Washington state on way to fight in Syria
18 March, 2014
A Californian who prosecutors say was on his way to Syria to join an al-Qaeda splinter group has been arrested near the US-Canada border in Washington state on a terrorism charge, federal officials said.
The US Department of Justice said that 20-year-old Nicholas Teausant, an American-born convert to Islam, had planned to cross into Canada on Monday and travel on to Syria to join Islamist militants.
A criminal complaint outlining the accusations against Teausant said he wanted to join an al-Qaeda splinter group, the Islamic State of Iraq and Syria, which it said was also known as the Islamic State of Iraq and the Levant (ISIL).
"My designs have me staying there [in Syria] and being on every news station in the world," the criminal complaint quoted Teausant as telling a paid FBI informant last month.
"I'm going to be a commander and I'm going to be on the front of every single newspaper in the country," he said. "Like I want my face on FBI's top 12 most wanted. Because that means I'm doing something right."
The complaint said Teausant planned to join the group to engage in jihad - Islamic holy struggle - and to fight the Western-backed Free Syrian Army, which is battling the government of President Bashar al-Assad in Syria's civil war.
ISIL, a small but powerful force that emerged from the Sunni Islamist insurgency in neighbouring Iraq and has attracted many foreign militants to its ranks, opposes the Assad government but has also fought rival rebel factions.
Full report at:
http://www.scmp.com/news/world/article/1451974/muslim-convert-held-washington-state-way-fight-syria
---------------
Europe
Italy rescues 600 Syrian, Palestinian boat migrants
March 19, 2014
ROME : The Italian navy said on Tuesday it had rescued nearly 600 Syrian, Palestinian and Eritrean migrants crossing the Mediterranean in two overcrowded boats, including 62 minors.
The Italian frigate Grecale pulled 323 Syrians and Palestinians to safety late on Monday, after helping rescue another 273 migrants from Eritrea, who were taken aboard the gunboat Sfinge, the navy said in a statement.
Meanwhile, seven migrants including two children died early on Tuesday after their boat sank in the Aegean Sea, Greek port authorities said. Two others remained missing after the accident off the island of Lesbos, they said. Eight people were plucked out of the sea alive.
Greece is one of the main ports of entry into the EU for people fleeing war-torn and impoverished countries in Africa, the ME and the Indian subcontinent.
Full report at:
http://www.nation.com.pk/international/19-Mar-2014/italy-rescues-600-syrian-palestinian-boat-migrants
---------------
URL: https://www.newageislam.com/islamic-world-news/new-age-islam-news-bureau/pakistan-council-of-islamic-ideology-strengthening-taliban's-narrative/d/56194