New Age Islam News Bureau
18 Apr 2012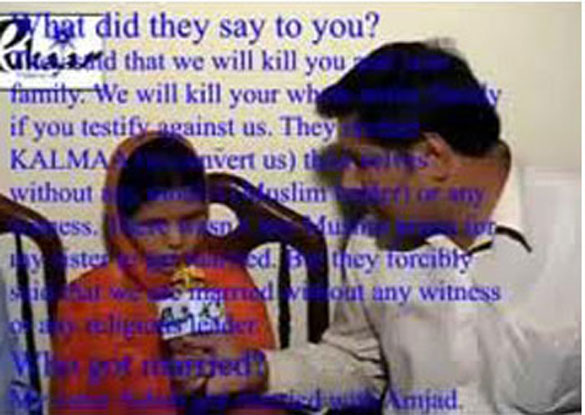 • Fundamentalist mullahs don't deserve attention: V P, Muslim Personal Law Board
• Give me more security, my life is in danger: Hafiz Saeed
• Photos Show U.S. Soldiers Posed With Afghan Body Parts
• My battle is against immigration, don't ridicule me: Norway's mass killer
• Saudi Might Soon Set Minimum Marriage Age: Paper
• Demo against forced conversion of Hindu Girls
• Saudi girl wins bronze medal in Math Olympiad
• European Jewish Group Fears Israel-Iran Backlash
• ISESCO, Saudi charity team up to promote Islamic initiatives
• UN ambassador wives in peace plea to Syria's Asma Assad
• 4 members of radical Islamist sect killed in Nigeria raid: Military
• Will facilitate visits by Sikhs four times a year: Gilani
• Maldives: Nasheed demands early polls, claims Gayoom hand in coup
• Indonesia's Aceh elects rebel governor, marking peace path
• Prosecutors Press Norwegian on Extremist Affiliations
• Swiss Freeze More Iranian Assets
• Mali names interim prime minister after wave of arrests
• Qaeda holding Saudi diplomat kidnapped in Yemen
• Karzai wants 'at least $2 billion' a year from US
• Bomb maker in NYC subway plot testifies
• Afghanistan Taliban commander claims reward for his own capture
• Yemen Airstrike Kills Six Qaeda-Linked Fighters: Government
• 22 Soldiers Die in South Sudan-Sudan Border Battle
• Syria Says Six Soldiers Killed in Idlib Bombing
• More than six killed in Karachi violence
• Pakistan, Shikarpur Hindu killing: You're all guilty, rules a high profile jirga
• Balochistan: Police remain clueless about Hindu kidnapping, 2 months on
• Australian ex-FM calls Karzai 'enormous disappointment'
• Saudi court 'convicts rights activist Bajadi in secret'
• In TV debut, Assange interviews Hezbollah chief
• Syria troops bombard Homs and other rebel areas
• Kashmir to throw open its heritage to visitors
• U.S.: Boko Haram Plans Attacks on Nigerian Capital
• Libyans sue UK ex-minister over rendition claims
• Push in Paris for More Pressure on Syria
• Two activists held in protest vigil at Bahrain embassy in UK
• 'US did not heed warning about Mumbai attack: Headley estranged wife
• Pak to negotiate new terms for reopening NATO supply routes
• Pakistan: Man alleges that his wife was sold and married off to another man
• Pak SC allows Rinkle, Dr Lata to decide their future themselves
• Nawaz Sharif asks Pakistan, India to withdraw troops
• Pakistan gives new magazine a rousing Hello!
• Nuke scientist AQ Khan wants to join Imran Khan's party
• Pakistan: 3,300 troops killed in war on terror
• Girl in Pulitzer-winning picture still has nightmares
• U.S., NATO ready plan to pull away from frontline combat
• Egypt: Violence after rejection of Abu Ismail's candidature
• Gulf fund's problems highlight Syria aid challenge
• Palestinian inmates launch 'battle of empty stomachs'
• Salala attack violation of Pakistan's sovereignty: Sherry Rehman
• Govt should provide legal support to Hafiz Saeed: A K Dogar
• Afghanistan's Taliban appeal for donations
• Iran arrests more than 15 on espionage
• Afghan leader challenges Taliban 'brothers' over attacks
• With Eye on Past, Karzai Lays Out Vision for an Independent Afghanistan
• Can the Samajwadi Party Ease U.P.'s Shia-Sunni Conflict?
• Baby with six legs born in Pakistan
Complied by New Age Islam News Bureau
Photo: Pak court allows Christian woman to live with Muslim husband
URL: https://www.newageislam.com/islamic-world-news/new-age-islam-news-bureau/pak-court-allows-christian-woman-to-live-with-muslim-husband/d/7091
---------
Pak Court Allows Christian Woman to Live with Muslim Husband
Apr 18 2012
Lahore: A Pakistani court has allowed a Christian woman, who converted to Islam, to live with her husband and ordered authorities to provide special security to the couple.
District and Sessions Judge Sardar Naeem Ahmed Khan of Multan city in Punjab province also directed police to conduct an inquiry in light of Mehwish Bibi's statement that she had converted to Islam to marry Hammad Ahmed.
Mehwish said she had married Ahmed of her own will in October. She said her parents were not happy with her for marrying a Muslim man. Besides, Ahmed's family too was angered by his decision, she said. She requested the court to provide her and her husband with security.
Earlier, Mehwish's father Yousuf Masih filed an application in the Supreme Court that said his daughter was abducted by Ahmed. He requested the court to issue an order for her recovery.
The apex court referred the case to the district and sessions court in Multan.
Yesterday, the police acted on the court's order and produced Mehwish before the district and sessions judge amidst tight security.
The judge, after hearing statements from both sides, gave Mehwish an hour to record her statement without any pressure.
After listening to Mehwish, the court allowed the woman to go with her husband.
http://www.indianexpress.com/story-print/938293/
---------
Fundamentalist mullahs don't deserve attention': V P, Muslim Personal Law Board 18 APRIL 2012
A senior member of the Muslim Personal Law Board has asked the faithful to ignore the preaching of fundamentalist 'Mullahs'.
Maulana Kalve Sadiq, vice-president of the All India Muslim Personal Law Board, was speaking at a 'Ram Katha' gathering addressed by Morari Bapu at Rajkot in Saurasthra region of the State.
Maulana told the Muslims attending the Ram Katha that there is no need to follow the Mullahs as they themselves are the problems. The Maulana said that such Mullahs are guided by negative thoughts.
Instead of listening to the Mullahs, the Muslims should follow Islamic scholars if they really want to learn about the true spirit of Islam, Maulana Kalve Sadiq told the gathering. He regretted that Muslims were straying from the path of
true Islam.
Citing an example about the true spirit of Islam, Maulana said that offering Namaaz is a highly pious activity but it should be offered in a manner that nobody is troubled by it.
"You offer Namaaz at mosque, or at home, but if the mosque is too crowded, do not block the road to offer Namaaz", Maulana told the Muslims assembled to attend 'Ram Katha' narration by Morari Bapu. "Because Islam is supposed to open the road, not to create obstacles in it", the Maulana added promptly.
Talking to reporters on the sidelines of the 'Ram Katha' session, Maulana Kalve Sadiq welcomed the proposal for such narrations in Karbala, the holy place for Muslims.
"If tales of Imam Hussain can be heard by Hindus here, why not 'Ram Katha' sessions in Karbala too", Maulana Kalve Sadiq commented in reply to a question.
http://www.dailypioneer.com/nation/58511-fundamentalist-mullahs-dont-deserve-attention.html
---------
Give me more security, my life is in danger: Hafiz Saeed
Apr 18, 2012
LAHORE: LeT founder Hafiz Saeed has moved the high court, asking it to stop Pakistani authorities from taking any "adverse action" against him under pressure from the US and provide security to him as his life was "not safe" and any "mishap" could happen.
Acting on the petition of Saeed for whom the US has offered a $10 million bounty, Lahore high court Chief Justice Azmat Saeed Sheikh today issued notices to the federal government, the interior ministry and the Punjab home ministry to file their replies by April 25.
Saeed filed the petition along with his brother-in-law Hafiz Abdur Rehman Makki, for whom the US has announced a $2 million bounty under its Rewards for Justice programme. Saeed and Makki contended in the petition that under Articles 4 and 9 of the Pakistani Constitution, they are free citizens, and the federal and provincial governments should be stopped from taking any "adverse action" against them under pressure from the US. They asked the court to direct the government to provide them security as their "lives were not safe" and any "mishap" could happen. Saeed and Makki further requested the court to direct the federal government to ask the US to withdraw the bounty.
Saeed's lawyer A K Dogar said the Pakistan government should ask the US to provide evidence against Saeed, the JuD chief, before acting against him.
"Arresting anyone without evidence is an open violation of the law," Dogar said.
Unlike other terrorists sought by the US, Saeed lives openly in Pakistan and has mocked the bounty offered for him, saying he is ready to face "any American court" to answer charges.
The Defa-e-Pakistan Council, a conglomerate of over 40 extremist and hardline groups cobbled together by Saeed last year, has organised protests against the US bounty across the country in recent days.
The Pakistan government has sought "concrete evidence" against the two men from the US, saying this was necessary to "proceed legally" in the matter. Following the Mumbai attacks, India provided Pakistan several dossiers with evidence against Saeed and other members of the LeT and JuD who were linked to the terrorist assault.
Pakistan has maintained that this evidence is inadequate to prosecute Saeed.
The JuD chief was detained for nearly six months after the Mumbai incident before being freed on the orders of the Lahore high court.
http://timesofindia.indiatimes.com/world/pakistan/Give-me-more-security-my-life-is-in-danger-Hafiz-Saeed/articleshow/12717518.cms
---------
Photos Show U.S. Soldiers Posed With Afghan Body Parts
By GRAHAM BOWLEY and ALISSA J. RUBIN
Apr 18 2012
KABUL — Photographs apparently showing United States soldiers posing with body parts of a dead insurgent drew strong condemnation on Wednesday from American officials including Defense Secretary Leon E. Panetta and the commander of international forces in Afghanistan.
The Los Angeles Times published on the front page of its early editions a photograph of what it described as a soldier from the Army's 82nd Airborne with a dead insurgent's hand on his shoulder. It said it was one of 18 photographs of soldiers posing with the corpses of insurgent fighters given to the newspaper by a soldier who served in Afghanistan with the 82nd Airborne's 4th Brigade Combat Team from Fort Bragg, N.C. The paper said the Afghan died planting a bomb, citing police.
The story was later posted to the paper's Web site with another photograph of soldiers posing with dismembered legs held upright by ropes.
The photographs were believed to have been taken in 2010, according to a spokeswoman for international forces in Afghanistan. She said it was not yet clear where the photographs had been taken, the number of service personnel involved nor whether they were still serving in the U.S. military.
According to the newspaper, the photographs were taken in Zabul Province in 2010. Zabul is in the south of the country and is one of Afghanistan poorest provinces where the Taliban has a strong presence.
The story said in one photograph two soldiers posed holding a dead man's hand with the middle finger raised.
The revelation of the photographs followed video uncovered in January of four United States Marines urinating on dead Taliban fighters and appeared likely to complicate an already tense atmosphere for American forces in Afghanistan. There are three major investigations underway into the burning of Korans at Bagram Air Force base in February that touched off deadly protests. The military is also investigating the killing last month of 17 Afghan villagers, including women and children, by a rogue United States soldier in Kandahar Province, also in the south.
Mr. Panetta said in an emailed statement that the photographs did not represent the "professionalism of the vast majority of U.S. troops serving in Afghanistan today." He also voiced displeasure at the newspaper for publishing the images, saying he was "disappointed that despite our request not to publish these photographs, the Los Angeles Times went ahead."
Gen. John R. Allen, the senior allied commander in Afghanistan, condemned the actions apparently depicted in the photographs. "The actions of the individuals photographed do not represent the policies of ISAF or the U.S. Army," he said in a statement, referring to the NATO coalition in Afghanistan. "This behavior and these images are entirely inconsistent with the values of ISAF and all service members of the fifty ISAF countries serving in Afghanistan."
Ambassador Ryan C. Crocker also said in a statement: "The U.S. Embassy strongly condemns the actions depicted in photos recently made public, which appear to show members of the U.S. military committing disrespectful acts with the bodies of insurgents, killed in their own suicide attacks in 2010." He said such actions were "morally repugnant, dishonor the sacrifices of hundreds of thousands of U.S. soldiers and civilians who have served with distinction in Afghanistan, and do not represent the core values of the United States or our military."
General Allen said the military would collaborate with Afghan authorities to investigate the photographs.
The strongly worded statements seemed to be in part an attempt to head off reaction in Afghanistan to the photographs. The photograph — along with a story under the headline "U.S. troops posed with body parts of Afghan bombers" — showed a young soldier posing with what seemed to be a hand on his right shoulder. What appears to be the body of a dead insurgent lies in the background.
Nadir Nadiry, an Afghan human rights activist in Kabul, said Afghans would likely react negatively because similar photographs had surfaced before and despite military investigations the latest pictures suggested the actions continued to be perpetrated.
"It gives them a sense of, 'Oh they are continuing to do this,'" he said. "Each time they say they will conduct a thorough investigation, but these investigations are not being made public so the results are not known to the Afghan people. So it's hard for them to believe the investigations were real and that measures were taken to change things."
http://www.nytimes.com/2012/04/19/world/asia/us-condemns-photo-of-soldiers-posing-with-body-parts.html?ref=global-home&gwh=6A6344BE99C8628A02D5027D3F62DA3C
----------
My battle is against immigration, don't ridicule me: Norway's mass killer
Apr 18, 2012
OSLO: Norwegian anti-Islamic fanatic Anders Behring Breivik complained on Wednesday he was being subjected to personal ridicule in court and demanded his killing of 77 people last summer be judged as a battle against immigration.
"I hope you will focus on the issue, not the person," the 33-year-old Breivik told the court, visibly irritated and swivelling a pen in his hand.
Breivik, who killed eight people with a car bomb in Oslo on July 22 and then shot 69 at a Labour Party summer camp, went on trial on Monday.
Asked how he had changed from a teenage vandal on Oslo's prosperous west side to a methodical killer, he said he helped found a militant group called the "Knights Templar" in 2001 and chafed at prosecution suggestions that it was largely imaginary.
"Your intention is to sow doubt whether this network existed," he said at one point, after repeatedly objecting to the way prosecutors phrased their queries.
The original Knights Templar were a medieval brotherhood of knights that prosecuted and financed anti-Islamic crusades.
Full report at:
http://timesofindia.indiatimes.com/world/europe/My-battle-is-against-immigration-dont-ridicule-me-Norways-mass-killer-Anders-Behring-Breivik/articleshow/12717576.cms
-----------
Saudi Might Soon Set Minimum Marriage Age: Paper
Apr 18 2012
JEDDAH (Reuters) - Saudi Arabia is edging closer to setting a minimum age for marriage, a Justice Ministry official was quoted as saying on Wednesday, following international criticism of cases of child brides.
"The ministry has adopted a clear stance on under-age marriages and the issue was raised to the regulators," Mohammed al-Babetein, head of the Justice Ministry's marriages department, was quoted as saying in the daily al-Madina newspaper.
"It supports setting unified regulations to deal with such practices, which will ensure the safety of young girls," he said.
Babetein said the ministry was still in discussions over what age the limit should be set at, al-Madina reported.
Last May the consultative Shoura Council, which advises the government on new laws, was reported in the local press as recommending the introduction of a minimum marriage age but there have been no concrete reports of further progress.
Human rights organization Amnesty International said the Saudi government had been saying for several years that it planned to introduce a minimum age for marriage.
"But until we see actual legislation and how it's implemented, rather than merely fine words, we will continue to have serious concerns about lack of protection for girls from early and forced marriage," said James Lynch, Amnesty's Middle East spokesman.
Full report at:
http://www.nytimes.com/reuters/2012/04/18/world/middleeast/18reuters-saudi-childbrides.html?ref=global-home&gwh=31E678C1A3E7553FC197F2F3536DDD20
---------
Demo against forced conversion of Hindu Girls
18, April 2011
Moderators' note: With apologies to the Sindh Progressive Committee and SPN
subscribers, we are releasing this email now even though it was sent earlier in
the day, before the attack by the Sunni Tehreek and the subsequent arrest by the
police of 22 SPC activists (and none of the Sunni Tehreek goons).
Stop religious bigotry, kidnapping &forced conversion of Hindu girls in Sindh
PR (Karachi).
Sindh Progressive Committee (SPC) working group of seven left & nationalist
parties including Jeay Sindh Mahaz, Labour Party, Workers Party , Communist
Party, National Party, Waten Dost Inqlabi Party & Awami Party held
demonstrations & rallies on 17th April all over Sindh against the Kidnapping,
forced conversion of Sindhi Hindu Girls.
A protest demo was also organized at Karachi Press Club and participated by
leading members of activist of SPC and issued following joint statement.
"We strongly condemn the kidnapping and forced conversion of religious of Sindh
(Hindu) girls and their subsequent marriages to strangers. We also condemn the
role of feudal, pirs and molvis (especially of upper Sindh) in using and abusing
the name of religious for their petty and mean vested interests.
Full report at:
http://groups.yahoo.com/group/socialist_pakistan_news/message/24137
---------
Saudi girl wins bronze medal in Math Olympiad
Apr 18, 2012
RIYADH: A Saudi girl won a bronze medal in the European Girl's Mathematical Olympiad 2012 conducted at Murray Edwards College, Cambridge University, in the UK.
Abrar Al-Sheikh of the Saihat Girls Secondary School in the Eastern Province won the bronze medal on Monday having solved four complex problems in four and a half hours on each day of the two-day event.
Sixteen European countries and three non-European countries participated in the Olympiad this year. Each participating country sent a team consisting of its strongest four female mathematicians of school age.
The inspiration behind this competition is the Chinese Girls' Mathematical Olympiad (CGMO) — now an international event.
King Abdulaziz and his Companions for the Giftedness and Creativity (Mawhiba) and the Ministry of Education arranged for the participation of the Saudi team in the event.
Full report at:
http://arabnews.com/lifestyle/offbeat/article613861.ece
---------
European Jewish Group Fears Israel-Iran Backlash
Apr 18 2012
TEL AVIV, Israel (AP) — The head of a top European Jewish group says he fears a wave of violence against local communities if Israel attacks Iran.
Moshe Kantor, head of the European Jewish Congress, said he fears extremist Muslims in Europe might use an attack as a pretext, particularly in France and Great Britain.
Israeli officials have hinted in recent months that they may attack Iran if they believe the Islamic country comes close to producing a nuclear weapon.
Kantor, a Russian-Swiss businessman, spoke Wednesday during the presentation of an annual report on worldwide anti-Semitic attacks. The report said the number of attacks declined in 2011, but the individual attacks were generally more violent than previous years.
http://www.nytimes.com/aponline/2012/04/18/world/middleeast/ap-ml-israel-iran.html?ref=global-home&gwh=E9B0C0F553BED545A6C7946B7E03D565
---------
ISESCO, Saudi charity team up to promote Islamic initiatives
Apr 18, 2012
Asir Gov. Prince Faisal bin Khaled signed a cooperation agreement on various Islamic initiatives with the Rabat-based Islamic Educational, Scientific and Cultural Organization (ISESCO) and King Khaled Charity Foundation at his office in Abha yesterday.
ISESCO, an affiliate of the Organization of Islamic Cooperation (OIC), was represented by its Director General Abdulaziz Al-Tuwaijri at the signing ceremony. The agreement aims to strengthen joint Islamic work in various fields of mutual concern, the Saudi Press Agency reported.
Speaking on the occasion, Prince Faisal said signing the deal emphasizes the conviction of both sides that the lofty ideals and fundamentals of Islam call for bolstering cooperation and integration among people.
"This also reflects our keenness in giving prominence to issues related to education, culture and sciences that would help strengthen solidarity of the Ummah, as well as its advancement," he said.
The governor also highlighted the great role played by the King Khaled Charity Foundation in identifying the needs of society and exerting efforts to fulfill them through development projects with the active participation of leading local and international organizations.
Full report at:
http://arabnews.com/saudiarabia/article613922.ece
---------
UN ambassador wives in peace plea to Syria's Asma Assad
Apr 18 2012
The wives of the German and British ambassadors to the UN have released a video urging Syria's first lady to help end the bloodshed in her country.
The film, posted on YouTube, asks Asma Assad to urge her husband, Bashar al-Assad, to stop violent repression.
It contrasts glamorous pictures of her lavish lifestyle with graphic images of dead and injured Syrian children.
Huberta von Voss Wittig and Sheila Lyall Grant say the video was made on their own initiative.
The four minute video is addressed directly to Mrs Assad, calling her "Asma" throughout.
It contains explicit footage of injured and dying children, and tells her "these children could all be your children".
It urges Mrs Assad to "stand up for peace", and asks "what happened to you, Asma?"
Full report at:
http://www.bbc.co.uk/news/world-middle-east-17753841
---------
4 members of radical Islamist sect killed in Nigeria raid: Military
Apr 18, 2012
MAIDUGURI (NIGERIA): Nigeria's military says separate operations to stop a radical Islamist sect saw four suspected members killed and 13 others arrested.
Lt Col Sagir Musa said that the raids happened in Maiduguri, the city where the Boko Haram sect once had its main mosque.
Musa said the operations came after residents tipped off authorities about the sect's movements.
Boko Haram is waging an increasingly bloody fight against Nigeria's weak central government in its effort to enact strict Shariah law across the multi-ethnic nation of more than 160 million people and free its imprisoned members.
The sect is blamed for killing more than 430 people this year alone, according to an Associated Press count.
http://timesofindia.indiatimes.com/world/rest-of-world/4-members-of-radical-Islamist-sect-killed-in-Nigeria-raid-Military/articleshow/12709938.cms
---------
Will facilitate visits by Sikhs four times a year: Gilani
April 18, 2012
Prime Minister Yousuf Raza Gilani on Tuesday said the Pakistan government will facilitate visits by Indian Sikh pilgrims four times a year so that they can participate in different religious functions.
The premier made the remarks at a luncheon hosted for visiting Indian Sikhs at the
governor's House in Lahore.
"Sikh pilgrims can visit Pakistan four times in a calendar year and the government will extend maximum facilities to them," he said.
The Evacuee Trust Property Board and Pakistan Sikh Gurdwara Prabandhak Committee are working to facilitate Sikh 'yatris' or pilgrims during their visits to the country to participate in festivals and religious events, he said.
Officials said Sikhs from around the world usually visited Pakistan to take part in the Baisakhi festival and events marking the birth anniversary of Guru Nanak, the founder of the Sikh religion, and the death anniversaries of Guru Arjan Dev and Maharaja Ranjit Singh.
Full report at:
http://www.hindustantimes.com/world-news/Pakistan/Will-facilitate-visits-by-Sikhs-four-times-a-year-Gilani/Article1-842110.aspx
---------
Maldives: Nasheed demands early polls, claims Gayoom hand in coup
Apr 18 2012
New Delhi : Ousted Maldivian President Mohammad Nasheed today made a strong case for early elections and accused the present leadership in the archipelago of being a "facade" for former ruler Maumoon Abdul Gayoom.
Pitching himself as a true democrat, Nasheed also claimed that he had rejected offers of a "counter-coup" from a section of the military days after his ouster from office following a army-backed coup on February 7.
"I did not consider the offer. I told the two generals 'dont waste your time'," he said delivering a talk on 'Consolidation of Democracy in Maldives' at the Observer Research Foundation here.
Nasheed said he told the military officers that though he was ousted in a coup, he would not resort to similar means to get back to power and stressed on the democratic way.
The former President is expected to meet Prime Minister Manmohan Singh and senior officials in the External Affairs Ministry during his six-day stay in India.
He was critical of India's quick recognition to President Mohammad Waheed's government. Waheed was the Vice President in the Nasheed government.
"I cannot understand why the (Indian) High Commissioner did not see what was unfolding. Neither can I understand his briefs and utterances," he said.
Nasheed said President Gayoom, whom he had defeated in the 2008 elections, was back in power in the Maldives "with a facade of my Vice President as the President."
He claimed that the new government had no relations with the people of the archipelago nation as it was "forced" to assume power by the military and the police.
"There is a need to have early elections in Maldives," Nasheed said.
http://www.indianexpress.com/story-print/938364/
---------
Indonesia's Aceh elects rebel governor, marking peace path
Apr 18 2012
BANDA ACEH, Indonesia: Indonesia's Aceh province elected a former rebel as governor on Tuesday in a vote that marked another step in a path toward peace that has become a model for countries around the world facing low-level insurgencies.
Once rebel foreign minister Zaini Abdullah won 55.8 percent of the vote in last week's election beating former governor Irwandi Yusuf, according to results announced by the Aceh independent election commission.
Indonesia's westernmost province, oil and gas rich, was devastated by a tsunami in 2004 that left 170,000 dead or missing. The disaster prompted the end of a three-decade insurgency in which thousands were killed and human rights abuses soared.
Around 13 people died in the run-up to the election, according to Concord Consulting group, a risk firm based in Jakarta. There were also allegations of voter intimidation.
Full report at:
http://arabnews.com/world/article613845.ece
---------
Prosecutors Press Norwegian on Extremist Affiliations
By MARK LEWIS and DAVID JOLLY
Apr 18 2012
OSLO — The self-styled anti-Islamic militant on trial for killing 77 people in Norway's worst peacetime atrocity faced a grilling by prosecutors on Wednesday over the mysterious group that he claims to have founded.
Appearing uncomfortable on the stand, the defendant, Anders Behring Breivik, 33, sweated and equivocated as he answered questions about trips to Liberia and London in 2002 during which he says he met a Serbian war criminal and founded his anti-Islamic militant group, the Knights Templar. Prosecutors say the group does not exist, and have cast doubt on the reasons for his trips.
"We can just skip this and go to the conclusion — the police don't think there is a Serb," Mr. Breivik said under questioning from the prosecutor Inga Bejer Engh. "They don't believe in my British mentor."
After re-entering the courtroom on Wednesday with the same clenched-fist salute, right arm outstretched, that he used on the first two days of his trial, Mr. Breivik squirmed and flared his nostrils as Ms. Engh read out a section from his 1,500-page manifesto, in which he claimed to have been sought out by the militant group because of his particular gifts.
Full report at:
http://www.nytimes.com/2012/04/19/world/europe/norway-anders-behring-breivik-trial-extremist-affiliations.html?ref=world&gwh=8E71B1ED383D61681D734F562EC79CAE
---------
Swiss Freeze More Iranian Assets
Apr 18 2012
GENEVA (AP) — The Swiss government says it has extended financial sanctions against Iran by freezing assets of 11 more companies and people.
The Swiss Cabinet said Wednesday the move against an additional eight companies and three individuals was carried out a day earlier and "brings Switzerland largely in line with the restrictive measures" the European Union adopted in January.
The Swiss government has previously frozen Iranian accounts in Switzerland because of U.N. sanctions imposed on the Islamic Republic over its nuclear program.
Swiss banks have repeatedly been accused of allowing firms and individuals close to the Iranian government to conduct business through Swiss accounts.
Swiss officials say they will decide later whether to ban imports of Iranian oil.
http://www.nytimes.com/aponline/2012/04/18/world/europe/ap-iran-nuclear.html?ref=world&gwh=64B8DD3BB4A15CD44D40B1392207C2FF
---------
Mali names interim prime minister after wave of arrests
Apr 18, 2012
BAMAKO: Mali named a leading scientist as its caretaker prime minister on Tuesday but its path back to civilian rule after last month's coup was thrown into doubt as soldiers arrested key allies of the ousted president, Amadou Toumani Toure.
The coup emboldened Tuareg-led rebels to seize control of the northern half of the West African country, a zone larger than France which security experts now fear could become a haven for al-Qaida allies already operating largely unchecked there.
The appointment of former NASA astrophysicist Cheick Modibo Diarra, a political novice whom US technology giant Microsoft Corp named its "ambassador to Africa" in 2006, was announced in a brief statement by state television.
The move was the latest step in restoring constitutional order after leaders of the March 22 coup formally handed power to a caretaker president, former parliament speaker Dioncounda Traore, last week.
But the overnight arrests of leading Toure allies by soldiers underlined that the junta holds sway in the capital Bamako, and suggested that the road back to full civilian rule and new elections could be long and rocky.
Full report at:
http://timesofindia.indiatimes.com/world/rest-of-world/Mali-names-interim-prime-minister-after-wave-of-arrests/articleshow/12709859.cms
---------
Qaeda holding Saudi diplomat kidnapped in Yemen
April 18, 2012
Al-Qaeda in the Arabian Peninsula is holding a Saudi diplomat kidnapped last month in Yemen's main southern city of Aden, the kingdom's state news agency SPA reported on Tuesday.
An Al-Qaeda member confirmed in a telephone call to the Saudi ambassador in Sanaa that the group "is
responsible for the kidnapping of the deputy consul in Aden, saying that their demands include handing over several prisoners to members of the network in Yemen," SPA said.
On March 28, a police official in Aden said unidentified gunmen seized deputy consul Abdullah al-Khalidi outside his home. Saudi Arabia promptly confirmed the kidnapping.
Full report at:
http://www.hindustantimes.com/world-news/RestOfAsia/Qaeda-holding-Saudi-diplomat-kidnapped-in-Yemen/Article1-842083.aspx
---------
Karzai wants 'at least $2 billion' a year from US
April 18, 2012
Afghan President Hamid Karzai on Tuesday said he wanted "at least $2 billion" a year from the United States after it withdraws its troops in 2014.
Karzai said the US should specify in a partnership agreement to be signed between his country and the US how much money it will give to
Afghanistan after they leave.
"They (US) say we will give you money, but will not specify the amount. We say give us less, but write it down," Karzai told a group of university professors and students in Kabul.
"We want them to write down that America will give for Afghanistan's security $2 billion a year -- or at least two billion a year", he said. "If they want to give us more, they are welcome."
Karzai's comments came a day after he laid most of the blame for an 18-hour assault by squads of Taliban insurgents in Kabul Sunday on intelligence failures by NATO forces.
Full report at:
http://www.hindustantimes.com/world-news/Afghanistan/Karzai-wants-at-least-2-billion-a-year-from-US/Article1-842031.aspx
---------
Bomb maker in NYC subway plot testifies
Apr 18, 2012
NEW YORK: The full beard he wore at the time of his arrest well over two years ago was gone, replaced by closely cropped hair both on his face and head.
In an impassive monotone, Najibullah Zazi took the witness stand in federal court in Brooklyn on Tuesday to begin recounting his role in what US authorities have called one of the most ominous terror threats since the September 11, 2001 attacks: a foiled al-Qaida plot to spread death and destruction in the New York City subways with suicide bombers.
The seeds for the scheme were planted about five years ago with a discussion in the parking lot of a Queens mosque, where Zazi, Adis Medunjanin and Zarein Ahmedzay worshipped together, Zazi said in his debut as a goverment witness at Medunjanin's trial.
The men made an oath to leave the United States for good and "fight alongside the Taliban," Zazi testified. He said they were inflamed by recordings of U.S.-born extremist Anwar al-Awlaki and other radical clerics.
Medunjanin believed, "Muslims should fight Americans - that it is their duty," said Zazi, an Afghan who spent his childhood in Pakistan before moving to New York City with his family in 1999.
He added that he was motivated in part by a belief that the culprit behind the Sept. 11, 2001 attacks was "America itself."
Zazi, 26, also testified that during a subsequent 2008 trip to Pakistan, the three Americans met a top al-Qaida operative they knew only as Hamad. Authorities say Hamad was Adnan Shukrijumah, a Saudi still listed on an FBI website as a fugitive who plotted attacks for al-Qaida worldwide.
Full report at:
http://timesofindia.indiatimes.com/world/us/Bombmaker-in-NYC-subway-plot-testifies/articleshow/12716288.cms
---------
Afghanistan Taliban commander claims reward for his own capture
18 April 2012
An Afghan Taliban commander wanted for organising attacks on Afghan and US troops has been captured after giving himself up and demanding the $100 reward for his arrest, officials say.
Mohammad Ashan is suspected of organising improvised explosive device (IED) attacks on US and Afghan troops.
He gave himself up to Afghan troops after approaching a checkpoint.
US forces later confirmed Mohammad Ashan's identity using a biometric scan.
The BBC's Bilal Sarwary in Kabul says that Mr Ahsan is a mid- to low-level Taliban commander in the south-eastern province of Paktika. He is not thought to have commanded a significant number of insurgents.
But the IED attacks he is suspected of a role in were damaging enough to prompt officials into putting up numerous "wanted" posters in the districts where he was active, he says.
Nato officials and Afghan troops are at a loss to understand why Mr Ashan attempted to claim a reward for his own capture, our correspondent adds.
Up until now, the tactic of using "wanted" posters for insurgents had not yielded many positive results, officials say.
http://www.bbc.co.uk/news/world-asia-17755072
------------
Yemen Airstrike Kills Six Qaeda-Linked Fighters: Government
Apr 18 2012
ADEN, Yemen (Reuters) - Yemeni warplanes killed at least six militants linked to al Qaeda on Wednesday, the government said as it pressed ahead with an offensive against insurgents in the south.
Yemen has been struggling to control Islamist fighters in the territory who have taken advantage of the chaos surrounding more than a year of mass protests and fighting that unseated former president Ali Abdullah Saleh.
The country's defense ministry said it launched an airstrike on a group of militants near the southern city of Lawdar, killing six of them.
Lawdar residents told Reuters one person was also killed and another two injured after mortar rounds hit their houses. There was no independent confirmation of who launched the attacks.
More than 200 people have died since the government of the impoverished Arabian Peninsula state stepped up attacks on the militants who it accused of assaulting a military camp near Lawdar last week.
Islamist insurgents have taken control of a number of cities in the territory which is close to key shipping lanes in the Red Sea.
Yemen's new president Abd-Rabbu Mansour Hadi is also facing challenges from Shi'ite Muslim rebels in the north and secessionists in the south.
http://www.nytimes.com/reuters/2012/04/18/world/middleeast/18reuters-yemen-violence.html?ref=world&gwh=D92E03B072BA884EAA0F93C41F2BD31A
---------
22 Soldiers Die in South Sudan-Sudan Border Battle
Apr 18 2012
JUBA, South Sudan (AP) — Fighting spread further along the Sudan-South Sudan border when soldiers from both countries got into a firefight, killing 22 troops,a southern spokesman said Wednesday.
The fighting on Tuesday at a river that divides the two countries began after a Sudanese soldier shot a South Sudan soldier who was getting water from the river, said South Sudan government spokesman Barnaba Marial Benjamin.
That sparked a firefight that killed seven South Sudan soldiers and 15 Sudan soldiers, he said. The fighting took place near the town of Meiram, along the border with Sudan's South Kordofan state and South Sudan's Northern Bahr el Ghazal state.
Full report at:
http://www.nytimes.com/aponline/2012/04/18/world/africa/ap-af-south-sudan-sudan.html?ref=world&gwh=E717676523BCD02531DB72FCB99EA986
---------
Syria Says Six Soldiers Killed in Idlib Bombing
Apr 18 2012
BEIRUT (Reuters) - Six members of the Syrian security forces were killed in a bombing in the northern province of Idlib on Wednesday, state news agency SANA said.
It said an "armed terrorist group" carried out the bombing, which also injured 11 others.
http://www.nytimes.com/reuters/2012/04/18/world/middleeast/18reuters-syria-bomb.html?ref=global-home&gwh=9F833CA2A0205CBF38BB41350D915D0D
---------
More than six killed in Karachi violence
April 18, 2012
KARACHI: Three people were killed and two others were injured when armed men opened indiscriminate fire in Karachi's Pahar Ganj (in Karachi's North Nazimabad Town) area, DawnNews reported on Wednesday.
Moreover, unidentified men in a car dumped a body at F B Area's Aisha Manzil.
Also, two tortured bodies were discovered in Karachi's area of North Nazimabad Block M.
Moreover, bodies were also found in the areas of New Karachi, Ranchor line, Gulistan-i-Jauhar and in the SITE industrial area.
http://dawn.com/2012/04/18/more-than-six-killed-in-karachi-violence/
---------
Pakistan, Shikarpur Hindu killing: You're all guilty, rules a high profile jirga
By Sarfaraz Memon
April 18, 2012
SUKKUR: The contentious dispute between the Hindus and Bhayo clan in Chak, Shikarpur district that has simmered since late last year has reportedly been resolved by a jirga that fined both sides for their role.
The murder of three Hindu doctors in Chak town last November sparked protests and became a twisted tale of revenge and acrimony between clans and religious groups. The angst and tension of those weeks is in marked contrast to how quietly the dispute between the Hindus of Chak and the Bhayo clan implicated in the case was quietly resolved this week.
The Hindus and Bhayos reportedly reached an agreement at a jirga held in Karachi this week. The jirga heard from both sides and a long discussion ensued. The jirga reportedly found the Bhayo men guilty of killing three Hindus and injuring one. They were fined Rs. 3.9 million – with Rs1.2 million per murder and Rs300,000 for the injured.
Former Sindh minister Mir Manzoor Panhwar presided over the jirga, while federal minister Ghous Bux Khan Mahar, MNA Moulana Attaur Rehman, Pakistan Peoples Party leader Babul Khan Bhayo, President Hindu Panchayat Chak Engineer Prem Chand were in attendance.
Full report at:
http://tribune.com.pk/story/366181/shikarpur-hindu-killing-youre-all-guilty-rules-a-high-profile-jirga/
---------
Balochistan: Police remain clueless about Hindu kidnapping, 2 months on
By Shehzad Baloch
April 18, 2012
QUETTA: In spite of a lapse of two months, law enforcement agencies remain clueless about the whereabouts of Dr Rajish Kumar, a member of the Hindu community kidnapped in broad daylight from Quetta on February 13.
Dr Kumar is the son of Dr Nand Lal, a member of the Human Rights Commission of Pakistan (HRCP)'s Quetta chapter as well as of the Pak-India People's Forum for Peace and Democracy.
Sources close to the relatives of Kumar said the kidnappers have established contact with the family and demanded Rs20 million in ransom for his release.
Meanwhile, police appear to have made no progress on the case and remain unwilling to talk about it. In spite of several attempts made by The Express Tribune, senior police officials remained unavailable for comment.
"The DIG Operations is busy and I will ask him if he is willing to comment on this issue and then let you know," a police official said. He did not follow up with a response.
Full report at:
http://tribune.com.pk/story/366243/abductions-in-balochistan-police-remain-clueless-about-hindu-kidnapping-2-months-on/
---------
Australian ex-FM calls Karzai 'enormous disappointment'
Apr 18 2012
Sydney : Australia's longest-serving foreign minister today declared that Hamid Karzai had been an "enormous disappointment" as Afghan president, describing him as weak and misleading.
Alexander Downer, who was foreign minister when Canberra committed troops to the decade-long conflict in Afghanistan, said Western powers had "solidly backed" Karzai's ascension but he had let them down.
"I am sorry to say that President Karzai has been an enormous disappointment," Downer, who was in the post from 1996 to 2007, told The Australian newspaper.
"As it turns out, he is a weak leader and he is also an exclusive leader -- he doesn't include enough people and enough tribes in what is essentially a very tribal sort of
society.
"I honestly don't think he has helped the situation."
The scathing remarks come just one day after Australia announced that it was bringing most of its troops home from Afghanistan in 2013, a year ahead of schedule.
Full report at:
http://www.indianexpress.com/story-print/938353/
---------
Saudi court 'convicts rights activist Bajadi in secret'
Apr 18 2012
A state security tribunal in Saudi Arabia has sentenced a prominent human rights campaigner to four years in prison, Amnesty International has said.
The group said it had received credible information the Specialised Criminal Court in Riyadh had convicted Mohammed al-Bajadi in secret on 10 April.
He was detained a year ago after a pro-democracy demonstration in the capital.
Last week, the authorities denied Mr Bajadi was on hunger strike, as he had claimed in a letter to activists.
The Association for Civil and Political Rights (ACPRA) said on 8 April Mr Bajadi had refused food for a month and that his health was deteriorating.
"I inform you that I am still continuing with my hunger strike," Mr Bajadi wrote in a letter smuggled out of his prison by someone visiting another inmate.
"On 20 March, I was taken to the prison hospital for a check-up and force-fed in the presence of five soldiers and the ward officer."
His lawyers have asked to be allowed to visit him in prison to check for themselves, but are not believed to have been granted access.
Full report at:
http://www.bbc.co.uk/news/world-middle-east-17756742
---------
In TV debut, Assange interviews Hezbollah chief
Apr 18, 2012
MOSCOW: WikiLeaks founder Julian Assange on Tuesday made his debut as a chat show host on a Kremlin-funded channel with a deliberately shocking choice of first guest - the leader of Hezbollah . While still under house arrest in London, the founder of the whistle-blowing website spoke via video link to Hassan Nasrallah, whom both the US and Israel consider a "terrorist" .
Russia aired the show, called 'The World Tomorrow' , with fanfare on its international RT news channel.
In his introduction, Assange called Nasrallah "one of the most extraordinary figures in the Middle East," and said he would examine why he is viewed by some as a "freedom fighter" and others as a "terrorist" .
Speaking from what was described as a secret location in Lebanon, Nasrallah beamed genially as he laid out the group's position on the Syrian conflict, flanked by the flags of Lebanon and Hezbollah . He criticised the "American hegemony" and described Israel as an "inimical state" in comments dubbed into English in what the RT described as his "first interview in the West since the 2006 Israel-Lebanon war"
http://timesofindia.indiatimes.com/world/europe/In-TV-debut-Assange-interviews-Hezbollah-chief/articleshow/12711639.cms
---------
Syria troops bombard Homs and other rebel areas
Apr 18 2012
Syrian security forces are carrying out deadly attacks on opposition-held areas in the north and south and continuing to bombard Homs, activists say.
Some opposition groups report that more than 50 people have been killed over the course of the day.
The violence came as envoy Kofi Annan travelled to Qatar to brief the Arab League on the peace plan he negotiated.
A handful of United Nations observers have made their first field trip to the south of the country to visit Deraa.
Earlier, the head of the advance team of UN observers admitted its ceasefire monitoring mission would be difficult.
"We need to move forward, little step by little step," Col Ahmed Himmiche of Morocco told reporters in the capital, Damascus.
"It is not easy and it will require co-ordination with all sides, firstly with the Syrian government and then with the other sides. It's a difficult mission that needs co-ordination and planning," he added.
Col Himmiche arrived on Sunday to prepare for a 30-strong mission approved by the UN Security Council to check the implementation of Mr Annan's peace plan, under which a ceasefire is supposed to have begun on Thursday.
Full report at:
http://www.bbc.co.uk/news/world-middle-east-17741727
---------
Kashmir to throw open its heritage to visitors
April 18, 2012
Besides enjoying the meadows of Gulmarg, gushing streams of Pahalgam and houseboats lining boulevard, tourists visiting Kashmir this year will get an opportunity to revitalise their souls.
Jammu and Kashmir tourism department along with Indian National Trust for Art and
Culture Heritage (INTACH) has identified around 50 sites across Valley to be preserved for promotion of heritage tourism. The work on conservation of some heritage sites and shrines has been already completed and the same would be thrown open for visitors this coming season.
"The conservation work of around 20 sites is almost complete and the visitors this year have an opportunity to visit some of the sites," said Saleem Beigh, head of INTACH in Jammu and Kashmir.
The places include a mosque Aali Masjid which was constructed in 1471 A.D. by Sultan Hassan Shah of the Shahmiri dynasty, within the premises of the main Eidgah in the heart of old city in Srinagar. The mosque had served as a major platform for mobilising masses against the autocratic Dogra rule in early 20th century.
Full report at:
http://www.hindustantimes.com/India-news/Srinagar/Kashmir-to-throw-open-its-heritage-to-visitors/Article1-842092.aspx
---------
U.S.: Boko Haram Plans Attacks on Nigerian Capital
Apr 18 2012
ABUJA (Reuters) - The United States has warned its citizens living in Nigeria that Islamist sect Boko Haram is planning attacks on the capital Abuja, including major hotels there.
"The U.S. Embassy has received information that Boko Haram may be planning attacks in Abuja, Nigeria, including against hotels frequently visited by Westerners," an emergency message on its website said.
Boko Haram has killed hundreds in gun and bomb attacks this year. Its strikes usually target police, authority figures and churches in the mostly Muslim north, although there have been a handful of deadly strikes in and around the capital.
http://www.nytimes.com/reuters/2012/04/18/world/africa/18reuters-nigeria-warning.html?ref=africa&gwh=221AB43FC62380691F34091D6D7BA79C
---------
Libyans sue UK ex-minister over rendition claims
April 18, 2012
LONDON: Two Libyans who claim Britain's complicity in their torture by Moamer Qaddafi's regime are taking legal action against former British foreign secretary Jack Straw, their lawyers said Wednesday.
Abdelhakim Belhaj, who became Tripoli's military commander after the Libyan leader was ousted in last year's revolution, and fellow Qaddafi opponent Sami al-Saadi claim British involvement in their illegal rendition in 2004.
Their lawyers said legal papers have been served on Straw following media reports that he approved the men's capture and transfer to Qaddafi's Libya while he was foreign secretary under Tony Blair's Labour government.
"The civil action is against Mr Straw personally and seeks his response to allegations that he was complicit in torture and misfeasance in public office,"Leigh Day & Co solicitors said in a statement.
"It seeks to examine his exact role in the rendition of Mr Al Saadi and Mr Belhaj as well as claiming damages from him personally for the trauma involved.
"However, Mr Belhaj has consistently made clear that his predominant aim in taking legal action is to seek an apology for what took place and for the truth to be known."
Full report at:
http://dawn.com/2012/04/18/libyans-sue-uk-ex-minister-over-rendition-claims/
---------
Push in Paris for More Pressure on Syria
By STEVEN ERLANGER
Apr 18 2012
PARIS — International sanctions aimed at the Syrian government have cut its financial reserves in half, and pressure must be maintained on Damascus to stop its bloody crackdown on opponents despite a shaky five-day cease-fire, the French foreign minister, Alain Juppé, said on Tuesday.
The financial pressure, including an oil embargo and sanctions on the Central Bank, is damaging Syria's ability "to finance and arm militias, the lethal shabiha death squads," Mr. Juppé said, and is hurting those around what he called "the ruling clan" of President Bashar al-Assad.
As Mr. Juppé spoke to a gathering here of the Friends of Syria, representing 57 countries that have imposed sanctions on Damascus, Syrian opposition activists said Syrian forces had engaged in widespread violations of the cease-fire negotiated by Kofi Annan, the special envoy from the United Nations and the Arab League. The Syrian government said its enemies were responsible for subverting the cease-fire.
An advance team of six United Nations observers worked on how to monitor the cease-fire as they waited for 24 more observers to arrive in the next few days. The observers "will start with setting up operating headquarters and reaching out to the Syrian government and the opposition forces so that both sides fully understand" their role, said Ahmad Fawzi, Mr. Annan's spokesman.
Full report at:
http://www.nytimes.com/2012/04/18/world/middleeast/russia-says-outside-forces-threaten-syrian-cease-fire.html?ref=middleeast&gwh=B7D2DEC616CC750766E378BAF24D9DAC
---------
Two activists held in protest vigil at Bahrain embassy in UK
Apr 18, 2012
LONDON: British police say they have arrested two activists who occupied the rooftop of the Bahraini embassy in a protest against the Gulf kingdom's Sunni rulers.
The Metropolitan Police said the two men surrendered earlier on Tuesday. The men have not been charged and remain in custody.
Bahrain's foreign ministry had urged Britain to protect its embassy and take legal action against the protesters.
The men draped over the building a banner bearing pictures of hunger striking human rights activist Abdulhadi al-Khawaja and senior Shiite opposition leader Hassan Mushaima, both of whom were sentenced to life in prison in Bahrain for their role in last year's revolt by the country's Shiite majority.
http://timesofindia.indiatimes.com/world/uk/Two-activists-held-in-protest-vigil-at-Bahrain-embassy-in-UK/articleshow/12709807.cms
---------
'US did not heed warning about Mumbai attack: Headley estranged wife
April 18, 2012
As India probes the role of the estranged wife of admitted Pakistani American terrorist David Headley in the 2008 Mumbai terrorist attack, she claims she tried to prevent it, but US authorities did not bother.
Headley's second wife Faiza Outalha, who had visited India twice, has said in a TV interview that she tried to prevent the 2008 Mumbai attack by going to US authorities abroad, but they did not bother.
"So I went to them and I then started saying stuff, I said he's going to bomb everything, he's a criminal. They didn't bother," she was quoted as saying by Chicago's WLS-TV/DT.
Lashkar-e-Taiba (LeT) operative Headley, who after a plea deal with the US authorities testified in Chicago last year that the LeT founder and leader Hafiz Mohammad Saeed was the brain behind the Mumbai attack.
Headley, alias Daood Gilani, who also confessed to his role in scouting targets for the Mumbai attack for LeT, was an avowed terrorist when he married Outalha, according to the television station that tracked her to Morocco.
http://www.dailypioneer.com/world/58488-us-did-not-heed-warning-about-mumbai-attack.html
---------
Pak to negotiate new terms for reopening NATO supply routes
Apr 18 2012
Islamabad : Pakistan's top civilian and military leadership decided to forge a "work plan" and negotiate new terms for reopening NATO supply routes as part of efforts for resetting the troubled relationship with the US, which has been hit by a string of crises since last year.
The decision was made at a meeting of the Defence Committee of the Cabinet chaired by Prime Minister Yousuf Raza Gilani. The meeting was attended by army chief Gen Ashfaq Parvez Kayani, other service chiefs, the Chairman of the Joint Chiefs of Staff Committee and key federal ministers.
In his address at the meeting, Gilani said Pakistan's "fundamental policy parameters" would include a "roadmap for re-engagement with the United States" and "negotiation of new terms and conditions for resumption of the Ground Lines of Communication" and joint counter-terrorism cooperation.
Officials said the "Ground Lines of Communication" was a reference to the NATO supply routes, which were closed in November after a cross-border air strike by American forces in Afghanistan killed 24 Pakistani soldiers.
After the attack, Gilani had ordered a parliamentary review of Pakistan-US ties.
Gilani further said in his address that other policy parameters for resetting the relationship with the US included "greater inter-agency coordination, transparency in US diplomatic and intelligence footprint in Pakistan, strengthening of border security and non-use of Pakistan's territory for attacks on other countries".
At the same time, Pakistan would expel all foreign fighters from its territory, he said.
Full report at:
http://www.indianexpress.com/story-print/938259/
---------
Pakistan: Man alleges that his wife was sold and married off to another man
By Rabia Ali
April 18, 2012
KARACHI: As the Hindu community continues to pin the forced conversions of Hindu girls on MNA and Pir of Bharchondi Sharif, Abdul Haq alias Mian Mitho, a Muslim man has also stepped forward with allegations that Haq abducted his wife and sold her off to another man.
Pervez Naich married Anila, previously known as Anita, after she converted to Islam in April 2011. "For several months I was silent because Haq's family threatened to kill me and my family," said 20-year-old Naich. "But since people have been speaking up against the Pir openly now, I wanted to do the same."
Naich, who hails from Mirpur Mathelo, told The Express Tribune that Anila was converted to Islam last year by Mian Javed, Haq's nephew, at Bharchondi Sharif.
"We were in love and got married last April, after which we moved to Islamabad. In July, we returned back to Mirpur Mathelo for a short visit."
During their visit, Haq's family invited the couple over for dinner. Naich alleged that following the dinner, Mian Javed asked him to leave Anila saying that she was like his daughter.
Full report at:
http://tribune.com.pk/story/366179/forced-conversion-man-alleges-that-his-wife-was-sold-and-married-off-to-another-man/
---------
Pak SC allows Rinkle, Dr Lata to decide their future themselves
April 18, 2012
ISLAMABAD: The Supreme Court has given three Hindu girls – who were allegedly forced to convert to Islam and marry Muslims - the right to decide their future themselves, Express News reported on Wednesday.
The girls, Faryal (Rinkle Kumari), Hafsa Bibi (Dr Lata) and Haleema Bibi (Asha Kumari), were allowed to decide whether they want to live with their husbands or their family.
The three-member bench, comprising Chief Justice (CJ) Iftikhar Muhammad Chaudhry, Justice Khilji Arif Hussain and Justice Tariq Parvez, ordered the police to provide adequate security to the girls and said that in case of any harm faced by the girls, the police officials will be blamed for negligence. The court added that the girls were old enough to make the right decisions themselves.
The girls are being taken to the Registrar Office where they will announce their decision.
Full report at:
http://tribune.com.pk/story/366399/sc-allows-rinkle-dr-lata-to-decide-their-future-themselves/
---------
Nawaz Sharif asks Pakistan, India to withdraw troops
April 18, 2012
ISLAMABAD: Former premier Nawaz Sharif today asked Pakistan and India to withdraw their troops from Siachen and resolve the issue through dialogue.
"If India does not show flexibility over the disputed territory in Siachen, even then Pakistan must move forward to avoid baseless war which has been claiming precious lives on both sides of the border," Sharif said.
He made the remarks after visiting the site in Siachen sector where 138 people, mostly soldiers, are buried under snow after an avalanche hit an army camp over a week ago.
Sharif said he will hold talks with India to resolve the Siachen border dispute and urged both governments to withdraw their troops from the mountainous military base.
He was talking to reporters in the northern Pakistani city of Skardu, where he expressed solidarity with the families of buried soldiers.
At least 127 soldiers were buried under the snow when the avalanche hit the camp on April 7.
Full report at:
http://timesofindia.indiatimes.com/world/pakistan/Nawaz-Sharif-asks-Pakistan-India-to-withdraw-troops/articleshow/12705508.cms
---------
Pakistan gives new magazine a rousing Hello!
April 18, 2012
ISLAMABAD: The first issue of the new Pakistan edition of celebrity and lifestyle magazine Hello! has sold out in three of the country's major cities, the publisher and distributor said Tuesday.
Hello! launched in Pakistan promising a "socially responsible" approach celebrating the best of the country's culture, fashion and glamour.
Publisher Zahraa Saifullah said more than 20,000 copies of the monthly, which features a cover interview with Hollywood star Sean Penn, had been sold across Pakistan since Sunday and hailed the success as a vindication of the strategy.
"Our first issue is not a tabloid but a comprehensive catalogue of the nation's seriously underrepresented bright side; its appeal, grace, beauty and glamour," she told AFP.
"It's because Hello! Pakistan offers substance that it has received such a phenomenal response."
She said the magazine, cover price 395 rupees ($4.40), sold out immediately when it hit newsstands in Karachi and Islamabad on Sunday and the eastern city of Lahore on Monday.
Full report at:
http://timesofindia.indiatimes.com/world/pakistan/Pakistan-gives-new-magazine-a-rousing-Hello/articleshow/12704514.cms
---------
Nuke scientist AQ Khan wants to join Imran Khan's party
Apr 18 2012
Islamabad : The father of Pakistan's nuclear programme, Abdul Qadir Khan is keen to pursue a career in politics, and Imran Khan's Pakistan Tehreek-i-Insaaf (PTI) is his favored destination.
Imran Khan, in a meeting earlier this week, had asked the scientist to join the PTI as patron.
"I would love to join PTI – but on one condition. To pursue real politics to change Pakistan's fate," The Express Tribune quoted Khan, as saying.
"People of Pakistan want change. They want to get rid of traditional politicians as they always let them down by [practicing] corrupt politics," he added.
A formal announcement is yet to be made. Khan, who also writes columns, has said he will promote the party and its cause in his articles.
Despite a possible ideological boost, much like a number of the party's signings have indeed delivered, the electoral value remains untested.
The PTI seems upbeat over AQ Khan's statement to join them.
"PTI's doors are always open for AQ Khan," said PTI's Senior Vice President Dr Shireen Mazari.
http://www.indianexpress.com/story-print/938395/
---------
Pakistan: 3,300 troops killed in war on terror
April 18, 2012
PESHAWAR: Around 3,300 army personnel have been killed in the war against terrorism and more than 10,000 severely injured in several military operations, a senior military commander said on Tuesday.
"We and the entire nation feel proud of our shaheeds (martyrs) who laid their lives for peace during a war where there is only one option for us as Pakistanis and that is to win it," said Peshawar Corps Commander Lt Gen Khalid Rabbani while addressing a seminar on 'War on Terror and Role of Pak Army' at the University of Peshawar (UoP).
The conference was organised by university's Department of Political Science.
According to a UoP statement, the corps commander said the army had conducted more than 300 major and 760 minor operations – most of them in 2009-10 – in militancy-hit areas in the last few years. He added that peace had been restored to "entire north of Pakistan" and a road access to majority of FATA areas had been established.
Full report at:
http://www.dailytimes.com.pk/default.asp?page=2012\04\18\story_18-4-2012_pg7_17
---------
Girl in Pulitzer-winning picture still has nightmares
April 18, 2012
One of the two spartan rooms that Tarana shares with her family of seven has a television in a corner, but what she sees there does not always help her recovery
DOWN a rutted dirt alley in Old Kabul, the 'Girl in the green dress' - the subject of AFP's Pulitzer-winning photograph - still has nightmares about the day a suicide bomber made her image world famous. Tarana Akbari, 11, no longer wears her best dress, which was drenched in her own blood and that of her relatives who were among 70 people who died around her at a religious festival on December 6 last year.
AFP photographer Massoud Hossaini, 30, won the prestigious US journalism prize for his "heartbreaking image of a girl crying in fear after a suicide bomber's attack at a crowded shrine in Kabul," the Pulitzer committee said. Tarana still cries sometimes when she remembers that day, but she managed an occasional shy smile in an interview with AFP at her modest home on Tuesday, as she cuddled her sisters, who were both wounded in the blast.
Full report at:
http://www.dailytimes.com.pk/default.asp?page=2012\04\18\story_18-4-2012_pg14_8
---------
U.S., NATO ready plan to pull away from frontline combat
April 18, 2012
The United States and its NATO allies are readying plans to pull away from the front lines in Afghanistan next year as President Barack Obama and fellow leaders try to show that the unpopular war is ending.
Top military and diplomatic officials from the U.S. and NATO allies are meeting this week to finalize the combat handover program and a strategy for world support to the weak Afghan government and fledgling military after 2014.
At the same time, the nations that have prosecuted a war against a Taliban-led insurgency are reassuring nervous Afghans they will not be left to fend for themselves. The competing messages aimed at different audiences are both challenged by current events in Afghanistan, where insurgents staged an impressive, coordinated attack last weekend that struck at the heart of the U.S.-backed government and international enclave in Kabul while Taliban leaders boycott peace talks the U.S. sees as the key to a safe exit.
Full report at:
http://www.thehindu.com/news/international/article3327284.ece
---------
Egypt: Violence after rejection of Abu Ismail's candidature
April 18, 2012
Clashes erupted near the electoral commission here following rejection of the presidential candidature of Salafist politician Hazim Abu Ismail, officials said.
Supporters of Ismail clashed last evening with Central Security Forces tasked with guarding the headquarters of the Presidential Election Commission in Heliopolis, they said.
The Commission confirmed that 10 candidates have been barred from running for president owing to irregularities in their applications, including Ismail.
The officials said his supporters raised shoes at the forces after the decision to disqualify Ismail, who later called for an open-ended sit-in protest in front of the Commission against his exclusion from the race.
"I feel that what happening is conspiracy and treason," Mr. Ismail said.
Ismail's supporters said hundreds of them were on their way to join the sit-in, State-run Middle East News Agency reported.
The radical leader had accused the Commission of using forged documents to prove that his mother, Nawal Abdel Aziz Nour, held US citizenship, which became the reason for his exclusion.
According to the Constitutional Declaration of March 2011, presidential candidates must be Egyptians born to Egyptian parents.
Ismail and his supporters accuse Western countries and Egypt's ruling generals of trying to keep him out of contention from next month's ballot.
http://www.thehindu.com/news/international/article3326922.ece
---------
Gulf fund's problems highlight Syria aid challenge
Apr 18 2012
Washington : Two weeks after their bold promise, Saudi Arabia and other wealthy Arab Gulf states have yet to start distributing money from a multimillion-dollar fund designed to prop up Syria's rebels and entice defections from President Bashar Assad's army, Syrian opposition members and international officials say.
The cash program was outlined this month at a conference in Istanbul, where representatives of the United States and more than 60 other nations met to strengthen Syria's opposition and increase pressure on the Assad regime. Hoping to crack Assad's support, Washington and its Arab partners seized on the plan as a path forward even as they disagreed on the idea of giving weapons to badly outgunned Syrian rebels.
But the fund's implementation is already beset by problems _ basically, how to get the money there and how to make sure it gets to the right people. There's no way to monitor where the money goes as the country veers toward civil war. Because the rebels hold no territory and struggle even to maintain communications among inside and outside Syria, there is no clear way to deliver the money.
The problems underscore the larger problem to providing aid of any kind to the Syrian rebellion. The Obama administration recently signed off on $12 million in enhanced communications, medical and other ''nonlethal'' assistance to the opposition, but it is unclear what goods are making their way into Syria and by what means.
Full report at:
http://www.indianexpress.com/story-print/938307/
---------
Palestinian inmates launch 'battle of empty stomachs'
April 18, 2012
RAMALLAH: At least 1,200 Palestinian prisoners in Israeli jails launched an open-ended hunger strike on Tuesday, upping the stakes in a protest movement that has put the Jewish state under pressure.
Israel has already struck deals with two Palestinian detainees this year after they staged prolonged hunger strikes and 10 other inmates have been refusing to take food in an ad-hoc campaign that has gathered unexpected momentum. Hundreds more joined the 'battle of empty stomachs' on Tuesday to coincide with 'Prisoners' Day', when both the occupied West Bank and Gaza Strip stage mass rallies in support of some 4,800 prisoners who are held in Israeli prisons.
"I am afraid for the life of my son. I am afraid for all their lives. All the prisoners are as dear to me as my son is," said Gaza resident Zbaida Al-Masri, adding that her son, Yusri, was serving a 20-year-term for fighting against Israel. The Israeli prisons' authority said 2,300 prisoners had announced they would reject their daily meal on Tuesday, while 1,200 indicated they were launching a formal hunger strike.
"The Israeli Prisons Authority has coped with hunger strikes in the past and is prepared to cope with it now," it added. Palestinian officials said 1,600 prisoners were joining the indefinite hunger strike, which fits into their much broader battle to secure an independent homeland.
Full report at:
http://www.dailytimes.com.pk/default.asp?page=2012\04\18\story_18-4-2012_pg4_1
---------
Salala attack violation of Pakistan's sovereignty: Sherry Rehman
April 18, 2012
WASHINGTON: Pakistan's Ambassador to US Sherry Rehman said on Tuesday that both Pakistan and the United States should have consideration for the other's interests, DawnNews reported. She moreover said that Pakistan had incurred losses of $78 billion in the struggle against terrorism.
Speaking at a ceremony in Washington, she condemned the recent attacks in Kabul and said that Pakistan was with its Afghan brothers in their difficult times.
However, she emphasised that Pakistan was also suffering from acts of terrorism on a daily basis. Rehman, moreover, called the attack on Salala checkpost an act of violation of Pakistan's sovereignty.
She said differences between the US and Pakistan arose because of the Salala incident.
Furthermore, Rehman said the parliament's recommendations on Pakistan's foreign and defence policies had a historic significance.
http://dawn.com/2012/04/18/salala-attack-violation-of-pakistans-sovereignty-sherry/
---------
Govt should provide legal support to Hafiz Saeed: A K Dogar
April 18, 2012
LAHORE: The Lahore High Court (LHC) on Wednesday sought the assistance of the Attorney General (AG) and of Advocate General Punjab in the case regarding the United States' announcement of a $10 million bounty on Jamaat ud Dawa (JuD) chief Hafiz Saeed, DawnNews reported.
During the hearing, Advocate A K Dogar argued that it was the state's responsibility to provide legal support to its citizens especially in cases with international significance.
The attorney said that the Pakistani government should ask the US government for evidence against the JuD chief before acting against him.
"Arresting anyone without evidence is an open violation of the law," Dogar added.
Chief Justice LHC Sheikh Azmat Saeed subsequently adjourned the hearing of the case to April 28.
The reward for Saeed was announced by US Under Secretary of State for political affairs Wendy Sherman in India earlier this month.
http://dawn.com/2012/04/18/govt-should-provide-legal-support-to-hafiz-saeed-a-k-dogar/
---------
Afghanistan's Taliban appeal for donations
April 18, 2012
KABUL: Afghanistan's Taliban appealed Wednesday to the Muslim world for donations for their insurgency in a rare move that analysts said was part of their media war.
Complete with telephone hotlines and email addresses, the appeal was posted on a Taliban website asking Muslims worldwide to help the rebels in what they say is a "Jihad", or a holy war, against non-Muslim "invaders".
The Taliban were in power between 1996 and 2001 but were toppled in a US-led invasion after refusing to turn in Osama Bin Laden, the leader of al Qaeda wanted by Washington for the September 11, 2001 attacks on US cities.
Since being ousted, the remnants of the militia have waged a bloody insurgency.
"In the light of Islamic sharia, all Muslims everywhere are duty-bound to join the Jihad with money and soul," the militant group said.
The Taliban "are still waging legitimate Jihad single-handedly with mere help from common sincere Islam-loving masses and is in dire need of financial assistance from the Muslim brothers worldwide for its military and non-military expenditures," it added.
Full report at:
http://tribune.com.pk/story/366386/afghanistans-taliban-appeal-for-donations/
---------
Iran arrests more than 15 on espionage
Apr 18 2012
TEHRAN, Iran: Iran's official news agency says more than 15 Iranian and foreign nationals have been arrested for allegedly spying for Israel, attempted assassination and sabotage.
The Tuesday IRNA report says the group planned to assassinate an Iranian expert as well sabotage the country's infrastructure. It added details to a report released earlier this month.
It said the group used Israeli diplomatic missions in Western counties to prepare plans.
The expert's field was not identified. In the past, several Iranian nuclear experts have been killed.
The latest report did not elaborate on nationality of the foreign detainees. It claimed Iranian intelligence also uncovered a spy base of Israeli Mossad in a neighboring country.
Israel's Foreign Ministry refused to comment.
http://arabnews.com/middleeast/article613812.ece
---------
Afghan leader challenges Taleban 'brothers' over attacks
Apr 18 2012
KABUL: President Hamid Karzai called the Taleban "brothers" on Tuesday and reached out to them to do more for the good of the country after the insurgents carried out multiple attacks in Kabul and elsewhere at the weekend.
The deadly strikes on parliament, Kabul's diplomatic quarter and three provinces, had only prolonged the foreign presence in Afghanistan reviled by the Taleban, and hurt economic and security confidence, Karzai said.
"You did nothing for Islam, you did not work for Afghanistan's independence and you did not work for its people, freedom and development," he said in a speech commemorating almost 150 years since the birth of an Afghan reformer, but aimed squarely at the insurgency.
"You worked to prolong a foreign presence, you gave foreigners an excuse to stay," Karzai said.
Full report at:
http://arabnews.com/world/article613842.ece
---------
With Eye on Past, Karzai Lays Out Vision for an Independent Afghanistan
By ALISSA J. RUBIN and GRAHAM BOWLEY
Apr 18 2012
KABUL, Afghanistan — In a sweeping speech on Tuesday that touched on some of the heroes of Afghanistan's past 150 years, President Hamid Karzai laid out a vision of a modern, independent Afghanistan that could outlast security upheaval and foreign entanglement. And he made an emotional defense of his outreach to the Taliban, urging the insurgents again to lay down their weapons, if only to hasten the withdrawal of American forces.
Speaking at an event to celebrate the time of King Amanullah, a reformist ruler in the 1920s, Mr. Karzai appeared to be trying to set himself up as a similar leader who is intent on guiding his country to independence from foreign domination, be it Britain in the past, or the United States today, and as part of a leadership tradition that embraced education and modernization.
Coming at a time of perhaps the greatest uncertainty in recent years — with vital strategic talks with the West under way, another fighting season begun and deep public disillusionment with his administration's corruption — his speech offered a window into what seemed a deeply personal longing for a united Afghanistan that looked to the future, even as he invoked the past.
Full report at:
http://www.nytimes.com/2012/04/18/world/asia/with-eye-on-past-karzai-lays-out-vision-for-independent-afghanistan.html?ref=global-home&gwh=543D613DEA336ADFE12FD003CAC2FF71
---------
Can the Samajwadi Party Ease U.P.'s Shia-Sunni Conflict?
By RAKSHA KUMAR
Apr 18 2012
An Indian Muslim woman casts her vote at a polling station in Gonda, Uttar Pradesh, Feb. 8, 2012.
A chill ran down Ruby Rizvi's spine when, about three weeks ago, she heard the footsteps of hundreds of people outside her house near Mahboob Ganj Chauraha in Lucknow. After ensuring the safety of her three children, she peeped out of the window of her first-floor home. The mob, some 1,500 strong, she estimates, approached her husband's pharmacy on the ground floor, with swords and metal rods.
Within minutes, they had wrecked it and looted stock worth about one million rupees, or $20,000.
Zaheer Rizvi, Ruby's brother, attributes the attack to the longstanding antagonism between Shiite and Sunni Muslims in the area. The Rizvis are Shiites, while the attackers were Sunni, he said. "Their attire clearly showed that they were from the other community," he said, noting that they wore smaller skullcaps.
Since the Samajwadi Party came to power in Uttar Pradesh in March, there has been a renewed sense of optimism that certain "Muslim issues'' would be carefully dealt with. One of the main campaign promises made by the new chief minister, Akhilesh Yadav, was that a quota for schools and state jobs would be established for Muslims based on population. The state is 18 percent Muslim, and their support is critical for any party.
Full report at:
http://india.blogs.nytimes.com/2012/04/18/can-the-samajwadi-party-ease-u-p-s-shia-sunni-conflict/
---------
Baby with six legs born in Pakistan
Apr 18, 2012
ISLAMABAD: A baby born in Pakistan's Sindh province has six legs, with a doctor assessing that the removal of the parasitic limbs could be a "serious and time-consuming medical exercise".
The baby boy was born with extra limbs in Sukkur. He was on Monday shifted to the National Institute of Child Health (NICH) in Karachi.
NICH director Jamal Raza said the infant has a parasitic twin.
"One of the twins is living, while the other has become parasitic. The infant is all right and has been admitted to the intensive care unit of the NICH, but the removal of the parasitic limbs could be a serious and time-consuming medical exercise including both inner and cosmetic surgeries," Dawn quoted Raza as saying.
A team of five surgeons will look into this case.
The baby's father, Imran Ali Sheikh, 31, is an X-ray technician who married Afshan, 27, about five years back.
The baby is their first child.
"I want the doctors to save my son's life," he pleaded.
"I am a poor man and have already spent my savings on the illness of my wife who delivered the child after a caesarean section April 12 at the Civil Hospital Sukkur," he added.
http://timesofindia.indiatimes.com/world/pakistan/Baby-with-six-legs-born-in-Pakistan/articleshow/12715515.cms
---------
URL: https://www.newageislam.com/islamic-world-news/new-age-islam-news-bureau/pak-court-allows-christian-woman-to-live-with-muslim-husband/d/7091