New Age Islam News Bureau
19 March 2012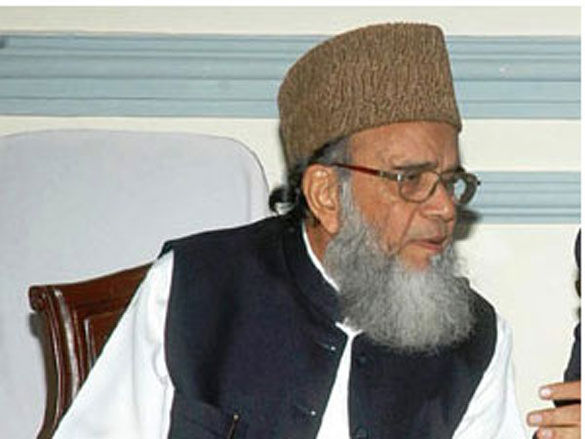 • More than 50 dead in gunfights, air strikes in Orakzai, Kurram
• Libya, France, ICC want to try Gaddafi spy chief
• Govt ready for referendum in Balochistan: Pak PM
• Maldives parliament opening marred by clashes
• Mossad agrees with US on Iran assessment
• US complains about 'harassment' of diplomatic staff in Pak
• Assad regime strongholds struck by deadly bomb attacks
• British Press TV journalists freed by Libya
• Abduction cases, forced conversions fright Hindus in Pakistan
• Pakistani minister concerned over Hindu abductions
• Catholic priest, facing sexual abuse charges in US, taken to Delhi
• Five suspected militants shot dead during anti-terror raids in Malaysia
• Yemeni warplanes bomb Al-Qaeda bases, 18 killed
• Pakistan troops clashes with militants leave eight dead
• BSF shot dead 3 Pak smugglers and recovers 22 kg heroin
• Gunman opens fire outside Jewish school in France
• Bomb hits security forces convoy; 2 hurt in Peshawar, Pakistan
• MPs to decide on future of Pak ties with US
• Nawaz hopes new ISI DG will not meddle in politics
• US, Pakistan set to begin military re-engagement
• Terror-hit school in Bajaur, Pakistan rehabilitated
• Gilani ready to resign over issue of reopening graft cases
• Heavy firefight breaks out in Syrian capital
• Khaleda's son indicted in 2004 grenade attack
• Soldier suspected in Afghanistan massacre to meet with lawyers
• US Republicans blame Obama for Afghan crisis
• US soldier seen as 'level-headed' before massacre
• U.S. consults Iraq about Iranian arms flights to Syria
• U.S. Readies for Spring Clash With Taliban
• Afghan shooting suspect was struggling financially
• Libya campaign 'has made UN missions to protect civilians less likely'
• Iran not to make concessions on nuclear program
• UK says Iran blocking website in censorship battle
• Oman warns on military confrontation with Iran
• 26 arrested for entering Iran illegally
• Afghan forces foil New Year bomb plot
• Osama's family members remanded in judicial custody for nine days
• Kingdom, Iraq ink prisoner swap accord
• Severe sandstorms engulf Saudi cities
• Saudi Shoura concerned about welfare of Saudi citizens living abroad
Complied by New Age Islam News Bureau
Photo: Pakistan Jamaat-i-Islami Ameer Syed Munawar Hasan
URL: https://newageislam.com/islamic-world-news/osama-bin-laden-great-martyr/d/6877
--------
Osama Bin Laden was a Great Martyr: Ameer, Pakistan Jamaat-i-Islami
March 19, 2012
LAHORE: Osama Bin Laden was a "great martyr" while Asif Zardari is "the biggest traitor", said Jamaat-i-Islami Ameer Syed Munawar Hasan on Sunday.
Addressing a public meeting at a Chakwal village, Hasan said that Bin Laden had been "martyred" because he refused to obey "the Great Satan".
He said Prime Minister Yousaf Raza Gilani should be put behind bars because he had challenged the Supreme Court's authority, violated his oath and committed contempt of court by refusing to write a letter to the Swiss.
"Whosoever challenges the writ of the court should be handed down deterrent punishment," Hasan said. He added that if Babar Awan and Rehman Malik had been jailed for contempt, the prime minister would not have disobeyed the court's orders.
Hasan said that a "gang of exploiters" was ruling the country under the garb of democracy while the common man was unable to make both ends meet. He said that corrupt people could not control corruption and the masses would have to rise against the "oppressive political system".
The JI ameer said that Prime Minister Gilani's only achievement was to hide the president's corruption. He said that parliament was keen to restore NATO supplies "to facilitate the enemy in the killing of Pakistanis". He said parliament was no longer representative of the nation.
http://tribune.com.pk/story/351825/osama-good-zardari-bad/
--------
More than 50 dead in gunfights, air strikes in Orakzai, Kurram
March 18, 2012
PESHAWAR: At least 51 militants and four soldiers have been killed in air strikes and clashes with security forces in the restive northwest over the past week, officials said Sunday.
On Sunday, planes bombed a tribal belt bordering Afghanistan, killing 26 militants, a senior paramilitary official told AFP.
"Jet strikes today killed 26 militants and wounded 15 others and destroyed their seven hideouts in different areas of Upper Orakzai and Kurram," the official said.
Separately, at least 25 militants and four soldiers were killed in Bara, Khyber Agency in gunfights between March 12 and 18, the official said.
"Four security forces personnel embraced martyrdom and 12 others were wounded in gunfights which left 25 militants dead," he said.
The official said that no militant had been killed in custody and added that the military operation was directed at the militants belonging to the Taliban-linked Laskhar-e-Islam group that is led by warlord Mangal Bagh.
The group has been involved in recent suicide attacks and kidnapping in Peshawar, which borders Khyber, he said.
Two local intelligence officials confirmed the clashes and death toll.
Independent verification of the incident is not possible as access to the area is restricted by the military.
Some 18,000 people fled their homes in Khyber in October last year amid fears of a fresh outbreak of fighting between the army and militants linked to the Pakistani Taliban.
Pakistan's seven tribal districts near the Afghan border are rife with homegrown insurgents and are strongholds of Taliban and al Qaeda operatives.
Militants have killed more than 4,800 people across Pakistan since government troops raided a mosque in Islamabad in July 2007.
http://tribune.com.pk/story/351688/more-than-50-dead-in-gunfights-air-strikes-orakzai-kurram-agencies/
--------
Libya, France, ICC want to try Gaddafi spy chief
March 19, 2012
NOUAKCHOTT - Tripoli, Paris, and The Hague-based International Criminal Court (ICC) all competed Sunday to put Libya's ex-spy chief on trial after he was picked up in Mauritania.
France and the ICC have submitted demands for the extradition of Abdullah Senussi, brother-in-law to slain dictator Moamer Gaddafi, a Mauritanian official said. Interpol, the international police organisation, announced it had submitted a similar demand at Libya's request.
Meanwhile, a delegation from Libya's ruling NTC is expected in Mauritania soon to demand that the 62-year-old fugitive be handed over to Tripoli for trial.
Senussi, one of the former Libyan regime's most feared men, was detained Friday night at Nouakchott airport after arriving on a regular flight from Casablanca in Morocco, using a false passport.
A Mauritanian official said Sunday that his country has so far received two requests for Senussi's extradition.
"One from France arrived on Saturday and the second from the ICC on Sunday," the Mauritanian source told AFP.
Interpol meanwhile announced it had issued a so-called "red notice" for Senussi on behalf of Libya "for fraud offenses including embezzling public funds and misuse of power for personal benefit".
Libya's Justice Minister Ali Hmeida Ashur told AFP on Sunday that his country was determined to try Senussi.
"Our courts are very good, even excellent, especially in Tripoli and we are able to carry out his trial according to international standards," he said.
Amnesty international on Saturday said that Senussi should be tried by the ICC in the absence of a functioning judiciary in Libya.
Mauritanian legal expert Brahim Ould Ebetty warned that the extradition requests would have to be examined by a court and a final decision could "take some time if rules and procedures are followed."
French President Nicolas Sarkozy on Saturday hailed the arrest and called for Senussi's extradition to France, his office said.
Ebetty said France has "the best argument to make" for extradition.
Senussi faced an international arrest warrant after a Paris court sentenced him in absentia to life imprisonment for involvement in the downing of a French airliner in 1989.
The airliner was brought down by a bomb on September 19, 1989 over Niger. The UTA flight was carrying 170 people from Brazzaville to Paris via N'Djamena.
That attack - along with that a year earlier against a PanAm jumbo jet over Lockerbie, Scotland, in which 270 people were killed - led to a UN-mandated air blockade of Libya in 1992.
No bilateral agreement for extradition exists between Libya and Mauritania. However a diplomatic source said the country may rely on a judicial assistance agreement linking countries of the Arab League.
The ICC issued an arrest warrant for Senussi on June 27, saying he was an "indirect perpetrator of crimes against humanity, of murder and persecution based on political grounds" committed in the eastern city of Benghazi.
Senussi could also be held accountable in Libya for the Abu Salim prison massacre of 1996 when more than 1,000 detainees were gunned down.
Police in Mauritania, which was not a party to the treaty that set up the ICC, said officials there wanted to investigate Senussi with Interpol before considering any extradition requests.
http://www.nation.com.pk/pakistan-news-newspaper-daily-english-online/international/19-Mar-2012/libya-france-icc-want-to-try-gaddafi-spy-chief
--------
Govt ready for referendum in Balochistan: Pak PM
By Hussain Kashif
March 19, 2012
* Gilani says ISI should not be controversial
* SC should refer president's immunity issue to parliament for reconsideration
LAHORE: Prime Minister Yousaf Raza Gilani said on Sunday the government was willing to take any initiative within the constitution, including holding a referendum in Balochistan, to determine the wish of people of the province.
Talking to reporters, the prime minister said the army was not conducting any operation in Balochistan. However, he added, the Frontier Constabulary (FC) was in the province on the provincial government's request. Any provincial government can call the FC to maintain order and "the force's presence in Balochistan is not an extraordinary step", he said.
Expressing his commitment to resolve the Balochistan issue, Gilani said the government would act according to desires of Baloch people.
The prime minister said he had meetings with the army chief, Inter-Services Intelligence (ISI) director general and newly elected senators from Balochistan in order to devise a strategy to deal with the province's problems.
To a query about the role of ISI in politics, Gilani said the agency was an important national institution but it should not be controversial. "As far as closure of the political wing of the ISI is concerned, I have not had a meeting with new ISI DG and, therefore, could not say any thing about it."
The prime minister faces imprisonment for his failure to obey the Supreme Court's order of writing a letter to Swiss authorities for re-opening of graft cases President Asif Ali Zardari.
He told reporters he would happily resign if this could help resolve the controversy, asking, "Will my resignation be enough? Because the new prime minister will also have to face the similar situation?"
He said the president enjoyed immunity under the constitution. Even the president himself could not remove the immunity that had been granted to him by parliament, the prime minister said.
He said the Supreme Court should refer the issue of immunity to parliament for its reconsideration.
About the future of Pak-US ties, Gilani said that it had been established since long that new rules of engagement were needed in relations with the US. He added parliament would decide on Pakistan's new terms of relationship with Washington.
Commenting on the Most Favoured Nation for India, the prime minister said that Pakistan could not afford a war with India and it was taking decisions in the larger national interests. "When China, the US and rest of the world is establishing trade relations with India, why shouldn't Pakistan do so?" he asked.
Gilani alleged that the Punjab government was against the formation of Saraiki province, but the federal government would strive to fulfil constitutional rights of the people of southern Punjab.
http://www.dailytimes.com.pk/default.asp?page=2012\03\19\story_19-3-2012_pg1_1
---------
Maldives parliament opening marred by clashes
19 March 2012
Police in the Maldives have used tear gas against opposition demonstrators trying to disrupt the opening of parliament by the new president.
Hundreds of protesters blocked roads and shouted slogans calling for the resignation of President Waheed Hassan.
He took office in February and denies former President Mohamed Nasheed's claim that he was forced to resign by an army "mutiny".
But similar protests disrupted the opening of parliament in March too.
Both demonstrations were intended to stop President Waheed from delivering his inaugural presidential address.
Full Report At:
http://www.bbc.co.uk/news/world-asia-17430997
--------
Mossad agrees with US on Iran assessment
March 19, 2012
WASHINGTON - Israel's intelligence service Mossad agrees with US assessments of Iran's nuclear ambitions, even though Israeli leaders have talked about Tehran's plans to acquire nuclear weapons, The New York Times reported late Saturday.
"Their people ask very hard questions, but Mossad does not disagree with the US on the weapons program," the newspaper quoted an unnamed former senior US intelligence official as saying.
"There is not a lot of dispute between the US and Israeli intelligence communities on the facts," the former official said.
The Times reported last month that US intelligence analysts continue to believe there was no hard evidence that Iran has decided to build a nuclear bomb.
The latest assessments by US spy agencies are broadly consistent with a 2007 intelligence finding that concluded that Iran had abandoned its nuclear weapons program, the paper said in that report.
Full Report At:
http://www.nation.com.pk/pakistan-news-newspaper-daily-english-online/international/19-Mar-2012/mossad-agrees-with-us-on-iran-assessment
---------
US complains about 'harassment' of diplomatic staff in Pak
Mar 19 2012,
US authorities have complained to Pakistan's Foreign Office about the alleged harassment of American diplomatic staff and expressed concern at "inaction" on an earlier complaint lodged two years ago.
In a letter to the Foreign Office earlier this month, the US administration updated Pakistani authorities on the alleged harassment of staff of its embassy and consulates.
The matter is likely to be taken up when the two sides meet for talks next month, The Express Tribune reported today.
After receiving the latest complaint, Pakistan's Foreign Ministry sent a circular to all provincial governments, the federal Interior Ministry and law enforcement agencies and asked them to take immediate remedial steps.
Full Report At:
http://www.indianexpress.com/news/us-complains-about-harassment-of-diplomatic-staff-in-pak/925590/
---------
Assad regime strongholds struck by deadly bomb attacks
By Ben Hubbard
March 18, 2012
BEIRUT — An explosion struck near a Syrian government security building in the northern city of Aleppo on Sunday, while a harsh security crackdown prevented opposition rallies marking one year since the first nationwide protests of the uprising against President Bashar Assad.
The Syrian state news agency called the Aleppo explosion a "terrorist bombing" and said one policeman and one female civilian were killed, and 30 were injured. It was the second attack in two days on regime strongholds.
Three suicide bombings in Damascus on Saturday killed 27 people. Two of them also targeted government security buildings, and the regime accused the opposition, which it claims is made up of "terrorist" groups carrying out a foreign conspiracy.
Aleppo and the capital, Damascus, Syria's two largest cities, have been struck by several suicide bombings since December. Both are critical centers of support for Mr. Assad and have remained relatively insulated from the unrest shaking much of the country for the past year.
Full Report At:
http://www.washingtontimes.com/news/2012/mar/18/assad-regime-strongholds-struck-by-deadly-bomb-att/print/
----------
British Press TV journalists freed by Libya
19 March 2012
Two British journalists detained in Libya after admitting entering the country illegally have been released, the Foreign Office has confirmed.
Gareth Montgomery-Johnson, from Carmarthen, and Nicholas Davies-Jones, of Berkshire, were held last month.
The Libyan Interior Ministry earlier said the two men had been released and would be deported on Monday.
The journalists, who had been working for the Iranian broadcaster Press TV, have apologised for their actions.
Spying claim
A Foreign Office spokeswoman said: "We welcome the release of the two British journalists who have recently been detained in Libya.
"Foreign Office officials are providing them with consular assistance which we have done throughout.
Full Report At:
http://www.bbc.co.uk/news/uk-17424831
--------
Abduction cases, forced conversions fright Hindus in Pakistan
By Shehzad Baloch
March 19, 2012
QUETTA: Forced conversions to Islam and increasing incidents of kidnapping have instilled a deep sense of insecurity among the Hindu community in Balochistan, said Minister for Human Rights and Minority Affairs Basant Lal Gulshan.
As many as four girls and three boys of the Hindu community forcibly converted to Islam in 2011. "At least 50 Hindu families have migrated from Quetta alone," Gulshan told The Express Tribune. "The families migrated to rural Balochistan and Sindh because their rights were not safeguarded in Quetta."
The minister claimed that investigations have not begun in the conversion cases reported in Loralai, Chaman and Sibi.
Full Report At:
http://tribune.com.pk/story/351900/kidnapping-for-ransom-abduction-cases-forced-conversions-fright-hindus/
---------
Pakistani minister concerned over Hindu abductions
March 19, 2012,
Islamabad: Forced conversions and increasing incidents of kidnapping have instilled a "deep sense of insecurity" in the minority Hindu community in Balochistan province of southwest Pakistan, a provincial minister has said.
A total of four girls and three boys of the Hindu community were forcibly converted to Islam last year, said Minister for Human Rights and Minority Affairs Basant Lal Gulshan.
Islamabad: Forced conversions and increasing incidents of kidnapping have instilled a "deep sense of insecurity" in the minority Hindu community in Balochistan province of southwest Pakistan, a provincial minister has said.
A total of four girls and three boys of the Hindu community were forcibly converted to Islam last year, said Minister for Human Rights and Minority Affairs Basant Lal Gulshan.
Full Report At:
http://zeenews.india.com/news/south-asia/pakistani-minister-concerned-over-hindu-abductions_764686.html
---------
Catholic priest, facing sexual abuse charges in US, taken to Delhi
TNN
COIMBATORE, Mar 18, 2012,: A catholic priest, who was arrested on Friday night at Erode on charges of sexually abusing two minor girls in the US, will be produced before the additional chief metropolitan magistrate at Patiala House in New Delhi on Sunday.
The priest, J Jayapaul alias Joseph Palanivel, 57, of Ariyalur, is accused of sexually assaulting two minor girls at Northern Minnesota in 2004. He was charged in a US court in 2007. But by 2005, Jayapaul had returned to India to be with his ailing mother.
Full Report At:
http://timesofindia.indiatimes.com/city/coimbatore/Coimbatore-priest-facing-sexual-abuse-charges-in-US-taken-to-Delhi/articleshow/12310998.cms
---------
Five suspected militants shot dead during anti-terror raids in Malaysia
Mar 19, 2012,
DENPASAR: Indonesian police has reportedly shot dead five suspected militants believed to have been planning a series of terror attacks in Bali.
The men who were shot and killed in tourist areas of Bali were found in possession of firearms and were believed to have been planning to rob a money changer and a gold shop to fund terrorism.
The men are rumoured to have been planning a bomb attack on a well known cafe on Wednesday, the night before Nyepi, or the day of silence, which marks the Balinese Hindu new year, The Sydney Morning Herald reports.
Full Report At:
http://timesofindia.indiatimes.com/world/rest-of-world/Five-suspected-militants-shot-dead-in-Bali-anti-terror-raids/articleshow/12327725.cms
---------
Yemeni warplanes bomb Al-Qaeda bases, 18 killed
Mar 19, 2012
At least 18 terrorists were killed and dozens of others injured after Yemeni warplanes bombed several bases of the Al-Qaeda in the Arabian Peninsula in the country's Abyan province Sunday.
Heavy shelling by the Yemeni military aircraft and US naval vessels on the sea hit the Al-Qaeda bases in and around the city of Jaar, Abyan province's second largest city, killing at least 18 terrorists and injuring dozens of others, Xinhua quoted a local official as saying on condition of anonymity.
Heavy shelling damaged some residential buildings of the city, a witness said.
Full Report At:
http://www.asianage.com/international/yemeni-warplanes-bomb-al-qaeda-bases-18-killed-219
---------
Pakistan troops clashes with militants leave eight dead
19 March 2012
MIRANSHAH, Pakistan — At least eight people were killed and 15 others wounded in clashes between Pakistani troops and militants in the restive northwestern tribal belt, officials said Monday.
Four militants and one soldier were killed when militants stormed a security forces check point late Sunday in Miranshah, the main town of lawless North Waziristan tribal district bordering Afghanistan.
The military retaliated with an assault early Monday on suspected militant hide outs outside the town, but the attack left three civilians dead and 15 wounded, security officials said.
"Militants attacked our check point in Miranshah on Sunday evening and killed one soldier, we retaliated... and shot dead four militants," a senior security official said.
Full Report At:
http://www.khaleejtimes.com/displayarticle.asp?xfile=data/international/2012/March/international_March728.xml&section=international&col=
----------
BSF shot dead 3 Pak smugglers and recovers 22 kg heroin
Yudhvir Rana, PTI
AMRITSAR, Mar 19, 2012: A patroling party of BSF shot dead three Pak smugglers and recoverd 22 kg heroin valued at around Rs. 110 crore in the international market. According to reports a patroling party of BSF spotted some suspicious movement near Dharma border outpost on Indo Pak border on the wee hours of Momday. BSF challanged the Pak smugglers who ignored the warning and opened fire at BSF.
In retaliatory fire BSF shot dead three Pak nationals said sources. in a follow up search of the area BSF recoverd 22 packets of heroin. BSF and police have launched a massive manhunt to nab the Indian smugglers who were to receive the smuggled heroin.
http://timesofindia.indiatimes.com/india/BSF-shot-dead-3-Pak-smugglers-and-recovers-22-kg-heroin/articleshow/12326929.cms
---------
Gunman opens fire outside Jewish school in France
Mar 19, 2012
Three people were killed and two seriously wounded on Monday when a gunman opened fire outside a Jewish school in southwestern France, prosecutors said.
Witnesses and parents of pupils said that a teacher and his two children were among the victims in Toulouse in the third gun attack in a week in the region by a man who fled on a motorbike.
http://www.asianage.com/international/gunman-opens-fire-outside-jewish-school-france-311
--------
Bomb hits security forces convoy; 2 hurt in Peshawar, Pakistan
March 19, 2012
PESHAWAR - At least two personnel of the security forces were injured when a remote control device hit the guarding convoy of security forces near Miranshah area of North Waziristan Agency on Sunday.
Sources said that the security forces convoy, when reached Gora Qabristan area on Bannu road near a remote control explosive device planted along the road went off.
The incident resulted injuries to two security personnel. The injured were rushed to a nearby hospital in Miranshah. The blast also damaged a vehicle of the security forces.
Soon after the incident, large number of security forces rushed to the site and cordoned off the area.
Full Report At:
http://www.nation.com.pk/pakistan-news-newspaper-daily-english-online/national/19-Mar-2012/bomb-hits-security-forces-convoy-2-hurt
---------
MPs to decide on future of Pak ties with US
Mar 19, 2012,
ISLAMABAD: A joint session of Pakistan's parliament has been convened on Tuesday to debate and frame new terms of engagement with the US in wake of the strained ties between the two allies. The senate and the national assembly will convene at 11am on Tuesday to complete a parliamentary review of Pakistan-US ties that was ordered by prime minister Yousaf Raza Gilani following the cross-border Nato air strike that killed 24 Pakistani soldiers in November.
The joint sitting of parliament , convened by president Asif Ali Zardari on Sunday, is expected to last for three days and could be held behind close doors as sensitive security and foreign policy issues will be discussed, official sources said.
Full Report At:
http://timesofindia.indiatimes.com/world/pakistan/MPs-to-decide-on-future-of-Pak-ties-with-US/articleshow/12323788.cms
--------
Nawaz hopes new ISI DG will not meddle in politics
March 19, 2012
* PML-N president says agencies tried to misguide PML-N with promises
* Says he has never seen or met Younas Habib
* Asks govt to stop disrespecting institutions
Daily Times Monitor
LONDON: Pakistan Muslim League-Nawaz (PML-N) President Nawaz Sharif has expressed hope that Pak Army chief General Ashfaq Parvez Kayani will make sure that the new Inter-Services Intelligence chief General Zaheerul Islam will not meddle in the country's affairs to engineer the political course.
He was addressing a press conference on Sunday in the city. Marvi Memon, Lord Nazir Ahmed, Farmanullah Khan Marwat, Shahid Khaqan Abbasi, Dr Anjum and Zubair Gull were also present.
Full Report At:
http://www.dailytimes.com.pk/default.asp?page=2012\03\19\story_19-3-2012_pg1_3
--------
US, Pakistan set to begin military re-engagement
BY Anwar Iqbal
19th March, 2012
WASHINGTON: A US military commander will be the first to visit Islamabad as the United States and Pakistan begin the process of re-engagement, mainly because Pakistani political leaders will be out of the country later this month.
Gen James Mattis, commander of the US Central Command, is expected to arrive in Islamabad in the last week of March for a series of meetings with Gen Ashfaq Parvez Kayani and other senior Pakistani military leaders.
US Deputy Secretary of State Tom Nides and USAID chief Rajiv Shah will visit Islamabad in early April after President Asif Ali Zardari and Prime Minister Yousuf Raza Gilani return from their visits to Tajikistan and South Korea.
President Zardari's decision to attend the 5th Regional Cooperation Conference on Afghanistan in Dushanbe on March 26 and 27 already indicates Pakistan's desire to stay engaged with the United States on this important issue.
Media reports had suggested earlier that Pakistan may opt out of this conference to show its displeasure over a move in the US Congress to highlight troubles in Balochistan.
Full Report At:
http://www.dawn.com/2012/03/19/us-pakistan-set-to-begin-military-re-engagement.html
--------
Terror-hit school in Bajaur, Pakistan rehabilitated
March 19, 2012
BAJAUR AGENCY - The political administration of the agency has completed rehabilitation of a state-run school, which was damaged by militants, in Kulala village of Bajaur Agency.
Necessary equipments and furniture have been provided to the school. Similarly a flood protection wall has also been constructed in Tani village so as to protect the villagers and their lands from floods. According to the Bajaur political administration, Government Girls Primary School (GGPS) in Kulala village was damaged during the wave of militancy in the agency. It has been rehabilitated by constructing boundary wall, classrooms and a veranda.
Full Report At:
http://www.nation.com.pk/pakistan-news-newspaper-daily-english-online/national/19-Mar-2012/terror-hit-school-in-bajaur-rehabilitated
---------
Gilani ready to resign over issue of reopening graft cases
Mar 19, 2012
Lahore: Pakistan Prime Minister Yousuf Raza Gilani today said he was prepared to resign if the issue of approaching Swiss authorities for reopening graft cases against President Asif Ali Zardari was resolved by his departure.
"I will be happy if my quitting the post helps solve this issue," Gilani said while interacting with a group of reporters at his residence in Lahore this evening.
Gilani referred to a "third option" — resigning from the post of premier — when he was asked about the Supreme Court's ultimatum to reopen the cases against the President or facing imprisonment for committing contempt of court.
"I am ready for the third option if the matter is resolved. But after my going, a new Prime Minister will have to face the same dilemma," he said.
Full Report At:
http://www.firstpost.com/world/gilani-ready-to-resign-over-issue-of-reopening-graft-cases-248639.html
---------
Heavy firefight breaks out in Syrian capital
Mar 19, 2012,
AMMAN: A heavy firefight broke out on Monday between Free Syrian Army rebels and forces loyal to President Bashar al-Assad in a main district of the capital Damascus, witnesses said.
The sound of heavy machineguns and rocket-propelled grenades echoed through the night from the western neighbourhood of al-Mezze, one of the most heavily guarded areas of the capital and home to several security installations, residents told Reuters by telephone.
Full Report At:
http://timesofindia.indiatimes.com/world/middle-east/Heavy-firefight-breaks-out-in-Syrian-capital/articleshow/12325148.cms
---------
Khaleda's son indicted in 2004 grenade attack
Mar 19, 2012,
DHAKA: Former PM and opposition leader Khaleda Zia's "fugitive" elder son and 29 others were on Sunday indicted by a special Bangladeshi tribunal over a 2004 grenade attack on current PM Sheikh Hasina's rally that killed 24 people and injured her.
"Charges were framed as the allegations against them were proved primarily," judge Shahed Nuruddin of Dhaka's Speedy Trial Tribunal-1 pronounced , also indicting ex-junior minister for home Lutfuzzaman Babar besides Zia's son- Tarique Rahman- and 28 others, formally launching the trial of the case.
Full Report At:
http://timesofindia.indiatimes.com/world/south-asia/Khaledas-son-indicted-in-2004-grenade-attack/articleshow/12323680.cms
---------
Soldier suspected in Afghanistan massacre to meet with lawyers
Mar 19, 2012
Washington: A lawyer representing the U.S. soldier implicated in the massacre of 16 villagers in Afghanistan said on Saturday he and other members of the defence team would spend several days with him in the week ahead.
U.S. Army Staff Sergeant Robert Bales is in solitary confinement at a military detention centre at Fort Leavenworth, Kansas, where he arrived late on Friday.
Bales, 38 and a four-tour combat veteran, is suspected of walking off his base in southern Afghanistan on Sunday and gunning down the 16 civilians, including nine children and three women, in a massacre that sent American-Afghan relations into a tailspin.
Bales, whose military unit is based south of Tacoma, Washington, had been held in Kuwait after he was flown out of Afghanistan on Wednesday. He has not yet been charged.
Full Report At:
http://www.firstpost.com/world/soldier-suspected-in-afghanistan-massacre-to-meet-with-lawyers-248552.html
--------
US Republicans blame Obama for Afghan crisis
By: Special Correspondent
March 19, 2012
WASHINGTON — Republican presidential candidate Mitt Romney and other party leaders on Sunday sharply criticised President Barack Obama's handling of the war in Afghanistan, accusing him of mismanaging the military campaign and relations with the country's president, Hamid Karzai.
the attacks from the right came as the administration was struggling to contain the fallout from a massacre of 16 villagers, many of them women and children, by a US soldier who allegedly went on a rampage March 11 in southern Afghanistan.
The White House said Obama and the Afghan leader reaffirmed their commitment to the 2014 withdrawal plan in a phone call Friday.
But Karzai's warning that he was "at the end of the rope" and public demands for an earlier pullback of US troops to their bases underscored the yawning divide between the allies at a time of sharply declining public support for the 10-year-old war in the United States.
Full Report At:
http://www.nation.com.pk/pakistan-news-newspaper-daily-english-online/international/19-Mar-2012/republicans-blame-obama-for-afghan-crisis
--------
US soldier seen as 'level-headed' before massacre
March 19, 2012
SEATTLE, Washington - The US soldier accused of killing 16 Afghans during a shooting rampage was described by those who knew him as "level-headed" and may have snapped under stress, his lawyers said.
The suspect, identified as 38-year-old US Army Staff Sergeant Robert Bales, had served three combat tours in Iraq - where he was wounded twice - and was on his first deployment to Afghanistan at the time of the killings.
Whisked out of Afghanistan to Kuwait in the days after the attacks, Bales was transferred to Fort Leavenworth, Kansas on Friday, where US officials said he was being held in "pre-trial confinement."
The US Army said Bales was being kept in "special housing" in his own cell, but no details have been released on a trial or even the charges to be brought against him.
"Public reports that Sergeant Bales's supervisors, family and friends describe him as a level-headed, experienced soldier are consistent with information gathered by the defense team," his lawyers said in a statement Saturday, saying it was still "too early" to determine what caused the attack.
Full Report At:
http://www.nation.com.pk/pakistan-news-newspaper-daily-english-online/international/19-Mar-2012/us-soldier-seen-as-level-headed-before-massacre
---------
U.S. consults Iraq about Iranian arms flights to Syria
By Kristina Wong
March 18, 2012
The State Department has said the U.S. and other countries are consulting with Iraq about Iranian flights of weapons to Syria after Iraq's prime minister denied a report in The Washington Times saying Baghdad is allowing such flights.
"We are concerned about the overflight of Iraq by Iranian cargo flights headed to Syria," State Department spokeswoman Victoria Nuland said Friday, adding that the U.S. and other nations want to work with Iraq to be "absolutely sure about any cargo that's overflying its territory."
Earlier Friday, Iraqi Prime Minister Nouri al-Maliki issued a statement saying that his government does not allow Iran to fly weapons into Syria. Baghdad is "moving forward [in] drying up the sources of violence and weapons in general and for the case of Syria in particular," he said.
Full Report At:
http://www.washingtontimes.com/news/2012/mar/18/us-consults-iraq-about-iranian-arms-flights-to-syr/print/
---------
U.S. Readies for Spring Clash With Taliban
March 19, 2012
SHARANA, Afghanistan—Mountainous eastern Afghanistan, with its proximity to Kabul and to insurgents' Pakistani havens, is about to become the war's final battleground with a large American combat force arrayed against the Taliban.
The snows here that shut down mountain passes and blanketed insurgent hideouts for the winter are melting. This means that the annual fighting season—the last in 11 years of war with U.S. combat forces leading the fight—will begin soon.
American commanders expect the insurgents will try to kick-start their offensive as soon as during the Nowrooz Afghan New Year festival that begins on Tuesday. The east is of crucial strategic significance, both to the insurgents and to the Afghan government.
"What most of the insurgent networks share in common in our part of the country is a desire to disrupt the stability of Kabul," Maj. Gen. Daniel Allyn, the commander of the coalition's Regional Command-East, said in an interview.
Full Report At:
http://online.wsj.com/article/SB10001424052702303717304577279352530608634.html
---------
Afghan shooting suspect was struggling financially
Mar 19, 2012
By Peter Henderson and Bill Rigby
Tacoma, Washington: Robert Bales built a life around a call to arms. A call that emanated from the ashes of the World Trade Center in New York and took him to the mayhem of faraway Iraq and Afghanistan. A call he may have heard one time too many.
The 38-year-old US Army staff sergeant suspected of gunning down 16 Afghan civilians, including nine children, had struggled to make financial ends meet and was disappointed at being sent back into a war zone for a fourth time rather than an easier posting in Germany or Hawaii.
Bales was a high school football star from Ohio who enlisted in the Army after the September 11, 2001, attacks on the United States. He married Karilyn Primeau in 2005 and soon they moved into a four-bedroom house near a clear Seattle lake. The couple had two children, but Bales was absent for three tours in Iraq, where he was commended for valor. His wife, a public relations executive, blogged enthusiastically about their life.
Full Report At:
http://www.firstpost.com/world/afghan-shooting-suspect-was-struggling-financially-248658.html
---------
Libya campaign 'has made UN missions to protect civilians less likely'
19 March 2012
The Libya campaign led by Britain and France was a military success but has come at a potentially high price, making future UN-backed missions to protect civilians less likely, a report by a leading UK security thinktank has warned.
While the bombing was initially presented as having a humanitarian objective, it morphed into a campaign primarily concerned with regime change, with the military action by Nato countries ending immediately after Muammar Gaddafi was killed, the report noted.
"The Libya campaign was hailed as a triumph for the principle of the responsibility to protect [R2P]," said the report, Short War, Long Shadow, published by the Royal United Services Institute.
Full Report At:
http://www.guardian.co.uk/world/2012/mar/19/libya-un-missions-civilians
--------
Iran not to make concessions on nuclear program
Mar 19, 2012
TEHRAN/LONDON: Iran will make absolutely no concessions on its nuclear program, a key lawmaker declared yesterday amid high geopolitical tensions and ahead of mooted talks with world powers.
"The Parliament will never allow the government to go back even one step in its nuclear policy," Aladin Borujerdi, the head of Iran's parliamentary foreign policy commission, told the official IRNA news agency.
Iran's recent announcements that is stepping up uranium enrichment and made its own 20-percent enriched nuclear fuel showed the country "totally masters nuclear science," he said.
"If the P5+1 countries don't accept the reality of Iran's nuclear abilities, they will suffer from that," Borujerdi was quoted as saying.
His comments precede expected talks agreed to by Iran and the P5+1 group of powers — the five permanent UN Security Council members plus Germany.
Iran has formally requested a date and venue for the negotiations, the previous round of which collapsed in Istanbul in January last year.
Full Report At:
http://arabnews.com/middleeast/article588873.ece
--------
UK says Iran blocking website in censorship battle
March 19, 2012
* Website part of government outreach after embassy closure
* Countries accuse each other of censorship
LONDON: Britain accused Iran on Sunday of blocking a website days after it was launched by the British government to reach out to Iranians, in the latest spat over media censorship.
British Foreign Secretary William Hague said the "UK for Iranians" website which he launched on Wednesday with a personal video message had been blocked three days later by Tehran. "I condemn this action by the Iranian government. We have no quarrel with the Iranian people and regret that the Iranian authorities fear their own citizens' interaction and involvement with the outside world," Hague said in a statement.
Britain is at the forefront of Western opposition to Iran's nuclear programme, supporting tough sanctions against Tehran which it fears is seeking the bomb. Tehran says its atomic activities are entirely peaceful. Relations hit new lows last November when protesters stormed the British embassy, prompting London to evacuate its Tehran staff and expel all Iranian diplomats from Britain.
Full Report At:
http://www.dailytimes.com.pk/default.asp?page=2012\03\19\story_19-3-2012_pg14_3
--------
Oman warns on military confrontation with Iran
Mar 19, 2012
MUSCAT: Oman, located strategically on the opposite side of the Strait of Hormuz from Iran, said the risk of military conflict between Tehran and the West was rising but there was still plenty of opportunity to negotiate peace.
Iran has repeatedly denied charges by Western nations it is developing the capability to build nuclear weapons, but the United States and European Union have recently imposed tougher sanctions in an effort to convince Tehran to curb its nuclear program.
"It is in the interest of both sides to come to the middle road," Yousuf bin Alawi bin Abdullah, the sultanate's minister responsible for foreign affairs, told Reuters at the Foreign Ministry in Muscat.
"We can see that the threat of an unfortunate flash of military confrontation is more possible rather than it is remote."
Oman on several occasions has acted as an intermediary between Iran and the West.
Full Report At:
http://arabnews.com/middleeast/article589013.ece
--------
26 arrested for entering Iran illegally
March 19, 2012
CHAGAI: Iranian border security forces arrested 26 Pakistanis who illegally entered into their territory, and later handed them over to the Taftan administration. Sources said most of the arrested belonged to Gujrat, Wazirabad, Ghakharmandi and others were from adjoining areas of Punjab. Those arrested have been handed over to the Federal Investigation Agency (FIA) officials for further investigation. inp
http://www.dailytimes.com.pk/default.asp?page=2012\03\19\story_19-3-2012_pg7_7
--------
Afghan forces foil new year bomb plot
March 19, 2012
KABUL - Afghan security forces have foiled a new year bomb plot with the discovery of nine tonnes of explosives hidden under bananas in the back of a lorry, Afghanistan's spy agency said Sunday.
The explosives were found in a truck from neighbouring Pakistan which had entered the eastern province of Nangarhar, spy agency spokesman Lutfullah Mashal told a press conference.
The attack was planned for Afghan new year celebrations on Tuesday in either Kabul or Nangarhar, he said. The find was made in early March.
Celebrations marking the beginning of spring and the Afghan new year, known as Nawruz, were banned under Taliban rule.
http://www.nation.com.pk/pakistan-news-newspaper-daily-english-online/international/19-Mar-2012/afghan-forces-foil-new-year-bomb-plot
---------
Osama's family members remanded in judicial custody for nine days
18 MARCH 2012
Slain al-Qaeda chief Osama bin Laden's family members, including his three widows, have been remanded in judicial custody for nine days by a Pakistani court.
Bin Laden's youngest wife, Yemeni national Amal Abdulfattah, and her five children were among those remanded in judicial custody yesterday.
Abdulfattah was with bin Laden in a compound in Abbottabad where he was killed by US special forces in May last year.
Her brother Zakarya Ahmad Abdulfattah has hired lawyer Muhammad Aamir to represent his sister and her children.
The trial of bin Laden's family members will be held at a house in Islamabad where they have been detained, official sources said.
The house was recently declared a sub-jail by Islamabad's Chief Commissioner Tariq Mehmood Pirzada.
Full Report At:
http://www.dailypioneer.com/world/50698-osamas-family-members-remanded-in-judicial-custody-for-nine-days.html
--------
Kingdom, Iraq ink prisoner swap accord
Mar 19, 2012
Saudi Arabia and Iraq yesterday signed a landmark agreement for the exchange of their citizens in jail in each other's countries. Justice Minister Muhammad Al-Eissa and Iraqi counterpart Hassan Al-Shammari signed the deal at the Justice Ministry headquarters in Riyadh.
"The agreement, which reflects strong relations between the two countries, will have a lot of benefits," an official statement said. Under the accord, Saudi prisoners in Iraq will be returned to the Kingdom and vice versa on an agreed date.
The country that sentenced a prisoner will meet all expenses for the transfer. The remaining term of the jail sentence will be completed in the country where the prisoner is from without any change in period or nature.
The sentence will be implemented in accordance with the law of the recipient country, which will be responsible for all decisions related to the execution of the sentence. A prisoner will benefit from any amnesty declared by the country that issued the sentence.
Full Report At:
http://arabnews.com/saudiarabia/article588903.ece
--------
Severe sandstorms engulf Saudi cities
Mar 19, 2012
The General Presidency for Meteorology and Environment yesterday warned of possible severe sandstorms in the northern and eastern regions and Riyadh. It also warned of below-zero temperatures in the northern areas of Tabuk, Turaif and Al Qurayat in the next few days.
PME spokesman Hussein Al-Qahtani said the sandstorms are the result of high winds buffeting the Kingdom. "We are now in transition from one season to another, and the Kingdom is usually affected by different rates of temperature in addition to high wind speeds," he said.
"Wind speeds reached 60 km per hour yesterday and have been affected by the climate of the northern, eastern and central regions of the Kingdom, but God willing the storm will finish on Tuesday evening," he said.
Full Report At:
http://arabnews.com/saudiarabia/article588906.ece
--------
Saudi Coast Guard comes to the help of fire-stricken ship
Mar 19, 2012
The Saudi Coast Guard is helping to cool a Liberian-flagged ship that caught fire on Thursday in the international waters, 40 miles off King Fahd Industrial Port in Jubail.
"We are cooling the external body of the ship with fire hoses," said Khaled Al-Arqubi, a spokesman for the Saudi Coast Guard Command in the Eastern Province.
"We want to prevent any leakage of chemicals into the seawater," he told Arab News yesterday.
Full Report At:
http://arabnews.com/saudiarabia/article588909.ece
--------
Saudi Shoura concerned about welfare of Saudi citizens living abroad
Mar 19, 2012
RIYADH: The Shoura Council told the Foreign Ministry yesterday to exercise more care with regard to the welfare of Saudi citizens living abroad, especially in times of crisis.
The decision was unanimously taken at the fourth regular meeting of the Shoura Council chaired by Council President Abdullah Al-Asheikh that reviewed the ministry's annual report.
Comments on the report were tabled by the council's foreign affairs committee at yesterday's session.
Shoura Council Secretary General Muhammed Al-Ghamdi said the house requested the Foreign Ministry not only to supervise the welfare of Saudi citizens living abroad, but also urged the ministry to obtain periodic reports to ensure Saudi citizens were constantly being looked after. The council also called for the implementation of one of its resolutions that includes a provision for Saudi youths to be absorbed into the Kingdom's foreign missions, replacing non-Saudi staff.
Full Report At:
http://arabnews.com/saudiarabia/article588899.ece
URL: https://newageislam.com/islamic-world-news/osama-bin-laden-great-martyr/d/6877