New Age Islam News Bureau
21 Jun 2012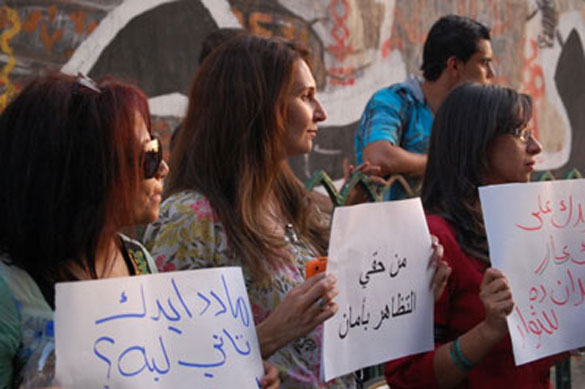 South Asia
• One In Seven Children of Secondary School Age in the Maldives, Sexually Abused
• Taliban gunmen attack hotel in Kabul, take many hostages
• All Inheritors of Murdered Maldivian Approve Death Sentence for Minors If Guilty
• Maldives Prepares For Ramadan: English Sermons at One of the Mosques in Capital Male'
• Afghan academics fired for 'offensive' ethnic book
• Karzai warns attacks on rise in Afghanistan
• 3 dead in new Myanmar sectarian clashes
• Afghans slow to warm to their stable currency
India
• Muslim Law Board demands amendment to RTE
• Eminent Civil Society Members Condemn Harassment Of Muslim Youths
• J& K govt's job sop for Pandits on 'refugee day'
• Pakistani Supreme Court has gone overboard, says Katju
• Crisis in Pak may force PM to abort visit
• A Kashmir Organisation seeks separate homeland for Pandits
• Kashmiri Contractor with links to missing Pakistani starlet arrested
Pakistan
• Gilani Verdict A Judicial Coup to Divert Attention from the Top Judge's Son
• Pakistan Court Issues Warrant against P M Designate
• Shahabuddin among two shortlisted for Pak PM post
• 10 terrorists killed in Khyber
• Shahabuddin: From being custodian of mausoleum to PM's seat
• Pak envoy to India Salman Bashir arrives to take charge
• "I told Gilani to quit earlier, but he didn't agree," says Nawaz
Southeast Asia
• Indonesia wants Malaysia to "stop stealing culture"
• Malaysia arrests bookstore manager for selling Irshad Manji's latest book
• Boat with 200 aboard capsizes off Indonesia
• 9 killed, 13 injured in air force crash in Indonesia
• Understanding and Implementation of the Sharia Law
Mideast Asia
• I Object To Israel's Treatment of the Palestinian People: Pulitzer Prize-Winning Writer
• Holy Quran Key To Human Prosperity: Supreme Iranian Leader's Office
• Iran blames world powers' 'enmity' and 'dishonesty' for no progress in Moscow nuclear talks
Arab World
• In Egypt, Tahrir Square becomes sexual violence hotspot
• First Saudi to Scale 7 Summits on Each of the Seven Continents
• Syria: Red Cross prepares to evacuate civilians
• Arabs urge Russia to stop arming Syria as Homs battered
• Syrian fighter pilot defects to Jordan
• Egypt presidential poll results postponed till next week
Africa
• Libya's tribal clashes leave 105 dead
• Uganda pro-gay groups face ban by ethics minister
• Libya: Islamic supremacists threaten, attack beauty parlour
• Nearly 50 Killed in Lake Malawi Boat Accident
North America
• Pentagon sacks instructor over anti-Islamic course
• C.I.A. Said to Aid in Steering Arms to Syrian Opposition
• U.S. to slap 'terrorist' label on Nigerian militants
• Use carrot and stick policy with Pakistan: Former US officials
• Islamic Terrorist Ties to Michigan Public School Sale
• US probe recommends punishment of troops in Quran burning
Europe
• Anti-Islamist warns of Zayn Malik's 'enticing jihad'
• UN human rights expert accuses US of dodging questions on drones
• Prosecutors in Norway call for Breivik insanity verdict
Australia
• East meets West in quest to smooth divorce process
Compiled by New Age Islam News Bureau
Photo: In Egypt, Tahrir Square becomes sexual violence hotspot
URL: https://newageislam.com/islamic-world-news/one-seven-children-secondary-school/d/7688
-----------
South Asia
One In Seven Children of Secondary School Age In The Maldives, Sexually Abused
By Hawwa Lubna | June 14th, 2012
Almost one in seven children of secondary school age in the Maldives has been sexually abused at some time in their lives, according to an unpublished 2009 study on violence against children.
Gut-wrenching details of heinous child sexual abuse cases grabbing headlines in the past few years eventually gathered enough public pressure in the Maldive for the authorities to pass a law stipulating stringent punishments for sexual predators.
Since the passage of "Stringent Punishments for Perpetrators of Sexual Violence Against Children Act' in 2009, several paedophiles have been incarcerated for 10 to 20 years of life.
According to Prosecutor General Office (PGO), 46 cases of sexually abusing a minor were submitted to the courts in 2011. In 2010, 35 cases were submitted. The year before, 41 cases.
Some high profile cases make headlines but often cases go under-reported. With no public statistics on the number of incarcerations, the total figures on how many cases are successfully prosecuted and who has been put behind bars are unknown.
Yet, more cases are being reported and investigated.
In 2010, the magistrate court on Ungoofaaru island alone convicted eight people in relation to 10 different child abuse cases from Raa Atoll. Among them were fathers who raped their daughters, a mother who hid her husband's sexually deviant crimes, and men who abused little boys no older than 10.
Do you know who they are? No – but it is definitely your legal right to know.
Article 77 of the aforementioned legislation not only obligates the authorities to publicise the identity of the offenders convicted under the law, but also tells the authorities to create a website through which the can public know who the sexual offenders are.
Were the system stated in law to be established, people can even retrieve information on sex offenders by sending a text. Almost four year after the law has been passed, the Gender Department says the system "is still under maintenance."
According to Police Sergeant Abdul Jaleel fromt the police Family and Children Protection Department (FCPD), discussions are underway between the authorities to create the database of offenders. He admitted, "the delays are unfortunate and we need to make it a priority issue."
Stressing on the importance of such a database, Jaleed recalled an incident in Meemu Atoll where a man who had a record of child abuse was found to have committed the same crime against another child.
"This man was banished to an island onto an island in Meemu Atoll. When we were investigating a child abuse case in 2009, we found that this man was responsible and he even had a previous record of abusing children." Jaleel noted. "But the islanders did not know that."
He noted that the dispersion of the 300,000-strong population over 190 islands made it easier for perpetrators to switch islands, and blend in among people unaware of their crimes.
"Therefore, a central website where sex offenders can be tracked, monitored and public can find about the convicted offenders is crucial to safeguard children and adults from such perpetrators." Sergeant Jaleel observed.
"It would also definitely expedite our investigations with better coordination between authorities on different islands."
Several countries worldwide have adopted such measures.
For example, the National Sex Offender Public Website (NSOPW) in the US, provides not only an opportunity for several states to participate in an unprecedented public safety resource by sharing public sex offender data nationwide, but provides a platform for parents and authorities to collaborate for the safety of both adults and children.
However, often arguments are taken against such public registries as it may be defamatory and makes life difficult for a person identified as a "sexual predator".
Jaleel agreed that the idea of a public sex offenders registry is new to the Maldives and may face similar challenges.
However, he argued that legislation can be made clarifying who can be included or not depending on the magnitude of the crime. "If we look at domestic violence cases, the perpetrator's name can be avoided depending on whether it was first offence or the matter is solved if its between a couple."
"But in heinous crimes such as sexually abusing a child, there should be no excuses," he contended. "And repeat offenders must be made public too."
He also said provisions can be made whereby police or authorities can decide to release a name of a person not convicted for the sexual offence, should they have reason and substantial evidence to believe the person is a threat to society.
Aishath Ibrahim, the mother of a five year old working as a teacher in Male' says, "It will be very easy for parents to identify potential threats and protect our children if we can know who the offenders are."
"Today we don't even know who is our neighbor," she added.
In the crowded capital Male', people live closely together in rented housing or shared apartments within large family units, a factor that has been identified as contributing to instances of child sexual abuse.
http://minivannews.com/politics/one-in-seven-children-of-secondary-school-age-suffered-sexual-abuse-in-the-maldives-39063
-----------
Taliban gunmen attack hotel in Kabul, take many hostages
Kabul, June 22, 2012
Taliban gunmen who attacked a popular lakeside hotel on the outskirts of the Afghan capital are holding several hostages, thought to include women and children, and some people have been killed, Kabul police said on Friday.
At least three militants armed with rocket-propelled
grenades and heavy machine guns assaulted the exclusive Spozhmai hotel in Kabul's popular Qargha Lake recreation area late on Thursday night, triggering a six-hour gun battle.
Gunshots and explosions were still ringing out as dawn broke, a Reuters journalist on the scene reported, and two Nato attack helicopters could be seen hovering over the single story hotel building.
The incident highlighted the ability of the Afghan Taliban to stage high-profile attacks after more than a decade of US-led efforts to defeat the insurgency.
Authorities are about midway through a transition process during which security responsibility is being handed from Nato-led foreign troops to Afghan forces.
Qargha Lake is one of Kabul's few options for weekend getaways. Restaurants and hotels that dot the shore are popular with Afghan government officials and businessmen, particularly on Thursday nights.
Afghan police and soldiers fanned out around the hotel, arriving in cars and armoured four-wheel drive Humvees, taking cover behind trees flanking the lake and a nearby golf course.
"It would be very easy for police to kill (the gunmen), but we are afraid because there are civilians, including women and children, trapped inside," General Mohammad Zahir, head of the Kabul police investigation unit, said before daybreak.
The Nato-led International Security Assistance Force said Afghan civilians and police appeared to have been killed.
The Afghan Taliban claimed responsibility for the attack, complaining wealthy Afghans and foreigners used the hotel, about 10 km (6 miles) from the centre of Kabul, to have "wild parties" in the lead-up to the Friday religious day holiday.
Local resident Nasir Ahmad said his brother, who worked in the Spozhmai hotel, the most exclusive of several around the scenic lake, had informed him that many people had been killed.
A private party appeared to have been underway when the gunmen struck. Police said many guests jumped into the water to escape the assault.
Violence across Afghanistan has surged in recent days, with three US soldiers and more than a dozen civilians killed in successive attacks, mostly in the
country's east where Nato-led forces have focused their efforts during the summer fighting months.
President Hamid Karzai told a special session of parliament on Thursday that attacks by insurgents against Afghan police and soldiers were increasing as most foreign combat troops prepare to leave Afghanistan by the end of 2014.
Scenic overlook
Initial police reports suggested three gunmen killed hotel guards before entering the hotel, possibly with others joining them.
Guests must pass hotel security to access the Spozhmai hotel's seating area, where tables with umbrellas overlook the water, but security is relatively light for a city vulnerable to militant attacks.
Another police source said there were an unknown number of families trapped inside the hotel, making a frontal attack difficult.
"We are afraid if we take serious action and fight them it will result in losing lives among civilian families," he said.
Afghan insurgents attacked Kabul's heavily protected diplomatic and government district on April 15 in an assault eventually quelled by Afghan special forces guided by Western mentors.
Afghan police and soldiers have had security responsibility for Kabul for some time, but there have been periodic attacks in the capital, with many blamed on the al Qaeda-linked Haqqani network of militants.
http://www.hindustantimes.com/world-news/Afghanistan/Taliban-gunmen-attack-hotel-in-Kabul-take-many-hostages/Article1-876860.aspx
-----------
All Inheritors of Murdered Maldivian Approve Death Sentence for Minors If Guilty
By Ahmed Nazeer | June 20th, 2012
The Juvenile Court has said that murder victim's Ahusan Basheer's eight inheritors have now approved a possible death sentence for the male and female minor charged with his murder, if the court finds them guilty.
In May this year four members of Ahusan Basheer's family were summoned to the Juvenile court to clarify if they had any objection to the death sentence being passed on the two minors charged with the murder of Ahusan. All four approved it.
The Juvenile Court said four more members of Ahusan's family were summoned to Hithadhoo Court in Addu City to clarify if they would approve death sentence – they also approved it.
Article 88[d] of the Maldives Penal Code of the Maldives stated that murders should be dealt with according to Islamic Sharia and that persons found guilty of murder "shall be executed" if no inheritor of the victim objects, according to Islamic Sharia.
Home Minister Dr Ahmed Jameel has recently told the media that he would not hesitate to implement death sentence if the parliament determines it just.
Dr Jameel told the local media that the sentence for gang related crimes and assaults using sharp objects have to be changed to a sentence that the criminals fear.
He also said it was time the parliament determined appropriate penalties for such crimes and said he would not hesitate to implement any verdict.
Jameel said he will amend parole regulations in such a way that those convicted of murders, gang related crimes and stabbings will not be eligible for parole.
Ahusan Basheer, was stabbed to death in the early hours of March 17.
Although Maldives Penal Code allows death sentence, it has traditionally been commuted to 25 years in prison.
http://minivannews.com/society/all-inheritors-of-ahusan-basheer-approve-death-sentence-to-minors-charged-with-murder-39447
-----------
Maldives Prepares For Ramadan: English Sermons at One of the Mosques in Capital Male'
By Hawwa Lubna | June 19th, 2012
Friday sermons will be delivered in English at one of the mosques in capital Male' during Ramadan, the Islamic Ministry has reported, as the country prepares for the holy month.
Ramadan in 2012 will start on July 20 and will continue for 30 days until Saturday, August 18.
Minister of Islamic Affairs Sheikh Mohamed Shaheem Ali Saeed told local media that the ministry has received several requests for English sermons from expatriates living in Maldives.
"We have decided to try it out during Ramadan, because there are several foreign diplomats and teachers in Maldives," Shaheem told Sun Online. "They don't understand the sermon delivered in Dhivehi. They are more likely to be educated and informed if the sermon is given in English."
Requests have been forwarded to the Al Azhar University to send scholars to deliver the sermons, the ministry says.
The mosque at which the Friday sermon will be delivered has not yet been disclosed.
Every Ramadan, Islamic Scholars from abroad visit Maldives for preaching and sometimes lead the congregation in the Taraweeh, special evening prayers in which long portions of the Qur'an are recited.
Ramadan is the ninth month of the Islamic calendar. It is a time of fasting, is one of the five pillars of Islam and represents a form of worship to Allah. Each day during this month, Muslims all over the world abstain from eating, drinking, sex, smoking, as well as participating in anything that is ill-natured or excessive; from dawn until the sun sets.
For centuries the locals have observed fasting with unique religious and non-religious traditions.
Maldivians make generous donations to Zakaath (Alms) funds and congregations at the mosques grow noticeably during Ramadan. Both expatriates and locals swarm the mosques, which offer dates and water for breaking the fast.
Furthermore, each year as Ramadan draws near, people buy new furniture and kitchenware and remake their homes – an opportunity the shops do not fail to take full advantage of.
Shops across the country, big or small, prepare for the "Pre-Ramadan shopping rush" with discounted prices and promotions. The largest crowd of shoppers will be spotted at the Night Market, annual bazaar organised by the Maldives National Chamber of Commerce and Industry (MNCCI). This year's 10-day bazaar will open on July 1.
Meanwhile, the shops selling electronics to furniture have started their Ramadan sales.
The security forces will similarly gear up to patrol streets to keep the crime rates low, especially the robberies, while people are engaged in worship and work.
Allowances mandated to be paid under the Employment Act for Ramadan, short working hours, and the special discounted packages offered by service providers are also reasons why many eagerly await this month.
Restaurants are also seen changing menus and preparing the "breakfast buffet" adverts, as several families and friends gather in restaurants to break the fast outside homes. Those who stay at home, are likely to indulge in home-made buffet ranging from short eats to traditional curries and rice.
Meanwhile, Ramadan means good business for the market in capital Male', selling locally produced furits and vegetables. Several people swarm around the area to buy fresh and colorful papayas, bananas or – the Maldivian's all-time favourite – watermelons, which are especially harvested on the islands for Ramadan.
Furthermore, an increase in evening sports events, and entertainment programs on TV channels are also elements families looks forward to during Ramadan – although some scholars have been critically outspoken about these "Non-Islamic" traditions.
After a month of fasting, the country will celebrate Eid ul-Fitr with millions of Muslim across the globe with prayers and festivities.
http://minivannews.com/society/maldives-prepares-for-ramadan-english-sermons-breakfast-buffets-shopping-39370
-----------
Afghan academics fired for 'offensive' ethnic book
21 June, 2012
KABUL: Afghan President Hamid Karzai on Wednesday sacked four academics from a leading research centre over a book that sparked fury for reportedly insulting the Hazara ethnic group.
The head of the Afghanistan Academy of Science and three other scholars were dismissed and referred to the attorney general's office for questioning, Karzai's office said in a statement. The "Ethnographic Atlas of the Tribes of Afghanistan", published recently, reportedly described Hazaras as liars, stubborn, violent and anti-Islamic, prompting outrage from Hazara politicians.
"The content of the book is grossly offensive and considered an insult to all the resident ethnicities and thus the entire Afghan population," the statement quoted Karzai as saying. Hazaras make up an estimated 15 to 20 percent of the war-torn nation's ethnically diverse population, and Hazara Shiite Muslims suffered brutal persecution under Taliban rule in the 1990s.
Full report at:
http://www.dailytimes.com.pk/default.asp?page=2012\06\21\story_21-6-2012_pg14_6
-----------
Karzai warns attacks on rise in Afghanistan
21 June, 2012
KABUL: Afghan President Hamid Karzai warned Thursday that attacks against local police and soldiers were increasing as they prepare to take responsibility for security when Nato combat troops leave in 2014.
Militants have staged three major suicide attacks on Afghan-Nato military posts this week alone, and Karzai's remarks are likely to heighten doubts about the Afghans' ability to take over when the bulk of 130,000 US-led combat troops withdraw.
The president told a special session of parliament a day after a Taliban bombing on a patrol killed 21 people that Afghanistan would do whatever it took to boost its security forces, even if it meant "eating grass" to afford it.
"I have noticed that these days, in the past one, two or three months, attacks on our soldiers, police and intelligence officers have increased," Karzai said.
"Every day we have at least 20 to 25 casualties, every day at least 20 to 25 of our youths are making the sacrifice for this country and are being killed."
Full report at:
http://dawn.com/2012/06/21/karzai-warns-attacks-on-rise-in-afghanistan/
-----------
3 dead in new Myanmar sectarian clashes
21 June, 2012
YANGON: Fresh communal violence has left at least three people dead in western Myanmar, government officials said on Wednesday, as the United States praised Naypyidaw's 'constructive' response to the clashes.
Three Buddhists were killed on Tuesday in the village of Yathedaung, about 65 kilometres (40 miles) from Sittwe, the capital of Rakhine state, according to an official who did not want to be named. "The death toll could be higher," the official said from Sittwe, adding that monsoon rains had hampered transport and communication links to the area.
Despite the new outbreak of bloodshed, the official said the situation was "under control in most parts of Rakhine state", where emergency rule has been in place for more than a week. The region has been rocked by rioting, arson and a cycle of revenge attacks involving Buddhist Rakhine and Muslim Rohingya, prompting growing international concern.
The clashes have left more than 60 people dead, another official said, including 10 Muslims killed on June 3 by a Buddhist mob seeking revenge for the rape and murder of a Rakhine woman — the apparent spark for the unrest. Myanmar President Thein Sein has warned the violence could disrupt the nation's fragile democratic reforms as it emerges from decades of army rule.
Full report at:
http://www.dailytimes.com.pk/default.asp?page=2012\06\21\story_21-6-2012_pg14_1
-----------
Afghans slow to warm to their stable currency
21 June, 2012
ABDULLAH Kakar, an employee in the agriculture department in the eastern Afghan city of Jalalabad, converts most of his wages into Pakistani rupees each month except for a small amount to pay his electric bill, school fees and top up his phone card. Everything else he pays for in the Pakistani currency, from tomatoes to the rent for his house, like millions of people in a swathe of provinces stretching from Nangarhar in the east down to Zabul and Kandahar in the south.
Most of the provinces share a border with Pakistan, but there are others, such as Ghazni in central Afghanistan, where the Afghan currency, the afghani, is competing with the rupee. In the west, it is the Iranian rial that is freely used. Ten years after the central bank withdrew three different types of bank notes and coins issued by warlords and relaunched the afghani, the administration is still struggling to enforce its use as the medium of exchange.
Part of the reason people prefer to hold foreign currencies is a nagging lack of confidence in Afghan money, fostered over decades of turmoil, even though the afghani has been remarkably stable against the US dollar. But that stability could be in question with the withdrawal of foreign combat forces by 2014. As the troops leave, taking with them some of the dollars and euros with which the country is flush, the afghani could come under downward pressure. That could spell trouble if all civil servants and members of the security forces see the purchasing power of their afghani pay-packets wither compared with the cost of imports, including many staples.
Full report at:
http://www.dailytimes.com.pk/default.asp?page=2012\06\21\story_21-6-2012_pg14_8
-------
India
Muslim Law Board demands amendment to RTE
Jun 19, 2012
Silchar, Assam: The All India Muslim Personal Law Board today demanded immediate amendment to the Right to Education Act, Wakf Bill and Direct Taxes Code Bill among others.
The board has launched a campaign throughout the country to spread awareness among the people regarding these laws and the need to get it amended, the boards' all India executive members Maulana Taibur Rahman Barbhuiya and Maulana Ataur Rahman Mazarbhuiya, who is also the Katigorah MLA, said.
The Right to Education Act was not suited for Madrassa and other educational systems which will end up as losers in the field of education, they claimed.
Demanding amendment of some clauses of the Wakf Bill, 2010 or its replacement with a more effective Act, they also wanted changes immediately in the Direct Taxes Code Bill whereby income tax has been imposed on mosques, temples and other places of religious worship and social organisations.
The board launched a similar campaign in Assam and four meetings have been organised from 3-7 July at Badarpur, Hailakandi, Silchar and Achimganj and if no step was taken to amend these, the board would launch a movement across the country, the duo added.
http://www.firstpost.com/fwire/muslim-law-board-demands-amendment-to-rte-349470.html
-----------
Eminent Civil Society Members Condemn Harassment Of Muslim Youths
21 June 2012
Lucknow: Eminent members of civil society on Wednesday raised their voice against harassment of innocent Muslim youths at the hand of police on fake terror charges. Several Muslims who have borne the brunt of the harassment were also present during the function held at Press Club in Lucknow.
The foremost case was related to Shaukat, a teacher and resident of Pratapgarh. In his story he apprised the media that he is facing questioning from ATS of UP Police repeatedly for past several years. Due to this he has become suspicious even in the eyes of his fellows and students. Shaukat stated that his daughter is suffering from cerebral palsy while his brother has lost his mental balance due to the harassment by ATS sleuths.
The story narrated by Shaukat moved many of those present at the programme.
Former IPS S M Naseem rose to console him and candidly admitted that security agencies round up innocent people on fake charges just to win laurels, awards and promotion. "They just want accolades from their bosses and can go to any extent," said Naseem.
Former V-C Lucknow University, Prof Roop Rekha Verma openly stated that action of the security forces is aimed at a specific group. "They are branding a specific group (Muslims) as terrorists. They are targeting them for weeding out corruption. It is highly objectionable on part of security forces to indulge in such activity which is ruining the lives of innocent people," she said.
Full report at:
http://twocircles.net/2012jun21/eminent_civil_society_members_lucknow_condemn_
-----------
J& K govt's job sop for Pandits on ' refugee day'
21 June, 2012
THE Jammu and Kashmir government on Wednesday announced an employment package for the Pandits who chose not to migrate from the Valley.
" The state cabinet recommended the proposal for enhancement of the package of incentives under Prime Minister's package for the return and rehabilitation of Kashmiri migrants. The revenue department has been asked to work out an employment package for such members of the minority community who did not migrate from the Valley," a government spokesman said following a meeting chaired by chief minister Omar Abdullah.
The decision was welcomed by the Valley- based Kashmiri Pandit Sangarsh Samiti ( KPSS).
" It was long overdue. We hope the decision would be implemented soon," KPSS president Sanjay Kumar Tickoo said.
Full report at: Mail Today
-----------
Pakistani Supreme Court has gone overboard, says Katju
MARKANDEY KATJU
21 June, 2012
It has no right to dismiss a Prime Minister or overrule the constitutional immunity given to the President
When I was I was a student of law at Allahabad University, I had read of the British Constitutional principle 'The King can do no wrong'. At that time I did not understand the significance of this principle and what it really meant. It was much later, when I was in law practice in the Allahabad High Court, that I understood its real significance.
The British were experienced and able administrators. They realized from their own long, historical experience that while everybody should be legally liable for his wrongs and made to face court proceedings for the same, the person at the apex of the whole constitutional system must be given total immunity from criminal proceedings, otherwise the system could not function. Hence the King of England must be given total immunity from criminal proceedings. Even if he commits murder, dacoity, theft, or some other crime, the King cannot be dragged to court and made to face a trial.
Full report at:
http://www.thehindu.com/opinion/article3553558.ece
-----------
Crisis in Pak may force PM to abort visit
Jun 21, 2012
NEW DELHI: With Pakistan's politics on the skids, Prime Minister Manmohan Singh's desired visit to the neighbouring country may also run into trouble. The window of opportunity for the PM's planned visit is shrinking further as a new PM is expected to take charge in Pakistan amid the ongoing political uncertainty.
Singh has made no secret of his intention to visit Pakistan as the PM. Conventional wisdom has it that he might visit Pakistan in the later part of this year. To that end, the PM has stopped his trusted private secretary, Jaideep Sarkar, from taking up his ambassadorial post in Israel. Sharat Sabharwal, high commissioner in Islamabad, is said to be on the verge of getting an extension in Islamabad so that he can cover the PM's trip.
On Wednesday, foreign minister S M Krishna, questioned about the developments in Pakistan, said "Whatever happens in Pakistan, it should not affect bilateral ties." The minister said India was closely monitoring events in Pakistan. "We will like the political impasse to be settled," Krishna said.
Full report at:
http://timesofindia.indiatimes.com/india/Crisis-in-Pak-may-force-PM-to-abort-visit/articleshow/14309890.cms
-----------
A Kashmir Organisation seeks separate homeland for Pandits
Jun 21 2012
Jammu: Panun Kashmir today said sought establishment of a separate homeland with full and free flow of Indian constitution in the Kashmir Valley.
"The geo-political aspirations of the seven lakh Kashmiri Pandits can only be addressed with the establishment of a separate Homeland with full and free flow of Indian constitution in Kashmir valley", President Panun Kashmir Ashwani Kumar Chrungoo said today.
The organisation held a conference at Jammu today to review the recently announced rehabilitation measures for the displaced community and the Goa conclave.
Referring to the resolution passed at the Goa conclave recently, he said the government of India should take strong measures for the reversal of genocide and ethnic cleansing of Kashmiri Pandits in Kashmir.
It also demanded the abrogation of Article 370 and also demanded that the Kashmiri Pandits be provided all facilities till they are settled in their homeland.
The resolution also demanded that the refugees of 1947 who continue to live in the Jammu and Kashmir state be given full citizenship rights under the constitution of India, Chrungoo said.
Panun Kashmir also expressed its satisfaction over the recent cabinet decision regarding the enhancement of relief to the relief holders, a measure that was long overdue.
However, it said that the so-called rehabilitation package of any kind is no substitute to the fulfilment of the geo-political rights of the Kashmiri Pandits.
http://www.indianexpress.com/story-print/964956/
-----------
Kashmiri Contractor with links to missing Pakistani starlet arrested
Jun 21 2012
Jammu: Police today arrested local forest contractor Pervez Ahmed Tak, who had gone underground after a SUV belonging to missing Pakistan-born Bollywood starlet Laila Khan, was recovered from his place in Kishtwar town of Jammu and Kashmir.
"We have arrested Tak and he is being interrogated about the case", a senior Police officer told media.
The Jammu and Kashmir Police seized an SUV belonging to Pakistan-born Bollywood starlet Laila Khan, who went missing with her family about an year ago, from a shop in Kishtwar town on May 29 night.
Full report at:
http://www.indianexpress.com/story-print/964949/
--------
Pakistan
Gilani Verdict A Judicial Coup to Divert Attention from the Top Judge's Son
Jun 21, 2012
The SC's verdict to disqualify the PM has pitted state institutions against each other and raised questions about a "judicial coup" overseen by the top judge, the Pakistani media said on Wednesday. In an editorial 'A judicial coup?', The Express Tribune questioned the timing and the reasoning behind the verdict. Commentators noted the SC had acted days after Malik Riaz Hussain had said he paid over Rs 342 million to the chief justice's son to influence cases in SC, saying the SC was trying to divert attention from the allegations against the top judge's son.
http://timesofindia.indiatimes.com/world/pakistan/Gilani-verdict-a-judicial-coup/articleshow/14311345.cms
-------
Pakistan Court Issues Warrant against P M Designate
ANITA JOSHUA
21 June, 2012
In a curious turn of events that could prolong the political uncertainty prevailing in Pakistan, a non-bailable arrest warrant was issued against Prime Minister-designate Makhdoom Shahabuddin on Thursday just minutes after he filed his nomination papers for the elections due on Friday evening.
His colleague in the ousted cabinet, Raja Parvez Ashraf, also filed nomination papers as a ``covering candidate'' and just before close of filing time, former Information Minister Qamar Zaman Kaira submitted his papers. A contest is on the cards now with Pakistan Muslim League (Nawaz) fielding a candidate, Mehtab Abbasi, and Jamiat Ulema-e-Islam (F) leader Maulana Fazl-ur-Rehman filing his nomination papers.
Mr. Shahabuddin remained outwardly unfazed by the arrest warrant issued in the ephedrine scam. Arrest warrants were also issued for former Prime Minister Syed Yusuf Raza Gilani's son, Ali Musa Gilani, in the same case. As Health Minister, Mr. Shahabuddin is alleged to have issued quota for import of the controlled substance to two pharmaceutical companies in which Mr. Ali Musa is said to have some stakes.
Speaking to reporters after filing his nomination papers amid reports of the arrest warrant being issued, Mr. Shahabuddin rejected the charge and said his only fault was being Health Minister when the scam was unearthed.
Full report at:
http://www.thehindu.com/news/international/article3554258.ece
-----------
Shahabuddin among two shortlisted for Pak PM post
ANITA JOSHUA
21 June, 2012
Makhdoom Shahabuddin was asked by President Asif Ali Zardari in the wee hours of Thursday to contest the elections for Pakistan's premiership. Another erstwhile federal minister Raja Parvez Ashraf has been asked to file his nomination papers as a "cover candidate" for the elections scheduled for Friday evening.
However, the President's spokesman Farhatullah Babar told The Hindu hours later that no decision as such had been taken on who would be the official candidate. He did not elaborate. From all indications, the two former ministers have been told to get their papers ready for filing nominations by 2 p.m. on Thursday and a final decision will be taken later.
Mr. Shahabuddin - who was Textile Industry Minister in the Cabinet of former Prime Minister Syed Yusuf Raza Gilani - had emerged as a frontrunner from the moment the Supreme Court pronounced its verdict showing the door to the previous dispensation. Mr. Ashraf's name is a surprise addition as it was not among those in circulation.
Full report at:
http://www.thehindu.com/news/international/article3551867.ece
-----------
10 terrorists killed in Khyber
21 June, 2012
KHYBER AGENCY: At least 10 terrorists wer killed while five hideouts were destroyed as jet planes targeted terrorists' hideouts in Tirah Valley of Khyber Agency. No loss has been reported to security forces. online
http://www.dailytimes.com.pk/default.asp?page=2012\06\21\story_21-6-2012_pg7_8
-----------
Shahabuddin: From being custodian of mausoleum to PM's seat
Jun 21 2012
Islamabad : Little known Makhdoom Shahabuddin, Pakistan Peoples Party's nominee for the Prime Minister, is a strong loyalist of the Bhutto family and hails from a revered spiritual family in south Punjab.
Shahabuddin, 65, faces a tough road ahead as he will lead the fractious coalition government at a time when it's engaged in a tug-of-war for supremacy with both the military and the judiciary.
Born in a revered spiritual family in Rahim Yar Khan district of Punjab, Shahabuddin, who was the Federal Textile Minister under Prime Minister Yousuf Raza Gilani, started his political career with Pakistan Muslim League-N in 1988 when he unsuccessfully fought the National Assembly elections.
Full report at:
http://www.indianexpress.com/story-print/964873/
-----------
Pak envoy to India Salman Bashir arrives to take charge
Jun 21, 2012,
NEW DELHI: In the midst of the political imbroglio in Pakistan, its High Commissioner-designate Salman Bashir arrived in Delhi on Wednesday evening. Bashir, Pakistan's former foreign secretary, is expected to take charge as the High Commissioner soon.
Bashir was appointed High Commissioner-designate by PM Yousaf Raza Gilani, who was disqualified on Tuesday by the Pakistani Supreme Court, forcing the government to elect a new PM, earlier this year. Bashir was foreign secretary when India and Pakistan decided to re-engage in 2010 after the Mumbai attacks' fallout which saw India suspending ties with its neighbour.
After his talks with his then counterpart Nirupama Rao though, he was criticized in India for describing the evidence produced by India against Hafiz Saeed as a piece of literature. Bashir joined Foreign Service of Pakistan in February, 1976. He has also been ambassador to China and Mongolia (from 2005 to April, 2008), additional foreign secretary (2003-2005), ambassador to Denmark and Lithuania (from July, 1999, to February, 2003).
http://timesofindia.indiatimes.com/india/Pak-envoy-to-India-Salman-Bashir-arrives-to-take-charge/articleshow/14309603.cms
-----------
"I told Gilani to quit earlier, but he didn't agree," says Nawaz
21 June, 2012
LAHORE: Pakistan Muslim League-Nawaz (PML-N) chief Nawaz Sharif on Wednesday said that he had advised Yousuf Raza Gilani to quit the post of prime minister but he did not agree and now he had to leave the premiership anyway, DawnNews reported.
Speaking to a public gathering in Mingora, Swat, Sharif reiterated that his party would change fate of the masses if they get a chance to rule them again. "We would serve the public well by considering it as reverence," he added.
Critisising the Pakistan People's Party (PPP) government, the PML-N chief said that the PPP did not get public vote for disobeying supreme judiciary of the country. "Zardari and Gilani have given a gift of 20 hours long electricity loadshedding to the masses," he added.
Sharif further criticised the PPP-led coalition government by saying that it has looted the wealth of poor masses of the country, adding that ministers of the government have plundered billions through corruption and now courts have forced them to return it back. "This is a government which has even burgled the money of pilgrims," the PML-N chief added.
http://dawn.com/2012/06/20/i-told-gilani-to-quit-earlier-but-he-didnt-agree-says-nawaz/
-----------
Southeast Asia
Indonesia wants Malaysia to "stop stealing culture"
Alisha Hassan | 20 June 2012
KUALA LUMPUR: The dancers moved smoothly left to right, in rhythm to the music in Malaysia's fabled Central Market. Adorned in different traditional clothes, the performers represented the gamut of Malaysian culture.
But Indonesia says that culture is often being stolen from their country and represented by Malaysia as their own.
The criticism comes as North Sumatra's Tortor dance and the Gordang Sambilan drums will be added to the Malaysian National Heritage Law, according to Minister of Information, Communications and Culture Rais Yatim.
The two countries are known to have a history of political, economic, and cultural friction.
Indonesians took to Twitter and YouTube to react to the news, and some politicians are asking Malaysia for an explanation.
But Malaysia cultural expert and anthropologist Marit Hassan told Bikyamasr.com that "this cultural discussion is really quite funny, because historically both societies were ostensibly the same and similar depending on geographical location.
"And Sumatra was less than 200 years ago part of Malaysia, so this is a very strange attack from Indonesians," he added.
Yet, Indonesians disagree and took to social networking sites in attack mode. They have also used the hashtag #TorTorPunyaIndonesia, which means the "Tortor dance belongs to Indonesia."
Indonesian politician Ruhut Sitompul called for a more aggressive policy towards Malaysia to defend its cultural legacy. He was quoted in the Jakarta Globe saying, "Once in a while, I think it's necessary that we bomb [Malaysia] as a form of shock therapy. Otherwise they will keep oppressing us. There's no need for diplomacy – they always find excuses."
The battle, online and on the dance floor, is unlikely to see an end in the near future. Malaysia and Indonesia have long battled over culture and this is just the most recent fight between the two neighbors.
http://bikyamasr.com/70288/indonesia-wants-malaysia-to-stop-stealing-culture/
-------
Malaysia arrests bookstore manager for selling Irshad Manji's latest book
19 June 2012
No doubt much of the world has forgotten, let alone taken note, of the Malaysian government's decision to ban Irshad Manji's latest book 'Allah, Liberty and Love'. Rest assured that Malaysia's ruling Muslims have not. In a move surely designed to keep bookstores safe for Believers and to keep unauthorized thoughts from entering their vulnerable minds, Malaysian religious police have arrested a bookstore manager for daring to have (or perhaps inadvertently having) Manji's haram tome on the premises. From "Bookstore manager charged with distributing banned book", by Maizatul Nazlina, The Star, 19 June 2012.
KUALA LUMPUR: A store manager of a bookshop was charged in a Syariah High Court here Tuesday for distributing a book by Canadian author Irshad Manji deemed to be against the Islamic Law (Hukum Syarak) and banned in Malaysia.
Nik Raina Nik Abdul Aziz, 36, was accused of distributing by way of selling the book entitled, Allah, Liberty and Love (The Courage to Reconcile Faith and Freedom), which was translated into Bahasa Malaysia.
Full report at:
http://www.jihadwatch.org/2012/06/malaysia-arrests-bookstore-manager-for-selling-irshad-manjis-latest-book.html
-----------
Boat with 200 aboard capsizes off Indonesia
21 June, 2012
Indonesian and Australian navies have launched a rescue for about 200 people aboard a boat that capsized off Indonesia's southern coast in an apparent attempt to reach Australia to seek asylum, officials from the two countries said.
The boat capsized on Thursday about 200 km north of the Australian territory of Christmas Island with "up to 200 people" on board, the Australian Customs Service said in a statement. The boat was about the same distance from the southern coast of Indonesia.
Gagah Prakoso, a spokesman for Indonesia's Search and Rescue Agency, said two Indonesian warships have been dispatched to scene.
Mr. Prakoso said the boat was reportedly carrying 206 people, but added that he could not yet say their country of origin or from where they departed.
"We have sent two warships but given the high waves and weather, I am not sure they could reach the area today," he said.
Australian aircraft and navy ships were helping with the rescue, the Customs statement said.
They include a defence aircraft equipped with life rafts, a Customs surveillance aircraft and two navy patrol boats.
http://www.thehindu.com/news/international/article3554526.ece
-----------
9 killed, 13 injured in air force crash in Indonesia
21 June, 2012
JAKARTA: An Indonesian military aircraft with nine people on board crashed in a residential area in the capital Jakarta on Thursday, an air force spokesman said.
"A Fokker aircraft with seven crew members on board has crashed. The aircraft was conducting training and there were no passengers aboard. It fell on a military housing complex," spokesman Asman Yunus told AFP.
"The victims have been sent to a hospital," he said, declining to confirm whether any were killed.
Metro TV showed footage of a thick cloud of smoke rising from houses which were ablaze, reporting that the plane had fallen on between six and eight homes.
http://dawn.com/2012/06/21/indonesian-air-force-plane-crashes-in-capital/
-----------
Understanding and Implementation of the Sharia Law
June 16, 2012
By Creative
Sharia is a holy guideline and methodology of living a life in Islam. All Muslims are supposed to follow these courses of actions throughout their lives. On one hand, Islam has just started to expand its roots among the general public of the western world. On the other hand, Sharia Law is been considered as a matter of disagreement, and bewilderment. From Muslims' point of view Sharia is based on two Islamic pillars, which are Quran and Sunnah. All Muslims do have the belief that Sharia is a law from the Allah Almighty, but they do not accurately know what exactly this law brings about. All people, fundamentalists, modernists and scholars from different countries and cultures have different conceptions about this law owing to the fact of differences in their school of thoughts.
Major rationale for contemporary debate on Sharia Law is the existence of secular laws, which cover all the themes like politics, economy, crime etc. In some countries, Sharia Law has been put into practice, and the Imam has been given chief roles there depending upon the interpretation of Sharia Law there. There are some communities that think the implementation of Sharia Law in the whole world is the goal of Muslims. Trend of Sharia Family Law is found in some western communities where people are restricted to impose Sharia Law, within their own family clashes. Some people think Sharia Law as diverse intellectual tradition whereas; many people also think it as a shared opinion of Islamic communities.
Full report at:
http://muslim-academy.com/understanding-and-implementation-of-the-sharia-law/
-----------
Mideast Asia
I Object To Israel's Treatment of the Palestinian People: Pulitzer Prize-Winning Writer
Jun 21, 2012
JERUSALEM: American writer Alice Walker won't let an Israeli publisher release a new Hebrew edition of her Pulitzer Prize-winning novel, 'The Colour Purple', saying she objects to Israel's treatment of the Palestinian people.
Walker, a pro-Palestinian activist, said in a letter to Yediot Books that Israel practices "apartheid" and must change its policies before her works can be published there.
"I would so like knowing my books are read by the people of your country, especially by the young and by the brave Israeli activists (Jewish and Palestinian) for justice and peace I have had the joy of working beside," she wrote.
"I am hopeful that one day, maybe soon, this may happen. But now is not the time."
The chief editor of Yediot Books, Netta Gurevich, said she regretted Walker's decision to bar the release of a new Hebrew-language edition of her book, a tale about black women's struggle against their miserable status in the American South in 1930s.
http://timesofindia.indiatimes.com/world/middle-east/No-translation-of-my-book-into-Hebrew/articleshow/14311480.cms
-------
Holy Quran Key To Human Prosperity: Supreme Iranian Leader's Office
19 Jun 2012
Parallel with the anniversary of Prophet Mohammad's first revelation (Mab'ath), the 29th International Quran Competition opened at Tehran's Milad Tower on June 18, 2012.
IBNA: The contest started in a ceremony held in the presence of the head of the Supreme Leader's office, Hojjat-ol-Islam Muhammadi Golpayegani, Minister of Culture and Islamic Guidance, Mohammad Husseini, and Iran's State Endowment and Charity Affairs Organization Director Hojjatoleslam Ali Muhammadi.
In his keynote speech, head of the Supreme Leader's office, Hojjat-ol-Islam Mohammadi Golpayegani, asserted that the Lord revealed to Mohammad all there is to know. "Prophet Mohammad was assigned his mission in a land where knowledge and science had no place among its citizens and according to the historical documents, only 12 men could read at that time."
400 years ago in Sweden, the family of a slave were doomed to be decapitated in case one of them happened to kill their master; while over 14 centuries ago, Prophet Mohammad has insisted that no one is superior than another unless for their modesty and impeccability, added Golpayegani elsewhere in his address. "We maintain that the key to human happiness is in Islam and the Holy Quran."
He went on to say that the Islamic awakening is gaining pace. "Anti-arrogance movements are accelerating in the world of Islam and the oppressive enemies' endeavours to stop them are doomed to fail. Based on Islamic teachings, one the public realizes that no other school of thought can resolve issues for them, Islam becomes pervasive in the world and this has become very imminent."
Full report at:
http://www.ibna.ir/vdcbagb8zrhba0p.4eur.html
-----------
Iran blames world powers' 'enmity' and 'dishonesty' for no progress in Moscow nuclear talks
21 June, 2012
TEHRAN, Iran — Iran's leaders have lashed out at the West, accusing it of "enmity" and "bullying" policies toward their nation after recent nuclear talks with world powers in Moscow ended without progress, according to Iranian media reports Thursday.
President Mahmoud Ahmadinejad spoke to U.N Secretary-General Ban Ki-moon on the sidelines of "Rio+20," a U.N. conference on sustainable development in Brazil, calling for the world powers to "return to the legal framework" in talks with Tehran about Iran's controversial nuclear program.
"Arrogant and domination-seeking parties should avoid enmity toward the Iranian nation," Ahmadinejad was quoted as saying by Iranian state TV. Ahmadinejad defended Iran, saying it had offered "legal, constructive, fair and friendly proposals," during the Moscow talks.
Two days of intensive nuclear talks in Moscow between Tehran and six world powers ended Tuesday, with both sides agreeing only to continue low-level talks in early July. The six — the permanent members of the U.N. Security Council plus Germany — want Iran to stop enriching uranium to a level that is just steps away from its use as the core of nuclear warheads.
Iran says it does not seek atomic weapons and that it is enriching uranium only to make reactor fuel or medical isotopes, insisting it has a right to enrich under international law.
With neither side ready to accept what the other brought to the table in the form of inducements to compromise, the talks ended with no headway. The lack of progress in Moscow is sure to be seen by critics as a sign that talks are ineffective in persuading Iran to curb enrichment.
Full report at:
http://www.washingtonpost.com/world/middle_east/report-irans-influential-ex-president-
-----------
Arab World
In Egypt, Tahrir Square becomes sexual violence hotspot
Joseph Mayton and Manar Ammar
21 June 2012
CAIRO: Meandering through the masses on Tuesday and Wednesday, hands were out and about, grabbing and groping women with impunity, Egyptian and foreign women have told Bikyamasr.com in the latest sexual violence craze to hit the country.
"I was pushing through and as the men were praying in the square, I had my butt and chest grabbed repeatedly by people," said one Egyptian woman, who asked that her identity not be revealed.
She told Bikyamasr.com that "I was in shock, because the Islamists were in the square, but I guess it doesn't matter who is protesting, women will be attacked."
Other women, including foreign journalists, told Bikyamasr.com that they had been repeatedly groped on the streets near and inside Tahrir Square. For many, they said they will not return to the square during the evening in fear of being sexually assaulted.
The month of June has seen numerous reports of sexual violence in Egypt's iconic square, highlighting that women's rights and ending harassment continue to be on the outside looking in as political tension in the country amps up.
Last Friday was the worst day, with women, both foreigners and Egyptians, reporting that they had been sexually assaulted in the square take place following the disbanding of Parliament on Thursday evening.
"I was walking in the square and was hoping to be part of the calls for the SCAF to leave power when a man behind me grabbed by butt and started saying disgusting things to me," one woman told Bikyamasr.com on Friday afternoon, asking that their identity remain anonymous.
"He asked if I was a slut and then swore at me when I yelled at him," she added.
Others also reported being harassed on social media networks, highlighting the growing concern facing women in the country and specifically in Tahrir Square, where masses are gathering.
Full report at:
http://bikyamasr.com/70383/in-egypt-tahrir-square-becomes-sexual-violence-hotspot/
-----------
First Saudi to Scale 7 Summits on Each of the Seven Continents
ABDUL HANNAN TAGO
20 June 2012
Prince Bandar bin Khaled bin Fahd has become the first Saudi to successfully scale the highest mountain on each of the seven continents.
The prince, who is also president of the mountaineering development program at the Saudi Commission for Tourism and Antiquities, is one of the most adventurous climbers in the world.
Prince Bandar became a mountaineer by scaling Mt. Kilimanjaro and Elbrus, the highest peaks in Africa and Europe respectively.
Full report at:
http://www.arabnews.com/first-saudi-scale-7-summits
-------
Syria: Red Cross prepares to evacuate civilians
Jun 21, 2012
The Red Cross will try to evacuate hundreds of civilians trapped by fierce fighting in Homs, as violence killed dozens of people across Syria.
The head of the UN Supervision Mission in Syria, meanwhile, told the UN Security Council of the intensifying violence in the country but said the nearly 300 unarmed monitors were "morally obliged" to stay.
"We are going nowhere," Major General Robert Mood said after the closed meeting.
On the political front, Russia resisted Western pleas to help remove Syria's President Bashar al-Assad from power despite the escalating hostilities that have battered a UN-backed peace initiative.
"We believe that nobody has the right to decide for other nations who should be in power and who should not," Russian President Vladimir Putin said after a G20 summit in Mexico.
The US State Department said Secretary of State Hillary Clinton would meet her Russian counterpart Sergei Lavrov in Saint Petersburg next week, as the two sides struggle to find a common stance to end the conflict.
Violence on Wednesday killed more than 60 people, more than a third of them government troops, the Syrian Observatory for Human Rights said, as an activists spoke of a "desperate" situation in and around Homs.
"Every day there are many wounded from the shelling, and we can't do anything for them because we have nothing to treat them with," activist Abu Bilal told AFP in Beirut via Skype.
"The shelling is practically constant, and we can't get anybody out of the besieged districts," he added.
Full report at:
http://www.nzherald.co.nz/world/news/article.cfm?c_id=2&objectid=10814454
-----------
Arabs urge Russia to stop arming Syria as Homs battered
21 June, 2012
QUSAYR, Syria — The Arab League demanded on Thursday that Russia stop supplying arms to Syria, as a regime onslaught of Homs and its surrounds appeared to stall a Red Cross bid to rescue trapped civilians.
The pan-Arab bloc's deputy secretary general Ahmed Ben Hilli issued the appeal in an interview in which he also called for UN-Arab League envoy Kofi Annan's mandate to be revamped, and for Iran's inclusion in talks on Syria.
"Any assistance to violence must be ceased because when you supply military equipment, you help kill people. This must stop," Hilli was quoted as telling Interfax news agency in comments translated into Russian.
"To make (the Annan) plan work, we need to find a new mechanism and the mandate of the special envoy must be reassessed, so we can be sure that all the sides are observing the plan," he said without elaborating.
He backed Iran joining the Syria Contact Group meeting expected to be held in Geneva on June 30, while saying that Tehran's participation was still at the discussion stage.
Full report at: Copyright © 2012 AFP. All rights reserved.
-----------
Syrian fighter pilot defects to Jordan
21 June, 2012
A Syrian fighter plane has landed at a military air base in the north of Jordan and the pilot has asked for asylum, Jordanian officials say.
Jordan's Minister of Information Samih al-Maaytah said the pilot of the MiG 21 jet was being debriefed.
Syrian state TV said a fighter plane, flown by an air force colonel, had gone missing during a training mission.
The incident comes amid shelling in the city of Homs where Red Cross teams are poised to evacuate civilians.
The Russian-made MiG 21 landed at the King Hussein Air Base in Mafraq, close to the Syrian border, officials said.
Full report at:
It could take hours, or days, to resolve, he says.
http://www.bbc.co.uk/news/world-middle-east-18535330
-----------
Egypt presidential poll results postponed till next week
21 June, 2012
The political scene in Egypt continues to bubble as the announcement of the results of the presidential elections were postponed till early next week, with the authorities saying it needed more time to examine the complaints after both candidates declared victory.
The Supreme Presidential Elections Commission (SPEC) said it needs "more time" to examine appeals filed by presidential contenders — Muslim Brotherhood's Mohamed Morsy and former Prime Minister Ahmed Shafiq.
"Egypt's presidential election commission, headed by Judge Farouq Sultan... has decided to delay the announcement of the presidential election runoff," the official MENA news agency said.
The result was originally scheduled to be announced on Friday, but will now be deferred with the election commission saying it had roughly 400 appeals filed by both presidential campaigns before it.
The election commission said it had also heard the lawyers of both the candidates.
The delay adds to the already prevailing confusion and political uncertainty in the country, with growing apprehensions about the military's expanding role and control over governance.
http://www.thehindu.com/news/international/article3553360.ece
-----------
Africa
Libya's tribal clashes leave 105 dead
20 June 2012
Recent tribal clashes in western Libya left 105 people dead and some 500 injured, the government has said.
Government spokesman Nasser al-Manaa said there had been no fighting in the mountainous area since Monday, following the deployment of the army.
The area includes the towns of Zintan, Mizdah and Shegayga, some 150km (90 miles) south of the capital Tripoli.
The week-long clashes were seen as a test for Libya's new government, which has struggled to assert its authority.
The fighting was mainly between fighters from Zintan, backed by another tribe known as the Guntrara from Mizdah, and armed members of the Mashashya tribe based in Shegayga, the BBC's Rana Jawad in Tripoli says.
Tensions date from the Gaddafi-era, when one tribe was given land expropriated from another, our correspondent says.
The latest clashes were triggered by the death of a man from Zintan after he was stopped at a checkpoint, which Zintan militias have blamed on the Mashashya tribe.
The ruling National Transitional Council (NTC), which took power last year, has been trying to maintain stability in a country awash with weapons left over from the conflict last year.
The violence comes just weeks before the country is due to hold elections for a national assembly, the first free poll in decades.
http://www.bbc.co.uk/news/world-africa-18529139
-----------
Uganda pro-gay groups face ban by ethics minister Lokodo
21 June, 2012
Uganda plans to ban 38 non-governmental organisations it accuses of promoting homosexuality, the Minister for Ethics and Integrity Simon Lokodo has said.
"I have got a record of meetings that they have held to empower, enhance and recruit [homosexuals]," Mr Lokodo told Reuters.
The minister has not named which groups are on the list for de-registration.
Homosexual acts are illegal in Uganda and a bill proposing increasing jail terms to life is before parliament.
'Beyond reasonable doubt'
Uganda is a largely conservative society and many people condemn homosexuality both as unAfrican and unChristian. Gay people have faced physical attacks, losing their jobs and social rejection.
In recent years some gay rights groups have been set up in the country.
Mr Lokodo has submitted the list of groups he wants banned to the internal affairs ministry.
"I have investigated and established beyond reasonable doubt that these NGOs have been involved in the promotion and recruitment in terms of the 'gay' issues," he told the AFP news agency.
Full report at:
http://www.bbc.co.uk/news/world-africa-18531948
-----------
Libya: Islamic supremacists threaten, attack beauty parlor
June 15, 2012
Jihad against beauty, which is, of course, "un-Islamic."
"Salafists attack Benghazi beauty parlour," from Magharebia, June 14 (thanks to David):
Salafists attacked a women's beauty parlour in Benghazi, Libya Herald reported on Wednesday (June 13th). No casualties were reported, but the shop owner said she had repeatedly received threats.
Last week, more than 300 Salafists, poured into Benghazi's Freedom Square, some of them on vehicles mounted with anti-aircraft guns and heavy weapons, to demand the implementation of Sharia in the eastern Libyan city, but were ousted by protestors in a counter-rally, who were chanting slogans such "Libya is one", "No to radical ideas" and "Libya is not Afghanistan".
Good for the counter-protestors. Funny how both they and the Salafists seem to know exactly what Sharia is, and identify it with its implementation in Afghanistan -- contrary to the claims of Islamic supremacist deceivers in the U.S. such as Imam Feisal Abdul Rauf and Reza Aslan, who claim that it is so vague and variable as to defy description, and simultaneously benign and compatible with Western notions of human rights.
http://www.jihadwatch.org/2012/06/libya-islamic-supremacists-threaten-attack-beauty-parlor.html
-------
Nearly 50 Killed in Lake Malawi Boat Accident
21 June, 2012
LILONGWE (Reuters) - At least 47 people thought to be illegal migrants from east Africa died when their boat capsized in Lake Malawi, Malawi police said on Thursday.
The group was apparently trying to enter northern Malawi from Tanzania, police said. Many on board may have been Ethiopians, they added.
"We have buried them in a mass grave because the bodies were in a bad condition. We are still searching for more on the lake," Karonga district officer in charge, Teresa Nankhuni, told Reuters.
Officers said they believed the boat capsized on Monday night. Bodies were discovered on Wednesday floating in the water.
Organized crime syndicates have increasingly been smuggling people from Ethiopia and Somalia into Malawi because of its porous border and proximity to mining jobs in neighboring southern African countries, police said.
New York Times
-----------
North America
Pentagon sacks instructor over anti-Islamic course
Jun 21 2012
Washington : The Pentagon has sacked an instructor who presented anti-Islamic study materials in a course for senior military officers suggesting that the US is at war with Islam.
The instructor has been removed from his teaching job at the Joint Forces Staff College in Norfolk, Virginia, an official said, citing outcome of an inquiry by Chairman of Joint Chiefs of Staff General Martin Dempsey.
"The elective course's military instructor has been relieved of his instructor duties until his permanent change of station, which was previously planned for August 2012," Dempsey's spokesman Col David Lapan said.
Lapan said the course, entitled 'Perspectives on Islam and Islamic Radicalism', had "portrayed Islam almost entirely in a negative way."
"The inquiry recommends the course be redesigned to include aspects of US policy and reduce its reliance on external instruction. It also recommends modifying JFSC processes for reviewing and approving course curricula while improving oversight of course electives," he said.
Full report at:
http://www.indianexpress.com/news/pentagon-sacks-instructor-over-antiislamic-course/964915/
-----------
C.I.A. Said to Aid in Steering Arms to Syrian Opposition
By ERIC SCHMITT
21 June 2012
WASHINGTON — A small number of C.I.A. officers are operating secretly in southern Turkey, helping allies decide which Syrian opposition fighters across the border will receive arms to fight the Syrian government, according to American officials and Arab intelligence officers.
The weapons, including automatic rifles, rocket-propelled grenades, ammunition and some antitank weapons, are being funneled mostly across the Turkish border by way of a shadowy network of intermediaries including Syria's Muslim Brotherhood and paid for by Turkey, Saudi Arabia and Qatar, the officials said.
The C.I.A. officers have been in southern Turkey for several weeks, in part to help keep weapons out of the hands of fighters allied with Al Qaeda or other terrorist groups, one senior American official said. The Obama administration has said it is not providing arms to the rebels, but it has also acknowledged that Syria's neighbors would do so.
The clandestine intelligence-gathering effort is the most detailed known instance of the limited American support for the military campaign against the Syrian government. It is also part of Washington's attempt to increase the pressure on President Bashar al-Assad of Syria, who has recently escalated his government's deadly crackdown on civilians and the militias battling his rule. With Russia blocking more aggressive steps against the Assad government, the United States and its allies have instead turned to diplomacy and aiding allied efforts to arm the rebels to force Mr. Assad from power.
Full report at:
http://www.nytimes.com/2012/06/21/world/middleeast/cia-said-to-aid-in-steering-arms-to-
-----------
U.S. to slap 'terrorist' label on Nigerian militants
Jun 21 2012
Washington : The U.S. government is expected to formally apply a "foreign terrorist" label on Thursday to three alleged leading figures of the violent Nigerian militant group Boko Haram, officials said.
The action by the State and Treasury departments follows growing pressure on the Obama Administration to take stronger action against Boko Haram. The group, which says it wants to establish an Islamic caliphate in northern Nigeria, has stepped up attacks on Christian places of worship this year.
Thursday's anticipated action, officials said, involves applying the "terrorist" designation to three men presumed to be central figures in the group.
The three individuals, an official said, are Abubakar Shekau, aged around 43, described as a Boko Haram leader who allegedly aligned himself with al Qaeda in a video message; Abubakar Adam Kambar, aged roughly 35; and Khalid al Barnawi, aged approximately 36. All three are native Nigerians.
Full report at:
http://www.indianexpress.com/story-print/964927/
--------
Use carrot and stick policy with Pakistan: Former US officials
Jun 21 2012
Washington : With the Obama Administration preparing to ramp up pressure on Pakistan, two former top US officials have said this policy of "stick" should accompany "carrot" too, arguing that Washington can't afford to do away with Islamabad at this point of time.
Given the distrust in the relationship, the United States may be tempted to escalate its indirect conflict with Pakistan over Afghanistan, break any pretense of cooperation, and instead seek to contain the Pakistan-based insurgency to prevent it from operating in Afghanistan, India, or elsewhere," said Stephen Hadley and John D Podesta in article in July-August issue of the Foreign Affairs magazine.
"Proposals for ramping up pressure on Pakistan include increasing the drone strikes, conducting US Special Forces operations in the country, cutting Islamabad off from international financial resources, labeling Pakistan a state sponsor of terror, and imposing sanctions," they wrote.
"But ending cooperation with Islamabad would considerably undermine US interests in the country. And given the resiliency of the Taliban insurgency and the inability of the Afghan government to support itself, such a break is unlikely to achieve US goals in Afghanistan, either," wrote Hadley and Podesta.
While Hadley was the National Security Advisor under the US President George W. Bush, Podesta was the White House Chief of Staff under President Bill Clinton, from 1998 until 2001.
"The United States should thus attempt to de-escalate tensions with Pakistan and restore security and political cooperation.
Full report at:
http://www.indianexpress.com/story-print/964812/
-----------
Islamic Terrorist Ties to Michigan Public School Sale
20 JUNE 2012
Terrorism Ties? Grand Jury Sought to Investigate Allegations of Corruption In Michigan Public School
The Thomas More Law Center, a national public interest law firm based in Ann Arbor, Michigan, announced today that it submitted a letter to Michigan Attorney General Bill Schuette asking that he conduct a grand jury investigation into the Farmington Public Schools sale of Eagle Elementary School to the Islamic Cultural Association (ICA), which has ties to terrorist organizations.
The Law Centre informed Attorney General Schuette that "a fog of corruption has indeed enveloped the Farmington Public Schools relating to its 2011 agreement to sell Eagle Elementary School to the Islamic Cultural Association, and that this fog of corruption can only be pierced by a grand jury investigation and the use of other investigative tools in the law enforcement arsenal of the Attorney General's Office." Click here to read entire letter.
Richard Thompson, President and Chief Counsel of the Thomas More Law Center, commented, "By agreeing to sell Eagle Elementary to the ICA under these suspicious circumstances, Farmington Schools sacrificed the interest of their children and taxpayers to bring into their community an organization with ties to terrorist organizations."
Full report at:
http://www.rightsidenews.com/2012062016457/us/islam-in-america/islamic-terrorist-ties-to-michigan-public-school-sale.html
-----------
US probe recommends punishment of troops in Quran burning
Jun 21 2012
Washington : A US military investigation has recommended disciplinary actions against culprits involved in the Quran burning incident in Afghanistan early this year, the Pentagon has said.
"The results from the investigation concerning allegations that US service members improperly disposed of Islamic religious material at Parwan is complete. It has been forwarded to the related services for disposition and any service-specific actions," Pentagon Press Secretary George Little told reporters.
The ISAF, he said, has worked diligently to understand what happened and to ensure that incidents of this sort do not occur again.
"General Allen instituted training to ensure that our troops understand how to identify religious text and how to properly treat them in theater. And that process has been ongoing since this incident," he said.
Little hoped that the services would be able to take quick action on the report, noting that there is no specific time table for this.
Full report at:
http://www.indianexpress.com/story-print/964922/
-----------
Europe
Anti-Islamist warns of Zayn Malik's 'enticing jihad'
Bang Showbiz | 20 June
One Direction's Zayn Malik has been accused of trying to convert young fans to Islam.
An anti-Islam commentator has warned parents to "keep their daughters away" from the band.
In her American blog, Debbie Schlussel accused the 19-year-old, who has a British Pakistani father and an English mother, of "pimping Islam" to children.
However Zudhi Jasser, an American Muslim who frequently warns of Islamic radicalisation, rejected the claims, reports the Daily Star newspaper.
He said: "I would say all the power to him to be respectful to his faith and be proud of it."
Schlussel also claimed his Arabic tattoos and social media use helped to promote the religion to his impressionable admirers.
She warned: "He not only tweeted about fasting for Ramadan, but told fans that Allah is the only god and that only Mohammed is God's true prophet.
"Not the kind of thing you expect your kids to hear sandwiched in between cheesy, saccharin-sweet songs coming out of the mouths of over-moussed and over-gelled boy band tools.
"Keep your daughters away from Zayn Malik's enticing jihad.
"With the boy band One Direction, it's all about pimping Islam amid the deceptive visage of angelic, effeminate boys in a band. Yup, for them there is definitely One Direction: facing Mecca."
She also said Zayn had been chosen to be the "Islamic face" of the band because record companies knew "that Islam sells in Britain".
http://www.timeslive.co.za/entertainment/celebrity/2012/06/20/anti-islamist-warns-of-zayn-malik-s-enticing-jihad
---------
UN human rights expert accuses US of dodging questions on drones
Jun 21 2012
Geneva : A UN human rights expert has accused the US government of sidestepping his questions on its use of armed drones to carry out targeted killings overseas.
The UN's independent investigator on extrajudicial killings has asked the United States to lay out the legal basis and accountability procedures for the use of armed drones.
Christof Heyns also wants the US to publish figures on the number of civilians killed in drone strikes against suspected terror leaders in Afghanistan, Pakistan, Yemen and elsewhere.
Heyns told reporters in Geneva today that his questions weren't answered by a written statement the US submitted to the UN Human Rights Council this week.
The statement doesn't mention drones directly, but cites three speeches by Obama administration officials that discuss US counterterrorism operations.
http://www.indianexpress.com/story-print/964801/
-----------
Prosecutors in Norway call for Breivik insanity verdict
21 June 2012
Prosecutors in Norway have called for self-confessed mass killer Anders Behring Breivik to be considered insane in their closing argument at his trial.
Breivik killed 77 people on 22 July of last year, bombing government buildings in Oslo before shooting young Labour Party supporters at an island camp.
If judged to be sane, he faces Norway's maximum prison sentence of 21 years.
Should he be found criminally insane, he could spend the rest of his life in psychiatric care.
As well as killing 77 people, he injured 242.
Breivik sought to justify his attacks by saying they were necessary to stop the "Islamisation" of Norway.
He himself has said he wants to be found sane, believing his extreme-right anti-Islam ideology will then have to be taken seriously, rather than being portrayed as the works of a madman, says the BBC's Lars Bevanger in court in Oslo.
The defence concludes on Friday, and a verdict is expected in July or August.
'Killing machine'
Full report at:
http://www.bbc.co.uk/news/world-europe-18530670
---------
Australia
East meets West in quest to smooth divorce process
TIFFANY FOX, The West Australian
June 21, 2012
There are few issues in Australia's multiculturalism debate sure to inflame emotions more than the question about integrating Islam's Sharia law into Australian civil law.
At the heart of the conflict is how to reconcile a religion that treats men and women differently with a culture that aims to give everyone a fair go.
Inspired by public debate about the possibility of integrating the mediation often used by groups who followed Sharia law into Australian civil law, documentary filmmaker Jennifer Crone trained her camera on the emotional and often confusing process of Islamic divorce for Australian Muslims.
"It is the first time there has been a film like this, filmed in a Sharia council, and yet there has been so much discussion about it," Crone said. "Part of the motivation was to actually go into a community and find out what it is really like."
Divorce: Aussie Islamic Way, which was written, directed and produced by Crone, takes viewers into the world of Islamic divorce as viewed by the couples involved, their families and the sheikhs who hear the petitions for divorce.
Full report at:
http://au.news.yahoo.com/thewest/entertainment/a/-/television/14004524/east-meets-
----------
URL: https://newageislam.com/islamic-world-news/one-seven-children-secondary-school/d/7688