New Age Islam News Bureau
09 July 2022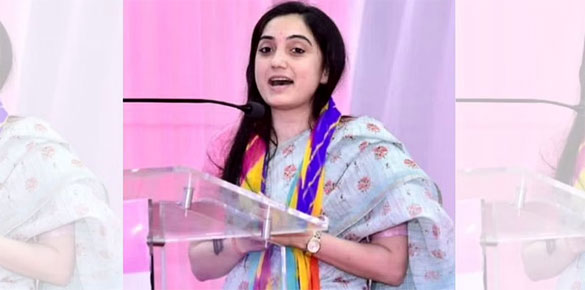 File photo of former BJP spokesperson Nupur Sharma | Source: Twitter | @NupurSharmaBJP
----
• Bajrang Muni, Described By Additional Solicitor General as 'Respectable', Called for Rape of • Muslim Women, Has A History of Hate Speech against Muslims
• Afghan Taliban Spiritual Leader Mawlawi Haibatullah Akhundzada Seeks Good Relations with US
• Pak Army Wants To Stay Away From Politics, Not Respond to Public Criticism
• Media Watchdog Dismisses Accusations Sky News Propagated Hatred towards Muslims
Southeast Asia
• Sikh Group Regrets Villainous Portrayal Of Non-Muslims In 'Mat Kilau' Film; Claims May Create Interracial, Interreligious Tensions
• Engaged Muslim couples turn to 'marriage tests' as pre-wedding course providers try to cope with Covid-19 curbs
• Ex-national shuttler on RM58, 000 cheating charges
--------
India
• Bakrid: Several 'Imams' Appeal to Muslims to Not Offer Sacrifices of Animals in Open Spaces
• Karnataka: Waqf Board Negligence Leads To Demolition of 300-Year-Old Dargah
• Gyanvapi: Plea for Hindu Prayers inside Mosque Adjourned To July 14
• Infiltration bid foiled; soldier, terrorist killed in Kupwara
--------
South Asia
• Stanekzai Calls for Inclusion of Afghan Women in Gov't Bodies
• Islamic Emirate, UAE Company in Talks over Aviation Services
--------
Pakistan
• UAE, Qatar Vow to Enhance Bilateral Ties with Pakistan
• Pakistan politicians weigh civil-military imbalance in the country
• 'Wolves need to be removed': PAC seeks removal of ex-judge with a sexual misconduct history
• Imran's 'Fatwa' Of Treason against Chief Election Commissioner Baseless: EC
• Pak security forces kill three terrorists in North Waziristan
--------
Europe
• Media Watchdog Dismisses Accusations Sky News Propagated Hatred towards Muslims
• German lawmakers recognize Yazidi 'genocide'
• UK warship seizes advanced Iranian missiles bound for Yemen's Iran-backed Houthis
• UK says diplomat Iran reported 'arrested' left last year
--------
Arab World
• Quranic Circle Held in Holy Mecca to Remember Mina Disaster Martyrs
• Pilgrims Stone the Devil As Almost Million-Strong Haj Winds Down
• Welsh-Iraqi Hanan Issa Becomes Wales' First Muslim National Poet
• Over Half a Million Copies of Quran Distributed Among Mosques in Mecca, Suburbs
• Russia vetoes 12-month extension of UN aid into Syria from Turkey
• Syria's Assad makes rare visit to country's north: State media
• Saudi Arabia reiterates need to open Taiz crossings, secure peace in Yemen: Statement
• Saudi King, Crown Prince send prayers, well wishes to Islamic nations on Eid Al Adha
--------
Mideast
• Iran Arrests Prominent Activist Mostafa Tajzadeh, Two Filmmakers, Rasoulof And Aleahmad, On Security Charges
• Hamas congratulates Palestine, Islamic Ummah on Eid al-Adha
• Iranian Hajj Pilgrims Condemn Normalization of Ties with Israeli Regime by Certain Arab States
• Palestinian president, Israeli leaders speak before Biden visit
• Yemen delegation to visit India with hope to secure wheat as food runs low: Minister
--------
Africa
• 69 Boko Haram, Islamic State in West Africa Terrorists among Inmates Who Escaped Nigerian Prison: Police
• Tunisia's president publishes amended draft of constitution with minor changes
--------
North America
• Biden Coming To A 'Different Middle East' After Peace Deal: Jerusalem's Deputy Mayor
• No deal at UN as Syria cross-border aid resolution set to expire
• Family of Palestinian-American killed in West Bank lashes out at US President Biden
Compiled by New Age Islam News Bureau
URL: https://newageislam.com/islamic-world-news/nupur-hacktivists-malaysia-indonesia/d/127447
--------
Nupur Sharma Fallout: Hacktivists of Malaysia, Indonesia Wage Cyber-War against India; India Seeks Interpol Help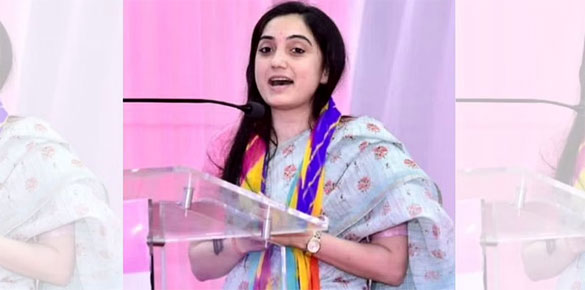 File photo of former BJP spokesperson Nupur Sharma | Source: Twitter | @NupurSharmaBJP
----
08th July 2022
By Dilip Singh Kshatriya
AHMEDABAD: In an important revelation, the Ahmedabad Crime Branch said Malaysian and Indonesian hacktivists are now targeting India, and urged the Muslim hackers all around the world to start a cyber-war against India.
In a press conference, Amit Vasava, DCP, Cyber Crime, Ahmedabad said: "Post the Nupur Sharma incident, 2 hacker groups, 'Dragon force Malaysia' and 'Hacktivist Indonesia', initiated a cyber-war against India, also appealed to Muslim hackers around the world for the same."
"Over 2,000 websites were hacked by hacker groups. Ahmedabad cybercrime has written to Malaysian and Indonesian governments along with writing to Interpol for lookout notice for both groups," said DCP, Cyber Crime
Reveling the detail, the DCP said: "Dragon ForceIO of Malaysia and Hacktivists of Garuda of Indonesia have claimed to have hacked 2000+ Indian Websites which includes Government Department, Educational Institutes, Businesses, and Industries, etc. Confidential data has been leaked from such websites which include details like, Government Files and Data, Aadhaar cards of some persons, Pan card and Passport details of some citizens, Details of Policemen of Andhra Pradesh Police, DishTV data,"
He further said: "Assam-based news channel 'TIME8' said its YouTube account was hacked during a live stream by a Pakistan-based hacking group identified as 'Revolution PK'. Not only this, even ID cards and personal details of the Andhra Pradesh Police Officers were also leaked.'
'Details of Nupur Sharma, with address, email id, contact number, etc were leaked from some government websites. Many internal government databases have been hacked and leaked to these hackers' said DCP
The technical team of Ahmedabad Cyber Crime Branch has sought and found vulnerabilities in 100 plus Indonesian government websites and 70 plus Malaysian websites. These vulnerabilities, or 'bugs', could have been exploited by any hacker and may have been used for destroying these websites or for stealing data. These bugs have been found after taking permission from the governments of these countries and have been reported to them along with 'Proof of Concept'. Several of the bugs were of P1 category (the most critical and exploitative bugs).
The websites with bugs cover several critical ministries of their government, educational institute, industry, etc. The Bugs include Admin Panel Takeover, Sensitive Information Leak, SQL Injection, Source Code disclosure, etc. Such ethical disclosure of such network vulnerabilities has been a message of peace against the cyber-war declared by their hacker groups. The National Cyber Coordination & Command Centre (N4C) of Malaysia has shown its gratitude for such contributions.
The team has also used its technical capabilities to find the identities of hackers of both Dragon Force Malaysia and Hacktivists of Garuda Indonesia. The details like IP addresses are being shared with Interpol for further legal action against them.
Along with this, the Cyber team has also discovered several vulnerabilities in 80 plus Indian Government Websites and have reported them to National Critical Information Infrastructure Protection Centre (NCIIPC), under PMO.
Source: New Indian Express
Please click the following URL to read the text of the original story:
https://www.newindianexpress.com/nation/2022/jul/08/nupur-sharma-fallout-hacktivists-of-malaysia-indonesia-wage-cyber-war-against-india-2474395.html
--------
Bajrang Muni, Described By Additional Solicitor General as 'Respectable', Called for Rape of Muslim Women, Has A History of Hate Speech against Muslims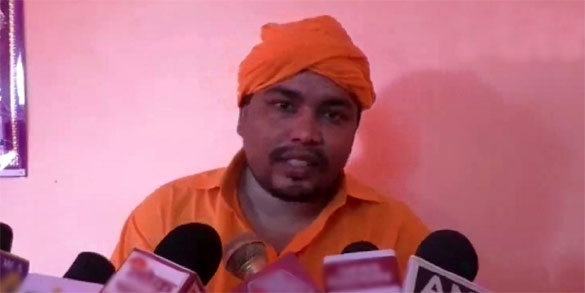 Mahant Bajrang Muni Udasin. Photo: Video screengrab
----
JULY 09, 2022
New Delhi: The Supreme Court on Friday, July 8, granted interim bail to Alt News co-founder Mohammad Zubair in a case in which he had been charged for allegedly hurting religious sentiments by the Uttar Pradesh police.
On June 1, the Uttar Pradesh police registered an FIR against Zubair at Khairabad police station for calling Hindutva leaders Yati Narsinghanand, Mahant Bajrang Muni and Anand Swaroop "hatemongers" in a tweet posted on May 27.
In the course of the Supreme Court hearing on July 8, solicitor general (SG) of India Tushar Mehta and additional solicitor general (ASG) S.V. Raju appeared on behalf of the state to make the case for police having custody of Zubair.
One of the arguments made by the ASG was that Bajrang Muni is a "respected" religious leader in Sitapur with a large following. "When you call a religious leader hate-monger, it raises problems. My learned friend says he has written to the police. That is wrong. He is tweeting it to the larger world," he said. The SG added that Zubair was part of a 'syndicate'.
The man whose respectability ASG Raju was defending, Bajrang Muni Udasin, has a long history of hate speech against the Muslim community. He is infamous for repeated threats to commit the mass rape of Muslim women as revenge for 'love jihad', a conspiracy theory that right-wing groups believe in. As The Wire has reported before, he is a serial offender on this subject.
The National Commission for Women (NCW) also took serious note of a viral video in which Muni threatened to rape Muslim women. The NCW chairperson Rekha Sharma wrote to the Uttar Pradesh director general of police to immediately register an FIR against the accused.
In another undated video, Udasin can be heard issuing similar threats of sexual violence against Muslim women while addressing a large crowd of supporters. Threatening to kill Muslims, he said, "Even if I die, I will leave so much heat in the Hindus of this place that they will turn Khairabad into Sri Ramnagar. And I say this openly, if you kill one Hindu, I will kill 10 Muslims."
He also threatened to abduct Muslim women and said, "If you commit atrocities on one Hindu girl by trapping her into love jihad, I will trap 10 Muslim girls into 'love sanatan' and persecute them. You will dupe them but I want to say this openly that I will abduct them in broad daylight."
Bajrang Muni was arrested on April 13 and released on bail on April 24. He said after his release that he had no remorse for the statements he had made. "If I need to go to jail 1,000 times for my religion, I will," said Muni, "I will do anything for my religion, even sacrifice myself."
At the time, he had accused Zubair – who tweeted the video – of being "anti-Hindu". "If you check his profile, there is not a single post which is not anti-Hindu. If he was a humanitarian or a secular person, he would also have posted about atrocities committed by Muslims against Hindus or hate speeches by them. But he has posted only those tweets in which Hindus are shown to be aggressive," he said.
Apart from his consistent hate speech against Muslims, Bajrang Muni was also accused in 2021 of violent land grabbing in a case that involved three Muslim brothers. The three brothers spent five months in jail after a counter case was filed against them by Bajrang Muni, while the Mahant himself was never arrested.
Source: The Wire
Please click the following URL to read the text of the original story:
https://thewire.in/communalism/bajrang-muni-zubair-hate-speech-mass-rape
--------
Afghan Taliban Spiritual Leader Mawlawi Haibatullah Akhundzada Seeks Good Relations With US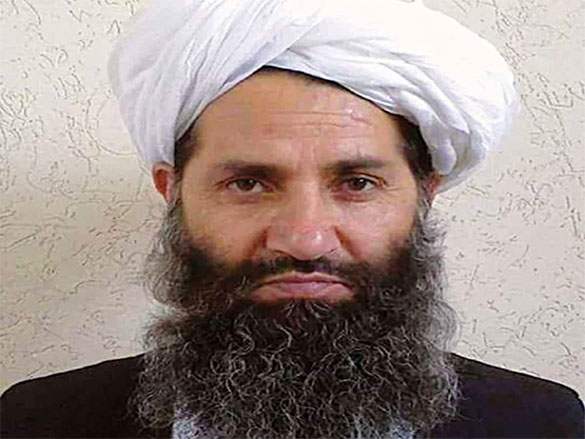 Taliban supreme leader Haibatullah Akhunzada
----
Jul 8, 2022
ISLAMABAD: Afghan Taliban spiritual leader Mawlawi Haibatullah Akhundzada has expressed his country's desire to have strong relations with the United States, vowing that Afghanistan will not allow anyone to use its soil against any country.
This has been the first time that the Taliban supreme leader mentioned the US in a public statement issued on Wednesday night ahead of Eid-ul-Azha. Believed to be in his 70s, Akhundzada's public profile has largely been limited to the release of messages during Islamic holidays.
"Within the framework of mutual interaction and commitment, we want good diplomatic, economic and political relations with the world, including the United States, and we consider this in the interest of all sides," the Taliban chief said.
Assuring neighbouring countries that Afghan soil will not be used against them, Akhundzada said the Islamic Emirate expected other countries to not interfere in Afghanistan's internal affairs.
"We assure our neighbours, the region and the world that we will not allow anyone to use our territory to threaten the security of other countries. We also want other countries not to interfere in our internal affairs," he said, days after the US intelligence and neighbouring countries expressed their apprehensions that the Islamic State of Iraq and Syria (ISIS), al-Qaeda and other terrorist groups were actively present in Afghanistan. During last ten months, there have been attacks on Afghanistan's neighbours, for which the ISIS had accepted responsibility. On July 5, Uzbekistan's foreign affairs ministry claimed that several missiles were shot into the Central Asian country from Afghanistan.
In his message, the Kandahar-based Taliban chief also referred to the importance of education but avoided mentioning the reopening of girls schools above sixth grade. The high schools for girls had been shut across Afghanistan since the Taliban toppled the previous US-backed Afghan regime in mid-August last year.
"The Islamic Emirate pays attention to education, with special emphasis on religious as well as modern studies for children, the Islamic Emirate understands its importance and will work hard for its further enhancement," he said, asking religious scholars to "put their efforts in order to enlighten people's minds through mosques, assemblies and media".
"The people will taste true dignity, security and prosperity when there is no rebellion and disobedience to 'Allah Almighty'. The task of enlightening the people and making them aware of religion has been entrusted to honourable scholars who should cooperate with the Taliban on religious education," he stated.
The Taliban cabinet recently approved the establishment of three to ten seminaries in every district of Afghanistan.
The Taliban leader further stated that the Taliban government has been committed to freedom of speech in the light of Islamic principles and Sharia law, and implicitly warned journalists to frame their activities accordingly.
"The Islamic Emirate is committed to freedom of expression in the light of Islamic principles and Sharia as well as the country's national interests. Journalists mindful of the above and the principles of journalism can continue their work," Akhundzada stated.
Source: Times Of India
Please click the following URL to read the text of the original story:
https://timesofindia.indiatimes.com/world/pakistan/taliban-spiritual-chief-seeks-good-relations-with-us/articleshow/92733014.cms
--------
Pak Army Wants To Stay Away From Politics, Not Respond To Public Criticism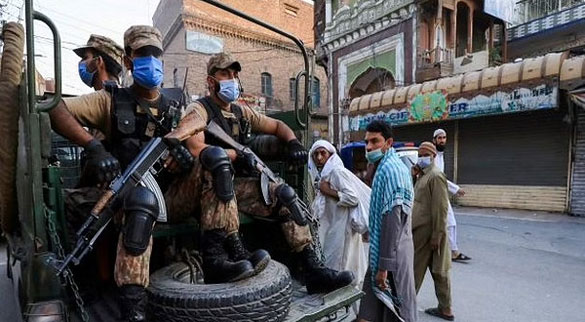 Pakistan army soldiers. (Photo Credit - Reuters)
-----
8 July, 2022
Islamabad [Pakistan], July 8 (ANI): The Pakistan Army has sought to stay away from politics, and avoid interactions with the political class while not responding to public criticism in an attempt to preserve its credibility and image as the super-saviour of the nation, according to a media report.
The Pakistan Army has been engaged in shadow-boxing in an attempt to preserve its credibility and image while not focusing on or seeking power amid concerns about attacks from the civilian elite section of the society, said a report by Islam Khabar.
Army Chief General Qamar Jawed Bajwa issued directions on July 2 and asked his commanders to "stay away" from politics and politicians and avoid interactions with the political class while not responding to the public criticism as it continued to face daily attacks from former Prime Minister Imran Khan.
Notably, Lieutenant General Nadeem Anjum, the Director-General of the Inter-Services Intelligence (ISI), also issued similar orders within three days.
According to analysts, Anjum's orders are aimed at his predecessor Lieutenant General Faiz Hameed.
It added that the rift between Khan and Bajwa was caused by the former Prime Minister Imran Khan's attempt to retain Hameed as the ISI head which triggered the political process leading to his ouster. Even though Bajwa has not commented on this, the former prime minister has praised Hameed publicly.
The article said that Khan was recognised as the 'proxy' and the army helped him gain power in the 2018 elections, but he decided to go 'neutral' despite asserting to be "on the same page" with the army for three years.
The former Prime Minister has been attacking the army for being a part of the United States-organised "international conspiracy" which aimed to bring an 'imported' government to power in the country.
The analysts added that Khan has provoked both the army and the USA, however, they are not able to find a rationale to prevent Khan from returning to power. This is because of his posturing in public, and support of some senior army officials over Pakistan Peoples Party (PPP) and Pakistan Muslim League N (PML-N).
Bajwa would have to go by the opinion of the corps commanders to decide whether Khan is given a second chance, Islam Khabar reported citing analysts. Prime Minister Shehbaz Sharif's coalition government's inability to improve economic conditions has also contributed to the 'indecision' leading to political instability and social distress.
The extended tenure of the Pakistan Army Chief will end in November and it has also been announced by Bajwa that he will not accept another extension if offered.
This would create a difficult situation as a snap poll with an uncertain outcome would leave things in the hands of the future prime ministers, and as a result, he wants the army to stay away from criticism and be strong enough to play its part in the country's polity and governance. (ANI)
Source: The Print
Please click the following URL to read the text of the original story:
https://theprint.in/world/pak-army-wants-to-stay-away-from-politics-not-respond-to-public-criticism/1031169/
--------
Media Watchdog Dismisses Accusations Sky News Propagated Hatred Towards Muslims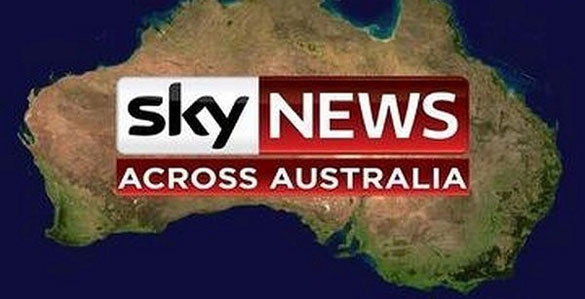 Amanda Meade
8 Jul 2022
Accusations from the Muslim community that Sky News Australia programs hosted by Andrew Bolt, Rita Panahi and Paul Murray propagated anti-Islam sentiment have been dismissed by the media watchdog.
The Australian Muslim Advocacy Network (Aman) alleged in formal complaints to both Sky News Australia and the Australian Communications and Media Authority (Acma) that Sky's after dark lineup had a willingness to "conflate extremist discourse with Islam" which misled viewers about the nature of the religion.
"It erodes our community's safety and wellbeing while also fuelling far-right movements," Aman said about three programs broadcast on Foxtel and regional networks Win and Southern Cross Austereo last year. The pay TV and free-to-air platforms are governed by two self-regulatory codes of practice.
Sky News rejected the allegations and Acma found the incidents did not breach either the Subscription Broadcast Television Codes of Practice (governing Foxtel) or the Commercial Television Industry Code of Practice (governing free-to-air channels Win and SCA).
However, after being alerted to anti-Islam comments on Sky News Australia's Facebook page, Sky apologised and deleted the comments.
Acma said the Bolt, Panahi and Murray segments in the complaint did not reach the high threshold of "intense" dislike, "serious" contempt or "severe" ridicule needed to breach the codes.
A request to strengthen program standards in light of the finding was declined by Acma, which also rejected complaints about the Facebook comments because online material falls outside the codes.
Last week Acma said broadcasting codes were hopelessly out of date given the nature and delivery of content, and the commercial TV code does not apply to online content, even when that content appears on a broadcaster's livestreamed, catch-up or on-demand platform.
Last year Sky News Australia was banned from uploading content to YouTube for seven days after Covid-19 coverage violated its medical misinformation policies, but the broadcaster was never sanctioned by Acma for the material.
The Muslim advocates told the media watchdog that the Bolt, Panahi and Murray segments contained inaccuracies, lacked impartiality, and incited and perpetuated hatred towards Muslims by promoting the idea that Muslims are an existential threat to western civilisation.
"The mainstreaming of this narrative leads to discrimination, harassment, and endangerment of those who publicly profess their faith through their dress, names, worship, practice, and speech," Aman said.
Acma found the comments by a guest on Bolt's show did not reach the "not suitable for broadcast" provisions because of the high threshold required for "intense" dislike, "serious" contempt or "severe" ridicule. The use of the term "radical Islam" on Murray's show was also found not to meet the threshold.
And Acma said comments about the treatment women in a segment on Panahi's program had been qualified to make clear that "not all Muslims" subscribed to the views under criticism, and therefore the segment did not breach the code.
Sky News Australia declined to comment.
Source: The Guardian
Please click the following URL to read the text of the original story:
https://www.theguardian.com/media/2022/jul/09/media-watchdog-dismisses-accusations-sky-news-propagated-hatred-towards-muslims
--------
Southeast Asia
Sikh group regrets villainous portrayal of non-Muslims in 'Mat Kilau' film; claims may create interracial, interreligious tensions
By Shahrin Aizat Noorshahrizam
08 Jul 2022
KUALA LUMPUR, June 8 — Local box-office hit Mat Kilau: Pahlawan Bangkit has drawn the ire from a Sikh non-governmental organisation for its portrayal of non-Malay Muslim characters as villains.
The group calling itself United Sikhs Malaysia noted that the film is fictional and based on a figure who fought against British imperialism in Pahang, seeking to show the spirit of the Malays in defending their homeland.
"However, regretfully it portrays members of other races and religions as villains," the group said in a statement today.
The group said it found this portrayal of non-Malays and non-Muslims distasteful and hurtful to its community.
"In particular, we note that turbaned-Sikhs who were British soldiers in the movie were portrayed to have laid hands on old folks, children, and helpless citizens.
"These parts were added by the producers to make a compelling storyline," it said.
"We believe this can lead to racial disharmony," it added.
The group said the Sikh code of practice prohibits its followers from laying hands on children, women, the elderly, and helpless citizens, even during a war.
"We humbly urge the Malaysian Film Industry NOT to produce movies at the expense of hurting religious and racial sentiments and those which have the potential to create religious and racial misunderstanding," it said emphatically.
Mat Kilau: Kebangkitan Pahlawan is a fictional historical action drama film set in the late 19th century during the British administration of Malaya.
The film, starring Datuk Adi Putra as the legendary Malay warrior, along with Beto Kusyairi, Fattah Amin, Yayan Ruhan and Johan As'ari, opened in cinemas nationwide on June 23 and has reportedly raked in RM53 million in ticket sales in just 13 days.
However, the movie has also drawn flak on its controversial portrayal of minority racial and religious communities on social media.
Opposition lawmakers who helped promote the film by hosting free screenings have found themselves on the receiving end as well.
Earlier today, local news portal Malaysiakini reported Pakatan Harapan leaders defending their promotion of the film following grouses over its portrayal of non-Muslim characters in the film.
"Many DAP leaders have screened it for free in their constituencies.
"We want to promote the importance of [supporting a] local production," Bandar Kuching MP Dr Kelvin Yii told the news portal.
Hang Tuah Jaya MP Datuk Seri Shamsul Iskandar Md Akin told Malaysiakini that the main themes in the film — fighting against unfair taxation and against traitors — remain relevant today.
"These two areas remain relevant to our political context if we were to interpret elements in the movie. In any struggle, there will be traitors and we must be constantly vigilant to fight them.
"We can't allow any leader to act like the British colonisers," the PKR politician was quoted saying.
Source: Malay Mail
Please click the following URL to read the full text of the original story:
https://www.malaymail.com/news/malaysia/2022/07/08/sikh-group-regrets-villainous-portrayal-of-non-muslims-in-mat-kilau-film-claims-may-create-interracial-interreligious-tensions/16394
--------
Engaged Muslim couples turn to 'marriage tests' as pre-wedding course providers try to cope with Covid-19 curbs
By Shahrin Aizat Noorshahrizam
08 Jul 2022
KUALA LUMPUR, July 8 — Faris Iskandar Khairuddin, 27, had an important test that he was expected to pass in November last year. The future of his life depended on it.
To pass, Faris, who took the pre-wedding course back in July 2021, said he needed to get at least 42 questions right out of 50. But he was quite confident he could ace it — after all, he could refer to his notes while taking the test.
"I remember I was given [PowerPoint] slides and notes, and then I was given eight hours to read like 10 chapters from the notes to prepare for some sort of an exam after I finished my reading," the entrepreneur told Malay Mail in a recent interview.
Of course, he passed the test, and with that, he could go ahead with marrying the love of his life.
Faris was among the many Muslim young newlyweds in the country who had to cope with the Covid-19 pandemic in the process of stepping into the next stage of their lives.
In Malaysia, it is compulsory for Muslim couples to attend what is called "wedding courses" in order to get married under state Islamic authorities — among other requirements that also include the HIV test.
Prior to the pandemic, Muslim couples would attend such classes offered by many agencies licensed by the authorities, most times together. There, they would learn about the religious jurisprudence behind the steps from nikah or solemnisation, to divorce.
The lectures were hardly consistent, but would usually include the responsibilities of husbands and wives, and how to ensure that the marriage works. They have also received criticism in recent years for forcing patriarchal views and gender stereotypes, with male lecturers sometimes making inappropriate remarks and even mentioning lewd jokes.
With Covid-19, such physical classes were no longer possible, so agencies — at least across Klang Valley — mostly offered two options as alternatives: to attend online interactive sessions that usually run across 13 hours over two consecutive days (usually weekends), or to independently go through provided materials such as video lectures and notes before taking a test at the end.
When interviewed by Malay Mail, the Muslim couples expressed their initial confusion and anxiety when sitting for the tests due to the inconsistencies of the implementation across Klang Valley, as they fall under the purview of each agency.
For example, advertising executive Wan Athirah Zulkernaini who took part in the course in July 2020 with her husband Nazreev Ridzuan, said that the agency she picked gave a test with around 25 to 30 questions instead.
Just like Faris, the agency she chose falls under the purview of the Selangor Islamic Religious Department (Jais).
The questions they had to answer covered basic topics such as who is responsible for child support after a divorce, on maintaining financial stability, and achieving a blessed marriage.
She said she was not given an option to take an online class, and only found out about it after learning that another agency offers it for a slightly higher price.
"I think despite my 'short and sweet' pre-wedding course, I think I prefer to have an interactive session where I can ask questions.
"I think it's important to know your rights as either husband or wife. And of course a deeper understanding of Islamic family law would be great," the 27-year-old told Malay Mail.
Meanwhile, graphic designer Muhammad Faiz Azri and his wife Aiza Fazlina Anuar — who took a course with an agency under the purview of a different enforcer, the Federal Territories Islamic Religious Department (Jawi) in February 2021 — said they only had to answer a short list of 10 questions.
"I took the Islamic pre-wedding course back in 2020 and I remembered that I spent one and a half-day lecture session before I had to answer 10 questions at the end of the course," he said.
Those polled by Malay Mail however said they were never informed of the repercussions of actually "failing" the tests, as it is considered nigh impossible to not pass them. They had also never heard of anyone failing, or being forced to retake the tests or courses.
When contacted by Malay Mail, a spokesman from Jawi said the online courses were started in June 2020 following the nationwide movement control order announced by Putrajaya in March that year to curb Covid-19.
The spokesman, who wished to remain anonymous, said the test on the last day of the course is merely to ensure that participants understood the topics in the lectures.
"It is also a mechanism to keep participants focused when the online course is conducted. The questions were formulated based on the 'Marriage Gateway Book' and contain 10 objective questions with multiple-choice answers, done bilingually.
"The test is only a temporary mechanism as the course is conducted online. The conditions of the course are still the same, that is, it is compulsory to complete the number of hours specified in the module," they said.
Unlike Jawi, a spokesman from Jais however denied that such a test is mandated at the end of the courses. Instead, the authorities only specify for participants to finish 13 hours of compulsory interactive lecture sessions over two days.
"The implementation of pre-wedding courses in each district is the same according to the standard module. There were also lecturers conducting quizzes or conducting tests, [but] to identify the level of understanding of the participants on their respective initiatives.
Source: Malay Mail
Please click the following URL to read the full text of the original story:
https://www.malaymail.com/news/malaysia/2022/07/08/engaged-muslim-couples-turn-to-marriage-tests-as-pre-wedding-course-providers-try-to-cope-with-covid-19-curbs/13922
--------
Ex-national shuttler on RM58, 000 cheating charges
Faisal Asyraf
July 8, 2022
SHAH ALAM: Former national shuttler Lin Woon Fui was charged with two counts of cheating involving almost RM60,000 at the sessions court today.
Lin, a doubles player who is now a full-time coach, pleaded not guilty after the charges were read to him before judge Anas Mahadzir.
On the first charge, he is accused of cheating one Lee Yang Sheng by convincing him that he could multiply his money through an online bet which did not exist and persuading him to transfer RM28,029 to a bank account belonging to his wife between June 6 and June 8, 2016.
On the second charge, Lin is accused of cheating Lee by convincing him that he could multiply his money through trading in stocks that did not exist and persuading him to transfer RM30,000.53 to his bank account between Nov 28 and Nov 29, 2016.
The charges, framed under Section 420 of the Penal Code for cheating and dishonestly inducing delivery of property, carry a sentence of up to 10 years jail, whipping and a fine, upon conviction.
The judge allowed Lin bail of RM14,000 in one surety and ordered him to surrender his passport to the court.
Source: Free Malaysia Today
Please click the following URL to read the full text of the original story:
https://www.freemalaysiatoday.com/category/nation/2022/07/08/ex-national-shuttler-on-rm58000-cheating-charges/
--------
India
Bakrid: Several 'Imams' appeal to Muslims to not offer sacrifices of animals in open spaces
8th July 2022
New Delhi: Ahead of 'Bakrid' or Eid-al-Adha, several 'Imams' in the country have appealed to Muslims to not offer sacrifices of animals in the open and also not to post photographs and videos of the sacrifices on social media.
Ahead of the Friday prayers, the clerics said as far as possible, one should try to offer 'sacrifice' on Eid-al-Adha.
"But don't put photos and videos of animals sacrificed on Bakrid on social media," a cleric said.
The clerics urged those offering sacrifices to not do so in open spaces and also not sacrifice animals which are prohibited for killing by the law of the land.
The 'Imams' said that Muslims should not do any such work which may cause embarrassment to the entire Muslim society.
They urged people not to post photos and videos of sacrifices they offer on social media.
Ignore the rumours that come through social media, the clerics said.
They also advised people to dispose of blood and remaining residues properly so that stench does not spread in the surrounding area.
The clerics also advised people that in case of any untoward incident, they must immediately report it to the nearest police station.
Source: Siasat Daily
Please click the following URL to read the full text of the original story:
https://www.siasat.com/bakrid-several-imams-appeal-to-muslims-to-not-offer-sacrifices-of-animals-in-open-spaces-2365883/
--------
Karnataka: Waqf Board Negligence Leads To Demolition of 300-Year-Old Dargah
7th July 2022
By Syed Mueen
Karnataka: The 300-year-old Hazrath Syed Murad shah wali Dargah of Kanakapura Taluk, Ramanagar district was razed by officials on Wednesday who claimed that the shrine was government property.
The 2.33 acre plot that includes the shrine and an Eidgah is visited by Muslims to take blessings and organize Urus. The shrine is named after Hazrath Murad Shah wali; a soldier of Tipu Sultan's army.
Local residents allege that the negligence of the Waqf board officers lead to the shrine being razed.
Abhishek Gowda, a real estate contractor filed a case in 2020 allegedly claiming it to be government property that Muslims have falsely occupied and demanded that the dargah be vacated. Soon after the notice from the local court, Muslim leaders brought this into the knowledge of the Waqf Board and submitted all supporting documents in Bangalore.
Speaking to Siasat.com, Dargah committee President Riyaz said "We blindly trusted that Waqf board will handle this issue and we could carry out our Urs (religious rally) which we were practicing from past 300 years. But the Waqf board failed".
Sharuk Khan, a resident from Kanakapura taluk told this reporter that, "We Muslims were going to Murad shah wali dargah from past several years to pay our respects. The razing of the dargah is highly unacceptable and against our religious sentiments."
"The Eidgah site where we perform namaz in the congregation was a private property given in donation. The sit was also razed by government authorities. This is part of ongoing attacks on Muslim religious places and their beliefs," he added.
Speaking to Siasat.com, a resident of Kanakapura Village- Tabrez said that "Eidgah place of 8 kunta which
was Waqf land , donated by peer saab for the people of village to perform namaz is illegally razed and occupied by government authorities. We have all the documents necessary and we are going to file a petition in high court for occupying private land of Eidgah."
Saleem from Kanakpura taluk holding all the documents of land and dargah said that from past 2 years the case was going on in high court and waqf board assigned lawyers failed to fight the case.
"Early in the morning of Wednesday government officials came with Tahsildar and demolished the shrine two days the court issued a stay order," Saleem added.
Source: Siasat Daily
Please click the following URL to read the full text of the original story:
https://www.siasat.com/karnataka-waqf-board-negligence-leads-to-demoltion-of-dargah-2365221/
--------
Gyanvapi: Plea for Hindu prayers inside mosque adjourned to July 14
JULY 09, 2022
A fast-track civil court in Varanasi on Friday continued the hearing on an application seeking permission to pray inside the Gyanvapi mosque premises, at least until the main civil dispute in the Gyanvapi Mosque-Kashi Vishwanath Temple matter is decided.
Civil judge (senior division) Mahendra Kumar Pandey's fast-track court heard submissions on Friday from Jitender Singh Visen, who is legally representing the applicant Kiran Singh, who had filed the application as the next friend of the Hindu deity. After the hearing, the court adjourned the matter till July 14.
Mr. Singh is also the chief of the Vishwa Vedic Sanatan Sangh (VVSS), and is also legally representing Rakhi Singh, one of the five original plaintiffs in the civil dispute over the land on which the mosque stands today.
In his application, Mr. Singh has argued that the main civil dispute is currently being heard by the concerned district judge as directed by the Supreme Court and that the proceedings might take a considerable time to conclude. He added that in the meantime, the right to worship of Hindus should not be kept in abeyance and so sought permission to pray inside the premises till the civil dispute is decided.
Mr. Singh had also filed an application in the matter, seeking an injunction to stop Muslims from praying inside the mosque premises, arguing it would amount to an insult to Hindu worshippers.
Source: The Hindu
Please click the following URL to read the full text of the original story:
https://www.thehindu.com/news/cities/Delhi/gyanvapi-plea-for-hindu-prayers-inside-mosque-adjourned-to-july-14/article65616748.ece
--------
Infiltration bid foiled; soldier, terrorist killed in Kupwara
Jul 9, 2022
SRINAGAR: A soldier and a terrorist were killed in a fire exchange triggered during an infiltration bid along the Line of Control (LoC) in Tangdhar sector in north Kashmir's Kupwara district that was successfully foiled by the Army early Friday.
On noticing suspicious movement, soldiers manning the LoC challenged the intruders. In the ensuing gunfight, one infiltrator was shot dead and an Army trooper, identified as Jasvir Singh of 6 JAK Rifles, received bullet injuries. He was shifted to the hospital in a critical condition and later succumbed, said officials.
During a subsequent search of the area, soldiers recovered an unidentified infiltrator's body along with an AK-47 rifle, four pistols, three AK-47 magazines, three pistol magazines, five hand grenades and ammunition.
Source: Times Of India
Please click the following URL to read the full text of the original story:
https://timesofindia.indiatimes.com/india/infiltration-bid-foiled-soldier-terrorist-killed-in-kupwara/articleshow/92756559.cms
--------
South Asia
Stanekzai Calls for Inclusion of Afghan Women in Gov't Bodies
By Arif Ahmadi
08 Jul 2022
KABUL, Afghanistan – Speaking at an inauguration ceremony of a trade exhibition on Friday, the deputy Minister of Foreign Affairs Sher Mohammad Abbas Stanekzai said the inclusion of women in government departments is necessary.
In April, the United States Department of States called on the Taliban government to reopen high school for girls in Afghanistan, saying "action" is rather needed than merely giving false promises.
Stanekzai said that women make up half the Afghan population, exclaiming they are "not neglected" and "they should be involved in all areas of life including the economy, politics, and the nation's reconstruction."
"Men and women should have a role in building the country," he said, as TOLOnew quoted. "Not only men work, we need women within our work environment."
While discussion on women rights in Afghanistan remains controversial, the deputy minister said that the Islamic Emirate will provide women's rights based on Islamic values – something the Taliban government has been exclaiming since the takeover, but the reality of their actions speak otherwise.
Analysts and civil rights activists said the Islamic Emirate's rhetoric is in contrast with its practical actions, explaining the inclusion of women will pave the way for better development of Afghanistan.
"The presence of women in government departments facilitates half of the society and will impact the development of the country and good governance," said Mariam Arween, a civil rights activist, as local media quoted.
Meanwhile, Stanekzai called on the Afghan academic figures abroad to return to the country, saying they would be provided with security.
"We cannot ignore women in society. They should play their role in politics, in the economy and in the rebuilding of the country," he said.
"Come and return to Afghanistan. We ensure that no one will say anything. Let's give a hand together. We open our hug to the academic figures who are outside and consider themselves opponents."
In March, the so-called Islamic Emirate government on a formal decree banned female students above grade six level from attending classes in across the country, which lead to a widespread concern and reactions.
The United States Department of States, including international allies, have repeatedly called on the Taliban government to reopen high school for girls in Afghanistan, saying "action" is rather needed than merely giving false promises.
Source: Khaama Press
Please click the following URL to read the full text of the original story:
https://www.khaama.com/stanekzai-calls-for-inclusion-of-afghan-women-in-govt-bodies/
--------
Islamic Emirate, UAE Company in Talks Over Aviation Services
JULY 09, 2022
The Ministry of Transportation and Civil Aviation said it is in talks with a UAE company to hand over the technical affairs of Afghanistan's aviation.
A spokesman for the ministry, Imamuddin Ahmadi, said that the contract will be given based on national interests to benefit Afghanistan.
"We are in talks with the UAE companies, but the talks have yet to be finalized," he said.
The Ministry of Transportation and Civil Aviation said the contract with the UAE also includes radar management, training of personnel and the supply of essential equipment.
"In aviation, there are the technical affairs of the radar system. But how to manage it, like which airplanes are allowed and which airplanes are not allowed, this management come to us," Ahmadi said.
Meanwhile, Reuters reported that an agreement would help the Islamic Emirate to ease their isolation from the outside world as they govern an impoverished country beset by drought, widespread hunger and economic crisis.
It would also hand Abu Dhabi a win in its diplomatic tussle with Qatar for influence, Reuters said.
"We benefit from the international companies which are strongly confirmed by the international Aviation organizations, but the problem is that it will be monopolized," said Sayed Masoud, an economist.
"First, this country has side-lined its regional rival Qatar in Afghanistan, second, it will use Afghanistan's location against Iran, with whom it (UAE) has a border dispute," said Raghi, an international relations analyst.
The Afghanistan Chamber of Commerce and Investment (ACCI) said that the contracts with the UAE company will pave the way for the flights of major airline companies.
"This is effective for us. It is effective both for air-corridors and passengers. This is effective for transportation of domestic products such as carpets and agricultural products," said Khan Jan Alokozai, deputy head of the ACCI.
Source: Tolo News
Please click the following URL to read the full text of the original story:
https://tolonews.com/afghanistan-178851
--------
Pakistan
UAE, Qatar vow to enhance bilateral ties with Pakistan
Syed Irfan Raza
July 9, 2022
ISLAMABAD: Prime Minister Shehbaz Sharif on Friday spoke to the leadership of the United Arab Emirates (UAE) and Qatar, and called for enhancing political and economic ties with both states.
According to the Prime Minister Office (PMO), the prime minister telephoned Sheikh Mohamed bin Zayed Al Nahyan, the president of the UAE, and conveyed warm greetings to him on the occasion of Eidul Azha. The PM also extended best wishes for the continued progress and prosperity of the people of the UAE.
Reaffirming the fraternal ties between Pakistan and the UAE, the two leaders reiterated their mutual commitment to further expand and diversify special bilateral relations.
The president of the UAE reciprocated the PM's greetings and extended best wishes to the people of Pakistan on Eid.
PM Sharif also extended an invitation to the Emirati president to visit Pakistan, which Sheikh Mohamed accepted.
The UAE is Pakistan's largest trading partner in the Middle East and a major source of investments.
Qatari emir
Later, Prime Minister Sharif called Sheikh Tamin Bin Hamad Al Thani, the emir of Qatar, and wished him on Eidul Azha. The PM also conveyed his best wishes to the people of Qatar.
The PMO stated that the Qatari emir reciprocated the greetings and extended best wishes to the people of Pakistan.
Both the leaders expressed satisfaction over the "excellent" state of bilateral relations and resolved to carry forward the robust political and economic cooperation that existed between the two countries. They also agreed to maintain close contact and work together on all issues of common interest.
Debt retirement
Prime Minister Sharif also prayed for retirement of the country's debts, which were said to be the mother of all economic crises confronting the nation.
According to the PMO, the prime minister felicitated pilgrims on the occasion of Haj, and prayed for the Muslim world and Pakistan.
In his message, Mr Sharif also appealed to the pilgrims to offer special prayers for humanity and seek forgiveness from miseries. He also prayed for the freedom of Palestine and India-held Kashmir and safety of their oppressed people.
The PM also urged the nation to offer special prayers for martyrs.
Appointments
Also on Friday, PM Shehbaz appointed two economists from the ruling Pakistan Muslim League-Nawaz (PML-N) as his coordinators for economy and energy, and industries and trade.
According to two notifications from the Prime Minister Office that were released to the media, Rana Ihsan Afzal Khan has been appointed PM's Coordinator on Industry and Trade, while Bilal Azhar Kiani is the new Coordinator on Economy and Energy. Both of them will work on an honorary basis.
Rana Ihsan Afzal Khan is businessman and economist. He is the son of PML-N leader Rana Afzal Khan, who had served as Minister of State for Finance and Economic Affairs in Shahid Khaqan Abbasi's cabinet from December 2017 to May 2018.
Source: Dawn
Please click the following URL to read the full text of the original story:
https://www.dawn.com/news/1698940/uae-qatar-vow-to-enhance-bilateral-ties-with-pakistan
--------
Pakistan politicians weigh civil-military imbalance in the country
8 July, 2022
Islamabad [Pakistan], July 8 (ANI): Former Pakistan Foreign Minister and PTI Vice Chairman Shah Mahmood Qureshi has said all three major parties in the country had suffered from the imbalance in the relationship with the military and urged efforts to rectify the past mistakes.
He made these remarks at a high-level political party leaders' dialogue hosted by an Islamabad-based think-tank on the issue of civil-military imbalance in the country, The Express Tribune newspaper reported.
This discussion saw participation from leaders of the three major political parties – Pakistan Tehreek-e-Insaf (PTI), Pakistan Muslim League-Nawaz and Pakistan Peoples Party. The discussion that took place on Wednesday was held to analyse the state of civil-military ties in the context of political instability in the country.
Senior Pakistan politicians admitted that the political parties' use of the military as a prop has aggravated this military imbalance. They called for a national dialogue to fix this "broken relationship."
Asking political rivals not to remain stuck in the past, Shah Mahmood Qureshi urged cooperation among all parties on this issue. "If we continue with the blame game, we won't be able to move ahead," he said, adding that national consensus would have to be forged on this issue.
Slamming the Shehbaz Sharif government for giving a role to the Inter-Services Intelligence (ISI) in vetting postings and appointments of government officials, he said the move would strengthen spy agency's involvement in civilian matters.
The former minister regretted that current opposition parties did not fully implement the Charter of Democracy (COD), which they signed in 2006 for restoring the balance of power between various state institutions and reclaiming the space lost by the mainstream political parties.
The former federal minister stressed the need to study why these signatories did not fully implement CoD. "There is now a need for an expanded CoD," he said.
Notably, Pakistan Prime Minister Shehbaz Sharif's coalition partners – Pakistan People's Party (PPP) and Jamiat Ulema-e-Islam-Fazl (JUI-F) on Tuesday voiced concern over the increasing role of the country's premier spy agency ISI on civilian affairs.
Prime Minister Shehbaz Sharif granted the Inter-Services Intelligence (ISI) status of a Special Vetting Agency (SVA), thus empowering it to conduct verification and screening of all government officers before their induction, appointments and postings, as well as promotions.
Some members belonging to allied parties even criticised the prime minister for not taking the coalition partners and parliament into confidence, vowing to take the matter to the court, reported The Express Tribune.
They quipped that the premier should also consider including politicians in the notification as "most of the traitors" were there.
"This has been done behind the back of coalition partners and parliament," Pakistan People's Party (PPP) General-Secretary Farhatullah Babar said, asking why the decision was taken as it is not a single-party government.
In a tweet, Babar said that the decision must be unacceptable to many coalition partners, and they must protest to reverse it, adding that unilateral alteration in civil service rules must be challenged, reported The Express Tribune.
Source: The Print
Please click the following URL to read the full text of the original story:
https://theprint.in/world/pakistan-politicians-weigh-civil-military-imbalance-in-the-country/1029903/
--------
'Wolves need to be removed': PAC seeks removal of ex-judge with a sexual misconduct history
RAGHAV BIKHCHANDANI
8 July, 2022
New Delhi: Retired Pakistan Supreme Court Judge Javed Iqbal is being called to account over allegations of sexual misconduct that occurred when he was heading the National Accountability Bureau. "When wolves enter an institution, they need to be removed and pointed out," Noor Alam Khan, the chairman of Pakistan's Public Accounts Committee, said about Iqbal, who is also the longtime chief of the Commission of Inquiry on Enforced Disappearances.
The PAC chairman has recommended to Prime Minister Shehbaz Sharif that the retired judge be removed from the enforced disappearances' commission in light of the alleged sexual misconduct.
The primary allegations date back to a video first leaked on social media in 2019, when Iqbal was NAB chief. According to The Express Tribune, the video featured Iqbal in "clandestine meetings with a woman" named Tayyaba Gul.
Gul appeared before the PAC on Thursday and alleged that Iqbal tried to repeatedly contact her after saving her number from a missing persons application she had filed about her husband's aunt.
Iqbal, she added, routinely pressured her to meet him personally at the commission's office. He would threaten to "destroy" her life and not take up her missing persons case whenever she refused to meet. Later, NAB officials arrested her husband in a "fake case" and allegedly physically abused her at the bureau's Lahore office.
"I was stripped naked. I was taken to a room, cameras were installed, officials conducted frisking, stripped me naked, laughed at me and my videos were made," The Express Tribune quoted Gul as saying.
On Iqbal's behalf, the NAB in 2019 had accused Gul and her husband of belonging to a "blackmailer group" after the video first surfaced, and filed a reference against the couple in an accountability court, which subsequently acquitted the two in 2021. The probe into Iqbal was taken up by the PAC more than three years later only after Gul wrote a letter calling for Iqbal to be brought to justice.
Tayyaba Gul's allegations are among several controversies surrounding the ex-NAB chief, including claims of corruption and abuse of power to meet political favours.
On 22 June this year, Minister for Information and Broadcasting Marriyum Aurangzeb said Iqbal and former Prime Minister Imran Khan should be in jail "for trampling upon the law and justice" of Pakistan, claiming that the ex-PM used the leaked video.
"The NAB chairman was made to shut his eyes towards Malam Jabba and Billion Tree projects and [corruption] cases against former Khyber Pakhtunkhwa chief minister Pervaiz Khattak," Dawn quoted Pakistan Muslim League-Nawaz senior leader Maryam Nawaz Sharif as saying.
Source: The Print
Please click the following URL to read the full text of the original story:
https://theprint.in/go-to-pakistan/wolves-need-to-be-removed-pac-seeks-removal-of-ex-judge-with-a-sexual-misconduct-history/1030682/
--------
Imran's 'Fatwa' Of Treason against Chief Election Commissioner Baseless: EC
JULY 9, 2022
The Election Commission of Pakistan (ECP) Friday decreed that the PTI chief and former Prime Minister Imran Khan's allegations against Chief Election Commissioner (CEC) Sikandar Sultan Raja were baseless.
Addressing a public meeting in Sheikhupura, Imran had alleged that the Election Commission favoured Punjab CM and PML-N leader Hamza Shehbaz Sharif. However, the Commission defended the CEC and rejected Imran's comments.
In a statement, the Commission said, "By issuing fatwas of treason, an institution cannot be declared a traitor". The Commission further argued that it will continue to make all decisions in light of the Constitution and laws without succumbing to pressure or emotions. This is not the first time Imran has leveled allegations against the CEC. Earlier, speaking at the PTI's farmers' convention in Islamabad, he had alleged that the CEC was taking orders from Hamza Shehbaz and Maryam Nawaz.
"Both of the leaders want to rig elections with the help of the Election Commission," he had alleged. However, on June 15, the ECP rubbished the claims and maintained that the elections would be held in a transparent manner and in accordance with the law.
On July 5, addressing a news conference, PTI Secretary General Asad Umar also accused the provincial government of striving to rig the upcoming by-elections in 20 constituencies of the assembly and warned the bureaucrats to refrain from conniving with the rulers to manipulate the by-elections.
Rafiq Khan Niazi, who is a covering candidate for the PTI's main candidate for the seat, Irfanullah Khan Niazi, claimed that government officials were being pressured to indulge in illegal acts through the video links.
He said he had received reports about plans to rig the elections in 35 polling stations and cast 20,000 fake votes.
Source: Daily Times Pakistan
Please click the following URL to read the full text of the original story:
https://dailytimes.com.pk/964650/imrans-fatwa-of-treason-against-cec-baseless-ec/
--------
Pak security forces kill three terrorists in North Waziristan
Jul 7, 2022
PESHAWAR, PAKISTAN: Pakistani security forces conducted an operation in the tribal district of North Waziristan bordering Afghanistan, killing three terrorists, police said on Thursday.
The terrorists were killed in the exchange of firing with the security forces near the Ghulam Khan border on Wednesday night.
The terrorists started indiscriminate firing on the security forces, who promptly responded to it. Three terrorists were killed while the remaining three managed to cross the border, police said.
They were involved in the targeted killing of a police constable in the Nowshera district on March 15 this year.
They were also involved in carrying out bomb blasts, killings and attacks on the security forces.
Source: Times Of India
Please click the following URL to read the full text of the original story:
https://timesofindia.indiatimes.com/world/pakistan/pak-security-forces-kill-three-terrorists-in-north-waziristan/articleshow/92722770.cms
--------
Europe
German lawmakers recognize Yazidi 'genocide'
08 July ,2022
German lawmakers on Thursday recognized the 2014 massacre of Kurdish-speaking Yazidis by ISIS militants in Iraq's northwest as a "genocide," following the lead of UN investigators.
"The recognition of the genocide is an essential step to overcome the traumas for the Yazidi community," said Greens MP Max Lucks, highlighting the precarious situation faced by survivors still living in Iraq.
"A safe life, peace... must be our ambition for the Yazidi community," he said.
Germany, home to a large Yazidi diaspora, is one of the few countries to have taken legal action against ISIS.
Last November, a German court convicted an Iraqi militant of genocide against the Yazidi minority, a first in the world that Nobel Peace Prize laureate Nadia Murad hailed as a "victory" in the fight for recognition of the abuses committed by ISIS.
The Yazidi minority has been particularly persecuted by the extremist organization, which forces its women into sexual slavery and killed men in their hundreds.
Source: Al Arabiya
Please click the following URL to read the full text of the original story:
https://english.alarabiya.net/News/middle-east/2022/07/08/German-lawmakers-recognize-Yazidi-genocide-
--------
UK warship seizes advanced Iranian missiles bound for Yemen's Iran-backed Houthis
07 July ,2022
A British Royal Navy vessel seized a sophisticated shipment of Iranian missiles in the Gulf of Oman earlier this year, officials said Thursday, pointing to the interdiction as proof of Tehran's support for Yemen's Iran-backed Houthis in the country.
The British government statement was striking in that it provided some of the strongest findings to date that Tehran is arming the Houthis against the Arab Coalition with advanced weapons smuggled through the Arabian Gulf.
The UK Embassy in the United Arab Emirates described the seizure of surface-to-air-missiles and engines for land attack cruise missiles as "the first time a British naval warship has interdicted a vessel carrying such sophisticated weapons from Iran."
"The UK will continue to work in support of an enduring peace in Yemen and is committed to international maritime security so that commercial shipping can transit safely without threat of disruption," said James Heappey, Minister for the Armed Forces.
Iran's mission to the United Nations did not respond to a request for comment.
The announcement signals an escalation as Western officials have in the past shied away from public statements that definitively blame Iran for arming Yemen's Houthis with military contraband. The route of the smuggled shipments through the Arabian Sea or Gulf of Aden, however, has strongly suggested their destination.
Despite a United Nations Security Council arms embargo on Yemen, Iran has long been suspected of transferring rifles, rocket-propelled grenades, missiles and other weaponry to the Houthis since the disastrous war began in 2015.
Iran denies arming the Houthis, but independent experts, Western nations and UN experts have traced components back to Iran.
Citing a forensic analysis last month, the British navy linked the batch of rocket engines seized earlier this year to an Iranian-made cruise missile with a 1,000-kilometer range that it said the Houthis have used against Saudi Arabia.
The Houthis also used the cruise missile to attack an oil facility in Abu Dhabi in January of this year, the British navy said, an assault that killed three people. The US military launched interceptor missiles during the attack, signaling a widening of Yemen's war.
The HMS Montrose's helicopter had been scanning for illicit goods in the Gulf of Oman on January 28 and February 25 when it spotted small vessels speeding away from the Iranian coast with "suspicious cargo on deck."
A team of Royal Marines then halted and searched the boats, confiscating the weapons in international waters south of Iran.
A US Navy guided-missile destroyer supported the British warship's February operation. Fifth Fleet Vice Adm. Brad Cooper said the seizure reflected the Navy's "strong commitment to regional security and stability."
The Houthis seized Yemen's capital, Sanaa, in September 2014 and forced the internationally recognized government into exile. The Arab Coalition has since strived to bring peace in Yemen and restore the internationally recognized government.
Source: Al Arabiya
Please click the following URL to read the full text of the original story:
https://english.alarabiya.net/News/middle-east/2022/07/07/UK-warship-seizes-advanced-Iranian-missiles-bound-for-Yemen-s-Iran-backed-Houthis
--------
UK says diplomat Iran reported 'arrested' left last year
07 July ,2022
Britain's ambassador to Iran on Thursday said a diplomat reported arrested by state media had ended his post and left the Islamic republic more than six months ago.
"These reports that our Deputy Ambassador is currently detained are very interesting... He actually left Iran last December, at the end of his posting," British ambassador Simon Shercliff wrote on Twitter.
On Wednesday, Iran's Fars news agency and state television had reported that the Revolutionary Guards had arrested -- on an unspecified date -- several foreign diplomats including British deputy head of mission Giles Whitaker, accusing them of "spying".
Fars said that Whitaker had been expelled from Iran. But state TV said only that he had been expelled from "the area" where the diplomats were arrested.
State television accused him of "carrying out intelligence operations" in military areas.
Video showed images of a man presented as Whitaker speaking in a room.
A state TV journalist said the diplomat "was among those who went to the Shahdad desert with his family as tourists", referring to an area in central Iran.
Before Shercliff's comment, Britain's government had already categorically denied its deputy ambassador had been arrested.
"Reports of the arrest of a British diplomat in Iran are completely false," a foreign ministry spokesman said in London.
Source: Al Arabiya
Please click the following URL to read the full text of the original story:
https://english.alarabiya.net/News/middle-east/2022/07/07/UK-says-diplomat-Iran-reported-arrested-left-last-year-
--------
Arab World
Quranic circle held in holy Mecca to remember Mina disaster martyrs
July 9, 2022
Members of Iran's Noor Quranic Convoy attended a Quranic circle held in Mecca to commemorate those martyred in the 2015 Mina disaster.
A number of qaris, including Amir Hossein Rahmati and Seyed Mohammad Tahaei recited verses from the Holy Quran at the Thursday program.
It also included Tawasheeh (religious singing) performances by the Baqir al-Olum group and recitation of Iftitah Supplication.
Also, Qassem Raziei, the head of the Noor Convoy, in an address underlined the need for continuing the path of the Quran reciters who were martyred in the disaster.
On September 24, 2015, thousands of people lost their lives in a deadly crush after Saudi authorities blocked a road in Mina, ear Mecca, during a ritual, forcing large crowds of pilgrims to collide.
The crush was the deadliest incident in the history of the pilgrimage. According to an Associated Press count based on official statements from the 36 countries that lost citizens in the disaster, more than 2,400 pilgrims were killed in the incident.
Saudi Arabia claims nearly 770 people were killed, but officials at Iran's Hajj and Pilgrimage Organization say about 4,700 people, including over 460 Iranian pilgrims, lost their lives.
Source: ABNA24
Please click the following URL to read the full text of the original story:
https://en.abna24.com/news//quranic-circle-held-in-holy-mecca-to-remember-mina-disaster-martyrs_1273686.html
--------
Pilgrims stone the devil as almost million-strong Haj winds down
July 9, 2022
Pilgrims cast pebbles in the stoning of the devil ritual on Saturday, as this year's expanded Haj pilgrimage was winding down.
From first light, small groups of worshippers made their way across the valley of Mina, near Makkah, to throw stones at three concrete walls representing Satan.
In 2019, some 2.5 million pilgrims from around the world took part in the Haj, usually one of the world's largest annual religious gatherings.
But that figure slumped to only a few thousand in 2020 and 60,000 in 2021, all of them Saudi citizens or residents, as the kingdom tried to mitigate the effects of the Covid-19 pandemic.
This year, participation was capped at one million fully vaccinated worshippers. Authorities said on Friday that almost 900,000 were in attendance, nearly 780,000 of them from abroad.
Barring overseas pilgrims for the past two years had caused deep disappointment among Muslims worldwide, who typically save for years to take part.
The Haj, which costs at least $5,000 per person, and Umrah pilgrimages that occur at other times of the year are a major engine of Saudi Arabia's tourism sector.
In normal times, they generate about $12 billion annually, keeping the economy humming in Makkah.
Virus and heat
After the stoning ritual, pilgrims return to the Grand Mosque in Makkah to perform a final tawaf, or circling of the Kaaba.
Eidul Azha, the feast of the sacrifice that begins on Saturday, marks the end of Haj.
On Friday, huge crowds of robed pilgrims prayed on Mount Arafat, the climax of the annual pilgrimage.
Groups of worshippers, many holding umbrellas against the fierce sun, recited verses from the Holy Quran on the rocky rise where the Prophet Muhammad (Peace Be Upon Him) gave his final sermon.
After sunset, they travelled the short distance to Muzdalifah, where they slept under the stars before performing the stoning ritual.
Covid fears
The large crowds have spurred fears that Covid-19 will spread, especially after many pilgrims remained maskless, despite claims by Saudi authorities that masks would be mandatory.
The Haj has been taking place against the backdrop of a resurgence of cases in the region, with some Gulf countries tightening restrictions to keep outbreaks in check.
All participants were required to submit proof of vaccination and negative PCR (polymerase chain reaction) tests.
Since the start of the pandemic, Saudi Arabia has registered more than 795,000 coronavirus cases, over 9,000 of them fatal. Some 67 million vaccine doses have been administered in the country of over 34 million people.
Source: Dawn
Please click the following URL to read the full text of the original story:
https://www.dawn.com/news/1698982/pilgrims-stone-the-devil-as-almost-million-strong-haj-winds-down
--------
Welsh-Iraqi Hanan Issa becomes Wales' first Muslim national poet
Aisha Aldris
08 July, 2022
Wales has appointed its first Muslim national poet, who is set to serve in the new role until 2025.
Welsh-Iraqi poet Hanan Issa - who is also a film-maker and artist - shared the news on Wednesday, stating she was "relieved" to finally tell the world about her new title.
Issa's new high-profile role is intended to represent the nation's "diverse cultures and languages… and [celebrate] writing from Wales both at home and abroad", according to Literature Wales, a national company for literature development.
"It feels wonderful [to be the first Muslim in this role], like a really positive step forward for representation," Issa told The New Arab.
"Poetry really has enriched my journey to build my connection with both my cultures," she said, adding that "words and phrases and ideas from both languages [Welsh and Arabic] creep into my work very often".
Issa believes her colourful cultural background will strengthen her in her new role, saying that her experiences have kept her curious and open minded.
"I think those things are helpful as a creative when you're looking for inspiration, I hope it will be a strength in this role where i'm trying to capture the interest of the public... and build bridges between people," she said.
Issa stated that despite her Muslim background being important to her, it is only "one facet of who I am", as she shared her hope that "people from all backgrounds and demographics can see me in this role and think that it's something that's potentially achievable for them".
The poet's recent works include her anthology My Body Can House Two Hearts and her contributions to the book Welsh (Plural): Essays on the Future of Wales .
Source: The New Arab
Please click the following URL to read the full text of the original story:
https://english.alaraby.co.uk/news/welsh-iraqi-becomes-wales-first-muslim-national-poet
--------
Over half a million copies of Quran distributed among Mosques in Mecca, suburbs
July 9, 2022
More than half a million copies of the Holy Quran have been provided to mosques in Mecca and holy sites around the city, Saudi Arabia's Ministry of Islamic Affairs, Dawah, and Guidance said.
It noted that the copies have been printed by the Medina-based King Fahd Glorious Quran Printing Complex, makkahnewspaper.com reported.
They contain translations of the Quran in different lanaguges as well, the ministry said.
The Nimrah Mosque in Arafat, Mash'ar al-Haram Mosque in Muzdalifah, Al-Khaif Mosque in Mina, and other mosques on the path of Hajj pilgrims have received the copies.
The move is aimed at facilitating the Hajj pilgrims' access to what they need to carry out the rituals.
Also 80,000 copies of the Holy Book have been placed on shelves at the Grand Mosque in Mecca.
Source: ABNA24
Please click the following URL to read the full text of the original story:
https://en.abna24.com/news//over-half-a-million-copies-of-quran-distributed-among-mosques-in-mecca-suburbs_1273703.html
--------
Russia vetoes 12-month extension of UN aid into Syria from Turkey
08 July ,2022
Russia on Friday vetoed a UN Security Council resolution that would have extended cross-border aid to Syria by one year without Damascus's backing.
The authorization for aid deliveries across the Syrian-Turkish border at Bab al-Hawa, which has been in effect since 2014, is set to expire Sunday.
The aid is a lifeline for more than 2.4 million people in the northwestern Idlib region of Syria.
Thirteen of the fifteen Council members voted in favor of the text. China, which often votes the same way as Russia, chose to abstain.
The vote had been due to be held Thursday but was scrapped following disagreement between Russia and the West.
Moscow is seeking a six-month extension. Sunday's deadline still leaves time for members of the Security Council to find common ground, observers note.
The vetoed text, proposed by Norway and Ireland, would have provided for a six-month extension until mid-January 2023, and then an additional six-month extension "unless the Council decides otherwise."
The extension would also be conditional on a "substantive report" by the secretary-general, including on the operation's transparency, progress on channeling aid across the front line, and progress on meeting humanitarian needs.
Nearly 10,000 trucks loaded with humanitarian aid passed through Bab al-Hawa last year, bound for Idlib in northwestern Syria.
Moscow, an ally of Damascus, has curtailed a number of Western-backed measures in recent years.
It views the authorization as a violation of Syria's sovereignty, and believes the delivery of aid to the northwest region should only be carried out from Damascus across the front line.
Source: Al Arabiya
Please click the following URL to read the full text of the original story:
https://english.alarabiya.net/News/middle-east/2022/07/08/Russia-vetoes-12-month-extension-of-UN-aid-into-Syria-from-Turkey
--------
Syria's Assad makes rare visit to country's north: State media
08 July ,2022
President Bashar al-Assad made a rare visit to the northern province of Aleppo on Friday to inaugurate a power station that was once held by opposition forces and suffered wide damages during the war, state media reported.
Government-held parts of Syria endure more than 12 hours of power cuts a day as production is far less than the needs of the country. Syria's infrastructure saw much destruction during the 11-year conflict.
Syria's state news agency, SANA, said Assad visited the power station in the eastern part of Aleppo province, adding that part of the station is now ready and can produce up to 200 megawatts. The report said work was underway to also fix other parts of the station.
Friday's inauguration comes on the sixth anniversary of Syrian troops retaking the station from militants, the report said.
Syrian government forces now control much of the country, thanks to allies Russia and Iran, which have helped tip the balance of power in Assad's favor. The civil war that began in 2011 has killed hundreds of thousands of people, displaced half the country's population and left large parts of Syria destroyed.
Syria's Prime Minister Hussein Arnous recently told parliament that the country's needs stand at about 7,000 megawatts but stations only produce a bit over 2,500 megawatts.
Arnous added that a main reason for electricity shortages is that Syria's production of natural gas dropped sharply during the conflict as some of the country's largest oil and gas fields are held by US-backed Syrian Kurdish-led fighters.
In November, Syria signed a contract with a group of companies from the United Arab Emirates to build a solar power station in a Damascus suburb. The station will produce 300 megawatts at peak rates.
Source: Al Arabiya
Please click the following URL to read the full text of the original story:
https://english.alarabiya.net/News/middle-east/2022/07/08/Syria-s-Assad-makes-rare-visit-to-country-s-north-State-media
--------
Saudi Arabia reiterates need to open Taiz crossings, secure peace in Yemen: Statement
07 July ,2022
Saudi Arabia's Ministry of Foreign reiterated in a statement on Thursday the importance of opening humanitarian crossings in Yemen's Taiz.
The statement also showed appreciation for the efforts of UN Special Envoy to Yemen Hans Grundberg for strengthening the commitment to the current UN-backed truce which went into effect in April and significantly reduced the intensity of fighting in a conflict the UN says has triggered the world's worst humanitarian crisis.
In the statement, Saudi Arabia stressed that the truce "aims primarily to reach a permanent and comprehensive ceasefire in Yemen and start the political process between the Yemeni government and the Houthis."
It also called on the Iran-backed Houthis to "alleviate human suffering" and add revenue to the Central Bank of Yemen to pay salaries to the civilians.
The country has been gripped by conflict since the Iran-backed Houthis took control of the capital Sanaa in 2014, triggering an Arab-led intervention in support of the beleaguered government the following year.
Under the current truce, commercial flights resumed from Sanaa airport to Amman and Cairo and oil tankers have been able to dock in the lifeline port of Hodeidah, which is in militant hands, in an attempt to ease fuel shortages.
Source: Al Arabiya
Please click the following URL to read the full text of the original story:
https://english.alarabiya.net/News/middle-east/2022/07/07/Saudi-Arabia-reiterates-need-to-open-Taiz-crossings-secure-peace-in-Yemen-Statement
--------
Saudi King, Crown Prince send prayers, well wishes to Islamic nations on Eid Al Adha
08 July ,2022
Saudi Arabia's King Salman and Crown Prince Mohammed bin Salman have sent cables of congratulations to the leaders of Islamic countries on the occasion of Eid al-Adha, the official Saudi Press Agency reported on Friday.
"The King and HRH Crown Prince prayed to Allah Almighty to accept the good deeds of all, return this happy occasion to the Islamic nation with glory and empowerment, and further progress and prosperity," the report said.
The leaders also received similar cables of congratulations and prayers from other countries to mark the occasion, SPA reported.
A reply was sent "appreciating their good wishes" and prayers for continued goodness, security and stability, according to the SPA report.
Saudi Arabia, host to the annual Hajj pilgrimage, saw the event kick off on Thursday, marking a significant step toward normalcy after COVID-19 restricted access to the ritual.
One of the five pillars of Islam, the Hajj must be undertaken by all Muslims at least once in their lives if they have the means.
Source: Al Arabiya
Please click the following URL to read the full text of the original story:
https://english.alarabiya.net/News/gulf/2022/07/08/Saudi-King-Crown-Prince-send-prayers-well-wishes-to-Islamic-nations-on-Eid-Al-Adha
--------
Mideast
Iran Arrests Prominent Activist Mostafa Tajzadeh, Two Filmmakers, Rasoulof And Aleahmad, On Security Charges
09 July, 2022
Iranian authorities have arrested a prominent reformist activist and two filmmakers on charges of acting against national security, local media said on Friday.
Mostafa Tajzadeh, a former reformist deputy interior minister turned activist, was detained on charges of "acting against national security and spreading lies to disturb public opinion," the semi-official news agency Mehr reported.
The hardline government of President Ebrahim Raisi has been facing public discontent, with soaring food prices sparking protests in recent months. Indirect US-Iran talks to resurrect a 2015 nuclear accord and lift sanctions have stalled.
Tajzadeh, an outspoken government critic, has said Supreme Leader Ayatollah Ali Khamenei should be held responsible if efforts to revive the nuclear deal fail.
"Under the current deplorable economic conditions and public dissatisfaction, the failure to revive the nuclear deal has destructive consequences, and its responsibility primarily lies with the Leader," Tajzadeh wrote in a tweet last week.
It was unclear if Tajzadeh's arrest was linked to the tweet.
Khamenei has the final say on all matters of state and is rarely criticized. Comments deemed insulting to him may carry a prison sentence under Iranian law.
Separately, dissident director Mohammad Rasoulof and a colleague, Mostafa Aleahmad, were detained on Friday, state news agency IRNA reported, accusing them of having ties to anti-government groups and committing security offenses.
The two were among a group of actors and filmmakers who had signed an appeal that called on security forces to "lay down your weapons and return to the nation's embrace" during street protests that followed a deadly building collapse in May which officials blamed on corruption and lax safety.
Tajzadeh and Rasoulof have both faced charges in the past.
Tajzadeh was jailed between 2009 and 2016, mostly over his involvement in unrest that followed a disputed election in 2009.
Rasoulof faces at least two pending jail terms over offenses ranging from filming without a permit to "collusion against national security."
Source: Al Arabiya
Please click the following URL to read the full text of the original story:
https://english.alarabiya.net/News/middle-east/2022/07/09/Iran-arrests-prominent-activist-two-filmmakers-on-security-charges
--------
Hamas congratulates Palestine, Islamic Ummah on Eid al-Adha
July 9, 2022
The Hamas Movement on Friday congratulated the Palestinian people and the Arab and Islamic Nation on the occasion of Eid Al-Adha.
The Movement saluted the Palestinians and all the Muslims all over the world who are performing Hajj (sacred pilgrimage), hoping many happy returns to the Palestinian people, Arab and Islamic Nations, and the whole world.
"We pray for many returns to our Palestinian people in Gaza Strip, the West Bank, 1948 occupied territories, and in diaspora. We wish the next Eid will witness restoring rights, liberation and return," the Movement added.
Source: ABNA24
Please click the following URL to read the full text of the original story:
https://en.abna24.com/news//hamas-congratulates-palestine-islamic-ummah-on-eid-al-adha_1273699.html
--------
Iranian Hajj Pilgrims Condemn Normalization of Ties with Israeli Regime by Certain Arab States
2022-July-9
They made the remarks at a ceremony known as the politico-religious ritual of disavowal of pagans (bar'aat min-al-mushrikeen). The ceremony is annually held by Iran on the 9th day of the lunar Hijri month of Dhul Hajja.
"The liberation of holy Quds, the first Qiblah of Muslims, from the hands of the child-killing Zionist regime is the irreplaceable cause and priority of the Muslim world," said a part of the statement, which was issued and read at the end of the ceremony on Friday.
The Iranian Hajj pilgrims voiced their strong support for the "resistant nation of Palestine, and condemned any form of normalization with the "criminal Zionist regime".
Hajj pilgrims warned of the distortion of Islamic concepts, the establishment of extremist groups that falsely introduce themselves as Muslims, and the intervention and occupation of Islamic countries by arrogant powers that aim to eliminate the deep cultural and spiritual effects of Islam.
Elsewhere in their statement, the Iranian pilgrims reproached the US and the Israeli regime for trying to sow discord among Muslims, stressing the need for Muslim unity by adhering to the teachings of the Holy Quran and the aspirations of Prophet Muhammad (PBUH).
In a relevant development on Friday, Supreme Leader of the Islamic Revolution Ayatollah Seyed Ali Khamenei in a message on Friday to the Hajj pilgrimage invited Muslims of the world to evade "disunity and division" while considering the Islamic awakening and resistance.
Ayatollah Khamenei in his message described the Hajj pilgrimage as a manifestation of Muslims' "unity and harmony", and said that the unity of the Muslim nation is one of the two basic foundations of the Hajj Pilgrimage.
Source: Fars News Agency
Please click the following URL to read the full text of the original story:
https://www.farsnews.ir/en/news/14010418000282/Iranian-Hajj-Pilgrims-Cndemn-Nrmalizain-f-Ties-wih-Israeli-Regime-by
--------
Palestinian president, Israeli leaders speak before Biden visit
08 July ,2022
Palestinian President Mahmoud Abbas held rare meetings and calls with Israeli leaders in an effort to calm tensions and coordinate security measures days before US President Joe Biden's first visit to the region.
Israel's President Isaac Herzog and Prime Minister Yair Lapid had separate calls with Abbas on Friday, official statements said, following a meeting between Abbas and Israeli Defense Minister Benny Gantz in the occupied West Bank city of Ramallah on Thursday.
Lapid and Abbas discussed "continued cooperation and the need to ensure quiet and calm," the prime minister's office said, in the first call between the two since Lapid took over as caretaker prime minister in Israel last week ahead of elections on November 1.
Gantz said on Twitter that Thursday's meeting "was conducted in positive terms" and the two discussed civilian and security challenges in the region.
"We agreed to maintain close security coordination and to avoid actions that may cause instability," Gantz said.
Abbas "stressed the importance of creating a political horizon, respecting signed agreements and stopping actions and measures that lead to the deterioration of the situation," Hussein al-Sheikh, a senior Palestinian official, said in a tweet.
Abbas also stressed the importance of having a "calm atmosphere before Biden's visit, which we welcome."
It was the third known meeting between Abbas and Gantz since August last year.
Simmering tensions between Israel and the Palestinians grew more intense following the May 11 killing of Palestinian-American journalist Shireen Abu Akleh during an Israeli army raid in the West Bank city of Jenin.
Palestinians say Abu Akleh was shot deliberately by an Israeli soldier. Israel denies this. The US State Department said on Monday that Abu Akleh was likely killed by gunfire from Israeli positions but it was probably unintentional.
The Palestinian Authority exercises limited self-rule in parts of the West Bank. US-brokered talks aimed at establishing a Palestinian state in Israeli-occupied territory collapsed in 2014 and show no sign of revival.
The Palestinian militant group Islamic Jihad condemned Thursday's meeting in a statement.
Source: Al Arabiya
Please click the following URL to read the full text of the original story:
https://english.alarabiya.net/News/middle-east/2022/07/08/Palestinian-president-Israel-s-Gantz-hold-rare-meeting-ahead-of-Biden-visit
--------
Yemen delegation to visit India with hope to secure wheat as food runs low: Minister
07 July ,2022
A Yemeni delegation will visit India next week in a bid to secure wheat for the war-ravaged country where strategic food stockpiles are running out, a government minister said on Thursday.
Mohammed al-Ashwal, the trade and industry minister of Yemen's government, told Reuters the delegation would seek to finalize an agreement to import wheat from India.
Yemen's existing strategic food stock piles would last until the end of August, he said.
India in May banned wheat exports as its output fell and domestic prices surged. It has since issued exemptions for certain countries.
"There has been great progress in implementing the agreement with the Indian government regarding lifting the ban on wheat exports to Yemen," Ashwal said.
It was not immediately clear how much wheat Yemen was seeking from India or how soon it could be delivered, if a deal was reached.
Disruption to Ukrainian and Russian exports, caused by Russia's invasion of Ukraine, and India's export ban risk deepening Yemen's hunger crisis and pushing up food price inflation, which has doubled in two years in some parts of the country.
Tens of thousands of people have been killed in Yemen in a seven-year-old conflict caused by the Iran-backed Houthis, and millions are living in near-famine conditions.
Source: Al Arabiya
Please click the following URL to read the full text of the original story:
https://english.alarabiya.net/News/middle-east/2022/07/07/Yemen-delegation-to-visit-India-with-hope-to-secure-wheat-as-food-runs-low-Minister
--------
Africa
69 Boko Haram, Islamic State in West Africa terrorists among inmates who escaped Nigerian prison: Police
Olanrewaju Kola
09.07.2022
MAIDUGURI, Nigeria
Nearly 70 Boko Haram and Islamic State in West Africa (ISWAP) terrorists, were among the almost 1,000 inmates who escaped during a terror attack at a major prison in Nigeria's capital, Abuja, a top official said Friday.
Police Affairs Minister Mohammed Dingyadi said the terrorists came in a large number and with "superior weapons" which overwhelmed security late Tuesday at the Kuje Prison, leading to the escape of 879 inmates.
"Nobody anticipated it. I think what helped them was the number of people they came with and the superior weapons they came with," he said.
Authorities released photographs of the 69 terrorists and urged Nigerians to report any if they are spotted.
Nigerians have been expressing concern about the brazen attack, fearing security in the capital may have been compromised.
Source: Anadolu Agency
Please click the following URL to read the full text of the original story:
https://www.aa.com.tr/en/africa/69-boko-haram-islamic-state-in-west-africa-terrorists-among-inmates-who-escaped-nigerian-prison-police/2633613
--------
Tunisia's president publishes amended draft of constitution with minor changes
July 08, 2022
TUNIS: Tunisia's President Kais Saied published on Friday in the official gazette a new draft of the proposed constitution that included minor amendments and did not affect his power.
The amendments of 46 chapters of the proposed constitution are mostly minor and formal, and come amid sharp criticism of a draft proposed by the president on June 30, with some considering it paving the way for a dictatorship.
Source: Arab News
Please click the following URL to read the full text of the original story:
https://www.arabnews.com/node/2119336/middle-east
--------
North America
Biden coming to a 'different Middle East' after peace deal: Jerusalem's Deputy Mayor
08 July ,2022
The Deputy Mayor of Jerusalem has said that US President Joe Biden will be visiting a "very different Middle East" when he makes his tour to Israel and Saudi Arabia later this month after the historic Abraham Accords paved the way for a "new atmosphere in the region."
In an interview with Al Arabiya English, Israeli politician Fleur Hassan-Nahoum, who is in charge of the country's foreign relations, international economic development and tourism, said the Abraham Accords, brokered by former US President Donald Trump and which led to UAE and Bahrain forging ties with Israel, has transformed the landscape of the Middle East.
"We are very excited about President Joe Biden's visit to Israel as part of his tour to the region," said Hassan-Nahoum, who is also the co-founder and founding member of the UAE - Israel Business Council. "Biden is coming to a very different Middle East than the one he visited as Vice President of the (Barack) Obama administration."
The US president will stop in the West Bank and Israel from July 13 to 16, before taking a direct flight from Tel Aviv to Saudi Arabia from July 15 to 16, where he will meet Saudi King Salman and Crown Prince Mohammed bin Salman.
"As my work with the administration's delegation in Israel, I know they (the US) are very keen to continue developing the Abraham Accords and we are working on all levels to continue that work that has realigned the Middle East to what we have today," said Hassan-Nahoum.
"In the wider context of both Saudi and Israel, we are very excited that the US are here to discuss common interests and be an interesting convener."
The Biden administration has "continued to strengthen and develop the Abraham Accords" since the US President took office in 2021, said Hassan-Nahoum.
"This wasn't a given as it was a different administration (to the one that brokered to Abraham Accords). Yet, the Biden administration is very much onboard with enriching the Abraham Accords."
"In Jerusalem, we are working on multi collaborations from business and cultural point of you on a number of projects for both Jewish people and Arabs; helping bring more economic opportunities for all sectors."
After the UAE and Bahrain normalized ties with Israel, Morocco then re-established relations with Israel under a separate Trump-brokered agreement.
Hassan-Nahoum said she hoped talks would continue to see more Middle Eastern countries join the Abraham Accords.
Strengthening Middle East relations
"However, we have to deepen ties before adding more countries to the Abraham Accords," she said. "But what the Abraham Accords has done is also strengthen old allies in the region such as Jordan and Egypt; places where we have doubled and tripled trade over the past few years."
"Thanks to the Abraham Accords there is this new atmosphere that exists in the region; it has really developed not only business but developed people-to-people relations."
"I hope the takeaway (from Biden's visit) is that the US administration will continue to work to develop and spread the message and narrative of the Abraham Accords to counties that have not joined – and America can be a catalyst for this."
Hassan-Nahoum said the US can work to separate those who want "peace, prosperity and development" and "isolate the extremists who have no interest in the good of their people."
"America can be pivotal in this; and we are (therefore) very excited about the visit and the flags are going up."
The White House confirmed on Thursday that President Joe Biden would be in Jeddah later this month to highlight its work to integrate air defense systems in the region to counter a growing Iranian threat.
"The President will sit down in a bilateral meeting with King Salman and his leadership team, as you know, the Crown Prince is on that leadership team… So, certainly, the President will be seeing the Crown Prince in the context of that larger bilateral discussion," National Security Council Coordinator for Strategic Communications John Kirby said.
Kirby spoke to reporters ahead of Biden's first visit to the Middle East.
"What happens over there [in the Middle East] definitely affects us here at home," he said.
Asked about expanding the Abraham Accords, Kirby said the US would encourage the expansion of Gulf countries normalizing ties with Israel. "We believe that's good for the region; it's good for the security interest of all concerned, including the United States," he said.
Avi Hasson, CEO of Start-Up Nation Central, a Tel Aviv-based non-profit organization that promotes Israeli innovation around the world, said President Biden's visit to the Middle East comes at a pivotal point in time.
"President Biden will be visiting both Israel and Saudi Arabia on this trip, at a time when close observers are wondering what a potential relationship between Jerusalem and Riyadh might look like," he told Al Arabiya English. "While it may be tempting to expand on the success of the Abraham Accords by bringing Saudi Arabia into the fold immediately, these relationships can often take time to develop."
"Instead of pursuing normalization immediately, I suggest instead that the US administration set its sights on a more modest goal, though one no less revolutionary for the long term: to identify a specific sector where Israelis, Saudis, and perhaps other regional neighbors can work together."
"Over time, this approach would demonstrate to the people of our countries that innovation and collaboration can bring a trusting and resilient relationship. In my view, any regional arrangement – whether the Abraham Accords or a direct improvement of ties between Israel and Saudi Arabia – will center around security."
Source: Al Arabiya
Please click the following URL to read the full text of the original story:
https://english.alarabiya.net/News/middle-east/2022/07/08/Biden-coming-to-a-different-Middle-East-after-peace-deal-Jerusalem-s-Deputy-Mayor
--------
No deal at UN as Syria cross-border aid resolution set to expire
Servet Günerigök
08.07.2022
WASHINGTON
A resolution that allows humanitarian aid operations from Türkiye into Syria is at risk of being disrupted after no agreement came out of talks Thursday at the UN Security Council.
Although there is a scheduled a meeting at the security council Friday morning, it remains unclear whether there will be a vote or not.
The cross-border aid authorization is set to expire Sunday. It allows the delivery of humanitarian aid from the Cilvegozu border crossing in southern Türkiye into northwest Syria through the Bab al-Hawa border crossing.
The council negotiated two rival bills on Thursday. One was drafted by Norway and Ireland, which wants the border crossings to remain open for 12 months, and the other by Russia, which calls for a six-month extension followed by a new resolution for another six-month extension.
According to the UN, more than 2.4 million Syrians benefit from humanitarian aid delivered through Bab al-Hawa each month.
Last year, more than 9,500 trucks carrying food aid, medicine and goods to meet urgent needs crossed into Syria through Bab al-Hawa.
US Ambassador to the UN Linda Thomas-Greenfield said she hoped there would be a vote on Friday to extend the aid resolution for another year.
"Six months ends in January, in the middle of winter, the worst time possible," said Thomas-Greenfield, according to The Associated Press.
Source: Anadolu Agency
Please click the following URL to read the full text of the original story:
https://www.aa.com.tr/en/americas/no-deal-at-un-as-syria-cross-border-aid-resolution-set-to-expire/2632825
--------
Family of Palestinian-American killed in West Bank lashes out at US President Biden
08 July ,2022
The family of a Palestinian-American reporter killed while covering an Israeli raid in the occupied West Bank lashed out at President Joe Biden in a letter released Friday over his administration's response to her death.
Relatives of Shireen Abu Akleh expressed "grief, outrage and (a) sense of betrayal," accusing the US of trying to erase Israel's responsibility for her death. A US statement earlier this week that said Israeli fire likely killed her but that the May 11 shooting in the West Bank town of Jenin was not intentional. Fallout from the killing is likely to cast a shadow over Biden's trip to Israel and the occupied West Bank next week.
The family asked Biden to meet with them when he visits the region. The White House declined to comment on the letter or the request for a meeting. A reconstruction by The Associated Press lent support to Palestinian eyewitnesses who said she was shot by Israeli forces without making a final determination. Investigations by CNN, the New York Times and the Washington Post, as well as monitoring by the UN human rights office, reached similar conclusions.
Israel denies she was deliberately targeted, and says she could have been shot by an Israeli soldier or a Palestinian militant during an exchange of fire.
The State Department said in a July 4 statement that the bullet that killed her was too badly damaged to determine who fired it.
The statement said the US had summarized separate investigations by Israel and the Palestinian Authority, concluding that she was likely struck by Israeli fire. But it found "no reason to believe that this was intentional," saying it was the result of "tragic circumstances."
The US did not explain how it reached those conclusions or cite evidence to support them.
The Abu Akleh family said "all available evidence" suggests she was deliberately killed by an Israeli soldier and that the administration had "thoroughly failed to meet the bare minimum expectation" of a credible, independent investigation.
"Instead, the United States has been skulking toward the erasure of any wrongdoing by Israeli forces," they said. "It is as if you expect the world and us to now just move on. Silence would have been better."
Asked about the letter, White House Press Secretary Karine Jean-Pierre said she had not yet seen it and declined to comment on Biden's travel plans. She said Biden has been closely monitoring the investigation and that senior US officials are in touch with the family.
"We feel their pain. We can't even imagine what they must be going through," she said. "We continue to urge cooperation between Israel and the Palestinian Authority on next steps and we definitely continue to urge accountability."
US lawmakers have pressed the administration for an independent investigation into the killing of Abu Akleh, a veteran on-air correspondent for Al Jazeera's Arabic language service who was widely known and respected across the Arab world.
Abu Akleh, who was 51, had spent a quarter-century reporting on the harsh realities of life under Israeli military rule. Palestinians view her as a martyr to journalism as well as their national cause.
Source: Al Arabiya
Please click the following URL to read the full text of the original story:
https://english.alarabiya.net/News/middle-east/2022/07/08/Family-of-Palestinian-American-killed-in-West-Bank-lashes-out-at-US-President-Biden
--------
URL: https://newageislam.com/islamic-world-news/nupur-hacktivists-malaysia-indonesia/d/127447
New Age Islam Islam Online, Islamic Website, African Muslim News, Arab World News, South Asia News, Indian Muslim News, World Muslim News, Women in Islam, Islamic Feminism, Arab Women, Women In Arab, Islamophobia in America, Muslim Women in West, Islam Women and Feminism