New Age Islam News Bureau
3 Sept 2015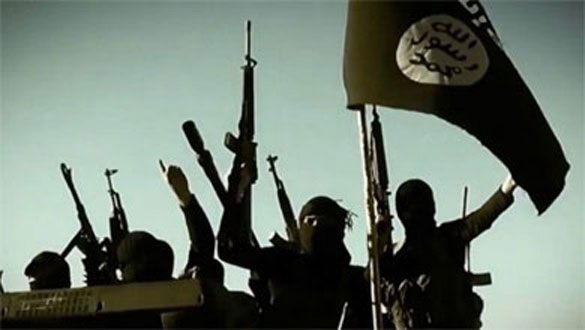 Australia is conducting air strikes over Iraq in a bid to halt the progress of the Islamic State group.
---------
India
• No Scope of Change in Triple Talaq System, Says All India Muslim Personal Law Board
• Muslims Don't Need Certificate to Prove Their Patriotism: Chief Imam of the All India Imam Organisation
• India Strongly Rejects Pakistan Raising Kashmir at UN
• Open Letter to Asaduddin Owaisi by a Prominent Gujarati Muslim Journalist
• No role for any third party in Indo-Pak talks: BJP
• Vice President's words have weight; govt must plumb depths of Muslim exclusion
• Stone pelting in Muslim areas of Gulbarga during Bandh yesterday
• AAP supports VP Hamid Ansari, urges Modi to rein in Sangh Parivar, questions his meeting with RSS
-------
South Asia
• More Than 100 Taliban Killed, Wounded In Afghanistan Security Operations
• Afghan Ulema Oppose With the Invitation of Pakistani Ulema Chief to Kabul
• Taliban brutally martyr unconscious policemen in Helmand
• Anti-Muslim Buddhist Group Gains Political Clout in Myanmar
• Afghan government, Taliban peace talks likely to resume this month
• Indonesia plans almost $1.37b in Islamic bonds for infrastructure projects to kick-start economy
-------
Arab World
• 'Untrue' Iranian Film on Prophet Roundly Slammed By Scholars
• Rare Car Bomb Kills 10 in Al-Assad's Bastion Latakia
• Jihadi Groups Attack Two Shia Towns in Syria
• Islamic organisation condemns IS vandalism against landmarks in Palmyra
• Syria's heritage riches victim of intractable war
• Former ICC chief prosecutor pushes for Yazidi genocide case
• Obama to assure Saudi King of U.S. help against Iran threat
• Syria: Army Preparing to Break Militants' Siege of Fuaa, Kafraya
• Iraqi Commander: US Operating Military Bases in Iraqi Kurdistan Region, Mosul
• Lebanon govt powerless as protesters campaign grows
• Who's behind seizing Turks in Baghdad?
• Kerry confident Middle East powers can send ground troops to Syria
• Saudi Launches First Multi-Language Hajj App
-------
Mideast
• Turkey Takes On the Islamic State ... In Diyanet 40-Page Report
• Yemeni Rockets Destroy 2 Saudi Military Bases in Jizan
• Four Turkish officers killed in Mardin bombing
• Gunman kills two Yemeni staff of Red Cross
• ISIS claims bomb attack on Yemeni mosque
• Nasrallah Emphasizes Iran's Significant Role in Regional Security, Fighting Terrorism
• Israel stages missile attack on north of Gaza Strip
------
Africa
• 'Spoil Peace, Face Consequences:' U.S. Warns South Sudan Over Ceasefire
'• Terminator' Warlord Terrorised DR Congo
• Tunisia economic reconciliation bill causes friction tensions over past
• Libya factions due in Geneva for fresh peace talks
-----
Europe
• Germany Declines, Loses European Identity For The Sake Of Islam
• Buddhist, Muslim Scouts Camp Together In France for Tolerance
• Muslim refugees threatening Christian roots in Europe: Hungarian PM
• Europe's fear of Muslim refugees echoes rhetoric of 1930s anti-Semitism
------
Pakistan
• Hurriyat's Geelani Writes 'Secret' Letter to Sharif
• Muslim, Hindu, Christian in Unison against Indian 'Hysteria'
• Arrests under NAP: Shia Ulema Council announces rallies across province
• Islamabad to ask Kabul to end anti-Pakistan propaganda
• MQM opts out of dialogue again, says resignations final
• LoC firing threat to international peace, says PM
• Mistakes of 2013 polls won't be repeated, CEC assures PTI
• Three policemen, resident die in 'encounter'
• COAS approves death sentences of five militants
------
North America
• ACLU, Muslim Rights Groups Denounce Tennessee Sheriffs' Comments
• Qaeda Fighters Could Tackle IS: Petraeus
• Obama gets key vote to protect Iran N-deal
• Denmark: Second Muslim cemetery destroyed in space of three months
• Douglas Welborn: Obama is a Muslim first, not loyal to America
• American Muslims must not become tools of Israeli propaganda
• US Muslims hope new billboards reclaim Islam's message of peace, justice amid violent attacks
-------
Australia
• Australian Prime Minister Says Islamic State Terrorists Worse Than Nazis
----
Southeast Asia
• Malaysian Police to Question Ex-PM Mahathir Over Rally Comments
• Thai blast suspect's prints found on bomb equipment
• Malaysian police to grill ex-PM over anti-govt rally
-------
Compiled by New Age Islam News Bureau
URL: https://www.newageislam.com/islamic-world-news/new-age-islam-news-bureau/no-scope-of-change-in-triple-talaq-system,-says-all-india-muslim-personal-law-board/d/104469
-----
India
No Scope of Change in Triple Talaq System, Says All India Muslim Personal Law Board
Sep 3, 2015
Lucknow: The All India Muslim Personal Law Board (AIMPLB) on Thursday said there was no scope of change in the triple Talaq system and rejected the suggestion by some community outfits for building a consensus on making a three-month period mandatory before finalisation of divorce.
Though as per Quran and Hadith, "triple Talaq" is a crime, once said, the process would be considered complete and cannot be changed, AIMPLB Spokesman Maulana Abdul Raheem Qureshi told PTI.
He said that through news reports he has come to know that the All India Sunni Ulema Council had written a letter to the Board along with Deobandi and Barelvi sects that if there was any scope in Islamic law then "Talaq" said by a person thrice in one goes, should be considered as said only once.
"Though the AIMBLP has not received any such letter as yet, we do not agree with the suggestion. We have nothing to do with what happens in other Islamic countries. We do not look into what is happening in Pakistan, Bangladesh, Iran, Sudan and other countries. What we follow is what the Quran Sharif, Hadith and Sunnat has said," he added.
The spokesman said though saying Talaq thrice in one go was not considered good in Islam, the process is considered to be complete. "There is no scope of change in the system," he said.
Qureshi said last week the AIMPLB had sent a questionnaire to Ulema across the country in which it was asked whether any penalty could be imposed on a person giving triple Talaq or not.
"There is an old fatwa which states that triple Talaq in one go is a crime, but the process will be considered to be complete. Earlier, such husbands were lashed, but now it cannot be done. The Ulema were asked what can be done in the present situation. We will invite them and discuss the issue at length," he said.
General Secretary of Jamat Raza-e-Mustafa, a religious and social unit of centre of Barelvi sect, Maulana Shahabuddin said the demand to consider triple Talaq in one go ineligible had been raised in the past as well.
"But the religious leaders of Hanafi, Shaafai, Maliki and Hambli sects decided that once uttered thrice, Talaq will be considered complete," he said.
Spokesman of All India Shia Personal Law Board Maulana Yasoob Abbas said there were many complexities involved in the issue.
"A girl leaves her parents house for once and all after marriage and lives with her husband all through her life. In between if husband says Talaq thrice in a fit of anger, her life is torn into pieces," he observed.
He said that at this juncture Ulema should sit together and deliberate on the issue of triple Talaq.
Maintaining that the practice of triple Talaq was causing immense problems in Muslim society, a body of clerics had written to the AIMPLB and Islamic scholars to build consensus on making a three-month period mandatory before finalisation of divorce.
http://www.firstpost.com/india/no-scope-of-change-in-triple-talaq-system-says-all-india-muslim-personal-law-board-2419482.html
----------
Muslims Don't Need Certificate to Prove Their Patriotism: Chief Imam of the All India Imam Organisation
3 September 2015
NEW DELHI: The chief imam of the All India Imam Organisation (AIIO), Umer Ahmed Ilyasi on Wednesday slammed the Allahabad High Court order directing madrasas across Uttar Pradesh to raise national flag on Independence Day and Republic Day, saying that the Muslims in India do not need to present a certificate to prove their patriotism.
"Today Muslims don't have to give a certificate of their patriotism by unfurling the national flag. We have always unfurled national flag in our madrasas, whether it's January 26 or August 15.
We are proud to be Indian, proud to live in a free country. Should we call the media to tell that we have raised the flag?" Ilyasi told ANI here.
"I am surprised in this order of the court. If the court wanted to give an order than they should have given an order on the educational backwardness of Muslims. We are Indians and we don't need to give any certificate to prove that," he added. (ANI)
The Allahabad High Court on Tuesday directed the Uttar Pradesh Government to ensure that the National Flag is hoisted at madrasas across the state on Independence Day and Republic Day.
http://www.newindianexpress.com/nation/Muslims-Don%E2%80%99t-Need-Certificate-to-Prove-Their-Patriotism-Chief-Imam/2015/09/02/article3006926.ece
-----------
India strongly rejects Pakistan raising Kashmir at UN
PTI | Sep 3, 2015
UNITED NATIONS: Strongly rejecting Pakistan's call for plebiscite in Jammu and Kashmir, India has asserted that the state is an integral part of the country and its citizens have chosen a democratically-elected state government as it lambasted Islamabad for raising the issue at the UN.
"Pakistan must know that this is the platform of the Inter-Parliamentary Union where the 2030 development agenda is being discussed," Lok Sabha Speaker Sumitra Mahajan said.
She strongly rejected Pakistan raising the issue of Jammu and Kashmir at the Fourth World Conference of Speakers on Wednesday, saying that the Pakistan representative's remarks on the issue in the UN are "totally irrelevant".
Raking up the Kashmir issue at yet another UN forum, acting speaker of the National Assembly Of Pakistan Murtaza Javed Abbasi had said in his speech that "it is time" to enable the people of Jammu and Kashmir to exercise their right to self-determination through an "independent and impartial plebiscite under the United Nations".
Mahajan said Jammu and Kashmir has been an integral part of India since independence and elections have been held in the state for the past many years.
"Pakistan should keep in mind that the people of Jammu and Kashmir have voted to elect their state government. What can be more democratic than this," she said, strongly rejecting Pakistan's call for a plebiscite.
She said Pakistan is trying to make an issue out of a non-issue by bringing up Jammu and Kashmir at every platform of the UN.
"They are ignoring the realities on the ground. This (Jammu and Kashmir) is not an issue for the UN. They are making a non-issue an issue but they will not get success," she said.
She further said that Pakistan is not focusing on the theme of the conference, which is development but bringing a bilateral issue into the forum.
"They are not focused on development. They are not thinking about their citizens and how development should take place in Pakistan. But instead every now and then they try to raise only one issue," Mahajan said.
In his speech, Abbasi had said that "outstanding disputes" continue to fester in South Asia preventing the region from realising its tremendous economic and social potential.
He had claimed "foremost among these disputes" is the issue of Jammu and Kashmir, which is an "internationally recognised" disputed territory, underwritten by several United Nations resolutions.
"The Kashmiri people have waited for too long for their just and inalienable right to self-determination. Peace in South Asia is an imperative not only for the people of that region but also for the citizens of a globalised world," he had said.
http://timesofindia.indiatimes.com/india/India-strongly-rejects-Pakistan-raising-Kashmir-at-UN/articleshow/48782240.cms
-----
Open Letter to Asaduddin Owaisi by a Prominent Gujarati Muslim Journalist
September 3, 2015
Dear Sir,
Naqeeb-e-Millat…
Asssalam Alaikum,
Recently there were some reports in Gujarat based leading newspapers that All India Majlis-e-Ittehadul Muslimeen (AIMIM) headed by you is likely to contest the local elections in Gujarat scheduled in October this year but it is now almost certain that your party may not be in fray at least this local elections in Modi's homeland.
As a registered political party, your party has right to fight election anywhere in the country. It is widely known that AIMIM has high political ambition and it wants to expand its political clout from Hyderabad to other states of the nation. We saw your party's performance in Maharashtra and now you are in Bihar and may go to UP, and West Bengal in coming years. But here as a citizen of Gujarat, I want to write something to you as your party is very much keen to spread its wings in Gujarat. Though as a journalist I talked with you some days back on phone. At that time, you clearly told me that at present Gujarat is not under your radar but you are in need of some good people who can launch MIM in PM Modi's home state. But local media reports speak other story that MIM may contest local elections in Gujarat. Anyway, in this context, as a Gujarati Muslim, I want to ask some Questions to you. Sir, as you know that Gujarat is laboratory of Hindutva, Don't you think that AIMIM presence in highly polarized State would further vitiate the atmosphere for Minorities particularly Muslims and Dalits? Have you any special plan to uplift minorities of Gujarat who are in sorry state of affairs at all fronts– educationally, economically and socially?
After 2002 riots, neither you nor your brother Janab Akbaruddin Owaisi visited Gujarat to see the pain of riot victims. Why? Though you and you brother always raise Gujarat riots issue in public meetings. You spoke loud about 2002 genocide and fake encounter of Mumbai girl Ishrat Jahan in parliament—the temple of our great democracy. After 2002 riots in Gujarat, many Muslim youths were falsely framed, charged and sent to jails, why you or your party kept mum and never came to represent these youth in legal battle in courts?
Gujarat is a state where saffron outfits like VHP, Bajrang Dal and others are always threats to minorities and now under new government of Mrs. Anandiben Patel, these fanatic elements are getting stronger. One thing is clear that AIMIM is helping BJP knowing or unknowingly as its presence in Gujarat or any state will divide Muslim votes and further polarization of votes on religious grounds.
In Gujarat, Congress is in deep trouble and there is no hope for its revival in near future. MIM may get some seats in Gujarat but will not be in a position to rule. For AIMIM, Congress is not untouchable. In past it supported Congress from outside when UPA government was in Centre. To stop BJP, MIM should enter in electoral understanding with secular parties in all states. It is well known how effectively MIM can split minority votes and helped BJP to get simple majority in Maharashtra. Same script will be written in Bihar, UP, WB and Gujarat if such dynamics of politics and vote share continues a Gujarati Muslim, I humbly tell without mincing words that Congress has always used our votes and did nothing to uplift state minorities, Dalits, Adivasis, and other marginalized section of society but at the same time, I want to bring attention that now more polarization will only help saffron party. Gujarat Muslims have suffered a lot in past, now we want to progress. We do not want to remain under threat of loonies of RSS and its other outfits so it is high time to weaken such elements, so we have to strengthen secular parties'. Perhaps, MIM cannot win a single parliamentary seat in Gujarat on basis of Muslim voters. It has to expand its based to Dalits and other secular Hindus. According to a survey, that out of 520 seats maximum 8 seats can be won by Muslims on their own votes.
Before signing off, I once again humbly tell you that at present political situation in the country is delicate. It could turn anti-Muslim, if the BJP feels that it is losing ground, especially in Bihar. In Gujarat 30 years ago (1985), the anti reservation movement involved upper caste attacks on Dalits. But once the RSS realized that Dalits will slip from their hands, they turned that agitation against Muslims. A similar development may emerge with MIM. It may help the BJP in Bihar, by taking away Muslim voters from Nitish Kumar. It may also help the BJP by taking votes away from the Congress in Gujarat civic elections. All the BJP has to do is to create a communal situation in the two states. So please do not help BJP knowing or unknowingly. May Allah SWT save our beloved country from political uncertainty and imbalance, people like you can play very effective role to save secularism and Constitution.
Regards,
Abdul Hafiz Lakhani.
(The writer is Ahmedabad based senior journalist and Editor of Gujarati fortnightly 'Gujarati Siasat')
http://www.siasat.com/news/open-letter-asaduddin-owaisi-prominent-gujarati-muslim-journalist-828288/
-----------
No role for any third party in Indo-Pak talks: BJP
Sep 2, 2015
BJP on Wednesday said there was no role for any third party, including Hurriyat Conference, in the talks process between India and Pakistan as per the Simla agreement. "There is no room for any third party interference or consultation for holding talks between India and Pakistan," state BJP chief spokesperson Sunil Sethi told reporters in Jammu. "Dialogue can take place only between the two countries as per the Shimla agreement and any involvement of person or organization within or outside India is not acceptable…there is no role for Hurriyat Conference or any other separatist body in any such talks," Sethi said.
Opposition National Conference had on Tuesday said Hurriyat Conference has shunned armed violence and opposes it and is prepared for a sustained, productive dialogue. "This should be enough for New Delhi to engage with them and include them in their talks with Pakistan – be it on issues directly related to Kashmir or indirectly related to Kashmir." Sethi said the talks can take place between the two countries to resolve the border dispute and on ceasefire violations and Pakistan's support to terrorists and separatists in India. Pakistan's attempts to involve Hurriyat will only give legitimacy and importance to it, which is unacceptable, Sethi said.
http://indianexpress.com/article/india/india-others/no-role-for-any-third-party-in-indo-pak-talks-bjp/
-----------
Vice President's words have weight; govt must plumb depths of Muslim exclusion
Sep 03, 2015
On Monday, India's vice-president Hamid Ansari showed yet again why he is an authoritative voice in India's public life.
Addressing a jubilee meeting of the All India Majlis-e-Mushawarat, the vice-president offered an eloquent assessment of the condition of Indian Muslims. He referred to the "shadow of physical and psychological insecurity" that they experienced at the time of Independence — and spelt out the deprivations they endure today. Mr Ansari carefully referenced governmental assessments like the Sachar Committee report which said that on most socio-economic indicators, Muslims were on the "margins of structures of political, economic and social relevance" and, in many cases, their condition was worse than that of the Scheduled Castes and Scheduled Tribes.
Mr Ansari said their principal problems related to identity and security, education and empowerment, equitable share of the largesse of the state and a fair share in decision-making. Reiterating social democratic principles, he said the default by the State in terms of exclusion ought to be corrected by the State and argued that affirmative action is a prerequisite for achieving the objective of sab ka saath sab ka vikas. This proposition may not materialise anytime soon, particularly since the ongoing Patidar agitation intends on doing away with reservations altogether.
That said, the Centre must heed Mr Ansari and ensure that Muslims are accorded the full measure of their rights as citizens. The Post Sachar Evaluation Committee noted in 2014 that Muslims continue to 'live in areas that are denied public services of any kind and have considerably lower incomes than their counterparts among all socio-economic groups'. The State is regrettably yet to plumb the extent of Muslim exclusion. There is, for instance, no religion-specific data about public service recruitment. All we know is that the share of minorities as a whole in 37 central government ministries and departments increased from 4.49% in 2006-07 to 7.74% in 2012-13, far lower than the share of the Muslim population, which was close to 14% during the period.
Mr Ansari spoke also about internal factors constraining Muslim development and about the need to be anchored in modernity and yet critically engaging it. But his primary point about State responsibility remains, which should take the first step by gathering and publicising religion-based data in order to improve services. Most social sector programmes do not identify beneficiaries by socio-religious categories. Schemes meant for minorities will not be effective unless that changes.
http://www.hindustantimes.com/comment/govt-must-ensure-muslims-get-their-full-rights-as-citizens/article1-1386796.aspx
-------
AAP supports VP Hamid Ansari, urges Modi to rein in Sangh Parivar, questions his meeting with RSS
September 3, 2015
New Delhi: Aam Aadmi Party has taken cognizance of virulent attacked by Sangh Parivar on Vice President of India Mohammad Hamid Ansari. Coming out in support of Ansari, it lashed out at right wing groups for making irresponsible remarks against the Vice President. The party on Wednesday termed the demeaning remarks made by the right wing groups like the RSS and the VHP against the Vice President as a sad development for the democratic norms and the sacred constitutional framework of the country. It also heavily came down on the schedule meeting between Prime Minister Narendra Modi and RSS.
Addressing media persons here, AAP leader Ashutosh said the comments made by the right-wing hardliners amounts to the mockery of the Constitution.
"The RSS and VHP have attempted to ridicule the constitution by attacking the Hon. Vice President of India. This is also worrying because top Union Ministers and ruling BJP leaders meet with RSS and its affiliates to take directions in running the politics of the country. This is direct interference of these hard-line groups in the political process and should be condemned by one and all."
The Sangh Parviar attacked the Vice President for his speech at the Golden Jubilee Conference of the All India Muslim Majlis-e- Mushawarat on Monday in which he had suggested that the government should take affirmative action for addressing deprivation and discrimination problems confronting the Muslim Community. During his speech, he invoked official reports regarding the state of the community and urged the government to develop appropriate instruments for corrective measures at policy and implementation levels.
Fumed by Ansari's plain-speaking, BJP general secretary Kailash Vijayvargiya said he (VP) transgressed his "constitutional limits". While VHP said it "condemns this rank communal statement".
Ashutosh reminded that it is responsibility of the Prime Minister who is the elected leader of the country to ensure that the Vice President does not have to face the vitriol from BJP, RSS and its affiliates.
It is to be recalled that similar attacks were mounted on Hamid Ansari on the occasions of World Yoga Day and Republic Day by the right wing elements directly as well as through the social media.
"Either the Prime Minister should rein in such elements who openly attack the constitutional posts of the country or come clear and declare his inability to control these radical elements whose ambitions are to hijack the secular fabric and democratic sanctity of the country", he said.
Besides, AAP leader also raised objection over the much touted meeting between the PM and RSS saying the government is only accountable to the Parliament not to any individual or group.
"The meeting between Narendra Modi government and RSS is highly questionable. The government is accountable and answerable only to the public. Such a deliberation is a mockery of the constitutional arrangements and parliamentary democracy," said Ashutosh.
He recalled that RSS was permitted to function as an organization by the first home minister Sardar Vallabhbai Patel under certain conditions. One of them being it will not interfere in the mainstream politics. However, it is now openly interfering in the government affairs since the new government came to power at the Centre last year.
http://www.siasat.com/news/aap-supports-vp-hamid-ansari-urges-modi-rein-sangh-parivar-questions-his-meeting-rss-828281/
-------
South Asia
More Than 100 Taliban Killed, Wounded In Afghanistan Security Operations
Sep 03 2015
Ministry of Defense has announced that more than 100 Taliban militants have been killed and wounded in newest security operations in the country.
A statement issued by the ministry on Thursday morning states that the operations were carried out in the jurisdiction of Kunar, Maidan Wardak, Ghazni, Logar, Paktia, Kandahar, Zabul, Helmand, Ghor, Farah, Baghlan, Sar-e-Pul, Kundoz, Faryab and Takhar provinces in the past 24 hours.
According to the statement, 78 militants were killed, 36 wounded and 2 others detained during these operations.
The statement further states that eight soldiers from the Afghan National Army (ANA) also embraced martyrdom by landmine explosions and insurgent fire during these operations.
Afghan security forces have been busy in several large-scale military operations against Taliban and other militant groups in parts of the country.
During these independent operations, Afghan forces have retaken areas that were under Taliban control for many years.
Afghan forces launched independent military operations against insurgents after taking full charge of security from NATO-led security forces at the beginning of this year.
http://www.khaama.com/ministry-of-defense-more-than-100-taliban-killed-wounded-in-newest-security-operations-3862
-------
Afghan Ulema Oppose With the Invitation of Pakistani Ulema Chief to Kabul
Sep 02 2015
The Afghan Ulema have opposed with the invitation of the Pakistani Ulema (Clerics) Council Chief Maulana Tahir Ashrafi to Kabul to participate in religious summit which is expected to be organized in capital Kabul.
A letter sent by the Ulema Council to the Ministry of Foreign Affairs of Afghanistan, states that the decision was taken during a meeting of the Ulema Council on Wednesday.
The Ulema Council cited character weakness of the Maulana Ashrafi as the main reason to stop him from participating in the upcoming summit.
The letter sent to Ministry of Foreign Affairs was apparently gesturing towards Maulana Ashrafi's endorsement of Jihad in Afghanistan.
In a controversial statement earlier in 2013, Maulana Ashrafi said suicide attack in Afghanistan, Palestine and Kashmir is permitted, while boycotting the Kabul-Islamabad religious scholars conference due to Afghanistan's opposition to allow Taliban representatives in the summit.
His remarks sparked widespread objections by the Afghan people and the former President Hamid Karzai who said "Apparently those who are encouraging and supporting terrorism and kill ordinary Afghan people including men and children should be added to the blacklist. This is a violation of the human dignity to kill women and children."
This comes as comes relations between Kabul and Islamabad have been at all-time low following a series of deadly attacks in capital Kabul and other parts of the country recently with Afghan clerics suggesting Maulana Ashrafi's invitation would not be appropriate at such time.
The Afghan officials slammed Pakistan's role in curbing the militant groups activities in Pakistan saying that the terrorist network's including the Taliban and the notorious Haqqani Network are actively operating in Pakistani soil and plot and coordinate attacks in Afghanistan.
https://www.khaama.com/afghan-ulemas-oppose-with-the-invitation-of-pakistani-ulema-chief-to-kabul-1465
-------
Taliban brutally martyr unconscious policemen in Helmand
Sep 03 2015
Taliban militants have brutally martyred unconscious policemen in southern Helmand province.
The incident took place in Birtaqi area of Garmser District last night.
Tamoor Shah Nazari, the district police chief said that seven policemen fallen unconscious after drinking yogurt shake in their security post.
He said then Taliban went there and martyred them.
According to Nazari, Taliban have also taken weapons and police vehicle from this post.
This is second attack of its kind in Helmand province in less than three weeks.
The first incident took place in Sar Gora area of the provincial capital Lashkargah on the night of August 16.
On that night, five policemen were made unconscious in their security post and then beheaded with a knife by Taliban.
http://www.khaama.com/taliban-brutally-martyr-unconscious-policemen-in-helmand-3863
-----------
Anti-Muslim Buddhist Group Gains Political Clout In Myanmar
09/02/2015
Swathed in crimson robes, 77-year-old Ashin Tilawkar Biwonsa shuffles through a crowded conference room with the help of an aide, his supporters standing in respect as he takes a seat at the head of a table under a portrait of his own image.
It is from here, at an unremarkable roadside monastery just outside the city of Yangon, that the abbot is propelling the radical Buddhist group he co-founded into the mainstream of Myanmar's politics.
Four bills drafted by his Committee for the Protection of Race and Religion, better known as Ma Ba Tha, have been passed by parliament and signed into law. Critics say the new laws effectively legalize discrimination against women and the country's minority Muslims.
Along with political clout, Ma Ba Tha is also ratcheting up its public image ahead of elections in November that will be the first free vote in Myanmar in the last 25 years. The radical Buddhist group has regular programming on one of the country's most popular satellite TV channels and has launched a magazine.
"There should be lawmakers in parliament who are reliable for the country," Ashin Tilawkar Biwonsa said in an interview. "There might be some people, especially Muslims, who are working on weakening Buddhism, so we need strong people for our religion."
Ma Ba Tha has shown no signs of contesting elections itself but says it will "remind" the public of candidates who opposed its four laws. These include Nobel peace laureate Aung San Suu Kyi and her opposition National League for Democracy (NLD), which is going head to head with conservatives and military figures in the polls.
Established two years ago, Ma Ba Tha sprang from the "969" movement, a loose collection of monks linked to a wave of violence against the country's Muslim minority in 2012 and 2013.
Senior Ma Ba Tha officials said the 969 movement had raised awareness about threats to Buddhism from a burgeoning Muslim population, but was disorganized and lacked leadership.
"It was (concerned with) only the symbols of Buddhism," said Ashin Tilawkar Biwonsa.
Now, a growing number of professionals are offering their expertise on everything from media relations to legislation, helping to shape Ma Ba Tha into a slick organization with popular support and real political clout.
Full Report at:
http://www.huffingtonpost.com/entry/anti-muslim-buddhist-group-gains-political-clout-in-myanmar_55e74067e4b0b7a9633b53fb?section=india&adsSiteOverride=in
-----------
Afghan government, Taliban peace talks likely to resume this month
Sep 03 2015
The halted peace talks between Afghan government and Taliban likely to resume this month.
Pakistan's Express News reports that upon a request from Afghan government, the governments of Pakistan and China put all efforts in to convince Taliban to resume peace talks.
The report further states that signals have been given by the leadership of Taliban that peace talks could resume in the second week of September in Pakistan and that the process could continue.
The first round of face-to-face talks between Afghan government and Taliban took place in Pakistan at the end of July where both sides exchanged their demands and the participants agreed to hold another round of talks soon.
But this round was postponed due to the death report of the group's Supreme Leader Mullah Mohammad Omar.
Afghanistan was expecting that the relations with Pakistan would get better following the arrangement of face-to-face talks but it worsened in the aftermath of deadly attacks in Kabul.
Taliban and Haqqani network were held responsible for these attacks. Afghan government said Haqqani network and Taliban are backed by Pakistan.
The United States is also not looking very happy with Pakistan's actions against Haqqani network. US urged Pakistan to take severe actions against Haqqani network in its territory.
Meanwhile, Sartaj Aziz the Advisor on National Security and Foreign Affairs to Pakistan's Prime Minister Mohammad Nawaz is coming to Kabul to take part in RECCA 6 and mend relations with Afghanistan.
Afghan officials say relations with Pakistan could get better if they truly stop supporting militant groups in Afghanistan.
http://www.khaama.com/afghan-government-taliban-peace-talks-likely-to-resume-this-month-3861
-----------
Indonesia plans almost $1.37b in Islamic bonds for infrastructure projects to kickstart economy
Sep 03, 2015
JAKARTA (BLOOMBERG) - Indonesia will double sales of project Islamic bonds next year as it seeks to kickstart a slowing economy with spending on roads, ports and power plants.
Some 13.7 trillion rupiah (S$1.37 billion) of Shariah- compliant sovereign debt tied to particular ventures will be offered, up from 7.14 trillion in 2015, Finance Minister Bambang Brodjonegoro said Aug 25.
Project sukuk fits well with the government's infrastructure focus and the funds will be used to build Islamic universities, Jakarta rail lines and roads and bridges across the archipelago, Suminto, Islamic financing director at the debt management office, said in an interview on Tuesday.
As commodity prices slump and consumer confidence evaporates, President Joko Widodo is turning to state construction projects to spur an economy growing at the slowest pace since the aftermath of the global financial crisis.
Demand for Shariah debt may be stronger than for non-Islamic notes because it usually offers a yield advantage, said Ezra Nazula, who manages more than US$2 billion as head of fixed income at PT Manulife Aset Manajemen Indonesia.
"Investors in project-based sukuk tend to be local investors seeking more stability than the conventional bonds," he said. Indonesian sukuk "gives us an attractive spread over conventional bonds with relatively identical risk," said the Jakarta-based Nazula.
The yield on Indonesia's Shariah-compliant sovereign debt due January 2025 has been 46 basis points higher on average over the past year than that on the non-Islamic notes due September 2024, according to data compiled by Bloomberg. The yield advantage has reversed since the end of July with the sukuk yield rising three basis points to 8.66 per cent and the conventional yield increasing 29 basis points to 8.95 per cent.
Investors tend to hold Indonesia's Islamic bonds until maturity. That makes them less volatile in times of market stress such as the emerging-market selloff that saw foreign funds pull a net 7.96 trillion rupiah from the country's debt last month in the biggest outflow since December.
Southeast Asia's biggest economy is feeling the chill as slowing demand from China depresses prices for its coal, palm oil, tin and rubber exports. Indonesian shipments have fallen for 10 straight months through July.
The government has allocated 313.5 trillion rupiah for infrastructure spending in 2016 in its budget released Aug. 14, an increase of 8 per cent from this year. It's struggling to spend this year's allocation, with PT Trimegah Securities saying the Public Works and Housing Ministry had only spent 24 per cent of funds earmarked for 2015 in an Aug 20 research note.
Next year's project sukuk goal represents a more than tenfold increase from sales of 800 billion rupiah of the notes in 2013 and 1.5 trillion rupiah last year.
The government sold 1.94 trillion rupiah of project sukuk on Aug 25 tied to three separate ventures with bid-to-cover ratios ranging from 1.19 times to 3.49 times.
"In the previous sales, especially this year, the response to project-backed sukuk was very good," said I Made Adi Saputra, a fixed-income analyst at PT BNI Securities in Jakarta. That bodes well for the offers next year, he said.
http://www.straitstimes.com/business/economy/indonesia-plans-almost-137b-in-islamic-bonds-for-infrastructure-projects-to
-----------
Arab World
'Untrue' Iranian Film on Prophet Roundly Slammed By Scholars
September 02, 2015
RIYADH: Saudi Arabia's top cleric hit out at Iranian film "Muhammad" on Wednesday describing its portrayal of the prophet's childhood as a "hostile act" and a "distortion" of Islam.
Iran's most expensive movie, which opened nationwide in the Shiite Islamic republic last week, depicts the prophet (PBUH) on screen, an act that is prohibited in Sunni Islam.
"This is an obscene work... It is a distortion of Islam," Saudi Arabia's Grand Mufti Abdulaziz al-Sheikh told Al-Hayat newspaper. "It is a hostile act against Islam.
"This is a mockery of the prophet and a degradation of his status," he said.
Iran and Saudi Arabia, the birthplace of Islam and home to its two holiest sites, are regional rivals and frequently accuse each other of seeking to destabilise the Middle East.
The Mecca-based Muslim World League also condemned the movie, insisting that portraying the prophet (PBUH) is prohibited.
The league's secretary general Abdullah al-Turki urged Tehran to "suspend and prevent the screening of the movie" and called on Muslims to boycott it.
Shias are generally more relaxed than Sunnis about depiction of religious figures.
Directed by Majid Majidi, the visually stunning 171-minute film cost around $40 million (36 million Euros), partly funded by the state, and took more than seven years to complete.
Majidi says the aim of his work, the first part of a trilogy, is to reclaim the rightful image of Islam, which he said extremists have distorted.
http://nation.com.pk/international/02-Sep-2015/saudi-top-cleric-slams-iran-s-most-expensive-movie
-----------
Rare car bomb kills 10 in al-Assad's bastion Latakia
2 September 2015
Ten people were killed and dozens wounded on Wednesday in a rare car bombing in the Syrian city of Latakia, the coastal bastion of President Bashar al-Assad, state media said.
"Terrorists detonated a car laden with many explosives at noon (0900 GMT) in Hamam square in Latakia, killing 10 people," the official SANA news agency reported.
It said the explosion had also wounded 25 people and caused significant damage to nearby cars and buildings.
State television aired footage of charred cars with their windows blown out, and firefighters attempting to put out blazes in the city.
Latakia, the heartland of the minority Alawite sect to which the Assad clan belongs, has been largely spared the violence that has wracked Syria since an uprising against regime rule erupted in March 2011.
But SANA reported that officials had discovered two cars full of explosives in Latakia on Tuesday and "arrested those responsible".
The car bomb that went off on Wednesday was the biggest of its kind in Latakia since the war broke out, said the Syrian Observatory for Human Rights.
"This is rare for Latakia city, which is usually hit by rockets," Observatory head Rami Abdel Rahman told AFP.
Rebel fighters entrenched in the hilly terrain around Latakia regularly fire rockets and other missiles into the city.
Abdel Rahman said the car bomb detonated on the northern edges of the city and "wounded dozens, including four or five in critical condition".
Many Syrians displaced by violence in neighbouring regions have taken refuge in Latakia province and some businesses have moved to the relative safety of the area.
The province is home to Assad's ancestral village and support for his government remains strong there, although the war has also taken a toll among conscripts and volunteers from the area.
Rebels and jihadists have long made the region a target, in part for its symbolic value as a regime stronghold.
In recent months, a rebel alliance that includes Al-Qaeda affiliate Al-Nusra Front has been battling to capture the Sahl al-Ghab region that borders Latakia.
It has claimed some territory but is facing strong resistance from Syrian forces backed by Lebanon's Shiite Hezbollah movement.
Elsewhere on Wednesday, two students were killed and 15 people wounded when mortar rounds hit an engineering college in Damascus, SANA said.
State television later reported another three people were killed and 45 wounded in opposition shelling on Jaramana, an area southeast of the capital.
More than 240,000 people have been killed in the conflict, which began with anti-government protests in March 2011 but spiralled into a complex civil war after a government crackdown.
http://english.alarabiya.net/en/News/middle-east/2015/09/02/Rare-car-bomb-kills-10-in-al-Assad-s-bastion-Latakia-.html
-------
Jihadi Groups Attack Two Shia Towns in Syria
September 3, 2015
Damascus: The Jaish al-Fateh rebel group unleashed a wide-scale offensive against two besieged Shia towns in north-western Syria.
Jaish al-Fateh, also known as the Conquer Army, mounted a violent offensive from three directions against the towns of Kafraya and Foa, two besieged Shia towns in the countryside of the north-western province of Idlib, Xinhua news agency reported on Wednesday.
Kafraya and Foa, two of the very few remaining government strongholds in Idlib, were part of recent negotiations between an Iranian delegation, representing the Syrian government, and the Turkey-backed Ahrar al-Sham.
The negotiations were held in Turkey and tackled the issue of releasing the pressure on the two towns by the rebels and in return the Syrian army would allow the trapped rebels in the town of Zabadani, west of the capital Damascus, to back down to Idlib. So far, the talks saw no success.
Also , a rebel commander appeared in an online video footage from one of the nearest points to the towns, saying that his militants were shelling the Shia towns.
He promised to sweep the towns if the Syrian army "hurt" the people of Zabadani, where the Syrian army backed by the Lebanese Hezbollah group are so close to squash the Sunni-led insurgency in that town near the Lebanese borders.
The rebel leader said the Ahrar al-Sham Movement told the Iranian delegation that the militants would allow the women and children from the two Shia towns to evacuate, and in return they want the Syrian authorities to release 1,000 women detained in the government's jails.
He said the demand was rejected by the Iranian negotiators.
http://www.siasat.com/news/jihadi-groups-attack-two-shia-towns-syria-828275/
-----------
Islamic organisation condemns IS vandalism against landmarks in Palmyra
September 3, 2015
Damascus, Sep 3: The Islamic Educational, Scientific and Cultural Organisation (ISESCO) condemned the destruction of monuments and civilisational landmarks in Syria's Palmyra by the Islamic State (IS).
The ISESCO said in a statement that these criminal acts are targeting a precious part of the history of the human civilisation, adding that they have to be firmly countered by the international community, Xinhua news agency reported.
It stressed that the world is required to make more efforts to ensure protection for the remaining monuments and landmarks against such acts of vandalism.
The institution affirmed its continuous commitment to highlighting and presenting this treasure trove's universal value and contributes to global preservation efforts.
Since IS captured the ancient city of Palmyra in May, it has destroyed a number of prized ruins in the city. Recently, the militant group destroyed the two-millennia-old Temple of Bel, which is considered one of the ancient world's most iconic monuments temple in the ancient city of Palmyra on Sunday.
The ancient city of Palmyra, which is a Unesco site, was an important caravan city of the Roman Empire, linking it to India, China, and Persia.
http://www.siasat.com/news/islamic-organisation-condemns-vandalism-against-landmarks-palmyra-828348/
-------
Syria's heritage riches victim of intractable war
September 03, 2015
Sara Hussein
Syria's conflict has killed tens of thousands and displaced millions, but it has also seen the country's irreplaceable heritage dug up and sold, damaged by war and wilfully destroyed.
From pre-historic settlements and ancient markets, to Greco-Roman ruins and Crusader castles, Syria is a repository of treasures from different ages and cultures. But that rich history has also made the country's war particularly devastating from the perspective of archaeologists and heritage specialists.
"There are more than 900 monuments and archaeological sites that have been affected, destroyed or wiped out," said Cheikhmous Ali of the Association for Protection of Syrian Archaeology. "And that is something of concern not just for Syria, because this is international heritage."
On Monday, satellite images confirmed the Temple of Bel in the ruins of ancient Palmyra had been destroyed by the Islamic State group just a week after the militants levelled the smaller Baal Shamin temple.
The loss is particularly painful, as Palmyra is one of Syria's six UNESCO World Heritage-listed sites, described by the United Nations as "of incalculable value to our shared global heritage".
The recent destruction in Palmyra, which experts said was likely to continue, has been some of the most wanton in the war in Syria.
The Islamic State group's harsh philosophy condemns pre-Islamic religious sites and considers statues and grave markers to be idolatrous. But the group has also been accused of targeting heritage to loot items for the black market and to gain publicity.
'They have killed Palmyra'
IS has been quick to destroy sites and artefacts that fall outside its interpretation of religion and history.
Full Report at:
http://nation.com.pk/international/03-Sep-2015/syria-s-heritage-riches-victim-of-intractable-war
-------
Former ICC chief prosecutor pushes for Yazidi genocide case
2 September 2015
The former chief prosecutor for the International Criminal Court (ICC) is pushing for a case to be opened into the "ongoing genocide" against Iraq's Yazidi community at the hands of Islamic State of Iraq and Syria (ISIS) militants.
Luis Moreno Ocampo said he was approached in the United States recently by Yazidi activists who are seeking justice for the systematic slaughter, rape and enslavement of thousands of members of the religious minority in northern Iraq.
"It's a very clear case. It's an ongoing genocide because there are still people in captivity," Ocampo told Reuters in an interview in Erbil, capital of Iraq's autonomous Kurdistan region, late on Wednesday.
"It's up to us to provide information that allows the ICC to understand, yes, we have jurisdiction in this case in this way," said Ocampo, who launched many of the ICC's highest-profile cases, including against Saif al-Islam, son of former Libyan leader Muammar Gaddafi, and is now a professor at Harvard University. "It's difficult to predict who will be prosecuted because this is the beginning."
Readl also: Prosecuting ISIS poses challenge to international justice
It could take years for such a case to be brought to trial, however, given the legal, political and practical hurdles.
The ICC lacks jurisdiction over Iraq because its government is not a signatory of the treaty that established the tribunal, but it would have the right to investigate crimes committed by nationals of one of its 123 member countries.
The court, based in The Hague, has never brought a case on such grounds before and it would mean only nationals of those countries could be tried.
In the past, the ICC has been loath to investigate on the basis of "personal jurisdiction" – the principle that it has jurisdiction over offences committed by nationals of its member states – believing that it is more appropriate for member states to do so.
Limited jurisdiction over Sinjar region?
As an alternative way into an investigation, Iraq could opt to grant the ICC limited jurisdiction over the Sinjar area from August 2014. That is when ISIS militants attacked the Yazidis, whom they consider devil-worshippers. The Yazidi faith has elements of Christianity, Zoroastrianism and Islam.
Ocampo said he hoped a preliminary examination could be opened before November.
The next step would be for the current prosecutor at the ICC to open a formal investigation, and once enough evidence is gathered, to request warrants for the arrest of the perpetrators so they can be brought to trial, if captured.
Regional Kurdish forces have driven ISIS out of parts of Sinjar, but most of Iraq's Yazidi population, numbering around half a million, remains displaced in camps inside the autonomous entity in Iraq's north known as Kurdistan.
Of around 5,000 Yazidi men and women captured by the militants in the summer of 2014, some 2,000 have managed to escape or been smuggled out of ISIS's self-proclaimed caliphate, activists say. The rest remain in captivity.
Hundreds were killed during the initial onslaught last year.
Kurdish authorities presented a body of evidence to the ICC last year but it was not examined because of the jurisdiction issue. Ocampo said he would help the Kurds resubmit the material and navigate the legal landscape, but thought it would be "wrong" to litigate before the court himself.
A trial would help the Yazidis heal from their ordeal, Ocampo said. "The Yazidis really need the world to recognize that they suffered a genocide."
http://english.alarabiya.net/en/News/middle-east/2015/09/02/Former-ICC-chief-prosecutor-pushes-for-Yazidi-genocide-case.html
-------
Obama to assure Saudi King of U.S. help against Iran threat
3 September 2015
President Barack Obama will assure Saudi King Salman of the U.S. commitment to help counter any Iranian security threat, White House officials said on Wednesday, despite concern among Gulf allies that a new nuclear deal could empower Tehran in the region.
The upcoming meeting with Obama with King Salman, the monarch's first U.S. visit since ascending to the throne in January, will seek to allay the fears of Washington's most important Arab partner that the lifting of sanctions on Iran would allow it to act in destabilizing ways.
The White House talks will come less than two weeks before a possible U.S. congressional vote on the nuclear deal between six world powers and Iran, Riyadh's regional rival. The Obama administration wants to use the visit to shore up relations with Saudi Arabia after a period of tensions.
"We understand that Saudi Arabia has concerns about what Iran could do as their economy improves from sanctions relief," Ben Rhodes, Obama's deputy national security adviser, told reporters in previewing the visit.
He said the U.S. believed Iran would use much of its assets, which will be unfrozen under the deal reached in July that also puts curbs on Tehran's nuclear program, to improve its battered economy.
Rhodes acknowledged there was a risk that Tehran could spend those funds on "nefarious activities." But he said Obama would make clear the U.S. would do "everything that we can" to counter any Iranian threats to its neighbours.
IN OPINION: Why King Salman's visit to Washington matters now
Gulf Sunni Arab leaders have accused Shi'ite Iran of fomenting sectarian violence in places like Yemen, Syria and Iraq.
The Obama administration is focused on providing assistance that the president promised when he hosted a Gulf Arab summit at Camp David in May, including helping them to integrate ballistic missile defence systems and beef up cyber and maritime security.
Obama and King Salman, leader of the world's largest oil exporter, would also discuss global energy markets and address the conflicts in Yemen and Syria, the White House said.
https://english.alarabiya.net/en/News/middle-east/2015/09/03/Obama-to-assure-Saudi-King-Salman-of-U-S-help-against-Iran-threat.html
-----------
Syria: Army Preparing to Break Militants' Siege of Fuaa, Kafraya
Sep 02, 2015
The army and the resistance forces are set to push back the militants from the surrounding areas of the Shiite-populated towns that have been under the terrorists' siege for over five months.
The army and Hezbollah forces intended to rescue the residents of Kafraya and Fuaa through a swap plan with the Takfiri militants, but after the Ahrar al-Sham militant group aborted the ceasefire talks, the Syrian army-Hezbollah joint forces advanced in Zabadani and spread their full control over the city.
Now their next military objective is breaking the siege of Kafraya and Fuaa, and approaching the two towns from Al-Wa'ar town seems to be an option.
The strategic town of Al-Wa'ar is located in the province of Homs.
Earlier today, the Syrian Army and Hezbollah fighter seized back the city of Zabadani.
The border city was purged of the terrorists Wednesday midnight after two months of intense clashes, FNA dispatches said.
Hezbollah and the Syrian army gained full victory after the remaining gangs of Ahrar al-Sham and al-Nusra Front terrorists were forced to withdraw from the Southern parts of Zabadani towards al-Mazaya region.
Although the Syrian army and Hezbollah have not yet officially confirmed the freedom of Zabadani, their forces are now fully cleansing the region and disposing the bombs planted in the houses and streets.
Last night the Syrian army strongly rejected media reports that the Southeastern parts of the town of Fuaa have fallen to the hand of the Takfiri terrorists.
The army's rejection came after some pro-West media outlets claimed that the foreign-backed militants had captured key areas in Southeastern Fuaa.
The Syrian military sources said that fierce clashes are going on between the Syrian forces and the terrorist groups in the outskirts of Fuaa and Kafraya towns in Idlib province, but the militants have failed to capture any part of Fuaa.
The militants have pushed popular forces back from a village in Northeast of Fuaa, but heavy clashes are still underway in areas 3km to the East of the city.
Some 3,000 rockets, mortar and artillery shells have been fired at Fuaa and Kafraya in the last 48 hours.
Since July, the Syrian popular defense forces have repeatedly repelled the Takfiri terrorists' attacks on two Fuaa and Kafraya towns, and inflicted heavy damage and casualties on the militants.
The militants of the Jeish al-Fath terrorist group, an alliance of Al-Nusra Front and Ahrar al-Sham militant groups, have repeatedly attempted to sneak into the towns of Kafraya and Fuaa, but the popular forces foiled their attack.
It is now five months that the Jeish al-Fath terrorist group has besieged Kafraya and Fuaa.
The two Shiite-populated towns were part of a ceasfire deal between the Syrian and Hezbollah forces and the militant groups.
According to the ceasfire plan that went into effect three times, the two sides accepted to hold fire in Syria's border region of Zabadani, where the Syrian army and Hezbollah joint troops are in control, and in Kafraya and Fuaa in Idlib that were under Jeish al-Fath's tight siege for five months now.
In a second step of the plan, the two sides would provide safe passage for enemy troops to withdraw from those regions.
But the plan failed after one of the main militant groups violated the ceasefire terms last week.
One of the representatives of the militants in the ceasefire negotiations with Hezbollah and Syria blamed Turkey-backed militants for the violation of the ceasefire.
"One of the reasons that the ceasefire was violated was because Ahrar al-Sham called for complete withdrawal of the Syrian troops from the villages of Kafraya and Fuaa in Idlib," the Arabic-language Al-Watan quoted Secretary General of the Syrian Solidarity Party Mohammad Abolqassem as saying.
Then, Mohammad Abolqasem, representative of the militant groups in the ceasefire negotiations with the Syrian army in Zabadani, blamed the Ahrar al-Sham Takfiri terrorist group for the failure of ceasefire talks in the Southwestern Syrian city.
"The negotiations were about the safe pullout of the militants from Zabadani in the Western countryside of Damascus in lieu of transfer of civilians from the towns of Kafarya and Fuaa in Idlib to Damascus countryside," Abolqasem told FNA.
He reiterated that Ahrar al-Sham insisted that none of the militants of other terrorist groups fighting against the Damascus government, except Ahrar al-Sham, should be given a safe passage from Zabadani.
"Then the militants of Zabadani, who have appointed me as their spokesman in talks with the Syrian government to finalize the truce agreement, left the negotiations," Abolqasem said.
Hours later, other Arabic-language media also said that the violation of the ceasefire in the countryside of Damascus and Idlib province had been orchestrated by the Turkish government.
The Ahrar al-Sham militant group has received orders from Turkish President Recep Tayyip Erdogan to violate the ceasefire between the government and the militants in the town of Zabadani in Damascus countryside and two Shiite towns of Fuaa and Kafraya in Idlib province, Al-Watan said.
Days later, the two sides agreed to cease fire once again. But the two-day-long truce ended with no tangible results on Saturday.
Then the Syrian army and Hezbollah forces started their operations to take control of al-Mazaya town in the Southern parts of Zabadani region after the third 48-hour-long ceasefire with the militants ended on Saturday and militants resumed fire.
Before the Syrian army-Hezbollah operation in Zabadani, the Ahrar al-Sham terrorist group resumed artillery fire on the two towns of Fuaa and Kafraya to declare resumption of war and end of the ceasefire.
The third 48-hour ceasefire had begun at 6a.m. Thursday in several towns in the Northwestern and Western parts of Syria along the border with Lebanon, including Zabadani.
The truce terms included ceasefire in the town of Zabadani in the countryside of Damascus and the two Shiite towns of Fuaa and Kafraya in Idlib province.
The ceasefire was announced in Zabadani after the terrorists were surrounded by the Syrian army and resistance forces one and a half kilometers from the city center.
http://english.farsnews.com/newstext.aspx?nn=13940611001170
-----------
Iraqi Commander: US Operating Military Bases in Iraqi Kurdistan Region, Mosul
Sep 02, 2015
"There are presently two US military bases in Iraq; one is near Mosul and another one in the territories of the Kurdistan region while no one knows the real purpose for which the two bases have been set up," Kurd Press news website quoted Iraqi Badr Force Commander Moin al-Kazzemi as saying Wednesday.
Al-Kazzemi said that the US forces stationed in these two bases frequently contact the Kurdish officials and some military commanders of the Kurdistan region.
He, meantime, reiterated that Iraq's popular, tribal and forces can win back their country and drive out the ISIL forces out of their country without a need to foreign, specially US, troops.
On Tuesday, an Iraqi official disclosed that the US military advisors failed to change the mind of the Iraqi forces not to capture Anbar University.
"The US army advisors providing counselling services to the Iraqi troops tried to prevent the Iraqi Counter-Terrorism forces from capturing Anbar University in the Western parts of Ramadi, but they failed to do so," Samir al-Shavili, a media advisor of Iraq's Counter-Terrorism, told FNA.
He noted that the Americans described Anbar University a dark tunnel and also a dangerous place packed with ISIL terrorists in a bid to dissuade the Iraqi forces from seizing the university.
http://english.farsnews.com/newstext.aspx?nn=13940611000887
-------
Lebanon govt powerless as protesters campaign grows
September 03, 2015
BEIRUT - Lebanon's divided government appeared powerless on Wednesday to address a growing protest campaign that began over a trash crisis and escalated with activists occupying the environment ministry.
On Tuesday night, police forcibly evicted several dozen protesters who had occupied part of the ministry in a surprise bid to force the minister's resignation.
The protest was an escalation of the "You Stink" campaign, which started over a rubbish collection crisis but has become a movement targeting Lebanon's stagnant and corrupt political class. In a sign of the government's ongoing impotence, the parliament on Wednesday failed for the 28th time to elect a new president.
The post has been empty since May 2014, but the legislature is so politically divided that every attempt to elect a replacement has failed. The presidential void is just one example of the government paralysis that has increasingly been the target of the "You Stink" campaign.
Its demands have expanded beyond a solution to the waste crisis to calls for the environment minister's resignation, new parliamentary elections and accountability for violence against protesters.
On Wednesday, "You Stink" activist Assaad Thebian said the campaign would continue after the environment ministry sit-in, which lasted eight hours before being broken up by police.
"It seems that the government is persisting in ignoring the demands of the Lebanese people," he said. "The leaders are in a state of political bankruptcy, incapable of taking any decision."
Thebian defended the ministry sit-in, despite its failure to oust Environment Minister Mohamed Mashnuq.
"We didn't force the minister to resign, but we took the movement up a notch," he said. "We also forced the minister to stay in his office for eight hours, which is rare for him!"
Lebanon's As-Safir newspaper said the sit-in had showed that the protest movement had staying power. "Beyond the debate on the principle of whether the sit-in was right or not, what is most important is that this uprising has proved it is no storm in a teacup," the newspaper wrote.
"You Stink" is expected to announce its next steps on Wednesday night, and another protest group has already called a new demonstration in downtown Beirut for 6:00pm (1500GMT).
Thebian said "You Stink" would also be calling for protesters in different parts of Lebanon to mobilise in support of the campaign.
Analysts said the campaign was putting significant pressure on the government.
"Now the government and the political class know that they're under scrutiny," said Sahar Atrache, a senior analyst at the International Crisis Group. "This is a very good change because before they felt like they could do anything and the Lebanese would let them."
But she cautioned that the protest movement risked petering out if it did not focus its attention on achievable demands that would avoid polarising public opinion.
"People won't stay in the streets forever. If this movement one week after another is not really able to come up with clear objectives and concrete achievements, it's going to taper off with time."
She said the movement had garnered broad-based support by focusing on issues like power cuts and crumbling infrastructure, which cut across Lebanon's sectarian and political divides.
By targeting individual politicians, it risks falling "into the trap of divisive issues and polarisation," Atrache warned.
Maha Yahya, a senior associate at the Carnegie Middle East Centre think tank, said Lebanon's government must act fast. "It needs to take seriously that this is not only about garbage, it's about governance," she told AFP.
"There are ways that they can move quickly on the environmental portfolio issue - like with clear transparent bids (for trash collection)."
Later Wednesday, Interior Minister Nuhad Mashnuq is set to announce the results of an investigation into violence against protesters at the first major "You Stink" rally nearly two weeks ago.
The violence galvanised public opinion and Yahya said police accountability would be necessary to calm widespread disquiet.
But she questioned whether the government was taking the protest movement seriously.
"They simply don't want to face the facts that this is a genuine movement of people who have had enough."
http://nation.com.pk/international/03-Sep-2015/lebanon-govt-powerless-as-protesters-campaign-grows
-----------
Who's behind seizing Turks in Baghdad?
2 September 2015
Turkey on Wednesday confirmed that 18 Turkish construction workers have been kidnapped by unknown individuals in the Iraqi capital Baghdad.
"Eighteen Turkish citizens working for a construction company in Baghdad have been kidnapped," Deputy Prime Minister Numan Kurtulmus told reporters. "We are in close contact with the Iraqi (interior) ministry and hope the incident will end positively."
Although the identity of the masked men is currently unknown, Metin Gurcan, a security analyst and a former special-forces officer who previously worked in Kirkuk and Baghdad, said it can be either Islamic State of Iraq and Syria (ISIS) or a local criminal network for ransom, or Baghdad government which has nowadays problematic relations with Turkey.
"Turkey has recently increased its visibility in the region to a significant extent. It inevitably renders Turkish citizens a precious target for various networks," Gurcan told Al Arabiya News.
"However, kidnapping so many people at the same time and conducting a long negotiation process for releasing them is a relatively new phenomenon for Turkey and shows to what extent the regional conflict reached in making troubles for the country," he added.
However, Gurcan noted, Turkish state and security apparatus should develop the necessary capacity and ability to overcome similar threats in its neighborhood.
In a press briefing, the spokesperson of Turkey's Ministry of Foreign Affairs, Tanju Bilgic said that the masked team specifically targeted Turkish nationals, selected them from the rest and left behind the workers from other nationalities.
The staff that was kidnapped comprises of 14 workers, 3 engineers and one accountant.
Being one of the largest construction companies in Turkey, Nurol Construction Company, whose workers were taken away, shared a press statement with Al Arabiya News.
"In the Sadr district of Iraq's capital of Baghdad, our 18 Turkish staff, who were working on a stadium construction project contracted by our company, were abducted over the night of Sept 1 at about 03:00 am. Turkey's Foreign Affairs Ministry and local security forces are currently investigating the incident," the statement reads. The company also has a liaison office in Baghdad.
Aydin Selcen, Turkey's former consul general in Arbil who also worked in Bagdad between 2003-2006, said that in that period there have been various kidnappings and up to now about 110 truck drivers of Turkey were killed by the local militants.
"Sadr City is one of the poorest neighboorhoods entirely inhabited by Shia. Since its bloody civil war Baghdad unfortunately is a divided city with almost no mixed neighborhoods. Central authority is weak and criminal activity rampant," Selcen told Al Arabiya News.
Selcen noted that Turkey's recent engagement with the coalition forces against ISIS, and its permission for the use of its strategic bases by the coalition aircraft to strike against the terrorist group may also have been one of the catalysts for this kidnapping.
"This engagement comes with a cost. Turkey should re-examine the preparedness of its security intelligence as well as the extent of its threat perception, while having a strong political will and an efficient communication policy for each of its moves in the region," he said.
Ozdem Sanberk, former undersecretary of the Ministry of Foreign Affairs in Turkey, agrees.
"There has been a security deficit in the region for a long time and today this vacancy is filled by jihadist and violent non-state actors who are opposed to the West," Sanberk told Al Arabiya News.
Sanberk said that the complexity of the regional conflicts, with intense sectarian violence, makes harder to identify the real motives of such kidnappings and the main actors behind it.
http://english.alarabiya.net/en/News/middle-east/2015/09/02/Sixteen-Turkish-workers-kidnapped-in-Baghdad-by-masked-men-.html
-------
Kerry confident Middle East powers can send ground troops to Syria
3 September 2015
U.S. Secretary of State John Kerry said on Wednesday he was confident Middle East powers would send troops to help defeat the ISIS group in Syria.
Washington has so far resisted suggestions it put U.S. boots on the ground to add muscle to a year-old coalition air campaign aimed at breaking the militants' grip on a swathe of Iraq and Syria.
But, in an interview with CNN, Kerry said he expected that when the time was right some of Syria's neighbors would step up.
"We are talking about very specific ways to do that with other countries in the region," he said.
"There will need to be people on the ground. I am convinced there will be at the appropriate moment," he said.
"The president has made it very clear that American troops are not part of that equation," he added.
"But I do know that there are others who are talking about it. There are people in the region who are capable of that."
Kerry did not say which countries might be persuaded to take part in a ground operation
http://english.alarabiya.net/en/News/middle-east/2015/09/03/Kerry-confident-Middle-East-powers-will-send-ground-troops-to-Syria-.html
-------
Saudi Launches First Multi-Language Hajj App
02 September 2015
CAIRO – Aiming to make hajj easier for pilgrims from different nationalities, Saudi Arabia has launched the first ever multi-language mobile application to guide Muslims during the spiritual journey.
"Internet today is an effective tool for disseminating information. It can be used for educational purpose, for preaching Islam and removing misconception regarding Islam and Muslims etc," founding member of Jamia Millia Islami Alumni Association (Riyadh), Dr. Shafatullah Khan, told Saudi Gazette on Wednesday, September 2.
"It will continue to affect our day-to-day life until it is replaced by other new technology. We need to make maximum use of it in conveying Islamic teachings to the common people," he added.
Named "Haj e Mabroor", the app contains three books on hajj and Umrah, nine speeches, a hajj & Umrah presentation and 21 articles.
The app, which is in Urdu, English and Hindi, was prepared by Dr. Najeeb Qasmi and launched by renowned scholar of Hadith and King Faisal award laureate Dr. Muhammad Mustafa Azmi.
Pilgrims don't need internet connection to read books, articles and questions and answers featured by the app.
Muslims from around the world pour into Makkah every year to perform hajj, one of the five pillars of Islam.
Full Report at:
http://www.onislam.net/english/news/americas/493037-saudi-launches-first-multi-language-hajj-app.html
------
Mideast
Turkey Takes On the Islamic State ... In Diyanet 40-Page Report
3 September 2015
ANKARA - Anadolu Agency
Turkey's top religious affairs body has released a report on the Islamic State of Iraq and the Levant (ISIL), where it defined the group as a terror organization for the first time.
The report, which was prepared by Turkey's Directorate of Religious Affairs (Diyanet), was highly critical of ISIL, denouncing its actions.
"All the deeds of this anomalous armed group which is targeting non-Muslims and the rules of Islam is terrorism," a part of the report said, adding people who conducted the acts of threatening, killing, injuring and abducting were terrorists.
Diyanet also described ISIL's "twisted" portrayal of Islam and the Quran to further its violent agenda in the Middle East.
Diyanet head Mehmet Görmez said Aug. 8 the new research was aimed at informing the public about ISIL's tactics, slogans, operations and interpretation of Islam.
Calling all Islamic scholars and institutions to stand against ISIL, Görmez said, "The Islamic world should focus on nothing but this group who uses Islam as a tool [but] ignores Islamic methodology and principles."
Stating Diyanet was the first religious institution to draw attention to the ISIL threat, Görmez said it was ISIL which has done the most damage to Islam.
"All the Islamic institutions agree that Daesh [ISIL] is a non-Muslim group. They have done so much damage that a Muslim living in Australia is denounced as a terrorist by his own neighbour," Görmez said.
"When did jihad - meaning an end to oppression and corruption - turn into a term for a vulgar culture? Islam never orders a jihad which approves of bloodshed," he added.
It was decided the report would be used in Fatwas and sermons, while also at Quran courses, organizations held by the Diyanet and events organized by the Women, Family and Youth Centres (KAGEM) with the aim of reaching all levels of society.
The report said in detail how ISIL recruits new followers, adding they use means of mobile communications effectively.
"We will [be] reborn in heaven" and "You will only die once, why don't you choose martyrdom?" are some of the slogans the organization has used, affecting young people in particular.
http://www.hurriyetdailynews.com/turkeys-top-religious-body-releases-report-on-isil-names-it-terrorist-organization-.aspx?pageID=238&nID=86675&NewsCatID=393
-------
Yemeni Rockets Destroy 2 Saudi Military Bases in Jizan
Sep 02, 2015
The army and Ansarullah forces fired dozens of Katyusha rockets at al-Shabaka and Beit ul-Moqashaf military bases in Jizan province, destroying both military sites.
The Yemeni defense ministry announced that both Saudi military bases caught fire after they were pounded.
On Tuesday, the Yemeni army and popular forces downed a Saudi spy drone in Jizan province by using a remote-controlled device in a bid to safely capture the unmanned aerial vehicle (UAV).
The Yemeni forces managed to bring down the Saudi unmanned aerial vehicle (UAV) in a safe and sound manner, al-Masyra TV reported.
Saudi Arabia has been striking Yemen for 161 days now to restore power to fugitive president Mansour Hadi, a close ally of Riyadh. The Saudi-led aggression has so far killed at least 5,647 Yemenis, including hundreds of women and children.
Hadi stepped down in January and refused to reconsider the decision despite calls by Ansarullah revolutionaries of the Houthi movement.
Despite Riyadh's claims that it is bombing the positions of the Ansarullah fighters, Saudi warplanes are flattening residential areas and civilian infrastructures.
http://english.farsnews.com/newstext.aspx?nn=13940611001364
-----------
Four Turkish officers killed in Mardin bombing
Sep 3, 2015
At least four police officers have been killed in a bomb attack in Turkey's southeastern province of Mardin, reports say.
The officers were traveling on Thursday in a vehicle in the province when explosives believed to have been planted by Kurdish militants were detonated as they passed by, security sources told Reuters.
The blast is seen as the latest in an upsurge of almost daily attacks against security forces by Kurdistan Workers' Party (PKK) militants since the collapse of a two-year ceasefire in July.
In an earlier attack, PKK militants sprayed a police car with bullets in Batman Province, also in the southeast, on Tuesday, triggering an exchange of gunfire.
A militant was killed during the gun battle while a policeman sustained grave gunshot injuries. The officer later succumbed to his wounds in a nearby hospital.
Separately, two army troops were injured when PKK militants launched an attack on a military base in the Uludere district in Turkey's south-eastern province of Sirnak on Tuesday.
The developments came a day after at least five Turkish police officers sustained injuries when a bomb explosion ripped through their patrol vehicle in Sirnak Province on the highway linking the districts of Idil and Cizre in the province on Monday.
A missile-loaded Turkish Air Force warplane takes off from the Incirlik Air Base, in the outskirts of the city of Adana, southeastern Turkey, on July 28, 2015 to strike 'militant targets in Syria.' (AFP photo)
This is while, Turkey has been launching airstrikes against PKK positions in Iraq.
The PKK has been fighting for an autonomous Kurdish region inside Turkey since the 1980s. The conflict has left tens of thousands of people dead.
http://www.presstv.in/Detail/2015/09/03/427538/Turkish-police-Diyarbakir-bombing
-------
Gunman kills two Yemeni staff of Red Cross
September 03, 2015
SANAA - A gunman killed two Yemenis working for the International Committee of the Red Cross north of the capital Sanaa on Wednesday, a spokeswoman for the humanitarian organisation said.
"Sadly, two of our staff were brutally killed on their way back from Saada to Sanaa," the ICRC's Yemen spokeswoman Rima Kamal said, referring to the northern stronghold of rebels who have been battling loyalists of the exiled president.
The pair were travelling with two colleagues in two vehicles "clearly" marked with the Red Cross emblem when they were stopped in Amran province by a gunman who opened fire at the vehicles, Kamal told AFP.
"One of our colleagues passed away on the spot while another sustained critical injuries and was transferred to an MSF (Doctors Without Borders) hospital... where he passed away shortly after," she said.
The other two were unharmed, she added. The head of the ICRC delegation in Yemen, Antoine Grand, said the victims were a field officer and a driver.
"The ICRC condemns in the strongest possible terms what appears to have been the deliberate targeting of our staff," Grand said in a statement.
He added that "it is premature for us at this point to determine the impact of this appalling incident on our operations in Yemen."
But ICRC spokeswoman in Geneva Sitara Jabeen told AFP that "after this incident we have stopped all our movements in the country for the time being."
The ICRC said it was not immediately clear who carried out the attack, noting that there had been a number of security incidents involving the organisation in recent months.
On August 25, the ICRC said it had suspended its operations in Yemen's second city Aden after gunmen robbed its main office while holding staff at gunpoint.
The organisation has stepped up its relief activities in Yemen since the rebels entered Aden in March prompting President Abedrabbo Mansour Hadi to flee to neighbouring Saudi Arabia, which has led a military intervention to restore him to power.
His loyalists have since recaptured Aden but security in the battered southern port city remains fragile.
The ICRC says it provides vital humanitarian support to hundreds of thousands of people in need across Yemen.
http://nation.com.pk/international/03-Sep-2015/gunman-kills-two-yemeni-staff-of-red-cross
-----------
ISIS claims bomb attack on Yemeni mosque
2 September 2015
The Islamic State of Iraq and Syria claimed responsibility for two bombings at a mosque in a northern district of the Yemeni capital Sanaa on Wednesday.
Media sources affiliated with the Houthis claim that at least 28 people were killed in the attacks.
The al-Mo'ayyad mosque, run by the Houthis in the al-Jarraf neighborhood of Sanaa, has previously been targeted by the ultra-radical ISIS, who regard the Iran-allied Houthis as heretics.
The Houthi-controlled Saba news agency said in a text message that the first explosion was caused by a suicide bomber in the al-Mo'ayyad mosque, followed by a car bomb blast that targeted medics outside the building.
A civil war in Yemen escalated in March when a coalition of Arab states led by Saudi Arabia intervened to roll back the hold of Iran-allied Houthi militia over much of the country and to reinstate the government from its exile in Riyadh.
The Houthis took control of the capital Sanaa a year ago. More than 4,500 people have been killed in the Arabian Peninsula country's conflict.
Earlier on Wednesday, two Red Cross employees were shot dead in the northern Yemeni province of Amran by an unknown attacker, the international aid group said, in a rare case of violence against humanitarian workers in the war.
http://english.alarabiya.net/en/News/middle-east/2015/09/02/ISIS-claims-bomb-attack-on-Yemeni-mosque.html
--------
Nasrallah Emphasizes Iran's Significant Role in Regional Security, Fighting Terrorism
Sep 02, 2015
During the meeting in Lebanon on Wednesday, Nasrallah also underscored the necessity for the partnership of all the regional states in the establishment of security and stability in the region and campaign against the Takfiri terrorism.
Elsewhere, he referred to the Zionist regime's destructive role and the focus of its policy on aggression and expansionism in the region, and said resistance is the best way to confront the Israeli threat to Lebanon.
Amir Abdollahian, for his part, stressed Tehran's permanent support for Lebanon and the region's security and stability and national unity in Lebanon, and said, "We support talks among the Lebanese and believe that foreign interference would only exacerbate the problems in the region."
He called on all the regional states to keep vigilant against the Zionist regime's plots.
In relevant remarks on Monday, UN Secretary-General Ban Ki-moon in a meeting with Iranian Parliament Speaker Ali Larijani underlined the necessity for Tehran to play a more effective and active role in regional and global issues.
During the meeting in New York, Ban Ki-moon described Iran's role in fighting terrorism as constructive, and said, "Iran and the UN can increase cooperation in campaign against terrorism and extremism."
Larijani, for his part, referred to the presence of terrorists in Iraq, Syria and Yemen, and said the anti-ISIL coalition and powerful countries had failed to take any effective and remarkable action in the war on the terrorist group.
He also underscored the necessity for ending the crisis in Yemen and the formation of a national unity government, and said Tehran is ready for help to this end.
Also in June, Spokesman of the UN Secretary General Stéphane Dujarric stressed Iran's important role in settling the regional crises, specially in Syria.
"I think, Iran is one of the regional powers. They, like other regional powers, have influence at various parts — parties in this conflict. And I think the regional powers have a key role to play in putting the political dialogue back on track. So I think it's only normal that the Special Envoy consult with regional powers," Dujarric said, elaborating on goals of the UN Special Envoy for Syria Staffan de Mistura's upcoming trip to Iran.
During a telephone conversation at the time, Amir Abdollahian and de Mistura vowed to do their best to pave the ground for the peaceful settlement of the over 4-year-long crisis in Syria.
Amir Abdollahian and de Mistura discussed the latest developments in the crisis-hit Syria.
The UN envoy described as constructive his consultations in the Swiss city of Geneva with the Syrian sides as well as representatives from different countries on the foreign-backed crisis in Syria, which has plagued the Arab country for more than four years now.
http://english.farsnews.com/newstext.aspx?nn=13940611001217
--------
Israel stages missile attack on north of Gaza Strip
Sep 3, 2015
The Tel Aviv regime has launched a missile attack on the north of the besieged Gaza Strip, Israeli media say.
According to The Times of Israel, Israeli warplanes targeted a base belonging to the Palestinian resistance movement of Hamas early Thursday morning. Two missiles were reportedly fired in the attack.
There is still no word on the possible casualties of the airstrike which was the second of its kind against Gaza over the past week.
The attack reportedly follows "sniper fire" from the base which hit several houses in the Israeli town of Netiv Haasara, north of the besieged coastal sliver, The Times of Israel claimed, adding that no one was killed or injured in the incident.
Last summer, the Israeli regime launched a brutal attack against Gaza, killing 2,140 Palestinians, including 557 children.
Palestinian children play on a swing near the rubble of buildings destroyed during Israel's last year offensive on the Gaza Strip, Rafah, July 18, 2015. (AFP)
The aggression also left 11,100 Palestinians wounded, including 3,374 children and 2,088 women, and displaced over 170,000 others.
Gazans grapple with unemployment, poverty and a declining standard of living on a daily basis as the region has been blockaded since 2007.
In a report issued on September 1, the United Nations warned that the Gaza Strip may become uninhabitable by the next five year unless Israel's grueling blockade is lifted.
"Gaza could become uninhabitable by 2020 if current economic trends persist," the UN Conference on Trade and Development (UNCTAD) said in its annual report, adding that the Israeli blockade has "ravaged the already debilitated infrastructure of Gaza, shattered its productive base, left no time for meaningful reconstruction or economic recovery and impoverished the Palestinian population in Gaza."
http://www.presstv.in/Detail/2015/09/03/427528/Israel-Gaza-Palestine-Hamas-UNCTAD-missile-attack
--------
Africa
'Spoil peace, face consequences:' U.S. warns South Sudan over ceasefire
2 September 2015
The United States on Tuesday warned both sides fighting in South Sudan to down arms or face sanctions that have already been authorized by the U.N. Security Council.
A truce aimed at ending the brutal civil war between government and rebel forces in South Sudan, the world's newest nation and one of its most troubled, came into effect on Saturday.
But rebel leader Riek Machar has already accused President Salva Kiir's forces of breaking the ceasefire and the peace process is in danger, while 200,000 civilians are sheltering in U.N. bases.
The U.S. State Department did not attribute blame for the latest fighting but demanded that it cease and reminded the warring parties that the Security Council has already approved sanctions.
"The United States condemns the recent fighting in Jonglei State and Upper Nile State in South Sudan," deputy spokesman Mark Toner said.
"Anyone acting to spoil the peace agreement implementation will face consequences." A U.N. Security Council resolution has authorized targeted sanctions and an arms embargo if fighting continues.
Fighting erupted in December 2013 -- two years after South Sudan's hard-won independence -- when Kiir accused Machar of planning a coup.
This unleashed a wave of killings that has split the young country along ethnic lines and embarrassed the United States, which pushed hard for its international recognition.
At least seven ceasefires have already been agreed and then shattered within days or even hours, while 2.2 million people have been driven from their homes.
https://english.alarabiya.net/en/News/africa/2015/09/02/-Spoil-peace-face-consequences-U-S-warns-South-Sudan-over-ceasefire.html
--------
'Terminator' warlord terrorised DR Congo
September 03, 2015
THE HAGUE - Congolese warlord Bosco Ntaganda gave "orders to attack and kill" hundreds of victims in a campaign of terror that decimated the eastern Democratic Republic of Congo, the International Criminal Court heard Wednesday.
Nicknamed "The Terminator," Ntaganda denied 18 charges of war crimes and crimes against humanity as his highly-anticipated trial opened in The Hague.
Ntaganda, who surrendered to the US embassy in Kigali in 2013, stands accused of orchestrating hundreds of deaths in savage ethnic attacks in the DR Congo in 2002-03, as well as recruiting and raping child soldiers in his own rebel army. "Bosco Ntaganda was one of the highest commanders... he gave the orders to attack and kill," ICC chief prosecutor Fatou Bensouda told a three-judge bench.
The "bloody" northeastern Congolese region of Ituri was decimated by violence perpetrated by Ntaganda's forces, she said, adding he left "hundreds dead and thousands living in the forest with nothing and a population terrorised".
Bensouda opened her statement with a harrowing tale about a father discovering his family slaughtered by Ntaganda's forces in a banana plantation in February 2003.
"He (the man) searched through the dead bodies for a long time before discovering his dead son, a toddler, disemboweled and his throat slit," Bensouda said.
Senior trial lawyer Nicole Samson showed the court graphic pictures of piles of bodies lying dead in that same banana field.
"Rape occurred on such a large scale that the (rebels) distributed antibiotics to troops against venereal diseases," Samson told the judges.
The 41-year-old, dressed in a black suit and white shirt with a grey-striped tie, sat and listened intently, his hands folded in front of him, as the charges were read out.
"Mr President, I plead not guilty to all the charges," he said in a soft voice, speaking in his native Kinyarwanda.
During the opening two-day session, Bensouda is to present the prosecution's opening arguments, after which the victims' lawyers and the defence will address the court.
Ntaganda is also due to make a statement - breaking his silence for the first time publicly since he unexpectedly turned himself in two years ago.
Eastern DR Congo has been mired for two decades in ethnically-charged wars, as rebels battle for control of its rich mineral resources.
The wars brought in the armies of at least six African nations, leaving an estimated at least three million dead in one of the world's deadliest recent conflicts.
Despite protesting his innocence, prosecutors say the feared rebel commander played a central role in the Ituri conflict which rights groups believe alone left some 60,000 dead since 1999.
Ntaganda "recruited hundreds of children... and used them to kill and to die in the fighting," Bensouda told reporters on Tuesday ahead of the trial opening.
Girl soldiers were "routinely raped," the prosecutor added.
Ntaganda was one of the most-wanted fugitives in Africa's Great Lakes region until he unexpectedly surrendered in March 2013 and asked to be sent to The Hague.
He was the founder of the M23 rebel group defeated by the Congolese government in late 2013 after an 18-month insurgency in the vast Democratic Republic of Congo's North Kivu region.
Observers say Ntaganda most likely feared for his life as a fugitive from a rival faction within M23, but his motives for surrendering to the ICC remain unclear.
Also nicknamed "The Terminator" and known for his pencil moustaches, cowboy hats and love of fine dining, Ntaganda faces 13 counts of war crimes and five of crimes against humanity.
The court had issued two arrest warrants against Ntaganda - the first in 2006 and the second with additional charges in 2012.
His former FPLC commander Thomas Lubanga was sentenced to 14 years in jail in 2012 on charges of using child soldiers, one of only two convictions handed down by the court since it was set up 12 years ago.
Born in 1973, Ntaganda is among a dozen Africans in the custody of the ICC, a court criticised for apparently only targeting leaders from the continent. His trial is set to be complex and last several months.
http://nation.com.pk/international/03-Sep-2015/terminator-warlord-terrorised-dr-congo
-------
Tunisia economic reconciliation bill causes friction tensions over past
2 September 2015
A proposed law in Tunisia that would clear businessmen accused of corruption under former President Zine El Abidine Ben Ali in exchange for their ill-gotten wealth is causing friction, but the government says it will boost a flagging economy.
The bill would halt prosecutions of former officials and businessmen accused of corruption during the era of former President Zine El Abidine Ben Ali, if they reveal their stolen wealth to a new committee.
Their frozen funds would then be injected into Tunisia's ailing economy. One minister has said the government hopes to recover at least five billion dollars this way.
But when President Beji Caid Essebsi, a former Ben Ali official himself, sent the new economic reconciliation bill to parliament last week, it came under fire immediately.
Critics say the proposal white-washes the corruption of the past and will allow the return of elites who benefited from Ben Ali's autocratic rule while ordinary Tunisians were held back and muzzled.
On Tuesday, dozens protested against the bill in Tunis under the slogan "We will not forgive". Police forcibly prevented the march from going to the central Habib Bourguiba Avenue, a symbolic protest site, and briefly detained a number of protesters.
RELATIVE CALM
Tensions over the bill has broken a relative calm that Tunisia has enjoyed since last year's elections were won by secular party Nidaa Tounes, which includes several former officials from Ben Ali's regime.
Since its 2011 revolution ousted Ben Ali and sparked the Arab Spring revolts, Tunisia managed to build a compromise between an Islamist party and other opposition figures and former Ben Ali officials.
That consensus has allowed a return to stability, but the new law threatens to open up old wounds and divisions about the role of former Ben Ali officials in the new Tunisia.
While Nidaa Tounes's coalition partner, the Islamist party Ennahda, has been vague on its final position on the law, most other parties have vowed to oppose it in parliament.
"This project will hurt transitional justice and the political transition," Khaled Krichi, a member of a truth and dignity commission set up in 2013 to work toward reconciliation.
International corruption watchdog Transparency International has urged parliament to reject the bill and
Tunisia's powerful UGTT trade union, once a key political arbitrator, has said it would would undermine justice and feed resentment, and asked the government to withdraw its proposal.
But Tunisia's new rulers see the bill as a creative way of injecting hundreds of millions of dollars into an economy struggling with a large deficit and a sudden slowdown after two major Islamist militant attacks hurt its tourism sector this year.
"A minority defeated in the election are opposed to this project which can send positive signals to investors at home and abroad for the start of a new chapter and ensure the rights of the state," Ridha Bel Hadj, director of the cabinet said.
But already opposition parties are beginning to pool their efforts to bring down this law.
"We are all for reconciliation, but only after the transparent accounting under transitional justice," said Popular Front leader Hamma Hammami. "We will resort to the streets and demonstrations in order to overturn this law."
https://english.alarabiya.net/en/News/middle-east/2015/09/02/Tunisia-economic-reconciliation-bill-causes-friction-tensions-over-past.html
-------
Libya factions due in Geneva for fresh peace talks
Sep 3, 2015
Rival Libyan factions are set to take part in a fresh round of peace talks in a bid to end the violence and political chaos in the North African country.
The two-day negotiations will be held in the Swiss city of Geneva on Thursday and Friday, with the representative of Libya's Tripoli-based government, which is not recognized by the international community, also in attendance.
On Wednesday, the parliament in Tripoli, known as General National Congress (GNC), announced that the government has decided to attend the Geneva talks.
"The GNC decided to participate in the dialogue sessions in Geneva. We are going to participate in a serious way," said Mahmoud Abdelaziz, a member of the legislature.
The new talks, which will mainly be between the Tripoli administration and the internationally-recognized government in the Libyan eastern city of Tobruk, will be the latest in the long-running United Nations-brokered peace talks.
UN special envoy for Libya Bernardino Leon (10th L) poses for a photo with Libya's warring factions representatives prior to talks on January 14, 2015 in Geneva, Switzerland. (Photo by AFP)
Both sides had agreed in January to set up a national unity government to restore stability to the country. However, negotiations over details and posts of key government positions in a possible unity government ran into hurdles.
The involvement of the CNG raises hopes for an agreement that could end the violence and unite Libya against extremist terrorists such as Daesh, which has in recent months extended its acts of terror from Iraq and Syria to other regions of the world, including North Africa.
Libya plunged into chaos following a popular revolution in 2011 that led to the ouster of its long-time dictator Muammar Gaddafi.
The North African nation currently has two rival administrations battling for control of the country, the one in Tripoli, and the other, the UN-backed government which was forced to flee Tripoli to Tobruk, north-eastern Libya, last August.
According to the UN, about 435,000 people have become internally displaced as a result of the unrest in the country.
Libya is also threatened by a humanitarian crisis with figures suggesting about 1.2 million others do not have access to food.
http://www.presstv.in/Detail/2015/09/03/427527/Libya-Geneva-Peace-Talks-Tobruk-GNC-UN-
--------
Europe
Germany Declines, Loses European Identity For The Sake Of Islam
02.09.2015
Islam has become a part of Germany. The share of Muslims in the country has been increasing steadily. The Christian majority of Germany is indifferently watching the Muslim minority promoting its values in the German society. Germany is declining as it is losing European identity.
If someone in Germany starts talking about the problem of Islamisation publicly, he or she always starts with the phrase "I'm not a Nazi." Such a person will be immediately regarded as an individual of racist, xenophobic beliefs, a vestige from the 1920s, when Hitler built his empire on anti-Semitism and anti-Slavinism. Allegations of Nazi propaganda in Germany are a powerful tool to end one's career.
Muslims conquer German society
According to estimates from the Federal Office for Migration and Refugees, there were about 4 million Muslims in Germany in 2009, or about 5% of the total population.
In the early 80s, the figure was 56,000 people. This year, Germany will consider 800,000 requests for asylum from citizens of Syria, Iraq and Africa. De facto, it goes about one million Muslims, as no one counts illegal immigrants.
In five years, the Muslim population of Germany will thus double to reach the level of ten million people, or 12 percent of the population.
German bloggers write that in many schools of big cities, Muslim students are already the majority, whereas the number of mosques grows rapidly (in the beginning of the century, there were 50 of them, and now there are 2,660 chapels and 143 classic mosques with minarets).
In menus of German kindergartens and school cafeterias, Halal meat has become commonplace, and pork dishes are hard to find. Muslim girls are exempt from physical education; they do not participate in school activities, because devout Muslims do not want to take up Western values. Catholic and Protestant families have halved baptism ceremonies, because parents want to leave the choice of religion to children.
Germany starts renaming pubic events. For example, Christmas fairs are now "winter markets" or "festivals of lights." Bosses congratulate their Muslim employees on the completion of the Muslim month of Ramadan and send them on a paid holiday leave.
Last year, the mayor of Neukölln, Heinz Buschkowsky, described the situation in the neighbourhood: "When I look out of the window of the Neukölln town hall, I see something that I do not like it. Women wear long black coats and their heads are covered in an unusual fashion."
For 65 percent of German Muslims, the laws of Sharia are more important than the German Constitution.
Are the Germans comfortable with Muslim values?
The Germans, however, are told that this is far from being enough to eradicate Christian and cultural roots. At the same time, Austria and France pass the laws that prohibit the financing of Islamic religious communities from abroad. The Czech Republic and Slovakia say that the first and the most important condition for refugees from Muslim countries is the Christianization.
German media refer to such a position as the influence of right-wing forces and draw parallels with the persecution of Jews during the 1930s.
"People are not afraid of Islam, they are afraid of Islamic terrorism," said German Finance Minister Wolfgang Schaeuble. Is the minister familiar with the real state of affairs in his country?
Germany remains indifferent as traditional values ​​are being replaced with alien values. Churches turn into mosques, Christian holidays receive Muslim names, Catholic and Protestant churches refuse to baptize children. Germany may have passed the point of no return. Yet, no one admits their mistakes about it.
The only hope for Germany to remain a Christian country lies in the eastern part of the country, where the movement titled "Patriotic Europeans against the Islamization of the Occident" (PEGIDA) organizes protest actions. It turns out that in the former GDR, it is hard to zombify people with absurdities of "tolerance."
Interior Minister of Rhineland-Palatinate, Social Democrat Roger Lewentz, said in an interview with Die Welt: "In the East, migrants cause fear and xenophobia, and to a certain extent what we do in the West, is impossible there."
It is quite possible that an Islamic movement may win elections in Germany in five years or so.
According to a study conducted by the University of Leipzig, more than one third of respondents surveyed in 2014 believe that Muslims should be banned from entering Germany. In 2009, this point of view was common with every fifth respondent. Almost every other resident said that he or she felt a foreigner in their own land.
http://english.pravda.ru/world/europe/02-09-2015/131794-germany_islam-0/
-----------
Buddhist, Muslim Scouts Camp Together In France for Tolerance
BY HEATHER WARDLE|
SEPTEMBER 2, 2015
Forty scouts from the Muslim Scouts of France and the Buddhist-based Nature Scouts (also from France) gathered at a summer camp in France to promote mutual understanding and combat prejudice.
The week-long camp at at the Karma Ling Institute was a chance for the children, aged 7 to 11, to ask questions, to share some vegetarian meals, and above all to "plant the seed of peace within future citizens."
Scouting leaders in France were spurred to develop interfaith programs like this one following the Charlie Hebdo attacks last January.
"The idea is to put these children in an open space to learn to know the other," said Thierry Lemonnier of the Muslim scouts.
The Muslim scouts tried Buddhist meditation after which 9-year-old Romane commented, "Their prayer is like yoga. They do… nothing, but it's relaxing."
On the final day of camp the scouts planted a "tree of peace." The occasion was an opportunity for Denys Rinpoche, spiritual leader of the Rimay community and founder of Nature Scouts, and Sheikh Khaled Bentounes, spiritual guide and founder of the Muslim Scouts of France, to stress their common credo, "Assembling without resembling."
World scouting is the largest youth movement in the world with over 40 million members in 223 countries.
http://www.lionsroar.com/buddhist-muslim-scouts-camp-together-for-tolerance/#
-----------
Muslim refugees threatening Christian roots in Europe: Hungarian PM
September 03, 2015
Berlin: The influx of refugees into Europe threatens to undermine the continent's Christian roots and governments must control their borders before they can decide how many asylum seekers they can take, Hungarian Prime Minister Viktor Orban said.
In an opinion piece for Germany's Frankfurt Allgemeine Zeitung, Orban said the people of Europe were at odds with the majority of governments on the refugee crisis.
"The people want us to master the situation and protect our borders," he wrote. "Only when we have protected our borders can questions be asked about the numbers of people we can take in, or whether there should be quotas."
Hungary is building a 175 km (110-mile) long fence along its border with Serbia to keep out an accelerating flow of migrants entering from the south.
Orban said his country was being "overrun" with refugees, adding most were not Christians, but Muslims.
"That is an important question, because Europe and European culture have Christian roots. Or is it not already and in itself alarming that Europe's Christian culture is barely in a position to uphold Europe's own Christian values?" he asked.
http://nation.com.pk/international/03-Sep-2015/muslims-refugees-threatening-christian-roots-in-europe-hungarian-pm
--------
Europe's fear of Muslim refugees echoes rhetoric of 1930s anti-Semitism
September 2
A humanitarian crisis of historic proportions has been growing in Europe, as hundreds of thousands of refugees and economic migrants from the Middle East, Africa and parts of Asia have crossed the continent's borders this year alone.
The scale of the influx is now well-documented. According to the European Union's border agency, some 340,000 migrants crossed its borders in first seven months of 2015; in July, the figure was on its own an astonishing 107,500 people. The majority of those making the hazardous crossing across the eastern Mediterranean are Syrian refugees, displaced by a horrifying, grinding civil war that has forced roughly half of the country's population out of their homes.
According to U.N. figures, the current global levels of displacement have not been matched since World War II. In 2014, the number of refugees, asylum-seekers and people forced to flee within their country surged to nearly 60 million people.
[Britain takes in so few refugees they could fit on a subway train.]
It's hard to grasp the scope of this in real terms -- a nation of the displaced -- but it's been hideously dramatized in recent news. Desperate refugees and migrants, at the mercy of smugglers and human traffickers, have been confronted by walls and soldiers, have drowned in the Mediterranean, and suffocated in the back of trucks.
Over the past year, many in Europe have bristled at the influx -- from far-right political movements and fear-mongering tabloids to established politicians and leaders. The resentment has to do, in part, with the burden of coping with the refugees. But it's also activated a good amount of latent xenophobia--leading to anti-Islam protests, attacks on asylum centers and a good deal of bigoted bluster.
Some governments in Eastern Europe have even specifically indicated they don't want to accommodate non-Christian refugees, out of supposed fear over the ability of Muslims to integrate into Western society.
"Refugees are fleeing fear," urged a spokesman for the U.N. refugee agency last week. "Refugees are not to be feared."
It's important to recognize that this is hardly the first time the West has warily eyed masses of refugees. And while some characterize Muslim arrivals as a supposedly unique threat, the xenophobia of the present carries direct echoes of a very different moment: The years before World War II, when tens of thousands of German Jews were compelled to flee Nazi Germany.
Consider this 1938 article in the Daily Mail, a British tabloid still known for its bouts of right-wing populism. Its headline warned of "German Jews Pouring Into This Country." And it began as follows:
"The way stateless Jews and Germans are pouring in from every port of this country is becoming an outrage. I intend to enforce the law to the fullest."
In these words, Mr Herbert Metcalde, the Old Street Magistrate yesterday referred to the number of aliens entering this country through the 'back door' -- a problem to which The Daily Mail has repeatedly pointed.
The number of aliens entering this country can be seen by the number of prosecutions in recent months. It is very difficult for the alien to escape the increasing vigilance of the police and port authorities.
Even if aliens manage to break through the defences, it is not long before they are caught and deported.
No matter the alarming rhetoric of Hitler's fascist state -- and the growing acts of violence against Jews and others -- popular sentiment in Western Europe and the United States was largely indifferent to the plight of German Jews.
"Of all the groups in the 20th century," write the authors of the 1999 book, "Refugees in the Age of Genocide," "refugees from Nazism are now widely and popularly perceived as 'genuine', but at the time German, Austrian and Czechoslovakian Jews were treated with ambivalence and outright hostility as well as sympathy."
Part of that hostility was fueled, as some of the European grievances are now, by stereotypes of the refugees as harbingers of a dangerous ideology, in this instance communism and anarchist violence.
There were also economic concerns. The world was coming off the Great Depression. In France alone, there were a million people unemployed. Resentment against French and foreign Jews (large numbers from Germany and Romania had arrived by the early 1930s) led to "a new wave of antisemitism," detailed by a report put out by the U.S. Holocaust Memorial Museum.
Full Report at:
https://www.washingtonpost.com/news/worldviews/wp/2015/09/02/europes-current-anti-migrant-rhetoric-carries-echoes-of-1930s-anti-semitism/
--------
Pakistan
Hurriyat's Geelani Writes 'Secret' Letter to Sharif
Sep 03, 2015
NEW DELHI: Senior Hurriyat Conference leader Syed Ali Shah Geelani has written a `secret' letter to Prime Minister Nawaz Sharif, local reports said on Wednesday, setting off speculation whether the veteran hardliner has offered Islamabad a way out of the impasse in talks with India.
Reports said a three-member delegation from the Hurriyat Conference belonging to the Geelani faction met Pakistani envoy Abdul Basit on Tuesday and handed over a letter for Nawaz Sharif.
Also read: Kashmiri leaders irked by omission of Kashmir from Ufa statement
"We handed over Geelani Sahab's letter for PM Sharif to the officials at the Pakistan High Commission in New Delhi," Ayaz Akbar, spokesperson for the Hurriyat Conference, said in a statement on Wednesday.
Geelani's top aides — Ayaz Akbar, Peer Saifullah and Altaf Ahmad — met Mr Basit at his office and stayed there for more than an hour.
"The letter is confidential but highly important," Akbar told IANS.
"Officials at the high commission assured us that the letter will be dispatched to the Pakistan Prime Minister on Wednesday," Akbar said.
This was the first time Hurriyat members met the Pakistani envoy after the National Security Adviser (NSA)-level talks in New Delhi were called off by Pakistan. Geelani was slated to have a one-to-one conversation with Pakistan's NSA Sartaj Aziz if the latter came for the talks.
Published in Dawn, September 3rd, 2015
http://www.dawn.com/news/1204606/hurriyats-geelani-writes-secret-letter-to-sharif
-------
Muslim, Hindu, Christian in unison against Indian 'hysteria'
September 03, 2015
SIALKOT
The district-based Muslim, Hindu and Christian religious clerics and scholars yesterday teamed up at Indian shelling-hit border village Kundanpur and participated in an inter-faith prayer ceremony.
They participated in the interfaith prayer ceremony for the eternal peace of August 28, 2015 victims of unprovoked Indian shelling in the village.
Pakistan Council for Social Welfare and Human Rights (PCSWHR) organised this ceremony. The Muslim, Hindu and Christian religious clerics prayed for the eternal peace of the departed souls there, saying that every religion of the world gives the lesson of love, affection, peace, tolerance, brotherhood and respect for humanity.
On the occasion, Central Chairman PCSWHR Muhammad Ejaz Noori, Dr Mufti Najeeb Ahmed Hashmi (Central Chairman Pakistan Ulema Mashaikh Council), Prof Javed Kumar, prominent Hindu religious cleric, local Hindu leaders — Arjan Das, Ravi Kumar, Sunil Kumar, Puran Chand and Parkash Kumar, Tahir Mehmood Hundali (former MPA), Emanual Gill, President Jamaat-e-Islami Minorities Wing Sialkot District and local Christian leaders - Dr Rafiq Yaqub, Sarfraz Maseeh and Muhammad Asghar Kahilun, President Punjab Teachers Union-PTU Sialkot District strongly condemned the larger scale hostilities by Indian Borer Security Forces on Sialkot border villages along the Sialkot Working Boundary. They said that the Indian BSF has been targeting civilian population and killing innocent people in the border villages.
They showed solidarity with the people affected by the unprovoked Indian mortar shelling. They urged the world community to take serious notice of the Indian aggression and use its influence to halt the repeated ceasefire violations by India along the Line of Control (LoC) and Working Boundary (WB).
They also showed complete unity over the burning issue and said they were Pakistani first. They added that the Modi Sarkar has miserably failed internally and therefore is trying to divert the world attention from the ongoing fresh riots in Indian State Gujarat.
They said that if India wanted to have supremacy in the region by killing innocent and peace-loving people in Pakistan, but her could never be materialised by killing innocent people.
This Indian dream would never become true, she added.
They expressed grave concern over the silence of World Community and even the UNO on the larger scale killings of the innocent and peace-loving Pakistani people by Indian forces by continuously violating the ceasefire accord along Line of Control (LoC) and Working Boundary (WB). They said that the silence of the world community and UNO over this burning issue of Indian war aggression was showing their dual standards.
They strongly condemned the larger scale hostilities of Indian Borer Security Forces (BSF) on Sialkot border villages along the Sialkot Working Boundary, saying that the Indian BSF was targeting the civilian population and killing the peaceful innocent people in Sialkot border villages. They expressed complete solidarity with local people affected by the unprovoked Indian mortar shelling. They urged the World Community to take serious notice of the Indian war aggression, besides, using its full influence to halt the repeated ceasefire violations by India along the Line of Control (LoC) and Working Boundary (WB).
On this occasion, they expressed solidarity with the affected villagers, besides, paying rich tributes to their resilience and spirits.
http://nation.com.pk/national/03-Sep-2015/muslim-hindu-christian-in-unison-against-indian-hysteria
-----------
Arrests under NAP: Shia Ulema Council announces rallies across province
Sep 03, 2015
Shia Ulema Council Pakistan, Sindh President, Allama Syed Naazir Abbas Taqvi, said on Wednesday that people belonging to his party had been arrested in Punjab under the National Action Plan (NPA) while the police have banned their religious gatherings on charge of spreading hatred among masses. He said they would take out rallies all over Sindh on September 5, 2015, to condemn the actions taken against his party's men.
Addressing a press conference at the Karachi Press Club, he said they had been biggest victim of ongoing terrorism in Pakistan. He said their people were killed after identification, but they adopted tolerance despite such acts for the sake of peace in the country. He said they had played their due role in formation of grand coalition of parties in which all parties agreed for action against terrorists ruining peaceful environment in the country.
He said they hoped that through the NPA, all desired goals would be fulfilled. Taqvi said keeping aside AbbasTown, Ashoora and Hayatabad incidents for the moment, six months had passed, but no culprit of Shikarpur incident had been arrested despite a committee was formed in this regard.
He said in the guise of NAP, their Ulemas were being harassed and if this plan was diverted in another direction, they would not tolerate. He said they did not obey any plan if it disturbed religious rituals. He demanded that imbalanced policy should be ended.
He said the action against sectarian people in Punjab should be brought to an end. He announced that Islami Tehreek Pakistan would take part in local government elections throughout Sindh.
http://www.pakistantoday.com.pk/2015/09/02/city/karachi/arrests-under-nap-shia-ulema-council-announces-rallies-across-province/
----------
Islamabad to ask Kabul to end anti-Pakistan propaganda
By Kamran Yousaf
September 3, 2015
ISLAMABAD: Islamabad will urge Kabul to immediately stop anti-Pakistan 'propaganda' at an official level in an effort to put the fragile relations between the two neighbours back on track, The Express Tribune has learnt.
The crucial message will be delivered to Afghan President Ashraf Ghani by Prime Minister's Adviser on National Security and Foreign Affairs Sartaj Aziz on Friday, a senior Foreign Office official said.
The official, who wished not me named, confirmed Aziz will meet the Afghan president as well as the Afghan foreign minister on the sidelines of the Regional Economic Cooperation Conference on Afghanistan in Kabul on Friday.
Read: Islamabad to push for a restart of peace talks
Aziz will be carrying two crucial messages for the Afghan leadership, the official said, which include immediate end to the anti-Pakistan propaganda and resumption of peace talks with Afghan Taliban.
Relations between Pakistan and Afghanistan have deteriorated in recent weeks after Kabul publically accused Pakistan's security establishment for orchestrating the recent terrorist attacks in the war-torn country.
Afghanistan has seen sudden spike in violent attacks since Mullah Akhtar Mansoor became Taliban chief following the death of his predecessor Mullah Omar.
Islamabad has dismissed Afghan allegations and insisted such diatribe has created trust deficit between the two countries.
The official said the anti-Pakistan campaign had put the security of the country's diplomatic staff stationed in Kabul at stake. He added that due to increased security threats Pakistani diplomatic staff was confined to the embassy.
A statement issued by the Foreign Office also confirmed Aziz is traveling to Kabul on Friday, where he will meet the Afghan leadership to discuss bilateral issues.
http://tribune.com.pk/story/950070/islamabad-to-ask-kabul-to-end-anti-pakistan-propaganda/?utm_source=Daily+Roundup+Newsletter&utm_campaign=76db55e8ee-Daily_Roundup_5pm&utm_medium=email&utm_term=0_19961368d8-76db55e8ee-65338937
------
MQM opts out of dialogue again, says resignations final
Sep 03, 2015
KARACHI: Muttahida Qaumi Movement (MQM) in an emergency press conference called early Thursday morning announced its decision to withdraw from talks with the government once again, alleging that the government was not serious about the dialogue process.
The party had simultaneously resigned from the National Assembly, Senate and the Sindh Assembly last month over what it said were "excesses" committed by security forces against its workers and members during the Rangers-led operation in Karachi.
Following the party's resignation from the three legislative floors, the government was reluctant in accepting the resignations and tasked Jamiat Ulema-i-Islam –Fazl chief Maulana Fazlur Rehman to hold talks with MQM in an attempt to persuade the party to withdraw its resignations.
But talks broke down abruptly almost immediately after they began when an assassination attempt was made in Karachi on MQM MNA Rashid Godil, whose driver was killed in the gun attack. The attack had happened as Maulana was holding talks with an MQM delegation at Nine Zero in Karachi.
Subsequently, after Prime Minister Nawaz Sharif's recent visit to Karachi, MQM had announced it would not continue dialogue on the matter of resignations anymore, saying it will instead focus on relief work and the "creation of a new province."
But the government, through Maulana Fazl, was able to break through yet again, convincing MQM to come back to negotiations. In a joint press conference with federal minister Ishaq Dar and an MQM delegation led by Farooq Sattar, Fazl announced that a grievances redressal committee would be formed to address all of MQM's reservations.
Addressing reporters on Thursday, MQM leader Farooq Sattar said the government's nonseriousness had pushed the party to withdraw from the dialogue process, adding that "in the current scenario dialogue is useless."
Take a look: MQM lawmakers tender resignations
He said the government had failed to constitute a grievances redressal committee to address concerns over the "forced disappearance of 150 party workers, extrajudicial murders of 45 activists and justice for thousands of workers who have been killed."
Sattar said "baseless stories are being created to put MQM on a media trial," adding that the party had been "politically victimised."
Also read: MQM 'disappointed' by PM's Karachi visit
He said that there was an unannounced ban on MQM and the party's role had been eliminated from mainstream politics.
The MQM leader went on to say the party had approached all forums – including the judiciary and the federal government – with its reservations but to no avail.
"During the last 20 days since we tendered our resignations, the situation has been at a stand still," he added.
Sattar said during dialogue with the government, MQM had raised three core issues: the ban on MQM's political activities, relief activities and speeches of party chief Altaf Hussain.
Sattar was of the view that these issues were not up for discussion and had to be addressed by the federal government.
Know more: After talks with govt, MQM agrees to review resignations: Fazl
"All our political offices have been closed. Raids are being conducted on our programs and our role in politics has been halted. What would we do in the assemblies?"
He said the party had decided after lengthy internal deliberations to not pursue dialogue anymore, asserting that resignations from all three legislative floors were final.
Farooq Sattar demanded that the government accept the resignations of MQM's legislators.
http://www.dawn.com/news/1204647/mqm-opts-out-of-dialogue-again-says-resignations-final
-------
LoC firing threat to international peace, says PM
Sep 03, 2015
BAGH: Prime Minister Nawaz Sharif said here on Wednesday that the hearts of Pakistanis beat in unison with Kashmiris and warned that the incidents of firing across the Line of Control (LoC) were a threat to international peace.
"Our patience should not be taken as our weakness... desire for peace is our strength," he told a gathering after inaugurating a string of development projects in Azad Jammu and Kashmir.
The prime minister said recent incidents of firing from across the LoC and death of civilians had shaken the conscience of the international community.
He termed such incidents a threat to international peace and said Pakistan would continue to raise its voice against human rights violations and atrocities at all international forums. "We cannot forget those who lost their lives along the LoC."
Pakistani citizens and their property along the Working Boundary had also been attacked, Mr Sharif added.
Projects for 2005 earthquake survivors in Azad Kashmir inaugurated
The prime minister said Pakistan was playing an effective role against terrorism and would continue its fight till elimination of terrorists from its soil.
He said all those supporting terrorism would also be dealt with.
The Zarb-i-Azb operation was gaining success and would continue till all objectives were achieved, the prime minister observed.
Full Report at:
http://www.dawn.com/news/1204629/loc-firing-threat-to-international-peace-says-pm
-------
Mistakes of 2013 polls won't be repeated, CEC assures PTI
IFTIKHAR A. KHAN
Sep 03, 2015
ISLAMABAD: Chief Election Commissioner retired Justice Sardar Mohammad Raza Khan has assured the Pakistan Tehreek-i-Insaf that technical mistakes made during the 2013 polls will not be repeated in the next general elections.
The assurance was given to a PTI delegation, headed by Chairman Imran Khan, which had called on the CEC here on Wednesday.
Talking to reporters after the meeting, Imran Khan said he had raised the issue of what he called unsatisfactory response by the Election Commission to his letter seeking explanation over the findings of the poll inquiry commission.
Also read: Incomplete ECP can't hold elections: minister
He said he was delighted to know that the ECP had started work on all the findings of the poll commission. He quoted the CEC as saying that the findings of the inquiry commission were being looked into to address all shortcomings identified by it.
The PTI chief said he had also conveyed to the CEC his party's position on termination of contracts of election tribunals because most of the cases pending for about two years were in final stages.
He alleged that the decision to remove judges like Kazim Ali Malik had been taken under the PML-N pressure. He said two ministers had threatened Kazim Ali and tried to tarnish his image after he ordered the deseating of former National Assembly speaker Sardar Ayaz Sadiq on his petition.
According to the PTI chief, the CEC said the demand for reinstating election tribunals till disposition of all pending cases would be considered.
He accused the Punjab police of working for the PML-N and demanded deployment of army troops in and outside the polling stations during the coming by-elections in Lahore and Lodhran.
He said he had also raised the issue of release of development funds ahead of the local government elections in Punjab and the CEC assured him that the ECP would not allow use of such funds to influence elections.
Mr Khan replied in the negative when asked if the PTI would boycott the by-polls if there was no change in the ECP set-up and said he was not the one who would flee the arena.
But, he said, there was no justification for the ECP members, who he alleged had rigged the 2013 polls, to conduct future elections. All the commission's members had been appointed by the government and the opposition under a "flawed procedure" introduced through the 18th Amendment, he alleged.
Specifically targeting the ECP member from Punjab, retired Justice Riaz Kiani, the PTI chief said the judge had no moral ground to continue to hold the office and hide behind the constitution.
About the CEC's response to the issue, he said Justice Raza Khan talked about the constitutional position of the members while he (Imran Khan) stressed the need for meeting the demand of justice.
The PTI chief announced that a "historic public rally" would be held in Islamabad on Friday to press the demand for resignation of all four ECP members.
He said the PTI was now a party different from what it was and had the street power and volunteers which no other party could match. He said the polling agents and volunteers were being trained.
Answering a question, he said strict action would be taken against those who had violated party discipline during the recent local government elections in Khyber Pakhtunkhwa.
Published in Dawn, September 3rd, 2015
http://www.dawn.com/news/1204619/mistakes-of-2013-polls-wont-be-repeated-cec-assures-pti
-------
Three policemen, resident die in 'encounter'
MANZOOR ALI
Sep 03, 2015
PESHAWAR: Three policemen were killed in an alleged encounter in Badukhel area in the outskirts of the city on Wednesday. A local resident was also killed and seven policemen and another resident were injured.
The deceased policemen were identified as Roman, Dost Mohammad and Rehmat Shah and the resident as Aslam Niaz. The injured were identified as Mohib Shah, Gul Ahmed, Israrullah, Mohammad Waqas, Nihar Ali, Bahadar and Imran.
The family of Mr Niaz and a Pakistan Tehreek-i-Insaf (PTI) lawmaker from the area disputed the claim about encounter and accused police personnel of killing an 'innocent' man. The incident triggered hour-long protests by residents of the area.
Aslam Niaz, who was accused by police of having opened fire at its personnel, was killed in an exchange of fire while another civilian identified as Nazeefur Rehman suffered injuries.
The city police claim that the incident took place during a search operation. SSP Operations, Dr Mian Saeed, told Dawn that the policemen were shot at during the operation in Badukhel area. Two police personnel died on the spot. The attacker was killed when police fired back. He also accused relatives of the attacker of firing at the police party.
Talking to Dawn, Ehsanul Haq, a relative of Niaz, alleged that it was a case of homicide because the SHO of Umar police station had entered the house and shot Niaz who was sleeping.
Mr Haq said police had registered a case under Sections 506 and 34 of the Pakistan Penal Code (PPC) against Mr Niaz on June 13 and he was on bail before arrest. He appeared before court on Aug 31 and the next hearing was scheduled for Sept 7, Mr Haq said.
He also denied that the family had opened fire, adding that Niaz's father, Abbas Khan, had registered a case against SHO Ijaz Khan.
Tehreek-i-Insaf MPA and special assistant to the chief minister for environment, Ishtiaq Urmar, condemned the police action and said police officials had been asked to conduct a judicial inquiry.
The MPA said he had been informed that SHO Ijaz Khan had been suspended on a complaint lodged on Tuesday. He said that police personnel were killed at a place about 200 metres away from Niaz's house and it was not clear who had attacked them.
According to the MPA, a large number of residents had taken part in the protest against the incident. "People usually do not protest killings of terrorists or anti-social elements," he said. But Ehsanul Haq claimed Niaz was not the person on whose complaint the SHO had been suspended.
Sources claim that SHO Ijaz Khan had been suspended a day earlier after a corruption complaint had been lodged against him by a resident.
A statement issued by the CPO office said that the SHO had been suspended by the Khyber Pakhtunkhwa police chief on a complaint registered by a resident identified as Mohammad Aslam on Tuesday.
In the complaint, Mr Aslam accused the SHO of having locked him up, freeing him only after he had paid Rs15, 000.
The IGP suspended the SHO and ordered an inquiry against him. Peshawar police chief Mubarak Zeb said he would look into reports of a raid carried out by the SHO.
Published in Dawn, September 3rd, 2015
http://www.dawn.com/news/1204627/three-policemen-resident-die-in-encounter
---------
COAS approves death sentences of five militants
September 03, 2015
ISLAMABAD: Chief of Army Staff General Raheel Sharif yesterday approved death sentences of five "hardcore terrorists", according to a statement issued by Inter-Services Public Relations.
Army also killed 31 suspected terrorists on Wednesday when security forces launched aerial strikes on militant hideouts in different parts of Khyber tribal agency's Tirah valley.
Security sources said that five militant dens were completely destroyed in the aerial bombing.
The targeted militants were said to be members of the banned Tehreek-e-Taliban Pakistan and Lashkar-e-Islam.
The terrorists who were condemned by the military courts include persons involved in killing of an advocate at Lahore, attack and subsequent breakout from Bannu Jail, attacking police officials in Gadap town near Karachi, destroying a girls' school in Khyber agency and an attack on a polio vaccination team.
Out of six terrorists, five were awarded death sentence and one life imprisonment by the military courts.
M Sabir Shah alias Ikram Ullah s/o Sher Hazrat was given death sentence after he pleaded guilty to the murder of Advocate Syed Arshad Ali in Lahore.
Hafiz Usman alias Abbas alias Asad s/o Ali Dost was tried on eleven charges including killing an advocate, two industrialists, four police officials, other civilians and sectarian killings in Quetta.
He admitted his offence and was awarded the death sentence.
A TTP member Asad Ali alias Bhai Jan was tried on five charges including possessions of arms and explosives and attacking officials of the Sindh Police, in the Quaidabad area of Karachi which resulted in the death of three individuals.
Hel also pleaded guilty to these charges and was awarded the death sentence.
Another TTP member Tahir s/o Mir Shah Jahan was given death sentence after he admitted his involvement in attacking/breaking of Bannu Jail and killing one soldier and injuring in an attack on LEAs.
Fateh Khan s/o Mukarram Khan was found involved in the murder of a civilian, attacking polio workers, individuals of law enforcement agencies and armed forces personnel which resulted in the death of a child, eleven Khasadars, two army officers, twenty two soldiers.
He admitted his offences and was awarded the death sentence.
Qari Ameen Shah alias Ameen s/o Minar Shah was found guilty of attack on a Girls Primary School in Khyber Agency, providing funds for terrorists activities, exploding an improvised explosive device (IED) and possessing explosives and awarded imprisonment for life.
http://nation.com.pk/national/03-Sep-2015/coas-approves-death-sentences-of-five-terrorists
--------
North America
ACLU, Muslim Rights Groups Denounce Tennessee Sheriffs' Comments
September 2, 2015
Several state-wide civil liberty and immigrant rights organizations are denouncing recent comments made by two Tennessee sheriffs concerning Muslims in the state.
"Recently the sheriffs of Hamilton and Sevier counties have both made alarmist and sensational anti-Muslim comments, on the heels of similar statements from state legislators. Inaccurate, sweeping indictments made by leaders in law enforcement endanger members of the very communities that they have taken an oath to protect," reads a statement from the four organizations, issued Wednesday.
The organizations are the state chapter of the American Civil Liberties Union, the American Center for Outreach, the American Muslim Advisory Council and the Tennessee Immigrant and Refugee Rights Coalition.
Hamilton County Sheriff Jim Hammond and Sevier County Sheriff Ron Seals each made comments considered disparaging during recent appearances before local conservative organizations, according to reports from the Chattanooga Times Free Press and Knoxville News Sentinel.
Hammond called Islam "communism with a god" and added that Islam uses religion to get tax breaks and "use our own system against us." The sheriff said he was referencing only "jihadists," reported the Chattanooga paper.
Seals told attendees at a local tea party event to "report" Muslims who are "aggressive in local restaurants," according to the Knoxville paper.
"Law enforcement leaders and other elected officials who do not have active relationships with their local Muslim communities need to establish those relationships. Ignorance is not an excuse for those who are entrusted with public safety," said Zulfat Suara of the American Muslim Advisory Council.
Hedy Weinberg, head of the Tennessee chapter of the ACLU, said the comments from Hammond and Seals encourage racial profiling.
"Basing law enforcement decisions on false stereotypes rather than actual police work or evidence of criminal activity is not only a waste of resources, it undermines community-police relations, eroding public safety as a whole," Weinberg said.
The comments from local law enforcement come on the heels of Vice President Joe Biden calling the killing of U.S. military members in Chattanooga the act of a "perverted jihadist" during a memorial in Tennessee.
The Council on American-Islamic Relations, self-described as the largest Muslim advocacy organization in the country, condemned Hammond's comments in a statement Tuesday.
Reach Dave Boucher at 615-259-8892 and on Twitter @Dave_Boucher1.
http://www.tennessean.com/story/news/politics/2015/09/02/aclu-muslim-rights-groups-denounce-tn-sheriffs-comments/71600098/
-------
Qaeda fighters could tackle IS: Petraeus
September 03, 2015
WASHINGTON - Former CIA chief and retired general David Petraeus wants the United States to consider working with some members of an Al-Qaeda-affiliated organization to tackle the Islamic State group in Syria, he has said.
In a statement to CNN, Petraeus said some members of the Qaeda affiliated Al-Nusra Front might be persuaded to join the coalition battling the IS group. "We should under no circumstances try to use or co-opt Nusra, an Qaeda affiliate in Syria, as an organization against ISIL," Petraeus told CNN, using another acronym for the IS group. "But some individual fighters, and perhaps some elements, within Nusra today have undoubtedly joined for opportunistic rather than ideological reasons: they saw Nusra as a strong horse, and they haven't seen a credible alternative, as the moderate opposition has yet to be adequately resourced."
So, Petraeus argued, it may eventually be possible to "peel off so-called 'reconcilables' who would be willing to renounce Nusra and align with the moderate opposition to fight against Nusra, ISIL, and (Syrian President Bashar al-Assad.)"
Petraeus became a household name in the United States when he oversaw the troop "surge" in Iraq in 2007, and US leaders credited him for salvaging the troubled war effort.
Part of that operation saw the decorated general convince fighters to stop fighting with Al-Qaeda and to work with the US military.
His statement Tuesday followed the publication of a story in the Daily Beast that pointed out the irony of the United States working with anyone connected to Al-Qaeda, which carried out the September 11, 2001 attacks and triggered America's so-called war on terror.
The Daily Beast said several officials it had spoken to found Petraeus's idea to be politically toxic, almost impossible to carry out and strategically risky.
In his statement to CNN, Petraeus said using any Nusra fighters would require "both the rise of much stronger, moderate opposition groups - backed, again, by the US and the coalition seeking to defeat ISIL - and at the same time, intensified military pressure on all extremist groups."
Petraeus, 62, had a spectacular fall from grace this year when he pleaded guilty to providing classified secrets to his mistress. He was given two years' probation and a $100,000 fine.
http://nation.com.pk/international/03-Sep-2015/qaeda-fighters-could-tackle-is-petraeus
-----------
Obama gets key vote to protect Iran N-deal
Sep 03, 2015
WASHINGTON: US President Barack Obama secured enough Senate votes on Wednesday to ensure that his Iran nuclear deal does not die in Congress.
The Republican-dominated Congress can still reject the agreement when it returns to Washington after the summer break next week, but it can no longer undo a presidential veto.
President Obama has pledged to veto any resolution that rejects the deal but to sustain his veto he needs the support of at least 34 Senators in a 100-member house.
When the Senate went on recess, Republicans needed four Democratic senators to undo a veto. The US Constitution allows a lawmaker to vote against his or her party.
And for a while, it seemed that the Republicans would get the required votes. Two Democrats, Senators Charles Schumer and Bob Menendez announced they would support the disapproval resolution the Republicans plan to move in the Senate next week.
But the Obama administration launched a massive campaign to prevent Democrats from voting against the agreement and succeeded in getting support from two Senators, Joe Donnelly, an independent, and Claire McCaskill, a Democrat.
On Tuesday, Senator Chris Coons, a Delaware Democrat, said he would also vote for the deal.
But the crucial 34th vote came on Wednesday when Senator Barbara Mikulski, a Maryland Democrat, announced that she too would be voting for the agreement
"I have concluded that this Joint Comprehensive Plan of Action is the best option available to block Iran from having a nuclear bomb," said the Senator in a statement. "For these reasons, I will vote in favour of this deal. However, Congress must also reaffirm our commitment to the safety and security of Israel."
The Republican resolution will still pass the chamber, and get an overwhelming support in the House of Representatives as well. But now the White House has the necessary support to sustain a presidential veto of the Republican resolution.
This would ensure that the deal the United States and five other world powers signed with Iran earlier this year stays. Both Republicans and Democrats acknowledge that the deal would alter the geopolitical scenario in the Middle
East. But Republicans argue that this change would hurt US interests by weakening Israel and America's Arab allies. Democrats insist that it would promote peace and stability in the region and prevent Iran from acquiring a nuclear weapon. Under the deal, Iran would be subjected to comprehensive inspections on its nuclear programme and forced to reduce current uranium stockpiles and the number of its centrifuges. In exchange, it will be granted sanctions relief of between $50bn and $150bn.
During its campaign to convince Democrats not to vote against the agreement, the Obama administration urged them to consider the alternative, going to a war to prevent Iran to make nuclear weapons. They also arranged a briefing with officials and ambassadors from five other countries who also signed the deal.
The ambassadors made it clear that they did not want to renegotiate the deal with Iran and that the EU would relax its sanctions even if the US did not. This helped persuade the reluctant Democrats to vote for the deal.
Published in Dawn, September 3rd, 2015
http://www.dawn.com/news/1204612/obama-gets-key-vote-to-protect-iran-n-deal
-------
Denmark: Second Muslim cemetery destroyed in space of three months
Ewan Palmer By Ewan Palmer
September 2, 2015
Police in Denmark are investigating after a second Muslim cemetery was destroyed in the country in space of months. Funen Police reported up to 60 tombstones were vandalised at a graveyard in the Korsløkke Kirkegård area of Odense.
The incident occurred less than three months after another Muslim cemetery was vandalised in the Copenhagen suburb of Brøndby. In both occasions, police said they were not sure if they cemeteries were targeted to attack the Muslim community or not.
"Whether it is racially motivated or a prank, it would just be speculation to say anything at this point," Hans Frederiksen told public broadcaster DR, reported The Local.
Denmark's Prime Minister, Lars Løkke Rasmussen, condemned the vandalism ina statement released via Facebook.
He said: "In June, there was vandalism at the Muslim cemetery in Brøndby. Today [2 September] it has been discovered that someone has smashed 50 graves at the Muslim cemetery in Odense. It makes me angry! We don't know the perpetrator's motives – pure stupidity, religious fanaticism or a totally misunderstood political signal – but no matter what, it is simply repulsive and should be condemned."
The incident occurred two weeks after a man was arrested on suspicion of allegedly attempting to set fire to an Islamic centre in Copenhagen's Nordvest district.
http://www.ibtimes.co.uk/denmark-second-muslim-cemetery-destroyed-space-three-months-1518216
--------
Douglas Welborn: Obama is a Muslim first, not loyal to America
SEPTEMBER 2, 2015
Re "Shocking silence on Islamic State sex slavery" (Opinions, Sept. 1): I just finished reading the Trudy Rubin column concerning sex slaves kept by the Islamic State. I'm not surprised that the Obama regime has done nothing. Barack Obama's policies and actions do nothing to defeat or even slow the Islamic State. Obama's policies toward the Islamic State, Iran and other Muslim countries seem to benefit them, not America. Barack Obama is a Muslim first, American last. I just pray that America can survive the remainder of Obama's term.
http://www.modbee.com/opinion/letters-to-the-editor/article33659778.html
-----------
American Muslims must not become tools of Israeli propaganda
2 September 2015
An article and postings on social media have brought to light the names of some of the American Muslim "leaders" most recently invited to take part in an Israeli propaganda effort.
"Moving Beyond Our Comfort Zones" is Dr. Saud Anwar's Huffington Post article rationalizing his own participation in the Shalom Hartman Institute's Muslim Leadership Initiative (MLI) and framing it as part of a search for peace.
But it is really part of a new deal, in which ambitious American Muslim public figures will reap rewards for throwing Palestinians under the bus.
The Jerusalem-based Shalom Hartman Institute has received millions of dollars from some of the leading funders of extreme Islamophobic groups in North America and is a major contractor to the Israeli military, as The Electronic Intifada reported in January.
Its president, Donniel Hartman, has described the Palestinian call for boycott, divestment and sanctions to hold Israel accountable for its abuses as "repulsive."
Anwar happens to be the mayor of the Connecticut town of South Windsor, exactly the kind of figure targeted by MLI.
Recently back from an all-expenses-paid MLI trip to an occupied land and city, he is more likely than anything to have experienced the "comfort zone" of apartheid.
Deceptive narrative
"Palestinians, whose land and homes have been occupied and confiscated by soldiers and settlers, face the challenge of making a simple livelihood every day. Israelis must contend with the prospect of attacks on their homeland from radical [Palestinian] factions," Anwar writes.
This typifies the deceptive narrative he presents, in which Palestinians and Israelis are two peoples locked in a seemingly inexplicable tragedy, neither of which wants war. What remains invisible in his analysis is the overwhelming imbalance of power between a nuclear-armed, US-backed regional superpower, on the one hand, and an occupied, colonized people, on the other.
Anwar also asserts that the conflict "takes place within the historical context of centuries of mistrust." But this is not true.
The start of the Palestine conflict can be dated precisely: the end of the First World War and the British issuance of the Balfour Declaration in 1917.
This paved the way for European Jewish colonists to create "a Jewish national home" in someone else's country — an effort supported by many anti-Semitic European Christian elites eager to rid Europe of Jews or to pursue imperial goals such as creating a strategic buffer zone north of Egypt.
By speaking about "centuries of mistrust," Anwar plays into an orientalist, Islamophobic and indeed anti-Jewish narrative in which Jews and Muslims are locked in mystical ancient hatreds. This suits Israel, because, unlike a political conflict, a religious one has no obvious solution — although it may justify a lot more "interfaith" junkets and endless "dialogue."
To accurately understand Zionism as a colonial movement usurping the land, resources and rights of the indigenous Palestinians, both Muslim and Christian, imposes a moral obligation to take sides and to act to end historic and ongoing injustices.
Existing in a comfort zone with power, by contrast, is not the same as speaking truth to power. It is not the same as challenging the daily killings and home demolitions Palestinians suffer at the hands of the Israeli military and settlers, or the ongoing siege which confines 1.8 million Palestinians in a devastated and barely livable Gaza Strip.
Kamal Abu-Shamsieh, the only Palestinian confirmed to have participated in MLI, challenged Anwar in a Facebook post: "Did the MLI 'leaders' move beyond their comfort zone when extreme Zionists stormed al-Aqsa mosque during their trip? Did they walk out of Shalom
Full Report at:
https://electronicintifada.net/content/american-muslims-must-not-become-tools-israeli-propaganda/14818
-----------
US Muslims hope new billboards reclaim Islam's message of peace, justice amid violent attacks
September 03, 2015
BOSTON – Dozens of billboards with Muslim themes are sprouting nationwide, proclaiming what organizers say is the true message of Islam and its prophet, Muhammad: peace and justice, not extremism and violent jihad.
The New York-based Islamic Circle of North America has erected 100 new billboards over the summer that feature statements such as: "Muhammad believed in peace, social justice, women's rights" and "Muhammad always taught love, not hate; peace, not violence." Also listed are a website and a phone number people can call for more information.
They are in cities including Boston; New York; Phoenix; San Diego; El Paso and Austin, Texas; Memphis, Tennessee; Cleveland; Las Vegas; Milwaukee; North Bergen, New Jersey; Portland, Oregon; Harrisburg, Pennsylvania; Denver; and Calgary, British Columbia.
The group's president, Naeem Baig, said the idea for the campaign arose after January attacks in Paris by Islamist militants on the French satirical weekly Charlie Hebdo and a kosher grocery store killed 20 people, including the three attackers.
The perpetrators wrongfully understood the teachings of the Prophet Muhammad, Baig said, and the American Muslim community wanted to reclaim the message.
As for whether the campaign would face a tougher audience in Boston, with the 2013 Boston Marathon bombings still fresh in many people's minds, Baig said: "That's the whole point of the campaign; there are extremists in all communities."
Full Report at:
http://www.foxnews.com/us/2015/09/03/us-muslims-hope-new-billboards-reclaim-islam-message-peace-justice-amid-violent/
------
Australia
Australian Prime Minister Says Islamic State Terrorists Worse Than Nazis
September 03, 2015
JAKARTA: Australian Prime Minister Tony Abbott was slammed by Jewish groups Thursday after saying that Islamic State terrorists in Iraq and Syria were worse than Nazis as they "boast about their evil".
The Australian leader, who is considering extending Australia's air campaign against IS in Iraq into Syria following a request by the United States, made the comments after describing the jihadist group's actions as "unspeakable evil" and "medieval barbarity".
"I mean, the Nazis did terrible evil but they had sufficient sense of shame to try to hide it. These people boast about their evil," Abbott told Sydney commercial radio station 2GB.
"This is the extraordinary thing -- they act in the way that medieval barbarians acted -- only they broadcast it to the world with an effrontery which is hard to credit and it just adds a further dimension to this evil."
His comments were criticised by the head of the Executive Council of Australian Jewry Robert Goot as "injudicious and unfortunate".
Goot said in a statement that IS's crimes were horrific but "cannot be compared to the systematic round-up of millions of people and their dispatch to purpose built death camps for mass murder".
"Acts of terrorism are necessarily done in the full glare of publicity for their propaganda effect," he added.
"In contrast, those responsible for ordering and implementing systematic state-sponsored genocide are high government officials who often operate in secret not out of any sense of shame, but to avoid being held criminally responsible for their actions."
Abbott defended his remarks at a Melbourne press conference later and said he was "not in the business of trying to rank evil".
Full Report at:
http://www.ndtv.com/world-news/australian-prime-minister-says-islamic-state-terrorists-worse-than-nazis-1213792
-------
Southeast Asia
Malaysian police to question ex-PM Mahathir over rally comments
2 September 2015
KUALA LUMPUR: Malaysian police said Wednesday they would question former premier Mahathir Mohamad over statements he made at massive weekend rallies demanding the ousting of current Prime Minister Najib Razak over corruption allegations.
Mahathir, 90, who was Malaysia's longest-serving prime minister and still remains influential, electrified crowds at the demonstration in Kuala Lumpur on Sunday by calling for a sustained public push to topple Najib.
He also accused Najib of bribing politicians in the ruling party, the United Malays National Organization (UMNO), to secure their support and said the premier was clinging to power to avoid corruption charges.
"We will call him (Mahathir). He has made speeches and accusations," national police chief Khalid Abu Bakar was quoted as saying by online news outlet Malaysiakini.
"Among them, he claimed UMNO leaders had taken bribes so we want to find out more."
The report gave no further details and it was not clear if Mahathir, who himself took a hard line against dissent during his days as prime minister, would face any charges.
Najib has been under growing pressure since The Wall Street Journal revealed in early July that Malaysian investigators had found nearly $700 million in mysterious deposits into his personal bank accounts.
His government has since admitted the deposits were made, calling them "political donations" from Middle Eastern sources but refusing to give further details.
Transparency International said Malaysia faced a "corruption crisis" and called for Najib to come clean.
"There are two questions that need to be answered: Who paid the money and why? Where did it go? One man could answer those questions," Jose Ugaz, global chair of Transparency International, said at a global anti-corruption conference in Malaysia on Wednesday.
Ugaz also criticized disruptions to the investigations and the suspension of two Malaysian newspapers over reporting on the financial scandal.
"These are not the actions of a government that is fighting corruption," he said.
Meanwhile, seven people from Bersih, the coalition of Malaysian NGOs and activist groups that staged the weekend demonstrations, were questioned by police on Wednesday.
No charges were filed.
A lawyer representing Bersih, Ramkarpal Singh, said police were investigating the organizers over various assembly violations.
"They should not be prosecuted or persecuted for holding a peaceful rally," he said.
Outrage over the scandal has been heightened by subsequent government personnel moves by Najib — including sacking Malaysia's attorney general — that appear to have stalled investigations.
Najib had already been facing demands for months that he explain the whereabouts of huge sums allegedly missing from deals involving a state-owned company he launched.
He denies any wrongdoing, saying he is the victim of a "political conspiracy."
As the scandal rages on, political uncertainty and declining oil prices, among other reasons, have hit Malaysia's economy, causing the local currency to plunge.
http://www.arabnews.com/world/news/800536
-------
Thai blast suspect's prints found on bomb equipment
September 03, 2015
BANGKOK - The fingerprints of a foreign man arrested over last month's deadly Bangkok blast match those found on bomb-making equipment discovered at a flat over the weekend, Thai police said Wednesday.
Investigators say the unidentified man was detained on Tuesday while trying to cross into Cambodia in a remote and rural border area.
He is the second foreigner held over the August 17 blast at a religious shrine which killed 20 people, mostly ethnic Chinese tourists. Police are narrowing their search for those behind the bomb, the worst-ever such attack on Thailand.
National police spokesman Prawut Thavornsiri told reporters the man's fingerprints were found "on bottle containing bomb materials found in a room" in the Bangkok suburb of Nong Chok.
"We can confirm that this man is directly involved with the bomb material," he added.
Police raided a flat in Nong Chok, a suburb on the eastern outskirts of Bangkok, on Saturday.
They arrested another foreign man in possession of bomb-making paraphernalia and dozens of fake Turkish passports. Both are now in military custody.
Police have refused to confirm the two men's nationalities. They believe both used fake identity documents and are liasing with embassies to ascertain their true nationalities.
But on Wednesday a senior officer said the man arrested on Tuesday was talking to interrogators through an interpreter.
"He speaks Turkey's language," incoming Thai police chief General Chaktip Chaijinda told reporters, without specifying whether the language was Turkish or part of the wider Turkic family.
Full Report at:
http://nation.com.pk/international/03-Sep-2015/thai-blast-suspect-s-prints-found-on-bomb-equipment
-----------
Malaysian police to grill ex-PM over anti-govt rally
September 03, 2015
KUALA LUMPUR - Malaysian police said Wednesday they would question former premier Mahathir Mohamad over statements he made at massive weekend rallies demanding the ousting of current Prime Minister Najib Razak over corruption allegations.
Mahathir, 90, who was Malaysia's longest-serving prime minister and still remains influential, electrified crowds at the demonstration in Kuala Lumpur on Sunday by calling for a sustained public push to topple Najib.
He also accused Najib of bribing politicians in the ruling party, the United Malays National Organisation (UMNO), to secure their support and said the premier was clinging to power to avoid corruption charges.
"We will call him (Mahathir). He has made speeches and accusations," national police chief Khalid Abu Bakar was quoted as saying by online news outlet Malaysiakini. "Among them, he claimed UMNO leaders had taken bribes so we want to find out more."
The report gave no further details and it was not clear if Mahathir, who himself took a hard line against dissent during his days as prime minister, would face any charges.
Najib has been under growing pressure since The Wall Street Journal revealed in early July that Malaysian investigators had found nearly $700 million in mysterious deposits into his personal bank accounts.
His government has since admitted the deposits were made, calling them "political donations" from Middle Eastern sources but refusing to give further details.
Transparency International said Malaysia faced a "corruption crisis" and called for Najib to come clean.
"There are two questions that need to be answered: Who paid the money and why? Where did it go? One man could answer those questions," Jose Ugaz, global chair of Transparency International, said at a global anti-corruption conference in Malaysia on Wednesday.
Ugaz also criticised disruptions to the investigations and the suspension of two Malaysian newspapers over reporting on the financial scandal.
"These are not the actions of a government that is fighting corruption," he said.
Meanwhile, seven people from Bersih, the coalition of Malaysian NGOs and activist groups that staged the weekend demonstrations, were questioned by police on Wednesday.
Full Report at:
http://nation.com.pk/international/03-Sep-2015/malaysian-police-to-grill-ex-pm-over-anti-govt-rally
---------
URL: https://www.newageislam.com/islamic-world-news/new-age-islam-news-bureau/no-scope-of-change-in-triple-talaq-system,-says-all-india-muslim-personal-law-board/d/104469