New Age Islam News Bureau
29 Jul 2019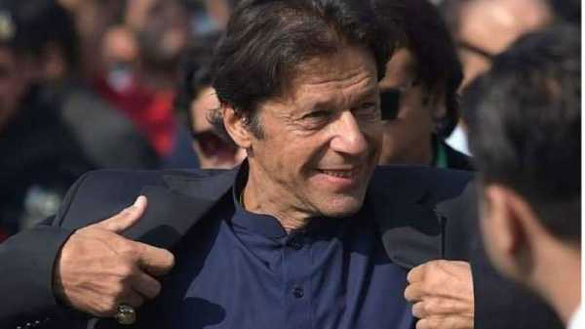 • No Precedent in Islamic History For Forcefully Converting Others: Imran Khan
• Rejection of Secular Knowledge Led To Muslims' Regression, Dr M Says
• Carve Out Separate Union Territory for Kashmiri Pandits along Jhelum River: Panun Kashmir
• Turkish Students Given Text Books Justifying 9/11 Attacks, Slamming 'Weak' EU — Mirroring Erdogan Views
• Senior Iranian Cleric: Put 'Death To America' Slogan In Guinness World Records
• Facebook, WhatsApp: Major Recruiting Tools For Radicalization In Bangladesh
• Rohingya: Won't Return To Myanmar sans Rights
• Islamic Heritage: The development of the Two Holy Mosques Architecture Exhibition
• Islamic Group in Nigeria Slams Court Order on 'Terror' Labelling
Pakistan
• No Precedent in Islamic History For Forcefully Converting Others: Imran Khan
• Pakistan Wants Taliban To Join Electoral Process: FM
• Maulana Fazlur Rehman threatens March on Islamabad if govt does not step down by August
• Death toll in attack at Afghan political office rises to 20
• Reservations on Taliban talks removed: Qureshi
• View from the courtroom: Govt needs to sign accord on prisoner swap for Dr Aafia's return
--------
Southeast Asia
• Rejection of Secular Knowledge Led To Muslims' Regression, Dr M Says
• In Turkey, Mahathir tells Muslim countries to stop depending on others
• IGP says committed to 'happy ending' in Indira Gandhi case
• Mujahid: Nothing controversial about Putrajaya's stand on Zakir Naik extradition
--------
India
• Carve Out Separate Union Territory for Kashmiri Pandits along Jhelum River: Panun Kashmir
• Namaz Should Not Cause Inconvenience to Others: All-India Muslim Personal Law Board
• Muslim Boy Set On Fire, Claims Attacked For Not Chanting Jai Shri Ram, UP Police Rejects Charge
• No Restriction from Saying 'Jai Shri Ram' In Islam: BJP Leader
• NIA conducts fresh raids in north Kashmir in crackdown on cross-LoC trade
• Jammu & Kashmir 'build-up' to foil ISI terror plots for Independence Day
• Won't allow any changes in J&K's demography: Farooq Abdullah
• Tampering with Jammu and Kashmir special status like 'detonating bomb': Mehbooba Mufti
--------
Mideast
• Turkish Students Given Text Books Justifying 9/11 Attacks, Slamming 'Weak' EU — Mirroring Erdogan Views
• Senior Iranian Cleric: Put 'Death To America' Slogan In Guinness World Records
• Iran Will Continue To Reduce Its Commitments Until Its Interests Are Protected
• Iran intends to restart activities at Arak heavy water nuclear reactor: ISNA
• Yemen hits Saudi command center with ballistic missile
• London cyclists ride to support Palestinians
• Abbas must take practical measures concerning suspension of all deals with Israel: Hamas
• Iran issues new threat to world over nuclear deal
• Houthis commit "more than 3,000 violations" against captives in Yemen's prisons
--------
South Asia
• Facebook, WhatsApp: Major Recruiting Tools For Radicalization In Bangladesh
Rohingya: Won't Return To Myanmar sans Rights
• Kabul Administration to Partake As Political Side In Intra-Afghan Negotiations: Taliban
• At least 20 killed, 50 injured in attack on VP candidate's office in Kabul
• Blast, gunbattle at Afghan VP candidate's office, 2 dead
• Gen. Dunford cautiously optimistic about Afghan peace amid Doha talks, positive Islamabad statements
• Artillery strikes pound Taliban positions in the outskirts of Ghazni city
--------
Arab World
• Islamic Heritage: The development of the Two Holy Mosques Architecture Exhibition
• Saudi Court Postpones Hearing Of Prominent Dissident Cleric Awdah
• Staffers at Bahrain Embassy in London Try To Throw Protester off Rooftop
• Aleppo: Several People Killed, Injured in 6 Consecutive Blasts in Ankara-Controlled Regions
• Ankara Pushes Turkey-Based Syrian Citizens to Join Terrorist Ranks in Idlib
• More Civilians Killed in US Airstrikes in Deir Ezzur, Large Number of People Detained in SDF Raids in Eastern Syria
• Syria keeps up deadly bombardment of rebel-held town
• Saudi King Salman's elder brother dies at 96
• Separate bomb attacks kill five; injure over dozen in Syria's Aleppo, Dara'a provinces
--------
Africa
• Islamic Group in Nigeria Slams Court Order on 'Terror' Labelling
• US airstrike kills suspected ISIS coordinator in Somalia
• Sudan talks to resume Tuesday over remaining issues, says mediator
• Nigeria: Toll in suspected Boko Haram funeral attack rises to 65
--------
North America
• Iran Nuclear Deal Parties Meet After Month of Friction
• Mechanical issue delays departure of Iran ship stranded in Brazil
• American tourist freed in Syria is beneficiary of arcane Middle East chess game
• Mike Pompeo says Tehran declined his proposed visit to speak to the Iranian people
• American and British soldiers killed in Syria died by friendly fire, inquiry finds
--------
Europe
• Corbyn: UK's Labour Will Do Everything It Can to Prevent a No-Deal Brexit
• Erdogan Adviser: Normalization With Israel Is 'Treason'
• On The Trail Of The Makkah Of Europe: Woking's Islamic Heritage
• European naval coalition for Gulf 'provocative': Iran
Compiled by New Age Islam News Bureau
URL: https://www.newageislam.com/islamic-world-news/no-precedent-islamic-history-forcefully/d/119333
--------
No Precedent In Islamic History For Forcefully Converting Others: Imran Khan
JULY 29, 2019
ISLAMABAD: Prime Minister Imran Khan on Monday reiterated his government's resolve to protect the rights of minorities.
Prime Minister Imran Khan claims, there was no precedent in Islamic history for forcefully converting others, and those who do so "know neither the history of Islam nor their religion, the Quran or Sunnah."
The premier said that Prophet Muhammad's (PBUH) life was a road map for people to follow till the day of judgment.
He views that the Prophet himself had given minorities religious freedom and protected their places of worship, "because the Quran orders that there be no compulsion in religion".
"How can we then take it into our own hands to forcefully convert someone to Islam — either by marrying [non-Muslim] women […] or on gunpoint or to [by threatening to] kill someone because of their religion?" he asked.
"All these things are un-Islamic. If God hadn't given his messengers the power to impose their beliefs on someone, who are we [to do so]?" he asked, explaining that the messengers' duty was only to spread the word of God.
Addressing a ceremony, PM Imran said that the minorities of Pakistan will be protected and their places of worship will be looked after.
"Hindu temples and Sikh Gurdwaras will be restored and protected," said the premier.
The prime minister also spoke against radicals and said Islam does not ask for the forced conversion of minorities.
"The mindsets of these radicals should be changed. Islam is a religion of peace, not compulsion. Those who convert others by force do not know Islam at all," said the premier.
He furthered his speech with examples from the early days of Islam, stating that Pakistan will prosper if it follows the administrative model of the state of Medina.
"Nations without a vision die; our vision should be following Riyasat-e-Medina."
PM Imran added that a Muslim state's idea of egalitarianism should be based on the fundamentals of Islam's first state.
On accountability, the premier said that the "elite" have television and air conditioners in their jail cells while the majority do not even have access to basic education.
The premier stated that since coming to power, he had said that the Riasat-i Madina was the only model for Pakistan, which had been created in the name of Islam.
Imran shared that Allama Iqbal had said that when a Muslim rises, they aspire to this model (the model of the state of Madina), and when they fall, they deviate from this model.
"This is why I want this model to be studied in the country. What was Riasat-i-Madina? We are trying that universities teach courses on the Riasat-i-Madina," he said.
According to Radio Pakistan, Prime Minister Imran also said that though the government was merely implementing the law against previous leaders, they were raising a hue and cry.
Addressing the ceremony, President Dr. Arif Alvi also reiterated that the ideas of the Riasat-i-Madina be brought to Pakistan.
https://dailytimes.com.pk/439045/know-neither-the-history-of-islam-nor-their-religion-the-quran-or-sunnah-imran-khan/
--------
Rejection of secular knowledge led to Muslims' regression, Dr M says
25 July 2019
BY ZURAIRI AR
ANKARA, July 25 — The academic dominance of the Muslim world has declined after its ancient scholars rejected the pursuit of secular knowledge, Tun Dr Mahathir Mohamad said today.
In his opening speech to the Council of Higher Education Ankara here, the prime minister said the rejection has caused the Muslim world to fall to Western colonialists and eventually weakened.
"They become people who are ignorant of the knowledge that are changing the world. They started to regress," Dr Mahathir said in his speech on the topic of "knowledge".
The rejection, Dr Mahathir said, came following a fatwa, or religious decree by those scholars, deeming secular knowledge such as mathematics and science as having no merit for the afterlife.
In comparison, he said that European powers had instead acquired the knowledge previously pioneered by the Muslim world and subsequently took a leap over the latter.
He also again lambasted modern Muslims for simply parroting other scholars and taking their interpretations of Islam for granted.
The prime minister also reiterated his message that religious terrorism and jihadism go against "true" Islamic teachings.
Dr Mahathir was awarded an honorary doctorate from the Ankara Yildirim Beyazit University following his speech.
https://www.malaymail.com/news/malaysia/2019/07/25/rejection-of-secular-knowledge-led-to-muslims-regression-dr-m-says/1774776
--------
Carve Out Separate Union Territory For Kashmiri Pandits Along Jhelum River: Panun Kashmir
Jul 29, 2019
JAMMU: Kashmiri Pandits will not return to the Valley till the Centre carves out a separate centrally-administered Union territory for their rehabilitation, an organisation representing the community said on Sunday.
The Panun Kashmir also demanded abrogation of articles 370 and 35A of the Constitution, claiming that these had led to displacement of Kashmiri Pandits from the Valley.
Referring to a reported meeting between moderate Hurriyat chairman Mirwaiz Umar Farooq and a group of displaced Kashmiri Pandits, who also met several BJP leaders over the past two weeks, Panun Kashmir chairman Ajay Chrungoo dismissed the move as a "ploy" by the Centre to compromise with the separatists.
Kashmiri Pandits will not return to the Valley till the Centre carves out a centrally-administered Union territory along the Jhelum river for the community, he told reporters.
https://timesofindia.indiatimes.com/india/carve-out-separate-union-territory-for-kashmiri-pandits-along-jhelum-river-panun-kashmir/articleshow/70427287.cms
--------
Turkish students given text books justifying 9/11 attacks, slamming 'weak' EU — mirroring Erdogan views
July 28, 2019
LONDON: A modern history text book for Turkish public school students appears to justify the Sept. 11 attacks in the US by Al-Qaeda and labels the European Union a "Christian club", according to a report in Nordic Monitor.
The article from NM, a group that covers religious, ideological and ethnic extremist movements and radical groups, also shows that the text-book — which mirrors speeches by Turkey's president Recept Tayyip Erdogan — contains text criticizing the NATO alliance.
The book, used by twelfth-grade students in public schools in Turkey, says among its pages: "The US, which has more say with the self-confidence it gained in the aftermath of the Cold War but complies less with international agreements, has started to see itself as one above equals in international relations.
"From that point forward, deciding which countries would be punished and what systems would be changed relied on definitions and references made by the US. These practices by the US are one of the reasons behind the Al-Qaeda terrorist organization's attack on 9/11."
According to the text book, the US became "the main source of problems in the world with what it did in the aftermath of September 11," and is seeking to secure the "absolute dominance" of the international system.
The book also takes aim at the Pope and the European Union for denying Turkey's membership of the bloc — slamming the "denial of membership to Turkey, a predominantly Muslim nation, while accepting (other) democratically and economically weak states," which it said raised questions about the identity of the EU.
Within the same section, the book features a photo of EU leaders and the Pope in 2017 as they gathered in Rome to mark the 60th anniversary of the Treaty of Rome, with a caption from British-Polish historian Norman Davies: "I am talking about the common tradition of Christianity, which has made Europe what it is."
Erdogan referenced the photo during his 2017 presidential referendum rallies and said it proved western Europe was "hostile to Islam."
The book's criticism of NATO stretches to the group's multilateral foreign policy, which it claims has destroyed Turkey's defense industry and has made Turkey "dependent on US military aid."
Critics of the text book say school children in Turkey are being force-fed the rhetoric spread by Erdogan and his party at a young age.
http://www.arabnews.com/node/1532116/middle-east
--------
Senior Iranian cleric: Put 'Death to America' slogan in Guinness World Records
28 July 2019
"Death to America" should be added to the Guinness World Records book as it is a "holy and international slogan," senior Iranian cleric Ayatollah Ahmad Khatami said on Saturday, the official Islamic Republic News Agency (IRNA) reported.
US President Donald Trump "will take his wish of removing the 'Death to America' slogan with him to the grave," said the senior member of the Assembly of Experts, adding that "this slogan should be added to the Guinness World Records book because it has become a holy and international slogan." President Trump previously said that Iranians were using the slogan less since he came to power.
"Death to America" is an anti-US chant that has been widely used by the regime in Iran since the establishment of the Islamic Republic in 1979. The slogan is chanted during state-organised rallies, Friday prayers, and by Iranian leaders during their speeches.
Khatami also praised Iranian "resistance," which he said had enabled Iran to strip the US and Britain of their dignity by downing a US drone on June 20 and seizing a British-flagged oil tanker in the Arabian Gulf on July 19.
The Islamic Revolutionary Guard Corps (IRGC) symbolizes the power of the Islamic Republic, the Islamic world and Shi'ism, and has a "significant presence" on all fields and fronts, he claimed.
"Resistance" is the only way to counter sanctions and economic pressures imposed by "global arrogance," he stressed.
https://english.alarabiya.net/en/News/middle-east/2019/07/28/Senior-Iranian-cleric-Put-Death-to-America-slogan-in-Guinness-World-Records.html
--------
Facebook, WhatsApp: Major Recruiting Tools For Radicalization In Bangladesh
July 25th, 2019
For persuading university students, radical groups used messaging or texting in their recruitment efforts – particularly on Facebook and WhatsApp – in certain parts of Bangladesh.
Radical groups largely use Facebook and WhatsApp to contact university students to persuade them to join extremist groups, according to a study conducted by the Center for Enterprise and Society (CES) at the University of Liberal Arts Bangladesh (ULAB).
The research, "Social Media and Radicalization of University Students in Bangladesh," authored by Sajid Amit, director CES and Executive MBA (EMBA) at ULAB, and Lumbini Barua, CES research associate, was based on a quantitative survey of 470 university students in Dhaka, Sylhet, and Rajshahi as well as interviews of experts.
The study finds that 17.2% of students reported being approached online to join a religious group. Although it is not clear if the groups have links with extremists, experts think that extremist groups may be active on social media.
For persuading university students, radical groups used messaging or texting in their recruitment efforts – particularly on Facebook and Whatsapp – in certain parts of Bangladesh.
Alongside religious misinterpretations, secular motivations and tactics are being used by extremists to recruit new people. For instance, "financial incentives" and the promise of a "strong brotherhood" have a strong role to play in persuading students to join extremist groups.
Notably, most students block, ignore, or report such mobile numbers or accounts on social media, but not to local authorities.
A shocking finding of the study is that around a third of university students suggested that religious extremism may be necessary in some parts of the world, due to the oppression and subjugation of Muslims.
It is also shocking that 26.2%, or the second largest percentage of respondents said that this view falls within the framework of a correct and true understanding of Islam, in certain circumstances. This raises the question of how then are the youth of the country learning about religion?
The study recommends countering radicalization with curricular and co-curricular activities at educational institutions, and teaching social media ethics or social media safety to students, so they can stay safe and vigilant when they are online.
The authors emphasized the need to facilitate youth-led social media awareness campaigns and recommended that universities teach a mandatory course on current affairs that offers a nuanced view of events and conflicts, so that young people do not grow up with a "victim" mentality.
https://www.dhakatribune.com/bangladesh/2019/07/25/facebook-whatsapp-major-recruiting-tools-for-radicalization
--------
Rohingya: Won't return to Myanmar sans rights
Jul 29, 2019
DHAKA: Rohingya refugees in Bangladesh refuse to return to Myanmar unless they are recognised as an ethnic group in their home country, leaders told visiting Myanmar officials on Sunday as fresh repatriation talks started.
A campaign by Myanmar's military in response to attacks in 2017 drove 7,30,000 Rohingya Muslims to flee to Bangladesh. UN investigators have said Myanmar's operation included mass killings, gang rapes and arson and was executed with "genocidal intent". Myanmar denies the charge.
In October, Rohingya rejected an offer to go back to their homeland when a Myanmar delegation held talks with leaders to start the repatriation process. The Myanmar delegation, led by permanent foreign secretary Myint Thu, held talks with 35 Rohingya leaders on Saturday and Sunday amid tightened security. Rohingya leaders said they wanted Myanmar to recognise them as an ethnic group with the right to Myanmar citizenship.
"We won't return unless we are recognised as Rohingya in Myanmar," Dil Mohammed, one of the Rohingya leaders, said.He also said they will not return to Myanmar unless demands for justice, international protection and the ability to go back to their original villages and lands are met. "We want citizenship, we want all our rights. We don't trust them. We will return only if international protection is in place," he said.
https://timesofindia.indiatimes.com/world/south-asia/rohingya-wont-return-to-myanmar-sans-rights/articleshow/70424644.cms
--------
Islamic Heritage: The development of the Two Holy Mosques Architecture Exhibition
July 28, 2019
MAKKAH: The Two Holy Mosques Architecture Exhibition, one of Makkah's most popular landmarks, occupies 1,200 square meters near the King Abdul Aziz Complex for the manufacturing of the Kaaba's cover (Kiswa) in the Umm Al-Joud district. The expected number of visitors ranges between 2,000 and 6,000 per day.
The exhibition's design is consistent with the unique Islamic style and the distinctive architecture of the Grand Mosque in Makkah. It has attracted a remarkable number of visitors, including both pilgrims and residents, who have come to learn about the development stages of the Two Holy Mosques during the Saudi era.
The General Presidency for the Affairs of the Two Holy Mosques has established this integrated exhibition to act as a historical and cultural platform that serves the Islamic community. It sheds light on the architecture of the Two Holy Mosques and broadens the visitors' historical and cultural knowledge.
The exhibition is considered one the most important museums in the Makkah region. It was inaugurated by the late Prince Abdul Majeed bin Abdul Aziz on behalf of the late King Fahd bin Abdul Aziz on Feb. 1, 2000.
The Two Holy Mosques Architecture Exhibition comprises seven halls: The reception hall, the Grand Mosque's hall, the Kaaba hall, the photography hall, the manuscripts' hall, the hall of the Prophet's Mosque, and the Zamzam hall.
The reception hall features models and photographs of the Two Holy Mosques, and rare archaeological artifacts.
The exhibition features two models of the Two Holy Mosques, a number of manuscripts and engravings from the libraries of the Grand Mosque and the Prophet's Mosque, valuable antiques, architectural models, and rare photographs.
Among the exhibition's most important exhibits is one of the Kaaba's wooden pillars, which dates back to 65 AH, the Kaaba's spout, which dates back to 1021 AH, the Kaaba's wooden ladder, which dates back to 1240 AH, the door of the Kaaba, which dates back to 1363 AH, and many other exhibits that reflect the development of the Grand Mosque in Makkah and the Prophet's Mosque in Madinah.
The exhibition also features rare photos of the Two Holy Mosques, a copy of the Qur'an that was written during the reign of Uthman ibn Affan and relics of the opening of Zamzam well.
The Two Holy Mosques Architecture Exhibition offers a number of services during the holy month of Ramadan, such as the distribution of the Qur'an and Zamzam water as well as preparing a bus to transport visitors between the outskirts of the Grand Mosque's yards to the exhibition.
It also provides services to people with special needs to ensure they enjoy a great experience through facilitating their movement into the halls and providing wheelchairs.
The exhibition hires 30 qualified employees, who provide knowledge and guidance services to all visitors and introduce them to the different parts of the exhibition.
http://www.arabnews.com/node/1532146/saudi-arabia
--------
Islamic Group in Nigeria Slams Court Order on 'Terror' Labelling
Jul 28, 2019
The Islamic Movement in Nigeria (IMN) has slammed a recent court order that allows the African country's government to label it as a "terrorist" organization, as supporters of the movement's leader Sheikh Ibrahim Zakzaky staged protests outside the Nigerian embassy in the British capital of London ahead of his appearance in court.
"You can never stop an ideology, you can never stop an idea, you can never stop our religion," senior IMN official Yahiya Dahiru said at a news conference in the Nigerian capital, Abuja, on Sunday.
He slammed the court order, which was issued the day before, as a "dangerous development" and said protests would not stop until Sheikh Ibrahim Zakzaky, the IMN's leader, who has been in detention since 2015, was released.
The remarks came as Sheikh Zakzay's supporters gathered outside the Nigerian embassy on Sunday, ahead of his scheduled court appearance.
The protesters have spent the past 18 days outside the embassy, braving rain and high temperatures. The organizers of the protest say they will continue their gatherings until the day Sheikh Zakzaky is released.
The court order allowed the government to label the IMN as being involved in "terrorism and illegality
The Nigerian government has been violently cracking down on the IMN and its members since 2015.
On Friday, spokesmen for the IMN said Nigerian security forces had killed at least 20 members of the movement during protests calling for the release of Sheikh Zakzaky only over the previous week.
Sheikh Zakzaky, who is in his mid-60s, lost his left eyesight in a 2015 raid by security forces that left more than 300 of his followers and three of his sons dead. His wife also sustained serious wounds.
The cleric's son, Mohammad, told Press TV on July 6 that his father was in dire need of medical treatment, as "large and dangerous quantities of lead and cadmium have been found in his blood."
In 2016, Nigeria's federal high court ordered Zakzaky's unconditional release from jail following a trial, but the government has so far refused to set him free.
The court ruling on Saturday risks further stirring tensions in the country.
https://www.presstv.com/Detail/2019/07/28/602109/Nigeria-IMN-Sheikh-Zakzaky-terrorist-label-terrorism
--------
Pakistan
Pakistan wants Taliban to join electoral process: FM
July 29, 2019
LAHORE: Foreign Minister Shah Mahmood Qureshi on Sunday said Pakistan was ready to extend all-out support to Afghanistan for achieving stability in the region and that Islamabad wanted the Taliban leaders to join the political process by taking part in the election.
Speaking to a local media outlet, Qureshi said the United States desired Pakistan's role for an intra-Afghan dialogue for which the Prime Minister committed to play his role to convince the Taliban leadership.
He said the Prime Minister categorically stated that the notion of strategic depth is outdated as the country is ready to extend all-out assistant for Afghan peace.
He said Pakistan wants the ballot to replace the bullet in Afghanistan and also desires Taliban leaders to join the political process by taking part in elections.
Speaking about Kashmir, he said India's adamant attitude on Kashmir issue will cost the country dearly as the situation in the occupied territory was deteriorating with every passing day.
He said the offer of mediation by US President Donald Trump during Prime Minister Imran Khan's visit to Washington was more than Pakistan's expectations.
He said the matter of US mediation on Kashmir was initiated by India, though the Modi regime is now backtracking from it following a hue and cry in his country's political circles.
The foreign minister said Prime Minister Imran Khan made the US realized that Kashmir was a flashpoint which required an early resolution.
He said the US president was informed that Pakistan is a peace-loving country and desires peace in the region, including with India.
https://www.pakistantoday.com.pk/2019/07/28/situation-in-occupied-kashmir-deteriorating-fm/
--------
Maulana Fazlur Rehman threatens march on Islamabad if govt does not step down by August
July 28, 2019
Jamiat Ulema-i-Islam-Fazl (JUI-F) chief Maulana Fazlur Rehman on Sunday threatened to march on Islamabad if the government does not step down by August.
Speaking at a 'million march' rally organised by the party in Quetta, the JUI-F chief said that "failure to do so would result in the entire country marching down on Islamabad in October".
"We want to clarify that the drums of war have already been beaten as a message to such forces, such international agents, the representatives of global powers, and the false leaders who have forced their way into power."
"I want to highlight that the Quetta million march is our last million march and now our next step will be taken in Islamabad," he said.
The JUI-F chief, directly addressing the government, said that in the first phase of their plan, a chance was being given to the government "to resign by August upon which they will save themselves from the Islamabad march".
"If you do not resign by August, you will find us in Islamabad by October," he vowed.
He claimed that the entire country would march in October. "This will be an independence march. The way we freed ourselves from the British, we will free ourselves from this government."
The JUI-F chief emphasised that since the joint stance by the opposition is that the elections were rigged and are not accepted by them, new elections must take place. He said that the same had been discussed in the recently held All Parties Conference.
Speaking about the rising prices of commodities, he said that a salaried man who earns Rs30,000-40,000 has been rendered incapable of buying the monthly groceries. He recalled that after the government's first budget was announced, traders far and wide had held strikes and recorded their protests.
"The trader community is the face of the economy. When they recorded such a protest then what else is left to see," he said, adding that "we cannot leave the economy in your hands when you are as incapable and unqualified as you are".
He appealed the government to "not let Pakistan turn into Afghanistan".
He said that the party wishes to see the country prosper "but if you are adamant on forcibly remaining in power despite being [illegally elected], then come, we can fight it out. Then we will see what your future is and what ours will be."
Full report at:
https://www.dawn.com/news/1496725/maulana-fazlur-rehman-threatens-march-on-islamabad-if-govt-does-not-step-down-by-august
--------
Death toll in attack at Afghan political office rises to 20
July 29, 2019
The death toll from an attack against the office of the Afghan president's running mate and a former chief of the intelligence service in Kabul has climbed to at least 20 people, an official said Monday.
Interior Ministry spokesman Nasrat Rahimi said that around 50 other people were wounded in Sunday's attack against the Green Trend party headquarters, which lasted hours and included a gun battle between the security forces and attackers holed up in the building.
Several gunmen were killed by security forces, Rahimi said.
The attackers' potential target, vice presidential candidate and former intelligence chief Amrullah Saleh, was "evacuated from the building and moved to a safe location," Rahimi said. Some 85 other civilians were also rescued from inside.
No one immediately claimed responsibility for the attack, but both Taliban insurgents and the militant Islamic State group are active in the capital and have carried out attacks there in the past.
Sunday marked the first of the Afghan presidential campaign, with a vote scheduled for the end of September.
After the attack, President Ashraf Ghani tweeted that Saleh was unharmed during the "complex attack" targeting the Green Trend office.
Ferdous Faramarz, the spokesman for Kabul's police chief, said the attack started with a suicide car bomber after which other attackers entered into a building and start shooting at security forces.
The blast was large enough to be heard throughout the capital.
Attack condemned
Pakistan criticised the attack on Saleh's office. In a tweet, Foreign Office spokesman Dr Mohammad Faisal said: "Pakistan strongly condemns the terrorist attack on the office of Mr Amrullah Saleh, a vice presidential candidate for the upcoming presidential elections in Afghanistan. Pakistan condemns terrorism in all its forms and manifestations."
In another tweet, he said Islamabad supported democracy in the neighbouring country.
Full report at:
https://www.dawn.com/news/1496879/death-toll-in-attack-at-afghan-political-office-rises-to-20
--------
Reservations on Taliban talks removed: Qureshi
Shakeel Ahmad
July 29, 2019
MULTAN: Foreign Minister Shah Mehmood Qureshi said on Sunday that the Taliban were ready for negotiations and Pakistan was playing the role of a mediator for restoration of peace in Afghanistan.
Talking to reporters, he said Afghan President Ashraf Ghani had some reservations over negotiations with the Taliban which had been removed by Pakistan.
When Dawn contacted Mr Qureshi for his comment on a Taliban spokesman's statement rejecting talks with the Afghan government, he said the Taliban were ready for talks with Islamabad and that's what he meant to say earlier in the day.
The minister said the visit of Prime Minister Imran Khan to the United States had given new dimensions to the US-Pakistan relations and its positive effects have started to show.
"The entire world has witnessed improvement in relations between Pakistan and the US during the last 11 months and now there is a change in the attitude and thinking [of the US]. We did not go to the US to beg something rather we have exposed the enemies of peace before the US and the entire world. Earlier, Pakis­tan was being blamed for the situation in Afghanistan," he said.
He said Prime Minister Khan had been advocating for a long time that there was no other way than talks to find a peaceful solution and today the US, Russia, China, Europe and the entire Muslim world had endorsed this stand. Mr Qureshi, however, regretted that some forces were against peace in Pakistan and Afghanistan. "Soon we will expose these forces," he said, adding that in the prevailing situation the support of the nation was required.
"Pakistan Army is the best army of the world. Yesterday 10 army men sacrificed their lives for our security and we pay homage to them. Because of the sacrifices rendered and steps taken by the army peace has been restored in North Waziristan and other areas. Now the writ of the state has been established while development works have been started there and normality is returning," he said.
Full report at:
https://www.dawn.com/news/1496801/reservations-on-taliban-talks-removed-qureshi
--------
View from the courtroom: Govt needs to sign accord on prisoner swap for Dr Aafia's return
Waseem Ahmad Shah
July 29, 2019
Prime Minister Imran Khan during his recent US visit talked about swap of Dr Shakil Afridi and Dr Aafia Siddiqui. In an interview to an American TV channel, the prime minister said that in Pakistan, he (Dr Shakil) is considered a spy and it is a very emotive issue here.
"We also have someone in US prison, a frail woman called Afia Siddqui and we could negotiate a swap," the prime minster said.
This reply of the prime minister has brought to focus the issue of Dr Shakil Afridi, a former surgeon who was picked up by a Pakistani intelligence agency in May 2011 on charges of helping the American CIA to trace the Al-Qaeda chief Osama bin Laden through a fake vaccination campaign.
Similarly, the issue of Dr Afia Siddiqui also keeps surfacing from time-to-time. She was convicted by a US court in 2010 on multiple charges including attempted murder and assault of US personnel and has now been serving 86-year sentence.
A petition filed by her sister Fauzia Siddiqui has been pending before the Supreme Court of Pakistan seeking directives for the Pakistani government to negotiate with the US government for her transfer to Pakistan.
This latest development has generated debate whether prisoners swap can take place between Pakistan and US.
Pakistan is not a party to any multilateral prisoners' exchange instrument to which the US is signatory nor Pakistan and US governments are having any bilateral agreement on this subject.
Presently, there is no single international legal framework that governs all international transfers of sentenced persons.
One of the important multilateral treaties on prisoners exchange is the Inter-American Convention on Serving Criminal Sentences Abroad which was adopted by the Organisation of American States (OAS) General Assembly in Nicaragua on Sept 6, 1993, and entered into force on Dec 4, 1996.
The US government had ratified that convention on April 17, 2001. Under Article XV of the Convention, it shall remain open to accession by any other state apart from the member states.
Presently, only India and Kingdom of Saudi Arabia are two countries outside the OAS, which have also submitted their instruments of accession to this convention. While India had accented to this convention in 2014, it had mentioned that a transfer request shall be denied if the sentenced person has been convicted for an offence under military law; or the transfer of sentenced person is prejudicial to the sovereignty, security or any other interest of India.
This convention is applicable under certain conditions including: the sentence of a prisoner must be final; the sentenced person must consent to the transfer; the act for which the person has been sentenced must also constitutes a crime in the receiving state; the sentenced person must be a national of the receiving state; the sentence to be served must not be the death penalty; and the administration of the sentence must not be contrary to domestic law in the receiving state.
The most prominent multilateral instrument on prisoners' exchange is the European Convention on Transfer of Sentenced Person, which had entered into force on Jul 1, 1985. While the Council of Europe had initiated this convention it is also open to signature by states outside Europe.
So far 24 countries outside Europe have ratified this convention including India and USA, which ratified it in 2018 and 1985, respectively. This convention is aimed at facilitating the social rehabilitation of prisoners by giving foreigners convicted of a criminal offence the possibility of serving their sentences in their own countries.
Under the convention transfer may be requested but either state in which the sentence was imposed or the state of which the sentenced person is a national. The transfer shall be subject to consent by the two states as well as that of the sentenced person. One aspect of international transfer of a sentenced person is clear in different legal instruments that the sentenced person to be transferred must be having some link to the State to which he or she is to be transferred and this link is often described as the requirement that the sentenced person shall be a "national" of the state concerned.
In the case of Dr Shakil Afridi, he is not having any link to the US except the allegation that he had helped the CIA in tracking down Osama bin Laden.
Even the allegation of Dr Afridi supporting the CIA could not so far be proved in any court of law. He was convicted by an assistant political agent (APA) on May 23, 2012 on different counts of aiding and supporting banned outfits including the Bara-based Lashkar-i-Islam.
He was sentenced to 33 years imprisonment on different counts along with fine of Rs320,000. The APA, in his capacity as additional district magistrate, had found him guilty of conspiring to wage war against the country, concealing existence of a plan to wage war against Pakistan and condemnation of the creation of the state.
About the charges of assisting the US, the APA, in his order, stated: "Though the JIT contains evidence of the involvement of accused in activities wherein he has been shown acting with other foreign intelligence agencies, all this evidence could not be taken into account for the lack of jurisdiction and with the recommendation that it may be produced before the relevant court for further proceedings under the law."
The FCR (Frontier Crimes Regulation) Commissioner, the appellate forum under the erstwhile FCR, in March 2014, upheld his conviction but reduced his sentence to 23 years and fine to Rs220,000.
Aggrieved with that judgment he had filed a revision petition before the erstwhile Fata Tribunal, which was the third and final judicial forum under the then FCR. The government had also filed a petition before the tribunal against reduction in his sentence.
Those petitions continued to linger on before the tribunal for many years without any progress and finally the tribunal ceased to exist after the repealing of the FCR last year. Now, the said petitions are pending before the Peshawar High Court.
Full report at:
https://www.dawn.com/news/1496759/view-from-the-courtroom-govt-needs-to-sign-accord-on-prisoner-swap-for-dr-aafias-return
--------
Southeast Asia
In Turkey, Mahathir tells Muslim countries to stop depending on others
July 26, 2019
ANKARA: Saying the Muslim world is in a state of turnmoil, Dr Mahathir Mohamad has urged Malaysia, Turkey and Pakistan to pool their resources to restore Islamic civilisation.
Speaking after a meeting with Turkish president Recep Tayyip Erdogan here, the prime minister said Muslim countries should address their weaknesses and their dependence on others.
"By working together, countries like Malaysia, Turkey and Pakistan should be able to put our minds and assets together so as to tackle this problem and help resuscitate the Islamic civilisation."
Earlier, Erdogan presented the Order of the Republic medal to Mahathir in recognition for his efforts in developing Malaysia.
Mahathir said Muslim countries should strive to be independent.
"I am sure that the cooperation between Malaysia and Turkey will help us move in that direction to free the Muslim ummah from being subjugated by others who are not friendly towards us," he said.
On Palestine, Mahathir said Malaysia and Turkey shared similar views and it was important to show the world that both countries were concerned with the plight of the Palestinians.
Mahathir began his official programme in Turkey on Thursday by laying a wreath at the mausoleum of Mustafa Kamal Ataturk, the founder of modern Turkey.
He later visited Turkish Aerospace Industries (TAI), which is the centre of the country's aerospace industry.
He was also conferred an honorary doctorate of Political Sciences and Public Administration by Ankara Yildirim Beyazit University
https://www.freemalaysiatoday.com/category/nation/2019/07/26/in-turkey-mahathir-tells-muslim-countries-to-stop-depending-on-others/
--------
IGP says committed to 'happy ending' in Indira Gandhi case
29 July 2019
BY DANIAL DZULKIFLY
KUALA LUMPUR, July 29 — Inspector-General of Police Datuk Seri Abdul Hamid Bador vowed today that he will personally oversee efforts for a "happy ending" in the case of M. Indira Gandhi, whose daughter remains abducted by her Muslim convert ex-husband.
The IGP gave his assurance that his agency was working hard to resolve the matter, but said he was not at liberty to share details on their progress in tracing fugitive Muhammad Ridhuan Abdullah and Indira's daughter, Prasana Diksa.
"I can assure Malaysians that I am taking a personal interest in the case. I want this to be put to an end, I want a happy ending to this episode.
"I am prodding my men to double their efforts to trace them," he said to the press after officiating the Roadshow Autism: Royal Malaysia Police Guidelines event here today.
The IGP said he and Malaysians were saddened by the case as it involves a family torn apart by an interfaith custody battle.
"Do not talk on the aspect of religion but talk about mother and daughter, father and son. That is why I take a personal interest in the matter,'' he said.
On Indira's police report alleging that a PAS-linked group, Muslim preacher Dr Zakir Naik and a Thai separatist group were helping to harbour her ex-husband, Abdul Hamid said investigations did not produce any information to support this.
Indira's former husband, Ridhuan, took the couple's daughter, Prasana Diksa, in 2009 when she was just 11 months old shortly after converting to Islam. He had also converted their three children to Islam without Indira's knowledge.
After a protracted court battle, the Federal Court ruled last January that the unilateral conversions of Indira's children were unlawful.
Full report at:
https://www.malaymail.com/news/malaysia/2019/07/29/igp-says-committed-to-happy-ending-in-indira-gandhi-case/1775683
--------
Mujahid: Nothing controversial about Putrajaya's stand on Zakir Naik extradition
29 July 2019
BY SOO WERN JUN
KUALA LUMPUR, July 29 — The federal government's refusal to extradite Muslim preacher Dr Zakir Naik to India is based on concerns about justice and fairness, Datuk Seri Mujahid Yusof Rawa said.
Defending Putrajaya and Tun Dr Mahathir Mohamad's stand on the issue, the minister in the Prime Minister's Department explained that India must convince Malaysia about the validity of its request and provide safeguards to Dr Zakir.
"Number one, if there is to be an extradition, there must be facts and proof. Number two, extraditions must be based on justice and he or she must be treated justly. It must be guaranteed that he is given a fair trial.
"And this is the prime minister's concern," he said in an interview with the New Straits Times.
After India applied for Malaysia to extradite Dr Zakir in order for him to stand trial on money-laundering charges there, PM Dr Mahathir said Putrajaya was entitled to ignore the request if the preacher is not guaranteed to receive a fair hearing.
Home Minister Tan Sri Muhyiddin Yassin also confirmed that Dr Zakir was not listed on the International Police Organization's Red Corner Notice of wanted criminals or fugitives.
In the NST interview, Mujahid also sought to allay concerns that Malaysia's refusal to extradite Dr Zakir — whom India has accused of inspiring terrorism — would undermine the country's own efforts to combat local and regional extremism.
He reiterated that the central issue in Dr Zakir's case was about fairness and justice, and did not affect Malaysia's solidarity with the world community in fighting terrorism and extremism.
"Anyone can be accused of anything, but it is also our right to define the situation and not just accept (accusations) blindly.
"There are things to be considered. We also want others to respect the law," he said.
Dr Zakir has been evading Indian authorities since 2016, when files were opened against him for allegedly making hate speeches and laundering money after five militants launched an attack at a bakery in Dhaka, Bangladesh that ended with 29 dead.
Indian authorities filed money-laundering charges against him earlier this year and a Mumbai court granted the country's Enforcement Directorate a warrant to arrest Dr Zakir in order for him to stand trial there.
Full report at:
https://www.malaymail.com/news/malaysia/2019/07/29/mujahid-nothing-controversial-about-putrajayas-stand-on-zakir-naik-extradit/1775647
--------
India
Namaz should not cause inconvenience to others: All-India Muslim Personal Law Board
July 28, 2019
Reacting to the controversy over namaz on roads, All-India Muslim Personal Law Board (AIMPLB) member Khalid Rasheed Farangi Mahli on Sunday said prayers should not be offered by causing inconvenience to anyone.
"Namaz is a prayer before Allah. It is not right to offer the prayer by causing inconvenience to anyone," Farangi Mahli told PTI.
However, he said namaz on roads was not a daily affair and seen only on Friday.
"In some mosques, when there is no space left for people, they offer prayers on the road on Friday. But if anyone has any objection to it, then the namazis should make an extra effort to reach the mosque in time for it," he added.
Speaking on the recent alleged incidents of people being forced to chant "jai shri Ram', Farangi Mahli said, "As far as Hinduism is concerned, there is no scope of force.
Lord Ram has not said anywhere that his followers should forcibly get slogans raised for him."
"Lord Ram is a Maryada Purushottam. How can anyone behave in an undignified manner in his name," he asked.
"Those who are behaving in this manner need to read more about Lord Ram so that they could know more about the one in whose name they are doing such things," Farangi Mahli said.
The general secretary of the AIMPLB, Maulana Wali Rehmani, however, said that it was not wrong according to the Shariat to offer namaz at an open place.
He refused to elaborate on it when told that roads were not open spaces.
"Let people read into what I have said," he said, adding that it had become a habit of some "saffron-clad people" to behave in an arbitrary manner against Muslims.
In Hathras, some Hindutva organisations had objected to namaz on roads and had organised the recital of Hanuman Chalisa outside the Hanuman temple in Sikandararau area and had said it should be done every Tuesday.
In Aligarh too, some right-wing Hindutva organisations had decided to recite Hanuman Chalisa but the district administration took prompt action and banned all religious activities on roads.
https://www.indiatvnews.com/news/india-all-india-muslim-personal-law-board-namaz-should-not-cause-inconvenience-to-others-538690
--------
Muslim boy set on fire, claims attacked for not chanting Jai Shri Ram, UP Police rejects charge
July 29, 2019
A 15-year-old Muslim boy was set on fire by four people in Chandauli district of Uttar Pradesh. The teenager was allegedly forced to chant Jai Shri Ram.
The boy has been admitted in Kashi's Kabir Chaura hospital. He is critical and has received 60 per cent burns.
The minor claimed that the men also forced him to chant Jai Shri Ram and when he didn't do it, they beat him and set him on fire.
The teenager was set on fire when he, allegedly, refused to chant Jai Shri Ram. However, according to the police his statements are contradictory.
POLICE VERSION
Chandauli Police has claimed that the boy set himself on fire and not a group of people. They also said that the boy gave contradictory statements. According to ANI, Chandauli SP Santosh Kumar Singh has said the both the contradictory statements of the boy are false and he set himself on fire.
The SP also added, "He's admitted in a hospital with 45 per cent burns. He had given different statements to different people, so it seemed suspicious. It seemed he had been tutored. Police monitored CCTV footage of places he had mentioned and found that he had not been at any of those places."
According to Chandauli's SP Santosh Kumar Singh, the victim gave two different statements. The minor earlier said that he went for a run to Maharajpur village where he met four men who dragged him to a field and set him on fire.
SP Santosh Kumar Singh said, "The victim was referred to BHU where he changed his statement and told the inspector that four men on a motorcycle kidnapped him and took him to Hateeja village."
Full report at:
https://www.indiatoday.in/india/story/boy-set-on-fire-for-not-chanting-jai-shri-ram-1574601-2019-07-29
--------
No Restriction From Saying 'Jai Shri Ram' In Islam: BJP Leader
July 28, 2019
Guwahati: There was no restriction in Islam to say "Jai Shri Ram", said Sayed Mominul Awal, spokesman of the Assam Bharatiya Janata Party (BJP), here on Sunday.
"Muslims can say 'Jai Shri Ram'. Ram was a king for which we talk about Ram Rajya. Ram was an epoch-maker. There can't be any restriction on saying 'Jai Shri Ram'," said Awal, the Assam Minority Development Board Chairman.
The statement assumes significance as there have been reports of miscreants forcing Muslims to say 'Jai Shri Ram' in different parts of the country, including Assam.
"People following Islam could also cheer for Jesus Christ, Hanuman and Sankarguru (Srimanta Sankardeva) as they were epoch-makers. Cheering for great people can never be a religious crime," said Awal.
A section of people were trying to create intolerance in the state by adding religious colour to saying of 'Jai Shri Ram' with an intention to destabilise the BJP government in Assam, he said and added,the BJP would again form the government in Assam in 2021.
Awal said those trying to add religious colour to the 'Jai Shri Ram' chant should fist study and acquire knowledge about the BJP.
Full report at:
https://www.siasat.com/no-restriction-saying-jai-shri-ram-islam-bjp-leader-1564306/
--------
NIA conducts fresh raids in north Kashmir in crackdown on cross-LoC trade
Jul 28, 2019
SRINAGAR: A National Investigation Agency (NIA) team carried out fresh raids in north Kashmir's Baramulla district on Sunday to crack down on cross-LoC traders. India had stopped trading with Pakistan after the Pulwama terror attack on February 14.
Sources said the team, accompanied by police and CRPF personnel searched the houses of four men — Tanveer Ahmad, Asif Lone, Tariq Ahmad and Bilal Bhat — involved in cross-border trade.
On July 23, the agency had raided seven locations in Pulwama and Srinagar amid allegations that cross-LoC businesses were being used by terror groups in Pakistan to fund their counterparts in India. This money was, in turn, used to fuel terrorism in the Kashmir Valley. Among those raided was Tanveer Wani, president of cross-LoC traders' association in south Kashmir's Pulwama district.
Full report at:
https://timesofindia.indiatimes.com/india/nia-conducts-fresh-raids-in-north-kashmir-in-crackdown-on-cross-loc-trade/articleshow/70423769.cms
--------
Jammu & Kashmir 'build-up' to foil ISI terror plots for Independence Day
Jul 28, 2019
SRINAGAR: Dispelling rumours of the paramilitary build-up in Jammu & Kashmir being linked to a plan to abrogate Articles 35A and 370, a top intelligence official on Sunday said the exercise was in response to Pakistan's Inter-Services Intelligence (ISI) planning terror strikes in the run-up to Independence Day to shore up the sagging morale of separatist forces. News of additional 100 companies of paramilitary forces+ being sent to the Valley had triggered rumours about an "impending" abrogation of Articles 35A and 370, both of which give the state special status.
According to the official, the security establishment was merely trying to prevent any misadventure by ISI before or after August 15.
He said the crackdown by the National Investigation Agency+ (NIA) on separatist elements and sources of terror funding had sharply reduced the scale of terrorism in Kashmir and made the ISI increasingly desperate.
There has been an increase in tourist arrivals. Hotels are full. There has also been a surge in the number of Amarnath pilgrims, whereas incidents of stone-pelting have declined. "There have been fewer strike calls lately, all of which add up to a picture that undermines Pakistan's depiction of J&K as a tinderbox," the official said.
He said all inputs from intelligence agencies point to Pakistan-based handlers of terrorists in the Valley raring to disrupt the return of normalcy. Some might even be tempted to interpret Donald Trump's recent meeting with Pakistan PM+ Imran Khan as creating space for them to step up violence in J&K, he said.
Full report at:
https://timesofindia.indiatimes.com/india/jammu-and-kashmir-build-up-a-response-to-isi-planning-strikes-in-run-up-to-i-day/articleshow/70423797.cms
--------
Won't allow any changes in J&K's demography: Farooq Abdullah
July 28, 2019
National Conference (NC) president Farooq Abdullah on Sunday said the party would not allow any changes in the demography of Jammu and Kashmir and any attempt to dilute the "unique identity" of the state would be resisted.
"The NC will not allow any changes in the demography of the state and any attempt to dilute Jammu and Kashmir's unique identity will be resisted," Abdullah said addressing party functionaries and workers at Saloora in central Kashmir's Ganderbal district. He claimed the unique character of the state has been a scorn in the eyes of those forces that are inimical to the very identity and the integrity of the state.
"There are forces whose sole agenda is to dilute the very pluralistic fabric of our state. It was PDP that allowed the fascists to make inroads in our state. Unfortunately, such forces as are inimical to the identity of our state are using local henchmen to pursue their agenda.The mushrooming of political outfits in the valley is also suggestive of the nefarious agenda of such forces as they want to demean and divide the voice of the people particularly the Muslims," he said.
The Member of Parliament from Srinagar said, unfortunately, no powerful Muslim voice was "allowed to surface" on the political landscape of India and what is happening in Kashmir cannot be singled out.
"(NC founder) Sher-e-Kashmir (Sheikh Mohammad Abdullah) had prophesied that after his death, the one-man political outfits will be propped up in every nook and corner of the state. The main agenda of the right-wing extremists is to eliminate the powerful voice of the Muslims in the state," he said.
The NC president said the people of the state have to make a choice now and the need of the hour is to show unity.
Full report at:
https://www.indiatoday.in/india/story/wont-allow-changes-j-k-demography-farooq-abdullah-1574553-2019-07-28
--------
Tampering with Jammu and Kashmir special status like 'detonating bomb': Mehbooba Mufti
Jul 28, 2019
SRINAGAR: Former J&K chief minister Mehbooba Mufti on Sunday warned the Centre against "tampering" with the special status granted to the state under Articles 35A and 370 of the Constitution, saying that doing so would be like "detonating a bomb".
"Any attempt to revoke Article 35A would lead to devastation," Mehbooba said at the 20th Raising Day function of the People's Democratic Party (PDP), which she heads.
"We are facing an onslaught. Our special status and identity is being targeted. We are being disempowered, politically and economically. In such times, PDP will take the lead in fighting such designs. You will have to be prepared to fight a long and hard battle that would require us to make more sacrifices," she said.
The PDP president said her party had been "selectively harassed" in the past and might continue to face the same. "That is because everyone knows ours is the only party that will stand strong as a wall against attacks on our special status."
Mehbooba was also critical of National Conference leader Omar Abdullah's statement that "Government of India must wait for the Supreme Court's final verdict on Articles 35-A and 370".
Full report at:
https://timesofindia.indiatimes.com/india/tampering-with-jammu-and-kashmir-special-status-like-detonating-bomb-mehbooba-mufti/articleshow/70423846.cms
--------
Mideast
Iran will continue to reduce its commitments until its interests are protected
28 July 2019
An emergency meeting with parties to the 2015 Iran nuclear deal was "constructive", the nation's senior nuclear negotiator Abbas Araghchi said after the talks in Vienna.
Araghchi also said that Tehran will continue to reduce its commitments to the 2015 nuclear deal until its interests are protected.
"The atmosphere was constructive. Discussions were good. I cannot say that we resolved everything, I can say there are lots of commitments," Araghchi told Reuters.
The parties met in Vienna for talks called in response to an escalation in tensions between Iran and the West that included confrontations at sea and Tehran's breaches of the accord.
https://english.alarabiya.net/en/News/middle-east/2019/07/28/Iran-s-Araghchi-Vienna-meeting-was-constructive-.html
--------
Iran intends to restart activities at Arak heavy water nuclear reactor: ISNA
28 July 2019
The head of Iran's Atomic Energy Organization, Ali Akbar Salehi, told lawmakers on Sunday that Iran will restart activities at the Arak heavy water nuclear reactor, the ISNA news agency reported.
ISNA cited a member of parliament who attended the meeting. Heavy water can be employed in reactors to produce plutonium, a fuel used in nuclear warheads.
During Sunday's meeting of the "independent" faction of the parliament, the topic of the Arak heavy water nuclear reactor was discussed with Salehi, and the decision was made to restart activities at the nuclear reactor, said the spokesman for the "independent" faction of the Iranian parliament, Mehrdad Lahouti, according to ISNA.
According to Lahouti, Salehi emphasized on the need to continue nuclear activities, saying that Iran has no choice but to continue producing nuclear energy.
"Currently, the enemies of Iran are aware that we have the knowledge and ability to produce nuclear energy, but we do not intend to produce nuclear weapons because of religious reasons," Lahouti qouted Salehi as saying.
In May, Iran announced planned measures to breach the nuclear agreement with major world powers following the US withdrawal from deal and Washington's re-imposition of tough sanctions.
Full report at:
https://english.alarabiya.net/en/News/middle-east/2019/07/28/Iran-intends-to-restart-activities-at-Arak-heavy-water-nuclear-reactor-ISNA.html
--------
Yemen hits Saudi command center with ballistic missile
Jul 28, 2019
Yemeni army forces have destroyed a military command center in Saudi Arabia's southern province of Najran after targeting it with a domestically-manufactured ballistic missile, a Yemeni military official says.
Brigadier General Yahya Saree, the spokesman for the Yemeni Armed Forces, told Yemen's Arabic-language al-Masirah news website that the short-range ballistic missile successfully hit a command center in Saqqam area.
He added that the missile had been launched early on Sunday, destroying the base and leaving a large number of Saudi-led troops either killed or wounded.
The missile launch came a few hours after fresh drone attacks by Yemeni forces on an airport in Najran.
Saree had said earlier in the day that the Yemeni forces used Qasif-K2 combat drones to first target a command and control center at the Najran airport and later hangers and military sites there.
He said the drones had successfully hit their targets and halted air traffic at the airport.
Yemeni forces regularly target positions inside Saudi Arabia in retaliation for the Saudi-led war on Yemen, which began in March 2015 in an attempt to reinstall a former regime and eliminate the Houthi Ansarullah movement, which has been defending the country along with the armed forces.
The US-based Armed Conflict Location and Event Data Project (ACLED), a nonprofit conflict-research organization, estimates that the Saudi-led war has claimed the lives of over 60,000 Yemenis since January 2016.
Full report at:
https://www.presstv.com/Detail/2019/07/28/602107/Yemen-ballistic-missile-Saudi-Arabia-Najran
--------
London cyclists ride to support Palestinians
Jul 28, 2019
Several hundred cyclists have taken to the streets of London to protest the Israeli-Palestinian conflict and to raise money for a Palestinian charity.
The ride has been an annual event in London since 2015. They're gathering to ride 36 miles across the city, bearing Palestinian flags and ringing their bike bells as they go.
The annual "Big Ride for Palestine" attracts Londoners from all walks of life. Now in its fourth year, the ride is both an act of protest and a fundraiser.
Before hopping on their bikes, the riders hear speeches from activists and volunteers. One of the speakers is Palestinian national football team player Mahmoud Sarsak, who went on a three-month hunger strike while being detained by Israeli authorities.
"(It is) my dream, to take this ride one day to start from Rafah to end in the north of Palestine in Acre, with raising our Palestinian flag to show the people that we still have hope," he tells the crowd.
The riders take a circuitous route, starting in North Kensington and roaming through north and central London to Bethnal Green in the city's east.
In Bethnal Green, the riders dismount and gather on the steps of St John on Bethnal Green church. They shout slogans and hold banners to raise awareness of the Israeli-Palestinian conflict.
Full report at:
https://www.presstv.com/Detail/2019/07/28/602095/London-cyclist-Palestine-protest-charity
--------
Abbas must take practical measures concerning suspension of all deals with Israel: Hamas
Jul 28, 2019
A senior official from the Palestinian Hamas resistance movement says the recent decision made by President of the Palestinian Authority (PA) Mahmoud Abbas to suspend all agreements signed with the Israeli regime needs practical steps.
Mousa Abu Marzouk, in a post published on his official Twitter page on Saturday, described the move as "a step reflecting the wishes of Palestinian people, who aspire for freedom and independence."
د. موسى أبو مرزوق DR. Mousa Abumarzook
@mosa_abumarzook
إعلان الرئيس محمود عباس لقرار وقف العمل بجميع الاتفاقيات التي أبرمتها م. ت. ف. أو السلطة الفلسطينية مع الاحتلال الصهيوني خطوة تُعبر عن توجهات الشعب الفلسطيني الذي يسعى للحرية والاستقلال ، و بحاجة إلى خطوات عملية نحو رص الصفوف لمواجهة المخاطر المحتملة بوحدة وطنية وبمصالحة داخلية.
73
12:34 PM - Jul 27, 2019
Twitter Ads info and privacy
18 people are talking about this
He added that Abbas's decision to stop implementing agreements signed with the Israeli regime needs practical steps, national unity and internal reconciliation in order to yield results, and to confront potential risks facing Palestinians.
On Thursday, the 84-year-old Palestinian president declared the suspension of all agreements with the Tel Aviv regime.
The measure came after an emergency meeting of the Palestine Liberation Organization in the wake of recent demolition of a cluster of Palestinian homes in Sur Baher neighborhood on the southeastern outskirts of occupied East Jerusalem al-Quds.
"We announce the leadership's decision to stop implementing the agreements signed with the Israeli side," Abbas said at a speech in the central occupied West Bank city of Ramallah.
He added that a committee would be formed in order to implement the decision, but did not provide further details.
"We will not bow to dictates and imposing a fait accompli by force in al-Quds (Jerusalem) and elsewhere," Abbas stated.
Abbas said the move comes as Israeli authorities "ignore" all the signed agreements with the PA.
The Palestinian Authority and the Israeli regime work together on various matters, including water distribution, electricity, economic relations and security coordination.
Hundreds of Israeli troops with bulldozers tore down about 70 homes in 10 apartment buildings in Sur Baher on July 22, despite local protests and international criticism.
On Wednesday, the United States blocked the United Nations Security Council from passing a resolution condemning Israel's demolitions.
Full report at:
https://www.presstv.com/Detail/2019/07/28/602080/Abbas-must-take-practical-measures-concerning-suspension-of-all-deals-with-Israel-Hamas
--------
Iran issues new threat to world over nuclear deal
July 29, 2019
VIENNA: Iran on Sunday renewed threats to boost its nuclear program unless world powers rescue the collapsing 2015 deal to curb it.
The new threats followed an emergency meeting in Vienna with the remaining other signatories to the agreement — the UK, Germany, France, the EU, Russia and China.
"We will continue to reduce our commitments to the deal until Europeans secure Iran's interests," Iranian deputy foreign minister Abbas Araqhchi said.
The 2015 agreement, known as the Joint Comprehensive Plan of Action (JCPOA), eased sanctions against Iran in return for limits on its nuclear program to prevent Tehran from building a nuclear weapon.
The deal's original signatories included the US, and the others have been trying to prevent its collapse since US President Donald Trump withdrew from the JCPOA in May 2018 and reimposed economic sanctions that have crippled Iran's already struggling economy.
Tehran has responded by increasing its nuclear activities in breach of the deal, enriching uranium and increasing uranium stockpiles beyond the agreed limits. The head of Iran's Atomic Energy Organization, Ali Akbar Salehi, said on Sunday that Iran would restart activities at the Arak heavy-water nuclear reactor, in a further breach of the agreement. Heavy water can be used in reactors to produce plutonium, a fuel used in nuclear warheads.
The Europeans say further breaches of the agreement by Iran would escalate confrontation at a time when Tehran and Washington are at risk of a miscalculation that could lead to war.
Tension with the West rose further this month when Islamic Revolutionary Guard Corps forces boarded a British oil tanker in the Strait of Hormuz and forced it into an Iranian port, in retaliation for the British seizure in the Mediterranean of an Iranian tanker carrying oil to Syria in breach of EU sanctions.
The confiscation of the Iranian vessel was a breach of the nuclear deal, Araqchi said on Sunday. "Since Iran is entitled to export its oil according to the JCPOA, any impediment in the way of Iran's export of oil is actually against the JCPOA," the minister said.
The British Royal Navy destroyer HMS Duncan arrived in the Gulf on Sunday to join a British frigate escorting UK-flagged ships, and Britain has proposed a European-led naval mission to ensure safe shipping through the Strait of Hormuz.
Full report at:
http://www.arabnews.com/node/1532261/middle-east
--------
Houthis commit "more than 3,000 violations" against captives in Yemen's prisons
July 29, 2019
DUBAI: A report by the ministry of Human Rights in Yemen stated that Houthis committed 3602 violations against captives in less than two years, Saudi state news agency SPA reported on Sunday.
The Mothers of Abductees Association helped write the report, which documented the violations between January 2018 and June 2019.
There are 124 secret Houthi prisons in the capital Sanaa, which were set up to hide and torture the abductees, the report Zanazen Al-Mawt (Death Prions) stated.
It documented the death of 24 captives due to severe torture, 918 registered cases of torture, 2221 abductions and 334 enforced disappearances.
Full report at:
http://www.arabnews.com/node/1532356/middle-east
--------
South Asia
Kabul administration to partake as political side in intra-Afghan negotiations: Taliban
28 Jul 2019
The Taliban group has said the Kabul Administration would partake as a political side in intra-Afghan negotiations, not as a government.
Taliban spokesman Zabiullah Mujahid in a statement said Sunday that the intra-Afghan negotiations will take place once the withdrawal date of U.S. is confirmed.
The State Minister in Peace Affairs Salam Rahimi had earlier said the government is busy shaping a 15-member delegation for the negotiations with Taliban group.
Rahimi said in a video message the first phase of the negotiations will kick off in coming two weeks in a European country.
The U.S. envoy for Afghan peace Ambassador Zalmay Khalilzad has also said the intra-Afghan negotiations will take place after U.S.-Taliban agreements.
Ambassador Khalilzad said in a Twitter post "Lot of chatter in Kabul about intra-Afghan negotiations. To clarify, those negotiations will occur after we conclude our own agreements and they will take place between the Taliban and an inclusive and effective national negotiating team consisting of senior government officials, key political party representatives, civil society and women."
Meanwhile, Ambassador Khalilzad is due to resume talks with the Taliban representatives in Doha in coming days. The seventh round of peace talks between U.S. and Taliban representatives end in Doha earlier this month.
https://www.khaama.com/kabul-administration-to-partake-as-political-side-in-intra-afghan-negotiations-taliban-03476/
--------
At least 20 killed, 50 injured in attack on VP candidate's office in Kabul
29 July 2019
At least 20 people were killed and 50 injured in a powerful explosion followed by a gun battle at vice presidential candidate Amrullah Saleh's office on Sunday in Afghanistan's capital city Kabul, the government said in a statement on Monday.
Saleh, a running mate of Afghan President Ashraf Ghani, was slightly injured in the attack.
Afghan forces killed three militants who entered Saleh's four-storey office after a suicide bomber blew himself up during rush hour, said the interior ministry.
More than 150 civilians were rescued during the six-hour-long operation, said interior ministry spokesman Nasrat Rahimi.
No militant group has claimed responsibility for the attack that came only hours after Ghani and Saleh, along with more than a dozen Afghan politicians, launched their two-month long election campaign.
Full report at:
https://english.alarabiya.net/en/News/world/2019/07/29/At-least-20-killed-50-injured-in-attack-on-VP-candidate-s-office-in-Kabul.html
--------
Blast, gunbattle at Afghan VP candidate's office, 2 dead
Jul 28, 2019
KABUL: The political office of the Afghan president's running mate was hit by a large explosion and stormed by several gunmen who remained holed up inside, Afghan officials said Sunday.
The attack in the capital, Kabul, killed at least two people and came on the first day of campaigning for presidential elections, scheduled for late September.
Vice-presidential candidate and former intelligence chief Amrullah Saleh was "evacuated from the building and moved to a safe location," said Nasrat Rahimi, the interior ministry spokesman.
He said that while the gunbattle was still ongoing, the first and second floors of the building had been cleared by security forces. He said two attackers were still inside and that one gunman had been killed in the shootout.
President Ashraf Ghani also tweeted that Saleh was unharmed in the "complex attack" targeting the Green Trend party headquarters.
At least two people, including a woman, were killed and 25 wounded, according to Wahidullah Mayar, the health ministry spokesman. Ferdous Faramarz, the spokesman for Kabul's police chief, said the explosion was likely a suicide car bomb.
The blast was large enough to be heard throughout the capital. No one immediately claim responsibility for the attack, but both Taliban insurgents and the Islamic State group are active in the capital and have carried out attacks in the past.
President Ghani is seeking a second term on promises of ending the 18-year war but has been largely sidelined over the past year as the U.S. has negotiated directly with the Taliban, who view the Kabul government as an American puppet.
The Taliban effectively control around half the country and have continued to carry out daily attacks on Afghan security forces.
Elsewhere, a Taliban suicide bomber killed four police officers early Sunday in an attack on a police station in the eastern Ghazni province, according to Ahmad Khan Serat, a spokesman for the provincial police.
US envoy Zalmay Khalilzad, who is currently visiting Kabul, has held several rounds of talks with the Taliban in recent months in a bid to end America's longest war.
The two sides appear to be closing in on an agreement in which the US would withdraw its forces in return for a pledge from the Taliban to keep the country from being used as a launch pad for global attacks.
Full report at:
https://timesofindia.indiatimes.com/world/south-asia/explosion-rocks-kabul-at-least-six-wounded/articleshow/70421350.cms
--------
Gen. Dunford cautiously optimistic about Afghan peace amid Doha talks, positive Islamabad statements
28 Jul 2019
The Chairman of the Joint Chiefs of Staff of the U.S. Military Gen. Joe Dunford has said higher degree of positive statements are coming out of Islamabad about the Afghan reconciliation process.
Gen. Dunford made the remarks during an interaction with a small group of reporters in Baghdad.
He said there were several factors coming together that gave reason to believe that there might be a window of opportunity now for inter-Afghan dialogue and reconciliation.
"There's a higher degree of positive statements coming out of Islamabad about reconciliation than we have seen," Gen. Dunford was quoted as saying by Reuters.
Furthermore, Gen. Dunford said "There is good momentum in Doha right now with follow-on schedules for inter-Afghan dialogue."
Full report at:
https://www.khaama.com/gen-dunford-cautiously-optimistic-about-afghan-peace-amid-doha-talks-positive-islamabad-statements-03473/
--------
Artillery strikes pound Taliban positions in the outskirts of Ghazni city
29 Jul 2019
The Afghan army conducted artillery strikes against Taliban positions in the outskirts of Ghazni city killing at least 14 militants.
The 203rd Thunder Corps in a statement said the armed forces conducted artillery strikes against Taliban positions in Baba Khel area located in the outskirts of Ghazni city.
The statement further added that the strikes killed 14 Taliban militants and destroyed 6 motorcycles.
Furthermore, the 203rd Thunder Corps said the armed forces conducted an operation in Madrasa area of Ghazni city and killed 4 Taliban militants.
The anti-government armed militants including Taliban have not commented regarding the strikes so far.
The security situation in Ghazni province has deteriorated during the recent months.
Taliban militants are active in some districts of the province and often conduct terrorist related activities.
Full report at:
https://www.khaama.com/artillery-strikes-pound-taliban-positions-in-the-outskirts-of-ghazni-city-03478/
--------
Arab World
Saudi court postpones hearing of prominent dissident cleric Awdah
Jul 28, 2019
Saudi Arabia's Specialized Criminal Court has postponed a hearing in the case against prominent Saudi dissident Muslim cleric Sheikh Salman al-Awdah until later this year amid growing concerns he will be sentenced to death.
"My father was not brought to the court and the session was postponed. The next session is going to be in December," the 62-year-old cleric's son Abdullah al-Awdah wrote in a Twitter post on Sunday.
Amnesty International on Friday warned the Saudi regime against executing the dissident cleric, calling on Riyadh to drop the politically-motivated charges leveled against him.
"We are gravely concerned that Sheikh Salman al-Awdah could be sentenced to death and executed. Since his arrest almost two years ago, Sheikh al-Awdah has gone through a terrible ordeal, including prolonged pre-trial detention, months of solitary confinement, incommunicado detention, and other ill-treatment – all flagrant violations to his right to a fair trial," Lynn Maalouf, the Middle East Research Director at Amnesty International, said.
The Arabic-language Saudi newspaper Okaz reported on September 4, 2018 that Saudi public prosecutors had leveled 37 counts against Awdah, and even demanded his execution.
Saudi authorities detained the prominent Muslim scholar on September 7 last year and have been holding him in solitary confinement without charge or trial ever since. Officials have imposed travel bans on members of his family as well.
A family member told Human Rights Watch that the distinguished cleric was being held over his refusal to comply with an order by Saudi authorities to tweet a specific text to support the Saudi-led blockade of Qatar.
Awdah, instead, posted a tweet, saying, "May God harmonize between their hearts for the good of their people," - an apparent call for reconciliation between the Persian Gulf littoral states, the US-based rights group said in a statement.
Saudi Arabia, the United Arab Emirates, Bahrain and Egypt all cut off diplomatic ties with Qatar on June 5 last year, after officially accusing it of "sponsoring terrorism."
Qatar said the move was unjustified and based on false claims and assumptions.
Saudi Arabia has lately stepped up politically-motivated arrests, prosecution and conviction of peaceful dissident writers and human rights campaigners.
Saudi officials have also intensified security measures in the Shia-populated and oil-rich Eastern Province.
Over the past years, Riyadh has also redefined its anti-terrorism laws to target activism.
In January 2016, Saudi authorities executed Shia cleric, Sheikh Nimr Baqir al-Nimr, who was an outspoken critic of the policies of the Riyadh regime. Nimr had been arrested in Qatif in 2012.
https://www.presstv.com/Detail/2019/07/28/602103/Saudi-court-postpones-hearing-of-prominent-dissident-cleric-Awdah
--------
Staffers at Bahrain embassy in London try to throw protester off rooftop
Jul 28, 2019
Staffers at the Bahraini regime's embassy in London have beaten and reportedly attempted to throw an activist off the diplomatic building's roof as he was protesting the regime's recent execution of three pro-democracy campaigners.
The activist, Musa Akrawi, had scaled the walls of the embassy on Saturday to protest Manama's execution of campaigners.
He recorded a video of himself after reaching the building's roof, where he chanted slogans against the Bahraini regime.
Addressing Britain's Prime Minister Boris Johnson, Akrawi said, "Call your friend King Hamad [of Bahrain] to stop the killing."
Reports said that embassy staffers beat Akrawi, verbally abused him, and tried to throw him off the rooftop.
Another video showed members of the Metropolitan Police deployed to the area. A police officer is seen telling the camera, "He's not being mistreated. Not by us," referring to Akrawi.
Other accounts showed that the police had to break down the facility's door in order to be able to intervene.
The Bahraini regime carried out the executions on Friday, in defiance of widespread calls to commute the verdicts, which had been handed down in a mass trial.
The case of the two activists executed — Ahmad al-Malali, 24, and Ali Hakim al-Arab, 25 — caught special international attention. The duo had been handed down the conviction along with another 56 men last year on "terrorism crimes."
The New York-based Human Rights Watch said the trial had been "marred by torture allegations and due process violations.
Since February 2011, Bahraini people have been regularly holding peaceful protest rallies, demanding that the Al Khalifah family relinquish power and that a just and representative system be established.
They have also been complaining about widespread discrimination against the country's Shia majority.
Full report at:
https://www.presstv.com/Detail/2019/07/28/602059/Bahrain-embassy-London-protester-executions
--------
Aleppo: Several People Killed, Injured in 6 Consecutive Blasts in Ankara-Controlled Regions
Jul 28, 2019
The Syrian Observatory for Human Rights (SOHR) reported that five consecutive blasts rocked a region near the city of al-Bab near Omar Mosque, al-Ghandoureh town and Tal Batal town in Northeastern Aleppo as well as the city of Izaz and the town of Akhtiran in Northern Aleppo.
The SOHR also said that three people were killed and 38 others were injured in the explosions.
Meantime, the Kurdish-language Bas News website reported that a terrorist commander was killed and three others were wounded in a very strong explosion of a bomb-laden car in the town of Meidanki in Northern Aleppo.
The infighting among the Ankara-backed militants in Jarablus region in Northern Aleppo left a number of them dead and injured.
In a relevant development on Wednesday, the Kurdish-language media outlets said that the "ISIL terrorists are present in areas controlled by the Turkish Army in Northern Aleppo".
The Kurdish-language Hawar News quoted local sources in Northern Aleppo as saying that the ISIL terrorists are stationed in Ankara-controlled regions in Northern Aleppo under names of terrorist groups backed by Turkey.
Full report at:
https://en.farsnews.com/newstext.aspx?nn=13980506000695
--------
Ankara Pushes Turkey-Based Syrian Citizens to Join Terrorist Ranks in Idlib
Jul 28, 2019
The Arabic-language Al-Watan newspaper reported that a large number of young Syrians have been forced by Ankara to leave Turkey for Syria's Idlib province on different pretexts raised by the Turkish government.
The newspaper noted that the Syrians who arrive in Idlib are arrested by Tahrir al-Sham al-Hay'at terrorist group which controls Idlib province and are transferred to an unspecified location.
Al-Watan wrote that the terrorist groups forces civlians to join their ranks then.
Meantime, Syrian sources said that a large number of civilians residing in al-Fateh district of the city of Istanbul have been placed under tight security measures after expressing their intension to reach the areas under the Syrian government's control via Lattakia border crossing instead of being forcefully transferred to Idlib province.
They noted that Ankara planned to exercise a forced transfer of the Syrian civilians from Turkey to Idlib after using them for political purposes against the Damascus government.
In a relevant development on Tuesday, the Turkish Army and its allied militants had kidnapped and detained hundreds of civilians in Afrin in Northwestern Aleppo since occupying the region.
The SOHR reported that there are currently 2,090 residents of Afrin who had been abducted from Northwestern Aleppo are still in custody of the Turkish Army and its allied militants known as 'Olive Fury'.
Full report at:
https://en.farsnews.com/newstext.aspx?nn=13980506000608
--------
More Civilians Killed in US Airstrikes in Deir Ezzur, Large Number of People Detained in SDF Raids in Eastern Syria
Jul 28, 2019
Media activists in Eastern Deir Ezzur reported that the US-backed SDF attacked al-Kashkieh town in al-Sha'aytat region in Eastern Deir Ezzur and arrested over 30 Syrian citizens there.
The sources said that the SDF militias, in 20 military vehicles, laid siege on al-Kashkieh town, and killed a civilian.
The pro-militant Orient News Website pointed to the large casualties of civilians in the SDF jails in Eastern Syria, and said that a Syrian citizen has been killed in SDF's security jail in the town of al-Sabheh in Eastern Deir Ezzur.
In a relevant development on Thursday, tens of people in the town of al-Basireh in Eastern Deir Ezzur attacked a military base of the SDF in Eastern Deir Ezzur, destroying the center after clashes.
The sources said that the residents attacked the SDF positions after one of the civilians was killed under torture at an SDF prison in the town of al-Sabhah.
They added that two other civilians were also earlier killed by the SDF in the town of Sweidan Jazirah in Eastern Deir Ezzur, noting that the Kurdish forces detained and tortured under baseless accusations a large number of civilians in the regions under their occupation.
Sources had noted in June that several civilians were killed and wounded in SDF and US attack, and said that the entire regions under the SDF control in Hasaka and Deir Ezzur provinces were the scenes of popular protests against the presence of occupying forces there.
Meantime, the Arabic-language al-Khabour News Website reported that the SDF in Hasaka province prevented civilians from leaving the regions under their control for safe regions controlled by the Syrian Army.
Full report at:
https://en.farsnews.com/newstext.aspx?nn=13980506000659
--------
Syria keeps up deadly bombardment of rebel-held town
28 July 2019
Syrian government airstrikes on a town in the country's northwest killed five people, two of whom were from the same family, opposition activists said Sunday.
The airstrikes on the town of Ariha came as the government continued its deadly air campaign against the last rebel-held region in Syria.
Another 21 people were wounded in the airstrikes. The causality figures were provided by both the Syrian Observatory for Human Rights, a war monitor, and the opposition-affiliated first responders known as the White Helmets.
The town has been particularly targeted over the past week, as the government looks to regain momentum in its stalled offensive against Idlib province, which began in late April.
A day earlier, activists had said an airstrike in Ariha killed 11 people when it hit a busy market there. It is one of the main towns in Idlib province, which along with the surrounding rural areas of Hama province, are home to 3 million people.
The rebel enclave is dominated by al-Qaeda-linked militants and other extremist groups. The government says it is targeting terrorist locations.
Most of the civilians living in the rebel stronghold have already been displaced by other bouts of violence.
Full report at:
https://english.alarabiya.net/en/News/middle-east/2019/07/28/Syria-keeps-up-deadly-bombardment-of-rebel-held-town.html
--------
Saudi King Salman's elder brother dies at 96
Jul 29, 2019
Saudi King Salman's elder half-brother, Prince Bandar bin Abdulaziz Al Saud, has died at the age of 96.
Prince Faisal bin Turki bin Faisal posted a tweet on Sunday confirming the death of Prince Bandar, the 10th son of Saudi Arabia's late founder King Abdulaziz Al Saud and his eldest living son.
He did not hold any political post and had been passed over in the line of succession to the throne.
However, his sons hold prominent posts, with Prince Faisal bin Bandar serving as the governor of Riyadh; Prince Abdullah bin Bandar presiding over the National Guard; Prince Abdullah bin Bandar being deputy governor of Mecca; and Prince Khalid bin Bandar serving as an adviser to King Salman.
Saudi Arabia's de facto ruler is Mohammed bin Salman, who was appointed by the Saudi Allegiance Council as the new crown prince in 2017 by breaking the customary rules of succession.
The international reputation of Crown Prince Mohammed bin Salman, also known as MbS, was tarnished following the brutal murder of Saudi journalist Jamal Khashoggi last year. The crown prince is believed to have ordered his assassination.
Khashoggi, a former advocate of the Saudi royal court who later became a critic of bin Salman, was killed and his body was dismembered by a Saudi hit squad after being lured into the Saudi consulate in Istanbul on October 2, 2018.
The Washington Post, for which Khashoggi was a columnist, reported in November last year that the CIA had concluded that Mohammed personally ordered his killing. Riyadh strongly denies the allegation.
The young prince drew international criticism long before, when in March 2015 – only two months after being appointed as defense minister, he authorized the ongoing Saudi-led war against Yemen. Riyadh and its allies -- including the United Arab Emirates -- have sparked outrage by leading a war that has killed thousands of Yemeni civilians.
Riyadh invaded Yemen in a bid to reinstall the former Saudi-allied regime and eliminate the Houthi Ansarullah movement, but it has failed to reach any of those objectives.
The young prince also faces strong opposition at home and abroad for leading a siege on Qatar and having close ties with Israel.
Full report at:
https://www.presstv.com/Detail/2019/07/29/602130/Saudi-King-elder-brother-passes-away
--------
Separate bomb attacks kill five; injure over dozen in Syria's Aleppo, Dara'a provinces
Jul 28, 2019
At least five people, mostly army soldiers, have been killed in bomb attacks that hit the Syrian provinces of Aleppo and Dara'a.
One child lost his life and nearly a dozen other civilians sustained injuries when a bomb-laden motorcycle exploded in a street in the northwestern province of Aleppo on Sunday.
Lebanon-based Arabic-language al-Mayadeen television news network reported that the booby-trapped motorcycle was remotely detonated in al-Mahmoudiyah neighborhood of the mostly Kurdish inhabited city of Afrin.
Ten others were also wounded, the report added.
It was not immediately clear who was behind the attack in Afrin, which is under the control of Turkish-backed militants from the so-called Free Syrian Army (FSA).
On March 8, 2018, Turkish army forces and allied FSA militants seized control of Afrin.
Bomb explosion in southern Syria kills 4 soldiers, injures nine
Separately, the so-called Syrian Observatory for Human Rights said an explosion in Syria's southwestern province of al-Suwayda, close to the border with Jordan, had killed at least at least four government soldiers and wounded ten others.
The Britain-based monitor group said the Sunday afternoon blast was due to an improvised explosive device abandoned in al-Khatib Farms east of Tarba region as Syrian troops were clearing the area of booby traps and ordnance left behind by Daesh Takfiri terrorists.
Weapons, telecommunication devices abandoned by terrorists found in Dara'a
Also on Sunday, authorities in Syria's southwestern province of Dara'a have discovered light and medium weapons left behind by foreign-sponsored Takfiri terrorists in the towns of Khirbet Ghazaleh, roughly 17 kilometers northeast of Dara'a, and al-Ghariyah.
Syria's official news agency SANA reported that the munitions include machine guns, mortar shells of different calibers and automatic rifles. Various telecommunication devices, formerly used by Takfiris, were recovered in both towns as well.
Syria has been gripped by foreign-backed militancy since March 2011. The Syrian government says the Israeli regime and its Western and regional allies are aiding Takfiri terrorist groups that are wreaking havoc in the country.
Full report at:
https://www.presstv.com/Detail/2019/07/28/602092/Motorcycle-bomb-kills-child-injures-nearly-dozen-in-northwestern-Syria
--------
Africa
US airstrike kills suspected ISIS coordinator in Somalia
29 July 2019
A US airstrike killed a facilitator for an ISIS-aligned militia in northern Somalia, a statement from the American military's Africa Command said on Sunday.
There were no further details given about Saturday's hit in the northern Golis mountain region.
Somalia's main extremist insurgency, al-Shabaab, has sworn allegiance to al-Qaeda and has frequently fought with a splinter militia in the north that has pledged allegiance to ISIS.
The United States carries out regular airstrikes in Somalia in support of a weak, United Nations-backed government in Mogadishu, which has fought al-Shabaab for years.
https://english.alarabiya.net/en/News/world/2019/07/29/US-airstrike-kills-suspected-ISIS-coordinator-in-Somalia.html
--------
Sudan talks to resume Tuesday over remaining issues, says mediator
28 July 2019
Talks are to resume on Tuesday between Sudanese protesters and the ruling generals on the remaining issues related to installing a transitional civilian administration, a mediator and a protest leader said.
African Union mediator Mohamed El Hacen Lebatt said in a statement on Sunday that the two sides had been invited for "final talks on the Constitutional Declaration."
Prominent protest leader Babiker Faisal also confirmed Tuesday's talks in Khartoum between the two sides, who on July 17 signed an initial power-sharing deal following the April ouster of longtime president Omar al-Bashir.
The second agreement will deal with issues including the powers given to a joint civilian-military ruling body, the deployment of security forces and whether to grant "absolute immunity" to generals over protest-related violence, Faisal said.
"I expect that we will reach an agreement on the Constitutional Declaration on Tuesday because the pending differences are not big," Faisal told AFP.
Lebatt said a technical committee representing the two sides would meet on Monday for preliminary talks.
The July 17 "Political Declaration" provides for the establishment of a new joint civilian-military transitional ruling body that would install an overall civilian administration.
That governing body will include six civilians and five generals.
Full report at:
https://english.alarabiya.net/en/News/world/2019/07/28/Sudan-talks-to-resume-Tuesday-over-remaining-issues-mediator-.html
--------
Nigeria: Toll in suspected Boko Haram funeral attack rises to 65
July 29, 2019
An attack this weekend by suspected Boko Haram fighters on a funeral in the northeastern state of Borno in Nigeria has left at least 65 people dead, almost three times the initial toll, a local official said.
Dozens of more bodies were discovered on Sunday following the assault a day before by gunmen on a village close to the regional capital, Maiduguri.
"It is 65 people dead and 10 injured," said Muhammed Bulama, the local government chairman.
Bulama said he thought the attack was in retaliation for the killing two weeks ago of 11 Boko Haram fighters by local residents when the fighters approached their village.
"The villagers resisted the [earlier] attack, killed 11 insurgents and recovered 10 AK-47 rifles in the encounter," he added.
"On Saturday at about 11:40 am, the insurgents came on a reprisal mission, attacking mourners at a graveyard in the area."
The leader of a local anti-Boko Haram militia confirmed the death toll, giving a slightly different account of the attack.
Bunu Bukar Mustapha told AFP news agency that 23 people were killed as they returned from the funeral and "the remaining 42 were killed when they pursued the terrorists".
Nigerian President Muhammadu Buhari on Sunday condemned the attack and directed the country's air force and army to begin air patrols and ground operations to hunt down the attackers, a statement released by the president's office said.
Nigeria's military declined to comment.
Boko Haram fighters have repeatedly attacked the surrounding Nganzai district.
The group has waged a decade-long armed group in northeast Nigeria that has killed around 27,000 people and displaced more than two million others.
It has splintered between the Boko Haram faction loyal to its longtime leader Abubakar Shekau and an affiliate of the Islamic State of Iraq and the Levant (ISIL or ISIS) group.
Full report at:
https://www.aljazeera.com/news/2019/07/nigeria-death-toll-boko-haram-funeral-attack-rises-65-190728195337691.html
--------
North America
Iran nuclear deal parties meet after month of friction
28 July 2019
Parties to Iran's 2015 nuclear deal met in Vienna on Sunday for emergency talks called in response to an escalation in tensions between Iran and the West that included confrontations at sea and Tehran's breaches of the accord.
Britain, France, Germany, Russia, China, and Iran have been trying to maintain the pact since the US withdrew from it in May 2018 and re-imposed and toughened sanctions on Iran, crippling its economy.
The European-led efforts to protect trade with Iran against the US sanctions have yielded nothing concrete so far. Earlier this month, Tehran followed through on its threat to increase its nuclear activities in breach of the agreement.
"All our steps taken so far are reversible if other parties to the deal fulfil their commitments," an Iranian diplomat told Reuters before the extraordinary meeting was due to start.
In response to the sanctions, Iran said in May it would decrease its commitments under the nuclear pact. Under the deal, most international sanctions against Tehran were lifted in return for limitations on its nuclear work.
So far, Iran has breached the limit of its enriched uranium stockpile as well as enriching uranium beyond a 3.67 percent purity limit set by its deal with major powers, defying a warning by Europeans to stick to the deal despite US sanctions.
The UN nuclear watchdog, policing the deal, has confirmed the measures announced by Tehran.
"[Trade vehicle] INSTEX , along with other measures, will be discussed in the meeting. Other parties should accelerate their efforts, otherwise Iran will take a third step," the diplomat said.
Sanctions
The meeting in Vienna comes after Iran's Revolutionary Guards seized a British-flagged oil tanker on July 19, two weeks after British forces captured an Iranian oil tanker near Gibraltar which it said was violating sanctions on Syria.
Iran's senior nuclear negotiator Abbas Araqchi said on Sunday Britain's seizure of the Iranian oil tanker was a violation of the nuclear pact.
"We witnessed the seizure of an oil tanker carrying Iranian oil in the Strait of Gibraltar which in our view is a violation of [the nuclear deal]," Araqchi said.
"And the countries who are part of [the nuclear deal] shouldn't create obstacles for the export of Iranian oil."
Britain has called for a European-led naval mission to ensure safe shipping through the Strait of
Hormuz, a vital international oil shipping route. An Iranian government spokesman said on Sunday such a mission would send a "hostile message."
Britain said on Sunday Royal Navy destroyer HMS Duncan had arrived in the Gulf region to join a British frigate escorting British-flagged ships through the Strait.
Iran has threatened to disrupt oil shipments through the waterway, where several oil tankers have been attacked, if the US tries to strangle its economy with sanctions on its vital oil exports.
https://english.alarabiya.net/en/News/world/2019/07/28/Iran-nuclear-deal-parties-meet-after-month-of-friction.html
--------
Mechanical issue delays departure of Iran ship stranded in Brazil
29 July 2019
One of two Iranian ships stranded off the coast of Brazil for weeks was forced to delay its departure Sunday due to a mechanical problem, according to port officials and the ships' contractor.
The bulk carriers had been stuck at Paranagua port in the southern state of Parana since early last month after Petrobras refused to provide fuel for fear of breaching US sanctions on Iran.
On Thursday, a Supreme Court judge ordered the oil giant to refuel the two ships, which were then scheduled to depart over the weekend.
The order came after Iran's top envoy to Brazil told Bloomberg that Tehran could suspend imports from the Latin American country if the issue was not resolved.
A spokesperson for Eleva Quimica, the Brazilian company, which contracted the vessels, said refueling started in the early hours of Saturday.
The port administrator confirmed one of the ships, Termeh, departed Saturday as scheduled to another Brazilian port. But the Bavand, which was scheduled to return to Iran Sunday morning, suffered a mechanical issue.
The Bavand will set sail Monday morning.
Full report at:
https://english.alarabiya.net/en/News/world/2019/07/29/Mechanical-issue-delays-departure-of-Iran-ship-stranded-in-Brazil.html
--------
American tourist freed in Syria is beneficiary of arcane Middle East chess game
Khaled Yacoub Oweis
July 29, 2019
An American round-the-world traveller did not know what he was getting into when he was arrested in a Syrian government-controlled district in the Kurdish city of Qamishli in May, hours after he entered the country.
The arrest of wayward war tourist Sam Goodwin by regime forces was a seemingly random event that took on a greater significance given Syria's geopolitical landscape and President Bashar Al Assad's dependence on Iran, which is currently embroiled in escalating hostilities with the United States.
Considering Iran's huge influence on Mr Al Assad and his secret police, it seems unlikely Damascus would have released a US citizen without first consulting Tehran. On the other hand, if Tehran did want to indicate a desire for de-escalation, the release of an American national in Syria comes at little political cost for Iranian officials, who might appear weak domestically if they had unilaterally released US citizens held in Iran.
When he was released last week, Mr Goodwin, 30, became the second US national or resident to be freed by Iran or its proxies in the region in as many months.
The release of Mr Goodwin ran counter to recent escalation in hostilities between the United States and Iran, and could even offer a way forward to solving the crisis stemming from the US withdrawal from the Iran nuclear deal.
The regime released Mr Goodwin through Lebanese security chief Abbas Ibrahim, one of its allies in Lebanon, after the regime satisfied itself that Mr Goodwin was neither journalist nor aid worker, both groups that have been targets for torture, disappearance or outright killing since the 2011 uprising and the ensuing civil war.
Mr Ibrahim, a Shiite, is well-linked regionally and among the Lebanese political scene.
Mr Goodwin aimed to visit every country in the world and without a visa had crossed from Iraq into Syrian Kurdish-controlled territory. The Syrian Democratic Forces control north-east Syria, which is dominated by a Kurdish militia opposed to Turkey, but a detente allows Syrian regime forces to remain in parts of Qamishli and nearby Hassakeh, in neighbourhoods where the official Syrian flag still flies and posters of Mr Al Assad cover concrete blast walls.
In May, Mr Ibrahim, the Lebanese security chief, was involved in securing the release of Lebanese businessman Nizar Zakka, a Green Card holder, after a four-year detention in Tehran. Mr Zakka said at the time his release was a message that Iran was seeking an opening. A US State Department official said the Iranian move was not enough, pointing out that Mr Zakka was not a citizen, and described the US prisoners Iran was holding as hostages.
Both Mr Goodwin and Mr Zakka were ultimately insignificant figures, which may have helped their case, said Lebanese military analyst Nizar Abdel Kader. "There was little advantage for Iran in holding them," he told The National from Beirut.
There was no immediate reaction from Washington.
Mr Abdel Kader said such cases could offer a very small prelude to political breakthrough, given that senior-level mediation between Tehran and Washington has failed since the visit of Japanese Prime Minister Shinzo Abe to Iran in June.
For years, Washington has demanded the release of US citizens held in Iran. Among them is 82-year-old Siamak Namazi and his son Baquer; US Navy veteran Michael R White; Robert Levinson, a former FBI agent missing since 2007; and university student Xiyue Wang.
Although within the orbits of Moscow and Tehran, the Damascus regime could be keen to send its own message to Washington, given its isolation by the West and its inability to secure any significant reconstruction funding.
But for the Syrian regime it might be too late for rapprochement through prisoner releases. The regime is seen by US officials as responsible for the disappearance of at least six Americans. Although their families retain some hope they are still alive, there are serious fears that at least some of them may have been killed by the regime.
Among them is journalist Austin Tice who disappeared in 2012, and several citizens holding dual nationality.
Layla Shweikani, a Syrian American who returned to Syria from Illinois in 2015 to provide humanitarian assistance in areas besieged by the government and its Iranian-backed militia allies, was tortured and executed, the Syrian Observatory for Human Rights said.
Unlike its patron Iran, the Damascus regime is often unable to restrain its own brutality for the sake of potential diplomatic benefits.
Fawaz Tello, a prominent Syrian opposition figure, said Mr Goodwin's abduction and release "bears all the hallmarks of Iran and the regime talking tough for public consumption while indicating the opposite through other means".
But the US should remember who detained Mr Goodwin in the first place, Mr Tello said from Berlin, where he lives in exile.
Full report at:
https://www.thenational.ae/world/mena/american-tourist-freed-in-syria-is-beneficiary-of-arcane-middle-east-chess-game-1.891901
--------
Mike Pompeo says Tehran declined his proposed visit to speak to the Iranian people
Jack Dutton
July 29, 2019
US Secretary of State Mike Pompeo said on Sunday that the Iranian regime declined his offer to travel to the country and speak to its people.
In a tweet, he said: "I recently offered to travel to Tehran and speak directly to the Iranian people. The regime hasn't accepted my offer."
Secretary Pompeo
✔
@SecPompeo
I recently offered to travel to Tehran and speak directly to the Iranian people. The regime hasn't accepted my offer.
Embedded video
7,092
3:30 AM - Jul 29, 2019
Twitter Ads info and privacy
2,757 people are talking about this
"We aren't afraid of @JZarif [Iran Foreign Minister Javad Zarif] coming to America where he enjoys the right to speak freely. Are the facts of the @khamenei_ir [Iran Supreme Leader Ali Khamenei] regime so bad he cannot let me do the same thing in Tehran? What if his people heard the truth, unfiltered, unabridged?"
Secretary Pompeo
✔
@SecPompeo
Replying to @SecPompeo
We aren't afraid of @JZarif coming to America where he enjoys the right to speak freely. Are the facts of the @khamenei_ir regime so bad he cannot let me do the same thing in Tehran? What if his people heard the truth, unfiltered, unabridged?
5,531
3:30 AM - Jul 29, 2019
Twitter Ads info and privacy
1,952 people are talking about this
In an interview with Bloomberg, Mr Pompeo said that Mr Zarif had the chance to speak to the American public and "put Iranian propaganda out into the American air waves".
Mr Zarif visited New York earlier this month for a UN meeting, giving several interviews with US broadcasters.
Commenting on visiting Iran, Mr Pompeo said he would go there "not to spread propaganda", but to "speak the truth to the Iranian people about what it is the leadership has done and how it has harmed Iran".
He believed the reason had not been permitted to go was because the Iranian regime "know the truth as well".
The news comes as diplomats from countries that signed the 2015 nuclear deal met in Vienna on Sunday in an attempt to salvage the agreement. The United States withdrew from the agreement last year.
Iranian official Abbas Araqchi called the meeting "constructive", but said there were many issues left unresolved.
Tension between Iran and the West has escalated in recent months after several attacks on oil tankers in the Gulf region, as well as the seizure of vessels.
The US said it brought down one and possibly two Iranian drones this month, and blamed Tehran for a series of attacks on tanker ships.
Iran shot down an unmanned US aircraft in June, after which US President Donald Trump announced he had called off retaliatory air strikes at the last minute because the resulting death toll would have been too high.
Tehran is also in the middle of a dispute with Britain, and seized the oil tanker Steno Impero and its 23-member crew in the Strait of Hormuz earlier this month. It was seen as a tit-for-tat response to the British Navy seizing an Iranian vessel that was carrying 2.1 billion barrels of oil to Syria on June 4.
Iran also announced in June that it was exceeding the uranium-enrichment levels agreed to in the nuclear deal.
Full report at:
https://www.thenational.ae/world/the-americas/mike-pompeo-says-tehran-declined-his-proposed-visit-to-speak-to-the-iranian-people-1.891904
--------
American and British soldiers killed in Syria died by friendly fire, inquiry finds
July 28, 2019
A British SAS soldier and a US commando who died in Syria last year were killed by "friendly fire" and not an ISIS roadside bomb, as was previously claimed.
Sgt Matt Tonroe from Manchester and MSgt Jonathan J Dunbar of Austin, Texas, were both 33 when they died while on a joint UK-US special forces patrol in Manbij, northern Syria last year.
The US Department of Defence originally said an improvised explosive device caused the casualties, in a statement released shortly after the incident in March 2018.
But a subsequent investigation concluded that the two men were killed by explosives carried by a comrade. On Saturday, a British Ministry of Defence spokesman said the deaths were cause by "the accidental detonation of explosives carried by coalition forces".
Tonroe, who joined the military in 2004 and served as a sniper in the 3rd Battalion of the Parachute Regiment in Colchester, was the first British soldier to die while deployed to fight ISIS.
In Syria, he served with Seal Team 6, the American unit that killed Al Qaeda leader Osama bin Laden.
Dunbar joined the US military in May 2005 and had previously served in Afghanistan and Iraq.
Full report at:
https://www.thenational.ae/world/mena/american-and-british-soldiers-killed-in-syria-died-by-friendly-fire-inquiry-finds-1.891653
--------
Europe
Corbyn: UK's Labour will do everything it can to prevent a no-deal Brexit
28 July 2019
Britain's opposition Labour will do everything it can to prevent the country leaving the European Union without a deal, the party's leader Jeremy Corbyn said on Sunday.
Boris Johnson took over as prime minister on Wednesday with a pledge to deliver Brexit by October 31 "no ifs or buts" and the government is ramping up preparations for a "no-deal" exit.
"We will do everything to prevent a no-deal exit and we will do everything to challenge this government," Corbyn told Sky News.
Asked about the prospect of pushing for a no-confidence vote in the government, Corbyn said he would "look at the situation" when parliament returns from its summer break in September.
https://english.alarabiya.net/en/News/middle-east/2019/07/28/Corbyn-UK-s-Labour-will-do-everything-it-can-to-prevent-a-no-deal-Brexit.html
--------
Erdogan adviser: Normalization with Israel is 'treason'
28 July 2019
Yasin Aktay, an adviser to Turkish President Recep Tayyip Erdogan, accused Saudi Arabia and the UAE of "treason" over what he called "normalization" with Israel, despite the Gulf countries having no diplomatic ties with Israel.
"Normalization is a disgrace to the UAE and Saudi Arabia, and anyone who helps Israel to oppress the Palestinian people is an enemy of Muslims," Aktay said in an interview with Qatari newspaper al-Raya.
"We say frankly that anyone who agrees to the 'deal of the century' will face the trial of history even after their death, and we ask the rulers of the UAE and Saudi Arabia to stop supporting the 'deal of the century' and Israel," Aktay added. The "deal of the century" is the name some commentators have given to the Trump administration's forthcoming proposal to resolve the Israeli–Palestinian conflict.
The UAE's Minister of State for Foreign Affairs Anwar Gargash tweeted, "The abusive statements towards the UAE and Saudi Arabia by the Turkish president's adviser to the Qatari press is not worth responding to."
Turkey, the first Muslim-majority nation to formally recognize the State of Israel, has had diplomatic ties with the state since 1949. Relations between the two countries boomed in the 1990s, and Turkey upgraded its diplomatic relations with Israel in 1992.
Despite relations being strained in 2010 when an Israeli raid on a flotilla bound for Gaza killed ten Turkish activists, the two countries ended their diplomatic rift in 2016 after Erdogan held a private meeting with Israel's energy minister, Yuval Steinitz. Israel and Turkey have since continued to have substantial economic ties ranging from trade to tourism, with Israeli citizens having visa-free access to Turkey.
Full report at:
https://english.alarabiya.net/en/News/world/2019/07/28/Erdogan-adviser-Normalization-with-Israel-is-treason-.html
--------
On the trail of the Makkah of Europe: Woking's Islamic heritage
July 29, 2019
LONDON: The grave of a British Muslim, believed to be a direct descendent of the Prophet Muhammad (peace be upon him), has been discovered in a suburban town about 50 kilometers (30 miles) southwest of London.
Nestled in the woodlands of Woking, Surrey, Princess Sharifa Musbah Haidar El-Hasimi (also known as Musbah Khanum and Musbah Haidar El-Ghalib) lies in one of Europe's oldest Muslim cemeteries, surrounded by the graves of other notable Muslim Britons from the late Victorian period and beyond.
The burial ground, the first Muslim cemetery established in Britain, was unearthed as part of a trail led by Everyday Muslim, a non-profit organization dedicated to documenting Muslim heritage in the UK.
"Fascinating revelations on the history of this particular princess and her final resting place have been unearthed during a self-guided trail that takes visitors to three of Britain's most important Islamic sites, offering an overview of each one," said Tharik Hussain, the project's manager.
Princess Musbah Haidar, according to Everyday Muslim, was the second daughter of the Grand Sharif of Makkah, Amir Ali Haidar of the family of Devi Zeids, who claim to be direct descendants of the Prophet Muhammad.
Princess Musbah's's mother was an Englishwoman called Isabel Dunn, who converted to Islam and became Amira Fatima, the second wife of Haidar. She was employed as an English teacher for the children from his first marriage.
Everyday Muslim reported that Princess Musbah was born at the family retreat, known as Chamlujah, in Istanbul on Nov. 25 1918, and had an older sister called Sfyne and a brother named Faisal.
She was initially brought up in the city, but following the dissolution of the Ottoman Empire, her family was forced to leave.
Later she moved to England, and married Maj. Francis Stewart Fripp, who later converted to Islam, taking the name Ghalib.
The princess's ancestry is not well known as, at the time, the Ottomans had installed the other side of her family on the throne in Makkah. In 1916, with the encouragement and support of Britain, the then Sharif of Makkah, Hussein bin Ali, led a revolt against the Ottomans to create a united Arab state.
Everyday Muslim states: "Her great grandfather was the late Emir Abdul Muttalib, who was the grandson of Emir Musaad, who was directly descended from the patriarch of the House of Devi Zeid, Muhsin, whose brother Abdullah was the patriarch of the House of Devi-Aoun, which is the family tree of the current monarchs of Jordan and the historic monarchs of Iraq.
"Both houses stem from Emir Hassan, whose lineage is traced directly back eleven generations to Emir Katada of Makkah in 1174 AD. Emir Katada's lineage traces back a further eight generations to Abdullah, the son of Mohammed Al-Alaoui, who is the grandson of Abdullah, the son of Hassan Al-Mussema."
Al-Mussema was the son of Hassan, the brother of Hussein, whose father was the fourth caliph of Islam, Ali, the husband of Fatima, the daughter of the Prophet Muhammad.
In her lifetime, the princess authored two books; "Arabesque: an account of Harem Life," detailing her life as a Makkan princess, and "Dawn Beyond the Tamarisks." Her death was announced in The Times in January 1977.
According to Hussain, the two other Muslim sites in Woking the organization promotes have also been in the media recently: The Woking Muslim War Cemetery, which was renovated a few years ago and featured in the centenary celebrations of the Great War, and the Shah Jahan Mosque, which became the first in the country to be listed as a grade I historic monument as the first purpose-built mosque in northwest Europe.
The latter of these, named after Sultan Shah Jahan Begum, ruler of the British Raj tributary state of Bhopal, has a significant history.
It was the vision of Dr. Gottlieb Wilhelm Leitner, an orientalist born of Jewish parents from Hungary. A remarkable individual, according to the mosque's website, aged 17 he "took a degree at King's College, London, by which time it is said he could speak 15 languages." He later went on to found the forerunner to the School of Oriental and African Studies.
The mosque itself was designed by Anglo-Irish architect William Isaac Chambers in a style that mirrored Indian Mughal architecture from the 16th century.
WHY WOKING OF ALL PLACES?
Lietner, a religious scholar who lived and worked for many years in India and abroad, wanted to set up a college that would allow people to study the religions of the East.
"He came up with a site just outside London, in Woking, where this beautiful gothic building, known at the time as the Royal Dramatic College, had fallen on hard times and was up for sale. So it was really about convenience. It came with lots of land and it meant he didn't have to pay the high prices that he would have paid had he found somewhere in London," Hussain told Arab News.
Lietner wanted to build free places of worship there as well, including a Hindu temple, an Eastern Christian church, a synagogue and a mosque. Because he anticipated people from all over the world would come, including Muslims, one of the first things he did in 1884 was secure a plot at the nearby cemetery (Brookwood) exclusively for the use of Muslim burials.
A stone still stands to this day inscribed with specific instructions on how to bury Muslims, as very few people in Victorian Britain understood the specific procedures.
His institute flourished and after five years he began building the mosque, but passed away before he could fulfill his vision.
The Shah Jahan Mosque was completed in 1889, but according to its website: "Abdullah Quilliam's Liverpool mosque, opened in 1889, pre-dates Woking by a few months, but the Shah Jahan has the honor of being the first purpose-built mosque in Europe outside of Muslim Spain."
Hussain adds: "So this is why Woking, because it had Britain's first purpose-built mosque and Britain's first Muslim cemetery, so naturally Muslims were drawn to it."
Unfortunately, the mosque was neglected after Leitner's passing for over a decade, but was then restored by an Indian lawyer, Khwaja Kamal-ud-Din, who had befriended influential Victorians curious about Islam, including a Lord who later became a convert. His name was Lord Headley, also known as Sheikh Rahmatullah Al-Farooq, an Irish peer, and one of the leading members of the Woking Muslim Mission who helped the center flourish, with the aim of bringing it back to life as a platform for promoting Islam in Europe.
Money for it came from people Kamal-ud-Din knew from India, including the Begums of Bhopal and the Nizams of Hyderabad. Woking's community continued to grow, even becoming home to the first Muslim publication in Europe, the Islamic Review.
That is why Woking has been dubbed the "Makkah of Europe" by the organizers of the trail.
THE MUSLIM CEMETERIES
The Woking Muslim War Cemetery, now known as the Peace Gardens, played a prominent part in the remembrance of the centenary of the First World War, between 1914-18. It is the final resting place of 27 Muslim soldiers who fought for the British Empire during the conflict.
But it is the other cemetery that Everyday Muslim is keen to highlight, which you could say was the Westminster Abbey of Muslim cemeteries.
"This site is probably the least known and ironically is actually the oldest Muslim space we know of in Britain. It is a plot of land originally known as the 'Muhammadan Cemetery,' founded in 1884, within the nearby Brookwood cemetery, by Dr. Leitner," Hussain told Arab News.
Princess Musbah resides here alongside Abdullah Quilliam (1856‑1932), founder of Britain's first mosque and Muslim publication, Muhammad Marmaduke William Pickthall (1875‑1936), author of the first English translation of the Holy Qur'an, Naji Al‑Ali (1936‑1987), Palestinian political cartoonist and creator of "Handalah," Sepoy Ahmad Khan (died 1914), the first British Muslim soldier buried on British soil, and many other famous Muslims, such as Victorians, princes and princesses, sultans and so on.
WHAT IS THE AIM?
Everyday Muslim wants to reach a point where sites such as these are not labelled as "British Muslim" heritage, but just "British" heritage.
Hussain, who also organizes Muslim trails across the world for Lonely Planet, said it would be impossible to compare it to the vast history of the Anglo-Saxons in Britain, but that it should be recognized as a significant part of the island's history.
The initiative was aided by the National Lottery Heritage Fund, as part of a bigger project concerning the heritage and history of the mosque and the surrounding area.
Hussain said: "We wanted to put these trails out there so that Muslims and non-Muslims up and down the country could see the potential."
He said they see this as a start, and hope to receive more funding to highlight Muslim heritage trails across the UK to make Muslim heritage in Britain more visible and a normalized part of the wider narrative.
Full report at:
http://www.arabnews.com/node/1532276/world
--------
European naval coalition for Gulf 'provocative': Iran
Mohamed Sabry Emam Muhammed
28.07.2019
Iran on Sunday described European plans for a maritime mission to ensure safe passage around the Persian Gulf as "provocative".
"We heard that they intend to send a European fleet to the Persian Gulf, which naturally carries a hostile message, is provocative and will increase tensions," government spokesman Ali Rabiei said in a statement cited by the semi-official ISNA news agency.
On Monday, the U.K. called for a European-led maritime mission to ensure safe passage around the Persian Gulf, following Iran's seizure of a British-flagged tanker in a retaliatory move after the capture of an Iranian-flagged vessel off Gibraltar, a British overseas territory that abuts southern Spain.
The British plan has won initial support from France, Italy and Denmark.
This came after the U.S. previously announced plans for an international military coalition to provide safe passage for shipping around the Persian Gulf and Yemen.
Rabiei said the security of the oil-rich Gulf had to be maintained by countries in the region.
"We are the biggest agent of maritime security in the Persian Gulf," he said.
Tensions with Iran escalated last month after two oil tankers were attacked at the strategic Strait of Hormuz. The U.S. held Iran responsible for the attacks, an accusation denied by Tehran.
Full report at:
https://www.aa.com.tr/en/europe/european-naval-coalition-for-gulf-provocative-iran/1543501
--------
URL: https://www.newageislam.com/islamic-world-news/no-precedent-islamic-history-forcefully/d/119333
New Age Islam, Islam Online, Islamic Website, African Muslim News, Arab World News, South Asia News, Indian Muslim News, World Muslim News, Women in Islam, Islamic Feminism, Arab Women, Women In Arab, Islamophobia in America, Muslim Women in West, Islam Women and Feminism