New Age Islam News Bureau
19 Jul 2018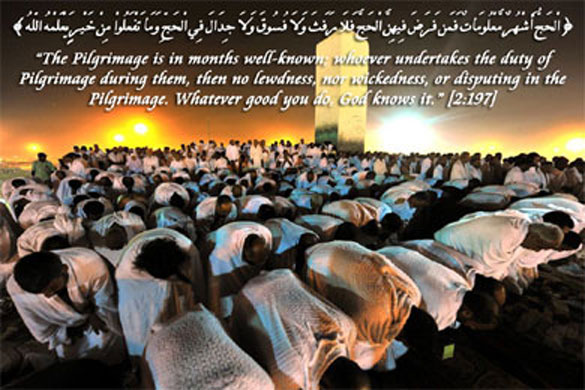 Multiple Haj Visits: Moderates Say Help To Poor Will Make Allah Happier
------
• 'No One Told SDPI to Take Streets for Muslims'; Certain Organizations Are Misinterpreting the Quran and Hadees to Justify Their Terror Deeds
• Be Careful What You Wish For, Faisal Urges Impatient Liberal Reformers
• Pakistan Tehrik-e-Insaf Party Wins Support of US-Designated Terrorist
• 'Systematic Preparations' Preceded Violence in Rakhine: Fortify Rights
• Experts Reflect After Testifying At US Congress Hearing on Muslim Brotherhood
India
• 'No One Told SDPI to Take Streets for Muslims'; Certain Organizations Are Misinterpreting the Quran and Hadees to Justify Their Terror Deeds
• Multiple Haj Visits: Moderates Say Help To Poor Will Make Allah Happier
• Domestic violence case: Bareilly court rejects plea of Nida Khan's husband
• To Counter Islamophobia, Students Start #Talktoamuslim Campaign
• 'India never denied Kulbhushan Jadhav was undercover agent': Pakistan files counter-plea in ICJ
--------
Southeast Asia
• Be Careful What You Wish For, Faisal Urges Impatient Liberal Reformers
• Acknowledge Outstanding Issues to Improve Islam's Image, Says Sisters in Islam
• Seven arrested over threats to Agong, links to Islamic State
--------
Pakistan
• Pakistan Tehrik-e-Insaf Party Wins Support of US-Designated Terrorist
• Bilawal Questions 'Non-Level Playing Field' For Parties, 'Favouritism' Shown To Imran Khan
• Security tightened as Pakistan braces for more election violence
• IHC censures agencies for 'exceeding' its constitutional limits
• Nine 'terrorists' arrested in Rangers, police operations
• IIUI WORKSHOP: Islam and humanitarian law discussed
• Not getting positive news about polls, says Imran
--------
South Asia
• 'Systematic Preparations' Preceded Violence in Rakhine: Fortify Rights
• 54 Freed In Afghan Raid on Taliban Prison in Helmand
• Taliban rejects the group has ordered a halt to suicide attacks in the cities
• Taliban militants suffer casualties during clashes in Paktia province
• Myanmar cops focused interrogation on Rohingya story: Reuters Journo
• ISIS militants abduct de-miners in Kunar province
• Badar-16 operations kick off against Taliban in Farah province
• Rights group details lead-up to Myanmar attacks on Rohingya
--------
Arab World
• Experts Reflect After Testifying At US Congress Hearing on Muslim Brotherhood
• Syrian Politician Discloses ISIL-Kurds Cooperation to Loot Assyrian Villages in Hasaka
• Saudi Arabia Puts Seven Inmates to Death, Brings 2018 Beheading Toll To 73
• Muslim World League chief, Morocco leader issue warning on extremism
• More Senior Terrorist Commanders Killed in Syrian Army Operation in Dara'a
• US Bombs Eastern Syria Again, Sends More Troops to Border with Iraq
• Buses enter militant-besieged Shia towns in Syria's Idlib to evacuate civilians
• Huge Bomb Blast Kills Scores of Terrorists in Northwestern Syria
• Kurds to Increase Cooperation with Syrian Gov't
• Thousands of Syrian Civilians to Leave Fua'a, Kafraya in Northeastern Idlib
• US-Led Coalition Dispatches Military Column from Hasaka to Raqqa
• Evacuations from besieged pro-regime towns complete in Syria
• Bombs wound 11 people in Iraqi city of Kirkuk
--------
Mideast
• Turkey Ends 2-Year State Of Emergency, Seeks To Keep Some Powers
• Knesset Revokes Israel PM's Power to Declare War Alone
• Turkey mulls new terror laws as emergency ends
• How Qatar, Iran colluded to force Shiite demography on Syria-Lebanon border town
• Yemeni forces fire drone, hit Aramco refinery in Saudi capital
• Turkish court gives life sentences to over two dozen over 2016 botched putsch
• Yemen will allow UN supervision if Hudaydah assault ends: Houthi chief
--------
Europe
• Christian Community to Build House of Interfaith Dialogue to Fight Hatred in Berlin
• Tajikistan, Russia Begin Joint Anti-Taliban Military Drills Near Afghan Border
• Muslim Group Decries Arizona Congressman Over UK Activist
• Grand Imam Meets Tony Blair To Enhance Egyptian-British Cooperation
• Parents sue over city schools 'anti-Islamophobia' program
• UK Labour Party rejects Israel lobby's anti-Semitism definition
• EU urges Israel to revisit plan to raze Khan al-Ahmar
• Rohingya want to return to Myanmar as citizens: UN
--------
North America
• Researchers Find Link between Trump Tweets and Spike in Anti-Muslim Hate
• Police Treating Attack on Toronto Muslim Man As Hate Crime
• For American Muslims, Family Border Separations Are Personal
--------
Africa
• Burkina Faso Arrests 60 In Anti-Terror Operation
• Fulanis not Responsible for Killings in Nigeria, Says Cleric
• Libyan coast guard rescues some 160 Europe-bound migrants
Compiled by New Age Islam News Bureau
URL: https://www.newageislam.com/islamic-world-news/no-one-told-sdpi-take/d/115878
--------
'No One Told SDPI to Take Streets for Muslims'; Certain Organizations Are Misinterpreting the Quran and Hadees to Justify Their Terror Deeds
Jul 19, 2018
KOZHIKODE: Sunni leader Kanthapuram A P Aboobacker Musaliar has said that no one has entrusted the Social Democratic Party of India (SDPI) with the task of taking to the streets to protect the Muslim cause.
Addressing a news conference here on Wednesday, he said that certain organizations are misinterpreting the Quran and Hadees to justify their terror deeds. "No organization has been selected to defend Islam," he said.
"The Muslim community should view seriously the attempts by some self-appointed forces to solve the issues faced by the community. The issues should be addressed jointly by the community and it should be only within the framework of the legal system," he said.
"This is the time for the governments to wake up to the threat of extremism. People from every corner are talking of combating extremism, but there are a few who consciously promote extremist thinking," Kanthapuram said.
On the demand for banning SDPI and the Popular Front of India (PFI), he said it was up to the government to take a decision taking into consideration various facts. "In fact, many such organizations have changed their names after ban and continued to function," he said.
The Sunni leader opined that Salafism is the root cause of extremism in Islam. "It is the Salafis who deviated from the teachings of the Sunni scholars and interpreted Quran as they wished," he said.
Affirming that extremism exists in every community, Kanthapuram said Swami Agnivesh was cruelly attacked in Jharkhand the other day. "Incidents of mob lynching are increasing in the country. Only the judiciary has the right to punish," he said.
Kanthapuram said he does not agree with the suggestion of banning politics on the campus.
"At the same time, students should be imparted lesson on mutual love," he said.
Kanthapuram said the Sunni Yuvana Sangham (SYS) will organize a campaign against extremism and terrorism, modalities of which will be announced later.
N Ali Abdulla, secretary of Kerala Muslim Jamaáth and S Sharafudeen, secretary, SYS were also present.
https://timesofindia.indiatimes.com/city/kozhikode/no-one-told-sdpi-to-take-streets-for-muslims/articleshow/65048392.cms
--------
Be Careful What You Wish For, Faisal Urges Impatient Liberal Reformers
Minderjeet Kaur
July 19, 201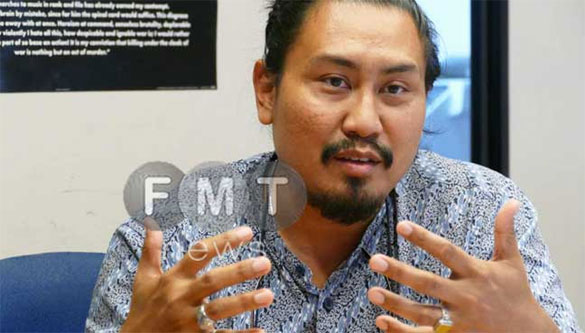 PETALING JAYA: It's hard to define historian Faisal Tehrani's real career. From conservative activist to liberal human rights campaigner, the high-profile author seems to have been part of both ends of the political and religious spectrum.
At 44, he seems at ease with the apparent contradictions in his own history.
He has written more than 20 widely read academic papers on the subject of Malay history.
He has also written plays, short stories, and novels, which have won him literary prizes and awards but some were controversial enough to be considered threats to public peace by the previous government, and banned.
More recently, he has begun speaking out on human rights, and has emerged as a critic of Islamic bureaucrats in Malaysia.
As a result, Dr Mohd Faizal Musa, his original name and that by which he is known at the university in which he teaches, has found himself shunned by fellow academics and students.
Until recently.
In the wake of the fall of Barisan Nasional in the May 9 polls, he suddenly found that people were much nicer to him and more interested in his work. He attributes this to the euphoria following the victory of Pakatan Harapan, and people's anticipation of change and greater openness.
Academics and artists like him, long shunned due to incompatibility with the established system, seem to be better accepted now.
"The week PH took over the administration, I could immediately feel the fresh air of change. Students who had been afraid to even say hello to me were suddenly friendly," he told FMT in a recent interview.
But he is still far from optimistic about serious change. When asked if he feels the ban on his seven books will be formally lifted by the new powers in Putrajaya, he cited the police investigation of rights lawyer Fadiah Nadwa.
"With Fadiah being charged, I don't think my work will see the light any time soon." he said, referring to an article by her, allegedly critical of the monarchy, which is currently being probed by the police.
Faisal began writing novels in his teenage years, winning several awards. Perlis mufti, Mohd Asri Zainul Abidin was a high school contemporary. But both have different worldviews today, especially when it comes to Islam.
Although Faisal graduated in shariah from Universiti Malaya, his real interests lay elsewhere.
He became interested in the historical journey that the Malays in the archipelago took, in order to glean an understanding of what created their present politics and norms.
He also took a keen interest in "the others" of the Muslim community, including Shias, who are considered deviant by Malaysia's Sunni-Islamic authorities.
In fact, it seems that the "Tehrani" in his nom de plume has something to do with his interest in Shia Muslim literature.
"People thought I was moving ideologically towards Iran," said Faisal. "But I am not a Shia. I take the good parts from every religion. I don't think I can really be labelled as anything."
Faisal's past was however a far cry from his present image of someone who stands up for human rights, including those of lesbians and gays, as well as religious minorities.
At one time, he supported the Islamist party PAS, and his writings were easily categorised as conservative.
"My perspective changed in 2010 when I went to Geneva and Dublin for human rights training. While there I met liberal activists from all over the world.
"This helped me transform my opinions. Thinkers and writers need to open themselves to new ideas. And if those ideas challenge you, and if you then need to adapt your beliefs, then you should do it," he said.
'Institutionalised' Islam
Currently a Research Fellow at the Institute of the Malay World and Civilization at Universiti Kebangsaan Malaysia, Faisal has often looked at Malay society in unconventional ways.
He says that Malay pre-Islamic history is something often forgotten by historians.
"I believe that we need to open our minds to look at the good things in our history. The Malays were once Buddhists and there are so many good values that stem from that." he said.
"Why are we throwing all that away? We need to take the good from wherever we find it. This is what Islam teaches. There is a hadith that says whatever is good is part of Islam."
Faisal has always spoken out about the manner Islam is practised in Malaysia. His main fear is "institutionalised Islam", which he said was not just a recent development.
He said Islam has gradually changed, becoming more rigid over the centuries through creeping Salafism.
The first things the early Muslims of Melaka were taught about the religion was its rituals.
"They were not taught about theological or moral values. That is why people now are focusing on halal laundry," he said, in an apparent reference to the controversy last year over whether it is acceptable for non-Muslims to wash their clothes at laundrettes frequented by Muslims.
Faisal is cautiously optimistic about changes that may come with the new government. Indeed, he was recently called up by Putrajaya's Council of Eminent Persons to give his input on the way forward for Islamic bodies in Malaysia.
But he said that institutionalised Islam, his preferred term for Islamic bureaucracy, will not be as easy to do away with as some people think.
He said many liberal-minded Malaysians were not aware of the politics involved in such large-scale change.
"I have been telling homegrown liberals that we need to understand that what happened in America under President Obama is a good example for us to ponder."
He said Obama had bulldozed his liberal agenda through, recognising same-sex marriage for example, much to the dismay of many rural conservatives. The inevitable backlash resulted in the triumph of Donald Trump.
"We need to remember this when considering the future of Malaysia," said Faisal. He observed that many LGBTs are actually conservative, some of them Muslims who even long for hudud, the Islamic capital punishment being pushed by PAS.
Bearing this in mind, he said people need to be more realistic in their calls to disband the Department of Islamic Development Malaysia, or Jakim, which has come under scrutiny over its vast jurisdiction and huge budget.
"Since 1997 Jakim has grown into a huge institution. Because of its size, there are many thousands of civil servants working in its schools, colleges and other agencies. It will be difficult to disband or to send the staff to other departments," he said.
"I think it's a headache for the current administration.
"That is why due to fear of a backlash, Jakim will not be disbanded, people need to accept that."
A cynic
So he remains a cynic, not totally convinced that things will be very different under the new regime.
He probably has good reasons to think so. For a start, his seven books still remain under the ban imposed by the home ministry.
"Book banning is inextricably linked to the denial of freedom of expression," he said, touching on his favourite topic.
Among the seven banned books are Sebongkah Batu di Kuala Berang, Karbala, Tiga Kali Seminggu and Ingin Jadi Nasrallah. The authorities say the works were loaded with Shia Islamic themes, leading them to conclude that Faisal was promoting "deviant teaching."
Faisal is not apologetic. For him, sidelined Muslims need to be heard.
"We need to sit down with the Ahmadis. We need to listen to them. They have different narratives from which perhaps we can learn," he said, referring to another group of Muslims whom official clerics label as heretics.
"Everyone has a history, a story," added Faisal.
Sometimes differences are to be just tolerated but other times they should be celebrated and learned from, he said.
He said when we do not appreciate such differences, Malaysia risks going the way of other hardline Muslim countries.
"Pakistan is a failed state where a Shia or Ahmadi can be abducted and killed in broad daylight. We cannot head in that direction."
http://www.freemalaysiatoday.com/category/nation/2018/07/19/be-careful-what-you-wish-for-faisal-urges-impatient-liberal-reformers/
--------
Pakistan Tehrik-e-Insaf Party Wins Support of US-Designated Terrorist
July 18, 2018
ISLAMABAD: US-designated terrorist Fazlur Rehman Khalil has pledged political support to Imran Khan's Pakistan Tehreek-e-Insaf (PTI) party, which has said it wants to bring hardliners and religious clerics into mainstream politics, ahead of this month's general elections.
Khalil, who founded the popular militant entity Harkat-ul-Mujahideen (HuM), was placed on Washington's Specially Designated Global Terrorists list in September 2014 for his alleged involvement in terrorist activities.
"Yes, he (Khalil) has announced to support our candidate, Asad Umar, in Islamabad," PTI's Information Secretary Fawad Chaudhry told Arab News on Wednesday.
However, he tried to play down the development, saying it was a local arrangement that only existed at the constituency level.
"Being a major political party, it is also our duty to bring hardliners and extremists into the mainstream, if they are not involved in any criminal activity," he said.
Khalil currently heads Ansar-ul-Umma, which was designated a front for HuM by the US in 2014. Some US officials maintained at the time that Khalil's group was responsible for terrorist attacks in Pakistan, Afghanistan and India.
The US declared HuM a foreign terrorist organization in 1997, and it re-emerged as Ansar-ul-Umma in 2013.
"I have never been involved in any terrorist activity," Khalil told Arab News by telephone.
"Some foreign forces have launched a smear campaign against me and my group," he said, adding that he had been working for peace by spreading the teachings of his religion.
Asked about his decision to support PTI, he said that his vote was registered as a citizen of Pakistan and that there was no legal bar to him participating in political activity or supporting any candidate in the elections.
"We have a large following and we have announced to support PTI in this election," he said, pointing out that a group of like-minded religious clerics had also announced its support for PTI candidates.
The news of Khalil's support for PTI broke on social media on Tuesday evening after Asad Umar, a close aide of Imran Khan, announced it on his Facebook page.
Umar is contesting for a National Assembly seat from a constituency in Islamabad where Khalil is also believed to have a large following.
Umar first announced that "Maulana Fazlur Rehman Khalil has joined PTI," but later edited the post following criticism on social media and said: "Fazlur Rehman Khalil, along with hundreds of his followers, has announced to support PTI."
Islamabad-based religious cleric Khalil was one of the signatories of Osama Bin Laden's declaration of global jihad in 1996 and is believed to have close ties with Al-Qaeda.
Professor Tahir Malik, political analyst and academic, said that there was a need to formulate a national policy regarding the inclusion of extremists in mainstream politics to streamline the process.
"The state first needs to de-radicalize these individuals through proper training and then bring them into mainstream politics. Otherwise, it'll bring no good to the society," he told Arab News.
Malik said that almost all political parties were seeking the support of religious clerics and custodians of shrines to win elections, but "no party seems serious in taking practical steps to address the issue of rising extremism and fanaticism in the society."
http://www.arabnews.com/node/1341241/world
--------
'Systematic preparations' preceded violence in Rakhine: Fortify Rights
July 19, 2018
YANGON — The Tatmadaw operation launched in Rakhine State after attacks by Islamic militants last August followed "systematic preparations for mass atrocities against Rohingya civilians", a human rights group has alleged.
Fortify Rights makes the allegation in a 160-page report released on July 19, They gave them long swords: Preparations for genocide and crimes against humanity against Rohingya Muslims in Rakhine State, Myanmar.
The report names 22 members of the Tatmadaw and the Myanmar Police Force whom Fortify Rights says "should be investigated for genocide and crimes against humanity against Rohingya in Rakhine".
The list includes Tatmadaw Commander-in-Chief Senior General Min Aung Hlaing, Minister of Home Affairs Lieutenant-General Kyaw Swe, and MPF chief Police Major General Aung Win Oo.
Fortify Rights says the "dominant narrative accepted internationally" about what occurred in northern Rakhine last year is that the attacks by Rohingya militants instigated a spontaneous Tatmadaw-led crackdown that resulted in nearly 700,000 Muslims fleeing to Bangladesh.
"This report documents and reveals a sinister subplot: Myanmar authorities made extensive and systematic preparations for the commission of mass atrocity crimes against indigenous Rohingya civilians during the weeks and months before Rohingya-militant attacks on August 25, 2017," Fortify Rights says in the report.
It says the preparations began after a first round of attacks by Rohingya militants on security posts in northern Rakhine on October 9, 2016, which led to a Tatmadaw operation that displaced more than 94,000 civilians.
Fortify Rights says that as part of the preparations, Rohingya civilians were systematically "disarmed" by confiscating household items that might be used as weapons and fencing and other structures around their homes were demolished to provide the military with greater line-of-sight.
It said that non-Rohingya communities in northern Rakhine were armed and trained, humanitarian aid to the region was suspended, "systematically weakening the civilian population and removing monitors on the ground", a Muslim-only curfew was enforced and thousands of non-Rohingya evacuated from the area, and an "unusually sizable military presence, incommensurate with the threats at hand" was built up.
"Taken together, these measures demonstrate a level of preparation not previously documented with respect to the Myanmar Army-led 'clearance operations' in northern Rakhine State in 2016 and 2017," the report says.
"All of these measures fall within the United Nations Framework for Analysis of Atrocity Crimes for identifying 'preparatory action' for genocide and crimes against humanity."
The report says that for the International Criminal Court to issue an arrest warrant, the court must have jurisdiction and the prosecutor must find "reasonable grounds" that perpetrators committed genocide and/or crimes against humanity.
"The evidence collected by Fortify Rights demonstrates reasonable grounds to believe that the Myanmar Army, Police, and civilian perpetrators acted with genocidal intent to destroy the Rohingya in whole and in part," it says.
"There are also reasonable grounds to believe that perpetrators in Myanmar committed crimes against humanity against Rohingya", including murder, extermination, deportation or forced transfer, imprisonment, torture, rape, persecution, and enforced disappearance.
Frontier was unable to reach government and military spokespeople for comment on the report.
The report says the Arakan Rohingya Salvation Army, which planned the coordinated attacks on August 25 last year, had also perpetrated human rights abuses, including the murder of Rohingya civilians.
Fortify Rights says the international community failed to act after the Tatmadaw killed, raped, tortured and forcibly displaced Rohingya civilians in northern Rakhine in October and November 2016.
"That inaction effectively paved the way for genocide, providing the Myanmar authorities with an enabling environment to make deeper preparations for more mass atrocity crimes," the report says.
"Domestic remedies in Myanmar have been exhausted. The government of Myanmar has consistently denied allegations of human rights violations in Rakhine State and failed to properly investigate and prosecute perpetrators."
Fortify Rights says urgent action is needed from the international community. Its recommendations include calling on the UN Security Council to refer "the situation in Myanmar" to the International Criminal Court, impose a global arms embargo on Myanmar and sanction the individuals responsible for atrocities against Rohingya and others.
It also calls on UN member states to support the creation of a new UN mechanism to collect and preserve evidence of crimes to be used for future prosecutions.
https://frontiermyanmar.net/en/systematic-preparations-preceded-violence-in-rakhine-fortify-rights
--------
Experts reflect after testifying at US Congress hearing on Muslim Brotherhood
18 July 2018
Experts who recently testified at a US Congressional hearing looking into the Muslim Brotherhood have lauded Republican efforts into reviving a bill designating the group as a terrorist organization but said that much more needs to be done.
Last week, several experts testified before the House Oversight National Security Subcommittee hearing on whether the US should designate the Muslim Brotherhood – or at least some of its factions – for its terrorist activities.
During his opening statement during the hearing, Congressman Ron DeSantis (R-Florida), chairman of the Subcommittee on National Security of the House oversight committee, spoke on the origins of the Muslim Brotherhood and its founder Sayyid Qutb, whose books some observers note were used as manifestos by modern political Islamist regimes like Hamas.
"Thankfully, the Trump Administration has discarded the Obama-era policy of treating the Brotherhood as a potential ally," DeSantis said. "Now, the questions are focused on how expansive should the terror designation be, and whether it should be done through the State Department or Treasury Department," DeSantis said in his opening statement.
In 2014, several countries among them Saudi Arabia and Egypt, formally declared the Muslim Brotherhood as a terrorist organization. Among its members include many who are listed as terrorist supporters or financiers as per lists released in countries like the United Arab Emirates and Bahrain.
'Lessons learned'
Dr. Zuhdi Jasser, president of the American Islamic Forum for Democracy, and a longtime associate of the Center for Security Policy – and the only expert to testify – said that many within the United States have tried to move legislation against the Muslim Brotherhood in the past but only received support in recent years with the Republicans controlling the White House and Congress.
"We have tried for too long now to see the good in the Muslim Brotherhood and we must stop now ignoring their violent jihadi oaths and even their logo which is swords calling for preparation of war. Some claim they have been peaceful since the 70's," Jasser told Al Arabiya English.
"This is a deception and now over 90 years we should have learned our lesson that they prove over and over again to be advocates for terrorism and refuse to accept peaceful, modern rules for democratic engagement," he added.
He went on to say that the fact that a hearing even took place demonstrated that both Congress and the White House were taking a serious look at changing the way the US government viewed the Muslim Brotherhood. The hearing was long overdue, he told Al Arabiya English, and had been discussed for some time but never materialized due to the pressure by Muslim Brotherhood sympathizers in Washington.
Past efforts to designate the Muslim Brotherhood failed to gain traction during the Obama administration and US Muslim advocacy organizations such as the Council on American Islamic Relations, or CAIR, have galvanized their supporters to oppose a Muslim Brotherhood designation, according to conservative Washington Free Beacon website.
Another expert, Foundation for Defense of Democracies senior vice president Jonathan Schanzer, argued for a more targeted approach to ensure momentum against the Muslim Brotherhood should efforts for a full designation fall short in the coming years.
"I am not sure there will be a bill. I would not be surprised to see a 'Sense of Congress' that the Brotherhood is a hate group, condemning its ideology. From there, I think Congress will urge the Treasury to assess whether certain affiliates of the Brotherhood are terror groups," Schanzer told Al Arabiya English.
"A blanket designation bill, in my view, would not pass. So, rather than see certain failure, I expect members of congress will take the more targeted approach I note here, to ensure success," he added.
Muslim-Brotherhood-Terrorist-Designation.pdf
Jasser concurred, saying focus could shift on designating Muslim Brotherhood affiliates first before consideration of a full designation could be considered.
"I believe that short of a global designation but simply beginning to designate various state MB organizations as terror groups where criteria can be met will have a significant impact if not a fatal blow upon the global Muslim brotherhood organization since it will make its affiliates also radioactive," Jasser said.
Al Jazeera, a Muslim Brotherhood affiliate?
Talk of affiliates eventually led to the thorny debate about whether Qatar, which has been at odds with its Gulf and Arab neighbors this past year, should be involved in such talks given its support of the Brotherhood through channels like Al Jazeera which it hosts in Doha.
"Qatar had a tough day on the Hill last week. I think there was broad agreement that Al Jazeera provides sympathetic coverage to the Brotherhood. But I don't know if any action against them would be lawful, short of identifying the station as a foreign agent," Schanzer said.
Jasser, however, had much tougher words when it came to Al Jazeera. "Al Jazeera is a propaganda arm not only for the Qatari government owners but for its MB allies and their radical Islamist ideologues. The anti-Western, anti-Semitic and pro-Islamist programming is classic MB ideology," he said.
Talk on what the next steps Congress would take after the hearing remains in the air as Republicans shift their focus on US President Donald Trump's Supreme Court nominee Judge Brett Kavanaugh before they turn their minds to the November 6 elections.
https://english.alarabiya.net/en/features/2018/07/18/Experts-reflect-after-testifying-at-US-Congress-hearing-on-Muslim-Brotherhood.html
--------
India
Multiple Haj Visits: Moderates Say Help To Poor Will Make Allah Happier
Jul 19, 2018
MUMBAI: A belief has it that once a Haj pilgrim has cast off the two-piece unstitched cloth he wore during the Haj or Umrah pilgrimage, he becomes as pure and pious as a new-born baby. His mistakes, washed away in the huge pool of divine mercy, the pilgrim returns home as a human reborn.
This desire to get "reborn" is making many Muslims perform Haj and Umrah (mini-Haj) multiple times. Unhappy at the money the community cumulatively spends (around Rs5, 000 Crore) on Haj annually, many question if this urge to perform the pilgrimage several times can be curbed. They urge wealthy members of the community to direct the surplus money to the educational and economic empowerment of deprived Muslims.
One of the five pillars of Islam—the other four are Shahada or declaration that Allah is one and Muhammad is his Prophet, Namaz, Roza And Zakat (2.5% of annual savings a Muslim spends on charity) —Haj is obligatory only on those who can afford it. It means he or she should be both physically and financially fit to endure the hardship during the pilgrimage.
And Umrah which, unlike the annual Haj, can be performed through the year, is not obligatory. But there are those who insist that performing Haj and Umrah is part of faith. "Even if a Muslim is undertaking Haj or Umrah a second or third or umpteenth time, he/she is right to do so. It is better that, instead of spending money on holidays at Bali, Timbuktu or Rome, these Muslims spend time in Mecca and Medina," said Yusuf Ahmed Kherada of Al Khalid Tours and Travels, a leading Haj and Umrah tour operator.
But A Faizur Rahman, secretary-general of Chennai-based Islamic Forum for the Promotion of Moderate Thought, said if, on an average, 1.75 Lakh Indian Muslims perform Haj every year at a cost of Rs5,000 crore, and if nearly 4.5 lakh applications are received for Haj annually, the inference could be drawn that Muslims have the financial capacity to spend over Rs15,000 crore for it. "This is at a time when the community is facing educational and economic deprivation," said Rahman.
Given that the amount allocated in last year's Union budget for all minorities (Rs4,534 crore) is less than the amount spent on Haj annually, added Rahman, if even a quarter of the Rs15,000 crore is set aside every year for development, within two decades the situation of Muslims in India would vastly improve. Sctivist Shadaab Patel cautioned restraint in criticism and said, "Haj once in a lifetime is obligatory.
Instead of going on a pilgrimage multiple times, Muslims must try to fulfil needs of their kin, neighbours, community and society." Some perform Haj on behalf of others or do Haj-e-Badal. This means if a person is ill and unable to go, he may send his "proxy." Community leader Ghulam Peshimam said, "It is shocking people are sponsoring Haj and Umrah for others. Allah will be happier if these rich Muslims meet educational costs of poor students or sponsor weddings of poor girls.
https://timesofindia.indiatimes.com/city/mumbai/multiple-haj-visits-moderates-say-help-to-poor-will-make-allah-happier/articleshow/65046945.cms
--------
Domestic violence case: Bareilly court rejects plea of Nida Khan's husband
Jul 18, 2018
A Bareilly court on Tuesday rejected the plea of Nida Khan's husband Sheeran Raza Khan, who sought dropping of domestic violence charges against him, even as the UP Minorities Commission asked the district magistrate and the SSP of Bareilly to provide security to the woman.
The development came after the Imam of Bareilly Jama Masjid Md Khurshid Alam issued a fatwa against Nida Khan on Monday ostracising her from Islam over her defiance and statement criticising triple talaq.
Khan, who has been vocal about her plight and claims she was a victim of triple talaq, decided to approach the National Human Rights Commission (NHRC) and the Supreme Court against the fatwa.
Rejecting the plea of Khan's husband, a Bareilly court fixed July 27 as the next date of hearing.
Raza had taken the plea that a case of domestic violence could not be registered against him as he had already divorced his wife.
Earlier in February 2018, a family court had refused to accept the divorce given by Raza to his wife.
Full report at:
https://www.hindustantimes.com/india-news/domestic-violence-case-bareilly-court-rejects-plea-of-nida-khan-s-husband/story-xW7fFvgqvXNT2J3zhN7xJP.html
--------
To counter Islamophobia, students start #TalkToAMuslim campaign
Jul 19, 2018
AGRA: In an effort to fight off Islamophobia, a group of students, including some from the Aligarh Muslim University (AMU), have launched an online campaign with the hashtag #TalkToAMuslim. The initiative, they said, is to "help" people overcome perceived misconceptions about the community. The online campaign has been supported by Bollywood actresses Swara Bhaskar and Gauhar Khan, historian Rana Safvi, among other Twitteratis. The hashtag has attracted over 800 posts from more than 700 users since it was launched on Tuesday.
The first tweet, with the hashtag, was made by Mashkoor Ahmad Usman, the former president of Aligarh Muslim University Students' Union (AMUSU).
Naba Naseem, students' union president of AMU Women's College, said, "The purpose of this initiative is to resist and expose BJP's idea of a 'new India' where Muslims are compelled to fight for their identity as human beings."
"The campaign aims at bridging the gulf between Muslims and other communities. It aims to highlight the injustice and oppression of Muslims at the hands of cow vigilantes. Our campaign is against state sponsored hate politics which is aimed at dividing communities for political gains," she added.
Usmani said, "It is an attempt to clear myths that are being created by some political parties about Muslims. The community members are being branded as anti-nationals. An atmosphere of hatred has been created everywhere in the name of religion for the past couple of years. Hurting religious sentiments is not only unethical but also against the Constitution."
"India is a secular nation and the Constituion has given us equal rights. Talking to a Muslim is not a crime," said Farrukh IIyas, another AMU student.
Full report at:
https://timesofindia.indiatimes.com/city/agra/to-counter-islamophobia-students-start-talktoamuslim-campaign/articleshow/65044156.cms
--------
'India never denied Kulbhushan Jadhav was undercover agent': Pakistan files counter-plea in ICJ
Jul 19, 2018
Pakistan has submitted its second counter-memorial or written submission in the case of Kulbhushan Jadhav at the International Court of Justice (ICJ) in The Hague that rebutted several arguments made by India.
Pakistan refuted Indian's allegations that Jadhav's wife and mother were mistreated when they visited Islamabad to meet him last year, The Express Tribune reported.
In the counter-memorial submitted on Tuesday, Pakistan also raised the issue of jurisdiction of the ICJ, arguing that India had no case to plead because it never denied that Jadhav was travelling undercover on a passport issued for the assumed Muslim name "Mubarak Patel".
The report said that the opinion of some legal experts was cited in the counter-memorial to justify that the effective review of decisions by military courts are potentially available in the high courts of Pakistan.
India approached the ICJ after a Pakistani military court sentenced the former Indian Navy officer, arrested by security agencies in March 2016, to death on charges of espionage and subversive activities. The ICJ stayed Jadhav's execution until it decided on India's petition that his rights were violated by the Pakistani authorities.
New Delhi has dismissed Islamabad's allegations that Jadhav is a spy and said he was kidnapped by Pakistani operatives from the Iranian port of Chabahar, where he was operating a business.
Full report at:
https://www.hindustantimes.com/india-news/pakistan-files-counter-memorial-to-india-s-plea-on-kulbhushan-jadhav/story-mXtE2m6jrjQG8RNWDOMKRP.html
--------
Southeast Asia
Acknowledge Outstanding Issues to Improve Islam's Image, Says Sisters In Islam
17 July 2018
PETALING JAYA, July 17 — Sisters in Islam (SIS) today urged the authorities to look into unresolved issues, such as the age of marriage for Muslims and the unilateral conversion of minors to Islam, to improve the image of the religion in Malaysia.
The women's rights group was referring to a statement by Islamic Development Department Malaysia (Jakim) director-general Mohamad Nordin Ibrahim that suggested it adopt a more tolerant approach for matters related to Islam in the country.
"It is important to recognise not only the diversity of races in Malaysia, but also the diversity in the different scholarships, thoughts and opinions in Islam.
"The manner in which Islam has been administered in Malaysia has earned it a reputation of being harsh, uncompassionate and inhumane.
"It is therefore timely that the image of Islam and Islamic authorities be improved in the eyes of the public," it said in a statement.
SIS also appealed to Jakim to be more open when engaging with NGOs, including women's rights groups, to discuss the impact that the previous Jakim administration had on women and other vulnerable and marginalised communities in Malaysia.
https://www.malaymail.com/s/1653286/acknowledge-outstanding-issues-to-improve-islams-image-says-ngo
--------
Seven arrested over threats to Agong, links to Islamic State
July 19, 2018
KUALA LUMPUR: Malaysia has detained seven people for suspected militant-linked activities, including a man who allegedly made death threats against the country's king and prime minister, police said on Thursday.
The Muslim-majority country has been on high alert since gunmen allied with the Islamic State (IS) militant group carried out a series of attacks in Jakarta, the capital of neighbouring Indonesia, in Jan 2016.
Four Malaysians and three Indonesian men were arrested in four states between July 12 and 17, Inspector-General of Police Tan Sri Mohamad Fuzi Harun said in a statement.
A 34-year-old unemployed man was arrested in Johor, north of Singapore, for allegedly posting death threats on social media against Malaysia's King, Sultan Muhammad V, Prime Minister Tun Dr Mahathir Mohamad, and the minister in charge of religious affairs Dr Mujahid Yusof Rawa.
Police believe the threats were made based on the belief the targets were "un-Islamic leaders, whose methods of ruling the country were not based on Syariah law", Muhamad Fuzi said.
A 42-year-old technician was picked up for allegedly making threats to launch bomb attacks in Malaysia, Indonesia and the Philippines after Hari Raya Aidilfitri.
The other Malaysian suspects were a man and a woman in their 20s. The woman allegedly sent funds to a known Malaysian militant in Syria, while police believe the man had planned to travel to Syria to join the Islamic State, Mohamad Fuzi said.
One of the Indonesians arrested had allegedly pledged allegiance to and received military training from the Islamic State of Indonesia (NII), an Indonesian militant group in Bandung.
Police believe the 26-year-old man, married to a Malaysian woman, had also planned to take his wife and step-children to Syria to join the Islamic State, Mohamad Fuzi said.
Another Indonesian suspect was allegedly linked to a member of Jemaah Ansharut Daulah (JAD) who was involved in the May 10 killing of an Indonesian police officer at the mobile police brigade headquarters in West Java, Muhamad Fuzi said.
A third Indonesian, who police said admitted to being an Islamic State member, was detained for saving about 190 videos and photos of the militant group's activities on his mobile phone, and uploading similar images to his Facebook account.
Malaysia has arrested hundreds of people over the past few years for suspected links to militant groups, but has never suffered a major attack.
Full report at:
https://www.nst.com.my/news/crime-courts/2018/07/392252/seven-arrested-over-threats-agong-links-islamic-state
--------
Pakistan
Bilawal questions 'non-level playing field' for parties, 'favouritism' shown to Imran Khan
July 18, 2018
PPP Chairman Bilawal Bhutto Zardari on Wednesday lambasted the "favouritism" being shown towards the Pakistan Tehreek-i-Insaf (PTI) chief Imran Khan, alleging that in the run-up to the elections there is a movement underway to form "a puppet alliance" and a new Islami Jamhoori Ittehad, giving Khan and his party a leg up in the polls.
"If Imran Khan is so popular, if his politics is on a high [as is being presented] and people are with him, why is there a need for favouritism towards him? Why is there a need to give a non-level playing field to other political parties?" Bilawal asked, speaking to reporters in Lala Musa, where he is campaigning for the upcoming elections.
"Why is Imran Khan afraid of free and fair elections?" he wondered. "It is because he knows that, be it the GDA [Grand Democratic Alliance] or the PTI or whoever else, they cannot compete on a level playing field."
"Khan sahab is under the false impression that he can become the prime minister through conspiracies; he will fail in this conspiracy," the PPP chief claimed.
"You might gain from the politics of hate and abuse in the short term, but in the long term, a lot of damage will be done to the nation and its youth," Bilawal cautioned, in response to a question regarding the controversial language used by PTI leaders.
The PPP chief claimed that it was not just the PPP and PML-N who held reservations over the fairness of the election, but also the Awami National Party, political leaders in Balochistan, the Human Rights Commission of Pakistan and international media.
He repeated his demand for "a more extensive and comprehensive Charter of Democracy which includes a multitude of political parties" as democracy is facing new challenges today.
Read more: Bilawal calls for new charter of democracy among all parties
A 36-point CoD was signed between exiled former prime ministers and arch-rivals of the past, Benazir Bhutto and Nawaz Sharif, in London in May 2006 during the military regime of Gen Pervez Musharraf.
Through the document, the two parties had admitted their past mistakes of dislodging each other's governments with the support of the establishment and vowed to respect each other's mandate in future.
They had also agreed on a number of constitutional reforms and steps to improve functioning of various institutions, including the military, judiciary and National Accountability Bureau (NAB).
But soon after the formation of the PPP government in 2008 following the assassination of Benazir Bhutto, the two parties had started accusing each other of violating the CoD. They had agreed to abolish NAB but failed to do so during their respective tenures. Both sides have accused each other of violating the CoD.
Bilawal on Tuesday called for a broad-based consensus among all parties on the "principles within the CoD, 18th Amendment and democracy as whole to agree that they would not compromise on the basic constitutional rights, freedom of press, freedom of political association and freedom of speech".
https://www.dawn.com/news/1420850/bilawal-questions-non-level-playing-field-for-parties-favouritism-shown-to-imran-khan
--------
Security tightened as Pakistan braces for more election violence
July 19, 2018
Pakistan is due to vote next week in general elections overshadowed by deadly terrorist attacks, hundreds of arrests and accusations of widespread interference by the military.
The run up to the July 25 elections have seen a massive crackdown on the media and allegations the military has secretly backed the campaign of former cricketer Imran Khan while targeting his political opponents. Controversy has also arisen over allowing militant groups to participate in the poll.
The independent Human Rights Commission of Pakistan (HRCP) said there were "ample grounds to doubt" the legitimacy of the elections and criticized "blatant, aggressive and unabashed attempts to manipulate the outcome of the upcoming elections."
In a statement issued this week, the group added it "reaffirms the public perception that all parties have not been given equal freedom to run their election campaigns."
Khan has repeatedly denied claims he is linked to, or supported by the military, and condemned the harassment of election candidates.
Political tensions
Analysts fear that a doubtful election result may lead nuclear-armed Pakistan, a Muslim-majority South Asian nation of 208 million that has enjoyed several years of relative stability, into a renewed period of volatility.
Tensions have risen since the jailing of former Prime Minister Nawaz Sharif on corruption charges last week.
Sharif, who was sentenced in absentia on July 6, was jailed for 10 years on corruption-related charges which led to his removal from office last year.
The former premier, who was imprisoned on July 13 along with his daughter and presumed political heir, Maryam, claims the military is aiding a "judicial witch-hunt" to prevent the ruling Pakistan Muslim League-N (PML-N) from winning a second term in power.
The five-year tenure of Sharif's party has been hamstrung by hostility with the military, which was stung by criticism of its policy of backing militant proxies and Sharif's efforts to reconcile with arch-rival India.
Pakistan has been ruled by the military directly or indirectly for most of the country's 71-year history, maintaining tight control over defense and foreign policy and its own business empire.
Sharif's party said hundreds of its activists have been detained in his family's political stronghold of Lahore, the capital of Punjab province.
Following a pro-Sharif rally in the city last week, Pakistani authorities launched an anti-terrorism investigation against PML-N leaders and opened criminal cases against nearly 17,000 party members.
Security risk
Political tensions have risen in tandem with fears over security. The same day Sharif was jailed, 150 people were killed in a suicide bombing, one of Pakistan's deadliest terrorist incidents and the worst since 2014.
The explosion in the southwest province of Baluchistan targeted the convoy of a political candidate. A strike on another politician the same day in Khyber Pakhtunkhwa province killed four people. Earlier in the week, at least 20 people died in a suicide attack in the northwest city of Peshawar.
The attacks, which were claimed by militant groups, have dented the credibility of the military's claim to have defeated terrorist groups.
Following an earlier attack, the military said it will deploy 371,000 troops to ensure a "fair and free" election.
However, HRCP expressed "serious reservations about the extraordinary powers accorded to security forces -- ostensibly to ensure the integrity of the polls".
It added the military deployment "has blurred the line between civilian and non-civilian responsibility for the electoral process."
Accusations of interference
Opinion polls indicate a close race between the PML-N and the Pakistan Tehreek-e-Insaf (PTI, or Pakistan Justice Movement) led by former cricket star Khan, who has run on a reformist, anti-corruption ticket.
The Pakistan People's Party (PPP), led by Bilawal Bhutto-Zardari, the son of assassinated former premier Benazir Bhutto, is expected to finish in third place.
The election will likely hinge on Punjab, the country's wealthiest and most populous province, and whether Khan can wrest it from PML-N.
The scion of an upper class family from Lahore, 65-year-old Khan founded PTI in 1996. His party's Khyber Pakhtunkhwa provincial government has been credited with effective reforms in education, health and the police system.
He has pledged to break the decades-old political stranglehold of the country's corruption-tarnished main parties, the PML-N and its rival PPP.
Khan, who peppers his speeches with anti-Western rhetoric, has also vowed to create an "Islamic welfare state" and reduce the nation's widening deficits by taxing the country's elite.
But he has struggled to fend off allegations that the military has bolstered his position. Both Sharif and the PPP allege members of the military's intelligence agency have put pressure on their lawmakers to change sides and help Khan to power.
"We don't have a political party. We don't have a loyalty," military spokesman Major General Asif Ghafoor told reporters earlier this month.
Fasi Zaka, a Pakistan-based political commentator and columnist, said Khan has spent the last four years signaling "his alignment with the army and the judiciary, and they have evolved common interests.
However, some believe the military may try to limit the sport star's power by engineering for him to be the head of a biddable coalition government.
"The army wants a pliable and corruption-free government. It already has a wide policy footprint in foreign relations and it is increasingly dragging its boots in domestically as well," said Zaka.
Rahimullah Yusufzai, a veteran political observer, said that Khan is untested administratively, and some military figures have expressed concern over "turncoats" within his party whose political loyalty cannot be guaranteed and Khan's unpredictability and lack of administrative experience.
Censorship and controversy
Both the PPP and PML-N have criticized increasing censorship of TV channels, newspapers and social media in the run up to the election.
Gul Bukhari, a journalist and critic of the military, was briefly abducted in Lahore last month, an incident that prompted outrage and accusations of the army's involvement.
Journalists from respected newspaper Dawn have faced intimidation and harassment and hawkers have been banned from distributing the newspaper in military cantonments. Popular television channel Geo has also faced restrictions.
"This interference is absolutely unacceptable in a country that claims to be democratic," Daniel Bastard, the head of Reporters Without Borders' Asia-Pacific desk, said in a statement.
"We call on Pakistan's civilian and military authorities to let journalists work freely and inform the public without threats or reprisals. The respect of Pakistan's leaders for their fellow citizens and the country's international credibility are both at issue."
At the same time as the country's media is facing increasing restrictions, Pakistan is also witnessing an unprecedented number of extremist and militant groups being permitted to take part in the election, which analysts said could only happen with the military's blessing.
Last month, Mohammed Ahmed Ludhianvi, a notorious militant, was removed from Pakistan's terror watch list and his party allowed to contest the elections.
Terror group Lashkar-e-Taiba (or Army of the Faithful) has also put forward several hundred electoral candidates under a new name.
Lashkar was declared a global terrorist group in 2014 by the UN, and its leader Hafiz Saeed, accused of the masterminding the 2008 Mumbai terror attacks, has a $10 million bounty on his head.
"In theory, the space given to these groups should cut into the votes" of right wing parties like PML-N, said Zaka.
Yusufzai said the policy is "dangerous in the long term because they are getting a platform and mainstream parties, including Islamic ones, are losing support to them."
Future instability
A week out, questions remain over how either leading party will deal with Pakistan's tempestuous relations with the US and Washington's ongoing war against the Taliban in neighboring Afghanistan.
President Donald Trump has accused Pakistan of not doing enough to root out Taliban militants who shelter on the Pakistani side of the border and his administration has cut military aid to Islamabad.
Financial and diplomatic pressure from Washington has come as Pakistan's economy is faltering and will likely require a bailout from the International Monetary Fund despite already taking billion dollar loans from ally China, which is currently building massive infrastructure projects in Pakistan.
Analysts said the elections will likely leave Pakistan in an even more precarious position.
Full report at:
https://edition.cnn.com/2018/07/18/asia/pakistan-election-security-intl/index.html
--------
IHC censures agencies for 'exceeding' its constitutional limits
JULY 19, 2018
Justice Shaukat Aziz Siddiqui of the Islamabad High Court (IHC) on Wednesday criticised the alleged interference of country's intelligence agencies in the affairs of the judiciary, media and the executive, warning that such an intrusion may eventually lead to a 'big loss'.
Justice Siddiqui made the observations while wrapping up a case concerning two missing brothers who were allegedly picked up by a spy agency. In the order sheet issued after Wednesday's hearing, Justice Siddiqui not only censured Islamabad police for its failure to protect citizens from enforced disappearances but also criticised intelligence agencies, especially Inter-Services Intelligence (ISI), for allegedly exceeding their sanctioned mandate.
The judge observed, "Police is in league with the mighty agencies, who have disrupted the civic fiber of the country by establishing a state over the State of Pakistan." "I must observe that persons at the helm of affairs of all the institutions need to protect their hard-earned independence and take remedial steps to stop the invasion by personnel of a particular institution and intelligence agencies," the court order noted.
Accusing the spy agencies of interfering in the affairs of the third pillar of the state, Justice Siddiqui wrote, "Everyone knows […] how proceedings are manipulated, from where strings are pulled and when power is wielded and maneuvered to achieve the desired results.""It is [a] matter of great concern that even benches are constituted and cases are marked to different benches on the direction of such elements," he said."It is time to save the institution of the judiciary from all kind of influences, otherwise we may not be able to answer [to] Allah Almighty."
"To remain like a silent spectator is against the oath made by every judge, provided by the constitution. In case of our failure, the Pakistani nation and history will not remember the judges with good names," the order added.
Justice Siddiqui directed court officials to forward a copy of the order to the defence and interior secretaries as well as to the chief of army staff and the ISI director general.
Earlier, Islamabad police had produced Rab Nawaz, a man who was allegedly picked up by unknown persons, before Justice Siddiqui. The abductee had told the court that he went to Vehari on his own.
Full report at:
https://dailytimes.com.pk/269839/ihc-censures-agencies-for-exceeding-its-constitutional-limits/
--------
Nine 'terrorists' arrested in Rangers, police operations
JULY 18, 2018
DERA GHAZI KHAN/MULTAN: Five alleged terrorists and their facilitator were apprehended in joint raids by police and Rangers in Dera Ghazi Khan and Lahore on Tuesday, the Inter-Services Public Relations (ISPR) said in a statement.
Punjab Rangers and police together with intelligence personnel conducted intelligence-based operations (IBOs) and snap checking in different areas of Punjab province on Tuesday, the statement said.
The areas where these raids were conducted included Attock, Sialkot, Lahore, Mianwali, Faisalabad, Bahawalpur and DG Khan.
Police and paramilitary personnel nabbed five alleged terrorists in an IBO in DG Khan, according to the ISPR, while their facilitator was arrested from Lahore.
The raids also resulted in arrest of 24 other suspects, with illegal weapons seized from them.
Meanwhile, four alleged terrorists belonging to banned Tehreek-e-Taliban Pakistan (TTP) were arrested in a massive intelligence-based operation (IBO) conducted by police's counter-terrorism department (CTD) in Multan, thwarting plans of disrupting the coming general elections.
The suspected terrorists were preparing to attack the top leadership of different political parties in Multan in a bid to disrupt the July 25 polls, police claimed in a statement issued on Tuesday.
The raid was carried out on an intelligence tipoff about presence of four terrorists of the proscribed organisation carrying arms and explosives on Bypass Road near Bakhtawar Amin Hospital."After receiving the information, the CTD personnel launched a big IBO involving deployment of dozens of intelligence officers. They dug out the hideout of terrorists and reached at the said place [to arrest the suspects]," the statement read.
Full report at:
https://dailytimes.com.pk/269321/nine-terrorists-arrested-in-rangers-police-operations/
--------
IIUI WORKSHOP: Islam and humanitarian law discussed
July 18, 2018
A four-day regional training course on "Islam and International Humanitarian Law" organised by Shariah Academy of the International Islamic University Islamabad (IIUI) in collaboration with International Committee of the Red Cross (ICRC) commenced on Tuesday in Islamabad. Participants of the workshop discussed implementation of International Human Law (IHL), the impact of war crimes, improvised explosive device awareness, protection of cultural heritage and other relevant topics through relevant government officials and experts of both institutions. "This course is a continuity of the interaction of the ICRC with the higher educational and religious institutions for over a decade now to promote the understanding of Islamic law related to the conduct of hostilities and IHL" said ICRC Head Reto Stocker. "Tying bond between us is the common cause of promoting humanitarian law and principles to alleviate the sufferings faced by humanity during wars and situations of violence."
https://tribune.com.pk/story/1760612/1-iiui-workshop-islam-humanitarian-law-discussed/
--------
Not getting positive news about polls, says Imran
Nisar Ahmad Khan
July 19, 2018
MANSEHRA: Pakistan Tehreek-i-Insaf chairman Imran Khan has said he is not getting good news regarding the July 25 general elections, but people should come forward to participate in the polls and foil conspiracies being hat­ched against the elections.
"I have not been getting positive news regarding the general elections, but people should get out of their homes to vote on July 25," Mr Khan told a public gathering in the tourist resort of Nathiagali on Wednesday.
He said time was not far when former chief minister Shahbaz Sharif would also land in Adiala jail for corruption and misdeeds he allegedly committed as chief executive of Punjab.
"Shahbaz, you will also face the same consequences as your brother and disqualified prime minister Nawaz Sharif, his daughter and son-in-law Mohammad Safdar," said Mr Khan.
The PTI chief said the PML-N leader had registered 32 fake cases against him to punish him for the firm stance he adopted against their corrupt and anti-state polices but he remained committed.
He said caretaker chief minister of Khyber Pakhtunkhwa Dost Mohammad was biased against the PTI, saying, "I am optimistic that the caretaker prime minister would maintain his neutrality till the elections."
Full report at:
https://www.dawn.com/news/1420988/not-getting-positive-news-about-polls-says-imran
--------
South Asia
54 freed in Afghan raid on Taliban prison in Helmand
Jul 17, 2018
At least 54 people have been released from a prison run by Taliban in Afghanistan's southern province of Helmand, where militants are in control of the majority of districts.
Omar Zwak, a spokesman for the provincial governor, said on Tuesday that the prisoners were freed after a commando unit raided the prison in Musa Qala district late Monday night.
Zwak said there were 32 civilians, 16 police, four soldiers and two military doctors who had been locked up by the militants.
Afghan special forces spokesman Jawid Saleem also confirmed that dozens of people, including security personnel and civilians, were freed from the notorious detention center.
Helmand is one of the most embattled provinces in southern Afghanistan. More than 80 percent of its territory is controlled by Taliban.
Separately, at least nine Afghan army soldiers were killed on Monday after Taliban militants attacked checkpoints in the northern province of Kunduz. According to provincial council member Mohmmad Yousif Ayoubi, dozens more were injured in the attacks on at least two checkpoints in Imam Saheb district of the province.
Figures by the United Nations show that the number of civilian deaths in Afghanistan's long-running conflict hit a record high of 1,692 in the first six months of 2018.
General John Nicholson, the top commander of US forces in Afghanistan, has expressed readiness to initiate direct talks with Taliban in an attempt to end a 17-year war in Afghanistan. Reaffirming Nicholson's comments, US officials said the talks would start without any preconditions and that the future of US and NATO forces would be discussed.
In February, Afghan President Ashraf Ghani called on Taliban to join peace talks "without preconditions." In return, Ghani said Taliban would need to recognize the Afghan government and respect the rule of law.
Taliban have repeatedly declared that they would not enter talks until US-led foreign troops left the country.
Despite the continued presence of foreign troops across the country, Taliban have been involved in widespread militancy, killing thousands of civilians as well as Afghan security forces and displacing tens of thousands of people across the country ever since.
Daesh Takfiri terrorists have also taken advantage of the ongoing chaos in Afghanistan to establish a foothold in the country and recruited some members from among Taliban defectors.
https://www.presstv.com/Detail/2018/07/17/568403/Afghanistan-Taliban-Helmand-Omar-Zwak-US-NATO-General-John-Nicholson
--------
Taliban rejects the group has ordered a halt to suicide attacks in the cities
Jul 19 2018
The Taliban group has rejected reports suggesting that the leadership of the group has ordered a halt to suicide attacks in the cities.
A spokesman for the Taliban group Zabiullah Mujahid issued a statement rejecting the statement attributed to him in a report in which he was quoted as saying that the group will not carry out suicide attacks in the cities anymore.
Mujahid further added that no such statement has been made during the interview in response to a question that why no suicide attack has been carried out in Kabul or other main cities.
He also added that the operations in the cities need more time as the Taliban fighters carefully conduct attacks to prevent civilian casualties.
However, he said that the attacks would be carried out in the cities once the targets have been fully ascertained.
This comes as the New York Times stated in a report that the Taliban group spokesman Zabiullah Mujahid has said that the leadership of the group has ordered to halt the suicide attacks in the cities.
Full report at:
https://www.khaama.com/taliban-rejects-the-group-has-ordered-a-halt-to-suicide-attacks-in-the-cities-05620/
--------
Taliban militants suffer casualties during clashes in Paktia province
Jul 19 2018
The Taliban militants suffered heavy casualties during the clashes with the Afghan National Defense and Security Forces in southeastern Paktia province of Afghanistan.
The 203rd Thunder Corps of the Afghan Military in a statement said at least 27 militants were killed during the clashes.
The statement further added that the clashes took place in Zurmat district and at least three militants were also wounded during the same clashes.
No details have been given regarding the casualties of the armed forces.
In the meantime, Thunder Corps said at least three militants were killed and two others were wounded during a clash in Andar district of Ghazni province.
In another clash in Shewak district of Paktia province at least three militants were killed, Thunder Corps said, adding that four more militants were killed and three others were wounded during a clash in Syedabad district of Wardak prvince.
Full report at:
https://www.khaama.com/taliban-militants-suffer-casualties-during-clashes-in-paktia-province-05619/
--------
Myanmar cops focused interrogation on Rohingya story: Reuters Journo
July 18, 2018
A Reuters reporter on trial in Myanmar said the police questioning after he and a colleague were arrested in December centred on their reporting of a massacre of Rohingya Muslims, not on secret state documents they are accused of obtaining.
Wa Lone, 32, also said the police deprived him and Kyaw Soe Oo, 28, of sleep for more than two days, and placed black hoods over their heads while transporting them to a secret detention site where they were held incommunicado for two weeks.
In hours of testimony, delivered over two days before a court in Yangon, Wa Lone also described what he called the police "trap" to arrest him. His account was the most comprehensive challenge heard so far to the prosecution's accusation that the two journalists were detained at a routine traffic stop and found to be holding secret documents from an unknown source.
"During the whole interrogation, they didn't ask with interest about the secret documents found on us, but they probed our reporting of Maungdaw, Rakhine," Wa Lone told the court. "I hadn't slept for many hours but they kept interrogating me. I was exhausted."
At the time of their arrest, Wa Lone and Kyaw Soe Oo had been working on an investigation into the killing of 10 Rohingya Muslim men and boys in the village of Inn Din in western Myanmar's Rakhine State.
The killings took place during a military crackdown that United Nations agencies say led to more than 700,000 Rohingya fleeing to neighbouring Bangladesh last year.
The Reuters journalists are on trial for allegedly breaching the colonial-era Official Secrets Act which carries a maximum penalty of 14 years. Both have pleaded not guilty.
The case has attracted global attention, with many governments calling for the reporters' release in what has come to be seen as a test of press freedom in Myanmar.
"WE'VE GOT THEM, SIR"
Describing the night of their arrest on December 12, Wa Lone told the judge and a courtroom packed with family members and diplomats that he and Kyaw Soe Oo were handcuffed by a group of men in civilian clothing outside a restaurant where they had just met a police officer who handed them some documents.
As they were driven to a police station a man who appeared to be in charge called a police lieutenant colonel - whose name was visible on the man's phone screen - and told him, "we've got them, sir", Wa Lone said.
Defence lawyers have previously said the evidence put forward by the prosecution showed the journalists were arrested in a sting operation by the police that was aimed at interfering with their reporting.
Myanmar police spokesman Colonel Myo Thu Soe did not answer calls seeking comment on Tuesday. Lead prosecutor Kyaw Min Aung also declined to comment after the hearing.
Myanmar government spokesman Zaw Htay has declined to comment throughout the proceedings, saying Myanmar's courts are independent and the case would be conducted according to the law. He did not answer calls seeking comment on Tuesday.
Throughout his testimony Wa Lone insisted on his innocence, saying he was only carrying out his work as a journalist.
"I am a young person who has always tried to contribute to the development of the country," he said. "I've only ever worked for media organizations, and have never worked in other types of organizations. I am not a spy."
He said police had accessed his phone and found photographs of the 10 men killed at Inn Din and his call logs to sources in the village. One of the investigators told Wa Lone they would probe the killings after they discovered the information on the phone.
Six days after the journalists were arrested, the military said in a statement that security forces had found a mass grave in Inn Din and had launched an investigation. In the weeks that followed, the army made a rare admission its soldiers were involved in the murders and said it sentenced seven unnamed soldiers to 10 years in jail.
The authorities have told Reuters that the sentencing was unrelated to the case against Wa Lone and Kyaw Soe Oo.
REPORTING CRITICISED
Wa Lone told the court that during the interrogation, an officer offered a "negotiation" over the journalists' arrest if they agreed not to publish the massacre story – an offer he said he rejected.
Wa Lone also said the police criticised their reporting, questioning why they were writing about the Rohingya.
"They said, 'You are both Buddhists. Why are you writing about 'kalars' at a time like this? They aren't citizens'," Wa Lone said, quoting the interrogating officers. "Kalar" is a derogatory term used to describe people of South Asian origin, especially Muslims.
At one point during the two weeks he was held at the detention site Wa Lone said the reporters were driven to a secluded spot while hooded, making him fear for his life.
In cross-examination, prosecutor Kyaw Min Aung asked whether Reuters benefited from the reporters' work, what currency the reporter was paid in and whether the articles Wa Lone wrote were sent to Reuters headquarters in the United States.
The prosecutor also asked whether Wa Lone had been aware that he was found in possession of secret documents related to the security forces. The reporter said he had not been aware of the nature of the documents handed to him minutes before he was arrested.
Full report at:
https://www.thedailystar.net/world/myanmar-cops-focused-interrogation-rohingya-story-reuters-journo-1607263
--------
ISIS militants abduct de-miners in Kunar province
Jul 19 2018
Militants affiliated with the Islamic State of Iraq and Syria Khurasan (ISIS-K) have abducted the workers of a de-mining company in eastern Kunar province of Afghanistan.
A spokesman for the provincial government Ghani Mosamim confirmed that twelve workers of a de-mining company were abducted from Pich Dara district.
Mosamim further added that the de-miners were working for a de-mining company, Arya, and were abducted by the ISIS Khurasan militants.
The anti-government armed militant groups including ISIS militants have not commented regarding the report so far.
The security situation in eastern Kunar province has started to deteriorate sharply during the recent months amid growing insurgency activities by the Taliban and ISIS militants.
The anti-government armed militants continuously attempt to expand their foothold in this province amid ongoing military operations and airstrikes.
Full report at:
https://www.khaama.com/isis-militants-abduct-de-miners-in-kunar-province-05621/
--------
Badar-16 operations kick off against Taliban in Farah province
Jul 18 2018
The Afghan armed forces have launched the Badar-16 operations to suppress the anti-government armed militants in western Farah province of Afghanistan.
The 207th Zafar Corps of the Afghan Military in the west said the operations are currently beign conducted in Posht Rod district.
A statement by Zafar Corps stated that the Afghan Air Force carried out airstrikes against the militants as part of the operations, leaving at least 2 militants dead.
The statement further added that five Taliban militants including one of their local commanders were also critically wounded during the operations.
A vehicle belonging to the militants was destroyed while a motorcycle was confiscated during the operations, Zafar Corps said, adding that two suspects were also arrested during the operations.
The anti-government armed militant groups including Taliban militants have not commented regarding the report so far.
Full report at:
https://www.khaama.com/badar-16-operations-kick-off-against-taliban-in-farah-province-05618/
--------
Rights group details lead-up to Myanmar attacks on Rohingya
July 19, 2018
BANGKOK: A human rights group has documented the Myanmar military's early preparations for its violence against Rohingya Muslims.
The independent Fortify Rights group said Thursday that it found the army systematically confiscated knives and other sharp-edged tools and forced Rohingya families to remove protective fencing from around their homes as early as 2016.
The report says the army also trained and armed non-Muslim civilians living in Myanmar's northwestern Rakhine state who later participated in attacks on the Rohingya.
It says those preparations preceded Rohingya militant attacks in late August 2017 that were followed by mass atrocities against Rohingya civilians and the widespread violence that followed.
Full report at:
http://www.arabnews.com/node/1341541/world
--------
Arab World
Syrian Politician Discloses ISIL-Kurds Cooperation to Loot Assyrian Villages in Hasaka
Jul 18, 2018
The Arabic-language website of Sputnik news agency quoted Head of the National Formation of Syrian Assyrians Fuad Sada as saying that the Assyrian villages in Tal Tamar region in Hasaka are still occupied by the Kurds who forced the residents of these villages to flee, surrendered the villages to the ISIL and looted the houses and churches of the region.
He added that the ISIL has freed tens of abducted Assyrians after receiving huge sums of money, noting that the freed people have revealed the betrayal done by the Kurdish militias.
Sada said that the ISIL has destroyed all churches with the help of the Kurds, adding that the artefacts in the region have been smuggled to Lebanon, Northern Iraq and Syria.
He also disclosed that the ISIL has entered Tal Jazeera and Tal Shamiran after the Kurds' withdrawal and "abducted 230 civilians in front of the eyes of the Kurds", saying that the ISIL and the Syrian Democratic Forces (SDF), backed and supervised by the US, have been displacing and killing the Assyrian citizens in Hasaka province during the war in Syria.
Sada said only a sum of 950 out of the 20,000 residents of the villages near Khabour river in Hasaka are now in the region, and asked the Kurds to withdraw from the villages, deliver their control to the Syrian government and allow the Assyrian population to run a normal life.
Relevant reports said in March that the SDF forces had set ISIL militants free from jails in Raqqa city without presenting any explanation and despite the public's strong opposition.
Local sources said that a sum of 12 ISIL militants were released by the SDF from jails in Raqqa city, adding that the Kurds have also intensified security measures against civilians in the city.
The sources further said that fuel prices have significantly increased in Raqqa after the Kurdish militias banned sales of fuel supplies in the city.
They also reported growing popular uprising against US-backed SDF in Raqqa.
http://en.farsnews.com/newstext.aspx?nn=13970427000833
--------
Saudi Arabia puts seven inmates to death, brings 2018 beheading toll to 73
Jul 18, 2018
Saudi Arabia has put to death row inmates, who had been convicted of murder and drug trafficking, bringing to 73 the number of executions in the oil-kingdom this year.
The state-run SPA news agency reported that two Saudi Arabian citizens and three nationals of Chad were executed on Tuesday after being sentenced to death for the abduction and murder of a Pakistani security guard. The quintet had purportedly sought to rob the warehouse the guard was watching over.
Another Saudi was beheaded for setting a man on fire and causing his death.
Moreover, a Lebanese national was executed for attempting to smuggle Captagon pills into the kingdom.
Captagon is a psychostimulant which is made of a combination of amphetamine and theophylline. It is highly addictive, and became illegal in most countries in 1986.
It also makes users feel energetic and happy, which is why it has been dubbed "chemical courage."
Saudi Arabia is one of the top executioners in the world, with more than 2,000 people executed between 1985 and 2016.
Suspects convicted of terrorism, homicide, rape, armed robbery and drug trafficking face death penalty.
Saudi Arabia carried out 153 executions across the kingdom in 2016. In the most stunning case of executions, Saudi Arabia executed on January 2 that year Sheikh Nimr Baqir al-Nimr along 46 other people in defiance of international calls for the release of the prominent Shia cleric.
Saudi Arabia carried out 158 executions, including 71 foreign nationals, in 2015.
According to the London-based rights group Amnesty International, many people in Saudi Arabia are sentenced to death and executed following seriously flawed court proceedings that routinely fall far short of international fair trial standards.
Full report at:
https://www.presstv.com/Detail/2018/07/18/568508/Saudi-Arabia-puts-seven-inmates-to-death-brings-2018-beheading-toll-to-73
--------
Muslim World League chief, Morocco leader issue warning on extremism
July 18, 2018
JEDDAH: Moroccan Prime Minister Saadeddine Othmani and Mohammad bin Abdul Karim Al-Issa, secretary-general of the Muslim World League (MWL), discussed joint counter-extremist measures during a meeting on Wednesday.
During their discussions, the two men agreed on the importance of cooperating to support moderate discourse against extremist rhetoric.
Al-Issa also visited the Moroccan House of Representatives and met with its speaker, Habib El-Malki, to explore areas of cooperation.
The MWL chief met with Moroccan Minister of Foreign Affairs and Cooperation Nasser Bourita in Rabat and discussed matters of mutual interest.
He also met with Minister of Justice Mohammed Aujjar and discussed topics related to the concepts and controls of freedoms and its association with intellectual discourse.
After that, Al-Issa and his delegation were invited to a luncheon hosted by the president of Morocco in celebration of their visit.
Al-Issa also met with Moroccan Minister of Endowments and Islamic Affairs, Ahmed Al-Tawfiq, to explore areas of coordination and cooperation.
They also reviewed the Sharia and intellectual prospects of the discourse of Islamic moderation.
The minister then hosted a dinner to celebrate Al-Issa's visit.
The secretary-general visited Dar El-Hadith El-Hassania Institute and met with its director, Ahmed El-Khamlichi.
He also visited the Islamic Educational, Scientific and Cultural Organization in Rabat to meet with its officials and learn about its programs.
Al-Issa held several meetings with a number of senior Moroccan scholars and intellectuals and discussed ways of cooperation, especially with regard to Muslim communities in foreign countries and the need to raise religious and intellectual awareness among them to reflect the values of Islam and protect them against radical, extremist, and terrorist ideas.
On Tuesday, the MWL signed a research and data-sharing agreement with Morocco's Mohammadian League of Scholars to encourage enlightened Islamic speech and combat extremism.
Along with information sharing, the agreement includes joint scientific research and publishing initiatives, and invitations to take part in conferences, panel discussions, cultural programs, and joint training programs and workshops.
A committee from both organizations will decide on an annual executive program to identify joint projects.
Full report at:
http://www.arabnews.com/node/1341311/saudi-arabia
--------
More Senior Terrorist Commanders Killed in Syrian Army Operation in Dara'a
Jul 18, 2018
Commander of the FSA-affiliated Abu al-Zein Division Qassem Mohammad Zeid Sharaf nom de guerre Abu al-Zein was killed in an attack by the Syrian government troops in the town of Nawa in Western Dara'a.
In the meantime, a field commander of the FSA-affiliated Ahrar al-Nawa was also killed in a bomb blast near the town of Nawa.
In the meantime, the army's artillery and missile units shelled heavily terrorists' strongholds and movements in the town of Nawa, al-Jabiyeh region and Tal al-Jabiyeh in Western Dara'a.
Also, other artillery and missile units and the country's Air Force pounded ISIL's positions in the town of Tasil and Tal Ashrah in Hawz al-Yarmouk.
Reports said earlier today that the army units, covered by artillery and missile fire, engaged in fierce clashes with terrorists in the village of al-Aliyeh West of the town of al-Jasem in Northwestern Dara'a and captured the region.
In the meantime, other missile and artillery units opened heavy fire at terrorists' positions and movements in the town of Nawa and Tal al-Jabiyeh in Western Dara'a, inflicting major losses on the militants.
Meanwhile, other army soldiers stormed terrorists near the town of Nawa and killed a large number of militants.
Full report at:
http://en.farsnews.com/newstext.aspx?nn=13970427000819
--------
US Bombs Eastern Syria Again, Sends More Troops to Border with Iraq
Jul 18, 2018
The coalition forwarded a long column, including several military vehicles and heavy weapons and equipment to Southeastern Deir Ezzur at Syria's border with Iraq.
In the meantime, the fighter jets intensified their attacks on several regions in Southeastern Deir Ezzur, destroying infrastructures and residential areas.
The number of casualties is still unknown due to the heavy bombardment.
Early reports said all members of at least two families have been killed in the air attacks on al-Souseh.
The warplanes have been bombing villages, townships and towns in Deir Ezzur under the pretext of war on ISIL.
On Monday, a sum of eight civilians was killed and several more were wounded in a fresh round of air attacks by the US-led coalition fighter jets in the Eastern province of Deir Ezzur.
The warplanes bombed several times the township of al-Souseh in Southeastern Deir Ezzur, killing eight civilians, including women and children, and wounding at least a dozen others.
Full report at:
http://en.farsnews.com/newstext.aspx?nn=13970427000620
--------
Buses enter militant-besieged Shia towns in Syria's Idlib to evacuate civilians
Jul 18, 2018
Dozens of buses have arrived in Kefraya and al-Foua, both in Syria's northwestern Idlib Province, as part of an evacuation deal to get locals out of the Shia-majority towns, which have long been besieged by foreign-backed militants.
Syrian state TV reported on Wednesday that 88 buses and several ambulances were ready to evacuate civilians from Kefraya and al-Foua, which have been encircled by terrorists since March 2015.
A pro-Damascus commander said a total of 6,300 people were expected to be evacuated from the area.
Militant sources said Iran had negotiated the deal with the Hayat Tahrir al-Sham terrorist group, under which all residents would be evacuated from Kefraya and al-Foua.
"We now are working on the logistical arrangements," said a source familiar with the negotiations.
The Syrian government and its allies usually seek to secure such evacuation deals with the militants to decrease civilian casualties in the wake of a military operation.
The fresh evacuation builds on a deal, known as the "Four Towns Agreement," reached last year between the Syrian government and militants. The agreement, however, was never fully implemented.
In April 2017, thousands of Kefraya and al-Foua residents were bussed out to government-held areas in a swap that granted, in exchange, safe passage to hundreds of people living in two militant-held towns near Damascus, Madaya and Zabadani.
However, the evacuation of some 7,000 Kefraya and al-Foua residents in return for the release of 1,500 militant prisoners did not go through.
A militant source familiar with the fresh talks told Reuters that more than 1,500 civilian and militant prisoners would be released under the latest evacuation deal.
It added that the deal also includes the release of 34 prisoners held by Lebanon's Hezbollah resistance movement, which has been helping the Syrian army – along with Iran and Russia – in its counter-terrorism fight.
Meanwhile, the so-called Syrian Observatory for Human Rights (SOHR) reported that the evacuation deal was reached on Tuesday between Russia and militant supporter Turkey.
The UK-based monitoring group said that the deal "provides for the total evacuation" of Kefraya and al-Foua to a territory in nearby Aleppo Province.
Syrian army advances in Dara'a
Additionally on Wednesday, Syrian fighter jets pounded terrorist positions across the Hawz al-Yarmouk region on Dar'a's western outskirts.
Reports said a terrorist commander was killed in the town of Nawa in western Dara'a.
The SOHR, however, claimed that 12 civilians had lost their lives in the government airstrikes on Nawa, the last militant-held town in Dara'a Province.
"Negotiations were ongoing Wednesday towards Nawa joining the reconciliation deal" with the government for the wider province, SOHR head Rami Abdel Rahman said.
Since June 19, the Syrian army has been conducting a major counter-terrorism operation in Dara'a, which also borders Jordan and the Golan Heights.
Dara'a militants have been handing over their heavy weapons to Syrian government forces and leaving the region in negotiated surrender deals mediated by Russia.
Full report at:
https://www.presstv.com/Detail/2018/07/18/568471/Syria-Idlib-Kefraya-Foua
--------
Huge Bomb Blast Kills Scores of Terrorists in Northwestern Syria
Jul 18, 2018
Scores of Tahrir al-Sham gunmen were killed or wounded after a bomb-laden vehicle exploded at a base of the terrorist group's military police in the town of al-Dana in Northern Idlib.
Local sources reported the blast was so heavy that destroyed the nearby buildings.
In the meantime, at least two Tahrir al-Sham terrorists were killed and several more were wounded after unknown raiders opened fire at their base in the town of Kafr Yahmoul in Northern Idbli.
Tahrir al-Sham arrested ten people in the village of Ma'ar Shourin in Southern Idlib, accusing them of cooperation with the ISIL.
On Tuesday, Abu Abdullah al-Shami, a notorious commander of Tahrir al-Sham Hay'at, was gunned down by unidentified attackers in Southern Idlib.
Al-Shami, a senior commander of Tahrir al-Sham in Ma'arat al-Nu'aman region in Southern Idlib, was killed after a group of unknown attackers opened fire at him East of the town of Ma'arat al-Nu'aman.
In the meantime, a number of members of Faylaq al-Rahman, affiliated to the National Liberation Front, were killed and wounded after a bomb laden in their vehicle went off along the road between Qorqania and Hatan in Northwestern Idlib.
Also, Tahrir al-Sham executed eight members of the rival terrorists of the Free Army near the town of Sarmin in Southeastern Idlib.
Full report at:
http://en.farsnews.com/newstext.aspx?nn=13970427000870
--------
Kurds to Increase Cooperation with Syrian Gov't
Jul 18, 2018
The Kurdish-language Rudaw news website quoted Ahmad as saying on Wednesday that the Council plans to establish offices in Damascus, Lattakia, Homs and Hama, describing it as an effort to find a democratic solution to the crisis in Syria.
He made the remarks at the end of the third round of the Council's conference in the town of al-Tabaqa in Raqqa province in attendance of the Kurdish figures.
Ahmad said that the Council had invited a number of Syrian dissidents living in Turkey to participate in the conference but they didn't show up because of Ankara's opposition.
Relevant reports said on Tuesday that the predominately Kurdish Syrian Democratic Forces (SDF) has formed a negotiating delegation to resume talks with the Syrian government after a series of recent talks on the delivery of control of SDF-held regions to the Damascus army.
The SDF-affiliated Syria's Democratic Council held a conference participated by Kurdish militias and representatives of Syria-based opposition groups in the town of al-Tabaqa in Western Raqqa.
Hekmat Habib, a member of the presiding board of the council, said that resumption of negotiations with Damascus is among the aims of the conference.
He further said that the newly-formed delegation will represent the entire Kurdish-held regions, including Raqqa, Deir Ezzur and Manbij in talks with the Syrian government.
Full report at:
http://en.farsnews.com/newstext.aspx?nn=13970427000968
--------
Thousands of Syrian Civilians to Leave Fua'a, Kafraya in Northeastern Idlib
Jul 18, 2018
The agreement was concluded two months after over 40 hostages were released in the settlement of Estabraq in Idlib, SNAN reported.
The new deal also stipulates the release of remaining hostages in Estabraq, according to the agency.
Meanwhile, Head of the Russian Reconciliation Center for Syria Maj. Gen. Alexei Tsygankov said that the Al-Nusra front (Tahrir al-Sham Hay'at or the Levant Liberation Board) has increased attacks on the Syrian army and civilians in Idlib over the past 24 hours.
"Despite the ceasefire regime, the intensity of firing by Al-Nusra operating in Idlib province has increased. Heavy fire by terrorists at the government forces and civilians has also been registered in the provinces of Lattakia, Hama and Aleppo," a statement by the Russian center said.
Full report at:
http://en.farsnews.com/newstext.aspx?nn=13970427000657
--------
US-Led Coalition Dispatches Military Column from Hasaka to Raqqa
Jul 18, 2018
The US sent a convoy, comprising several heavy trucks from the township of Tal Tamar in Northwestern Hasaka to Raqqa city.
In the meantime, local sources in Raqqa reported that a military vehicle of the Kurdish militia was targeted by unknown assailants that fired RPG missile at the vehicle along the road from the city to the 17th Regiment Base in Southern Raqqa, leaving three Kurds dead or wounded.
The sources further pointed to the intensified arrest operation by the US-backed Syrian Democratic Forces (SDF) in the village of al-Mastour West of the town of Ein Issa in Northern Raqqa, adding that tensions between people and the SDF and also among SDF members have recently gone up in the region.
Local sources said on Monday that five SDF militias were killed after a bomb, planted by the unknown parties on their vehicles, went off near the village of Jadida Kahit East of the township of al-Karama in Eastern Raqqa.
In the meantime, a bomb went off near al-Taj Hotel in Raqqa city, killing and wounding a number of SDF militias, the sources said.
They further said that another SDF fighter was also killed after unidentified assailants opened fire at the militias in al-Nour street in the Central part of Raqqa city.
Full report at:
http://en.farsnews.com/newstext.aspx?nn=13970427000785
--------
Evacuations from besieged pro-regime towns complete in Syria
19 July 2018
The last remaining residents on Thursday departed two pro-regime towns in northwestern Syria long besieged by rebels and a former al-Qaeda affiliate, a monitor said.
Fuaa and Kafraya, in Idlib province, "were entirely empty of residents" after some 6,900 civilians and pro-regime fighters left under an evacuation deal, the Syrian Observatory for Human Rights said.
Buses had begun evacuating fighters and civilians early Thursday morning under a deal between regime backer Russia and rebel ally Turkey to allow thousands to leave after three years of encirclement. An AFP reporter in neighboring Aleppo province later saw dozens of buses crossing from rebel territory into regime-held areas.
The Shiite-majority towns have been besieged for three years by rebels and Hayat Tahrir al-Sham (HTS), a jihadist alliance led by Syria's former al-Qaeda affiliate. Under the evacuation deal, all residents were to be taken to government-held territory in exchange for prisoner releases from regime jails.
"As the buses entered regime-held areas, the regime started releasing detainees, as per the deal," Observatory chief Rami Abdel Rahman said. An HTS source said the group's fighters had entered the towns after the evacuation was complete.
Under seige
Fuaa and Kafraya were the last remaining areas under siege in Syria, where government forces have also repeatedly used crippling blockades during the last seven years of war. Starting on Wednesday morning, a series of barricades on the road leading into the towns were removed to let dozens of buses in, AFP's correspondent there said.
Just after midnight, buses drove out of Fuaa and Kafraya and into a staging ground in the nearby Suwaghiya area. Armed HTS fighters stood on the roadside as the convoy of evacuees inched past, with pro-government militiamen and regular civilians sitting solemnly on board and staring ahead.
Surrounded and bombed by hostile factions, the towns had been a rallying cry for the government and its ally Iran, as well as a playing card in rebel hands. They had come under siege in 2015 as rebels and militants overran the surrounding province of Idlib, cutting off access to food and medicine.
Those forces allowed the United Nations and the Syrian Arab Red Crescent to deliver aid to the towns in exchange for operations with two government-besieged towns near Damascus. The four towns also saw coordinated evacuation deals.
Full report at:
https://english.alarabiya.net/en/News/middle-east/2018/07/19/Monitor-Evacuations-from-besieged-pro-regime-Syria-towns-complete.html
--------
Bombs wound 11 people in Iraqi city of Kirkuk
18 July 2018
Several roadside bombs and mortar rounds wounded 11 people in the northern Iraqi oil city of Kirkuk on Wednesday, witnesses said.
A police official said the bombs had targeted a commercial district of the city.
Security forces in Iraq have largely defeated ISIS militants, removing them from Mosul and other cities and towns.
But the militant group still carries out attacks near Kirkuk and some other parts of the country.
https://english.alarabiya.net/en/News/middle-east/2018/07/18/Bombs-wound-four-people-in-Iraqi-city-of-Kirkuk.html
--------
Mideast
Turkey ends 2-year state of emergency, seeks to keep some powers
July 19, 2018
Turkey's state of emergency which was imposed after the failed 2016 coup came to an end on Thursday, but the opposition fears it will be replaced by even more repressive legislative measures.
President Recep Tayyip Erdogan declared the state of emergency on July 20, 2016, five days after warplanes bombed Ankara and bloody clashes broke out in Istanbul in a doomed putsch bid that claimed 249 lives.
The measure, which normally lasts three months but was extended seven times, ended at 1:00 am on Thursday (2200 GMT Wednesday), the state-run Anadolu news agency said, after the government decided not to ask that it be extended for an eighth time.
The state of emergency saw the detention of some 80,000 people and about double that number sacked from jobs in public institutions.
The biggest purge of Turkey's modern history has targeted not just alleged supporters of Fethullah Gulen, the US-based preacher blamed for the coup, but also Kurdish activists and leftists.
The former leaders of the opposition pro-Kurdish Peoples' Democratic Party (HDP) -- Figen Yuksekdag and Selahattin Demirtas -- are still languishing in jail following their arrest in November 2016 on charges of links to Kurdish militants.
Same measures, different name
During last month's presidential election campaign, which he won, Erdogan pledged that the state of emergency would end.
But the opposition has been angered by the government's submission of new legislation to parliament that apparently seeks to formalize some of the harshest aspects of the emergency.
The bill, dubbed "anti-terror" legislation by pro-government media, will be discussed at commission level on Thursday and then in plenary session on Monday.
The main opposition Republican People´s Party (CHP) said the new measures would amount to a state of emergency on their own.
"With this bill, with the measures in this text, the state of emergency will not be extended for three months, but for three years," said the head of the CHP's parliamentary faction, Ozgur Ozel.
"They make it look like they are lifting the emergency but in fact they are continuing it," he added.
Key elements unchanged
Under the proposed legislation, the authorities will retain for three more years the power to sack civil servants deemed linked to "terror" groups, retaining a key power of the state of emergency.
Protests and gatherings will be banned in open public areas after sunset, although they can be authorised until midnight if they do not disturb the public order.
Local authorities will be able to prohibit individuals from entering or leaving a defined area for 15 days on security grounds.
And a suspect can be held without charge for 48 hours or up to four days in the case of multiple offences.
This period can be extended up to twice if there is difficulty in collecting evidence or if the case is deemed to be particularly voluminous.
Fotis Filippou, Amnesty International's deputy Europe director, said many of the powers of the state of emergency will remain in force.
"It (the lifting) needs to be accompanied by urgent measures if it is to be anything more than a cosmetic exercise," said Filippou.
Some commentators suggested that the end of the state of emergency could signal the release of US pastor Andrew Brunson, who has been held in a Turkish jail for almost two years on terror charges, in a case that raised tensions with Washington.
But at Brunson's latest hearing on Wednesday, the court ordered that he should stay in jail.
'Anti-terror fight won't end'
The authorities have also shown no hesitation in using the special powers of the emergency -- right up to its final days.
Following a decree issued on July 8, 18,632 people were sacked -- 8,998 of them police officers -- over suspected links to terror organisations and groups that "act against national security".
The move came just two weeks after Erdogan was reelected under a new system that gives him greater powers than any Turkish leader since the aftermath of World War II.
The new executive presidency means government ministries and public institutions are now centralised under the direct control of the presidency.
Erdogan says it is necessary to have a more efficient government, but the opposition claims it has placed Turkey squarely under one-man rule.
"The end of the state of emergency does not mean our fight against terror is going to come to an end," said Justice Minister Abdulhamit Gul.
https://nation.com.pk/19-Jul-2018/turkey-ends-2-year-state-of-emergency-seeks-to-keep-some-powers
--------
Knesset revokes Israel PM's power to declare war alone
Jul 18, 2018
The Israeli parliament (Knesset) strikes down a law passed earlier this year, which would enable the regime's prime minister and minister of military affairs to declare war on their own.
The lawmakers on Tuesday rescinded the law, which had cleared the Knesset in late April, with 77 votes to 16.
The legal amendment would allow the duo to forgo a full-cabinet approval before ordering war or a major military operation that could lead to war.
It would enable them to take such decisions in "extreme circumstances," without specifying those situations.
The clause, which has replaced it, now says that such a decision has to be made "by as wide a panel as possible."
Lawmaker Ofer Shelah of the Yesh Atid party hailed Tuesday's vote, saying that it was "inconceivable that a decision to go to war could be in the hands of one person, without consultation with cabinet members."
The Israeli regime has a long history of waging wars and occupying sovereign states.
The regime, under hawkish Prime Minister Benjamin Netanyahu, has escalated its attacks against the Gaza Strip to a scale unprecedented since its last war against the Tel Aviv-blockaded Palestinian territory in 2014.
Tel Aviv has also been conducting sporadic aerial assaults against Syria in what is widely viewed as an attempt to support the terror groups operating against the Damascus government.
Israel has, meanwhile, been threatening Lebanon with a new military offensive in recent months.
Creeping annexation
Separately, the Knesset approved with 56 votes to 48 a law extending the jurisdiction of Israel's Administrative Court to the occupied West Bank.
The Jerusalem Post called it the "latest push for de facto annexation" of the Palestinian territory, which Israel occupied back in 1967.
Israeli Justice Minister Ayelet Shaked said, "The Knesset today has made an important statement – the residents of Judea and Samaria (the West Bank) are indistinguishable from other Israeli citizens."
Full report at:
https://www.presstv.com/Detail/2018/07/18/568462/Israel-prime-minister-defense-minister-declare-war-amendment-knesset
--------
Turkey mulls new terror laws as emergency ends
July 19, 2018
ANKARA: As Turkey's controversial two-year-long state of emergency comes to an end, the government is set to introduce new anti-terrorism laws it says are needed to deal with continued security threats.
The opposition insists the laws are just as oppressive as the emergency powers they will replace.
Turkey declared a three-month state of emergency days after a violent failed coup attempt in 2016, and has extended it seven times since then.
As part of a campaign promise before his victory in month's elections, President Recep Tayyip Erdogan had pledged not to prolong the state of emergency when it expires at midnight Wednesday.
Instead, a parliamentary committee is on Thursday scheduled to debate government-proposed legislation that, among other things, would allow authorities to press ahead with mass dismissals of civil servants and hold some suspects in custody for up to 12 days. A vote in the general assembly could be held next week.
Under the state of emergency, Turkey has arrested more than 75,000 people for alleged links to Fethullah Gulen, a US-based cleric whom Ankara blames for the failed coup attempt.
Some 130,000 civil servants have been purged from government jobs for purported links to terror organizations.
Among them are judges, prosecutors, police and military officers, teachers and academics. Many have repeatedly declared their innocence. Gulen himself denies involvement in the coup attempt.
If approved, the new anti-terror laws would also allow governors to bar entry into certain regions for up to 15 days. Open-air demonstrations would be restricted to daylight hours.
"They are bringing to Parliament new legislation that is aimed at making the state of emergency permanent," Kemal Kilicdaroglu, leader of the main opposition Republican Peoples' Party said of the anti-terror laws on Tuesday.
Full report at:
http://www.arabnews.com/node/1341391/middle-east
--------
How Qatar, Iran colluded to force Shiite demography on Syria-Lebanon border town
18 July 2018
A recent report by BBC on Qatar's involvement in paying over $1 billion ransom to a terrorist group, in exchange for the release of Qatari hostages held in Iraq by the Iraqi Hezbollah organization, has highlighted the country's role in altering sectarian demography on the Sunni populated town of al-Qusayr located on the Syrian-Lebanese border.
Reports suggest that the local Sunni residents in the town were displaced by the Lebanese Hezbollah.
The worse part in this forced displacement is that it was supervized by Qatari intelligence officer who was physically present in the town, and by the request of the Iranian Major General Qassem Suleimani, the Quds Force's leader.
According to reports, al-Qaeda terrorist group was also present during this time.
The story unfolded in the middle of intense negotiations between Doha and Iraq's Hezbollah for the release of Qatari hostages for a ransom of over $1 billion. Qassem Suleimani appeared to be involved in these negotiations, forcing new conditions on Doha, in exchange for implementing an agreement dubbed "The four-town agreement."
This agreement provides for the evacuation of both Sunni populated towns of Zabadani and Madaya from rebels opposed to the Syrian regime and their families, in exchange for the evacuation of both Shiite towns of Kufriya and al-Fa'wa of their population, after being besieged by both factions Ahrar al-Sham and Fatah al-Sham.
Sectarian re-mapping
After Qatar handed over $1.5 billion, transported by a Qatari Airways flight to terrorists via Baghdad International Airport, the conspiracy of sectarian re-mapping of the agreement started, forcing a new demographic sectarian reality.
The text messages published by the BBC revealed that Qatar started immediate forced evacuation of the Sunni populated towns, handing them to Bashar al-Assad regime.
Qatari intelligence officer Jassim bin Fahad al-Thani, who is supposed to be a member of the ruling family, confirmed that he was present on the ground.
One of the text messages reportedly said the following: "We have brought out (46 buses) people from the two Sunni towns in Syria," he said. "We took 5,000 people out over two days and now we are getting 3,000 people out ... we do not want any bombings."
A few days later, the other two Shiite towns were evacuated from its local population. According to the Qatari text message which read: "3,000 Shiites were detained during the handover ... when we see the hostages, we will let the buses move."
This prompted a reply from Qatar's Ambassador to Iraq who said: "They are terrified…They said that if the sun rise (without the Shiites leaving) they will keep the hostages' captive," he said.
Residents expelled
In the end, the Qatari hostages and the 3,000 Shiites were released, and the residents of the four towns were expelled, but the story does not end here.
Organizations involved included Ahrar al-Sham and Fatah al-Sham - who were besieging Kafriya and al-Fa'wa; with Ahrar al-Sham as a direct branch of al-Qaeda in Syria led by Abu Muhammad al-Julani, who headed al-Nusra Front to dissolve it later and rename it Fatah al-Sham.
This raises the question about direct Qatari involvement and cooperation with this terrorist organization which ordered the lifting of the siege of 3,000 Shiites in exchange for freeing its captive members and transferring them under their protection to a safe place, in the presence of Qatari intelligence officer who did not mind being involved directly in this operation.
Full report at:
https://english.alarabiya.net/en/features/2018/07/18/How-Qatar-Iran-colluded-to-force-a-Shiite-demography-on-Syria-Lebanon-border-.html
--------
Yemeni forces fire drone, hit Aramco refinery in Saudi capital
Jul 18, 2018
Yemeni army, backed by fighters from allied Popular Committees, has attacked a refinery of the Saudi oil company Aramco in the capital Riyadh using a new drone unveiled on Wednesday, with the kingdom confirming a fire at the plant.
"Our drone air forces have targeted the refinery of Aramco company in Riyadh," read a Twitter posting on the account of Yemen's al-Masirah television channel.
"The operation by the drone air force is a strong start in a new stage of deterring the aggression," the channel quoted Yemen's army spokesman Brigadier General Sharaf Luqman as saying in a tweet.
According to al-Masirah, the attack was the first to be conducted using a new long-range drone.
Aramco confirmed a fire at its refinery in Riyadh, saying fire control teams and the Saudi civil defense had contained a limited blaze that erupted in the early evening in its refinery in the capital.
Yemeni forces regularly attack positions inside Saudi Arabia in retaliation for the Saudi-led war on Yemen.
The Saudi campaign was launched in March 2015 in support of Yemen's former Riyadh-friendly government and against Yemen's Houthi Ansarullah movement, which has been running state affairs in the absence of an effective administration. The offensive has, however, achieved neither of its goals despite the spending of billions of petrodollars and the enlisting of Saudi Arabia's regional and Western allies.
The protracted war, which has been accompanied by a naval and aerial blockade, has already killed over 14,000 Yemenis, with the United States and Britain providing the bulk of weapons used by Saudi forces and giving coordinates for the airstrikes.
Full report at:
https://www.presstv.com/Detail/2018/07/18/568532/Yemen-Aramco-drone
--------
Turkish court gives life sentences to over two dozen over 2016 botched putsch
Jul 18, 2018
A court in Turkey has handed down aggravated life sentences to more than two dozen people on charges of involvement in the failed July 2016 coup attempt against President Recep Tayyip Erdogan, which the Ankara government accuses to have been masterminded by US-based opposition cleric Fethullah Gulen.
Judicial sources, speaking on condition of anonymity, said Ankara's 20th High Criminal Court passed the rulings against 30 military officers and former Brigadier General Sadik Koroglu on Tuesday. They were all staff members at the Gendarme Schools Command headquarters in the capital.
The court also ordered a prison term of 26 years and eight months for Lieutenant Colonel Fazil Ergun for a homicide attempt, and another 13 years and six months in prison for First Lieutenant Ozkan Darendeli "for restricting personal freedom."
Ergun was reportedly one of two officers, who opened fire on anti-coup officers confronting them at the Gendarme Schools Command headquarters.
US pastor Brunson may be released
Meanwhile, an American pastor, who is on trial in Turkey on terrorism and espionage charges, could be freed on July 18 when the final three prosecution witnesses are due to be heard.
Andrew Brunson, a Christian pastor from North Carolina, was arrested in December 2016 and later indicted on charges of having links with Gulen movement as well as Kurdistan Workers' Party (PKK) militant group. Brunson has denied the charges, calling them "shameful and disgusting."
US President Donald Trump has repeatedly called for the pastor's release. Last month, the US Senate passed a bill, including a measure that prohibits Turkey's acquisition of F-35 all-weather stealth multirole jet fighters because of Brunson's imprisonment and Ankara's planned purchase of Russian-made S-400 air defense missile systems.
During the botched putsch, a faction of the Turkish military declared that it had seized control of the country and the government of Erdogan was no more in charge. The attempt was, however, suppressed a few hours later.
Ankara has since accused Gulen of having orchestrated the coup. The opposition figure is also accused of being behind a long-running campaign to topple the government via infiltrating the country's institutions, particularly the army, police and the judiciary.
Gulen has denounced the "despicable putsch" and reiterated that he had no role in it.
"Accusations against me related to the coup attempt are baseless and politically-motivated slanders," he said in a statement.
The 77-year-old cleric has also called on Ankara to end its "witch hunt" of his followers, a move he says is aimed at "weeding out anyone it deems disloyal to President Erdogan and his regime."
Turkish officials have frequently called on their US counterparts to extradite Gulen, but their demands have not been taken heed of.
Turkey, which remains in a state of emergency since the coup, has been engaged in suppressing the media and opposition groups suspected to have played a role in the failed coup.
Tens of thousands of people have been arrested in Turkey on suspicion of having links to Gulen and the failed coup. More than 110,000 others, including military staff, civil servants and journalists, have been sacked or suspended from work over the same accusations.
Full report at:
https://www.presstv.com/Detail/2018/07/18/568491/Turkish-court-gives-life-sentences-to-more-than-two-dozen-over-2016-botched-putsch
--------
Yemen will allow UN supervision if Hudaydah assault ends: Houthi chief
Jul 18, 2018
The leader of Yemen's Houthi Ansarullah movement says he will not reject the United Nations' supervisory role in Hudaydah if the Saudi-led coalition ends its weeks-long aggression against the Red Sea port city.
In an interview with French daily Le Figaro published on Tuesday, Abdul-Malik Badreddin al-Houthi said he had informed Martin Griffiths, the UN special envoy for Yemen, about his readiness to place Hudaydah under the world body's supervision.
"We told the UN envoy, Martin Griffiths, that we are not rejecting the role of supervision and logistics that the UN wants to hold in the port, but on the condition that the aggression against Hudaydah stops," he said.
Backed by Saudi-led airstrikes, Emirati forces and militants loyal to Yemen's former president, Abd Rabbuh Mansur Hadi, launched the Hudaydah offensive on June 13 despite international warnings that it would compound the impoverished nation's humanitarian crisis.
The Saudi-led coalition claims that the Houthis are using Hudaydah for weapons delivery, an allegation rejected by the fighters.
The coalition of aggressors has, however, failed to make any major gains in Hudaydah in the face of stiff resistance from Houthi fighters and their allied forces.
On the diplomatic front, Griffiths has reportedly been pushing for a deal in which the Houthis place the Hudaydha port under the supervision of a UN-monitored committee.
The UAE, however, dismisses such an arrangement, under which Hudaydah would remain under the control of the Houthis and their allied forces, demanding their unconditional withdrawal.
"It is strange to demand that the Yemenis pull out of their city of Hudaydah for handing it over to the United Arab Emirates, which is committing an act of aggression against us. Such a demand violates international conventions," the Houthi chief said.
"It is as if the United Kingdom called on the French to abandon Paris or another city and give it up to the British. It is not logical," he added.
He further censured France for "contributing to Arab-led aggression" in Yemen by selling weapons to the aggressors.
"In Yemen, France should support peace, not war," he added. "Many Western countries consider wars in the light of their economic interests, to the detriment of human rights."
Hudaydah is a major lifeline to more than 20 million Yemenis, most of whom are in need of humanitarian assistance due to a deadly Saudi-led war on the country launched in March 2015.
The Saudi-led war has killed and injured over 600,000 civilians, according to the latest figures released by the Yemeni Ministry of Human Rights.
Full report at:
https://www.presstv.com/Detail/2018/07/18/568451/Yemen-Houthi-Hudaydah
--------
Europe
Christian community to build house of interfaith dialogue to fight hatred in Berlin
July 19, 2018
In Germany, followers of minority faiths have often faced the bitter experience of hatred and persecution, none more so than the Jewish community, which suffered under one of the darkest times in the world's history. Today, Muslims are often portrayed negatively in the media, driven by narratives pushed by right-wing politicians.
A Christian community, however, has stepped in to eliminate hatred and to educate society about the peaceful nature of religion, particularly Judaism and Islam. The Berlin-based Evangelical congregation St. Peter (also called St. Mary), along with several Jewish organizations, has founded the House of One where members of different faiths can learn to live together and tackle common challenges in the secular society of Germany.
The concept of the House of One is simple. An iconic pavilion will be built in the center of Berlin, with three sections to function as a Church, Mosque and Synagogue, respectively. Each section will be connected to the others by a chamber at the center of the building where inter-religious dialogues can be held.
"We will put them [the three prayer sections] under one roof but not in one room. All three will live together like a community," Rev. Eric Haussmann, a pastor at St. Peter, said on Wednesday to a group of visiting Indonesian intellectuals hosted by the Goethe Institut.
Hassmann said the idea behind the House of One was inspired by the work of Marthin Luther King, who delivered an inspiring sermon at St. Peter Church in 1964, when Berlin was still divided into East and West by the Berlin Wall.
The construction of the House of One would begin in October this year and would take around two years to complete, said Hassmann. Its construction is being funded through private donations.
Built around 600 years ago, St. Peter is the oldest church in the city and is one of the few structures remaining from the Middle Ages in the city. It has actively partnered with different faith communities to hold inter-faith dialogues.
http://www.thejakartapost.com/news/2018/07/19/christian-community-to-build-house-of-interfaith-dialogue-to-fight-hatred-in-berlin.html
--------
Tajikistan, Russia begin joint anti-Taliban military drills near Afghan border
Jul 17, 2018
Tajikistan and Russia have commenced joint military exercises near the Tajik-Afghan border in a bid to boost the Central Asian country's readiness in warding off potential attacks by the Afghanistan-based Taliban militant group.
Tajikistan's Defense Ministry in a statement announced the news on Tuesday, saying that more than 10,000 soldiers, mostly Tajik reservists, had participated in the first such drills in Tajikistan's Gorno-Badakhshan Autonomous Region.
Combined troops will practice "eliminating terrorists who broke through" from Afghanistan in an imagined incursion, the statement added.
Meanwhile, the Armed Forces of the Russian Federation said in a statement that some 400 troopers and 80 pieces of Russian military equipment were deployed from a military base in Tajikistan for the drills, which are scheduled to be concluded on Friday.
The two countries have intensified military cooperation since US-led forces began pulling out troops from Afghanistan in large numbers in 2014. The ex-Soviet allies also held similar drills in March 2016.
This is the first time that Dushanbe has held such military drills in the sometimes restive Gorno-Badakhshan, where clashes between government troops and rebel forces broke out some six years ago. Previous exercises had been held in the country's southern province of Khatlon.
Back in 2016, China held its own joint drills with Tajiks. Beijing has also beefed up its security assistance in the Central Asian country in recent times, notably building infrastructure on the 1,300-kilometer border between Tajikistan and Afghanistan, the world's biggest opium producer.
The turbulent border is a haven for drug traffickers and was guarded by Russian troops before they stepped back in 2005.
Taliban's five-year rule over at least three quarters of Afghanistan came to an end when the United States and its allies invaded the country on October 7, 2001, as part of Washington's so-called war on terror.
In February, Afghan President Ashraf Ghani called on Taliban to join peace talks "without preconditions." In return, Ghani said Taliban would need to recognize the Afghan government and respect the rule of law.
Despite the continued presence of foreign troops across the country, Taliban have been involved in widespread militancy, killing thousands of civilians as well as Afghan security forces and displacing tens of thousands of people across the country ever since.
Taliban have repeatedly declared that they would not enter talks with Kabul until US-led foreign troops left the country. However, they time and again have said they are ready for talks with Washington.
Full report at:
https://www.presstv.com/Detail/2018/07/17/568430/Tajikistan-Russia-drills-Taliban-Afghanistan
--------
Muslim Group Decries Arizona Congressman Over UK Activist
July 18, 2018
PHOENIX (AP) — The Arizona chapter of the nation's largest Muslim civil rights group on Wednesday condemned a congressman for appearing at a London rally in support of a jailed far-right British activist.
Rep. Paul Gosar recently spoke at a rally supporting the jailed British far-right activist Tommy Robinson. The Arizona chapter of the Council on American-Islamic Relations said Robinson co-founded an Islamophobic group called the English Defence League.
"It is inexplicable for a sitting U.S. congressman to speak at, let alone attend a rally for someone responsible for spreading as much hate and bigotry as Tommy Robinson," CAIR-AZ Executive Director Imraan Siddiqi said in a statement. "We condemn the congressman's choice to stand with far-right Islamophobic conspiracy-theorists, and call on elected officials from both parties to speak out on this matter."
Robinson, whose real name is Stephen Yaxley-Lennon, is serving a 13-month jail sentence for contempt of court after he was arrested in May while livestreaming from outside a criminal trial.
Video footage of last Sunday's rally shows Gosar, a Republican, calling Robinson a citizen journalist who had his freedoms taken away by the justice system. Last week, Gosar expressed concern about Robinson while the House of Representatives was in session.
"His real crime is not taking pictures; his real crime is his refusal to agree to the government's efforts to cover up crimes by Muslim gangs who are raping British girls, almost with impunity, and with little apparent regard by the British government," Gosar said, according to a copy of the congressional record.
Gosar's spokeswoman, Melissa Brown said, "The truth is neither 'islamophobic' nor racist. It's simply truth. CAIR has not disputed the facts. CAIR is condemning me for guilt by association." She added: "Congress long ago determined CAIR was not a legitimate organization that should be deemed a credible source."
Full report at:
https://www.usnews.com/news/best-states/arizona/articles/2018-07-18/arizona-congressman-criticized-for-support-of-far-right-brit
--------
Grand imam meets Tony Blair to enhance Egyptian-British cooperation
Jul. 18, 2018
CAIRO – 18 July 2018: Egypt's Grand Imam of Al-Azhar, Ahmed el-Tayyeb, met with former Prime Minister of Britain, Tony Blair, on Wednesday at his residence in London to enhance cooperation between Al-Azhar and Britain.
The Grand Imam aspired that the meeting would be an additional step to support the values of peace, dialogue and coexistence, pointing out that the two sides share a common point of view regarding combating terrorism and countering extremist ideas.
Tayyeb added that Al-Azhar receives hundreds of imams from around the world every year to train them to confront extremism and provide them with proper religious education.
For his side, Blair expressed his happiness to meet the grand imam, adding that Tayyeb is considered an important figure for people around the world and that his message conveys the true image of Islam.
During the meeting, Blair stressed that Al-Azhar plays a vital role in combating terrorism; he also referred to Al-Azhar Observatory to Combat Extremism which includes about 100 researchers working in 12 different languages to compile and analyze information to combat terrorism.
Tayyeb also met members of the British Christian-Muslim Forum at his residence in London, Lambeth Palace, in the presence of Dr Justin Welby, the Archbishop of Canterbury.
The Grand Imam said during a meeting that we should enhance the dialogue between religions and cultures by involving youth and making use of their capabilities to promote the values of peace and coexistence in societies, the Egyptian Gazette Reported.
Full report at:
https://www.egypttoday.com/Article/1/54235/Grand-imam-meets-Tony-Blair-to-enhance-Egyptian-British-cooperation
--------
Parents sue over city schools 'anti-Islamophobia' program
JULY 17, 2018
SAN DIEGO -- Families and local organizations have filed a lawsuit against San Diego Unified School District's ongoing campaign to protect Islamic students from bullying.
A group of parents is challenging the constitutionality of the district program.
The program was designed in collaboration with the local Council on American-Islamic Relations. District officials say it is meant to protect Muslim students from bullying and to ensure that Islam is portrayed in a more inclusive light in district classes.
Attorneys for the families suing the district argue that CAIR is trying to use the program to promote Islam in San Diego schools, They say Muslim students should be treated the same as other students in the district and not receive special treatment.
"The district should be looking out for all students, regardless of religion or ethnicity or gender or anything else, and not just focusing on Muslim students," an attorney for the parents said. "Now if there was, in fact, reliable information that Muslim students were being disproportionately bullied, that might be a different situation, but the district's own data shows that's simply not the case."
The parents want the court to grant an injunction halting the program and forcing the district to stop collaborating with CAIR. Attorneys for the district deny that the program is promoting Islam and say the district's dialog with CAIR is appropriate.
Full report at:
https://fox5sandiego.com/2018/07/17/parents-sue-over-city-schools-anti-islamophobia-program/
--------
UK Labour Party rejects Israel lobby's anti-Semitism definition
Jul 18, 2018
The UK Labour Party has adopted its own code of conduct which permits harsher criticism of Israel while also stating that "anti-Semitism is racism."
But the new Labour code does not fully adopt the International Holocaust Remembrance Alliance (IHRA) definition preferred by the Zionist lobby, which cracks down on those who question Israel's so-called "right to exist," or calls it "racist," or who accuse Jewish citizens of being more loyal to Israel than to the interests of their own nations.
The pro-Palestinian Labour Party leader Corbyn, who is on course to become Britain's next prime minister, says he doesn't want to stifle debate about Israel and Palestine within the party.
Corbyn has been dogged by accusations of being "soft on anti-Semitism" ever since he became Labour leader in 2015.
These accusations against Corbyn and his supporters, such as former London mayor Ken Livingstone, have mainly come from Labour Members of Parliament (MPs) who oppose left-wing politics and support Israel.
Anti-Zionist filmmaker Haim Bresheeth told Press TV that the IHRA definition of anti-Semitism is fundamentally flawed.
He said: "The IHRA definition has been accepted by most parties in Britain but it is a toxic code because it actually claims that to criticize Israel is anti-Semitic which is totally nonsensical. It is basically something that the Israeli lobby has put out as a way of silencing debate on Palestine."
One right-wing Labour MP, Margaret Hodge, accused Corbyn of being an anti-Semite during an angry confrontation on Tuesday.
She launched an angry tirade against Corbyn in Parliament, calling him an "anti-Semite" and "racist." Corbyn reportedly told her: "I'm sorry you feel like that."
A series of Labour MPs also publicly vented their fury.
Former leader Ed Miliband said the party should adopt the full definition.
He said: "The argument that it is somehow incompatible with criticizing the actions of the Israeli government is wrong. The views of the vast majority of the Jewish community are very clear. I would urge the Labour National Executive Council to get on with this at speed."
Jewish community groups also condemned the new code and warned "on its current trajectory, Labour is failing British Jews and it is failing as an anti-racist party."
In a joint statement, the Board of Deputies, Jewish Leadership Council and the Community Security Trust said: "The decision taken by the National Executive Committee (NEC) to adopt a watered-down definition of anti-Semitism will be regarded with a mixture of incredulity and outrage by the overwhelming majority of the UK's Jews."
But Haim Bresheeth said the Labour Party simply is not anti-Semitic.
He said: "This is where anti-Semitism really is - in Eastern Europe, in North America, in the Trump circles, it is not in the Labour Party, it has never been in the Labour Party. And Margaret Hodge as a Labour member should avoid doing the Tories job for them. Labour is leading by four per cent in the polls and this is why we are seeing what we are seeing. It is nothing to do with anti-Semitism, it is an organised campaign to stop supporting Palestine."
The latest opinion polls show that if a general election were held today, Labour would win it.
Full report at:
https://www.presstv.com/Detail/2018/07/18/568533/UK-Labour-Party-antiSemitism-Corbyn
--------
EU urges Israel to revisit plan to raze Khan al-Ahmar
18 July 2018
EU foreign policy chief Federica Mogherini on Wednesday called on Israeli authorities to reconsider its decision to raze a Palestinian village of Khan al-Ahmar in the occupied West Bank.
"The European Union expects the Israeli authorities to reconsider their decision to demolish Khan al-Ahmar, and to allow full and unimpeded access of humanitarian assistance to Palestinians in need, in line with its obligations as an occupying power under the international humanitarian law," Mogherini said in a statement.
Khan al-Ahmar, located in a "sensitive location" is of "strategic importance for preserving the contiguity of a future Palestinian state," she noted.
The European Union emphasized that the consequences of a demolition of this community and the displacement of its residents -- including children -- against their will would be very serious, Mogherini said.
It would also "severely threaten the viability of the two-state solution and undermine prospects for peace," she added.
On July 5, Israeli bulldozers destroyed a number of tents and other structures in Khan al-Ahmar, triggering clashes with local residents.
There are 46 Bedouin communities scattered across Israeli-occupied East Jerusalem inhabited by some 3,000 residents.
Under the 1995 Oslo agreement between Israel and Palestine, the West Bank was divided into A, B and C zones.
Full report at:
http://www.worldbulletin.net/europe/204176/mays-party-denies-cheating-in-brexit-parliament-vote
--------
Rohingya want to return to Myanmar as citizens: UN
July 18, 2018
Myanmar's Rohingya refugees have told a UN envoy who visited their camp in Bangladesh this week that they will return home if it is safe and if they are granted citizenship rights, a UN statement said Tuesday.
UN envoy for Myanmar, Christine Schraner Burgener, met the Muslim Rohingya in Cox's Bazar during a three-day visit to Bangladesh from July 14 to 16, just weeks after holding talks with Myanmar's leaders on the refugee crisis.
The envoy "heard from the people accounts of unimaginable atrocities committed in Rakhine State," said a UN statement.
"Despite these serious violations of human rights, they expressed to the envoy their hope to return home if security could be guaranteed and citizenship could be provided," it added.
More than 700,000 ethnic Rohingya have fled an offensive by Myanmar troops launched nearly a year ago in reprisal for attacks on border posts by Rohingya rebels.
UN rights officials have documented allegations of mass killings, rape and torching of villages at the hands of Myanmar's military, which the Myanmar authorities have denied.
The United States, Britain and France as well as the United Nations have described the military campaign as ethnic cleansing.
Schraner Burgener, who was appointed in April, said Bangladesh needs more international aid to host the Rohingya and tackle the risk of landslides from monsoons that have already killed 12 people near the camps.
Full report at:
https://www.thedailystar.net/rohingya-crisis/rohingya-refugee-want-return-myanmar-citizens-bangladesh-un-1607260
--------
North America
Researchers find link between Trump tweets and spike in anti-Muslim hate
Jul 18, 2018
It may be a law of nature: President Trump tweets something about Islam. Anti-Muslim hate crimes follow.
That's according to a working paper by University of Warwick researchers Karsten Müller and Carlo Schwarz.
Their conclusions correspond with anecdotal reports collected by Muslim civil rights and advocacy groups, too.
"Whether it's a tweet or whether it's in a policy (Trump is) introducing, or if it's in a policy someone in his administration is introducing, I think it all comes together to create this kind of environment where targeting Muslims is acceptable or has become acceptable," said Madihha Ahussain, special counsel for anti-Muslim bigotry at Muslim Advocates.
Müller and Schwarz examined publicly accessible data such as the weekly number of anti-Muslim hate crimes recorded by the FBI in their paper, "Making America Hate Again? Twitter and Hate Crime Under Trump."
The data showed a rise in anti-Muslim hate crimes since the start of Trump's presidential campaign, concentrated in counties with high Twitter usage. It also showed a correlation between the number of Trump's tweets in a given week that used keywords related to Islam and the number of anti-Muslim hate crimes that followed.
The researchers were curious whether what happens online motivates action offline. While people seemed to agree hateful rhetoric on social media was dangerous, Schwarz said, they were "surprised nobody had ever looked at it."
But, Schwarz added, Trump shouldn't get all the blame.
"Our idea is not basically that it's just Donald Trump's individual tweets that are causing this entire effect," he said. "His tweets are widely shared, the news are discussing it and a lot of people are just exposed to this kind of rhetoric. This is just spreading through social media and in particular Twitter."
Social media's ability to deluge users with negative sentiments may push people "who were already on the edge" to commit hate crimes, according to the researcher.
And it's happening beyond the United States.
Müller and Schwarz, who are German, previously wrote a study looking at Facebook posts by right-wing political party Alternative for Germany (AfD) and how it may be associated with anti-refugee crime in Germany.
The "social media effect" is the same, and it vanished with internet outages in certain areas or Facebook outages that impacted the whole country, according to Schwarz.
"It shows that the mechanism we are thinking about, the effect we observe, is not specific to a particular country, and it's not specific to an individual person," he said.
"So far it looks like this polarizing effect of social media might be happening independent of the country, basically of the setting, and independent of the minority groups."
BuzzFeed News also recently analyzed the way many "sensationalized, misleading, or outright false reports about Muslim communities" are spread online between Europe and North America.
Despite their research, Schwarz said he and his colleague were "torn" about possible solutions. Leaving it up to private companies like Facebook to determine what is "acceptable" is worrying, as are laws like Germany's that fine networks up to $60 million for each post they decline to remove that is deemed hate speech.
Turning off the internet may help, he joked, but that's not realistic.
Muslim Advocates published a 2014 report titled "Click Here to End Hate" looking at ways to combat anti-Muslim bigotry online. Even as the authors were writing it, Ahussain said, the organization knew it quickly would become outdated as social media platforms and their use evolved.
But, she said, they hoped it would encourage people to report content they thought violated those platforms' terms of service and, in calling for greater accountability, demonstrate why it's important. The group has become more diligent about holding accountable platforms such as Twitter, Facebook and YouTube, too, she said.
"It's not just about the president," Ahussain said. "We don't know that the president will ever be suspended from any of these platforms, but what the conversation should be about is how do we monitor and hold accountable the people who are sharing this type of hatred and bigotry and encouraging violence on the platform?"
After communicating with Twitter about far-right group Britain First's use of the Twitter platform, she said, Muslim Advocates was notified the platform had suspended the accounts of leaders Paul Golding and Jayda Fransen. Trump had infamously retweeted inflammatory anti-Muslim videos posted by Fransen.
In May, Facebook also agreed to a civil rights audit that Muslim Advocates had asked for, Ahussain said.
"They are under a lot of pressure right now, and it seems as the pressure mounts, they're more likely to try to come up with strategies that will be responsive to those concerns," she said, "but I think we have a long way to go."
https://www.ncronline.org/news/media/researchers-find-link-between-trump-tweets-and-spike-anti-muslim-hate
--------
Police treating attack on Toronto Muslim man as hate crime
July 19, 2018
Ottawa, Jul 18 (AP) An attack on a Muslim man in a Toronto suburb is being investigated by police as a hate-motivated crime.
Const Danny Marttini with the Peel Regional Police said today that Mohammed Abu Marzouk was assaulted in a community-center parking lot by two men.
Janis Corhamzic, 19, and brother Adem Corhamzic, 27, were arrested at the scene Sunday and charged with one count each of aggravated assault and two of assault.
Abu Marzouk's wife Diana Attar told Canada's CBC in an interview that part of her husband's skull had to be removed by surgeons after the attack.
Full report at:
http://www.india.com/news/agencies/police-treating-attack-on-toronto-muslim-man-as-hate-crime-3174487/
--------
For American Muslims, family border separations are personal
July 18, 2018
When Imam Arjan Abu Sa'ad turned on the news to see reports of toddlers being pulled from their families and detained in cages after crossing the U.S. border, he was shocked.
"I never thought I would see that in America," he said.
So when members of his Tampa, Fla., congregation came to him, also feeling helpless in the face of separated families' anguish, the imam realized they had an opportunity to live out their faith.
"The message of Islam is mercy to humanity," said Abu Sa'ad. "Our faith commands us … to be part of the solution and not the problem."
On June 22, two days after President Trump signed an executive order ending his family separation policy, the Islamic Society of Tampa Bay Area (ISTABA) held a news conference at which the group offered to host every migrant child separated from his or her parents. The offer includes covering all transportation costs.
"Our ultimate goal is to protect the children," said Ahmed Bedier, who heads the mosque's public outreach. The idea was originally his; as the founder of the organization United Voices for America, he's long worked on increasing Muslim civic engagement. Surrounding him as he spoke were a group of Muslim mothers who had volunteered to take detained children into their homes and a few local interfaith leaders. "These children continue to be housed and locked up into these detention centers, which we find to be unacceptable."
Bedier told Religion News Service that the mosque is still awaiting a response from the U.S. Department of Health and Human Services, after his contacts in the Department of Homeland Security rerouted the offer there.
There are practical reasons for bringing detained children to Florida. The state is home to one of the country's highest populations of Latino and Hispanic residents, as well as a growing population of Latino Muslims. That makes the language barrier a little easier to bridge, Bedier said.
The chances seem nonetheless slim that the White House will take ISTABA up on its proposal. "The government is supposed to respond to our proposal, but it's on them to do that," Bedier said. "We live in a society governed by laws, so we've done everything we can." The offer, however, represents just one of the ways Muslims in the United States are responding to Trump immigration policies to highlight what they see as unjust targeting of all minority communities — and to act out their faith on a national issue.
"Islam is not a spectator sport," said Bedier, who joined Linda Sarsour and other Muslim civil rights activists in Washington, D.C., for one of a slew of nationwide marches against migrant family detention and separation. "Islam is a faith of action. And we don't want to be complicit in what we see as a crime."
When the mosque asked for volunteers to host children, the first thing that came to ISTABA member Zunera Mir's mind was a simple question: What would the Prophet Muhammad do?
The answer, she and many other Muslims say, is even simpler. They point to their faith's emphasis on family structure as well as the prophet's saying, now splattered by Muslim activists across social media: "Whoever separates a mother from her child, Allah will separate him from his loved ones on the Day of Judgment."
Since the family separations began, prominent Texas Imam Omar Suleiman made a trip to the Ursula Border Patrol Processing Center in McAllen, Texas, where he said he saw children being loaded onto buses. At rallies across the country protesting the family separation policy, Suleiman and other Muslim leaders also spoke about the similarities between its impact and the travel ban's impact on Muslim communities.
The Trump administration, he said at a June 30 protest in Los Angeles, targets Latino immigrant communities and Muslim communities with the "same tools and tactics of dehumanization."
The travel ban, other activists pointed out, had a similar effect of separating families. Civil rights advocates RNS spoke to frequently discussed the two policies in the same breath. "We view the family separation policy and the Muslim ban as connected and part of a broader agenda by the administration," Muslim Advocates' Fatima Khan said. In a statement after the Supreme Court's ruling in favor of Trump's travel ban, the Yemeni American Merchants Association's president, Abdul-Salam Mubarez, said: "No one should be ripped away from their family. This isn't what America stands for. Immigrant communities are under attack."
The ban, said Marielena Hincapié, executive director of the National Immigration Law Center, is "part of the administration's overall strategy of attacking and separating immigrant and refugee families."
Amr Al Azm, a professor of Middle East history and anthropology in Ohio, comes from one such family. The travel ban, he said, has prevented his family from reuniting with his wife's siblings and elderly parents in Syria, who have visited Al Azm's family regularly since 2007.
"Every time the pendulum swings, it becomes more extreme," Al Azm said. "They're looking for any excuse to remove people. That's what's really worrying." Even naturalized citizens and green-card holders have been targeted. Al Azm said it seems like the administration is trying to restrict immigration "practically against anyone who's not white, not European."
Other faith groups have led initiatives to help those affected by the zero-tolerance border policy. Hundreds of Jews have protested at U.S. Immigration and Customs Enforcement's national headquarters, citing the Talmud and the Holocaust in their dissent. A network of Catholic agencies is working to reunite families and is providing short-term care, such as food and shelter, Catholic News Service reported this week. Catholic bishops, in addition, have suggested the government replace family detention with "family case management" that includes cooperation from Catholic Charities and other groups.
For Muslims, the issue feels personal.
"How do we know that tomorrow, this won't be our children or grandchildren looking for asylum?" asked Mir, a mother of three.
Nyla Hazratjee, a Tampa-area gastroenterologist who signed up to host migrant children in her own home, explained that as a Muslim and an American, this is her job.
"Put your money where your mouth is," she said. "Practice what you preach."
If the Trump administration does agree to send children to ISTABA, the program will be entirely self-funded. ISTABA has collected pledges from its community to pay for transportation, and more than 100 local Muslim households have signed up to host the children and pay their costs out of pocket. Dozens more families throughout the state, both Muslim and non-Muslim, have also promised to help with costs and housing.
Full report at:
https://religionnews.com/2018/07/18/for-american-muslims-family-separation-at-the-border-is-personal/
--------
Africa
Burkina Faso arrests 60 in anti-terror operation
Jul 19, 2018
Burkina Faso's army says it has arrested at least 60 people suspected of having links to militant groups during an anti-terror operation in the country's volatile north.
In a statement on Wednesday, the Burkinabe army said counter-terrorism forces had carried out the security operation on July 8 to search suspicious areas in the Sahel region, which borders Mali to the north and Niger to the east.
"This work, with the support of the air force, allowed the dismantling of terrorist bases and the arrest of a hundred suspicious individuals," the statement said. "After verification, 60 of them were transferred to the police and the others were released."
The army said explosives, batteries, and electric wires used in the manufacturing of improvised explosive devices (IEDs) were seized during the raids, adding that three members of their forces had also sustained injuries in the operation.
The counter-terrorism operation was launched a day after two people, including the chief of a village, had been killed by armed gunmen in Hocoulourou, a village near the border with Mali. The victims had been abducted two weeks earlier.
"These executions were perpetrated by unidentified armed individuals who disappeared back into the wild after their crimes," Burkina Faso's Interior Ministry said in a statement on Wednesday.
The country's Sahel region has been the scene of regular attacks by militant groups over the past three years.
Burkina Faso, one of the poorest countries in the world, shares a northern border with Mali, where the al-Qaeda terrorist group is operative.
French Special Forces have been present in Burkina Faso since 2010 on a declared mission to help regional governments in the Sahel — particularly Mali — tackle extremism.
France is a former colonizer of the region.
In March, nearly 30 people, including civilians and soldiers, were killed when al-Qaeda-linked gunmen launched a coordinated attack in Burkina Faso's capital, Ouagadougou, targeting the army headquarters and the French Embassy.
In May, more than 200 people, including some suspected terrorists were arrested during a joint security operation between Burkina Faso, Benin, Ghana, and Togo.
https://www.presstv.com/Detail/2018/07/19/568552/Burkina-Faso-operation-antiterror-60
--------
Fulanis not Responsible for Killings in Nigeria, Says Cleric
July 18, 2018
A renowned Islamic scholar, Sheikh Dahiru Usman Bauchi, has said that Fulanis are not responsible for the killings in some parts of the country, adding that the killings have no religious colorations.
Sheikh Bauchi spoke while fielding questions from newsmen Wednesday following the several clashes between alleged Fulani herdsmen and their host communities in some parts of the country.
He said: "Fulani are not new, they are not guests in Nigeria, they are well known as one of the respected tribes. If they are killers, they would have started the killings hundreds of years back not now, the killers disguised and hide with the intention to paint a particular tribe black. Fulani are known to have sticks and bow and arrow but you are saying the killers have gun. Who gave Fulani herdsmen gun? It's the responsibilities of a government to fish out the culprits and punish them."
The cleric said: "If anyone commits a crime, such person should be identified as a criminal and made to face the full wrath of the law. Fulani lived with people across the world, they live peacefully, why should they take up arms against the people they are living together with hundreds of years ago?"
According to him, "The basic responsibilities of every government is to protect life, to protect shedding of blood, to protect human joints, to protect families, to protect properties and human dignity.
"The responsibilities of the citizenry is to listen to constituted authorities, to cooperate with them by being law abiding in order to have sustainable peace across the country."
The scholar said: "The spate of killings going on in some parts of the country has no religious colorations. The killings and the perpetrators were given a religious coloration in order to cause confusion. We have two dominant religions in Nigeria, Islam and Christianity, and the two religions do not allow anyone to shed the blood of anybody, to kill, to take away properties or burn the entire properties and such dastardly act is not permissible in any religion."
"Since we are now in a democracy, people should access the performance of their respective governments. If they perform well, they should vote for them again to continue but if they didn't do well, you vote them out. They should vote people that they believe will improve their living condition at the expiration of their tenure and instead of taking arms they should make the best use of their permanent voters card to bring the changes they desire.
Full report at:
https://www.thisdaylive.com/index.php/2018/07/18/fulanis-not-responsible-for-killings-in-nigeria-says-cleric/
--------
Libyan coast guard rescues some 160 Europe-bound migrants
17 July 2018
Libya's coast guard says it has intercepted some 160 Europe-bound African migrants, including dozens of children and women, in the Mediterranean Sea near its shores.
Spokesman Ayoub Gassim says a boat carrying 158 passengers including 34 women and nine children was stopped Monday off the coast of the western town of Khoms.
Libya has emerged as a major transit point to Europe for those fleeing poverty and civil war elsewhere in Africa. Traffickers have exploited Libya's chaos following the 2011 uprising that toppled Muammar Qaddafi.
Full report at:
https://english.alarabiya.net/en/News/north-africa/2018/07/17/Libyan-coast-guard-rescues-some-160-Europe-bound-migrants.html
--------
URL: https://www.newageislam.com/islamic-world-news/no-one-told-sdpi-take/d/115878
New Age Islam, Islam Online, Islamic Website, African Muslim News, Arab World News, South Asia News, Indian Muslim News, World Muslim News, Women in Islam, Islamic Feminism, Arab Women, Women In Arab, Islamophobia in America, Muslim Women in West, Islam Women and Feminism