New Age Islam News Bureau
3 Nov 2012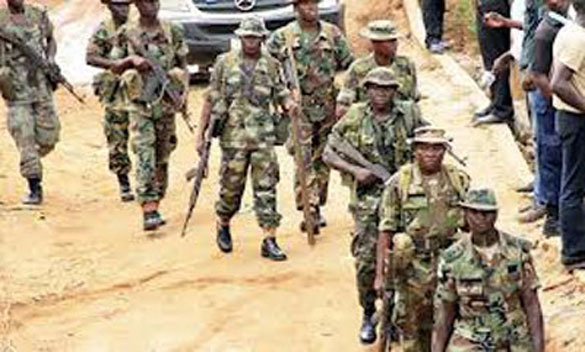 Africa
• Nigerian army kills 30 in militant bastion
• 'Militia attack' kills 13 in Sudan's Darfur
• Mali Islamists ready to cut Qaeda ties: report
• Libya gunmen end occupation of parliament building
• Sudan says US reneged on promise to lift curbs
• Niger aid group kidnappers kill 1, release 5
• Somalia: Mogadishu suicide bombers attack restaurant
Arab World
• Jordan Islamists Blast Halloween Rituals as 'Satanic and Homosexual'
• Insurgents shoot dead 3 soldiers in Iraq
• Gruesome video raises concerns about Syria rebels
• Arabic, Urdu poets steal thunder at poetry event in Saudia
• Hundreds in Egypt's Tahrir Square for preliminary Islamist mass demonstration
• Egypt Court: Preacher Banned From Broadcasting for 25 Days for Insulting Police Officer
• Syria's rebels launch offensive on military air base
• Bahrain Twitter user imprisoned for defaming King Hamad
• Kuwait may use troops to stop opposition demo: report
• Egypt court rules in favour of Al-Jazeera Misr and ONTV
Pakistan
• Suicide blast kills anti-Taliban Lashkar chief; TTP claims responsibility
• Christian leaders pardon Mardan Church arsonists
• Petition in Lahore H C seeks refurbishment on Hindu temples
• Govt to take steps for the promotion of girl's education: PM
• Lahore 'blasphemy' headmaster remanded; court rejects bail
• Five killed in blast outside ANP leader's office in Pakistan
• Judiciary can't dissolve Balochistan govt: Gilani
• SC orders action against Taliban, armed groups in Karachi
• Zardari, associates discredited democracy: CM Shahbaz
• Dual national lawmakers: 196 MPs have not submitted affidavits
• 26/11 case in Pakistan: Prosecution seeks speedy trial
• Taliban decide to 'deal with' MQM's 'suppression'
India
• Nine Intelligence Documents of 2002 Riot Papers Destroyed: Gujarat
• Indian doctor killed by Pakistani in UAE hospital
• Heritage heartache: Stalled work on Hindu shrine dismays Pakistanis
• UN Security Council serves no one's purpose: India
• 'J&K HC talaq order is interference in religious affairs': A religious organisation
• SP, BJP together behind communal riots in UP: Union minister
• Writer and actor slams V S Naipaul for his anti-Islam views
• Royal rally for kin of last Mughal, Begum Zafar Ali
• Counterfeit notes ring leader deported from UAE, arrested
• ISI spy-ring member arrested from Rajasthan
• Taliban's return to power in Afghan likely: ex-Indian diplomat
• 'Cricketing ties with Pak no dilution of stand on 26/11'
• Israel trashes branding of its soldiers in Goa as dehumanised
• Kalam: like China, India too going nuclear way
• Court issues production warrant against Abu Jundal
• Iran relents, US now partner of Indian Ocean association
• Gujarat polls: It's Catch-22 for Muslims in the state
• Despite fresh terror threat, J-K Panches refuse to resign
Europe
• Norway to provide aid for Khyber Pakhtunkhwa education
• Malala attack: 'Uninformed' comments land Lord Ahmed in hot water
North America
• US jury awards troops $85 million over Iraq chemical exposure
• Dallas Museum of Art Appoints founding director of the Museum of Islamic Art in Doha, as First Senior Advisor for Islamic Art
• Special event to honour "September 11th Families for Peaceful Tomorrows" at Islamic Centre
• US urged to seek open accords over drones
• US investigators to get access to Benghazi suspect
• Pakistanis in US show soft corner for Obama
South Asia
• Participation of UK legal experts in Nasheed trial a "unique challenge"
• Displaced in Myanmar need food, shelter: UNHCR
• Khaleda draws flak after assurance to India
Southeast Asia
• Suspected militant killed in Indonesian police raid
Mideast Asia
• Hamas fiercely slams Abbas' anti-right of return statement
• Church of the Holy Sepulchre in row over water bill in Jerusalem
• Israel's Barak disavows aide's comments on Egypt leader
Compiled by New Age Islam News Bureau
Photo: Nigerian army kills 30 in militant bastion
URL: https://www.newageislam.com/islamic-world-news/new-age-islam-news-bureau/nigerian-army-kills-30-in-militant-bastion/d/9189
--------------
Africa
Nigerian army kills 30 in militant bastion
2 November 2012
MAIDUGURI: Nigerian troops shot dead at least 30 people during raids in the northeast city of Maiduguri, bastion of the radical sect Boko Haram, witnesses and hospital staff said on Friday.
Boko Haram says it wants to create an Islamic state in Nigeria and its fighters have killed hundreds in bomb and gun attacks targeting security forces, politicians and civilians since launching an uprising in 2009. The sect has become the top security threat to Africa's biggest energy-producing state.
Three witnesses told Reuters that soldiers from the Joint Task Force (JTF) raided several neighborhoods in Maiduguri late on Thursday and arrested or shot dead dozens of people.
"More than 30 bodies were brought in by the JTF yesterday and most of them were young men," a nurse at one Maiduguri hospital Yagana Bukar told Reuters. The military spokesman in Maiduguri did not respond to requests for comment.
"Yesterday around the Gambaru area, soldiers raided places with an insider who pointed to suspected terrorists and they just killed some of them on the spot and others were taken away," a civil servant who saw the attacks told Reuters, asking not to be named. He said he saw more than 40 dead bodies.
A recent military crackdown has reduced the more deadly Boko Haram attacks seen early this year, although violence in Maiduguri and the rest of northeast Borno state is still an almost daily occurrence.
Western governments are concerned about Boko Haram linking up with other militant groups in the region, including Al-Qaeda's north African wing.
Amnesty International said in a report on Thursday that the JTF had committed human rights abuses in its fight against Boko Haram that were fueling the insurgency.
The report said the JTF had carried out executions in the streets and tortured people without bringing any charges against them. The military said the report was biased and the police said they would investigate the matter.
A man claiming to be a senior member of Boko Haram told journalists by phone on Thursday that the group was willing to hold talks with the government under certain conditions, although there were doubts over what links he has with the group.
Several efforts at dialogue have failed and Boko Haram's self-proclaimed leader Abubakar Shekau has said in videos posted online that the group is not interested in talks with the government. Shekau is on the US "foreign terrorist" list.
The man calling himself Abu Mohammed Ibn Abdulazeez told reporters in Maiduguri that the sect would cease fire if the current governor of Borno was arrested, the group's mosque was rebuilt, they were compensated for all their losses and all of the sect's imprisoned members were released.
He did not mention the implementation of sharia law, a key demand of Shekau's in the past.
Abdulazeez proposed that Muhammadu Buhari, President Goodluck Jonathan's main opponent in 2010 elections, be part of a negotiation team which would meet in Saudi Arabia for talks.
He spoke in English, unlike previous communications from spokesman Abu Qaqa and videos from Shekau, who both spoke in Hausa and Arabic. Shekau said in September that Qaqa had been arrested and may now be dead. Qaqa used to communicate with groups of journalists in Maiduguri by telephone.
"If he is a genuine Boko Haram person then it is a positive development," Borno government spokesman Inuwa Bwala told Reuters.
http://www.arabnews.com/nigerian-army-kills-30-militant-bastion-%E2%80%94-witnesses
--------------
'Militia attack' kills 13 in Sudan's Darfur
At least 13 people killed in Northern Darfur after a militia attacked Sigili village
3 Nov 2012
Militia in Sudan's North Darfur state attacked a village and killed 13 people, a local source said on Saturday, adding to an upsurge of deadly violence in the area.
The attack on Friday targeted Sigili village, about 30 kilometres (19 miles) southeast of the state capital El Fasher, said the source, who cannot be further identified for security reasons.
"Basically it was a tribal clash between local militia and Zaghawa," the source said, adding that five people were also reported missing.
Since July, civilians have been increasingly at risk from inter-communal fighting, harassment by militia groups, and sporadic clashes between rebel and government troops, particularly in North Darfur, UN chief Ban Ki-moon said in a three-monthly report issued on October 16.
Disputes between farmers and pastoralists over land use triggered most of the inter-communal violence, he said.
Tensions escalated when tribal militia aligned to the government became involved, along with anti-regime rebels.
"At the same time, local sources have cited mounting frustration among communities from which the militias are drawn... over unfulfilled commitments by the government that have led to the militia challenging authorities and engaging government security forces," Ban said.
In the Hashaba area northwest of El Fasher, more than 70 civilians died in September from rebel-government fighting and aerial bombardments, the United States said.
Ban did not provide a casualty figure from that incident.
But he said a dispute over land use triggered clashes between Arab nomads and Tunjur farmers in Hashaba before fighting reportedly escalated after government and rebel forces also became involved.
Peacekeepers from the African Union-UN Mission in Darfur (UNAMID) were prevented from reaching the area three times in late September, due to government restrictions blamed on insecurity, Ban said.
On October 17, a UNAMID convoy on its way to the Hashaba area for an assessment was ambushed by unidentified attackers, killing one South African UNAMID member and injuring three others.
Though down from its peak, violence persists in Darfur nine years after ethnic African rebels rose against the Arab-dominated Khartoum government. The United Nations estimates at least 300,000 people died but the government puts the toll at 10,000.
An estimated 1.7 million Darfur people are still living in camps for the displaced, the UN says.
http://english.ahram.org.eg/NewsContent/2/8/57046/World/Region/Militia-attack-kills--in-Sudans-Darfur.aspx
--------------
Mali Islamists ready to cut Qaeda ties: report
Mali's Ansar Dine's leader says the Islamist group is ready to officially distance himself from AQIM (Al-Qaeda in the Islamic Maghreb) and play the 'democracy' game, media reports said
3 Nov 2012
Malian Islamist group Ansar Dine has said it is prepared to distance itself from Al-Qaeda's North Africa branch, a newspaper said on Saturday, a day after sending a delegation to Algiers for peace talks.
Ansar Dine's leader Iyad Ag Ghaly "would be ready to officially distance himself from AQIM (Al-Qaeda in the Islamic Maghreb) and play the 'democracy' game," El-Watan reported, citing an Algerian official.
A statement from Ghaly could be expected in "the next few days," the "credible" source added, saying that the Islamist leader would cut ties with AQIM and instead support international dialogue on the Mali issue.
Ansar Dine is one of the radical Islamist groups controlling northern Mali, having hijacked a separatist rebellion by the secular Tuareg that caused a coup earlier this year.
The group destroyed ancient shrines in Timbuktu and has applied brutal interpretations of Islamic law in the areas under its control.
A source close to the extremists said on Friday Ansar Dine had sent a delegation to Algiers and another to Ouagadougou.
"We are in favour of peace, and dialogue is necessary for peace. That is why we have sent these delegations," he said. The envoys may also make a stop in Nigeria, another source within Ansar Dine told AFP.
The UN Security Council on October 12 approved a resolution urging a joint African union military force to speed up preparations for a force of more than 3,000 troops that would attempt to help recapture the occupied Malian north.
Algeria is seen as a key player in dealing with Islamic extremism, and US Secretary of State Hillary Clinton visited the regional heavyweight on Monday to press for support in the Mali crisis.
The latest talks come as international experts meet in Bamako to firm up plans for the armed intervention.
The Ansar Dine delegation to Burkina Faso arrived on Friday, but Algiers on Saturday had still not officially confirmed the arrival of the second.
http://english.ahram.org.eg/NewsContent/2/9/57048/World/International/Mali-Islamists-ready-to-cut-Qaeda-ties-report.aspx
--------------
Libya gunmen end occupation of parliament building
2 November 2012
Gunmen have ended their siege of Libya's parliament, having been given the chance to meet the prime minister to air their grievances.
Dozens of militiamen occupied the complex on Wednesday to protest against the formation of the new government.
They called for the removal of some of the ministers who have links to the late Muammar Gaddafi's regime.
The Congress building is now back in government security hands, the BBC's Rana Jawad reports from Tripoli.
Full report at:
http://www.bbc.co.uk/news/world-africa-20178222
--------------
Sudan says US reneged on promise to lift curbs
3 November 2012
KHARTOUM: Sudan has accused the US of reneging on commitments to remove sanctions, after Washington extended the 15-year-old trade restrictions.
Then-president Bill Clinton imposed the embargo in 1997 over Sudan's support for international terrorism, efforts to destabilize neighboring governments, and human rights violations.
President Barack Obama has approved the sanctions for another year, saying the actions of the Sudanese government "continue to pose an unusual and extraordinary threat to the national security and foreign policy of the United States."
Full report at:
http://www.arabnews.com/sudan-says-us-reneged-promise-lift-curbs
--------------
Niger aid group kidnappers kill 1, release 5
Nov 3, 2012
Medical charities say that a Nigerien health worker was killed but five others have been released.
The aid organizations BEFEN and Health Alert announced that five health workers were freed in Niger on Saturday but said their colleague Aime Soulembaye died of wounds received when unidentified gunmen kidnapped them on October 14 from the town of Dakoro, in southwestern Niger.
BEFEN issued a statement from the capital Niamey saying that Aime Soulembaye was shot during the kidnapping and later died. It said Aime Soulambaye and the others had helped more than 20,000 children with malnutrition and malaria in Niger.
The kidnappers are suspected to have been Islamist extremists who have kidnapped other aid workers and taken them to northern Mali to be held for ransom.
http://www.thehindu.com/news/international/niger-aid-group-kidnappers-kill-1-release-5/article4062159.ece
--------------
Somalia: Mogadishu suicide bombers attack restaurant
Nov 3, 2012
Two suicide bombers have blown themselves up trying to enter a restaurant in the Somali capital Mogadishu, killing at least one person.
They had targeted a restaurant known as The Village in the Hodan district of the city but were stopped by guards, one of whom was killed.
The attackers opened fire on the guards, a local resident told Reuters.
Suicide bombers attacked another restaurant belonging to the same owner in September, killing 14 people.
Such attacks are fairly common in the city, as are targeted assassinations, BBC Africa analyst Mary Harper reports.
Some are carried out by the Islamist group al-Shabab, which controls much of the country. Others by different groups including private militias and criminal gangs.
http://www.bbc.co.uk/news/world-africa-20191673
--------------
Arab World
Jordan Islamists blast Halloween rituals as 'Satanic and homosexual'
Muslim Brotherhood in Jordan slams Halloween celebrations in the capital Amman saying they were homosexual and Satanic rituals and considered as a violation of religious laws
3 Nov 2012
Jordan's Muslim Brotherhood on Saturday condemned Halloween celebrations held in an Amman cafe as "Satanic" and homosexual, while a newspaper reported acts of vandalism at the party.
"We watched with disgust and shame last night (Friday) homosexual and Satanic rituals in an Amman cafe," the Brotherhood said in a statement on its website.
"This presents a challenge to the values of the Jordanian people and their Arab and Muslim identity, as well as a violation of religious laws," it added.
The group demanded that those who organised the party be tried for the "grotesque act," decrying that such events are allowed to go ahead when the people are "stricken by poverty and amid political crises" in Jordan.
Al-Ghad newspaper, meanwhile, reported that violence broke out when "angry youths tried to prevent the Halloween celebrations from taking place" in the cafe in Amman.
It said they tried to storm the cafe, throwing stones and setting fire to property, causing a traffic jam until early Saturday.
Poverty levels are running at 25 percent in the desert kingdom, whose capital Amman is the most expensive city in the Arab world, according to several independent studies.
http://english.ahram.org.eg/NewsContent/2/8/57030/World/Region/Jordan-Islamists-blast-Halloween-rituals-as-Satani.aspx
--------------
Insurgents shoot dead 3 soldiers in Iraq
3 Nov 2012
Iraqi authorities say insurgents have gunned down three soldiers at a checkpoint near the country's capital.
Police officials said that the early Saturday shooting took place in Taji, 20 kilometers (12 miles) north of Baghdad, and two other soldiers were wounded.
Medics in a nearby hospital confirmed the casualties. All officials spoke on condition of anonymity because they were not authorized to talk to the media.
Violence has ebbed in Iraq, but insurgent attacks are still frequent.
http://english.ahram.org.eg/NewsContent/2/8/57035/World/Region/Insurgents-shoot-dead--soldiers-in-Iraq.aspx
--------------
Gruesome video raises concerns about Syria rebels
Nov 3, 2012
BEIRUT: A video that appears to show a unit of Syrian rebels kicking terrified, captured soldiers and then executing them with machine guns raised concerns on Friday about rebel brutality at a time when the United States is making its strongest push yet to forge an opposition movement it can work with.
UN officials and human rights groups believe President Bashar Assad's regime is responsible for the bulk of suspected war crimes in Syria's 19-month-old conflict, which began as a largely peaceful uprising but has transformed into a brutal civil war.
But investigators of human rights abuses say rebel atrocities are on the rise.
At this stage "there may not be anybody with entirely clean hands," Suzanne Nossel, head of the rights group Amnesty International, told Associated Press.
Full report at:
http://timesofindia.indiatimes.com/world/middle-east/Gruesome-video-raises-concerns-about-Syria-rebels/articleshow/17076981.cms
----------
Arabic, Urdu poets steal thunder at poetry event in Saudia
3 November 2012
The Dhahran Poetry Group, an assemblage of Saudi Aramco employees and their families with a love of literature, presented melodic "ghazal" and poetry in English, Arabic and Urdu at a colourful evening recently.
Traditions from the Subcontinent took the spotlight as the night at the majestic Ad-Diwan hall inside the Saudi Aramco compound was dedicated to Pakistan's Mehdi Hassan and India's Jagjit Singh — legendary singers who died early this year.
Pakistani national Imran Sehar performed wonderful selections from both singers and was accompanied on tabla (a percussion instrument) and harmonium. Members of the audience appeared spellbound as they swayed to the hypnotic blend of words and music.
Full report at:
http://www.arabnews.com/arabic-urdu-poets-steal-thunder-poetry-event
----------
Hundreds in Egypt's Tahrir Square for preliminary Islamist mass demonstration
Islamist protesters congregate in Tahrir Square on Friday, as youth Islamist groups organize protests ahead of 9 November mass rally
2 Nov 2012
Hundreds of Islamist supporters gathered in Tahrir Square Friday afternoon for a preliminary demonstration to call for the application of Islamic Sharia law in Egypt's constitution.
A mass rally is scheduled for 9 November by a group of Islamist forces to reinforce their demand.
Full report at:
http://english.ahram.org.eg/NewsContent/1/64/57000/Egypt/Politics-/UPDATE-Hundreds-in-Egypts-Tahrir-Square-for-prelim.aspx
----------
Egypt Court: Preacher Banned From Broadcasting for 25 Days for Insulting Police Officer
Preacher Khaled Abdullah has been barred from being on air for 25 days by court ruling
3 Nov 2012
Egypt's Administrative Court ordered Saturday that Khaled Abdullah's Masr El-Gedida TV show, carried by religious channel Al-Nass, be taken off air for 25 days.
The court was responding to a lawsuit filed by lawyers Mohamed Salem and Amr Salem on behalf of former police officer Omar Afifi who claimed that Abdullah had insulted him on air 10 September, reported state-owned news agency MENA.
Full report at:
http://english.ahram.org.eg/NewsContent/1/64/57041/Egypt/Politics-/Egypt-court-preacher-Khaled-Abdullah--banned-from-.aspx
--------------
Syria's rebels launch offensive on military air base
Nov 3, 2012
Rebels started Saturday a wide-scale offensive on a military air base in Syria's northern province of Idlib, a day after troops retreated from the nearby strategic town of Sarageb, activists said.
"Fierce clashes are raging near Taftanaz military airport, after rebels attempted to storm the facility from different axes using rocket propelled grenades and mortar shells," the Britain-based Syrian Observatory for Human Rights said.
Full report at:
http://www.thehindu.com/news/international/syrias-rebels-launch-offensive-on-military-air-base/article4061675.ece
--------------
Bahrain Twitter user imprisoned for defaming King Hamad
Nov 3, 2012
A Bahrain court has sentenced an online activist to six months in prison after convicting him for "defaming" King Hamad in comments posted on Twitter.
The man, whose name was not released, was among four people arrested last month on the same charges.
Appearing in court on 22 October, they all denied any wrongdoing. Verdicts in the other cases are expected next week.
Insulting the king and other members of the ruling family, the Al Khalifah, is a serious offence in Gulf state.
In September, the prominent pro-democracy activist Zainab al-Khawaja was jailed for two months for damaging public property in a police station. Ms Khawaja's lawyer said she had torn up a picture of the king.
Full report at:
http://www.bbc.co.uk/news/world-middle-east-20179983
------------


Kuwait may use troops to stop opposition demo: report
Kuwait media reports on security officials that the government might call in the army to step against the opposition protest scheduled to be held this week against an amendment to the electoral law
3 Nov 2012
Kuwait may call in the army to help security forces stop a march called by the opposition for Sunday after the government vowed to use force if necessary, the emirate's Al-Anbaa newspaper reported.
Full report at:
http://english.ahram.org.eg/NewsContent/2/8/57031/World/Region/Kuwait-may-use-troops-to-stop-opposition-demo-repo.aspx
----------
Egypt court rules in favour of Al-Jazeera Misr and ONTV
Al-Jazeera Misr has been granted the right to a license while ONTV is protected against closure lawsuit
3 Nov 2012
Egypt's Administrative Court issued a verdict Saturday ordering the state to renew the broadcasting license of Al-Jazeera Mubashir Misr.
A lawsuit demanding reinstatement was filed by Al-Jazeera news network, claiming that administrative entities refused to renew the channel's license with no reason given despite all conditions having been met.
Full report at:
http://english.ahram.org.eg/NewsContent/1/64/57049/Egypt/Politics-/Egypt-court-rules-in-favour-of-AlJazeera-Misr-and-.aspx
----------
Pakistan
Suicide blast kills anti-Taliban Lashkar chief; TTP claims responsibility
November 3rd, 2012
PESHAWAR: At least six people were killed and three others injured Saturday when a Pakistani Taliban suicide bomber targeted a local anti-Taliban militia chief in district Buner of north-western Khyber Pakhtunkhwa province.
Fateh Khan, a local leader formerly affiliated with the Awami National Party (ANP), was killed with three of his guards when a suicide bomber targeted his vehicle in Dagar area of Buner. The incident happened near Fateh Khan Petrol pump, owned by the leader from Sultan was village.
Full report at:
http://dawn.com/2012/11/03/anti-taliban-leader-killed-in-buner-suicide-attack-ttp-claim-responsibility/
--------------
Christian leaders pardon Mardan Church arsonists
By Tahir Khan
November 3, 2012
MARDAN: When angry mobs set the Sarhadi Lutheran Church in Mardan on fire on September 21, along with countless holy books, coexistence efforts went up in flames.
The local Christian community, however, has pardoned the perpetrators, but is asking the army for special security arrangements.
Burning down the church
An angry mob, protesting against the anti-Islamic video The Innocence of Muslims forced their way into the Sarhadi Lutheran Church on September 21, and set the church, the home and office of the pastor, as well as a library on fire.
Full report at:
http://tribune.com.pk/story/459966/religious-harmony-christian-leaders-pardon-mardan-church-arsonists/
--------------
Petition in Lahore H C seeks refurbishment on Hindu temples
November 3, 2012
LAHORE: A writ petition has been filed in the Lahore High Court seeking directions for the Punjab government to refurbish worship places of the Hindu community, including the famous Jain Mandar (temple) in Lahore, to their original conditions.
Jain Sewak Sabha, an organisation of the Hindu community, filed a petition, contending that around 20 temples were in dilapidated condition and needed immediate repair work.
It further stated the indifferent attitude of concerned authorities had allowed land grabbers to encroach properties which belonged to the temples.
The petitioner pleaded that protecting rights of minorities was the constitutional duty of the government. The organisation prayed to the court to order the renovation of all temples in the city and direct the government to get rid of illegal possessions of the land mafia.
http://tribune.com.pk/story/460104/minority-rights-petition-seeks-refurbishment-on-hindu-temples/
--------------
Govt to take steps for the promotion of girls education: PM
November 3rd, 2012
ISLAMABAD: Prime Minister Raja Pervez Ashraf on Friday said the attack on Malala Yousufzai had raised awareness about the necessity of educating girls in Pakistan, saying the government would take all possible steps for promoting education.
Speaking at PM House, the prime minister said the government's objective of making Pakistan a developed and prosperous country can only be attained by exploiting fully the potential of its citizens.
The prime minister also said that concrete steps must be taken to minimise the primary level drop-out rate in the the country.
http://dawn.com/2012/11/03/govt-to-take-steps-for-the-promotion-of-girls-education-pm/
--------------
Lahore 'blasphemy' headmaster remanded; court rejects bail
Nov 3, 2012
LAHORE: A Pakistani court on Saturday refused bail to the headmaster of a school caught in a blasphemy row over a piece of homework allegedly containing derogatory references to the Holy Prophet (PBUH).
Asim Farooqi, 77, was remanded in custody for 14 days on charges of blasphemy – which can attract the death penalty in Pakistan – despite arguing he had no direct part in the case.
One of his teachers, Arfa Iftikhar, went into hiding after a furious mob stormed Farooqi Girls' High School in the eastern city of Lahore over a piece of homework she set.
Blasphemy is an extremely sensitive issue in Pakistan, where allegations of insulting Islam or the Holy Prophet (PBUH) can prompt violent outbursts of public anger.
Full report at:
http://dawn.com/2012/11/03/lahore-blasphemy-headmaster-remanded-court-rejects-bail/
--------------
Five killed in blast outside ANP leader's office in Pakistan
3 November 2012
A bomb went off outside the office of a top politician in Buner district of Pakistan's restive northwest today, killing at least five people and injuring several others, police said.
The explosion occurred outside the office of Awami National Party (ANP) leader Fateh Khan in Dagar area of Buner district of Khyber-Pakhtunkhwa province, about 100 km from Islamabad.
The blast left five people dead and several others injured, police said.
The identity of those killed could not immediately be ascertained.
Full report at:
http://www.thehindu.com/news/international/five-killed-in-blast-outside-anp-leaders-office-in-pakistan/article4061844.ece
---------
Judiciary can't dissolve Balochistan govt: Gilani
Nov 2, 2012
LAHORE, Nov 2: Former prime minister Yousuf Raza Gilani said on Friday the judiciary had no powers to dissolve the Balochistan government.
Talking to reporters at the Lahore Press Club, Gilani said the mandate of the Balochistan government should be respected otherwise separatist elements would benefit from it.
"The government should look into the matters of Balochistan as the judiciary has no powers to dissolve the government," he said.
Full report at:
http://dawn.com/2012/11/03/judiciary-cant-dissolve-balochistan-govt-gilani/
--------------
SC orders action against Taliban, armed groups in Karachi
November 3rd, 2012
KARACHI: The Supreme Court has ordered the Sindh government to take immediate action against all armed groups in Karachi, including the Taliban, DawnNews reported.
In an interim order issued Saturday, the Supreme Court's bench five-member hearing a case for the implementation of the apex court's earlier order in a suo motu case related to the law and order situation in Karachi directed the provincial government to arrest all prisoners released on parole and present them before it.
Full report at:
http://dawn.com/2012/11/03/sc-orders-action-against-taliban-armed-groups-in-karachi/
--------------
Zardari, associates discredited democracy: CM Shahbaz
November 3rd, 2012
LAHORE: Chief Minister Punjab Shahbaz Sharif on Saturday said that President Asif Ali Zardari and his associates had discredited democracy in the name of reconciliation, adding that, they had created new records of corruption, DawnNews reported.
During a meeting in Lahore with lawmakers from various districts, the chief minister said corruption, nepotism and a culture of recommending undeserved candidates had destroyed the country.
Full report at:
http://dawn.com/2012/11/03/zardari-associates-discredited-democracy-cm-shahbaz/
--------------
Dual national lawmakers: 196 MPs have not submitted affidavits
November 3rd, 2012
ISLAMABAD: Some 196 members of the National Assembly, the Senate and the provincial assemblies have not yet submitted affidavits affirming they do not hold dual nationality, DawnNews reported on Saturday.
According to sources in the Election Commission of Pakistan (ECP), 10 members of the National Assembly and 56 members of the Senate had still not submitted the affidavits.
Full report at:
http://dawn.com/2012/11/03/dual-national-lawmakers-196-mps-have-not-submitted-affidavits/
--------------
26/11 case in Pakistan: Prosecution seeks speedy trial
Nov 3, 2012
ISLAMABAD: Day-to-day hearings should be held for an early decision in the Mumbai attack case in Pakistan involving LeT's Zakiur Rehman Lakhvi and six other suspects, the prosecution has demanded, prompting the court holding the trial to issue notices to the accused to respond to this.
Judge Chaudhry Habib-ur-Rehman of the Rawalpindi-based anti-terrorism court on Saturday listed the application filed by chief prosecutor Chaudhry Zulifqar Ali for hearing on November 10 and asked the accused to respond by that date.
Full report at:
http://timesofindia.indiatimes.com/world/pakistan/26/11-case-in-Pakistan-Prosecution-seeks-speedy-trial/articleshow/17075532.cms
--------------
Taliban decide to 'deal with' MQM's 'suppression'
Sailab Mehsud
November 3rd, 2012
LADDAH: The outlawed Tehrik-i-Taliban Pakistan has decided to `deal' with the Muttahida Qaumi Movement and rid the people of Karachi of its `suppression'.
TTP spokesman Ihsanullah Ihsan called reporters and read out a statement on Friday, saying the Taliban had decided to rid the people of Karachi of the suppression of MQM. "We would show no leniency to the MQM who have repressed the people of Karachi".
Full report at:
http://dawn.com/2012/11/03/taliban-decide-to-deal-with-mqms-suppression/
--------------
India
Nine Intelligence Documents of 2002 Riot Papers Destroyed: Gujarat
Nov 03 2012
Ahmedabad: In a U-turn on its stand taken before the Gujarat High Court, the state government Friday told the Nanavati-Mehta Commission that of the 47 documents sought by suspended IPS officer Sanjiv Bhatt in connection with the 2002 riots, nine intelligence documents have been destroyed "in routine course".
This is in stark contrast to the recent statement by the Advocate General on behalf of the government before the HC that the documents were not destroyed and would be provided to the Commission, if not given so far.
Full report at:
http://www.indianexpress.com/news/some-riot-papers-destroyed-gujarat/1026096/
--------------
Heritage heartache: Stalled work on Hindu shrine dismays Pakistanis
Sameer Arshad
Nov 3, 2012,
NEW DELHI: India and Pakistan hit a high in bilateral ties when BJP leader L K Advani laid the foundation stone for the restoration of Katas Raj Temple complex near Chakwal in Pakistan' Punjab in 2005. Religion that had divided the subcontinent for over half-a-century was sought to cement ties between both countries. But seven years on, the move didn't live up to expectations, thanks to ups and downs in ties and official apathy across the border. The shrine' centrepiece — the Shri Amar Kund pond which is believed to have formed from one of Lord Shiva's teardrops which he shed to mourn his consort's death — has dried up due to three cement factories near the shrine. The shrine, it is believed, was where the Pandavas stayed for four years during their 14-year exile.
Full report at:
http://timesofindia.indiatimes.com/india/Heritage-heartache-Stalled-work-on-Hindu-shrine-dismays-Pakistanis/articleshow/17075339.cms
--------------
Indian doctor killed by Pakistani in UAE hospital
Nov 3, 2012
DUBAI: Indian doctor Rajan Daniel's throat was slit inside a hospital in Abu Dhabi by a Pakistani man who blamed him for his relative's death, a media report said on Saturday.
The Pakistani was armed with a big knife when he stormed the private hospital on Thursday. He grabbed the Indian urologist and fatally stabbed him after the death of his relative, reported website Emirates 24/7.
Full report at:
http://timesofindia.indiatimes.com/nri/other-news/Indian-doctor-killed-by-Pakistani-in-UAE-hospital/articleshow/17075302.cms
----------
UN Security Council serves no one's purpose: India
3 November 2012
India has said the U.N. Security Council in its present structure is "completely out of tune" with global realities and serves "no one's purpose", asserting that an expansion in the 15-member body should have permanent representation from Asia, Africa and Latin America.
India, which assumed this month's Presidency of the Security Council ahead of the expiry of its two-year term as a non-permanent member on December 31, 2012 said the U.N. body has remained "polarised and politically divided" on key issues like Syria and this strengthens the need for its reform.
Full report at:
http://www.thehindu.com/news/international/un-security-council-serves-no-ones-purpose-india/article4061775.ece
--------------
'J&K HC talaq order is interference in religious affairs': A religious organisation
Nov 03 2012
Srinagar : A religious organisation in J&K Friday termed as "interference in religious affairs" the High Court's recent ruling that a Muslim man's power to divorce his wife is not "unrestricted or unqualified".
"The ruling can have serious consequences," Jamiat Ahlihadith said.
Justice Hasnain Masoodi, in his judgment, has extensively quoted the Shariah law and Quranic injunctions to hold that a "husband can't have unrestricted or unqualified power to pronounce talaaq".
Jamiat said Islam is the complete way of life and all the issues related to day-to-day life have been thoroughly explained in Shariah or Islamic law and discussing or passing a judgment over any such issue in the courts is "unwise".
http://www.indianexpress.com/news/-hc-talaaq-order-is-interference-in-religious-affairs-/1026007/
--------------
SP, BJP together behind communal riots in UP: Union minister
Nov 03 2012
Barabanki (UP) : Union minister Beni Prasad Verma alleged that ruling Samajwadi Party and BJP are behind the riots in Uttar Pradesh as they want to serve their political interests.
"Ruling Samajwadi Party and opposition BJP were together behind the communal riots in the state in order to serve their political interests," Union Steel minister Beni Prasad Verma alleged.
The Union minister said SP government would be providing Rs 30,000 to high school Muslim girls for marriage or higher studies, but in fact they (Muslims) are being cheated as the maximum loss is being faced by them because of the riots and tension.
Most of the shops gutted in Faizabad in the recent incident belonged to Muslims and the administration remained passive and its laxity led to tension, Verma claimed.
http://www.indianexpress.com/news/sp-bjp-together-behind-communal-riots-in-up-beni/1026225/
--------------
Writer and actor slams V S Naipaul for his anti-Islam views
VIDYA PRABHU
Nov 03 2012
Mumbai: Writer and actor Girish Karnad left the organisers of the Mumbai LitFest red-faced Friday as he publicly questioned their decision to give V S Naipaul a lifetime achievement award. Not only did he cast aspersions on the credibility of some accounts in Naipaul's book India: A Wounded Civilisation, Karnad also lashed out at the Nobel laureate for his critical views on the influence of Islam on India.
Full report at:
http://www.indianexpress.com/news/girish-karnad-slams-v-s-naipaul-for-his-antiislam-views-questions-his-mumbai-fest-award/1026127/
--------------
Royal rally for kin of last Mughal, Begum Zafar Ali
Mail Today/ New Delhi
Nov 3, 2012
SOME of India's richest, including members of several royal families, will be out in force on the Capital's roads on Saturday, driving their fleet of luxury cars and superbikes — all for a good cause. The event, titled Royal Run, has been organised to muster financial aid for one of the only living descendants of Delhi's last emperor Bahadur Shah Zafar, Begum Zafar Ali, who currently lives on a paltry government pension of ` 1,500.
Organisers say they will be able to generate around ` 5 lakh through the event, which will be given to Ali. "The vehicles will start from a city hotel at noon and cover half the stretch of the Yamuna- Expressway," an organiser said.
Mail Today
--------------
Counterfeit notes ring leader deported from UAE, arrested
Rahul Tripathi
Nov 03 2012
New Delhi : In what is being considered a big catch in the battle against counterfeit currency, the National Investigation Agency (NIA) Friday arrested Masthigudda Aboobacker, a Kerala native who allegedly ran an international ring dealing with fake Indian currency notes (FICN) with the support by Pakistan's ISI and gangster Dawood Ibrahim.
The 50-year-old was arrested at New Delhi's IGI Airport after he was deported from Abu Dhabi, based on a red corner notice issued against him in July in connection with a case registered by NIA in Hyderabad. He is wanted in several FICN cases.
Full report at:
http://www.indianexpress.com/news/counterfeit-notes-ring-leader-deported-from-uae-arrested/1025993/
--------------
ISI spy-ring member arrested from Rajasthan
November 02, 2012
City Crime Branch today arrested an alleged agent of Pakistan's Inter-Services Intelligence (ISI) Naushad Ali from Jodhpur on charges of espionage. With his arrest, the police have so far nabbed four persons in connection with spying for ISI in the last 20 days. Joint Commissioner
of Police (Crime) A K Sharma said, "Interrogation of the suspects arrested earlier helped us in nabbing Ali, a resident of Jodhpur. Ali has been arrested for supplying information to ISI about Indian army.
Full report at:
http://www.hindustantimes.com/India-news/Ahmedabad/ISI-spy-ring-member-arrested-from-Rajasthan/Article1-954027.aspx
--------------
Taliban's return to power in Afghan likely: ex-Indian diplomat
Nov 02 2012
London : The Taliban is likely to return to power "fairly quickly and easily" in Afghanistan after the exit of US-led NATO forces from the war-torn country, former Indian foreign secretary Krishnan Srinivasan has said.
He made the comments while answering questions on his recently published memoirs 'Diplomatic Channels' at an event at the Nehru Centre here last night.
Gazing at a crystal ball on Afghanistan, Srinivasan, also a former deputy secretary general of the Commonwealth, forecast the return of the Taliban and an ouster of the Hamid Karzai government after the exit of western forces from the country at the end of 2014.
Full report at:
http://www.indianexpress.com/news/talibans-return-to-power-in-afghan-likely-exindian-diplomat/1025860/
--------------
'Cricketing ties with Pak no dilution of stand on 26/11'
Nov 3, 2012
GURGAON: Even as he spoke in favour of resuming cricketing ties with Pakistan, the new foreign minister, Salman Khurshid, said on Friday that there is no question of any dilution of India's position on 2008 Mumbai attacks.
Khurshid said that the cricket board officials had already shown a "degree of aloofness", which was required after the attacks and that they should be trusted if they wanted to resume cricket with Pakistan.
Full report at:
http://timesofindia.indiatimes.com/india/Cricketing-ties-with-Pak-no-dilution-of-stand-on-26/11/articleshow/17070254.cms
--------------
Israel trashes branding of its soldiers in Goa as dehumanised
Nov 3, 2012
PANAJI: A senior Israeli diplomat today assailed the remarks of an outfit linked to Goa Church that Israeli soldiers holidaying in Goa are "dehumanised" and termed the same as "nonsense".
"The statement made by a part of the Church in Goa is full of nonsense. Those who did research were not even priests and no one gave them right to conduct the study," Orna Sagiv, Consul General of Israel in Mumbai, told PTI here.
Social Justice and Peace (CSJP), a social arm of the Catholic Church in Goa, recently claimed that Israeli youth who vacation in Goa after compulsory stint in the army were "dehumanised".
Full report at:
http://timesofindia.indiatimes.com/india/Israel-trashes-branding-of-its-soldiers-in-Goa-as-dehumanised/articleshow/17071212.cms
--------------
Kalam: like China, India too going nuclear way
ANANTH KRISHNAN
3 November 2012
Beijing to push forward plans after undertaking extensive safety review
Just as China has moved towards ending its ban on new nuclear projects after the Fukushima disaster by giving the go-ahead for constructing power plants, the former President, A.P.J. Abdul Kalam, said in Beijing on Friday that India "had also come to the conclusion" that nuclear power would have to play a key role in achieving energy independence.
While Japan and some countries in the West, such as Germany, have moved away from nuclear energy in the wake of Fukushima, the Chinese government on October 25 signalled its intent to push forward its ambitious plans for the nuclear sector, albeit at a slower pace, after undertaking an extensive safety review.
Full report at:
http://www.thehindu.com/news/international/kalam-like-china-india-too-going-nuclear-way/article4059277.ece
--------------
Court issues production warrant against Abu Jundal
3 November 2012
LeT Terrorist and 26/11 Mumbai attack key handler Abu Jundal was on Saturday ordered to be produced before it by a Delhi court on November 26, 2012 as he could not appear before it after expiry of his judicial custody period.
District Judge (DJ) I.S. Mehta issued a production warrant against Jundal for his appearance in the court after jail authorities told it that he was in the custody of Gujarat ATS, court sources said.
Full report at:
http://www.thehindu.com/news/national/court-issues-production-warrant-against-abu-jundal/article4061783.ece
--------------
Iran relents, US now partner of Indian Ocean association
Shubhajit Roy
Nov 03 2012
Gurgaon : The US became a dialogue partner of the Indian Ocean Rim Association for Regional Cooperation on Friday, with Iran relenting to its entry into the 20-member organisation, to the surprise of many.
Tehran, which signed the Gurgaon communiqué, only made a perfunctory remark about the US, saying it was being allowed into the largely economic organisation although it had placed "economic sanctions on Iran". This was conveyed by Iran at the senior officials' meeting on Thursday, though they did not raise the issue at the ministerial meeting.
Full report at:
http://www.indianexpress.com/news/iran-relents-us-now-partner-of-indian-ocean-association/1025997/
--------------
Gujarat polls: It's Catch-22 for Muslims in the state
Syed Khalique Ahmed ]
Nov 03 2012
Ahmedabad : Despite indications that the state BJP is courting them for the first time, the 36.5 lakh Muslim voters in Gujarat are in a Catch-22 situation.
While most of them are wary of voting for BJP for ideological reasons, they are equally disenchanted with the Congress which is allegedly insensitive to their community.
"While Muslims do not like BJP owing to ideological reasons, they find the Congress insensitive to Muslim issues," says Junagadh-based social activist Haji Harun. He cites the instance of Congress-ruled Junagadh Municipal Corporation (JMC), which has seven Muslim corporators.
Full report at:
http://www.indianexpress.com/news/gujarat-polls-it-s-catch22-for-muslims-in-the-state/1026193/
--------------
Despite fresh terror threat, J-K panches refuse to resign
Arun Sharma
Nov 03 2012
Jammu : Defying threatening call from Pakistan based United Jehad Council chairman and Hizbul Mujahideen supremo Syed Salah-ud-Din, the elected panches and sarpanches in Jammu and Kashmir today refused to resign despite militants threat to their lives.
"We did not contest the panchayat elections on the agenda of any political party or on Kashmir issue, but because of our conviction towards upholding the flag of democracy high in the state,'' said Shafiq Mir, newly elected chairman of the All Jammu Kashmir Panchayat Conference – an umbrella organization representing nearly 33,000 panches and sarpanches across all the three regions of the state.
Full report at:
http://www.indianexpress.com/news/despite-fresh-terror-threat-jk-panches-refuse-to-resign/1026328/
----------
Europe
Norway to provide aid for Khyber Pakhtunkhwa education
November 3rd, 2012
ISLAMABAD: Norway has agreed to provide 75 million Norwegian krones for the three-year second phase of 'Basic Education Improvement Programme' which aims to improve educational standard and facilities, particularly of girl students, in Khyber Pakhtunkhwa.
An agreement to this effect was signed here on Friday by Secretary Economic Affairs Division Javed Iqbal and Norwegian Ambassador Cecilie Landsverk.
Full report at:
http://dawn.com/2012/11/03/norway-to-provide-aid-for-kp-education/
--------------
Malala attack: 'Uninformed' comments land Lord Ahmed in hot water
November 3, 2012
In a statement issued immediately following the attack on child activist Malala Yousafzai, Lord Nazir Ahmed said the incident could have been part of a plot to discredit the Taliban in Pakistan, a UK daily reported on Thursday.
However, the British parliamentarian was quoted by the Daily Telegraph as saying he made his comments before facts, regarding the attack, were clear.
The newspaper had obtained a video of a meeting in London that took place the day after the attack on Malala. Addressing the meeting, Lord Nazir suggested that the 15-year-old peace activist may have been shot to provide an excuse for launching a military operation in North Waziristan.
Full report at:
http://tribune.com.pk/story/460109/malala-attack-uninformed-comments-land-lord-ahmed-in-hot-water/
---------
North America
US jury awards troops $85 million over Iraq chemical exposure
Nov 3, 2012
PORTLAND: An Oregon jury awarded 12 Army National Guardsmen $85 million in damages from defense contractor KBR Inc. on Friday after finding that the company failed to protect them from exposure to cancer-causing chemicals when they served in Iraq
Each Guard soldier was awarded $850,000 in non-economic damages and another $6.25 million in punitive damages for "reckless and outrageous indifference" to their health in the trial in US District Court in Portland.
Full report at:
http://timesofindia.indiatimes.com/world/us/US-jury-awards-troops-85-million-over-Iraq-chemical-exposure/articleshow/17072121.cms
--------------
Dallas Museum of Art Appoints founding director of the Museum of Islamic Art in Doha, as First Senior Advisor for Islamic Art
November 1, 2012
Maxwell L. Anderson, The Eugene McDermott Director of the Dallas Museum of Art, today announced the appointment of Sabiha Al Khemir, the founding director of the Museum of Islamic Art in Doha, Qatar, as the Museum's first Senior Advisor of Islamic Art. The appointment, effective immediately, is for a three-year term during which Dr. Al Khemir will support Anderson and senior staff in building partnerships with art institutions across the globe. Al Khemir, an internationally known authority on Islamic art from the 7th century through the present, will work with the DMA to enhance the presence of Islamic art within its exhibitions and collections and promote the exchange of Islamic works between the Museum and other participating institutions.
Full report at:
http://www.dallasartnews.com/2012/11/dallas-museum-of-art-appoints-sabiha-al-khemir-as-first-senior-advisor-for-islamic-art/
--------------
Special event to honour "September 11th Families for Peaceful Tomorrows" at Islamic Centre
By Shaheen Akhtar
GateHouse News Service
Nov 01, 2012
WAYLAND —The Islamic Centre of Boston in Wayland will hold a special event to honour "September 11th Families for Peaceful Tomorrows" on Saturday, Nov. 3 at 6 p.m., for their work toward peace, social justice, religious tolerance and anti-Islamophobia efforts.
With the intention of promoting the building of bridges through increased understanding, the program will highlight how different religious voices can speak together to breach the cultural divide.
Full report at:
http://www.wickedlocal.com/weston/news/x1218346312/Special-event-at-Islamic-Center-of-Boston-in-Wayland#axzz2B91IqlkH
--------------
US urged to seek open accords over drones
November 3rd, 2012
WASHINGTON: The US administration should seek open agreements with host countries before conducting drone strikes inside their territories, The Washington Post said on Friday.
In a lead editorial, the newspaper's editorial board sought more political accountability for the unmanned strikes, more checks and balances and more collaboration with allies.
The Post also suggested that drone strikes should be carried out by military forces rather than by the CIA and as with other military activities, they should be publicly disclosed and subject to congressional review.
Full report at:
http://dawn.com/2012/11/03/us-urged-to-seek-open-accords-over-drones/
--------------
US investigators to get access to Benghazi suspect
November 3rd, 2012
Authorities in Tunisia have agreed to allow FBI investigators access to a detained Islamic militant suspected of playing a role in the September 11 attacks on US diplomatic facilities in Benghazi, Libya, US officials said on Friday.
Under an arrangement worked out between Tunisian and US officials, American investigators will be allowed to interview Ali Ani al Harzi under the supervision of Tunisian officials.
The arrangement was first made public in a written statement issued on Friday by two Republican US senators, Saxby Chambliss, vice chairman of the Senate Intelligence Committee, and Lindsey Graham, a senior member of the Senate Armed Services Committee.
Full report at:
http://www.thedailystar.net/newDesign/latest_news.php?nid=42139
--------------
Pakistanis in US show soft corner for Obama
Anwar Iqbal
November 3rd, 2012
WASHINGTON: After the prayers at one of the largest Eid gatherings in the Washington metro area, about a dozen young men got up and started distributing pamphlets supporting US President Barack Obama's re-election bid.
Most people quietly accepted the pamphlets. Some even put the Obama-Biden badge on their coats. Then one bearded man got up and threw away the pamphlet and the badge given to him.
Full report at:
http://dawn.com/2012/11/03/pakistanis-in-us-show-soft-corner-for-obama/
----------
South Asia
Participation of UK legal experts in Nasheed trial a "unique challenge"
By Daniel Bosley | November 3rd, 2012
A Maldivian legal expert has described the use of foreign legal experts in the trial of former President Mohamed Nasheed as "unique", pointing out that the Maldivian legal system makes it particularly difficult for such experts to contribute to proceedings.
Mohamed Shafaz Wajeeh, a practising layer in Male' and former Director of the Legal Director at the Human Rights Commission of Maldives (HRCM) said that while foreign advisers to corporate clients was fairly common, foreign experts for a specific criminal case was not.
Full report at:
http://minivannews.com/politics/participation-of-uk-legal-experts-in-nasheed-trial-a-unique-challenge-46616
-----------
Displaced in Myanmar need food, shelter: UNHCR
Nov 3, 2012
GENEVA: Over 35,000 people have been displaced in the new wave of unrest in Myanmar's Rakhine state and they are in urgent need of food and shelter, according to UN Refugee Agency (UNHCR).
Aid agencies have sent food and plastic sheets but there are still many needs to be met, Xinhua quoted UNHCR spokesperson Adrian Edwards as saying on Friday.
These displaced people reportedly have limited cooking materials and many cannot have the first meal until late in the afternoon.
Full report at:
http://timesofindia.indiatimes.com/world/south-asia/Displaced-in-Myanmar-need-food-shelter-UNHCR/articleshow/17072612.cms
--------------
Khaleda draws flak after assurance to India
HAROON HABIB
3 November 2012
Judging by the track record, the domestic reaction to BNP leader Begum Khaleda Zia's assurance to stop support to militancy during her visit to India was not, perhaps, unexpected.
The visit, during which the opposition leader tried to restore New Delhi's confidence in her party — long accused of harbouring anti-Indian separatists and militants — has both raised eyebrows and been seen as an indication of a change of mind. The assurance was communicated to Prime Minister Manmohan Singh and External Affairs Minister Salman Khurshid during Ms. Khaleda Zia's visit.
Full report at:
http://www.thehindu.com/news/international/khaleda-draws-flak-after-assurance-to-india/article4058978.ece
--------------
Southeast Asia
Suspected militant killed in Indonesian police raid
A suspected militant is killed and another is injured in raid carried out by the Indonesian anti-terror unit, the police said
3 Nov 2012
Indonesian police Saturday shot dead a suspected militant and seized bombs during a raid in a district that has been at the centre of an anti-terror crackdown in the past week, a spokesman said.
The raid on a house was conducted by local police and the anti-terror unit at sunrise in Kayamaya village in Sulawesi island's central district of Poso.
Full report at:
http://english.ahram.org.eg/NewsContent/2/9/57014/World/International/Suspected-militant-killed-in-Indonesian-police-rai.aspx
----------
Mideast Asia
Hamas fiercely slams Abbas' anti-right of return statement
President Mahmoud Abbas tells Israeli TV he has no permanent claim on the town from which he spent his boyhood, raising questions and criticisms about his position towards the Palestinian right of return
2 Nov 2012
Palestinian President Mahmoud Abbas made a concession to Israel on Thursday, saying he had no ownership on the town from which he was driven out of as a child during the 1948 war of the Jewish state's founding.
Among several disputes deadlocking Middle East peace talks has been the Palestinians' demand that as many as five million Palestinians be granted the right to return to lands in Israel that they or their kin lost.
Full report at:
http://english.ahram.org.eg/NewsContent/2/8/57002/World/Region/Hamas-fiercely-slams-Abbas-antiright-of-return-sta.aspx
----------
Church of the Holy Sepulchre in row over water bill in Jerusalem
Nov 3, 2012
The Church of the Holy Sepulchre in Jerusalem has warned that it may shut its doors to pilgrims in protest at a dispute with an Israeli water company.
The church, where many Christians believe Jesus was crucified, has had its bank account frozen at the request of Hagihon over an unpaid $2.3m bill.
The dispute has left hundreds of priests, monks and teachers unpaid.
The church has traditionally not been charged for water, but Hagihon says it is owed money for the past 15 years.
Full report at:
http://www.bbc.co.uk/news/world-middle-east-20188167
----------
Israel's Barak disavows aide's comments on Egypt leader
Israel defense minister blasts his top aid comment on Egypt who doubted there would be no more dialogue between Tal Aviv and Cairo
3 Nov 2012
Defence Minister Ehud Barak disavowed on Saturday comments by a top aide who said he doubted there would be any dialogue between Israeli leaders and Egypt's Islamist President Mohamed Morsi.
"The comments by (policy department chief) Amos Gilad do not reflect the policy of the defence ministry," Barak said in a statement quoted by public radio.
Full report at:
http://english.ahram.org.eg/NewsContent/2/8/57036/World/Region/Israels-Barak-disavows-aides-comments-on-Egypt-lea.aspx
----------
URL: https://www.newageislam.com/islamic-world-news/new-age-islam-news-bureau/nigerian-army-kills-30-in-militant-bastion/d/9189