New Age Islam News Bureau
02 September 2020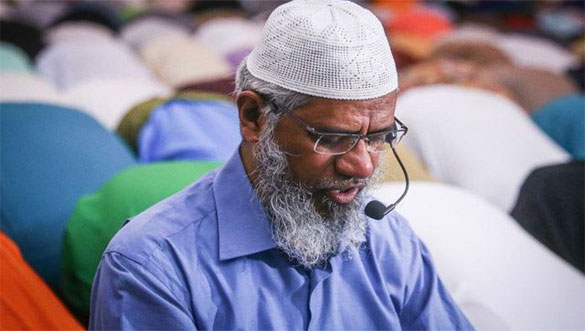 NIA books Zakir Naik in 'love jihad' case
-----
• Pakistan's House of Cards May Be Failing, With Gulf States Openly Moving Closer to India
• French Magazine, Charlie Hebdo, Reprints Sketches Of Prophet Muhammad That Sparked Protests When They Were First Published
• Facebook Removes Network of Accounts, Pages 'Operated from Pakistan'
• Video Shows Israeli Kneels on Palestinian's Neck in West Bank Protest
• Qatar Backed 'Terrorism and Extremism', UAE Tells UN Court
• Libya And Nigeria Discuss Repatriation of Progeny of ISIS Fighters
• Afghan Legislation Approves Inclusion of Mother Name on Tazkira
India
• NIA Books Islamic Preacher Zakir Naik And Two Hardline Preachers of Pakistan Origin In 'Love Jihad' Case Involving Top Bangladesh Politician
• Mosque Will Bridge Divide, Will Have an Amalgamation of Indo-Islamic Architecture Says Architect, SM Akhtar Of Jamia Millia
• India calls out Pakistan for motivating false propaganda on social media
• Army personnel killed in firing by Pakistani troops
• Lashkar duo arrested for J&K grenade attacks
• Pak firing along LoC kills another army officer in Jammu's Rajouri district
--------
Pakistan
• Pakistan's House of Cards May Be Failing, With Gulf States Openly Moving Closer to India
• Judge Asked to Re-Examine Cynthia's Plea for Registration of FIR Against Malik
• Pakistan condemns French magazine's decision to reprint offensive caricatures
• Minorities enjoy complete freedom, says minister
• Pakistan bans 5 dating, live streaming apps for uploading 'immoral' content
• Former spy chief sees no Saudi role in Pakistan-Afghan end-game
• Pakistan urges UNSC to reform counter-terrorism work
--------
Europe
• French Magazine, Charlie Hebdo, Reprints Sketches Of Prophet Muhammad That Sparked Protests When They Were First Published
• Risk Of Terror Attacks In France Remains Extremely High, Says Interior Minister
• Erdogan adviser accuses Germany's Merkel of calling 'Crusaders' to the Mediterranean
• French President Macron says the next six weeks are crucial for the future of Lebanon
• In video, envoy acknowledges US 'pushed Germans hard' to blacklist Hezbollah
• Austria to file charges against Turkish spy — interior minister
--------
North America
• Facebook Removes Network of Accounts, Pages 'Operated from Pakistan'
• US vetoes UN resolution over Islamic State fighters' return
• Pompeo says US will lift arms embargo on Cyprus, Turkey furious
• US isolated again as it vetoes UN resolution on terrorists' fate
--------
Mideast
• Video Shows Israeli Kneels on Palestinian's Neck in West Bank Protest
• Hezbollah Says Will Kill an Israeli Soldier for Each Combatant Slain
• Turkey says it has arrested ISIS leader with 'important plans'
• Israel and UAE agree to cooperate on financial services: Israeli statement
• Rouhani Voices Confidence on Niger's Opposition to US Unilateralism at UNSC
• G4+1 Rule Out Recognition of US as JCPOA Member
• Saudi Arabia, UAE used cluster bombs in military offensives against Yemen's Hudaydah: UN official
• Houthi attacks on Saudi Arabia 'aimed at stopping coalition airstrikes'
--------
Arab world
• Qatar Backed 'Terrorism and Extremism', UAE Tells UN Court
• People in Arab World Strongly Blast S. Arabia for Opening Airspace to Israeli Plane
• Beirut explosion: Victim's daughter gifts French President Macron a pin, gets hug
• Lebanese leaders promise new govt in two weeks; Macron threatens sanctions
• Peace with Israel makes UAE 'more connected' to region: Emirati official
• UAE's Gargash meets in Abu Dhabi with Israel's head of the National Security Council
• Saudi Arabia's crown prince and Kushner discuss resuming Palestinian-Israeli talks
--------
Africa
• Libya And Nigeria Discuss Repatriation of Progeny of ISIS Fighters
• Somalia: Al-Shabaab's Supreme Leader Replaced Due to Sickness, Somalia Spy Agency Says
• What does the coup mean for Mali's spiralling security crisis?
• Tunisia's Parliament Approves Technocratic Government Of PM-Designate Mechichi
• GCC welcomes Sudan peace deal in statement
• Boko Haram killed 13 district heads, other leaders – Shehu of Borno
• Somalia: Six Militants Killed in Southern Somalia Clash
--------
South Asia
• Afghan Legislation Approves Inclusion of Mother Name on Tazkira
• U.S. Official Stresses Need for Quick Launch of Intra-Afghan Talks
• 'Leaning tower of Herat' worries Afghans and historians
--------
Southeast Asia
• Religious Fanaticism Will Divide Malaysia, Says Opposition Leader Anwar
• Nordic Quran desecrations spark call for calm in Indonesia
• Don't entertain 'sudden' Philippine claim on Sabah, says Najib
• Philippines to resurrect Sabah claim office, says foreign secretary
• Human Rights Groups Slam Malaysian Police-Conduct Bill
Compiled by New Age Islam News Bureau
URL: https://www.newageislam.com/islamic-world-news/nia-books-islamic-preacher-zakir/d/122777
--------
NIA Books Islamic Preacher Zakir Naik And Two Hardline Preachers of Pakistan Origin In 'Love Jihad' Case Involving Top Bangladesh Politician
Sep 1, 2020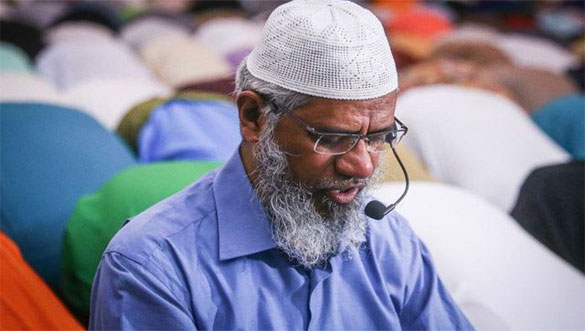 NIA books Zakir Naik in 'love jihad' case
-----
NEW DELHI/CHENNAI: The National Investigation Agency (NIA) has named Islamic preacher Zakir Naik and two hardline preachers of Pakistan origin as accused in an FIR pertaining to a high-profile "love jihad" case.
The high-profile case involves the daughter of a Chennai-based businessman and the son of a top Bangladesh politician, belonging to former Prime Minister Khaleda Zia's Bangladesh Nationalist Party.
The NIA is probing the Indian businessman's daughter and Bangladesh politician son's marriage in London. Zakir Naik, who is wanted by Indian enforcement agencies, and the hardline preachers of Pakistani-origin based in the US have been named as accused in the case, according to information accessed by IANS.
The girl's father had initially lodged a complaint with the Chennai Central Crime Branch in May, alleging his daughter who was studying in London was radicalised and was forced to covert to Islam.
He had also alleged that his daughter was abducted from London and taken to Bangladesh by some Bangladeshis.
"The matter involved investigation in foreign countries. And hence the case was transferred to National Investigation Agency (NIA)," Chennai Police Commissioner Mahesh Kumar Aggarwal told IANS. He said it is not possible to share further details on the case.
The persons named in the NIA's FIR are Zakir Naik, as well as Yasir Qadhi and Nauman Ali Khan, both US-based Islamic preachers.
Qadhi had put a video of Naik where he was seen making sensational claims on safe passage from India when he was being pursued by Indian enforcement agencies.
The prime accused is Nafees, son of Shakhawat Hossain Bakul, a BNP leader and former
Member of Parliament. Bakul was elected to parliament from Narsingdi-4 as a BNP candidate in 1991 and 2001.
Bakul had been arrested from Khaleda Zia's residence in December 2013 and in June 2017, he was sued by a businessman for extortion.
As per the summary of allegations being investigated by NIA, the Central government had received information from the Tamil Nadu government of regarding the registration of case on May 28, 2020, under various sections of the Indian Penal Code, relating to the
complaint filed against Nafees, a Bangladeshi citizen, who had allegedly indulged in kidnapping and trafficking of an Indian citizen.
The case revealed the commission of offence specified under the scheduled offences in the National Investigation Agency Act, 2008.
https://timesofindia.indiatimes.com/india/nia-books-zakir-naik-in-love-jihad-case-involving-top-bdesh-politician/articleshow/77878558.cms
--------
Pakistan's house of cards may be failing, with Gulf states openly moving closer to India
Sep 2, 2020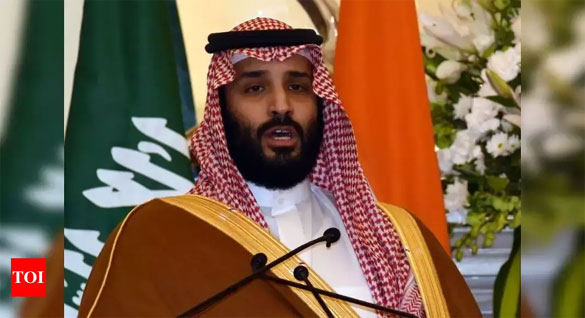 Pakistan's strategy to maintain diplomatic ties with countries in the Middle East is no longer working.
-----
DOHA: Amid an increasingly polarised Muslim world, Pakistan's strategy to maintain diplomatic ties with countries in the Middle East is no longer working.
In a break from the past where the Gulf countries balanced their relations with Pakistan and India, they are now seen moving towards New Delhi and distancing from Islamabad, according to a report in the Al Jazeera.
Pakistan, on the other hand, is seen moving closer to Turkey and Malaysia - two countries that Saudi Arabia sees as challengers to its stronghold within the Muslim world, according to foreign policy analysts Abdul Basit and Dr Zahid Shahab Ahmed writing in the Al Jazeera.
The relationship between Pakistan and Saudi Arabia, went haywire last month when Pakistan's Foreign Minister Shah Mehmood Qureshi openly rebuked the kingdom for its lack of support for Islamabad's interests on the Kashmir issue.
During a television talk-show, the Pakistani Foreign Minister Shah Mahmud Qureshi made a statement that irked the Saudi "big brother", where he said that Pakistan would be "compelled" to "call a meeting of the Islamic countries that are ready to stand with us on the issue of Kashmir."
In Basit and Shahab Ahmed's article, the remark by Pakistani Foreign Minister was not taken well by Riyadh and was seen as a veiled threat to concoct a new side against the Saudi-dominated Organization of Islamic Cooperation (OIC).
In retaliation, the kingdom was quick to request the sudden repayment of a billion-dollar loan extended to Pakistan in November 2018, which was renegotiated just six months ago. Besides this, it also refused to renew a deferred oil payments scheme that was part of the same loan which was given to Islamabad when the country was trying to avoid a possible sovereign default.
After Riyadh raised the bar, Pakistan was forced on a back foot. Thereafter, Qureshi, trying to save face, refuted reports that ties have strained between Pakistan and Saudi Arabia in the past few weeks. "The kingdom has neither asked Islamabad to return its loan nor has it suspended oil supply to Pakistan," Qureshi was quoted as saying by The News International.
As a result of Qureshi's backtracking, Pakistani journalists slammed the Foreign Minister saying it contradicted the comments he made earlier.
Soon after, Pakistan went into damage-control mode and had to send Pakistan's Chief of Army Staff General Qamar Javed Bajwa to Riyadh. However, the visit turned out be futile as the Saudi Crown Prince Mohammed bin Salman (MBS) did not meet Bajwa, and they were left to meet with Saudi Deputy Defence Minister Khalid bin Salman bin Abdulaziz.
According to the Al Jazeera report, "the latest diplomatic spat between Saudi Arabia and Pakistan should be seen in the broader context of recent strategic realignments in the Middle East and the Muslim world."
"For some time, Pakistan has been struggling to keep to its traditional policy of maintaining neutral relations with rival Muslim powers. While Islamabad is concerned about the deepening strategic and economic cooperation between its arch-rival India and a group of Arab states led by Saudi Arabia, Riyadh is equally frustrated by Pakistan's overtures towards Muslim-majority states it views as hostile, such as Turkey, Malaysia and Qatar," it said.
The Gulf countries are now visibly seen moving towards India and distancing from Pakistan. The tides are turning in India's favour. One such example is MBS's February 2019 visit of South Asia.
During his tour, the Saudi Crown Prince made the unprecedented move of visiting India directly after Pakistan. After signing agreements worth $20 billion with Pakistan, MBS said he expects Riyadh's investments in India "to exceed $100 billion in the coming two years".
Saudi Arabia is not the only one. After India's August 2019 move to revoke article 370, Pakistan called Arab states to raise their voices. However, its Gulf partners including Saudi Arabia failed to put a front against India. Riyadh even told India that it understands "India's approach and actions in Jammu and Kashmir".
Amid the strategic readjustment in the Middle East, political analysts say that relations between Saudi Arabia and Pakistan is bound to get bumpy as it appears that the former will continue to move closer to New Delhi. Islamabad, on the other hand, will have to retain its partnerships with several countries in the Middle East and return to Saudi Arabia's sphere.
https://timesofindia.indiatimes.com/india/pakistans-house-of-cards-may-be-failing-with-gulf-states-openly-moving-closer-to-india/articleshow/77883861.cms
--------
French Magazine, Charlie Hebdo, Reprints Sketches Of Prophet Muhammad That Sparked Protests When They Were First Published
02 Sep 2020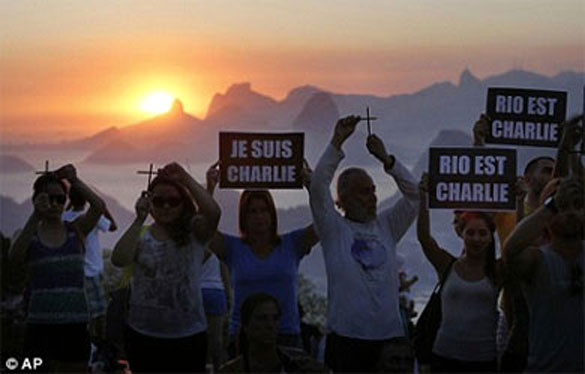 A woman walks past a painting by French street artist and painter Christian Guemy, known as C215, in tribute to members of Charlie Hebdo newspaper who were killed by jihadist gunmen in January 2015, in Paris.
-----
PARIS: French satirical weekly Charlie Hebdo, the target of a massacre by gunmen in 2015, said on Tuesday it was republishing hugely controversial sketches of the Prophet Muhammad (peace be upon him) to mark this week's start of the trial of alleged accomplices to the attack.
The cover of the new issue has a dozen sketches of the Holy Prophet (peace be upon him), reproducing images that sparked protests when they were first published and a debate about the limits of freedom of speech.
"We will never lie down. We will never give up," director Laurent "Riss" Sourisseau wrote in an editorial to go with the blasphemous sketches.
Twelve people, including some of France's most famous cartoonists, were killed on January 7, 2015, when brothers Said and Cherif Kouachi went on a gun rampage at the paper's offices in Paris.
The assailants were killed in the wake of the massacre but 14 alleged accomplices in the attacks, which also targeted a Jewish supermarket, will go on trial in Paris on Wednesday.
FO spokesman says the act cannot be justified as an exercise in press freedom or freedom of expression
The latest Charlie Hebdo cover shows a dozen sketches first published by the Danish daily Jyllands-Posten in 2005 — and then reprinted by the French weekly in 2006, unleashing a storm of anger across the Muslim world.
In the centre of the cover is a sketch drawn by cartoonist Jean Cabut, known as Cabu, who lost his life in the massacre.
"All of this, just for that," the front-page headline says.
The issue will be available from French newsstands just as the trial gets underway on Wednesday morning and can already be read by subscribers online.
In a nuanced response, the president of the French Council of Muslim Worship (CFCM), Mohammed Moussaoui, urged people to "ignore" the sketches, while condemning violence.
"The freedom to caricature is guaranteed for all, the freedom to love or not to love (the caricatures) as well. Nothing can justify violence," he said.
The suspects, who go on trial on Wednesday, are accused of providing various degrees of logistical support to the killers.
The trial had been delayed several months with most French courtrooms closed over the coronavirus epidemic.
The court in Paris will sit until November 10 and, in a first for a terror trial, proceedings will be filmed for archival purposes given public interest.
Pakistan's stance
Pakistan on Tuesday "condemned in the strongest terms" the decision by the French magazine to re-publish the controversial and offensive sketches, added our staff reporter in Islamabad.
Foreign Office spokesman Zahid Hafeez Chaudhri in two different tweets on his official social media account stated that the decision of the French magazine would amount to undermining the global desire for peaceful co-existence and a threat to social and interfaith harmony.
"Pakistan condemns in the strongest terms the decision by the French magazine, Charlie Hebdo, to re-publish deeply offensive carricature of the Holy Prophet (PBUH)," the FO spokesman tweeted.
"Such a deliberate act to offend the sentiments of billions of Muslims cannot be justified as an exercise in press freedom or freedom of expression," said Mr Chaudhri in another tweet.
https://www.dawn.com/news/1577455/french-magazine-reprints-sketches-of-prophet-muhammad
--------
Video shows Israeli kneels on Palestinian's neck in West Bank protest
02 September 2020
New footage has emerged from the occupied West Bank, showing Israeli forces brutally confront an elderly Palestinian man during a protest held near the city of Tulkarm.
The video shows an Israeli soldier push the old man to the ground and kneel on his neck — a grim reminder of the US police violence and racial injustice that led to the murder of unarmed African American George Floyd in May.
The 46-year-old died after a white officer knelt on his neck and pinned him to the ground for nine minutes in Minneapolis, Minnesota.
Dozens of protesters were also injured in clashes in Tulkarm on Tuesday, with Israeli forces firing tear gas and live rounds to disperse the demonstrators.
The protests come against the Israeli regime's plans to build new illegal settlements in a number of Palestinian villages near the northern West Bank city.
Tulkarm Governor Issam Abu Bakr, who participated in the protest, said the rallies would continue until the settlement project, which is a threat to Tulkarm, was halted.
US President Donald Trump's so-called peace plan on the decades-old Israeli-Palestinian conflict envisions Jerusalem al-Quds as "Israel's undivided capital" and allows the Tel Aviv regime to annex settlements in the occupied West Bank and the Jordan Valley. The plan also denies Palestinian refugees the right of return to their homeland, among other controversial terms.
The plan was immediately rejected by all Palestinians. It has triggered waves of protest rallies around the globe as well.
About 600,000 Israelis live in over 230 illegal settlements built since the 1967 occupation of the Palestinian territories of the West Bank and East Jerusalem al-Quds.
https://www.presstv.com/Detail/2020/09/02/633122/West-Bank-footage-Israeli-forces-Palestinian-Tulkarm-
--------
Qatar backed 'terrorism and extremism', UAE tells UN court
Charlotte Van Ouwerkerk
September 1, 2020
The United Arab Emirates accused Qatar on Monday of backing "terrorism and extremism" as the three-year-old Gulf diplomatic crisis returned to the UN's top court. Abu Dhabi urged the Hague-based International Court of Justice (ICJ) to throw out a case brought by Doha claiming measures taken against Qatar amounted to racial discrimination. Saudi Arabia, Bahrain, the UAE and several other allies severed ties with Qatar in a shock move in 2017, accusing Doha of backing terrorism and siding with their regional rival Iran. They imposed an effective blockade by land, air and sea, and ordered the expulsion of Qatari nationals. Qatar dragged the UAE to the ICJ a year later seeking to get the measures lifted. The allies faced a "grave threat brought by Qatar's support for terrorism and extremism," Abdallah al-Naqbi, director of the international law department at the UAE foreign ministry, told the court via videolink. "This has nothing to do with racial discrimination." Qatar's case at the ICJ says that the UAE's actions breached the 1965 International Convention on the Elimination of All Forms of Racial Discrimination (CERD).
'Gulf rift'
Qatar is due to give its response on Wednesday, with the rest of the hearings -- which are all taking place by videolink due to the coronavirus pandemic -- due on Friday and Monday. But a final ruling by the ICJ, which was set up in 1946 after World War II to rule in disputes between member states of the United Nations, could take years. The court issues binding judgments but has no means of enforcing them. The crisis between Qatar and the Saudi-led blockading nations shows no sign of relenting despite rising international pressure to end the feud. The alliance has issued a raft of terms Qatar must accept before it will lift the embargo that includes a ban on direct air, land or sea trade. Doha strongly denies the allegations and has refused to meet the demands that also stipulate the closure of its flagship state-funded broadcaster Al Jazeera. The UAE's Al-Naqbi said that his country and Qatar "share historical bonds dating back to ancient times", and that Abu Dhabi was "open to close the Gulf rift" with the help of third parties.
'Build bridges'
Doha had already acted to address "imperfections" in its initial response, such as holding off any deportations and allowing Qataris to enter the UAE "subject only to an application process and security screening," he said. In an apparent reference to the UAE's historic normalization of ties with Israel, al-Naqbi said that "as the court will have noted from other recent events, the UAE's aspiration as a nation is to be open and to build bridges." The case has gone Qatar's way so far, with the ICJ in 2018 ordering the UAE to take emergency measures to protect the rights of Qatari citizens, pending the start of full hearings in the case. In that year Qatar accused the UAE of creating a "climate of fear" for Qataris living there. The legal ping-pong continued when the United Arab Emirates last year filed its own case seeking emergency measures to stop Qatar "aggravating" the dispute, only to have the court reject it. Qatar then won a separate but related case at the ICJ in July that is specifically about the air blockade. Its rivals had appealed a decision by the world civil aviation body in favor of Qatar over sovereign airspace.
https://www.thejakartapost.com/news/2020/09/01/qatar-backed-terrorism-and-extremism-uae-tells-un-court.html?utm_source=iterable&utm_medium=email&utm_campaign=1487463_
--------
Libya and Nigeria discuss repatriation of progeny of ISIS fighters
August 31, 2020
The Minister of Justice of the Government of National Accord (GNA) Mohamed Lamlum, held discussions with the Charge d'Affairs of the Nigerian Embassy in Libya, Abu Bakr Musa, on a number of important issues relating to the offspring of the defeated ISIS fighters, whose bodies were found in Sirte, subsequent to its liberation in the Al-Bunyan Al-Marsous Operation.
Both sides discussed methods for arranging the return of the offspring to Nigeria. They also covered a number of topics of great interest to the Nigerian community in Libya, which include the conditions of Nigerian inmates in correction and rehabilitation institutions and methods of facilitating visiting rights for them.
https://www.libyaobserver.ly/inbrief/libya-and-nigeria-discuss-repatriation-progeny-isis-fighters?utm_source=iterable&utm_medium=email&utm_campaign=1487463_
--------
Afghan Legislation Approves Inclusion of Mother Name on Tazkira
By Mohammad Haroon Alim
01 Sep 2020
The Afghan legislation committee has approved the inclusion of the mother's name on national identity cards upon the request of Civil Society activists.
In a meeting led by second Vice President Sarwar Danish, the Afghan legislation has approved mother's name on national identity cards (also Tazkira), as a group of civil society activists requested the government to consider their suggestion.
In order for the decision to be implemented, it must first be approved by the cabinet and then by the parliament.
https://www.khaama.com/afghan-legislation-approves-inclusion-of-mother-name-on-tazkira-987987/
--------
India
Mosque Will Bridge Divide, Will Have an Amalgamation of Indo-Islamic Architecture Says Architect, SM Akhtar Of Jamia Millia
Oliver Fredrick and Fareeha Iftikhar
Sep 02, 2020
A mosque coming up outside Uttar Pradesh's Ayodhya town will be designed in the Indo-Islamic style and aim to bridge communal differences, said the project's main architect whose name was announced on Tuesday.
SM Akhtar, a Lucknow architect-cum-town planner and founder dean, faculty of architecture, Jamia Millia Islamia, Delhi, will design the whole complex being built on five acres of land in Dhannipur village -- in compliance with the Supreme Court order in the Ram Janmabhoomi-Babri Masjid title suit last year.
"We have appointed professor SM Akhtar as consultant architect and hence he will design the entire masjid complex that would come up on the five-acre land in Dhannipur," said Athar Hussian, spokesperson of Indo-Islamic Cultural Foundation (IICF), the trust overseeing the construction of the complex.
Other than the mosque, Akhtar will also design public utility establishments, including a hospital, an Indo-Islamic Research Centre, community kitchen and a museum.
Akhtar,64, said the mosque will come up on around 15,000 square feet land and have an amalgamation of Indo-Islamic architecture.
"Through this project we have immense opportunities to reunite communities. The Masjid will just be a part of the complex. We can come up with holistic ideas to achieve three values ie human values, Indianness and Islamic," he said. "We do not want it to become a complex for just one community," he said.
Akhtar said because of the coronavirus pandemic, no tentative date has been decided for construction to start. "We can't replicate anything . But we are planning to go for the contemporary form of architecture," he said.
The Uttar Pradesh government handed the plot, currently occupied by rice fields 20km from Ayodhya town, to the UP Sunni Central Waqf Board (UPSCWB) last month in accordance with the Supreme Court's November 2019 verdict that cleared the way for the construction of a Ram temple at the 2.77 acre site in Ayodhya. The court also ordered the government to award five acres of land at an alternative site for the construction of a mosque.
https://www.hindustantimes.com/india-news/mosque-will-bridge-divide-says-architect/story-O7OgqOuJ4v8PJ9i58qtZcM.html
--------
India calls out Pakistan for motivating false propaganda on social media
Posted by Kanishka Sarkar
Sep 02, 2020
India on Tuesday called out Pakistan for propagating fake news through social media platforms like Facebook and Instagram.
"Malicious propaganda, misinformation, #infodemic, fake news. Call it what you may. Do read this report from the @stanfordio on motivated false propaganda from Pakistan. The truth is out for the world to see," Permanent Mission of India to the United Nations (New York) tweeted.
This follows a report by Stanford Internet Observatory (SIO) on its investigation exposing a network of Pakistan-based Facebook and Instagram accounts that leveraged mass reporting to silence critics of Islamabad.
"On August 31, 2020, Facebook suspended 103 Pages, 78 Groups, 453 Facebook accounts, and 107 Instagram accounts for engaging in coordinated inauthentic behaviour. As it notes in its takedown report, Facebook attributed this network to individuals in Pakistan," the SIO report reads.
Facebook shared a portion of this network on August 28 with the SIO which then conducted its own investigation and brought out its report.
The report highlights how a network of social media accounts originating in Pakistan posted Pakistani nationalist messages and criticized the Indian government. It also highlighted how the mass reporting networks operated, with Group and Page administrators mobilizing social media users to report accounts that were critical of Islam or the Pakistani military/government.
Moreover, many pages and Groups posted Pakistani nationalist content, praising ISI, the Pakistan's intelligence agency and the ruling Pakistan Tehreek-e-Insaf (PTI) party.
It further said this is not the first public suspension of coordinated activity in Pakistan and that in April 2019 Facebook suspended a network of accounts linked to the InterServices Public Relations wing of the Pakistani military.
According to Digital Forensic Research Lab, that network "represented a significant influence operation, apparently aimed at boosting support for the army inside Pakistan and boosting support for Pakistan abroad."
Additionally, reporting shows that Pakistani politicians work directly with prominent social media trolls to get pro-Pakistan hashtags trending on Twitter.
The SIO report also noted "the repeated invoking of duty towards religion and nation for mass reporting".
https://www.hindustantimes.com/india-news/india-calls-out-pakistan-for-motivating-false-propaganda-on-social-media/story-gpcxIq1jzYlGKxz3KZ0I0L.html
--------
Army personnel killed in firing by Pakistani troops
Sep 2, 2020
JAMMU: A Junior Commissioned Officer (JCO) of the Army was killed on Wednesday in firing by Pakistani troops along the Line of Control (LoC) in Rajouri district of Jammu and Kashmir, defence sources said.
Pakistani troops violated the ceasefire and opened fire at forward posts in Keri sector, drawing retaliation from the Indian Army, the sources said.
The JCO was critically injured in the Pakistani firing and later succumbed to injuries, the sources said, adding Pakistan also suffered casualties in the retaliatory action but the exact details are awaited.
This was the second such incident in the past four days.
On August 30, a JCO was killed in Nowshera sector of Rajouri district.
https://timesofindia.indiatimes.com/india/army-personnel-killed-in-firing-by-pakistani-troops/articleshow/77883375.cms
--------
Lashkar duo arrested for J&K grenade attacks
Sep 1, 2020
SRINAGAR/JAMMU: Two Lashkar-e-Taiba terrorists were arrested a day after six civilians were injured in one of the twin grenade attacks that rocked north Kashmir's Baramulla district on Monday. Meanwhile, security forces since Monday also busted three terrorist hideouts across J&K — two along the LoC in Baramulla's Rampur sector and another in Poonch district — and recovered a huge cache of arms and ammunition including AK-47 rifles and UBGL grenades.
The Lashkar ultras arrested on Tuesday were identified as Baramulla residents Fayaz Ahmad Kumar — who has 37 FIRs registered against his name and has been detained seven times under the Public Safety Act — and Aqib Shafi Bhat who is wanted in three cases, Baramulla SSP Abdul Qayoom said. "The two were arrested during night time raids late Monday. They were tasked with reviving terrorism in Baramulla town by their Pakistan-based mentors," Qayoom said, adding that their arrest was a "big success" in maintaining peace in the district.
On Monday morning, six people were injured in Azadgunj area when a hand grenade lobbed by terrorists at a vehicle carrying security personnel landed in a marketplace across the road and exploded on shoppers. Later that evening, suspected terrorists hurled grenades and fired a few rounds at a police post adjoining a bus stand in Sopore, but none was killed or injured in the attack.
On August 30 (Sunday), suspicious movement was detected along the LoC in Rampur sector, defence spokesperson Col Rajesh Kalia said. The terrorists had crossed into the Indian side of Kashmir and were moving from a village close to the border. "Their move was kept under constant surveillance," he added.
Around 5am on Monday, a search was launched. "After an extensive search for around seven hours, a huge cache of arms and ammunition was recovered from two well-concealed locations in two hideouts in Rampur sector, which include five AK-series rifles along with six magazines and two sealed boxes of 1,254 rounds of AK ammunition, six pistols with nine magazines and six rounds, 21 grenades, two UBGL grenades and two Kenwood radio sets," the spokesperson said.
In a similar anti-terror operation on Tuesday morning, a joint team of Army, BSF and J&K Police busted a terrorist hideout in Poonch's Khenatar village and seized a stash of arms and ammunition. "The team recovered two Chinese pistols with five pistol magazines, 50 rounds of ammunition, five AK magazines, 270 AK rounds, two wireless sets, four Chinese grenades, a pair of Japanese binoculars and a bag," Poonch SSP Ramesh Angral said, adding that this was the fifth terrorist hideout busted in the frontier district since April 22.
Col Kalia said the suspected modus operandi of terrorists is to drop "war-like stores in caches" near the LoC following which overground workers or terrorists pick up the same for further transportation to the hinterlands for terror activities. "Similar attempts were made on July 22 when inputs were received regarding a possible weapon drop along the LoC in Rampur ahead of the anti-infiltration fence. During a subsequent search operation, one AKS-74U with magazines, five pistols (one with Chinese markings) and magazines, 24 grenades and other war-like stores were recovered," he said.
https://timesofindia.indiatimes.com/india/lashkar-duo-arrested-for-jk-grenade-attacks/articleshow/77878116.cms
--------
Pak firing along LoC kills another army officer in Jammu's Rajouri district
Sep 02, 2020
A Junior Commissioned Officer (JCO) was killed along the Line of Control (LoC) in the intervening night of Tuesday and Wednesday at Keri area of the Nowshera sector in Jammu's Rajouri district.
"A Naib Subedar posted at a forward location in Keri sector sacrificed his life in the line of duty, when Pakistan resorted to unprovoked firing from across the LoC," said a defence official.
The Indian Army has retaliated to Pakistani firing, he added.
"We are awaiting more details," said the official.
On August 30, a JCO was killed in Pakistani shelling along the LoC in the Nowshera sector. The martyred JCO is identified as Naib Subedar Rajwinder Singh, who belonged to Khadur Sahib tehsil of Punjab's Amritsar district.
Last Saturday, the Border Security Force (BSF) had detected a trans-border tunnel, which originated from Pakistan and went 150 metres into the Samba sector of the union territory (UT) of Jammu & Kashmir (J&K).
Pakistan has been regularly opening unprovoked heavy fire on the LoC and the international border (IB) since the abrogation of Article 370 on August 5, 2019.
https://www.hindustantimes.com/india-news/pak-firing-along-loc-kills-another-army-officer-in-jammu-s-rajouri-district/story-8DAWHOQuaHJZxSMocNq1cO.html
--------
Pakistan
Judge asked to re-examine Cynthia's plea for registration of FIR against Malik
02 Sep 2020
ISLAMABAD: Former interior minister Rehman Malik is still in hot water as on Tuesday the Islamabad High Court (IHC) referred back for review the matter related to registration of a First Information Report (FIR) against him over alleged rape of US blogger Cynthia Dawn Ritchie.
Additional District and Sessions Judge Nasir Javed Rana, in his capacity as Justice of Peace, had dismissed a petition filed by Ms Ritchie under sections 22-A and 22-B of the Code of Criminal Procedure, 1898 (CrPC), seeking a directive for police to register a criminal case against Rehman Malik.
The counsel for Mr Malik contended that the ADSJ was competent to direct the in-charge of the police station concerned to investigate the allegations. He further contended that on the basis of such investigations, the ex-officio Justice of Peace was empowered to record his findings and dismiss the petition.
IHC Chief Justice Athar Minallah observed that the arguments advanced by the counsel for Rehman Malik were not in consonance with the principles and law enunciated by the Supreme Court.
The court noted that the Supreme Court had elaborately highlighted the law regarding scope of jurisdiction vested in an ex-officio Justice of Peace.
According to Justice Minallah, "the functions were quasi-judicial in nature because the ex-officio Justice of Peace is required to entertain applications, examine record and after hearing the parties pass orders and issue directions with due application of mind".
The scope of jurisdiction and powers of the Justice of Peace are confined to issuing appropriate directives for registration of a criminal case and to check neglect, failure or excesses committed by police, he pointed out.
The court order states: "It appears that the learned Ex-Officio Justice of Peace, while passing the impugned order, had not taken to consideration the principles and law enunciated by the august Supreme Court."
Subsequently, Justice Minallah set aside the ADSJ's order and referred the matter back to him.
The court asked the district and sessions judge "to assign the matter to a designated Ex-Officio Justice of Peace, other than the judicial officer who had passed the impugned order dated Aug 5, 2020".
Justice Minallah set a three-week deadline for a decision on the matter.
Taking up another matter related to the validity of Cynthia Ritchie's visa, the court read out a recent order of the interior ministry.
The deputy attorney general submitted a copy of a recent order passed by the interior ministry's secretary. The court noted that the secretary had not made reference to any law or policy and appeared to have solely relied on the statement of Ms Ritchie.
The order is self-contradictory and in conflict with the previous order, the IHC observed.
The secretary conceded in his order that Cynthia Ritchie was granted a work visa in violation of policy and laws.
The court observed that the interior secretary had been evasive in recording his findings regarding the crucial question: whether a foreign national visiting Pakistan on the basis of a business visa was entitled to give statements of a political nature.
The official was asked about the legal standpoint if the statements were made against a holder of public office, eg the prime minister or any state institution.
He candidly answered that it would have been illegal and such a person would have been taken into custody and deported.
The official was unable to justify the inability of the federal government to inquire whether Cynthia Ritchie was genuinely engaged in pursuing business interests permissible under the law, the court order noted.
An official of the interior ministry, in reply to a query, unambiguously stated that the order passed by the secretary in this case could not become a precedent because of its adverse consequ­ences reg­­arding similar cases in future.
The manner in which the interior ministry has been assisting the court is not in consonance with the principles of good governance. The order passed by the secretary raises serious questions. It appears that either the ministry is not aware of the law and policy or for reasons known to it only is ignoring them in this case. Laws and policies must be certain and demonstrably applied in each case fairly and without discrimination, the court order stated.
The court gave a final opportunity to the federal government to render proper assistance, noting that its conduct so far had raised questions of public importance having consequences relating to enforcement of fundamental rights.
"In case an officer conversant with the applicable laws/policy does not appear on the date fixed, then this court will consider summoning the Secretary, Ministry of Interior, in person," the order said.
https://www.dawn.com/news/1577467/judge-asked-to-re-examine-cynthias-plea-for-registration-of-fir-against-malik
--------
Pakistan condemns French magazine's decision to reprint offensive caricatures
02 Sep 2020
ISLAMABAD: Pakistan on Tuesday condemned in strongest terms the decision by a French magazine, Charlie Hebdo, to republish deeply offensive caricature of Holy Prophet (Peace Be Upon Him).
"Such a deliberate act to offend the sentiments of billions of Muslims cannot be justified as an exercise in press freedom or freedom of expression," the Foreign Office (FO) said in a statement.
The FO said that such actions undermined the global aspirations for peaceful co-existence as well as social and inter-faith harmony.
https://www.pakistantoday.com.pk/2020/09/01/pakistan-condemns-french-magazines-decision-to-reprint-offensive-caricatures/
--------
Minorities enjoy complete freedom, says minister
Kalbe Ali
02 Sep 2020
ISLAMABAD: Religious Affairs Minister Pir Noorul Haq Qadri claimed during a meeting with the European Union ambassador on Tuesday that negative propaganda was being spread against Pakistan on the matter of forced conversions. He also claimed Pakistan was at the forefront in the region in providing religious minorities rights and freedom to exercise their faith.
EU Ambassador Androulla Kaminara visited Mr Qadri at the Ministry of Religious Affairs along with a delegation to discuss a positive image of Pakistan at the international level and matters of mutual interest.
She said the EU would always support Pakistan's efforts to promote interfaith harmony and praised the government's Kartarpur Corridor initiative, calling it an example of interfaith harmony.
She added that the Covid-19 pandemic has affected all human beings, but life is slowly returning to normal.
Mr Qadri praised Prime Minister Imran Khan's policies to tackle the pandemic, and thanked the ambassador for the EU's support during the crisis.
He said: "Recently, a National Commission for Minorities has been established with the aim to protect as well as provide welfare to the members of various religious minorities in Pakistan."
"For the first time, the minorities commission has been headed by a member of the Hindu community and the aim is to represent minorities in a better way and make all the reporting process more transparent and trustworthy," he added.
He said the commission would be strengthened further through an act of parliament, and interfaith harmony committees are being organised up to the district level.
The religious affairs ministry notified the National Commission for Minorities this May. It is headed by Chela Ram Kewlani, and includes 12 members that include representatives of the Parsi, Kalash, Muslim, Hindu, Christian and Sikh communities.
The parliament has also formed a committee to protect religious minorities from forced conversations, led by Senator Anwarul Haq Kakar.
https://www.dawn.com/news/1577427/minorities-enjoy-complete-freedom-says-minister
--------
Pakistan bans 5 dating, live streaming apps for uploading 'immoral' content
Sep 1, 2020
ISLAMABAD: Pakistan's telecom watchdog on Tuesday blocked five online dating and live streaming applications, including Tinder, for allegedly showing "immoral" content.
The Pakistan Telecommunication Authority (PTA) said in a statement that the action was taken against Tinder, Tagged, Skout, Grindr and SayHi after they failed to take down the improper material.
It said that the apps were asked to remove "dating services" and moderate live streaming content "in accordance with the local laws of Pakistan" but they ignored the warning.
"Since the platforms did not respond to the notices within the stipulated time, therefore the authority issued orders for blocking of the said applications," the regulator said.
However, the PTA said it would reconsider blocking of the apps if their companies committed to follow the laws of the country and moderated the "indecent" content.
The PTA regularly takes action against sites for showing "immoral" content. It also takes action on complaints by the public against apps and websites.
Two month ago, it banned live streaming application Bigo and issued a "final warning" to video-sharing service TikTok over obscene material.
It also banned PlayerUnknown's Battle Ground (PUBG) game on June 1 on complaints that it was addictive and students were wasting a lot of time playing the game.
But the ban was revoked in July after the watchdog was given assurance that laws will be followed and parents' concerns would be addressed.
https://timesofindia.indiatimes.com/world/pakistan/pakistan-bans-5-dating-live-streaming-apps-for-uploading-immoral-content/articleshow/77877317.cms
--------
Former spy chief sees no Saudi role in Pakistan-Afghan end-game
02 Sep 2020
ISLAMABAD: Former Inter-Services Intelligence (ISI) director-general Lt Gen (r) Asad Durrani has said that Pakistan had planned ten years back to oust the United States forces from Afghanistan but it does not have a major role to play in the Afghan end-game and the Afghans have to decide their rulers in future.
In an interview with a web-television, Durrani said that Pakistan had understood 10 years ago that the US troops would have to be ousted from Afghanistan in the Afghan end-game.
"Now they [US troops] are going out, Pakistan as a country has little role and Taliban, already have a dominant role in war-ravaged Afghanistan, have a major role to play. Besides the Afghan Taliban, other players like Dr Abdullah Abdullah, Dr Mohaqiq and other local [ethnic] leaders have a future role too," he said.
"But Dr Ashraf Ghani has no role in Afghanistan in the future as he has been imposed [as a foreign puppet]. There would be tough negotiations between local players and then future dispensation would be decided."
He also said that Pakistan had formed a regional cooperation bloc which would play a key role in the Afghan end-game and along with Pakistan, China, Russia, Iran and Turkey would have a role to play.
"This bloc will also help resolve issues in the Middle East and India too. In Afghanistan, our main objective has already been met and we have facilitated the peace process in Afghanistan between the US and Afghan Taliban. We have to ensure that intra-Afghan talks also succeed and future dispensation is decided by Afghans themselves," he added.
"We are not worried for Afghanistan future. Taliban have a dominant position and they have won a war against the US forces. Pakistan does not have a major role to play and this is in our interest not to get involved in Afghanistan's future role," he further said.
Durrani said that the US had wasted billions of dollars each year on the "useless" Afghan Army. He accused the US of bribing the Taliban by secretly paying them $500 million annually. He said that after defeating the world (NATO), the Taliban are now unstoppable.
He also said that Afghan tribes had defeated the Russians and other invaders. Taliban have a role to play in Afghanistan. "President Obama wanted to pull out US troops ten years back but could not do as US military-industrial complex who wanted to sell their weapons to Afghans," he added.
The former ISI chief said that the role of Saudi Arabia in Afghanistan has also come to an end. He said that Saudi Arabia's role in Pakistan is also coming to an end and after Pakistan's refusal to enter the Yemen war.
"Our plan to attend the Kuala Lumpur Summit also pushed Pakistan-Saudi relations into a new phase. After the refusal of the kingdom to support Pakistan on the Kashmir issue has ultimately changed the paradigm of bilateral relations. There is a clear division between Pakistan's interests and the Saudi interests," he added.
Terming the state narrative on fifth-generation war, he said that states always use gimmicks to peddle their narrative against critics. He said that the state was trying to peddle its narrative through gimmicks like hybrid war and fifth-generation war. He added that at times gags would be introduced and also people may be put behind bars too.
"This is how states navigate through issues but this is being done much these days in Pakistan. But this is always damaging as states have to carry along people willingly to build narratives. Arm twisting would only lead towards a disaster," he further said.
Durrani said that political engineering never benefitted Pakistan and it always backfired. He said that it leads to creating confusion as no one is ready to take responsibility. He added that the past experiences have proved a fact that whenever anyone does political engineering, those kept out of the government always came back with a vengeance.
Durrani, however, defended his own political engineering of Islami Jamhoori Ittehad (IJI) in the late 1980s and said that he never regretted his engineering despite some mistakes committed.
"Decisions are taken in a specific environment and in some background. I may have made some mistakes but I don't regret those," he added.
Asked about his court-martial trial with the military headquarters, a hesitant Durrani said that any comment would be inappropriate till a decision is taken.
"I would only say that those who read my book, say that there is nothing controversial in my book. Then there are few who ask why a media campaign was launched against me," he asserted. He said that there was no restriction under the law against him to speak to media and many, including former president Pervez Musharraf, had also written books.
"So, it is proved that allegation against me is not due to the publishing of a book. There may be other reasons," he concluded.
https://www.pakistantoday.com.pk/2020/09/01/former-spy-chief-sees-no-saudi-role-in-pakistan-afghan-end-game/
--------
Pakistan urges UNSC to reform counter-terrorism work
02 Sep 2020
ISLAMABAD: A top Pakistani diplomat has called on the United Nations Security Council (UNSC) to shift some of its focus on combating al-Qaeda and ISIS/Da'esh to Hindutva extremists in India terrorising Muslims, as he stressed the need for the 15-member body to reform its counter-terrorism work.
"Terrorism has proliferated across the world," Ambassador Munir Akram told a virtual meeting of the United Nations General Assembly (UNGA) which discussed the annual report of the Security Council on its actions to maintain international peace and security.
Pointing out deficiencies in the council's work, the Pakistani envoy said that while keeping focus on al-Qaeda and Da'esh, it had "ignored terrorism by extremist and fascist organizations, including the Hindutva groups terrorising Muslims".
"It has allowed the labels of terrorism to compromise the legitimate struggles of peoples under colonial and alien domination for self-determination. It has also ignored state terrorism which is used for oppressing and brutalising peoples under occupation," he said.
The Council, Ambassador Akram said, has also failed to implement its own resolutions and decisions, including on the decade-old Jammu and Kashmir dispute.
"For over seventy years, India has illegally occupied Jammu and Kashmir in blatant violation of the resolutions of the Security Council; it is perpetrating a reign of terror in a territory occupied with 900,000 troops; it has imposed a complete siege on 8 million Kashmiris in the valley and it is perpetrating massive violations of human rights against them and against its own minority communities, he told the council.
"In the wake of its illegal and unilateral actions of August 5, 2019, the BJP-RSS government is putting in place what they have themselves called the 'final solution' for Jammu and Kashmir – demographic flooding of occupied Kashmir by settler communities to completely disempower and disenfranchise the Kashmiri people and to obliterate their Muslim identity and that of the occupied territory," he said.
In this regard, the Pakistani envoy said that the Council met thrice in one year on the situation in Jammu and Kashmir, reaffirming its disputed status and that a final settlement based on UNSC resolutions.
In his comments, Ambassador Akram also underscored the need to improve transparency as much of the Council's real work and decision-making takes place behind closed doors.
The role of the non-members, he said, has been reduced amid the coronavirus pandemic to the 'perfunctory' submission of written statements to the few open meetings held by the Council
The Pakistan envoy also called for a comprehensive reform of the UNSC to provide it greater legitimacy and credibility.
https://www.pakistantoday.com.pk/2020/09/01/pakistan-urges-unsc-to-reform-counter-terrorism-work/
--------
Europe
Risk of terror attacks in France remains extremely high, says interior minister
31/08/2020
The risk of terror attacks in France remains extremely high, the interior minister said on Monday, adding that over 8,000 people were on a national warning list of Islamist radicalisation.
The comments by Interior Minister Gerald Darmanin came two days before 14 people are due to go on trial over alleged involvement in attacks in January 2015 including on the Charlie Hebdo weekly that heralded a wave of militant strikes in France.
The threat "remains extremely high in the country," Darmanin said in a speech during a visit to France's internal security service the DGSI.
"The risk of terror of Sunni origin is the main threat that our country is facing," he added, promising a fight "without let-up".
He said 8,132 individuals had been registered on France's database of suspected Islamist radicals considered to be a potential security threat.
Fourteen alleged accomplices in the January 7-9, 2015 jihadist attacks on the Charlie Hebdo satirical weekly, a French policewoman and a Jewish supermarket go on trial in Paris on Wednesday.
All of the perpetrators were killed in the aftermath of the assaults but lawyers for the victims and prosecutors insist the trial will be a hugely important if potentially traumatic moment.
Speaking on France Info radio Monday, national anti-terror prosecutor Jean-Francois Ricard dismissed the idea that it was just "little helpers" going on trial.
"It is about individuals who are involved in the logistics, the preparation of the events, who provided means of financing, operational material, weapons, a residence.
"All this is essential to the terrorist action," he said.
The January 2015 attacks heralded a wave of Islamist violence that left 258 people dead and raised unsettling questions about modern France's ability to preserve security and harmony for a multicultural society.
https://www.france24.com/en/20200831-risk-of-terror-attacks-in-france-remains-extremely-high-interior-minister?utm_source=iterable&utm_medium=email&utm_campaign=1487463_
--------
Erdogan adviser accuses Germany's Merkel of calling 'Crusaders' to the Mediterranean
Ismaeel Naar
02 September 2020
Yasin Aktay, who advises Turkey's Erdogan in his ruling AK Party, has accused German Chancellor Angela Merkel of calling in "Crusaders" in the eastern Mediterranean, in reference to her call for all EU countries to support Greece.
"Despite the mediator role she has assumed, by calling EU countries to almost unconditionally stand with Greece, listen to and support it, she is openly stating with whom she stands," Aktay, a deputy chairman of Turkish President Tayyip Erdogan's AK Party, said in an op-ed article published on Monday under the title "Merkel calls the Crusaders to solidarity in the Mediterranean."
Turkey on Tuesday said it is open to dialogue with Greece to solve disagreements over Mediterranean rights and resources as long as Athens is too, according to Turkish Foreign Minister Mevlut Cavusoglu said.
The NATO allies vehemently disagree over claims to potential hydrocarbon resources in the eastern Mediterranean Sea based on conflicting views on the extent of their continental shelves.
Greece has been at odds with neighboring Turkey over a range of issues including overlapping claims for hydrocarbon resources in the region, based on conflicting claims over the extent of their continental shelves.
Tensions escalated last month after Ankara dispatched the Oruc Reis seismic survey vessel in a disputed area following a pact between Athens and Cairo ratifying maritime boundaries.
The latest comments from Turkish Foreign Minister Cavusoglu offering to sit down with Greece over their dispute in the eastern Mediterranean are at odds with Aktay's latest op-ed, published in Turkish, English and Arabic.
"If EU countries stopped for a second and gave Turkey a hearing, even if not as much as they listen to Greece, they would clearly see the injustice. The greed displayed by Greece in efforts to deprive Turkey of all its territorial waters due to the islands and take over them itself is very obvious," Aktay said.
https://english.alarabiya.net/en/News/world/2020/09/02/Erdogan-adviser-accuses-Germany-s-Merkel-of-calling-Crusaders-to-the-Mediterranean
--------
French President Macron says the next six weeks are crucial for the future of Lebanon
01 September 2020
The coming six weeks are crucial for the future of Lebanon, French President Emmanuel Macron told reporters in Beirut during an official visit to the country reeling from last month's deadly port blast and rising sectarian tensions.
Macron said he was ready to host an international conference on how to help Lebanon in mid-October.
For all the latest headlines, follow our Google News channel online or via the app.
Lebanese politicians, some former warlords who have overseen decades of industrial-scale state corruption, face a daunting task with an economy in crisis, a swathe of Beirut in tatters after the August 4 port blast and sectarian tensions rising.
French President Emmanuel Macron also said the "truth of the numbers" in the Lebanese banking system needed to be known so that judicial action could be taken, saying the country was suffering a banking and central banking crisis.
"There is today a Lebanese central banking crisis, a Lebanese banking system in crisis. A lot of funds were likely taken out," Macron said in comments while on the visit.
"Today everything is blocked and Lebanon can no longer finance itself, so there needs to be an audit ... there is likely money that has been diverted. So we need to know the truth of the numbers and then that judicial actions are taken," he said.
Macron visits Lebanon
Macron's visit is his second since the colossal August 4 blast in Beirut port killed more than 180 people, wounded at least 6,500, and ravaged swathes of the capital.
The explosion compounded Lebanon's worst economic crisis since the 1975-1990 civil war, with a UN agency warning on Sunday that more than half of the population risk a food crisis by the end of the year.
On August 9, the international community pledged 252.7 million euros (around $300 million) in emergency aid at a video conference jointly organised by France and the United Nations.
The international community promised to stand by Lebanon but demanded that its aid be distributed directly to the needy instead of through the government.
"We have to focus in the next six weeks on the emergency," Macron said on Tuesday of the port blast which caused up to $4.6 billion worth of damage and a blow to economic activity of up to $3.5 billion, according to a World Bank assessment.
He said work going forward would be "under very firm coordination with the United Nations, so we can again ask for support from all the different states."
Protesters call out corrupt political elite
Protesters who have taken to the streets since October last year regard Lebanon's entire political class as inept and corrupt.
They blame it for the explosion, which was caused by a stockpile of ammonium nitrate fertiliser that had languished in the port for years.
Antoine Zoghbi, president of the Lebanese Red Cross, told Macron on Tuesday that international assistance to Lebanon needed to be improved.
"We see planes arriving but we do not know where the aid is going," Zoghbi said. "Eighty per cent of the medication arriving in Lebanon is not suited" to needs on the ground.
https://english.alarabiya.net/en/News/middle-east/2020/09/01/French-President-Macron-says-the-next-six-weeks-are-crucial-for-the-future-of-Lebanon
--------
In video, envoy acknowledges US 'pushed Germans hard' to blacklist Hezbollah
01 September 2020
US Ambassador to Germany Richard Grenell has acknowledged in video footage that Washington "pushed" Berlin "hard" to blacklist the Lebanese resistance movement of Hezbollah.
Marwa Osman, a journalist and political commentator from Beirut, revealed in a tweet on Tuesday that Grenell had "openly" declared in a video posted on August 18 that the US pressured Germany to ban Hezbollah.
"We pushed the Germans very hard — they were not happy, but we pushed them to ban Hezb. We think the French should do it, and EU," the US ambassador to Germany admits in the footage.
Exclusive footage of @richardgrenell US ambassador to #Germany via Zoom on Aug 18 openly declaring: US pressured Germany to ban #Hezbollah and demonize it.
"We pushed the Germans very hard, they were not happy but we pushed them to ban Hezb, we think the French should do it & EU" pic.twitter.com/q6daVsn9jT
— Marwa Osman || مروة عثمان (@Marwa__Osman) September 1, 2020
Last December, Germany's parliament approved a motion urging Chancellor Angela Merkel's government to ban all activities by Hezbollah on German soil. The motion came after US Secretary of State Mike Pompeo said on a trip to Berlin that he hoped Germany would follow Britain in banning Hezbollah.
On April 30, the German Interior Ministry designated the Lebanese resistance group a "terrorist organization" and banned all of Hezbollah's activities in the country.
The ministry also ordered raids on sites police said were linked to the group, with reports emerging that four mosques and cultural associations had been searched, as well as the private houses of Hezbollah's board members, treasurers, and tax advisers.
Most member states of the European Union (EU) have so far refrained from labeling the Lebanese resistance movement a "terrorist organization."
Last year, the British government broke with the rest of Europe to do that.
Hezbollah was established following the 1982 Israeli invasion and occupation of southern Lebanon.
Since then, the resistance movement has grown into a powerful military force, dealing repeated blows to the Israeli military, including during a 33-day war in July 2006.
Hezbollah has also helped fight terrorist groups in Syria.
https://www.presstv.com/Detail/2020/09/01/633104/Germany-blacklist-Hezbollah-US-ambassador-push-hard
--------
Austria to file charges against Turkish spy — interior minister
September 01, 2020
VIENNA: Austria will file charges against a person who has confessed to spying for Turkey's secret service, and authorities are investigating more suspected espionage activities, its interior minister said, warning Turkey this would not be tolerated.
"This is about an exertion of influence by a foreign power in Austria and this will in no way be accepted," Karl Nehammer told a news conference on Tuesday.
There were clear indications of Turkish influence in Austria, said the director general for public safety, Franz Ruf. The new findings came following extensive investigations by Austrian police after violent clashes between Turkish and Kurdish groups in Vienna in June.
One person has fully confessed to having been "recruited by the Turkish secret service to spy on other Turkish citizens or Austrian citizens with a Turkish migration background to then report them to the Turkish security authorities," Nehammer said, adding that the judiciary will file charges on suspicion of espionage. He did not give any details about the person.
Austria has found that more than 30 Austrians were detained in Turkey between 2018 and 2020 after entering the country and has indications that the Turkish secret service tried to recruit them, the interior minister said.
"Turkish espionage has no place in Austria. There is no place for Turkish influence on liberty and fundamental rights in Austria. We will fight against it vehemently," Nehammer said, adding that Europol and the Presidency of the European Council had been informed.
Turkey's foreign ministry did not immediately comment.
https://www.arabnews.com/node/1727896/world
--------
North America
US vetoes UN resolution over Islamic State fighters' return
By Edith M. Lederer 
August 31, 2020
UNITED NATIONS — The United States vetoed a U.N. resolution Monday calling for the prosecution, rehabilitation and reintegration of all those engaged in terrorism-related activities, saying it didn't call for the repatriation from Syria and Iraq of foreign fighters for the Islamic State extremist group and their families which is "the crucial first step."
U.S. Ambassador Kelly Craft said the resolution, "supposedly designed to reinforce international action on counter-terrorism, was worse than no resolution at all." She dismissed it as "a cynical and willfully oblivious farce."
Because of the COVID-19 pandemic, the 15-member Security Council voted by email. The result was 14 countries in favor and only the U.S. opposed. It was announced by the current council president, Indonesia's U.N. Ambassador Dian Triansyah Djani, whose country sponsored the resolution.
In her statement explaining the U.S. veto, Craft pointed to her comments at a council meeting on counter-terrorism last week. She sstressed then that repatriation and accountability for crimes by fighters for the Islamic State extremist group, also known as ISIS, and their family members are essential so they "do not become the nucleus of an ISIS 2.0."
"It is incomprehensible that other members of this council were satisfied with a resolution that ignores the security implications of leaving foreign terrorist fighters to plot their escape from limited detention facilities and abandoning their family members to suffer in camps without recourse, opportunities, or hope," she said on Monday.
Craft said last week the Trump administration was disappointed that Indonesian efforts to draft "a meaningful resolution ... were stymied by council members' refusal to include repatriation."
That was a reference to Western Europeans, especially, including Britain and France, who have opposed the return of IS fighters and their families, except in the case of orphans and some children. The British government says those who are in custody in Syria and Iraq should face justice there rather than going on trial in the U.K.
Craft said the U.S. brings its citizens home and prosecutes them when appropriate. She quoted U.S. Secretary of State Mike Pompeo as saying: "We want every country to take their citizens back. That's step one. It's imperative that they do so."
A UK Foreign Office spokesperson, speaking with customary anonymity, said after the vote: "We regret the resolution was not adopted. We are working closely with international partners to reduce the risk posed to us collectively by foreign fighters."
Indonesia's Djani expressed regret that the resolution wasn't adopted, saying it addressed important issues related to the prosecution, rehabilitation and reintegration of alleged terrorists.
"It sends a signal that the council is not united in the fight against terrorism, and certainly I regret that this happened," he said.
The defeated resolution did support the return of children, but not fighters of families.
It encouraged all countries to cooperate in addressing the threat from "foreign terrorist fighters" or FTFs, "including by bringing them to justice, preventing the radicalization to terrorism and recruitment of FTFs and accompanying family members, particularly accompanying children, including by facilitating the return of the children to their countries of origin, as appropriate and on a case by case basis."
The Islamic State group, which once controlled large swathes of Iraq and Syria, lost its last Syrian strongholds in early 2019. But despite the loss of its self-styled caliphate, U.N. experts said earlier this year that the extremist group is mounting increasingly bold attacks in Syria and Iraq and is planning for the breakout of its fighters in detention facilities.
U.N. counter-terrorism chief Vladimir Voronkov said in July that his office had received information that 700 people died recently in two camps in northeast Syria — al-Hol and Roj — where more than 70,000 mainly women and children connected to Islamic State fighters are detained in "very dire conditions."
The camps are overseen by Kurdish-led forces who allied with the United States and spearheaded the fight against Islamic State fighters.
The International Crisis Group reported on April 7 that there are 66,000 women and children in al-Hol and 4,000 in Roj, most of them relatives of IS extremists, "but some former affiliates of the group themselves." The Brussels-based think tank said that the majority are either Syrians or Iraqis, with the numbers roughly split, and around 13,500 are from other countries.
The group said humanitarian workers described the detention sites "as ridden with tuberculosis and perilously overcrowded, with one speaking of `dramatic mortality rates.'" This has since been compounded by the COVID-19 crisis.
In addition to the al-Hol and Roj camps, the Kurdish fighters are guarding thousands of IS fighters and boys in prisons.
Voronkov urged the international community to tackle "the huge problem" of what to do with these people, saying keeping them in camps "is very dangerous."
He warned that "they could create very explosive materials that could be very helpful for terrorists to restart their activities" in Syria and Iraq.
https://www.washingtonpost.com/world/europe/diplomats-say-us-veto-likely-on-un-anti-terrorism-resolution/2020/08/31/0a11e308-ebb7-11ea-bd08-1b10132b458f_story.html?utm_source=iterable&utm_medium=email&utm_campaign=1487463_
--------
Pompeo says US will lift arms embargo on Cyprus, Turkey furious
01 September 2020
The United States will lift a 33-year arms embargo on Cyprus and deepen its security cooperation with Nicosia, US Secretary of State Mike Pompeo said on Tuesday, prompting an angry response from Turkey.
The island was divided in 1974 following a Turkish invasion triggered by a Greek-inspired coup. Turkey recognizes the breakaway Turkish Republic of Northern Cyprus, which is not recognized by other countries. Several peacemaking efforts have collapsed.
For all the latest headlines, follow our Google News channel online or via the app.
Washington placed restrictions on the transfer of arms to Cyprus in 1987 to encourage reunification efforts and avoid an arms race on the island.
"Cyprus is a key partner in the Eastern Mediterranean," he said on Twitter. "We will waive restrictions on the sale of non-lethal defense articles and services to the Republic of Cyprus for the coming fiscal year."
The decision comes amid escalating tensions in the eastern Mediterranean between NATO allies Turkey and Greece over claims to potential hydrocarbon resources in the eastern Mediterranean based on conflicting views on the extent of their continental shelves.
Cypriot President Nicos Anastasiades said on Twitter after a phone call with Pompeo that he welcomed the move.
Turkey's foreign ministry said the decision "disregards the equality and balance" on the island and that Ankara expects its NATO ally to "review" it.
"Otherwise, Turkey, as a guarantor country, will take the necessary reciprocal steps in line with its legal and historical responsibility to guarantee the security of the Turkish Cypriot people," it said in a statement.
Ankara and Athens both say they are ready to solve the dispute through dialogue, while insisting on upholding their own rights. They each held military exercises in the region, highlighting the potential for the dispute to escalate.
https://english.alarabiya.net/en/News/world/2020/09/02/Pompeo-says-US-will-lift-arms-embargo-on-Cyprus-Turkey-furious
--------
US isolated again as it vetoes UN resolution on terrorists' fate
01 September 2020
The United States has once again become isolated as it vetoed a UN Security Council resolution on foreign Daesh terrorists, while the other 14 council members voted in favor of the resolution.
Washington said the resolution did not address "repatriation", with US ambassador to the United Nations, Kelly Craft, claiming the draft text aiming to reinforce international action on counter-terrorism "was worse than no resolution at all."
The US veto highlighted the growing divide between Washington and its European allies, as well as Arab countries, who have refused to commit to taking back their terrorists since the Daesh group was vanquished in Syria and Iraq over a year ago.
The United States wants foreign terrorists sent home to be either prosecuted or rehabilitated there.
Washington's insistence on including the word "repatriation" in the text was originally backed by Moscow.
European states, which have had many nationals fighting for groups like Daesh, have been reluctant to try them at home, citing concerns about a public backlash and the risk of fresh attacks on European soil.
Some European countries, including France and Belgium, have adopted a case-by-case approach to repatriating the children or even wives of terrorists held in the Middle East, AFP said.
Kelly said that, "It (the resolution) fails to even include reference to the crucial first step – repatriation to countries of origin or nationality."
Thousands of foreign terrorist from dozens of countries are being held in Iraq and Syria. Tens of thousands of Syrian and foreign women and children – family members of suspected terrorists – are also held in squalid camps.
The US veto comes after the Europeans, last month, rejected a US draft resolution that aimed to extend an arms embargo on Iran as part of US efforts to re-establish sanctions on Tehran.
Also last week, Indonesia, the UN Security Council president, dismissed Washington's attempt to trigger a return of all UN sanctions on Iran because 13 members expressed their opposition.
https://www.presstv.com/Detail/2020/09/01/633069/US-isolated-veto-UN-resolution-terrorists-Daesh
--------
Mideast
Hezbollah Says Will Kill an Israeli Soldier for Each Combatant Slain
AUGUST 31, 2020
Lebanese Shiite movement Hezbollah Sunday threatened to kill an Israeli soldier for every one of its fighters slain by its archfoe Israel, after a combatant was killed in Syria in July.
"The Israeli needs to understand: When you kill one of our fighters, we will kill one of your soldiers," Hezbollah chief Hassan Nasrallah said in a televised speech.
Referring to several incidents at the border with Israel in recent weeks, he said: "All this has been taken into account and the time for settling accounts will come."
He spoke after a July 20 Israeli missile attack on Syrian government and allied positions in Syria that killed five people. Damascus regime ally Hezbollah said one of its own was among the dead.
Nasrallah on Sunday said a "decisive decision" had been taken but that Hezbollah was "not in a hurry."
Israel said Wednesday it had launched air strikes against Hezbollah observation posts in Lebanon after shots were fired from across the border.
The incident also comes after Hezbollah announced at the weekend it had brought down an Israeli drone flying over the border.
Israel has carried out dozens of air strikes on Hezbollah targets in neighboring Syria where the group is fighting alongside the government of President Bashar al-Assad.
Hezbollah wields considerable political influence in Lebanon and its allies dominate the caretaker government.
Nasrallah spoke after the UN Security Council on Friday renewed its mission on the Lebanese-Israeli border, though officially reducing its numbers and pressing Beirut to grant access to tunnels under the border with Israel.
Israel has accused Hezbollah of building the tunnels to infiltrate its territory.
The 10,500-strong UNIFIL peacekeeping force, in coordination with the Lebanese army, is tasked guaranteeing a ceasefire and Israeli withdrawal from a demilitarized zone on the border.
https://www.thedefensepost.com/2020/08/31/hezbollah-israel-soldiers/?utm_source=iterable&utm_medium=email&utm_campaign=1487463_
--------
Turkey says it has arrested ISIS leader with 'important plans'
01 September 2020
Turkey has arrested the leader of the terrorist organization ISIS in the country, announced the Interior Minister Suleiman Soylu on Tuesday.
"Turkey's so-called leader of [ISIS] was caught and arrested with important plans ... Thank you, congratulations to the Police Department," tweeted Soylu on Tuesday.
For all the latest headlines follow our Google News channel online or via the app.
ISIS has claimed responsibility for a series of attacks on Turkey in 2013 and 2015, prompting air strikes against ISIS positions in Syria before the organization's so-called caliphate was defeated by Kurdish-led forces.
However, Ankara has also been accused of sending ISIS affiliates to Libya to fight as mercenaries in support of the Government of National Accord.
In July, Saudi Arabia and the US designated individuals in Turkey and Syria as terrorist funders for financing ISIS.
Turkey is also embroiled in the conflict in Syria, where it backs opposition organizations based in northern Syria against the government of President Bashar al-Assad.
https://english.alarabiya.net/en/News/middle-east/2020/09/01/Turkey-says-it-has-arrested-ISIS-leader-in-the-country
--------
Israel and UAE agree to cooperate on financial services: Israeli statement
01 September 2020
Israel and the United Arab Emirates agreed on Tuesday to set up a joint committee on financial services cooperation with the aim of promoting investment between the two countries, an Israeli statement said.
Israeli and UAE officials meeting in Abu Dhabi signed the understanding, Israeli Prime Minister Benjamin Netanyahu said in the statement.
One focus, Netanyahu said, would be on "cooperation in the field of financial services and removing financial barriers for making investments between the countries, as well as promoting joint investments in the capital markets."
The countries will also collaborate in banking services and payment regulations, he said.
Israeli officials have been quick to play up the economic benefits of the accord, which once formalised would also include agreements on tourism, technology, energy, healthcare and
security, among other areas.
A number of Israeli and Emirati businesses have already signed deals since the normalisation deal was announced.
https://english.alarabiya.net/en/News/gulf/2020/09/01/Israel-and-UAE-agree-to-cooperate-on-financial-services-Israeli-statement
--------
Rouhani Voices Confidence on Niger's Opposition to US Unilateralism at UNSC
Sep 01, 2020
"I am sure that an independent and professional Niger will prevent misusing the UN Security Council for US unilateralism," President Rouhani said in a phone contact with his Nigerien counterpart Mahamadou Issoufou, whose country has just started to chair the UN Security Council for this month.
Rouhani thanked Niger for its continuous supports for the Joint Comprehensive Plan of Action (JCPOA) and the UN Security Council's Resolution 2231, and added, "I am very happy that Iran and Niger have common view that the international relations should be based on justice, righteousness and noble human values."
He also said that Iran is ready to share its experiences with Niger in fighting terrorism.
He congratulated Niger on rotating chairmanship of the UN Security Council in September, and said that both countries have always had constructive and positive cooperation on international issues and bodies, including at the UN, the Non-Aligned Movement (NAM) and the Organization of the Islamic Cooperation (OIC).
Issoufou, for his part, welcomed sharing Iran's experiences in different fields, including fighting the coronavirus.
Issoufou pointed to the two countries good cooperation in international bodies, and expressed pleasure in the two countries' common viewpoints on international issues.
"The two countries' relations over the past four decades have been very good and friendly, and Niger is ready to expand such relations in all fields," he added.
"The Republic of Niger has always tried to promote its international cooperation on the basis of important human values and it will also arrange its measures at the UNSC on this basis," he noted.
In relevant remarks in July 2017, Senior Advisor to the Iranian Parliament Speaker Hossein Amir Abdollahian lauded Nigerien government's stance towards the Palestinian cause.
"We welcome Niger's constructive stance against Israel's occupation of the Palestinian lands," Amir Abdollahian said in a meeting with Head of Niger-Iran Parliamentary Friendship Group Masani Couroni in Tehran on Monday July 10, 2017.
Couroni, for his part, called for using Iranian Majlis' experience and its support to help boost bilateral relations.
He also urged promotion of ties in all fields, particularly in parliamentary and health sectors.
https://en.farsnews.ir/newstext.aspx?nn=13990611000761
--------
G4+1 Rule Out Recognition of US as JCPOA Member
Sep 02, 2020
"In light of recent discussions in the United Nations Security Council in New York concerning the issue of the attempted reinstatement of previously lifted UN sanctions, the participants reaffirmed that the United States unilaterally announced its cessation of participation in the JCPOA on 8 May 2018 and that it had not participated in any JCPOA-related activities subsequently. Participants reconfirmed that it therefore could not be considered as a participant State," said a part of the statement issued after a meeting of the Joint Commission to the nuclear deal, officially known as the Joint Comprehensive Plan of Action (JCPOA), which was co-chaired by Iran's Deputy Foreign Minister Abbas Araqchi and European External Action Service Secretary-General Helga Maria Schmid late on Tuesday.
"A meeting of the Joint Commission of the Joint Comprehensive Plan of Action (JCPOA) took place in Vienna on 1st September, 2020. Under the terms of the JCPOA, the Joint Commission is responsible for overseeing the implementation of the agreement. The Joint Commission was chaired, on behalf of EU High Representative Josep Borrell, by EEAS Secretary General Helga-Maria Schmid and was attended by representatives of China, France, Germany, Russia, the United Kingdom and Iran at the level of Political Directors/Deputy Foreign Ministers," it added.
The statement underlined that all participants reaffirmed the importance of preserving the agreement recalling that it is a key element of the global nuclear non-proliferation architecture, as endorsed by UN Security Council Resolution 2231 (2015), noting, "Full implementation of the agreement by all sides remains crucial."
"In light of recent discussions in the United Nations Security Council in New York concerning the issue of the attempted reinstatement of previously lifted UN sanctions, the participants reaffirmed that the United States unilaterally announced its cessation of participation in the JCPOA on 8 May 2018 and that it had not participated in any JCPOA-related activities subsequently. Participants reconfirmed that it therefore could not be considered as a participant State. In this regard, participants also reaffirmed their various statements and communications made previously at the Security Council including that of the High Representative of 20 August as Co-ordinator of the JCPOA to the effect that the US cannot initiate the process of reinstating UN sanctions under UNSC resolution 2231," it said.
According to the statement, the participants welcomed the Joint Statement of Iran and the IAEA dated 26 August the implementation of which has already started, adding, "In this context they recalled the important role of the IAEA as the sole impartial and independent international organisation responsible for the monitoring and verification of nuclear non-proliferation commitments."
"The Joint Commission addressed nuclear as well as sanctions lifting issues under the agreement. Experts will continue discussions on all issues of concern," it stated.
"Participants reiterated the importance of nuclear non-proliferation projects, in particular the Arak Modernisation Project and the stable isotope project in Fordow. Taking into account the potential consequences of the US decision in May to end the Arak waiver, participants reiterated their strong support and collective responsibility for the continuation of the project," the statement said.
It noted that the meeting took place against the background of the COVID-19 pandemic, adding, "Participants expressed their solidarity with all countries affected in their efforts to address the outbreak. The Joint Commission had not been able to convene recently due to relevant travel restrictions."
US President Donald Trump, a stern critic of the historic deal, unilaterally pulled Washington out of the JCPOA in May 2018, and unleashed the "toughest ever" sanctions against the Islamic Republic in defiance of global criticism in an attempt to strangle the Iranian oil trade, but to no avail since its "so-called maximum pressure policy" has failed to push Tehran to the negotiating table.
In response to the US' unilateral move, Tehran has so far rowed back on its nuclear commitments four times in compliance with Articles 26 and 36 of the JCPOA, but stressed that its retaliatory measures will be reversible as soon as Europe finds practical ways to shield the mutual trade from the US sanctions.
Tehran has particularly been disappointed with failure of the three European signatories to the JCPOA -- Britain, France and Germany -- to protect its business interests under the deal after the United States' withdrawal.
On January 5, Iran took a final step in reducing its commitments, and said it would no longer observe any operational limitations on its nuclear industry, whether concerning the capacity and level of uranium enrichment, the volume of stockpiled uranium or research and development.
Now the US has stepped up attempts aimed at extending the UN arms ban on Iran that is set to expire as part of the Joint Comprehensive Plan of Action (JCPOA), which has been endorsed by Security Council Resolution 2231.
The US first sought to extend the Iran's arms embargo in a fresh UNSC resolution in contradiction to the contents of the Resolution 2231 in two attempts within a month, but failed.
The United Nations Security Council resoundingly rejected last month the second US bid to extend an arms embargo on Iran, which is due to expire in October.
The resolution needed support from nine of 15 votes to pass. Eleven members abstained, including France, Germany and Britain, while the US and the Dominican Republic were the only "yes" votes.
The United States has become isolated over Iran at the Security Council following President Donald Trump's withdrawal from the multilateral Iran nuclear deal 2018.
Iran had said that the US resolution would fail to gain the required support at the Security Council, pointing out that Washington has no legal right to invoke a snapback mechanism to reinstate sanctions against Tehran under the 2015 nuclear deal that the US unilaterally left in May 2018.
In relevant remarks last month, Iranian Foreign Minister Mohammad Javad Zarif said it is by no means justifiable for the US to use Dispute Resolution Mechanism with regard to UNSC Resolution 2231.
"US recourse to Dispute Resolution Mechanism in 2231 has NO LEG TO STAND ON," Zarif wrote on his Twitter page.
"AmbJohnBolton has repeated today what he said on May 8, 2018, while National Security Advisor in the Trump administration," he noted, adding, "At least he is consistent—a trait notably absent in this US administration."
Zarif' tweet came in reaction to former US National Security Advisor John Bolton's article in Wall Street Journal where he criticized US' decision to trigger 'snapback mechanism' against Iran, saying, "The agreement [Joint Comprehensive Plan of Action]'s backers argue that Washington, having withdrawn from the deal, has no standing to invoke its provisions. They're right. It's too cute by half to say we're in the nuclear deal for purposes we want but not for those we don't."
https://en.farsnews.ir/newstext.aspx?nn=13990612000145
--------
Saudi Arabia, UAE used cluster bombs in military offensives against Yemen's Hudaydah: UN official
02 September 2020
A United Nations official says Saudi Arabia and the United Arab Emirates (UAE), the key members of a coalition waging war on Yemen, have deployed cluster bombs against a residential neighborhood in the country's coastal western province of Hudaydah.
The Head of the UN Mission to Support the Hudaydah Agreement (UNMHA) in Yemen, Lieutenant General Abhijit Guha, said in a statement on Tuesday that he is concerned about repeated Saudi-UAE airstrikes in the al-Arj area of the province between August 16 and 23, the Yemeni al-Mahrah Post website reported.
Guha noted that the heavy fighting that broke out around the city of Hudaydah on August 27 in addition to "reports of the use of cluster weapons during one of these airstrikes" are of "special concern."
The senior UN official then called on parties to the Yemen conflict to "desist from any measures that harm the implementation of Hudaydah agreement."
Delegates from the Houthi Ansarullah movement and representatives loyal to former Yemeni president Abd Rabbuh Mansur Hadi held a round of peace negotiations in Rimbo, north of the Swedish capital city of Stockholm, in December 2018.
The talks resulted in the announcement of an agreement, which included a ceasefire along the Hudaydah front and the redeployment of armed forces out of the city and its port. The deal also mandated the UN to oversee the truce.
Guha further urged all warring parties in Yemen to "refrain from any other activities that put the lives of civilians in Hudaydah province in danger."
Back on 23 August, an official source from the Ansarullah movement said the Saudi-led military coalition had used a cluster bomb on a farm in al-Arj area of the Bajil district.
Yemen's Ministry of Human Rights, in a statement released by the official SABA news agency on June 10, warned that cluster munitions pose a serious danger to the lives of civilians, especially women and children, if they come in close contact with them.
The statement added that the Saudi-led alliance has used thousands of cluster bombs on residential areas, leaving many civilians dead or injured. Unexploded submunitions risk the lives of locals in the targeted areas as well.
Yemen raps UN envoy's 'bias in favor of Riyadh, allies'
Also on Tuesday, the Yemeni Ministry of Public Health and Population censured latest remarks by the United Nations Special Envoy for Yemen Martin Griffiths, in which he apparently overlooked the disastrous effects of the Saudi-led coalition's continued siege and detention of fuel tankers off the coast of Yemen.
"After nearly four months that the Saudi-led coalition has been preventing fuel vessels from mooring in Hudaydah port and affecting vital sectors and service facilities, the UN envoy surprised us" with his statement, the spokesman for the ministry, Dr. Yousef al-Hadhiri said.
"Griffiths utterly disregards the Yemeni health sector and the immediate impacts on it in the statement. The statement neither helps reveal the truth nor conceals the falsehood," Hadhiri added.
He emphasized, "Such neglect did not take place by mistake, but was rather deliberate in order to cover up the humanitarian gap that could draw the attention of the international community to the humanitarian catastrophe that Yemen suffers from."
The top Yemeni official argued that "Griffiths, in his statement, has not pointed to the fact that the continued detention of fuel tankers affects 80% of patients with chronic diseases and those injured in accidents, who are in the countryside and have no access to necessary health services in city centers."
"We in the Ministry of Public Health and Population condemn the UN envoy's clear and scandalous bias towards murderous criminals committed by the Saudi-led coalition and its mercenaries," Hadhiri said.
"Griffiths' tenure as the UN special envoy for Yemen has not witnessed any improvement or progress in the living standards of Yemenis in the face of the siege and aggression they have been suffering for more than 65 months."
Saudi Arabia and a number of its regional allies launched the campaign against Yemen in March 2015, with the goal of bringing Hadi's government back to power.
The US-based Armed Conflict Location and Event Data Project (ACLED), a nonprofit conflict-research organization, estimates that the war has claimed more than 100,000 lives for more than the past five years.
The Houthi movement, backed by the armed forces, has been defending Yemen against the Saudi-led alliance, preventing the aggressors from fulfilling the objectives of their deadly campaign.
https://www.presstv.com/Detail/2020/09/02/633131/Saudi-Arabia-UAE-used-cluster-bombs-in-military-offensives-against-Yemen-Hudaydah-UN-
--------
Houthi attacks on Saudi Arabia 'aimed at stopping coalition airstrikes'
September 02, 2020
AL-MUKALLA: A surge in drone, missile and explosive-laden boat attacks on Saudi Arabia by the Houthi militia is seeking to pressure the Kingdom into stopping airstrikes that have killed dozens of their senior commanders in Yemen, Yemeni military officials and experts said on Tuesday.
The Arab coalition has announced intercepting explosive-laden drones and boats and ballistic missiles fired by the rebels at Saudi civilian and military targets in the Kingdom and Yemen.
Airstrikes by coalition warplanes have targeted senior Houthi commanders mainly in the central provinces of Marib and Al-Bayda, and in the northern province of Jawf. The Houthis also want to force the Kingdom to stop its massive military logistics with the Yemeni army, the experts said.
"The coalition (warplanes) targeted their fortifications, military equipment, trenches, gatherings, command rooms as well as military reinforcements," Brig. Gen. Abdu Abdullah Majili, a Yemeni army spokesman, told Arab News.
He said that the Houthis had suffered heavy losses over the last couple of weeks as a result of counterattacks by government forces and allied tribesmen under heavy air cover from coalition warplanes.
Houthi official media broadcast images of long convoys carrying bodies of rebel fighters. Local military officers told Arab News that many of those Houthis were killed in smart airstrikes by Saudi-led coalition warplanes in Jawf and Marib.
The Houthis, after failing to make a major military breakthrough with ground assaults, have turned to attacking Saudi Arabia to end their rising death count.
"The Houthis suffered fatal blows and a huge depletion of fighters during the current raging battles," Majili added.
Coalition warplanes have been credited for tilting the balance of the war in favor of government forces and curbing the Houthis' military expansion.
Houthi deaths have risen since the militia's push to take control of the central city of Marib in the last couple of months, one Yemeni army officer said.
"The Houthis put their entire eggs in Marib's basket, it is a 'To be or not to be' battle for them," Col. Abdul Basit Al-Baher, a Yemeni army spokesman in the southern city of Taiz, told Arab News. "The Houthis are hungry for money and resources so they keep escalating pressure on Marib. Due to land and air surveillance, the coalition's airstrikes have become more precise and can locate and target Houthi commanders on the battlefields."
The internationally recognized government of Yemen said that hundreds of attacks by Houthis in the western province of Hodeidah killed almost 100 civilians and wounded dozens of others in July, as the rebels continue to obstruct the movement of UN monitors.
https://www.arabnews.com/node/1728216/middle-east
--------
Arab world
People in Arab World Strongly Blast S. Arabia for Opening Airspace to Israeli Plane
Sep 01, 2020
The El Al flight was carrying an Israeli delegation headed by national security adviser Meir Ben-Shabat and US diplomats led by Jared Kushner, President Donald Trump's son-in-law and special adviser.
The flight came as a shock to the Palestinians, with Prime Minister Mohammed Shtayyeh saying that "It is very painful for Palestinians to see Israeli plane landing at Emirati airport".
Immediately after the flight, people in the Arab world rushed to leave thousands of post on social media platforms to condemn Riyadh, saying Saudi Arabia has prevented trips to the country by Muslims for Hajj rituals and has closed its airspace to Qatari flights, but has opened its airspace to an Israeli plane.
Taj al-Sar Othman, a Sudanese journalist and writer, wrote on his twitter page that history will never forget that Riyadh blocked its Muslim neighbors' travelling to Mecca for Hajj pilgrimage, but allowed an Israeli plane to fly over its sky.
Also, Issa bin Rabi'ah, an Arab activists, wrote on his twitter page that "the Zionist regime has started its move towards a second country as the Israeli plane flew from Tel Aviv to the UAE through Saudi Arabia".
The recent US-mediated agreement for the normalization of ties between the UAE and Israel has already drawn stern reactions from the Muslim world, Palestinians in particular, and has been described as an act of treason and betrayal of the cause of Palestine by Palestinians and other Muslims nations.
Riyadh has no formal relations with Tel Aviv, but the two regimes have long had clandestine contacts. Under bin Salman, Saudi Arabia's de facto leader, the kingdom has stepped up its overtures towards Israel.
Saudi Arabia reacted cautiously to the Israel-UAE deal, saying it will stand by a 2002 Arab peace initiative on the Israeli-Palestinian conflict, without condemning the agreement that has angered supporters of the Palestinian cause.
In a recent interview with CNBC, Kushner, however, said it was inevitable that the Riyadh regime would follow suit in forging ties with Israel.
"I do think that we have other countries that are very interested in moving forward," he said, adding, "And then, as that progresses, I do think it is an inevitability that Saudi Arabia and Israel will have fully normalized relations."
In highly controversial comments during an April 2018 visit to the US, Saudi Crown Prince Mohammed bin Salman told the Atlantic that he recognized Israel's "right to exist", distancing himself from the kingdom's longtime policy of opposing Israeli occupation of Palestinian territories.
https://en.farsnews.ir/newstext.aspx?nn=13990611000226
--------
Beirut explosion: Victim's daughter gifts French President Macron a pin, gets hug
02 September 2020
"Keep Lebanon close to your heart." That's the concept behind a golden pin given to French President Emmanuel Macron by an 11-year-old Beirut girl that adorned his lapel during meetings with Lebanese officials Tuesday.
The pin was a gift from the daughter of Hala Tayah, one of 190 victims of the Beirut explosion that pulverized the Port of Beirut, destroyed parts of the city and hurt more than 6,000.
Tamara Tayah was one of a few relatives of victims of the blast to meet Macron. She met him during a ceremony to plant a cedar tree in a forest outside of Beirut to mark 100 years since the creation of the State of Greater Lebanon.
For all the latest headlines, follow our Google News channel online or via the app.
Her mother, a jeweler, created the pendant shaped like the map of Lebanon. She created 10,452 golden maps, a reference to the size of the country in square kilometres. Her "keep Lebanon close to your heart" collection was a tribute to Lebanon, a country plagued by crises. Her opening show in 2006 for instance was postponed because it coincided with Israel's attack on Lebanon that summer.
Hala Tayah dedicated profits from the collection to the education of disadvantaged children in a country often plagued with crisis, and another part to children with special needs.
Tayah, 49, was in an apartment close to the port at the time of the explosion that was badly destroyed.
French actress Isabelle Adjani mourned Tayah on her social media, posting a picture of them hugging. "I am devastated for my Lebanese friends," Adjani posted on her Instagram page after the August 4 explosion.
In a visit big on gestures, Macron wore the pin to his meetings with the Lebanese officials he is pressing for radical changes to save Lebanon as it faces some of its most complex challenges since independence all at once.
At the cedar planting ceremony, Tamara Tayah also handed Macron a letter which she said she penned on behalf of her mother and other victims of the tragedy, her father said.
In the letter, the younger Tayah said that on Lebanon's centenary, she would like to have peace and prosperity back. One hundred years ago on Sept. 1, France created the State of Greater Lebanon, the country's original name, after the fall of the Ottoman Empire. It remained under a French mandate for some two decades before the Republic of Lebanon declared its independence.
Tarek Tayah said he discussed the letter with his daughter, but she wrote it. In it, she said that those killed in the explosion are victims who would only be considered martyrs if a new Lebanon develops from the tragedy.
It is an expression of hope that they "won't be lost for nothing," said Tarek Tayah. He said Macron was emotional and he reached over and hugged Tamara.
"Hala is definitely proud, even from above, she is making things possible for her children, and for her country," said Twiggy Tayah, the jeweler's best friend who is also a distant relative.
https://english.alarabiya.net/en/News/middle-east/2020/09/02/Beirut-explosion-Victim-s-daughter-gifts-Macron-a-pin-gets-hug
--------
Lebanese leaders promise new govt in two weeks; Macron threatens sanctions
Joseph Haboush
01 September 2020
Lebanese leaders vowed to form a new government in the next two weeks, French President Emmanuel Macron said Tuesday after meeting the country's top officials and political parties.
"We demand progress in the next few weeks," Macron said during a press conference from Beirut during his second visit in less than a month.
For all the latest headlines, follow our Google News channel online or via the app.
The French president said business would not "be as usual" among Lebanese leaders and that they promised to implement badly needed reforms to allow the country to begin crawling out of its unprecedented economic and financial crisis.
As for the new government, Macron said he expected reforms to materialize within four weeks after its formation. If this does not occur, the international community will not release any aid and there will be "consequences," he said.
Elaborating, Macron raised the possibility of sanctions on Lebanese leaders accused of corruption. This will be coordinated with the European Union he said.
France will host another donor conference to garner aid for Lebanon's reconstruction in October.
https://english.alarabiya.net/en/News/middle-east/2020/09/01/France-s-Macron-says-Lebanese-leaders-promised-new-government-within-two-weeks
--------
Peace with Israel makes UAE 'more connected' to region: Emirati official
Emily Judd
01 September 2020
Peace with Israel makes the UAE "more connected to the region," an Emirati official told Al Arabiya English on Tuesday amid criticism from its neighbor Iran that the normalization of relations is treasonous.
"This peace is a hopeful, exciting change, that makes us feel more connected to the region and less constrained," said Hend Al Otaiba, director of strategic communications at the UAE Ministry of Foreign Affairs.
"We have a feeling here in the UAE of moving forward, making change on our own terms rather than waiting for change to come to us," she added.
The remarks came as Iran's Supreme Leader Ali Khamenei said Tuesday that the UAE will be "disgraced forever" for making peace with Israel.
"They allowed the Zionist regime to enter the region…I hope they wake up and compensate for what they did," said Khamenei in a speech, according to Iranian state news.
The condemnation follows the first direct flight from Israel to the UAE in history on Monday and the meeting of American, Israeli, and Emirati representatives in the capital city Abu Dhabi.
Iranian leadership, which routinely calls for the destruction of the "Zionist regime" in Israel, has repeatedly voiced its disapproval of the agreement between Israel and the UAE.
Iran's President Hassan Rouhani called the deal "a huge mistake, a treacherous act," following the announcement of peace.
"They [the UAE] better be mindful," Rouhani said in a speech.
In response, the UAE government summoned Iran's charge d'affaires in Abu Dhabi on August 16 and called Rouhani's statements "inflammatory and carrying serious repercussions for the security and stability of the Arabian Gulf region," according to state news agency WAM.
Other Gulf neighbors, Bahrain and Oman, have welcomed the UAE-Israel agreement, and both said the accord will contribute to regional security.
Al Otaiba said a "new dimension" has opened for the UAE since the agreement, known as the Abraham Accord, was first announced on August 13.
"I believe the adjustment to relations will be quite natural. Both the UAE and Israel are ready for it, and both countries are dynamic, forward looking global societies eager to make positive change in so many areas," said Al Otaiba.
"The biggest changes are not the day to day interactions, but what we will achieve together for the future," she added.
https://english.alarabiya.net/en/News/middle-east/2020/09/01/Peace-with-Israel-makes-UAE-more-connected-to-region-Emirati-official
--------
UAE's Gargash meets in Abu Dhabi with Israel's head of the National Security Council
Ismaeel Naar
01 September 2020
The UAE's Minister of State for Foreign Affairs Anwar Gargash has met with Israeli Adviser and Head of the Israeli National Security Council Meir Ben-Shabbat on Tuesday to discuss opportunities for bilateral cooperation.
During the talks that took place in both also discussed enhancing opportunities for peace and stability in the region.
For all the latest headlines, follow our Google News channel online or via the app.
"His Excellency stressed that the UAE-Israeli Peace Treaty represents a positive step in advancing peace opportunities in the region and will establish solid bilateral relations in several areas: economic, scientific, technological, developmental and cultural and tourism," a statement on the Emirates News Agency (WAM) read.
Israel and the United Arab Emirates agreed on Tuesday to set up a joint committee on financial services cooperation with the aim of promoting investment between the two countries, an Israeli statement said.
American and Israeli officials landed in Abu Dhabi on Monday, becoming the first passengers in history to fly directly from Israel to the United Arab Emirates. The flight was the latest development in the normalization of relations between the two countries following the bilateral historic agreement announced August 13.
https://english.alarabiya.net/en/News/gulf/2020/09/01/UAE-s-Gargash-meets-in-Abu-Dhabi-with-Israel-s-head-of-the-National-Security-Council
--------
Saudi Arabia's crown prince and Kushner discuss resuming Palestinian-Israeli talks
September 01, 2020
RIYADH: Saudi Arabia's Crown Prince Mohammed bin Salman met on Tuesday with senior adviser to the US president, Jared Kushner, to discuss regional stability.
The talks covered the prospects for the peace process in the region and the need to resume negotiaations between the Palestinian and Israeli sides "to achieve a just and lasting peace," the SPA state news agency reported.
During the meeting, they also discussed ways of strengthening bilateral partnership in all fields, "especially in a way that achieves security and stability in the region and what guarantees strengthening international peace and security."
The meeting was also attended by Saudi Foreign Minister Prince Faisal bin Farhan.
Kushner was in Saudi Arabia after holding talks with Bahrain's king in Manama and earlier concluding a visit to the UAE.
Kushner is visiting Gulf countries following an Aug. 13 accord between the UAE and Israel to normalize relations.
https://www.arabnews.com/node/1728086/saudi-arabia
--------
Africa
Somalia: Al-Shabaab's Supreme Leader Replaced Due to Sickness, Somalia Spy Agency Says
30 AUGUST 2020
By Abdulkadir Khalif
Mogadishu — Somalia's spy agency says Al-Shabaab has made changes to its top leadership amid internal wrangles in the militant group with divided allegiance to global jihadist movements.
The National Intelligence and Security Agency (Nisa) reported on Friday that Al-Shabaab's Emir (supreme leader) Ahmed Diriye Abu Ubaidah had been replaced due to ill health.
Nisa's statement on its Twitter page said, "Because of health concerns, the power of militant group Al-Shabaab has been temporarily transferred to Abukar Adan, his deputy leader."
"There has been a bitter power struggle between a section led by Mahad Karate and supporters of Abu Ubaidah on the nomination of a new leader," Nisa added.
It did not give details of the leader's illness.
Virus effects
A study released early in August, by Nairobi-based think-tank Africa Policy Institute, indicated the Al-Qaeda-linked jihadist group may have been overwhelmed by Covid-19.
The report said the terror group's leadership and expansion plans were affected as members haggled on how to handle the pandemic.
Some members reportedly pledged allegiance to the Islamic State, a terror group that arose from Iraq and Syria before spreading its evil around the world.
Other analysts like Rashid Abdi, a Kenyan researcher on the Horn of Africa and the Gulf, have indicated that reports of bhang fields in areas Al-Shabaab controls mean the militant group may be departing from its jihadist stance and using crime to advance its cause.
Bounty
Despite his departure, there is a bounty on Ubaidah's head.
In 2015, the US offered a $6 million reward for any information leading to his capture.
He had replaced Ahmed Abdi Godane, who was killed in a US drone strike in September 2014.
The offer of the reward also mentioned Mahad Karate, also known as Abdirahman Mohamed Warsame, who is believed to have played a key role in the April 2, 2015 attack on Garissa University College that killed 148 people.
Al-Shabaab is bitterly fighting against the internationally recognized secular Somalia government with the intention of ruling the Horn of Africa country by means of a Sharia (Islamic laws).
https://allafrica.com/stories/202008310158.html?utm_source=iterable&utm_medium=email&utm_campaign=1487463_
--------
What does the coup mean for Mali's spiralling security crisis?
by Joseph Stepansky
1 Sept 2020
What began with reports of gunshots at an army barracks just outside Bamako in the morning of August 18 ended hours later with a group of mutinous soldiers arresting and forcing the resignation of Ibrahim Boubacar Keita, Mali's embattled president.
The coup leaders swiftly declared their intervention was meant to prevent the country from plunging into chaos, which they blamed on the government's failure to tackle a series of overlapping crises.
In the weeks leading up to the coup, tens of thousands of opposition supporters had taken to the streets to protest against a disputed parliamentary election, persistent economic woes and a spiralling security crisis that erupted in 2012, when a previous coup allowed northern Tuareg separatists, allied with an al-Qaeda offshoot, to take advantage of the political instability and briefly seize large swaths of land in the north.
That loss of territory precipitated the currently devolving situation, with armed groups linked to ISIL (ISIS) and al-Qaeda capitalising on intercommunal tensions as they jockey for control of Mali's semi-arid centre.
But along with the hope of the social and political reforms demanded during the mass anti-Keita protests, the reality of the continuing conflicts in the country's vast north and central regions remains. And while the coup has cast into uncertainty Mali's political future, it has also raised fears the effects of the upheaval could further spill beyond the country's borders and threaten the wider region.
The military officers now in charge, calling themselves the National Committee for the Salvation of the People (CNSP), have promised to include the opposition and civil society in a transition back to civilian rule, which they have pledged will happen within a "reasonable" timeframe.
But two weeks since the coup, little has been made clear about who will lead the transition and how long it will last.
The Economic Community of West African States (ECOWAS) regional bloc has been negotiating the details of the transfer of power, but the two parties remain at odds - ECOWAS has called for it to happen within a year, and has stemmed money flows to the country to pressure the military's hand.
France, which has for years been militarily the most active international power in its former colony, has also called for a truncated timeline, with Defence Minister Florence Parly saying the transition should take place within "a matter of months".
"If this does not happen, the risk is that all this benefits terrorists first and foremost," she told Europe-1 radio on Sunday. "Terrorists feed on the weakness of states."
2012 coup
Despite the increased presence of international forces - including the French-led Operation Barkhane and the United Nations peacekeeping mission (MINUSMA) - violence has continued to increase in Mali in recent years.
Attacks have grown fivefold since 2016, while the vast majority of the almost 2,000 documented fatalities related to the conflict in the country this year took place in the central Mopti region, according to the International Crisis Group. Meanwhile, about 1.7 million people have been displaced by the violence, according to the UN.
The first seven months of this year have proven deadlier than any year since Mali was thrown into turmoil in 2012.
Despite early comparisons, however, armed groups in Mali are not likely to benefit as "significantly" as they did from the political instability eight years ago, said Flore Berger, a Sahel research analyst at the International Institute for Strategic Studies.
"It's not gonna be like 2012 where they can actually take vast parts of the country," she said. "First of all, they're already there. They don't control the entire areas where they attack, but they're still there, they have quite a big presence."
"They also have changed their tactics. They're not aiming at controlling major town centres. Now they aim at attacking and going south towards coastal West Africa," Berger added.
Still, armed groups may increase attacks in the coming weeks in response to the upheaval, said Judd Devermont, director of the Africa Program at the Center for Strategic and International Studies (CSIS).
"My expectation is that they would look to continue to do attacks in the early period to demonstrate that this military government is weak," he added. "And to persuade, or to undermine any local Malians' views that maybe there's a new dispensation on the horizon."
Another difference from 2012 is that that coup was more of "a mutiny of the low-ranking officers and soldiers" motivated by "troops complaining about their military conditions" in operations against armed groups in the north, said Virginie Baudais, a senior Sahel researcher at the Stockholm International Peace Research Institute (SIPRI).
"There was not a really high-ranking officer implicated in the coup in 2012. And now it's a high ranking officer and the coup appears to be well organised," she said, referring to Assimi Goita, a colonel in the Malian special forces who is leading the CNSP.
"It was much more complicated to negotiate with the junta in 2012 than this one," she said.
More than two weeks after the 2012 coup, the then-military rulers folded to international pressure amid crippling ECOWAS sanctions, international travel bans, aid withholdings, and the declaration of an autonomous state by northern separatists who had seized key northern cities.
The military ceded power to a transitional authority led by the speaker of parliament, ushered in a 2013 election that was won by Keita, who got re-elected five years later.
'Thinly stretched'
This time, the international community has walked a careful line in condemning the unconstitutional transfer of power, which several regional leaders fear may set an example for their countries, while refraining from doing anything that could jeopardise the coordination that they see as essential to slowing the spreading of violence in the region.
CNSP leaders have also said they will continue to cooperate with the international forces currently based in the country in an array of missions aimed at routing out armed groups, while continuing a languishing 2015 peace agreement reached with rebel groups in the country's north.
To date, France and other European powers, as well as MINUSMA, have said they will continue their operations during the transitional period, while the United States and the European Union have temporarily paused training activities in the wake of the coup.
"I would frame all of this as being really fluid," said CSIS's Devermont, "in terms of the way these international partners are legally able to work with the military government and operate in Mali, and what the military government's ultimate partnership and position towards these actors will be."
Many regional and international leaders, while perhaps not publicly, had viewed the 75-year-old Keita as a flawed intermediary, analysts said.
Devermont said Mali's military during Keita's rule has been historically inept at "consolidating control" and "backfilling" security gains made by international forces operating in the country.
However, a transition in power could tax the already overstretched Malian forces across the country.
"If it becomes a military-led government, we would have to expect they would start pulling more military off the battlefield and into Bamako. So there could be some direct disruption to the limited capacity that the military already has," Devermont said.
Jose Luengo Cabrera, a Sahel researcher at the International Crisis Group, said it remains "unclear whether the junta will respond more effectively to the broiling rural insurgency in central Mali, where military outposts and gendarmeries continue to be primary targets of jihadi attacks - at a time when security forces are evidently thinly stretched".
He added that there have been increasing reports leading up to the coup highlighting "levels of demoralisation, barriers to promotion within military hierarchy, and, worst, growing disenchantment towards insufficient resources" within the military ranks.
It also remains unclear to what degree the Malian military will be motivated to enact needed reforms, including reckoning with abuses committed by security forces that have increased the enmity between the government and some communities, "especially now that the military is poised to become a principal political actor and likely to be resistant to certain changes requiring it to concede powers and be willing to be more accountable to the civilian justice system", Luengo Cabrera said.
The UN's human rights agency, as of June, had documented 230 "extrajudicial, summary or arbitrary executions" attributed to Mali's security forces in 2020, including some that allegedly occurred under the control of the G5 Sahel Joint Force - a French-backed multinational military force in the Sahel composed of troops from Burkina Faso, Chad, Mali, Mauritania and Niger.
The agency has also documented "instances of enforced disappearances, torture and other cruel, inhuman or degrading treatment, arbitrary arrest and the destruction of several properties".
Security forces have also been accused of using excessive force during the protests that preceded the coup, with sources describing to Human Rights Watch at least 14 deaths of protesters and bystanders "allegedly as a result of gunfire by the security forces in Bamako on July 10 and 11".
With more questions than answers, many analysts agree that any transition will need to holistically contend the country's myriad issues, with the primary focus on the underlying problems that plague citizens across its far-flung reaches.
"The root causes of the security situation are not security in itself, but they are mostly the economic situation," said Gregory Chauzal, a senior researcher and director of the SIPRI's Sahel West Africa programme.
"If you want to improve the situation in the long run, to have sustainable peace ... you need to address what makes this conflict happen in first place," he said, citing Mali's "political and economic factors".
Added SIPRI's Baudais: "With MINUSMA, Barkhane, the G5 Sahel, Takuba, and every military intervention, the situation is still deteriorating since 2012. So we can see that the military solution is not the most effective."
https://www.aljazeera.com/news/2020/08/coup-mali-spiralling-security-crisis-200830123003087.html?utm_source=iterable&utm_medium=email&utm_campaign=1487463_
--------
Tunisia's parliament approves technocratic government of PM-designate Mechichi
01 September 2020
Tunisia's parliament voted to approve on Tuesday the technocratic government of PM-designate Hichem Mechichi by a 134-majority vote.
Tunisian President Kais Saied's pick for prime minister faced a confidence vote that could have forced fresh elections if it MPs did not vote in his favor.
Saied has designated as premier the former interior minister Mechichi, who has promised to revitalize the tourism-reliant economy that has been hit hard by the coronavirus pandemic.
Mechichi, 46, was named in July to lead the small North African country's third designated government in less than a year, replacing Elyes Fakhfakh, who resigned over claims of conflict of interest.
For all the latest headlines follow our Google News channel online or via the app.
His chances rose hours before the crucial vote as the Islamist-inspired Ennahdha party, the biggest bloc in parliament, said it would grudgingly back him "despite reservations."
Political scientist Chokri Bahria, from the think tank Jossour, said "it seems clear that the government vote will pass, with a support base that should allow it a few months of stability."
Tunisia has been praised as a rare success story for the Arab Spring uprisings that swept the region in 2011, bringing down its long-time president Zine El Abidine Ben Ali.
But it is now mired in social and economic crisis, with the official unemployment rate at 18 percent, and in need of new assistance from the International Monetary Fund.
Parliament is deeply divided and many lawmakers, even in the president's camp, are angry that Mechichi bypassed the major political factions in building his cabinet.
Mechichi, a lawyer by training, has named judges, academics, public servants and business executives for what the local media has dubbed "the president's government."
Ennahdha and others have instead demanded a "political" government that reflects the balance of parties and factions in parliament.
If Mechichi fails to win the minimum 109 out of 217 votes, Saied could dissolve the assembly and call new elections for early next year.
The chairman of Ennahdha's advisory board, Abdelkarim Harouni, said the party would back Mechichi "given the difficult situation of the country" but would then seek to "develop and reform this government."
https://english.alarabiya.net/en/News/north-africa/2020/09/01/Tunisia-lawmakers-to-hold-confidence-vote-on-Hichem-Mechichi-new-government
--------
GCC welcomes Sudan peace deal in statement
Tommy Hilton
01 September 2020
The Gulf Cooperation Council (GCC) welcomed the recent peace agreement signed between the Transitional Government of Sudan and five armed rebel movements on Tuesday.
Sudan's power-sharing government signed a peace agreement with key rebel groups on Monday, a significant step towards resolving deep-rooted conflicts from the long rule of ousted leader Omar al-Bashir.
The agreement has been welcomed internationally, with the US, UK, and Norway praising it in a joint statement on Monday.
For all the latest headlines follow our Google News channel online or via the app
On Tuesday, a statement by GCC Secretary-General Dr. Nayef Falah M. Al Hajraf also welcomed the statement, stressing that it was an important step to realizing the ambitions of the Sudanese people for stability, development, and prosperity, reported the UAE's official Emirates News Agency (WAM).
Dr. Al Hajraf also affirmed the GCC's continuous support for Sudan's security and stability based on historic relations between the GCC and Sudan, according to WAM.
The GCC is made up of Saudi Arabia, Bahrain, Kuwait, Qatar, Oman, and the United Arab Emirates.
Sudan peace deal
The leaders of five Sudanese groups signed the deal, including four from Darfur, where more than 300,000 people are estimated to have been killed and 2.5 million displaced since 2003, and one from southern regions which say they were also marginalized.
But two major factions, one from Darfur and one from the south, did not sign and the cash-strapped transitional government will struggle to pay for the return of millions of displaced people and regional development promised in the deal.
"The main challenge facing us now is the implementation of the peace agreement, and finding donations to do that," Jibril Ibrahim, leader of Darfur's Justice and Equality Movement (JEM), said after he and the other rebel leaders signed the agreement.
Corruption and brutal state repression meant Sudan, a nation of 42 million people, has been riven by regional conflicts for decades. The crisis intensified after its oil-rich south became independent in 2011, beginning a slow economic decline that fueled the protests which pushed Bashir from power last year.
https://english.alarabiya.net/en/News/gulf/2020/09/01/GCC-welcomes-Sudan-peace-deal-in-statement
--------
Boko Haram killed 13 district heads, other leaders – Shehu of Borno
September 1, 2020
The Shehu of Borno, Alhaji Garbai Elkanemi, has lamented that 13 district heads and several ward heads (Bulamas) have been killed in his emirate at the peak of the ongoing crisis by the Boko Haram terrorist group.
The monarch made the disclosure in Maiduguri during a courtesy visit by a delegation of the Senate Committee on Special Duties, led by Senator Abubakar Yusuf, who were in Borno State to assess the performance of the North-East Development Commission.
Elkanemi lamented that the decade-old crisis had also displaced thousands of people, who were now taking refuge in displaced persons' camps across the state.
He claimed that the crisis started in the state in July 2009 following a disagreement between the Izala and Yusufiya Islamic sects.
Elkanemi lamented that the crisis later snowballed into attacks on police stations and stealing of ammunition from police formations.
He said, "Gradually, they moved their operations from Maiduguri to local government headquarters and other towns within Borno. In the course of their operations, the emirate council lost about 13 district heads in addition to many ward heads, who were killed in their respective domains.
"The activities of the criminal elements have not deterred our district and village heads from being proactive in reporting their activities to the security agencies."
The monarch called on the Federal Government to channel more funds to the NEDC, considering the huge humanitarian crisis created by Boko Haram terrorists, who destroyed private and public structures across the state.
"I want to call for more funding for the commission to enable it facilitate the reconstruction of destroyed communities and intervention programmes toward empowering all IDPs. The call became necessary in view of the huge destruction and losses incurred in the state as a result of the crises in the last 11 years," he stated.
Elkanemi commended the President, Major General Muhammadu Buhari (retd.,) and members of the National Assembly for establishing the NEDC to address the massive humanitarian crises in the North-East. Yusuf commended the state government for prioritising the welfare of displaced persons as well as other peace building efforts aimed at bringing lasting peace to the state.
He gave an assurance that with the current efforts in the military's counter insurgency operation, the crises would soon become a thing of the past.
He explained that the delegation was in the state for an on-the-spot assessment of the activities of the NEDC within the last one year.
https://punchng.com/bharam-killed-13-district-heads-other-leaders-shehu-of-borno/?utm_source=iterable&utm_medium=email&utm_campaign=1487463_
--------
Somalia: Six Militants Killed in Southern Somalia Clash
30 AUGUST 2020
Somali National Army (SNA) backed by Jubaland state forces on Saturday killed six al-Shabab extremists in a fierce clash in the southern region of Lower Juba, an officer confirmed.
Aden Mohamed Ibrahim, commander of Jubaland forces, told journalists that members of al-Shabab militants launched an attack on a base run by the regional state's forces in Bar Sanguni neighborhood, but they were overpowered. "The forces prevented the militants' attempt to overrun the base and the militants suffered severe casualties during the confrontation between the army and the attackers," Ibrahim said, adding that a government soldier was killed and two others injured during the gun battle.
Government forces have intensified operations against al-Shabab militants in the southern and central regions in recent months, but the militants are still hiding in the rural areas of those regions, conducting ambushes and planting landmines.
https://allafrica.com/stories/202008310432.html?utm_source=iterable&utm_medium=email&utm_campaign=1487463_
--------
South Asia
U.S. Official Stresses Need for Quick Launch of Intra-Afghan Talks
By Mohammad Haroon Alim
01 Sep 2020
In a telephone conversation with President Ghani, Trump's National Security Adviser stressed the need for an early start to inter-Afghan talks and a reduction in post-peace violence.
The press office for United States National Security Advisory stated in a press release that Robert O'Brien, Trump's national Security Advisory, in a late-night phone call with President Ghani said that Intra-Afghan Talks should begin as soon as possible, adding the violence should be eliminated beyond the establishment of the peace process.
According to the statement, O'Brien emphasized supporting Peace dialogues and the Afghans need to remove obstacles affecting the process.
Meanwhile, he expressed US support to the Afghan defense forces, saying Afghan army has sacrificed their lives for their country and does not want the country to become a terrorist haven again.
https://www.khaama.com/u-s-official-stresses-need-for-quick-launch-of-intra-afghan-talks-7675543/
--------
'Leaning tower of Herat' worries Afghans and historians
SAYED SALAHUDDIN
September 02, 2020
KABUL: It has survived 40 years of war, but an iconic tower in Afghanistan's Herat province, one of the five known as the Musalla Minarets, could soon topple over due to natural wear and tear and lack of restoration efforts.
"The minaret has bent nearly 60 degrees because of natural changes such as floods, earthquakes and other disasters. It needs urgent attention," Arya Rawoufyan, head of Herat's Information and Culture Department, told Arab News.
Built in the 15th century by Timurid Queen Gawhar Shad Begum, the minaret measures 100 feet in height and nearly 3 meters in width. Cars were allowed to drive between the minarets until as recently as 2007.
"When it started to damage the structure, authorities placed a ban and built a blockade, but some cars still drive through," Rahima Jami, a lawmaker from Herat, told Arab News. Historians credit Queen Gawhar's keen interest in art and culture for the construction of the site's original madrassa complex which, at its height, housed 20 minarets.
That was until 1885, when most were destroyed by British forces during the conflict with Russia.
Herat would later bear the brunt of the Soviet occupation of region and the subsequent wars that followed, until the Red Army's departure in the 1980s.
Today, only five minarets remain from what was once a "shining example" of Mughal architecture.
"The minarets are part of what was once a brilliantly decorated complex of Islamic learning and devotion in the region, along the Silk Road in western Herat," Rawoufyan said. Considered a cradle of art and culture in Afghanistan, Herat is its second-largest city and borders Iran and Turkmenistan.
Famous for a wide variety of foods, such as grapes and saffron, and local handicrafts including exquisitely designed carpets, Herat has long been a hub for trade activities within the region and other parts of the world.
It gained prominence after Genghis Khan conquered several Afghan cities, including Kabul and Herat, and from there moved on to Iran in the 13th century. Once his army left Afghanistan, Herat remained under Mughal rule for years and eventually became home to prominent Persian poets, scholars and artists.
The minarets which once "stood out on the dry expanse of land in the area" are today punctuated by old and new houses and shops that have sprung up in recent years.
For years, authorities have tried to get the remnants listed as a World Heritage Site by the United Nations' cultural agency, UNESCO, but have failed due to the deteriorating condition and a lack of resources to restore the minarets back to their former glory.
To facilitate the restoration efforts, former President Hamid Karzai had asked Germany, France, Italy and India, through UNESCO, to help prevent the minarets' destruction.
"So far, none of the nations has come forward, but UNESCO paid more than $250,000 for the fortification of the five minarets' foundations and for building a wall sealing a road that passes through the minarets complex, where traffic was once a major threat," Rawoufyan said.
And while UNESCO rose to the occasion, and Kabul is willing to cover restoration expenses, authorities said they would be able to evaluate the total cost involved only after a "technical assessment" of the site.
"It is beyond the ability of Afghan engineers to rebuild it from a technical and resource point of view," Rawoufyan said.
However, even if officials succeed in restoring the worst-affected minaret, Rawoufyan said Afghanistan might not be able to meet UNESCO's criteria for the World Heritage List as "several boxes" remain.
"Unchecked developments, new high-rise buildings near the minarets, red tape and the municipality's inability to stop their construction has changed the character of the area from being old and historical, which are key criteria," Rawoufyan said.
Jami added that some vehicles still use the road that goes through the minarets and blamed Kabul for "not paying attention" to the destruction of a world treasure.
"This is our national asset and part of Islamic civilization and must be protected under any cost," she told Arab News.
Haji Rafiq Shaheer, a historian and civil society activist, agreed, and questioned why "despite technological advances," the government was unable to restore the structure.
"How come in the past, with limited resources, we managed to build over a dozen such minarets? But today, with so much advancement and progress in all fields we cannot? It's a shame that we cannot protect this icon which depicts our history, authority and honor," he told Arab News.
https://www.arabnews.com/node/1728201/world
--------
Southeast Asia
Religious Fanaticism Will Divide Malaysia, Says Opposition leader Anwar
September 1, 2020
PETALING JAYA: Opposition leader Anwar Ibrahim says there is no excuse for religious fanaticism as such ideology will be disruptive to unity.
This comes after Pasir Puteh MP Nik Muhammad Zawawi Salleh of PAS made comments on the Christian holy book.
Anwar described remarks by Zawawi as unwise, insensitive and reflecting a low understanding of Islamic ethics when debating with followers of other religions.
"In this context, it refers to the Christian religion," he said in a statement.
He said if Zawawi's intention was for people to understand Islam better, he should use wisdom and ensure there is mutual respect for each other.
Anwar said if Zawawi's comment had caused any misunderstanding, the best way to solve the issue would be to acknowledge the mistake.
He said the right attitude is important to safeguard the principles of justice, equality and compassion for everyone.
"There should be no exception to the law and justice must be upheld," the PKR president said.
Zawawi had made the remark in the Dewan Rakyat last week in response to Beruas MP Ngeh Koo Ham who had said Christians were allowed to drink alcohol and that the Bible only advocated against drunkenness.
Zawawi insisted that alcohol had been forbidden but that the Bible had been distorted or altered.
The exchange came during a debate on proposed amendments to the Road Transport Act to provide heavier penalties for drink driving offenders.
https://www.freemalaysiatoday.com/category/nation/2020/09/01/religious-fanaticism-will-divide-the-country-says-anwar/
--------
Nordic Quran desecrations spark call for calm in Indonesia
Konradus Epa
September 02, 2020
Muslim clerics in Indonesia have called on followers across the archipelago to remain calm following incidents in Sweden and Norway in which copies of the Quran were desecrated.
An anti-Islam activist in Oslo, Norway, ripped out pages of the Muslim holy book while supporters of a right-wing politician burned copies of the Quran during a protest in Malmo, Sweden, last week.
The Swedish protest took place on Aug. 29 after right-wing Danish politician and lawyer Rasmus Paludan — known for being anti-Muslim — was banned from attending a meeting on the "Islamization of Nordic countries" in Malmo the previous day. Copies of the Quran were trampled on and burned.
The Oslo incident took place the same day at a rally organized by a far-right group outside the Norwegian parliament.
The Indonesian Ulama Council (MUI) condemned the incidents but appealed to Muslims to not be provoked or take out their anger on members of the country's Christian community.
"Muslims in Indonesia denounce these barbaric acts," Nadjamuddin Ramly, deputy general secretary of the MUI's interreligious harmony department, told reporters.
"These actions can cause conflict among believers, but Indonesian Muslims are called upon to maintain solidity, solidarity, harmony and peace with other religions," he told UCA News.
Father Antonius Benny Susetyo, a member of a presidential unit promoting communal tolerance, also condemned the incidents for "hurting and insulting the sacred symbol of Islam."
"This can't be justified because it destroys society," Father Susetyo told UCA News. "We hope countries that uphold democracy, law and human rights do not attack the sacred values of all religions and faiths."
Bonar Tigor Naipospos, deputy chairman of Setara Institute for Democracy and Peace, welcomed the Muslim clerics' call for calm.
"We hope Indonesian people show a maturity of faith, which is needed in a society where people of different religions live side by side," Naipospos said.
Indonesia's foreign minister met the Swedish and Norwegian ambassadors on Sept. 1 to protest the Koran desecrations.
https://www.ucanews.com/news/nordic-quran-desecrations-spark-call-for-calm-in-indonesia/89379#
--------
Don't entertain 'sudden' Philippine claim on Sabah, says Najib
September 1, 2020
PETALING JAYA: Former prime minister Najib Razak had some strong advice for the Perikatan Nasional (PN) government over the latest claims on Sabah by the Philippines.
Taking to Facebook, he said the government should not entertain this "sudden" claim, suggesting it had never happened under his watch.
Saying it had been decades since Manila raised its Sabah claim when Barisan Nasional was in power, Najib added: "When I was the prime minister, the Philippines had never brought this issue to me."
In assuring that Sabah is a part of Malaysia, he said: "We must not submit to and entertain other countries' claims."
The latest salvo from the Philippines on the issue came after its foreign affairs secretary Teodoro Locsin Jr said he will revive an office in his department dedicated to efforts to reclaim Sabah.
It was a move seen as reigniting a long-standing diplomatic row with Malaysia that had been put to bed decades ago.
Locsin, who revived the controversy by saying in July that Sabah "is not in Malaysia", also claimed that offers of "huge" bribes had been made by Philippine presidential candidates to officials over the years to drop their claim on Sabah.
https://www.freemalaysiatoday.com/category/nation/2020/09/01/manila-never-raised-sabah-claim-when-bn-in-power-says-najib/
--------
Philippines to resurrect Sabah claim office, says foreign secretary
September 1, 2020
PETALING JAYA: Philippine Foreign Affairs Secretary Teodoro Locsin Jr has said he will revive an office in the Department of Foreign Affairs (DFA) dedicated to efforts to reclaim Sabah, a move seen as further reigniting a long-standing diplomatic row with Malaysia.
Locsin tweeted yesterday that there is "an old bureau within the DFA exclusively devoted to the issue", referring to the Office of North Borneo Affairs.
"Wonder if it's still up. Will resurrect or revitalise it," he said.
Locson, who revived the controversy by saying in July that Sabah "is not in Malaysia", also claimed that offers of "huge" bribes had been made by Philippine presidential candidates to officials over the years to drop their claim on Sabah.
"The Filipino public must know that what is on offer is huge so the temptation to betray is commensurately humongous," he said.
In a series of tweets, he claimed that there have been repeated offers from aspiring presidential candidates since the late 1970s to abandon the Philippine claim on Sabah, adding that these candidates were usually from the opposition and in need of campaign funds.
This comes after the Philippines' house foreign affairs committee last week called for the Philippine map, showing a 200-mile exclusive economic zone which included Sabah, to be printed on Philippine passports.
The Philippines has a long-standing claim on Sabah based on the historical ownership of the Sultan of Sulu over what used to be North Borneo.
On its part, Malaysia has said it does not recognise and will never entertain any claim by any party to Sabah, which officially became a part of Malaysia during the country's formation in 1963.
The Malaysian permanent mission to the United Nations submitted a note last Friday which stated that Kuala Lumpur "has never recognised the Republic of the Philippines' claim to the Malaysian state of Sabah, formerly known as North Borneo".
Following Locsin's tweet in July that Sabah is not in Malaysia, Foreign Affairs Minister Hishammuddin Hussein said the statement was "irresponsible" and would affect bilateral ties.
While Locsin told Filipino media last Thursday he did not want to spoil diplomatic relations with Malaysia, he insisted the Philippines would not give up its claim on Sabah.
"While we have always endeavoured not to let it affect our relations with Malaysia, well, it's up to them. But we will certainly never give it up," he said.
"As the successor in sovereignty of the sultanate of Sulu, the Philippines has legal ownership and sovereignty over Northern Borneo, or what I call the tropical island of Borneo."
https://www.freemalaysiatoday.com/category/nation/2020/09/01/opposition-candidates-offered-huge-bribes-to-drop-sabah-claim-says-philippine-minister/
--------
Human Rights Groups Slam Malaysian Police-Conduct Bill
2020-09-01
A proposal by Malaysia's new government for an independent body to probe complaints of police misconduct is toothless and lacks enforcement power, human rights groups say.
Prime Minister Muhyiddin Yassin's government last week submitted a bill in parliament that would establish an Independent Police Conduct Commission, and withdrew similar legislation advanced by the previous government in 2019.
The move has drawn fire from rights advocates at home and abroad, including Human Rights Watch, which described the new bill as a "major step backward from existing law."
The proposed commission "would have no powers to punish rights-abusing police," the New York-based organization said in a statement, calling on Muhyiddin's government to withdraw and significantly revise its bill "to ensure genuine accountability of police."
Human Rights Watch described the previous bill introduced in July 2019 as "flawed" but said it would have given the proposed commission more power to discipline police misconduct.
The Human Rights Commission of Malaysia (Suhakam) also criticized the new bill. Suhakam, a parliament-backed commission, said it was "especially concerned with the lack of independence and the weakened functions" of the proposed police conduct commission.
The law introduced by Muhyiddin's government, which came to power unelected in March, did not capture the spirit of a Royal Commission of Inquiry, Suhakam added.
In 2005, the royal commission recommended that an independent body be set up to investigate allegations of police misconduct, in the wake of public complaints about alleged police brutality, bad behavior by cops, and the deaths of people in police custody.
In 2009, acting on that recommendation, the government established the Enforcement Agency Integrity Commission.
Although that commission is empowered to investigate complaints of misconduct against police officers, it does not have the power to prosecute wrong doers and can only recommend disciplinary action against them.
The government of former Prime Minister Mahathir Mohamad introduced its police oversight bill in July 2019, amid allegations that law enforcement was involved in the disappearances of Christian clergyman Raymond Koh in February 2017 and Shia Muslim activist Amri Che Mat in November 2016. In April 2019, investigations by Suhakam into the disappearances of both men concluded that "state agents" were probably behind their abductions.
Malaysia's police chief declined to comment on the latest version of the proposed law, which would directly affect the 130,000-strong federal force.
"We will wait for further developments," Police Inspector-General Abdul Hamid Bador told BenarNews on Tuesday, without elaborating.
Other officials in the current government did not respond to BenarNews' requests for comments about the controversial bill.
An association representing retired police officers voiced their strong objections to the 2019 version of the bill, saying the police force did not need an "outside body" to monitor the conduct of the men and women in blue.
The new bill allows police to refuse to answer questions or disclose sensitive documents. The commission would also have to notify police before making a visit to lock-ups or detention centers, according to a copy of the bill seen by BenarNews.
"With the inclusion of this sections in the IPCC Bill, the Commission will be worse than the existing mechanisms," said Suaram, a Malaysian human rights group. "[P]olice officers can refuse to answer [questions] based on a subjective and arbitrary excuse."
The commission would also lack power to ensure that its recommendations are enforced or implemented, the group said.
Cynthia Gabriel, director of the Center to Combat Corruption and Cronyism (the C4 Center), a Malaysian NGO, said that new bill's introduction suggested that integrity, fighting off impunity and tackling corruption in the police force was not part of the government's agenda.
"Prime Minister Muhyiddin Yassin's pledge to fight corruption could end up as merely paying lip service without meaningful and structural systemic change to our institutions and law enforcement agencies," she told BenarNews.
https://www.benarnews.org/english/news/malaysian/police-conduct-09012020184721.html
--------
URL: https://www.newageislam.com/islamic-world-news/nia-books-islamic-preacher-zakir/d/122777
New Age Islam, Islam Online, Islamic Website, African Muslim News, Arab World News, South Asia News, Indian Muslim News, World Muslim News, Women in Islam, Islamic Feminism, Arab Women, Women In Arab, Islamophobia in America, Muslim Women in West, Islam Women and Feminism