New Age Islam News Bureau
14 Aug 2019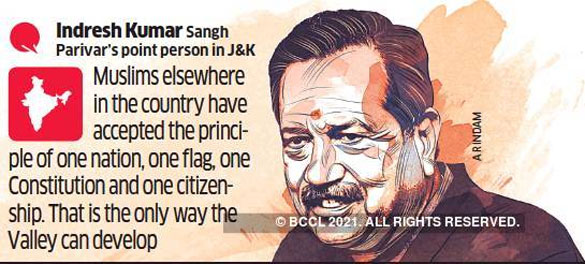 • Mosque Cannot Come in Way of Lord Rama's Title over Site: Ram Lalla to Supreme Court
• Pakistan Seeks Emergency UNSC Meet on Kashmir
• Mecca, Holy Sites to Become 'Smart City' In 'Next Few Years' - Governor and Chair Of
• Central Haj Committee
• Palestinian Government Tells UN and UNESCO That Israel Plans to Demolish the Al Aqsa
• No, a Muslim Prayer Corner Wasn't Set Up In A British Train
• Rock Out in North Carolina's Queer-Friendly Musical Mecca
• Malaysia Cabinet to Discuss Residency Of Indian Islamic Preacher, Zakir Naik
Compiled By New Age Islam News Bureau
------------
India
• India Is Older Than Islam, Let Alone Pakistan: Imam Tawhidi the Reformist Imam', Rejects Pak's Claim Over Kashmir
• China Moving Ahead, Talking About Temples, Mosques a Waste: Ex-Navy Chief
--------
Pakistan
• Pakistani hailed as hero for tackling gunman in Norway mosque shooting
• Alvi says Pakistan will continue to stand with Kashmiris as nation observes 'Kashmir
• Solidarity Day'
--------
Arab World
• At Least 80 Muslims Died During Hajj Pilgrimage
• Kingdom Does Not Meddle In Affairs Of Muslim Countries: Emir Of Makkah
• 16 dramatic aerial photos show 2 million Muslims taking part in the annual Hajj pilgrimage
• to Mecca
• Ministry of Islamic Affairs distributes King's gifts to departing pilgrims
• Grand Imam of Al-Azhar Congratulates Custodian of the Two Holy Mosques on Success of
• Eid 2019: Why Eid al-Adha is the most important celebration in the Muslim calendar
--------
Mideast
• Jailed Saudi Activist 'Told to Deny Torture in Release Deal'
• One Palestinian Hurt as Israel Police Disrupt Muslim Holiday Celebrations in East Jerusalem
• Business Groups to Trump: Tariff Delay Not Enough
• Hamas Will Shower Israel with Barrages of Missiles If Gaza Comes Under Attack
--------
Europe
• Cricket Team Goes Vegan So Hindu And Muslim Players Can Enjoy All Of Club Life
• Geert Wilders: 'We'll stop Islam and strengthen the rule of law'
• Muslim Association Seeks Permission For 24-Hour Access To City Mosque
• 65-Year-Old Man Hailed A Hero After Taking Down Gunman At Mosque In Norway
• Russian Forces Bombed A Mosque In Khan Sheikhoun City In Idlib, On Aug 13
• Trump dangles trade deal for Britain's tougher line on Iran & China
--------
North America
• Sydney stabbing suspect speaks: 'Allah will protect me'
• New Zealand buys back over 10K firearms after Christchurch mosque massacre
--------
Africa
• Muslims destroy 70kgs of meat slaughtered by non-Muslims
--------
South Asia
• 16 Taliban militants killed, wounded; large weapons cache destroyed in Uruzgan
• Interior Ministry rejects Taliban's claims regarding the release of 76 security personnel
• Kabul Police foils IED explosion in West of Kabul city
• Taliban commanders among 7 killed in Logar, Wardak operations: Thunder Corps
Compiled by New Age Islam News Bureau
URL: https://www.newageislam.com/islamic-world-news/next-move-be-bring-kashmiri/d/119470
'Next Move Should Be To Bring Kashmiri Muslims On Path Of Bharatiyata': Senior RSS Leader
BY, ET BUREAU
AUG 14, 2019
NEW DELHI: Senior RSS leader Indresh Kumar, the Sangh Parivar's point person in J&K, told E T on Tuesday that with Article 370 deactivated, the next move should be to bring Kashmiri Muslims on the path of "Bharatiyata".
"There is a certain kind of Islam that doesn't honour even Ramzan or Eid. It spreads only violence. Pulwama made it very clear. Kashmiri Muslims should stay away from that kind of Islam. Muslims elsewhere in the country have accepted the principle of one nation, one
flag, one constitution and one citizenship that everyone in the country follows. That is the only way the Valley can develop."
Indresh Kumar, who has worked in the Valley on behalf of the RSS for 18 years, runs 30 different organisations in J&K which reach out to Muslims who favour India over Pakistan, and works with them, providing them education and health facilities.
Kumar said Jammu, Ladakh and a quarter of the Kashmir Valley are happy that Article 370 has been abrogated. "Nearly two-thirds of the J&K population is ecstatic with the removal of the Article. Justice has been served to Pandits, Dogras, Sikhs, Shia Muslims, Gurjar and Dalits of J&K. Only some Muslims who have been misled by self-serving leaders of the Valley and a very dangerous type of Islam are resisting," he said. He said the Kashmir Valley has been an integral part of India and that "nationhood and nationalism were
important for the Valley to move forward".
"There is a significant portion of Kashmiri Muslims who want peace and development and are sure only India can give them that," he said.
Over the last few days, the senior RSS leader has attended over four meetings with former Army officers on cross-border terrorism,
Pakistan-sponsored terrorism, state of Indians in Pakistan and the rise of Islamic radicalism in Kashmir Valley. Two of his organisations have started work to reach out to diplomats on ways to stop Pakistan intruders into the Valley and get the international community to isolate Pakistan.
The RSS leader said that for the past few years his organisations have been reaching out to people in Jammu and Kashmir, particularly Muslims outside the Valley, on the "undesirable effects of Article 370."
"Kashmiri Muslims have been misled to believe that it will protect them but it was only increasing the separatist sentiment in the Valley
https://economictimes.indiatimes.com/news/politics-and-nation/next-move-should-be-to-bring-kashmiri-muslims-on-path-of-bharatiyata/articleshow/70668351.cms
--------
Mosque Cannot Come in Way of Lord Rama's Title over Site: Ram Lalla to Supreme Court
By Samanwaya Rautray
Aug 14, 2019
"The mere fact that a mosque came up later does not change the fact that the place is a deity," he claimed.
New Delhi: The Babri Masjid was built over a demolished temple at the disputed Ayodhya site worshipped by the Hindus as the birthplace of Lord Rama and hence no mosque could come in the way of Lord Rama's title over the place, Ram Lalla claimed before the Supreme Court on Tuesday.
Staking claim to the entire area to the exclusion of Nirmohi Akhara, which currently manages the deity's affairs, senior advocate C S Vaidyanathan, appearing for Ram Lalla, claimed that the Hindus have been praying at the "janmasthan" for centuries. A temple existed there, he said, citing an archaeological expert's opinion placed before the Allahabad High Court that had ruled division of the disputed land in 2010.
The pillars and the stones and the artefacts recovered from the site showed this, Vaidyanathan claimed quoting the expert. Presence or absence of an idol at the disputed site would not make any difference to this fact, he argued.
He, however, also agued that the existence or otherwise of a temple would not make any difference to the Hindu claims. The entire disputed land in Ayodhya was a revered place for the Hindus and was in fact the "deity" and could not be shared with others or be divided. "This will amount to destruction of the deity," Vaidyanathan claimed.
"The mere fact that a mosque came up later does not change the fact that the place is a deity," he claimed.
"The Hindus never accepted their ouster from the place. They continued to go there for centuries to worship Lord Rama. The Muslims never had continuous, exclusive possession of the land to claim adverse possession," he argued. He also claimed that the Muslims had conceded this point before the Allahabad High Court. The Muslims regularly prayed there only till 1934, Vaidyanathan claimed. After that they only offered Friday prayers till the night of Dec 16, 1949, when idols were placed under the dome.
The bench then demanded to know that if both sides were praying there and were hence in joint possession, what would be the effect of such joint possession on their rights? Vaidyanathan claimed that the place was the deity and hence cannot be divided and destroyed. This prompted Justice D Y Chandrachud to point out that this "postulates that your world view is universal. It is not."
https://m.economictimes.com/news/politics-and-nation/mosque-cannot-come-in-way-of-lord-ramas-title-over-site-counsel-to-sc/articleshow/70668521.cms
--------
Pakistan seeks emergency UNSC meet on Kashmir
Baqir Sajjad Syed
August 14, 2019
ISLAMABAD: Pakistan has drawn the attention of the United Nations Security Council presidency to the grave threat to peace and security in South Asia after India annexed occupied Kashmir and called for summoning an emergency meeting of the council to discuss the rapidly aggravating situation.
In a statement issued here on Tuesday night, Foreign Minister Shah Mehmood Qureshi said he had written a letter to the UNSC president, asking the latter to convene an emergency meeting of the council to discuss India's "illegal actions" that also "violate UN resolutions on Kashmir".
Mr Qureshi also called his Polish counterpart Jacek Czaputowicz to discuss the request for convening the UNSC session on Kashmir.
The Polish foreign minister said a dispute between countries could only be resolved through dialogue, as also called for by the European Union. He stressed that, as a rotating chair of the UNSC, Poland would closely monitor developments in the region and maintain regular contact with the partners. Later talking to reporters in New York, Mr Czaputowicz said that there would be consultations on Pakistan's letter soon.
There are 11 UN resolutions on Kashmir, with three specifically pertaining to the status of the occupied region.
Mr Qureshi further called for circulation of the letter among members of the Security Council.
Under the rules governing the convening of meetings, the president of the council may call for a meeting if a dispute or situation is brought to the attention of the Security Council under Article 35 or Article 11 (3) of the Charter, or if the General Assembly makes recommendations or refers any question to the council under Article 11 (2), or if the Secretary-General brings to the attention of the council any matter under Article 99.
Apparently, Pakistan is asking the UNSC president to call a meeting under Article 35 of the UN Charter which pertains to any situation that may lead to conflict and endanger the maintenance of international peace and security.
Mr Qureshi said Pakistan believed that India's unilateral action of revoking the autonomous status of Kashmir not only threatened regional [peace], but also the world peace.
The foreign minister had last week visited Beijing to consult the Chinese leadership on Pakistan's plan to take the issue to the Security Council. Chinese Minister Wang Yi had assured Mr Qureshi of full support on the move.
PM's warning
Prime Minister Imran Khan has, meanwhile, warned the world that its silence on developments in India-held Kashmir would be akin to appeasing Hitler.
The prime minister, in a couple of tweets on the eve of Eidul Azha, sought to draw the world's attention to the Indian move to end occupied Kashmir's autonomy by revoking Article 370 of its Constitution, the thinking behind it, its implications for Kashmir and peace in the region.
The tweets were made as Indian occupation forces undertook additional measures to stop protests on the occasion of Eidul Azha amidst continuing curfew and internet and telephone restrictions. Large congregations were disallowed in the held valley after last Friday's experience when protests broke out at the end of Friday prayers. Media too is operating under severe restrictions in the occupied valley and very limited reporting on the situation there has come out so far.
"The curfew, crackdown and impending genocide of Kashmiris in IOK is unfolding exactly according to RSS ideology inspired by Nazi ideology. Attempt is to change demography of Kashmir through ethnic cleansing. Question is: Will the world watch & appease as they did Hitler at Munich?" Mr Khan tweeted.
In continuation of what he had said in his speech to the joint session of parliament where he had blamed extremist Hindu ideology for the repression of religious minorities in India, Mr Khan added that RSS, the ideological fountainhead of the ruling BJP, was inspired by Nazis.
His reference to world appeasing Hitler was about the 1938 Munich Pact that British and French prime ministers Neville Chamberlain and Edouard Daladier signed with Nazi leader Adolf Hitler under which Germany annexed Sudeten region of Czechoslovakia, while the Czech government was anticipating that Britain and France would come to its assistance against German invasion.
Emphasising the gravity of the situation and that aggravation in the situation would not stop with Indian annexation of held Kashmir, the prime minister apprehended: "RSS ideology of Hindu Supremacy, like the Nazi Aryan Supremacy, will not stop in IOK; instead it will lead to suppression of Muslims in India and eventually lead to targeting of Pakistan. The Hindu Supremacists version of Hitler's Lebensraum."
PM Khan, meanwhile, continued with his outreach to world leaders. He most recently spoke to Iranian President Hasan Rouhani and Indonesian President Joko Widodo on the situation in held Kashmir.
In his conversation with Mr Rouhani, the prime minister underlined the illegality of any change in the demographic composition of occupied Kashmir under international law and the serious risk of massive killings as part of the crackdown by Indian occupation forces in the valley. He said the world must immediately act to prevent the impending genocide of Kashmiris.
President Rouhani said Muslims of Kashmir must be able to use their legal rights and interests to be able to live in peace. He expressed concern over the atrocities and killing of innocent people in India held Kashmir.
Prime Minister Khan told President Widodo that the international community was duty bound to save Kashmiris from Indian atrocities and resolve the long-standing dispute in accordance with the UNSC resolutions. Both sides agreed that there was a need to resolve the issue peacefully and within the framework of international law.
https://www.dawn.com/news/1499417/pakistan-seeks-emergency-unsc-meet-on-kashmir
--------
Mecca, holy sites to become 'Smart City' in 'next few years' - governor and chair of central haj committee
14 August, 2019
Mecca, holy sites to become 'Smart City' in 'next few years' - governor and chair of central haj committee
Photo: Prince Khalid Al-Faisal bin Abdulaziz, governor of Mecca region and chairperson of the central haj committee addresses a press conference on August 13, 2019. Photo supplied by Saudi Ministry of Media
Mecca and the holy sites will become a "Smart City" with the building of the first "development model" to start after the current haj season, said governor of the Mecca region and chair of the central haj committee Prince Khalid Al-Faisal.
Prince Khalid said the Royal Commission set up last year reached a consensus on the preliminary studies for the development of the holy sites and city of Mecca, the ministry of media said in a statement on Tuesday.
The implementation of "technical and executive studies" is nearing completion, it said.
"Immediately after this haj season, we will start building the first development model for Mina, which includes housing and camps," said Prince Khalid.
"This will be ready next year to be put under trial to see the effectiveness of this project and if any additions, adjustments, or complete changes are needed," he added.
The development of the sites will continue "until Makkah and the Holy Sites become a smart city, which will be completed in the next few years", he said.
The statement did not give details of what will make Mecca and the holy sites "smart".
This year's haj "saw an increased pace in using technology to improve the pilgrimage experience", said the ministry of media.
"Recently unveiled projects by the Ministry of Hajj and Umrah include a smart haj platform, a service-supervision initiative to improve housing by adding living space and organising bus trips, a pilgrim grouping programme that uses electronic system to manage and monitor crowds, a project to increase capacity as part of which a site in Mina has been cleared to set up fully-equipped tents, and an initiative to improve upon food services and expand the provision of ready meals at holy sites," it said.
The ministry started its "Smart Haj" initiative during last year's pilgrimage with digital services and apps including "Hajj and Umrah Navigator" and "Health and Our Rituals".
The final official tally for this year's haj pilgrims is 2,489,406.
74.5 per cent, or 1,855,027 came from outside Saudi Arabia and the remaining 634,379 were domestic pilgrims comprised of Saudi nationals and foreigners.
Male pilgrims accounted for 55.65 per cent of all pilgrims, equivalent to 1,385,234 versus 1,104,172 females.
https://www.salaamgateway.com/en/story/mecca_holy_sites_to_become_smart_city_in_next_few_years__governor_and_chair_of_central_haj_committee-SALAAM14082019140722/
--------
Palestinian Government Tells UN and UNESCO That Israel Plans to Demolish the Al Aqsa Mosque
The United Nations building in New York. Photo: Wikimedia Commons.
On Sunday, the Palestinian Ministry of Foreign Affairs called on the international community and the Arab and Islamic world to take urgent action to "protect [the] Al-Aqsa Mosque from the conspiracy targeting it," supposedly led by Israel.
In a press release, the ministry called on the international community and the relevant UN organizations, especially UNESCO, to "raise their voices in the face of the violations and crimes of the occupation."
The release said that "the occupation seeks to provide an arena for the establishment of settler Talmudic rituals, as a first step towards the full occupation of Al-Aqsa fully, and then to demolish it."
This is not a single imam or a leader of Hamas.
The official position of the Palestinian government is now that Israel is attempting to destroy Al Aqsa (and presumably the Dome of the Rock).
This is the exact same false charge that Palestinian Arabs have been hurling at Jews since the Grand Mufti of Jerusalem first made the accusation in the 1920s.
It is pure incitement against Jews, being pushed by a "member" of the UN.
Elder of Ziyon has been blogging about Israel and the Arab world for a really long time now. He also controls the world, but deep down, you already knew that.
https://www.algemeiner.com/2019/08/13/palestinian-government-tells-un-and-unesco-that-israel-plans-to-demolish-the-al-aqsa-mosque/
--------
No, a Muslim prayer corner wasn't set up in a British train
A photo said to show a prayer corner for Muslims in a British train has been shared more than 4,000 times on Facebook since July 31. But it turns out this photo was actually taken in Saudi Arabia several years ago.
The post, made on an Arabic-language Facebook page for professors of Islamic studies, shows a large prayer rug, tucked behind rows of seats and set apart by plastic barriers. The post claims that this is a special area set aside for Muslims to pray on a British train.
It's not the first time that this image has been circulated online. Three years ago -- back on July 3, 2016 -- an extremely popular French-Algerian journalist with Al Jazeera, Khadija Benguenna, shared the same photo.
Caption: "A prayer corner in a train in England (Great Britain)"
"A corner set aside for people who want to pray on a train in Great Britain during Ramadan. Trip between Leicester and London Saint Pancras," Benguenna posted.
The post by the TV presenter -- who has 10 million Facebook fans -- was shared more than 17,000 times.
If you run this picture through a quick reverse image search (check out our article to find out how), then you'll soon come across a post from five years ago with the same image but a totally different caption. This post, on a French page for people planning a pilgrimage to Mecca, explains that the picture was taken 6,000 miles away from London -- in Saudi Arabia.
This post provides a clue to the true origins of the photo. After a little more digging, our team came across the Twitter account of self-proclaimed "train geek" @AndyBTravels, who posts all about his travels by rail all over the world. Andy B posted a photo of the same carriage, which he says is on the train from the Saudi capital Riyadh to Damman, a city that sits on the Persian Gulf.
If you compare the original image with Andy B's, then it is clear they were taken in the same spot. The patterns on the rug are identical, as are the barriers, the windows and the seven rows of seats with red and grey covers.
When contacted by the FRANCE 24 Observers team, @AndyBTravels said that he took the photo himself and that it was a designated prayer space.
There's more information about this train online. On the website of the Saudi Railways Organisation (SRO), a public company that operates the train between Riyadh-Damman, it says that one of the "passenger services" offered on the train is a GPS service indicating the exact direction of Mecca for prayer.
https://observers.france24.com/en/20190813-no-muslim-prayer-corner-wasnt-set-british-train
--------
Rock Out in North Carolina's Queer-Friendly Musical Mecca
BY PRISCILLA BLOSSOM
AUGUST 13 2019
Music has the power to bring people together. It can also attract folks from all over the country — to places like Nashville, New Orleans, New York City, and even Asheville, N.C.
Asheville is a blue gem in an otherwise red state, and has long been a hub for quality sound and radical thought. Live music is found at any number of bars, concert halls, and restaurants every night of the week. On quieter days, there's always the chance of running into a busker around town — in fact, there's even an Asheville Buskers Collective.
Add to that a sea of Pride flags hanging outside homes and shops, and store window signs welcoming queer folks, immigrants, refugees, and beyond. You'll quickly pick up on why so many folks in the community dub Asheville the "San Francisco of the East." Well, many locals did prior to the passing of the Public Facilities Privacy and Security Act (or House Bill 2 for short).
As one of the most anti-LGBTQ bills ever passed into law, HB 2 hurt the trans community — and the state's tourism business (when it prompted boycotts of the state). The progressive-leaning Asheville is one place in North Carolina that didn't experience the economic blow (for example, it was able to continue with the NCAA Southern Conference in 2017 despite the boycott) and that is due to the city's long-held reputation as being LGBTQ-friendly.
HB 2 has since been repealed and replaced by HB 142, which eliminated the statewide policy restricting transgender people's restroom access but still prevents local jurisdictions from adopting LGBTQ-inclusive nondiscrimination laws until December 2020. Once again, Asheville remains an island of queer safety in a sea of red. It's understandable to feel unsure about visiting a state whose laws won't protect you. But visiting Asheville because of its LGBTQ-friendliness supports those who support us and is a reminder to the rest of the state that pro-LGBTQ laws pay dividends that anti-queer laws do not.
When visiting Asheville, pick lodgings within the highly walkable downtown area. The pet-friendly Aloft Hotel features its own mini music venue, the XYZ Lounge, perfect for catching up-and-coming stars, and puts on the annual Project Aloft Star music competition.
Asheville offers much to see and do no matter what your musical taste. If you're a fan of electronic music, you can't pass up a chance to visit the Moog Music Factory. Dr. Robert Moog, creator of the Moog synthesizer (used by artists ranging from Radiohead to Pharrell Williams), lived in Asheville from the late 1970s until his death in 2005. He left behind Moog headquarters — which now includes a museum with a daily factory tour for visiting synth-lovers. They'll even let you fiddle around with the instruments!
You'll find plenty of spots to pick up new or used instruments. Heyday Musical Instruments and Repair is home to an impressive collection of used guitars, amps, and pedals. Musician's Workshop boasts all the goodies you'd want, from bass guitars and drum kits to mikes. Skinny Beats Drum Shop's offerings include djembes, African kora harps, Native American flutes, and other less-common instruments. Plus you can get classes to learn how to use them all.
Skinny Beats Drum Class
Unleash your inner musical beast in a Skinny Beats drum class.
Music lovers flock to Asheville's record stores. Try Voltage Records for hunting down vintage LPs and 45s, or cool band tees. Static Age Records is a much-beloved spot for vinyl, heavy on punk, hardcore, and metal, and features a bar and a bare-bones live music venue in the back that reminds me of my days in the Florida punk scene. You'll also find some solid selections at Harvest Records, an award-winning shop in West Asheville with plenty of vinyl, CDs, and cassettes, and a small stage for the occasional live show.
The number of live music venues Asheville boasts is truly impressive. The Orange Peel is undoubtedly the crown jewel of Asheville's music scene. It's hosted big-name acts like the Flaming Lips, Ani DiFranco, and the Descendents. Asheville Music Hall is a mid-size venue featuring bluegrass brunches on Sundays, DJs on Turntable Tuesdays, and shows for lovers of funk, hip-hop, and everything else.
For music, theater, and dance, you have to hit the Diana Wortham Theatre. There's also Isis Music Hall in West Asheville. The River Arts District's Grey Eagle Music Hall is an excellent choice to end a day of gallery hopping. The Mothlight has at least three live shows a week, and the Sly Grog Lounge delivers open mikes and jam nights galore. You get the point.
Even the bars and breweries get in on the music action. UpCountry Brewing hosts shows plus a weekly Music Bingo night. Highland Brewing Company puts on free shows every Friday and Saturday night. Enjoy fiddlers at Jack of the Wood, live jazz at Barley's Taproom and Pizzeria, and Latin dance, reggae, and blues at One World Brewing.
Other highlights of Asheville's vibrant brewery include New Belgium Brewery; Wicked Weed Brewing, which has a first-rate beer and food menu; and Wedge Brewing Company, offering lawn games and food trucks.
A few more wonderful things about Asheville are the delightful farm-to-table, Southern-style cooking of Early Girl Eatery; the splendor of driving through the Blue Ridge Parkway and hiking along the way; the joy of complimentary wine tastings at the majestic Biltmore Estate — which is also a concert venue; and the queer-friendly handcrafted goodies and feminist exhibits at the Asheville Emporium.
https://www.advocate.com/exclusives/2019/8/13/rock-out-north-carolinas-queer-friendly-musical-mecca
--------
Malaysia Cabinet To Discuss Residency Of Indian Islamic Preacher, Zakir Naik
Zakir Naik, an Indian Islamic preacher and founder of Islamic Research Foundation, speaks to the media via a video conference in Mumbai. File photo/Reuters
Malaysia's cabinet will discuss the permanent residency of controversial Indian Islamic preacher Zakir Naik on Wednesday, said a minister who believed Naik should return to India to face charges of money laundering and hate speech.
Naik, who has lived in Malaysia for about three years, has come under fire for his recent comments that Hindus in the Southeast Asian country had "100 times more rights" than the Muslim minority in India and that they sometimes believed in the Indian government more than the Malaysian one.
Race and religion are sensitive issues in Malaysia, where Muslims make up about 60 per cent of its 32 million people. The rest are mostly ethnic Chinese and Indians, most of whom are Hindus.
Malaysia's Minister of Human Resources M. Kulasegaran said Naik's comments could have been aimed at creating a fissure in the multi-racial nation so he could win the favour of Muslims.
He said Naik did not deserve the status of a permanent resident and that the matter would be discussed by Cabinet, which meets on Wednesday.
Naik, who has repeatedly rejected the charges against him in India, denied the allegations made by Kulasegaran and others in Malaysia.
"My praise of the Malaysian government for its Islamic and fair treatment of Hindu minorities is being twisted and misquoted to suit political gains and create communal rifts," he said in a statement to reporters on Wednesday.
Malaysian state news agency Bernama quoted Prime Minister Mahathir Mohamad as saying late on Tuesday Naik cannot be sent back to India for "fear of being killed" there.
"If any (other) country wants to have him, they are welcome," he said, according to Bernama.
The National Patriots Association, a group of Malaysian military and police veterans, also denounced Naik's comments, saying that many ethnic Indians in Malaysia had served in the country's security forces.
India banned Naik's Islamic Research Foundation in late 2016, accusing him of encouraging and aiding its followers to "promote or attempt to promote feelings of enmity, hatred or ill-will between different religious communities and groups."
https://www.gulftoday.ae/news/2019/08/14/malaysia-cabinet-to-discuss-residency-of-indian-islamic-preacher
--------
India
India Is Older Than Islam, Let Alone Pakistan: Imam Tawhidi The Reformist Imam', Rejects Pak's Claim Over Kashmir
Aug 14, 2019
by Taboola
Imam Mohamad Tawhidi, who describes himself as a ' Reformist Imam' and 'Ordained Scholar' on Twitter said that ' Kashmir was never part of Pakistan' and that both ' Pakistan and Kashmir belong to India'.
The Imam said that 'India is older than Islam let alone Pakistan' and that the 'entire region is Hindu land'.
He tweeted, "Kashmir was never part of Pakistan. Kashmir will never be part of Pakistan. Both Pakistan and Kashmir belong to India. Muslims converting from Hinduism to Islam doesn't change the fact that the entire region is Hindu Land. India is older than Islam let alone Pakistan. Be honest.."
Both Pakistan and Kashmir belong to India. Muslims converting from Hinduism to Islam doesn't change the fact that the entire region is Hindu Land. India is older than Islam let alone Pakistan. Be honest..
The tweet garnered a lot of public attention with 22.7 K retweets and 59.5K likes.
Last Tuesday, the Indian Parliament passed a bill to reorganize Jammu and Kashmir into two union territories and a resolution to repeal controversial Article 370 which accorded special status to Kashmir.
https://www.dnaindia.com/india/report-india-is-older-than-islam-let-alone-pakistan-imam-tawhidi-rejects-pak-s-claim-over-kashmir-2781493
--------
China Moving Ahead, Talking About Temples, Mosques A Waste: Ex-Navy Chief
August 14, 2019
NEW DELHI: China is moving ahead in areas like artificial intelligence and robotics and it would be a waste of time if India distracts itself by talking about temples and mosques, former Navy Chief Arun Prakash said on Sunday.
However, he expressed hope that the abrogation provision of Article 370 and the change in the status of Jammu and Kashmir will bring peace and help foster integration and economic development in the region.
"For our whole existence as an independent nation, we have seen and suffered from these fissures - linguistic, religious, caste etc. These conflicts have continued throughout our independent existence," said Admiral Arun Prakash (Retd.) while delivering Prem Bhatia Memorial Lecture.
"What we need to do is to try and tamp them rather than to exploit them...China is talking about artificial intelligence, robotics and machine learning and all that. And if we are going to talk about temples and mosques and so on, then obviously we are going to waste time," he added.
Curious to know whether anyone from the 'Raghuvansha' (descendants of Lord Ram) was still residing in Ayodhya, the Supreme Court on Friday had put this query to 'Ram Lalla Virajman', the deity and one of the parties in the politically sensitive Ram Janmabhoomi-Babri Masjid land dispute case.
Fourteen appeals have been filed in the top court against the 2010 Allahabad High Court judgment, delivered in four civil suits, that the 2.77-acre land in Ayodhya be partitioned equally among the three parties -- the Sunni Waqf Board, the Nirmohi Akhara and Ram Lalla.
Mr Prakash, who served as the chief of Naval staff from July 2004 to October 2006, said on Sunday, "It is in key interest of national security to ensure peace and tranquillity domestically before even looking outside."
"So to take away the half front, which the Army Chief mentions, we need to ensure domestic peace, harmony etc. Therefore, the issues that are of a divisive nature need to be minimized rather than exploited," he added.
In June this year, Army Chief Bipin Rawat said that Indian armed forces are ready for a "two-and-a-half-front war". General Rawat was referring to Pakistan and China as two fronts and internal security threats as the half front.
Admiral Prakash said Sunday, "Our actual preparation should have been to ward off Chinese pressure. They don''t have to fire a bullet. There are many other ways of pushing India. And if we prepare to counter China, then Pakistan would automatically be taken care of."
Talking about recent situation in Jammu and Kashmir, he said, "One hopes that the recent abrogation of Article 370 and the changes in the status of erstwhile J&K (Jammu and Kashmir) will bring peace and help foster integration and economic development."
Earlier this wee, the government revoked provisions of Article 370 of the Constitution, withdrawing special status to Jammu and Kashmir, and split the state into two Union Territories -- Jammu and Kashmir, and Ladakh.
"If we are to debunk Jinnah's two-nation theory and convince the Muslim majority Union Territory (UT) of J&K that they made the right choice in 1947, then we need to reflect seriously on some larger issues," he said.
"One, whether the pursuit of majoritarianism of any kind is a good idea for a multi-religious, multi-ethnic and multi-lingual country like India. Two, whether in generating insecurity amongst any section of our people will enhance India''s security or undermine it."
https://www.ndtv.com/india-news/china-moving-ahead-talking-about-temples-mosques-a-waste-ex-navy-chief-2084766
--------
Pakistan
Pakistani hailed as hero for tackling gunman in Norway mosque shooting
August 14, 2019
OSLO: A 65-year-old former Pakistan Air Force officer has been credited with thwarting an attack at a mosque in Norway. Mohammad Rafiq was praised for his great courage by the Oslo police after he tackled a heavily armed gunman who stormed into the Al-Noor mosque on Sunday.
Only three people were present in the mosque at the time of the attack, preparing for Sunday's celebration of Eidul Azha, when the gunman, identified as 21-year-old Philip Manshaus, entered the mosque armed with at least two weapons and opened fire before being overpowered by Rafiq.
"I suddenly heard shooting from outside," Rafiq said, adding that a man then entered the building with guns and pistols. "He started to fire towards the two other men," Rafiq said, adding that he had then grabbed the attacker, holding him down and wrestling the weapons off the attacker.
His eye red and one hand swollen, Rafiq, who has been living in Norway for the past two and a half years, said he was still recovering from the attack. "He put his finger inside my eye, up to here; full finger inside my eye," Rafiq added.
Rafiq said the suspect was carrying multiple firearms and the mosque's director added that the suspect was wearing body armour and a helmet, according to the BBC. Manshaus is formally suspected of murdering his 17-year-old stepsister, and of a "terrorist act" at the mosque, allegations he has re-jected.
The Norway incident comes amid a rise in white supremacy attacks around the world, including the recent El Paso massacre in the United States. Norway witnessed one of the worst-ever attacks by a right-wing extremist in July 2011, when Anders Behring Breivik killed 77 people in a truck bomb blast near government offices in Oslo and a shooting spree at a Labour Party youth camp on the island of Utoya.
https://www.thenews.com.pk/print/511651-pakistani-hailed-as-hero-for-tackling-gunman-in-norway-mosque-shooting
--------
Alvi says Pakistan will continue to stand with Kashmiris as nation observes 'Kashmir Solidarity Day'
August 14, 2019
As Pakistan observes Independence Day as 'Kashmir Solidarity Day' on Wednesday to express solidarity with Kashmiris and highlight their plight, President Dr Arif Alvi said that Pakistan has always stood with Kashmiris and would continue to do so.
President Dr Arif Alvi at an Independence Day ceremony in Islamabad. — DawnNewsTV
While addressing a flag hoisting ceremony at the convention centre in Islamabad, President Alvi, who was the guest of honour, said that today the world was watching how the people of Pakistan were standing with their Kashmiri brothers.
"We will not leave them alone at any step," the president said adding: "Kashmiris are our [people]. We think of their pain as our pain."
"We have remained with them, we are with them today and will continue to do so."
Various political leaders including National Assembly Speaker Asad Qaisar, Senate Chairman Sadiq Sanjrani and Special Assistant to the Prime Minister on Information and Broadcasting Firdous Ashiq Awan were in attendance.
Mashaal Malik, wife of detained Kashmiri leader Mohammad Yasin Malik, also addressed the event during which she shared a poem she wrote about the freedom struggle of people under Indian occupation in Kashmir.
According to Radio Pakistan, flag hoisting ceremonies will also be held in Lahore, Karachi, Peshawar and Quetta.
The day dawned with the usual official functions and ceremonies ─ a 31-gun salute in the capital and 21-gun salutes in the provincial capitals, as well as a major event in Islamabad in which top government functionaries and armed forces' officials took part.
The changing of guards at the mausoleum of Quaid-i-Azam Mohammad Ali Jinnah on Wednesday. — DawnNewsTV
Meanwhile, a change of guards ceremony was held at the mausoleum of Quaid-i-Azam Mohammad Ali Jinnah in Karachi.
According to Radio Pakistan, a "smartly turned out contingent of the cadets of the Pakistan Naval Academy assumed the guards' duties," adding that Commodore Irfan Taj of the Pakistan Navy was the chief guest of the ceremony.
Prime Minister Imran Khan is expected to visit Muzaffarabad today where he will address the Azad Jammu and Kashmir legislative assembly.
The provincial and district governments, as well as educational institutions and art councils, have planned a series of events in connection with Independence Day. Federal and provincial governments also illuminated important national buildings and monuments.
The government has unveiled a special logo "Kashmir banega Pakistan (Kashmir will become part of Pakistan)" lettered in red to go along with the theme of Kashmir Solidarity Day.
Earlier, in a message for Independence Day, President Alvi said that the Indian government's unilateral move to end the special status of occupied Kashmir was a despicable conspiracy and blatant violation of the United Nations resolutions and the Simla Agreement.
The Indian government should realise that with the use of state aggression and absurd measures, the movement for freedom in occupied Kashmir could not be suppressed, he added.
https://www.dawn.com/news/1499492/alvi-says-pakistan-will-continue-to-stand-with-kashmiris-as-nation-observes-kashmir-solidarity-day
--------
Arab World
At Least 80 Muslims Died During Hajj Pilgrimage
A Saudi Arabian hospital was also treating six Malaysian pilgrims in critical condition as of Monday, the Malay Mail reported.
Fuziah Salleh, the deputy minister in Malaysia's Prime Minister's Department, indicated that "most" of the sick pilgrims "had critical illnesses such as heart problems, infection of the lungs and tuberculosis, and were in a coma."
"They had illnesses brought from Malaysia and a history of sickness, apart from the challenging surroundings here and reduced immune system," Salleh added.
Many of the fatalities resulted from similar reasons and conditions.
Although most of the hajj-linked deaths originated from Muslim-majority countries, Muslims from predominantly Catholic Philippines also perished.
Local news outlets learned from their respective governments that Islam adherents from the Philippines (5), Nigeria (9), Malaysia (9) Turkey (28), and Bangladesh (29) died during the holy Muslim event.
Nearly half (about 52 percent) of the Nigerian population is Muslim while the remaining portion is mostly Christian, according to the CIA World Factbook.
This year's hajj reportedly began on Friday and ended Sunday.
The Manila Bulletin reported Tuesday, "Another Filipino pilgrim died Monday in Saudi Arabia, bringing to five the number of deaths among over 7,000 Philippine hajj goers this year."
On Monday, Dr. Ibrahim Kana, the chairman of the National Hajj Commission of Nigeria's (NAHCON), reportedly revealed that nine Nigerian pilgrims died during this year's hajj.
Salleh, the top official from Malaysia, indicated Monday that "nine Malaysian pilgrims had died during this year's pilgrimage."
On Monday, Islamic cleric Ali Erbas, the head of Turkey's Religious Affairs Directorate, said, "28 Turkish citizens passed away during the Hajj pilgrimage season," according to Yeni Safak.
Bangladesh's Ministry of Religious Affairs confirmed on Saturday that at least 29 Bangladeshi Hajj pilgrims died this year, the Dhaka Tribune reported Tuesday.
A stampede trampled over 2,000 pilgrims to death in 2015, marking the deadliest hajj disaster.
Although the beginning of the Muslim holiday Eid al-Adha ("Feast of Sacrifice") on Sunday coincides with the end of hajj, some news outlets report that the six-day pilgrimage officially ends on Wednesday.
Over two million Muslims gathered in Mecca this year for the holy pilgrimage of hajj. The pilgrimage — one of the five pillars of Islam — requires every non-disabled Muslim who can afford to make the pilgrimage to do it at least once in their lifetime.
https://www.breitbart.com/national-security/2019/08/13/at-least-80-muslims-died-during-hajj-pilgrimage/
--------
Kingdom does not meddle in affairs of Muslim countries: Emir of Makkah
August 13, 2019
MINA – Saudi Arabia does not take advantage of the Islamic gathering in the holy sites to interfere in the affairs of Muslims countries as the concept of Haj is worship only, Prince Khaled Al-Faisal, adviser to Custodian of the Two Holy Mosques, was quoted as saying by Saudi Press Agency (SPA).
"During the Haj no other issue is discussed and the Kingdom does not have the right to discuss with any Muslim pilgrim — who is coming to this country for worship and to perform one of the pillars of Islam — the economic, political or social conditions in his home country. Our basic task in the Kingdom is to ensure the pilgrims' comfort, tranquility and peace of mind so that he can devote his time to perform acts of worship, as ordained by Allah Almighty," said Prince Khaled, who is also Emir of Makkah Region and chairman of the Central Hajj Committee, during a press conference here on Tuesday to mark the end of the Haj.
Prince Al-Khaled thanked Custodian of the Two Holy Mosques King Salman and Crown Prince Muhammad Bin Salman, deputy premier and minister of defense, for their supervision of the services extended by the authorities to pilgrims, making this year's Haj a great success.
At the conclusion of the press conference, Prince Al-Khaled was asked about the Saudi-Emirati relations and he replied: "An Emirati is a Saudi and a Saudi is an Emirati."
The Emir of Makkah said he is proud of every Saudi citizen who has contributed to serving the pilgrims and making this year's Haj a success and every year, whether in the past or future. These include all the male and female volunteers.
He made special mention of the security staff who spared no effort to serve the pilgrims, including elderly pilgrims, women and children.
He reiterated the Kingdom's keenness to see all the remaining Muslim countries joining the Makkah Route Initiative (MRI) so that every single Muslim is able to make the most of the initiative during his spiritual journey to the Kingdom. He said that the MRI system has become so efficient that it has reduced waiting time down to just about half an hour whether at King Abdulaziz International Airport in Jeddah or any Saudi airport.
Asked about the reason for varying prices for Haj on the basis of nationalities and countries, Prince Al-Khaled said the prices are fixed for each category. If there are any issues with regard to implementation of the agreements between the pilgrim and the Haj establishment, then the pilgrim can write to the Emir of Makkah seeking redress of the grievance because what is of concern to the Kingdom is the pilgrims' comfort.
Prince Khaled thanked the local and foreign media representatives for attending this great occasion and for their efforts in this year's Haj season.
He said that the number of pilgrims this year reached 2,489,406 — 1,855,027 from outside Saudi Arabia, and 634,379 from within the Kingdom.
He added that the number of pilgrims who have regular Haj permits has reached 336,000. He noted that the number of pilgrims who violated the Haj permit and entry regulations has reached 298,379, pointing out that their number this year has decreased by 29 percent compared to last year, when they stood at 383,000.
Prince Khaled stressed that the number of personnel providing services to pilgrims from all sectors exceeded 350,000, aside from 35,000 volunteers and 120,000 security personnel, 200,000 from various sectors, and 30,000 health practitioners.
He added that charities have distributed more than 26 million meals, the electric load capacity in Makkah and the holy sites reached 4715 KW, while 41 million cubic meters of water was pumped to Makkah and the holy sites, during this year's Haj.
The Emir of Makkah said that 2,489,406 pilgrims were transported from Arafat to Muzdalifah in six hours including 360,000 pilgrims using the holy sites train, 100,000 using pedestrian passages and other pilgrims used 20,000 buses.
Speaking on the health sector, Prince Khaled said that health services were provided to more than 500,000 pilgrims. In this regard, some 400 hospitalized pilgrims were able to perform their Haj rites via the medical health caravan. They were transported to Arafat to complete their Haj rites while lying in the ambulances.
Several cases were unconscious, but were able to complete their Haj rituals. Sometime in the near future, God willing, they would see that they have been registered as having completed their pilgrimage.
As many as 173 hospitals, health centers and mobile clinics with a capacity of 5,000 beds were available to serve pilgrims. In addition, 336 open-heart operations and cardiac catheterizations and 2700 different operations were conducted, Prince Khaled said.
In the presence of Prince Badr Bin Sultan, deputy emir of Makkah Province, Prince Khaled distributed the Makkah Emirate New Media Prize to the winners in various categories. The prize highlights the efforts of the Kingdom in serving pilgrims and documents the spiritual journey for the pilgrims.
Asked about the development plans in Mina holy site, Prince Khaled said the matters on which the King, Crown Prince and Saudi government attach great importance is providing services to the pilgrim and Umrah performer and to make their spiritual journey comfortable.
He further said that last year, the Royal Commission for Makkah and the Holy Sites was established under the chairmanship of the Crown Prince. Among its powers and responsibilities is to develop the holy sites and Makkah. He said that the Royal Commission has started studying what has been referred to it by Makkah Region Development Authority (MRDA), municipalities and the services ministries. All of these bodies have referred the studies for developing the holy sites and Makkah to the royal commission.
Prince Khaled confirmed that there was a consensus in the Royal Commission for Makkah and the Holy Sites on the preliminary studies for development projects in the holy sites. The technical and executive studies are being carried out and they have reached their final stages.
The Emir of Makkah added: "We will begin immediately after Haj, God willing, construction of the first model for developing Mina. This includes the residences and camps. This model will be ready by next year to be presented on an experimental basis to see the efficiency of this project and whether it needs some adjustments, additions and deletions. What is important is that development has started."
Prince Khaled asserted: "The state under the leadership of Custodian of the Two Holy Mosques and the Crown Prince is determined to transform Makkah and the holy sites into smart cities. This will be achieved, God willing in the next few years."
As to the latest developments during this year's Haj compared to last year's Haj, Prince Khaled said: "Till now we don't know exactly what has happened and what will happen until the end of the Haj. However, it is our policy at the Central Hajj Committee to discuss during the first week after resuming work the negative aspects that occurred during the Haj, so that we can avoid them in the forthcoming Haj."
Prince Khaled has stressed that great efforts are being exerted throughout the year, especially before Haj so as to communicate with all the establishments in charge of Haj in the countries that have pilgrims. The objective is to explain all the regulations and the requirements for performing Haj, as required of a Muslim by his religion.
Prince Khaled expressed his hope that the Muslim countries would attach greater importance to this aspect.
Asked about the possibility of increasing the number of pilgrims to 15 million in the forthcoming Haj, Prince Khaled said the total number of pilgrims this year is just three million, including those from within the Kingdom. Therefore, he said he does not think 15 million pilgrims will come next year.
As to the possibility of increasing the number of pilgrims from Indonesia in the coming years, as it is the Islamic country with the biggest population, he said that the quota for each country was decided in an Islamic conference. If the population has increased, likewise the number of pilgrims will increase in line with the decided proportion.
http://saudigazette.com.sa/article/574575/SAUDI-ARABIA/Kingdom-does-not-meddle-in-affairs-of-Muslim-countries-Emir-of-Makkah
--------
16 dramatic aerial photos show 2 million Muslims taking part in the annual Hajj pilgrimage to Mecca
More than 2 million Muslims gathered in Saudi Arabia this year for Hajj, the pilgrimage to Mecca, which all able-bodied Muslims are required to perform at least once in their lives.
Photographers documenting the massive pilgrimage have taken dramatic pictures from the air, showing the pilgrims taking part in the sacred rites of Hajj, such as walking around the Kaaba and stoning pillars symbolizing the devil.
Continue to see more of these photos from Hajj and to learn more about annual gathering.
https://www.insider.com/aerial-photos-hajj-pilgrimage-mecca-2019-8#pilgrims-are-required-to-wear-the-same-simple-dress-during-hajj-for-men-this-means-white-garments-without-stitching-woman-wear-conservative-dress-and-headscarves-but-nothing-to-cover-the-face-such-as-a-burqa-5
--------
Ministry of Islamic Affairs distributes King's gifts to departing pilgrims
Jeddah, Aug. 13, 2019
The Ministry of Islamic Affairs, Call and Guidance is set to distribute, as of tonight, the Custodian of the Two Holy Mosques King Salman bin Abdulaziz's gift package over departing pilgrims at the Kingdom's outlets.
The package which includes copy of the holy Quran, booklets, tapes, and religious publications, will be given away to pilgrims leaving via King Abdulaziz international airport, Jeddah sea port, and other land outlets.
---SPA
--------
Grand Imam of Al-Azhar Congratulates Custodian of the Two Holy Mosques on Success of Hajj Season
Tuesday 1440/12/12 - 2019/08/13
Cairo, Aug. 13, 2019, SPA -- Grand Imam of Al-Azhar Dr. Ahmed Al-Tayeb congratulated the Custodian of the Two Holy Mosques King Salman bin Abdulaziz Al Saud on the occasion of the success of this year's Hajj season.
In a statement, he praised the efforts of the Kingdom of Saudi Arabia and its various institutions to serve pilgrims and ensure performing their rituals in comfort and ease.
Shiekh Al-Azhar also thanked all those who contributed to the success of the Hajj season and served the pilgrims.
https://www.spa.gov.sa/viewfullstory.php?lang=en&newsid=1958369
--------
Eid 2019: Why Eid al-Adha is the most important celebration in the Muslim calendar
Religious holidays are extremely important but few are as vital to the Muslim calendar as Eid al-Adha.
Eid al-Adha is a festival that is dedicated to the willingness shown by the prophet Ibrahim to sacrifice his son Isma'il in the name of Allah.
Ibrahim was tested, however, when the Devil tried to tempt Ibrahim to disobey Allah and let Isma'il live.
The prophet was not deterred from his task until Allah himself gifted him a lamb to sacrifice in place of his son.
For Muslims, it is therefore vital that the willingness to obey Allah is shown.
In Muslim countries, Eid al-Adha is a public holiday, but in the UK the day can still be taken off by Muslims to celebrate the festival.
Eid al-Adha 2019: What does Eid Mubarak mean and is there a reply?
Rohingya Muslims celebrate at a fair during Eid al-Adha in a refugee camp August 12, 2019 in Cox's Bazar, Bangladesh (Image: Getty Images)
In some countries, the holiday commonly sees Muslims ritually slaughter a sheep or goat in sacrifice to Allah to show their willingness to God, mirroring Ibrahim.
In the UK, sacrificial animals must be killed at a slaughterhouse.
It is traditional for Muslims to share the meat of the sacrificed animals between their own home, their friends, and the poor.
There are also prayers in mosques in best dress and thanks to Allah for what has been received.
This is also a time for Muslims to ask God for forgiveness when they have not been obedient and for them to have strength in the future.
Eid al-Adha 2019 is celebrated from August 11 to August 15, 2019.
https://www.mirror.co.uk/news/world-news/eid-2019-eid-al-adha-18926288
--------
Mideast
Jailed Saudi Activist 'Told to Deny Torture in Release Deal'
TEHRAN (FNA)- Prominent Saudi women's rights activist Loujain al-Hathloul rejected a proposal to secure her release from prison in exchange for a video statement denying she was tortured in custody, her family said.
"The Saudi state security has visited my sister in prison recently. They have asked her to ... appear on video to deny the torture and harassment," her brother Walid al-Hathloul said on Twitter on Tuesday, adding, "That was part of a deal to release her", Al-Jazeera reported.
Hathloul, who recently marked her 30th birthday in jail, is among around a dozen prominent female activists who are currently facing trial after being detained last year, just as Saudi Arabia ended a ban on women driving cars, for which many of the detainees had long campaigned.
Al-Hathloul was among a few detainees who accused interrogators of torture and sexual harassment, a charge vehemently denied by the government.
Her brother said on Twitter she had initially agreed to sign a document denying that she had been tortured, as a precondition for her release.
He added that her family had intended to keep the deal secret. But state security officials recently visited her again in prison to demand a video testimony.
"Asking to appear on a video and to deny the torture doesn't sound like a realistic demand," Walid tweeted.
"When the state security asked her to sign the document for the video release, she immediately ripped the document. She told them by asking me to sign this document you are involved in the cover-up and you're simply trying [to] defend Saud Al-Qahtani who was overseeing the torture," he wrote.
Al-Hathloul's siblings allege that al-Qahtani, a senior adviser to Crown Prince Mohammad bin Salman who has also been implicated in the murder of Saudi journalist Jamal Khashoggi, was present during some of the torture sessions and threatened to rape and kill her.
The Saudi public prosecutor has noted that his office investigated the allegations and concluded they were false.
Meanwhile, the activist's sister, Lina al-Hathloul, separately said her sibling was under pressure to deny the torture claim.
"Loujain has been proposed a deal: deny the torture and she'll be free," Lina wrote on Twitter, adding, "Whatever happens I am certifying it [one] more time: Loujain has been brutally tortured and sexually harassed."
Some of the charges against the women on trial fall under the kingdom's cybercrime law stipulating jail sentences of up to five years, according to rights groups.
Those against Hathloul include communicating with 15 to 20 foreign journalists in Saudi Arabia, attempting to apply for a job at the United Nations, and attending digital privacy training, her brother has said.
Scores of other activists, intellectuals and Muslim leaders have been arrested separately in the past two years in an apparent bid to stamp out possible opposition.
Some of the detained women appeared in court earlier this year to face charges related to human rights work and contacts with foreign journalists and diplomats, but the trial has not convened in months.
Al-Hathloul and some of the other women described in the closed court session in March the mistreatment they had experienced, sources familiar with the matter said at the time.
Their cases have drawn global criticism and provoked anger in European capitals and the US Congress following last year's murder of Khashoggi by Saudi agents inside the kingdom's Istanbul consulate.
Rights groups say at least three of the women, including Hathloul, were held in solitary confinement for months and subjected to abuse including electric shocks, flogging, and sexual assault.
Saudi officials have denied torture allegations and said the arrests were made on suspicion of harming Saudi interests and offering support to hostile elements abroad.
https://en.farsnews.com/newstext.aspx?nn=13980523000250
--------
One Palestinian Hurt as Israel Police Disrupt Muslim Holiday Celebrations in East Jerusalem
Nir Hasson
Aug 14, 2019
An Isawiyah resident was injured by a sponge-tipped bullet fired by policemen as they disrupted the celebration of Eid al-Adha, the Feast of Sacrifice. While most of the village's inhabitants were sitting down to a festive meal, a large police force arrived, entering the Masri family's parking lot and shooting point blank at a person's leg.
School principal Khader Abeid said , "this is the first time we've celebrated the festival without opening holiday booths, with no shopping or preparations." Police activity in Isawiyah during the holiday is part of an enhanced law enforcement campaign that has been going on for two months.
A video recording of the incident shows policemen running into the parking lot and pushing Karim Masri. The shooting is not seen in the video but can be heard clearly. In later videos, children are seen crying due to the violence and police presence.
"We were having a party, my brothers, our children and wives" relates Masri, a teacher of 32.
"Maybe someone threw something at them from somewhere else. I was worried about the children and approached a policeman to tell them to be careful. He didn't let me speak. Someone shoved me and the other shot me point blank. Then they started beating everyone there, my brothers, my mother, everyone."
No one was arrested, and Masri has filed a complaint.
In another incident, a resident was arrested after playing with his three-year-old son with a plastic pistol. The man said he was beaten while being arrested. "I didn't see them coming. I told them it was plastic but they started beating me. I was handcuffed and taken to the station, continually beaten all the way. I heard them say they'd caught a terrorist." Police confirmed it wasn't a real gun, but the man was summoned again the next day.
Police have been entering the village daily, writing reports, searching and detaining residents. Many businesses remain closed. "People are afraid, you think twice before leaving home" says Abeid. At night, homes are raided and searched.
Promises by senior police officers that the campaign would stop have not been kept. Residents claim policeman are waiting for stones to be thrown so they can respond with violence.
Dozens of residents in an adjacent Jewish neighborhood have asked the authorities to suspend these operations. Police insist they are responding to stone throwing incidents and other interference in their work.
https://www.haaretz.com/israel-news/.premium-one-palestinian-hurt-as-police-disrupt-muslim-holiday-celebrations-in-east-jerusalem-1.7682203
--------
Business Groups to Trump: Tariff Delay Not Enough
Wed Aug 14, 2019
TEHRAN (FNA)- Business groups on Tuesday said President Donald Trump's decision to postpone and exempt some consumer goods scheduled for tariffs did not go far enough, and urged him to take additional steps to wind down the trade war with China.
The White House trade office announced Tuesday morning that the administration would delay tariffs on certain consumer goods from September 1 to December 15, while also removing items from the list targeting Chinese products, The Hill reported.
"We are pleased the administration is delaying some tariffs ahead of the holiday season and acknowledging the impact on American consumers," said David French, head of government relations for the National Retail Federation, adding, "Still, uncertainty for US businesses continues, and tariffs taking effect September 1 will result in higher costs for American families and slow the US economy."
Trump said earlier this month that starting September 1 he would impose a 10 percent tariff on virtually all imports from China that he had not already hit with import taxes. The list of $300 billion worth of imports included consumer goods for the first time.
Markets tanked from record highs in July over the news, and Wall Street economists began warning that a recession was becoming more likely amid increased trade tensions.
Trump's decision to exempt certain consumer products from the tariffs and delay others until mid-December will let US companies breathe a brief sigh of relief, but business groups said it was only a small step.
The US Chamber of Commerce, the country's largest business lobby, stated that the news was "welcome", but urged a comprehensive solution to roll back a separate 25 percent tariff on $250 billion of Chinese imports.
"Now, it's more important than ever that the two sides return to the negotiating table and recommit to achieving progress towards a comprehensive, enforceable agreement," noted Neil Bradley, the Chamber's chief policy officer.
Other groups added that much damage has already been done with the trade war between the world's two largest economies, which began in July 2018.
"Americans are at less risk of economic harm today than they were yesterday, but not as well off as if the tariffs had never been threatened," stated Tim Phillips, president of Americans for Prosperity, a Koch-backed group that promotes free trade.
"It's time to give Americans a real Christmas present. End the trade war," he added, referencing the slew of consumer goods such as cellphones, video game consoles and laptops that will exempt from tariffs heading into the holiday shopping season.
Trump said Tuesday that Chinese officials had a phone call with US Trade Representative Robert Lighthizer and Treasury Secretary Steven Mnuchin, and that a follow-up call is expected in two weeks.
Trade talks are slated to resume in September.
Some experts say China may be digging in for a more protracted trade battle, calculating it can outlast Trump's presidency. While the yearlong dispute has taken a bite out of China's economy, the trade war's impacts on the US economy could have repercussions come November 2020.
"Today's announcement doesn't address the vast majority of tariffs that are driving uncertainty, putting farmers out of business and causing small businesses to slow hiring," the group Tariffs Hurt the Heartland said in a statement.
"Instead of picking temporary winners and losers and holding the U.S. economy hostage, it is time to reach an agreement that finally puts an end to the trade war," the group added.
Trump also faced skepticism from Democrats in Tuesday's retreat.
"Postponing tariffs on video game consoles and pet toys is giving Trump the stock market bump he wants, but he's still going ahead with tariffs on books, school supplies and clothes that will hit working Americans the hardest," said Sen. Ron Wyden (Ore.), the top Democrat on the Senate Finance Committee, which oversees trade.
"As I have said many times, I fully support going after China's cheating on trade. But Trump's incoherent posturing is hitting American pocketbooks without changing China's behavior," he added.
https://en.farsnews.com/newstext.aspx?nn=13980523000411
--------
Hamas Will Shower Israel with Barrages of Missiles If Gaza Comes Under Attack
Wed Aug 14, 2019
TEHRAN (FNA)- The leader of Hamas resistance movement in the Gaza Strip warned the Israeli military against waging a new military campaign on the besieged coastal sliver, stating that his fellow fighters will prevail over Israeli troops if the latter enter the enclave in any future conflict.
"We will break the defeated occupation army if it crosses into the Gaza Strip. We know what we say and mean what we utter," Yahya Sinwar said in a speech delivered to Palestinian families in his hometown of Khan Younis in Southern Gaza, presstv reported.
"If Israel launches a campaign in Gaza, we will shower their cities with hundreds of missiles in one go," he added.
Sinwar then praised the August 1 operation in the Southern Gaza Strip, where Palestinian man Hani Abu Sallah was killed and three Israeli soldiers wounded in an exchange of fire, as a heroic commando one.
"If a war occurs, we will strike on the occupation army and break its power once and forever. We are not joking," he pointed out.
The Israeli military frequently bombs Gaza, with civilians being the main target of such attacks.
Israel has also launched several wars on the Palestinian coastal sliver, the last of which began in early July 2014. The military aggression, which ended in late August 2014, killed nearly 2,200 Palestinians. Over 11,100 others were also wounded in the war.
The Gaza Strip has been under an Israeli siege since June 2007. The blockade has caused a decline in the standards of living as well as unprecedented levels of unemployment and unrelenting poverty.
The Israeli regime denies about 1.8 million people in Gaza their basic rights, such as freedom of movement, jobs with proper wages as well as adequate healthcare and education.
Sinwar also pointed to the weekly anti-occupation protests along the fence separating the Gaza Strip from the Israeli-occupied territories, stating that "our march will go on until it achieves its goals".
Palestinians have held weekly rallies on the Gaza border to protest the siege on the enclave and demand the right for refugees to return to their homes they were forced from during the 1948 creation of Israel.
At least 315 Palestinians have been killed by Israeli forces ever since anti-occupation protest rallies began in Gaza in late March 2018. Over 33,000 Palestinians have also sustained injuries.
The Gaza clashes reached their peak in mid-May last year, on the eve of the 70th anniversary of Nakba Day (Day of Catastrophe), which coincided this year with the US embassy relocation from Tel Aviv to occupied East Jerusalem al-Quds.
"We will carry on with our efforts on the road of ending the internal division and achieving national unity based on the Palestinian project of resistance, liberation and return," Sinwar stated elsewhere in his remarks.
https://en.farsnews.com/newstext.aspx?nn=13980523000314
--------
Europe
Cricket team goes vegan so Hindu and Muslim players can enjoy all of club life
Tuesday August 13th 2019
A cricket club has become the first in the UK to officially go vegan to ensure its Muslim and Hindu players are not excluded from match teas.
Earley Cricket Club in Berkshire offers a vegan menu rather than the traditional rounds of sandwiches and cakes, following a decision by its committee members.
Players at the relatively new club, founded 12 years ago, are now served dishes including vegan Moroccan tagine, curries and rice and lasagne and soya or oat milk for hot drinks.
The club's chairman Gary Shacklady told i: "The teas have been vegan for the past three years but we made the official switch for this season.
"We found that most clubs serve meat in their teas which is unsuitable for people who follow Hinduism or Islam, therefore it excluded them.
"As a vegan myself, I found the same problem. As a result, we as a club have switched to a fully inclusive tea."
Teas in the cricket pavilion get a vegan overhaul at Earley Cricket Club (Photo credit: Laurence Griffiths/Getty Images)
'Official switch'
The decision to go vegan at the club, which plays in Divisions 2 and 3 of the Berkshire Cricket League, was taken to ensure Muslim and Hindu players could fully join in with club life.
We found that most clubs serve meat in their teas which is unsuitable for people who follow Hinduism or Islam, therefore it excluded them
Gary Shacklady
One member was against the move, feeling it was "against people's right to eat meat".
But four teammates have enjoyed the new menu so much they have switched to plant-based diets themselves.
The cricket club is not the first sports team in the UK to go vegan.
In 2017, Forest Green Rovers based in Gloucestershire was officially recognised as the world's first vegan football club after receiving the Vegan Trademark from the Vegan Society.
https://inews.co.uk/news/uk/cricket-team-vegan-hindu-muslim-players/
--------
Geert Wilders: 'We'll stop Islam and strengthen the rule of law'
13/08/19
Netherlands Party for Freedom (PVV) leader Geert Wilders declared that limiting Islam's power in his country will only strengthen the country. "We're strong enough to fight Islamization and stop Islam."
"We're not weakening our law or democracy, but merely strengthening them," Wilders wrote in his Twitter account.
Wilders is known to be an effective opponent of Muslim expansionism. About a month ago, he offered his own original solution to replace the Deal of the Century.
"My plan, the Wilders Plan, is much better. If all the Palestinians are returned to Jordan, it will be much better and quieter for all parties," Wilders told a Dutch correspondent.
He added, "Trump and Kushner want to pad the Palestinians with billions of dollars worth of investment. All this can be spared and simply remove the Palestinians from all Israeli territory and return them to where they came from - Jordan."
Before that, he demanded the expulsion of all the immigrants from the Netherlands, who, he says, "only harm our country."
http://www.israelnationalnews.com/News/News.aspx/267357
--------
Muslim association seeks permission for 24-hour access to city mosque
August 2019
Share article from Eastern Daily Press on facebookTweet article from Eastern Daily Presspost article from Eastern Daily Press on reddit email article from Eastern Daily Press Share
Currently, the Norwich and Norfolk Muslim Association is only permitted to use its mosque on Dereham Road for prayer between 7am and 11pm - with a three-hour leeway either side of this during Ramadan.
However, with Muslim prayer tied to the movement of the sun, this means at certain points of the year morning prayer time falls outside of this window.
Now, in a bid to combat this, the association has lodged a bid with Norwich City Council to remove the condition preventing use of the centre - which replaced the former Queen Charlotte pub in 2011 - outside of this time frame.
Sirajul Islam, chairman of the association, said: "Because of our beliefs we pray throughout the day, at different times between sunrise and sunset - so the time of morning prayers will be different depending on what time of year it is.
"However, we have been here since 2011 and are not looking to change anything about the way we go about our routine."
Some neighbours have raised concerns over noise and traffic disturbance from visits to the centre in the early hours.
However, Mr Islam added that typically morning prayers were the most scarcely attended of the meets, with around a dozen people attending on a good day, and that the centre was not allowed to hold 'calls to prayer'.
He said: "We always do everything in our power to limit the impact on our neighbours - we only have an internal sound system, encourage car sharing and do our very best to minimise any noise."
As part of the application, the association enlisted Adrian James Acoustics Ltd to conduct a noise assessment of the site, which found noise from the centre to be quieter than that of passing traffic on Dereham Road.
Mr Islam also said removal of the time restriction would not see an increase in the overall number of visitors to the mosque.?Norwich City Council will decide the application in due course.
https://www.edp24.co.uk/news/politics/muslim-association-24-hour-access-to-mosque-1-6213995
--------
65-Year-Old Man Hailed A Hero After Taking Down Gunman At Mosque In Norway
A 65-year-old man has been hailed as a hero after he successfully took down a gunman who entered a mosque in Norway intent on shooting worshippers.
Witnesses claim that they saw Mohamed Rafiq restrain the terrorist and, along with another worshipper, held him down on the ground until the arrival of the police.
No-one at the mosque was injured in the incident.
Rafiq was one of three people in the al-Noor Islamic Centre in Baerum this past Saturday when the gunman burst through the doors with 'two shotgun-like weapons and a pistol'.
The would-be shooter was also wearing body armour and a uniform and shattered through a glass door in order to reach the place of worship.
Rafiq - along with Muslims the world over - was at the Centre to celebrate the Islamic festival of Eid al-Adha.
Addressing the gathered members of the press outside a nearby hotel on Sunday, Mr Rafiq said: "I'm thankful for all of the help and support I have received."
He went on to say that he held the attacker down whilst another man, Mohamed Iqbal, hit the gunman over the head.
One of the board members of the mosque, Irfan Mushtaq, confirmed that there were 15 people inside the building just minutes before the terrorist burst in.
Philip Manshaus has been named as the terror suspect.
Police are investigating the incident as a potential terror attack and have arrested Manshaus on suspicion of attempted murder.
Posts shared by the 21-year-old on an online messaging forum suggest that he holds extreme far right views and had been inspired by the recent terror attacks in El Paso, Texas and Christchurch, New Zealand, as well as the synagogue shooting in Poway, California.
The body of his 17-year-old stepsister was also found at the gunman's home. He stands accused of her murder.
Assistant chief of police Rune Skjold told a news conference on Sunday: "We're investigating this as an attempt at carrying out an act of terrorism.
"We have uncovered extreme right-wing attitudes. The defendant has expressed opinions in which he praises [Norwegian fascist and Nazi collaborator] Quisling and is hostile towards immigration."
Mr Skjold also praised the 'great courage' of the two men who restrained the gunman even after shots had been fired.
He added: "There is no doubt that their efforts prevented this from having entirely different consequences."
Officials have confirmed that the suspect is in custody and having a psychiatric assessment.
The al-Noor Islamic Centre recently brought in extra safety measures following the attack on two mosques in Christchurch that left 50 people dead.
http://www.ladbible.com/news/news-65-year-old-man-takes-down-gunman-at-mosque-in-norway-20190813
--------
Russian forces bombed a mosque in Khan Sheikhoun city in Idlib, on Aug 13
SNHR: fixed- wing warplanes we believe were Russian fired missiles on Izz al Din al Sayyad Mosque in Khan Sheikhoun city in the southern suburbs of Idlib governorate, severely destroying its building and damaging its furniture. As a result, the mosque went out of service, on August 13, 2019.
http://sn4hr.org/sites/news/2019/08/13/russian-forces-bombed-mosque-khan-sheikhoun-city-idlib-aug-13/
--------
Trump dangles trade deal for Britain's tougher line on Iran & China
13 Aug, 2019
It's more than coincidence that on the first day of US National Security Advisor John Bolton's visit to London this week, Britain announced the dispatch of another warship to the Persian Gulf.
Since Boris Johnson became British prime minister nearly three weeks ago, President Donald Trump's administration has been pushing London to take a harder foreign policy line, in particular towards Iran and China.
Ahead of Bolton's visit to London, Washington was pointedly making it clear in media reports that a future US trade deal with Britain was dependent on Johnson's government being more amenable to America's policy of pressuring Iran and China.
It won't stop there either. The implication is for an open-ended demand by Washington for British compliance on other foreign policy interests. That is, for Britain to be more compliant than it usually is.
Earlier this month, US leverage on Britain was succeeding. On August 4, London announced it was formally joining the US maritime mission Operation Sentinel, purportedly aimed at protecting commercial shipping in the Gulf, where tensions have been escalating with Iran over alleged sabotage incidents.
Before Johnson took over in 10 Downing Street on July 24, the government of predecessor Theresa May had declined the idea of joining a US-led maritime mission. Then-Foreign Secretary Jeremy Hunt, whom Johnson later ousted, had instead pushed the plan for a European-led naval protection force in the Gulf, separate from US deployment.
Now the Johnson government is rowing in behind the US maritime force. London is evidently complying with Washington's demands for a more aggressive policy towards Iran. Ominously, there are also reports of Israeli involvement in the US-led mission.
Iranian Foreign Minister Mohammad Javad Zarif this week slammed the US and its allies for creating a "tinderbox ready to blow up" by "pouring weapons" into the region. He said more warships in the already congested waters of the Persian Gulf will increase insecurity and risk of confrontation.
Flooding Persian Gulf with weapons turns it into 'matchbox ready to ignite' – Zarif
Why Britain appears to be gung-ho in its support for US militarism in the Gulf is directly tied up with Johnson's concerns over Brexit and his need to curry favor with the Trump administration for a post-Brexit trade deal.
Johnson and his hardline Brexit cabinet are set for a no-deal departure from the European Union by October 31. A so-called 'hard Brexit' crash out of the EU will likely cause huge economic turmoil for Britain. Nearly half of all British exports and imports are with the 28-nation bloc. That equates to about £630 billion (US$760bn) total annual trade between Britain and the EU.
Without a withdrawal agreement, or 'soft Brexit' (which Theresa May foundered on), Britain will suddenly find itself in the global economic cold of World Trade Organization rules as a single-trading nation. The impact on British manufacturers, financial services, and agriculture could be severe from the swift imposition of EU customs and trade tariffs.
That's why Johnson's swashbuckling Brexiteer government, with its high-handed approach to Brussels, is so keen to establish a trade pact with the US as a vital matter of compensation for its losses with Europe. The task will be onerous. Current US-British bilateral trade is worth about $262bn (about a third of EU-UK trade.)
Johnson and his 'make Britain great again' concept of Brexit – based on a romantic renaissance of British global power – is thus totally reliant on ingratiating London with Washington. The so-called 'special relationship' has always been about Britain kowtowing to the US. But henceforth the kowtowing will be even more obsequious.
US grants 90-day waivers to nations participating in Iran's civilian nuclear program – Bolton
It seems patently obvious that the Trump administration is dangling desperately needed trade opportunities in order to extract "services" from London so as to facilitate Washington's foreign policy objectives.
During Bolton's visit to London, he met all the top Cabinet ministers, including Johnson and no-deal Brexit planner Michael Gove, Chancellor Sajid Javid, Defense Secretary Ben Wallace, as well as Britain's international trade minister, Liz Truss.
Bolton repeatedly endorsed the hard-Brexit plan and emphasized that a future trade deal with the US would be "accelerated." But the implicit quid pro quo was for London to align more closely with Washington's aggressive policy towards Iran and China.
There is also plausible suggestion that the Trump administration is pushing Britain to follow its steps in abandoning the international nuclear accord with Iran. That would signal a sharp rupture with the EU position of supporting the Joint Comprehensive Plan of Action, and no doubt further intensify tensions with Iran.
The curious mix of issues related to Brexit, finance, trade, and international security during Bolton's high-profile meetings in London this week points to a "price" being demanded of Britain for future US trade favors.
In this way, the sycophancy of the British government towards the Trump administration and its dubious Brexit ambitions make for an emboldened US foreign policy, which could in turn inflame international tensions. We are already seeing a rapid heating up with regard to Iran from seemingly more militaristic deployment in the Persian Gulf by the US and Britain.
Another policy area which the Trump administration made contingent on future trade prospects was Britain taking a more adversarial position towards China, in line with the White House's trade war with Beijing.
Bolton told Johnson's government that Washington wants Britain to scale back on previous plans to partner with Chinese telecoms giant Huawei in building digital infrastructure across Britain. That is in line with the Trump administration trying to hamper China's trade and investment with Europe and more globally. Britain has already voiced a shared concern with the US over the alleged "national security risk" from Chinese access to telecoms networks.
If this analysis is correct that Washington is exploiting trade incentives to lever tougher British foreign policy, then one may anticipate the Johnson government moving towards imposing sanctions on Huawei and generally trying to impede China's access to Britain and Europe's telecoms market.
Another anticipated British response would be ramping up Washington's pressure on China over the ongoing protests in Hong Kong. Beijing has already hit out at what it says is "interference in its internal affairs" by Washington and London's support for demonstrations against Beijing's sovereignty over the former British colonial enclave.
Unlike Iran, however, pandering to Washington over China could put London in an awkward dilemma. Soon after becoming prime minister, Boris Johnson made a big pitch for boosting economic trade ties with China. He said Britain was "enthusiastic" about China's Belt and Road Initiative of global economic planning. To be sure, this was Johnson hedging his bets for Britain's post-Brexit trade needs.
A test of how far Britain is prepared to indulge the Trump administration will be Johnson's relations with China. At around £67bn ($81bn), Britain's annual bilateral trade with China is only a fraction of that with the EU and US. Johnson may therefore decide his bets are better by toeing the line with Trump, even if that means antagonizing China.
Thus, Britain's lapdog role for American imperialism is set for a lot more snarling at other nations in order to earn its promised US trade prize.
https://www.rt.com/op-ed/466412-uk-trade-deal-trump/
--------
North America
Sydney stabbing suspect speaks: 'Allah will protect me'
14 Aug, 2019
Alleged Sydney knifeman Mert Ney spoke of "Allah" as he was hauled away in the back of a police van yesterday.
Seven News reports he said "Allahu Akbar he will protect me".
Detectives are working to piece together his movements in the days leading up to the stabbing attack in the Sydney CBD on Tuesday, which left one woman dead and another with serious injuries.
The 21-year-old, who has a history of mental illness and drug abuse, walked out of Blacktown Hospital last Thursday after reportedly being treated for an overdose.
His whereabouts between then and 2pm on Tuesday, when he emerged on the corner of Clarence and King streets wielding a 30 centimetre butcher's knife and covered in blood, is likely to be a key focus of the investigation.
The Daily Telegraph reported Ney presented at Blacktown ­Hospital's emergency department last Wednesday, August 7. He left the hospital through the ambulance doors at 6.15am the next morning, with police notified.
Authorities were reportedly already looking for the man from Marayong, near Blacktown in Sydney's west, in relation to an alleged domestic violence issue involving his sister.
It's understood Ney, who lives with his mother on Percy Street, Marayong but has been homeless at times in recent years, appeared in front of a magistrate in Blacktown Local Court in June over alleged possession of knuckledusters.
According to the Telegraph report, the weapon possession charge was dismissed with no conviction recorded on the condition he not commit another offence in the next nine months and also seek mental health treatment.
Ney's relationship, if any, with the woman he is accused of murdering in an apartment on Clarence Street is also a focus.
Homicide detectives are investigating the possibility he had a relationship with the sex worker, 21, after they met on classifieds website Locanto.
Police discovered the sex worker's body, her throat slit, around 3.15pm in the unit inside Clarence House, a residential unit at 104 Clarence Street near Wynyard.
Ney's second alleged victim, a 41-year-old woman sitting inside Hotel CBD, was stabbed once in the back. She was treated at the scene and taken to hospital, and is in a stable condition.
It was shortly after he allegedly stabbed the pub patron that a group of brave bystanders chased down the armed man and restrained him with chairs and a milk crate until authorities arrived.
Ney attended Blacktown Boys High School and Marayong Public School. A former peer from the latter told The Daily Telegraph he was a "weird" loner who kept to himself.
"He was the weirdest guy who never said a word, not one, his head was always down in a book and in the breaks he would stand alone, never speaking to anyone," the former student said.
"He was a year above me but he stood out for being alone."
Ney screamed "Allahu Akbar" and also had a USB on his person loaded with information about recent attacks carried out by white supremacists including the New Zealand massacre, but police say he was a "lone actor" and has no known links to any terror organisations.
Formal charges are expected to be laid against Ney at his bedside at Royal Prince Alfred Hospital on Wednesday after he has been questioned by police.
https://www.nzherald.co.nz/world/news/article.cfm?c_id=2&objectid=12258370
--------
New Zealand buys back over 10K firearms after Christchurch mosque massacre
The New Zealand government has bought back over 10,000 firearms following the Christchurch attack in March, according to New Zealand officials.
After an Australian gunman walked into a mosque carrying military-style weapons, killing 51 people, the New Zealand government passed sweeping legislation banning many different firearms and accessories, including automatic and semi-automatic weapons.
Legislators also provided firearms owners with a buy-back program that started in early July and is set to last until Dec. 20.
"The prohibition of military-style semi-automatics was not directed at law-abiding people with legitimate uses for their guns. It was instead directed at making sure the events of 15 March never happen again," Minister Stuart Nash stated in a news release.
Democrats push for assault weapons ban following New Zealand terror attackVideo
As of August 11, a total of 10,242 firearms have been turned over for compensation and another 1,269 were given up under amnesty, the Australian SBS News reported.
"Police recognize that this is a big change for the law-abiding firearms community and we are hearing really positive feedback from people as they come through today that they are finding the process works well for them," Regional Police Officer Mike Johnson told local news outlets.
SYDNEY STABBING SUSPECT PINNED TO GROUND BY BYSTANDERS WITH MILK CRATE
However, the new legislation has not been received warmly by all citizen groups.
The New Zealand Council of Licensed Firearms Owners Inc. (COLFO) has created the "Fair and Reasonable Campaign" as a response to what they feel has been a rushed effort by government leaders.
Facebook claims no one reported New Zealand shooter's livestream during broadcastVideo
"The Government has tried to cut costs, but success depends on not being cheap and hurried with the safety of New Zealanders. It must offer better compensation terms, as Australia did [National Firearms Buyback Program]," COLFO spokeswoman Nicole McKee said.
If New Zealanders with banned guns and accessories fail to turn in their weapons by Dec. 20, they could face up to five years in prison.
Even with the buyback program showing good returns, civilian New Zealanders still own an estimated 1.1-1.4 million guns.
The New Zealand Police Department did not immediately respond to Fox News' request for comment on its program.
--------
Africa
Muslims destroy 70kgs of meat slaughtered by non-Muslims
August 13, 2019
Angry Muslims have destroyed more than 70 kilograms of meat at Gulu municipal abattoir. The destroyed meat was from animals slaughtered by a non-Muslims. The meat was dumped into the soak pit at the abattoir on the orders of Sheik Musa Kelil, the Khadi of Acholi Muslim district.
According to Sheikh Kelil, the meat was dumped for the safety of consumers since the cow was slaughtered in contravention of the standards set by Uganda Halal Bureau. Kelil argues that the non–Muslims who slaughtered the cow, mocked the Islamic faith since he committed the act on Eid el-Aduha, an Islamic festival marking the end of Islamic pilgrimage and commemorates the decision of Abraham to sacrifice his son, Ismail.
Sheik Ismael Ali Omona, the Imam of Jamia Mosque in Gulu town revealed that there are only two legally recognized slaughtering points in Gulu, which include the main abattoir in Layibi Division and another one at Unyama Trading centre with four certified butchers.
According to Omona, they have heard rumours that two abattoirs in Bungatira sub-county and Lacor trading center are operating illegally. Christine Ajok, the acting Gulu Municipal veterinary officer who witnessed the dumping of the meat condemned the illegal slaughtering of animals and vowed to hunt and arrest the culprit.
In March 2011, The Uganda National Bureau of Standards (UNBS) and the Uganda Halal Bureau signed a partnership to ensure that all locally-produced foods, beverages and institutions get certified under hygienic and religiously acceptable standards.
https://www.observer.ug/news/headlines/61642-muslims-destroy-70kgs-of-meat-slaughtered-by-non-muslims
--------
South Asia
16 Taliban militants killed, wounded; large weapons cache destroyed in Uruzgan
Wednesday, 14 Aug 2019
The Afghan Special Forces killed or detained at least 16 Taliban militants during separate operations in Uruzgan province.
The military officials said Wednesday that the Special Force killed 6 Taliban militants during a patrol in Tarin Kot district of Uruzgan.
The officials further added that the Special Forces also arrested 3 Taliban militants during the same operation.
Furthermore, the Specials Forces arrested 7 Taliban militants during a separate raid in Tarin Kot district.
The officials also added that the Special Forces destroyed a large cache of weapons during the same raid.
https://www.khaama.com/16-taliban-militants-killed-wounded-large-weapons-cache-destroyed-in-uruzgan-03624/
--------
Interior Ministry rejects Taliban's claims regarding the release of 76 security personnel
13 Aug 2019
The Ministry of Interior has rejected the Taliban claims regarding the release of 76 security personnel who were being kept in group's prisons.
The interior ministry said in a statement said the group has claimed that it has released 76 security personnel in Kunduz, Uruzgan, Khost and Sar-e-Pul provinces on the occasion of Eid.
The statement further added that the findings of the ministry and information received from the provinces confirms that the group has released no captive soldier.
Furthermore, the interior ministry said Taliban has issued the statement with an aim to spread propaganda as no captive soldier has been released during the recent days.
The interior ministry also added that Taliban should prove and show to the people of Afghanistan if they have really decided or willing to release the inmates.
https://www.khaama.com/interior-ministry-rejects-talibans-claims-regarding-the-release-of-76-security-personnel-03620/
--------
Kabul Police foils IED explosion in West of Kabul city
14 Aug 2019
The Afghan police forces thwarted militants bid to detonate an improvised explosive device in Kabul city.
The Kabul Police Headquarters said in a statement that the police forces discovered and defused an improvised explosive device in Company area of the city.
The statement further added that the police forces defused the bomb at around 8:15 pm local time on Tuesday.
The anti-government armed militants including Taliban have not commented in this regard so far.
This comes as numerous incidents involving IED and magnetic bomb explosions have taken place in the West of Kabul city during the recent weeks.
A magnetic bomb explosion recently killed the commercial director of the Afghan Telecom Company in West of Kabul.
https://www.khaama.com/kabul-police-foils-ied-explosion-in-west-of-kabul-city-03623/
--------
Taliban commanders among 7 killed in Logar, Wardak operations: Thunder Corps
14 Aug 2019
The security forces conducted airstrikes and ground operations against Taliban militants in Wardak and Logar killing at least 7 militants.
The 203rd Thunder Corps said in a statement that the security forces killed 6 Taliban militants in Nerkh district of Wardak province in the past 24 hours.
The statement further added that Mullah Daud alias Ustad and Mullah Saboor alias Zergai were among those killed.
Furthermore, the 203rd Thunder Corps said the security forces killed a Taliban commander Mullah Naqib during an operation in Pul-e-Alam district of Logar.
The 203rd Thunder Corps also added that the Taliban commanders killed during the operations were involved in destructive activities in other parts of the country as well.
https://www.khaama.com/taliban-commanders-among-7-killed-in-logar-wardak-operations-thunder-corps-03622/
--------
URL: https://www.newageislam.com/islamic-world-news/next-move-be-bring-kashmiri/d/119470
New Age Islam, Islam Online, Islamic Website, African Muslim News, Arab World News, South Asia News, Indian Muslim News, World Muslim News, Women in Islam, Islamic Feminism, Arab Women, Women In Arab, Islamophobia in America, Muslim Women in West, Islam Women and Feminism