New Age Islam News Bureau
12 September 2020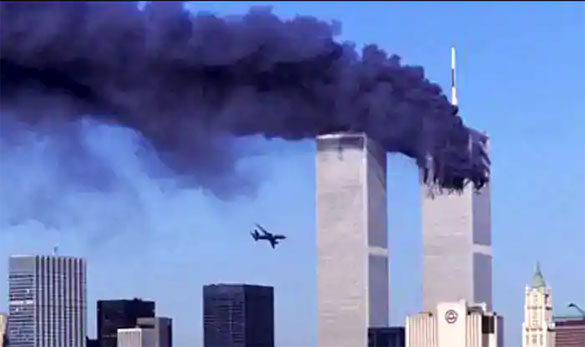 • Turkey Condemns 'Disrespect' Against Quran In Sweden
• Bahrain King Reiterates Need for Palestinian State After Israel Deal
• Delhi HC Declines to Stay Telecast of Sudarshan TV Programme by Suresh Chavhanke Claiming 'Infiltration of Muslims' In UPSC
• Express Tribune Journalist Bilal Farooqi Arrested in Karachi For 'Defaming Pakistan Army'
• Iran Says Bahrain-Israel Deal Is Shameful: State TV
• Amnesty Calls on Nigeria To Disclose Findings of Official Probe into Rights Abuses
• Doha Talks Could Reshape Afghanistan, But Peace Not Assured
North America
• Muslims Shut Down New York Times columnist Paul Krugman's Tweets Erasing Post-9-11 Islamophobia
• Trump Announces 'Peace Deal' Between Bahrain And Israel
• Pompeo Says Afghan Negotiations Likely to Be 'Contentious'
• US remembers 9/11 as coronavirus pandemic changes ceremonial tribute traditions
• 9/11 was designed to erode basic human rights in US
• This 9/11 anniversary arrives with the end of the war on al-Qaeda well in sight
• US Judge Orders Testimony From 24 C Saudi Officials In 9/11 Attacks Lawsuit
--------
Europe
• Turkey Condemns 'Disrespect' Against Quran In Sweden
• Turkey Says EU Statement Biased, 'Detached from Reality'; Open To Talks With Greece
• Turkey brings back PKK terrorist from Ukraine
--------
Arab World
• Bahrain King Reiterates Need for Palestinian State After Israel Deal
• Bahrain-Israel Normalization Deal Demonstrates Manama's Submission To US: Islamic Jihad
• Palestinians Lash Out At Israel-Bahrain Normalization Agreement
• Bad economy, Beirut blasts push doctors out of Lebanon
• Lebanese president says fresh Beirut fire likely deliberate act of sabotage
• Hezbollah calls US sanctions on Lebanon 'act of aggression'
--------
India
• Delhi HC Declines to Stay Telecast of Sudarshan TV Programme by Suresh Chavhanke Claiming 'Infiltration of Muslims' In UPSC
• Khalistan Push Exists Only Due to Pak Backing: Expert
--------
Pakistan
• Express Tribune Journalist Bilal Farooqi Arrested in Karachi For 'Defaming Pakistan Army'
• China Defends Pakistan, Says It Has Made Tremendous Efforts In Fighting Terrorism
• Pak Appoints Asghar Zaidi As Baba Guru Nanak University's First Vice Chancellor
• Anti-Shiite protest rattles Pakistan's Karachi
• Seize 'Historic Moment', Pakistan Tells Kabul, Taliban
• Motorway gang-rape case still shrouded in darkness
--------
Mideast
• Iran Says Bahrain-Israel Deal Is Shameful: State TV
• Spokesman Dismisses Microsoft's Claims about Iranian Effort to Influence US Election
• Iran Blasts UN Human Rights Council for "Untrue" Report on Situation in Yemen
• Israel hopes India and China will sort out their differences in 'peaceful way'
• Turkey arrests 60 lawyers, 44 soldiers allegedly affiliated with Gulen movement
• UN registers sharp spike in Israeli demolitions of Palestinian houses
• Arab League must be disbanded after failing to condemn UAE-Israel deal: Ansarullah
--------
Africa
• Amnesty Calls on Nigeria To Disclose Findings of Official Probe into Rights Abuses
• Coup makers launch new round of transition talks with Mali actors
• Ethiopian Opposition Leader Charged with Terrorism, Lawyer Says
• Somalia: Suicide attack outside mosque kills 3
--------
South Asia
• Doha Talks Could Reshape Afghanistan, But Peace Not Assured
• Blast Rocks Wedding in Khost, Kills 4
• Transferring 6 "Hardcore" Taliban Prisoners to Doha Ignites Protest
• Taliban Battered in Herat, 6 Die
--------
Southeast Asia
• After PAS Side-lined In Sabah, Muslimat Chief Says 'Tremendous Sacrifice' Needed for Muslim Unity
• Task force: UEC report to be ready for submission end of September
• Warisan vice president urges Chinese community to back Shafie
• Malaysian politics is going through a midlife crisis
• 3 Rohingya die after being rescued off Indonesia's Aceh
Compiled by New Age Islam News Bureau
URL: https://www.newageislam.com/islamic-world-news/muslims-shut-down-new-york/d/122842
--------
Muslims Shut Down New York Times Columnist Paul Krugman's Tweets Erasing Post-9-11 Islamophobia
By Carol Kuruvilla
12/09/2020
As th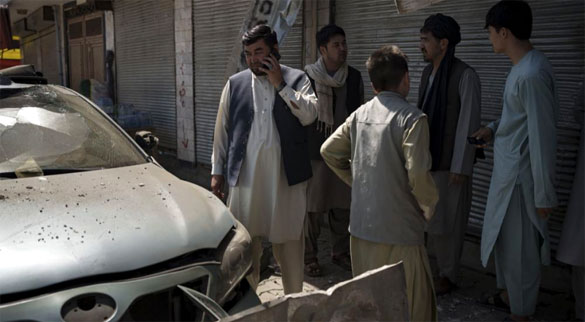 e world remembers 9/11 attack on its 18th anniversary, the flag at the US Embassy in New Delhi flew at half-mast today in honour of the victims and heroes of the 9/11 attacks
-----
New York Times columnist Paul Krugman told his 4.6 million Twitter followers Friday that the Sept. 11, 2001, attacks didn't spark anti-Muslim sentiment and didn't drastically alter daily life in America ― assertions that were immediately debunked by Muslim Americans and others whose life experiences proved otherwise.
In a Twitter thread reflecting on the attacks, the economist and Nobel laureate claimed that America "took 9/11 pretty calmly."
"Notably, there wasn't a mass outbreak of anti-Muslim sentiment and violence, which could all too easily have happened," Krugman wrote.
Krugman also contended that Americans' daily behaviors weren't drastically affected by the attacks ― noting that he and his wife were able to fly to a vacation destination months later.
"True, for a while people were afraid to fly: my wife and I took a lovely trip to the U.S. Virgin Islands a couple of months later, because air fares and hotel rooms were so cheap," he wrote. "But life returned to normal fairly fast."
Muslim Americans swiftly responded by reminding Krugman about the backlash experienced by their communities in the aftermath of the attacks.
Krugman's publicity team did not immediately respond to a HuffPost request for comment.
During the first week after the attacks, 645 bias incidents aimed at South Asian, Muslim, Sikh, Hindu, Middle Eastern, and Arab Americans reportedly occurred. Physical assaults against Muslims rose drastically that year and still haven't receded to pre-Sept. 11 levels.
Muslim communities were subjected to illegal and targeted surveillance by law enforcement. Mosques were and continue to be vandalized, burned, and bombed. While Krugman appears to have returned to flying easily, Muslim Americans report still being unfairly profiled and detained at airports.
Then-presidential candidate Donald Trump fanned the flames of anti-Muslim sentiment in 2015 by calling for a "complete shutdown" of Muslims entering the U.S. ― a threat he partially followed through on by targeting Muslim immigrants and refugees in an executive order on entry to the country he issued days after he became president.
The Sept. 11 attacks also sparked new forms of activism and advocacy in Muslim and other communities, including the organization of national civil rights groups and increased interfaith outreach.
Krugman's tweets came "from a place of ignorance and privilege," according to Scott Simpson, public advocacy director for Muslim Advocates, a civil rights group founded in response to 9/11. He told HuffPost that the tweets were also a reminder that "liberals who ostensibly support the rights of American Muslims can also be disturbingly dismissive of their lives and basic dignity."
The 9/11 attacks are a "delicate and traumatic time for Muslims," Simpson said. He recalled how some Muslims "draped themselves in the flag and even changed their names out of fear."
"This is a very real pain that Muslims still feel today," he said."And with a presidential election looming, we're seeing more bigoted opportunists than usual try and use this day as a way to stir up anti-Muslim hate."
The Sikh Coalition is another advocacy group founded in the wake of Sept. 11. The first American slain in the backlash was a Sikh, Balbir Singh Sodhi, who was murdered outside of his gas station in Arizona four days after the attacks by a man who said he wanted to "kill a Muslim" in retaliation.
Bullies at schools and assailants in hate crimes still use slurs related to 9/11 in their harassment of Sikh Americans, coalition's Executive Director Satjeet Kaur told HuffPost.
"I mean, 15 years later, at a Sikh-related portrait gallery event in (New York City) we still had people shouting 'Osama!' as they went by," Kaur said, referring to Osama bin Laden, the mastermind of the attacks in which almost 3,000 people died.
"No community deserves this kind of hate, and it's frankly irresponsible to pretend it didn't happen or minimize it," she added.
For many Americans, life never returned to "normal" after 9/11, Kaur said ― especially those who lost loved ones in the attacks or were affected by the subsequent wars the U.S. pursued in Afghanistan and Iraq.
"It was a profound moment of national trauma, and it certainly feels like we're still healing from that as we remember those who were lost," Kaur said. "And then for Sikhs, Muslims and others, there is the added component of remembrance and grieving for all those who faced discrimination, injury, and even death in the days, weeks, months, and years afterward due to the backlash."
https://www.huffingtonpost.in/entry/muslims-paul-krugman-september-11-islamophobia_n_5f5bd2f5c5b67602f6050f4f?ri18n=true
--------
Turkey Condemns 'Disrespect' Against Quran In Sweden
Sena Guler
10.09.2020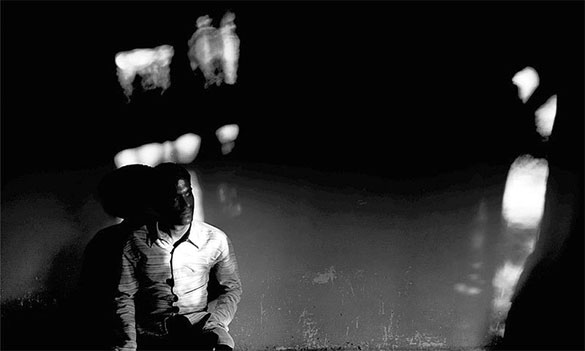 Turkey denounced an Islamophobic attack in Sweden on Thursday in which protesters burned a copy of the holy Quran,
-----
Turkey denounced an Islamophobic attack in Sweden on Thursday in which protesters burned a copy of the holy Quran, characterizing it as a "disrespect".
"We condemn the disrespect by a group of racist barbarians by burning our holy book, the Quran, in Stockholm, the capital of Sweden," the Foreign Ministry said in a statement.
It a positive step that Sweden did not allow those applying for a protest permit to attain one, the ministry said, but it stressed that Turkey regrets the provocative actions of members of a Danish racist party could not be prevented, even though their aims were well-known.
"And these sick people continue to benefit from it," it said.
Following a similar Islamophobic provocation last month, a far-right group burned a copy of the Quran in a heavily Muslim area of Sweden.
Members of the Danish far-right group, Stram Kurs, or Hard Line, burned the Muslim holy book in an illegal demonstration in the Rinkeby neighborhood.
"Unfortunately, it is seen that disrespect for Islam has become widespread and cannot be prevented in Scandinavian countries in recent years under the guise of freedom of press, art, and expression," the ministry said.
Referring to two anti-Islamist racist attackers that killed more than 100 people in recent years, it said as long as the racists such as Anders Breivik and Brenton Tarrant are not detected and stopped in early stages, such actions would inevitably repeat.
Breivik killed 77 people in Norway in 2011, while Tarrant killed 51 Muslims in New Zealand as they prepared for Friday prayers in 2019.
"We expect Swedish authorities as well as all countries with cases of racism and Islamophobia to take all measures to fight against this disease both in the framework of European institutions and at the national level," it urged.
Ali Erbas, the head of Turkey's Religious Affairs Directorate, also weighed in on Twitter. "I strongly condemn the unrelenting and provocative attack on our almighty book of the holy Quran by anti-Islamist racist groups in Stockholm, the capital of Sweden," he said.
Erbas said it is concerning that groups continue attacks against Muslims in different European cities.
"I expect the activities of these sick-minded structures that threaten all humanity to be ended as soon as possible, and I invite the international community to a conscious fight against these structures," he said.
https://www.aa.com.tr/en/europe/turkey-condemns-disrespect-against-quran-in-sweden/1969648
--------
Bahrain King Reiterates Need For Palestinian State After Israel Deal
Ismaeel Naar
11 September 2020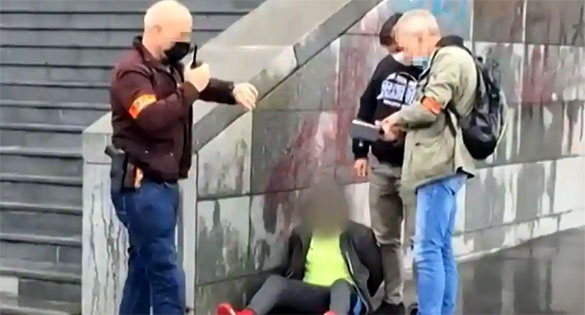 FILE PHOTO: Bahrain's King Hamad bin Isa Al Khalifa attends the 14th Islamic summit of the Organisation of Islamic Cooperation (OIC) in Mecca, Saudi Arabia June 1, 2019. REUTERS/Waleed Ali
------
The king of Bahrain Friday reiterated the need to reach fair and lasting peace between Palestine and Israel based on a two-state solution, Bahraini state news agency BNA said, shortly after Manama and Tel Aviv agreed to normalize relations with each other.
Bahraini King Hamad bin Isa Al Khalifa made his stance during a phone call with US President Donald Trump and Israeli Prime Minister Benjamin Netanyahu.
For all the latest headlines, follow our Google News channel online or via the app.
Bahrain officially joined the United Arab Emirates on Friday in striking an agreement to normalize relations with Israel, in a dramatic move aimed at easing tensions in the Middle East.
Israel and the UAE reached an agreement on August 14 that will lead to a full normalization of diplomatic relations between the two in a deal that Trump helped broker.
https://english.alarabiya.net/en/News/gulf/2020/09/11/Bahrain-King-reiterates-necessity-for-two-state-solution-after-Israel-deal
--------
Delhi HC Declines to Stay Telecast of Sudarshan TV Programme By Suresh Chavhanke Claiming 'Infiltration of Muslims' In UPSC
September 11, 2020
New Delhi: The Delhi High Court Friday declined to stay the evening telecast of Sudarshan TV's Bindas Bol programme, whose promo claimed that the channel was all set to broadcast a 'big expose on conspiracy to infiltrate Muslims in government service'.
The show is scheduled to be telecast at 8 pm today.
Justice Navin Chawla also issued notice and sought reply of the Centre and Sudarshan News and its editor-in-chief Suresh Chavhanke on a petition filed by former and present students of Jamia Millia Islamia (JMI) University challenging the nod given by Ministry of Information and Broadcasting to the channel's broadcast.
The high court granted time to the ministry, represented through Central Government standing counsel Anurag Ahluwalia, to file an affidavit in response to the plea which has sought to set aside the government's 9 September order and to reassess the legality of the channel's show.
It fixed the next date of hearing on 18 November.
Advocate Bijender Singh, who was representing the TV channel, said "there is no stay on the telecast of the programme. The court declined it."
The petition by Syed Mujtaba Athar and Ritesh Siraj sought urgent hearing seeking a direction prohibiting the broadcast of the show titled Bindas Bol, which is scheduled to be telecast at 8 pm tonight on Sudarshan TV till the time government decides on the legality of the show.
The plea claimed that the proposed show is full of hate speech and defamation against the petitioners and if the current petition is not adjudicated prior to its broadcast, irreparable harm will be caused to them and the plea will also become infructuous.
The plea said the ministry has refrained from exercising its powers under the Cable TV Act to prohibit the proposed show.
The plea claimed that the ministry passed a non-speaking order, which is quoted as, "Having regard to the aforementioned facts and circumstances of the case, Sudarshan TV channel is hereby directed to ensure that the programme proposed to be telecast does not violate any of the programme codes. If any violation of the programme code is found, action as per law will be taken."
The petition also sought direction to the channel and its editor to not broadcast their show Bindas Bol on the topic of entry of Muslims and Jamia alumni into civil services and its promo till the ministry reassess and decides if the broadcast of the show needs to be prohibited under the cable TV Act and other laws.
The high court on 28 August had stayed the telecast of the programme which was scheduled the same evening. On 29 August, the high court disposed of the plea with a direction to the ministry to take a decision on the prohibition of the proposed show pursuant to its 28 August show-cause notice.
The high court had also directed the channel and its editor to not broadcast the proposed show till such time the ministry takes the decision.
https://www.firstpost.com/india/delhi-hc-declines-to-stay-8-pm-telecast-of-sudarshan-tv-programme-claiming-infiltration-of-muslims-in-upsc-8807261.html
--------
Express Tribune Journalist Bilal Farooqi Arrested In Karachi For 'Defaming Pakistan Army'
Imtiaz AliUpdated 11 Sep 2020
Bilal Farooqi, a senior journalist associated with English-language daily The Express Tribune, was allegedly taken into custody from his home in Karachi's DHA neighbourhood by Defence police on Friday evening, according to his family, friends and official sources.
Karachi police chief, Additional Inspector General Ghulam Nabi Memon, confirmed to Dawn that "Bilal Farooqui of Express Tribune" had been "arrested by the station investigation officer (SIO) of Defence police".
Memon said Farooqi was "wanted in FIR No. 613/2020 u/s 500/505 PPC of PS Defence. dated 9.9.2020".
Earlier, a senior police officer, who requested anonymity, told Dawn that the FIR against Farooqi was under Sections 500 and 505 of the Pakistan Penal Code and Sections 11 and 20 of the Prevention of Electronic Crimes Act (Peca), 2016, on September 9 on the complaint of a private citizen.
Farooqi works as a news editor at the newspaper, according to a report published in ET.
In a tweet, journalist Ebad Ahmed said Farooqi was taken into custody from his home by "two men in plainclothes accompanied by two policemen".
He said police later visited his home again and officials informed Farooqi's wife that he had been detained at a police station in DHA. "Police have taken possession of Bilal's phone," the journalist added.
According to the contents of the FIR reviewed by Dawn, the complainant, Javed Khan, a resident of Majeed Colony in Landhi, said that he is a machine operator at a factory in the Landhi area. He said he visited a restaurant in DHA Phase-II Extension on Sept 9 where he checked his Facebook and Twitter accounts and found "highly objectionable material" shared by Farooqi on the two platforms.
The complainant claimed that "highly provocative posts" had been shared by Farooqi against the Pakistan Army and that the same also contained material pertaining to religious hatred.
Khan alleged that Farooqi had "defamed" the Pakistan Army and such social media posts may be used by hostile elements for their "nefarious designs". Therefore, legal action should be taken against him, he said.
The specific posts which led to the filing of the complaint could not be immediately ascertained.
Meanwhile, the Karachi Union of Journalists (KUJ), in a statement released later in the evening, said "that the arrest of Bilal was part of the nefarious and concerted campaign to gag the free and independent voices".
The statement observed that "Bilal Farooqi, an active journalist who also remained executive committee of the KUJ, has been an educated and responsible youth, who never indulged in any kind of violation of Pakistani laws".
"His only crime is that he dissents with ruling elites and raises his voice for the betterment and a progressive society," remarked Ashraf Khan, the KUJ president.
Ahmed Khan Malik, the KUJ's secretary-general demanded his immediate release. "We demand withdrawal of false charges against Bilal, and he must be released immediately," said Malik
https://www.dawn.com/news/1579118/express-tribune-journalist-bilal-farooqi-arrested-in-karachi-for-defaming-pakistan-army
--------
Iran says Bahrain-Israel deal is shameful: State TV
12 September 2020
Iran said Saturday that Bahrain is now partner to the "crimes" of Israel after the two announced a deal to normalise relations after decades of animosity.
"The rulers of Bahrain will from now on be partners to the crimes of the Zionist regime as a constant threat to the security of the region and the world of Islam," the foreign ministry said in a statement.
Iran accused its arch foe Israel of "decades of violence, slaughter, war, terror and bloodshed in oppressed Palestine and the region."
For all the latest headlines, follow our Google News channel online or via the app.
The Friday announcement by US President Donald Trump made Bahrain the second Arab country in a month, after the United Arab Emirates, to normalise ties with Israel under US sponsorship.
Iran's supreme leader Ayatollah Ali Khamenei said earlier this month that the UAE had "betrayed" the Muslim world and that he hoped they would "soon wake up and compensate for what they have done."
Iran said that through this "shameful" deal, Bahrain has "scarified the Palestinian cause at the altar of American elections."
Its "result will undoubtedly be growing anger and the lasting hatred of the oppressed people of Palestine, Muslims and the free nations of the world".
Before this year, Israel had been able to strike just two peace accords with Arab countries – Egypt in 1979 and Jordan in 1994.
https://english.alarabiya.net/en/News/middle-east/2020/09/12/Iran-says-Bahrain-Israel-deal-is-shameful-State-TV
--------
Amnesty calls on Nigeria to disclose findings of official probe into rights abuses
11 September 2020
Amnesty International has called on Nigeria to disclose the findings of a probe that was ordered by the government three years ago into rights abuses committed by security forces.
Following reports made by Amnesty and other rights groups that security forces have been responsible for hundreds of serious human rights violations, including extra-judicial killings, rape, torture, and enforced disappearances, the then-Acting President Yemi Osinbajo set up the Presidential Investigative Panel to probe the abuses in 2017. Osinbajo served as acting president while President Muhammadu Buhari was on a medical trip.
The panel's report was submitted a year later, but it has never been made public, in a move condemned by Amnesty as "a gross display of contempt for victims."
"Victims and the larger public in Nigeria deserve to see and scrutinize the findings," Osai Ojigho, the Nigeria director of Amnesty, said in a statement on Friday.
"We are calling on President Muhammadu Buhari to fulfill the promise he made in 2015 to end impunity by immediately releasing the report," he added.
Amnesty said it had attended the public hearings of the panel, which were held in several cities in Nigeria, and had made presentations.
The rights organization has blamed the security forces for the extra-judicial executions of 350 Shia Muslims in 2015 and 150 supporters of a separatist group the following year.
In December 2015, reports said soldiers opened fire on Shia Muslims attending a ceremony in a religious center in Zaria. A number of Muslims were killed there. Following the incident, Nigerian forces raided the house of Ibrahim al-Zakzaky, the leader of the Islamic Movement of Nigeria (IMN), and arrested him.
During the brutal arrest, Zakzaky was beaten and lost vision in his left eye. His wife sustained serious wounds, and more than 300 of his followers were killed by the government forces in what became known as the Zaria Massacre.
The Nigerian government also banned the IMN, whose members regularly take to the streets of the capital, Abuja, to call for the release of their leader, Zakzaky.
https://www.presstv.com/Detail/2020/09/11/633876/Amnesty-calls-on-Nigeria-to-disclose-findings-of-official-probe-into-rights-abuses
--------
Doha talks could reshape Afghanistan, but peace not assured
Sep 11, 2020
KABUL: The Afghan government and the Taliban will this weekend begin talks to end nearly two decades of war, though few expect a peace deal any time soon.
The two sides will meet in the Qatari capital Doha from Saturday, six months later than planned owing to bitter disagreements over a controversial prisoner swap.
The US-backed talks mark a major milestone in Afghanistan's 19-year conflict, but a peaceful outcome - or even a ceasefire - is far from guaranteed as negotiators grapple with wildly divergent goals.
US Secretary of State Mike Pompeo, who is attending the talks' opening ceremony, said they represented a "truly historic" opportunity.
The two sides must flesh out "how to move their country forward to reduce violence and deliver what the Afghan people are demanding - a reconciled Afghanistan with a government that reflects a country that isn't at war," Pompeo told reporters as he flew to Qatar.
President Donald Trump, up for re-election in November, has pushed hard to bring home troops and end America's longest war, which began nearly 20 years ago when Washington invaded Afghanistan and ousted the Taliban following the September 11 attacks.
Vanda Felbab-Brown, an Afghanistan expert and senior fellow at the Brookings Institution, said negotiations could last years, "with many stops and halts, sometimes perhaps for months as fighting goes on".
Any deal will depend on both sides' willingness to tailor their competing visions for the country and the extent to which they can share power.
The Taliban, who have refused to recognise President Ashraf Ghani's government, will push to reshape Afghanistan into an Islamic "emirate".
Ghani's administration will seek to maintain the Western-backed status quo of a constitutional republic that has enshrined many rights including greater freedoms for women.
So far, the Taliban have only made vague pledges to protect women's rights through "Islamic values", and many Afghans fear any partial or full return to power would herald a resumption of previous policies such as executing women accused of adultery.
"As much as we want peace, we also want the achievements of the past years kept," said Aminullah, a 35-year-old schoolteacher in Kunduz province.
"I don't want my school closed, but peace is the priority now."
The Taliban, who ruled most of Afghanistan from 1996 to 2001, will assert a stronger bargaining position than at any time since they were ousted.
They claimed victory in February after signing a deal with Washington that laid out a timetable for talks, which were supposed to start in March, and for foreign forces to withdraw by early next year.
In return, the Taliban offered security guarantees critics said were vague.
As soon as the ink dried on the deal, the insurgents unleashed fresh attacks on Afghan forces and have maintained a withering battlefield tempo.
The deal does not require the Taliban to formally renounce Al-Qaeda, the jihadist group formerly led by Osama bin Laden, which enjoyed safe haven in Afghanistan while plotting 9/11.
Instead, the Taliban must "not allow" such groups to use Afghanistan as a base.
"Posturing from the Taliban... suggests they perceive their current position to be one of great strength," said Andrew Watkins, an Afghanistan analyst with the International Crisis Group.
And while the Taliban have generally projected a unified front, the Afghan government has been riven by personal feuds and long-running rivalries.
An immediate point of contention is expected to be the issue of stopping the bloodshed in a war that has killed tens of thousands of civilians and displaced millions more.
The US deal insisted the Taliban include a permanent truce only as "an item on the agenda" in negotiations, but Kabul insists it wants to push for a ceasefire from day one -- something the Taliban have said is a non-starter.
The Taliban "don't trust the United States or Afghan government enough to stop fighting, until peace talks reach a point that they believe their group may have genuinely secured their interests", Watkins said.
Still, Felbab-Brown said the Taliban would prefer a peace deal to having to fight for the rest of Afghanistan, particularly Kabul.
Even if the Taliban and the Afghan government eventually strike a deal, what comes next is an open question.
The US has stressed Afghanistan's future is now in Afghan hands and suggested that if a peace process breaks down and chaos ensues, so be it.
"Let's be clear: this isn't negotiating about peace. This is about the US getting out," said Christine Fair, a South Asia expert at Georgetown University.
https://timesofindia.indiatimes.com/world/south-asia/doha-talks-could-reshape-afghanistan-but-peace-not-assured/articleshow/78057887.cms
--------
North America
Trump announces 'peace deal' between Bahrain and Israel
12 Sep 2020
WASHINGTON: US President Donald Trump announced on Friday a "peace deal" between Israel and Bahrain, which becomes the second Arab country to settle with its former foe in less than a month.
"Another HISTORIC breakthrough today! Our two GREAT friends Israel and the Kingdom of Bahrain agree to a Peace Deal — the second Arab country to make peace with Israel in 30 days!" Trump tweeted.
A joint US-Israel-Bahrain statement said there would be "full diplomatic relations".
Bahrain has agreed to formalise the deal with Israel at a ceremony to be held on Sept 15 at the White House, where the United Arab Emirates will also sign off on its own thaw with Israel announced in mid-August.
According to the statement, Bahrain's King Hamad bin Isa Al Khalifa, Israeli Prime Minister Benjamin Netanyahu and Trump talked earlier in the day before announcing the breakthrough.
Manama says accord will boost regional 'security, stability, prosperity'
At the White House Trump celebrated, calling it "a truly historic day" and "so interesting" that he was able to make the announcement on the anniversary of the Sept 11, 2001 attacks against the United States.
"When I took office the Middle East was in a state of absolute chaos," said Trump, who faces a difficult re-election in just over seven weeks.
In Jerusalem, Prime Mini­ster Benjamin Netanyahu also hailed the agreement.
"Citizens of Israel, I am moved to be able to tell you that this evening, we are reaching another peace agreement with another Arab country, Bahrain. This agreement adds to the historic peace with the United Arab Emirates," Netanyahu said in a Hebrew-language statement.
And in Manama, the capital of Bahrain, a senior official said the deal would boost regional "security, stability, prosperity."
Until now, Israel has been able to strike only two similar peace accords with Arab countries — Egypt in 1979 and Jordan in 1994 — and Trump is hoping that the diplomatic successes will give him badly needed momentum going into the Nov 3 election.
The Republican businessman has styled himself as the most pro-Israeli US president in history.
He has taken a string of decisions highly beneficial to Israel, from recognising disputed Jerusalem as the country's capital to tearing up an international accord that had been meant to end Iran's isolation in return for verified controls to ensure against militarisation of its nuclear industry.
At the same time, Trump has pushed to wind down the United States' own military footprint in the region after decades of bloody entanglements. His earlier success in getting an Israel-UAE normalisation prompted a right-wing Norwegian member of parliament to nominate him for the Nobel Peace Prize.
The UAE's earlier announcement of a normalisation of relations with Israel broke with years of Arab League policy on the Middle East conflict but has seen pushback from the Palestinians and Iran, who both termed the deal a betrayal.
Trump, who has made crushing sanctions and diplomatic pressure on Israel's arch foe Iran a priority of his administration, predicted however that there would be a "very positive" development in the standoff with Tehran.
"I can see a lot of good things happening with respect to the Palestinians," he added, without giving details.
Meanwhile, Egypt's president said he appreciates the "important step" of Israel and Bahrain establishing diplomatic relations.
The agreement would help establish "stability and peace in the Middle East, in a way that achieves a just and permanent settlement of the Palestinian issue," President Abdel Fattah al-Sisi said on Twitter.
https://www.dawn.com/news/1579173/trump-announces-peace-deal-between-bahrain-and-israel
--------
Pompeo says Afghan negotiations likely to be 'contentious'
Sep 11, 2020
ISLAMABAD: US Secretary of State Mike Pompeo warned Friday the much anticipated negotiations between Afghanistan's warring parties are likely to be ``contentious'' but stressed that they are the only way forward if Afghans are to find peace after decades of conflict.
Pompeo made his comments en route to Qatar in the Middle East, where the Taliban maintain a political office and where historic intra-Afghan negotiations are to begin on Saturday.
The start of the talks will be mostly ceremonious, before the negotiating teams of the Taliban and the Afghan government sit down to begin the hard task of hammering out a road map for a post-war Afghanistan.
The intra-Afghan negotiations were laid out in a peace deal the United Sates and the Taliban signed on Feb. 29 in Qatar's capital of Doha, aimed at ending the war and bringing U.S. troops home.
``It's taken us longer than I wish that it had to get from February 29 to here but we expect Saturday morning, for the first time in almost two decades, to have the Afghans sitting at the table together prepared to have what will be contentious discussions about how to move their country forward to reduce violence and deliver what the Afghan people are demanding _ a reconciled Afghanistan with a government that reflects a country that isn't at war,'' Pompeo said on the plane taking him to Doha.
``It's their country to figure out how to move forward and make a better life for all Afghan people,'' he said.
President Donald Trump made the withdrawal of US troops from Afghanistan a promise before the 2016 presidential election. In the countdown to this November's presidential polls, Washington has ramped up pressure to get the intra-Afghan negotiations started.
At a news conference Thursday, Trump called the talks ``exciting'' and said Washington expected to be down to 4,000 troops by November. Even though delays have plagued the start of talks, Washington began withdrawing some of its 13,000 troops after the February deal was signed.
The withdrawal of the remaining troops does not hinge on the success of intra-Afghan negotiations but rather on the commitment made by the Taliban to fight other militant groups that could threaten the US and its allies.
Pompeo stressed that the US was ready to return soldiers to Afghanistan if it saw a threat emerging and the Taliban reneged on their commitments. The White House and its peace envoy Zalmay Khalilzad have refused to give specifics on commitments made by the Taliban, citing security concerns.
``Our commitment to reduce our forces to zero is conditioned on them executing their obligations under the agreement (which is) so very clear about their responsibilities with respect to terrorist activity taking place in Afghanistan,`` Pompeo said.
But Pompeo warned of spoilers to peace, citing recent targeted killings in Afghanistan and an attempted assassination earlier this week of Afghan vice-president Amrullah Saleh. ``It's very clear that the violence levels have to come down to acceptable levels,'' he said.
Khalilzad described the start of the talks as a ``new phase in the diplomacy for peace`` in Afghanistan. ``This is Afghan-led and Afghan-owned, there will be no mediators,'' he said.
The Afghan delegation departed from Kabul, heading to Qatar later on Friday. The delegation is led by Abdullah Abdullah, who heads the High Council for National Reconciliation, a powerful umbrella group that will oversee the Kabul negotiating team, led by former intelligence chief Mohammed Masoom Stanikzai.
Abdullah's appointment to head the council was part of a power sharing deal with Afghan President Ashraf Ghani, ending their months of squabbling over the results of controversial presidential polls the year before.
A Taliban official, speaking on condition of anonymity because he was not authorized to address the media, said the final six prisoners held by the Kabul government arrived late Thursday in Doha. The six were among 5,000 Taliban prisoner the US peace deal called on the Afghan government to free before the start of negotiations. For their part, the Taliban were required to free 1,000 government and military personnel.
Prisoner releases were behind repeated delays in the start of intra-Afghan talks and the freeing of the last six prisoners clears a final hurdle.
Even as Afghans prepared for negotiations, the violence continued Friday.
At least two civilians and two soldiers were killed by a bomb hidden on a motorcycle in eastern Khost province, a Defense Ministry statement said. The bomb exploded near a wedding.
Separately, six Afghan soldiers were killed when their outpost in eastern Afghanistan was targeted, another ministry statement said.
No one took immediate responsibility for the attacks, though both Taliban and the Islamic State group's affiliate are active in eastern Afghanistan.
Although no US or NATO soldiers have died since the signing of the US-Taliban deal, relentless attacks have killed scores of Afghan soldiers and civilians.
The Taliban have also claimed that Taliban prisoners freed by the government have been attacked as they were returning home or once they were back in their homes.
https://timesofindia.indiatimes.com/world/south-asia/pompeo-says-afghan-negotiations-likely-to-be-contentious/articleshow/78063661.cms
--------
US remembers 9/11 as coronavirus pandemic changes ceremonial tribute traditions
11 September 2020
Americans commemorated 9/11 Friday as a new national crisis — the coronavirus pandemic — reconfigured and divided anniversary ceremonies and a presidential campaign carved a path through the observances.
In New York, victims' relatives gathered on Friday morning for split-screen remembrances, one at the September 11 memorial plaza at the World Trade Center and another on a nearby corner, set up by a separate 9/11-related organization.
For more coronavirus news, visit our dedicated page.
The Stephen Siller Tunnel to Towers Foundation objected to the memorial's decision to forgo a longstanding tradition of having relatives read the names of the dead, often adding poignant tributes. Memorial leaders said the change for the 19th anniversary of the attacks was a coronavirus-safety precaution.
Kathy Swift arrived early at the alternative ceremony, wearing a T-shirt honoring her slain brother, Thomas Swift, who worked in finance.
For all the latest headlines follow our Google News channel online or via the app
"We still have to remember," said Swift, 61. "The whole country's going downhill. It's one thing after another, and now with the COVID. I'm glad they're still having this, though."
President Donald Trump and Democratic challenger Joe Biden both planned to go — at different times — to the Flight 93 National Memorial near Shanksville, Pennsylvania.
Trump is speaking at the morning ceremony, the White House said. Biden planned to pay respects there in the afternoon after attending the observance at the 9/11 memorial in New York, where he and Vice President Mike Pence greeted each other at ground zero before the ceremony began with the usual tolling of a bell.
Pence was due later at the Tunnel to Towers Foundation ceremony, where he and his wife, Karen, were to read Bible passages.
In short, the anniversary of 9/11 is a complicated occasion in a maelstrom of a year, as the US grapples with a health crisis, searches its soul over racial injustice and prepares to choose a leader to chart a path forward.
Still, 9/11 families say it's important for the nation to pause and remember the hijacked-plane attacks that killed nearly 3,000 people at the trade center, at the Pentagon in Washington and near Shanksville on Sept. 11, 2001, shaping American policy, perceptions of safety and daily life in places from airports to office buildings.
Friday will mark Trump's second time observing the 9/11 anniversary at the Flight 93 memorial, where he made remarks in 2018. Biden spoke at the memorial's dedication in 2011, when he was vice president.
The ground zero ceremony in New York has a longstanding custom of not allowing politicians to speak, though they can attend. Biden did so as vice president in 2010, and Trump as a candidate in 2016.
Although the candidates will be focused on the commemorations, the political significance of their focus on Shanksville is hard to ignore: Pennsylvania is a must-win state for both. Trump won it by less than a percentage point in 2016.
Around the country, some communities have canceled 9/11 commemorations because of the pandemic, while others are going ahead, sometimes with modifications.
The Pentagon's observance will be so restricted that not even victims' families can attend, though small groups can visit the memorial there later in the day.
At the New York memorial, thousands of family members are still invited.
But they'll hear a recording of the names from speakers spread around the vast plaza, a plan that memorial leaders felt would avoid close contact at a stage but still allow families to remember their loved ones at the place where they died.
But some victims' relatives felt the change robbed the observance of its emotional impact. The Tunnel to Towers Foundation arranged its own, simultaneous ceremony a few blocks away, saying there was no reason that people couldn't recite names while keeping a safe distance.
The readers stood alone at podiums that were wiped down between each person.
The two organizations also tussled over the Tribute in Light, a pair of powerful beams that shine into the night sky near the trade center and evoke its fallen twin towers. The 9/11 memorial initially canceled the display, citing virus-safety concerns for the installation crew. After the Tunnel to Towers Foundation vowed to put up the lights instead, the memorial changed course with help from its chairman, former Mayor Mike Bloomberg, and Governor Andrew Cuomo.
Tunnel to Towers, meanwhile, arranged to display single beams for the first time at the Shanksville memorial and the Pentagon.
Over the years, the anniversary also has become a day for volunteering. Because of the pandemic, the 9/11 National Day of Service and Remembrance organization is encouraging people this year to make donations or take other actions that can be accomplished at home.
https://english.alarabiya.net/en/coronavirus/2020/09/11/US-remembers-9-11-as-coronavirus-pandemic-changes-ceremonial-tribute-traditions
--------
9/11 was designed to erode basic human rights in US
11 September 2020
By Walt Peretto
On the 19th anniversary of the September 11th, 2001 false flag operation, the US government will be mockingly holding ceremonies at the Pentagon, New York, and Shanksville, Pennsylvania.
The government and the Zionist owned mainstream media remain in lock step in holding onto the official narrative that blamed fictional Muslim hijackers, despite overwhelming evidence that 9/11 was a global elite/Mossad/Neocon operation designed to erode basic human rights at home while expanding the emerging New World Order abroad.
Nineteen years after these heinous crimes, truth and facts remain of zero importance to the perpetrators as fiction continues to replace reality in the name of global conquest by psychopaths with unlimited financing. Today we are in the midst of another false flag operation, this time encompassing the entire planet, designed to ultimately inject the masses with DNA altering properties that will be mandatory and refusal to comply will likely impede basic life activities such as earning an income, shopping, getting an education, as well as traveling. Of course I'm talking about the COVID-19 operation which is in the later stages of the first round with a second round likely coming up that "will get attention this time" according to globalist spokesman Bill Gates.
The global psychopathic elite will continue such operations and continue to lie incessantly as long as enough people trust the major institutions that continue to lie and deceive. None of these operations would work if the vast majority of the world's population develops the critical thinking skills needed to differentiate fact from fiction.
The global elite have acquired millennia of information on human psychology which they pass down to their own ilk, while developing new technologies to keep people reliant on the grid which often makes independent thinking very challenging. The only way to avoid the impending dystopia is for the average person to rethink their perception of government and major institutions in favor of evidence-based reality-based perceptions that will render the global elite exposed and impotent. If this happens then new social systems can emerge that are more localized and based in reality.
The current system is mainly a set of theater productions that uses fear, sophisticated use of psychology, chemicals, and technology to keep people in a consensus trance while the elite concentrate on establishing a psychopathic utopia with sharp depopulation of the common masses.
Another psychological operation employed by the global elites is the discrediting of evidence-based information by labeling it as theory, especially when employing the term 'conspiracy theory' which is a weaponized term that becomes a knee-jerk reaction of dismissal for people who have difficulty processing information that is factual but is counter to official government propaganda.
Unfortunately, many people would rather reside in a mental state in which government is protecting them and so-called experts are leading the way toward a better life. The elite understands this type of thinking very well and they do their best to create as many people who think this way as possible. But not everyone is fooled and the numbers of aware critical thinkers armed with real evidence-based information must increase substantially or false flag operations like 9/11 and bio-psychological operations like COVID-19 will continue until the global psychopathic elite achieve their utopia.
Walt Peretto is a writer and researcher in Washington, DC. He recorded this article for Press TV website.
https://www.presstv.com/Detail/2020/09/11/633868/9-11-was-designed-to-erode-basic-human-rights-in-US
--------
This 9/11 anniversary arrives with the end of the war on al-Qaeda well in sight
by Christopher Miller
September 10, 2020
Christopher Miller is director of the National Counterterrorism Center in the Office of the Director of National Intelligence.
Remnants of the al-Qaeda terrorist organization that launched the 9/11 terror attacks 19 years ago remain active throughout the world. But it is now possible to see the contours of how the war against al-Qaeda ends.
The United States had three aims in this war: strengthen the country's border defenses, pursue our enemies and facilitate our allies' ability to lead the counterterrorism fight. We have succeeded in making it extremely difficult for terrorists to enter the United States to conduct cataclysmic attacks, and we have bolstered our allies' capabilities.
As for pursuing our enemies, the campaign to defeat al-Qaeda began immediately after 9/11, when committed Americans and like-minded partners sallied forth to destroy the terrorists' havens in Afghanistan and to wreck their command-and-control capabilities. Al-Qaeda can still direct others to commit acts of violence, as seen by the heinous killing of three Americans in Florida at Naval Air Station Pensacola last year, but it is no longer capable of conducting large-scale attacks.
Although I am now the director of the National Counterterrorism Center and a member of the intelligence community, my roots are as a soldier. My active service began on Dec. 5, 2001, with deployments in Afghanistan and Iraq. That experience, along with my post-Army service in the defense and intelligence fields, taught me about al-Qaeda — about its strengths and weaknesses.
My assessment now is that al-Qaeda is in crisis. The group's leadership has been severely diminished by U.S. attacks. Its sole remaining ideological leader is Ayman al-Zawahiri, Osama bin Laden's deputy on 9/11, who lives in hiding, no doubt fully aware of his vulnerability. If he is lucky, he will die of natural causes. Otherwise, the long arm of the United States will inevitably find him and bring him to justice, in one form or another.
Al-Qaeda's forces are similarly in disarray and focused simply on survival. They are on the verge of collapse. It is essential for the United States to maintain focus in this final phase of a campaign that has been the calling of hundreds of thousands of Americans, often at great sacrifice.
The defeat of these terrorists is near, but experience has taught us that prematurely declaring "mission accomplished," as we did with the war in Iraq in 2003, is to invite this Hydra-like beast to regenerate. The only counterterrorism truth is that constant pressure must be maintained on terrorist groups that have the intent or capability to attack us.
It is a testament to the achievements of those who have waged this war on al-Qaeda that we are now able to envision a future where terrorism is no longer the top national security priority but simply another threat that must be managed. With al-Qaeda's inevitable demise, we will transition to allowing our like-minded partners to take the lead while we provide niche support, in areas such as intelligence and training. The United States will closely monitor terrorist groups and maintain a strike capability that can be used when our partners are unable to address threats themselves.
I don't want to underestimate the challenges ahead. I am chastened by our failure to prevent the Islamic State's rise from the ashes of al-Qaeda in Iraq. Counterterrorism efforts today include not only preventing terrorists' acquisition and use of chemical, nuclear or biological weapons, but also fighting against the use of the Internet and other evolving technologies for terrorist purposes.
The international community must also deal with thousands of Islamic State members who fought in Syria and Iraq and have dispersed to other countries. Fortunately, as was not the case with the foreign-fighter diaspora after the Soviet-Afghan war of the 1980s, U.S. law enforcement and military members have collected biometric information on the overwhelming majority of Islamic State prisoners, making it extremely difficult for those who escaped or were released to evade detection in the future. Regardless, it is inevitable that the United States will continue to be attacked by Islamist fundamentalists who hate our freedoms and our values.
Al-Qaeda misgauged the United States' enormous resolve and fortitude. We did not seek or desire the war the terrorists started. But we will end the war on our terms. Other individuals and groups who want to harm Americans should study our war against al-Qaeda: We will pursue terrorists to the ends of the Earth, never stopping until the job is done.
https://www.washingtonpost.com/opinions/2020/09/10/christopher-miller-9-11-anniversary-end-of-war-on-al-qaeda/?utm_source=iterable&utm_medium=email&utm_campaign=1515725_
--------
US Judge Orders Testimony From 24 C Saudi Officials In 9/11 Attacks Lawsuit
12 September 2020
A US judge has directed Saudi Arabia to make 24 current and former officials available for testimony about their possible knowledge of events leading up to the September 11, 2001 attacks.
In a written ruling, Federal Magistrate Judge Sarah Netburn in New York ordered testimonies from the Saudi officials, among them Prince Bandar bin Sultan Al Saud, the kingdom's ambassador to the US from 1983 to 2005, and his long time chief of staff Ahmed al-Qattan.
James Kreindler, a lawyer for the victims, called the decision a "major development" because the Riyadh regime had produced little documentation concerning its officials working in the United States before the attacks.
Although it is unclear how and when the witnesses will be deposed, the order means "we can start uncovering what they know," he added.
Andrew Maloney, another member of the legal team representing the 9/11 victims' families, said, "Saudi Arabia thus far has not agreed to produce the witnesses identified in the order and may still challenge or seek to minimize the implications of the ruling."
"Nonetheless, this is a major development in this case."
Brett Eagleson, a spokesman for the families, described the ruling as "a game changer."
"This is the most significant ruling we've had to date in this lawsuit. And to have this on the eve of the anniversary of 9/11, you couldn't script this any better. The families are elated."
Saudi Arabia has denied involvement in the 9/11 attacks, in which nearly 3,000 people were allegedly killed when hijacked planes crashed into New York's World Trade Center, the Pentagon outside Washington, DC, and a field in western Pennsylvania.
Families of the victims believe some Saudi officials were either complicit in the attacks or aware of the kingdom's support for some of the hijackers.
Judge Netburn's decision followed another judge's March 2018 rejection of Saudi Arabia's bid to dismiss the litigation, in which families of those killed and injured, as well as businesses and insurers, are seeking billions of dollars in damages.
She said Saudi Arabia "persuasively" argued that documents did not suggest Prince Bandar oversaw the work of two officials the plaintiffs linked to the attacks.
Those officials are identified as Mussaed Ahmed al-Jarrah, a mid-ranking Saudi diplomat who served at the Saudi embassy in Washington between 1999 and 2000, and Fahad al-Thumairy, a radical Saudi cleric who was the imam of the King Fahd Mosque in Los Angeles.
Still, Netburn added, the plaintiffs' materials indicated Prince Bandar "likely has first-hand knowledge" of the role one official "was assigned by the Kingdom and the diplomatic cover provided to the propagators" working in the US.
The judge further authorized the deposition of Qattan, saying court documents show that he "likely has unique firsthand knowledge of al-Jarrah and al-Thumairy's relevant pre-9/11 activity and any post-9/11 ratification of their conduct."
Al-Jarrah is suspected of having directed support for two of the al-Qaeda-linked hijackers. The Saudi diplomat's name was supposed to be blacked out, but his identity was accidentally revealed by the US Federal Bureau of Investigation (FBI) in filling.
Back in March, a legal team representing the 9/11 attacks' survivors and families, said Saudi authorities had tried to silence at least four of their witnesses in the case. Therefore, it was requested that the identities of the witnesses in the legal battle be protected and kept secret.
The FBI's accidental disclosure of the name prompted families and lawyers of the victims to call on President Donald Trump to release documents about the embassy official.
The families seeking to sue Saudi Arabia for alleged involvement in the terror attacks have long sought information about the diplomat.
But the Trump administration said since it was an erroneous disclosure, the name was still subject to a protective order and neither side was allowed to discuss it publicly.
The Trump administration has also withheld the underlying evidence gathered by the FBI officials regarding al-Jarrah's potential involvement.
https://www.presstv.com/Detail/2020/09/12/633896/US-Saudi-Arabia-testimony-9-11
--------
Europe
Turkey says EU statement biased, 'detached from reality'; open to talks with Greece
11 September 2020
Turkey slammed a statement by European Union Mediterranean states on Friday, saying the comments were biased and "detached from reality", but added Ankara was still open to unconditional talks with Greece.
NATO members Turkey and Greece have overlapping claims to continental shelves and rights to potential energy resources in
the eastern Mediterranean.
For all the latest headlines follow our Google News channel online or via the app
But the leaders' final statement said sanctions were possible if Turkey failed to end its "confrontational actions."
The European Union "is ready to develop a list of further restrictive measures" that could be discussed at the European Council on September 24-25, the statement said.
Turkey has sent a natural gas exploration vessel and warships to waters claimed by Greece, but which Ankara views as its own.
In a joint statement on Thursday, the seven EU Mediterranean states said the bloc will draw up a list of new sanctions on Turkey at the end of September unless Ankara negotiates to resolve the dispute with Greece and Cyprus.
Read more: EU must impose 'meaningful' sanctions on Turkey if ships not withdrawn: Greek PM
Turkish Foreign Ministry Spokesman Hami Aksoy said in a statement that Greece needed to "unconditionally sit at the negotiating table with Turkey" in order to achieve dialogue and cooperation in the region, adding Athens needed to withdraw its military ships from around Turkey's Oruc Reis survey vessel in order to de-escalate tensions.
France has thrown strong support behind Greece, sending warships and fighter jets in an escalating row over hydrocarbon resources and naval influence in the eastern Mediterranean.
After talks with the leaders of Italy, Malta, Portugal, Spain, Greece and Cyprus, Macron said the leaders wanted to re-engage in a dialogue with Turkey "in good faith."
But the leaders' final statement said sanctions were possible if Turkey failed to end its "confrontational actions."
The European Union "is ready to develop a list of further restrictive measures" that could be discussed at the European Council on September 24-25, the statement said.
Turkey has sent a natural gas exploration vessel and warships to waters claimed by Greece, but which Ankara views as its own.
https://english.alarabiya.net/en/News/world/2020/09/11/Turkey-says-EU-statement-biased-detached-from-reality-open-to-talks-with-Greece
--------
Turkey brings back PKK terrorist from Ukraine
11.09.2020
Turkish intelligence agents arrested a member of the PKK/KCK terror group Thursday in Ukraine and brought him back to Turkey in a special operation.
The National Intelligence Organization (MIT) determined that Isa Ozer, who had escaped from Turkey after an arrest warrant was issued for him, was staying in the city of Odesa for a while, according to a security source who asked not to be named due to restrictions on speaking to the media.
It was found that Ozer continued to carry out terrorist activities from Ukraine and MIT brought him back to Turkey using special methods, the source added.
He was brought by plane to Istanbul, where he was handed over to the anti-terror unit of the Istanbul Police Department, and proceedings against him are underway at the Security Directorate.
Ozer faces several charges, including being a member of an armed terrorist organization and promoting terrorist groups.
Ozer, who joined the PKK/KCK in 1996, is said to be a member of a Romania-based pro-PKK foundation and extorted money from Turks there and was deported after being remanded for racketeering.
He was remanded in 2012 in a probe into the PKK/KCK's presence in Turkey's Agri province, and after being released in 2014, he assumed the duty of an "executive member" of the terror group's assembly there.
In its more than 30-year terror campaign against Turkey, the PKK -- listed as a terrorist organization by Turkey, the US and the European Union -- has been responsible for the deaths of 40,000 people, including women, children and infants.
https://www.aa.com.tr/en/europe/turkey-brings-back-pkk-terrorist-from-ukraine/1969704
--------
Arab World
Bahrain-Israel normalization deal demonstrates Manama's submission to US: Islamic Jihad
12 September 2020
The Palestinian Islamic Jihad resistance movement has strongly denounced the Israel-Bahrain normalization deal announced by US President Donald Trump, stating that the agreement exhibits the Manama regime's capitulation to Washington.
"The agreement reflects the US custody of Bahrain. The Bahraini monarch [King Hamad bin Isa Al Khalifah] and his government act upon US instructions and orders," Dawood Shihab, a spokesman for the movement, said in an interview with Lebanon-based and Arabic-language al-Mayadeen television news network on Friday night.
He described the deal as "a new and expected political downfall," after the Arab League dropped a draft Palestinian resolution condemning the agreement between the United Arab Emirates (UAE) and Israel to establish full diplomatic ties, and became a sponsor of departure from Arab consensus, which seeks an end to the Israeli occupation and establishment of an independent Palestinian state on the 1967 borders with East Jerusalem al-Quds as its capital.
In a joint statement earlier in the day, the United States, Bahrain and Israel said the agreement was reached after Trump spoke with Israeli Prime Minister Benjamin Netanyahu and the Bahraini king.
The deal comes one month after the UAE and the Tel Aviv regime agreed to normalize ties under a US-brokered deal.
Bahrain will join Israel and the UAE for a signing ceremony at the White House hosted by Trump on September 15. The Israel-UAE ceremony will be attended by Netanyahu and Emirati Foreign Minister Sheikh Abdullah bin Zayed Al Nahyan.
Following the announcement of the Israeli-Bahraini normalization deal, Palestine recalled its ambassador to Manama for consultations, according to the Palestinian Ministry of Foreign Affairs and Expatriates.
'Some Arab rulers have linked power grip to Trump's corrupt administration'
Munir al-Jaghoub, who heads Fatah's Information Department in the Office of Mobilization and Organization, also slammed Friday's normalization deal between Israel and Bahrain, lambasting Arab rulers for having attached their continued grip on power to the US administration.
"Trump announces a peace agreement between Israel and Bahrain! If Trump asked some Arab rulers to take off their clothes and walk naked in the streets of Tel Aviv, they would agree to do so in the hope that he would be the winner of the upcoming US presidential election. They (Arab rulers) have linked their continued rule to the administration, which wreaks havoc on the earth," the Palestinian official wrote on his Twitter page.
Jaghoub added the Arabic hashtag "Normalization is Treason" to his post.
Moreover, the February 14 Youth Coalition, named after the date of the beginning of the popular uprising against the ruling Bahraini regime, censured the normalization deal between Manama and Tel Aviv regime as a major betrayal.
The coalition denounced in a statement the "despicable and provocative" step by King Hamad bin Isa Al Khalifah as free service to his American master Donald Trump.
"We express our strong rejection and condemnation of the trilateral agreement among the United States, Bahrain and Israel. We hold King Hamad responsible for the consequences of this unwise decision," it read.
"We assure the Palestinian nation and the rest of the free Arab world that Bahraini people are blameless for this normalization and betrayal. This announcement represents no one other than the despotic Al Khalifah regime, who declared a war on all Muslim and Arab values and principles, and sold their values, honor and the Palestinian cause to Trump and Netanyahu in order to remain in power," the statement pointed out.
'Arab regimes rushing towards normalization do not represent their nations'
Separately, Yemen's popular Houthi Ansarullah movement condemned the leaders of some Arab leader over attempts to normalize diplomatic relations with the Israeli regimes, stressing that the monarchs do not represent their nations and will one day pay a hefty price for their betrayal of the Palestinian cause.
"The Palestinian cause has distanced itself from the burden of regimes, which used to secretly stab it through treachery and now are doing it conspicuously," it said in a statement on Friday.
The popular Ansarullah movement then voiced its unwavering support for the Bahraini nation in their legitimate struggle to restore dignity and sovereignty, and to divest themselves of dependency, betrayal and tyranny.
https://www.presstv.com/Detail/2020/09/12/633895/Bahrain-Israel-normalization-deal-demonstrates-Manama-submission-to-US-Islamic-Jihad
--------
Palestinians lash out at Israel-Bahrain normalization agreement
12 September 2020
Palestinians have roundly condemned the newly announced agreement on normalizing ties between Israel and Bahrain, saying it is yet another "stab in the back" of Palestine by another Arab country after the occupying regime reached a similar deal with the United Arab Emirates (UAE) last month.
On Friday, US President Donald Trump tweeted that the tiny Persian Gulf state of Bahrain had agreed to join the UAE in striking what he called a peace agreement to normalize relations with Tel Aviv, hailing the deal as yet another "HISTORIC breakthrough."
The White House said Trump had tweeted out the news after speaking by phone to Bahraini King Hamad bin Isa Al Khalifah and Israeli Prime Minister Benjamin Netanyahu.
The American president also attached to a separate tweet a joint statement, whereby the three had agreed on and expressed commitment to "the establishment of full diplomatic relations between Israel and the Kingdom of Bahrain."
Back on August 13, the UAE and Israel announced a US-brokered deal that laid the groundwork for the full normalization of their relations. The agreement met with uniform condemnation of all Palestinian factions, who called it a stab in the back of the Palestinians and sheer betrayal of their cause.
Later on Friday, the West Bank-based Palestinian Authority (PA), led by President Mahmoud Abbas, strongly denounced the Israel-Bahrain deal.
In a statement, carried by Palestine's official Wafa news agency, the PA strongly rejected the Israel-Bahrain deal and slammed it as a "token of support for legitimizing the ugly crimes of the Israeli occupation against the Palestinian people."
It also stressed that it viewed "this step as extremely dangerous, as it blows up the Arab Peace Initiative, the resolutions of the Arab and Islamic summits, and international legitimacy."
The Palestinian leadership also strongly urged Manama to immediately break the agreement with the occupying regime since it would "gravely harm the inalienable national rights of the Palestinian people and joint Arab action."
The PA concluded that peace and stability in the region would only achieved by putting an end to the Israeli occupation of all Palestinian and Arab lands.
Separately, Ahmad Majdalani, the social affairs minister in the PA, lambasted the deal as "a stab in the back of the Palestinian cause and the Palestinian people."
On Friday evening, Palestine's Foreign Minister Riyad al-Malki announced that Palestine has decided to immediately summon its ambassador to Bahrain for consultations on the necessary steps in response to the Israel-Bahrain deal.
Abbas has already stressed that no peace would be achieved in the region by bypassing the Palestinian Arabs in favor of normalization of ties between the Arab states and the Israeli regime.
Additionally on Friday, Hanan Ashrawi, member of the Executive Committee of the Palestine Liberation Organization (PLO), denounced the deal in a statement carried by Wafa news agency.
"The US administration has used all its political and economic might to extort, pressure, and bully Arab and other states to normalize Israeli colonization and trample on foundational principles of international law, including the tacit endorsement of the war crime of annexation," she said.
Ashrawi also stressed that the path to real peace must be founded on mutual respect and adherence to international law.
Separately on Friday, the Palestinian resistance movement of Hamas, which is based in the besieged Gaza Strip, also denounced the Israel-Bahrain deal in a statement, saying that the agreement was an "aggression" that dealt "serious prejudice" to the Palestinian cause.
Hamas spokesman Hazem Qassem also said that "this means that Bahrain is joining as a partner in the deal of the century, which is an attack on the Palestinian people."
'Bahrainis unanimous in supporting Palestine'
Bahrain's main opposition group, the al-Wefaq National Islamic Society, in a statement also condemned the deal as an "ultimate betrayal of Islam and Arabs and a departure from the Islamic, Arab and national consensus."
It also said that the Israel-Bahrain agreement is void of any legitimacy whatsoever.
"Bahraini people, with all their religious, political, intellectual and societal differences, are unanimous in adhering to Palestine and rejecting the entire Zionist entity and standing with Palestine until the last piece of land is liberated from it."
Al-Wefaq concluded that normalization with Israel is "a blatant contradiction to the will of the Bahraini people and a coup against their principled creed in rejecting the occupation of Palestine."
Bahrain has agreed to formalize the deal with Israel at a ceremony on September 15 at the White House, where the UAE would also sign off on its own thaw with Tel Aviv.
https://www.presstv.com/Detail/2020/09/11/633882/Palestine-Israel-Bahrain-deal-US-Trump-Hamas-PA-al-Wefaq--
--------
Bad economy, Beirut blasts push doctors out of Lebanon
Mona Alami
11 September 2020
Lebanon's medical sector has taken a big hit as the result of the country's economic collapse coupled with the Lebanese lira's devaluation, topped by the Beirut port explosion that killed at least 191 people. The compounding crises are pushing the country's top doctors out in droves, which could leave Lebanon's healthcare system significantly diminished.
Fearing for their families' security following the August 4 Beirut blast, and finding it hard to make a living as the country continues to financially collapse, Lebanese doctors who spend years honing their skills in top international universities are now looking to leave again.
It is too early for concrete data on the number of doctors specifically who have left or are planning on leaving, but general emigration data show an upward trend this year compared to the last two years.
For all the latest headlines follow our Google News channel online or via the app.
"The immigration crisis is escalating. Expectations for this year, without COVID-19, would have been for 120,000 departures compared to 66,000 departures in 2019, 33,000 in 2018 and 18,000 in 2017," explained Mohamad Chamsedine, a researcher at Information International, a Beirut-based research group whose offices facing the port were significantly damaged in the blasts.
COVID-19, he added, has complicated immigration processes due to long airport closures and lower employment opportunities around the world.
While it is too early for concrete data on the number of doctors looking to leave Lebanon, or the number of those who have already left, medical professionals Al Arabiya English spoke with are actively planning to move their practices outside the country.
A graduate of Harvard Medical School, Fadi, who is an ear, nose and throat specialist is moving to the Gulf in the next few months.
"I am saddened to leave but I am left with no other choice. I have to think of my children's future. Financially, I also I have to provide for my parents. My wife is now very anxious after the explosion. Personally I feel very conflicted. Leaving now after the [explosion] is making me feel like quitting, it doesn't feel right." he said.
Fadi who used to make around $15,000 a month, now earns a fraction of that amount.
"Doctors are paid six months to a year after they operate, with the Lebanese pound's devaluation, most now make a 10th of their earnings," he said. "And on top of that, most of us saw their savings wiped out by the banking crisis."
The Lebanese government defaulted in March on its $1.2 billion Eurobond payment, triggering a restructuring of its $90 billion debt, and Lebanese saw their savings essentially wiped out overnight.
Other problems faced by medical staff are the large unpaid bills left by social security. The government owes private hospitals an estimated $1.3 billion in dues since 2011, compromising their ability to buy vital medicines and medical supplies and to pay staff salaries.
Even plastic surgeons, considered Lebanon's top earners, are not shielded from Lebanon's financial crisis. Dr. Hussein Hashem, one of Beirut's plastic surgeons said he is trying to leave the country because of the deteriorating economic situation, which has translated into a 60 percent income drop. Dr. Hashem would like his children to move away from Lebanon if they can, although COVID-19 is also another obstacle Lebanese have to contend with.
Doctors Al Arabiya English spoke to had seen a drop in their earnings, including Noha, an ophthalmologist who has this year reported a loss, and has applied for a medical license in Dubai.
"I went from making $25,000 a month to a loss this year. I can't afford to stay in Lebanon anymore, and I am not the only one. The heads of many of departments of top hospitals in the country are all applying for medical licenses in the Gulf," she said.
Doctors who spoke to Al Arabiya English also reported increasing medical equipment shortages due to the pound devaluation as well as operational difficulty linked to electricity shortages and situational instability, which could have significant repercussions on the health of patients in the long run.
While some top local hospitals such as the Clemenceau Medical Center (CMC), which is part of the Clemenceau Medicine International (CMI), have chosen to expand regionally for strategic purposes, the crisis is helping them in attracting more and more Lebanese medical talent in countries where they are branching out, such as in the UAE and Saudi Arabia.
Dr. Toudic Eid, medical director at the CMI, acknowledged that the recent crisis has accelerated the move of top Lebanese doctors with CMI into the region, a trend that was uncommon in the past.
"Whoever can leavewill leave," said Shadi Saleh from the Global Health Institute at American University of Beirut.
While this is definitely a win for the region, it does not bode well for Lebanon. The country, 30 years after the war, will find its healthcare once again stripped from its best and brightest minds. "I hope we do not end up with the Iraq and Syrian model whereby all the real professional talent leaves," added Saleh.
https://english.alarabiya.net/en/features/2020/09/11/Bad-economy-Beirut-blasts-push-doctors-out-of-Lebanon
--------
Lebanese president says fresh Beirut fire likely deliberate act of sabotage
11 September 2020
Lebanese President Michel Aoun says a deliberate act of vandalism may have caused the latest fire in Beirut port, which came a month after a massive blast, which killed more than 190 people and injured thousands in the Lebanese capital.
"Any mistake of any kind that leads to such a fire is no longer acceptable, especially after the disaster caused by the first blaze," President Aoun said, referring to the massive fire that broke out at Beirut port engulfing a warehouse storing engine oil, vehicle tires, and food aid on Thursday.
The Lebanese army says the military police have started investigations into the fresh fire upon the notice of the public military prosecution.
The Lebanese president said the fire has been caused by either sabotage or negligence. The exact cause of the fire is not known yet.
"The fire could be an intentional act of sabotage, the result of a technical error, ignorance, or negligence. In all cases, the cause needs to be known as soon as possible, and those responsible held to account," Aoun said on Thursday.
The blaze reportedly erupted in the duty free zone of the port.
The International Committee of the Red Cross said its humanitarian operations risked serious disruption as the fire hit the warehouse containing its food aid.
Fabrizio Carboni, ICRC Regional Director for Near and Middle East, tweeted that 500,000 litres of cooking oil, as well as food parcels, were stored at the site.
Videos circulating on social media showed port workers running away in fear as soon as the fire broke out, a chilling reminder of last month's blast that killed dozens of port employees and 10 firefighters.
On August 4, a fire at a warehouse in Beirut's port ignited thousands of tons of ammonium nitrate causing a massive blast that also wounded more than 6,500. Up to 300,000 people were left homeless and much of the downtown areas of the city suffered major damage.
A Lebanese political party accused the US and Israel of being behind the explosion at the capital Beirut's port.
"Beirut port was blown up by American and Israeli spy services," Najah Wakim, president of the People's Movement, told Lebanon's al-Mayadeen television network.
"The FBI, the US's criminal investigation organization, has announced a probe into the August 4 explosion in order to hide the reality that lies behind the blast," he added.
The International Committee of the Red Cross said its humanitarian operations risked serious disruption as the fire hit the warehouse containing its food aid.
Fabrizio Carboni, ICRC Regional Director for Near and Middle East, tweeted that 500,000 litres of cooking oil, as well as food parcels, were stored at the site.
Videos circulating on social media showed port workers running away in fear as soon as the fire broke out, a chilling reminder of last month's blast that killed dozens of port employees and 10 firefighters.
On August 4, a fire at a warehouse in Beirut's port ignited thousands of tons of ammonium nitrate causing a massive blast that also wounded more than 6,500. Up to 300,000 people were left homeless and much of the downtown areas of the city suffered major damage.
A Lebanese political party accused the US and Israel of being behind the explosion at the capital Beirut's port.
"Beirut port was blown up by American and Israeli spy services," Najah Wakim, president of the People's Movement, told Lebanon's al-Mayadeen television network.
"The FBI, the US's criminal investigation organization, has announced a probe into the August 4 explosion in order to hide the reality that lies behind the blast," he added.
https://www.presstv.com/Detail/2020/09/11/633837/Lebanon-beirut-fire-aoun-sabotage
--------
Hezbollah calls US sanctions on Lebanon 'act of aggression'
11 September 2020
Lebanese Hezbollah's Deputy Secretary General Sheikh Naim Qassem says US sanctions on Lebanon are an act of aggression and a failed attempt to "bring Lebanon to its knees."
"The US sanctions are aimed at changing the political equation in Lebanon," Sheikh Qassem said in an interview with RT Arabic published on Thursday.
He said US sanctions imposed on Lebanese figures or entities wouldn't weaken the Lebanese people's determination.
The Hezbollah official said the US's policy toward Lebanon was to keep the country "under pressure."
The US on Tuesday targeted former Lebanese Finance Minister Ali Hassan Khalil from the Shia Amal Party, and former Transport Minister Youssef Fenianos from the Christian Marada Movement with sanctions over alleged support for Hezbollah.
Amal and Marada condemned the sanctions, stressing that the measures wouldn't change their national principles.
Hezbollah also denounced the sanctions in a statement issued on Wednesday, saying the administration of President Donald Trump was "a terrorist authority" wreaking havoc throughout the world.
Sheikh Qassem has himself been targeted with US sanctions, too.
On May 16, 2018, the United States and several of its partners, including Saudi Arabia and Bahrain, imposed sanctions on Hezbollah leadership, targeting its Secretary General Sayyed Hassan Nasrallah and Sheikh Naim Qassem.
The Trump administration imposed additional sanctions on Hezbollah in late October 2018, targeting individuals and international organizations that did business with the group.
https://www.presstv.com/Detail/2020/09/11/633858/Hezbollah-calls-US-sanctions-on-Lebanon-act-of-aggression
--------
India
Khalistan push exists only due to Pak backing: Expert
Sep 11, 2020
Toronto
The idea of a breakaway Sikh nation is a fantasy that exists only due to the backing of Pakistan to Khalistan extremists, says the author of an explosive report detailing Islamabad's role in fomenting terrorism in Punjab.
Veteran Canadian journalist Terry Milewski, who wrote the report Khalistan: A Project of Pakistan, also asserted that the so-called Referendum 2020 will only be voted on by those who are already separatist elements and thus may result in skewing the outcome.
"I believe that without Pakistan they (Khalistanis) wouldn't have much to live for. It would be all rhetorical, all performative, with no substance," Milewski told HT in an interview.
"This thing isn't real, it's just a fantasy. Pakistan gives them something, gives the Khalistanis an illusion that their dream might become a reality," said Milewski, who spent decades with Canada's national broadcaster CBC, including years as a prime time news host.
Milewski said his objective behind bringing out the report at this time was because the Punjab Referendum 2020, organised by the separatist group Sikhs for Justice (SFJ), is scheduled for November.
He pointed out that election results in India have clearly shown that Khalistan has little popular support, and that even within the Sikh community in Canada, the vast majority will not participate in the process.
However, that will ensure the results of the referendum are skewed in favour of those that actually support Khalistan. "The problem is, it's a referendum of the people that support the referendum," he said.
The results, however insignificant they may be, "is designed to rally supporters" of a waning Khalistan cause, he added.
Milewski's report was released by the think tank MacDonald-Laurier Institute (MLI) in Ottawa. It places the focus sharply upon Pakistan's role in the Khalistan issue, which it fanned since the 1970s and continues to till this day.
It traces the origins of the Khalistan project to Zulqikar Ali Bhutto, Pakistani prime minister in the early 1970s. It was fomented further by military dictator Zia ul Haq. The report also points to the links of Canadians involved in the movement to Pakistan, including the visits of Talwinder Singh Parmar there.
Parmar is considered the mastermind behind the bombing of Kanishka, the Air India flight 182, in June 1985, which claimed 329 lives and remains the worst incident of terrorism in Canadian history.
https://www.hindustantimes.com/india-news/khalistan-push-exists-only-due-to-pak-backing-expert/story-11iW4lfEQ9Sbhb0o7m0AYM.html
--------
Pakistan
China defends Pakistan, says it has made tremendous efforts in fighting terrorism
Sep 11, 2020
BEIJING: China on Friday came to defence of Pakistan, which is facing flak for sponsoring terrorism, saying the country has made "tremendous sacrifice" in fighting terrorism.
"Terrorism is a common challenge faced by all countries. Pakistan has made tremendous efforts and sacrifice in fighting terrorism. The international community should recognise and respect that. China opposes all kinds of terrorism," said Chinese Foreign Ministry spokesperson Zhao Lijian.
The United States and India at the US-India Counter-Terrorism Joint Working Group and Designations Dialogue underlined the urgent need for Pakistan to take immediate, sustained and irreversible action to ensure that no territory under its control is used for terrorist attacks.
At the 17th meeting of the US-India Counter-Terrorism Joint Working Group and the third session of the US-India Designations Dialogue, Mahaveer Singhvi, Joint Secretary for Counter-Terrorism, Ministry of External Affairs and Ambassador Nathan A Sales, US State Department Coordinator for Counterterrorism, discussed counterterrorism cooperation, resolving to continue close coordination on this important element of the comprehensive global strategic partnership that exists between the two countries.
According to a press statement by the US Department of State, "They exchanged views on threats posed by UN-sanctioned terrorist entities and emphasised the need for concerted action against all terrorist networks, including al-Qa'ida, ISIS/Daesh, Lashkar e-Tayyiba (LeT), Jaish-e-Mohammad (JeM), and Hizb-ul Mujahideen."
"The two sides underlined the urgent need for Pakistan to take immediate, sustained, and irreversible action to ensure that no territory under its control is used for terrorist attacks, and to expeditiously bring to justice the perpetrators of such attacks, including 26/11 Mumbai and Pathankot," the statement read.
During the webinar, the US reiterated its support for the people and India in the fight against terrorism.
"There was a joint commitment to strengthen cooperation on information sharing and other steps to disrupt the ability of international terrorists to travel, consistent with the important provisions and obligations outlined in United Nations Security Council Resolution 2396," the State Department added.
https://timesofindia.indiatimes.com/world/pakistan/china-defends-pakistan-says-it-has-made-tremendous-efforts-in-fighting-terrorism/articleshow/78056970.cms
--------
Pak Appoints Asghar Zaidi As Baba Guru Nanak University's First Vice Chancellor
Sep 11, 2020
AMRITSAR: Pakistan government has announced the appointment of the first vice chancellor of Baba Guru Nanak University (BGNU) even as university building is yet to come up in the neighbouring country.
Evacuee Trust Property Board chairman Aamer Ahmed informed TOI on Friday that vice chancellor, Government College University, Lahore Professor Asghar Zaidi had been given charge as first vice chancellor of the Baba Guru Nanak University.
The then prime minister of Pakistan Shaukat Aziz had announced to set up a university dedicated to Sikh's first master Guru Nanak Dev at his birth place Nankana Sahib in 2006 but ever since the construction of BGNU had run into rough weathers.
Earlier local residents of Nankana Sahib along with a group of lawyers denied to give their land for the university following which it was decided to shift the BGNU to Islamabad with a campus to be set up at Muridke which is the headquarters of notorious Islamist militant organisation Lashkar-e-Taiba.
https://timesofindia.indiatimes.com/world/pakistan/pak-appoints-baba-guru-nanak-universitys-first-vice-chancellor/articleshow/78065106.cms
--------
Anti-Shiite protest rattles Pakistan's Karachi
September 11, 2020
KARACHI: Thousands of anti-Shiite protesters including demonstrators linked to Sunni extremists rallied in Pakistan's Karachi Friday, sparking fears that rising tensions between the religious groups may unleash a new round of sectarian violence.
The rally follows a raft of blasphemy accusations against major Shiite leaders in Pakistan after a televised broadcast of an Ashura procession last month showed clerics and participants allegedly making disparaging remarks about historic Islamic figures.
Ashura commemorates the killing of the Prophet Muhammad's grandson Hussein at the Battle of Karbala in 680 AD — the defining moment of the religion's schism and the birth of Shiite Islam.
Friday's demonstration saw thousands of protesters rally near the tomb of the country's founder — Muhammad Ali Jinnah — where participants chanted "infidels" and "God is the greatest."
"We will not tolerate any more defamation," said Qari Usman from the Islamist Jamiat Ulema-e-Islam political party during a speech.
Pockets of demonstrators held banners of the extremist anti-Shiite group Sipah-e-Sahaba, which has been linked to the killing of hundreds of Shiites over the years.
Blasphemy is a hugely sensitive issue in conservative Pakistan where laws can carry the death penalty for anyone deemed to have insulted Islam or Islamic figures.
Even unproven allegations have led to mob lynchings and vigilante murders.
Sectarian violence has erupted in fits and bursts for decades in Pakistan, with homegrown anti-Shiite militant groups bombing shrines and targeting Ashura processions.
Thousands were killed in the previous decade sparking a fierce crackdown by security forces in 2015 which resulted in a dramatic drop in sectarian violence.
The crackdown culiminated in July 2015 when Malik Ishaq — the chief of the banned militant group Lashkar-e-Jhangvi (LeJ) — was killed in a firefight with police along with 13 fellow militants.
The shootout wiped out much of the top leadership of LeJ, a driving force in the violence targeting Shiites, who make up around 20 percent of Pakistan's 220 million population.
Karachi — Pakistan's largest city which is also a major business and industrial hub — was once rife with political, sectarian, and ethnic militancy with thousands killed.
However a years-long operation by security forces starting in 2013 has brought a considerable lull in the violence — but scattered attacks still take place.
https://www.arabnews.com/node/1732981/world
--------
Seize 'historic moment', Pakistan tells Kabul, Taliban
Baqir Sajjad Syed
12 Sep 2020
ISLAMABAD: Prime Minister Imran Khan on Friday welcomed the launch of intra-Afghan dialogue, saying Pakistan has fulfilled its commitment and it is now for the Afghans to work towards durable peace through a negotiated settlement of the dispute.
He, however, reassured the Afghans that Pakistan would continue supporting their peace efforts.
The long-awaited dialogue between the warring Afghan factions is set to begin on Saturday (today) in Doha, Qatar, after repeated delays over prisoners' release.
The 21-member Afghan government team led by Masoom Stanekzai reached Doha on Friday evening.
The Taliban side is, meanwhile, being led by Sheikh Abdul Hakim Haqqani, a hardline cleric and close confidant of the insurgent group's chief Maulvi Hibatullah Akhunzada.
Haqqani recently replaced Mullah Abdul Ghani Baradar, who had signed an agreement with the US in February. The Taliban delegation for the talks also has 21 members.
The release of the last group of six "dangerous" Taliban prisoners by Afghan government paved the way for the start of the talks, which were to begin originally on March 10 under the US-Taliban agreement.
US Secretary of State Mike Pompeo, US Special Envoy for Afghanistan Zalmay Khalilzad, Chief of the Afghan High Council for National Reconciliation Abdullah Abdullah, Afghan Foreign Minister Hanif Atmar and ambassadors would witness the start of the dialogue between the Afghan government's team and Taliban negotiators.
The event, being described by many as 'historic' has been welcomed by a number of world leaders, including US President Donald Trump.
Islamabad says it facilitated the US-Taliban agreement and contributed to breaking the stalemate on the prisoners' release.
"I warmly welcome the announcement regarding commencement of Intra-Afghan Negotiations on 12 September 2020. Finally, our combined efforts have brought forth the day that the Afghan people have been yearning for," Prime Minister Khan said.
He recalled that Pakistan too had suffered from the fallout of the Afghan conflict in the shape of terrorism, which caused both human and economic losses.
Speaking about Pakistan's contribution to efforts for Afghan reconciliation, Mr Khan said: "Pakistan has played a pivotal role in facilitating the Afghan peace process to this juncture. We feel deeply gratified today as we have fulfilled our part of the responsibility."
"It is now for the Afghan leaders to seize this historic opportunity, work together constructively, and secure an inclusive, broad-based and comprehensive political settlement," he added.
The prime minister urged all sides to honour their commitments, persevere, and staunchly pursue the goal of peaceful settlement of the dispute, which is now in its 19th year.
"For its part, Pakistan will continue to remain in full support and solidarity with the Afghan people as they march forward in this consequential journey for peace and development," he said.
In a related development, the commander of US CENTCOM, Gen Kenneth F. McKenzie Jr., met Chief of Army Staff Gen Qamar Javed Bajwa at the General Headquarters.
"Geostrategic environment, regional security, Pak-US military cooperation, including Afghanistan peace process and Kashmir situation, (were) discussed," said the Inter-Services Public Relations.
https://www.dawn.com/news/1579176/seize-historic-moment-pakistan-tells-kabul-taliban
--------
Motorway gang-rape case still shrouded in darkness
12 Sep 2020
LAHORE: Frustration among public was touching a new high as investigators failed to report any breakthrough almost 72 hours after the gang-rape of a woman on the motorway near here.
There were red herrings galore on Friday and no solid leads were found. The biggest disappointment came when news run by some television channels that two men had been picked up after the ATM card of the 32-year-old victim of the gang-rape had been used at a bank, turned out to be false.
The card had been taken away along with other valuables and cash after the woman, a French national, had been attacked on the outskirts of Lahore in the early hours of Wednesday, Sept 9, after her car ran out of fuel. A couple of armed men allegedly beat up her and her two children travelling with her. The attackers then took them into the adjacent fields where they raped the woman.
Following the outrage of Thursday, the government on Friday did appear to be making an effort. However, unless the details of any leads found by several investigation agencies involved were kept concealed from the curious, on-the-edge Pakistanis, the official display betrayed little more than nervous energy.
A host of investigators pooled in their expertise in pursuit of two violent suspects who might have left their finger prints and DNA behind as they went about smashing windows of the car while forcibly taking the rape victim and her children away. Information emerging from the investigation teams and transmitted quickly to eager news consumers said many of the nearby villages had been combed – without any success to talk about.
There was also a mention of the nomads who happened to have set up their tents not too far from the crime spot. It was not ruled out that the perpetrators may be men not settled on a particular location, the kind that do not necessarily feel the need to have the ID cards.
There was much hairsplitting generally unimpeded by intervention by good sense. For example, threads were run on social media describing the trauma the victim and her family were going through. Those coming up with this public show of sympathy refusing to realise how much more misery they were piling with their act on those whose plight they were seeking to highlight — there were rare bits of positives in the discussions as well, apart from the general solidarity for the victims of the tragic incident. It was pointed out that the investigators had much else to look for other than focusing on whether the suspects were likely to have identity cards or not.
The government on its part was caught in fighting many battles apart from dealing strictly with the horrifying gang-rape case in what is considered to be one of the better governed and safer parts of the country away from the 'remote' areas. The protesters in Lahore maintained that they had a better sense of security until a few days earlier, when the new Capital Chief Police Officer Umar Sheikh was about to take charge.
Mr Sheikh had been involved in a departmental controversy immediately after taking over his new job a couple of weeks ago, which culminated in the departure of the Inspector General of Punjab. On Thursday he took his candidness too far and ended up with remarks which were condemned by many as blaming the victim, while he should have been promising action against the culprits and reassuring the public about security.
On Friday, there was a steady queue of the government spokespersons who defended the Lahore CCPO against the relentless calls for his removal from the post over his statement about the gang-rape which he had later tried to justify with what commentators insisted would rank as a blanket indictment of society.
The costs of the CCPO's gaffe were ultimately passed on to Chief Minister Usman Buzdar's government which has been under pressure right from its inception for one reason or another. Some damage control exercise was necessary after the Buzdar detractors even in the government camp intensified their attacks on the embattled chief minister and this was the context in which the visit by Special Assistant to the Prime Minister Shahzad Akbar to Lahore on Friday was seen.
https://www.dawn.com/news/1579174/motorway-gang-rape-case-still-shrouded-in-darkness
--------
Mideast
Spokesman Dismisses Microsoft's Claims about Iranian Effort to Influence US Election
Sep 11, 2020
Khatibzadeh's remarks came after Microsoft claimed that "Iranian, Russian, and Chinese hackers are trying to spy on the people in the campaigns of the presidential elections that is to be held in October".
"It is for decades the US government has interfered in elections of other countries including Islamic Republic of Iran and is in no position to make such a ridiculous claim against the Islamic Republic of Iran," Khatibzadeh said on Friday.
The spokesman reiterated that the United States, which for decades has interfered in the elections of other countries, including Iran like toppling the elected government of the Iranian people, Dr. Mohammad Mosaddeq, in 1953 and leads an active counterintelligence campaign against other countries.
"The US is in no position to raise such baseless and unfounded claims," he reiterated.
"As reiterated on numerous occassions, Tehran does not care who chairs the White House," he said, adding, "What matters for Iran is Washington's adherence to international law, rules and norms and its renunciation of interference in the internal affairs of other countries and fulfillment of its obligations."
Microsoft says hackers linked to Russia, China and Iran are trying to spy on individuals and groups involved in the November 2020 US presidential election.
"Russian hackers involved in the Democrats' 2016 campaign are once again involved," the tech company claimed.
Microsoft further claimed that "it is clear that foreign activist groups have stepped up their efforts to target the election. Both election campaigns on the Democratic front led by Joe Biden and the Republican front led by Donald Trump are targeted by cyber-attackers".
https://en.farsnews.ir/newstext.aspx?nn=13990621000565
--------
Iran Blasts UN Human Rights Council for "Untrue" Report on Situation in Yemen
Sep 11, 2020
"Though Iran has been named only once in the report, it neglects Iran's pivotal role and unconditional help to politically solve the crisis in Yemen," Khatibzadeh said.
The Iranian foreign ministry spokesman reiterated that this is while the Western countries, like the US and Canada, are openly selling weapons to the coalition led by Saudi Arabia, noting that the figures on these sales have been published and are at hand.
"Though these countries, under pressure from human rights organizations, reduced or stopped selling arms to the Saudis, the bitter fact is that they are making handsome amounts through neglecting international and ethical commitments," he added.
Khatibzadeh reiterated that they are completely alert that the weapons they sell are used to kill Yemeni people and to destroy their infrastructures as a result of which the biggest human tragedy is happening in Yemen by the Saudi-led coalition and their weapon providers.
He said that it is surprising to see Iran's name in the report while some Western countries are making billions of dollars through selling weapons to the Saudi-led coalition
"Iran condemned the Saudi attack on Yemen from the very beginning and supported a political solution to the crisis, specially those carried out in Kuwait, Stockholm, and, recently, the efforts made by the UN chief representative for Yemen Martin Griffiths," the Iranian foreign ministry spokesman added.
Referring to the fact that the name of the Saudis has been mentioned tens of times in the report and their destructive role has been underlined, he stressed that the siege on Yemen has prevented Iran from sending humanitarian aids to the country.
"So the claim that Iran is providing weapons has no foundations and is totally false," Khatibzadeh further added.
Saudi Arabia and its allies, including the United Arab Emirates, Morocco, and Sudan, launched a brutal war against Yemen in March 2015 in an attempt to reinstall Yemen's former president Abd Rabbuh Mansur Hadi.
The aggression initially consisted of a bombing campaign but was later coupled with a naval blockade and the deployment of ground forces to Yemen. Hundreds of thousands of people have died since the war began, says Yemen's Health Ministry.
The Saudi-led war has also taken a heavy toll on the country's infrastructure, destroying hospitals, schools, and factories. The United Nations (UN) has said that a record 24 million Yemenis are in dire need of food, including 8.4 million threatened by severe hunger.
Despite Riyadh's claims that it is bombing the positions of the Ansarullah fighters, Saudi bombers are flattening residential areas and civilian infrastructures.
According to several reports, the Saudi-led air campaign against Yemen has driven the impoverished country towards humanitarian disaster, as Saudi Arabia's deadly campaign prevented the patients from travelling abroad for treatment and blocked the entry of medicine into the war-torn country.
https://en.farsnews.ir/newstext.aspx?nn=13990621000327
--------
Israel hopes India and China will sort out their differences in 'peaceful way'
Sep 9, 2020
JERUSALEM: Israel on Wednesday expressed hope that India and China will sort out their differences in a "peaceful way", amidst mounting tension between the two Asian giants over the border issue.
"We hope that all things will be sorted out in a peaceful way, and the tension will be lowered. This is our desire," Deputy Director General for the Asia-Pacific at Israel's foreign ministry Gilad Cohen said in response to a question on the border tension between India and China at an online briefing.
Tensions between India and China escalated manifold along the Line of Actual Control in eastern Ladakh after the Galwan Valley clashes in June. The latest incident occurred on Monday.
India on Tuesday said Chinese troops attempted to close in on its position in eastern Ladakh on Monday and fired shots in the air, in a rapid escalation of tensions where firearms were used along the Line of Actual Control after 45 years.
Cohen said that Israel enjoyed good relations with both the countries and it is willing to have trade agreements with them.
"We try to have good relations with all of the countries in Asia and this is very very important to us.. As you see we have good relations with India. We have good relations with China," he said.
"With India we spoke about this trade agreement about designated products. With China we are talking about a Free Trade Agreement...India and China also have a lot of commerce," Cohen said.
"We hope to have a kind of agreement for designated products with India," he said, describing the Free Trade Agreement as a "great engine for boosting the economies."
According to sources, Israel is working on a Preferential Trade Agreement (PTA) with India with a designated list of 270-280 products.
The service sector has been left out of the agreement with India. Israel's FTA with all the countries, including with its closest ally USA, also does not include the services sector. In such a scenario, a PTA on designated goods can help facilitate bilateral trade between the two countries, informed sources said.
Israel is in discussions with South Korea, Vietnam, China, the Philippines and other Asian countries over signing of a Free Trade Agreement.
"We are going to sign a FTA with Korea. We have also in the pipeline a (trade) agreement in an advanced stage with China and Vietnam," Cohen said.
The strategic relationship between India and Israel is on a qualitatively different trajectory since the historic visit of Prime Minister Narendra Modi to Israel three years ago in July 2017 - becoming the first Indian prime minister to tour the Jewish state. Netanyahu visited India in January 2018.
"We have very good relations with India. We can collaborate in many fields like agriculture, energy, water treatment," Cohen said in response to a question. He also suggested a trilateral collaboration between Israel, India and the US.
https://timesofindia.indiatimes.com/world/south-asia/israel-hopes-india-and-china-will-sort-out-their-differences-in-peaceful-way/articleshow/78022257.cms
--------
Turkey arrests 60 lawyers, 44 soldiers allegedly affiliated with Gulen movement
11 September 2020
Turkish security forces arrested on Friday 60 lawyers and 44 soldiers, allegedly affiliated with a religious movement led by Fethullah Gulen on charges of being behind a 2016 coup attempt, Al Arabiya reported.
Among those detained are 48 practicing lawyers, seven attorneys undergoing training, a judge who was dismissed from his position, and a law graduate, according to reports.
For all the latest headlines follow our Google News channel online or via the app.
Turkish security forces and police reportedly made the arrests in Ankara and Istanbul at dawn on Friday.
Twenty-two of the 44 soldiers have been accused of establishing cells with ties to Gulen within the military, according to the Al Arabiya report.
Turkey's President Recep Tayyip Erdogan has accused Gulen – a Turkish Muslim preacher who lives in the US and a former ally – of orchestrating a coup attempt in 2016 that was carried out by a faction within the Turkish Armed Forces.
The president says Gulen uses his followers to try and overthrow the government.
Since 2016, thousands of people have been held by the government for their alleged involvement in the attempted coup.
https://english.alarabiya.net/en/News/middle-east/2020/09/11/Turkey-arrests-60-lawyers-44-soldiers-allegedly-affiliated-with-Gulen-movement
--------
UN registers sharp spike in Israeli demolitions of Palestinian houses
11 September 2020
The United Nations (UN)'s Office for the Coordination of Humanitarian Affairs (OCHA) says there has been a sharp increase in the number of Palestinian houses being demolished by Israel in the occupied West Bank during the coronavirus pandemic.
"The period from March to August 2020 saw the demolition or confiscation of 389 Palestinian-owned structures in the West Bank, on average, 65 per month, the highest average destruction rate in four years," the UN office said on Friday.
"Sadly, demolitions during the period March-August 2020 left 442 Palestinians homeless, further exposing many to risks associated with the pandemic," it said.
OCHA further said that in August alone, 205 Palestinians had been displaced, more than in any other single month since January 2017.
The Israeli regime routinely demolishes Palestinian houses in the occupied West Bank, claiming that the structures have been built without permits, which are nearly impossible to obtain. They also sometimes order Palestinian owners to demolish their own houses or pay the costs of the demolition if they do not.
Meanwhile, UN Humanitarian Coordinator for the Palestinian Territories Jamie McGoldrick warned that Israel's demolition of Palestinian houses during the pandemic would make the Palestinians more susceptible to health risks.
"The destruction of property in an occupied territory is prohibited under international humanitarian law, unless absolutely necessary for military operations," McGoldrick said.
"The global pandemic has increased the needs and vulnerabilities of Palestinians who are already trapped in the abnormality of prolonged military occupation. Unlawful demolitions exacerbate these vulnerabilities and must stop immediately," the UN official said.
More than 600,000 Israelis live in over 230 settlements built since the 1967 Israeli occupation of Palestinian territories of the West Bank and East Jerusalem al-Quds.
All Israeli settlements are illegal under international law. The UN Security Council has condemned Israel's settlement activities in the occupied territories in several resolutions.
Palestinians want the West Bank as part of a future independent Palestinian state with East Jerusalem al-Quds as its capital.
https://www.presstv.com/Detail/2020/09/11/633857/UN-registers-sharp-spike-in-Israeli-demolitions-of-Palestinian-houses
--------
Arab League must be disbanded after failing to condemn UAE-Israel deal: Ansarullah
11 September 2020
Yemen's popular Houthi Ansarullah movement has roundly denounced the Arab League over dropping a Palestinian draft resolution in condemnation of a controversial agreement between the United Arab Emirates (UAE) and Israel, lamenting the "disgraceful" position of the organization and its denial of the Palestinian cause.
"We express our strong condemnation of the Arab League's terrible degeneration into a level, where it simply reneges on the Palestine cause – the reason for which it was founded," Ansarullah spokesman Mohammed Abdul-Salam told Yemeni Arabic-language al-Masirah television network.
"The least expectation from the Arab League is to maintain its previous positions and reject normalization at least when it cannot do anything practical to stop it. Palestine presented a draft resolution condemning the UAE-Israel normalization deal, but the Arab League refused to approve it. We believe the organization must be dissolved," the senior Ansarullah official pointed out.
Abdul-Salam warned Palestinians that the Arab League could turn into a body working against them, saying, "We do not rule out that the Arab League would give the green light for a military aggression after an arrest campaign against Palestinians."
The Ansarullah spokesman advised Palestinians to withdraw from the Arab League, arguing that the organization has become an apparatus in favor of Israel's interests and is advancing US scenarios in the region.
Abdul-Salam also censured the imam of the Grand Mosque of Mecca over a sermon that was interpreted as a prelude to Saudi Arabia's normalization with Israel.
"It is incredibly strange for the imam of the Grand Mosque of Mecca [Abdulrahman al-Sudais] to deliver a speech full of deception, lies and deceit and to speak about common interests with the Zionist regime from the pulpit where he is supposed to convey truth," he highlighted.
Abdul-Salam stressed that regional nations are very vigilant, and resistance movements and a large number of countries dismiss normalization with the Tel Aviv regime and will push the Palestinian cause.
On Wednesday, Arab foreign ministers attended a virtual session against the backdrop of UAE normalizing relations with Israel, but did not condemn the US-brokered agreement that is to be formalized at a signing ceremony at the White House next week.
Earlier in the day, Palestinian Foreign Minister Riyad al-Maliki called on Arab countries to reject the UAE-Israel normalization deal.
"In the face of the UAE-Israeli normalization agreement, it has become necessary for us to issue a position to reject this move. Otherwise, our meeting will be considered as a blessing or being complicit with the normalization," he said.
Israel and the UAE agreed to a US-brokered deal to normalize relations on August 13.
While Emirati officials have described the normalization deal with the Tel Aviv regime as a successful means to stave off annexation and save the so-called two-state solution to the Israeli-Palestinian conflict, Israeli leaders have lined up to reject the bluff of Abu Dhabi's crown prince and de facto ruler of the UAE, Sheikh Mohammed bin Zayed Al Nahyan, that Israel's annexation plans were off the table.
The Palestinians say the UAE, as an important Arab player in the region, has stabbed fellow Palestinians in the back. They also say the agreement does not serve the cause of the Palestinians.
https://www.presstv.com/Detail/2020/09/11/633843/Arab-League-must-be-disbanded-after-failing-to-approve-resolution-condemning-UAE-Israel-deal--Ansarullah-spox
--------
Africa
Coup makers launch new round of transition talks with Mali actors
10 Sept 2020
Mali's military rulers have launched a three-day "national consultation" with political parties, unions and members of civil society groups, facing questions at home and pressure from abroad over their plans for returning the country to civilian rule.
About 500 people were expected to attend Thursday's forum taking place at a conference centre in the capital, Bamako.
The talks mark the second round of discussions between the officers who last month overthrew President Ibrahim Boubacar Keita and civilian representatives, many of whom had campaigned fiercely for him to step down during weeks of protests against the country's economic woes and spiralling security crisis.
At stake is how the military government intends to make good on its promise, made just hours after the August 18 coup, to restore civilian governance and stage elections within a "reasonable" timeframe.
Approximately 100 supporters of the M5-RFP, the anti-Keita alliance which led the protests against him, clashed with police at the entrance to the conference centre, delaying the start of Thursday's talks.
Uncertainty
Early jubilation among many Malians over Keita's exit has been superseded by questions and also divisions about the speed of the handover and the military's role in the transition period.
Mali's neighbours have watched with concern, fearing that the country at the heart of the fight against armed groups in the Sahel region could further slide into chaos.
The years-long violence plaguing Mali, in which armed groups affiliated to al-Qaeda and ISIL (ISIS) have stoked ethnic tensions while jockeying for power, has also spilled into the neighbouring countries of Niger and Burkina Faso, destabilising the wider region and creating an enormous humanitarian crisis.
Fighters killed three Malian soldiers and destroyed two vehicles in an attack near Alatona, Segou region, in central Mali on Wednesday, according to reports citing military officials.
The military government initially talked of a three-year transition, corresponding to the time left in Keita's second five-year mandate that would be overseen by a soldier.
In contrast, the 15-nation regional bloc Economic Community of West African States (ECOWAS) has set a hard line, closing borders, banning trade with Mali and insisting that the handover last 12 months maximum.
In the run-up to the talks, the bloc said Mali's civilian transition president and prime minister "must be appointed no later than September 15".
A committee of about 20 lawyers, researchers and academics has drawn up a draft "road map" resulting from a first round of talks on Saturday.
This document will be put to the forum "for amendment, improvement and enrichment", its chair, Fatoumata Dembele Diarra, told AFP news agency.
https://www.aljazeera.com/news/2020/09/coup-makers-launch-transition-talks-mali-actors-200910111412409.html?utm_source=iterable&utm_medium=email&utm_campaign=1515725_
--------
Ethiopian Opposition Leader Charged With Terrorism, Lawyer Says
12 September 2020
Ethiopian authorities charged an opposition party leader and seven other people with terrorism following violent protests that erupted in the capital earlier this year after the killing of a musician.
Eskinder Nega, the leader of the Balderas for Genuine Democracy party, was accused of inciting clashes and seeking to overthrow the government through violent means, according to his lawyer, Henok Aklilu. Four other members of Balderas are among those charged, he said.
"I believe this is politically motivated," Henok said by phone Thursday. The charges were reported earlier by the state-affiliated Fana Broadcasting Corp.
Authorities arrested more than 9,000 people during the protests in Addis Ababa, which were sparked by the assassination of Haacaalu Hundeessa on June 29. The singer-songwriter was a popular voice during protests by the Oromo, Ethiopia's biggest ethnic group, for reforms in the ruling Ethiopian People's Revolutionary Democratic Front that led to the appointment of Prime Minister Abiy Ahmed in 2018.
Eskinder was sentenced to 18 years in prison on terrorism charges under former Prime Minister Meles Zenawi, but was released after seven years when Abiy came to power.
https://www.bloomberg.com/news/articles/2020-09-11/zimbabwe-s-second-city-turns-to-sewer-water-after-pipes-run-dry
--------
Somalia: Suicide attack outside mosque kills 3
Mohammed Dhaysane
11.09.2020
GAROWE, Somalia
At least three people, including a security guard and two civilians, were killed and seven others wounded in a suicide attack outside a mosque in southern Somalia on Friday, an official said.
The deceased include Jubaland Chamber Of Commerce Chairman Shafi'i Rabi Kahin, according to Ahmed Mohamed Islam, Jubaland's state president.
"Today's terrorist attack in Kismayo killed Jubaland chamber of commerce chairman Shafi'i Rabi Kahin. We extended our condolences to families and friends of those lost their lives in the attack," Islam said in a statement.
No group has yet claimed responsibility for the attack but Somali-based al-Qaeda affiliated al-Shabaab insurgent group have claimed similar attacks in the past.
The attack came a day after a landmine targeted a busy restaurant in the border town of Elwak, Gedo region, killing at least two civilians and wounding three others.
On Wednesday, a suicide bomber blew himself up near Somalia's presidential palace in the capital Mogadishu, killing at least five people including security forces claimed by al-Shabaab militants group.
https://www.aa.com.tr/en/africa/somalia-suicide-attack-outside-mosque-kills-3/1970292
--------
South Asia
Blast Rocks Wedding in Khost, Kills 4
By Mohammad Arif Sheva
11 Sep 2020
KHOST, Afghanistan – At least four people killed, including two civilians, and a dozen wounded after a motorcycle embedded with explosive devices rushed through a wedding ceremony in Slorina of Khost province, the Ministry of Defense confirmed Friday.
"During the terrorist attack, two Afghan National Army members and two civilians are killed," the ministry said in a statement. At least "one ANA member and 12 civilian injured."
According to the statement, an ANA member hosted the wedding as he celebrated his special day.
No group or individual has immediately claimed responsibility for the attack.
General Asadullah Khalid, Acting Minister of the Ministry of Defense, expressed his deepest condolences to the victims' family, praying for swift recovery of those battling for their lives in hospitals, the statement said.
https://www.khaama.com/blast-rocks-wedding-in-khost-kills-4-343456/
--------
Transferring 6 "Hardcore" Taliban Prisoners to Doha Ignites Protest
By Mohammad Arif Sheva
11 Sep 2020
KABUL, Afghanistan – The France's Foreign Ministry on Thursday protested against the release of the two Taliban prisoners by Afghan government, according to sources, who are among the six "Hardcore" detainees transferred to Doha for direct supervision during the Intra-Afghan talks.
The two are convicted of killing at least two French nationals in Afghanistan and has since then been in prison, including those who have direct links to killing a number of Australian counterparts in the country.
"The six will remain in Qatar until the end of November and could be transferred back to Kabul," one of the sources told Reuters.
Afghan government has released more than 500 Taliban prisoners – compromising its security – to pave the way for Intra-Afghan talks, which will determine the future of the country.
In return, the Taliban freed a finger-count Afghan commandos who have been languishing in insurgent's prisons.
The swap is compiled upon demands by the Taliban, who persisted to have their members released before Intra-Afghan talks, calling international allies' attention for some prisoners had direct link to killing their people.
Earlier this week, the Taliban's political office said a number of its detainees have not yet been released, which slows down the preparation for intra-Afghan talks to take place in Qatari capital Doha.
Mohammad Naeem Wardak, a spokesman for Taliban's political office, said in a tweet once the process of freeing its prisoners are done, they will be ready to sit with Afghans and negotiate on peace in the country.
https://www.khaama.com/transferring-6-hardcore-taliban-prisoners-to-doha-ignites-protest-345345/
--------
Taliban Battered in Herat, 6 Die
By Mohammad Haroon Alim
10 Sep 2020
Afghan security forces in cooperation with Afghan commandos battered the Taliban, who carried an attack on security checkpoints in Northern Province of Herat, the Ministry of Defense said in a statement.
According to the statement, the incident happened when security checkpoints were attacked in Pashtun Zarghoon district of Herat province.
Security forces backed with commando's aid rebuffed the attacks, killing at least six Taliban insurgents.
The statement did not provide further details.
Taliban have not immediately commented on the claim.
https://www.khaama.com/taliban-battered-in-herat-6-die-987876/
--------
Southeast Asia
After PAS Side-lined In Sabah, Muslimat Chief Says 'Tremendous Sacrifice' Needed for Muslim Unity
11 Sep 2020
BY DANIAL DZULKIFLY
KUALA LUMPUR, Sept 11 — Muafakat Nasional (MN) and Perikatan Nasional (PN) were the right platform to unite the Muslim community, said PAS Muslimat (Women) chief Nuridah Mohd Salleh.
During her keynote to launch her wing's muktamar (annual congress), however, she told members that Muslim unity would still not be possible without "tremendous sacrifice" towards the larger good.
"True unity cannot be derailed from its course due to the interest of a few groups. This unity also requires tremendous sacrifice from its members, in the spirit of true friendship,'' she said to a room of around 300 PAS Muslimat delegates at the Primera Hotel here today.
Her speech came after her party was not chosen to contest any of the 73 seats for the Sabah state election.
PAS secretary-general Takiyuddin Hassan previously said the Islamist party had wanted to contest in 10 this time.
While PAS president Datuk Seri Abdul Hadi Awang asserted today that his party chose to make way for the greater good, Sabah PAS chief Mohd Aminuddin Aling revealed earlier that the Islamist party was not invited to contest any.
During a press conference later tonight, Nuridah openly said "sacrifice" included compromising with allies on seat negotiations.
"Of course, some parties would always want more, there is always the case, but we all must sacrifice,'' she said.
Also present at the opening was PAS vice president and Terengganu Mentri Besar Datuk Seri Dr Ahmad Samsuri Mokhtar.
Ahmad Samsuri kept up the narrative that PAS yielded its spots in Sabah to give its allies the best possible chance of winning.
PAS has not won a seat in Sabah.
"That is why we had decided not to contest in Sabah. We wanted to ensure it's a case one versus one. It is to ensure the winnability of the seat,'' he said.
When asked if PAS would carry this spirit of "sacrifice" into negotiations for seats in the peninsula, Ahmad Samsuri dodged the question by saying Sabah was unique.
Earlier in her speech, Nuridah said a united Muslim community was critical for the formation a truly just society and a sustainable national development, and that MN and PN were the best way to achieve this.
"Even the role of Islam in ensuring the success of this agenda by emphasizing a united ummah is very relevant. This is because the nature of Islam is to champion the unity of the ummah, integrity and welfare as well as justice for all.
"That is why the agenda for unity must begin from within, that is the unity among the congregation, followed by unity among the people and the unity of political agenda through Muafakat Nasional and Perikatan Nasional,'' she said.
The 66th PAS Muktamar will be held only for one day on September 13 at the Pusat Tarbiah Islamiah Kelantan (Putik) in Pengkalan Chepa and the women's wing assembly will be held on September 11 to September 12 in Kuala Lumpur.
The PAS Youth wing is also set to convene at Putik tomorrow 12 with a limit of 300 delegates.
https://www.malaymail.com/news/malaysia/2020/09/11/after-pas-sidelined-in-sabah-muslimat-chief-says-tremendous-sacrifice-neede/1902446
--------
Task force: UEC report to be ready for submission end of September
12 Sep 2020
BY SOO WERN JUN
KUALA LUMPUR, Sept 12 — The special task force on the Unified Examination Certificate (UEC) is looking to submit its long-awaited report to the government by end of September.
The team's chairman Eddin Khoo said there are several things that needed to be discussed with his committee before the report can be submitted to the Education and Higher Education Ministry.
"I know it's taken quite a while, but you know my minister resigned, waiting for the new minister that never came, then the old government collapsed, then new minister and then world pandemic (Covid-19).
"So there are various processes we need to go through so I have to discuss with my committee. You know I have not seen my committee since the MCO (movement control order) started?" said Khoo when met by reporters after the launching of the Rukunegara book in collaboration with Allianz Malaysia Berhad at the Bookmark, APW, Bangsar.
Earlier in July, Khoo said the taskforce had planned to meet with Education Minister Mohd Radzi Md Jidin and Higher Education Minister Datuk Noraini Ahmad to deliver the document by mid-August.
Apart from the UEC, Khoo reportedly said the document includes a review of all other education problems and offers recommendations to problems and grievances the public has with the education system.
The team, according to Khoo has also reviewed the terminology of 'recognising' UEC.
"So by end of September, it will be ready and submitted to the ministry.
"And I keep repeating this, the government must have the report made public. The rakyat must be able to understand what the issues are," he added.
The task-force was formed in 2018 and was assigned to study the recognition of the UEC in the country's education system.
The task-force consists of Khoo, representatives from Dong Zong and the Muslim Islamic Youth Movement of Malaysia.
Previously Prime Minister Tan Sri Muhyiddin Yassin had clarified that he never said the government would recognise UEC during his recent meeting with leaders of the Federation of Chinese Associations Malaysia (Huazong).
He had also said that the UEC should follow the National Education Policy if it is seeking a resolution to the matter by the government in the future.
https://www.malaymail.com/news/malaysia/2020/09/12/task-force-uec-report-to-be-ready-for-submission-end-of-september/1902544
--------
Warisan vice president urges Chinese community to back Shafie
12 Sep 2020
KOTA KINABALU, Sept 12 ― Warisan vice president Datuk Junz Wong on Wednesday called upon the Chinese community to back caretaker Chief Minister Datuk Seri Shafie Apdal.
In a gathering with the Chinese community at Kepayan, he said Warisan has delivered what both SAPP and LDP failed during their administration.
"There are two so-called Sabah parties who are claiming to have defended the Chinese community, SAPP and LDP.
"Both SAPP and LDP failed to recognise the Unified Examination Certificate (UEC) throughout their administration, despite both Yong and Chong being chief ministers.
"If they as chief ministers back then failed, how else can they perform now when being lackeys of West Malaysian right wing parties like Umno, PAS and PPBM?" Junz asked.
"It was Warisan under the leadership of Chief Minister Shafie Apdal who recognised the UEC in 2019. You can even use the UEC to apply for scholarships, placements in universities or even jobs in the civil service today," he said.
Junz also explained, while not many UEC students sought scholarships or civil service jobs from the State Government, it is the sincerity behind the recognition that counts.
"There are only roughly 1,800 UEC graduates annually. It is not that many. In fact most UEC students are quite well-off.
"But what the Chinese community yearned from the government is recognition. The Chinese community have for decades yearned to be recognised for our contribution the development and wellbeing of Sabah.
"Finally under the leadership of Shafie, the contribution of the Chinese community is recognised, specifically in education," Junz said.
"Shafie told me education is a key pillar among the Chinese. And there is no reason not to recognise it. So in 2019, the UEC was finally recognised."
Junz added that the consistency of Warisan is seen in the civil service.
"Can you recall any Chinese heading any civil service agencies or departments during Yong Teck Lee or Chong Kah Kiat's terms as chief minister?"
"You cannot because there are almost none. The Chinese during SAPP and LDP's terms as chief ministers were like second class citizens.
"Yet SAPP and LDP have the cheek to claim to have defended the Chinese." he said.
"Instead today under the leadership of Shafie and Warisan, we have so many Chinese heading various top civil service departments today."
Junz listed the various agencies headed by a Chinese.
"Under the Warisan administration, the head of the Economic Planning Unit, the head of the Department of Irrigation and Drainage, and the Permanent Secretaries in four Ministries are Chinese.
"Even the Head of the very powerful Land and Survey Department is a Chinese. And also the State Attorney General is a half Chinese with a surname.," he said.
"Were any of these appointments possible under Yong Teck Lee or Chong Kah Kiat's tenures as chief ministers?"
Junz said this is proof of Warisan's sincerity to all Sabahans, regardless of race and religion.
"This is not to say Shafie is pro-Chinese. What is more important is that we have a leader who is a Chief Minister for all.
"As long as you are a Sabahan, your capabilities and contributions to society will be acknowledged and recognised.
"Shafie does not care whether you are a Bajau, a Chinese, a Malay, a Kadazan, a Dusun or whatever your race is. Warisan does not care whether you are a Buddhist, a Christian, a Muslim or whatever your religious background is.
"As long as you are a Sabahan and you can contribute to Sabah's development and wellbeing, you will be appreciated and recognised."
Junz reminded the Chinese community not to be complacent.
"The Chinese community have lived comfortably for the past 26 months under the Warisan administration. No oppression no suppression.
"But do not be complacent because all these will be lost in the blink of an eye if PN comes into power.
"Just look at what is happening in West Malaysia under the leadership of Umno, PAS and Bersatu.
"Durian planters in Raub, Pahang are suddenly evicted. Is it because they happen to be Chinese? The supporters of Umno, PAS and Bersatu even got their supporters to defend the eviction by telling the Chinese to go back to China.
"Have we forgotten under Umno's administration, Bibles in the Malay language became a hot political issue?
"Have we forgotten how Umno and Pas' supporters protested about crosses built in churches?
"Have we forgotten Umno asked what else the Chinese want?
"Have we forgotten how Umno supporters called the Chinese to return to China?
"Where were SAPP and LDP when all of the above happened? They were with Umno. Do not forget that.
"All these will repeat if Umno/PN returns to power," he said. ― Borneo Post
https://www.malaymail.com/news/malaysia/2020/09/12/warisan-vice-president-urges-chinese-community-to-back-shafie/1902489
--------
Malaysian politics is going through a midlife crisis
By James Chin
12 Sep 2020
HOBART: At the start of this year, I predicted a messy 2020 for Malaysian politics when calls for then Prime Minister Mahathir Mohamad to clarify his handing-over of the top job emerged.
But even I could not have imagined the subsequent upheaval, sparked by Dr Mahathir's resignation which fuelled shocking defections and quiet backdoor bargaining, when the country found itself without government for a few weeks.
The dust has settled since, after Prime Minister Muhyiddin Yassin was sworn in in March, with COVID-19 providing a handy direction for the government agenda.
But beneath this focused paddling, a deeper re-examination and intensified politicking have been underway that may threaten to plunge the country into political chaos once more.
THE SEARCH FOR A NEW MODEL
The thing is, ever since the Pakatan Harapan (PH) coalition fell, the new Muhyiddin Yassin government has been searching for a new political model to ensure the long-term political stability of the country.
The old Barisan Nasional (BN) model in place for 60 years, and even the PH model to some extent, is based on the same premise: There can only be one Malay party in a multiracial coalition.
When the BN was in power, UMNO was the first among equals. This allowed for multiple parties with different ideologies in the BN coalition to co-exist while ensuing UMNO, as the representative of the majority Malay race in Malaysia, had a trump card.
At its height, BN had 14 coalition parties including those opposed to the dominant Ketuanan Melayu (Malay supremacy) ideology and a collection of small East Malaysian-based parties in Sabah and Sarawak.
But when it came to major decisions, UMNO had the "captain's pick" or final call. UMNO alone decided what Malay nationalism, Malay identity and Islam meant.
Despite rejection from all non-Malay BN parties, UMNO went ahead to implement in 1983 a mandatory requirement for all students in public universities to pass a course on Tamadun Islam (Islamic civilisation) to obtain their degree.
UMNO may have been attacked from time to time by Parti Islam Se-Malaysia (PAS), even Bersatu when it was in the opposition. But by and large, but these challenges from fringe parties never posed a serious political threat.
BUT THEN EVERYTHING CHANGED WHEN THE PAKATAN HARAPAN FELL
Muhyiddin's Perikatan Nasional (PN) upset this balance of power when the PN government came into being with three major Malay parties - Bersatu, UMNO and PAS.
This essentially meant that while the Ketuanan Melayu ideology was overriding, there could be three different interpretations of what Malay nationalism, Malay identity and Islam translated into on policy matters on the economy, education and more.
It was clear Bersatu, UMNO and PAS differed on what these meant in terms of implementing a vision for the future of Malaysia.
To make matters worse, there was also confusion over the role of the old BN coalition and the new UMNO/PAS political pact - Muafakat Nasional.
UMNO insisted that the BN coalition was alive and refused to abandon its old non-Malay allies the Malaysian Chinese Association and the Malaysian Indian Congress.
There was controversy over whether these parties should be included as component parties in PN's application to the Registrar of Societies in August.
There are murmurs within the new government that UMNO ultimately wants to swallow Bersatu, sideline PAS and eventually bring back BN as the basis for a future government. In other words, UMNO is plotting a return to the BN model.
This thinking draws inspiration from the experience of the Liberal Democratic Party in Japan which has reinvented itself several times after spending a short stint in the opposition to storm back into power twice, in the 1990s and 2010s.
Bersatu, meanwhile, announced this month it will consider setting up a party wing for non-Malays. And a few days ago, Mr Muhyiddin strengthened the Muafakat Nasional's position by emphasising Bersatu's support for the coalition as a "frontline" working together in politics and government for integrity and trust.
Plenty of new challengers are waiting to pounce. Pejuang, a new party headed by Dr Mahathir, is going after UMNO and Bersatu.
Another party, a youth party, established by Syed Saddiq, the former Youth and Sports Minister seeks to court younger Malaysians. And of course there is Anwar Ibrahim's Parti Kedilean Rakyat (PKR).
COMPETING VISIONS FOR MALAYSIA
The crux of the issue is this: Should the country return to the old model, the BN model which is essentially a multiracial coalition that upholds Malay supremacy, or a new modified model that is more progressive and inclusive?
There is no disagreement among Malay parties that Ketuanan Melayu should feature in that model.
But there is contention over the degree to which Islamic orthodoxy should be imposed and the role of non-Malays and non-Malay bumiputera.
Furthermore, Malaysia's demographic changes and growing conservatism could reshape the political landscape, which can go two ways.
In a first scenario, Malaysia moves right, similar to the paths taken by countries such as Pakistan and Bangladesh.
Islam become more prominent and the Islamic clergy are part of the political class. The political culture will be conservative and may see the waxing of influence by the Middle East. Non-Malays and non-Muslims are excluded from the political class in a systematic manner.
Second, Malaysia can follow its neighbour Indonesia and head towards a more plural political system.
In this scenario, while Malay nationalism will remain core, Malaysia will have a Malay-led political system where non-Malays and non-Muslims are accepted as part of the system.
This is where the youth party led by Syed Saddiq comes in. the thinking is that Malaysia youths are less prone to racial or identity politics because younger Malaysian Malays know it is not possible for non-Malays to challenge them politically based on simple demography.
By the end of this decade, Malay-Muslims will constitute just above 70 per cent of the population. In 30 years' time, that figure is over 80 per cent.
FRAGILITY OF MALAY UNITY
While outsiders may see political developments in Malaysia as chaotic, I would argue we are seeing a major restructuring of Malay politics well overdue after 63 years of independence.
The February change of government this year has cemented a belief that the current Malay elites have rejected a more progressive and inclusive political system.
However, the fact that Malaysia is still facing political instability among the major Malay parties suggest that those who mounted the regime change did not expect Malay political unity to be so fragile.
They expected the new government, comprising the three important Malay parties - Bersatu, UMNO and PAS - to herald in a new era of Malay unity.
Unfortunately this did not happen. Instead, these developments have nursed a growing sentiment within the Malay community that both BN and PH models do not work, and that even the new PN model is not sufficiently robust to offer a long-term vision for Malaysia.
A MIDLIFE CRISIS
Since February this year, Malaysian politics has been a series of clashes inside the government on who sets the Malay agenda while on the outside, Dr Mahathir and other critics continue to attack what they call an illegitimate government.
These episodes underscore a far deeper crisis of the Malaysian polity that will not be easily resolved without some deeper soul-searching and public consensus building.
A short-term way out of the present crisis is the next general election.
GE15 is not due until 2023 but if infighting worsens, Muhyiddin may have no choice but to call one earlier - to temporarily settle the issue of which Malay party can provide the vision for a Malay-led Malaysia.
https://www.channelnewsasia.com/news/commentary/commentary-malaysian-politics-is-going-through-a-midlife-crisis-13102196
--------
3 Rohingya die after being rescued off Indonesia's Aceh
Erric Permana
11.09.2020
Three Rohingya refugees died after being rescued from a beach in Indonesia's Aceh province earlier this week, said an official on Friday.
"Nur Muslimah, 21, died on Wednesday after a fall in bathroom," said Marzuki, spokesman for Lhokseumawe city office who goes by only one name.
He said the other refugees, Muhammad Khalel, 22, and Senoara Begum, 19, died from a respiratory illness on Thursday and Friday respectively.
"They all have been tested for coronavirus and the result will come out on Monday," Marzuk told Anadolu Agency.
Currently, 293 Rohingya Muslims are taking shelter at the Lhokseumawe City Training Center.
Marzuki said all of them have been tested with rapid antigen and no one came out reactive. The refugees will undergo swab tests if the results of the three deceased refugees come out positive, he added.
At least 295 Rohingya were found in a boat on Lhokseumawe Beach in Indonesia's Aceh province on Monday. The official said they have been sailing from Bangladesh for seven months.
The Rohingya, described by the UN as the world's most persecuted people, have faced heightened fears of attack since dozens were killed in communal violence in 2012 in Myanmar's western Rakhine state.
According to Amnesty International, more than 750,000 Rohingya refugees, mostly women and children, fled Myanmar and crossed into Bangladesh after Myanmar forces launched a crackdown on the minority Muslim community in August 2017, pushing the number of persecuted people in Bangladesh above 1.2 million.
Since Aug. 25, 2017, nearly 24,000 Rohingya Muslims have been killed by Myanmar's state forces, according to a report by the Ontario International Development Agency (OIDA).
More than 34,000 Rohingya were also thrown into fires, while over 114,000 others were beaten, said an OIDA report titled Forced Migration of Rohingya: The Untold Experience.
As many as 18,000 Rohingya women and girls were raped by Myanmar's army and police and over 115,000 Rohingya homes burned down while 113,000 others vandalized, it added.
https://www.aa.com.tr/en/asia-pacific/3-rohingya-die-after-being-rescued-off-indonesia-s-aceh/1970307
--------
URL: https://www.newageislam.com/islamic-world-news/muslims-shut-down-new-york/d/122842
New Age Islam, Islam Online, Islamic Website, African Muslim News, Arab World News, South Asia News, Indian Muslim News, World Muslim News, Women in Islam, Islamic Feminism, Arab Women, Women In Arab, Islamophobia in America, Muslim Women in West, Islam Women and Feminism