New Age Islam News Bureau
25 May 2012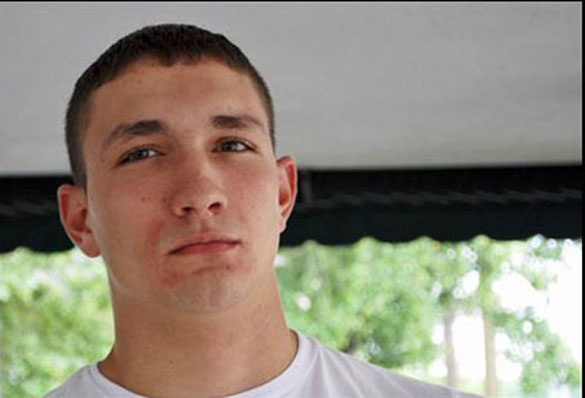 India
• Muslims perform 'Kanyadan' of Hindu girl in riot-hit village
• Sarabjit allowed meeting his counsel in presence of counter terrorism sleuth
• Indian set to be freed from Pak jail after 30 years
• Interlocutors were appointed to ease out 2010 uprising: Kashmiri separatist leader
• Make J&K's special status permanent: Interlocutors
• 'Futile exercise that ignores Kashmiri aspirations'
• J&K interlocutors recommend review of central laws; separatists, BJP reject report
• India, Pak home secretaries talk counter-terror measures
• J-K: LeT militants decamp with service rifles of cops
• India presses Pak to use fresh info to nail 26/11 accused
• CBI likely to file charge sheet in Shehla Masood case
Pakistan
• Musharraf murdered my mother: Bilawal
• Drone attacks "illegal" and a "total violation" of our sovereignty: Pakistan
• No case to disqualify Gilani, asserts Speaker
• Lal Masjid case: SC orders payment of compensation to heirs of those killed
• Gunmen kill seven in attack on bus in Sindh
• Osama's wives were loyal to him: Pak interrogator
• Bilawal Bhutto justifies sentencing of Shakil Afridi
• Jail for Osama doctor sparks fresh US-Pak row
• Indian and Pakistani journalists ever eager to explore each other's spaces, might be an exception
• New liberalised Indo-Pak visa regime on hold for now: Interior minister
Three killed in Karachi violence
• Pak former minister for religious affairs acquittal plea rejected
Central Asia
• Eurovision does little to help human rights in Azerbaijan
South Asia
• French president: All combat troops out in 2012
• Charity doing 'all we can' for staff seized in Afghanistan
• Three explosions kill three in south: Afghan officials
• Two foreign women kidnapped in Afghanistan
Mideast Asia
• Supermodel Naomi Campbell calls for peace in Middle East
• 35 al-Qaida militants killed in clashes in Yemen
• Iran Is Seeking Lebanon Stake as Syria Totters
• Car bomb in central Turkey kills two
• Assad aides were targets of assassination attempt
• Yemen must not be allowed to become another Somalia
• Iran nuclear programme talks salvaged from collapse
• Israel offers compensation to Mavi Marmara flotilla raid victims
• Brigham Young University's 'Arabian Nights' promotes understanding of Islam
Arab World
• Egypt Coptic Christians fear Islamist presidential win
• The battle for the soul of the Islamic world
• The Egyptian election – The reason why Islamic Regimes cannot fail
• Egypt election a milestone in transition to democracy: Hillary
• A mood of cautious optimism prevails in Egypt
• Muslim Brotherhood claims lead as Egypt vote count begins
• Baghdad mortar attack kills one, wounds six
• Muslim Brotherhood Candidate to Face Former Prime Minister in Egyptian Runoff
• Poisoning Deaths of Assad In-Law and Other Officials Are Reported, and Denied
• Brotherhood man promises Islamic law in Egypt
• 6 civilians killed, demos in Damascus and Aleppo: activists
North America
• American Muslims criticise Pfc Nasser Abdo for linking Islam to his terrorism
• Muslim U.S. soldier: Wars in Afghanistan and Iraq motive for bomb plot
• Muslims to gather in Hartford to combat anti-Shariah movement
• Lingering in airplane bathroom leads to questioning of Muslims from FBI
• US-Islamic World Forum to focus on Arab Spring
• Treatment of Pakistan doctor 'unjust, unwarranted:' Clinton
• US cuts aid to Pakistan for jailing doctor who helped nab Osama
Africa
• 30 killed in ethnic clashes on Mali-Burkina Faso border
• Somalis flee onslaught
• Libya Agrees to Inquiry by Britain
• South Sudan: Murle torture in Jonglei denied by army
• Tunisia protesters clash with police, violence wounds 15
Europe
• Grooming hatred towards Muslims
• Breivik says won't appeal guilty verdict if found sane
• Russia not to allocate $10 million for Afghan army
• British Muslims' body launches campaign to save 'marriage'
• Scuffle in Ukrainian parliament over Russian language
• IOC fails to take sanctions against Saudi Arabia as it is set to send team with no women
Complied by New Age Islam News Bureau
Photo: U.S. Army Pfc. Naser Jason Abdo may face life in prison
URL: https://www.newageislam.com/islamic-world-news/new-age-islam-news-bureau/muslims-perform-kanyadan-of-hindu-girl-in-riot-hit-village/d/7438
-----------
India
Muslims perform 'Kanyadan' of Hindu girl in riot-hit village
May 24 2012
Vadodara : In a heart-warming tale of communal amity, a Muslim youth performed 'Kanyadan' of a tribal Hindu girl at a village ravaged during the 2002 post-Godhra riots even as her own relatives stayed away.
The members of the Muslim community living in the Soni locality of Panwad village in Kawant taluka extended a helping hand to Madhuben Rathwa, a tribal widow, making arrangements and playing the host at the wedding earlier this week.
"We decided to help Alpa (Madhuben's daughter) as she has no brother and her widowed mother is an 'anganwadi' worker. Theirs is the only Hindu tribal family in the Muslim-dominated Soni locality of the village," a villager Farid Soni said.
With fellow villagers Vallibhai Patel, Rehman Soni, Rasul Tailor and others, Farid shouldered the responsibility of taking care of the 'Baraatis' who came from Vav village for Alpa's marriage with Rajesh Rathwa.
"We also presented her jewellery and other household items. The entire expenditure over these was borne by members of our community," he said.
Acknowledging their generosity, Madhuben said, "The marriage ceremony of my daughter could not have taken place without the help from the members of the Muslim community as my own relatives stayed away. This may be due to my staying in this locality of the village," she said.
"It was a most enjoyable event and we were very excited about Alpa getting married. Members of our community wholeheartedly participated in it," said Rehman, delighted at the ceremony passing off smoothly.
The village was torn by communal strife in 2002 after the Godhra train carnage and several Muslim families had to flee the frenzy when tribals caused heavy damage to their properties.
Though no one died in the communal flare-up in Panwad, the wounds took years to heal.
http://www.indianexpress.com/story-print/953478/
--------
Pak allows Sarabjit's counsel to meet him in presence of counter terrorism department sleuth
May 25, 2012
AMRITSAR: Pakistan has allowed counsel of Indian prisoner Sarabjit Singh to meet him in jail but in presence of sleuths of counter terrorism department of Punjab (Pakistan) government.
While talking to TOI on Friday, Awais Sheikh, counsel of Sarabjit Singh, informed that Punjab (Pakistan) government had accorded him permission to meet Sarabjit Singh in Cental Jail, Kot Lakhpat, Lahore on May 28 but in presence of a representative of counter terrorism department. "Earlier only a representative of special branch of Punjab police remained present with me during my meeting with Sarabjti Singh but this time they have added representative of another security branch also," he said.
He said he would meet Sarabjit Singh on May 28 at 11am under tight security arrangement.
Full report at:
http://timesofindia.indiatimes.com/india/Pak-allows-Sarabjits-counsel-to-meet-him-in-presence-of-counter-terrorism-department-sleuth/articleshow/13476580.cms
-----------
Indian set to be freed from Pak jail after 30 years
May 25, 2012
AMRITSAR: After languishing for 30 years in Lahore's Kot Lakhpat jail in Pakistan, Indian national Surjeet Singh is set to return home to Ferozepur in Punjab in a week's time.
Human rights activist and Pakistani advocate Awais Sheikh told TOI on Thursday the decision to repatriate Singh was taken at a meeting of Pakistan Punjab's home department in Lahore on Wednesday. Sheikh, who is also a counsel of another Indian on death row in Pakistan Sarabjit Singh, said Pakistan would send Singh back in a week's time.
Surjeet Singh was arrested in 1982 on charges of spying and was given the death sentence by the commanding officer of the 106 Brigade Headquarter, Lahore, Cantt.
Surjit had also given a mercy petition to the chief of army staff but that was rejected. Later, the then president of Pakistan Ghulam Ishaque Khan on December 8, 1988 had converted his death sentence into life imprisonment following an announcement of general amnesty by the government.
Paving the way for his release, Punjab government in Pakistan early this month had informed the Lahore high court that Surjeet had completed his term and would be released.
http://timesofindia.indiatimes.com/india/Indian-set-to-be-freed-from-Pak-jail-after-30-years/articleshow/13462878.cms
-----------
Interlocutors were appointed to ease out 2010 uprising: Kashmiri separatist leader
May 25, 2012
SRINAGAR: Kashmiri separatist leader Syed Ali Shah Geelani on Friday rubbished the interlocutors report on Kashmir as a political gimmick to "ease out the 2010 uprising" in the valley.
The 2010 summer in Kashmir witnessed massive protests organized by Geelani's Hurriyat and Mirwaiz led Hurriyat Conference. Over 110 people were killed by security forces during the protests. Peace was restored in the valley after the central government appointed a group of interlocutors to gather political views and aspirations of people in Jammu and Kashmir.
On Thursday, the government made public the interlocutors report on Kashmir. The report recommends setting up of a constitutional committee that could review all the statute provisions in the Indian constitution, extended to J&K after 1952.
Geelani, however on Friday, said that the interlocutors were appointed to ease out the "2010 uprising" in Kashmir.
"The whole exercise was farce and that was why we boycotted to meet the interlocutors," the separatist hawk told a press conference on Friday at his Hyderpora residence. "This exercise was to divert the attention of the world and the people from the uprising for the resolution of Kashmir issue," he said.
When Geelani was told that the interlocutors' mandate was to collect the views of the people of Kashmir, Jammu and Ladakh in order to address the internal dimension of the Kashmir problem, he said the Kashmir issue was a political problem and there was no internal or external dimension of the problem.
The pro-Pakistan leader dismissed the interlocutors' observation that the clock could not be reversed. "These remarks were made by the former Prime Minister Indira Gandhi to former chief minister Sheikh Mohammad Abdullah as well. They have no relevance to the Kashmir issue. We demand the right of self-determination to decide our political future. The construction of roads and bridges cannot suppress the people's aspiration for Azadi (secession from India)," Geelani said.
http://timesofindia.indiatimes.com/india/Interlocutors-were-appointed-only-to-ease-out-2010-uprising-in-JK-Geelani/articleshow/13484478.cms
-----------
Make J&K's special status permanent: Interlocutors
May 25, 2012
NEW DELHI: In a move that drew political fire, interlocutors on Jammu and Kashmir have placed fresh emphasis on Article 370, saying its "erosion" should be checked by replacing the word "temporary" in its title with "special" so as to reaffirm the state's "dual character".
The report, made public on Thursday, said the state's special status should be made a permanent feature of the Constitution as "its 'erosion' over the decades must be re-appraised to vest it with such powers as the state needs to promote the welfare of the people on its own terms.
Proposing a constitutional committee to review all central Acts and articles extended to the state since 1952, the report said such a panel must bear in mind that "...J&K enjoys a special status in the Union, enshrined in Article 370 and the dual character of the people of the state, that they are both state subjects and Indian citizens."
The report also suggested that Parliament make no laws applicable to the state unless relating to internal and external security and vital economic interests.
http://timesofindia.indiatimes.com/india/Make-JKs-special-status-permanent-Interlocutors/articleshow/13466607.cms
-----------
'Futile exercise that ignores Kashmiri aspirations'
May 25, 2012
SRINAGAR: Kashmir's separatist leaders on Thursday rejected the report submitted by the Centre-appointed interlocutors calling it a futile exercise. While Mehbooba Mufti's PDP welcomed some of the recommendations of the report, chief minister Omar Abdullah said he would discuss the report with his party colleagues and then react.
Hurriyat conference chairman Mirwaiz Umar Farooq said interlocutors not only failed to regard people's aspirations but also did not address the demands of the mainstream political parties, including NC's demand for return to the pre-1953 position.
Full report at:
http://timesofindia.indiatimes.com/india/Futile-exercise-that-ignores-Kashmiri-aspirations/articleshow/13461610.cms
-----------
J&K interlocutors recommend review of central laws; separatists, BJP reject report
May 24, 2012
NEW DELHI/SRINAGAR: Ruling out a return to the pre-1953 position, Centre's interlocutors on Thursday recommended setting up of a constitutional committee to review all Acts and Articles of the Constitution of India extended to Jammu and Kashmir while favouring upholding of Article 370.
The report of the interlocutors--Dileep Padgaonkar, Radha Kumar and M M Ansari-- underlined that "the clock cannot be set back" but felt that the 'erosion' of Article 370 over decades needed to be "re-appraised" to give it more powers.
In their 176-page report, made public on Thursday, they have called for a review of all central Acts and all Articles of the Constitution of India extended to the state after the 1952 Delhi agreement which also gave special status to the state under Article 370.
"This does not mean a pure and simple return to the pre-1953 situation. The clock cannot be set back. Instead, the group wants such a review to take into full account the changes that have taken place in the last six decades," the report said.
In the pre-1953 era, the Centre's jurisdiction was mainly restricted to defence, external affairs, communication and finance. The 1952 agreement between the Centre and Sheikh Abdullah enabled extension of all the central acts, Articles of Constitution of India including Supreme Court and hoisting of Indian tri-colour along with the state flag.
Full report at:
http://timesofindia.indiatimes.com/india/JK-interlocutors-recommend-review-of-central-laws-separatists-BJP-reject-report/articleshow/13455493.cms
-----------
India, Pak home secretaries talk counter-terror measures
May 25 2012
Islamabad : India and Pakistan today resumed two-day talks on cooperation in counter-terrorism efforts, including the prosecution of those responsible for the 2008 Mumbai terror attacks, and the introduction of a new relaxed visa regime.
An Indian delegation led by Home Secretary R K Singh met a Pakistani team led by Interior Secretary Khwaja Siddique Akbar at a hotel in the resort of Bhurban, about 70 km from Islamabad.
Before the beginning of the talks, the Indian delegation called on Interior Minister Rehman Malik and discussed a wide range of issues, officials said.
During the first day of talks yesterday, the two sides took up a wide range of issues, including counter-terrorism, infiltration, drug trafficking, a relaxed visa regime, networks involved in circulating fake currency and humanitarian matters, including the release of civilian prisoners and fishermen held in jails in both countries.
Full report at:
http://www.indianexpress.com/story-print/953808/
-----------
J-K: LeT militants decamp with service rifles of cops in Pulwama
May 25 2012
Srinagar : Suspected Lashkar-e-Toiba militants disarmed two policemen guarding a minority village in Tral area of Pulwama district and decamped with four service rifles of the cops, official sources said today.
Five to six militants descended on the minority protection picket at Arigam in Tral area, 35 kms from here, at around 10.30 pm last night, the sources said.
They said the ultras overpowered the two cops present inside the picket and snatched three SLR rifles and one INSAS rifle along with eight magazines and one radio set from them before fleeing from the place.
The sources said four policemen were posted on duty at the picket but only two were present at the time of the incident.
An alert has been sounded across the south Kashmir range and an operation has been launched to trace the militants, the sources said, adding fresh deployment has been carried out at the Sikh village for the protection of the inhabitants.
This is second incident of weapon snatching in south Kashmir this month.
On May 4, militants had decamped with service rifles of four cops posted on guard duty at a village inhabited by Kashmiri Pandits in Shopian district.
http://www.indianexpress.com/story-print/953784/
-----------
India presses Pak to use fresh info to nail 26/11 accused
24 MAY 2012
Countering Pakistan's stand that there is no "concrete" evidence against LeT founder Hafiz Saeed, India on Thursday insisted that it had provided additional evidence against him and his associates which should be presented in Pakistani court to prosecute the suspects in Mumbai attacks case.
On the opening day of the two-day Home Secretary-level talks, India also asked Pakistan to hand over underworld don Dawood Ibrahim besides several Indian Mujahideen leaders who are believed to be based in the country.
Home Secretary RK Singh said that Indian authorities had provided their Pakistani counterparts additional proof against Saeed while the Pakistani judicial commission that visited Mumbai in March had gathered evidence against the perpetrators of the terrorist assault on India's financial hub in 2008.
The additional evidence should be presented in the Pakistani court and used to prosecute the terror suspects, he told the media at the conclusion of Thursday's talks with his Pakistani counterpart, Interior Secretary Khwaja Siddique Akbar.
At the same time, Singh said the 2008 Mumbai attacks should not be equated with the 2007 bombing of the Samjhuata Express train. The assault on Mumbai was an incident of cross-border terrorism while the train bombing had occurred within India, he pointed out.
Indian authorities had arrested and charge-sheeted those responsible for the bombing of the Samjhauta Express, Singh said.
http://www.dailypioneer.com/world/67967-india-presses-pak-to-use-fresh-info-to-nail-2611-accused.html
--------
CBI likely to file chargesheet in Shehla Masood case
May 25 2012
Indore : The CBI today is likely to file a chargesheet in RTI activist Shehla Masood's murder case in a special court here.
The prime accused in the case Zahida Pervez, Saba Farooqui, Shaqib Ali (danger) Irfan and Tabish are likely to be produced before Special CBI judge Shubra Singh.
CBI had arrested Zahida, Shaquib and Saba after scrutinising call details generated from the tower located in the Koh-e-Fiza area where Shehla was shot dead in front of her house on August 16 last year.
Later CBI arrested Iran and Tabish in the case from Kanpur.
It was alleged that Zahida ordered the killing of Shehla as she was jealous of her purported closeness with BJP MLA, Dhruv Narayan Singh.
CBI had questioned Dhruv and also called him for conducting his polygraph test.
According to CBI, Zahida had allegedly hired contract killers through Shaqib to eliminate Shehla and had also maintained a diary of events that took place after her sensational murder.
http://www.indianexpress.com/story-print/953788/
----------
Pakistan
Musharraf murdered my mother, says Benazir Bhutto's son Bilawal
May 25, 2012
WASHINGTON: The son of slain Pakistan leader Benazir Bhutto said Thursday that ex-military ruler Pervez Musharraf "murdered my mother," as he vowed to play a bigger political role in his homeland "in any way I can."
Bilawal Bhutto Zardari, son of current President Asif Ali Zardari, said Musharaff sabotaged his mother's security when she returned to her homeland in 2007, and said he is confident of his own security in Pakistan.
"I'm confident that the Pakistani government will provide me with the adequate security, unlike the government at the time that sabotaged my mother's security in Pakistan," he told CNN in an interview.
The 23-year-old, who returned to Pakistan last year after studying at Oxford, said her assassination was due to a combination of Islamic extremists, and Musharraf's regime.
"Al-Qaeda issued the instructions to do it, the Taliban... carried out the actual attack, while Pervez Musharraf purposely sabotaged my mother's security when he knew there was going to be attacks, so she would be eliminated.
"He murdered my mother. I hold him responsible for the murder of my mother," he added. "He'd threatened her himself in the past. He said: 'Your security is directly linked to our relationship and our cooperation.'
"When he imposed emergency, and it was clear that he was pulling the wool over our eyes. He was not interested in returning democracy to Pakistan. And my mother started to speak out more against him, the security decreased."
Bhutto was assassinated on December 27, 2007, while leaving an election rally in Rawalpindi, the headquarters of Pakistan's army, shortly after her return to the country.
Musharraf, who has lived in self-imposed exile in London and Dubai since August 2008, has indefinitely delayed plans to return home to contest elections after the government warned he would be arrested upon arrival.
Bhutto's son, who is head of the Pakistan's People's Party, said he hopes to take a greater role in Pakistan's political life.
"I did not campaign in the last election, I went to university. I don't feel like at the moment I have the mandate to take a particularly active role," he said.
"I look forward to campaigning in the next election and playing a larger role then," he said. Asked if he hoped to be Pakistan's leader one day, he said: "I'd like to help my people in any way I can.
"It's difficult times in Pakistan and we all have to help."
http://timesofindia.indiatimes.com/world/pakistan/Musharraf-murdered-my-mother-says-Benazir-Bhuttos-son-Bilawal/articleshow/13477039.cms
-----------
Drone attacks "illegal" and a "total violation" of our sovereignty: Pakistan
May 25, 2012
ISLAMABAD: Pakistan on Thursday strongly condemned US drone strikes in its tribal belt along the border with Afghanistan, describing them as "illegal" and a "total violation" of its sovereignty.
Pakistan has a clear policy that the US drone attacks are a violation of international law and unacceptable" , foreign office spokesman Moazzam Khan said.
He was speaking hours after a US drone struck a compound in North Waziristan tribal region, killing 10 suspected militant. On Wednesday , four suspected militants were killed in another strike in the same area.
http://timesofindia.indiatimes.com/world/pakistan/War-of-words-over-drones/articleshow/13465067.cms
-----------
No case to disqualify Gilani, asserts Speaker
ANITA JOSHUA
May 25, 2012
National Assembly Speaker Fehmida Mirza on Thursday ruled that there was no case for disqualifying Prime Minister Syed Yusuf Raza Gilani as a member of the House. The Speaker's office had become the focal point after the Supreme Court referred to a disqualification from Parliament clause in its judgment in the contempt of court case against the Premier.
In doing so, Ms. Mirza cited precedent set in the case of veteran legislator Javed Hashmi who joined cricketer-turned-politician Imran Khan's party recently after a long stint with the Pakistan Muslim League (Nawaz). The two parties have separately launched campaigns for Mr. Gilani's ouster as he was now a 'convict'.
The Speaker gave her ruling just two days short of a month since the Supreme Court convicted the Prime Minister on April 26 for contempt of court for refusing to write to the Swiss authorities asking them to reopen graft cases against President Asif Ali Zardari.
Full report at:
http://www.thehindu.com/news/international/article3452941.ece
-----------
Lal Masjid case: SC orders payment of compensation to heirs of those killed
May 25, 2012
ISLAMABAD: The Supreme Court on Friday directed the authorities to pay equal compensation to the heirs of all 103 people killed in the Lal Masjid operation, DawnNews reported.
A three-judge bench of the apex court, comprising Chief Justice Iftikhar Mohammad Chaudhry, Justice Jawwad S Khwaja and Justice Khilji Arif Hussain, issued the ruling while hearing a number of cases relating to the Lal Masjid incident.
During the hearing, Justice Khwaja said that those killed in the operation were innocent as the police could not produce any criminal records against them.
Moreover, Islamabad police submitted two reports pertaining to the operation in the court.
Addressing the deputy attorney general, Chief Justice Iftikhar said the court had directed the government to compensate the heirs of those killed in the operation. He inquired of the deputy attorney general as to how the authorities determined who was innocent and who was not.
The deputy attorney general said the heirs of those who were waging war against the state were not compensated. Responding to which the chief justice said: "It was a small matter…no one was waging war against the state."
The court then ruled that compensation be paid to the heirs of all 103 people killed in the operation and directed the police to register an FIR of the killings.
The hearing was adjourned for a period of two weeks.
http://dawn.com/2012/05/25/lal-masjid-case-sc-orders-payment-of-compensation-to-heirs-of-those-killed/
-----------
Gunmen kill seven in attack on bus in Sindh
May 25, 2012
KARACHI: Gunmen on Friday shot dead seven passengers on a bus in southern Pakistan and wounded three others in an attempted robbery, police said.
The attack took place on the highway near the town of Qazi Ahmad, nearly 200 miles (320 kilometers) northeast of Karachi, Pakistan's biggest city.
"At least seven people were killed and three others were wounded in the bus firing," senior police official Sanaullah Abbasi told AFP by telephone.
He said the bus was going from Karachi to Attock town in Punjab province.
Two men boarded the bus just before Qazi Ahmad and later asked the driver to stop. Two accomplices were waiting on motorbikes. They opened fire, then fled.
"We are investigating the incident and initially it appears to be a case of failed robbery," he said.
Local police official Hashim Leghari also confirmed the shootings.
Pakistan suffers from a Taliban insurgency in its northwest, a separatist insurgency in the southwest and sectarian violence.
http://www.dailystar.com.lb/News/International/2012/May-25/174665-gunmen-kill-seven-on-pakistan-bus-police.ashx#ixzz1vsZvVu1M
-----------
Osama's wives were loyal to him: Pak interrogator
May 25, 2012
Islamabad: A Pakistani intelligence agent, who interrogated Osama bin Laden's three wives, said the women were fiercely loyal to their husband, who was al Qaeda's chief, said a news agency on Friday.
The wives gave little away when they were questioned after the death of Osama in a US raid in May last year, said the agent.
Pakistani security forces arrested Osama's wives after the Navy SEAL raid on bin Laden's house in the town of Abbottabad.
He further described Yemeni-born Amal Al-Sadeh, the youngest of the three, as someone who was headstrong and showed anger when asked questions.
The other two ladies, however, kept silent behind their veils, the agent added.
"They were all nostalgic whenever they talked about him," the agency quoted the intelligence agent as saying.
Full report at:
http://zeenews.india.com/news/south-asia/osamas-wives-were-loyal-to-him-pak-interrogator_777587.html
-----------
Bilawal Bhutto justifies sentencing of Shakil Afridi
May 25, 2012
Justifying prosecution of Shakil Afridi, a doctor who helped CIA in finding Osama bin Laden, Pakistan Peoples Party chairman Bilawal Bhutto Zardari said it is against the law in any country to cooperate with foreign intelligence. "As far as Dr Afridi is concerned, it is against the law in
any country to cooperate with foreign intelligence. I mean look what happened to ...here in the US where a court sentenced him to life imprisonment for spying for Israel. We have an independent judiciary which the Pakistan People's Party restored. I have no control over their outcome," Bilawal told the CNN in an interview.
Full report at:
http://www.hindustantimes.com/world-news/NorthAmerica/Bilawal-Bhutto-justifies-sentencing-of-Shakil-Afridi/Article1-860903.aspx
-----------
Jail for Osama doctor sparks fresh US-Pak row
May 25, 2012
ISLAMABAD: A Pakistani tribal court's decision to convict a doctor accused of helping CIA hunt down al-Qaida chief Osama bin Laden has added fresh strains to the country's already deeply troubled ties with the US.
Pakistan on Thursday defended the ruling in the face of amidst mounting US criticism to treason charges slapped against the doctor, Shakeel Afridi.
The US said there was no basis for the verdict and it would raise the issue with the leadership in Islamabad. "We continue to see no basis for (Shakeel) Afridi to be held," state department spokesperson Victoria Nuland said.
While the US said tracking down the world's most wanted man was a shared goal of both governments, Pakistan insisted Washington should respect the court's decision. "We need to respect each other's legal process. Afridi's case was decided in accordance with Pakistani law," said Moazzam Ali Khan, foreign office spokesman.
Full report at:
http://timesofindia.indiatimes.com/world/pakistan/Jail-for-Osama-doctor-sparks-fresh-US-Pak-row/articleshow/13464961.cms
-----------
Indian and Pakistani journalists ever eager to explore each other's spaces, might be an exception
Sonya Fatah
May 25, 2012
If you ever sit in a newspaper office and eavesdrop on a reporter's conversation, you might hear a negotiation to avoid a meeting.
'Perhaps you and I can discuss it over the phone.' If the good soul on the other side of the line is desperate enough, he'll offer high-res photographs to complement the story as well. Naturally, this laziness 'rule' doesn't apply to all.
Oddly enough the blanket exception might be Indian and Pakistani journalists ever eager to explore each other's spaces.
Yet, as our evolved political systems would have it, this isn't actually possible. The retardation is part of a quid-pro-quo gentlemanly agreement between India and Pakistan. Two, at best three, Indians can be in Pakistan at one time. And vice versa.
They can reside in one city and travel to two others. They need police permissions to leave city limits - a tough way, you'll agree, for anyone to 'freely' cover a country. You know that 'light bulb' question? Let's try this in the Indo-Pak context: how many agreements does it take to open up trade and travel between India and Pakistan? Let's take a page out of the Shimla Accord of 1972 signed 40 years ago. Point 3 lists a number of path-breaking steps towards peace.
The two will resume communications, including air links, 'appropriate steps' to promote travel, trade and economic cooperation and this special one: 'exchange in the fields of science and culture.'
Full report at:
http://timesofindia.indiatimes.com/world/pakistan/Whos-afraid-of-granting-easy-access-to-scribes/articleshow/13464444.cms
-----------
New liberalised Indo-Pak visa regime on hold for now: Interior minister
May 25, 2012
ISLAMABAD: Pakistan on Friday said an agreement on a new liberalised visa regime with India will not be inked during the ongoing home secretary-level talks here, suggesting that the pact should be concluded at the political level.
Interior minister Rehman Malik made these remarks after meeting the Indian delegation led by home secretary R K Singh, who is in Islamabad for talks with Pakistan's interior secretary Khwaja Siddique Akbar.
It was widely expected that the two secretaries would ink the agreement on the new visa regime at the conclusion of their two-day talks today.
Pakistan had decided in principle to sign the agreement on the new liberalised visa regime with India but the pact would not be signed during the current round of talks, Malik told the media.
The signing of the pact had been postponed, he said without giving details of when it was expected to be inked.
The agreement involves important issues and should be finalised at the political level, he said.
Full report at:
http://timesofindia.indiatimes.com/india/New-liberalised-Indo-Pak-visa-regime-on-hold-for-now-Rehman-Malik/articleshow/13486887.cms
-----------
Three killed in Karachi violence
May 25, 2012
KARACHI: Three people were shot dead in incidents of violence in Karachi, taking the death toll to 10 in the past 24 hours, DawnNews reported on Friday.
A body bearing torture marks was found in a gunny bag near Korangi's Zaman Town area. Police said the body was of a man who had been kidnapped and then killed. However, the body had still not been identified.
Furthermore, two people were killed in incidents of firing in the city's Bilal Colony and Sharfabad areas.
Seven people had been killed in incidents of firing in Karachi on Thursday taking the death toll to 10 in the past 24 hours.
Those killed on Thursday included two workers of the Pakistan People's Party (PPP) and a son of a party activist.
Moreover, law enforcement agencies claimed detaining 11 suspects, including those affiliated with gang wars, from the city's Lyari, Baldia and Gulberg areas. The police also claimed recovering arms and ammunition from the detained suspects, DawnNews reported.
http://dawn.com/2012/05/25/three-killed-in-karachi-violence-2/
-----------
Pak former minister for religious affairs acquittal plea rejected
May 25, 2012
RAWALPINDI: A court on Friday rejected the acquittal plea of former minister for religious affairs Hamid Saeed Kazmi in the Haj corruption case, Dawn News reported.
The plea was rejected by Special Judge Central (FIA) Khalid Shabbir and the former minister is expected to be indicted in the case on May 30.
The court said that the allegations against Kazmi were of a serious nature and that his acquittal plea was premature.
The court further said that no indictments had taken place in the case and no statements of witnesses had been recorded.
The court adjourned the hearing until May 30 and said that the accused would be indicted on that date.
Summons were also issued for government witnesses for the upcoming hearing.
Kazmi is accused of corruption in arranging residential accommodation for Pakistani Haj pilgrims in Saudi Arabia in 2010.
http://dawn.com/2012/05/25/hamid-saeed-kazmis-acquittal-plea-rejected/
---------
Central Asia
Eurovision does little to help human rights in Azerbaijan
Miriam Elder in Baku
25 May 2012
This year's host city, Baku, has had a makeover but journalists and activists say that under the surface, life is as grim as ever
Elnur Majidli, a shy 22-year-old Azeri, lowered his voice when he talked about the time he spent in prison.
He mainly read books to pass the time – 102 in all. "I discovered George Orwell," he said. "The novel 1984 is the situation we have in Azerbaijan today. [President Ilham] Aliyev is like Big Brother – he sees everything, knows everything."
Majidli was released from prison last week after serving half of a two-year sentence on charges of hooliganism that rights groups say were politically motivated. Amnesty International named him a prisoner of conscience, jailed for his participation in opposition protests against Azerbaijan's all-powerful president. "They wanted to lessen the pressure a bit because of Eurovision," Majidli said of his unexpected release. "They wanted to show they're humane."
Azerbaijan's hosting of the Eurovision song contest has thrust the oil-rich country into the international spotlight.
Full report at:
http://www.guardian.co.uk/world/2012/may/25/eurovision-azerbaijan-human-rights
---------
South Asia
French president: All combat troops out in 2012
May 25, 2012
KABUL, AFGHANISTAN: All French combat forces will pull out of Afghanistan by the end of the year, France's new president said in Kabul on Friday, but some trainers will remain to help Afghanistan's nascent security forces.
Francois Hollande said that France's troops have carried out their mission in Afghanistan and it is time for them to leave, an early pullout that will be coordinated with the United States and other allies.
"There will be no combat troops" after the end of the year, Hollande said during a joint news conference with Afghan President Hamid Karzai.
Hollande flew to Afghanistan to meet with troops and to discuss plans with Karzai to withdraw French combat troops more than a year earlier than scheduled. His visit was not announced ahead of time for security reasons, and he was expected to depart shortly after the news conference.
Hollande said that France will pull its 2,000 combat troops, out of a total of 3,300, out by the end of the year. Some would stay behind to help send military equipment back to France, and others would help train the Afghan army and police. He did not provide a breakdown for the roles of the 1,300 soldiers who will remain past 2012 or how long they would stay.
Hollande said that continued cooperation was discussed over lunch with Karzai "because there will continue to be trainers who will work with (Afghan) soldiers and police."
Full report at:
http://timesofindia.indiatimes.com/world/rest-of-world/French-president-All-combat-troops-out-in-2012/articleshow/13486262.cms
-----------
Charity doing 'all we can' for staff seized in Afghanistan
May 25, 2012
KABUL: A Swiss-based charity said on Thursday it was doing everything possible to secure the safe release of four aid workers - two of them Western women - kidnapped at gunpoint in northeastern Afghanistan.
The four were seized on Tuesday during a visit to relief project sites in Badakhshan province, Medair said. "Medair is working closely with the relevant authorities and doing all we can to secure the safe and swift release of our colleagues," said spokesman Aurelien Demaurex. "We have informed the families and are in close contact with them. Our thoughts are with our colleagues and their families."
Afghan officials said on Wednesday five aid workers, including two Western women, had been snatched at gunpoint in the remote province that borders Pakistan. The charity called on the media to show restraint, warning that publicity would only jeopardise efforts to secure their release and saying it would not comment further. Medair has been doing relief work in Afghanistan since 1996. According to its website, it has 15 foreign and 175 Afghan staff in the country.
http://www.dailytimes.com.pk/default.asp?page=2012\05\25\story_25-5-2012_pg14_5
-----------
Three explosions kill three in south: Afghan officials
May 25, 2012
KABUL: Afghan officials say explosions in three cities of southern Afghanistan have killed three and wounded at least nine others.
Fareed Ayal, a spokesman for the police in Uruzgan province, says a police vehicle hit a roadside mine Friday in Chora district, killing one police inspector and wounding two other policeman.
Daud Ahmadi, a spokesman in Helmand province, says a roadside bomb struck a bus the same day in Gereskh district. Two civilians died and four others were injured. He says the bomb was planted near a Nato supply site in an apparent attempt to target foreign troops.
In Kandahar province, police chief Gen Abdul Razaq says a suicide bomber on a motorcycle blew himself up in Spin Boldak district Friday, wounding one border policeman and two civilians.
http://dawn.com/2012/05/25/three-explosions-kill-three-in-south-afghan-officials/
--------
Two foreign women kidnapped in Afghanistan
May 24, 2012
KUNDUZ: Gunmen have kidnapped two foreign women aid workers and their three local colleagues in a remote province in northeast Afghanistan, officials said on Wednesday. "Yesterday evening, five health workers, including two female foreign nationals, were kidnapped in the Yaftal area," Abdul Mahroof Rasikh, the spokesman for the governor of Badakhshan province, said. The group had been travelling on horseback when they were attacked and police have launched a search for them, believing they had been taken to Shahri Buzurg district east of the provincial capital Faizabad, he said. The incident was confirmed by the head of the Badakhshan provincial council, Zabihullah Attiq, who said the group was "snatched at gunpoint by seven armed men".
http://www.dailytimes.com.pk/default.asp?page=2012\05\24\story_24-5-2012_pg7_25
---------
Mideast Asia
Supermodel Naomi Campbell calls for peace in Middle East
May 24, 2012
Supermodel Naomi Campbell, who celebrated her 42nd birthday recently at Bethlehem, wishes for an end to bloodshed in the region.
Campbell toured the Palestinian city where she lit candles in the Church of the Nativity, reported Sun online.
"I'm happy to be here. Weapons and war, greed and oil... I hope it all stops. I care about health, about good vibrations, not destruction," she said.
Her visit sparked rumours that she was to wed Russian billionaire boyfriend Vladislav Doronin, 50, after she left her hotel in a white dress.
http://www.business-standard.com/generalnews/news/naomi-campbell-calls-for-peace-in-middle-east/12962/
--------
35 al-Qaida militants killed in clashes in Yemen
May 24, 2012
SANAA: Yemen's military launched an attack on Thursday on an al-Qaida hideout in the country's south as part of a wider offensive, killing 35 militants, the defense ministry said.
The attack came four days after al-Qaida claimed responsibility for a suicide bombing on a military parade rehearsal in the capital, Sanaa. The bombing killed 96 Yemeni soldiers. Funerals for 67 of the soldiers were held on Thursday.
The defense ministry said that in its attack, the Yemeni military took control of Wadi Banaa Arab, near the town of Jaar, another al-Qaida stronghold.
Since May 12, Yemen's military has been pushing an offensive against al-Qaida, aiming to uproot the militants from territory they overran during more than a year of internal political turmoil in Yemen. Casualties have been high on both sides.
Troops backed by warplanes and artillery, as well as armed tribesmen, battled al-Qaida militants, mainly in Abyan province in the south, aiming at regaining control over the provincial capital, Zinjibar.
Yemen's al-Qaida in the Arabian Peninsula is considered one of the group's most dangerous branches. The impoverished country was the launching pad for three foiled al-Qaida attacks on US targets.
The United States has thrown its support behind Yemen's new president, Abed Rabbo Mansour Hadi, who has vowed to combat al-Qaida as a top priority.
On Thursday, a US Congressional delegation met with Hadi in Sanaa, according to a statement issued by Hadi's office.
Yemen's longtime President Ali Abdullah Saleh stepped down in February as part of a US backed power transfer deal that gave him immunity from prosecution in return for relinquishing power.
http://timesofindia.indiatimes.com/world/middle-east/35-al-Qaida-militants-killed-in-clashes-in-Yemen/articleshow/13456947.cms
-----------
Iran Is Seeking Lebanon Stake as Syria Totters
By NEIL MacFARQUHAR
May 25, 2012
TANNOURINE, Lebanon — The Islamic republic of Iran recently offered to build a dam in this scenic alpine village, high in the Christian heartland of Lebanon.
Farther south, in the dense suburbs of Beirut, Iranian largess helped to rebuild neighborhoods flattened six years ago by Israeli bombs — an achievement that was commemorated this month with a rollicking celebration.
"By the same means that we got weapons and other stuff, money came as well," the Hezbollah leader, Hassan Nasrallah, exclaimed to roars of approval from the crowd. "All of this has been achieved through Iranian money!"
Iran's eagerness to shower money on Lebanon when its own finances are being squeezed by sanctions is the latest indication of just how worried Tehran is at the prospect that Syria's leader, Bashar al-Assad, could fall. Iran relies on Syria as its bridge to the Arab world, and as a crucial strategic partner in confronting Israel. But the Arab revolts have shaken Tehran's calculations, with Mr. Assad unable to vanquish an uprising that is in its 15th month.
Full report at:
http://www.nytimes.com/2012/05/25/world/middleeast/with-syria-in-turmoil-iran-seeks-deeper-partner-in-lebanon.html?ref=global-home&gwh=AF407DBBAE7CA2828800F726F16E66B4
-----------
Car bomb in central Turkey kills two
May 25, 2012
By Daren Butler
ISTANBUL: A suspected suicide bomber detonated explosives inside a car outside a police station in the central Turkish province of Kayseri on Friday, killing himself and a police officer and wounding some 20 others, Turkish media reported.
Kurdish separatists, Islamist militants, including Al-Qaeda, as well as groups on the far left and right have all carried out bomb attacks in Turkey, but there was no immediate claim of responsibility.
Broadcaster NTV said the bomber had tried to drive his car into the police station moments before the blast took place. At least 19 people were wounded in the attack, six of them seriously, other media reported.
NTV said a second assailant was also involved. Reuters could not immediately confirm any of the details surrounding the attack which took place in the town of Pinarbasi east of Kayseri city. Kayseri province is located some 325 km (200 miles) southeast of the Turkish capital Ankara.
Full report at:
http://www.dailystar.com.lb/News/Middle-East/2012/May-25/174658-car-bomb-explodes-in-central-turkey-bomber-and-one-police-officer-killed-media.ashx#ixzz1vsapHQyM
-----------
Assad aides were targets of assassination attempt, Israeli officials say: report
May 25, 2012
BEIRUT: Israeli officials regard as credible recent reports of an assassination attempt on top Syrian figures, including President Bashar Assad's brother-in-law Assef Shawkat, despite denials by Damascus, Haaretz reported Friday.
The paper said Israel had information confirming claims by the Free Syrian Army that it had managed to poison Shawkat, who heads General Intelligence, and five other top officials: Defense Minister Daoud Rajiha, Interior Minister Mohammad al-Shaar, Hassan Turkmani, an aide to the vice president, National Security chief Hisham Bakhtiar and Mohammad Said Bakhitan, the national secretary of the Baath Party.
The information, Haaretz said, indicated that prompt medical treatment saved their lives.
In a video posted online Sunday, the "Special Operations Company of the Al-Sahabah Battalions" said it had carried out a covert military operation against the six men, which it said were part of a so-called "crisis cell," after two months of surveillance.
Full report at:
http://www.dailystar.com.lb/News/Middle-East/2012/May-25/174671-assad-aides-were-targets-of-assassination-attempt-israeli-officials-say-report.ashx#ixzz1vsZGP8HQ
-----------
Yemen must not be allowed to become another Somalia
David Hearst
25 May 2012
Bringing the fight to al-Qaida is one thing; having to shoulder the burden of a country in a state of collapse is quite another
If there is one constant in a crisis-strewn world, it is that the humanitarian situation in Yemen just gets worse. This time last year, Yemen's dictator Ali Abdullah Saleh was beating a long rearguard retreat against his eventual ouster. Oxfam had just issued a report saying that one third of Yemenis suffered from hunger and chronic malnutrition.
Today, Saleh is out and his relatives are in the process of being prised from the key positions he put them in. Shortly after al-Qaida's attack on a rehearsal for a military parade on Monday, from which over 100 soldiers have now died, two of Saleh's relatives were demoted from the central security forces and the interior ministry, including Saleh's nephew Yahya. In April, it took 19 days of defiance, before Saleh's half brother, General Mohammed Saleh al-Amar resigned his command of the Yemeni air forces. If anyone is in charge of Yemen these days its most likely to be the US ambassador who regularly heaps praise on the man they made president Abd-Rabbu Mansour Hadi.
Full report at:
http://www.guardian.co.uk/commentisfree/2012/may/25/yemen-al-qaida-humanitarian-crisis
-----------
Iran nuclear programme talks salvaged from collapse
25 May 2012
Last-ditch agreement reached in Baghdad to make another attempt at a compromise deal in Moscow next month
International talks over Iran's nuclear programme were salvaged from collapse in Baghdad with a last-ditch agreement to make another attempt at a compromise deal in Moscow next month.
After two days of intense talks in the Iraqi capital, Lady Ashton, the EU foreign policy chief, said: "It is clear that we both want to make progress, and that there is some common ground. However, significant differences remain. Nonetheless, we do agree on the need for further discussion to expand that common ground."
The common ground seems limited, beyond the desire to keep talks going to forestall the threat of Israeli military action. Ashton pointed to Iran's "readiness to address the issue of 20% enrichment" – a particular concern for the international community as 20%-enriched uranium is easier to convert into weapons-grade material. But diplomats at the talks said Iran's lead negotiator, Saeed Jalili, did not explicitly offer to curb 20% enrichment.
"It wasn't easy," one diplomat said. "Jalili said he was prepared to talk about 20% enrichment but then he came up with a bunch of peripheral issues like relations with Bahrain, and events in Syria."
Full report at:
http://www.guardian.co.uk/world/2012/may/24/iran-nuclear-programme-talks-salvaged
-----------
Israel offers compensation to Mavi Marmara flotilla raid victims
24 May 2012
£4m paid to Jewish foundation in Turkey, which will distribute the money to the victims and their families
The Israeli government has offered £4m in compensation to the families of Turkish activists killed by Israeli commandos who stormed a ship taking part in an aid flotilla in May 2010, according to a lawyer representing the victims.
Ramzan Ariturk said the money would have been paid to a Jewish foundation in Turkey for distribution and would be followed by a statement of "regret" for the raid by the Israeli government on the Mavi Marmara, which was bound for the Gaza Strip.
The lawyer, one of several representing 465 victims and relatives of the dead and injured on board the Mavi Marmara, said that the Israeli government had made a proposal to him through an intermediary foreign ambassador in Ankara.
Turkey cooled diplomatic relations with Israel after nine of its citizens were shot dead by Israeli commandos who landed on the Mavi Marmara to prevent its passage to Gaza. Protesters on the ship repelled the first wave of lightly armed commandos, but then the Israeli soldiers used lethal force against the unarmed passengers to end their resistance.
Full report at:
http://www.guardian.co.uk/world/2012/may/24/israel-compensation-mavi-marmara-flotilla
-----------
Brigham Young University's 'Arabian Nights' promotes understanding of Islam
Daniel Ng
May 25, 2012
Here in the Western world, we often have many misconceptions about Islam and what Muslims practice and believe.
Often, all we see is the violence induced by radical Islamic pockets and the hostile organizations that they've developed to carry out horrific actions.
But not all Muslims are radical -- in fact, there is plenty to celebrate and appreciate when it comes to the rich tradition, culture and religion of the Middle East, a point not taken lightly in Brigham Young University's adaptation and production of "Arabian Nights."
"One of the things that I think is interesting, is that clearly these stories are beloved," said director Megan Sanborn Jones, a BYU associate professor. "I don't know a kid who has seen Disney's 'Aladdin' and doesn't love it. And yet, just looking at the American news media, it's clear that there is still hesitation about where the Middle East is, what do Muslims believe and is that dangerous to me? So we love the stories, but we're not sure about understanding the culture and what that means in the here and now."
Continuing her train of thought, Jones went on to explain that the show's script is catered nicely toward audience members who may have a prejudice or uncertainties about the Islamic culture.
"The script understands this about American audiences," Jones said. "It's aware that there may be a hesitancy about the culture, so it addresses some things overtly and other things are silly and fun. I do think it reads that way. And while there is nothing political about this, my hope is that people may come in with a perception of what Islam is and come away with something new."
And while not every individual may have his or her views on the Middle East reshaped through the play, the production has certainly influenced those performing its stories on stage.
"That's one reason my wife and I are in this show together," said Beau Brewster, a theater education student who performs several roles in the spectacle. "We felt that we needed to know more about this culture. We had professional artists come from all over the Middle East to help us with this production. All of them really helped us find out that their beliefs are a lot like ours. They are very devout to their religion just like LDS members are to theirs."
In terms of the professional artists mentioned by Brewster, Jones and her students were visited by four guest teachers who assisted them in preparing for "Arabian Nights," including Iranian dancer Banafsheh Sayyad, casting guru and Princeton professor Brian Herrera, Arabic musician Simon Shaheen and performing artist Rohina Malik.
"The nice thing is that it developed immediately and specifically into the work," said Jones in reference to the lessons learned from the quartet. "There is no dancing that's happening on stage that we did not learn from Banafsheh. The music that was composed by a composition student here, she worked specifically with Simon Shaheen, and that's the music we're using."
For cast member Joseph Skousen, who plays the character Abu Al-Hasan, the special visits created a learning experience for him that was much more personal and accurate than what most acting, dance and music students receive while in college.
"It was cool to get it from people who actually know, rather than looking things up on YouTube and the Internet," Skousen said.
Alongside performances, a free "Lunch 'n' Learn" workshop is being offered before matinee performances on May 31, June 2, 8 and 9, where guests will be taught by BYU students in the north lobby of BYU's Pardoe Theatre about life lessons found in the production. Lunch for the workshops will not be provided but attendees can use the space provided to eat before the show begins.
Further, because "Arabian Nights" is based on the idea that storytelling can save one's life, individuals are invited to share and submit an experience they've had at byuarabiannights.com that answers the question, "What story would you tell to save your life?" Once submitted, people can then vote on their favorite story. The inspirational stories which garner the most votes will then be recited to audiences before the beginning of each show in the lobby area.
"Powerful stories are all around us," Jones said. "We all have stories that we could tell that are beautiful and meaningful, and that could change the world."
http://www.heraldextra.com/entertainment/arts-and-theatre/byu-s-arabian-nights-promotes-understanding-of-islam/article_5d4d53fb-074c-545d-b4a2-5776706765bf.html
----------
Arab World
Egypt Coptic Christians fear Islamist presidential win
May 25, 2012
A large number of Egypt's Coptic Christian minority are backing presidential front-runner Ahmed Shafiq.
The 70-year-old former prime minister represents their best hope for a secular presidency, something Copts worry will not happen if an Islamist candidate wins.
"People see what happened with the Islamists in the parliament and Shura Council. People won't make the same mistake twice," said one man in Cairo waiting to vote.
Another woman said she felt it was time for someone other than an Islamist: "Frankly from what I see, the Copts fear the current Islamists. I think because they won control of the parliament and the Shura council, they should leave the presidency to a Liberal."
"I won't deny it, there really is fear. People are scared of the Islamists because they are ultra extremists," said this woman, describing the feeling of many Coptic Christians.
"I can tell you that it's not only the Copts that are scared, many Muslims are afraid too," said another man.
Shubra district is home to the majority of Cairo's Coptic Christians, who already felt marginalised under ousted President Hosni Mubarak and are hoping for better treatment this time around.
Our correspondent in Cairo said: "The fears that Copts have of an Islamists winning the presidential election is pushing them to vote for liberal candidates in order to avoid possibility of sharia law being applied in Egypt."
http://www.euronews.com/2012/05/24/egypt-coptic-christians-fear-islamist-presidential-win/
-----------
The battle for the soul of the Islamic world
Harry Verhoeven
24 May 2012
Harry Verhoeven completed a doctorate at the University of Oxford, where he teaches African Politics. His research focuses on conflict, development and environment in the Horn of Africa and the Great Lakes Region and he is the Convenor of the Oxford University China-Africa Network (OUCAN).
Islamists and Salafis have been battling for prominence in forging new political realities in the Islamic world.
Khartoum, Sudan and Oxford, UK - From Egypt's post-Mubarak elections to Tunisian debates about media freedom: a battle is raging for the political soul of the Islamic world. Contrary to what was predicted during the heyday of the Global War on Terror (GWOT), the clashing visions are not those of jihadi terrorism and Western-minded secularism.
The new realities emerging from the Arab Spring are demonstrating that Islam will occupy a key position in the political debate from Morocco to Indonesia. Yet what remains unclear is whether this will lead to greater societal cohesion or increased tensions within the Islamic world and between it and outside actors. To understand what the future might look like, we must analyse the struggle within the camp of the pious believers: reformist Islamists versus archconservative Salafis.
Full report at:
http://www.aljazeera.com/indepth/opinion/2012/05/20125201113458962.html
-----------
The Egyptian election – The reason why Islamic Regimes cannot fail
May 24, 2012
In view of the present Egyptian Election, it is important to understand – however it comes out – why and how Islamic Regimes cannot or, in fact, rarely if ever fall once they have been established or elected; and, for that matter (as witnessed in Iran today), cannot be overthrown except from outside.
This is very important to comprehend particularly these days when Islamic Parties, whether 'Moderate' or 'Extreme' (not really the issue), exploit modern Western political mechanisms to maneuver themselves via these same election processes into power. Do they themselves really actually recognize constitutional democracy or is it a case rather of, once having taken advantage of the political and cultural institutions of their previous 'Colonial Masters', they promptly (as, for instance, Putin in Russia or Castro in Cuba or even Hitler in Nazi Germany) abolish them; since they are in the main – as also in Iran today or in a different universe like China or even someone like Mugabe in Zambia, Africa – unwilling to relinquish power once they have acquired it.
Full report at:
http://blogs.jpost.com/content/egyptian-election-%E2%80%93-reason-why-islamic-regimes-cannot-fail
-----------
Egypt election a milestone in transition to democracy: Hillary
May 25, 2012
The conclusion of historic two days of voting in the first round of the presidential election marks "another important milestone" in transition to Egyptian democracy, U.S. Secretary of State Hillary Clinton has said.
"We look forward to working with Egypt's democratically elected government," Ms. Clinton said in a statement.
"We will continue to stand with the Egyptian people as they work to seize the promise of last year's uprising and build a democracy that reflects their values and traditions, respects universal human rights, and meets their aspirations for dignity and a better life," she said.
Full report at:
http://www.thehindu.com/news/international/article3454925.ece
-----------
A mood of cautious optimism prevails in Egypt
ATUL ANEJA
May 25, 2012
For the second day in a row of their presidential election, Egyptian voters headed for polling stations to re-engage through the ballot with remnants of the old guard pledging restoration of public order and a string of contestants who have been clamouring for fundamental change.
Ahmed Shafiq, a former air force officer and the last Prime Minister appointed by the ousted former President, Hosni Mubarak, has cast himself as a battle hardened strongmen who can take care of the chaos that has descended Egypt's murky streets in the aftermath of last year's uprising. Amr Moussa, a veteran diplomat whose career took wing during the Mubarak years, is also projecting himself as a seasoned leader who can pull derailed Egypt back on track.
However, during the course of the campaign, Mr. Shafiq has emerged as a highly polarising figure. The young protesters, who had been at the forefront of the anti-Mubarak rebellion, and who have now come out to vote in strength fear the commencement of an unprecedented crackdown, in case Mr. Shafiq triumphs in elections.
Full report at:
http://www.thehindu.com/news/international/article3452731.ece
-----------
Muslim Brotherhood claims lead as Egypt vote count begins
May 25, 2012
CAIRO: The Muslim Brotherhood quickly staked a claim Thursday for its candidate to advance to a runoff vote, saying its exit polls showed him leading in Egypt's landmark presidential election to succeed ousted leader Hosni Mubarak.
As vote-counting began, exit polls by several Arab television stations also suggested the Brotherhood's Mohammed Morsi was ahead of the pack of 13 candidates. The reliability of the various exit surveys was not known, and a few hours after the end of two days of voting, only a tiny percentage of the ballots had been counted.
But the swiftness of the Brotherhood's claim showed its eagerness to plant its flag and establish in the public eye that Morsi had at least won entry into a second round vote. There are five prominent candidates, but none is expected to win outright in the first round. A run-off between the two leading contenders would be held June 16-17.
The first truly competitive presidential election in Egypt's history turned into a heated battle between Islamist candidates and secular figures rooted in Mubarak's old regime. The most polarizing figures in the race were Morsi and former air force commander and former prime minister Ahmed Shafiq, a veteran of Mubarak's rule.
The Brotherhood is hoping for a presidential victory to seal its political domination of Egypt, which would be a dramatic turnaround from the decades it was repressed under Mubarak. It already holds nearly half of parliament after victories in elections late last year.
Full report at:
http://timesofindia.indiatimes.com/world/middle-east/Muslim-Brotherhood-claims-lead-as-Egypt-vote-count-begins/articleshow/13465741.cms
-----------
Baghdad mortar attack kills one, wounds six
May 25, 2012
A mortar attack in Baghdad killed one person and wounded six others today, in the second attack in Iraq's capital during key talks on Iran's nuclear programme, security and medical officials said. An interior ministry official said a mortar round struck a street in the Bataween area of
central Baghdad, across the Tigris River from the heavily-fortified Green Zone where the talks between Iran and world powers pressing it to scale back its nuclear programme were taking place.
The official put the toll at one dead and six wounded, which was confirmed by a medical source at Ibn al-Nafis hospital.
Yesterday, the first day of the talks, four people were wounded by a roadside bomb near a Sunni mosque in Al-Yarmuk, west Baghdad.
The attacks come despite heightened security measures in and around the Iraqi capital for the two-day meeting.
Full report at:
http://www.hindustantimes.com/world-news/RestOfAsia/Baghdad-mortar-attack-kills-one-wounds-six/Article1-860895.aspx
-----------
Muslim Brotherhood Candidate to Face Former Prime Minister in Egyptian Runoff
By DAVID D. KIRKPATRICK
May 25, 2012
CAIRO — The Islamist candidate of the Muslim Brotherhood will face former President Hosni Mubarak's last prime minister in a runoff to become Egypt's first freely elected president, several independent vote counts concluded Friday morning.
Out of a broad field of more than a dozen candidates, the runoff will pit the two most polarizing figures against each other in a reversion to the decades-old power struggle between Egypt's secular-minded military elite and its longstanding Islamist opposition.
It was clear as early as Thursday night that a plurality of votes went to Mohamed Morsi, the American-educated engineer nominated by the Brotherhood, the secretive 84-year-old revival group that became the wellspring of political Islam around the world and already dominates the Parliament.
But it was clear only Friday morning that second place went to Ahmed Shafik, a former Air Force general who briefly served as Mr. Mubarak's last prime minister. A late entry into the race, he was a dark horse campaigning on promises to use a firm hand against the protests and lawlessness that have prevailed since Mr. Mubarak's ouster. He presented himself as a strong check on the rise of the Islamists. Of all the candidates in the race, Mr. Shafik came closest to promising a restoration of the old order and aroused both vocal support and threats of a "second revolution" if he should win.
Full report at:
http://www.nytimes.com/2012/05/26/world/middleeast/egypt-presidential-election-runoff.html?ref=middleeast&gwh=328618EE8EAB1679E3CC7FE9E55E1BD5
-----------
Poisoning Deaths of Assad In-Law and Other Officials Are Reported, and Denied
By NEIL MacFARQUHAR
May 25, 2012
BEIRUT, Lebanon — The Syrian Foreign Ministry on Thursday indirectly denied persistent rumors that President Bashar al-Assad's brother-in-law, a member of the secretive inner circle governing the country, was fatally poisoned by the opposition.
The oblique method of the denial — in a Facebook posting — was just the latest strange twist in a cloak-and-dagger tale that has been circulating for five days and that has been impossible to confirm or refute. The struggle to spread, or halt, the rumor that Mr. Assad's brother-in-law, Asef Shawkat, was killed represents the most high-profile chapter in the war of narratives between the two sides.
Jihad Makdissi, the spokesman for the Foreign Ministry, posted on his Facebook page an article from the Kuwaiti newspaper Al Anbaa, which quoted him as denying the report that Mr. Shawkat, the military deputy chief of staff, and other senior figures, had been killed.
Full report at:
http://www.nytimes.com/2012/05/25/world/middleeast/syria-unrest.html?ref=middleeast&gwh=128CC83E0910D6636454B8CB9DBB1D9F
-----------
Brotherhood man promises Islamic law in Egypt
May 25, 2012
(Reuters) - When he joined the race for Egypt's presidency just five weeks ago, Mohamed Mursi was mocked as the Muslim Brotherhood's uncharismatic "spare tyre" after its first-choice candidate was disqualified.
But the 60-year-old engineer came first in the opening round, according to a Brotherhood tally after most votes were counted, thanks to a campaign that showed off the unequalled political muscle of Egypt's oldest Islamist movement.
The run-off on June 16 and 17 with second-placed Ahmed Shafiq, who served as deposed leader Hosni Mubarak's last prime minister, gives Egyptians a stark choice between a military man linked to the past and an Islamist whose conservative message appeals to some and alarms others in this nation of 82 million.
A Brotherhood official said that with votes counted from about 12,800 of the roughly 13,100 polling stations, Mursi had 25 percent, Shafiq 23 percent, a rival Islamist Abdel Moneim Abol Fotouh 20 percent and leftist Hamdeen Sabahy 19 percent.
Full report at:
http://in.reuters.com/article/2012/05/25/egypt-election-mursi-idINDEE84O07520120525
-----------
6 civilians killed, demos in Damascus and Aleppo: activists
May 25, 2012
DAMASCUS: Syrian regime forces killed six civilians on Friday, as democracy activists took to the streets of Damascus and Aleppo, Syria's two largest cities, a monitoring group reported.
In the central province of Hama, four people were killed early Friday by regime forces, including three teenagers, as they guarded their farm in the village of Chizar, the Syrian Observatory for Human Rights said, citing activists.
A fifth person reportedly died in the Sabounie district of the provincial capital.
An unspecified number of army soldiers were also wounded in clashes with deserters that erupted in Sahl al-Ghab, in the same region, the Observatory said.
In the southern province of Daraa, the birthplace of the Syrian uprising against President Bashar Assad, a civilian was reportedly killed in an ambush on the road to Saida.
Full report at:
http://www.dailystar.com.lb/News/Middle-East/2012/May-25/174664-6-civilians-killed-demos-in-damascus-and-aleppo-activists.ashx#ixzz1vsZziBod
----------
North America
American Muslims criticise Pfc Nasser Abdo for linking Islam to his terrorism
May 24, 2012
PHOENIX (May 24, 2012) - The American Islamic Forum for Democracy (AIFD) released the following statement from its founder and president Dr. M. Zuhdi Jasser regarding the verdict at Pfc. Nasser Abdo's trial:
Pfc Nasser Abdo is an unmitigated traitor to the United States
Abdo's conviction should result in the harshest punishment and a moratorium on CO status for Muslims
"The American Islamic Forum for Democracy is pleased at the jury's decision to convict Pfc Nasser Abdo on all counts. Abdo is simply a traitor to the United States of America, and his actions are a direct insult both to the uniform of the U.S. Army and in particular to all American Muslim service members. The decision to convict needs to be followed by a sentence that levels the harshest punishment possible, including the military immediately rescinding his Conscientious Objector status. American Muslim soldiers deserve that courtesy.
AIFD would like to take this opportunity to make it explicitly clear that Abdo has departed from mainstream non-Islamist interpretations of Islam and our duties to the United States of America. In fact his interpretation is dangerous and part of a radical Islamist ideology. His statement that "religion is the reason" for his planned attack on Fort Hood is a twisted view of the Islamic faith that should be refuted by all American Muslim organizations. However, it is also a view that should not be ignored and should be confronted in its many manifestations along the path of radicalization. At the time of his arrest in 2011 Dr. Jasser wrote in the Wall Street Journal, "Our armed forces are becoming ground zero for American Muslims in the ideological struggle between Americanism and Islamism. U.S. Army Pvt. Naser Abdo points to that serious conflict."
Abdo disgraces the pride of being an American which we instill in our American Muslim children. His use of CO (conscientious objector) status is not only false it is un-Islamic. Abdo's obsession with "Islamophobia" is the same logic that drove the murderous rampage of Maj Nidal Hasan at Fort Hood which he tried to emulate. Abdo's adherence to the global Islamist ideology above his American loyalty runs to the core of what we Muslims need to fight in real counterterrorism. Abdo's actions are an affront to every American Muslim who has proudly donned a US military uniform. His assertions are not built on modern Islamic teachings but on a feeble adherence to the global political ideology of Islamism that threatens our security and radicalizes our Muslim youth. His comment to his mother on video played during the trial that, "the reason is religion, mom" speaks volumes, yet again, to the deep need for the Abdo case to spark a move by leading American Muslims to dissect and defeat the theo-political movement (political Islam) that can often end in a militant version of Islamism. American security hangs in the balance."
---
Abdo guilty of Fort Hood terror plot
By Sig Christenson
May 24, 2012
This June 14, 2011, file photo shows Pfc. Naser Jason Abdo in Nashville, Tenn. Abdo, a Muslim soldier who was AWOL from Fort Campbell, Ky., is accused of planning to bomb a Killeen restaurant filled with Fort Hood soldiers and shoot any survivors last summer. He faces up to life in prison if convicted of attempting to use a weapon of mass destruction, the most serious of the six charges on which he's being tried at his federal trial in Waco, Texas. Photo: AP / SA
Pfc. Naser Abdo, 22, was found guilty Thursday of:
Attempting to use a weapon of mass destruction
Attempted murder of U.S. officers or employees
Four counts of possessing a weapon in furtherance of a federal crime of violence
Source: Associated Press
Pfc. Naser Abdo, an AWOL infantryman accused of plotting to kill GIs and their families in revenge for America's wars in Iraq and Afghanistan, was found guilty Thursday.
A federal jury took 55 minutes to find him guilty of six charges that could land him in prison for life. He'll be sentenced this summer.
U.S. Attorney Mark Frazier put on evidence that included product receipts, time-stamped videos of Abdo and testimony from people who encountered him.
"I felt like the evidence was very strong and the jury reached what I consider an appropriate verdict based on the evidence that we gave them," Frazier told the Express-News, crediting police and tipsters for helping make the case.
Accused of spitting blood on officers, Abdo, 22, wore a surgical mask throughout the four-day trial and was apparently manacled, never moving his arms. He showed no emotion when the six guilty verdicts were read by a clerk, the Associated Press reported.
Prosecutors said Abdo arrived in Killeen nearly a year ago bent on killing fellow soldiers. He was on the run from Fort Campbell, Ky., after plotting to kidnap a soldier and execute him on video.
Facing child pornography possession charges filed by the Army, Abdo checked into a budget hotel a short drive from Fort Hood in the wee hours of July 26. Evidence showed he had already bought many of the items needed to blow up a Chinese restaurant and gun down the survivors with a handgun fed by extended-round clips.
"He referred to civilians as collateral damage," FBI agent Charles Michael Owens said.
That plan began to unravel after Abdo took a cab to a Killeen gun store, where he so alarmed the employees that they called police.
"Really, that's what put the series of events in motion that culminated in his arrest," Frazier said. "Based on the evidence that was presented in court, I believe a serious event was thwarted based on their phone call and some really good police work."
At Killeen police headquarters, Owens said Abdo waived his right to an attorney and admitted he had come to town "to do it for the sake of the men and women of Afghanistan — that they had been wronged." The agent went on to say that Abdo also hoped to support alleged Fort Hood mass shooter Nidal Malik Hasan, a fellow Muslim soldier he felt was mistreated in the Army over his faith.
"Their suffering is my suffering," Abdo said of Iraqis and Afghans in a taped jail conversation with his mother, the AP reported.
From the start, Abdo's defense rested on a simple premise: that the prosecution couldn't prove that his client meant to kill. Copperas Cove attorney Zachary Boyd repeatedly pressed the issue in cross-examination.
"It's not that I don't want to talk," he said late Thursday when asked for comment, adding that sentencing is set for Aug. 10. "It's just at this point I don't think it's appropriate to talk."
Two other attorneys who have followed the case say they believe prosecutors will ask for the maximum sentence when U.S. District Judge Walter Smith reconvenes court.
"I think when you factor in that he was a member of the United States Army, which carries with it a special loyalty, and he was attempting to inflict grievous and mass destruction on a community that had already been victimized, if I were the judge ... I would be very tempted to drop the hammer on this guy," said Geoffrey Corn, a professor at South Texas College of Law in Houston.
"They're going to look at this fellow and they're going to want to send a message to other Islamic extremists," said Jeffrey Addicott, who heads St. Mary's Center for Terrorism Law. "They're going to use him as a deterrent and the prosecution is going to argue that this case should send a message."
sigc@express-news.net
http://www.mysanantonio.com/news/local_news/article/Abdo-guilty-of-terror-plot-3584546.php
-----------
Muslim U.S. soldier: Wars in Afghanistan and Iraq motive for bomb plot
May 25, 2012
WACO, Texas: A Muslim U.S. soldier accused of planning to bomb Fort Hood troops says he wasn't seeking vengeance, but justice for Iraqis and Afghanis, according to a recording played at his federal trial Wednesday.
Army Pfc. Naser Jason Abdo is heard telling his mother during a recorded jail visit that "their suffering is my suffering."
Abdo, 22, is accused of planning to detonate a bomb inside a Killeen restaurant frequented by troops from the nearby Texas army post and then shoot any survivors.
He faces up to life in federal prison if convicted of attempting to use a weapon of mass destruction and five other charges. He was AWOL from Fort Campbell, Kentucky, when he was arrested last July at a motel in Killeen, a city about 150 miles (241 kilometers) southwest of Dallas.
Abdo is heard telling his mother that "it's all true" and "the reason is religion. There is no other reason." He says what he did was selfless because he was trying to avenge the United States' wrongful treatment of people he considers his family, and that he used every resource he had "to make things as right as possible."
"I'll be all right," he is heard saying. "I made this decision."
A pressure cooker containing smokeless powder and other material – evidence of an explosive device in the making – was found in Abdo's motel room, Sgt. 1st Class Brad Grimes told jurors Wednesday.
Other components to make a bomb were found in his room and backpack – and were listed in a magazine article about making bombs that also was found in his belongings, said Grimes, who is with Fort Hood's Explosive Ordnance Disposal unit.
Jurors in U.S. District Court in Waco were shown the article, which tells "my Muslim brother" that anyone could make a bomb with items that are not dangerous alone – such as clocks and batteries – and would not arouse suspicion when someone buys them.
Killeen police Sgt. Eric Bradley testified that officers began investigating July 26 after a gun store employee reported that a young man acted suspiciously when he bought 6 pounds (2.7 kilograms) of smokeless gunpowder, shotgun ammunition and a magazine for a semiautomatic pistol, while seeming to know little about the items.
Bradley told jurors that he learned where the young man was staying from a cab company who gave him a ride, but didn't see the man when he went to the motel that night.
However, police did not do surveillance on the motel overnight and did not return until the next afternoon, Bradley acknowledged during cross-examination. Bradley said that's when they saw someone matching the man's description walk through the lobby toward a waiting cab – and they jumped up to detain him.
Although investigators had seen no evidence the man had done anything illegal, officers had reason to detain him because of the items he bought at the gun and army surplus stores, and because he was carrying a full backpack, Bradley testified.
Abdo faces up to life in federal prison if convicted of attempting to use a weapon of mass destruction and other charges.
http://www.dailystar.com.lb/News/International/2012/May-25/174597-muslim-us-soldier-wars-in-afghanistan-and-iraq-motive-for-bomb-plot.ashx#ixzz1vsb1sxI5
-----------
Muslims to gather in Hartford to combat anti-Shariah movement
By Omar Sacirbey
May 25, 2012
Some 15,000 Muslims are expected at this weekend's 37th annual convention of the Islamic Circle of North America in Hartford, where the theme of "Defending Religious Freedom: Understanding Shariah" reflects the worry that anti-Muslim activists are fanning fear of Islamic law to marginalize U.S. Muslims.
The May 26-28 gathering, which is also sponsored by the Muslim American Society, is the second-largest Muslim convention in the U.S., behind only the annual convention of the Islamic Society of North America, which draws between 30,000 and 40,000 people.
Earlier this month, the Kansas House and Senate joined Arizona, Oklahoma, Missouri, South Dakota, and Tennessee in approving legislation to prohibit state judges from considering foreign laws, including Shariah, in their decisions. Kansas Gov. Sam Brownback, a Republican, has not yet signed the bill.
"It's a deep-down hatred of Muslims that motivates" the anti-Shariah movement, said Naeem Baig, ICNA's vice president of public affairs. "They don't want to see Muslims in America."
Full report at:
http://www.washingtonpost.com/national/on-faith/muslims-to-gather-to-combat-anti-shariah-movement/2012/05/23/gJQAjy0KlU_story.html
-----------
Lingering in airplane bathroom leads to questions from FBI for Orlando-bound Muslims
Susan Jacobson, Orlando Sentinel
May 24, 2012
A group of Muslims was detained Wednesday at Orlando Sanford International Airport, apparently because of a misunderstanding over an Islamic cleanliness ritual, authorities said.
The captain of Allegiant flight No.625 from Allentown, Pa., radioed ahead and asked airport police to meet the plane when it landed about 8:30p.m., said Larry Dale, airport director and commander of its 11-member police force.
Members of the group were lingering in the lavatory and asked for a cup, arousing suspicion, Dale said. An FBI agent was interviewing three men late Wednesday, but it appeared that the travelers were detained because of a religious custom dictating cleanliness and that they would be released.
"In today's world, we'd rather be cautious," Dale said.
Full report at:
http://articles.orlandosentinel.com/2012-05-24/news/os-muslim-islam-sanford-orlando-airport-20120523_1_head-scarf-muhammad-musri-allegiant
-----------
US-Islamic World Forum to focus on Arab Spring
May 25, 2012
The ninth annual US-Islamic World Forum, convened by the Brookings Institution in partnership with the State of Qatar, will be held on May 29-31 in Doha. The event with the theme 'New Voices, New Directions,' will feature emerging leaders from across the Muslim world.
Among the 2012 Forum's keynote speakers are Pakistani Foreign Minister Hina Rabbani Khar, Bangladeshi Prime Minister Sheikh Hasina and HE the Prime Minister and Foreign Minister, Sheikh Hamad bin Jassim bin Jabor al-Thani.
US Deputy National Security Advisor Denis McDonough, Organisation of Islamic Cooperation Secretary General Ekmeleddin Ihsanoglu, Nobel Peace Prize Laureate Tawakkol Karman and PLO chief negotiator Saeb Erekat are the other keynote speakers.
Bringing new voices to the annual dialogue, this year's Forum will host participants from the US, Western Europe, and more than 24 Muslim-majority countries, including Egypt, Libya, Tunisia, Jordan, Lebanon, Saudi Arabia, Afghanistan, Pakistan, Iraq, Iran, Indonesia, Nigeria, and Sudan.
In attendance will be many of the new political players who have emerged from the Arab Awakening in Tunisia, Egypt and Libya – from secular activists like Hossam Baghat to representatives of the Ennahda Party in Tunisia, from the Muslim Brotherhood to the Nour Party in Egypt.
Full report at:
http://www.gulf-times.com/site/topics/article.asp?cu_no=2&item_no=507701&version=1&template_id=36&parent_id=16
-----------
Treatment of Pakistan doctor 'unjust, unwarranted:' Clinton
May 25, 2012
WASHINGTON: US Secretary of State Hillary Clinton on Thursday denounced as "unjust and unwarranted" the treatment of a Pakistani doctor who was jailed for 33 years for helping in the hunt for Osama bin Laden.
A tribal court in Khyber, a lawless district and extremist hotbed, on Wednesday convicted Shakeel Afridi of treason after he agreed to collect DNA for US intelligence to verify the presence of the most-wanted Al-Qaeda leader.
"We regret both the fact that he was convicted and the severity of his sentence," Clinton told a joint press conference with New Zealand Foreign Minister Murray McCully.
The chief US diplomat said Afridi's role "was instrumental in taking down one of the world's most wanted murderers. That was clearly in Pakistan's interest, as well as ours and the rest of the world's."
Full report at:
http://timesofindia.indiatimes.com/world/us/Treatment-of-Pakistan-doctor-unjust-unwarranted-Clinton/articleshow/13459931.cms
-----------
US cuts aid to Pakistan for jailing doctor who helped nab Osama
May 25, 2012
WASHINGTON: Outraged over the conviction of a Pakistani doctor who helped CIA find Osama bin Laden, a US Senate panel has voted unanimously to cut aid to Islamabad by USD 33 million, which in effect means USD 1 million for every year of the physician's 33-year sentence for high treason.
The unanimous vote on Thursday by the Senate Appropriations committee on the amendment, moved by Senator Lindsey Graham, is reflective of the changing mode in the US especially the growing anger among US lawmakers towards Pakistan.
The US has insisted that there is no basis to imprison Dr Shakil Afridi on treason charges, with Secretary of State Hillary Clinton denouncing it as "unjust and unwarranted".
"We regret both the fact that he was convicted and the severity of his sentence," Clinton told a joint press conference with New Zealand Foreign Minister Murray McCully.
Full report at:
http://timesofindia.indiatimes.com/world/pakistan/US-cuts-aid-to-Pakistan-for-jailing-doctor-who-helped-nab-Osama/articleshow/13479052.cms
----------
Africa
30 killed in ethnic clashes on Mali-Burkina Faso border
May 25, 2012
OUAGADOUGOU (Reuters) - At least 30 people have been killed after clashes erupted between Dogon farmers and nomadic Fulani herders along the Mali-Burkina Faso border, Burkina authorities said late on Thursday.
The fighting, which began on Tuesday, took place near Sari, a Malian town about 15 km (9 miles) from the border with Burkina Faso, Khalil Bara, governor of Burkina Faso's northern region, said on state radio.
Bara said the dispute originated from an agreement between the two west African nations, which allows Burkina herders to take their livestock to camps in Mali where there was available pasture land.
During the rule of former Malian president Amadou Toumani Toure, Fulani herders were allowed into Mali through special corridors. However, Mali has descended into chaos since a March 22 military coup ousted Toure and left over half of the country occupied my Tuareg rebels and Islamist militants.
"The Dogons, who have always opposed the opening of these corridors, taking advantage of the crisis in Mali, have decided to solve the problem by attacking Fulani settlements," Bara said, adding that most of the deaths were Fulanis.
The governor said over 1,000 people, mostly herders, have fled back into villages in Burkina Faso.
The Malian government was not immediately available for comment.
(Reporting by Mathieu Bonkoungou; writing bu Bate Felix; editing by Todd Eastham)
http://www.nytimes.com/reuters/2012/05/24/world/africa/24reuters-burkinafaso-mali-clashes.html?ref=africa
-----------
Somalis flee onslaught
May 25, 2012
Thousands of people in speeding trucks or pulling carts piled high with clothes and furniture fled a region north of Mogadishu on Thursday amid the sounds of gunfire and explosions as troops and their allies tried to take more ground from Islamist insurgents. The Afgoye corridor has been a shelter for hundreds of thousands of people seeking relief from violence that has plagued Mogadishu the last several years.
African Union and Somali forces pushed al-Shabab militants out of Mogadishu last August and are now trying to seize areas outside of Mogadishu. This week, they moved into the Afgoye corridor to pursue al-Shabab.
"It was a scary situation. Fighting has been going on since yesterday[Wednesday], so this is a chance to escape," said Hakimo Ahmed, who fled from Afgoye town, 30 km outside Mogadishu, with her five children. "Everyone has fled. Only animals and armed men are on the streets."
Full report at:
http://www.thehindu.com/news/international/article3452994.ece
-----------
Libya Agrees to Inquiry by Britain
By JOHN F. BURNS
May 25, 2012
LONDON — Prime Minister David Cameron said on Thursday that he had won the agreement of Libya's visiting government leader for a Scotland Yard team to conduct an investigation in Libya into the killing by Libyan diplomats of a London police officer in 1984.
The officer, Yvonne Fletcher, was killed by a gunman who fired from an upper-floor balcony of the Libyan Embassy at a crowd of demonstrators who had gathered across the street from the embassy in protest against Col. Muammar el-Qaddafi, then Libya's ruler.
No charges were brought in the killing; the embassy staff members, including the man suspected of firing the shots that killed Ms. Fletcher, claimed diplomatic immunity and were deported. Mr. Cameron made the announcement of the renewed Scotland Yard inquiry after meeting at 10 Downing Street with Libya's interim prime minister, Abdurrahim El-Keib.
Full report at:
http://www.nytimes.com/2012/05/25/world/africa/libya-agrees-to-scotland-yard-inquiry-in-officers-84-killing.html?ref=global-home&gwh=14F07C15B2C5DF875154124AB8A26937
-----------
South Sudan: Murle torture in Jonglei denied by army
May 25, 2012
South Sudan's army has denied that its soldiers have killed and tortured members of the minority Murle community during a disarmament campaign.
"That is not true, that is a lie," army spokesman Col Philip Aguer told the BBC in response to the allegations made by aid workers and community leaders.
The disarmament of rival cattle-herding groups in Jonglei state began in March.
Over the last year, more than 1,000 people have died in violence between the Murle and Lou Nuer communities.
Ten of thousands of people have also been displaced in Jonglei state in the two outbreaks of clashes linked to cattle raids - one last August by the Murle and another revenge attack by the Lou Nuer in January.
South Sudan, which gained independence from Sudan last July, is awash with small arms after decades of civil war that ended in 2005.
Cattle lie at the heart of life for many communities in the country which has hardly any banks - they represent wealth, a dowry, property and a source of food in the lean season. A single cow can be worth hundreds of dollars depending on its colouring.
Full report at:
http://www.bbc.co.uk/news/world-africa-18205203
-----------
Tunisia protesters clash with police, violence wounds 15
May 25, 2012
TUNIS: A protest in the northwest Tunisian city of Kef turned violent Thursday, leaving 15 wounded, as a strong police cordon in Tunis held another demonstration by unemployed university graduates at bay.
Police fired tear gas to disperse a protest by hundreds of residents of Kef when demonstrators tried to storm the local government headquarters, chanting "no to exclusion, marginalization and contempt," public broadcaster Radio Kef reported.
The protesters, who in turn threw stones at police, complain their region is not receiving its fair share of public spending and accuse governor Abdel-Kader Trabelsi of failing to protect his constituents' interests.
Demonstrators are demanding more jobs, infrastructure spending and a university hospital, according to information posted on Tunisian websites.
"There are some injuries, people who fainted because of the tear gas, and there are clashes between police and youths who are throwing stones," a protester named Hichem told AFP by phone.
Full report at:
http://www.dailystar.com.lb/News/Middle-East/2012/May-25/174599-tunisia-protesters-clash-with-police-violence-wounds-15.ashx#ixzz1vsbCznpp
----------
Europe
Grooming hatred towards Muslims
May 24, 2012
The conviction of nine men found guilty of child sex abuse in Rochdale has created much soul-searching. The case involving the grooming of girls as young as 13 was rightfully met with widespread revulsion and to long sentences totalling 77 years in jail. "Some of you acted as you did to satiate your lust, some of you to make money, all of you treated them as though they were worthless and beyond respect," said Judge Gerald Clifton. But like in a previous case last year in Derby, the convictions again led to scapegoating, with the media excelling in manufacturing scare stories about Muslims and Islam.
One of the main culprits was Times columnist, David Aaronovitch, claimed there was a "clear link" with Islam. Under the Islamophobic headline, 'Let's be honest, there's a clear link with Islam', he says, "Sex grooming is committed by misogynists who want to control women's modesty. It is a cousin of honour killing." Fellow Sunday Times commentator Minette Marrin went as far as conjuring up a "conspiracy of silence" about "young men of Pakistani origin grooming and pimping young white girls." BBC TV News showed images of a mosque in Rotherham during the reporting of nine men convicted over child sexual exploitation indicating it was the religion of Islam that was the problem. The image of Muslims apparently should be seen not only through the distorted prism of terrorism but also sex abuse and child exploitation.
The blame game is pernicious and only distracts from deep-seated social problems inherent in Britain. According to the Crown Prosecution Service (CPS), of the 17,000 reported cases of sexual offences involving children under 16 just 4,000 went to trial last year, less than a quarter. Research by the National Society for the Prevention of Cruelty to Children, a third of children who are sexually abused do not tell anyone at all about it, let alone report it to the police. Child exploitation is far too serious an issue to be used as fodder to appeal to the most base and irrational phobias.
Britain, like virtually all countries (with the US as one of a few exceptions), has ratified the United Nations Convention on the Rights of the Child that sets out the civil, political, economic, social, health and cultural rights of children but it has a far from unblemished record even though the treaty nations are bound to it by international law. Concerns have long been raised about the extent of violence towards children in the UK as well as the growth in child poverty and inequality, the use of custody for young offenders, the low age of criminal responsibility, and the lack of opportunities for children and young people to express views.
In a 2008 monitoring report, the UN again voiced alarm "at the high prevalence of violence, abuse and neglect of children, including in the home, and at the lack of a comprehensive nationwide strategy in this regard" in Britain. It expressed regret that there was still no comprehensive system of recording and analysing abuses committed against children and that mechanisms of physical and psychological recovery and social reintegration for victims were not sufficiently available. It called on the Government to establish mechanisms to monitor the number of cases and the extent of violence, sexual abuse, neglect, maltreatment or exploitation, including within the family, in schools and in institutional or other care. It is also noted that the UK still yet has not ratified the Council of Europe Convention on the Protection of Children against Sexual Exploitation and Sexual Abuse.
There is a duty of care for all children that should be in the whole culture of society, whether from parents and relevant authorities, or from institutions. England's children's homes, which care for 1,800 girls, have recorded 631 incidents of girls being sold for sex during the past five years, including 187 during the past 10 months. Running away or going missing from home is a key indicator that a child might be involved in sexual grooming and children in care are three times more likely to run away than children living at home. When they go missing, they place themselves in great danger of being physically or sexually abused.
It is these issues that need to be addressed not myths of bizarre and contorted images that feed on the worst xenophobic fears. A lot of soul-searching is required. Politicians and the media need to be responsible in what they say and write as that conjures up even more hatred towards Muslims. There are already too many victims of child abuse without trying to smear a whole community and their faith.
http://www.muslimnews.co.uk/paper/index.php?article=5819
--------
Breivik says won't appeal guilty verdict if found sane
May 25, 2012
OSLO: Anders Behring Breivik, on trial for killing 77 people in Norway last July, told an Oslo court Thursday he would not appeal a certain guilty verdict if the judges deem him to be sane.
"There is absolutely no reason to appeal if I am declared criminally accountable," said the 33-year-old rightwing extremist who wants to be found sane so that his Islamophobic ideology will not be considered the ravings of a lunatic.
Breivik has confessed to the twin attacks but has refused to plead guilty, insisting they were "cruel but necessary" to stop the ruling Labour Party's "multicultural experiment" and the "Muslim invasion" of Norway and Europe. The question of Breivik's sanity is a focal point of the trial.
A first psychiatric evaluation conducted last year by two court-appointed psychiatrists found Breivik to be psychotic, suffering from "paranoid schizophrenia".
That diagnosis would likely lead to Breivik being sentenced to a closed mental ward rather than prison. But a second opinion, which the court ordered after the first one sparked a controversy, concluded that Breivik was sane enough to be held criminally responsible for his actions.
http://www.dailytimes.com.pk/default.asp?page=2012\05\25\story_25-5-2012_pg4_3
-----------
Russia not to allocate $10 million for Afghan army
May 25, 2012
MOSCOW: Russia has rejected a NATO request to allocate $10 million for the support of the Afghan Army, the Russian presidential envoy to Afghanistan said following the alliance's summit in Chicago.
"At the summit..., it was stated that after 2014 (when international military forces withdraws from Afghanistan) support for the Afghan Army should continue," said Zamir Kabulov, who also heads the Russian Foreign Ministry's department on Afghanistan.
"For the United States it has already become difficult to bear this burden, they want to share it with NATO partners," Kabulov continued. "They also hinted that it would be good if Russia allocated $10 million."
He said Russia would not participate in NATO's Afghanistan initiatives.
"For several years we had been knocking on the door of the ISAF suppliers club. But this door was reluctant to open. Now they invited us and started hinting...In response we noted that we've long been rendering aid to Afghanistan," the Kommersant daily quoted Kabulov as saying.
Russia has allowed NATO to transit cargos to and from Afghanistan through its territory, and its continued support is crucial for the US-led coalition fighting the Taliban as foreign troops are set to leave the country in 2014.
http://timesofindia.indiatimes.com/world/europe/Russia-not-to-allocate-10-million-for-Afghan-army/articleshow/13473789.cms
-----------
British Muslims' body launches campaign to save 'marriage'
By Asif Mehmood
May 25, 2012
LONDON: The Muslim Council of Britain (MCB), the umbrella body representing Britain's Muslims, on Thursday launched a campaign "to defend the institution of marriage", in particular by opposing the government's proposals to change the legal definition of marriage.
A new website – Muslims Defending Marriage – was launched to serve as the campaign's main tool. The website features an online petition, briefings and useful links. MCB Secretary General Farooq Murad said, "We have launched 'Muslims Defending Marriage (MDM)' as we felt we had a duty to defend the meaning of marriage, guard its sanctity and protect the welfare of children." British Prime Minister David Cameron on Thursday offered a free vote on the government's plans to legalise gay marriage. While the British prime minister is facing fierce opposition to the move from some on his own benches, including ministers, Downing Street reiterated this week the government's determination to get it on to statute book before the end of current parliament.
"Other communities have already taken steps to express feelings in favour of keeping marriage intact. It is imperative that the Muslim community does all it can to contribute to this because we have a sacred duty to stand up for marriage and to support those, of whichever faith, who are doing so. We are aiming at mass participation from the Muslim community on an issue that will have such far-reaching consequences for everyone," said Murad.
http://www.dailytimes.com.pk/default.asp?page=2012\05\25\story_25-5-2012_pg7_25
-----------
Scuffle in Ukrainian parliament over Russian language
May 25, 2012
Ahead of the consideration of a bill aimed to expand the Russian language's usage in the country, the Ukrainian parliament witnessed a brawl on Thursday. Prior to the beginning of the voting, opposition deputies burst into the building of the parliament and instigated a scuffle with
members of the pro-presidential Party of Regions.
Parliamentary speaker Volodymir Litvin announced the end of the meeting.
The opposition argued the bill would only aggravate relationship between Russian and Ukrainian speaking citizens.
"We demand that the parliament does not discuss such a bill at all as this issue could split the society," said Vyacheslav Kirilenko, a deputy with the opposition party Our Ukraine - People's Self-defence, while addressing a gather.
According various estimates, the Russian language is native to 30 to 50% of Ukrainians as both countries share deep historic links.
Under the country's constitution, Ukrainian is the only official state language in Ukraine.
Before being elected in 2010, President Viktor Yanukovych promised to make Russian the other official language but could not achieve the required majority in parliament to get the bill through.
http://www.hindustantimes.com/worldsectionpage/World/Scuffle-in-Ukrainian-parliament-over-Russian-language/Article1-860902.aspx
-----------
IOC fails to take sanctions against Saudi Arabia as it is set to send team with no women
By Leo Spall
24 May 2012
The prospect of Saudi Arabia competing at London 2012 without a single female among their team moved a large step closer to reality on Thursday after the International Olympic Committee executive board failed to act on the issue.
The board discussed the situation at length during a meeting in Quebec on Thursday that was their last chance to impose sanctions on the Middle East country but it broke without any progress having been made.
The IOC is now hoping it will be able persuade the Saudis to change their attitude on the issues, with a source saying "we are still optimistic the country will send female athletes to London".
However, their approach is bound to provoke an angry reaction from international human rights groups.
The meeting on Thursday was supposed to represent the final deadline for Saudi Arabia to agree to women being part of their London delegation or they would be in breach of the IOC's charter.
This was to be the first Olympic Games to have women in every national delegation participating but the Saudis have consistently resisted calls to send a female delegation.
Full report at:
http://www.telegraph.co.uk/sport/olympics/9289022/London-2012-IOC-fails-to-
--------
URL: https://www.newageislam.com/islamic-world-news/new-age-islam-news-bureau/muslims-perform-kanyadan-of-hindu-girl-in-riot-hit-village/d/7438