New Age Islam News Bureau
10 Nov 2015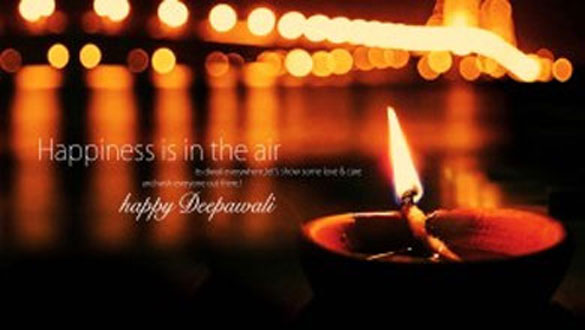 Diwali is an ancient Hindu festival celebrated in autumn or Spring every year. Diwali is one of the largest and brightest festivals in India. The festival spiritually signifies the victory of good over evil.
-----------
India
• Muslims Make Diwali Sweeter For Homeless in Pune
• Dargah Aala Hazrat Clerics to Preach Patriotism to Muslim Youth
• India awaits Pak response to verify nationality of Karachi teenager
• India PM heads to UK seeking investment
• India awaits Pak response to verify nationality of Karachi teenager
---------
Pakistan
• JUI-F Rejects Ban On New Seminaries in Sukkur
• Rival Taliban Factions Go for Each Other's Throat
• IS recruiter arrested from Peshawar
• Pakistan Be Included In N-Mainstream on Same Terms as Other Non-NPT States: Think Tank
---------
South Asia
• Taliban Shadow Governor, Military Commander for Zabul Killed In Daesh Suicide Attack
• Three Members of Haqqani Network Arrested In Khost
• Suu Kyi party claims victory in Myanmar polls
• America's interest in Pakistan would further strengthen terrorists: Afghan Senate
• Norway warns Afghan migrants arriving from Russia of one-way ticket to Kabul
• Taliban receive seven hostages from foreign terrorists in Ghazni, report
• China hails Afghanistan's role important for regional security
---------
Southeast Asia
• National Mosque Clarifies 'VVIP Room', Says For Agong and Rulers
• ISIS Targeting Recruitment Method at Families: Expert
• Two Riau Citizens Detained On Their Way to Join ISIS
• Zahid: UK wants to learn from Malaysia's successful rehab model for militants
• 'Where Do We Stop?' Interfaith Group Asks After 'Halal' Trolley Proposal
• Security tightened amid threat to temples
• Jakim's role not just to protect Islam, but to address Islamic State, Shiah issues
---------
Arab World
• Syrian Army Kills 40 Militants, Destroys 20 Armoured Vehicles near Palmyra
• Russian Fighter Jets Destroy 448 ISIL Targets in Syria
• Executions in Saudi Arabia Break 20-Year Old Record
• Dubai police officer held after shooting death of co-worker
• Arab League Seeks End to Israel's Violent 'Escalation'
• Egypt military detains leading investigative journalist
• More Wanted Militants Surrender in Syria
• Terrorists Defeated in Tough Battle with Syrian Army in Damascus
• Syrian Forces Start Mop-Up Operations in Eastern, Southern Hasaka
• Senior Militant Commanders Killed near Syria's Aleppo by Army, Hezbollah
• Syria: Terrorists Sustaining Growing Number of Casualties in Dara'a Battle
---------
Mideast
• Iran Judiciary Chief Hits Back at Rowhani
• One killed in clashes with Kurdish militants in southeast Turkey
• Rebels 'Not Serious' About Peace Talks: Yemen FM
• 400,000 Syrian refugee kids not in school in Turkey
• Iran summons Saudi diplomat after 3 nationals executed
• Israel detains 24 Hamas suspects in West Bank raids
• Rapprochement with Latin America 'isolates Iran'
• Israel 'lacks evidence' against extremist arsonists
---------
Africa
• Chad Declares State Of Emergency In Lake Chad Region
• Jordan Policeman Kills US, S African Instructors
• Nigerian authorities detain top militant in Abuja
• Over 30 Tunisian MPs resign from ruling party
---------
North America
• Muslim Man Fired From Bed Bath & Beyond Says He Was Called 'Terrorist'
• Canada eyes taking in Syrian refugees from Jordan, Lebanon and Turkey
• Obama and Netanyahu lay down the gloves
-----
Europe
• Russia Arrests Suspected Tajik Associate Of Taliban
• 'High Probability' ISIS Bombed Russian Jet: UK
• Russia accuses others of 'evading' work on Syria
• UK to boost intelligence staff to disrupt terror plots
• Kerry to return to Vienna for next round of Syria talks
• First refugees arrive in Spain
------
Compiled by New Age Islam News Bureau
URL: https://www.newageislam.com/islamic-world-news/new-age-islam-news-bureau/muslims-make-diwali-sweeter-for-homeless-in-pune/d/105230
----
India
Muslims Make Diwali Sweeter For Homeless in Pune
Bobins Abraham
November 9, 2015
They say festivals bring people together, that is exactly what is happening in Pune. Muslims in the city are making sure that the lesser privileged are getting to celebrate the festival of Diwali too.
The collected items will be distributed to 50 families who lost their homes in a recent fire.
"Around 10-12 Muslim families were affected as well; among whom was my friend Shabir Shaikh. After hearing their difficulties, I decided to collect funds for all the families who had lost their homes," Yasin Shaikh, one of the organizers to start the 'Bhaubandu – Bhaichara' initiative said.
They said people irrespective of religious differences came forward and offered help to them. The kind gesture is happening at a time when many feel that there is an increase in friction between different communities in the country.
http://www.indiatimes.com/news/india/pune-muslims-get-the-spirit-of-diwali-right-donate-rs-12-lakhs-sweets-to-those-who-lost-their-homes-in-a-recent-fire-247131.html
------
Dargah Aala Hazrat Clerics to Preach Patriotism To Muslim Youth
Priyangi Agarwal
Nov 10, 2015
BAREILLY: The Urs-e-Razvi of Dargah Aala Hazrat this year will see clerics hold a special session, "Vatan Se Mohabbat" (patriotism) for Muslim youth. Clerics said there is disaffection among Muslim youth because they are unfairly and irrationally tagged "terrorists" and "outsiders". The government too shows them apathy. Recent incidents like the lynching of the 52-year-old blacksmith in Dadri, Greater Noida, too have caused fear and insecurity. Clerics say they will urge youth, despite the bias and the hostile statements from some members of the ruling party at the Centre, to tread the path of valour and patriotism.
The 97th death anniversary (Urs) of Mujadid Imam Ahmed Raza Khan Qadri, founder of the Barelvi school of Islamic theology, will be observed here from December 6-8. The annual three-day Urs sees a large congregation of followers from across the world. About 50,000 Muslim clerics from across the world are expected to attend this year. The last day of the Urs sees the largest number of people. It is on that day that the talk on patriotism will take place.
"With recent incidents of intolerance and with even elected representatives making hostile statements against the Muslim community, we fear many Muslim youngsters may develop a disaffection towards the country. The enemies of India may find such youth easy to use for nefarious designs. For the welfare of the community and the country, we will preach on patriotism," Hazrat Subhan Raza Khan alias Subhani Miyan, chairperson of the shrine, told TOI.
The people arriving here will be informed that Prophet Mohammed declared that a true Muslim loves his or her country unconditionally.
"Our ancestors laid down their lives for the freedom of this country. Many Muslim clerics have written books and made important contributions in their respective fields, bringing laurels to the country. Feeling hatred would be a disservice to the Prophet and go against the spirit in which our ancestors sacrificed for the nation," said Maulana Mohammed Ehsan Raza Khan, the Sajjadanasheen (hereditary head) of the shrine.
Mufti Mohammed Salim Noori, who will be among the speakers at the event, said, "We will tell youngsters that even though they are oppressed and denied a fair chance of getting jobs or a good education, they should be patient and love the country. When the nation's security is under threat, we should rally together to protect it, just as our fathers fought for freedom from British rule." He said youth attending the Urs would be asked to swear that they will work for the country.
Besides the session on patriotism, clerics will launch a campaign to combat unemployment among Muslim youth. They have also planned a special workshop for Muslim women, to make them better aware of their rights.
On the second day of the Urs, December 7, a conference will be organized to counter proposed changes to Muslim Personal Law and ensure better security for Indian Muslims.
http://timesofindia.indiatimes.com/india/Clerics-to-preach-patriotism-to-Muslim-youth/articleshow/49731371.cms
-------
India PM heads to UK seeking investment
10 November 2015
Narendra Modi will begin his first visit to Britain as Indian prime minister on Thursday, seeking to boost investment in his booming country and win the backing of a large and influential diaspora community.
Modi will have lunch with Queen Elizabeth -- an honour usually only accorded to heads of state -- and address parliament as Britain rolls out the red carpet for the leader of one of the world's fastest-growing major economies.
Around 60,000 British Indians are expected to attend a sell-out rally at Wembley Stadium billed as the biggest reception ever given to a foreign leader in Britain.
It is a remarkable turnaround for a politician who was effectively banned from visiting the former colonial power for nearly a decade over anti-Muslim violence in his home state of Gujarat in 2002.
Britain was among the first Western countries to end its boycott of Modi, who has denied any wrongdoing over the violence that killed more than 1,000 people, mostly Muslims.
Prime Minister David Cameron will come under pressure to raise the subject of human rights in India after 40 lawmakers including opposition leader Jeremy Corbyn signed a motion for parliament to debate a host of issues.
They range from alleged abuses by police in India-occupied Kashmir to an Indian government ban on a BBC documentary about a 2012 gang rape in New Delhi that shocked the world.
- 'Safe and stable bet' -
But investment and trade will be the main focus of the visit.
Cameron has visited India three times as prime minister, eager to boost trade with the rising Asian power, which reached $14 billion in 2014-15 according to Indian government figures.
A Downing Street spokeswoman said "nothing is off the table".
"Our focus is on how can we work together on challenges facing our countries from economic prosperity to security," she told AFP.
Modi will meet chief executives for a roundtable discussion in London, seeking investment to maintain a pace of economic growth that has hit around seven percent.
"My message to the business community is clear -– come, make use of the opportunities India is offering and invest in India," he said in a Facebook post.
Analysts said the Indian premier, who swept to power last year on a promise to create jobs for a growing young population, would seek to sell India as a safe bet to investors in London -- one of the world's main financial centres.
"The main thrust will be on leveraging investors," said Sreeram Chaulia, Dean of the Jindal School of International Affairs.
"India stands out as a rare beacon and the prime minister will play that up, focus on that really, and say, 'look, India's a safe and stable bet'."
Mitigating against that message is an ongoing tax dispute between Indian authorities and Britain's Vodafone that has become a symbol of the problems foreign firms face in doing business in Asia's third-largest economy.
That will likely feature on the agenda, as will Indian plans to market rupee-denominated "masala bonds" in London.
Defence deals are also on the cards as India undertakes a multi-billion-dollar upgrade of its ageing military hardware.
Among the $15 billion worth of deals reportedly expected to be signed during Modi's stay is an agreement for Britain's BAE Systems to sell 20 more Hawk trainer aircraft to India.
India remains the world's largest importer of defence equipment, but Modi has made clear his determination to boost the domestic industry, lifting a cap on foreign investment in defence production.
"India is now looking at purchases that involve technology transfer and manufacturing in India," said Neelam Deo, a former Indian ambassador and now director of the Gateway House think-tank in Mumbai.
- Protests planned -
Modi will also inaugurate a London memorial to the low-caste leader of the struggle for Indian independence, Bhimrao Ambedkar, during his three-day visit.
It comes as the Hindu nationalist leader faces criticism at home over what critics see as rising intolerance after a spate of violent attacks on secular intellectuals and Muslims.
An invitation to speak at the University of Cambridge has reportedly triggered a letter of protest from scholars concerned by those attacks.
But for many British Indians, the visit will be a cause for celebration.
The rally at Wembley Stadium, which sold out months ago, will include a huge fireworks display to mark the Indian festival of light, Diwali, which this year falls in November.
Modi has addressed similar rallies in New York and Sydney, but the London event will be the biggest yet, drawing tens of thousands of supporters who will travel from across the country in special "Modi express" buses laid on by the organisers.
"Relations between Britain and India remain substantive and I think that has a lot to do with the expatriate community," said Deo.
http://www.worldbulletin.net/europe/166194/india-pm-heads-to-uk-seeking-investment
------
India awaits Pak response to verify nationality of Karachi teenager
Nov 10, 2015
India is awaiting Pakistan's response to the issue of verifying the nationality of a runaway teenager from Karachi who is now living in a shelter in Bhopal.
"We have told the Pakistan high commission's officials to verify the nationality of Mohammad Ramzan," said an official.
External affairs minister Susham Swaraj recently tweeted that India would repatriate 15-year-old Ramzan if Pakistan is ready to accept him.
New Delhi has also said it will issue a visa to Ramzan's mother is she wishes to travel to India from Pakistan but she has reportedly declined the offer. India's envoy to Pakistan had visited Ramzan's mother Razia Begum last week.
Ramzan says he was separated from his mother when his father Mohammad Kazol took him to Bangladesh and remarried. Harassed by his stepmother and neglected by his father, Ramzan left his home and crossed over to India about two-and-a-half years ago after his friends advised him to travel to Pakistan via India.
He is stuck in Bhopal because he has no proof of his Pakistani citizenship – a prerequisite for sending him back to his mother.
The recent return from Pakistan of Geeta, a hearing and speech impaired woman, has focussed renewed attention on Ramzan. Geeta lived in Pakistan for almost 15 years after she strayed across the border.
Pakistani rights activist Ansar Burney, who is representing Razia Begum, told the media she had refused to take up the offer to travel to India because she thinks "the environment in India is against Pakistanis and Muslims".
India had said it would facilitate her travel to Bhopal to meet and identify her son.
"She feels the environment is not right for her at this time to go to India," Burney said. "Razia said she would gladly bear the pain of missing her son but wait until India tries to first improve relations with Pakistan."
Razia has not seen her son since he was eight years old, when he was taken away to Bangladesh by his father in 2008. She has two children – Ramzan and a daughter – and her husband divorced her in 2004.
http://www.hindustantimes.com/india/india-awaits-pak-response-to-verify-nationality-of-karachi-teenager/story-EyEEWKrPbGH4ezDlKqEGHL.html
-----
Pakistan
JUI-F Rejects Ban On New Seminaries In Sukkur
Nov 10, 2015
SUKKUR: The Jamiat Ulema-i-Islam-Fazl (JUI-F) in a swift reaction condemned the Sukkur administration after the announcement of a ban on the establishment of seminaries.
The announcement was made by Sukkur SSP Tanveer Hussain Tunio after presiding over a meeting of senior police officials in his office on Monday. The SSP said that printing and circulation of anti-state material also came under discussion at the meeting. It was decided that surprise visits would be paid to printing presses, outlets of printed material and CD/videos shops to track down suspects. Besides, he said, records of hotels and guest houses would be checked on a daily basis.
He said the decision was taken in line with the National Action Plan (NAP). He said that the pace of NAP implementation in this police range was reviewed at the meeting.
"We decided to impose a ban on the setting up of any new madressah in our jurisdiction," he said, adding that strict action would also be taken against those seminaries which did not get themselves registered as yet.
"All such seminaries will be closed," the SSP said. He said vigilance and monitoring of registered seminaries would continue.
The police officer said that the meeting decided to keep a special check on foreigners and illegal immigrants, especially Afghans, to curb terrorist activities, as well as activists of nationalist and proscribed outfits.
The SSP said that people coming from outside Sukkur and found vending in different parts of the district would be kept under watch and police would monitor their movement in markets, bazaars, lanes and public places.
Reacting to the ban on new seminaries, JUI-F district general secretary Maulana Mohammed Saleh Indhar has said that the NAP was being implemented throughout the country but the Sindh police appeared to be unnecessarily pro-active. He warned against propaganda to defame seminaries, which were imparting education as a religious obligation.
He said the JUI-F and other Islamic organisations would never accept a ban on new seminaries and if it was imposed on them, a countrywide protest would be organised.
http://www.dawn.com/news/1218570/jui-f-rejects-ban-on-new-seminaries-in-sukkur
-----
Rival Taliban factions go for each other's throat
November 10, 2015
KABUL - Rival groups of Taliban militants have clashed in the southern Afghan province of Zabul, killing as many as 80 people in recent days, officials said on Monday, as brewing hostility between factions in the insurgency turned violent.
Government officials and spokesmen for the two main Taliban groups said fierce fighting had been underway since the weekend, with each side blaming the other for starting the violence.
Insurgents who have pledged allegiance to Islamic State may also have been involved.
Seven members of the mainly Shia Hazara ethnic group, including three women and a child, were found with their throats cut on Sunday in an incident police blamed on Islamic State militants.
The fighting, in one of the Taliban's traditional southern strongholds, underlined the risk of fragmentation facing the Islamist movement since it announced earlier this year that its founder, Mullah Omar, had died two years ago.
A prolonged split in the movement could further complicate the resumption of peace talks with the government, which broke down in July following the announcement of Mullah Omar's death.
One of Mullah Omar's close aides, Mullah Akhtar Mansour, was swiftly appointed as successor, but his claim to the leadership has been rejected by some in the movement and a splinter faction named rival leader Mullah Mohammad Rasool Akhund last week.
"This is what we feared," said a senior member of the main faction led by Mullah Mansour, who spoke on condition of anonymity.
"The enemy succeeded in their mission.
They wanted Taliban to be divided and kill each other and that's exactly what's going on in Zabul now.
"
He said Islamic State militants were supporting the splinter group, which was also backed by about 400 Uzbek militants closely allied to Mullah Mansoor Dadullah, one of the leaders of the breakaway faction.
"Most of these Uzbek fighters are affiliated with IS in Afghanistan," he said.
However, a spokesman for the anti-Mansour faction, Mullah Abdul Manan Niazi, said the battles broke out when hundreds of pro-Mansour fighters attacked villages where Mansoor Dadullah's followers were living.
"Mullah Mansour's men wanted Mansoor Dadullah to surrender or face action.
When they refused to surrender, Mullah Mansour's fighters started killing them and their supporters as well as local villagers," he said.
It was not possible to verify the competing versions independently, but provincial officials said fighting between the rival groups had been going on for the past three days in Khak-e-Afghan, Daichupan and Nawbahar districts of Zabul province.
Adding to the confusion, Mohammad Omar Omari, a member of the provincial council in Zabul, said local people outraged at the killing of the seven people whose bodies were found a day earlier had joined the fighting.
He said they had seized 12 Islamic State fighters in Khak-e-Afghan district and hanged them for the killing.
http://nation.com.pk/national/10-Nov-2015/rival-taliban-factions-go-for-each-other-s-throat
----
IS recruiter arrested from Peshawar
ALI AKBAR
Nov 10, 2015
PESHAWAR: The provincial police claimed on Monday to have arrested a recruiter for the self-styled Islamic State (IS) from the Badaber area of Peshawar.
The suspect was allegedly involved in recruiting for IS, said a police official.
"The suspect arrested, Dadullah, belongs to Afghanistan, and was recruiting for an international militant organisation," said SSP Operation Mian Saeed.
The police official added that a First Information Report has been registered against the suspect. Weapons and hand grenades were also recovered from the arrested individual, according to the police official.
Read: Presence of IS militants
In January this year, security forces had arrested a man they believed was the commander of IS in the country as well as two accomplices involved in recruiting and sending fighters to Syria.
Rifts among the Taliban and disputes about the future of the insurgency have contributed to the rise of Islamic State's popularity but security sources believe there are no operational links yet between IS and South Asia.
Disgruntled former Taliban commanders have formed the so-called Khorasan chapter — an umbrella IS group covering Afghanistan, Pakistan, India and other South Asian countries — in recent months but have not been involved in any fighting.
Their leader, Hafiz Saeed Khan Orakzai, a former Pakistani Taliban commander, appeared in a video address urging people in the region to join the group.
http://www.dawn.com/news/1218553/is-recruiter-arrested-from-peshawar
-----
South Asia
Taliban Shadow Governor, Military Commander for Zabul Killed In Daesh Suicide Attack
By KHAAMA PRESS - Tue Nov 10 2015
The shadow governor and military commander of Taliban for southern Zabul province have been killed in a suicide attack carried out by a fighter of Daesh group.
The attack reportedly took place in Khak-i-Afghan District of Zabul province where both groups have been engaged in heavy fighting since last three days.
Zia Durani, spokesman for the police headquarters of Zabul's neighboring Kandahar province confirmed the death of Mullah Mati—the governor and Peer Agha—the military commander.
Taliban have not yet commented on the report.
Although, the groups have been engaged in heavy gun battles against each other from several months but this is first time a suicide bomber is used in the internal clashes.
Meanwhile, reports suggest that the death toll of fighting between the Taliban group of Mullah Akhtar Mohammad Mansour and Mullah Rasoul –backed by Daesh has reached to 80 with dozens of others wounded.
Although, split among Taliban happened months before which resulted in clashes between the two rival sides but these clashes escalated after the recent announcement of Mullah Rasoul as the leader of dissident Taliban who did not want Mullah Akhtar Mohammad Mansour as their Supreme Leader.
http://www.khaama.com/taliban-shadow-governor-and-military-commander-for-zabul-killed-in-daesh-suicide-attack-4103
------
Three members of Haqqani network arrested in Khost
By KHAAMA PRESS - Tue Nov 10 2015
The National Directorate of Security (NDS) has arrested three members of Haqqani terrorist network in Khost province.
A statement released by the national intelligence agency on Tuesday states that Rahim Khan, Naim Khan and Najibullah were planning attacks and transporting weapons and ammunition to terrorist groups in Khost province.
According to the statement, the group was involved in a number of attacks on civilians and military in Musakhil District.
NDS raided two weapon catches belonging to Spin Ghar, a commander of Haqqani network, based on the information provided by the group.
A suicide vest, RPG 7, 40 different types of weapons including 20 Kalashinkovs and four pistols, ammunition, four transmission sets and military equipment were recovered from these depots.
A footage released by NDS shows three young boys identified as the arrested Haqqani men confessing to their crimes.
http://www.khaama.com/three-members-of-haqqani-network-arrested-in-khost-4104
-----
Suu Kyi party claims victory in Myanmar polls
November 10, 2015
YANGON - Supporters of Aung San Suu Kyi's pro-democracy party on Monday cheered early results from Myanmar's historic election, with hopes boosted of sweeping gains to carry it to power after decades of military dominance.
Election authorities have so far announced only a small fraction of the results, but the National League for Democracy has scooped the lion's share of those, boosting enthusiasm in the crowds in front of Suu Kyi's party headquarters in Yangon Monday evening.
"We'll win tonight, we'll stay until we win anyway," said 24-year-old Wanna Htay, sporting a scarlet bandana with the party's iconic fighting peacock motif as the crowd sung and cheered around him at the height of the celebrations.
Sunday's elections saw millions line up to cast their ballots in what many hope will mark a dramatic leap towards democracy in the Southeast Asian nation, which withered for decades under the iron grip of junta rule.
It could take days for the full results to be officially announced, but the NLD has already given a bullish prediction for its first election in 25 years.
Party spokesman Win Htein told AFP earlier that unofficial tallies showed the opposition "on track to win more than 70 percent of seats around the country".
He did not specify if the percentage would translate into power under Myanmar's complex political system.
The NLD, which currently accounts for a tiny proportion of parliament's MPs following landmark 2012 by-elections, is shooting for 67 percent of elected seats in the national legislature to be able to select a president and form a government.
That would be enough to overwhelm the ruling Union Solidarity and Development Party and their military allies - who automatically get 25 percent of seats under a constitution scripted to ensure they still have a major stake in the future.
The USDP has already said it was ready for a wipeout in the commercial capital Yangon, while several of its heavyweights - including its chairman - lost their seats.
Suu Kyi, who is barred from the presidency under the army-drafted constitution, on Monday gave a cautious hint at victory in her first comments since the polls.
"It is not the time to congratulate our candidates who we think have won the election," she told supporters and journalists from the balcony of her party's Yangon headquarters.
But "people have an idea of the result even if I don't say it," she added.
Election authorities have said that preliminary figures would be released within 48 hours of Sunday's vote, and a full nationwide count could take 10 days or more.
The White House on Monday hailed an "historic" election in Myanmar, but urged parties to wait for the final vote tally before declaring victory or making assessments about fairness.
Describing the vote as "peaceful and historic," White House spokesman Josh Earnest nonetheless urged caution.
"We are seeing initial reports of results, but we encourage everyone to wait for the.
Assistant US Secretary of State Daniel Russel called the election "a hell of a step forward" for democracy on Monday, but echoed the caution of his boss John Kerry, who had described it as a "far from perfect" poll.
The NLD has so far won 49 lower house seats - including 24 in Yangon and 10 in the country's second city Mandalay, both areas where the party is expected to sweep the vote.
The USDP, appearing increasingly beleaguered, has taken just three lower house seats so far.
Another two lower house seats have gone to ethnic parties in eastern Shan and northern Kachin states, according to the officially released tally so far.
Early NLD victories also included a win for Naing Ngan Linn, contesting for the Yangon regional parliament, who was injured in a dramatic sword attack while out canvassing on October 29 in Tharketa township on the city's fringes.
Even the state-backed Global New Light of Myanmar declared the "dawn of a new era", while USDP heavyweight Shwe Mann conceded on his Facebook page that he had lost his seat to his NLD challenger.
The junta nominally gave up power in 2011, and the country has since spun through rapid change, with the quasi-civilian USDP government launching reforms that brought an end to most international sanctions.
But the USDP was braced for major losses and some local media called on President Thein Sein to concede without delay.
Party chairman Htay Oo told local media that he had lost his seat in Hinthada, a few hours from Yangon.
Election officials estimated an 80 percent turnout, a figure observers say will aid the NLD's quest for a majority.
Among the 30 million registered for Sunday's election, many were first-time voters.
President Thein Sein and the still-powerful army chief have both vowed to respect the outcome of the election - even if the USDP loses its choke-hold on power.
http://nation.com.pk/national/10-Nov-2015/suu-kyi-party-claims-victory-in-myanmar-polls
----
America's interest in Pakistan would further strengthen terrorists: Afghan Senate
Nov 10 2015
Upper House of the Parliament or Meshrano Jirga says that America's interest in Pakistan would further strengthen terrorists.
Pakistan's Chief of Army General Raheel Sharif is scheduled to pay a state visit to the United States in coming days and besides other issues he will also discuss Afghanistan's security with US officials.
International Relations Commission of Meshrano Jirga has expressed concern over his visit.
Senators have said that US's interest in Pakistan would further strengthen terrorists and result in boost of fighting in Afghanistan.
International Relations Committee of parliament urged American officials and Senate on Monday to abide by their commitments to Afghanistan.
A statement released by the commission states that the US should prevent support to terrorists by Pakistan and not allow further bloodshed of innocent Afghans.
General Raheel Sharif will visit the United States from 15-20 November and hold talks with military and political leadership on different issues including Afghanistan's security and stalled peace talks with Taliban.
http://www.khaama.com/americas-interest-in-pakistan-would-further-strengthen-terrorists-warns-senate-4101
----
Norway warns Afghan migrants arriving from Russia of one-way ticket to Kabul
By ZABIHULLAH MOOSAKHAIL
Nov 10 2015
The Norwegian government has sent a stern warning to Afghan asylum seekers coming across the border from Russia: You could get a one-way ticket to Kabul, reported Cable News Network (CNN) reported on Monday.
"It is important that the Norwegian authorities are sending a clear signal to people who do not need protection or already are legally residing in Russia," said the country's minister of Justice and Public Security in a statement.
The Norwegian Directorate of Immigration (UDI) that is responsible for processing applications from foreign nationals who wish to visit or live in Norway says that all cases of Afghans arriving from Russia will be assessed and those with legal status in Russia might be sent back there.
"All cases will be individually assessed. People who have been legally residing in Russia may also be refused residence and sent back to Russia." Martin Andersson, a press adviser with the UDI told CNN.
According to the report citing UDI, hundreds of migrants have been crossing into Norway from Russia each week via the frontier above the Arctic Circle — but last week marked a turning point, with more Afghans than Syrians seeking asylum for the first time.
http://www.khaama.com/norway-warns-afghan-migrants-arriving-from-russia-of-one-way-ticket-to-kabul-4101
------
Taliban receive seven hostages from foreign terrorists in Ghazni, report
Nov 10 2015
Taliban militants have received seven hostages from foreign terrorists in Jaghori District of Ghazni province, states a report published by Hasht-e-Sobh news agency on Tuesday.
A local source in Jaghori District has told the news agency that Mullah Ishaq's wife Bakhtawar, Baba Ali's wife Gul Shah, Raza, Khuda Bakhsh S/O Mohammad Hasan, Sayed Habibullah, Mohammad Yousuf and Sayed Gul S/O Nazir are now in the custody of Taliban.
According to the news agency, these people might be part of the group of 31 passengers who were kidnapped from Shah Joy District of southern Zabul province in February.
After efforts made by government and community elders, 19 of them were released in exchange for some prisoners in Jaghori district but officials have not yet said anything about the fate of the rest of the hostages.
http://www.khaama.com/taliban-receive-seven-hostages-from-foreign-terrorists-in-ghazni-report-4100
-----
China hails Afghanistan's role important for regional security
Nov 10 2015
China has hailed Afghanistan's role important for regional security.
In a meeting with President Mohammad Ashraf Ghani in Presidential Palace on Monday, China's Special Representative for Afghanistan and Pakistan Deng Xijun said that his country will jointly work with Afghanistan for eliminating terrorism.
"Afghanistan is an important partner of China and to that end we work jointly with Afghanistan to eliminate terrorism in the region and ensure lasting peace and economic development in the country," he said.
President Ghani told Chinese representative that peace in Afghanistan has two dimensions, first peace with Pakistan and second peace with the Taliban.
He said that the government of Pakistan should take action against the terrorist groups that declare war against the people of Afghanistan and by doing that show their cooperation and sincerity in fighting terrorism and ensuring lasting peace in Afghanistan.
President called terrorism a shared threat for Afghanistan, Pakistan and the region and urged joint and sincere commitment to fight this ominous phenomenon in order to eliminate it.
The President said that dignified and lasting peace is the basic need of Afghanistan.
http://www.khaama.com/president-ghani-pushes-china-to-convince-pakistan-for-honest-actions-against-terrorism-4099
-----
Southeast Asia
National Mosque Clarifies 'VVIP Room', Says For Agong and Rulers
November 9, 2015
KUALA LUMPUR, Nov 9 —The National Mosque today admitted to the existence of an ablution room for "VVIPs" after a picture of such a facility was spread on social media, but explained that it was for the safety of the Yang diPertuan Agong and other rulers in attendance.
In a post on Facebook, Grand Imam Tan Sri Syaikh Ismail Muhammad explained that that the Agong and other state rulers often attend official events at the National Mosque and the room was to facilitate the security measures for them due to its proximity to the waiting area reserved for VIPs.
Others who may use the facility are luminaries, both local and foreign, as well as envoys from other countries here on official business, he added.
"This special facility takes into account protocol and is a security measure to avoid any untoward incidents from happening," Syaikh Ismail wrote.
Among others, the celebrations include Maal Hijrah, Prophet's Day, National Day, Warriors Day and the Nuzul Quran.
He then explained that the portrayal of the room as overly exclusive in social media posts was incorrect, saying what the sign on the door to the "VVIP Room" suggested was not a true reflection of the facility.
Syaikh Ismail then criticised what he said was ulterior motive in social media posts regarding the room, saying the disapproval over its existence was overly harsh and provocative.
Social media users began criticising the National Mosque after pictures of the "VVIP" ablution room was distributed across social media.
Among others, they claimed the segregation was creating a caste system among Muslims.
Others defended the National Mosque, however, saying that critics did not realise that the room was reserved for important guests only during official functions and was otherwise accessible to the public.
Ablution is the ceremonial cleansing of the body that Muslims must undergo prior to performing their prayers.
http://www.themalaymailonline.com/malaysia/article/national-mosque-clarifies-vvip-room-says-for-agong-and-rulers
------
ISIS Targeting Recruitment Method at Families: Expert
November 09 2015
The Islamic State (IS) movement is targeting families, not just fighters, by highlighting schools for children, roles for women and the ability to live a fully Islamic life, says Institute for Policy Analysis of Conflict (IPAC) director Sidney Jones.
"But the recruitment of families is more complicated than for individuals, and it's not always clear who the driving force is. Don't assume it's the husband; it can equally be the wife or teenage children," Jones told thejakartapost.com on Sunday.
According to Jones, IS' changing recruitment method was likely evident in the recent disappearance of a family from Batam, Riau, which was reported to have joined the radical Muslim group in Syria.
Since the declaration of the caliphate in late June 2014, IS leadership declared that it was obligatory for all Muslims to undertake "berhijrah [exodus] — and that means families", Jones asserted.
The National Counterterrorism Agency (BNPT) has reported that Dwi Djoko Wiwoho, a One-Stop Integrated Services (PTSP) director and Batam Free Trade Zone Authority (BPK FTZ) member, has joined IS.
BPK FTZ head Mustopa Widjaja expressed his shock at hearing that one of his colleagues had joined a radical group.
"I was really shocked because he had no radical track record," Mustopa said, adding that Dwi's wife was part of a certain Islamic group. Dwi was previously a spokesman of the BPK FTZ.
Indonesians who have joined IS are said to be a second generation of convicted jihadis; people who leave because of the promise of better earnings; young recruits attracted by religious-based heroism; or a combination of any of the above.
Of the more than 500 Indonesians who are believed to have joined IS, about half have gone on to fight in Syria or Iraq. In contrast, fewer than 200 Indonesians were estimated to have fought in Afghanistan for al-Qaeda.(+)
http://www.thejakartapost.com/news/2015/11/09/is-targeting-recruitment-method-families-expert.html
------
Two Riau citizens detained on their way to join ISIS
November 09 2015
Resort Police of Pekanbaru City, Riau, detained two Indonesian male citizens with the initials FR (31) and RS (26) on Monday, claiming that they are involved with the Islamic State of Iraq and Syria (ISIS).
"Both of them were detained at the Singapore harbor because of fake passports," said the Head of Public Relations of Regional Police (Polda) Riau AKBP Guntur Aryo Tejo in Pekanbaru on Monday as quoted by Antara.
Guntur said that FR and RS were picked up by Resort Police of Pekanbaru from Sultan Syarif Kasim II Pekanbaru Airport after being secured by the Riau Island Regional Police.
Recently both of them had apparently tried to enter Singapore through Batam, Riau Islands.
From information gathered, according to Guntur, they were planning to go to Syria using fake passports.
"When it was revealed that both of the passports were fake, they were immediately secured by the Singapore police," he explained.
They are currently being held in Pekanbaru Resort Police station for further investigation.
Allegations that Pekanbaru residents were ISIS networks were first made by the Riau Regional Police Intelligence in July 2015.
The Intelligence and Security Directorate of Riau Regional Police said they were aware of one family connected to the ISIS network.
"The family consists of a husband with the initials TB, a wife, YB and the son, MJ," Guntur said.
He explained that the police were certain that they were part of the ISIS network after receiving information from many sources gathered by the intelligence of Riau regional police.
"We received their communication records, documentation of photos and other evidence," he explained.
Guntur said that the investigation had revealed that TB had been in Syria from 2013.
Then, some months ago, he asked his wife and son to join him by traveling via Jakarta to Turkey, then heading to Hatai.
"From Hatai, there will be ISIS volunteer to pick up the family," he said. (anh)
http://www.thejakartapost.com/news/2015/11/09/two-riau-citizens-detained-their-way-join-isis.html
------
Zahid: UK wants to learn from Malaysia's successful rehab model for militants
November 10, 2015
KUALA LUMPUR, Nov 10 ― The United Kingdom has shown interest in tapping into Malaysia's model for the deradicalisation of militants and religious groups, which has a 95 per cent success rate, Deputy Prime Minister Datuk Seri Ahmad Zahid Hamidi has said.
Zahid, who is also the home minister, was reported saying by local daily Utusan Malaysia that the UK also plans to send its officers to visit Malaysia's militant rehabilitation centre.
"The UK has different backgrounds and they are interested in our model because as an Islamic country, we have more experience and knowledge in facing these militant and radical groups," he was quoted saying yesterday in London during a four-day working visit focusing on security, terrorism and immigration issues.
Zahid said Malaysia's deradicalisation programme, which was carried out since 1948 to counter the threats posed by communists then, has been further refined following new counter-terrorism experiences to its current mode with 18 fields.
This programme involves the police, the Department of Islamic Development Malaysia (Jakim), the Prisons Department of Malaysia, Muslim non-governmental organisations, Islamic scholars from institutions of higher learning and pondok (Islamic schools) that have the skill "to correct wrong faith", Zahid said.
The deputy prime minister said the US, Australia, Saudi Arabia, Yemen and all Asean member countries have also expressed commitment to learn from Malaysia's model of rehabilitating militants.
Zahid was also reported saying that he had agreed with the UK security agency to use the word Daesh instead of Islamic State (IS) to describe the terrorist group in Syria and Iraq, as the IS term gave the wrong impression of Islam which does not carry teachings for its followers to be terrorists.
"I also ask the media to use the Daesh term to replace IS terrorists," he said.
Prime Minister Datuk Seri Najib Razak was recently reported telling the United Nations in New York that Malaysia was leading the Asean region in combating terrorism, including the spreading of IS beliefs.
http://www.themalaymailonline.com/malaysia/article/zahid-uk-wants-to-learn-from-malaysias-successful-rehab-model-for-militants
------
'Where do we stop?' Interfaith group asks after 'Halal' trolley proposal
BY IDA LIM
November 10, 2015
KUALA LUMPUR, Nov 10 ― An interfaith group has criticised a government proposal to mandate separate supermarket trolleys for non-halal products, saying that segregation will only further polarise Malaysian society.
Malaysian Consultative Council on Buddhism, Christianity, Hinduism, Sikhism and Taoism (MCCBCHST) vice-president Jagir Singh, who previously served as its president, also questioned the effect of such a proposal when even grocery shopping is viewed through a religious lens.
"It promotes division among the population instead of promoting togetherness," he told Malay Mail Online when contacted recently.
He also pointed out that supermarkets are different from wet markets, as food items in supermarkets are fully packaged and most products sold are halal (permissible) for Muslims.
"They have a small section for 'haram' (items), but they shouldn't go to (the) extent of trolleys being labelled. Where do we stop? How far can it go?" he asked.
He said Malaysians are already aware about the importance of handling meat well, noting that products should be properly handled to address Muslims' fears of contamination.
In a report by Utusan Malaysia dated November 6, Domestic Trade, Co-operatives and Consumerism Minister Datuk Hamzah Zainuddin said his ministry was considering imposing new laws to segregate trolleys at supermarkets nationwide and proposed using trolleys of different colours, such as red for non-halal products.
Hamzah has reportedly said that the proposal to legislate the segregation of supermarket trolleys was still at the discussion stage and required comprehensive study due to the expected high costs that supermarket operators will have to bear.
Citing multiple complaints received about shoppers insisting on paying for non-halal products at regular checkout counters, Hamzah also said all supermarket operators have a responsibility to provide segregated check-out counters.
http://www.themalaymailonline.com/malaysia/article/where-do-we-stop-interfaith-group-asks-after-halal-trolley-proposal
------
Security tightened amid threat to temples
November 09 2015
Local authorities in Yogyakarta and Central Java have intensified security measures at ancient temples in the two neighboring provinces to prevent attacks by Islamic State (IS) movement-linked organizations.
Yogyakarta Cultural Heritage Preservation Center's (BPCB) head of security Muhammad Taufik said the agency had set up a special unit last year to deal with any threats.
"The unit consists of our security staff and officials who have received advanced security training," he said, adding that the agency had also installed CCTV cameras in all temples under its surveillance.
The unit, he said, had been set up after the National Counterterrorism Agency (BNPT) and the National Police informed the agency that IS splinter organizations in Indonesia had been planning to launch attacks on ancient local temples.
"In the Middle East, IS radicals have destroyed many heritage sites, including those established during the era of the prophets. We have to remain careful so that a similar thing doesn't happen in Indonesia," Taufik told The Jakarta Post recently.
Indonesia, which has the world's largest Muslim population, is home to hundreds of ancient Hindu and Buddhist temples, most of them built between the fifth and 14th centuries, at the time of the arrival of the two religions in the country.
Dozens of these temples are located in Yogyakarta and Central Java, including Borobudur, Prambanan and Kalasan temples.
Most of the ancient temples were built for religious purposes, as places of worship and venues for religious teachings.
Radical Muslim groups, according to Taufik, might target the temples as they had idolatrous symbolism, which is against Islamic teachings.
General manager of the Prambanan unit of PT Taman Wisata Candi (TWC) Borobudur, Prambanan and Ratu Boko, Priyo Santoso, also confirmed that his company had beefed up security measures at Prambanan, the largest Hindu temple complex in Indonesia.
The company's security staff, Priyo said, had received support from the local police in managing different layers of security at Prambanan.
"We have to remain on alert. We have also installed CCTV cameras in several locations," he said.
In 1985 extremists detonated bombs that damaged nine of the stupas at Borobudur, the world's largest Buddhist monument.
Built in the ninth century, the Mahayana Buddhist temple is 1.5 hectares in size and has a volume of 60,000 cubic meters. UNESCO has designated the temple as a world heritage site.
The police stated that the attack was perpetrated by religious extremists Mohammad Jawad, Abdulkadir bin Ali Alhabsyi and his brother Husein bin Ali Alhabsyi.
A year after the bombing, Abdulkadir was sentenced to 20 years in prison for his involvement in the attack, while his brother Husein was sentenced to life in 1991. Jawad has never been captured.
In 1999, then president BJ Habibie granted clemency to Husein.
In August 2013, security measures around Borobudur were significantly tightened following the bombing of the Buddhist Ekayana Graha vihara in Jakarta.
In a related development the head of Batam Free Trade Zone Authority (BPK FTZ), Mustofa Widjaja, has handed over the full details on the BPK FTZ's One-Stop Integrated Services Agency (BPTSP) director, Dwi Djoko Wiwoho, to the BNPT.
Dwi Joko and his family have disappeared and are believed to have joined IS.
Mustofa hoped the BNPT could reveal the motives behind Dwi Djoko joining IS and the pattern of his recruitment.
"Hopefully this will make it clear and not create questions in the future," Mustofa said on Sunday.
He declined to speculate on Dwi Djoko's motives for joining IS and leaving his relatively strategic position at the BPK FTZ, which was established by former president BJ Habibie.
"Let the BNPT do their work and unravel the case. I don't want to speculate on it. This has already shocked all of us here," Mustofa said. - See more at: http://www.thejakartapost.com/news/2015/11/09/security-tightened-amid-threat-temples.html#sthash.eI1q4Rtn.dpuf
http://www.thejakartapost.com/news/2015/11/09/security-tightened-amid-threat-temples.html
------
Jakim's Role Not Just to Protect Islam, But to Address Islamic State, Shiah Issues
November 9, 2015
KUALA LUMPUR, Nov 9 — The Malaysia Islamic Development Department (Jakim) today faces more challenging tasks, having to also address the Shiah and liberal Islam issues and the global threat of the Islamic State (IS), which has caused widespread concern.
Deputy Minister in the Prime Minister's Department, Senator Datuk Dr Asyraf Wajdi Dusuki said: "Jakim's role is no longer just about protecting the sanctity of Islam, but also addressing global conflicts and issues."
As such, he said, the existence of Jakim should not be questioned anymore as the department served to coordinate Islamic religious affairs and acted as a blockade for any agenda which threatened the position of Islam in the country.
"Jakim is still relevant today and nobody can deny that it plays a major role in coordinating Islamic religious matters since it was set up to elevate and uphold Islam as the official religion in Malaysia.
He was responding to an article in a portal quoting the eldest son of Tun Dr Ismail Abdul Rahman, Tawfiq Ismail, who wanted Jakim to be scrapped as the agency was seen to be interfering in the personal lives of the people.
Asyraf Wajdi said Jakim was established with the consent of the Conference of Rulers which wanted Islam to be recognised as the country's official religion as enshrined in the Federal Constitution and championed by the first Prime Minister, Tunku Abdul Rahman, 58 years ago.
"Since Jakim was established as the secretariat to the National Council for Islamic Religious Affairs Malaysia (MKI), the agency had never interfered with people's private affairs," he said.
The deputy minister said Muslims in the country should have faith in Jakim in addressing various religious issues as it had the authority over these matters in Malaysia. — Bernama
http://www.themalaymailonline.com/malaysia/article/deputy-minister-jakims-role-not-just-to-protect-islam-but-to-address-islami
-----
Arab World
Syrian Army Kills 40 Militants, Destroys 20 Armoured Vehicles near Palmyra
Nov 09, 2015
The Syrian army has hit terrorist positions in the Daraa province in the South of the country, destroying several mortar launchers and armed vehicles, the spokesman said.
"Terrorists suffered losses in personnel and military equipment. At least three mortars and nine vehicles armed with machine guns have been destroyed," Brigadier General Ali Mayhoub said.
The general also added that the Syrian army continues its successful offensive on Aleppo with the help of the popular forces and Hezbollah troops.
"We have taken control over important villages and strategic posts: Baraui, Aziza, Tel Mamu, Aziza-Samaan", he said.
http://english.farsnews.com/newstext.aspx?nn=13940818001391
-----
Russian Fighter Jets Destroy 448 ISIL Targets in Syria
Nov 09, 2015
Russian Aerospace Forces have conducted 137 airstrikes over the last three days, Maj. Gen. Igor Konashenkov said. Russian Aerospace Forces aircraft wiped out an ISIL depot containing 'improvised unguided rockets' in the Mgar mountain district. The militants used those weapons to shell residential areas of the Syrian capital, Sputnik News reported.
According to the Russian Defense Ministry, information on the ammunition depot's destruction in Raqqa and Homs was provided by Syrian opposition representatives.
"This weaponry was intended to supply terrorists who came to Syria from abroad. I would emphasize that the information on this site was received from representatives of the Syrian opposition," he stated.
"In the past three days, aircraft from the Russian air group in Syria have carried out 137 sorties on 448 targets in the Aleppo, Damascus, Idlib, Latakia, Raqqa, Hama and Homs provinces," ministry's spokesman said.
Russian Forces also eliminated an al-Nusra mortar emplacement and munitions' storage in Latakia.
The terrorists in Syria are changing tactics in favor of a mobile defense. They are now less brazen, transporting armaments under cover of darkness and utilizing camouflage.
"We are registering a significant shift in terrorist tactics across Syria. The terrorist groups are operating less boldly than a month ago," ministry's spokesman Maj. Gen. Igor Konashenkov told reporters in Moscow.
Russian Aerospace Forces have also destroyed an enemy repair facility, an al-Nusra tank hangar with 4 vehicles inside and one IFV.
Russia has been conducting precision airstrikes against terrorist positions in Syria at the request of Syrian President Bashar Assad since September 30.
According to Russian General Staff, militants have begun to retreat due to Russian aviation airstrikes, having lost much of their weaponry and equipment on the contact line with Syrian troops. Russian intelligence drones have increased their sorties to track events.
http://english.farsnews.com/newstext.aspx?nn=13940818001303
------
Executions in Saudi Arabia break 20-year old record
November 10, 2015
Saudi Arabia has executed at least 151 people this year, the most since 1995 and far above the annual figure in recent years which rarely exceeded 90, Amnesty International said on Monday.
No one at Saudi Arabia's Justice Ministry was immediately available to comment on the surge in the numbers of executions but diplomats have speculated it may be because more judges have been appointed, allowing a backlog of appeal cases to be heard.
Political analysts say it might also reflect a tough response to wars and political turbulence in the region.
The kingdom is in the top five countries for executing people, rights groups say. It ranked No. 3 in 2014, after China and Iran, and ahead of Iraq and the United States, according to Amnesty International figures.
The same five countries executed the most prisoners in the first six months of 2015, Amnesty said in July.
The last time Saudi Arabia executed more than 150 people in a single year was when 192 executions were recorded in 1995, an Amnesty statement said.
Defenders of the Saudi death penalty say beheadings, usually with a single sword stroke, are at least as humane as lethal injections used in the United States. They deplore any comparison between its executions of convicted criminals and Islamic State's extra-judicial killings of hostages.
Amnesty said the death penalty is disproportionately used against foreigners in Saudi Arabia. Of the 63 people executed this year for drug-related charges, 45 were foreigners. The total number of foreigners executed so far this year is 71.
Foreigners, mostly guest workers from poor countries, are particularly vulnerable as they typically do not know Arabic and are denied adequate translation in court, Amnesty said. Saudi Arabia says it provides fair trials for all defendants.
http://nation.com.pk/international/10-Nov-2015/executions-in-saudi-arabia-break-20-year-old-record
-------
Dubai police officer held after shooting death of co-worker
Nov 10, 2015
DUBAI: Authorities in Dubai are holding a Yemeni member of the emirate's police force on suspicion of murder after he shot and killed another officer inside a police station.
Dubai police confirmed the Sunday shooting in postings to official social media accounts on Monday. Neither officer was identified, but police say the victim was also Yemeni.
Dubai's police chief, Maj. Gen. Khamis Mattar Al Mazeina, denied there was any political motive and said the shooting happened because of personal differences.
Also read: Two Americans among 4 killed in Jordan shooting by policeman
Violent crime is rare in the United Arab Emirates, a seven-state federation that includes Dubai. The Emirates and Saudi Arabia are leading a coalition of countries battling Iranian-backed Shiite rebels in Yemen.
Native Emiratis are far outnumbered by foreign guest workers, and some foreign nationals work in the country's security forces.
http://www.dawn.com/news/1218750/dubai-police-officer-held-after-shooting-death-of-co-worker
---------
Arab League seeks end to Israel's violent 'escalation'
Nov 10, 2015
RIYADH: Arab foreign ministers searched on Monday for ways to halt what one called Israel's "dangerous escalation" of violence against Palestinians.
Weeks of knife, gun and car assaults by Palestinians in Israel and the West Bank have left 74 Palestinians dead, around half of them alleged attackers.
Ten Israelis and one Arab Israeli have also been killed, and violence has spread to the Gaza Strip as well.
Attacks against Jews began in early October as tensions over the flashpoint Al-Aqsa mosque compound in Jerusalem erupted.
The compound is the third holiest site in Islam, as well as being the holiest site in Judaism which venerates it as the Temple Mount.
"This emergency meeting comes with the dangerous escalation by the Israeli government, the settlers, the Jewish extremist groups, and the Israeli forces in the blessed city of Jerusalem," United Arab Emirates Foreign Minister Sheikh Abdullah bin Zayed al-Nahyan told the meeting, the official Saudi Press Agency reported.
He chaired the gathering of the 22-member bloc, and said the Palestinian issue is key to peace and security in the region.
"We gather today to take a decision about what we can do to stop these crimes and violations," the UAE minister said.
Arab League Secretary General Nabil al-Arabi urged the UN Security Council and others to work towards an end to the conflict, SPA reported.
The meeting came on the eve of the Fourth Summit of Arab and South American countries, to be held in the Saudi capital.
http://www.dawn.com/news/1218704/arab-league-seeks-end-to-israels-violent-escalation
-----
Egypt military detains leading investigative journalist
November 10, 2015
CAIRO - Egyptian military prosecutors ordered on Monday the detention of investigative journalist and rights activist Hossam Bahgat on suspicion of publishing false information, the news site for which he works said.
The Mada Masr website said Bahgat, 37, was ordered detained for four days for questioning on suspicion of "spreading false news aimed at harming national interests."
Bahgat was detained overnight after he responded to a military summons over his investigative reporting on a military trial that the army has not officially confirmed or denied. The New York-based Committee to Protect Journalists called on Egypt to release Bahgat, who was a prominent human rights defender before entering journalism. "The Egyptian military has already indicated its contempt for the role of an independent media with a series of arrests of journalists.
This latest detention is a clear attempt to stifle reporting," the CPJ statement said, quoting its Middle East coordinator Sherif Mansour.
Human Rights Watch describes Bahgat, founder of the Egyptian Initiative for Personal Rights, as "a leading defender of civil rights and liberties in Egypt" who played a prominent role in the 2011 revolution that toppled longtime president Hosni Mubarak.
http://nation.com.pk/international/10-Nov-2015/egypt-military-detains-leading-investigative-journalist
-----
More Wanted Militants Surrender in Syria
Nov 09, 2015
Some 119 wanted persons from Homs province turned themselves in to the competent authorities on Monday to be pardoned.
On Saturday, 60 wanted militants also turned themselves in to the Syrian authorities to be pardoned as the army continues to tighten noose around the foreign-backed Takfiri militant in several areas across the country.
The wanted persons are from the provinces of Damascus, Quneitra and Homs.
On Oct 28, 49 wanted persons from Damascus, Damascus Countryside, Quneitra, and Hama also surrendered to the competent authorities.
On Nov 1, at least 184 terrorists have laid down arms and surrendered to the Syrian authorities in Damascus, Aleppo and Deir Ezzur provinces, local sources said.
Some 184 wanted persons from Damascus, Aleppo and Deir Ezzur turned themselves in to the authorities to be pardoned, provincial officials said.
The army troops, backed by Russian warplanes, have made major advances in their fight against the Takfiri terrorists across the Muslim country in recent days.
Following the Syrian-Russian joint operations, thousands of Takfiri terrorists have also fled Syria to Jordan, Turkey and Europe.
http://english.farsnews.com/newstext.aspx?nn=13940818001159
------
Terrorists Defeated in Tough Battle with Syrian Army in Damascus
Nov 09, 2015
Informed sources said on Monday that the Syrian army troops engaged in a new round of fierce clashes with militants in Nouleh village in the Eastern Ghouta and Jobar in Damascus province, killing and injuring scores of Takfiri terrorists.
On Sunday, the Syrian Army and popular forces took back al-Arabiya neighborhood at the end of a series of joint operations in the Western and Southwestern countryside of Damascus and cut the main road to al-Mo'adhimiyah, used as supply route by the militant groups.
The Syrian army and National Defense Forces (NDF) took full control over al-Arabiya in al-Shayah district located on the main road to al-Mo'adhimiyah, and cut the militants' logistic route in the Western side of the capital Damascus.
The pro-government forces also destroyed Ajnad al-Sham's main headquarter along the Mo'adhimiyah-Darayya road, after killing and wounding scores of the terrorists.
http://english.farsnews.com/newstext.aspx?nn=13940818000528
-------
Syrian Forces Start Mop-Up Operations in Eastern, Southern Hasaka
Nov 09, 2015
The joint Syrian forces attacked the terrorists' positions along al-Shadadi-Hasaka road and purged terrorists from the villages of Tal Seren and Rajm al-Seyran in the Southern parts of the Hasaka province.
Heavy clashes are underway in the Southern parts of Hasaka province as the army is advancing and seizing back more regions.
Meantime, Syrian forces comprising Kurdish, Assyrian Christian and Izadi fighters managed to advance in the Eastern countryside of Hasaka province and they are preparing for conducting mop-up operations in the strategic village of al-Houl.
After purging terrorists from al-Houl village, the ISIL's supply line to al-Shadadi region will be fully cut off.
On Sunday, informed military sources announced that the Syrian army and the popular forces are preparing for large-scale and groundbreaking military operations in the Hasaka province.
"The Syrian army's military operations is aimed at taking control of the remaining ISIL-held regions to thwart the danger posed by the ISIL from the neighboring Raqqa province and also to spread their military operations to Raqqa," an informed source said.
On Thursday, the Syrian army foiled a car bomb attack in the Eastern countryside of Hasaka.
The Syrian forces safely detonated an ISIL car bomb on Hasaka-al-Houl road in the Eastern countryside of Hasaka.
Last week, Kurdish People's Protection Units advanced against the Takfiri militants in Hasaka province, reports said.
The Arabic-language al-Mayadeen television said the Kurdish forces advanced in the vicinity of al-Houl town towards the village of al-Bahra in al-Hasaka countryside.
http://english.farsnews.com/newstext.aspx?nn=13940818000638
-----
Senior Militant Commanders Killed near Syria's Aleppo by Army, Hezbollah
Nov 09, 2015
Abu Abdullah Rsafah, Abdul Basit Mahmoud Abu, Abu Islam al-Hamwi were killed earlier today in a massive offensive of the Syrian army troops and the Lebanese Hezbollah on their positions in near the Northern city of Aleppo.
Earlier today, tens of terrorists with foreign nationalities, including their Moroccan commander, were killed in the massive operation of the Syrian Army and Hezbollah in Aleppo countryside.
Senior Commander of the Liwa al-Maghrebi Mohammad Hamdosh was killed near Aleppo.
On Sunday, the Syrian army killed nearly 20 terrorists, including an emir of "Ahrar al-Sham Islamic Movement" terrorist group, in military operations in Hama province.
Abdelmajid al-Derbas, a senior commander of "Ahrar al-Sham Islamic Movement", and Faraj al-Deeb were identified among the dead terrorists.
http://english.farsnews.com/newstext.aspx?nn=13940818000719
-----
Syria: Terrorists Sustaining Growing Number of Casualties in Dara'a Battle
Nov 09, 2015
The army targeted militants' positions to the West of al-Bajabjeh neighborhood and al-Hrak al-Qadeem in Dara'a al-Balad, field sources said.
Earlier, the army destroyed positions of al-Nusra Front terrorists in an Eastern neighborhood in Busra al-Sham city, 40 km East of Dara'a city, a military source said.
The army also targeted the terrorists' positions in Atman town, 4 km North of Dara'a city, killing a number of terrorist.
http://english.farsnews.com/newstext.aspx?nn=13940818001120
-----
Mideast
Iran Judiciary Chief Hits Back at Rowhani
10 November 2015
Iran's judiciary chief Ayatollah Sadegh Larijani reacted sharply on Monday to comments by President Hassan Rowhani in which he appeared to criticise both the judiciary and some local media.
The media benefits from "a permanent security margin... so that not only can they say whatever they want, but they also sometimes act like the secret police," Rowhani told representatives of around 600 media outlets in Tehran on Sunday.
"You learn from some publications who will be arrested tomorrow, what is going to be closed down tomorrow, which individual's reputation should be damaged," he said.
The most conservative newspapers in the Islamic republic are very vocal in their criticism of Rowhani.
Since being elected in 2013, he has led a policy of openness culminating with the signing in July of a historic nuclear deal with great powers, including the United States.
"The government must be criticised, the judiciary must be criticised, the parliament must be criticised," Rowhani said.
"But criticising does not mean... smearing, insulting or lying."
On Monday, the ISNA news agency said Larijani had come out strongly against the president's remarks.
"The president made several comments, notably that justice must be a refuge for society, and that if the salt becomes rotten, the task becomes difficult.
"One wonders what he means by that. Could the response be that if the government is rotten and if the president is corrupted that the task becomes difficult?" ISNA quoted Larijani as saying. "If the meaning is that justice is corrupt this is libellous, if not it is still an insult."
The spat is the first time Rowhani and Larijani have faced off in public.
https://english.alarabiya.net/en/News/middle-east/2015/11/10/Iran-judiciary-chief-hits-back-at-Rouhani.html
-------
One killed in clashes with Kurdish militants in southeast Turkey
9 November 2015
A taxi driver was killed and five other people, including a police officer, were wounded on Monday when Turkish security forces clashed with Kurdish militants in the southeastern town of Silvan, local media reported.
Silvan, about 80 km (50 miles) east of Diyarbakir, the biggest city in mainly Kurdish southeast Turkey, has been under a week-long police curfew imposed in the fight against militants from the youth wing of the banned Kurdistan Workers Party (PKK).
A 45-year-old cab driver was killed during the clashes and an elderly man was wounded when his house was hit by a shell, Hurriyet daily reported.
The newspaper's images from Silvan showed armoured police vehicles on guard between bullet-scarred buildings. Streets were deserted but strewn with pavement stones, rubble and trash.
Turkey's southeast has been hit by the worst violence in years after a two-year old ceasefire between the Turkish state and the PKK militants collapsed in July.
Turkish jets pounded PKK targets in the southeastern town of Daglica and in northern Iraq last week, a day after Turkey's AK Party, founded by President Tayyip Erdogan, regained its parliamentary majority in a Nov. 1 election.
Erdogan, who had previously championed greater Kurdish rights and initiated the peace process, vowed last Wednesday to continue battling the group until every last fighter was "liquidated."
The PKK, which wants autonomy for Turkey's large ethnic Kurdish minority, is listed as a terrorist organization by the United States and the European Union as well as by Ankara.
It took up arms against the Turkish state in 1984 and more than 40,000 people, mostly Kurds, have died in the prolonged conflict.
https://english.alarabiya.net/en/News/middle-east/2015/11/09/One-killed-in-clashes-with-Kurdish-militants-in-southeast-Turkey.html
------
400,000 Syrian refugee kids not in school in Turkey
November 10, 2015
ISTANBUL - More than 400,000 Syrian children living in Turkey are not in school, largely because of financial hardship, a plight which could push more refugees into making a desperate journey to Europe or even returning to their war-torn homeland, Human Rights Watch said in a report Monday.
It called on the international community and Turkey to act urgently to ensure Syrians who have fled the four-and-a-half year conflict have greater access to education. "Failing to provide Syrian children with education puts an entire generation at risk," said Stephanie Gee of HRW's refugee rights programme.
"With no real hope for a better future, desperate Syrian refugees may end up putting their lives on the line to return to Syria or take dangerous journeys to Europe." The UN refugee agency said last week it expected up to 600,000 migrants and refugees to risk the crossing from Turkey to Greece over the next four months alone.
Financial hardship was a major obstacle preventing Syrian children going to class in Turkey, HRW said, with refugees not permitted to work legally and often unable to afford any school fees or transport charges.
"Parents are often unable to provide for their families on the minimal income they make in the informal labour market, and as a result child labour is rampant among the Syrian refugee population."
Many were also unable to attend school because of the language barrier, while others faced bullying and social integration difficulties and in some cases they were even turned away, HRW said.
In total, nearly three million children are out of school both inside and outside Syria, a country where once primary school enrolment was almost 100 percent, according to estimates from the UN children's agency UNICEF.
More than four million Syrians have fled the conflict since March 2011, with the number of dead estimated at more than 250,000.
Turkey, which is hosting more than 2.2 million refugees alone, last year agreed to grant Syrian children access to public schools and to authorise temporary education centres set up by charities or other organisations.
But out of a total of 708,000 school-age children from Syria, only 212,000 were enrolled in formal primary or secondary education last year, HRW said, quoting Turkish education ministry figures.
Although the enrolment rate inside refugee camps was nearly 90 percent, most Syrians live in towns and cities across Turkey and there the rate was only 25 percent, it said.
Turkey has already spent more than $7 billion (6.5 billion euros) on the Syrian refugee crisis since 2011, and $252 million on education in 2014-2015 alone, Human Rights Watch said.
The education ministry said last month it aimed to have 270,000 Syrian children in school by January and 370,000 by the end of the 2015-2016 school year.
"Securing these children's education will reduce the risks of early marriage and military recruitment of children by armed groups, stabilise their economic future by increasing their earning potential, and ensure that today's young Syrians will be better equipped to confront uncertain futures," HRW said.
http://nation.com.pk/international/10-Nov-2015/400-000-syrian-refugee-kids-not-in-school-in-turkey
---------
Iran summons Saudi diplomat after 3 nationals executed
November 10, 2015
TEHRAN - Iran has summoned Saudi Arabia's charge d'affaires in Tehran after the Gulf kingdom executed three Iranians convicted of drug trafficking, Iran's official IRNA news agency reported. The Islamic republic "strongly protested" the killings to the Saudi official, said a senior diplomat at Iran's foreign ministry. The diplomat called on Saudi to abide by "international conventions" governing relationships between countries.
http://nation.com.pk/international/10-Nov-2015/iran-summons-saudi-diplomat-after-3-nationals-executed
------
Israel detains 24 Hamas suspects in West Bank raids
10 November 2015
Israel security forces arrested 24 suspected members of Palestinian Islamist group Hamas in overnight raids in the northern West Bank, the army said on Tuesday.
The raids targeted a suspected Hamas network in Qalqilya, a town just over the Green Line from Israel that is partly surrounded by Israel's controversial separation barrier.
"The heads of the network, who ran the regional headquarters, were operating to renew Hamas activity in the area and plotting terror activity," the army said.
Those detained included "senior Hamas operatives who have been previously arrested for participating and planning Hamas terror activity," it said, adding that around $9,000 had been seized.
Palestinian security officials confirmed the overnight raids.
The arrests come amid a flare-up of violence in Israel and the Palestinian territories that has seen 10 Israelis and 75 people on the Palestinian side - one of them an Israeli Arab - killed since Oct. 1. Many of the Palestinians killed were alleged attackers.
The unrest has largely consisted of apparent lone-wolf attacks by young Palestinians on Israelis but Israel has accused Hamas of encouraging the violence from its bases in the Gaza Strip and in exile in Qatar.
https://english.alarabiya.net/en/News/middle-east/2015/11/10/Israel-detains-24-Hamas-suspects-in-West-Bank-raids.html
-------
Rapprochement with Latin America 'isolates Iran'
10 November 2015
Saudi Foreign Minister Adel al-Jubeir said Arab countries' rapprochement with South American countries will increase Iran's isolation in the world ahead of a Latin America-Arab world summit in Riyadh on Tuesday.
Prior to the Summit of the Arab and South American countries, Jubeir told Al Arabiya News Channel that South American countries have always supported Arab causes, adding that "Iran seeks to establish relations with these countries due to its weak international stance and because it does not have many friends across the world."
Jubeir added Tehran has become "weak" and "seeks to gain favor from any country."
Meanwhile, Bahraini FM Sheikh Khaled al-Khalifa called on Iran to stop interfering in Arab countries' affairs.
"If Tehran wants good relations with Arab countries, it must stop meddling in their affairs," Khalifa said, adding that Arab countries must defend themselves against these interferences and that this role is being carried out upon the leadership of Saudi King Salman bin Abdulaziz.
Riyad al-Maliki, the Palestinian FM, commented on the summit and told Al Arabiya that Arab foreign ministers participating in the summit in Riyadh were informed of the circumstances of the current Palestinian developments.
"A proposal was suggested on ministers and approved. It includes a number of measures such as heading to the U.N. Security Council and demanding international protection for the Palestinians," he said.
https://english.alarabiya.net/en/News/middle-east/2015/11/10/Iran-judiciary-chief-hits-back-at-Rouhani.html
------
Israel 'lacks evidence' against extremist arsonists
10 November 2015
Israel is still lacking evidence to charge those responsible for a deadly arson attack on a Palestinian family this summer, Israeli media reported the country's defense minister as saying Monday, in a case that Palestinians say helped fuel the past weeks of bloodshed.
In July, assailants, believed to be Jewish extremists, lobbed a firebomb into the Dawabsheh family's home in the West Bank village of Duma, where four family members were asleep. Ali Dawabsheh, a toddler, was burned to death, while his mother and father later died of their wounds. His 4-year-old brother Ahmad is being treated in an Israeli hospital.
Defense Minister Moshe Yaalon said a "group of Jewish fanatics" who want to install a "religious kingdom" based on biblical law were behind the attack. Yaalon's remarks to military correspondents were reported by Israel's Walla news site.
But Yaalon said, "We don't currently have evidence that directly ties the one who carried out the terror attack but I believe we will get that, I hope that we will solve the case completely," Yaalon said.
Israeli leaders across the political spectrum have strongly condemned the firebomb attack and vowed to apprehend the assailants. But the fact that no one has been officially charged months after the attack is a sore point among Palestinians and many cite the case as a big factor in fueling the current violence.
https://english.alarabiya.net/en/News/middle-east/2015/11/10/Israel-lacks-evidence-against-extremist-arsonists.html
-----
Africa
Chad declares state of emergency in Lake Chad region
10 November 2015
Chadian authorities have declared a state of emergency in the Lake Chadregion Monday following Boko Haram repeated attacks in the area, Hassan Syla Bakary, government spokesperson said.
The decision -- the first of its kind since the beginning of the Boko Haram attacks in the region -- came after a Boko Haram suicide attack around the Lake Chad killed five people on Sunday, according to the Chadian police.
The state of emergency was adopted at an extraordinary Cabinet meeting, held Monday in the Chadian capital of N'djamena, Bakary said in a press statement.
"The imposition of state of emergency allows the Governor of the Lake Chad region to prohibit the movement of people and vehicles... and search homes to retrieve weapons," Chadian Security Minister Ahmat Mahamat Bachir said.
Chadian president, Idriss Deby, who chaired the Cabinet meeting said that the duration of the state of emergency has not been determined.
Chad is part of a Multinational Joint Task Force (MNJTF) that was created by Lake Chad Basin countries -- Nigeria, Niger, Chad, Cameroon and Benin -- aimed at eradicating the militant group.
According to the government spokesman, "the intervention of Chadian defense and security against Boko Haram militant group has been successful and has significantly" reduced the group's influence in the region.
In recent months, thousands of people have fled their homes and villages in the Lake Chad region to seek refuge in neighboring cities or countries.
http://www.worldbulletin.net/africa/166188/chad-declares-state-of-emergency-in-lake-chad-region
---------
Jordan policeman kills US, S African instructors
November 10, 2015
AMMAN - A Jordanian policeman shot dead two US instructors, a South African and a fellow Jordanian at a police academy Monday before being gunned down, officials and the US embassy said. Government spokesman Mohammed Momani said the shooter also wounded two American instructors, four Jordanians and a Lebanese citizen in the attack at the Jordanian International Police Training Centre (JIPTC).
Momani, who is also information minister, said in statements carried by state news agency Petra that the assailant was gunned down by colleagues at the centre in Al-Muwaqqar, 30 kilometres (20 miles) east of Amman.
An investigation is underway to determine the motive for the shooting, he added. The three foreign instructors killed were on contract with Jordanian police, Momani said.
Sources close to the family identified the shooter as police captain Anwar Abu Zeid.
"He has no ties with any terrorist organisation like Daesh," one source told AFP, using an Arabic acronym for the jihadist Islamic State group.
"The family is in shock and security forces are questioning them about the incident," said the source, who declined to be named.
The English-language Jordan Times quoted a relative of the assailant as saying he was a 28-year-old father of two from the northern village of Rimun.
He was known in his hometown as "a very kind person, who is religious but moderate", the relative who declined to be named told the paper.
The US embassy condemned the attack, confirming the casualty toll and the nationality of the victims.
"Our heartfelt condolences go out to the families of all of the victims," a statement said.
"The investigation is on-going and it is premature to speculate on motive at this point," it added.
The embassy also posted on its website a message for US citizens reporting a "security incident" at the JIPTC and urging individuals "to please avoid that area for the time being".
"Please monitor the news for further developments and maintain security awareness," the message said.
The attack coincides with the 10th anniversary of suicide bombings in Amman hotels that cost 60 lives and wounded dozens more.
On Monday, King Abdullah II and his wife Queen Rania attended a memorial for the victims of the November 9, 2005 attacks.
"I know that this is a difficult day for you," the king told families of the victims, and deplored the "tragedies caused by terrorism" around the world.
The king later visited the wounded from Monday's attack who were being treated at a military hospital, Petra said.
The 2005 bombings, which were claimed by Al-Qaeda, had shocked one of the Middle East's most stable countries and a key US ally.
Earlier this year Jordan executed an Iraqi woman whose husband was one of the bombers.
Sajida al-Rishawi was arrested after the attacks and confessed that she was also wearing an explosives belt but had been unable to activate it. She was tried and sentenced to death.
She was executed on February 4 along with another Iraqi jihadist who had been on death row in revenge for the killing by IS of fighter pilot Maaz al-Kassasbeh.
IS captured the fighter last December and later burned him alive in a cage.
The pilot's murder sparked international outrage and was described by a senior Jordanian official as a "turning point" in the kingdom's fight against IS.
Jordan is part of a US-led coalition battling IS, which has seized swathes of territory in its neighbours Syria and Iraq.
The tiny desert kingdom has trained tens of thousands of Iraqi, Palestinian and Afghani police officers and announced earlier this year plans to train former Libyan rebels at the police academy.
The centre was set up initially after the 2003 US-led invasion of Iraq to train Iraqis for their country's post-war police force.
http://nation.com.pk/international/10-Nov-2015/jordan-policeman-kills-us-s-african-instructors
---------
Nigerian authorities detain top militant in Abuja
Nov 9, 2015
A man suspected of being one of the most-wanted members of the Takfiri Boko Haram terrorist group has been detained in the Nigerian capital, Abuja, Nigerian military says.
Nigeria's Defense Headquarters said in a statement on Monday that the suspect, identified as Chindo Bello, was identified and apprehended as he tried to board a flight to Lagos, the country's commercial hub.
The militant was handed over to military intelligence for questioning, it noted.
"Following a tip-off by security agents and good citizens, a wanted Boko Haram terrorist suspect Chindo Bello, was arrested at Nnamdi Azikwe International Airport, Abuja," the statement said, adding, "The suspect was apprehended by Aviation Security as he was boarding an Aero Contractors' flight to Lagos. He has since been handed over to the Military Intelligence for further interrogation."
The arrest came days after the military released a list of 100 most-wanted Boko Haram suspects. The identities of the suspects were disclosed during a recent anti-Boko Haram campaign in Maiduguri, in Nigeria's militancy-riddled northeastern Borno State.
Nigeria has intensified its crackdown on Boko Haram as the terrorist group continues to wreak havoc across the country through bombings, raids and kidnappings.
The Boko Haram militancy has also spilled over into several neighboring African nations.
Nigeria's President Muhammadu Buhari has made a multinational force of 8,700 central to his strategy in tackling the crisis.
Troops from Nigeria, Chad, Cameroon and Niger have been battling Boko Haram terrorists in recent months.
Boko Haram's ringleader Abubakar Shekau has repeatedly threatened to attack countries that have joined forces against the militants.
The Boko Haram militancy began in 2009, when the terrorist group started an armed rebellion against the government. At least 17,000 people have been killed and more than 2.5 million made homeless since then.
The terrorists have pledged allegiance to the Daesh Takfiri terror group, which is primarily operating inside Syria and neighboring Iraq.
http://www.presstv.ir/Detail/2015/11/09/436935/Nigeria-Boko-Haram-Abuja-Chindo-Bello-Borno
------
Over 30 Tunisian MPs resign from ruling party
Nov 9, 2015
More than 30 Tunisian lawmakers have resigned from the ruling party bloc in parliament in protest at what they call meddling by President Beji Caid Essebsi's son in party affairs.
Hassouna Nasfi, one of the protesting lawmakers told reporters in the capital Tunis on Monday that at least 32 MPs tendered their resignations because they were dissatisfied with the way the party' affairs was being run.
The discontented lawmaker also blamed the ruling Nidaa Tounes party for resorting to 'undemocratic' practices.
"We resigned to protest the non-democratic way in which the party has been managed," Nasfi said, adding, "We decided to resign from the party's bloc today after the refusal to hold an executive committee meeting, which is the only legitimate structure of the party."
This comes as allies of the President Essebsi have dismissed claims that they are looking to place his son, Hafedh Caid Essebsi, into a position of influence.
This is while critics allege that the president's allies in the parliament have not recognized the executive committee as the legitimate body to manage party affairs.
Nidaa Tounes, founded by Essebsi, emerged as a political force after beating the Islamic Ennahda Party in elections last year and went on to form a coalition government in the North African country.
Cracks began to emerge over the party's direction, appointments and structure after Essebsi senior was elected president and stepped down as its leader.
The divisions within the party have also resulted in Nidaa Tounes losing its parliamentary majority. The Ennahda Islamic party has 67 seats and Nidaa Tounes 54 seats in parliament after the resignations.
The developments come at a time when the North African country is facing economic crisis and a rising tide of militancy.
Tunisia has enjoyed a period of political stability following its transition to democracy after 2011 uprising ousted former dictator Zine El Abidine Ben Ali, who had been in power for over two decades.
http://www.presstv.ir/Detail/2015/11/09/436959/Tunisia-Beji-Caid-Essebsi-Hassouna-Nasfi-Nidaa-Tounes
--------
North America
Muslim Man Fired From Bed Bath & Beyond Says He Was Called 'Terrorist'
11/09/2015
A Muslim man says former coworkers at Bed Bath & Beyond called him a "terrorist" after he grew out his beard, and alleges the chain later fired him because of his religion.
Jose Alcantara, 38, filed a lawsuit against the home goods company on Friday. He began working as a department manager at a Bed Bath & Beyond location in Manhattan in October 2012 and lost his job in early 2014 for not coming to work after a vacation -- although Alcantara says someone at the company altered his schedule without notifying him.
"I'm 100 percent convinced that he was fired simply because he was practicing his religion," Alcantara's lawyer, Adam Slater, told The Huffington Post. "The beard put everyone on notice that he was Muslim. Before they knew he was a Muslim, they were treating him great."
When Alcantara's mother-in-law was dying of cancer in February 2013, he grew out his beard to more deeply connect with his faith, according to the lawsuit.
Alcantara's beard was "regularly groomed" and "trimmed" and did not exceed the "length of a fist" in compliance with Bed Bath & Beyond's grooming policies, the suit notes.
After he grew out his beard, Alcantara's colleagues allegedly made comments like "Good morning, terrorist" and "Come here, terrorist," according to the lawsuit. He reportedly complained multiple times to the human resources department and upper management of Bed Bath & Beyond, but was told the comments were "just a joke."
The human resources department specifically questioned Alcantara at the request of store manager Kellie Marsalli, the lawsuit says. A human resources staff member allegedly asked him, "What's going on with the beard thing?" and told him, "Kellie keeps harassing me about the beard."
Alcantara reportedly explained that he was Muslim and that his beard was in adherence with his faith. His colleagues then asked him questions he found "inappropriate," like "Why don't you believe in God?" and "Why aren't you Christian or Catholic?"
After Alcantara complained about coworkers' comments again, a human resources employee allegedly asked him "off the record" if he was "seriously following the Muslim religion." The employee also reportedly told Alcanatara that Marsalli was still inquiring about his beard.
Alcantara lost his job after he didn't show up for work on Jan. 3-5, 2014. He was scheduled to be off work on those three days, according to the suit.
Slater says someone later altered Alcantara's schedule to read "CL" on the last three days of the week -- meaning he was responsible for working a closing shift.
"The only person with authority to change the schedule is Marsalli," Slater said. He claimed no one notified Alcantara of the change.
Alcantara reportedly returned to work as scheduled on Jan. 6. The next day, Marsalli fired him "for being a no call no show," the suit claims.
"Once they found out he was a Muslim, he was systemically targeted for his religion," Slater said. "He was targeted; it was a complete setup. The whole situation was a setup so he [could] be fired."
According to the lawsuit, the Equal Employment Opportunity Commission determined in July 2015 that Alcantara was discriminated against on the basis of his religion, and issued him a "right to sue" letter in September.
Bed Bath & Beyond said it has "zero tolerance" for "any form of harassment or unlawful discrimination" in a statement the company released to HuffPost.
"We disagree with the lawsuit's characterization of the circumstances that gave rise to this employee's termination from employment," the statement read. "It should be noted that an EEOC 'right to sue' letter is a preliminary step in the litigation process, which in due time requires a full examination of the merits of a case. We encourage the public to reserve judgment until all of the facts are aired in the appropriate court of law."
http://www.huffingtonpost.com/entry/muslim-man-fired-bed-bath-beyond_5640aed2e4b0b24aee4add11?section=india&adsSiteOverride=in
---------
Canada eyes taking in Syrian refugees from Jordan, Lebanon and Turkey
10 November 2015
Canada will soon discuss with Jordan, Lebanon and Turkey taking 25,000 Syrian refugees off their hands and resettling them in this country by year's end, the immigration minister said Monday.
"The government is committed to welcoming 25,000 refugees by the end of the year," Immigration Minister John McCallum told reporters, "But we are also determined to do the job well, which means proper consideration be given to security concerns and to health concerns."
He said Ottawa is looking to use commercial airlines, passenger ships and military transports to move asylum seekers, and could house them at Canadian military bases or with Canadian families who sponsor them.
He said work has already started to select refugees, get exit permits for them and in the coming days Ottawa will "engage with the leaders of the countries where these refugees are residing."
McCallum singled out Jordan, Lebanon and Turkey as the "primary countries" it is looking to.
"It's possible that we will take refugees from each of those countries, or maybe there will be more of a focus on one or two of them," he said.
"We're working on the logistics," he said. "Every option is on the table. Whatever works. Whatever is cost effective. Whatever will get them here safely and quickly."
McCallum said an ad hoc committee chaired by Health Minister Jane Philpott, and including McCallum and ministers of foreign affairs, defense, public safety would sort it all out.
A detailed plan is to be announced in the coming days or weeks, he said.
Meanwhile, McCallum also announced Can$100 million (U.S.$75 million) contribution to the U.N. refugee agency to support relief efforts in Syria and in neighboring countries.
https://english.alarabiya.net/en/News/middle-east/2015/11/10/Canada-eyes-taking-in-Syrian-refugees-from-Jordan-Lebanon-and-Turkey-.html
-------
Obama and Netanyahu lay down the gloves
By Stephen Collinson
November 10, 2015
Washington (CNN)Barack Obama and Benjamin Netanyahu seem like they are done fighting.
Like boxers who have wiped themselves out in a sapping title fight but failed to land a knockout punch, the leaders of the United States and Israel on Monday settled on what looked like an exhausted truce.
It was their first meeting in more than a year -- and, more importantly, their first meeting since the conclusion of the Iranian nuclear deal opened up a chasm between their governments.
While no one would mistake the two men for friends, Monday's encounter was free of the naked animosity of some of their previous encounters. The atmosphere of the short Oval Office photo-op was businesslike, and there were even a few smiles.
"It's very good to welcome once again Prime Minister Bibi Netanyahu to the Oval Office," Obama said with no obvious trace of irony after reporters were ushered into the Oval Office. "There's no foreign leader who I've met with more frequently, and I think that's a testimony to the extraordinary bond between the United States and Israel."
Netanyahu, in return, repeatedly thanked Obama for his commitment to Israel and its security.
With just one year remaining in their official relationship, the pair sought common ground as they tried to put the ties between their governments on a more stable footing. And they managed-- publicly, at least -- to sketch out a formula on shared interests in Israeli security and the fast-deepening regional Middle East crisis that could head off future clashes.
A shared agenda
The two have both indicated they are willing to move past some of the issues that divide them and have some mutual agenda items for their final months working together.
Obama is keen to conclude a new 10-year U.S. and Israeli defense pact that would adorn his legacy as a balance to the years spent feuding with Netanyahu over his top second-term priority, the nuclear deal.
Netanyahu, for his part, is trying to prove to his domestic audience that he hasn't burned bridges with the White House and the wider Democratic Party -- that he can still be trusted to handle Israel's most important diplomatic file, the relationship with the United States. He will speak to a progressive think tank as part of his trip to Washington, in addition to a conservative one.
And he would like to both benefit from the military aid soon to be on offer, as well as coordinate on implementation of the Iran deal to keep it as strict as possible.
Netanyahu views the deal as a mistake of historic proportions and did everything he could to derail it, including aligning himself with Republicans in an effort the White House saw as undue meddling in U.S. domestic politics.
But in a speech to the United Nations last month, he accepted that the deal is a fact and that the key now is successful implementation. And in the Oval Office, he didn't bring up the issue of Iran's nuclear status at all.
During the nine-minute photo spray, Netanyahu's sober demeanor was a far cry from the pyrotechnical occasion in 2011 when he delivered what Obama aides saw as a patronizing lecture on the long history of persecution of the Jewish people as a way of voicing his opposition to Iran's nuclear diplomacy.
On the other major issue that has cleaved divisions between the two men -- the Israeli-Palestinian peace process -- Obama, too, seems to have little appetite for argument.
After two failed attempts to broker a final settlement between the Israelis and Palestinians, U.S. officials effectively signaled last week that the current political conditions mean that there is no chance of one before Obama leaves office.
Obama also offered strong backing to Israel in its latest crisis -- following a spate of knife attacks on Israeli citizens by Palestinians amid fears that boiling frustration in Palestinian territories could ignite a new intifada, or uprising.
In return, the Israeli leader went out of his way to say that he had not given up hope for a final settlement with the Palestinians based on a two-state solution that includes recognition of the Jewish state by the Palestinians.
Such language is unlikely to result in any shifting of entrenched positions on the conflict, but it is the kind of thing that the administration likes to hear as proof that its efforts in the conflict have not been completely in vain -- and that it can at least fulfill its new stated goal of keeping the hope of a two-state solution alive.
The White House doesn't deny that the two men aren't close, but it wants to hand a functional relationship onto Obama's successor and appears to be keen to avoid the kind of blot in history an unrepaired relationship with Israel would represent.
"It doesn't mean that they have agreed on every issue and it doesn't mean that they are the best of friends," said White House spokesman Josh Earnest while the meeting was going on. "It does mean that they are able to work effectively together to advance the interests of the citizens of their countries, but also to advance the shared interest of our alliance."
Still, the wounds from past clashes were just below the surface -- even if the two men tried to minimize them.
Disagreement 'no secret'
"It is no secret that the Prime Minister and I have had a strong disagreement on this narrow issue," said Obama, significantly downplaying the intensity of the showdown over Iran. "But we don't have a disagreement on the need to make sure that Iran does not get a nuclear weapon, and we don't have a disagreement about the importance of us blunting destabilizing activities that Iran may be taking."
Obama also could not help a note of exasperation from creeping into his voice as he noted that he had "repeatedly" said that the security of Israel is a central foreign policy priority. His remark hinted at frustration at accusations from his foes in Congress and in Jerusalem that he is anti-Israel.
Aides have repeatedly highlighted Obama's role in providing funding for the Iron Dome's anti-missile technology to Israel, which has deflected countless enemy rockets, and argue that he has presided over intense and unprecedented coordination between the two nations' intelligence services.
In terms of character and ideology, and given the clashing political worldviews between the cautious, liberal, self-contained Obama and the hawkish, conservative, blunt-spoken Netanyahu, it's no surprise they've had a rocky relationship.
Both leaders had a unique historic vision -- which put them on direct collision course with the other. Obama saw his mission as president to end foreign wars and test whether diplomacy is possible with sworn U.S. enemies like Iran. Netanyahu has seen his purpose as ensuring the future of the Jewish state against an existential threat from Iran's nuclear program.
Their clash has produced a series of ill-tempered moments -- for instance, last year when an unnamed U.S. official referred to Netanyahu as a "chickens**t" in an Atlantic article.
Netanyahu, meanwhile, outraged the White House by appearing to side with Republican Mitt Romney during the President's re-election campaign in 2012 and with his attempt to scuttle the Iran deal in a speech to Congress this year. During that trip, Obama made no attempt to meet the Prime Minister.
Last year, Netanyahu angered the White House by distancing himself from the pursuit of a two-state solution during his re-election campaign, and some Obama aides blamed the Prime Minister for appeasing right-wing elements of his coalition on settlement policy in a way that made breakthroughs with the Palestinians impossible.
But for now, and likely for the rest of their troubled common tenure, Obama and Netanyahu look like two people who are going to try to get along.
And both leaders can console themselves with the thought that their unhappy association has less than 15 months to run.
By January 2017, Netanyahu will be out of Obama's hair as the President heads into retirement. The Prime Minister, meanwhile, should still be in power, barring an unforeseen political crisis back home, and looking ahead to a White House -- whether under a Democrat like Hillary Clinton or any of the Republican candidates running for president -- likely to be far more to his liking.
http://edition.cnn.com/2015/11/09/politics/benjamin-netanyahu-obama-make-nice/index.html
------
Europe
Russia Arrests Suspected Tajik Associate Of Taliban
Nov 10 2015
Russia has arrested a suspected associate of Taliban who hails from Tajikistan.
According to a spokesman of the country's Interior Ministry spokesman, the suspected terrorist was previously placed on Interpol's wanted list.
Asaladdin Nurov, a 28-year-old Tajik citizen was detained and 10 foreign-language books seized following a search of the flat he had been renting in the Urals city of Yekaterinburg.
Nurov is suspected to have been part of illegal armed formations on the Afghan-Pakistani border, and had been internationally wanted "for a considerable length of time," Valery Gorelykh told RIA news.
The suspect is reported to have undergone training at a "militant" camp near the Pakistani city of Peshawar in 2009, and had previously studied at an Islamic educational facility in Iran for three years, TASS news agency reported.
According the information released by the ministry, Nurov is could be handed over to Tajik officials.
http://www.khaama.com/russia-arrests-suspected-tajik-associate-of-taliban-4102
------
'High probability' ISIS bombed Russian jet: UK
10 November 2015
Britain's foreign minister said on Monday it is highly likely that a bomb planted by an Islamic State of Iraq and Syria (ISIS) group supporter downed the Russian passenger jet lost over Egypt.
Arriving for talks at the U.S. State Department with his American counterpart John Kerry, Philip Hammond said the definitive cause of the crash would be determined by Egyptian-Russian investigation of the wreckage.
But in the meantime, he warned, the British government had received information about the Oct. 31 disaster that had caused it to suspend flights to the Egyptian resort of Sharm el-Sheikh and to order the evacuation of British tourists there.
Speaking alongside Kerry, Hammond said the pair would discuss "the possibility that the airliner in Sinai was brought down by an explosive device placed on board."
Earlier, in an interview with CNN, he had gone further.
"We think it was more likely than not an explosive device on the aircraft," Hammond said of the cause of the crash, which killed all 224 people on board the Russia-bound flight.
"There's got to be a high probability that ISIS was involved," he added, using an alternative acronym for the Islamic State network.
"That doesn't mean that it was a directed attack from ISIS headquarters in Syria," Hammond said.
"It may have been an individual who was inspired by ISIS who was self-radicalized by looking at ISIS propaganda and was acting in the name of ISIS without necessarily being directed."
British officials have been criticized by Russia and Egypt for suggesting that a bomb caused the crash before investigations are complete, but Hammond said he was speaking on the basis of information he had received.
https://english.alarabiya.net/en/News/middle-east/2015/11/10/Britain-High-probability-ISIS-bomb-downed-Russian-jet.html
---------
Russia accuses others of 'evading' work on Syria
10 November 2015
Russia's Foreign Minister Sergei Lavrov on Monday said countries will hold "enlarged" talks on the Syrian conflict soon, accusing some of trying to evade negotiations.
Speaking in the capital of Armenia at a press-conference, Lavrov said the list of players attempting to find common ground over the conflict that killed 250,000 people has grown since last month's unprecedented talks in Vienna.
"There will be another meeting in the nearest future in an enlarged format... that is about 20 countries and organizations," he said.
The Arab League and the Organization of Islamic Cooperation will join the table, which includes the United States, France and Iran, to continue discussing the possibilities of a political settlement for Syria after four years of fighting.
Lavrov added that making progress ahead of the next meeting on the Syrian conflict is difficult due to some countries' attempts to "evade" doing the work required and the talks themselves.
"A whole range of our partners are still trying to evade concrete work, the talks, and to limit the issue to abstract calls on the necessity of President Assad's departure," Lavrov said, calling it an approach that distracts from work that brings results. Bombings ongoing
Moscow has been carrying out a bombing campaign in Syria since September 30, when it said it would strike terrorist targets to support the offensive of Bashar al-Assad's army.
The United States and some other countries involved in the conflict however say Moscow is making the situation worse by targeting groups that oppose Assad rather than focusing on Islamic State of Iraq and Syria (ISIS) group and other militants.
Washington last week cautioned Moscow against using its air force "to stiffen the Assad regime's resistance to a political transition."
Lavrov said that Moscow has already shared with its partners on Syria "our list of terrorist organizations" and expects that a new round of talks will come up with a "unified list, so that there are no issues about who is striking whom and who is supporting whom."
In Moscow, deputy minister Mikhail Bogdanov met with a delegation of Syria's tolerated opposition National Coordination Committee, led by Abdelaziz al-Khayer, the foreign ministry said in a statement.
https://english.alarabiya.net/en/News/middle-east/2015/11/10/Russia-accuses-partners-of-evading-work-on-Syria.html
---------
UK to boost intelligence staff to disrupt terror plots
9 November 2015
Britain's security agencies will receive a significant boost to staff numbers as part of a multi-pronged effort to stave off threats from terrorist plotters, Chancellor George Osborne said on Monday.
"I can confirm that over the next five years we will substantially increase the number of people across all three secret intelligence agencies who investigate, analyse and help disrupt terrorists plots," he said in a speech.
Osborne added that Prime Minister David Cameron would provide further details at the end of the government's defence spending review on Nov. 23.
The Strategic Defence and Security Review is expected to set out Britain's military capability priorities for the next five years.
The government recently put forward new legislation that would give intelligence agencies sweeping new powers including the right to find out which websites people visit.
"As the nature of war, espionage and terrorism changes, we must change with it. The internet, central to modern life, provides new ways for our enemies to plan and act against us," Osborne said.
"The threat from terrorists, from extreme ideologies, needs to be challenged head on", he said, adding that the "probable fate" of a Russian plane that crashed in Egypt was a painful reminder of that need.
Britain has said that it was "more likely than not" that a bomb brought down the Russian plane shortly after it took off from Sharm al-Sheikh, killing all 224 passengers and crew. Islamic State militants fighting Egyptian security forces in Sinai have claimed responsibility.
https://english.alarabiya.net/en/News/world/2015/11/09/UK-to-boost-intelligence-staff-to-disrupt-terror-plots-Osborne.html
---------
Kerry to return to Vienna for next round of Syria talks
10 November 2015
Secretary of State John Kerry on Saturday will meet with international partners in Vienna for continued discussions on Syria's nearly five-year conflict, the State Department announced Monday.
Kerry will travel to the Austrian capital after visiting Tunis on Friday to meet with local officials and civil society leaders.
The focus of Saturday's discussions will be on a long-sought political transition in Syria, according to State Department spokesman John Kirby.
"I would fully expect, as these ministers have in the past, to continue to talk about the composition of the opposition and the logistics around how do you get the opposition to the table," Kirby told reporters.
America's top diplomat will round out his trip by traveling to the Turkish city of Antalya where he will join U.S. President Barack Obama at G-20 leaders summit before returning to Washington.
http://www.worldbulletin.net/europe/166183/first-refugees-arrive-in-spain
-------
First refugees arrive in Spain
10 November 2015
The first group of refugees to be welcomed to Spain as part of the European agreement for the relocation of asylum seekers arrived Sunday night to Madrid's airport on a flight from Lampedusa, Italy.
In total, four women and eight men arrived safely to Madrid -- eleven from Eritrea and one from Syria.
Although Spain has taken in other refugees, notably Osama Abdul Mohsen, who made headlines when he was tripped by a Hungarian camerawoman while holding his son, this first group associated with the "pilot experience" of the European agreement.
Spain is now the fifth European country to participate in the relocation process agreed upon by the European Union.
In early September the government announced it would accept 14,931 asylum seekers in total. This number makes Spain the third country, after Germany and France, to accept the most refugees -- 12.5 percent of the 160,000 expected to be resettled.
By the end of this year, Spain plans on resettling 854 refugees as part of the agreement.
A statement from the Interior Minister Jorge Fernández Díaz said that after their arrival, various non-profit organizations will collaborate to help the men and women who were forced to flee their homes.
"They will take care of their basic needs like healthcare, food, education and the integration into our country. This is to say, with learning the language and integrating into the labour markets, in accordance with the directives indicated by the European Union," said the statement.
Three Eritreans will be going to the Basque Country, a region that is willing to accept around 1,000 refugees.
"All agencies have made an effort, without turning this into a political issue -- thinking simply about the people," said Jose Luis Madrazo, director of family policy of the Basque government, Sunday.
Madrazo noted that he was surprised that things were moving so slowly.
"It's odd that only three people can come," he added.
Seven more Eritrean refugees were expected to be on the flight to Spain but refused to board the plane. El Pais, a leading Spanish daily, reported that they insisted on going to Germany instead.
http://www.worldbulletin.net/europe/166190/first-refugees-arrive-in-spain
------
Compiled by New Age Islam News Bureau
URL: https://www.newageislam.com/islamic-world-news/new-age-islam-news-bureau/muslims-make-diwali-sweeter-for-homeless-in-pune/d/105230