New Age Islam News Bureau
12 Aug 2020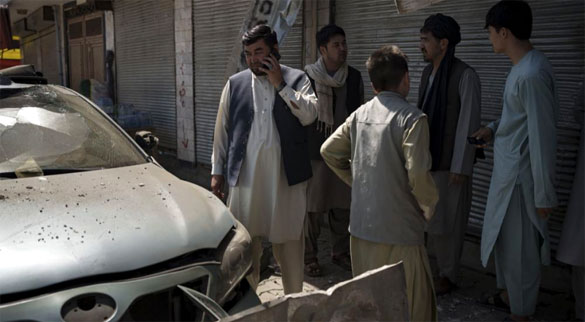 Young men are seen holding hands and ensuring that rioters didn't attack the temple located in in DJ Halli police station limits in the city.
-----
• Anyone from Pak Who Has Faith in Lord Ram Can Come to Ayodhya, Says Ram Janmabhoomi Trust Chief
• Pakistan Urges US to Help De-Escalate Tensions with India
• Twitter Spreads Paid US Govt Propaganda While Falsely Claiming It Bans State Media Ads
• Myanmar 'Underreported' 2017 Rohingya Killing: Watchdog
• Hezbollah And the People Will Have to Negotiate A New Lebanon
• Iran Claims It Has Arrested Five Iranians Spying For UK, Germany, Israel
• Nigeria: Why Terrorism Continues in Nigeria and How to Turn the Tide
• Perlis Mufti: Breaching TEMCO Regulations Not Only Wrong in Eyes of Law, But Big Sin Too
India
• Muslims Form Human Chain to Guard Temple in DJ Halli After Bengaluru Violence
• Anyone from Pak Who Has Faith in Lord Ram Can Come to Ayodhya, Says Ram Janmabhoomi Trust Chief
• Sunni Board Mosque Trust Holds First Meeting, Decides To Open Two Bank Accounts To Receive Donations
• Soldier killed in encounter with terrorists in Jammu and Kashmir's Pulwama district
• Abdullahs' habeas corpus petitions: To pleas for release of 16 NC leaders, J&K admin says none detained
• Barmer: Pakistan Rangers accept intruder's body after identity was established
• Two dead in Bangalore violence over anti-Islam Facebook post
--------
Pakistan
• Pakistan Urges US to Help De-Escalate Tensions with India
• SC Moved to Declare Appointment of PM's Aides Illegal
• Govt, opposition reach consensus on six FATF-related bills
• PM talks to Gates, emphasises resumption of anti-polio drive
Cleric accused of uploading anti-judiciary video seeks bail
--------
North America
• Twitter Spreads Paid US Govt Propaganda While Falsely Claiming It Bans State Media Ads
• Islamic State's 'Beatles' Could Finally Face Justice for Alleged Role In Beheading Americans
• UN Iran Arms Embargo Vote Choice Between 'Terror' And 'Peace': US Ambassador
• Elliott Abrams going to be involved in black op against Iran: Expert
• US sanctions wall collapsing, but Iran's economy not
• Brooklyn man pleads guilty in subways-related terror case
--------
South Asia
• Myanmar 'Underreported' 2017 Rohingya Killing: Watchdog
• As Afghanistan struggles to start peace talks, violence fills the void
• Top Pakistani military commanders discuss progress of Afghan reconciliation process
• Polio vaccination resume to immunize kids in Afghanistan and Pakistan: UNICEF
--------
Arab world
• Hezbollah And the People Will Have to Negotiate A New Lebanon
• Anti-Terror Operations Continue Successfully In Northern Iraq, Defense Minister Akar Says
• Lebanese Army chief warns of 'presence of dangerous substances' at Beirut port
• Beirut explosion death toll rises to 171, says the health ministry
• Egyptians vote for newly created Senate amid strict coronavirus measures
• Beirut explosion: Fleeing death in war-torn Syria, a refugee family dies in blast
• US military investigating Iraqi Shia militia's claim it bombed the Iraq-Kuwait border
• First COVID-19 case among residents reported in Syrian IS camp
--------
Mideast
• Iran Claims It Has Arrested Five Iranians Spying For UK, Germany, Israel
• Turkey to Issue Mediterranean Exploration Licenses, Escalating Tensions with Greece
• US revises resolution to extend UN arms embargo on Iran
• Palestinians protest to demand release of BDS activist arrested for security offenses
• Turkish drone kills two high-ranking Iraqi officers in Kurdish region: Army
--------
Africa
• Nigeria: Why Terrorism Continues in Nigeria and How to Turn the Tide
• Boko Haram Recruiting More Members Despite Rehabilitation By Nigerian Government, North-East Governors Tell Buhari
• Sudan says 13 killed in ethnic clashes
• Victims of Libyan-backed terrorism face new compensation battle
• Seven Killed as Al-Shabab Inmates Fire at Somali Prison Guards
• France launches anti-terror inquiry into attack on aid workers in Niger
--------
Southeast Asia
• Perlis Mufti: Breaching TEMCO Regulations Not Only Wrong in Eyes of Law, But Big Sin Too
• Former Sabah CM Chong may make comeback to state politics
• Sabah group lodges police report on dissolution of state assembly
--------
Europe
• Greece To Call Emergency EU Meeting on Tensions With Turkey
• Alleged ISIS member living off benefits in the UK
Compiled by New Age Islam News Bureau
URL: https://www.newageislam.com/islamic-world-news/muslims-form-human-chain-guard/d/122605
--------
Muslims Form Human Chain to Guard Temple in DJ Halli After Bengaluru Violence
August 12, 2020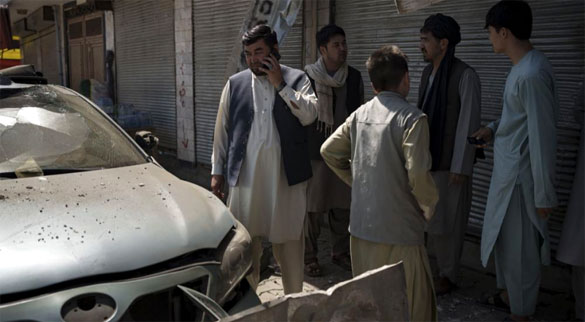 Young men are seen holding hands and ensuring that rioters didn't attack the temple located in in DJ Halli police station limits in the city.
-----
A video claiming that a group of Muslims gathered at the DJ Halli police station limits in Bengaluru and formed a human chain to protect a temple from arsonists after violence erupted in the city is doing the rounds on social media.
News agency ANI tweeted the video captioned: A group of Muslim youth gathered and formed a human chain around a temple in DJ Halli police station limits of Bengaluru city late last night, to protect it from arsonists after violence erupted in the area. (Video source: DJ Halli local).
A Facebook post laced with communal remarks sparked violent clashes in Bengaluru on Tuesday night in which a mob vandalised a police station and the residence of a Congress MLA. Three people have been killed while 60 police personnel have been left injured after being attacked by the mob.
After night-long tension following the arson and vandalism in the DJ Halli area of Bengaluru, police said Naveen, whose social media post sparked the vandalism, has been arrested.
As the police teams tried to control the mob from damaging property and setting things on fire, the mob rampaged through the locality. Around 10-15 cars were set on fire in the area while a part of the MLA's residence was also damaged. Police vehicles were damaged and set on fire. A group entered a basement area where 200-250 vehicles were set on fire, said the Commissioner.
A total of 110 people have been arrested so far for vandalism and attacking police personnel during the violence that broke out in DJ Halli locality in Bengaluru.
Restrictions under Section 144 of CrPC have been imposed in Bengaluru and curfew has been imposed in DJ Halli and KG Halli police station limits of the city.
https://www.indiatoday.in/india/story/muslims-form-human-chain-bengaluru-violence-dj-halli-1710372-2020-08-12
--------
Anyone from Pak Who Has Faith in Lord Ram Can Come to Ayodhya, Says Ram Janmabhoomi Trust Chief
Aug 11, 2020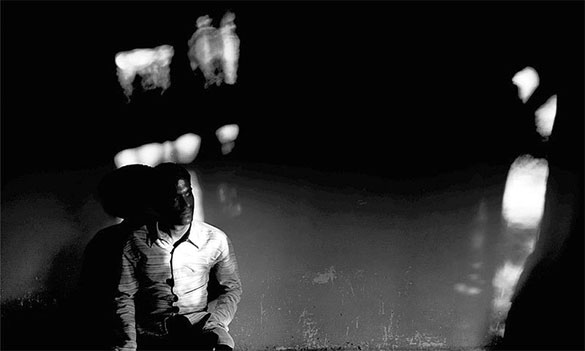 A sadhu rests at Hanuman Garhi Mandir in Ayodhya, in the Indian state of Uttar Pradesh. (AP)
------
After former Pakistani cricketer Danish Kaneria expressed his desire to visit the Ram mandir in Ayodhya, chairman of Sri Ram Janmabhoomi Tirath Kshetra Trust, Mahant Nritya Gopal Das, on Tuesday said that Ram belongs to everyone and that those who wish to visit Ram temple are most welcome.
"Pakistan is a part of Akhand Bharat and Hindus living there are our brothers. If he (Kaneria) wants to visit Ram Mandir and offer prayers, then he is most welcome," said Nritya Gopal Das.
"Anyone from Pakistan who has faith in lord Ram can come to Ayodhya. The deity has a global presence and is not limited to Bharat alone," Das said.
The Vishwa Hindu Parishad (VHP) also welcomed spinner Kaneria's wish and demanded special visa for him from the government of India to visit the country.
"Pakistani Hindus have a blood relation with us and Kaneria's statement proves this," said Sharad Sharma, regional spokesperson, VHP, who operates from Karsevakpuram, Ayodhya. "We welcome every Hindu from Pakistan to Ayodhya. We owe more to them (Pakistani Hindus) as they have suffered a lot," he said.
Priest Raju Das of Hanuman Garhi invited Kaneria to lord Hanuman's temple also. "Pakistani Hindus are the most persecuted community in the world. If Danish Kaneria wants to visit Ram Mandir, he is most welcome at Hanuman Garhi also," said Das.
Kaneria, who is the second Hindu cricketer to play for Pakistan after Anil Dalpat, tweeted several times in the last one week with the religious slogan 'Jai Shri Ram'.
In his tweet, Kaneria, said: "The beauty of Lord Ram lies in his character, not in his name. He is a symbol of the victory of right over evil. There is a wave of happiness across the world today. It is a moment of great satisfaction. #JaiShriRam."
In a recent interview to a news channel, Kaneria expressed his desire to offer prayers at the Ram temple in Ayodhya.
Prime Minister Narendra Modi laid the foundation stone of the temple on August 5 in a grand ceremony at Ram Janmabhoomi. Soon after PM Modi performed the Bhoomi Pujan, the former Pakistani cricketer posted an image on social media platforms featuring Ram Mandir's digital image on a giant billboard at New York's Times Square.
Sharing the image, Kaneria had also tweeted, "Today is the historical day for Hindus across the world. Lord Ram is our ideal." A few reports stated that the leg-spinner received backlash over the post as Islamists threatened him leading to the deletion of the tweet by the Pakistani cricketer.
"There is a wave of happiness across the world today. It is a moment of great satisfaction," the 39-year-old former spinner was quoted as saying.
Being one of the most successful bowlers in Test cricket history of Pakistan with 261 wickets, Kaneria had reportedly been 'mistreated' by his former teammates for being a Hindu.
And this was revealed by former Pakistani pacer Shoaib Akhtar, who in a chat show, had claimed how Kaneria used to be humiliated and mistreated by teammates because he was a Hindu. "Other players used to refuse to eat with him because of his Hindu faith," Akhtar had said.
https://www.hindustantimes.com/india-news/anyone-from-pak-who-has-faith-in-lord-ram-can-come-to-ayodhya-says-ram-janmabhoomi-trust-chief/story-8JYboUV7ihtpBkEegTveNK.html
--------
Pakistan Urges US to Help De-Escalate Tensions with India
12 Aug 2020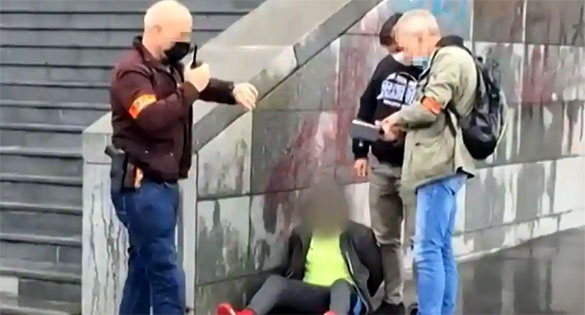 ISLAMABAD: Pakistan on Tuesday asked the United States to play a role in de-escalating tensions with India.
The call was made during virtual consultations between Foreign Secretary Sohail Mahmood and US Under Secretary for Political Affairs Ambassador David Hale.
"It was imperative to take steps to prevent escalation of tensions and to facilitate peaceful resolution of the Jammu and Kashmir dispute," Mr Mahmood was quoted as having said during the talks.
Tensions between arch-rivals India and Pakistan have spiked sharply since Delhi annexed Occupied Kashmir last year.
"India's continuing military siege in IIOJK and its aggressive posturing against Pakistan pose a threat to peace and security," the foreign secretary said.
He also mentioned massive human rights violations in the Indian Illegally Occupied Jammu and Kashmir (IIOJK), attempts to change the demographic structure of the occupied territory, and intensified ceasefire violations along the Line of Control. The two sides reviewed the progress vis-à-vis the Afghan peace process.
"The foreign secretary reaffirmed Pakistan's steadfast support for an Afghan-led and Afghan-owned process and expressed the hope that the Afghan parties would seize this historic opportunity and secure an inclusive and comprehensive political solution through intra-Afghan negotiations," the Foreign Office said in a statement.
The foreign secretary reiterated Pakistan's desire to "forge a strong and mutually beneficial economic partnership" with the United States. He said the broad-based and enduring partnership between the two countries, as envisioned by Prime Minister Imran Khan and President Donald Trump, is a factor of stability in the region.
https://www.dawn.com/news/1573949/pakistan-urges-us-to-help-de-escalate-tensions-with-india
--------
Twitter Spreads Paid US Govt Propaganda While Falsely Claiming It Bans State Media Ads
12 August 2020
By Ben Norton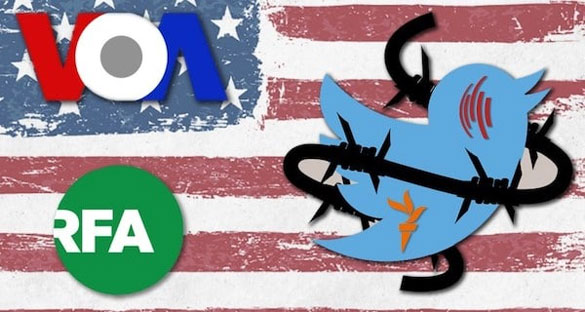 Twitter has demonstrated a clear, consistent bias in favor of the US government and its geopolitical interests. The social media giant has also repeatedly lied about its policies on state-backed media outlets.
Twitter unveiled a new feature on August 6 that labels government-affiliated media on the platform. Users immediately pointed out the social network's double standards: Chinese and Russian state-backed media have been designated, but not state-backed media outlets funded by Western governments.
Twitter Support claimed it decided to start labeling government-affiliated accounts from the five permanent members of the United Nations Security Council: the US, UK, France, Russia, and China. Oddly, state-funded media outlets from the first three NATO countries have not been labeled.
The lies flow from there. When it announced this new policy, Twitter Support claimed, "For clarity: we don't let state-affiliated media accounts advertise on Twitter."
This is categorically false.
Twitter hosts a web page called the "Ads Transparency Center," where it publicly discloses all of the paid advertisements, known as "sponsored tweets," that the website puts into users' feeds.
A search in the Ads Transparency Center for the official, verified Twitter account of the US government's Voice of America, and specifically its Persian-language arm VOA Farsi, shows that the state-affiliated media outlet had paid Twitter to publish dozens of ads just in the first week of August.
That means that a US state-affiliated media outlet published more than 60 individual ads on Twitter in a mere seven days – the same week when Twitter reaffirmed its ban on ads from state-affiliated media outlets.
Many of these ads quoted speeches from President Donald Trump and Secretary of State and former CIA Director Mike Pompeo. Others spread fears about coronavirus in Iran, and called for removing the Iranian government.
Voice of America (VOA) is a US government propaganda outlet. This is indisputable. Even the History Channel, in an article on the launching of Voice of America in 1947, acknowledged that the "VOA effort was an important part of America's propaganda campaign against the Soviet Union during the Cold War."
And of the state propaganda organs funded by the US government, VOA Persian is the most extreme. It is a weapon of information warfare aimed directly at the Iranian government.
The former senior managing editor of VOA Persian described the outlet as "a mouthpiece of Trump — only Trump and nothing but Trump." The former executive editor added that the US government-funded network just publishes "blatant propaganda," with "no objectivity or factuality."
Twitter, however, apparently sees no problem with allowing this Washington propaganda organ to spit out constant disinformation – and the company profits handsomely from its anti-Iran ads.
US Agency for Global Media and CIA's global propaganda network
Western government-backed information warriors reacted to Twitter's double standard on the labeling of state-affiliated media outlets with glee, insisting that Voice of America was somehow "independent" of the US government which oversees and bankrolls it.
In reality, Voice of America falls under the jurisdiction of the US Agency for Global Media (USAGM). This is a rebranding of the US government's Broadcasting Board of Governors (BBG).
USAGM states very clearly on its website that its first goal is to "Be consistent with the broad foreign policy objectives of the United States." In other words, USAGM is a soft-power arm of the US government, along with all of its constituent platforms, including Voice of America, Radio Free Europe / Radio Liberty, and Radio Free Asia.
USAGM adds that some of its top broadcasting principles are, "Clear and effective presentation of the policies, including editorials, broadcast by the Voice of America, which present the views of the United States Government and responsible discussion and opinion on those policies," as well as, "The capability to provide a surge capacity to support United States foreign policy objectives during crises abroad."
Radio Free Europe and Radio Free Asia were created as CIA fronts to spread disinformation targeting the Soviet Union and communist China, in hopes of destabilizing and ultimately overthrowing their governments.
The New York Times acknowledged this in a 1977 report, referring to them as instruments in a "Worldwide Propaganda Network Built by the CIA."
Journalist Yasha Levine has documented the CIA's role in setting up these US government propaganda organs, noting that Radio Free Europe / Radio Liberty had originally even been named Radio Liberation from Bolshevism.
Twitter's work with Western governments
The Grayzone has extensively documented Twitter's censorship of accounts in countries Washington has targeted for regime change.
Thousands of people, including journalists, activists, and civilians who are unaffiliated with their governments, in Venezuela, Iran, Syria, Russia, China, and beyond have had their profiles suspended or restricted by the social media giant.
This is part of a larger context of Big Tech corporations silencing voices, and even entire media outlets, that are critical of US foreign policy, under pressure by the US government.
When Twitter first announced, in August 2019, that it would ban advertising from state-affiliated media outlets, The Grayzone noted that the social media corporation was working with hawkish organizations funded by the US government and its European allies.
Among the so-called NGOs that Twitter chose to rely on to define "state-controlled media" was ironically Freedom House, a right-wing lobby group that is itself bankrolled by US government grants, and which produces reports whitewashing Washington-backed dictatorships while demonizing foreign adversaries.
Twitter's links to Western governments go even deeper. In 2019, Middle East Eye revealed that the top Twitter executive who edits Middle East-related content on the platform also works for the UK military's psychological warfare unit.
This senior Twitter executive, Gordon MacMillan, serves in the British army's 77th Brigade, which uses social media networks and the internet to wage what its officials openly call "information warfare."
By allowing US government propaganda organs to publish constant paid ads while hiring British psy-ops soldiers, Twitter has been effectively transformed into an arm of Western state media – but without the warning label.(By: Ben Norton)
https://www.presstv.com/Detail/2020/08/11/631561/Twitter-Iran-US-Britain-UK-Russia-China-Trump-Information-Warfare-Disinformation-Campaign-Pompeo--
--------
Myanmar 'underreported' 2017 Rohingya killing: Watchdog
12.08.2020
A Rohingya rights body on Tuesday disagreed with an "underreported" report of Myanmar government on the number of killed Muslims in a brutal military crackdown on a Rohingya village in 2017.
Strongly rejecting a recent government report on the massacre at the Gu Dar Pyin village in Rakhine state, home to hundreds of thousands of the Rohingya Muslims in Myanmar, which recorded a total of "19 terrorists" were killed in the operation, the Arakan Rohingya Society for Peace and Human Rights claimed the operation was ended with the killing of nearly 250 civilians.
The watchdog said it has been "monitoring, collecting and compiling data sourced directly from the families of victims and survivors in the Cox's Bazar refugee camp, Bangladesh."
"The actual number of civilian deaths stands at 243," and the number of injured is 18, it added.
The statement came days after Myanmar military and a government sanctioned inquiry commission proclaimed that a total of 19 people were killed, whom they called "terrorist" in a crackdown on Aug. 27-28, 2017 that led to the killing of thousands of Rohingya and forced nearly 1 million to flee their homeland and take refuge in neighboring Bangladesh.
The investigation report by the Myanmar government and the country's military is "grossly underreported," according to the rights body.
Following the brutal crackdown, Myanmar is facing genocide charges in several international courts as a UN fact-finding body called it a "textbook example of ethnic cleansing and slow-burning genocide."
In a July 2020 report, the Human Rights Watch also said the massive crackdown on the village -- in which "hundreds of heavily armed soldiers and police" took part -- killed an estimated 300 to 400 Rohingya civilians.
"The soldiers abducted women and girls from the village and gang raped them at a nearby military compound. Soldiers piled the bodies in at least five mass graves before burning their faces off with acid," the global rights watchdog added, citing the UN-backed Fact-Finding Mission's report.
The Myanmar government and military, however, denied the reports and claimed that "security forces were responding to an attack" by the Arakan Rohingya Salvation Army, an ethnic Rohingya armed group, and local villagers, during which "19 Rohingya terrorists died, their bodies carefully buried."
However, a court martial in Myanmar on June 30 convicted three army personnel, including two officers and a soldier, for the Gu Dar Pyin incident.
The Rohingya rights body also rejected the court martial, describing Myanmar's report on killed Rohingya as "blatant" and "nontransparent", and called on the International Criminal Court and the International Court of Justice "to see that these shortcomings in fairness and accountability are addressed accordingly."
It also called for a full and transparent disclosure of details relating to the legal measures taken by the Myanmar military against the military personnel indicted.
The Rohingya group said they had conducted a detailed data collection over the incident and was ready "to disclose details regarding our data collection methodology and is willing to cooperate with any verification process."
Persecuted people
The Rohingya, described by the UN as the world's most persecuted people, have faced heightened fears of attack since dozens were killed in communal violence in 2012.
According to Amnesty International, more than 750,000 Rohingya refugees, mostly women and children, fled Myanmar and crossed into Bangladesh after Myanmar forces launched a crackdown on the minority Muslim community in August 2017, pushing the number of persecuted people in Bangladesh above 1.2 million.
Since Aug. 25, 2017, nearly 24,000 Rohingya Muslims have been killed by Myanmar's state forces, according to a report by the Ontario International Development Agency (OIDA).
More than 34,000 Rohingya were also thrown into fires, while over 114,000 others were beaten, said the OIDA report titled Forced Migration of Rohingya: The Untold Experience.
As many as 18,000 Rohingya women and girls were raped by Myanmar's army and police and over 115,000 Rohingya homes burned down while 113,000 others vandalized, it added.
https://www.aa.com.tr/en/asia-pacific/myanmar-underreported-2017-rohingya-killing-watchdog/1938803
--------
Hezbollah and the people will have to negotiate a new Lebanon
by Rami G Khouri
11 Aug 2020
The Beirut port explosion is likely to go down in history as a turning point in Lebanon's political configuration.
The blast, which killed more than 200 people, injured more than 6,000 and destroyed large parts of the city, has revitalised the Lebanese protest movement which had been trying to remove the entire political class since October 2019. Last year, when the economy finally collapsed under unbearable debt and mismanagement, many Lebanese people realised they had become pauperised, dispossessed and marginalised in their own country, forced to survive on their own, with few basic services from the government and little hope for the future.
The tens of thousands of citizens in the streets since August 7 have demonstrated new heights of distrust and anger at their government, whose incompetence and disregard for the people's wellbeing had allowed the port explosion to happen. The mock hangman's nooses set up during the protests clearly express the citizens' sheer disgust with the political elite who have long ruled them and have driven them and the entire economy into bankruptcy and debt.
The attacks on and takeovers of ministries and public institutions demonstrate that people want to take direct control of governance and would not allow the same uncaring, thieving, and criminally negligent politicians to take back the reins of power.
The consistent protest slogan "all means all" has been re-emphasised and people have expressed their anger with all political forces. The protesters also made rare explicit criticism of Hezbollah as a member of the sectarian rulers they called "the mafia" or "a gang of thieves and criminals". Hezbollah leader Hassan Nasrallah joined President Michel Aoun in rejecting an international investigation of the port explosion and also sounded like all the other discredited politicians in saying his party knew nothing about the ammonium nitrate that exploded in the port.
The events of the past few days have started to sweep aside the cruel recent past to reveal the few power centres in the country that will now battle it out, or, more likely, negotiate a transition to a new governance system.
We are likely to see new waves and methods of citizens confronting their state, and the state fighting back militarily, until this battle is resolved in the months ahead. This week, for example, citizens demanded that foreign donors do not channel humanitarian assistance through the government, who they fear might steal or sell the aid, or only share it with sectarian loyalists.
The citizen rebellion has sent its ominous message and revealed cracks within the governing elite. On August 9, a number of members of parliament and government ministers resigned under pressure from the streets. A day later, the rest of the cabinet along with hapless Prime Minister Hassan Diab stepped down, simply formalising their lack of authority in the face of the citizenry.
Lebanon is experiencing the same dynamics as other Arab countries have since 2010: the irresistible force of an enraged and pauperised citizenry marching in the streets to bring down a power structure that refuses to budge. Yet, like in Sudan, Algeria, Syria, Egypt, Iraq, and elsewhere, Lebanon's exhausted and humiliated citizens have struggled against an entrenched militarised regime which is not easy to evict from power.
But Lebanon's power structure is unlike any other Arab country's and it is even more difficult to challenge. The main sectarian parties of Sunni, assorted Christians, Druze, and others have shown that they will retreat a bit and reconfigure power-sharing when threatened, if it keeps them in the governance and money-making game.
Last year's events discredited the main sectarian parties in the eyes of most Lebanese, including some of those parties' own supporters, whose standard of living has also deteriorated. These parties on their own now appear unable to prevent the demands for structural change. Parties like President Aoun's Free Patriotic Movement and Saad Hariri's Future Movement can only rule with the backing of Hezbollah, as we have seen in recent years.
Hezbollah represents something very different. It is more powerful than the state militarily, and more cohesive than any other single sectarian organisation. It is also structurally linked with Iran, Syria, and other militant parties in a regional "resistance" front. Hezbollah mostly operates behind the scenes through shifting alliances with leading Christian, Shia, and Sunni groups in the successive governments it has supported.
We might have entered a phase in Lebanon where, effectively, the two most powerful actors have emerged as Hezbollah and the mass of uncoordinated but probably unstoppable protest movement which wants to replace the current power structure with a more democratic and rule-of-law-based governance system.
If the protesters harness their immense popular support into a focused political process, they could eventually engage and remove the existing power elite, and then hold parliamentary elections that independent groups would oversee - two of their key demands. We should expect to see intense negotiations to agree on a new, non-sectarian elections law that would permit new elections, in turn leading to a new president and a fully re-furbished governance system. This would ideally be managed by a transitional emergency government of respected technocrats focused on stabilising the economy and supporting the majority of needy people.
Many of the now discredited sectarian elite will oppose this, but Hezbollah would probably accept it if it met certain criteria. The group will not allow the Lebanese state to crumble and it does not want to rule Lebanon on its own; at the same time, however, it will not surrender its sophisticated arms and capabilities that twice forced Israel into ceasefires and have achieved deterrence on the Israeli-Lebanese border.
So the big challenge for the protesters and all Lebanese now is: can the citizenry and Hezbollah work out a compromise agreement that allows a serious, capable government to assume power for a long transitional period that can start the revival of the country, while keeping Hezbollah's arms off the negotiating table for now? And if this happens, and the day comes when the Lebanese people demand Hezbollah give up its autonomous military capabilities, is it possible to envisage those capabilities incorporated under the defence ministry and an associated border security system?
Many Lebanese have pondered these and other possibilities for many years, but no consensus has been reached. This has allowed the old bankrupt governing system to remain in place for so long, with Hezbollah's backing, leading to the country's shattered condition. This legacy of corrupt and inept officials in the foreground with Hezbollah and its external supporters in the background has now reached its end for most Lebanese people.
The moment of reckoning has arrived. The political elite has nothing left to steal from its people, the people have no more patience and want to hang all political leaders, and Hezbollah must define a new strategy that serves it and the rebelling people of Lebanon equally well.
Finding the answer to this riddle can no longer be the object of abstract discussions. Lebanon has no other choice but to go through with reconfiguring its political system and eventually incorporating Hezbollah into the national defence network. The elite has repeatedly failed and the people have risen up more than once. They will not stop until they have regained their dignity and their citizenship, and established a functioning state.
Rami G Khouri is a senior public policy fellow and journalism professor at the American University of Beirut.
https://www.aljazeera.com/indepth/opinion/post-blast-protests-usher-political-age-lebanon-200810132037834.html?utm_source=iterable&utm_medium=email&utm_campaign=1430038_
--------
Iran claims it has arrested five Iranians spying for UK, Germany, Israel
11 August 2020
Iranian authorities have arrested five Iranians on charges of spying for Israel, Britain and Germany, convicting and handing down prison sentences on at least two of them, the judiciary said on Tuesday.
Read the latest updates in our dedicated coronavirus section.
"In recent months, five Iranians who were spying for foreign intelligence services have been arrested," judiciary spokesman Gholamhossein Esmaili said in a virtual news conference.
Shahram Shirkhani spied for British intelligence services and tried to recruit some Iranian officials for Britain's MI6 agency, Esmali said.
Shirkhani had passed on classified information about Iran's Central Bank and Defence Ministry contracts, he said. He has been convicted and received a prison sentence.
Masoud Mosaheb, who was secretary-general of the Iran-Austria friendship association, also has been sentenced to 10 years imprisonment for spying for Israel's Mossad and the German intelligence services, the spokesman said.
He gave no details on the other three detainees.
https://english.alarabiya.net/en/News/middle-east/2020/08/11/Iran-claims-it-has-arrested-five-Iranians-spying-for-UK-Germany-Israel.html
--------
Nigeria: Why Terrorism Continues in Nigeria and How to Turn the Tide
10 AUGUST 2020
For ten years, the Nigerian authorities have engaged the terror group Boko Haram in the northeast without making much headway. After what appeared to be some success in 2015 and 2016, there was a resurgence of Boko Haram violence in 2017.
This worsened with the emergence of Islamic State in West Africa and, in more recent times, banditry and kidnap gangs all over the northern Nigeria region.
Having studied this crisis over the years as a political scientist, my view is that it is rooted in ethnic, religious and partisan politics and corruption. National security springs from mutual respect, peaceful co-existence and equality of social groups. But as argued in a paper I co-authored, the affiliation of Nigerian leaders to identity groups poses a challenge to national security.
We conclude that the government must show the will to fight the terrorists and eschew nepotism and ethnic or religious sentiments in the war. It must also deal decisively with corruption.
Additionally, we underscore that neither Boko Haram or Islamic State in West Africa is Nigerian or Muslim. No responsible or patriotic leader should see it as such. Nigeria should be unified in the struggle and united against terrorism. This is how to beat it into a permanent retreat.
Ebbs and flows
Religious fundamentalism has long been a feature of social existence and relations in northern Nigeria. But religion-inspired terrorism emerged from 2009 after the murder by security forces in Maiduguri of the Boko Haram leader, Muhammed Yusuf, and hundreds of his followers. What started as targeting some members of the political elite in Borno by Boko Haram soon turned into organised bombings of public places.
Despite involvement of the military, foreign partners and counter-terrorism measures from 2011 to 2015, the government seemed unable to get a grip of the situation. Boko Haram grew stronger, expanded its operations and declared an Islamic Caliphate.
By 2015, over 10,000 people had been killed and about 3 million internally displaced. Hundreds of thousands had to flee into neighbouring countries.
The emergence of a former military ruler as president in 2015 created the expectation that the terror group could be brought under control. Instead, the Islamic State's West African Province also emerged - a breakaway faction of Boko Haram. Violence escalated and spread.
There were some successes in rolling back the expansion of Boko Haram. Between mid-2015 and late 2016, the federal government moved the terror and counter-terror "situation room" to Maiduguri, the heart of the crisis. The military halted the expansion of the "Caliphate" and took back the 14 local governments seized by the terror group. Flights and normal business returned to most parts of the northeast. Attacks stopped and the military could claim that Boko Haram had been technically defeated.
But then, just when it seemed the menace of Boko Haram had been ended by sheer military force, the federal government suggested dialogue and ransoms. Aggression and violence returned in Northern Nigeria and still hasn't been completely controlled.
One school of thought argues that the will and dynamic approach in the fight against Boko Haram were short-lived, which wasted the success achieved in two years. When the government sought dialogue and negotiation and paid ransoms, it re-energised the terror group.
Another view is that the current administration was weakened when it began considering amnesty for repentant members of the group and swapping their prisoners for release of innocent Nigerian and foreign captives.
Yet another view is that the group's breakup into factions fueled internal competition, with the groups' targets on the receiving end.
For me, two theories explain the protracted crisis. They also amplify the other perspectives.
Factors at play
First is that there are people in government who lack the will to fight because of religious and ethnic affiliations or connections. Some in government consider Boko Haram members as northerners or Muslims who should therefore be dealt with cautiously.
Some military leaders have been accused of nepotism and of giving away vital details to compromise the onslaught against the terror gangs. The Borno State governor recently accused the military of sabotage in an attack on his convoy.
The second explanation is corruption. Since 2014, some senior soldiers and their civilian counterparts directing the war have come to see the war budget as an endless means to draw money for personal enrichment. There are examples of counter-terrorism or so-called counter-insurgency funds stolen by the national security adviser and dozens of others as well as some isolated cases of stolen war money by some security or service chiefs. While some opted for plea bargains, others are still undergoing trial.
The recent rise in banditry and demonstrations against it show that the people can no longer accept the circumstances. Boko Haram, Islamic State, bandits and kidnap gangs are threats to Nigeria's peace, stability, security and economic prosperity. Everyone wants a stop to it. What do we do?
How to break the vicious circle
Government has the responsibility to provide genuine leadership in the war. The statement credited recently to the army chief that the crisis can only be stopped by Nigerians, thus passing the buck to civilians, is irresponsible. It's only the armed forces that have the arsenals and training to fight Boko Haram and other such groups.
Corruption must be fought and conquered. The Borno governor once accused soldiers of extorting money from motorists where Boko Haram has a strong presence. Such practices - as well as instances of compromised military intelligence - are a big problem the military high command must stop by itself.
Dialogue, negotiation, ransom payments, amnesty and integration of repentant insurgents into the army and society are not the solution. They will only serve as the internal seeds of destruction of the army and its efforts against terrorism.
And, in my view, any attempt to integrate "repentant" terrorists in the army will expose the military and security architecture to intelligence and operational compromises.
https://allafrica.com/stories/202008110088.html?utm_source=iterable&utm_medium=email&utm_campaign=1430038_
--------
Perlis mufti: Breaching TEMCO regulations not only wrong in eyes of law, but big sin too
12 Aug 2020
KANGAR, Aug 12 ― Breaching regulations under the targeted enhanced movement control order (TEMCO), which is enforced to curb the spread of Covid-19, is a major sin according to religion, said Perlis Mufti Datuk Mohd Asri Zainul Abidin.
He said it is not only wrong in law, but a big sin because it endangers the lives of others and against the teachings of Prophet Muhammad SAW in dealing with an epidemic.
Narrating a hadis by Abdurrahman Auf, he said the Prophet had given instructions that should there be a cholera outbreak in a certain area, the people there should not be allowed to leave the place and outsiders not allowed to enter.
"This is what the government is doing to fulfil its responsibility in ensuring the safety of the people. Hence, the need for the people to obey TEMCO regulations and for religious leaders in the community, like ulama, imam and ustaz (teacher) to advise the people in the affected areas to abide by the government's directive until the end of the TEMCO period," he told Bernama here today.
Mohd Asri said there are wrong doings that make the people sinful to Allah and sins that people make to another persons.
In the case of the Covid-19 transmission, he said, those who violate TEMCO are to be blamed for the spread of the virus.
"This is a serious matter because the role of a religion is also to protect lives," he added.
Yesterday, Senior Minister Datuk Seri Ismail Sabri Yaakob announced that two villages in Sanglang, namely Kampung Kuala Sanglang and Kampung Tanah Timbul, have been placed under TEMCO until August 31. ― Bernama
https://www.malaymail.com/news/malaysia/2020/08/12/perlis-mufti-breaching-temco-regulations-not-only-wrong-in-law-but-a-big-si/1893159
--------
India
Sunni Board mosque Trust holds first meeting, decides to open two bank accounts to receive donations
Aug 12, 2020
Ayodhya: The Indo-Islamic Cultural Foundation, the Trust constituted by Sunni Waqf Board for construction of an alternate mosque in Ayodhya in lieu of Babri Masjid, held their first official meeting via video-conferencing on Tuesday evening. "Trust members decided to open current accounts in two banks and finalised the design of a website with an inbuilt gateway to receive donations. Non-Muslims are also welcome to donate," said Trust secretary Athar Hussain. A financial officer has also been appointed, he said.
Talking to TOI, Hussain, said, "the Trust took a decision to open two separate accounts in two premier private sector banks for receiving funds. Both would be current accounts. Complying with Supreme Court's verdict, the Trust will construct a mosque, a hospital, community kitchen and library on 5acre allotted to Sunni Waqf Board at Dhannipur village of Ayodhya district." A website and portal of the Trust has also been designed, he added.
"We are already receiving calls from those willing to donate for the mosque and other public facilities. The financial officer will audit and keep record of funds," he said.
The mosque Trust was formed with nine members, but six more members will be added soon.
https://timesofindia.indiatimes.com/city/lucknow/sunni-board-mosque-trust-holds-first-meeting-decides-to-open-two-bank-accounts-to-receive-donations/articleshow/77494619.cms
--------
Soldier killed in encounter with terrorists in Jammu and Kashmir's Pulwama district
Aug 12, 2020
SRINAGAR: A soldier was killed and another injured in an encounter with terrorists in Pulwama district of Jammu and Kashmir on Wednesday, officials said.
Security forces launched a search operation in an orchard in Kamrazipora village of Pulwama in the early hours of the day on receiving information about the presence of terrorists there, they said.
The officials said the search operation turned into an encounter after terrorists opened fire on the personnel, injuring two soldiers.
The injured were rushed to an Army hospital, where one of them succumbed, they said.
The operation was going on when last reports came in, the officials said.
https://timesofindia.indiatimes.com/india/soldier-killed-in-encounter-with-terrorists-in-j-ks-pulwama-district/articleshow/77496218.cms
--------
Abdullahs' habeas corpus petitions: To pleas for release of 16 NC leaders, J&K admin says none detained
by Naveed Iqbal
August 12, 2020
The Jammu and Kashmir administration has told the high court that none of the 15 National Conference (NC) leaders, for whom party president Farooq Abdullah and vice-president Omar Abdullah have filed habeas corpus petitions seeking their release, had been detained.
The NC said the UT administration's response was "fallacious and far from reality", and that the "excuses put forth by the administration in the court of law are misleading and contemptuous".
Farooq and Omar Abdullah had filed petitions in the J&K High Court in July seeking the release of 16 NC leaders and functionaries from house arrest, pointing out that they had remained in detention for more than a year. One of them, Syed Mohammad Shafi, died after the petitions were filed.
In response to the petitions, IGP (Kashmir Zone) Vijay Kumar said Monday, "The petitioner at no point of time came to be detained by the respondents…" The police also said there is "no legal proceeding currently underway or even contemplated which would have entailed his arrest/detention". But, "It is true that in the wake of Constitutional amendments carried out in Article 370, it was apprehended that inimical elements may disturb peace and petitioner may provoke them…"
No order of detention, either under preventive detention law or substantive law, was issued against the petitioners, police said.
NC's counsel Shariq Riyaz said they would file a rejoinder ahead of the next hearing on August 24.
The leaders for whom petitions have been filed include Ali Mohammad Sagar and Abdul Rahim Rather. Omar tweeted, "If it's about their security, then how come the same 'precautions' aren't taken for BJP & Apni party leaders?…" Police have argued that being a "categorised person" or protected persons, "it is well within the charter of duties of the respondent (UT administration) to ensure safety and security of the petitioner…"
Omar said, "Administration failing in providing security to political workers, evidenced by the spree of attacks against BJP workers, because the police is too busy being jailers rather than protectors. Security NO reason to detain people in their homes."
https://indianexpress.com/article/india/abdullahs-habeas-corpus-petitions-to-pleas-for-release-of-16-nc-leaders-jk-admin-says-none-detained-6550898/
--------
Barmer: Pakistan Rangers accept intruder's body after identity was established
Mukesh Mathrani
Aug 12, 2020
Pakistan Rangers accepted the body of an intruder (23), who was shot dead by Border Security Force (BSF) personnel on Friday night, on Tuesday evening after his identity was established.
The intruder got killed after he had crossed the Indo-Pak border near pillar number 919 that falls under the jurisdiction of Bakhasar police station in Barmer district.
Initially, Pakistan Rangers had denied any intrusion from Pakistani soil.
However, Pakistani Rangers agreed to accept the intruder's body following at least three rounds of flag meetings with the BSF.
On Saturday noon, Pakistani Rangers produced an identity document of the intruder and his body was handed over on Tuesday at around 7 pm, BSF officials said.
The deceased has been identified as Bheru Ram, a resident of Dudharo village in Sindh's province Tharparkar district, Pakistan.
Tharparkar, the largest district in Sindh province, also has the highest Hindu population in Muslim-majority Pakistan.
https://www.hindustantimes.com/india-news/barmer-pakistan-rangers-accept-intruder-s-body-after-identity-was-established/story-L7o93KEHC2SvsUgoeqmpwM.html
--------
Two dead in Bangalore violence over anti-Islam Facebook post
August 12, 2020
Two people died after a "derogatory" Facebook post about the Prophet Mohammed sparked riots in India's IT hub Bangalore that saw clashes between police and thousands of protesters, authorities said Wednesday.
At least 60 officers were injured the previous evening as a furious crowd attacked a police station, set vehicles on fire and burnt down the house of a local lawmaker whose nephew was allegedly responsible for the social media post.
Local media images showed protesters trying to barge into the police building and shouting slogans outside the politician's home.
Police opened fire with live ammunition and tear-gassed the violent crowds. Three people were critically wounded during Tuesday's violence and at least one reporter was injured, police told AFP.
Media reports said the two people killed in the incident had died of gunshot wounds.
Bangalore police commissioner Kamal Pant wrote on Twitter that the lawmaker's nephew had been arrested for the post, along with about 100 others for rioting and arson, and the situation was now under control.
A ban on gatherings was in effect in some areas of the city on Wednesday, with nearly 10,000 police reservists patrolling the streets to keep order.
Bangalore is known as the Silicon Valley of India and is home to a sizeable Muslim community among its eight million people.
India is officially a secular country but has been plagued by a long history of violence between its Hindu majority and Muslim minority.
More than 50 people were killed during religious riots in the capital New Delhi earlier this year, with most of the victims Muslims.
https://www.thejakartapost.com/news/2020/08/12/two-dead-in-bangalore-violence-over-anti-islam-facebook-post.html
--------
Pakistan
SC moved to declare appointment of PM's aides illegal
Nasir Iqbal
12 Aug 2020
ISLAMABAD: The Supreme Court was on Tuesday requested to declare the appointment of eight special assistants and one adviser to the prime minister as illegal and unconstitutional for holding dual nationality and order withdrawal of notifications appointing them to the coveted posts.
The petition in fact is an appeal against the July 30 rejection of the same by the Islamabad High Court. The appeal was filed by Advocate Malik Munsif Awan through his counsel Mohammad Ikram Chaudhry, who had challenged the appointments in the high court.
The appointment of those challenged in the apex court included Special Assistant to the Prime Minister (SAPM) on Petroleum Nadeem Babar, Adviser to the PM on Commerce Abdul Razak Dawood, SAPM on Power Division Shahzad Qasim, SAPM on Overseas Pakistanis Syed Zulfiqar Abbas Bukhari, SAPM on Political Affairs Shahbaz Gill, SAPM on National Security Moeed Yousuf and SAPM on Parliamentary Coordination Nadeem Afzal Gondal.
In its judgment, the high court had held that the prime minister was the chief executive of one of the most important organs of the state and had to perform multiple/complex functions and this onerous role of the prime minister described under the Constitution could not be performed by him alone.
Same plea was rejected by Islamabad High Court on July 30
"In order to enable the prime minister to transact business of the executive organ of the state, he ought to have the freedom to appoint officials or other persons for assistance. There is no restriction regarding the number of special assistants that can be appointed by the prime minster.
"There is also no restriction of appointing persons having dual nationality. The only restriction provided in the Constitution is under Article 63(1)(c) and it is confined to disqualification of a person from being elected or chosen as, and from being, a member of the Majlis-i-Shoora," the high court had held.
The appeal before the Supreme Court argued that the Cabinet Division had recently issued details of assets and dual nationalities of 20 advisers and SAPMs, adding that the notification showed that of the 19 non-elected cabinet members, four SAPMs held dual nationality.
In addition, the SAPMs also owned properties worth millions of rupees both in Pakistan and abroad, the petition contended, wondering when so many enemies were trying to cap Pakistan's nuclear assets, how could one expect to have unbiased and honest advice from the foreign nationals on matters pertaining to national security, economy, digitisation and planning, future prospects, political and parliamentary affairs.
The appeal questioned the mechanism devised to check the alleged pilferage of sensitive information on party of individuals who had taken the oath of allegiance to other countries and had access and were exposed to sensitive information vis-à-vis the country's nuclear assets as well as development and economy.
The appointment of these foreign nationals also amounted to abrogation of the oath to the office of the prime minister which envisaged loyalty to Pakistan, the petition argued, adding that every public servant/office holder was trustee of the national interest. To secure sensitive information, the petition contended, it had become essential to remove the foreign nationals from the coveted posts.
https://www.dawn.com/news/1573980/sc-moved-to-declare-appointment-of-pms-aides-illegal
--------
Govt, opposition reach consensus on six FATF-related bills
12 Aug 2020
ISLAMABAD: The government and the opposition on Tuesday finally succeeded in developing a consensus on six out of eight FATF-related laws, thus paving the way for their smooth passage from the National Assembly on Wednesday (today).
"Yes, we have reached an understanding as the government has accepted almost all our amendments," said senior Pakistan Peoples Party (PPP) leader Syed Naveed Qamar, expressing the hope that the bills would sail through the assembly easily.
He said the government had agreed to defer the remaining two bills — the Anti-Money Laundering (Second Amendment) Bill 2020 and the Code of Criminal Procedure (Amendment) Bill 2020 — and discussions on these two legislations would be held after some time.
The National Assembly Secretariat issued a 16-point agenda for the sitting on Wednesday and it contains the six agreed bills.
The bills on which the two sides have reached an understanding are: the Anti-Terrorism (Amendment) Bill 2020, the Limited Liability Partnership (Amendment) Bill 2020, the Companies (Amendment) Bill 2020, the Control of Narcotic Substances (Amendment) Bill 2020, the Control of Narcotics Substances (Amendment) Bill 2020, the Islamabad Capital Territory Waqf Properties Bill 2020 and the Islamabad Capital Territory Trust Bill 2020.
PPP leader hopes legislation will sail through NA today as all opposition amendments accepted
The breakthrough was achieved during a meeting between the government and the opposition representatives at a meeting held at the official residence of Speaker Asad Qaiser on Tuesday — a day after the government decided to defer the presentation of five bills in order to meet conditions of the Financial Action Task Force (FATF) and engage the opposition parties through the speaker with whose efforts the government had previously managed to get three such bills approved through parliament.
The government had decided to take the opposition on board on the legislations that had already been passed by the National Assembly's standing committees amid protest by the opposition parties and following their announcement to block these bills in parliament.
Leaders of the PPP and Pakistan Muslim League-Nawaz (PML-N) had declared that until they could make amendments, they would not let these laws pass from parliament. It was after hectic consultations with the PPP and PML-N and after accepting most of their amendments that the coalition government led by the Pakistan Tehreek-i-Insaf had managed to get the Mutual Legal Assistance (Criminal Matter) Bill — for exchange of information and criminals with countries — passed in the joint sitting of parliament last week.
Before it, the government had already successfully managed to get two FATF-related bills — the Anti-Terrorism (Amendment) Bill 2020 and the United Nations (Security Council) (Amendment) Bill 2020 — passed separately from both the houses of parliament with the support of the two opposition parties and amid protest by other smaller opposition parties, including Jamiat Ulema-i-Islam (JUI-F), Jamaat-i-Islami and nationalist parties from Balochistan and Khyber Pakhtunkhwa.
The passage of the bills was necessary to bring Pakistan out of FATF's grey list.
It was after a strong protest by the JUI-F members in the National Assembly on Monday that the government also invited the party and MNA Shahida Akhtar Ali represented the JUI-F in the talks with the government team comprising Law Minister Farogh Naseem and Adviser to the Prime Minister on Accountability Shahzad Akbar on Tuesday.
The opposition had been opposing the bills terming them beyond the FATF requirements and fearing that these could be used in the country for political engineering and victimisation. The opposition had also raised objections over the procedure adopted by the government, saying the government knew about the FATF deadlines for a long time but kept these laws pending before the committees concerned for months.
https://www.dawn.com/news/1573985/govt-opposition-reach-consensus-on-six-fatf-related-bills
--------
PM talks to Gates, emphasises resumption of anti-polio drive
12 Aug 2020
ISLAMABAD: Prime Minister Imran Khan on Tuesday spoke to Bill Gates, the co-chair of the Bill & Melinda Gates Foundation, to discuss the latest situation on Covid-19 response and resumption of polio vaccination campaigns in Pakistan, said an official announcement by the PM Office.
During the conversation, the prime minister apprised Mr Gates of the improved Covid-19 situation in Pakistan with considerable reduction in new cases and the fatality rate.
Mr Khan said the "smart lockdown" policy of the government had been very effective. The timely and prudent interventions enabled the government to mitigate the effects of Covid-19 and the economy had successfully averted a larger catastrophe, he said, acknowledging the Gates Foundation's continued support for Pakistan. PM Khan reaffirmed polio eradication as a key priority of his government.
Both Mr Khan and Mr Gates said they were encouraged to see that polio vaccination campaigns had been able to restart with appropriate Covid-19 precautions. They agreed to enhance the programme to ensure vaccination of all children, including those in the remote areas.
They discussed how using the existing structures that were supporting efforts against Covid-19, such as the National Command Operation Centre, could help support polio eradication efforts.
The prime minister expressed confidence in Pakistan's ability to apply lessons from its Covid-19 response to eradicate polio.
Mr Gates acknowledged Pakistan's efforts to combat the pandemic while protecting the lives and livelihoods of vulnerable populations.
https://www.dawn.com/news/1573982/pm-talks-to-gates-emphasises-resumption-of-anti-polio-drive
--------
Cleric accused of uploading anti-judiciary video seeks bail
Malik Asad
12 Aug 2020
ISLAMABAD: A cleric charged with uploading a viral video containing derogatory, contemptuous and scandalous language against the institution of the judiciary and judges, especially Supreme Court's Justice Qazi Faez Isa, has approached the Islamabad High Court (IHC) seeking post-arrest bail.
Mirza Iftikharuddin, in his petition, contended that he never even thought of disrespecting the judiciary but was implicated in a false case. He said he is a cardiac patient and may be released till the decision in the pending trial.
A Supreme Court bench headed by Chief Justice of Pakistan Justice Gulzar Ahmed took suo motu notice of the viral video.
The Federal Investigation Agency (FIA) arrested the cleric and registered an FIR against him under different sections of Pakistan Penal Code (PPC) and the Anti-Terrorism Act (ATA).
The investigation report explained that the Internet Protocol (IP) addresses used by the cleric and his accomplice for uploading the video had been traced and the concerned Internet Service Providers (ISPs) approached to provide the subscribers detail of the internet devices through which IP addresses were accessed.
According to the FIA, the operators concerned have also been approached to obtain Character Detection and Recognition (CDR) and subscriber's details of the SIMs under the use of the two persons to unearth their probable nexus with others.
On the basis of the video clip, Justice Isa's wife on June 24 lodged a case at the Islamabad Secretariat police station, complaining that death threats were being hurled on the judge.
Meanwhile, the FIA in its report stated that the investigation on the basis of the FIR under Section 7 of the ATA read with sections 34, 500, 505 and 506 of the PPC and section 20 of the Prevention of Electronic Crime Act (Peca) had been entrusted to a Joint Investigation Team (JIT), comprising Assistant Directors Khurram Saeed Rana, Mohammad Azmat Khan and Adnan Khan and FIA's counterterrorism wing Inspector Raja Wajid Hussain.
During the course of investigation, the two suspects, Mirza and Akbar, were arrested from whom mobile phones, a movie camera and a laptop were recovered and sent for forensic analysis.
According to the FIA, the cleric has owned the contents of the video and stated that his responsibility was to preach Islamic teachings. Besides, he admitted that he had been running a web TV since 2017 in one of the rooms of his residence. His accomplice Akbar recorded his lectures and uploaded/managed his Youtube channel and Facebook page, the report said.
The FIA said Mirza admitted that on June 14, he addressed six or seven namazis of the locality where his assistant Akbar and Rasool Shah were also present. Akbar recorded the speech through the movie camera, edited and uploaded it without his consent on Youtube channel and Facebook page.
Mirza claimed when he came to know about uploading the video, he immediately asked his aide to delete it. However, Akbar claimed that he became frightened and deleted the video when one of the page followers of Mirza told him that it amounted to contempt of court.
dawn.com/news/1573904/cleric-accused-of-uploading-anti-judiciary-video-seeks-bail
--------
North America
Islamic State's 'Beatles' could finally face justice for alleged role in beheading Americans
Aug 10, 2020
Six years ago this month, the Islamic State (IS) published its first video in what would become the prevailing image of the war: a jumpsuit-clad hostage kneeling before a knife-wielding executioner. For the parents of slain Americans James Foley, Steven Sotloff, Peter Kassig and Kayla Mueller, justice has remained elusive.
But two of the families told Al-Monitor they were given fresh hope after a phone call with Attorney General William Barr on Aug. 6. Barr told them federal prosecutors will take the death penalty off the table as a potential sentence for two men alleged to have tortured and killed foreign hostages. News of the call was first reported by NBC News.
This decision would make it possible for the United Kingdom, the suspects' home country, to share evidence that could be key to putting El Shafee Elsheikh and Alexanda Kotey behind bars in the United States. If the British government doesn't provide its evidence within six weeks, Barr told the families that Kotey and Elsheikh may be prosecuted in Iraq where they are currently detained.
"At this point, the ball's in their court," said Carl Mueller, whose daughter Kayla was imprisoned by the group and raped by then-IS leader Abu Bakr al-Baghdadi. "If [the British government] doesn't want to do anything for their citizens that were murdered, well, so be it. Let us do it."
"I think [Barr's] actually given them an ultimatum. The death penalty is off the table for this period of time. If you don't make a decision, they might leave them in Iraq."
The attorney general said he would be speaking with UK Home Secretary Priti Patel ahead of a public announcement this week, according to Diane Foley, mother of one of the victims. US Justice Department Spokesperson Alison Kjergaard declined to confirm whether the administration's position on the death penalty had moved, but she told Al-Monitor that "the department is committed to ensuring justice for the victims."
Two years after their capture by US-allied Kurdish forces in Syria, Elsheikh and Kotey have yet to step foot in a courtroom, despite admitting to at least some of their crimes during multiple interviews with foreign journalists.
The delay is not for lack of evidence. The British government has more than 600 witness statements collected by the Metropolitan Police, in addition to phone calls and other intelligence intercepts on the two men.
"It's clear that the US does not have that evidence and the UK does," said Toby Cadman, a British human rights lawyer advising Diane Foley. "I think it is a credible concern."
The UK government initially handed over some materials to American prosecutors without assurances on the death penalty, which Britain abolished in 1998. The British Supreme Court ruled in March that the home secretary's decision to share information in a trial where capital punishment is a possible outcome had breached the country's data protection law.
The parents of the four American victims have called on the Donald Trump administration both privately and publicly to spare Kotey and Elsheikh from the death penalty so that prosecutors can build the strongest case possible using British-supplied evidence.
"They've listened to us, taken meetings with us. And we've tried to be patient," said Diane Foley. "This August will be six years since Jim was killed. It's really time to take action."
Foley's son, a freelance journalist who covered the Syrian civil war for outlets including GlobalPost and Agence France-Presse, was the first hostage publicly beheaded by the group after the US government failed to secure his release.
"This administration speaks of law and order," Foley said. "To me, our American justice system is a perfect way to give a strong message to any terrorist seeking to kidnap or hurt our citizens."
Dubbed "the Beatles" by their victims due to their accents, Kotey and Elsheikh are the remaining half of a British cell that also included Mohammed Emwazi, who died in a CIA drone strike in 2015, and Aine Davis, who was sentenced to prison on terrorism charges in Turkey in 2017.
The US State Department says the group was responsible for beheading some two dozen hostages and subjecting their victims to exceptionally cruel torture methods, including waterboarding, electric shock and mock executions.
Former hostages have said some of the worst treatment came from masked, British-accented jailers matching their description, but Kotey and Elsheikh have downplayed their role. In interviews, they claimed their duties largely consisted of collecting email addresses and other information from the hostages, which would later be used in ransom negotiations.
Kotey and Elsheikh, whose British citizenship has been revoked, remain in US military custody. The pair are currently held without charge at Ain al-Asad air base in Iraq.
"It kind of gives them a celebrity status and lets them become martyrs for IS," said Marsha Mueller, Kayla's mother. "Just bring them here, put them on trial, put them away and let them be forgotten."
The Muellers believe a trial by jury can shed some light on what happened to Kayla. Unlike Foley, Sotloff and Kassig, whose killings were documented on video, the circumstances surrounding their daughter's death are unclear.
"The US let all of our families down," Marsha Mueller said, referring to the previous administration's no-concessions policy and its widely criticized handling of the hostages. The Donald Trump administration, she says, "knows how we feel, and they are listening to us."
"We would all prefer a life sentence in a supermax prison," Carl Mueller said of Kotey and Elsheikh, whose trials he said he would attend.
"These guys shouldn't have rights. Our children didn't have rights. We don't have rights," he added. "Marsha and I got a life sentence."
https://www.al-monitor.com/pulse/originals/2020/08/isis-beatles-elsheikh-kotey-barr-foley-mueller-death-penalty.html?utm_source=iterable&utm_medium=email&utm_campaign=1430038_
--------
UN Iran arms embargo vote choice between 'terror' and 'peace': US Ambassador
12 August 2020
European countries will be making a choice between "voting for terror" or voting for "peace and security in the world" as a they decide on a revised resolution drafted by the United States that would extend a UN arms embargo on Iran indefinitely, according to US Ambassador to the UN Kelly Craft.
For all the latest headlines follow our Google News channel online or via the app
"What's going to be acceptable is to make certain that Iran does not have access to more modernized weapons in order for them to export these weapons," Craft told Al Arabiya. "These are lethal weapons to terrorist groups and to other malicious actors."
Council diplomats said the revised draft could be put in a final form to the UN Security Council Thursday and put to a vote Friday.
The arms embargo on Iran
The current arms embargo on Iran is set to expire on October 18, 2020. The US has proposed extending the ban indefinitely, saying that Iran should not be allowed to buy weapons due to its sponsorship of terrorist and proxy organizations across the region and other destabilizing activities.
If the council votes not to extend the embargo, Washington has threatened to trigger a return of all UN sanctions on Iran under the nuclear deal.
The six nations of the Gulf Cooperation Council (GCC) - Saudi Arabia, the UAE, Bahrain, Qatar, Kuwait, and Oman - also support extending the ban.
"It is inappropriate to lift restrictions on the supply of weapons from and to Iran until Iran gives up its destabilizing activities in the region and stops supplying terrorist and sectarian organizations with weapons," a statement from GCC Secretary General Nayef Falah Mubarak al-Hajraf said on Sunday.
On the other hand, Iranian officials have recently threatened to rip up the nuclear deal and continue regional destabilization if the arms embargo is extended.
Russia and China, who have veto powers in the UN Security Council, are expected to oppose the extension of the ban.
https://english.alarabiya.net/en/News/world/2020/08/12/European-countries-to-decide-on-UN-Iran-arms-embargo-vote.html
--------
Elliott Abrams going to be involved in black op against Iran: Expert
11 August 2020
Elliott Abrams is a thug, a convicted criminal who's going to be involved "in some type of black op against Iran," an American writer and former professor has said.
E Michael Jones, the current editor of Culture Wars magazine, made the remarks in an interview with Press TV while commenting on the recent appointment of Abrams as the new US Special Representative to Iran.
"The Trump administration announced that their ambassador to Iran, Brian Hook, is retiring, and he's going to be replaced by Elliott Abrams. Now, in gambling, this is known as doubling down. What that means is that when you start losing the game at the casino instead of just walking out and cutting your losses, you start betting twice the amount of money every time you lose. This is a short term strategy that usually ends in disaster. You end up going completely broke," he said.
"This is precisely the strategy that the Trump administration is now going to pursue with Iran," he said.
"Elliott Abrams is a convicted criminal. He's a convicted felon. He was a notorious operator behind the Iran Contra deal. He went to jail as a result of lying to Congress about his deal with that illegal operation," he added.
"He was known as a violator of human rights, a promoter of human rights violations in Central America. He has the background of criminal activity. And so I guess the Trump administration feels he's ideally suited to become the new ambassador to Iran because it looks as if by this appointment that the Trump administration has criminal activity in mind. What other conclusions can you draw from hiring a thug, like Elliott Abrams?" he said.
"Elliott Abrams is a right-wing Jewish thug of the sort of like Benjamin Netanyahu. He is the son of loss of Norman Podhoretz who was the notorious editor of Commentary (magazine)," he continued.
"He has been engaged in this type of activity for his entire adult life. There is no reason to believe that he is going to change his behavior once he gets into office there. What they are thinking is anyone's guess. The only bright side of this whole thing is the unpredictability of Donald Trump," he said.
"Now Elliott Abrams opposed Donald Trump's election in 2016. Donald Trump refused to appoint him when Mike Pompeo nominated him the first time around as Undersecretary of State, and now he seems to have gotten a change of heart. I have no reason to understand that other than he's going to be involved in some type of black op against Iran," he noted.
"The other side of the coin is, Trump said as soon as he gets re-elected he will come up with a deal with Iran. What I think he's saying here is that once he's re-elected he will have no more need of the Israel lobby. Now, Trump has already shown that he can stand up to the Israel lobby when he wants to. This happened when he fired John Bolton, who was the protégé of Sheldon Adelson, who was one of the three Jews who persuaded Trump to overthrow the JCPOA," he pointed out.
"So, put all that together, and you have what I think is going to be problems in the short run, but then, maybe some possibilities for negotiation, in the long run, if Trump gets reelected," he concluded.
https://www.presstv.com/Detail/2020/08/11/631559/Elliott-Abrams-going-to-be-involved-in-black-op-against-Iran
--------
US sanctions wall collapsing, but Iran's economy not
12 August 2020
Aiming to cut Iran's sales to zero, Washington in May 2019 ended sanctions waivers for importers of Iranian oil. Tehran reacted with typical defiance, saying it would find ways to sell its oil.
Fifteen months on, Iranian officials appear right on the mark, while US authorities' goal of drying up Iran's oil revenues and the mainstream media's harping on the hype proves all hot air.
On Tuesday, NBC News cited data from online service TankerTrackers.com showing that Iran is exporting a lot more crude oil than US figures suggest.
According to the data, Iran is exporting as much as 600,000 barrels per day (bpd) of crude oil – thrice more than an estimate of 227,000 bpd made in a US congressional report.
The US government has resorted to threats and intimidation against anyone venturing into oil trade with the Islamic Republic. US authorities have said they were tracking ship-to-ship transfers and working with other governments to ensure that Iranian oil was kept out of the market.
However, Iran is coming up with more innovative techniques in wiggling its way around the draconian American sanctions, NBC News said.
Iran's Foreign Minister Mohammad Javad Zarif is on record saying his country will do everything it can to keep oil sales going.
"We will sell our oil. It's a national secret to whom and how we sell it otherwise the US would stop it," Zarif told CNN's Farid Zakaria in July 2019.
"We will sell our oil, one way or the other. The United States will not be able to prevent that," Zarif separately told Russian broadcaster RT.
Officials, meanwhile, have warned that if Iran cannot sell its oil, no other regional country will be allowed to do so either, suggesting it would close the Strait of Hormuz which is the world's most important oil transit chokepoint.
"America should know that we are selling our oil and will continue to sell our oil and they are not able to stop our oil exports," President Hassan Rouhani said in a televised speech in December 2018.
"If one day they want to prevent the export of Iran's oil, then no oil will be exported from the Persian Gulf," he added.
Iranian officials have said the country is in an economic war with the United States which has forced international payment networks to cut off the Islamic Republic, making trade all but impossible.
Blessing in disguise
On the upside, the sanctions have helped Iran experiment life with little dependence on oil and diversify its sources of income.
Head of Iran's Plan and Budget Organization Mohammad Baqer Nobakht has said the fiscal budget for the Iranian year of 1399 which began on March 21 is the least dependent on oil.
"Today we are experiencing an oil-free economy," Hossein Modarres Khiabani on Wednesday told Iran's parliament where he was but failed to receive a vote of confidence as minister of mine and industry and mine.
Iran's efforts to cut reliance on the oil incomes began long before the US administration announced plans in 2018 to drive the Islamic Republic's oil exports down to zero.
The US ratcheted up pressure on Iran after withdrawing from the 2015 nuclear deal, known as the Joint Comprehensive Plan of Action (JCPOA).
Since 2017, the Trump administration has placed layers after layers of tough sanctions on Iran in an effort to deprive the country of financial resources.
Secretary of State Mike Pompeo once said the administration's strategy of "maximum pressure" aimed to cut off 80 percent of Iran's oil revenues as he gloated over President Rouhani's announcement that the sanctions had denied Iran $200 billion in lost foreign income and investment.
However, US officials have little to rejoice as time goes by. Far from collapsing as American leaders had predicted, Iran's economy keeps humming and is getting back on its feet.
"I think the predictions of a quick economic collapse were too optimistic," according to Djavad Salehi-Isfahani, an economics professor at Virginia Tech specializing in the Iranian economy.
Despite the Trump administration's most aggressive sanctions, there is "a misunderstanding of the level of complexity of Iran's economy and how good they are or how experienced they are with resisting sanctions," he has told non-profit media organization NPR.
Iran's diverse economy
The Iranian economy is a very diverse economy, with manufacturing being a key driver and one of the most important areas, which accounts for about one-fifth of overall employment.
It includes automobiles, metals and plastics. Iran is the Middle East's biggest automaker and the auto industry in the country of some 85 million keeps more than 60 other industries moving.
Its petrochemical plants have capacity to make about 65 million tonnes of products a year, of which about 22.5 million tonnes is exported. The metals sector also includes a vast grouping of facilities, which generate billions of dollars in steel, aluminum, copper and iron industries.
While the US sanctions make it difficult for Iranian businesses to access goods needed to make their products and find customers, they can stay afloat by tapping the domestic and regional markets and using informal payment systems that do not rely on banks for trade.
Iran has already forged well-integrated relations with regional partners, through which it can barter, trade or use other types of arrangements to maintain economic activity.
"The Iranians really do have alternative industries to fall back on and a significant domestic capacity, as well as the ability to leverage their relationships with several of their neighboring states to try to muddle through economic adversity," Suzanne Maloney, an Iran specialist at the Brookings Institution, told NPR.
"Countries like Iraq and Afghanistan, some of the Central Asian republics and, of course, Syria, elsewhere across the region — it does have a reach that goes beyond that of the US Treasury Department."
Domestic producers are the top beneficiaries of the sanctions, because less imported goods have helped spur domestic production and that, in turn, has helped create more employment for Iranians.
Last year, leading American magazine The Atlantic summed up in a headline, "Why Trump's Sanctions on Iran Aren't Working."
"They know how to get around sanctions and keep state and society afloat," the publication said of the Iranians.
https://www.presstv.com/Detail/2020/08/12/631634/Iran-Trump-sanctions--oil-exports-Persian-Gulf
--------
Brooklyn man pleads guilty in subways-related terror case
August 11, 2020
NEW YORK (AP) — A Brooklyn man charged with trying to help the Islamic State group by encouraging attacks on New York's subway system pleaded guilty Monday in Manhattan federal court.
Zachary Clark, 41, pleaded guilty to attempting to provide material support to the Islamic State of Iraq. He faces up to 20 years in prison when he is sentenced on Feb. 9.
Acting U.S. Attorney Audrey Strauss said in a release that Clark admitted pledging allegiance to the terrorist group.
Authorities said in court papers that he posted calls for attacks on the public and institutions in New York in encrypted pro-Islamic State group chat rooms.
They said he posted maps and images of the New York City subway system and encouraged Islamic State supporters to attack it.
According to a criminal complaint, Clark since at least March 2019 had spread propaganda and other information, urging suicide bombings and "lone-wolf" attacks in the United States and elsewhere.
Authorities said the investigation relied on FBI employees working online in an undercover capacity, law enforcement members posing as representatives of the Islamic State group and two informants who were paid by the FBI and posed as group members.
https://apnews.com/9cb71937d80d17c1594162eb331cda51?utm_source=iterable&utm_medium=email&utm_campaign=1430038_
--------
South Asia
As Afghanistan struggles to start peace talks, violence fills the void
By Susannah George and Aziz Tassal
August 10, 2020
MAIDAN SHAHR, Afghanistan — In one of the most heavily contested provinces in Afghanistan, the government's control ends just two miles from the governor's residence. Beyond that point, Taliban influence reigns.
The balance of power in Wardak province held relatively steady for years. But since the signing of a U.S.-Taliban peace deal in February, Taliban influence has grown here and in other key parts of the country. An uptick in violence, aimed at giving the militant group leverage in upcoming talks with the Afghan government, has caused hundreds of civilian and combatant casualties and is undermining local government officials.
"It's created a great distance between us and the people," said Esmatullah Azim, a local politician in the province. He said fewer civilians are approaching him for help with compensation or for an explanation of the violence. Instead, they're turning to the Taliban.
"The people blame the government for the delay in peace talks. They are hungry for peace and want it any way and anyhow. Instead, day by day, the Taliban are getting stronger."
Afghanistan to release last 400 Taliban prisoners, paving the way for peace talks
Under the U.S.-Taliban agreement, the Afghan-Taliban peace talks were slated to begin in March. But they were delayed for months by a presidential power crisis in Kabul, increased violence and a controversial prisoner exchange that was finalized only Sunday. The talks are now expected to launch this month in Doha. U.S. officials have said they will bring a decrease in violence.
Washington Post reporters traveled to Maidan Shahr this month during the three-day cease-fire for the Muslim holiday of Eid al-Adha. Wardak lies along one of Afghanistan's most dangerous highways, but during the cease-fire, the road was free from clashes, and Taliban fighters temporarily disbanded their checkpoints.
The cease-fire was a brief reprieve during an intensely violent period. Police at the security outposts that mark the end of government control and the beginning of Taliban influence have reported increased assaults by the militants. And in districts beyond the government's reach, civilians report heavier use of government artillery.
More than 3,400 civilians have been killed or wounded since the signing of the U.S.-Taliban deal, according to Afghan government figures. The casualties are comparable to those in the months leading up to the agreement, when the numbers were among the highest on record.
Islamic State attack on Afghan prison ends on second day, with at least 29 dead
Local officials warn that the persistent violence is helping the Taliban. They fear that the militants are now in a stronger position as they enter delicate negotiations with Kabul to redistribute power across the country and shape the government that will rule postwar Afghanistan.
Naimatullah Naimat, the head of the emergency room at Maidan Shahr's main hospital, said he's seen the number of wounded coming for treatment increase.
"It wasn't only me — all Afghans had the same expectation, that there would be a decrease in the violence," he said. "But unfortunately that hasn't been the case."
Naimat said patients from rural parts of the province blame the government for their injuries and the deaths of loved ones. "If there is an operation in a village [that causes casualties], people think it's the government who is killing them," he said.
Data collected by the United Nations suggests otherwise. The U.N. Assistance Mission in Afghanistan attributed more civilian casualties in the first half of the year to anti-government armed groups than to government forces. Taliban militants were responsible for 43 percent of all civilian casualties, the mission said in its most recent U.N. report; government forces were responsible for 23 percent.
The U.S.-Taliban deal did not require a reduction in violence, but U.S. officials said violence was "expected" to remain low after the signing. The week before the signing saw a drop in violence of more than 70 percent. But within days, it surged again, the only relief being two temporary cease-fires for holidays.
Officials in other contested provinces echoed Azim, saying rising violence after the deal has undermined local governance.
"The people have lost trust in the government," said Hamidullah Nawroz, the head of Ghazni's provincial council. "Instead, their trust in the Taliban has increased."
Nawroz clarified that he doesn't believe that most Afghans in his province trust the Taliban to be just rulers. But the deal with the United States has given the militants legitimacy in the eyes of many Afghans and has made them appear to be a more reliable source of security than the government.
Taliban declares cease-fire in Afghanistan for Eid, as pressure builds for peace talks
Before the deal was made public, Nawroz said, people in his province had hoped that some form of a power-sharing government would rule postwar Afghanistan. "Now people think it's inevitable the Taliban will take complete control."
undreds of Afghan troops and police officers have been killed or wounded over the past five months. At the height of the violence in June, 291 security forces were killed and 550 wounded in a single week, according to Afghanistan's national security council.
In Wardak on a recent afternoon, half a dozen police officers were stationed at a dusty checkpoint just beyond the governor's compound, atop a mound of discarded concrete and mesh barriers that delineate the end of government-controlled territory.
"There's fighting every night," said Jamshed Afghan, a 19-year-old officer. "And every day we hear that the Taliban overran another checkpoint."
He said he believes that clashes with Afghan forces have increased since the U.S. deal because the Taliban no longer devotes resources and fighters to U.S. targets. And with fewer U.S. airstrikes, the militants are under less military pressure.
Jamshed Afghan pointed to a handful of places along the outpost's perimeter where recent Taliban attacks killed members of his unit. A small gap in a line of concrete barrier walls, he said, was "where they shot our friend." Muhammed Azim, 27, was killed just days before the Eid cease-fire. He left three small children.
"Of course it brings our morale down," Afghan said. "The Taliban are becoming stronger, and without the Americans they can turn their faces to us completely."
https://www.washingtonpost.com/world/asia_pacific/spike-in-violence-fills-void-in-afghanistan-during-peace-talks-delay/2020/08/09/97a251fc-d3fd-11ea-826b-cc394d824e35_story.html?utm_source=iterable&utm_medium=email&utm_campaign=1430038_
--------
Top Pakistani military commanders discuss progress of Afghan reconciliation process
12 Aug 2020
The top Pakistani military commanders commanders discussed the progress of the Afghan reconciliation process in the aftermath of the consultative Loya Jirga (Grand Assembly of Tribal Elders) which recently concluded in Kabul.
The Inter-Services Public Relations (ISPR), the media wing of the Pakistani military, in a statement said the 234th Corps Comma­nders' Conference discussed the progress of Afghan peace process among other regional issues.
"Forum appreciated the progress of Afghan Reconciliation Process and hoped for early commencement of intra-Afghan dialogue," the statement added.
Gen. Qamar Bajwa, the Chief of Staff of the Pakistani Military, chaired the meeting of the top Pakistani military commanders.
The consultative Loya Jirga on Afghan peace process concluded earlier this week in Kabul with President Mohammad Ashraf Ghani signing a decree on the recommendation of the Jirga to release the remaining 400 Taliban prisoners who are deemed as dangerous inmates.
https://www.khaama.com/top-pakistani-military-commanders-discuss-progress-of-afghan-reconciliation-process/
--------
Polio vaccination resume to immunize kids in Afghanistan and Pakistan: UNICEF
11 Aug 2020
Polio immunization campaigns have resumed in Afghanistan and Pakistan – the last two polio-endemic countries in the world – months after COVID-19 left 50 million children without their polio vaccine.
In Afghanistan, polio immunization programs restarted in three provinces in July. A second campaign covering almost half of the country will start this month. In Pakistan, an initial round of vaccinations took place at the end of July, covering about 780,000 children. A nationwide vaccination campaign is slated to start later this month.
"These life-saving vaccinations are critical if children are to avoid yet another health emergency," said Jean Gough, UNICEF Regional Director for South Asia. "As the world has come to see only too well, viruses know no borders and no child is safe from polio until every child is safe."
Polio is a highly infectious, crippling and sometimes fatal disease that can be avoided with a vaccine. Children under the age of five are particularly vulnerable.
Child vaccination drives, including polio campaigns, were halted in both Afghanistan and Pakistan in March 2020 to avoid the risk of COVID-19 transmission to children, caregivers and vaccinators themselves. As a result, reported polio cases have reached 34 in Afghanistan and 63 in Pakistan, including in some previously polio-free parts of the country.
The application of new vaccination guidelines and the use of protective equipment by frontline health workers will help ensure that vaccination campaigns resume safely.
However, while every effort will be made to reach children nationwide in both countries, UNICEF is concerned that up to 1 million children in Afghanistan could miss out as door-to-door vaccinations are not possible in some areas and parents will have to make their way to health clinics to have their child vaccinated. In Pakistan, the suspension of vaccination drives has also resulted in the expansion and introduction of the disease into new areas of the country.
"Although we have experienced new challenges and a setback in the fight against polio because of COVID-19, the eradication of this contagious disease will get back on track and is firmly within our reach," said Jean Gough.
"Together with the respective Governments and other partners including the WHO, Rotary, the Bill and Melinda Gates Foundation, the Global Alliance for Vaccines and Immunisation and Centers for Disease Control and Prevention, and with the dedicated work by frontline health workers, we are committed to reaching every child."
https://www.khaama.com/polio-vaccination-campaigns-resume-in-afghanistan-and-pakistan-unicef-979876/
--------
Arab world
Anti-terror operations continue successfully in northern Iraq, Defense Minister Akar says
AUG 10, 2020
Eighty-three PKK terrorists have been killed and a large number of weapons and ammunition seized as part of Turkey's cross-border anti-terror operations Claw-Tiger and Claw-Eagle, Defense Minister Hulusi Akar said Sunday.
Akar inspected troops at the border in Turkey's southeastern Şırnak province with Chief of General Staff Gen. Yaşar Güler and Land Forces Commander Gen. Ümit Dündar.
Akar said the Claw-Eagle and Claw-Tiger operations, which started June 16, have been successfully continuing for the last 48 days.
"In the operations carried out by Turkish forces, 83 terrorists have been neutralized so far. A total of 359 mines/handmade explosives and 267 shelters were detected," he said.
"A large number of weapons were seized in these shelters and caves, including 13 AT-4 anti-tank missiles, two guided missiles, 15 DShK (anti-aircraft weapons), 88 AK-47 infantry rifles, and 299 hand grenades," Akar added.
Akar also said an operation against the PKK positions in northern Iraq's Haftanin region was successfully carried out Saturday, adding that some top terrorists were killed during the operation.
"Our fight against terrorism will resolutely continue until the last terrorist is neutralized," he noted.
During the operations, Turkish drones also captured images of PKK terrorists setting fire to forestland in northern Iraq, security sources said Sunday.
The terror group uses various tools to wrongfully accuse Turkish forces of destruction in the areas it has cleared in successful counterterrorism operations, said the sources who asked not to be named due to restrictions on speaking to the media.
Akar also went to the Yüksekova district of southeastern Hakkari province by helicopter to inspect the border troops.
Operation Claw-Tiger was initiated a few days after Operation Claw-Eagle, which was launched in order to ensure the security of the Turkish people and the country's borders by eliminating the PKK and other terrorist organizations that have been stepping up their harassment and attack attempts against the police and military bases.
The PKK terrorist group managed to establish a foothold in Sinjar in mid-2014, on the pretext that it was protecting the local Yazidi community from Daesh. Since then, the PKK has reportedly established a new base in Sinjar for its logistical and command-and-control activities.
Turkey has long been stressing that it will not tolerate terror threats posed against its national security and has called on Iraqi officials to take the necessary steps to eliminate the terrorist group. Ankara previously noted that if the expected steps are not taken, it would not shy away from targeting terror threats, particularly in Sinjar.
The Turkish Armed Forces (TSK) regularly conducts cross-border operations in northern Iraq, a region where PKK terrorists have hideouts and bases from which to carry out attacks in Turkey. Iraq's Kurdish Regional Government (KRG) also previously called the PKK's presence in Sinjar unacceptable and urged the militants to leave the area.
In addition to cross-border operations, Turkish security forces regularly conduct counterterrorism operations in the eastern and southeastern provinces of Turkey, where the PKK has attempted to establish a strong presence.
Interior Minister Süleyman Soylu said Monday that 474 PKK terrorists, including 64 senior figures who are on the country's most-wanted list, have been eliminated in 2020 so far.
In its more than 40-year terror campaign against Turkey, the PKK – listed as a terrorist organization by Turkey, the U.S., and the European Union – has been responsible for the deaths of 40,000 people, including women, children and infants.
https://www.dailysabah.com/politics/war-on-terror/anti-terror-operations-continue-successfully-in-northern-iraq-defense-minister-akar-says?utm_source=iterable&utm_medium=email&utm_campaign=1430038_
--------
Lebanese Army chief warns of 'presence of dangerous substances' at Beirut port
11 August 2020
Lebanese Armed Forces Commander Major General Joseph Aoun warned on Tuesday of the possibility of the presence of dangerous substances at the Beirut Port, site of the deadly explosion that killed 171 people and injured more than 6000 others last week.
During his visit to the Beirut Port and the Central Military Hospital near the explosion site, the army commander stressed the need "to pay attention to the possibility of the presence of dangerous substances."
He called for a general inspection of the containers, according to a report carried by the state news agency NNA.
For all the latest headlines follow our Google News channel online or via the app.
"We must push forward and rise again, like the phoenix. The port is Lebanon's breathing lung, and efforts must be intensified so to restore it and allow it to resume its work, especially in this less affected area," he said.
Aoun visited the injured in the military hospital and inspected the military buildings in the port area that were damaged in the devastating blast.
The Army chief affirmed that "the military institution is at the disposal of the port administration."
"From the port of Beirut, we say, we will always stand by the side of the people. From here we will export to the world our faith in our homeland," Aoun affirmed.
Meanwhile and in an emotional moment, church bells rang and mosques called for prayer at the precise moment the massive explosion ravaged the Lebanese capital a week earlier.
In a related development, a US contractor spotted and reported the ammonium nitrate that led to last week's deadly explosions, during a security inspection to the Port of Beirut in 2016, the New York Times reported Tuesday.
https://english.alarabiya.net/en/News/middle-east/2020/08/11/Lebanese-Army-chief-warns-of-presence-of-dangerous-substances-at-Beirut-port.html
--------
Beirut explosion death toll rises to 171, says the health ministry
11 August 2020
The death toll from Beirut's massive August 4 explosion has climbed to 171, a health ministry spokesman told AFP on Tuesday.
The new figure, up from 160, came exactly one week since the mega-blast ravaged swathes of the Lebanese capital, wounding more than 6,000 and temporarily displacing 300,000 people from their homes.
At 6:08 pm in Beirut on Tuesday, church bells rang and mosques called for prayer at the precise moment a massive explosion ravaged the Lebanese capital a week earlier.
The last two weeks of tumultuous change in Lebanon have revealed a country suffering from a chronic disease – one that the Lebanese people have long diagnosed but struggled to cure.
In a related development, a US contractor spotted and reported the ammonium nitrate that led to last week's deadly explosions, during a security inspection to the Port of Beirut in 2016, the New York Times reported Tuesday.
"The diplomatic cable, marked unclassified but sensitive, was issued by the United States Embassy in Lebanon on Friday," the New York Times said about a cable that included the details of the contractor's findings who was working with the US Army at the time.
https://english.alarabiya.net/en/News/middle-east/2020/08/11/Beirut-explosion-death-toll-rises-to-171-says-the-health-ministry.html
--------
Egyptians vote for newly created Senate amid strict coronavirus measures
11 August 2020
Egyptians began voting on Tuesday for members of a newly created second chamber of parliament, with restrictive measures in place aimed at curbing a resurgence of novel coronavirus infections.
The Council of Senators will be an advisory body without legislative powers. It will include 200 elected members and 100 appointed by the president.
As in Egypt's main parliamentary chamber, supporters of President Abdel Fattah al-Sisi are expected to dominate.
For more on coronavirus, visit our dedicated section.
Officials say the Senate will enhance political participation, but the build-up to the elections was low key, which commentators attributed to the coronavirus pandemic, a lack of awareness about the new chamber and apathy.
Sisi was elected president in 2014 with 97 percent of the vote, and re-elected four years later with the same percentage.
Last year, a referendum approved constitutional changes that could allow him to stay in office until 2030, widening his powers over the judiciary and establishing the Senate.
One hundred Senate members will be elected as individual candidates and 100 from a closed list system, where people vote for parties.
Nearly 63 million people out of a total population of more than 100 million are eligible to vote, according to state news agency MENA.
Polling stations opened at 9 a.m. (0700 GMT) and will close at 9 p.m., over two days of voting. Results are due on August 19.
Measures to guard against the coronavirus include the sterilization of voting stations and obligatory masks.
Officially confirmed cases of the virus in Egypt have rebounded slightly after a sharp fall, with some officials and doctors warning of a second wave of infections.
Authorities have reported just over 95,000 infections and 5,000 deaths.
https://english.alarabiya.net/en/coronavirus/2020/08/11/Egyptians-vote-for-newly-created-Senate-amid-strict-coronavirus-measures.html
--------
Beirut explosion: Fleeing death in war-torn Syria, a refugee family dies in blast
11 August 2020
Ahmed Staifi's wife fled the relentless bombing in neighboring Syria only to die in the biggest explosion ever to hit Beirut.
His family escaped the war raging across the border in Syria six years ago, looking for refuge in Lebanon where he was already living and working as a laborer.
"My wife had called me and said Ahmed, 'I'm fleeing the war and coming to you.' Death followed her here," the Syrian father of four said.
For all the latest headlines follow our Google News channel online or via the app.
When Staifi rushed home after the warehouse explosion that rocked Beirut last week, he heard his daughter calling out from beneath the rubble of their apartment.
"I came to see my family, and I found this. One of my daughters was yelling 'Dad, Dad I don't want to die,'" he recalled.
She survived, as did another child who remains in intensive care.
But his wife Khaldiya and his youngest and oldest daughters - Jude and Latifa, aged 13 and 24 - were killed as a mushroom cloud rose above the Lebanese capital from the blast at Beirut port.
It reduced the three-story building where Staifi's family lived into slabs of concrete and twisted metal.
The explosion, which killed more than 160 people and injured 6,000 more, demolished entire neighborhoods of Lebanon's capital in an instant, including Karantina, where the Staifi family had enjoyed a mostly quiet life.
More than a million refugees from the Syrian war have poured into Lebanon since 2011, when the conflict there erupted. Many, scraping by on daily labor and living in camps, have languished in poverty.
At least 43 Syrians were reportedly killed in the explosion at Beirut port.
The blast compounded months of economic collapse in Lebanon which had crashed the local currency and left many Lebanese in dire financial straits. It also fueled public outrage that led to the collapse of the government.
Officials have said a huge stockpile of highly explosive material was stored in unsafe conditions at the port for years.
In a speech declaring his government's resignation on Monday, Prime Minister Hassan Diab blamed endemic corruption.
But the last thing on Staifi's mind is the investigation of the blast right now.
"What can I do? My family is gone," he said. "I have nothing."
Now, he said, he does not call to check up on his relatives in his city of Idlib in northwest Syria, ravaged by years of war. "Now, they're checking up on me instead."
https://english.alarabiya.net/en/features/2020/08/11/Beirut-explosion-Fleeing-death-in-war-torn-Syria-a-refugee-family-dies-in-blast.html
--------
US military investigating Iraqi Shia militia's claim it bombed the Iraq-Kuwait border
11 August 2020
The US military said Tuesday it was investigating a claim by a newly formed Iraqi Shia militant group of a bombing at the Iraq-Kuwait border. Iraq and Kuwait denied an attack had taken place.
Iraq later said an explosion targeted a US-led coalition convoy on Tuesday in the Taji area, north of Baghdad, causing only minor damage. No one claimed responsibility for that attack.
The little-known Ashab al-Kahf group claimed in an overnight statement it destroyed "equipment and vehicles belonging to the American enemy" in a bombing targeting a border crossing south of the Iraqi city of Basra.
The group later published an 11-second video it claimed showed the blast, according to the SITE Intelligence Group, which monitors militant groups. The out-of-focus video shows what appeared to be an explosion and lights in the distance, with a man speaking in Arabic. The Associated Press could not immediately verify the video.
US Army Maj. John Rigsbee, a Central Command spokesman, said the American military was looking into reports of the explosion.
The Iraqi military denied the border attack took place, calling the video a fabrication intended to "mislead public opinion." A Kuwait military statement carried by the state-run KUNA news agency similarly denied reports about "a sabotage attack on a northern border post."
Kuwait has been a staunch US ally since the 1991 Gulf War expelled Saddam Hussein's occupying Iraqi forces. Today, Kuwait hosts some 13,500 American troops, many at Camp Arifjan, home to the forward command of US Army Central.
Since the 2003 US-led invasion that toppled Saddam and the later war against the Islamic State group, American troops and contractors sometimes travel by road with equipment and supplies between the two countries.
Ashab al-Kahf, or "Companions of the Cave" in Arabic — a reference to a Christian and Islamic story about youths escaping religious persecution hiding in a cave for hundreds of years —emerged alongside renewed threats by Shia militias amid rising US-Iran tensions.
In January, an American drone strike killed a top Iranian general in Baghdad. Tehran responded with a ballistic missile attack that wounded dozens of American troops at a military base in Iraq.
The Ashab al-Kahf initially threatened US forces in April and claimed an attack on a convoy in July in Iraq's Salaheddin province. On August 9, another explosion targeted a convoy in the southern Dhi Qar province, reportedly causing minor damage.
https://english.alarabiya.net/en/News/middle-east/2020/08/11/US-military-investigating-Iraqi-Shia-militia-s-claim-it-bombed-the-Iraq-Kuwait-border.html
--------
First COVID-19 case among residents reported in Syrian IS camp
Aug 10, 2020
A resident of al-Hol camp for Islamic State (IS) families in Syria has COVID-19. This is the first confirmed case of the coronavirus in the infamous camp, and the news follows the infections of three health workers there. There are concerns from humanitarian organizations that the virus could spread rapidly in the overcrowded dwelling.
The first case in al-Hol was confirmed on Monday, according to Save the Children, one of the international humanitarian organizations that operate in the camp. The organization's Syria head Sonia Khush said that poor living conditions in the camp will make it difficult to contain the virus.
"An outbreak of COVID-19 in al-Hol camp is going to be challenging to control considering how overcrowded the camp is and how little access families have to water, personal hygiene items, tests and protective equipment," Khush said in a press release. "Sadly, there will be more cases."
Al-Hol camp is home to more than 65,000 mostly women and children with varying degrees of allegiance to IS. Most residents are from Iraq and Syria, but there are also people from Europe, Asia and elsewhere. Families live in a conglomeration of tents that are close together in a desert area near the Iraqi border. There are shortages of water and hygiene materials there, making the population vulnerable to an outbreak. The United Nations is one of the organizations to warn about the COVID-19 situation before the first case was reported.
Officials from the Autonomous Administration of North and East Syria run the camp. The Kurdish-led region's main military force, the Syrian Democratic Forces, fights IS with US support and guards al-Hol.
Northeast Syria as a whole faces struggles in its fight against COVID-19. In January, Russia vetoed allowing the continuance of aid crossing from Iraq to northeast Syria. Russia is the Syrian government's main ally, and Damascus does not fully recognize the Kurdish authorities there. Aid coming from Syrian government territory may not reach the northeast at all. Years of war with IS and Turkey have also taken a massive toll on the region's health care system, and many are not prepared for a high number of COVID-19 cases.
The first confirmed coronavirus case among residents follows three health care workers who contracted the virus in the camp last week. The workers were Syrian and isolated at home following the detection, an autonomous administration official told Al-Monitor last week.
https://www.al-monitor.com/pulse/originals/2020/08/first-covid-19-coronavirus-al-hol-camp-islamic-state-syria.html?utm_source=iterable&utm_medium=email&utm_campaign=1430038_
--------
Mideast
Turkey to Issue Mediterranean Exploration Licenses, Escalating Tensions with Greece
11 August 2020
Turkey will issue gas exploration and drilling licenses in the eastern Mediterranean, its foreign minister said on Tuesday, further raising tensions with Greece which said it would seek an emergency EU meeting to address the issue.
The two NATO allies vehemently disagree about their overlapping claims for hydrocarbon resources in the eastern Mediterranean, based on conflicting views of how far their continental shelves extend in waters dotted with islands.
On Monday Turkey sent an exploration vessel into a disputed area, ending a brief period of calm brokered by Germany. Ankara said a maritime deal Greece signed with Egypt last week showed it could not trust Athens, and vowed to continue surveying waters that are also claimed by Greece and Cyprus.
For all the latest headlines follow our Google News channel online or via the app.
Foreign Minister Mevlut Cavusoglu said Turkey's Oruc Reis exploration vessel would continue its work, which Greece has decried as illegal, and Ankara would issue new seismic exploration and drilling licenses by the end of August.
"Our determination is unfaltering here," he told reporters in Ankara. "We will not compromise in any way from this."
Backing up Cavusoglu's unyielding tone, Turkey's communications director Fahrettin Altun tweeted on Tuesday video footage of Turkish fighter jets, warships and exploration vessels deployed at sea.
"Every drop of our blue homeland is sacred," Altun tweeted, referring to a doctrine championed by recent Turkish naval commanders calling for Ankara to adopt a more muscular approach in its coastal waters.
Turkey says it has the longest coastline in the eastern Mediterranean but is penned in to a narrow strip of coastal water by the presence of numerous small Greek islands close to its shore. Greece and other regional states cite a United Nations accord to support their maritime demarcations.
Athens seeks emergency EU meeting
Greece said it would request an emergency meeting of the European Union foreign affairs council, the prime minister's office said on Tuesday.
The European Union, which has imposed an entry ban and asset freeze on two Turkish energy executives, called for dialogue.
"The latest developments are extremely worrying," European Commission foreign affairs spokesman Peter Stano said.
Turkey's presidential spokesman Ibrahim Kalin said that two months of talks between Greece and Turkey had led to "an understanding" between them which was then scuppered by Thursday's announcement of the Greek-Egyptian deal.
"The moment the accord with Egypt was announced, we received very clear orders from our president. 'Stop the talks'," Kalin told broadcaster CNN Turk at the weekend.
The United States, saying it took no position on maritime boundary issues of other states, expressed deep concern at Turkey's exploration work and called for a return to talks.
"We strongly support dialogue between Greece and Turkey and encourage the parties to resume discussing these issues," a US State Department spokesperson said.
https://english.alarabiya.net/en/News/middle-east/2020/08/11/Turkey-to-issue-Mediterranean-exploration-licenses-escalating-tensions-with-Greece.html
--------
US revises resolution to extend UN arms embargo on Iran
12 August 2020
The United States on Tuesday circulated a revised resolution that would extend a UN arms embargo on Iran indefinitely, seeking to gain more support in the 15-member Security Council where veto-wielding Russia and China have voiced strong opposition.
For all the latest headlines follow our Google News channel online or via the app
US Ambassador Kelly Craft said the new draft "takes council views into account and simply does what everyone knows should be done — extend the arms embargo to prevent Iran from freely buying and selling conventional weapons."
"It is only common sense that the world's #1 state sponsor of terror not be given the means of unleashing even greater harm on the world," she said in a statement.
Council diplomats said the revised draft could be put in a final form Thursday and put to a vote Friday.
Diplomats, speaking on condition of anonymity because the new resolution had not been made public, said the revised text is shorter than the original draft circulated in June. That draft included several provisions that some diplomats objected to as going beyond the extension of the arms embargo.
One provision in the original resolution would have authorized all UN member states to inspect cargo entering or transiting through their territory at airports, seaports and free trade zones from Iran or heading there, if the member state had "reasonable grounds to believe the cargo" contained banned items.
Another provision would have condemned a September 2019 attack on Saudi Arabia and December 2019 attacks on an Iraqi military base in Kirkuk and the US Embassy in Baghdad, saying Iran was responsible.
The United Nations banned Iran from buying major foreign weapon systems in 2010 amid tensions over its nuclear program. That blocked Iran from replacing its aging military equipment, much of which had been purchased by the shah before the 1979 Islamic Revolution. An earlier embargo targeted Iranian arms exports.
The US push to make the arms embargo permanent follows President Donald Trump's 2018 withdrawal from the 2015 nuclear deal between six major powers and Iran, aimed at preventing Iranian development of nuclear weapons. Tehran has repeatedly insisted it has no interest or intention to produce a nuclear bomb.
The 2015 UN Security Council resolution endorsing the nuclear deal includes a provision lifting the arms embargo on Iran on October 18.
The foreign ministers of Russia and China, in separate letters to UN Secretary-General Antonio Guterres and the Security Council last month, were sharply critical of the US effort to indefinitely extend the arms embargo. They gave every indication they would veto any such resolution if it got the minimum nine "yes" votes in the 15-member council, which appears unlikely.
If the resolution is defeated, US Secretary of State Mike Pompeo suggested the US would invoke the "snap back" mechanism in the 2015 nuclear deal that would restore all UN sanctions on Iran. "Snap back" was envisioned in the event Iran was proven to be in violation of the accord, under which it received billions of dollars in sanctions relief in exchange for curbs on its nuclear program.
Russian Foreign Minister Sergey Lavrov accused the Trump administration of waging a politically motivated campaign against Iran and called for "universal condemnation" of the US attempt to impose a permanent arms embargo on the Islamic Republic. He said Trump withdrew from the 2015 nuclear agreement and now has no legal right to try to use the UN resolution endorsing the deal to indefinitely continue the embargo.
Chinese Foreign Minister Wang Yi said the arms embargo should be lifted October 18. He also argued that since the US is no longer a party to the nuclear deal it "has no right to demand the Security Council to activate the rapid reinstatement of sanctions" through the "snap back" provision.
The five remaining signatories to the 2015 deal — Russia, China, Britain, France and Germany — remain committed to the agreement. Diplomats from several of these countries have expressed serious concern that extending the arms embargo would lead to Iran's exit from the deal and its speeded-up pursuit of nuclear weapons.
The US argues that Iran hasn't been cooperating with the International Atomic Energy Agency for a year and has been moving a lot of weapons to proxies in the Middle East despite the embargo.
If the embargo is lifted, the US Defense Intelligence Agency predicted in 2019 that Iran likely would try to purchase Russian Su-30 fighter jets, Yak-130 trainer aircraft and T-90 tanks. Tehran also may try to buy Russia's S-400 anti-aircraft missile system and its Bastian coastal defense missile system, the agency said.
https://english.alarabiya.net/en/News/middle-east/2020/08/12/US-revises-resolution-to-extend-UN-arms-embargo-on-Iran.html
--------
Palestinians protest to demand release of BDS activist arrested for security offenses
11 August 2020
Palestinians rallied in the West Bank city of Ramallah on Tuesday, urging EU pressure on Israel to free a local leader of the global BDS campaign to boycott Israel.
Mahmoud Nawajaa, coordinator of the Boycott, Divestment and Sanctions (BDS) movement in the occupied Palestinian territories, was arrested at his home in Ramallah on July 30.
Several rights groups, including Amnesty International, have called for his release.
"He has been detained solely for exercising his rights to freedom of expression and association and is therefore a prisoner of conscience," Amnesty said in an August 7 press release.
More than 100 protesters gathered outside the German delegation office in Ramallah urging the country, which currently holds the European body's rotating presidency, to lobby Israel.
"Our main message to the European Union and to Germany is that you need to intervene with the Israelis, force them to uphold human rights and those who defend them," said Omar Barghouti, a co-founder of BDS.
The movement calls for a wide-ranging embargo of Israel over its treatment of the Palestinians.
Israeli sources familiar with Nawajaa's case who requested anonymity told AFP that he was arrested for "security offenses," not over his role in BDS.
They did not detail the nature of the allegations against him and Nawajaa has not been charged in court.
Israel sees BDS as a strategic threat and accuses it of anti-Semitism.
Activists strongly deny the charge, comparing the embargo to the economic isolation that helped bring down apartheid in South Africa.
Last year, Israel expelled the country director of Human Rights Watch, Omar Shakir, after accusing him of supporting BDS, a claim he denied.
https://english.alarabiya.net/en/News/middle-east/2020/08/11/Palestinians-protest-to-demand-release-of-BDS-activist-arrested-for-security-offenses.html
--------
Turkish drone kills two high-ranking Iraqi officers in Kurdish region: Army
11 August 2020
Two high-ranking Iraqi officers were killed Tuesday in what the army said was a "blatant Turkish drone attack" in the autonomous Kurdish region, where Ankara has for weeks been raiding militant positions.
The strike killed two border guard battalion commanders and the driver of their vehicle, the army said in a statement.
It is the first time members of the regular Iraqi forces have been killed since Turkey launched a cross-border ground and air operation in mid-June against Kurdistan Workers' Party (PKK) rebels in the mountainous terrain of northern Iraq.
For all the latest headlines follow our Google News channel online or via the app.
Iraq has already summoned the Turkish envoy in Baghdad twice in protest at Ankara's operations on its soil.
Ihsan Chalabi, the mayor of nearby Sidakan in the north of Arbil province, told AFP that the drone strike in the Pradost region targeted "Iraqi border guard commanders while they were in meetings with PKK fighters."
Witnesses had reported clashes earlier in the day between PKK and Iraqi forces, and local sources said the drone strike targeted an emergency meeting called to try to calm the tensions.
The Iraqi presidency issued a statement denouncing "a dangerous violation of Iraqi sovereignty" and called on Ankara to "stop all its military operations" in the region.
At least five civilians have been killed since the start of the Turkish campaign in June.
Ankara has announced the death of two of its soldiers, and the PKK and its allies have reported the deaths of 10 fighters and supporters.
The PKK, which is blacklisted as a terrorist group by Ankara and its Western allies, has waged an insurgency against the Turkish state since 1984.
It has long used the rugged terrain of northern Iraq as a rear base to wage attacks on Turkey, which in turn had set up military positions inside Iraqi territory to fight them.
A ground assault launched on June 17 and dubbed Operation Claw Tiger has seen Turkish troops advance up to 40 km (25 miles) inside Iraq and establish over 30 "temporary bases", the official said, speaking on condition of anonymity.
On June 14, Turkish fighter jets hit Kurdish militant targets in Mount Sinjar in northern Iraq with around 20 missiles, security sources told Al Arabiya.
Al Arabiya English's Souad El Skaf contributed to this report.
https://english.alarabiya.net/en/News/middle-east/2020/08/11/Turkish-drone-strike-kills-Iraqi-border-guards-Iraq-military-says.html
--------
Africa
Boko Haram Recruiting More Members Despite Rehabilitation By Nigerian Government, North-East Governors Tell Buhari
AUG 10, 2020
Despite the reintegration of ex-Boko Haram terrorists into the society, governors of North-Eastern states in Nigeria have told President Muhammadu Buhari that the group was recruiting more members in the region.
The Nigerian Government had in March 2016 launched Operation Safe Corridor programme to encourage Boko Haram terrorists to surrender.
The programme is based on Deradicalisation, Rehabilitation and Re-Integration of former members of the Islamic sect that has terrorised the North-East region for over 10 years.
A total of 881 'repentant' former terrorists have been released since the programme was launched four years ago, with 601 released in July, 2020.
But the governors in a meeting with President Buhari alongside heads of security agencies on Monday recommended that the police should be empowered with adequate equipment to bridge the existing gap in manpower.
Governors Babagana Zulum of Borno State, who addressed journalists after the meeting, said the governors highlighted the key security challenges in the region.
He said, "The government of the region has commended the efforts of the Federal Government in securing the region.
"However, we told the President that there is a need for the Federal Government to address the causes of insurgency, which are not limited to endemic poverty, hunger among others.
"One of the root causes is that of access to farm lands, people need to go back to their farmlands, people need to be resettled in their original homes so that they can restart their means of livelihood.
"This is one of the reasons the insurgents are recruiting more into the sect. Therefore, creating an enabling environment (that) will enable the people to go about their normal duties will no doubt reduce the cases of insurgency.
"There is a need for the federal, states and the local government to come together with a view to proffering solutions that will end this crisis in the region. But most importantly, there is war on the economy in the region and I think that is why we are here."
http://saharareporters.com/2020/08/10/boko-haram-recruiting-more-members-despite-rehabilitation-nigerian-government-north-east?utm_source=iterable&utm_medium=email&utm_campaign=1430038_
--------
Sudan says 13 killed in ethnic clashes
11 August 2020
Sudan said on Tuesday 13 people were killed and 42 injured in days of clashes between rival ethnic groups in its Red Sea port, state media reported.
Violence broke out in the eastern city of Port Sudan on Sunday evening, the SUNA news agency said, quoting medics who had treated the wounded.
Police sent in reinforcements and have imposed a night-time curfew, the statement added.
For all the latest headlines follow our Google News channel online or via the app.
Fighting began when protestors from the Nuba people, demonstrating against a new governor, entered a district of the Beni Amer group.
There is long standing hostility between the groups.
The Nuba originate from the South Kordofan region, an area that suffered from the decades of civil war.
The Beni Amer people come from eastern Sudan.
https://english.alarabiya.net/en/News/middle-east/2020/08/11/Sudan-says-13-killed-in-ethnic-clashes.html
--------
Victims of Libyan-backed terrorism face new compensation battle
August 10, 2020
British victims of Irish republican terrorism are preparing legal action to force the government to share a report examining the compensation claims of those injured and bereaved in attacks using explosives supplied by the regime of Muammar Qaddafi.
William Shawcross, a writer and former charity regulator, delivered his report in March which examined how best to secure compensation from Libya for victims of 1970s and 80s terrorism but the government has not committed to publishing his findings.
Families of victims responded angrily on Monday as they had believed that the report would be made public and would bolster their campaign to persuade the UK to take a more active role in pursuing their cases. Mr Shawcross's task was to inform government thinking on the subject and advise on the level of compensation that should be sought.
Belfast lawyer Kevin Winters, who is taking legal action on behalf of families of victims, told The National that he was working on a multi-pronged effort to see the report first ordered by former Foreign Secretary Jeremy Hunt.
"There was an expectation on behalf of victims that would get access to the report, if not the whole of it," he said. "We accept there may be sensitive issues in relation to intelligence that may be subject to redaction and we accept that."
At the time of his appointment in March last year, Mr Shawcross said the "victims of the IRA terrorism sponsored by Qaddafi deserve all support for their efforts to obtain redress from the Libyan government".
Mr Shawcross said on Monday that he submitted a "confidential report for the Foreign Secretary" in March this year and it was up to the government whether it made it public.
The UK's longstanding position has been not to pursue government-to-government negotiations with Libya on behalf of victims.
The Qaddafi regime supplied guns and explosives to the Irish Republican Army during its decades-long struggle for a united and independent Ireland, known as The Troubles, that left more than 3,500 people dead.
A 1998 agreement ended the armed conflict. Six years later, Col Qaddafi agreed to dismantle his chemical weapons programme and pay compensation to victims from the plane that was blown up over Lockerbie in Scotland in 1988.
But the deal struck with former prime minister Tony Blair did not address the issue of broader compensation claims for victims of Libyan-supplied explosives.
The families of victims of Libyan-provided Semtex have been told they should launch individual claims rather than rely on the administration of Boris Johnson to negotiate with any future Libyan government.
But relatives say the suggestion is impractical and compared the government's stance to the US, which passed laws in 2008 that allowed the Qaddafi regime to pay $1 billion (Dh3.67bn) in compensation for American victims.
The families saw the appointment of Mr Shawcross as a boost to their attempts and during meetings highlighted the cases of victims who had died or committed suicide without securing compensation.
Foreign Office minister Liz Sugg said last week that the Covid-19 pandemic had hampered the Government's efforts to examine the report.
"The issue of UK victims of Qaddafi-sponsored IRA terrorism remains important to Her Majesty's Government," she said. "Government ministers will consider the report in detail in due course, including whether to publish any elements of it."
Jonathan Ganesh, who was injured in a 1996 IRA bombing in east London, said that victims were "confused, devastated and heartbroken" that they might not see the report.
"Victims and their families are absolutely devastated to learn that the government is apparently unwilling to publish Mr Shawcross's report," he said. "It is heart-breaking as the government appointed Mr William Shawcross as our representative."
https://www.thenational.ae/world/europe/victims-of-libyan-backed-terrorism-face-new-compensation-battle-1.1061766?utm_source=iterable&utm_medium=email&utm_campaign=1430038_
--------
Seven Killed as Al-Shabab Inmates Fire at Somali Prison Guards
By Harun Maruf
August 10, 2020
Somali security forces have shot dead four armed inmates after a fierce gun battle in Mogadishu's central prison, security officials told VOA Somali. Three prison guards were also killed in Monday's incident, officials confirmed.
The inmates, all members of Islamist militant group al-Shabab, had obtained three pistols and six hand grenades smuggled into the prison, a senior security official told VOA. The inmates attacked guards, sparking the confrontation.
Two other inmates suspected of involvement were wounded and apprehended, according to officials. One inmate is believed to have escaped the facility.
Officials said they believe the escapee killed the driver of a rickshaw and another civilian outside the prison.
The gunfire started in the section where inmates serving a life sentence are held, according to the official.
The security official said it is believed the weapons were hidden in food and other items smuggled into the prison when inmates receive visits twice a week.
An inmate held in a different part of the prison who was interviewed by a local radio said the shooting started during change of shift by the guards.
The central prison is located next to Mogadishu's seaport and is heavily guarded. Dozens of al-Shabab inmates are held at the facility, including some who are on death row.
https://www.voanews.com/africa/seven-killed-al-shabab-inmates-fire-somali-prison-guards?utm_source=iterable&utm_medium=email&utm_campaign=1430038_
--------
France launches anti-terror inquiry into attack on aid workers in Niger
10 Aug 2020
France's anti-terrorism prosecutor has opened an investigation into the killing of six French aid workers at a wildlife reserve in Niger, as Emmanuel Macron condemned what he called a "cowardly" attack.
A local driver working with the French humanitarian group ACTED and a guide were also killed in the attack, which took place on Sunday morning in a reserve known as the Giraffe Zone, home to the last remaining population of west African giraffes, in the south-western region of Kouré. Attackers on motorbikes ambushed the group as it drove through the reserve, which is in an area considered safe by Niger's government.
Images broadcast on France's TF1 television channel showed the torched remains of a 4x4 vehicle sprayed with bullet holes.
Jihadist groups have not claimed responsibility for the killing but are widely suspected, in a country that has been beset by a jihadist insurgency. In the clearest sign yet that France believes a militant group was involved, the office of France's anti-terrorism prosecutor said it was launching an investigation on suspicion of the involvement of a terrorist group.
In a statement posted on Twitter, the French president said: "Several of our compatriots and Nigeriens were cowardly murdered yesterday in Niger in a deadly attack. I share the pain of their families and loved ones. Some were hired for the most altruistic of missions: to help people."
Macron also pledged support for the restive west African nation during a phone call late on Sunday with its president, Mahamadou Issoufou. Both leaders pledged that "all means are and will be implemented to shed light on the circumstances of this murderous attack", according to a statement released by Macron's office.
A French military source told Reuters that Nigerien and French forces had been combing through the reserve and surrounding areas in pursuit of the gunmen.
The aid staff were all employed by ACTED, which said on Monday: "Aid workers must never be a target. Our colleagues have been working to support the people of Niger facing hardship, driven by values of humanity and solidarity."
The Association of Kouré's Giraffe Guides said its president, Kadri Abdou, was killed in the attack. "We are grieving and thinking of the victims and their families to whom we extend our deepest condolences, and especially to the family of Kadri, our friend," it said on Facebook.
Jihadist attacks have proliferated in the volatile south-western Tillaberi region of Niger, close to the borders of Mali and Burkina Faso, where jihadist groups have made a haven.
Islamic State is among numerous terrorist actors at large in the Sahel region also spanning Mauritania and Chad, killing thousands of people and displacing millions in one of the world's worst humanitarian crises. Around 13 million people are in need of humanitarian assistance, with 4.5 million internally displaced.
France, a former colonial power in the francophone region, has deployed thousands of troops in Niger and the Sahel since 2013, yet violence continues to rise. Macron said France's determination to combat armed terrorist groups remained resolute.
West Africa's giraffe population has been reduced by drought and intense poaching, though in recent years numbers have rebounded from just 50 in 1996 to more than 600, thanks to protection from local communities and the efforts of conservation groups.
https://www.theguardian.com/world/2020/aug/10/macron-condemns-cowardly-killing-of-aid-workers-in-niger?utm_source=iterable&utm_medium=email&utm_campaign=1430038_
--------
Southeast Asia
Former Sabah CM Chong may make comeback to state politics
Durie Rainer Fong
August 12, 2020
KOTA KINABALU: Former Sabah Barisan Nasional component party Liberal Democratic Party (LDP) has big ambitions in the coming snap state election, with the possibility of its former president Chong Kah Kiat making a comeback.
Hoping to be the third force, LDP is eyeing at least 40 seats out of the 73 to be contested and believes its chances are better with Chong being the pull factor. Chong was chief minister from 2001 to 2003 under Dr Mahathir Mohamad's chief minister rotation system during the latter's first term as prime minister.
Asked if he would contest in the coming election, Chong told FMT: "Let's wait, have a little patience. Let's wait for the Election Commission meeting."
Chong, who is LDP life honorary president, retired as party president in 2006, allowing now permanent Warisan chairman Liew Vui Keong to take over the helm then.
A year later, Chong, then the deputy chief minister and tourism, culture and environment minister, resigned from former chief minister Musa Aman's state Cabinet, after a falling out with the latter.
However, he suddenly appeared after an 11-year absence from politics to campaign for BN in the last general election, raising eyebrows after his earlier differences with Musa.
A former state assemblyman for the Tanjung Kapor seat in the Kudat parliamentary constituency, Chong shot down claims he had supported Warisan prior to GE14 then.
Meanwhile, LDP acting president Chin Su Phin said the party envisioned itself as the third force for Sabahan voters in the coming polls.
The other forces considered in the state are the incumbent ruling coalition of Warisan Plus (which also includes Upko, PKR and DAP) and Sabah Umno/BN with its Perikatan Nasional allies of Sabah PPBM, PBS and STAR.
Sabah MCA and Parti Bersatu Rakyat Sabah are also part of Sabah BN.
Chin was also coy when asked if Chong would be making his comeback. However, he said they had conducted a survey in the state and were confident they could be the surprise package in the election.
"Most of the people (in their survey) said they are willing to have a third force in Sabah so they at least have another choice.
"We are independent … we are not joining BN or anyone else," he told FMT.
Saying they would contest in more seats this time, he added: "We will contest in the Kadazandusun Murut (KDM) areas and even the Muslim Bumiputera-majority seats (besides the Chinese seats) … we are a multi-racial party."
LDP lost the one parlimentary and four state seats it contested under BN in the 2018 general election.
Two days after the May 9 election, it became the second party to quit BN after Upko following the disastrous results of GE14.
https://www.freemalaysiatoday.com/category/nation/2020/08/12/former-sabah-cm-chong-may-make-comeback-to-state-politics/
--------
Sabah group lodges police report on dissolution of state assembly
Hakimie Amrie Hisamudin
August 12, 2020
KUALA LUMPUR: A Sabah-based political group has lodged a police report against Sabah Governor Juhar Mahiruddin and Warisan president Shafie Apdal for abuse of power in the recent dissolution of the state assembly.
Zulkarnain Mahdar, the pro tem chairman of Gerakan Kuasa Rakyat Malaysia (G57), said Juhar should not have consented to the request by Shafie to dissolve the state assembly.
He added that Juhar should have met all the assemblymen before making the decision as Shafie no longer commanded a majority.
"Juhar should have met all 65 state representatives before signing the declaration for the dissolution of the state assembly," Zulkarnain told reporters after lodging the report at the Sri Petaling police station.
He said the governor had also crossed the boundary of his discretionary powers by appointing Shafie as Sabah chief minister in 2018, just days after Musa Aman was appointed to the position.
He said sacking and replacing Musa was tantamount to stealing the power of the state assembly to remove the chief minister.
He also said the police report was meant to protect him because of his complaint to the Malaysian Anti-Corruption Commission (MACC) on Aug 5 regarding the dissolution of the state assembly.
"I have received reports that certain parties are trying to harm me after I lodged the complaint with MACC," he said.
"More than 10 police reports have also been made against me because of the complaint, accusing me of insulting Juhar."
Zulkarnain's complaint is the second to have been lodged with MACC against the governor. In December 2018, G57 made a complaint after the Sabah constitution was amended to allow Juhar to occupy the seat for a longer time.
Zulkarnain said the longer tenure as governor could be interpreted as a reward for Juhar for his role in ensuring Shafie was made the chief minister.
https://www.freemalaysiatoday.com/category/nation/2020/08/12/sabah-group-lodges-police-report-on-dissolution-of-state-assembly/
--------
Europe
Greece to call emergency EU meeting on tensions with Turkey
11 August 2020
Greece is set to call an emergency meeting of the European Union (EU) foreign ministers to discuss its growing dispute with Turkey in the eastern Mediterranean.
"The foreign minister (will) request an emergency meeting of the European Union foreign affairs council," Greek Prime Minister Kyriakos Mitsotakis' office said on Tuesday.
Peter Stano, a spokesman for EU foreign policy chief Josep Borrell, voiced concern about the rising territorial tensions and said the situation needed to be solved through dialog.
"Apparently the developments on the ground unfortunately show that… more needs to be done in order to defuse the tensions and reverse the very negative and unfortunate trend of escalation," the spokesman said.
"That's why (Borrell) stated that he is deploying all efforts necessary to re-establish the dialog, positive constructive dialog, and to facilitate the re-engagement, and these efforts are ongoing," he said.
Tensions escalated in the eastern Mediterranean on Monday after Turkey launched naval exercises off two Greek islands and announced the resumption of its energy exploration research activity in the disputed area.
Turkey dispatched a research ship, accompanied by naval vessels, off the Greek island of Kastellorizo, where Turkey disputes Greek maritime rights. The Turkish vessels are being shadowed by Greek warships.
Greek Foreign Minister Nikos Dendias urged Turkey on Tuesday to withdraw the vessels from the Greek continental shelf.
"Greece will defend its sovereignty and its rights. We are calling on Turkey to immediately leave the Greek continental shelf," he said.
Turkey had suspended the research activities but resumed them on August 6 when Egypt and Greece signed an agreement laying out the maritime boundary between their exclusive economic zones. Turkish President Recep Tayyip Erdogan denounced that maritime deal as "worthless."
Greece and Turkey almost went to war in 1974 over Cyprus, which has since been divided, with the northern third run by a Turkish Cypriot administration recognized only by Turkey, and the southern two thirds governed by the internationally-recognized Greek Cypriot government.
https://www.presstv.com/Detail/2020/08/11/631589/Greece-Turkey-EU-emergency-meeting
--------
Alleged ISIS member living off benefits in the UK
Jamie Prentis
August 10, 2020
A British-German woman who is accused of marrying an ISIS fighter in Syria is now living in a canal boat in the UK and claiming government benefits, she says.
Natalie Bracht, 45, who is a mother to nine children, rejected reports that she headed up an all-female ISIS brigade in Syria and was the second wife of Celso Rodrigues Da Costa, a Portuguese convert who travelled to Syria to fight for ISIS.
She was living in Germany when Covid-19 reached Europe but she arrived in the UK on April 3. Upon landing she was questioned under the UK terrorism act and denied having been in Syria.
Ms Bracht said she was asked about Brexit, elections and vaccines but also where she had stayed in Syria.
"It has affected my family. I've been treated like a terror suspect. It looks like I have to have a new identity and the stories must be put straight," she told The Sunday People.
"It's not for me. I can live with this. I have accepted I am a full-time terror suspect without conviction. It either breaks you or makes you stronger. In my case it has made me stronger," Ms Bracht added.
The newspaper said that Ms Bracht claimed to have volunteered as a translator in 2012 for the controversial advocacy group Cage, which says it supports victims of the war on terror.
"They are in prison, then they are free again and then they are not convicted but treated for the rest of their lives as full-time terror suspects. They never had convictions," she said.
Cage said volunteering claims were untrue. "We would like to clarify that our records show she has never volunteered for us," a representative from the group told The National.
Ms Bracht also said she sympathised with Shamima Begum, the ISIS supporter who is languishing in a Kurdish-run camp after her British citizenship was withdrawn last year.
"This girl was brainwashed on the ­internet, the intelligence services didn't prevent her from leaving the country," Ms Bracht said.
"She was only 15 years old – this should be dealt with by child protection."
The British government is going to the UK Supreme Court to challenge Ms Begum's return to mount a legal battle aimed at restoring her British citizenship, which was revoked on national security grounds.
Reports from 2008 suggested that Ms Bracht had a history of mental health problems
https://www.thenational.ae/world/europe/alleged-isis-member-living-off-benefits-in-the-uk-1.1061870?utm_source=iterable&utm_medium=email&utm_campaign=1430038_
--------
URL: https://www.newageislam.com/islamic-world-news/muslims-form-human-chain-guard/d/122605
New Age Islam, Islam Online, Islamic Website, African Muslim News, Arab World News, South Asia News, Indian Muslim News, World Muslim News, Women in Islam, Islamic Feminism, Arab Women, Women In Arab, Islamophobia in America, Muslim Women in West, Islam Women and Feminism