New Age Islam News Bureau
02 September 2022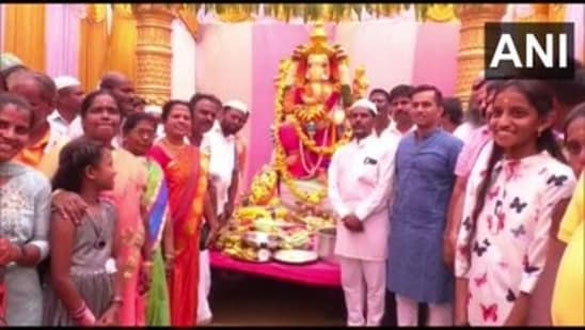 Mandya district in Karnataka saw an event organised by both Hindus and Muslims to celebrate the Ganesh Chaturthi together for 10 days in a show of communal harmony. (ANI)
-----
• China's Arbitrary Detention of Uyghur Muslims May Constitute Crimes against Humanity, Says UN Report
• Google to Donate $500,000 for Flood Relief Efforts in Pakistan
• Islamic Emirate Calls on US, Intl Community to Release Afghan Assets
• Kenya Joins Islamic Military Coalition to Fight Terrorism
India
• Muslim Cop in Hubli, Karnataka, Leads Ganesha Idol Installation at Police Station, Get Praises
• Survey of Madrasas Part of Efforts to Ensure Modern Education to Muslim Youths: UP Minister
• Tea Café Brand Chaayos Claims Its Twitter Account Was Hacked after Liking 'Islamophobic' Tweets
• Jharkhand Moving Towards Becoming Islamic Nation: BJP MP
• NIA announces Rs 25L reward for info on Dawood, Rs 20L for Chhota Shakeel
• Supreme Court to hear NGO's plea seeking rehabilitation of Kashmiri Hindus, Sikhs
• India: Onus on Pakistan for trade ties resumption
--------
Europe
• France's intel agency tracking Muslims over their political views
• Türkiye will continue to respond to Greece's 'impertinence': Defence chief
• Greek harassment of Turkish jets could have 'dangerous consequences': AK Party
--------
Pakistan
• Led By Jihad Commander, Lashkar Defies FATF Threat to Carry Out Flood-Relief Work In Pakistan
• Ex- Frontier Constabulary Official Held in Battagram Over 'Blasphemy'
• Pakistan Court Extends Imran Khan's Bail on Terrorism Charges
• 'Medicines worth a billion required immediately'
• Flood-hit girl tortured, raped in Sindh's Shahdadpur
• Aid pours into Pakistan as deaths from floods cross 1,200 mark
--------
South Asia
• Key to Recognizing Taliban Rule in Afghanistan: Pakistani Ambassador
• Former Taliban Official Divorces Wife for Her Alleged Waning Faith
• Taliban Foreign Minister Appeals International Community for Aid
• Woman Arrested After Accusing Taliban Official of Rape
--------
Africa
• Abuja-Kaduna Train: You're Making Big Mistake – Islamic Group Warns Those Stopping Rail Services
• UN chief nominates Senegalese diplomat as his envoy to Libya
• 3 killed in mortar attack near Somali presidential palace
--------
Arab World
• Leader of Iraq's Iran-Backed Asaib Ahl Al-Haq Militia Decides to Close Militia's Offices across Iraq
• UAE: No Change in Policy Regarding Teaching of Islamic Studies in Schools
• Hezbollah at 40 stronger than ever but has more enemies
• Syrian FM says Israel 'playing with fire' after overnight strikes
• Four killed as violent clashes move to Iraq's Basra
• Syria FM warns Israel against 'playing with fire' after airstrikes on Damascus, Aleppo
--------
Mideast
• Yemen's Ansarullah Leader: Enemies' Aspirations Turning To Mirages
• President Rayeesi Describes Iran as Invincible Power
• Iran Condemns Gloomy Human Right Situation in US
• Iran Urges IAEA to Stop Politicized Attitude
• Senior IRGC Commander: Iranian Military Equipment Luring World Powers
• Israeli settler loses appeal over killing of Palestinian toddler, parents
• Houthi Parade in Sensitive Yemen Port City Draws UN Rebuke
• Top Yemeni judge abducted, killed in Sanaa
• Israeli military experts deployed on Yemen's strategic Socotra Island: Report
--------
Southeast Asia
• In Sabah, Islamist Activist Apologises In Court After Sued Over Facebook Rant against Christians
• Sarawak deputy minister wants Hadi sacked, barred from entering state for life after corruption remark
• Rosmah guilty of corruption, rules High Court
• Indonesia seeks Saudi investment in new capital city project
--------
North America
• US Welcomes UN Report On China's Actions In Xinjiang
• Man Sentenced To 12 Years in Prison for 2020 Shooting At Indianapolis Mosque, Multiple Attacks on Muslims
• Show US Congress full text of Iran nuclear deal, 50 lawmakers tell Biden
• New US ambassador calls for democratic transition in Sudan
• Author Sam Harris under fire for saying 'Trump is worse than Osama bin Laden'
Compiled by New Age Islam News Bureau
URL: https://newageislam.com/islamic-world-news/muslims-hindus-ganesh-chaturthi-harmony-karnataka/d/127861
--------
Muslims and Hindus Came Together To Celebrate Ganesh Chaturthi Festival in a Show of Harmony and Love in Mandya, Karnataka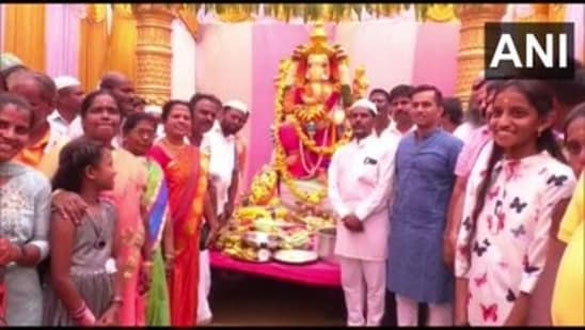 Mandya district in Karnataka saw an event organised by both Hindus and Muslims to celebrate the Ganesh Chaturthi together for 10 days in a show of communal harmony. (ANI)
-----
Sep 01, 2022
As the rest of the state is marred with controversies, Mandya district showed a different picture altogether, as Muslims and Hindus came together to celebrate Ganesh Chaturthi festival in a show of harmony, news agency ANI reported.
Controversy over the festival was fuelled in the state by Hindu groups seeking permission to hold the Ganesh Chaturthi celebrations at disputed grounds such as the Idgah Maidans in Hubli and Bengaluru. While the Karnataka High Court allowed festival celebrations at the Idgah Maidan in Hubli on Tuesday, the Supreme Court rejected the same in Bengaluru.
At such a time, people from both Hindu and Muslim communities came together in Mandya to celebrate the festival together, setting an example. They set up a pandal, decorated it with flowers and garlands and installed a Lord Ganesha idol.
The 10-day event was conducted with great pomp as pooja and prasad distribution were in full swing.
ANI quoted a local resident, Mohamad Zakir, saying that this tradition has been going on for the last 17 years and through it, they want to give the message of communal harmony.
"Harmony and love are more important than any other communal thing, we wanted to establish the Ganesha idol and give a message to society. We are doing it for the last 17 years. There was not much communal atmosphere and Hindu Muslim issues earlier, it started only due to politics. I would like to request whoever creates such tensions to please allow us to live peacefully," Zakir told ANI.
Mandya's Superintendent of Police, Yatish N, was also present at the celebrations and said, "The festival is being celebrated at more than 1800 places. Here also, the festival is being celebrated peacefully, and there is no issue in Mandya as of now. We have made sufficient arrangements for the festivals."
Here are some visuals of the celebrations:
Source: Hindustan Times
Please click the following URL to read the text of the original story:
https://www.hindustantimes.com/cities/bengaluru-news/hindus-and-muslims-celebrate-ganesh-chaturthi-together-in-karnataka-s-mandya-101662009620326.html
--------
China's Arbitrary Detention of Uyghur Muslims May Constitute Crimes against Humanity, Says UN Report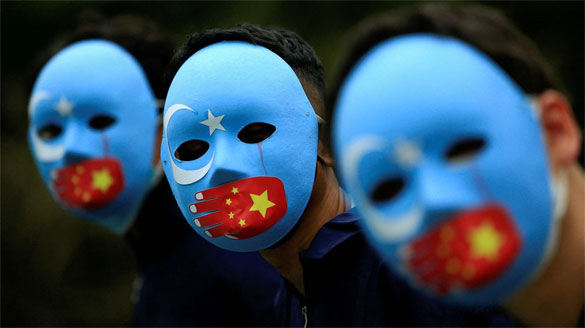 Activists take part in a protest against China's treatment towards the ethnic Uyghur people and calling for a boycott of the 2022 Winter Olympics in Beijing, at a park Jakarta,
-----
02 Sep 2022
The United Nations on Wednesday said that China's arbitrary detention of Uyghur Muslims in the Xinjiang region may constitute "crimes against humanity".
The United Nations human rights office in its report accused China of violating human rights under its anti-terrorism and anti-extremism policies in the Xinjiang region.
"These human rights violations flow from a domestic anti-terrorism law system that is deeply problematic from the perspective of international human rights norms and standards," the United Nations agency said.
Since 2017, researchers have claimed that Muslim minorities in Xinjiang have been systemically dehumanised. They have accused China of forced birth control, sexual abuse and torture to destroy the ethnic population.
In June 2021, Amnesty International claimed that thousands of Muslims are living in a "dystopian hellscape" in the region. Muslims told the human rights organisation that they are not allowed to practise Islam and are forbidden from using their mother tongue.
More than a million men and women have been sent to internment camps, which China claims are "re-education" facilities used to combat terrorism, the BBC reported.
On Thursday too, China claimed that the United Nations report is based on lies fabricated by forces working against the country.
"The so-called 'assessment' distorts China's laws, wantonly smears and slanders China, and interferes in China's internal affairs," the country's diplomatic mission in Geneva said, according to The Associated Press.
It also claimed the United Nations report has ignored human rights achievements made in Xinjiang and the damage caused by terrorism and extremism to the population.
'Incidents of sexual violence'
The United Nations agency on Wednesday said it has interviewed former detainees of the internment camps from eight locations in the Xinjiang region.
"Allegations were also made of instances of sexual and gender-based violence in VETC [Vocational Education and Training Centres] facilities, including of rape, which also appear credible and would in themselves amount to acts of torture or other forms of ill-treatment," the report stated.
The agency said that all interviewees described that either injections, pills or both were administered to them regularly and blood samples were regularly collected.
"Some also spoke of various forms of sexual violence, including some instances of rape, affecting mainly women," the report said. "These accounts included having been forced by guards to perform oral sex in the context of an interrogation and various forms of sexual humiliation, including forced nudity."
The United Nations report was released on the last working day of High Commissioner for Human Rights Michelle Bachelet, who has faced criticism from diplomats and rights groups for being lenient with China, according to Reuters.
Source: Scroll
Please click the following URL to read the text of the original story:
https://scroll.in/latest/1031820/chinas-arbitrary-detention-of-uyghur-muslims-may-constitute-crimes-against-humanity-says-un-report
--------
Google to Donate $500,000 For Flood Relief Efforts In Pakistan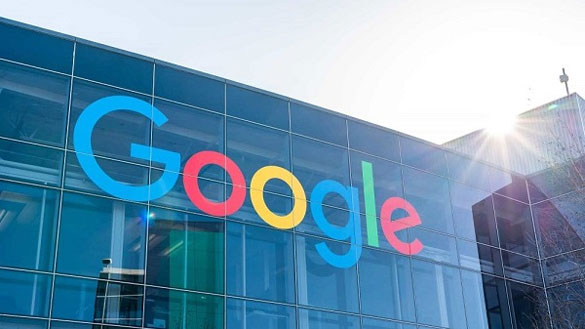 September 2, 2022
Google will donate $500,000 for flood relief efforts in Pakistan, company officials said on Thursday.
Google Southeast Asia Vice President Stephanie Davis posted on LinkedIn that the tech giant would donate the amount, which is equal to around Rs110 million, to the Centre for Disaster Philanthropy through Google.org.
The Centre for Disaster Philanthropy, would in turn, provide sub-grants to local organisations that are on the front lines of crisis response and recovery, she added.
"Our hearts go out to each and every one impacted by the ongoing floods in #Pakistan. Even when faced with the fear of having their homes washed away and vital farmland destroyed, we have also witnessed #Pakistanis and communities coming together to help each other. We are inspired by their bravery, and we want to help," Davis wrote in the post.
She added that the company would find more ways to help Pakistan through its tools and resources.
Separately, Google's Regional Head for South Asian Frontier Markets Farhan Qureshi said employees had so far contributed over Rs72m in personal donations and company matches.
Earlier this week, Apple Chief Executive Officer Tim Cook had said his company would donate to relief and recovery efforts.
"The floods in Pakistan and surrounding areas are devastating humanitarian disasters. Our thoughts are with those that have lost loved ones, the many displaced families, and all those affected," he had tweeted.
"Mon­ster" monsoon floods have washed away 45 per cent of country's cropland, mai­nly in Sindh and caused around $10 billion in damages on the whole, according to Climate Cha­nge Minister Sherry Reh­man. In her estimation, around 70pc districts in the country are now under water. Overall, a third of Pakistan — or an area roughly the size of the UK — is inundated.
According to official data, the number of affected districts now stands at 110, including 34 in Balochistan, 33 in Khyber Pakhtunkhwa, 16 in Sindh and the rest in Punjab, Gilgit-Baltistan and Azad Kashmir.
The floods have killed at least 1,191 people, including 399 children, with 21 deaths reported in the last 24 hours.
On Tuesday, the United Nations and the Pakistani government issued a flash appeal for $160m to help the country cope with the catastrophic floods.
Source: Dawn
Please click the following URL to read the text of the original story:
https://www.dawn.com/news/1708022/google-to-donate-500000-for-flood-relief-efforts-in-pakistan
--------
Islamic Emirate Calls on US, Intl Community to Release Afghan Assets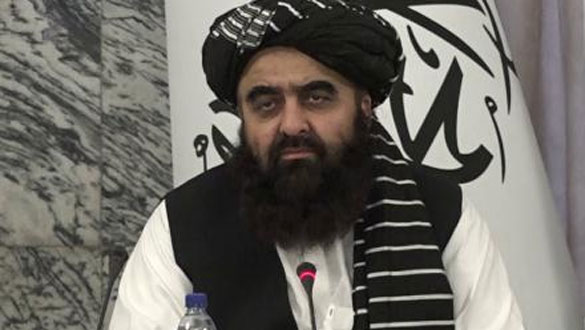 The Islamic Emirate urged the US and international community to unfreeze the assets of Afghanistan's Central Bank.
----
September 2, 2022
The Islamic Emirate urged the US and international community to unfreeze the assets of Afghanistan's Central Bank.
The Ministry of Foreign Affairs (MoFA) held a conference on Thursday to collect aid for the vulnerable Afghans who have been affected by recent floods and earthquakes in the country.
"Talking at the conference, the acting Foreign Minister Amir Khan Muttaqi said that the release of Afghan assets is necessary in the current situation.
"We call on the international community to unfreeze the frozen assets of Afghanistan and lift all sanctions to pave the way for trade and export," he said.
Meanwhile, the Iran ambassador in Kabul called on the international community to press the US to release Afghanistan's assets.
"I, on behalf of Afghanistan, call on the Republic of Iran to unfreeze all assets of the oppressed Afghan nation," said Sayed Qassim Zakiri, an Iranian diplomat.
The Ministry of Economy stressed the need for investment in infrastructure and the modernization of agriculture systems in the country to improve the country's economy.
"They may start the development aid to Afghanistan. In addition to aid, they may focus on Afghanistan's infrastructure that can facilitate job opportunities and also root out poverty," said Abdul Latif Nazari, the Deputy Minister of Economy.
The economists believe that there is a need to release Afghan assets to recover the country's economy.
"There is a need for the release of the Afghan assets to pave the ground for foreign investment and also to facilitate Afghanistan's trade with other countries," said Darya Khan Baheer, an economist.
After the Islamic Emirate swept into power, the US and international community seized more than $9 billion in Afghan assets.
Source: Tolo News
Please click the following URL to read the text of the original story:
https://tolonews.com/business-179660
--------
Kenya joins Islamic Military Coalition to Fight Terrorism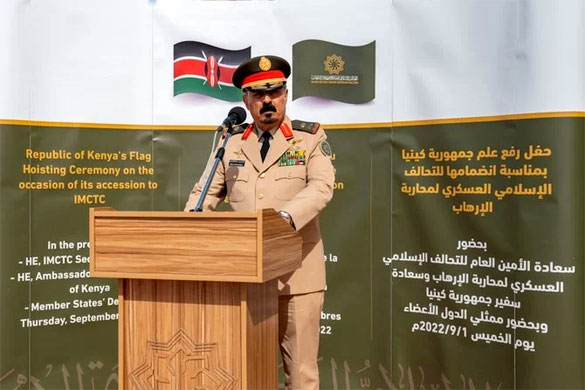 The Islamic Military Counter Terrorism Coalition on Thursday announced that Kenya had joined as a member state, increasing the number since its inception to 42. (Supplied)
-----
September 01, 2022
RIYADH — The Islamic Military Coalition to Fight Terrorism (ISMAC) announced on Thursday that Kenya joined the alliance, taking the number of member states in the grouping to 42.
The declaration culminated in raising the Kenyan national flag alongside the flags of 41 member states at the headquarters of the Coalition in Riyadh.
Kenyan Ambassador to the Kingdom Peter Nicholas Ratang Aqgu and Colonel Mohammed Aden, who had been delegated to the Alliance's headquarters as a representative of Kenya, were present at the ceremony.
Secretary-General of the Islamic Alliance-designate Major General Mohammed Al-Mughaidi said Kenya's accession to the group was a positive step, stressing that international participation would entail all-out efforts to fight terrorism and combat extremist violence.
Al-Mughaidi stressed that by being a member, the Kenyan Republic, with its various religious and cultural spectrums and important geographical location east of the African continent, would have a significant positive impact on the Islamic Alliance, as it is already an effective participant in many regional and international organizations concerned with fighting terrorism.
Source: Saudi Gazette
Please click the following URL to read the text of the original story:
https://saudigazette.com.sa/article/624507/SAUDI-ARABIA/Kenya-joins-Islamic-Military-Coalition-to-Fight-Terrorism
--------
India
Muslim Cop in Hubli, Karnataka, Leads Ganesha Idol Installation at Police Station, Get Praises
02nd September 2022
By Amit S Upadhye
HUBLI: Police Inspector at Gokul Road Police Station in Hubli J M Kalimirchi carrying a Ganesha statue in hand with a saffron cap has made many heads turn as he led the police staff of the station while installing a Ganesha idol.
And this is not the first time the Inspector has been seen doing this. Even in 2021 he was front runner for Ganesha installation at his police station.
His act has been invited praises from all over relating it to a fine example of spreading religious harmony at the time when many parts of Karnataka are boiling over the opposite issues.
Speaking to The New Indian Express, Inspector Kalimirchi said that communal harmony is the need of the hour and he never hesitated to take part in Hindu festivals.
"I am Muslim by birth. But when I leave my home I am an Indian and nothing more. I come from a small village in Koppal district where both Hindus and Muslims together celebrate the Ganesha festival. I may miss any of the festivals due to police duty, but I make it a point that I visit my village to attend the annual fair in the temple," he said.
The last time Kalimirchi made news was he led the building of a temple near his Police station on demand of locals and recently he risked his life to pull out stuck workers in a sparkle candle-making unit that caught fire.
Six people died in a span of two weeks due to burn injuries who were working in the ill-fated and illegally run factory. The police officer was able to save the lives of three people.
Kalimirchi hails from Mangur village in Koppal district where for generations Hindus are seen following Dargah traditions. There are several Muslims who visit temples and take part in annual fair. In many parts of North Karnataka the temple chariot is pulled by people from both communities.
Source: New Indian Express
Please click the following URL to read the full text of the original story:
https://www.newindianexpress.com/good-news/2022/sep/02/karnataka-muslim-cop-in-Hubli-leads-ganesha-idol-installation-at-police-station-get-praises-2493855.html
--------
Survey of madrasas part of efforts to ensure modern education to Muslim youths: UP minister
Sep 01, 2022
LUCKNOW The U.P. government's decision to order a survey of all unrecognised madrasas coincides with the sharp decline in the number of students enrolled with the state's madrasa board. In 2016, over 4 lakh students were registered for the board examinations, and this number dropped to 3.71 lakh in 2017, to about 2.7 lakh in 2018, a little lesser in 2019, 1.82 lakh in 2020 and about the same in 2021.
Minister of state for minorities, Danish Azad Ansari, a pasmanda (backward) Muslim and the lone Muslim face of Yogi 2.0, however, defended the move to order survey of private/unaided madrasas, saying the government needs data to plan for the future. Excerpts:
Q The government has attracted fresh controversy over its move to order survey of unrecognised madrasas in UP. Your political opponents are sniffing foul play. What do you make of it?
A I think our political opponents have nothing better to do. The survey is part of our efforts to ensure better, modern education to Muslim youths. And to plan ahead, you need to have data. We already have data of all 16,513 madrasas enrolled with the Madrasa Board. Of these, 558 are aided and the rest are in different categories of modern education or those that are unaided. We however, don't have data on private madrasas…how many they are. Excerpts:
Q What do you eventually plan to do with that data?
A Once we have the exact numbers after a ground check, we can frame better, meaningful policies and plan infra development. Our government wants to impart the best of education to Muslim youths and data collection through survey is part of the entire effort.
Q What is the survey going to be like?
A It's going to be three-phased exercise. Survey teams would be formed and would start visiting districts from September 10. These teams will submit their report to the DM's by October 5. And the district magistrates would subsequently submit these reports to the government by October 25.
Q Has the quality of teaching and other conditions improved in madrasas affiliated to the madrasa board? If yes, then why the number of students enrolled in them has been witnessing a sharp decline?
Source: Hindustan Times
Please click the following URL to read the full text of the original story:
https://www.hindustantimes.com/cities/lucknow-news/survey-of-madrasas-part-of-efforts-to-ensure-modern-education-to-muslim-youths-up-minister-101662048752619.html
--------
Tea Café Brand Chaayos Claims Its Twitter Account Was Hacked after Liking 'Islamophobic' Tweets
Sep 02, 2022
Tea café brand Chaayos came under fire on Thursday after social media users pointed out that its Twitter account liked 'offensive' tweets. While the company issued a statement condemning the action, founder and CEO Nitin Saluja claimed that the Twitter account of Chaayos was hacked for about half hour when those offensive tweets were liked. "I want to personally ensure everyone that as a founder and as an organisation, we respect all faiths equally," Saluja tweeted.
Under the 'likes' button of Chaayos, those tweets were found by social media users. One such tweet said, "Radical Muslims are snakes, moderate Muslims are the grass they hide in". In its statement, Chaayos said, "There was an offensive tweet that was inadvertently liked from our account. Chaayos detested and denies any view mentioned in the said tweet. We apologise to everyone and to those who were impacted by it."
"We want to assure our guests and team that as a responsible organisation we have always respected people of all faiths equally and shall continue to do so forever. We are investigating what led to this and shall take corrective action asap," it said.
Row over Chaayos
Source: Hindustan Times
Please click the following URL to read the full text of the original story:
https://www.hindustantimes.com/india-news/chaayos-claims-its-twitter-account-was-hacked-after-liking-islamophobic-tweets-101662078293411.html
--------
Jharkhand moving towards becoming Islamic nation: BJP MP
2 September, 2022
New Delhi [India] September 1 (ANI): Amid the political turmoil in Jharkhand, BJP MP Nishikant Dubey on Thursday said the state is moving towards becoming an Islamic nation.
Speaking to ANI, Dubey said, "The government in Jharkhand is not going to last long. The way the pro-Pakistan forces are active, it is only the vote bank politics. The government is not going to run for the day and finally, the Chief Minister himself will have to go for mid-term polls. And, whenever the mid-term poll happens, the Bharatiya Janata Party will form the government with its full majority."
"The situation of Jharkhand is very bad and the state government is moving towards the creation of a new country due to vote bank politics. After Pakistan, Jharkhand and Santhal will be such a place which will merge with Bangladesh or become a separate Islamic nation," he stated.
Referring to the murder of a 16-year-old girl in Dumka, the BJP leader said that law and order situation in the state had worsened under the present regime.
He alleged the state government is paying Rs 35 to 40 lakh for flight fares every day and bills are being paid for luxury hotels for the MLAs.
Dubey further said, "Jharkhand is moving towards Islamization and I will not be surprised if Santhal Pargana and Jharkhand after 15- 20 years will demand a separate country."
Slamming the JMM-Congress government, he said, "Jharkhand government is constantly accusing BJP of destabilizing the government, I want to ask Jharkhand government why Maha Dalits were removed in Palamu? Why Ankita was burnt to death in her house? Why do Muslim men forcibly marry tribal girls? Bhognadih, where the tribals used to live, which was the village of Sidhu Kano. Muslims captured the entire village. Did we do this?"
He alleged that the name of government schools in the state has been changed to Urdu School.
"There is a holiday on Friday instead of Sunday, no action has been taken on this. The education minister himself is there. Indulging in these things, after this, due to being close to Bangladesh, the entire demography has changed. Incidents like Ankita and the rise of PFI have increased in the state," he stated.
Dubey said the Bharatiya Janata Party is raising the voice of the public.
The BJP has sought the disqualification of CM Hemant Soren as an MLA accusing him of allocating a mining lease to himself while he held the portfolio of Mines Minister in 2021.
In February this year, the BJP submitted a memorandum to the state Governor seeking disqualification of Soren from the House under Section 9(A) of the Representation of People's Act.
The Governor had forwarded the BJP complaint to the ECI and the poll panel in May had issued a notice to the Jharkhand Mukti Morcha leader.
Source: The Print
Please click the following URL to read the full text of the original story:
https://theprint.in/politics/jharkhand-moving-towards-becoming-islamic-nation-bjp-mp/1112491/
--------
NIA announces Rs 25L reward for info on Dawood, Rs 20L for Chhota Shakeel
Sep 2, 2022
NEW DELHI: The National Investigation Agency, which had registered a case earlier this year against 1993 Mumbai blasts mastermind Dawood Ibrahim and other members of his interntional terror syndicate D-Company, has declared a Rs 25 lakh cash reward for any person who shares information leading to his arrest.
In a notice dated August 18, 2022, the NIA also announced cash rewards for information leading to arrest of Dawood's four key associates — Rs 20 lakh for Shakeel Shaikh alias Chhota Shakeel and Rs 15 lakh each for Haji Anees alias Anees Ibrahim Shaikh, Javed Patel alias Javed Chikna and Ibrahim Mushtaq Abdul Razzaq Memon alias Tiger Memon.
The NIA cash award for the arrest of India's "most-wanted" underworld don — who reportedly resides in Pakistan under ISI's protection and is now working closely with with Pakistan-based terror outfits Lashker e Taiba, Jaish e Mohammad and Al Qaeda — comes 29 years after he executed the 1993 Mumbai blasts. Interestingly, it is not the highest cash reward declared by NIA. Of the 8 absconding accused carrying a bounty above Rs 10 lakh, information on CPI (Maoist) top leader Nambala Keshava Rao commands the highest reward of Rs 50 lakh; that on dreaded Maoist commander Hidma Rs 25 lakh and on Sikhs For Justice mastermind Gurpatwant Singh Pannun, Rs 20 lakh.
"Any information pertaining to the above absconding accused leading to their arrest, may be shared," NIA said in the note pertaining to the cash rewards, while listing the phone numbers and email of its headquarters here as well as its Mumbai office. The note, which promises to keep the identity of the informer secret, puts out two sets of photos of the five absconding accused carrying NIA bounty. While the photograph of Dawood is not recent, there are updated photographs of Chhota Shakeel, Anees, Javed Chikna and Tiger Memon, alongside the old ones.
An NIA source told TOI that the informer need not be an Indian; even a foreign citizen who shares information on Dawood or his associates shall be entitled to the reward.
Source: Times Of India
Please click the following URL to read the full text of the original story:
https://timesofindia.indiatimes.com/india/nia-announces-rs-25l-reward-for-info-on-dawood-rs-20l-for-chhota-shakeel/articleshow/93937813.cms
--------
Supreme Court to hear NGO's plea seeking rehabilitation of Kashmiri Hindus, Sikhs
Sep 1, 2022
NEW DELHI: The Supreme Court on Friday will hear a PIL filed by an NGO seeking direction to the government to rehabilitate or resettle Kashmiri Hindus and Sikhs including those who migrated after the exodus in 1990 and onwards from Kashmir to any other part of the country.
A bench of Justices BR Gavai and CT Ravikumar will hear the case on September 2.
The NGO 'We The Citizens' filed the plea through advocate Barun Kumar Sinha asking the apex court to direct the Central government and Union Territory of Jammu and Kashmir to conduct a census of Hindus and Sikhs of Jammu and Kashmir who have been victims/survivors of genocide residing in different parts of India.
"Issue directions to the respondents to declare that all sale of properties, post exodus in January 1990 whether religious, residential, agricultural, commercial, institutional, educational or any other immovable property as null and void. To constitute a Special Investigation Team (SIT) to identify the perpetrators who were involved, aided and abetted the genocide of Hindus and Sikhs in Jammu and Kashmir during the period from 1989-2003 in the erstwhile state of Jammu & Kashmir," the PIL filed in March stated.
It further urged the top court to direct the Centre and Jammu and Kashmir to prosecute the accused on the basis of the report of a Special Investigation Team constituted by them in accordance with the law.
Source: Times Of India
Please click the following URL to read the full text of the original story:
https://timesofindia.indiatimes.com/india/supreme-court-to-hear-ngos-plea-seeking-rehabilitation-of-kashmiri-hindus-sikhs/articleshow/93934513.cms
--------
India: Onus on Pakistan for trade ties resumption
Sep 2, 2022
Amid conflicting signals from Pakistan authorities on whether or not Islamabad wanted to resume trade with India, official sources in New Delhi said the onus was on Pakistan on the issue. Sources pointed to the fact that it was Pakistan which had called off trade unilaterally after India's decision to revoke the special status of J&K. Pakistan's finance minister Miftah Ismail said this week that Islamabad could consider importing food items from India to deal with shortages resulting from floods in the country.
Source: Times Of India
Please click the following URL to read the full text of the original story:
https://timesofindia.indiatimes.com/world/pakistan/india-onus-on-pakistan-for-trade-ties-resumption/articleshow/93937277.cms
--------
Europe
France's intel agency tracking Muslims over their political views
Sep 1, 2022
Several French Muslim personalities have been tracked and listed by French intelligence for their political opinions.
This was revealed in an article published on Tuesday by Europe 1 radio channel, reporting that it had obtained a "confidential note from French territorial intelligence."
According to Europe 1, this document was "disseminated to a handful of senior officials, members of the government, and up to the Elysee," after it was written in mid-May, three weeks after a presidential runoff election that sealed victory for sitting President Emmanuel Macron.
According to the note quoted by media outlets, the country's territorial intelligence came to the conclusion that left-wing presidential hopeful Jean-Luc Melenchon, eliminated in the first round of voting after coming in third behind Macron and the far-right Marine Le Pen, would have enjoyed the "Muslim vote" in the country due to the support of so-called "Islamist influencers and activists" who "welcomed" and "relayed" his "positions."
It cited numerous Muslim figures in France, including lawyer Rafik Chekkat, a member of the association Agir contre l'islamophobie (Action Against Islamaphobia - ACI) and independent journalist Siham Assbague, both described as "Islamists," in particular for having taken a stand against anti-Muslim sentiment or colonialism.
In addition to Chekkat and Assbague, the note also refers to Vincent Souleymane, Hani Ramadan, and Farid Slim, all described as "preachers" or "imams" from the Muslim Brotherhood.
Anadolu Agency journalist also monitored
Feiza Ben Mohamed, a journalist with Anadolu Agency, was also tracked and listed by the territorial intelligence agency.
Europe 1's coverage revealed that the French territorial intelligence listed her as a "pro-Erdogan" journalist, in reference to Turkish President Recep Tayyip Erdogan, simply because the news agency where she works is based in Türkiye.
The radio broadcaster notes that Ben Mohamed was also tracked for having "published a series of tweets justifying her choice to vote for Jean-Luc-Melenchon, whom she considers to be the only credible candidate who does not have the ambition to use Muslims to make people forget the problems of our country."
'Islamo-leftism'
French territorial intelligence has files on many French Muslims for having expressed their support for Melenchon, the leader of the La France Insoumise (LFI) party, who has voiced opposition against anti-Muslim sentiment in France several times.
By listing these Muslims, the territorial intelligence's actions has resurrected debate on "Islamo-leftism," a theory often pushed by Le Pen and fellow far-right politician Eric Zemmour, along with the French government.
At the end of 2020, this notion, disseminated since 2002 by the far right, has gotten strong media exposure, while Jean-Michel Blanquer, then-minister of national education, and Dominique Vidal, former minister for higher education, used the term to denounce the supposed closeness and laxity of certain left-wing French politicians towards Islam.
These members of the French government have also levelled accusations against French academics and researchers, declaring that the universities "are plagued by academics who ally themselves with the Islamists to divide France."
In a press release published in February 2021 to respond to a statement by Vidal, the National Center for Scientific Research (CNRS) had stressed that "Islamo-leftism, a political slogan used in public debate, does not correspond to any scientific reality."
In addition, the CNRS excoriated attempts to delegitimise different fields of research, such as postcolonial, intersectional, or racial studies, by declaring them "Islamo-leftist."
Targeting, harassment
In 2019, an ultra-right group "French of stock," published online a list of several hundred names accused of being "Islamo-leftists." Anadolu Agency journalist Feiza Ben Mohamed was among them.
At the end of July, the Interministerial Committee for the Prevention of Delinquency and Radicalisation (CIPDR) had already targeted, in particular on social networks, several French nationals fighting against anti-Muslim hatred, including Ben Mohamed.
Source: Trt World
Please click the following URL to read the full text of the original story:
https://www.trtworld.com/europe/france-s-intel-agency-tracking-muslims-over-their-political-views-60364
--------
Türkiye will continue to respond to Greece's 'impertinence': Defence chief
Merve Gül Aydoğan Ağlarcı
02.09.2022
Ankara will continue to respond to Athens' "impertinence," the Turkish defense chief said on Friday, emphasizing Greece's continued provocations, offensive actions and illegal acts against Türkiye.
"We have always responded to this impertinence of Greece and we will continue to do so," National Defense Minister Hulusi Akar said at a military ceremony in the central Eskisehir province.
Citing Greece's recent harassment of Turkish jets over the Aegean and Eastern Mediterranean seas, Akar said the Turkish jets were engaged in a NATO mission.
"Since July 2, the mission notified about its activity to all NATO allies, everyone knew about it," Akar said, adding that it is "impossible" that Athens did not know about the mission.
"Yet, they intercepted our F-16s, which were carrying out their NATO duty. Greece made a false statement in a denialist way claiming 'We did not know that these were Turkish planes'," he added.
Stressing that Greece's actions are "extremely hostile and wrong," Akar said: "NATO and third countries should also see Greece's actions. We have warned all of our allies over Greece. We expect them to be objective. They should know that Greece's actions and rhetoric (on Türkiye) are not in line with friendship or alliance."
Noting that Ankara closely follows Athens' actions that disregard international law, good neighborly relations and friendship, the Turkish minister said: "As Türkiye, we continue our work not as a burden to NATO and our allies, but as a country that bears their burden."
Türkiye, a NATO member for over 70 years, has complained of repeated provocative actions and rhetoric by Greece in the region in recent months, saying such moves frustrate its good faith efforts for peace.
Source: Anadolu Agency
Please click the following URL to read the full text of the original story:
https://www.aa.com.tr/en/europe/turkiye-will-continue-to-respond-to-greeces-impertinence-defense-chief/2675034
--------
Greek harassment of Turkish jets could have 'dangerous consequences': AK Party
Muhammed Ali Toruntay
01.09.2022
Greece's harassment of Turkish jets over the Aegean and Eastern Mediterranean Seas could have "dangerous consequences," according to the spokesperson of Türkiye's AK Party.
"This is something that the world today never wants," Omer Celik told reporters in the capital Ankara Thursday after a meeting of the party's Central Executive Board.
Celik called on Greek authorities to heed diplomacy and steer clear of such harassment of Turkish jets.
Those who criticize Türkiye for buying Russian-made S-400 air defense system should also raise their voice against Greece using S-300s to radar lock Turkish F-16s, according to Celik, pointing to hypocritical Western treatment of Türkiye.
Turkish jets engaged in NATO missions over the Aegean and Eastern Mediterranean Seas on Aug. 23 were harassed by a Russian-made S-300 air defense system stationed on the Greek island of Crete, according to Turkish National Defense Ministry sources.
However, Greek military officials have denied the Turkish account of the actions, which are described as "hostile" in the NATO Rules of Engagement.
Türkiye's National Defense Ministry is preparing to send radar records of the incident to the NATO Secretariat-General and alliance members' defense ministries.
Source: Anadolu Agency
Please click the following URL to read the full text of the original story:
https://www.aa.com.tr/en/europe/greek-harassment-of-turkish-jets-could-have-dangerous-consequences-ak-party/2674785
--------
Pakistan
Led by Jihad commander, Lashkar defies FATF threat to carry out flood-relief work in Pakistan
PRAVEEN SWAMI
1 September, 2022
New Delhi: A jihad commander sanctioned by the United States for financing terrorism is leading fundraising and flood-relief efforts in Pakistan involving thousands of Lashkar-e-Taiba (LeT) cadres, government sources have told ThePrint.
The massive flood-relief effort is being run from Lashkar's Masjid al-Qadsia in Lahore, of which the government claimed to have taken control four years ago, as part of a crackdown on the jihadist group.
Led by Hafiz Abdul Rauf — a cleric sanctioned by the US government on terror-financing charges — Lashkar's flood-relief push comes at a time when Islamabad is preparing for visits by inspectors of the multinational Financial Action Task Force (FATF). The FATF had announced in June that it would conduct on-site inspections to evaluate Pakistan's request to exit a list of states at risk of terrorism-related sanctions.
Estimates suggest that FATF's decision to include Pakistan in a grey list of states found to be complicit in terrorism-financing cost Pakistan USD 38 billion in lost investments since 2018.
But Lashkar volunteers are now openly raising funds in Lahore and smaller cities across Pakistan's flood-ravaged southern Punjab, sources said. The organisation has also been distributing blankets, opening food kitchens and promising to help rebuild tens of thousands of destroyed homes.
Images gathered from pro-Lashkar social media feeds by the South Asia Monitor show volunteers wearing safety-vests with markings identifying them as members of the Allah-o-Akbar Tehreek, a political party founded by Lashkar chief Hafiz Muhammad Saeed.
A relief camp for flood victims organised by Allah-o-Akbar Tehreek | By special arrangement
"The devastation caused by the floods has given all kinds of religious groups an opportunity to assert their influence," scholar Ayesha Siddiqa told ThePrint, adding: "The devastation is so widespread that people aren't asking questions about who is helping them."
Leaders of the Lashkar resurgence
Listed by counter-terrorism authorities in the United States as head of LeT's charitable wing, Falah-e-Insaniyat Foundation, Rauf is believed to have been born in Sialkot in 1973.
There is little documentation of Rauf's role in the organisation, but US government records suggest he was appointed to lead the LeT's charitable wing in mid-2010. The Falah-e-Insaniyat Foundation was designated by the United Nations Security Council as a front for Lashkar in 2012.
Footage obtained by ThePrint, though, shows Rauf regularly delivers sermons at the Masjid al-Qadsia, years after the district administration in Pakistan's Punjab took control of the mosque, along with Lashkar's sprawling headquarters at Muridke.
In a speech on 22 July, days after Pakistan notified the FATF that it had secretly tried and convicted key 26/11 perpetrator Sajid Mir, Rauf had urged a congregation to show it was "unafraid of punishment put in the way of inviting the world to Islam". Following the fall of Kabul to the Taliban last year, Rauf had given another speech, attacking the United States and hailing "the victory of Islam and the Muslims".
Talha Saeed — Hafiz Saeed's son and likely successor — has also been seen delivering speeches at Masjid al-Qadsia and other mosques in Lahore on more than one occasion. In 2019, Talha had survived an assassination attempt at Masjid Ali-o-Murtaza, on the outskirts of Lahore, where he was delivering a sermon to Lashkar supporters.
Leveraging misery
Lashkar has been known to use charitable operations to expand its influence.
The organisation's main campus at Muridke includes the al-Dawa Model School, a science college, and the al-Aziz Hospital, all of which provide high-quality services to the poor. Free education, medical treatment and ambulance services enable it to reach out to constituencies across Pakistan, according to expert Animesh Roul.
The group even took advantage of the misery caused by the Kashmir earthquake in 2005, and floods in 2010, to expand its reach.
Contrary to claims made by Islamabad, all evidence points to the fact that Lashkar's charitable infrastructure continued to grow after 26/11, with the group even setting up drinking-water infrastructure in southern Pakistan and providing relief to Rohingya refugees in Bangladesh.
Prior to the 26/11 attacks, front organisations for Islamist groups linked to terrorism — Lashkar, Jaish-e-Muhammad (JeM) and the Jama'at-e-Islami — were raising upwards of USD 100 million each year in charitable donations from Saudi Arabia and the United Arab Emirates (UAE), a leaked US diplomatic cable had recorded on 13 November 2008.
Large parts of these charitable donations, the cable said, were being used to pay compensation to jihadists killed in counter-terrorism operations in regions like Kashmir, as well as to recruit cadre from "families with multiple children, particularly those facing severe financial difficulties in light of inflation, poor crop yields, and growing unemployment".
Among these recruits was Muhammad Ajmal Kasab, the 26/11 attacker later hanged for his role in the attacks. Similar cases, like that of arrested teenage terrorist Ali Babar Patran, have surfaced regularly.
Lashkar impunity
Faced with international pressure after the 9/11 attacks, Pakistan jailed Saeed and other Lashkar leaders at least nine times — only for him to be released weeks or months later.
"Even if Saeed is technically not roaming the streets, the Government of Pakistan's inability to win the legal case against him is embarrassing," then US ambassador to Islamabad, Anne Patterson, wrote in a 2009 diplomatic cable.
The threat of FATF sanctions, though, forced Pakistan's hand, resulting in Saeed's conviction in 2020 on terrorism financing charges. Lashkar leaders Zaki-ur-Rehman Lakhvi and Abdul Rehman Makki also received prison sentences, along with several second-rung figures.
However, following the 2020 conviction, Saeed was quietly moved out of Lahore's Kot Lakhpat jail and moved back to his white, three-storey home at 116E Johar Town in Lahore. His whereabouts were revealed when he was targeted in a bombing on the eve of a meeting of the FATF in October 2020.
Lakhvi, for his part, was reported to have unlimited access to visitors and the internet while in prison. He was even rumoured to have fathered a child.
Source: The Print
Please click the following URL to read the full text of the original story:
https://theprint.in/world/led-by-jihad-commander-lashkar-defies-fatf-threat-to-carry-out-flood-relief-work-in-pakistan/1111792/
--------
Ex- Frontier Constabulary Official Held in Battagram Over 'Blasphemy'
Humayun Babar
September 2, 2022
BATTAGRAM: A local court on Thursday sent a former Frontier Constabulary official to the Central Prison, Haripur, on judicial remand in a blasphemy case.
The police produced him before a magistrate following his arrest on the charge of making anti-Islam remarks during an altercation with employees of the district police officer's offices.
Battagram DPO Tariq Mehmood told Dawn that the suspect had retired from the FC before joining the proposed China-Pakistan Economic Corridor's security team in the district in 2016-17.
He added that the suspect's contractual employment ended in 2020.
The DPO said the police announced the recruitment of ex-servicemen in the Karakoram Police Force, so the suspect applied for it and visited his offices many times to seek employment.
He claimed that the suspect visited his offices again on Wednesday but got furious and resorted to blasphemous utterances when the relevant staff members promised to update him on the matter later.
The DPO said the suspect fled but was arrested in his house and booked under Section 295-C of the Pakistan Penal Code on the complaint of a senior clerk at his office.
A brother of the suspect insisted that the former FC official wanted reappointment to the KPF and visited the relevant offices in Peshawar several times but the relevant staff members demanded bribe for it.
He said he spoke to the suspect, who claimed that he had heated exchanges with the employees of DPO offices but didn't commit blasphemy.
The man also claimed that the suspect was held when he visited the police station to record statement in the case.
Source: Dawn
Please click the following URL to read the full text of the original story:
https://www.dawn.com/news/1707944/ex-fc-official-held-in-battagram-over-blasphemy
--------
Pakistan court extends Imran Khan's bail on terrorism charges
Sep 1, 2022
ISLAMABAD: A Pakistani court on Thursday extended former Prime Minister Imran Khan's pre-arrest bail for two weeks on terrorism charges relating to a speech after Khan appeared in court amid tight security, his lawyer said.
"It is not at all a case of terrorism," Faisal Chaudhry, the lawyer told Reuters of the charges, which Khan and his aides have termed politically motivated.
The bail was approved until September 12, he said. The pre-arrest bail expired on August 31.
The charges against Khan are related to what police said was a threat to Islamabad police chief and a female judge after Khan spoke about police torture of an aide who faces sedition charges for inciting mutiny in the military.
Political tensions in Pakistan remain high as Khan rallies support for elections that are not due until October next year.
Khan has denied he threatened the officials, saying his words were taken out of context.
Source: Times Of India
Please click the following URL to read the full text of the original story:
https://timesofindia.indiatimes.com/world/pakistan/pakistan-court-extends-imran-khans-bail-on-terrorism-charges/articleshow/93927644.cms
--------
'Medicines worth a billion required immediately'
Ikram Junaidi | Imran Ayub
September 2, 2022
KARACHI / ISLAMABAD: With an estimated five million people at risk of various diseases after being displaced across the country following heavy rains and floods, medical experts and aid organisations have warned that medicines worth over a billion rupees are immediately needed in the affected areas, which they believe can only be generated through donations by pharmaceutical companies.
Meanwhile, a survey has found religious parties have set up the highest number of relief camps for flood-affected people.
"As the disaster is huge, the response should be the same," said Sufyan Khan, the managing director of Al Khidmat Foundation's (AKF) health division, at a joint press conference at the Karachi Press Club along with key members of the Pakistan Society of Health-System Pharmacists, local pharmaceutical firm Pharmevo, senior doctors and health experts.
Survey finds religious parties, groups have set up most relief camps for flood-hit people
"International trends and studies lead to an estimate that some five million people are at risk of different diseases. If we keep the minimum medicine price for each patient at Rs220, medicines worth at least a billion rupees would be required."
Haroon Qasim of Pharmevo shared his reservations based on past experiences when mismanagement, lack of experience and unchecked supplies led to leakages, wastage of medicines worth millions and "mafias" exploiting the situation. He then referred to guidelines prepared by the PSHP carrying details of several medicines as basic first-aid supplies.
Religious parties' camps
Meanwhile, a survey conducted by an NGO has found that religious parties have set up the highest number of relief camps and are receiving huge funds. This perhaps reflects a lack of confidence in the federal and provincial governments' capability to carry out relief efforts.
Although most of the religious parties were organised on sectarian lines, the donors didn't care about the divisions. These are some of the major findings of Pattan Development Organisation's preliminary survey, conducted on July 29 and 30.
Interestingly, about 95pc of the respondents mentioned 'sympathy' and 'to serve humanity' as the motivating factors for setting up relief camps, while only 2pc said it was 'my religious duty'. Most stated 'reaching out to the worst-hit areas due to damaged bridges' as the general challenges to aid collection and distribution.
Source: Dawn
Please click the following URL to read the full text of the original story:
https://www.dawn.com/news/1707978/medicines-worth-a-billion-required-immediately
--------
Flood-hit girl tortured, raped in Sindh's Shahdadpur
September 2, 2022
KARACHI: A young girl in the flood-hit Shahdadpur was allegedly tortured and raped by two men who "kidnapped" her on the pretext of giving her ration, officials said.
The area police said that they had detained one of the two suspects after the victim's family came up with the complaint against them. The case would be registered after initial probe into the charges, said a police official. "The victim and her family said the girl was kidnapped by a rickshaw driver and his accomplice," he said.
"They promised her to give her ration and relief goods provided by the government and welfare organisations for the flood victims. But they took her to their hideout where they kept the girl for two days and raped her. The girl returned to the family after two days and shared her ordeal," said the official quoting the girl's family.
Source: Dawn
Please click the following URL to read the full text of the original story:
https://www.dawn.com/news/1707895/flood-hit-girl-tortured-raped-in-sindhs-shahdadpur
--------
Aid pours into Pakistan as deaths from floods cross 1,200 mark
September 02, 2022
ISLAMABAD: Planes carrying fresh supplies are surging across a humanitarian air bridge to flood-ravaged Pakistan as the death toll surged past 1,200, officials said Friday, with families and children at special risk of disease and homelessness.
The ninth flight from the United Arab Emirates and the first from Uzbekistan were the latest to land in Islamabad overnight as a military-backed rescue operation elsewhere in the country reached more of the 3 million people affected by the disaster. Multiple officials blamed the unusual monsoon and flooding on climate change, including UN Secretary-General Antonio Guterres, who earlier this week called on the world to stop "sleepwalking" through the deadly crisis.
Pakistan's Foreign Ministry said in a statement Friday that the planes brought food items, medicine and tents. Pakistan's Prime Minister Shahbaz Sharif had planned to travel to UAE on Saturday, but he postponed the trip to visit flood-hit areas at home.
So far, Pakistan has received aid from China, Saudi Arabia, Qatar, Turkey, Uzbekistan, UAE and some other countries. This week, the United States also announced to provide $30 million worth of aid for the flood victims.
Pakistan blames climate change for the recent heavy monsoon rains that triggered floods.
Asim Iftikhar, the spokesman at Foreign Ministry, said at a news briefing the previous day that the crisis has lent credibility to climate change warnings from scientists.
"This is not a conspiracy, this is a reality and we need to be mindful," he said.
According to initial government estimates, the devastation has caused $10 billion in damages.
Since 1959, Pakistan has emitted about 0.4 percent of heat-trapping carbon dioxide, compared to 21.5 percent by the United States and 16.4 percent by China, according to scientists and experts. Pakistani officials and experts say there's been a 400 percent increase in average rainfall in Pakistan's areas like Baluchistan and Sindh, which led to the extreme flooding.
Earlier this week, the United Nations and Pakistan jointly issued an appeal for $160 million in emergency funding to help the 3.3 million people affected by floods that have damaged over 1 million homes.
On Friday, authorities were warning people in the district of Dadu in the southern Sindh province to move to safer places ahead of floodwater from the swollen Indus river that's expected to hit the region this week.
In May, some parts of Sindh were the hottest place in Pakistan. Now people are facing floods there that have caused an outbreak of waterborne diseases. Although flood waters continued to recede in most of the country, many districts in Sindh remained underwater.
Farah Naureen, the director for Pakistan at the international aid agency Mercy Corps, told The Associated Press that around 73,000 women will be giving birth within the next month, and they needed skilled birth attendants, privacy, and birth facilities. Otherwise, she said, the survival of the mother and the newborn will be at risk.
Source: Arab News
Please click the following URL to read the full text of the original story:
https://www.arabnews.com/node/2154981/world
--------
South Asia
Key to Recognizing Taliban Rule in Afghanistan: Pakistani Ambassador
By Arif Ahmadi
02 Sep 2022
KABUL, Afghanistan – The outgoing ambassador of Pakistan in Kabul Mansoor Ahmad in an interview with TOLOnews Thursday said the key to recognition of the Islamic Emirate leadership is in Afghanistan.
According to the ambassador, such a decision needs to take place through a consensus with neighboring countries, including the international community, urging the group to eradicate the presence of terrorist groups from the country.
"Recognition of Afghan government needs to take place through a consensus, involving Afghanistan's neighbors, involving Afghanistan's region, involving the larger international community," he said.
"So I think, it is- it is– the thinking in Pakistan, it is the understanding in Pakistan, it is Pakistan's policy that this—these matters of engagement with Afghanistan move forward through coordination within the region, among the neighbors…," he added.
Meanwhile, Ahmad said the formation of an inclusive government, facilitating education, observing human rights and countering terrorism is the responsibility of the current caretakers, clarifying his comments are not an interference to Afghanistan's internal affairs.
"There is—Afghanistan is a multi-ethnic country. Afghanistan has diverse political forces. How these forces are engaging with each other in terms of having a stable political system. Similarly, there are areas of human rights, girls' education. There are areas of counter-terrorism," he elaborated.
"So I think, the Afghan interim government remain engaged within Afghanistan, as well as with the international community on these issues and that is why, I think, that is the process I believe," Ahmad Khan said.
Last month, Ambassador of the European Union for Afghanistan Andreas Von Brandt, at a meeting in the European Parliament, said there is consensus on non-recognition of the Taliban government in Western world.
According to Brandt, the world is trying to provide humanitarian assistance to the people of Afghanistan, not to the de facto government, exclaiming the consensus of the international community is that the Islamic Emirate should not be given formal recognition.
"We have a very cautious approach…and I think …if there are a few good things at the moment it is, that there is the tremendous consensus on the non-recognition in the entire Western world and I actually don't see that changing in the near future," he said, as TOLOnews quoted.
But the so-called Islamic Emirate government has repeatedly defied the international community, saying its leadership has "fulfilled all the promises it made with the United States in the Doha Agreement."
"The Islamic Emirate does not allow anyone to use the territory of Afghanistan against the United States and its allies," said Spokesman of Islamic Emirate of Afghanistan Zabihullah Mujahid in a thread. "In addition, IEA is also committed to providing all the Shariah rights of its citizens."
Reflecting on the overall security of the country, the spokesman said a "peaceful atmosphere" has been created in the country, where women and men could rightfully take part on Afghanistan's development.
"In Afghanistan, a normal life and peaceful atmosphere has been created for women and men, and the rights of all minorities are maintained," he said. "Moreover, the system and way of life in Afghanistan are issues related to Afghans."
Source: Khaama Press
Please click the following URL to read the full text of the original story:
https://www.khaama.com/key-to-recognizing-taliban-rule-in-afghanistan-pakistani-abassador/
--------
Former Taliban Official Divorces Wife for Her Alleged Waning Faith
By Saqalain Eqbal
31 Aug 2022
Saeed Khosty, the former Taliban Ministry of Interior spokesperson, has divorced his wife, the daughter of one of the former National Security Generals, whom he allegedly forcefully married, due to her faith infirmity.
Elaha, Khosty's wife, is a 24-year-old medical student at the Kabul Medical University. In the videotapes she made public, she asserts that Saeed Khosty sexually assaulted her within the Taliban intelligence office before forcing her to marry him.
She claims in one of the videos that are circulating on social media that this Taliban official tortured her at night, leaving marks all over her body.
Elaha was imprisoned by the Taliban intelligence after being detained for having images of National Security soldiers on her phone, where she was repeatedly degraded, and purportedly raped by Saeed Khosty while being filmed.
Following that, the Taliban official and several gun-toting Taliban fighters visit her home and threaten her family by telling them not to dispute their marriage.
Elaha is kept at the Gulbahar Center in Kabul after being made to marry Khosty against her will. She makes multiple efforts to escape, but the Taliban always catch her and bring her back, just like the last time she was brought back from the Torkham border.
According to her, she was left with no alternative but to shoot a video of herself as soon as she acquired a smartphone, which she then promptly shared on social media and sent to the media.
Saeed Khosty claimed on his Twitter handle that Elaha asked him to marry her six months ago, but he later after marriage, he discovered she had a problem with her faith and belief.
Elaha, according to Khosty, disrespected and insulted the sacred values, despite his attempts to educate and correct her.
Source: Khaama Press
Please click the following URL to read the full text of the original story:
https://www.khaama.com/former-taliban-official-divorces-wife-for-her-alleged-waning-faith-263740/
--------
Taliban Foreign Minister Appeals International Community for Aid
By Saqalain Eqbal
01 Sep 2022
The Taliban government's Acting Minister of Foreign Affairs appealed to the international community and aid organizations to support those affected by recent natural disasters in Afghanistan stating that the Taliban, alone, are unable to meet the needs of the victims.
Mawlawi Amir Khan Muttaqi, the Taliban Minister of Foreign Affairs, in a meeting on Thursday, September 1, at the ministry stated that the Taliban are not able to provide the necessities for the victims of the recent natural catastrophes in Afghanistan.
The recent floods in Afghanistan, according to the Taliban official, have destroyed more than 12,000 residential structures, killed over 9,000 livestock, killed at least 200 people, and caused the injuries of another 300 people.
During the meeting at the Ministry of Foreign Affairs, Taliban minister Muttaqi said that an amount of 160 million Afghanis had been distributed in cash to the victims, while some 20,000 people received food and non-food assistance.
Heavy rains have affected several provinces in Afghanistan's eastern, central, southern, and western provinces, causing flash floods and landslides that have killed, displaced, and destroyed homes.
According to the United Nations Office for the Coordination of Humanitarian Affair's most recent report, at least 118 people have been killed as a result of flash floods just this month.
This year, Afghanistan has endured several severe natural calamities, including a drought and an earthquake that killed more than 1,000 people in June.
Source: Khaama Press
Please click the following URL to read the full text of the original story:
https://www.khaama.com/taliban-foreign-minister-appeals-international-community-for-aid-36476/
--------
Woman arrested after accusing Taliban official of rape
SEPTEMBER 01, 2022
She said she tried to escape to neighbouring Pakistan, but the Taliban arrested her at the border crossing and brought her back to Kabul and confined her to an apartment there.
The Taliban announced they have arrested and will soon sentence an Afghan woman who appeared in a video on social media earlier this week and said a senior Taliban official forced her into marriage and raped her repeatedly.
In the video, the woman, who identified herself only by her first name Elaha, wept as she described being beaten and raped by former Taliban Interior Ministry spokesman Saeed Khosti.
She said she was speaking from an apartment in Kabul where the Taliban had confined her after she tried to escape the country, and she pleaded for rescue.
"These may be my last words. He will kill me, but it is better to die once than to die every time," she said.
Late Wednesday, a day after the video surfaced, the Taliban-run Supreme Court said in a tweet that Elaha had been arrested for defamation on orders of the chief justice Abdul Hakeem Haqqani.
Without mentioning any trial taking place, it said she would "soon be sentenced according to Sharia law." "No one is allowed to harm the name of Mujahideen or defame the Islamic Emirate of Afghanistan and the 20-years of holy jihad," it said, referring to the Taliban and their war against U.S.-led troops and the U.S.-allied government, which the hardline insurgents toppled just over a year ago.
Since the Taliban takeover of the country in August 2021, Afghan women activists, as well as Amnesty International, have reported an increase in forced marriages of women — including cases where Taliban officials coerced women into marriage by intimidating them or their families.
In the video, Elaha identified herself as a medical student at Kabul University and the daughter of an intelligence service general under the former government.
She said Khosti had forced her into marriage six months ago, when he still held the spokesman post. Khosti tried to marry her sister to another Taliban official, but her family successfully fled, she said.
"Saeed Khosti beat me a lot. Every night he raped me," she said, breaking into tears.
She said she tried to escape to neighbouring Pakistan, but the Taliban arrested her at the border crossing and brought her back to Kabul and confined her to an apartment there.
After they brought her back, she heard a Taliban member telling Khosti that she had lived under the former government for 20 years and should be stoned to death as an infidel, she said.
In tweets on Wednesday, Khosti confirmed that he had married Elaha, but he denied mistreating her. "I assure you that I have not done anything illegal," he wrote.
In recent months, Khosti was transferred out of his spokesman post and it is not clear what his new position is.
Khosti said he divorced her after finding she "has a problem in her faith" and he accused her of insulting Islam's holy book, the Quran.
Elaha's video was widely shared on Facebook, Twitter, and WhatsApp groups, sparking a wave of calls for help and denunciations of the Taliban from women activists.
Since seizing power, the Taliban have imposed increasing restrictions on women. They have prevented many women from working, barred teenage girls from school and required women in public to cover themselves completely except for their eyes.
Source: The Hindu
Please click the following URL to read the full text of the original story:
https://www.thehindu.com/news/international/woman-arrested-after-accusing-taliban-official-of-rape/article65836135.ece
--------
Africa
Abuja-Kaduna train: You're making big mistake – Islamic group warns those stopping rail services
September 2, 2022
By John Owen Nwachukwu
The Muslim Rights Concern (MURIC) has appealed to families of victims of train attack on the Abuja-Kaduna rail line to allow the train service to resume.
MURIC made the appeal in a statement signed by its Director, Prof. Ishaq Akintola and made available to newsmen on Friday morning.
Recall that terrorists had attacked the Abuja-Kaduna train on 28th March 2022. The attack led to the death of many passengers, while many more others were injured.
Worst still, the terrorists kidnapped many passengers and have been releasing their victims in batches after collecting huge ransom. Many are still held captive.
However, the families of the victims of the dastardly attack have kicked any attempts by the Nigerian Railway Corporation to resume operation on the Abuja-Kaduna route, according to reports.
And MURIC said that while it sympathises with families, the ugly incident must not be politicised. It called on the Federal Government to act fast and see that those still suffering in captivity regained their freedom.
The rights group said that thousands of Nigerians who need the railway services are being deprived of this dividend of democracy on a daily basis, calling for the immediate resumption of work.
"It has been a very sad and unfortunate incident and we solidarise with the victims and their families. But life must continue particularly in view of the large number of citizens who are suffering the consequences.
"This is where the families of the victims need to do a rethink and allow the resumption of the train services. One major reason for this is that the disruption only serves the interest of the bandits and that of enemies of Nigeria," the group said, adding that those stopping the movement of train and rail activities are only punishing innocent Nigerians and not the President Muhammadu Buhari or the Federal Government.
"That is an integral part of Nigeria's infrastructure. If anyone thinks he is depriving President Muhammadu Buhari of the joy of achievement in the area of railway transportation by disrupting train services, such a person is making a big mistake.
"Unfortunately, it is another vital part of the anatomy of the North that is bleeding," MURIC said.
The Islamic rights group pointed out that other Nigerians were also being hit by the insecurity in the country, with people losing their dear ones everyday to kidnappers on a daily basis.
"The families of the victims of kidnapping and other attacks have never attempted to stop innocent Nigerians from enjoying the services of either a local or State government on account of such attacks," the group noted.
It wondered why it is only in the case of the Abuja-Kaduna train attack that family members of the victims were turning on the government for a pound of flesh.
Source: Daily Post Nigeria
Please click the following URL to read the full text of the original story:
https://dailypost.ng/2022/09/02/abuja-kaduna-train-youre-making-big-mistake-islamic-group-warns-those-stopping-rail-services/
--------
UN chief nominates Senegalese diplomat as his envoy to Libya
Betul Yuruk
02.09.2022
United Nations Secretary-General Antonio Guterres has nominated Senegalese diplomat Abdoulaye Bathiliy as his personal envoy to Libya, a position which has been vacant since December 2021.
''I would like to inform you of my intention to appoint Mr. Abdoulaye Bathiliy as my Special Representative for Libya and Head of UNSMIL,'' he said in a letter to the UN Security Council seen by Anadolu Agency, referring to the United Nations Support Mission in Libya.
The 15-member Security Council needs to approve the appointment of Bathiliy.
Nicolas de Rivière, the UN envoy of France, which assumed the rotating presidency of the UN Security Council as of Sept. 1, told reporters in New York that the proposal will be accepted.
Bathily, a politician and diplomat, will replace Slovak diplomat Jan Kubis, who quit the role in December to lead peace efforts in Libya, if there are no objections by the Security Council.
Tripoli-based Prime Minister Abdul Hamid Dbeibeh, one of the two figures claiming power and authority in Libya, opposes the UN proposal to appoint Bathiliy as the special envoy.
Source: Anadolu Agency
Please click the following URL to read the full text of the original story:
https://www.aa.com.tr/en/africa/un-chief-nominates-senegalese-diplomat-as-his-envoy-to-libya/2674883
--------
3 killed in mortar attack near Somali presidential palace
Mohammed Dhaysane
01.09.2022
MOGADISHU, Somalia
At least three people were killed and more than 11 wounded Thursday in the Somali capital in a mortar attack near the residence of the president, according to police.
Ibrahim Ahmed, a security official in Mogadishu, told Anadolu Agency that the early morning attack killed women and children after several explosions hit residential areas.
Police officer Abdi Hassan said that several shells landed in the Bond here and Abdiasis neighborhoods.
"We heard several explosions early morning on Thursday. When we investigated, we found out the explosions were mortar attacks," he said while confirming the casualties were civilians.
Rescue workers and police have reached the site and are transporting the injured to a hospital.
Somali President Hassan Sheikh Mohamud has not yet issued a statement but a police officer told Anadolu Agency on condition of anonymity that no shells landed at his residence.
He said he believes the target was Godka Jilacow, a prison near the presidential palace that is run by the country's intelligence agency.
Source: Anadolu Agency
Please click the following URL to read the full text of the original story:
https://www.aa.com.tr/en/africa/3-killed-in-mortar-attack-near-somali-presidential-palace/2674341
--------
Arab World
Leader of Iraq's Iran-Backed Asaib Ahl Al-Haq Militia Decides to Close Militia's Offices across Iraq
01 September, 2022
The leader of Iraq's Iran-backed Asaib Ahl al-Haq militia, Qais al-Khazali, has decided to close the militia's offices across the country.
Clashes have recently erupted in Iraq where the political crisis pits followers of Shia cleric Muqtada al-Sadr against mostly Iran-aligned parties and paramilitary groups.
In a statement posted on Twitter, al-Khazali ordered shutting down the militia's offices until further notice and called on his followers not to respond to any provocations such as burning down offices.
Earlier on Thursday, Reuters quoted local security officials as saying that four people were killed in clashes among rival Shia Muslim militants in the southern Iraqi city of Basra that took place overnight and on Thursday morning.
For the latest headlines, follow our Google News channel online or via the app.
The exchange of fire triggered panic only days after clashes between al-Sadr supporters and rival Iran-backed factions turned Baghdad's highly-secure Green Zone into a battlefield.
The lives of 30 al-Sadr supporters were lost in nearly 24 hours of clashes that erupted on Monday after they stormed the government headquarters in the Green Zone, which houses state institutions and foreign embassies.
The attack in Basra drew strong condemnation from al-Sadr representative Mohammed Saleh al-Iraqi, who lashed out at al-Khazali.
"I warn you, Qais! If you do not restrain your insolent militias and if you do not absolve yourself of the murderers and criminals that are affiliated to you... you too are insolent," he said in a statement on Twitter.
Asaib Ahl al-Haq is part of the Hashed al-Shaabi, a pro-Iran ex-paramilitary network now integrated into the country's security forces.
Source: Al Arabiya
Please click the following URL to read the full text of the original story:
https://english.alarabiya.net/News/middle-east/2022/09/01/Iraq-s-Qais-al-Khazali-decides-to-close-militia-s-offices-across-Iraq
--------
UAE: No change in policy regarding teaching of Islamic studies in schools
2 Sep 2022
All private schools in the UAE are committed to teaching Islamic studies and there has been no change in the policy, the Ministry of Education (MoE) has clarified.
It is mandatory for schools to impart Islamic education to students from Grade 1 to Grade 12, according to a tweet shared by UAE Barq.
In accordance with Article (18) of the Executive Council Resolution (2) in 2017, concerning the regulation of the teaching of the mandatory subjects in private schools in Dubai. The offering of Islamic Education in the Early Years is not mandatory but encouraged. It is expected that schools that choose to do so will follow the standards, expectations and curriculum content of the MoE for Islamic education in or this phase of the school.
Source: Khaleej Times
Please click the following URL to read the full text of the original story:
https://www.khaleejtimes.com/education/uae-no-change-in-policy-regarding-teaching-of-islamic-studies-in-schools
--------
Hezbollah at 40 stronger than ever but has more enemies
01 September, 2022
Forty years since Hezbollah was founded at the height of Israel's 1982 invasion of Lebanon, the group has morphed from a ragtag organization to the largest and most heavily armed militant group in the Middle East.
The Iranian-armed and funded Hezbollah, which has marked the anniversary with ceremonies in its strongholds in recent weeks, dominates Lebanon's politics and plays an instrumental role in spreading Tehran's influence throughout the Arab world.
But the Shia powerhouse, once praised around the Arab world for unrelentingly standing against Israel, faces deep criticism on multiple fronts.
At home in Lebanon, a significant part of the population opposes its grip on power and accuses it of using the threat of force to prevent change. Across the region, many resent its military interventions in Iraq and in Syria's civil war, where it helped tip the balance of power in favor of President Bashar al-Assad's forces.
There is no specific date on when Hezbollah was founded, starting as a small, shadowy group of fighters helped by Iran's paramilitary Revolutionary Guard. But the group says it happened during the summer of 1982.
The 40th anniversary comes this year as Hezbollah officials have warned of a possible new war with Israel over the disputed gas-rich maritime border between Lebanon and Israel.
Over the years, Hezbollah has boosted its military power. It boasts of having 100,000 well-trained fighters. And now its leader says they have precision-guided missiles that can hit anywhere in Israel and prevent ships from reaching Israel's Mediterranean coast, as well as advanced drones that can either strike or gather intelligence.
"Hezbollah has evolved tremendously in the past four decades in its organizational structure, global reach, and regional involvements," says Middle East analyst Joe Macaron.
Hezbollah's biggest achievement over the past 40 years was its guerrilla war against Israeli forces occupying parts of southern Lebanon. When Israel's army was forced to withdraw in May 2000 — without a peace deal like the ones it reached with Egypt, Jordan and the Palestinians — the victory brought Hezbollah praise from around the Middle East.
"Who would have imagined that our enemy could be defeated?" Hezbollah's chief spokesman Mohammed Afif said a press conference held in July to mark the anniversary.
But since the withdrawal, the controversy over Hezbollah has steadily grown as its role has changed.
In 2005, Lebanon's former Prime Minister Rafik Hariri, the most powerful Sunni politician in the country at the time, was killed in a massive truck bomb in Beirut. A UN-backed tribunal accused three Hezbollah members of being behind the assassination. Hezbollah denies the charges.
Hezbollah was blamed for other assassinations that followed, mostly targeting Christians and Sunni Muslim politicians and intellectuals critical of the group. Hezbollah denies the accusations.
"Hezbollah's danger to Lebanon is huge," says journalist and former Cabinet minister May Chidiac who lost an arm and a leg in a 2005 assassination attempt with explosives placed in her car. She said Hezbollah has been expanding Iran's influence in Lebanon, "and this is a long-term plan that they have been working on for 40 years."
Asked if Hezbollah is to blame for the attempt on her life, Chidiac said: "Of course. There is no doubt about that. All these assassinations are linked."
Lebanese have been sharply divided by Hezbollah's determination to keep its weapons since Israel's withdrawal.
Some call for its disarmament, saying only the state should have the right to carry weapons. Others support the group's stance that it must continue to be able to defend against Israel.
Hezbollah fought Israel to a draw in a 34-day war in the summer of 2006. Israel today considers Hezbollah its most serious immediate threat, estimating that the militant group has some 150,000 rockets and missiles aimed at it.
In early July, the Israeli military shot down three unmanned aircraft launched by Hezbollah heading toward an area where an Israeli gas platform was recently installed in the Mediterranean Sea. Hezbollah leader Hassan Nasrallah warned that Israel will not be allowed to benefit from its gas fields in the disputed maritime border area before a deal is reached with Lebanon.
Maj. Gen. Ori Gordin, the incoming head of Israel's Northern Command, described Hezbollah as a "serious threat," due to both its proximity to Israel and its arsenal.
"This is a very strong terror army," he told The Associated Press in Jerusalem. "Not as strong as the Israeli military, not as strong as the Israeli air force. We are in a completely different place when it comes to our military capabilities. But it can do some significant damage. I have to say that."
Afif, the Hezbollah spokesman, said that "as long as there is an aggression, there will be resistance."
In 2008, the government of Western-backed Prime Minister Fouad Siniora decided to dismantle Hezbollah's telecommunications network. Hezbollah responded by capturing by force Sunni neighborhoods in Beirut. It was the worst internal fighting since the 1975-90 civil war ended and marked a breach in Hezbollah's pledge never to use its weapons at home.
Perhaps the most controversial decision Hezbollah has made was by sending thousands of fighters to Syria since 2013 to back Assad against opposition fighters, as well as against al-Qaeda-linked fighters and ISIS.
The intervention "meant becoming entangled in the internal conflict of a neighboring Arab country rather than fulfilling Hezbollah's claimed mandate of resistance against Israel," Macaron said.
Across the Arab world, it cemented an image of Hezbollah as a sectarian Shia force fighting mainly Sunni insurgents and spreading Iran's power.
Hezbollah was also accused of helping Iran-backed Houthi rebels in Yemen, leading at least six Arab countries to list the group as a terrorist organization.
Within Lebanon, Hezbollah has used its powerful support among the Shia community and tough tactics to gain political dominance.
In 2016, it secured the election of its Christian ally Michel Aoun as president, then it and its allies won a parliament majority in subsequent elections.
But that also sealed its role as part of a governing system whose decades of corruption and mismanagement have been blamed for Lebanon's economic collapse, starting in late 2019. With the currency crumbling and much of the population thrown into poverty, the political elite, which has been running Lebanon since the 1975-90 civil war ended, has resisted reforms.
Massive protests demanding the removal of those politicians began in late 2019, and days afterward, hundreds of Hezbollah supporters attacked the protesters in downtown Beirut, forcing them to flee. In October, Hezbollah supporters and its rivals, the Lebanese Forces, had an armed clash in Beirut over investigations into the 2020 devastating explosion at Beirut's port.
Voters punished Hezbollah and its allies in this year's elections, making them lose their parliamentary majority.
Source: Al Arabiya
Please click the following URL to read the full text of the original story:
https://english.alarabiya.net/News/middle-east/2022/09/01/Hezbollah-at-40-stronger-than-ever-but-has-more-enemies
--------
Syrian FM says Israel 'playing with fire' after overnight strikes
01 September, 2022
Syria's foreign minister said on Thursday that Israel was "playing with fire" following Israeli strikes near Damascus and on Aleppo's international airport the previous evening.
The strikes resulted in material damage only, according to state news agency SANA, which said Syria's air defenses shot down a number of Israeli missiles around the capital.
There was no immediate comment from Israeli officials.
In comments reported by SANA on Thursday, Syria's top diplomat Faisal al-Moqdad said Israel was threatening regional security.
"Israel is playing with fire and is putting the regional military and security situations at risk of an explosion," the agency reported him as saying.
"Syria will not remain silent regarding the repeated Israeli attacks and the Israelis will pay the price sooner or later."
Israel has staged numerous strikes in Syria in recent years, mainly targeting alleged weapons convoys or stores belonging to allied fighters from Iran.
In June, Syria blamed Israel for aerial attacks on its main international airport in Damascus that put the site out of commission for several weeks.
Source: Al Arabiya
Please click the following URL to read the full text of the original story:
https://english.alarabiya.net/News/middle-east/2022/09/01/Syrian-FM-says-Israel-playing-with-fire-after-overnight-strikes
--------
Four killed as violent clashes move to Iraq's Basra
01 September, 2022
Clashes among rival Shia Muslim militants in the Iraqi city of Basra have killed at least four people, security officials said on Thursday, as violence from a worsening political crisis hit the south of the country.
The unrest began with two days of intense street fighting in Baghdad earlier in the week, the worst the Iraqi capital has seen for years.
The crisis amounts to a power struggle between cleric Muqtada al-Sadr and mostly Iran-aligned Shia parties and paramilitary groups.
Both sides have tried to exert their control over formation of a new government since an election in October.
The struggle began with political moves in parliament and the judiciary, went to the streets as al-Sadr withdrew from the political process and staged protests during the summer, and then degenerated into violence at the end of August.
It has left Iraq, which is reeling from years of war, sanctions, civil strife and corruption, without a government for the longest period since the 2003 US invasion which toppled President Saddam Hussein.
The violence has centered on Baghdad and the south, areas dominated by Iraq's Shia majority which has ruled the country since Saddam's regime was swept away.
"The security situation in Basra is really bad, and could escalate," one of the security officials said. He spoke on condition of anonymity because he is not authorized to give statements to the media.
Both security officials in Basra, Iraq's main oil-producing hub, said the deadliest clashes took place overnight in the center of the city. Two of those killed were members of al-Sadr's Peace Brigades militia, they said.
Weapons stash raided
On Thursday morning, gunmen attacked government buildings in Basra where security forces and paramilitary groups with links to Iran are stationed.
The officials could not immediately identify the gunmen firing on the government buildings, but said they believed they were al-Sadr supporters.
The leader of one Iran-backed militia group and one of al-Sadr main Shia rivals, Qais al-Khazali, said in a statement that he was ordering all offices of his group closed and urging supporters not to retaliate if they were attacked.
Armed supporters of al-Sadr have attacked offices belonging to Iran-aligned groups in recent days, security officials say.
In the southern city of Nassiriya, his followers raided a local headquarters for paramilitaries with ties to Iran and seized cars and weapons, according to Sadrist and Iran-aligned security officials in the city.
In Baghdad on Monday and Tuesday, armed supporters of al-Sadr fought with security forces and Iran-aligned gunmen in clashes that broke out hours after al-Sadr announced his full withdrawal from political life.
After al-Sadr's announcement his followers, who had until then been staging a peaceful sit-in at the parliament, began storming other government buildings and were shot at. His militiamen retaliated and the clashes began.
Al-Sadr called for calm in Baghdad on Tuesday and the violence promptly subsided.
Source: Al Arabiya
Please click the following URL to read the full text of the original story:
https://english.alarabiya.net/News/middle-east/2022/09/01/Clashes-in-Iraq-s-Basra-among-Shia-rivals-cause-casualties-Security-officials
--------
Syria FM warns Israel against 'playing with fire' after airstrikes on Damascus, Aleppo
01 September 2022
The Syrian foreign minister has sternly warned that Israel is "playing with fire" after the regime conducted airstrikes near the capital, Damascus, and on Aleppo's international airport.
Faisal Mikdad made the harsh warning in a tweet on the Syrian foreign ministry's account on Thursday, saying the Israeli regime was risking a wider military conflict and that Damascus would not remain silent in the face of Tel Aviv's aggression.
"Israel is playing with fire and is putting the regional military and security situations at risk of an explosion," Syria's official news agency SANA quoted Mikdad as saying. "Syria will not remain silent regarding the repeated Israeli attacks and the Israelis will pay the price sooner or later."
The top Syrian diplomat underlined that the US and Western governments should be held responsible for encouraging Israel to increase its aggression and threaten peace and security in the region and across the world.
SANA reported late on Wednesday that the Syrian army's air defenses had confronted an Israeli missile attack on some posts in the Damascus countryside, shooting down a number of them. Israel also targeted Aleppo International Airport with airstrikes which caused material damage.
The Syrian Observatory for Human Rights, a UK-based so-called monitor, said four Israeli missiles had targeted the runway and depots at the airport.
Syria calls on UNSC to condemn Israeli assault
Also on Thursday, the Syrian Foreign and Expatriates Ministry called on the United Nations Security Council and UN Secretariat to condemn the Israeli attacks on the country's territory as a violation of sovereignty and a direct threat to regional and international peace and security.
"Syria draws the attention of the General Secretariat to the fact that this is not the first time the Israeli occupation forces have targeted public commercial and civil facilities or air and sea ports in Syria, endangering navigation, commercial and civil air and sea transport, as well as the lives and safety of civilians," the ministry said in a statement.
The statement underscored that the Israeli occupation deliberately targets Syrian airports and civilian aircraft in Syria's airspace.
"Syria preserves its full rights in holding the Israeli occupation accountable legally, morally, politically and financially for deliberately targeting the international airports of Damascus and Aleppo and causing all that sabotage and destruction," it added.
Syria and the Israeli regime are technically at war due to the latter's 1967-to-present occupation of the Arab country's Golan Heights. Israel maintains a significant military presence in the territory, which it uses as one of its launching pads for attacks against the Syrian soil.
The regime's attacks on Syria started to grow significantly in scale and frequency after 2011 when the Arab country found itself in the grips of foreign-backed militancy and terrorism.
The Wednesday attack was the second one by the Tel Aviv regime to target the Arab country's airports.
On June 10, the occupying regime attacked the Damascus International Airport, causing the airport to go completely out of service for a period of two weeks.
Source: Press TV
Please click the following URL to read the full text of the original story:
https://www.presstv.ir/Detail/2022/09/01/688439/Syria-Faisal-Mikdad-Israel-playing-with-fire-airstrikes-Damascus-Aleppo-international-airport
--------
Mideast
Yemen's Ansarullah leader: Enemies' aspirations turning to mirages
02 September 2022
The leader of Yemen's Ansarullah popular resistance movement says the enemies have failed in their attempt to occupy the country.
"The enemies' aspirations to occupy our country and control our people are turning to mirages and disappointments…," Abdul-Malik al-Houthi said during a speech on Thursday, Lebanon's al-Mayadeen television network reported.
"The enemy today is in real trouble, as our people stand by their army, loyal and determined to prevent the enemy from occupying our country," he added.
Saudi Arabia launched a devastating war on Yemen in March 2015 in collaboration with its Arab allies and with arms, logistical, and political support from the United States and other Western states.
The objective was to reinstall the Riyadh-friendly regime of former Yemeni president, Abd Rabbuh Mansur Hadi, and crush Ansarullah, which has been running state affairs in the absence of a functional government.
While the Saudi-led coalition has failed to meet any of its objectives, the war has killed hundreds of thousands of Yemenis and spawned the world's worst humanitarian crisis.
A United Nations-brokered truce came into force in April between the coalition and Ansarullah. The truce has been extended twice ever since.
On Thursday, the Yemeni official also called on the Saudi-led coalition to "seize the opportunity of the armistice and completely halt its aggression," as well as a simultaneous siege it has been deploying against the country.
Source: Press TV
Please click the following URL to read the full text of the original story:
https://www.presstv.ir/Detail/2022/09/02/688450/Yemen-Ansarullah-leader-enemies-Saudi-Arabia-goals
--------
President Rayeesi Describes Iran as Invincible Power
2022-September-1
Addressing the 7th General Assembly of the AhlulBayt World Assembly in Tehran on Thursday, President Rayessi stated Iran has suffered numerous injustices and faced different problems over years.
However, he added, Iran has now become "so strong that not only the region but the whole world is well aware of the Islamic Republic's righteousness and high status".
The president emphasized that hegemonic powers have realized that they cannot coerce Iran into doing what they want and are well aware that the country is "invincible and powerful".
"That is why the White House admits that the 'maximum pressure' on the Islamic Republic has faced a humiliating defeated and failed to deliver any results," Rayeesi stressed, referring to the pressure policy that ex-US President Donald Trump started against Tehran.
Iranian chief executive said Tehran has not only become a regional heavyweight, but also secured a good standing on the world stage, adding that the country has always been seeking justice for all.
Back in August, Rayeesi praised the country's self-sufficiency in the production of military equipment, and said that the Iranian nation's progress has made it stronger compared to the past, while the enemies have grown weaker.
He downplayed warmongering rhetoric against Tehran, and warned the enemies who allow themselves to issue threats against Iran in spite of its massive defense capabilities.
"The Islamic Republic of Iran is now stronger than ever and our enemies are weaker than ever befor," the president stated.
"What has made us an influential power in the region and the world are efficient, motivated and revolutionary forces and the defense achievements made by our scientists," he added.
Source: Fars News Agency
Please click the following URL to read the full text of the original story:
https://www.farsnews.ir/en/news/14010610000595/Presiden-Rayeesi-Describes-Iran-as-Invincible-Pwer
--------
Iran Condemns Gloomy Human Right Situation in US
2022-September-1
"More than 70% of American women have experienced sexual or physical abuse and over 35,000 people killed each year due to the shooting and gun violence in the United States," Qaribabadi told a forum in the Northwestern city of Qazvin focused on the crimes committed by the US against the Iranian nation.
"The United States has no right to be the flag-bearer of human rights as the list of the country's crimes is long," he added.
The official stated that Iran, as a victim of Western- and Israeli-backed terrorism, is determined to chase terror groups no matter where they are, and that the country will leave no safe haven for them.
Qaribabadi noted terror groups had been created with the support of the US, certain Western states, and the Israeli regime and were now based in America and Europe.
The official said 17,000 innocent Iranians had fallen victim to acts of terror.
Iran, he added, would "chase the terror groups in all parts of the world and these grouplets will be safe nowhere across the globe. The Islamic Republic of Iran is standing firm in confronting them".
Elsewhere, he noted Iran topped a list of 30 countries placed under draconian economic sanctions by the United States.
These sanctions run counter to international law and human rights since they hinder access to medicine and medical equipment on the global market, said Qaribabadi, blaming the US for the deaths of many civilians, especially in the course of the COVID-19 outbreak.
"America is not just an enemy of the Iranian people but one of the entire international community," the judicary official added.
Iran blasts the blatant violations of human rights in the US and Europe, saying for the US, human rights is merely a tool for exerting political pressure on independent states to advance their foreign policy objectives. Officials in Tehran call on the international community to hold the US accountable for its crimes.
Iranian Officials announced some European states are not honest in their claim about supporting the Iranian nation as they provide shelter for financial and security criminals. They warns the enemies and terrorists that they will face a harsh revenge for their crimes against the Iranian nation.
Source: Fars News Agency
Please click the following URL to read the full text of the original story:
https://www.farsnews.ir/en/news/14010610000450/Iran-Cndemns-Glmy-Hman-Righ-Siain-in-US
--------
Iran Urges IAEA to Stop Politicized Attitude
2022-September-1
Amir Abdollahian on Wednesday shared a post on his Instagram page, elaborating on the goals of his latest trip to Moscow where he met his Russian counterpart Sergei Lavrov.
Amir Abdollahian and Lavrov also discussed the Vienna negotiations aimed at reviving the 2015 nuclear deal and removing sanctions against Tehran, according to the Instagram post.
Iranian diplomat reiterated that his country has a good will to reach a durable strong agreement, adding that the United Nations nuclear watchdog should put aside its political behavior and focus on its technical tasks.
He added that it is unacceptable for Iran to face a political approach and unfounded accusations by the IAEA after all parties return to the nuclear deal known as the Joint Comprehensive Plan of Action (JCPOA).
Earlier, Head of the Atomic Energy Organization of Iran (AEOI) Mohammad Eslami warned that a deal in the Vienna talks will be impossible unless the IAEA drops its false allegations against Tehran's nuclear program.
Elsami said that there would be no "re-implementation day" for the 2015 nuclear deal, despite the diplomatic efforts being made to restore the multilateral accord, if the United Nations nuclear watchdog fails to drop its baseless claims against Tehran's nuclear work.
"The IAEA's demands from Iran had no basis under the Safeguards agreement between the two sides and were part of the so-called possible military dimension (PMD) dossier, which had been closed under the 2015 agreement," he added.
The official once again rejected the IAEA's claims and what the nuclear agency called "evidence" against three sites in question in Iran and reaffirmed that the Tehran had no secret nuclear sites.
"What we wrote down is definitive," the AEOI noted, referring to Iran's comments on an EU-drafted text aimed at restoring the Iran deal.
"Our goal and emphasis is that there will be no re-implementation day for [the Iran deal] if [the case] of these questions are not closed. We have not and cannot back down. We cannot sit back and [let them] impose sanctions on the Iranian people for delusional reasons," he continued.
He was echoing remarks by Iranian President Seyed Ebrahim Rayeesi who has recently stated that an agreement with the world powers hinges on the settlement of safeguards issues between Tehran and the IAEA.
At a news conference in Tehran on Monday, Rayeesi emphasized that all issues with the IAEA concerning the nuclear safeguards must be resolved before any deal for revival of the 2015 accord.
"Without settling those issues, reviving the 2015 deal known as the JCPOA makes no sense," he noted.
Iran has always had full cooperation with the IAEA and allowed it to visit the country's nuclear sites, but calls the nuclear agency's approach unconstructive and destructive.
In early June, the IAEA's Board of Governors adopted a resolution, accusing Iran of not cooperating with the nuclear agency.
Iranian officials criticized the US and the European trio for pushing a resolution against the country at the UN atomic body's board of governors, calling the move irresponsible. Tehran stressed that the IAEA is directly influenced by the Israeli regime, and the measure has undermined the country's constructive cooperation with the nuclear watchdog.
Back in June, Eslami said that heightened propaganda against Tehran's peaceful nuclear program, including the recent resolution at the UN nuclear watchdog, is part of the Western states' maximum pressure policy against the Iranian nation.
Iran has 3 percent of the world's nuclear capacity, but more than 25 percent of inspections have been carried out in Iran, he added.
The Iranian nuclear chief referred to the recent resolution proposed by the US and E3 to the IAEA Board of Governors, stressing that it was the last test by the enemies.
Source: Fars News Agency
Please click the following URL to read the full text of the original story:
https://www.farsnews.ir/en/news/14010610000226/Iran-Urges-IAEA-Sp-Pliicized-Aide
--------
Senior IRGC Commander: Iranian Military Equipment Luring World Powers
2022-September-1
Major General Salami made the remarks on Thursday during a visit to an exhibition of Iran's defense industry achievements in electronic warfare, air defense, drones and cruise missiles.
He noted that Iran has developed a variety of products in different fields of defense by relying on its own youths despite all the restrictions, sanctions and acts of sabotage by foreign powers against the country.
"Some top powers in the world have purchased military and defense equipment from Iran and are now using them," the top commander added.
Elsewher in his remarks, the IRGC commander stressed that the country armed forces are at the highest level of preparedness to confront any threats by enemies.
He said Iran's defense industry has managed to make great progress in conformation with two realities: Global technological advancements and efforts to render the enemies powerless in the defense sector.
It was imperative for Iran to promote its military equipment and defense systems and reduce the gap with advanced countries in the face of growing capabilities and the fast pace of technological gains on the global stage, the senior commander added.
"The Armed Forces have fortunately achieved determining successes in various defense fields, including electronics as an advanced and high-level [field of] technology," Maj. Gen. Salami continued.
Back in mid-August, Commander of the Iranian Army Major General Abdolrahim Mousavi said that Iranian military equipment are attracted by many foreign customers in the market.
"The valuable achievements of the defense industry in various sectors have been welcomed and requested by many countries," Maj. Gen. Mousavi stated in a message on the occasion of National Day of Defense Industry.
He noted that the Iranian Armed Forces' deterrent power dissuades enemies from implementing its threats against the country.
"The ministry of defense has created the power of 'deterrence' and 'defense authority' in spite of threats and sanctions waged by enemies against the country, the military official stressed.
IRGC Aerospace Commander: Iran Exporting Droneshttps://t.co/G2z30vH6LI pic.twitter.com/hH6oFPTFrN
— Fars News Agency (@EnglishFars) August 22, 2022
The Islamic Republic's military doctrine holds that the country's armed capability solely serves defensive purposes.
Iranian military experts and technicians have in recent years made substantial headway in manufacturing a broad range of indigenous equipment, making the armed forces self-sufficient in the weaponry sphere.
Source: Fars News Agency
Please click the following URL to read the full text of the original story:
https://www.farsnews.ir/en/news/14010610000498/Senir-IRGC-Cmmander-Iranian-Miliary-Eipmen-Lring-Wrld-Pwers
--------
Israeli settler loses appeal over killing of Palestinian toddler, parents
01 September, 2022
Israel's supreme court on Thursday rejected an appeal by a Jewish settler sentenced to life in prison over a 2015 firebombing that killed a Palestinian toddler and his parents.
Eighteen-month-old Ali Dawabsha was burnt to death when the family home in the village of Duma in the Israeli-occupied West Bank was firebombed in July 2015.
His parents later died of their injuries. His brother Ahmed, four at the time of the attack, was the sole survivor from the immediate family but was left with severe burns.
Amiram Ben-Uliel, 25, was handed three life sentences in September 2020 over the killings, which stirred international disgust and accusations of Israeli laxism.
Ben-Uliel, who was also found guilty of two counts each of attempted murder and arson, and conspiracy to commit a hate crime, had launched an appeal with Israel's supreme court.
But on Thursday, three judges unanimously confirmed the verdict and sentence, according to a copy of the decision seen by AFP.
The judges dismissed the appeal, citing Ben-Uliel's "confession", a reconstruction of the crime scene and the racial connotations of the murders.
Ben-Uliel's actions "are contrary to all moral values of Judaism", the judges wrote, adding: "Hatred of other religions and racism are not in accordance with Judaism."
"The gravity of this crime speaks for itself and no words can describe its horror," they said.
The murders shone a spotlight on Jewish extremism and sparked accusations that Israel had not done enough to prevent such violence.
Another Israeli man, who was 17 at the time of the killings, was also sentenced in 2020 to 42 months in prison for his role in the attack.
Source: Al Arabiya
Please click the following URL to read the full text of the original story:
https://english.alarabiya.net/News/middle-east/2022/09/01/Israeli-settler-loses-appeal-over-killing-of-Palestinian-toddler-parents
--------
Houthi parade in sensitive Yemen port city draws UN rebuke
01 September, 2022
Iran-backed Houthi militants paraded through Hodeida Thursday drawing a stern reminder from the United Nations to abide by a hard-won 2018 agreement to demilitarize the Red Sea port city.
The Houthi's Al-Masirah television channel aired footage of the parade it said involved air and naval forces as well as hundreds of uniformed troops.
The parade drew a rebuke from the UN mission deployed to oversee the deal the Houthis reached with the government in Sweden four years ago to avert potentially devastating fighting for the city's lifeline port.
The mission said it was "deeply concerned by the military parade that took place in Hodeida city today, in violation of the Hodeida agreement."
It called on the Houthi leadership to "fully respect their obligations under the agreement, particularly as it pertains to keeping the city free of military manifestations."
Hodeida, which has been in Houthi hands since 2014, provides a lifeline for millions of civilians in Houthi-held areas who rely on international aid passing through its port to stave off starvation.
Source: Al Arabiya
Please click the following URL to read the full text of the original story:
https://english.alarabiya.net/News/gulf/2022/09/01/Houthi-parade-in-sensitive-Yemen-port-city-draws-UN-rebuke
--------
Top Yemeni judge abducted, killed in Sanaa
Aziz Al-Ahmadi
01.09.2022
SANAA, Yemen
A prominent Yemeni judge was killed on Thursday, one day after being kidnapped in the rebel-held capital Sanaa.
Muhammad Hamran, a member of the Supreme Court, Yemen's highest judicial authority, was abducted by unidentified gunmen outside his house in Sanaa on Wednesday. Local media later said the judge was killed.
In a statement, Yemeni Information Minister Moammar Al-Eryani blamed a Houthi-affiliated armed group for Hamran's abduction and killing.
The killing "came after a systematic campaign of incitement against Hamran by Houthi-run media," Al-Eryani said.
"This heinous crime is part of a series of systematic crimes against the judiciary and its officials who refuse to comply with Houthi instructions," he added.
There was no comment from the Houthi group on the accusations.
Yemen has been engulfed by violence and instability since 2014, when Iran-aligned Houthi rebels captured much of the country, including Sanaa.
Source: Anadolu Agency
Please click the following URL to read the full text of the original story:
https://www.aa.com.tr/en/middle-east/top-yemeni-judge-abducted-killed-in-sanaa/2674725
--------
Israeli military experts deployed on Yemen's strategic Socotra Island: Report
02 September 2022
A delegation of Israeli military experts has apparently been stationed to the Yemeni island of Socotra, more than six months after it was reported that the United Arab Emirates was constructing a settlement on the strategic island to accommodate dozens of Israeli soldiers, officers and military experts.
The Arabic-language Yemen Press Agency, citing informed sources speaking on condition of anonymity, reported that an Israeli military delegation along with a number of UAE intelligence officers have been present on Socotra Island since a few days ago.
The sources added that the Israeli delegates, who are believed to be technical experts affiliated with the regime's Navy, have many devices and equipment and have been searching and digging in different parts of the island.
Home to some 60,000 people, Socotra overlooks the Bab el-Mandeb Strait, a main shipping route that connects the Red Sea to the Gulf of Aden and the Arabian Sea. It has a unique ecosystem.
The French-language news outlet JForum said in August 2020 that Israel, in cooperation with the UAE, was planning to build intelligence-gathering bases on the Socotra Island.
The purpose of the bases, according to the report, is to electronically monitor Saudi-led forces waging a war on Yemen.
Israel and the UAE are currently making all logistical preparations to establish intelligence bases to collect information from across the Gulf of Aden, including Bab el-Mandeb and south of Yemen, which is under the control of forces backed by the UAE, the report said.
Socotra has been a source of tension between the UAE and Saudi Arabia, which have been vying for control of the resource-rich island.
The UAE-backed separatists of the so-called Southern Transitional Council (STC) took control of Socotra in June 2020, in a move described by the administration of fugitive former Yemeni president, Abd Rabbuh Mansur Hadi, as "a full-fledged coup."
Saudi-led coalition seizes four Yemen-bound fuel tankers in violation of UN-brokered ceasefire
Meanwhile, Yemen's Petroleum Company (YPC) says the Saudi-led coalition has seized four more Yemen-bound fuel ships in blatant violation of a UN-brokered ceasefire.
Essam al-Mutawakil, a spokesman for the company, said on Thursday that the military alliance barred the vessels, laden with thousands of tons of diesel fuel and gasoline, from docking at Yemen's western port of Hudaydah despite the fact that they had obtained necessary entry permits from the United Nations.
Mutawakil argued that the United Nations Special Envoy for Yemen Hans Grundberg has so far failed to take an effective measure in the face of such violations, stressing that no fuel tanker has been allowed to enter Hudaydah port ever since the truce was renewed for an additional two months through October 2.
Last month, Grundberg said the extended UN-sponsored truce, running from August 2 to October 2, included a commitment from the parties to intensify negotiations to reach an expanded truce agreement as soon as possible.
Under the terms of the truce, commercial flights have resumed from the Yemeni capital of Sana'a to Jordan and Egypt, while oil tankers have been able to dock in the lifeline port city of al-Hudaydah.
Moreover, in line with the agreement, the coalition agreed to end its attacks on Yemeni soil and end a simultaneous siege that it has been enforcing against Yemen.
Yemen has, however, reported many violations of the truce by the Saudi-led forces.
Saudi Arabia launched the devastating war on Yemen in March 2015 in collaboration with its Arab allies and with arms and logistics support from the US and other Western states.
The objective was to reinstall the Riyadh-friendly regime of Abd Rabbuh Mansur Hadi and crush the Ansarullah resistance movement, which has been running state affairs in the absence of a functional government in Yemen.
Source: Press TV
Please click the following URL to read the full text of the original story:
https://www.presstv.ir/Detail/2022/09/02/688466/Israeli-military-experts-deployed-on-Yemen%E2%80%99s-strategic-Socotra-Island--Report
--------
Southeast Asia
In Sabah, Islamist activist apologises in court after sued over Facebook rant against Christians
By Julia Chan
01 Sep 2022
KOTA KINABALU, Sept 1 — An Islamist activist has apologised in the Sessions Court here for posting provocative rants against the Christian community on Facebook as part of the settlement reached today.
Wan Asshima Kamaruddin, 38, of the Islamic rehabilitation centre Pondok Hijrah Muslimah Malaysia submitted her apology to the court in front of Judge Dayang Ellyn Narisa Abang Ahmad after being sued by local lawyer Marcel Jude Joseph.
"I promise not to repeat my actions and I apologise to Marcel Jude Joseph and the Christian community of Malaysia.
"This incident has taught me to be more rational and respectful of other races in the country and I hope that the Christians in the country will accept me as a human being who had made a mistake," she told the court.
The session was recorded through video conferencing.
Under the settlement, Wan Asshima would pay a cost of RM500 in cost to Jude who would discontinue his suit.
Dayang Ellyn said that she was happy with the outcome of the case after both sides agreed to an amicable settlement entered by the defendant and the plaintiff.
"I applaud the approach of both the plaintiff (Jude) and the defendant (Asshima) in settling the matter," she said.
Jude had filed a suit against Wan Asshima on March 26 last year after she made a provocative statement against Christians over the video on her Facebook page under the name "Puteri Mujahidah Wan Asshima Kamaruddin."
She had posted a long 12-minute rant on her page after it was reported that the government had filed an appeal against the High Court's decision to annul the ban on the use of the word "Allah" by non-Muslims.
Jude said that he was happy with her apology today
"I wish to thank her for her remorseful statement.
"With her apology and undertaking, I wish her all the best in her future and I also wish to thank the court on the part you have undertaken in the amicable settlement," he said when contacted.
Several individuals in Sarawak had also filed a similar suit at the Kuching High Court on July 14 earlier this year to issue a permanent injunction against Asshima which among others was to stop inciting the public against Christians and people of other faiths.
A judgement was made in default as she did not show up for the case where the plaintiffs had sued for violating their rights under Article 13 of the Federal Constitution, for provocation, promotion of ill feelings and causing disharmony amongst Muslims and non-Muslims in a multiracial, multireligious nation.
On June 27, this year Wan Asshima also pleaded guilty to Kuala Lumpur Sessions Court judge Edwin Paramjothy for charges under Section 233(1) of the Communication and Multimedia Act 1998.
Source: Malay Mail
Please click the following URL to read the full text of the original story:
https://www.malaymail.com/news/malaysia/2022/09/01/in-sabah-islamist-activist-apologises-in-court-after-sued-over-facebook-rant-against-christians/25940
--------
Sarawak deputy minister wants Hadi sacked, barred from entering state for life after corruption remark
By Sulok Tawie
23 Aug 2022
KUCHING, Aug 23 — PAS president Tan Sri Abdul Hadi Awang should be permanently blacklisted from entering Sarawak, Parti Rakyat Sarawak vice-president Datuk Liwan Lagang said today.
Liwan, who is also state deputy utility and telecommunication minister, castigated Hadi for his recent disparaging remarks describing non-Muslims and non-Bumiputera as being the "roots of corruption" in the country.
"What has become of you as the leader of your party?
"Do you want to be remembered as a racist and religious bigot instead of leaving behind an honourable legacy like the late PAS spiritual advisor, Tok Guru Datuk Nik Aziz Nik Mat, who was respected by all Malaysians regardless of race and religion as a wise person?" Liwan asked when responding to Hadi's recent statement.
"Instead, you have not led by example because I have not heard anything positive that comes out of your mouth ever since you insulted us back in 2009," Liwan said.
He recalled that Hadi had blamed Dayaks for losing in the 2009 Batang Ai by-election when PAS was a component party in Pakatan Rakyat, the precursor to Pakatan Harapan.
Liwan said he remembered Hadi describing the Sarawak indigenuous community as "ignorant cawat" (loincloth-wearing) voters who did not know how to vote.
The Sarawakian urged Prime Minister Datuk Ismail Sabri to censure Hadi and sack the latter as special envoy to the Middle East.
"And I would also like to recommend to the Sarawak government that Hadi be barred for life from entering Sarawak as this Land of the Hornbill should not welcome such awful character to our shore.
"Sarawak is so blessed because our leaders, led by our Premier Tan Sri Abang Johari Tun Openg understands and respects all religions and races in the state.
"If Hadi is so blind as he has shown himself to be, he should learn from our premier," the Belaga assemblyman said, holding up Abang Johari as a model moderate Muslim leader.
Liwan said corruption is not a social disease and cannot be ascribed to any one race or religion.
"To say the majority of those who chase illicit gains in Malaysia are non-Muslims and non-Bumiputera is just a sweeping comment without providing proper data and statistics.
"And what is worse is that it does not reflect the reality of what is happening now in Malaysia," he added.
He reminded Hadi that PAS-led Kelantan remains one of the poorest states in the country.
"If Hadi is a capable leader, he should work quietly and let his works be seen as an example in all PAS-led states to prosper," he said.
On August 20, Hadi claimed that non-Muslims and non-Bumiputera made up the majority of those who formed the "roots of corruption", even as he called for it to be stamped out.
"If we want to deal with corruption we must first tackle it from the grassroots. If not it will eventually become a disease. These groups who chase illicit gains are the ones who eventually control the economy.
Source: Malay Mail
Please click the following URL to read the full text of the original story:
https://www.malaymail.com/news/malaysia/2022/08/23/sarawak-deputy-minister-wants-hadi-sacked-barred-from-entering-state-for-life-after-corruption-remark/24266
--------
Rosmah guilty of corruption, rules High Court
Ho Kit Yen
September 1, 2022
KUALA LUMPUR: Rosmah Mansor has been found guilty on all three counts of corruption in connection with the RM1.25 billion Sarawak rural schools' solar energy project.
High Court judge Zaini Mazlan ruled that the prosecution had proven its case beyond a reasonable doubt.
Rosmah, 70, was charged with soliciting RM187.5 million from former Jepak Holdings Sdn Bhd managing director Saidi Abang Samsudin through her former aide, Rizal Mansor, as an inducement to help the company secure the solar project.
She was also charged with receiving bribes amounting to RM5 million from Saidi, through Rizal, at Seri Perdana in Putrajaya on Dec 20, 2016.
She faced an additional charge of receiving another RM1.5 million from Saidi at Jalan Langgak Duta on Sept 7, 2017.
She was charged under Section 16(a)(A) of the Malaysian Anti-Corruption Commission (MACC) Act 2009, and faces imprisonment of up to 20 years and a fine of no less than five times the amount of the gratification or RM10,000, whichever is higher.
During mitigation, her lawyer, Jagjit Singh, pleaded to the court to impose a one-day jail sentence and a "minimum" fine on all three charges.
"The prosecution is not opposing a stay of execution, I believe," he said.
However, ad hoc prosecutor Gopal Sri Ram objected to the request for a one-day sentence.
"If the court imposes this (one-day) sentence, it will send a wrong message to the society which we are serving," he said.
He urged the court to impose a jail sentence of "near maximum" for three charges, and a total fine of RM970 million, or 10 years in default.
Source: Free Malaysia Today
Please click the following URL to read the full text of the original story:
https://www.freemalaysiatoday.com/category/nation/2022/09/01/rosmah-guilty-of-corruption-rules-high-court/
--------
Indonesia seeks Saudi investment in new capital city project
SHEANY YASUKO LAI
September 01, 2022
JAKARTA: Indonesia is seeking investment from Saudi Arabia for the development of its new capital city in Borneo, a massive $32-billion project that Jakarta's envoy to Jeddah said on Thursday is in line with the Kingdom's Vision 2030 program.
The Southeast Asian nation is planning to move its capital from slowly sinking, traffic-clogged Jakarta to a location about 2,000 kilometers away in East Kalimantan, with the new city set to be called "Nusantara," which means "archipelago" in old Javanese.
The government in January signed a new law to move ahead with the relocation plan, paving the way for construction to begin. Officials said the project will take decades and will help redistribute wealth across Indonesia, as Java, the island on which Jakarta is located, is home to about 60 percent of the country's population and more than half of economic activity.
Indonesia's consul-general, Eko Hartono, said his country's project is similar to the Kingdom's transformation plan which combines high technology with environmental concerns. Financial backing has been sought from several other nations, Hartono said.
"In our efforts to build the new capital, we want to attract investment from Saudi Arabia," Hartono told Arab News in a phone interview.
Indonesia, which has been trying to attract investors to fund the mega project, has turned its focus on Middle Eastern and Chinese investors after Japan's SoftBank Group founder Masayoshi Son pulled out in March.
Indonesia's officials said the new capital will be built with environmental sustainability in mind, in line with the country's target of net zero carbon emissions and 100 percent new and renewable energy by 2060.
Hartono said those goals are in line with Saudi Arabia's Vision 2030, a reform plan aimed at diversifying the Kingdom's oil and gas economy.
"These match the Saudi Vision of 2030 of clean, renewable energy and high-tech (development)," Hartono said. "That's where we want to come in."
Hartono said Saudi Arabia had made an initial commitment to invest in Nusantara when Indonesia's Coordinating Minister of Investment and Maritime Affairs Luhut Pandjaitan met with Crown Prince Mohammed bin Salman in Riyadh earlier this year.
Though nothing has been formalized yet, Indonesia is hopeful that Saudi Arabia will be investing in Nusantara. The government is also optimistic about attracting investors from the Kingdom for the country's renewable energy projects, and for the development of a mangrove forest near the new capital, Hartono said.
Indonesia has also sought investment from the UAE, with both countries' foreign ministers discussing the matter during a meeting in Bali in July, on the sidelines of G20 meetings held on the holiday island.
Source: Arab News
Please click the following URL to read the full text of the original story:
https://www.arabnews.com/node/2154581/world
--------
North America
US welcomes UN report on China's actions in Xinjiang
September 2, 2022
WASHINGTON: The US yesterday welcomed a United Nations report that said China may have committed crimes against humanity in Xinjiang, saying it deepened Washington's concerns about what it calls a genocide there against Uyghurs and other ethnic groups.
UN high commissioner for human rights Michelle Bachelet on Wednesday released the report, which found China's "arbitrary and discriminatory detention" of Uyghurs and other Muslims in the western Chinese region may constitute crimes against humanity.
China has vigorously denied any abuses in Xinjiang and issued a 131-page response to the 48-page UN report, calling it "completely illegal and void." Chinese officials initially denied the existence of any detention camps, but later admitted the government had set up "vocational training centres" necessary to curb what it said was terrorism, separatism and religious radicalism in Xinjiang.
US secretary of state Antony Blinken said in a statement that the report authoritatively described China's "appalling treatment" of ethnic and religious minority groups.
"This report deepens and reaffirms our grave concern regarding the ongoing genocide and crimes against humanity that PRC government authorities are perpetrating against Uyghurs, who are predominantly Muslim, and members of other ethnic and religious minority groups in Xinjiang," Blinken said, referring to the People's Republic of China.
US ambassador to the UN Linda Thomas-Greenfield  said separately that the US would work with allies and partners to demand an end to China's abuses.
Source: Free Malaysia Today
Please click the following URL to read the full text of the original story:
https://www.freemalaysiatoday.com/category/world/2022/09/02/us-welcomes-un-report-on-chinas-actions-in-xinjiang/
--------
Man sentenced to 12 years in prison for 2020 shooting at Indianapolis mosque, multiple attacks on Muslims
01 September, 2022
Civil rights groups are welcoming the sentencing of a man to more than 12 years in prison for his multiple attacks targeting Muslims, including a drive-by shooting at a mosque in Indiana in 2020.
From May through August 2020, Jonathan Warren of Indianapolis reportedly sent multiple threats and attempted a killing multiple times, each time firing randomly into crowded areas.
The 22-year-old pleaded guilty to transmitting threatening communications in interstate commerce and possessing a firearm in furtherance of a crime of violence. He was sentenced by US District Judge Sarah Evans Barker.
In May 2020, Warren perpetrated a drive-by shooting at the Masjid E Noor Mosque during an Eid el-Fitr celebration.
In June 2020, according to court documents, Warren shot his gun multiple times into the parking lot of an apartment complex, causing multiple people in the vicinity to flee in fear. Warren was then tracked down and arrested following the examination of shell casings at his crime scenes.
At the time, the local group the Indiana Muslim Advocacy Network as well as the Council on American-Islamic Relations called for an investigation into a possible biased motive for these crimes.
Following such incidents, CAIR points mosques to their "Best Practices for Mosque and Community Safety" booklet, which advises mosques on security.
Source: The Arab News
Please click the following URL to read the full text of the original story:
https://english.alaraby.co.uk/news/man-sentenced-2020-shooting-indianapolis-mosque
--------
Show US Congress full text of Iran nuclear deal, 50 lawmakers tell Biden
01 September, 2022
A bipartisan group of 50 members of Congress sent a letter to President Joe Biden on Thursday, calling on the US president not to reach a nuclear deal with Iran before first consulting with Congress.
"We are deeply concerned about multiple provisions that reportedly may be contained in the final language of any agreement with the world's leading state sponsor of terrorism," the letter to Biden read.
Thursday's letter, signed by 34 Democrats and 16 Republicans, was the latest sign of widespread bipartisan opposition to the Biden administration's insistence on re-entering the 2015 nuclear deal with Tehran.
US officials say that gaps still remain between the US and Iran over reviving the deal, formally known as the Joint Comprehensive Plan of Action (JCPOA).
Sanctions relief and a softened US stance on Iran, which continues to fund and support proxies and militias across the Middle East, would be offered in return for Iran taking steps to curb its nuclear program.
In their letter to Biden, the lawmakers slammed what they said would weaken the effectiveness of sanctions on the Islamic Revolutionary Guard Corps (IRGC) and what would allow Russia to have a role in Iran's nuclear capabilities. "Strengthened with an estimated one trillion dollars in sanctions relief over a decade, Iran and the IRGC would be an enormous danger to Americans at home and abroad, and to our allies," the members of Congress said.
"Amid Iran-sponsored terror plots to assassinate former US officials and Iranian-American dissidents on American soil, this is no time to remove, suspend, or dilute US terrorism sanctions on Iran or the IRGC," they added.
Former National Security Advisor John Bolton and former Secretary of State Mike Pompeo were the targets of assassination plots, which US security agencies foiled.
Biden administration officials have brushed off calls for a need to get Congressional approval before re-entering the deal, which the US withdrew from under former President Donald Trump.
The 50 lawmakers urged Biden not to return to any deal with Iran before releasing the full text of the agreement and any side agreements to Congress, "to provide us with an in-depth briefing on the matter, and to consult with all key stakeholders."
Turning to Russia, which was reportedly calling the shots during indirect talks in Vienna over the deal, the lawmakers criticized reports that under a new agreement, Moscow would be the "de facto judge of compliance and the keeper of Iran's enriched uranium," without any oversight mechanisms by the US or EU.
"We strongly urge your Administration not to permit Russia to be the recipient of Iran's enriched uranium nor to have the right to conduct nuclear work with the Islamic Republic, including a $10 billion contract to expand Iran's nuclear infrastructure," they said, criticizing "war criminal" Vladimir Putin. "Iran supports the illegal war in Ukraine and has been supplying Russia with drones used to kill Ukrainians."
Source: Al Arabiya
Please click the following URL to read the full text of the original story:
https://english.alarabiya.net/News/middle-east/2022/09/01/Show-Congress-full-text-of-Iran-nuclear-deal-50-US-lawmakers-tell-Biden
--------
New US ambassador calls for democratic transition in Sudan
Adel Abdel Rahim
01.09.2022
New US Ambassador in Sudan John Godfrey on Thursday reiterated his country's support for the Sudanese people's desire to advance democratic transition under civilian leadership.
"It is time to establish a credible civilian government, which is an important step that will help Sudan emerge from political and economic crises and enhance cooperation with the United States," Godfrey said in a video message posted by the US Embassy in Khartoum.
"I will work to achieve the aspirations of the Sudanese people to freedom, peace and justice," he added.
The US envoy said Washington encourages all actors "to participate in a comprehensive dialogue to establish a new civilian government and restore democratic transition."
On Wednesday, the US Embassy said Godfrey, first US ambassador to Sudan in nearly 25 years, has assumed his duties.
In November 2021, the US administration of President Joe Biden announced the appointment of Godfrey as ambassador to Khartoum.
Source: Anadolu Agency
Please click the following URL to read the full text of the original story:
https://www.aa.com.tr/en/africa/new-us-ambassador-calls-for-democratic-transition-in-sudan/2674594
--------
Author Sam Harris under fire for saying 'Trump is worse than Osama bin Laden'
By Ariel Zilber
September 1, 2022
Sam Harris, the noted American author and public intellectual, caused a stir on social media when he told listeners to his podcast that former President Donald Trump "is a worse person than Osama bin Laden."
"I've said on several occasions that I think Donald Trump is a worse person than Osama bin Laden," Harris said on a recent episode of his "Making Sense" podcast. A snippet of his comments was posted on Twitter by journalist Tom Elliott.
Harris, an atheist, neuroscientist and philosopher, said he understands why such a statement is "surprising" but insists it wasn't meant to be "hyperbolic."
"I can defend every word of a statement like that," Harris continued.
"What I can't defend are people's misunderstandings and erroneous extrapolations of a statement like that."
Harris sought to "clarify" his comments by saying bin Laden, the al Qaeda arch-terrorist who masterminded the Sept. 11, 2001, terrorist attacks that killed close to 3,000 people, was "more or less" a "normal human being, psychologically."
"He was just living in the grip of a dangerous and idiotic worldview," Harris said of bin Laden.
Harris said the Saudi terrorist "created immense harm" and that it was "very good that we killed him."
"But within the framework of his odious beliefs, he demonstrated many virtues," Harris said of bin Laden.
"He was a man who certainly seemed to be capable of real self-sacrifice," the podcast host said, calling bin Laden a man who was "committed to ideals beyond his narrow self-interest."
"[Bin Laden] was by all accounts personally quite courageous," Harris said.
Harris mused that while he didn't know bin Laden personally, it "wouldn't surprise" him at all if he learned that bin Laden was someone of "real integrity and generosity and compassion in his dealings with his fellow Muslims."
"None of these things can be said about Donald Trump," Harris said. "Trump is, without question, one of the least honest and most malignantly selfish human beings I have ever come across."
Harris speculated that if Trump "were a better person, he would be worse in many ways."
A "brave, self-sacrificing, and idealistic" Trump who was "capable of being strongly committed to something beyond his narrow self-interest" would be "capable of creating much greater harm in the world."
"But he's not," Harris said, calling Trump a "child in a man's body" who "lies as freely as he breathes."
"Unlike bin Laden, it is patently obvious that Trump isn't psychologically normal."
Harris' clarification was panned online.
"Didn't think the clarification could get much worse than the original statement, but he made sure it did," one Twitter user commented.
"When 'worse than Hitler' has been so overused they now resort to 'well Bin Laden wasn't so bad compared to Donald Trump'…," another Twitter user wrote.
"This dude needs to be committed.. but, this is the thought process of the left," one Twitter user wrote of Harris.
"They can't let it go."
Source: New York Post
Please click the following URL to read the full text of the original story:
https://nypost.com/2022/09/01/sam-harris-under-fire-for-saying-trump-is-worse-than-osama-bin-laden/
--------
URL: https://newageislam.com/islamic-world-news/muslims-hindus-ganesh-chaturthi-harmony-karnataka/d/127861
New Age Islam, Islam Online, Islamic Website, African Muslim News, Arab World News, South Asia News, Indian Muslim News, World Muslim News, Women in Islam, Islamic Feminism, Arab Women, Women In Arab, Islamophobia in America, Muslim Women in West, Islam Women and Feminism