New Age Islam News Bureau
12 October 2020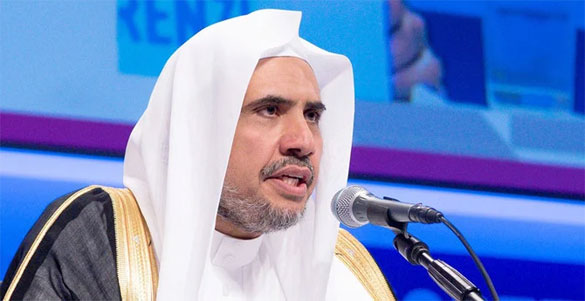 Sheikh Mohammed bin Abdul Karim Al-Issa, the MWL secretary-general, said extremists had harmed Islam's reputation. (File)
-----
• Social Media A Menace, Helps Promote Love Jihad, Himanta Biswa Sarma Says, BJP Will Launch A Massive Campaign against Love Jihad
• Brother of Beheaded Hostage to Give Evidence against ISIS 'Beatles'
• Former Head of Counter-Terrorism at Britain's Foreign Office Says Wives of ISIS Members Need to Face Justice
• Pakistan Army's All Actions Guided By Constitution: General Bajwa
• Bangladesh Mulls Death Penalty for Rapists as Protests Rage
• Group of 25 Eminent Malays Backs Sultan Nazrin's Stand on Fatwas
• Palestinian Prisoner in Extreme Danger As Hunger Strike Enters 77th Day
Arab world
• Muslim World League Secretary-General Says Extremists Had Harmed Islam's Reputation
• Geneva-based rights council urges Saudi Arabia to stop crackdown on Palestinians
• Saudi Activist Suffers Stroke After Being Poisoned In Prison: Report
• Iran-backed Iraq militias agree on 'conditional ceasefire' to halt US attacks
• Israel will oppose US sale of F-35 warplanes to Qatar: Intelligence minister
--------
India
• Social Media A Menace, Helps Promote Love Jihad, Himanta Biswa Sarma Says, BJP Will Launch A Massive Campaign against Love Jihad
• 'Shameful' That Many Indians Don't Consider Dalits, Muslims, Tribals as Human, Says Rahul Gandhi on Hathras Case
• Encounter breaks out between security forces, terrorists in Srinagar
• After alumni found in various terror groups, Shopian school comes under radar
• Four militants killed in 2 gunfights in Kashmir: Police
--------
North America
• Brother of Beheaded Hostage to Give Evidence against ISIS 'Beatles'
• US Sanctions Designed To Impact Iranian People Psychologically: Expert
• US puts sanctions on 18 Iranian banks, dismissing European concerns
--------
Europe
• Former Head of Counter-Terrorism at Britain's Foreign Office Says Wives of ISIS Members Need to Face Justice
• Turkey tells Russia to press Armenia on Nagorno-Karabakh truce
• UK: 100-year-old Muslim man among Covid heroes honoured by the Queen
--------
Pakistan
• Pakistan Army's All Actions Guided By Constitution: General Bajwa
• Saudi Arabia to Build Grand Mosque at IIU, Islamabad
• Pak politicises FATF, hires top lobbying firm for a US bailout from grey list
• Asia-Pacific Group keeps Pakistan on enhanced follow-up list
• PDM's Oct 18 rally will be referendum against PTI govt, says Bilawal
--------
South Asia
• Bangladesh Mulls Death Penalty for Rapists as Protests Rage
• US elections: Will the Bangladeshi-American vote matter?
• 2 Pakistani Taliban Killed in Drone Strikes
• Taliban Intensified War in Faryab: Governor
--------
Southeast Asia
• Group of 25 Eminent Malays Backs Sultan Nazrin's Stand on Fatwas
• Anwar warns investors not to believe rumours linking Bursa Malaysia stocks to him
• Bersatu, PAS reiterate support for Muhyiddin before Anwar meets King
--------
Mideast
• Palestinian Prisoner in Extreme Danger As Hunger Strike Enters 77th Day
• Iran Invites Sides in Nagorno-Karabakh Conflict To Respect Ceasefire
• Official: Iran Top Muslim Nation in Aerospace Know-How
• Most Palestinians don't see a Joe Biden presidency as positive: Palestine poll
• Israeli forces storm West Bank refugee camp; a dozen Palestinians injured
--------
Africa
• First Direct Talks between Libyan Rivals to Be Held In Tunisia Next Month: UN
• US Blacklisting Harms Sudan's Path to Democracy: Sudanese PM
• Eight women, three children die as migrant boat sinks off Tunisia
• Nigeria: 12 killed in bandit attacks on northern towns
Compiled by New Age Islam News Bureau
URL: https://www.newageislam.com/islamic-world-news/muslim-world-league-secretary-general/d/123116
--------
Muslim World League Secretary-General Says Extremists Had Harmed Islam's Reputation
October 12, 2020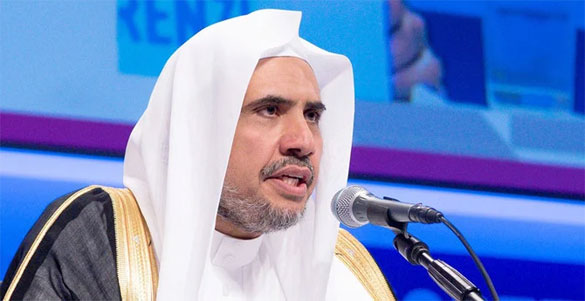 Sheikh Mohammed bin Abdul Karim Al-Issa, the MWL secretary-general, said extremists had harmed Islam's reputation. (File)
-----
RIYADH: The head of the Muslim World League has responded to plans in France for tougher laws to tackle "Islamist separatism."
In a speech earlier this month, President Emmanuel Macron announced new laws that he said would tackle "a counter-society." He said they would defend France's secular values against Islamist radicalism.
Macron also said Islam is a religion that is in crisis all over the world.
Asked about Macron's comments, Sheikh Mohammed bin Abdul Karim Al-Issa, the MWL secretary-general, said extremists had harmed Islam's reputation.
"There are people who are falsely considered Muslims," Al-Issa said in an interview on MBC television. "These have harmed Islam's reputation with their radicalism and extremism – and sometimes, their violence, including their terrorism.
"These do not represent Islam at all, and if we defend them – whether directly or indirectly, (that would mean) we are exactly like them."
When asked about Macron's references to separatism and isolationism, Al-Issa said extremists and terrorists "were the first to isolate themselves from Islamic society."
He said the 2019 Makkah Declaration, which was signed by thousands of clerics and Islamic scholars from around the world, emphasized the need to respect the constitutions, laws, and cultures of countries.
The declaration called for anti-extremism, religious and cultural diversity, and legislation against hate and violence.
Al-Issa has previously said it is his "mission" to wipe out extremist ideology and he has spearheaded efforts to tackle radicalisation.
In his speech, Macron said France would seek to "liberate" Islam in France from foreign influences.
He previously hit out at "political Islam" in February and singled out the Muslim Brotherhood.
https://www.arabnews.com/node/1747481/saudi-arabia
--------
Social Media A Menace, Helps Promote Love Jihad, Himanta Biswa Sarma Says, BJP Will Launch A Massive Campaign against Love Jihad
by Ratnadip Choudhury
October 11, 2020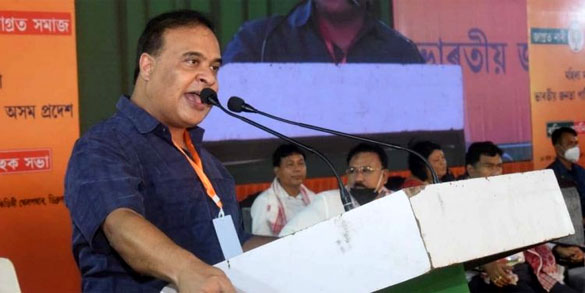 Assam finance minister Himanta Biswa Sarma addressing a party event at Dibrugarh. Image credit - Twitter @HimantaBiswa
-----
Guwahati: Assam BJP will launch a massive campaign against "love jihad" cases ahead of 2021 state elections, minister Himanta Biswa Sarma, the BJP's go-to man in the northeast, declared today. At a meeting of the party's Mahila Morcha wing in Dibrugarh, Mr Sarma claimed social media was the "new penance" and Assamese girls were "falling prey to love jihad".
"Social media is (the) new menace since it is helping in promoting love jihad. Through social media Assamese girls are falling prey to love jihad... this is a cultural aggression on our society and later these girls might have to face talaq ..." he said.
"When the BJP comes back to power we will make sure that if any Assamese girl is harassed or becomes victim of love jihad and is trolled on social media, by people of hidden identity, we will put them in prison," the minister declared.
Mr Sarma also alleged that "people from the culture of Ajmal (a reference to AIUDF Lok Sabha MP Maulana Badruddin Ajmal, a noted Islamic cleric) were behind "love jihad" in Assam. Mr Ajmal's AIUDF (All India United Democratic Front) is seen to have massive support from Bengali Muslims in Lower Assam, who are often branded as illegal immigrants from Bangladesh.
"500 or 600 years ago the nation was facing Aurangzeb and Babar. Now we have a similar challenge... in this modern era we have a problem like Ajmal. Our (Assamese) society is facing a threat from the culture of Ajmal. In Lower and Middle Assam, the culture of Assamese Satras have been destroyed," Mr Sarma raged.
"The sentinel of Ajmal started its encroachment drive and even tried to enter Upper Assam. Against this backdrop we assumed power under (Chief Minister Sarbananda) Sonowal's leadership," he added, listing out the government's achievement since.
Social Media A Menace, Helps Promote Love Jihad, Says Assam Minister
Assam minister Himanta Biswa Sarma was addressing a BJP Mahila Morcha meet (File)
1
Guwahati: Assam BJP will launch a massive campaign against "love jihad" cases ahead of 2021 state elections, minister Himanta Biswa Sarma, the BJP's go-to man in the northeast, declared today. At a meeting of the party's Mahila Morcha wing in Dibrugarh, Mr Sarma claimed social media was the "new penance" and Assamese girls were "falling prey to love jihad".
"Social media is (the) new menace since it is helping in promoting love jihad. Through social media Assamese girls are falling prey to love jihad... this is a cultural aggression on our society and later these girls might have to face talaq ..." he said.
"When the BJP comes back to power we will make sure that if any Assamese girl is harassed or becomes victim of love jihad and is trolled on social media, by people of hidden identity, we will put them in prison," the minister declared.
Mr Sarma also alleged that "people from the culture of Ajmal (a reference to AIUDF Lok Sabha MP Maulana Badruddin Ajmal, a noted Islamic cleric) were behind "love jihad" in Assam. Mr Ajmal's AIUDF (All India United Democratic Front) is seen to have massive support from Bengali Muslims in Lower Assam, who are often branded as illegal immigrants from Bangladesh.
"500 or 600 years ago the nation was facing Aurangzeb and Babar. Now we have a similar challenge... in this modern era we have a problem like Ajmal. Our (Assamese) society is facing a threat from the culture of Ajmal. In Lower and Middle Assam, the culture of Assamese Satras have been destroyed," Mr Sarma raged.
"The sentinel of Ajmal started its encroachment drive and even tried to enter Upper Assam. Against this backdrop we assumed power under (Chief Minister Sarbananda) Sonowal's leadership," he added, listing out the government's achievement since.
Mr Sarma even alleged that rhino poaching Kaziranga was the fault of Bengali Muslims, claiming that several had been arrested on such charges in the past couple of years.
Claiming that 65 per cent of the state's population, "who are of Indian origin", would defeat the 35 per cent "from Ajmal's culture", Mr Sarma also declared the "battle of Saraighat is not over".
The BJP had called the 2016 election by that name - a reference to a naval battle fought in 1671 between the Mughal Empire and the Ahom Kingdom.
"Battle of Saraighat is not over yet. It will only get over after every single person from the culture of Ajmal is uprooted politically," Mr Sarma said.
https://www.ndtv.com/india-news/social-media-a-menace-assam-girls-falling-prey-to-love-jihad-minister-2308600
--------
Brother of Beheaded Hostage to Give Evidence against ISIS 'Beatles'
Jack Dutton
October 12, 2020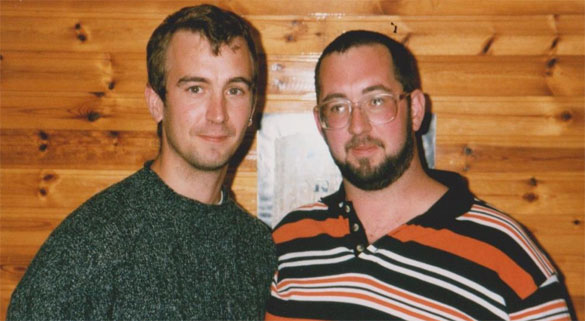 Mike Haines, right, tried to contact the men who took his brother, David, hostage to no avail
-----
The brother of a victim of the ISIS "Beatles" has said he will give evidence to support their prosecution in the US.
Mike Haines, brother of aid worker David who was beheaded on camera in September 2014, has given a statement to British police and is ready to travel to the US if summonsed.
El Shafee Elsheikh, 32, and Alexanda Kotey, 36, from West London, appeared by videolink in a US court on Friday, accused of four murders connected to their membership of a group of four ISIS executioners.
Each charge could carry a life term in solitary confinement at a maximum-security prison in Colorado known as the "Alcatraz of the Rockies".
Last week they were secretly flown from an American military base in Iraq to an undisclosed location in the US. The men will not face the death penalty under a deal made in the UK.
David Haines, of Yorkshire, North England, was kidnapped by ISIS in early 2013 while working in a Syrian camp for internally displaced people.
Mike Haines told The Times newspaper that the kidnappers did not respond to his family when they tried to get in touch.
He believed they never intended to release their British and American hostages.
The family did receive a letter from David, written on his kidnappers' behalf, when a French captive was released in 2014.
It demanded €150 million ($177.3m).
"If every member of the family had sold everything, we wouldn't have come close," Mr Haines said.
"I thought of every different option, even a bank robbery."
He said he would forgive his brother's killers if they were to apologise.
"I try not to have anger, I try not to have hate," Mr Haines said. "Every day I have a daily battle with hate but if I do hate, I am not honouring my brother."
Earlier on Sunday, it emerged that Elsheikh and Kotey have been assembling a top legal team, expected to be funded by the public purse.
They include a top US lawyer who represented the 9/11 terrorists and one who acted for Rose McGowan, the first actress to accuse the Hollywood producer Harvey Weinstein of rape.
They also include terrorism experts including Edward MacMahon, who travelled to Guantanamo Bay to represent Walid bin Attash, one of the main planners of the US September 11 attacks in 2001.
Bin Attash also orchestrated the bombing of the USS Cole warship in Yemen the year before.
The Beatles was an assassination squad of four ISIS terrorists who were named after the rock band due to their British accents.
They also included Mohammed Emwazi, known as "Jihadi John", who was killed in a 2015 drone strike.
The fourth member, Aine Lesley Davis, was sentenced to seven years in prison in Turkey in 2017.
They guarded at least 23 western ISIS hostages in cramped cells in western Raqqa. Nearly all of the captives were ransomed or killed.
Among the hostages they executed were American journalists James Foley and Steven Sotloff.
Elsheikh and Kotey were arrested in January 2018 by Syrian Democratic Forces as they tried to escape Syria for Turkey, as ISIS lost territory.
https://www.thenational.ae/world/mena/brother-of-beheaded-hostage-to-give-evidence-against-isis-beatles-1.1091974
--------
Former Head of Counter-Terrorism at Britain's Foreign Office Says Wives of ISIS Members Need to Face Justice
Thomas Harding
October 11, 2020
A former top diplomat has called for wives of ISIS terrorists to "face the full force of the law" after it was disclosed that funds raised in Europe were helping them to escape Syrian detention camps.
International laws should also be brought in to force financial, messaging and social media platforms to stop helping terrorists.
"Failure to do so will hand a significant victory to ISIS and extremist organisations," Sir Ivor Roberts said.
The former head of counter-terrorism at Britain's Foreign Office said reports of ISIS supporters across Europe using fund-raising apps to smuggle the women and their children back home showed the terrorists "are not fading into history".
Mr Roberts urged the British government to take firm action.
"These women were either party to, or aware of, the atrocious acts committed by the caliphate and need to be held accountable," he wrote in The Sunday Times.
Female supporters of the terrorist group have used the funds from sympathisers to pay fixers and people smugglers to help them escape the Syrian camps, it was reported last week.
Mr Roberts, a senior adviser at the Counter Extremism Project, insisted that the British authorities rapidly address the problem of overseas funding for ISIS, but said the priority should be bringing the women to justice.
"Leaving them to plot their escapes from the camps should not be an option," he wrote.
"If it means bringing those with UK citizenship back to the country for them to face the full force of the law, so be it."
Mr Roberts, a former ambassador who studied Arabic in Lebanon, has strongly criticised the UK's counter-terrorist policy, which he said was demonstrably failing with women radicalised in Britain.
"Bringing them back would not only remove their justification for demanding escape funds, but also send a strong signal to terrorist groups that justice will be sought, even of those who have fled the country," he said.
Terrorist sympathisers use emotive appeals on social media platforms such as Facebook and Instagram, and then transfer the cash through legitimate financial outlets including Western Union, PayPal and Bitcoin.
Mr Roberts called on social media companies to tackle the problem because the apps "risk unwittingly supporting the wrong side in the war on terror".
"It will be well worth investing time and resources in cleaning up international cash flows through routes such as money-transfer sites," he said.
The encrypted messaging app Telegram, a favourite for terrorist communications, was singled out for criticism by Mr Roberts.
"Once again social media, and Telegram in particular, are being used to help women to join ISIS and become ISIS brides," he said.
"With its heavily encrypted messaging service, the use of Telegram by dozens of terrorists … has remained, in effect, unchallenged for too long."
He called for an international agreement and co-ordinated policy to allow access to its encryption keys and "targeted sanctions" against Telegram's leaders if they refused to comply.
The clampdown would take "significant resources out of the hands of terrorists", Mr Roberts said.
He said the money collected for the escapes could also be used for terrorist attacks.
https://www.thenational.ae/world/europe/former-diplomat-says-wives-of-isis-members-need-to-face-justice-1.1091918
--------
Pakistan Army's all actions guided by Constitution: General Bajwa
10th October 2020
ISLAMABAD: Pakistan Army chief General Qamar Javed Bajwa said on Saturday said that the military's all actions were guided by the Constitution and were in the "national interest".
Addressing a passing out parade of cadets at the Pakistan Military Academy (PMA) Kakul, Gen Bajwa said the army would continue to support the government and "defend our democratic values to the hilt".
The powerful army, which has ruled Pakistan for more than half of its 70 plus years of existence, has hitherto wielded considerable power in the matters of security and foreign policy.
Gen Bajwa''s remarks came amid allegations by two major Opposition parties that the powerful army rigged the 2018 elections that brought Imran Khan's Pakistan Tehreek-e-Insaaf party to power.
In the past, political leaders have only indirectly pointed to the involvement of the military establishment in the country's political affairs but this is the first time that the leaders of the two main Opposition parties - the Pakistan Peoples Party (PPP) and the Pakistan Muslim League Nawaz (PML-N) have openly criticised the military.
Gen Bajwa said that all actions of the army were guided by the Constitution and the national interests of Pakistan. He also said that the army would come to the support of the government, whenever asked according to the guidelines of the Constitution and the law.
"We Pakistanis have proved that we can do wonders when we keep our national interests above our parochial, institutional and personal interests," he said.
Three-time former prime minister and PML-N supremo Sharif, who is in London since November last year and facing a number of corruption cases, last month alleged that the military rigged the 2018 elections to bring Prime Minister Khan to power.
He said interfering in politics in uniform amounts to treason under the country's Constitution.
His allegations sparked an angry response from Khan, who said Sharif was "playing a very dangerous game" by humiliating the military and intelligence services. He dismissed the allegations of rigged elections as baseless.
After Sharif, PPP chairman Bilawal Bhutto Zardari on Friday accused the military of rigging the 2018 elections.
"Such things were never witnessed even in dictatorships of General Zia and Gen Musharraf," Bilawal was quoted as saying by the Dawn newspaper.
In his address, Gen Bajwa said that Pakistan''s enemies launched the hybrid war against it due to frustration after failure in their efforts to cause doom and destruction.
"This war is not fought on the battlefield but in the minds. In this new war, leadership at all levels is the target. The objective of hybrid war is to target the sense of hope in Pakistan and to perpetuate the perception that 'yahan kuch acha nahi ho sakta' (nothing good can happen here)," he said.
He further said that this concept would be defeated. "Let me tell you: 'yahan sab acha hoga' (everything will be good here)," he said.
However, he said that there was a difference between genuine criticism and hybrid warfare and everyone should be ready to listen to genuine concerns.
He said the Pakistan army had defeated terrorism and also successfully faced a big army. He said peace achieved after defeating terrorism was not an end and efforts were needed to achieve economic independence and make the country a reflection of M Ali Jinnah, the founding father.
"You must realise that peace is not an end in itself. Our efforts of decades will be wasted if we cannot protect the base from where our nation will rise to the heights of economic sovereignty and ideological maturity, thus truly becoming Quaid''s (Jinnah) Pakistan," he said.
https://www.newindianexpress.com/world/2020/oct/10/pakistan-armys-all-actions-guided-by-constitution-general-bajwa-2208591.html
--------
Bangladesh mulls death penalty for rapists as protests rage
By Faisal Mahmud
11 Oct 2020
Dhaka, Bangladesh – As protests flare across Bangladesh over a series of rapes and sexual assaults, its government says it is considering the death penalty for the offenders.
Law Minister Anisul Huq told Al Jazeera that his ministry is set to place a proposal before the cabinet on Monday to make urgent amendments to the laws dealing with sexual assault.
"We are thinking of capital punishment instead of life imprisonment… This measure will be taken as per the direction of our Prime Minister Sheikh Hasina," said Huq.
In the past week, Bangladesh, a Muslim-majority country of 170 million people, has seen unprecedented protests and rallies across the capital Dhaka and other cities as angry demonstrators demand justice and stricter punishments in rape cases.
Placards bearing messages such as "Hang the rapists" and "No mercy to rapists" were seen as tens of thousands of students and women marched this week.
One of those students, Saima Ajmeri, braved the scorching sun, intermittent rain, and the fear of COVID-19 infection as she hit the streets for five days straight.
"I was always shy and stayed away from protest rallies and processions as I am an introvert. But now I feel I can no longer stay silent. These rapes just can't go on and the rapists can't go scot-free. Something has to change," the 21-year-old university student told Al Jazeera.
Protests led mainly by women erupted after a video emerged this month showing several men stripping and attacking a woman in the southern district of Noakhali.
In her statement, the woman said she was first raped by one of the accused at gunpoint last year. He later assaulted her several times over the year, threatening her with gang rape if she resisted.
On September 2, she was gang-raped by the man and a number of his associates and a video of the assault was made to blackmail her for money and to agree to more sexual assaults by the group. She refused and the men released the video on social media.
Eight people have been arrested in connection with the case.
Days before the Noakhali video went viral, anger had already been brewing after several members of the Bangladesh Chhatra League – the student wing of the governing party – were arrested and charged with gang-raping a woman in the northern town of Sylhet last month.
The latest round of protests first began on social media as hundreds of users on Facebook and Twitter changed their profile photos to an empty black space, denoting anger.
Later, the same social media platforms were used by the protesters to organise human chains, rallies and demonstrations in different parts of the country.
This is the first time in Bangladesh that such large-scale protests against sexual violence have been organised for a prolonged period. In January this year, a large day-long protest was held after a student of Dhaka University was raped in the capital.
Following that incident, the country's High Court ordered the law ministry to form a commission within 30 days to address a troubling rise in sexual assaults and submit its report by June. More than nine months after the court order, the commission is yet to be formed.
"We are protesting against this culture of impunity and nonchalance," said Auroni Semonti Khan, a Dhaka University student who led one of the protests in the city's Shahbagh area.
"Justice has to be ensured in any case of rape."
Capital punishment as a deterrent
According to the human rights group Ain-o-Salish Kendra (ASK), gang rapes accounted for more than a fifth of the nearly 1,000 sexual assaults reported between January and September this year.
Between April and August, as the world reeled under the coronavirus pandemic, four women were raped every day in Bangladesh, the ASK data showed.
Sounding a note of caution, Taqbir Huda, research specialist at Bangladesh Legal Aid and Services Trust (BLAST), told Al Jazeera that legislating capital punishment for sexual crimes may result in lower convictions as research has shown that stricter punishments have an inverse correlation with conviction in criminal cases.
"So, the more severe the punishment, the lower the rate of conviction is likely to be."
In a statement on Saturday, Human Rights Watch (HRW) said the accused are "rarely held to account".
"The conviction rate for rape in Bangladesh is below 1 percent," it said.
The rights group added that survivors of sexual assaults who go to the police in Bangladesh "often face a refusal to file a case, bias, victim-blaming, stigma, and humiliation"
A 2013 survey conducted by the United Nations found that, among men in Bangladesh who admitted to committing rape, 88 percent of rural respondents and 95 percent of urban respondents said they faced no legal consequences.
"It is rather the victims and witnesses of rape who face social stigmatisation and threat from the perpetrators," said Sadeka Halim, professor of sociology at Dhaka University, adding that many accused even received political protection.
"When women come to the police, first the police don't believe her," the HRW statement quoted a women's rights lawyer as saying. "They shame her. The case starts with non-belief."
Dhaka-based activist Zefroon Afsary told Al Jazeera that women and children are systematically barred from accessing justice through a "thriving culture of impunity against rapists, backed by ineffective trial processes" which often "shift the blame from the perpetrator to victim".
"We should protest the practice of victim-blaming in open courts which is allowed by use of character evidence in rape trials," she said.
"This means a woman's character is arbitrarily weighed to evaluate her 'worth' to decide how much justice she deserves, based on her clothing, whereabouts and lifestyle choices."
https://www.aljazeera.com/news/2020/10/11/protests-against-rape-erupt-in-bangladesh
--------
Group of 25 Eminent Malays Backs Sultan Nazrin's Stand On Fatwas
05 Oct 2020
PETALING JAYA: The Group of 25 Eminent Malays (G25) has recorded its appreciation and support for Perak ruler Sultan Nazrin Muizzuddin Shah, who advised that fatwas should take into account the views of all stakeholders in society.
G25 noted fatwas are issued after receiving royal consent in the respective states and are expected to be well received, due to their practical application in the daily lives of every Muslim.
G25 said it also supports the Sultan of Perak's statement about the ummah being increasingly exposed to diverse educational resources.
"Muslims around the world are more critical, curious and intelligent.
"Likewise, our muftis need more thorough and diversified analyses of issues that affect various levels of our society, " said G25 in a statement yesterday.
It added that in Malaysia, although Islam is the religion of the federation, it is not the basis for law in the country.
G25 said fatwas fall under the jurisdiction of each individual state and after fatwas are gazetted with the consent of the Ruler, they become the official authority for the religious department to enforce.
The group added that fatwas vary from state to state as each state has its own syariah system of law.
"Some states are progressive while some are extreme in their punishments for syariah offences (as stipulated by certain fatwas).
"The institution of the mufti must be further developed in the states, to be in line with both religious (Islamic) and secular viewpoints because Malaysia is a multi-religious, multi-ethnic and multiracial society.
"It would be an asset for our muftis to understand the secular aspects of society and how Islam can accommodate non-Islamic aspects of societal organisation.
"After all, Islam supports the co-existence of differences in order to promote harmony within society.
"Fatwas, therefore, are not meant to be oppressive and unjust, " it added.
G25 also said it agreed with Sultan Nazrin that fatwas should take into account the changing times as each generation will face different challenges in their private as well as public lives.
"As the world becomes more competitive and modern, the lifestyles of society are bound to change to suit the prevailing circumstances.
"His Royal Highness the Sultan said that state fatwa committees should take a realistic view of modern trends by consulting with various groups in order to take into account their expert views before issuing a fatwa on a particular aspect of life.
"This will ensure that when the fatwa is issued, there will be no dispute as to its application by Muslims especially in Malaysia's multiracial and multicultural setting, " said G25.
On Sept 22 during the opening the Multaqa of the Fatwa Councils of Malaysia, Sultan Nazrin had asked that all fatwa be accepted positively as they can strengthen the ummah's faith.
He said the institution of the mufti should provide sufficient time for consultation, including holding discussions with various stakeholders, when addressing new issues without precedence to ensure that facts can be analysed in depth before the fatwa are issued.
Sultan Nazrin also said that advances in communication technology have changed the role, response and acceptance of fatwa in modern society.
https://www.thestar.com.my/news/nation/2020/10/05/g25-backs-sultan-nazrins-stand-on-fatwas
--------
Palestinian prisoner in extreme danger as hunger strike enters 77th day
11 October 2020
Palestinian prisoner Maher al-Akhras has entered the 77th consecutive day of his open-ended hunger strike against Israel's so-called policy of administrative detention amid deterioration of his health condition.
Qadri Abu Bakr, head of the Commission of Palestinian Detainees and Ex-Detainees, told the Arabic-language Voice of Palestine radio station on Sunday that Akhras' health condition has entered the stage of extreme danger.
Abu Bakr further said Akhras has been transferred to another section at Kaplan Hospital after a coronavirus infection was detected in a room next to him.
He went on to say that Akhras is suffering from a weak immunity system, adding that his vital organs have begun to lose some functions.
Abu Bakr said the coming days will be decisive for Akhras's demands as well as for his "dangerous" health condition.
In a statement on Saturday, the leader of the Islamic Jihad movement said Akhras's health condition indicates that Israelis have decided to kill him.
"We have declared a state of full alert, and we will not allow prisoners to be murdered. We also consider murdering any mujahid in this sadistic manner as crossing the red lines, and the prison authorities must be well aware of the consequences of their decision," the statement said.
Akhras was detained on July 27, and was held under the administrative detention, with no charge. This has led him to start a hunger strike in an attempt to seek justice against the unfair detention.
Last week, the Commission of Palestinian Detainees and Ex-Detainees said Akhras would only end his strike if he was released immediately.
Akhras' wife also announced a hunger strike and sit-in outside the hospital in support of her husband, calling for his immediate release.
Hundreds of Palestinian prisoners are under administrative detention, in which Israel keeps the detainees for up to six months, a period which can be extended an infinite number of times. Women and minors are among these detainees.
Such detentions take place on orders from a military commander and on the basis of what the Israeli regime describes as 'secret' evidence.
Palestinian detainees have continuously resorted to open-ended hunger strikes in an attempt to express their outrage at the detention.
Palestinians hold Israeli authorities fully responsible for any deterioration of the circumstances in jails.
More than 7,000 Palestinians are reportedly held in Israeli jails.
In May 2019, a study revealed that Israel had arrested some 16,500 Palestinian children since the outbreak of the Second Intifada (uprising) in late-2000.
In recent months and in the wake of the coronavirus pandemic, several Palestinian prisoners have been infected in an Israeli detention center amid mounting concerns about medical negligence by Israeli authorities.
https://www.presstv.com/Detail/2020/10/11/636146/Palestine-Israel-administrative-detention-Maher-al-Akhras-hunger-strike-health
--------
Arab world
Geneva-based rights council urges Saudi Arabia to stop crackdown on Palestinians
11 October 2020
The Geneva Council for Rights and Liberties (GCRL) has strongly denounced the continued detention and prosecution of Palestinian and Jordanian figures in Saudi Arabia over their suspected support for the Palestinian resistance movement, calling on Riyadh to immediately release them.
The council said in a statement that the majority of these prisoners were denied visits, kept in humiliating conditions, exposed to torture during investigation, and deprived of medical care.
The GCRL stressed that inmates, who had been detained for months on charges of suspected political activities, faced unfair trials that didn't meet international standards of fairness.
The council described the trials as "secret and without normal legal periods" and said the accused were denied their right to defend themselves and were not allowed to appoint lawyers.
The GCRL also urged the UN to act urgently to stop flagrant human rights violations in Saudi Arabia, mainly arbitrary detentions, enforced disappearances, and trials on charges related to freedom of opinion. It also called on the international community to put an end to these violations and make sure those responsible are held accountable.
"GCRL restates its call to stop these trials, release the detainees, ensure their protection, provide prompt medical treatment for the patients, as well as adequate compensation for the length of the detention to which they were subjected," the statement read.
Elsewhere in the statement, the council also censured a recent trial sessions, which was held at the Specialized Criminal Court (SCC) in early October.
Senior Hamas official Muhammad al-Khudari and his son Hani, who were arrested last April, were among those who stood trial. It was part of a mass trial of 68 individuals on trumped-up charges under the so-called counter-terror law.
"This second session for al-Khudari and his son came a day after a similar court session was held for six Jordanian and Palestinian detainees, under the anti-terrorism law, and neither of them had legal representation," the GCRL said
"These detainees are part of 68 Palestinians and Jordanians who were arrested by the Saudi authorities in February 2019, without legal grounds, and they have been subjected for months to enforced disappearance, inappropriate detention conditions, torture, and mistreatment," the rights group said.
Al-Khudari represented Hamas in Saudi Arabia between the mid-1990s and 2003. He has held other important positions in the Palestinian resistance movement as well. He stepped down from this position years ago due to his illness and his old age.
Saudi authorities earlier this year launched a new campaign of "arbitrary" arrests against Palestinian expatriates on charges of supporting Hamas.
The Prisoners of Conscience, a non-governmental organization advocating human rights in Saudi Arabia, announced on February 12 that the kingdom had detained a number of Palestinians, including the relatives or children of those imprisoned last April for the same reason.
Over the past two years, Saudi authorities have deported more than 100 Palestinians from the kingdom, mostly on charges of "supporting Hamas financially, politically, or through social networking sites."
Days ago, Human Rights Watch (HRW) urged world states to vote against Saudi Arabia's bid to take a seat on the UN Human Rights Council, stating that the ultra-conservative kingdom has committed "massive rights violations" both at home and abroad.
The New York-based group warned in a statement on Thursday that Saudi Arabia continues to target human rights campaigners and political dissidents, including women's rights activists, and others it has arbitrarily detained and prosecuted.
Relations between the Palestinians and Persian Gulf kingdoms have been declining for years as Saudi Arabia has started shifting the public discourse on Israel amid warming ties between the kingdom and the Tel Aviv regime.
The recent deal between Israel and the two Persian Gulf Arab countries of UAE and Bahrain on normalization of ties has already drawn strong condemnations from the Palestinians and the Muslim world.
https://www.presstv.com/Detail/2020/10/11/636153/Saudi-Arabia-Palestine-GCRL-Hams-Muhammad-al-Khudari-
--------
Saudi activist suffers stroke after being poisoned in prison: Report
11 October 2020
A Saudi pro-democracy campaigner has reportedly suffered a life-threatening stroke after being deliberately poisoned by regime authorities at a maximum-security prison south of the capital Riyadh.
The Prisoners of Conscience, an independent non-governmental organization advocating human rights in Saudi Arabia, announced in a post on its official Twitter page that Sheikh Muhammad bin Dalim al-Qahtani, a leader of the Umma Islamic Party, suffered the serious medical condition after he was poisoned on purpose at al-Ha'ir Prison.
The post added that Qahtani has been transferred to al-Iman Hospital in Riyadh, and is apparently in critical condition.
🔴 BREAKING
We confirmed that Sheikh Muhammad bin Dalim Al-Qahtani had a stroke after deliberately poisoning him in Al-Ha'ir prison, and he is in a critical state of health, and is at risk of death at any moment, and he was transferred to Al-Iman Hospital in Riyadh.#محمد_بن_دليم pic.twitter.com/tM3HokOssX
— Prisoners of Conscience (@m3takl_en) October 11, 2020
Activists said the Saudi pro-democracy campaigner had sent a voice message to Crown Prince Mohammed bin Salman a day earlier, protesting his role in the ongoing horrific campaign of repression in the country.
Back in September 2019, the so-called Specialized Criminal Court in Riyadh sentenced Qahtani, a staunch opponent of the ruling Al Saud regime and bin Salman, to five years in prison and imposed a 10-year travel ban on him.
On Thursday, Human Rights Watch (HRW) urged the international community to vote against Saudi Arabia's bid to take a seat on the UN Human Rights Council, stating that the kingdom has committed "massive rights violations" both at home and abroad.
The New York-based group warned in a statement that Saudi Arabia continues to target human rights campaigners and political dissidents, including women's rights activists, and others it has arbitrarily detained and prosecuted.
Louis Charbonneau, UN director at HRW, called the Persian Gulf monarchy a "serial rights abuser" that "should not be rewarded with seats on the Human Rights Council."
Earlier this week, the Prisoners of Conscience announced in a post on its official Twitter page that Saudi authorities had sentenced prominent economist Essam al-Zamil to 15 years in prison after he refused to publish an interview with bin Salman.
Ever since bin Salman became Saudi Arabia's de facto ruler in 2017, the kingdom has arrested dozens of activists, bloggers, intellectuals and others perceived as political opponents, showing almost zero tolerance for dissent even in the face of international condemnations of the crackdown.
Muslim scholars have been executed, women's rights campaigners – including Loujain al-Hathloul – have been put behind bars and tortured, and freedom of expression, association and belief continue to be denied.
Bin Salman also stands accused of being directly involved in the cruel murder of well-known Saudi journalist and dissident Jamal Khashoggi at the kingdom's consulate in Istanbul on October 2, 2018, after he entered the premises to obtain paperwork for a planned marriage with his Turkish fiancée Hatice Cengiz.
Turkish officials say his body was dismembered by the Saudi killers and his remains are yet to be found.
https://www.presstv.com/Detail/2020/10/11/636141/Saudi-activist-suffers-stroke-after-being-poisoned-in-maximum-security-prison
--------
Iran-backed Iraq militias agree on 'conditional ceasefire' to halt US attacks
11 October 2020
An array of Iran-backed Iraqi militia groups have agreed to suspend rocket attacks on US forces on condition that Iraq's government presents a timetable for a withdrawal of American troops, one of the groups said on Sunday.
For all the latest headlines follow our Google News channel online or via the app.
"The factions have presented a conditional ceasefire," said Mohammed Mohi, spokesman for the Iran-backed Kata'ib Hezbollah group.
"It includes all factions of the (anti-US) resistance, including those who have been targeting US forces," he told Reuters.
Mohi said the Iraqi government must implement a parliamentary resolution in January that called for the withdrawal from Iraq of foreign troops.
The parliament's decision came after a US drone strike at Baghdad airport killed Iranian Islamic Revolutionary Guards Corps (IRGC) commander Qassem Soleimani and Iraq's top Shia paramilitary chief Abu Mahdi al-Muhandis, raising fears of a full-scale Iran-US confrontation on Iraqi soil.
Mohi said there was no deadline for the government to implement the decision but warned: "If America insists on staying and doesn't respect the parliament's decision then the factions will use all the weapons at their disposal."
He said the firing of Katyusha rockets at US forces and diplomatic compounds had been merely "a message that you're not welcome in the country" and that worse attacks could follow.
US officials blame Kata'ib Hezbollah for dozens of rocket attacks against US installations in Iraq.
Kata'ib Hezbollah denies carrying them out. Smaller and previously unknown militias have claimed some of the attacks. Iraqi security sources believe those groups are linked to Kata'ib Hezbollah and other larger Iran-aligned militias.
https://english.alarabiya.net/en/News/middle-east/2020/10/11/Iran-backed-Iraq-militias-agree-on-conditional-ceasefire-to-halt-US-attacks-
--------
Israel will oppose US sale of F-35 warplanes to Qatar: Intelligence minister
11 October 2020
Israel will oppose any US sale of F-35 warplanes to Qatar, Israel's intelligence minister said on Sunday, citing a need to maintain Israeli military superiority in the region.
For all the latest headlines follow our Google News channel online or via the app.
Intelligence Minister Eli Cohen made the comments on Israeli Army Radio when asked about a Reuters report that Qatar had submitted a formal request to Washington to buy stealthy F-35 fighter jets.
Asked whether Israel would oppose such a sale, Cohen said: "The answer is yes. Our security and military superiority in the region are the most significant things for us. Our region has still not turned into Switzerland."
The Qatari request follows an August deal between the US and the United Arab Emirates in which Washington agreed to consider giving the Gulf state approval to buy F-35s in a side deal to a US-brokered agreement called the Abraham Accord to normalize diplomatic ties with Israel.
https://english.alarabiya.net/en/News/gulf/2020/10/11/Israel-will-oppose-US-sale-of-F-35-warplanes-to-Qatar-Intelligence-minister
--------
India
'Shameful' That Many Indians Don't Consider Dalits, Muslims, Tribals as Human, Says Rahul Gandhi on Hathras Case
October 11, 2020
New Delhi: Congress leader Rahul Gandhi on Sunday attacked the Yogi Adityanath dispensation over the death of a Dalit woman from Uttar Pradesh's Hathrasafter being allegedly gangraped, saying the chief minister and his police say "no one was raped" because for them and many other Indians, she was "no one".
In a tweet, Gandhi said the shameful truth is many Indians do not consider Dalits, Muslims and tribals to be human.
"The CM & his police say no one was raped because for them, and many other Indians, she was NO ONE," the former Congress chief tweeted.
He also tagged a media report which asked why police was denying rape when the woman repeatedly reported rape.
A 19-year-old Dalit girl from Uttar Pradesh's Hathras was allegedly raped and attacked by four upper-caste men. She later succumbed to injuries at a Delhi hospital.
The Yogi Adityanath government is fighting severe criticism for its handling of the case, particularly after the local police burnt the woman's body at night without the family's approval. However, officials said the cremation was done "as per the wishes of the family".
The state government has said that some people were trying to foment caste tensions in the aftermath of the incident. Quoting an FSL (forensic science laboratory) report, it has denied the rape charge.
The Centre has issued a notification for the CBI to take over probe into the alleged gang-rape and death of the 19-year-old woman, officials said on Saturday.
Https://Www.Firstpost.Com/India/Shameful-That-Many-Indians-Dont-Consider-Dalits-Muslims-Tribals-As-Human-Says-Rahul-Gandhi-On-Hathras-Case-8902551.Html
--------
Encounter breaks out between security forces, terrorists in Srinagar
Oct 12, 2020
SRINAGAR: An encounter broke out between security forces and terrorists in Jammu and Kashmir's Srinagar on Monday, police said.
Security forces launched a cordon and search operation in Old Barzulla area of the city here in the early hours of Monday after receiving specific inputs about the presence of terrorists in the area, a police official said.
Around 7:45am, when searches were underway, the terrorists opened on the forces, he said.
The forces retaliated and an encounter ensued, he added.
After the initial contact, there was a lull for half an hour and then the firing resumed, the official said.
The operation is underway and further details are awaited, he said.
https://timesofindia.indiatimes.com/india/encounter-breaks-out-between-security-forces-terrorists-in-srinagar/articleshow/78612644.cms
--------
After alumni found in various terror groups, Shopian school comes under radar
Posted by Niyati Singh
Oct 11, 2020
A religious school in Shopian district of South Kashmir has come under the scanner of investigating agencies after 13 of its students were found to have joined terror groups, officials said here.
The institution's students include Sajjad Bhat, an accused in the February 2019 suicide attack on a CRPF convoy in Pulwama that left 40 personnel dead.
The school's students mainly hail from Kulgam, Pulwama and c districts of South Kashmir, considered by intelligence agencies to be the hotbeds of militancy and breeding grounds for recruitment of locals into various terror groups, officials said.
It also had outstation students from Uttar Pradesh, Kerala and Telangana, but their number dropped to almost nil after abrogation of Article 370 last year, the officials said.
According to an official, since most students and faculty at the school hail from the terror-infected districts of Shopian and Pulwama, the ideology of terrorism may be flourishing there and in turn affecting the students belonging to other places too.
He feels at the same time, the outside environment, local population, terror-related activities and regular encounters of militants also play an effective role in propagating the ideology of terrorism.
During investigation of the ghastly attack of February 14 last year when a suicide bomber rammed an explosive-laden car into a CRPF convoy killing 40 personnel, the intelligence agencies found that Bhat, whose vehicle was used used in the attack, had done his schooling from this same religious institute in Shopian district.
The list of the institute's students involved in terrorism started expanding with the death of Zubair Nengroo, a so-called commander of the banned Al-Badr terror organisation, in August this year. Nengroo too was a student of the same religious school.
According to an internal report, there are at least 13 listed terrorists and hundreds of over ground workers (OGWs) who are either students or alumni of this institute.
Recently a youth from Baramulla went missing while returning to the school from his home after vacations. It was later found that he had joined the terrorist ranks. "Most of these 13 terrorists are natives of Shopian and Pulwama," the report said.
Besides Bhat and Nengroo, the list of 13 alumni also includes Hizbul Mujahideen militant Nazim Nazir Dar, and Aijaz Ahmad Paul who was gunned down by security forces in an encounter on August 4 in Shopian. The officials feel that institutions such as this school become breeding grounds for recruitment into terrorist outfits like Hizbul Mujahideen, Jaish-e-Mohammed, Al-Badr and Lashker-e-Taiba as stories of killed terrorists depicting them as heroes are spread around through various means.
"These factors leave a strong print in the minds of the students and when influenced by the society and friends lead them to joining terrorist ranks. It has been found in certain cases that the education of these kinds of religious institutions is encouraging the students to join terrorist ranks," said an official.
The report pointed out that many day scholar students have been found to be involved in stone pelting, agitations and law and order situations against the security forces. "These students may spread the message of separatist ideology, hate against the government while glorifying the acts of terrorists," it said.
https://www.hindustantimes.com/india-news/after-alumni-found-in-various-terror-groups-shopian-school-comes-under-radar/story-kNpurompdOCdt8MN6i8bFP.html
--------
Four militants killed in 2 gunfights in Kashmir: Police
October 11, 2020
Four militants, including at least one Pakistani national, were killed in two separate gunfights with security forces in south Kashmir over a 24-hour period. Police said one of the slain militants was the operational head of the Lashkar-e-Taiba (LeT).
The first encounter took place in Kulgam district. Late on Friday, a joint team of forces cordoned off Chingam village in the district after inputs about the presence of militants. As the joint team were zeroing in on the target, militants opened fire.
Two militants were killed in the retaliatory fire. Police have identified the killed militants as Tariq Ahmad Mir of Zangalpora Divsar Kulgam and Sameer Bhai alias Usman, a Pakistani national. Police said the killed militants were associated with the Jaish-e-Mohammad (JeM) and were "part of groups responsible for carrying out terrorist attacks".
The second encounter occurred on Saturday afternoon. A joint team of J&K Police, the Army and paramilitary forces cordoned off Pulwama's Dadoora village after specific inputs about the presence of militants. As the joint team of forces were zeroing in on the target, the trapped militants opened fire, triggering a gunfight.
"In the ensuing encounter, 02 terrorists were killed while the third one was arrested alive," Police said in a statement. Police have identified one of the slain militants as Zahid Nazir Bhat alias Zahid Tiger, a resident of Drubgam village in Pulwama. Police said that the identity of the second militant is being ascertained. "However, as per the reliable sources, he is believed to be a Pakistani national," the statement said.
According to police, Zahid, who joined the militant ranks in 2017, was the LeT operational commander. They said the slain militants had a "history of terror crime records" and were involved in "planning and executing several terror attacks on security establishments".
The militant arrested from the encounter site was identified as Firdous Ahmad Tak, a resident of Dhara Posta Doda in Jammu region. Police said they recovered weapons from his possession.
The police have not handed over the bodies of the slain militants to their families, citing the Covid-19 pandemic. "Keeping in view the prevailing pandemic and to ensure the safety of people from inherent risk of contracting the infection, the dead bodies of the killed terrorists shall be sent to Handwara for burial after completion of all medico-legal formalities," police said.
https://indianexpress.com/article/india/four-militants-killed-in-2-gunfights-in-kashmir-police-6720195/
--------
North America
US sanctions designed to impact Iranian people psychologically: Expert
11 October 2020
The "continual rounds of US sanctions" are designed to impact the Iranian people psychologically, according to Patrick Lawrence, an American political analyst and foreign affairs journalist.
Iran's permanent representative to Vienna-based international organizations has censured as "crimes against humanity" the unilateral US sanctions on the Islamic Republic and said Washington's so-called maximum pressure campaign on Tehran would not be subscribed to in the country.
Kazem Gharibabadi made the remarks in a post on his Instagram account on Saturday after the US administration defied Europe's humanitarian objections and imposed sanctions on 18 Iranian banks.
The Treasury Department announced the measure on its website on Thursday, weeks ahead of the American presidential elections in which incumbent Republican President Donald Trump is pitted against Democrat Joe Biden.
The Trump administration took the punitive action with an aim to cut off the Islamic Republic from the world's financial system.
"I think there are a few points to note here. One is, its psychological impact on the Iranian people is one of the purposes of these continual rounds of sanctions. The message being this is not going to end and we are not going to stop at anything no matter how inhumane it may prove to be by way of consequences. I think that's one point to demoralize Iranians. I greatly look forward to Iranians not being demoralized," Lawrence told Press TV on Sunday.
"I think on the other side it is a kind of secondary intent here to make sure Americans are perfectly accustomed to the constant imposition of sanctions on other people and to obscure from us the inhumanity of these," he stated.
"Sanctions are supposedly a non-violent way to put pressure on other nations. Of course, they're in certain respects as violent as warfare, and when it comes to civilian populations even more violent than warfare," he added.
"And I think it's important that the authorities here keep Americans accustomed to the notion that sanctions are a feature of our foreign policy and they are acceptable. And the final point I would make is that we are a few weeks away from an election here, and President Trump is very eager to score some sort of foreign policy success as the Election Day draws near. And I put these latest sanctions in that context too," he noted.
"One final thing I'll mention, of all the series of sanctions, so far imposed this strikes me as this new set with the potential to cut Iran entirely out of the international financial system, making it impossible to import medicines and food and so on is by far the worst, so far as I understand them and the most objectionable," he concluded.
https://www.presstv.com/Detail/2020/10/11/636147/US-sanctions-designed-to-impact-Iranian-people-psychologically:-Expert
--------
US puts sanctions on 18 Iranian banks, dismissing European concerns
Joyce Karam and Simon Rushton
October 8, 2020
The US Treasury has imposed sanctions on 18 Iranian banks in a blow to Tehran and to European allies who have been calling for restraint and to take into account the humanitarian situation.
The banks account for virtually all of Iran's financial sector.
They are: Amin Investment Bank, Bank Keshavarzi Iran, Bank Maskan, Bank Refah Kargaran, Bank-e Shahr, Eghtesad Novin Bank, Gharzolhasaneh Resalat Bank, Hekmat Iranian Bank, Iran Zamin Bank, Karafarin Bank, Khavarmianeh Bank, Mehr Iran Credit Union Bank, Pasargad Bank, Saman Bank, Sarmayeh Bank, Tosee Taavon Bank, Islamic Regional Co-operation Bank and Tourism Bank.
"Today's action to identify the financial sector and sanction 18 major Iranian banks reflects our commitment to stop illicit access to US dollars," said the US Secretary of Treasury, Steve Mnuchin.
"Our sanctions programmes will continue until Iran stops its support of terrorist activities and ends its nuclear programmes.
"Today's actions will continue to allow for humanitarian transactions to support the Iranian people."
Foreign companies dealing with these banks will be given 45 days to end transactions or be faced with "secondary sanctions".
European countries have urged the administration against blanket sanctions that will indirectly hit their institutions and deepen the humanitarian crisis in Iran.
Secretary of State Mike Pompeo said the sanctions would continue until Iran came to the table and changed its behaviour.
"Our maximum economic pressure campaign will continue until Iran is willing to conclude a comprehensive negotiation that addresses the regime's malign behaviour," Mr Pompeo said.
"Our sanctions are directed at the regime and its corrupt officials who have used the wealth of the Iranian people to fuel a radical, revolutionary cause that has brought untold suffering across the Middle East and beyond."
Henry Rome, an Iran analyst at the Eurasia Group, said the new sanctions would compound Tehran's problems.
Mr Rome said they added to existing US sanctions, the global pandemic, and chronic mismanagement and corruption.
He linked the timing of the sanctions to the US election and building pressure on Iran to come to the table.
"The latest measures are part of the 'slash-and-burn' phase of the administration's maximum pressure campaign," Mr Rome said.
"With Trump's re-election odds waning, hawks in Washington are trying to both provoke Iran and complicate a potential Biden administration's ability to re-enter the nuclear accord."
https://www.thenational.ae/world/the-americas/us-puts-sanctions-on-18-iranian-banks-dismissing-european-concerns-1.1090694
--------
Europe
Turkey tells Russia to press Armenia on Nagorno-Karabakh truce
11 October 2020
Turkey's Foreign Minister Mevlut Cavusoglu has asked his Russian counterpart, Sergei Lavrov, to press Armenia to abide by the terms of a Russian-brokered truce in Nagorno-Karabakh, the Turkish foreign ministry said on Sunday.
For all the latest headlines follow our Google News channel online or via the app.
The ceasefire, clinched after marathon talks in Moscow advocated by President Vladimir Putin, was meant to halt fighting to allow ethnic Armenian forces in Nagorno-Karabakh and Azeri forces to swap prisoners and war dead.
In a statement, Turkey's foreign ministry strongly condemned an Armenian missile attack on Ganja, Azerbaijan's second city, on Sunday morning. Turkey is a close ally of Azerbaijan.
https://english.alarabiya.net/en/News/world/2020/10/11/Turkey-tells-Russia-to-press-Armenia-on-Nagorno-Karabakh-truce-
--------
UK: 100-year-old Muslim man among Covid heroes honoured by the Queen
Callum Paton
October 10, 2020
A 100-year-old British Muslim man has been awarded an OBE (Order of the British Empire) in the Queen's Birthday Honours for raising £420,000 ($548,000) for coronavirus charities during Ramadan.
Dabirul Islam Choudhury raised the staggering sum walking 970 laps of his 80-metre garden in east London in the holy month.
"I feel proud they have honoured me for the efforts I have done," Mr Choudhury told the Independent after receiving the honour.
"I thank everybody from the bottom of my heart," he added.
Mr Choudhury reached his initial target of 100 laps only a few hours after starting his walk on April 26.
He said he was inspired to start his money-raising endeavour after a similar initiative by Captain Sir Tom Moore.
Sir Tom was knighted for his achievements of raising more than £28 million for charity by doing laps of his garden in the run-up to his 100th birthday during the Covid-19 pandemic.
Of the £420,000 he raised, £116,000 was donated to the NHS. The rest of the sum was divided across 30 charities through the Family Commitment organised by Channel S, a TV channel for the Bangladeshi community in the UK.
The funds were distributed to victims of the coronavirus in the UK and Bangladesh among 52 countries worldwide.
Atique Choudhury, Mr Choudhury's son, said his father would share the honour with everyone who had helped him on his journey.
"Where we are from in Bangladesh, we don't get much recognition for the work that we do, so this is for all the people who contributed towards my dad's success and all the victims of Covid-19.
"He said his work hasn't finished and he's going to carry on working and raising money for people affected by Covid."
Mr Choudhury was born on January 1, 1920, in British Assam, which would eventually become a part of East Pakistan.
In 1971, it became the independent state of Bangladesh.
In 1957 Mr Choudhury moved to London to study English literature at university and would eventually settle down in St Albans as a community leader.
https://www.thenational.ae/world/europe/uk-100-year-old-muslim-man-among-covid-heroes-honoured-by-the-queen-1.1091377
--------
Pakistan
Saudi Arabia to Build Grand Mosque at IIU, Islamabad
October 12, 2020
Islamabad: Custodian of the Two Holy Mosques King Salman bin Abdulaziz Al Saud has decided to build a grand mosque at the International Islamic University (IIU), Islamabad.
This was disclosed by the newly-appointed IIU president, Dr. Hathal bin Homoud Al-Otaibi, during a brainstorming session held on campus about the university's organogram. The participants, including vice-presidents, deans, DGs, faculty members, and administrative heads, examined suggestions, possibilities and recommendations for a revamped organogram of the university.
The IIU president thanked the Custodian of the Two Holy Mosques for helping the university meet infrastructural needs. He said the brainstorming activity was the first step towards preparing a strategic plan with the consultation of stakeholders as it would be prepared in the light of their intellect and experience.
The IIU president said the participation of all relevant officials was pivotal saying that it is the transitional phase for take-off approach in the future.
He discussed various elements of varsity progress, future strategies, and upcoming developments in his speech. He told that Quality Enhancement Cell will be reporting to the Office of the President with a focus on inside campus and outside the campus interaction.
Dr. Hathal, while discussing the role of Information Technology said the department will be developed as per contemporary requirements as it would be a key tolaunch the e-governance feature on campus. He said the solution to the issue of space in the campus building will be a top priority and a separate Department on infrastructural development will report to IIU President.
He said new faculties are also part of IIUI's future plan. "We have potential to shine, teamwork and dedicated efforts will lead us to the best results," he said.
Dr Hathal emphasised on training and academic excellence and said the university will appoint deputy deans at the faculties for academic excellence, research, and development, while the Human Resource Department will be engaged in training the professionals to broaden exposure and polish their abilities.
https://www.thenews.com.pk/print/727993-saudi-arabia-to-build-grand-mosque-at-iiu
--------
Pak politicises FATF, hires top lobbying firm for a US bailout from grey list
Shishir Gupta
Oct 11, 2020
In view of the upcoming October 21-23 plenary and sub-groups meeting of the Financial Action Task Force (FATF), Pakistan is understood to have hired a top lobbyist firm on the Capitol Hill to push a narrative favouring Islamabad with Trump administration and get bailed out of the club of nations on the "grey list."
With all-weather friend and iron brother China, Ottoman empire revivalist Turkey and increasingly radicalised Malaysia behind Pakistan, there is no possibility of Islamabad getting pushed into FATF's black list as only three out of 39 member states are required to block the proposal. Islamabad, however, requires support of at least 12 out of 39 member states to remove its name from the grey list and this will largely depend on the approach the US will take at the Paris plenary.
According to diplomats based in the US and Paris, the Pakistan foreign ministry has hired Houston (in Texas) based lobbying firm Linden Strategies to push its case with the Trump administration. The lobbying firm website describes it as a "government relations and business development firm providing strategic analysis and advisory to domestic and international clients, including sovereign nations." The firm's specialisation is in government relations, strategic communication, business advisory and political consulting with clients spanning the globe.
Apparently, the narrative that Pakistan wants the Houston firm to communicate to Trump administration is as follows:
■ Main leadership of the Taliban, Haqqani network, al Qaeda and Daesh global terrorist groups is based in Afghanistan with sufficient funds available to them. This means that Islamabad has disavowed that Taliban shura and the Haqqani network operate from Quetta, across Bolan Pass, and Peshawar, across Khyber Pass, and there is no hand of Pakistan's deep state in al Qaeda and Daesh or so-called Islamic state in Afghanistan. The fact is that Haqqani network chief Sirajiuddin Haqqani is the sword arm of the Taliban as its deputy leader with Maulvi Hibatullah Akhunzada being a cleric.
■ While Pakistan claims that Muridke based Lashkar-e-Taiba (LeT) remains defunct, terror financing cases have been registered against most of the identified leaders of Jamaat-ud-Dawa and Falah-e-Insaniat foundation. The fact is that LeT chief Hafiz Saeed, main accused in 26/11 attacks, has handed over the reins of the proscribed group to son Talha, who is instigating violence and in touch with sleeper cells across the Line of Control (LoC) in Jammu and Kashmir.
■ The Imran Khan government claims that Bahawalpur based Jaish-e-Mohammed (JeM) terrorist group follows a unique Afghan war based model of operation. While its key leaders are not in Pakistan, the group is operating through its sympathisers. The fact is that JeM's emir Masood Azhar has a serious medical condition and is bed-ridden in Bahawalpur. His brother Mufti Rauf Asghar now operates the group with training camps both in Pakistan as well as across the Durand Line in Afghanistan. The JeM's main operator in Kashmir is Kasim Jan, 2016 Pathankot attack accused, who gets instruction from Asghar. The JeM is a family enterprise with terrorism as its main product.
■ Pakistan claims that it has successfully convicted four designated persons and two other senior leaders, and that terror financing cases have been instituted against 11 designated persons (61 cases) and eight other leaders (37 cases). The fact, however, is that according to FATF's 2019 mutual evaluation report there were 66 organisations and approximately 7,600 individuals proscribed under UN Security Council resolution 1373, which was passed to prevent and suppress financing of terror acts post 9/11 attacks.
Despite hiring a top lobbying firm and offering its leverage with Taliban to US for reduction of violence in Afghanistan, Pakistan will not be able to escape the grey list this time as its 2019 mutual evaluation report leaves a lot to be desired and it is still to comply with all the 27 points of FATF action plan of the past.
https://www.hindustantimes.com/world-news/pakistan-hires-top-lobbyist-firm-for-a-us-bailout-from-fatf-grey-list/story-UXWYNT0L208gjGln6GrTdN.html
--------
Asia-Pacific Group keeps Pakistan on enhanced follow-up list
Khaleeq Kiani
12 Oct 2020
ISLAMABAD: The Asia-Pacific Group (APG) on Money Laundering has retained Pakistan on its "Enhanced Follow-Up" list for a meagre progress on technical recommendations of the Financial Action Task Force (FATF) to fight money laundering and terror financing.
The first Follow-Up Report (FUR) on Mutual Evaluation of Pakistan released by APG — a regional affiliate of the Paris-based FATF — showed Pakistan improving its full compliance on two of the 40 FATF recommendations on the effectiveness of anti-money laundering and combating financing terror (AML/CFT) system.
It was compliant on one item exactly a year ago. Pakistan's progress largely remained unchanged – non-compliant on four counts, partially compliant on 25 counts and largely compliant on nine recommendations.
"Pakistan will remain in enhanced (expedited) follow up, and will continue to report back to the APG on progress to strengthen its implementation of AML/CFT measures," concluded the APG in its 12-page report.
Overall Pakistan has made some progress in addressing the technical compliance deficiencies, identified in its mutual evaluation report and has been re-rated on one recommendation.
FATF's affiliate understands country has made robust progress on 27 action points, including legislation in 15 areas
Based on this progress, Recommendation-29 has been re-rated to 'compliant'. This improvement is based on amended Income Tax Ordinance 2001 (section 216) which now allows Financial Monitoring Unit (FMU) to have access to tax records and information maintained by Federal Board of Revenue (FBR). Also, the provincial counterterrorism departments (CTD) have been designated as investigation and prosecution agencies under AML Act. This would allow the FMU to disseminate information to the CTD without a court order.
The report noted that measures had been taken on Recommendation-1 pertaining to vulnerability of the national savings, Pakistan Post and real estate dealers to money laundering and terror financing, but said the progress "is not yet sufficient to justify a re-rating". It also said the analysis and rating for Recommendation-6 were subject to a "major disagreement and consistent with APG procedures" had been referred for 'in-session discussion at the next APG plenary" and hence not considered for this report. This pertains to targeted financial sanctions related to terrorism and terrorist financing.
In the Mutual Evaluation Report, published in October 2019, Pakistan was compliant on one, non-compliant on four, partially compliant on 26 and largely compliant on nine recommendations. The only change over the last one year has been graduation on one partially compliant recommendation to compliant status.
Pakistan had requested for re-ratings on three areas declared partially compliant by the APG in October last year. The request was accepted on one count and rejected on two due to 'insufficient' progress to the satisfaction of international experts.
While the APG report has come only a couple weeks before FATF's virtual review meeting, scheduled to be held from October 21 to 23, it has no immediate bearing on the upcoming assessment of Pakistan whether it should be retained or moved out of the grey list. The APG's performance review is based on the country's performance as of February this year on technical recommendations. The country in recent months is understood to have made robust progress on 27 action points, including necessary legislation in 15 areas.
The 41-member APG had adopted the third Mutual Evaluation Report on Pakistan during the August 13-18 meetings in Canberra, Australia and downgraded the country to "Enhanced Follow-up" category over technical deficiencies to meet normal international financial standards by October 2018. As a result, Pakistan has since been required to submit quarterly progress reports, instead of biannual, to the APG, to show improvements in its technical standards on AML/CFT.
The report said Pakistan had taken a number of steps to more comprehensively identify and assess the money laundering and terror financing risks by conducting a Terrorist Financing Risk Assessment (TFRA) and a sectoral risk assessment on cash smuggling. This will be upgraded every two years. Finally, in November 2019, Pakistan issued a confidential paper on transnational terror financing threat profiles of key terrorist organisations. However, the risk assessments associated with Designated Non-Financial Business and Professions (DNFBPs) as well as legal persons and legal arrangements are still very general in nature and appear to be based on limited data.
The report also noted that Pakistan authorities considered 12 terrorist organisations, including eight UN-designated entities of concern (EOCs), for threat profiles but only in terms of inflows and not outflow of funds to support terrorist activities. It said the NRA 2019 confirmed that abuse of non-profit organisations for terror financing purposes continued to pose a significant threat both domestically and externally and that charities and fund-raising was a source of funds for almost all EOCs. Also, it noted, terrorist organisations were known to use non-profit organisations, including registered charities e.g Falah-i-Insanyat Foundation (FIF) was a registered NPO, established by associates of Lashkar-i-Taiba.
https://www.dawn.com/news/1584508/asia-pacific-group-keeps-pakistan-on-enhanced-follow-up-list
--------
PDM's Oct 18 rally will be referendum against PTI govt, says Bilawal
12 Oct 2020
KARACHI: Pakistan Peoples Party chairman Bilawal Bhutto-Zardari has said that the "incompetent and selected government of Imran Ahmed Niazi" has become a burden on the country, the people and the economy. It should step down before the public ire kicks this dispensation into the dustbin of the history.
Presiding over a meeting of the party's Karachi coordination committee at Bilawal House on Sunday, he said that the Oct 18 public meeting of the Pakistan Democratic Movement (PDM) on the occasion of anniversary of those killed in the Karsaz bomb attacks would be a referendum against what he called the "puppet regime".
"The Imran regime imposed on the people through stolen mandate has destroyed everything in the country and people are fed up with its anti-people policies of promoting unemployment, inflation, diplomatic isolation and economic assassination of Pakistan," he added.
Lawmakers of PPP meet in Hyderabad to devise strategy for Oct 18 event
He said that the PTI regime had no roots among the people and it had been "selected" to demolish and discredit the country and discourage meritocracy in every field.
He asked the committee to facilitate people's travel to the public meeting venue in Karachi without any hindrances and make best arrangements for the party's and other democratic forces' workers.
KCC coordinator Waqar Mehdi, PPP-Karachi president Saeed Ghani, MNA Qadir Patel, Lal Bux Bhutto, Najmi Alam, MPA Sajid Jokhio, Khalid Lateef, Ghulam Mohammed Samoon and others were present in the meeting.
Lawmakers meet in Hyderabad
A meeting of parliamentarians from Sindh belonging to the PPP was held in Hyderabad at the residence of former provincial minister Sharjeel Inam Memon on Sunday.
The leaders said that the Oct 18 public meeting in Karachi would be historic.
Speaking at a press conference after the meeting, PPP Sindh chapter president Nisar Ahmed Khuhro said that PDM comprising 11 parties would unite the opposition.
He said all institutions of the country belonged to people and they were answerable to them.
Sindh Information Minister Syed Nasir Hussain Shah said that the [Bundal and Buddu] islands belonged to Sindh and the federal government had acted unconstitutionally by occupying them.
He said PPP would get a resolution passed in the Sindh Assembly against this act of the federal government. He said similar resolutions would be adopted in the National Assembly and the Senate.
He said that these islands were properties of Sindh and would remain so.
He said that PDM leaders would attend Oct 18 public meeting of the PPP in Karachi that would mark the anniversary of Oct 18, 2007 Karsaz twin bombings.
Mr Shah said that when the PPP tried to get democracy restored its leadership was targeted and the party had to collect 200 bodies. The PPP's FIR was not even lodged during the Musharraf government after Oct 18 tragedy, he said.
He added Prime Minister Imran Khan represented a minority government. He said that all institutions of the country belonged to Pakistani nation.
He said that these institutions were answerable to the people. He accused the government of trying to break opposition on the pattern of Musharraf. He said that this government was opposing 18th Amendment to the Constitution.
Mr Shah sarcastically said this government was running a factory of ordinances.
He said that a divided opposition would not be beneficial for the country.
PPP-Parliamentarians' information secretary Nafisa Shah said that PDM's movement had been started and after Gujranwala it would also reach Karachi.
She said that PM Khan in his speech looked frightened and added that his speech showed that he was a selected PM.
She said that this government had held the masses hostage. She said that PM spoke like as if he was delivering his container speech.
She said that Pakistan's economy had been badly hit due to the government's policies.
She said that the Oct 18 anniversary would prove to be a day of emancipation. She said that till the acceptance of the PDM's 26 points, this caravan would be in the field.
PPP's central information secretary and Senator Maula Bux Chandio said it was unfortunate that the government even declined to accept the offer of reconciliation with the opposition.
He said that Mr Bhutto-Zardari had offered a helping hand at the very beginning of the government, but the ruling PTI ignored it.
He said that due to the incompetent government opposition parties were protesting on the roads. Mr Chandio maintained that the PM had made the national institutions controversial through his statements.
He said that the PM issued an unnecessary statement that institutions were with him.
"These institutions are not with you but with the people of this country," he said.
He asked the PTI government to stop playing with the interests of provinces. He said that PM Khan had started lingual and regional politics.
The PPP leader said that the opposition would make this government restless.
He said that the PPP enjoyed mass politics on roads. He said that by uniting opposition parties Mr Bhutto-Zardari had served Pakistan.
He said PM Khan must explain who was seeking an NRO from him because he often claimed that he would not give NRO to anyone.
He said that PM Khan deviated from his own political positions on various matters and did what he used to abhor in his speeches.
He said that this inept government was doing different things only to divert attention of the masses from real issues. He termed murder of Maulana Dr Adil Khan a tragedy and said anti-Pakistan forces now tried to fan sectarianism in the country.
He expressed the hope that his assailants would be arrested soon.
MPA Sharjeel Memon said that the opposition, especially the PPP, could not be intimidated through jails and the PM should be ready for jails now.
He said the PM was dubbing the entire opposition as 'robbers' but could he explain why he had obtained stay orders in the PTI's foreign funding, Malam Jabba and BRT cases.
Mr Memon said that if PM's hands were clean then why he was hiding behind stay orders.
He said that the PM's cabinet was facing mega corruption scandals.
He said that it was to be decided now whether the PM would voluntarily quit or he would be ousted.
https://www.dawn.com/news/1584570/pdms-oct-18-rally-will-be-referendum-against-pti-govt-says-bilawal
--------
South Asia
US elections: Will the Bangladeshi-American vote matter?
October 11th, 2020
The scenario looks no different from 2016 when a post-election National Asian American Survey found out that less than 31% of Bangladeshi-Americans had any election related contact with either of the parties
Poll analysts predict smaller voting blocs like Bangladeshi-Americans could make a significant impact on the outcome of US Presidential elections in battleground states with tight races this year, but many in the community say they are yet to see an aggressive outreach from political parties.
A large number of Bangladeshi-Americans reside in states like New York where the election results are a given, but they do have a significant presence in places like Michigan and Pennsylvania as well where the races were tight and decided with a narrow margin in 2016.
Mohammed Hassan, an elected Democrat member in Michigan's Hamtramck council, says his community has a serious chance to tilt the election in Democratic candidate Joe Biden's favour but there is barely any enthusiasm at this stage.
"I am very disappointed," says Hassan, who has been campaigning for Joe Biden on his own. He says nobody from the party's top leadership has approached him so far.
The scenario looks no different from 2016 when a post-election National Asian American Survey found out that less than 31% of Bangladeshi-Americans had any election related contact with either of the parties.
Michigan is a crucial battleground state in this election and as per rough estimates, there are more than 20,000 registered Bangladeshi-American voters in the state with a majority of them in the Hamtramck area. Donald Trump won the state in 2016 by a margin of just about 12,000 votes.
Analysts believe if smaller voting blocs like Bangladeshi-Americans turnout in full strength that could overcome the winning margin.
The community overwhelmingly supported Hillary Clinton in 2016, but Democratic strategists have been hoping for a much higher turnout this year.
Hassan says he has also noticed something unusual in the Bangladeshi community this year.
"There are many who are thinking of voting for Trump because of the unemployment benefits they got for Coronavirus," says Hassan.
He says for many of them, the unemployment benefits were more than what they earned each month before coronavirus struck, and they are hoping they might get the same again if Donald Trump wins.
M Osman Siddique, the first Bangladeshi-American and the first Muslim-American to be appointed as an Ambassador from the United States anywhere, hopes that the experience of four years under Trump will motivate the community to come out in large numbers.
"We are making the community aware that their vote matters," says Siddique, who is involved in Democratic Party's political outreach efforts.
He feels the younger generation of Bangladesh-Americans is highly motivated and they will be instrumental in ensuring their parents cast their votes, either in person or through postal ballots.
Fatema Haque, the vice-president of Rising Voices of Asian American Families, a non-profit active in Michigan, has been phone banking and organising online events to boost Bangladeshi-American voter turnout.
She says the campaign is really missing the door-to-door contact because of coronavirus, and language and technology are proving to be barriers for the older generation.
"I speak Bangla so phone calls work for them, but they are not able to connect to bigger voter awareness events on Zoom and so on," says Haque.
She is expecting a high turnout among older men and women but finds a strong gender divide in the younger generation.
"Women in their 20s are more likely to vote than men," she says.
A young Bangladesh-American doctor who has already cast her vote in early voting, says many of her friends who supported Bernie Sanders in the primary elections do not seem enthused by Biden.
"In fact, many of them say that Trump will win anyway so what's the point in going out to vote," she says. The doctor chose not to be named because of professional restrictions.
Council member Hassan believes that if Democrats are serious about turning out Bangladeshi voters, they will need an aggressive door-knocking campaign.
"If people are going out for shopping and dining, I see no reason why we shouldn't be going street to street," he says.
"I am a three-time elected official, and I know that the Bengali community works on personal contact, not on phone calls," he adds.
https://www.dhakatribune.com/world/north-america/2020/10/11/us-elections-will-the-bangladeshi-american-vote-matter
--------
2 Pakistani Taliban Killed in Drone Strikes
By Mohammad Haroon Alim
11 Oct 2020
Two Pakistani Taliban insurgents have been killed in a drone strike in eastern Nangarhar province.
Ataullah Khogyani, the spokesman for the governor of Nangarhar province, said last night two Pakistani Taliban militants were killed and their weapons and ammunition destroyed in two drone strikes at Gulga area of Bandar Dara in the Achin district of the province.
No one else was injured in the airstrikes, Khogyani told the press.
https://www.khaama.com/2-pakistani-taliban-killed-in-drone-strikes-878765/
--------
Taliban Intensified War in Faryab: Governor
By Mohammad Arif Sheva
11 Oct 2020
Faryab, Afghanistan – Naqeebullah Fayeq, Governor of Faryab province, said the Taliban insurgents have intensified war in the province, triggering concern among locals.
Fayeq wrote in a tweet sudnay, saying the Afghan Security Forces will defend the citizens through day and night.
"Buzbuzak [M16] is the most dangerous weapon of the Taliban, which targets our soldiers in the dark of night," he said in a tweet posting a M16 weapons. "Last night, in an ambush attack by security forces in Shirin Tagab, four Taliban were killed and one of their Buzbuzak fell into the hands of soldiers."
Faryab, in north of Afghanistan, is one of the insecure provinces, where Taliban often carry attacks against civilians, government officials and security forces.
https://www.khaama.com/taliban-intensified-war-in-faryab-governor-7665/
--------
Southeast Asia
Anwar warns investors not to believe rumours linking Bursa Malaysia stocks to him
12 Oct 2020
BY SHAHRIN AIZAT NOORSHAHRIZAM
KUALA LUMPUR, Oct 12 — Opposition leader Datuk Seri Anwar Ibrahim has asked Bursa Malaysia and the Securities Commission to take action against those who appear to be manipulating the stock market with unfounded political rumours.
In a statement today, the PKR president said he was aware that several listed stocks on Bursa Malaysia had seen "extraordinarily active trading and gains recently on the basis that the counters are linked to me".
He stressed that he was in no way connected to those stocks, which were likely experiencing brisk trade due to speculation that he could be the next prime minister.
"I want to stress that I have no financial interests whatsoever in these stocks."
"I want to take this opportunity to remind all investors to invest carefully and not to invest in rumours," he said in the brief statement.
Anwar's statement comes on the eve of his audience with the Yang di-Pertuan Agong, where he is expected to provide proof of the "strong, convincing" majority of MPs said to be backing him in his bid to unseat the Perikatan Nasional (PN) government.
On September 23, Anwar announced that he had enough support in the Dewan Rakyat, effectively ending the PN administration led by Muhyiddin.
However, Anwar did not divulge the number of MPs or who they were, instead stating that the the Agong should be the first to be briefed on the matter.
https://www.malaymail.com/news/malaysia/2020/10/12/anwar-warns-investors-not-to-believe-rumours-linking-bursa-malaysia-stocks/1911877
--------
Bersatu, PAS reiterate support for Muhyiddin before Anwar meets King
October 12, 2020
PETALING JAYA • Parti Pribumi Bersatu Malaysia and Parti Islam SeMalaysia (PAS) yesterday reiterated their support for Prime Minister Muhyiddin Yassin, ahead of opposition leader Anwar Ibrahim's meeting with the King tomorrow to discuss forming a new government.
Bersatu secretary-general Hamzah Zainudin said claims by Datuk Seri Anwar that he commanded support of the majority of Malaysia's 222 Members of Parliament were baseless.
"Anwar's allegation is pure fiction," said Datuk Seri Hamzah in a statement yesterday. He said all Bersatu lawmakers, which total 31, fully support their party president Muhyiddin.
Tan Sri Muhyiddin's seven-month-old Perikatan Nasional (PN) coalition - which mainly comprises Bersatu, PAS, Umno and Gabungan Parti Sarawak - commands a razor-thin majority of 113 MPs in the Lower House.
"Bersatu calls upon all Malaysians to ignore Anwar and give their support to the Perikatan Nasional government to stop the transmission of Covid-19 and to repair the economy," said Mr Hamzah, who is also Home Minister.
Last Thursday Mr Anwar, who is president of Parti Keadilan Rakyat (PKR), said he had been granted an audience with the King, Sultan Abdullah Ri'ayatuddin, at which he will present statutory declarations from MPs in support of his bid to take over as prime minister.
Mr Anwar helms the Pakatan Harapan pact, which has a total of 91 lawmakers in Parliament. He will need the backing of at least 112 MPs to establish a majority, prompting speculation that there may be defections from the ruling coalition.
PAS however also issued a statement yesterday saying all 18 of its MPs fully support Mr Muhyiddin as prime minister to lead the PN government.
Describing Mr Anwar's bid for the top job as "desperate", the party's secretary-general Takiyuddin Hassan said PAS was confident the King would handle Mr Anwar's claim according to the law and federal Constitution.
"PAS sees the issue raised by Anwar as a desperate move driven by personal interest and ambitions while the Perikatan government is managing the Covid-19 pandemic and taking steps to revive the national economy," Datuk Takiyuddin said.
Meanwhile several Umno MPs have resorted to lodging police reports denying that they support Mr Anwar, after a list of 121 lawmakers who allegedly back the PKR president surfaced on social media, of which 22 were from Umno.
One of them, Arau MP Shahidan Kassim, said it was irresponsible of Mr Anwar to use the media to stake his claim that he had the majority to form a new government.
"If he has the numbers, he should prove it in Parliament or present it before the Yang di-Pertuan Agong," he said, referring to the King.
Mr Anwar has said he has a "convincing" majority but would reveal who his supporters were only after he had met the King.
https://www.straitstimes.com/asia/se-asia/bersatu-pas-reiterate-support-for-muhyiddin-before-anwar-meets-king
--------
Mideast
Iran invites sides in Nagorno-Karabakh conflict to respect ceasefire
12 October 2020
Iran's Foreign Ministry has invited the sides involved in the Nagorno-Karabakh conflict to respect a truce that was recently negotiated by Russia to end the firefight between Armenia and Azerbaijan over the region.
Ministry spokesman Saeed Khatibzadeh on Monday urged the two sides to "exercise more restraint." He condemned rocket attacks against vital infrastructure and residential areas as well as the killing of civilians, and condoled with the survivors.
The official advised that the two sides return to the ceasefire regime, resume negotiations within the international legal framework and with mutual respect for each other's territorial integrity, and withdraw from the occupied cities.
His remarks came a day after the agreement brokered during marathon Moscow-mediated talks fell apart due to reported Armenian shelling of Azerbaijan's second-largest city of Ganja.
Azerbaijan's Foreign Ministry said the shellfire left at least nine people dead and 33 others wounded, including children, less than 24 hours after the halt to fighting was supposed to take effect.
The decades-old conflict flared up on September 27 along Nagorno-Karabakh Line of Contact.
Hundreds of people are feared to have died so far amid the situation that is the worst to afflict the region since 1992, when Yerevan-backed separatists invaded the region following the collapse of the Soviet Union.
Although, Nagorno-Karabakh has been populated by Armenians ever since the invasion, it is internationally recognized as part of Azerbaijan.
Iran has already warned the warring sides against border incursions, saying the security of its cities and villages is a top priority for the country. The warning came after a number of stray mortars from the Karabakh conflict struck Iranian villages along the border.
Khatibzadeh announced the Islamic Republic's readiness to facilitate negotiation processes that could help work out a permanent solution to the conflict and establish peace between the two sides.
The offer came as decades of mediation by the Organization for Security and Cooperation in Europe (OSCE) Minsk Group -- a body formed among Russia, France, and the United States to supposedly remedy the conflict -- has unexceptionally fallen short of the goal.
https://www.presstv.com/Detail/2020/10/12/636189/Iran-Azerbaijan-Armenia-ceasefire-Nagorno-Karabakh-conflict
--------
Official: Iran Top Muslim Nation in Aerospace Know-How
Oct 11, 2020
"The Islamic Republic of Iran is number one Muslim country in terms of the aerospace technology," Ommi said on Saturday, adding that Iran's Aerospace Research Institute is among the top 20 world space institutes.
He said that Iran, the US, and Russia had made proposals to the United Nations for naming a week as World Space Week and the UN agreed with Iran's proposal.
He stressed that world people cannot live without space technologies as they owe the function of their cell phones to launching satellites.
In relevant remarks on Saturday, a senior official of Iran's space program said that the country will send a new telecommunication satellite named Nahid 1 (Venus 1) into the orbit.
"We have had the construction of Nahid 1 and Nahid 2 satellites on our agenda. Nahid 1 was completed 3 years ago and its periodical tests have been conducted and it can be launched and Iran plans to orbit it," Deputy Head of Iran's Space Research Center Jafar Salehi said.
He added that Nahid 2 which is more advanced than Nahid 1 is also under construction, explaining that it enjoys the capability to go to higher orbits.
Salehi said that Iran will soon start designing Nahid 3 satellite.
Head of the Iranian Space Agency (ISA) Morteza Barari announced in April that the country plans to send its home-made telecommunication satellite, Nahid 1, into the orbit by the end of the current Iranian year (March 19, 2021).
"We hope to complete the flight model of three big space projects, including the orbital transfer system, Pars 1 sensing satellite and Nahid 2 telecommunication satellite this year," Barari said on Sunday.
"Also, we hope that another important project, Nahid 1 telecommunication satellite, will be put into the orbit after necessary preparations and coordination with the department in charge of the launch," he added.
https://en.farsnews.ir/newstext.aspx?nn=13990720000812
--------
Most Palestinians don't see a Joe Biden presidency as positive: Palestine poll
Emily Judd
11 October 2020
Only 21 percent of Palestinians believe a Joe Biden presidency will lead to positive policy change, a new poll conducted by the Palestinian Center for Policy and Survey Research (PSR) said.
The public opinion poll found that 35 percent of Palestinians living in the Palestinian Territories expect US policy towards Palestine to become worse under Biden, with another 34 percent believing the American policy will not change.
Conducted in September, the survey sampled 1,270 adults living in the West Bank and Gaza Strip. It did not measure the views of Palestinians living outside of Palestine.
Democratic presidential nominee Joe Biden, who formerly served as vice president under President Barack Obama, has spoken out against Israeli annexation of Palestinian lands and condemned US President Donald Trump's peace plan, largely denounced by Palestinians as biased towards Israel.
However Biden has said he will keep the US embassy in Jerusalem if elected president. Trump moved the embassy from Tel Aviv to Jerusalem in 2017, a contentious decision that recognized Jerusalem as the united capital of Israel.
Biden has described himself as a "Zionist" and began a 2015 speech with "My name is Joe Biden, and everybody knows I love Israel."
Palestinian Authority seen as 'burden'
The participants were also asked to comment on domestic and regional politics, including the recent peace agreement between Israel and the UAE.
Sixty-two percent of Palestinians want President Mahmood Abbas to resign, up four percent from a June poll. Less than one third of Palestinians - 31 percent - are satisfied with the performance of Abbas.
Abbas, who has held the position of president for 15 years, is head of the Palestinian Authority (PA), a government body viewed by 62 percent of Palestinians as a "burden on the Palestinian people," according to the poll.
UAE-Israel normalization on 'shoulders of Palestinians'
A majority of Palestinians, 53 percent, "blamed" the UAE-Israel normalization deal on the Palestinian leadership's division and own recognition of Israel. The late Palestinian leader Yasser Arafat formally recognized the State of Israel in 1993.
Palestinians are politically divided between Abbas' Fatah party, which leads the PA in the West Bank, and Palestinian militant group Hamas that dominates Gaza.
Hamas is designated by much of the international community, including the US, as a terrorist organization.
Long-standing rivals with ideological divisions, cooperation between Fatah and Hamas has faltered historically. Following Hamas' upset victory in the 2006 elections, Fatah initially refused to join the government.
In June 2007, Hamas seized Gaza from the Fatah-led PA, after talks faltered between Hamas' leader Ismail Haniyeh and Abbas. Multiple agreements have been signed between the two since, but all collapsed.
https://english.alarabiya.net/en/News/middle-east/2020/10/11/Most-Palestinians-don-t-see-a-Joe-Biden-presidency-as-positive-Palestine-poll
--------
Israeli forces storm West Bank refugee camp; a dozen Palestinians injured
11 October 2020
At least a dozen Palestinians have been injured after Israeli forces stormed a refugee camp in the central parts of the occupied West Bank and fired live rounds on civilians, a report says.
The Israeli troops aboard 30 different military vehicles raided the al-Am'ari refugee camp, south of the West Bank city of Ramallah, on Sunday, and clashed with local youths, the Palestinian Information Center reported.
It added that the invading forces opened fire at resisting locals and hurled tear gas canisters at them to disperse the growing crowds, wounding at least 12 of them and arresting an unspecified number of others.
The wounded later received medical care at the Palestine Medical Center in Ramallah, it added.
The report, citing local sources, said that the Israeli forces raided the house of Ayman Abu Arab, a Palestinian activist, arresting his wife and two of his brothers, Mohammad and Rajab, in order to make him turn himself in.
Young Palestinian locals gathered around the house, leading to intense clashes with the Israeli forces.
During the raid, the Israeli forces blocked all the roads leading to the camp and temporarily banned the movement of Palestinians around it, the report added.
Israel kidnaps several Palestinians in West Bank, Jerusalem al-Quds
Also on Saturday night and in the early hours of Sunday, Israeli forces stormed several Palestinian homes in the West Bank and Jerusalem al-Quds, arresting several Palestinians, the Palestinian Information Center reported.
The report, citing local sources, said that Israeli forces' raiding targets were the Qalandiya crossing and Anata town in Jerusalem al-Quds and Nablus in the West Bank.
It added that Israeli forces stormed other areas of the West Bank.
https://www.presstv.com/Detail/2020/10/11/636160/Palestine-Israel-al-Am%E2%80%99ari-Ramallah-Jerusalem
--------
Africa
First direct talks between Libyan rivals to be held in Tunisia next month: UN
11 October 2020
The United Nations mission in Libya (UNSMIL) has announced that the first in-person political talks between the North African country's rival authorities will take place in Tunisia next month.
The UNSMIL said in a statement that Tunisia will host "the first face-to-face meeting" of the Libyan Political Dialogue Forum (LPDF) "in early November, following preparatory virtual consultations".
The UN mission said the dialog will aim "to generate consensus on a unified governance framework and arrangements that will lead to the holding of national elections in the shortest possible time-frame."
Participants in the dialogue will be drawn from "key Libyan constituencies... and with a firm commitment to the meaningful participation of Libyan women and youth", the statement added.
The UNSMIL also said it will strive to ensure "broad consultations, transparency, and a rights-based approach during this Libyan-led and Libyan-owned process in which multiple voices will be heard".
Libya plunged into chaos in 2011 when a popular uprising backed by a NATO intervention led to the ouster of long-time leader Muammar Gaddafi.
Since 2014, two rival seats of power have emerged in Libya, namely UN-backed Government of National Accord (GNA), headed by Prime Minister Fayez al-Sarraj, and another group under renegade general Khalifa Haftar's command and based in the eastern city of Tobruk, which is supported militarily by forces loyal to him, known as the Libyan National Army (LNA).
The strongman, supported by the United Arab Emirates, Egypt, and Jordan, launched a deadly offensive to capture Tripoli, the seat of the GNA, last April. His forces, however, haven't been able to advance past the city's outskirts.
Turkey has been of significant help to the Tripoli-based government in its defense against Haftar's LNA.
International attempts to bring about peace between the two warring sides have failed.
Back in September, representatives from Libya's rival administrations held a meeting hosted by Morocco to discuss peace in the conflict-ridden country.
The closed-door talks, dubbed "Libyan Dialogue", were held at the initiative of Morocco, which also hosted peace talks in 2015 that led to the creation of the Tripoli-based GNA.
The rival administrations announced separately on August 22 that they would cease all hostilities and hold nationwide elections, drawing praise from world powers.
Also at a January summit in the German capital city of Berlin, the main countries involved in the Libyan conflict agreed to respect an arms embargo and to stop interfering in Libya's domestic affairs.
https://www.presstv.com/Detail/2020/10/11/636164/Libya-Tunisia-talks-UNSMIL-Haftar-Sarraj
--------
US blacklisting harms Sudan's path to democracy: Sudanese PM
11 October 2020
Sudanese Prime Minister Abdalla Hamdok has said that keeping his country on a US blacklist of state sponsors of terrorism is endangering its path towards democracy, the Financial Times reported.
The designation dates back to 1993, when the country under longtime autocrat Omar al-Bashir become an outcast for having hosted Al-Qaeda leader Osama bin Laden.
In an interview published Sunday, Hamdok said sanctions linked to the designation were "crippling our economy," adding that Sudan's removal from the list would be a "game changer."
"We are isolated from the world," Hamdok said, noting that Sudan had expelled bin Laden over two decades ago, and that Bashir's regime was overthrown last year.
"Sudanese people have never been terrorists. This was the deeds of the former regime," he told the Financial Times.
Concerning speculation that Sudan could normalize ties with Israel if its terror listing were removed, Hamdok said: "We would like to see these two tracks addressed separately."
Last month, Israel signed US-brokered deals to normalize ties with the United Arab Emirates and Bahrain, and the administration of US President Donald Trump wants Sudan to follow suit.
Bashir, wanted by the International Criminal Court (ICC) on charges of genocide and crimes against humanity in Darfur, was convicted of corruption and is currently on trial in the capital Khartoum for the 1989 coup that brought him to power.
Hamdok said he had spoken with the ICC about the option of trying Bashir in Sudan, potentially in a "hybrid court," the paper reported, but that Hamdok considered reforming Sudan's judiciary in order to try Bashir itself would be the best option.
Hamdok also said there were no guarantees that Sudan's democratic transition would hold until elections planned for 2022.
"Transitions are always messy. They are non-linear and they don't travel in one direction."
Concerning the country's tanking economy, the prime minister said a landmark peace deal signed this month with a coalition of rebel groups would result in savings for the government.
Sudan's economy is in crisis, laid low by long years of civil war under Bashir's rule, US sanctions and the 2011 secession of the oil-rich south.
The government declared a state of emergency last month to avert a further downturn.
With Sudan no longer a "war economy," the proportion of revenue spent on the military would drop from up to 80 percent down to 10-15 percent, the Financial Times reported him as saying.
https://english.alarabiya.net/en/News/north-africa/2020/10/11/US-blacklisting-harms-Sudan-s-path-to-democracy-Sudanese-PM
--------
Eight women, three children die as migrant boat sinks off Tunisia
11 October 2020
At least 11 migrants from Africa died when their boat sank off Tunisia on Sunday, as they tried to cross the Mediterranean to the Italian island of Lampedusa, a Tunisian security official said.
Tunisia's coast guard recovered the bodies of eight women and three children off the coast near Sfax late on Sunday, he said.
About 30 people had set out on the boat, aiming to reach Italy, officials said.
The coast guard is searching for the other missing people.
Last year, about 90 African migrants drowned after their boat capsized en route to Europe from Libya, one of the worst such accidents in Tunisian waters.
https://www.presstv.com/Detail/2020/10/11/636182/Women-children-die-Tunisia-boat-migrants
--------
Nigeria: 12 killed in bandit attacks on northern towns
Olarewaju Kola
11.10.2020
At least 12 people were killed in weekend attacks on two communities in Nigeria's northwest Kaduna state, survivors said on Sunday.
According to survivors, some gunmen invaded Kidandan and Kadal in the Giwa local government on Friday and Saturday, firing sporadically.
"There were about a dozen bandits. They attacked Kidandan on Friday afternoon and left three people dead. Four people were also wounded," Auwal Ibrahim, a survivor, told Anadolu Agency over phone.
Another survivor Usman Bala said the gunmen also attached his community Kadai on Saturday.
"The bandits moved to Kadai on Saturday night, the gunmen killed nine at the Kadai village and four people who were injured were in critical condition," he said.
Information on the attacks was not known until Sunday noon due to the remoteness of the area.
Police authority in the area is yet to comment on the incident, the second this year.
Nigeria President Muhammadu Buhari had deployed military troops to the country's northwest region in March for special operation following incessant armed bandit attacks in the area.
https://www.aa.com.tr/en/africa/nigeria-12-killed-in-bandit-attacks-on-northern-towns/2003116
--------
URL: https://www.newageislam.com/islamic-world-news/muslim-world-league-secretary-general/d/123116
New Age Islam, Islam Online, Islamic Website, African Muslim News, Arab World News, South Asia News, Indian Muslim News, World Muslim News, Women in Islam, Islamic Feminism, Arab Women, Women In Arab, Islamophobia in America, Muslim Women in West, Islam Women and Feminism