New Age Islam News Bureau
29 Jun 2020
• Turkey's Soft Power Weighs Heavy on Europe's Muslims
• Joe Biden's Election Campaign Refers to Kashmir, Indian Muslims
• After Floyd, Raw Talk, Racial Reckoning Among US Muslims
• Museum of London Records Call to Prayer for Ramadan Project
• China Forces Birth Control on Uighurs To Curb Muslim Population
-------
Arab world
• Muslim World League Aims to Promote Religious Tolerance, Understanding: Secretary General
• Saudi Arabia Mulls Crowd Control to Partially Resume Umrah In Mecca
• Riyadh Attempting to Legitimize Southern Transitional Council's Coup
• Lebanese Minister: President Michel Aoun protected me after killing two in civil war
• Nine Iran-backed fighters killed in another raid in Syria: Monitor
• Syria demands UN report on legality of US, EU economic sanctions under international law
• Americans directly interfering in Lebanon's affairs, President Aoun says
• Lebanese foreign minister summons US envoy in growing row over her attack on Hezbollah
--------
Mideast
• Turkey's Soft Power Weighs Heavy on Europe's Muslims
• 'Day of Rage' protests against Israeli annexation to hit US, Europe
• Houthis Cage 20,000 Abductees In 790 Jails, Recruit 7,000 Children: Human Rights Groups
• Israel Takes Issue with God TV's Shelanu Station
• Official: Human Rights Practically Taught to Europeans by Iran's Exports of Anti-Coronavirus Equipment
• Zarif: Iran Not to Breach Human Principles to Reciprocate Brutality
• Concerns growing over two lawyers on 'death fasts' in Turkey prison: Activists
• Strange similarities in the declining fortunes of Syria's Bashar Al Assad and Iraq's Saddam Hussein
--------
North America
• Joe Biden's Election Campaign Refers to Kashmir, Indian Muslims
• After Floyd, Raw Talk, Racial Reckoning Among US Muslims
• Trump denies knowing about Russia-Taliban nexus
• US envoy renews push for extending arms embargo on Iran
• Lebanon summons US Ambassador over comments against Hezbollah
• Trump denies he was briefed on Russia-Taliban bounty intelligence
--------
Europe
• Museum of London Records Call to Prayer for Ramadan Project
• UK campaigner investigated over praise for dead Iranian commander Suleimani
• Thousands of Black Lives Matter protesters in Britain demand justice for drowned Somali refugee
• Qatari and Turkish funding for Dutch Muslim Brotherhood exposed in MPs' report
--------
Southeast Asia
• China Forces Birth Control on Uighurs To Curb Muslim Population
• Churches, temples can open at 1/3 capacity
• Why Malaysia's Mahathir just won't fade away
--------
South Asia
• Khalilzad Departs for Doha, Islamabad And Tashkent In Support of Afghan Peace Talks
• Taliban's shadow deputy defense minister, other senior leaders targeted an airstrike
• Six security force members killed in Taliban attack
• Taliban release 21 more prisoners of the Afghan government
• Death and despair: Rescued Rohingya describe high-seas terror
• Four Rohingya left dead after gunfight with Bangladeshi police near refugee camp
• Bangladesh braced to receive hundreds of thousands of returnee migrant workers
--------
Africa
• Libya: Clearing Russian Mercenaries Becomes Compulsory
• Bomb kills two Algerian soldiers in north, says defense ministry
• Over 10 killed as militants ambush convoy in northeastern Nigeria
• Civilians among over 100 victims of landmines in Libya's capital: UN
• Armed gangs kill 12 in northwest Nigeria
• AFRICOM underlines strong cooperation with Libya gov't
• Libyan marks liberation of Gharyan from Haftar
--------
India
• Jammu's Doda Is Militancy Free, Say Cops After Hizbul Terrorist Masood Killed In Encounter
• 3 terrorists killed in Anantnag encounter
• Hizb threatens to abduct J&K cops' kin over arrest of slain terrorist's mother
• Domicile law unconstitutional, not acceptable: Farooq
• Religious places to open from July 1 in Rajasthan's rural areas: Govt
--------
Pakistan
• Pakistan's National Airline Moves to Assuage Concern On 'Dubious' Pilot Licences
• Hike in petrol price injustice with people: opposition
• Differences exist, but PML-Q will back govt in budget vote
• Gunmen attack Pakistani stock exchange, six killed
• Pak Army claims to shoot down Indian 'spying quadcopter' along LoC
• Mumbai attack mastermind Hafiz Saeed's India-born counsel passes away in Pakistan
• Pakistan to hold general polls in Gilgit-Baltistan on August 18
Compiled by New Age Islam News Bureau
URL: https://www.newageislam.com/islamic-world-news/muslim-world-league-aims-promote/d/122245
--------
Muslim World League Aims To Promote Religious Tolerance, Understanding: Secretary General
27 June 2020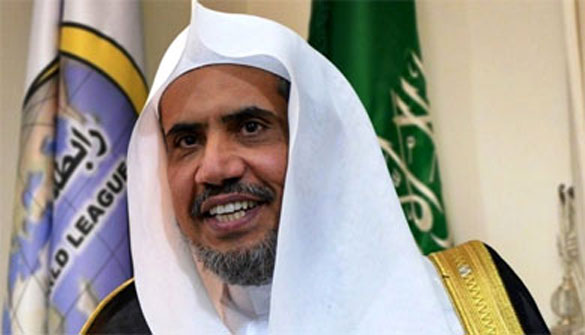 Sheikh Dr. Mohammed Al-Issa, General Secretary of the Muslim World League
-----
The Muslim World League (MWL) and its campaigns aim to build bridges between different sects of Islam and promote the values of tolerance, understanding and friendship with other religions, Mohammad al-Issa, MWL Secretary General told Al Arabiya.
Al-Issa said that the MWL campaigns aim "highlight the high values of Islam and to affirm its positive openness, and that our religious understandings accept God almighty's choice in variation and diversity."
For all the latest headlines follow our Google News channel online or via the app.
"The conversation builds bridges for understanding, promotes friendship and brotherhood among all, which is the portal for trust and collaboration that all of humanity needs," he added.
Al-Issa highlighted the "Mecca Document Conference" which took place in May 2019 and brought together religious scholars from 27 sects of Islam.
The document detailed Islamic principles and promoted tolerance while repelling hate preachers and any sect which considered another sect as "inferior".
Al-Issa stressed that MWL's work had no political agenda and no other goals other than to promote "peace and harmony amongst all."
He also emphasized that the MWL cooperates with Saudi Arabia as a leader in all efforts to combat "extremist ideas, specifically in the Muslim world."
https://english.alarabiya.net/en/features/2020/06/27/Muslim-World-League-aims-to-promote-religious-tolerance-understanding-Al-Issa.html
--------
Turkey's soft power weighs heavy on Europe's Muslims
June 29, 2020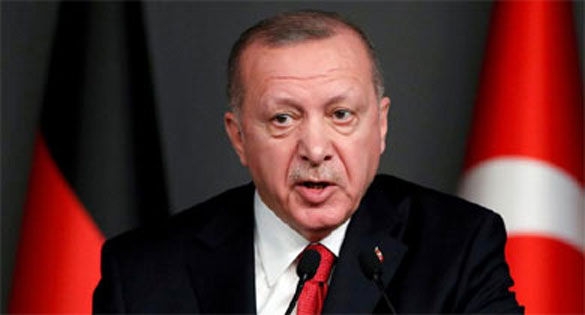 Turkish President Tayyip Erdogan speaks during a news conference in Istanbul. Reuters
-----
Since the rise of Turkish President Recep Tayyip Erdogan to power, Ankara has developed an unrelenting desire to project its influence overseas. From the shores of Libya to north-eastern Syria and the capitals of Europe, Turkey has spared no effort to expand its reach and exert control over populations living beyond its borders.
These efforts are often supported by Qatari funding. The political ideology espoused by Ankara, which is inspired by that of the Muslim Brotherhood, an extremist movement, aligns with those that Doha aims to spread throughout Muslim communities worldwide. Muslim Brotherhood-linked ideologies preach intolerance, and preachers have frequently advocated violence.
Doha's role in financing the Brotherhood and radicalising the Muslim diaspora has been documented extensively in the Qatar Papers, an investigation published by French journalists last year.
Over the weekend, a report by a committee within the Dutch parliament highlighted the extent of Turkey's reach within Dutch society. The report discusses, amongst other things, tens of millions of euros that were donated to Muslim organisations and mosques, including Amsterdam's Blue Mosque as well as the Essalam Islamic Cultural Centre and the Middenweg Centre in Rotterdam. According to Ronald Sandee, a terrorism expert, the activities equate to "a kind of soft power" exercised over Europe's Muslim communities.
In another instance, the report found that the Islamic Foundation, a Dutch charity, was nothing more than an offshoot of Diyanet, the Turkish government's directorate of religious affairs. All of its preachers are effectively appointed and employed by Ankara. The notion that a foreign government department could operate in the guise of a religious charity in a country as transparent as the Netherlands is alarming. Throughout Europe, more transparency is needed when it comes to funding religious organisations and community centres.
Perhaps most concerning, however, is Turkey's other main objective in its European activities, which is to maintain a level of control over Europe's Turkish diaspora and to silence any dissidents within it. This manifests itself through "social pressure and intimidation" directed at the Turkish community, according to the report.
Witnesses who testified to the report's authors experienced further intimidation after doing so, and pro-Ankara groups went to court in an attempt to stop the release of files requested by the inquiry.
Europe's Turkish community is very large, and European governments benefit a great deal from their resident Turkish communities, both economically and socially. The children born into the diaspora become European citizens and participate fully in European life. But Mr Erdogan's policies ensure that Turkey's problems follow many Turks nonetheless. And while some Turks abroad do support Mr Erdogan and his government, many others do not, and they find themselves being harassed and coerced overseas by the very regime they sought to escape. If Turks and other Muslim communities are to prosper in Europe, this must end.
https://www.thenational.ae/opinion/editorial/turkey-s-soft-power-weighs-heavy-on-europe-s-muslims-1.1040690
--------
Joe Biden's election campaign refers to Kashmir, Indian Muslims
June 28, 2020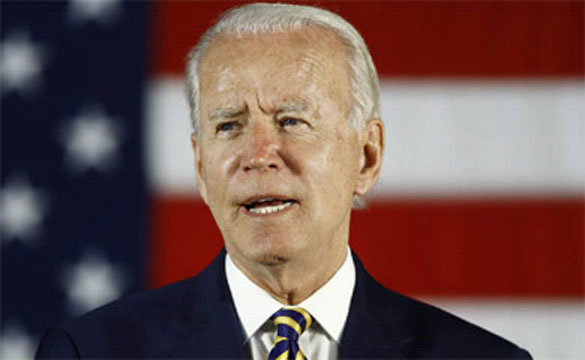 Joe Biden, the Democratic Party candidate for US President
------
Joe Biden, the Democratic Party candidate for US President, mentionedKashmir into his campaign in a religious context rather than as a foreign policy or a general human rights issue.
His "Agenda for Muslim American Communities" published by his campaign also criticises the Citizenship Amendment Act and the National Register of Citizens.
Biden is assured of being formally nominated by the Democrats as its candidate at the party's national convention in August to challenge President Donald Trump in the November election as he has won the required delegates in the primary elections.
Unlike in India, parties are allowed to openly appeal to voters on the basis of religion.
Turning what are foreign policy or general human rights matters into a religious issue, Biden's Muslim agenda says: "In Kashmir, the Indian government should take all necessary steps to restore rights for all the people of Kashmir. Restrictions on dissent, such as preventing peaceful protests or shutting or slowing down the Internet, weaken democracy."
Turning to other contentious issues, the agenda, which is the basis for outreach to Muslim voters, says: "Joe Biden has been disappointed by the measures that the government of India has taken with the implementation and aftermath of the National Register of Citizens (NRC) in Assam and the passage of the Citizenship Amendment Act (CAA) into law.
"These measures are inconsistent with the country's long tradition of secularism and with sustaining a multi-ethnic and multi-religious democracy."
While criticising the CAA, Biden's Muslim agenda, however, is silent on a US legislation similar to the CAA. Tucked into the US budget bill, the Specter Amendment excludes Muslim refugees from Iran from getting preferential asylum as religious refugees.
The Biden campaign has not issued so far an agenda for Hindu-Americans or Sikh-Americans or Buddhist-Americans.
But separately, Biden has taken up the issue of persecution of Hindus and Sikhs in Afghanistan.
After a terror attack on a gurdwara in Kabul killed at least 25 Sikhs in March, Biden issued a statement expressing concern over the "intense persecutiona of the members of the two religions in Afghanistan and urged the State Department to consider refugee protection for them.
Trump officials have declined make a commitment to allowing Sikhs and Hindus in Afghanistan coming to the US as refugees to avoid persecution.
Biden's Agenda for Asian American and Pacific Islander Communities, which is not religiously-oriented, mentioned Hindus and Sikhs, along with Muslims, as victims of "discrimination and hate" in the US and said the situation was made worse by "Trump's dangerous rhetoric".
The Muslim agenda noted that the administration of former President Barack Obama in which he was the Vice President began to separately monitor hate crimes against Hindus and Sikhs.
It said that the Obama-Biden administration "added 'Anti-Sikh' and 'Anti-Hindu' to the Department of Justice's hate crime reporting categories".
It said "his (Biden's) Justice Department will prioritise prosecuting hate crimes".
But the Obama-Biden administration had failed to act on anti-Hindu hate crimes like the placing of a severed cow's head at a Hindu cow sanctuary in 2016 in Pennsylvania.
Biden's focus on Kashmir, the CAA and the NRC is driven by the ascendancy of the left in the Democratic Party, which is led by House of Representatives members like Pramila Jayapal, Ilhan Omar and Alexandria Ocasio-Cortes.
Ocasio-Cortes has tried to link US arms sales to India with communal violence. She tweeted: "President Trump is engaging in arms deals with Modi while his administration is ethnically cleansing the country's religious minorities. We must not enable this rise in sectarian violence."
Jayapal and Omar have been at the forefront of the criticism of India in Congress.
A Hindu member of the campaign has been attacked personally and Biden has been asked to remove him because he is considered sympathetic to Modi and his father, according to some media reports, was linked to the Overseas Friends of the BJP.
But Amit Jani, the Asian American Pacific Islander outreach director for the Biden campaign continues so far on the job.
An organisation called Equity Labs published an open letter that said: "To hire a supporter and friend of Narendra Modi opens the door to embracing anti-Muslim and Hindu nationalist politics.
"Progressive Asian Americans and South Asian Americans cannot stand by a candidate with relationships to fascists, here or abroad."
A Change.org online petition calling for Jani's removal received 6,668 signatures as of Saturday night.
Such pressures would make it difficult for Biden, if he is elected, to work with India in the global context, even when the interests of the two countries intersect.
How the pressures from the left would translate into Biden policy is an open question and will have to await a better and comprehensive articulation of his foreign policy.
According to the Pew Research Center, Muslims make up 0.9 per cent of the US population and Hindus 0.7 per cent.
Although their numbers are not that far apart, Muslims exert more open influence in the Democratic Party for two reasons: African-Americans, a group that is important in the party and vocal make up an important segment of American Muslims, and the party's left wing that is very articulate and increasing in importance is both pro-Muslim and critical of India.
The Democratic Party has not made overt overtures to Hindus as it has to other religious groups.
On the other hand, Trump attended a Hindu Republican rally during his 2016 campaign.
One of the sessions of the Republican National Convention that nominated him opened with a Sikh prayer.
The State Department has expressed concerns about the detentions and other restrictions in Kashmir, but in a non-religious context while also acknowledging India's democracy.
https://www.business-standard.com/article/current-affairs/here-s-what-biden-s-campaign-agenda-for-2020-us-elections-says-on-kashmir-120062800152_1.html
--------
After Floyd, raw talk, racial reckoning among US Muslims
By MARIAM FAM
As a young student, Hind Makki recalls, she would call out others at the Islamic school she attended when some casually used an Arabic word meaning "slaves" to refer to Black people.
"Maybe 85% of the time, the response that I would get from people ... is, 'Oh, we don't mean you, we mean the Americans,'" Makki said during a virtual panel discussion on race, one of many organized in the wake of George Floyd's death.
"That's a whole other situation about anti-Blackness, particularly against African Americans," said Makki, who identifies as a Black Arab Muslim.
In recent weeks, many Muslims in the U.S. have joined racial justice rallies across the country and denounced racism in sermons, statements and webinars. American Muslims, Black and non-Black, are also having raw conversations like Makki's as they grapple with questions of racial equity, tensions and representation in their own faith communities.
"Everyone is talking about this, like from the uncle who's been here since the early '70s, was a retired doctor somewhere, a retired board member of a mosque to ... a high school student in the suburbs," Makki, an anti-racism and interfaith educator, said in an interview. "The question needs to be pushed further than what words, what slurs you're using, which you shouldn't be using. How can we reach equity ... in the spaces that we actually can change?"
Muslims in America are diverse. No racial or ethnic group makes up a majority of Muslim American adults, and 20 percent are Black, according to a 2017 survey by Pew Research Center.
Margari Hill, executive director of the Muslim Anti-Racism Collaborative, says she has seen a surge of interest, questions and demand from Muslim communities for her expertise: Can she look at a statement or provide topics for a program? Are there resources in Arabic or Bengali? Is it more appropriate to say Black or African American? Can she talk about anti-Blackness?
"There's been a lot of calling out and calling in and deep reflection," she said. "We're asking people to be committed to, like, unlearning, you know, and building authentic relationships" that last beyond the current moment.
Questions about how much change the flurry of discussions can spark echo those about a larger, national reckoning.
"The openness of all different corners of the Muslim community to have this conversation in a really robust way is unprecedented and it is commendable," said Imam Dawud Walid, the executive director of the Michigan chapter of the Council on American-Islamic Relations. "The challenge is when the protests eventually fizzle and the next calamity hits our country, will the conversation continue within the Muslim community?"
For this not to be a fleeting moment, Walid said, the makeup of leadership at national Islamic organizations must be more representative. He and others have called for more Black Muslim speakers and not just to talk about race or only during Black History Month.
At the Islamic Society of North America, where the current elected board of 10 directors has no African Americans, executive director Basharat Saleem said the organization has been working to boost diversity but acknowledged that more must be done.
African American Muslims have been well represented as speakers at ISNA events, he said, but attendance from people in that community at annual conventions has been low.
"We have to do more work to basically reach out to the community," Saleem said. "Also, (the) same thing has to happen from that community."
Through the likes of art and social media hashtags, many Black Muslims have worked in recent years to amplify their stories and highlight a narrative that many of them say have been overshadowed by that of other Muslims. Some reflect on what it's like to be Black and Muslim.
Some experiences feel "exhausting," Hill said. She remembers being referred to as a "slave" in Arabic at a Muslim store. One time, she was asked if she could "really read" a copy of the Quran she wanted to buy. "No one wants to, you know, feel like they have to justify their humanity or their faith."
Ubaydullah Evans, resident scholar for the American Learning Institute for Muslims, says he's experienced "interpersonal racism," from some Muslims. Still, other non-Black Muslims "have always sought to build community," and work with African Americans, he said.
Walid, like many others, says Islam sends a clear message of egalitarianism.
Over the years, there have been efforts to build bridges. More recently, some have taken an oath against using the Arabic word for "slaves."
Others focused discussions on how to improve relations between Arab and Muslim store owners and the Black communities they serve. Dozens of American Muslim organizations came together to demand police reform and pledged to support Black-led groups.
Evans credits younger Muslims with a lot of work challenging racial inequality. He hopes "we get the maximum mileage out of this moment," but says some Black American Muslims "have been hurt so badly that it's hard for them to summon that trust."
Sylvia Chan-Malik, who teaches about race and about Islam in America at Rutgers University, said some of the tensions stem from divergent views of America. Many African American Muslims have, historically, engaged Islam as a repudiation of anti-Black racism and "have long viewed the police as a threat to Black communities," she said. Meanwhile, some immigrants "really want to believe in the promise of America" and have faith in the system, she added.
And because Islam's history in the U.S. is "marginalized," Chan-Malik argued, misconceptions by some about African American Muslims may include thinking that they are all converts or practice an inauthentic form of Islam.
"Islam entered this country as a religious presence through the bodies, the culture, the voices and perspectives of enslaved Africans," she said. "You cannot divorce Islam in America from the African American experience."
On a recent virtual panel to bring attention to the history of Black American Muslims and address racism, Imam Jihad Saafir said he was "hopeful and happy" about Muslims' response.
Some imams, he said, have been telling him they want to learn more and better understand racism. He shared plans to send African American imams to different California mosques for a day.
"No co-opting our issues on that day," he told participants. "The pleasure of Allah lies in us building community with one another."
__
Associated Press religion coverage receives support from the Lilly Endowment through the Religion News Foundation. The AP is solely responsible for this content.
https://apnews.com/bbf6c92a0523cd8aaf5666f62d65719f
--------
Museum of London records call to prayer for Ramadan project
June 28, 2020
The Museum of London is collecting objects to reflect how the Muslim community experienced Ramadan during lockdown.
It is part of a project to reflect Londoners' lives during the pandemic to provide a record for future generations.
One strand will be Ramadan, from earlier this year, with the museum recording calls to prayer at the Musalla an Noor mosque in Hackney, east London, and documenting the experiences of young Muslims in west London.
"We are in the process of collecting a range of items ranging from photographs, film and audio recordings and physical objects to tell the stories of these families," Aisling Serrant, who is leading the family strand of the project, said.
"Some of the key parts of Ramadan, such as spending time with family and friends and visiting the mosque, have not been able to take place this year or had to be adapted to virtual or socially distant means.
"It was important to capture the experiences of families at this time".
It is hoped that all items will go in an online database but there are no plans for the overall project – to reflect the lives of Londoners during the pandemic – to go on display.
https://www.faith-matters.org/museum-of-london-records-call-to-prayer-for-ramadan-project/
--------
China forces birth control on Uighurs to curb Muslim population
Jun 29, 2020
Beijing: The Chinese government is taking draconian measures to slash birth rates among Uighurs and other minorities as part of a sweeping campaign to curb its Muslim population, even as it encourages some of the country's Han majority to have more children.
While individual women have spoken out before about forced birth control, the practice is far more widespread and systematic than previously known, according to an AP investigation based on government statistics, state documents and interviews with 30 ex-detainees, family members and a former detention camp instructor. The campaign over the past four years in the far west region of Xinjiang is leading to what some experts are calling a form of "demographic genocide."
The state regularly subjects minority women to pregnancy checks, and forces intrauterine devices, sterilization and even abortion on hundreds of thousands, the interviews and data show. Even while the use of IUDs and sterilization has fallen nationwide, it is rising sharply in Xinjiang.
The population control measures are backed by mass detention both as a threat and as a punishment for failure to comply. Having too many children is a major reason people are sent to detention camps, the AP found, with the parents of three or more ripped away from their families unless they can pay huge fines. Police raid homes, terrifying parents as they search for hidden children.
After Gulnar Omirzakh, a Chinese-born Kazakh, had her third child, the government ordered her to get an IUD inserted. Two years later, in January 2018, four officials in military camouflage came knocking at her door anyway. They gave Omirzakh, the penniless wife of a detained vegetable trader, three days to pay a $2,685 fine for having more than two children.
If she didn't, they warned, she would join her husband and a million other ethnic minorities locked up in internment camps for having too many children.
"God bequeaths children on you. To prevent people from having children is wrong," said Omirzakh, who tears up even now thinking back to that day. "They want to destroy us as a people."
The result of the birth control campaign is a climate of terror around having children, as seen in interview after interview. Birth rates in the mostly Uighur regions of Hotan and Kashgar plunged by more than 60% from 2015 to 2018, the latest year available in government statistics. Across the Xinjiang region, birth rates continue to plummet, falling nearly 24% last year alone — compared to just 4.2% nationwide, statistics show.
The hundreds of millions of dollars the government pours into birth control has transformed Xinjiang from one of China's fastest-growing regions to among its slowest in just a few years, according to new research obtained by The Associated Press in advance of publication by China scholar Adrian Zenz.
"This kind of drop is unprecedented....there's a ruthlessness to it," said Zenz, a leading expert in the policing of China's minority regions. "This is part of a wider control campaign to subjugate the Uighurs."
The Chinese Foreign Ministry referred multiple requests for comment to the Xinjiang government, which did not respond. However, Chinese officials have said in the past that the new measures are merely meant to be fair, allowing both Han Chinese and ethnic minorities the same number of children.
For decades, China had one of the most extensive systems of minority entitlements in the world, with Uighurs and others getting more points on college entrance exams, hiring quotas for government posts and laxer birth control restrictions. Under China's now-abandoned 'one child' policy, the authorities had long encouraged, often forced, contraceptives, sterilization and abortion on Han Chinese. But minorities were allowed two children — three if they came from the countryside.
Under President Xi Jinping, China's most authoritarian leader in decades, those benefits are now being rolled back. In 2014, soon after Xi visited Xinjiang, the region's top official said it was time to implement "equal family planning policies" for all ethnicities and "reduce and stabilize birth rates." In the following years, the government declared that instead of just one child, Han Chinese could now have two, and three in Xinjiang's rural areas, just like minorities.
But while equal on paper, in practice Han Chinese are largely spared the abortions, sterilizations, IUD insertions and detentions for having too many children that are forced on Xinjiang's other ethnicities, interviews and data show. Some rural Muslims, like Omirzakh, are punished even for having the three children allowed by the law.
State-backed scholars have warned for years that large rural religious families were at the root of bombings, knifings and other attacks the Xinjiang government blamed on Islamic terrorists. The growing Muslim population was a breeding ground for poverty and extremism, "heightening political risk," according to a 2017 paper by the head of the Institute of Sociology at the Xinjiang Academy of Social Sciences. Another cited as a key obstacle the religious belief that "the fetus is a gift from God."
Outside experts say the birth control campaign is part of a state-orchestrated assault on the Uighurs to purge them of their faith and identity and forcibly assimilate them into the dominant Han Chinese culture. They're subjected to political and religious re-education in camps and forced labor in factories, while their children are indoctrinated in orphanages. Uighurs, who are often but not always Muslim, are also tracked by a vast digital surveillance apparatus.
"The intention may not be to fully eliminate the Uighur population, but it will sharply diminish their vitality, making them easier to assimilate," said Darren Byler, an expert on Uighurs at the University of Colorado.
Some go a step further.
"It's genocide, full stop. It's not immediate, shocking, mass-killing on the spot type genocide, but it's slow, painful, creeping genocide," said Joanne Smith Finley, who works at Newcastle University in the U.K. "These are direct means of genetically reducing the Uighur population."
For centuries, the majority was Muslim in the arid, landlocked region China now calls "Xinjiang" — meaning "New Frontier" in Mandarin.
After the People's Liberation Army swept through in 1949, China's new Communist rulers ordered thousands of soldiers to settle in Xinjiang, pushing the Han population from 6.7% that year to more than 40% by 1980. The move sowed anxiety about Chinese migration that persists to this day. Drastic efforts to restrict birth rates in the 1990s were relaxed after major pushback, with many parents paying bribes or registering children as the offspring of friends or other family members.
That all changed with an unprecedented crackdown starting in 2017, throwing hundreds of thousands of people into prisons and camps for alleged "signs of religious extremism" such as travelling abroad, praying or using foreign social media. Authorities launched what several notices called "dragnet-style" investigations to root out parents with too many children, even those who gave birth decades ago.
"Leave no blind spots," said two county and township directives in 2018 and 2019 uncovered by Zenz, who is also an independent contractor with the Victims of Communism Memorial Foundation, a bipartisan nonprofit based in Washington, D.C. "Contain illegal births and lower fertility levels," said a third.
Officials and armed police began pounding on doors, looking for kids and pregnant women. Minority residents were ordered to attend weekly flag-raising ceremonies, where officials threatened detention if they didn't register all their children, according to interviews backed by attendance slips and booklets. Notices found by the AP show that local governments set up or expanded systems to reward those who report illegal births.
In some areas, women were ordered to take gynaecology exams after the ceremonies, they said. In others, officials outfitted special rooms with ultrasound scanners for pregnancy tests.
"Test all who need to be tested," ordered a township directive from 2018. "Detect and deal with those who violate policies early."
Abdushukur Umar was among the first to fall victim to the crackdown on children. A jovial Uighur tractor driver-turned-fruit merchant, the proud father considered his seven children a blessing from God.
But authorities began pursuing him in 2016. The following year, he was thrown into a camp and later sentenced to seven years in prison — one for each child, authorities told relatives.
"My cousin spent all his time taking care of his family, he never took part in any political movements," Zuhra Sultan, Umar's cousin, said from exile in Turkey. "How can you get seven years in prison for having too many children? We're living in the 21st century — this is unimaginable."
Fifteen Uighurs and Kazakhs told the AP they knew people interned or jailed for having too many children. Many received years, even decades in prison.
Leaked data obtained and corroborated by the AP showed that of 484 camp detainees listed in Karakax county in Xinjiang, 149 were there for having too many children - the most common reason for holding them. Time in a camp — what the government calls "education and training" — for parents with too many children is written policy in at least three counties, notices found by Zenz confirmed.
In 2017, the Xinjiang government also tripled the already hefty fines for violating family planning laws for even the poorest residents — to at least three times the annual disposable income of the county. While fines also apply to Han Chinese, only minorities are sent to the detention camps if they cannot pay, according to interviews and data. Government reports show the counties collect millions of dollars from the fines each year.
In other efforts to change the population balance of Xinjiang, China is dangling land, jobs and economic subsidies to lure Han migrants there. It is also aggressively promoting intermarriage between Han Chinese and Uighurs, with one couple telling the AP they were given money for housing and amenities like a washing machine, refrigerator and TV.
"It links back to China's long history of dabbling in eugenics….you don't want people who are poorly educated, marginal minorities breeding quickly," said James Leibold, a specialist in Chinese ethnic policy at La Trobe in Melbourne. "What you want is your educated Han to increase their birth rate."
Sultan describes how the policy looks to Uighurs like her: "The Chinese government wants to control the Uighur population and make us fewer and fewer, until we disappear."
Once in the detention camps, women are subjected to forced IUDs and what appear to be pregnancy prevention shots, according to former detainees. They are also made to attend lectures on how many children they should have.
Seven former detainees told the AP that they were force-fed birth control pills or injected with fluids, often with no explanation. Many felt dizzy, tired or ill, and women stopped getting their periods. After being released and leaving China, some went to get medical check-ups and found they were sterile.
It's unclear what former detainees were injected with, but Xinjiang hospital slides obtained by the AP show that pregnancy prevention injections, sometimes with the hormonal medication Depo-Provera, are a common family planning measure. Side effects can include headaches and dizziness.
Dina Nurdybay, a Kazakh woman, was detained in a camp which separated married and unmarried women. The married women were given pregnancy tests, Nurdybay recalled, and forced to have IUDs installed if they had children. She was spared because she was unmarried and childless.
One day in February 2018, one of her cellmates, a Uighur woman, had to give a speech confessing what guards called her "crimes." When a visiting official peered through the iron bars of their cell, she recited her lines in halting Mandarin.
"I gave birth to too many children," she said. "It shows I'm uneducated and know little about the law."
"Do you think it's fair that Han people are only allowed to have one child?" the official asked, according to Nurdybay. "You ethnic minorities are shameless, wild and uncivilized."
Nurdybay met at least two others in the camps whom she learned were locked up for having too many children. Later, she was transferred to another facility with an orphanage that housed hundreds of children, including those with parents detained for giving birth too many times. The children counted the days until they could see their parents on rare visits.
"They told me they wanted to hug their parents, but they were not allowed," she said. "They always looked very sad."
Another former detainee, Tursunay Ziyawudun, said she was injected until she stopped having her period, and kicked repeatedly in the lower stomach during interrogations. She now can't have children and often doubles over in pain, bleeding from her womb, she said.
Ziyawudun and the 40 other women in her "class" were forced to attend family planning lectures most Wednesdays, where films were screened about impoverished women struggling to feed many children. Married women were rewarded for good behaviour with conjugal visits from their husbands, along with showers, towels, and two hours in a bedroom. But there was a catch – they had to take birth control pills beforehand.
Some women have even reported forced abortions. Ziyawudun said a "teacher" at her camp told women they would face abortions if found pregnant during gynaecology exams.
A woman in another class turned out to be pregnant and disappeared from the camp, she said. She added that two of her cousins who were pregnant got rid of their children on their own because they were so afraid.
Another woman, Gulbakhar Jalilova, confirmed that detainees in her camp were forced to abort their children. She also saw a new mother, still leaking breast milk, who did not know what had happened to her infant. And she met doctors and medical students who were detained for helping Uighurs dodge the system and give birth at home.
In December 2017, on a visit from Kazakhstan back to China, Gulzia Mogdin was taken to a hospital after police found WhatsApp on her phone. A urine sample revealed she was two months pregnant with her third child. Officials told Mogdin she needed to get an abortion and threatened to detain her brother if she didn't.
During the procedure, medics inserted an electric vacuum into her womb and sucked her fetus out of her body. She was taken home and told to rest, as they planned to take her to a camp.
Months later, Mogdin made it back to Kazakhstan, where her husband lives.
"That baby was going to be the only baby we had together," said Mogdin, who had recently remarried. "I cannot sleep. It's terribly unfair."
The success of China's push to control births among Muslim minorities shows up in the numbers for IUDs and sterilization.
In 2014, just over 200,000 IUDs were inserted in Xinjiang. By 2018, that jumped more than 60 per cent to nearly 330,000 IUDs. At the same time, IUD use tumbled elsewhere in China, as many women began getting the devices removed.
A former teacher drafted to work as an instructor at a detention camp described her experience with IUDs to the AP.
It started with flag-raising assemblies at her housing compound at the beginning of 2017, where residents were forced to chant: "If we have too many children, we're religious extremists....That means we have to go to the training centers." After every flag-raising ceremony, police rounded up parents with too many children – over 180 – until "not a single one was left," she said. Officers with guns and tasers hauled her neighbours away at night, and from time to time pounded on her door and swept her apartment for Qurans, knives, prayer mats and of course children.
"Your heart would leap out of your chest," she said.
Then, that August, officials in the teacher's compound were told to install IUDs on all women of childbearing age. She protested, saying she was nearly 50 with just one child and no plans to have more. Officials threatened to drag her to a police station and strap her to an iron chair for interrogation.
She was forced into a bus with four armed officers and taken to a hospital where hundreds of Uighur women lined up in silence, waiting for IUDs to be inserted. Some wept quietly, but nobody dared say a word because of the surveillance cameras hanging overhead.
Her IUD was designed to be irremovable without special instruments. The first 15 days, she got headaches and nonstop menstrual bleeding.
"I couldn't eat properly, I couldn't sleep properly. It gave me huge psychological pressure," she said. "Only Uighurs had to wear it."
Chinese health statistics also show a sterilization boom in Xinjiang.
Budget documents obtained by Zenz show that starting in 2016, the Xinjiang government began pumping tens of millions of dollars into a birth control surgery program and cash incentives for women to get sterilized. While sterilization rates plunged in the rest of the country, they surged seven-fold in Xinjiang from 2016 to 2018, to more than 60,000 procedures. The Uighur-majority city of Hotan budgeted for 14,872 sterilizations in 2019 — about 34% of all married women of childbearing age.
Even within Xinjiang, policies vary widely, being harsher in the heavily Uighur south than the Han-majority north. In Shihezi, a Han-dominated city where Uighurs make up just 2% of the population, the government subsidizes baby formula and hospital birth services to encourage more children, state media reported.
Zumret Dawut got no such benefits. In 2018, the mother of three was locked in a camp for two months for having an American visa.
When she returned home under house arrest, officials forced her to get gynaecology exams every month, along with all other Uighur women in her compound. Han women were exempted. They warned that if she didn't take what they called "free examinations", she could end up back in the camp.
One day, they turned up with a list of at least 200 Uighur women in her compound with more than two children who had to get sterilized, Dawut recalled.
"My Han Chinese neighbours, they sympathized with us Uighurs," Dawut said. "They told me, 'oh, you're suffering terribly, the government is going way too far!'"
Dawut protested, but police again threatened to send her back to the camp. During the sterilization procedure, Han Chinese doctors injected her with anaesthesia and tied her fallopian tubes — a permanent operation. When Dawut came to, she felt her womb ache.
"I was so angry," she said. "I wanted another son."
Looking back, Omirzakh considers herself lucky.
After that frigid day when officials threatened to lock her up, Omirzakh called relatives around the clock. Hours before the deadline, she scraped together enough money to pay the fine from the sale of her sister's cow and high-interest loans, leaving her deep in debt.
For the next year, Omirzakh attended classes with the wives of others detained for having too many children. She and her children lived with two local party officials sent specially to spy on them. When her husband was finally released, they fled for Kazakhstan with just a few bundles of blankets and clothes.
The IUD still in Omirzakh's womb has now sunk into her flesh, causing inflammation and piercing back pain, "like being stabbed with a knife." For Omirzakh, it's a bitter reminder of everything she's lost — and the plight of those she left behind.
"People there are now terrified of giving birth," she said. "When I think of the word 'Xinjiang,' I can still feel that fear."
https://www.deccanchronicle.com/world/neighbours/290620/china-forces-birth-control-on-uighurs-to-curb-muslim-population.html
--------
Arab world
Saudi Arabia Mulls Crowd Control to Partially Resume Umrah In Mecca
29 June 2020
Saudi Arabia's Agency for the Affairs of the Grand Mosque in Mecca is currently developing a crowd control plan as it prepares for the partial opening of the mosque and the holy Kaaba soon, local media reported.
The plan is part of the Kingdom's efforts to curb the coronavirus outbreak.
The Grand Mosque and its courtyards will operate at 40 percent capacity, local media cited well-informed sources as saying.
Visitors may be asked to obtain a permit before arriving at the Grand Mosque through the Tawakkalna app so authorities can limit the number of people entering the mosque, according to the sources.
Thermal cameras will be set up at all entrances of the mosque and separate entry and exit points will be designated for visitors.
Any individual who records a high temperature will be prevented from entering the mosque and will be referred to specialists from the health ministry.
Social distancing measures will be enforced at all times to prevent crowding, while face masks will be mandatory for all visitors.
The ground, first, and second floor of the holy mosque will be allocated for those performing tawaf. Elderly people and people with special needs shall be allowed to use the second floor.
Tawaf is the ritual of circumambulating the Kaaba seven times as part of Umrah or Hajj in Mecca.
The central Haram area, closest to the Kaaba, may be closed for visitors, especially on Friday to limit crowding, the sources said.
https://english.alarabiya.net/en/coronavirus/2020/06/29/Coronavirus-Saudi-Arabia-reviewing-crowd-control-plan-to-partially-resume-Umrah-.html
--------
Riyadh Attempting to Legitimize Southern Transitional Council's Coup
Jun 28, 2020
The Arabic-language al-Arabi al-Jadid newspaper reported on Sunday that the Southern Transitional Council (STC) fighters have staged "a full-fledged coup" in the strategic island of Socotra.
By the end of Saturday, the separatist group, which is backed by the UAE had taken control of most of the remote province from forces loyal to fugitive President Mansour Hadi, declaring autonomy in those regions.
"It is not unlikely that Saudi Arabia is the side which has persuaded the STC into intensified measures to expand the areas under its control by declaring autonomy in all provinces of Southern Yemen," al-Arabi al-Jadid wrote.
It added that Saudi Arabia has also provoked the STC into organizing rallies against the government in certain provinces, including al-Mahrah and al-Shabwah.
Officials have said that the secessionist STC also arrested several military personnel and civilians opposed to the presence of UAE-funded militias on Socotra.
The STC raises the flag of the former communist state in the South and has pushed to again split the war-torn country in two, as it was from 1967 to 1990.
Socotra Governor Ramzi Mahrous condemned the separatist attacks in his province, saying from his home in the Indian Ocean island that his forces would fight back. He did not elaborate.
On Friday, separatists seized several state buildings, including the governor's headquarters, as they pushed into the provincial capital, Hadibo, and engaged in fierce fighting with forces loyal to the government of Hadi.
Saudi Arabia and its allies, including the United Arab Emirates, Morocco, and Sudan, launched a brutal war against Yemen in March 2015 in an attempt to reinstall Yemen's former president Hadi.
The aggression initially consisted of a bombing campaign but was later coupled with a naval blockade and the deployment of ground forces to Yemen. Hundreds of thousands of people have died since the war began, says Yemen's Health Ministry.
The Saudi-led war has also taken a heavy toll on the country's infrastructure, destroying hospitals, schools, and factories. The United Nations (UN) has said that a record 24 million Yemenis are in dire need of food, including 8.4 million threatened by severe hunger.
Despite Riyadh's claims that it is bombing the positions of the Ansarullah fighters, Saudi bombers are flattening residential areas and civilian infrastructures.
Full report at:
https://en.farsnews.ir/newstext.aspx?nn=13990408000825
--------
Lebanese Minister: President Michel Aoun protected me after killing two in civil war
28 June 2020
Lebanese President Michel Aoun protected the now Minister of Interior Mohamed Fahmi after he killed two men during the Lebanese Civil War, the minister said in a TV interview shared online this week.
The footage raises further questions over the ties between the supposedly technocratic government of Prime Minister Hassan Diab, brought to power after months of anti-government protests that called for a change of system, and the pre-existing political elite dominated by figures including Aoun.
For all the latest headlines follow our Google News channel online or via the app.
Fahmi told an anecdote of how Aoun stood up for him in 1981, which was during Lebanon's Civil War (1975-1990), when describing the "spiritual relationship" between the two men.
"I killed two people, and there was a clash with this party. And even though the party was really strong. [Aoun] called for me to come to his office," recounted Fahmi in a television interview shared by Maha Yahya, the director of the Carnegie Middle East thinktank.
"[Aoun] said, 'listen Mohammed, as long as I am breathing no one will even poke you with a fork.' This is Michel Aoun," he explained.
In 1981, Aoun was a brigadier-general in charge of the eight battalion of the Lebanese army. He later rose to lead the entire army in 1984, before fleeing the current after losing his "war of liberation" against the Syrian army at the end of the war (1989-1990).
He eventually returned to Lebanon in 2005, after Syrian troops withdrew from the country, entering politics with the Free Patriotic Movement (FPM) led by his son-in-law Gebran Bassil. Aoun became president of Lebanon in 2016, ten years after the FPM signed a memorandum of understanding with Hezbollah that formed the bedrock of the "March 8" political movement.
New government, old elite?
Widespread protests broke out across Lebanon in October, 2019, calling for the fall of the entire political order, including both the "March 8" alliance and the rival "March 14" bloc.
While the protests led to a new government under Diab in January, the government has been accused of being a front for the old political elite, especially Hezbollah and the FPM.
Fahmi, as interior ministry, was reportedly one of Hezbollah's candidates.
"There are rumors circulating that the security adviser of Bashar al Assad asked Hezbollah to push for his name as interior minister," said Nadim El Kak, a researcher at the Lebanese Center for Policy Studies, at the time of his appointment in January.
Full report at:
https://english.alarabiya.net/en/News/middle-east/2020/06/28/Lebanese-Minister-says-President-Michel-Aoun-protected-him-after-he-killed-two-men.html
--------
Nine Iran-backed fighters killed in another raid in Syria: Monitor
28 June 2020
Air strikes targeting positions of Iran-backed militias in eastern Syria killed nine fighters on Sunday in the second such raid in 24 hours, a war monitor said.
The Britain-based Syrian Observatory for Human Rights said Israel was "likely responsible" for the strikes near the Iraqi border.
They came hours after a similar raid killed six other Tehran-backed fighters, raising the total toll to 15 killed in 24 hours, according to the monitor.
For all the latest headlines follow our Google News channel online or via the app.
The fighters killed in the early Sunday raids were mostly Iraqi nationals, according to Observatory head Rami Abdul Rahman.
There was no official comment from Israel.
Israel has launched hundreds of strikes in Syria since the start of the civil war in 2011.
It has targeted government troops, allied Iranian forces and fighters from Lebanon's Hezbollah.
It rarely confirms details of its operations in Syria but says Iran's presence in support of President Bashar al-Assad is a threat and that it will continue its strikes.
The uptick in attacks has prompted concern among Iran-backed forces in east Syria that Israeli agents may be among their ranks, the monitor said.
These forces have arrested four people on suspicion of providing intelligence to Israel, the war monitor reported on Sunday, shortly before the latest raids.
Full report at:
https://english.alarabiya.net/en/News/middle-east/2020/06/28/Nine-Iran-backed-fighters-killed-in-another-raid-in-Syria-Monitor-.html
--------
Syria demands UN report on legality of US, EU economic sanctions under international law
28 June 2020
Syria has called on the United Nations to prepare a report on the legality of economic sanctions imposed by the United States and the European Union against the country under the international law and relevant Security Council resolutions.
Syrian Ambassador to the UN Bashar al-Ja'afari, in two identical letters addressed to UN Secretary General Antonio Guterres and the rotating President of the Security Council Nicolas de Riviere on Sunday, urged the world body to assign competent legal and political authorities with the task of preparing an urgent report on the extent to which punitive measures imposed by the US administration and the 27-member EU are compatible with the UN Charter, international law, international humanitarian fundamentals and the Security Council decisions.
Ja'afari highlighted that the report should shed light on the harmful effects that the sanctions have had on the lives of ordinary Syrians, and on the ability of the United Nations to implement its humanitarian assistance programs in Syria.
The Syrian top diplomat further noted that the report should also point to the serious challenges that coercive measures taken by the US and EU pose to the political solution of the conflict in Syria, and the work of UN Special Envoy for Syria Geir Pedersen in this regard.
On June 23, Syrian Foreign Minister Walid al-Muallem denounced the latest round of United States economic sanctions against his country, saying they are meant to revive terrorism in Syria and force Damascus to turn its back on the anti-Israel resistance front.
Muallem stressed that the latest US economic sanctions against Syria do not include any exemptions, and adversely affect the imports of food, medicine and medical devices.
Full report at:
https://www.presstv.com/Detail/2020/06/28/628454/Syria-UN-economic-sanctions
--------
Americans directly interfering in Lebanon's affairs, President Aoun says
28 June 2020
President Michel Aoun has censured Washington's 'direct' interference in the internal affairs of Lebanon, against the backdrop of comments by US Ambassador to Beirut Dorothy Shea.
"The Americans are directly interfering in the Lebanese domestic affairs; and this is unacceptable," Aoun said in an exclusive interview with the Beirut-based Arabic-language al-Mayadeen television news network on Sunday.
He cautioned the US envoy over making more caustic remarks against the Lebanese resistance movement Hezbollah, emphasizing that the group represents the Lebanese society and enjoys popularity among people.
Earlier in the day, Lebanon's Foreign Minister Nassif Hitti summoned Shea over her anti-Hezbollah criticism.
Al-Mayadeen reported that Hitti will meet with Dorothy Shea at 3:00 p.m. local time (1200 GMT) on Monday to inform her that, under the Vienna Convention on Diplomatic Relations of 1961, an ambassador must not interfere in the domestic affairs of another country, and that her speech must not seek to pit Lebanese people against each other.
The Vienna Convention on Diplomatic Relations is an international treaty that defines a framework for diplomatic relations between countries.
On Saturday, Lebanese judge Mohamad Mazeh in the southern city of Tyre banned local and foreign media outlets in the country from interviewing the US Ambassador for a year, after Shea told Saudi-owned al-Hadath television news network that Washington has "great concerns" over Hezbollah's role in the government.
Hezbollah's growing popularity in the Arab and Muslim world after the resistance movement shattered the Israeli military's myth of invincibility during the 33-day military offensive on Lebanon back in the summer of 2006 has been a matter of serious concern for the Tel Aviv regime and its Western allies.
Full report at:
https://www.presstv.com/Detail/2020/06/28/628443/Lebanon-Aoun-US
--------
Lebanese foreign minister summons US envoy in growing row over her attack on Hezbollah
June 28, 2020
BEIRUT: The US Ambassador to Lebanon has been summoned to the Foreign Ministry in Beirut on Monday amid a growing furor over the envoy's criticism of Hezbollah.
The row began when the ambassador, Dorothy Shea, told the Saudi-owned news channel Al-Hadath that the US had "grave concerns about the role of Hezbollah, a designated terrorist organization."
She added: "It has syphoned off billions of dollars that should have gone into government coffers so that the government can provide basic services to its people. It has obstructed some of the reforms the Lebanese economy so desperately needs."
Mohamad Mazeh, a judge in the southern city of Tyre, was widely ridiculed on Saturday when he ruled that the envoy's comments incited sectarian strife, and issued an order banning the media from reporting anything she said for a year.Judicial sources said the judge's ruling had no legal force, the US State Department described it as "pathetic" and on Sunday Lebanese media ignored it.
Local TV stations broadcast new comments from the ambassador in which she described the judge's decision as "unfortunate."
"I was contacted yesterday afternoon by a high-ranking and well-placed official in the Lebanese government who apologized, and said this ruling did not have proper standing," Shea said. The official told her the government would "take the necessary steps to reverse it."
Hezbollah is the main political force behind the Lebanese government. Washington considers the heavily armed pro-Iran movement to be a terrorist group.
Information Minister Manal Abdel Samad tweeted that while she understood the judge's concerns about diplomats meddling in Lebanon's internal affairs "no one had the right to prevent the media from covering news, or to curb press freedoms."
In one of several media appearances on Sunday, Shea told broadcaster MTV that a senior government official had assured her the court did not have the authority to order the ban, and that the government would take steps to reverse it.
Full report at:
https://www.arabnews.com/node/1696826/middle-east
--------
Mideast
'Day of Rage' protests against Israeli annexation to hit US, Europe
29 June 2020
Protests condemning the Israeli plan to annex parts of the occupied West Bank are set to take place in the United States and Europe on the same day prime minister Benjamin Netanyahu plans to begin the process.
The demonstrations will be held on Wednesday in Chicago, San Diego, Brooklyn, Los Angeles and San Francisco. Other Western cities will also witness similar protests, including Toronto, Madrid and Valencia.
Students for Justice in Palestine, Jewish Voice for Peace, and American Muslims for Palestine are among the pro-Palestinian groups organizing the protests.
The Samidoun Palestinian Prisoner Solidarity Network, one of the organizers, urged "direct actions and popular mobilizations in [Palestinian] refugee camps, cities and villages," and professed "loyalty to the martyrs" on its call for the events.
Another group, Al-Awda or the Palestinian Right to Return Coalition, decried "72 years of genocide, ethnic cleansing and dispossession" of Palestinians.
It also tied their demonstrations to the protests against anti-black racism in the US and beyond.
"We demand the defunding and dismantling of US police alongside the defunding and dismantling of Zionist colonialism and racist Israeli apartheid," Al-Awda said on its website.
Netanyahu has set July 1 as the date for the start of cabinet discussions on the annexation plan.
He has been driven ahead by US President Donald Trump, who unveiled a "peace" plan for the Middle East in January that effectively sidelines the Palestinians altogether.
The plan, which Trump himself has described as the "deal of the century," envisions Jerusalem al-Quds as "Israel's undivided capital" and allows the Tel Aviv regime to annex settlements in the occupied West Bank and the Jordan Valley. The plan also denies Palestinian refugees the right of return to their homeland, among other controversial terms.
The Palestinians want the West Bank as part of a future independent Palestinian state with East Jerusalem al-Quds as its capital.
https://www.presstv.com/Detail/2020/06/29/628478/Anti-annexation-protests-US
--------
Houthis cage 20,000 abductees in 790 jails, recruit 7,000 children: Human rights groups
June 28, 2020
AL-MUKALLA: Iranian-backed Houthi militias have incarcerated around 20,000 abductees in 790 prisons in Yemeni areas under their control, human rights chiefs have revealed.
The rebel fighters were on Saturday accused of carrying out sweeping human rights abuses against their opponents since seizing power in Yemen by force in 2014.
A virtual meeting of the Yemeni Coalition to Monitor Human Rights Violations, known as the Rasd Coalition, heard that tens of thousands of people who had challenged the Houthis' rule were being held in secret and known jails.
The coalition also reported that the armed group had recruited 7,000 children and was responsible for planting thousands of landmines that had killed 6,000 people.
Speaking at the gathering, which brought together human rights organizations from inside and outside of Yemen, the coalition's Executive Director Mutahar Al-Badhiji said the meeting aimed to highlight Houthi actions that had fueled the world's worst humanitarian crisis at a time when the fragile Yemeni health system was battling to cope with the coronavirus disease (COVID-19) pandemic.
Houthis have repeatedly come under heavy criticism from local and international rights groups for arbitrarily abducting their opponents and suppressing protests in the city of Sanaa and other provinces in northern Yemen.
A Houthi-controlled court recently sentenced four Yemeni journalists to death, a move that triggered global condemnation. The movement has also vowed to execute dozens of legislators, journalists, activists, and military officers who switched sides and backed the internationally recognized government.
Najeeb Al-Saadi, head of the executive unit in Yemen for internally displaced people, told symposium delegates that the Yemeni conflict had forced 3.66 million people to flee their homes and take shelter in 521 displacement camps in the country.
The number of displaced Yemenis has increased since the beginning of this year as a result of heavy fighting between Houthi and government forces in Marib province and Nehim district, near Sanaa.
Meanwhile, the main road between the southern Yemeni province of Abyan and Aden was reopened on Sunday as battles between government troops and separatists ended, a day after Yemen's President Abed Rabbo Mansour Hadi ordered his military in Abyan to stop fighting.
"We are committed to the order of our leadership. We stopped fighting and reopened the road to Aden," an army officer, who wished to remain anonymous, told Arab News.
On Saturday, Hadi told his troops to commit to the truce in Abyan and urged the separatists to halt hostilities in the southern province and abide by the terms of the Riyadh Agreement.
In April, the separatist Southern Transitional Council (STC) announced self-rule in south Yemen, pushing the government into mounting an offensive to expel its forces from Aden.
Elsewhere, fighting broke out on Saturday in Taiz when Houthis shelled the densely populated southern city before conducting a ground push aimed at seizing control of new areas on the city's western edges.
Yemen's defense ministry said that army troops pushed back the Houthi attack and killed and wounded numerous rebels during a two-hour battle. Heavy fighting was also reported on Sunday in the central province of Al-Bayda amid confirmed reports that the Houthis had seized control of areas in Qania district.
Full report at:
https://www.arabnews.com/node/1696946/middle-east
--------
Israel takes issue with God TV's Shelanu station
28 June 2020
The Israeli regime has announced the closure of a US-based evangelical TV channel, citing its hidden missionary agenda.
God TV's Shelanu station has seven days to shut down, Israeli chairman of the cable and satellite broadcasting council Asher Biton said Sunday, adding that the concerned officials had been notified Thursday.
"A channel that wishes to spread the gospel of Jesus among the Jewish nation sitting in Israel had never been broadcast on Hot [the Israeli provider], and the heads of the channel knew that, as was clarified in the hearing we held,"he said.
This is reportedly the first time that Tel Aviv is shutting down an evangelical TV channel.
Biton added that the station was supposed to be "targeting the Christian population," asserting that it is a "complicated and sensitive matter."
"Therefore, whether it was a violation of the obligation for fairness, a deliberate cover-up or a decision to change the nature of programming after the license was approved, the channel should not be allowed to continue broadcasting based on the license it was given," he said.
The station is set to reapply, according to Ron Cantor, GOD TV's Israel representative.
"Our license, granted by... Israel, says in Hebrew that our target audience is the audience of Israeli viewers," he said. "There is no stipulation whatsoever that we must target Christians. I have read the license over and over and it is very clear."
Full report at:
https://www.presstv.com/Detail/2020/06/28/628462/Israel-to-shut-down-US-evangelical-TV-channel
--------
Official: Human Rights Practically Taught to Europeans by Iran's Exports of Anti-Coronavirus Equipment
Jun 28, 2020
"Our country has been under sanctions for years and the sanctions have sorely increased in the past two years and the area of sanctions have extended against our country by the Europeans and Americans, but despite sanctions we could act successfully by using our past experiences in the (8-year Iraqi-imposed) war and smart management and after a while, we were even able to export anti-coronavirus medical equipment to the European states too," Baqeri said on Sunday.
He added that the European states are as much as the US an accomplice in imposing sanctions against Iran.
Baqeri explained that during his recent meeting with the European countries' ambassadors to Tehran, he has underlined that Iran does not allow human rights to be contaminated with politics.
"We practically taught human rights to these countries by exporting anti-coronavirus equipment to them," he said.
On May 19, Iranian Vice-President for Science and Technology Sorena Sattari announced his country's self-sufficiency in production of equipment to fight against coronavirus.
"Now, our country does not need imports of equipment to fight against coronavirus and all the country's needs are met indigenously," Sattari told reporters in the Southern city of Bushehr.
He noted that Iran imported a number of equipment to fight against COVID-19 virus on the first days of the virus outbreak but it achieved self-sufficiency in manufacturing the hospital and ICU rooms equipment with the efforts of the knowledge-based companies.
Sattari also said that 8 Iranian knowledge-based companies have received necessary permissions for the exports of kits to diagnose coronavirus infection.
Iran started exporting of coronavirus-related hygiene products and medical equipment just a few days after the outbreak of the virus in late February, and the number of countries requesting Iran-made products keeps increasing.
Full report at:
https://en.farsnews.ir/newstext.aspx?nn=13990408000430
--------
Zarif: Iran Not to Breach Human Principles to Reciprocate Brutality
Jun 28, 2020
Zarif said that the UN inspected several times Iran's concerns over the Iraqi use of chemical weapons, as well as Baghdad's claim that Iran had also used chemical weapons.
The UN concluded that Saddam's regime was the only user of chemical weapons and Iranians didn't do so even as a deterring tool, Iran's top diplomat added.
Zarif noted that Iran at the time voiced its concerns about Iraq's use of chemical weapons to the world, the UN and the Security Council, but the world powers whose interests were dependent on supporting the invasive Iraqi regime, kept silent.
The UN Security Council released reports of Iraq's use of chemical weapons one after another, but it never took action and never condemned Iraq even when they bombed Iranian cities and civilians, the official stressed.
Zarif also said that the United States still continues, as it did in those days, to claim that it is concerned about international laws; while it blocks the supply of medicine for victims of those chemical attacks and other patients in Iran.
He stressed that the US does not recognize human basics as it has done even during the coronavirus epidemic, but Iran has successfully fought the disease just as it overcame the chemical patients' problem.
Tens of thousands of Iranians were killed and wounded by chemical weapons during the 1980-1988 Iraqi imposed war on Iran. Around 100,000 Iranians are still living with the effects, which include long-term respiratory problems, eye and skin problems as well as immune system disorders, psychological disorders, genetic disorders, and probably cancers.
Sardasht is a city in Northwestern Iran. According to the 2006 census, its population was 37,000. It lies in the West Azarbaijan province. It was the first city in which civilians were attacked with chemical weapons by former Iraqi dictator, Saddam Hussein during the imposed Iraqi war on Iran.
The population of Sardasht is Kurdish. Sardasht is also known for the many villages around it and their reliability on the city's market.
On June 28, 1987, Iraqi aircraft dropped what Iranian authorities believed to be mustard gas bombs on Sardasht, in two separate bombing runs on four residential areas.
Full report at:
https://en.farsnews.ir/newstext.aspx?nn=13990408000337
--------
Concerns growing over two lawyers on 'death fasts' in Turkey prison: Activists
29 June 2020
Concerns are growing over two lawyers currently on death fasts in prison in Turkey as activists continue to protest what they say is negligence by Turkish President Recep Tayyip Erdogan's government in their treatment of prisoners on hunger strike.
Lawyers Ebru Timtik and Aytaç Ünsal both began a hunger strike on February 3 and a death fast on April 5, demanding a fair trial.
For all the latest headlines follow our Google News channel online or via the app.
Last May, Timtik was sentenced to 13 years, six months, and Aytaç Ünsal to 10 years, six months.
"Timtik has lost about 40 kilograms of weight after months of a hunger strike. The government must move to save her and her colleagues, as they are facing death. The hunger strikers, including my cousin, are calling for a fair trial and this is a legitimate right," said Umran Deniz, a niece of Ünsal.
"The charges against them are invalid, especially since Turkish judges acquitted them and ordered their release, but on the same day other courts requested them and sentenced them to long years in prison," she added.
According to the People's Democratic Party (HDP), death fasts differ from hunger strikes as those who go through it only drink water with sugar and salt in it compared to hunger strikers who consume several liquids and take vitamin B.
The issue of death fasts in Turkish prisons in recent months has been highlighted following the death of musician Mustafa Koçak in April after 297 days of hunger strike. Koçak was serving a life sentence over charges related to the killing of a Turkish prosecutor. He was also part of the politically engaged Yorum band.
Full report at:
https://english.alarabiya.net/en/News/middle-east/2020/06/29/Concerns-growing-over-two-lawyers-on-death-fasts-in-Turkey-prison-Activists.html
--------
Strange similarities in the declining fortunes of Syria's Bashar Al Assad and Iraq's Saddam Hussein
June 27, 2020
Ten years ago, residents of Damascus woke up to a sight most Syrians had never seen.
People were lining up at polling centres in the city to vote in free elections.
It was March 2010, a year before the initially peaceful revolt against five decades of Assad family rule.
But the voters were not Syrian: the United Nations had set up the polling centres for 190,000 eligible voters among Iraqi refugees in the country.
After almost a decade of revolution and civil war, Bashar Al Assad remains president. But a renewed currency collapse in the last few weeks is contributing to economic devastation in regime areas comparable to Iraq during the 1991 to 2003 United Nations embargo.
The deterioration is affecting core supporters of the Alawite-dominated regime, and undermining the triumphant posture of the Iranian and Russian backers of the Syrian president.
Promised rewards
The democratic election the Iraqi refugees were taking part in was possible only because of the US-led invasion that toppled Saddam Hussein.
Even the Syrian opposition is not expecting the economy to bring down Mr Al Assad, and no American decision-maker is contemplating military action to decapitate or remove the regime.
But a new US sanctions law, the Caesar Civilian Protection Act, is limiting financial channels that had helped shield the regime, Alawite loyalists in particular, from sharp declines in the economy.
Mr Assad has been hinting at rewards to his co-religionists for helping deliver what he terms victory-in-the-making against "terrorism", since the Russian intervention in late 2015.
But the new sanctions imposed last week lessened the prospects of western involvement in the international reconstruction effort that Moscow has been advocating to support what it describes as Syria's sovereign government.
Demise of business hubs
In the last three years of Saddam's rule, Syria was a major source of hard currency for Iraq.
The regime in Damascus helped Saddam government break the embargo after Bashar Al Assad inherited power from his father Hafez in 2000, despite mutual hostility dating to the split of the Baath Party into a Syrian wing and an Iraqi wing in the 1960s.
Lebanon acted as a business front for the Assads and their networks for decades, but a financial meltdown in Beirut has curbed dollar flows to Syrian regime areas and lowered the value of the Syrian pound.
The Syrian currency's fall has been staggering, with the average 20,000-pound salary now equivalent to seven US dollars. The exchange rate is about 2,700 Syrian pounds to the dollar, compared with 650 before the crisis hit Lebanon in October-November last year, and 50 pounds at the outbreak of the Syrian revolt in March 2011.
Money presses let loose
Part of the collapse is the result of the Syrian regime printing pounds to pay government salaries and war expenses, regional bankers say.
The Iraqi currency collapsed from 10 dinars to the dollar before the UN embargo in 1991 to 3,500 dinars to the dollar on the eve of the US-led invasion in March 2003.
The embargo dealt an all but fatal blow to the economy, and Saddam's government printed dinars. The dinar recovered to 1,400 in the months after his fall in April 2003, and is trading at similar levels today.
Iraqi central bank figures, shown only to Saddam, revealed that the economy contracted by 56 per cent in 1991 before reversing some of the decline in 2001 as illicit trade with Syria went into full swing.
The World Bank classified Syria in 2016 as one of the world's poorest countries, due to the "steep decline" in per capita income.
The bank said the classification "emphasises the sheer scale of the damage the conflict has done to Syria's economy".
A Syrian businessman supportive of the president said the war economy has been compensating many Alawites in the military and security apparatus for the decline in the value of their salaries due to the pound's collapse.
But he said some in the Alawite Mountains and in coastal regions have been resorting to subsistence agriculture.
"More small plots of land are being harvested by those without a windfall from the war because they cannot afford their needs of food," he said.
The businessman said murmurings in the Alawite community, indirectly against Mr Al Assad, had started in public and on social media.
He pointed to an administrator of a loyalist online network called the Latakia News Group. She recanted this month after complaining about the economic deterioration in her home city of Jableh on the coast.
Demonstrations demanding the removal of the president were held in the mostly Druze province of Suweida before security forces attacked and arrested seven civilians.
The regime had considered the Druze a natural ally, having marketed itself as protector of the country's minorities.
Loyalist fragmentation
Veteran Syrian opposition figure Fawaz Tello expects the economic decline to compromise alliances between the regime and other minority communities, and spark more turf warfare between Alawite militias who expanded during the conflict.
Mr Tello told The National that regardless of economic conditions, he expects no significant movement among Alawites to bring down the president because the whole regime could come crashing down.
"Their main problem is that the war subsided and many are living off old loot," he said.
The regime's economic model since Hafez Al Assad took power in a coup 50 years ago "has been built on the extortion of the Sunnis whom it emptied the country of", Mr Tello said, pointing out that most of Syria's 12 million refugees and displaced people are Sunnis.
"The minority communities will come under pressure to cough up cash" to the Alawites in charge, he said.
Militias and business
The coastal region is home to the Alawite "shabbiha", the nucleus of the regime's paramilitary forces. Their smuggling and other illicit activities with Lebanon expanded after 2011, together with their role as enforcers for the regime.
The shabbiha moniker comes from the Arabic word for ghosts, as the black Mercedes S-Class saloons the militias drive are called.
A new class of Sunni frontmen and henchmen linked to Saddam's son Uday emerged in Iraq after 1991. Their preferred transport was white Toyota Land Cruisers.
The Takarteh, as they were known, after Saddam's home city, ran smuggling rings and struck deals under the UN oil-for-food programme, which was later exposed as having been significantly corrupt.
Uday's network was replaced after 2003 with a more fragmented Shiite equivalent, known as "hawasem", meaning discounters.
Rise and fall of the moneymen
As the feeling grew among some Alawites that they were being sacrificed as foot soldiers for the survival of the Assads, the regime gave handouts to families who lost members in the fighting.
The funds were linked to a business network run by the president's cousin, the oligarch Rami Makhlouf.
A rift between the two men broke out in the open, exposing parts of the huge fortune accumulated over decades by the inner circle.
Mr Makhlouf, who is widely seen as the regime's moneyman, made a series of video statements in May lambasting the regime for what he saw as a betrayal. He has gone offline since.
Businessmen who know Mr Makhlouf's intricate, and sole, knowledge about where the money is say this has contributed to sparing him physical harm
Saddam was not that patient with his relatives.
He had his two sons-in-law killed in February 1996, although one of them was entrusted with money Saddam did not recover.
Hussein Kamel and his brother, known as Saddam Majid, had defected to Jordan, taking with them Saddam's two daughters, who were their wives.
Kamel was in charge of rebuilding the regime's military-industrial complex, and had significant cash at his disposal. On behalf of all four, he decided to accept Saddam's offer of a "safe return".
Madeleine Albright, later US secretary of state, described his decision as one of the most idiotic she had seen.
Uday and his brother Qussay led a force that used anti-tank weapons to pulverise Kamel and Majid in a villa in Baghdad, two days after their return to Iraq, the same way Saddam's two sons died nine years later in a US raid on a high-walled villa in Mosul where they were hiding.
Pragmatic Kurds
A main income for Saddam at the time was from fuel smuggled to Turkey via US-aligned Kurdish Peshmerga leaders in northern Iraq, his sworn enemy, in contravention of UN sanctions.
A reverse role is played by the Kurdish militia supported by the United States in northern Syria, who are selling crude oil to the Assad regime for use in its refineries.
A Kurdish faction led by Massoud Barzani even invited Saddam's forces into northern Iraq to check the expansion of his rival, Jalal Talabani, who later became Iraq's president.
Under US and British air protection, the de facto ruling elite in Iraqi Kurdistan enriched themselves and played a major role in the survival of Saddam, despite his campaign of destruction against northern Iraq the 1980s.
Saddam's scorched earth offensive, called Al Anfal, after a chapter in the Quran, culminated in the chemical weapons attack on Halabja in 1988, which killed at least 3,000 civilians.
In northern Syria, the US presence is putting a lid on differences between the Turkish Kurdistan Workers Party (PKK) and its local offshoot, the People's Protection Units, said a Kurdish source who works with the two groups to improve the administration of the region.
"The YPG has narrower goals than the PKK, and is more willing to strike deals with Assad, or with Turkey," he said.
Costs of risk-aversion
A view of dictatorship as a lesser evil contributed to George H W Bush' decision to hold back from marching unimpeded on Baghdad in 1991. US scholar Christine Helms cautioned the president that such a move would open what she termed a Pandora's box.
The same rationale was partly behind President Barack Obama's last-minute decision not to unleash military retribution against the Syrian regime after the gassing of 1,400 civilians in rebel suburbs of Damascus in 2013.
French fighter pilots were in their cockpits before Mr Obama pulled the plug and went for a Russian-brokered deal with the regime to hand over its chemical weapons.
The planned American-Franco attack would have been limited but it had the possible, unintended consequence of bringing down the regime, a European official briefed on the aborted offensive told The National.
As the Arab uprisings spread in January 2011, Mr Al Assad indicated that he had pre-empted a contagion effect by having started what he described as a "dialogue" with the people, citing a partial lifting of media bans and a draft law to allow for municipal elections.
He suggested in an interview with the Wall Street Journal that substantive political reforms would have to wait for another generation.
Among the reasons he gave for shelving democratic reform was "chaos and extremism" caused by the US invasion of Iraq, and a priority to improve the Syrian economy.
Full report at:
https://www.thenational.ae/world/strange-similarities-in-the-declining-fortunes-of-syria-s-bashar-al-assad-and-iraq-s-saddam-hussein-1.1039765
--------
North America
Trump denies knowing about Russia-Taliban nexus
June 29, 2020
WASHINGTON: US President Donald Trump denied on Sunday he had been briefed on intelligence that reportedly showed Russia had offered bounties to Taliban-linked militants for killing US soldiers in Afghanistan.
In a pair of early morning tweets, Trump angrily slammed the report by The New York Times as "Probably just another phony Times hit job, just like their failed Russia Hoax."
"Nobody briefed or told me, @VP Pence, or Chief of Staff @MarkMeadows about the so-called attacks on our troops in Afghanistan by Russians, as reported through an 'anonymous source' by the Fake News @nytimes," he wrote.
"Everybody is denying it & there have not been many attacks on us...." "Nobody's been tougher on Russia than the Trump Administration."
Afghan Taliban, Moscow denounce report
On Friday, The Times reported that US intelligence had concluded that a Russian military intelligence unit offered rewards to Taliban-linked militants to kill troops of the US-led coalition in Afghanistan.
The rewards were purportedly incentives to target US forces as Trump tries to withdraw troops from the conflict-torn country, one of the militants' key demands, and end America's longest war.
Citing anonymous officials, The Times said Trump was briefed on the findings in March, but has not decided how to respond.
White House press secretary Kayleigh McEnany on Saturday issued a denial similar to Trump's but left open the possibility that such intelligence existed.
"This does not speak to the merit of the alleged intelligence but to the inaccuracy of The New York Times story erroneously suggesting that President Trump was briefed on this matter," McEnany said.
Denials
Others were skeptical that Trump would not have been informed of such an explosive conclusion.
"The idea that Trump wouldn't be briefed on Russia putting a bounty on US troops is even crazier than him being briefed and doing nothing," Ben Rhodes, a former national security aide to Trump's predecessor Barack Obama, wrote on Twitter.
The Taliban have denied the report, reiterating that they were committed to an accord signed with Washing­ton in February that paves the way for withdrawing all foreign forces from Afghanistan by next year.
The militants also said homemade explosives account for most fatalities among US forces.
"The 19-year jihad of the Islamic Emirate is not indebted to the beneficence of any intelligence organ or foreign country," the Taliban said in a statement issued in Kabul.
The group, widely be­liev­ed to have received years of support from Pakistani intelligence, also denied previous US accusations it was given arms by Russia.
"The Islamic Emirate has made use of weapons, facilities and tools ... that were already present in Afghanistan or are war spoils frequently seized from the opposition in battles," it said.
Russia has also denounced the report, with its embassy in Washington tweeting that the "baseless and anonymous accusations" in The Times story had "already led to direct threats to the life of employees" at its embassies in Washington and London.
"Stop producing #fakenews that provoke life threats, @nytimes," the embassy added in a later tweet.
Tortured history
Russia has a tortured history in Afghanistan, where the former Soviet Union in its final years was bogged down in a devastating fight against Islamist guerrillas, then backed by Washington.
The Times said there were different theories on why Russia would support Taliban attacks, including a desire to keep Washington bogged down in war.
It said Russia may also be seeking revenge over the US killing of Russian mercenaries in Syria, where Moscow backs President Bashar al-Assad.
According to the newspaper, the Taliban operation was led by Unit 29155, an arm of Russia's military intelligence agency GRU, which has been blamed in numerous international incidents including a 2018 chemical weapons attack in Britain that nearly killed Russian-born double agent Sergei Skripal.
https://www.dawn.com/news/1565878/trump-denies-knowing-about-russia-taliban-nexus
--------
US envoy renews push for extending arms embargo on Iran
28 June 2020
US special representative for Iran, Brian Hook, has reiterated Washington's call for extending an expiring United Nations weapons embargo on the Islamic Republic.
Hook made the comments during a visit to the United Arab Emirates, a close US ally, as part of a Middle East tour on Sunday, saying the arms embargo on Tehran must remain in place and that the world should ignore what he described as Iran's threats to retaliate if the ban is extended.
The US official repeated his harsh and bogus claims against the Islamic Republic, saying Iran would become "the arms dealer of choice for rogue regimes and terrorist organizations around the world," if the UN arms embargo set to expire in October was not extended.
The accusation comes as the United States, the biggest arms exporter in the world, has been supporting a devastating Saudi-led war in Yemen, which the UN has described as the world's worst humanitarian crisis.
Hook also claimed that the import and export ban on Tehran, in place since 2006/2007, must remain in place to secure a wider Middle East.
"If we let it expire, you can be certain that what Iran has been doing in the dark, it will do in broad daylight and then some," the US envoy further claimed.
Washington has stepped up calls for the extension of the UN arms embargo on Iran, which will expire in October under UN Security Council Resolution 2231, which endorses Iran nuclear deal, officially known as the Joint Comprehensive Plan of Action (JCPOA).
The administration of US President Donald Trump has threatened that it may seek to trigger a "snapback" of all sanctions on Iran if its attempts to extend the arms embargo fall through.
In May 2018, President Trump unilaterally pulled his country out of the JCPOA, unleashing the "toughest ever" sanctions against Iran.
While the US is no longer a party to the 2015 deal, it has launched a campaign to renew the arms ban through a resolution at the UN Security Council.
Full report at:
https://www.presstv.com/Detail/2020/06/28/628457/US-Brian-Hook-UN-weapons-embargo-Iran
--------
Lebanon summons US Ambassador over comments against Hezbollah
28 June 2020
Lebanon's Foreign Minister Nassif Hitti has summoned the US Ambassador to Beirut to call for non-interference in the internal affairs of his country, in the wake of recent accusations made by the American diplomat against Hezbollah resistance movement.
The Beirut-based Arabic-language al-Mayadeen television news network reported that Hitti will meet with Dorothy Shea at 3:00 p.m. local time (1200 GMT) on Monday to inform her that, under the Vienna Convention on Diplomatic Relations of 1961, an ambassador must not interfere in the domestic affairs of another country, and that her speech must not seek to pit the Lebanese people against each other.
The Vienna Convention on Diplomatic Relations is an international treaty that defines a framework for diplomatic relations between countries.
Government sources, speaking on condition of anonymity, also told al-Mayadeen that "the Lebanese government has not made any apologies, and it respects the independence of the judiciary and the freedom of the media."
On Saturday, Lebanese judge Mohamad Mazeh in the southern city of Tyre banned local and foreign media outlets from interviewing the US Ambassador for a year, after Shea told Saudi-owned al-Hadath television news network that Washington has "great concerns" over Hezbollah's role in the government.
Mazeh said Shea's comments incited sectarian strife and threatened social peace.
The judge noted he acted after receiving a complaint from a citizen who considered the US ambassador's comments "insulting to the Lebanese people."
Mazeh wrote that the media, which interview Shea, "would be contributing intentionally or unintentionally to the blatant aggression on the rights of those who feel insulted from the interview."
He underlined that violators would be penalized with a one-year suspension and asked the Information Ministry to disseminate the order.
Information Minister Manal Abdel-Samad also wrote on her official Twitter page that the judiciary may be reacting to the interference of some diplomats in the country's affairs.
'Mazeh not referred to Judicial Inspection Board'
Later on Sunday, Lebanon's State Prosecutor Oueidat denied that he had referred Mazeh to the country's Judicial Inspection Board over his controversial ruling.
This came after Mazeh pledged on Sunday that he would resign should he be questioned over his controversial ruling against the US ambassador.
"Some news websites have reported that Mr. State Prosecutor Judge Ghassan Oueidat has referred me to judicial inspection over ineligibility. I have not been informed of anything in this regard," Mazeh said in a statement.
He added, "Should the issue turn out to be true, and before being referred to inspection over a ruling I issued with a clear conscience and full conviction... I hereby submit a request to be relieved of my duties at the judiciary, which I will officially submit on Tuesday."
Hezbollah's growing popularity in the Arab and Muslim world after the resistance movement shattered the Israeli military's myth of invincibility during the 33-day military offensive on Lebanon back in the summer of 2006 has been a matter of serious concern for the Tel Aviv regime and its Western allies.
The resistance movement's heroic defense as well as its vehement opposition to any foreign intervention in Lebanon's domestic affairs has turned the group into a major stakeholder in the country's political and military domains.
Some have described Hezbollah as the most powerful Arab army in the wake of its engagement in the fight against foreign-sponsored militancy in Syria.
Full report at:
https://www.presstv.com/Detail/2020/06/28/628431/Lebanon-US-Ambassador-Hezbollah
--------
Trump denies he was briefed on Russia-Taliban bounty intelligence
June 28, 2020
WASHINGTON: US President Donald Trump denied Sunday being briefed on intelligence that reportedly showed Russia had offered bounties to Taliban-linked militants for killing US soldiers in Afghanistan.
The report by the New York Times sparked renewed questions about Trump's reluctance to confront Russia over behavior that, if accurate, would represent a serious national security challenge.
In a pair of early-morning tweets, Trump angrily slammed the report as "probably just another phony Times hit job, just like their failed Russia Hoax."
"Nobody briefed or told me, @VP Pence, or Chief of Staff @MarkMeadows about the so-called attacks on our troops in Afghanistan by Russians, as reported through an 'anonymous source' by the Fake News @nytimes," he wrote.
"Everybody is denying it & there have not been many attacks on us...."
"Nobody's been tougher on Russia than the Trump Administration."
The Times, citing anonymous officials, said Trump was briefed on the US intelligence findings in March, but has not decided how to respond.
According to the report, US intelligence had concluded that a Russian military intelligence unit offered rewards to Taliban-linked militants to kill troops of the US-led coalition in Afghanistan.
The rewards were purportedly incentives to target US forces as Trump tries to withdraw troops from the conflict-torn country — one of the militants' key demands — and end America's longest war.
While Trump cast aspersions on the Times report, neither he nor other top administration officials denied the underlying intelligence conclusion about the Russian activities.
John Ratcliffe, the new director of national intelligence, issued a statement late Saturday denying Trump or Pence had been briefed "on any intelligence alleged by the New York Times in its reporting."
He also vouched for an earlier White House statement that denied Trump had been briefed on the matter but left open the possibility that the intelligence existed.
"This does not speak to the merit of the alleged intelligence but to the inaccuracy of The New York Times story erroneously suggesting that President Trump was briefed on this matter," White House press secretary Kayleigh McEnany said.
John Bolton, Trump's former national security adviser and now peddling a highly critical tell-all book, said if it's true Russia was paying to have US troops killed, "that is a very, very serious matter."
Speaking on NBC's "Meet the Press," Bolton said, "To me it looks like just another day at the office in the Trump White House.
"I've never recalled a circumstance where the president himself goes out of his way to say he wasn't briefed on something."
Top Democratic lawmaker Nancy Pelosi accused Trump of seeking to "ignore any allegation against Russia."
"This is totally outrageous. You would think that the minute the president heard of it he would want to know more instead of denying that he knew anything," she said on ABC's "This Week."
The Taliban have denied the report, reiterating that they were committed to an accord signed with Washington in February that paves the way for withdrawing all foreign forces from Afghanistan by next year.
The militants also said homemade explosives account for most fatalities among US forces.
"The 19-year jihad of the Islamic Emirate is not indebted to the beneficence of any intelligence organ or foreign country," the Taliban said in a statement issued in Kabul.
The group, widely believed to have received years of support from Pakistani intelligence, also denied previous US accusations it was given arms by Russia.
Russia also denounced the report, with its embassy in Washington tweeting that the "baseless and anonymous accusations" in the Times story had "already led to direct threats to the life of employees" at its embassies in Washington and London.
Russia has a tortured history in Afghanistan, where the former Soviet Union in its final years was bogged down in a devastating fight against Islamist guerrillas, backed at the time by Washington.
The Times said there were different theories on why Russia would support Taliban attacks, including a desire to keep Washington bogged down in war.
It said Russia may also be seeking revenge over the US killing of Russian mercenaries in Syria, where Moscow backs President Bashar Assad.
Full report at:
https://www.arabnews.com/node/1696886/world
--------
Europe
UK campaigner investigated over praise for dead Iranian commander Suleimani
Paul Peachey
June 28, 2020
British police are investigating whether the founder of a human rights group broke terrorism laws by praising Iranian general Qassem Suleimani after his death in a US drone strike.
The National reported last week that charity regulators censured an Islamic centre that hosted the candlelit event on January 3 to mourn Suleimani, who was killed that day in an air strike in Baghdad.
The rebuke came after Massoud Shadjareh, the founder of the Islamic Human Rights Commission (IHRC), told crowds outside the London centre that "we aspire to be like him".
Charity regulators did not identify Mr Shadjareh but said a speaker at the event appeared to break the law in his address outside the Islamic Centre of England under legislation that makes it an offence to glorify terrorism.
Suleimani was subject to UK sanctions for terrorism and terrorist funding since 2011.
After the rebuke by regulators, London's Metropolitan Police said it was continuing to investigate whether the speaker broke any laws.
"The Met is aware that the Charity Commission has issued a warning to the Islamic Centre of England, dated June 10, 2020," the force said.
"It is aware that within the warning, the Charity Commission references that 'an individual who had not been authorised to speak by the charity may have committed an offence under section 1 of the Terrorism Act 2006'.
"The Met Police Counter Terrorism Command is assessing whether any criminal offences may have been committed."
Mr Shadjareh, an outspoken supporter of Iran's leadership, was not authorised to speak at the event but trustees failed to stop him.
He credited Suleimani with bringing stability to Iraq and defeating ISIS.
Last year, London think tank the Henry Jackson Society called for a police investigation into the IHRC, claiming it had been permeated at "every level" by extremism, support for overseas terrorist groups and extreme anti-Semitism.
No one at the IHRC was available for comment on Sunday.
https://www.thenational.ae/world/europe/uk-campaigner-investigated-over-praise-for-dead-iranian-commander-suleimani-1.1040649
--------
Thousands of Black Lives Matter protesters in Britain demand justice for drowned Somali refugee
June 28, 2020
Thousands joined protests across England to mark a year since the death of a 12-year-old Somali refugee girl who drowned in a river in the north of the country.
Shukri Yahye-Abdi, who came to Britain in 2017, was found dead in River Irwell in Bury, north England, on June 27 last year.
She grew up with her Somali family in a refugee camp in Kenya before she came to the UK.
Police initially said there were no suspicious circumstances around her death.
But her mother claimed she was a victim of school bullying and in February, the ongoing inquest was told that a child had confessed to threatening her to "get in the water".
Police have been accused by activists of not treating the case fairly because Yahye-Abdi was black.
The case has drawn the attention of the Black Lives Matter movement, and more than a million people signed a petition calling for "justice for Shukri". Star Wars actor John Boyega is among those urging people to sign it.
Events marking the anniversary of her death were held on Saturday in cities including Manchester, London, Cardiff and Bristol, with protesters holding up banners saying: "Justice for Shukri Abdi", "no justice no peace" and "silence is violence". Others wore T-shirts with the girl's face on it.
Andy Burnham, the mayor of Manchester, said earlier this month he would further investigate the case after he received thousands of emails about it.
An inquiry into the case, launched last August, is looking into whether the police treated Yahye-Abdi less favourably because of her race. The Independent Office for Police Conduct, which is leading the probe, said it had shared its results with Yahye-Abdi's family and Greater Manchester Police and the report will be published after the inquest into the child's death is completed.
IOPC regional director Amanda Rowe said the complaints had been treated with the "upmost seriousness and very carefully assessed".
"Our final report has been shared with the force, and with Shukri's family. It has also been provided to the Coroner to help support the inquest process," she said.
"We plan to publish our report following Shukri's inquest, a date for which has not been set at this time. Our thoughts remain with all those affected by her tragic death."
British Prime Minister Boris Johnson said on Friday that many Black and ethnic minority people felt they were discriminated against, so the country had to break down barriers.
When asked if he believed there was institutionalised racism in the British police, Mr Johnson said: "I think the issue – and it has been really highlighted by the whole Black Lives Matter campaign – is that people unquestionably feel in their lives, black and minority ethnic groups feel that there are barriers to them and to their success.
Full report at:
https://www.thenational.ae/world/europe/thousands-of-black-lives-matter-protesters-in-britain-demand-justice-for-drowned-somali-refugee-1.1040224
--------
Qatari and Turkish funding for Dutch Muslim Brotherhood exposed in MPs' report
Damien McElroy
June 26, 2020
A Dutch parliamentary inquiry has published a report setting out concerns over ongoing funding by Qatari and Turkish organisations to religious centres and mosques that appear designed to promote control by the donors and the Muslim Brotherhood.
The committee wrapped up months of hearings under the chairmanship of MP Michel Rog, who has asked Parliament to endorse its report. "The findings definitely give us cause for concern. It is with that urgency that the committee presents this report," said Mr Rog.
Payments running into tens of millions of euros were spread across the country but the concentration of money by certain donors into a handful of institutions, including Amsterdam's Blue Mosque and Rotterdam's Essalam Islamic Cultural Centre and the Middenweg Centre.
In testimony Ronald Sandee, a terrorism expert, pointed to the purpose behind providing finance and said there were strategic motivations for a stream of donations. "For countries like Qatar and Turkey there is also a political reason to exert influence, which is a kind of soft power through the Muslim communities they try to control.
"In doing so, they also try all kinds of other things that are pleasant for their country."
The US-based expert Lorenzo Vidino, director of the Programme on Extremism at George Washington University, said Qatar funding promoted a Muslim Brotherhood narrative that was divisive and pushed an "us and them" mentality among recipients.
"Brotherhood-supporting donors such as the Qatar Charity know full well who the compatible potential recipients of their funds are in every European country, as they are part of an informal web of connections and there are overlapping vetting systems and guarantors," he told the committee. "These ample funds allow Brotherhood entities to purchase large properties and organise large-scale activities that attract swaths of the Muslim community well beyond what would otherwise be its ideological reach.
"At times it also allows them to take over mosques that do not belong to the network as funds are used to attempt various forms of buyouts of cash-strapped competing Islamic institutions.
The parliamentarians heard that the Islamic Foundation of the Netherlands should be viewed be an offshoot of the Diyanet, the Turkish state's religious arm, and that it exerted a strong political influence on the Turkish religious community in the Netherlands. All its preachers were effectively appointed and employed by the Turkish government.
Erik-Jan Zürcher, an expert in the movements at Leiden University, said Turkey was using a broad spectrum of institutions to reach people in the Netherlands. "You should not only think of official government communication but you should also just think of movies, television series on much-watched Turkish channels and websites, all of which actually have their own way to convey the same message."
The report itself noted the purpose behind the Turkish activity in the Dutch community.
"A specific form of influence is that from Turkey," it said. "Although there is a lot of diversity within the Turkish-Dutch community, it has a large group of people who feel very strongly connected to the Turkish state.
"This leads to fear of others and reduces a feeling of freedom to express an opinion that deviates from the line of the Turkish ruling party and affiliated organisations. The committee finds that the influence of the Turkish government leads to social pressure and intimidation in the Netherlands."
It also revealed there had been intimidation of witnesses and some institutions had gone to court to stop the release of files requested by the inquiry.
"The research makes clear that behind the often conscious financial strategy there is often influence aimed at remaining invisible. There appears to be a great lack of transparency. For example, it is often unclear who the actual donor is, whether the money is spent on the purpose for which it was intended or if it is not accountable to the community.
Full report at:
https://www.thenational.ae/world/qatari-and-turkish-funding-for-dutch-muslim-brotherhood-exposed-in-mps-report-1.1039766
--------
Southeast Asia
Churches, temples can open at 1/3 capacity
Nicholas Chung
June 15, 2020
PUTRAJAYA: The government has agreed to loosen restrictions for non-Muslim houses of worship, Senior Minister for Security Ismail Sabri Yaakob announced today.
At his daily press briefing here, he said houses of worship could operate as they had before the movement control order (MCO) was imposed, but at one-third of their normal capacities.
He added that this was still subject to approval by state governments, which might choose to adjust the standard operating procedures (SOPs).
"The national unity ministry has held discussions with 16 religious bodies and associations and has requested that non-Muslim houses of worship be allowed to operate.
"Today's meeting agreed to allow some 5,230 houses of worship across the country to operate," he said.
Previously, only 174 non-Muslim houses of worship in green zones were allowed to operate, with only 30 people allowed on premises at a time.
According to the SOPs released by the national unity ministry, only houses of worship in red zones will not be allowed to operate.
While operational hours may return to normal with measures like social distancing in place, activities such as religious feasts and processions are still banned.
The rest of the guidelines will be issued by the respective state governments.
Ismail also said Putrajaya had decided to allow all mosques and suraus in federal territories to operate at one-third of their normal capacities, as long as they are not located in red zones.
He said checks by the authorities over the past few days had found that SOP compliance in mosques was high.
Mosques and suraus in other states are still subject to the decisions of their respective religious authorities.
Ismail said 63 individuals have been arrested for breaching the recovery MCO (RMCO), including 44 people who were detained at pubs and nightclubs.
Twelve individuals were also detained for visiting reflexology and massage centres, while seven others were caught doing activities that did not allow social distancing.
Of the 63, 49 were remanded and 14 were fined.
Ismail also announced that Malaysians returning from abroad could choose to get tested for Covid-19 overseas before returning if they did not want to be tested upon arrival and wait for their results.
"They must be screened three days before their flight back and they must show a letter certifying that they have tested negative. They still have to conduct the mandatory self-quarantine in their respective homes," he said.
He said this would prevent long wait times should there be many citizens returning at a time.
He also said those who choose to be tested upon arrival could be made to spend the night in a quarantine centre if their test results cannot be released on the same day.
https://www.freemalaysiatoday.com/category/nation/2020/06/15/restrictions-loosened-for-non-muslim-houses-of-worship/
--------
Why Malaysia's Mahathir just won't fade away
JUNE 26, 2020
Four months after his shock resignation, former Malaysian prime minister Mahathir Mohamad has his sights set on yet another political comeback. In league with multi-racial opposition parties, the elder statesman hopes to unseat yet another ally-turned-foe successor whose rule he claims threatens a return to corrupt and authoritarian misrule.
Prevailing in an against-all-odds election win in 2018, Mahathir partnered with his estranged protégé and former deputy, Anwar Ibrahim, to topple scandal-plagued Najib Razak's premiership, heralding Malaysia's first-ever democratic transfer of power and bringing an end to the United Malays National Organization's (UMNO) 61-year rule.
Mahathir's Pakatan Harapan (PH) government, however, fell less than two years into its mandate, as the leadership of his own party, Parti Pribumi Bersatu Malaysia (PPBM), or Bersatu, staged a political coup and formed a new, unelected government propped by UMNO that brought incumbent Prime Minister Muhyiddin Yassin to power in February.
In a wide-ranging interview with Asia Times' Nile Bowie and Shawn W. Crispin, the nonagenarian politician articulated his plans to recapture the premiership for an unprecedented third term, touching on everything from his relationship with Anwar, his leadership legacy and Malaysia's place amid intensifying US-China superpower rivalry.
This abridged transcript was edited for clarity. Read the full interview's many additional revelations at AT+ Premium here.
AT Premium
AT: Are you satisfied with the performance of your previous, recently dissolved PH government?
Mahathir: We made a lot of promises. Some of those promises could be carried out, but some are obstructed by provisions in the constitution, for example, so those we cannot do. We have done away with all those draconian laws. We have removed all the corrupt officials in the government.
We have changed the leadership of government companies and institutions from being led by politicians, to being led by professionals.We want to stop this corruption, because all these politicians stole money from these institutions and the companies who were doing very badly. So, we changed.
And at the same time, one of the things that I always feel was special about Malaysia, the transition was smooth and we could form a new government of five parties, and we could function as a new government. We had the administration carrying out our policies and doing well, but of course the time was very short. It wasn't even two years.
But what we have achieved within that short period of time, I think it is quite something by comparison with other countries where, when there is a transition, a change of leadership, a change of government, there is always a lot of problems like demonstrations and strikes, bringing down the elected government and all that.
AT: If you were to assume a third term, what would you do differently than incumbent Prime Minister Muhyiddin Yassin's government?
Mahathir: Well, not much different. You see, this present government have reversed all the things that we have done. For example, they have removed all the professional chairmen of companies and all that to be replaced by, again, the politicians.
And with these politicians, some of them are facing [corruption] charges in the courts, they shouldn't be appointed as chairmen, but they have removed all the professional people we have appointed, so this has got to be reversed again. I mean, its tedious and very irritating that we should have to do that. But again, the practice of this government is to try to eliminate opposition to it.
AT: If Muhyiddin survives a vote of no-confidence brought by you when Parliament sits in July, what would be your next move?
Mahathir: Well if we lose, then we'll have to wait for the general election. But this vote of no-confidence is valuable because it will give me a chance to list out all the wrong things that have been done by Muhyiddin, particularly with regard to his undermining his own coalition government in order to become prime minister. He does it through the backdoor, not in accordance with normal democratic practices.
And there are many other things that he is doing. He has become quite a dictator. He is dismissing people, appointing people at will, without any reference to law or party rules and regulations, or constitution. He just gives orders. And unfortunately people seem to accept his decisions.
For example, I am the chairman of the (ruling Bersatu) party. For no reason that I know, he just dismissed me from being a member of the party. What right has he? He should ask me to go to the disciplinary committee or something. But no, he dismissed me and many others, even at the branch level…That is not the kind of government we like to see in Malaysia.
AT: Do you think Muhyiddin is popular among ordinary Malays, the constituency you have sought to appeal to as part of your multi-racial coalition?
Mahathir: Well, initially he was quite popular because he says that he's going to form a Malay Muslim government. Of course, the Malays like that. And then he says that DAP (Democratic Action Party) will destroy the Malays, so we need to bring down DAP.
A lot of Malays believe what he says. But now they find that he is worse than the Najib government in terms of administration. He tends to do things on his own without any authority, any legal standing. So, people now are beginning to see the true Muhyiddin.
ATF
AT: If snap elections were held next week, who would win – you or Muhyiddin?
Mahathir: [Laughs] I think he will not win. Who will win will be the party that lost the last election, UMNO, and Najib, provided of course if Najib is found not guilty. And we feel that that is what they are working towards. They want to declare Najib not guilty because if he is found guilty, together with five other people, then Muhyiddin would lose his majority.
So Muhyiddin has to make sure that Najib is not found guilty. But if he is not found guilty, then he is going to compete in the election, and I think he's going to undermine the leadership of Muhyiddin in particular because he wants to be again the prime minister.
AT: How much influence and actual control over this current government would you say Najib wields from behind the scenes?
Mahathir: Well, quite a lot. Muhyiddin knows that without Najib's support, his government will collapse. So he has to support Najib. But to support Najib means you have to pay a high price, because Najib's whole idea is that if he can seize the power from the elected government and be a part of the new government, then he would have influence.
He would be able to, somehow or other, wrangle things so that he will not be found guilty. Of course, at this moment, the trial is still going on. But we have seen in four other cases where people who were always thought to be guilty suddenly found himself free of charges. 46 charges were withdrawn from one case (former UMNO chief minister in Sabah, Musa Aman).
AT: Anwar Ibrahim has refused to serve as your deputy, and you have declined to work with him again. Do you see Anwar as being unfit to lead? What is really at the core of your disagreement with or distrust of your former deputy?
Mahathir: It's not about distrust. It's about getting the support of the people. While Anwar used to be very popular, now he has lost quite a bit of the support. I believe these people will not support an attempt to make a comeback by Pakatan Harapan if he is designated as prime minister.
A lot of people feel that, for a time at least, I should come back. I have no wish to come back. I mean, coming back three times is a bit too much. [Laughs] Again, the appeal by people is there, they all come, they all ask [and say] that if you are in, we will support. If you are not in, we will not support.
So, I have to take their views seriously because if we in the opposition now want to bring down the present government, we need to have a majority. At the moment, we do not have a majority.
AT: So why can't Anwar forge that majority? Why does it take you, not him?
Mahathir: Well, he has certain support, I agree with that. But there are certain people who are so strongly against him that if he is named, they will not give the support. And we need quite a number of supporters from the government party so that we can have the majority. I fear that there will be no majority if it depends on him alone. I would like to help him.
AT: On other ideas for prime minister, do you think your son, Mukhriz Mahathir, would make a good future prime minister?
Mahathir: [Laughs] Well, it's up to him. You see, when I was prime minister, I didn't allow my sons to be involved in politics. I don't want people to accuse me of nepotism. But I stepped down. They have a right to go into politics and Mukhriz seems to be the one most interested.
He has been made chief minister of the state of Kedah, and obviously he is one of the leaders. If people like him, it is up to them to choose, not for me. I don't choose. I have always abided by the choice made by the people.
AT: But do you think he would have risen to the same national prominence if he was not your son?
Mahathir: [Laughs] He has his own way. Actually, he could have done better. During the time of [former Prime Minister] Abdullah [Badawi], he was competing against Abdullah's son in law and he lost, and because of that he is not prominent in the center. He is only prominent in his own state.
AT: How would you respond to criticism that you currently run the risk of slipping into the political wilderness and that your current drive for power is more a personal power play than your 2018 drive for reform and justice?
Mahathir: Well, if people don't want me, that's okay. [Laughs] I go by the wishes of the people. I don't think I will be popular always. In fact, I criticize people quite a lot and many of them feel very unhappy with me.
I am not supported 100% by the people, a majority of them used to support me. But maybe now they have changed their minds. But in politics, of course, sometimes you go up and sometimes you lose. You have to accept that, and I am willing to accept that.
AT: As a two-time premier, who was often popular, sometimes not, what is your biggest political regret?
Mahathir: My regret is my attempt to ensure that people are equally benefiting from the country. That is where I failed. I find that the disparity in terms of wealth between the different races is still very big. That may cause resentment and may even lead to a lot of tension and confrontation.
I tried to do that in my 22 years, but there I only succeed a little. But we need to do a little bit more because there is a disparity between town and country, from state to state, between people of different ethnic origins. All these things will undermine the stability of the country.
That is what I tried to do, and I did not fail completely, but I failed quite a bit. Some success, but mostly failure.
AT: Nothing epitomizes UMNO's money-driven, patronage politics more than the 1Malaysia Development Berhad (1MDB) scandal. Why in your opinion did the US government recently repatriate US$300 million in seized funds to the same political party, UMNO, reputedly responsible for their initial theft?
Mahathir: [The US government] shouldn't have repatriated the funds, because you're giving the stolen money back to the thief. It's absurd. I think they have stopped now. They will have to be a little more circumspect in this matter. Yes, you want to return the money, but not to the thief. You have to return the money to the people who take action against the thief.
AT: Do you think Goldman Sachs should be held accountable for its role in the 1MDB scandal?
Mahathir: Quite definitely, because they raised the funds and charged a very high interest rate, 6%. Normally governments are entitled to 3% or even less, and then they got a commission of 10%. Its absurd.
That kind of thing has never been done, but they seem to see a chance to take a lot of money from Malaysia because this government is corrupt. So we feel that to some extent, Goldman Sachs is responsible. But, of course they are not going to pay us back the money that they caused us to lose.
AT: There is rising pressure on smaller countries to take sides in an emerging new Cold War between the US and China. How should Malaysia position itself as this rivalry intensifies?
Mahathir: Well, both China and the US are good trading partners, big markets for us. We want to sustain that. Unfortunately, the US wants to have a trade war with China, and China of course has to focus on how to overcome the pressures applied by the US.
In doing that, they have to focus more on countering US rather than on building more trade with Malaysia. But nevertheless we gain sometimes when American companies operating in China find that they are not very welcomed there, or they find that their governments do not approve of their investments in China, they want to go out, and we feel that Malaysia is a good place for them to come to.
They can manufacture in Malaysia and export to America. But of course China is suffering a bit. It's not growing at the rate it used to grow. So the capacity to buy our products is much reduced. Of course now with this Covid-19, things have gotten worse.
AT: You made big headlines in 2018 when you spoke of China's "new colonialism." Do you still see it that way and should Southeast Asian countries be worried by China's rise and America's coincident decline?
Mahathir: Well, I have a reputation of saying things which are not very welcomed by many people. [Laughs] Besides America, I have criticized Russia, I have criticized China. But on the other hand, we tell China, look, this is not right.
You shouldn't claim that you own the whole of the South China Sea, simply because it is called the South China Sea. On that basis, the Indian Ocean would belong to India and things like that.
But of course they are a big power, and there is only a certain amount of pressure we can apply to them. But we need to have good relations with China because it is a huge market for us, and we want to continue our trade with China. So, we have to be a bit diplomatic. You have to say the truth, and on the other hand you have to reduce the fact by being more diplomatic.
AT: How concerned are you that this US-China rivalry could devolve into an armed conflict, including in the South China Sea, making Southeast Asia a potential superpower proxy theater? How big a risk is this?
Mahathir: I hope it doesn't lead to armed conflict because it's not productive. War is non-productive. Both sides will be destroyed if they go to war, and there will be collateral damage – that will be us. We'll be the collateral damage if they go to war. So we don't want any violence.
That is why our policy is that there should no warships stationed in the South China Sea. You can come, you can pass through. But please, don't station warships because that is an aggressive act. And that will cause a response from the other side, and some incidents may happen, and before you know it we are at each other's throat.
That is not civilised. To me, killing people to solve problems is very primitive. When you are savages, maybe. But now even savages don't do that. These so-called very highly civilized countries resort to war. I would say that they are very primitive people.
AT: Do you find China's moves in the South China Sea to be "primitive", because many say they seem to be tilting the region towards conflict?
Mahathir: Well, that is a policy which they adopt because all countries want to enlarge their territories. Of course, China being powerful, they see America bringing warships there and controlling the South China Sea, they want to claim it for themselves also.
Although we don't agree with them, the fact is that before there were Chinese warships there, there were American warships, the Seventh Fleet was stationed in that area. That invites other people to do likewise. It is a Chinese response to the American policy of dominating this part of the world.
AT: When you were prime minister in the 1990s, you had a vision of closer East Asian cooperation which didn't catch on likely because of the Western resistance you alluded to. Given the state of the world now, do you not think that regional cohesion is needed now more than ever?
Mahathir: We wanted the Northeast Asian countries and the Southeast Asian countries to come together in certain areas, for example with regard to the currency. We are dependent on American currency, but we should have our own currency that would facilitate our trade. But we should grow together.
Northeast Asia is of course very advanced and I think we can benefit by their investments here, their transfers of technology to Southeast Asia, and together we can grow.
But when we suggested that, America took exception and advised Japan and Korea not to have anything to do with our proposal, even to the point of saying that these people wear sarongs, as if wearing sarongs means we are not civilized. [Laughs] I mean, those kind of remarks are not welcomed. We are independent countries. We want to do things for our own good. But why is America stopping this, stopping that?
AT: You're going to be 95-years-old next month. Would you ever consider retirement?
Mahathir: [Laughs] I must consider retirement. I don't want to be working until the last day, obviously. But the thing is that… I have to respond to people's requests. I would be very selfish, thinking only about my well-being, my wanting to enjoy the last few years of my life. But people come to see me and ask me please, please Tun.
I told them to go find somebody else. But, unfortunately, they find that the Malays in particular regard me highly in terms of political management. They think I can contribute much toward the development of Malaysia, and as long as I'm able to walk about and talk, I should be doing service to them.
https://asiatimes.com/2020/06/why-malaysias-mahathir-just-wont-fade-away/
--------
South Asia
Khalilzad departs for Doha, Islamabad and Tashkent in support of Afghan peace talks
29 Jun 2020
The U.S. envoy for Afghan peace Zalmay Khalilzad left for Doha, Islamabad and Tashkent as part of Washington's ongoing efforts to help the Afghan peace talks.
"U.S. Special Representative for Afghanistan Reconciliation Ambassador Zalmay Khalilzad departed on June 28 for travel to Doha, Islamabad, and Tashkent. At all three locations, Ambassador Khalilzad will urge support for all Afghans to meet their remaining commitments ahead of intra-Afghan negotiations, specifically reduced violence and timely prisoner releases," the State Department said in a statement.
The statement further added "Ambassador Khalilzad is joined by U.S. International Development Finance Corporation (DFC) CEO Adam Boehler and his team. Afghan peace, economic growth, and regional connectivity are closely linked and mutually supportive. The delegation will explore investment opportunities and partnerships in a range of sectors to advance the economic recovery of Afghanistan and support sustained peace and stability in the region."
"Due to the challenges of travel during the COVID-19 pandemic, Ambassador Khalilzad, CEO Boehler, and their delegation will also conduct meetings with Afghan officials throughout the trip remotely via video," the State Department added.
https://www.khaama.com/khalilzad-departs-for-doha-islamabad-and-tashkent-in-support-of-afghan-peace-talks-08929/
--------
Taliban's shadow deputy defense minister, other senior leaders targeted an airstrike
29 Jun 2020
An airstrike targeted the shadow deputy defense minister of Taliban and several other senior leaders of the group in northern Sar-e Pul province.
The 209th Shaheen Corps in a statement said the security forces targeted a large gathering of Taliban leaders in Suzma Qala district.
The statement further added that the security forces conducted the airstrike in Kata Qala Village.
According to 209th Shaheen Corps, Mullah Muzamil, the shadow deputy defense of Taliban was also present when the gathering was targeted.
The Taliban group has not commented regarding the airstrike so far and it was not clear if Muzamil was killed in the airstrike or not.
https://www.khaama.com/talibans-shadow-deputy-defense-minister-other-senior-leaders-targeted-an-airstrike-08927/
--------
Six security force members killed in Taliban attack
Jun 28, 2020
KABUL: About six security force members were killed in a Taliban attack in northern Kunduz province on Saturday night.
TOLO news reported that the attack took place in Imam Sahib district when Taliban terrorists attacked the security checkpoints.
"The Taliban attack was pushed back after the arrival of the reinforcements..The Taliban have escaped from the area," the source was quoted as saying.
"Five army soldiers and a policeman were killed in the attack," the source said while adding "Four Taliban were also killed and two others were wounded."
However, the Taliban is yet to make any statement on this attack.
https://timesofindia.indiatimes.com/world/south-asia/six-security-force-members-killed-in-taliban-attack/articleshow/76673094.cms
--------
Taliban release 21 more prisoners of the Afghan government
29 Jun 2020
The Taliban group released 21 more prisoners of the Afghan government as part of the ongoing prisoners' release program aimed at aiding the peace process.
"Today, a total of 21 soldiers and policemen of the Kabul Administration were released from a prison of the Islamic Emirate in Takhar province and sent to their families after giving them the usual package of assistance," Suhail Shaheen, a spokesperson for the Taliban group said.
The Afghan government started the release of Taliban weeks after the Taliban group signed a peace deal with Taliban in a bid to help kick start the intra-Afghan talks.
However, a series of attacks in Kabul disturbed the release of prisoners until the Taliban group announced a ceasefire on the occasion of Eid which was widely welcomed with the Afghan government vowing to expedite the release of prisoners.
Full report at:
https://www.khaama.com/taliban-release-21-more-prisoners-of-the-afghan-government-08928/
--------
Death and despair: Rescued Rohingya describe high-seas terror
June 28, 2020
A group of Rohingya say they were beaten by traffickers and drank their own urine to stay alive on a perilous four-month journey at sea until their dramatic rescue near the Indonesian coast.
The bedraggled survivors -- about 100 in all, mostly women and children -- described a high-seas horror story that saw them reduced to throwing the dead overboard as their rickety craft drifted thousands of kilometers towards Malaysia.
Two survivors claimed that people smugglers paid to transport them had beaten the Rohingya who were later moved to a new boat and abandoned at sea.
They were rescued by fishermen in Indonesia on Wednesday and pulled to shore by locals the next day, thousands of kilometres south of Bangladesh.
"We suffered so much on that boat," 50-year-old Rashid Ahmad told AFP at an immigration detention center in Lhokseumawe city on Sumatra's northern coast.
"They tortured us and cut us. One of us even died.
"There was food at first but when it was done they [the traffickers] took us onto another boat and then let us float away alone," he added.
Another survivor, Habibullah, said: "They beat everyone badly. My ear was cut and I was beaten on the head."
AFP could not independently verify the accounts of four members of the vulnerable Muslim minority group, who said they set off earlier this year near a Rohingya refugee camp in Bangladesh, next to their native Myanmar.
Survivor Ziabur Rahman Bin Safirullah, 35, said the group got by on small rations of rice and nuts while relying heavily on rainwater to survive.
"Sometimes we squashed wet clothes and drank the water from them," he said, adding that those who died were thrown into the sea.
Korima Bibi said at least two people died during the voyage and that some on board resorted to drinking urine to stay alive, as others got sick from the rough seas.
"We didn't get enough food or water," the 20-year-old said, "[but] we survived."
Among the roughly 100 in the group were 48 women and 35 children.
They set off from the Balukhali refugee camp in southern Bangladesh, but were originally from Myanmar's conflict-torn Rakhine State, according to survivors and an account given to the International Organization for Migration (IOM).
A spokesperson for the group told the IOM that one woman had died on the way, leaving behind her two children.
Another three children, two of them siblings, and a 10-year-old girl were unaccompanied. The group also included a pregnant woman, according to the IOM.
The smugglers were charging each person about $2,300 to get them to Malaysia, the IOM said.
Around a million Rohingya live in cramped and squalid refugee camps in Bangladesh, where human traffickers also run lucrative operations promising to find them sanctuary abroad.
Indonesia, the world's biggest Muslim majority nation, and neighboring Malaysia are favored destinations for Rohingya fleeing persecution and violence in mostly Buddhist Myanmar.
Thousands try a perilous escape via smugglers across the sea each year.
About 1,400 Rohingya have been stranded at sea this year -- and at least 130 of those have died, according to IOM figures.
Last week, a Malaysian coastguard official said dozens of Rohingya were believed to have died during a months-long journey to that country.
There had originally been more than 300 people on board the boat that was intercepted by authorities this month, with the 269 survivors given temporary shelter.
Neighboring Indonesia has previously allowed Rohingya to land and many to stay.
But wary officials have turned them away in recent months, worried they could be carrying the deadly coronavirus.
That concern played out in dramatic fashion on a beach in Lhokseumawe on Thursday when the Rohingya survivors were pulled to shore by locals furious at the refusal of authorities to give them shelter over COVID-19 fears.
They had spent the night several hundred metres offshore, waiting for a decision on whether they could land.
Authorities eventually relented -- a move cheered as a victory by rights groups. All have since tested negative for the coronavirus, local officials said.
But the group's fate remains uncertain.
"Äs a fellow Muslim I felt compassion for them, especially because there were so many children and women -- it broke my heart," said Lhokseumawe resident Saiful Hardi.
"I hope we continue to help them as fellow human beings."
Full report at:
https://www.thejakartapost.com/news/2020/06/28/death-and-despair-rescued-rohingya-describe-high-seas-terror.html
--------
Four Rohingya left dead after gunfight with Bangladeshi police near refugee camp
27 June 2020
Four suspected members of a Rohingya group allegedly involved in kidnapping for ransom were killed in a gunfight with Bangladeshi police near the sprawling refugee camps where refugees from Myanmar live, officials said.
The gunfight took place Friday when a team of security officials was searching for the gang leader in a forest near the Rohingya camps at Cox's Bazar, said police Inspector Pradeep Kumar Das.
Another inspector, Morzina Akhter, said the suspects opened fire at police, sparking the gunfight that led to their deaths. Police also recovered about 40,000 drug pills and locally made guns, he said.
According to authorities and local media reports, the gang led by Abdul Hakim has kidnapped many locals for ransom and killed those whose families failed to pay. It had allegedly abducted at least seven Bangladeshis over the last two months and killed three hostages. Hakim remains at large.
While human rights groups acknowledge there are criminal elements among some of the Rohingya refugees, they have urged authorities to thoroughly investigate such cases.
In March, police fatally shot seven suspected members of a Rohingya gang allegedly involved in drug dealing and human trafficking.
Full report at:
https://english.alarabiya.net/en/News/world/2020/06/27/Four-Rohingya-left-dead-after-gunfight-with-Bangladeshi-police-near-refugee-camp.html
--------
Bangladesh braced to receive hundreds of thousands of returnee migrant workers
June 29, 2020
DHAKA: Bangladesh is bracing itself to receive home hundreds of thousands of migrant workers laid off in their host countries due to the coronavirus disease (COVID-19) pandemic.
Dr. A. K. Abdul Momen, the Bangladeshi minister of foreign affairs, told Arab News on Sunday that the returning workers would be offered training and financial assistance to help them set up their own enterprises.
"We have created a fund of around $85 million to ease the plight of the returnees. They will be provided with soft loans through the expatriates' welfare bank to start small businesses here," he said.
Earlier this month, the International Organization for Migration warned that due to the global economic and labor crises created by the COVID-19 outbreak, hundreds of thousands of migrant workers would be expected to return to Bangladesh by the end of the year. According to the Bureau of Manpower, Employment and Training (BMET), more than 700,000 Bangladeshis left the country last year to work abroad.
The Bangladeshi Ministry of Expatriates' Welfare and Overseas Employment said it was finalizing the reintegration plan.
"We will have a meeting in this regard on Monday. The returnees will be provided with the necessary training through our technical training centers across the country and later on receive soft loans to get self-employed," Mosharraf Hossain, additional secretary at the ministry's planning and development wing, told Arab News.
Shahidul Alam, another ministry additional secretary, said each returnee would receive up to $3,500 without any collateral. "If needed, they will be provided with a fund up to $6,200," he added.
Data from Bangladesh-based international NGO BRAC indicated that 87 percent of returnees had no alternative sources of livelihood and more than one-third of them would run out of savings in less than three months.
"Almost all of them returned home hastily and were initially promised by employers that they would be returned when the situation became normal. But after several months of the pandemic, now they have little hope of joining their work again anytime soon as employers are not sure when they would be able to resume operations," said Shariful Hasan, head of the migration program at BRAC.
According to BRAC, around 200,000 Bangladeshi migrant workers returned home between mid-February and mid-March, including 41,000 from Saudi Arabia, 38,000 from the UAE, and 20,000 from other Gulf countries.
Migration experts believe that Bangladeshi missions in the workers' host countries, especially in the Gulf, should play a more active role in helping them stay in their duty locations.
Between mid-April and mid-June, another 17,000 migrant workers returned to Bangladesh from the Middle East and other Asian countries.
More than 2 million Bangladeshi workers are currently living in Saudi Arabia, which is the most popular destination for them in the Middle East.
The Middle East is also the main source of Bangladesh's remittances and its second-largest foreign currency source after the garment sector.
Last year, $18.32 billion was transferred by Bangladeshi migrant workers, according to BMET, and 73 percent of remittances were sent from Gulf Cooperation Council (GCC) countries.
"In this context, Bangladeshi missions in the Middle East should make more synchronized and coordinated efforts to ease the plight of the migrants who are struggling with the pandemic situation in GCC countries," Hasan said.
Momen said that the Bangladeshi government was trying to help workers stay in their current locations.
Full report at:
https://www.arabnews.com/node/1697046/world
--------
Africa
Libya: Clearing Russian mercenaries becomes compulsory
Gulsen Topcu
28.06.2020
TRIPOLI
Clearing Sirte and al-Jufra of Russian mercenaries have become compulsory, according to a Libyan army spokesperson Saturday.
Mohammed Qanunu said Sirte, a focal point of criminal provisions and Russian mercenaries who were defeated in Tripoli and Tarhuna, has become the most dangerous place for Libya's peace and security, according to a statement issued by the press office of the Burkan Al-Ghadab (Volcano of Rage) Operation.
Qanunu said the Wagner mercenaries turned the Jufra base and airport into a command center to take control of southern oil fields.
"We are determined to save these cities by making peace or with using weapon power," he added.
Egyptian President Abdel Fattah al-Sisi suggested last week that Cairo could launch "external military missions" into Libya "if required," saying that "any direct intervention in Libya has already become legitimate internationally."
Al-Sisi said the Sirte and al-Jufra airbases are a "red line," calling on his army to "be prepared to carry out any mission here within our borders, or if necessary outside our borders."
The UN recognizes the Libyan government headed by Fayez al-Sarraj as the country's legitimate authority as Tripoli battles militias of eastern warlord Khalifa Haftar.
The government launched Operation Peace Storm against Haftar in March to counter attacks on Tripoli, and recently liberated strategic locations, including Tarhuna, Haftar's final stronghold in western Libya.
Full report at:
https://www.aa.com.tr/en/africa/libya-clearing-russian-mercenaries-becomes-compulsory/1892369
--------
Bomb kills two Algerian soldiers in north, says defense ministry
28 June 2020
Two Algerian soldiers, including an officer, were killed when a bomb exploded during an army operation in the north of the country, the defense ministry said Sunday.
Captain Fateh Bensmail and Sergeant Zakaria Khaldi were killed Saturday night, the ministry said in a statement, after a home-made bomb exploded during a search and sweep operation in the province of Medea, south of the capital Algiers.
The deaths bring the total number of Algerian soldiers killed this year to four.
For all the latest headlines follow our Google News channel online or via the app.
One soldier was killed on June 20 in a clash with "an armed terrorist group" in the central province of Ain Defla, the ministry announced last Sunday, while another died in a February attack in Timiaouine, on the southern border with Mali.
Algerian authorities use the term "terrorist" to describe armed Islamists who have been active in the country since the early 1990s.
A 1992-2002 civil war pitted Islamist militants against the Algerian government, leaving 200,000 people dead.
Full report at:
https://english.alarabiya.net/en/News/north-africa/2020/06/28/Bomb-kills-two-Algerian-soldiers-in-north-says-defense-ministry.html
--------
Over 10 killed as militants ambush convoy in northeastern Nigeria
28 June 2020
A militant attack on a convoy has killed at least nine Nigerian soldiers and two members of a civil defense militia in the country's troubled northeastern Borno state, security sources and local leaders say.
The attack took place Saturday afternoon outside Komala village near the town of Damboa, which is located 90 kilometers from the regional capital Maiduguri.
Security sources said the militants opened fire with heavy guns and rocket-propelled grenades on the convoy of more than a hundred vehicles in the troubled region.
"It was an ambush on a civilian convoy escorted by troops and the militia," AFP quoted a military officer as saying.
"Nine soldiers and two (anti-militants) militia were killed in the attack," the officer added
Ibrahim Liman, a regional militia leader said the bodies of victims have been retrieved from the site.
"The bodies of nine soldiers and two vigilantes were recovered from the attack along with others who sustained injuries," Liman said.
The militants seized several vehicles and looted supplies before withdrawing to their Sambisa enclave, he added.
Several civilians were still missing and were presumed killed or abducted by the attackers, militia leader said.
Damboa lies on the fringes of Boko Haram's Sambisa forest enclave from where the Takfiri militant group launches attacks on villages and against troops.
Boko Haram and its Daesh-linked ISWAP splinter group are notorious for ambushing military and civilian convoys on highways in addition to abducting travelers at bogus checkpoints.
Full report at:
https://www.presstv.com/Detail/2020/06/28/628459/Nigeria-Borno-state-Damboa--Sambisa-Boko-Haram-Daesh-
--------
Civilians among over 100 victims of landmines in Libya's capital: UN
28 June 2020
The United Nations mission in Libya (UNSMIL) says over 100 people, including civilians, have been killed or injured due to landmine explosions in south of the capital, Tripoli.
The UNSMIL said in a statement on Sunday that "mines and improvised explosive devices (planted) in or near homes have caused more than 100 victims," including civilians and mine disposal experts.
It further said the toll was for casualties since early June without giving a breakdown.
The UNSMIL statement came after a meeting between acting UN envoy Stephanie Williams and Libya's UN-backed Government of National Accord (GNA), headed by Prime Minister Fayez al-Sarraj in the Italian capital, Rome on Saturday.
It came in the midst of the conflict between Libya's warring sides that continues to intensify as a result of foreign intervention in the North African country.
Since 2014, two rival seats of power have emerged in Libya, namely the internationally-recognized Government of National Accord (GNA), headed by Sarraj, in Tripoli, and another group based in the eastern city of Tobruk, supported militarily by militants under the command of renegade general Khalifa Haftar.
Since April last year, Haftar's forces have been fighting in an all-out offensive to capture Tripoli and unseat the government, but have remained bogged down on the city's outskirts.
The GNA, as well as the United Nations and Human Rights Watch (HRW) have previously accused Haftar's forces of planting landmines in residential southern suburbs of the capital.
Meanwhile, at the Rome meeting, acting UN envoy Williams expressed concern over reports claiming that "mercenaries of various nationalities" had been deployed in Libyan oil installations.
Williams said the presence of mercenaries there "threatens" to transform the country's "oil crescent" region into a "battlefield".
Also on Saturday, GNA head, Sarraj held talks in Rome with Italian Prime Minister Giuseppe Conte during which he stressed that the conflict in Libya has no military solution.
Libya has been in chaos since 2011, when a popular uprising and a NATO intervention led to the ouster of long-time leader Muammar Gaddafi.
Fighting has recently intensified near the Libyan capital as the presence of foreign patrons with competing regional interests has compounded the conflict.
Haftar's forces are backed by Saudi Arabia, Egypt, Russia, and the United Arab Emirates (UAE).
The Libyan government, the GNA, receives backing from Turkey that has significantly helped the Tripoli government by sending sophisticated drones and air defense systems, as well as dispatching allied militants from Syria.
Full report at:
https://www.presstv.com/Detail/2020/06/28/628442/Libya-UNSMIL-landmine-explosion-civilians-Tripoli
--------
Armed gangs kill 12 in northwest Nigeria
Adam Abu-bashal
28.06.2020
ABUJA, Nigeria
At least 12 people died Saturday in an armed attack in western Nigeria, according to local media.
The deaths occurred when armed gangs attacked the Unguwar Yabo village in Zamfara state.
The country's northwest sees occasional clashes between the herder Fulani people, one of the largest ethnic groups widely dispersed across West Africa, and neighboring sedentary tribes.
The Fulani, who migrated to the south to graze animals, claim farmers have tried to steal their animals and attack their people.
Armed groups sometimes take advantage of the conflicts and organize attacks.
Nearly 2,000 people have lost their lives in the region while thousands have been displaced.
Full report at:
https://www.aa.com.tr/en/africa/armed-gangs-kill-12-in-northwest-nigeria/1892379
--------
AFRICOM underlines strong cooperation with Libya gov't
27.06.2020
TRIPOLI, Libya
The US Command in Africa (AFRICOM) on Saturday underlined the strength of bilateral cooperation with the Libyan government.
In a statement to the private Libyan February TV, AFRICOM said the US views that peace should be established in Libya through a political process.
It warned that the involvement of the Russian Wagner mercenaries in Libya delays the achievement of peace in the country and prolongs the suffering of the Libyans.
AFRICOM said that it has underlined to the Libyan government "the necessity to return to dialogue".
The Libyan government, which enjoys recognition by the UN, has been under attack by warlord Khalifa Haftar's militia since April 2019, with more than 1,000 killed in the violence.
Full report at:
https://www.aa.com.tr/en/africa/africom-underlines-strong-cooperation-with-libya-govt/1892065
--------
Libyan marks liberation of Gharyan from Haftar
Walid Abdullah
27.06.2020
TRIPOLI, Libya
The Libyan Defense Ministry said Friday that it considered the liberation of Gharyan last June "the real start for the military collapse of putschist [Khalifa] Haftar's militia."
Deputy Defense Minister Salah al-Namroush said "liberating Gharyan was a strategic shift in the battle to defend Tripoli and western Libyan cities."
"The Libyan people won't accept the return of an individual authoritarian rule even if supported by UAE [United Arab Emirates] drones and Russian Pantsir defence systems." he said on the first anniversary of the liberation of the city.
Al-Namroush hailed Gharyan residents who revolted against Haftar and refused that their city be used as "an incubator to Haftar's gangs" in southern Tripoli.
Forces of the Internationally-recognized government managed June 26, 2019 to free Gharyan, which was used as a command operations center for Haftar's aggression against Tripoli.
The government launched Operation Peace Storm in March to counter attacks on the capital and recently retook strategic locations, including the Al-Watiya airbase and Tarhuna, the final stronghold of Haftar's in western Libya.
Full report at:
https://www.aa.com.tr/en/africa/libyan-marks-liberation-of-gharyan-from-haftar/1891585
--------
India
Jammu's Doda is militancy free, say cops after Hizbul terrorist Masood killed in encounter
Jun 29, 2020
Masood, a so-called commander of terrorist group Hizbul Mujahideen, was killed by security forces in an encounter in south Kashmir's Anantnag district on Monday morning. Masood was the last surviving terrorist from the Doda district, Jammu and Kashmir police chief Dilbag Singh said.
Masood was wanted in a rape case in Doda and had joined the Hizbul Mujahideen when he was on the run, the Kashmir police said. He had shifted his area of operation to Kashmir.
J&K police chief Dilbag Singh counted Masood's elimination as a huge win for the security forces.
"Doda district in Jammu Zone becomes totally militancy free once again as Masood was a last surviving terrorist of the Doda District," Dilbag Singh said.
Two Lashkar-e-Taiba terrorists including a district commander were also killed in Monday's encounter with a joint team of Kashmir police and Rashtriya Rifles in Anantnag's Khull Chohar. This is not the first time that terrorists from two groups have been found to be working together in Kashmir in recent months.
Doda, a district in eastern Jammu region that borders south Kashmir's Anantnag, has been a key area of focus for security forces.
Monday's encounter less than a fortnight after Dilbag Singh went on to declare that they were within striking distance of clearing Doda of terrorists.
Security forces have stepped up the offensive in Kashmir and killed more than 100 terrorists in operations this year, prompting sharp protests from Pakistan's foreign office who rushed to describe the terrorists killed in encounters as 'innocents'. The government had earlier this year tightened the security grid along India's border to stop infiltration of terrorists from Pakistan's terror factories.
Forty terrorists were killed this month alone, and most of them were killed in south Kashmir, which is considered the hotbed of militancy in the region. The terrorists eliminated this month include so-called commanders of Jaish-e-Mohammed, Lashkar-e-Taiba and Hizbul Mujahideen.
https://www.hindustantimes.com/india-news/jammu-s-doda-is-militancy-free-say-cops-after-hizbul-terrorist-masood-killed-in-encounter/story-dZsjrZuPZISqGz4mwlnzEL.html
--------
3 terrorists killed in Anantnag encounter
Jun 29, 2020
SRINAGAR: Three unidentified terrorists were killed in an encounter with the security forces in Jammu and Kashmir's Anantnag district on Monday, police said.
The security forces launched a cordon and search operation at Khul Chohar in the south Kashmir district following information about the presence of terrorists in the area, a police official said.
The operation turned into an encounter after the terrorists fired upon a search party of the forces, who retaliated, the official said.
Three terrorists have been killed in the encounter so far, he said, adding that the identity and group affiliation were being ascertained.
https://timesofindia.indiatimes.com/india/3-terrorists-killed-in-anantnag-encounter/articleshow/76681348.cms
--------
Hizb threatens to abduct J&K cops' kin over arrest of slain terrorist's mother
Jun 28, 2020
SRINAGAR: Terror outfit Hizbul Mujahideen on Sunday threatened to abduct the family members and relatives of J&K policemen who had recently arrested the mother of a slain Hizb terrorist in a criminal case.
Naseema Bano, the mother of slain terrorist Tauseef Ahmed, was arrested from Rampora Qaimoh in south Kashmir's Shopian district on June 20. Tauseef's sister is also wanted by police for unlawful activities.
Tauseef was killed along with Hizb commander Sadam Paddar and Kashmir University teacher-turned-terrorist Muhammad Rafi in Badigam Zainpora area of Shopian in May, 2018.
Issuing the threat in a letter written in its letterhead, Hizbul said that its cadres were "duty-bound to safeguard the family members of the slain Mujahideen".
"As such, we will treat the kins of policemen living over Kashmir, same way as they have treated militants' family members (sic)," the threat letter said.
According to police, Naseema was involved in recruiting several youths into Hizbul outfit. "A 2018 FIR under various sections of Unlawful Activities Prevention Act stands registered against the mother of the slain terrorist and his sister for abetment."
Police said that the arrest was done in accordance with provisions of law and Naseema has been under legally sanctioned custody in women's police station in Anantnag ever since her arrest.
"Naseema is involved in serious offences and her role has surfaced in recruiting youths into terrorist ranks, besides arranging arms and ammunition, communication and logistics for terror outfits. We also have a photograph of her holding an automatic weapon and posing with her terrorist son," police said.
Full report at:
https://timesofindia.indiatimes.com/india/hizb-threatens-to-abduct-jk-cops-kin-over-arrest-of-slain-terrorists-mother/articleshow/76679077.cms
--------
Domicile law unconstitutional, not acceptable: Farooq
Khalid Gul
June 29, 2020
National Conference President and former Chief Minister Farooq Abdullah on Sunday termed the domicile law as unconstitutional and said it was not acceptable to him.
"The law is illegal, undemocratic and unconstitutional. So why do you think I am going to accept something which is unconstitutional?" Farooq said in reply to a question.
He was speaking at Larim-Ganjipora village of Qaimoo Kulgam where he had come to offer condolence to former NC legislator Home Shalibugh, Abdul Majid Bhat Larmi. Larmi's mother passed away yesterday.
Abdullah's remarks come at a time when the LG's administration has initiated a process of issuing domicile certificates to the non-locals under the new domicile laws notified after the abrogation of J&K's special status.
He also said dialogue and not war was the option for the country.
"Whether it is India-China or India-Pakistan, the only future is in talks. War is not the solution," Abdullah said.
India and China are engaged in a standoff on the LAC in Ladakh for the past two months.
He asked political parties to unite for the purpose and not for the sake of elections.
"I don't differentiate between prisoners. They are all the same for me," he said when asked whether he seeks release of all Kashmiri prisoners.
Asked if he will approach separatists too for unity, he said, "You are asking me silly questions just to please people in New Delhi. Do you know what the charge sheet put against me was? It had no substance."
Farooq was arrested in August last year and detained for seven months at his residence.
Almost all mainstream leaders arrested post-August 5, barring PDP chief Mehbooba Mufti, has been released.
Farooq also appealed to people to turn to Allah and seek his forgiveness.
Full report at:
https://www.greaterkashmir.com/news/front-page-2/domicile-law-unconstitutional-not-acceptable-farooq/
--------
Religious places to open from July 1 in Rajasthan's rural areas: Govt
Jun 29, 2020
The Rajasthan government has allowed religious places and those of worship to open in the state's rural areas with a limited number of devotees from July 1, saying norms of social distancing will have to be followed.
Chief minister Ashok Gehlot said during a review meeting on the coronavirus pandemic that a decision has been taken against opening religious places in urban areas and big religious sites in rural areas based on the suggestions of committees constituted under district collectors.
Gehlot said only those religious places will be allowed to open in rural areas where 50 or fewer people visit every day. A limited number of people will be allowed to worship or do other religious works at a time at these places.
Social distancing, sanitisation, wearing of masks, and the standard operating procedure (SOP) issued by the Centre for religious places should be ensured, he said.
The chief minister also said that the mandatory 14-day home quarantine period for people coming from other states to Rajasthan has been lifted.
But they will have to voluntarily keep their movement limited and adopt all protective measures to prevent infection and get medical attention immediately after getting their symptoms checked.
He also said the period of the coronavirus awareness campaign for a week, which is being run across the state from June 21 to June 30, will be extended.
Full report at:
https://www.hindustantimes.com/india-news/religious-places-to-open-from-july-1-in-rajasthan-s-rural-areas-govt/story-Mgpg0JAUNY5aT3lqlIJStO.html
--------
Pakistan
Pakistan's national airline moves to assuage concern on 'dubious' pilot licences
Jun 27, 2020
ISLAMABAD: Pakistan's national airline has written to foreign missions and global regulatory and safety bodies, assuring them it has grounded all 141 pilots suspected of obtaining licenses through unfair means, the carrier's spokesman said on Saturday.
The move looks to assuage safety concerns after Pakistan's aviation minister Ghulam Sarwar Khan said on Friday the government had asked various commercial airlines, flying clubs and charter companies to ground a total of 262 pilots until investigations into their qualifications are completed.
The action was prompted by a preliminary report on the crash of a Pakistan International Airlines (PIA) aircraft in Karachi last month, which found pilots had failed to follow standard procedures.
Global safety and transport bodies expressed concern about the alleged "dubious" licenses and said they were looking into the matter. PIA flies a number of international routes, including to the United States, Britain and Europe.
"It is also ensured that all pilots flying PIA flights are having genuine licences endorsed by the government of Pakistan," said a copy of the letter sent to the USEmbassy in Islamabad seen by Reuters.
The letter, signed by PIA chief executive Arshad Malik, also promised the airline would remain compliant with all international aviation safety and regulatory standards.
PIA's spokesman said the letter had been sent to all heads of foreign missions in Pakistan as well as international aviation regulators and safety monitoring agencies.
Aviation minister Khan had said the move to ground the pilots would help allay global concerns and show wrongdoing had been corrected. He added that five officials of the aviation authority were also suspended for abetting the suspected pilots.
The Pakistani pilots' union did not respond to Reuters' requests for comment.
In a joint statement, The International Federation of Airline Pilots' Associations and the International Federation of Air Traffic Controllers' Associations called for the crash probe to be conducted on international standards, urging against "premature conclusions" based on incomplete or speculative information.
https://timesofindia.indiatimes.com/world/pakistan/pakistans-national-airline-moves-to-assuage-concern-on-dubious-pilot-licences/articleshow/76662079.cms
--------
Hike in petrol price injustice with people: opposition
June 29, 2020
PESHAWAR: The opposition parties have condemned hike in petrol price and described it sheer injustice with people during restrictions on movement in the wake of Covid-19 pandemic in the country.
Pakistan Peoples Party provincial president Humayun Khan, QWP chairman Aftab Ahmed Khan Sherpao and Pakistan Muslim League-Nawaz provincial secretary information Ikhtiar Wali Khan in their separate statements here on Sunday alleged that all of a sudden increase in fuel prices proved government's inability to control hoarding and exploitation of consumers at the hands of 'mafia'.
Humayun Khan said that his party was seriously pondering over a plan to announce a protest campaign against the price hike in the country. He said that first the government allowed hoarding of petrol by decreasing its rates and then benefited the petrol mafia by increasing prices.
The PPP leader said that government did not decrease the prices of other commodities when the fuel rates were decreased, but they would rise with the recent hike in petrol prices and the ultimate sufferers would be people.
Similarly, Aftab Ahmad Sherpao while speaking at a gathering at his party provincial secretariat here criticised government for the 'unprecedented' hike in petrol price and said that Prime Minister Imran Khan bowed to pressure of oil mafia.
On the occasion, former tehsil council member Shaukat Ali Khan, Iqbal Hussain Balay and scores of people from Swat announced joining QWP.
Aftab Sherpao said that government was sharing wrong statistics about the number of the coronavirus deaths and patients as it failed to bring the situation under control. He said that people were dying but there were no facilities in the hospitals.
"The formation of the tiger force is a political gimmick and no relief has been provided to people," he said. He added that people were fed up with the government and would soon take to the streets.
Condemning the torture of a man in the police custody, he said that the incident belied the tall claims of the government about the exemplary police.
Similarly, Ikhtiar Wali Khan said that the hike in price of petroleum products would lead to unprecedented increase in prices of daily use commodities and as result the low income group would suffer.
He said that the country was already in grip of poverty as government failed to fulfil its commitments regarding provision of jobs while the tariffs of natural gas, power and liquefied petroleum gas were increased with short interval since Pakistan Tehreek-i-Insaf had come into power.
Full report at:
https://www.dawn.com/news/1565827
--------
Differences exist, but PML-Q will back govt in budget vote
Zulqernain Tahir
June 29, 2020
LAHORE: Differences between the ruling Pakistan Tehreek-i-Insaf (PTI) and its ally, Pakistan Muslim League-Quaid (PML-Q), surfaced on Sunday as the Chaudhrys did not attend the dinner hosted by Prime Minister Imran Khan at his Banigala residence on Sunday to protest against the 'cold attitude' of PTI leadership towards its ally.
However, the PML-Q has decided in principle to vote for the passage of the federal budget 2021-21.
The decision to vote for the passage of the federal budget was taken at a PML-Q meeting, jointly presided over by Chaudhry Shujaat Hussain and Pervaiz Elahi at their Zahoor Elahi Road residence, on Sunday.
The meeting discussed the 'cold attitude' of PM Khan towards the PML-Q.
Q-League keeps away from dinner hosted by prime minister
"The PML-Q leadership refused to attend the premier's dinner as he did not bother to invite the party leadership directly. There is no point of meeting Mr Khan if he continues to distrust Chaudhrys and not take them onboard on important national issues," a party insider told Dawn after the meeting.
He said the meeting also decided that the PML-Q would remain the ally of the government despite its concerns over the premier's "not so good attitude" towards his ally. "Despite this major concern the meeting agreed to vote for the passage of the budge in the parliament," he added.
The participants also discussed "hypocrites and sycophants" around the prime minister who they said were giving Mr Khan wrong advice besides creating differences among allies.
Earlier this year, the PML-Q had warned that it might review its alliance with the PTI if its "legitimate" demands were not met. The demands were related to the share in the administration in constituencies where its (PML-Q) lawmakers had won, and empowerment of its ministers and implementation of the agreement inked by both parties prior to 2018 elections.
Full report at:
https://www.dawn.com/news/1565876/differences-exist-but-pml-q-will-back-govt-in-budget-vote
--------
Gunmen attack Pakistani stock exchange, six killed
June 29, 2020
KARACHI, Pakistan: Four gunmen attacked the Pakistani Stock Exchange building in the city of Karachi on Monday but security forces soon killed them all, police said.
Two other people were also killed, the military said.
The gunmen attacked the building, which is in a high security zone that also houses the head offices of many private banks, with grenades and guns, Karachi police chief Ghulam Nabi Memon told Reuters.
"Four attackers have been killed, they had come in a silver Corolla car," Memon said.
There was no immediate claim of responsibility. Pakistan has long been plagued by militant violence but attacks have become less frequent in recent years.
The gunmen initially threw a grenade then opened fire on a security post outside the building. The four were killed when security forces posted there responded.
Full report at:
https://www.arabnews.com/node/1697111/world
--------
Pak Army claims to shoot down Indian 'spying quadcopter' along LoC
Jun 28, 2020
ISLAMABAD: The Pakistan Army on Sunday claimed to have shot down an "Indian spying quadcopter" for allegedly violating the airspace along the Line of Control.
According to a statement issued by the army, the incident took place in Hot Spring sector of the LoC.
It said that the "Indian spying quadcopter" had intruded 850 metres on Pakistan's side of the LoC when it was brought down.
"This is 9th Indian quadcopter shot down by Pakistan Army troops this year," the statement claimed.
India has dismissed previous such claims by the Pakistan Army.
The ties between the two nations strained following the Balakot strike when the Indian Air Force jets bombed a Jaish-e-Mohammed training camp in Pakistan on February 26 last year to avenge the killing of 40 Central Reserve Police Force personnel in the Pulwama terror attack on February 14. Pakistan retaliated on February 27 by attempting to target Indian military installations.
Full report at:
https://timesofindia.indiatimes.com/india/pak-army-claims-to-shoot-down-indian-spying-quadcopter-along-loc/articleshow/76677705.cms
--------
Mumbai attack mastermind Hafiz Saeed's India-born counsel passes away in Pakistan
Jun 29, 2020
LAHORE: Mumbai terror attack mastermind Hafiz Saeed's India-born counsel has passed away after a brief ailment in this Pakistani city. He was 86.
Abdullah Khan Dogar, whose family had migrated to Pakistan from India's Rampur in UP after the Partition, breathed his last at a hospital here on Sunday.
He was the father-in-law of former chief justice of Lahore High Court Mamoon Rashid Sheikh. He is survived by his wife, a son and a daughter.
Dogar was the counsel of Jamaat-ud-Dawah chief Saeed for many years and defended him in Pakistani courts following the 2008 Mumbai terror attack in which 166 people were killed.
He was also the lead counsel of Saeed in the terror financing cases in which he was sentenced to jail for 11 years.
Full report at:
https://timesofindia.indiatimes.com/world/pakistan/mumbai-attack-mastermind-hafiz-saeeds-india-born-counsel-passes-away-in-pakistan/articleshow/76682397.cms
--------
Pakistan to hold general polls in Gilgit-Baltistan on August 18
Jun 28, 2020
ISLAMABAD: Pakistan will hold general elections in Gilgit-Baltistan on August 18, the government has announced after the country's top court allowed holding of polls in the region, notwithstanding India's strong protest to Islamabad for its efforts to bring "material change" to the territories under its "illegal and forcible" occupation.
The Pakistan Supreme Court on April 30 allowed the government to amend a 2018 administrative order to conduct general elections in the region.
President Arif Alvi on Saturday approved August 18, 2020 as the poll day for general elections to the Gilgit-Baltistan (GB) Legislative Assembly, according to a statement from the President House.
The GB Election Commission will hold the elections in 24 constituencies, according to the statement.
The Gilgit-Baltistan order of 2018 provided for administrative changes, including authorising the Prime Minister of Pakistan to legislate on an array of subjects.
India last month issued a demarche to a senior Pakistani diplomat in New Delhi and lodged a strong protest over the apex court ruling.
India also clearly conveyed to Pakistan that the entire Union Territories of Jammu and Kashmir and Ladakh, including the areas of Gilgit and Baltistan, are an integral part of the country.
The Ministry of External Affairs said the government of Pakistan or its judiciary has no locus standi on territories "illegally and forcibly" occupied by it.
President Alvi last month promulgated an order to form a caretaker government and for extension of the Elections Act 2017 of Pakistan to Gilgit-Baltistan.
The GB legislative assembly was dissolved on completion of its term on June 24.
Full report at:
https://timesofindia.indiatimes.com/world/pakistan/pakistan-to-hold-general-polls-in-gilgit-baltistan-on-august-18/articleshow/76672855.cms
--------
URL: https://www.newageislam.com/islamic-world-news/muslim-world-league-aims-promote/d/122245
New Age Islam, Islam Online, Islamic Website, African Muslim News, Arab World News, South Asia News, Indian Muslim News, World Muslim News, Women in Islam, Islamic Feminism, Arab Women, Women In Arab, Islamophobia in America, Muslim Women in West, Islam Women and Feminism