New Age Islam News Bureau
11 Dec 2018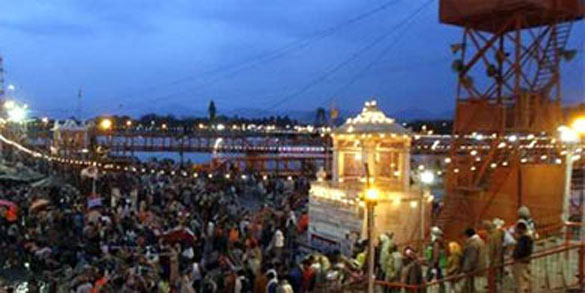 AP file image of Hindu pilgrims taking holy dip in the River Ganges as part of Kumbh Mela
------
• Muslim Intellectuals Reach Out To Akhada Parishad with Wish to Join Kumbh
• Seminar Speakers in Pakistan Say Islam Guarantees Human Rights
• Bangladesh: 'Separate Activities in Tabligh Jamaat Factions Can Bring Peace'
• Brazil's Decision to Move Embassy to Al-Quds Could Harm Ties: Arab League
• Iraq Marks Anniversary of 'Victory' Over Daesh
India
• Muslim Intellectuals Reach Out To Akhada Parishad with Wish to Join Kumbh
• Supreme Court Orders Status Quo On Mosque In Allahabad High Court Complex
• 14-year-old Mudasir, a victim of new phenomenon in Kashmir militancy
• NIA team heads to US today for extradition of 26/11 suspect Tahawwur Rana
--------
Pakistan
• Seminar Speakers in Pakistan Say Islam Guarantees Human Rights
• India's Cooperation Needed To Resolve Afghan Conflict, Says FM Qureshi
• Twitter warns critics of Islamic extremism that their tweets could break Pakistani law
• PM demands extraordinary performance by ministers
• CPEC is Pakistan's national priority, China told
• Minister Announces Minorities Empowerment Package
• KP govt to abolish peace and reforms panel even before its first meeting
• Balochistan mulling law to declare education an 'essential service'
--------
South Asia
• Bangladesh: 'Separate Activities in Tabligh Jamaat Factions Can Bring Peace'
• Rohingya Refugees Exhibit Craftsmanship In Bangladesh
• Rights group urges global response to Myanmar's Rohingya abuse
• Leader of ISIS-K for Bati Kot district killed in Special Forces operation
• US invaded Afghanistan to exploit its vast mineral resources: Scholar
• Taliban intensifies attacks in Afghanistan
--------
Mideast
• Brazil's Decision to Move Embassy to Al-Quds Could Harm Ties: Arab League
• Turkey Calls for International Inquiry into Khashoggi's Killing
• Yemen warring sides not there yet on key issues: UN envoy
• Houthi, former Yemeni govt. delegations agree to prisoner swap
• Israeli soldiers raid official Palestinian news agency in Ramallah
• 24 injured as hundreds demonstrate in Gaza against Israeli blockade
• Persian Gulf kingdom sought to buy Israeli Hermes attack drones: Report
--------
Arab World
• Iraq Marks Anniversary of 'Victory' Over Daesh
• Nobel Laureate Nadia Murad Urges World to 'Protect' Yazidis
• Tahrir Al-Sham Reinvigorating Fronts in Northern Syria for Imminent Offensive
• Vast Popular Uprising Reported against Turkish, American Occupiers in Northeastern Syria
• ISIL's Movements, Positions in Homs Desert Come under Syrian Armed Forces' Attacks
• Al-Abadi: Iran's intervention prevented me from getting a second term
• Saudi Arabia's KSRelief removes over 22,000 land mines in Yemen
• Arab coalition renews its support for the efforts of the UN special envoy to Yemen
• US-backed Syrian fighters push into Daesh-held town
• Killing of Khashoggi brings together Saudi activists in exile
--------
Europe
• French Politician Proposes Foreigners to Take French Names
• World-Check 'Terrorism' Database Cites 'Islamophobic' Sources In Muslim Profiles
• 'Armenia ready to build direct relations with Turkey'
• Iran Official Says French Protests Are 'Islamic Awakening'
• How the violent far right infiltrated France's National Front
--------
Southeast Asia
• Christians Campaign for Muslim Region in Mindanao
• Islamic preacher probed over anti-Widodo sermon
• Filipino Muslims, tribals start anti-martial law petition
• The message in the Dec 8 rally for no reason
--------
Africa
• Africa: Is Boko Haram's Notorious Leader About to Return From the Dead Again?
• Armed group blocks key oil field in Libya
• Amnesty urges ICC to formally investigate Boko Haram conflict atrocities
• In Zimbabwe's crisis, 'we cannot talk of Christmas anymore'
--------
North America
• Democratic House panel may investigate ties between Kushner, Saudi crown prince
• Trump might not have gotten his 'Muslim ban.' But he sure got his 'extreme vetting.'
• US State Department slams Iran's Khamenei on Anti-Corruption Day
• Saudi in talks with US for Arab front against Iran: Jubeir
• US citizens urged not to visit Iraq on Daesh fall
--------
Australia
• 'Radical Islam Has No Place Here': Australian Judge Sentences Teen Terrorist to 16 Years in Prison
Compiled by New Age Islam News Bureau
URL: https://www.newageislam.com/islamic-world-news/muslim-intellectuals-reach-akhada-parishad/d/117129
--------
Muslim Intellectuals Reach Out To Akhada Parishad with Wish to Join Kumbh
10th December 2018
LUCKNOW: Living up to the spirit of Ganga-Jamuni tehzeeb, a group of Muslim intellectuals and social workers has reached out to the saints and seers to express their desire to study Hindu scriptures and also serve the pilgrims during the forthcoming Kumbh mela due to commence from January 15, 2019.
Recently, a delegation, led by social worker Tariq Syed Ajjoo, met Mahant Narendra Giri, president, Akhil Bharatiya Akhara Parishad (ABAP) and urged him to spare a piece of land on the mela campus where renowned Sanskrit scholar Hayat Ullah Chaturvedi and other Muslim scholars could set up a camp and be a part of Mela by studying Hindu scriptures and reciting 'shlokas' with the devotees, saints and seers during the month and half long religious extravaganza.
In fact, Hayat Ullah, the renowned Sanskrit teacher and scholar has been conferred with the title of 'Chaturvedi' as he is believed to be proficient not only in Sanskrit but also as the profound knowledge of four 'Vedas' of Hindu mythology. A 'Chaturvedi' is one who has the knowledge of all four Vedas.
According to Kumbh mela authorities, the procedure of allotting land to different akhadas and others to set up camps will be done between November and December.
As per the local sources, the groups of Muslim scholars and social workers handed over a letter of request to president of ABAP demanding allotment of a piece of land so that they could set up camp. "This will not only send across a message of communal and social harmony but will also give the Muslim scholars to enhance their understanding of Hindu scriptures, religion and rituals," Ajjoo said.
The group of Muslims scholars also expressed their willingness to serve the pilgrims and devotees coming from far-flung areas to mela on five 'mahasnan' (main bathing days). "For this purpose, we have already a plan ready," said a member of the group.
While the Akahada Parishad has appreciated the spirit of the group, Mahant Narendra Giri assured it to look into their plea positively. The delegation has also handed over a letter to Kumbh Mela authorities seeking allotment of land.
In all, 13 Akhadas will be participating in the mela and a few of them incudng Juna Akhada have started reaching the venue. Moreover, for the first time ever, at least 2,500 transgender monastics and seers will also participate in the Kumbh Mela this year.
The Kumbh Mela is scheduled to be held on the banks of confluence of Ganga, Yamuna and mythical Saraswati, from January 15 to March 4, 2019. The first 'shahi snan' of Kumbh mela 2019 would be held
on the occasion of Makar Sankranti, January 15 while the second will take place on Mauni Amavasya, February 4. The third shahi 'snan' is scheduled to take place on February 10 (Basant Panchami.) The mela will conclude with the final Shahi snan on the occasion of Mahashivaratri on March 4, 2019.
http://www.newindianexpress.com/nation/2018/dec/10/muslim-intellectuals-reach-out-to-akhada-parishad-with-wish-to-join-kumbh-1909695.html
--------
Seminar Speakers in Pakistan Say Islam Guarantees Human Rights
Mahboob Ali Yousafzai
December 11, 2018
MINGORA: Speakers at a seminar on Monday said that Islam is the only religion that covers all aspects of life and guarantees human rights.
Speaking at the seminar titled, "The Concept of Human Rights in Islam and the West", Dr Lutfullah Saqib, assistant professor, Department of Law and Shariah, Sangota Campus, University of Swat (UoS), highlighted the role of Islam and the West in the provision of human rights. Department of Social and Gender Studies, Sangota Campus, UoS, had arranged the seminar.
Dr Lutfullah Saqib, who was also resource person, said the concept of human rights existed in the West but they were still working on the improvement of different aspects of human rights. "There is a long way for the Western world to go with regard to human rights provision," he added.
"Islam is the best religion and for the first time in the human history it explained the concept of human rights, which covers all aspects of human life. The Prophet Muhammad (peace be upon him) during his last address clearly gave a comprehensive model of human rights and obligations," he added.
Earlier, Imran, chief organizer of the seminar and in-charge, department , Sangota Campus, UoS, welcomed the participants and shed light on the importance of marking of human rights day.
He thanked the faculty and students along with the resource person for participation in the seminar and celebrating human rights day.
https://www.thenews.com.pk/print/404580-seminar-speakers-say-islam-guarantees-human-rights
--------
Bangladesh: 'Separate Activities In Tabligh Jamaat Factions Can Bring Peace'
December 10, 2018
Amid the confrontational situation between two factions of Tabligh Jamaat, one group today said they do not see peace without division in the Islamic group and separate arrangement of Ijtema and other activities.
"If one group keeps preventing another, how does peace will prevail? There is no option but division to bring peace," Maulana Ashraf Ali, a leader (Murubbi) belongs to Maulana Saad Kandhalvi, said at a press conference at Dhaka Reporters' Unity.
He alleged that their men are being attacked and harassed in different parts of the country following the December 1 factional clash that left a man killed and more than 200 injured.
Alleging that the home ministry has recently allowed their rivals to gather in a part of Tongi Maidan, though it banned all types of entry earlier, he said it may lead to fresh violence.
Ashraf alleged that Zubair led faction attacked their men, killed one at the Ijtema ground on December 1, and now they are propagating with circulating fake and photographs of old and foreign incidents.
He further said their two Sura members who use wheelchairs for movement and a Murubbi named Anisur Rahman, who was in India during the clash, were made accused in a case filed by Pro-Zubair Tablig man Maulana Abdul Wahab with Tongi West Police Station.
Ashraf urged everyone to stop involving madrasa students or teachers in the conflict and called upon all to keep Tabligh free from political influence.
He further alleged that the passports and belongings of some Indonesian nationals, who travelled to Bangladesh ahead of the Bishwa Ijtema, were seized by their rival group.
Contacted, a diplomat of Indonesian embassy in Dhaka confirmed a dozen Indonesians came to the embassy and complained about it.
"We have already spoken with the concerned Bangladesh government officials and Tablig people who seized their passport and it's now being settled," he said.
Earlier on December 3, Saad led faction held a press conference and raised almost similar demands.
Two factions had been feuding after Shura members in India and Bangladesh have become sharply divided over Saad's alleged controversial statements more than a year ago.
The pro-Zubair faction even compelled the government to keep Saad away from last year's congregation. Qawmi madrasa-based Hefajat-e Islam reportedly backs this faction.
A Murubbi of Saad faction yesterday told The Daily Star Maulana Saad would not fly to Bangladesh until the crisis is resolved.
https://www.thedailystar.net/country/news/separate-activities-tabligh-jamaat-factions-can-bring-peace-bangladesh-1671781
--------
Brazil's decision to move embassy to al-Quds could harm ties: Arab League
Dec 11, 2018
The Arab League has slammed a plan by Brazil's far-right President-elect Jair Bolsonaro to transfer his country's embassy from Tel Aviv to Israeli-occupied Jerusalem al-Quds, warning that the possible move could harm bilateral relations.
In a letter to Brazil's Foreign Ministry seen by Reuters on Monday, Arab League's Secretary General Ahmed Aboul Gheit said Bolsonaro, who is set to be sworn in on January 1, should reconsider his campaign promise or risk downgrade in ties.
Aboul Gheit said the decision on where to locate an embassy was the sovereign decision of any country, but "the situation of Israel is not normal" as it has been "occupying Palestinian territories by force - among them East Jerusalem [al-Quds]."
Relocating the embassy to Jerusalem al-Quds would be considered a violation of international law and the United National Security Council resolutions, Aboul Gheit wrote.
He further urged Bolsonaro to "take into consideration the Arab point of view as a way to preserve our long-standing friendship."
An unnamed diplomat told Reuters that ambassadors from the Arab League's 22 member states are expected to meet in the Brazilian capital, Brasilia, on Tuesday to discuss the embassy move.
"The Arab world has much respect for Brazil and we want not just to maintain relations but improve and diversify them. But the intention of moving the embassy to Jerusalem [al-Quds] could harm them," said the diplomat.
Shortly after he was elected in late October, Bolsonaro announced he intended to uphold his campaign promise and move the Latin American country's embassy to Jerusalem al-Quds to follow in the footsteps of the US and Guatemala.
Israeli Prime Minister Benjamin Netanyahu quickly welcomed the plan and issued a statement in praise of the decision.
The decision has drawn strong condemnation from the Palestinians and the Arab world.
The Palestinian Authority official has blasted the plan as "provocative and illegal" and the Hamas resistance movement has described it as "hostile."
Meanwhile, Kan 11 television channel reported that during a meeting two weeks ago with US National Security Adviser John Bolton, Bolsonaro said that no final decision had yet been made on the relocation of Brazil's embassy to Jerusalem al-Quds and that there were various issues on the agenda before a final decision is reached.
According to the report, Bolsonaro's main concern is possible damage to Brazil's trade relations with Muslim countries if a decision is made to move the embassy.
Israel occupied Jerusalem al-Quds in 1967 in a move never recognized by the international community. The Palestinians want the city as the capital of their future state.
Tensions have been running high in the occupied Palestinian territories and the Gaza Strip since December 2017, when US President Donald Trump decided to recognize Jerusalem al-Quds as Israel's "capital" and relocate Washington's embassy from Tel Aviv to the occupied city.
https://www.presstv.com/Detail/2018/12/11/582596/Arab-League-head-Aboul-Gheit-Brazil-Presidentelect-Jair-Bolso-embassy-Jerusalem-alQuds
--------
Iraq marks anniversary of 'victory' over Daesh
December 10, 2018
BAGHDAD: Iraq on Monday celebrated the anniversary of its costly victory over Daesh, which has lost virtually all the territory it once held but still carries out sporadic attacks to hang on to its last enclave in Syria near the Iraqi border.
The government declared victory last December after a grueling three-year war in which tens of thousands of people were killed and hundreds of thousands displaced. Entire towns and neighborhoods were reduced to rubble in the fighting.
The government declared Monday a national holiday, and a moment of silence is planned for later in the day. Checkpoints in the capital were decorated with Iraqi flags and balloons, as security forces patrolled the streets playing patriotic music.
As part of the celebrations, authorities plan to reopen parts of Baghdad's fortified Green Zone — home to key government offices and embassies — to the public. The move is billed as an act of transparency following protests against corruption and poor public services.
The celebrations come as political infighting has hindered the formation of the government and setting next year's budget amid an acute economic situation.
Addressing a group of Iraqi military officers, Prime Minister Adel Abdul-Mahdi said it was a "proud day for all of us when our brave country defeated the enemies of life, dignity, freedom and peace."
He commended the security forces as well as Iraq's top Shiite cleric, Grand Ayatollah Ali Sistani, who issued a fatwa, or religious edict, mobilizing volunteers after the armed forces collapsed in the face of the Daesh onslaught in 2014. Tens of thousands of volunteers joined an array of state-sanctioned militias, many of them backed by Iran.
"That fatwa will be a bright spot in the history of this country and the people, from whom the decisive response started, laying the foundations of the victory," Abdul-Mahdi said.
He called on Iraqis to renounce their differences and to come together for a better future. "The time has come to leave behind all the past mistakes and conspiracies to open the doors of hope for our children for a better future," he said, vowing to rebuilt the demolished areas and help displaced people return to their homes.
"This war has restored Iraq's dignity," said Baghdad resident Qassim Al-Fatlawi. "All Iraqis took part in this fight, those who couldn't take up arms fought with words and donations," added Al-Fatlawi, 29, who organized fundraising initiatives for the paramilitaries.
Popular songs praising the paramilitaries, also known as the Popular Mobilization Forces, blared out from his small accessories shop cosmetic in a narrow alley in Baghdad's Shiite-dominated Karrada area, which today is adorned with rows of Iraqi flags. He said he planned to put out a large tray of free sweets for customers later in the day.
"That victory and the relative stability in security is a golden opportunity for the government to rebuild the country and to meet the needs of its people," said Sameer Al-Obaidi, who led an initiative in the capital's Sunni-dominated northern Azamiyah neighborhood to distribute flowers to security forces at checkpoints. "It is important to treat all Iraqis equally so that they feel that their sacrifices are appreciated," Al-Obaidi added.
Daesh, which traces its roots back to the insurgency that followed the 2003 US-led invasion, swept into Iraq from neighboring Syria in the summer of 2014. It carved out a self-styled caliphate across a third of both countries, imposing a brutal form of Islamic rule and massacring its opponents. The group abducted thousands of women and girls from the Yazidi religious minority and forced them into sexual slavery.
Iraqi forces aided by a US-led coalition eventually drove the group from all the territory it once held in Iraq, including in the climactic battle for Mosul, the country's second-largest city. These days, Daesh is still fighting to hold onto a small pocket of territory in Syria, near the Iraqi border.
Iraq is still grappling with the legacy of the extremist group's brutal rule.
More than 1.8 million Iraqis remain displaced across the country, and a staggering 8 million require some form of humanitarian aid, according to the Norwegian Refugee Council. Those with suspected links to Daesh have been rejected by their communities, while thousands of children fathered by Daesh militants — including those born to enslaved Yazidi women — are still unrecognized by the state.
Nearly two-thirds of displaced people say they are unwilling or unable to return home in the next year, with more than half saying their homes were damaged or destroyed, said the aid group.
"If this is what 'victory' looks like, then there is little to celebrate for millions of Iraqis still haunted by the crimes of the Daesh and the long war to eliminate it," said Norwegian Refugee Council Secretary General Jan Egeland. "They have largely been forgotten by their own government and the international community."
http://www.arabnews.com/node/1418341/middle-east
--------
India
Supreme Court orders status quo on mosque in Allahabad High Court complex
December 11, 2018
The Supreme Court Monday ordered "status quo" in the matter of eviction of a mosque situated on land in which the Allahabad High Court's "administrative annexe" is coming up.
Hearing a petition filed by the Waqf Board, a private body managing the mosque, a bench of Justices Madan B Lokur and Deepak Gupta issued notices and ordered that "in the meanwhile, status quo, as of today, shall be maintained".
Acting on a PIL, the High Court had on November 8, 2017 said, the "Waqf, shall handover vacant and peaceful possession of the site in dispute to respondent no 1 — the High Court — within a period of three months…" from the date of the judgment.
The HC order made a note of the "acute crunch of space" it was facing.
Referring to the need to complete constructing of the HC's administrative annexe without further delay, it said, "Recently, 19 additional Judges have been sworn in, but because of shortage of space, as many as 12 of them are sharing six chambers. The High Court could not arrange and allot them separate chambers. On one or two occasions, when the Division Benches, on Friday had to split and judges were required to sit singly, one judge had to sit in chamber and conduct hearing of the matters assigned to him."
The mosque management had approached the SC and the petition had come up for hearing first in February this year.
https://indianexpress.com/article/india/supreme-court-orders-status-quo-on-mosque-in-allahabad-high-court-complex-5487337/
--------
14-year-old Mudasir, a victim of new phenomenon in Kashmir militancy
Dec 10, 2018
HAJIN (BANDIPORA): 14-year-old boy who was one among the three terrorists killed in an encounter with security forces on Sunday in Bandipora, began his career in Pakistani terror group Lashkar-e-Taiba when he was merely ten.
Of late, Hajin, which was home to former Kashmiri renegades (surrendered terrorists) in the late 90s and who killed terrorists and civilians with impunity, has now turned into one of the safe havens for Pakistani terrorists. Sources said, over a dozen Lashkar-e-Taiba terrorists based in Bandipora's Hajin have been indoctrinating local youth to fight against India in the name of Islam and Islamic martyrdom. 14-year-old Mudasir Rashid Parray and 17-year-old Saqib Bilal were their primary targets.
However, SSP Bandipora Sheikh Zulfikar Aazad disputed their age, claiming that Mudasir was 16 and Saqib 20.
Mudasir was largely influenced by top Lashkar commanders, Abu Zargam and Abu Fanan as early as 2014 when he was working as an overground worker for them, his friend Aadil Dar (name changed), a meat seller of Hajin told the TOI. A hardened stone-pelter, Parray, would usually hoist Pakistani flags in the Hajin town whenever there was an anti-India protest in the district, his friend said.
Questioned by the police on the charges of stone-pelting in 2014, 2016 and June 2018, Mudasir picked up the gun and joined Lashkar-e-Taiba in August this year, sources said. He was hugely influenced by the slain Pakistani Lashkar commander Mehmood Bhai, when he used to work as courier boy for the outfit in 2014.
Aadil said Mudasir was drawn towards militancy when he was just ten years old. He would be in constant touch by Pakistani Lashkar terrorists. "His parents were fed up with his behaviour even though he earned his livelihood by helping me at my shop," Aadil said.
Enrolled in class ninth at Hajin government high school, Mudasir mostly played truant and spent time in the company of Pakistani Lashkar militants particularly Ali Bhai. "They would task him to carry weapons and other things from one place to another earlier. His mother Fareeda sent him to his maternal uncle's house at Sopore to keep him away from the bad company of terrorists. But his terrorist friends called him and asked him to formally join the group and do jihad," Mudasir's friends and acquaintances in the village said.
SSP Bandipora said Mudasir was brainwashed by Pakistani terrorist Ali Bhai. Mudasir in turn persuaded 17-year-old Saqib Bilal to join the terror group. Though Saqib was also inclined towards 'jihad' but he was not as hardcore as Mudasir, he said. Mudasir and Saqib were deputed to operate with Ali Bhai. All three were killed at Mujgund in the outskirts of Srinagar.
While Lashkar supporters were busy putting up a show at the funeral of the two young local terrorists, Mudasir and Saqib, Fareeda was inconsolably wailing at her tin shed home. Rashid Parray, Mudasir's father who recently have had surgery in the back and his younger daughter were huddled in the same tin shed. Saqib's mother, however, said that she was proud of her son's "martyrdom".
Massive number of villagers from the adjacent areas of Bandipora and Hajin participated in the funeral of the young terrorists.
Full report at:
https://timesofindia.indiatimes.com/india/14-year-old-mudasir-a-victim-of-new-phenomenon-in-kashmir-militancy/articleshow/67028665.cms
--------
NIA team heads to US today for extradition of 26/11 suspect Tahawwur Rana
December 11, 2018
A National Investigation Agency (NIA) team will leave for Washington DC Tuesday to resolve legal issues in the extradition of Tahawwur Rana, who along with David Coleman Headley, is accused in the 26/11 Mumbai terror attacks, it is learnt.
The NIA team to discuss the extradition was formed after the FBI invited the agency to the US to "resolve outstanding issues" in a letter to the NIA Director General. The team comprises NIA Superintendent of Police Sanjukta Parashar, the agency's Special Public Prosecutor Dayan Krishnan, an official from the Home Ministry and two other officials.
Sources told The Indian Express that the team will leave for the US Tuesday and return on December 17.
In the letter to the NIA, Puneet Singh, FBI Attaché in the US Embassy in Delhi, said: "…I respectfully request NIA to send a team to Washington DC in December 2018 to resolve the outstanding issues. As always, we appreciate your cooperation and the partnership of our two organisations."
Rana was tried in a US court and convicted of providing support to the Lashkar-e-Taiba (LeT), which carried out the attacks but he had not been tried for offences registered in India — of forgery and criminal breach of trust.
His extradition has been stuck since the double jeopardy clause in US law prevents punishment for the same offence twice. Headley was sentenced to 35 years in prison by a US court, but Indian officials believe they have a case because his conviction was made only on the basis of six Americans killed in the 26/11 attack.
A school friend of Headley's, Rana is serving a 14-year term in the US for providing the LeT material support.
The US Department of Justice, through the US Embassy in Delhi, sent the letter on October 30. It said, "FBI and NIA have held various teleconferences over the past few months regarding the Indian request for extradition of 2008 Mumbai attacks co-conspirator Tawahur Rana…While our agencies have made great strides in overcoming various legal issues, a few challenges still remain which can be overcome expeditiously during inperson consultations."
NIA sources said that the agency was in touch with the FBI over the last several months and was finally asked to visit the US to settle legal issues before the extradition process begins. "After this process is settled, a final thrust for the extradition of Rana will begin," said a senior official.
Explained: Why Rana's extradition is key to 26/11 trial
A key aide of David Coleman Headley, Rana's extradition to India will help the NIA and Indian intelligence agencies gather more information on the 26/11 Mumbai attacks conspiracy hatched in Pakistan.
Full report at:
https://indianexpress.com/article/india/nia-team-heads-to-us-today-for-extradition-of-26-11-suspect-tahawwur-rana-5487403/
--------
Pakistan
India's cooperation needed to resolve Afghan conflict, says FM Qureshi
Amir Wasim
December 10, 2018
Foreign Minister Shah Mehmood Qureshi said on Monday that although Pakistan was committed to facilitate a negotiated end to the 17-year-old Afghan war, it could not do the task alone and that other regional countries, including India, needed to play their part.
Speaking on a point of order in the National Assembly, he said Pakistan alone could not bring peace in Afghanistan as it was a "shared responsibility" of regional countries including India, Iran, Tajikistan and China.
"Since India is present in Afghanistan, its cooperation in this regard will also be required," said Qureshi.
Also read: Pakistanis helped trace Osama's whereabouts, US told
The foreign minister informed the lower house that a number of meetings for peace in Afghanistan had already taken place in Doha (Qatar) and the United Arab Emirates.
He said US president Donald Trump in a letter to Prime Minister Imran Khan had asked Pakistan to help and facilitate the peace process in Afghanistan which he said Pakistan was already doing. The US special envoy for Afghanistan, Zalmay Khalilzad, had also visited Pakistan thrice in this regard, he noted.
Qureshi said when Prime Minister Khan was in the opposition, he (Khan) used to say that there was no military solution to the Afghanistan conflict.
Today, he said, there was a convergence of opinion after more than 15 years that Afghanistan needed a political settlement.
"All the stakeholders, including the United States, Afghanistan and the Taliban, are on board," he said.
Speaking about relations with India, the foreign minister expressed the hope that New Delhi will reciprocate Pakistan's goodwill gesture of taking the initiative to open the Kartarpur corridor for Indian Sikh pilgrims.
Qureshi said the opening of the Kartarpur border on Pakistan's side had created goodwill for the country at the international level.
The Bharatiya Janata Party (BJP) government of India "unwillingly" had to accept the Pakistani offer to open the corridor and they later approved it through a resolution in a cabinet meeting.
Change in narrative on OBL
Earlier, Maulana Abdul Wasay of the Jamiat Ulema-i-Islam-Fazl (JUI-F) recalled that in response to the US president's recent tirade against Pakistan, the government had stated that Pakistan had helped the US in tracing Al Qaeda chief Osama bin Laden.
He said Islamabad's previous stance was that the country's security and intelligence agencies were not aware of bin Laden's presence in Pakistan and the US military operation in Abbottabad which killed him.
Wasay claimed that the latest statement of the Pakistan Tehreek-i-Insaf government showed that they (security agencies) were not only aware of bin Laden's whereabouts but also provided intelligence to Washington and facilitated the US raid in Pakistan.
"This statement has created doubts in the minds of the people of Pakistan," he added.
The JUI-F leader said previous rulers used to say that Pakistan was fighting its own war against terrorism but now it was being said that it was not our own war.
"If the present policy is correct then who is responsible for the killings of thousands of people, including security personnel, civilians and politicians," he questioned.
Foreign Minister Qureshi welcomed the JUI-F MNA's proposal that the parliament should have a full-fledged debate on the country's foreign policy.
Meanwhile, the NA unanimously passed a resolution in connection with the International Human Rights Day, reaffirming the lower house's "commitment to the undeniable rights of every individual".
The resolution, which was presented by Minister for Human Rights Dr Shireen Mazari, called upon the government to ensure the fundamental rights guaranteed by the Constitution for all citizens.
https://www.dawn.com/news/1450630
--------
Twitter warns critics of Islamic extremism that their tweets could break Pakistani law
10 DECEMBER 2018
Twitter has warned prominent critics of Islamic extremism that their tweets may break Pakistani law.
The social network has emailed two well-known commentators on Islam, terrorism and women's rights to tell them that their tweeting has been complained about and could be illegal in the country.
Pakistan has previously threatened to block Twitter if the company did not remove content which the government had deemed "offensive".
The recipients of the emails are not of Pakistani nationality or resident in Pakistan.
One of them, Saudi Arabia-born human rights activist Ensaf Haidar was contacted by Twitter's legal department, who told her that the social network had received "official correspondence" about her account.
Her husband Raif Badawi is currently imprisoned in Saudi Arabia and has been since 2012 for apostasy, or being a non-believer.
Ms Haidar, who is not Pakistani, lives in Canada and recently gained Canadian citizenship.
The email includes a link to a tweet which Twitter says it has been told is "in violation of Pakistani law".
The offending tweet says "retweet if you're against niqab", in English and French, and includes an image of a woman wearing the Islamic dress, which covers her face apart from her eyes.
She posted a screenshot of the email, on Twitter and included Twitter chief executive and co-founder Jack Dorsey in her message.
"I have not and will not visit Pakistan.. I've never cared about Pakistan..After all of this Twitter and @jack tells me that I've broken Pakistani law!" she said.
Another Twitter user, Muslim cleric Mohammad Tawhidi, who was born in Iran and is based in Australia, was sent a similar email by Twitter's legal department on Monday, informing him that "content posted to your account has been mentioned in a complaint".
It adds that he "may wish to consult legal counsel about this matter".
The email links to a tweet posted on November 9, with an image of a man who stabbed three people, killing one, in an attack in Melbourne, which police said was terror-related.
His tweet says: "The police must investigate which Mosque this terrorist attended for Friday Prayers today. I am serious. Investigate the Mosque and the Imam that delivers these Jihadist sermons."
Mr Tawhidi later posted a screenshot of the email and offending tweet on Twitter, adding: "I am not from Pakistan nor am I a Pakistani citizen. Pakistan has no authority over what I say. Get out of here."
He later added: "Why is Twitter enforcing Pakistan's Islamist laws instead of US laws?"
Governments can submit requests to Twitter for certain tweets to be withheld in their country, and the company informs users when these requests have been made.
The social network's published data shows that between July and December last year, the most recent data available, the Pakistani government made 24 requests for information about Twitter accounts, and requests for the removal of 674 accounts. Twitter complied with none of them.
It has previously been criticised by right-wing figures unhappy with having their accounts banned, who have accused the site of being biased against them.
Last week far-right US commentator Laura Loomer handcuffed herself to the doors of Twitter's New York office after it banned her from the site under its hate speech rules.
Full report at:
https://www.telegraph.co.uk/technology/2018/12/10/twitter-warns-critics-islamic-extremism-tweets-could-break-pakistani/
--------
PM demands extraordinary performance by ministers
Khaleeq Kiani
December 11, 2018
ISLAMABAD: Review­ing the performance of first 100 days in office, Prime Minister Imran Khan on Monday asked his cabinet colleagues to show 'extraordinary performance' to come up to his expectations and get out of the prevailing 'extraordinary situation' in the country.
"The circumstances are not normal. We are passing through an extraordinary situation and I expect all the ministers to show extraordinary performance," a federal minister quoted Prime Minister Khan as saying during a nine-hour special meeting of the cabinet that reviewed the performances of 26 of the 34 ministries.
The prime minister told the ministers that he would give them targets for the next three months against which they would have to submit implementation plans, thus dispelling an impression that the first performance review could lead to cabinet reshuffle.
This was also reaffirmed by Information Minister Fawad Chaudhry who said the prime minister hinting at giving specific targets for the next three months apparently meant that there would be no change at least during this period.
He said the prime minister had appreciated the performance of Minister of State for Communications Murad Saeed and hinted at elevating him to the level of federal minister.
An official said Mr Saeed had successfully organised the auction of over 200 vehicles under his ministry and attached agencies.
The prime minister was of the opinion that former prime minister Zulfikar Ali Bhutto was the first leader to have talked about the common people and designed some policies as well, but all his successors followed up with the slogan of serving people in election campaigns without actually delivering on the promises.
"But I mean it. We have to take every step for the betterment of the people. People are at the centre of our government policies," the prime minister was quoted as saying.
He said the country was currently at the crossroads and his government could not afford the option of not performing, adding that he believed in the fact that no country could make progress without poverty alleviation. The prime minister reiterated his oft-repeated statement that nobody believed in him when he started a cancer hospital or Namal University, but he was able to prove that nothing was impossible with honesty and strength of intentions.
The participants of the cabinet meeting said it was the prime minister who spoke the most and asked questions. The secretaries were given 10 minutes each to make powerpoint presentations on the performance of their respective divisions over the first 100 days, sometimes with intervention of the relevant ministers to add on to the bureaucratic input.
The prime minister told the meeting that review of performances of the remaining 16 divisions would be scheduled for a weekend to ensure that normal government working did not suffer, but did not give any specific date.
Adviser to the Prime Minister on Commerce, Industries and Production Abdul Razak Dawood, Minister for Climate Change Amin Aslam and Minister for Human Rights Dr Shireen Mazari could not attend the meeting because of their other engagements.
A participant told Dawn that the prime minister did not express dissatisfaction over the performance of any minister, but spoke positively about some of the good performers, including Minister for Finance Asad Umar, Foreign Affairs Minister Shah Mehmood Qureshi, Information Minister Fawad Chaudhry, Railways Minister Sheikh Rashid Ahmed and Murad Saeed.
The source said the prime minister also appreciated the efforts of Asad Umar when the finance secretary gave a presentation on economic performance. The prime minister pointed out the increasing fiscal deficit and asked Mr Umar to keep a watch on the situation, prepare a plan and submit to him as to how to control the budget deficit.
Some important ministries like power, petroleum and planning could not make presentations due to time constraints and would be taken up next time.
An official statement said the meeting held discussions on actions already taken in terms of service delivery, austerity measures adopted and future plans in each case with a view to improving the performance under each of these heads further. It was decided that each ministry would be further tasked with a specific strategic plan for implementation spread over five years so that all concerned could work in tandem for optimum output.
Full report at:
https://www.dawn.com/news/1450742/pm-demands-extraordinary-performance-by-ministers
--------
CPEC is Pakistan's national priority, China told
December 11, 2018
ISLAMABAD: Pakistan on Monday reaffirmed its commitment to the China-Pakistan Economic Corridor (CPEC) by pledging to complete it as a national priority.
The assurance was conveyed to the Chinese side by the Foreign Office at the inaugural round of bilateral political consultations. Foreign Secretary Tehmina Janjua led the Pakistani delegation at the meeting, while the Chinese side was headed by Vice Foreign Minister Kong Xuanyou.
"Pakistan side conveyed that CPEC is a national priority for the government and Pakistan remains committed to the successful implementation of CPEC," the FO said in a statement on the meeting.
"The two sides also resolved to work together towards completion of the ongoing projects and agreed to expand CPEC to new areas of cooperation in line with the vision of the leadership of Pakistan," it added.
The reiteration comes ahead of the upcoming meeting of the Joint Coordination Committee (JCC) of the CPEC in Beijing next week.
Prime Minister Imran Khan had last month paid his maiden visit to China. During the trip, which analysts say reinforced Pak-China bond, the two countries showed "complete consensus on the future trajectory of CPEC, timely completion of its ongoing projects and joint efforts for realisation of its full potential with a focus on socio-economic development, job creation and livelihoods and accelerating cooperation in industrial development, industrial parks and agriculture".
However, there is speculation that despite the positivity exhibited during Mr Khan's Beijing trip, the Chinese have concerns about the future of the CPEC.
Explore: Was Imran's visit to China a failure? Yes. Here's why
The Pakistani and Chinese delegations at their political consultations "agreed to build on the consensus developed during Mr Khan's visit", the FO said.
"They reaffirmed 'all-weather strategic cooperative partnership' between the two countries and expressed their satisfaction at the strong bilateral ties in political, economic, security, cultural and other spheres," the statement said.
Chinese Vice Foreign Minister Kong Xuanyou also called on Foreign Minister Shah Mehmood Qureshi after the political consultations.
Mr Qureshi said the prime minister's visit to China marked "a milestone in the history of bilateral relations and has deepened the bond of trust and friendship between two nations". Reassuring the Chinese delegation about the CPEC, he said Pakistan would complete this project as envisaged by the leadership of both countries.
Mr Qureshi confirmed Pakistan's participation in the 2nd meeting of China-Afghanistan-Pakistan foreign ministers' trilateral mechanism to be held in Kabul on Dec 15.
The Chinese vice foreign minister also visited the General Headquarters for a meeting with Army Chief Gen Qamar Javed Bajwa.
"During the meeting matters of mutual interest, regional security and enhanced bilateral cooperation came under discussion," the Inter-Services Public Relations (ISPR) said.
Gen Bajwa underscored that Pak-China relations were all-weather and based on mutual trust and confidence. "The visiting dignitary commended the sacrifices and resilience of the people and armed forces of Pakistan and appreciated the role Pakistan Army has played in battling the scourge of terrorism," the ISPR said.
Full report at:
https://www.dawn.com/news/1450740/cpec-is-pakistans-national-priority-china-told
--------
Minister announces minorities empowerment package
December 11, 2018
LAHORE: Punjab Minister for Human Rights and Minority Affairs Ijaz Alam Augustine announced a 'Minorities' Empowerment Package' on Monday wherein new legislation and implementation of existing laws will help the marginalised religious communities of the province.
He also mentioned a taskforce being set up to monitor human rights policies in the province. The minister announced this at an event at Alhamra Arts Council to mark the Human Rights Day in collaboration with Christian Care Foundation.
The empowerment package includes implementation of job and education quotas, sentence remission system, skill development trainings, quota in the Naya Pakistan Housing Scheme and religious education in government schools for children from various faiths.
"We are also focusing on skills development and have kept aside Rs25 million for scholarships. We are also working on development and housing schemes specifically for the minority community," he added.
Utilisation of the development budget 2018-19 has started through a Minority Development Fund worth Rs450m and, under the Punjab Local Government Act 2013, the department is also ensuring implementation of the by-laws for registration of marriages among the minorities.
Mr Augustine claimed that an action plan had been drafted by the Provincial Task Force on Human Rights to actualise the goals of the Punjab Human Rights Policy 2018. According to the plan, district committees for human rights would be established, which had been approved by the cabinet committee on legislative business.
"We have also established a web-based Complaint Management System designed by the Punjab Information Technology Board for effective communication and resolution of human rights issues," he said.
Barrister Saeed Nasir, head of the Punjab Treaty Implementation Cell, gave a brief history of the UN Declaration of Human Rights. The declaration was a result of the immense collateral damage after the world war and was drafted to avoid a third war. Pakistan had signed and ratified most of the seven conventions of the UN that dealt with human rights, but there was no proper implementation. The functions of the Treaty Implementation Cell included formulation of an effective mechanism for the implementation of the UN Conventions, sustainable development goals and GSP Plus.
Regional Director of Human Rights Lubna Mansoor said that the federal government would ensure protection of human rights. Secretary Asim Iqbal highlighted the department's progress on the 100-day plan.
Children from Search for Justice presented a special drama highlighting violation of human rights, while schoolchildren also presented a beautiful solo performance.
Parliamentarians Mahendra Pal Singh, Musarrat Cheema, Sumaira Ahmed Bukhari, Asma Bukhari, Sadia Sohail Rana, Mahnaz Rafi, Sumaira Batool, Pastor Anwar Fazal, and Garrison College Vice Chancellor Ubaid Bin Zakaria were also present.
Director of the department, Mohammad Yousuf, said that it was a "unique day" because people from every section of society had come together to promote peace and brotherhood.
Full report at:
https://www.dawn.com/news/1450680/minister-announces-minorities-empowerment-package
--------
KP govt to abolish peace and reforms panel even before its first meeting
Manzoor Ali
December 11, 2018
PESHAWAR: The Khyber Pakhtunkhwa government has decided to abolish the Peace and Reforms Committee formed earlier last month for the erstwhile Fata merged with the province lately even before the body held its first meeting.
The seven-member committee headed by senior minister for tourism and sports Mohammad Atif Khan was notified by the Chief Minister's Secretariat on Nov 27.
Information minister Shaukat Yousafzai told Dawn that the government had decided to abolish the ministerial committee as the government had decided to do away with the secretariat for merged areas.
He said the committee was tasked with deciding the fate of that secretariat and since the government had decided to do away with the secretariat, there was no need for that committee.
Mr Yousafzai said special secretaries of finance, planning and development and home and tribal affairs departments would oversee the merged areas' affairs.
He, however, said the committee hadn't been abolished and a formal decision about it would be made in the cabinet's meeting scheduled later this week.
The announcement to abolish the committee comes as its head and senior minister Mohammad Atif Khan is abroad. It was not known whether Mr Atif is on board about the decision.
The notification of the committee, which did not include even a single secretary, including additional chief secretary of the merged areas secretariat, had caused concerns among government officials.
The KP police chief was the only official, who was part of the committee besidesfive ministers and a retired bureaucrat.
There were also reports of lack of trust between police and civil bureaucracy over the KP-Fata merger process.
A source told Dawn that the government was making some changes to the committee and that another proposal in this regard would be floated through the chief secretary's office after accommodating the changes.
He claimed that the chief minister would likely to head the new committee and a clerical mistake made the senior minister its head.
The source said the committee to oversee the merger process was necessary as there was other mechanism available with the provincial government to regulate the process.
The notification showed that law minister Sultan Mohammad Khan, finance minister Taimur Saleem Jhgara, information minister Shaukat Yousafzai, government spokesperson Ajmal Wazir, provincial police chief Salahuddin Khan Mehsud and head of the Chief Minister House's Strategic Support Unit Sahibzada Saeed were its members.
Under its ToRs, the committee was responsible for proposing reforms initiatives for ensuring peaceful environment, setting strategic direction and policy level direction to all relevant departments for smooth implementation of government policies and development initiatives.
It was also supposed to take up issues with the federal government for smooth transition and earmarking of current and development funds, making liaison with police and other law-enforcement agencies for peace, reviewing progress of various initiatives undertaken by various department assigned to provincial government, review of public sector development program and annual development program projects and formulation of new budget and ADP.
Full report at:
https://www.dawn.com/news/1450735/kp-govt-to-abolish-peace-and-reforms-panel-even-before-its-first-meeting
--------
Balochistan mulling law to declare education an 'essential service'
Syed Ali Shah
December 10, 2018
The Balochistan government is mulling legislation to declare education an 'essential service' with the objective of improving the state of education in the province.
The proposed legislation was presented before a Balochistan cabinet meeting presided over by Balochistan Chief Minister Jam Kamal Khan on Monday.
If approved by the cabinet, the "Balochistan Essential Education Service Act, 2018," will be presented before the provincial assembly for approval.
According to the document, obtained by DawnnewsTV, the proposed legislation suggests that employees of the education department should not be allowed to observe strikes, boycott classes or lockout classrooms in order to have their demands accepted.
The proposed law has also mentioned punishment for those found guilty of violating the directives.
Furthermore, under the proposed legislation, teachers in violation will be punished with a year-long conviction or fined Rs0.5 million.
The teachers community has strongly condemned the proposed legislation, terming it a violation of fundamental rights.
"We will not accept this," president of his faction of the Government Teachers Association Balochistan Mujeebullah Gharsheen told DawnNewsTV. "We will agitate against this move", he warned.
The Balochistan government has already declared education an emergency in the province and implemented Article 25A of the Constitution to make sure that out of school children attend school.
The article states: "The state shall provide free and compulsory education to all children of the age of five to 16 years in such a manner as may be determined by law." This article was incorporated into the Constitution through its 18th amendment.
Balochistan Education Secretary Tayyab Lehri said a number of reforms were being introduced in the department to improve the education sector.
Full report at:
https://www.dawn.com/news/1450620/balochistan-mulling-law-to-declare-education-an-essential-service
--------
South Asia
Rohingya refugees exhibit craftsmanship in Bangladesh
December 10, 2018
DHAKA: An exhibition showcasing handicrafts from members of the Rohingya community living in refugee camps was held in Bangladesh on Monday.
Hundreds of thousands of people from the Rohingya Muslim minority have arrived in Bangladesh since a military crackdown in neighboring Myanmar last year triggered an exodus, straining resources in the impoverished country.
The event, jointly organized by the UNHCR and the International Union for Conservation of Nature, is aimed at promoting a livelihood and craftsmanship of the displaced and distraught community.
"I learnt how to make different things out of bamboo from my mother when I was a child," Khodeza Khatun told Arab News. The 27-year old, who lives in the Kutupalang refugee camp in Cox's Bazar, said her mother made household items from bamboo and sold them to neighbors.
"That little traditional craftsmanship from my early age has opened a new avenue of my life through which I can now earn a little money, even in this camp life."
Many of those who fled Myanmar hailed from western Rakhine state, where the UN says the military carried out an ethnic cleansing operation against the Rohingya.
The Rohingya are widely regarded in Myanmar as illegal immigrants from Bangladesh, even though many have lived there for generations.
"When I was in Rakhine, I used to prepare my own bamboo fishing baskets and some bamboo pots to use during the irrigation of my paddy field. The skill which I acquired from my elders has now become a source of inspiration for many of my fellow refugees in the camp," said Jomir Hossain, 55, who also lives in the
Kutupalang refugee camp.
Almost two dozen men and women showcased their work, displaying baskets, bags and wall mats.
"We identified the Rohingya artisans and they produced the goods by themselves. We engaged an artist who worked with them and helped them improve the design," Raquibul Amin, IUCN country manager, told Arab News.
He and his colleagues noticed the Rohingya's craftsmanship while working on another project.
"We thought it would be very nice if we could show their talent to the humanitarian community in Cox's Bazar. This recognition of their skill will be useful for the Rohingya people when they go back to their country," he said.
The sale proceeds will be given back to the artisans but Amin said other humanitarian organizations could take up this idea to help improve the living standards of Rohingya refugees.
"We don't have enough scope to earn here in the camp since we are not allowed to go out. But by preparing these handicrafts and selling them to the outside market, we can fight the poverty cycle to some extent," said Hossain.
The UNHCR is also interested in continuing its support for the Rohingya in this way.
"We will keep on finding talented men and women among the refugees and, at the same time, we will keep on finding markets for selling these goods through our partner organizations," Fhiras Al-khateeb, UNHCR spokesman at Cox's Bazar, told Arab News.
http://www.arabnews.com/node/1418686/world
--------
Rights group urges global response to Myanmar's Rohingya abuse
Dec 11, 2018
A London-based rights group has called upon the world yesterday to reflect and respond to the ongoing human rights abuses in Myanmar.
"While we celebrate the anniversary of the U.N.'s adoption of the Universal Declaration of Human Rights and the achievements thereafter, we must also take a sober and honest look at the work that remains ahead," Kyaw Win, the executive director of Burma Human Rights Network, said in a statement.
Win said that human rights abuses in Myanmar have "drastically" increased over the past five years and the world has been slow to respond.
The Myanmar government has long been blamed for genocide against the minority Muslim Rohingya community in western Rakhine state. The huge exodus of Rohingya began in August last year after Myanmar security forces launched a brutal crackdown following attacks by an insurgent group on guard posts. The scale, organization and ferocity of the operation led to accusations from the international community, including the U.N., of ethnic cleansing and genocide.
Full report at:
https://www.dailysabah.com/asia/2018/12/11/rights-group-urges-global-response-to-myanmars-rohingya-abuse
--------
Leader of ISIS-K for Bati Kot district killed in Special Forces operation
Dec 10 2018
The leader of Islamic State of Iraq and Syria Khurasan (ISIS-K) for Bati Kot district has been killed during the operation of the Afghan Special Forces in eastern Nangarhar province.
The provincial government media office in a statement said ISIS Khurasan's leader for Bati Kot Daud Lala was killed during an operation of the 02 Unit of armed forces late on Sunday night.
The statement further added that the operation was conducted in Surkh Rod district of the province.
According to the Afghan Intelligence, National Directorate of Security (NDS), Daud Lala was originally a resident of Haska Mina distict who was involved in a number of attacks in Jalalabad city as well besides leading the group's activities in Bati Kot.
The Afghan forces also confiscated a pistol along with some of its magazines during the operation, the statement by provincial government added.
Full report at:
https://www.khaama.com/leader-of-isis-k-for-bati-kot-district-killed-in-special-forces-operation-02906/
--------
US invaded Afghanistan to exploit its vast mineral resources: Scholar
Dec 10, 2018
The 2001 invasion of Afghanistan and following occupation by the United States was largely to protect the country's opium cultivation and exploit its vast mineral resources, particularly the deposits of lithium, according to James Henry Fetzer, an American academic who has been studying the events of 9/11 since late 2001.
Fetzer, who is also a journalist with Veterans Truth Network and a retired professor in Madison, Wisconsin, told Press TV on Sunday that "Afghanistan had nothing to do with 9/11."
Speaking at an event organized by the Washington Post on Thursday, Chairman of the Joint Chiefs General Joseph Dunford warned the United States should continue its military presence in Afghanistan if it wishes to prevent future attacks similar to what happened on September 11, 2001.
He added that pulling American and NATO forces out of Afghanistan was not a good idea.
"Leaving Afghanistan in my judgment would give the terrorist groups the space with which to conduct operations against the American homeland and its allies," Dunford said.
"It is our assessment that in a period of time… [the terror groups] would have in the future the capability to do what they did on 9/11," he said.
Professor Fetzer said that it "is ridiculous, beyond belief. Afghanistan had nothing to do with 9/11 which was brought to use complements of the CIA, the neocons and the Department of Defense, and the Mossad. Although the government has spun fanciful stories that the country was attacked by 19 Islamic terrorists under the control of a guy in a cave of Afghanistan, it was complete poppycock, fabricated, or had no relation to reality."
"While 15 of the hijackers were from Saudi Arabia none of them were from Afghanistan. The idea that Osama bin Laden was conducting this operation against the United States was a fantasy. When he was initially informed about the attack, he explained that he had nothing to do with it, that murdering innocent women and children were contrary to the tenets of the Quran, and that there appeared to be a government within the government of the United States that wanted to blame this on Muslims. On all points on which he was completely correct," he added.
"The United States would launch an invasion of Afghanistan, virtually immediately, which appeared to have been to exploit its vast mineral resources, including one of the world's largest deposits of lithium, which is used to trigger atomic weapons, in computers, and for electric car batteries which are becoming very popular in the United States…and of course to guard the poppy crop where the Taliban had all but extinguished the poppy fields which now since the United States has returned to Afghanistan are thriving and are in abundance, where a many military have returned from Afghanistan and discussed explaining his role there was to protect poppies from the destruction," noted Fetzer, the founder of Scholars for 9/11 Truth.
The September 11 attacks, also known as the 9/11 attacks, were a series of strikes in the US which killed nearly 3,000 people and caused about $10 billion worth of property and infrastructure damage.
US officials assert that the attacks were carried out by al-Qaeda terrorists but many experts have raised questions about the official account, saying it was a false-flag operation and that bin Laden was just a bogeyman for the US military-industrial complex.
Full report at:
https://www.presstv.com/Detail/2018/12/10/582503/US-invaded-Afghanistan-to-exploit-its-vast-mineral-resources
--------
Taliban intensifies attacks in Afghanistan
Dec 10, 2018
ISLAMABAD: Following the US effort to engage terrorists in talks to end the conflict in Afghanistan, the Taliban have intensified their attacks on Afghan law enforcement agencies, killing and capturing security officials in an attempt to expand their control in the war-torn country.
Afghan officials confirmed to local media on Monday that at least 28 security officials were killed and several critically injured in overnight Taliban attacks in western Farah and northwestern Faryab provinces.
Shah Mohammad Naeemi, provincial council's deputy head of Farah province, told media that the terrorists stormed a security check-post in Sur village of Farah City, the provincial capital, late Sunday night, killing 12 policemen and overrunning the checkpost.
Qari Yousuf Ahmadi, Taliban spokesperson, was quoted by Pajhwak Afghan News, accepting responsibility for the attack.
Ahmadi said that the fighters also captured two police officials and seized 15 heavy and light weapons.
On Saturday night, Taliban attacked a military base in Aab Khurma area on the Herat-Farah highway, killing eight soldiers of Afghan National Army (ANA). The terrorists, according to government officials, also captured 10 ANA soldiers.
In a separate attack in Faryab province on the same night, eight policemen were killed and five wounded when Taliban stormed their headquarters in Almar district. Confirming the death toll, Syed Mahmood Motahiri, the district police chief, said that rebels had also suffered casualties.
Full report at:
https://timesofindia.indiatimes.com/world/pakistan/taliban-intensifies-attacks-in-afghanistan/articleshow/67028748.cms
--------
Mideast
Turkey calls for international inquiry into Khashoggi's killing
Dec 10, 2018
Turkey has called for an international investigation into the case of slain Saudi dissident journalist Jamal Khashoggi, after Riyadh refused to extradite two senior Saudi officials suspected of planning his murder in the kingdom's consulate in Istanbul in October.
Fahrettin Altun, director of communications at the Turkish presidency, said in a statement to Reuters on Monday that the international community should seek justice for the slain journalist under international law after Riyadh reiterated that the suspects in the case would not be extradited for trial in Istanbul.
Altun denounced Riyadh's refusal to extradite the suspects as "very disappointing," and said the measure would play into the hands of critics "who believe Saudi Arabia has been trying to cover up the murder."
The official told Reuters that Saudi authorities had not been sufficiently cooperative and Turkey had seen "little evidence of the Saudi prosecutors intending to shed light on what happened to Mr. Khashoggi."
Therefore "it will be in the best interest of the international community to seek justice for the late Saudi journalist under international law," Altun said.
The Turkish Foreign Ministry warned last month that Ankara may seek a formal United Nations inquiry into Khashoggi's murder case if its dealings with Riyadh came to an impasse.
The Istanbul prosecutor's office concluded last week that there was "strong suspicion" that Saud al-Qahtani, a close aide to Saudi Crown Prince Mohammed bin Salman, and General Ahmed al-Asiri, who served as deputy head of the kingdom's foreign intelligence, were among the planners of the journalist's killing.
On Sunday, Saudi Foreign Minister Adel al-Jubeir ruled out sending the two suspects to Turkey for trial, reiterating that the kingdom had no extradition policy for its citizens.
"We don't extradite our citizens," Jubeir said at a summit in Riyadh.
Khashoggi, a prominent critic of the Saudi crown prince and a US resident, disappeared on October 2 after visiting the Saudi consulate in Istanbul to obtain documentation for his forthcoming marriage.
Saudi Arabia initially claimed he had left the consulate alive, but weeks later admitted that he was killed inside the diplomatic mission and blamed his death on a group of Saudi operatives.
Turkish authorities believe that a 15-person "hit squad" was sent from Saudi Arabia to Istanbul to kill the 61-yerar-old journo.
Turkish President Recep Tayyip Erdogan said that the order to slay Khashoggi had been issued from "the highest levels" of the Saudi government, suggesting that the crown prince had ordered such a gruesome crime.
The CIA is said to have concluded that bin Salman had "probably ordered" the murder.
A highly-classified CIA assessment, seen by The Wall Street Journal, said the Saudi crown prince had sent at least 11 messages to al-Qahtani in the hours surrounding the journalist's killing.
A purported transcript of an audio recording of Khashoggi's killing shared with CNN showed that the dissident journalist's death had been the execution of a premeditated plan, unlike what Saudi officials initially claimed.
The transcript described the last painful moments of Khashoggi's life, noting that his screams and gasps could be heard on the tape. It also identified the sounds of saw and cutting as the victim's body was dismembered.
Saudi Arabia has been facing international condemnation over the brutal murder.
Turkey slams rights groups' silence over France protests
Mean while, Erdogan on Monday accused rights activists of double standards over their response to the French "yellow vests" protests after they had criticized Ankara's handling of anti-government demonstrations in Turkey back in 2013.
"Those who defended human rights during the Gezi protests have become blind, deaf and mute to what's happening in Paris," the Turkish president said during a televised speech, referring to the 2013 Istanbul anti-government protests, known as the Gezi Park protests.
"You (activists) mobilized the world during the Gezi events. Why? Because this is Turkey? Come on, explain it (the protests) in the same way now," Erdogan added.
On Saturday, Erdogan criticized the "disproportionate violence" used by riot police against protesters in Paris.
The "yellow vest" movement began three weeks ago over a planned fuel-tax hike, but has since snowballed into a general movement against French President Emmanuel Macron's perceived elitist governance.
Macron, who is expected to address the nation in the coming week, is now experiencing the biggest crisis since being elected 18 months ago.
https://www.presstv.com/Detail/2018/12/10/582566/Turkey-Fahrettin-Altun-journalist-Jamal-Khashoggi-international-investigation
--------
Yemen warring sides not there yet on key issues: UN envoy
Dec 11, 2018
UN Special Envoy for Yemen Martin Griffiths says the country's warring parties have not yet reached any agreement on the major sticking points on the agenda of the ongoing peace negotiations in Sweden, including a truce in the strategic port city of Hudaydah.
Griffiths made the remarks at a press conference in Sweden, where the UN-brokered peace talks continue between delegations from Yemen's Houthi Ansarullah movement and the country's former Saudi-backed regime.
Speaking on Monday -- the fifth day of the discussions -- the UN envoy described Hudaydah and Ta'izz as "two major population zones in Yemen caught in war."
"I'm hopeful that we can reach agreements on de-escalation to reduce the fighting in both places. I'm hoping that we can, but we are not there yet," he said.
Griffiths also hoped for agreements on a range of issues between Yemen's warring sides during the current round of talks "in the next couple of days" and more consultations early next year to address the political and security issues.
"We are trying to close the distance so that we can ideally bring these negotiations forward to a public conclusion within the next few days," he added.
The UN envoy further noted that the participants at the peace talks had exchanged views on the reopening of Sana'a airport, and that they would make an announcement about the release of prisoners in a couple of days.
"All I can say about the optimism, that you have referred to, is that bringing people together for the first time in two years since they sat down together, already having made an agreement on humanitarian issue, the release of prisoners, I think Yemen should be proud of these people sitting around that table today, rather than deriding them," he said.
Top on the agenda of the talks have been four topics, including the situations in Hudaydah and Ta'izz as well as the reopening of the Sana'a airport and a prisoner swap deal.
Hudaydah truce rejected
Reports say both parties have dismissed an initial proposal for ending the fighting in Hudaydah, a lifeline for millions of Yemenis.
The proposal urges the Saudi-led coalition forces to lay down their arms and the Houthis to retreat from the port city and hand it over to a UN administration.
Saudi Arabia and the UAE launched an offensive against Hudaydah in June but they have hit a stiff brick wall in the face of a strong resistance put up by Yemeni armed forces – led by the Houthis -- and the city's residents.
The Saudi-led coalition claims that the Houthis are using the port city for weapons delivery, an allegation rejected by the Yemeni fighters.
No agreement on Ta'izz ceasefire
Meanwhile, reports said that the UN has called for an unconditional truce in the southwestern city Ta'izz, which is occupied by Saudi-backed militants but besieged by the Houthi fighters.
It has also proposed a joint working group that includes the UN to monitor the Ta'izz ceasefire, and the reopening of all roads and the city's airport for humanitarian operations.
However, there has been no agreement over the issue.
Divisions remain on Sana'a airport
Additionally, reports say Yemen's opposite parties are still widely divided in reaching an implementation plan for the reopening the airport, which has been closed to commercial flights since August 2016.
The negotiators from the former Saudi-backed regime insisted that all flights to and from the Sana'a airport must be inspected at airports in Aden or Say'un.
However, Mohammed Abdulsalam, the head of the Houthi delegation at the Sweden discussions, rejected the proposal.
The Houthis had earlier proposed to place the Sana'a airport under direct UN supervision.
"The Sana'a International Airport is a major airport in Yemen, serving about 70 percent of the country's population. It is the most important transportation hub in the country. No obstacles or conditions should be set for the reopening of the Sana'a airport," said Mazen Ghanem, spokesman of the Yemeni General Authority for Civil Aviation and Meteorology.
Mass prisoner swap expected
Ahead of the talks, a UN-chartered plane carrying 50 wounded Houthi fighters and three Yemeni doctors left Sana'a for Oman's capital, Muscat, for treatment.
A mass prisoner exchange has also been raised in the negotiations, but an announcement is yet to be issued.
The brutal Saudi-led war was launched in March 2015 in an attempt to reinstall Yemen's former Riyadh-allied regime and crush the Houthis, who have been running state affairs in the absence of an effective government.
Full report at:
https://www.presstv.com/Detail/2018/12/11/582595/Yemen-Hudaydah-Taizz-Saudi-Arabia
--------
Houthi, former Yemeni govt. delegations agree to prisoner swap
Dec 10, 2018
Yemen's Houthi Ansarullah movement and the country's former Saudi-backed government say they have reached an agreement to carry out a mass prisoner swap, finalizing a key issue at UN-brokered peace negotiations in Sweden.
An unnamed adviser to the Houthi delegation in Sweden told AFP on Monday that the list of names would be completed by the end of the day, adding, "There might be an announcement of dates."
Meanwhile, Haid Haig, the head of the Saudi-backed former Yemeni government delegation tasked with the swap, separately told AFP that the deal would be completely implemented by the end of January.
"We agreed ... the deal would be complete within 48 days," he said, adding that the list of names should be "mutually handed over by end of day today."
According to Haig, between 1,500 and 2,000 members of the pro-government forces and between 1,000 and 1,500 Houthi fighters would be released during the swap.
The peace talks, brokered by United Nations Special Envoy Martin Griffiths and his team, began in the rural village of Rimbo on Thursday, aiming to end a nearly four-years-long brutal war imposed by Saudi Arabia on the impoverished nation.
Leading a coalition of its allies, including the UAE and Sudan, the Arab kingdom invaded Yemen in March 2015 in an attempt to reinstall former president, Abd Rabbuh Mansur Hadi, who had resigned amid popular discontent and fled to Riyadh.
The imposed war initially consisted of an aerial campaign, but was later coupled with a naval blockade and the deployment of ground mercenaries to Yemen. Furthermore, armed militia forces loyal to Hadi, in line with invaders, launch frequent attacks against Yemeni people in regions held by Houthis.
Since the onset of aggression, the Yemeni army, backed by fighters from Houthi Ansarullah movement, has been defending the impoverished nation against the invaders. The coalition is also resolute to crush the movement as another goal in its war on Yemen, which is teetering on the edge of famine.
The aggression is estimated to have left 56,000 Yemenis dead.
Riyadh had declared at the start of the invasion that the war would take no more than a couple of weeks.
Since the onset of the operation against Hudaydah, the humanitarian situation has worsened in Yemen due to a broad economic collapse. More than 70 percent of Yemen's imports used to pass through the docks of the vital port.
The situation has particularly worsened in Yemen in recent months due to a broad economic collapse after a full-scale offensive by UAE forces and those of Hadi, was launched against the Houthi-held port city of Hudaydah in June.
More than 70 percent of Yemen's imports used to pass through the docks of Hudaydah, which is currently under a tight siege imposed by the invaders.
The so-called liberation operation, however, failed to achieve its objective of overrunning the vital port, and defeating Houthi fighters. The fate of Hudaydah is another hot issue in the peace talks.
The so-called Yemeni government, led by Hadi, proposed through its representatives in the peace talks on Friday that the Houthis must hand over the vital port. However, Mohammed Abdulsalam, the head of the Houthi delegation at the peace talks, strongly rejected the proposal, saying that Hudaydah must be kept apart from the military conflict, and that a government should be formed first before all parties are disarmed.
Additionally on Monday, and according to a document seen by AFP, the UN proposed Yemen's Houthis to pull out from Hudaydah as part of a ceasefire deal placing the flashpoint port city under the control of a joint committee and supervised by the world body. It further stipulates that the Saudi-led military coalition should cease all airstrikes and ground attacks against Hudaydah in exchange for a Houthi withdrawal.
The Houthi movement has not yet commented on the UN proposal.
Both Houthis and the former government have already said they would accept UN supervision of Hudaydah if it were under their sole control.
The Saudi-led war has also taken a heavy toll on the country's infrastructure, destroying hospitals, schools, and factories. The UN has said that a record 22.2 million Yemenis are in dire need of food, including 8.4 million threatened by severe hunger. According to the world body, Yemen is suffering from the most severe famine in more than 100 years.
Full report at:
https://www.presstv.com/Detail/2018/12/10/582569/Yemen-Houthis-Hadi-Sweden-prisoner-swap-Saudi-Arabia-war-Hudaydah
--------
Israeli soldiers raid official Palestinian news agency in Ramallah
Dec 10, 2018
Heavily-armed Israeli forces have entered the Palestinian city of Ramallah in the occupied West Bank and raided the offices of the official Palestinian news agency.
Wafa news agency reported on Monday that Israeli forces had broken into its offices and searched the premises, including checking the IDs of the workers present on site. They also searched the photography and editing offices.
According to employees, Israeli forces also inspected computer servers and the building's security cameras. The troops seized the security camera footage of a nearby building.
This came after a series of fierce clashes erupted a few hundred meters from the house of Palestinian President Mahmoud Abbas after Israeli soldiers entered Ramallah on Monday morning.
Several were wounded as Israeli forces used live ammunition to disperse Palestinian protesters in the area. The Palestinian Red Crescent said at least two were wounded by live Israeli fire, four injured by rubber bullets and another 20 as a result of gas inhalation.
The Palestinian Center for Development and Media Freedoms, also known as MADA, says hundreds of violations of media freedoms have been carried out by the Israeli regime since the start of the year.
Last month witnessed an escalation in the number and gravity of the attacks targeting media freedoms in Palestine in comparison with the preceding month. In November 2018, the number of attacks monitored by the MADA totaled 57 attacks, 49 of which were committed by the Israeli occupation.
In addition, the United Nations says violence and vandalism committed by Israeli settlers against Palestinians and their property have been on the rise since the beginning of the year 2018.
The UN Office for the Coordination of Humanitarian Affairs (OCHA) on Sunday made the news in a report published in its biweekly Protection of Civilians, comparing a weekly average of five attacks resulting in injuries with an average of three in 2017 and two in 2016.
Tensions between Israelis and Palestinians escalated in the occupied Palestinian territories after US President Donald Trump's recognition of Jerusalem al-Quds as Israel's "capital" and relocation of the US embassy to the city.
On December 21 last year, the United Nations General Assembly overwhelmingly voted in favor of a resolution that calls on the US to withdraw its controversial policy shift.
Despite the vote, the US went ahead with the embassy transfer on May 14, triggering demonstrations in the occupied Palestinian territories, Iran, Turkey, Egypt, Jordan, Tunisia, Algeria, Iraq, Morocco and other Muslim countries.
Full report at:
https://www.presstv.com/Detail/2018/12/10/582561/Palestine--Ramallah-Wafa-news-agency-Mahmud-Abbas
--------
24 injured as hundreds demonstrate in Gaza against Israeli blockade
Dec 10, 2018
At least 24 Palestinians have been injured as hundreds of people staged a demonstration near the Gaza Strip's northern maritime border with the Israeli-occupied territories during a weekly protest against the Tel Aviv regime's 12-year naval blockade.
The Arabic-language Shehab news agency reported that eleven protesters were struck with live bullets on Monday, while 12 others suffered wounds after being hit with rubber-coated steel bullets. Another Palestinian protester was injured by shrapnel.
Dozens of demonstrators suffered tear gas inhalation as well, and were transferred to hospitals for treatment.
Earlier in the day, the Fishermen Committees in the Union of Agricultural Work Committees announced in a statement that Israeli forces had targeted Palestinian boats west of Rafah City.
The statement added that marines then boarded a boat and arrested two brothers, identified as 24-year-old Nasser al-Nada and Muhammad Saydam, 20.
Israel imposed a limit of three nautical miles on fishing in the waters off the Gaza shore until August 2014, when Palestinian fishermen were allowed to go out six miles under a ceasefire agreement reached between the Israelis and Palestinians following a deadly 50-day Israeli war in the same month.
The fishing zone is supposed to extend to 20 nautical miles under the Oslo Accords. The Oslo Accords were signed between the Israeli regime and the Palestine Liberation Organization (PLO) during the early-mid 1990s to resolve the Israeli-Palestinian conflict.
In May 2017, Israeli authorities increased the fishing area for Gazan fishermen to nine nautical miles.
Over the past few years, Israeli forces have carried out more than a hundred attacks on Palestinian boats, arresting dozens of fishermen and confiscating several boats.
The Gaza Strip has been under an Israeli blockade since June 2007. The blockade has caused a decline in the standard of living as well as unprecedented levels of unemployment and unrelenting poverty.
Tensions have been running high near the fence separating Gaza from the occupied territories ever since anti-occupation protest rallies began in the Gaza Strip on March 30. More than 240 Palestinians have been killed by Israeli forces. Over 23,000 Palestinians have also sustained injuries.
The Gaza clashes reached their peak on May 14, on the eve of the 70th anniversary of Nakba Day (Day of Catastrophe), which coincided this year with the US embassy relocation from Tel Aviv to occupied East Jerusalem al-Quds.
On June 13, the United Nations General Assembly adopted a resolution, sponsored by Turkey and Algeria, condemning Israel for Palestinian civilian deaths in the Gaza Strip.
The resolution, which had been put forward on behalf of Arab and Muslim countries, garnered a strong majority of 120 votes in the 193-member assembly, with 8 votes against and 45 abstentions.
The resolution called on UN Secretary General Antonio Guterres to make proposals within 60 days "on ways and means for ensuring the safety, protection, and well-being of the Palestinian civilian population under Israeli occupation," including "recommendations regarding an international protection mechanism."
Full report at:
https://www.presstv.com/Detail/2018/12/10/582556/24-injured-as-hundreds-demonstrate-in-Gaza-against-Israeli-blockade
--------
Persian Gulf kingdom sought to buy Israeli Hermes attack drones: Report
Dec 10, 2018
A recent report has disclosed that a Persian Gulf kingdom wanted to purchase Israeli-made unmanned aerial vehicles several years ago amid reports that a number of Arab countries are dramatically warming up their relations with the Tel Aviv regime after secret contacts.
According to a report published by the Kan public broadcaster, the purchasing country, which was not identified in the report due to military censorship, made the request to acquire Elbit Hermes 450 medium-size long-endurance drones, which can be armed with air-to-surface munitions.
Israeli military officials mulled the offer for a while before turning it down after careful consideration, the report added.
The Persian Gulf kingdom then purchased Chinese Chengdu Pterodactyl I, also known as Wing Loong, drone.
Two Arab countries in the Persian Gulf region, Saudi Arabia and the United Arab Emirates (UAE), are currently known to be operating unmanned aerial vehicle.
Israeli Prime Minister Benjamin Netanyahu said on Monday that the authorities of Oman had allowed Israeli planes to use the country's airspace for flights, adding that Israel was working toward getting similar authorization from Saudi Arabia.
Turkey's official Anadolu news agency, quoting Hani Marzouk, a spokesman for Netanyahu's office for Arab media, reported last month that the Israeli prime minister is scheduled to visit Bahrain "soon."
He added, "This visit is only a prelude for something bigger, for another Middle East. It "is the start for new relations and an indication that we are on the right track to correct history."
Marzouk added, "Israel sees the Arab world is large, diverse and has rich human potential and it wants to establish great relations with it at the scientific and academic level."
Israeli Transportation and Intelligence Minister Yisrael Katz visited Oman on November 4 to attend an international transport conference and pitch a railway project that would link the Persian Gulf to the Mediterranean via Israeli-occupied territories.
The trip came on the heels of a surprise visit by Netanyahu in late November to Oman, where he met Sultan Sayyid Qaboos bin Said Al Said at the Bait al-Barakah Royal Palace in the coastal city of Seeb near the capital Muscat.
Israel's English-language daily newspaper The Jerusalem Post reported that the two men discussed ways to advance the so-called Middle East peace process as well as a number of issues of mutual interest with regard to the region's stability.
Netanyahu was accompanied by senior officials, including the head of the Mossad spy agency and his national security adviser.
Netanyahu's unpublicized visit to Oman came on the same day that Israeli Culture and Sports Minister Miri Regev traveled to the UAE to accompany Israel's judo team at the Abu Dhabi Grand Slam 2018.
Regev arrived in Abu Dhabi on October 26, and she participated in the opening ceremony of the international event at the Emirati capital's Zayed Sports City, Palestinian Arabic-language Ma'an news agency reported.
Her visit to the UAE marked the first of its kind by an Israeli minister to a Persian Gulf littoral state.
Tel Aviv and Abu Dhabi have no diplomatic ties and the UAE does not recognize Israel, but the two sides have increased backchannel cooperation in recent years. There have been numerous reports of growing contacts between Saudi and Israeli officials too.
Full report at:
https://www.presstv.com/Detail/2018/12/10/582545/Persian-Gulf-kingdom-sought-to-buy-Israeli-Hermes-attack-drones-Report
--------
Arab World
Nobel laureate Nadia Murad urges world to 'protect' Yazidis
11 December 2018
Yazidi activist Nadia Murad, a survivor of ISIS sex slavery, implored the global community to help free hundreds of women and girls still held by the extremists in her Nobel acceptance speech Monday, saying the world must protect her people.
"The protection of the Yazidis and all vulnerable communities around the world is the responsibility of the international community," Murad told the ceremony in Oslo.
The 25-year-old shares the Nobel Peace Prize with Congolese doctor Denis Mukwege, who has spent more than two decades treating appalling injuries inflicted on women in the Democratic Republic of Congo's war-torn east.
Nobel committee chairwoman Berit Reiss-Andersen said the pair were "two of the strongest voices in the world today".
"The fight for justice unites them, despite their very different backgrounds," she said on Monday.
Murad wept during Reiss-Andersen's description of the suffering of her people.
She survived the horrors of captivity under ISIS where they targeted Murad's Kurdish-speaking community.
Older women and men faced summary execution during the ISIS assault, which the United Nations has described as a possible genocide.
Captured in 2014, she suffered forced marriage, beatings and gang-rape before she was able to escape.
In her Nobel acceptance address Monday, Murad said that thousands of women and girls from her community had been kidnapped, raped and traded "in the 21st century, in the age of globalization and human rights".
The fate of some 3,000 women and girls is still unknown.
"Young girls at the prime of life are sold, bought, held captive and raped every day. It is inconceivable that the conscience of the leaders of 195 countries around the world is not mobilized to liberate these girls," she said.
https://english.alarabiya.net/en/News/middle-east/2018/12/11/Nobel-laureate-Nadia-Murad-urges-world-to-protect-Yazidis.html
--------
Tahrir Al-Sham Reinvigorating Fronts in Northern Syria for Imminent Offensive
Dec 10, 2018
The Arabic-language al-Watan quoted a source, affiliated to the Turkey-backed National Liberation Front, as disclosing that Tahrir al-Sham has intensified its military movements across its regions in Northwestern and Northern Syria.
It further said that Tahrir al-Sham has reinvigorated its combat capabilities near the international highways that should be reopened according to the Sochi Agreement, adding that Tahrir al-Sham intends to drive the National Liberation Front out of its remaining positions near the highways from Aleppo to Hama and Lattakia.
Tahrir al-Sham has dispatched a large number of militants to regions near the town of Ariah which is the most important region controlled by Ahrar al-Sham and the National Liberation Front, al-Watan went on to say, adding that Tahrir al-Sham has also forwarded a huge number of gunmen to areas East of the town of Saraqib and regions near the town of Kafr Amim in Eastern Idlib that are under Faylaq al-Sham's control and also to the outskirts of the town of Ma'arat al-Nu'aman.
Ma'arat al-Nu'aman is the last base of the Turkey-backed militants along Aleppo's highway to Hama, al-Watan reported, adding that Turkey's attempts to expel Tahrir al-Sham from the demilitarized zone in Northern Syria have failed, thus far.
On Sunday, Tahrir al-Sham stormed NLF's positions in the village of al-Saharah North of the town of al-Aratab in Western Aleppo to reinvigorate its positions near the strategic road to find a leverage on Turkey over Sochi Agreement.
Tahrir al-Sham captured vast regions in its recent attacks on the rival terrorists in Idlib province.
Tahrir al-Sham Hay'at captured al-Roj Plain, Janat al-Qara, Zizoun, al-Sahn and al-Laj regions and highway that connects Aleppo to Lattakia via Idlib.
Tahrir al-Sham as the most powerful terrorist group in Northern and Northwestern Syria is on the brink of seizing full control of Idlib province, a local source said.
Full report at:
http://en.farsnews.com/newstext.aspx?nn=13970919000691
--------
Vast Popular Uprising Reported against Turkish, American Occupiers in Northeastern Syria
Dec 10, 2018
SANA reported that a large number of civilians, social activists and parties in the town of Qamishli took to the streets, opposing occupation of the region by the US and Turkish troops.
It further said that the protestors condemned a visit by the former French Foreign Minister to al-Jazeerah region controlled by the Syrian Democratic Forces (SDF), calling for independence of the Syrian parties from the US policies and asking for their affiliation to Damascus again.
The protestors, also, opposed US forces' illegal bases and presence of militants, affiliated to Turkey and the US, in Syria as a violation of international law and against Syria's national unity and integrity, SANA said, adding that the protestors called for expulsion of the occupiers and their allied militants from Syria.
In a relevant development in Northeastern Syria, media activists reported last month that protesters took to the streets and called for the expulsion of the US army men and the SDF from the city of Raqqa in Northeastern Syria.
"Tens of Raqqa residents revolted against the US deployment and SDF forces in al-Mansour district of Raqqa city and called for their expulsion," media activists in Raqqa said.
The sources, meantime, said that the Raqqa residents in their slogans called on the Syrian army to free the region from the occupiers, and said that the protests took place after the SDF forces launched attacks on civilians which resulted in the eruption of clashes between the two sides.
In the meantime, the SDF forces arrested several protesters in a new wave of suppression of civilians.
Full report at:
http://en.farsnews.com/newstext.aspx?nn=13970919000570
--------
ISIL's Movements, Positions in Homs Desert Come under Syrian Armed Forces' Attacks
Dec 10, 2018
The artillery and missile units opened heavy fire at ISIL's strongholds and movements in a vast region from al-Sukhnah desert up to the Deir Ezzur desert near the US-run al-Tanf base.
In the meantime, the warplanes carried out a number of combat flights over ISIL's movements and positions in the region.
Also, the army units engaged in fierce clashes with the ISIL in several flanks in al-Sukhnah desert.
ISIL suffered heavy casualties and its military hardware sustained major damage in the attacks.
Last week, the army men engaged in heavy fighting with ISIL in Humeimeh region in Eastern Homs and managed to repel their attack after inflicting major losses on the terrorists.
The remaining pockets of the terrorists retreated after their failed attack.
Full report at:
http://en.farsnews.com/newstext.aspx?nn=13970919000465
--------
Al-Abadi: Iran's intervention prevented me from getting a second term
10 December 2018
Former Iraqi Prime Minister Haidar al-Abadi and president of the Al-Nasr coalition raised concerns over Iraq's national security.
Today marks Iraq's one-year anniversary on its defeat over ISIS that tightened the noose on the country in 2014.
Al-Abadi expressed his fear that the victory over ISIS, and the elimination of sectarianism, as well as the country's hard-fought sovereignty and security, could be sacrificed at the hands of foreign intervention.
The former prime minister on Sunday blamed Iran for meddling in Iraq's political structure, which he claims prevented him from winning a second term.
In a televised statement on al-Sharqiya he says," I believe that Iran impeded my chance of a second term because of my commitment to the US sanctions on Tehran". Al-Abadi added that, "the Iranians had started to feel threatened by me at this point, hence their support towards the current prime minister, Adel Abdul Mahdi".
Full report at:
https://english.alarabiya.net/en/News/middle-east/2018/12/10/Al-Abadi-Iran-s-intervention-prevented-me-from-getting-a-second-term.html
--------
Saudi Arabia's KSRelief removes over 22,000 land mines in Yemen
December 11, 2018
JEDDAH: The Saudi Project for Landmines Clearance in Yemen (MASAM), launched by the King Salman Humanitarian Aid and Relief Center (KSRelief), has managed to clear 22,952 land mines planted by the Iranian-backed Houthi militia in Yemen.
In the last week of November, members of the project managed to dismantle some 1,462 land mines to reach 6,677 mines planted by the Houthi militia in schools and residential areas throughout the month.
The militia group has attempted to hide the land mines via several methods, which has led to the death or severe injury of children, women and elderly men.
The project is part of a series of efforts by Saudi Arabia, represented by KSRelief, and its global and effective stance toward humanitarian work.
http://www.arabnews.com/node/1418771/saudi-arabia
--------
Arab coalition renews its support for the efforts of the UN special envoy to Yemen
December 10, 2018
RIYADH: The Arab coalition fighting to restore the legitimate government in Yemen on Monday renewed its support for the efforts of UN Special Envoy Martin Griffiths and said it is working hard to ensure the peace negotiations inSweden are successful.
Spokesperson Col. Turki Al-Maliki said the coalition has issued 288 permits in Yemen last week by the Houthi militia continue to deliberately disrupt aid access.
Col. Al-Maliki added that the coalition has provided safe humanitarian corridors for aid and relief supplies in Yemen and it continues to provide support to the legitimate government to treat the injured both inside the country and abroad.
He also said that Saudi Arabia's Isnad Center has signed an agreement with the Yemeni government to supply Yemeni ports with cranes.
Meanwhile, he said the second batch of King Salman's oil derivatives, which includes 97,000 tons, have arrived in Yemen.
The coalition spokesperson said the Yemeni National Army, backed by the coalition, has penetrated some 50 kilometers into Saada and are closing in on the port city of Hodeidah.
Full report at:
http://www.arabnews.com/node/1418531/saudi-arabia
--------
US-backed Syrian fighters push into Daesh-held town
December 10, 2018
BEIRUT: US-backed Syrian fighters have pushed deeper into the Daesh group's last remaining stronghold, capturing a hospital.
The Kurdish-led Syrian Democratic Forces entered the eastern Syrian town of Hajjin last week and intense fighting has been ongoing since.
SDF spokesman Mustafa Bali says it took full control of the hospital early Monday.
Omar Abu Layla, of the activist-run DeirEzzor 24 monitoring group, confirmed the hospital on the edge of town was retaken by the SDF.
SDF fighters launched an offensive to capture Hajjin and nearby villages on Sept. 10. They have made little progress since then, but last week intensified their attacks under the cover of airstrikes by the US-led coalition.
http://www.arabnews.com/node/1418471/middle-east
--------
Killing of Khashoggi brings together Saudi activists in exile
10 December, 2018
A group of Saudi dissidents convened for a conference in the British capital on Sunday, where they honoured slain journalist and Saudi critic Jamal Khashoggi.
The London meeting - dubbed "The Conference of Saudis in Exile" - brought together a group of Saudi activists, academics, and reformists to discuss issues of repression and human rights abuses in Saudi Arabia and the urgent need for political change.
They shared their concerns for their own safety following the brutal murder of Khashoggi, who was a critic of the Saudi Crown Prince Mohammad bin Salman.
Event speakers also criticised the Saudi-led aggression on Yemen, urging Western countries to revise their relationship with Riyadh and help end of the war on Yemen.
Saudi academic Madawi al-Rasheed gave an opening statement, in which she rejected the "chauvinist nationalism" of MbS and "his thugs, who divide the population on sectarian, regional, gender and tribal lines".
Other speakers included activists Sahar al-Faifi and Yahya Assiri.
Dissidents based outside London also joined in via video conference. These included women's rights activists Hala al-Dossari, Amani al-Ahmadi and Amani al-Essa.
The event - which was organised by Diwan London and streamed live online - garnered an impressive following and was praised by supporters of Khashoggi on social media.
Full report at:
https://www.alaraby.co.uk/english/news/2018/12/10/killing-of-khashoggi-unites-saudi-activists-in-exile
--------
Europe
French politician proposes foreigners to take French names
Dec 11, 2018
As part of a desire for more assimilationist policy, a foreigner who wants to have French passport should be forced to take a French name first, a right-wing French politician said.
As his proposal covers increasing number of Britons seeking refuge from Brexit, Julien Aubert, deputy secretary general of the right-wing Les Républicains party, mainly targets Muslims, as outlined in his 50-page pamphlet titled the "Tricolor Booklet on the Islam(s) of France," which consists of 18 radical proposals, as reported by The Independent.
Aubert also called for Muslim women to be banned from wearing headscarves in public institutions. France has the largest Muslim minority in Europe, estimated at 5 million or more out of a population of 67 million. The place of religion and religious symbols worn in public can be a matter of controversy in the staunchly secular country.
According to French media source Metronews, some 223 fines were handed out in 2015 for wearing a full-face veil in public. It was the first country in Europe to ban Islamic face veils, such as the burqa and the niqab, in public places. France was also this summer embroiled in a row over bans on the burkini, a full-body Islamic swimsuit, in resorts around the Riviera. In October, the U.N. Human Rights Committee criticized France's so-called burqa ban, saying the law "violated" the rights of two women who were fined for wearing full-face veils in public. The committee called for the women to be compensated and for a review of the 2010 law that forbids people from publicly wearing clothing that conceals their face.
https://www.dailysabah.com/europe/2018/12/11/french-politician-proposes-foreigners-to-take-french-names
--------
World-Check 'terrorism' database cites 'Islamophobic' sources in Muslim profiles
10 December 2018
Richard Assheton
A leading financial risk database that is already facing multiple lawsuits from Muslim organisations which it suggested had links to terrorism is still using as sources websites accused of promoting far-right and Islamophobic agendas, Middle East Eye can reveal.
An MEE investigation has found several entries for prominent Muslim individuals and organisations in the World-Check risk intelligence database that include links to material posted on notorious websites such as Jihad Watch and Frontpage Magazine.
Some of the sources, including controversial US-based think tanks such as the Gatestone Institute and the David Horowitz Freedom Center, were also reported by the Guardian newspaper last week to be part of a "hidden global network" supporting Tommy Robinson, a far-right anti-Muslim activist in the UK.
Several are also cited in the militant far-right manifesto of Anders Breivik, who killed 77 people in a mass shooting at a youth camp and a car bombing in Norway in July 2011.
MEE also discovered that several reputable organisations, including the Council of American-Islamic Relations (CAIR), the most prominent Muslim rights group in the US, and Muslim Aid, a large British charity, continue to be categorised under "terrorism" on World-Check.
World-Check was created in London in 2000 in response to legislation designed to reduce financial crime in the UK and elsewhere. It says its customers include 49 of the world's 50 largest banks, and more than 300 government and intelligence agencies.
It was sold to media giant Thomson Reuters in 2011. In October, 55 per cent of Thomson Reuters' risk arm, made up of World-Check and a handful of other services, was sold to the investment giant Blackstone and rebranded Refinitiv.
World-Check has been under scrutiny since 2014 when several Muslim organisations and individuals in the UK said that their bank accounts had been closed at short notice.
Subsequent investigations revealed that some of them had been wrongly listed on the database under the category "terrorism".
Landmark libel case
Last February, the Finsbury Park Mosque in north London, one of the institutions affected by the bank account closures, won a landmark libel case against Thomson Reuters.
World-Check's entry on Finsbury Park Mosque was based on its former association with Abu Hamza al-Masri, the Egyptian cleric and former militant who was jailed for life in 2016 in the US on terrorism charges.
It failed to properly acknowledge that the mosque had been taken over by new management more than a decade ago and since recognised for its community outreach work.
But Mohammed Kozbar, general secretary of Finsbury Park Mosque, said it was still encountering problems because of its World-Check listing and had been refused requests to open bank accounts even since the libel ruling.
Kozbar told MEE that losing your bank account is "like having your water cut off".
World-Check did not remove Finsbury Park Mosque from the database altogether, instead listing it as an "organisation" of heightened risk.
When MEE examined the mosque's current profile on World-Check, it found a link to the website of the Gatestone Institute, a US think tank which has been accused of publishing false and misleading stories about Muslims.
In regular articles it describes what it calls the "Islamization" of the West. Gatestone was one of the sources of the myth, for example, that there are Muslim "no-go zones" in Birmingham and other European cities.
The Gatestone Institute denies being anti-Muslim and says that it is "pro-Muslim". It says that many of its contributors are Muslim and describes itself as an important platform for "Muslim reformers".
The Gatestone article listed on Finsbury Park Mosque's World-Check profile is by Samuel Westrop, the founder of a self-proclaimed counter-extremism website, Stand for Peace.
[Editor's note: The Gatestone article also mentioned one of the co-authors of this article, Peter Oborne, whom it described as a "supporter of the Muslim Brotherhood". Peter Oborne denies this allegation.]
Stand for Peace closed in June 2017 after it was ordered to pay £140,000 ($178,500) in damages to the founder of the Islam Channel for falsely calling him a "convicted terrorist".
The Finsbury Park Mosque profile also cites media sources such as the BBC and the New York Times. It contains a description of the mosque's takeover and the fact that it has repeatedly condemned terror attacks.
Addressing the libel defeat, the profile says: "We regret if any subscribers understood the terrorism categorisation as an accusation of present-day or suspected connections to terrorism. This was not our intention, and any such suggestion has been withdrawn."
Kozbar, of the Finsbury Park Mosque, said: "World-Check are taking their information from very cheap websites and sources which have no credibility whatsoever.
"And this is why nobody should believe the material and the content they have."
Since the Finsbury Park Mosque case, Thomson Reuters and now Refinitiv have faced a wave of libel cases from Muslim organisations and individuals.
MEE can reveal that Farooq Bajwa & Co, the London law firm that represented Finsbury Park Mosque, has already completed eight cases and is working on a further 27.
Thomson Reuters was last year forced to apologise and pay damages to Maajid Nawaz, the founder of Quilliam, a counter-extremism think tank, whose World-Check profile cited sources referencing his past membership of Islamist organisation Hizb ut-Tahrir.
World-Check also removed the prominent British activist group the Palestine Solidarity Campaign from the database after it took legal action.
In March this year, the Palestinian Return Centre, another high-profile British charity, filed a claim against Thomson Reuters.
'Credible and reputable information'
The database cites thousands of sources, including UK and US government declarations and authoritative media agencies such as the BBC and CNN.
The Refinitiv website says: "We maintain a responsible, proportionate ethical approach - only using credible and reputable open source information."
It adds: "We follow the most stringent guidelines for research methodology and inclusion criteria – applying rigorous quality control."
But it also cites less credible sources: MEE has found 23 such examples, of which 12, which are all included in profiles of Muslim organisations and individuals, have been accused of Islamophobia.
Four – the David Horowitz Freedom Center, Jihad Watch, the Middle East Forum and Militant Islam Monitor – are listed in a 2016 report by the University of California, Berkeley, as among the "inner core" of the so-called "Islamophobia network".
The report says the primary purpose of these groups is to "promote prejudice against or hatred of Islam and Muslims" and says between 2008 and 2013 they had access to almost $206 million in funding.
One of those cited several times on World-Check is Daniel Pipes, the controversial US historian of the Middle East and founder of the Middle East Forum think tank. Pipes, like the Gatestone Institute, for whom he occasionally writes, argues that Muslims are destroying Western civilisation.
He denies being anti-Muslim, saying: "Radical Islam is the problem and moderate Islam is the solution."
World-Check also cites the various projects of another notorious US think tank, the California-based David Horowitz Freedom Center.
The David Horowitz Freedom Center describes itself as a "school of political warfare" and refers to Islam and leftism being bound in an "unholy alliance against Israel, America, and the West".
Horowitz, its founder, is described as "the godfather of the modern anti-Muslim movement" by the Southern Poverty Law Center, an American civil rights group that works with the FBI to fight hate crime.
He also runs FrontPage Magazine, which the centre-left Center for American Progress has named as a key actor in fomenting anti-Muslim sentiment in the US.
FrontPage publishes work by Pipes, Horowitz himself, alleged conspiracy theorist Frank Gaffney, and Robert Spencer, who in 2013 was banned - alongside his co-blogger Pamela Geller - from entering the UK to speak at a far-right English Defence League rally.
CAIR and Muslim Aid listed under 'terrorism'
MEE's investigation discovered that World-Check included material from FrontPage in its profiles of both CAIR and Muslim Aid.
World-Check's profile of CAIR listed a 2004 article for FrontPage by David Frum, a former speechwriter to President George W Bush, alleging links between CAIR and Hamas.
Since MEE flagged the source with World-Check in July, it has been removed from the profile, along with all the other media sources previously cited, such as Fox News and the conservative Washington Times.
A spokesperson for World-Check said it had not made any changes to its reports since MEE flagged the sources.
World-Check's CAIR profile notes that it is listed as a terrorist organisation by the United Arab Emirates. The UAE has been accused by Amnesty International of using anti-terrorism laws to "arbitrarily restrict freedoms of expression and association".
In 2007, CAIR was listed along with more than 300 other Muslim organisations as an unindicted co-conspirator in the US trial of the Holy Land Foundation for Relief and Development (HLF), which was found guilty of funnelling money to Hamas.
But in 2010 a US appeal court ruled that the listing had violated the Fifth Amendment, which prevents citizens being compelled to be witnesses against themselves. It found the government had only listed CAIR and the other organisations as a tactical manoeuvre in order to gather contextual evidence against the HLF.
The US State Department subsequently confirmed it did not consider CAIR to be a terrorist organisation.
Reference to the HLF trial has also been removed since MEE raised the profile with World-Check.
Added to the profile is a "Terrorism Category Notice" that explains: "Inclusion in the category does not mean that an individual or entity is a terrorist or terrorist organisation or that they have any involvement in or connection to terrorism… you should review the content carefully".
Ibrahim Hooper, communications director of CAIR, said: "These sources read like a who's who of the Islamophobia industry in America, promoting on a daily basis anti-Muslim bigotry.
"And if these are the sources, World-Check would inevitably be skewed."
World-Check also lists Muslim Aid under "terrorism", noting that it is designated as a terrorist organisation by the Israeli defence ministry.
Israel accuses the charity of funding groups linked to Hamas. But Muslim Aid denies these allegations. In 2010 the Charity Commission, which regulates charities in the UK, said there was no evidence it was involved in the funding of terrorism.
World-Check cited a FrontPage Magazine article, the link to which has broken since MEE saw it, accusing Muslim Aid of funnelling money to terror organisations in Bangladesh.
It also cited a 2004 article on a website called Militant Islam Monitor which alleged that the "Muslim Aid 'charity' funds al-Qaeda".
MEE was unable to trace who runs Militant Islam Monitor but the website frequently cites Israeli sources and has recently published articles such as "How Muslims Think - Repaying Kindness With Killing" and "Cruelty Is Simply A Part Of Islam, Says Expert". Since MEE flagged the profile with World-Check, it, like the profile of CAIR, has been amended.
Reference to al-Qaeda, which was previously listed as a "Linked company", has been removed. The Militant Islam Monitor article, along with all other media articles, has been removed. An allegation it aided militants in Syria has been removed. And an identical "Terrorism Category Notice" has been added.
Muslim Aid told MEE that World-Check should use only the Charity Commission, the official regulator of all UK-based charities, as a source.
Links to relevant Charity Commission web pages were included on Muslim Aid's profile. Since MEE first looked at the page, details of a further Charity Commission investigation into the charity's financial and management practices, which led to the appointment of a new board of trustees, have been added.
A spokesperson for Muslim Aid said: "Muslim Aid has never had any links to terrorist groups. Muslim Aid works via trusted partner organisations, which are carefully screened and do not appear on international lists of proscribed organisations."
Two other prominent sources cited by World-Check are Horowitz's Discover the Networks, a database of leftist and allegedly Islamist groups and individuals, which also publishes work by Gaffney, Spencer and Pipes; and Jihad Watch, which is run by Spencer and linked to Horowitz. In his manifesto, Anders Breivik cited Jihad Watch 129 times.
'Objective and neutral'
MEE gave World-Check the list of non-credible sources. We asked several detailed questions about their research practices and whether they had changed since VICE News revealed four of these sources in 2016.
A World-Check spokesperson told MEE that individuals and organisations were only listed on the basis of "government designations and authoritative sources", while other sources were used to provide "supplementary information".
"We have investigated the list of media sources you have provided. None of the sources are used as a basis for inclusion of any individual or entity in the World-Check database," the spokesperson said.
"As such, they are not relied on by World-Check as primary sources and it would be incorrect to suggest that they are representative of the information used within the database.
"The information in World-Check is provided in an objective and neutral manner. It does not provide an opinion on any individual or entity named in a World-Check report."
But Ben Hayes, an independent consultant specialising in financial surveillance and counter-terrorism, told MEE that the inclusion of secondary source material would also likely influence a World-Check user's decision when deciding whether or not to accept somebody as a business customer.
"As soon as you see something like that the onus is on you," he said.
"On what planet are you going to bend over backwards and give someone like that a bank account when you're presented with evidence that suggests you shouldn't? It's insane."
On each World-Check profile, sources are listed together. Users are just as likely to come across non-credible sources as they are authoritative media sources and government documents. Non-credible sources often provide contextual detail about individuals and groups that others do not.
Hayes said that while World-Check is oblique about its research practices, he suspects their rudimentary nature might explain how it ends up using sources promoting Islamophobic views.
"They have a team of 200 to 300 people who basically seem to be trawling the internet for anything about people who are supposed to be a financial crime risk and fit into one of those 20 categories," he said.
"This stuff is there all the time targeting and plundering Muslims. Perhaps when you search for these people, these are the kinds of things that come up."
Hindu and Jewish militants
There is one other curious feature of World-Check: the profiles of several non-Muslims who might be expected to be listed on its database but who are absent.
In a widely reported case in India, Naveen Kumar, the founder of the far-right Hindu Yuva Sena group, recently confessed to involvement in the murder of an anti-government journalist, Gauri Lankesh, last year.
Kumar admitted he gave bullets to a Hindu nationalist who said he would use them to kill Lankesh. Despite this, World-Check does not maintain a profile on Kumar.
The so-called "hilltop youth" are a radical Jewish movement accused by the Israeli government of carrying out attacks on Palestinians and the Israeli military.
The Israeli government has banned many from the West Bank and stripped them of certain rights. An article in Tablet, a Jewish online magazine, compared them to the Islamic State group, calling them the "Jewish ISIS".
Yet none of the individuals who last year identified themselves in a YouTube video as members of the movement are on World-Check.
Shelley Rubin is the apparent head of the US-founded Jewish Defence League, considered a terrorist organisation by the FBI. Yet she appears on World-Check not under "terrorism" but as an "individual" of heightened risk.
Refinitiv, which now owns World-Check, did not answer our question about why none of these people are listed as connected to terrorism.
MEE also asked Refinitiv whether it treated Muslims and non-Muslims in the same way when considering whether they should be included on World-Check.
It asked Refinitiv whether World-Check was more "likely to list a Muslim on its database than a non-Muslim with a similar proximity to terrorism, extremism or political violence".
A Refinitiv spokesperson said: "World-Check does not differentiate between entities and individuals based on political or religious associations."
'Faintly shocking'
Hayes said: "I probably wouldn't go as far as to say they're aiding these Islamophobe groups.
"But anyone who takes half a look at some of these sources can see how un-credible they are. And see the kind of agendas they have. It's faintly shocking that these are being used at all as a credible indication of anything."
Hayes said regulators must clean up risk-profiling companies like World-Check. "They have managed to convince everybody that they're performing some sort of quasi-law enforcement," he said.
"They have to be regulated like the credit rating agencies. The Information Commissioner's Office absolutely has to step in. It's the only show in town for bringing these kinds of companies to heel."
The Information Commissioner's Office is the UK's independent regulator of data protection and information law. It regulates credit reference agencies to ensure their data about individuals is not incorrect or out of date.
Full report at:
https://www.middleeasteye.net/news/world-check-database-cites-islamophobic-sources-muslim-profiles-1756813512
--------
'Armenia ready to build direct relations with Turkey'
10.12.2018
Armenia is ready to establish relations with Turkey without any precondition, said acting Prime Minister Nikol Pashinyan whose bloc won Sunday's snap parliamentary elections.
"I have already said many times that we are ready to establish direct relationships with Turkey without any precondition. And we hope Turkey is ready to do the same," Pashinyan told reporters at the prime ministry building on Monday
"The problem is that unfortunately relationship with Turkey has been connected with the Nagorno-Karabakh conflict," Pashinyan added.
"It is a very strange situation when the relations between two countries can be so strongly connected with a third country, […] I mean Azerbaijan," he said.
"This situation is the biggest problem for our relations with Turkey," he added.
The Armenian occupation of Nagorno-Karabakh – a disputed territory between Azerbaijan and Armenia – led to the closing of the frontier with Turkey, which sides with Baku in the drawn-out dispute.
Political ties between Ankara and Yerevan remain frozen owing to the Karabakh conflict as well as the legacy of killings during the First World War, which the Armenian diaspora and government describe as "genocide" – a description which Turkey refutes.
On Monday, Armenia's election commission said that Pashinyan's My Step Alliance garnered 70.4 percent of the votes at the Sunday's snap parliamentary elections.
In April, Pashinyan, who is a former journalist, led mass protests against the ruling Republican Party, which brought daily life in Yerevan to a standstill and forced former Prime Minister Serzh Sargsyan to resign.
Full report at:
https://www.aa.com.tr/en/europe/-armenia-ready-to-build-direct-relations-with-turkey-/1334907
--------
Iran Official Says French Protests Are 'Islamic Awakening'
December 10, 2018
The head of the Islamic Republic Judiciary has said on Monday that protests in France are part of the "Islamic awakening" and a development foreseen by Iran's Supreme Leader Ali Khamenei.
According to Mizan news agency, Ayatollah Sadegh Amoli Larijani said Khamenei had predicted years ago that Islamic awakening will not be limited to Muslim countries and will reach Europe. He did not explain how the protests are related to Muslims.
This is the latest in a string of statements by senior Iranian officials about French protests. On December 3, Iran's foreign ministry spokesman told reporters that France should "show restraint" in dealing with protesters. France later responded that Iran should not interfere in the matter.
On Sunday, Iran's former hardline president Mahmoud Ahmadinejad also tweeted that France should listen to the demands of the protestors.
The Islamic Republic has used overwhelming force on many occasions in the past twenty years to suppress student and other protests, especially the mass demonstrations in 2009, in the wake of the disputed reelection of Ahmadinejad.
Dozens of protestors were killed in 2009 and hundreds imprisoned in Iran. Several detainees died in prison and those who were freed spoke of torture and inhumane treatment.
Full report at:
https://en.radiofarda.com/a/iran-judiciary-head-says-french-protests-islamic-awakening/29648397.html
--------
How the violent far right infiltrated France's National Front
Dec 11, 2018
An Al Jazeera investigation has revealed close ties between a violent far-right group in the French city of Lille and Marine Le Pen's National Front (FN), despite a push by the party to soften its xenophobic and racist image to broaden its appeal with voters.
At least two members of Generation Identity (GI), an anti-Muslim youth movement, held political posts at FN, a new documentary by Al Jazeera titled Generation Hate, revealed on Sunday.
Their enlistment with FN appears to be part of a broader bid by GI to infiltrate Le Pen's party and shape its policies.
In secretly-filmed footage, Aurelien Verhassel, the 34-year-old leader of GI Lille, claimed he wrote speeches for leaders of the FN, and was shown to have ties to Le Pen's aide, Sebastien Chenu.
Activists also told our undercover reporter that Verhassel, who has a string of criminal convictions for violence, including a five-month prison sentence for an attack on two North African teenagers, helped GI members find jobs at the FN.
Verhassel, who is appealing that prison sentence, was also filmed telling a Canadian journalist that GI, one of Europe's fastest growing and most prominent far-right movements, was not interested in winning political office because "we see ourselves in [the National Front's] ideas".
Other far-right activists from Bordeaux, south-western France, also in secretly-filmed conversations, claimed they provided security for FN leaders during the 2017 presidential election, which Le Pen lost to Emmanuel Macron in the runoff, while FN members professed support for a "civil war" during visits to a private bar run by Verhassel, called the Citadelle.
Responding to Al Jazeera, Le Pen denied links between GI and FN, which has since been renamed the National Rally. Verhassel has never worked or written speeches for her party, she added.
'We are complementary'
The revelations on Sunday were part of a six-month undercover sting that began in September last year at GI's Lille branch. Members of the group were filmed carrying out racist attacks, admitting to a series of assaults on Arabs and Muslims, and making Nazi salutes.
That's despite GI, a pan-European group estimated to have thousands of activists and an online following of tens of thousands, claiming it is non-violent and non-racist. The group advocates the defence of what it sees as the identity and culture of white Europeans from what it calls the "great replacement" by mass immigration and "Islamisation".
Verhassel, one of its most prominent leaders, sees GI as a feeder for FN. Describing GI as a "serious political movement that trains young leaders", he told a Canadian journalist visiting the Citadelle that the movement was not interested in winning political office.
"For one simple reason ... we have the National Front in France," he said in December last year.
"We see ourselves in their ideas. Those, who at the appropriate age, would like to join a movement which does electoral politics can go ahead and join the National Front."
Mathias Destal, a French journalist who has been investigating the country's far-right, said it appeared GI was undertaking a tactic called "entryism" - the infiltration of a political party in the aim of subverting its policies or objectives.
"We see a political force integrating with the National Front, which has a culture of violence, racism, xenophobia, obsessive Islamophobia, and this will end up in the [party's] programmes, and the speeches of National Front officials," he said.
Indeed, many GI members profess support for the tactic.
In December 2017, Cloe Jelmoni, a GI activist from Paris, told our undercover reporter that the movement's goal was to apply political pressure on governments.
"It's to propose solutions to governments, not to govern in their place," she said.
Jelmoni claimed GI was the first to talk about stripping French citizenship from dual nationals convicted of terrorism - a proposal that gained majority support in the French parliament in 2016 but was later withdrawn by then-President Francois Hollande.
"We released books and ideas which have all been taken up by the National Front," she said. "The National Front did its work, which was politics. And we did our work, which was the streets."
She added: "Without it being official, because necessarily, we were complementary."
De-demonisation strategy
Our undercover reporter also discovered FN members were welcome visitors at the Citadelle. Some also accepted GI's language of a probable civil war between white Europeans and Muslims. Pascal Joye, a card-carrying FN member, said he expected a "revolt" if Le Pen came to power and began expelling what he called "petty criminals".
"If there had to be a civil war, and you've got some darkie who's giving you sh*** for something, you shoot randomly from a window," he said.
As part of a push by Le Pen to sanitise the party's image, FN has made efforts in recent years to distance itself from extreme far-right groups.
When the 50-year-old leader took over the party in 2011, she kicked out dozens of people who were accused of racism and violence - including her own father and FN's founder after he made statements minimising the importance of the Holocaust.
Destal, the journalist, said these moves were part of an attempt by Le Pen to "de-demonise" the party and break its "electoral glass ceiling".
They appeared to be working.
In 2017, Le Pen polled more than seven million votes in the first round of France's presidential election. In the second round, she was backed by more than 10 million voters but lost to Macron.
Her defeat, coupled with disappointing results in subsequent legislative elections, in which FN won only eight seats, led to bitter recriminations within the party.
Meanwhile, Le Pen's right-hand man, Florian Philippot, a reformer who led the "de-demonisation" strategy, left FN in September last year claiming the party was making an "absolutely terrifying" return to the dark days of its most hardline past.
Le Pen has rejected the claim. But GI Lille's links to FN suggested otherwise.
Verhassel told our undercover reporter that he wrote speeches and worked on "communication for elected officials" at FN, and claimed to have held meetings with Chenu, Le Pen's aide and a member of the French parliament.
Chenu, according to GI activist Romauld Matsuzak, also helped Verhassel gain entry to an FN campaign rally in April last year after he was initially barred by security guards.
Matsuzak, who also attended the rally, said Verhassel was "not allowed to go there … because he's Aurelien and it isn't the best image for the [National] Front". In the end, Matsuzak said, Chenu sent Verhassel a message saying, "I invite you, you can come", and the GI leader was allowed in.
In a statement to Al Jazeera, Chenu acknowledged meeting Verhassel but denied having close links with him. And Le Pen, in a statement, said Verhassel was persona non grata to FN and has been "struck with a membership ban".
'We're the only ones left'
Meanwhile, other GI activists, also in secretly filmed conversations, said Verhassel helped GI activists get jobs at the FN.
GI activists Pierre Larti and Remi Meurin worked for FN at the regional council for Hauts-de-France, located in Lille, the capital of the northern district, according to statements they made to our undercover reporter. Both have since left their positions.
The FN's Hauts-de-France is led by politician Philippe Eymery.
Larti, who called for bullets in the heads of "Islamists and their accomplices" during a 2016 protest in Paris, said he was FN's chief of staff at the regional council for three months in late 2017.
Formerly the head of human resources at a factory in the Paris region, Larti said he was fired from that job when his employer discovered his connection to GI.
"I was fired in half a day," he told our reporter. FN hired him despite his GI links, he said. "The Front, they know who I am … the deal is that I don't put myself forward any more with the Identitarians," he said referring to GI.
Meurin, who worked at Hauts-de-France for nearly two years, told our reporter that Verhassel used his network of "contacts" to get him a job as a political assistant for the FN at the regional council.
He said he joined the party to push GI policies.
"I went there thinking 'we got to push forward our ideas'," he said. "The situation nowadays is that there is no more [Florian] Philippot. So, we've already won. We're the only ones left."
Full report at:
https://www.aljazeera.com/news/2018/12/france-infiltrated-marine-le-pen-national-front-181208151211138.html
--------
Southeast Asia
Christians campaign for Muslim region in Mindanao
December 11, 2018
Christians in the southern Philippines are throwing their support behind a campaign for the ratification of a law that will pave the way for the creation of an autonomous Muslim region in Mindanao.
Father Clifford Baira, social action director of Cotabato Archdiocese, said Christian communities would not oppose the creation of the proposed Bangsamoro region.
"Our simple formula is to engage the people of the Bangsamoro," said the priest during the launching on Dec. 10 of a campaign for the ratification of the Bangsamoro Organic Law, which will be put to a vote in a plebiscite next month.
"Let [Muslims] be part of the governance in the inclusive quest for peace in Mindanao," said the priest before a crowd of about 15,000 Muslims.
There are about 10.7 million Muslim in the Philippines, approximately 11 percent of the country's total population.
Most Muslims live in parts of Mindanao, the island of Palawan, and the Sulu Archipelago in the southern part of the country.
Nabil Tan, chairman of a government body tasked with implementing a peace deal with Moro rebels, stressed what he described as the "dividends of peace" the law will bring to the region.
"This is for peace, permanent peace that we have been dreaming of for Mindanao," he told the same gathering.
Mohagher Iqbal, leader of the rebel Moro Islamic Liberation Front (MILF), said the law's inclusive provisions ensure that every sector will benefit from the proposed Bangsamoro region.
"This is for all. No one will be left behind. This is for all of us," said the rebel leader.
The Bangsamoro Organic Law comes into effect four years after the government signed a peace agreement with the MILF.
The 2014 Comprehensive Agreement on the Bangsamoro ended the armed struggle waged by the MILF since it broke away from the Moro National Liberation Front in the late 1970s.
The new law provides for the creation of a "transitional" body — composed mostly of former rebel fighters — that will facilitate the expansion of an existing Muslim region.
Under the law, the national government will retain police and military forces in the area while the rebels are expected to lay down their weapons in phases.
Cardinal Orlando Quevedo of Cotabato earlier called for "continued dialogue" as a tool to establish a just and lasting peace in Mindanao.
The prelate noted that decades of war have stunted the growth of the region, which hosts vast fertile lands and huge mineral deposits.
"Dialogue is not mere intellectual discussion. It is first of all listening humbly and respectfully to the other, listening not only with one's ears, but most importantly listening with one's heart," said Cardinal Quevedo.
With the passage of the Bangsamoro Organic Law early this year, the prelate said Mindanao is now on the "threshold of definitive peace."
https://www.ucanews.com/news/christians-campaign-for-muslim-region-in-mindanao/84081
--------
Islamic preacher probed over anti-Widodo sermon
December 10, 2018
Indonesian police have called out a prominent Islamic preacher for allegedly spreading hate speech and delivering a sermon two years ago in which he described President Joko Widodo as a transsexual.
Bahar bin Smith was announced as a suspect in the case on Dec. 6 after police had grilled him for 10 hours while some of his followers, including hardline Muslims, protested outside the Jakarta police office.
Smith was reported by one of the president's support groups, Jokowi Mania, on Nov. 27 based on a recorded video of his sermon delivered during an Islamic festival in Palembang, South Sumatra, in 2016.
In the video, he called Jokowi "a traitor" and "a shemale" — comments that have drawn public condemnation.
However, Smith has steadfastly refused to apologize for his remarks. "I'd rather rot in prison than say sorry," he said.
He is now looking at five years in prison for his offenses, according to Jakarta police spokesman Syahar Diantono.
Petrus Selestinus, a Catholic legal expert and coordinator of Indonesia's Democracy Defense Team, said Smith abused his position of influence and freedom to disseminate information by spreading hateful and "uncivilized" words.
"This is like shock therapy for the hardliners," he told ucanews.com on Dec. 7, adding that the government was cracking down in a bid to curb religious intolerance and the concomitant persecution of others.
"If they could get away with making such negative [and untrue] comments about the president, just imagine what they could do to ordinary people that have no power," he said.
"The police should not be affected by any kind of pressure or intervention in their duties in any way, from anyone," he added.
Mohamad Guntur Romli is a spokesman for the Indonesian Solidarity Party (PSI), which supports Widodo. He said Smith's statements were outrageous. "It is unfortunate to hear such statements coming from the mouth of a religious leader," he said.
Meanwhile, Novel Bamukmin from the Islamic Defenders Front said Smith will fight the case and that he has "50 lawyers" at his disposal.
He accused the police of being pro-government due to the unusually fast speed with which this case was processed, especially compared to other, more high-profile cases that are still languishing.
One example of this would be the case involving Victor Laiskodat, a former legislator with the National Democratic Party (NasDem), part of the government coalition, who is now the governor of East Nusa Tenggara.
Full report at:
https://www.ucanews.com/news/islamic-preacher-probed-over-anti-widodo-sermon/84065
--------
Filipino Muslims, tribals start anti-martial law petition
December 10, 2018
Muslim and tribal people launched a petition ahead of International Human Rights Day on Dec. 10 to express opposition against a government plan to extend martial law for another year in the southern Philippines.
The campaign aims to gather enough support as "proof of the people's disgust" with military rule, which President Rodrigo Duterte declared in May last year in response to a terrorist attack on the city of Marawi.
The Philippine Congress has twice extended martial law in the region, which is in effect until Dec. 31. The military, however, wants martial law extended for another year.
Piya Macliing Malayao, spokeswoman of the Sandugo Movement of Moro and Indigenous Peoples alliance, said violence in Mindanao resulting from military rule "has gone too far."
"It has to stop," she said, adding that there was a "sudden spike" in human rights violations after the government implemented martial law.
Mayao's group says it has already documented at least 54 killings of tribal people since 2016, when Duterte came to power, 182 cases of illegal arrest and detention and 67 incidents of forced evacuations of tribal communities affecting about 3,000 individuals.
At the weekend, three Catholic bishops — Bishops Antonio Ledesma of Cagayan de Oro, Jose Colin Bagaforo of Kidapawan, and Dinualdo Gutierrez of Marbel — reiterated their support for the lifting of military rule in Mindanao.
"There is no need for martial law," said Archbishop Antonio Ledesma, adding that keeping peace and order in the region can be handled by authorities with "proper safeguards" for respecting human rights.
"It is about time we normalize everything," said Bishop Bagaforo. "Everyone in the government says peace and order is well-placed, so we end martial law."
Last week, Duterte asked Congress to extend martial law until the end of 2019, citing the "positive effect" it has supposedly had in "addressing rebellion."
Redemptorist priest Teodulo Holgado, spokesman of tribal rights group Sandiwa, said government policies should "consider the welfare of people at all times."
"If martial law only ignites violence and rights violations and makes people suffer, then the government has to immediately lift it," said the priest. He said authorities should "heed the cry of the poor and implement pro-people policies instead of a repressive and bloody military rule."
Jerome Succor Aba, chairman of the Muslim group Suara Bangsamoro, said the intention of martial law seems to be "to displace the Moro and tribal people from their lands."
He said the government is only using it and its counter-insurgency campaign as "an excuse to justify the occupation of tribal lands."
Full report at:
https://www.ucanews.com/news/filipino-muslims-tribals-start-anti-martial-law-petition/84067
--------
The message in the Dec 8 rally for no reason
A. Kathirasen
December 11, 2018
The Dec 8 rally for no reason was a great success.
The rally organisers said so, adding they had met their "target". And no less a luminary than the former prime minister, Najib Razak, who is facing a slew of criminal charges, said so.
It succeeded in bringing Umno and PAS closer together; it succeeded in bringing tens of thousands of Malay-Muslims onto the streets; it succeeded in boosting the sagging credibility of Umno; and it succeeded in shifting focus away from the high-profile corruption charges against Umno stalwarts plus the failures of the previous administration to the failures and inconsistencies of the Pakatan Harapan government.
Additionally, it succeeded in showing that Malaysia practices democracy; that the police can facilitate such gatherings instead of charging in with tear gas as in the past; that Malaysians can hold rallies peacefully without causing trouble; and that the PH government is keeping its word of allowing greater freedom.
The rally against the ratification of the UN's International Convention on the Elimination of All Forms of Racial Discrimination (ICERD) also succeeded in ways that the organisers would not have considered.
It succeeded in telling the world that there are a bunch of people in Malaysia who support racial discrimination and that many of them are in Umno and PAS. It also succeeded in telling Malaysians that some politicians are still in the "Malaysia Lama" mode of riding on racial and religious politics.
Equally important, I feel, the rally showed everyone that some Malaysians can actually rally for no reason.
Let's examine the situation.
Prime Minister Dr Mahathir Mohamad, as we all know, had announced that Malaysia would ratify several UN treaties, including ICERD. Some Malay-Muslims, fearing they would lose the privileges they enjoyed if all Malaysians were to be treated equally, decided to hold a rally to protest the move.
PAS and Umno saw an opportunity to demonstrate to the Malays that they were still relevant and so joined the organisers – the political thing to do.
But, as the fears sparked by the opposition began to soak into an increasing number of Malays, Dr Mahathir, in a deft move, pulled the proverbial rug from under the organisers of the Dec 8 rally. He said the government would not ratify ICERD – also the political thing to do.
Wonderful, said PAS and Umno, of the government's move to reverse its decision. Nevertheless, they continued, the rally would go on and it would be held to thank the government, to celebrate victory – again, the political thing to do.
So the rally was held. I must congratulate PAS, Umno and the other organisers for ensuring a peaceful, orderly rally. This, I believe, is largely due to the involvement of PAS. In my years of covering politics, I have grown to have a high regard for the organisational ability and discipline of the Islamist party.
I must also salute the police for respecting the rights of citizens to assemble peacefully, and even facilitating this rally.
But was it really a "thanksgiving" rally as the organisers said it would be?
I did not read any report or watch any video clip about any of the speakers at the rally actually thanking the PH government for reversing its decision on ICERD. In fact, they were talking about bringing it down in the next general election. Surely that's a new way of saying thanks.
And they went on and on about the threat to Malay rights and Islam – a scenario projected onto the Malay mind by politicians out for power. The speakers, and some of the participants interviewed by the media, said the rally was to defend Malay rights and Islam.
I'm puzzled as to how rejecting ICERD equals defending Islam. ICERD calls for equality of treatment of human beings irrespective of race, of giving equal dignity to all.
My understanding of Islam is that it stands for the dignity of man and is against any form of racial discrimination. My understanding of Islam is that a Muslim is enjoined to help even a non-Muslim who is facing oppression get fair treatment.
So, would it be wrong to surmise that by rejecting ICERD in the name of Islam, those in PAS, Umno and the Muslim NGOs involved in the rally have given Islam a bad name?
Umno leaders and others also spoke of protecting the Malays. What was Umno doing all this while? It had been in power from Independence to May 9, 2018, and it had had all the power needed to improve the lives of all Malays. Is it the fault of the non-Malays that the previous Malay leadership failed in helping the rural Malay? Whose fault is it that programmes of the Barisan Nasional led by Umno created a coterie of wealthy Malays instead of ensuring a wider distribution of wealth among the Malays?
Is Islam really under threat? As far as I know all non-Muslims accept the special position of Islam in Malaysia and have no quarrel with Islam.
And are Malay rights really under threat? Have non-Malays ever taken to the streets to protest the special privileges accorded the Malays? Just because the chief justice and attorney-general are non-Malays, just because there are more non-Malays in the Cabinet than previously it does not mean the Malays are under siege.
Just take a look at who heads the government, the civil service, the armed forces, the police, and the government-linked companies. Just take a look at the racial composition of these agencies and departments. Just take a look at university intakes and scholarships given.
But, I admit, this is an emotional issue. I ask myself: Why is it that knowing Malay rights and the position of Islam are guaranteed in the Federal Constitution, some Malays continue to fret over it? Why is it that knowing it is impossible to change these provisions as two-thirds of MPs must vote to do so and that the majority of MPs are Malays, they continue to harp on it?
It is because there are many Malays who genuinely fear losing their privileges.
Let's face it, who does not want special privileges? If, say, as in India, the minorities in Malaysia were to be given special privileges, would they give them up? Would they not protest?
So, one has to understand this fact, especially since Malays have been enjoying special privileges since 1970 and have gotten used to it.
The only way to make them understand that this is only a crutch and that they should learn to walk on their own feet or lose out in a globalised world is through education. Their confidence and skills need to be boosted. They should be encouraged to learn about other cultures, to broaden their minds and to know when they are being manipulated.
That is what intelligent Malays and the government are striving to do.
It will take time. Already some Malays are proudly standing on their own feet, saying they don't need crutches; and they are distancing themselves from the politics of race and religion. I'm optimistic their numbers will grow.
And, very importantly, there is a need to ensure that wealth is distributed fairly so that more Malays, and Malaysians, enjoy the benefits of development.
Full report at:
https://www.freemalaysiatoday.com/category/opinion/2018/12/11/the-message-in-the-dec-8-rally-for-no-reason/
--------
Africa
Africa: Is Boko Haram's Notorious Leader About to Return From the Dead Again?
10 DECEMBER 2018
By Jacob Zenn
Two years ago, Islamic State expelled Shekau from its West Africa "province" for being too hard-line. Is it preparing to reverse course?
Since 2009, when Boko Haram first launched its insurgency, the group's most recognisable leader has been Abubakar Shekau. The notorious leader has featured in countless videos, boasting of his invincibility, taking credit for attacks, denouncing the West, and mocking the Nigerian government. His image has become so familiar that when his face looked a little different in some short and blurry 2013 videos, analysts immediately called it out as being the work of an imposter.
Shekau is also well-known for repeatedly defying news of his death. On multiple occasions since 2009, the Boko Haram leader has been reported to have been killed only to resurface shortly after.
For all his death-defying abilities, however, Shekau has arguably been as close to being down and out as ever recently. In the last two years, the militant has been expelled from Boko Haram's main leadership and been left to lead his own splinter faction. He has lost much of his previous relevance and authority. When rumours have emerged that he is ill or dead more recently, some have suggested that he might as well be.
However, this may be set to change once again. In the last few months, there have been indications that Shekau is preparing for yet another resurrection. How this plays out could fundamentally shift the course of the insurgency going forwards.
How did Shekau fall from grace?
Boko Haram began its military campaign in 2009 after its former leader Mohammed Yusuf was killed in police custody. In the following years, it launched widespread attacks - mostly in North East Nigeria - that killed thousands of people and displaced millions.
In 2015, Shekau pledged allegiance to so-called Islamic State (IS), which officially renamed Boko Haram as the Islamic State in West Africa Province (ISWAP). This transition was coordinated by Abu Mus'ab al-Barnawi, formerly a Boko Haram spokesperson. Shekau was reportedly hesitant about the change as he feared al-Barnawi could leverage his closer relationship with IS to push him out.
This suspicion proved to be well-grounded. In August 2016, IS designated al-Barnawi as ISWAP's leader. Shekau left to lead his own splinter group and accused al-Barnawi of being a "polytheist". His rival hit back by publishing an entire book on the "tumour" Shekau had created through his excessive use of takfir (excommunication).
Because of this split, Boko Haram is currently comprised of two main factions. Al-Barnawi leads the bigger ISWAP, which has several thousand fighters and is based around Lake Chad. Shekau leads the smaller Jama'at Ahl al-sunna li-l-Da'wa wa-l-Jihad, which has over a thousand members, at least according to its videos which have shown around 1,000 men worshipping together at one site alone.
How do Boko Haram's factions differ ideologically?
A key point of difference between ISWAP and Shekau's faction is in how extremist they are and how they treat fellow Muslims. Under Shekau, Boko Haram frequently declared takfir on Muslims who it saw as legitimate targets of deadly attacks. The group kidnapped hundreds of Muslim girls and enslaved them. Although Shekau released many of the 250 Chibok schoolgirls captured in April 2014, his faction still has 15 of them and claims they do not want to leave.
This hard-line treatment of Muslims violated the orders of IS. This is why al-Barnawi and his allies had sought to distance themselves from Shekau just before he was replaced in 2016. Since then, ISWAP has generally respected theological guidance from IS not to kill Muslims in schools and markets or punish them for simply holding national ID cards. Working for the government or an international NGO or voting, however, is still deemed punishable by death.
Under al-Barnawi, the group has also followed directives only to enslave Christian women. This is why when ISWAP kidnapped over 100 schoolgirls in Dapchi, all of them were released apart from the one Christian girl. Early this year, ISWAP separately seized a Christian UNICEF worker. It also executed two female Muslim ICRC workers, accusing them of collaborating with "Christian" NGOs that rely on the Nigerian military for security. Although these killings seem to contradict ISWAP's self-described "hearts and minds" approach, it was following IS directives to the letter. In fact, in a video of one of the executions, the militant responsible claimed to be acting on the direct orders of IS.
What role does Islamic State play in Boko Haram's actions?
The extent of IS control over ISWAP can be seen in other ways too. In September 2018, for instance, ISWAP killed the influential commander Mamman Nur and his loyalists on apparent orders from IS. Nur was accused of benefiting from side-deals around the release of the Dapchi girls. It is notable that ISWAP carried out these orders despite the fact that Nur and al-Barnawi previously worked together closely. This might suggest that while al-Barnawi remains the group's undisputed leader, he has to defer some authority to more hard-line commanders who are in more frequent communication with IS.
IS also has a growing influence on ISWAP's operations. Its West African "province" has developed suicide vehicle-borne improvised explosive devices (SVBIEDs), for example, which is likely the result of a transfer of tactics from IS. Meanwhile, ISWAP's recent string of successful barracks raids drew heavily on tactical advice from IS. This author learned from a visit to Borno in November 2018 that, more than anytime previously, ISWAP's decisions around attacks are closely reported through a chain-of-command to the leaders of IS, which is why the raids have resembled IS campaigns.
The fact that IS had claimed an October 2018 barracks attack in Gashigar, Borno State, within 24 hours also indicates that communications between ISWAP and IS are as immediate as ever.
Where does this leave Shekau?
When Shekau was expelled from ISWAP, it was for being too hard-line. Two years later, however, ISWAP has undergone its own extremist shift as demonstrated by its recent executions of Muslim NGO workers and commander Nur. If the leaders behind this change of direction - individuals the Multinational Joint Task Force (MNTJF) even referred to as "Shekau type terrorists" - are ascendant in ISWAP, then Shekau might have a glimmer of hope of returning to the insurgency's core. IS has always demanded unity in its provinces.
In fact, there have already been some signs of possible coordination between ISWAP and Shekau's faction. The two groups have agreed on a mutual ceasefire, ending previously deadly infighting that reportedly led to the deaths of 400 fighters. Meanwhile, Shekau's faction recently led raids on the outskirts of Maiduguri, which opened up the countryside for further ISWAP attacks.
Shekau's faction also just introduced a new media agency, al-Tibyan, this November, which released the first video of the leader since July. The same day, the group released photos of fighters carrying out shari'a punishments, a recording of a barracks raid in Borno, and a video of a commander denouncing democracy. All these releases used the exact same media templates as IS. Moreover, the al-Tibyan logo is so similar to that of the IS al-Hayat media agency that it begs the question of whether pro-Shekauj IS members are providing media support to Shekau's faction as they did prior to the 2015 pledge. Another clue could be found in the fact that one of the videos was uploaded by an "Abu Jandal al-Iraqi", which could be an IS member in Iraq.
Shekau, for his part, never renounced his pledge of allegiance to IS leader Abubakar al-Baghdadi. This may have left open the possibility of reconciliation. The video of the barracks raid could be Shekau's way of demonstrating his faction's worthiness to be reinstated.
At the same time, however, it should be noted that any possible alliance with Shekau risks being short-lived. The mercurial leader has proven himself incapable of following orders in the past and after a half-year hiatus he redeployed his strategy of using female "suicide" bombers in November, which goes against IS policy.
What is the significance of other Islamist militant groups operating in the region?
Of the other Islamist militant groups operating in West Africa, the most notable currently is Jama'at Nasr al-Islam wal Muslimin (JNIM). This is al-Qaeda's Mali-based affiliate, which has boasted increased military successes and media output recently.
In November, the group's leader Muhammed Kouffa, who has since reportedly been killed, called on Fulanis in West Africa, including in Nigeria and Cameroon, to unite with JNIM for the first time. It is possible therefore that part of the IS drive to reinsert itself in Nigeria is aimed at warding off recruitment efforts from al-Qaeda. IS may be particularly concerned given that many members of its Sahelian entity, IS in the Greater Sahara, previously surrendered to the Malian government or were subsumed into JNIM.
What would a reunion between Shekau and ISWAP mean?
There are at least four ways in which a rapprochement between Boko Haram's factions could be immediately significant.
Firstly, it could make negotiation with the jihadists in Nigeria more difficult as they all would be reporting to IS. Secondly, it could lead to a more violent ISWAP than we have seen in the past two years as hardliners cooperate with Shekau. Thirdly, it could provide a boost for the insurgents and lead to an expansion of their areas of operations and increase in tactical sophistication. And fourthly, it could affect the February 2019 general elections by undermining President Muhammadu Buhari's claims to have ended the insurgency.
https://allafrica.com/stories/201812110057.html
--------
Armed group blocks key oil field in Libya
December 11, 2018
An armed group has seized one of Libya's largest oilfields in the country's southwest, the state-owned National Oil Corporation said on Monday.
The seizure of Sharara oilfield prompted the company to declare a "force majeure" on exports from the field.
"National Oil Corporation (NOC) hereby declares a state of force majeure at the Akakus-operated Sharara oil field as of Sunday," the company said in an online statement.
Akakus is a joint venture between NOC, Spain's Repsol energy company, France's Total, Austria's OMV and Norway's Statoil.
https://www.news24.com/Africa/News/top-africa-stories-zimbabwes-currency-crisis-boko-haram-20181211
--------
Amnesty urges ICC to formally investigate Boko Haram conflict atrocities
Dec 10, 2018
Amnesty International urges the International Criminal Court (ICC) to launch a full-blown probe into the atrocities committed by both the Boko Haram terrorists and the Nigerian military during the militancy campaign in the African country, criticizing Abuja for not doing enough to bring those responsible to justice.
The UK-based human rights group said the Abuja government was keeping ICC chief prosecutor Fatma Bensouda "in limbo" by giving the impression of domestic action on the crimes perpetrated by both the Boko Haram terrorists and the Nigerian troops, but it is in reality doing very little on the matter.
Bensouda had opened a preliminary examination in 2010 into cases of war crimes and crimes against humanity during Boko Haram's campaign, which had begun a year earlier.
Six cases relate to the militants and include the killing of civilians, mass kidnapping, attacks on schools and places of worship, sexual violence, plus the use of children in conflict.
The other two -- involving attacks on civilians, mass arrests and detention of suspects, abuse, torture and summary executions -- concern the Nigerian military.
"Eight years since the opening of the preliminary examination and faced with the continuing commission of crimes under international law and the possibility of a never-ending preliminary analysis, it is time for the OTP (Office of the Prosecutor) to open a formal investigation in Nigeria," Amnesty said in a statement.
The statement came days after Bensouda said in her annual report on December 5 that there appeared to be a "tangible prospect" of proceedings against Boko Haram members, but not against troops "since the Nigerian authorities tend to deny any allegation."
Amnesty complained that Nigeria's government has not conducted any relevant proceedings into the atrocities, war crimes and crimes against humanity perpetrated by both Boko Haram militants and the Nigerian forces.
It also suggested that most of the investigations and prosecutions conducted by the Nigerian justice system against alleged members of the Boko Haram group, as well as the military, were not in proportion to the scope and severity of the crimes and atrocities committed by both sides of the conflict in northeastern Nigeria.
Amnesty also said none of the more than 20 government inquiries launched into claims of abuse by troops and civilian militia members in the last nine years has led to formal investigations and prosecutions.
The proceedings seemed to have been designed to provide a "veneer of accountability" and exonerate senior officers and "shield persons concerned from criminal responsibility," Amnesty added.
It described mass trials of more than 1,000 suspects that began in October 2017 were as a "sham" meant to provide "legal cover" for those held in prolonged, arbitrary and unlawful detention.
Prosecutions were based on unreliable and untested confessions or guilty pleas, while defendants had a lack of access to lawyers and trials were rushed through.
Since 2009, the militants have killed at least 20,000 dead and made over 2.6 million others homeless. In 2015, Boko Haram pledged allegiance to the Takfiri Daesh group.
Full report at:
https://www.presstv.com/Detail/2018/12/10/582508/Amnesty-International-ICC-Nigeria-Boko-Haram-Besouda
--------
In Zimbabwe's Crisis, 'We Cannot Talk Of Christmas Anymore'
2018-12-11
In Zimbabwe's crisis, 'we cannot talk of Christmas anymore'
Dressed as Father Christmas, a man dozes off while sitting in a supermarket in Zimbabwe's capital, Harare. No one seems to care.
The holiday mood is not catching on in a country where a currency crisis has forced people to risk jail time to buy basics such as medicine and food. Many Zimbabweans navigate from one currency to another, often tapping the black market, while the government issues salaries in forms of payment it later refuses to accept.
Boko Haram kills two soldiers in Nigeria attack
Two soldiers were killed when suspected Boko Haram fighters loyal to factional leader Abubakar Shekau attacked a military base in northeast Nigeria, security sources told AFP on Sunday.
The twin gun and suicide attacks happened early Saturday evening at Gulumba village, in the Bama district of Borno state.
The use of human bombs is a hallmark of the Shekau faction, which is known to operate in the area. Last month, Shekau released a video claiming attacks against troops in Gulumba.
"We lost two soldiers and two more were injured in the attack by the Shekau faction," said one military source.
South Sudan to begin Ebola vaccinations as 'very high risk'
The World Health Organisation says Ebola vaccinations soon will begin in South Sudan as the country is at "very high risk" in the current outbreak based in neighbouring Democratic Republic of Congo.
A statement says South Sudan's health ministry will begin vaccinating some health workers and other frontline workers in the capital, Juba, on December 19.
No Ebola cases have been reported in South Sudan or any of DRC's neighbours in this outbreak, which is now the second-deadliest in history. Vaccinations began earlier in Uganda.
US blocks ex-Gambian president, family from entering
The US State Department says former Gambian President Yahya Jammeh and members of his immediate family are now ineligible for entry into the United States.
The decision comes almost two years after Jammeh was forced into exile in Equatorial Guinea after he refused to concede defeat in a presidential election. Jammeh ruled the tiny West African country for two decades.
Full report at:
https://www.news24.com/Africa/News/top-africa-stories-zimbabwes-currency-crisis-boko-haram-20181211
--------
North America
Democratic House panel may investigate ties between Kushner, Saudi crown prince
Dec 10, 2018
Future United States House Foreign Affairs Committee leader, Senator Eliot Engel, has planned to launch an investigation about US policy on Saudi Arabia, including ties between senior White House adviser Jared Kushner and Saudi crown prince Mohammed bin Salman.
Engel is "committed to conducting a top-to-bottom review of US policy towards Saudi Arabia and that includes what has driven the US response to the Jamal Khashoggi murder," announced Foreign Affairs Committee Democrat spokesman Tim Mulvey, speaking to the CNN on Monday.
Asked if the probe may include ties between Kushner and bin Salman, Mulvey stressed that "everything is on the table."
Engel will head the Committee starting early January next year.
Khashoggi, a prominent critic of the Saudi crown prince and a US resident, disappeared on October 2 after visiting the Saudi consulate in Istanbul.
Saudi Arabia initially claimed he had left the consulate alive, but weeks later admitted that he was killed inside the diplomatic mission and blamed the death on a group of "rogue" Saudi operatives.
The case has caused controversy for US President Donald Trump's administration who enjoys close ties with the controversial prince.
Trump has since disregarded any serious measures against Saudi Arabia, openly stating that a rift with the oil-rich kingdom would jeopardize US economic interests and its anti-Iran policy.
Furthermore, Kushner's ties with Saudi Arabia were also brought into question last week after a New York Times report claimed that the senior White House adviser had became bin Salman's "most important defender" in the White House.
The report alleged that Kushner had even advised the crown prince on "how to weather the storm" caused by Khashoggi's assassination.
The news of a probable House investigation into Trump-Saudi relations comes as the Senate has recently pushed to scrutinize Trump's dealings with the Saudi monarchy, even questioning US contribution in the Saudi-led war on Yemen.
Last week, a bipartisan group of US senators introduced a resolution that formally held bin Salman responsible for the murder of Khashoggi, as well as his role in Saudi atrocities in Yemen.
Moreover, the Republican-controlled Senate had defied Trump's pro-Saudi policies, a week earlier, by advancing a bipartisan bid to end the country's support for the war on Yemen amid tensions over Khashoggi's death.
The motion was approved in a 63 to 37 vote. The exact same measure had, however, failed on the chamber's floor in March.
https://www.presstv.com/Detail/2018/12/10/582579/Democratic-House-Panel-may-investigate-KushnerMBS-ties
--------
Trump might not have gotten his 'Muslim ban.' But he sure got his 'extreme vetting.'
By David Bier
December 10, 2018
David Bier is an immigration policy analyst at the Cato Institute.
Three years ago, President Trump called for a "total and complete shutdown of Muslims entering the United States." Over time, this idea, in his words, "morphed into" various other policies that he calls "extreme vetting." Despite challenges, courts have largely allowed these policies to take effect, and the results are now evident: The president is achieving his stated aim of slashing entries of Muslims into the United States.
A new analysis from the Cato Institute — based on data from the State Department — makes the facts clear. On refugee policy — the area where the president has the most discretion to enact his vision — his administration has almost completely shut out Muslims.
From 2016 to 2018, the government cut admissions for Muslim refugees — which Trump has called a "Trojan horse" designed to bring down America — by 91 percent. In 2016, the government accepted nearly 40,000 Muslim refugees around the world, compared with just 3,000 in 2018. And while refugee admissions overall have plummeted, the Muslim share dropped from 45 percent to 15 percent, meaning it's fallen at an even faster rate. This reverses a prior trend: From 2009 to 2016, the Obama administration more than doubled Muslim refugee admissions.
This extends to legal immigration as well. The State Department fortunately does not require visa applicants to record their religion in applying for visas (imagine how Trump, who once justified his proposed ban on his stated belief that "Islam hates us," might use that information). Nonetheless, it is clear from data on nationality of that visa approvals for Muslims have fallen.
Visa approvals for immigrants from the world's 48 majority-Muslim countries plummeted 30 percent since 2016, amounting to 35,000 fewer immigrants from these countries in 2018. This, too, translates to a fall in the share of total immigrant visas from these countries (from 19 percent in 2016 to 15 percent this year) and reverses a trend of growing approvals for such applicants during the Obama administration. Most of this decline can be attributed to a fall in family-sponsored immigration — what Trump refers to as "chain migration."
A similar trend has played out for temporary visitors — tourists, students and guest workers — as well. Almost 155,000 fewer people traveled to the United States from the Muslim world this past year than in 2016, an 18 percent drop. Fewer visitors for business or pleasure explain about three quarters of this decline; fewer guest workers and students explain the rest.
These declines are primarily policy driven. Trump has total authority over the refugee program and has made a conscious decision to cut the refugee program to the smallest size in its history. And even within this cap, the administration has deprioritized Muslim immigrants — especially from Syria.
Since January 2017, Trump has also targeted at various times eight specific majority-Muslim countries — Chad, Iraq, Iran, Libya, Sudan, Syria, Somalia and Yemen — with a "travel ban," which prohibited entries from those countries unless the applicants fit into narrow exceptions. The decline in approvals for these countries were much steeper: 62 percent for visitors and 70 percent for immigrants.
The Cato Institute calculates that the travel ban countries explain two-thirds of the decline in immigrants and 28 percent of the decline for visitors. Three of those countries — Chad, Iraq and Sudan — are now off the list. While the immigrant visa approvals for Chad and Sudan are back up, Iraqis were still down 42 percent in 2018. This highlights that policies at work are much broader than the highly publicized ban.
The administration might not have gotten the "Muslim ban" Trump promised, but it clearly found other ways to achieve the results he wanted by implementing "extreme vetting." Immigrants from majority-Muslim countries have been reporting that their applications seem to disappear into an "administrative processing" hole — code for extra security screening.
The government has also doubled or even tripled the length of immigration forms with vague new "security" questions such as, "Have you ever been arrested . . . or detained by any law enforcement officer?" Many people might say, "No," but does "detained" include at airports? These legally complex forms are costly to fill out and result in longer delays and more denials.
These policies are based on the mistaken view that Muslim Americans are a significant threat to our country. Yet the evidence shows that any threat they pose is minuscule. The annual likelihood of being killed in a terrorist attack by a foreigner since 1975 is just 1 in 3.6 million. No one from the travel ban countries, nor any Muslim refugee, has killed anyone in a terrorist attack in the United States in more than 40 years.
Full report at:
https://www.washingtonpost.com/opinions/2018/12/10/trump-might-not-have-gotten-his-muslim-ban-he-sure-got-his-extreme-vetting/
--------
US State Department slams Iran's Khamenei on Anti-Corruption Day
10 December 2018
The US State Department on Sunday criticized the rampant corruption in Iran saying the Iranian government was "full of corrupt hypocrites."
"Today is #AntiCorruptionDay. Sadly, for the Iranian people, their government is full of corrupt hypocrites. Take Ayatollah Khamenei, who has a tax-free hedge fund worth billions. This so-called holy man devours property from religious minorities, then funnels the cash to IRGC," the US State Department said on Twitter marking International Anti-Corruption Day which fell on Sunday.
Detailed reports had previously revealed the amounts of money which Iran spends on militias in a number of Arab countries. Iran spends around $150 million a year on militias that support it in Iraq and around $700 million on Hezbollah.
Iran has for weeks witnessed laborers' protests in several areas particularly in Ahwaz as people have taken to the streets to demonstrate against the difficult economic policies and livelihood conditions.
The US State Department also gave examples of Iranian regime officials who become billionaires thanks to corruption and theft of public money.
"This #AntiCorruptionDay Iranians have much to despair about. Their government is full of corrupt hypocrites. Meet Sadegh Mahsouli—The Billionaire General. Somehow he had a knack for winning lucrative construction and oil contracts from IRGC businesses. He is now worth billions," the US State Department tweeted, adding that Grand Ayatollah Makaram Shirazi, "The Sultan of Sugar" was another example of corrupt hypocrites as he "made millions flooding the market with expensive imported sugar, putting Iranian people out of work."
But who is Sadegh Mahsouli whose name became an example of extreme wealth via corruption and theft in Iran?
Mahsouli is a former IRGC officer and a minister during the former presidential term of Mahmoud Ahmedinejad. He went from being a poor officer at the end of the Iranian-Iraqi war in 1988 to becoming one of the wealthiest men in the country as Ahmadinejad became president in 2005.
He made a fortune after winning several oil trade contracts from companies linked to the IRGC as he and Ahmedinejad were old friends since college.
The US has imposed sanctions on him since 2010 over his role in oppressing students' protests against the victory of Ahmedinejad in the disputed elections in 2009.
In July 2018, US Secretary of State Mike Pompeo mentioned Sadegh Mahsouli's name while listing Iranian regime officials whom he described as akin to the mafia.
"The level of corruption and wealth among regime leaders shows that Iran is run by something that resembles the mafia more than a government," Pompeo said in California to an Iranian-American audience.
Full report at:
https://english.alarabiya.net/en/News/world/2018/12/10/Accused-murderer-of-British-tourist-faces-New-Zealand-court-.html
--------
Saudi in talks with US for Arab front against Iran: Jubeir
Dec 10, 2018
Saudi Arabia Foreign Minister Adel al-Jubeir says the kingdom is in talks with the United States about a new security alliance of Arab countries specifically aimed at countering Iran.
Speaking at a press briefing in Riyadh Sunday, the Saudi FM said the new pact would be similar in style to the North Atlantic Treaty Organization (NATO) and would seek to protect the Middle East from "external aggression."
"Talks are continuing between the United States and the (Persian) Gulf states around this question and ideas are being drawn up," he said at the press call, which came after the annual Persian Gulf Cooperation Council (GCC) summit.
"The aim is to achieve security arrangements in the Middle East that can protect the region from external aggression… and strengthen relations between the United States and the countries of the region," Jubeir added.
The Saudi diplomat said the agreement, which is going to feature Egypt as a member as well, would be called the Middle East Strategic Alliance, or MESA.
The remarks confirmed months-long media reports about a joint push between Riyadh and Washington for the establishment of a so-called "Arab NATO" that would also serve Israeli interests in the Middle East region.
US Deputy Assistant Secretary of State for Persian Gulf Affairs Tim Lenderking on Sunday toured the region to convince Arab leaders to commit to the plan.
The idea of an alliance comprising Saudi Arabia, the United Arab Emirates, Kuwait, Bahrain, Qatar and Oman along with the US, Egypt and Jordan was first floated during US President Donald Trump's visit to Riyadh last year.
The remarks by Jubeir came amid a widening rift between the White House and US lawmakers over Washington's ties with Riyadh.
While Saudi Arabia continues to receive unconditional support from the Trump administration, Riyadh's stature has plunged in the halls of Capitol Hill.
Trump has so far resisted strong pressure from Congress to go after the de facto Saudi leader, Crown Prince Mohammed bin Salman, for his actions.
Besides leading a deadly war on Yemen since March 2015, the young prince stands accused of ordering a hit job on dissident journalist Jamal Khashoggi, who was murdered after entering the Saudi consulate in the Turkish city of Istanbul on October 2.
Trump argues that subjecting Saudi Arabia to punishment in high times like this would alienate the longtime ally and push it towards Russia, jeopardizing Israel and billions of dollars in US arms deals.
American lawmakers, however, argue that the US can still punish MbS without harming ties.
Saudi ambassador must be expelled: US senator
'Saudis would be speaking Farsi if it wasn't for US'
Speaking to Fox News on Sunday, Republican Senator and close Trump ally, Lindsey Graham, said it was Washington that had the upper hand in the relationship with Riyadh and not the other way around.
Noting that the Saudi military "can't fight out of a paper bag," Graham said Washington's support was the only thing that helped Saudi Arabia survive Iran's influence.
"Let me put it this way -- I want to be very blunt with you," Graham asserted. "If it weren't for the United States they'd be speaking Farsi in about a week in Saudi Arabia."
Selling more weapons by spreading Iranophobia
The US has long used Iranophobia as a tactic to keep Arabs on its side and sell them more weapons.
During his maiden state visit to Saudi Arabia, Trump convinced bin Salman to sign a massive $110 billion arms deal.
The American head of state said in early October that he had warned Salman the kingdom would not last "for two weeks" without US military support.
FM Zarif: US has turned Middle East into 'powder keg'
"I love Saudi Arabia. They are great, King Salman, I spoke with him this morning. I said, king, you have got trillions of dollars. Without us, who knows what's going to happen. .... With us they are totally safe. But we don't get what we should be getting," he said back then.
Full report at:
https://www.presstv.com/Detail/2018/12/10/582524/Saudi-Jubeir-US-Arab-NATO-Iran-external-aggression-Israel
--------
US citizens urged not to visit Iraq on Daesh fall
10.12.2018
The U.S. Embassy in Baghdad has warned American nationals against visiting Iraq on the first anniversary of the military defeat of the Daesh terrorist group.
In a statement, the embassy said U.S. citizens currently in Iraq to stay indoors and take shelter from falling projectiles.
"In observance of the Liberation of Iraq from ISIS (Daesh) anniversary on December 10, residents of Baghdad should anticipate fireworks and celebratory gunfire throughout the city, to include the International Zone," the alert said.
Last year, Iraqi officials declared that Daesh's military presence in the country had been neutralized following a three-year conflict with the army backed by the U.S.-led coalition.
Nevertheless, Iraqi forces continue to carry out frequent operations with the aim of decisively ending the group's lingering presence.
https://www.aa.com.tr/en/americas/us-citizens-urged-not-to-visit-iraq-on-daesh-fall/1334321
--------
Australia
'Radical Islam Has No Place Here': Australian Judge Sentences Teen Terrorist to 16 Years in Prison
REMY VARGA
DECEMBER 11, 2018
A Supreme Court judge has lashed radical Islam while sentencing a teen terrorist whose plot to attack police in western Sydney with pig hunting knives was thwarted.
The 18-year-old, who cannot be named for legal reasons, was convicted after pleading not guilty to charges of planning or carrying out acts in preparation of a terrorist attack.
He was sentenced today to 16 years imprisonment and will be eligible for parole in October 2028.
When deliberating the teen jihadi's sentence today, Justice Geoffrey Bellew said:
"He was corrupted, and motivated to act as he did, by an extreme and perverted ideology which advocated the commission of serious acts of violence upon innocent and law abiding members of the community.
"It has been observed on many occasions that such an ideology has no place in any civilised society. It is fundamentally contrary to the peaceful, ordered and democratic way of life that the citizens of this country have rightfully grown to protect and cherish."
On October 6, 2016, the teen and a friend bought two pig hunting knives at gun store in Bankstown.
Six days later they returned to purchase two "M-9 Bayonet" knives, each of which had a fixed blade with a partially serrated edge.
The convicted terrorist then hid the knives in the backpack of his friend before they went into the bathroom of a nearby Islamic prayer hall.
Police were called and the boy yelled:
"You're all pigs … look at you, like lambs to the slaughter … you will all die in the hell fire at the hands of Allah … you will be slaughtered at the hands of Allah."
The boy has previously told the court that he intended to use the knives for hunting and intended to go on a wildlife adventure.
Forensic analysis of the boy's search history found he had downloaded the extremist magazine Rumiya, published by IS.
The two issues found in his possession tendered as evidence contained articles encouraging readers to commit terrorist attacks in Australia as well as how and the best type of knife to use to kill nonbelievers.
The cover of the issue featured a bloody knife and contained an article titled "Just Terror Tactics" that recommended using knifes with serrated blades and good grip, similar to the knifes bought by the offender.
The court has heard the boy was kicked out of home by his mother when he was around 15 years of age after his parents went through an acrimonious separation. The boy went to live with his father but was forced to leave due to tension between him and his dad's new partner and her daughters. As a solution his father told him to live alone in his unit in Villawood.
The offender has previously told the court he was pressured into radical Islam by the people around him, but this was rejected by Justice Bellew.
The convicted terrorist has said he plans to use his time in prison studying.
He will serve the first three years of his sentence in a juvenile detention centre.
The young man waved goodbye to a supporter and his lawyer after the judge delivered his sentence. His father refused to speak to media.
https://www.theaustralian.com.au/news/nation/radical-islam-has-no-place-here-judge-sentences-teen-terrorist-to-16-years-in-prison/news-story/d68bc71e9147b8cb1cffff84d34ad796
--------
URL: https://www.newageislam.com/islamic-world-news/muslim-intellectuals-reach-akhada-parishad/d/117129
New Age Islam, Islam Online, Islamic Website, African Muslim News, Arab World News, South Asia News, Indian Muslim News, World Muslim News, Women in Islam, Islamic Feminism, Arab Women, Women In Arab, Islamophobia in America, Muslim Women in West, Islam Women and Feminism