New Age Islam News Bureau
5 Jan 2014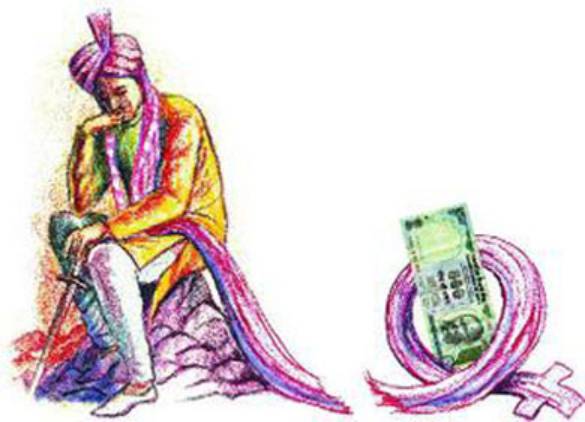 Muslim clerics in a Bihar district have said they won't conduct marriage ceremony of those who give or take dowry
--------
India
• Muslim Clerics Not To Conduct Nikah of Dowry Seekers in Bihar
• Bangladesh votes today, India decides to back Sheikh Hasina
• India gets favourable international ruling on ship detention by Iran
Arab World
• Bombings kill 20 in Baghdad's Shiite Neighbourhood Today
• Iraq forces kill 55 'Qaeda' fighters near Ramadi: General
• Syrian rebels give al-Qaeda rivals ultimatum
• Book Slaughter in Lebanon.. assailants burn down the 80,000 Books 'Saeh Library' in Tripoli
• Iraq readying 'major attack' to retake Fallujah
• Eight Iraqi soldiers killed in Anbar fighting: Officials
Pakistan
• Govt to introduce code of ethics for religious harmony: Religious Affairs Minister
• Composite dialogue quite important for Pakistan and India: FO
• Two policemen killed as Karachi death toll climbs to 22
• 2 killed, top politician injured in blasts in southwest Pakistan
• Investors flocking to business-friendly Pakistan: Report
• War of words: MQM leaders say Altaf never asked for a separate province
• Counter terrorism: 'Arabic to be a compulsory subject'
Africa
• Controversial article about Prophet Muhammad provokes Mauritania uproar
• Nigerian Muslims gather for 'prayer for nation'
• People flee South Sudan after nights of clashes
• S Sudan general killed in fighting
South Asia
• 19 killed in Bangladesh elections hit by opposition boycott
• Pakistani militants among 15 killed in Ghazni clashes
• Afghan intelligence foil coordinated attacks in Helmand province
• Maldives claims India ties "as strong as during Gayoom's time"
• IEC: 300 thousand observers to monitor Afghan elections
Mideast
• Clashes kill at least 23 in north Yemen
• Israel won't support peace deal without land and population swaps – Foreign Minister
• Israeli Prime Minister accuses Palestinians of 'inciting hatred'
• Tens of thousands of asylum seekers march in Tel Aviv demanding rights
• Turkish FM Davutoğlu talks Syria, Iraq and bilateral ties with Iran's Zarif
North America
• Kerry vows Israeli-Palestinian peace deal will be 'fair, balanced'
• Kerry Says Iran Could Help With Syria during Geneva Talks
• US will support Iraq, but without troops: John Kerry
Europe
• First UK emergency aid flight lands in South Sudan
• Pope calls for fresh Church approach to children of gay, divorced parents
Southeast Asia
• Anwar calls Jais action "high handed", wants Najib to make a stand on Allah issue
• Nothing to fear as God is with us, says priest at centre of new 'Allah' row
• Bracing for protests over Allah, Christians meet Muslims bearing flowers
• Apologise or we will hold bigger protest, Muslim group warns priest
For Details and More Headlines from All Regions, Please click, 'More'
URL: https://www.newageislam.com/islamic-world-news/new-age-islam-news-bureau/muslim-clerics-not-to-conduct-nikah-of-dowry-seekers-in-bihar/d/35145
------------
India
Muslim Clerics Not To Conduct Nikah of Dowry Seekers in Bihar
IANS | Jan 5, 2014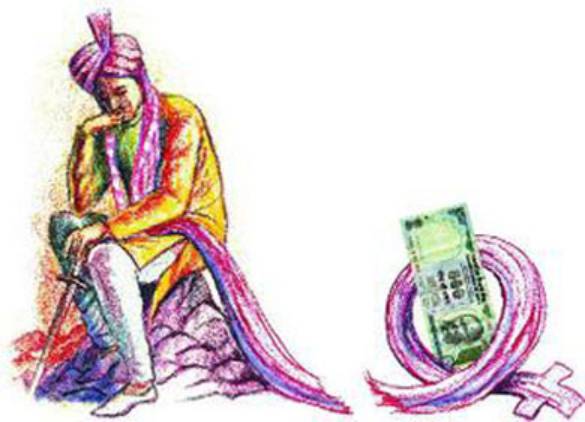 Muslim clerics in a Bihar district have said they won't conduct marriage ceremony of those who give or take dowry
--------
PATNA: Muslim clerics in a Bihar district have said they won't conduct marriage ceremony of those who give or take dowry.
Alarmed over the trend of dowry among Muslims, this decision was taken by a body of Imams of Bihar's Nalanda district at a meeting Saturday evening.
"We have decided not to conduct Nikah (marriage) for those who take and give dowry in the district," said Qazi Maulana Mansur Alam, who heads Muslim organisation Imarat-e Sharia of Biharsharif in Nalanda.
"It is a historic move to discourage dowry and create awareness. It is a kind of social boycott to warn dowry takers," he said.
Alam said that after this decision is successfully implemented in Nalanda, about 100 km from here, they would request Imams of other districts across Bihar to start similar campaigns.
The Muslim community has welcomed this move against dowry. "It is a positive step to counter increasing dowry and create awareness. I am ready to help and support such a move," said Ghulam Rasool Baliyavi, head of Edar-e-Sharia, a Patna-based Muslim organisation.
"At last, someone has raised a voice against dowry among Muslims...," said Haji Mohd Shafiullah Khan, a retired railway official and now a social worker in Gewal Bigha in Gaya district.
Shafiullah Khan said there is no concept of dowry in Islam and it was unfortunate that Muslims were practicing it.
"It is only in Islam that at the time of the marriage, the groom hands over to the bride a sum of money called 'Mehr', which is a token of his willingness to accept the responsibility of bearing all expenses of his wife," Khan said.
According to Islamic jurisprudence, a woman married to a Muslim man has a right to get property or money which is called 'Mehr'.
Irshad ul Haque, a Dalit Muslim activist, said that reports of increasing dowry trends among Muslim are a major challenge today. "Dowry is no more a social evil of the Hindu society alone. It has already created trouble in the Muslim society," he said.
Haque said that dowry has badly affected poorest of the poor Muslims, particularly Dalit Muslims. "The decision...not to conduct Nikah of those taking dowry should be emulated by others," he said.
http://timesofindia.indiatimes.com/india/Muslim-clerics-not-to-conduct-nikah-of-dowry-seekers-in-Bihar/articleshow/28434805.cms
------------
Bangladesh votes today, India decides to back Sheikh Hasina
Jan 05 2014
New Delhi: India is bracing for a major diplomatic challenge over Bangladesh in the days ahead with New Delhi deciding to take the lead in securing as much support for the Sheikh Hasina government after the elections on Sunday.
India, it is learnt, plans to step up diplomatic efforts with all major powers and within relevant multilateral forums to prevent any significant international backlash or censure after the elections.
With the main opposition, Khaleda Zia's Bangladesh National Party
, staying away from the polls, elections are being held in only 146 of the 300 constituencies where others like the Jatiya Party have candidates.
While Hasina has promised dialogue with other parties after she returns to power, the problem is that many Western countries, particularly the US, have voiced concerns over such elections lacking legitimacy.
In fact, sources said, some US interlocutors have even indicated to Indian officials that Hasina could have accepted opposition demands and resigned for the sake of upholding democracy.
The Bangladeshi prime minister, however, did not want to leave a vacuum that may allow a third force to seize power and wanted to fulfill this constitutional requirement. She has indicated that her party is agreeable to holding elections again if that is the outcome of the dialogue with other parties after the polls.
The fear in New Delhi is that many countries like the US may go to the extent of not recognising the Hasina government, leading to a host of negative repercussions. In 1996, Khaleda Zia was in the same situation as Hasina and at that point, no major power had raised serious concerns. However, the Zia government fell because of a massive popular unrest.
It is learnt that in several meetings between South Block and US interlocutors — at one stage the US ambassador to Bangladesh came here for talks — the main point of difference has been over the right wing Jamaat-e-Islami, a BNP ally.
US officials, sources said, have been more positive about the Jamaat, even conveying that it had begun to emerge as a legitimate Islamic party. But for India, the Jamaat is a security issue and its radical elements constitute a serious terror threat to Bangladesh and India.
In fact, for the past month or so, Indian interlocutors have been in touch with Bangladesh National Party leader Khaleda Zia urging her to participate in the elections and even assuring full Indian support as long as she moved away from the Jamaat.
However, Zia never agreed, largely because the Jamaat provides significant cadre support to the BNP.
With Hasina deciding to take on any opposition after the hanging of Jamaat's Abdul Qader Mollah for war crimes during the 1971 Bangladesh liberation war, the lines for India were clearly drawn. Since then, it has been an effort to engage other countries and explain the Indian position but in a quiet way so that India does not become an election issue.
But after Sunday, India is likely to take the initiative in the international arena. While dialogue with the US will hold the key, the other forum issues such as these play out is the Commonwealth. India is currently a member of the Commonwealth Ministerial Action Group, which puts it in a position to intervene in case there is a move to censure Bangladesh by terming these elections undemocratic.
National Security Advisor Shivshankar Menon had discussed this issue some time back with his British counterpart and the Indian side returned with the impression that London may be more accommodating than expected.
But it is Washington from where New Delhi is expecting retaliation as this issue figured prominently during Foreign Secretary Sujatha Singh's first visit there. It is learnt that there was significant divergence of views, one which reflected the concerns being voiced by the US post in Dhaka.
The other problem for India is that this diplomatic effort will have to be undertaken at a time when parties here have appeared divided on sending a positive signal to Bangladesh.
Also, sources said, with Prime Minister Manmohan Singh announcing that he will not return for a third term, the impact of any political push is likely to be limited.
http://www.indianexpress.com/news/bangladesh-votes-today-india-decides-to-back-sheikh-hasina/1215621/
------------
India gets favourable international ruling on ship detention by Iran
PTI | Jan 5, 2014
NEW DELHI: Vindicating India's stand, an international review panel has ruled that its crude tanker MT Desh Shanti, which was detained by Iranian authorities in August last, did not violate maritime rules.
The ruling by Indian Ocean Memorandum of Understanding (IOMOU), a grouping of 17 maritime nations, came on India's appeal against the 26-day detention of the vessel by Iran.
India, which is part of IOMOU along with Iran and 15 other nations, had contended that the detention was in transgression of United Nations Convention on the Law of the Sea (UNCLOS) and other international pacts.
According to the Detention Review Panel of IOMOU, the vessel did not voluntarily reach the Iranian port.
"... the panel members unanimously agreed that the information provided indicates that the vessel (MT Desh Shanti) was not voluntarily in port, as such this should be considered as action by a coastal state under Article 220 and 224 of UNCLOS," the IOMOU said in a communication to the DG of Shipping.
Article 220 and 224 of UNCLOS relates to enforcement of international norms with regard to foreign vessels.
"The panel was, therefore, of the view that the inspection and detention should be removed from the IOCIS database by the Islamic Republic of Iran," it said.
The Shipping Ministry received the communication last month.
Generally IOCIS (Indian Ocean Computerised Information System) database covers information related to vessels that have violated compliance norms of international maritime conventions in foreign ports.
Meanwhile, under the rules, the detention review panel would only consider the procedural and technical aspects of the port state control inspection based on the information provided by the flag state, their recognized organization, and the port state.
India, in its appeal, had told the global body that the vessel on her "innocent" voyage from Basrah (Iraq) to Vishakhapatnam (India) was intercepted by Iranian navy on August 12 beyond its territorial waters and forcibly diverted towards Nowrouz oil fields and later coerced to anchor at Bandar Abbas port.
The vessel with a capacity to carry 1,40,000 tonnes of crude, belonging to Shipping Corporation of India (SCI), was held up on charges of pollution in August last year. After 26 days, it was released on September 6 after a letter of undertaking by SCI to the Iranian Ports and Maritime Organisation.
Refuting charges of pollution, India in its appeal had said that on the basis of satellite pictures of the alleged oil slick, MT Desh Shanti's position was far away from the alleged site on the reported date.
http://timesofindia.indiatimes.com/india/India-gets-favourable-international-ruling-on-ship-detention-by-Iran/articleshow/28436852.cms
------------
Arab World
Bombings kill 20 in Baghdad's Shiite Neighbourhood Today
Jan 5, 2014
A new wave of bombings hit Iraq's capital, Baghdad, killing at least 20 people on Sunday, officials said, the latest assault by militants who have been fighting Iraqi security forces and allied tribes in country's west.
The deadliest attack took place in Baghdad's Shiite northern Shaab neighbourhood, when two parked car bombs exploded simultaneously near a restaurant and a tea house. Officials said those blasts killed 10 people and wounded 26.
Authorities said that a parked car bomb ripped through in capital's Shiite eastern district of Sadr City, killing five and wounding 10. Another bombing killed three civilians and wounded six in a commercial area in the central Bab al-Muadham neighbourhood, officials said. Two other bombings killed two civilians and wounded 13, police said.
Medical officials confirmed the causality figures.
http://www.thehindu.com/news/international/world/bombings-kill-20-in-baghdad/article5541774.ece
---------
Iraq forces kill 55 'Qaeda' fighters near Ramadi: General
January 5, 2014
Iraqi security forces killed 55 Al-Qaeda-linked fighters in two areas near the city of Ramadi on Saturday, the commander of the country's ground forces told AFP.
Staff General Ali Ghaidan Majeed said 25 fighters from the Islamic State of Iraq and the Levant (ISIL) were killed in one operation and 30 in a second.
http://english.ahram.org.eg/NewsContent/2/8/90815/World/Region/Iraq-forces-kill--Qaeda-fighters-near-Ramadi-Gener.aspx
------------
Syrian rebels give al-Qaeda rivals ultimatum
Jan 5, 2014
Activists say Islamic rebels fighting in Syria have given their rivals from an al-Qaeda-linked group 24 hours to surrender. The ultimatum comes amid days of deadly rebel infighting in two northern provinces, Idlib and Aleppo.
The Britain-based Syrian Observatory for Human Rights said rebels from an alliance of Islamic groups attacked positions of the fighters from the militant Islamic State of Iraq and the Levant, killing and capturing dozens Saturday.
Ahmad al-Khatib, an activist in the Jabal al-Zawiya region in North-western Idlib, says Islamic rebels have given ISIL members an ultimatum to surrender by Saturday afternoon.
ISIL has been blamed for brutal killings in areas under their control, turning many local residents against them.
Clashes between the rival groups broke out anew on Friday and have been spreading since.
http://www.thehindu.com/news/international/world/syrian-rebels-give-alqaeda-rivals-ultimatum/article5538675.ece
---------
Book Slaughter in Lebanon.. assailants burn down the 80,000 Books 'Saeh Library' in Tripoli
January 5, 2014
Hundreds of Lebanese took to the streets of the northern city of Tripoli on Saturday to protest the torching of a decades-old library owned by a Greek Orthodox priest.
The demonstrators held up banners that read "Tripoli, peaceful town" and "This is contrary to the values of the Prophet," in reference to the Muslim Prophet Mohammed.
Assailants set alight the Saeh library belonging to Father Ibrahim Surouj on Friday night, destroying two-thirds of the 80,000 books and manuscripts it stored, a security official told AFP.
Full report at:
http://english.ahram.org.eg/NewsContentP/18/90851/Books/Book-Slaughter-in-Lebanon-assailants-burn-down-the.aspx
------------
Iraq readying 'major attack' to retake Fallujah
January 5, 2014
Iraq is preparing a "major attack" to retake militant-held Fallujah, a senior official said on Sunday, spelling a new assault for the western city where US forces repeatedly battled insurgents.
Washington said it would help Baghdad in its battle against Al-Qaeda-linked militants but that there would be no return of US troops.
The takeover of Fallujah and parts of provincial capital Ramadi farther west is the first time that militants have exercised such open control in major cities since the height of the bloody insurgency that followed the US-led invasion of 2003.
"Iraqi forces are preparing for a major attack in Fallujah," a senior Iraqi official told AFP.
Special forces have already conducted operations inside the city, the official said.
The regular army has paused on the edge of the city to allow residents time to leave, awaiting orders to launch "the attack to crush the terrorists".
Full report at:
http://english.ahram.org.eg/NewsContent/2/8/90874/World/Region/Iraq-readying-major-attack-to-retake-Fallujah.aspx
------------
Eight Iraqi soldiers killed in Anbar fighting: Officials
January 5, 2014
Eight Iraqi soldiers were killed Saturday fighting militants in Anbar province, where Al-Qaeda-linked fighters have taken over one city and parts of a second, officials said.
The soldiers were killed in fighting in the areas of Ramadi and Fallujah, the sources said.
http://english.ahram.org.eg/NewsContent/2/8/90825/World/Region/Eight-Iraqi-soldiers-killed-in-Anbar-fighting-Offi.aspx
------------
Pakistan
Govt to introduce code of ethics for religious harmony: Religious Affairs Minister
January 5, 2014
ALALPUR: With religious discord seeping in, Federal Minister for Religious Affairs Sardar Muhammad Yousaf on Saturday said that the government was introducing a code of ethics for religious harmony.
Talking to a delegation of religious scholars at Usman bin Affan seminary in Mulstan, he said that terrorists had no religion and were the enemy of humanity.
He emphasised that religious harmony be maintained among all schools of thought and everyone be given due rights under the 1973 Constitution, which guaranteed protection of life for every citizen of the country.
Full report at:
http://tribune.com.pk/story/654914/govt-to-introduce-code-of-ethics-for-religious-harmony-religious-affairs-minister/
------------
Composite dialogue quite important for Pakistan and India: FO
January 05, 2014
Foreign Office spokesperson, Tasneem Aslam has said that continuity in composite dialogue was quite important for Pakistan and India, which would hopefully be resumed by new Indian government.
In her recent interview, she said that the resumption of composite dialogue would restart after post-election government takes over in India.
Referring to the forthcoming visit of the Saudi foreign minister, she termed it as a routine protocol, whence the talks with Pakistani leadership would center on Afghanistan and other mutual issues.
Full report at:
http://www.nation.com.pk/islamabad/05-Jan-2014/composite-dialogue-quite-important-for-pakistan-and-india-fo
------------
Two policemen killed as Karachi death toll climbs to 22
January 5, 2014
KARACHI: At least five people, including two policemen, were shot dead in Karachi in separate incidents on Sunday, taking the death toll to 22 within 48 hours, Express News reported.
The policemen were guarding a bakery in Baldia Town which had received extortion chits in the past. The shop was previously attacked with hand grenades as the owner did not give money to the extortionists.
In another incident of violence, Pakistan Tehreek-e-Insaf candidate for local bodies election Qari Jafar was killed in the Rasheedabad area.
Two others were shot dead in the Mawach Goth area of the city, while another sustained injuries.
Full report at:
http://tribune.com.pk/story/655149/two-policemen-killed-as-karachi-death-toll-climbs-to-19/
------------
2 killed, top politician injured in blasts in southwest Pakistan
PTI | Jan 4, 2014
KARACHI: Two persons were killed and over a dozen others, including a top politician, injured in two bomb attacks in the restive Balochistan province of southwest Pakistan on Saturday.
Majid Abro, the advisor to the Balochistan chief minister, was among four persons injured when a remote-controlled bomb went off on Airport Road in the provincial capital Quetta.
Abro is a member of the provincial assembly and a senior leader of the PML-N.
Deputy inspector general of police Muhammad Jaffar said Abro and his bodyguard were injured but out of danger. "Abro was going to the airport when the bomb was triggered," he said.
Full report at:
http://timesofindia.indiatimes.com/world/pakistan/2-killed-top-politician-injured-in-blasts-in-southwest-Pakistan/articleshow/28404659.cms
----------
Investors flocking to business-friendly Pakistan: Report
January 5, 2014
ISLAMABAD: Investors are heading to Pakistan to benefit from a newly-elected, business-friendly government that is rolling out a programme to aid the struggling economy, a recently published Wall Street Journal report said.
In its report on Friday, the American daily said the benchmark index traded in the financial capital Karachi jumped 49.4% last year, ranking among the world's top performers.
The report said the rally is also part of a broad move by money managers willing to take on high risks in frontier markets across the globe on hopes of juicy returns that beat traditional emerging markets. That bet paid off handsomely in 2013 with countries like Argentina, Venezuela and Vietnam, with histories of volatility and sudden declines, scoring big gains.
The report observed that the biggest catalyst in Pakistan was the election of the PML-N. It is the first time in the nation's history that an elected government has handed over power to another, raising expectations of improved political stability.
Full report at:
http://tribune.com.pk/story/654972/investors-flocking-to-business-friendly-pakistan-report/
------------
War of words: MQM leaders say Altaf never asked for a separate province
January 5, 2014
KARACHI: A day after the fiery speech of the Muttahida Qaumi Movement (MQM) chief, its leaders came out to defend his words, insisting he never asked for a separate province. Meanwhile, Sindh Chief Minister Syed Qaim Ali Shah is adamant the government will not succumb to the pressure to "undo" the amendment in the local government law.
MQM's clarification
Addressing a joint press conference on Saturday, MQM deputy convener Khalid Maqbool Siddiqui and Dr Farooq Sattar attributed their leader's statement to the uneven distribution of resources in the province.
"We are being pushed to the wall. Why is our mandate and right not being acknowledged? Why is an Urdu-speaking chief minister not appointed in the province? These questions have created resentment among the people living in urban areas," said Sattar. He added that Altaf Hussain's statement had been taken in the wrong context.
Full report at:
http://tribune.com.pk/story/654938/war-of-words-mqm-leaders-say-altaf-never-asked-for-a-separate-province/
------------
Counter terrorism: 'Arabic to be a compulsory subject'
January 5, 2014
MULTAN: "The federal government is planning to introduce Arabic as a compulsory subject in primary schools," Minister for Religious Affairs Sardar Muhammad Yousuf said on Saturday.
Speaking at a press conference at the Jamia Khairul Madaris, he said this could help fight sectarianism and terrorism.
"There is a proposal of teaching Arabic books to children from primary to matric so they can learn the Quran," he said.
Full report at:
http://tribune.com.pk/story/655003/counter-terrorism-arabic-to-be-a-compulsory-subject/
------------
Africa
Controversial article about prophet Muhammad provokes Mauritania uproar
January 5, 2014
A Mauritanian family has "disowned" a member for writing a controversial article about Islam's prophet Muhammad, amid uproar in the North African country.
"He should repent, lest he should fall down in a world of sin," the family said in a statement sent to local media.
The family called for creating "special tribunals for those making fun of Islam and other heavenly religions".
Mohamed al-Sheikh Ould Mohamed stirred up uproar in Mauritania when he wrote an article deemed critical of Islam's prophet Muhammad and posted it on his Facebook page.
The article was republished by a leftist newspaper, provoking the ire of several parties in the country, leading to his arrest by security forces.
Full report at:
http://www.worldbulletin.net/?aType=haber&ArticleID=126274
------------
Nigerian Muslims gather for 'prayer for nation'
World Bulletin / News Desk
January 5, 2014
Thousands of Nigerian Muslims, mostly from Lagos and its environs, flocked on Sunday to the Tafawa Balewa Square to pray for the oil-rich nation that is nonetheless gripped by poverty and sectarian strife now accentuated by insurgency in its northeast.
Themed "Muslims pray for the Nation," the event is organized by the Joint Muslim Forum, an amalgam of Muslim organizations drawn largely from Lagos State, Nigeria's former political capital with hugely rich Muslim history.
Attending the event are numerous eminent Muslim personalities, scholars and public figures including Chief Imam of Lagos Sheikh Ibrahim Garba, Justice Habeeb Abiru of Lagos High Court and prominent preacher Sheikh Adebayo Tejidini.
Full report at:
http://www.worldbulletin.net/?aType=haber&ArticleID=126290
------------
People flee South Sudan after nights of clashes
January 5, 2014
More residents of South Sudan's capital were packing up belongings and fleeing for the border with Uganda on Sunday after several hours of fierce clashes during the night, an AFP correspondent said. Juba was rocked by heavy gunfire late on Saturday, with exchanges of automatic and heavy weapons fire heard coming from a district in the south of the city before calm returned in the early hours of the morning.
There was speculation that another army unit had defected to the rebels, although army spokesman Philip Aguer told AFP that the government was "investigating exactly what happened" during the night.
Full report at:
http://voiceofrussia.com/news/2014_01_05/People-flee-South-Sudan-after-nights-of-clashes-6007/
------------
S Sudan general killed in fighting
Jan 05 2014
A South Sudan army general has been killed in an ambush as government forces advance on the rebel-held town of Bor.
In Ethiopia, meanwhile, efforts to get the warring parties in South Sudan to agree a ceasefire continue.
Detailed talks between negotiating teams are due to start on Sunday.
The conflict pits army units loyal to President Salva Kiir against rebel forces under sacked Deputy President Riek Machar.
Fighting began on 15 December after the president accused Mr Machar of attempting a coup against him - which he denies.
Full report at:
http://www.bbc.co.uk/news/world-africa-25613847
----------
South Asia
19 killed in Bangladesh elections hit by opposition boycott
PTI | Jan 5, 2014
DHAKA: Deadly clashes and a low turnout marred Bangladesh's general election on Sunday boycotted by opposition parties and described by the international community as flawed, even as 19 people were killed and over 200 polling stations torched in poll-related violence.
Most voters preferred to stay at home fearing violence during the polling in 147 out of 300 constituencies in 59 districts. Candidates in other constituencies would be declared elected unopposed due to the boycott, officials said.
A total of 390 candidates, mostly from the Awami League and its ally Jatiya Party, contested from 147 seats where the number of voters was nearly 44 million.
Deadly violence flared across the country despite tens of thousands of security personnel deployed to maintain law and order.
Protesters hurled crude bombs at polling centres and stole ballot papers during the "one-sided" contest boycotted by the 18-party opposition alliance led by the Bangladesh Nationalist Party (BNP). The Awami League is all set for a sweeping victory.
Full report at:
http://timesofindia.indiatimes.com/world/south-asia/19-killed-in-Bangladesh-elections-hit-by-opposition-boycott/articleshow/28440371.cms
----------
Pakistani militants among 15 killed in Ghazni clashes
Jan 05 2014
At least 15 insurgents including Pakistani nationals were killed following heavy clashes in eastern Ghazni province of Afghanitan on Sunday.
According to local government officials, the incident took place in Aab Band district of Ghazni province, after a group of militants attacked a security check post.
District chief for Aab Band, Allah Dad Halimi confirming the report said, a key Taliban commander, Mullah Alam was also among those killed during the clashes.
Mr. Halimi further added that the militants attacked the security check post in Jangul area of Aab Band district late Saturday night, and clashes between Afghan forces and Taliban militants continued until Sunday morning.
Full report at:
http://www.khaama.com/pakistani-militants-among-15-killed-in-ghazni-clashes-8765
------------
Afghan intelligence foil coordinated attacks in Helmand province
January 5, 2014
At least five suspected insurgents were arrested along with three motorcycle borne improvised explosive device in southern Helmand province of Afghanistan.
The Afghan Intelligence – National Directorate of Security (NDS) following a statement said Sunday that the militants were looking to carry out coordinated attacks in Khanshin district of Helmand province.
The statement further added that Afghan intelligence operatives seized 3 motorcycle borne improvised explosive device, along with an RPG, 1 heavy machine gun, 9 AK-47 rifles along with 47 magazines, 25 improvised explosive device (IED) and two sets of communication devices.
Full report at:
http://www.khaama.com/afghan-intelligence-foil-coordinated-attacks-in-helmand-province-3255
----------
Maldives claims India ties "as strong as during Gayoom's time"
By Mariyath Mohamed | January 5th, 2014
President Abdulla Yameen has returned to the Maldives after an official trip to India, where both countries made multiple mutual agreements of cooperation for the development of various sectors.
Speaking to media upon his return, both Vice President Mohamed Jameel Ahmed and Progressive Party of Maldives (PPM) leader and former President Maumoon Abdul Gayoom have claimed that ties with India have become "as strong as they were during Gayoom's time in power".
It was claimed that rifts between the countries had risen as a result of the failure of the Nasheed and Waheed administrations to raise inter-country discussion as a key strategy.
Full report at:
ttp://minivannews.com/politics/government-claims-india-ties-as-strong-as-during-gayooms-time-74573
------------
IEC: 300 thousand observers to monitor Afghan elections
January 5, 2014
The Afghanistan Independent Election Commission (IEC) officials announced Saturday that the upcoming presidential and provincial council elections will be monitored by local and international observers.
Noor Mohammad Noor, spokesman for the Independent Election Commission of Afghanistan (IEC), said the observers will comprise representatives from the domestic and international organizations.
While speaking during a conference in capital Kabul, Mr. Noor said nearly 120 domestic and international organizations have received observatory cards from the IEC so far.
Mr. Noor further added that the organizations have so far introduced 1,400 representatives to receive cards in order to monitor the upcoming elections.
Full report at:
http://www.khaama.com/iec-300-thousand-observers-to-monitor-afghan-elections-3254
------------
Mideast
Clashes kill at least 23 in north Yemen
January 5, 2014
Two days of clashes between Shiite rebels and Sunni tribesmen fighting alongside hardline Salafists in northern Yemen have killed at least 23 people, sources said on Sunday.
Fighting has centred for months on a Salafist mosque and Koranic school in Dammaj, which has been besieged by the Shiite rebels known as Huthis.
But the conflict has spread in the northern provinces, embroiling Sunni tribes wary of the power of the Huthis, who have repeatedly been accused of receiving support from Iran.
On Sunday, at least 10 people were killed in Jawf province in clashes between rebels and armed men from the Daham tribe, a tribal chief told AFP.
Seven people were killed at Harf Sufyan, in the northern province of Amran, another tribal chief said on Sunday, while two others died in shelling of Dammaj, in Saada province, Salafist websites reported.
Full report at:
http://english.ahram.org.eg/NewsContent/2/8/90856/World/Region/Clashes-kill-at-least--in-north-Yemen.aspx
------------
Israel won't support peace deal without land and population swaps – Foreign Minister
January 5, 2014
Foreign Minister Avigdor Lieberman stated on Sunday that Israel won't support any peace deal, which doesn't include land and population exchanges as it's a "basic condition" clarified to the international community, reports Haaretz.
"When I talk about land and population exchange, I mean the Triangle and Wadi Ara," Lieberman said, referring to the predominantly Arab region in northern Israel. "This is not a transfer. Nobody will be expelled or banished, but the border will move to the other side of Route 6 [Jordan Valley]."
"I will not support any peace deal that will allow the return of even one Palestinian refuge to Israel," he added.
The minister also noted that Mr John Kerry's proposal to push forward peace talks was the best offer Israel could possibly receive. "Every alternative offer we will get from the international community will not be better than Kerry's offer," he said.
Full report at:
http://voiceofrussia.com/news/2014_01_05/Israel-won-t-support-peace-deal-without-land-and-population-swaps-Foreign-Minister-5627/
------------
Israeli Prime Minister accuses Palestinians of 'inciting hatred'
AFP | Jan 5, 2014
JERUSALEM: Israeli Prime Minister Benjamin Netanyahu on Sunday accused Palestinian leaders of "inciting hatred," as US secretary of state John Kerry visited the region to push peace talks forward.
"The Palestinians are continuing their campaign of inciting hatred, as we have seen in the last few days with their refusal to recognise Israel as a state for the Jewish people," Netanyahu told a weekly cabinet meeting.
"This is the main issue that we're discussing with (Kerry). Among other key topics are Israel's security, which must remain in its hands," he added, in comments broadcast by public radio.
Netanyahu's remarks came as Kerry left Israel for neighbouring Jordan after three days of intense shuttle diplomacy between Israeli and Palestinian leaders.
Full report at:
http://timesofindia.indiatimes.com/world/middle-east/Israeli-Prime-Minister-accuses-Palestinians-of-inciting-hatred/articleshow/28439620.cms
------------
Tens of thousands of asylum seekers march in Tel Aviv demanding rights
January 5, 2014
Tens of thousands of African asylum seekers marched from Lewinsky Park to Kikar Rabin in Tel Aviv on Sunday, where they held a demonstration demanding Israel recognize their asylum requests, and cease jailing them at detention facilities in the South.
Its was the biggest protest and show of force ever by asylum seekers in Israel and was the first activity marking the beginning of a three-day strike as announced by activists on Sunday.
The demonstration followed two weeks of marches through central Tel Aviv protesting the state's anti-infiltration amendment and the newly open Holot detention facility in the South.
Full report at:
http://www.jpost.com/National-News/Tens-of-thousands-of-asylum-seekers-march-in-Tel-Aviv-demanding-rights-337119
------------
Turkish FM Davutoğlu talks Syria, Iraq and bilateral ties with Iran's Zarif
January 5, 2014
Foreign Minister Ahmet Davutoğlu discussed bilateral relations and regional issues including Syria and Iraq with his Iranian counterpart Javad Zarif late Jan. 4 in Istanbul.
Expressing concerns over the escalating violence in Syria despite calls for cease-fire from both countries, Davutoğlu said they are ready to stop the intensifying humanitarian crisis in Aleppo and alleviate all of Syria's misery and pain.
The foreign minister also said the two countries aimed at increasing the trade volume up to $30 billion by 2015 and raise it to $50 billion, while the necessary legal framework is being set, adding they decided to establish a "High-Level Cooperation Council" with an eye to improve commercial relations.
Full report at:
http://www.hurriyetdailynews.com/turkish-fm-davutoglu-talks-syria-iraq-and-bilateral-ties-with-irans-zarif.aspx?pageID=238&nID=60555&NewsCatID=338
------------
North America
Kerry vows Israeli-Palestinian peace deal will be 'fair, balanced'
January 5, 2014
US Secretary of State John Kerry vowed on Sunday that any Israeli-Palestinian peace agreement would improve the security of both sides and would be "fair and balanced," as he was preparing on Sunday morning to depart from his latest round of shuttle diplomacy.
"I can guarantee all parties that President (Barack) Obama and I are committed to putting forward ideas that are fair and balanced, and to improving the security of all peoples," AFP quote him as telling journalist in Jerusalem.
Speaking before he flew to Jordan and Saudi Arabia to brief their rulers on the talks, Kerry said both sides had a sharper idea of the compromises needed to secure an agreement despite their deep skepticism on the chances of success.
Kerry was slated to return to Israel Sunday night at 9 p.m. and conduct further talks with Prime Minister Binyamin Netanyahu on Monday.
Full report at:
http://www.jpost.com/Diplomacy-and-Politics/Kerry-vows-Israeli-Palestinian-peace-deal-will-be-fair-balanced-337113
------------
Kerry Says Iran Could Help With Syria During Geneva Talks
January 5, 2014
US Secretary of State John Kerry said on Sunday that Iran could still play a helpful role in finding a solution to the conflict in Syria even on the sidelines of peace talks in Geneva later this month.
Kerry said it would be difficult to see how Iran, which did not support last year's international accord on Syria, could be a "ministerial partner" in the Geneva 2 talks slated to begin on January 22.
But at a news conference during a visit to Israel he held out the possibility of Iran playing a constructive role on the sidelines even if it was not a formal participant.
"Now could they contribute from the sidelines? Are their ways for them, conceivably, to weigh in? Can their mission that is already in Geneva … be there in order to help the process? It may be that there are ways that could happen," Kerry said.
Full report at:
http://www.thejakartaglobe.com/international/kerry-says-iran-could-help-with-syria-during-geneva-talks/
------------
US will support Iraq, but without troops: John Kerry
AP | Jan 5, 2014
JERUSALEM: US secretary of state John Kerry said on Sunday that America would support Iraq as it combats al-Qaida-linked militants who have seized cities in the country's west, but said the US wouldn't send troops, calling the battle "their fight."
Kerry made the comments as he left Jerusalem for Jordan and Saudi Arabia on Sunday to discuss his effort to broker peace between Israel and the Palestinians. He's had three days of lengthy meetings with Palestinian President Mahmoud Abbas and Israeli Prime Minister Benjamin Netanyahu.
But the peace negotiations likely will be overshadowed by the Islamic State in Iraq and Levant seizing control of Fallujah and Ramadi, the capital of Anbar province. Ramadi was a stronghold of Sunni insurgents during the US-led war. Al-Qaida militants largely took both cities over last week and have been fending off incursions by government forces there since.
Full report at:
http://timesofindia.indiatimes.com/world/middle-east/US-will-support-Iraq-but-without-troops-John-Kerry/articleshow/28429020.cms
----------
Europe
First UK emergency aid flight lands in South Sudan
Jan 05 2014
The first aid flight to South Sudan funded by the UK government has arrived in the African country.
At least 1,000 people have been killed since fighting began between rebels and government forces in the world's newest state on 15 December.
The Department for International Development said the aircraft, carrying emergency aid and sanitation supplies, landed in the capital Juba earlier.
The government said that dirty water posed "a very real health risk".
The fighting in South Sudan, which was formed in 2011 after gaining independence from Sudan, began after President Salva Kiir sacked his deputy Riek Machar in July.
Mr Kiir, from the majority Dinka group, said a group of soldiers supporting Mr Machar, who is from the second largest group, the Nuer, had tried to take power by force on the night of 15 December but were defeated. Mr Machar denies plotting a coup.
Full report at:
http://www.bbc.co.uk/news/uk-25611296
---------
Pope calls for fresh Church approach to children of gay, divorced parents
January 5, 2014
Pope Francis has called for a rethink in the way the Catholic Church deals with the children of gay couples and divorced parents, warning against "administering a vaccine against faith".
"On an educational level, gay unions raise challenges for us today which for us are sometimes difficult to understand," Francis said in a speech to the Catholic Union of Superiors General in November, extracts of which were published on Italian media websites on Saturday.
"The number of children in schools whose parents have separated is very high," he said, adding that family make-ups were also changing.
"I remember a case in which a sad little girl confessed to her teacher: 'my mother's girlfriend doesn't love me'," he was quoted as saying.
Full report at:
http://english.ahram.org.eg/NewsContent/2/9/90831/World/International/Pope-calls-for-fresh-Church-approach-to-children-o.aspx
------------
Southeast Asia
Anwar calls Jais action "high handed", wants Najib to make a stand on Allah issue
January 5, 2014
Opposition leader Datuk Seri Anwar Ibrahim waded into the Allah debate by calling on Prime Minister Datuk Seri Najib Razak to make a stand on the controversy while declaring that he did not approve of the "high handed" ways of the Selangor Islamic Religious Department (Jais), which had seized Malay and Iban language bibles containing the word Allah.
"If Jais felt that there are any actions that have contravened the law, then they should call up the relevant parties for an explanation.
"But you can't take such drastic action because it will be perceived as anti-Christian. There is no need for such action. It only causes tension," he said after giving a talk at the Centre for Reform, Democracy and Social Initiatives today breaking his silence on the issue.
Jais raided the Bible Society of Malaysia (BSM) office in Petaling Jaya, where it seized over 300 copies of the AlKitab and Bup Kudus. Two top BSM officials were also detained in the raid.
But lawyers have since questioned the authority of Islamic authorities to raid the BSM premises or seize the bibles, pointing out that Jais and other such departments have no jurisdiction over non-Muslims.
Full report at:
http://www.themalaysianinsider.com/malaysia/article/anwar-calls-jais-action-high-handed-wants-najib-to-make-a-stand-on-allah-is
------------
Nothing to fear as God is with us, says priest at centre of new 'Allah' row
January 5, 2014
The beautiful white church in Port Klang was small, but parishioners filled all the pews for the first Sunday worship of 2014 to hear Reverend Father Lawrence Andrew celebrate the morning mass.
With Christmas decorations of red and green still adorning the church, including a replica of the manger where Jesus Christ was born still sitting at a corner, the Catholic weekly Herald editor told his flock to disregard any fear over recent incidents affecting Christians in Malaysia.
"In the news portals they are asking where is the prime minister, but in our churches we know that God is here with us," he said in his sermon to the parishioners, who include those from Sabah and Sarawak.
Full report at:
http://www.themalaysianinsider.com/malaysia/article/nothing-to-fear-as-god-is-with-us-says-priest-at-centre-of-new-allah-row
------------
Bracing for protests over Allah, Christians meet Muslims bearing flowers
January 5, 2014
Nearly 1,000 Catholics turned up for Sunday mass at the Our Lady of Lourdes Church in Klang, Selangor, this morning expecting an angry mob of Muslims protesting the possible use of the word Allah in prayers but instead, met a group bearing flowers.
Among the few Muslims who turned up was social activist Datin Paduka Marina Mahathir, who brought a bouquet of flowers, and was part of a group expressing solidarity with the Christians.
The daughter of former prime minister Tun Dr Mahathir Mohamad lambasted Putrajaya over its inaction and told it to forget about the ambitious Visit Malaysia Year launched with much fanfare last night.
Full report at:
http://www.themalaysianinsider.com/malaysia/article/bracing-for-protests-over-allah-christians-meet-muslims-bearing-flowers
------------
Apologise or we will hold bigger protest, Muslim group warns priest
January 5, 2014
A Muslim non-governmental organisation has threatened to hold a bigger protest unless Herald editor Reverend Father Lawrence Andrew apologise for his remark that Catholic churches in Selangor will continue to use the word "Allah" during its weekend services.
One of the most outspoken groups on the issue, the Klang Muslims Solidarity Secretariat, however, only saw a turnout of 40 people at a gathering it held today at Padang Kelab Sultan Sulaiman, Klang, to protest against the use of the word Allah by non-Muslims.
Addressing those gathered, the joint chairman of the group Mohd Khairil Husin said: "Failure to do so will result in you (Andrew) being the 'figure' responsible for the anger among the Muslims and the Malays.
Full report at:
http://www.themalaysianinsider.com/malaysia/article/apologise-or-we-will-hold-bigger-protest-muslim-group-warns-priest
------------
URL: https://www.newageislam.com/islamic-world-news/new-age-islam-news-bureau/muslim-clerics-not-to-conduct-nikah-of-dowry-seekers-in-bihar/d/35145