New Age Islam News Bureau
25 December 2020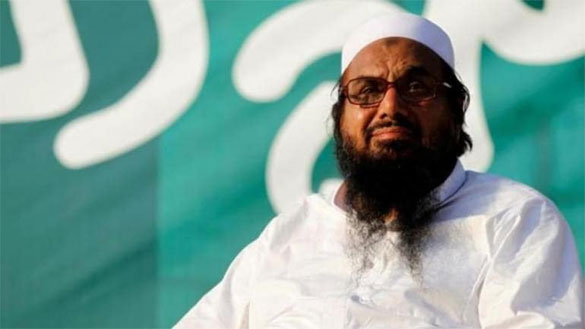 JuD Chief Hafiz Saeed
-----
• Christians in Saudi Arabia Observe Christmas in New Season of Religious Tolerance
• Halal Meat Forbidden For Hindus, Sikhs: BJP-Led South Delhi Municipal Corporation Draft
• Hamas to 30 Heads of States: Normalization of Ties with Israel Major Political Sin
• US Begins Work to Set Up Consulate in Disputed Western Sahara, Pompeo Says
Pakistan
• Mumbai Terror Attack Mastermind and JuD Chief Hafiz Saeed Gets 15 And A Half Years In Jail In Another Terror Financing Case
• 'Be Responsible In How You Celebrate': Pakistan President, Prime Minister Felicitate Those Celebrating Christmas
• 'Holy Quran's compulsory teaching from next year'
• Pakistan court declares detention of 4 accused in Daniel Pearl case 'illegal'
• High Court Bar Association members oppose invitation to Maryam Nawaz to address bar
• Opposition won't resign before Senate polls: Rashid
--------
Arab World
• Christians in Saudi Arabia Observe Christmas in New Season of Religious Tolerance
• Israeli strikes on Syria kill six Iran-backed fighters: Monitor
• Explosions reported in Syria after Israeli jets fly over Lebanon capital Beirut
• Explosion hits gas pipeline in Egypt's North Sinai region
• Coronavirus: Saudi Arabia launches second centre for COVID-19 vaccines in Jeddah
• Syria repels Israeli warplanes' missile barrage targeting Hama
--------
India
• Halal Meat Forbidden For Hindus, Sikhs: BJP-Led South Delhi Municipal Corporation Draft
• Prayer in Gurdwara for Muslim Protester Who Died Of Heart Attack, Members Of Different Communities Attended The Prayer Meet
• UP: Walking Home With Friend After Birthday Party, Muslim Youth Booked Under 'Love Jihad' Law
• Merry Christmas: PM Modi, President Kovind and others greet people on Christmas
--------
Mideast
• Hamas to 30 Heads of States: Normalization of Ties with Israel Major Political Sin
• Coronavirus: Iran says US approved funds transfer to buy COVID-19 vaccines
• Coronavirus: Israel imposing third national COVID-19 lockdown
• Iran's President Rouhani congratulates Pope, world leaders on Christmas
• Israeli court halts desecration of Muslim cemetery
--------
North America
• US Begins Work to Set Up Consulate in Disputed Western Sahara, Pompeo Says
• US continues to pardon war criminals in Iraq, Afghanistan
• US to establish consulate in Western Sahara, Morocco
• Trump to hold Iran responsible if any American killed
• US Muslim group decries Trump's pardon of contractors
--------
South Asia
• Mullah Baradar Thanks Pakistan for Helping: Saleh
• Taliban Bear Heavy Loss in Nangarhar Battle
• Saleh: Afghanistan Requires Acceptable Peace to All Sides
--------
Southeast Asia
• Muhyiddin: Have A Joyous Christmas In The New Normal
• Indonesian Christians, Muslims Create COVID Christmas Tree
• Minister says 'doesn't want to hear' any more sexual crimes, scandals involving celebrity preachers
• Sunni group questions Shopee's role as zakat payment platform
--------
Africa
• Khalifa Haftar Threatens To Target Turkish Forces in Libya
• Ethiopian government forces kill 42 armed men accused of committing village massacre
• Khalifa Haftar threatens to target Turkish forces in Libya
• Pope Francis promises to visit strife-torn Lebanon, South Sudan, as soon as possible
• Judge orders detention of Tunisia media mogul Karoui on suspicion of corruption
• At least 20 dead as migrant boat sinks off Tunisia: Official
• Africa CDC: New coronavirus variant appears to emerge in Nigeria
--------
Europe
• Turkey Welcomes EU-Britain Brexit Deal
• Austrian-Muslim Family Cannot Forget 'Terror Operation'
• Ukraine pleased over cooperation with Turkey
• Dutch troops killed civilians in Afghanistan: Veteran
• EU extends support for refugees in Turkey to early 2022
• 'Turkish-built homes in Albania new sign of friendship'
Compiled by New Age Islam News Bureau
URL: https://www.newageislam.com/islamic-world-news/mumbai-terror-attack-mastermind-jud/d/123880
--------
Mumbai Terror Attack Mastermind And Jud Chief Hafiz Saeed Gets 15 And A Half Years In Jail In Another Terror Financing Case
Dec 24, 2020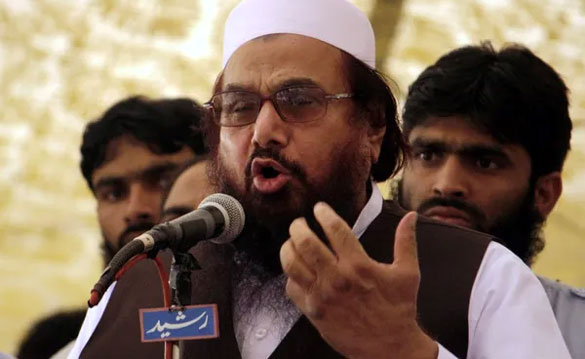 JuD Chief Hafiz Saeed
-----
LAHORE: Mumbai terror attack mastermind and banned Jamat-ud-Dawa (JuD) chief Hafiz Saeed was on Thursday sentenced to 15 and a half years in jail by an anti-terrorism court in Pakistan in one more terror financing case.
The Anti-Terrorism Court (ATC) of Lahore also imposed a 200,000 Pakistani rupees (PKR) fine on Saeed.
The 70-year-old radical cleric has already been convicted for 21 years imprisonment in four terror financing cases of late.
"On Thursday an Anti-Terrorism Court (ATC) of Lahore sentenced five leaders of Jamat-ud-Dawa, including its chief Hafiz Saeed, in another terror financing case...for 15 and a half years," a court official told PTI.
Now, Saeed will have to undergo collective imprisonment of over 36 years in five terror financing cases at the Kot Lakhpat Jail in Lahore. His punishment will run concurrently in these cases. There are reports that he is given "VIP protocol" in jail.
Saeed, a UN-designated terrorist on whom the US has placed a $10 million bounty, was arrested on July 17 last year in the terror financing cases.
He was sentenced to 11 years in jail by an anti-terrorism court in February this year in two terror financing cases.
In November, Saeed was sentenced to another 10 years in jail by an anti-terrorism court in two more terror financing cases.
The other four JuD leaders convicted by the court on Thursday are Hafiz Abdus Salam, Zafar Iqbal, JuD spokesperson Yahya Mujahid and Muhammad Ashraf.
Each convicted person has also been fined a PKR 200,000.
The ATC also handed down six-month imprisonment to Saeed's brother-in-law Abdul Rehman Makki in this case and imposed a fine of PKR 200,000 on him, the official said.
"Judge Ijaz Ahmed of ATC Court No 3 heard the case no 32/19 filed by the Counter Terrorism Department (CTD) in which the verdict has been announced after the statements of witnesses were cross-examined by Saeed and others' counsels - Naseeruddin Nayyar and Mohammad Imran Fazal Gul Advocate," the official said.
He said that the JuD leaders including Saeed were brought to the court amid high security and the media was not allowed to cover the proceedings.
A total of 41 cases have been registered by the CTD against the JuD leaders, out of which 28 have been decided while the rest are pending in the ATC courts. Five cases have been decided against Saeed so far.
Saeed-led JuD is the front organisation for the Lashkar-e-Toiba (LeT) which is responsible for carrying out the 2008 Mumbai attack that killed 166 people, including six Americans.
The US Department of the Treasury has designated Saeed as a Specially Designated Global Terrorist. He was listed under the UN Security Council Resolution 1267 in December 2008.
The global terror financing watchdog Financial Action Task Force (FATF) is instrumental in pushing Pakistan to take measures against terrorists roaming freely in Pakistan and using its territory to carry out attacks in India.
The FATF had placed Pakistan on the grey list in June 2018 and asked Islamabad to implement a plan of action to curb money laundering and terror financing by the end of 2019 but the deadline was extended later on due to Covid-19 pandemic.
With Pakistan's continuation in the 'grey list', the country may find it difficult to get financial aid from the International Monetary Fund (IMF), the World Bank, the Asian Development Bank (ADB) and the European Union, thus further enhancing problems for the cash-strapped nation.
https://timesofindia.indiatimes.com/world/pakistan/pak-court-sentences-jud-chief-hafiz-saeed-to-over-15-years-in-jail-in-one-more-terror-financing-case/articleshow/79943439.cms
--------
Christians in Saudi Arabia Observe Christmas in New Season Of Religious Tolerance
Rashid Hassan & Haifa Al-Belaihid
December 24, 2020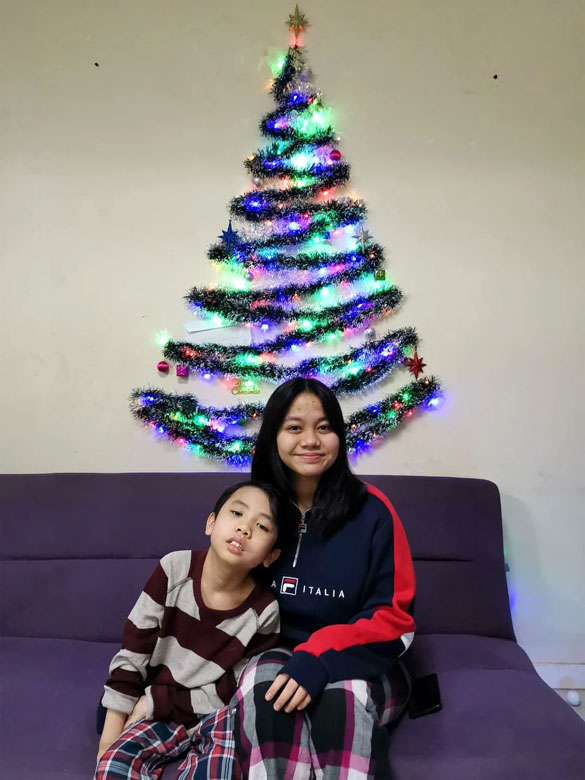 Fina Concepcion's children spending Christmas in Riyadh. (Supplied)
-----
RIYADH: Christmas in Saudi Arabia this year feels different in a very remarkable way. Christmas trees and decorations are for sale at a gift shop in Riyadh. Scenes of people buying Santa Claus outfits, tinsel, baubles and other ornaments from the shop in the Saudi capital are an unmistakable sign of greater tolerance towards other religions and faiths.
In recent years, festive sales have gradually been introduced into Riyadh, reflecting the process of social liberalization that began with a decree issued in 2016 by the Cabinet, restricting the ability of the Saudi Committee for the Promotion of Virtue and the Prevention of Vice to pursue and arrest violators.
In February, shops sold red roses and teddy bears in celebration of Valentine's Day, a development that too was unthinkable just two years ago. Now, the sale of Christmas decorations in Riyadh perfectly captures the zeitgeist of a new era in the Kingdom.
To be sure, for Christian households the world over, Christmas this year is like no other. The combination of pandemic-linked curbs on family gatherings and financial hardships brought on by lockdown measures has taken some of the shine off the Dec. 25 holiday.
For the Christian expat community of Saudi Arabia, where various restrictions related to COVID-19 remain in effect, the day will probably be more a time for reflection than rejoicing.
The situation in the Gulf region is no different from the rest of the world. The festive traditions of big family get-togethers, religious gatherings, parties with friends and colleagues, and alpine-themed Christmas markets have this year been forced online or canceled altogether as governments restrict travel, impose limits on households mixing and scrub the social calendar.
Saudi Arabia imposed travel restrictions in March to help contain the coronavirus outbreak. Although the Kingdom partially lifted flight bans on Sept. 15, all international flights were again suspended on Dec. 20 for one week following reports of a new virus strain emerging in Europe.
"As a Christian based in Saudi Arabia, I'm celebrating Christmas in solitude away from the family," Jeruel Trinidad, an American expat working in Riyadh, told Arab News.
"Usually, I go home at this time of year to reunite with my loved ones, but this year, for obvious reasons, I'm stuck where I am. I'll survive Christmas by treating myself in a cozy restaurant that serves my favorite dishes, engage in a lot of video calls with relatives back home, meet up with friends in the same predicament as me, and most importantly, continue working to keep myself busy so I can forget the nostalgia. Once all this is over, I'll go home when I can."
Many Christian families had hoped that the pandemic would be under control by December, and had dreamed of festive reunions following months of separation and isolation. But the World Health Organization has warned of "a significant risk of increased COVID-19 transmission during the upcoming holiday season," with experts advising against unnecessary travel and indoor religious gatherings.
The situation is unlikely to change significantly by Jan. 7 in the new year, when Coptic Christians celebrate the birth of Jesus Christ following the Coptic calendar.
Although disappointed, many Christian expats in Saudi Arabia are determined to mark the occasion, albeit responsibly. Berney James, an Indian national based in Riyadh, admits things will not be the same, but says he will not allow the pandemic to dampen his festive spirit.
"There is no place like home to celebrate Christmas," James told Arab News. "There's a lot of expectation, but also disappointment going around this time due to travel restrictions amid the pandemic. Nevertheless, we're decorating our homes and organizing meals with friends."
Christian expats in the Kingdom, as elsewhere during this pandemic year, are trying to make the best of a bad situation and focusing on the positives.
Fina Concepcion, an occupational therapist at Prince Sultan Military Medical City in Riyadh, usually returns home to the Philippines to celebrate with her extended family.
This year, she has tried to create as magical a Christmas as possible for her young son. A new gift-wrapped toy awaits under their makeshift tree for him to open on Christmas morning.
Simbang Gabi, or Night Mass, is an important nine-day religious observance performed each year in the Philippines in anticipation of Christmas.
This year, Concepcion's family and many other Catholic Filipinos are missing out. She is hopeful the pandemic will soon be brought under control so she can book a visit home.
While some expat households will try to recreate the traditions of a more familiar Christmas, others have embraced Saudi pastimes to help quash their longings for home.
Arnold Gonzales Pineda, a Filipino expat based in the Saudi city of Buraydah, told Arab News: "On Christmas Eve there will be feasting, a little bit of singing, and exchanging of gifts depending on what everyone can afford."
Nonie Sagadal Jr., a resident of Riyadh, explained that Filipinos in Saudi Arabia normally celebrate Christmas in different ways: "Some organize parties in their accommodation or camps by organizing programs and exchanging gifts. They sing in groups during these gatherings and even dance to the music.
"Other groups, consisting of friends or co-workers, celebrate Christmas night by going out. They take a break from kitchen chores and dine out."
Sadagal Jr. said families, on the other hand, typically enjoy themselves by spending Christmas Day in public parks or meeting up for a meal in a restaurant.
For Lidiane Ramos Faubel, a personal fitness and martial arts trainer from Brazil, spending time with friends and loved ones is more important than the season's religious observances.
To ease the pangs of homesickness, she is grateful to have a community of Brazilian friends in Jeddah to share the holidays with.
Lydia Diggs, an instructor of English at Jeddah's King Abdulaziz University and a holistic coach, said she would have loved to spend Christmas with her family, but the significance of the season is more spiritual than material for her at a personal level.
Nevertheless, she added, she appreciates the "Merry Christmas" greetings from students as they create a more welcoming environment.
This year, Don Owens, a senior manager of polymer and material sciences at SABIC's Corporate Research and Development Center at King Abdullah University of Science and Technology (KAUST), is spending his first Christmas in Saudi Arabia.
Rather than traveling home to the US to spend the holidays with his extended family, he is using this time to explore Saudi Arabia's natural wonders with a Christmas camping trip. "One of our favorite things to do in Saudi Arabia this time of year is take trips into the desert," Owens told Arab News.
"We've decided to get together with some friends from here at KAUST and do a two-day camping trip in the desert. This will be our first time spending the night in the desert, so the whole family is very excited about this."
Sarah Palmer, who works for John Hopkins Aramco Healthcare in Dhahran, told Arab News: "I'm Australian, so a sunny Saudi Christmas Day is perfect for me. We have friends here who've become as close as family, so on Christmas Day we'll have an outdoor lunch by the pool while enjoying the perfect weather."
As for family members thousands of miles away, the internet has been a godsend through the months of separation.
"There will be lots of messaging with family around the world, sharing videos of the children opening presents, photos of the food and, of course, FaceTime so the kids can see their cousins and grandparents," Palmer said.
Christmas may seem different this year, particularly for expats spending the festive period far from home. But with the Kingdom's increasingly open, tolerant environment, a few reminders of home in the shopping aisles and a little help from smartphone technology, it is sure to be one to remember.
'A modern vision to life'
On a state visit to Egypt in March 2018, Saudi Crown Prince Mohammed bin Salman invited Pope Tawadros II, the leader of the country's Coptic Orthodox Church, to the Kingdom. During a tour of Cairo's St. Mark's cathedral, the crown prince said all Coptic Christians were welcome in Saudi Arabia.
Recalling the meeting, Tawadros, in an exclusive interview later with Arab News Editor in chief Faisal J. Abbas, said: The crown prince is "an open-minded person who has a modern vision to life, and this pleases us a lot." A delegation was to visit Saudi Arabia shortly afterwards to lead private sermons for Coptic Christians living in the Kingdom.
Tawadros also said the meetings that Crown Prince Mohammed bin Salman and Saudi officials were holding "on all levels, whether religious, political or cultural, are very beneficial to the nation and the Kingdom and contribute to human development."
Also in March 2018, Crown Prince Mohammed bin Salman held a private meeting in London with Archbishop of Canterbury Justin Welby, where they discussed the reforms underway in Saudi Arabia. "The Crown Prince made a strong commitment to promote the flourishing of those of different faith traditions, and to interfaith dialogue within the Kingdom and beyond," the archbishop's office said.
In September 2019, a delegation of evangelical Christian leaders visited Saudi Arabia and held meetings aimed at promoting interfaith harmony. The group, led by Joel Rosenberg, an American author, was received by Crown Prince Mohammed bin Salman and stress was laid on efforts to promote coexistence and tolerance as well as to combat extremism and terrorism.
https://www.arabnews.com/node/1782496/saudi-arabia
--------
Halal Meat Forbidden For Hindus, Sikhs: BJP-Led South Delhi Municipal Corporation Draft
Dec 25, 2020
NEW DELHI: The BJP-led South Delhi Municipal Corporation is planning to make it mandatory for restaurants and meat shops in its jurisdiction to prominently display whether the meat they are serving is halal or jhatka. For good measure, the proposal states that consuming halal meat is "forbidden and against religion in Hinduism and Sikhism". The standing committee of the civic body approved the proposal on Thursday. It will now go to the house where BJP has a majority.
Standing committee chairperson Rajdutt Gahlot argued that the objective is to let the consumer know about the kind of meat being served, so that they can make an informed choice. "Right now, we have a situation in which a licence has been issued for one type of meat while something else is being sold," he added.
The resolution, moved by Chhattarpur councillor Anita Tanwar, was tabled by the medical relief and public health panel on November 9, 2020.
'No intention to stop any form of meat'
The resolution states that "thousands of restaurants are running in 104 wards of four zones falling under SDMC and meat is being served in 90% restaurants but it is not displayed by them whether…(it) is halal or jhatka." A similar situation prevailed at meat shops, it adds.
The resolution observes, "According to Hinduism and Sikhism, eating halal meat is forbidden and against religion... Therefore, the committee resolves that this direction be given to restaurants and meat shops that it should be written mandatorily about the meat being sold and served by them…that halal or jhatka meat is available here."
Most consumers usually do not bother to find out at a restaurant whether the meat is halal or jhatka. A civic body may ask for a declaration for consumers to make an informed choice but the invocation of religion in the proposal makes it somewhat prescriptive and presumptive.
Tanwar said the intent behind the move was not to stop anyone from eating one form of meat. "This is not to ban one form of the meat or the other. The change is to respect religious sentiments. Everyone is free to eat the kind of meat they want. Hindus don't like to eat halal meat. If we put up a board at each restaurant, people will know what kind of meat is being served to them," she added.
All eateries have to obtain an annual health trade licence from the corporation and the councillors want the condition to be part of that process.
There are more than 2,000 eateries in south Delhi. An SDMC official said if the proposal goes through, enforcement may be difficult as eateries will be reluctant to adopt it. "If they mention one type of meat, some people may avoid it. Who would want to lose business?" he asked.
In the last couple of years, the civic bodies have been obsessed with proposals regarding meat. A few months back, the east corporation had passed a resolution stating that meat shops should not be allowed among the 24 trades permitted in residential lanes in DDA's new master plan. In August 2018, it had cleared a similar proposal to make halal-jhatka boards mandatory.
https://timesofindia.indiatimes.com/city/delhi/halal-meat-forbidden-for-hindus-sikhs-sdmc-draft/articleshow/79949435.cms
--------
Hamas to 30 heads of states: Normalization of ties with Israel major political sin
24 December 2020
The head of the Palestinian Hamas resistance movement's political bureau has denounced establishing diplomatic relations with Israel as "a major political sin."
In letters sent to leaders of more than 30 Arab and Islamic countries, Ismail Haniyeh on Thursday warned that the recent Arab normalization agreements have emboldened the Israeli regime to escalate its aggressive policies against the Palestinian nation.
"The current wave of normalization has taken place as the Zionist terrorism and aggression against our land and people are escalating and the unjust blockade on the Gaza Strip is ongoing and as the occupation persists in executing its criminal schemes," he said.
Among some of the significant Israeli violations are settlement expansion, land confiscation, the Judaization of Jerusalem al-Quds, attempts to divide the al-Aqsa Mosque, the obliteration of Islamic and Christian landmarks, and demolition and displacement campaigns, he said.
Haniyeh went on to say that recent normalization accords pose serious threats to the interests of Muslim nations and is a "treacherous stab" in the back of the Palestinian people.
"The Zionist occupying regime has always been the common enemy of the entire Arab and Muslim nations," he said.
He also called the Arab normalization of ties with the occupation state as "a breach of the Arab and Islamic consensus and a violation of the resolutions that had been issued by the Arab League and the Organization of Islamic Cooperation (OIC)."
Haniyeh had earlier called for the enforcement of laws that criminalize any form of normalization with the Tel Aviv regime, and initiatives aimed at raising the awareness of Arabs and Muslims about the Palestinian cause.
In September, Hamas denounced the Arab League over its failure to condemn last month's deal between the United Arab Emirates (UAE) and Israel on establishment of full diplomatic relations, saying it amounts to "official Arab legislation for normalization."
The Palestinian Authority then accused the UAE and Bahrain of blocking the draft resolution that called on Arab states to adhere to the so-called 2002 "Arab Peace Initiative" before normalizing ties with Israel.
Palestinian President Mahmoud Abbas said among the things that were being sold out as a result of the normalization deal was the Palestinians' claim to the holy occupied city of Jerusalem al-Quds as the capital of their future state.
The so-called Arab Peace Initiative, which was proposed by Saudi Arabia, calls on Israel to agree to a Palestinian state along the 1967 lines and a "just" solution to the Palestinian refugee issue.
US President Donald Trump announced earlier this month that Morocco had reached an agreement with Israel on the normalization of relations. Morocco thus became the fourth Arab country — after the UAE, Bahrain, and Sudan — to reach such an agreement with the Tel Aviv regime since August.
Abu Dhabi's Crown Prince Sheikh Mohammed Bin Zayed had alleged that the deal would stop a planned Israeli annexation of more Palestinian territories.
Israeli prime minister Benjamin Netanyahu announced a plan for grabbing a huge swathe of the West Bank, namely the areas upon which the regime has built its illegal settlements since occupying the territory in 1967, as well as the strategic Jordan Valley. He made the announcement after Trump gave him the green light for so doing by unveiling the details of the "deal of the century," a hugely pro-Tel Aviv scheme.
Another Hamas leader deplores Morocco's normalization deal
Separately, a member of Hamas political bureau, Mousa Abu Marzouk, strongly denounced Morocco's signing of a normalization deal with the Israel.
"We strongly reject the signing of the three-party agreement between Morocco, the US and the Zionist entity," Abu Marzouk said in a Twitter post on Wednesday.
Abu Marzouk described the step as "reprehensible and not reflecting the Moroccan people's supportive position towards the Palestinian cause."
"We are deeply disappointed by Moroccan Prime Minister Saad Dine El Otmani's signing of that agreement as we were expecting him to take an honorable historic position," he said.
The US secured the deal by agreeing to recognize Moroccan "sovereignty" over disputed areas in the Western Sahara.
Morocco annexed the vast Western Sahara region, a former Spanish colony, in 1975 and has since been in conflict with the Algeria-backed Polisario Front, a movement that seeks to establish an independent state in the territory and end Morocco's presence there.
The Arab Maghreb Scholars League (AMSL) has called on Rabat to reconsider its provocative decision to establish diplomatic relations with the Tel Aviv regime.
All Palestinian factions have condemned the normalization agreements with Israel, considering them a betrayal of their cause.
Lebanon's Hezbollah resistance movement has also strongly condemned the agreements, stressing that the Arab countries having relations with Tel Aviv will soon regret their move.
https://www.presstv.com/Detail/2020/12/24/641437/Palestine-Hamas-Gaza-Israel--Ismail-Haniyeh--UAE-Bahrain-Morocco%E2%80%99-
--------
US begins work to set up consulate in disputed Western Sahara, Pompeo says
25 December 2020
US Secretary of State Mike Pompeo says Washington has started the process to set up a consulate in Western Sahara, just weeks after the outgoing administration of President Donald Trump recognized Morocco's sovereignty over the disputed desert region in the wake of the African country's normalization of ties with Israel.
"Effective immediately, we are inaugurating a virtual presence post for Western Sahara, with a focus on promoting economic and social development, to be followed soon by a fully functioning consulate," Pompeo said in a statement on Thursday.
"This virtual presence post will be managed by the US Embassy in Rabat," he added, asserting that Washington would be continuing to support  political negotiations  to  resolve  the decades-old territorial dispute between Morocco and the Algeria-backed and pro-independence Polisario Front within the framework of Morocco's autonomy plan. 
Morocco and Israel agreed on December 10 to normalize relations in a deal brokered by the United States, making the North African country the fourth Arab state this year to strike a deal aimed at establishment of relations with Israel. The others were the United Arab Emirates, Bahrain and Sudan.
Trump sealed the agreement in a phone call with Morocco's King Mohammed VI. As part of the agreement, the US president agreed to recognize Morocco's sovereignty over the Western Sahara region.
Algeria later rejected Trump's stance, saying the step would undermine efforts to end the conflict over the desert territory.
The Algerian Foreign Ministry said the US decision "has no legal effect because it contradicts UN resolutions, especially UN Security Council resolutions on Western Sahara."
"The proclamation would undermine the de-escalation efforts made at all levels in order to pave the way for launching a real political process," the ministry said in a statement.
The Polisario condemned "in the strongest terms" Trump's attempt to give to Morocco "that which does not belong to it."
"Trump's decision does not change the legal nature of the Sahara issue because the international community does not recognize Morocco's sovereignty over Western Sahara," it said in a statement.
Additionally, the Palestinian Hamas resistance movement reacted to announcement that Morocco will normalize relations with Israel, denouncing the deal.
"This is a sin and it doesn't serve the Palestinian people. The Israeli occupation uses every new normalization deal to increase its aggression against the Palestinian people and increase its settlement expansion," Hazem Qassem, a Hamas spokesman said.
Moroccan FM: Normalization talks with Israel began in 2018
Meanwhile, Moroccan Foreign Minister Nasser Bourita told Israeli i24 News television network on Thursday that his country's normalization talks with the Tel Aviv regime started in 2018, and that the key player in supporting the process was King Mohammed VI.
"Since 2018, there have been many contacts, according to the instructions of His Majesty. His Majesty spoke with the US president and sent delegations to the United States, not only to meet with US officials, but also with the Israelis," he said.
Bourita also praised the US recognition of Moroccan sovereignty over Western Sahara, alleging that relations with Israel do not conflict with Morocco's support for the Palestinian cause.
Israeli envoys arrived in Morocco on December 22 to meet its king and hammer out the upgrade in ties.
The Israeli delegation, led by national security adviser Meir Ben-Shabbat, was accompanied by Jared Kushner, Trump's son-in-law and architect of Arabs' normalization deals with Israel.
Four bilateral deals were signed between Israel and Morocco, centering on direct air links, water management, connecting financial systems and a visa waiver arrangement for diplomats.
'Morocco-Israel direct flights to kick off in two to three months'
Moroccan Minister of Tourism Nadia Fettah Alaoui said direct flights between Morocco and Israel are expected to be launched within two to three months.
"We welcome all Israeli tourists who want to come to Morocco," Morocco's official Maghreb Arabe Press news agency quoted the minister as saying on Thursday.
Fettah Alaoui added that her department has started a study on the Israeli tourism market as well as preparing special tourist guides.
https://www.presstv.com/Detail/2020/12/25/641472/US-begins-work-to-set-up-consulate-in-disputed-Western-Sahara,-Pompeo-says
--------
Pakistan
'Be Responsible In How You Celebrate': Pakistan President, Prime Minister Felicitate Those Celebrating Christmas
25 Dec 2020
As Christians across the country celebrate the festive occasion of Christmas on Friday, the president, prime minister and other government officials extended their felicitations and warmest wishes to members of the community.
According to Radio Pakistan, special ceremonies are being held in churches across the country in which prayers will also be held for the solidarity and prosperity of Pakistan.
This time celebrations have been hampered by the coronavirus pandemic, which has claimed more than 9,000 lives in the country so far. On Thursday, Pakistan reported the highest number of deaths during the second wave of Covid-19, and the second highest since the beginning of the pandemic, as 111 people died in the country.
In an effort to discourage the spread of the virus, the National Command and Operation Centre (NCOC) earlier this week issued guidelines for Christmas events. Terming events related to Christmas a major challenge, the NCOC announced guidelines to mitigate person-to-person spread of the virus.
It asked people to undertake minimal necessary travel during the holidays.
"Social visits during the holidays and family get-togethers should be avoided. Christmas shopping should only be restricted to minimal essentials and crowding in markets is not advisable. The traditional gift exchange and large-scale home gatherings are likely to increase transmission so they should also be avoided," it said.
The NCOC also advised to limit the duration of events and regularly disinfect Christmas trees and decorations in public places. Churches were also asked to arrange thermal screening of peo­ple at entry gates while prea­chers were advised to deliver sermons on the virus and preventive measures.
Messages pour in
In his message to the Christian community, Prime Minister Imran Khan extended his "heartiest felicitations" to Christian brethren in Pakistan and all over the world.
"Today, millions of Christians all around the world and in Pakistan celebrate the birth of Prophet Jesus who was sent to this world as a symbol of peace, brotherhood and respect for humanity.
"This day reminds us of the values that Prophet Jesus observed in his own life. He not only healed humanity but preached the divine values of tolerance, love and compassion," he said in a statement shared by the Prime Minister Office.
"Christmas is an occasion to reflect on the message of Prophet Jesus, the eternal message of love, peace, tolerance and compassion for humanity," he said, adding that the government was dedicated to preserving the sanctity of existence and equality of opportunities enjoyed by all Pakistanis.
"I am immensely happy to note that minorities in Pakistan are actively contributing to the development and prosperity of the country without any hindrance including [in] politics, social services, military, education, health and many other spheres.
"This reflects the communal harmony and profound cohesion between all faiths practiced across the length and breadth of the country. This is the spirit that binds us together as one family to celebrate our blessings and the values we hold dear," he said.
"On this happy day, I wish to acknowledge the diverse and productive role being played by all minorities living in Pakistan, particularly the Christian community for the socio-economic development of the country," he said.
President Arif Alvi said the government's policies were aimed at creating harmony and cohesion between people of all faiths. "The government will try its utmost to uphold the principles of equality and justice for all communities residing in Pakistan," he said.
Minister for Planning, Development and Special Initiatives Asad Umar urged those celebrating to be "responsible in how you celebrate and take the right precautions for yourself and your loved ones".
PPP Chairman Bilawal Bhutto-Zardari eulogised the role of Christians and other minority communities in the development of the country and assured them that their rights as equal citizens of Pakistan, as enshrined in the Constitution, will always be protected.
Foreign Minister Shah Mahmood Qureshi, Education Minister Shafqat Mahmood and SAPM Syed Zulfiqar Bukhari also wished all those celebrating a merry Christmas.
Senator Sherry Rehman said: "May 2021 be a better year for all of us every where."
Former Sindh minister Sharjeel Memon expressed the hope that "this Christmas you have all the blessings which you deserve". "Praying for your happiness , success and safety."
https://www.dawn.com/news/1597753/be-responsible-in-how-you-celebrate-govt-officials-politicians-felicitate-those-celebrating-christmas
--------
'Holy Quran's compulsory teaching from next year'
25 Dec 2020
LAHORE: The Lahore High Court was assured on Thursday that the provisions of the Punjab Compulsory Teaching of Holy Quran Act 2018 would be enforced in letter and spirit in all educational institutions from the next academic year.
The undertaking was given by Secretary of School Education Department Dr Sohail Shehzad before a two-judge bench seized with an appeal seeking a direction for the government to take all possible steps to enable the Muslims, individually and collectively, to order their lives in accordance with the fundamental principles and concepts of Islam.
The secretary also told the court that a notification shall be issued that from the next academic year no private or public school shall prescribe or suggest any kind of book or reading material without getting its approval from the government.
Punjab Curriculum & Textbook Board (PCTB) Chairman retired Lt Gen Akram Khan also stated before the bench that steps shall be taken before the commencement of next academic year to ensure that every book in any school did not contain any offensive material about the teaching of the Holy Quran & Sunnah, Islamic ideology and pious personalities of Islam.
He said steps will also be taken to remove all indecent and incorrect material or derogatory remarks, or misleading information with respect to ideology, history and heroes of Pakistan and Islam from every book that was to be taught in any school.
The lawyers of the parties expressed satisfaction over the statements of the government functionaries.
The bench comprising Justice Shahid Waheed and Justice Chaudhry Muhammad Iqbal directed the respondents to submit a compliance report before the commencement of the next academic year.
https://www.dawn.com/news/1597688/holy-qurans-compulsory-teaching-from-next-year
--------
Pakistan court declares detention of 4 accused in Daniel Pearl case 'illegal'
Dec 24, 2020
ISLAMABAD: The Singh High Court on Thursday declared the detention of British-born Pakistani Ahmed Omar Saeed Sheikh and three others accused of the murder of US journalist Daniel Pearl illegal and ordered their immediate release.
In April this year, the HC had overturned the death sentence of Sheikh, who had been convicted of the 2002 kidnapping and killing of the American journalist by an anti-terrorism court, into seven years' imprisonment and acquitted the three others. The others accused in the case are Fahad Naseem, Syed Suleman Saqib and Sheikh Muhammad Adil.
Sheikh, who had already spent 18 years in prison on death row after his death sentenced by the anti-terrorism court in Hyderabad, Sindh, was expected to be released after the high court verdict since his seven-year sentence was to be counted as time already served.
The accused, however, were not released after the verdict as the provincial government of southern Sindh province kept them behind bars under the Maintenance of Public Order (MPO) law. The government can detain any suspect under the MPO for 90 days. On July 1, a fresh notification was issued by the provincial government to extend their detention by three months and later their confinement was extended for yet another 90 days.
Last month, the Sindh HC had expressed serious resentment over the provincial government's continuous detention of the four men. During Thursday's proceedings, the high court pronounced the order after hearing arguments made by both sides and observed that the provincial authorities remained unable to produce justified reasons for the continuous detention of the petitioners — the four accused — who had moved the court through their counsel against their continuous detention since their release order in April.
The HC observed that the detention of the four men was "illegal" and they were in jail despite being innocent. It, however, ordered officials to place their names on the no-fly list and directed the accused to appear before the court when they are summoned.
https://timesofindia.indiatimes.com/world/pakistan/pakistan-court-declares-detention-of-4-accused-in-daniel-pearl-case-illegal/articleshow/79945746.cms
--------
High Court Bar Association members oppose invitation to Maryam Nawaz to address bar
25 Dec 2020
LARKANA: A group of lawyers led by vice president of High Court Bar Association have opposed inviting PML-N vice president Maryam Nawaz to address the bar during her scheduled visit to Garhi Khuda Bux Bhutto on Dec 27 and urged Sindh High Court registrar to cancel the invitation "to avoid complications".
HCBA vice president Mazhar Ali Mangan and senior advocate Qadir Bakhsh Bhatti said at a press conference at local press club on Thursday that the bar's general secretary Ashfaque Abro had extended the invitation without taking into confidence general body. The invitation to Maryam Nawaz to address the bar was against by-laws and rules, hence it should be withdrawn or cancelled, they said.
They said that PML-N leadership was pushing an anti-state narrative and talking against law enforcement agencies. Maryam Nawaz's coming to the bar might lead to an unpleasant situation, they warned.
They rejected the general secretary's claim that the invitation bore signatures of 400 lawyers and said that many among the signatories were law students and not even enrolled as members of the bar.
Showing a copy of application addressed to the bar president bearing signatures of vice president, joint secretary, library secretary and members of managing committee, they said that it had been conveyed to the president that sending the invitation to Maryam Nawaz to address the bar was against by-laws and rules. Therefore, it should be withdrawn.
They urge SHC registrar to cancel the invitation 'to avoid complications'
Advocate Qadir Bakhsh Bhatti said in a letter to the registrar of SHC dated Dec 23 that the signatures on the requisition for invitation were "managed". Besides, the matter was not put up before the bar members.
The registrar was, therefore, requested to personally look into the matter and cancel the invitation in order to avoid any complications, he said.
The general secretary had invited Maryam Nawaz in a letter on Dec 18 to address the bar at her convenience as she was scheduled to visit Garhi Khuda Bux Bhutto to attend slain PPP leader Benazir Bhutto's death anniversary on Dec 27. A bar member, Nisar Ahmed G. Abro, had moved the requisition.
Ashfaque Abro, the general secretary, told Dawn that he had issued the invitation letter only after the bar president had sent him a copy of the requisition duly moved by Nisar Abro.
Everything was done in accordance with by-laws of the association and the requisition bore 400 signatures of lawyers, he said. Once Maryam Nawaz accepted the invitation the lawyer who had moved the requisition would inform the association and only then arrangements would be made for her address, he said. "However, we have not yet received any reply," he added.
https://www.dawn.com/news/1597623/high-court-bar-association-members-oppose-invitation-to-maryam-nawaz-to-address-bar
--------
Opposition won't resign before Senate polls: Rashid
Iftikhar A. Khan
25 Dec 2020
ISLAMABAD: Interior Min­i­s­ter Sheikh Rashid Ahmed on Thursday expressed the confidence that the op­­position would not resign from assemblies before the upcoming Senate polls.
Talking to reporters during a visit to Directorate General of Immig­ration and Passports, he asked why the opposition was keen to take part in the by-polls for national and provincial assemblies' seats if it was serious about quitting assemblies.
In reply to a question, he said security for Pakistan Democratic Move­ment (PDM) chief Maulana Faz­l­ur Rehman was not being withdrawn. He said the Maulana wanted to create anarchy in the country by using students of seminaries. "I urge the Maulana to have mercy on politics and democracy as well on himself."
About an alert on threats to lives of 20 politicians, including Maulana Fazlur Rehman, the minister said he feared a case would be filed against him if something untoward happened. He recalled cases were filed against those who had informed about threats to the life of former prime minister Benazir Bhutto.
Announces plan to launch 'express passport service'
Answering another question, he said the Muttahida Qaumi Movement (MQM) was an ally and would be pacified. He said during his trip to Karachi, he would also visit MQM's headquarters Nine Zero, besides holding a meeting with the Sindh governor and visiting headquarters of Rangers, FC and Coast Guards.
To a question about former prime minister Nawaz Sharif's plan to tra­v­­el to Saudi Arabia, he said he was un­­aware of the expiry date of his passport.
The minister announced a plan to launch the 'express passport service' in next 120 days for issuance of travel documents within 24 hours. He said a new E-passport containing all important data would be launched on April 28. The interior minister also announced passport SMS service from today (Friday). He said under the service passport holders would be intimated about expiry of their passports six months in advance to save them the hassle of rushing for renewal at the last minute in emergencies.
He said with a view to facilitating the labour force from Pakistan working in the Middle East, passports with validity of 10 years would be issued against Rs3,000 from now on. He said the validity of red and blue passports would remain unchanged.
He further said that the online passport service would also be introduced on the instructions of Prime Minister Imran Khan, but it would take time beyond 120 days — a timeframe set to revamp the Directorate General of Immigration & Passports.
He declared that the officers of the passport department serving abroad beyond their normal term will be brought back next month and replaced by new officers.
The minister disclosed that 100,000 individuals were on two separate blacklists maintained by the Federal Investigation Agency (FIA) and passports department.
He said he had issued directions to trim the lists to bring down the number to one fourth of the existing size.
Sheikh Rashid said a system was being evolved to make sure that Chinese nationals working on CPEC projects would not need to come to the interior ministry. He warned all petrol pumps to stop selling smuggled petrol in a week or be ready to face stern action.
https://www.dawn.com/news/1597703/opposition-wont-resign-before-senate-polls-rashid
--------
Arab World
Israeli strikes on Syria kill six Iran-backed fighters: Monitor
25 December 2020
Israeli missile strikes on Syria killed at least six Iran-backed fighters Friday, a war monitor said.
For all the latest headlines follow our Google News channel online or via the app.
The dead were all foreign paramilitaries fighting alongside President Bashar al-Assad's forces, the Syrian Observatory for Human Right said.
The missiles, which were fired from Lebanese airspace, hit positions held by Iran-backed militias in the Masyaf district of Hama province, Observatory chief Rami Abdul Rahman said.
One also targeted a government-run research center, where surface-to-surface missiles are developed and stored, the Britain-based watchdog said.
Iranian experts are believed to work in the research center.
The Israeli military said it would not comment on reports in foreign media.
The research center in Masyaf has been hit several times by Israeli strikes in recent years, the Observatory said.
According to the United States, sarin gas was being developed at the center, a claim denied by Syrian authorities, who say the country has possessed no chemical weapons since it dismantled its arsenal under a 2013 agreement.
Syrian state news agency SANA said air defenses intercepted missiles fired by Israel on Masyaf.
"Our air defenses intercepted an Israeli attack on the Masyaf area," SANA reported.
It said air defenses hit "most" missiles before they reached their target.
State television aired footage purporting to show air defenses responding to the Israeli attack.
The Israeli activity in the skies was heard over parts of neighboring Lebanon, where many took to social media to denounce the Christmas Day attack.
Israel has launched hundreds of strikes in Syria since the start of the civil war in 2011.
It has targeted government troops, allied Iranian forces and fighters from Lebanese militant group Hezbollah.
It rarely confirms details of its operations in Syria but says Iran's presence in support of President Bashar al-Assad is a threat to which it will continue to respond.
https://english.alarabiya.net/en/News/middle-east/2020/12/25/Israeli-strikes-on-Syria-kill-six-Iran-backed-fighters-Monitor
--------
Explosions reported in Syria after Israeli jets fly over Lebanon capital Beirut
25 December 2020
Israeli jets flew very low over parts of Lebanon early Friday, terrifying residents on Christmas Eve, some of whom reported seeing missiles in the skies over Beirut.
For all the latest headlines follow our Google News channel online or via the app.
Minutes later, Syria's official news agency reported explosions in the central Syrian town of Masyaf. Other Syrian media said Syrian air defenses responded to an Israeli attack near the town in the Hama province.
There was no immediate word on what the target was or whether there were any casualties.
Israeli jets regularly violate Lebanese airspace and have often struck inside Syria from Lebanese territory. But the Christmas Eve flights were louder than usual, frightening residents of Beirut who have endured multiple crises in the past year, including the catastrophic August 4 explosion at the city's port that killed over 200 people and destroyed parts of the capital. That explosion resulted from the detonation of a stockpile of ammonium nitrates that was improperly stored at the facility.
There was no immediate word from Israel on Friday's flights and alleged attacks on Syria.
In the past few years, Israel has acknowledged carrying out dozens of airstrikes in Syria, most of them aimed at suspected Iranian weapons shipments believed to be bound for Hezbollah. In recent months, Israeli officials have expressed concern that Hezbollah is trying to establish production facilities to make precision guided missiles.
Masyaf is a significant military area for Syrian President Bashar Assad's regime that includes a military academy and a scientific research center. Israel has struck targets there several times in the past.
https://english.alarabiya.net/en/News/middle-east/2020/12/25/Explosions-reported-in-Syria-after-Israeli-jets-fly-over-Lebanon-capital-Beirut
--------
Explosion hits gas pipeline in Egypt's North Sinai region
25 December 2020
A blast hit a gas pipeline in Egypt's restive North Sinai region Thursday, a security source told AFP.
"An explosion occurred (Thursday) evening along the main gas pipeline supplying the city of El-Arish," the source said, referring to the provincial capital.
For all the latest headlines follow our Google News channel online or via the app.
The blast took place in the Sabika area to the city's west, the source added.
Witnesses told AFP that smoke and flames from the fire were visible some 30 kilometres (almost 20 miles) away.
The cause of the blast was not immediately clear.
Egypt has for years been fighting an Islamist insurgency in North Sinai, which escalated following the military's 2013 ouster of Islamist president Mohamed Morsi.
Provincial governor Mohammed Abdel Fadil Shousha said in a statement that the blast did not cause any casualties and "will not impact the gas supply" to the city.
Security forces were searching the area and authorities have opened an investigation, the statement added.
In February 2018, authorities launched a nationwide operation against militants, focusing on North Sinai.
Earlier this year, the ISIS group said it blew up a gas pipeline around 80 kilometres west of El-Arish, claiming it was connected to Israel.
https://english.alarabiya.net/en/News/middle-east/2020/12/25/Explosion-hits-gas-pipeline-in-Egypt-s-North-Sinai-region
--------
Coronavirus: Saudi Arabia launches second centre for COVID-19 vaccines in Jeddah
24 December 2020
Saudi Arabia inaugurated on Thursday a centre for coronavirus vaccines in Jeddah, the second centre in the Kingdom after the first one was inaugurated in the capital Riyadh.
The Ministry of Health called on citizens and residents to being registering to receive the Pfizer-BioNTech coronavirus vaccine, stressed the safety and efficacy of the vaccine and reminded the public that the shots are free of charge for all citizens and residents.
The ministry had said on Wednesday that over 500,000 people have registered for the COVID-19 vaccine via Sehaty App.
Saudi Arabia had launched the coronavirus vaccination campaign on December 17, when the Minister of Health Dr. Tawfiq bin Fawzan Al-Rabiah received a dose of the vaccine.
The priority groups for COVID-19 vaccination were set by the ministry and they are as follows:
"The first stage targets citizens and residents who are over 65 years and professionals who are most vulnerable to infection, people who are obese and have a Body Mass Index (BMI) of over 40, those who have immune deficiency, such as those who underwent organ transplantation or taking immunosuppressive drugs; and those who have two or more chronic diseases including asthma, diabetes, chronic kidney disease, chronic heart disease including coronary artery disease, and chronic obstructive pulmonary disease, and those with a history of a previous stroke."
"The second stage targets citizens and residents who are over 50 years and other health practitioners, and those who have one of the following chronic diseases: asthma, diabetes, chronic kidney disease, chronic heart disease including coronary artery disease, chronic obstructive pulmonary disease, and active cancer, and those with obesity and BMI between 30 – 40."
"The third stage targets all citizens and residents willing to get the vaccine."
https://english.alarabiya.net/en/coronavirus/2020/12/25/Coronavirus-Saudi-Arabia-launches-second-center-for-COVID-19-vaccines-in-Jeddah
--------
Syria repels Israeli warplanes' missile barrage targeting Hama
25 December 2020
Syria's air defenses repel a missile attack launched by Israeli warplanes from the Lebanese airspace against the western Syrian city of Hama's countryside.
The official Syrian Arab News Agency reported that the attack had come precisely 40 minutes past midnight (local time) on Friday (10:40 p.m. on Thursday GMT).
"The Israeli enemy launched an aggression by directing a barrage of missiles from the north of the Lebanese city of Tripoli towards the Masyaf area in the western Hama countryside," it wrote, citing a military source.
The agency said the country's anti-missile apparatus managed to intercept and destroy the projectiles midair.
State television, meanwhile, broadcast footage of the successful defensive maneuver.
Citing correspondents and locals, the AFP and Associated Press news agency also reported overflights of the Lebanese airspace by Israeli military aircraft that alarmed residents in the Lebanese capital Beirut.
The so-called Syrian Observatory for Human Rights, a UK-based group, said the Israeli regime had sought to target the Syrian military and its allied anti-terror forces during the attack.
The Israeli regime and Syria are technically at war due to the former's 1967-present occupation of the Arab country's Golan Heights.
Starting in 2011, Tel Aviv has also been providing instrumental support to anti-Syria militant and terrorist groups.
The regime has, on numerous occasions, provided safe passage and medical treatment to the Takfiri terrorists fleeing Damascus' operations into the Golan Heights.
In 2018, it notoriously allowed the evacuation of a shady and highly suspicious Western-backed "aid group," known as the White Helmets, into the occupied territories. The evacuees, who were spirited out of the Syrian territory right after Damascus found them culpable of staging false-flag chemical attacks in Syria, were all provided safe havens in Western destinations afterwards.
The Israeli air force also regularly targets Syria and its allies' reinforcements as means of, what Damascus denounces as, slowing down the Arab country's advances in the face of terrorist outfits.
https://www.presstv.com/Detail/2020/12/25/641464/Syria-Israel-missile-attack-Hama
--------
India
Prayer in Gurdwara for Muslim Protester Who Died Of Heart Attack, Members Of Different Communities Attended The Prayer Meet
Dec 25, 2020
LUDHIANA: Nine days after a Muslim protester of Bhindar Kalan village in Moga died of a heart attack at the protest site in Singhu border near Delhi, residents of his native village organised a 'path' at a Gurdwara on Wednesday. Members of different communities attended the prayer meet. His family members also organised a 'Fateh Khwani', (Quran recitation) at his home in the morning.
Mohan Singh, husband of Sarpanch Gurdeep Kaur, said Makhan Khan attained martyrdom fighting for farmers. He said they organised a kirtan at the local gurdwara to pay tribute to the departed soul.
"Members of various communities, including Sikhs, Muslims and Hindus attended the meet. We are proud of Makhan," a prominent village resident said. Family members of the deceased said they want the agricultural laws passed by the Union government repealed. Khan is survived by his wife, two sons and a daughter.
"He was the main earning hand of our family. I work in a dairy farm but earn very little. My younger brother studies in Class XI. With his passing, we have suffered a big loss but we want the government to repeal the laws. My father also gave up his life fighting for the cause," said Kashmir Ali, 19-year-old son of the deceased. He said they organised Fateh Khawani (reciting of Quran) at their home and later attended Ardas organised at the gurdwara by village residents.
A relative of the deceased said he stood for farmers' rights. "He was associated with All India Kissan Union for a long time now. He also fought for the rights of farmers. He went to the protest site when the agitation began. Then he went once before he died there," said Akram Ali, relative of the deceased.
Box: Help pours in
Relative of the deceased said that a social organisation, Sarbat Da Bhala Trust has given life time pension to wife of the deceased. Also, a former minister and MLA have given Rs 1 lakh each to the family of the deceased.
https://timesofindia.indiatimes.com/city/ludhiana/path-in-gurdwara-for-muslim-protester-who-died-of-heart-attack/articleshow/79948189.cms
--------
UP: Walking Home With Friend After Birthday Party, Muslim Youth Booked Under 'Love Jihad' Law
By Anand Mohan J
December 25, 2020
Days after her friend, with whom she was walking home after a birthday party in Bijnor in Uttar Pradesh, was booked under the month-old anti-conversion law and slapped with charges under sections of the SC/ST Act, and the Protection of Children from Sexual Offences (POCSO) Act, the 16-year-old stands firm.
"I have told this to the magistrate, and I will say this again. Those men had a problem with me walking with my friend. They made videos of me and are now calling it love jihad. I did nothing wrong. I went of my own free will," she told The Indian Express.
Around 10.30 pm on December 14, the girl, a Dalit, and her former classmate, a Muslim, were walking back home after a friend's birthday party, when they were allegedly chased by a group of men, beaten with sticks and questioned. When it became apparent that they belonged to different religions, they were allegedly whisked away to a local police station.
The FIR, registered allegedly on a complaint by the girl's father, stated that the accused "induced the girl to elope with him" with the "intention to marry and convert her".
The girl's father has, however, denied his complaint, alleging that police dictated the statement. "I trust my daughter completely. What wrong did she do? Why must she be made part of politics? Is it unlawful for a boy and a girl to walk together now?"
The youth, who was subsequently booked under the month old anti-conversion law and charges of abduction and under sections of the SC/ST Act, and POCSO Act, is now in a jail in Bijnor.
While police claim the man is 18 years old, his family members maintain he is 17.
Arun Kumar, Station House Officer, Dhampur, where the FIR was filed, said, "The accused is in judicial custody. If he is minor, they will have to produce documents to show that. We have invoked appropriate sections in this case after questioning the girl and on the basis of her father's complaint."
Blaming the local Pradhan for allegedly politicising the incident, the girl's father said, "This is all politics. They made videos of my daughter and falsely claimed that this was a case of love jihad. I have been pradhan before and was planning to contest again. But now they have shamed my daughter and polarised the village," her father told The Indian Express.
Denying the father's accusations, the pradhan said, "I was with the girl's father when this case came to my notice. I helped them file the FIR. You must remember, hara hua Pradhan hai (He is a pradhan who lost)".
A few kilometres from the girl's house is a one-room brick house where the youth lived with his family — his four siblings, and his mother.
"I just want to see my son again. Police have filed a false case against him," said the youth's mother, folding her mat after her evening namaaz.
While her eldest son works as a farm labourer, another works as a tailor in Dehradun. Her youngest, now in jail, used to work in Jalandhar before shifting to Dehradun, where he earned Rs 5,000 a month as a welder's apprentice. Her husband died a year ago of heart ailments. The family claims the youth, who dropped out after Class 3, is a minor but have no documents to prove it.
The mother says that when she fell ill with typhoid, she called her youngest son in Dehradun and asked him to visit her. He reached on December 9.
"On December 14, my son left in the evening, saying he was attending a birthday party and won't be home for dinner. Now they are accusing him of converting a girl to Islam. This is completely false," his mother said.
"Everything is ruined for us this year. Now we have to collect money to fight this case," the youth's brother said.
https://indianexpress.com/article/india/up-walking-home-with-friend-after-birthday-party-muslim-youth-booked-under-love-jihad-law-7119023/
--------
Merry Christmas: PM Modi, President Kovind and others greet people on Christmas
December 25, 2020
President Ram Nath Kovind, Prime Minister Narendra Modi and other political leaders greeted the country on the occasion of Christmas. In a Twitter message, PM Modi said "the life and principle of Lord Christ gives strength to millions across the world." He also said, "May his path keep showing the way in building a just and inclusive society. May everybody be happy and healthy. "
PM Narendra Modi tweeted "Merry Christmas! The life and principles of Lord Christ gives strength to millions across the world. May his path keep showing the way in building a just and inclusive society. May everybody be happy and healthy."
President Ram Nath Kovind also greeted the country. In a tweet, he said, "Merry Christmas I hope that this festival will increase harmony in the society by spreading peace and prosperity. Let us follow the teachings of love, compassion and philanthropy of Jesus Christ and be determined for the benefit of society and the nation."
Apart from PM Modi and President Kovind, Union ministers Rajnath Singh, Dr. S Jaishankar, Smriti Z Irani, Vijay Kumar Singh, Dharmendra Pradhan, etc. also took on Twitter to greet the country on the auspicious occasion of Christmas.
Defence Minister Rajnath Singh tweeted "May the festival of Christmas brings joy, happiness, peace and good health in everyone's life. Merry Christmas!"
Foreign Minister Dr. S. Jaishanakar tweeted through his official Twitter handle saying "Warm Christmas greetings to all. May this festival bring in health and happiness for everyone."
Minister for Textiles and Women & Child Development, Smriti Z Irani tweeted "Merry Christmas to all! May the festive season bring good health and joy to everyone."
Petroleum Minister Dharmendra Pradhan tweeted "May this season open doors to promising beginnings and bring everlasting joy, warmth, health and abundance to everyone."
Gen (retired) Vijay Kumar Singh wished "a very Merry Christmas" to everyone in a single tweet.
Congress leader and former Congress President Rahul Gandhi tweeted on Friday morning "Merry Christmas! May this festival bring peace & harmony to your homes and hearts."
West Bengal chief minister Mamata Banerjee wished everyone a Merry Christmas and also asked everyone to visit Kolkata Christmas Festival (virtually), which is held every year on the day of Christmas in Park Street, Kolkata. She also said, "Spread the message of peace and joy.
CPM general secretary Sitaram Yechury also wished everyone on Christmas.
Christmas is celebrated worldwide to mark the birth of Jesus Christ.
https://indianexpress.com/article/india/pm-modi-president-others-greet-people-on-christmas7119521/
--------
Mideast
Coronavirus: Iran says US approved funds transfer to buy COVID-19 vaccines
24 December 2020
Iran has won US approval to transfer funds for coronavirus vaccines from overseas, the central bank chief said on Thursday, as its daily death toll fell to a three-month low.
Central Bank governor Abdolnaser Hemmati said an Iranian bank had received approval from the US Treasury's Office of Foreign Assets Control to transfer the money to a Swiss bank to pay for the vaccines.
Visit our dedicated coronavirus site here for all the latest updates.
"They (Americans) have put sanctions on all our banks. They accepted this one case under the pressure of world public opinion," Hemmati told state TV.
Hemmati said Iran would pay around $244 million for initial imports of 16.8 million doses of vaccines from COVAX, a multi-agency group dedicated to assuring fair access to vaccines for low- and middle-income countries.
Iranian officials have said repeatedly that US sanctions were preventing them from making payments to COVAX, to which some 190 economies have signed up.
Iran's Shifa Pharmed began registering volunteers this week for human trials of the country's first domestic COVID-19 vaccine candidate, Iranian media reported.
Shifa Pharmed is a subsidiary of a large conglomerate controlled by Supreme Leader Ayatollah Ali Khamenei, which was the subject of an award-winning Reuters study in 2013.
Health Ministry spokeswoman Sima Sadat Lari told state TV earlier that 152 people had died of COVID-19 in Iran in the past 24 hours, the lowest number since Sept. 18, taking total fatalities to 54,308 in the worst affected country in the Middle East.
The fall in deaths comes after more than a month of night-time traffic curfews and other restrictions in major cities. Police said 96,000 fines were issued nationwide on Wednesday for drivers breaking the curfew.
Officials have cautioned that the danger of a resurgence in infections looms large.
US President Donald Trump pulled out of the 2015 nuclear deal between Iran and six world powers in 2018 and imposed new sanctions on the country.
President-elect Joe Biden's coming to power has raised the possibility that Washington could rejoin the agreement.
https://english.alarabiya.net/en/coronavirus/2020/12/24/Coronavirus-Iran-says-US-approved-funds-transfer-to-buy-COVID-19-vaccines
--------
Coronavirus: Israel imposing third national COVID-19 lockdown
24 December 2020
Israel will impose a third national lockdown to fight surging COVID-19 infections, Prime Minister Benjamin Netanyahu said on Thursday, as the country pursues a vaccination campaign.
The restrictions will come into effect on Sunday evening and last for 14 days, pending final cabinet approval, a statement from Netanyahu's office said.
Visit our dedicated coronavirus site here for all the latest updates.
They include the closure of shops, limited public transport, a partial shutdown of schools and a one-kilometre (two-thirds of a mile) restriction on travel from home, except for commuting to workplaces that remain open, and to purchase essential goods.
Such measures will cost Israel's economy about three billion shekels ($932.6 million) a week, the Finance Ministry said.
"This closure will erase us. We passed two, now the third will kill us. To hell with it," said Ovadia, a fruit stand vendor in a Tel Aviv market. He declined to give his full name.
The economy is expected to shrink 4.5% in 2020, though the Bank of Israel has said the contraction could reach 5% should the COVID-19 crisis prompt more curbs. In November, the jobless rate stood at 12%. The economy is projected to grow as much as 6.5% in 2021 and possibly faster - if the pandemic is contained.
With a population of nine million, Israel has so far reported more than 385,000 cases of COVID-19 and 3,150 deaths.
The number of daily infections approached 4,000 on Wednesday, rising from around 1,000 at the end of a month-long lockdown imposed in September that followed one that ran from late March to early May.
On Wednesday, the Health Ministry said it had found four people infected with the new variant of the coronavirus that has emerged in Britain.
With regard to Israel's Christian minority, the Health Ministry said that during Christmas, prayers at houses of worship would be limited to gatherings of 10 people in closed spaces and 100 people in open areas.
The new lockdown comes with Israel's vaccination drive already underway. Health workers and people over the age of 60 are the first groups to be inoculated in a campaign which the health minister said he expected to be completed within months.
But public anger has risen over the government's perceived inconsistent handling of the crisis, and Israel will hold an election on March 23, its fourth in two years, after constant infighting in Netanyahu's coalition.
https://english.alarabiya.net/en/coronavirus/2020/12/24/Coronavirus-Israel-imposing-third-national-COVID-19-lockdown
--------
Iran's President Rouhani congratulates Pope, world leaders on Christmas
24 December 2020
Iran's President Hassan Rouhani has written separate letters to Pope Francis and other world leaders, congratulating them on the occasion of the birth anniversary of Jesus Christ and the upcoming arrival of the New Year.
Addressing the pontiff on Thursday, Rouhani described Jesus as "the prophet of peace and kindness," saying the elements of the divine messenger's behavior could present possible solutions out of the humanity's standing social and cultural challenges and guide it towards perfection.
He hoped that 2021 would witness reigning in of the new coronavirus and return of normal life, increased hope and merriment among members of the international community, and promotion of peace and security throughout the world.
Rouhani finally wished the Holy See and the peoples of the world healthful and successful existence.
Writing to world leaders, he urged further regional and international cooperation towards resolution of the crises that face the world, including the ongoing global pandemic.
"It is imperative that world leaders try more than before to open up ways out of these crises and also expedite the course of fighting the coronavirus and return of humans' lives to their usual course, under the auspices of joint endeavor and through regional and international cooperation," he wrote.
https://www.presstv.com/Detail/2020/12/24/641452/Iran-Rouhani-congratulates-Pope-world-leaders-New-Year
--------
Israeli court halts desecration of Muslim cemetery
December 24, 2020
AMMAN: The Jerusalem District Court issued a temporary restraining order against the city's Israeli-run municipality on Thursday, forcing the municipality to cease its conversion of the waqf-owned Al-Yousefieh cemetery into a park.
In a press statement issued on Wednesday, the Jordanian Foreign Ministry's spokesperson, Dhaifallah Fayez, reiterated Jordan's "rejection and condemnation of the excavations and leveling works carried out by the Israeli authorities at the cemetery's fence and stairs." Jordan described the action as "desecration of graves" and called on the Israelis to immediately stop the operation.
Wasfi Kailani, senior official on Jerusalem Affairs and director of the Hashemite Fund for the Restoration of Al-Aqsa Mosque, told Arab News, "The case is important because it sheds a light on the continued acts of desecration against a cemetery that is still being used these days by Jerusalem's Muslims. This is a documented waqf property and the cemetery — which is named after the son of Salah Eddine, Yusef bin Ayoub — is sacred to Muslims around the world, especially for Jordan and the Arab Legion (the former Jordanian army)."
Kailani said that official complaints had been filed with the Israeli government and UNESCO in 2014 and 2016. "We have known for some time that Israel had its eyes on this land near the wall adjacent to Al-Aqsa Mosque and the Lion's Gate," he said, adding that those complaints had included "documentation of Israeli authorities pouring concrete below and over existing graves in order to stop Muslims (burying) their dead at this location."
The municipality's plans for the park reportedly include a memorial erected by Jerusalemites with the approval of former Israeli mayor Teddy Kosleck to honor members of the Jordanian army who were killed in the 1967 war. Kailani claimed that would cause emotional hurt and damage to the families of the dead.
"Imagine the reaction of families of these brave Jordanian soldiers who are buried at the site as they see kids playing and dancing on the graves of their deceased martyrs," he said.
Palestinian lawyers Muhaad Jabara and Hamzeh Quteieh told Arab News that the court's decision means that the municipality's actions were illegal.
https://www.arabnews.com/node/1782436/middle-east
--------
North America
US continues to pardon war criminals in Iraq, Afghanistan
Ovunc Kutlu
25.12.2020
US President Donald Trump announcing this week a wave of pardons was the latest in a series of wielding his clemency powers over the years for war criminals that were convicted of killing civilians in Iraq and Afghanistan.
As US presidents have used their authority for more than two hundred years to offer second chances to some Americans, Trump has issued 70 pardons during his time in the White House as of Wednesday.
Trump's executive clemency, however, keeps adding controversial military figures after he pardoned four employees of an American private military company who killed civilians in Iraq and were found guilty by a US court in 2014.
Employees of Blackwater Security Consulting, now known as Academi, shot at Iraqi civilians, killing 17 and injuring 20 in Nisour Square, Baghdad on Sept. 16, 2007 as they were escorting a US embassy convoy.
The incident caused five investigations. The FBI found that at least 14 of the 17 Iraqis killed were shot without any cause, including 9- and 11-year-old boys.
Thirty witnesses from Iraq, the largest group of foreign witnesses to travel to US for a criminal trial, had described in the court that the four American men initiated unprovoked shooting at Iraqi civilians with heavy gunfire and grenade launchers.
In the 2014 trial, Nicholas Slatten from the state of Tennessee, a sniper, was found guilty of first-degree murder as prosecutors had said he started the incident by opening fire.
Paul Slough from Texas was found guilty of 13 counts of voluntary manslaughter and 17 counts of attempted manslaughter. Evan Liberty from New Hampshire was found guilty of eight counts of voluntary manslaughter and 12 counts of attempted manslaughter.
And, Dustin Heard from Tennessee was found guilty of six counts of voluntary manslaughter and 11 counts of attempted manslaughter.
While a murder charge carries a mandatory sentence of life in prison, each voluntary manslaughter count carries a maximum sentence of 15 years, and attempted manslaughter counts carry seven-year maximum sentences.
"Seven years ago, these Blackwater contractors unleashed powerful sniper fire, machine guns and grenade launchers on innocent men, women and children," Ronald Machen, the US Attorney for the District of Columbia, said in his 2014 statement.
Blackwater had a $1 billion government contract to protect American diplomats during the war in Iraq. In a 2007 congressional hearing on Blackwater misconduct, then-owner Erik Prince refused his employees to be defined as "mercenaries" and did not share information about his "private" company.
Blackwater was renamed as Xe Services in 2009, and known as Academi since 2011 after it was acquired by a group of private investors for around $200 million.
Stabbing wounded prisoner
Trump in December 2019 ordered the US Navy not to remove Chief Petty Officer Edward Gallagher from its elite SEALs special operations force, and reversed his July 2019 court-martial demotion, saying: "This case was handled very badly from the beginning."
Gallagher was charged in September 2018 with 10 offenses, some of which included murder, attempted murder, and other war crimes tied to his deployment to Mosul, Iraq.
He was found guilty on a single charge -- stabbing to death a wounded 17-year-old Daesh/ISIS prisoner of war with a hunting knife, and posing with his corpse and sending the photo to his friends.
Gallagher, whose nickname was "Blade", was also accused by fellow Navy SEAL snipers of randomly shooting two Iraqi civilians, a schoolgirl and an elderly man, while veterans reported his conduct to military investigators as being "OK with killing anybody that was moving" and "freaking evil".
Navy Secretary Richard Spencer was ousted by the White House after he criticized Trump's intervention in Gallagher's case.
Pardons in past
Trump also pardoned in 2019 three Army officers, two of them accused of war crimes in Afghanistan -- 1st Lt. Clint Lorance and Maj. Mathew Golsteyn.
Lorance in 2012 was charged with two counts of second-degree murder after he ordered his men to open fire on three Afghan men who were on a motorcycle. He was found guilty by a court-martial in 2013 and sentenced to 19 years in prison serving six before receiving Trump's pardon.
Golsteyn, an Army Green Beret, was charged with murder after killing an Afghan civilian in 2010 who he claimed was a bombmaker for the Taliban killing two Marines. The army closed the case in 2013 but reopened it in 2016.
Trump in May 2019 had pardoned Army 1st Lt. Michael Behanna who was convicted of murder of an Iraqi man in 2008. He was sentenced to 25 years imprisonment, which was later reduced to 15 years, and granted parole in 2014 after serving less than five years of his sentence.
https://www.aa.com.tr/en/americas/us-continues-to-pardon-war-criminals-in-iraq-afghanistan/2088191
--------
US to establish consulate in Western Sahara, Morocco
Beyza Binnur Donmez
24.12.2020
The US announced Thursday that Washington is taking steps towards establishing a consulate in Western Sahara -- a large territory in southern Morocco.
"Pleased to announce the beginning of the process to establish a U.S. consulate in Western Sahara, and the inauguration of a virtual presence post effective immediately!" Secretary of State Mike Pompeo said on Twitter.
"We look forward to promoting economic and social development, and to engage the people of this region," Pompeo added.
The move came two weeks after President Donald Trump recognized Moroccan sovereignty over the entire Western Sahara territory in early December.
The virtual presence post will be managed by the US Embassy in Rabat and will be "followed soon by a fully functioning consulate," he said in a State Department statement.
The secretary underlined the US will continue to support political negotiations  between Morocco and the Algeria-backed Polisario Front within the framework of Morocco's autonomy plan.
Occupied by Spain until 1975, Western Sahara has remained the subject of dispute between Morocco and the Polisario for more than four decades.
After years of conflict, the two parties signed a UN-backed ceasefire in 1991.
The Polisario, a national liberation movement that seeks to end Morocco's presence in Western Sahara, has long called for a popular referendum to decide the region's political fate.
https://www.aa.com.tr/en/americas/us-to-establish-consulate-in-western-sahara-morocco/2087997
--------
Trump to hold Iran responsible if any American killed
Servet Günerigök
24.12.2020
WASHINGTON
US President Donald Trump said Wednesday that the US will hold Iran responsible if any American citizen is killed, days after the US mission in the Iraqi capital came under attack.
"Our embassy in Baghdad got hit Sunday by several rockets. Three rockets failed to launch. Guess where they were from: IRAN. Now we hear chatter of additional attacks against Americans in Iraq," Trump said in a post on Twitter, which included a photo of the rockets.
The rocket attack targeted the US embassy in Baghdad's heavily fortified Green Zone. Three rockets landed in the zone, with one hitting a residential area near the embassy, while the embassy's air defense system intercepted and destroyed the other two.
"Some friendly health advice to Iran: If one American is killed, I will hold Iran responsible. Think it over," Trump tweeted.
The Green Zone, which hosts Iraqi government buildings and many foreign embassies, has regularly come under attack since the killing of top Iranian General Qasem Soleimani in a US drone strike at Baghdad International Airport in January.
Washington blames Iran-backed Shia militias for rocket attacks on foreign diplomatic missions and US and foreign forces in Iraq.
https://www.aa.com.tr/en/americas/trump-to-hold-iran-responsible-if-any-american-killed/2086887
--------
US Muslim group decries Trump's pardon of contractors
Servet Gunerigok
23.12.2020
WASHINGTON
The US's largest Muslim civil rights organization on Wednesday condemned President Donald Trump's decision to grant clemency to four former Blackwater contractors convicted of killing Iraqi civilians.
National Executive Director of the Council on American-Islamic Relations (CAIR) Nihad Awad said the decision lacks respect for the US legal system and "the sanctity of human life, especially the lives of Muslims and people of color."
"These Blackwater mercenaries were convicted of perpetrating one of the most infamous war crimes of the American occupation of Iraq. Pardoning them is an unconscionable act of moral insanity," said Awad.
The White House said late Tuesday that Trump granted clemency to 20 people, including former congressmen and the security contractors who worked for US paramilitary company Blackwater. The company has since changed its name to Academi.
Nicholas Slatten, Paul Slough, Evan Liberty and Dustin Heard, who were working in Iraq in 2007, were convicted of killing 14 Iraqi civilians in a crime that was condemned at international levels.
In March 2003, the US invaded Iraq and toppled the regime of Saddam Hussein.
The human cost of the US occupation was high with more than 100,000 civilian deaths along with evidence of torture and abuse in US-run prisons.
https://www.aa.com.tr/en/americas/us-muslim-group-decries-trumps-pardon-of-contractors/2086804
--------
South Asia
Mullah Baradar Thanks Pakistan for Helping: Saleh
By Mohammad Haroon Alim
24 Dec 2020
First Vice President Amrullah Saleh said Mullah Baradar did three things in Karachi: inquired about his wounded Taliban comrade in Pakistani hospitals, visited a Taliban training center, and thanked the Pakistani government for helping them.
First Vice President Amrullah Saleh tweeted that Mullah Baradar did three things in Karachi: first asking about the wounded Taliban terrorists lying in a Pakistani government hospital without visas.
Saleh said in his tweet that after visiting the wounded Taliban "Baradar went to the Taliban training center in Pakistan and praised them", Adding that "Mullah Baradar encouraged them to carry out other terrorist activities and then thanked the Pakistani government for helping them train the group's fighters".
This is despite the fact that following the Intra-Afghan talks between the Afghan government and the Taliban in Qatar were called off; the Afghan government negotiating team arrived in Kabul and a Taliban delegation left for Pakistan.
Previously, some videos were posted on social media showing Mullah Baradar addressing and visiting the wounded Taliban in Karachi.
The hospital where Taliban wounded are being treated is said to be one of the most prestigious government hospitals in Pakistan, reports indicate.
https://www.khaama.com/mullah-baradar-did-three-things-pakistan-visit-445544/
--------
Taliban Bear Heavy Loss in Nangarhar Battle
By Mohammad Arif Sheva
24 Dec 2020
NANGARHAR, Afghanistan – At least 16 Taliban insurgents killed and further two wounded after bearing heavy retaliation by the Afghan National Defense and Security Forces (ANDSF) in Nangarhar province, said the Ministry of Defense in a statement Thursday.
According to the statement, the Taliban initially carried an attack against the forces, but faced heavy retaliation.
"16 #Taliban were killed and 2 others were wounded in Shirzad district of Ningarhar province, yesterday," said the MoD in a tweet. "They were attacking #ANDSF positions when they were targeted by ANA."
Meanwhile, in a separate news from Sar-e-Pul, at least four Taliban militant killed and further seven injured during clashes with Afghan forces.
"4 #Taliban were killed and 7 others were wounded in Gosfandi district of Sarpul province by #ANA last night," the tweet added.
Taliban did not immediately comment on the incident.
https://www.khaama.com/taliban-bear-heavy-loss-in-nangarhar-battle-34534/
--------
Saleh: Afghanistan Requires Acceptable Peace to All Sides
By Mohammad Haroon Alim
24 Dec 2020
At an event in Kabul on Thursday, Amrullah Saleh, The First Vice President said, that Afghanistan requires an acceptable peace to all sides and the public.
He indicated that the Taliban has issues with the Afghan National Flag, its sovereignty, resources, constitution, and everything of the Afghan government.
"Death, to be hanged, is far more honorable than an agreement where I take the right to vote away from my people and give it to a certain circle, in the name of a peace deal. No never", Saleh added to his words that "A peace without dignity is not accepted by any nation".
Peace does not mean a one side slap, it is required for all of the ethnic groups in Afghanistan, Saleh said.
According to Saleh, people's sovereignty will not be ignored during the peace process, and peace with fragmented identities cannot be achieved, "peace must be national".
Afghanistan has received severe damages during the 40 years of war, and by giving up our values there will be peace by tomorrow, but leadership should be determined by the nation, not Quetta Shura or other councils, Saleh added to his words.
Saleh said, sovereign Afghanistan belongs to the people and the people have the right to trample on it as the constitution allows it and this is our line with the Taliban.
This comes as previously Saleh pointed three activities of Mullah Baradar in Pakistan, Meeting group's wounded fighters in a Pakistani governmental hospital, thanking the country for the generous support, and visited a Taliban training camp in Pakistan for motivating the group's fighters.
https://www.khaama.com/saleh-afghanistan-requires-acceptable-peace-to-all-sides-778877/
--------
Southeast Asia
Muhyiddin: Have a joyous Christmas in the new normal
24 Dec 2020
KUALA LUMPUR, Dec 24 — Prime Minister Tan Sri Muhyiddin Yassin has called on Malaysians to turn the community's racial and religious diversity into a strength to further build the country, in the spirit of Christmas tomorrow amid the new normal.
He said all Malaysians should be grateful because each festival of the country's multi-racial and multi-religious community could be celebrated in a peaceful and harmonious atmosphere.
"I would like to wish Merry Christmas to all Christians celebrating this auspicious occasion.
"Christmas Day gives us the opportunity as a plural society, to observe the customs and traditions, not only with family members but also friends and others from all walks of life," he said in his Christmas message today.
Muhyiddin said the harmonious relationship between the Christian and Muslim communities could be seen in the history of Andalusia, as such a situation at that time spurred progress in various fields.
With the ongoing Covid-19 pandemic, the Prime Minister said this year's Christmas celebration would not be as merry as before, especially the house-to-house visits by family members and friends would be limited while open house should be held in moderation.
"My advice is, for the common good, celebrate this occasion moderately by complying with the standard operating procedures or guidelines set such as taking body temperature, ensuring physical distancing and no handshakes.
"Suffice to bend the head slightly and place your hand on the chest as a mark of respect. Practise the new norms by washing hands frequently and wearing a face mask correctly," he said.
Muhyiddin said starting Dec 7, the government had allowed inter-state and inter-district travel across the country except areas placed under the Enhanced Movement Control Order (EMCO).
Meanwhile, the Prime Minister also advised families receiving guests to sanitise their homes to protect their elderly parents and those unwell as they were at higher risk of contracting Covid-19.
He also stressed that everyone needed to take precautions to ensure the safety of those around them from the viral infection.
"For those with symptoms such as fever or a cold, please stay at home. Not forgetting, I pray that the frontliners, members of the security forces on duty at the country's borders and Malaysians abroad could celebrate this occasion with joy.
"Merry Christmas to all the celebrants," Muhyiddin said. — Bernama
https://www.malaymail.com/news/malaysia/2020/12/24/muhyiddin-have-a-joyous-christmas-in-the-new-normal/1934744
--------
Indonesian Christians, Muslims create COVID Christmas tree
Dec 24, 2020
EAST JAVA: Christians and Muslims in Indonesia's East Java province have decorated a Christmas tree using masks and hand-sanitizer bottles to remind people to follow health protocols and show unity amid the COVID-19 pandemic.
The tree, decorated with 1,000 masks and bottles, was a joint effort between the Association of Nahdlatul Ulama Intellectuals (ISNU), part of Nahdlatul Ulama, Indonesia's biggest Islamic organization, and Catholics of Christ the King Parish in Surabaya, East Java's capital.
They worked on the 3.5-metrehigh Christmas tree for 12 days and put it at the entrance to the church where it would be most visible.
Nur Kholis Saleh, a Muslim cleric and chairman of the ISNU, said that helping decorate the tree was a way of building interreligious harmony. Several churches in Surabaya were bombed in May 2018 in a series of attacks that killed 12 people.
Before that, a 19-year-old Nahlatul Ulama member called Riyanto was killed during a Christmas Eve bombing while providing security at a Protestant church in Mojokerto in 2000.
"When Muslims celebrate Aidil Fitri, Christians help to provide security for that event," Saleh said.
Saleh said Christmas is a celebration for all people, not only Christians, as is Aidil Fitri, which also provides inspiration to build peace and reconciliation.
"Celebrating Christmas is like celebrating Aidil Fitri, so we must show unity with our brothers and sisters. This is Indonesia, we have to maintain diversity," he said.
Theresia Mariani, coordinator of Christ the King Parish's Christmas celebration, said the use of masks and hand-sanitizer bottles was meant to encourage Catholics and the public to follow health protocols to prevent them from becoming spreaders of the virus.
"It warns Catholics to always use masks, keep physical distancing and wash hands with soap," said Mariani.
She also thanked the Muslim volunteers who helped decorate the Christmas tree.
Fr Antonius Benny Susetyo, a member of a presidential unit promoting sectarian ties, said such cooperation is seen in many parts of Indonesia and is a good tradition to build communal fraternity.
"They [Christians and Muslims] want a peaceful and successful Christmas," said Fr Susetyo.
According to him, all religions should welcome people with different views by loving, respecting and sharing, especially in this difficult time caused by the COVID-19 pandemic.
"I hope religious people make religion an inner inspiration for the com mon good," he said.
http://www.heraldmalaysia.com/news/indonesian-christians-muslims-create-covid-christmas-tree/57237/1
--------
Minister says 'doesn't want to hear' any more sexual crimes, scandals involving celebrity preachers
24 Dec 2020
BY DANIAL DZULKIFLY
SEPANG, Dec 24 — Following a slew of reports of alleged sexual crimes and scandals involving Muslims celebrity preachers, minister Datuk Zulkifli Mohamad has expressed his hope today that no such scandals will occur again in the coming year.
Speaking in a gathering with some 50 celebrity preachers at the Movenpick Hotel here, the former federal territories mufti had urged those present, including himself, to be mindful of their moral standing.
"I want to say to everyone even though I am a minister but I am a minister who supports you all, may you be given strength and wealth.
"Please be mindful, including myself. I do not want to hear of any molestation cases,'' said Zulkifli.
In his speech, he also joked that in comparison to such sexual crimes, he is not too concerned about such preachers being involved in polygamy.
"If it is an issue of being engaged to one or two or three or four [women], that is still okay,'' he said, referring to polygamy in Islam, where a man is allowed to marry up to four women if they fulfil certain criteria.
"But when it comes to sexual assault, dear God, even repeating the word does not sound good."
Zulkifli's remark comes after the case of Da'i Syed, whose full name is Syed Shah Iqmal Syed Mohammad Shaiful, who catapulted to fame as a preacher on a reality television programme and was charged with rape and unnatural sex earlier this month.
In a brief press conference after his speech, Zulkifli again expressed that he does not wish to hear of such scandals in the coming year, and urged the community to remind each other on this matter.
He also explained his jest about polygamy, adding again jokingly: "I hope no such cases will recur. If you think it is needed, get married to two women, or three, for example."
In Zulkifli's talking points, he also stated the need for a more stringent pre-requisite for contestants to enter religious reality shows, including having a proper Islamic education as well as credentials conferred from a local authority.
Yesterday, Zulkifli agreed to the suggestions by Majlis Dakwah Negara chairman Datuk Mahmood Zuhdi Abd Majid to review reality TV programmes featuring Islamic preachers.
Mahmood had also recommended celebrity Islamic preachers undergo further training and guidance once their programmes have concluded, instead of being allowed to preach as they please.
Da'i Syed, 25, was charged with raping a woman at the Sessions Court in Shah Alam, Selangor on December 10 and faces up to 20 years in prison and whipping if found guilty.
He also faces two separate charges of committing unnatural sex and molestation at the Magistrates Court and Sessions Court in Petaling Jaya.
The celebrity preacher has claimed trial to all three counts. Da'i Syed was subsequently released from a temporary detention centre in Beranang, Selangor on December 15, after posting bail amounting to RM35,000.
Prior to Da'i Syed, there had been several other recent sexual scandals involving celebrity preachers, including extra-marital affairs, eloping, abandoning their wives for others, sexting, and indecent exposure.
Earlier this week, popular preacher Syamsul Zaman Sukri, also known as "Ustaz Budak", was charged in the Magistrate's Court in Kota Baru with committing gross indecency with a man at a hotel here.
https://www.malaymail.com/news/malaysia/2020/12/24/minister-says-doesnt-want-to-hear-any-more-sexual-crimes-scandals-involving/1934697
--------
Sunni group questions Shopee's role as zakat payment platform
24 Dec 2020
BY JERRY CHOONG
KUALA LUMPUR, Dec 24 — Malaysian Sunni Organisation (Aswaja) has questioned the inclusion of e-commerce website Shopee as a platform for Muslims to pay their zakat, or alms.
Malaysiakini reported the group's president Zamihan Mat Zin questioning the religious background of the management behind Shopee.
"So who owns Shopee or manages zakat collection on their behalf? Muslims or non-Muslims?" he reportedly said in an interview.
Zamihan also questioned the definition of Shopee's zakat collection, and what the e-commerce platform's true role would be, either as an "amil" or zakat collector, an agent, or facilitator.
He also asked whether Shopee's service charges for collecting zakat would be paid from the operational funds for Islamic councils, or from the zakat collection itself.
Zamihan stressed that zakat collection is a religious obligation, and not a business or banking transaction.
Despite Zamihan's questions, Shopee's role has already been defined as a payment gateway, similar to other e-wallet providers, MyEG, and bank portals such as Maybank2U and CIMB Clicks.
Perak and Pahang religious authorities have already addressed the issue, with the Federal Territories Islamic Religious Council Zakat Collection Centre (PPZ-MAIWP) expected to issue a statement soon too.
Last Wednesday, Shopee was appointed as a platform for Muslims to pay zakat among others in the Federal Territories, Selangor and Perak.
The company insisted that all zakat transactions are valid and in accordance with Islamic law, with plans to expand zakat collection in other states.
https://www.malaymail.com/news/malaysia/2020/12/24/sunni-group-questions-shopees-role-as-zakat-payment-platform/1934726
--------
Africa
Khalifa Haftar threatens to target Turkish forces in Libya
25 December 2020
Libya's strongman Khalifa Haftar has threatened to target Turkish forces, who have been deployed to Libya to support the UN-recognized government in the face of foreign actors like France, Saudi Arabia and Egypt.
Haftar described Turkey as "the colonizing enemy" who has to "leave peacefully or to be driven out by force."
The Turkish parliament recently ratified a motion to extend troop deployment in the African country for 18 months.
The motion said there were "threats from Libya to Turkey and the entire region, and if attacks resume again, Turkey's interests in the Mediterranean basin and North Africa will be adversely affected."
Haftar, however, said there would be "no security or peace as long as the boots of the Turkish military are desecrating our immaculate soil."
"We will carry weapons to bring about peace with our own hands and our free will," he added.
Earlier this year, Haftar urged "all Libyans" to bear arms, "men and women, soldiers and civilians" to fight Turkish troops.
Libya first plunged into chaos in 2011, when a NATO intervention amid a popular uprising led to the ouster of long-time leader Muammar Gaddafi but plunged the country into a turf war between rival groups supported by foreign countries.
Two rival seats of power have emerged in the oil-rich country since 2014, namely the UN-recognized government based in the capital, Tripoli, and another camp based in the eastern city of Tobruk, backed militarily by rebel forces led by Haftar.
The rebels launched a deadly offensive to capture Tripoli in April last year, but have so far failed to advance past the city's outskirts.
Libya's rival sides reached an agreement in October, to enforce ceasefire in all areas in the nation, but the conflict has escalated into a regional proxy war fueled by foreign powers pouring weapons and mercenaries into the country.
The rebels are being supported by the United Arab Emirates (UAE), Egypt, Saudi Arabia and Jordan and while Turkey supports the internationally-recognized government.
This has sparked tensions between Turkey and the European Union (EU), which accused Ankara of violating the ceasefire in Libya. Ankara says the EU has turned a blind eye to arms shipments sent to Haftar forces.
Last month, the bloc urged all warring sides and their foreign supporters to refrain from taking any uncoordinated measures that would risk undermining UN-led efforts aimed at finding a political solution to the Libyan conflict.
Turkey also blames France for politically backing Haftar and his rebel forces. Paris has previously given Haftar military assistance to fight pro-government forces.
The UN Support Mission in Libya (UNSMIL) called on Libyans on Thursday "to consolidate their efforts and take courageous steps toward national reconciliation."
https://www.presstv.com/Detail/2020/12/25/641471/Libya-conflict-NATO-France-Turkey
--------
Ethiopian government forces kill 42 armed men accused of committing village massacre
24 December 2020
Ethiopian military forces have killed 42 armed men accused of carrying out an appalling massacre during a raid on a village in the western Benishangul-Gumuz region.
"The Ethiopia Defense Force has destroyed 42 anti-peace forces who attacked civilians yesterday" in the Metekel zone of Benishangul-Gumuz, the regional government said in a statement on Thursday.
The offensive came just a day after unidentified armed men torched homes and killed more than 100 people, according to the state-run Ethiopian Human Rights Commission, in the village of Bekoji in Bulen County of the troubled region.
The state-affiliated Fana TV, citing unnamed regional officials, also confirmed the news, saying government troops had managed to seize bows and arrows and other weapons from the armed men.
Prime Minister Abiy Ahmed said earlier in the day that he was sending more troops to Benishangul-Gumuz to contain ethnic tensions there.
"The massacre of civilians in Benishangul-Gumuz region is very tragic," Abiy said on Twitter. "The government, to solve the root causes of the problem, has deployed a necessary force."
The brutal dawn attack on the village had forced thousands of people to flee the village and sleep in the forest or in schools, said Ethiopian Red Cross volunteer Mesfin Mesele.
"There are mothers who lost their husbands and children who lost their parents," he further said, adding, "We have nothing to feed them. They walked 25 kilometers."
Separately, the Ethiopian Human Rights Commission (EHRC), a government-affiliated but independent body, said attackers had set fields and homes ablaze, burning people alive as they were asleep.
The African nation has been grappling with outbreaks of deadly hostilities since Abiy was appointed in 2018 and expedited political reforms that loosened the central government's iron grip on regional rivalries.
Abiy, the winner of the Nobel Peace Prize 2019, has accused rebel forces loyal to the Tigray People's Liberation Front (TPLF), the region's ruling party, of launching deadly attacks on a pair of federal military camps in the region. He has also accused the party of defying his government and seeking to undermine it.
The Ethiopian military has so far carried out a number of massive attacks against the purported positions of rebel forces loyal to the TPLF in the Tigray region. The violence, however, has forced a large number of people to flee the region and cross the border into neighboring Sudan, which itself struggles with severe economic problems.
General elections scheduled to be held next year have further inflamed rivalries over land, power, and resources in the impoverished African country.
https://www.presstv.com/Detail/2020/12/24/641454/Ethiopia-Benishangul-Gumuz-massacre-Bekoji-Abiy-Ahmed-TPLF
--------
Khalifa Haftar threatens to target Turkish forces in Libya
December 24, 2020
CAIRO: A Libyan commander who launched an offensive last year to capture the capital Tripoli from the Government of National Accord (GNA) threatened Thursday to use force against Turkish troops if Ankara doesn't stop interfering in the war-stricken North African country.
Khalifa Haftar's comments came in response to the Turkish parliament's decision to extend for 18 months a law that allows the deployment of Turkish troops to Libya. Turkish military assistance to the Tripoli-based government — including advisers, equipment and intelligence — helped stop Haftar's year-long offensive on the capital. Turkey has also been accused of sending thousands of Syrian mercenaries to Libya.
"There will be no security or peace as long as the boots of the Turkish military are desecrating our immaculate soil," Haftar said in comments from his eastern stronghold, Benghazi, on the 69th anniversary of Libya's independence day. "We will carry weapons to bring about peace with our own hands and our free will."
Libya descended into chaos following the 2011 uprising that ousted and killed longtime dictator Muammar Qaddafi. Since 2015, Libya has been divided between two governments, one in the east and one in the west.
Haftar has been allied with the eastern government, while Turkey has supported the GNA.
The Turkish lawmakers' decision came Tuesday, despite a UN-brokered cease-fire in Libya declared in October. The cease-fire deal envisioned the departure of foreign forces and mercenaries within three months.
"The colonizing enemy has one of two choices: either to leave peacefully or to be driven out by force," Haftar said, referring to Turkey.
The UN Support Mission in Libya seized the same national occasion to urge Libya's rivals to observe the cease-fire and respect a political roadmap that envisages the holding of national elections in December 2021.
"While the Mission calls on Libyans to consolidate their efforts and take courageous steps toward national reconciliation, and to look forward to a bright future for all Libyans to live in peace and prosperity, it affirms its full commitment to assisting the Libyan people in building their unified state," a UNSMIL statement issued Thursday said.
Earlier this month, 75 Libyan politicians from opposing camps convened virtually in a UN-initiated political forum and agreed to hold elections next year. However, they failed to break a deadlock on the selection mechanism for the transitional government that would run the country in the lead-up to the vote.
"A tenuous cease-fire continues to hold in Libya between forces allied to the Tripoli-based government and their rivals in the east," said a commentary published Thursday by The International Crisis Group. "Yet there is reason to worry that the five-month hiatus in the conflict could end abruptly."
In recent weeks, both governments have traded accusations of violating the terms of the cease-fire deal by continuing to mobilize their troops near front lines and receiving military assistance from their respective regional backers.
https://www.arabnews.com/node/1782456/middle-east
--------
Pope Francis promises to visit strife-torn Lebanon, South Sudan, as soon as possible
24 December 2020
Pope Francis promised in his Christmas messages on Thursday to visit Lebanon and South Sudan as soon as he could.
The pope traditionally mentions countries in his Christmas Day message, but he singled out those two nations with Christmas Eve messages because of difficulties each has faced this year.
"I am deeply troubled to see the suffering and anguish that has sapped the native resilience and resourcefulness of the Land of the Cedars," Francis said, referring to Lebanon, which has been struggling with a deep economic crisis and the aftermath of the Beirut port explosion on August 4 that killed about 200 people.
Victims are still awaiting the result of an investigation into blast the ruined a swathe of the capital.
Francis expressed "my affection for the beloved people of Lebanon, whom I hope to visit as soon as possible."
He said he hoped the country could "stand apart from conflicts and regional tensions."
He is already due to visit Iraq on March 5-8.
In a separate message written jointly with Archbishop of Canterbury Justin Welby, who is the spiritual leader of the worldwide Anglican communion, and Church of Scotland moderator Martin Fair, the three church leaders committed to making a previously delayed trip to majority Christian South Sudan "as things return to normalcy."
The message was addressed to South Sudan's leaders, former rivals who formed a national unity government in February after years of civil war ravaged the oil-producing yet poor nation.
A UN report said this month that implementing various aspects of a peace accord had stalled in the country, where floods in September displaced hundreds of thousands of people.
https://english.alarabiya.net/en/News/world/2020/12/24/Pope-Francis-promises-to-visit-Lebanon-South-Sudan-as-soon-as-possible
--------
Judge orders detention of Tunisia media mogul Karoui on suspicion of corruption
24 December 2020
A judge ordered the detention of Tunisian media mogul Nabil Karoui on Thursday on suspicion of financial corruption, a spokesman for the judicial court said Thursday.
For the latest headlines, follow our Google News channel online or via the app.
Karoui is the leader of the Heart of Tunisia party, the second-largest party in parliament, and has previously run for president. His party is one of three that support the technocratic government in parliament.
Karoui's aides and party officials were not immediately available to comment.
TAP state news agency said Karoui was to face charges of tax evasion and money laundering.
Karoui was arrested in August 2019 but released a few months later on October 9, in the middle of the election, though investigations into his case continued.
Last year, Karoui said he was confident of his innocence and that his political opponents, specifically the Islamist Ennahda Party, were behind his imprisonment. Karoui is now an Ennahda ally in parliament.
https://english.alarabiya.net/en/News/north-africa/2020/12/24/Judge-orders-detention-of-Tunisia-media-mogul-Karoui-on-suspicion-of-corruption
--------
At least 20 dead as migrant boat sinks off Tunisia: Official
24 December 2020
At least 20 African migrants died when their boat sank off Tunisia on Thursday as they tried to cross the Mediterranean to the Italian island of Lampedusa, a Tunisian security official said.
For all the latest headlines follow our Google News channel online or via the app.
The coastguard rescued five people and was searching for about 20 others who were still unaccounted for, the official told Reuters.
The coastline near the Tunisian port city of Sfax has become a major departure point for people fleeing conflict and poverty in Africa and the Middle East and searching for a better life in Europe.
"The boat sank about six miles from the coast of Sfax. Twenty bodies were recovered, five others were rescued, and all are from sub-Saharan Africa," the security official, Ali Ayari, said.
Around 45 people were on the boat when it sank, he added.
https://english.alarabiya.net/en/News/north-africa/2020/12/24/At-least-20-dead-as-migrant-boat-sinks-off-Tunisia-Official
--------
Africa CDC: New coronavirus variant appears to emerge in Nigeria
24 December 2020
Another new variant of the coronavirus appears to have emerged in Nigeria, Africa's top public health official said Thursday, but he added that further investigation was needed.
The discovery could add to new alarm in the pandemic after similar variants were announced in Britain and South Africa, leading to the swift return of international travel restrictions and other measures during a major holiday season.
Visit our dedicated coronavirus site here for all the latest updates.
"It's a separate lineage from the U.K. and South Africa," the head of the Africa Centers for Disease Control and Prevention, John Nkengasong, told reporters. He said the Nigeria CDC and the African Center of Excellence for Genomics of Infectious Diseases would analyze more samples.
"Give us some time...it's still very early," he said.
The identification of the apparent new variant was based on two or three genetic sequences, Nkengasong said, but that and South Africa's alert last week were enough to prompt an emergency meeting of the Africa CDC this week.
The variant in Nigeria, Africa's most populous country, was found in two patient samples collected on Aug. 3 and on Oct. 9 in Osun state, according to a working research paper seen by The Associated Press.
Unlike the variant seen in the U.K., "we haven't observed such rapid rise of the lineage in Nigeria and do not have evidence to indicate that the P681H variant is contributing to increased transmission of the virus in Nigeria. However, the relative difference in scale of genomic surveillance in Nigeria vs. the U.K. may imply a reduced power to detect such changes," the paper says.
The news comes as infections surge again in parts of the African continent.
The new virus variant in South Africa is now the predominant one there, Nkengasong said, as confirmed infections in the country approach 1 million. While the variant transmits quickly and viral loads are higher, it is not yet clear whether it leads to a more severe disease, he said.
"We believe this mutation will not have an effect" on the deployment of COVID-19 vaccines to the continent, he said of the South Africa variant.
South Africa's health minister has announced an "alarming rate of spread" in the country, with more than 14,000 new confirmed cases and more than 400 deaths reported Wednesday. It was the largest single-day increase in cases.
The country has more than 950,000 infections and COVID-19 is "unrelenting," Health Minister Zwelini Mkhize said.
"There's no sign at the moment that we're reaching a peak. There's still rapid exponential growth," infectious disease specialist Richard Lessells told the AP. He said
South Africa needs to double down on virus control efforts "because already many hospitals in many parts of the country are extremely stretched."
But there is little sign of the tough restrictions that many African countries imposed early in the pandemic, which were seen as causing severe pain to economies and millions of informal workers.
The African continent now has more than 2.5 million confirmed cases, or 3.3% of global cases. Infections across the continent have risen 10.9% over the past four weeks, the Africa CDC director said, including a 52% increase in Nigeria and 40% increase in South Africa.
For the first time since confirming sub-Saharan Africa's first virus case in February, Nigeria is in the spotlight as infections surge.
"Over recent weeks, we've had a huge increase in number of samples to (Nigeria CDC) reference lab," the CDC director-general Chikwe Ihekweazu tweeted on Thursday. "This has led to an unusual delay with testing, but we're working around the clock," with many colleagues cutting short their holidays and returning to work.
Nigeria now has more than 80,000 confirmed coronavirus cases. It saw a record number of daily cases on Dec. 17 with more than 1,100, and there has been a "rapid increase" in infections in the past two weeks, the Nigeria CDC said this week, citing increased travel and "minimal compliance with COVID-19 safety measures" as reasons.
The government has again imposed some virus restrictions, including limits on gatherings, and recommended closings of bars, nightclubs and similar venues.
https://english.alarabiya.net/en/coronavirus/2020/12/24/Africa-CDC-New-coronavirus-variant-appears-to-emerge-in-Nigeria
--------
Europe
Turkey welcomes EU-Britain Brexit deal
December 25, 2020
ANKARA: Turkey's Foreign Ministry said on Friday that Ankara welcomed the trade deal reached between Britain and the European Union.
"Turkey, having close relations with the UK in all fields, is also an EU candidate country and in customs union with the EU. We believe that this deal will provide Turkey with new opportunities in terms of its relations both with the EU and the UK," the ministry said in a statement. "In this context, the preparations for signing of a Free Trade Agreement between the UK and Turkey have also reached its final stage," it added.
https://www.arabnews.com/node/1782641/middle-east
--------
Austrian-Muslim family cannot forget 'terror operation'
Askin Kiyagan
24.12.2020
VIENNA
Mohamad Jamal Morad, living in Austria for 42 years, said he will not and cannot forget the excessive force used by the police in a raid targeting his home under the pretext of a "terror operation".
Speaking to Anadolu Agency, Morad said he has been living in the Austrian capital Vienna and chairing NGOs, and also has been a part of the Austrian Islamic Community, which represents Muslims in the country for the last 11 years.
Morad said that as a Muslim activist through social work he has conducted for many years, he developed a good solidarity and relationship with high-level police officials, bureaucrats, and politicians.
"Through good relations and cooperation we have established with the authorities, we worked together and acted in mutual solidarity to serve social peace in Vienna, the city where we live. This cooperation has always been positive. I've never had any problems with the police or the state in my life," he said.
Morad said the police raid took place on Nov. 9 at 5 a.m. His wife called him fearing the noise coming from outside could be burglars. Then five to six men in black clothes broke into the home.
"I paused for a few seconds to understand what was happening. At first, I thought they could be thieves, but then unfortunately I noticed that the special commando and police, equipped from top to bottom, had entered," he said.
"Security forces broke my door and entered my bedroom without the need to press the doorbell and pointed the barrel of their guns at me. I noticed that the cops were very nervous, their hands were alert and the guns were unlocked. They had prepared as if I was going to respond to them," he added.
Morad said the police entered the children's room with the same attitude, while he was on the floor, his hands tied behind his head.
"When I saw them, I shouted loudly: 'Please don't wake my children up like this.' I shouted a few more times but they didn't respond. I told the cops with their guns pointed at me that they do not have the right to wake up the sleeping children like this and that if anything happens, I would sue them."
The police also entered the children's room very loudly, woke them up and ordered them to stand up, he said.
"They acted as if they are attacking an enemy line in a battlefield. I was shocked for a while, I guess I will never forget those moments," Morad said.
"Then I tried to pull myself together. Where am I? Am I in Vienna? Am I at home? Or am I in Syria, where similar things happen every day? I talked to myself, and tried to grasp the situation I was in. Then, unfortunately, I noticed that I was at home in Vienna, where I lived peacefully for 42 years."
You are an innocent person for me
Morad said the police were acting like they were combatting terrorists.
"Then the supervisor of the team raiding our home arrived. I asked him 'What are you doing here? Why are you acting like this? You know me and I know you.' And he said: 'I know you very well, I know your past very well. For me, you are an innocent person, but I've received an order, and I'm following that'."
Morad said the police handed him a file containing allegations and accusations as well as names of some other 29 people who were subjected to the same treatment.
According to Morad, some of those in the list were well-known acquaintances and doing a good job of contributing to the society and the list was prepared by the so-called experts known for their anti-Islamism.
After raiding his home, police took Morad to his work place. There were nearly 25 police officers and 10 police cars, said Morad, adding that unfortunately his neighbors also witnessed the treatment he was subjected to.
He said he has not yet been subjected to any hostility from neighbors and acquaintances.
"But I can see in their eyes that they're thinking 'a terrorist is living next to us.' Unfortunately, I should live with this for a while."
Morad said that his bank accounts were blocked after the operation, his commercial activities completely stopped, and his lawyer could not access the case file due to confidentiality reasons. He did not know what the concrete accusation was against him, which was a fundamental violation of rights, he added.
Morad said he will continue his legal battle and the operations caused a serious fear among Muslim community in Austria.
Children's trauma
Morad's two daughters aged 7 and 12 and were subjected to the same treatment, which caused some serious psychological problems.
Morad's eldest daughter R.M. said she woke up hearing a loud noise and shouting, and before she could understand what was happening, the police entered her room with long-barreled weapons.
She said the police waited for a while without speaking at first.
"One of them told me to look at my sister. I looked at her. Her eyes were closed. Then I looked at her again and noticed that her eyes were slightly open. She was awake but closing her eyes out of fear," she recalled.
Noting that she was shocked by the raid, R.M. said she had mixed feelings such as fear, uncertainty, and anxiety, and she was trying to understand why they were subjected to such a treatment.
Her sister has been suffering from terrible stomachache since the raid, she added.
"My sister doesn't want to talk about this. I think she's suppressing her feelings. For a week after the incident, we slept alongside our parents. We didn't want to go back to the room where all this happened," she also said.
Terror operation
Some 30 Muslim activists and academics were detained and interrogated in police raids in 60 addresses on Nov. 9 in an operation called "Operation Luxor" on charges of "establishing a terrorist organization, financial support for terrorism, organized crime formation, and money laundering" in Austria.
The disproportionate use of force by the police against people well-known to the public and treating them as terrorists led to reactions from various segments of the society. Many NGOs, journalists, and writers called for the issue to be urgently clarified.
https://www.aa.com.tr/en/europe/austrian-muslim-family-cannot-forget-terror-operation-/2087758
--------
Ukraine pleased over cooperation with Turkey
Talha Yavuz
24.12.2020
Ukraine is pleased to have had "excellent" cooperation with Turkey throughout 2020, the Ukrainian foreign minister said Thursday.
Speaking at a virtual news conference, Dmytro Kuleba said the Black Sea and the aviation sector will be the top issues in which the two countries will seek further cooperation.
Saying that he was glad to host Turkish Foreign Minister Mevlut Cavusoglu and Defense Minister Hulusi Akar in the capital Kiev last week, he added that he was looking forward to the next meeting in 2021.
"The setting of the 2+2 meetings was important for political dialogue [between Turkey and Ukraine]," he said. "I would like to remind you that Ukraine's President Volodymyr Zelensky and Turkish President Recep Tayyip Erdogan were the ones who agreed on this new format."
Last week, Turkey and Ukraine in a joint declaration resolved to further develop and strengthen the strategic partnership. They also called for exploring new avenues of cooperation between the two naval forces.
The ministers also confirmed their intention to hold the next "quadriga" meeting in Turkey in 2021.
Prime Minister Denys Shmyhal visited the Turkish capital Ankara in November and met senior officials including President Erdogan.
https://www.aa.com.tr/en/europe/ukraine-pleased-over-cooperation-with-turkey/2087627
--------
Dutch troops killed civilians in Afghanistan: Veteran
Abdullah Asiran
23.12.2020
ROTTERDAM, The Netherlands
Dutch soldiers killed civilians in Afghanistan in 2017, an army veteran has claimed to local media.
Servie Holzken, a former Dutch soldier, told local daily Trouw in a story published Wednesday that Dutch troops may have killed civilians while firing on two houses in the central Afghan province of Uruzgan in 2007.
Holzken said they targeted houses that they thought belonged to Taliban militia, and when people started to flee the houses, the soldiers opened fire when they got orders through a walkie-talkie.
Holzken also said no one shot back at them from the houses, and no gunfire was heard.
Another soldier, who asked to remain anonymous, also confirmed the incident to Trouw.
The Dutch Defense Ministry said they were "shocked" by the "very serious" claims, adding the ministry will launch a preliminary investigation with public prosecutors.
The claims come in the wake of a report last month claiming Australian special forces in Afghanistan killed 39 unarmed prisoners and civilians and that junior soldiers had been forced to kill captives who posed no threat.
https://www.aa.com.tr/en/asia-pacific/dutch-troops-killed-civilians-in-afghanistan-veteran/2086712
--------
EU extends support for refugees in Turkey to early 2022
Busra Nur Bilgic Cakmak
23.12.2020
The EU on Wednesday announced that humanitarian support for refugees in Turkey will be extended until early 2022.
"These programmes help over 1.8 million refugees meet their basic needs and will help over 700,000 children to continue their education," said a European Commission statement.
The commission said included in this extension are the Emergency Social Safety Net (ESSN), which provide cash assistance to refugees in partnership with the Turkish Red Crescent (Kizilay), and the Conditional Cash Transfers for Education (CCTE), which provide support to families whose children attend school regularly.
The programs, originally set up and funded under EU Facility for Refugees in Turkey, will now be funded under the EU budget, said the statement.
The EU is now allocating €485 million ($591.6 million) to support refugees in Turkey via the two programs.
"Turkey hosts close to 4 million refugees, with 70% of them children and women. More than 98% of refugees in Turkey live outside camps. Some 3.6 million are Syrians who fled the ongoing war," said the statement.
In 2016 the EU and Turkey concluded a deal in which the EU promised to provide €6 billion in financial assistance to finance projects for Syrian refugees, and Turkey agreed to help stop irregular migrants from heading to Europe.
The agreement has been successful in significantly reducing the number of crossings in the Aegean Sea, and preventing the loss of many lives.
But the EU's bureaucratic hurdles and delays to mobilize promised funds led to sharp criticism by Turkish politicians.
https://www.aa.com.tr/en/europe/eu-extends-support-for-refugees-in-turkey-to-early-2022/2086664
--------
'Turkish-built homes in Albania new sign of friendship'
Talha Ozturk
23.12.2020
BELGRADE, Serbia
The construction of 500 new housing units in Albania is a new sign of friendship between the two countries, said Turkey's president on Wednesday.
Recep Tayyip Erdogan attended the groundbreaking ceremony held in Lac town of northwestern Albania via a live link.
"Hopefully, we will complete the first phase of the residential units as soon as possible and start handing them over to our brothers who lost their homes in the earthquake," said Erdogan.
Albania is a close friend and partner of Turkey in the Balkans, the president said, adding: "We see the joy of the Albanian people as our joy and their sorrow as our sorrow."
Four truckloads of aid were delivered to Albania by the Disaster and Emergency Management Presidency following the September earthquake.
According to Erdogan, the project includes 522 residences in total and will cost approximately 42 million Euros ($51 million).
The construction of hundreds of houses in Albania has begun after a devastating earthquake hit the Adriatic nation in November 2019.
The earthquake in the Adriatic coastal city of Durres on Nov. 26 killed 51 people and injured more than 900 others.
Turkey's government-backed housing agency, TOKI, is implementing the initiative.
https://www.aa.com.tr/en/europe/turkish-built-homes-in-albania-new-sign-of-friendship/2086418
--------
URL: https://www.newageislam.com/islamic-world-news/mumbai-terror-attack-mastermind-jud/d/123880
New Age Islam, Islam Online, Islamic Website, African Muslim News, Arab World News, South Asia News, Indian Muslim News, World Muslim News, Women in Islam, Islamic Feminism, Arab Women, Women In Arab, Islamophobia in America, Muslim Women in West, Islam Women and Feminism