New Age Islam News Bureau
26 November 2020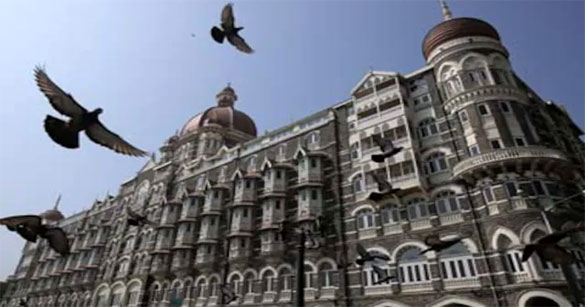 Mumbai terror attack
----
• Twelve Years After 26/11, The Pakistan Punjab - The Place Where The Attacks Were Plotted - Is Imploding
• UAE-Israel: Nobel Peace Prize Nominations For Abu Dhabi Crown Prince, Netanyahu
• Palestinian-American Reema Dodin will serve as Deputy Director of the White House Office of Legislative Affairs
• Israel's Zealous Quest To Develop Ties With Key Muslim Nations
• Foreign Aid To Afghanistan Could Reach $12 Billion Over Four Years, Some With Conditions
• Malaysian Lawmaker Calls For Hate Speech Law After Reuters' Rohingya Report
• Ethiopia PM Abiy Rejects International 'Interference' In Tigray War
Erdogan Tells Putin That Nagorno-Karabakh Ceasefire Could Include Other Countries
India
• Mumbai Attacks: How Terrorists Attacked Major Mumbai Hubs, Killing 166 People
• 'Why Is BJP Talking About Bin Laden, Pakistan In Hyderabad Municipal Corporation Polls': KT Rama Rao
• UP's 'Anti-Love Jihad' Ordinance: Past, Present And Legal Hurdles Ahead
• Govt Is Covering Its Failures Behind Love Jihad: Akhilesh
• 10-Year-Jail Term In Madhya Pradesh Draft Bill Against "Love Jihad"
• 'Getting Difficult To Supply Items': Mufti Rauf Asghar, Jaish-e-Mohammed Operational Commander Tells Terrorists In Kashmir
• 26/11 Mumbai terror attacks: 'Whereabouts of David Coleman Headley not known'
• India-Pakistan relations: The ups and downs since 26/11
• Israelis pay respects to victims of 26/11 Mumbai attacks, condemn 'Pakistan-sponsored terrorism'
• Pak rubs it in, lets Lashkar front sked prayer meeting for 10 terrorists
• Kashmir not on agenda of OIC foreign ministers' meeting
--------
Pakistan
• Twelve Years After 26/11, The Pakistan Punjab - The Place Where The Attacks Were Plotted - Is Imploding
• Controversy over Khadim Rizvi's successor
• Is Saudi Arabia pressing Pakistan to recognize Israel?
• Pakistan: No plans to recognize Israel until independent Palestinian state formed
• UAE visa suspension for Pakistan, others due to security concerns: report
• PDM boycotts today's parliamentary panel meeting
--------
Arab World
• UAE-Israel: Nobel Peace Prize Nominations For Abu Dhabi Crown Prince, Netanyahu
• Bahrain's industry minister meets Israeli delegation
• US woman charged with transferring money to Syria militants
• Saudi FM, UN envoy to Syria discuss efforts to resolve crisis in Syria
• Arab Coalition destroys explosive-laden boat, reports minor damage in merchant vessel
• US must withdraw forces from Syria unconditionally, Iran tells UNSC
• US prevents sending of Gen. Soleimani's assassination probe results to Iraq parliament: MP
--------
North America
• Palestinian-American Reema Dodin will serve as Deputy Director of the White House Office of Legislative Affairs
• 26/11: US says it stands with India and remains resolute in fight against terrorism
• Pompeo reignites debate over MBS-Netanyahu meeting
• Biden must confront old and emerging threats in Iraq to curb Iran's influence
• US imposes new Iran-related sanctions on four entities in China, Russia
--------
Mideast
• Israel's Zealous Quest To Develop Ties With Key Muslim Nations
• Army Commander: Iranian Navy's Pin-Pointing Missiles Able to Destroy Faraway Targets
• Western Scientific Centres Coerced to Reject Iran's Academics
• Turkish court issues life sentences in 2016 attempted coup trial: Anadolu
• Israeli forces kill Palestinian suspected in car attack
• Turkey's Erdogan slams jailed Kurdish leader, vows reforms with nationalist ally
--------
South Asia
• Foreign Aid To Afghanistan Could Reach $12 Billion Over Four Years, Some With Conditions
• Taliban Kidnap Dozens amid Peace Efforts
• Police Nab 20 Over Money Extortion And Corruption: Nangarhar
--------
Southeast Asia
• Malaysian Lawmaker Calls For Hate Speech Law After Reuters' Rohingya Report
• Uyghur Convicted of Terrorism in Indonesia Pleads For Asylum After Comrades Deported to China
• Whether Malay, Chinese or Indian, 87pc polled in peninsular Malaysia say hate speech a serious problem
• China says it has lodged stern representations with the US over Iran sanctions
--------
Africa
• Ethiopia PM Abiy Rejects International 'Interference' In Tigray War
• Protesters calling for jobs halt Tunisia's entire phosphate output
• Ethiopian troops ordered to move on Tigray capital: Ethiopia Prime Minister
• Al-Shabaab blamed for killing family of 7 in Somalia
• Somalia bomb blast kills 5 policemen
• Libya lawmakers hold consultative session in Morocco
• 6 Somali special forces soldiers killed in IED attack
--------
Europe
• Erdogan Tells Putin That Nagorno-Karabakh Ceasefire Could Include Other Countries
• Swiss Police Identify Woman Assailant In Knife Attack As A Known Terrorist
• Turkey biggest victim of terror in Europe: Report
• EU's Libya embargo operation misses air, land shipments
• EU arms embargo search finds nothing on Turkish ship
• Turkey expects EU to acknowledge its mistakes
Compiled by New Age Islam News Bureau
URL: https://www.newageislam.com/islamic-world-news/mumbai-attacks-how-terrorists-attacked/d/123583
--------
\Mumbai Attacks: How Terrorists Attacked Major Mumbai Hubs, Killing 166 People
Nov 26, 2020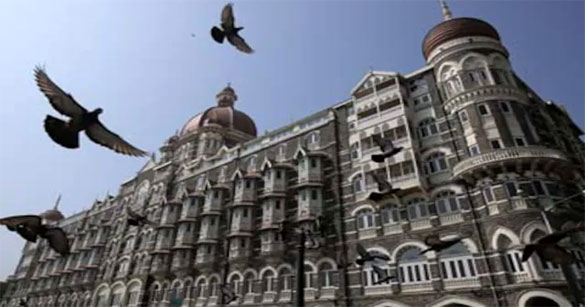 Mumbai terror attack
----
NEW DELHI: On November 26, 12 years back, ten Lashkar-e-Taiba terrorists from Pakistan reached Mumbai by sea route and lay siege to the city for over 60 hours. They unleashed mayhem in the city killing 166 people, including 18 security personnel, and injuring several others.
Nine terrorists were killed by the security forces, while one Ajmal Amir Kasab was captured alive. Kasab was hanged four years later on November 21, 2012.
The then ATS chief Hemant Karkare, Army Major Sandeep Unnikrishnan, Mumbai's additional police commissioner Ashok Kamte and senior police inspector Vijay Salaskar were among those killed in the attack.
The terrorists attacked major Mumbai hubs such as Chhatrapati Shivaji Terminus railway station, Taj Mahal Palace hotel, Cafe Leopold, Cama and Albless Hospital, Nariman House, and Oberoi-Trident Hotel.
They divided themselves into smaller groups and attacked different targets in the city.
The first attack was at Chhatrapati Shivaji terminus leaving 58 people dead and over 100 injured. Kasab who was a part of this attack, along with another terrorist Ismail, also targeted the Cama hospital.
Nariman House was targeted next.
The terrorists then attacked Leopold Cafe, Taj Mahal Palace hotel, Oberoi-Trident hotel.
Here's a look at the main accused of the 26/11 Mumbai terror attacks:
Hafiz Saeed
Mumbai terror attack mastermind and Jamat-ud-Dawa (JuD) chief Hafiz Saeed is a UN-designated terrorist. Hafiz Saeed's JuD is believed to be the front for Lashkar, which is responsible for the 26/11 attacks in Mumbai. Saeed, on whom the US has placed a $10 million bounty on, was arrested on July 17 last year in the terror financing cases. He was sentenced to 11 years in jail by an anti-terrorism court in Pakistan in February this year in two terror financing cases. The 70-year-old JuD chief is lodged at Lahore's high-security Kot Lakhpat jail.
Zakiur Rehman Lakhvi
Lashkar-e-Taiba (LeT) operations commander Zakiur Rehman Lakhvi, is listed on NIA's most wanted list. Lakhvi was one of the seven suspects arrested in Pakistan for their involvement in planning, financing and directing the 26/11 terror attacks. He was released on bail from Rawalpindi's Adiala Jail in April 2015.
Ajmal Amir Kasab
Ajmal Amir Kasab was the only terrorist to be captured alive. He was caught on camera walking into the CST station holding an AK-47 in hand. He also gave a confession, detailing his criminal act. He was hanged to death at the Pune's Yerawada central jail on November 21, 2012 in a top-secret operation and was buried inside the premises of the prison.
Abu Jundal
Zabiuddin Ansari alias Abu Jundal was arrested in 2012 for being an alleged handler of 10 Pakistani gunmen. Being from Beed in Maharashtra, he taught the basics of Hindi usage to the Pakistani Laskhar squad. On the fateful day, he was in the Lashkar control room firing instructions to the terrorists. He also made the stunning claim that LeT chief Hafiz Saeed was present in the control room when the 26/11 masterminds choreographed the Mumbai attacks. On August 2 2016, he was sentenced to life imprisonment in connection with arms haul case by the special MCOCA court.
David Coleman Headley
David Coleman Headley, an American terrorist of Pakistani origin is one of the chief architects of the 26/11 terrorist attacks. Headley is serving a 35-year prison sentence at the Metropolitan Correctional Center in Chicago as he had pleaded guilty before a US court in a plea bargain entailing cooperation for a less severe sentence. He was granted a conditional pardon by a Mumbai court in December 2015 after he told the court he had pled guilty to the same charges in the US and his US plea bargain bound him to even become a witness in the 26/11 case.
https://timesofindia.indiatimes.com/india/26/11-attacks-how-terrorists-attacked-major-mumbai-hubs/articleshow/79419490.cms
--------
Twelve Years After 26/11, The Pakistan Punjab - The Place Where The Attacks Were Plotted - Is Imploding
Nov 26, 2020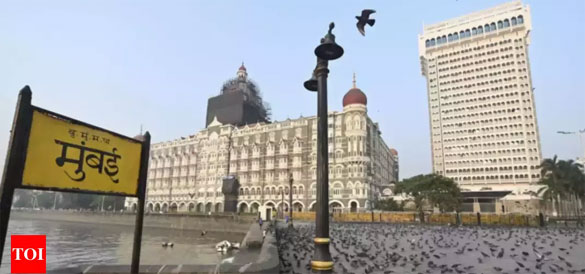 Representative Photo: Mumbai Attacks
----
NEW DELHI: Twelve years after the 26/11 Mumbai terror attacks, the Pakistan province of Punjab - the place where the attacks were plotted - is imploding.
The province is in the grip of Islamist fundamentalism which was until recently led by a cleric named Khadim Hussain Rizvi, the founder of Tehreek-e-Labbaik Pakistan (TLP), an extremist organisation which believes in the execution of "blasphemers" of Islam.
The wheelchair-bound cleric along with thousands of his supporters recently held protest demonstrations in Islamabad demanding the Imran Khan government to sever Pakistan's diplomatic ties with France over the fresh controversy related to the publication of cartoons of Prophet Mohammad. Given the popularity of the movement, the Khan government under pressure signed an agreement with TLP that it will cut off its relations with France after the National Assembly approved it in three months.
Mysteriously, Rizvi died at the age of 54 on November 19. After his burial, his son, Hafiz Saad Rizvi, with an equally massive following as his father, vowed to carry forward Rizvi's mission against "blasphemy".
What connects Rizvis with the perpetrators of the Mumbai terror attacks -- the mastermind and chief of Lashkar-e-Taiba Hafiz Saeed, terrorist Ajmal Kasab, Lashkar operatives David Coleman Headley and Tahawwur Hussain Rana -- is the Punjab province of Pakistan. Not only are all of them from the same province, but all share the same fundamentalistic zeal for Islam and issues related to blasphemy.
While Headley and Rana were affiliated to Lashkar-e-Taiba, which follows the hardline Deobandi school of Islam, Rizvis are Barelvis, once deemed Islam's moderate strain. But the extremist face of Barelvis got exposed in Pakistan when Khadim Rizvi backed Mumtaz Qadri who had assassinated Punjab's governor Salman Taseer for supporting Asia Bibi, a Christian woman who had been wrongly jailed for alleged blasphemy against Islam. When Qadri was convicted, Khadim Rizvi led a mass movement for his freedom. After he was hanged in 2016, Qadri got a massive funeral, shocking the whole world. The movement culminated in the creation of TLP.
Interestingly, Headley and Rana, apart from planning the Mumbai terror attacks against India, were also driven by the same issue of blasphemy. At the direction of Lashkar, both planned a terror attack against Danish newspaper Jyllands-Posten, which had published 12 cartoons of Prophet Mohammad in 2005. The cartoons led to protests, including violence by Muslims world wide.
The recent Khadim Rizvi-led renewed movement against "blasphemy" was triggered after a French teacher showed caricatures of the Prophet in a class discussion on free speech. The teacher was beheaded by an Islamist student, drawing global condemnation. French President Emmanuel Macron not only stood by the teacher and France's freedom of expression, he made it clear that his country will not tolerate Islamist radicalism.
Even Pakistan Prime Minister Imran Khan is on the same page as Headley, Rana and Khadim Rizvi on the issue of blasphemy. He was critical of France and warned that "blasphemy" against Islam can't be committed under the garb of free speech.
Insiders in Pakistan say that Islamic radicalisation has reached its peak in Punjab province.
"This is a result of Pakistan Army's repeated use of religious fundamentalists of different sects in Punjab province for its own strategic goals against India. All the hard liner schools, Deobandi, Jamaat-e-Islami and Ahl-e-Hadith, were used to create terror groups in Punjab province aimed at India in Kashmir. All their chiefs and terror camps for Kashmir remain intact even as there has been so much international pressure.
"But since 26/11, it has been the Barelvis, over 50 per cent of the population in Pakistan, who are driving Islamic fundamentalism within Pakistan. This is tearing apart the heart of Pakistan, that is Punjab," a journalist from Lahore told IANS.
Majority of Pakistan's top Army officers are also from the Punjab province.
https://timesofindia.indiatimes.com/world/pakistan/12-years-after-26/11-pakistans-punjab-is-imploding/articleshow/79419684.cms
--------
UAE-Israel: Nobel Peace Prize nominations for Abu Dhabi Crown Prince, Netanyahu
Emily Judd
25 November 2020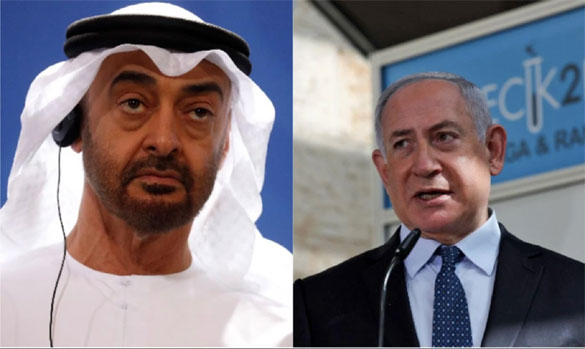 Abu Dhabi's Crown Prince Mohammed bin Zayed (L) and Israeli Prime Minister Benjamin Netanyahu have been put forward for the Nobel Peace Prize (AFP)
-----
Abu Dhabi Crown Prince Sheikh Mohamed bin Zayed al Nahyan and Israeli Prime Minister Benjamin Netanyahu have been nominated for the Nobel Peace Prize for spearheading the normalization of relations between the UAE and Israel.
Nobel laureate Lord David Trimble, who was awarded the prize in 1998 for his work in promoting peace in Northern Ireland, nominated the two leaders on Tuesday, Netanyahu's office said in a statement to Al Arabiya English.
"His decision to submit Prime Minister Netanyahu's [and Sheikh Mohammed bin Zayed's] candidacy will lead the committee to discuss the issue," Netanyahu's office said.
The winners of the 2021 Nobel Peace Prize are set to be announced next October.
The UAE and Israel first announced they would normalize relations on August 13.
The peace agreement, known as the Abraham Accords was made official at a trilateral signing ceremony with Gulf country Bahrain at the White House in September.
The UAE and Bahrain are the third and fourth Arab states, respectively, to make peace with Israel following Egypt in 1979 and Jordan in 1994.
Just over one month after the signing ceremony, Sudan announced it will follow suit.
US President Donald Trump has said that there are "other countries lined up" in the Middle East to make peace with Israel. Trump, who brokered the Abraham Accords, has already been nominated for the 2021 Nobel Peace Prize.
Norwegian lawmaker Christian Tybring-Gjedde put forward Trump's name on September 9.
"It is for his contribution to peace between Israel and the UAE. It is a unique deal," Tybring-Gjedde told Reuters at the time.
Calls for all three leaders to receive the prize
Experts and media personalities previously called for the Nobel Peace Prize to be awarded to all three US, UAE, and Israeli leaders for their accomplishment of the historic agreement.
Middle East expert Ghanem Nuseibeh said at the time of the announcement that the honor should be granted to all three leaders.
"They all deserve it," Nuseibeh said in a post on Twitter.
US media personality Eric Bolling posted a photo of the three leaders on Twitter with the caption: "A Nobel Prize in 3…2…1?"
Netanyahu's son Yair tweeted that the three leaders should receive the Nobel Peace Prize "for bringing the first peace agreement in the Middle East since 1994."
https://english.alarabiya.net/en/News/middle-east/2020/11/25/UAE-Israel-Nobel-Peace-Prize-nominations-for-Abu-Dhabi-Crown-Prince-Netanyahu
--------
Palestinian-American Reema Dodin will serve as Deputy Director of the White House Office of Legislative Affairs
Qais Abu Samra
24.11.2020
A Palestinian family expressed excitement at the appointment of their daughter as part of the new White House staff after Joe Biden's election victory.
US President-elect Joe Biden announced Monday that Palestinian-American Reema Dodin will serve as Deputy Director of the White House Office of Legislative Affairs.
Her appointment comes as Biden continues to shape his team before officially assuming office in January.
She traces her origins to Dura, in Hebron Governorate in the south of the occupied West Bank.
Her parents immigrated to the US in the 1960s.
Dodin's uncle Ahmed Dodin, a resident of Dura, told Anadolu Agency that the family is "happy with this appointment" and called it "a success for every Palestinian."
Dodin was born in the US but Ahmed said she frequently visits Dura and her last visit was four years ago.
"She is the daughter of Palestine and her origins are Palestinian," said Ahmed, who added that he hopes the "post will be good for her and her mother country."
Dodin graduated from the University of California at Berkeley and the University of Illinois at Urbana-Champaign.
She previously served as deputy chief of staff to the state of Illinois Democratic Senator Richard Durbin. She also volunteered on the Biden-Harris Transition Team, leading legislative engagement for the confirmations process.
https://www.aa.com.tr/en/americas/palestinian-family-happy-as-daughter-on-bidens-team/2054702
--------
Israel's zealous quest to develop ties with key Muslim nations
Sabir Shah
November 26, 2020
LAHORE: Over 1.8 billion followers of Islam, constituting about 24 per cent of the world population, are surely not happy with some Muslim countries like the UAE and Bahrain for establishing diplomatic and economic relations with Israel, but research shows that this Jewish state not only holds great religious significance for them but followers of Judaism and Christianity also deem it to be one of the holiest places on the planet.
Most Muslims are also infuriated over Israeli Premier Netanyahu's recent secret trip to Saudi Arabia, where he met Saudi Crown Prince Muhammad Bin Salman and American Secretary of State Mike Pompeo. Netanyahu, according to the "Washington Post", had travelled with MOSSAD Chief Yosi Cohen.
Israel, a dangerous flashpoint to one of the world's most intractable conflicts, the Palestine-Israel issue, was ruled by the Ottoman Empire for 400 years till 1917, when the British finally conquered it. The Jewish state of Israel, today a "Forbidden Land" for most Muslims, was finally proclaimed under the British Mandate for Palestine in 1948.
Interestingly, as research conducted by the "Jang Group and Geo Television Network" shows, a record number of visitors from Muslim countries had visited Israel in 2018, and the Zionist state had highlighted this fact gleefully to spray salt on the wounds of the Palestinians and their sympathizers in both Muslim and Non-Muslim world. These tourists included nearly 55,000 from countries that have no diplomatic relations with Jerusalem.
The May 6, 2019 edition of the "Times of Israel" had stated: "According to figures provided by the Israeli Population and Immigration Authority, 72,109 citizens of Egypt, Jordan Tunisia, Algeria, Morocco, Qatar, Malaysia, Indonesia, the United Arab Emirates, Oman, Kuwait and Saudi Arabia visited Israel in 2018. These numbers mark an increase of 15 per cent from 2017, when 62,658 tourists from the aforementioned countries traveled to the Jewish state."
The top Israeli media house had maintained: "Residents of Arab countries visit Israel in significantly lower numbers. Only 2,108 Moroccans, 949 Tunisians, 81 Qataris, 56 Omanis, 36 Algerians, 34 Kuwaitis, 25 Emiratis and six Saudis made their way to the Jewish state in 2018. Upon entering the country, tourists from Muslim countries that do not have diplomatic ties with Israel most of whom are thought to focus their trips on visits to religious sites can ask Population and Immigration Authority officials not to stamp their passports, lest they face reprisals when they return. Instead, the Israeli officials stamp a separate slip of paper that the visitors can throw out when they leave." The "Times of Israel" revealed: "Data from other Muslim countries was not made available. In 2018, 12,363 Jordanians and 4,947 Egyptians came to Israel, along with 54,799 citizens of the remaining countries that do not have formal relations with Israel. A whopping 37,555 Indonesians visited Israel last year, marking a five per cent increase from 2017."
In October 2020, Bahrain became the fourth Arab country in the Middle East after the UAE, Egypt and Jordan to recognise Israel since its founding in 1948. Israel already maintains full diplomatic relations with two of its Arab neighbours, Egypt and Jordan, after signing peace treaties in 1979 and 1994 respectively. The Israel-Turkey relations were formalized in March 1949, when Turkey was the first Muslim majority country to recognize the state of Israel.
Basically, 164 of the 193 United Nations member states recognize Israel. On the other hand, there are 29 countries including Pakistan that still do not enjoy diplomatic relations with this Zionist state which was conquered by the Ottoman Empire in 1517. The countries that do not recognize Israel include Pakistan, Algeria, Comoros, Djibouti, Iraq, Kuwait, Lebanon, Libya, Morocco, Oman, Qatar, Saudi Arabia, Somalia, Sudan, Syria, Tunisia, Yemen, Afghanistan, Bangladesh, Brunei, Indonesia, Iran, Malaysia, Mali, Niger, Bhutan, Cuba, North Korea and Venezuela. The passports of some countries are not valid for travel to Israel. These include Pakistan, Bangladesh, Brunei, Iran and Iraq. Some 14 countries do not accept Israeli passports. These are Pakistan, Algeria, Bangladesh, Brunei, Iran, Iraq, Kuwait, Lebanon, Libya, Malaysia, Saudi Arabia, Sudan, Syria and Yemen.
(References: The Jewish Virtual Library, the "Daily Haaretz" of Israel, the Israeli Ministry of Foreign Affairs, the "Washington Post" and the "Al-Jazeera" Television, etc)
A couple of days ago, while refuting speculations that Pakistan and Israel might establish formal diplomatic relationship, Islamabad reiterated it would not establish any such ties until there was a viable, independent Palestinian state acceptable to the Palestinians.
Few facts about Israel and its key cities like Jerusalem:
Scholars believe the first human settlements in Jerusalem took place during the Early Bronze Age, somewhere around 3500 B.C. For thousands of years, this Israeli city has seen many bloody conflicts aimed at controlling it. Christians and Jews believe that in 1000 B.C., Hazrat Dawood (Kind David) conquered Jerusalem and made it the capital of the Jewish kingdom. His son, Hazrat Suleman (Solomon) had built the first holy Temple about 40 years later.
(References: The Christian Bible-both Old and the New Testament. The Old Testament is the original Hebrew Bible, the sacred scriptures of the Jewish faith, written at different times between about 1200 and 165 BC. The New Testament books were written by Christians in the first century AD)
The Babylonians occupied Jerusalem in 586 B.C., destroyed the Temple, and sent the Jews into exile. About 50 years after that, the Persian King Cyrus allowed Jews to return to Jerusalem and rebuild the Temple. Alexander the Great took control of Jerusalem in 332 B.C. Christians believe Jesus (Hazrat Issa) was crucified in the city of Jerusalem around 30 A.D.
In 691 A.D., the Dome of the Rock, a gold-domed Islamic shrine, was built on the site of the destroyed Jewish Temples in Jerusalem. The "Al-Jazeera" holds: "The Dome, located on the Temple Mount, was built by Caliph Abd al-Malik. It's the oldest surviving Islamic building and was constructed at the very site where Muslims believe Muhammad (PBUH) ascended to heaven. During the Crusades, the Christians turned the landmark into a church. In 1187, Muslims recaptured the Dome of the Rock and re-designated it as a shrine. A silver-domed mosque, called al-Aqsa, sits adjacent to the Dome of the Rock on the Temple Mount. Both structures are considered holy to Muslims."
The "Los Angeles Times" had written in 2018: "The first siege of Jerusalem occurred in the year 587 B.C. when the city and its temple were destroyed by the Babylonian king Nebuchadnezzar II. In the 2,605 intervening years, virtually every empire and every great leader has desired to have Jerusalem, or, at least, to leave his mark upon the city." Research shows Jerusalem is Islam's third holiest site and home to the al-Aqsa mosque. Muslims worldwide faced this mosque in prayers before the direction was changed to the mosque in Makkah.
Muslims, Jews and Christians believe Jerusalem and other Israeli cities have footprints of the most-revered prophets like Hazrat Adam, Jesus (Issa), Muhammad (SAW), Ibrahim (Abraham), Ismail (Ishmael), Ishaq (Isaac), Yaqub (Jacob), Yusuf (Joseph), Shu'aib (Jethro), Ayyub (Job), Dhulkifl (Ezekiel), Musa (Moses), Haroon (Aaron), Dawud (David), Sulayman (Solomon), Ilyas (Elias), Joshua (Yusha), Fahnaz (Phineas), Idris (Enoch), Shammil (Samuel), Hud (Heber), Saleh (Methusaleh), Ezra (Uzair), Nooh (Noah) and Lut (Lot), etc.
A December 9, 2003 report of the Doha-based "Al-Jazeera" television sates: "Jerusalem also holds the Dome of the Rock, where Prophet Muhammad (SAW) ascended on his night journey to heaven. The al-Haram al-Sharif, or the Noble Sanctuary as it is also called, is held by Jews and Muslims alike to be the place where Prophet Ibrahim (AS) was prevented from sacrificing his son Ismail (or Isaac to Christians and Jews) by God's intervention. But for many people throughout history, Jerusalem has been a prized possession and much fought over. Archaeological work in the area suggests that the city was inhabited as far back as 4000B.C."
It adds: "Jesus preached the importance of worshipping one God in the towns of Nazareth and Galilee where he lived. But it would be in Jerusalem where he was tried by the Roman official Pontius Pilate as a rebel and false prophet. The sentence he received was death, and Christians believe he was then crucified. This act became the central pillar of Christianity and the place of his (alleged) crucifixion in Jerusalem became the holiest site in Christendom."
The noted Qatari media house maintained: "By the 11th century, Islam had been in the region for more than 500 years. The city gained a worldwide reputation as a city of the three faiths. But with the Fatimids in power, their empire fighting Christian expansionism, the rulers began to restrict the flow of Christian pilgrims. In 1187 A.D., under the leadership of Salah al-Din, Muslims recaptured the city and, much to the relief of the Christian inhabitants, there was no revenge killing. Those who wanted to leave were permitted to do so, with all their goods and belongings, and those who wanted to stay were guaranteed protection for their lives, property, and places of worship."
Some more chronology:
In 1914, the First World War led to turmoil, destruction and the need for expansion and conquest by the European powers. So, in 1917, Jerusalem was captured by British forces under General Edmund Allenby. The same year, British Foreign Secretary Arthur Balfour signaled the British Government's support for a Jewish homeland in Palestine to wealthy and influential Zionist Lord Rothschild. On May 14, 1948, fighting between Jews and Arabs broke out in the city. On May 28, the Jews in the Old City surrendered but the New City remained in Jewish hands.
The "Al-Jazeera" mentions: "The Old City and all areas held by the Arab Legion – the quadrant marking East Jerusalem – were annexed by Jordan in April 1949. The newly-created state of Israel responded by retaining the area it held and so and on December 14, 1949, the New City of Jerusalem was declared the capital of Israel. In 1967, Israeli forces took the Old City in the Six Day war with Egypt, Syria and Jordan. They formally annexed the Old City and placed all of Jerusalem under central administration." In 1980, Israel declared Jerusalem as its capital, but most of the international community doesn't recognize this distinction.
Over 15,500 Arabs have till date been deported and replaced since 1967, according to UN figures, in order to increase the Jewish numbers in the city. In 1918, the Jews used to possess only four per cent of the land, the Arabs 94pc and the minorities made up 2 per cent. By 1985, the position had reversed with 84pc ownership for the Jews, 14pc for the Arabs, and about 1 per cent for minorities. In May 2017, the Palestinian group Hamas presented a document that proposed the formation of a Palestinian state with Jerusalem as its capital.
In July 2017, three Arabs shot two Israeli police officers at the Temple Mount in Jerusalem. For security reasons, the compound was cleared of visitors and closed for Muslim Friday prayers for the first time in 17 years. On December 6, 2017, US President Donald Trump announced the United States recognition of Jerusalem as the capital of Israel and ordered the planning of the relocation of the US Embassy in Israel from Tel Aviv to Jerusalem. Trump's announcement had sparked worldwide anger.
https://www.thenews.com.pk/print/749520-israel-s-zealous-quest-to-develop-ties-with-key-muslim-nations
--------
Foreign aid to Afghanistan could reach $12 billion over four years, some with conditions
Nov 25, 2020
GENEVA: Foreign donors pledged a projected $12 billion in civilian aid to Afghanistan over the next four years at a conference on Tuesday, but many made it conditional on protecting human rights and making progress on peace talks in a major shake-up for the country's economy.
Ville Skinnari, Finland's minister for development cooperation and foreign trade whose government co-organised the conference, said donors had pledged $3 billion for next year, with annual commitments expected to continue at roughly the same level through to 2024, adding: "This would amount to $12 billion."
That preliminary figure was a drop from $15.2 billion pledged in 2016 for four years, despite coming at a time when Afghanistan's needs are growing due to rising violence and the coronavirus pandemic.
Many donors also put strict conditions on future funding and some officially committed for just the next year. Diplomats said keeping financing for Afghanistan on a tight leash could provide foreign governments with some leverage to inject a greater sense of urgency into a halting peace process.
The United States said it had pledged $300 million in civilian aid to Afghanistan next year and would make available another $300 million based on progress in peace talks.
"We stand ready to support Afghanistan and to that end we've made available $600 million for civilian assistance needs in 2021. We're pleased to pledge today $300 million of that money with the remaining $300 million available as we review progress in the peace process," U.S. Under Secretary of State for Political Affairs David Hale said via video link at the conference in Geneva.
The United States has contributed roughly $800 million a year in civilian aid in recent years.
Another top donor, Germany, pledged 430 million euros ($510.88 million) in 2021 and signalled it would keep contributing until 2024 but also stressed that progress towards ending almost 20 years of war was needed.
Talks in the Qatari capital Doha between the Afghan government and Taliban insurgents began in September but have been mired in procedural wrangling as violence has resurged around the country.
But Hale said "significant progress" had recently been made, including a tentative agreement on ground rules that could allow negotiators to proceed to the next stage of forming an agenda.
Afghanistan's Foreign Minister Mohammad Haneef Atmar said the "legal basis" for talks was one issue that still had not been resolved, though he expected progress soon. Officials have previously told Reuters the main dispute is over whether a February U.S.-Taliban agreement should form the basis of talks.
As the donors conference proceeded, two explosions rocked an outdoor market in the central province of Bamyan, usually considered one of Afghanistan's safest areas, killing at least 14 people and wounding 45, mostly civilians.
Covid-19 uncertainties
During the lead-up to the quadrennial donors conference, diplomats reckoned Afghanistan could receive 15-20% less funding than at the last conference in 2016 due to uncertainties over the peace process and difficulties securing commitments from governments financially strapped by the coronavirus pandemic.
The Afghan government welcomed the result with Atmar calling it a success and saying the strict conditions would help focus peace negotiations.
But economists and some diplomats were concerned, saying even in the best-case scenario, the amount would only just stretch to maintain basic public services at a time of dire need.
"Conditionalizing the aid on the peace process means that it is being used as a political instrument," said Omar Joya, chief economist at the Kabul-based Biruni Institute. "We suggest that the donors make all efforts to ensure aid predictability for the next four years so that basic public services such as health and education are delivered uninterrupted at a critical time."
Uncertainty over whether the compromises needed for peace might lead to backsliding on human and women's rights has added to some countries' wariness about making long-term commitments to an Afghan administration, which needs foreign money to cover about three-quarters of its spending.
The European Union pledged 1.2 billion euros ($1.43 billion)over four years but emphasised aid was conditional.
"Afghanistan's future trajectory must preserve the democratic and human rights gains since 2001," EU foreign policy chief Josep Borrell said.
"Any attempt to restore an Islamic emirate would have an impact on our political and financial engagement," he added, referring to the Taliban's previous hardline Islamist rule.
https://timesofindia.indiatimes.com/world/south-asia/foreign-aid-to-afghanistan-could-reach-12-billion-over-four-years-some-with-conditions/articleshow/79407046.cms
--------
Malaysian lawmaker calls for hate speech law after Reuters' Rohingya report
November 24, 2020
KUALA LUMPUR – An opposition lawmaker called on Tuesday for Malaysia to outlaw online hate speech, accusing authorities of downplaying the gravity of an issue highlighted by a Reuters investigation into abuse on Facebook of Rohingya refugees and undocumented migrants.
Citing the Reuters report on rising xenophobia online in Malaysia in the wake of the coronavirus epidemic, lawmaker Chan Foong Hin asked the Communications and Multimedia Ministry last week to state its plans to combat such hate speech.
In a written parliamentary reply on Thursday, the ministry said hate speech on social media platforms such as Facebook was assessed according to the companies' terms and would be removed if it violated community standards.
The ministry did not refer directly to the Reuters' report in its response. But it said it had instructed state broadcaster RTM and state news agency Bernama to produce reports that would help correct "misconceptions" and curb "external elements that try to make Malaysia look bad."
Chan said authorities appeared to be deflecting responsibility to Facebook or downplaying hate speech as "misconceptions" or "fake news".
"The Ministry seems to be in denial and thinks that the hate speech as reported by Reuters is under control and there is no need for any further control by law," he said.
"It is time we enact laws that punish makers of hate speech," Chan said, adding that current laws were not adequate to control "those who create and spread hate speech" among different communities.
Malaysia has broad laws against offensive and seditious comments that cover some aspects of hate speech. But some have called for a specific law on hate speech, citing sensitivities over ethnicity and religion in the multi-ethnic Southeast Asian country.
Muslim-majority Malaysia has been long been supportive of the Rohingya, a Muslim minority fleeing persecution in largely Buddhist Myanmar, but sentiment turned in April amid accusations that refugees and undocumented migrants were bringing in the coronavirus.
Rights groups have accused the Malaysian government of failing to counter the rising anti-migrant sentiment.
https://nypost.com/2020/11/24/malaysian-lawmaker-calls-for-hate-speech-law-after-reuters-rohingya-report/
--------
Ethiopia PM Abiy rejects international 'interference' in Tigray war
25 November 2020
Ethiopia's prime minister is rejecting a growing international consensus for dialogue and a halt to deadly fighting in the country's Tigray region as "interference," saying his country will handle the conflict on its own as a 72-hour surrender ultimatum runs out.
Ethiopia "appreciates the well-meaning concerns of our friends," the statement from Prime Minister Abiy Ahmed's office said Wednesday, shortly before the end of his ultimatum for Tigray regional leaders to surrender. But "we reject any interference in our internal affairs."
For all the latest headlines, follow our Google News channel online or via the app.
"The international community should stand by until the government of Ethiopia submits its requests for assistance to the community of nations," the statement added. "We respectfully urge the international community to refrain from any unwelcome and unlawful acts of interference."
Abiy, last year's Nobel Peace Prize winner, insists on calling the conflict a "law enforcement operation" while tanks encircle the Tigray capital, Mekele, in a final push to arrest the leaders of the Tigray People's Liberation Front.
Abiy's government has warned the city's half-million residents to move away from the TPLF leaders or there will be "no mercy" - language that the United Nations human rights chief and others have warned could lead to "further violations of international humanitarian law."
Communications remain almost completely severed to the Tigray region of some 6 million people, complicating efforts to verify the warring sides' claims.
Under the circumstances, it is not clear how many people in Mekele are aware of the warnings and the threat of artillery fire in the coming hours.
https://english.alarabiya.net/en/News/world/2020/11/25/Ethiopia-PM-Abiy-rejects-international-interference-in-Tigray-war
--------
Erdogan tells Putin that Nagorno-Karabakh ceasefire could include other countries
25 November 2020
Turkey's President Tayyip Erdogan said on Wednesday he discussed in a phone call with Russia's Vladimir Putin the possibility of expanding efforts to maintain the Nagorno-Karabakh ceasefire to include other regional countries.
The ceasefire signed on November 10 halted military action in and around Nagorno-Karabakh, internationally recognized as part of Azerbaijan but populated by ethnic Armenians, after the worst fighting in the region since the 1990s.
Turkey and Russia agreed to set up a joint center in the region to monitor the ceasefire and Turkish parliament passed a troop deployment bill to send military observers.
https://english.alarabiya.net/en/News/world/2020/11/25/Erdogan-tells-Putin-that-Nagorno-Karabakh-ceasefire-could-include-other-countries
--------
India
'Why Is BJP Talking About Bin Laden, Pakistan In Hyderabad Municipal Corporation Polls': KT Rama Rao
Srinivasa Rao Apparasu
Nov 25, 2020
Telangana Rashtra Samithi working president and state minister for municipal administration KT Rama Rao on Wednesday accused Bharatiya Janata Party of whipping up religious passions and stoking communal fire in Hyderabad to gain a few seats in the elections to Greater Hyderabad Municipal Corporation to be held on December 1.
"How can a leader of a responsible national party like BJP talk about conducting surgical strikes on the old city of Hyderabad? Why do they have such an utter hatred toward Muslims? Why do they talk about Babur, Bin Laden and Pakistan in local elections like GHMC, as if there are no other issues concerning the people of the city?" the TRS leader asked in an interaction with the media.
He sought to know what the NDA government was doing when Rohingyas were allegedly entering the country illegally. "International borders are monitored by the Centre, not the TRS. What was it doing in the last six years? Why have they allowed the so-called illegal migrants? Who gave them Aadhaar cards?" he asked.
Telangana BJP president and parliamentarian Bandi Sanjay on Tuesday kicked up a controversy stating that if his party captured power in Greater Hyderabad Municipal Corporation in the December 1 elections, it would carry out "surgical strikes" on the Muslim-dominated old city of Hyderabad to drive away Rohingyas and pro-Pakistani people living illegally.
KTR, as chief minister K Chandrasekhar Rao's son is popularly known, lashed out at Union minister Prakash Javadekar for releasing a "charge sheet" against the state government, calling it as a "MIM-TRS Sarkar," and using the picture of Majlis-e-Ittehadul Muslimeen (MIM) president Asaduddin Owaisi along with the chief minister.
"Does Javadekar have any shame? Is MIM a part of the TRS cabinet? It clearly shows the BJP's utter contempt towards Muslims," he said.
He pointed out that it was the BJP which had forged an alliance with the PDP to form the government in Kashmir. "That shows its political opportunism. But in Hyderabad, we never had an alliance with the MIM, but fought against it in the elections. In the last GHMC elections, the TRS had won five seats in the MIM-dominated old city. This time, we are going to win at least 10 seats defeating MIM," KTR said.
The TRS working president said the reason why the BJP should not win the GHMC elections was that it would create communal disturbances in the city. "Though the law and order will still be under the control of the TRS government, the BJP will foment trouble in the otherwise peaceful Hyderabad and that will disturb the tranquillity in the entire Telangana. Was it not the BJP which triggered communal violence in Delhi recently?" he asked.
KTR said the BJP was banking on communal divide to garner votes in the GHMC elections, as it had no other achievement to talk about. "The BJP-led NDA government had meted out step-motherly treatment to Telangana. When there were floods in Karnataka, the Modi government released Rs 669 crore immediately and in Gujarat floods, Modi toured personally and announced Rs 500 crore relief. But when Hyderabad suffered worst-ever floods, not a single rupee has been released till date," he alleged.
He described as "idiotic" the argument of the BJP leaders that the state had got sufficient funds under disaster relief funds. "It is a statutory allocation due to the state and would have come even if there were no floods. How much additional money did the Centre release to the state?" he asked.
The TRS leader further said the BJP had no right to seek votes from the youth, as it had cancelled the prestigious Information Technology Investment Region project sanctioned to Hyderabad by the previous UPA government.
https://www.hindustantimes.com/india-news/why-is-bjp-talking-about-bin-laden-pakistan-in-hyderabad-polls-ktr/story-NoBV3jt5cMDniyVmPKAKwM.html
--------
UP's 'Anti-Love Jihad' Ordinance: Past, Present And Legal Hurdles Ahead
Aneesha Mathur
New Delhi
November 25, 2020
After the Uttar Pradesh government on Tuesday cleared an ordinance against unlawful religious conversions, termed Love Jihad by many BJP leaders, a controversy has erupted. This follows the political row over the "mass conversion" of more than 200 Dalit families to Buddhism in UP's Ghaziabad last month.
The ordinance terms conversion through "force, coercion, undue influence, deceit or by way of alluring into marriage" a cognizable and non-bailable offence. It prescribes 3-5 years of jail for the conversion of women or SC/ST persons, while it's 3-10 years for mass conversions.
It requires any person who wishes to convert to another religion to inform the District Magistrate a prescribed format two months in advance. But the ordinance, if signed into law by UP Governor Anandiben Patel, could be subject to legal challenges before the courts.
What Have The Courts Ruled So Far?
On November 11, the Allahabad High Court held in the Salamat Ansari case that an individual on attaining majority is statutorily conferred a right to choose a partner. This judgment, however, did not go into the legality or validity of the conversion itself but held that two adults had the right to live together "in a relationship in the nature of marriage" if they choose to do so.
In 2018, the Supreme Court in the Shafin Jahan case, known nationally as the Hadiya case, had also said that the right to choose to convert to any religion and the right to choose a person to marry are intrinsic to the right to life under Article 21 of the Constitution of India.
"The social values and morals have their space but they are not above the constitutionally guaranteed freedom. The said freedom is both a constitutional and a human right. Deprivation of that freedom which is ingrained in choice on the plea of faith is impermissible," the court had said.
In another judgment, this time regarding honour killings and the right to choose a partner, another bench of the Apex court in the Shaktivahini case in 2018 said that the choice made by two consenting adults to marry cannot be interfered with.
"Such a right has the sanction of the constitutional law and once that is recognised, the said right needs to be protected and it cannot succumb to the conception of class honour or group thinking which is conceived of on some notion that remotely does not have any legitimacy," the court had said.
'Anti-Conversion Laws' In Place
"Anti-conversion laws" are in force in eight states: Odisha, Madhya Pradesh, Chhattisgarh, Arunachal Pradesh, Gujarat, Himachal Pradesh, Jharkhand, and Uttarakhand. All of these seek to punish "conversion by force, inducement or fraudulent means". However, none mentions "allurement into marriage" as a punishable offence.
Two of these laws -- the Gujarat Freedom of Religion Act, 2003, with its rules notified in 2008, and the Jharkhand Freedom of Religion Act 2017 -- have the provision of "prior information" and notice to be given to the district authorities. The constitutional validity of the Jharkhand Act has been challenged in the Jharkhand High Court, and the case is pending.
A move to add similar provisions to the laws in Madhya Pradesh has been blocked by the state Governors over the last few years.
The Odisha and Madhya Pradesh Freedom of Religion Acts, passed in 1967 and 1968, respectively, were upheld in a 5-judge constitution bench judgment of the Supreme Court in 1977 in the case of Rev Stainislaus vs Madhya Pradesh, which said that there is no fundamental right to convert others to one's own religion.
However, the 1977 Judgment as well as several other Apex court judgments have said that conversion from one religion to another, out of one's own free will, for the sake of faith, is part of the fundamental right to practise and propagate religion under Article 25.
'SERIOUS ENCROACHMENT ON HUMAN FREEDOM'
According to senior advocate Jaideep Gupta, the UP ordinance is "a serious encroachment on human freedom."
"It is deciding people's life choices. When we talk about specific freedoms, the first freedom of any democracy is the freedom to act. This question of outlining my choice of spouse is completely unconstitutional. It will be utilised to call into question every inter-religious marriage. You will be at the mercy of the government because anyone can file an FIR and create trouble for you."
The senior lawyer also says that there could be cases filed to challenge the ordinance as soon as it is signed by the Governor.
Senior advocate and Rajya Sabha MP KTS Tulsi also says that the provisions are "completely arbitrary and unconstitutional."
"What is Love Jihad that is the central theme of the entire ordinance? The law has to be definite. Here we don't know which is the act that has become illegal -- whether it is marriage or conversion that is being prohibited, and why are you saying I cannot marry tomorrow? It's integral to Articles 19 and 21. Conversion, whether it takes place at marriage or before marriage, is nobody's business but the persons getting married," says Tulsi.
https://www.indiatoday.in/india/story/up-s-anti-love-jihad-ordinance-past-present-and-legal-hurdles-ahead-1744069-2020-11-25
--------
Govt is covering its failures behind love jihad: Akhilesh
Nov 26, 2020
Lucknow: Mounting a pointed attack on BJP, Samajwadi Party chief Akhilesh Yadav said on Wednesday that the state government was resorting to statements like 'Ram naam satya kar do' and 'jihad' to cover its failures.
His statement came a day after the state cabinet approved a proposal to enact a law to check forced religious conversions often referred to as 'love jehad'. Earlier, chief minister Yogi Adityanath had announced that the government would come out with a law to deal with 'love jihad' and used the chant 'Ram Naam Satya Hai' to caution those who don't respect women.
"Farmer are committing suicide after failing to pay their loans, youths are ending their life after failing to get employment, women and girls are consuming poison to escape sexual exploitation. But these issues have failed to draw the CM's attention. For him there is only one solution to all the problems – 'Ram naam satya kar do," said Ahkilesh.
He said the governments which follow 'Ram Naam Satya' motto cannot think of people's welfare and never spare time to launch welfare schemes which can bring relief to people. "The government has no time to fulfil promises it had made during the election like ensuring 150 per cent return for farmers on the cost of their crop, employment to youths and Rs 15 lakh to every individual," he said.
Akhilesh said the CM wants to rake up jihadi conflicts in order to shift the people's focus from real issues. "To divide the society by spreading hatred is an old strategy of the BJP-RSS combine. New laws are being introduced merely to hide the government's failures. Talking tough is not enough and cannot bring any change. It is not the law which is stringent or lax, it is the manner, intention and sincerity with which a law is implemented that makes the difference," Akhilesh said.
The SP chief said the BJP government talks about zero tolerance towards corruption and similar slogans for controlling crime, but none of them seem to have seen the light of the day. "People have understood that this government can only coin slogans and cannot bring any relief to people. Now people have decided to chant "Ram Naam Satya" for the government in the 2022 elections," Akhilesh added.
https://timesofindia.indiatimes.com/city/lucknow/govt-is-covering-its-failures-behind-love-jihad-akhilesh/articleshow/79417903.cms
--------
10-Year-Jail Term In Madhya Pradesh Draft Bill Against "Love Jihad"
November 26, 2020
10-Year-Jail Term In Madhya Pradesh Draft Bill Against 'Love Jihad'
The bill specifies jail term for those marrying with the aim of religious conversion. (Representational)
Madhya Pradesh has drawn up a draft bill to punish "Love Jihad", which provides for a 10-year jail term for people marrying with the aim of religious conversion. The religious clerics solemnizing such a marriage would have to face jail too, for them the term is five years, state minister Narottam Mishra told reporters today after chairing a meeting where the draft of the Dharma Swatantrata Bill 2020 was finalised.
For voluntary conversion for marriage, it will be mandatory to apply to the collector a month in advance, the minister said. The guardians can complain in such cases and anyone facilitating such marriages will be considered an accused and be penalized, the minister said. For institutions which organise such an activity, their registration will be cancelled.
Asked if the government will make the law more stringent, the minister responded in the affirmative.
The draft has been readied in eight days. Last week, the minister had announced that the state would bring a bill in the next assembly session to check "love jihad" - a right-wing coinage targeting inter-faith marriages. Such marriages, they say, is a ruse adopted by Muslim men to forcibly convert Hindu women to Islam.
The term "love jihad is not defined by law", the Union Home Ministry had told parliament in February, adding that no such case had been reported by the central agencies.
But since Mr Mishra's remark of November 17, several BJP-ruled states have been talking of introducing a similar law. The list includes Haryana and Karnataka. Bihar should also follow suit, Union minister Giriraj Singh has said.
Uttar Pradesh, which has a chunk of Muslim population, has been first off the block with an Ordinance or executive order, which says religious conversions that use falsehood, force or an incentive, or take place solely for the purpose of marriage will be declared a crime.
Those who plan to convert after marriage will have to give two months' notice to the district magistrate. The person converting will have to prove that it was not forced or for marriage. All cases will be non-bailable.
PromotedListen to the latest songs, only on JioSaavn.com
The ordinance came weeks after Chief Minister Yogi Adityanath cited an Allahabad High Court order to invoke "Ram naam satya" - a Hindu funeral chant - to issue a thinly-veiled threat to "those who... play with our sisters' respect".
Hours before the ordinance was passed, the Allahabad High Court cancelled a case against a man in an inter-faith marriage, saying "Interference in a personal relationship would constitute a serious encroachment into the right to freedom of choice of the two individuals".
https://www.ndtv.com/india-news/10-year-jail-tem-in-madhya-pradesh-draft-bill-against-love-jihad-2330243
--------
'Getting Difficult To Supply Items': Mufti Rauf Asghar, Jaish-e-Mohammed Operational Commander Tells Terrorists In Kashmir
Shishir Gupta
Nov 25, 2020
Mufti Rauf Asghar, Jaish-e-Mohammed (JeM) operational commander, who had coordinated the infiltration of four heavily-armed operatives into India this month to wreak havoc, has told Jaish terrorists in Kashmir that it was becoming difficult to supply them the necessary "items", a reference to explosives and weapons. Mufti Rauf Asghar sent the message to Jaish operatives in Kashmir soon after the gunbattle at Ban toll plaza in Jammu's Nagrota that led to the elimination of four Pakistani terrorists within hours of crossing the border, people familiar with the matter said.
Mufti Asghar is the younger brother of JeM chief and UN designated global terrorist Masood Azhar who is reported to have been under treatment for a life-threatening spine aliment. Asghar is considered the terror group's de facto chief in his elder brother's absence and had overseen the infiltration of the four terrorists from Bahawalpur in Pakistan's Punjab province.
The 19 November encounter was a huge setback for the terror group, given how heavily Asghar had invested in their training and infiltration. Border Security Force officials who have seen the 200-metre tunnel dug under the border fence said the engineering detail that had gone into digging the tunnel in Pakistan's Shakargarh area was a surprise. They were well-armed too.11 AK-47 rifles, 3 pistols, 29 hand grenades and 6 grenades to be fired from an under barrel grenade launcher were seized.
According to intelligence reports, the infiltration of the four terrorists was part of an effort by Pakistan-based terrorist groups to prepare for a major drive in Jammu and Kashmir. They have become especially active after the US withdrawal from Afghanistan.
The reports said terrorist group Lashkar-e-Taiba (LeT) is also mobilising cadres from its Chelabandi camp in Muzaffarabad to fresh locations in Neelum Valley across the Line of Control (LoC) between India and Pakistan. And the Hizbul Mujahideen training nearly 400 cadres at a newly constructed facility in the forest area of Oghi in Khyber-Pakhtunkhwa (KPK).
The Jaish, intelligence reports indicate, is not the only one feeling the heat. According to one input, the Al Badr group is exploring ways to infiltrate into India from Bangladesh after security forces tightened the security grid across the LoC in Kashmir.
Indian intelligence officials suspect the attempt to carry out terror strikes at high-value targets could be a diversionary tactic by the Pakistani army and ISI chiefs, under pressure from Opposition parties in the country, to bring the focus back on Kashmir.
https://www.hindustantimes.com/india-news/getting-difficult-to-supply-items-jaish-s-no-2-tells-terrorists-in-kashmir/story-rWRl5GItMu6UUrSJXhpC1I.html
--------
26/11 Mumbai terror attacks: 'Whereabouts of David Coleman Headley not known'
Nov 26, 2020
NEW DELHI: The whereabouts of David Coleman Headley, a Pakistani-American who made five spy missions to India on behalf of the Pakistan government-backed terrorist organisation Lashkar-e-Taiba and played a key role in the deadly 2008 Mumbai terror attacks, are not known, according to a report by news agency IANS.
The IANS report said that Headley's name did not show up when it ran a search of the federal Bureau of Prisons (BOP) database of prisoners.
Headley, whose original name was Daood Sayed Gilani, admitted to working for both the LeT and the Pakistani spy agency Inter-Services Intelligence (ISI).
David Headley aka Daood Gilani was reportedly an informant of the US Drug Enforcement Agency. Some analysts have suggested he was a double agent who betrayed US.
He was arrested by the US authorities in 2009, but not in connection with the 26/11 Mumbai terror attacks. The arrest came only after he became involved in spying for attacks in Denmark against a newspaper that published pictures of Mohammed, the prophet of Islam.
Headley was ultimately tried in a Chicago federal court for his role in the Mumbai massacre and sentenced to 35 years in prison in 2013 when he was 52 years old.
Media reports said that Headley was attacked in a federal prison in 2018 and taken to a Chicago hospital.
But according to the European Foundation for South Asian Studies, his lawyer John Theis denied that there was such an attack.
The IANS report further says that the US admitted to intelligence shortcomings in not being able to connect Headley in time to the Mumbai attacks, although it asserted that it had provided India with other information about an impending attack on the city in 2008.
ProPublica, an independent non-profit investigative journalism organisation that looked into the Gilani/Headley case, has asserted that US officials had bungled several tipoffs they received till it was too late.
But according to the European Foundation for South Asian Studies, his lawyer John Theis denied that there was such an attack.
It quoted him as saying, "I am in regular communication with Headley. There is no basis for the reports? Although I cannot disclose his location, he is neither in Chicago nor in a hospital."
Gilani is the US-born son of a Pakistani diplomat and an American woman with high society links in Philadelphia. He took on his mother's maiden surname of Headley with David, an anglicised version of Daood, to hide his Pakistani origins as he carried out his terrorist missions.
After a childhood in Pakistan, he returned to the US and worked for a while with his mother at her restaurant and pub in Philadelphia.
His family is well-connected in Pakistan and his half-brother Danyal Gilani is a Pakistani diplomat based now in France and had been the chairman of the Pakistani Film Censor Board.
Daood Gilani had reportedly been arrested twice on drug smuggling charges and turned an informant for the DEA. His first arrest was in 1988 and the second one in 1997. It is possible that the second arrest was staged to establish his credibility so he could return the next year to Pakistan on a trip paid for by the DEA to gather intelligence for it.
https://timesofindia.indiatimes.com/india/26/11-mumbai-terror-attacks-whereabouts-of-david-coleman-headley-not-known/articleshow/79420038.cms
--------
India-Pakistan relations: The ups and downs since 26/11
Nov 25, 2020
NEW DELHI: Relations between India and Pakistan have been strained since the 26/11 Mumbai attacks. Efforts at rapproachment have been thwarted by regular terror attacks on Indian soil. Relations seem to have gone into a deep freeze after India retaliated to Uri and Pulwama attacks. Here are the highlights of the trajectory of the relation since the 26/11 Mumbai attacks.
Highlights of India-Pakistan relation since 26/11
1
Feb 2009: India cautiously welcomes Pakistan's investigation into the Mumbai attack
26 11 Mumbai Taj 635
2
June 2009: Prime Minister Manmohan Singh and Pakistani President Zardari meet on the sidelines of the SCO summit in Russia
3
July 16, 2009: Manmohan Singh and Pakistan PM Yousuf Raza Gilani meet at Sharm El Sheikh, Egypt
In joint statement, both hailed the meeting as 'constructive.' Both leaders agreed that terrorism is the main threat to both countries, and affirmed their resolve to fight terrorism and to cooperate with each other to this end.
Manmohan Gilani AFP 635
4
Aug 2009: India gives Pakistan new dossier of evidence regarding the Mumbai attacks, asking it to prosecute Hafiz Saeed
5
Feb 2010: India and Pakistan's foreign secretaries meet in New Delhi for talks
6
April 29, 2010: PM Manmohan Singh and Pakistan PM Gilani meet on sidelines of Saarc summit in Thimpu
7
Feb 2011: Foreign secretaries meet in Thimpu and agree to resume peace talks 'on all issues'
8
Nov 2012: Ajmal Kasab executed after trial
Kasab was the lone 26/11 terrorist captured alive. His execution was carried out in Pune's Yerawada jail. Kasab's mercy plea had been rejected by then President Pranab Mukherjee.
Ajmal Kasab 635
9
Sep 2013: Manmohan Singh meets Pak Prime minister Nawaz Sharif on the sidelines of the UN General Assembly
Manmohan nawaz 635
10
May 26, 2014: Pakistan PM Nawaz Sharif participates in Narendra Modi 's swearing-in ceremony
modi nawaz 635
11
Dec 25, 2015: PM Modi makes surprise stopover in Pakistan during a flight back from Kabul
During his 150-minutes stay in Lahore, Modi met Pakistan PM Nawaz Sharif. The two leaders decided to open ways for peace for the 'larger good' of people of the two countries.
12
Jan 2, 2016: Attack on IAF base in Pathankot
Four terrorists, who had infiltrated from Pakitan, breached the security perimeter of the IAF base and launched an attack. All four attackers, along with three security personnel were killed.
Pathankot 635
13
Sep 18, 2016: Uri suicide attack
Four terrorists attacked an Indian Army brigade headquarters in Uri, killing 19 soldiers. All four attackers were killed in the gunbattle hat ensued.
Uri 635
14
Sep 29, 2016: India carries out surgical strikes across LoC
India carried out strikes against terror launch pads at several places across LoC, inflicting heavy casualties. Reports put the casualties between 35 and 70. All Indian soldiers returned safe from the mission.
Surgical strikes 635
15
July 30, 2018: PM Modi congratulates Imran Khan after PTI emerges as the largest political party in Pakistan's National Assembly
Imran Khan pak 635
16
Aug 29-30, 2018: 115th meeting of Permanent Indus Commission held in Lahore
17
Feb 14, 2019: Pulwama attack on CRPF convoy
A car-borne assailant carried out a suicide attack on a CRPF convoy near Lethpora in Pulwama, killing 40 CRPF personnel. The responsibility for the attack was claimed by the Pakistan-based Jaish-e-Mohammed.
Pulwama attack 635
18
Feb 16, 2019: India withdraws Pakistan's 'most favored nation' status
19
Feb 20, 2019: India halts bus service between Srinagar and Muzaffarabad
20
Feb 26, 2019: Balakot air strike on Jaish facility
IAF planes carried out an air strike on a Jaish facility in Khyber-Pakhtunkhwa, deep inside Pakistan. The Indian Air Force presented to the media the high-resolution satellite pictures possessed by the IAF which showed three holes in the roof of one of the buildings. These holes were reported as 'signature of a SPICE bomb strike.'
balakot madrasa 635
21
Feb 27, 2019: Pakistan retaliates to Balakot strikes
India thwarts Pakistani air aggression and shoots down an F-16; Indian fighter pilot Abhinandan Varthaman ends up in Pakistani captivity after his Mig-21 Bison is shot down over Pakistani territory.
22
March 1, 2019: Varthaman returned to India via Wagah border
Abhinandan Varthaman 635
23
March 2019: India stops its share of Indus water from flowing into Pakistan
24
Nov 9, 2019: Kartarpur Corridor opened
Kartarpur corridor was opened for visa-free visit by Sikh pilgrims to Gurdwara Darbar Sahib, 4.7 km inside Pakistan.
https://timesofindia.indiatimes.com/india/india-pakistan-relations-the-ups-and-downs-since-26/11/articleshow/79413530.cms
--------
Israelis pay respects to victims of 26/11 Mumbai attacks, condemn 'Pakistan-sponsored terrorism'
Posted by Ayshee Bhaduri
Nov 26, 2020
Israelis are holding ceremonies to pay respects to the victims of the 26/11 Mumbai terror attacks, demanding that the perpetrators of the carnage be brought to justice and condemning "Pakistan-sponsored terrorism".
Israelis, and Indian students and caregivers paid respects to the victims in Jerusalem, Rehovot and Tel Aviv on Wednesday and ceremonies are planned in Beersheva and Eilat on Thursday.
A virtual ceremony on Zoom is also planned for Thursday at 8 PM Israel time (11:30 PM IST). Hundreds have registered to take part in the event.
"Israel opposes every country that provides financial and logistical support to terrorists. Peaceful countries should come together to boycott diplomatically and financially those countries that support terrorism. This will help deter acts of terror," Isaac Solomon from the southern Israeli coastal city of Eilat told PTI.
"It is a matter of pride for us Israelis to have a peaceful country like India as our friend. We pray that our friendship continues to grow strong," the octogenarian said.
Ten terrorists of Pakistan-based Lashkar-e-Taiba (LeT) carried out 12 coordinated shooting and bombing attacks lasting four days across Mumbai. At least 166 people, including six Jews at the Chabad House and nine terrorists, were killed and over 300 others were injured in the attacks which began on November 26, 2008.
Israelis in Eilat have requested that a memorial square be built for the victims of the Mumbai attacks.
"We have spoken to the Mayor of Eilat, Meir Itzhak Ha Levi, to set up a Memorial for the victims of Mumbai attacks. The Mayor said that he is on the committee which decides about street and square issues. He will be very happy to help," representatives of the Sitar Organisation for Immigrant Jews in Eilat told PTI.
"In addition, he suggested to even set up an India-Israel friendship square or Mahatma Gandhi Square where a memorial stone for the victims of Mumbai attacks could also be placed," they said.
The Chabad Movement's Synagogue in the city will put up a plaque on Thursday in the memory of six Jewish victims.
The Telangana Association of Israel organised an interfaith ceremony to pay respects to the victims of 26/11. A Jewish Rabbi, a Hindu priest, a Christian pastor and a Sikh priest recited prayers in the memory of those who were killed in the attacks and for peace.
"We believe in peace but shouldn't bow down to terror. Our policy of zero tolerance under Prime Minister Narendra Modi is a welcome change," association president Ravi Soma told PTI.
Some 20 people from Telangana working in Israel gathered in Ramat Gan, next to Tel Aviv, as per permission granted to them in view of the coronavirus pandemic.
They carried posters and lit candles to pay respects to the victims of "the most heinous act of terror on Indian soil".
Students at the prestigious Weizmann Institute in Rehovot also lit candles and held a silent protest to condemn "Pakistan-sponsored terror".
"We have to learn from the Israelis and pre-empt attempts by Pakistan-sponsored terror outfits. We have to take the fight to their soil," said an agitated doctoral fellow, Vivek Singh.
Students at Ben-Gurion University in Beer Sheva and local Israelis will be organising ceremonies on Thursday evening to mark the 12th anniversary of the Mumbai terror attacks.
Naor Gudker of Beersheva said, "26/11 for me is the 'day of terror' like 9/11. It's sponsor was Pakistan which targeted both India and Israel. It is not about religion but we would like the world to recognise the true face of Pakistan." "Time has come for real peace in the world and the international community should come down heavily on such countries and organisations," Beersheva said.
People participating in such gatherings held posters of victims, pictures of mayhem in Mumbai and flags of India and Israel.
"Terrorists from Pakistan, who perpetrated these horrific attacks hoped that by striking the places where our countries and people come together, they would succeed in driving us apart.
"But they failed miserably in their attempts as this actually brought the people and governments of India and Israel closer than ever before," said Anitha Nandhini, deputy chief of mission at the Indian embassy.
"India and Israel are now strategic partners cooperating in several spheres, including against terrorism. Both countries are in agreement that there can be no justification for acts of terror on any grounds whatsoever.
"We thank Israel for standing with India in our endeavour of defeating this scourge," she said.
The Indian Heritage Jewish Centre headed by Avner Isaac will organise a Zoom meeting at 8 PM on Thursday. Indian Ambassador in Israel Sanjeev Singla and Israeli Ambassador in India Dr. Ron Malka will take part in the virtual event.
The 12th anniversary of the Mumbai terror attacks, as per the Jewish calendar, fell on Tuesday last week.
https://www.hindustantimes.com/india-news/israelis-pay-respects-to-victims-of-26-11-mumbai-attacks-condemn-pakistan-sponsored-terrorism/story-ljnWMohapaJJsXMyr4MzwN.html
--------
Pak rubs it in, lets Lashkar front sked prayer meeting for 10 terrorists
Shishir Gupta
Nov 26, 2020
Twelve years after the 26/11 attacks, Jamat-ud-Dawa (JuD), the political front of Pakistan-based Lashkar-e-Taiba (LeT) responsible for the brutal strikes, has planned an event in Sahiwal city in Punjab on Thursday to commemorate the Mumbai massacre by asking its cadres to organise special prayers for the 10 terrorists who carried out the terror attacks.
According to intelligence reports, a special prayer meeting will be held in all LeT/JuD mosques to remember those who carried out the 2008 strikes targeting multiple locations in Mumbai that killed 170 people, according to security officials aware of the development. Nine LeT gunmen were killed by Indian security forces while one, Ajmal Kasab, was hanged to death after due process of law on November 21, 2012.
To add fuel to the fire, the JuD, at the behest of Pakistani deep state, has also floated the JK United Youth Movement (JKYM), a political forum to provide support to separatist activities in Jammu and Kashmir, as Islamabad's gambit to rally the international community against India has come to naught.
According to intelligence inputs, Zaki-ur-Rehman Lakhvi, the chief operational commander and the head of the LeT's jihad wing, visited Hafiz Saeed, the co-founder of the LeT and the JuD, at his residence at Lahore's Johar Town in the last week of October. The meeting, officials said, was in connection with the collection of funds for jihad. Saeed, sanctioned by the UN Security Council with a $10 million bounty on his head, is held responsible by India for masterminding the Mumbai attacks.
The officials added that another meeting of JuD functionaries and about 70 businessmen was held at Markaz Aqsa at Gujranwala city on November 13. At that meeting, the group asked for donations from the businessmen to carry on with its terrorist activities in Kashmir. Intelligence inputs suggested that similar meetings were also scheduled at other places in the Punjab province.
The intelligence inputs suggested that there is a concerted effort by JuD/LeT to collect funds from the Pakistani soil to foment trouble in Kashmir, even though Islamabad denies harbouring terrorists.
The officials said that a meeting of JuD cadres took place at Jamia Masjid Toheed in Lahore on February 26. The venue was adjacent to Saeed's heavily guarded residence, and he attended the meeting along with other JuD functionaries. Saeed told those in attendance that they need not worry about the court cases against JuD leaders and the situation in Kashmir (in view of the nullification of Article 370) as these are "temporary issues".
On November 19, a Pakistani court gave Saeed and two close aides prison sentences totalling ten-and-a-half years in two cases of terror financing — a decision likely influenced by the pressure brought to bear on Islamabad by the Financial Action Task Force (FATF).
These cases are not even remotely connected to the Mumbai attack case, according to the officials cited above. Since Saeed is already in jail serving two sentences of five-and-a-half-years given to him earlier this year, he will not serve any extra jail time.
According to people familiar with developments, the sentencing of Saeed was largely due to pressure on Pakistan from western powers and the FATF to crack down on terror groups and terror financing, including prosecution of those funnelling funds to terrorists.
The officials said though some LeT leaders have been declared as "arrested", it is clear that they have only been taken in "protective-custody" and accommodated at their residences with complete freedom to operate and run the activities of the outfit, including fund raising.
The officials added that the Pakistani government has refused to act on "irrefutable evidence" provided by India against the perpetrators of the 26/11 Mumbai attacks and has maintained that there was not enough evidence against Saeed and others involved.
According to Indian security officials, the perpetrators of the attack are: Saeed (Lahore), Lakhvi (Islamabad), Yusuf Muzammil (Islamabad), David Coleman Headley (under detention in the US), Tahawwur Hussain Rana (under detention in the US), Sajjid Majid (Lahore), Abdur Rehman Syed (Lahore), Major Iqbal (Lahore), Major Sameer Ali (Lahore), Illyas Kashmiri (deceased), Abu Qahafa, and Mazhar Iqbal (charge-sheeted by Pakistan in connection with the Mumbai attacks).
The Pakistani government and its deep state have time and again displayed their unwillingness and inability to take on the LeT as well as other India-centric terrorist outfits operating from its soil, the officials said.
https://www.hindustantimes.com/india-news/lashkar-front-plans-prayer-meeting-in-pak-for-10-terrorists-who-carried-out-26-11/story-xNJGWUNbazvTla2BVTUw7M.html
--------
Kashmir not on agenda of OIC foreign ministers' meeting
26 Nov 2020
ISLAMABAD: The Kashmir dispute has not been included in the agenda of the two-day meeting of foreign ministers of the Organisation of Islamic Cooperation (OIC) being held in Niger's capital Niamey from Friday.
The OIC statements, both in English and Arabic, made no specific mention of Kashmir in the agenda announced in Riyadh.
OIC Secretary General Dr Yousef Al-Othaimeen was quoted in the official statement as having said that the meeting would discuss the Palestinian cause, the fight against violence, extremism and terrorism, Islamophobia and defamation of religion, the situation of Muslim minorities and communities in non-member states, fundraising for the Rohingya case at the International Court of Justice, as well as the promotion of dialogue among civilisations, cultures and religions, and other emerging matters.
The agenda of the Niamey meeting also includes discussion on the political, humanitarian, economic, social and cultural and other issues related to science and technology, the media and the progress made in the implementation of the "OIC-2025: Plan of Action" document. It would, moreover, feature a brainstorming session on "Security and Humanitarian Challenges Confronting African Sahel States Members of the OIC".
Pakistan's request for a meeting of the contact group on the issue also declined
Pakistan has since the annexation of occupied Kashmir by India been demanding a special meeting of the OIC foreign ministers on the dispute. The meeting has not been convened so far because the Saudis, who wield a virtual veto in the 57-member bloc of Muslim countries, has not supported Islamabad's move.
The latest omission of Kashmir from the agenda of the regular foreign ministers' meeting comes at a time when ties between Pakistan and Saudi Arabia/UAE remain strained over what Pakistani diplomats say are "unfulfilled expectations".
A diplomatic source separately said that this time OIC Contact Group on Kashmir would not meet either. The hosts declined a Pakistani request for a meeting on the pretext of the Covid-19 pandemic.
Foreign Minister Shah Mehmood Qureshi left Islamabad on Wednesday for participating in the OIC meeting.
The Foreign Office said Mr Qureshi would highlight the aggravating human rights situation in occupied Kashmir after last year's annexation and introduction of measures to change the demographic structure of the Muslim-majority and disputed region.
Iftikhar A. Khan adds: The foreign minister, meanwhile, wrote a letter to the president of the United Nations Security Council and the secretary general, urging the Security Council to exercise its direct responsibility to prevent India from perpetrating its criminal colonial project to change the demographic structure of the disputed territory.
The letter also calls for securing the implementation of the UN resolutions which recognise Kashmiris' legitimate right to self-determination through a free and impartial plebiscite under the UN auspices.
https://www.dawn.com/news/1592462/kashmir-not-on-agenda-of-oic-foreign-ministers-meeting
--------
Pakistan
Controversy over Khadim Rizvi's successor
26 Nov 2020
LAHORE: Former patron-in-chief and founding leader of the Tehreek-i-Labbaik Pakistan (TLP), Pir Afzal Qadri, on Wednesday stirred a controversy around the group's leadership when he questioned the succession of "mentally unstable" Saad Hussain Rizvi to lead the party after the death of Khadim Hussain Rizvi.
In a video clip where Afzal Qadri could be seen addressing from a platform, he also questioned the religious credentials of Saad, alleging that he was not even ahafiz(one who knows the holy Quran by heart) as is commonly believed and called by his followers.
Claiming to be the mastermind behind the group and the one who did "the most" for the party, which the late Khadim Rizvi was "credited for", Qadri said it was "mutually agreed upon between him and the late party chief that nepotism would not be allowed within the party, and the leadership not passed down to relatives of founders".
"I was the one who ran campaigns for Mumtaz Qadri and against Asia Bibi. I have been nominated in 106 cases due to this movement. After the hanging of Mumtaz Qadri, everyone thought it was the end of the movement, but I was the one who renamed it and carried on."
He claimed that Khadim Rizvi knew his son was incompetent and used to request him to pray for Saad, who he alleged was mentally unstable, an addict and had not even completed his education.
Responding to Afzal Qadri's tirade, TLP spokesman Zubair Ahmad said he had resigned from the party in May last year after he was held in a crackdown on the TLP.
Saad Rizvi was elected by the party's consultative body (shoora) just before the funeral of the late chief.
The shoora is the only body empowered to elect the party chief and Saad was now the legitimate leader. Such attempts to create controversy could only be regretted, Ahmad concluded.
https://www.dawn.com/news/1592407/controversy-over-khadim-rizvis-successor
--------
Is Saudi Arabia pressing Pakistan to recognize Israel?
Aamir Latif
24.11.2020
The Pakistani prime minister made headlines last week when he revealed that Islamabad has been under pressure from some "friendly" nations to recognize Israel.
Although he stopped short of naming them despite being repeatedly asked whether they were Muslim or non-Muslim countries, many believe Imran Khan was referring to Saudi Arabia and the United Arab Emirates.
"Leave this [question]. There are things we cannot say. We have good relations with them," Khan told the interviewer.
The UAE and Bahrain recently established diplomatic and economic relations with Israel. Some other Gulf countries, including Saudi Arabia, are also weighing options to normalize relations.
"Let us stand on our own feet in terms of the economy, then you may ask these questions," Khan further said, referring to Islamabad's longstanding economic dependence on the oil-rich Gulf states.
Some local and international media took Khan as hinting at the US, Pakistan's longtime ally in the so-called war against terrorism, a contention quickly rejected by Islamabad.
Terming the reports "fabricated," a spokesperson for the Foreign Ministry said Khan was "misquoted" as there is no such pressure on Islamabad to recognize Tel Aviv.
Though Khan clearly articulated Pakistan's position that unless a just settlement of the Palestine issue -- satisfactory to Palestinians -- was found, Pakistan could not recognize Israel, Islamabad is abuzz with rumors about a possible Saudi role.
While Saudi Arabia has not yet recognized Israel, it is widely believed that the UAE and Bahrain could not have crossed the "red line" without Riyadh's approval.
No official confirmation
Mohammad Ali Siddiqi, a Karachi-based analyst who often writes on the Middle East, does not eliminate the possibility of Riyadh putting pressure on Islamabad to normalize relations with Tel Aviv.
"As for Saudi pressure, yes, it cannot be ruled out," Siddiqi told Anadolu Agency, saying if Pakistan recognizes the Jewish state, credit will go to Riyadh.
"The MBS could be quite calculating," he said, referring to Saudi Crown Prince Mohammed bin Salman. "If one were to believe what [Turkish President] Recep Tayyip Erdogan said, MBS threatened to expel all Pakistani workers in the kingdom if Imran Khan attended the Kuala Lumpur Summit last December."
Pakistan refused to attend the summit at the eleventh hour reportedly due to pressure from Saudi Arabia, which saw the forum as an alternative to the Organization of Islamic Cooperation.
According to Siddiqi, Pakistani officials, even former officials, however, would not confirm or deny if there is any pressure on Pakistan to recognize Israel.
But if countries are exerting pressure, is Saudi Arabia among them?
No Saudi pressure
Lt. Gen. (retd.) Talat Masood, an Islamabad-based security analyst, said Riyadh is not persuading Pakistan to recognize Israel.
"The Arab states are normalizing their ties with Israel under a narrow approach purely based on political and economic gains at the cost of values. They no longer care much about the Palestine cause," he told Anadolu Agency.
"There could be a little Saudi role to woo Pakistan in this regard, but by and large, I don't think there is any pressure," said Masood, who served in the Pakistani army till 1990.
Pakistan's former ambassador to Saudi Arabia Shahid Amin shared a similar opinion. "Why would Saudi Arabia do that... after the Foreign Ministry's clarification, it should be cleared. Pakistan does not fit in this picture," he said.
Amin, nonetheless, acknowledged that Abu Dhabi and Manama have normalized ties with Tel Aviv with Riyadh's consent.
But, he said, it would be difficult for Riyadh to do so, given the internal and external issues it could face. "Saudi Arabia spearheads the Muslim world, its recognition will invite too many problems for itself," he explained.
Echoing Amin's views, Siddiqi said: "Saudi Arabia commands a unique position in the Islamic fraternity. Its kings call themselves servants of the two holy places [of Mecca and Medina]. For that reason, it cannot afford to shock the Muslim world to take a decision that many Muslims could regard as a betrayal of not just the Palestinian cause but of the Islamic cause."
Masood, however, said it is just a matter of time that the kingdom follows in the footsteps of UAE and Bahrain, saying that it let both the countries get on with it to test the waters. "This was to prepare the Saudi public to digest the huge move."
Islamabad not to bow to pressure
But even if there is pressure, Pakistan will not bow to that, according to Masood.
"Imran Khan fully understands that Pakistanis will never accept any decision which aims to recognize or normalize ties with Israel. That's what he has made it clear that time and again," he said. "Saudi Arabia too knows this very well."
Supporting his view, Siddiqi said "a hasty recognition could unleash a wave of extremist backlash, which the weak and beleaguered Imran Khan government cannot afford."
Pakistan's relationships with Gulf states have a strong economic basis. Huge amounts of remittances are sent by expatriate Pakistanis in Saudi Arabia, the UAE, Qatar and Kuwait, among others.
Saudi Arabia and the UAE jointly host over three million Pakistanis.
Saudi Arabia, where 1.9 million Pakistanis reside, tops the list of countries with the highest amount of remittances sent to Pakistan -- over $4.5 billion annually -- followed by the UAE with over $3.47 billion, according to Pakistan's central bank.
The kingdom and the emirates are also Pakistan's largest regional trading partners, which have together exported goods and services, mainly crude oil, worth over $7 billion to Pakistan in the current fiscal year.
Islamabad's exports to these countries stood at $852 million and $300 million, respectively, in 2019/2020.
In recent years, however, Pakistan's ties with the traditional Gulf allies have taken a toll due to its "neutrality" on several issues, including the war in Yemen and the blockade of Qatar by a Saudi-led Arab alliance.
Riyadh also seems irked by criticism from Islamabad that it has been lukewarm on the long-standing Kashmir dispute.
https://www.aa.com.tr/en/politics/is-saudi-arabia-pressing-pakistan-to-recognize-israel/2053843
--------
Pakistan: No plans to recognize Israel until independent Palestinian state formed
25 November 2020
Pakistani has roundly dismissed media speculation that the South Asian country would recognize Israel, following reports of a meeting between Israeli Prime Minister Benjamin Netanyahu and Saudi Crown Prince Mohammed bin Salman.
The Pakistani Ministry of Foreign Affairs Spokesman Zahid Hafeez Chaudhri emphasized in a statement on Tuesday that Islamabad will not establish relations with the Tel Aviv regime until there is "a viable, independent and contiguous" Palestinian state acceptable to the Palestinians.
Chaudhri noted that Pakistan "steadfastly supports the Palestinian people's inalienable right to self-determination."
He went on to say that Pakistani Prime Minister Imran Khan's recent statement on the matter has been "clear and unequivocal."
"The prime minister has made it clear that unless a just settlement of the Palestine issue, satisfactory to the Palestinian people, is found, Pakistan cannot recognize Israel," the diplomat said.
"For just and lasting peace, it is imperative to have a two-state solution in accordance with the relevant United Nations and OIC (Organization of Islamic Cooperation) resolutions, with the pre-1967 borders, and al-Quds al-Sharif as the capital of a viable, independent and contiguous Palestinian State," Chaudhri added.
A member of Netanyahu's cabinet and Likud party on Monday confirmed reports that Netanyahu flew to Saudi Arabia for a clandestine meeting with the kingdom's de facto ruler and US Secretary of State Mike Pompeo.
Earlier in the day, Israel's Kan public radio and Army Radio said Mossad chief Yossi Cohen also attended the meeting.
Sunday's meeting marked the first known encounter between senior Israeli and Saudi officials, amid attempts by Pompeo to coax the Riyadh regime to follow its neighbors, the United Arab Emirates (UAE) and Bahrain, in establishing formal diplomatic relations with Israel.
Islamabad has a traditionally close partnership with the Riyadh regime and receives crucial financial assistance and oil supplies from the kingdom.
Reports of the secret meeting between bin Salman and Israeli officials have given rise to speculation that Pakistan would join the UAE, Bahrain and Sudan in agreeing to normalize relations with Israel under Saudi pressure.
Earlier this month, Khan told a private Pakistani television network that his government is under pressure to recognize Israel, insisting that Islamabad would never establish relations with the Zionists.
The Pakistani prime minister explained that Islamabad had been asked to follow in the footsteps of Bahrain and the UAE to forge relations with Israel, but his government has rejected till now.
"I have no second thought about recognizing Israel unless there is a just settlement, which satisfies Palestinians," he said.
When asked to name the countries, which have been pressing Islamabad to recognize Israel, Khan refrained from pinpointing and opted to be silent on the question.
"There are things we cannot say. We have good relations with them," he said.
Besides Bahrain and the UAE, Sudan has also agreed to normalize with Israel.
The normalization trend has drawn widespread condemnation from Palestinians, who seek an independent state in the occupied West Bank and Gaza Strip, with East Jerusalem al-Quds as its capital. They say the deals ignore their rights and do not serve the Palestinian cause.
In Pakistan, where anti-Israel sentiment is very high, the normalization deals sparked outrage and large street protests against Israeli occupation and in support of the Palestinian cause.
https://www.presstv.com/Detail/2020/11/25/639334/Pakistan-No-plans-to-recognize-Israel-until-independent-Palestinian-state-formed
--------
UAE visa suspension for Pakistan, others due to security concerns: report
25 Nov 2020
The United Arab Emirates has temporarily stopped issuing new visas to citizens of Pakistan, Afghanistan and several mostly Muslim majority countries over security concerns, a source briefed on the matter told Reuters on Wednesday.
The source did not say what those concerns were but said the visa ban was expected to last for a short period. Dawn.com has reached out to the Foreign Office for a comment on this.
Last week, the Foreign Office said the UAE had stopped processing new visas for Pakistani citizens and those of some other countries.
It said it was seeking information from the UAE on the reason for the suspension but that it thought it was related to the coronavirus pandemic.
The FO and the source said those holding valid visas were not affected by the new restrictions and could enter the UAE.
According to a document issued by a state-owned business park, UAE has stopped issuing new visas to citizens of 13 countries, including Iran, Syria and Somalia.
The document, which was sent to companies operating in the park and was seen by Reuters, cited an immigration circular that came into effect on November 18.
It said applications for new employment and visit visas had been suspended for nationals, who are outside the UAE, of the 13 countries, including Pakistan, Afghanistan, Libya and Yemen, until further notice.
The visa ban also applies to citizens of Algeria, Kenya, Iraq, Lebanon, Tunisia and Turkey, the document says.
It was not clear if there were any exceptions to the ban.
The UAE's Federal Authority for Identity and Citizenship had no immediate comment when contacted by Reuters.
https://www.dawn.com/news/1592329
--------
PDM boycotts today's parliamentary panel meeting
Amir Wasim
25 Nov 2020
ISLAMABAD: The opposition par­­t­­ies on Tuesday finally annou­nced their decision to boycott a me­eting of the Parliamentary Com­mittee on Coronavirus Disease on Wedn­esday (today) in line with its previous decision to stay away from all meetings to be presided over by National Assembly Speaker Asad Qai­­­­ser due to his alleged biased conduct.
The decision to boycott the meeting was announced by former prime minister and senior vice president of the Pakistan Muslim League (PML-N) Shahid Khaqan Abbasi in his capacity as secretary general of the 11-party Pakistan Democratic Movement (PDM) in a statement.
Mr Abbasi said the speaker had lost the trust of the opposition parties and, therefore, he had no right to convene any such meeting. The speaker was no more a non-partisan person, he added.
The PDM leader said the government had no policy to deal with the Covid-19 situation. "If the government has any policy, then bring it to the National Assembly."
Meeting will be held as per schedule without opposition, says NA spokesman
When contacted, a spokesman for the NA speaker said the meeting would be held as per schedule despite the opposition's boycott. He also refuted the opposition's allegations against the speaker and termed them "factually incorrect".
The National Assembly Secreta­riat has already issued an agenda for the meeting of the parliamentary committee which includes "matters relating to the session of the National Assembly due to Covid-19 and briefing on coronavirus disease".
The spokesman said National Disaster Management Authority chairman Lt Gen Muhammad Afzal and senior officials of the National Command and Operation Centre had been invited to the meeting.
This will be the third occasion in the past six weeks that the opposition would boycott the meeting under the speaker.
Earlier, the speaker had to cancel the parliamentary leaders' meeting which he convened on Nov 11 for "a briefing by military officials on the current issues of national security" after all opposition parties decided to stay away from it.
According to government sources, the main objective of the briefing was to make an effort to develop a national consensus on granting "provisional provincial status" to strategically-located Gilgit-Baltistan and Chief of the Army Staff Gen Qamar Javed Bajwa and head of the Inter-Services Intelligence Lt Gen Faiz Hameed were to conduct the briefing.
At that time, the decision to boycott the meeting was announced by PDM's information secretary Mian Iftikhar Hussain who accused the speaker of being biased and "suppressing the opposition's voice in the assembly". He had said that the government had failed to solve people's problems and control price hike, adding that "the government, which has failed at every front, has become a real threat to the national security itself".
The PDM alleges that the speaker has failed to run the assembly according to rules and parliamentary traditions and there is a "ban" on raising public issues in parliament.
Previously, the speaker had to cancel a meeting of the parliamentary leaders on Sept 28 which he had convened to discuss elections in Gilgit-Baltistan.
PPP chairman Bilawal Bhutto-Zardari had himself announced that his party would not become a part of any parliamentary committee under the speaker for his biased conduct during the last joint sitting of parliament on Sept 16.
In their joint declaration issued after the Sept 20 multiparty confere­nce in Islamabad, the opposition parties had stated that they wou­ld not cooperate with the government inside and outside parliament.
This will be the fifth meeting of the parliamentary committee headed by Speaker Asad Qaiser and comprising a number of political heavyweights.
Prominent members of the committee are Foreign Minister Shah Mehmood Qureshi, Information Minister Shibli Faraz, Housing Minister Chaudhry Tariq Bashir Cheema, Railways Minister Sheikh Rashid Ahmed, parliamentary leader of the PML-N in the National Assembly and Senate Khwaja Asif and Mushahidullah Khan, respectively, PPP's Raja Pervez Ashraf and Sherry Rehman, Asad Mehmood and Maulana Abdul Ghafoor Haideri of the Jamiat Ulema-i-Islam, Usman Kakar of the Pakhtunkhwa Milli Awami Party, Jamaat-i-Islami chief Sirajul Haq, Khalid Maqbool Siddiqui of the Muttahida Qaumi Movement, chief of the Balochistan National Party Sardar Akhtar Mengal and Amir Haider Hoti of the Awami National Party.
Defence Minister Pervez Khat­tak, Planning and Development Minister Asad Umar, Adviser to the PM on Finance Abdul Hafeez Shaikh, Adv­iser on Parliamentary Affairs Babar Awan and Special Assistant to the PM on Health Dr Faisal Sultan are ex-officio members of the committee.
https://www.dawn.com/news/1592224
--------
Arab World
Bahrain's industry minister meets Israeli delegation
25 November 2020
Bahrain's industry minister on Wednesday met with the chairman of Israel's trade promotion agency and the chief executive of Israel's largest bank Hapoalim.
The Gulf kingdom's state news agency reported Zayed bin Rashid Al-Zayani met with International Cooperation Institute Chairman Adiv Baruch and other members of a visiting Israeli trade delegation.
Hapoalim said its CEO Dov Kotler also met the minister along with Harel Group CEO Michel Siboni and Viola FinTech Fund founder and general partner Daniel Tsiddon.
Bahrain and Israel in September signed an agreement to establish formal ties.
The Middle East states have since agreed to open embassies, establish online visa systems and launch weekly flights.
https://english.alarabiya.net/en/News/gulf/2020/11/25/Bahrain-s-industry-minister-meets-Israeli-delegation
--------
US woman charged with transferring money to Syria militants
25 November 2020
US federal prosecutors have charged a New Jersey woman with concealing multiple efforts to transfer money to Islamist militants in Syria connected to the Nusra Front, a onetime al-Qaeda affiliate based in Syria's Idlib province.
Maria Bell, 53, of Hopatcong, New Jersey, was accused in a criminal complaint of knowingly concealing her involvement in providing material support to a designated foreign terrorist organization, namely al-Nusra.
For all the latest headlines, follow our Google News channel online or via the app.
Bell was scheduled to appear by video conference on Wednesday afternoon before a US Magistrate Judge in Newark.
Rahul Sharma, a public defender expected to represent her, declined to comment.
The US Attorney's office in Newark alleges in court filings that starting around February 2017, Bell used mobile phone apps to communicate with, advise and facilitate money transfers, to al-Nusra, also known as Hay'at Tahrir al-Sham (HTS).
An affidavit signed by FBI agent Matthew Hohmann says Bell also used encrypted apps to provide information to al-Nusra which could "support acts of terrorism." This included advice on operational security, communications and gun purchases.
When offering the militant group assistance, Hohmann alleged, Bell cited her own professional experience, including specialized firearms training she underwent while serving on active duty in the US Army and the Army National Guard.
The FBI affidavit alleged that Bell regularly used encrypted apps to communicate with a Nusra member with whom she had an online relationship. It said she allegedly exchanged "thousands of encrypted communications" with the alleged Nusra member.
The FBI said that she planned to meet him in Turkey and sent at least 18 payments totaling $3,150 to his associates via wire transfer.
If convicted, Bell faces up to 10 years in prison and a fine of $250,000.
https://english.alarabiya.net/en/News/middle-east/2020/11/25/US-woman-charged-with-transferring-money-to-Syria-militants
--------
Saudi FM, UN envoy to Syria discuss efforts to resolve crisis in Syria
Rawad Taha
25 November 2020
Saudi Foreign Minister Faisal bin Farhan received on Wednesday the United Nations Special Envoy for Syria Geir Otto Pedersen.
During the meeting, developments in the Syrian crisis and the political efforts made towards it were discussed.
https://english.alarabiya.net/en/News/middle-east/2020/11/25/Saudi-FM-UN-envoy-to-Syria-discuss-efforts-to-resolve-crisis-in-Syria
--------
Arab Coalition destroys explosive-laden boat, reports minor damage in merchant vessel
Rawad Taha
25 November 2020
Arab Coalition successfully intercepted and destroyed an explosive-laden boat in the Red Sea, launched by Iran-backed-Houthi militia in Yemen on early Wednesday.
The Arab Coalition also reported that a merchant vessel was slightly damaged as a result of a shrapnel from the terrorist attempt.
"The terrorist acts of the Houthi militia, with Iranian support, threaten navigation and global trade," the Coalition added.
For all the latest headlines follow our Google News channel online or via the app
Earlier on Wednesday a British maritime security company, Ambrey, said that a Greek-operated tanker was damaged by a mine at a Saudi Arabian terminal, damaging its hull.
The blast happened early Wednesday and struck the MT Agrari, a Maltese-flagged, Greek-managed oil tanker near Shuqaiq, Saudi Arabia.
"Their vessel was attacked by an unknown source," a statement from the Agrari's operators said. "The Agrari was struck about 1 meter above the waterline and has suffered a breach. It has been confirmed that the crew are safe and there have been no injuries."
https://english.alarabiya.net/en/News/gulf/2020/11/25/Arab-Coalition-destroys-explosive-laden-boat-reports-minor-damage-in-merchant-vessel
--------
US must withdraw forces from Syria unconditionally, Iran tells UNSC
25 November 2020
The US is plundering the Syrian nation's wealth and oil resources while supporting terrorist groups in the Arab country, a senior Iranian diplomat told the UN Security Council, calling for the immediate and unconditional withdrawal of American troops from Syria.
Majid Takht-Ravanchi, Iran's permanent ambassador to the United Nations, told a Security Council meeting on Syria that the full, immediate and unconditional withdrawal of the US forces from Syria is essential.
Instead of combatting terrorism, he said, American forces "continue supporting UN-designated terrorist groups such as al-Nusrah Front (Hay'at Tahrir al-Sham) as well as looting the oil and wealth of the Syrian people."
"All foreign forces whose presence is not permitted by the Syrian government must leave Syria," Takht-Ravanchi told the meeting.
The US, in collusion with the so-called Syrian Democratic Forces (SDF), a US-backed alliance of Kurdish militants operating against Damascus, controls most of the oil fields in Syria's oil-rich eastern regions.
Over the past months, thousands of trucks carrying weapons and military and logistical equipment have entered the region.
The Pentagon alleges that the move aims to "protect" the fields and facilities from possible attacks by Daesh terrorist group, but President Donald Trump has said Washington sought economic interests in controlling the oil fields.
The presence of US forces in eastern Syria has particularly irked civilians, and local residents have on several occasions stopped American military convoys entering the region.
Since October 2019, the United States has been redeploying troops to the oil fields controlled by Kurdish forces in eastern Syria, in a reversal of Trump's earlier order to withdraw all troops from the Arab country.
In his Wednesday speech, the Iranian ambassador also strongly condemned Israel's continued aggressions against Syria's sovereignty.
"The occupation of the Syrian Golan by Israel is unlawful and the recognition of its annexation to Israel by the US is null and void," Takht-Ravanchi said.
He also pointed to the recent "provocative" visit of US Secretary of State Mike Pompeo to the Syrian Golan, and said the visit was "designed to legitimize the annexation."
"Golan is and will remain a part and parcel of the Syrian territory," the Iranian ambassador said.
Last Thursday, Pompeo paid a rare and controversial visit to a settlement project in the occupied West Bank, located near the city of Bireh, north of Jerusalem al-Quds.
Pompeo became the first top American diplomat to visit an Israeli settlement.
Emboldened by US President Donald Trump's all-out support, Israel has stepped up its settlement construction activities in recent years.
Late last month, Michael Lynk, the UN special rapporteur on the situation of human rights in the Palestinian territory occupied since 1967, called on the international community to take action as the occupying regime records the highest number of annual settlement approvals.
"As the Israeli settlements continue to devour the land that is meant for the independent Palestinian state, the international community observes, it sometimes objects, but it does not act," he said. "It is high time for accountability."
https://www.presstv.com/Detail/2020/11/25/639383/Iran-syria-US-withdrawal-takht-ravanchi
--------
US prevents sending of Gen. Soleimani's assassination probe results to Iraq parliament: MP
25 November 2020
An Iraqi lawmaker says the US embassy in Baghdad is blocking the arrival to the parliament of the results of investigations into the January assassination of Iran's top commander Lieutenant General Qassem Soleimani and Abu Mahdi al-Muhandis, the second-in-command of Iraq's Popular Mobilization Units (PMU).
"The US embassy in Baghdad imposes its views on the Iraqi government and prevents the results of the investigation into the assassination of the leaders of victory (General Soleimani and Abu Mahdi al-Muhandis) from reaching parliament," Fatah Alliance lawmaker Abdul Amir Taiban told Arabic-language al-Maalomah news agency on Wednesday.
He noted that the US Embassy in Baghdad also imposes its decisions on Iraq's sovereignty, saying, "We call on the United States to end its rebellion against the Iraqi sovereignty and people."
On January 3, US President Donald Trump ordered strikes that killed General Soleimani, the late chief of the Quds Force of Iran's Islamic Revolution Guards Corps, and his companions near Baghdad International Airport.
Iraqi lawmakers approved a bill two days later, demanding the withdrawal of all foreign military forces led by the United States from the country.
In July, Iraq said Baghdad and Tehran were to jointly sue the US for the assassination on its soil, which it described as a criminal act.
In a statement, Iraq's Supreme Judicial Council also said it has coordinated its legal procedure with the Iranian Judiciary and the two countries will file a joint lawsuit against the US.
"The investigation into the airport incident began from the first moment and the Iraqi judiciary dealt with that incident as a criminal act that took place on Iraqi land where some of the victims are Iraqis," the council said.
Earlier in July, a conclusion by the United Nations described the US' assassination of the Iranian commander as "unlawful."
Agnes Callamard, the UN's special rapporteur on extrajudicial, summary or arbitrary executions, concluded in a report that the assassination was in breach of international law.
Also in June, a senior Iranian judge said that Interpol Red Notices had been issued for the prosecution of dozens of military and political officials of the United States, including President Trump, on charges of planning and implementing the terrorist attack against General Soleimani and his companions.
"Thirty-six people who were involved in the assassination of General Qassem Soleimani have been identified, including political and military officials from the United States and other governments," Tehran Prosecutor Ali Alqasi-Mehr said on June 29.
In response to the assassination, the IRGC fired volleys of ballistic missiles at two US bases in Iraq on January 8.
https://www.presstv.com/Detail/2020/11/25/639360/US-Iran-Soleimani-assassination-Trump-
--------
North America
26/11: US says it stands with India and remains resolute in fight against terrorism
Posted by Deepali Sharma
Nov 26, 2020
Asserting that it stands with India and remains resolute in the fight against terrorism, the US said it is committed to hold the perpetrators of the heinous 26/11 terror attacks accountable to ensure justice for the victims.
November 26 marks the 12th anniversary of the terrorist attacks in Mumbai. "Through the Rewards for Justice programme, we seek to ensure that all those responsible for this heinous attack face justice," US State Department deputy spokesman Cale Brown said on Wednesday.
"On the 12th anniversary of the 26/11 Mumbai attack, the US reaffirms its commitment to holding the perpetrators accountable and ensuring justice for the victims, including six Americans. Standing alongside our Indian partners, we remain resolute in the fight against terrorism," Brown said.
Ten terrorists of Pakistan-based Lashkar-e-Taiba (LeT) carried out 12 coordinated shooting and bombing attacks lasting four days across Mumbai. At least 166 people, including six Americans and nine terrorists, were killed and over 300 others were injured in the attacks which began on November 26, 2008.
The Taj Mahal hotel, the Oberoi hotel, the Leopold Cafe, the Nariman (Chabad) House and the Chhatrapati Shivaji Terminus train station were some of the locations targeted. The Rewards for Justice programme is offering a reward of up to USD 5 million for information about the individuals responsible for these attacks. Key members of this heinous plot remain at large and the investigation remains active and ongoing. This reward offer extends to any individual who bears responsibility for this act of terror, the State Department said.
The six US citizens killed during the 26/11 attacks were Ben Zion Chroman, Gavriel Holtzberg, Sandeep Jeswani, Aryeh Leibish Teitelbaum, Alan Scherr and his daughter Naomi Scherr. David Coleman Headley, a Pakistani-American, and Tahawwur Rana, a former Pakistan Army doctor and currently a Canadian citizen, were indicted in a US court for their support to the LeT terrorist operation.
Meanwhile, Indian Americans on Wednesday held a memorial gathering in front of the US Capitol to pay respects to the victims of the Mumbai terror attacks.
https://www.hindustantimes.com/india-news/26-11-us-says-it-stands-with-india-and-remains-resolute-in-fight-against-terrorism/story-vHkVIkwZE8MFyXbIEvGSZO.html
--------
Pompeo reignites debate over MBS-Netanyahu meeting
Anwar Iqbal
26 Nov 2020
WASHINGTON: US Secretary of State Michael R. Pompeo has reignited a debate about a purported meeting between Israeli Prime Minister Benjamin Netanyahu and Saudi Crown Prince Mohammed bin Salman by saying that the two "may or may not have" met.
The US and Israeli media reported earlier this week that the two leaders met in a little Saudi town called Noam on Sunday to discuss normalising ties between the longtime foes. Saudi Arabia has denied the meeting took place, but Israel has not.
Media reports claimed that Secretary Pompeo was also in Neom at the same time and participated in the meeting.
In an interview broadcast on Tuesday evening, Fox News anchor Bret Baier asked Pompeo to end the debate by making it clear if Netanyahu met bin Salman during "your visit to the region?"
"Well, look, I have seen the reporting. I was with each of those two. I was with the prime minister in Jerusalem. I was with the head of (Israeli intelligence agency) Mossad in Jerusalem as well," Pompeo responded. "We had productive discussions. I will leave to them to discuss the meetings that they may have had or may not have had."
"Do you expect more normalisation announcements from other countries, like Saudi Arabia, with Israel before the end of President Trump's term?" the anchor asked.
"I do. I expect more normalisation announcements. Whether they will come in the next 30 days or 60 days or six months is difficult to know, but the direction of travel is very clear," said the chief US diplomat.
Since September, two Arab states – the United Arab Emirates and Bahrain – have already recognised Israel and both are close US allies.
Trump, who is scheduled to transfer power to President-elect Joe Biden on Jan 20, sent Pompeo to the Middle East earlier this month, apparently to persuade Saudi Arabia to follow the two Gulf states before he leaves the White House.
"The rationale for that (recognising Israel) has a little bit to do with American policy. We got it right. We took away the excuse of the conflict between Israel and the Palestinians. We took away the excuse that the United States was going to appease Iran," said Pompeo while explaining why he expects other Arab states to normalise their relations with Israel.
"In the end, those were good and sovereign decisions by those leaders. Those countries are more safe, more secure, and they will be more prosperous."
He said that all those who joined the Abraham Accords between Israel and the UAE "will see the benefits for their own people and I am highly confident that many, many more nations will ultimately choose to do the right thing and recognise Israel as the rightful homeland of the Jewish people."
In a radio interview on Monday, Israel's Education Minister Yoav Gallant called the covert meeting between Netanyahu and bin Salman an "incredible achievement" and congratulated the Israeli prime minister.
But Saudi Arabia's foreign minister, Faisal bin Farhan, denied the meeting took place. "I have seen press reports about a purported meeting between HRH the Crown Prince and Israeli officials during the recent visit by Secretary Pompeo. No such meeting occurred. The only officials present were American and Saudi," bin Farhan tweeted on Monday.
"Conflicting accounts reflect the political sensitivity of warming relations with Israel for Saudi Arabia, which for decades has competed with Iran for the mantle of Islamic leadership," commented a prominent US newspaper, Wall Street Journal, while reporting that its sources also confirmed the meeting.
An Israeli newspaper Haaretz reported that Noam was the place to hold the secret meeting because so far it only had "a smallish airport, no city. It would make perfect sense to fly there on a private jet and keep your foreign affairs and defence ministers in the dark."
https://www.dawn.com/news/1592444/pompeo-reignites-debate-over-mbs-netanyahu-meeting
--------
Biden must confront old and emerging threats in Iraq to curb Iran's influence
Lauren Holtmeier
25 November 2020
US President-elect Joe Biden must learn from the country's experience in the Middle East to formulate policy on Iraq for a new era, according to Phillip Smyth, a fellow at the Washington Institute.
As Biden prepares to take office January 20, he will be confronted with myriad challenges in the Middle East, including Iran and its proxy network, especially the threat of pro-Iran militias in Iraq that often target US coalition forces and other Western targets.
While US presidents tend to reject have often employed strategies opposite to their predecessors, Biden should learn from the functional aspects of policies that have come out of the Trump and Obama administrations, Smyth said.
"Now it's time to kind of build off of successes and failures," Smyth said.
New militias pose threat
The US must confront Iranian influence in Iraq via both well-established militias like Kata'ib Hezbollah and Asaib Ahl al-Ahaq and the emerging threat from newer front groups that have formed over the past year that appear to a diversionary tactic, providing cover for Iran to carry out its malign activities.
Some of the new front groups exist in name only or on a Telegram page, but they remain a legitimate threat to US interests, Smyth said, adding that the US has the capabilities to counter Iran's online campaigns by supporting the message that Iraq is sovereign.
The US has reaffirmed its respect for Iraq's sovereignty, and where Iran uses messaging campaigns to promote its own narrative in Iraq and gain influence, the US has the capabilities to push its message that Iraq is its own state.
Response from the US
Both Trump and his predecessor Barack Obama pledged to withdraw troops from Iraq. However, the Trump administration took a more hardline approach toward Iran, withdrawing from the Obama-era Iran nuclear deal and adopting a "maximum pressure" sanctions campaign against Tehran.
"What President Trump demonstrated [in January] was that if somebody like Qassem Soleimani or Abdul-Mahdi al Mohandes, two leading Islamic Revolutionary Guard Corps-Quds Force commanders are plotting attacks and plotting different ways to probe and threaten the US and its interests and its forces and its allies, sometimes those you need to take care of those issues," Smyth said.
For all the latest headlines follow our Google News channel online or via the app.
Smyth, however, said that such hardline policy actions have ramifications, often leading to retaliation. The US has said it will consider closing its embassy in Baghdad in response to increasing attacks on the Green Zone, while the proliferation of new militias suggests the US strategy has not been able to contain Iran's influence in Iran.
Challenges ahead for Biden
Looking forward to a Biden presidency, the threat posed by the militias is unlikely to cool.
While the new groups say they are fighting against US coalition military forces, they might also decide to hit US commercial targets, said Emily Hawthorne, a Middle East and North Africa analyst at Texas-based Stratfor. However, as such infrastructure is often critical for Iraq's economy, attacking it would therefore be unpopular and costly.
Over the next few months, tensions between the militias and the Iraqi government may escalate, posing a larger challenge that could also threaten other Western targets, she added.
To confront the new front groups, the US needs to rely on its own asymmetric capabilities to counter those used by Iran, including tapping into media and messaging that supports a sovereign Iraq, Smyth said.
With the possibility of further escalation, Biden will have to formulate an Iraq policy that promotes a sovereign Iraq that addresses both old and new threats.
https://english.alarabiya.net/en/features/2020/11/25/Biden-must-confront-old-and-emerging-threats-in-Iraq
--------
US imposes new Iran-related sanctions on four entities in China, Russia
25 November 2020
US special envoy for Iran says Washington will impose new Iran-related sanctions on four entities in China and Russia, accusing them of promoting Tehran's missile program.
During a virtual event at Beirut Institute on Wednesday, Elliott Abrams reiterated that the pressures on Iran would continue to mount over the coming weeks and through December and January.
"We will have next week, and the week after, and the week after - all through December and January, there will be sanctions that deal with arms, that deal with weapons of mass destruction, that deal with human rights. ... So this will continue on for another couple of months, right until the end," Abrams noted.
The remarks by Abrams come as the administration of US President Donald Trump still insists that all options are on the table against the Islamic Republic.
This week, the Israeli media reported that Israel and the US are planning to carry out "covert operations" and increase pressure on Tehran during Trump's final days in office.
According to the report, Tel Aviv and Washington maintain that Iran would not take any military action in response to any attack before the end of Trump's era.
This followed a New York Times report that Trump had asked his top aides, including Pompeo, about the possibility of striking Iran's nuclear facilities.
The report said the aides dissuaded Trump by warning him that any such a move could escalate into a broader conflict in the last weeks of his presidency.
Tehran has time and again asserted that it stands ready to defend its interests in the region in the face of any aggression by the United States or its allies.
https://www.presstv.com/Detail/2020/11/25/639362/US-imposes-new-Iran-related-sanctions-four-entities-China-Russia
--------
Mideast
Army Commander: Iranian Navy's Pin-Pointing Missiles Able to Destroy Faraway Targets
2020-November-25
"The long-range missiles of the Navy which enjoy pin-pointing power are able to destroy targets hundreds of kilometers away from the vessels units during voyage in most remote seas," General Mousavi said on the occasion of the Navy Day on November 27.
He warned that if the enemy makes any mistake against Iran's interests, the strategic Navy of the Iranian Army will reciprocate it with a crushing response.
General Mousavi said that the Iranian naval forces in cooperation with all the regional states can bring security to the region and turn the Persian Gulf into the sea of unity and might of the Islamic nations if the trans-regional forces stay out.
The Iranian Navy warships protect the country's cargo ships and oil tankers in the high seas.
The Iranian Navy has been conducting anti-piracy patrols in the Gulf of Aden since November 2008, when Somali raiders hijacked the Iranian-chartered cargo ship, MV Delight, off the coast of Yemen.
According to UN Security Council resolutions, different countries can send their warships to the Gulf of Aden and coastal waters of Somalia against the pirates and even with prior notice to Somali government enter the territorial waters of that country in pursuit of Somali sea pirates.
The Gulf of Aden - which links the Indian Ocean with the Suez Canal and the Mediterranean Sea - is an important energy corridor, particularly because Persian Gulf oil is shipped to the West via the Suez Canal.
Deputy Commander of the Islamic Revolution Guards Corps (IRGC) Navy for Operations Admiral Qana'atpisheh said in September that Iran has sent its 69th fleet of warships to the free waters to safeguard the country's interests.
"The 69th fleet of the Islamic Republic of Iran's strategic Navy is protecting the country's interests in the far seas," Admiral Qana'atpisheh said, addressing a ceremony in Tehran.
He added that the Navy personnel have always stood beside the security forces to thwart the terrorists' attacks against the Iranian ships.
Admiral Qana'atpisheh said that the IRGC and Army naval forces are cooperating with each other to establish stability in the Persian Gulf, the Sea of Oman and the free waters.
https://www.farsnews.ir/en/news/13990905001012/Army-Cmmander-Iranian-Navy%E2%80%99s-Pin-Pining-Missiles-Able-Desry-Faraway
--------
Western Scientific Centres Coerced to Reject Iran's Academics
2020-November-25
The case with Mohammad Hazrati, PhD student at Queen Mary University of London (QMUL)'s School of Law, has been the most recent one.
He reported that Thomson Reuters had refused to publish one of his articles that had already been accepted by an international legal journal.
"In March, I submitted my article to International Energy Law Review. It was accepted a couple of weeks ago," he wrote on a tweet.
"Today, to my complete surprise and through sheer effrontery, they emailed me, saying they won't be able to publish it because my address referred to an Iranian location," he added.
Hazrati shared a screen grab of Reuters' email, in which the Western media organization had said it "has a sanctions policy" and was "not allowed to publish materials from Iranian residents." The agency had, therefore, advised that he provide it with his UK or QMUL address or have the organization's legal department "retract" his article.
Zeinab Qassemi Tari, assistant professor of American Studies at Tehran University, retweeted Hazrati's comments, verifying the Iranophobic trend and further revealing its full aspects.
"I've heard from several colleagues that their papers are being rejected without going through the peer review process," she said.
"Some western governments have instructed universities to reject applications from Iranian students," Qassemi added.
She said it had been "a year and half now" that her colleagues have been having their articles rejected by the Western journals.
Qassemi reminded that after an article is submitted to a given journal, it is usually reviewed by two people and then either rejected providing reasons or the academic is told how he or she could revise his article and make it suitable for publication.
However, the Iranian academics have been having their articles rejected either immediately or without any reason. She said Iranian-sourced articles have been being rejected so frequently that makes one suspect that there is a systematic pattern.
"Given the standing conventions that outlaw such selective attitude on the scientific arena, the selective approach towards Iranians amounts to educational discrimination and violation of human rights," Qassemi stated.
Qassemi said even prior to establishment of the trend, Iranian academics used to have a very hard time getting something published that would not conform with the "dominant discourse" that the West has been promoting and imposing in the entire world.
The discriminatory activities began by the US. Throughout the tenure of President Donald Trump, many Iranian academics have been arrested on several occasions and held for draw-out detention periods that in two cases, wound down only after the Islamic Republic embarked on diplomatic efforts to secure their release.
Many Iranian students have also been granted an initial entry into the US, but not be let back into the country again.
Sirous Asgari, a 59-year-old professor of materials engineering who was acquitted in November 2019 on charges of stealing trade secrets related to his academic activities at Ohio State University, was arrested by the US Immigration Service for revoking his visa.
He was released in early June.
https://www.farsnews.ir/en/news/13990905000846/Wesern-Scienific-Ceners-Cerced-Rejec-Iran%E2%80%99s-Academics
--------
Turkish court issues life sentences in 2016 attempted coup trial: Anadolu
26 November 2020
A Turkish court issued life sentences on Thursday for some of the nearly 500 defendants, including army generals and pilots, accused of commanding and carrying out a coup attempt in 2016 from an air base near the capital Ankara.
More than 250 people were killed in the attempt to overthrow the government on July 15, 2016 when rogue soldiers commandeered warplanes, helicopters and tanks and sought to take control of key state institutions.
https://english.alarabiya.net/en/News/middle-east/2020/11/26/Turkish-court-issues-life-sentences-in-2016-attempted-coup-trial-Anadolu-
--------
Israeli forces kill Palestinian suspected in car attack
25 November 2020
Israeli forces Wednesday shot and killed a Palestinian motorist who police say tried to carry out a car-ramming attack at a West Bank checkpoint.
In a statement, police said the man presented false documents at the checkpoint, and when he was questioned about them, sped his car toward an Israeli soldier.
For all the latest headlines, follow our Google News channel online or via the app.
Police said that forces opened fire and stopped the man, who was later pronounced dead at a Jerusalem hospital. Police said the soldier was lightly hurt.
Police did not immediately release a video of the incident.
Palestinian attackers, usually acting on their own, have carried out dozens of attempted stabbings and car rammings against Israeli forces in recent years.
But Palestinians and human rights groups accuse Israeli forces of frequently using excessive force, and in some cases, of killing innocent people mistaken as attackers.
https://english.alarabiya.net/en/News/middle-east/2020/11/25/Israeli-forces-kill-Palestinian-suspected-in-car-attack
--------
Turkey's Erdogan slams jailed Kurdish leader, vows reforms with nationalist ally
25 November 2020
Turkish President Recep Tayyip Erdogan said on Wednesday a jailed Kurdish leader has "blood on his hands", scotching any hopes that a reform plan could lead to wider liberties for the opposition and dissidents.
Erdogan promised a slate of judicial and economic reforms two weeks ago, leading to expectations of the possible release of politicians, including Kurdish ones, and human rights advocates from jail.
Former deputy prime minister Bulent Arinc, a founder of Erdogan's AK Party some two decades ago, added to that speculation with a call for the release of Selahattin Demirtas, former leader of the pro-Kurdish Peoples' Democratic Party.
For all the latest headlines follow our Google News channel online or via the app.
His comments drew a strong rebuke from Erdogan, and on Wednesday the president said: "It offended me that he suggested everyone read the book written by a terrorist," Erdogan said, referring to Arinc urging people to read Demirtas' book to understand Turkey's Kurdish issue.
"There is no Kurdish issue in this country," Erdogan said. Demirtas, he said, defends "terrorism" and has the "blood of thousands of Kurds on his hands."
As well as closing the door on some speculation over the direction of the reforms, the president said the AKP and his smaller Nationalist Movement Party coalition partners - staunch defenders of military action against Kurdish militants - would carry them out together.
The Turkish media has been rife with rumors of friction within the coalition. The MHP takes a hardline view regarding the Kurdish movement so it would be against any reforms seen as sympathetic to the HDP.
Demirtas has been in prison for more than four years on charges related to violent protests against the Turkish army's inaction during a militant attack on the Syrian Kurdish town Kobani.
Arinc resigned on Tuesday from the presidential advisory board.
Erdogan also defended the removal of dozens of elected HDP mayors from duty in the country's mainly Kurdish southeast.
The HDP, which Demirtas chaired between 2014 and 2018, says the government has appointed caretaker mayors to 59 out of a total of 65 municipalities that the party won in local elections in March 2019.
https://english.alarabiya.net/en/News/middle-east/2020/11/25/Turkey-s-Erdogan-slams-jailed-Kurdish-leader-vows-reforms-with-nationalist-ally
--------
South Asia
Taliban Kidnap Dozens amid Peace Efforts
By Mohammad Haroon Alim
25 Nov 2020
Taliban militants abducted 28 civilians in Maidan Wardak Province.
According to a released statement by the provincial police, 28 people who were on the route from Hisa-e-Aawal-e-Behsud to Kabul city, were abducted on their way.
These civilians were stopped and kidnapped in Siya Petab and Pul-Mehrab areas in the Jalriz district of Maidan Wardak province on Wednesday morning, MoI stated.
No further details were provided on the abductees, and the Taliban have not yet commented in this regard.
The areas where these civilians were kidnapped are allegedly under the militant's influence.
This comes as peace negotiators from both sides are engaged in Intra-Afghan peace talks.
https://www.khaama.com/taliban-kidnap-dozens-amid-peace-efforts/
--------
Police Nab 20 Over Money Extortion And Corruption: Nangarhar
By Mohammad Haroon Alim
25 Nov 2020
Government authorities arrested 20 people on suspicion of extortion & illegally collecting money in Torkham port, eastern Nangarhar province.
Officers of the Police Department for crime investigation and Fight against Crime, conducted several reconnaissance operations in Torkham city, bordered with Pakistan.
Twenty people, including customs officials and commissioners, were arrested on charges of corruption and money extortion from commercial cargo transport owners in Torkham port of Nangarhar province.
These criminals were detained in Torkham township a residential area close to the port, Tariq Arian, spokesman to the Ministry of Interior confirmed, that the operation has taken place and the perpetrators were detained.
Security officials confiscated the illegal money during the operations, and the arrestees' files have been referred for further investigation to the related departments.
https://www.khaama.com/police-nab-20-over-money-extortion-and-corruption-nangarhar-098098/
--------
Southeast Asia
Uyghur Convicted of Terrorism in Indonesia Pleads For Asylum After Comrades Deported to China
2020-11-25
One of four Uyghur men convicted in 2015 of terror-related offenses in Indonesia has pled for help from the international community after the other three were forcibly deported to China, saying he fears persecution by authorities if he is sent there.
Ahmet Bozoglan and three others were sentenced to between six and eight years in prison and fined 100 million rupiah (U.S. $6,800) by a Jakarta court after being found guilty of entering the country using fake passports and attempting to join the Islamic State-affiliated Eastern Indonesia Mujahideen (MIT) militant group.
Radio Free Asia, a sister entity of BenarNews, recently spoke by telephone with Bozoglan, who is serving out the remaining two years of his sentence and said he fears that he too will be sent to China, even though the Indonesian government has acknowledged him as a citizen of Turkey.
Authorities in China's Xinjiang Uyghur Autonomous Region (XUAR) are believed to have held up to 1.8 million Uyghurs and other Muslim minorities in a vast network of internment camps since early 2017.
"I'm just someone who ended up getting detained in Indonesia while looking for a way to get to Turkey, and so I'm asking for help to go to Turkey or Europe or another place to seek asylum so that I am not returned to China," Bozoglan told RFA.
Ahmad Nursaleh, a spokesman for Indonesia's immigration department, told BenarNews he did not know what would happen to Bozoglan after his sentence is complete.
Deported
Last month, two counterterrorism experts told BenarNews that Beijing paid the fines of Uyghur inmates Ahmet Mahmud, Altinci Bayram and Abdul Basit Tuzer – whose six-year sentences, including time in detention, were complete – and repatriated them to China.
Neither the Chinese nor Indonesian government has made formal statements about the men. But late last week, Indonesia's Ambassador to Turkey, Lalu Muhammed Iqbal, confirmed the deportation during a meeting with Uyghur activists, delegation leader Nurettin Izbasar told RFA.
Contacted by BenarNews, Iqbal responded only that "the government of Indonesia makes decisions in accordance with national laws and taking into account national security interests."
All four Uyghurs were incarcerated at Nusakambangan, a notorious prison on an island off the coast of Central Java.
"My friends' six-year sentences were up, but they were going to have to stay an extra six months as a fine for problems with their passports," Bozoglan told RFA. "China paid the six months of fees and then sent the three of them back home."
Bozoglan said the three were forced to sign documents acknowledging that their fines had been paid and that, later, they overheard the head of their prison telling guards that the Chinese embassy had footed the bill and "planned to take them to China."
Last month, the counter-terrorism experts told BenarNews that Indonesia carried out the deportation of the men in secret because many in the world's most populous Muslim-majority nation are critical of China's treatment of the Uyghurs.
Seeking passage to Turkey
According to Bozoglan, he met the other three men in Malaysia, where they had been trying for several months to make their way to Turkey – which has an estimated population of some 60,000 Uyghurs in exile. Travel to Turkey for Uyghurs in China is prohibited by authorities due to the perceived threat of religious extremism.
"[W]e decided to try going to Indonesia in the hope we might find an easier route [to Turkey] from there," Bozoglan said.
There, the four met people who offered to help them and to provide them with fake passports in exchange for money, he said.
At one point, drivers who were taking the Uyghurs to a safe house were detained at a roadblock in connection with drug trafficking, Bozoglan said.
At a court hearing, the drivers testified that the trio "were planning to join a terrorist group," Bozoglan said, adding that he believes "the Indonesian police officers who interrogated the drivers forced them to say this because China was putting so much pressure on them."
"[The police] connected us to them in interrogations, and they came to the conclusion that we had a 'relationship.' But there was absolutely nothing we had done connected to terrorism or to hurting other people," Bozoglan said.
He and his three comrades "didn't know anything" about MIT and couldn't effectively communicate with their escorts because they didn't speak Indonesian or English.
"We took a risk on them, and our only aim was asking for their help in getting to Turkey," he said. "We trusted them and went wherever they asked us to."
In court in 2015, the Uyghurs described taking a motorboat from Malaysia to Pekanbaru, Riau Province, thousands of miles from Central Sulawesi, where they were eventually arrested. Police said they were on their way to join the MIT, a band of militants based in the jungles of Poso regency.
At the time, MIT had sworn allegiance to IS and welcomed foreign mujahideen to join the group. Six Uyghur men joined MIT in Poso in 2015, all of whom were later killed, according to police.
Allegations of torture
After being detained in September 2014, Bozoglan said that Chinese authorities – including Uyghur police and embassy officials – showed up on multiple occasions and accused them of being "black coats," or terrorists.
Later, Indonesian authorities subjected the four men to torture, he said, in a bid to get them to sign documents confessing to being involved in terrorism.
"The police took us somewhere where there were no other people and put black hoods over our heads and tortured us brutally. They obstructed our breathing, squeezed parts of our bodies, tortured us brutally," he said.
He said that the four of them never confessed during interrogations or in court, but that they signed a document "that neither we nor our translators fully understood, because we don't know Indonesian."
Additionally, Bozoglan told RFA that he and his compatriots were assigned a lawyer by the Indonesian government who they were unable to speak with privately, due to the language barrier.
In the end, Bozoglan was sentenced to eight years in prison, while the other three were handed six-year terms.
When asked by BenarNews whether Chinese officials had pressured Indonesia during the investigation and prosecution of the four Uyghurs, an Indonesian Foreign Ministry spokesman declined to comment.
'He is from Turkey'
Asludin Hatjani, the government-appointed lawyer who represented the four Uyghurs, told BenarNews that he was unaware of whether the three Uyghurs had been deported to China because "after they were released, they have had nothing to do with me."
But he said that since the identification documents they produced during their trial "showed they were Turkish citizens" – something he said "was acknowledged by Indonesia."
He said that Bozoglan's six-year sentence was later increased to eight by the country's High Court.
In the High Court ruling – a copy of which was obtained by BenarNews – Bozoglan is listed as the leader of the group and a Turkish national.
Asludin said that while he was representing the four Uyghurs, they had never made allegations of torture by authorities.
"There were no complaints and there were no visible signs of violence on their bodies," he said.
Asked about the allegations, National Police spokesman Awi Setiono told BenarNews he had "no information" and referred further questions to officers assigned to the case.
According to Sidney Jones, an expert on Islamic militancy in Indonesia and the director of the Jakarta-based Institute for Policy Analysis of Conflict (IPAC), Bozoglan is one of two remaining Uyghurs in Indonesia, the other being Nur Mahmet Abdullah, who was sentenced to six years in prison in November 2016 for planning to carry out a suicide bombing targeting Shia Muslims.
She said that if deported, Bozoglan should be sent to Turkey.
"He had an authentic passport. He is from Turkey but is of Uyghur descent," Jones told BenarNews. "If he was to be deported, it would of course not be to China, but to Turkey, because his passport was valid."
'The same as killing them'
The forced repatriation of three of the Uyghurs comes four years after Indonesia turned down a request from the Chinese government to exchange a fugitive Indonesian banker captured in China for all four of them.
Indonesia told China that a prisoner swap wasn't possible because the charges against the four Uyghurs were different from those against the Indonesia banker.
Back then, an Indonesian official who requested anonymity said Indonesia would face international pressure if the country agreed to deport the Uyghur prisoners to China.
"Giving Uyghurs back to China is the same as killing them. Most probably, the Chinese government will execute them instantly," the official told BenarNews in April 2019.
In addition to its nearly four-year campaign of extralegal mass incarceration in the XUAR, the Chinese government has subjected those not detained to intense surveillance, religious restrictions, and forced sterilizations, according to a report published in June by the Council on Foreign Relations, a U.S.-based think-tank.
Chinese officials have repeatedly denied these allegations, saying the camps are centers for vocational training and that the thousands of Uyghur Muslims arrested had links to extremism.
However, reporting by RFA and other media outlets shows that detainees are mostly held against their will in cramped and unsanitary conditions, where they are forced to endure inhumane treatment and political indoctrination.
The Indonesian government has faced criticism at home and abroad for its silence on the alleged mistreatment of Uyghurs in XUAR.
Last December, thousands of people took to the streets in Indonesia and Malaysia to protest China's treatment of the Muslim minority community.
https://www.benarnews.org/english/news/indonesian/kid-ch--uyghur-11252020135559.html
--------
Whether Malay, Chinese or Indian, 87pc polled in peninsular Malaysia say hate speech a serious problem
26 Nov 2020
BY DANIAL DZULKIFLY
KUALA LUMPUR, Nov 26 — As many as 87 per cent of Malaysians see hate speech as a serious problem in the country, local think tank The Centre found in its survey released today.
Titled "Hateful to Whom, and How?" the survey of 605 Malaysians in the peninsula divided almost equally among Malays, Chinese and Indians, sought to measure the seriousness ordinary citizens feel towards 15 sample speeches deemed offensive and hateful to certain racial communities.
The research outfit said it asked respondents to rate their concern according to five levels of seriousness and found the following: Not at all serious (2 per cent); a little serious (12 per cent); moderately serious (34 per cent); serious (41 per cent); and very serious (12 per cent).
The combined figures from the last three categories added up to the 87 per cent result.
The hateful statements considered "very serious" by the majority of its respondents regardless of their colour were those deemed insulting of religious beliefs, statements perceived to contain a threat of violence (whether implicit or explicit), and statements perceived to encourage hatred towards a certain group.
Those polled said such statements were potential triggers of unrest in a plural society.
"The degree of agreement on these statements indicate that there is some inter-ethnic consensus about what constitutes 'very serious' hate speech; offensive or hateful statements demeaning religious beliefs should be treated especially carefully in Malaysia.
"There were also a significant number of statements considered 'very serious' by respondents of the targeted ethnic group but which were rated lower in seriousness by those outside the targeted ethnic group," The Centre said of its survey findings.
The Centre which styles itself a centrist research outfit, was founded by Rembau MP Khairy Jamaluddin in July 2019, eight months before he became science, technology, and innovation minister. It described its research focus to be mainly on public goods, safety nets and societal harmony.
The think tank said the main difference between statements regarded as "very serious" and those categorised as "moderately serious" and "not serious" was the degree of offence taken and fear generated by the remarks within the speech samples.
The survey also found the majority of peninsular Malaysians (553 people) see social media as the main medium of hate speech, followed by mass media (385), and politicians (365).
The Centre suggested that a holistic approach is needed to manage hate speech. This includes policy changes and institutional participation.
"For more serious but non-criminal cases of hate speech, The Centre proposes a national arbiter function, such as a commission or tribunal, that provides an avenue for resolving civil complaints related to hate speech.
"Cases that pass a clearly defined criminal threshold, such as incitement to violence, should be dealt with by the criminal justice system. However, this threshold needs to be more clearly defined in the laws that deal with offensive or hateful speech today.
"We, therefore, advocate the establishment of a national framework for hate speech categorisation and response which, at the minimum, clarifies the bar between criminal and non-criminal acts of hate speech," it said.
https://www.malaymail.com/news/malaysia/2020/11/26/whether-malay-chinese-or-indian-87pc-polled-in-peninsular-malaysia-say-hate/1926331
--------
China says it has lodged stern representations with the US over Iran sanctions
26 November 2020
China said on Thursday it has lodged stern representations with the United States after Washington announced fresh Iran-related sanctions on four entities.
For all the latest headlines, follow our Google News channel online or via the app.
China urged the United States to correct its mistakes, foreign ministry spokesman Zhao Lijian told a news briefing.
The United States will impose the sanctions on four entities on Wednesday, US Special Envoy for Iran Elliott Abrams said, accusing the entities in China and Russia of activities in promoting Iran's missile program.
https://english.alarabiya.net/en/News/world/2020/11/26/China-says-it-has-lodged-stern-representations-with-the-US-over-Iran-sanctions0
--------
Africa
Protesters calling for jobs halt Tunisia's entire phosphate output
25 November 2020
Protesters calling for jobs stopped Tunisia's entire phosphate output on Wednesday by launching sit-ins at the sole producer of the key export during a day of strikes and protests around the country, officials and witnesses told Reuters.
State-run Gafsa Phospate was once one of the world's largest producers of phosphate minerals which are used to make fertilizers and is an important source of foreign currency for the North African state.
For all the latest headlines follow our Google News channel online or via the app.
The open-ended sit-ins increased pressure on the government amid a wave of protests a decade after a 2011 uprising that ended the rule of former President Zine El-Abidine Ben Ali and triggered Arab Spring protests across the region.
Tunisia's phosphate output fell after the uprising and localized protests and strikes have since steadily cut into production and caused billions of dollars in losses.
In the southern town of Gafsa, dozens of young men earlier stormed the governorate headquarters, demanding jobs. Workers in the northern city of Beja also staged a one-day general strike, with all shops and public private institutions closed.
The government has pledged to respond to the demands of marginalized regions, but is facing its worst ever financial crisis with a budget deficit expected to reach 11.4 percent of GDP.
https://english.alarabiya.net/en/News/north-africa/2020/11/25/Protesters-calling-for-jobs-halt-Tunisia-s-entire-phosphate-output
--------
Ethiopian troops ordered to move on Tigray capital: Ethiopia Prime Minister
26 November 2020
Ethiopia's prime minister said Thursday the army has been ordered to move on the embattled Tigray regional capital after his 72-hour ultimatum ended for Tigray leaders to surrender, and he warned its half-million residents to stay indoors and disarm.
The military offensive "has reached its final stage" after three weeks of fighting, Prime Minister Abiy Ahmed's office said. That means tanks and other weaponry can close in on Mekele, whose residents had been warned of "no mercy" if they didn't move away from Tigray leaders in time.
That caused international alarm as rights groups said such wording could violate international law and put civilians in further danger.
Abiy's statement asserted that thousands of Tigray militia and special forces surrendered during the 72-hour period that ended Wednesday evening.
"We will take utmost care to protect civilians," the statement said.
The United Nations has reported people fleeing the city, but communications and transport links remain severed to Tigray, and it's not clear how many people in Mekele received the warnings in time. Tigray regional leaders couldn't immediately be reached.
The international community is pleading for immediate de-escalation, dialogue and humanitarian access as Ethiopian forces have fought their way through Tigray to Mekele. But Abiy, last year's Nobel Peace Prize winner, however, has rejected international "interference." His government has said three high-level African Union envoys for the conflict can meet with Abiy, but not with the Tigray leaders.
It remains difficult to verify claims in the fighting that erupted Nov. 4 between Ethiopian forces and the heavily armed forces of the Tigray People's Liberation Front, which once dominated Ethiopia's government but has been sidelined under Abiy's rule. The two governments now regard each other as illegal.
The UN now says shortages have become "very critical" in the Tigray region as its population of 6 million remains sealed off.
Fuel and cash are running out, more than 1 million people are now estimated to be displaced and food for nearly 100,000 refugees from Eritrea will be gone in a week, according to its update released overnight. And more than 600,000 people who rely on monthly food rations haven't received them this month.
Travel blockages are so dire that even within Mekele the UN World Food Program cannot obtain access to transport food from its warehouses there.
A statement this week from a civil society representative in the region, seen by The Associated Press, described heavy bombardment of communities elsewhere that has kept many residents from fleeing.
Other people are frantically moving within the Tigray region from one district to another and "living within church compounds, streets, schools, health centers," the statement warned, and it pleaded for a safe corridor to ship in aid as food runs out.
https://english.alarabiya.net/en/News/world/2020/11/26/Ethiopian-troops-ordered-to-move-on-Tigray-capital-Ethiopia-Prime-Minister
--------
Al-Shabaab blamed for killing family of 7 in Somalia
Magdalene Mukami
26.11.2020
MOGADISHU, Somalia
A family of seven, including four children, were killed in what is believed to be an al-Shabaab attack in Somalia, authorities confirmed Wednesday.
Gunmen struck a remote village in Wajid district in the Bakool region in southwestern Somalia late Tuesday.
It was not until Wednesday that authorities could reach the remote area and confirm the attack. County officials are pointing blame at the Somali-based al-Qaeda affiliated al-Shabaab group, who are said to have targeted the family because the father was a federal soldier.
"I extend my deepest condolences to the Somali family for the loss of their lives to Al Shabaab in Wajid District last night," Justice Minister Abdulkadir Mohamed Nur Jama was quoted by the daily Hagaag news in condemning the attack.
"Killing a pregnant mother and children is only possible from the unscrupulous Al Shabaab. I wish the family, relatives and all the people of Wajid patience and faith," he said.
Residents in the southwestern area of Somalia were shocked at the attack and demanded justice for the family as they shared photographs from the scene on social media.
In recent days, al-Shabaab militants intensified attacks on security forces as Africa Union Mission Forces and Somali National Army soldiers continue pushing the group from strongholds in successive military operations.
No group has yet claimed responsibility for the attack but al-Shabaab claimed responsibility for recent attacks against civilians and security forces in the Horn of Africa nation.
https://www.aa.com.tr/en/africa/al-shabaab-blamed-for-killing-family-of-7-in-somalia/2056161
--------
Somalia bomb blast kills 5 policemen
Mohammed Dhaysane
25.11.2020
GAROWE, Somalia
At least five police officers were killed and several others wounded when a bomb blast targeted their vehicle outside the capital Mogadishu on Wednesday, police said.
The attack took place in the vicinity of Eelasha Biyaha located 16 kilometers (9 miles) south west of Mogadishu.
Ibrahim Mohamed Yare, a police officer in the area, told Anadolu Agency by phone the attack was a roadside bomb blast targeting police officers traveling from Mogadishu to Eelasha Biyaha, lower Shabelle region.
The wounded personnel were admitted to Mogadishu hospital, he said, blaming al-Shabaab terrorist group for the attack. Roads between Mogadishu and Afgoye are blocked to hunt down the attackers, he added.
No group has yet claimed responsibility for the attack but Somali-based al-Qaeda affiliated group al-Shabaab claimed responsibility for recent attacks against civilian and security forces targets in the Horn of Africa country.
https://www.aa.com.tr/en/africa/somalia-bomb-blast-kills-5-policemen/2055554
--------
Libya lawmakers hold consultative session in Morocco
Walid Abdullah and Mohammad Erteima
24.11.2020
A consultative meeting of Libyan lawmakers aimed at unifying the divided Libyan parliament, and resolving the political crises started in Tangiers, Morocco on Tuesday.
The House of Representatives, which consists of two parts in Tripoli and Tobruk, are holding the joint session with the support of Morocco to address differences.
While deputies in the eastern city support Haftar, parliamentarians in Tripoli back the internationally-recognized government of Fayez al-Sarraj.
Abdel-Wahab Zouleh, a member of Tripoli's parliament, told Anadolu Agency that "the session began with the attendance of 111 MPs, including more than 35 Libyan lawmakers representing the Tobruk-based parliament."
Libya has been torn by civil war since the ouster of late ruler Muammar Gaddafi in 2011.
The Government of National Accord was founded in 2015 under a UN-led agreement, but efforts for a long-term political settlement failed due to a military offensive by forces loyal to warlord Khalifa Haftar.
The renegade general launched an offensive on the capital in April 2019, but was pushed back in June by the GNA.
Late last month the warring sides signed an agreement for a permanent cease-fire to resolve the conflict.
The meeting will also deliberate on the powers of the Presidential Council, and the transitional government that would lead the conflict-stricken country to polls next year.
The 75-member Libyan Political Dialogue Forum is holding separate talks on the future roadmap of the country's executive and state institutions. The forum has set Dec. 24, 2021 as the date for parliamentary and presidential elections.
https://www.aa.com.tr/en/africa/libya-lawmakers-hold-consultative-session-in-morocco/2054700
--------
6 Somali special forces soldiers killed in IED attack
Magdalene Mukami
24.11.2020
MOGADISHU, Somalia
Six members of Somalia's Danab special forces were killed in an al-Shabaab bomb attack late Monday, security forces in the Horn of Africa nation confirmed to local media.
A vehicle ferrying US-trained soldiers ran over an improvised explosive device (IED) in the Leego area in the Lower Shabelle region just after leaving Belligodle Airfield where they were receiving training, said officials, also confirming to local media that some other soldiers injured in the attack were taken to hospital.
Through their propaganda radio, Somali-based al-Qaeda affiliated al-Shabaab militants claimed to have killed 12 soldiers in their attack.
The blast comes days after at least five people were killed and eight more wounded in a suicide bombing at a busy restaurant in the capital Mogadishu followed by another attack on a security checkpoint which killed three soldiers.
In recent days, al-Shabaab militants have intensified their attacks on security forces as Africa Union Mission Forces and Somali National Army soldiers continue pushing them out of their strongholds in successive military operations.
https://www.aa.com.tr/en/africa/6-somali-special-forces-soldiers-killed-in-ied-attack/2054690
--------
Europe
Swiss police identify woman assailant in knife attack as a known terrorist
25 November 2020
Swiss police have identified a Swiss woman who knifed a victim in the neck and grabbed another by the throat in a Lugano department store on Tuesday as a known terrorist.
For all the latest headlines follow our Google News channel online or via the app
Federal prosecutors have called the incident in the Italian-speaking southern canton of Ticino a suspected terrorist attack and taken charge of the investigation.
"The assailant is know to Fedpol from police investigations in 2017 with a jihadist background," the Federal Office of Police tweeted.
The suspect, a 28-year-old who lives in the area, was in custody after passersby subdued her until police could arrive. Swiss media cited witnesses as saying she called out that she belonged to the terrorist group ISIS during the attack.
One victim sustained serious but not life-threatening injuries and another was lightly injured.
Neutral Switzerland has so far been spared the kind of large-scale terrorist attacks that prompted France and Germany this month to push for tighter European Union borders after suspected Islamist militants killed eight people in Paris, Nice and Vienna within a month.
But it has identified hundreds of residents deemed a threat and militants who have travelled to war zones.
Two men arrested in the town of Winterthur near Zurich this month over possible links to a terrorist shooting attack in Vienna that killed four people on November 2 visited the attacker in July.
In September, a man Swiss media dubbed the "Emir of Winterthur" and described as a leading Islamist militant in Switzerland was sentenced to 50 months in prison for ties to ISIS.
Federal prosecutors have said that a fatal stabbing of a Portuguese man in September in the town of Morges, in western Switzerland, was still being investigated for a possible "terrorist motive." A Swiss-Turkish national has been arrested.
https://english.alarabiya.net/en/News/world/2020/11/25/Swiss-police-identify-woman-assailant-in-knife-attack-as-a-known-terrorist
--------
Turkey biggest victim of terror in Europe: Report
Rabia İclal Turan
25.11.2020
No country in Europe has been hit harder by terrorism than Turkey, according to the Global Terrorism Index 2020.
The annual report, issued Wednesday by Vision of Humanity, an initiative of the Institute for Economics and Peace based in Brussels, showed that of 58 deaths from terrorism in Europe in 2019, a clear majority of them – 40 – took place in Turkey.
"Turkey remains the most affected country, although its score did improve based on a significant reduction in deaths and attacks from 2015 to 2019," it said.
Attacks on government and police targets declined more than 60% over the past year in Turkey, although attacks on civilians rose 8%.
After Turkey, the other countries most affected by terrorism in Europe are the UK, France, Greece, Germany, Belgium, and Italy.
Worldwide, the 10 countries most affected by terrorism are Afghanistan, Iraq, Nigeria, Syria, Somalia, Yemen, Pakistan, India, the Democratic Republic of Congo, and the Philippines.
Turkey ranked 18th in the world rankings, with the US at number 29 and the UK at number 30.
https://www.aa.com.tr/en/europe/turkey-biggest-victim-of-terror-in-europe-report/2055698
--------
EU's Libya embargo operation misses air, land shipments
25.11.2020
ROME / TRIPOLI
Despite its aggressive boarding this week of a Turkish ship carrying humanitarian aid, an EU operation meant to enforce an arms embargo on Libya is turning a blind eye to shipments coming across land borders and from Egypt, according to Libyan and Turkish officials.
On Sunday, a German frigate under the EU's Operation Irini boarded and inspected the Turkish-flagged merchant cargo vessel Roseline A, in a move that drew sharp condemnations from Turkey.
Neither Turkey nor the captain gave permission for the search at gunpoint, which turned up nothing illicit, according to official statements.
For many, this move underlined how the EU operation is seemingly incapable of being carried out impartially.
Turkey has long said the arms embargo on the war-torn North African country is being enforced in a way that favors warlord Khalifa Haftar and his attacks on Libya's legitimate, UN-recognized Government of National accord (GNA).
Operation Irini started this April, but has drawn criticism for failing to take any steps to block arms shipments from Libya's land border with Egypt.
On Nov. 17 Libyan Defense Minister Salahaddin Namroush told Italian Adm. Fabio Agostin that Operation Irini is not impartial and will be rejected by the government if it continues working this way, according to Libyan Defense Ministry sources.
Namroush added that the operation focuses on sea borders while ignoring the land and air routes as the other side – Haftar's forces – continue to receive support from other countries.
On May 8, Prime Minister Fayez al-Sarraj told Italian dailiy Corriere della Sera that their enemies get most of their military equipment by land and air routes.
Turkish Foreign Minister Mevlut Cavusoglu has also decried the operation's bias.
Most ships searched came from Turkey
Since the operation began, five ships have been searched by the operation, including three that embarked from Turkey:
- The ship MV Royal Diamond 7, carrying jet fuel from the United Arab Emirates (UAE) port of Sharjah, was inspected on Sept. 10 and diverted to an EU port, preventing it from reaching Benghazi, Libya.
-The Panamanian-flagged cargo ship MV Medkon Sinop, traveling from Turkey to the port of Misrata, was stopped by the French frigate Latouche-Treville and later allowed to continue its way.
-The Syrian-flagged cargo ship MV Capt Aveda, en route from Turkey to Misrata, was inspected by the French frigate Latouche-Treville on Oct. 24 and continued on its way after nothing suspicious was found.
-The Panamanian-flagged MV Serrano, en route from Alexandria, Egypt to Tobruk, was inspected by the Greek frigate Adrias on Nov. 18, and continued on its way when nothing suspicious was found.
- The Turkish-flagged Roseline A, traveling from Turkey to Misrata, was intercepted on Nov. 22 by the German frigate Hamburg. A search of the ship only found food, paint, and humanitarian aid, and it was allowed to continue its journey.
https://www.aa.com.tr/en/europe/eus-libya-embargo-operation-misses-air-land-shipments/2055489
--------
EU arms embargo search finds nothing on Turkish ship
Busra Nur Bilgic Cakmak
24.11.2020
Following a controversial search of a Turkey-flagged ship carrying humanitarian aid to Libya, the EU said Operation Irini "had found no evidence of illicit material on board."
EU Commission spokesman Peter Stano claimed in a statement that officials of the Greek-led Operation Irini suspected violations of the UN arms embargo on Libya due to the course of the Roseline A cargo vessel.
Stano argued that prior to the inspection, Operation Irini gave a four-hour notice to the Turkish Foreign Ministry as the flag state and agreed to extend the notice by an hour upon the request of the Turkish Embassy in Rome, where the operation's headquarters are located, said Stano.
"Having received no answer from Turkey after the elapsed time, Operation IRINI boarded the vessel and inspected it in accordance with internationally agreed procedures including NATO procedures," he said.
"The inspection was suspended later on, when Turkey formally and with delay notified Operation IRINI of its refusal to grant the permission to inspect the vessel. Until then, the inspection had found no evidence of illicit material on board and the vessel was cleared to pursue its route," he added.
The MV Roselina A cargo ship was intercepted by the German ship Hamburg southwest of the Peloponnese islands to search its contents from Sunday evening to early Monday morning.
The German frigate was involved in Operation Irini, a European mission launched earlier this year to enforce the UN arms embargo on the war-torn North African country of Libya, though it has been accused of bias in favor of warlord Khalifa Haftar and his allies.
Backlash from Turkey
Turkey on Monday decried the boarding and search by the EU mission.
"We deeply regret that our vessel, which as became apparent has not violated the arms embargo, was withheld from her route for hours under severe weather conditions and that during the inspection the crew were treated as if they were criminals," said Foreign Ministry spokesman Hami Aksoy.
"This intervention was conducted without the consent of either Turkey, as the flag state, or the master of the vessel," said Aksoy, adding that it only came to an end upon persistent objections by Turkey.
Aksoy said the impartiality of Operation Irini was dubious as it was initiated without negotiations with either the legitimate Libyan government or Turkey or NATO, calling the double standards and unlawful approach towards ships going from Turkey to Libya unacceptable.
The ministry also summoned the ambassadors of the EU and Italy and the German charge d'affaires to protest the incident.
Libya has been torn by a civil war since the ouster of Muammar Gaddafi in 2011.
A new government was founded in 2015 under an UN-led agreement, but efforts for a long-term political settlement have failed in the face of attacks by the warlord Haftar.
https://www.aa.com.tr/en/europe/eu-arms-embargo-search-finds-nothing-on-turkish-ship/2054650
--------
Turkey expects EU to acknowledge its mistakes
Gozde Bayar
24.11.2020
The EU should see the error of its ways and understand how valuable Turkey will be as a full member of the bloc, the country's foreign minister said on Tuesday.
"We expect the EU to acknowledge its mistakes and understand the value that Turkey's membership will add to the union. If that happens, we believe that a more productive relationship can be established for both parties," Mevlut Cavusoglu told parliament's Planning and Budget Commission in the Turkish capital Ankara.
Cavusoglu stressed that developments in the Eastern Mediterranean and Aegean affect Turkey's relations with the EU.
Some member countries bring their bilateral problems with Turkey to the EU, he said, adding that those countries are using a "membership solidarity mask" against Turkey.
He said most countries see the importance of dialogue with Turkey for Europe's stability.
Turkey, in all its EU contacts, stresses its desire to forge constructive dialogue, Cavusoglu also noted.
Turkey applied for EU membership in 1987 and its accession talks began in 2005. But negotiations stalled in 2007 due to objections of the Greek Cypriot administration, as well as opposition from Germany and France.
Ankara also says Brussels has failed to keep its promises under the 2016 EU-Turkey migration deal to help migrants and stem further migrant waves.
Turkey currently hosts over 3.6 million Syrians, making it the world's top refugee-hosting country.
Eastern Mediterranean
On steps taken in the Eastern Mediterranean against Turkey and Turkish Cypriots, he reiterated that Turkey calls for dialogue to solve the dispute.
"But contrary to our call, we faced exclusionary and provocative steps. Therefore, we have taken the initiative in the field to protect our rights without closing the door to dialogue," said Cavusoglu.
"The reason for the deadlock that has been going on for more than half a century in Cyprus is the irreconcilable and distorted mentality of the Greek side. This mentality considers the Turkish Cypriots not equal partners but a minority and wants to share neither power nor the natural resources of the island," he added.
Stressing that Greece has stepped up pressure on ethnic Turks living in the Western Thrace region, he said Turkey will continue to protect the rights of its compatriots.
He said Turkey also continues working with the EU to set up a proposed conference on the Eastern Mediterranean.
Turkey has consistently opposed Greece's efforts to halt Turkish energy exploration and declare an exclusive economic zone based on small islands near Turkish shores, violating the interests of Turkey, the country with the longest coastline on the Mediterranean.
Ankara has also said energy resources near the island of Cyprus must be shared fairly between the Turkish Republic of Northern Cyprus (TRNC) and the Greek Cypriot administration of Southern Cyprus.
Relations with US under Biden
Cavusoglu said that despite some differences over such issues as Syria and Libya, Turkey tries to act in consultation and coordination with the US, its NATO ally.
The recent US elections and its political polarization made dialogue to overcome our problems more difficult, he added.
"Elections were held in the US. We will make the necessary effort to put relations back on a positive track based on the strategic interest of both countries," he said.
In this new era, it will be important to turn a new page in economic, political, and security cooperation, he stressed.
Former Vice President Joe Biden has been widely recognized as the winner of November's presidential elections -- including by Turkey -- despite legal challenges by outgoing President Donald Trump.
Upper Karabakh
Turkey launched an intense diplomatic mobilization as the tension between Azerbaijan and Armenia rose in the Upper Karabakh region, and in the wake of a truce ending hostilities there, Cavusoglu said.
"We also support the agreement, which is accepted by Azerbaijan, as it contains elements that can lead to a permanent solution," he said, adding that the pact again confirmed Azerbaijan's cause and territorial integrity.
Turkey believes the agreement will benefit the whole region and Armenia in the medium and long term, he said, adding that Turkey will be in the field to help implementation of the truce at the request of Azerbaijan.
Relations between the former Soviet republics of Azerbaijan and Armenia have been tense since 1991, when the Armenian military occupied Nagorno-Karabakh, also known as Upper Karabakh, a territory recognized as part of Azerbaijan, and seven adjacent regions.
After new clashes erupted on Sept. 27, the Armenian army continued attacks on civilians and Azerbaijani forces and even violated humanitarian cease-fire agreements.
Baku liberated several cities and nearly 300 settlements and villages from Armenian occupation during the 44-day conflict.
On Nov. 10, the two countries signed a Russia-brokered agreement to end fighting and work toward a comprehensive resolution.
https://www.aa.com.tr/en/europe/turkey-expects-eu-to-acknowledge-its-mistakes/2054089
--------
URL: https://www.newageislam.com/islamic-world-news/mumbai-attacks-how-terrorists-attacked/d/123583
New Age Islam, Islam Online, Islamic Website, African Muslim News, Arab World News, South Asia News, Indian Muslim News, World Muslim News, Women in Islam, Islamic Feminism, Arab Women, Women In Arab, Islamophobia in America, Muslim Women in West, Islam Women and Feminism