New Age Islam News Bureau
13 Aug 2020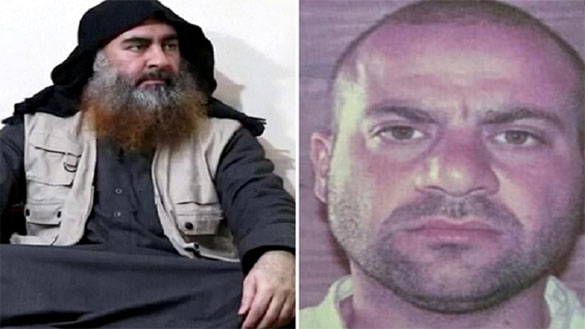 Members of the trust plan to visit Dhannipur, the village where the site for the mosque has been allotted, soon for the demarcation of the area, occupied currently by a small shrine and rice fields. (Photo by Deepak Gupta/Hindustan Times)
----
• Bengaluru Violence: Local Muslim Youth Saved Me, Says Jayanthi R, Mother of Naveen P Who Is Accused of Posting A Derogatory Post on Facebook
• Indian-American Muslims, Sikhs Hail Kamala Harris' Selection the Selection Of Senator Kamala Harris As The Democratic Party's Vice-Presidential Candidate
• Ayaan Hirsi Ali: What Biden Needs to Understand About Prophet Muhammad Saying He Used at Muslim Voter Event
• Putrajaya Looking to Clamp Down on Anti-Islam Posts on Social Media
• Javed Miandad Says He Will Challenge Imran Khan In Politics
• Hezbollah Was Taking Beirut Ammonium Nitrate To Produce Weapons: Source
India
• Mosque Complex in Ayodhya: Sixty Percent of The Callers Pledging Donations and Support for A Proposed Mosque Complex Are Hindus
• Bengaluru Violence: Local Muslim Youth Saved Me, Says Jayanthi R, Mother of Naveen P Who Is Accused of Posting A Derogatory Post on Facebook
• Jamia Tops List of Central Universities in Government Rankings
• Literacy rate for Muslims worse than SC/STs
• Bengaluru violence: Muslim youths form human chain to protect Hanuman temple
• ISI, JeM planned Pulwama strike, trained attacker: NIA
• Bengaluru riot: 'News of police not accepting complaint led to flare-up'
• Hizb commander, soldier killed in Pulwama encounter: DGP
--------
North America
• Indian-American Muslims, Sikhs Hail Kamala Harris' Selection the Selection Of Senator Kamala Harris As The Democratic Party's Vice-Presidential Candidate
• Ayaan Hirsi Ali: What Biden Needs to Understand About Prophet Muhammad Saying He Used at Muslim Voter Event
• Islamic State threat in west Syria growing: US commander
• Assassinations Highlight Security Challenges for US-Backed Forces in Eastern Syria
--------
Southeast Asia
• Putrajaya Looking to Clamp Down on Anti-Islam Posts on Social Media
• Govt to study reinstitution of Special Committee to Empower Shariah Court, says minister
• Islamic State Holding on in Philippines, Despite Millions in US Spending
• Snap Poll Needed for Political Stability in Malaysia, Says PAS Chief
• PM Muhyiddin to chair new council aimed at empowering Bumiputeras
--------
Pakistan
• Javed Miandad Says He Will Challenge Imran Khan In Politics
• Pak army claims major cyber-attack by Indian intelligence identified
• What's Pakistan Without Saudi Loan, Oil And Free Royal Jet Rides For Imran Khan?
• Pakistan bids to split Muslim world over Kashmir
• COAS to visit Saudi Arabia in quest to smooth ties
• FO rejects allegations of 'illegal fencing' along Pak-Afghan border
• Maryam says 'attackers' intended serious harm to her
--------
Arab world
• Hezbollah Was Taking Beirut Ammonium Nitrate To Produce Weapons: Source
• Assad: US needs terrorists, uses sanctions to support them
• Number of Lebanon Explosion Victims Tops 170
• Thousands of Yazidis still missing six years after initial ISIS attack
• Offshore firms linked to Lebanon c. bank governor worth nearly $100 mln: Report
• Beirut explosion: Cost of damage exceeds $15 billion says President Aoun
• Syria President Assad interrupts parliament speech after brief drop in blood pressure
• Beirut explosion: More than half of capital's hospitals 'non-functional,' WHO says
• Beirut explosion: Children in Lebanon suffer from trauma after deadly blast
• Lebanon says its own Judiciary can handle probe into Beirut blast
--------
South Asia
• India, Bangladesh Traders Demand Trial Run of Vessels Through Protocol Route on Gomati River This Month
• Taliban Rule Out Cease-Fire Until It Is Agreed in Talks
• Taliban 'Hopeful' US-Brokered Afghan Talks Settle Conflict
• Myanmar Bars Rohingya Candidate from Contesting Election
• Women and children among 10 killed, wounded in Kandahar roadside bomb explosion
• 2 Afghan engineers killed in Taliban attack on Kabul-Parwan highway
• ISIS, Afghan govt planning attacks against Taliban prisoners to be released: Taliban
• An explosion in Farah kill and injure dozens including police members
--------
Mideast
• Erdogan Says Only Solution in Mediterranean Is Dialogue
• After fire balloons, Israeli military carries out strikes on Hamas targets in Gaza
• Israel claims it foiled N Korea-linked hack, cybersecurity firm says systems penetrated
• Israel attacks Gaza Strip from air, land for 2nd night in row
• Israel arrested 429 Palestinians, including 32 kids, in July: Rights groups
• 8 suspects arrested over Daesh links in Turkey's Black Sea region
--------
Africa
• S. Sudan Clashes Between Civilians, Soldiers Leave 127 Dead: Army
• Again, Boko Haram Terrorists Kill Several Soldiers During Attack on Borno Community
• Stop foreign terrorists' infiltration, expert tells FG
• Police Say 19 Inmates, Guards Killed in Somalia Prison Riot
• Somalia: SNA Kills Al-Shabaab Official in Lower Shabelle
• Militants in Central Mali Set Jail Ablaze in Attack Killing Two
--------
Europe
• France To Bolster Military Presence In Mediterranean Amid Tensions With Turkey
• France warns against travel to Niger after weekend attack
• Rouhani warns Europeans against siding with US in backing anti-Iran resolution
• France to step up security for its citizens in Africa's Sahel region, Macron says
Compiled by New Age Islam News Bureau
URL: https://www.newageislam.com/islamic-world-news/mosque-complex-ayodhya-sixty-percent/d/122616
--------
Mosque Complex in Ayodhya: Sixty Percent of The Callers Pledging Donations and Support for A Proposed Mosque Complex Are Hindus
Sunita Aron
Aug 13, 2020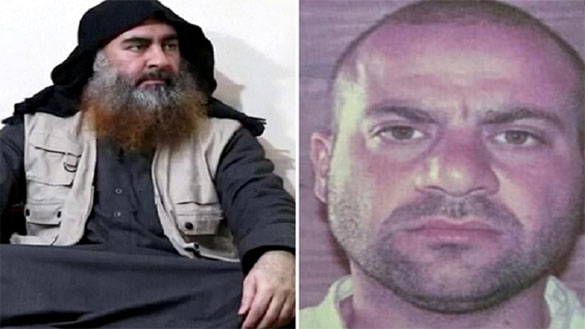 Members of the trust plan to visit Dhannipur, the village where the site for the mosque has been allotted, soon for the demarcation of the area, occupied currently by a small shrine and rice fields. (Photo by Deepak Gupta/Hindustan Times)
----
At least 60% of calls pledging donations and support for a proposed mosque complex outside Ayodhya in Uttar Pradesh are from Hindus, the trust building the project said, holding out hope that communal amity can return to the city at the centre of decades of strife.
The five-acre site was handed over to the UP Sunni Central Waqf Board (UPSCWB) on August 2 in line with the Supreme Court's ruling last November on the Ram Janmabhoomi-Babri Masjid title suit.
The ruling cleared the way for the construction of a Ram temple on the 2.77 acre disputed site in Ayodhya and awarded the Muslim parties an alternative site to rebuild the Babri mosque, demolished by a mob in December 1992.
"We are overwhelmed by the response that we are receiving from all over the world. Sixty percent of the callers are Hindus," said Athar Hussain, spokesman for the Indo-Islamic Cultural Foundation, the 15-member trust formed by the Waqf Board for the development of the site.
According to him, the trust will have "more than enough funds" for the project. Besides a mosque, it plans to build a hospital, a community kitchen, and an educational centre on the site. The trust has already received a deluge of commitments, Hussain added.
It has opened an office in Lucknow, is working on procedures to receive foreign donations and on Tuesday, opened two bank accounts.
Members of the trust plan to visit Dhannipur, the village where the site for the mosque has been allotted, soon for the demarcation of the area, occupied currently by a small shrine and rice fields. A virtual conference of the trust, which has filled nine of its 15 proposed positions, to finalise the architect of the project is also on the agenda.
"The pandemic has slowed our pace but soon we will be moving ahead," said Hussain, also a member of the trust. He expressed hope that a galaxy ofpolitical leaders will attend the inaugural ceremony of the complex. Under Islamic laws, a groundbreaking ceremony is not permitted for a mosque.
The developments come a week after Prime Minister Narendra Modi laid the ceremonial cornerstone for the Ram temple at a grand ceremony in Ayodhya that was attended by chief minister Yogi Adityanath, Rashtriya Swayamsevak Sangh chief Mohan Bhagwat and governor Anandiben Patel.
Also invited for the event were three Muslim individuals – title suit litigant Iqbal Ansari, Padma Shri awardee social worker Mohammad Sharif, and All India Muslim Personal Law Board (AIMPLB) secretary Zafaryab Jilani, also a party to the title suit. Temple trust chief Mahant Nritya Gopal Das announced that donations from Muslims were welcome after some Muslim leaders said they would like to contribute to the temple as a symbolic end to the dispute.
Soon after, a controversy broke out when the trust for the proposed mosque complex said it would like to invite the PM and CM for the groundbreaking ceremony of the Dhannipur complex. The office of the PM has not responded to the statement; the CM's office said it was premature to do so.
The trust has not revealed details of its plan for the site, but Hussain told HT that it was setting up an Indo-Islamic Research Centre, comprising a library, research centre and museum. The complex will depict the confluence of cultures and highlight the contribution of poets Kabir and Rahim, sites like Deoband, home to one of the world's oldest Islamic theology schools, Firangi Mahal, an educational centre that was an important site of the independence movement, and the first war of Independence in 1857.
"Who would not like to lay the foundation stone of a centre that would pitchfork Ayodhya as a city of communal harmony," Hussain said.
The trust faces significant opposition within the community. After the apex court's verdict last year, the AIMPLB and some other litigants urged the UP Waqf Board notto accept the land, and since then, other leaders have opposed the project because they say the 16th-century Babri Masjid was illegally demolished .
The latest to join the ranks of those not in favour of the complex was Urdu poet Munawwar Rana, who wrote to the PM on Monday and suggested the construction of a hospital on the allotted five-acre land.
In his two-page letter, the poet also offered to donate his ancestral land, measuring 5.5 acres, along the river Sai in Rae Bareli district for the construction of a mosque. His suggestion was dismissed by the trust, which said it would be a violation of the apex court's order.
https://www.hindustantimes.com/india-news/mosque-complex-in-ayodhya-gets-hindus-backing/story-IJzQ3A19Hz1ELnhsHiYtXI.html
--------
Bengaluru Violence: Local Muslim Youth Saved Me, Says Jayanthi R, Mother Of Naveen P Who Is Accused Of Posting A Derogatory Post On Facebook
Aug 13, 2020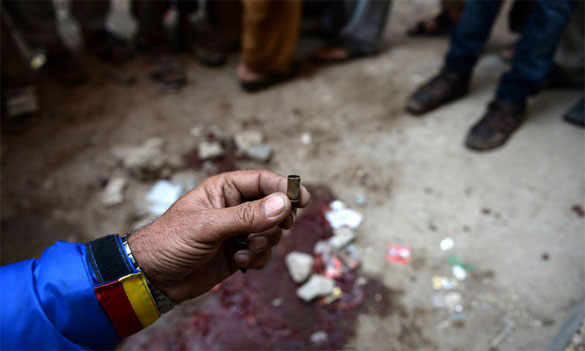 Jayanthi R
------
BENGALURU: "Had local Muslim youths not come to my rescue, I don't think I would have been alive today," Jayanthi R, mother of Naveen P who is accused of posting a derogatory post on Facebook, said on Wednesday.
Jayanthi, a resident of Kaval Byrasandra, lives with her husband and family members 500 metres away from her younger brother, Congress MLA Akhand Srinivas Murthy's residence.
On Tuesday evening, the family members were watching TV while Naveen and his wife had gone out to buy groceries.
"My daughter who lives in Vijayanagar had come to our house with her family after a person near their house tested positive for Covid-19. We're watching a TV serial when suddenly a mob gathered in front of our home. At 8.30pm, the mob vandalised and set fire to bikes. I got all my children and grandchildren to go to the terrace from where they shifted to neighbouring houses."
Jayanthi stayed back as there were gold ornaments and valuables. "Though there was a lot of commotion outside, I did assume that the houses would not be attacked. Also, I was not aware that it was related to us. I tried to enquire with some of the men on the street, but they did not see anything. I had never seen these men in our area before. The situation was gradually worsening and I panicked. There was no way I could flee as there were hundreds of people on the streets burning cars and bikes," she recalled.
"At 10.30pm, four-five local Muslim youths came to my house and told me that the situation would worsen. They said I should immediately go with them. By then, the mob entered our compound. One person told the youths escorting me that they were doing injustice to their religion by protecting Naveen's mother. The locals warned the mob that no woman or child should be touched," she said.
"I was literally carried across our compound to the next building. In less than a minute, our building was set on fire," she said.
According to Jayanthi, it was a well-planned attack that targeted only people associated with her brother.
https://timesofindia.indiatimes.com/city/bengaluru/instigators-mom-says-local-muslims-saved-her-from-being-lynched/articleshow/77511867.cms
--------
Indian-American Muslims, Sikhs Hail Kamala Harris' Selection the Selection Of Senator Kamala Harris As The Democratic Party's Vice-Presidential Candidate
August 13, 2020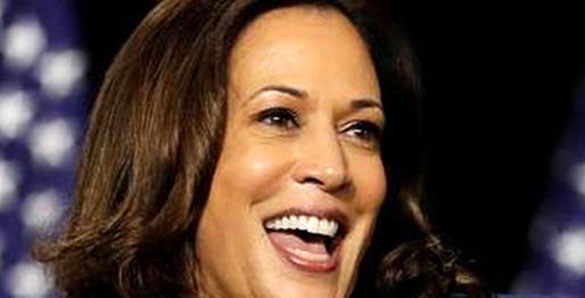 Democratic vice presidential candidate Senator Kamala Harris - REUTERS
------
Indian-American Muslims and Sikhs here have hailed the selection of Senator Kamala Harris as the Democratic party's Vice-Presidential candidate, calling it a remarkable success for the entire community.
Democratic party's Presidential candidate Joe Biden on Tuesday picked Harris as his running mate, recognising the crucial role Black voters could play in his determined bid to defeat President Donald Trump in the US presidential election.
The 55-year-old California senator, whose father is from Jamaica and mother an Indian, becomes just the third woman to be selected as the Vice-President on a major party ticket. Then-Alaska Governor Sarah Palin in 2008 and New York Representative Geraldine Ferraro in 1984 were the other two.
In a statement, the Association of Indian Muslims of America (AIM) congratulated Harris on her nomination and lauded the Indian-American community for its extraordinary success in the face of tough competition in US in just about five decades.
Kaleem Kawaja, the executive director of AIM, expressed joy at the remarkable high success of a second generation Indian-American in becoming a candidate for the second highest public office in America.
Harris is the daughter of Prof Shyamala Gopalan, a cancer biologist, who was from Chennai, India, and had emigrated to US in 1965.
Welcoming the addition of Harris to the Democratic presidential ticket, Rajwant Singh, Chairman of the Sikh Council on Religion and Education and Senior Adviser to National Sikh Campaign, said that it is a great step for such as major party to add someone from the minorities for the national office in America. It means a great to deal to blacks, women and to all immigrants, he said.
"We are thankful to both Joe Biden and Kamala Harris for reminding Americans about the 8th anniversary of the shooting at Sikh Gurdwara in Oak Creek, Wisconsin, just a few days ago. We need more of our political leaders to be forthcoming on these critical issues of gun violence and hate crimes facing America," Singh said.
Harris being on the national ticket opens the door for many people from all minority communities to aspire to lead this great nation, Singh added.
https://www.thehindubusinessline.com/news/world/indian-american-muslims-sikhs-hail-kamala-harris-selection-as-democratic-partys-vice-presidential-nominee/article32341163.ece
--------
Ayaan Hirsi Ali: What Biden needs to understand about Prophet Muhammad saying he used at Muslim voter event
Aug 12, 2020
On July 20 presumptive Democratic presidential nominee Joe Biden spoke to Emgage Action, a Muslim advocacy group, in support of their "Million Muslim Votes" summit to boost voter turnout in Muslim communities.
placeholder
During his address he said, a "Hadith from the Prophet Muhammad instructs, 'Whomever among you sees wrong, let him change it with his hand. If he is not able, then with his tongue. If he is not able, then with his heart." (A Hadith is an authoritative saying by the Prophet Muhammad).
As a former Muslim who wishes to see genuine reforms take place within Islam to make it a more tolerant and humane faith, it concerns me that Biden does not appear to realize the harmful significance of the hadith he quoted.
The hadith he cited refers to a widely known principle "Commanding Right and Forbidding Wrong," that is used to keep Muslims in line. Far from revealing humanism or tolerance, the hadith emphasizes the need for social control in defense of orthodoxy.
This mindset is one important reason why many Muslim reformers run into serious problems in Islamic societies. There are other Hadiths that emphasize the same principle.
When Biden repeats, "whomever among you sees wrong, let him change it with the hand," this has been used in Islam to justify physical force and even acts of violence to stop wrongdoing. But wrongdoing in Islamic doctrine is defined as acts that go against Shariah. Islamic scholars have had long-standing debates about whether this principle can involve weapons such as the sword (or firearms, improvised explosive devices (IEDs), or only fists.
The risks to a free society are undeniable.
A recent example of using "the hand" by Islamic authorities comes from Indonesia. It involves "two 18-year-olds [being] flogged 17 times in front of a crush of people in front of the mosque in the capital of the province, Banda Aceh, [Indonesia], because they were caught hugging each other."
The phrase has also led to Islamist acts of vigilantism.
I could point you to an example from July in Pakistan, where Tahir Ahmad Naseem was on trial for blasphemy and was shot dead in the courtroom. His attacker yelling that Tahir was an "enemy of Islam."
The next part of the hadith Mr. Biden cited calls for using the "tongue." A clear example of this is the 'sharia police' who patrolled the streets of Wuppertal, Germany.
Last year, its members were fined by a German court for violating German uniform laws. As reported by The Local de, the men who made up the 'sharia police' would police young Muslims, telling "them not to drink alcohol or visit cafes, betting shops or brothels."
Finally, using "the heart" encourages the third prong of dawa (the first two prongs are the hand and the tongue).
Dawa is described as a call to Islam; however, for Islamists, such as members of the Muslim Brotherhood, it is an all-encompassing program of social and political control.
It consists of proselytizing a particular type of Islamic indoctrination as a form of ideological warfare. When the process is complete, recruits can be persuaded to engage in acts of militancy.
In short, the Islamist dawa in the realm of ideas is a companion to acts of jihad in practice. When dawa is perceived to have failed, jihad follows.
Krithika Varagur's recent book, "The Call: Inside the Global Saudi Religious Project," describes Saudi Arabia's propagation of dawa in Indonesia, Nigeria, and Kosovo in great detail and provides example after example of the effects of this concerted program of indoctrination.
Increasingly concerned about the uncontrollable effects of this program, some members of the Saudi elite, including the Crown Prince, are now seriously considering whether continuing this program, and to what extent, is sensible.
As I explain in my book "Heretic," "Commanding Right and Forbidding Wrong are very effective means of silencing dissent."
This is also an effective tool against ex-Muslims, like me, or Muslim reformers, who would like to see changes within the faith. They are scared of both the hand and the tongue. Additionally, the hand, the tongue, and the heart are tools of converting non-Muslims to Islam.
Religious ideas in general are complex, and Islamic history is exceedingly complicated. An American presidential candidate cannot be expected to know all the details. But an American presidential candidate, especially one who lived through September 11th, plus the rise and fall of both Al Qaeda and ISIS, should be expected to stand against America's enemies and with Muslim reformers, or at least recognize that Islamist doctrine is not helpful in empowering genuine reformers.
The hadith chosen by Biden (or, more likely, his senior advisers) in his keynote address reveals that one of two scenarios is likely true: 1) Biden's camp does not understand the significance of this hadith and its use in social control or… 2) Biden's camp was "fed" a hadith by radical Islamist lobby groups (which tend to be powerful in the U.S.) that appear moderate and tolerant but are not.
This is a typical tactic of dissimulation, the selective use of traditional orthodox Islamic texts to project tolerance and progressive views where in fact fundamental reforms in Islam would be much more desirable to guarantee modern, individual rights for all.
Either way, I would strongly advise the Biden camp to reach out to Muslim reformers and progressive dissidents to formulate a better strategy and a more complete understanding of the challenge at hand.
I have to caution the presidential candidate that "Commanding Right and Forbidding Wrong," as currently interpreted, maintains a status quo where women are chattel, questioning orthodoxy is forbidden, and stepping outside the line could cost you your life.
This concept is fundamentally at odds with the Western -- and American -- principle of individual freedom of conscience and religion.
No one, least of all me, expects a U.S. presidential candidate to understand all of Islam's historical nuances. But I do expect him to understand the challenge posed by Islamism, Shariah, and the great odds faced by reformers seeking to increase genuine tolerance and pluralism in the Islamic world. Not to mention, the Islamist radical's determination to destroy America.
Here's hoping that the Biden camp uses this as a welcome learning opportunity.
https://www.foxnews.com/opinion/ayaan-hirsi-ali-biden-prophet-muhammad-saying-muslim-event
--------
Putrajaya looking to clamp down on anti-Islam posts on social media
12 Aug 2020
IPOH, Aug 12 — The government is ready to refine the proposal to tighten the rules related to social media sharing which leads to views that are contrary to the teachings of Islam, especially by liberals and apostates.
Minister in the Prime Minister's Department (Religious Affairs) Datuk Seri Dr Zulkifli Mohamad said for that purpose, the department was ready to work with the Ministry of National Unity and the Malaysian Communications and Multimedia Commission (MCMC).
"We have discussed but for that matter, we need to be more precise and hold more meetings to refine various issues and other angles," he told reporters after the conversion to Islam of 60 Orang Asli from Kinta here today.
Commenting further, Zulkifli said the department was also ready to hold dialogue sessions with the liberals and apostates.
Meanwhile, Perak Islamic Religious and Information Committee chairman Mohd Akmal Kamarudin said the state government would continue to guide the converts through the dakwah carried out by the Perak Islamic Religious Council (MAIPk) and the Department of Islamic Development Malaysia (Jakim).
"A total of 45 Muslim missionaries have been appointed by MAIPk and 57 Orang Asli appointed by Jakim, will continue to help guide these converts," he said. — Bernama
https://www.malaymail.com/news/malaysia/2020/08/12/minister-says-working-with-mcmc-to-tighten-regulation-on-social-media-posts/1893360
--------
Javed Miandad says he will challenge Imran Khan in politics
Aug 12, 2020
ISLAMABAD: Legendary batsman Javed Miandad on Wednesday said that he was the captain of current Prime Minister Imran Khan and will join politics to "challenge" him.
Miandad said on his YouTube channel that he was the driving force for Khan, also a former captain, in cricket.
Miandad said he will join politics and tell people what real politics is all about. He said after joining politics he will call a spade a spade.
"Not only in the affairs of sports, I will also challenge him (Khan) in the field of politics. Imran should remember I was his captain," he said in an angry tone.
The former captain claimed that he made Khan the prime minister. He went on to say that Khan lost his way and was not running the country properly. He said Khan's appointments in the Pakistan Cricket Board (PCB) were questionable.
Miandad said Pakistani people were capable of managing the PCB and the practice of hiring people from abroad should stop.
"Please do not bring people from abroad to manage our cricket. Look for deserving people in Pakistan. Believe in people of Pakistan," he said.
He spoke about the new regional cricket system and also said the treatment of former captain Sarfaraz Ahmed was not right.
Miandad, a member of the 1992 World Cup-winning side, was the backbone of the then Pakistan team and is remembered for many memorable innings.
https://timesofindia.indiatimes.com/world/pakistan/javed-miandad-says-he-will-challenge-imran-khan-in-politics/articleshow/77511771.cms
--------
Hezbollah was taking Beirut ammonium nitrate to produce weapons: Source
12 August 2020
Hezbollah had been slowly siphoning off the ammonium nitrate that was stored in the port and ignited in a deadly blast in Beirut to manufacture missiles and rockets, according to a security source and a source close to the organization.
For all the latest headlines follow our Google News channel online or via the app.
A warehouse containing 2,750 tonnes of ammonium nitrate exploded in Beirut on Tuesday, killing at least 171 people, injuring thousands, and destroying much of the city.
In the wake of the disaster, observers have questioned why such vast quantities of highly explosive material was left in Beirut's port, so close to the densely populated city center.
According a former high security source who spoke to Al Arabiya English on condition of anonymity, the ammonium nitrate remained at the port for years because "it was being siphoned off for military purposes by a third party."
This statement was also later confirmed by a source close to Hezbollah commanders who specified that the product was being used for missiles and rockets war heads, which were sent by Iran to Lebanon and assembled locally in the Hermel Region by Hezbollah. Back in 2017, the French Intelligence Online magazine had already reported that Hezbollah was constructing two underground facilities in Lebanon for manufacturing missiles.
"Lebanese security services also received American warnings from US envoy David Satterfield about the existence of two missile assembly plants, in South Lebanon and the Bekaa," added the high security source, who explained that weapon shipments were transferred on regular basis into Lebanon via the port as well as over the country's land borders.
Israel has systematically targeted Tehran's shipments to Hezbollah transferred into Lebanon via Syria, striking the Lebanese party hundreds of times across the border.
According to the security source, a variety of organizations had control of the port: Customs, the General Security, the army's intelligence services and more recently the State security. The US Treasury has nonetheless accused Hezbollah of controlling many of Beirut's port facilities.
"Certain sections of the Port and the airport are used for smuggling military shipments to Hezbollah," a source close to Hezbollah fighters told Al Arabiya English on condition of anonymity. The former security source pointed out that terminal 5 was a transit point for the party in the Beirut port. The port remains also a lucrative business for all of Lebanon's corrupt elite.
https://english.alarabiya.net/en/News/middle-east/2020/08/12/Hezbollah-was-taking-Beirut-ammonium-nitrate-to-produce-weapons-Source.html
--------
India
Jamia tops list of central universities in government rankings
Aug 13, 2020
NEW DELHI: Jamia Millia Islamia, which had been in turmoil in the past few months, has bagged the first spot among all central universities in the country in rankings released by the ministry of education with a score of 90%. In the 'Grading/scoring of performance of central universities' by the ministry, Jamia had a score of 90%, compared to 83% of Rajiv Gandhi University of Arunachal Pradesh, 82% of JNU and 78% of Aligarh Muslim University.
Jamia topped among 40 central universities. The score is based on an evaluation on key parameters fixed under an MoU in 2019-20. "All the universities were required to sign a tripartite MoU with MHRD (ministry of education) and UGC for continuous evaluation. Jamia was the first university in 2017 to sign this MoU and present itself for performance evaluation," said a statement by the university on Wednesday.
The evaluation was based on parameters which included annual student intake in UG, PG, PhD and MPhil and student diversity, which included percentage of female students, students from other states and foreign students. The other parameters were faculty quality and strength which included student-teacher ratio, teacher vacancy, visiting faculty, etc. Along with this the central universities were also assessed on the number of students placed through campus interviews, and number of students who qualified in NET, GATE, etc.
Capture
"Jamia also did well on other parameters of governance, finance, national and international rankings like NIRF, NAAC and QS as well as co-curricular and extracurricular activities," said the statement.
Vice chancellor Najma Akhtar said that the achievement was all the more significant because of the challenging time the university has gone through in the recent past. She attributed the achievement to "high-quality teaching, relevant and focused research of highest quality and improved perception of the university" and hoped to improve the performance in the coming years.
One of the parameters focused on financial powers. Universities were being encouraged to ensure a gradual annual increase in user charges/fees charged for various courses and facilities and were expected to strictly follow the General Financial Rules, 2017 issued by department of expenditure, ministry of finance, and Government of India in all their financial transactions, including procurement of goods and services.
The MoU also made it obligatory for the universities to adopt the public financial management system for receipt of all funds from UGC and the Centre. It stated that the performance evaluation of the parameters shall be carried out every financial year.
https://timesofindia.indiatimes.com/india/jamia-tops-list-of-central-universities-in-government-rankings/articleshow/77514852.cms
--------
Literacy rate for Muslims worse than SC/STs
Aug 13, 2020
NEW DELHI: A decade and a half after the Sachar Committee highlighted the issue, a report from the National Statistical Office reveals that Muslims are on various yardsticks of academic marginalisation as bad or even worse than SCs and STs.
The report shows that among the various social groups, the literacy rate for those aged 7 yrs or more was the highest for "others", which is non-SC/ST/OBC population groups, at 91% for men and 81% for women. This proportion declines to 84% for OBC men and 69% for OBC women. For SCs, the ratio was 80.3% for men and 64% for women and for STs 78% for men and 61% for women.
Among religious groups, 88% of Christian men and 82% of women were literate, the highest proportions for both genders. This was followed by Sikhs and Hindus. The literacy rate of 80.6% among Muslim men was equivalent to that for Dalits and marginally higher than the rate among tribals. The literacy rate for Muslim women was higher than Dalit or tribal women, but lower than for women of any other religious group.
Flap-1 Graphic-4
The gross attendance ratio (people attending a level of education as a proportion of the population of the corresponding age group) was the lowest for Muslims among various social and religious groups at all levels of education except above higher secondary, where it was between the rates for Dalits and tribals.
EDUCATION INDICATORS (1)
At the primary level, the GAR of 100 for Muslims was lower than "others", SCs, STs, OBCs, Sikhs, Christians, and Hindus. At the upper primary level, Muslims were the only community whose GAR was below 90%. At the secondary level, the GAR of 71.9% for Muslims was lower than STs (79.8%), SCs and OBCs. Similarly at the higher secondary level, the GAR was lowest for Muslims at 48.3%, well below even the 52.8% for Dalits.
Above the higher secondary level, the GAR of 14.5% for Muslims was just above 14.4% for tribals but below 17.8% for Dalits. Unlike the tribal population, of which a significant proportion lives in remote areas, Muslims typically don't live very far from higher educational institutes and yet the drop out at this level was nearly equal.
Muslims also had the highest proportion of youth (age 3-35 yrs) who had never enrolled in formal educational programmes. About 17% of Muslim men in this age group had never been enrolled for education. This was higher than for SCs (13.4%) and STs (14.7%). Similarly, for Muslim females, this ratio was 21.9% comparable with ST females, of whom 22.4% in the age group of 3-35 yrs reported having never enrolled in any academic programme
timesofindia.indiatimes.com/india/literacy-rate-for-muslims-worse-than-sc/sts/articleshow/77514868.cms
--------
Bengaluru violence: Muslim youths form human chain to protect Hanuman temple
Aug 12, 2020
BENGALURU: Around 100 Muslim youths from the violence-hit DJ Halli and surrounding areas formed a human chain outside a temple to protect it from arsonists on Tuesday night.
The Hanuman temple is located near Shampura main road and the youths had gathered on the streets following violence.
Video: A group of Muslim youth gathered and formed a human chain around a temple in DJ Halli police station limits… https://t.co/GZ0JUmc6uB
— TOI Bengaluru (@TOIBengaluru) 1597226276000
"Few youths on a motorbike came near the temple. From their behaviour we suspected that they were about to pelt stones. Realising that the act will further increase the violence, we stopped them. Few senior citizens from our area expressed fear saying attackers will return and target the temple. We decided to protect the temple and formed human chain. We were there between 11.30pm and 1am," Mohammed Khaleed, a private company employee and resident of Shampura main road said.
https://timesofindia.indiatimes.com/city/bengaluru/bengaluru-violence-muslim-youths-form-human-chain-to-protect-hanuman-temple/articleshow/77502922.cms
--------
ISI, JeM planned Pulwama strike, trained attacker: NIA
Neeraj Chauhan
Aug 13, 2020
Islamabad was involved in planning, training the perpetrators and executing the February 2019 Pulwama attack that left 40 Central Reserve Police Force (CRPF) personnel dead and brought India and Pakistan to the brink of war, said two officials aware of the details of the charge sheet the National Investigation Agency (NIA) has readied in the case.
The charge sheet, which is expected to be filed at the end of this month, concludes Pakistan's spy agency, Inter-Services Intelligence (ISI) and its proxy, Jaish-e-Mohammad (JeM), planned and executed the state-sponsored attack, for which highly-trained terrorists were sent to India.
It says Pakistan used Adil Ahmad Dar, a local resident who rammed an explosive-laden car into a CRPF convoy in Pulwama, as a suicide bomber to project the attack as a result of a home-grown militancy against "India's occupation of Kashmir", one of the officers cited above said.
"However, strong technical, documentary and material evidence have been collected apart from experts' reports and evidence shared by foreign agencies, which prove that the Pakistani government was directly involved in the attack, aimed to create unrest in India," said the officer, who spoke on condition of anonymity.
Maulana Masood Azhar, who founded JeM in 2000 after he was freed from an Indian prison in exchange for 155 passengers of a hijacked aircraft, and his younger brother, Mufti Abdul Rauf Asghar, have been named as primary accused in the charge sheet. Seven alleged JeM operatives arrested from Kashmir since February, Shakir Bashir Magrey, Mohammad Abbas Rather, Mohammad Iqbal Rather, Waiz-ul-Islam, Insha Jan, Tariq Ahmad Shah, and Bilal Ahmed Kuchey, have been named for "conducting reconnaissance, providing logistics and assisting in planning the attack".
The names of Pakistani terrorist Mohammad Umar Farooq, who was sent to India to execute the attack, Kamran, JeM's area commander, Mudassir Khan, and Adil Ahmad Dar also figure in charge sheet but not as accused as they have been killed. Farooq, Kamran, and Mudassir Khan were killed in March 2019 in separate exchanges of fire with security forces.
A second officer said the Union home ministry has given the go-ahead to file the charge sheet against Azhar and others under anti-terror laws.
Azhar was among those India designated as individual terrorists in 2019. The move came following an amendment to the Unlawful Activities (Prevention) Act, which allows the government to designate individuals as terrorists.
The US has similar laws for such designations and the 2019 move opened an added avenue for joint action against terrorists.
Pakistani Prime Minister Imran Khan has denied his country's role in the Pulwama attack and even offered to prosecute the culprits if India provided evidence. Islamabad has not, however, taken any substantive action against global terrorists operating from its soil, including Azhar even as it has been under pressure from the international community.
Pakistan has been on the Financial Action Task Force (FATF)'s "grey list" of "monitored jurisdictions" since June 2018 for failing to counter-terror financing, especially by groups such as Lashkar-e-Taiba, JeM, Taliban, al-Qaeda and Haqqani Network.
A FATF plenary meeting in February warned Pakistan that it had failed to meet all deadlines for a 27-point action plan, and gave the country four more months to implement it.
HT in March reported the Pulwama attack was originally set to be carried out in the first week of February 2019. But weather conditions forced a suspension of the security convoy movements. The ISI and JeM had to wait until next the CRPF convoy travelled along the Jammu-Srinagar highway.
NIA's probe has concluded the explosive material for the attack was collected over a period of time from mining blocks and locations used by cement factories for blasting rocks in Khrew (Pulwama), Khunmoh (Srinagar), Tral, Awantipora, and Lethpora.
The NIA charge sheet also details the email, text, and social media communications of key players in the bombing, including Azhar's brother, the second official cited above said.
The Pulwama attack threatened to spark a full-blown conflict between India and Pakistan. JeM claimed responsibility for the attack and prompted India to carry out an airstrike on a terror camp in Pakistan's Balakot.
Pakistan retaliated a day later and triggered a brief dogfight involving warplanes of the two countries.
https://www.hindustantimes.com/india-news/isi-jem-planned-pulwama-strike-trained-attacker-nia/story-iOgoXjVhpbF6FdNwNSslAP.html
--------
Bengaluru riot: 'News of police not accepting complaint led to flare-up'
Aug 13, 2020
BENGALURU: The riots that rocked parts of Bengaluru on Tuesday night has its genesis in a small meeting of local minority community members in Kavalbyrasandra area. The agenda was to discuss a derogatory Facebook post by a relative of local MLA Akhanda Srinivasamurthy and the members decided to take up the matter with the lawmaker and the police.
The group was miffed that Naveen, the Congress legislator's nephew, sounded jubilant that the bhumi pujan was conducted for the Ram Mandir at Ayodhya. While the comments on bhumi pujan were posted a few days ago, and Naveen's post on Tuesday -- a slur against their faith -- was the last straw. The community leaders, including some local SDPI activists, decided to press for action against him.
Police sources told TOI that it was "false news, which was spread about policemen on duty not accepting a complaint against Naveen, led to the flare up."
"Since Naveen is nephew of an MLA, his posts angered people. Moreover, Naveen was accused of cheating several local residents on the pretext of jobs, land deals, government tenders and pilgrimage to Mecca," said an investigating officer.
A group comprising SDPI activists, headed to Srinivasamurthy's house, while another went to KG Halli police station. "We did not reject a complaint against Naveen. We only told the group to wait for senior officers to arrive as it was a cyber crime and a sensitive issue. But they wanted Naveen to be arrested immediately. We explained that wasn't possible without proper evidence. We assured them of action against, but they refused to listen," personnel at KG Halli police station said.
Word that the police were refusing to act spread fast.
https://timesofindia.indiatimes.com/india/bengaluru-riot-news-of-police-not-accepting-complaint-led-to-flare-up/articleshow/77514914.cms
--------
Hizb commander, soldier killed in Pulwama encounter: DGP
Aug 12, 2020
SRINAGAR: Hizbul Mujahideen commander Azaad Lalhari and a soldier were killed in an anti-terror operation in Kamrazipora area of south Kashmir's Pulwama district early Wednesday, J&K DGP Dilbagh Singh said. Another soldier was injured in the encounter.
A resident of Pulwama, Azaad Lalhari was involved in the murder of police head constable Anoop Singh on May 22 this year at Prichu, Pulwama, where he fired at a naka party. Six FIRs were registered against him for terror-related killings, and two chargesheets in separate cases were filed. Lalhari was earlier detained under Public Safety Act as an overground worker and became active again after his release, DGP Singh said.
Early on Wednesday, a joint team of Army, CRPF and J&K Police launched a cordon-and-search operation at Kamrazipora area when holed-up terrorists opened fire at the search party, triggering an encounter. In the ensuing exchange of fire, two soldiers were injured and rushed to Army's 92 Base Hospital, where one of them later succumbed. Security forces found the body of a terrorist near the encounter site, who was later identified as Lalhari, police said.
In north Kashmir's Baramulla district, an Armyman was injured in Sopore area when terrorists allegedly fired upon a team of security forces at Hygam crossing on Wednesday evening, sources said. Soon after, a joint team of Army's 52RR, CRPF and J&K Police's special operations group rushed to the spot and cordoned off the entire area to trace the perpetrators.
Sopore SSP Javid Iqbal, while confirming the massive cordon-and-search operation in the orchards in the area, said, "We are verifying the incident as to whether it was an attack or a case of accidental firing."
https://timesofindia.indiatimes.com/india/hizb-commander-soldier-killed-in-pulwama-encounter-dgp/articleshow/77511951.cms
--------
North America
Islamic State threat in west Syria growing: US commander
Aug 13, 2020
WASHINGTON: Elements of the Islamic State group are working to rebuild in western Syria, where the US has little visibility or presence, the top US commander for the Middle East warned on Wednesday.
In the region west of the Euphrates River where the Syrian regime is in control "conditions are as bad or worse" than they were leading up to the rise of the Islamic State, said General Frank McKenzie.
"We should all be concerned about that."
McKenzie said insurgents are operating with some degree of freedom, and he said the US and its allies have little hope the Syrian regime will do anything to tamp down the group there.
The western part of the country has historically been controlled by Russian-backed Syrian government troops, while the US and its allies, the Syrian Democratic Forces, have largely been in the north and eastern part of the country.
President Donald Trump has touted the defeat of IS as one of his key national security achievements.
He ordered the removal of US forces from the northern border near Turkey, as part of a planned move to pull all American troops out of the country.
But he was eventually convinced by US military leaders to leave US forces in the east to continue working with the SDF and help protect oil fields from IS.
Speaking online to a United States Institute of Peace forum from his US Central Command office in Tampa, McKenzie said that the slow-moving effort to transfer people out of Syrian refugee camps has been further complicated and delayed by the coronavirus pandemic.
And that, he said, fuels concerns about the radicalization of people — particularly the youth — in the camps, which officials worry are breeding grounds for IS insurgents.
The al-Hol camp in northeastern Syria is home to as many as 70,000 people — mostly women and children — who were displaced by the ongoing civil war in Syria and the battle against IS.
Many fled as the US-backed SDF cleared out the last pockets of land held by IS last year.
Leanne Erdberg Steadman, the USIP director for countering violent extremism, said getting people out of the camps is key to having them abandon violence and secure a new future. Officials said that there have now been the first few reported cases of Covid-19 at al-Hol.
https://timesofindia.indiatimes.com/world/us/us-commander-islamic-state-threat-in-west-syria-growing/articleshow/77516306.cms
--------
Assassinations Highlight Security Challenges for US-Backed Forces in Eastern Syria
By Sirwan Kajjo
August 11, 2020
WASHINGTON - Tensions are flaring in an eastern Syria province after the assassinations of several powerful Arab tribal leaders, with U.S.-backed forces accusing Islamic State (IS) sleeper cells and Syrian government proxies of carrying out such attacks to cause instability in the former IS stronghold.
In the past two weeks, three leaders of the al-Agidat and al-Baggara tribes were killed by unknown gunmen in separate incidents in the eastern Syrian province of Deir al-Zour, local news reported.
The Kurdish-led Syrian Democratic Forces (SDF), a major U.S. partner in the fight against IS terrorists, has accused sleeper cells affiliated with IS of the recent killings in the Arab-majority province.
"These cells from the remnants of ISIS strive to cause confusion, whether through assassinations, spreading rumors, mining and booby-trapping operations," the SDF said in a statement Monday, using another acronym for IS.
The SDF also accused the Syrian regime, Turkey and their respective local allies of using certain elements in Deir al-Zour to cause instability.
"Through their plans, these forces have targeted security and civil peace by sabotaging and weakening service and administrative sectors and creating a rift between the tribes and the civil administration," the SDF said in its statement, noting that their goal "is to turn the tribes against each other and against the Syrian Democratic Forces and the international coalition."
Following the Turkish-led invasion of parts of northeast Syria in October 2019, the SDF has often accused Ankara of destabilizing other SDF-held areas in eastern Syria. Turkey denies such allegations. The country views the SDF as an extension of the Turkey-based Kurdistan Workers' Party (PKK), which is designated as a terrorist organization by Ankara and Washington. While Turkey has denied the SDF allegations about its involvement in eastern Syria, Turkish officials have often said that SDF fighters are targets for Turkish forces.
IS attacks
In March 2019, the SDF, supported by the U.S.-led coalition against IS, declared the physical collapse of the so-called IS caliphate after defeating the group in its last stronghold in Deir al-Zour province.
But IS militants have since continued to carry out attacks against SDF fighters and civilians in the Syrian province.
In June and July, the SDF launched two major campaigns to hunt down IS remnants in Deir al-Zour, killing and arresting hundreds of militants.
Col. Myles Caggins, a spokesman for the global coalition against IS, told VOA that "the coalition's view is that the parties in [Deir al-Zour] should focus on keeping ISIS from causing chaos."
Regime cells
A senior SDF official, who spoke to VOA on the condition of anonymity because of the sensitivity of the issue, said that in addition to IS sleeper cells, the Syrian regime and its allies have also been using their networks to "cause chaos" in the SDF-held parts of Deir al-Zour.
"We are facing complex security challenges on many fronts in Deir al-Zour," the SDF official said, noting that "the Syrian regime is increasingly using some local networks to target our forces and civilians."
Forces loyal to the regime of Syrian President Bashar al-Assad and Iranian-backed militias control the western part of Deir al-Zour.
Reaction to the oil deal
Some experts say a recent deal between the SDF and a U.S. company to develop and export crude oil in areas under the SDF control in northeastern Syria could be a factor in a growing Syrian government involvement in attacks in eastern Syria.
"This deal has infuriated the Syrian regime, because it means the region will never return under its control," said Omar Abu Layla, director of Deir Ezzor 24, a news and research group focused on developments in eastern Syria.
"Everyone thinks that only Daesh has sleeper cells in the Deir al-Zour region, but the reality is the [Syrian] regime, Iran and even al-Nusra [al-Qaida's former Syria affiliate] have their own cells in Deir al-Zour," he told VOA, using an Arabic acronym for IS.
Abu Layla, whose group has a network of researchers in oil-rich Deir al-Zour, said the oil deal "was the last straw for the Syrian regime, who immediately gave the green light to its cells to launch attacks in Deir al-Zour."
The Syrian government last week condemned the deal between the SDF and the U.S. company, describing it as stealing Syria's oil.
Mismanagement and corruption
The SDF-held part of Deir al-Zour is run by the group's local affiliate, the Deir al-Zour Military Council, which has often been accused by locals and experts of corruption and incompetence.
"Since the liberation of Baghouz [IS's last stronghold in Deir al-Zour] in March 2019, there has been mismanagement by the international coalition and the SDF in the area [through] relying on corrupt civilian elements that were previously linked to IS and the regime," said Abdullah Al-Ghadhawi, a Syrian researcher with the Washington-based Center for Global Policy whose research focuses on dynamics in Deir al-Zour.
Ghadhawi told VOA that it was a strategic mistake by the SDF and its coalition partners "to expand the Deir al-Zour Military Council with unruly and unprofessional forces."
"IS is a party to the equation and it carries out activities, but the one who rules the region is responsible for its security," he added.
Analyst Abu Layla echoed similar views.
"If the SDF wants a sustainable security solution in Deir al-Zour, it needs to be more inclusive by having a better representation of the tribes in the local administration as well as bringing competent individuals to run the region," he said.
An SDF official admitted that corruption is a major problem for their local partners in Deir al-Zour. He said it would take some time to remove corrupt military and civilian officials from the ranks of the SDF.
https://www.voanews.com/extremism-watch/assassinations-highlight-security-challenges-us-backed-forces-eastern-syria?utm_source=iterable&utm_medium=email&utm_campaign=1433112_
--------
Southeast Asia
Govt to study reinstitution of Special Committee to Empower Shariah Court, says minister
13 Aug 2020
KUALA LUMPUR, Aug 13 — The government is planning to reinstitute the Special Committee to Empower Shariah Court that seeks to uphold the country's Shariah judiciary holistically.
Minister in the Prime Minister Department (Religious Affairs) Datuk Seri Zulkifli Mohamad Al-Bakri said the committee was first formed in 2017, but it was dissolved following the change of government after the 14th General Election.
"Besides, the administration and procedures are being streamlined through the development of Shariah Court Practice Directive, Shariah Court Procedure and standard operating procedures to be adopted by Shariah Court," he said during Ministers' Question Time in the Dewan Rakyat, today.
He was replying to the question raised by Tan Sri Noh Omar (BN-Tanjong Karang) on whether the government plans to set up a committee to restructure the administration and procedures used by Shariah Court so as to improve the service and integrity of the institution.
Zulkifli said before a restructuring exercise can be implemented, approvals must be obtained from the heads of Islam in each state (Yang di-Pertuan Agong, Sultans and Raja) and state government's religious authorities. — Bernama
https://www.malaymail.com/news/malaysia/2020/08/13/govt-to-study-reinstitution-of-special-committee-to-empower-syariah-court-s/1893559
--------
Islamic State Holding on in Philippines, Despite Millions in US Spending
By Jeff Seldin
August 12, 2020
WASHINGTON - Hundreds of millions of U.S. dollars and hundreds of hours spent working with and training Philippine government forces appear to be doing little to dislodge Islamic State fighters entrenched in the country's south.
The assessment, part of a just-released Pentagon report, warns that at best, U.S.-supported efforts in the Philippines have fought IS and other terror groups to a stalemate, with Philippine forces unable to gain the upper hand.
"In general, efforts to reduce extremism in the Philippines do not appear to have made a substantial difference," U.S. Defense Department Acting Inspector General Sean O'Donnell wrote in the report assessing the success of Operation Pacific Eagle–Philippines.
IS-East Asia and its partners "have remained about the same size and strength for the last few years," O'Donnell added, noting there has been "little change" in their ability to finance and carry out operations.
US-funded counterterrorism
The inability to deliver a more lasting defeat to IS in the Philippines comes despite considerable U.S. spending, including almost $70 million so far this year, down from more than $108 million last fiscal year, and just over $100 million the year before.
According to the inspector general report, a majority of that money has gone to intelligence, surveillance and reconnaissance, which includes the use of drones and other equipment to help Philippine forces hunt down IS cells.
But aside from some initial progress, when U.S. special forces aided Philippine efforts to recapture the city of Marawi, on the southern Philippine island of Mindanao, in 2017, efforts to eradicate IS have not met with sustained success.
Despite seeing 1,000 of its fighters killed or captured in the five-month-long battle for Marawi, and the death of its leader, Isnilon Hapilon, a month later, IS has persisted.  
U.S. counterterrorism and military officials say IS has managed to keep its numbers in the low to mid hundreds.
The latest estimates, from the U.S. Defense Intelligence Agency indicate IS has anywhere from 300 to 500 fighters, divided into numerous factions, including the Abu Sayyaf Group, the Maute Group, Ansar Khalifa and others.
There are also indications that the terror group is spreading beyond its historical strongholds in the southern Philippines.
This past June, Philippine security forces said four IS fighters, part of a sleeper cell, were killed in a raid in the capital of Manila. And U.S. officials caution that IS continues to gain supporters across the country, even in areas where it is not currently fighting.
IS and COVID-19
There are also concerns that IS fighters are taking advantage of the coronavirus pandemic.  
"COVID-19 restrictions, coupled with force rotations, negatively impacted the amount of U.S. intelligence, surveillance and reconnaissance (ISR) support," the Pentagon inspector general report said.
And there are concerns IS groups could also get a boost from former members or sympathizers who may have been among the 10,000 prisoners released by the government in response to the spread of the coronavirus through the country's prison system.  
Officials also worry about the failure of U.S. efforts to help change "the economic, social, and political conditions" which may be fueling the popularity of groups like Islamic State.
"We pay lip service to this idea of countering the narrative, but we don't really have a great sense of what that entails," said Colin Clarke, a senior fellow at the Soufan Center, a global security research group.
"We've pretty much kind of rolled out the whole kitchen sink in an attempt to make progress," he said. "Through every step forward, there's been two steps back because we haven't had the ability to conduct the kind of sustained nationwide CVE [countering violent extremism] program. It's been more kind of, you know, drips and drab."
https://www.voanews.com/east-asia-pacific/islamic-state-holding-philippines-despite-millions-us-spending?utm_source=iterable&utm_medium=email&utm_campaign=1433112_
--------
Snap poll needed for political stability in Malaysia, says PAS chief
12 Aug 2020
KUALA LUMPUR, Aug 12 — Malaysia's majority Malay ethnic group must secure a dominant position in new national elections to ensure political stability in the country, an Islamist party leader who is also a senior figure within the ruling coalition said on Wednesday.
Malaysia has faced political uncertainty since then-prime minister Tun Dr Mahathir Mohamad resigned in February and a new government was formed with a razor-thin majority in parliament.
Mahathir was replaced by Tan Sri Muhyiddin Yassin, once his close associate, with the backing of the Bersatu party and two others representing Malays — the scandal-tainted United Malays National Organisation (Umno) and the Pan-Malaysian Islamic Party (PAS).
PAS president Datuk Seri Abdul Hadi Awang said fresh polls were needed to increase Malay representation in Parliament and legitimise the ruling Perikatan Nasional coalition's claim to power.
"To ensure political stability, it is important to have the race that dominates society to lead the government," Abdul Hadi said in an interview.
Ethnic Malays, who are predominantly Muslim, make up about 60 per cent of Malaysia's population of 32 million, with the rest mostly ethnic Chinese and ethnic Indians.
PAS has for decades pushed to establish an Islamic state in Malaysia, at times seeking harsher penalties on Muslims for crimes such as adultery and consuming alcohol under Islamic law.
"Areas that are majority Muslim should be represented by Muslims, and likewise areas that are majority non-Muslim should be represented by non-Muslims," said Abdul Hadi.
Muhyiddin's coalition narrowly won a vote to replace the lower house speaker, but then suffered a setback when Umno declared it would support the government but withdraw from the coalition after its Umno leader Datuk Seri Najib Razak was sentenced to jail over the 1MDB scandal.
Abdul Hadi said coalition parties would continue backing Muhyiddin's leadership and nominate him as their prime ministerial candidate in a new election.
"If you mix the support for PAS, Umno and Bersatu, there are many seats that we can win. We may be able to win a two-thirds majority," said Abdul Hadi, predicting polls would take place sometime between the end of this year and early 2021. — Reuters
https://www.malaymail.com/news/malaysia/2020/08/12/snap-poll-needed-for-political-stability-in-malaysia-says-pas-chief/1893325
--------
PM Muhyiddin to chair new council aimed at empowering Bumiputeras
13 Aug 2020
BY SOO WERN JUN
KUALA LUMPUR, Aug 13 — Prime Minister Tan Sri Muhyiddin Yassin has announced a new council to address Bumiputera socio-economic issues including improving the economy and tackling the unemployment rate.
He said the council, Bumiputera Prosperity Council or Majlis Kemakmuran Bumiputera, will have Teraju (Bumiputera Agenda Steering Unit) as a main unit to coordinate existing agencies and government-linked companies that assist the Bumiputera community.
"Understanding the worsening economy and increasing unemployment rate among the Bumiputera, the government has decided to set up a Bumiputera Prosperity Council to address socio-economic aspects faced by the Bumiputera.
"I myself will chair the council that will focus on expediting efforts to empower the Bumiputera," he told the Parliament today during Ministers' Question Time.
Other agencies involved in the effort include Perbadanan Usahawan Nasional Berhad (PUNB), Majlis Amanah Rakyat (Mara) and National Entrepreneur Economic Fund (Tekun Nasional) as well as agencies that are mandated to assist Bumiputera communities.
Muhyiddin who is also Bersatu's Pagoh MP was responding to Parti Amanah Negara's Parit Buntar MP Datuk Seri Mujahid Yusof Rawa who asked about the government's measures to improve the Bumiputera economy, especially the growing number of unemployed without blaming other races.
"With this council, we hope to scrutinise the problems faced by the various economic sectors such as agriculture, for example, and ensure more targeted action can be carried out," said Muhyiddin.
He added that the government is also committed to making the Bumiputera agenda a success through Shared Prosperity Vision 2030 and the 12th Malaysia Plan, which will be tabled early next year.
https://www.malaymail.com/news/malaysia/2020/08/13/pm-muhyiddin-to-chair-new-council-aimed-at-empowering-bumiputeras/1893513
--------
Pakistan
Pak army claims major cyber-attack by Indian intelligence identified
Aug 12, 2020
ISLAMABAD: The Pakistan military claimed on Wednesday that the country's intelligence apparatus had identified a major cyberattack by Indian intelligence agencies wherein the cell phones and other devices of Pakistani government officials and military personnel were hacked.
Inter-Services Public Relations (ISPR), the Pakistan military's media arm, said in a statement that an advisory was being sent to all government departments and institutions to identify lapses and enhance cybersecurity measures in place.
"The Indian intelligence apparatus is involved in various cybercrimes, including deceitful fabrication by hacking personal mobiles and technical gadgets of government officials and military personnel," the ISPR claimed.
The statement added that various targets of the attack are being investigated and the army has "further enhanced necessary measures" to thwart such activities. "Action against violators of standard operating procedures on cybersecurity will be taken," the statement added.
https://timesofindia.indiatimes.com/world/pakistan/pak-army-claims-major-cyber-attack-by-indian-intelligence-identified/articleshow/77511959.cms
--------
What's Pakistan without Saudi loan, oil and free royal jet rides for Imran Khan?
NAILA INAYAT
13 August, 2020
If only Pakistani diplomacy was like Ertugrul drama series. Foreign Minister Shah Mahmood Qureshi is definitely not playing a warrior who can conquer nations with a sword. Or in his case, with words. Just ask the Pakistani Army Chief Qamar Javed Bajwa who now has to pick up the pieces and fix the mess Quereshi has created with Saudi Arabia.
There is loan, there is oil. And what is Pakistan without Saudi loans and oil? Well, there is always Kashmir, of course.
In a charged Kashmir-lost-and-not-found atmosphere on 5 August 2020, Quereshi threatened Saudi Arabia-led Organisation of Islamic Countries (OIC) that if Kashmir is not taken up at the ministerial level, then Pakistan will move forward "with or without" the Saudis. He was hinting at the Malaysian-Iranian-Turkish Muslim bloc that has been vocal on Kashmir post abrogation of Article 370 by India last year. His statement was a result of a year-long Pakistani frustration at not getting its way on Kashmir in the OIC because of India's economic clout.
Pakistan was asked to repay $1billion of the Saudi loan, which it did by borrowing from China, but before Qureshi called it an economic favour to Saudi Arabia in the Covid-19 pandemic. Really? Pakistan donating money to Saudi Arabia is a bigger insult to the desert kingdom than forging another OIC without them. And, what's worse, ARY News channel and its social media platforms censored foreign minister Qureshi by taking his comments down.
Pakistan, leader of Islamic ummah?
Pakistan nurses the grand delusion of being a self-proclaimed leader of Islamic ummah because it is a nuclear power. Pakistan believes it can mediate between Iran and Saudi Arabia, or can even smooth things up between the US and Iran, or end the war in Yemen. Like how? When you don't have a penny in the pocket but you want to take up others' causes instead of fixing your own house.
But after Quereshi's outburst against Saudi Arabia, will the free rides in the Saudi crown prince Mohammed bin Salman's personal jet come to an end for Pakistan Prime Minister Imran Khan? Or will this incident be another slap on the wrist, like one in Kuala Lumpur last year for trying to be part of an Islamic coalition?
But the more important question is: will the other Islamic brother-countries, like Turkey or Malaysia, pick up the tab for self-styled leader of Muslim world, Pakistan, the way Saudis did?
The Pakistan-Saudi bonding
It was in 2018 that the cash-strapped government of Imran Khan was extended a $6.2 billion package by Saudi Arabia. This included $3 billion in loans and oil on deferred payments worth $3.2 billion. These deals were sealed during the much-hyped visit of Crown Prince Mohammed bin Salman to Pakistan last February. Now, Saudi Arabia has stopped the oil supply after the deferred payments deal expired.
For decades, Pakistan relied on Saudi Arabia financially and it used the religious and cultural front to boost those ties. During the February 2019 visit when the Imran-MBS bromance was peaking, PM himself had driven the crown prince from the airport. Khan had told MBS that he was so popular in Pakistan that he could win an election here. Lucky us. Not holding back in niceties, the Crown Prince declared himself an ambassador of Pakistan in Saudi Arabia. Couldn't believe the nation's luck. Later, both were seen in a horse-drawn carriage, giving an image of happily-ever-afters. But then, there are no happily-ever-afters in real life.
The Pakistani journalists who had put up the photo of slain Saudi journalist Jamal Khashoggi as their Twitter display pictures to show solidarity were hounded by the Pakistani government agencies for leading a social media campaign against the royal Saudi guest. Those were the days. Pakistan couldn't tolerate such insult to the Kingdom. PM Imran Khan had his priorities clear: Pakistan was desperate and the government needed Saudi loans to avoid defaulting. Khan had attended the 2018 Riyadh investment summit even when several others had dropped out.
Every country watches its own political and economic interests first, but for some strange reason, Pakistan thinks every country should put their 'Kashmir banega Pakistan' interest first.
Muslim lives matter, but not in China
Imran Khan and his government stays silent over the persecution of Uighurs Muslims in China. Khan chooses to turn the other way saying: 'Frankly, I don't know much about it'. The reason for Pakistan's silence over Uighurs is simple: China is a benefactor, you cannot offend China. Pakistan is indebted to China so the passion for 'Muslim lives matter' doesn't apply here. Unfortunately, that is how human rights issues work.
Similarly, Saudi Arabia has economic interests in India. For Saudis, India is a viable economic partner, not a country that depends on it for bailout packages. And that Saudi Arabia is India's fourth-largest trade partner doesn't help Pakistan's cause either. Same applies to Gulf countries, like the United Arab Emirates and Qatar, who also by the way, have generously extended loans to Pakistan. But the claims that Imran Khan would never ask for bheek and prefer to commit suicide over it never stand because that is exactly what Pakistan has done for survival. Beggars can't be equal partners.
theprint.in/opinion/letter-from-pakistan/whats-pakistan-without-saudi-loan-oil-and-free-royal-jet-rides-for-imran-khan/480517/
--------
Pakistan bids to split Muslim world over Kashmir
By MK BHADRAKUMAR
AUGUST 13, 2020
India will be keenly watching the outcome of the Pakistani brainwave "to call a meeting of the Islamic countries that are ready to stand with us on the issue of Kashmir and support the oppressed Kashmiris," as Foreign Minister Shah Mehmood Qureshi stated in Islamabad on August 4.
He spoke on the eve of the first anniversary of New Delhi's decision to fully integrate the former state of Jammu and Kashmir by amending Article 370 of the country's constitution that had provided for special status to the region as part of the Indian Union.
In retrospect, August 5 passed eventfully within India but in an unexpected way – a triumphalist moment marking the commencement of the construction of a Hindu temple in Ayodhya.
The ceremony in Ayodhya relegated Jammu and Kashmir to the back burner even as India's opposition – and the media – was frog-marched to provide the chorus for the joyful occasion of temple construction.
As a columnist in the South China Morning Post noted with biting sarcasm:
AT Premium
"Much water has flowed down the Sarayu River – on whose banks Ayodhya stands – between the ending of the mosque and the beginning of the 'golden chapter.' Opposition parties, which once saw the demolition as independent India's most shameful moment, now prefer silence or seek to join in the festivities over what is to replace the debris.
"The Congress, a sorry shadow of its former self and unsure where it fits in this 'golden chapter,' has even been trying to claim credit for the temple to out-Ram the BJP. The media, which then couldn't hide its horror at the razing of the mosque, now can't hide its relief at the raising of the temple …"
Hollow threat
Strange are the ways India's secular democracy works. The point is, August 5 from now on is guaranteed to be a joyful day for the Indian hinterland to celebrate.
New Delhi also draws satisfaction that the international community did not raise dust on the anniversary day – not even the United Nations Human Rights Council – apart from a symbolic attempt by China on behalf of its "Iron Brother" at the UN Security Council.
Suffice to say, Qureshi's threat to Saudi Arabia stems from the frustration that it could do nothing more than the renaming of Islamabad's Kashmir Highway as the "Road to Srinagar" and the unveiling of a "new map of Pakistan."
Meanwhile, Qureshi did not seem to factor in that the Organization of Islamic Cooperation (OIC) is the diplomatic platform on which the Custodian of the Two Holy Mosques, King Salman, exercises leadership of the Ummah. Other than oil, it is that title that prompts the world community to take Saudi Arabia seriously.
And that hallowed title dating back to Saladin was adopted by the Ottoman Sultan Selim I after defeating the Mamluks and gaining control of Mecca and Medina in 1517, and was used by all subsequent Ottoman Caliph sultans until Mehmed VI (1861-1926), the last.
By the way, King Salman is only the third Saudi monarch to take up the title.
Turkey's "neo-Ottomanism" under President Recep Tayyip Erdogan dreams about the recovery of the lost historical heritage, which was pried away from it in a blatant conspiracy hatched by Imperial Britain when it stirred up the so-called Arab Revolt.
Self-inflicted wound
Ankara refrained from making any statement on Kashmir on August 5 – presumably, New Delhi's "quiet diplomacy" is working. Having said that, Erdogan may not be found wanting if Pakistani Prime Minister Imran Khan indeed moves to challenge the Saudi misuse of the OIC as a vehicle of Saudi foreign policies.
Yet Qureshi's brainwave remains quixotic. Any Pakistani initiative to gather a credible number of countries to create a non-Saudi OIC narrative is a non-starter. Qureshi may have ended up inflicting a wound on the Saudi-Pakistan relationship.
This is not to be compared to Pakistan's reluctance to fight in the Saudi-led war in Yemen. This is about challenging Saudi leadership of the Ummah – and that too, in such an unseemly hurry on the fourth day of the 84-year-old King Salman's return from the hospital after surgery.
The Pakistan-Saudi relationship has been in some drift lately. There are telltale signs: Pakistan reportedly scrambled to pay back a hefty Saudi loan even ahead of time; the Saudis have not cared to renew the deal for supplying oil to Pakistan under deferred payments; again, nothing seems to have moved on the grand idea of US$10 billion worth of Saudi investments in the Pakistani economy, either.
Therefore, all factors taken into consideration, wise and prudent statecraft lies in Islamabad focusing single-mindedly on the Afghan problem at this crucial juncture rather than frittering away its limited diplomatic and political capital on the Kashmir issue.
That is also what the international community expects from Pakistan, as the timing of the phone calls to the Indian and Pakistani ministers (here and here) by US Secretary of State Mike Pompeo last week would suggest.
Washington's priority lies in somehow kickstarting the intra-Afghan dialogue and taking some political mileage out of it back home during President Donald Trump's campaign in the November election.
Washington expects New Delhi not to act as a "spoiler," while it counts on Islamabad to be a key facilitator of the Afghan peace process. What Kashmir?
The bottom line is that despite the hype by some Pakistani – and Indian – analysts, there is no shred of evidence to suggest that the developments in eastern Ladakh augur China's entry into the Kashmir issue.
That stand-off stemmed almost entirely out of the idiocies in Indian policies – principally, its death dance with the Quad and its gravitation toward the US-led "Indo-Pacific strategy" and the unwarranted move to insert Aksai Chin into its integration plan for Jammu and Kashmir under the mistaken notion that Trump would scare off Beijing.
A consistent message
On August 5, Beijing restated its "consistent and clear" position on Kashmir when Foreign Ministry spokesman Wang Wenbin said:
"China closely follows the situation in the Kashmir region. Our position on the Kashmir issue is consistent and clear. First, the Kashmir issue is a dispute left over from history between Pakistan and India, which is an objective fact established by the UN Charter, relevant Security Council resolutions and bilateral agreements between Pakistan and India.
"Second, any unilateral change to the status quo in the Kashmir region is illegal and invalid. Third, the Kashmir region issue should be properly and peacefully resolved through dialogue and consultation between the parties concerned.
"Pakistan and India are neighbors that cannot be moved away. Harmony between the two countries serves the fundamental interests of both sides and the common aspiration of the international community. China sincerely hopes that the two sides can properly handle differences through dialogue, improve relations and jointly safeguard peace, stability and development of the two countries and the region."
Simply put, as much as Beijing cannot accept the Indian claim to Aksai Chin and considers New Delhi's recent assertions to be "illegal and invalid," it remains rooted in the belief that the Kashmir problem as such is an issue between India and Pakistan.
Unlike the Americans, who keep inserting the "wishes of the Kashmiri people" as a template, Beijing unequivocally frames its position that Kashmir is a bilateral issue. Wang pointedly expressed China's goodwill toward both its neighbors by urging them to solve the issue through dialogue and peaceful negotiations.
Put differently, despite the raucous Indian claim on Aksai Chin lately, the Chinese stance on the Kashmir problem has not changed since early 1994 when the then-Chinese foreign minister Qian Qichen conveyed to his Indian counterpart the late Dinesh Singh, at a meeting in Tehran, Beijing's stance on the Kashmir issue in the post-Cold War setting on exactly the same lines as Wang Wenbin did.
This may disappoint hardliners in Pakistan and India, but facts are facts. The sooner Pakistan and India face these geopolitical realities, the better it will be for their own security and prosperity.
https://asiatimes.com/2020/08/pakistan-bids-to-split-muslim-world-over-kashmir/
--------
COAS to visit Saudi Arabia in quest to smooth ties
13 Aug 2020
Army chief General Qamar Javed Bajwa will visit Saudi Arabia this weekend, officials said, seeking to calm diplomatic strains over Kashmir as financial support for Islamabad hangs in the balance.
The two countries are traditionally close and Saudi Arabia in 2018 gave Pakistan a $3 billion loan and $3.2 billion oil credit facility to help its balance of payments crisis.
But Riyadh is irked by criticism from Pakistan that Saudi Arabia has been lukewarm on the Kashmir territorial dispute, two senior military officials told Reuters, motivating General Bajwa's planned fence-building visit on Sunday.
"Yes he is travelling," ISPR chief Major General Babar Iftikhar told Reuters, though the official line was that the visit was pre-planned and "primarily military affairs oriented."
Pakistan has long pressed the Saudi-led Organization of Islamic Countries (OIC) to convene a high-level meeting to highlight alleged Indian violations in the occupied Kashmir.
But the OIC has only held low-level meetings so far.
"If you cannot convene it, then I'll be compelled to ask Prime Minister Imran Khan to call a meeting of the Islamic countries that are ready to stand with us on the issue of Kashmir and support the oppressed Kashmiris," Foreign Minister Shah Mahmood Qureshi told local media last week.
Money at stake
Last year, Islamabad had pulled out of a Muslim nations forum at the last minute on insistence by Riyadh, which saw the gathering as an attempt to challenge its leadership of the OIC.
Qureshi's remarks have revived Riyadh's anger, one of the Pakistani military officials and a government adviser said.
Saudia Arabia had already made Pakistan pay back $1 billion two weeks ago, forcing it to borrow from another close ally China, and Riyadh is yet to respond to Pakistan's request to extend the oil credit facility.
"The first year (of the oil credit facility) completed on 9th July 2020. Our request for an extension in the arrangement is under consideration with the Saudi side," a finance ministry official told Reuters.
Saudi Arabia is also asking for another $1 billion back, officials at the finance ministry and one of the military officers said.
The Saudi government media office did not immediately respond to a request for comment.
https://www.dawn.com/news/1574184/coas-to-visit-saudi-arabia-in-quest-to-smooth-ties
--------
FO rejects allegations of 'illegal fencing' along Pak-Afghan border
Naveed Siddiqui
13 Aug 2020
The Foreign Office (FO) on Thursday rejected Afghanistan's insinuation that the military was conducting "illegal fencing" along the Pakistan-Afghan border, adding that it was being done to address "serious security concerns".
In a statement. FO spokesperson Zahid Hafeez Chaudhri said that the fencing was "fully in accordance with the established norms of international law without encroaching into Afghan territory".
On Tuesday, the Afghan Ministry of Foreign Affairs said they had protested the move through diplomatic channels.
In a statement carried by Tolo News, the Afghan foreign ministry spokesperson said: "Any action which has been taken by Pakistan, the Foreign Ministry of the Islamic Republic of Afghanistan has recorded its protest through the Afghan embassy in Islamabad to Pakistan's Ministry of Foreign Affairs and the Pakistani Embassy in Kabul."
The report also quoted the deputy governor of Kunar as saying Pakistan was putting up fencing in a "shifty way" and claimed that residents living in remote areas of Kunar had also complained in phone calls to the media.
Reacting to the report, the FO spokesperson said that the Afghan side would be well-advised to engage on border matters through the relevant institutional mechanisms to "address any misconceptions".
"Regrettably, Pakistan's suggestion for conducting joint topographic surveys had not been positively responded to by the Afghan side," he said.
The spokesperson also reaffirmed that Pakistan respected the territorial integrity of Afghanistan and conducted its relations with the brotherly country in accordance with the principles of the United Nations charter and expected "reciprocity from the Afghan side".
On July 30, at least three people, including a woman, were killed and over 20 injured on the Pakistan side in a clash between an unruly mob and security forces at the Friendship Gate border crossing in Chaman, while a heavy exchange of fire also took place between Pakistani and Afghan security forces.
The FO had later said that Afghan forces had opened "unprovoked" fire on civilians gathered on Pakistan's side of the Friendship Gate and the incident resulted in casualties after Pakistani troops responded to the fire "only in self-defence".
https://www.dawn.com/news/1574189/fo-rejects-allegations-of-illegal-fencing-along-pak-afghan-border
--------
Maryam says 'attackers' intended serious harm to her
13 Aug 2020
LAHORE: PML-N Vice-President Maryam Nawaz said on Wednesday the bullet-proof car by which she travelled to the National Accountability Bureau (NAB) offices was attacked by police from all sides.
"It does not seem that the bullet-proof vehicle which belongs to Nawaz Sharif was attacked with stones as stones cannot damage it [that badly]. It was something else that hit the vehicle," she said and also posted a video clip of the damaged SUV on her Twitter account.
"See this [damage] and decide if it was only pelting of stones or a well thought out act far more sinister in nature. The police were unaware that the car was an armoured one. What they intended to do is clear. When you can't prosecute, persecute," she said.
"The ambushed black SUV is mine & clearly I am the target. They kept attacking viciously even after the car turned back & ran after it until it was out of range. Unprovoked assault," she added.
Meanwhile, PML-N President and National Assembly Opposition Leader Shahbaz Sharif has strongly condemned the handcuffing of detained party workers and leaders during their court appearance.
In a statement, Shahbaz said the act of treating political workers like terrorists and dangerous criminals was extremely disappointing and should be condemned. He said assaulting and torturing political workers and then shackling them in handcuffs showed the "fascist mentality" of this government.
The PML-N president said the current government had sadly turned politics into a revenge drive. He pledged that he would not rest until every single worker and leader of the PML-N was freed.
He paid rich tributes to the PMLN workers and said he was proud of their resilience, conviction and high spirits. He said the PMLN's enthusiasm had petrified the enemies of the people's government. "The lawyers are working for their [workers] release and they will soon be free of these fascist shackles," he said.
https://www.dawn.com/news/1574154/maryam-says-attackers-intended-serious-harm-to-her
--------
Arab world
Assad: US needs terrorists, uses sanctions to support them
12 August 2020
Syria's President Bashar al-Assad says the US needs terrorists on the ground in the region, and levied its recent draconian sanctions against Syria as a means of throwing support behind them.
"The US needs terrorists in the region, on top [of them] Daesh," he said in an address at the People's Palace in the capital Damascus on Wednesday, according to the official Syrian Arab News Agency (SANA).
The Takfiri terrorist group, the most violent of the type ever known to the world, invaded the country and neighboring Iraq in 2014. The group that was defeated by Damascus and its allies three years later, has been found in receipt of US support across many reports and by many regional officials.
Assad said Washington lent force to "the Caesar Act, [because] it wanted to express its support to the terrorists," referring to the most recent bout of the US sanctions on Syria.
The much-condemned Caesar Syria Civilian Protection Act came into effect on June 17, six months after it was signed into law by US President Donald Trump, targeting individuals and businesses anywhere in the world that operate either directly or indirectly within the sphere of Syria's economy.
US Secretary of State Mike Pompeo called the bans "the beginning of what will be a sustained campaign of economic and political pressure to deny" the Syrian government "revenue."
The measures are meant to prevent the government "from securing a military victory," US Ambassador to the UN Kelly Craft said that month amid Syria's ongoing battle against foreign-backed militancy and terrorism.
Assad, however, asserted that the war will not prevent the country from assuming its duties, and attributed all of the country's gains against the foreign-backed mercenaries so far to supporting the country's army, SANA reported.
Washington's blockade, he advised, was to be confronted through boosting domestic production and self-reliance.
'Israel strikes sought to help Daesh'
The president went on to point to an instance of Israeli support for Takfiri terrorists inside the country by citing a round of Israeli strikes against Syrian military positions in the eastern province of Dayr al-Zawr and the southwestern province of al-Suwayda on June 23. The Syrian Defense Ministry confirmed at the time that two Syrian army soldiers had lost their lives and four others sustained injuries during the strikes.
"The Israeli aggression on Dayr al-Zawr came to facilitate the movement of Daesh terrorists," Assad said, according to the news agency.
Tel Aviv repeatedly targets the Syrian army and its allies' strongholds in what Damascus condemns as an attempt at slowing the Arab country's counter-terrorism advances.
The Israeli regime had previously been found supporting the Takfiris on numerous occasions too as seen in its providing medical treatment and safe havens for them outside the Syrian territory.
'Liberating Golan, terror fight no different'
The Syrian president, meanwhile, asserted that Syria's Golan Heights, which has been occupied by Israel since 1967, "remains in the heart of every honest Syrian."
The US recognized Israel's "right" over the territory in 2019, but Assad asserted that no "immoral" Israeli or American decision could change the territory's status among Syrians.
"Our right to regain it is inseparable from our right to liberate all our lands from terrorism," he said.
Still addressing the country's aggressors, Assad said "there is no difference between a local or imported terrorist, a Zionist soldier, Turkish or American one, all of them are enemies on our territory."
The US and its allies invaded Syria after Daesh's emergence under the pretext of uprooting the outfit. The coalition retains its presence in the Arab country, three years after Daesh's defeat.
Since 2016, the Syrian territory has also been subject to repeated Turkish incursions. Late that year, Turkey began joining Iran and Russia in de-escalation efforts in Syria, but the Turkish forces assigned to the Arab country have repeatedly violated their mandates, engaging with the Syrian military. Ankara has also been found liable for funding several anti-Damascus terrorist groups.
https://www.presstv.com/Detail/2020/08/12/631669/Syria-Assad-United-States-terrorists-region-Daesh-sanctions-Israel-Turkey
--------
Number of Lebanon Explosion Victims Tops 170
Aug 12, 2020
According to the health minister, the number of people missing after the catastrophe, which was caused by some 2,750 tons of ammonium nitrate, is around 40-50, while over 1,500 need special medical treatment.
Following the hearth breaking incident at Beirut port last week, terrifying footage showed a huge mushroom cloud of fire and smoke covering much of Beirut's port area, blowing out windows and destroying buildings in the neighborhood, as a warehouse at the Beirut docks caught fire on Tuesday afternoon. Photos on social media showed many buildings in the area damaged or destroyed, leaving residents covered in glass and blood.
Several smaller explosions were heard before the bigger one occurred and turned the city's streets into a debris-strewn wasteland.
The explosions left a 43-meter deep crater at the site, according to local reports. The blast at Beirut's port also injured more than 6,000 people and devastated nearly half the buildings in the city. Red Cross volunteers at the scene of the explosion declared they expect the death toll to rise.
Lebanese rescue workers and army soldiers are struggling to remove huge items of debris in search for possible survivors at Beirut's port. The Lebanese Red Cross believes there are still tens of people missing.
Beirut Governor Marwan Abboud has stated several foreign workers and truck drivers remain missing following the explosion and are assumed to be dead.
In an interview with Al-Jadeed TV station, Abboud noted that many of the fatalities are still unidentified, and that it could take time to complete the identification of the remains.
Health Minister Hamad Hassan blamed the explosion on a fireworks accident, ordering all hospitals in Beirut to prepare for the victims of the incident.
Lebanese General Security Director Abbas Ibrahim has also dismissed rumors of Israeli involvement, noting that a large cache of highly explosive ammonium nitrate was stored at the site, after being confiscated off a ship several months ago. He did not explain how the fire has started.
https://en.farsnews.ir/newstext.aspx?nn=13990522000346
--------
Thousands of Yazidis still missing six years after initial ISIS attack
12 August 2020
As Yazidis commemorated the ISIS attacks on their community six years ago, activists demanded support for their fragile minority in Iraq.
Last week, in the mountainous province of Sinjar in northern Iraq, a historic heartland for Yazidis, locals gathered on the main road and outside public buildings to light candles and commemorate the dead.
In 2014, ISIS militants invaded the province and deliberately targeted the community killing hundreds and kidnapping thousands.
Half a million Yazidis were displaced. The attack was described as a genocide by the United Nations in 2015 and an UN-funded international investigation into ISIS war crimes was launched in 2018.
Yet six years after the initial attack, the community in Iraq still faces tremendous challenges. About 250,000 Yazidis still live in camps in the Kurdistan region, and over 100,000 migrated out of Iraq. Three thousand people are missing or unaccounted for, with hundreds known to be in refugee camps in Syria.
At the commemoration, mourners held banners demanding international justice and greater security for their homeland.
"We don't see any movement from the Iraqi authorities. It's as if nothing happened to us in the last six years," said Naji Khadida, 28, a resident of Sinjar.
The sentiment was echoed globally. "How can our community heal and return? Sinjar is left behind and continues to regress without long-term investment," asked Nobel Peace Prize laureate Nadia Murad, who fled IS captivity in 2014.
A lifetime in camps
Though ISIS was defeated in 2017, less than a third of its displaced Yazidis have gone back to Sinjar.
"There is no water or electricity, basic services are limited," said Khadida, a recent returnee. He described his neighborhood to Al Arabiya English on the phone.
"There are school buildings with books and pupils, but few teachers."
Khadida spent six years in a refugee camp outside the city of Dohuk, in the Kurdistan region of Iraq, with his parents and siblings.
"We lived in a small tent with no kitchen or bathroom," he said. But for years, this was better than returning to his devastated homeland.
"We had an obligation to go back to Sinjar to preserve our community. Our language and culture were changing in the camps," said Khadida.
Coronavirus forces camp exit
A coronavirus outbreak in the Kurdistan region compelled an estimated 3,000 internally displaced people (IDP), including Khadida and his family, to leave the camp once and for all.
"They had been living in camps for six years, and in the days of the pandemic it became more difficult for them to travel in and out," said Saoud Misto, the director of an IDP camp, which at its peak in 2015 hosted 19,000 families.
"It was a voluntary, unplanned and spontaneous return. The authorities in Sinjar were not ready for this and did not provide any services," he said.
Instead of moving back to his original house, Khadida lives in a rented apartment in a different part of Sinjar province.
"Our old neighborhood was destroyed and our home was looted, even the doors and windows were missing. There were no visible attempts to rebuild or reconstruct." he said.
He and his family feel like strangers here, he added: "It's like being displaced again. We want to go back to living in our old neighborhood with our local community."
Meanwhile, life in the camps has become increasingly precarious.
"With the economic crisis and the current coronavirus crisis, our supplies and medical equipment could run out soon," said Misto.
Some have anticipated another wave of returnees.
"We are on the verge of a blessed return of Yazidis to Sinjar," said Saeb Khidr, a Yazidi member of the Iraqi parliament, at a conference dedicated to the commemorations.
But there will be little infrastructure to support them, he added: "Where are the services? Where are the radical solutions?"
Unresolved security issues
Unresolved security issues are preventing the voluntary return to Sinjar.
Since 2017, the province has been under the control of non-state armed groups allied to Baghdad, including the Iran-backed Popular Mobilization Units (PMU) and the Sinjar Resistance Units, a Yazidi militia affiliated to the Kurdistan Worker's Party (PKK).
"While visiting mass graves in Kocho, I was shocked to find PMU flags flying higher than the Iraqi flags," said Joey Hood, a former US general consul to Saudi Arabia, who spoke at the same commemoration event.
He was describing a visit to a Yazidi town whose population was decimated by ISIS.
"The state should take care of security. Sinjar should be under rule of law that is enforced by local police," said Khidr.
Yet attempts to restore Iraqi rule of law by training a local police force have so far been met with silence from Baghdad.
"There are too many forces in politics and the military trying to block these solutions," added Hood.
These armed groups fought ISIS alongside Iraqi, Kurdish and international coalition forces. Many are viewed sympathetically in Sinjar.
Today, their presence hampers humanitarian aid and reconstruction efforts. "Many international organizations are hesitant to operate in Sinjar. We don't have enough qualified professionals on the ground," said Khidr.
Their competing agendas also interferes in forming civil life in the province.
"We tried to appoint the director of a hospital, and every faction got involved," said Khidr. "The negotiations resembled the appointment of a prime minister."
They also attract hostilities from regional conflicts. Turkey, which views the PKK as an existential threat, has targeted the militia's bases close to Sinjar since April.
In July, locals protested against the PKK's presence in Sinjar.
"We don't want to become another Qandil," said a banner held by protestors, referring to a mountainous region on Iraq's border with Turkey that has been occupied by forces loyal to the PKK since the 1980s.
Locals have also expressed concerns about the PKK's recruitment of minors.
"Children are compelled to join them out of hunger," Ibrahim Kasso, a journalist living in the displacement camp of Sardasht on Mount Sinjar, told Al Arabiya English.
Days after joining the protests, Kasso received threats from politicians affiliated with the militia, he said.
Politically sidelined
At the heart of this crisis is a territorial dispute between the Iraqi government and the Kurdistan Regional Government.
Though the Nineveh plains, where Sinjar is located, are under the Iraqi government's authority, Erbil has laid claim to the territory since 2003.
"The simplest of services and facilities get caught up in politics between Baghdad and Erbil," said Khidr, "Each side places its burdens and responsibilities on the other."
Erbil, which currently funds the majority of humanitarian aid for IDPs in its territories, blames the Iraqi government for the current neglect and lack of services in Sinjar.
"We are ready to collaborate with Baghdad to come up with a solution," said Falah Mustafa, an adviser to the Kurdistan regional government.
Meanwhile armed forces close to Baghdad have claimed the Kurdish administration failed to protect Yazidis from ISIS in 2014.
The result is that Yazidis are left feeling sidelined from the political process, and helpless as to their fate in Iraq.
"We are a small community of less than a million, in a country of 40 million,' said Khadida. "Our voice is drowned by more powerful political actors."
Sinjar's Yazidis once embraced Kurdish nationalism, but today, many of them feel betrayed by the leadership in Erbil.
"Yazidis suffer from the domination of Kurdish policies which are inconsistent with our culture, identity and aspirations," said Kasso, reflecting this backlash.
Yet turning to Baghdad yields little results.
"We are second class citizens," said Khadida.
https://english.alarabiya.net/en/features/2020/08/12/Thousands-of-Yazidis-still-missing-six-years-after-initial-ISIS-attack.html
--------
Offshore firms linked to Lebanon c. bank governor worth nearly $100 mln: Report
12 August 2020
Offshore companies linked to Lebanon's central bank governor own assets worth nearly $100 million, a media group said in a report, as his role in Lebanon's economic turmoil is under intense scrutiny.
The companies tied to Riad Salameh invested in real estate in Britain, Germany and Belgium over the past decade according to a report by a collective of European news outlets called the Organized Crime and Corruption Reporting Project (OCCRP), a nonprofit media organization, and its Lebanese partner, Daraj.com.
The report by the Sarajevo-based OCCRP does not allege any wrongdoing by Salameh and Reuters has not reviewed any of the documents on which the report is based.
Responding to the report, Salemeh told Reuters he had declared during a TV interview in April his net worth prior to becoming a governor in 1993 and it was $23 million dollars.
"I have shown the supporting documents as a proof. This to eliminate doubts on the origin of my net worth and that it was prior to holding office," he said.
He said he had previously stated that he asked professionals and trustees to manage his net worth. "The origin of my net worth is clear, this is the important matter," he said.
Salameh, previously seen as a guarantor of financial stability in the country, has become a focus of anger for street protesters since Lebanon's financial system collapsed earlier this year under the weight of one of the world's biggest public debt burdens.
The report into his personal wealth comes at a sensitive time as Lebanon grapples with the aftermath of an enormous chemicals explosion that devastated the capital Beirut, fueling public anger with the country's leadership.
The OCCRP report also comes after central bank accounts seen by Reuters last month revealed that Lebanon's central bank governor inflated the institution's assets by over $6 billion in 2018, showing the extent of financial engineering used to help prop up the Lebanese economy.
The governor told Reuters last month that the central bank accounting was in line with policies approved by the board.
A Lebanese judge last month ordered a protective freeze on some assets held by the governor after ruling in favor of a complaint that he had allegedly undermined the financial standing of the state.
By the end of 2018, Salameh's assets were worth more than $94 million, the report said, citing balance sheets of Luxembourg companies controlled by the governor.
Salameh said his declaration on his net worth demonstrated he was not trying to escape public scrutiny and was the proof he has "nothing to hide."
https://english.alarabiya.net/en/News/middle-east/2020/08/12/Offshore-firms-linked-to-Lebanon-c-bank-governor-worth-nearly-100-mln-Report.html
--------
Beirut explosion: Cost of damage exceeds $15 billion says President Aoun
12 August 2020
The massive blast at Beirut port on August 4 caused more than $15 billion in damages, Lebanese President Michel Aoun said Wednesday.
"Preliminary estimates of the losses suffered following the port explosion top 15 million dollars," he was quoted as telling Spain's King Felipe in a phone call, in a message on the presidency's Twitter account.
Meanwhile, a Lebanese prosecutor is set to question several ministers and former ministers over last week's deadly chemical blast at Beirut port, a judicial official said Wednesday.
"The interrogations will begin with former public works minister Ghazi al-Aridi," the official said, speaking on condition of anonymity.
"If a shortcoming or negligence on the part of one of the questioned ministers is found, the judiciary will have to state that it does not have jurisdiction to sue them," the official explained.
The chief prosecutor will then have to transfer their file and connected evidence to parliament because the jurisdiction lies with a special council in charge of suing ministers and presidents.
The official said the current minister of public works, now working in a caretaker capacity because the government has resigned over the August 4 explosion, would also be questioned in coming days.
Several other former public works ministers, current and former ministers of finance and justice, will also be brought in, he said.
According to latest health ministry figures, the monster explosion at Beirut port killed 171, injured 6,500 and left 300,00 people temporarily homeless.
The explosion, Lebanon's worst peacetime disaster, caused devastation across Beirut and is widely seen as a direct consequence of state incompetence and corruption.
Prime Minister Hassan Diab's government resigned on Monday but that did little to appease protesters who want heads to roll over the disaster.
Documents seen by AFP reveal that relevant officials at every echelon of the state were aware of the danger posed by the large pile of ammonium nitrate stored for years in a port warehouse until it blew up.
https://english.alarabiya.net/en/News/middle-east/2020/08/12/Beirut-explosion-Cost-of-damage-tops-15-billion-says-president.html
--------
Syria President Assad interrupts parliament speech after brief drop in blood pressure
12 August 2020
Syrian President Bashar al-Assad interrupted a speech he was giving to parliament after he suffered a brief drop in blood pressure, the Syrian presidency said Wednesday.
The office said the speech was halted for "several minutes" because of a "mild" case of low blood pressure he suffered, after which he continued the speech as normal.
The presidency's Facebook page posted that the speech would be aired later Wednesday. It did not provide further details.
Assad, 54, is not known to have any specific health condition.
Assad gave the speech Wednesday on the occasion of the first parliament session after elections were held last month. The vote was the third to take place in Syria since Syria's conflict began in 2011.
The elections also coincided with Syria's worst economic crisis and a currency crash, which has dragged more of the country's population into poverty.
https://english.alarabiya.net/en/News/middle-east/2020/08/12/Syria-President-Assad-interrupts-parliament-speech-after-brief-drop-in-blood-pressure.html
--------
Beirut explosion: More than half of capital's hospitals 'non-functional,' WHO says
12 August 2020
More than half of Beirut's healthcare facilities evaluated by the World Health Organization are "non-functional" following last week's deadly portside explosion, the organisation said Wednesday.
For all the latest headlines follow our Google News channel online or via the app.
Following an assessment of 55 clinics and health centers in the Lebanese capital, "we know now that just over 50 percent are non-functional," said WHO's regional emergency director Richard Brennan at a virtual press conference in Cairo.
Three major hospitals were non-functional and another three operating at well below normal capacity, he said.
"That means we have lost around 500 beds," he added.
He urged Lebanese authorities and their partners to "restore functionality of many of those health facilities as quickly as possible" to help the country deal with both casualties of the blast and a spike in novel coronavirus cases.
Lebanon has so far tallied 7,121 cases including 87 deaths, out of a population of six million, according to the Lebanese health ministry's tally on Tuesday.
The Eastern Mediterranean country was rocked on August 4 by its worst-ever peacetime disaster when more than 2,700 tonnes of ammonium nitrate exploded at Beirut port, killing 171 people and disfiguring the country's capital.
Iman Shankiti, WHO Representative for Lebanon, said intensive care units and regular beds were occupied by trauma cases following the explosion.
This, coupled with the increase in coronavirus infections, resulted in "deficiency within the ICU and the regular beds in hospitals... which will have an impact on the hospitalization capacity in Lebanon," she added.
https://english.alarabiya.net/en/News/middle-east/2020/08/12/Beirut-explosion-More-than-half-of-capital-s-hospital-s-non-functional-WHO-says.html
--------
Beirut explosion: Children in Lebanon suffer from trauma after deadly blast
12 August 2020
When the huge explosion ripped through Beirut last week, it shattered the glass doors near where 3-year-old Abed Achi was playing with his Lego blocks. He suffered a head injury and cuts on his tiny arms and feet, and he was taken to the emergency room, where he sat amid other bleeding people.
For all the latest headlines follow our Google News channel online or via the app.
In the days since then, Abed has not been the same. Like thousands of others in Lebanon, he is grappling with trauma.
"When I got to the hospital, I found him sitting in a corner in the emergency room, trembling at the sight of badly injured people around him, blood dripping all over the floor," said his mother, Hiba Achi, who was at work when the blast hit on Aug. 4 and had left him in the care of his grandmother.
"He hates red now. He refuses to wear his red shoes," Achi said, adding that Abed insists that she wash them.
The massive explosion of nearly 3,000 tons of ammonium nitrate in Beirut's port killed more than 170 people, injured about 6,000 others and caused widespread damage. The UN children's agency UNICEF said three children were among the dead and at least 31 were hurt seriously enough to need hospital treatment.
As many as 100,000 children were displaced from their homes according to Save the Children, with many of them traumatized.
"Any noise makes him jump now. He is not eating well anymore," Achi says. "He was a happy boy, very sociable. Now, he doesn't talk to anyone."
Joy Abi Habibi, a mental health expert with Save The Children, says young people who are traumatized can react differently.
"Headaches, nausea, bed-wetting, digestive problems are physical symptoms parents tend to overlook," she said. "They become clingy and extremely on edge."
Zeinab Ghazale's daughters, Yasmine, 8, and Talia, 11, have refused to sleep alone in their bedroom since the explosion, which broke windows in their apartment and sent glass flying around their room.
"We miraculously survived," said Ghazale, who had to move her daughters out of their home for a few days until the windows were fixed. "But my daughter Yasmin keeps asking, 'Why don't I have a normal childhood? Why do I have to go through all this when I am only 8?'"
Psychologist Maha Ghazale, who is no relation, has been treating many children after the explosion. She said many are experiencing uncertainty "and they keep asking if this will happen again."
"Many children are refusing to go back home, to get close to a glass door or window," Ghazale added.
Ricardo Molaschi was visiting his grandparents' apartment in Beirut with his Italian father and Lebanese mother. When the blast hit, the 6-year-old was cut by flying glass, requiring stitches. His grandfather, Kazem Shamseddine, was killed.
The youngster has been having recurrent bursts of anger toward whoever caused the explosion.
"I want to put them in a volcano and let them explode," he said.
Ghazale said that allowing children to process the trauma is crucial — letting them be angry but also encouraging them to tell the story orally or through art and play.
"My son, Fares, keeps playing a game where there is a fire, and he needs to escape," says Rania Achkar, a mother of two. Her 4-year-old daughter Raya has turned the Lebanese national anthem into a song about the blast.
"The whole world has exploded," she sings, "there is a fire everywhere, everyone is talking about us on television."
The trauma can repeat itself if children are exposed to the news and adult conversations about it, says Ghazali, who advises isolating them from that and seeking help.
"Children are resilient, but unprocessed trauma can lead to increased anxiety, behavioral problems, it becomes part of their life and can lead later to negative coping mechanisms," she says.
Restoring a sense of safety, normalcy and routine will help, Ghazali says.
Hiba Achi says she has decided to leave Lebanon with her son and join her husband who works in Dubai. It's a sentiment echoed by many.
"This place is not safe for Abed, it never was, never will be," she says, "I don't want to stay here anymore, that's it."
Her guilt is shared by many parents, particularly those who have lived through Lebanon's 1975-90 civil war and feel like they have failed their children.
"Our generation is traumatized forever," says Achkar, the mother of two, referring to those who grew up in Lebanon after the war. "But why do our children have to go through this as well?"
https://english.alarabiya.net/en/News/middle-east/2020/08/12/Beirut-explosion-Children-in-Lebanon-suffer-from-trauma-after-deadly-blast.html
--------
Lebanon says its own Judiciary can handle probe into Beirut blast
13 August 2020
Lebanon's caretaker justice minister has dismissed calls for an international investigation into the recent deadly explosion in Beirut, saying the country's judiciary can handle the probe itself.
Marie-Claude Najem said on Wednesday the August 4 explosion in Beirut is a "chance" for the judiciary to "prove they can do their jobs and win back the confidence of the people."
Speaking to Al Jazeera, Najem said public pressure and the international coverage of the explosion would also likely push matters in the right direction.
The Lebanese politician has dismissed calls for an international probe into the issue, saying, "My starting point is always the Lebanese judiciary because I don't want to create a system where every time there is an important issue I go to the international. We can use international experts but my role is to try to improve the judiciary here."
She said the investigations have already been "internationalized" as French police officers and forensic specialists were involved in the ongoing investigations into the incident, but their participation was due to the existence of French casualties.
A judicial official said Wednesday that a Lebanese prosecutor is to question several ministers and former ministers over the explosion.
"The interrogations will begin with former public works minister Ghazi al-Aridi," the official said, speaking on condition of anonymity.
"If a shortcoming or negligence on the part of one of the questioned ministers is found, the judiciary will have to state that it does not have jurisdiction to sue them," the official said.
The official said the current minister of public works, now working in a caretaker capacity because the government has resigned over the August 4 explosion, would also be questioned in coming days.
Several other former public works ministers, current and former ministers of finance and justice, will also be brought in, he said.
According to latest health ministry figures, the monster explosion at Beirut port killed 171, injured 6,500 and left 300,00 people temporarily homeless.
Prime Minister Hassan Diab's government resigned on Monday amid protests.
The Lebanese judiciary is due to interrogate four former public works ministers - nominally in charge of overseeing the port - on Friday.
https://www.presstv.com/Detail/2020/08/13/631680/lebanon-beirut-blast
--------
South Asia
India, Bangladesh traders demand trial run of vessels through protocol route on Gomati river this month
Aug 12, 2020
AGARTALA: Traders of India and Bangladesh have demanded a trial run of vessels on the Gomati river this month to operationalise the Indo-Bangla protocol route between Sonamura in Tripura's Sipahijala district and Daudkandi in the neighbouring country, officials said.
The 93-km long Sonamura-Daudkandi waterway was included in the list of Indo-Bangla protocol (IBP) routes in May this year.
A high-level team of officials of the Bangladesh Shipping Ministry surveyed the riverine protocol route on Tuesday, Sonamura sub-divisional magistrate Subrata Majumder said.
But they did not meet Indian officials during the tour, he said.
"Of the 90-km stretch, around 89.5 km is in the neighbouring country. Export-import traders of the two countries proposed a trial run of barges through the protocol route," he said.
Indian traders have also discussed the prospects of the protocol route with their Bangladeshi counterparts through a video conference.
All Tripura Merchant Association's general secretary Sujit Roy said they have interacted with the Bangladeshi businessmen on the issues of exporting and importing goods through the riverine route.
"Traders of the two countries believe that the transport cost will come down, if the protocol route is operationalised. We have proposed a trial run to expedite the operationalisation process," he said.
The Tripura government had launched a floating jetty on the Gomati river as part of the Indo-Bangla international inland waterways connectivity project on July 4 this year.
timesofindia.indiatimes.com/world/south-asia/india-bangladesh-traders-demand-trial-run-of-vessels-through-protocol-route-on-gomati-river-this-month/articleshow/77498839.cms
--------
Taliban rule out cease-fire until it is agreed in talks
SAYED SALAHUDDIN
August 12, 2020
KABUL: The Taliban have rejected calls for a truce before the long-awaited talks with the government get underway. They said that the possibility of a cease-fire could be debated only during the talks.
"When our prisoners are released, we will be ready for the talks," Zabihullah Mujahid, a Taliban spokesman, told Arab News on Tuesday.
"A cease-fire or reduction of violence can be among the items in the agenda of the talks," he said.
This follows President Ashraf Ghani signing a decree for the release of 400 hardcore Taliban prisoners on Monday — who Kabul said were responsible for some of the worst attacks in the country in recent years — thereby removing the last obstacle to the start of the negotiations set by the Taliban.
However, Kabul has yet to announce the date of their release.
Feraidoon Khawzoon, a spokesman for the government-appointed peace council, said that Doha, Qatar, would be the likely venue.
"Deliberations are continuing, and no decision has been made on a firm date yet," he said.
Ghani pledged to release the prisoners after the Loya Jirga, or traditional assembly, voiced support for their freedom.
After three days of deliberations the Jirga, which comprises 3,400 delegates, said that its decision was for the sake of "the cessation of bloodshed" and to remove "the obstacle to peace talks."
After the Jirga's announcement, Ghani said that "the ball was now in the Taliban's court" and that they needed to enforce a nationwide cease-fire and begin talks to bring an end to more than 40 years of war, particularly the latest chapter in a conflict that started with the Taliban's ousting from power in the US-led invasion in late 2001.
The exchange of prisoners between the government and the Taliban was part of a deal signed between the insurgent group and the US in Doha in February
this year.
The prisoner swap program — involving the release of 5,000 Taliban inmates in return for 1,000 security forces held by the group — was to be completed within 10 days in early March, followed by the crucial intra-Afghan talks.
February's deal between the Taliban emissaries and US delegates, led by the US envoy for Afghanistan Zalmay Khalilzad, came after 18 months of intensive and secret talks, amid growing public frustration in the US about the Afghan war — America's longest in history.
Ghani, whose government was sidelined from the February accord, initially voiced his opposition to freeing the Taliban inmates.
However, faced with increasing pressure from the US, Kabul began releasing 4,600 prisoners in a phased manner.
The intra-Afghan talks are also crucial for US President Donald Trump, who is standing for reelection in November and is keen to use the pull-out of forces and the start of negotiations as examples of his successful foreign policy. However, experts say the next stage will not be easy.
Analyst and former journalist Taj Mohammad told Arab News: "The talks will be a long, complicated process, with lots of ups and downs. It took 18 months for the Taliban and US to agree on two points; the withdrawal of all US troops and the Taliban pledging to cut ties with militant groups such as Al-Qaeda. Now, imagine, how long it will take for the completion of a very complicated process of talks between Afghans who will debate women's rights, minorities rights, election, Islamic values, … the form of government and so on."
For some ordinary Afghans on the streets, however, the planned talks have revived hopes for peace and security and "are more needed in Afghanistan than in any other country."
"I am more optimistic now than in the past. All sides have realized they cannot win by force and may have decided to rise to the occasion and come together," Fateh Shah, a 45-year-old civil servant from Kabul, said.
Others spoke of their dreams to "go back home."
"I have been away from my village for 19 years, and as soon as peace comes, we will pack up and go there," said Rasool Dad, a 50-year-old porter who lives as a war-displaced person in Kabul, talking of his desire to return to his birthplace in southern Helmand province.
However, 30-year-old banker Sharif Amiri wasn't very optimistic about the future.
"Even if the talks turn out to be successful, that will not mean an end to the war or the restoration of security. There are spoilers in the region, at home and at an international level who will try to sabotage peace here," he said, hinting at rivalries among countries in the region, including major powers such as Russia, China and the US, who have used Afghanistan as a direct and indirect battleground for years.
https://www.arabnews.com/node/1718236/world
--------
Taliban 'Hopeful' US-Brokered Afghan Talks Settle Conflict
By Ayaz Gul
August 11, 2020
ISLAMABAD - The Taliban reaffirmed Tuesday its commitment to ending violence in Afghanistan, while emphasizing that a comprehensive cease-fire has to be discussed during intra-Afghan peace negotiations due to begin later this month.
The proposed talks are an outcome of the agreement the United States sealed with the Taliban in February to end the nearly 19-year-old Afghan war, America's longest.
Taliban political spokesman Suhail Shaheen told VOA the Islamist insurgency is determined to move the Afghan peace process forward in line with the pact, dismissing suggestions the start of the talks would mark an end to insurgent violence.
"It is clearly written in the agreement that cease-fire will be one of the topics to be debated and agreed upon during intra-Afghan negotiations," Shaheen said by phone from the Taliban's political office in Doha, Qatar.
The text of the landmark U.S.-Taliban pact states that participants of the intra-Afghan negotiations will discuss the date and modalities of a permanent and comprehensive cease-fire, including joint implementation mechanisms, which will be announced along with the completion and agreement over the future political roadmap of Afghanistan.
Shaheen emphasized that the Taliban will enter the negotiations with the intention of finding a solution to the conflict but the other side must also demonstrate "flexibility" for the talks' eventual success.
"This conflict cannot be solved unilaterally. If they want a solution, then we too are looking for same and God willing we will hopefully find a solution," he said.
No exact date has been announced for the opening round of intra-Afghan negotiations that are expected to begin as early as next week in the Qatari capital, Doha, where the U.S.-Taliban deal was negotiated and signed on Feb. 29.
The way to the long-delayed peace negotiations between Afghan warring sides was cleared on Monday when the country's president, Ashraf Ghani, signed a decree to release a last group of 400 Taliban prisoners to complete a controversy-marred prisoner swap with the insurgents as stipulated in the U.S.-Taliban deal.
The Afghan government was required to free 5,000 insurgent prisoners in exchange for 1,000 national security personnel the Taliban was holding captive. The insurgents freed all the detainees but Ghani had refused to release the 400 Taliban men, citing their involvement in serious crimes. A traditional Afghan Loya Jirga on Sunday advised the president to free the insurgents so intra-Afghan talks could begin immediately.
The agreement requires all American and coalition forces to leave Afghanistan by July 2021 in exchange for the Taliban's anti-terrorism commitments and a pledge to negotiate peace with other Afghan factions.
But skeptics continue to question insurgent commitments, fearing the Taliban may want to grab power by force after the foreign military withdrawal.
"The atmosphere for intra-Afghan negotiations is tense and, with the U.S. seemingly determined to downgrade its involvement in Afghanistan, an already fragile process is fraught with high stakes," said the International Crisis Group in its report released Tuesday.
The Brussels-based monitor group noted the Taliban's positions remain "ambiguous or undefined" on issues such as the existing Afghan constitution and political system, as well as protection of the rights of women and minorities in Afghanistan.
The insurgents reject the constitution as un-Islamic and a product of the U.S. occupation of the country.
"Many in the Afghan government and civil society worry that talks may presage the unravelling of legal, social and economic achievements made since 2001. Widespread uncertainty as to the Taliban's aims deepens these fears," the ICG report said.
The U.S. military's size has been reduced to 8,600 troops from around 13,000 at the time of the singing of the agreement with the Taliban. U.S. President Donald Trump said earlier this month that there will be "between 4,000 to 5,000" troops left in Afghanistan by the time of the U.S. November elections.
https://www.voanews.com/south-central-asia/taliban-hopeful-us-brokered-afghan-talks-settle-conflict?utm_source=iterable&utm_medium=email&utm_campaign=1433112_
--------
Myanmar bars Rohingya candidate from contesting election
Aug 13, 2020
A Rohingya Muslim has been barred from standing in Myanmar's upcoming election, in a decision decried by rights groups as discriminatory and a symptom of the "ongoing genocide" against the persecuted minority.
A 2017 military operation drove 750,000 Rohingya out of the country into sprawling refugee camps in neighbouring Bangladesh, prompting genocide charges at the UN's top court.
Myanmar has denied the allegations and justified the military operations as a means of rooting out "terrorists".
Another 600,000 Rohingya remain in Myanmar, but most are not regarded as citizens and will have no vote, living in what Amnesty International describes "apartheid" conditions.
Three Rohingya-led parties had hoped to field at least a dozen candidates in November's vote, according to regional watchdog Fortify Rights.
But Abdul Rasheed, 58, a member of the Democracy and Human Rights Party, told Fortify Rights, which monitors the situation of the Rohingya minority, that he was denied the right to run for office in Myanmar's forthcoming national elections.
The commission said this was because his parents were not Myanmar citizens when he was born, Rasheed said - even though he had proof his parents and grandparents were granted citizenship in 1957, four years before his birth.
"They don't want Rohingya in the parliament and that is the only reason this is happening," Abdul Rasheed told Fortify Rights.
"Why are there restrictions for Rohingya? Why is there a separate set of questions for Rohingya? These are my questions."
Sittwe's election commission was not immediately available for comment.
The Muslim minority has had citizenship and other rights eroded over decades.
Rasheed, who said his father worked as a Myanmar government civil servant for more than 30 years, also tried without success to stand in the country's landmark 2015 election.
"This rejection is discriminatory and not unrelated to the ongoing genocide of Rohingya," said Matthew Smith from Fortify Rights.
"The government of Myanmar must end its mass disenfranchisement of Rohingya."
https://www.aljazeera.com/news/2020/08/myanmar-bars-rohingya-candidate-contesting-election-200812111259373.html
--------
Women and children among 10 killed, wounded in Kandahar roadside bomb explosion
13 Aug 2020
An explosion in southern Kandahar province killed or wounded at least ten civilians inducing women and children, the local authorities said.
A source in Kandahar Police Headquarters confirmed the incident said the blast killed at least four civilians.
The source further added that the incident took place in Panjwai district of Kandahar earlier today after a roadside bomb ripped through a civilian vehicle.
The explosion also wounded at least six civilians including many women and children, the source said.
According to the official, women and children are also among those killed in the blast. No individual or group including Taliban has so far claimed responsibility for the incident.
Taliban militants often use improvised explosive devices as roadside bombs to target the security forces but majority of such attacks inflict casualties on ordinary civilians.
https://www.khaama.com/women-and-children-among-10-killed-wounded-in-kandahar-roadside-bomb-explosion/
--------
2 Afghan engineers killed in Taliban attack on Kabul-Parwan highway
13 Aug 2020
The Taliban militants ambushed a vehicle carrying Afghan engineers on Kabul-Parwan highway, killing at least two of them, the officials said.
Abdul Shaiq Shorish, a spokesperson for Kapisa Police Headquarters, confirmed the incident and said the militants killed two engineers of National Water Affairs Regulation Authority.
According to Shorish, the driver of the vehicle also sustained injuries in the attack.
He also added that the engineers were in charge of regulating the waters of Kabul River and had visited Kapisa province, accompanying a governmental delegation.
However, he said the engineers were ambushed as they were on their way to Kabul after concluding a similar visit to northern Parwan province.
The Taliban group has not commented regarding the incident so far.
https://www.khaama.com/2-afghan-engineers-killed-in-taliban-attack-on-kabul-parwan-highway/
--------
ISIS, Afghan govt planning attacks against Taliban prisoners to be released: Taliban
13 Aug 2020
The Taliban group has claimed that the Islamic State's offshoot in Afghanistan is planning attacks against the Taliban prisoners who are going to be released in Kabul in the near future.
Zabiullah Mujahid, a spokespreson for Taliban group said "Based on accurate intelligence reports and documents, the Islamic Emirate warns that there exists a grave security threat against the safety of the remaining prisoners to be released from Puli Charkhi prison."
"A group of Daesh gunmen in coordination and cooperation with Kabul administration intelligence, some military personnel and prison check post commanders plan to conduct an attack against vehicles that are to transfer the remaining released prisoners," he claimed in a statement.
Mujahid went on to claim that "They seek to disrupt the negotiations process with this crime and exact revenge on the prisoners."
"The Islamic Emirate has serious concerns regarding this issue and notifies all involved sides to take preventative measures and execute the prisoner transfer process with utmost care and safety," the statement said, adding that "If, God forbid, anything unfortunate were to happen then all those sides will be held responsible whom have shown negligence in this regard."
This comes as President Mohammad Ashraf Ghani recently signed a decree for the release of the remaining 400 Taliban prisoners who are considered as the most dangerous inmates.
President Ghani took the step after the members of Consultative Loya Jirga approved the release of the remaining Taliban inmates in a bid to pave the way for the launch of intra-Afghan talks.
https://www.khaama.com/isis-afghan-govt-planning-attacks-against-taliban-prisoners-to-be-released-taliban/
--------
An explosion in Farah kill and injure dozens including police members
12 Aug 2020
An explosion targeting police vehicles inside Farah city kills 4 police and injures 22 civilians in Farah city, an official said.
"Explosives placed inside a vehicle targeted a police car around 18:30 in district 4 of Farah city on Wednesday, killing 4 policemen and injured 22 civilians", Tariq Aryan, a spokesperson to the Ministry of Interior Affairs said in a statement.
However, eyewitnesses believe a minimum of around 10 people has been killed in this incident.
No individual or group have so far claimed responsibility of this attack.
This comes as both the Taliban and Afghan government are to start an intra-Afghan talk soon to discussing reaching a stable peace and ending the long Afghan war.
https://www.khaama.com/an-explosion-in-farah-kill-and-injure-dozens-including-police-members/
--------
Mideast
Erdogan says only solution in Mediterranean is dialogue
August 13, 2020
ANKARA: President Tayyip Erdogan said on Thursday that the only solution to Turkey's dispute with Greece over energy exploration in the eastern Mediterranean was through dialogue and negotiation, and Ankara was not chasing any "adventures" in the region.
Turkey and Greece, NATO allies, are vehemently at odds over overlapping claims for hydrocarbon resources in the region, and tensions have risen since Ankara launched exploration operations in a disputed area of the Mediterranean on Monday, in a move Greece called illegal.
Speaking to members of his ruling AK Party, Erdogan said the escalation of tensions in the region was caused by Greece, and urged Athens to respect Turkey's rights. "The path to a solution in the eastern Mediterranean is via dialogue and negotiation. We are not chasing any unnecessary adventures or seeking tensions," he said.
https://www.arabnews.com/node/1718836/middle-east
--------
After fire balloons, Israeli military carries out strikes on Hamas targets in Gaza
12 August 2020
The Israeli military said Wednesday it carried out overnight strikes on Hamas targets in the Gaza Strip after incendiary balloons were launched across the border from the Palestinian enclave.
The army said the strikes were "retaliation" for the launching of multiple balloons from the Hamas-run enclave in recent days.
Jets, attack helicopters and tanks struck a number of Hamas targets including "underground infrastructure and observation posts," a statement said.
Fire services in southern Israel said the balloons caused 60 fires on Tuesday alone but reported no casualties.
Explosives tied to balloons and kites first emerged as a weapon in Gaza during intense protests in 2018, when the makeshift devices drifted across the border daily, causing thousands of fires in Israeli farms and communities.
Israel has closed its Kerem Shalom goods crossing with the Gaza Strip in response to the recent balloon launches.
Hamas denounced the closure as an "aggressive" move that showed Israel's "insistence on laying siege" to Gaza, and warned it could cause further worsening of the humanitarian situation in the territory.
As the Kerem Shalom crossing closed, the Rafah crossing between Gaza and Egypt opened Tuesday for the first time since April.
Traffic in both directions was to be permitted for three days, allowing Gazans to leave the enclave for the first time since the start of the pandemic.
The Rafah crossing provides Gaza's sole access to the outside world not controlled by Israel. The Palestinian territory has been under an Israeli blockade since 2007.
Hamas and Israel have fought three wars since 2008.
Despite a truce last year, the two sides clash sporadically with rockets, mortar fire or incendiary balloons.
https://english.alarabiya.net/en/News/middle-east/2020/08/12/After-fire-balloons-Israeli-military-carries-out-strikes-on-Hamas-targets-in-Gaza.html
--------
Israel claims it foiled N Korea-linked hack, cybersecurity firm says systems penetrated
13 August 2020
Israel says it has thwarted a hacking attack by a North Korean-linked group against its military industries, a claim challenged by a cybersecurity firm, which says the hackers penetrated the targeted systems and likely stole a large amount of classified data.
Israel's ministry for military affairs said in a statement on Wednesday that the hackers, posing as potential employers, had asked to send their targets a list of job requirements.
The file contained invisible spyware that infiltrated the employee's personal computer and attempted to penetrate into classified Israeli networks and gather sensitive information.
The group, known as Lazarus, built phony profiles on the LinkedIn network to disguise its hackers and separately attempted to hack Israeli military firms via their websites, the ministry said.
The Israel ministry claimed the attack was thwarted "in real time" and that there was no "harm or disruption" to its computer systems.
It did not identify what companies were targeted or when the incidents took place.
However, security researchers at ClearSky, the international cybersecurity firm, which first exposed the attack, said the North Korean hackers penetrated the computer systems and were likely to have stolen a large amount of classified data.
ClearSky researchers said that the attack on Israel's military industry began with a LinkedIn message last June.
North Korean hackers posing as a Boeing headhunter sent a message to a senior engineer at an Israeli administration-owned company that manufactures weapons for the Israeli military and intelligence.
The hackers created a fake LinkedIn profile for the headhunter, Dana Lopp.
Lopp is indeed a senior personnel recruiter at Boeing.
She was one of several headhunters from prominent defense and aerospace companies — including Boeing, McDonnell Douglas and BAE Systems — whom North Korea's hackers mimicked on LinkedIn.
After establishing contact with their Israeli targets, the hackers asked for an email address or phone number to connect via WhatsApp or, to increase credibility, suggested switching to a live call.
Some of those who received the calls, and whom ClearSky approached later, said the other side spoke English without an accent and sounded credible.
The researchers said that the level of sophistication had not been demonstrated by Lazarus before.
Israeli officials speculated Wednesday that North Korea may have outsourced some of their operation to native English speakers abroad.
ClearSky said the attacks, which started early this year, "succeeded, in our assessment, to infect several dozen companies and organizations in Israel" and around the globe.
"North Korea's Lazarus is once again proving high capability and originality in its social engineering and hacking methods," said Boaz Dolev, the chief executive and owner of ClearSky.
American and Israeli officials have said the Lazarus Group, also known as Hidden Cobra, is backed by Pyongyang.
US prosecutors have accused the hacking unit of orchestrating the leak of emails from Sony Pictures in 2014 and stealing tens of millions of dollars from the Central Bank of Bangladesh in 2016.
Pyongyang has neither confirmed nor denied the report.
Israeli officials fear that classified data stolen by North Korea could be shared with Iran, which has been the target of US and Israeli cyber terrorism for a decade, including attempts to remotely sabotage the Islamic Republic's nuclear program.
Earlier in May, Israel carried out a cyber terrorist attack that caused disruption at an Iran's Shahid Rajaee port, briefly knocking computers at the port terminal off line.
According to a report by the Washington Post, the US and foreign government officials said the attack appeared to have originated from Israel which has a history of terrorist attacks on Iran's nuclear energy program.
https://www.presstv.com/Detail/2020/08/13/631699/North-Korea-cyber-group-Israel-military-industry
--------
Israel attacks Gaza Strip from air, land for 2nd night in row
13 August 2020
The Israeli military has launched aerial and ground attacks against targets across the Gaza Strip for a second night in a row, while Tel Aviv tightens its grip on the blockaded territory's fishing activities and fuel imports.
It claimed in a statement that warplanes, attack helicopters and tanks struck a number of positions belonging to the Palestinian Hamas resistance movement, which runs the territory, early Thursday.
Reports coming out of Gaza and videos of the strikes that circulated online, however, showed residential buildings and agricultural land have also been hit.
Gaza-based media said the strikes hit targets across the Gaza Strip from Rafah in the southern part of the occupied territory to Beit Hanoun in the north.
The Israeli military said the strikes were in response to the launch of incendiary balloons from Gaza over the past several days.
According to the report, dozens of balloon-borne devices were launched into southern parts of the occupied territories on Tuesday and Wednesday, igniting over 80 fires.
Flying fiery kites and balloons has become a new mode of protests by Gazans since March 2018, when the Tel Aviv regime began a crackdown against anti-occupation demonstrations near the fence separating Gaza from the Israeli-occupied land, killing and injuring many people.
Israel, however, blames the launch of incendiary balloons on Hamas.
Tel Aviv targets fuel supplies to Gaza
Hours after the raids, Israel also announced Thursday that it was halting the "import of fuel into the Gaza Strip."
Gaza media also said Israel banned fuel from entering the Kerem Shalom crossing between the southern Gaza Strip and the occupied territories until further notice.
On Monday, Israel closed Kerem Shalom to commercial traffic with exceptions for fuel, food and humanitarian goods.
Israel cuts Gaza fishing limits
A day earlier, Israel had also slashed Gaza's permitted fishing zone.
COGAT, an Israeli military body, said the fishing zone would be halved from 15 nautical miles to eight.
The restriction on the Gaza fishing zone would remain in place "until further notice," it said.
Under the Oslo Accords signed in 1993, Israel is obligated to permit fishing up to 20 nautical miles, but this has never been implemented.
Israel maintains a heavy naval presence off the coast of the impoverished Palestinian enclave, severely affecting the livelihood of some 4,000 fishermen and at least 1,500 more people involved in the fishing industry.
Over the past few years, Israeli forces have carried out more than a hundred attacks on Palestinian boats, arresting dozens of fishermen and confiscating several boats.
The economy of Gaza has also suffered from years of Israeli and Egyptian blockades.
The Gaza Strip has been under an Israeli blockade since June 2007. It has caused a decline in the standard of living as well as unprecedented levels of unemployment and unrelenting poverty.
Israel has launched three major wars against the enclave, killing thousands of Gazans each time and shattering the impoverished territory's already poor infrastructure.
https://www.presstv.com/Detail/2020/08/13/631686/Israel-Palestine-Gaza-Hamas
--------
Israel arrested 429 Palestinians, including 32 kids, in July: Rights groups
12 August 2020
Israel has detained 429 Palestinians, including 32 children, in July, adding that the bulk of the arrests were made in Jerusalem al-Quds, Palestinian rights groups say.
The institutions said in a joint statement on Wednesday that 201 of the detainees are from al-Quds, while 13 others are from the Gaza Strip and the rest from several areas across the West Bank.
According to the statement, the total number of Palestinian detainees held in Israeli prisons has reached 4,500, including 41 females.
The institutions that issued the statement are the Commission of Detainees and Ex-Detainees Affairs, the Palestinian Prisoners Club, the ADDAMEER Prisoner Support and Human Rights Association, and Wadi Hilweh Information Center – Silwan.
The statement explained the state of the detainees and the circumstances of their arrests as well as their suffering amid the coronavirus pandemic.
The institutions said the Israeli forces adopt "unfair" policies to harass the prisoners.
"They exploit the pandemic to undermine the lawyers' work and prevent them from visiting the prisoners," the statement said, adding the ban also includes the detainees' families.
It noted that the Israeli authorities turned some detention centers that are not suitable for human detention into quarantines for newly-arrested people in which they are held for 14 days without being referred to investigation, and which also lack the least sterilizers.
The institutions urged the international community to exert pressure on the Israeli regime to release the sick prisoners and women and children, and to allow an impartial international commission to review the conditions of the prisoners and the results of their coronavirus test samples.
The statement also noted that the number of detainees under administrative detention has reached about 360.
The administrative detention is an imprisonment without trial or charge in which Israel keeps the detainees for up to six months, periods that are in turn extendable an infinite number of times.
Such detentions are given on orders from a military commander and on the basis of what the regime describes as secret evidence.
Some prisoners have been held in administrative detention for up to 11 years without any charges having been brought against them.
Human rights groups, including the Israeli group B'Tselem, have said the practice violates international law.
https://www.presstv.com/Detail/2020/08/12/631651/Israel-Palestinians-prisoners
--------
8 suspects arrested over Daesh links in Turkey's Black Sea region
AUG 11, 2020
At least eight suspects have been arrested in Turkey's Black Sea region for their links to the Daesh terrorist group, security sources said Tuesday.
Police, anti-terror and intelligence teams in northern Samsun province launched simultaneous operations at various sites to nab the Iraqi suspects, said the source, who asked not to be named due to restrictions on speaking to the media.
The raids were held in the districts of Ilkadım, Canik, Tekkeköy and Atakum, it added.
Digital materials were also seized from their residences.
Following medical examinations, the suspects were taken to the police station.
Turkey was one of the first countries to recognize Daesh as a terror group in 2013, as soon as it emerged. The country has since been attacked by Daesh terrorists numerous times, including 10 suicide bombings, seven bombings and four armed attacks that killed 315 people and injured hundreds of others.
In response, Turkey launched military and police operations at home and abroad to prevent further terrorist incidents.
The Daesh terrorist group held vast swaths of territory across Syria and Iraq from its rise in 2014 until its military defeat last year. Their expansion in Iraq and Syria featured horrendous public abuses. Largely unseen but equally egregious were the widespread detentions and kidnappings by Daesh, in which thousands of people were snatched from their homes, cars and at checkpoints and subsequently went missing.
The terrorist group also frequently filmed its members executing the people it abducted or detained. Daesh systematically committed torture, rapes, forced marriages, extreme acts of ethnic cleansing, mass murder, genocide, robbery, extortion, smuggling, slavery, kidnappings and the use of child soldiers.
https://www.dailysabah.com/politics/war-on-terror/8-suspects-arrested-over-daesh-links-in-turkeys-black-sea-region?utm_source=iterable&utm_medium=email&utm_campaign=1433112_
--------
Africa
S. Sudan clashes between civilians, soldiers leave 127 dead: Army
12 August 2020
Clashes between soldiers and civilians during a disarmament exercise in the central South Sudanese town of Tonj have left 127 dead, the army spokesman said Wednesday.
For all the latest headlines follow our Google News channel online or via the app.
Major General Lul Ruai Koang told AFP that the fighting erupted on Saturday as security forces carried out an operation to disarm civilians in the area which has seen deadly inter-communal clashes.
More than six years after a civil war broke out in the country, and in the absence of a functioning government, many communities are flush with weapons, which they keep for protection or defense against cattle raids.
The violence in Tonj began after several armed youths got into a disagreement with soldiers. An initial armed confrontation was brought under control, but according to Koang the youths mobilised others for an attack on the army position.
"On the latest, the number of those killed, I can confirm to you that it rose to 127," said the spokesman Major General Lul Ruai Koang, adding that 45 of those killed were security forces and 82 were youths from the area.
A further 32 soldiers were injured.
https://english.alarabiya.net/en/News/middle-east/2020/08/12/S-Sudan-clashes-between-civilians-soldiers-leave-127-dead-Army.html
--------
Again, Boko Haram Terrorists Kill Several Soldiers During Attack On Borno Community
AUG 11, 2020
Several soldiers have been reportedly killed in an ambush by suspected Boko Haram insurgents in Baga, a town under Kukawa Local Government Area of Borno State, military sources told SaharaReporters on Tuesday.
"Boko Haram Fighters in several vehicles again stormed Baga town and engaged Nigerian troops in intense fighting, killing several of them. The exact number of casualties is not yet known," one of the sources said.
The attack came a few weeks after the insurgents attacked the convoy of Governor Babagana Zulum in the town.
Zulum was on his way to some Internally Displaced Persons camps in the Northern part of Borno when the incident happened.
SaharaReporters gathered that Boko Haram had in January 2015 overran the MNJTF base and took control of Baga, killing hundreds of residents and forcing thousands to flee to Maiduguri.
The town was later retaken, but jihadists continue to attack the military and civilians in the area, which is an ISWAP stronghold.
In the past months, soldiers have been targeted by the insurgents who lay ambush on their path.
http://saharareporters.com/2020/08/11/again-boko-haram-terrorists-kill-several-soldiers-during-attack-borno-community?utm_source=iterable&utm_medium=email&utm_campaign=1433112_
--------
Stop foreign terrorists' infiltration, expert tells FG
August 12, 2020
The President of the Association of Industrial Security and Safety Operators of Nigeria, Dr Ona Ekhomu, has advised the Federal Government to take urgent actions to counter the infiltration of terrorists from the West African sub-region into the country.
He said Nigeria's already dire security situation would be severely aggravated if it was further complicated with attacks by foreign Sahelian Jihadi groups linked to Al-Qaeda and the Islamic State.
Ekhomu stated this on Monday while reacting to the intelligence provided by the United States of America that ISIS and Al-Qaeda terror groups were on the march to Southern Nigeria through the North-West of the country.
He said the rising spate of terrorist/bandit attacks in the North-West states of Zamfara, Katsina, Sokoto, Kaduna, Kebbi and Niger, was sufficient evidence of the occupation of ungoverned spaces in Nigeria, from where attacks were being launched.
Ekhomu said since Nigeria's porous borders had made it hard for the authorities to prevent infiltration into the country by foreign terrorists, the law enforcement agencies should detect and arrest them once on Nigerian soil.
He asked Nigerian authorities to strengthen the security infrastructure of the country.
"The terrorists have access to illicit weapons. So they are armed and dangerous and must be confronted with overwhelming force," he added.
https://punchng.com/stop-foreign-terrorists-infiltration-expert-tells-fg/?utm_source=iterable&utm_medium=email&utm_campaign=1433112_
--------
Police Say 19 Inmates, Guards Killed in Somalia Prison Riot
Aug. 11, 2020
NAIROBI, Kenya — A Somali police officer says at least 19 people were killed during a riot in the central prison in Somalia's capital on Monday evening.
Abdiqani Mohamed Qalaf, spokesman for the police force in charge of prisons, told reporters the dead included 15 inmates and four guards. He said the situation is back to normal, but he gave no details.
Gen. Mahad Abdirahman, commander of the custodial corps, told reporters that the violence started when an inmate grabbed an officer's gun and went on a shooting spree.
In the chaos, other inmates, including some sentenced on terrorism charges, recovered guns from fallen guards.
The prison holds some members of the al-Qaida-linked extremist group al-Shabab.
It was the first such riot at the prison in recent memory.
https://www.nytimes.com/aponline/2020/08/11/world/africa/ap-af-somalia-prison-riot.html?utm_source=iterable&utm_medium=email&utm_campaign=1433112_
--------
Somalia: SNA Kills Al-Shabaab Official in Lower Shabelle
10 AUGUST 2020
The Somali National Army [SNA] has killed senior Alshabab militant group leader on Sunday in an operation in Lower Shabelle.
According to Somali military chief, general Odawa Yussuf Rageh the military managed to take over Awdhegle, Mubarak and Darussalam villages and killed the Al-Shabab official identified as Osman Gaab who ruled the villages.
"The soldiers have killed a number of fighters including commander administering the villages," he said.
He also added army said it will intensify military operations to ensure they flush out all al-Shabab remnants in the areas which are still under their control.
On Friday the military killed 17 Alshabab militants and dozen others were wounded after they clashed in Daynunay village outskirts of Baidoa in Bay region, southern Somalia.
The government forces backed by African Mission in Somalia chased al-Shabab militants from the capital Mogadishu in August 2011, but the militants still control swathes of rural areas in southern regions conducting ambushes and planting land mines.
https://allafrica.com/stories/202008110145.html?utm_source=iterable&utm_medium=email&utm_campaign=1433112_
--------
Millitants in Central Mali Set Jail Ablaze in Attack Killing Two
AUGUST 11, 2020
Militants in volatile central Mali killed a prison officer and a gendarme late Monday night, officials said, in a raid that saw a jail set ablaze and five inmates escape.
The overnight attack occurred in the village of Kimparana, in the Segou region of central Mali, which has witnessed a surge in violence linked to a Jihadist insurgency.
Gunmen targeted a prison and gendarmerie in the village late Monday night or early Tuesday morning, the district prosecutor Dramane Diarra told AFP, killing one gendarme and prison guard.
He added that the jail had been "torched" and that five prisoners escaped in the melee, without offering further details.
A local Kimparana resident told AFP that the prison guard "fought until his last breath," and that soldiers had now secured the area. "We wish that they would protect us more," he said of the security forces.
According to the United Nations, at least 580 civilians have been killed in Central Mali this year.
Michelle Bachelet, the UN's High Commissioner for Human Rights told UN News that "all of these violations and abuses have been perpetrated in a context of overwhelming impunity," only eroding the public's confidence in government institutions.
Large swathes of territory in Mali lie outside of the control of the government, which has been grappling with an Islamist insurgency that first emerged in the north in 2012.
Despite thousands of foreign troops, the conflict has spread to central Mali and neighboring Burkina Faso and Niger.
The ethnic mosaic of central Mali has become the epicenter of the violence, however, where warring jihadist groups vie with Malian soldiers and local militias.
In mid-June, jihadists killed 24 soldiers when they ambushed a military convoy in central Mali.
That attack followed a January 26 raid by al-Qaeda-linked militants on a military camp in central Mali, which killed 20 gendarmes.
President Ibrahim Boubacar Keita, who has been in power since 2013, is facing mounting pressure over the jihadist conflict. Public anger has helped to fuel a protest movement insisting on his resignation.
https://www.thedefensepost.com/2020/08/11/mali-prison-escape/?utm_source=iterable&utm_medium=email&utm_campaign=1433112_
--------
Europe
France to bolster military presence in Mediterranean amid tensions with Turkey
13 August 2020
France has planned to increase military presence in the eastern Mediterranean, amid rising tensions between Turkey and European Union (EU) member Greece over Turkish oil and gas exploration in disputed waters in the sea.
French President Emmanuel Macron announced the plan in a phone conversation with Greek Prime Minister Kyriakos Mitsotakis on Wednesday, also voicing concern about the "unilateral" exploration by Turkey in a disputed area of the eastern Mediterranean.
France will "temporarily reinforce" its military presence to "monitor the situation in the region and mark its determination to uphold international law," Macron's office said in a statement.
The statement also underlined that prospecting had to "cease in order to allow a peaceful dialog" between Greece and Turkey.
Last month, Macron called for EU sanctions against Ankara for what he described as "violations" of Greek and Cypriot sovereignty over their territorial waters.
Ties between Turkey and Greece are in tumult over competing claims to natural gas reserves in the eastern Mediterranean. Cyprus and Turkey have argued for years regarding the ownership of fossil fuels in the eastern Mediterranean, where Ankara says Turkish Cypriots are entitled to a share of the resources.
The standoff between Ankara and Athens deepened on Monday after Turkey launched naval drills off two Greek islands and announced the resumption of its energy exploration research activity in the disputed area.
Turkey has dispatched a seismic research vessel, accompanied by warships, off the Greek island of Kastellorizo, where Ankara contests Greek maritime rights.
Turkey had paused the research activities after a request from Germany but restarted them after an agreement signed between Greece and Egypt that designated an exclusive economic zone for oil and gas drilling rights in the eastern Mediterranean between the two countries. Turkey views the agreement as an attempt to keep it out of the region.
The Turkish defense minister said on Wednesday that his country was interested in resolving the dispute with Greece through dialog.
Greece and Turkey almost went to war in 1974 over Cyprus, which has since been divided, with the northern third run by a Turkish Cypriot administration recognized only by Turkey and the southern two thirds governed by the internationally-recognized Greek Cypriot government.
https://www.presstv.com/Detail/2020/08/13/631692/France-military-presence-Mediterranean-Turkish-drilling
--------
France warns against travel to Niger after weekend attack
12 August 2020
The French Foreign Ministry on Wednesday issued a firm warning against travelling to Niger after six French nationals were among eight people killed by suspected militants at the weekend.
The ministry website said people were "strongly advised" not to travel anywhere in the country, the exception being the capital Niamey, for which travel was "not advised unless for compelling reasons."
The new advice means that the southern part of Niger, roughly a quarter of the country, has been added to the so-called red zone, for which there is a strong recommendation to avoid.
"The terrorist threat against Niger, especially outside the capital and near the borders, is very high," the ministry said.
The impoverished country lies in the heart of the Sahel, which has become badly destabilized by militancy that began in northeastern Nigeria in 2010 and in Mali in 2012.
Six French aid workers, their Nigerien guide and a driver were murdered on Sunday in the Koure National Park, a wildlife haven 60 kilometres (37 miles) from the capital Niamey.
The killings were the first by gunmen in that area, a destination for weekend leisure trips by Niamey residents, including foreigners.
Previously, Niamey and the town of Koure were marked as yellow under France's color-coded security advice – a category that calls for additional vigilance but says the risk is "compatible with tourism."
Niamey is now classified as orange (travel "not advised unless for compelling reasons") while Koure, like the rest of the country, is in the red zone.
https://www.presstv.com/Detail/2020/08/12/631652/France-Niger
--------
Rouhani warns Europeans against siding with US in backing anti-Iran resolution
12 August 2020
Iranian President Hassan Rouhani has warned the Europeans against falling into the trap of siding with the US in supporting a resolution that aims to extend an arms embargo against Iran indefinitely.
Speaking during a telephone conversation with his French counterpart Emmanuel Macron on Wednesday, Rouhani stressed that Europe should not be swayed by the US, reiterating Tehran's opposition to Washington's attempts to act against UN Security Council resolutions.
"According to UN Security Council Resolution 2231, the arms embargo on Iran must be lifted as of October 18, and if the United States seeks to act against it, it is a violation of the resolution," the Iranian chief executive said.
Rouhani said that maintaining the 2015 Iran nuclear deal, known as the Joint Comprehensive Plan of Action, and sticking to UNSCR 2231, which endorses the JCPOA, constitute obvious commitments of all countries that remain in the Iran agreement.
He added that Tehran expects close consultations and cooperation between Iran and the three European parties to the JCPOA as well as Russia and China, the other two signatories to the accord, in different forums, including in the International Atomic Energy Agency (IAEA), the IAEA Board of Governors, as well as the UN Security Council, to prevent the opponents of the JCPOA from achieving their goals.
Commenting on US bids to invoke a sanctions snapback mechanism enshrined in the JCPOA, Rouhani said the United States has no right to use the mechanism, given that it left the agreement more than two years ago.
He said the US policy to impose illegal and inhumane sanctions against Iran amid the coronavirus pandemic is "abhorrent" and in contradiction with international regulations and the 2005 enactments by the World Health Organization, and stressed the need for European action in activating economic relations with Iran and cooperating in the fight against COVID-19.
The US has stepped up attempts aimed at extending the UN arms ban on Iran that is set to expire on October 18 as part of the JCPOA.
The administration of US President Donald Trump has repeatedly threatened to trigger the so-called snapback provisions of the 2015 nuclear deal if it cannot secure an arms embargo extension.
Since leaving the JCPOA, the US has been resorting to its maximum pressure campaign against Iran by reinstating its sanctions and persuading others to follow its suit.
Rouhani stresses unity in Lebanon
Also in his remarks, Rouhani pointed to the current situation in Lebanon following last week's massive explosion in Beirut and underlined the need for unity in the Arab country.
"It is very important that we all help the Lebanese judiciary to find those mainly responsible for this incident," he added.
"Lebanon needs further unity among political groups and we must all help create such unity. Lebanon needs a strong government, and the Lebanese parliament and all parties must work together to that end," he stressed.
Rouhani also welcomed the French president's invitation for Iran to join the international group to help resolve Lebanon's problems.
Macron, for his part, underlined the need for keeping the JCPOA in place and said, "Our views with the United States on the extension of the arms embargo on Iran are quite different, and we have made this clear to them."
On Iran-Europe economic ties, the French president said, "We are taking steps to make the European financial system with Iran more active."
He also called on Iran to help resolve the Lebanese political crisis and invited Iran to join an international action group on Lebanon.
A powerful explosion on August 4 shook the Lebanese capital and its environs after 2,750 tonnes of ammonium nitrate stored in a warehouse at the port caught fire.
The shockwave razed nearby buildings and caused extensive damage in Beirut, killing at least 171 people, wounding some 6,000 others and leaving hundreds of thousands of people homeless. Dozens of people are still missing.
The explosion took place at a time when the Arab country is dealing with a severe financial crisis, along with the coronavirus pandemic.
https://www.presstv.com/Detail/2020/08/12/631655/Iran-warns-Europe-against-supporting-US-arms-embargo-resolution-
--------
France to step up security for its citizens in Africa's Sahel region, Macron says
11/08/2020
France will step up security measures to protect French nationals in Africa's Sahel region, President Emmanuel Macron said on Tuesday, two days after six French aid workers were shot dead in Niger.
"We will do everything we can to support the families of the victims and to respond to the attack that cost the lives of six of our compatriots and two Nigeriens. These six young people, who were members of the NGO 'ACTED', showed extraordinary commitment to the local population," Macron tweeted.
"I have decided to step up security measures for our citizens in the region. We will continue in our action to eradicate the terrorist groups, with the increased support of our partners."
https://www.france24.com/en/20200811-france-to-step-up-security-for-its-citizens-in-africa-s-sahel-region-macron-says?utm_source=iterable&utm_medium=email&utm_campaign=1433112_
--------
URL: https://www.newageislam.com/islamic-world-news/mosque-complex-ayodhya-sixty-percent/d/122616
New Age Islam, Islam Online, Islamic Website, African Muslim News, Arab World News, South Asia News, Indian Muslim News, World Muslim News, Women in Islam, Islamic Feminism, Arab Women, Women In Arab, Islamophobia in America, Muslim Women in West, Islam Women and Feminism