New Age Islam News Bureau
8 Jan 2019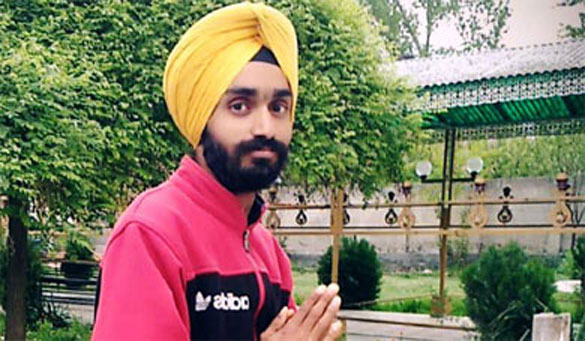 Manjeet Singh removed his turban to save a woman's life (Facebook/KashmirLife)
------
• More Than 500 Imams in Pakistan against Terrorism And In Favour Of Asia Bibi
• Indonesian Islamic Scholar: Islamic State System Not Only Caliphate
• Sikh Boy Turned His Turban into a Band-Aid to Save a Life of a Bleeding Woman in Kashmir
• American Muslims Look to Quran When Writing Wills
• 'Radical Islam Won': Outrage as Belgium Bans Halal, Kosher Slaughter Methods
• Myanmar's Civilian, Military Leaders Meet; Vow to "Crush" Rakhine Rebels
• Egyptian President Admits Cooperation with Israel 'Closest, Deepest' Than Ever Before
Pakistan
• More Than 500 Imams against Terrorism And In Favour Of Asia Bibi
• 262 terror attacks killed 595 people in Pakistan in 2018: Report
• China has been breath of fresh air amid the doom and gloom we inherited: Imran Khan
• American-Sikhs for keeping Kartarpur Sahib Complex in original state
• Free economic zone with Pakistan to open soon: Iranian consul
• Sattar comes up with new plan to unite all MQM factions
• Two Pakistanis among five foreign militants captured in Syria
--------
Southeast Asia
• Indonesian Islamic Scholar: Islamic State System Not Only Caliphate
• China Invites UN Observers to Restive Region of Xinjiang, But With 'Conditions'
• Umno-PAS' Tabung Haji rally just a diversionary tactic, say pundits
• No Need to Return 'Hibah', Tabung Haji Depositors Told
• Fun Facts from Marriage Stats: Oldest Groom Is 91, Perlis Is Divorce Capital
--------
India
• Sikh Boy Turned His Turban into a Band-Aid to Save a Life of a Bleeding Woman in Kashmir
• The SC On Monday Dismissed A PIL Seeking To Change The Name Of AMU
• 2016 Bhopal Jailbreak and Encounter of SIMI Men Were Fake: Congress MLA Arif Masood
• Eco-spirituality centre a 'Garden of Eden' in Delhi
• Govt's efforts to grant citizenship to non-Muslim illegal immigrants 'appreciable': JPC
• PM Narendra Modi discusses trade deficit, Afghanistan with US president Donald Trump over phone
• J-K: 2 arms, ammunition suppliers of Hizbul Mujahideen held in Kathua
--------
North America
• American Muslims Look to Quran When Writing Wills
• Rashida Tlaib's Thobe inside Congress Puts Palestine on the Map
• 'Netanyahu's Friends Made Billions From 9/11 Attacks'
• Pompeo says Turkey to 'protect' Syrian Kurdish fighters
• Dems want to block pro-Israel bill over Trump shutdown: Report
• How a democratic country backs a terror group
• Trump says Syria policy unchanged even as troop withdrawal extended
--------
Europe
• 'Radical Islam Won': Outrage as Belgium Bans Halal, Kosher Slaughter Methods
• Turkey's vice president meets EU humanitarian official
• Turkish-Greek operation seizes 'large amount' of drugs
• Man sets himself alight inside Turkish consulate in the Netherlands
--------
South Asia
• Myanmar's Civilian, Military Leaders Meet; Vow to "Crush" Rakhine Rebels
• 29 Taliban militants killed in coalition airstrike in Kandahar
• Prominent leader of Taliban's Red Unit killed in Faryab province
• Police forces thwart militants bid to detonate a mosque in Herat
• Afghan Taliban storm security posts in western province, killing 21
• Afghan Taliban, US to sit down to peace talks on Wednesday
--------
Arab World
• Egyptian President Admits Cooperation with Israel 'Closest, Deepest' Than Ever Before
• Terrorism, Palestine on the agenda as Arab information ministers meet
• Idlib: Syrian Army Preparing for Fresh Military Operations against Terrorists
• Bodies of More Victims of ISIL, US Attacks Found in Raqqa
• ISIS claims suicide bomber hits Kurdish centre in Syria's Raqqa
• Saudi forces conduct deadly raid in Qatif village
• Four civilians, one Kurdish militant killed in Daesh bomb attack in Syria's Raqqah
• Iraqi troops kill senior Daesh commander, capture 17 others near Mosul
--------
Africa
• Nigerian Army Raids Newspaper over Boko Haram Article
• Somalia: Somali Military Court Executes Two Al-Shabaab Militants
• Sudan Denies Netanyahu's Claim Of Airspace Access For Israel-Bound Flights
• Nigeria: Boko Haram militants killed in air raids
--------
Mideast
• Israeli air raids strike Hamas after Gaza rocket fired
• Hamas says Egypt to close Gaza crossing to Palestinians leaving enclave
• Maliki: Coalition providing full facilities to UN team in Yemen's Hodeidah
• Hamas reclaims Egypt-Gaza Rafah crossing as PA staffers withdraw: Officials
• Yemeni army forces take down Iran-built Houthi military aircraft west of Al-Jouf province
Compiled by New Age Islam News Bureau
URL: https://www.newageislam.com/islamic-world-news/more-than-500-imams-pakistan/d/117401
--------
More Than 500 Imams in Pakistan against Terrorism And In Favour Of Asia Bibi
01/07/2019
More than 500 Pakistani Islamic clerics signed the "Islamabad Declaration" against Islamic terrorism, violence committed in the name of religion and fatwas (edicts) issued indiscriminately by radical ulema.
The declaration was signed yesterday in Islamabad, Pakistan's capital, during the "Seerat-e-Rehmat-ul-Alameen (SAW) Conference", organised under the auspices of the Pakistani Ulema Council (PUC).
The initiative represents a turning point in the history of the Islamic Republic of Pakistan, which has been marked by attacks against minorities such as Christians as well as "infidel" Islamic sects like the Ahmadis and Shias.
The document also contains a special reference to Asia Masih, better known as Asia Bibi, a Christian mother initially sentenced to death on blasphemy charges but later acquitted after nine years in prison. Her case, which is again under review following a campaign by radicals, must be heard with absolute "priority".
The document consists of seven points and contains elements relevant to religious freedom.
In point 1, the resolution condemns murders committed "on the pretext of religious belief", noting that this "is against the teachings of Islam".
The declaration goes on to say (point 2) that no religious leader has the right to criticise the prophets, and (point 3) no Islamic sect must be declared "infidel". Hence, no Muslim or non-Muslim can be deemed worthy of extrajudicial killing. All believers, whatever their religion or sect, have the constitutional right to live in the country following their cultural and religious norms.
From this comes (point 4) the right for religious groups to organise autonomously with the consent of local administrations. Any material (books, pamphlets, audio) that incites religious hatred should be banned (point 5).
The "Islamabad Declaration" recognises that Pakistan is a multi-ethnic and multi-religious country; therefore, (point 6) "it is the responsibility of the government to ensure protection of life and property of non-Muslims living in Pakistan."
Similarly, the government must deal firmly with anyone who threaten the sacred places of non-Muslims living in Pakistan.
The last point (7) the government must implement the National Action Plan against extremism.
To counter violence, the clerics have decreed that 2019 will be the year "to annihilate terrorism, extremism and sectarian violence from Pakistan."
Finally, they deplore fatwas against public servants noting that any adventurism by Pakistan and Saudi Arabia in matters of religious freedom cannot be tolerated.
The resolution states that non-Muslims living in Pakistan must enjoy the same rights as everyone else and that the government of Pakistan must protect the basic rights of minorities.
http://www.asianews.it/news-en/Islamabad-Declaration:-more-than-500-imams-against-terrorism-and-in-favour-of-Asia-Bibi-45905.html
--------
Indonesian Islamic Scholar: Islamic State System Not Only Caliphate
7 January 2019
TEMPO.CO, Jakarta - Vice presidential hopeful number 01 Ma'ruf Amin said caliphate was not the only form of an Islamic state. "State systems such as kingdom, emirate, or even republic can be an Islamic state," said Ma'ruf Amin during his sermon at the Central Board (DPP) office of the United Development Party (PPP), Sunday, January 6.
Ma'ruf took examples of nations that did not adopt the caliphate system, such as Saudi Arabia and Jordan with their royal system, Uni Emirates Arab including Kuwait, Abu Dhabi, and Qatar that implement the emirate system, as well as the republic system, "Indonesia, Egypt, Islamic Republic of Pakistan, Turkey, and others."
Ma'ruf said the caliphate system was rejected in Indonesia despite its Islamic nature, as it violated the country's mutual agreement. He added this did not apply to the caliphate system alone, but also other systems.
Maruf explained the formation of the Unitary State of Republic of Indonesia, otherwise known as NKRI, resulted from an agreement that had long been secured to ensure its existence as a republic. He jested that if Indonesia became a caliphate, it would no longer be NKRI, but rather NAKHOI (the Caliphate State of Indonesia).
Ma'ruf also called on the people to safeguard NKRI and keep fighting for Islam, and that there were opportunities to do so in Indonesia.
Indonesia has implemented multiple Islamic regulations, such as Law on Waqf, Hajj, Sharia Banking, and State Sharia Securities. "Our endeavors must be within the frame of NKRI," said the former chairman of the executive board (Rais Aam) of the country's largest Islamic organization, Nadhlatul Ulama.
The non-active chairman of the Indonesian Ulema Council (MUI) did not want Indonesia to break apart like Afghanistan. "Save this nation to remain solid. Don't let us share the same fate as countries in the Middle East, like Afghanistan," Ma'ruf said.
Ma'ruf Amin said despite its citizens being all Muslims and its status as an oil-rich country, Afghanistan remained a poor country due to lingering conflicts and fanaticism that kept its people from being united.
https://en.tempo.co/read/1162457/maruf-amin-islamic-state-system-not-only-caliphate/full&view=ok
--------
Sikh Boy Turned His Turban into a Band-Aid to Save a Life of a Bleeding Woman in Kashmir
Jan 08, 2019
SRINAGAR: In a beautiful display of religious bonhomie, a 20-year-old Sikh boy turned his turban into a band-aid to save a life of a bleeding woman.
According to media reports, a 45-year-old woman belonging to Muslim community was hit by a speeding truck near Awantipora of Jammu and Kashmir and was left profusely bleeding.
And it is the presence of mind and sense of humanity of 20-year-old Manjeet Singh that saved her life.
Singh, who hails from Dewar, Tral after finding the woman lying on the road in a pool of blood rushed to her help and instantly removed his turban to plug the injury stopping further blood loss until help arrived.
Manjeet, who works as a daily wager at a local agriculture university didn't think even once before taking off his turban. Manjeet added, "I did what anyone else in my place would have done."
"I saw her lying on the road, with blood coming out of her leg," recalls Manjeet. "I could not resist using my own turban to plug the wound." He was quoted by KashmirLife.
Singh, who chose to forgo his personal, religious obligation to save a fellow human is praised on social media.
https://www.siasat.com/news/kashmir-sikh-widely-praised-helping-muslim-1453928/
--------
American Muslims look to Quran when writing wills
Jan. 7, 2019
When Yousuf Beg's father died at the age of 67, no one was prepared for it — not his wife, not his children, and as they soon found out, not him.
Though he was a religious Muslim, Beg's father had failed to leave behind a will — which is mandatory in Islam to avoid family disputes over inheritance.
"We had a lot of issues," Beg said. "My dad had debts and other relatives, so it was quite a bit of work to make sure that everything was taken care of fairly and Islamically."
After consulting with imams and receiving advice from friends and relatives, Beg finally found a way to properly distribute his father's assets in compliance with both Islamic and Texas laws. But Beg's experience is far from an anomaly.
Only 44 percent of Americans reported having a will in 2016, according to a Gallup poll. But professionals and imams estimate that number is far lower in the American Muslim community, who have extremely detailed religious directions on how to distribute assets to each family member. Immigrants, attorneys say, are even less likely to leave behind wills because they could usually count on the governments in their Muslim-majority home countries to automatically follow Islamic guidelines. But with the American Muslim community becoming more integrated through the children of immigrants, there has gradually been an uptick in the demand and supply of guidance for American Islamic will-writing, though not nearly as much as needed.
Following guidelines
A well-known and often-repeated quote states, "It is the duty of a Muslim who has anything to bequest not to let two nights pass without writing a will about it." And Islamic jurisprudence (based on the Qur'an and Hadiths, or interactions with the Prophet Muhammad) provides specific guidelines on how a Muslim should distribute their assets.
Before distributing inheritance, the decedents' assets must be used to pay off any debts, money owed, and funeral and burial expenses. The assets that remain are then fractioned off.
First, one-third of the remainder is essentially a free card. Called the wassiyah, it can be spent however the decedent wishes, whether it's going to friends and family who aren't prescribed inheritors, or being donated to charities.
The other two-thirds is once again fractioned according to the family structure — most commonly, a married couple with children. In this scenario, a man with a deceased wife would get one-fourth of her remaining assets, and the rest would be distributed to their children. The widower would get one-eighth of her deceased husband's assets. And among the children, the son inherits double what the daughter does.
Islam is not alone in providing distribution guidelines. Judaism has an "order of priority" of inheritants that would receive the decedent's entire estate, depending on who is living: first sons (the oldest son receiving double the others), fathers, paternal brothers, and so on. Daughters only inherit from their fathers if there are no sons, and wives do not receive inheritance — although they can choose to receive either a certain amount from their pre-nuptial agreement, or receive living support from the estate until they remarry.
Despite — and sometimes because of — the detailed instructions, American Muslims often hit a roadblock when it comes to writing their wills. Furqan Mohammed, an attorney and co-founder of Islamic Wills, estimated that only 10 percent of American Muslims prepare their wills.
For some, the challenge is finding services to assure a religiously and legally sound will during a daunting, specific process — especially with more complicated family structures. For others, the challenge is theological: How to adapt and implement Islamic law, or sharia, in a way that agrees with American Muslims' varying lifestyles today.
Niche market
Ahmed Mattoo, born and raised in Houston, is a cancer survivor, a husband of over 15 years, and a father to a 15-year-old girl and a 10-year-old boy. But he didn't think to write his will until he was preparing to take Hajj, or the Islamic pilgrimage to Mecca, a few years ago. (Writing a will is one of the prerequisites to take Hajj.)
"It's crazy, I should've done it a long time ago," he reflected.
Mattoo searched for options to prepare his will. That's when he came across My Wassiyah — described by co-founder and Islamic scholar Joe Bradford as "like a Legal Zoom for Muslims."
"My Wassiyah contained guidelines on state law and Islamic law, and it was easy to do," said Mattoo, whose will took only a few hours to put together.
And at $125 for a basic will, the do-it-yourself type website is a more affordable option for American Muslims who want to avoid paying thousands of dollars to attorneys.
Founded five years ago, My Wassiyah is just one of multiple businesses that have popped up to work within the niche of Islamic wills. Houston-based Bradford and his business partner, who is a lawyer, saw the need to create My Wassiyah when they were constantly being approached by people for help with writing wills and having to turn them away — Bradford because he didn't feel he had the legal expertise, and his partner because he didn't feel he had the religious knowledge.
The demand has been there, admittedly to varying degrees.
Since starting My Wassiyah in 2013, the website has attracted around 150,000 users, Bradford said. Mohammed and his business partner, Amro Shamaileh, have worked with around 40 clients since their soft launch of Chicago-based Islamic Wills this year. Imani Jaafar, an attorney in Minneapolis, said writing Islamic wills quickly became a quarter of her practice. And yet Fatima Iqbal of Azzad Asset Management, an Islamic finance company, predominantly for high net worth clients, said their Virginia-based business has worked with under 10 clients so far this year.
"It should be more widespread, but I would blame both the supply and demand," said Haider ala Hamoudi, vice dean at the University of Pittsburgh School of Law.
Mohammed brought up the same point, saying that educating the community on both the religious and secular benefits of preparing a will has been a challenge. The purpose of the obligatory will in Islam is to avoid conflict over material things after a death, and allow the family the ability to properly grieve. Secularly, of course, it's avoiding probate court.
Many attorneys say the absence of a will is common among immigrants from Muslim-majority countries, where the courts would automatically distribute a decedent's assets according to Islamic guidelines if they had not left a will.
"Second-generation kids are coming to us proactively for an estate plan, whereas the first generation comes to us when something bad happens," Mohammed said. "All these people … have no idea what they should be doing, especially as they age or have children."
Jaafar said some of her older clients who are recent immigrants were surprised they had to write a detailed will at all, assuming that a note stating they wanted everything distributed according to Islamic law would be enough.
"That can be dangerous because there's definitely courts that will say, 'We don't interpret Islamic law, we're a secular court,'" Hamoudi said.
The courts then end up calling in experts, who may have differing interpretations of sharia, "and the court gets nervous because it feels like it's starting to engage in deciding whose interpretation of the Quran is more sound."
Professionals said that nervousness heightens with anti-sharia dialogue and sentiment, which Hamoudi said "has permeated the legal field," keeping attorneys on high alert. A 2013 Pew Research Center study found that 32 states had introduced bills to restrict foreign and religious laws' influence on courts' decisions. In a 2017 study, Pew found that Americans felt the least warm toward Muslims out of nine religious groups.
"We make sure the language (in our wills) is very clear and secular, especially with anti-sharia legislation being proposed," Iqbal said.
However, with 15 religious groups having their own established religious courts in the United States, according to Pew, and many existing precedents establishing the relationship between religious and secular laws set by the Jewish community in New York courts, other attorneys are less concerned.
At the Islamic Society of Greater Houston's Maryam Islamic Center in Sugar Land, dozens of people attended a four-hour lecture that Bradford presented on estate planning on a recent Sunday afternoon. Hands shot up in the air as he described things like distribution fractions, joint tenancy and using trusts. And during a mid-conference break, Bradford was approached by audience members asking whether they could leave their daughters the same amount as their sons.
With the varying and evolving lifestyles of American Muslims, theological questions challenging set distributions have also been raised — particularly concerning adopted and non-Muslim children, who are not given inheritance rights, and the unequal distribution among women.
While the disparate distribution among men and women may seem unjust in the modern context, Islam was actually the first religion to give women the right to inherit.
Mohammed said he explains to his clients that while sons may receive more money, it comes with more strings attached.
"The way the money is given and what it's allowed to be used for by sons and daughters is drastically different," he said. "The daughter can use it for anything, the son's obligations are toward the family first and foremost."
Regardless, Mohammed said, he and Shamaileh follow a client's wishes if they choose to equally distribute assets among their children, but put in writing that the will is not entirely Islamically sound. Jaafar follows a similar procedure with clients who express discomfort with unequal gifting.
But others have a different take, recognizing unique family situations and that many modern women are financially independent.
"People often fixate on rules, that this is what's mandated," Iqbal said. "But Islamic guidelines also offer a lot of flexibility in areas people don't realize."
For example, a popular workaround is using funds from the wassiyah portion to distribute as one wishes among their children, regardless of their gender, religion or biological relationship. Lifetime gifts or trusts are another option as well.
While different schools of Islamic thought may have contradicting interpretations regarding these loopholes, Bradford said as long as there's a conversation explaining one's decisions to inheritors in advance, it's OK.
"If there is room within the same laws and rules God created, then what's the problem? Is it our own dogmatic reading of these texts, or is it simply taking an allowance that He has given us? I opt for the latter," Bradford reasoned. "It takes a sophisticated reading of the sources to say when you can and cannot give a religious stamp of approval — one that many people working in this area don't have."
While professional options for American Muslims to turn to throughout the estate planning process are slowly rising, those already in the field say there are not nearly enough for the size of the community.
"There has been a considerable lack of familiarity within the Bar on how to do a proper Islamic will," Hamoudi said. "Ultimately it's going to be a niche business, and we should have a broader set of Muslim and non-Muslim lawyers familiar with it."
With the nation's 3.45 million Muslims making up just over 1 percent of the U.S. population and that segment growing by about 100,000 people a year, the market for that niche business is there. That holds particularly true for Houston, which is estimated to have the largest Muslim population — over 1 percent of the city's population — in Texas.
"We want Islamic estate planning because we want Muslims to integrate," Bradford said. "To feel that they have the ability to live out the values of their faith under the umbrella of the American legal system."
https://www.houstonchronicle.com/life/houston-belief/article/American-Muslims-look-to-Quran-when-writing-wills-13514599.php
--------
'Radical Islam Won': Outrage as Belgium Bans Halal, Kosher Slaughter Methods
07.01.2019
Jewish and Muslim traditions stipulate that animals must be in perfect health when they are killed, which is directly at odds with some European laws that require livestock to be incapable of feeling pain when they are slaughtered.
Belgium's region of Flanders has officially outlawed kosher and halal animal slaughtering methods, prompting Jews and Muslims, who argue that such a measure amounts to religious discrimination, to file lawsuits.
Most European countries offer religious waivers that allow for the production of halal and kosher meat, although EU regulations state animals must be rendered insensible before being slaughtered so they cannot feel pain.
Since halal and kosher methods do not envisage stunning animals, with religious laws requiring the animals to be perfectly healthy and alive when their necks are cut, Belgium made the decision, which has sparked a furious backlash from those concerned.
Muslim and Jewish religious leaders are now challenging the change, saying it violates their religious freedom, and insist that halal and kosher methods are more humane.
Rabbi Pinchas Goldschmidt, the president of the Conference of European Rabbis, has, in fact, claimed that the ban was a sign that "radical Islam has won":
Since halal and kosher methods do not envisage stunning animals, with religious laws requiring the animals to be perfectly healthy and alive when their necks are cut, Belgium made the decision, which has sparked a furious backlash from those concerned.
Muslim and Jewish religious leaders are now challenging the change, saying it violates their religious freedom, and insist that halal and kosher methods are more humane.
Rabbi Pinchas Goldschmidt, the president of the Conference of European Rabbis, has, in fact, claimed that the ban was a sign that "radical Islam has won":
"We are in the midst of an attack on the freedom of religion. The European capital has, with its laws and lack of tolerance for minorities, proven that radical Islam has won. We managed to block many [similar pieces] of legislation in other countries in Europe and attempts to pass bills in the European Parliament and initiatives in the EU's agencies".
Another Rabbi, Menachem Margolin, chairman of the Europe Jewish Association (EJA), told i24NEWS that this kind of action "sets a bad example for other countries".
"This puts a shadow on our community and Jewish laws, as it is essentially saying that we cannot be trusted with the welfare of animals – that we need government supervision. This is a terrible precedent to set on an international level".
A lawyer representing Islamic institutions, Joos Roets, told The Times that the ban was motivated by religious discrimination rather than animal rights.
"The government asked for our advice on the ban, we responded negatively, but the advice wasn't taken. This ban is presented as a revelation by animal rights activists, but the debate on animal welfare in Islam has been going on for 1,500 years. Our way of ritual slaughtering is painless", The Times cited Saatci Bayram, a Muslim leader in Belgium, as saying.
The New York Times quoted Ann De Greef, director of Global Action in the Interest of Animals, a Belgian animal rights group, who said that stunning doesn't clash with kosher and halal methods, and "they could still consider it ritual slaughtering," but the religious leaders won't accept that.
"They want to keep living in the Middle Ages and continue to slaughter without stunning — as the technique didn't yet exist back then — without having to answer to the law. Well, I'm sorry, in Belgium the law is above religion and that will stay like that".
Belgium has joined Sweden, Norway, Iceland, Denmark, and Slovenia among the nations that do not provide for any exceptions. The European country with a population of around 11 million, is home to over 30,000 Jews and some 500,000 Muslims.
https://sputniknews.com/europe/201901071071276815-backlash-halal-kosher-islam/
--------
Myanmar's Civilian, Military Leaders Meet; Vow to "Crush" Rakhine Rebels
JAN 08, 2019
YANGON: Myanmar government leader Aung San Suu Kyi discussed insurgent attacks on Myanmar police on Monday in a rare meeting with the military chief, and her administration called for the armed forces to "crush" the rebels, a government spokesman said.
Fighting between government forces and the rebel Arakan Army in the western state of Rakhine has displaced thousands of people since early December, according to the United Nations.
The Arakan Army wants greater autonomy for Rakhine, where the mainly Buddhist Rakhine ethnic group makes up the majority of the population.
Rakhine State saw a military-led crackdown in 2017, following attacks by Rohingya Muslim insurgents that prompted hundreds of thousands of Rohingya to flee westwards into neighbouring Bangladesh.
Myanmar government spokesman Zaw Htay said Suu Kyi, President Win Myint and other cabinet members met military leaders, including army chief Min Aung Hlaing, his deputy nd the military intelligence chief, to discuss "foreign affairs and national security".
"The president's office has instructed the military to launch an operation to crush the terrorists," Zaw Htay told a news conference in the capital, Naypyitaw.
While Suu Kyi is barred from being president by a military-drafted constitution, Win Myint is a loyalist. Suu Kyi is seen as de facto leader of the civilian government, while the military remains in charge of security.
The insurgents killed 13 policemen and wounded nine in attacks on four police posts on Friday, as Myanmar celebrated Independence Day, state media reported.
An Arakan Army spokesman outside Myanmar told Reuters last week the group attacked the security forces in response to a broad military offensive in northern Rakhine State that also targeted civilians.
The U.N. Office for the Coordination of Humanitarian Affairs said on Monday that 4,500 people were sheltering in monasteries and communal spaces after being displaced by the fighting in the past month.
'CYCLE OF VIOLENCE'
Zaw Htay described the Arakan Army as a "terrorist organization" and said it had surprised security forces on guard against Rohingya insurgents.
He said the Arakan Army could destabilise Rakhine State for years to come and warned people not to give it support.
"Do they want to see a cycle of violence lasting decades?" he said. "I want to tell Rakhine people who are supporting (the Arakan Army):
Don't think about yourself, but think about your next generation."
Myanmar governments have battled various ethnic minority insurgent groups since shortly after independence from Britain in 1948, though some have struck ceasefire agreements.
Zaw Htay also accused the Arakan Army of meeting the Arakan Rohingya Salvation Army, a group of Rohingya insurgents that Myanmar also considers terrorists but added that Myanmar was unable to eliminate the groups as they had bases across the border in Bangladesh.
A Bangladeshi foreign ministry official and two Border Guards Bangladesh (BGB) officers denied the accusation.
One BGB officer asked Myanmar to provide evidence of militant camps in Bangladesh.
"All the terrorism is taking place on the other side of the border," said Lieutenant Colonel Manzural Hasan Khan, a BGB commander in Cox's Bazar, the district where more than 900,000 Rohingya Muslims are sheltering having fled bouts of violence that have drawn international condemnation against Myanmar.
"The world knows what happened on the other side," he said.
The Myanmar government and military leaders also discussed a temporary ceasefire the military announced last month in other parts of the country, where other insurgent groups operate, Zaw Htay said.
The meeting was held at the request of the president's office, he said. https://economictimes.indiatimes.com/news/defence/myanmars-civilian-military-leaders-meet-vow-to-crush-rakhine-rebels/articleshow/67431941.cms
--------
Egyptian president admits cooperation with Israel 'closest, deepest' than ever before
Jan 7, 2019
Egypt's President Abdel Fattah el-Sisi has acknowledged that his administration has maintained very deep relations with the Tel Aviv regime and is engaged in military cooperation with Israel in the restive Sinai Peninsula.
Sisi made the rare acknowledgment during an interview with US television network CBS's "60 Minutes," which was aired on Sunday.
This comes as Egypt, under Sis's rule, has quietly cooperated with Israel on security in the desert peninsula.
Asked whether the cooperation was the closest and deepest that he has had with Israel, Sisi responded, "That is correct. The Air Force sometimes needs to cross to the Israeli side. And that's why we have a wide range of coordination with the Israelis."
Asked why he had not managed to wipe the ongoing militancy out after receiving more than $1bn in annual US military aid, Sisi responded by pointing to the challenges that Washington has faced in Afghanistan against the Taliban.
"Why hasn't the US eliminated the terrorists in Afghanistan after 17 years and spending a trillion dollars?" Sisi asked.
Elsewhere in his remarks, Sisi, who won a second four-year term in office last year after running virtually unopposed, said that cooperation with Israel can be a sensitive and potentially damaging topic in Egypt.
Egypt's military last year denied media reports that it was cooperating with Israel in the violence-hit region of northern Sinai.
The CBS networks broadcast the interview with Sisi despite a request by the Egyptian government not to air the program.
Before the airing of the interview, CBS had said the information given by Sisi was "not the kind of news his government wanted broadcast."
"The 60 Minutes team was contacted by the Egyptian ambassador shortly after and told the interview could not be aired," the network said.
Israel has full diplomatic relations with only two Arab states, Egypt and Jordan, but reports suggest the regime is working behind the scenes to establish formal contact with Saudi Arabia and its allies.
Israeli Prime Minister Benjamin Netanyahu secretly traveled to Egypt in May last year for talks with Sisi.
A senior official of the Lebanese Hezbollah resistance movement said in November 2018 that the willingness shown by Saudi Arabia and its regional allies to establish diplomatic relations with the Tel Aviv regime has exceeded all expectations of Israeli officials, with Netanyahu saying he was not dreaming the day would come when he sees normalized ties with the Persian Gulf kingdoms.
The fact that the sheikhdoms are dramatically warming their relations with the Tel Aviv regime after secret contacts shows the policy is a decision dictated to them by Saudi Crown Prince Mohammed bin Salman, known as MbS, Deputy Chairman of Hezbollah's Executive Council Sheikh Nabil Qaouq said.
Israeli Transportation and Intelligence Minister Yisrael Katz visited Oman on November 4 last year to attend an international transport conference and pitch a railway project that would link the Persian Gulf to the Mediterranean via the Israeli-occupied territories.
The trip came on the heels of a surprise visit by Netanyahu to Oman in late October 2018, where he met Sultan Sayyid Qaboos bin Said Al Said at the Bait al-Barakah Royal Palace in the coastal city of Seeb near the capital Muscat.
Netanyahu's unpublicized visit to Oman came on the same day that Israeli Culture and Sports Minister Miri Regev traveled to the United Arab Emirates to accompany Israel's judo team at the Abu Dhabi Grand Slam 2018.
It is evident that any progress in the Arab-Israeli relations can only happen at the expense of the Palestinians. Critics say Saudi Arabia's flirtation with Israel would undermine global efforts to isolate Tel Aviv and harm the Palestinian cause. They also say Riyadh has gone too far in its cooperation with Tel Aviv as a way of confronting Tehran.
In a statement released in November last year, US President Donald Trump said Washington intends to remain "a steadfast partner" of Riyadh to ensure the interests of the United States, Israel and the regional allies.
Trump earlier also stressed that the stability of Saudi Arabia benefits Tel Aviv, saying "Israel would be in big trouble without Saudi Arabia."
Riyadh put further pressure on other Persian Gulf states to normalize their relations with Israel this year when it formed an alliance with Washington and Tel Aviv to protect its beleaguered crown prince in the aftermath of the murder of Saudi journalist Jamal Khashoggi at the kingdom's consulate in Istanbul in October 2018.
https://www.presstv.com/Detail/2019/01/07/585144/Egypt-Abdel-Fattah-elSisiBin-Salman-MBS-Benjamin-Netanyahu-Trump
--------
Pakistan
262 terror attacks killed 595 people in Pakistan in 2018: Report
Jan 7, 2019
ISLAMABAD: At least 595 people, including Pakistani security officials, have been killed and 1,030 others injured in 262 terror attacks in the country in 2018, according to a report.
Most of the attacks were targeted at security and law enforcement agencies. Among these attacks, the most menacing were carried out on political leaders and workers.
The deadliest attacks took place in the run-up to the July 25 general elections, the Pak Institute for Peace Studies' (PIPS), an Islamabad-based think tank, said in its annual Pakistan Security Report 2018.
In July, a suicide bomber killed 128 people at an election rally in southwestern Pakistan in the second election-related attack.
The bombing was the most deadly attack in Pakistan in over three years.
It stated that there was a "29 per cent decline in terrorist attacks and 27 per cent in consequent fatalities in 2018, compared to previous year".
The PIPS said that about 38 per cent of the total 595 people killed in acts of terrorism in Pakistan in 2018 were the result of five lethal attacks claimed by ISIS in Balochistan and Khyber-Pakhtunkhwa.
"Balochistan was the only region where terrorism-related killings surged, by over 23 per cent, when compared to 2017; most of these fatalities resulted from attacks by religiously-inspired militant groups," according to the report.
Around 171 attacks in entire Pakistan were perpetrated by the Tehreek-e-Taliban Pakistan (TTP) and its splinter groups - Jamaatul Ahrar, Hizbul Ahrar and others, which killed 449 people.
Nationalist insurgent groups, mostly in Balochistan and a few in Sindh, carried out 80 attacks, martyring 96 people.
"As many as 11 terrorist attacks were sectarian-related, killing 50 people and injuring 45 others," it said.
More than half of these attacks, around 136, hit security and law enforcement agencies.
The security forces killed a total of 120 militants in 2018 as compared to 524 in 2017.
It noted that 24 attacks were against political leaders and workers, in which 218 people were killed martyred and 394 injured.
A total of 131 cross-border attacks from Pakistan's borders with Afghanistan, India and Iran, claiming 111 lives and injuring 290 others.
Balochistan remained the centre of attention with 354 people martyred in attacks while 59 per cent of the total toll in Pakistan took place in the province.
The PIPS report called for comprehensive policy and action to completely end violence from the country.
It said that questions were raised on the status of those banned individuals who signed Paigham-e-Pakistan - a violence- opposing decree - but continued to held protests and even paralysing cities.
https://timesofindia.indiatimes.com/world/pakistan/262-terror-attacks-killed-595-people-in-pakistan-in-2018-report/articleshow/67417727.cms
--------
China has been breath of fresh air amid the doom and gloom we inherited: Imran Khan
January 08, 2019
Prime Minister Imran Khan, in an interview aired on Monday, said that when PTI came into power Pakistan was facing a record current account deficit but "China has been a breath of fresh air" in this otherwise gloom and doom situation.
In an interview to Turkey's news channel TRT World, the prime minister said though the country "was facing multiple crises including a weak economy and foreign debts, the [PTI] government will meet all these challenges with effective economic policies".
He was of the view that Pakistan's economy has improved during the past four months. The premier praised China for its support, saying "they have been helpful to us in areas I can't even tell".
Also read: Can Imran Khan fix Pakistan's economy?
Commenting on the current situation in India occupied Kashmir, Imran Khan said India was involved in committing human rights violations in the occupied region "but it will never succeed in suppressing the freedom movement of Kashmiris".
"Pakistan wants [to hold] dialogue with India but New Delhi has refused Islamabad's offer several times," the premier was quoted as saying.
Full report at:
https://www.dawn.com/news/1456068/china-has-been-breath-of-fresh-air-amid-the-doom-and-gloom-we-inherited-imran-khan
--------
American-Sikhs for keeping Kartarpur Sahib Complex in original state
Shafiq Butt
January 08, 2019
SAHIWAL: The American Sikh Council (ASC) and the Sikh in America (SIA) have appealed to the Pakistani government to make sure that the Kartarpur Sahib Complex (KSC) is maintained in its original state.
A message posted at the website of the ASC reads that "any structural changes and/or additions to accommodate upcoming huge visitors either coming from India, Pakistan or Sikh diaspora living across globe by lodging to restrooms and more must be done at a distance, away from the main KSC so that the Kartarpur Sahib original farms, natural areas spread around 100 acres of land that belonged to Guru Sahibji, and the forest areas around the River Ravi can retain as much of its originality as possible. This needs to be preserved in its original landscape for posterity".
The appeal was made in the background of recent development where both Pakistani and Indian governments agreed to open up Kartarpur Corridor for Sikhs to visit the birthplace of their prophet Baba Guru Nanak.
Dr Gurdas Singh, ASC president, and Gurinder Pal Singh, SIA president, told Dawn by phone the Pakistani government might change the original archeological and cultural structure and lawns of the complex.
Gurinder Pal Singh said they feared that in the name of development sometimes original and historical architecture were not being taken care of by contractors.
"Such efforts must be and should be kept at bay without compromising original structure spread across 100 acres," he explained.
He said the Auqaf Department and the Pakistan Gurdwara Parbandak Committee must understand the legitimate concerns of the Sikh diaspora.
He said Sikhs everywhere yearned to visit the Kartarpur Sahibje and see the fields that their wondrous 'Guru' tilled with his own hands, the place where he lived, the trees he sat under and feel and touch their forehead on the same dusty soil that their 'Guru' walked on!
Both ASC and SIA presidents thanked the Pakistani government for opening the Kartarpur Corridor and taking "proactive step towards peace and amity of two people (Indian Punjab and Pakistani Punjab) who have so much in common, from language to food, from Punjabi poetry to clothes and so much more".
Dr Gurdas told Dawn a group of young American Sikhs started a Facebook page to monitor and report on the developments of the Kartarpur Corridor and to make concerned voices heard in regards to the development.
GP Singh says Kartarpur Sahib is the place where the founder of the Sikh faith spent 18.5 years of his life as a farmer, a householder, a husband, a father while spreading the word of love, humanism, universal sisterhood and brotherhood and making sure that his followers learnt how to raise their voices against any kind of tyranny, be it state repression or social discrimination.
Full report at:
https://www.dawn.com/news/1456157/american-sikhs-for-keeping-kartarpur-sahib-complex-in-original-state
--------
Free economic zone with Pakistan to open soon: Iranian consul
January 08, 2019
QUETTA: Iranian Consul General Mohammad Rafiee in a meeting with Balochistan Chief Minister Jam Kamal on Monday said that the Pak-Iran free economic zone would be inaugurated in Mirjaveh city of Sistan-Baluchestan province in the coming days.
During the meeting, the two sides called for expanding Pak-Iran border trade and economic zones to foster economic relations. They also discussed implementation of decisions taken by the Pak-Iran Border Commission and Joint Border Trade Commission.
https://www.dawn.com/news/1456208/free-economic-zone-with-pakistan-to-open-soon-iranian-consul
--------
Sattar comes up with new plan to unite all MQM factions
Azfar-ul-Ashfaque
January 08, 2019
KARACHI: Disgruntled Muttahida Qaumi Movement-Pakistan leader Dr Farooq Sattar said on Monday that he would soon announce a new forum — the Muttahida Qaumi Council (MQC) — to unite all factions of the once-unified Mohajir Qaumi Movement.
"I have been contacting everyone and [reminding them] we all were at the same platform in 1986 whether it was Mustafa Kamal, Anis Kaimkhani, Afaq Ahmed or Saleem Haider," he told reporters after his court appearance at City Courts.
"I will very soon announce the formation of the Muttahida Qaumi Council ... and senior lawyers, doctors, engineers, traders, businessmen and people from all linguistic backgrounds will be part of it," he added.
"This was the mission of Shaheed Ali Raza Abidi bhai and we have to take it forward to unite everyone," he said, referring to the slain MQM-P leader who was gunned down on Dec 25, 2018 in front of his Defence residence.
Dr Sattar has been ousted from the MQM-P by his rivals, better known as the Bahadurabad group, after he announced an Organisation Restoration Committee (ORC) in October last. Since then, he has been very critical of his opponents, including Karachi Mayor Wasim Akhtar.
When asked whether he had contacted Mohajir Qaumi Movement-Haqiqi chief Afaq Ahmed and Pak Sarzameen Party chairman Mustafa Kamal, he said he had sent them a message and would personally contact them after formally announcing the MQC later this week.
Answering a question, he said the head of the "MQM of 1986" would be chosen by workers through election.
Asked whether MQM founder Altaf Hussain would get any role in the new forum, he said: "We had dissociated ourselves from London ... I am not providing space to London and the MQM founder, but the way elections were engineered and I was removed ... it all goes in London's favour."
He, however, made it clear that he was not going to launch a new party. "We have to make this party [MQM] the party of 1986. There is no new name or party. We have to reorganise this party and make it the party of the poor and common people."
'Mayor destroying people's livelihood'
Criticising Mayor Wasim Akhtar for razing around 9,000 shops in Karachi in the name of drive against encroachments, he said: "I don't know who the mayor is pleasing."
He said the mayor was destroying the livelihood of the people of Karachi.
The coordination committee of the MQM-Pakistan, including Amir Khan, Kanwar Naveed and Khalid Maqbool Siddiqui, must stop Mayor Akhtar from "destruction" of people's property and businesses, he demanded.
He appealed to the prime minister to take immediate action to solve the water problem in Karachi and to avoid "water riots" in the upcoming summer.
Seeks better security for all politicians
He criticised the law enforcement agencies for asking him and other political leaders to restrict their movement in view of threats following the murder of PSP workers and Mr Abidi. He said he could not limit his movement.
He said it was the responsibility of the government to provide security to all political leaders under threat.
Full report at:
https://www.dawn.com/news/1456083/sattar-comes-up-with-new-plan-to-unite-all-mqm-factions
--------
Two Pakistanis among five foreign militants captured in Syria
Jan 08, 2019
The Kurdish-led force battling the remnants of the militant Islamic State group in eastern Syria said on Monday it captured five foreign fighters, including two US and as many Pakistani citizens.
The two Americans, two Pakistanis and an Irishman were part of a cell planning an attack on civilians fleeing the militant group's last bastion, the Syrian Democratic Forces (SDF) said.
The SDF has spearheaded the battle against IS in eastern Syria and is close to flushing out the militants from their last pocket near the Iraqi border.
The force, which receives key support in the air and on the ground from the US military, said in a statement that the militants were captured on December 30.
The SDF said its forces detected "a group of terrorists who had been preparing to attack the civilians who were trying to get out of the war zone".
"An operation against the cell was carried out by our forces," it said.
It published mugshots of the five foreign fighters and provided the following names: – Warren Christopher Clark, USA – Alexandr Ruzmatovich Bekmirzaev, Ireland – Zaid Abed al-Hamid, USA – Fadel al-Rahman, Pakistan – Abed al-Azem Rajhoud, Pakistan.
The Kurds in northeastern Syria say they hold around 1,000 foreign fighters, as well as 550 foreign women and 1,200 children who lived with them.
They are from dozens of different nationalities and include a significant contingent from France, the main US partner in the coalition assisting Kurdish forces.
The numbers of US militants held by the Kurds are believed to be small.
The fate of these foreign fighters and their families is a complex and sensitive issue.
Many countries are reluctant to bring them back home while Syria's Kurds argue they do not have the capacity to keep them locked up much longer.
The SDF, backed by coalition air strikes, has achieved major gains since the launch four months ago of an offensive to root out IS from the last rump of the once-sprawling "caliphate" it proclaimed in 2014.
The militants are clinging to a handful of villages in the Euphrates River Valley.
Full report at:
https://www.pakistantoday.com.pk/2019/01/07/pakistani-americans-amongst-militants-captured-in-syria/
--------
Southeast Asia
China invites UN observers to restive region of Xinjiang, but with 'conditions'
January 07, 2019
China said on Monday it would welcome UN officials to the restive western region of Xinjiang with the condition that they stay out of the country's internal affairs.
This comes after UN human rights chief Michelle Bachelet said in December that her office was seeking access to the region to verify reports of re-education camps holding Muslim minorities.
Reports of gross human rights violations targeting the Uighur ethnic minority in the region in China's northwest, which shares a border with Pakistan and Afghanistan, have leaked out in the past year.
"Xinjiang is an open region, we welcome all parties, including UN officials, to visit, if they abide by China's laws and regulations, and go through the proper travel procedures," Chinese foreign ministry spokesman Lu Kang said at a regular press briefing.
But he warned that foreign nationals, including UN officials and experts, should avoid interfering in China's internal affairs.
China's foreign ministry regularly claims it welcomes visits to Xinjiang from foreign journalists and officials.
But foreign journalists travelling to the region are frequently detained and followed by police to prevent and obstruct reporting on the internment camps and treatment of Uighurs.
China has long imposed draconian restrictions on the lives of Muslim minorities in the region in the name of combating terrorism and separatism.
But police measures have intensified in recent years, and an independent UN panel believes as many as one million ethnic Uighurs and other Turkic Muslim minorities are being held in re-education centres.
Activists say ethnic minorities can be detained for transgressions as minor has wearing long beards or face veils.
https://www.dawn.com/news/1456065/china-invites-un-observers-to-restive-region-of-xinjiang-but-with-conditions
--------
Umno-PAS' Tabung Haji rally just a diversionary tactic, say pundits
08 January 2019
KUALA LUMPUR, Jan 8 — A demonstration planned by Umno and PAS to protest the alleged "meddling" of the Finance Ministry in Lembaga Tabung Haji's affairs is simply an attempt to distract the public from the Muslim pilgrimage fund's financial irregularities.
Media consultant Terence Fernandez said both Umno and PAS were once again using race and religion to cover up their own alleged wrongdoings.
"Now they can fuel this narrative of the Finance Ministry meddling with Tabung Haji's affairs even more because the ministry is headed by an ethnic Chinese who is the secretary-general of the DAP. It's a classic diversion act from the corruption in Tabung Haji and the mismanagement of pilgrims' funds.
"To counter this, I would suggest a royal commission of inquiry to look into the dealings of Tabung Haji. This will help address the racist and religious narrative that is being utilised to distract the public's attention," suggested Fernandez.
The award-winning former journalist also predicted that during the rally planned for January 18, both Malay-based Opposition parties will twist Finance Minister Lim Guan Eng's intention of rescuing the fund.
Singapore Institute of International Affairs senior fellow Oh Ei Sun echoed Fernandez's observation and noted that it was rather curious for a Muslim-based party like PAS to organise the protest with Umno in the first place.
"If anything, the government is trying to salvage both the reputation and financial viability of Tabung Haji by placing it under Bank Negara Malaysia supervision.
"So, it is very curious why such protests are planned, other than to distract the public from the real issues at hand, namely the rescue of Tabung Haji and the search for the real culprits liable for the missing funds," said Oh.
However, the analyst also acknowledged that PAS could be trying to save the face of its president Datuk Seri Abdul Hadi Awang since he backed the then Umno-led Barisan Nasional (BN) government when the financial irregularities was first exposed in 2014.
Abdul Hadi had slammed PKR's vice-president Rafizi Ramli for revealing Tabung Haji's money problems back in 2014.
However, UTM's Perdana School associate professor Azmi Hassan pointed out that Umno and PAS were very strategic in how they have played up the Tabung Haji issue for the Malay-Muslim majority by setting up the finance minister as a target.
"The term 'meddling' used show Umno and PAS's objection to the Finance Ministry is not only strategic, but very appropriate due to the delicate and sensitive Tabung Haji issue.
"Why I said strategic is that the issue is close to the Malays, and Umno and PAS are trying to show that the Finance Ministry, which is headed by Lim, has ulterior motives for this issue.
"It is strategically correct when both Umno and PAS did not use Azeez as the scapegoat since there is no evidence that Azeez plus the few Tabung Haji executives were involved in corruption," said Azmi, referring to the fund's former chairman and Baling MP Datuk Seri Abdul Azeez Abdul Rahim.
The academic said the synergy between PAS and Umno was similar to a rally they organised last month to protest against the International Convention on the Elimination of All Forms of Racial Discrimination (ICERD), a United Nations treaty on racial equality.
Azmi warned the current government to handle the Tabung Haji situation properly or face a repeat of the racial sentiments incited over the ICERD.
Umno and PAS, together with Muslim umbrella group Ummah, organised a massive rally which saw tens of thousands of Malay-Muslims nationwide gather at Dataran Merdeka to thank the government for not ratifying the United Nation's anti-discrimination agreement.
The government had originally intended to ratify the agreement, but in the face of mounting opposition from Umno, PAS and Malay rights groups, bowed to pressure.
Full report at:
https://www.malaymail.com/s/1710093/umno-pas-tabung-haji-rally-just-a-diversionary-tactic-say-pundits
--------
No need to return 'hibah', Tabung Haji depositors told
08 January 2019
PUTRAJAYA, Jan 8 — Depositors of the Pilgrims Fund Board or Tabung Haji (TH) are not required to return the "hibah" (bonus) that have been given to them, Minister in the Prime Minister's Department Datuk Seri Dr Mujahid Yusof Rawa said today.
He said the reason being that the depositors had no knowledge of the misappropriation of fund in TH.
"It is not a problem by the (hibah) recipients, but that of the management. So, what we'll do is to rectify the matter and get the management to do the right way.
"Depositors need not have to worry about paying back the hibah," he told a media conference after the handing over of RM25 million in allocation under the 2019 Budget for registered pondok schools by Finance Minister Lim Guan Eng here today.
Mujahid said this in response to public concern over the "halal' status of the hibah" received by TH depositors.
This followed a report that Tabung Haji had been illegally paying the "hibah" to its depositors since 2014, which contravened the Tabung Haji Act 1995 as TH had more debts than assets in the previous years.
On the issue of non-Muslim restaurants displaying Quranic verses at their premises to attract Muslim customers, Mujahid said the Malaysian Islamic Development Department (Jakim) and the Domestic Trade and Consumer Affairs Ministry would act if there were reports.
The issue on a non-Muslim operating a "mamak" restaurant cropped up following a video recording, which went viral, on an incident where an employee of a restaurant at Section 25 in Shah Alam slapped a man for smoking at the premises.
Full report at:
https://www.malaymail.com/s/1710235/no-need-to-return-hibah-tabung-haji-depositors-told
--------
Fun facts from marriage stats: Oldest groom is 91, Perlis is divorce capital
08 January 2019
By Zurairi AR
KUALA LUMPUR, Jan 8 — The Department of Statistics Malaysia released its Marriage and Divorce Statistics 2018 last month, detailing the records taken in 2016 and 2017.
Malay Mail reported last month that fewer Malaysians married in 2017 compared to 2016, but also fewer were getting divorced over the same period — with the most number of divorcees between 30 and 34.
We took a deeper look at the report and statistics, and discovered a few more gems that might shed more insight into the gripping but sometimes perplexing institution of marriage here:
1. Muslims get married earlier
Across the board, in 2017, men on average got married later at 29 years compared to 28 in 2016. In comparison, women's average age of marriage remained at 26.
Despite that, statistics showed that on average, Muslims got married earlier than non-Muslims. The median age of Muslim grooms was 27, three years younger than non-Muslims at 30.
Similarly, the average age of Muslim brides was 26, two years younger than non-Muslims at 28.
Men and women in the Federal Territories of Kuala Lumpur and Putrajaya also got married at a significantly later age than in any other state, with the median age of grooms and brides there at 30 and 28 respectively.
2. Oldest groom is 91, oldest bride is 84
In 2017, around one in 100 men older than 65 took a bride between 16 and 24 years old — making their brides more than 40 years their junior!
Interestingly, around two in 100 women over 65 years also married younger men aged from 18 to 24.
Unfortunately, not much data was provided for such cases, so we could not find out more about these marriages.
3. Perlis has highest divorce rate
For such a small state, Perlis recorded the highest proportion of divorces, with a crude divorce rate (CDR) of 2.6 divorce cases per 1,000 people. This was followed by Terengganu (2.2) and Negri Sembilan (2.1).
To put that into context, the national CDR was 1.6.
Perlis also recorded the highest proportion of divorces for both Muslim and non-Muslim males, at 12.5 per 1,000 people and 4.7, respectively, compared to 9.0 and 3.5 nationally.
When counted by total amount, Selangor, which also has the largest population in the country, naturally had the highest number of divorce cases in 2017 at 10,862.
4. Fewer inter-ethnic marriages
There were fewer inter-ethnic marriages in 2017 compared to 2016, with the number of such marriages among Muslims falling 9.2 per cent from 6,240 to 5,665.
Similarly, non-Muslim inter-ethnic marriages also fell 2.9 per cent from 10,047 to 9,758.
Almost half of Muslim inter-ethnic marriages were between Bumiputera brides and grooms from the "Others" group — that were not Bumiputera, ethnic Chinese or ethnic Indian.
This was followed by Bumiputera grooms with "Others" brides.
For non-Muslims, over half of such marriages were between Chinese grooms and "Others" brides.
5. December the most popular wedding month
We could only guess that this was due to the long one-month school holiday and festive season at the end of the year.
The second most popular month in 2017 to tie the knot was March, with a one-week mid-term school holiday.
Full report at:
https://www.malaymail.com/s/1710088/fun-facts-from-marriage-stats-oldest-groom-is-91-perlis-is-divorce-capital
--------
India
The SC On Monday Dismissed A PIL Seeking To Change The Name Of AMU
Jan 07, 2019
NEW DELHI: The Supreme Court on Monday dismissed a PIL seeking to change the name of the Aligarh Muslim University (AMU)."You want us to do that," asked Chief Justice Ranjan Gogoi while dismissing the plea.
Spread over 467.6 hectares, the Aligarh Muslim University (AMU) is a central university. AMU was established by Sir Syed Ahmad Khan as Mohammedan Anglo-Oriental College in 1875. In the year 1920, it was renamed as Aligarh Muslim University.
AMU offers more than 300 courses in the traditional and modern branches of education.
It draws students from all across India and also overseas.
https://www.siasat.com/news/you-want-us-change-aligarh-muslim-universitys-name-sc-dismisses-pil-1453906/
--------
2016 Bhopal jailbreak and encounter of SIMI men were fake: Congress MLA Arif Masood
07th January 2019
BHOPAL: A first-time Congress MLA and All India Muslim Personal Law Board (AIMPLB) member Arif Masood raised on Monday the issue of Bhopal central jailbreak of 2016 and subsequent killing of eight operatives of the banned Students Islamic Movement of India (SIMI) in an alleged encounter.
Dubbing both jailbreak and the killing of the eight men in alleged encounter by police as fake, Masood said, "Entire episode, spanning from the early morning alleged jailbreak by the eight inmates to their killing by police in an encounter on outskirts of Bhopal a few hours later on October 30-31 was nothing, but fake. I've already filed a petition before the Supreme Court, demanding a fresh probe by a sitting judge of High Court. I'll now seek the opinion of lawyers and if cleared by them, will raise the matter in the state assembly and demand fresh judicial probe from our government."
The newly appointed MP home minister Bala Bachchan, when questioned about the statements of his party's first-time MLA, tried to play down the matter. "I'll have to first take up the issue with CM Kamal Nath, only after which I can tell journalists the government's stand over the issue."
The one-man judicial commission which probed the jailbreak encounter killing submitted its report in 2017, which was tabled in the Vidhan Sabha in June last year. As the report has already been submitted, we'll first have to take up the matter with CM, the home minister maintained.
Meanwhile. two Bhopal MLAs of opposition BJP Vishwas Sarang and Rameshwar Sharma objected to the Congress MLA Arif Masood's statement as highly objectionable. "Such statements will not only boost the sentiments of anti-nationals but also have a debilitating effect on the morale of the police force. We'll protest any future move by the government to order a fresh probe into the case. We want to know from the CM Kamal Nath and Congress national president Rahul Gandhi, whether the statements of the Bhopal-Madhya MLA are his personal views or the party's official stand over the sensitive issue," the BJP MLA duo told journalists.
On the intervening night of October 30-31 (Diwali night) in 2016, eight SIMI men lodged at the Bhopal Central Jail reportedly escaped from the high-security block of the jail after killing jail guard Ramashankar Yadav and holding his colleague Chandan hostage. A few hours later, all eight jail-breakers were gunned down by police in an encounter on the outskirts of Bhopal.
Under pressure of rights groups and social activists doubting the jailbreak and subsequent encounter, a one member judicial panel headed by retired HC judge SK Pandey was constituted by then Shivraj Singh Chouhan government on November 7, 2016, to probe all aspects of the case.
Full report at:
http://www.newindianexpress.com/nation/2019/jan/07/2016-bhopal-jailbreak-and-encounter-of-simi-men-were-fake-congress-mla-arif-masood-1921875.html
--------
Eco-spirituality centre a 'Garden of Eden' in Delhi
January 7, 2019
The Delhi Archdiocese has set up an eco-spirituality center for meditation on the edge of the capital powered by renewable energy that features quake-proof cottages, an organic diet and farm animals.
It is called Ish Vatika (the Garden of God) and is managed by Father Stanley Kozhichira, national president of the Catholic media organization Signis India.
Located on two-and-half acres of lush farmland, it is far from the madding city crowd and is populated with cows, goats, dogs, chickens and ducks.
Nature takes a rest here in all its pristine beauty. There are flowers and trees as well as an artificially created pond.
The project was started in 2014 and began functioning in 2018. When fully completed, it will have 10 cottages where people can spend days rejuvenating their spiritual life.
This quiet place is designed "to speak a thousand words" to inspire visitors, the priest said. Those interested in a short stay can "recharge their batteries and rediscover themselves," he added.
Jason Joseph, a mechanical engineer by profession, went to spend an evening in the garden. "In today's fast-paced life, it is essential to apply the brakes sometimes and turn to the Lord," he said.
"Everyday we are immersed in our jobs. And then we return to our mobile phones, WhatsApp and the virtual world. Human interaction and nature seem to be far from our agenda. Then we find things start to go topsy-turvy.
"That is why I find Ish Vatika such a boon. It is place to reflect, breathe fresh air and be one with the creator. Even kids enjoy coming here."
Despite her young age, kindergarten student Sarah Varghese also takes solace in the garden's comforting natural environment. "I love to watch the ducks and play with the goats and rabbits," she said. "I pray to God that my goat doesn't get cold."
Her mother Susan Joseph, a student counselor, said it feels like a green paradise compared to India's choked and polluted cities and towns. "We come here to unwind and pray," she told ucanews.com. "I come here to rediscover myself, and I encourage others to do the same."
Albert Stephen, another city slicker, said he appreciates the village ambiance and the time spent in closer connection with nature.
"It's like my village home — a home away from home," he said. "For me it is like combining fun and faith. It is so soothing to breathe some fresh air and not be disturbed by traffic. Out here in the open, I can escape my problems at home and open up to the Lord. I can reflect on who I am and what I should be doing."
He and his friends are members of a Catholic group called Jesus Youth. Father Kozhichira is the unit chaplain of the group's Delhi branch. "We continue to seek spiritual guidance from him," Stephen said.
Some seminarians who visited in December from their base in old Delhi for a weekend recollection were full of praise for what the venue has to offer.
Brother Saroj Kumar Nayak from the eastern state of Odisha and Brother Kurma Bhagya Raju from Andhra Pradesh in southern India said they felt blessed to be there.
"In this beautiful green expanse we can feel God's presence in every single plant and every creature as they radiate the love God has for us," Nayak said.
"We can pray anywhere but here we can also relax, which makes it easier to reflect. The cottages also have comfortable beds and the facilities are great," he said.
Father Kozhichira said there was no fixed price for those wishing to stay in one of the cozy lodgings. "Visitors make a donation of their choosing, so price isn't a deterrent," he said. "You can also enjoy our organic food and fruits."
Solar panels are plastered around to provide electricity. Soon windmills will be installed. There is also a biogas digester system to turn human waste into gas and water, said the priest, who hails from the southern state of Kerala.
Describing the center's origin, he said he was responsible for handling local church properties when he found this piece of land that was not being utilized. "And so the onus fell on me to turn it into a socially useful project. I wanted to make it a place for silent prayer," he recalled
His fondness for St. Francis of Assisi, the Italian friar associated with the patronage of animals and the natural environment, inspired him convert it into an eco-spirituality center — and Ish Vatika was born.
Full report at:
https://www.ucanews.com/news/eco-spirituality-center-a-garden-of-eden-in-delhi/84203
--------
Govt's efforts to grant citizenship to non-Muslim illegal immigrants 'appreciable': JPC
Jan 07, 2019
The Joint Parliamentary Committee (JPC) on the contentious Citizenship Amendment Bill has appreciated the government's decision to give Indian nationality to non-Muslim illegal immigrants from Bangladesh, Pakistan and Afghanistan, claiming such people were being subjected to "unfair treatment" in those countries.
In its 440-page report, the panel headed by BJP MP Rajendra Agrawal said, "Display of such supportive and humanitarian approach on the part of the government towards the minorities who fled the three countries, including Bangladesh, due to religious persecution is quite appreciable." The JPC report was submitted to the Lok Sabha on Monday and adopted through a majority vote, amidst dissent notes by opposition members.
The bill seeks to amend the Citizenship Act 1955 to grant Indian nationality to people from minority communities -- Hindus, Sikhs, Buddhists, Jains, Parsis and Christians -- from Afghanistan, Bangladesh and Pakistan after six years of residence in India instead of 12 even if they don't possess any proper document.
This was an election promise of the BJP in 2014.
A large number of people in Assam and other northeastern states have been protesting against the bill, saying it would nullify the 1985 Assam Accord under which any foreign national, irrespective of religion, who had entered the state after 1971 should be deported.
The Asom Gana Parishad, an ally in the BJP-led Assam government Monday announced that it would snap ties with the saffron party over the Citizenship Amendment Bill, which is expected to be introduced in the Lok Sabha on Tuesday.
The JPC report said, "The new cut of date implies that no more migrants would be legally allowed India after December 31, 2014 and it should motivate every stakeholder including the central government and the state governments to work in unison to ensure putting in place foolproof measures to prevent illegal migrants from entering the country, especially Assam, which has borne the maximum impact of influx from Bangladesh." The committee observed that several Assamese organisations have protested against the proposed amendments on the ground that the burden of the illegal migrants would be passed on to the state besides conferring political and economic rights upon such migrants to the detriment of indigenous communities.
"In view of such protests, the committee is not convinced with the Ministry of Home Affairs' statement that there is no specific report on the unexpected demographic changes of certain North Eastern states, particularly Assam, due to the influx of migrants from Bangladesh," it said.
The JPC said demographic changes have been indicated in successive census but the illegal migrants claim that they are original residents and citizens of India as they have been able to obtain documents, including ration card, driving licence, passport etc.
"Therefore, in the committee's opinion, the cut off date of December 31, 2014 assumes greater significance as it has been intended to determine eligibility and prevent further influx into India, negating thereby the possible malafide design of the vested interests in the neighbouring countries," it observed.
In their dissent note, Congress Rajya Sabha members Bhubaneswar Kalita and Pradip Bhattacharya said on certain grounds, the bill may create ethnic divisions in Assam and the Northeast.
BJD leader Bhartruhari Mahtab said in his dissent note that the bill contravenes the provisions of the principal Act and goes against the spirit of the Assam Accord.
In his dissent note, CPI-M member Mohammad Salim said the Indian citizenship flows from the Constitution that grants it as a fundamental right and the right cannot be religion specific or country of origin specific.
Full report at:
https://www.hindustantimes.com/india-news/govt-s-efforts-to-grant-citizenship-to-non-muslim-illegal-immigrants-appreciable-jpc/story-SliApns0EBtdabrLG9946N.html
--------
PM Narendra Modi discusses trade deficit, Afghanistan with US president Donald Trump over phone
Jan 08, 2019
U.S. President Donald Trump and Indian Prime Minister Narendra Modi discussed reducing the U.S. trade deficit with India and increasing their cooperation in Afghanistan in a telephone call on Monday, the White House said.
"The leaders agreed to strengthen the U.S.-India strategic partnership in 2019 and exchanged perspectives on how to reduce the U.S. trade deficit with India, expand security and prosperity in the Indo-Pacific, and increase cooperation in Afghanistan," the White House said in a statement.
The United States has slapped tariffs on imports of steel and aluminium from India, part of Trump's drive to reduce the U.S. trade deficit and boost American manufacturing jobs.
India has threatened to retaliate but said it would not take action until the end of this month.
In Afghanistan, Trump is planning to withdraw more than 5,000 of the 14,000 U.S. troops there, a U.S. official said last month.
Full report at:
https://www.hindustantimes.com/india-news/pm-narendra-modi-discusses-trade-deficit-afghanistan-with-us-president-donald-trump-over-phone/story-pxDtuH21otnuUmdxJGiAxM.html
--------
J-K: 2 arms, ammunition suppliers of Hizbul Mujahideen held in Kathua
Jan 08, 2019
Kathua: The police seized a truck and arrested two arms and ammunition suppliers of terrorist organisation Hizbul Mujahideen from here on Monday.
A cash amount of Rs 71,000 was also seized from the arrested individuals. The accused have been identified as Nissar Ahmed and Aaqib.
Superintendent of Police Kathua, Sridhar Patil said, "On receiving the information, a checkpoint was laid down by Police party of Police Station Lakhanpur. The truck was coming from Punjab. Both the accused are from Pulwama's Awantipora district."
A case under relevant sections of Unlawful Activities (Prevention) Act (UAPA) has been registered and further investigation is underway.
Full report at:
https://www.siasat.com/news/j-k-2-arms-ammunition-suppliers-hizbul-mujahideen-held-kathua-1454059/
--------
North America
Rashida Tlaib's thobe inside Congress puts Palestine on the map
7 January 2019
Rashida Tlaib, one of the first Muslim women and the first of Palestinian origin to be elected to Congress, made headlines during the past week when she took her oath of office wearing the traditional Palestinian dress thobe.
Hundreds of women joined Tlaib by publishing photos wearing their version of the Thobe on twitter and other social media platforms through the hashtag "#TweetYourThobe".
Many had also shared videos and photos of Tlaib while entering Congress and during the swearing-in ceremony dressed in in the traditional Palestinian thobe, with many expressing their pride.
Days prior to the swearing-in ceremony on Jan. 3, Tlaib had announced that she intended to wear the traditional Palestinian thobe.
Susan Muaddi Darraj, an American writer of Arab origin, had launched the hashtag campaign since Tlaib announced her intention to wear the thobe.
Later on, she had to change it to a "private event" on Facebook, for privacy reasons. Until Thursday, only 500 person joined it. But those numbers then multiplied hastily with the spread of Tlaib's photos wearing her Palestinian dress inside Congress, according to Darraj.
The traditional dress is originally a Canaanite heritage, where ancient Canaanites excelled in dyeing cotton and woolen fabrics, including clothes, before it became a will inherited throughout generations.
Fatema, Tlaib's mother said that: "Wearing the traditional Palestinian dress during the swear-in is equivalent to the whole world for her".
She carried a copy of the Quran on which her daughter had used during the ceremony swear-in.
https://english.alarabiya.net/en/features/2019/01/07/Rashida-Tlaib-s-thoube-inside-Congress-puts-Palestine-on-the-map.html
--------
'Netanyahu's friends made billions from 9/11 attacks'
Jan 7, 2019
Zionist businessmen Larry Silverstein and Lewis Eisenberg, who are close friends of Israeli Prime Minister Benjamin Netanyahu, made billions of dollars from the destruction of the Twin Towers on September 11, 2001, says Dr. Kevin Barrett, an American academic who has been studying the events of 9/11 since late 2003.
Dr. Barrett, a founding member of the Scientific Panel for the Investigation of 9/11, made the remarks in an interview with Press TV on Monday while commenting on the Dark Overlord's threat of leaking thousands of secret documents related to 9/11.
The hacker group has said the leak will have devastating consequences for the US "deep state," that collection of members of permanent employees of the intelligence, security and diplomatic services who operate independently of changes in the administration as, in essence, a permanent government.
The group has already released decryption keys for 650 documents it says are related to the September 11, 2001 terrorist attacks, but it is just a fraction of the 18,000 secret 9/11 documents probably stolen from insurers, law firms, and government agencies, RT website reported on Friday.
The hackers at the Dark Overlord have described the secret the September 11 documents as "the 9/11 Papers."
"It's very interesting. I think the important thing that people need to know about this is why it's important, why there could be anything important in these insurance companies' documents," Dr. Barrett said.
"So we need to go back to 2001 when the World Trade Center complex and especially the two Towers were creating terrible problems for the Port Authority which is the city government agency that owned these buildings," he added.
"The Twin Towers were riddled with asbestos fireproofing, which was illegal, and they were under court order issued in January or early 2001 to remove the asbestos from the Towers. This would have cost billions, perhaps double-digit billions of dollars – economically a non-starter," he stated.
"New York had been trying to find a way to demolish the Towers for years. They had high vacancy rate and antiquated communication infrastructure. But they could not tear them down because there was no way to do it economically," the analyst said.
Larry Silverstein purportedly speaking in April 2000 about World Trade Center 7.
"So two months before 9/11 an alleged organized crime figure named Larry Silverstein got a non-low-bid contract from Lewis Eisenberg, who was the head of the Port Authority. Both of these guys are very close to Netanyahu. They are hardcore Zionist billionaires," he noted.
'Silverstein walked out with close to $5bn in cash'
"So Silverstein got his contract from the Port Authority. He bought the entire Trade Center on a 100-year lease. He only put down 15 million – with an m – million of his own money, along with a hundred million of his partners' and for that he got the Trade Center for a hundred years," the commentator said.
"And had the Trade Center not been demolished, this would have been the worst real estate investment in history. But because Silverstein doubled the insurance money from what the Port Authority had held, and managed to get lucky on September 11, he walked out of this with close to $5 billion in cash," he pointed out.
"He had negotiated it with the insurance company to give him the cash settlement beforehand. And then he also claimed a double indemnity, that is he wanted to double the money because he said there were two separate and unrelated terrorist attacks, namely the two alleged airplanes," the researcher said.
"So he made a tremendous amount of money out of this. And the insurance company lost—or some insurance companies lost. The question is which insurance companies lost billions of dollars to Larry Silverstein, Lewis Eisenberg and the deep state 9/11 insurance fraud crime, which of course was also done for geopolitical reasons," he observed.
Full report at:
https://www.presstv.com/Detail/2019/01/07/585156/Larry-Silverstein-and-Lewis-Eisenberg-made-billions-of-dollars-from-destruction-of-Twin-Towers
--------
Pompeo says Turkey to 'protect' Syrian Kurdish fighters
8 January 2019
US Secretary of State Mike Pompeo said on Monday, that Turkey had promised to protect Kurdish fighters in Syria, as he left on a regional tour that follows President Donald Trump's abrupt decision to pull troops.
Pompeo said the assurance came from Turkish President Recep Tayyip Erdogan, who had repeatedly threatened US-allied Kurdish fighters in Syria battling ISIS extremist group.
Erdogan had spoken with Trump shortly before the US leader's December 19 declaration that ISIS was defeated and that he would quickly pull all 2,000 US troops out of Syria.
"President Erdogan made a commitment to President Trump as the two of them were discussing what this ought to look like - that the Turks would continue the counter-ISIS campaign after our departure and that the Turks would ensure that the folks that we'd fought with, that had assisted us in the counter-ISIS campaign, would be protected," Pompeo told CNBC television.
Pompeo was elaborating on his remark last week that the United States was working to ensure that "the Turks don't slaughter the Kurds" - a choice of words that angered Turkey, which said the top US diplomat had a "worrying lack of knowledge."
The US-backed Syrian Kurdish People's Protection Units form the backbone of the opposition Syrian Democratic Forces, but Erdogan considers them linked with the PKK, which has waged a bloody insurgency inside Turkey in the name of the Kurdish minority.
Pompeo is traveling to visit eight Arab capitals to discuss Syria and also to build an alliance against regional power Iran, a top priority of Trump.
Parallel to Pompeo's trip, National Security Advisor John Bolton is set to hold talks Tuesday in Turkey after a visit to Israel, which has been especially concerned about a US withdrawal.
Full report at:
https://english.alarabiya.net/en/News/middle-east/2019/01/08/Pompeo-says-Turkey-to-protect-Syrian-Kurdish-fighters.html
--------
Dems want to block pro-Israel bill over Trump shutdown: Report
Jan 7, 2019
Efforts are reportedly underway in US Senate to block a pro-Israel bill in response to the ongoing government shutdown, blamed on US President Donald Trump.
Senate minority leader Chuck Schumer and other Senate Democratic leaders are behind the effort, according to a report by Washington Examiner on Monday.
The bill is aimed at "allowing state and local governments to divest from entities that boycott, divest from, or sanction Israel because of its occupation of the West Bank."
The upper chamber of US Congress is set late Tuesday to hold a procedural vote on the bill against the Boycott, Divestment and Sanctions (BDS) movement.
The BDS movement was initiated in 2005 by over 170 Palestinian organizations to initiate "various forms of boycott against Israel until it meets its obligations under international law."
The BDS is gaining momentum in the United States and poses a serious threat to Israel's "hegemonic power" in Washington, according to Myles Hoenig, a political activist based in Maryland.
Schumer is reportedly joining Maryland Democratic Senator Ben Cardin, a top Democrat on the Foreign Relations Committee, to vote against moving the bill forward.
The two senators were themselves among the cosponsors of the bill as it was introduced in 2017.
The move is reportedly in protest to the government shutdown by Democrats, who are demanding that Senate majority leader Mitch McConnell facilitate reopening of nine agencies and departments closed over government shutdown.
Funding for the wall has led to a budget impasse, causing the ongoing partial government shutdown.
Trump demands $5 billion, for which he is "proud" to shut down the government but Democrats are not offering more than $1.3 billion.
Full report at:
https://www.presstv.com/Detail/2019/01/07/585166/Dems-want-to-block-proIsrael-bill-BDS-over-Trump-shutdown
--------
How a democratic country backs a terror group
08.01.2019
By Kasim Ileri
WASHINGTON
Former U.S. President Barack Obama's support for the PYD/YPG to cover up for America's political and military failures in Syria has become an indispensable strategy that reveals the way a democratic country partners with a terror group.
Washington laid the groundwork for its relationship with the PYD/YPG, the Syrian offshoot of the PKK terrorist organization, at the end of 2014 in the town of Ayn al-Arab, or Kobani, through its air support against Daesh terrorists.
The U.S. military has routinely provided weapons assistance to the organization in Syria, but the Department of Defense (Pentagon) has long denied this.
In September 2015, the Obama administration scrapped a training program for opposition Syrian fighters and announced that it would work with a new local partner.
Under the leadership of the U.S. Central Command (CENTCOM), the support given to the PYD/YPG continued on behalf of a fictitious group called the "Syrian Arab Coalition", whose name was not known before and whose members were also unknown.
Although the Pentagon persistently claimed that trucks loaded with arms were not being sent to the PYD/YPG but to the Syrian Arab Coalition, neither Turkish nor American media was satisfied with this explanation.
However, The New York Times wrote that the Syrian Arab Coalition was merely a name and that there was no U.S.-led group other than the PYD/YPG.
While the terrorist group was expanding, with American support, its occupation of the regions where Arabs, Assyrians and Turkmens as well as Kurds lived, it formed a front group called the "Syrian Democratic Forces", or SDF.
'Temporary relationship'
U.S. President Donald Trump ordered the Defense Department to arm the PYD/YPG in May 2017.
Washington has characterized its relationship with the terrorist organization as "conditional", "limited" and "temporary", claiming the weapons were not sent to the PKK's Syrian branch to be used against the Turkish Armed Forces (TSK).
The U.S. National Counterterrorism Center designated the YPG and PYD as the Syrian branch of the PKK in its list of terrorist organizations. Later, it removed the part related to the PYD/YPG.
Also, in a 2018 country report by the Central Intelligence Agency, the YPG and PYD were defined as the branches of the PKK in Syria.
According to documents related to the Pentagon budget seen by Anadolu Agency, the PYD/YPG was allocated $500 million in aid for 2017 and $550 million for 2018.
The Pentagon also announced that after operations against Daesh were completed, arms support for the PYD/YPG terror group would be halted and their weapons would be recovered.
But after the PYD/YPG attacked rural areas of Deir ez-Zor where oil wells are located, the U.S. rejected taking back their weapons and said the military aid would proceed as long as fighting against Daesh continued.
Amid this move, the U.S.-led coalition announced the controversial decision to sponsor the creation of a 30,000-strong "border security" force in PYD/YPG controlled areas in northeastern Syria.
Ryan Dillon, spokesman for the U.S.-led coalition against Daesh, said last January that half of the force would be composed of militants in the ranks of the SDF, which was met with a harsh reaction from Turkey.
Separately, Anadolu Agency learned that in the 2018 budget, the Pentagon allocated $250 million in funds under the name of "border protection measures" in addition to $300 million in weapons aid.
Undelivered promises
Washington failed to deliver on its promises to Turkey that it would take the PYD/YPG out of the Syrian city of Manbij apart from the collection of the weapons given to the organization.
Despite unidentified amounts of weapons aid, the Pentagon is said to have delivered more than 4,000 trucks of weapons to the PYD/YPG organization.
Washington also promised that the terror group would withdraw from Manbij after it was cleared of Daesh terrorists.
However, the U.S.-led coalition and CENTCOM announced that the PYD/YPG withdrew from Manbij, which later proved to be false.
Turkey carried out two operations in northern Syria -- Euphrates Shield and Olive Branch. Ankara announced a plan to carry out a third operation in the northeast against PYD/YPG terrorists, which disturbed the U.S.
Last month, Trump made the unexpected decision to withdraw all 2,000 U.S. troops from Syria, sparking criticism from many allies and security aides, including his own Cabinet.
In the original withdrawal announcement, Trump claimed American forces were leaving as they had defeated Daesh.
Senator Lindsey Graham, a close Trump ally but fierce critic of the announced withdrawal, said it would embolden the Syrian regime and its main allies -- Russia and Iran -- while undermining the fight against Daesh.
U.S. National Security Adviser John Bolton said the U.S. will not withdraw troops from northeastern Syria unless the Turkish government guarantees it won't attack "Kurdish fighters," referring to the PYD/YPG terrorist group.
In its 30-year terrorist campaign, the PKK has taken some 40,000 lives.
Full report at:
https://www.aa.com.tr/en/americas/how-a-democratic-country-backs-a-terror-group/1358501
--------
Trump says Syria policy unchanged even as troop withdrawal extended
January 8, 2019
United States President Donald Trump insisted on Monday that his policy on withdrawing troops from Syria had not changed, even as the drawdown timeline shifted from "coming back now" to "leaving at a proper pace", which his national security advisor has suggested could take months, if not years.
In December, Mr Trump made the surprise announcement that the US was making a full withdrawal of the estimated 2000 US troops in Syria. The American troops are stationed in north east Syria to assist the Kurdish-led Syrian Democratic Forces in their fight against ISIS.
"They're all coming back, and they're coming back now," Mr Trump declared in a video on December 20.
At the time, US Defence Department officials told the New York Times that Mr Trump had ordered the withdrawal to be completed in 30 days.
Three weeks on though, National Security Advisor John Bolton has put conditions on the withdrawal that could take months, or even years to fulfill. On a visit to Israel on Sunday, Mr Bolton said that US forces would remain in Syria until the last vestiges of ISIS were defeated and Nato-ally Turkey had offered assurances that it would not attack Kurdish forces allied to the US.
"We don't think the Turks ought to undertake military action that's not fully co-ordinated with and agreed to by the United States," Mr Bolton said. "So that they meet the president's requirement that the Syrian opposition forces that have fought with us are not endangered."
On Monday meanwhile, US Secretary of State Mike Pompeo was travelling to the Middle East to reassure allies that the US remained committed to defeating ISIS, despite Mr Trump having announced a completed victory over ISIS as his justification for withdrawing troops from Syria.
The confusion over the timeline for withdrawal reflects confusion in the White House, the Pentagon and the State Department, staff of whom were, like US allies, not informed of the president's decision in advance.
Long-term White House observers said the disarray appeared unprecedented. Aaron David Miller, a Middle East expert at the Woodrow Wilson Centre said in 40 years of watching Washington he had never seen anything like it. "Makes Marx Bros. movie look organized," he wrote on Twitter.
His national security advisor's conditions for withdrawal had effectively committed Mr Trump to a long-term deployment in Syria, Mr Miller tweeted. "Bolton's conditions can never be met; the Iran hawk outfoxes Trump and commits US to another forever deployment."
On Monday though, Mr Trump insisted his policy remained unchanged. "We will be leaving at a proper pace, while at the same time continuing to fight ISIS," he wrote on Twitter.
Full report at:
https://www.thenational.ae/world/the-americas/trump-says-syria-policy-unchanged-even-as-troop-withdrawal-extended-1.810628
--------
Europe
Turkey's vice president meets EU humanitarian official
07.01.2019
Turkey's vice president on Monday received the European commissioner for humanitarian aid and crisis management in the capital Ankara, according to presidential sources.
The closed-door meeting between Fuat Oktay and the EU's Christos Stylianides and an accompanying delegation was held at the presidential complex, said the sources, who asked not to be named due to restrictions on speaking to the media.
The two discussed Turkey's EU membership process as well as the global migration problem, in particular the Syrians in Turkey and EU fund allocated for the Syrians in Turkey.
Oktay and Stylianides also discussed humanitarian aid and crisis management and agreed to hold a joint earthquake exercise in Istanbul in the coming period.
In March 2016, EU and Turkey reached an agreement to stop irregular migration through the Aegean Sea and improve the conditions of Syrian refugees in Turkey.
The EU pledged €6 billion ($7.44 billion) in funding for the refugees, and promised to mobilize a second €3 billion ($3.72 billion) tranche by the end of 2018.
Turkey has accused the EU of failing to deliver the full amount of funds in the promised timeframe.
Turkey hosts over 3.5 million Syrian refugees, more than any other country in the world. The country has spent more than $32 billion from its own national resources to help and shelter refugees since the beginning of the Syrian civil war.
The country also has prevented a large refugee influx from spilling over elsewhere in the world, foremost to Europe, thanks to the opportunities it has provided to refugees.
https://www.aa.com.tr/en/europe/turkey-s-vice-president-meets-eu-humanitarian-official/1358406
--------
Turkish-Greek operation seizes 'large amount' of drugs
07.01.2019
Turkish and Greek anti-narcotics forces seized 'large amounts' of opiate drugs in Greece's Piraeus port in capital Athens, according to security sources on Monday.
The sources, who spoke on condition of anonymity, said Turkish anti-narcotics police received a tip off about the existence of a "large amount" of opiate drugs in a container coming from Syria in Piraeus port.
A special team was sent to Greece to share the intelligence report with Greek police.
In a joint operation, Turkish and Greek police searched a container at the port and seized opiate drugs.
Full report at:
https://www.aa.com.tr/en/europe/turkish-greek-operation-seizes-large-amount-of-drugs/1358101
--------
Man sets himself alight inside Turkish consulate in the Netherlands
January 7, 2019
A man has set himself alight inside the Turkish consulate in Rotterdam, the Netherlands.
Emergency services, including a medical helicopter, attended the scene on Monday morning and the man suffered minor injuries, local news said.
The consulate could not be contacted for comment on the matter and Dutch police told reporters that as they considered the incident an attempted suicide they would not be commenting.
No reason for the attempted self-immolation has been given.
Local news reporter, Robert Bas said the man did not appear to be seriously injured as he left the consulate. "He was approachable and was taken to a hospital with burns," he said.
Formal diplomatic relations between the Dutch Government and Turkey only resumed in July 2018, following the withdrawal of the Turkish ambassador from the Netherlands in March 2017.
Full report at:
https://www.thenational.ae/world/europe/man-sets-himself-alight-inside-turkish-consulate-in-the-netherlands-1.810411
--------
South Asia
29 Taliban militants killed in coalition airstrike in Kandahar
06 Jan 2019
At least 29 Taliban militants have been killed during the airstrike of the coalition forces in southern Kandahar province of Afghanistan.
According to the military sources, the airstrikes were carried out earlier this week in Shahwali Kot district of the province.
The sources further added that a commander of Taliban was also among those killed.
In the meantime, a coalition strike destroyed 3,000kg of homemade explosives, suicide vests and IEDs in Khak-e-Safid district of Farah province.
Afghan forces also conducted a force protection patrol operation in Shahwali Kot district of Kandahar which resulted in the killing of 5 Taliban fighters killed, the sources said, adding that coalition forces conducted an airstrike killing 2 Taliban fighters and destroying one vehicle in Pashtun Kot district of Faryab.
The anti-government armed militants including Taliban have not commented regarding the recent operations and airstrikes so far.
This comes as the Afghan and coalition forces have stepped up ground operations and airstrikes in the restive parts of the country in a bid to suppress the anti-government armed elements and pave the way for a political settlement to end the ongoing violence.
https://www.khaama.com/29-taliban-militants-killed-in-coalition-airstrike-in-kandahar-03062/
--------
Prominent leader of Taliban's Red Unit killed in Faryab province
07 Jan 2019
A prominent leader of the Red Unit of Taliban has been killed during the operations in northern Faryab province of Afghanistan, the Afghan military said Monday.
According to a statement released by 209th Shaheen Corps of the Afghan Military in the North, Mawlavi Habib, a high ranking leader of the Red Unit of Taliban has been killed in Almar district.
The statement further added that Mullah Sarwar, the district shadow chief of the group for Almar district has also been killed during the same operations.
Several weapons and a large quantity of weapons and munitions have also been confiscated during the operations, the 209th Shaheen Corps added in its statement.
The anti-government armed militant groups including Taliban have not commented regarding the report so far.
The Shaheen Military Corps had earlier reported that the Afghan and coalition forces have intensified ground operations and airstrikes against Taliban militants in two districts of Faryab province, leaving dozens of militants dead.
Full report at:
https://www.khaama.com/prominent-leader-of-talibans-red-unit-killed-in-faryab-province-03072/
--------
Police forces thwart militants bid to detonate a mosque in Herat
07 Jan 2019
The Afghan police forces have thwarted anti-government armed militants bid to detonate a mosque in western Herat province of Afghanistan.
The Ministry of Interior (MoI) said Monday that the militants were looking to detonate two improvised explosive devices inside a mosque in Adraskan district but the National Police forces discovered and defused the explosives with the support of local residents.
According to a statement released by MoI, "The criminal terrorists do not even respect holy places as part of their activities against Islam and humanity."
The anti-government armed militant groups including Taliban have not commented regarding the bombing plot so far.
Full report at:
https://www.khaama.com/police-forces-thwart-militants-bid-to-detonate-a-mosque-in-herat-03070/
--------
Afghan Taliban storm security posts in western province, killing 21
Jan 7, 2019
At least 21 Afghan security forces have been killed as Taliban militants stormed security checkpoints in the western province of Badghis, in one of the deadliest attacks to hit the area in months.
Local officials said two security posts in different parts of the province, which borders Turkmenistan, had been stormed by the militants overnight.
Some 14 Afghan policemen and seven pro-government forces lost their lives, while nine others were injured in the raids, according to Abdul Aziz Bek, head of the provincial council.
Qari Yousuf Ahmadi, a Taliban spokesman, put the number of fatalities at 34, claiming that the militants had seized many weapons and ammunition from government forces during the raids.
Jamshid Shahabi, a spokesman for the Badghis provincial governor, also aid over 15 Taliban militants had been killed and 10 others wounded in the ensuing clashes.
In a separate incident on Monday, at least five civilians were killed and eight wounded in a bomb blast in the eastern province of Paktika.
The Taliban left the bomb in a village square, said provincial official Mohammad Rasoul Adel.
The Taliban militants have in recent months stepped up attacks on security forces across Afghanistan, killing a large number of police forces as well as civilians.
This comes as representatives from the militant group, the US, and regional countries met for a fourth time in the UAE capital Abu Dhabi last month for talks to end the 17-year war in Afghanistan. Another meeting is also scheduled for later this month.
Full report at:
https://www.presstv.com/Detail/2019/01/07/585111/Afghanistan-Badghis-Taliban-Peace-talks
--------
Afghan Taliban, US to sit down to peace talks on Wednesday
January 08, 2019
KABUL: Afghan Taliban representatives and US officials will sit down to two days of peace talks on Wednesday in Qatar but Afghan government officials will not be involved, senior Taliban members said.
The Taliban have rejected numerous requests from regional powers to allow Afghan officials to take part in the talks, insisting that the United States is their main adversary in the 17-year war and that Kabul is a "puppet" regime.
The insurgents, seeking to reimpose strict Islamic law after their 2001 ouster by US-led troops, called off their meeting with the US officials in Saudi Arabia this week because of Riyadh's insistence on bringing the Western-backed Afghan government to the table.
The talks will be the fourth in a series between Taliban leaders and US special envoy Zalmay Khalilzad.
"After mutual consultations, we are going to meet US officials in Doha on Wednesday. The meeting will continue for two days — Wednesday and Thursday," said a senior member of the Afghan Taliban on condition of anonymity.
Pakistani and Iranian officials said they were trying to persuade the Taliban to meet Afghan officials.
Another senior Taliban leader confirmed the Qatar meeting and said no other country would be involved.
Saudi Arabia, Pakistan and the UAE took part in the last round of talks in December.
"This time we want to hold talks with the American officials," said a Taliban leader based in Afghanistan, adding that they would discuss a US withdrawal, prisoner exchange and the lifting of a ban on movement of their leaders.
The war in Afghanistan is America's longest overseas military intervention. It has cost Washington nearly a trillion dollars and killed tens of thousands of people.
The United States, which sent troops to Afghanistan in the wake of the Sept. 11, 2001, attacks on New York and Washington and at the peak of the deployment had more than 100,000 troops in the country, withdrew most of its forces in 2014, but still keeps around 14,000 troops there as part of a NATO-led mission aiding Afghan security forces and hunting militants.
Full report at:
The US Embassy in Afghanistan did not immediately respond to a request for comment.
http://www.arabnews.com/node/1432176/world
--------
Arab World
Terrorism, Palestine on the agenda as Arab information ministers meet
January 07, 2019
RIYADH: Terrorism, Palestine and regional media strategy are among several issues being discussed during a periodic meeting organized by the Council of Arab Information Ministers.
The event is being held in Riyadh after it was declared the capital of Arab media by the Arab League in May.
Khaled Al-Ghamdi, undersecretary for foreign media, said the ministry seeks to make the Saudi capital a hub for media-related events held by the league.
Al-Ghamdi said officials at the event, which lasts two days, would discuss issues pertaining to regional aspirations and challenges.
Among items on the agenda are sustainable development plans, the role of regional media in quelling terrorist narratives, international action plans to combat negative stereotypes, Palestine, as well as dates and venues for upcoming events being held by the council.
A total of 17 Arab organizations, including broadcasting unions, GCC officials and representatives from numerous Arab universities, took part in the meeting.
Saudi Arabia is chair of the Permanent Arab Media Committee, another affiliate of the Arab League.
http://www.arabnews.com/node/1431986/saudi-arabia
--------
Idlib: Syrian Army Preparing for Fresh Military Operations against Terrorists
Jan 07, 2019
Battlefield sources said that the Syrian Army has dispatched a military convoy comprising tens of Syrian soldiers together with over 10 military and armored vehicles as well as heavy weaponry to Sahl al-Ghab in Northwestern Hama from Hama military airport.
The sources, meantime, said that another Syrian Army military convoy has been dispatched to a military point in Western Aleppo to confront the terrorist groups.
Meantime, the Arabic-language al-Youm news website reported that according to information, the Syrian army, with the support of the Syrian-Russian air forces, is preparing for a major rapid operation in the outskirts of Idlib.
The sources noted that the Syrian Army's preparations for launching military operations near Idlib is taking place at a time when Al-Nusra Front terrorists are still present in the demilitarized zone and the negotiations between Russia and Turkey on Idlib has reached a deadlock.
It further pointed to the preparedness of 45,000 Syrian troops in the outskirts of Idlib, and said that the Syrian army's military operations might start from Northwestern Hama (Sahl al-Ghab and Western Idlib), which comes under continuous attacks by Tahrir al-Sham and Jeish al-Izzah, and followed by another operation in Southwestern Aleppo.
In a relevant development on Sunday, the Syrian army dispatched large military convoys and hardware to Northern Hama and Southern Idlib for upcoming battles with the terrorists as clashes between the government troops and the militants in the demilitarized zone have increased, media reports said.
The Arabic-language service of Russian Sputnik news agency quoted military sources as saying that the Syrian army's military convoys comprising armored vehicles, artillery and personnel-carriers have been sent to Northern Syria from the country's South.
It noted that the dispatch of Syrian troops and military equipment to the Northern and Southern fronts of Idlib indicates imminent military operations in the region against Tahrir al-Sham al-Hay'at (the Levant Liberation Board or the Al-Nusra Front) terrorists who are in control of major areas in these regions.
Meantime, the Syrian army's artillery and missile units pounded and destroyed the terrorists' military positions and movements before they could target the army's military positions in Northern Hama from Wadi al-Dourat, al-Latamanieh, Hasraya and Lahaya regions.
Full report at:
http://en.farsnews.com/newstext.aspx?nn=13971017000570
--------
Bodies of More Victims of ISIL, US Attacks Found in Raqqa
Jan 07, 2019
The Arabic-language al-Ahd news website reported that the corpses of a number of civilians, including children and women, who were killed in the US airstrikes on the city of Raqqa have been found from under the debris of ruined buildings near Moaviyeh Abi Safian School destroyed in the US raids over the past year.
Media activists in Raqqa, meantime, said that bodies of a sum of 100 ISIL victims have also been found in a mass grave in Panorama district in the Western part of Raqqa city.
A year after the US and its allies earned control over the Raqqa city, the dead bodies of Syrian civilians are still retrieved from mass graves and debris in Raqqa province.
Russian Foreign Ministry Spokeswoman Maria Zakharova said last month that the bodies of over 8,000 Syrians killed in the bombing raids carried out by the US and the coalition led by it had been found in mass graves in Syria's Raqqa after the rubble was partially cleared away.
"Last week, the Syrian government, in its letters addressed to the UN secretary general and the UN Security Council president, provided the tragic statistics on the victims of the coalition's bombing raids in the city of Raqqa during its 'liberation' from ISIL (known as ISIS or Daesh)," she noted.
"The bodies of over 4,000 people were found while clearing away the rubble in two of the city's residential neighborhoods left over from the airstrikes and also around the stadium and the zoo. Those were mainly women, the elderly and children. In addition, a mass grave where more than 2,500 people were buried was uncovered at a farm near a pediatric clinic and the National Hospital, while another burial site was opened near Al-Panorama where 1,500 bombing raids' victims were buried," Zakharova added.
"The letters stressed that to date just two percent of the rubble had been cleared away in Raqqa, which had been literally razed to the ground," Zakharova emphasized.
Full report at:
http://en.farsnews.com/newstext.aspx?nn=13971017000344
--------
ISIS claims suicide bomber hits Kurdish centre in Syria's Raqqa
8 January 2019
ISIS extremist group claimed that one of its suicide bombers killed several people when he blew himself up on Monday, in a public building in the Syrian city of Raqqa, which is under the control of a US backed Kurdish-led militia.
The extremist group claimed responsibility for the reported attack in a statement issued by the affiliated Amaq news agency. The statement said the attack targeted a recruitment center in Raqqa and that 17 people were killed or wounded. Amaq provided no further details.
There was no immediate reaction from the Kurdish-led Syrian Democratic Forces (SDF), which seized the city in Syria's northeast from ISIS with the crucial help of US-led air strikes in 2017 after months of devastating fighting.
Two Raqqa residents reached by Reuters said they heard an explosion in a central district of the city where the SDF military has offices. Militiamen had cordoned off the area and surrounding streets after the blast, the residents said.
Raqqa, which ISIS declared the capital of its self-proclaimed caliphate, was taken by the SDF six years into Syria's civil war after a protracted battle that killed thousands of civilians and wrecked much of the city.
Rebuilding and restoring Raqqa, which was once home to more than 200,000 people, is proving to be a monumental task.
Since losing almost all the large swathes of territory it took in lightning offensives in Syria and Iraq in 2014-15, ISIS has returned to deadly hit-and-run attacks and ambushes.
Full report at:
https://english.alarabiya.net/en/News/middle-east/2019/01/08/ISIS-claims-suicide-bomber-hits-Kurdish-center-in-Syria-s-Raqqa.html
--------
Saudi forces conduct deadly raid in Qatif village
Jan 8, 2019
Qatif region in Saudi Arabia has been the scene of fresh bloody violence. Saudi forces have stormed a small village in the Shia-populated region, killing five people and injuring an unspecified number of others.
Social media users have reported clashes, mortar attacks and shooting in the Umm al-Hamam village on Monday, and have even identified some of the victims.
According to local sources, Saudi forces surrounded the village for about 15 hours. They stormed a number of rural houses, claiming they were searching for a number of wanted people.
Qatif, situated in Saudi Arabia's Eastern Province, has been the scene of anti-regime protests since 2011, with demonstrators demanding free speech, the release of political prisoners, and an end to economic and religious discrimination.
Riyadh has suppressed pro-democracy rallies, but they have intensified since January 2016 when the Al Saud regime executed respected Shia cleric Sheikh Nimr al-Nimr.
In 2017, Awamiyah, another Shia-populated Qatif town, witnessed a deadly military crackdown on protests that were being held against the regime's attempt to raze the historical Musawara neighborhood.
Saudi rulers claimed the district's narrow streets served as a hideout for armed men who were behind the attacks on Saudi forces in Eastern Province.
Riyadh then deployed military forces with heavy weapons to the town, while bulldozers escorted by heavily armored military vehicles demolished several houses, businesses and historical sites across the region.
Full report at:
https://www.presstv.com/Detail/2019/01/08/585176/Saudi-Arabia-Qatif-clash
--------
Four civilians, one Kurdish militant killed in Daesh bomb attack in Syria's Raqqah
Jan 7, 2019
A deadly bomb attack, claimed by the Daesh Takfiri terrorist group, has hit a center for US-backed Kurdish militants in the northern Syrian city of Raqqah, leaving at least four civilians and a militant dead.
The so-called Syrian Observatory for Human Rights said the fatalities took place on Monday, when the attacker detonated his explosive vest after entering the center run by the Kurdish People's Protection Units (YPG), part of the so-called Syrian Democratic Forces (SDF) that has close military cooperation with the US.
"A suicide attacker wearing an explosive belt blew himself up inside a YPG center after opening fire on a security checkpoint at its entrance," said Rami Abdel-Rahman, the Observatory chief.
Raqqah residents said the Kurdish militants had cordoned off the area and the nearby streets after the blast.
Daesh claimed responsibility for the assault in a statement issued via its Amaq news agency, describing the site as a "recruitment center" for Kurdish forces.
The US has been arming and training Kurdish militants under the banner of helping them fight Daesh, but Syria and several other countries see ulterior motives behind the deployment.
Syria and its allies pushed the Takfiri terrorist group out of its last stronghold in the eastern province of Dayr al-Zawr early last year.
Turkey, a key US ally in the region, has repeatedly questioned Washington's deployment of heavy weapons in Syria despite the defeat of Daesh in much of the Arab country.
Ankara views the YPG as a branch of the Kurdistan Workers' Party (PKK), which has been fighting a decades-long deadly war against Turkey for an independent state in the country's southeast.
Kurdish forces, who were left exposed by US President Donald Trump's pledge to pull out American soldiers from Syria, have asked Syrian government forces for help amid indications that Turkey is considering a military campaign against them.
Full report at:
https://www.presstv.com/Detail/2019/01/07/585158/Syria-YPG-Raqqah-Daesh-SDF
--------
Iraqi troops kill senior Daesh commander, capture 17 others near Mosul
Jan 7, 2019
Iraqi security forces have killed a high-ranking commander of the Daesh Takfiri terrorist group and detained more than a dozen other terrorists during a counter-terrorism operation in the country's northern province of Nineveh as government troops and allied fighters from Popular Mobilization Units are trying to purge the Arab country of the last remnants of the terror outfit.
"Troops from the Nineveh Operations Command launched a major security campaign in Badush district, northeast of Mosul, and managed to kill a senior Daesh leader," Provincial police officer Major Azad Fouad told Arabic-language Dijlah television network on Sunday.
"The troops also arrested 17 Daesh militants," Fouad said, adding that a large amount of munitions and firearms were seized from the Takfiris as well.
The development occurred a day after fighters from Popular Mobilization Units – commonly known by the Arabic name Hashd al-Sha'abi – and soldiers from the Salahuddin Operations Command launched joint operations in 30 villages of Iraq's north-central province of Salahuddin, destroying three militant hideouts as well as two underground tunnels used by Daesh members.
Arabic-language al-Maalomah news agency, citing an unnamed Hashd al-Sha'abi source, reported that the fighters also detonated 70 explosive devices in the process. Two Hashd al-Sha'abi fighters were injured after they entered a booby-trapped house.
Former Iraqi prime minister, Haider al-Abadi, declared the end of military operations against Daesh in the Arab country on December 9, 2017.
On July 10 that year, he had formally declared victory over Daesh in Mosul, which served as the terrorists' main urban stronghold in Iraq.
In the run-up to Mosul's liberation, Iraqi army soldiers and volunteer Hashd al-Sha'abi fighters had made sweeping gains against Daesh.
Iraqi forces took control of eastern Mosul in January 2017 after 100 days of fighting, and launched the battle in the west on February 19 last year.
Full report at:
https://www.presstv.com/Detail/2019/01/07/585118/Iraqi-troops-kill-senior-Daesh-militant-leader-capture-17-others-near-Mosul
--------
Africa
Nigerian army raids newspaper over Boko Haram article
January 7, 2019
Lagos, Nigeria (CNN)Nigerian soldiers raided the offices of a local newspaper and took away journalists who wrote an article that "divulged classified information" and put its troops' lives at risk, the army said Monday.
The Daily Trust said security agents "invaded" the newspaper's bureau in the country's troubled northeastern region and took away two journalists who worked on a story about the military's operations against terror group Boko Haram.
"The soldiers shut the gate of the Maiduguri regional office, after arresting the two editorial staff on sight at the time of the raid," the newspaper said on its website.
The army has faced fierce criticism following the raid. Garba Shehu, a spokesman for President Muhammadu Buhari, said on Sunday that the military had been ordered to leave the newspaper's premises and that differences should be worked out through dialogue.
The army said it did not arrest the journalists but "invited" them to discuss the security implications of the article.
"We would like to state that the invitation of those involved in divulging military plans was done with the best intention in order to make them realise the import of such acts to our national security," army spokesman Gen. Sani Usman said in a statement on Facebook.
The publication contained sensitive information that disclosed plans to counter the terrorist activities in Nigeria's troubled northeast, he added.
Nigeria's main opposition party has seized the opportunity to score campaign points against Buhari and called the raid "an attack on freedom of the press."
"Soldiers should not be used to target law-abiding citizens," a spokesman for opposition candidate Atiku Abubakar said in a statement.
Military bases have come under intense attack from Boko Haram militants in recent months with reports of large numbers of army casualties. The army's leadership often denies these reports.
In November, it was forced to admit that 44 soldiers died in an attack on its military base in Metele village, Borno.
Insurgents have also reportedly reclaimed Baga, a village on the outskirts of Maiduguri and hundreds of residents, including the village head, have fled their homes.
https://edition.cnn.com/2019/01/07/africa/nigerian-army-shuts-newspaper-intl/index.html
--------
Somalia: Somali Military Court Executes Two Al-Shabaab Militants
7 JANUARY 2019
The two al-Shabaab assassins were convicted for the murder of a traditional elder in Mogadishu.
The assassins identified as Ali Hassan 25, and Abdirahman Isse Ali 22 were reportedly caught red-handed to the police after they killed elder Hilowle Heefow Hussein.
Judges of Somali military court said Ali and Hassan who are members of the armed group al-Shabaab were convicted of killing Hussein in Wadajir district last year.
The Deputy Chairperson of Somali military court, Mohamed Abdi Mumin who was present at the scene of an execution in Mogadishu on Monday morning said the court found sufficient evidence to support the charges leveled against the two.
They were executed by firing squad.
Somali military court handles terror-related cases mainly against the members of the armed group al -Shabaab.
The court has previous sentenced several armed group members found guilty of murder and taking part in the attack against the government of Somalia.
Last Sunday, the court sentenced ex-Somali soldier to death for murder and three other suspects to three years in jail for assembling explosive devices in Baidoa, Southwest state.
Full report at:
https://allafrica.com/stories/201901070454.html
--------
Sudan denies Netanyahu's claim of airspace access for Israel-bound flights
Jan 7, 2019
Sudan's President Omar al-Bashir has denied claims by Prime Minister Benjamin Netanyahu that Israel-bound planes are allowed to use the Sudanese airspace.
"We received a request to use our airspace on the route to Tel Aviv. The request did not come from El Al, but from Kenya Airways — we refused," Bashir told a local Sudanese television outlet.
Netanyahu claimed last month that Israel had been allowed to fly over the North African country, which does not maintain diplomatic ties with the occupying regime.
"Currently we can fly over Egypt, Chad, and apparently, we can fly over Sudan, and then we can fly directly to Brazil, which would save about two hours," Netanyahu claimed, despite the fact that he did not use the same route during his recent trip to Brazil.
Israeli media reports have been suggesting that Tel Aviv is actively working to establish diplomatic ties with Sudan, as part of wider efforts to upgrade relations with Central African countries.
Based on the same reports, Israeli and Sudanese representatives have held a secret meeting to discuss diplomatic relations in exchange for financial Israeli aid to the African country.
According to the daily Haaretz, Israel has urged the US and other countries to improve their relationship with Sudan in response.
Bashir on Thursday lamented that he had been advised to normalize ties with Israel in order to ensure stability in his country after fresh anti-government protests hit Sudan.
Sudan has been gripped by mass protests triggered by rising prices and shortages of food and fuel since December 19. The public display of anger later escalated into calls for President Bashir to go.
On Sunday, hundreds of protesters marched in the capital Khartoum in an attempt to reach the presidential palace but were dispersed by security forces with tear gas and stun grenades.
Protests also broke out in the city of Madani southeast of the capital, with the demonstrators chanting for "peace, justice, freedom". An anti-government rally was held in the northern town of Atbara, where the current unrest first erupted last month.
The country is mired in economic woes, including an acute foreign currency shortage and soaring inflation, running at close to 70 percent.
Authorities have declared curfews and states of emergency across several states. Residents say police have used live ammunition in some cases to disperse the protesters.
Full report at:
https://www.presstv.com/Detail/2019/01/07/585100/Sudan-Israel-flight-airspace
--------
Nigeria: Boko Haram militants killed in air raids
07.01.2019
Several Boko Haram terrorists were killed and at least three of their gun trucks destroyed in weekend air raids in northeastern Nigeria, the military said Monday, amid increased fighting between troops and militants in the area.
The air attacks followed militants' attempts to breach the location of the ground troops in the town of Damasak in the restive Borno north, according to Air Force spokesman Ibikunle Daramola, an air commodore.
"NAF Mi-35M helicopter gunship engaged the terrorists' gun trucks in successive waves of attacks as they retreated, destroying and immobilizing three of them while causing significant damage to others and neutralizing several terrorists," he said.
The attacks were clearly against the Boko Haram faction allied to Daesh.
In an apparent attempt to rebut the military statement, Daesh claimed that its fighters killed at least 15 Nigerian soldiers in the Damasak encounter and another five in a separate IED attack, as well as to have destroyed or seized tanks and other vehicles.
Full report at:
https://www.aa.com.tr/en/africa/nigeria-boko-haram-militants-killed-in-air-raids/1358160
--------
Mideast
Israeli air raids strike Hamas after Gaza rocket fired
7 January 2019
The Israeli army said Monday it had carried out further air raids against Hamas positions in the Gaza Strip in response to a rocket being fired over its border.
The Israeli air defense system intercepted the rocket which was fired overnight from the Hamas-ruled coastal enclave, the army.
Planes and helicopter gunships then raided "terrorist targets at Hamas military camps" on the Gaza Strip, the statement said.
The latest raids follow strikes by the Israeli army on two Hamas posts on Sunday, after balloons carried an explosive device over the border fence.
A Hamas security source said one strike occurred east of Khan Yunis in the southern Gaza Strip and hit an observation point for Hamas's armed wing, while the second was east of Gaza City. The security source said no injuries had been reported.
https://english.alarabiya.net/en/News/middle-east/2019/01/07/Israeli-air-raids-strike-Hamas-after-Gaza-rocket-fired.html
--------
Hamas says Egypt to close Gaza crossing to Palestinians leaving enclave
7 January 2019
Egypt will bar Gazans from crossing into its territory from Tuesday, the enclave's ruler Hamas said, after the Palestinian Authority withdrew staff from the border point over alleged abuses.
The partial closure will raise fears over the impact on Gaza's two million residents, for whom a rare opening of the crossing in recent months has provided an opportunity to leave the strip.
A statement late Monday from the Hamas-run interior ministry said Egyptian authorities had informed them the crossing "will be limited to only the arrival of individuals and the entry of goods".
It did not say for how long it was expected to be closed for those leaving, and there was no immediate comment from Egypt.
Rafah - the only way for Gazans to leave the Palestinian enclave that bypasses Israel - was closed Monday due to the Orthodox Christmas holiday but had been expected to reopen both directions Tuesday.
The PA's civil affairs authority on Sunday announced its staff would no longer man the crossing, accusing Hamas of "summoning, arresting and abusing our employees", according to official Palestinian news agency WAFA.
Earlier on Monday Hamas employees retook the post in what they said was an attempt to maintain border control after the shock PA withdrawal.
An AFP journalist saw Hamas officials at the border crossing's main gate and inside accompanying offices in southern Gaza.
Hamas' interior ministry spokesman Iyad al-Bozum said his organisation aimed to "protect the interests of our people."
Hamas seized control of Gaza in 2007 in a near civil war with Palestinian president Mahmud Abbas' Fatah party.
But the PA took control of Rafah in November 2017, as part of a deal for Egypt to reopen a border that had been entirely shut from August that year and largely sealed for years before that.
The PA's takeover of Rafah in 2017 was seen as a first step towards implementing a reconciliation agreement between it and Hamas.
The deal has subsequently broken down and Abbas' PA has taken a series of measures against Gaza.
Egypt has allowed the border to open regularly since August 2018, providing a lifeline to the enclave's residents.
Israel has maintained a crippling blockade of Gaza for more than a decade, in a bid to isolate Hamas and keep it from obtaining weapons.
Critics say the policy amounts to collective punishment.
Israel and Hamas have fought three wars since 2008.
Full report at:
https://english.alarabiya.net/en/News/middle-east/2019/01/07/Hamas-reclaims-Egypt-Gaza-border-as-Palestinian-Authority-withdraws.html
--------
Maliki: Coalition providing full facilities to UN team in Yemen's Hodeidah
7 January 2019
Col. Turki Al-Maliki, spokesperson of the Arab coalition supporting the Yemeni legitimate government, confirmed on Monday that they are providing all necessary facilities to the United Nations' monitoring team in Hodeidah port city.
The spokesperson said in a press conference that assistance was provided to open all passages for humanitarian aids as mentioned in Sweden agreement, but the pro-Iranian Houthi militias refused allowing a relief vessel to leave Hodeidah's port.
As for the security situation, Col. Al-Maliki said that the Houthis have violated the ceasefire deal in Hodeidah since going into effect, 368 times.
He pointed out that the pro-Iranian militias used prohibited weapons, deployed snipers and launched two ballistic missiles since the agreement reached in Sweden last December.
In his press conference, the coalition spokesperson said that the Houthis are digging trenches in Hodeidah, which indicates their intention not to implement Sweden's agreement.
Full report at:
https://english.alarabiya.net/en/News/gulf/2019/01/07/Col-Al-Maliki-Arab-coalition-providing-full-facilities-to-UN-team-in-Yemen.html
--------
Hamas reclaims Egypt-Gaza Rafah crossing as PA staffers withdraw: Officials
Jan 7, 2019
Employees of the Palestinian Islamic resistance movement Hamas have retaken control of the Rafah Crossing between the besieged Gaza Strip and Egypt after the Palestinian Authority (PA) withdrew its own staffers from the important gateway, officials say.
The resistance movement took control of the crossing in a bid "to avoid a vacuum," AFP quoted a Hamas border official, speaking on condition of anonymity, as saying on Monday.
Furthermore, Hamas officials were seen at the border crossing's main gate and inside accompanying offices in southern Gaza Strip on Monday, AFP reported.
The development came just a day after the PA's civil affairs authority accused Hamas in a statement, cited by official Palestinian news agency WAFA, of "summoning, arresting and abusing our employees."
The PA, led by Palestinian President Mahmoud Abbas, added that "hampering [of] their work and tasks" by Hamas ultimately led the authority to the conclusion that the presence of its staffers at the Rafah Crossing had been "futile."
Rafah, the sole crossing point between Egypt and blockaded Gaza, was closed on Monday due to the Orthodox Christmas holiday. However, it was not clear whether it would reopen as scheduled on Tuesday.
Meanwhile, Hamas' Interior Ministry Spokesman Iyad al-Bozum said that the resistance movement "will protect the interests of our people."
The Fatah party, led by President Abbas, and Hamas have been at odds ever since the latter scored a landslide victory in Palestinian parliamentary elections in 2006. Since 2007, Hamas has been governing Gaza while Fatah has been based in the autonomous parts of the Israeli-occupied West Bank. The two rival Palestinian factions finally agreed on a unity government in April 2014, but it fell apart months later.
However, the PA took control of Rafah in November 2017, as part of a deal for Egypt to reopen a border that had been completely closed from August that year and largely sealed for years before that. Cairo has allowed the crossing to be open regularly since August 2018, providing a lifeline to desperate Gazans.
The Israeli Prime Minister Benjamin Netanyahu has already said that he would put his stamp on the Fatah-Hamas reconciliation only if Hamas recognizes Israel, cuts ties with Iran, and disbands its military wing, known as the Ezzedine al-Qassam Brigades, and its estimated 25,000 fighters, who have defended Gaza against three deadly Israeli wars over the past decade.
Israel has imposed movement restrictions on the Gaza Strip since the early 1990s. Restrictions intensified in June 2007 when Tel Aviv imposed a land, sea and air blockade on Gaza, citing security concerns.
Back in July last year, Tel Aviv also restricted the fishing area for Gazans to just three nautical miles as part of punitive measures against them over the launch of incendiary balloons from the Palestinian coastal enclave into the occupied territories as part of ongoing protests against the decades-long Israeli occupation.
Over the past few years, Israeli troops have also carried out over a hundred assaults on Palestinian boats, arresting dozens of fishermen and confiscating several boats.
Full report at:
https://www.presstv.com/Detail/2019/01/07/585128/Palestine-Hamas-PD-Abbas-Rafah-Crossing-Gaza-Egypt
--------
Yemeni army forces take down Iran-built Houthi military aircraft west of Al-Jouf province
January 08, 2019
DUBAI: Yemen's army shot down a Houthi military aircraft west of Al-Jouf province on Tuesday, Saudi state news channel Al-Ekhbariya reported.
A statement issued on the Yemeni Ministry of Defense's official website 'September Net' read that "the military forces shot down a plane carrying explosives this morning in the Masloub Directorate, and after examining the wreckage it was found to be made in Iran."
Also, eight Houthi militants were killed and others wounded by government forces after trying to infiltrate Yemeni army positions in the same province.
http://www.arabnews.com/node/1432141/middle-east
--------
URL: https://www.newageislam.com/islamic-world-news/more-than-500-imams-pakistan/d/117401
New Age Islam, Islam Online, Islamic Website, African Muslim News, Arab World News, South Asia News, Indian Muslim News, World Muslim News, Women in Islam, Islamic Feminism, Arab Women, Women In Arab, Islamophobia in America, Muslim Women in West, Islam Women and Feminism