New Age Islam News Bureau
4 Dec 2014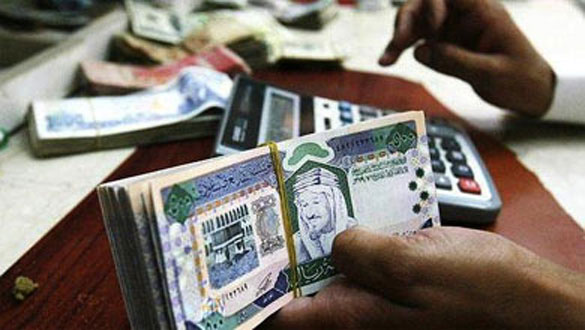 The fatwa dealt with the money collected illegally for charitable purposes within the Kingdom or abroad. (Reuters)
----------
Arab World
• Money Seized From Terrorists Can Be Spent On Charity, Say Saudi Scholars
• Over 50 Isil Takfiri Militants Killed In Syria's Deir Ezzur
• Tens of Isil Terrorists Killed In Air Force Strikes on Hasaka
• Artillery Attacks Kill Over 27 Isil Militants in Iraq's Samarra
• Iraq: Army, Peshmerga Liberate Area in Mosul, 40 Isil Militants Killed
• ISIS Leader Abu Bakr al-Baghdadi 'Romanced Wife Online'
• DNA Test Confirms Child Is Islamic State Head's Daughter: Lebanon
• El-Sisi discusses mutual ties, militancy with Saudi intelligence head
• Arab League praises French parliament's recognition of Palestine
• ISIS cedes little ground despite air attacks
India
• Purdah Is Un-Islamic and a Western Import: Muslim Educational Society
• Young, Single Muslim Males from India Barred From Visiting Iraq
• India, Pakistan reject call to give up nuclear weapons
• NIA team scans cyber cafes in Thane for ISIS leads
Pakistan
• Airstrikes in North Waziristan Kill 18 Suspected Militants
• Shariat Court Judge Made Pakistan Chief Election Commissioner
• Pak Army Chief urges resolution of Kashmir, Palestine issues
• Blast kills two, wounds 13 in Quetta
• Govt refusing talks after Qadri's pullout from sit-in: Imran
• 'Most patients living with Aids in Pakistan belong to Karachi'
• No breakthrough expected in resumption of dialogue with India: FO
North America
• Muslims in US Issue Joint Sunni-Shia Statement Condemning Isis
• Isil Has Training Camps in Eastern Libya: Top US General
• Obama 'confident' on pushing back ISIS in Iraq
• Washington refuses to blacklist Muslim Brotherhood
• Guidelines for Productive Muslim-Jewish Interfaith Dialogue
• Washington dubs Syria no-fly zone plans as 'pre-mature'
Africa
• Self-Defence Is Jihad against Boko Haram — Former President
• Nigeria: Gombe Town, Bajoga, Under Boko Haram Attack
• Airstrikes hit western Libyan port
• Soyinka attacks Jonathan, says IG has declared war on Nigeria
• Sudan: At Least Three Dead, Five Injured in West Darfur Clashes
Europe
• EU Concerned About European Jihadists Returning From Iraq, Syria
• Belgium Lawmakers Work to Recognize Palestinian State
• Muslim groups urge Lord Carey not to share platform with Mufti of Egypt
• Six gunmen, three police killed in Russia's Chechnya, leader says
• HRW: 'Egyptians with blood on their hands welcome Mubarak's freeing'
• Brazil nabs serial killer "inspired" by Islamic State videos
• U.N. asks people to give $1 each for Syrian refugees
South Asia
• 3 Afghan army soldiers martyred following IED attack
• Trench along Pak-Afghan border enrages Kabul
• War crimes: Subhan verdict any day
Mideast
• Yemen's Al-Qaeda Issues Video Threatening to Execute US Hostage
• Turkey and US 'Converge' On Syria: FM Çavuşoğlu
• Hamas: Dissolution of Israeli coalition proves resistance's victory
• 2,564 Palestinian refugees killed in Syria since the crisis erupted
• Iran Summons Yemeni Envoy over Terrorist Attack on Embassy in Sana'a
• Al-Qaeda leader in Libya detained in Turkey: Report
Southeast Asia
• Shariah Court can rule on custody when spouse converts, says lawyer
Compiled by New Age Islam News Bureau
URL: https://www.newageislam.com/islamic-world-news/new-age-islam-news-bureau/money-seized-from-terrorists-can-be-spent-on-charity,-say-saudi-scholars/d/100327
-----------
Arab World
Saudi Arabia Forced To Rethink State Ideology in Fight against IS
Dec 4, 2014
Many sceptic observers may easily dismiss contemporary caliphates such as the one that sprung up in Iraq and Syria in June as temporary eruptions playing on Muslims' emotional dispositions and longing for a glorious past. However, the Kingdom of Saudi Arabia seems to have taken the challenge seriously. It quickly joined an international alliance against the Islamic State (IS) and declared the entity a terrorist threat. Given that Saudi Arabia had in the past sponsored and nourished groups very similar to IS that were later designated as terrorist organizations, for example al-Qaeda in Afghanistan, it is surprising that the IS caliphate is now considered a threat to national security. If pan-Islamism was Saudi Arabia's antidote to the threat of Arab nationalism in a previous era, what is Saudi Arabia's strategy today to fight IS? Leaving the promise of military might aside, the only solution is to lessen the similarities between the kingdom and the caliphate.
At the heart of the caliphate model of Abu Bakr al-Baghdadi is the promise of transnational connections that worry Saudi Arabia in a region where political borders had cut across tribal territories since after World War I. The population of northern Saudi Arabia consists of branches of tribes that live across the border in Jordan, Syria and Iraq. For instance, the Shammar of northern Saudi Arabia have "tribal" brothers and cousins as far as Hasakah in Syria and Jabal Sinjar in Iraq. This applies also to the Anaiza tribe and many others. All these transnational entities endorse "fictive" kinship ties that can be mobilized for the sake of forging solidarities and making claims on each others' resources, especially in times of hardship. Such fictive kinship and the trust that it invokes prove to be conducive not only for mutual support but also smuggling and other cross-border activities.
Full report at:
http://www.al-monitor.com/pulse/originals/2014/12/saudi-kingdom-versus-caliphate.html#ixzz3Kyfgb7cm
-----------
Money seized from terrorists can be spent on charity, say Saudi scholars
Dec 4, 2014
RIYADH – The Council of Senior Scholars issued a religious edict (fatwa) allowing the distribution of money seized from terror suspects among the needy.
The fatwa dealt with the money collected illegally for charitable purposes within the Kingdom or abroad, but not for funding terrorist operations, the Saudi Press Agency reported.
According to the fatwa, if the money was collected by terror suspects or people who posed a threat to national security from people's zakat (obligatory alms) or kaffarah (compensation), then it could be given to the beneficiaries of Zakat or kaffara in line with the Shariah principles. If the money was donated for a specific charitable purpose and it was possible to spend it for that purpose legally, then it should be spent for that purpose.
Full report at:
http://www.saudigazette.com.sa/index.cfm?method=home.regcon&contentid=20141204226472
-----------
Over 50 ISIL Takfiri Militants Killed in Syria's Deir Ezzur
Dec 4, 2014
The Syrian Army struck a major blow at ISIL Takfiri group in Deir Ezzur province, leaving more than 50 militants dead.
The army soldiers stormed the strongholds of the rebels in al-Rasafa neighborhood in the Northeastern province of Deir Ezzur, leaving dozens of them dead and injured.
A number of the rebels' vehicles were also targeted during the clashes.
The conflict in Syria started in March 2011, when sporadic pro-reform protests turned into a massive insurgency following the intervention of western and regional states.
The unrest, which took in terrorist groups from across Europe, the Middle-East and North Africa, has transpired as one of the bloodiest conflicts in recent history.
As the foreign-backed insurgency in Syria continues without an end in sight, the US government has boosted its political and military support to Takfiri extremists.
Washington has remained indifferent to warnings by Russia and other world powers about the consequences of arming militant groups.
http://english.farsnews.com/newstext.aspx?nn=13930912001407
-----------
Tens of ISIL Terrorists Killed in Air Force Strikes on Hasaka
Dec 4, 2014
The Syrian air force struck the Islamic State of Iraq and the Levant (ISIL) positions in a strategic town in Hasaka province in the Northeastern parts of the country, killing a large number of Takfiri terrorists in there.
Tens of ISIL militants were killed and dozens more injured in the Syrian air force strikes on Al-Shadadi town in the Southern parts of the Hasaka province.
Also in the past 24 hours, heavy clashes between the Kurdish popular forces and the ISIL terrorists in Kobani town left tens of the Takfiri terrorists, including commanders, dead and many others injured.
Assadollah Checheni was among at least 55 terrorists killed in the town of Kobani in the Northern parts of Kobani region.
Full report at:
http://english.farsnews.com/newstext.aspx?nn=13930912000394
-----------
Artillery Attacks Kill over 27 ISIL Militants in Iraq's Samarra
Dec 4, 2014
The Iraqi Army fired artillery at targets held by the ISIL Takfiri group in Samarra city, 125 km North of Baghdad, leaving at least 27 militants dead.
The ISIL terrorists came under heavy artillery fire in Al-Howaish area, West of Samarra, and suffered heavy losses. Also, 4 vehicles belonging to the ISIL were destroyed during the attacks.
The ISIL Takfiri terrorists currently control parts of Syria and Iraq. They have threatened all communities, including Shiites, Sunnis, Kurds, Christians, Ezadi Kurds and others, as they continue their atrocities in Iraq.
Senior Iraqi officials have blamed Saudi Arabia, Qatar, and some Persian Gulf Arab states for the growing terrorism in their country.
The ISIL has links with Saudi intelligence and is believed to be indirectly supported by the Israeli regime.
http://english.farsnews.com/newstext.aspx?nn=13930912000210
-----------
Iraq: Army, Peshmarga Liberate Area in Mosul, 40 ISIL Militants Killed
Dec 4, 2014
The Iraqi Army in a joint operation with Kurdish Peshmarga fighters retook full control of an area in South of Mosul on Wednesday, killing 40 ISIL militants.
A senior army official said that the army soldiers and the Peshmarga forces liberated al-Koeur area, Nineveh province, after heavy clashes with the Takfiri militants.
Reports coming out of Mosul on Wednesday said that at least 40 ISIL militants were killed during the operation.
The ISIL Takfiri terrorists currently control parts of Syria and Iraq. They have threatened all communities, including Shiites, Sunnis, Kurds, Christians, Ezadi Kurds and others, as they continue their atrocities in Iraq.
Senior Iraqi officials have blamed Saudi Arabia, Qatar, and some Persian Gulf Arab states for the growing terrorism in their country.
The ISIL has links with Saudi intelligence and is believed to be indirectly supported by the Israeli regime.
http://english.farsnews.com/newstext.aspx?nn=13930912001280
-----------
DNA test confirms child is Islamic State head's daughter: Lebanon
Dec 4, 2014
Lebanon's Interior Minister says DNA tests have confirmed that a child held by authorities is the daughter of the Islamic State group's leader.
Nohad Machnouk also says that the child's mother, who is also in custody, was married to IS chief Abu Bakr al-Baghdadi six years ago for a period of three months. He says they are no longer married.
Mr. Machnouk told Lebanon's MTV television late Wednesday that Iraq sent Lebanese authorities DNA samples from al-Baghdadi to test against the woman, identified as Saja al-Dulaimi, and the girl.
http://www.thehindu.com/news/international/world/dna-test-confirms-child-is-islamic-state-heads-daughter-lebanon/article6661774.ece
-----------
El-Sisi discusses mutual ties, militancy with Saudi intelligence head
Dec 4, 2014
Egyptian President Abdel-Fattah El-Sisi discussed mutual ties and regional developments with Saudi Arabia's head of intelligence, Prince Khaled Bin Bandar, during talks in Cairo.
Both leaders looked at regional developments, including the situation in Syria and Iraq, where Islamic State militant fighters have seized large territories, presidential spokesperson Alaa Youssef said.
Egypt's long-standing regional ally, Saudi Arabia, along with other Gulf countries, provided over $12 billion in aid to Egypt following the ouster of Islamist president Mohamed Morsi last year to help prop up its ailing economy. Riyadh has staunchly supported the country's new authorities.
Full report at:
http://english.ahram.org.eg/NewsContent/1/64/117137/Egypt/Politics-/ElSisi-discusses-mutual-ties,-militancy-with-Saudi.aspx
-----------
Arab League praises French parliament's recognition of Palestine
Dec 4, 2014
The Arab League's Secretary-General Nabil El-Arabi praised the decision of France's 506-member National Assembly to recognise Palestine as a state, Egypt's state-run news agency MENA reported Wednesday.
Expressing his appreciation to the role of Paris in ending the decades-long Palestinian-Israeli conflict, El-Arabi said the pro-Palestinian vote signifies a "positive step" towards establishing a Palestinian state with Jerusalem as its capital based on the pre-1967 borders.
The head of the pan-Arab organisation hoped that France's government as well as other member-states of the European Union (EU) will recognise the Palestinian state.
He said that earlier recognitions of Palestine by other European countries such as Sweden's government and parliaments of Britain and Spain "undoubtedly put pressure" on Israel to settle the conflict.
Such moves, El-Arabi said, will back the Arab League's efforts in seeking a timetable for ending the Israeli occupation and recognising the Palestinian state. With 339 MPs voting for the motion – and 151 MPs voting against – the vote is nevertheless non-binding to the French government.
Full report at:
http://english.ahram.org.eg/NewsContent/2/8/117089/World/Region/Arab-League-praises-French-parliaments-recognition.aspx
-----------
ISIS Leader Abu Bakr al-Baghdadi 'Romanced Wife Online'
Dec 4, 2014
Islamic State in Iraq and Syria (ISIS) leader Abu Bakr al-Baghdadi romanced his wife Saja Hamid al-Dulaimi before marriage on the Internet, according to reports.
Al-Dulaimi got in touch with Baghdadi even as she was "looking for a jihadi to marry," after the death of her husband.
This comes amid speculation whether the woman detained in Lebanon last week is Baghdadi's wife al-Dulaimi. Her photo had surfaced online months ago.
The two became closer online, sources in the Middle Eastern security establishment told NBC News.
Al-Dulaimi's previous husband had been killed in a skirmish with the Iraqi Army, following which she sought a new husband online, the officials did not say which online platform the two met on.
Full report at:
http://www.ibtimes.co.in/love-time-jihad-isis-leader-abu-bakr-al-baghdadi-romanced-wife-online-says-report-615925
-----------
ISIS cedes little ground despite air attacks
4 December 2014
They have made enemies across the globe and endured three months of U.S.-led air strikes, but Islamic State fighters have surrendered little of their self-declared caliphate to the broad sweep of forces arrayed against them.
Across thousands of square miles in Syria and Iraq, the radical Islamists face an unlikely mix of Iraqi and Syrian soldiers, Shiite and Kurdish militias and rival Syrian Sunni Muslim rebels.
While they have lost towns on the edges of their Iraqi realm, especially in ethnically mixed areas where their hardline Sunni theology holds little appeal, they have consolidated power in parts of their Sunni Muslim heartland.
In August, Islamic State's attack on Iraqi Kurdish regions was repulsed and two months later its fighters were driven from the town of Jurf al-Sakhar, south of Baghdad.
It was also pushed out of two towns near the Iranian border last month.
But with a few exceptions, such as the army's breaking of an Islamic State siege of the country's largest oil refinery in Baiji, the militants' hold over predominantly Sunni provinces north and west of Baghdad has not been seriously challenged.
Full report at:
http://english.alarabiya.net/en/perspective/analysis/2014/12/02/Iraq-s-ghost-army-units-persisted-for-years-analysts.html
---------
India
Purdah Is Un-Islamic and A Western Import: Muslim Educational Society
December 04, 2014
Kozhikode: Dr. P.A. Fazal Gafoor, president of Muslim Educational Society, has strongly objected to Muslim women wearing 'Purdah', calling it "un-Islamic" and unsuitable for Kerala's climatic conditions.
Addressing a gathering at the MES Golden Jubilee celebrations here on Wednesday, Fazal Gafoor said that more cloth did not mean better culture. He also said that 'Purdah' was a western import the prolonged use of which, by blocking sunlight, had induced Vitamin-D deficiency in many Muslim women.
"Using of more cloth and covering up of the face cannot be considered Islamic. Nowhere in Islam has it been stated that faces should be covered," Mr Gafoor said. "If that was so, have your mothers covered their faces? Has C H Mohammad Koya's wife covered her face, has Seethi Haji's wife covered her face? But weren't they all devout Muslims," Gafoor asked rhetorically. "This imported dress has no connection with Islam," he said.
He said that religion and dress code had no connection. "People can wear any dress that is not vulgar," he said. He said he had never talked against jeans. "I am a person who used to wear jeans from a very young age and am not against anyone wearing it. However, it is medically proved that wearing tight dresses can cause fungal infections," he added.
Gafoor did not spare the Muslim League either. Looking at the League leaders on the dais, Gafoor said: "You stand for green. So you can ask your followers to wear green Purdah. Why are you promoting black Purdah?" he asked. He also issued a not-so-veiled threat saying that if anyone tried to isolate him for his comments he would retaliate in a fitting manner. n 'Veiling face not in Koran'.
http://www.deccanchronicle.com/141204/nation-current-affairs/article/%E2%80%98Purdah-un-islamic-and-western-import%E2%80%99
-----------
Young, Single Muslim Males from India Barred From Visiting Iraq
Mohammed Wajihuddin,TNN | Dec 4, 2014
MUMBAI: Are you single, male, Muslim and under 30? If yes, then you should not apply for a pilgrimage visa to strife-torn Iraq. Alshaya Nasser Travels, one of the two Iraqi government-organized agencies (the other is Faiz-e-Hussaini) that facilitate visa processing, has asked tour operators not to accept passports from applicants who are single, under 30 and unaccompanied by family members. The advisory comes after four Kalyan youths, all single and under 30, used the pilgrimage route to travel to Iraq in May and join the jihadist outfit ISIS there.
The ministry of external affairs has said that it has not issued any such instructions to the tour operators.
On May 23, the four—Arif Majeed, Fahad Shaikh, Aman Tandel and Shahim Tanki—part of a group of 26 pilgrims, flew to Baghdad to visit holy shrines. A few days later, they disappeared and joined the ISIS. One of them, Arif Majeed, has returned and is currently being interrogated by the National Investigation Agency. "Had we put this condition earlier, the four Kalyan boys who used pilgrimage as a path to join the jihadist group could have been prevented. This is in the interest of tour operators, too, as disappearance of pilgrims during travel causes trouble for them as well. This will discourage those boys who are similarly influenced by jihadist ideology and may be planning to join the so-called holy war in future," said an executive of Alshaya Nasser Travels.
The four youths used the services of Dongri-based tour operator Ajmeri Tours and travelled in a group of 26 to Iraq on May 23. While Ajmeri Tours' owner refused to comment as he said the authorities had advised him against speaking to the media, other tour operators concurred that the new advisory was "necessary".
"Our business may get hit a little as many of the pilgrims used to be single and under 30. But in the changed circumstances, it seems necessary. Though tour operators only arrange pilgrimage for those who have valid travel documents, they get harassed if any untoward incident takes place during travel," said Mohammed Umar of A Q International Tours and Travels, which has also received the advisory.
Umar added that after the disappearance of the youths during travel, tour operators have started holding a few counselling sessions about precautions pilgrims must take during travel. "We tell them to always remain with the group and not decide to visit sites on their own," he said. The Kalyan youths had reportedly told their tour operator they wanted to shop but did not return from their "shopping spree".
Approximately 25,000 to 30,000 Indian pilgrims visit Iraq annually. While most of them visit Karbala and Najaf, many others travel to Baghdad and a few other places, too. "It is good that single, under-30 men are not allowed to travel unless accompanied by their family members. This will prevent potential extremists from using the pilgrimage route to join a violent movement," said Yusuf Ahmed of Al-Khalid Tours, another tour operator.
An official from Faiz-e-Hussaini, which facilitates visas of Bohra pilgrims, said they will discuss whether they should issue a similar advisory.
http://timesofindia.indiatimes.com/india/Young-single-Muslim-males-from-India-barred-from-visiting-Iraq/articleshow/45366679.cms
-----------
India, Pakistan reject call to give up nuclear weapons
Dec 4, 2014
India, backed by the United States, opposed a U.N. General Assembly (UNGA) resolution calling on New Delhi to voluntarily abandon its nuclear weapons. The resolution, which also targeted Israel and Pakistan, was, however, passed overwhelmingly.
The U.S. joined India to vote against a key part of the resolution on achieving a nuclear weapons-free world that called on India, Israel and Pakistan to immediately and unconditionally accede to the Nuclear Non-proliferation Treaty and put all their nuclear facilities under International Atomic Energy Agency safeguards.
This clause would require the three countries to give up such weapons and the ability to manufacture them. Israel and Pakistan also voted against the provision, while France, Britain and Bhutan abstained from voting. It was passed with 165 votes in the 193-member UNGA.
http://www.thehindu.com/news/national/india-pakistan-reject-call-to-give-up-nuclear-weapons/article6659493.ece
-----------
NIA team scans cyber cafes in Thane for ISIS leads
By: Santoshee Gulabkali Mishra
Dec 4, 2014
After alleged ISIS recruit Areeb Majeed claimed to have been radicalised online, the National Investigation Agency (NIA) has sent a a team to scour cyber cafes in Thane where he is believed to have viewed videos as well as interacted with members of the extremist militia. The team, assisted by the Thane police, is currently visiting cyber cafes and trying to access computers that Areeb may have used.
Areeb, along with his friends Saheem Tanki, Aman Tandel and Fahad Sheikh, all from the Dudhnaka-Govindwadi belt in Kalyan, went missing in May this year and were later reported to have joined the ISIS. Areeb, who was earlier believed to be dead, was brought back to India last week and was arrested by the NIA.
"We are currently assisting the NIA team from Delhi, which is visiting cyber cafes across the Thane district. and accessing their computers," said a Thane police officer. Areeb has been charged under the Unlawful Activities Prevention Act as well as the Indian Penal Code and remanded to the NIA's custody till December 8.
http://indianexpress.com/article/india/india-others/nia-team-scans-cyber-cafes-in-thane-for-isis-leads/#sthash.aPF5gmf9.dpuf
----------
Pakistan
Airstrikes in North Waziristan kill 18 suspected militants
Dec 4, 2014
PESHAWAR: At least 18 suspected militants were killed on Thursday during air strikes conducted by Pakistan Air Force fighter jets in the Dattakhel Tehsil of North Waziristan Agency.
Official sources told Dawn that at least 18 suspected militants were killed after jets targetted their positions in the restive agency's Madakhel area.
However, this information could not be independently verified as journalists have limited access to the war-torn region.
A day ago, military sources had said that 15 suspected militants, including two key commanders from the Tehreek-i-Taliban Pakistan (TTP), were killed in precision airstrikes.
Today's strikes were part of the military operation which is currently being carried out by the army in the tribal areas of North Waziristan and Khyber tribal regions, targeting local and foreign insurgents.
Pakistan's semi-autonomous areas have long been a hideout for militants of all stripes — including TTP, Al Qaeda and other foreign fighters.
Jets and artillery began targeting rebel strongholds in North Waziristan in mid-June and ground forces moved in to the region on June 30. The army says it has killed more than 1,100 militants and lost more than 100 soldiers since Zarb-i-Azb, the military operation in North Waziristan, began.
http://www.dawn.com/news/1148767/airstrikes-in-north-waziristan-kill-18-suspected-militants
-----------
Shariat court judge made Pakistan Chief Election Commissioner
Dec 4, 2014
Justice Sardar Mohammad Raza Khan was on Thursday named Pakistan's new Chief Election Commissioner, a day before the expiry of a Supreme Court deadline to fill the key constitutional office lying vacant for over 16 months.
The announcement was made by Senator Rafiq Rajwana, chief of the parliamentary committee that appointed Justice Khan, 69.
Mr. Rajwana said Islamuddin Shaikh of the Pakistan Peoples Party (PPP) proposed the name of Justice Khan and it was supported by all party members during the meeting of the committee.
Members of Imran Khan's Pakistan Tehreek-i-Insaf (PTI) did not attend the meeting.
PTI members have refrained from attending meetings of the parliamentary panel since party legislators resigned en masse at the peak of their protests in Islamabad in August.
Justice Khan, who belongs to Abbottabad in Khyber Pakhtunkhwa, is the Chief Justice of Federal Shariat Court and he retired as a judge of the Supreme Court in 2011.
Full report at:
http://www.thehindu.com/news/international/south-asia/pakistan-appoints-new-chief-election-commissioner/article6661724.ece
-----------
Pak Army Chief urges resolution of Kashmir, Palestine issues
Dec 4, 2014
KARACHI: Chief of Army Staff (COAS) General Raheel Sharif, while speaking to the eighth the International Defence Exhibition and Seminar (IDEAS) on Thursday, said that unresolved issues need to be addressed in order to ensure security in the entire region.
"Sometimes security of the whole region can be threatened by a single unresolved issue such as Palestine and Kashmir and obviously necessitating a regional approach to conflict resolution," he said.
General Raheel further added that the meaning of security has evolved into a larger context over time, and more happens now in a decade than it used to in centuries in the past. Hence, making predictions about the future is needs careful thought.
"In a nutshell, the word security has already transformed into a much larger context that would not have made sense only 20 years ago," the army chief added.
In the world today, security does not only apply to borders, but securing our cultures and way of life are also seen as primary security concerns.
Full report at:
http://www.dawn.com/news/1148757/army-chief-urges-resolution-of-kashmir-palestine-issues
-----------
Blast kills two, wounds 13 in Quetta
Dec 4, 2014
QUETTA: At least one person was killed and 13 others were wounded on Thursday morning in an explosion near Sabzi Mandi in Quetta's Satellite Town area.
Security and emergency teams reached the blast site. Security forces cordoned off the area as a probe into the incident went underway.
A senior police official, Imran Qureshi, told Dawn that the bomb was planted in a Suzuki car and all victims were civilians.
CCPO Abdul Razzaq Cheema said that 30 to 40 kilogrammes of explosive material was used in the blast.
Akbar Hussain Durrani, the provincial home secretary, said that the target of the remotely-detonated bomb was a security forces' vehicle.
The casualties were shifted to Civil Hospital Quetta where the condition of one wounded was reported as critical.
Full report at:
http://www.dawn.com/news/1148748/blast-kills-two-wounds-13-in-quetta
-----------
Govt refusing talks after Qadri's pullout from sit-in: Imran
Dec 4, 2014
ISLAMABAD: Pakistan Tehreek-e-Insaf (PTI) Chairman Imran Khan said on Wednesday that the government has been refusing talks with his
party after the pullout of Tahirul Qadri from the sit-in in the capital.
Khan said that the negotiations team had refused PTI's demand of Prime Minister's (PM) resignation but if the leaders of the government still want to hold negotiation talks then PTI would not step down this time also. Imran Khan on Wednesday has said that PTI wants to settle the issues if the government is serious regarding the negotiations and would sit on the table for talks. He expressed these views while addressing the participants of the rally in Islamabad.
He said that after Pakistan Awami Tehreek (PAT) chief Dr Tahirul Qadri left, the government held the negotiations. Khan said that the negotiations team had refused PTI's demand of Prime Minister's (PM) resignation but if the leaders of the government still want to hold negotiation talks then PTI would not step down this time also. He also said that nobody should misunderstand the fact that PTI's plan C would continue until the Judicial Commission starts its work.
Full report at:
http://www.dailytimes.com.pk/islamabad/04-Dec-2014/govt-refusing-talks-after-qadri-s-pullout-from-sit-in-imran
-----------
'Most patients living with Aids in Pakistan belong to Karachi'
Dec 4, 2014
KARACHI: Experts at a seminar marking World Aids Day on Wednesday shared grim statistics regarding Pakistan and said the country had around 100,000 people living with Aids, of whom 50 per cent lived in Sindh alone and almost 80pc of them belonged to Karachi.
"The number of Aids patients in Pakistan rises by 11 per cent annually. We visit dentists, go to barbers, get tattooed and pierced but don't think the need to get tested for HIV," said Dr Saleem Azam, head of Pakistan Society, a charity that documents and works for social acceptance of people living with Aids, while addressing the seminar organised by Ziauddin University on its premises.
His speech was based on several incidents where patients were treated by their doctors, families and society. He stressed on ending HIV-related stigma and discrimination as the disease is not contagious.
Full report at:
http://www.dawn.com/news/1148609/most-patients-living-with-aids-in-pakistan-belong-to-karachi
-----------
No breakthrough expected in resumption of dialogue with India: FO
Dec 4, 2014
ISLAMABAD: Pakistan's Foreign Office said on Thursday that there is no immediate breakthrough expected in resumption of bilateral dialogue with India.
Responding to queries by media representatives at a weekly news briefing in Islamabad, Foreign Office spokesperson Tasneem Aslam said Pakistan believes that peace and stability in the region is important for development. However, there is no immediate break through expected in resumption of bilateral dialogue with India.
She further said that Pakistan acted in good faith and Prime Minister Nawaz Sharif accepted invitation from India to attend oath taking ceremony of Indian Prime Minister Narendra Modi.
Speaking about the possible visit by US President Barrack Obama later on this month, Aslam said that as of yet, Obama is not scheduled to visit Pakistan after his trip to India.
On Afghanistan she refuted reports that Pakistan is interfering in Afghanistan's internal affairs and hopes that other countries would do the same.
She confirmed that few suspects have been taken into custody on the suspicion of walk chalking for Islamic State (IS) group in Multan and other parts of the country. She said that the suspects are not from IS and investigations are underway.
http://www.dawn.com/news/1148771/no-breakthrough-expected-in-resumption-of-dialogue-with-india-fo
-----------
North America
Muslims in US issue joint Sunni-Shia statement condemning ISIS
Dec 4, 2014
The Shia-Sunni Alliance of New Jersey issued a joint statement on Tuesday openly condemning the Islamic State of Iraq and Syria (ISIS), also known as "Da'esh". Signed by 28 New Jersey-based Muslims organisations, the statement denounced the politics and practice of the terrorist group, which it accused of taking "inspiration from a violent takfiri ideology."
"Da'esh and their brutal campaign has little to do with Islam as a religion or being Muslim, but is actually political at its core. The terrorist group is using their warped interpretation of Islam to justify their criminal acts and is preying on the ignorance of a few Muslims regarding Islam when it recruits members to its cause," the statement reads in part.
Full report at:
https://www.middleeastmonitor.com/news/americas/15630-muslims-in-us-issue-joint-sunni-shia-statement-condemning-isis
-----------
ISIL has training camps in eastern Libya: Top US general
Dec 4, 2014
The Islamic State in Iraq and the Levant (ISIL), which overran large areas of Iraq and Syria, has set up training camps in eastern Libya and the American military is closely monitoring, a top U.S. general said Dec. 3.
Western countries have been increasingly worried that Libya's political turmoil could provide fertile ground for Islamic extremists, but General David Rodriguez ruled out military action on the "nascent" camps in the immediate future.
"They put training camps out there," Rodriguez, head of US Africa Command, told reporters, referring to the ISIL.
Rodriguez described the ISIL's activity in eastern Libya as "very small and nascent."
"Around a couple hundred" militants were present at the camps and U.S. forces would continue to track the area to see if the ISIL presence expanded, said Rodriguez.
The United States has been waging an air war against the ISIL in Iraq and Syria, but when asked if the training camps in Libya were a potential target for American forces, Rodriguez said: "No, not right now."
Full report at:
http://www.hurriyetdailynews.com/isil-has-training-camps-in-eastern-libya-top-us-general.aspx?pageID=238&nID=75189&NewsCatID=359
-----------
Guidelines For Productive Muslim-Jewish Interfaith Dialogue
Dec 4, 2014
There can be deep divisions between faith traditions, but it doesn't have to be that way.
For inspiration on how to hold productive interfaith dialogue -- particularly in a Muslim-Jewish context -- one useful guide is the "Sharing the Well" project, an initiative of The Jewish Theological Seminary, Hartford Seminary and the Islamic Society of North America.
Between 2010 and 2014, the institutions worked together to conduct three academic workshops and four community-based pilot projects in the Maryland, DC, and Northern Virginia areas. The results were published in a special issue of the academic journal The Muslim World on "Judaism and Islam in America" and the resource guide "Sharing the Well."
Rabbi Burton L. Visotzky, director of the Milstein Center for Interreligious Dialogue at JTS, said the most significant thing for him that came out of the project was being reminded of the similarities between many Jews and Muslims.
Full report at:
http://www.huffingtonpost.com/2014/12/02/guidelines-for-interfaith-dialogue_n_6214426.html
-----------
Washington dubs Syria no-fly zone plans as 'pre-mature'
Dec 4, 2014
Washington has asserted it is "premature" to say they are close to making a decision on the no-fly zone idea pushed by Ankara, contradicting the top Turkish diplomat's words that signaled progress in narrowing the differences of views on the matter.
"It is premature to suggest at this moment of time that we are close to making a decision or moving forward with any form of a safe zone or a buffer zone," U.S. Secretary of State John Kerry told reporters in Brussels on Dec. 3, on the sidelines of a meeting of 60 foreign ministers representing the coalition fighting against the Islamic State of Iraq and the Levant (ISIL) in Syria and Iraq.
"But we are continuing our discussions with our Turkish allies in order to have conversations about how we can best bolster security in the region and deal with the problem of Syria," he added.
Full report at:
http://www.hurriyetdailynews.com/washington-dubs-syria-no-fly-zone-plans-as-pre-mature.aspx?pageID=238&nID=75199&NewsCatID=359
-----------
Obama 'confident' on pushing back ISIS in Iraq
Dec 4, 2014
U.S. President Barack Obama said on Wednesday he was confident the U.S.-led coalition can push back terrorism in Iraq, but Syria is a broader, more difficult long-term problem.
Earlier, Secretary of State John Kerry said the coalition has inflicted serious damage on the Islamic State of Iraq and Syria (ISIS), but the fight could last years.
The United States and its allies began air strikes in September after the Sunni militants made large territorial advances. The Iraqi army, Sunni tribal fighters and Kurdish forces have since recovered some ground from the group which in its Arabic acronym is known as Daesh.
"It is much harder now than when we started for Daesh to assemble forces in strength, to travel in convoys and to launch concerted attacks," Kerry said at a meeting in Brussels of some 60 countries involved in the coalition.
"No large Daesh unit can move forward aggressively without worrying what will come down on it from the skies," he added.
Full report at:
http://english.alarabiya.net/en/News/middle-east/2014/12/03/U-S-led-coalition-has-weakened-ISIS-Kerry-says.html
-----------
Washington refuses to blacklist Muslim Brotherhood
Dec 4, 2014
The US has refused to designate the Muslim Brotherhood a terrorist organisation, stressing that there is insufficient credible proof that it has given up its decades-long commitment to refusing violence, Al-Jazeera.net reported yesterday.
The American decision came in response to a petition filed 16 months ago calling for the US administration to announce the worldwide Islamist group a terrorist organisation.
"We have not seen credible evidence that the Muslim Brotherhood (MB) has renounced its decades-long commitment to non-violence," the White House said in response to the petition titled "We the People" which received 213,146 signatures.
"The United States does not condone political violence of any kind and we continue to press actors of all viewpoints to peacefully engage in the political process," the White House said.
It continued: "The United States is committed to thwarting terrorist groups that pose a threat to US interests and those of our partners."
Full report at:
https://www.middleeastmonitor.com/news/americas/15623-washington-refuses-to-blacklist-muslim-brotherhood
---------
Africa
Self-defence is jihad against Boko Haram — Former president
Dec 4, 2014
FORMER president, General Ibrahim Babangida (IBB), has called for self-defence and Jihad against Boko Haram sect members.
The former president said there was nothing wrong if people who were attacked prepared for self-defence, saying the act could be regarded as Jihad.
IBB condemned the killings in Kano and other parts of the country by the insurgents and commiserated with the government and people of Kano over the recent killings during Juma'at.
In an interview with British Broadcasting Corporation (BBC) Hausa, on Monday night, IBB said itw as a good thing that the Emir of Kano, Alhaji Lamido Sanusi, had called for prayers and fasting for peace to reign.
The former president expressed confidence in the ability of the military to contain the crisis, saying as a soldier, he believed that the crisis would not be insurmountable.
SENATE President, David Mark, on Tuesday, raised the alarm over the incursions of the Boko Haram insurgents in parts of the North-East, especially the attack on Yobe State Government House.
Full report at:
http://www.tribune.com.ng/news/top-stories/item/23167-self-defence-is-jihad-against-boko-haram-ibb
-----------
Nigeria: Gombe Town, Bajoga, Under Boko Haram Attack
Dec 4, 2014
The extremist Boko Haram sect is currently attacking Bajoga town of Gombe state, residents have told PREMIUM TIMES.
A PREMIUM TIMES reporter could hear sounds of gunshots and explosion as he interviewed a resident of the town, who telephoned to inform this newspaper of the development
"Sound of explosion and gunshots woke us up from sleep and we had to hurriedly leave to the outskirts of town where I am calling you from," said our source, who gave his name as Mr. Sunday.
Bajoga hosts the Ashaka cement plant, and the Boko Haram sect carried out a similar raid on the plant last month during which they reportedly carted away four Toyota Hilux vans packed with explosives.
The spokesperson of the Gombe State Command of the Nigerian Police could not be reached for comments at this time
http://allafrica.com/stories/201412041118.html
----------
Airstrikes hit western Libyan port
Dec 4, 2014
Libya's official news agency says warplanes have struck the port of a western coastal city, a day after similar strikes killed eight people.
LANA reports that Zuwara port was bombed on Wednesday.
Tuesday's airstrikes were carried out by the country's internationally recognized government, which has been meeting in eastern Libya since Islamist-led militias took control of the capital and formed their own government.
The strikes come as a U.N. mission in Libya attempts to promote political dialogue among the country's rival factions and bring peace to the tumultuous country.
The fighting - Libya's worst since the 2011 ouster and killing of longtime dictator Moammar Gadhafi - has left the country with two rival governments and parliaments. It has displaced hundreds of thousands of people and driven out foreigners and diplomats.
http://english.alarabiya.net/en/News/middle-east/2014/12/03/Airstrikes-hit-western-Libyan-port.html
-----------
Soyinka attacks Jonathan, says IG has declared war on Nigeria
Dec 4, 2014
Nobel laureate, Professor Wole Soyinka, has accused President Goodluck Jonathan of endorsing and encouraging the reign of impunity in Nigeria, saying the country continues to grapple with difficult times.
Addressing journalists on the state of the nation at the Freedom Park, Lagos, which he tagged: "King Nebuchadnezzar – The Reign of Impunity," Soyinka analysed what he deemed Jonathan's abuse of power.
He described President Jonathan as being "totally alienated from the reality that has engulfed the nation.'
"That a national leader should go campaigning on the platform of ethnic support at a time when priorities dictate a united national engagement for survival is a grotesque undertaking," Soyinka said.
"Jonathan has continued to degrade the political system by endorsing lawlessness and supporting lawless appointees, not minding the chaos Nigeria is going through," Soyinka added.
Full report at:
http://www.tribune.com.ng/news/top-stories/item/23166-soyinka-attacks-jonathan-says-ig-has-declared-war-on-nigeria
-----------
Sudan: At Least Three Dead, Five Injured in West Darfur Clashes
Dec 4, 2014
Kereinik Locality — At least three people were killed and five others wounded in clashes between farmers and herders in Kereinik locality, West Darfur, today. More than 20 houses burned to the ground. Dozens of livestock were stolen.
The clashes started at about 2 o'clock this morning when herdsmen released their camels and cattle by force of arms at the farmlands in the area of Kangouk, east of Asirni, a farmer told Radio Dabanga from Asirni.
"A first fight erupted, in which two herders were killed, and another was injured. In response, militants among the herders gathered, and, riding on motorcycles, camels, and horses, attacked the village of Kangouk at 8 am. They ransacked the village and torched more than 20 houses," he reported. "Two villagers were killed. Eight others, who sustained various injuries, had to be transferred to the military hospital of Aramta and the Royal Hospital of El Geneina. The attackers also seized almost all the livestock of the village."
Other witnesses told Radio Dabanga that the militants also attacked the neighbouring villages of Liway, Ardamei, Um Sibeika, Burri, Riheid Meiram, and Hillet, and robbed the people of all their money and livestock.
Full report at:
http://allafrica.com/stories/201412032094.html
----------
Europe
EU concerned about European jihadists returning from Iraq, Syria
Dec 4, 2014
The EU Counter-Terrorism Coordinator, Gilles de Kerchove, announced on Tuesday that 3,000 Europeans have left their countries to join jihadists in Syria and Iraq, expressing concern about their return to Europe.
De Kerchove said that most of these European citizens have joined the ranks of the Islamic State (IS) and Al-Nusra Front – two militant groups that control massive territories in both countries.
Iraqi Kurdish President Masoud Barzani told the UK newspaper The Independent in November that IS militants have reached 200,000. This estimate contradicted earlier numbers announced in a statement by CIA spokesman Ryan Trapani in September, when he said IS militants range between 20,000 and 31,500 across Syria and Iraq.
Speaking during a press briefing in Cairo, De Kerchove stated that the pan-European organisation is concerned about those who will return to their countries, though arguing that some of them need "psychological support" and help recovering.
He mentioned that evidence showed that the European militants have "committed crimes," saying that evidence in many of the cases were "electronic," such as emails.
De Kerchove warned that Europeans currently in Syria and Iraq will learn several negative skills such as weapon-use and developing regional networks. The EU is now exploring ways to counter the threat of IS, he said.
Full report at:
http://english.ahram.org.eg/NewsContent/2/8/117075/World/Region/EU-concerned-about-European-jihadists-returning-fr.aspx
-----------
Belgium lawmakers work to recognize Palestinian state
Dec 4, 2014
Belgian legislators are working on a resolution to recognize a Palestinian state but the government says any timing to proceed will depend on European Union action.
Belgian Foreign Minister Didier Reynders said he first will push for a new EU initiative to bring Israel and the Palestinian authorities back to the negotiating table to reinvigorate the peace process.
Belgian legislators are completing work on a text and it was still unclear when the resolution would be tabled, said an official from a leading coalition party, who spoke on condition of anonymity because the process was continuing.
On Tuesday, France's lower house already voted to urge the government to recognize a Palestinian state. On Oct. 30, Sweden became the first western European nation to recognize Palestinian statehood.
http://english.alarabiya.net/en/News/middle-east/2014/12/03/Belgium-lawmakers-work-to-recognize-Palestinian-state-.html
---------
Muslim groups urge Lord Carey not to share platform with Mufti of Egypt
Dec 4, 2014
Muslim organisations in the UK sent a letter to the former Archbishop of Canterbury Lord Carey criticising the decision to allow the current Mufti of Egypt, Shawki Ibrahim Allam, to speak at a public event in Westminster and urging him to reconsider sharing a platform with him.
A number of Muslim organisations signed a letter requesting Lord Carey not to partake in a meeting organised by a UKIP MEP on youth radicalisation with an individual who is not "recognised as a leading religious figure", "does not represent Islam" or "Islamic values" following his failure to speak out against the massacre of unarmed protestors in 2013.
The letter also cites the well documented massacres of unarmed protesters following Egypt's military coup, and the imprisonment of dissidents along with the cases of torture, rape and sexual violence against children by the military which were not condemned by Sheikh Allam even though he represents the great and respected institution of Al-Azhar.
Full report at:
https://www.middleeastmonitor.com/news/europe/15636-muslim-groups-urge-lord-carey-not-to-share-platform-with-mufti-of-egypt
-----------
Six gunmen, three police killed in Russia's Chechnya, leader says
Dec 4, 2014
MOSCOW (Reuters) - At least six gunmen and three policemen were killed in gun battles in which a building was stormed in the Chechen capital Grozny on Thursday, the leader of the turbulent southern Russian region said.
The attack, before Russian President Vladimir Putin was due to deliver his annual state of the union address in Moscow, underlines the fragile security situation in Chechnya more than a decade after he sent troops to quell separatists there.
Chechnya's Kremlin-backed leader, Ramzan Kadyrov, wrote on his Instagramm account that "six terrorists were annihilated" after they opened fire at a police patrol car, killing three officers, and then stormed offices housing local media.
A spokesman for the Russian Interior Ministry in Moscow said an unspecified operation was still under way in Grozny, but gave no other details.
Full report at:
http://ca.reuters.com/article/topNews/idCAKCN0JI0DF20141204
-----------
HRW: 'Egyptians with blood on their hands welcome Mubarak's freeing'
Dec 4, 2014
The executive director of Human Rights Watch criticised the ruling that acquitted deposed Egyptian President Hosni Mubarak of charges relating to the murder of protesters during the January 25 Revolution.
"Of course #Egypt Pres [sic] Sisi wants to "look to the future," not back- he allowed the murder of 817+ at Rabaa Square," Ken Roth wrote on Twitter.
The head of the New York-based rights organisation added: "Understandable #Egypt'ians with blood on their hands like Pres [sic] Sisi welcome Mubarak's freeing."
"#Egypt courts are filled with excuses for Mubarak but are ever so vigilant to prosecute whoever criticizes them," he wrote on Monday.
"Mubarak freeing is going down well [with] other leaders who fear justice for crimes-like Saudis," he added.
https://www.middleeastmonitor.com/news/africa/15632-hrw-egyptians-with-blood-on-their-hands-welcome-mubaraks-freeing
-----------
Brazil nabs serial killer "inspired" by Islamic State videos
Dec 4, 2014
SAO PAULO: Brazilian police said Wednesday they had arrested a suspected serial killer who attacked victims with an axe before decapitating them, allegedly taking his inspiration from watching gruesome Islamic state videos.
"We already have a tally of seven victims, six of them fatalities. The first murder took place Saturday. We are going to investigate whether there may be further victims," said police commissioner Marcos Batalha from Mogi das Cruzes in the southeastern state of Sao Paulo.
The 23-year-old suspect, bearing an axe tattoo on his left arm, was arrested at his home after police discovered three headless bodies early Wednesday.
News portal G1 quoted Batalha as saying the subject intended to kill 36 people and that "the idea came to him while watching videos of (IS group) decapitations."
Batalha added the man had acknowledged the killings and said he would have continued his killing spree had he not been arrested.
"He thinks all his victims are people living on the streets who don't pay taxes but live off other people, and he doesn't agree with that," Batalha said.
Police collared the suspect after a witness stumbled on him just after he had beheaded one victim and took down his license plate number.
IS militants, who seized large swathes of territory in Syria and Iraq earlier this year, have released several grisly videotapes of the executions by beheading of several of its hostages.
http://www.dawn.com/news/1148750/brazil-nabs-serial-killer-inspired-by-islamic-state-videos
-----------
U.N. asks people to give $1 each for Syrian refugees
4 December 2014
The World Food Program launched an unusual campaign Wednesday to raise $1 contributions from 64 million people around the world so it can restore food vouchers to Syrian refugees who won't be getting any U.N. help in December.
The 72-hour campaign effort comes two days after the U.N. food agency announced it was forced to suspend food vouchers to 1.7 million Syrians refugees because it doesn't have the $64 million to cover the cost. The WFP warned the suspension would force many Syrian families who fled to Jordan, Lebanon, Turkey and Egypt to go hungry.
The suspension of the vouchers highlighted the difficulty the U.N. has had in raising funds for soaring humanitarian needs not only in Syria but around the world. Governments, aid organizations and regional bodies are increasingly overwhelmed with appeals for assistance.
In a speech Wednesday, U.N. Deputy Secretary-General Jan Eliasson said more than 100 million people are in need of humanitarian assistance today - three times as many as 10 years ago. He said the amount requested through humanitarian appeals has risen nearly 600 percent in the past decade, from $3 billion to $17.9 billion.
Full report at:
http://english.alarabiya.net/en/News/middle-east/2014/12/04/U-N-asks-people-to-give-1-each-for-Syrian-refugees.html
-----------
South Asia
3 Afghan army soldiers martyred following IED attack
Dec 04 2014
At least three Afghan National Army (ANA) soldiers were martyred following roadside bomb explosion, defense officials said Thursday.
No further details were given regarding the exact location where the incident took place.
Gen. Zahir Azimi, spokesman for the Ministry of Defense (MoD) confirmed that the three Afghan National Army (ANA) soldiers were martyred following Improvised Explosive Device (IED) explosion.
The anti-government armed militant groups have not commented regarding the incident so far.
Taliban militants and other insurent grouops frequently use Improvised Explosive Device (IED) as the weapon of their choice to target Afghan and coalition security forces.
According to security officials, the Afghan army deaths stands at 4 service members daily on average which is mainly caused due to improvised explosive device (IED) attacks.
Improvised explosive device (IED) attacks are also the major contributor to civilian casualties in Afghanistan, as civilians are mostly targeted in roadside bombings.
http://www.khaama.com/3-afghan-army-soldiers-martyred-following-ied-attack-9096
-----------
War crimes: Subhan verdict any day
Dec 4, 2014
The International Crimes Tribunal will deliver the verdict any day in a war crimes case against Jamaat-e-Islami leader Abdus Subhan.
The International Crimes Tribunal 2 concluded hearing the arguments and passed the order keeping the case CAV, meaning "verdict would be delivered later."
On November 5, the prosecution placed their submission on historical background of the trial, Subhan's status in 1971, and his alleged role in the crimes committed in Pabna during the Liberation War.
The three-member tribunal led by Justice Obaidul Hassan – with members Justice Md Mozibur Rahman Miah and Justice Md Shahinur Islam – fixed the date of the verdict, following the completion of closing arguments from both the prosecution and the defence.
According to the prosecution, Subhan was the ameer of Jamaat-e-Islami's Pabna unit in 1971. He was also the general secretary of Pabna Peace Committee, an anti-liberation organisation, and later became the vice-chairman of the committee in 1971.
Initiating the arguments, Chief Prosecutor Ghulam Arif Tipoo said as the top leader of Jamaat and Peace Committee, Subhan had close relationship with the razakar and the al-Badr auxiliary forces in Pabna.
Full report at:
http://www.dhakatribune.com/law-rights/2014/dec/04/war-crimes-abdus-subhan-verdict-any-day#sthash.vBsmH5MP.dpuf
----------
Trench along Pak-Afghan border enrages Kabul
Dec 4, 2014
KANDAHAR: In the dusty badlands along its disputed border with Afghanistan, Pakistan is carving out a massive trench to keep out separatists, smugglers and militants in an attempt to bring order to a lawless, tribal region.
But like the Berlin Wall or Israel's West Bank barrier, the planned 485-kilometer trench is giving physical form to a border that locals have long seen as artificial, dividing families and crippling trade.
And it is adding to simmering tensions between Afghanistan and Pakistan, US allies which have long accused each other of turning a blind eye to insurgents.
The trench runs along part of the 2,640-kilometer Durand Line, named for British diplomat Mortimer Durand, who drew the now internationally recognised border in an agreement with Afghan ruler Abdur Raham Khan in 1893.
But the modern Afghan government has never accepted the border, and neither have the mainly tribal communities that straddle it.
Full report at:
http://www.dawn.com/news/1148758/trench-along-pak-afghan-border-enrages-kabul
---------
Mideast
Yemen's al-Qaeda issues video threatening to execute US hostage
Dec 4, 2014
DUBAI, Dec 4 — Al-Qaeda in Yemen released a video today threatening to execute a US journalist taken hostage last year.
In the video dated December 2014, the hostage said his name was Luke Somers, 33, and that he was kidnapped more than a year ago in Sanaa.
The photojournalist was kidnapped in the Yemeni capital in September 2013, US-based monitoring agency SITE Intelligence said.
The video featured a message by Nasser bin Ali Al-Ansi, of al-Qaeda in the Arabian Peninsula (AQAP), threatening to kill the hostage in three days if Washington failed to meet unspecified demands.
A Yemen defence ministry website said last week that al-Qaeda had moved hostages including an American journalist, as well as a Briton and a South African, days before a raid in southeastern Hadramawt province to free him.
In the video, Ansi mentioned a "failed operation" in Hadramawt that left militants dead. He described it as the "latest foolish action" by the United States.
Yemen had confirmed the operation but made no mention of US forces taking part.
US media reported that American commandos had carried out the raid with Yemeni troops to try to free the US captive.
Full report at:
http://www.themalaymailonline.com/world/article/yemens-al-qaeda-issues-video-threatening-to-execute-us-hostage#sthash.bKM2AqCh.dpuf
-----------
Turkey and US 'converge' on Syria: FM Çavuşoğlu
Dec 4, 2014
A considerable convergence between Turkey and the United States has emerged during recent talks concerning the U.S.-led coalition's fight against the Islamic State of Iraq and the Levant (ISIL) in Syria, Turkish Foreign Minister Mevlüt Çavuşoğlu has said.
"I can say, particularly with the U.S., there is a convergence in our approach toward ISIL, the training and equipment program [for the Syrian opposition] and the no-fly zone," Çavuşoğlu told a group of journalists Dec. 3.
The fight against ISIL and providing support to maintain peace and stability in Iraq and Syria were the main agenda topics of the meeting, said the minister.
Çavuşoğlu said he urged the coalition members to determine a comprehensive strategy in Syria and stressed that airstrikes alone would not be sufficient.
"Many things have been said so far, but discourse and practices should overlap," the minister said, noting that the anti-ISIL coalition should take action as soon as possible.
In his address, Çavuşoğlu said the international community should support the moderate Syrian opposition, including the Free Syrian Army (FSA), while calling on coalition members not to underestimate the humanitarian aspect of the crisis.
Full report at:
http://www.hurriyetdailynews.com/turkey-and-us-converge-on-syria-fm-cavusoglu.aspx?pageID=238&nID=75141&NewsCatID=510
-----------
Hamas: Dissolution of Israeli coalition proves resistance's victory
Dec 4, 2014
The "dissolution" of the Israeli coalition government is proof of the "resistance's victory and the defeat of the Israeli Prime Minister Benjamin Netanyahu", Hamas announced yesterday.
In a press release distributed to the media, Hamas spokesman Sami Abu-Zuhri said Netanyahu's decision to sack the finance and justice ministers and dissolve the government are indicators that the resistance in Gaza has achieved a victory over the occupation.
In a press conference yesterday evening, Netanyahu called for early elections and sacked the financial and justice ministers saying: "I will not tolerate an opposition within the government anymore."
https://www.middleeastmonitor.com/news/middle-east/15628-hamas-dissolution-of-israeli-coalition-proves-resistances-victory
-----------
2,564 Palestinian refugees killed in Syria since the crisis erupted
Dec 4, 2014
Some 2,564 Palestinian refugees have been killed in Syria as of the end of November, the Action Group for the Palestinians of Syria announced yesterday.
In a press release, the group documented the names of 336 female children and women killed during the ongoing war who make up seven per cent of the victims.
The press release noted that residents of the Yarmouk refugee camp are suffering from very difficult living conditions as it has been subjected to continuous water cuts lasting 85 days amid the strict blockade that has been imposed by the Syrian regime and the Popular Front groups on the camp for more than a year and a half.
The camp's residents have been unable to secure a regular food supply, or fuel and electricity to heat their homes.
Palestinian refugees across Syria are suffering from harsh living conditions, the group said, and their camps have been directly affected by the intense military operations that have been carried out.
https://www.middleeastmonitor.com/news/middle-east/15633-2564-palestinian-refugees-killed-in-syria-since-the-crisis-erupted
-----------
Iran Summons Yemeni Envoy over Terrorist Attack on Embassy in Sana'a
Dec 4, 2014
The Iranian Foreign Ministry summoned the Yemeni charge d'affaires to Tehran over the Wednesday morning terrorist attack on the residence of the country's ambassador in Sana'a.
At the meeting, the Islamic Republic's displeasure and official protest was conveyed to the Yemeni charge d'affaires over the terrorist attack on the residence of the Iranian ambassador in the Yemeni capital.
The Iranian foreign ministry in its protest letter called on the Yemeni government to find and bring to justice the perpetrators of the terrorist attack and adopt the needed security measures to protect the Iranian embassy in Sana'a.
The Yemeni charge d'affaires, for his part, voiced regret over the incident, and said that he will quickly relay Iran's official protest to his government.
The blast punched a large hole in the building and sent rubble flying across the street of the well-guarded diplomatic quarter of the city, a Reuters witness said.
Full report at:
http://english.farsnews.com/newstext.aspx?nn=13930912001645
-----------
Al-Qaeda leader in Libya detained in Turkey: Report
Dec 4, 2014
Abd al-Baset Azzouz, the reported leader of al-Qaeda in Libya, was detained last month in northwestern Turkey after he entered the country with a fake passport, Turkish daily Milliyet reported on Dec. 4.
Azzouz was reportedly detained Nov. 13 in Yalova by Turkish police, after work between Turkey's intelligence service and the CIA. The suspected was subsequently deported to Jordan on Nov. 24, according to the report, before being transferred to the United States on suspicion of his involvement in a deadly attack on Washington's consulate in Benghazi on Sept. 11, 2012, in which U.S. Envoy to Libya Chris Stevens was killed.
Azzouz, 48, was named as an "al-Qaeda operative and trainer skilled in bomb-making" by the U.S. State Department and listed on the U.S. list of 10 most dangerous global terrorists.
The father of four came to Britain from Libya in 1994 and was arrested in a raid at his home in Manchester in May 2006. He was detained for 9.5 months before being released on bail, after which he traveled to Libya. After the death of al-Qaeda leader Osama Bin Laden in May 2011, Azzouz met his successor, Ayman al-Zawahiri, and was appointed as the chief operator of the organization in Libya.
Before the Nov. 13 raid in Turkey, Turkish police discovered that Azzouz entered Turkey with a fake passport bearing the name of Libyan citizen Awad Abdalla S. Ahmida. Azzouz was detained while leaving his house in Yalova, where his two laptop computers were also confiscated by Turkish police.
He is expected to be put on trial in the U.S.
http://www.hurriyetdailynews.com/al-qaeda-leader-in-libya-detained-in-turkey-report.aspx?pageID=238&nID=75197&NewsCatID=359
----------
Southeast Asia
Shariah Court can rule on custody when spouse converts, says lawyer
Dec 4, 2014
The Shariah Court has jurisdiction to grant custody of minor children when a spouse converts to Islam, the Court of Appeal heard today.
Lawyer Haniff Khatri Abdulla, appearing for Muslim convert Izwan Abdullah, submitted that an exception must be made although a section in the Administration of the Religion of Islam (Negri Sembilan) Enactment stated that parties before a religious court must be Muslims.
Haniff said this provision did not cover a situation where a couple was married under the civil law and one of them later converted to Islam.
"In such a dispute, one spouse is a Muslim and the other is a non-Muslim. Surely it defies logic and common sense that all parties must be Muslims for the Shariah Court to have jurisdiction," he said.
Haniff was submitting before a three-man Court of Appeal bench led by Datuk Abdul Aziz Abdul Rahim to set aside a custody order given by a High Court in Seremban on April 7 to Izwan's former wife, S. Deepa.
The High Court said Deepa's application was allowed as the civil court had jurisdiction over the matter to provide custody and dissolution of the couple's marriage.
That decision overrode an April 2012 Shariah Court order granting Izwan custody of the children, Sharmila (Nurul Nabila), 9, and Mithran (Nabil), 6.
Full report at:
http://www.themalaysianinsider.com/malaysia/article/shariah-court-can-rule-on-custody-when-spouse-converts-says-lawyer#sthash.BZ98TNzu.dpuf
-----------
URL: https://www.newageislam.com/islamic-world-news/new-age-islam-news-bureau/money-seized-from-terrorists-can-be-spent-on-charity,-say-saudi-scholars/d/100327