New Age Islam News Bureau
28 Dec 2019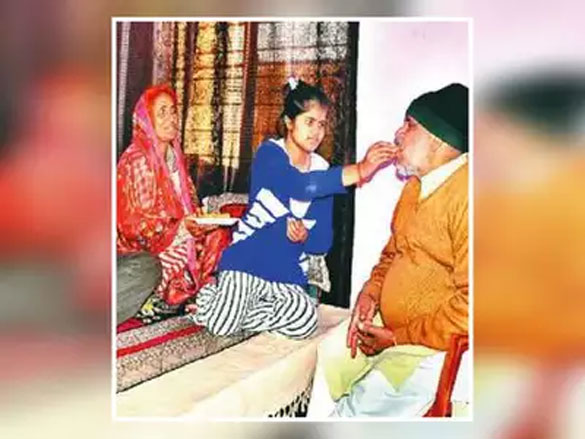 A Muslim cleric Haji Qadir in Firozabad district braved angry stone-pelters and saved an injured police constable's life.
------
• Moment of Sanity and Humanity: 52-Year-Old Muslim Cleric Saves Injured Constable, Ajay Kumar, During Anti-CAA Stir
• Indian Singer Raftaar Says He Can 'Take A Bullet' For His Muslim Bodyguard Arshad
• UN Condemns Human Rights Abuses against Myanmar's Rohingya Muslims
• Come See Xinjiang for Yourself, Chinese Embassy Tells Muslims after Protest For Uighurs
• Thousands of Islamic State Fighters Captured In Syria Face Uncertain Fate
• Muslims In Ethiopia Protest Against Increasing Attacks On Mosques
• LHC Returns Musharraf Application against His Conviction
• Qatar Should Prioritise Islamic Banking: QFC Report
• Bishop of Burnley shares Christmas tea with local Muslim leaders
• Building Bridges In Burnley Discuss Christianity And Islam
Compiled By New Age Islam News Bureau
URL: https://www.newageislam.com/islamic-world-news/moment-sanity-humanity-52-year/d/120651
------
India
• Muslims Offer Roses To UP Police After Friday Prayers
• UP police arresting innocents, release them: Shia cleric Maulana Kalbe Jawad to UP CM Yogi Adityanath
• CAA Row: Muslim Leaders, Clerics To Meet PM Modi, Amit Shah
• In Bihar's Aurangabad, police raid Muslim households to 'quell' CAA unrest, alter age of minors in FIR to identify them as adults
• UP: Muslim community gives over Rs 6 lakh for damages incurred during anti-CAA protests
• Rahul Gandhi slams government over NPR, NRC; says it will be more disastrous than demonetisation
• 'Not about Muslims alone, but all Indians'
• BJP forms panel to reach out to Muslims
• BJP likely to organise meet in January to address concerns of Muslims on citizenship issues
• Video shows UP police officer asking Muslim protesters to go to Pakistan
------
South Asia
• Taliban agrees to a temporary 'ceasefire': Sources
• US to facilitate $85m funds for the strategic Chabahar port equipment purchase
• Gold Star family lawsuit alleges contractors in Afghanistan funnelled money to the Taliban
• Why 2019 was Afghanistan's best and worst year since US invasion
• UN ups 2020 budget, includes funds for war crimes probes
------
Southeast Asia
• IFSB issues revised guide on prudential, structural Islamic financial indicators
• Three things we learnt from: Muslim groups' protest against Chinese embassy
• More than 1,000 Indonesians protest China's detention of Uighur Muslims
------
Mideast
• Iranian, Turkish Muslims to Fight for Joint Concerns
• Turkey court gives jail terms to opposition journalists
• US contractor killed in Iraq rocket attack, troops wounded
• Libya policy threatens Turkey, Russia alliance
• Algeria reviews security as Turkey readies Libya intervention
• Activists reject candidates for new Lebanon government
• Synchronized Israeli attacks on Jordan, King Abdullah
• Iran-backed groups accuse Iraqi president of caving to US
------
Africa
• Somalia Bombing Leaves 'Over 90 Dead' Including 'Foreign Nationals'
• Islamic Organisation Demands Release of 54 Jailed Soldiers As New Year Gift
• Terrorists 'have given Islam a bad name' —Buhari
• Nigerian Christians, Muslims Living In Harmony – ACF
• Islamic State says it beheaded 10 Christians Nigeria
• Nigeria condemns executions of captives held by Islamic State-linked militants
• Islamic State group claims responsibility for Burkina Faso attack on military base
------
Pakistan
• PTI govt defangs NAB through ordinance
• Pakistan's debt falls to 84.7pc of GDP: IMF
• Curbs on NAB powers may lead to increased FIA role
• Composition of SC bench to review COAS extension becomes moot point
------
Arab World
• Asian countries top list of pilgrims to Makkah
• Saudi monetary authority warns 2 insurance providers on compliance
• Saudi e-commerce platform gives regional artisans a global market
• Saudi Arabia's Hail Season inaugurate by region's governor
• Legendary singer Aziza Jalal dazzles crowds at Saudi Arabia's Tantora festival
------
Europe
• EU may need to extend deadline for trade talks with UK: Von der Leyen
• Understanding British Imams: National Survey
• Russian forces bombed a mosque in al Deir al Gharbi village in Idlib, on December 24
• How a German family ended up in Syria's Islamic State-controlled territory
• EU chief doubts securing post-Brexit trade deal in 2020
------
North America
• Bosnia jails ex-Islamic State fighter for four years
• Ahmadiyya Muslim group hands out food to homeless in Surrey over Christmas period
• US: MAS-ICNA Islamic convention kicks off in Chicago
------
Moment of Sanity and Humanity: 52-Year-Old Muslim Cleric Saves Injured Constable, Ajay Kumar, During Anti-CAA Stir
Dec 28, 2019
AGRA: Amid all the reports of anti-CAA violence in UP and other parts of the country, there was a brief moment of sanity and humanity. Last Friday, during protests across UP, a Muslim cleric Haji Qadir after performing his prayers at a local mosque in Firozabad district, braved the angry stone-pelters and saved an injured police constable's life.
The 52-year-old man saved the cop, identified as Ajay Kumar, from the rampaging mob. He found Kumar in front of a mosque on NH-2. When the constable was again stopped a few distance away, the cleric asked the crowd to "kill him first if they want to throw stones at Kumar". Qadir later took Kumar on his motorbike to the nearest police station in a "pathani suit to hide his identity".
Speaking to TOI on Friday, 42-year-old injured constable Ajay Kumar said, "I was heading for my duty on a motorbike when I was attacked by stone-pelters near Naini Glass Chouraha. Had Haji Qadir not intervened, I would have been lynched and probably stoned to death. Haji risked his life to save mine."
Kumar suffered a fracture on his right-arm and was admitted in Agra hospital. He was discharged later. Constable Kumar of 1997 batch is currently posted in Uttar police jurisdiction and lives with his three children, including a daughter, at government accommodation in Dabrai. He hails from Bhimnagar village of Farah police jurisdiction of Mathura district.
The cleric was later invited by Kumar to his home, where he was thanked by the cop's entire family.
Qadir told TOI, "While offering namaz at Mohammad Masjid, I saw a violent mob pelting stones at a man who was in police uniform. I rushed towards him and asked the men to leave the cop alone. Later, the constable was again attacked after he went a few metres, and I then asked the mob to 'kill me first before lynching him'."
"I took the policeman to my home, gave him a pathani suit to wear, and then drove him on a motorbike to Rasoolpur police station. As soon as we reached the police station, the mob started pelting stones at the station. Kumar then hid me inside the police station and saved my life as well. We both saved each other's lives," Qadir said.
For Qadir's bravery, senior police officials, including SP Firozabad Sachindra Patel and IG Agra range Satish Ganesh, applauded Qadir for his "humane act".
https://timesofindia.indiatimes.com/city/agra/muslim-man-saves-injured-constable-during-up-stir-takes-him-to-police-station-cops-applaud-gesture/articleshow/73000595.cms
------
Indian singer Raftaar says he can 'take a bullet' for his Muslim bodyguard Arshad
Friday Dec 27 2019
Indian rapper Dilin Nair, commonly known for his stage name Raftaar, has strongly criticised the Indian Citizenship Amendment Act (CAA).
Speaking out against the CAA, Raftaar ahead of his concert said that they all are our brothers, whether they are Muslims, Hindus, Sikhs or Christians. "I would not let anyone to be thrown out of the country over religious basis," he made it clear.
Raftaar while mentioning his bodyguard Arshad went on to say, "I can take a bullet for this guy if he is asked to leave India."
The video of the singer criticising the Citizenship Amendment Act has gone viral on the internet.
The new amendment act seeks to grant Indian citizenship to the Hindu, Sikh, Buddhist, Parsi and Christian migrants, except Muslims from the neighbouring countries.
Many B-town celebrities have also voiced support against the amendment.
Alia Bhatt, Kangana Ranaut, Sonakshi Sinha, Farhan Akhtar and others have raised their voice against the controversial act.
https://www.geo.tv/latest/264136-indian-singer-raftaar-says-he-can-take-a-bullet-for-his-muslim-bodyguard-arshad
------
UN condemns human rights abuses against Myanmar's Rohingya Muslims
The UN General Assembly has approved a resolution strongly condemning human rights abuses against Myanmar's Rohingya Muslims and other minorities, including arbitrary arrests, torture, rape and deaths in detention.
The 193-member world body voted 134-9 with 28 abstentions on Friday in favour of the resolution.
It also calls on Myanmar's government to take urgent measures to combat incitement of hatred against the Rohingya and other minorities in Rakhine, Kachin and Shan states.
General Assembly resolutions are not legally binding but they do reflect world opinion.
Buddhist-majority Myanmar has long considered the Rohingya to be "Bengalis" from Bangladesh even though their families have lived in the country for generations.
Nearly all have been denied citizenship since 1982, effectively rendering them stateless, and they are also denied freedom of movement and other basic rights.
The long-simmering Rohingya crisis exploded on August 25, 2017, when Myanmar's military launched what it called a clearance campaign in Rakhine in response to an attack by a Rohingya insurgent group.
The campaign led to the mass Rohingya exodus to Bangladesh and to accusations that security forces committed mass rapes and killings and burned thousands of homes.
Myanmar's UN ambassador, Hau Do Suan called the resolution "another classic example of double-standards (and) selective and discriminatory application of human rights norms" designed "to exert unwanted political pressure on Myanmar".
He said the resolution did not attempt to find a solution to the complex situation in Rakhine state and refused to recognise government efforts to address the challenges.
The resolution, the ambassador said, "will sow seeds of distrust and will create further polarisation of different communities in the region".
The resolution expresses alarm at the continuing influx of Rohingya Muslims to neighbouring Bangladesh over the last four decades, now numbering 1.1 million including 744,000 who arrived since August 2017, "in the aftermath of atrocities committed by the security and armed forces of Myanmar".
The assembly also expressed alarm at an independent international fact-finding mission's findings "of gross human rights violations and abuses suffered by Rohingya Muslims and other minorities" by the security forces, which the mission said "undoubtedly amount to the gravest crimes under international law".
The resolution called for an immediate cessation of fighting and hostilities.
https://www.sbs.com.au/news/un-condemns-human-rights-abuses-against-myanmar-s-rohingya-muslims
------
Come see Xinjiang for yourself, Chinese embassy tells Muslims after protest for Uighurs
Friday, 27 Dec 2019
BY ZURAIRI AR
KUALA LUMPUR, Dec 27 — The Chinese embassy in Kuala Lumpur sought to defend itself following renewed protests by Muslims against Beijing's reported inhumane treatment of China's Uighur Muslims.
Claiming that reports of the persecution against Muslims in the nation "distorted reports flooded in social media", a spokesman for the embassy urged Malaysians, especially Muslims, to come and visit the Xinjiang region.
"I sincerely welcome all Malaysian friends, especially Muslim friends, to visit Xinjiang and to discover a beautiful, peaceful and prosperous real Xinjiang with your own eyes.
"I feel regret and indignant about the distorted reports and gratuitous accusations flooded in social media," spokesman Tang Tang was quoted as saying by English daily The Star.
Earlier today, hundreds of individuals from various Muslim groups gathered at Jalan Ampang to protest against China's alleged abuse of Uighur Muslims in Xinjiang province.
Two separate protests — one led by the progressive Malaysian Muslim Youth Movement (Abim) and the other by hardline pro-caliphate group Hizbut Tahrir Malaysia — stood side by side on a slip road off Jalan Ampang to voice their anger at the so-called re-education and normalisation of their Muslim brothers and sisters in China.
However, none of the embassy's representative acknowledged the protest or received the memorandum delivered by the protesters, leading to Abim accusing the embassy of cowardice and having "something to hide".
Tang claimed today that the issues plaguing the minorities were merely "internal affairs", even as the country received condemnation worldwide.
"These are not human rights, ethnicity or religion issues, but issues of anti-terrorism, anti-separatism and de-radicalisation.
"Chinese government safeguards the freedom of religious belief of all citizens according to the law, including Uighur minority," he reportedly insisted.
China has faced international condemnation for rounding up an estimated one million Uighurs and other mostly Muslim ethnic minorities in internment camps in the north-western region of Xinjiang.
Beijing initially denied the existence of the Xinjiang camps, but now says they are "vocational training centres" necessary to combat terrorism.
https://www.malaymail.com/news/malaysia/2019/12/27/come-see-xinjiang-for-yourself-chinese-embassy-tells-muslims-after-pro/1822700
------
Thousands of Islamic State fighters captured in Syria face uncertain fate
By SOUAD MEKHENNET
TANGIER, Morocco — The phone had nearly stopped ringing by the time Mariam dared to answer. The number was unusual, American, she thought. Did someone know what had happened to him? She was starting to shake, unsure she could bear the news.
It had been 3 1/2 years since Mariam's son Othman had turned into a person she said she barely recognized. A year since his letter from Syria, where he had journeyed along with thousands of other foreign fighters to join the Islamic State's self-declared caliphate. Eight months since a letter from the Red Cross with a red-inked stamp declaring him "safe and well" in custody.
But since then — silence. Dramatic battles had raged as the Islamic State fought fruitlessly to salvage its ruthless reign; she knew that. She also knew hundreds had died.
"Pick up," her sister urged Mariam. "Before it goes to the mailbox, pick up."
Mariam took a deep breath, she later recalled, and did so.
"Hello?"
The call came from Syria. "We met a man called Othman," said a reporter on the other end.
"He's my son!" she said, as tears stung her eyes. "How is he? Is he OK?"
But Othman's survival, and ultimately his fate, had become tangled up in a much larger issue: how the world has confronted the legacy of the Islamic State. The defeat of its caliphate early this year left some 10,000 suspected Islamic State fighters in detention — more than 2,000 of them foreign — and governments around the world have struggled with questions of whether and how to bring them home.
Days before the phone call, in early August, Kurdish intelligence officials had led Othman into a small, dingy room with flowery curtains that blocked the view of northeastern Syria outside. When a guard pulled off Othman's blindfold, the skinny young man with a convict's buzz cut looked exhausted. His skin was sallow. During a 30-minute interview, he rarely dragged his gaze up from the ground.
Othman, 24, said he had trained for months as an Islamic State fighter but later soured on the group, if not on some of its beliefs. Held by the U.S.-allied Syrian Democratic Forces (SDF) on terrorism charges, his future remained unresolved.
"I'm just a prisoner," he said. "I have no say."
He looked down at his hands.
"Maybe even my parents think I'm dead," he added. He offered his mother's name and phone number.
After learning in a call from Washington Post reporters that Othman was alive, Mariam would launch a personal crusade to bring him home, rallying the families of other Moroccans imprisoned in Syria and lobbying diplomats and security officials, including the chief of the domestic security agency, as she was drawn into a debate roiling governments around the world. (The Post has agreed to identify Othman and his family members only by their first names to protect their safety.)
The Kurdish-led SDF lacks the money and manpower to detain the suspected fighters indefinitely, and the situation on the ground in Syria has grown even more precarious in recent months. A major prison break could breathe new life into the Islamic State insurgency, jeopardizing the gains made by the U.S.-led coalition in rolling back the jihadist movement.
But many countries fear repatriating suspected Islamic State fighters. Leaders face popular hostility to the idea, and security officials worry militants could give domestic courts and police the slip. Afraid of re-importing a terrorist threat born on their shores, many governments have tried to buy time as a global peril mounts.
The vigorous debate inside Morocco's security services has echoed that in other countries. One part of the security services has argued that it would be better to repatriate fighters than to risk their escaping from foreign custody or being released, and potentially disappearing to pose a renewed threat to Morocco. Another has opposed the idea, concerned that fighters remain radicalized and pose too great a risk.
As summer turned to fall, and then winter, that struggle would ebb and flow.
Much more than Othman's fate would hang in the balance.
***
The young man's transformation had not seemed unusual at first, according to family members' accounts. Teachers in his home city of Tangier, where the family led a comfortable, middle-class life, said that his grades were slipping and that he was spending less and less time in the classroom. He'd started to chase girls, close himself in his room. A typical teenager, Mariam had thought.
She and her husband turned to two of their neighbors' sons, Mohammed and Bilal, who were older than Othman, in hopes they could talk some sense into him.
But Othman's parents learned too late that the young men's lives had also been changing fast. Mohammed was gaining a reputation for verbally abusing women who dressed in ways he considered un-Islamic. Bilal had demanded his wife wear a niqab, or face veil, and his brother had already left for the caliphate.
The more time Othman spent with them, the less time he spent with his family. He grew a beard and changed his clothes, trading his jeans for a djellaba, a traditional Moroccan robe. He stopped shaking hands with women. When his aunts visited, he refused to greet them with the usual kiss on the cheek.
"One day he came out of his room, crying after he had been watching some video, and said he has failed in life because he had been far from God," Mariam recalled during an interview in her living room, shaking her head.
He became obsessed with the bloodshed in Syria's civil war. "The signs were there, but we didn't see them," she said.
The coddled child who once told her everything had been replaced by a man with secrets.
Coming home late one evening from her job as an Arabic teacher, Mariam found Othman waiting at the dinner table long after he should have finished. "He said, 'Mom, let us eat together. There will come a day when you will wish to eat with me,' " she recalled. "I know what he meant by that now."
He left home on a winter morning in 2016, telling her he was going camping. Instead, he flew to Turkey and was arrested with friends from northern Morocco as they tried to cross into Syria. Othman spent a year in Turkish prisons. In photographs from his cell, the gangly 21-year-old holds one finger aloft in a religious salute.
Othman told his mother in phone calls that he had abandoned his dream of joining the caliphate. Weeks after his release, smugglers helped slip him across the border into Syria.
Othman said in an interview that he was sent for training in religious dogma and law and then received military training for three months in desert camps outside the city of Hama, where he learned how to use weapons to serve on the front lines. He applied to study architecture at an Islamic State-administered university in the Iraqi city of Mosul and found a wife - a devout widow from the Syrian city of Aleppo - through fellow Moroccans in the caliphate.
"We have reached the land of Islam," his mother recounted his telling her by phone. She recognized his voice but said she felt she barely knew him.
The Islamic State's project to establish a proto-state and expand its domain across a broad swath of Iraq and Syria attracted tens of thousands of foreign fighters from at least 80 countries, from as far afield as Alabama and London and the coasts of the Caspian and Java seas. About one-third came from Europe, and nearly half from the Middle East and North Africa, according to researchers from the International Center for the Study of Radicalization at King's College London.
More than 1,000 were Moroccan, according to Abdelhak El Khayyam, the director of Morocco's Central Bureau of Judicial Investigations.
Some security experts say it is crucial for countries to repatriate and prosecute their nationals if the jihadist movement is to be prevented from rising again. They add that due process also requires this.
But the difficulties are many. Some governments don't even know how many of their nationals are being held, who they are or how deeply they were involved in Islamic State atrocities. Many countries lack the laws to prosecute alleged fighters, and even if the laws are on the books, it is often unclear whether evidence from the battlefield would hold up in court. If they are convicted, they could radicalize others in custody and then be released after sentences as short as three years, leaving already overburdened police to keep unrepentant militants from turning to violence again.
Western European countries, in particular, have been resistant to bringing the prisoners home, citing obstacles ranging from national security to domestic politics. The issue is challenging for the United States, which has only two suspected Islamic State fighters in SDF custody, according to researchers at George Washington University's Program on Extremism.
Morocco is among a handful of countries that have been more forthcoming, experimenting with an approach to repatriate, rehabilitate and, ultimately, reintegrate nationals affiliated with the Islamic State. Eight were brought home in March. They were questioned by the security services and then turned over to the Moroccan judiciary to face trial, Khayyam said.
The process has been trying, especially because Moroccan authorities do not communicate directly with the Kurdish-led SDF, but through U.S. and French intermediaries.
"To identify every person, whether he's Moroccan or not, or just says he's Moroccan, it's real work, and I can't just go there and start taking people. Impossible," Khayyam said.
Even if the prisoners' identities can be confirmed, Moroccan authorities have limited ability to determine which ones to repatriate.
"It's not like we can pick who we want back. The Kurds chose the ones," said a senior Moroccan intelligence official, who, like others, spoke on the condition of anonymity because they were not authorized to publicly discuss national security matters.
Since his capture by SDF troops in April 2018, Othman has spent his days in a network of prisons arrayed across northeastern Syria, a twilight zone of misery. Some of the inmates have been there for years. Men are rail thin and packed in so tightly that their bony legs intertwine. Some had lost eyes, ears and limbs in combat. Boys as young as 9 are among them and poke their heads through holes in the iron doors to beg for help.
During the interview with Othman this summer, held inside a squat SDF building on the rural outskirts of Rmeilan and observed by two Kurdish officials, he said he had turned against the Islamic State because life inside its caliphate was not what he had imagined. This is a common refrain from captured Islamic State members, making it challenging for security officials to sort out who is still supportive of the group and who is less likely to pose a threat if sent home.
"We had a different image based on what we saw on the media: that it was a state led by God's law," he said in a whisper. "But when we arrived, we found injustice. ... People were killed for no reason."
He added, "If you don't work for them, they'd follow and could kill you."
When he complained one night in the caliphate about the Islamic State's leadership, Othman said, he was branded a traitor. Turning to a smuggler he trusted, Othman paid with money sent to him from Morocco to be slipped back into Turkey, sending his wife on ahead. He was seized by SDF forces just shy of the border.
Despite his criticism of the Islamic State, he showed few signs of relinquishing his extreme religious views and faulted his homeland, the Muslim-majority country of Morocco, for a lack of piety.
"There are appearances of Islam but no Islam. ... This is the condition in Morocco," he said, dismissing the common sights of mosques, bearded men and veiled women as deceptive. "God's law isn't practiced in Morocco," he said. "Rulings aren't made in accordance with God's almighty laws."
If he were to move back to Morocco with his wife, Othman said, he would insist that she continue to conceal herself beneath a head-to-toe covering known as a burqa. His recently acquired understanding of Islam required this, he said.
Would he even want to return to Morocco?
"It's not up to me," he said.
***
In her living room days later, Mariam wept as she looked at a photograph of Othman during his interview, taking breaks from conversation to fix pots of sweet tea as she grappled with her emotions.
"I am sure my son did not kill anyone, and he deserves a second chance," she said.
In the waning weeks of summer, word of his survival would turn that scared mother into an activist. She helped set up a WhatsApp group she said grew to 90 families seeking news of relatives trapped in Syrian prisons or displacement camps. She said she and her husband repeatedly traveled to the capital, Rabat, pressing officials at the Foreign and Interior ministries to bring Othman home.
She packed his school certificates each time, as well as notes she had recently asked his former teachers to write describing what a good student he had been. "I wanted them to know who my son was, how nicely people had spoken of him," she said.
Her story was not unusual, according to a Moroccan intelligence officer. "You hear about how nice they always were, how they would kiss their mother's head," he said. "I would sometimes like to tell them: 'I am sure your son was once a nice person, but now he is a terrorist.' "
Officials in Rabat told her it wouldn't be easy to bring Othman back, in part because the SDF did not govern a proper state, so there are no diplomatic relations.
After repatriating the initial eight Moroccan prisoners in March, security officials said they were investigating how to bring home 100 more who were still being held by the SDF. But their case was running into resistance, in part because so few countries had stepped up to take back their nationals, officials said. Then some European governments made matters worse by proposing that their nationals with Moroccan roots could be stripped of their citizenship and sent to Morocco instead. Moroccan officials clashed with their European counterparts.
"We told the Europeans that we refuse to receive people who were born in Europe and have been radicalized in Europe. Morocco is not responsible. Europe is," the senior Moroccan intelligence official said.
Another Moroccan security official said there were questions about how Othman could be reintegrated into society, especially since he had tried several times to reach the caliphate and repeatedly lied to his parents about his intentions. Othman, like other prisoners to be returned, would be thoroughly questioned to determine whether he rejected the group's ideology now or simply wanted out because of the Syrian war's brutality, the official said.
In Othman's favor were his parents, neither of whom had extremist backgrounds and who were willing to cooperate with the authorities.
***
On Oct. 6, Turkish military forces and their local proxies rolled into northern Syria, seeking to eject rival Kurdish forces from along the border. Any plans to repatriate Othman and other Moroccan prisoners were thrown into disarray.
Mariam watched the news in horror.
"She would barely sleep," her husband, Abderrazak, said in an interview last month. His increasingly exhausted wife stayed glued to her cellphone day and night, he recalled. "Whenever she heard something about fights or explosions close to prisons, she would be up and wondering: What if Othman was there?"
President Donald Trump's decision to withdraw U.S. troops from the area, effectively greenlighting the Turkish invasion, left the SDF vulnerable. The Kurdish-led force turned to Syrian President Bashar al-Assad's army for protection. The reports left Mariam distraught. She said she didn't imagine the Syrians would distinguish between hardcore radicals and a son who, she still maintains, knew he made the biggest mistake of his life by traveling to Syria.
The Turkish invasion has sapped Morocco's momentum toward bringing the prisoners home, officials said. Moroccan security officials say the SDF is too preoccupied battling its Turkish foes to engage with other countries to return their nationals. And in Rabat, security officials say the United States, which has played a crucial intelligence and logistics role in repatriating suspected foreign fighters, has put the issue on the back burner amid the troop withdrawal.
Moroccan officials fear the prisoners could escape, taking advantage of the chaos in Syria and the reduced presence of SDF guards, to slip home unnoticed.
To date, the prisons remain securely under SDF control.
"But for how long?" Mariam has asked officials.
She has scrutinized every photograph she can find from the cells. Among a sea of orange jumpsuits and broken men, Othman is nowhere to be seen.
***
After Mariam learned Othman was alive, she grew determined this fall to figure out what went so wrong that her son had left to join militants in a faraway war.
She questioned her family's dynamics. Her husband had been very hard on Othman, raising him in what she called a "military style." Othman's younger brother told Mariam that it was her fault for pampering him. Mariam wondered whether, to protect Othman from a severe father, she had kept him so close that he rebelled.
On a rainy evening last month, accompanied by a reporter, Mariam set out to find answers.
She called Mohammed, the neighbor's son, who was back in Tangier and working as a taxi driver again after doing time in a local prison for trying to travel to the caliphate. Because Mariam's husband wasn't home, Mohammed wouldn't come to her apartment, and so they agreed to meet where it all started - at the mosque where he and Othman once prayed.
She grabbed her coat, ran into the downpour and got in her car. After a 20-minute drive through darkened streets, she asked the driver to park a few blocks from the meeting point. She crossed the road by the old white-brick mosque, dodging a maze of cars. The evening call to prayer sounded from the minaret.
Mohammed, still wearing the fist-long beard he grew when first radicalized, got out of an old white Mercedes. He did not shake her hand.
"I need to know my son. How did Othman end up in this?" Mariam asked him as they stood beside the mosque. "Was it you who told him to travel there?"
To her surprise, he said no. It was a coincidence, he said, that he and Othman had flown to Turkey the same day, bound for Syria. They had been arrested before they could cross. Mohammed ultimately turned back and headed home.
"But who told him to go to Turkey in the first place?" she pressed.
He didn't know, he answered. "You never know what is inside a person's heart."
***
More than 2,000 miles away in northeast Syria, the man in the blindfold looked older and thinner than ever during a prison interview earlier this week. Gone were the baby cheeks from Mariam's photographs. He looked exhausted. Weeks of nothing stretched out behind and before him.
Of the political winds outside his prison walls, he knew nothing. Word of the Turkish invasion did not appear to have reached Othman's cell. Nor had news that the caliphate's longtime leader, Abu Bakr al-Baghdadi, had died two months earlier in a U.S. raid. "Everything is as it was," he said quietly. Morocco hadn't called.
Sitting in a room just big enough for a chair and a broken table, Othman this time wore the orange prison jumpsuit that reminds Islamic State inmates of how they once dressed their victims for execution. He expressed frustration at times, and apprehension, too. "People should be forgiving," he said. "People can change."
He insisted he would do his best to reintegrate and practice a more moderate faith if Morocco brought him home. He said his religious practices had been based on ignorance. "That was a mistake," he said, twisting his hands nervously as he spoke. He was shaking.
He said he knew the challenges would be steep, but at times did not seem to comprehend the extent of them. He acknowledged, with some disbelief, that some people might view him as an "assassin."
He sounded hopeless. Again and again, his thoughts were turning to his family. "The only thing I think of is to see my parents," he said. "I just want to know how they are doing."
Beyond that, he saw nothing.
"I don't think of anything really."
https://www.stripes.com/news/middle-east/thousands-of-islamic-state-fighters-captured-in-syria-face-uncertain-fate-1.612639
------
Muslims in Ethiopia protest against increasing attacks on mosques
By Mariam Nabbout
Ethiopia witnessed a series of attacks on four mosques on Saturday, an incident that has shaken Muslims in the country into protests. Ethiopia's Mota, east Gojjam Zone of Amhara regional state, had two mosques completely destroyed and two others seriously damaged due to an intentional fire.
Vandals also target a Muslim-owned business center and burned it down, local police officers confirmed.
In an official statement on the matter, the Ethiopian Islamic Affairs Supreme Council confirmed that properties owned by Muslims were "deliberately targeted" in the attacks.
Footage capturing crowds of people cheering as mosques burned in the city went viral on social media, adding insult to injury, according to Addis Standard.
The latest attack on Muslims in the country is believed to have been triggered by a fire that broke out in one of the churches belonging to the Ethiopian Orthodox Tewahdo Church, located in Amhara. The cause of the fire - which left the place of worship partially damaged - is not known. However, false rumors that spread in the wake of the blaze directly incited the attacks on the mosques.
Muslim and Christian leaders in the country have since spoken out against the incidents targeting Ethiopia's Muslims.
The official condemnations were led by Ethiopia's PM Abiy Ahmed, who deemed the attacks as attempts by extremists to break down the country's "rich history of religious tolerance and coexistence."
The blatant actions also sparked protests among the country's Muslim population, who took to the streets to condemn the violence. Rallies were held in Jimma city and several other cities and regions.
Not the first time similar attacks take place in the country
In February, five mosques were set on fire in two separate attacks reported the country's South Gondar zone, located in Amhara regional state. At the time, Ethiopia's Islamic Affairs Council condemned the incident while online users launched campaigns to help fund rebuilding processes.
Incidents that reflect sectarian strife are on the rise in the country where Muslims make up around a third of the population, according to the latest statistics. Christians account for 40 percent of Ethiopia's 110 million people.
The country's current PM is the son of a Muslim father and a Christian mother; his family is an example of the coexistence that existed among Ethiopians in the past decades. In October, Ahmed won the Nobel Peace Prize for his efforts in securing peace between Ethiopia and neighboring Eritrea, yet he continues to face tensions in his own country.
Critics say this stems from his decision to change the country's current government structure.
At the time being, the local government is based on a coalition of different regional parties called the Ethiopian People's Revolutionary Democratic Front's (EPRDF). Ahmed is working on creating a centralized system that can draw support from every region, but his plan is escalating tensions among regional leaders who are afraid of losing their individual power.
In the past 18 months, his political schemes "have led to inter-ethnic clashes, which have killed hundreds and displaced millions across the country."
https://stepfeed.com/muslims-in-ethiopia-protest-against-increasing-attacks-on-mosques-1648
------
LHC returns Musharraf application against his conviction
Wajih Ahmad Sheikh
December 28, 2019
LAHORE: The registrar office of the Lahore High Court (LHC) on Friday returned a civil miscellaneous application by former president retired Gen Pervez Musharraf against his conviction in the high treason case by a special court, citing unavailability of the full bench during winter vacations.
A legal panel comprising Khawaja Ahmad Tariq Rahim and Azhar Siddique had filed the application under Section 151 of the Civil Procedure Code (CPC) in a pending main writ petition of Mr Musharraf under Article 199 of the Constitution challenging all actions starting from complaint of high treason to establishment of the special trial court and its proceedings.
A three-judge full bench recently constituted by LHC Chief Justice Sardar Muhammad Shamim Khan is scheduled to take up the main petition on Jan 9.
The bench comprises Justice Syed Mazahar Ali Akbar Naqvi, Justice Muhammad Ameer Bhatti and Justice Chaudhry Masood Jahangir.
Justice Naqvi, hearing the petition of Mr Musharraf as a single bench, had referred it to a larger bench pointing out important legal questions in the matter.
Registrar's office says full bench is not available during winter vacations
The special court had announced its verdict on Dec 17 and handed down death penalty to Mr Musharraf with a 2-1 majority.
In the civil miscellaneous application, Mr Musharraf asked the high court to set aside the special court's verdict for being illegal, without jurisdiction, unconstitutional and in violation of Articles 10-A, 4, 5, 10 and 10-A of the Constitution.
Advocate Siddique told Dawn that the registrar's office returned the application as the full bench was not available during the winter vacations. He said the application would be filed in the first week of January.
A roster of judges issued by the LHC for the winter vacations from Dec 25 to Jan 8 said during the vacations only the cases of an urgent nature, including pre-arrest/post-arrest bail petitions, habeas corpus petitions and petitions under Section 22A/22B of CrPC will be entertained and heard.
The 85-page civil miscellaneous application stated that Mr Musharraf was not given a chance to present his arguments.
It said: "The hastily announced judgment is emanating from a prosecution case which suffers, for all intents and purposes from an admitted, noticeable and unexplained delay of over five years from the date of the alleged offence and initiation of proceeding."
It also specifically assailed paragraph 66 of the special court's verdict wherein its head Justice Waqar Seth in his minority view said: "We direct the law enforcement agencies to strive their level best to apprehend the fugitive/convict and to ensure that the punishment is inflicted as per law and if found dead, his corpse be dragged to the D-Chowk, Islamabad, Pakistan, and be hanged for three days." The application argued that the president of the special court had crossed all religious, moral, civil and constitutional limits, while ruthlessly, irreligiously, unlawfully, unrealistically awarding a sentence against the dignity of a person.
It said: "The wordings in paragraph 66 of the impugned judgement, although holding minority view, are still an exercise of languages which directly violates Article 2 of the code of conduct to be observed by the judges."
"The Special Court did not take into consideration that no actions detrimental to national interest were ever taken by General (retired) Pervez Musharraf. No offence of High Treason is made out from the evidence which had been presented before the Special Court. Even after the introduction of 18th Amendment Article 6 of the Constitution passed on April 20, 2010, it is still clear that General (retired) Pervez Musharraf did not commit any offence," contended the application.
It highlighted that special court's member Justice Nazar Akbar in his dissenting note mentioned that the actions taken by Mr Musharraf on Nov 3, 2007 could be termed illegal and unconstitutional but they could not be tantamount to treason.
https://www.dawn.com/news/1524797/lhc-returns-musharraf-application-against-his-conviction
------
Qatar should prioritise Islamic banking: QFC report
December 27 2019
Santhosh V. Perumal
Qatar should prioritise Islamic banking, which warrant its own regulatory framework under the central bank purview, and the country could consider adopting Malaysia's value-based intermediation (VBI), where Shariah-principled financial institutions tailor products and services, while ensuring sustainable environment and bottom-line, said a Qatar Financial Center (QFC) report.
"A key step to enhance the growth prospects of Qatar's Islamic banking sector would be to make it a strategic government priority, supported by dedicated initiatives and incentives exclusively targeting Islamic banks. Such incentives may include relaxed banking provisions, as has been implemented in Turkey," QFC said in its report, prepared in association with Refinitiv.
Qatar's Islamic banking sector stands to gain a competitive advantage in the region and attract more global business through the adoption of a more progressive approach centred on sustainability, it said.
By identifying Islamic finance with sustainable practices, Islamic finance in Qatar would evolve from offering conventional products that are made 'Shariah-compliant' to introducing 'Shariah-based' products that offer added benefits – becoming more aligned with the principles of Shariah.
In October 2019, ESG (environment social governance) reporting for listed companies on the Qatar Stock Exchange (QSE) became mandatory following its voluntary introduction in 2016.
Highlighting that Qatar's four Islamic banks are all subject to these requirements, it said however, more considerable efforts are required to get Shariah-compliant lenders and financial institutions to rethink their business models to ensure the sustainability of their offerings as well as their bottom lines.
"The VBI financing and investment framework introduced by Bank Negara Malaysia in 2018; is a model that can be extended to Qatar and would be the first in the region," QFC said.
Referring to the emergence of newer Shariah-based ESG funds in Malaysia as the country moves to the adoption of sustainable investment frameworks under the VBI initiative; it said Qatar can capitalise on this trend, backed by a sustainable and responsible investment framework, which would create a unique selling point attracting further demand from conventional investors with ESG mandates. Establishing specialised Islamic banks, focused on areas such as energy, sustainable investment and venture capital, would attract more international business to Qatar, the report said.
In addition, as standalone Islamic digital banks emerge in the region, Qatar's existing Islamic banks can gain competitive advantage locally by collaborating with fintech players to establish their own digital banks, aligning their brands and offerings with the evolving needs of their clientele.
The QFC Regulatory Authority (QFCRA) enforces dedicated Islamic banking regulations – the Islamic Banking Business Prudential Rules (IBANK) – while those outside QFC are governed by an overarching Qatar Central Bank (QCB) Law supplemented by specific guidance for Islamic banks.
"As the largest sector within Islamic finance, Islamic banking warrants its own regulatory framework under the QCB's purview," the report said.
This would provide assurances to investors and new Islamic banks that all such institutions are held to the same governance and Shariah standards in all aspects from operations to risk management, it said, adding "this could be further enhanced by enforcing mandatory compliance with the AAOIFI (Accounting and Auditing Organisation for Islamic Financial Institutions) standards and the establishment of a centralised Shariah council."
https://www.gulf-times.com/story/651795/Qatar-should-prioritise-Islamic-banking-QFC-report
------
Bishop of Burnley shares Christmas tea with local Muslim leaders
Friday 27 December 2019
The Rt Rev. Philip North invited around 50 Imams and community leaders but due to two funerals taking place simultaneously in the community many sent their apologies.
The Bishop said: "Throughout the year I get invited to wonderful gatherings by my Muslim friends in the community and am always amazed by their hospitality, especially during Ramadan when I hardly cook as I got invited almost every night, when they break fasts, for me they were rather fabulous feasts.
"Therefore, it's only right and lovely to share Christmas hospitality with my friends in the Muslim community in Burnley in my house. There is much more that unites Christian and Muslims than divides us.
"In Christmas we see many of the similarities, shared love of the Book, texts, revelations and many of the aspects that hold us together that are common between us. It's also a time of hospitality for Christians to throw the doors open and invite friends. I am pleased they came and we shared company and food together."
Imam Hashmi said: "It was an honour for us to have been invited by the Bishop in his house. We share religions of peace and humanity and believe in the message of peace. Our creator is merciful to those who are merciful to mankind."
Coun. Charlie Briggs, the leader of Burnley Borough Council, said: "It's fantastic to be here together, we are one human family and we must keep it that way."
Community leader and Director of Building Bridges in Burnley, Mozaquir Ali said: "The joy the Christmas celebration brings connects us all in ways that no other festival does. As always it's so nice to have been invited by the Bishop and for me an honour to be of service to get everyone together.
"We had a fantastic time with the Bishop and his family. Our thanks to the Bishop for the hospitality and wish him, his family and every Christian a very happy Christmas."
https://www.burnleyexpress.net/news/people/bishop-of-burnley-shares-christmas-tea-with-local-muslim-leaders-1-10172447
------
Building Bridges in Burnley discuss Christianity and Islam
By Neil Athey
A COMMUNITY cohesion group put on an event discussing the similarities and differences between Christianity and Islam.
Building Bridges in Burnley met with Imam Mohammed Hussain, an Islamic scholar, and Rt Rev Philip North, the Bishop of Burnley, to discuss the faiths.
It offered participants the chance to learn and get an in-depth understanding of how the Muslim faith views the role of Jesus.
Community leader and director of Building Bridges in Burnley, Mozaquir Ali, said: "I was very pleased to have received positive feedback and comments, which leads me to believe it was worthwhile organising this Christmas season."
Imam Hashmi said: "I would like to thank Building Bridges generally and Mozaquir Ali in particular for organising this event and feel humbled to have been able to host such a sincere gathering to learn, with the intention to attain blessings and favours of Almighty God through remembrance one of his beloved representative on earth. I felt spiritual peace and satisfaction by welcoming, talking, listening and eating with people of different faith and creed."
https://www.lancashiretelegraph.co.uk/news/18126248.building-bridges-burnley-discuss-christianity-islam/
------
India
Muslims Offer Roses To UP Police After Friday Prayers
December 28, 2019
Banda: Muslims, after offering Friday prayers, offered roses to the police personnel deployed to take care of the law and order situation in this Uttar Pradesh district and pledged to maintain peace.
"People from Muslim community offered roses to the officials and police personnel deployed for maintaining the law and order situation after offering Friday prayers and pledged to maintain peace. In return, the police also assured them of providing complete security," Deputy Superintendent of Police Alok Mishra said.
"Earlier DIG, SP and ASP have held several meetings and reached out to the Madarsas to meet Muslim religious leaders and youth for a direct dialogue and explained them about the CAA and the NRC in detail. They also apprised them that it wouldn't take away the citizenship from anyone."
"During the Friday prayers, security of all the mosques was been monitored through drones," said Mishra.
He applauded gesture shown by the Muslim religious leaders and youth.
(Except for the headline, this story has not been edited by NDTV staff and is published from a syndicated feed.)
https://www.ndtv.com/india-news/muslims-offer-roses-to-up-police-after-friday-prayers-2155415
------
UP police arresting innocents, release them: Shia cleric Maulana Kalbe Jawad to UP CM Yogi Adityanath
Dec 27, 2019
LUCKNOW: General secretary of Majlis-e-Ulema-e-Hind and Imam-e-Juma of the Asifi mosque Maulana Kalbe Jawad Naqvi on Friday called upon UP chief minister Yogi Adityanath asking him to release innocent persons arrested by the police in Lucknow and other parts of the state following crackdown on anti Citizenship Amendment Act (CAA) protests.
The Shia cleric who met the CM at his residence on Friday morning also sought an inquiry into the Muzaffarnagar incident where cops allegedly barged into a madrasa, beat up teachers and students and arrested non-protesting students.
"I was approached by a number of families both Sunnis and Shias from Lucknow's Muftiganj and Husainabad area who have told me how their innocent family members were picked up by the police and put under arrest. These people were not anti-social elements," Jawad told TOI.
With first hand testimonies Jawad gave a memorandum to the CM seeking action against those "rioters" who have been proved guilty of vandalism through video and photographic evidence and not innocent people. He asked the CM to put an end to action against innocent persons in the state.
"The CM has categorically said in the past that action will be taken on those proven guilty by evidence, yet the UP police is also arresting innocents and lodging cases against them," he said.
The cleric also noted in his written plea to the CM that, "At Muzaffarnagar's Hauza-e-Ilmiya Imam Husain the police not just forcefully entered the premises but unleashed barbarism on the students and teachers. They were thrashed with canes when the students were not part of the protest and had not even moved out of the madrasa. Still the police thrashed the elderly teacher and arrested students some of whom are still under police custody."
"There should be a fair investigation in the incident and those involved in the crime should be punished. The students should be released," said Jawad.
"The CM has assured me that he will look into the matter and he reiterated that action will be taken against those who were found creating nuisance on videos and photographs," he said.
https://timesofindia.indiatimes.com/city/lucknow/up-police-arresting-innocents-release-them-shia-cleric-maulana-kalbe-jawad-to-cm-yogi/articleshow/73000125.cms
------
CAA row: Muslim leaders, clerics to meet PM Modi, Amit Shah
Dec 27, 2019
NEW DELHI: Amid protests against the Citizenship Amendment Act (CAA) and concerns over National Register for Citizenships (NRC), some Muslims clerics, intellectuals and lawmakers will meet Prime Minister Narendra Modi and Home Minister Amit Shah very soon.
Speaking to ANI, All Imam Organisation Chief Dr Imam Umer Ahmed Ilyasi said, "A delegation of Muslims clerics, academicians, intellectuals, lawmakers and Madarsa proctors will meet Home Minister Amit Shah and Prime Minister Narendra Modi soon."
Ilyasi said that the delegation will appraise the Prime Minister and Home Minister about their concerns over the CAA and NRC.
Political parties, different organisations and institutions have organised protests against the citizenship act and NRC across the country. A major protest was also held in Jama Masjid area in Old Delhi following Friday prayers last week.
The Chief Imam also appealed the protestors to refrain from violence.
"I would like to make an appeal to all the citizens of this country that peace must continue. Staging a protest is our democratic right. We must protest, but peacefully," Ilyasi said.
Violence had erupted during several protests against the citizenship act across the country.
The new citizenship law grants citizenship to Hindus, Sikhs, Jains, Parsis, Buddhists, and Christians fleeing religious persecution from Pakistan, Afghanistan, and Bangladesh who came to India on or before December 31, 2014.
https://timesofindia.indiatimes.com/india/caa-row-muslim-leaders-clerics-to-meet-pm-modi-amit-shah/articleshowprint/72993676.cms
------
In Bihar's Aurangabad, police raid Muslim households to 'quell' CAA unrest, alter age of minors in FIR to identify them as adults
Dec 27, 2019
"You want azaadi? Wait, we will give you azaadi!"
That is what the police told Khurshida Khatoon, a 20-year old BSc student in Bihar's Aurangabad town, after barging into her home on Saturday, 21 December, 2019. "They threatened to shoot us if we did not open the door," she said. "There were only women in the house, and my uncle who is very old. They did not even have a lady constable."
Khatoon's brothers were at the shop, and her father stays in Saudi. "But it did not matter," she said. "The police opened the cupboard, vandalised the house, broke the door, and thrashed my scooty, as if we were criminals. They misbehaved and abused us in words I cannot repeat. We felt very unsafe. I heard sounds of gun shots in the area as well."
Earlier in the day, the town of Aurangabad had observed a protest at Ramesh Chowk, where most of the gatherings and speeches are usually held. RJD and its allies had called for a bandh to rally against the Citizenship Amendment Act (CAA) and National Register of Citizens (NRC). But the peaceful protest turned violent towards the end. Following the unrest, residents told this reporter, police began raiding the predominantly Muslim localities around the protest site to identify the "miscreants". Along the way, the force vandalised public property too.
Khatoon, who lives in Pathan Toli, said when the police did not find anything or anyone in their home, they picked up her uncle, who is almost 80. "We asked them if he looks like someone who would be able to pelt stones," she said. "But the police would not listen. They said we are taking him to the police station. Eventually, all the women in the house stood in between him and the force when they let him go."
However, three kids living in her mohalla were less lucky. "They were hiding out of fear of police," said Khatoon. "We were petrified, and we are adults. They are underage, and very young. But the police brutally beat them up. And even broke their doors. The family is so poor it might not even have the money to replace those doors."
The Superintendent of Police, Aurangabad, Dipak Baranwal, asked this reporter to speak to the deputy superintendent of police (SDPO) Anup Kumar for details. The SDPO said there was only one FIR filed, but that the station house officer (SHO) would be better placed to answer my questions. When I rang the SHO Ravi Bhushan, he refused to give details on the phone, but said the police have so far arrested 46 people.
One of the arrested is Ahmed (name changed to protect his identity), who, according to the FIR, was caught while "launching a life threatening attack" on the police. He is noted to be 28 years old. But his board examination certificate, which Firstpost has reviewed, shows his date of birth as 6 February, 2003. He will turn 17 in February 2020.
The FIR blames local councillor Sikandar Hayat for the violence. The bandh called by the Rashtriya Janata Dal ended around 12.15 in the afternoon, the document notes, when suddenly a mob of 200, led by Hayat, emerged on the scene. "The mob started beating up shopkeepers, asking them to shut shop," the FIR read. "When police tried to intervene, the mob chanted slogans against them and started throwing bricks and stones. A brick landed on a policeman's head, and he got seriously injured. Hayat was egging the protesters on."
However, a protester who is gearing up for his UPSC exams, requesting anonymity, said Hayat was trying to defuse the matter. "Please do not name me. I am an aspiring civil servant. It could ruin my career," he said. "A fight broke out between those trying to enforce a bandh and two lads close to the BJP that were trying to defy it. That led to stone pelting between the two groups, and it escalated from there. But when the police started combing the areas to locate anti-social elements, they only looked for Muslims."
The police have seized 23 mobile phones from 22 of the arrested people that were part of a WhatsApp group called Aawaz do humko. "It was created on 19 December (two days before the protest) in which provocative things were said against the police," the FIR said, but did not cite those messages. It further added that some of the miscreants were on the terraces, pelting stones at police. The police arrested the ones it could locate, according to the FIR, and the rest got away amidst the crowd.
Shahbaz Nawab, 30, a businessman with a jewellery store, was allegedly detained from a terrace along with five others indulging in stone pelting. However, his brother Sajid has produced two videos to the police. In the first one, Nawab is seen parking his car, and the second shows him getting brutally beaten up by the police immediately after. He is backed up against the shutter of a closed shop, trying to ward off several police officers hurling lathis at him. He is currently in the hospital, being treated for internal injuries.
Among those picked up by the police are four of Mohammad Enamul Rab's relatives, who were taken from their homes and are now under arrest. One of them is Syed (name changed to protect his identity), who is 12, as is recorded in his school certificate, which Firstpost examined. In the FIR, his age is noted to be 19. The other three to be arrested from his family are his uncle Mukhtar, brother-in-law Rizwan, and brother Imran.
"The police raided our home, and accused them of hiding here," said Rab, 27, who runs an internet café in Islam Toli. "Ab ghar ka aadmi ghar pe nahi rahega toh kaha rahega? My brother-in-law had come to visit with my sister. There was no lady constable, yet the men in uniform dragged my mother and sister up to the road."
Rab believes it was a targeted attack. "The police said they are following orders, and asked us to shut up, while they continued to vandalise our home," he said.
Summing up the events of the day as they unfolded, the UPSC student said, "If there is an honest investigation, the CCTV footage would be available for those who want to see it. It would expose the police for vandalising public property and profiling Muslims."
https://www.firstpost.com/india/in-bihars-aurangabad-police-raid-muslim-households-to-quell-caa-unrest-alter-age-of-minors-in-fir-to-identify-them-as-adults-7833171.html
------
UP: Muslim community gives over Rs 6 lakh for damages incurred during anti-CAA protests
DEC 28, 2019
Members of the Muslim community here handed over a cheque of Rs 6.27 lakh to the district administration after the Friday prayers in the wake of damage to public property during the anti-Citizenship Amendment Act (CAA) protests which had occurred last week.
Haji Akram, a member of the delegation which handed over the cheque to the administration, said that the entire community had come forward to collect the amount to pay for the damage to government vehicles and other property during the violent protests.
"We were saddened by the damage to public and government property and therefore we have come forward to hand over a cheque of Rs 6.27 lakh to pay for the damages. Members of the community themselves came forward with contributions," Akram told reporters here.
The District Magistrate (DM), Bulandshahr, Ravindra Kumar appreciated the move by the community and said that it will ensure that such things will not happen in the future.
"Last Friday, violence had broken out here in which damages had occurred to government vehicles, wireless sets and others. This is a novel move by the minority community in Bulandshahr which has come forward on their own to pay for the damages which had occurred during the protests last Friday. They themselves estimated the value of the damages done and collected the funds which was handed over to us," Kumar told reporters here.
"I believe that with this we can also say that such incidents will not occur in the future and peace will be maintained," he added.
The administration, meanwhile, had deployed additional forces today to ensure that a repeat of the last week's incidents did not occur. No untoward incident was reported today.
Protests erupted in several parts of the country last week, including Uttar Pradesh, over the Citizenship (Amendment) Act, 2019, which grants citizenship to Hindus, Sikhs, Jains, Parsis, Buddhists, and Christians fleeing religious persecution from Pakistan, Afghanistan, and Bangladesh who came to India on or before December 31, 2014.
Section-144, prohibiting the assembly of more than four people in an area, was imposed in various parts of the state in view of the law and order situation.
https://economictimes.indiatimes.com/news/politics-and-nation/up-muslim-community-gives-over-rs-6-lakh-for-damages-incurred-during-anti-caa-protests/articleshow/73003683.cms
------
Rahul Gandhi slams government over NPR, NRC; says it will be more disastrous than demonetisation
Dec 28, 2019
NEW DELHI: Attacking the government over the issue of the National Population Register (NPR) and the National Register of Citizens (NRC), Congress leader Rahul Gandhi on Saturday said these exercises will be more disastrous than the note ban in November 2016.
The basic idea of these exercises is to ask all poor people whether they are Indian or not, he told reporters on the sidelines of the flag-hoisting ceremony at the AICC headquarters here on the occasion of 135th foundation day of the party.
"His (Prime Minister Narendra Modi) 15 friends will not have to show any document and the money generated will go into the pockets if those 15 people," he said, referring to his allegation that the government was working for the benefit of "15 crony capitalists".
"This will be more disastrous for the people then demonetisation. This will have twice the impact of demonetisation," he said.
https://timesofindia.indiatimes.com/india/rahul-gandhi-slams-government-over-npr-nrc-says-it-will-be-more-disastrous-than-demonetisation/articleshow/73004011.cms
------
'Not about Muslims alone, but all Indians'
December 28, 2019
A WEEK after Mumbai saw its first massive protest against the Citizenship (Amendment) Act (CAA) and the National Register of Citizens (NRC) at August Kranti Maidan, over 10,000 people came out opposing the new citizenship law at Azad Maidan
on Friday.
The protesters, including students, demanded the repeal of the Act, no nationwide NRC and condemned the police violence in Uttar Pradesh. Named 'Inquilab Morcha' — it was initially supposed to be a march from Byculla to CSMT — the protest was confined to Azad Maidan after police denied permission to the organisers for a march.
The four-hour-long protest saw performances by artists and students of IIT-Bombay, speeches by of AMU, JNU and TISS students as well as activists and members of nomadic and denotified tribes.
"The CAA is against the way of life of indigenous people. It will also affect transpersons. Many of them are forced to leave their homes at a young age or later without any documents. How will they prove their citizenship?" said Christy, a TISS student. Afreen Fatima from JNU said NRC and CAA are ways of showing Muslims that they are not equal citizens of this country. "Now is the time for every citizen to come out on the streets. This is a fight for our dignity and respect," she added.
Many also spoke of the violence witnessed in UP over the last week. "The judiciary should take suo motu cognizance of the violence. It is not an issue about Muslims alone, but of all Indians… every Indian who respects the Constitution," said actor Swara Bhaskar.
Former JNU student and activist Umar Khalid said: "How do we know who is lying and whom to trust when it was first announced that there will be nationwide NRC? It is only after people protested that the PM said that NRC was not even discussed. Now, they are saying NRC and National Population Register (NPR) are not connected, when the documents of the same government show otherwise."
He added that while Mumbai was said to be infamous for not being interested in politics and focusing on work, the city had shown how it can work as well as protest to save the Constitution.
A little past 3 pm, groups of men, women and students began walking into Azad Maidan near CSMT. They carried placards, banners, water bottles and some inked forearms and faces that read 'No NRC, No CAA'. Many wore anti-pollution masks with Mumbai's air quality continuing to be in the 'poor' category.
The organisers showed protesters the way to the Maidan, passing by the barricades beyond which the Mumbai Police's anti-riot gear, including shields and helmets lay unattended.
Clad in burqas, 30 homemakers from south Mumbai tied white bands reading 'No NRC, No CAA' on their veiled foreheads. "We don't trust the government. We don't go out much but today we had to come to protest. This is not the time to keep quiet," said Nasreen Tinwala (35).
"I have to come to stand up to what damages the secular fabric of the country," said leading tabla player Aneesh Pradhan.
Among the performers on stage were a group called 'Kabir Kala Manch'. A few of its members, who are facing trial under the Unlawful Activities (Prevention) Act, said the police continues to threaten them indirectly by visiting their homes. "But if our voices get muzzled, there is no hope. We have to speak against the Act, as it is against the Constitution. They are breaking the law, we are not," said Sagar Gorkhe.
Others who performed included writer-comedian Varun Grover, who recited his poem 'Hum Kagaz Nahi Dikhayenge' and Mumbai-based poet and lyricist Hussain Haidry, who recited 'Hindustani Musalmaan'.
Student activist and organiser of the protest, Fahad Ahmed, said: "Everyday there have been five protests and we would organise another protest soon. The government should think why have students left other work to protest on the streets. We now have a team under the banner 'Hum Bharat Ke Log' and will be having a national-level meeting supported by leaders, including Yogendra Yadav."
https://indianexpress.com/article/cities/mumbai/not-about-muslims-alone-but-all-indians-6188393/
------
BJP forms panel to reach out to Muslims
DECEMBER 27, 2019
Amid continuing protests against the Citizenship (Amendment) Act (CAA), the BJP has set up an informal committee to reach out to the Muslim community and allay doubts over the CAA and the National Register for Citizens (NRC).
Union Minority Affairs Minister Mukhtar Abbas Naqvi held a meeting on Friday, which was attended by National Commission for Minorities Chairman Ghayorul Hasan Rizvi and some key Muslim BJP leaders.
"We will be holding some programmes for dialogue with the Muslim community in the first week of January," Mr. Naqvi told The Hindu.
Sources said that apart from Mr. Rizvi, the party's minority morcha president, Abdul Rasheed Ansari, also attended the meeting. "The idea is to demolish the misinformation campaign being carried out by some political parties on the new citizenship law, the NRC and the National Population Register," a source said.
"The situation is delicate and a dialogue and outreach is therefore important," he added.
A national-level programme will be organised in the first week of January to inform Muslims about the key aspects of these issues and "how the Opposition is spreading confusion", sources said.
https://www.thehindu.com/news/national/bjp-forms-panel-to-reach-out-to-muslims/article30415058.ece
------
BJP likely to organise meet in January to address concerns of Muslims on citizenship issues
Dec 27, 2019
NEW DELHI: The BJP has formed a committee of its minority leaders to reach out to Muslims and will organise a national-level conference in January to counter the opposition's campaign on citizenship issues in the community, sources said on Friday.
They said senior BJP leader and Minority Affairs Minister Mukhtar Abbas Naqvi on Friday held a meeting to chalk out a strategy in this regard.
It was attended by National Commission for Minorities chairman Ghayorul Hasan Rizvi, the party's minority morcha president Abdul Rasheed Ansari and some key Muslim BJP leaders.
The idea is to "demolish misinformation campaign" being carried out by some political parties on the new citizenship law, NRC and NPR, they said.
They said the party has launched a nationwide campaign to create awareness over these issues.
A national-level conference will be organised in the first week of January to inform Muslims about the key aspects of these issues and "how the opposition is spreading confusion", they said.
Besides a committee of its minority leaders, the party has also formed various panels, which will include Union ministers and other prominent BJP leaders, to spread awareness on the contentious Citizenship Amendment Act, National Register of Citizens (NRC) and National Population Register (NPR).
The party has formed several committees, including a panel each for spreading awareness through contact programme and dialogue with people.
It has set a target of reaching three crore families through its 10-day contact programme that will start from January 5.
https://timesofindia.indiatimes.com/india/bjp-likely-to-organise-meet-in-january-to-address-concerns-of-muslims-on-citizenship-issues/articleshow/72998740.cms
------
Video shows UP police officer asking Muslim protesters to go to Pakistan
Dec 28, 2019
A controversy erupted here after a widely circulated video showed a police officer advising a group of Muslims to go to Pakistan.
In the video, superintendent of police (City) Akhilesh Narayan Singh was heard threatening to ruin the career of the group. The footage was purportedly of the anti-CAA protests that turned violent in Meerut on December 20.
In the video, the SP City was seen expressing his anger at people wearing black and green bands. The video seemed to have been shot in a street where locals clashed with police and shouted slogans.
Speaking to Hindustan Times, SP City Akhilesh Narayan Singh said that whatever was heard in the video was his response to a group of protesters who shouted pro-Pakistan slogans and said, 'Pakistan Zindabad'.
"In response, I advised them better go to Pakistan for which they were shouting slogans in support," he explained. He questioned why they were raising slogans only in support of Pakistan?
"I believe anyone who loves his country can't tolerate such slogans," he said.
Commenting on the issue, Samajwadi Party MLA of the Meerut City area Rafeeq Ansari condemned the act of the senior police officer and said, "Officials of his stature must refrain from issuing such statements even in anger."
He also expressed his dismay over officer's objections to people wearing black and green ribbons during their protest against CAA and NRC.
https://www.hindustantimes.com/cities/video-shows-police-officer-asking-group-of-muslim-protestors-to-go-to-pak/story-Qrz0O7hk7M8i83TCwrTrlJ.html
------
South Asia
Taliban agrees to a temporary 'ceasefire': Sources
Friday, 27 Dec 2019
A Taliban delegation who had travelled to Pakistan to consult peace terms and conditions with their elders have just returned back to Doha, Qatar, close sources to Taliban said.
An informed source has said that 'most members' of the Taliban councils in Pakistan have agreed to a temporary 'ceasefire' in Afghanistan.
Taliban have not yet officially announced anything, but Jalaluddin Shinwari, a former member of Taliban regime, believes that eventually the views of the political group and military sections will be coordinated.
"Every decision taken by the leadership is obeyed, based on Sharia. But since a discussion is an Islamic principle, there must be some talks between the political leaders and military commanders of the Taliban," Shinwari said.
Afghan presidential candidate Abdullah Abdullah who was speaking in 'death anniversary' of Abdul Mutalib Big, a prominent Jihadi leader who was killed in a suicide attack 8 years ago, emphasized that every Afghan citizen wants peace and we should use every opportunity that can lead us to 'peace'.
Abdullah believes that the direct talks between Taliban and different group will help to find a solution in reaching peace.
https://www.khaama.com/taliban-agrees-to-a-temporary-ceasefire-sources-8765/
------
US to facilitate $85m funds for the strategic Chabahar port equipment purchase
Friday, 27 Dec 2019
United States has given a 'written' assurance to India that will help facilitate global banks to fund the purchase of equipment worth $85 million to be erected at Chabahar port which India is developing in Iran, the Hindu BusinessLine reported.
Chabahar is of great strategic importance for the development of regional maritime transit traffic to Afghanistan and Central Asia.
In November 2018, the United States granted a waiver to the port from the sanctions it has imposed on the Persian Gulf nation.
"We have to procure equipment for running the port, but because of the US sanctions, we are not able to procure," a government official briefed on the issue said.
"We have placed the orders for equipment, some as long as two years ago, but we are not able to open a letter of credit (LCs). Banks are not coming forward. The US had earlier given verbal assurances (on the waiver fine print) but were very reluctant to give anything in writing, and the banks insist on the document. Now, after the recent visit of Foreign Minister S Jaishankar, they have given us something in writing, and we are trying to go ahead," the official stated.
"The payments are in dollars. We need some banks which deal in dollars or euros, so we have to hit the international banking system and there if the word Iran comes, no bank is prepared to stick its neck out," he stated.
India Ports Global (a 60:40 joint venture between Jawaharlal Port Trust and Deendayal Port Trust) and Aria Banader Iranian Port signed a deal in May 2016 to equip and operate the container and multi-purpose terminals at Shahid Beheshti – Chabahar Port Phase-I with capital investment of $85.21 million and annual revenue expenditure of $ 22.95 million on a 10-year lease. Cargo revenues collected will be shared by India and Iran as per an agreed formula.
Located in the Sistan-Baluchistan Province on Iran's South-eastern coast (outside the Persian Gulf), Chabahar port is of great strategic importance for the development of regional maritime transit traffic to Afghanistan and Central Asia.
India Ports Global has ordered four rail-mounted quay cranes (RMQCs) for a combined $29.8 million from Chinese port crane maker Shanghai Zhenhua Heavy Industries Co Ltd (ZPMC) and 14 rubber-tyred gantry cranes or RTGCs for about $18 million from Finnish crane maker Cargotec OYJ for erecting at Chabahar port. It had also placed orders for purchasing mobile harbour cranes at Italy's Italgru SRL.
"The payments for the equipment can only be made when LCs are opened. Once you open the LC, the other party knows that the bank assures the money. And then, they start making the equipment. That is the whole purpose of LC. Then, the bank releases the money as per the stages/timelines specified in the contract," the official said.
Because of the delay in opening the LCs, the equipment delivery will also be delayed, he added.
The delay in installing the equipment has, in turn, delayed India's plans to hire an Indian manage, operate and maintain (MOM) contractor for the port.
"If the equipment is not there what will we do by having an Indian MOM operator; that is for the full ten-year contract. Currently, we are making short contracts until the issues are sorted out. Because of the sanctions, everything has been spoiled," he added.
India-Iran-Afghanistan partnership
In 2016, India signed a deal with Iran entailing $8 billion investment in Chabahar port and industries in Chabar Special Economic Zone, including an aluminium smelter and a urea making facility, at Chabahar port is being developed was a transit route to Afghanistan and central Asia. India has already built a 240-km road connecting Afghanistan with Iran. Also in planning is a rail route connecting Chabahar with the India-promoted $11-billion Hajigak iron and steel mining project in central Afghanistan, as seven Indian companies in 2011 acquired rights to mine central Afghanistan's Hajigak region, which contain Asia's largest deposit of iron ore. The Government of India has pledged to Afghanistan to spend $2bn in developing supporting infrastructure including Chabahar to Hajigaj railway. All this will bring cargo to Bandar Abbas port and Chabahar port, and free Kabul from its dependence on Pakistan to reach the outer world, giving India access to Afghanistan and beyond to Turkmenistan, Uzbekistan, Tajikistan, Kyrgyzstan, Kazakhstan, Russia and Europe via 7,200-km-long multi-modal North–South Transport Corridor (INSTC).
During the 1990s Iran and India, along with Russia, collaborated in backing the Northern Alliance in Afghanistan against the Pakistan-backed Taliban. At this time, Iran invited India to develop the Chabahar port to obtain ready access to Afghanistan. In 1997, a trilateral agreement was signed with Turkmenistan to expand trade into Central Asia and, in 2000, another agreement with Russia to provide seamless transport between India and Europe via an International North-South Transport Corridor.
After the American presence in Afghanistan, India, Iran and Afghanistan got together in January 2003, agreeing on a joint development of transportation links to Afghanistan. India agreed to expand the Chabahar port and to lay a railway track between Chabahar and Zaranj. Iran has completed 70 percent of the first phase of the Chabahar project at a cost of $340 million. India has spent $134 million during 2005–2009 to construct a road from Delaram in Afghanistan to Zaranj at the Iran-Afghanistan border. Iran has also built a roadway between Milak, close to Zaranj, and Chabahar passing through Zahedan and Iranshahr. Through Milak, Zaranj and Deleram, connectivity has been established to the Afghan `garland road', which connects the major Afghan cities Herat, Kandahar, Kabul and Mazar-e-Sharif. In March 2012, ships from India docked at Chabahar carrying 100,000 tonnes of wheat under humanitarian aid to Afghanistan. The Afghan businesses have begun to shift from the Karachi port to Chabahar port for transit.
However, without further development of the Chabahar port, these road links would remain underutilized. Despite intentions, India's involvement in the infrastructure development within Iran has been minimal, possibly due to the western pressure to apply sanctions. Iran is also believed to have a shown a preference for Iranian contractors instead of Indians. The initiative was restarted in August 2012 in a trilateral meeting on the sidelines of a Non-Aligned Summit.
https://www.khaama.com/us-to-facilitate-85m-funds-for-the-strategic-chabahar-port-equipment-purchase-202095/
------
Gold Star family lawsuit alleges contractors in Afghanistan funneled money to the Taliban
December 28, 2019
By David Shortell
(CNN)Family members of US service members who were killed or wounded in Afghanistan sued a number of prominent contractors on Friday that worked to rebuild the country post-invasion, accusing them of funneling millions of dollars in payments to the Taliban for protection that funded the group's attacks on American troops in the region.
The suit, filed in Washington, DC, federal court, said the funds from the development and private security firms were part of a "common practice by certain corrupt contractors" that sought to save money on security by paying off the Taliban.
The firms allegedly used a network of subcontractors and private security groups to transfer cash to Taliban agents, and in some cases dole out salaries to certain Taliban "guards" between 2006 and 2014, while the group was allying with al Qaeda and waging a violent campaign against US forces and their allies, according to the lawsuit.
"Defendants decided that buying off the terrorists was the most efficient way to operate their businesses while managing their own security risks -- even though doing so jeopardized other American lives," the lawsuit says.
"Those protection payments aided and abetted terrorism by directly funding an al-Qaeda-backed Taliban insurgency that killed and injured thousands of Americans," the suit added.
The allegations in the lawsuit are based on what lawyers for the service members' families describe as describe as confidential witnesses, as well as internal company documents, declassified intelligence, congressional testimony and reports, and press accounts.
In public statements for more than a decade, US officials have opposed the practice of making payments to warlords and other corrupt groups, citing rules and regulations in place at the Department of Defense. In 2009, then-Secretary of State Hillary Clinton told lawmakers that the "protection money" was "one of the major sources of funding for the Taliban."
CNN has reached out to the companies named in the suit, including MTN Group, a telecommunications firm accused of making payments to the Taliban while also allegedly deactivating their cellular network at night at the Taliban's request.
MTN did not respond to a request for comment.
Another group of named defendants -- DAI Global, the Louis Berger Group Inc. and Black & Veatch Special Projects Corp. -- were some of the top contractors for the US Agency for International Development in Afghanistan, taking in more than $1 billion of the agency's funding over a period of more than 10 years, according to the lawsuit.
Pentagon identifies US service member killed in Afghanistan
Pentagon identifies US service member killed in Afghanistan
In a statement, a spokesman for Black & Veatch would not comment on the pending litigation but said the company was following the directives of the US government agencies that it worked for.
"During our work in Afghanistan, we provided support to our client, United States Agency for International Development (USAID) and followed the directives of the US government agencies that we served," said Patrick MacElroy, the company's senior director of external communication. "We are proud of our record in successfully completing a number of projects in Afghanistan that helped more than double the amount of reliable power available to the country's hospitals, schools, businesses and homes under its contract with USAID."
DAI Global and the Louis Berger Group did not respond to requests for comment. Spokespeople for G4S Risk Management and for the parent company of the Centerra Group, two security firms named in the suit, had no comment.
The plaintiffs, who are 385 Americans, including dozens of veterans and members of Gold Star families, are accusing the companies of violating the Anti-Terrorism Act and are seeking damages.
"This case is about obtaining justice for my husband's death and the lives of so many others who were killed and injured by the terrorists in Afghanistan," August Cabrera, the widow of Lt. Col. David E. Cabrera, who was killed in a suicide bombing in Kabul, Afghanistan, in 2011, said in a statement.
https://edition.cnn.com/2019/12/27/politics/afghanistan-contractor-suit/index.html
------
Why 2019 was Afghanistan's best and worst year since US invasion
by Shereena Qazi
The year 2019 began with hopes for peace in war-torn Afghanistan for the first time since the conflict in the South Asian country started 18 years ago following an invasion by the United States.
In January, expectations of a peace agreement between the US and the Taliban were high after the two sides agreed in principle to its framework.
The deal stated that the Taliban will not allow foreign armed groups and fighters to use Afghanistan as a launchpad to conduct attacks outside the country, a complete withdrawal of US and NATO forces, an intra-Afghan dialogue, and a permanent ceasefire between the US and Taliban.
Afghans believed their country that had suffered through decades of conflict in which tens of thousands had been killed, would finally see peace this year.
US-Taliban meetings in Qatar's capital Doha continued for the next few months in the backdrop of continuing attacks by the armed group across Afghanistan and US-led air attacks.
In July, another significant move towards peace was the holding of a two-day intra-Afghan meeting between Taliban and Afghan officials in Doha. A call to reduce civilians casualties to "zero" was made at the meeting even as the death toll continued to rise.
"At first we had really high hopes for peace, but then we realised there are a lot of hurdles," Abdul Wali Sadiq, 23, from Afghanistan's Kunar province told Al Jazeera.
In September, just as the US-Taliban talks were believed to have reached the final stage, President Donald Trump abruptly announced the deal was "dead", citing an increase in violence in which a US soldier was killed.
The Taliban called the US announcement a "shock".
Landmark elections
Two weeks after Trump's decision to freeze the talks, Afghanistan went to the polls on September 28 to elect a new president.
Taliban threatened to target election rallies and polling stations, while US-backed Afghan forces stepped up air and ground attacks.
Abdul Wali Sadiq, who considered the elections a stepping stone to peace, headed to the polling station despite Taliban's threats.
"My house was caught in conflict between the Taliban and the Afghan forces. I lost my 19-year-old brother Mohammed Wali and my 12-year-old sister Nadia," Abdul Wali said, adding that he still voted.
Abdul Ghani, 43, a driver also from Kunar, lost his daughter and son after their house was caught under heavy fire on the voting day. The children were home while he had gone out to vote.
"There was intense fighting between the security forces and the Taliban, but I still went out to vote, so that we have peace in our country and a good future for our children," Ghani said.
Year of record casualties
The year, which saw the biggest push for peace in Afghanistan, also witnessed a spike in violence.
The United Nations said the months of July, August and September this year saw "an unprecedented number of civilian casualties".
Between January and September, there were more than 8,200 civilians casualties, including 2,563 people killed and 5,676 injured, according to the UN Assistance Mission in Afghanistan (UNAMA).
July was documented as the bloodiest month on record, with more than 1,500 civilians killed or wounded.
In a report published in April, the UN said Afghan and US forces had killed more civilians in Afghanistan than the country's armed groups. Some 717 civilians were killed by Afghan and US forces, compared with 531 by rebel fighters.
In October, a UNAMA report said the September election campaign saw nearly 460 civilian casualties, including 85 deaths.
The report blamed more than 80 percent of those casualties on the Taliban's campaign to disrupt polling.
"I think the existence of foreign troops in Afghanistan is the main reason of this never-ending war in our country," Abdul Wali said.
"The Taliban have also killed many people. They need to work for peace because the act of killing has never brought peace."
Peace talks revived
On Thanksgiving Day this year, Trump made a surprise visit to the US troops in Afghanistan and declared the peace talks with the Taliban had been resumed.
The November 28 announcement came a week after two Western hostages were swapped for three Taliban commanders, an exchange partially brokered by the US.
On December 4, US special envoy for peace Zalmay Khalilzad arrived in Kabul, three days before he met a Taliban delegation in Doha for a fresh round of talks.
The renewed Doha talks focused on steps that could lead to a ceasefire that would end the 18-year war.
"The US rejoined talks today in Doha. The focus of discussion will be reduction of violence that leads to intra-Afghan negotiations and a ceasefire," a US State Department spokesperson said on December 7.
The Taliban have so far refused to engage with the Afghan government, calling it a "US puppet".
On December 11, the armed group launched a suicide attack outside a hospital near the Bagram military base in Parwan province, north of the capital Kabul, killing two civilians.
Khalilzad expressed "outrage" over the attack and said the Doha talks would resume after the Taliban "consult their leadership" on continuing violence.
Delayed election results
On December 22, Afghanistan's Independent Election Commission (IEC) announced the preliminary results of the presidential polls after a two-month delay, which the electoral body blamed on technical issues, allegations of fraud and protests from candidates.
In the results, incumbent President Ashraf Ghani was seen on track for a second five-year term after preliminary results showed him winning 50.64 percent of the votes.
Ghani's nearest rival Abdullah Abdullah was second in the race with 39.52 percent of the 1.9 million votes in an election marred by protests and allegations of fraud.
"I don't know what the next year will bring for us, but I am at least hopeful because of the push for peace and elections in our country," Waris Ghamgin, 43, a resident of Ghani Khel village, southeast of Jalalabad, told Al Jazeera.
"These are two good signs despite so many innocent people losing their lives. We have sacrificed enough for our nation, peace should come now."
https://www.aljazeera.com/news/2019/12/2019-afghanistan-worst-year-invasion-191227054230170.html
------
UN ups 2020 budget, includes funds for war crimes probes
December 28, 2019
The United Nations General Assembly on Friday adopted a $3.07 billion operating budget which for the first time includes funding for the investigation of war crimes in Syria and Myanmar.
The budget represents a slight increase from 2019's figure of $2.9 billion.
The increase is due to additional missions assigned to the UN Secretariat, inflation and exchange rate adjustments, according to diplomats.
These include the observer mission in Yemen, a political mission established in Haiti, the investigation of crimes committed in Syria since the outbreak of civil war in 2011, and in Myanmar after the 2017 crackdown on the Rohingya Muslim minority.
For the first time, the budgets for the Syria and Myanmar investigations -- which were previously financed by voluntary contributions -- will in 2020 be transferred to the UN secretariat's budget and will receive compulsory contributions from the 193 member states.
Russia proposed multiple amendments during negotiations in the Committee on Budgetary Questions meeting and in the General Assembly plenary session.
At each vote, Russia, Syria, Myanmar and their supporters, including North Korea, Iran, Nicaragua and Venezuela, were outvoted. They all stated that they dissociated themselves from references to investigative mechanisms in the adopted resolutions.
Russia said it would examine its future obligatory payments in light of the vote outcome and predicted an increase in the arrears that currently plague the UN's treasury due to countries not paying enough.
Moscow argued Friday the investigative mechanism was illegitimate, while Damascus stressed that it had no mandate from the Security Council.
The UN's operating budget is separate from the annual budget for peacekeeping operations of some $6 billion that is adopted in June.
https://www.thedailystar.net/rohingya-crisis/united-nations-ups-2020-budget-includes-funds-1846327
------
Southeast Asia
IFSB issues revised guide on prudential, structural Islamic financial indicators
28/12/2019
KUALA LUMPUR, Dec 28 -- The Islamic Financial Services Board (IFSB) has issued the Revised Compilation Guide on Prudential and Structural Islamic Financial Indicators (PSIFIs) 2019 to address the latest global and domestic regulatory developments.
The comprehensive document includes guidance on collection, compilation and dissemination of PSIFIs for banking, capital markets and takaful institutions offering Islamic financial services, among others.
It also acts as a guide for standardising the methodology of data compilation and dissemination among institutions offering Islamic financial services.
In a statement Friday, IFSB said the PSIFIs' main objectives include to facilitate the monitoring and analysis of the soundness and stability of the Islamic financial services industry via a set of prudential, structural and financial strength indicators.
It also aims to support and coordinate the formulation, development and enhancement of appropriate international prudential standards by the IFSB while strengthening transparency and international comparability of the domestic industry to facilitate their integration into the international financial system.
The guide may be downloaded from IFSB's website at www.ifsb.org.
http://www.bernama.com/en/business/news.php?id=1802893
------
Three things we learnt from: Muslim groups' protest against Chinese embassy
Saturday, 28 Dec 2019
BY AZRIL ANNUAR
KUALA LUMPUR, Dec 28 — Hundreds of Muslims protested against the Chinese embassy yesterday after Friday prayers, to protest the treatment of the Uighur Muslims in Xinjiang province in China.
Yesterday's protest was only the latest in a series of demonstrations from Malaysians demanding that Beijing stop its alleged brutality and the detention of the roughly one million Uighur minority in concentration camps to force the minority group to renounce their faith.
The Chinese government on the other hand has consistently denied the allegations, saying that the concentration camps are actually vocational camps to "normalise" and train the Uighur minority away from religious extremism.
Here are three observations by Malay Mail from the protest:
Moderates and hardliners came together, but clashed on approach
There were actually two separate marches which inevitably converged at the Chinese Embassy here, one led by the Malaysian Muslim Youth Movement (Abim), and the other by pro-caliphate group Hizbut Tahrir Malaysia (HTM).
Together with groups such as Global Peace Mission Malaysia, National Union of Malaysian Muslim Students, and Southeast Asia Muslim Students Federation, Abim laid out six demands including to respect the Uighurs' right to life, and freedom of religion and belief.
Despite that, Abim secretary-general Mohammad Fazril Mohd Saleh stressed that they were not there to create conflict between Putrajaya and Beijing, but only wished for an explanation from Ambassador Bai Tian on the real situation on the ground without any form of propaganda.
As a gesture of peace and reflecting the ties of friendship between Malaysia and China, they hoisted a stuffed panda bear holding a hibiscus — which he said symbolised the long-term trade and peaceful relations between two countries.
But this was shadowed by a more confrontational and fiery rhetoric from HTM, which demanded that Putrajaya sever all diplomatic ties with China, suspend all trade, close down its embassy there and expel its ambassador from the country, in retaliation.
"If China refuses to heed the earlier warning, then Malaysia must issue a final military warning to them, and prepare to declare 'jihad' upon them and rescue the oppressed," HTM spokesman Abdul Hakim Othman said, using the Arabic term for "holy struggle".
Unintended promotion for Hizbut Tahrir
While Abim and its allies only managed to muster tens of supporters, there were perhaps hundreds of those that came for HTM, leading to a more forceful image—despite the group being declared "deviants" in neighbouring Selangor, and Sabah.
Waving their black and white flags with placards with messages such as: "Caliphate is the saviour of the ummah", "OIC has failed to defend Muslims", and an orange banners saying "We need the caliphate to protect and save the Uighur Muslims", the protest became a platform to spread its goal for a pan-Islam worldwide rule of a caliph.
Earlier this month, HTM had controversially chided the term limit for a prime minister as a "shallowness" of the democratic process, and also criticised the Universal Human Rights Declaration for allegedly opposing God's law.
But it has also consistently spoken up in support of the persecuted Uighurs, which may draw more emotional support and sympathy from many Muslims who might have missed and are unaware of its political agenda.
With the Pakatan Harapan government's stance towards the Uighurs ranging from Prime Minister Tun Dr Mahathir Mohamad downplaying the issue as Beijing's "internal affair" to de facto religion minister Datuk Mujahid Yusof Rawa's acquiescence of the detentions, HTM may yet achieve more attention.
The Chinese embassy don't give a toss what Malaysians think
Bai Tian has repeatedly turned a deaf ear and ignored those trying to deliver the memorandums to his government through the embassy here—including yesterday's protests.
It marked the third protest and effort to submit a memorandum to him by various Muslim groups in the country, signalling Beijing's refusal to accept or acknowledge counterclaims against their narrative over their alleged human rights violations against the Uighur people.
Previously, Abim had held a protest and tried to submit their first memorandum to the embassy on July 5, 2019. It failed and was left waiting outside the embassy's door — basically being ignored by Bai Tian.
On December 21, several members of Muslims groups and PAS staged a silent protest in support of the allegedly persecuted Uighur minority, at the entrance of the Beautiful Xinjiang Cultural Show organised by the Chinese embassy in Bangi Avenue Convention Centre.
On Christmas Eve, Parti Pribumi Bersatu Malaysia's Youth wing along with Malay rights group Perkasa, students' group Gabungan Pelajar Melayu Semenanjung and the Malay Economic Action Council had also gathered before the embassy but was once again snubbed by the ambassador and his staff.
Instead, a spokesman with the embassy Tang Tang had in response urged Muslims to visit Xinjiang rather than trusting what he termed "distorted reports flooded in social media" — releasing his remark with English daily The Star.
With Bai Tian claiming in an opinion piece sent to local media outlets earlier this month that he could count Malaysian officials, journalists, and Muslim groups, including federal Islamic authority Jakim's director-general Datuk Mohamad Nordin Ibrahim as supporters, perhaps he has nothing to fear.
https://www.malaymail.com/news/malaysia/2019/12/28/three-things-we-learnt-from-muslim-groups-protest-against-chinese-embassy/1822730
------
More than 1,000 Indonesians protest China's detention of Uighur Muslims
BY NINIEK KARMINI
December 27, 2019
JAKARTA, Indonesia — More than a thousand Muslims marched to the heavily guarded Chinese Embassy in Indonesia's capital on Friday to protest China's treatment of its Uighur Muslims.
The protesters, many wearing blue headbands reading "Save Uighurs," chanted "Get out, China!" and unfurled Indonesian and Uighur flags as they marched to the embassy in downtown Jakarta.
In a speech, Yusuf Martak, a protest organizer, condemned the "oppression, torture and cruelty by the Chinese Communist government against brother Uighur Muslims."
Martak, a leader of a conservative Muslim alliance that held mass protests against Jakarta's ethnic Chinese governor, a minority Christian, in 2016, demanded an end to mass detentions of Uighur Muslims in China's Xinjiang region.
"We Muslims oppose all forms of colonialism and oppression of Uighurs," said another speaker, Slamet Maárif, standing on the top of a truck. The crowd chanted "Get out, Communists!" as some waved banners saying "We stand with Uighurs."
He called on the Indonesian government to take action to help the Uighurs.
The protesters performed afternoon prayers outside the embassy before dispersing.
Human rights organizations say up to 1 million ethnic Muslims in Xinjiang have been detained in camps where they are subjected to political indoctrination and pressured to give up their religion.
The Associated Press reported last year that some are forced to work in factories, and tracked clothing made in one camp to an American sportswear company.
China describes the sites as vocational training centers necessary to fight radicalism in the restive province, and says the trainees work voluntarily.
Indonesian security minister Mohammad Mahfud MD on Thursday said the government summoned Chinese Ambassador Xiao Qian to explain the alleged abuses in Xinjiang.
He said Xiao asserted that China is committed to the protection of human rights and freedom of religion.
Indonesia, the world's most populous Muslim nation, is reluctant to publicly criticize Beijing, fearing it could jeopardize Chinese investment or invite retaliatory Chinese support for separatists in Indonesia's predominantly Christian Papua region where a pro-independence insurgency has simmered since the 1960s.
https://globalnews.ca/news/6341728/uighur-muslims-china-indonesia-protest/
------
Mideast
Iranian, Turkish Muslims to Fight for Joint Concerns
Fri Dec 27, 2019
TEHRAN (FNA)- Iranian and Turkish religious officials, in a meeting in Ankara, agreed to broaden religious cooperation between the two countries, underlining that there are huge areas of commonalities.
Head of Iran's Islamic Culture and Communication Organization Abouzar Ebrahimi Torkaman and Ali Erbaş, Head of Diyanet or Religious Affairs Directorate, Turkey's top religious authority, in a meeting in the Turkish capital city of Ankara on Thursday inked a cooperation agreement focusing on further expansion of religious relations.
According to Torkaman, the agreement features 18 articles covering translation and publication of religious books, holding of various events, and teaching of Islamic jurisprudence by Iranian experts at theological faculties in Turkey.
"The trend and circumstances that exist in the world today [reflect] considerable convergence between Turkey and Iran," he said.
"Our attitude towards Palestine is a shared one," the Iranian official said, citing one of the common grounds. He added that the two countries also adopt similar approaches towards the issues of terrorism, confrontation against global arrogant powers, and preemption of cultural infiltration.
Speaking at a joint event, Erbaş said, "We mobilize all our resources to fight the sedition that is targeting Muslims, and the measures that are taken by some Muslim countries in the region, which unfortunately compromise Muslims' esteem and pride."
Bilateral talks also focused on the issue of exchanging the scriptures that are archived in the countries' respective libraries.
Unity in the Muslim world in the face of Islamophobia and the measures that are taken to target Islam were among the other issues that were addressed.
Iran is very supportive of all monotheistic religions and all Muslims in all over the world.
Late in July, more than 3,000 Armenians from around the world congregated in St. Thaddeus Monastery in Northwestern Iran to celebrate Badarak religious ceremony.
Early in February, Iranian Minister of Culture and Islamic Guidance Abbas Salehi said that ethnic groups are enjoying a very good condition in Iran thanks to the Islamic Revolution of 1979, urging the scholars of all religious minorities to fight against the spread of extremist ideas among believers.
https://en.farsnews.com/newstext.aspx?nn=13981006000350
------
Turkey court gives jail terms to opposition journalists
Dec 27, 2019
ISTANBUL: A Turkish court on Friday convicted six journalists and one other employee of an independent newspaper of aiding the network of a US-based cleric who is accused of masterminding the failed coup in 2016, the state-run news agency reported.
The seven were accused of supporting the coup through their work for the newspaper Sozcu, which has been extremely critical of the government of President Recep Tayyip Erdogan. They all reject the accusations and are expected to appeal the verdicts.
The case has intensified concerns over a crackdown under Erdogan on news coverage critical of his administration.
Columnists Emin Colasan and Necati Dogru were sentenced to three years and six months in prison, Anadolu Agency reported. The paper's chief editor Metin Yilmaz and its online edition's managing editor, Mustafa Cetin, received just over three years in prison, while online news editor Yucel Ari, financial manager Yonca Yucelan and journalist Gokmen Ulu were sentenced to two-year prison terms.
The court in Istanbul acquitted one journalist, Mediha Olgun, of the charges.
A case against the paper's owner, Burak Akbay, who is living abroad and being tried in absentia, is to continue separately, Anadolu reported.
Turkey accuses Gulen of orchestrating the coup and has branded his network a terror organization. Gulen, who lives in self-imposed exile in the United States, denies any involvement in the coup attempt.
Turkey is ranked the highest jailer of journalists in the world, after China, according to the Committee to Protect Journalists.
The Turkish Journalists Syndicate says at least 108 journalists or media sector employees are currently in prison.
https://timesofindia.indiatimes.com/world/middle-east/turkey-court-gives-jail-terms-to-opposition-journalists/articleshow/72995580.cms
------
US contractor killed in Iraq rocket attack, troops wounded
December 28, 2019
WASHINGTON: A US defense contractor was killed and several American and Iraqi troops were wounded Friday in a rocket attack in northern Iraq, US officials said.
According to officials, the attack involved as many as 30 rockets fired at the Iraqi military compound near Kirkuk, where US service members are also based.
Officials did not provide the exact number of troops wounded in the attack or the severity of the injuries. They spoke on condition of anonymity to describe details before they were made public.
Such attacks have taken place on several occasions over the past few months, with US officials for the most part blaming Iran-backed fighters.
Iraq has been roiled since Oct. 1 by protests that have left more than 450 people dead, the vast majority of them demonstrators killed by security forces firing tear gas and live ammunition. The mass uprisings prompted the resignation of former Prime Minister Adel Abdul-Mahdi late last month.
https://www.arabnews.com/node/1605126/middle-east
------
Libya policy threatens Turkey, Russia alliance
MENEKSE TOKYAY
December 28, 2019
ANKARA: Experts say that the rift between Moscow and Ankara over policy differences in Libya may intensify following Turkish President Recep Tayyip Erdogan's decision to send troops to Libya at the request of the Libyan Government of National Accord (GNA).
The presence of a senior Turkish delegation in Moscow on Monday to meet their Russian counterparts is considered an effort to avert a major bilateral crisis.
Although welcoming attempts for resolving the crisis in the North African country, Russia is against any interference in Libya's internal affairs by an outsider, the Russian president's press secretary, Dmitry Peskov, told reporters on Thursday.
"We have repeatedly reiterated Russia's stance on the Libyan crisis. Moscow is seeking a prompt resolution of the conflict and an end to the bloodshed in the country," Peskov said.
Konstantin Kosachev, chairman of the Federation Council's International Affairs Committee, wrote on his official Facebook page that Turkish military intervention in Libya could be the worst scenario.
Kosachev also criticized Erdogan's recent claims that the Kremlin-linked Wagner group is in Libya with 2,000 mercenaries supporting Gen. Khalifa Haftar's forces. Erdogan condemned the Russian presence in Libya, saying they had not been invited by the official government.
"To put it kindly, considering the level of our bilateral relations, it is not accurate to hear such statements from Ankara," Kosachev said.
The comments from the Kremlin side were made after Erdogan's announcement that he would submit a motion to the Parliament early next month to use Turkish troops in Libya.
Parliamentary approval is required for deploying Turkish troops although there is a military cooperation deal between both parties. The prospect of setting foot in Libya also boosts the nationalist narrative in Turkey.
Samuel Ramani, a geopolitical analyst and doctoral candidate at the University of Oxford, UK, points to the risk of an Ankara-Moscow confrontation ahead of Russian President Vladimir Putin's visit to Turkey on Jan. 8.
All eyes are now on this planned visit which will be dominated not only by the opening of the TurkStream natural gas pipeline, but also by developments in Libya.
"Erdogan and Putin have consulted each other on carving out zones of influence in Libya to avoid conflict, but the potential for a clash is real," Ramani told Arab News.
In Syria and Libya, Russia and Turkey are backing rival parties. Turkey supports Fayez Al-Serraj's GNA in Tripoli, which controls the west of the country, while Russia is backing its rival, Haftar's eastern-based Libyan National Army (LNA).
According to Ramani, any confrontation between Ankara and Moscow would be unwelcome and have repercussions at a time when both powers are trying to reach a settlement on Idlib and Syrian refugee repatriation.
The UK-based Syrian Observatory for Human Rights recently claimed that Turkey-backed Syrian rebels have opened recruitment centers in northern Aleppo for dispatching young fighters to Libya through Turkey with a monthly salary of up to $2,000.
According to a UN report last month, Turkey has already sent military supplies to the GNA in breach of the arms embargo.
In anticipation of more military engagement, the Turkish Red Crescent is also gearing up to open a branch in Libya in the first months of 2020.
Michael Tanchum, a senior associate fellow at the Austrian Institute for European and Security Policy (AIES), told Arab News that Russia does not want chaos in Libya, and the Kremlin would like to continue to use Turkey to keep NATO divided and off-balance.
"Erdogan's best pitch to Putin is that if the GNA falls there will be more war and instability and that the Turkey-Russia partnership in managing Libya is a better option. Despite the previous flexibility that Russia has shown toward Turkey's strategic ambitions, the Libya case may be different," he said. "Sufficient weight needs be given to the Russia-Egypt and Russia-UAE relationships when assessing Russia's strategic calculus. All these factors are at play."
The special representative of Putin for the Middle East and Africa, Deputy Minister of Foreign Affairs of Russia Mikhail Bogdanov, met yesterday separately with the Libyan and Turkish ambassadors.
For Timur Akhmetov, a researcher at the Russian International Affairs Council, Russia is facing a dilemma where it should embrace Turkish demands for participation in Libyan affairs but keep Turkish participation not critical to Russian interests.
"The general trend now is that Turkey, while being isolated in the region, enforces its diplomatic stance with heavier reliance on hard power, but it doesn't necessarily mean Ankara's intrinsic inclination to hostilities; hard times demand desperate measures," he told Arab News.
For Akhmetov, Russia would probably accept Turkish involvement to an extent where its role suits or facilitates Russian long-term interests such as stabilization of the conflict, securing economic assets or eventually making all major belligerent sides accept a final resolution.
https://www.arabnews.com/node/1605086/middle-east
------
Algeria reviews security as Turkey readies Libya intervention
December 28, 2019
ALGIERS: Algeria's newly elected President Abdelmadjid Tebboune has chaired a rare meeting of the country's top security body to discuss contingency plans for a threatened Turkish military intervention in neighboring Libya.
The High Security Council met on Thursday and "discussed the situation in the region, particularly on the borders with Libya and Mali," the president's office said in a statement.
"It decided on a battery of measures to boost the protection of our borders and national territory, and to revitalize Algeria's role on the international stage, particularly concerning these two issues."
The statement did not elaborate on the measures to be taken but said the council would meet again "periodically and whenever necessary."
Turkish President Recep Tayyip Erdogan on Thursday opened the way for direct military intervention in Libya, announcing a parliamentary vote in early January on sending troops to support the UN-recognized Tripoli government against the forces of Gen. Khalifa Haftar.
The same day, Libya's Government of National Accord said it may officially seek Turkish military support in the face of Haftar's months-long offensive to seize Tripoli.
Turkey and its regional ally Qatar have already supplied an array of weapons to the Tripoli government, including drones, but is now threatening a sharp escalation.
In Mali and adjacent countries of the sprawling Sahel region, France has a 4,500-member force which has been fighting militants since 2013. Forty-one soldiers have died.
Last month, 13 French soldiers were killed in a helicopter crash in the north of Mali as they hunted militants — the biggest single-day loss for the French military in nearly four decades.
The Pentagon is looking into reducing or even withdrawing US troops from the region, including those supporting the French operation, the New York Times reported on Tuesday.
https://www.arabnews.com/node/1605081/middle-east
------
Activists reject candidates for new Lebanon government
NAJIA HOUSSARI
December 28, 2019
BEIRUT: Activists have rejected candidates being considered for Lebanon's new government after their names were leaked on social media.
A recession, massive street protests and a political crisis have created chaos in the country and the man tasked with forming a new government and resolving these problems is Hassan Diab, who is prime minister-designate.
But the identities of candidates being considered for ministerial jobs have been leaked online and protesters are questioning whether they are truly independent of the ruling elite, which has been one of the targets of demonstrators' anger and frustration.
President Michel Aoun has promised the Lebanese people that a new government will be their New Year's Eve present, meeting Diab for a second time on Friday. Diab wants a government consisting of 18 specialists.
Ziad Abdul Samad, an NGO specialist and civil society activist, said the leaked names showed disrespect to the people who had taken to the streets to condemn corruption and mismanagement.
"The most obvious proof was the provocative names that were discussed by the prime minister-designate and the representatives of Hezbollah and the Amal Movement in order to get their blessing," he told Arab News. "This will raise tension in the streets, especially with the absence of solutions to economic problems."
Public affairs expert and activist Walid Fakhreddin said the civil movement was still ongoing at a political level and not necessarily in the streets, especially because of the holiday season and bad weather.
He criticized Diab's performance, saying the prime-minister designate had not expressed his vision for the structure of the new government. "Even the names leaked appear to have their own agendas ... we are on the brink of an economic disaster and Lebanon does not have the luxury of time," he told Arab News.
There were no divisions in the civil society movement, he added, but different points of view. "One that wants to continue the protests with the same pace and another that wants to wait for facts and results before formulating its stance."
Riad El-Solh and Martyrs squares in Beirut were almost empty of protesters except for those clearing tents of rainwater or those setting up tents in place of ones that had been destroyed by a storm.
Brig. Gen. Imad Othman, general-director of Lebanon's Internal Security Forces, said after a meeting with Aoun that police spent 70 days on the streets with demonstrators and that 295 officers were injured in clashes with protesters.
"The army that has a mission to fight the enemy finds itself facing a painful situation, and bearing this responsibility emanates from its keenness to protect public peace, and prevent discord," he added.
Diab faces significant hurdles, including a boycott by influential political blocs that refused to nominate him because of the backing he received from the Free Patriotic Movement, Hezbollah, the Amal party and their allies.
The Future Movement has refused to take part in the new government, while Lebanon's Sunni authority Dar El-Fatwa has not declared its position on Diab's nomination.
Political declarations indicate that those who pledged to accept Diab's condition of an independent and specialist government comprising a limited number of ministers have backed down on their promise.
A decrease in the intensity of street demonstrations may have also led the political elite to believe it can contain the effects of a crisis that led to Saad Hariri's resignation as prime minister two months ago.
https://www.arabnews.com/node/1605076/middle-east
------
Synchronized Israeli attacks on Jordan, King Abdullah
DAOUD KUTTAB
December 28, 2019
AMMAN: A series of anti-Jordanian articles appeared almost simultaneously in the Israeli media targeting Jordan and revealing deep Israeli anger and hatred for the Jordanian monarch. The articles appear to be based on a single source and they all reached the same conclusion.
The independent daily Haaretz revealed that "Israel has big plans for Jordan, but they don't include King Abdullah II." The paper said that "a long list of articles by right-wing commentators, PR hacks for the government, were published over the past month in media (Caroline Glick in Israel Hayom, Aryeh Eldad in Maariv, Motti Karpel in Makor Rishon and others), raised similar arguments and identical conclusions."
Smadar Perry a respected writer on Arab affairs for the widest circulating daily Yediot Aharonot told Arab News that Israelis are "divided and some are acting in a crazy way." She said that while the anti-Jordan idea was born long before the latest anti-Israeli positions of Jordan, things are spinning out of control because of the elections. "These (anti-Jordan) ideas have been with us before, but because of the elections people will hear many crazy ideas." Israel's Herut party under former Israeli Prime Minister Menachem Begin, which represented the core of what is now the Israeli Likud party was famous for an expansionist slogan that said: "The Jordan has two banks; this one is our and the other one too."
Perry told Arab News that the head of the Likud, Benjamin Netanyahu, only cares about himself. "Half of the Israelis don't know what they want regarding Jordan, but they know they want Bibi (Netanyahu) and he is focused on the elections. He wants to win and he doesn't care about Jordan." Perry said that only the military people are doing their job and are trying to make some sense in Israeli foreign policy.
Anees Sweidan, director of the Arab Affairs Department in the PLO, told Arab News that Palestine and Jordan are one in all political issues. "The incitement against Jordan reflects the chaos that Israel under the corrupt Netanyahu is experiencing." Sweidan said that Jordan is being made to pay the political price for its consistent support to Palestine and rejection of the Israeli attempts to annex the Jordan Valley."
Hani Al-Masri, director general of the Masarat think tank in Ramallah, told Arab News that there are multiple reasons for the Israeli attacks on Jordan. "It is connected to Jordan's recent statements and falls within the anti-Arab one-upmanship that has become the hallmark of Israeli elections both internal and national." AlMasri said that Jordan's strong opposition to the Israeli annexation plans is denying right-wing Israelis their dream" that Jordan will one day become Palestine."
Monjed Jado, publisher of the Palestine News Network and an observer of the Israeli political scene, told Arab News that right-wing Israelis are angry. "They were angry with the insistence of Jordan to have the two enclaves returned, but they were disappointed with the Americans whom they expected to put pressure on the King to be more supportive of Israel's desires."
https://www.arabnews.com/node/1605066/middle-east
------
Iran-backed groups accuse Iraqi president of caving to US
December 27, 2019
BAGHDAD: Iran-supported groups on Friday blasted Iraq's president for not naming their preferred prime minister candidate, saying his decision was at the behest of the United States, and warned him to not name anyone who could be "an agent of the Americans."
In refusing to appoint Fatah-backed candidate Asaad Al-Eidani on Thursday, President Barham Salih said he was responding to broad opposition by anti-government protesters who have flooded the streets for nearly three months to demand the overthrow of Iraq's entire political class.
The protesters accuse the government of corruption and mismanagement and have demanded an independent prime minister candidate. On Friday evening, thousands of them poured into Baghdad's Tahrir Square to express their support for Salih's decision.
But in a statement Friday, the Hezbollah Brigades, or Kataeb Hezbollah, called the president's move "suspicious."
"We know that he is carrying out an American will that aims to pull the country toward chaos," the statement said.
Legislator Odai Awad, a member of the Iran-backed Asaib Ahl Al-Haq, or League of the Righteous, called Salih a coward in an interview with a local TV station and said "every Iraqi should spit in the face of the president for what he did."
The Iran-affiliated groups said the president had violated the constitution "by refusing to carry out his duties" to name the candidate chosen by parliament's largest bloc.
Since last year's elections, however, politicians have disagreed over which bloc is the largest, a dispute that has led them to twice miss the deadline for naming a new premier.
There are two main blocs in the Iraqi Parliament: Sairoon, led by populist Shiite cleric Muqtada Al-Sadr; and Fatah, headed by Hadi Al-Amiri. But the numbers in the blocs have continued to change since the elections, with an unknown number of lawmakers leaving some blocs and joining others.
In a statement Friday, protesters called the Iran-backed groups "blocs of corruption" that are doing everything they can to ensure that sects and ethnic groups hold the country's top posts.
Later Friday, two mortar shells hit an arms depot at a base hosting US troops near the northern city of Kirkuk, wounding two Iraqi soldiers, an Iraqi official said. No Americans were hurt, said the official, who spoke on condition of anonymity because he was not authorized to speak to the news media.
Such attacks have taken place on several occasions over the past few months, with US officials for the most part blaming Iran-backed fighters.
Also Friday, in a sign of the country's deep divisions, a representative of Iraq's most powerful religious authority, the Grand Ayatollah Ali Al-Sistani, did not deliver a political sermon Friday, instead restricting his comments to religion.
Iraq has been roiled by protests since Oct. 1 that have left more than 450 people dead, the vast majority of them demonstrators killed by security forces firing tear gas and live ammunition. The mass uprisings prompted the resignation of former Prime Minister Adel Abdul-Mahdi late last month.
Salih said Thursday that he would not name Al-Eidani, the governor of southern Basra province, as the country's next prime minister "to avoid more bloodshed and in order to safeguard civil peace."
https://www.arabnews.com/node/1605011/middle-east
------
Africa
Somalia bombing leaves 'over 90 dead' including 'foreign nationals'
ByAnthony Blair
28 DEC 2019
At least 90 people are feared to have died in a huge suicide bomb blast in Somalia.
A car bomb in the capital Mogadishu unleashed devastation, with four foreign nationals rumoured to be among the dead.
Police officer Ahmed Bashir who witnessed the bombing told Garowe Online: "A suicide bomber drove the rigged car into a security checkpoint at the highway road leading to Afgoye town."
Ambulance sirens could be heard screaming to the site of the bombing, while soldiers at the nearby checkpoint fired their weapons into the air to disperse the crowds.
No one has yet claimed responsibility and the full casualty numbers are still unknown.
https://www.dailystar.co.uk/news/world-news/breaking-somalia-bombing-leaves-over-21173949
------
Islamic organisation demands release of 54 jailed soldiers as new year gift
Following the release of Omoyele Sowore, convener of RevolutionNow from detention, the Muslim Rights Concern (MURIC) has pleaded with President Muhammadu Buhari to also free 54 soldiers currently languishing in jail.
Sowore was released on December 24, same day as Sambo Dasuki, former National Security Adviser (NSA) to ex-president, Goodluck Jonathan.
In a statement made available to Legit.ng, MURIC said while it commends Buhari for releasing the duo, it wants the president to also extend the gesture to the 54 soldiers jailed for asking for better weapons to fight Boko Haram.
"If it is true that Dasuki was detained over the $2.1 million arms fraud case (and it is), what becomes of the poor soldiers who exposed the fraud but who, paradoxically, are still languishing in jail?
"Nigerians became aware of the poor weaponry among federal troops fighting Boko Haram when the 54 soldiers demanded better arms," MURIC said while calling them the actual heroes.
The Islamic group argued that it was the soldiers' protest that led to inquiries into what happened to the fund meant for the purchase of weapons.
The organisation noted that while the media fought for Sowore and Dasuki, that cannot be said of the plight currently being suffered by the soldiers.
"We beg the president to show mercy to these young men.
"Finally, we laud President Buhari for setting Col Sambo Dasuki (rtd) and Omoyele Sowore free," the statement said.
https://www.legit.ng/1288143-islamic-organisation-demands-release-54-jailed-soldiers-year-gift.html
------
Terrorists 'have given Islam a bad name' —Buhari
December 27, 2019
President Muhammadu Buhari has called on Nigerians not to let terrorists divide the country along religious lines.
He made this call in reaction to the recent execution of some Christians and Muslims by the Islamic State West Africa Province (ISWAP).
In a statement signed by his Spokesman, Garba Shehu, on Friday, expressed sadness over the execution.
Buhari also called on all Nigerians to be united against terrorists and avoid unhelpful conspiracy theories that serve the interest of Boko Haram terrorists and ISWAP.
Buhari said, "I am profoundly saddened and shocked by the death of innocent hostages in the hands of remorseless, godless, callous gangs of mass murderers that have given Islam a bad name through their atrocities
"We should, under no circumstance, let the terrorists divide us by turning Christians against Muslims because these barbaric killers don't represent Islam and millions of other law-abiding Muslims around the world.
"As a President, the collective security of all Nigerians is my major preoccupation and the death of an innocent Christian or Muslim distresses me.''
The President noted that the terrorists have no clearly defined agenda except the pursuit of evil through indiscriminate murder of innocent people, contrary to the teachings of Islam, which prohibits massacre.
"No true Muslim would be shouting 'Allahu Akbar' while killing innocent people, an evil frequently condemned by the Holy Qur'an.'
"These agents of darkness are enemies of our common humanity and they don't spare any victim, whether they are Muslims or Christians, and therefore, we shouldn't let them divide us and turn us against one another.
"The goal of these psychopaths is to cause confusion and spread distrust between Muslims and Christians, despite the fact that they aren't representing the interest of Muslims or Islam.
"While I condemn this evil, I wish to reassure Nigerians that this administration will not lower its guards in the war against terrorism, and we will continue to intensify our efforts towards strengthening international cooperation and collaboration to break the backbone of these evil doers,'' he added.
https://www.ripplesnigeria.com/terrorists-have-given-islam-a-bad-name-buhari/
------
Nigerian Christians, Muslims Living In Harmony – ACF
December 28, 2019
By SUNDAY ISUWA
Northern apex socio-cultural group, Arewa Consultative Forum (ACF) has dismissed alleged religious persecution in Nigeria and asserted that Christians and Muslims in the country live in harmony.
ACF's comment was prompted by a recent United States of America (USA) report which placed Nigeria among countries tolerating "extreme" religious persecution.
Just like other Nigerians and groups, the Christian Association of Nigeria (CAN) and the Jama'atu Nasirl Islam (JNI) have also differed on the American government's report.
But ACF said that the common enemy of Nigerians is the extremist group, Boko Haram, working with their foreign accomplices to divide Nigerians.
In an interview with LEADERSHIP Weekend, ACF national secretary, Mr Anthony Sani, said that "if you go down South like Rivers State, the hub of Christian faith, there are many mosques where Muslims worship unmolested by either the government or by Christians likewise in the North.
"When I read that America has placed Nigeria among countries under religious watch list and cited the proscription of Islamic Movement of Nigeria (IMN) to back its action, I wonder the wisdom," Sani said.
He said that IMN is not a religion but a movement which seeks to promote the Shi'ite teachings that has not been barred in Nigeria.
He said: "Members of the movement are still at liberty to belong and practise the Shi'ite faith. Also, it is important to note that there are many churches in the North East which is the hub of the misguided Boko Haram that abhors western education by waging terrorism against not only Christians but also against Muslims.
"In fact, more Muslims have been killed by Boko Haram than Christians. And that is why some of us pander to President Barak Obama's clear distinction between Islam and terrorism cast in the mould of jihad. That is why President Muhammadu Buhari always calls on moderate Muslims to disregard Boko Haram sect that is anathema to Islamic faith which is a religion of peace and preaches the sacred inviolability of the individual.
"And if you go down South like Rivers State, the hub of Christian faith, there are many mosques where Muslims worship unmolested by either the government or by Christians," Sani stated.
"Therefore, one wonders the wisdom of the inclusion of Nigeria in the watch list beyond stoking the giving of religious coloration to all actions under the sun by those who do not wish Nigerians live in peace and harmony among themselves," the ACF scribe said.
Sani insisted that the US was wrong in its action because Nigerians were not aware of religious intolerance in the country unless, of course, "it is said that the fight against Boko Haram amounts to religious intolerance."
He declared that using the proscription of IMN is bad example and off the mark in the sense that members of the movement were not barred from practicing their Shi'ite faith; more so that the charges against Ibrahim El-Zakzaky are criminal in nature.
ACF said that it appeared the State Department got its intelligence of the purported happenings in Nigeria from only those who profess to be in the opposition by giving religious coloration to all actions of the government under the sun, and in blatant disregard for the fact that doing so unwittingly provides platforms for criminals to hide and perpetrate heinous crimes, knowing it is not possible to prosecute religions or faiths.
https://leadership.ng/2019/12/28/nigerian-christians-muslims-living-in-harmony-acf/
------
Islamic State says it beheaded 10 Christians Nigeria
Islamic State has released a video purporting to show its militants beheading 10 Christian men in Nigeria, saying it was part of a campaign to avenge the deaths of its leader Abu Bakr al-Baghdadi and its spokesman, Abul-Hasan al-Muhajir.
The terror group posted the footage on its online Telegram news channel on Boxing Day, with Arabic captions but no audio.
The video showed men in beige uniforms and black masks lining up behind blindfolded captives then beheading 10 of them and shooting an 11th man.
An earlier video seen by Reuters said the captives had been taken from Maiduguri and Damaturu in Nigeria's northeastern state of Borno, where militants have been fighting for years to set up a separate Islamist state.
In that video, the captives pleaded for the Christian Association of Nigeria and President Muhammadu Buhari to save them.
Reuters could not verify the authenticity of either video.
In a series of comments on Twitter, Buhari condemned the killings.
"These agents of darkness are enemies of our common humanity and they don't spare any victim, whether they are Muslims or Christians, and therefore, we shouldn't let them divide us and turn us against one another," Buhari wrote.
Islamic State in West Africa Province (Iswap) split from the militant group Boko Haram in 2016 and has become the region's dominant jihadist group.
Islamist insurgents have killed about 30,000 people in northern Nigeria in the past decade.
Islamic State leader Baghdadi died during a US military raid in Syria in late October.
https://www.rnz.co.nz/news/world/406313/islamic-state-says-it-beheaded-10-christians-nigeria
------
Nigeria condemns executions of captives held by Islamic State-linked militants
December 27, 2019
LAGOS, Nigeria — Nigeria's government on Friday condemned militants linked to the Islamic State group after a video circulated of 11 hostages, most of them Christians, being executed. They were thought to be killed on Christmas Day.
President Muhammadu Buhari said in a statement he was "profoundly saddened and shocked by the death of innocent hostages in the hands of remorseless, godless, callous gangs of mass murderers that have given Islam a bad name through their atrocities."
The militant group, which calls itself the Islamic State West Africa Province, said the captives were executed as revenge for the killing of Islamic State group leaders in Iraq and Syria in October. The video was circulated Thursday.
Buhari urged Nigerians not to allow the killings to divide them along religious lines, saying "these agents of darkness are enemies of our common humanity."
The militants who abducted the victims in November are believed to be part of a group that split from the Boko Haram insurgency in northeastern Nigeria and pledged allegiance to the Islamic State group.
https://www.stripes.com/news/africa/nigeria-condemns-executions-of-captives-held-by-islamic-state-linked-militants-1.612714
------
Islamic State group claims responsibility for Burkina Faso attack on military base
27/12/2019
Islamic State claimed responsibility on Friday for an attack on a military outpost in Burkina Faso on Tuesday near the town of Arbinda, in the Northern Soum province.
Islamic State West Africa Province (ISWAP) issued a statement saying one of its members drove into the base in Northern Soum province and set off a bomb in the car that exploded, leaving seven soldiers dead and many injured.
The terrorist group, which is a breakaway faction of the Nigerian jihadist groupe Boko Haram, did not claim responsibility however for a simultaneous assault Tuesday on the nearby city of Arbinda. The latter attack left 35 civilians dead, including 31 women, according to President Roch Marc Christian Kabore.
"We don't know why they didn't claim the death of civilians for the time being" FRANCE 24's jihadism specialist Wassim Nasr says. "But it has already occurred that they don't claim something or that they claim it later. They might even try to keep the authorities questioning if it was them or the Al Qaeda group, which is still the most powerful terrorist group in this area", he added.
One of the deadliest assaults in Burkina Faso
The overall death toll of 42 victims makes the simultaneous Arbinda attacks one of the deadliest assaults in nearly five years of jihadist violence in the west African country. President Roch Marc Kabore has declared two days of national mourning in response to Tuesday's deadly attack on civilians.
The Tuesday morning raid was carried out by more than 200 jihadists on motorbikes and lasted several hours before they drove the militants back, a security source said. After several hours, armed forces in Soum backed by the air force repelled the militants and seized a large number of weapons and motorbikes, the army said in a statement.
"A large group of terrorists simultaneously attacked the military base and the civilian population in Arbinda," the army chief of staff said in a statement.
"As they fled, in a cowardly way, the terrorists killed 35 civilians of whom 31 were women," the government said in separate statement. It said 80 militants and seven members of the security forces were killed in in this double attack, with 20 soldiers being injured, Communications minister and government spokesman Remis Dandjinou said.
A couple of hours after the Arbinda attack, "around a dozen" Burkina Faso soldiers were killed when a military patrol was ambushed overnight in Hallele in the country's volatile Soum province, a security source told AFP on Wednesday.
The Arbinda incident followed an attack on a mining convoy in November which killed nearly 40 people – victims of an Islamist insurgency that has ignited ethnic tensions and rendered large parts of the country ungovernable this year.
Pope's prayers
There was worldwide condemnation of the attack, as well as expressions of support for Burkina Faso.
The United Nations Secretary-General Antonio Guterres condemned the Christmas Eve attack and offered his "deep condolences" to the families of the victims, his spokesman Stephane Dujarric said in a statement. "The Secretary-General conveys the solidarity of the United Nations to the government and people of Burkina Faso," he added, emphasising the UN's continued support for the Sahel region in their efforts to fight terrorism and violent extremism.
In his traditional Christmas message, Pope Francis denounced attacks on Christians in Africa and prayed for victims of conflict, natural disasters and disease on the world's poorest continent.
The pontiff urged "comfort to those who are persecuted for their religious faith, especially missionaries and members of the faithful who have been kidnapped, and to the victims of attacks by extremist groups, particularly in Burkina Faso, Mali, Niger and Nigeria".
560,000 internally displaced
Leaders of the G5 Sahel nations held summit talks in Niger earlier this month, calling for closer cooperation and international support in the battle against the Islamist threat.
Militant violence has spread across the vast Sahel region, especially in Burkina Faso and Niger, having started when armed Islamists revolted in northern Mali in 2012.
The Sahel region of Africa lies to the south of the Sahara Desert and stretches across the breadth of the African continent. There are 4,500 French troops deployed in the region as well as a 13,000-strong UN peacekeeping force in Mali to fight insurgents.
The G5 group is made up of Chad, Burkina Faso, Mali, Mauritania and Niger, whose impoverished armies have the support of French forces as well as the UN in Mali.
In Burkina Faso, more than 700 people have been killed and around 560,000 internally displaced, according to the United Nations.
Attacks have targeted mostly the north and east of the country, though the capital Ouagadougou has been hit three times.
Prior to Tuesday's attack, Burkina security forces said they had killed around a hundred jihadists in several operations since November.
An ambush on a convoy transporting employees of a Canadian mining company in November killed 37 people.
Attacks have intensified this year as the under-equipped, poorly trained Burkina Faso army struggles to contain the Islamist militancy.
https://www.france24.com/en/20191227-islamic-state-group-claims-responsibility-for-burkina-faso-attack-on-military-base
------
Pakistan
PTI govt defangs NAB through ordinance
Syed Irfan Raza
December 28, 2019
ISLAMABAD: The Pakistan Tehreek-i-Insaf government made drastic changes in the country's accountability law — the National Accountability Ordinance, 1999 — through a presidential ordinance promulgated on Friday that would benefit not only politicians from across the aisle but also bureaucrats as well as the business community.
The new ordinance — The National Accountability (Amendment) Ordinance, 2019 — has made the National Accounta­bility Bureau (NAB) a 'toothless' body since now it can only take up cases involving corruption or corrupt practices exceeding an amount of Rs500 million.
The latest amendments have hit the core of the accountability law that was first promulgated by then military dictator retired Gen Pervez Musharraf soon after ousting then prime minister Nawaz Sharif in a coup in 1999.
The powers of NAB have been curtailed keeping in view frequent complaints of the bureaucracy and the business community.The two groups had complained that due to NAB's actions, bureaucrats, businessmen and industrialists had suffered a lot, with the result that officials became reluctant to sign files and businessmen were unwilling to make any investment or take new initiatives.
Speaking at an event in Karachi, Prime Minister Imran Khan said the new ordinance, promulgated by President Arif Alvi, will "insulate the business community" from the scrutiny of anti-graft watchdog.
"NAB had become a major hurdle in the way of the business community," he said, adding: "It is our contention that NAB should engage in scrutiny of public office holders only. For the business community, there is the FBR (Federal Board of Revenue) and other institutions as well as courts."
According to some amendments, the role of the NAB chairman in the appointment of the prosecutor general has been abolished; the anti-graft body cannot make a public statement at the stages of inquiry and investigation; it no longer can get the custody of a suspect for 90 days as the period has been curtailed to 14 days; burden of proof that previously rested on a suspect now lies on the prosecution.
Also, a time period for completion of an inquiry — six months — was inserted in the law through an amendment with another clause has bound NAB that it could not reopen an inquiry/investigation on a complaint once it was completed.
For the protection of bureaucrats, a six-member scrutiny committee comprising the NAB chairman, cabinet and establishment secretaries, chairmen of the Federal Board of Revenue and the Securities and Exchange Commission of Pakistan and a representative of law and justice division is formed and without its prior approval NAB cannot conduct any inquiry, investigation or arrest a government servant.
"Notwithstanding anything contained in this ordinance or any other law for the time being in force, no inquiry, investigation, arrest or proceedings against a government servant, under this ordinance, either as an accused or witness, shall be initiated or conducted by NAB without prior approval of the scrutiny committee," said a new clause inserted in Section 33-F of the ordinance.
Another amendment barred NAB from confiscating property of any public office holder without prior approval of the scrutiny committee.
According to an amendment, "Inquiries and investigations shall stand transferred to the respective authorities or departments which administer the relevant laws of taxation, levies and imposts in question.
"Trials shall stand transferred from the relevant accountability courts to the criminal courts which deal with offences under the respective laws pertaining to taxation, levies and imposts in question."
A significant aspect of the above amendment that may go in the favour of an accused is that if cases of organisations concerned were sent back to them for any action, the cases will be dealt by concerning laws of the relevant departments and not under NAB laws. Due to this, confusion may create on the fate of cases which do not fall into the timeline of the organisations concerned. Like, NAB can take up white collar crimes which had been committed during the last 30 years while the FBR does not take action on the offences committed before the last five years.
One of the amendments said a person and property which has no direct and indirect connection with a public office holder will not come under NAB's action. Similarly, with regards to procedural lapses in any government project, or scheme, no action under the ordinance shall be taken against any holder of public office, unless it is shown that he had materially been benefitted by gaining any asset or monetary benefit which is disproportionate to his known source of income.
Through another amendment, NAB chairman is required to devise a "complaint redressal mechanism for attending complaints against NAB" and present a quarterly report on its performance to the federal government.
In a summary sent by the law ministry to the federal cabinet, the government claimed that NAB was dealing a large number of inquiries and investigation in addition to handling mega corruption cases. "Under the existing regime a number of inquiries have been initiated against the holders of public office and government servants on account of procedural lapses where no actual corruption is involved. This has enhanced NAB's burden and has also affected working of the federal government.
It went on to say that NAB had also assumed parallel jurisdiction and was inquiring into matters pertaining to taxation, imposition of levies and therefore interfering within the domain of taxation regulatory bodies. "It is therefore felt necessary to define through the subject amendments the operational domain of NAB," it added.
https://www.dawn.com/news/1524785/pti-govt-defangs-nab-through-ordinance
------
Pakistan's debt falls to 84.7pc of GDP: IMF
December 28, 2019
ISLAMABAD: Pakistan's general government debt (including guarantees and the International Monetary Fund borrowing) declined to 84.7 per cent of GDP, from 88pc.
A recently published report on Pakistan by IMF said this decline in debts was mainly driven by the government's smart performance in reducing expenditures, registering primary budget surplus and increasing tax and non-tax revenues during the first five months of this fiscal year.
"In the first quarter of 2019-20, budget execution by the incumbent government improved considerably, registering a primary surplus of 0.6pc of GDP and an overall deficit of 0.6pc – about 1pc of GDP better than programmed," the report added.
It said the over-performance was driven by stronger than expected non-tax revenues, accompanied by double-digit growth in tax revenue net of refunds.
At the same time, due to import compression, customs receipts and other external sector-related taxes have suffered (up only 6pc year-on-year), the report said, adding that spending, including by the provinces, has remained prudent.
However, the document observed that in FY19, the budget registered a primary deficit of 3.5pc of GDP and an overall deficit of 8.9pc, against its target of 1.8pc and 7pc, respectively.
Revenue collection at the federal level came in at 2pc of GDP, lower than expected, while total expenditures and provincial fiscal balances were in line with projections, it added. Around three-fourth of the revenue shortfall were due to one-off factors, which are not expected to carry over into FY20.
In particular, delays in renewing telecom licences, a temporary delay in the sale of state assets, and weaker than expected amnesty proceeds contributed around 1pc of GDP, while a shortfall in the transfer of State Bank profits to the budget, stemming from losses related to the exchange rate depreciation in late FY19 added an additional 0.5pc of GDP.
As a consequence of the fiscal slippages and the exchange rate depreciation, but also the government's decision to increase cash deposits considerably to provide a financing cushion against potentially unfavourable market conditions, government debt (including guarantees and IMF borrowing) rose to 88pc of GDP.
With respect to government's performance in revenue collection, the report observed that with 34pc nominal growth, compared to 1QFY19, total revenue over-performed the programmed projections by 0.2pc of GDP.
On account of tax policy measures implemented at the beginning of FY20, the domestic component of tax revenue collected by the FBR, recorded robust growth of 25pc.
Growth was particularly strong in sales and direct taxes, where most measures were targeted (including removal of tax exemptions, zero and reduced rates). At the same time, taxes collected at the import stage were impacted by substantial import compression, with a decline in all revenue categories except of sales tax.
Given that more than 40pc of total tax revenue in Pakistan is collected at the import stage, this shortfall had a notable impact on overall tax revenue performance 0.2pc of GDP lower than programmed.
One-off tax revenue inflows (around Rs30bn) also contributed to the overall result and are related to tax advances and tax amnesty receipts that were not collected at the end of FY19 but were realised in the first quarter of 2019-20 instead. Tax revenues collected at provincial level were also strong, increasing by 18pc.
Non-tax revenues almost tripled in first quarter, the report added.
https://www.dawn.com/news/1524826/pakistans-debt-falls-to-847pc-of-gdp-imf
------
Curbs on NAB powers may lead to increased FIA role
Malik Asad
December 28, 2019
ISLAMABAD: Legal experts are of the view that amendments to the National Accountability Ordinance may bring the business community and government employees out of the ambit of the National Accountability Bureau (NAB) and may increase the role of the Federal Investigation Agency (FIA).
They say the "real deterrence" against corrupt practices was NAB's power to take a suspect into custody for 90 days, but this has been diluted as under the proposed law physical remand of an accused will be for a maximum of 14 days only.
Earlier, an accused could only apply for bail after the expiration of his or her physical remand i.e. 90-day period, but now it has been reduced to 14 days, allowing an accused to seek bail.
Raja Amir Abbas Hassan, a former deputy prosecutor general of NAB, said the proposed legislation would make NAB a dormant entity.
FIA's powers to deal with money laundering and corruption cases intact
He said the FIA would ultimately grow strong, because the power to investigate tax evasion, money laundering and corruption were still intact.
The Pakistan Tehreek-i-Insaf government recently appointed Wajid Zia, the officer who headed the joint investigation team that probed issues linked to Panama Papers, as the director general of FIA.
Mr Hassan said that under the proposed law, the NAB's jurisdiction has also been curtailed as cases relating to taxation would be transferred to other courts from the accountability court.
As per the earlier practice, NAB was empowered to take over inquiries and cases from other anti-corruption organisations like the provincial anti-corruption establishments and FIA.
The fake accounts case was originally investigated by the FIA, but later it was transferred to NAB.
Mr Hassan said that NAB's jurisdiction had been expanded without any plan and as a result it failed to deliver the desired results.
Former advocate general Tariq Mehmood Jahangiri, who has also served as a deputy prosecutor general of NAB, said that although relief had been proposed for the business community, it would be government servants who would benefit greatly from the amendments.
Both Mr Jahangiri and Mr Hassan were of the opinion that since it was a temporary legislation, one should not be excited too much over promulgation of the presidential ordinance.
Unless both houses of parliament gave a nod to this law, it would lapse after expiry of its constitutional term. As a result, the powers of NAB would stand revived automatically.
https://www.dawn.com/news/1524791/curbs-on-nab-powers-may-lead-to-increased-fia-role
------
Composition of SC bench to review COAS extension becomes moot point
Nasir Iqbal
December 28, 2019
ISLAMABAD: The request by the federal government before the Supreme Court to review its Nov 28 verdict on extension of the army chief's tenure by a larger bench has sparked a debate among legal circles, with everyone eagerly awaiting the composition of the bench to hear the matter.
Will Chief Justice Gulzar Ahmed constitute a five-judge bench or a larger one, to be headed by himself, or simply decline the government's request and fix the matter before the same bench consisting of the judge who authored the verdict and another senior judge with the chief presiding is the question being asked by everyone.
But everyone believes that time is ripe to end perceived institutional polarisation in the best interest of the country by sticking to the Constitution.
The federal government moved a review petition before the Supreme Court on Thursday to seek a review of the Nov 28 verdict in which a three-judge Supreme Court bench, comprising former chief justice Asif Saeed Khosa, Justice Mazhar Alam Khan and Justice Syed Mansoor Ali Shah, had held the extension granted by the government to Chief of the Army Staff (COAS) Gen Qamar Javed Bajwa would end after six months in case parliament did not legislate and determine his service tenure.
A perception is growing that since the petition of Riaz Hanif Rahi against the extension was poorly argued and not well represented, certain issues have cropped up in the judgement and needed to be addressed by the Supreme Court.
To constitute the bench is the chief justice's discretion, but since the matter is of public importance, the decision should come after an open hearing, said a senior counsel.
The normal practice under Supreme Court rules is that the review petition is placed before the bench that heard the first one. The rules also suggest that the case be argued by the lawyer who earlier represented the petitioner unless the court allows a different counsel under certain circumstances.
In case a larger bench is constituted, the author judge against whose judgement the review is being sought will also be a member of the newly constituted bench, in addition to the third judge of the previous one.
The lawyers' community, however, believes that any exercise carried out by the chief justice should be done with extreme care since it may lead to unnecessary speculations that an opportunity of fresh hearing is being afforded to dilute the effects of the previous decision.
But since the government's petition has thrown up a number of questions, there is no harm if the case is heard at length to help reach a definitive conclusion, they argue.
The Supreme Court is on a winter break till Jan 5, although ordinary cases are being heard by different benches. It is likely that if the government's petition is not fixed by next week, the case could be placed before a bench only after the vacations.
But all agree that unless the operation of the Nov 28 verdict is suspended, the government is obliged to implement the directives contained in it by invoking parliamentary proceedings for determining the service tenure of the army chief.
Failing to decide the matter in six months by parliament, the consequences envisaged in the judgement will follow, meaning the end of the extension period granted by the apex court to the army chief, they say.
During the period of former chief justice Asif Saeed Khosa, important and sensitive cases were fixed before the five-judge bench consisting of the most senior judges. If this practice is followed by the incumbent chief justice, the bench will consist of the chief justice himself, Justice Mushir Alam, Justice Umar Ata Bandial, Justice Mazhar Alam Khan and the author judge Justice Syed Mansoor Ali Shah.
But the discretion to constitute the bench is entirely with the chief justice, the lawyers concede.
https://www.dawn.com/news/1524809/composition-of-sc-bench-to-review-coas-extension-becomes-moot-point
------
Arab World
Asian countries top list of pilgrims to Makkah
December 28, 2019
JEDDAH: 2,371,441 Umrah visas were issued between Aug. 31 and Dec. 20, 2019. These numbers are based on the weekly Umrah Index.
It measures the number of Umrah visas issued, the total number of Umrah pilgrims arriving to the Kingdom through air, land and sea ports, nationalities of Umrah performers, and the number of pilgrims leaving after completing their pilgrimage.
The most represented nations in terms of pilgrim numbers were Pakistan with 495,270, Indonesia (443,879), India (262,887), Malaysia (116,335), Egypt (104,820), Algeria (80,238), Turkey (78,512), Bangladesh (73,142), UAE (46,370), and Jordan (32,011).
https://www.arabnews.com/node/1605131/saudi-arabia
------
Saudi monetary authority warns 2 insurance providers on compliance
December 28, 2019
RIYADH: The Saudi Arabian Monetary Authority (SAMA) has announced that the Rowad Insurance Company of the Cooperative Insurance Agency and Forsan Insurance Agency Ltd. had failed to comply with regulatory requirements and instructions, and not responded to notifications from the authority.
SAMA called on the two companies to quickly correct conditions within 20 working days or face license cancelation.
SAMA has asked any insured by the two companies with a complaint against them to file it with the consumer protection department at www.SAMA.GOV.SA or to call the toll free number 800125666.
https://www.arabnews.com/node/1605146/saudi-arabia
------
Saudi e-commerce platform gives regional artisans a global market
December 28, 2019
CAIRO: Saudi Arabia has a wealth of talented artisans, but lacks spaces for their wares to be displayed and sold.
This is a problem that Saudi entrepreneur Lulwa Alsoudairy witnessed first-hand when she watched her mother struggle to make a living from handcrafting souvenirs and gifts.
"My mother is the owner of Liyano, a local production house that produces Saudi handcrafted souvenirs and gifts," Alsoudairy said.
"She wanted to focus on her designs but she was also preoccupied by working in sales, customer management and accounting. So her focus was spread thinly."
Taking inspiration from her mother's entrepreneurship ventures, Alsoudairy made the decision to create an e-commerce platform, which operates as a virtual mall where users can share administrative task services and access the global marketplace. In 2016, her dream came true. Alsoudairy launched Artistia with co-founder Leena Alaufi.
According to Alsoudairy, through the management of administrative functions — which include marketing, logistics and payment processing — the company is able to reduce an artisan's overhead cost by as much as 33 percent.
Since its launch, the site's network has expanded from 60 to 400 artisanal brands across the Gulf, including in Saudi Arabia, the UAE and Bahrain. The platform registers around 15,000 visits per month.
Although Artistia is headquartered in Jeddah, the idea to set up the online marketplace was conceived in Boston, where the two co-founders first met while studying for their masters.
After pitching their business idea, the duo were accepted into the Center for Women's Entrepreneurial Leadership (CWEL) at Babson College through the Women Innovating Now (WIN) accelerator program, which allowed the pair to fine-tune their concept.
Artistia now acts as a marketplace for all kinds of handicrafts, but fashion, stationery, accessories, gifts and beauty products are the standout sellers, with most of the site's artisans being women.
"We want to empower local production and entrepreneurship. That's why we do what we do. We want to empower women and men to scale up their businesses. We do this by only accepting local brands, not wholesalers or retailers," Alsoudairy said.
Artistia's social-enterprise credentials have caught the attention of early-stage investors, including 9/10ths, a startup accelerator operated by the King Abdullah University of Science and Technology (KAUST) in Saudi Arabia.
Artistia has also received grants from the MIT Enterprise Forum Saudi Chapter and the World Internet of Things (WIOT) program at the IE Business School.
Similar to the US brand Etsy, Artistia follows a revenue-sharing model, taking commission on sales.
But Artistia is designed to be more than just an online shop front or digital store that fulfils orders.
In addition to product displays, the website features profiles about regional artisans, who offer Artistia shoppers a glimpse into their creative processes.
By sharing their own stories, artisans can create a deeper connection with consumers that goes beyond the typical buyer-seller experience.
While the site is rapidly gaining traction in Saudi Arabia and beyond, Alsoudairy said there have been many business challenges along the way.
"Being a skilful entrepreneur requires a combination of traits. You need to be comfortable with ambiguity and failure; you also need to be confident in yourself and have a strong vision," she added.
Alsoudairy is intent on Artistia becoming a maker and facilitator of global brands. "We ship internationally, but we haven't yet reached the stage where we have a lot of international customers," she said. "Going global is the ultimate goal for us — it's the biggest success we could dream of."
This report is being published by Arab News as a partner of the Middle East Exchange, which was launched by the Mohammed bin Rashid Al Maktoum Global Initiatives and the Bill and Melinda Gates Foundation to reflect the vision of the UAE prime minister and ruler of Dubai to explore the possibility of changing the status of the Arab region.
https://www.arabnews.com/node/1605091/saudi-arabia
------
Saudi Arabia's Hail Season inaugurate by region's governor
December 28, 2019
HAIL: Prince Abdul Aziz bin Saad Al-Saud, governor of Hail, inaugurated Hail Season 2019 at Al-Qishla Heritage Palace on Friday.
In his speech for the occasion, Prince Abdul Aziz bin Turki Al-Faisal, chairman of the board of directors of the General Sports Authority (GSA), said: "During Hail Season, we look forward to cultural, sports, entertainment and tourism activities that exhibit to the world an inspiring artistic picture, stressing that our country is proud of its successes and various activities, and praising our national potentials and cadres that success has become its banner, and creativity its motto."
He added: "Hail represents the nobility of the past and the outlook to the future. Through its Season, we look forward to create a modern face for the land of originality, heritage and history. So I would like to welcome you to Hail Season 2019, the cradle of generosity, and the source of originality, history and heritage."
The event was also attended by Prince Faisal bin Fahd bin Muqrin bin Abdul Aziz, deputy governor of Hail, Prince Khalid bin Badr bin Abdul Mohsin, president of the Saudi Arabian Society for Culture and Arts, and Princess Nouf bint Khalid bin Abdullah, director general of external information at GSA.
https://www.arabnews.com/node/1605061/saudi-arabia
------
Legendary singer Aziza Jalal dazzles crowds at Saudi Arabia's Tantora festival
December 27, 2019
JEDDAH: The second Winter at Tantora Festival, organized by the Royal Commission for AlUla, marked the comeback of legendary Moroccan singer Aziza Jalal. Jalal and international musician Omar Khairat dazzled the audience with a piece they put together for the event at the Maraya Concert Hall.
Jalal, who has kept a low profile for more than 30 years, rekindled emotions as generations were enchanted by her voice and songs.
She thanked her fans "for coming to see me after a long hiatus. I've never been away from you, you have always been in my heart. I'm back today because of your love for me. I decided to come back to participate in these joyful events in our country."
"Here in AlUla I sensed something different from other historic places where I previously sang. The festival's location between all these monuments deeply rooted in history makes it the perfect place to start again with melodies that were memorized by generations and preserved by artists such as Baligh Hamdi, Muhammad Al-Muji, Riad Al-Sunbati and Sayed Makkawi," Jalal said.
During the concert, she performed "Angry at Me" composed by Muhammad Al-Mouji and written by Mamoun Al-Shinawai, which the audience enjoyed immensely. She also performed many of her classics. Her message to the youth was: "Hear us out because we are the past, and the past needs the present and the future, hear us out so that we hear you out."
A veteran musician and member of the Egyptian band Les Petits Chats, Khairat returned to AlUla in its second edition, wowing crowds with his performance. The regional legend expressed his admiration and gratitude in a piece as a gift and ode to the region's historic depth.
"Art is an eternal message. During my visit to AlUla and its historic sites last year as I participated in the festival's first edition. I felt the greatness of the place and wanted to mix melodies inspired by the region's magical terrains and nature," Khairat said.
The weekend's musical and artistic concerts will feature some of the most prominent international artists at the Maraya Concert Hall, the largest mirror stage in the world, considered a modern architectural masterpiece that was developed to accommodate 500 guests and is equipped with high-quality sound systems.
Over the course of 12 weeks, the festival will feature activities that reflect the convergence of eastern and western cultures, embodying AlUla's cultural heritage and historic symbolism as a place of meeting between cultures and civilizations.
https://www.arabnews.com/node/1604991/saudi-arabia
------
Europe
EU may need to extend deadline for trade talks with UK: Von der Leyen
Dec 27, 2019
PARIS: The European Union may need to extend the deadline for talks about a new trade relationship with Britain, European Commission President Ursula von der Leyen told French daily Les Echos in an interview published on Friday.
Von der Leyen said both sides needed to seriously think about whether there is enough time to negotiate a new trade deal and work out agreements about a series of other issues.
"It would be reasonable to evaluate the situation mid-year and then, if necessary, agree on extending the transition period," she told the paper.
Britain has set a hard deadline of December 2020 for reaching a new trade deal with the EU, betting that the prospect of another Brexit cliff-edge would force Brussels to move quickly to seal an accord.
But von der Leyen said earlier this month that this timeframe is "extremely short" to discuss not only trade issues but also education, transport, fisheries and other issues.
https://timesofindia.indiatimes.com/world/europe/eu-may-need-to-extend-deadline-for-trade-talks-with-uk-von-der-leyen/articleshow/72992807.cms
------
Understanding British Imams: National Survey
The Muslim Council of Britain is supporting the largest ever national survey entitled Understanding British Imams, a three-year research project based at Cardiff University's Centre for the Study of Islam in the UK
An anonymised online survey – designed to be completed by the Imam, member of the mosque management or anyone who attends the mosque – which takes no more than 5 minutes to complete is available online at:
http://sites.cardiff.ac.uk/islamukcentre/research/understanding-british-imams/
What is the study about?
Imams play a significant role in Muslim communities, yet relatively little academic research has emerged about them. This project seeks to understand more about Imams and their day-to-day work. We are doing this by speaking to different Imams across the country and to other people who work with them. As a result, we hope that wider society will gain a better appreciation of the role Imams play in modern Britain.
Who are the researchers and who is funding the project?
The study is based at Cardiff University's Centre for the Study of Islam in the UK. It is entirely funded by the Jameel Research Programme, a philanthropic organisation set up to improve understanding about Muslims in Britain. There are three researchers working on this project: Dr Riyaz Timol, Professor Sophie Gilliat-Ray and Maulana Dr Haroon Sidat.
Want to get involved or know more?
Dr Riyaz Timol delivered a presentation on the project at the MCB's national Our Mosques Our Future conference in October 2019. The PDF slides can be viewed online here:
http://ourmosquesourfuture.org.uk/events/our-youth-our-future/
Please visit the research study project website at the link below for more information or to get in touch with the research team:
http://sites.cardiff.ac.uk/islamukcentre/research/understanding-british-imams/
https://mcb.org.uk/mcb-updates/understanding-british-imams-national-survey/
------
Russian forces bombed a mosque in al Deir al Gharbi village in Idlib, on December 24
SNHR: fixed- wing warplanes we believe were Russian fired missiles on Khaled Bin al Walid Mosque in al Deir al Gharbi village in the eastern suburbs of Idlib governorate, partially destroying its building and damaging its furniture, on December 24, 2019.
http://sn4hr.org/sites/news/2019/12/27/russian-forces-bombed-mosque-al-deir-al-gharbi-village-idlib-december-24/
------
How a German family ended up in Syria's Islamic State-controlled territory
Nora knows a lot about Aicha's life, even though she has never met her in person. They communicate once a week via WhatsApp. Nora is Aicha's lawyer. The fate of Aicha and her four kids depends on this scarce communication.
It's been two years since Aicha and her children ended up in Al-Roj, one of the refugee camps in northeastern Syria. The camps, controlled by Kurdish authorities, accommodate thousands of people displaced by a global campaign against the "Islamic State" militant group. Among them are about 200 people from Europe, including countries like Ukraine and Kosovo. Aicha is one of them.
Prior to her travel to Syria, Aicha had a normal life in Germany — a country to which she wishes to return.
But European nations have so far been reluctant to repatriate their nationals stuck in these camps. As far as the European public opinion and governments are concerned, those residing there are IS suspects and they have no desire to see the return of battle-hardened supporters of the ultra-violent outfit.
Often, Western media have even described the camps as "IS camps."
Worried about the fate of Aicha and her four kids, Nora approached a German court to argue her case and seek her repatriation. The lawyer stresses that the kids are innocent and should not be punished for others' crimes.
The family's journey to jihadist territory
Nora carries Aicha's file in a 250-page folder, the first pages of which detail Aicha's account of how and why she left Germany and has spent most of the past seven years in parts of Syria controlled by jihadist groups.
"Up until 2012, Aicha had a normal life. She was married, had kids and worked in a bank. But her world turned upside down when her husband abandoned the family. Shortly afterward, he disappeared and left without a trace. Aicha only heard back from him a year later. He called to say that he had found a job in Syria and that he missed his family and wanted to see the kids." That's the summary of the first few pages, Nora said.
The lawyer then turned the page and continued: "Hoping to reunite, Aicha takes her kids to the city of Gaziantep,Turkey, where they are supposed to meet her husband and discuss the future of their marriage. In Gaziantep, he shows up in a car and asks them to get in his car, so they can go somewhere to eat. He keeps driving for almost three hours through a dark road. Aicha protests, but he ignores her. The day after, she realizes they are in Aleppo."
The following pages narrate the story of how Aicha, for her own survival, had to play by the rules imposed on her. A year after she arrived in Syria, she gave birth to another child. Her husband then suddenly disappeared again. Was he killed in the battlefield? Probably, but no one knows for sure.
She then contacted her sister in Germany and asked for help. But when her sister sought help from German authorities, they expressed their inability to help, given that there are no diplomatic relations between Germany and IS-held territories.
Compounding her problems, Aicha had no documents and every attempt she made to flee ended up in failure.
When the US-led international coalition defeated "Islamic State" and seized territory controlled by the group, Aicha thought she — along with her kids — could finally return to Germany. But things didn't go as she had wished for.
Desperate mothers or decisive jihadists?
A German court, however, deemed Aicha's account untrue, because it was similar to the stories told by other jihadist suspects. In the court, the defense lawyer Nora's arguments were countered by Redeker-Sellner-Dahs, a major law firm that represented the German government.
They stated: "It is clear that she traveled to Syria because she wanted to raise her kids with a radical ideology."
Like Aicha, many other alleged jihadist wives have claimed that they were taken there by force or that they were not aware of the jihadists' crimes while they lived there. It is not clear, though, how many of them cooperated with the terrorist group and to what extent.
Counterterrorism organizations such as the Hague-based International Centre for Counter-Terrorism (ICCT) have methods and resources to prosecute jihadist suspects.
Still, European nations appear to have no desire to repatriate IS suspects and put them on trial. They have instead sought to have them tried in the region. Some governments have even revoked the citizenship of a number of nationals over alleged IS links.
European officials fear that the returnees could pose security problems in their countries, by radicalizing fellow citizens or fostering jihadist networks in Europe.
Nora and some other legal experts believe these concerns are overstated.
A report by the European Council on Foreign Relations (ECFR) goes further to suggest that "returning European IS supporters to Europe is the best way to ensure they remain under control and can be prosecuted, interrogated, and helped with re-engagement as necessary."
Children's lives in jeopardy
There were no records with German authorities to show that Aicha had adhered to a radical Islamist ideology before her travel to Syria. Nora, the lawyer, said: "A person's mere presence in jihadist-controlled territory doesn't make him or her terrorist."
Nevertheless, the most urgent problem we should be dealing with is the future of Aicha's four kids, Nora stressed.
The kids, aged between 3 and 12, are among the 750 children living in the camps in northeastern Syria. "They are at risk of illness and malnutrition and we must take quick action to rescue them," Nora asserted.
The conditions in the "overcrowded and insanitary refugee camps are putting children's lives in jeopardy," said the ECFR report.
To rescue the children, some European countries — including Germany — have agreed to repatriate the children, but not their parents. Nora opposes this policy, saying: "Aicha's children have experienced nothing but displacement and turmoil. Their mother's presence has been the only point of stability in their lives."
Furthermore, Kurdish authorities do not allow separation of children from their mother against the mother's will.
Turkey's recent military intervention in northeastern Syria has further worsened the problem. After fighting began between Turkish troops and the Kurdish forces, aid agencies and public health organizations left the camps.
The murky safe zone
Whenever Aicha could use a phone, she updates Nora about her situation and the condition in the camps. Aicha recently wrote to the lawyer, saying that gangs of radical women had taken control of the camps and that they had been terrorizing and punishing women they deemed insufficiently observant.
"My client is regularly intimidated by them because she refused to join them," Nora said.
Aicha told Nora that a couple of weeks ago, even her 8-year-old daughter was assaulted by the gangs.
Nora intends to explain Aicha's situation to the German court, but collecting evidence and reliable testimonies from the camp has become impossible. Every international organization, including Germany's federal intelligence agency (BND), has left Al-Roj and the surrounding areas.
This has left Nora wondering: "If the area is not safe for international agencies, how is it any safer for children?"
As Nora flips through the folder, a picture of Aicha and her kids appear. Their big dark eyes, fair skin and curly hair stand out in the poor-quality image. They are standing side by side in a tent. Aicha, without a veil, is tilting over her kids so she can fit inside their smallish tent. Pointing to the kids, Nora said: "Look, they are no threat to anybody. If we cannot prioritize their well-being over politics, what makes us the better side?"
https://www.dw.com/en/how-a-german-family-ended-up-in-syrias-islamic-state-controlled-territory/a-51809696
------
EU chief doubts securing post-Brexit trade deal in 2020
Dec 27, 2019
PARIS: European Commission chief Ursula von der Leyen has expressed "serious concern" over whether the bloc could conclude a post-Brexit trade deal with Britain within the 2020 deadline.
Britain is due to leave the European Union on January 31, but will remain in a transitional arrangement until the end of next year while negotiators debate future trade ties.
"I am very worried given the little time we have," von der Leyen told France's Les Echos newspaper in an interview published Friday.
"It's not only about negotiating a free trade deal but many other subjects. It seems to me that on both sides we must ask ourselves seriously if all these negotiations are feasible in such a short time," she said.
"I believe that it would be reasonable to review things in the middle of the year, if necessary to see if an extension is needed." Under the withdrawal agreement which Prime Minister Boris Johnson has agreed with Europe but not yet pushed through parliament, the UK could ask for a one or two year extension.
But Johnson, who won a comfortable majority in the UK general election this month, insists he will not ask for more time and is preparing legislation to forbid such a move.
In this case, negotiators will only have 11 months to conclude a trade agreement, a task that officials on both sides have warned is extremely ambitious.
And if 2020 comes to an end with no deal concluded, Britain will sever ties with the huge EU single market with no follow-on deal to protect jobs and trade on both sides.
EU's chief Brexit negotiator Michel Barnier said earlier this week that drafting and ratifying a post-Brexit deal by next year was an "immense challenge but we will give it our all".
https://timesofindia.indiatimes.com/world/europe/eu-chief-doubts-securing-post-brexit-trade-deal-in-2020/articleshow/72993686.cms
------
North America
Bosnia jails ex-Islamic State fighter for four years
DECEMBER 27, 2019
SARAJEVO (Reuters) - A Bosnian Muslim who pleaded guilty to terrorism charges was sentenced to four years in prison on Friday for organising a terrorist group and fighting for Islamic State (IS) in Syria, a Bosnian court said.
Ibro Cufurovic, from the northwestern town of Velika Kladusa, has been in custody since his extradition from Syria in April. He had previously been detained for about two years by a Kurdish militia in Syria.
The court cited mitigating circumstances while explaining its ruling on Cufurovic, who had used the name Abu Kasim Albosni during his five years in Syria, where he took part in militant activities alongside other Bosnians.
"The defendant admitted he was guilty," said Hasija Masovic, the court council's chairwoman. "At the time when he made the decision to leave for Syria, the defendant was only 19".
Masovic said Cufurovic had repeatedly expressed regret for his actions and had attempted to return to Bosnia, according to the defence and witnesses.
Hundreds of Bosnian citizens are believed to have left to fight for IS in Syria and Iraq. Many foreign nationals are now in detention camps waiting to be handed over to their countries of origin.
Last week, a group of 25 former IS fighters, women and children, some of them orphaned, returned to Bosnia.
Seven men were detained and questioned, while six women and 12 children, among them Cufurovic's wife and children, were taken to a reception centre for further examination and medical assistance.
Cufurovic had told the court that he fought in Syria in 2014 and 2015, but that he was detained in 2016 while trying to escape to Turkey with his family, and imprisoned.
Bosnia's state court has tried and convicted 46 people who returned from Syria or Iraq over the past few years.
https://uk.reuters.com/article/uk-syria-security-bosnia/bosnia-jails-ex-islamic-state-fighter-for-four-years-idUKKBN1YV0YW?rpc=401&
------
Ahmadiyya Muslim group hands out food to homeless in Surrey over Christmas period
27 DEC 2019
ByAlec Evans
The youth branch of a Muslim organisation in Surrey is handing out up to 10,000kg of food to homeless people this Christmas.
The Ahmadiyya Muslim Youth Association (AMYA), part of the Ahmadiyya community whose world headquarters is in Tilford, is going out into the community to hand out food to those who need it.
Members were out on Christmas Day and continue to do so throughout December.
Qamar Zafar, an Imam and press and media executive for AMYA, says: "The majority of the events happen in Surrey; we go out and help distribute food and clothing."
On Christmas Day a group of chefs got food ready from 1pm to serve it at 4pm to elderly people, providing transport for them to meet others and have some food.
A separate street team woke from 4am to litter pick and clean up the streets, with food handed out to anyone on the streets or in need.
The group has visited care homes and hospitals to hand out gifts, and even planted trees.
Qamar says the project to feed the homeless is also about trying to tackle the root causes of homelessness. He said: "We are noting down the challenges that they are facing and seeing how we can give them opportunities.
"This year, it's about finding out what the problems are – why are some people not able to get jobs? Next year, it will be about sorting these issues."
They are looking to the future for ways to improve the lives of the homeless, liaising with Humanity First international aid agency to find ways to provide things like a soup kitchen or shelter in future winters.
Abdul Quddus Arif, the national president of AMYA, said: "Even though we currently don't have the capacity to give everybody a home, the least we can do is provide our brothers and sisters on the streets across the UK with a meal and some company.
"We as Muslims do not celebrate Christmas, but it is our duty to stand by our countrymen and women."
https://www.getsurrey.co.uk/news/surrey-news/ahmadiyya-muslim-group-hands-out-17471933
------
US: MAS-ICNA Islamic convention kicks off in Chicago
28.12.2019
CHICAGO
An annual convention organized by the Muslim American Society (MAS) and Islamic Circle of North America (ICNA) kicked off Friday in the third largest U.S. city.
As one of the largest and most diverse Islamic conventions in North America, the MAS-ICNA Convention was launched at McCormick Place, the largest convention center in the region, and is set to continue through Dec. 29.
The three-day-convention, one of the programs gathering tens of thousands of Muslims from all over the world, especially North American, began with Friday prayer at the exhibition area.
More than 100 renowned American Muslim speakers scheduled to join the convention themed Islam: Meeting today's challenges and investing in a better future.
The convention, expected to bring together more than 20,000 Muslims, will focus on issues such as Islamophobia, racism and discrimination faced by Muslims in the U.S.
The 2019 MAS-ICNA Convention will also address the most important, imminent challenges the American Muslim community is facing and will focus on how to secure a better future for generations to come.
In addition to the conference and training programs, the convention has a large market area -- 450 boots with promotional and vendor stands.
Turkish commercial companies and Turkish NGOs established or organized in the U.S. also opened promotional stands in the area.
Organizations such as Diyanet Center of America (DCA), Turkish American National Steering Committee (TASC) and Zakat Foundation (ZF) provided information about their activities at booths.
The convention takes place every December during the winter holiday season.
With efforts of over 300 volunteers, the number of attendees has successfully grown from 1,500 in 2001 to 21,000 in 2018, according to the convention website.
The MAS and ICNA are religious and educational organizations that offer unique programs and services that seek to better the individual and in turn, the greater society by imparting Islamic knowledge and promoting community service, it added.
Both Islamic organizations teamed up to produce two successful conventions every year: the MAS Convention in Chicago and the ICNA Convention in Baltimore, Maryland.
The convention seeks to provide an atmosphere energized by unified praise and worship by offering a variety of lectures which depict solid Islamic teaching, as well as provides various programs, including intensive workshops, a diverse 450 Booth-Bazaar and entertainment sessions which include a talent show, Quran competition, a kids carnival and Islamic music.
* Writing and contributions by Jeyhun Aliyev from Ankara
https://www.aa.com.tr/en/americas/us-mas-icna-islamic-convention-kicks-off-in-chicago/1685963
------
URL: https://www.newageislam.com/islamic-world-news/moment-sanity-humanity-52-year/d/120651
New Age Islam, Islam Online, Islamic Website, African Muslim News, Arab World News, South Asia News, Indian Muslim News, World Muslim News, Women in Islam, Islamic Feminism, Arab Women, Women In Arab, Islamophobia in America, Muslim Women in West, Islam Women and Feminism