New Age Islam News Bureau
20 Nov 2015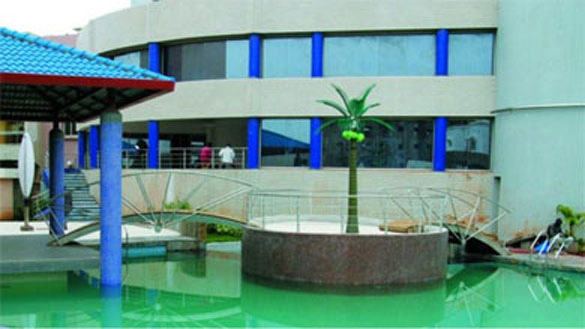 Radisson Blu Hotel's website says it provides upscale lodging close to many government offices and business sites
----------
Africa
• Mali Hotel Attack: Gunmen Hold 170 Hostage At Radisson Blu As Third Body Found At Paris Terrorist Lair
• S Sudan MPs amends Constitution to boost presidential power
----------
North America
• Islamic State Threatens to Blow up White House: 'We Shall Burn You with Our Car Bombs'
• Trump Won't Rule Out Special ID for Muslim Americans Noting Their Religion
• Muslim databases and 'rabid dogs': GOP in explosion of rhetoric over Syrians
• US House passes bill to slow Syrian refugees despite Obama veto threat
• Obama discusses Paris probe with Hollande
• Hopes for peace in Syria dim after Assad, Obama remarks
----------
Southeast Asia
• Jakim: Islam's Constitutional Place at Risk, Threats like Liberalism Must Be Curbed
• Islamic Teachings in Malaysia Sometimes Wrong Because Of Blind Faith, Dr M Say
• China confirms deadly Xinjiang attack, says suspects killed
• Obama says will 'definitely' discuss human rights, transparency issues with Najib
• Backlash against Muslims feared in S. Korea as Indonesia migrant arrested over terror links
----------
Arab World
• ISIL's Top Commanders Evacuating Syria's Raqqa, ISIL Changing Capital
• U.N. Committee Condemns Iranian Intervention in Syria War
• Syrian Warplanes Crush Terrorists' Weaponry Stockpiles, Command Centres in Damascus
• Syrian Forces Hit Militants Hard in Hama, Dara'a, Homs
• Homs: Al-Dawa Region Taken Back by Syrian Army
• Talks Fail to Broker Local Truce near Damascus
• Syrian Army Clashes with Militants in Jobar
• Terrorists' Positions Destroyed in Aleppo, Deir Ezzur
• Syrian Forces Win Back New Village in Aleppo
• Syrian Airstrikes Hit Militants' Positions in Idlib, Hama
• Homs Town Falling back in Syrian Hands
• Army Gains Upper Hand against Militants in Lattakia
• U.N. votes to condemn Syria over rights violations
• Kuwait busts cell working to back, finance ISIS
----------
South Asia
• ISIS in Afghanistan Indoctrinate Children as Young as 3-Year-Old
• Islamic State Claims Attack on Italian Priest in Bangladesh
• 'Mojaheed, SQ Chy to be hanged following legal procedures'
• APEC: Towards Open and Equal Cooperation in the Interests of Development
• Indian-supplied Mi-25 gunships to join Afghan Air Force in 2 months
• Afghanistan has given weapons 'wish list' to India: Karzai says
----------
Mideast
• Five Killed In Attacks in Tel Aviv and Israeli Settlement in West Bank
• Erdogan Urges United Muslim Front against Terror
• Assad Entitled To Run For President in Syria: Iran
• UN report 'clears path' for implementing N-deal, says Iran
• 3 Americans evacuated from Yemen to Oman
• Iran, Russia preparing to trade in own currencies
----------
India
• Indian People Do Not Approve Of Extremism: Indian Filmmaker Muzaffar Ali
• 26/11 Mumbai attacks accused David Headley to testify before court
• Man who threatened Bhagwan held for murder linked to Tipu Sultan row
----------
Pakistan
• Cleric 'Using' Lal Masjid for Personal Motives
• Terrorists Must Be Rooted Out From Pakistan, France and the World: Pak PM
• Zero Tolerance for ISIS in Pakistan: DG ISPR
• COAS for global response against terrorism
• NA observes a minute's silence over Paris, Lebanon attacks
----------
Europe
• Russia Pleads For United Front against IS
• France Calls For EU Response to Terror Threat
• Paris attacks 'mastermind' killed in police raid
• Macedonia, Serbia limit entry of refugees by nationality
• Swedish police arrest man for 'plotting terror attack'
Compiled by New Age Islam News Bureau
URL: https://www.newageislam.com/islamic-world-news/new-age-islam-news-bureau/mali-hotel-attack--gunmen-hold-170-hostage-at-radisson-blu-as-third-body-found-at-paris-terrorist-lair/d/105350
----------
Africa
Mali Hotel Attack: Gunmen Hold 170 Hostage At Radisson Blu As Third Body Found At Paris Terrorist Lair
20 November 2015
Malian Special Forces have entered the Radisson Blu Hotel in the centre of Mali's capital, Bamako, where suspected Islamists are holding dozens of guests and staff hostage.
At least three people were killed after gunmen entered the hotel shooting and shouting "God is great!" in Arabic.
The hotel is popular with expat workers.
A Malian army commander told the AP news agency that about 20 hostages have been freed.
Mali attack: Live updates
Hostages able to recite verses of the Koran were being released, a security source has told Reuters news agency.
Six staff from Turkish Airlines are staying at the hotel, and a Chinese guest told China's state news agency Xinhua that he was among about seven Chinese tourists trapped there.
A French presidential source said French citizens were in the hotel, Reuters news agency reports.
In August, suspected Islamist gunmen killed 13 people, including five UN workers, during a hostage siege at a hotel in the central Malian town of Sevare.
France, the former colonial power in Mali, intervened in the country in January 2013 when al-Qaeda-linked militants threatened to march on Bamako after taking control of the north of the country.
People fled the area around the hotel where automatic gunfire could be heard
I spoke to a gardener at the hotel who was sweeping the yard when the gunmen arrived.
"They were in car with a diplomatic licence plate. They were masked. At the gate of the hotel, the guard stopped them and they start firing. We fled," he said.
Another eyewitness said that it was difficult to say how many attackers there were, he said it could have between five and 13.
"They injured three security guards who were at the gate of the hotel," he said.
Popular Guinean singer Sekouba Bambino was among some guests who has managed to get out of the hotel. It is not clear how he escaped.
He said: "I woke up with the sounds of gunshots and for me it sounded like small bandits. After 20 or 30 minutes, I realised these are not just petty criminals."
Mali's President Ibrahim Boubacar Keita has cut short a trip to a regional summit in Chad.
"It's all happening on the seventh floor, jihadists are firing in the corridor," a security source told AFP.
Malian soldiers, police and special forces are on the scene along with some UN peacekeeping troops and French soldiers, the agency reports.
Some hostages have managed to get out
Radisson Blu Hotel's website says it provides upscale lodging close to many government offices and business sites
The US embassy in Bamako tweeted that all US citizens were asked "to shelter in place" and were "encouraged to contact their families".
Some reports say about 10 gunmen in total are involved in the attack.
The US Rezidor Hotel Group, which owns the Radisson Blu, said in a statement earlier that "two persons have locked in 140 guests and 30 employees".
The UN force in Mali took over responsibility for security in the country from French and African troops in July 2013, after the main towns in the north had been recaptured from the Islamist militants.
http://www.bbc.com/news/world-africa-34877069
-----
S Sudan MPs amends Constitution to boost presidential power
Nov 19, 2015
South Sudan's parliament has changed the Constitution to increase presidential powers, a move that could undermine a power-sharing deal hoped to end a nearly two-year long civil war.
Information Minister Michael Makuei Lueth said on Thursday that the change will boost presidential powers and facilitate the creation of new states in South Sudan.
The parliament, which is almost entirely in support of President Salva Kiir, amended certain articles of the Constitution, which limited the number of states to ten.
The constitutional change comes weeks after president ordered the number of regional states to be nearly tripled. South Sudanese lawmakers have defended President Kiir's unilateral establishment order which expanded the country's 10 states to 28.
However, critics say the new plan to divide the violence-country into more states would render the agreed power-sharing formula redundant.
In reaction to the presidential order, rebel leader Riek Machar in a recent statement strongly denounced the decision, saying that unilateral move "is a clear violation of the peace agreement," which is based on 10 states.
Machar signed the agreement on August 17 while the South Sudanese president signed the peace deal about ten days later, on August 26.
The power-sharing deal aimed to end the civil war in the world's youngest nation.
South Sudan plunged into chaos in December 2013, when fighting erupted outside the capital, Juba, between troops loyal to Kiir and defectors led by Machar.
http://www.presstv.ir/Detail/2015/11/19/438364/Sudan-Michael-Makuei-Riek-Machar---
----------
North America
Islamic State Threatens To Blow up White House: 'We Shall Burn You With Our Car Bombs'
November 20, 2015
The Islamic State terrorist group in a new video released on Thursday threatened to bomb the White House and launch more attacks in Paris.
The six-minute video titled "Paris Before Rome" was produced by the IS in the Dijlah province of Iraq, according to the Middle East Media Research Institute based in Washington, Xinhua reported.
The video showed an IS fighter threatening to attack French monuments and vowing to strike the White House.
"We began with you, and we shall conclude with the so-called White House," a fighter in the video said, "We shall blow it up, just like we blew up the idols on this good land". WATCH FULL VIDEO Another fighter in the video threatened US President Barack Obama and French President Francois Hollande. "We shall burn you with our suicide belts and our car bombs, we shall track you down wherever you go". The latest threats came one day after the militant group released a video that threatened to attack New York City. FBI Director James Comey said on Thursday that he was not aware of any credible threat of a "Paris-type attack" in the US, and saw no connection between the Paris attackers and the US. "IS and its supporters put out all kinds of propaganda like videos and magazines, but that is not credible intelligence," he said. The IS, a militant group that has overrun vast swaths of territory in Iraq and Syria, claimed responsibility for the bloody Paris carnage that killed at least 129 people and injured hundreds of others.
http://indianexpress.com/article/world/world-news/in-a-new-video-islamic-state-threatens-to-blow-up-the-white-house/
----------
Trump won't rule out special ID for Muslim Americans noting their religion
19 November 2015
Donald Trump would not rule out tracking Muslim Americans in a database or giving them "a special form of identification that noted their religion", Yahoo news reports in a long interview with the Republican presidential candidate.
"We're going to have to do things that were frankly unthinkable a year ago," Trump told Yahoo news reports in an interview.
"Some people are going to be upset about it, but I think that now everybody is feeling that security is going to rule."
He said he would consider warrantless searches of Muslims and increased surveillance of mosques. "Certain things will be done that we never thought would happen in this country in terms of information and learning about the enemy."
Asked whether this might mean registering Muslims in a database or giving them a form of special identification that noted their religion, the candidate would not rule it out.
"We're going to have to look at a lot of things very closely," Trump said. "We're going to have to look at the mosques. We're going to have to look very, very carefully."
Earlier this week, Trump suggested police surveillance of mosques, and praised a controversial program by the NYPD to spy on Muslims as "great". He said he would consider former NYPD police commissioner Ray Kelly, who led that program, for a cabinet position.
http://www.theguardian.com/us-news/2015/nov/19/donald-trump-muslim-americans-special-identification-tracking-mosques
----------
Muslim databases and 'rabid dogs': GOP in explosion of rhetoric over Syrians
20 November 2015
The race for the Republican nomination for the White House took a new turn in the aftermath of the Paris terrorist attacks on Thursday as the front-runner, Donald Trump, called for a database to track Muslims living in the United States, while his closest rival, Ben Carson, suggested refugees of the Syrian conflict should be screened as they might be "rabid dogs".
As the rhetoric exploded, the House of Representatives voted by an overwhelming majority to stiffen requirements to vet Syrian refugees seeking to enter the United States, and CNN, the cable news network, suspended a reporter for two weeks for reporting the news on Twitter with the comment: "Statue of Liberty bows head in anguish".
A week after attackers linked with the Islamic State group killed 132 people in Paris, the simmering political debate in the United States rose to a boil, with Trump, Carson, Texas Senator Ted Cruz, former Florida governor Jeb Bush and others floating new proposals they said would protect the United States from such an event.
Earlier in the week Cruz and Bush proposed a religious test for refugees from Syria – only about 2,200 of whom have entered the United States in the last four years after extensive security vetting – saying that Christian applicants should be prioritized. By Thursday a religious test for refugees had become a religious test for all Americans for one Republican candidate, with Trump telling reporters he would "absolutely" implement a database of American Muslims and unspecified other measures.
"I would certainly implement that. Absolutely," Trump told NBC between town hall appearances in Iowa. "There should be a lot of systems, beyond databases," he added. "We should have a lot of systems. And today you can do it."
Asked whether there would be a sign-up at mosques, Trump said: "Different places."
"You sign them up at different places. It's all about management."
Asked how the practice of registering Muslims would be different from registering Jews in Nazi Germany, Trump said: "You tell me."
The US Holocaust Memorial Museum was moved to join the debate on Thursday with an extraordinary statement.
Full report at:http://www.theguardian.com/us-news/2015/nov/20/muslim-databases-and-rabid-dogs-gop-in-ugly-scramble-to-vilify-syrian-refugees
----------
US House passes bill to slow Syrian refugees despite Obama veto threat
November 20, 2015
WASHINGTON: The United States (US) House of Representatives, defying a veto threat by President Barack Obama, overwhelmingly passed Republican-backed legislation on Thursday to suspend Obama's program to admit 10,000 Syrian refugees in the next year and then intensify the process of screening them.
The measure, quickly drafted this week following the self-styled Islamic State (IS) attacks in Paris on Friday that killed 129 people, was approved on a vote of 289-137, with 47 of Obama's 188 fellow Democrats breaking with the White House to support it.
It would require that high-level officials — the FBI director, the director of national intelligence and homeland security secretary — verify that each Syrian refugee poses no security risk.
Republican House Speaker Paul Ryan said the bill would pause the program the White House announced in September to admit 10,000 Syrian refugees over the next year.
He said it was important to act quickly "when our national security is at stake." After the House vote, Obama's attorney general, Loretta Lynch, called such screening both impractical and impossible.
"To ask me to have my FBI director or other members of the administration make personal guarantees would effectively grind the program to a halt," Lynch told reporters at a news briefing with FBI Director James Comey.
The vote result came despite a last-ditch appeal for Democratic votes from Jeh Johnson, Obama's secretary of homeland security, and Denis McDonough, his chief of staff.
It followed a testy exchange at a House hearing between lawmakers and Anne Richard, the assistant secretary of state for population, refugees and migration.
Republicans responded with incredulity to her assertion there was only a "very, very small" threat of any of the Syrian refugees being a "terrorist".
Some Republicans have said some refugees could be militants bent on attacking the US, noting reports that at least one Paris attacker may have slipped into Europe among migrants registered in Greece.
The bill, which would create the strictest-ever US screening of refugees from a war-torn nation, passed with the two-thirds majority the House would need to override a presidential veto.
Full report at:http://www.dawn.com/news/1221018/us-house-passes-bill-to-slow-syrian-refugees-despite-obama-veto-threat
----------
Obama discusses Paris probe with Hollande
November 20, 2015
WASHINGTON: US President Barack Obama telephoned President Francois Hollande of France on Thursday and discussed the latest developments in the investigation into last week's terrorist attacks in Paris, the White House said.
President Obama, who called from the Philippines, told his French counterpart that he was looking forward to welcoming him to the White House next week, when the two leaders "will engage in discussions on the way forward to defeat ISIL."
Their talks would also focus on how to bring to an end the conflict in Syria, and "to ensure we are doing all we can to safeguard our citizens from the threat of terrorism," the White House said.
Full report at:http://www.dawn.com/news/1220884/obama-discusses-paris-probe-with-hollande
----------
Hopes for peace in Syria dim after Assad, Obama remarks
November 20, 2015
BEIRUT: Hopes for a quick political transition in war-ravaged Syria dimmed on Thursday as embattled President Bashar al-Assad threw cold water on an ambitious timetable agreed at international talks in Vienna.
At the same time, the US held firm to its calls for Assad's departure, with President Barack Obama insisting on Thursday that the war could not end unless the Syrian leader steps down.
"I do not foresee a situation in which we can end the civil war in Syria while Assad remains in power," Obama said on the sidelines of a trade summit in Manila.
Top diplomats from 17 countries met in Vienna on Saturday to discuss a way out of Syria's nearly five-year conflict, which has left more than a quarter of a million people dead.
They produced a two-year timetable: a transitional government would be formed and a new constitution written within six months, to be followed by internationally monitored elections within 18 months after that.
But in a television interview with Italy's Rai television, Assad said there could be no transition schedule for elections while swathes of Syria remained out of government control.
"This timetable starts after starting defeating terrorism. You cannot achieve anything politically while you have the terrorists taking over many areas in Syria," he said.
"If we talk after that, one year and a half to two years is enough for any transition". Damascus refers to all opponents — fighters and activists alike — as terrorists.Syria's government has insisted that combatting "terrorist groups" including the self-styled Islamic State should come ahead of any political solution.
On Wednesday, IS's English-language magazine said it had killed two hostages by printing graphic photos of two bodies that appeared to be Chinese hostage Fan Jinghui and Norwegian Ole-Johan Grimsgaard-Ofstad.
Assad also rejected the idea of UN observers monitoring elections, saying the world body had "lost all credibility".
In comments to French magazine Valleures Actuelles, the embattled leader said Syria could only accept observers from countries that "were not partisan during the crisis".
Meanwhile, Russian Foreign Minister Sergei Lavrov said would be ready to work with the Western coalition striking IS if its members respect Syria's sovereignty.
Russia is "ready to develop with them such forms of coordination that of course would respect Syria's sovereignty and the prerogatives of the Syrian leadership," Lavrov told state-run Radio Full report at:http://www.dawn.com/news/1220876/hopes-for-peace-in-syria-dim-after-assad-obama-remarks
----------
Southeast Asia
Jakim: Islam's Constitutional Place at Risk, Threats like Liberalism Must Be Curbed
November 20, 2015
KUALA LUMPUR, Nov 20 ― Malaysia's federal religious authority warned today that Islam's special position in the Federal Constitution is under threat, requiring the government to contain ideologies such as liberalism.
In its weekly Friday sermon distributed to mosques nationwide, the Malaysian Islamic Development Department (Jakim) said it is Putrajaya's duty as a so-called "Islamic administration" to, among others, ensure the sanctity of the faith.
"Recently, we see all kinds of issues involving threats to the Islamic faith in all forms that could influence the faith, particularly any schools of thought that are against Sunni teachings.
"If not immediately curbed, the sanctity of the Islamic faith will be affected, and in fact, can challenge the special position of Islam as enshrined in the Federal Constitution," said the sermon text which is made available online.
Jakim said this justified the banning of liberalism as decided by the National Fatwa Council in July 2006, claiming the ideology included deviant teachings.
It also blamed liberalism's increasing influence in Islamic discourse for allegedly tarnishing Islam's image, causing the religion to be labelled as a religion that is terrorist, fanatic, anti-Western and anti-modernisation.
Jakim also listed down four purported defining traits of liberals: pro-secularism, anti-Shariah, rejecting religious authorities, and able to independently interpret Quranic texts.
"They are also staunchly against Islamic family laws and Shariah criminal laws, claiming that there are provisions that oppress women." said the sermon.
"Clearly, it is an obligation for men to be guardians to the weaker group, and Islam demands for men to do good towards the women."
The contents of today's sermon come after Jakim's role was called into question by critics who pointed out that Islam came under the purview of the Malay Rulers and the Islamic authorities of the individual states.
Full report at:http://www.themalaymailonline.com/malaysia/article/jakim-islams-constitutional-place-at-risk-threats-like-liberalism-must-be-c
----------
Islamic teachings in Malaysia sometimes wrong because of blind faith, Dr M say
BY JOSEPH SIPALAN
November 20, 2015
KUALA LUMPUR, Nov 20 — The understanding of Islam in Malaysia is skewed because the faithful are expected to follow whatever they are told by religious leaders without question, Tun Dr Mahathir Mohamad said today.
The country's longest serving prime minister said there are "terrific lessons" that can be found in the Quran that are not given due attention as those "learned" in Islam insist on using only the Arabic version of the holy book, which he claimed is a language not many understand.
Full report at:http://www.themalaymailonline.com/malaysia/article/islamic-teachings-in-malaysia-sometimes-wrong-because-of-blind-faith-dr-m-s
----------
China confirms deadly Xinjiang attack, says suspects killed
November 20, 2015
BEIJING: Chinese police have killed all but one of the 29 suspects in a deadly attack on a coal mine that killed 16 people in the restive region of Xinjiang, an official website reported Friday. The remaining suspect was arrested.
The report in Tianshan Net, a news portal run by Communist Party officials in Xinjiang, was the first official confirmation of the bloody September 18 mine attack, which had been reported in some foreign media but was kept tightly under wraps in China.
China blames the violence in Xinjiang on terrorism, but authorities typically are reluctant to release details and have blocked information on some deadly incidents.
That has drawn criticism that Beijing keeps control of the narrative to serve its agenda in the region, which is rife with ethnic conflict between members of the Muslim Uighur minority and the country's Han majority.
Tianshan said the assailants went into hiding after they killed 11 civilians and five police officers at the coal mine at a remote location in the Asku region.
The coal mine is controlled by members of China's Han majority. Radio Free Asia (RFA) — which is funded by the United States (US) government — was the first to report on the mine attack in September.
Inquires at the time with local officials yielded no information because they either did not answer phone calls or claimed no knowledge of the attack.
Tianshan said authorities launched a massive manhunt in the mountainous area and that police killed 28 assailants and apprehended the remaining one by November 12.
The assailants made several contacts with overseas organisations before and after the attack, Tianshan said, without elaborating on the groups.
The Tianshan report came three days after RFA, citing named local sources, said police killed 17 suspects from three families, including women and children, who were accused of carrying out the mine attack.
RFA said 50 people were killed in the mine attack — a far greater number of victims than reported in the Tianshan account.
Some critics say the violence in Xinjiang stems from government policies that have marginalized the Uighurs, and also warn that Beijing's harsh crackdown may be radicalising some Uighurs.
Full report at:http://www.dawn.com/news/1221009/china-confirms-deadly-xinjiang-attack-says-suspects-killed
----------
Obama says will 'definitely' discuss human rights, transparency issues with Najib
November 20, 2015
KUALA LUMPUR, Nov 20 — United States President Barack Obama pledged this evening to raise concerns over alleged democratic abuses in Malaysia when he meets with Prime Minister Datuk Seri Najib Razak later today.
Obama noted, however, that as a "big country", the US has to practice some level of humility when addressing issues affecting other nations as they do not want to be perceived as meddling in the internal affairs of other governments.
"I will do it. I admit I was going to do it anyway, now that I hear it from you I am going to do it," Obama said during a town hall session with the Young Southeast Asian Leaders Initiative (YSEALI).
Full report at:http://www.themalaymailonline.com/malaysia/article/obama-says-will-definitely-discuss-human-rights-transparency-issues-with-na
----------
Backlash against Muslims feared in S. Korea as Indonesia migrant arrested over terror links
November 20, 2015
HERALD/ASIA NEWS NETWORK) - In the wake of last week's deadly attacks in Paris and the arrest of an Indonesian migrant in South Korea on Wednesday (Nov 18) over alleged links with an international terrorist group, Muslims and experts here expressed concerns over the potential spread of anti-Islamic sentiment.
The police arrested the 32-year-old Indonesian migrant worker suspected of supporting international terrorist group the Nusra Front, an affiliate of Al-Qaeda.
The National Intelligence Service (NIS) also announced that it had found 10 South Koreans who publicly expressed support for the Islamic State in Iraq and Syria (ISIS), the group thought to be behind the terrorist attacks in Paris, and deported 48 foreigners suspected of supporting terrorist groups since 2010.
After the news went viral, some netizens raised alarms over "potential" terrorists here, calling for stepped-up readiness to combat security threats.
Ms Kim Ji Won, a 21-year-old university student based in Seoul, said she had witnessed a group of high-school students wrongly accusing Muslims on the street following the Paris attack.
"A group of high-school students called my Malaysian friend in hijab 'terror' on the street," Ms Kim said. "I am worried that this tension heightens Islamophobia here."
Mr Shekh Almamun, a Bangladeshi migrant worker rights activist and Muslim living in Korea, told The Korea Herald that he had been closely browsing Korean newspapers and comments online.
"I was shocked to see some online comments saying that all Muslims here should be kicked out," he said. "I hope the Korean government and Koreans do not mistake all the Muslim migrant workers as members of the Islamic State."
"We are just ordinary people working and living here who equally despise atrocities committed by a few extremists against innocent people in Paris," he said. "The Islamic State does not represent all the Muslims. What the group does is far from what Muslims believe."
The Bangladeshi man was also worried that growing anti-Muslim sentiment would lead to what he called wrong crackdowns by the government on migrant workers here in the name of security.
Full report at:http://www.straitstimes.com/asia/east-asia/backlash-against-muslims-feared-in-s-korea-as-indonesia-migrant-arrested-over-terror
----------
Arab World
SIL's Top Commanders Evacuating Syria's Raqqa, ISIL Changing Capital
Nov 19, 2015
Intelligence sources confirmed citizens' reports on Thursday that militants' leaders are fleeing the so-called capital of the ISIL terrorist group after hundreds of ISIL members escaped the city on Wednesday to save their lives.
Various sources from citizens of Raqqa to local villagers and intelligence sources have reported in the last 24 hours that the terrorist group has started hasty evacuation of Raqqa after the Russian strikers and long-range bombers intensifying airstrikes on the strongholds and command centers of the ISIL militants in Raqqa in recent days.
The Russian military has also been pounding the ISIL stronghold in Raqqa with cruise missiles fired from the Mediterranean Sea since Tuesday.
Meantime, reports disclosed on Wednesday that the ISIL terrorists retreated from the Southern parts of Hasakah province, located North of Raqq, as Syrian army and popular forces, backed by Russian and Syrian airstrikes, continue to strike heavy blows at the militants.
According to the Arabic-language al-Mayadeen television, ISIL terrorists are moving their families and heavy weaponries from the city of al-Shadadi in the Southern countryside of Hasakah to Deir Ezzur.
Hasakah is a region in Northeastern Syria mostly populated by the Kurds. The Kurdish and Arab fighters have recently pushed the terrorists out of the Northern parts of the region.
Following similar heavy strikes in the Southern parts of the province by the Syrian forces, the ISIL terrorists were forced to retreat furthern to Raqqa, the so-called capital of the ISIL terrorist group. But after the start of heavy airstrikes by the Russian and French air forces in the last few days, the ISIL is again on the move to retreat further to deploy its central command in Deir Ezzur.
Also on Tuesday, the France's Le Monde newspaper, citing a French official, said that the Full report at:http://english.farsnews.com/newstext.aspx?nn=13940828000843
----------
U.N. committee condemns Iranian intervention in Syria war
20 November 2015
The U.N. General Assembly's human rights committee on Thursday adopted a Saudi-drafted resolution condemning Iranian and Russian intervention in Syria, a decision that the Syrian and Iranian delegations rejected as unhelpful and unjustified.
The non-binding resolution, authored by Saudi Arabia and co-sponsored by Qatar and other Arab nations, the United States and other Western powers, was adopted by the 193-nation assembly's Third Committee.
There were 115 votes in favor, 15 against and 51 abstentions.
Without explicitly naming Russia, it said the General Assembly "strongly condemns all attacks against the Syrian moderate opposition and calls for their immediate cessation, given that such attacks benefit so-called ISIL (Daesh) and other terrorist groups, such as al Nusra Front." "ISIL" and "Daesh" are names for ISIS.
Full report at:https://english.alarabiya.net/en/News/middle-east/2015/11/20/U-N-committee-condemns-Iranian-intervention-in-Syria-war.html
----------
Syrian Warplanes Crush Terrorists' Weaponry Stockpiles, Command Centers in Damascus
Nov 19, 2015
The massive airstrikes destroyed two command positions, two arms and ammunition depots and two heavy artillery positions of the terrorist groups in Douma and Khan al-Shih regions in Damascus countryside.
In a relevant development today, the Russian fighter jets bombed several positions of terrorists of al-Nusra Front in the Southern countryside of Damascus, inflicting heavy losses on them.
The air raids destroyed positions of al-Nusra Front terrorists in Khan al-Shih town in the Southern countryside of Damascus, killing a group of Takfiri militants.
On Monday, the Syrian army destroyed positions of Jeish al-Islam terrorists in Douma city in Damascus countryside, killing a large group of the Takfiri militants.
A large group of terrorists were killed in al-Hajaryia Farms and al-Quwatli Street in Douma city on Monday.
Khaled Ghazi, Younis Younis, Hisham al-Sofi, Samir al-Tabakh and Mohamed al-Habosh were identified among the dead terrorists.
The army also destroyed militants' mortar launch-pad, weapons and ammunition in Alyia Farms, field sources said.
Earlier, Syrian Army alongside National Defense Forces (NDF) regained Tal Kurdi village near Douma from the militant groups and brought the Damascus-Homs Highway under their fire-control.
Full report at:
http://english.farsnews.com/newstext.aspx?nn=13940828000854
----------
Syrian Forces Hit Militants Hard in Hama, Dara'a, Homs
Nov 19, 2015
The Syrian army targeted terrorists' concentration centers in the towns of Al-Lataminah and Morek and the village of Maarkaba in Hama countryside, according to the Arabic-language al-Alam news channel.
The Syrian troops also targeted militants' positions in the town of Sheikh Maskeen, Attman town and Muzayrib town in Dara'a countryside.
Full report at:
http://english.farsnews.com/newstext.aspx?nn=13940828000706
----------
Homs: Al-Dawa Region Taken Back by Syrian Army
Nov 19, 2015
The Syrian forces launched a large-scale attack on ISIL positions in Al-Dawa, killing over 20 militants and destroying the terrorists' primary weapons hub in Western Palmyra.
Later, the forces managed to take full control over the Al-Dawa region in Western Palmyra.
Also on Wednesday, local sources said that the ISIL terrorists are fleeing Palmyra (Tadmur) in Homs province after different sources informed of an imminent large-scale operation of the pro-government force, including army, popular forces and Hezbollah, to recapture the militant-held city.
The sources said that the ISIL militants, who have heard about dispatch of hundreds of Hezbollah fighters to Palmyra to join Syrian army, are leaving Palmyra and its nearby areas in groups to find safer location inside or outside of the country.
On Tuesday, the Syrian army and the National Defense Forces (NDF) won key battles against ISIL terrorists in two key areas in the Western countryside of Palmyra after killing at least 25 militants.
Full report at:
http://english.farsnews.com/newstext.aspx?nn=13940828000423
----------
Talks Fail to Broker Local Truce Near Damascus
Nov 19, 2015
The Lebanese Daily Star newspaper quoted the Syrian Observatory for Human Rights as saying that the reasons for the failure of the talks were unknown.
The talks had been going on for a number of days and were mediated by "an international party", it added.
The Observatory had reported Wednesday a 15-day ceasefire in the Eastern Ghouta was due to be announced soon.
The reports came as the Syrian army is continuing its military operations in the depth of Eastern Ghouta where its forces clashed with terrorists in the vicinity of Marj al-Sultan airport.
Full report at:
http://english.farsnews.com/newstext.aspx?nn=13940828000394
----------
Syrian Army Clashes with Militants in Jobar
Nov 19, 2015
The Syrian forces also fired artillery shells at the terrorists' positions in Jobar in Eastern Damascus.
There were no immediate reports of the possible casualties among the terrorists.
On Monday, the Syrian army destroyed positions of Jeish al-Islam terrorists in Douma city in Damascus countryside, killing a large group of the Takfiri militants.
A large group of terrorists were killed in al-Hajaryia Farms and al-Quwatli Street in Douma city on Monday.
Full report at:
http://english.farsnews.com/newstext.aspx?nn=13940828000647
----------
Terrorists' Positions Destroyed in Aleppo, Deir Ezzur
Nov 19, 2015
The Syrian airstrikes destroyed concentration centers of Takfiri terrorists in the villages of Hamima, Tal Ahmar, Akwla, Rasm al-Abad, Khan al-Assal, Kafr Hamra and al-Hawika on the outskirts of Aleppo and Deir Ezzur on Wednesday.
The terrorists reportedly suffered heavy losses in the air attacks.
There were no more details available.
Meanwhile, military sources in the Northern battlefronts announced on Wednesday that at least 15 terrorists were killed and many more were wounded seriously in the operations of the pro-government forces across Aleppo province.
At least 15 terrorists were killed in this morning operation of the Syrian army, National Defense Forces (NDF) and Hezbollah fighters against the militant positions across the province.
Full report at:
http://english.farsnews.com/newstext.aspx?nn=13940828000277
----------
Syrian Forces Win Back New Village in Aleppo
Nov 19, 2015
Informed sources said the Syrian army retook the village of Hamima, and Hamima hill to the East of the village in Aleppo countryside from the ISIL terrorists.
A large group of the ISIL terrorists were killed and injured in the military operations.
On Wednesday, the Syrian Army alongside Hezbollah fighters, who seem unsatisfied with a growing number of victories, stormed the ISIL gathering centers in the Southern side of Kuweires Airport again and recaptured Jamiliah village after fierce clashes with the terrorist group.
Full report at:
http://english.farsnews.com/newstext.aspx?nn=13940828000300
----------
Syrian Airstrikes Hit Militants' Positions in Idlib, Hama
Nov 19, 2015
On Wednesday, the air raids destroyed positions of the terrorists in Saraqeb city and al-Sheikh Yusuf in Idlib countryside.
The Syrian warplanes also bombed Takfiris' strongholds in Ma'arkaba villages in Hama countryside.
Full report at:
http://english.farsnews.com/newstext.aspx?nn=13940828000326
----------
Homs Town Falling back in Syrian Hands
Nov 19, 2015
The Syrian forces also killed and injured a large number of Takfiri terrorists in the military operations.
Meanwhile, ISIL is determined to repel the Syrian forces assaults as reinforcements have allegedly arrived hours ago to help to push back the Syrian army and its allies.
Hundreds of ISIL terrorists escaped Maheen after the Syrian army and National Defense Forces entered the strategic town after weeks of fierce clashes with the Takfiri terrorists.
The Syrian forces began their wide-scale attack at the village of Hawareen after advancing from the recently captured village of Hadath.
Full report at:
http://english.farsnews.com/newstext.aspx?nn=13940828000615
----------
Army Gains Upper Hand against Militants in Lattakia
Nov 19, 2015
According to the correspondent of the Arabic-language al-Alam news channel, the Syrian army made great progress in Jabal Zahi in the Northern countryside of Lattakia after fierce clashes with the Takfiri militants, killing and injuring a large group of the terrorists.
There were no more details available.
On Wednesday, the Syrian army and its allies recaptured the strategic al-Rashwan heights in the Northern part of the Lattakia province which will limit the terrorists' trafficking and attacks in the region.
The important al-Rashwan heights is located in Job al-Ahmar area in the Northern parts of Lattakia and was freed by the Syrian army assisted by the Iraqi resistance forces and the Islamic Revolution Guards Corps (IRGC) military advisors.
During the operations to take control of the strategic heights, tens of Jeish al-Fath terrorists were also killed.
Full report at:
http://english.farsnews.com/newstext.aspx?nn=13940828000558
----------
U.N. votes to condemn Syria over rights violations
20 November 2015
A U.N. General Assembly committee strongly condemned human rights violations in Syria's nearly five-year war on Thursday and said perpetrators of war crimes should face trial.
A resolution presented by Saudi Arabia was adopted by a vote of 115 to 15, with 51 abstentions. China, Iran and Russia were among the countries that voted against the measure that now goes to the full General Assembly.
The resolution expresses "outrage" at the worsening violence that has left at least 250,000 dead and displaced more than 12 million people.
It stressed the need for accountability and encouraged the UN Security Council to take action, noting that the International Criminal Court (ICC) could play a role.
An attempt last year to refer Syria to the ICC for war crimes was blocked by Russia, Syria's ally, and China at the Security Council.
Presenting the resolution, Saudi Ambassador Abdallah al-Mouallimi recalled images of three-year-old Alan Kurdi, a Syrian boy who drowned during his family's flight from the war.
"I appeal to you not to let Alan down. Do not kill him twice," said the Saudi ambassador to the assembly.
Full report at:
https://english.alarabiya.net/en/News/middle-east/2015/11/20/U-N-votes-to-condemn-Syria-over-rights-violations.html
----------
Kuwait busts cell working to back, finance ISIS
19 November 2015
Kuwaiti security authorities have busted an international cell led by a Lebanese man that was sending air defence systems and funds to ISIS, the interior ministry said Thursday.
The cell's chief, who was not named, confessed that he raised funds and provided logistical support for the group, which has carried out deadly attacks in Lebanon and France in the past week, the ministry said.
He acted as coordinator for the ISIS in Kuwait and arranged arms deals and FN6 portable air defence systems from Ukraine, which were shipped to ISIS in Syria through Turkey.
The ministry did not provide details about the size of the arms deals.
Besides the Lebanese mastermind, authorities arrested three Syrians, an Egyptian and a Kuwaiti and said four others were outside Kuwait - two Syrians and two Australians of Lebanese origin.
Full report at:
https://english.alarabiya.net/en/News/middle-east/2015/11/19/Correspondent-Kuwait-busts-cell-working-to-back-finance-ISIS-.html
----------
South Asia
ISIS in Afghanistan indoctrinate children as young as 3-year-old
Nov 19 2015
The loyalists of the Islamic State of Iraq and Syria (ISIS) terror group in Afghanistan are training children as young as 3-year-old as they are looking to expand their foothold in the country.
The harrowing fact regarding the use of kids as new recruits in Afghanistan has been revealed in a news documentary series which aired by PBS this week.
The "Frontline" Documentary has been prepared by Najibullah Quraishi, the journalist behind "ISIS in Afghanistan". He has returned with footage of militants training children as young as 3 in the terror tactics used by the group.
An ISIS loyalist is seen conducting a grim lesson in one scene after herding a ragtag group of boys and girls into a room (girls are ordered to sit in back).
"What is this word?" he says, and answers his own question: "Jihad", with the children repeating the same word.
The militant is later seen saying "God says do jihad until intrigue, idolatry and infidelity are gone from the world."
Full report at:
http://www.khaama.com/isis-in-afghanistan-indoctrinate-children-as-young-as-3-year-old-1704
----------
Islamic State claims attack on Italian priest in Bangladesh
Nov 20, 2015
The Islamic State group on Thursday claimed responsibility for shooting and wounding an Italian priest in Bangladesh this week, the latest in a spate of recent attacks on foreigners claimed by the jihadist network.
Piero Parolari, a priest and doctor who worked at the Suihari Catholic Mission in the northern city of Dinajpur, was shot at close range by three gunmen on a motorbike on Wednesday.
"Security detachments of soldiers of the Caliphate in Bangladesh carried out some unique operations (including)... Targeting the Italian Crusader foreigner Piero Parolari," the jihadist monitoring organisation SITE quoted IS as saying in a message posted on Twitter.
The priest's shooting followed the murders of an Italian faith-based aid worker in late September and a Japanese farmer last month, which were also claimed by IS.
An IS radio bulletin also quoted by SITE on Thursday said: "An Islamic State cell tracked and targeted an Italian crusader missionary on his way to work... shot him multiple times, leaving him critically wounded and subsequently hospitalised."
Bangladesh police said they had no proof who was behind Parolari's shooting in Dinajpur, about 350 kilometres (220 miles) from the capital Dhaka.
"Unless we can find out who has actually executed the operation, we can't say who or which group was behind the attack," Dinajpur police chief Ruhul Amin told AFP.
The attack on the priest bore "some similarities with the previous attacks on foreigners," who were also shot by gunmen riding on motorbikes, he added.
Aged in his 60s, Parolari has been based at Suihari Catholic Mission in Dinajpur for more than 30 years, according to another priest, Anthony Sen, who lives in the same city.
Bangladesh authorities have previously said there is no evidence that Islamic State militants are active in the country.
According to SITE, IS on Thursday also claimed the shooting of a Baha'i community faith leader and the killing of a Sufi Muslim shrine chief earlier this month in Rangpur, close to where Parolari was shot.
Full report at:
http://www.hindustantimes.com/world/islamic-state-claims-attack-on-italian-priest-in-bangladesh/story-ft1Bg8tDltz4tBpLtuAVAI.html
----------
'Mojaheed, SQ Chy to be hanged following legal procedures'
November 20, 2015
Home Minister Asaduzzaman Khan Kamal today said that convicted war criminals Ali Ahsan Mohammad Mojaheed and Salauddin Quader Chowdhury will be hanged following the existing legal procedures.
"We are not doing anything deviating from law to execute the death sentences of Ali Ahsan Mohammad Mojaheed and Salauddin Quader Chowdhury," said Kamal while addressing a function held at Bottomley Home Girls' High School in Dhaka this noon.
Terming the war criminals Mojaheed and Salauddin as enemies of the nation and humanity, Kamal said, "We are initiating measures to execute the verdict according to the order given by the country's apex court in this regard."
People from all walks of life have welcomed the death verdict of Mojaheed and Salauddin and they want its immediate execution, Kamal added.
"I am bravely telling that such a verdict was our expectation and it is going to be implemented," he said.
Full report at:
http://www.thedailystar.net/country/mojaheed-sq-chy-be-hanged-following-legal-procedures-175396
----------
APEC: Towards Open and Equal Cooperation in the Interests of Development
Nov 20 2015
In the run-up to the Asia-Pacific Economic Cooperation (APEC) summit on November 18–19 in the Philippines, an article by Vladimir Putin, APEC: Towards open and equal cooperation in the interests of development.
November 17, 2015
The latest Asia-Pacific Economic Cooperation (APEC) summit will take place on November 18–19 in Manila. This year's summit takes place under the motto chosen by the Philippines presidency – Building inclusive economies, building a better world.
For a long time trade has been the driving force of economic growth in the Asia-Pacific region and other parts of the world. However, as the effect of tariff liberalisation started to wear off, it became clear that we need additional agreements covering services, investment, non-tariff barriers, competition policy, and subsidies. Of course, we cannot reach such agreements without complicated negotiations and mutual concessions.
Deeper regional economic integration offers us a possible way out of the current situation. Today, Russia and its close neighbours – Armenia, Belarus, Kazakhstan, and Kyrgyzstan – have taken successful steps to develop the Eurasian Economic Union (EAEU). Our integration project is based on the WTO's universal, transparent principles and is designed from the outset to work together with other countries and their organisations. In May this year, we signed a free trade agreement between the EAEU and Vietnam. Another 40 countries are examining the possibility of signing similar agreements.
One example of responsible and transparent partnership is the agreement to converge our EAEU project with China's Silk Road Economic Belt initiative. This will allow us to resolve a number of bottlenecks in transport infrastructure and procedures for cross-border movement of goods and services. It will also give a big boost to effective integration of the Asia-Pacific economies.
Full report at:
http://www.khaama.com/apec-towards-open-and-equal-cooperation-in-the-interests-of-development-1708
----------
Indian-supplied Mi-25 gunships to join Afghan Air Force in 2 months
Nov 20 2015
The Indian-supplied Mi-25 gunship helicopters will kick-off operations with the Afghan Air Force within the next two months, it has been reported.
The delivery of the Russian-made gunships comes amid crucial need of close air support to the Afghan national security forces who are fighting the Taliban militants on their own during the past one year, since the NATO-led coalition forces concluded their military operation in December last year.
According to the local reports, citing deputy foreign minister of Afghanistan, Hekmat Karzai, the gunship helicopters will soon be flying in the skies of Afghanistan targeting the Taliban.
Four Russian-made Mi-25 attack helicopters, with the Indian Air Force, will be delivered within the next two months, sources tell NDTV.
Following his meeting with the Indian officials, Karzai said "We have had the most casualties. We see daily violence in about 20 provinces, so, it is important to have that covered."
Karzai further added Two and a half years ago, we had about 150,000 coalition forces. To support them, we had over 200,000 military contractors."
He was referring to the coalition drawdown and the vacuum created with the need for helicopter gunships.
Full report at:
http://www.khaama.com/indian-supplied-mi-25-gunships-to-join-afghan-air-force-in-2-months-1707
----------
Afghanistan has given weapons 'wish list' to India: Karzai says
Nov 19 2015
The National Security Advisor Mohammad Hanif Atmar has given Afghanistan's 'wish list' regarding the provision of military equipment by India, it has been reported.
Deputy Afghan Foreign Minister Hekmat Karzai said Thursday the list was given by Atmar during a meeting with his Indian counterpart where the two countries discussed ways to enhance defense cooperation.
Without disclosing further information regarding the meeting between the National Security Advisors of the two countries, Karzai insisted that the four-year-old India-Afghanistan Strategic Partnership Pact (SPA) should be operationalized.
Defense cooperation between Kabul and New Delhi is among the major component of the Strategic Cooperation Agreement which was inked in 2011.
Karzai also added that the Indian Prime Minister Narendra Modi may visit Kabul and the two countries are working on this.
Full report at:
http://www.khaama.com/afghanistan-has-given-weapons-wish-list-to-india-karzai-says-1705
----------
Mideast
Five Killed In Attacks In Tel Aviv And Israeli Settlement In West Bank
19 Nov 2015
Israel has seen one of its bloodiest days in months, with two Israelis stabbed to death in Tel Aviv and three other people killed in a shooting attack in the West Bank.
An Israeli man, a Palestinian man, and an 18-year-old American tourist named as Ezra Schwartz, were all killed on Thursday evening when a Palestinian gunman opened fire from his car before ramming it into another vehicle.
The attack took place in the Israeli settlement of Gush Etzion, south of Jerusalem, and came just hours after a Palestinian man fatally stabbed two Israelis outside an office building in Tel Aviv.
Israeli police investigates the scene of an stabbing attack in Tel Aviv,
Israeli police investigate the scene of an stabbing attack in Tel Aviv Photo: AP
The assailants in both attacks were arrested by Israeli security forces.
The deaths of three Israelis and two other civilians makes for one of the highest daily death tolls since the latest round of violence began in October.
Palestinian attackers, armed with knives and cars and occasionally guns, have attacked Israeli troops and civilians on a near daily basis.
Israeli security forces patrol the surroundings of a stabbing attack in Tel Aviv
Israeli security forces patrol the surroundings of a stabbing attack in Tel Aviv Photo: AFP
Israel has responded with road blocks and night raids in the occupied West Bank and in Palestinian East Jerusalem.
Thursday's killings brings the Israeli death toll to 17 since October 1, according to the Israeli government.
At least 82 Palestinians have been killed in the same time period, of which Israel says 52 were attackers. The Palestinian Authority says a number of Palestinian civilians have been killed in both Gaza and the West Bank.
Full report at:
http://www.telegraph.co.uk/news/worldnews/middleeast/israel/12006388/Five-killed-in-attacks-in-Tel-Aviv-and-Israeli-settlement-in-West-Bank.html
----------
Erdogan urges united Muslim front against terror
20 November 2015
ISTANBUL: Turkish President Recep Tayyip Erdogan on Thursday called for a united front by Muslim leaders to fight extremism after the Paris attacks, warning that otherwise jihadists will commit further atrocities.
Erdogan warned that "calamities will happen again" if the rise of radical Islam is not halted in Europe, after the Paris attacks last Friday claimed by the Daesh group which killed 129 people and suicide bombings in Ankara that left 103 dead in October 10.
"We are at a crossroads in the fight against terrorism after the Paris attacks," Erdogan told a meeting of the Atlantic Council think-tank in Istanbul.
"I strongly condemn the terrorists, who believe in the same religion as me, and I am calling on all leaders of Muslim countries to put up a united front," he said.
"If not, those who knocked on our door in Ankara, will knock on your door elsewhere, as they did in Paris."
Erdogan, a pious Muslim whose Justice and Development Party (AKP) spearheaded the rise of political Islam in Turkey, has long angrily dismissed suggestions that Ankara colluded with Daesh (Arabic acronym for Islamic State) in the Syrian civil war.
Turkey has supported rebel groups throughout the over four years of conflict in Syria in the hope they can help oust President Bashar Assad from power.
But Erdogan lashed out at any notion "that all Muslims are terrorists," saying: "Bad people can be Muslims as well as Christians and Jews."
"Those who demonize Islam by looking at Daesh are making a big mistake," he said. "Daesh has nothing to do with Islam."
With momentum building after the Paris attacks in the long-stalled bid of the world powers to find a solution for Syria, Erdogan made clear Turkey would not budge from its insistence that Assad must leave power.
Full report at:
Turkey, however, has argued there can be no solution in Syria unless Assad leaves power.
http://www.arabnews.com/featured/news/838076
----------
Assad entitled to run for president in Syria: Iran
Nov 19, 2015
A senior Iranian official says Syria's embattled president, Bashar al-Assad, is entitled to run for the presidency in any future election in the war-torn country.
Hossein Amir-Abdollahian, Iranian deputy foreign minister for Arab and African affairs, also said on Thursday that the Syrian people's vote will be the conclusive argument over Syria's future.
Full report at:
http://www.presstv.ir/Detail/2015/11/19/438340/Iran-Syria-Assad-Vienna
----------
UN report 'clears path' for implementing N-deal, says Iran
November 20, 2015
TEHRAN: Iran's atomic agency chief said on Thursday the path was clear for final implementation of a nuclear deal with world powers after "guarantees" were received on the redesign of a controversial reactor.
Ali Akbar Salehi's remarks came a day after UN inspectors reported that Iran had started to dismantle parts of its nuclear programme in compliance with the agreement struck in July with the United States and five other leading states.
However his statement spoke mostly of planned alterations to Iran's heavy water reactor at Arak, which under the deal is to have its core removed and filled with concrete so that it cannot produce substantial quantities of plutonium.
On Wednesday, the International Atomic Energy Agency said Iran has started to remove centrifuges -- giant spinning machines that enrich uranium -- and related atomic infrastructure at its Natanz and Fordo nuclear sites.
The IAEA report said Iran had taken out 4,500 centrifuges, around a quarter of its estimated 19,000 total, showing Iran has some way to go before all its commitments are met. Under the deal Iran is to keep 5,000 active centrifuges.
Full report at:
http://www.dawn.com/news/1220886/un-report-clears-path-for-implementing-n-deal-says-iran
----------
3 Americans evacuated from Yemen to Oman
November 20, 2015
MUSCAT - Three Americans have been air-lifted out of Yemen to Oman, the Omani foreign ministry said on Thursday, according to a report by the state news agency ONA.
The three were flown out of Yemen's capital, Sanaa, which is controlled by the Iran-backed Houthi militia, on an Omani air force flight late on Wednesday, ONA said. The brief statement gave no details on the identities of the Americans, but a Yemeni security official said the men had been detained.
"The three Americans were detained by the security forces run by the Houthis and were held on suspicion of spying," the official said by telephone from Sanaa.
Yemen has been split by fighting between the Shi'ite Houthis and supporters of former President Ali Abdullah Saleh. A Saudi-led coalition joined the fighting on the side of Saleh's supporters in March with air strikes and ground troops. The conflict has since killed thousands, many of them civilians .
Full report at:
http://nation.com.pk/international/20-Nov-2015/3-americans-evacuated-from-yemen-to-oman
----------
Iran, Russia preparing to trade in own currencies
Nov 19, 2015
Iran said on Thursday that the process to switch to national currencies in transactions between Moscow and Tehran may be completed very quickly.
Iran's Deputy Trade Minister Mojtaba Khosrowtaj has told the Russian media that the two countries could start to trade in their national currencies within the next 2-3 weeks.
Khosrowtaj has told the Russian media that the policy will start to take effect as soon as the central banks of Iran and Russia give the required go-ahead.
"I am certain that, regardless of sanctions, we must rely on national currencies. This formula is essential for our foreign policy in regard to a number of partners," Sputnik news agency has quoted him as telling RIA Novosti.
"As soon as the banks make the relevant decisions, it is a matter of two-three weeks. We don't need much time for this," Khosrowtaj said.
The official further criticized that the central banks both in Tehran and Moscow need to expedite the procedures to enable the two countries start trading in their transactions.
"The business community has always criticized central banks because they are too slow when it comes to transitioning to national currencies and creating a system that could be used in difficult times," he said.
Full report at:
http://www.presstv.ir/Detail/2015/11/19/438336/IranRussia-preparing-to-trade-in-own-currencies-----
----------
India
Indian people do not approve of extremism: Indian filmmaker Muzaffar Ali
November 20, 2015
MUZAFFAR Ali is a critically acclaimed Indian film-maker. His film Umrao Jaan, a cinematic interpretation of Mirza Hadi Ruswa's novel released in 1981, gained the status of an iconic period drama, earning him countless admirers all around the world. He is also the creator of many TV series and documentaries, mainly based on the lives and works of poets and Sufis.
Recently, Muzaffar Ali was in Karachi. Peerzada Salman sat down with him for an interview. The first question sought to elicit his comments on the distinguished actor Saeed Jaffrey, who passed away on Nov 16, and with whom Muzaffar Ali had worked in one of his films. The director was not aware of the actor's death. He took some time to process the news.
Excerpts follow:
Q: Your comments on Saeed Jaffrey sahib.
A: He was open to new things. He had a different fragrance (khushbu) altogether. He had command of the Urdu language. Jaffrey played the role of a thakur in my film Aagaman very well.
Q: Anupam Kher was also in that film.
A: Yes, I introduced him [to Bollywood] in Aagaman.
Q: What's your take on Kher's stance on the award-returnees and his support for the Modi government?
A: He likes to move with the times.
Q: Is it important for an artist to move with times?
A: If he doesn't do that, then time will not move with him.
Q: Do you think that the wave of extremism that has enveloped India is here to stay?
A: I don't think so. These things come and go. The Indian people do not approve of extremism. There are balancing forces in the country. We have a strong democracy which rejects extremism. Besides, I'm a Sufi. [He does not believe in taking extreme positions anyway.]
Q: Your latest film, Jaanisaar, hasn't done well at the box office. Why?
A: It was released earlier than it should have been, and pushed in between other releases. It doesn't matter to me whether a project fares well at the box office. What matters is that a film has to somehow reach people. These days it has become very easy to do that. There are avenues like the internet. The idea is to enable as many people to see the movie as possible.
Q: Was there an element of miscasting? Imran Abbas, for example…
A: Not at all. Imran, on the contrary, did very well in Jaanisaar. He is a good actor.
Full report at:
http://images.dawn.com/news/1174273/indian-people-do-not-approve-of-extremism-indian-filmmaker-muzaffar-ali
----------
26/11 Mumbai attacks accused David Headley to testify before court
PTI, Washington
Nov 20, 2015
Pakistani-American Lashkar-e-Taiba terrorist and 26/11 attacks convict David Coleman Headley will testify before a special TADA court in Mumbai through video-conferencing, his attorney said on Friday.
"I have seen the reports about TADA court asking that he be produced via video-conference on December 10. Mr Headley will comply with the terms of his plea agreement, which is a public document," John T Theis told PTI.
Under the guilty plea which he entered in March 2019, Headley agreed that, when directed by the US Attorney's Office, he will fully and truthfully testify in any foreign judicial proceedings held in the US by way of deposition, video-conferencing or letters rogatory.
Read | David Headley: From a video store operator in NY to 26/11 accused
Headley is currently serving 35 years in a US prison after being convicted of being involved in the planning and execution of the Mumbai terrorist attacks on November 26, 2008 in which 166 people were killed.
Full report at:
http://www.hindustantimes.com/india/26-11-mumbai-attacks-david-headley-to-testify-before-tada-court/story-kq2fKoYoojhcqqJS99MMTI.html
----------
Man who threatened Bhagwan held for murder linked to Tipu Sultan row
by Santosh Kumar R B
November 20, 2015
A 25-year-old youth, who was earlier arrested for posting a threat to Kannada scholar and rationalist K S Bhagwan on social media, is among the two persons arrested by the police in the Dakshina Kannada district in connection with a communally-motivated murder. Bhuvith Shetty (25) and his associate, Achuta (28), who are both affiliated to the Bajrang Dal, were arrested by the police on Thursday for the November 12 attack on two youths. While one 28-year-old Harish Poojary — who was mistaken to be from the minority community — was killed in the attack, his friend Samiulla was critically injured.
Full report at:
http://indianexpress.com/article/india/india-news-india/man-who-threatened-bhagwan-held-for-murder-linked-to-tipu-sultan-row/
----------
Pakistan
Cleric 'using' Lal Masjid for personal motives
MUNAWER AZEEM
November 20, 2015
ISLAMABAD: Maulana Abdul Aziz will be prevented from taking out a rally or making any public statements on Friday by a police contingent that has been deployed to the Lal Masjid.
Police officers and administration officials told Dawn on Thursday that the cleric was using the mosque to further a personal agenda: securing the return of his son-in-law.
Negotiations with the firebrand cleric, held on Wednesday at the commissioner's office and Jamia Hafsa, did not prove fruitful as Aziz refused to accede to most of the administration's demands.
Also read: Lal Masjid cleric vows to 'pursue his mission'
"He has two daughters who are both widows," police officials said, adding that one of them had married a second time. But Salman Ghazi, the new son-in-law, had disappeared from Lahore around four months ago.
Police claim Maulana Abdul Aziz exerting pressure on agencies to seek recovery of abducted son-in-law
According to a spokesperson for the cleric, Aziz has alleged that Ghazi was abducted by the agencies and has been demanding his release. However, police maintain that this is beyond their jurisdiction since the missing man disappeared from Lahore in the month of June.
"The cleric is threatening to launch a Tehreek-i-Nifaz-i-Quran-o-Sunnat, but purely for personal reasons," an official said.
Another officer told Dawn that during the last two rounds of negotiation, Aziz was asked not to use the mosque and the Friday's sermon for his own motives, but he was unwilling to make any assurances in this regard.
Subsequently, at least 800 police personnel, equipped with anti-riot gear, were to be deployed outside Lal Masjid early on Friday morning, sources said, adding that other religious seminaries, especially those linked with the Lal Masjid, had also been placed under heightened surveillance.
Hafiz Ihtesham Ahmed, a spokesperson for Maulana Abdul Aziz' Shohada Foundation, confirmed that one of his main demands was the return of his son-in-law, "who was abducted by agencies from Lahore on June 24."
Full report at:
http://www.dawn.com/news/1221005/cleric-using-lal-masjid-for-personal-motives
----------
Terrorists Must Be Rooted Out From Pakistan, France and the World: Pak PM
November 20, 2015
ISLAMABAD: Ambassador of France to Pakistan H.E. Martine Dorance called on Prime Minister Muhammad Nawaz Sharif at Prime Minister House on Friday. Reiterating his condemnation of terrorists' attacks on Paris, the Prime Minister said that terrorists are the enemies of humanity and must be rooted out from Pakistan, France and the world.
"Those responsible for Paris tragedy are enemies of Islam. We understand the pain of French nation. We took the decision to take the terrorists to task after long deliberations, consultations and support of all state institutions including the Parliament. Today the whole nation is behind the ongoing operation Zarb-i-Azb and National Action Plan" the prime Minister told the French Ambassador.
Full report at:
http://nation.com.pk/national/20-Nov-2015/terrorists-must-be-rooted-out-from-pakistan-france-and-the-world-pm
----------
Zero Tolerance For ISIS In Pakistan: DG ISPR
November 20, 2015
WASHINGTON: DG ISPR Lt Gen Asim Saleem Bajwa has said Daesh is a threat for the entire world but there is zero tolerance for it in Pakistan. "Daesh is a threat for the whole world. All will have to deal with it together. Daesh cannot defeat world powers. Daesh is carrying out its activities in Middle East at present. The other regions can also face threat from it. Daesh is gaining foothold in Afghanistan. But there is no room for it in Pakistan. There is zero tolerance policy for it in Pakistan. Clear cut action will be taken against it", he said this during his press briefing here.
He held that major part of operation Zarb-e-Azb has been accomplished. But no time frame can be given when it will be completed.
Full report at:
http://nation.com.pk/national/20-Nov-2015/zero-tolerance-for-isis-in-pakistan-dg-ispr
----------
COAS for global response against terrorism
November 20, 2015
WASHINGTON: Visiting Pakistan Army Chief General Raheel Sharif has called for a coordinated global response to fight terrorism at an interaction with US lawmakers at Capitol Hill, according to the Pakistani military spokesman. "Terrorism is a global threat," Gen Sharif was quoted as saying in a series of tweets from ISPR DG Lt Gen Asim Bajwa.
Gen Sharif met two Congressional panels - the Senate Committee on Intelligence and Senate's Armed Services Committee on Thursday. Chairman Richard Burr and Vice-Chairperson Diane Feinstein of the Senate Committee on Intelligence acknowledged Pakistan Army's efforts against terrorism, stating it's "perseverance and commitment had degraded militants in the country's north western region," the spokesman said. The Committee assured Gen Sharif of US support and cooperation in eradicating terrorism and extremism from the country, saying Pakistan had successfully turned the tide of terrorism.
During his meeting with Senate Committee on Armed Services, Chairman John McCain noted the long-standing Pak-US defence ties and emphasised the need to reinforce this partnership in view of emerging developments. Jack Ree, a senior Democratic senator, was also present. Senator McCain lauded the efforts, sacrifices and steadfastness of the Pakistan Armed Forces, especially the leadership of Gen Sharif, in fighting terrorists on both sides of the Pak-Afghan border.
Full report at:
http://nation.com.pk/national/20-Nov-2015/coas-for-global-response-against-terrorism
----------
NA observes a minute's silence over Paris, Lebanon attacks
November 20, 2015
ISLAMABAD: The 26th session of the National Assembly began in the capital Friday with the House observing a minute's silence over the deadly terrorist attacks in Paris and Lebanon, reported Radio Pakistan.
Earlier this week, 128 people were killed and 180 left injured at multiple locations in Paris in a wave of coordinated attacks by militants. The self-styled Islamic State, which subsequently claimed responsibility for the attack, also bombed the Lebanese capital the same week.
The night before Paris attacks - the deadliest in Europe since the 2004 Madrid train bombings - IS bombed South Beirut, killing 44 people, and wounding over 200. The twin blast were aimed at a Hezbollah bastion, ostensibly in revenge for its military support of regime forces in neighbouring Syria's civil war.
Both attacks targeted urban centers. In Paris, militants attacked a theatre and several restaurants. In Beirut, they hit a busy shopping street.
A brutal carnage
Pakistan said it "strongly" condemns the Paris attacks and "reiterates its condemnation of terrorism in all its forms and manifestations."
Prime Minister Nawaz Sharif condemned "this act of terror... this brutal carnage" while President of Pakistan Mamnoon Hussain expressed solidarity with the people of France and termed the terrorists "enemies of humanity."
Full report at:
http://www.dawn.com/news/1221014/na-observes-a-minutes-silence-over-paris-lebanon-attacks
----------
Europe
Russia pleads for united front against IS
November 20, 2015
UNITED NATIONS: In a renewed effort to forge a united front against the self-styled Islamic State, Russia put its new draft resolution forward about two months after a previous version was rejected by the western powers that called for Syrian President Bashar al-Assad's participation in efforts to defeat the IS.
The new version contains a similar provision, though Russian UN representative Vitaly Churkin said this time he hoped world powers could reach a consensus to fight IS and resolve Syrian conflict.
Full report at:
http://www.dawn.com/news/1220877/russia-pleads-for-united-front-against-is
----------
France calls for EU response to terror threat
20 November 2015
EU ministers hold emergency talks Friday on tightening border checks after the killing of the ringleader of the Paris attacks in an apartment in the French capital raised troubling questions about the bloc's security.
Abdelhamid Abaaoud, a Belgian of Moroccan origin suspected of masterminding the attacks that left 129 people dead in the name of the ISIL group, died in Wednesday's assault by police on an apartment in northern Paris.
The 28-year-old was thought to have been in Syria -- where he had boasted of planning attacks on the West -- and his presence in France has raised questions about Europe's handling of the region's worst migrant crisis since World World II.
French Interior Minister Bernard Cazeneuve said Paris had received no warning from other EU members that Abaaoud was in the bloc, and it was "urgent that Europe wakes up, organises itself and defends itself against the terrorist threat".
European Union interior and justice ministers are to meet in Brussels where they will discuss tightening checks on all travellers at the external borders of the 26-nation Schengen zone as an emergency measure.
French Prime Minister Manuel Valls said some of the killers in the Paris attacks had taken advantage of Europe's migrant crisis to "slip in" unnoticed and warned the cherished Schengen zone would be in danger if the bloc did not improve border controls.
Abaaoud's links to Syria and the discovery of a Syrian passport near the dead body of one of the gunmen have also stoked concerns elsewhere that extremists could be posing as refugees from the war-torn country as a cover for plotting attacks.
In the US, the Republican-dominated Congress on Thursday voted to ban Syrian and Iraqi refugees from entering the United States until tougher screening measures are in place.
And in Russia, itself still reeling after a Russian passenger plane was downed in Egypt killing 224 people on board in another attack claimed by ISIL, both chambers of parliament will hold extraordinary meeting on tacking terrorism on Friday.
- Numerous plots -
Abaaoud was the subject of an international arrest warrant issued by Belgium, where a court had in July sentenced him in absentia to 20 years in prison for recruiting extremists for Syria.
But it was only three days after the Paris bloodbath that "intelligence services of a country outside Europe indicated they had knowledge of his presence in Greece", Cazeneuve said, without specifying which country.
Abaaoud was also checked by police at Cologne-Bonn airport on his way to Istanbul in early 2014, German officials said, but was allowed to go as they had no indication he should be stopped.
Full report at:
http://www.worldbulletin.net/europe/166523/france-calls-for-eu-response-to-terror-threat
----------
Paris attacks mastermind killed in police raid
November 20, 2015
PARIS - The Islamic State jihadist suspected of masterminding the Paris attacks was killed during a major police raid, prosecutors confirmed Thursday, as French lawmakers voted to extend a state of emergency imposed after the carnage.
Abdelhamid Abaaoud was killed in Wednesday's assault by elite police units on an apartment in northern Paris, which left at least two people dead. Handprint analysis was used to identify the Belgian's body, which was found among the rubble of the shattered building after officers rained fire and grenades on the jihadists in a seven-hour siege.
"Abdelhamid Abaaoud has just been formally identified as having been killed during the raid" the Paris prosecutor's office said in a statement. Prime Minister Manuel Valls said he welcomed the death of "one of the masterminds" of the attacks.
Prosecutor Francois Molins said Wednesday that the raid in Saint-Denis had stopped a "new team of terrorists" who were ready to launch another attack in a city still mourning 129 dead. At least two bodies were found after the ferocious shootout, including what is thought to be a woman who detonated an explosives vest.
Valls warned of the dangers still faced by France as lawmakers voted on extending an extraordinary package of security measures for three months. "We must not rule anything out. There is also the risk from chemical or biological weapons," Valls said. He called on France's European Union partners to urgently adopt measures to share airline passenger information.
The decision by lawmakers Thursday means the state of emergency will be in place for three months from November 26. The measures include allowing police to carry weapons when they are off duty and use them in the event of an attack — providing they wear a police armband to avoid "any confusion", according to a directive seen by AFP.
French MPs also voted to allow the government to block websites and social media under the state of emergency. At least 129 people were killed in the shootings and suicide bombings that targeted a concert hall, bars and restaurants and the Stade de France national stadium, Europe's second deadliest terror attack in history after the 2004 Madrid bombings.
As the Paris probe widened to countries across Europe, Belgian police staged six raids in the Brussels area linked to a suicide bomber who blew himself up outside the French stadium, prosecutors said. Italy was also hunting five suspects after an FBI tip-off about possible jihadist attacks on landmark sites including St Peter's cathedral in the Vatican, the foreign minister said.
Full report at:
http://nation.com.pk/international/20-Nov-2015/paris-attacks-mastermind-killed-in-police-raid
----------
Moroccan King to visit France's Hollande for security talks
20 November 2015
French President Francois Hollande is set to receive Morocco's King Mohammed VI of on Friday afternoon in Pairs, the French Presidency said in a statement on Thursday according to Morocco World News.
The meeting is set to take place in the afternoon, according to the French Presidency's office the Élysée.
The meeting comes a week after the Paris attacks last Friday claimed the lives of 129 people and left over 350 people injured. A Moroccan engineer was reportedly among the victims.
Morocco has been playing a central role in global efforts in recent years in combatting extremism.
According to Magnus Norell in an op-ed for European Foundation for Democracy, "The King has ordered the Moroccan "Superior Ulema Council" (Highest religious authority) to weigh in on the meaning of jihad, a powerful concept at the core of Islamist belief," he wrote.
In doing so, Norell added that Morocco is willing to take the fight against the Islamic State of Iraq and Syria (ISIS) theologically, not just militarily.
King Mohammed was reportedly also one of the first Arab head of state to call his France's Hollande following the attacks and ensured Moroccan intelligence were readily available to their French counterparts.
International cooperation has been called upon after France said that a "non-European country provided French intelligence services with information" on the potential whereabouts of the alleged mastermind of the Paris terrorist attacks.
Full report at:
https://english.alarabiya.net/en/News/middle-east/2015/11/20/Moroccan-King-to-visit-France-s-Hollande-on-security-talks.html
----------
Swedish police arrest man for 'plotting terror attack'
20 November 2015
Swedish authorities are interrogating a suspect arrested for plotting a "terror attack", authorities said Friday as security is tightened following last week's carnage in Paris.
Defence Minister Peter Hultqvist told the Swedish daily Expressen that authorities were hunting for more suspects.
Mutar Muthanna Majid, an Iraqi, was arrested by police during a Thursday afternoon raid on a centre for asylum seekers in the northeastern city of Boliden without incident, police said.
"We are now in a very intense stage of the investigation and we are still very interested in his activities and people he met with since arriving in Sweden," said Mark Vadasz, a spokesperson for Sapo, the Swedish security service.
Full report at:
http://www.worldbulletin.net/europe/166536/swedish-police-arrest-man-for-plotting-terror-attack
----------
URL: https://www.newageislam.com/islamic-world-news/new-age-islam-news-bureau/mali-hotel-attack--gunmen-hold-170-hostage-at-radisson-blu-as-third-body-found-at-paris-terrorist-lair/d/105350