New Age Islam News Bureau
13 Jul 2012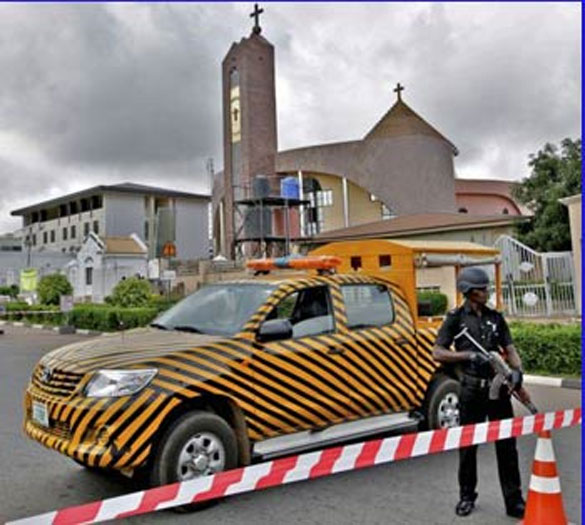 India
• Lashkar Wants To Revive Militancy in Kashmir: Abu Jundal
• Srinagar: Separatist Leaders under House Arrest
• 13/7 Mumbai triple blasts: Victims, families struggle to move on
• Kashmiris to observe Martyrs' Day tomorrow
FBI 'eyes' Jundal
Africa
• Pastor Blames Islamic Extremism for Nigeria Violence
South Asia
• Karzai offer to Taliban chief Omar: Run for Afghan president
• Taliban deny involvement in woman's public execution
• Afghan Patients Hope for Speedy Red Cross Return
• Man Held Over 'Doctored' Facebook Photos of Sheikh Hasina
• Moderate Taliban want peace, US says
• Thin NATO traffic on Afghan-Pakistan border
• Man Held Over 'Doctored' Facebook Photos of Sheikh Hasina
• NATO traffic thin on Pak-Afghan border
• Bombings kill NATO service member, 2 Afghans
• Nasheed supporters, police clash in Maldives
• 33 gunmen killed, 27 detained in last week: Kandahar Police
• Security forces kill 11 terrorists in Bajaur
• No person from army holds dual nationality: ISPR
• Afghan civil war unlikely, says US
Southeast Asia
• Indonesia, the world's "poster child" for family planning for another breakthrough
Pakistan
• Hafiz Saeed moves LHC; demands end to VVIP culture in Pak
• Abductors kill seven coal miners in Balochistan
• 'Pak willing to resolve disputes with India', Pak FM
• Pak army soldier crosses border, held in Poonch
• Pakistan resumed NATO supplies without any incentive: FO
• Six killed, 10 injured in Quetta blast
• Bomb attack near Pakistani political rally kills 5
• Bomb kills four at Pakistan political meet: police
• Pakistan SC threatens to remove new PM over Zardari cases
• Haqqani network solely an Afghan entity: Malik
• Commission didn't declare Haqqani a traitor, says SC
• Security forces kill 11 terrorists in Bajaur
• Hindu trader gunned down in Quetta
• PPP destroying institutions for sake of Zardari: Imran
• PPP not to go for caretaker set-up if PM removed
• IT prodigy wants to serve Pakistan
• Sarabjit files fresh appeal to Zardari seeking mercy: lawyer
• Strong quake jolts most parts of Pakistan
Mideast Asia
• Israel Poisoned Arafat with Polonium: Nephew
• Reading about spies, killings and intrigue in Tehran
• Service to Israel Tugs at Identity of Arab Citizens
• New sanctions on Iran boost oil prices
• Hamas member killed, two hurt in Israel strike on Gaza
• Turkey says no traces of explosives on downed fighter
Arab World
• Al-Azhar Insists on Keeping Sharia Law in the Constitution
• Annan 'shocked, appalled' by latest Syria massacre report
• Egypt President, Saudi king discuss regional stability
• Rights groups slam Iraq's Internet law
• 200 massacred in Hama, claim Syrian activists
• Bahrain refutes medic's remark
• Diplomat defects from Assad regime
• Syria fires defected Ambassador to Iraq
Europe
• Russian Ship with Syrian Helicopters Embarks on Renewed Voyage
• UN Helicopters Attack Rebel Targets in DRC
• Britain foiled Iran nuclear weapon drive: Intelligence boss
• Russia rejects 'unacceptable' Syria resolution
• FBI probes China's ZTE over Iran tech deals-report
North America
• Mali: U.S. Offers Aid for Refugees
• US unlikely to stop drone strikes on Pakistan, says report
• U.S. Charges Iranian with Conspiring to Violate Sanctions
• Clinton to meet with Myanmar president in recognition of reforms
• U.S. Imposes New Rules to Tighten Vice on Iran
• US cracks down on Iran's oil tanker company, exposes fronts
• Defections Weakening Syrian Government
• NATO Military Supplies Roll Again Through Pakistan
• US sends sub drones over fears of Hormuz closure
Compiled by New Age Islam News Bureau
Photo: Pastor Blames Islamic Extremism for Nigeria Violence
URL: https://www.newageislam.com/islamic-world-news/lashkar-wants-to-revive-militancy-in-kashmir--abu-jundal/d/7904
-------
India
Lashkar Wants To Revive Militancy in Kashmir: Abu Jundal
IANS
NEW DELHI: Jul 13, 2012, With a Kashmir at peace not to their liking, the Pakistan-based Lashkar-e-Taiba is planning major terror attacks in the state and elsewhere in India, Abu Jundal, one of the arrested handlers of the 2008 Mumbai attackers, has revealed to his interrogators.
Jundal, believed to be "a mine of information" on the Lashkar and its anti-India plans, also told his interrogators that the group was planning to push hundreds of trained gunmen and weapons into Kashmir.
"The group wants to revive militancy in Jammu and Kashmir, particularly make its presence felt in urban areas," a reliable source privy to his interrogation details said.
The source said that Jundal, believed to the highest ranking Indian in the terror outfit, had stayed for some time in Pakistan-administered Kashmir before and after the Mumbai attack and became close to the Kashmiri militant leadership in Muzaffarabad.
He told his interrogators that the United Jehad Council (UJC), an amalgam of terror groups that operates out of Muzaffarabad, was making elaborate plans to push fresh groups of terrorists into Jammu and Kashmir through non-traditional routes along the Line of Control (LoC) - a de facto border that divides Kashmir between India and Pakistan.
Jundal, deported to India from Saudi Arabia last month, has revealed that these groups were planning to enter Kashmir through Poonch and Rajouri in the Jammu region.
These militants, as per the Lashkar plans, will then be sent to different parts of India where they will target places of worship and other crowded spots.
"Peace in Kashmir has in particular upset the Lashkar. The Lashkar leadership has asked the UJC commander (Syed Salahuddin who also heads the Hizbul Mujahideen) to pull up its socks," the source quoted Jundal as saying.
"They (militants) are planning big strikes in Kashmir," the source added, citing Jundal's interrogation.
Sources in Jammu and Kashmir Police said that the information had been shared with them. Subsequently, security has been beefed up, particularly for the hundreds of thousands of Hindus visiting the Amarnath cave temple near the south Kashmir tourist resort Pahalgam.
Kashmir Police sources said two recent militant strikes in south Kashmir in which a soldier and two policemen were killed may be part of the latest Lashkar strategy.
Jundal, who is being questioned at the heavily guarded special cell office of Delhi Police, has told his interrogators that it was actually a Kashmiri Lashkar commander who got him into the group.
Aslam Kashmiri, a known militant commander in the custody of Delhi Police after his arrest in 2009, met Jundal in Beed district of Maharahstra in 2005 through another Lashkar militant, Fayaz Kagzi.
Kashmiri, the sources said, had been given the job of recruiting into the outfit young Indian Muslims who could be radicalised.
They said Jundal was an easy target for Kashmiri because he was highly sentimental and was mesmerised by his jehadi talk.
http://timesofindia.indiatimes.com/india/Lashkar-wants-to-revive-militancy-in-Kashmir-plans-big-strikes-in-state-Abu-Jundal/articleshow/14864571.cms
---------
Srinagar: Separatist leaders under house arrest
July 13, 2012
Separatist leaders were placed under house arrest and authorities on Friday imposed restrictions in old city areas of summer capital Srinagar to prevent proposed rallies in connection with martyrs' day.
Senior separatist leaders, Syed Ali Geelani, Mirwaiz Umer Farooq, Shabir Ahmad
Shah and Muhammad Nayeem Khan were placed under house arrest to prevent their participation in the proposed separatist rallies.
The separatists had asked people to rally to the martyrs' graveyard to pay tributes.
A shootout at the city's central jail July 13, 1931, had killed 22 people who were protesting the release of an under trial, Abdul Qadeer.
They were then buried in which is now called as the martyrs' graveyard in the old city.
"Nobody will be permitted to disturb peace in the city. The district administration has imposed restrictions at some places to ensure safety and security," said state director general of police K Rajendra Kumar.
"We have reports that some miscreants were planning to disturb peace. There is no curfew anywhere in the city," Kumar said.
Police and paramilitary Central Reserve Police Force (CRPF) contingents in riot gear have been deployed in the old city and sensitive locations in uptown areas.
With Friday being a public holiday, educational institutions and government offices remained closed.
Governor NN Vohra, chief minister Omar Abdullah and leader of the opposition People's Democratic Party Mufti Muhammad Sayeed will pay tribute to the martyrs on Friday.
http://www.hindustantimes.com/India-news/JAndK/Srinagar-Separatist-leaders-under-house-arrest/Article1-888149.aspx
--------
13/7 Mumbai triple blasts: Victims, families struggle to move on
PTI
MUMBAI: Jul 13, 2012, With a two-year-old daughter in tow, Rinku Vishwakarma is still struggling to cope with the loss of her husband Mankeshwar, who fell victim to the blast at the crowded Zaveri Bazar on July 13 last year.
"Last year, on the same day I saw my husband for the last time... a year has passed but still the pain lingers...its yet to heal..what is beyond my control is to explain to my little daughter about her father's tragic end," says Vishwakarma.
"My daughter always sees his photo and enquires about him. Pointing towards the moon, she asks us to call her father soon," said the 35-year-old housewife with tears welling her eyes.
Though Vishwakarma got the promised amount of Rs five lakh from the state, she says it was not easy as it involved too much of documentation.
"I have not studied that much to understand these formalities.. thanks to some of our friends who helped us get the money," she said.
"The money cannot heal my wounds, but it will help me raise my family," she added.
Mankeshwar happened to be at 'Khau Galli', where a scooter packed with explosives went off that fateful day in Zaveri Bazaar, the city's diamond and jewellery hub. Another victim Dharmendra Jagia (40), who got severely injured in his limb at the Opera House blast, says that doctors have asked him to undergo two more operations.
"I still have two more operations to go... one for my bone and another for my nerve in the right leg. Until I was discharged, the government paid for my treatment but now I have to shell out money for these operations", said Jagia, who already has undergone four surgeries.
Shattered on being rendered immobile, Jagia, who got a compensation of Rs two lakh from the government, is trying to pick up the pieces of his life.
"I am bed ridden and cannot walk. Life after the blast has changed so much... I wish I was not there at the blast site at that time," he said in a choked voice.
Three near-simultaneous bomb blasts in the busy areas of Zaveri Bazaar, Opera House and Dadar in the city killed 27 people and left over 100 injured last year.
http://timesofindia.indiatimes.com/city/mumbai/13/7-Mumbai-triple-blasts-Victims-families-struggle-to-move-on/articleshow/14865091.cms
---------
Kashmiris to observe Martyrs' Day tomorrow
13 July, 2012
SRINAGAR: In occupied Kashmir, complete shutdown will be observed on the Martyrs Day, tomorrow, to reaffirm the pledge that the people of Kashmir will continue their struggle until they achieve their inalienable right to self-determination.
Call for the shutdown and marches towards Naqashband Sahib in Srinagar where martyrs of 1931 are buried has been given by the All Parties Hurriyet Conference Chairman, Mirwaiz Umar Farooq, veteran Kashmiri Hurriyet leader, Syed Ali Gilani and other liberation leaders and organisations.
It was on July 13 in 1931 when the Dogra troops shot dead 22 Kashmiris, one after the other, outside the Central Jail in Srinagar. They had gathered in the jail premises to attend the court proceedings against one, Abdul Qadeer, who had asked the Kashmiri people to defy the Dogra rule.
Pro-freedom leaders including Shabbir Ahmad Shah, Maulana Abbas Ansari, Muhammad Yasin Malik, Nayeem Ahmad Khan, Zafar Akbar Butt, Farooq Ahmad Dar, Mukhtar Ahmad Waza, Javed Ahmad Mir, Yasmeen Raja, Muhammad Azam Inqilabi, Asiya Andrabi, Muhammad Farooq Rehmani and Mian Abdul Qayyum in their separate statements paid rich tributes to the martyrs.
Complete strike was observed in Maisuma area of Srinagar for the second day, today, to protest against the arrest of innocent Kashmiri youth by Indian police.
A spokesman for APHC in a statement has condemned the house arrest of Shabbir Ahmad Shah, Nayeem Ahmad Khan, Bilal Ghani Lone, Zafar Akbar Butt and other Hurriyet leaders and activists.
A fast moving Indian army vehicle hit and killed two civilians including a minor girl at Ahan in Ganderbal district. The incident triggered massive anti-India protests in the area.
Puppet Chief Minister Omar Abdullah addressing party workers at Hazratbal in Srinagar conceded that Kashmir was not an internal problem of India but a political dispute to be resolved between Pakistan and India through talks.
In Brussels, Barrister Abdul Majeed Tramboo addressing a seminar hosted jointly by the Kashmir Centre EU and Members of the European Parliament Ivo Vajgl, Sarah Ludford and Phil Bennion in the European Parliament deplored that India had failed to revoke black laws, curb violence against women, investigate mass graves and ratify the Convention Against Torture and the Convention for the Protection of All Person from Disappearance.
http://paktribune.com/news/Kashmiris-to-observe-Martyrs-Day-tomorrow-251440.html
---------
FBI 'eyes' Jundal
By Aman Sharma in New Delhi
Jul 13, 2012,
THE United States has now demanded access to LeT terrorist Syed Zaibuddin Ansari alias Abu Jundal and wants a special team of the FBI to be allowed to interrogate him in New Delhi.
India is expected to agree to this demand as a ' quid- pro- quo' for the US allowing a team of the National Investigation Agency ( NIA) to question David Coleman Headley in Chicago in 2010.
Officials of the Delhi Police special cell and the Intelligence Bureau are likely to be present during such questioning by the FBI, similar to the arrangement when Headley was questioned in the presence of FBI officials by the NIA. This development could be significant since US has declared a ` 55 crore reward for any evidence against LeT chief Hafiz Saeed. India hopes that if Jundal can spill the beans on Saeed's involvement to the FBI — as he has been doing in the presence of Indian interrogators — the US could finally get the evidence it needs to force Saeed's arrest and trial in Pakistan in the Mumbai 26/ 11 attacks.
Six Americans had also died in the 26/ 11 attacks and the FBI has been conducting an independent probe, as per US laws, which mandate it to question Jundal. The FBI earlier also questioned Ajmal Amir Kasab while he was in the custody of the Mumbai Police after 26/ 11.
As reported by M AIL T ODAY on June 29, India had offered to share the Jundal's confession and the evidence collected from him with the US as soon as possible.
However, US is not satisfied with just that much and wants actual access to Jundal to know firsthand the entire gamut of the 26/ 11 conspiracy which extends to state players of the Pakistan government.
Mail Today.
--------
Africa
Pastor Blames Islamic Extremism for Nigeria Violence
July 12, 2012
The President of the Christian Association of Nigeria (CAN) blames growing insecurity in his country on Islamic extremists who he said aim to create an Islamic state.
Pastor Ayo Oritsejafor made his comments at a hearing of US House of Representatives Foreign Affairs Committee, Sub-committee on Africa, Global Health and Human Rights. He called on the United States to declare violent Islamic sect Boko Haram as a terrorist organization.
"There are certain Muslim extremists who believe that Nigeria must be an Islamic nation [and] Boko Haram is the body that is fronting for this group of persons… [Nigeria] has a very well divided population among the two major religions, so it's not possible to Islamize Nigeria," said Oritsejafor.
He denied Christians in Nigeria have ever been the aggressors towards other religious groups.
But some observers have sharply criticized religious leaders for failing to find ways of resolving the ongoing violence by the Islamic sect.
Oritsejafor said Christian leaders are working with their counterparts to find a solution to the problem. He called on Muslim leaders to do more than condemn the violence.
Full report at:
http://www.voanews.com/content/pastor_blames_islamic_extremism_for_nigeria_violence/1404077.html
South Asia
Karzai offer to Taliban chief Omar: Run for Afghan president
Jul 13, 2012,
KABUL: Afghan President Hamid Karzai on Thursday called on Taliban supreme leader Mullah Omar to give up fighting his US-backed government in return for the chance to run for president of the war-torn nation.
Mullah Omar, the one-eyed Taliban leader who has been on run since the United States toppled his regime in late 2001, is one of the world's most wanted men and is leading a Taliban insurgency aimed at ousting Karzai.
Karzai has repeatedly called on Omar and other insurgents fighting against his administration to renounce violence and accept peaceful reintegration. "I repeat my call on all Afghans, those who aren't the puppets of others and have (only) issues with us at home - they're welcome for any talks," he said.
"Mullah Mohammad Omar can come to Afghanistan anywhere he wants to. He can open political office for himself but he should leave the gun. He along with his friends can come and create his political party, do politics, become a candidate himself for the elections. If people voted for him he can take the leadership in his hand," he said.
The Taliban have repeatedly turned down Karzai's peace offers and earlier this year withdrew from talks with the US in Qatar.
http://timesofindia.indiatimes.com/world/pakistan/Karzai-offer-to-Taliban-chief-Omar-Run-for-Afghan-president/articleshow/14858400.cms
---------
Taliban deny involvement in woman's public execution
Jul 13, 2012,
KABUL: Afghanistan's Taliban insurgents have denied involvement in the recent public execution of a woman captured in a horrific video that caused international outrage.
Afghan authorities blamed the Taliban Islamists for killing the 22-year-old woman for adultery, as was common during their rule of the country between 1996 and 2001. She was was shot dead as dozens of men cheered in a village about 100 kilometres (60 miles) north of the capital Kabul.
But the Taliban said in a statement on their website Thursday that they had investigated the incident and found the woman was "killed by the decision of the local residents".
"The involvement of the... mujahideen as alleged by some officials of the Kabul government is absolutely untrue and baseless," the statement said.
President Hamid Karzai condemned the execution as un-Islamic and unforgivable and security forces have launched a manhunt for those responsible.
http://www.dailytimes.com.pk/default.asp?page=2012\07\13\story_13-7-2012_pg14_7
---------
Afghan Patients Hope for Speedy Red Cross Return
Jul 13, 2012,
Patients in southern Afghanistan are hoping Red Cross workers will soon return to a key hospital, after an explosion there prompted the aid agency to withdraw its foreign staff.
On June 21, Afghan and Red Cross officials say a small bomb attached to a motorcycle exploded on the grounds of the Mirwais Hospital in Kandahar city, the main health facility for the war wounded in the region. Authorities say no one was injured because the device failed to properly detonate. No one claimed responsibility for the explosion.
The International Committee of the Red Cross pulled 20 of its foreign staff from the hospital following the incident, and is now assessing whether it is safe for the foreign administrative and medical staff members to return.
Patients have been quick to feel the effects of the Red Cross departure. One man told VOA's Afghan Service, "we want them to come back and start work. We desperately need them to work. There are a lot of patients here. The doctors were really excellent and they were approaching each and every patient with care."
ICRC spokesman Philippe Marc Stoll tells VOA the aid agency has been at Mirwais Hospital for 16 years and continues to operate there, with the remaining staff providing training and much-needed medical supplies to treat those wounded in the war. He stresses that the work of the Red Cross relies on trust and establishing a good relationship with the local population.
Full report at:
http://www.voanews.com/content/afghan-patients-hope-for-speedy-red-cross-return/1403880.html
---------
Man Held Over 'Doctored' Facebook Photos of Sheikh Hasina
July 12, 2012
DHAKA: Bangladesh police have arrested a businessman after he allegedly edited together a photograph of the country's female prime minister with that of a half-naked woman on his Facebook page.
Police following up a tip-off visited Shariful Islam's home at Maizdi, 150 kilometres south of Dhaka, and found the doctored pictures of the premier on his computer, local police Chief Choudhry Abul Kalam said.
"We asked him to open his Facebook page. On the page, the face of Prime Minister Sheikh Hasina was pasted with that of a half-naked woman," he told AFP on Thursday.
Islam, an owner of an advertising firm, also "doctored the pictures of the home minister and some other ministers", Kalam said, adding that the accused faced up to 10 years in jail if found guilty on defamation charges.
Bangladesh authorities have launched a series of prosecutions this year over material on Facebook pages aimed at Hasina.
Full report at:
http://dawn.com/2012/07/12/bangladesh-man-held-over-doctored-facebook-photos-of-pm/
--------
Moderate Taliban want peace, US says
Jul 13, 2012,
KABUL: Moderate Taliban figures have expressed interest in the fragile peace process, the outgoing US ambassador to Afghanistan said on Thursday, referring to a deal that appears even more elusive with this summer's rash of suicide attacks and bombings.
Ryan Crocker, who is retiring a year earlier than expected, also said he thinks it's unlikely that the departure of most foreign troops by 2014 will plunge the country into another civil war or prompt a precipitous economic slide.
"I tend to consider those unlikely scenarios," Crocker told The Associated Press in an interview at the US Embassy in Kabul.
Crocker, a soft-spoken, gray-haired diplomat who became the civilian face of America's wars in Afghanistan and Iraq, said the international community has pledged support for Afghanistan post-2014. And he said minority ethnic political leaders seem more interested in positioning themselves in the next Afghan administration than bracing for a civil war like the one that led to the rise of the Taliban after the Soviet exit in 1989.
Full report at:
http://dawn.com/2012/07/13/moderate-taliban-want-peace-us-says/
---------
Thin Nato traffic on Afghan-Pakistan border
Jul 13, 2012,
CHAMAN: Trucks carrying supplies for Nato troops in Afghanistan crossed the Pakistani border on Thursday for only the second time since Islamabad agreed to lift a seven-month blockade, officials said.
Pakistan closed overland routes for Nato convoys going to its war-torn neighbour after botched US air strikes killed 24 Pakistani soldiers in November, plunging ties between the "war on terror" allies to a new low.
Islamabad agreed to reopen the routes after US Secretary of State Hillary Clinton on July 3 apologised for the deaths, but very few vehicles have crossed the border.
Thousands of truck owners are awaiting compensation before going back to work, and drivers say the trips into Afghanistan are too dangerous and too poorly paid.
The Pakistani Taliban have threatened to attack Nato supply trucks and kill drivers if they resume trips to Afghanistan.
On Thursday, the umbrella militant organisation threatened a further wave of attacks, and claimed responsibility for shooting nine police prison officers being trained in the eastern city of Lahore.
Prime Minister Raja Pervez Ashraf ordered authorities to allow the more than 1,500 vehicles stuck in Pakistan to cross into Afghanistan following talks with US ambassador Cameron Munter, his spokesman Akram Shaheedi told AFP.
But on Thursday customs officials told AFP that only another four Nato trucks carrying food supplies had gone into Afghanistan at the Chaman border post in Pakistan's remote southwest.
Full report at:
http://dawn.com/2012/07/12/thin-nato-traffic-on-afghan-pakistan-border/
---------
NATO traffic thin on Pak-Afghan border
Jul 13, 2012,
LANDIKOTAL/CHAMAN: Trucks carrying supplies for NATO troops in Afghanistan crossed the Pakistani border on Thursday for only the second time since Islamabad agreed to lift a seven-month blockade, officials said.
The first batch of NATO supply convoys crossed into the Afghan side via Torkham border crossing. Four containers left for Afghanistan via Torkham border on Thursday.
The Customs officials based at Torkham Customs station verified that seven NATO supply containers having food stuff had already arrived at the Torkham station on Thursday, whereas the local political administration confirmed that four containers were present at Torkham. Jamrud-based political administration said that four containers having NATO food consignments had left the Begyari checkpost for Torkham border crossing amid tight security in the jurisdiction of Jamrud, whereas the security measures for the NATO containers were not found as tough those in Khyber Agency, witnesses said.
The TTP has already warned the drivers and their assistants involved in the NATO supplies of serious repercussions, which has terrified the transporters carrying NATO consignments to Afghanistan.
Full report at:
http://www.dailytimes.com.pk/default.asp?page=2012\07\13\story_13-7-2012_pg1_6
---------
Bombings kill NATO service member, 2 Afghans
Jul 13, 2012,
Officials say two separate bombings in Afghanistan have killed a Nato service member and a local official with the Afghan Ministry of Women's Affairs and her husband.
Nato says the service member was killed by a roadside bomb in the south. No other details were released.
Sarhadi Zwak, a spokesman in eastern Laghman province, says the local official, Anifa Safi, and her husband were killed when a bomb that was hidden in their car exploded in the provincial capital of Mehterlam.
No one immediately claimed responsibility for the Friday morning attacks, but they matched the pattern of Taliban assaults that typically target Afghan government officials and Afghan and foreign forces.
http://www.thedailystar.net/newDesign/latest_news.php?nid=39050
---------
Nasheed supporters, police clash in Maldives
Jul 13, 2012,
Former Maldives President Mohamed Nasheed's supporters clashed with the security forces in Male during a rally to protest his ouster.
Protesters threw pavement cement blocks, glass marble pebbles and chilly dissolved water over the security forces on Thursday.
After a confrontation for over two hours, protest was dismantled and roads were evacuated at around 1 a.m. local time, Maldives police said.
More than 100 supporters has been arrested, the Maldivian Democratic Party claimed at a press conference in Male.
MDP members had vowed that they will go on with these protests until the government of President Waheed Hassan was removed from power and presidential elections were declared.
"MDP should understand that government cannot be toppled from the streets," President Waheed said in the country's HulhuMale's island on Friday.
MDP spokesperson Imthiyaz 'Inthi' Fahmy vowed to continue with the protest and added that a protest will be organised in Colombo this Sunday.
http://www.thehindu.com/news/international/article3634476.ece
---------
33 gunmen killed, 27 detained in last week: Kandahar Police
13 July, 2012
KANDAHAR: Kandahar police on Thursday claimed that 33 anti-government gunmen were killed and 27 more detained in Kandahar City and different districts last week.
General Abdul Raziq, police chief of Kandahar province, told a press conference that security forces killed 33 gunmen and detained 27 others during separate operations and direct engagements in different districts of the province last week.
Nine police and six civilians were also killed during the operations, he said without disclosing if the civilians were killed by security forces or the gunmen.
He said several Pakistanis were also among those detained by the security forces.
About the latest coordinated attacks in Kandahar City, the provincial police chief said that the attacks had been planned and led by Taliban's Quetta Shura in Pakistan.
He said the security forces also seized 27 small and heavy weapons, 145 landmines and other military equipments.
There was no word by Taliban in this regard. On July 09, 14 Taliban suicide bombers attacked Kandahar police headquarters and conducted explosions in different areas of Kandahar City.
End.
http://paktribune.com/news/33-gunmen-killed-27-detained-in-last-week-Police-251442.html
---------
Security forces kill 11 terrorists in Bajaur
13 July, 2012
PESHAWAR: Using Afghanistan's Kunar province as a safe haven, dozens of terrorists crossed the border into Pakistan and staged another attack in Bajaur area, security officials said on Thursday.
Eleven terrorists were killed in the skirmish, which lasted several hours, the officials said, adding that two Pakistani soldiers were injured in the attack.
Local military officials said the terrorists took up positions in the village of Katkot in the Mamund area, and retreated after Pakistani forces brought in reinforcements.
The Pakistan military has mounted recent offensives against the al Qaeda-linked Pakistani Taliban, which is considered Pakistan's biggest security threat.
"The attack was repulsed as the security forces are on high alert after attacks in Upper Dir district," the officials said on the condition anonymity.
Last month, Pakistan accused NATO and the Afghan military of failing to act against terrorists safe havens in Afghanistan, following a cross-border attack that killed 13 Pakistani troops.
Full report at:
http://paktribune.com/news/Security-forces-kill-11-terrorists-in-Bajaur-251434.html
---------
No person from army holds dual nationality: ISPR
13 July, 2012
RAWALPINDI: No army personnel of any rank holds any foreign nationality, said a spokesman of Inter-Services Public Relations (ISPR) on Thursday.
As per military rule, no one in service is allowed to have dual nationality. If someone has dual nationality, he will have to surrender his foreign nationality before joining the service, he added.
http://paktribune.com/news/No-person-from-army-holds-dual-nationality-ISPR-251435.html
---------
Afghan civil war unlikely, says US
Jul 13, 2012,
KABUL: The outgoing US ambassador to Afghanistan said on Thursday that he thinks it's unlikely that the departure of most foreign troops by 2014 will plunge the country into another civil war or prompt a precipitous economic slide.
"I tend to consider those unlikely scenarios," said Ryan Crocker, a soft-spoken, gray-haired diplomat who became the civilian face of America's wars in both Afghanistan and Iraq.
Crocker said the international community has pledged to support Afghanistan post-2014 and that minority ethnic political leaders seem more interested in positioning themselves in the future government than getting ready for civil war.
He cautioned that it's hard to gauge the validity of reports that ethnic factions are rearming in preparation for civil war — and that perhaps they never ever disarmed.
"Politics is breaking out all over," he said. "You don't see many signs of the people saying 'Well, it's time to start digging the trenches again.'"
Crocker is retiring from the US foreign service after a storied tenure in some of the world's most dangerous hotspots. The US State Department said health reasons have forced the 62-year-old envoy to leave Kabul a year earlier than expected.
Crocker came out of retirement in 2011 to take the helm of the embassy at President Barack Obama's personal request. He granted The Associated Press the first of several exit interviews he is scheduled to give to news organizations before leaving later this month.
Full report at:
http://www.dailytimes.com.pk/default.asp?page=2012\07\13\story_13-7-2012_pg14_3
---------
Southeast Asia
Indonesia, the world's "poster child" for family planning for another breakthrough
Farahnaz Zahidi Moazzam
Jul 13, 2012,
Indonesia, the world's "poster child" for family planning is geared up for another breakthrough.
At the Airlangga Universitas in Surabaya, Indonesia, the world's first non-hormonal contraceptive pill for males has entered its third phase of clinical trials and will be ready to reach the shelves soon. While the research for creating the pill was launched under the leadership of Professor Bambang Prijogo in 1987 and funded by BkkbN – Indonesia's family planning body, small-scale production has been launched by a herbal medicine company called Naturoz.
Justicia Gendarussa, an innocent-looking shrub next door, is what these pills are made of. It is mostly found in Papua, Indonesia. The pill, according to Bambang, "disturbs the enzyme system of spermatozoa" and affects its "function, capacity, migration, binding and inhibition." Simply put, the shrub weakens the ability of the sperm to penetrate an ovum during intercourse.
Once this pill is available world over, would it be a good idea to introduce it in Pakistan, the world's fifth most populous nation? This World Population Day, Pakistan's current population clock has ticked past 180121027 (as of July 10, 2012), according to the Population Census Organization of the Government of Pakistan. The Pakistan Demographic and Health Survey (PDHS) 2007 shows that only 30 per cent of married women use any form of contraception. It would be safe to assume that the percentage of males using contraceptives would be much lower, if not entirely negligible.
Full report at:
http://dawn.com/2012/07/11/is-pakistan-ready-for-a-male-contraceptive-pill/
---------
Pakistan
Hafiz Saeed moves LHC; demands end to VVIP culture in Pak
Jul 13, 2012,
LeT founder Hafiz Saeed has approached a Pakistani court demanding an end to VVIP culture in the country, describing it as a 'legacy of the colonial era' that 'violates' the Constitution and Islamic principles.
In a petition filed in the Lahore High Court on Thursday, Saeed challenged the perks provided to top government functionaries and officials.
The petition, filed by Saeed's counsel A K Dogar, asked the court to issue a declaration that VIP and VVIP status is a
'legacy of the colonial era' that violates the Constitutional
provisions of equality and social and economic justice.
Saeed, for whom the US recently announced a bounty of USD 10 million, further claimed that such perks violate the principle of democracy as enunciated by Islam.
He contended that the functionaries were "living like kings and princes in palatial government houses".
He held up the British Prime Minister as an example, saying he lived in a small four bedroom house built in the 17th century. Saeed claimed the way the British Premier lives is 'truly Islamic' and in line with the Prophet's teachings.
Saeed claimed the presidency, Prime Minister's House, Governor's House and Chief Minister's House in all provinces
and ministers' enclaves should be declared a violation of the Islamic principle of social and economic justice.
He said the government should be directed to follow the example of functionaries of Britain who travel in buses and trains.
http://www.indianexpress.com/news/hafiz-saeed-moves-lhc;-demands-end-to-vvip-culture-in-pak/973980/
---------
Abductors kill seven coal miners in Balochistan
Jul 13, 2012,
QUETTA: The Balochistan Levies on Thursday found the bodies of seven coal miners who were kidnapped last week, in the Degari area, some 28 kilometres from the provincial capital.
The miners were kidnapped on July 7 in the Sorange area, 25 kilometres from Quetta. The provincial chief inspector of mines, Iftikhar Ahmed, confirmed the incident, adding that some passersby had spotted the bodies and informed the Balochistan Levies. The bullet-riddled bodies were found dumped on a roadside in the hills of Degari coalmine fields.
Balochistan Liberation Army (BLA) spokesman Jihand Baloch had claimed responsibility for the kidnapping of the miners. The victims worked at a private coal mining company, the United Minerals. They were identified as Hameedullah, Abdul Hameed, Mohammad Ishaq, Faqir Khan, Mohammad Nawaz, Mohammad Akbar and Khan Mohammad, residents of Swat and Dir in Khyber Pakhtunkhwa, official sources confirmed.
Full report at:
http://www.dailytimes.com.pk/default.asp?page=2012\07\13\story_13-7-2012_pg1_5
---------
'Pak willing to resolve disputes with India', Pak FM
Jul 13, 2012,
Jul 13, 2012,
Pakistan yesterday said it is willing to go by the agreement that it had in the past with India to resolve some of the disputes like Sir Creek and Siachen.
"If you look at may be some of the disputes that we have. We have Sir Creek, we have Siachen... Pakistan has already made it clear that we are willing to go by the agreement that we had in the past," Foreign Minister Hina Rabbani Khar told PTI in an interview.
She said the two countries must move forward in the relationship and "moving forward would require that we all are able to sometimes show flexibility, some times we don't need to show flexibility."
Khar is in the Cambodian capital to attend the Asean Ministerial meeting.
"As I said, for me I look at it as a lost opportunity because there were two prime ministers who got along well, who were able to set the course of a different dimension within this relationship.
http://www.thedailystar.net/newDesign/news-details.php?nid=241931
---------
Pak army soldier crosses border, held in Poonch
13 July, 2012
POONCH/RAWALPINDI: A Pakistani soldier, who had mistakenly crossed the border, was arrested by the Indian Army on Thursday in Kerni sector of Poonch district in Jammu and Kashmir.
According to NDTV, Arif Ali, who belonged to the Frontier Force of the Pakistan Army, was arrested around 6am. Sources in the Indian Army said no weapons were found in his possession and that he would soon be sent back to Pakistan, the channel said.
Pakistani authorities said that they were in touch with their Indian counterparts for the recovery of the soldier. The Frontier Force Regiment of the Pakistan Army guards the LoC opposite the Poonch sector.
End.
http://paktribune.com/news/Pak-army-soldier-crosses-border-held-in-Poonch-251439.html
---------
Pakistan resumed Nato supplies without any incentive: FO
Jul 13, 2012,
ISLAMABAD: Pakistan decided to resume Nato supply routes without any financial incentives as these Ground Lines of Communication were stopped in national interest and resumption was in line with national sovereignty.
"Pakistan did not close the Ground Lines of Communication for Nato supply to Afghanistan for financial benefit, therefore, these lines have been restored without any financial benefit." said Foreign Office spokesman Mozzam Ahmed Khan while addressing weekly news briefing here at Foreign Office on Thursday.
The decision of suspension of Nato supplies was a principle decision aimed at protecting national sovereignty and integrity, he added.
He said the Defence Committee of the Cabinet decided to open the supply routes for Nato so that Pakistan could play an active role in the regional peace, progress and prosperity.
The spokesman said Pakistan and United States have yet to sign new Memorandum of Understanding to formalise the resumption of Nato supply adding that technical aspects have been finalised by the technical experts both from Pakistan and Untied States and hoped that the new MoU will be signed very soon.
On the issue of drone attacks, the spokesman said Pakistan's has clear position on these attacks as these are counter productive and violation of Pakistan's integrity and sovereignty.
Full report at:
http://dawn.com/2012/07/12/pakistan-resumed-nato-supplies-without-any-incentive-fo/
---------
Six killed, 10 injured in Quetta blast
13 July, 2012
QUETTA: A powerful bomb went off in a busy market on the outskirts of Quetta city of southwest Pakistan on Friday, killing six people and injuring ten others, our sources reported.
The bomb went off at Kuchlak Bazar this morning near the venue of a rally organised by Awami National Party (ANP).
Witnesses said the blast was followed by firing.
Security forces cordoned off the area while rescue teams shifted the injured to the hospital. Emergency was declared at city s civil hospital.
No group claimed responsibility for the blast, which occurred hours before Prime Minister Raja Pervez Ashraf's visit to the capital of Balochistan province.
http://paktribune.com/news/Six-killed-10-injured-in-Quetta-blast-251428.html
---------
Bomb attack near Pakistani political rally kills 5
13 July 2012
Officials say a bo
mb has exploded near a political rally in southwest Pakistan, killing at least five people.
Police officer Mohammed Arif says Friday's explosion in Quetta, the capital of Baluchistan province, also wounded 11 people.
A doctor at the city's main hospital, Mohammed Jafar, says most of the victims were attending the rally by the Awami National Party.
http://www.khaleejtimes.com/kt-article-display-1.asp?section=international&xfile=data/international/2012/July/international_July256.xml
---------
Bomb kills four at Pakistan political meet: police
July 13, 2012
A bomb attack killed at least four people outside a party political meeting in Pakistan's troubled southwestern city of Quetta on Friday, police said. The bomb was detonated by remote control as the secular Pashtun nationalist Awami National Party (ANP) held a public
meeting on the outskirts of the capital of oil and gas rich Baluchistan province, which borders Afghanistan and Iran.
"At least four people, including a young girl, were killed and eight others wounded when the bomb planted on a bicycle went off," local police official Wazir Khan Nasir told AFP.
Another local police official, Ameer Khan Dasti, confirmed the casualties.
Baluchistan is one of the most deprived areas of Pakistan where Baluch rebels rose up in 2004, demanding political autonomy and a greater share of profits from the oil, gas and mineral resources in the region.
The province also suffers from Taliban attacks, and is a flashpoint for violence between Sunni and Shiite Muslims, who account for around 20 percent of the population and which has left thousands of people dead since the late 1980s.
http://www.hindustantimes.com/News-Feed/pakistan/Bomb-kills-four-at-Pakistan-political-meet-police/Article1-888183.aspx
---------
Pakistan SC threatens to remove new PM over Zardari cases
ZAFAR M. SHEIKH
13 July 2012
Pakistan's Supreme Court yesterday leveled a veiled threat to remove the new prime minister from office, like his predecessor, unless he agrees to pursue corruption cases against the president.
It appears the judiciary is unwilling to end a showdown with the coalition government, which could force elections before Feb.2013 when it would become the first in Pakistan to complete an elected, full five-year mandate.
Judge Asif Saeed Khosa said Prime Minister Raja Pervez Ashraf was "bound to implement the relevant directions of this court," just like his predecessor, whom the court last month dismissed for contempt for refusing to obey its order.
The judiciary has been trying for years to force the administration to reopen multi-million-dollar corruption cases against President Asif Ali Zardari, which its critics have likened to a personal vendetta campaign.
After dismissing Prime Minister Yousaf Raza Gilani on June 19, it gave Ashraf two weeks to indicate whether he would write to the Swiss authorities to reopen the cases, which were shelved in 2008 when Zaradri became president.
Full report at:
http://www.arabnews.com/pakistan-sc-threatens-remove-new-pm-over-zardari-cases
---------
Haqqani network solely an Afghan entity: Malik
Jul 13, 2012,
ISLAMABAD: Interior Affairs Senior Adviser Rehman Malik said Haqqani network was an Afghan entity and Pakistan had nothing to do with it.
Talking to journalists at a two-day national conference being organised by the South Asian Strategic Stability Institute (SASSI) on 'The Applications of Nuclear Science and Technology in Pakistan', on Thursday, Malik said the Punjab government should not support defunct organisations.
To another question, he said Defence Committee of the Cabinet decision to restore NATO land supply route to Afghanistan was in the best national interest. He said that scientists working in Pakistan Atomic Energy Commission (PAEC) did not release any secret information to anyone. "I appeal to US President Obama, to give us the same favour of an NSG waiver, as has been given to India," Rehman Malik said in his speech.
He said that the world should stop discriminatory policies. "Pakistan and India both are non-signatories to the NPT, but the United Stated supported India in its attempt to get an NSG waiver, despite the fact that India has not signed a legally binding non-proliferation agreement internationally. The world is talking about Pakistan's nuclear programme, while providing all the facilities to India which are not covered under full-scope safeguards of the IAEA," he added.
Full report at:
http://www.dailytimes.com.pk/default.asp?page=2012\07\13\story_13-7-2012_pg7_12
---------
Commission didn't declare Haqqani a traitor, says SC
Jul 13, 2012,
ISLAMABAD: The Supreme Court on Thursday clarified that the memo commission had not declared Pakistan's former ambassador to the US Husain Haqqani a traitor.
The court also said that Haqqani was neither an accused nor a trial was being conducted, as the court would decide in that regard after hearing all the parties.
The court also allowed Asma Jahangir, counsel for the former ambassador, to file an application within three days, seeking for her client an exception from appearing before the court in the memo case. A nine-member bench of the apex court, headed by Justice Mian Shakirullah Jan, also sought replies from the petitioners on Haqqani's objections over the memo commission's report.
During the hearing, the bench asked Asma that why her client was not appearing on the court's directions. She replied that Haqqani's life was in "grave danger". She also clarified that her client had not said that he would not return to Pakistan, but he had certain reservations in that regard.
Justice Tariq Pervez said that he should approach the government and not the court for getting security.
Asma said the government was not providing security to Haqqani, adding that they had contacted the attorney general of Pakistan for that purpose but nobody had responded.
"Haqqani was being provided security when he was useful. We contacted the government regarding his security, but have not been given a reply," Asma said.
She also argued that the commission's report had painted her client as a traitor. Upon this, the court observed that the commission had just expressed an opinion, adding that it was not a ruling.
During the hearing, Asma also read out her client's letter before the bench. Haqqani in his letter stated that due to security reasons, he was not coming back to Pakistan.
Full report at:
http://www.dailytimes.com.pk/default.asp?page=2012\07\13\story_13-7-2012_pg7_1
---------
Security forces kill 11 terrorists in Bajaur
Jul 13, 2012,
PESHAWAR: Using Afghanistan's Kunar province as a safe haven, dozens of terrorists crossed the border into Pakistan and staged another attack in Bajaur area, security officials said on Thursday.
Eleven terrorists were killed in the skirmish, which lasted several hours, the officials said, adding that two Pakistani soldiers were injured in the attack.
Local military officials said the terrorists took up positions in the village of Katkot in the Mamund area, and retreated after Pakistani forces brought in reinforcements.
The Pakistan military has mounted recent offensives against the al Qaeda-linked Pakistani Taliban, which is considered Pakistan's biggest security threat.
"The attack was repulsed as the security forces are on high alert after attacks in Upper Dir district," the officials said on the condition anonymity.
Last month, Pakistan accused NATO and the Afghan military of failing to act against terrorists safe havens in Afghanistan, following a cross-border attack that killed 13 Pakistani troops.
Full report at:
http://www.dailytimes.com.pk/default.asp?page=2012\07\13\story_13-7-2012_pg7_5
---------
Hindu trader gunned down in Quetta
Jul 13, 2012,
QUETTA: Two persons, including a Hindu trader, were gunned down and a bullet-riddled body was found in three separate incidents of violence in Quetta and Sibi districts on Thursday. According to the police, unidentified armed men riding a motorcycle opened fire on a Hindu trader in Qumbrani Road area, who died instantly. Police rushed to the spot and shifted the body to the Civil Hospital for post-mortem. The deceased was identified as Ruash Kumar, a resident of Dera Allah Yar, Jaffarabad. Later the body was moved to his native town for the final rituals after the legal formalities. In another incident, unidentified armed men gunned down a man in Killi Geo area of Kirani Road on Thursday. The man was identified as Rehmat Ali, a resident of Hazara Town and belonged to the Hazara community. A case has been registered and investigations are underway.
Meanwhile, the police recovered a bullet-riddled body in Margzani area of Sibi district on Thursday. According to the police, some persons spotted the body in Margzani Nullah area and informed the police. Police rushed to the spot and shifted the body to the District
http://www.dailytimes.com.pk/default.asp?page=2012\07\13\story_13-7-2012_pg7_3
---------
PPP destroying institutions for sake of Zardari: Imran
13 July 2012
KARACHI — Pakistan Tehreek-e-Insaaf (PTI) chief Imran Khan on Thursday lashed out at the present Pakistan People's Party-led coalition government saying it was destroying all institutions of the country for the sake of saving one man, President Asif Ali Zardari.
"In order to divert attention from its corruption scandals, the present government everyday comes up with a new drama in the name of constitutional amendments merely to protect Asif Ali Zardari," declared Khan while addressing the Bar Council of Karachi.
He claimed that the current leaders say they were "democratically elected', but do not even know the meaning of it. The first thing in democracy is accountability and transparency and the leaders start it from themselves.
Khan who arrived here on Wednesday for a two-day visit to the city demanded of the present so-called leaders to declare their assets, the amount of taxes paid by them and the source of income. "Without these three things, one cannot be a candidate abroad and if they lie about even one, he doesn't just lose his post, he has to go to jail. It is called perjury. Lying under oath can get you a jail sentence."
On Wednesday, the PTI chief said that he would lead the long march to Peshawar on July 14 against the restoration of the Nato supplies.
Full report at:
http://www.khaleejtimes.com/kt-article-display-1.asp?xfile=data/international/2012/July/international_July251.xml&section=international
---------
PPP not to go for caretaker set-up if PM removed
Jul 13, 2012,
ISLAMABAD: President Asif Ali Zardari signed into law on Thursday the Contempt of Court Bill, 2012, adopted by both houses of parliament.
Meanwhile, the ruling Pakistan People's Party (PPP) has decided against going for a caretaker set-up even if Prime Minister Raja Pervez Ashraf is also removed, like his predecessor Yousuf Raza Gilani, by the Supreme Court under contempt charges.
Sources in the PPP said President Zardari discussed the situation with the heads of allied parties on telephone after the Supreme Court decision which gave the deadline of July 25 to Prime Minister Ashraf for writing a letter to Swiss authorities for reopening money laundering case against the president.
"The government will not go for announcing a caretaker set-up for the next general elections even if Prime Minister Ashraf is removed by the apex court," a senior PPP leader said.
Information Minister Qamar Zaman Kaira told Dawn that the situation was vague at the moment and it was not easy to comment on 'ifs and buts'.
But he ruled out the possibility of early elections and a caretaker set-up. "We have so far not even thought about a caretaker set-up,"
e said.
Responding to a question, he agreed that the PPP was holding consultations with heads of allied parties to chalk out a line of action in the wake of the Supreme Court decision.
Full report at:
http://dawn.com/2012/07/13/ppp-not-to-go-for-caretaker-set-up-if-pm-removed/
---------
IT prodigy wants to serve Pakistan
Jul 13, 2012,
KARACHI: Everyone is unique and no one can replace Arfa Karim Randhawa who was declared the world's youngest Microsoft Certified Professional at the age of nine, yet it was heartening to meet Shafay Thobani, an eight-year-old child said to be the world's youngest Microsoft Certified Technology Specialist, at a programme held at a hotel.
Born on March 13, 2004, Shafay grew interested in computers ever since he was a baby. "We would get him toys but he would be more attracted to my laptop. I got him a PlayStation but he got scared when trying to play a horror game. Then I got him an Xbox but he liked computers more. Then at the age of four, we gave him an old Acer laptop, a third generation hand-me-down after both me and my younger brother had discarded it," Shafay's father Dr Shah Thobani told Dawn at the presser.
Being the only child, too, added to Shafay's manipulating him into buying him expensive gadgets, he observed.
Full report at:
http://dawn.com/2012/07/11/it-prodigy-wants-to-serve-pakistan/
---------
Sarabjit files fresh appeal to Zardari seeking mercy: lawyer
13 JULY 2012
Indian death row prisoner in Pakistan Sarabjit Singh has filed a fresh appeal to President Asif Ali Zardari seeking mercy on the occasion of that country's Independence day on August 14, his lawyer Awais Sheikh has said.
Sheikh, who met Sarabjit in Lahore jail yesterday, in an email to the prisoner's daughter Swapandeep, said that her father had signed the letter addressed to Zardari for his mercy on the 65th Independence day of Pakistan.
Sheikh quoted Sarabjit as saying that he was very disappointed and saddened when the recent news about his release turned out to be wrong.
Sheikh's email to Swapandeep was forwarded to former Supreme Court Chief Justice Markandey Katju, who had strongly taken up the case of the release of veteran Pakistan scientist Khalil Chishty from a prison in Rajasthan recently.
Justice Katju wrote back to Sheikh last night, saying the conviction of Sarabjit was "flawed" and demanded his immediate release.
"I have carefully studied Sarabjit's case and am convinced that he was not guilty of the charge against him in the Lahore bomb blast case.
Full report at:
http://www.dailypioneer.com/home/online-channel/top-story/80257-sarabjit-files-fresh-appeal-to-zardari-seeking-mercy-lawyer.html
---------
Strong quake jolts most parts of Pakistan
Jul 13, 2012,
LAHORE: A 6.1-magnitude earthquake jolted several parts of the country, including Punjab, Khyber Pakhtunkhwa and the Tribal Areas, on Thursday evening. Tremors were felt in Lahore, Faisalabad, Sargodha, Rawalpindi, Islamabad, Dera Ismail Khan, Peshawar, Mardan, North Waziristan, Swat, Hangu, Battagram, Nowshera and Hazara division.
Talking to Daily Times, Regional Met Office Director Mahr Sahibzada Khan said the quake was recorded at 6.1 magnitude on the Richter Scale, adding that it was of high magnitude but no damage occurred in any part of the country. No loss of life and property has been reported from any part of the country. Its epicentre was 176 kilometres down the earth in Hindukush region.
http://www.dailytimes.com.pk/default.asp?page=2012\07\13\story_13-7-2012_pg7_4
---------
Mideast Asia
Israel poisoned Arafat with polonium: nephew
12 July 2012
RAMALLAH, Palestinian Territories: Israel poisoned the late Yasser Arafat with the lethal radioactive substance polonium, a nephew of the veteran Palestinian leader alleged on Thursday, prompting an Israeli denial.
"We accuse Israel of killing Yasser Arafat by poisoning him with that lethal substance," Nasser Al-Kidwa told AFP, referring to polonium, traces of which were recently found on clothing worn by Arafat when he was ailing.
"Those responsible for that assassination should be held accountable and judged," said Kidwa, who is also president of the Yasser Arafat Foundation.
Allegations that the long-time Palestinian leader and Nobel Peace Prize laureate was poisoned were resurrected earlier this month after Al-Jazeera news channel broadcast an investigation in which experts said they had found high levels of polonium on his personal effects.
Polonium is a highly toxic substance which is rarely found outside military and scientific circles, and was used to kill former Russian spy turned Kremlin critic Alexander Litvinenko, who died in 2006 shortly after drinking tea laced with the poison.
But a spokesman for Israeli Prime Minister Benjamin Netanyahu completely rejected Kidwa's charge, denying any involvement in the 75-year-old's death.
Full report at:
http://www.arabnews.com/israel-poisoned-arafat-polonium-nephew
---------
Reading about spies, killings and intrigue in Tehran
Jul 13, 2012,
The latest literary sensation in Tehran is a thriller about Iran's nuclear program that is laden with espionage, cunning and political murder. But its authors are not former Iranian intelligence operatives or Iranian military fiction writers. They are not the Iranian equivalent of Tom Clancy.
The book, Spies Against Armageddon: Inside Israel's Secret Wars, has set off a buzz among both government and opposition news media inside Iran for the assertion by its authors —Yossi Melman, widely regarded as a leading Israeli military and intelligence journalist, and Dan Raviv, a CBS political correspondent — that five Iranian nuclear scientists killed in the past five years were all assassinated by operatives, most likely of Persian Jewish heritage, employed by Mossad.
Israel has neither confirmed nor denied it is responsible for the killings.
Iranian news sources view the book as an Israeli-written work exposing something the Israeli authorities do not want the world to know.
Full report at:
http://www.indianexpress.com/news/reading-about-spies-killings-and-intrigue-in-tehran/973762/
---------
Service to Israel Tugs at Identity of Arab Citizens
By JODI RUDOREN
July 12, 2012
NAZARETH, Israel — Three young Palestinian women sat on the floor at a summer camp this week surrounded by Legos and 3-year-olds. As the toddlers played, the women taught them the color of each block, repeating the words in Arabic, azrak for blue or akhdar for green.
But the seemingly simple scene here in the Galilee was actually caught up in some of the most contentious issues confronting Israeli society: How do Arabs reconcile their identity as citizens of a Jewish state? What is the appropriate role for a growing Arab minority in a state determined to be democratic and Jewish?
The young women are volunteers in Israel's national service program, an alternative to the military that comes with the same financial benefits and similar advantages for future education and employment. That program is now the focus of a searing national debate over plans to draw up a law that will no longer exempt categories of citizens. Some Arab-Israeli leaders see the young women's service as a betrayal of their national struggle, and call them traitors.
Full report at:
http://www.nytimes.com/2012/07/13/world/middleeast/service-to-israel-tugs-at-arab-citizens-identity.html?_r=1&hpw
---------
New sanctions on Iran boost oil prices
Jul 13, 2012,
NEW YORK: Fears of violence in the Persian Gulf escalated Thursday, pushing the price of oil higher.
The Obama administration slapped Iran with more sanctions aimed at stifling its nuclear program.
Traders, who worry that the sanctions will eventually lead to a military conflict in the Gulf, responded by buying oil.
"This just puts the risk back out there," said Phil Flynn, an oil analyst with Price Futures Group.
The US and other Western nations believe Iran is building a weapon and have heaped financial and diplomatic pressure on the country since November to force it to negotiate. Iran denies the claim.
Its leaders have threatened to block a key shipping channel out of the Gulf if the sanctions continue.
Such a move, or a conflict in the area, could slow down or even halt shipments out of one of the world's most prolific sources of oil.
About 20 per cent of the oil traded around the world comes from the Persian Gulf. Sanctions helped cut Iran's oil production by 188,500 barrels per day from May to June as buyers looked for other sources of crude, according to Opec.
Iran fell to No 3 in Opec production last month. Iraq moved to No 2, behind Saudi Arabia.
Oil prices, which had been down all day, jumped after the sanctions were announced.
Benchmark US crude added 27 cents to end at $86.08 per barrel in New York. Brent crude, which sets the price for imported oil, added 84 cents to finish at $101.07 per barrel in London.
Full report at:
http://dawn.com/2012/07/13/new-sanctions-on-iran-boost-oil-prices/
---------
Hamas member killed, two hurt in Israel strike on Gaza
Jul 13, 2012,
GAZA CITY: A Palestinian from the ruling Hamas movement was killed and two others wounded on Thursday in an Israeli air strike on eastern Gaza City, medics said.
The attack targeted a training ground used by Hamas's armed wing, the Ezzedine al-Qassam Brigades, in the southeastern Zeitun neighbourhood of the city, they said.
The dead man was named by medics as Mahmud al-Hiqi, 27, and the other two, who were moderately injured in the strike, were also identified as Hamas member.
The Israeli army had no immediate comment on the strike which hit close to an area where three Palestinians had been injured by Israeli tank fire earlier on Thursday.
In the earlier incident, three men who were travelling in a car in Shejaiya, a neighbourhood in the east of the city, were injured when a tank shell struck their vehicle and another landed nearby, medics said.
One of them was critically wounded, while the other two were moderately hurt.
The Israeli military said artillery forces and aircraft had fired at members of Hamas but Palestinian sources could not immediately confirm if they were Hamas members or other civilians.
"The squad was in position to launch an anti-tank missile at IDF soldiers performing routine activity near the security fence," a statement said, referring to the Israel Defence Forces.
Full report at:
http://dawn.com/2012/07/12/hamas-member-killed-in-israeli-strike-on-gaza-medics/
---------
Turkey says no traces of explosives on downed fighter
Jul 13, 2012,
ANKARA: Turkey said it has found no traces of explosives on the wreckage of a fighter jet it has claimed was downed by Syria, raising new questions about the incident that inflamed cross-border tensions.
"No traces of explosives or flammable products were found on the debris recovered from the sea," a statement from Turkey's general staff said on Wednesday, adding that other material was still being examined.
For the first time, the army also declined to use the term "shot down by Syria" instead referring to "our plane that Syria claimed to have destroyed".
Turkey has previously maintained that the F-4 Phantom was shot down in international airspace over the eastern Mediterranean by Syrian fire on June 22, further souring relations between the one-time allies.
Two weeks after the incident, a Turkish rescue team, fortified by the US deep-sea explorer Nautilus, recovered the bodies of the two pilots from the seabed, but most of the wreckage, believed to be in pieces, remained at the bottom of the Mediterranean.
Full report at:
http://dawn.com/2012/07/12/turkey-says-no-traces-of-explosives-on-downed-fighter/
Arab World
---------
Al-Azhar Insists on Keeping Sharia Law in the Constitution
By: Ahmad al-Buhayri
Jul 12, 2012
Sheikh Ahmed al-Tayeb, the Grand Imam of Al-Azhar Mosque, reiterated Al-Azhar's position rejecting any changes or amendments to Article II of the constitution [regarding the role of Sharia law in crafting legislation]. He stressed the need to preserve the current content of the article in order to preserve the nation's identity. He maintained that the principles of Sharia law should be the main source of legislation, noting that "this is our responsibility before God and the nation."
In a press conference held at the Al-Azhar on Tuesday [July 11], Tayeb said: "There has recently been a lot of controversy over Article II of the constitution, and the issue has been heavily discussed in the media. Al-Azhar views the ongoing controversy as a departure from what had been agreed upon in the Al-Azhar document and from what has already been signed by all colors of the political spectrum in Egypt — including its various parties, movements and groups. It has also been approved by the Egyptian Family House."
He added: "In light of this controversy, which may confuse the nation and prevent it from achieving the desired level of stability, Al-Azhar — given its religious, national and historic standing — would like to reiterate its position, which calls for preserving the original content of Article II in the Egyptian Constitution: 'Islam is the official religion of the state, Arabic is its official language, and the principles of Sharia law are the main source of legislation.'" [This comes in opposition to certain groups in Egypt which would like to see the term 'the principles' removed from the article
Full report at:
http://www.al-monitor.com/pulse/politics/2012/07/al-azhars-sheikh-we-insist-on-pr.html
---------
Annan 'shocked, appalled' by latest Syria massacre report
Reuters
AMMAN/BEIRUT: Jul 13, 2012, About 220 Syrians, mostly civilians, were killed in a village in the rebellious Hama region when it was bombarded by helicopter gunships and tanks then stormed by militiamen who slaughtered some families, opposition sources said on Friday.
UN special envoy Kofi Annan said he was "shocked and appalled" by news of "intense fighting, significant casualties, and the confirmed use of heavy weaponry such as artillery, tanks and helicopters" in the village of Tremseh.
"I condemn these atrocities in the strongest possible terms," Annan said in a statement.
There were no independent accounts of the number of dead or how they were killed. UN monitors in Syria are currently confined to Damascus because of mounting violence.
An activist video -- the only film record to appear so far -- showed the bloodied corpses of 15 young men with faces or shirts drenched in blood. Most wore T-shirts and jeans.
Syrian state television said there had been fighting in Tremseh and accused "armed terrorist groups" of committing a massacre there, but gave no death toll. It said three soldiers had been killed.
Full report at:
http://timesofindia.indiatimes.com/world/middle-east/Annan-shocked-appalled-by-latest-Syria-massacre-report/articleshow/14866320.cms
---------
Egypt President, Saudi king discuss regional stability
12 JULY 2012
Egyptian President Mohamed Morsi said he and Saudi's King Abdullah held "fruitful" talks focused on regional stability, SPA news agency said on Thursday after a late night meeting between the two leaders.
Our discussions were "fruitful and constructive and in the interest of Egypt, of Saudi Arabia and of the people of the region," Morsi told reporters in Saudi's southern port city of Jeddah at the end of yesterday night's meeting.
"Everything (King Abdullah) said was in the interest of the future, of the region and of Egypt," he said, adding that the king spoke with "wisdom and knowledge and love for the Egyptian people."
Morsi arrived in Saudi Arabia yesterday for his first foreign trip since taking office and met first with King Abdullah and then with Crown Prince Salman bin Abdul Aziz, who had greeted him on his arrival.
Few details were given on the talks between Morsi and Abdullah, though the Egyptian president said regional stability was a key focus of their discussions.
"The stability of the region depends on the stability of Egypt and the Gulf, at the head of which stands Saudi Arabia," he said.
Full report at:
http://www.dailypioneer.com/world/80043-egypt-president-saudi-king-discuss-regional-stability.html
--------
Rights groups slam Iraq's Internet law
12 July 2012
BAGHDAD - An Iraqi draft law that would jail web users for life for a variety of ill-defined crimes has been condemned by rights groups and activists who have slammed its vague language and hefty penalties.
Human Rights Watch has warned the bill would "constitute serious curtailments" of Iraqis' freedoms, while activists have questioned many of the bill's provisions.
Joe Stork, deputy Middle East director at HRW, said in a statement: "This bill would give Iraqi authorities yet another tool to suppress dissent, especially on the Internet, which Iraqi journalists and activists increasingly turn to for information and open debate."
MPs defend the current draft of the bill by saying it was written at the height of Iraq's bloody war.
But while it may look to deter insurgents, its wide-ranging provisions apply to all sectors of society, in a country where Internet penetration was just 1.1 per cent in 2010, according to the International Telecommunication Union.
The draft law stipulates jail terms of up to life imprisonment for "undermining the independence, unity, or safety of the country, or its supreme economic, political, military, or security interests", according to an HRW translation.
Similar punishments could be handed down if web users were found to be "participating, negotiating, promoting, contracting with, or dealing with a hostile entity in any way with the purpose of disrupting security and public order or endangering the country".
Full report at:
http://www.khaleejtimes.com/kt-article-display-st
---------
200 massacred in Hama, claim Syrian activists
Jul 13, 2012,
AP This image made from amateur video and accessed on June 24, 2012 purports to show Syrian military tanks in Hama. Government forces on Thursday shelled a village in Hama, killing more than 200, opposition activists say.
More than 200 people, mostly civilians, were massacred when Syrian government forces shelled and stormed a village on Thursday in the restive central area of Hama, opposition activists said.
Abu Omar, a military official of the Free Syrian Army in Hama, told DPA that the village of Tremseh, mainly a Sunni areas, was heavily shelled and stormed by government forces carrying out executions inside the village.
"More than 220 people were killed, and some 300 others were wounded," Mr. Abu Omar said.
Syrian state television said three security personnel were killed during the fighting in Teraymissha and accused "armed terrorist groups" of committing a massacre there.
A villager who managed to escape the area told Al Jazeera that Alawite militiamen, who strongly support the regime of Syrian president Bashar al-Assad, entered after Syrian rebels retreated from the area and committed the massacre. The survivor said that houses and even mosques were set ablaze by the government forces.
Free Syrian Army chief Riad Al-Assad urged all Syrians to observe a general strike on Friday to denounce the massacre.
Full report at:
http://www.thehindu.com/news/international/article3634445.ece?homepage=true
---------
Bahrain refutes medic's remark
12 July 2012
MANAMA - Authorities in Bahrain have slammed a remark by a medic through a newspaper accusing the Public Prosecution of being untruthful.
The remark was made by Rola Saffar, one of the medics accused of misusing their power at Bahrain's largest hospital during unrest last year. Rola was detained and released later.
The newspaper stated that four doctors (Yunis Achouri, Hassan Matouq, Hassan Al Aradi and Ahmed Al Meshatit) had been detained for treating wounded people during the incidents which engulfed Bahrain in February and March 2011.
Chief Prosecutor Nayef Yussef explained on Wednesday that the first convict was sentenced to three years in prison for seizure of public money.
The verdict has been appealed and the case is still being processed by the High Court and no sentence has been proclaimed so far, he pointed out.
The second convict was sentenced to three years in jail for illegal gathering and trouble-making and his appeal was overturned. The third convict was sentenced to six months in jail in a similar case. The court ruling had been appealed but was upheld. The fourth convict was sentenced to three years in prison in a similar case but after appealing the verdict, the sentence was reduced to two years only, the chief prosecutor explained.
http://www.khaleejtimes.com/kt-article-display-1.asp?xfile=/data/middleeast/2012/July/middleeast_July142.xml&section=middleeast
---------
Diplomat defects from Assad regime
July 13, 2012
Pressure mounted on Syrian President Bashar al-Assad yesterday after a first senior diplomat defected and Western powers drew up a 10-day sanctions ultimatum.
Syria's ambassador to Iraq, Nawaf Fares, announced he was joining a small but growing list of officials who have defected to the opposition, as the regime battles a near 16-month-old uprising.
"I announce my defection from my post as representative of the Arab Syrian Republic in Iraq and my withdrawal from the ranks of the (ruling) Baath party," Fares said in a message aired on Al-Jazeera satellite channel late on Wednesday.
"I call on all free and worthy people in Syria, particularly in the military, to immediately rejoin the ranks of the revolution," he said, adding: "Turn your cannons and your tanks towards the criminals in the regime who are killing the people."
The defector has since taken refuge in Qatar, which has been among the most outspoken critics of Assad's regime, Iraq's Foreign Minister Hoshyar Zebari said yesterday, quoted on Iraqi television.
Fares had been the Damascus envoy to Iraq since September 2008 and was a leading member of the ruling Baath party.
The foreign ministry in Damascus said Fares had been "discharged". He would be "legally prosecuted and subjected to disciplinary action".
http://www.thedailystar.net/newDesign/news-details.php?nid=241929
---------
Syria fires defected Ambassador to Iraq
July 12, 2012
In this 2008 photo, Nawaf Fares, left, takes charge as Syria's Ambassador to Iraq before Syrian President Bashar Assad, right, and Syrian Foreign Minister Walid Moallem, in Damascus. Mr Fares is the most senior diplomat to abandon the Assad regime since the uprising started 16 months ago. Photo: AP
Syria's Foreign Ministry says it has fired the country's Ambassador to Iraq, Nawaf Fares, after he defected to the opposition.
In a statement reported by Syria's state news agency on Thursday, the ministry said Mr Fares had been "relieved of his duties" and should face "legal and disciplinary accountability."
Mr Fares announced his defection in a video released on Wednesday, saying he was siding with "the revolution" against President Bashar Assad.
Activists say more than 17,000 people have been killed in the 16-month-old uprising.
http://www.thehindu.com/news/international/article3631563.ece
---------
Europe
Russian Ship With Syrian Helicopters Embarks on Renewed Voyage
By ANDREW E. KRAMER
July 12, 2012
MOSCOW — A Russian cargo ship carrying military helicopters and air-defense equipment for the Syria government, forced to turn back last month after Secretary of State Hillary Rodham Clinton criticized the shipment and a British company revoked the vessel's insurance, is again on the move.
The ship, the Alaed, which has emerged as something of a barometer of Russia's intentions toward the government of President Bashar al-Assad, was reported heading south off Norway's northern coast as of Thursday.
That location put the vessel close to a flotilla of four Russian naval vessels bound for the eastern Mediterranean Sea off the coast of Syria, as part of a Russian naval buildup in the area announced earlier this week, ostensibly for training exercises.
MarineTraffic.com, an Internet database that chronicles commercial shipping based on transponder signals required by the International Maritime Organization, registered the ship's presence off the Norwegian coast on Thursday, though it had passed out of the range of the transponders in the North Atlantic by later in the day.
Full report at:
http://www.nytimes.com/2012/07/13/world/europe/russian-ship-with-syrian-helicopters-embarks-on-renewed-voyage.html?ref=world
---------
UN Helicopters Attack Rebel Targets in DRC
Jul 13, 2012,
United Nations helicopters have attacked positions of the rebel group M23 in the eastern Democratic Republic of Congo.
A DRC spokesman tells VOA French to Africa service there were casualties in Thursday's exchange. "M23 shelled a small village, Runiga, killing three people according to our sources. Our army had to fight back because we had to protect civilians," he said.
M23 has withdrawn from several areas it seized last week in Congo's North Kivu province, but continues to hold at least one town, Bunagana.
In Ethiopia, the DRC and other Central African nations agreed to work to "eradicate" M23 and other rebel groups in eastern Congo.
Also, Rwanda said it has agreed to increase third-party surveillance on its border with Congo. The DRC's government has accused Rwanda of providing material support to M23, a charge Rwanda denies.
Rwanda's foreign minister Louise Mushikiwabo said Thursday that "there is a clear need to rebuild trust amid the swirling allegations over the past several weeks."
The remarks came from a special meeting in Addis Ababa of the 11-nation International Conference on the Great Lakes Region.
Full report at:
http://www.voanews.com/content/un_helicopters_attack_rebel_targets_in_drc/1403981.html
---------
Britain foiled Iran nuclear weapon drive: Intelligence boss
Jul 13, 2012,
LONDON: Britain's foreign intelligence chief believes his agents prevented Iran from acquiring nuclear weapons but that the pariah state will become armed within two years, the Daily Telegraph reported on Friday.
In a rare public speech, MI6 boss John Sawers told a meeting of around 100 senior civil servants in London that British agents had foiled Iran's attempts to produce a nuclear weapon as long as four years ago, according to the Telegraph.
"You'd have Iran as a nuclear weapons state in 2008 rather than still being two years away in 2012," the report quoted Sawers as saying last week.
When Iran does finally acquire nuclear status, the intelligence chief warned that Israel and the United States "would face huge dangers".
"I think it will be very tough for any prime minister of Israel or president of the United States to accept a nuclear-armed Iran," he suggested.
The US unleashed a fresh wave of sanctions against Iran yesterday, ratcheting up pressure to convince Tehran to take seriously concerns about its suspected nuclear weapons programme.
Full report at:
http://timesofindia.indiatimes.com/world/uk/Britain-foiled-Iran-nuclear-weapon-drive-Intelligence-boss/articleshow/14862546.cms
---------
Russia rejects 'unacceptable' Syria resolution
12 July 2012
MOSCOW - Russia rejects as unacceptable the text of a Western-backed UN Security Council resolution on Syria and will use its veto if the draft is brought to a vote later Thursday, a deputy foreign minister said.
"If they decide this (a vote on Thursday) — knowing that for us the text is unacceptable — then we will not allow it to pass," Deputy Foreign Minister Gennady Gatilov told the Interfax news agency.
http://www.khaleejtimes.com/kt-article-display-1.asp?xfile=data/middleeast/2012/July/middleeast_July138.xml&section=middleeast
---------
FBI probes China's ZTE over Iran tech deals-report
Jul 13, 2012,
LONDON: Reuters The FBI has opened a criminal investigation into ZTE Corp over the Chinese company's sale of banned US computer equipment to Iran and its alleged subsequent attempts to cover it up and obstruct a Department of Commerce probe, the Smoking Gun website reported.
The federal investigations stem from a Reuters report in March that Shenzhen, China-based ZTE, a telecommunications equipment maker, sold Iran's largest telecom firm a powerful surveillance system capable of monitoring landline, mobile and Internet communications.
The Reuters article also reported that ZTE's 907-page "Packing List" for the $120 million contract, dated July 24, 2011, included hardware and software products from several US tech companies, including Microsoft Corp, Hewlett-Packard Co, Oracle Corp, Cisco Systems Inc and Dell Inc.
Sales of the equipment are prohibited by US sanctions on Iran.
The Smoking Gun published on its website excerpts from a confidential FBI affidavit based on a May interview with Ashley Kyle Yablon, the general counsel of ZTE's US subsidiary in Texas.
According to the affidavit, Yablon told two FBI agents that ZTE officials had discussed shredding documents, altering the packing list, and denying it was genuine in an effort to subvert a Department of Commerce investigation into ZTE's sales of US equipment to Iran.
Full report at:
http://dawn.com/2012/07/13/us-slaps-more-sanctions-on-iran-2/
---------
North America
Mali: U.S. Offers Aid for Refugees
July 12, 2012
The White House released up to $10 million on Thursday for emergency relief efforts to aid refugees fleeing Mali because of a coup and rising violence from Islamic extremists with links to Al Qaeda. The money, which comes from an emergency fund intended to provide refugee assistance, will finance relief and protection operations headed by the United Nations. Almost 230,000 people have left Mali, according to the White House, while 155,000 are internally displaced.
http://www.nytimes.com/2012/07/13/world/africa/mali-us-offers-aid-for-refugees.html?ref=africa
---------
US unlikely to stop drone strikes on Pakistan, says report
Jul 13, 2012
Islamabad: A deal between the US and Pakistan on the American drone campaign against militants in the tribal belt bordering Afghanistan appears unlikely despite efforts by Pakistani negotiators to work out a compromise,
according to a media report today.
"Cessation of drones is still a high priority for us in the dialogue with the US but I'm afraid we are nowhere near a deal on the issue," a senior unnamed Pakistani official was quoted as saying by the Dawn newspaper. "But we'll keep talking to them about it," he said.
A report said that despite Pak's efforts, US is least likely to discontinue drone strikes.
A statement issued after a meeting of the Defence Committee of the Cabinet on July 3 clearly indicated that Pakistan was trying to cut a deal with the US on drone strikes. It noted that Pakistan "will continue to engage the US on
counter-terrorism cooperation and counter- terrorism tools that are in line with international law and practice".
The latest Pakistani assessment that a deal is unlikely follows recent bilateral interactions, including a meeting between Foreign Minister Hina Rabbani Khar and US Secretary of State Hillary Clinton.
Full report at:
http://www.firstpost.com/world/us-unlikely-to-stop-drone-strikes-on-pakistan-says-report-376787.html
---------
U.S. Charges Iranian With Conspiring to Violate Sanctions
By BENJAMIN WEISER
July 12, 2012
An Iranian man has been charged in Manhattan with conspiring to violate the Iranian trade embargo and to commit money laundering in a scheme to ship American industrial goods to Iran for use by petrochemical companies there, the United States attorney's office said Thursday. The defendant, Saeed Talebi, 40, was arrested at Kennedy International Airport as he arrived in the United States on Wednesday; if convicted, he faces a maximum 20-year prison sentence on each of the two counts, prosecutors said. Mr. Talebi entered a plea of not guilty in a court appearance on Thursday; he was held without bond.
http://www.nytimes.com/2012/07/13/world/americas/us-charges-iranian-with-conspiring-to-violate-sanctions.html?ref=americas
---------
Clinton to meet with Myanmar president in recognition of reforms
By Jill Dougherty and Jethro Mullen,
July 13, 2012
(CNN) -- U.S. Secretary of State Hillary Clinton is expected to meet Friday with Thein Sein, the president of Myanmar who has overseen a series of political reforms in the Southeast Asian country over the past year.
Clinton is in Cambodia to attend a regional conference after visiting a string of Asian countries in the past few days.
She will meet Thein Sein in Siem Reap, a fast-growing Cambodian tourism hub next to the spectacular temples of Angkor.
The meeting follows President Barack Obama's announcement Wednesday that the United States was easing sanctions on Myanmar, allowing American companies to do business there -- a move that prompted concern from human rights advocates.
Suu Kyi's emergence as a global icon Suu Kyi's 'ambitious' plan for Myanmar Sectarian violence testing Myanmar
The U.S. government considers the meeting with Clinton a reward for Myanmar's progress in undertaking reforms, a senior State Department official said Thursday. Thein Sein will also attend a gathering of U.S. and Asian business leaders at Clinton's invitation.
Full report at:
http://edition.cnn.com/2012/07/13/world/asia/myanmar-us-clinton/index.html
---------
U.S. Imposes New Rules to Tighten Vice on Iran
By MARK LANDLER
July 12, 2012
WASHINGTON — The Obama administration, seeking to plug loopholes in its sanctions against Iran, said Thursday that it would impose additional measures against more than a dozen companies and people involved in that country's nuclear and ballistic missile programs.
The administration also identified a web of front companies that it says the Iranian government uses to try to evade American and European restrictions on its oil exports.
The measures, announced by the Treasury Department, are intended to tighten the vice on Iran, which has continued to defy the West over its nuclear program despite evidence that the sanctions are damaging its oil industry and economy.
"Today's actions are the next step on that path, taking direct aim at disrupting Iran's nuclear and ballistic missile programs, as well as its deceptive efforts to use front companies to sell and move its oil," David S. Cohen, the undersecretary of the Treasury for terrorism and financial intelligence, said in a statement.
But the new sanctions also underscore the challenge the United States faces in isolating Iran, which has busily spun off hundreds of front companies, and renamed or reflagged dozens of ships, to get around existing sanctions.
"This is really a game of whack-a-mole," said Mark Dubowitz, the executive director of the Foundation for Defense of Democracies and an expert on Iranian sanctions. "These are incremental measures. What are needed now are measures more akin to economic warfare than these targeted, pinpoint measures."
Among the companies designated by the Treasury are Electronic Components Industries and Information Systems Iran, which are subsidiaries of an entity that is, in turn, controlled by the Iranian Ministry of Defense. The companies work on semiconductors, circuit boards and mainframe computers that have both civilian and military uses.
Full report at:
http://www.nytimes.com/2012/07/13/world/middleeast/united-states-imposes-additional-sanctions-on-iran.html?ref=middleeast
---------
US cracks down on Iran's oil tanker company, exposes fronts
Jul 13, 2012,
Vessels sail past Malta-flagged Iranian crude oil supertanker 'Delvar' (L) anchoring off Singapore March 1, 2012. Photo: Reuters
Reuters, Washington
The United States ramped up pressure on Iran's ability to export oil on Thursday, identifying Tehran's main tanker firm and exposing dozens of its vessels as government-controlled entities.
In the latest set of measures designed to stop Iran from acquiring nuclear weapons, the US Treasury identified the National Iranian Tanker Company (NITC), 58 of its vessels and 27 of its affiliates as extensions of the state, which would undermine Iran's attempts to use renamed, disguised vessels to evade sanctions, the department said.
The identifications, which also included naming what Washington said were four front companies for Iran's state oil enterprise, would help countries and foreign companies comply with Western penalties against Iran.
An Obama administration official said the measures would have some impact on Iran's ability to sell oil. "It will make it that much more difficult for Iran to deceive potential purchasers about the origin of the oil," the official told reporters.
US companies and Americans are already prohibited from doing business with entities controlled by Iran's government.
The National Iranian Tanker Company changed the names and flags of many of its oil tankers ahead of a European Union ban on Iranian oil imports. That included swapping Maltese and Cypriot flags for Tuvalu and Tanzanian ones.
The main part of NITC's oil fleet can carry a maximum of around 62 million barrels of oil, data from its website show. The fleet has become significantly more important this month because new European Union sanctions have cut off access to the London-based ship insurance market, putting Iran off-limits to almost every major tanker firm.
Full report at:
http://www.thedailystar.net/newDesign/latest_news.php?nid=39052
---------
Defections Weakening Syrian Government
Jul 13, 2012,
The U.S. comments come after Syria's ambassador to Iraq defected and joined the opposition. Nawaf Fares urged members of Syria's military to join him, because, he said, there is no honor in killing one's own people.
Fares is the highest-ranking Syrian official to switch sides since the uprising against Assad began 16 months ago and is one of five prominent defectors.
Secretary Clinton says the defections show pressure is mounting on President Assad to give up power.
"The economy is in shambles," said Clinton. "The regime is struggling to hold on to large parts of the country. So we do look to the Security Council and all of its members, including Russia, to join us in a serious resolution that gives special envoy Kofi Annan what he needs."
Clinton spoke with Annan following his meetings this week in Damascus, Tehran, and Baghdad and says she is encouraged that the U.N. and Arab League envoy is asking for a U.N. resolution that both endorses political transition and has real consequences for those who do not comply.
"The United States is determined to support him [Annan] because our experience of the last year makes it absolutely clear that the Assad regime will not do anything without additional further pressure," Clinton added.
Clinton spoke with reporters in Cambodia where she met with Chinese Foreign Minister Yang Jiechi on the sidelines of a meeting of the Association of Southeast Asian Nations.
Full report at:
http://www.voanews.com/content/us-defections-weakening-syrian-government-clinton/1403902.html
---------
NATO Military Supplies Roll Again Through Pakistan
Jul 13, 2012,
WASHINGTON – NATO military supplies are rolling once again through Pakistan to help the alliance fight the Taliban in Afghanistan, saving an estimated $100 million a month over alternative supply routes. There are questions, however, whether this will lead to better relations between Washington and Islamabad, which had closed down the supply route for seven months after NATO planes accidentally killed 24 Pakistani soldiers.
The so-called southern route, which runs through Pakistan, is the most direct and cost effective way to send supplies to U.S. and NATO forces in Afghanistan.
Seth Jones, an expert on Afghanistan with the RAND Corporation, said the southern route is essentially made up of several roads.
"One of the key ones is fuel and other materiel that comes through the port of Karachi, and then comes up various routes, some of it through Quetta and Chaman and across the Afghan border into Kandahar Province," Jones said. "Others go through Peshawar and up through the Khyber Pass into eastern Afghanistan around Jalalabad and then into Kabul," he added.
Dangerous route
But Stephen Blank, a national security affairs expert at the U.S. Army War College, said the southern route is dangerous.
Full report at:
http://www.voanews.com/content/nato-supplies-roll-through-pakistan/1403861.html
---------
US sends sub drones over fears of Hormuz closure
Jul 13, 2012,
WASHINGTON: The United States has deployed a fleet of robot subs in the Gulf to prevent Iran from blocking the strategic Strait of Hormuz with mines in the event of a crisis, officials said Thursday.
The "SeaFox" drone "has been deployed in the Fifth fleet AOR," which includes the Persian Gulf and the Arabian Sea, a Navy official told AFP, confirming information first reported in the Los Angeles Times newspaper.
The undersea drone, about four feet long and equipped with a camera and sonar, is guided by a cable from a ship.
German manufacturer Atlas Electronik says the drone has a range of about 3,200 feet and carries an explosive to destroy mines.
"SeaFox devices will be employed from MCMs," or mine counter-measure ships, in the Persian Gulf, the Navy official said.
Fears of a closure of the Straight of Hormuz, through which about a fifth of the world's traded oil passes, intensified earlier this year after Iran threatened to close it if Western governments kept up efforts to rein in Tehran's controversial nuclear program by choking off its oil exports.
Full report at:
http://dawn.com/2012/07/13/us-sends-sub-drones-over-fears-of-hormuz-closure/
URL: https://www.newageislam.com/islamic-world-news/lashkar-wants-to-revive-militancy-in-kashmir--abu-jundal/d/7904