New Age Islam News Bureau
3 Jan 2018
• JuD lashes out at Govt for Ignoring Trump's Accusations, Action against FIF
• Bangladesh: Madrasa Textbooks Undergo Revision for Carrying Inappropriate Content
• UP Madrassas Told to Cut Muslim Holidays
• US Muslim Community Pays Fine of Neo-Nazi Who Vandalized Their Mosque
• Don't Extinguish Migrants' Hopes, Pope Says on World Day of Peace
• Top Security Official Reveals S. Arabia's Support for Recent Protests in Iran
Pakistan
• JuD lashes out at Govt for Ignoring Trump's Accusations, Action against FIF
• Pakistan Plans Takeover of Charities Run By Hafiz Saeed
• JI condemns Donald Trump's tirade against Pakistan
• Saudi royals want Nawaz Sharif to abandon anti-army drive
• MMA revival: JI, JUI-F lock horns on FATA, election symbol
• US needs Pakistan's support to move forward in Afghanistan: Mushahid
• Pakistan summons US ambassador over 'lies and deceit' Trump tweet
--------
South Asia
• Bangladesh: Madrasa Textbooks Undergo Revision for Carrying Inappropriate Content
• Senior ISIS Leaders among Dozens Killed, Wounded In Jawzjan Airstrikes
• Trump not NDS or RAW agent, Saleh tells Pakistan
• Intelligence circles attempting to destabilize Balkh, claims Noor
• As Pakistan expresses anger, Afghanistan cheers Trump's tweet
• It's Time to Start Taking Bangladeshi Jihadists Seriously
• Canadian ambassador praises 'pleasing' beach in Myanmar — where military accused of ethnic cleansing
• 1 US soldier killed, 4 wounded in East of Afghanistan
• Gen. Raziq reacts at Noor's remarks regarding government conspiracies
--------
India
• UP Madrassas Told to Cut Muslim Holidays
• India Muslim Man, In Jharkhand, Beaten To Death 'Over New Year Music'
• Of Muslim Scholars and a Glorious Literary Tradition
• Despite strains, silent progress in India, Pak talks
• Muslim sarpanch initiates daily singing of anthem
• Kerala CM Lauds Sufi-Sunni Stream in Islam
• Don't Support Triple Talaq Bill: Muslim Body to Congress
--------
North America
• US Muslim Community Pays Fine of Neo-Nazi Who Vandalized Their Mosque
• White House Calls On Iran to Respect Citizens' Rights amid Rallies
• American citizen accused of supporting Islamic State appears in Virginia court
• Trump threatens to withhold financial aid to Palestinians
• Former Taliban hostage Boyle arrested for 15 charges including assault
--------
Europe
• Don't Extinguish Migrants' Hopes, Pope Says on World Day of Peace
• French Hospital Rejects Trainee Doctor Due to 'Religious' Beard
• Lawmaker Who Called Muslims 'Rapist Hordes' Faces Sanctions in Germany
• German MP faces police complaint over anti-Muslim stance
--------
Mideast
• Top Security Official Reveals S. Arabia's Support for Recent Protests in Iran
• Knesset's Al-Quds Vote Is an End to Peace Process: Palestine's Abbas
• Houthi militias rule in favor of executing Baha'i detainee
• Hamas Urges Abbas to Leave Oslo Accords over Israel's Al-Quds Bill
• Russia, Turkey, Syria reject foreign interference in Iran developments
• Trump threatens to cut aid to Palestinian territories
• Trump threatens to withhold funding to Palestinians
• Macron 'worried' about Iran, asks Rouhani for 'restraint'
• US demands Iran end social media blocks as protests continue
• Yemeni FM: 'We wish Iranian protesters success in achieving freedom'
--------
Southeast Asia
• Perlis Mufti Urges Mosques to Raise Awareness on Cleanliness
• Malaysian IS Militant Tells Compatriots to Launch Jihad At Home
• What If Malaysian Amin Baco Is Regional IS Emir?
• Now, Dr M Calls Hadi Kafir, Traitor
• DAP a gangster-like party that fakes its tolerance for Islam, says Takiyuddin
• Dismiss lawsuit to declare Zakir Naik unfit for Malaysian PR, Perkasa tells court
--------
Arab World
• Egypt's Sisi Extends State of Emergency for another Three Months
• Iraqi Forces Kill 15 Daesh Bombers near Border with Syria
• Cabinet briefed on global condemnation of Houthi attempts to target Riyadh
• Baghdad, Kurdish region finding solutions to ease tensions between them
• Egypt files murder charges against man held for Coptic Church attack
• Booby-Trapped Blast Kills Senior Terrorist Commander in Northwestern Syria
• Southern Syria: Terrorists Engage in Heavy Infighting in Dara'a
• Syrian Army Drives Terrorist out of More Regions in Southern Idlib
• ISIL's Baghdadi Still Alive under US Forces' Back up in Eastern Syria
• Terrorists Suffer Heavy Defeats in Clashes with Syrian Army in Eastern Damascus
--------
Africa
• Africa: 'Islamic State' Seeks New Foothold in Africa
• At Least 17 People Killed In Shooting Attack on Nigerian Church
• Violence left over 430 people dead in 2017 in Libya
• Zimbabwe: Muslims Top Murewa STIs List, NAC Report Says
Compiled by New Age Islam News Bureau
URL: https://www.newageislam.com/islamic-world-news/jud-lashes-govt-ignoring-trumps/d/113801
--------
JuD lashes out at govt for ignoring Trump's accusations, action against FIF
BY IHSAN QADIR
Jan 3, 2018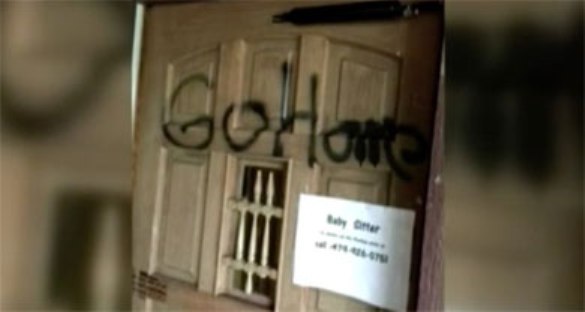 Muslim community in Arkansas has paid the fine of a man who vandalized their mosque and saved him from serving prison time
LAHORE: Hundreds of workers of Milli Muslim League (MML), Jamaatud Dawa (JuD) and its Falah-e-Insaniat Foundation (FIF) lashed out at the government for not taking a bold stand against US President Donald Trump's statement in which accused Pakistan of giving Washington "nothing but lies and deceit", and also protested against government's planned move to ban FIF.
The top leadership of JUD, including Hafiz Abdul Rehman Makki, MML President Saif Ullah Khalid, FIF Chairman Hafiz Abdul Rauf and other leaders, gathered outside the Lahore Press Club on Tuesday and addressed hundreds of emotionally-charged workers. The protesters chanted full-throated slogans against US and India, and in favour of JuD chief Hafiz Saeed.
Carrying banners inscribed with anti-Trump and anti-India slogans, the protesters urged the government to immediately expel US ambassador in Pakistan and seek an explanation from him about Trump's statement.
They also said that they would move courts and fight a legal war if the government decides to take custody of ambulances run by JuD and FIF to appease India and US.
Hafiz Abdul Rehman Makki said Hafiz Saeed was detained to please India in the past and now it is being planned to close down the organisation's relief and charity projects on which millions of poor have dependence. "We have strong faith in Pakistani courts and we will fight our battle. We will take to streets if need be."
FIF Chairman Hafiz Abdul Rauf made an emotional speech with tears rolling down his cheeks and asked that "is it our crime to help ailing humanity?" He said that the FIF reached the areas where no one reached, adding that they were being penalised for serving humanity.
He pointed out that there were clear verdicts of high courts and the Supreme Court over the absence of any evidence to prove accusations against JuD and its chief. "The courts have also given permission to JuD to continue with their preaching, relief and welfare activities freely," he added.
"But despite this, the government often takes such steps only to please India. Hafiz Saeed was detained to please India last year and after court's orders around a month ago, he has been released," said Makki.
Accusing the government of becoming become a stooge at the hands of the Indian government, MML President Saifullah Khalid said that JUD and FIF served humanity irrespective of their political and religious beliefs.
He lashed out at the government and said, "India in the time of its choosing puts pressure on Pakistani rulers who immediately start acting on the Indian dictates sometimes by detentions and sometimes by uprooting ambulance booth. It is beyond imagination what kind of radical measures government would take to silence the voices of Kashmiris to woo Modi and to prove loyalty to him."
He went on to say that the JuD chief was detained by the government for his "crime" of declaring 2017 as the year for Kashmiris, and now again similar announcement about 2018 and to launch countrywide campaign for this purpose has irritated India and its "faithful" Pakistani government. He added, "That seems to be the reason for their planning to take the reprehensible steps such as controlling of ambulances."
https://www.pakistantoday.com.pk/2018/01/02/jud-lashes-out-at-govt-for-ignoring-trumps-accusations-action-against-fif/
--------
Bangladesh: Madrasa Textbooks Undergo Revision for Carrying Inappropriate Content
January 02, 2018
Rashid Al Ruhani
Four textbooks, approved by Bangladesh Madrasa Education Board, were canceled for containing controversial information. After cancellation, the books were revised and then sent back to madrasas across Bangladesh.
According to sources from Ministry of Education and National Curriculum and Textbook Board (NCTB), the whole procedure cost the government around Tk14.2 crore.
The books, which were revised for 2018 academic year, are VII and VIII grade textbooks "Al Aqaid Wal Fiqh," and "Quran Majeed and Tajweed" and "Hadith Sharif" for IX and X grade students.
NCTB sources confirmed that a total of 2,389,776 copies of the four textbooks were distributed to madrasas in district and upazila level on September, 2017.
Officials concerned later complained that the books contained controversial material, including defamation of Islam.
Under the circumstances, NCTB directed district education officers to return the books for revision in November, 2017. Following revision, the books were sent back to madrasas.
Addressing the issue, NCTB member (Texbook) Mia Enamul Haque said: "The government spent Tk13.4 crore to print these textbooks. Recollecting the books for revision from district and upazila level cost Tk8 lakh. So, the total expenditure stands at Tk14.2 crore."
Islamic Foundation's Director General Shamim Mohammed Afzal raised objections about the content in the textbooks, terming them defamatory and satirical to Islam.
He sent a letter to Chairman of Madrasa Education Board Prof AKM Saif Ullah in this regard.
The letter mentioned that those textbooks had defamatory statements about Islam in at least 15 passages. This correspondent has also collected copies of the cancelled and revised editions of the above mentioned textbooks.
The cancelled "Hadith Sharif" textbook for IX and X grade contains this text in page 53: "Tumi ki tomar ma ke bibostro obosthay dekhte pochhondo koro?" which roughly translates to: "Do you like seeing your mother naked?"
Complaints were raised over the use of the word "bibostro" (naked). So, the sentence was changed to: "Tumi ki tomar ma ke osompurno poshake dekhte pochhondo koro?" which roughly translates to: "Do you like seeing your mother in revealing clothes?"
On page 328 of the same book, a passage states: "Prothomoto mod ke ekti neyamot o akorshoniyo panio hishebe pobitro Quran-e ullekh kora hoyechhe," which roughly translates to: "The Holy Quran describes alcoholic drinks as one the blessings and attractive beverages." The revised copy omitted the sentence.
Page 178 of the cancelled textbook "Quran Majeed and Tajweed" contains wrong information regarding sexual intercourse. On page 424, the same book describes leadership of women as "haram" or forbidden. Both of these passages have been corrected in the revised edition.
Page 66 of VIII grade textbook "Al Aqaid Wal Fiqh" states: "Al Quran musolman-der songbidhan," which roughly translates to: "Al Quran is the Constitution of Muslims." The line was revised in the recent edition.
According to the NCTB authorities, the Technical Education Department and Madrasa Division under the Education Ministry, and Madrasa Education Board is responsible for creating and editing these textbooks.
"NCTB only prints these textbooks. So, it will not be held responsible for any errors and revisions," NCTB sources told the correspondent.
Commenting on the issue, NCTB Chairman Prof Narayan Chandra Saha said: "Technical Education Department and Madrasa Division under the Education Ministry sent us a letter directing us to revise and reprint these four textbooks. We do not have any other information in the subject."
However, Chairman of Madrasa Education Board Prof AKM Saif Ullah has put the full blame on NCTB.
"I have nothing to say about this. Writers and editors of these textbooks first get approval from the National Curriculum Coordination Committee, and then the NCTB prints those books. It is also their (NCTB) responsibility to revise those books before printing them. NCTB will have a better explanation regarding this debacle," he added.
Meanwhile, commenting on the matter, Education Ministry Secretary Md Alamgir said: "The Prime Minister Office directed that the textbooks be revised.
"Those responsible for the blunder will face stern action."
https://www.dhakatribune.com/bangladesh/education/2018/01/02/madrasa-textbooks-undergo-revision-carrying-inappropriate-content/
--------
UP Madrassas Told to Cut Muslim Holidays
Yusra Husain
Jan 3, 2018
LUCKNOW: After making it mandatory for madrassas in Uttar Pradesh to render the national anthem and videograph it on Independence Day, the Yogi government on Tuesday came up with an annual calendar that reduces discretionary holidays around Muslim festivals while making it compulsory for madrassas to remain closed on festivals of other faiths.
Clerics that TOI spoke to expressed unhappiness at the move. Hitherto, madrassas in UP were closed only during Muslim festivals with the exception of Holi and Ambedkar Jayanti. But the new calendar marks Mahavir Jayanti, Buddh Purnima, Raksha Bandhan, Mahanavmi, Diwali, Dussehra and Christmas as holidays.
While seven new holidays have been added, 10 discretionary holidays allowed to madrassas for festivals like Id-ul-Zuha and Muharram have been reduced to four days. Also, these cannot be taken as a cumulative, but one day at a time when clubbed with a festival. Registrar of the UP Madrassa Board Rahul Gupta, explaining the move, said, "The 10-day holiday used to be at madrassas' discretion, but now this is predetermined and distributed round the birthdays of great leaders. It's important for students to know who these people were."
"It has also been done to bring madrassas on a par with basic school education following the general rule of law," he added. A madrassa official TOI spoke to was unhappy with the proposal. Eijaz Ahmed, president, Islamic Madarsa Modernisation Teachers' Association, said, "Madrasas are religious institutions that do require different kinds of leave around a number of minority events for which the former discretionary leave was used. There is no problem in addition of holidays of other faiths, but it is totally wrong to cut down the ten discretionary special leaves."
https://timesofindia.indiatimes.com/india/up-madrassas-told-to-cut-muslim-holidays/articleshow/62344376.cms
--------
US Muslim community pays fine of neo-Nazi who vandalized their mosque
Jan 3, 2018
A Muslim community in Arkansas has paid the fine of a man who vandalized their mosque and saved him from serving prison time, local websites reported on Tuesday.
The regulars of Masjid Al Salam in Fort Smith gave financial help to Abraham Davis, who vandalized the mosque in October 2016 with swastikas and words like "go home" with spray paint, so the vandal won't be imprisoned for six years for not paying the hefty penalty.
"It shouldn't be hanging over him for the rest of his life," President of Al Salam Louay Nassri was quoted as saying in the Arkansas Matters website.
"We knew this person did a bad thing and there has to be consequences for their actions. But we didn't have any ill feelings towards anybody," Nassri added.
US Muslim community pays fine of neo-Nazi who vandalized their mosque
"We heard that he was having financial problems. Now if you don't pay your fine, that's an automatic six years in jail. Well, we didn't want him to go to jail for six years."
According to the piece published on the website, Nassri decided to write a check for $1,700.
"After all that he had been through, we didn't want him sitting on the severe financial stress. And like I told him, we want him to have a much better future," Nassri concluded in the piece.
The money was originally put aside for upcoming renovations for the mosque, according to Arkansas Matters.
"We thought this was the right thing to do. We thought if someone does something bad and came and apologized, you just forgive them. That should be the natural thing. We had no idea that this forgiveness would be an international story," the president of the mosque said.
"If he would've known who we are, he wouldn't of done this. If we would've known his troubles with us, we would've tried to help him. Communication is extremely important. Education is extremely important."
https://www.dailysabah.com/americas/2018/01/02/us-muslim-community-pays-fine-of-neo-nazi-who-vandalized-their-mosque
--------
Don't Extinguish Migrants' Hopes, Pope Says on World Day of Peace
January 02, 2018
Vatican City. Pope Francis described migrants and refugees as the world's "weakest and most needy" on Monday (01/01), using his traditional New Year's address to "give voice" to people he has urged leaders to do more to help.
Francis reminded some 40,000 people who gathered in St. Peter's Square at the Vatican that he had chosen the plight of migrants and refugees as the theme for the Roman Catholic Church's World Day of Peace, which is celebrated every Jan. 1.
"For this peace, to which everyone has a right, many of them are willing to risk their lives in a journey which is often long and dangerous, they are willing to face strain and suffering."
"Please, let us not extinguish the hope in their hearts, let us not suffocate their hopes for peace!"
Across the world, the mass movement of people has shot to the top of the political agenda, and Pope Francis has made defending those who migrate a central theme of his papacy.
During a trip to Myanmar and Bangladesh last year, he met Muslim refugees and called for decisive measures to solve the political problems that caused many to flee.
He has also criticized President Donald Trump's stated intention to build a wall along the United States border with Mexico to keep out illegal immigrants.
In a homily earlier on Monday, Pope Francis said everyone should look after their soul by taking a moment of silence every day, "to keep our freedom from being corroded by the banality of consumerism, the blare of commercials, the stream of empty words and the overpowering waves of empty chatter and loud shouting."
In a message released in November ahead of the World Day of Peace, Pope Francis said politicians who stoke fear of migrants were sowing violence and racism. He acknowledged that the presence of immigrants can compound existing problems in a country, but appealed for practical ways to be found to welcome newcomers.
On Monday, he said: "It is important that there is a commitment from everyone, from civil institutions, and those in education, welfare and church organisations, to ensure a peaceful future for refugees, migrants, everyone."
http://jakartaglobe.id/international/dont-extinguish-migrants-hopes-pope-says-world-day-peace/
--------
Top Security Official Reveals S. Arabia's Support for Recent Protests in Iran
Jan 02, 2018
Shamkhani underlined that the Saudi government has hired people to provoke the Iranians to participate in street protests, by using the social media and making different hash tags (#) against the government in Iran.
He made the remarks in an interview with the Arabic-language al-Mayadeen news channel on Monday.
"Based on studies, around 27% of the hash tags which have been made belong to the Saudis. Of course, they don't belong to the Saudi people but the Saudi government, meaning the government of Mohammed bin Salman (the crown prince), launches these hash tags, and those who do this are the Israeli and westerners. The hash tags about the situation in Iran have been launched from the US, Britain and Saudi Arabia," he said.
"They have set up an organization and hired people outside Saudi Arabia to manage it because the Saudis don't have such a power. Also, the Monafeqin (hypocrites as members of Mojahedin-e Khalq Organization - MKO, also known as the MEK, PMOI and NCRI - terrorist group are called in Iran) are also tools and infantry units of this organization," Shamkhani added.
"Certainly, the Saudis will receive a proper response from Iran and they will not understand the origin of this response. The ruling Saudi family is well aware of the danger of our response," he said.
Shamkhani underscored that Saudi Arabia cannot cover the damages it has sustained in the war against Yemen through interfering in Iran's internal affairs and provoking the vigilant Iranian nation.
In relevant remarks on Monday, Iranian President Hassan Rouhani lashed out at certain countries, specially Saudi Arabia, for their attempts to foment unrests in Iran, and promised the nation to accelerate efforts to resolve the economic problems.
Addressing chairpersons of the Iranian parliament's different commissions in Tehran, President Rouhani said that the enemies are angry with Iran's different successes and achievements, including the 2015 nuclear deal, effective fight against terrorist groups and expansion of ties with different world states.
"These have angered our enemy. Our unity was a bullet (arrow) in their eyes and our progress and success in the world of politics and against the US and the Zionist regime was not bearable to them. Our success in the region was not bearable to them," he said.
"They (the Saudis) have blatantly said that we will create problems in Tehran," Rouhani said.
He also vowed that his government will double efforts to resolve the country's economic problems, unemployment, air pollution and inflation.
His remarks alluded to Saudi Arabia's then deputy crown prince who said in an interview last year that dialogue between his nation and Iran is impossible because of what he called as the latter's "extremist ideology".
Mohammed bin Salman, the Saudi Crown prince, who served as Riyadh's defense minister and second in line to the throne at the time, claimed that his country is a primary target for Iran and charged that Iran sought to control of the Islamic world. "We won't wait for the battle to be in Saudi Arabia," Prince Mohammed said, "instead, we'll work so that the battle is for them in Iran."
The mainstream media in the West has given a wide coverage to the economic protests in a few Iranian towns in the past few days that each comprised of a few hundred protesters, but none has covered the massive pro-government rallies held in more than 1,200 cities and towns on Saturday.
http://en.farsnews.com/newstext.aspx?nn=13961012000368
--------
Pakistan
Pakistan Plans Takeover of Charities Run By Hafiz Saeed
January 02, 2018
Islamabad. Pakistan's government plans to seize control of charities and financial assets linked to Islamist leader Hafiz Saeed, who Washington has designated a terrorist, according to officials and documents reviewed by Reuters.
Pakistan's civilian government detailed its plans in a secret order to various provincial and federal government departments on Dec. 19, three officials who attended one of several high-level meeting discussing the crackdown told Reuters.
Marked "secret," a Dec. 19 document from the Finance Ministry directed law enforcement and governments in Pakistan's five provinces to submit an action plan by Dec. 28 for a "takeover" of Saeed's two charities, Jamaat-ud-Dawa (JuD) and the Falah-e-Insaniat Foundation.
The United States has labeled JuD and FIF "terrorist fronts" for Lashkar-e-Taiba ("Army of the Pure" or LeT), a group Saeed founded in 1987 and which Washington and India blame for the 2008 attacks in Mumbai that killed 166 people.
Saeed has repeatedly denied involvement in the Mumbai attacks and a Pakistani court saw insufficient evidence to convict him. The LeT could not be reached for comment.
The Dec. 19 document, which refers to "Financial Action Task Force issues," names only Saeed's two charities and "actions to be taken" against them.
The Financial Action Task Force, an international body that combats money laundering and terrorist financing, has warned Pakistan that it faces inclusion on a watch list for failing to crack down on financing terrorism.
Asked about a crackdown on JuD and FIF, Interior Minister Ahsan Iqbal, who co-chaired one of the meetings on the plan, responded only generally, saying he has ordered authorities "to choke the fundraising of all proscribed outfits in Pakistan."
In a written reply to Reuters, he also said Pakistan was not taking action under US pressure. "We're not pleasing anyone. We're working as a responsible nation to fulfill our obligations to our people and international community."
In response to the Reuters article, JuD spokesman Yahya Mujahid said the organization will go to court if the government decides to take over JuD and FIF.
"We will not keep silent. We will fight a legal battle," Mujahid said in statement, terming the government move illegal.
Saeed could not be reached for comment. He has frequently denied having ties to militants and says the charitable organisations he founded and controls have no terrorism ties. He says he promotes an Islamic-oriented government through doing good works.
On Monday (01/01), some of the first directives from the proposed crackdown were put in place.
The country's financial regulator, Securities and Exchange Commission of Pakistan, issued an order that "prohibits" all companies from donating money to Saeed, LeT, JuD, FiF and other groups and individuals who are named on the UN Security Council sanctions lists.
In the capital Islamabad, the district magistrate banned proscribed organisations from "fund-raising in any kind and social, political, welfare and religious activities by these groups," according to an order reviewed by Reuters.
The two-month ban, which can be extended, was put into place "to curb the terrorist acts and assistance activities carried out by the proscribed organisations and their subsidiary welfare wings," the document said.
First Major Move
If the government follows through with the plan, it would mark the first time Pakistan has made a major move against Saeed's network, which includes 300 seminaries and schools, hospitals, a publishing house and ambulance services. The JuD and FIF alone have about 50,000 volunteers and hundreds of other paid workers, according to two counterterrorism officials.
Participants at the meeting raised the possibility that the government's failure to act against the charities could lead to UN sanctions, one of the three officials said. A United Nations Security Council team is due to visit Pakistan in late January to review progress against UN-designated "terrorist" groups.
"Any adverse comments or action suggested by the team can have far-reaching implications for Pakistan," the official said.
The Dec. 19 document gave few details about how the state would take over Saeed's charities, pending the plans submitted from the provincial governments. It did say it would involve government entities taking over ambulance services and accounting for other vehicles used by the charities.
It says law enforcement agencies will coordinate with Pakistan's intelligence agencies to identify the assets of the two charities and examine how they raise money.
The document also directs that the name of JuD's 81-hectare headquarters, Markaz-e-Taiba, near the eastern city of Lahore be changed to something else "to make it known that the government of Punjab [province] solely manages and operates the Markaz [headquarters]."
The move to seize the charities could spark some concern from the powerful military, which has proposed plans to steer Saeed and the JuD into mainstream politics. The military did not respond to a request for comment.
In August, JuD officials formed a new political party, the Milli Muslim League, and backed candidates who fared relatively strongly in two key parliamentary by-elections.
The JuD publicly disavows armed militancy inside Pakistan, but offers vocal support for the cause of rebel fighters in Indian-administered Kashmir and has called for Pakistan to retake Kashmir. Nuclear-armed India and Pakistan have fought two wars over the disputed region.
Washington, which has offered a $10 million reward for information leading to Saeed's conviction over the Mumbai attacks, warned Islamabad of repercussions after a Pakistani court in late November released him from house arrest.
Punjab's provincial government had put Saeed under house arrest for 10 months this year for violating anti-terrorism laws.
Writing on Twitter on Monday, US President Donald Trump said the United States has "foolishly" handed Pakistan more than $33 billion in aid over the last 15 years while getting nothing in return and pledged to put a stop to it.
http://jakartaglobe.id/international/pakistan-plans-takeover-charities-run-islamist-figure-us-targeted/
--------
JI condemns Donald Trump's tirade against Pakistan
Jan 3, 2018
LAHORE: Pakistan Jamaat-e-Islami chief Senator Sirajul Haq has condemned US President Donald Trump's tirade and said that US was levelling false allegations against Pakistan after US's defeat in Afghanistan.
Reacting to Trump's tweet, the JI chief in a statement said that the Zionist lobby in America was continuously instigating Trump for a war against Pakistan so that their arms sale could go up. He added that the US was the biggest liar in the world as it could not justify the massacre of the Muslims in Afghanistan and Iraq.
He said that Trump's allegation against Pakistan, about giving shelter to terrorist outfits, was false because Pakistan itself was being attacked by terrorists hiding in the so-called Indian consulates in Afghanistan.
The JI chief called upon the civil and military leadership of the country to immediately distance itself from the US' war and demand compensation for the heavy losses of life, property and logistics Pakistan had suffered in it. He also urged the government to make it clear to Washington that Pakistan did not need any US aid.
He said that Pakistan could not be cowed down by Trump's threats and the entire nation stood shoulder to shoulder with its armed forces against the nefarious designs of the US.
Sirajul Haq said that Trump was known as a non-serious person because of his controversial statements. He said that immediately after Trump's electoral victory, there had been strong reaction worldwide and his win was termed as a threat to world peace.
He said that Trump's move to declare Jerusalem as Israel's capital had pushed the world to the brink of a devastating war.
Meanwhile, JI's acting chief Liaqat Baloch has said that Trump's tweet against the country was most insulting and based on pride and conceit. He added that the parliament and the national leadership should unite to face the challenges.
Speaking at a meeting held at Mansoora on Tuesday, he said that the US had totally failed in Afghanistan and was facing isolation and disgrace all over the world. He added that the US might prolong its stay in Afghanistan but the Afghans would never accept its supremacy and system.
The JI's acting chief counselled Nawaz Sharif and Shehbaz Sharif not to keep their Saudi Arabia visit a personal affair and a secret, and instead take the nation into confidence on it. He said that the details of their visit should come before the parliament and the cabinet otherwise the image of Saudi Arabia, a trusted friend of the country, would be damaged.
Full report at:
https://www.pakistantoday.com.pk/2018/01/02/ji-condemns-donald-trumps-tirade-against-pakistan/
--------
Saudi royals want Nawaz Sharif to abandon anti-army drive
BY MIAN ABRAR
Jan 3, 2018
ISLAMABAD: Ousted Prime Minister Nawaz Sharif and Punjab Chief Minister Shehbaz Sharif met with Saudi Crown Prince Mohammed bin Salman separately and discussed with him matters of mutual interest.
According to media reports, the meetings discussed important issues. Sources said that the meetings between both the Sharif brothers and the crown prince were successful and would yield positive results.
After the meeting, Nawaz departed for Madina in Muhammad Bin Salman's private plane where he visited the mausoleum of Prophet Muhammad (PBUH) and then left for Makkah via Jeddah to perform Umrah. He will return to Islamabad on Tuesday night while Shehbaz returned to Lahore earlier in the day.
Putting all rumours regarding his recent visit to Saudi Arabia to rest, Shehbaz Sharif told journalists after arriving in Lahore that there was nothing unusual about the six-day-long trip. "Saudi Arabia invited me to offer Umrah [pilgrim] and there is nothing unusual about going there on a snap trip," he said after inspecting facilities in a recently inaugurated kidney transplant centre in the provincial capital.
The Punjab CM, however, added that he will hold a detailed media talk on the Saudi visit soon.
The younger Sharif said that Saudi Arabia was one of the most friendly countries towards Pakistan and had always trusted the country blindly.
"These are not fake statements or rhetoric but genuine relations [between the two countries]," he added.
"In Pakistan's 70-year-long history, Saudi Arabia has always sincerely and unconditionally helped and supported us, not only in natural calamities but at diplomatic and international fronts also," he remarked.
Declaring the Arab country his 'second home', the Punjab CM said there was nothing unusual about his sudden trip, where he enjoyed 'remarkable hospitality' shown to him by the hosts.
"Have some fear of the Almighty, some say a special plane came and others say it was a private jet," he remarked in response to a query regarding an NRO-type deal during the trip.
Meanwhile, opposition parties have been criticising the Sharifs' visit and accusing the government of trying to negotiate a deal to save the Sharif family from accountability. On Monday, Pakistan People's Party (PPP) Co-Chairman Asif Ali Zardari said that an agreement might be "cooking" in the country.
Sources, however, informed Pakistan Today that during the visit, Shehbaz Sharif and Nawaz Sharif were treated differently by the Saudi royal family as King Salman looked unhappy with Nawaz Sharif's anti-army campaign, launched following the court verdict against him.
They said that in an unprecedented diplomatic snub, the Saudi royal family gave a cold shoulder to former prime minister Nawaz Sharif and conveyed to him not to target the state institutions, especially the military establishment.
The sources further revealed that Nawaz, who is also the chief of Pakistan Muslim League-Nawaz (PML-N), has been conveyed by Crown Prince Mohammad bin Salman that Nawaz Sharif's campaign against Pakistan Army may destabilise the country, which is actually the agenda of "enemies of Islam".
"Saudi Royal family believes in a strong, stable and economically thriving Pakistan. Since Pakistan is very close to Saudi Arabia, the royal family has lots of stakes in it. They want a stable and thriving Pakistan," the sources said.
They further said that on Pakistan's request, incumbent King Salman has approved a special economic assistance package for Pakistan and soon a high ranking Saudi delegation would be visiting Islamabad, possibly in a fortnight's time, which would announce the package. "The package would include immediate financial aid, oil on deferred payment mode and some other initiatives," the sources added.
It is pertinent to mention here that during their recent visit to Riyadh, Prime Minister Shahid Khaqan Abbasi and Army Chief General Qamar Javed Bajwa had sought help from the royal family, seeking some immediate financial injection as well as provision of oil on deferred payment mode to help Pakistan meet the requirement of debt payment to the International Monetary Fund (IMF).
According to sources, Saudi regime had also downgraded the protocol to Nawaz Sharif during his stay, which was a discreet message for the ousted premier. The sources said that due to the downgraded protocol, Nawaz Sharif had to travel on Saudi airline. On the contrary, Shehbaz Sharif was given an elaborate protocol, they said.
"Not only an official aeroplane had been sent to receive Shehbaz Sharif from Lahore, his meetings with Mohammad bin Salman and other officials were also scheduled on priority. However, Nawaz Sharif had to wait longer for a meeting with the Saudi crown prince while he was denied audience with King Salman," the sources added.
"The former premier was given the message through various officials who act as intermediaries," they said.
Full report at:
https://www.pakistantoday.com.pk/2018/01/02/saudi-royals-want-nawaz-sharif-to-abandon-anti-army-drive/
--------
MMA revival: JI, JUI-F lock horns on FATA, election symbol
BY HAMID KHAN WAZIR
Jan 3, 2018
ISLAMABAD: Though the religious political parties have agreed on the revival of the Muttahida Majlis-e-Amal (MMA), the electoral symbol and the contentious issue of the Federally Administered Tribal Areas (FATA) reforms have become a bone of contention between the Jamaat-e-Islami (JI) and the Jamiat Ulema-e-Islam-Fazl (JUI-F) in Khyber-Pakhtunkhwa.
Sources told Pakistan Today that the Jamaat leadership have serious reservations over the electoral symbol of 'Book' – the electoral symbol of JUI-F, and is insisting to contest the forthcoming elections on the same symbol under the umbrella of the proposed conglomerate. The Jamaat leadership wanted to have 'Scale' as an electoral symbol or at least other than 'Book' because last time, the proposed alliance contested the election on the same symbol.
Besides, they said that the two major political parties have serious differences over the FATA reforms, as Fazlur Rehman-led JUI-F is a strong proponent of making the tribal region a separate province, while Senator Siraj-ul-Haq-led Jamaat is a strong supporter of the FATA merger into Khyber-Pakhtunkhwa.
The sources said that since both the parties have a strong presence in the province and the FATA region; hence prior making a formal revival of the long-defunct MMA, they wanted to iron out the issue because they could face a serious challenge from their political rivals on this issue.
However, they said that at present, both the parties have to yet to budge an inch from their stated position on the two main issues that is why a steering committee was constituted to find out some mutually agreed solution to the problems.
Moreover, they were of the view that the provincial leadership of the Pakistan Tehreek-e-Insaf (PTI) adopted a two-pronged strategy to counter the proposed MMA or at least reduce its effectiveness. "On one hand, PTI succeeded in keeping at bay Samiul Haq-led Jamait Ulema-e-Islam-S (JUI-S) from the proposed alliance and on the other, the government has approved payment of monthly stipend to prayer leaders of Jamia mosques in the province," they added.
Under the policy, the prayer leaders qualified from registered seminaries will get Rs10,000 stipend per month. Fazl has rejected as 'Western agenda' a plan to hire educated clerics (prayer leaders) in the mosques, while the Jamaat sees it the move a right step on the right direction.
They said that if they succeeded in removing their differences over the two major issues, the religious parties would face serious electoral strategy issues as what would be their main electoral slogans in the coming elections.
They said that if the religious parties go into the polls with anti-PTI rhetoric and criticised the party for its failure to deliver in the province, it would be tantamount to target the Jamaat as well and if the MMA could not target the provincial ruling party and its government's performance they would leave with limited options to pursue their electoral campaign aggressively.
Talking to Pakistan Today, Jamaat leader Muhammad Ibrahim confirmed that both the Jamaat and the JUI-F have a difference point of view on the issues of the electoral symbol as well as the FATA reforms. However, he said that a steering committee has been constituted to resolve the issue amicably so as to revive the alliance.
He said that the religious parties have other option of making seat adjustment in case they failed to evolve a consensus on the MMA revival. Responding to a question as to how Jamaat would justify targeting of PTI in the next election as itself had been a partner of the coalition government, he said that rather than using the same old slogans, the MMA should go the masses with the new strategy.
However, JUI-F senior leader Attaur Rehman said that these were trivial issues and could not obstruct revival of the MMA. He said that the alliance would contest the forthcoming general elections on the electoral symbol 'Book', however when asked other religious parties have reservations on it, he quickly added that they would evolve consensus but wouldn't let anyone to foil the MMA's revival.
To a question, Atta said that the JUI-F would target both the PTI and the provincial government in the coming elections. When asked about the Jamaat being part of the coalition government, he said that they being (religious) scholars know whom to target and how to target.
Full report at:
https://www.pakistantoday.com.pk/2018/01/02/mma-revival-ji-jui-f-lock-horns-on-fata-election-symbol/
--------
US needs Pakistan's support to move forward in Afghanistan: Mushahid
Jan 3, 2018
Pakistan Muslim League-Quaid (PML-Q) Senator Mushahid Hussain on Tuesday said that Pakistan's assistance is a prerequisite for the United States to move forward in Afghanistan.
Speaking on a TV show, the senator stated that the hostile statements made by the US President Donald Trump are intended to please India and gather latter's support in the region. Also, he said that this posture against Pakistan is taken to put us under a pressure and sabotage China-Pakistan Economic Corridor (CPEC).
He also dubbed the US as a 'confused bully'.
Earlier, Donald Trump had tweeted against Pakistan, saying that the US had "foolishly" given $33 billion to Pakistan, accusing Pakistan of deceit and disingenuousness.
Pakistan Foreign Minister, Khawaja Asif, promptly responded by denying the accusatory statement, saying that Trump's ultimatums and threats of 'no more' hold little importance. He later tweeted vowing to separate facts from fiction.
Full report at:
https://www.pakistantoday.com.pk/2018/01/02/us-needs-pakistans-support-to-move-forward-in-afghanistan-senator-mushahid/
--------
Pakistan summons US ambassador over 'lies and deceit' Trump tweet
2 January 2018
Pakistan has summoned the US ambassador, an embassy spokesman said Tuesday, a rare public rebuke after Donald Trump lashed out at Islamabad with threats to cut aid over "lies" about militancy.
Ambassador David Hale was asked to go to the foreign office in the Pakistani capital on Monday night, after Islamabad responded angrily to the US President's allegations that it provided safe havens for militants in the latest spat to rock their alliance. A US embassy spokesman confirmed Hale met officials, but added: "We don't have any comment on the substance of the meeting."
There was no immediate response from foreign office officials. Trump used his first tweet of 2018 to tear into Islamabad.
"The United States has foolishly given Pakistan more than 33 billion dollars in aid over the last 15 years, and they have given us nothing but lies & deceit, thinking of our leaders as fools," Trump said in the early morning New Year's Day tweet.
"They give safe haven to the terrorists we hunt in Afghanistan, with little help. No more!" Pakistan hit back swiftly, saying it had done much for the United States, helping it to "decimate" Al-Qaeda, while getting only "invective & mistrust" in return in angry comments from its foreign and defense ministers.
Islamabad has repeatedly denied the accusations of turning a blind eye to militancy, lambasting the United States for ignoring the thousands who have been killed on its soil and the billions spent fighting extremists.
After the September 11, 2001 terror attacks in the United States, Washington forged a strategic alliance with Islamabad to help in its fight against militancy.
But US leaders have often complained that Pakistan, long accused by Washington and Kabul of supporting the Taliban, has done too little to help.
Of foremost concern is Islamabad's attitude toward the powerful Haqqani network, whose leader Sirajuddin Haqqani is the deputy leader of the Afghan Taliban.
The group is accused of some of the most lethal attacks on US forces in Afghanistan, and was dubbed by America's former top military officer Mike Mullen as a "veritable arm" of Pakistani intelligence.
For many years it found safe haven in Pakistan's semi-autonomous northwestern tribal areas. However, the Pakistani military launched an operation there in 2014, and now insists it has eradicated all safe havens in the country.
US-Pakistani ties, long contentious, have taken a nosedive under Trump, who first signaled that the Washington was reassessing the fractious relationship in August, when he accused Islamabad of harboring "agents of chaos."
The remarks triggered a series of high-level diplomatic meetings in the US and Pakistan, but Islamabad has given few signs of concessions.
Full report at:
https://english.alarabiya.net/en/News/world/2018/01/02/Pakistan-summons-US-ambassador-over-Trump-tweet.html
--------
South Asia
Senior ISIS leaders among dozens killed, wounded in Jawzjan airstrikes
Jan 02 2018
At least twenty six militants affiliated with the Islamic State of Iraq and Syria (ISIS) terrorist group were killed during the operations in northern Jawzjan province of Afghanistan, the Ministry of Defense (MoD) said Tuesday.
Several senior leaders of the terror group were among those killed during the operations conducted in Darzab district.
According to a statement by MoD, at least five senior ISIS local leaders including Qari Shuja the intelligence chief of the terror group were killed during the operations.
The other ISIS leaders killed during the operations have been identified as Raees Ghani, Sohbatullah, Mullah Hakim Arab, ad Agha Rahim.
The statement further added that two foreign insurgents were also among those killed and around 20 others sustained injuries.
The Ministry of Defense says the operations were conducted with the support of the close-air support to suppress the insurgents of the terror group in this province.
The anti-government armed militant groups including the ISIS militants have not commented regarding the report so far.
The security situation has started to deteriorate sharply during the recent years with the rampant insurgency led by the Taliban.
The loyalists of the Islamic State of Iraq and Syria (ISIS) terrorist group have started their operations in some districts of the province as they attempt to expand their foothold in the north.
https://www.khaama.com/senior-isis-leaders-among-dozens-killed-wounded-in-jawzjan-airstrikes-04177
--------
Trump not NDS or RAW agent, Saleh tells Pakistan
Jan 02 2018,
The former Afghan intelligence chief and leader of the Afghanistan Green Trend Amrullah Saleh in reaction to the US President Donald Trump's recent statement has told Pakistan that Trump is not an agent of the Afghan or the Indian intelligence.
Pointing towards President Trump's harsh criticism of Pakistan, Saleh in a statement said " Dear Pakistani Establishment it gives me such a feeling of achievement to remind you that Trump is not a member of the Northern Alliance, (your fictional structure and imagination) he is not an agent of the NDS, he is not on the payroll of R&AW, he is not from Panjshir valley and has never had any affiliation and connection with late commander Masoud, the iconic national hero of Afghanistan who earned his fame fighting you with meagre resources and bare hands."
Saleh further added that "Remember every time we spoke of your deception and support for mass murder of Afghans you would mention one of the above names. It is over now. Trump has had enough of your lies and deceptions and he has openly and rightly acknowledged the truth, the reality and by virtue of being truthful he has become one of us. He has even barrowed our phrases to describe you."
President Trump on Monday criticized Pakistan in strong words for harboring the terrorist groups despite receiving billions in aid to support the counter-terrorism efforts in Afghanistan.
"The United States has foolishly given Pakistan more than 33 billion dollars in aid over the last 15 years, and they have given us nothing but lies & deceit, thinking of our leaders as fools. They give safe haven to the terrorists we hunt in Afghanistan, with little help. No more!" Trump said in a Twitter post on Monday.
Full report at:
https://www.khaama.com/trump-not-nds-or-raw-agent-saleh-tells-pakistan-04176
--------
Intelligence circles attempting to destabilize Balkh, claims Noor
Jan 02 2018
The Chief Executive of Jamiat-e-Islami Ata Mohammad Noor claims that certain circles belonging to the government intelligence are attempting to spark chaos and destabilize Balkh province.
Speaking during a gathering and among his supporters in Balkh province, Noor said some circles belonging to the intelligence department have started to distribute weapons among the people.
Noor did not provide further information regarding his new claims but added that the government is attempting to destabilize the Balkh province.
In other parts of his speech, Noor said a meeting is expected to take place between the Jamiat-e-Islami and the government.
The former governor of Balkh province said he will announce his final stance once the meeting concludes between Jamiat and the government, apparently gesturing towards the government's decision regarding his resignation.
Noor had earlier admitted that he had submitted his resignation but had several demands before stepping down, emphasizing that no one of them has been met by the government while his resignation has been approved.
Noor had earlier said none one can dismiss him as the governor of Balkh province by issuing a decree, insisting that the political party he is representing is one of the main sides which played a key role in the formation of the government of national unity.
Full report at:
https://www.khaama.com/intelligence-circles-attempting-to-destabilize-balkh-claims-noor-04175
--------
As Pakistan expresses anger, Afghanistan cheers Trump's tweet
Tahir Khan
JANUARY 3, 2018
ISLAMABAD: As Pakistanis express anger at President Trump's tweet, Afghan leaders have welcomed the US president's approach and called for more action against Pakistan.
The government, the opposition and majority of the independent experts in Pakistan are unanimous in condemnation of Trump's Tweet that the "United States has foolishly given Pakistan more than 33 billion dollars in aid over the last 15 years, and they have given us nothing but lies & deceit, thinking of our leaders as fools." He reiterated his allegation that Pakistan "give safe haven to the terrorists we hunt in Afghanistan, with little help."
The office of the Afghan Chief Executive said Tuesday that the US assistance to Pakistan for fight against terrorism had not produced results.
Javed Faisal, spokesperson for Dr Abdullah urged the US to consider more measures against Pakistan to force it for true cooperation.
"As the US aid and international support to Pakistan to fight terrorism has not given any result, so there is a need for more steps, such steps that could help in achieving the goals against terrorism," Abdullah's spokesman told Radio Azadi Pashto service in Kabul.
Afghan Senate Chairman Fazal Hadi Muslimyar backed Donald Trump's approach towards Pakistan as he considered it similar to that of Afghans.
"I support the US leader's remarks. I ask Pakistan to take advantage of the situation and show sincerity with Afghanistan and do not push itself into an ugly situation," he said at the Senate session on Tuesday, according to Afghan media. Muslimyar had lived in Pakistan and was a lower level assistant to a commander of Mujahideen leader Abdul Rab Rasool Sayyaf, who now supports the US-backed government in Kabul.
Afghan ambassador in Washington Hamdullah Mohib described as "positive message" Trump's statement for Afghanistan.
He told radio Azadi that Pakistan had received aid from the US to fight terrorism, but "has not taken action against those sanctuaries, who carry out attacks in Afghanistan."
He mentioned two recent attacks on a cultural center in Kabul and funeral in Nangarhar and said the US' growing pressure on Pakistan was a positive message for the U.S.
He said Afghanistan would welcome the US decision to stop aid to Pakistan, which it received to fight terrorism, adding it would put direct pressure on Pakistan.
Former President Hamid Karzai, who has been critical the US and Trump's policies, was quick to welcome Trump's anti-Pakistan Tweet.
Karzai, who lived in Pakistan for nearly 25 years and until the fall of the Taliban in late 2001, Tweeted late Monday: "President @realDonaldTrump tweet on Pakistan's duplicitous position over the past 15 years is vindication that the war on terror is not in bombing Afghan villages and homes but in the sanctuaries beyond Afghanistan. I welcome today's clarity in President Trump's remarks and propose a joint US – regional coalition to pressurise the Pakistan military establishment to bring peace to not just Afghanistan but the entire region."
In November Karzai accused the US of working with the Islamic State of Iraq and the Levant (ISIL) group in his country. In an interview with Al Jazeera's UpFront, Karzai said the US government had allowed ISIL, also known as ISIS, to flourish inside Afghanistan.
Former Taliban spokesman Abdul Hai Mutmain says in his book that the American military helicopters had airlifted Hamid Karzai to Pakistan in November 2001 after the Taliban attacked on a compound where he stayed.
Karzai had entered Afghanistan from Quetta when the US started military operations against the Taliban in October 2001, Mutmain has stated in his book in the Pashto-language book "Mullah Muhammad Omar, Taliban and Afghanistan".
After the Taliban killed prominent leader Abdul Haq in eastern Nangarhar, who was poised to become Afghan ruler after the US military toppled the Taliban regime, they had launched an attack to kill Karzai in Uruzgan province.
"Karzai survived and the American helicopters airlifted him along with some fighters and took him to Jacobabad air field in Pakistan on November 4, 2001," it was revealed in the Pashto-language book "Mullah Muhammad Omar, Taliban and Afghanistan". Jacobabad airfield was one of the few air bases Pervez Musharraf had handed over to the US for operations against the Taliban.
The tragedy of Afghan leaders is that they do not address to the root cause of the Afghan conflict and that is the presence of the US and NATO allies as the Taliban they are fighting to force them to leave their country.a
Full report at:
https://dailytimes.com.pk/172915/pakistan-expresses-anger-afghanistan-cheers-trumps-tweet/
--------
It's time to start taking Bangladeshi jihadists seriously
January 2, 2018
When it comes to Islamist terrorism, Bangladesh hardly figures on the mental map of most Americans. In my most recent Wall Street Journal column (read it here) I argue this must change. The world needs to start taking the threat from the South Asian country more seriously.
So far the most high-profile attacks by Bangladeshis on American soil have been failures. Last month, Akayed Ullah, a 27-year-old immigrant from Dhaka, tried to blow himself up in a crowded Manhattan subway tunnel using a crude bomb fashioned from a piece of pipe and matchheads. The bomb misfired, and the only person seriously injured was Ullah himself. He told investigators that he carried out the failed attack on behalf of the Islamic State.
Five years ago, another Bangladeshi, then 21-year-old Quazi Mohammad Rezwanul Ahsan Nafis, tried to blow up the Federal Reserve Bank in New York with what he thought was a 1000-pound bomb in a van. Unfortunately for him, his co-conspirators turned out to be undercover Federal Bureau of Investigation agents. A court handed Nafis a 30-year prison sentence.
These botched bombings may make us somewhat sanguine. The likes of Ullah and Nafis come across as bumbling rubes rather than deadly terrorists. Obviously a person who injures himself with a makeshift pipe bomb will not evoke the same degree of alarm as one who slams a Boeing 767 into a skyscraper. Over at National Review, Nicholas Grossman makes the sensible point that many would-be terrorists are incompetent, a detail that breathless media coverage often loses sight of.
Nonetheless, the jihadist threat from Bangladesh is real and growing. For starters, as Ali Riaz, a political scientist at Illinois State University points out, a new generation of militants are better educated, more tech savvy, and more globally networked than their predecessors, who tended to emerge from traditional Islamic schools.
In 2016, the Islamic State attacked an upscale restaurant in Dhaka and killed 20 hostages, 18 of them foreigners from Italy, Japan, the US, and India. Those implicated in the attack included a Bangladeshi-Canadian chemistry graduate from Ontario, a Bangladeshi Hindu convert to Islam who taught business administration in Japan, and privileged Bangladeshi students at the Malaysian campus of Australia's Monash University.
As many as 100 Bangladeshis may have left the country to join the Islamic State in Syria and Iraq. This is a small number for a Muslim-majority nation of 160 million people — and both Bangladesh's relatively moderate society and earnest counter-terrorism effort deserve credit — but it nonetheless marks a more serious transnational threat from the country than we've seen before.
Then there's the Bangladeshi diaspora, especially in Britain. Riaz, the political scientist, estimates that as many as 100 of the 850-odd British jihadists who have traveled to Syria and Iraq may be of Bangladeshi origin. This likely pales compared to the number who are of Pakistani origin — Bangladesh was a part of Pakistan until it broke away to become an independent nation in 1971 — but it's not a trivial number. More generally, Britain's inability to get a handle on homegrown radicalism affects us all. Finally, there's the Rohingya crisis. Attacks last year on the Muslim minority group by the Myanmar military have driven upward of 650,000 Rohingya into squalid refugee camps in Bangladesh. Not surprisingly, this humanitarian crisis is a draw for terrorist groups seeking both propaganda material and recruits.
Al Qaeda has vowed vengeance on behalf of its "Muslim brothers." In Pakistan, the UN-designated terrorist group Jamaat-ud-Dawa has taken to the streets to collect funds for the Rohingya. Before the attempted subway bombing, Ullah traveled to a refugee camp near the Bangladesh border with Myanmar.
In September, Bangladesh Prime Minister Sheikh Hasina told me about the challenge the Rohingya influx poses for her country. Bangladesh has to look after a traumatized refugee population — the vast majority of Rohingya have nothing to do with terrorism — while ensuring that jihadists do not exploit the crisis to expand their footprint in the country.
In fairness, Bangladesh has done a better job of combating radicals in its midst than many countries, without always getting the credit it deserves. For instance, the Sheikh Hasina government has prosecuted alleged war criminals from the Islamist group Jamaat-e-Islami responsible for widespread atrocities against civilians in the run up to independence from Pakistan. Bangladeshi identity, rooted more in language than in faith for many people, provides a partial firewall against radical ideas.
Full report at:
https://www.aei.org/publication/its-time-to-start-taking-bangladeshi-jihadists-seriously/
--------
Canadian ambassador praises 'pleasing' beach in Myanmar — where military accused of ethnic cleansing
Jan 3, 2018
The Canadian ambassador to Indonesia welcomed 2018 by tweeting about great snorkelling from a beach in Myanmar, the same country whose military is leading a ruthless campaign of ethnic cleansing against the Rohingya people there.
In a tweet posted Jan. 1 — and quickly deleted — Ambassador Peter MacArthur said that his "first day of 2018 unfolded on a Myanmar beach where the great surf is pleasingly turquoise coloured, warm, clean and clear — perfect for snorkelling to visit with nature and the fish."
A screenshot of the tweet was captured by a Canadian reporter who shared it on her own account shortly after along with a comment that it is surprising a Canadian official would tout the scenery of the country given the violence forcing hundreds of thousands of Rohingya refugees to flee rape and systemic killings over the last six months.
Roughly 600,000 Rohingya refugees have fled what United Nations Secretary-General Antonio Guterres called a "humanitarian and human rights nightmare" late last summer, and Prime Minister Justin Trudeau appointed former Liberal leader Bob Rae as Canada's special envoy to Myanmar amid the violence.
Trudeau also met with Aung Sung Suu Kyi, the civilian leader of Myanmar and an honourary Canadian citizen, at the APEC summit in November amid a chorus of calls for him to revoke her citizenship for failing to stop or mitigate the attacks by the country's military against the Rohingya.
The Rohingya are an ethnic Muslim minority group of about one million people living largely in the western Rakhine state of Myanmar.
Most have now fled into refugee camps in neighbouring Bangladesh, which Rae has described as "deplorably overcrowded."
The military began its sweeping campaign of rapes, killings and destruction of Rohingya villages after a militant group known as the Arakan Rohingya Salvation Army attacked police and army posts.
"What happens when there is an insurgent attack by this group called ARSA [Arakan Rohingya Salvation Army], the [Myanmar] army really overdoes it," said Rae in an interview with CBC's The Current in November.
"You know the army just responds with — to put it mildly — a very very heavy hand and a great deal of brutality."
Global Affairs Canada confirmed the tweet was made by MacArthur and said he was advised to take it down shortly after posting.
Full report at:
https://globalnews.ca/news/3941424/myanmar-rohingya-canadian-ambassador-human-rights-tweet/
--------
1 US soldier killed, 4 wounded in East of Afghanistan
Jan 03 2018
At least five US soldiers were killed or wounded during the operations in eastern Nangarhar province of Afghanistan, the US military said Tuesday.
"One U.S. service member has died and four U.S. service members were wounded during a combat engagement in Achin, Nangarhar province Jan. 1. Two wounded service members are being treated at a nearby medical treatment facility and are in stable condition. The other service members have returned to duty," according to a statement by the US forces in Afghanistan.
"We are deeply saddened by the loss of one of our own," said General John Nicholson, commander, U.S. Forces-Afghanistan. "At this very difficult time our heartfelt sympathies go out to the families and friends of our fallen and wounded brothers."
Nangarhar is among the relatively calm provinces in East of Afghanistan but the security situation of the province has started to deteriorate during the recent years.
At least seventy eight militants affiliated with the Islamic State of Iraq and Syria (ISIS) terrorist group were killed or wounded during the joint airstrikes of the Afghan and US forces in this province earlier.
According to a statement by Nangarhar governor's office, the airstrikes were carried out on Monday in Haska Mina district.
The statement further added that the militants were targeted in Gorgori, Shinkai, and Angor areas of the district, leaving sixty militants dead and eighteen others wounded.
Full report at:
https://www.khaama.com/1-us-soldier-killed-4-wounded-in-east-of-afghanistan-04179
--------
Gen. Raziq reacts at Noor's remarks regarding government conspiracies
Jan 03 2018
The provincial police chief of southern Kandahar province General Abdul Raziq reacted at the remarks of Jamiat-e-Islami chief executive Ata Mohammad Noor regarding the government conspiracies being hatched for his removal.
Gen. Raziq made the remarks during an interview with a local radio in South of Afghanistan amid growing controversies between the government and Ata Mohammad Noor over the Balkh government leadership.
He said the government cannot sideline and remove him from the Kandahar police commandment, insisting that he has been brought to the position by the people of Kandahar and will only step down on the demands of the people of the province.
The police chief of Kandahar also criticized the government for its recent decisions and acts, saying the government of national unity is a coalition government and has not been elected by the people and such moves will not be tolerable for longer.
Speaking to a gathering of the tribal elders and residents of the northenr provinces of the country last week, the Noor claimed that the government will attempt to oust the Kandahar governor Gen. Raziq as part of their conspiracies against the influential figures.
However, he insisted that Gen. Raziq will not be alone and will be supported against the conspiracies, similar as he (Gen. Raziq) supported him against the recent upheavals.
Full report at:
https://www.khaama.com/gen-raziq-reacts-at-noors-remarks-regarding-government-conspiracies-04178
--------
India
India Muslim Man, In Jharkhand, Beaten To Death 'Over New Year Music'
2 January 2018
A Muslim has been beaten to death in the eastern Indian state of Jharkhand after reportedly asking a group to stop playing loud music on New Year's Day.
The incident happened in Mandar, a town close to the state capital, Ranchi.
People blocked the national motorway on Tuesday to demand the arrest of suspects but the blockade was eventually cleared by police.
Extra security personnel have been deployed in the area to keep the peace between Muslim and Hindu communities.
Waseem Ansari, 19, worked as a daily wage labourer in Pune and had returned to his village a couple of days ago.
A senior police officer gave BBC Hindi an account of the incident: "Preliminary inquiry suggests that a group was playing loud music to celebrate New Year's Day.
"Waseem Ansari and two of his friends approached the group and told them to stop playing loud music. This led to an argument and Waseem was attacked by the group. It seems he was hit by one of the sharp instruments used in cooking.
"We have requested the two communities maintain peace. The suspects will be arrested soon."
Hasibul Ansari, who lives in the same village as the victim, told BBC Hindi: "These people were partying near a Muslim graveyard. When Waseem told them to stop, they killed him.
"His friends were lucky that they managed to escape in time. I am very sure they would have been killed too if they had not escaped."
Correspondents say there are fears that communal and religious divisions are widening in India, with minorities feeling they are not sufficiently protected.
http://www.bbc.com/news/world-asia-india-42539447
--------
Of Muslim Scholars And A Glorious Literary Tradition
JANUARY 01, 2018
Umarupulavar, Kunangudi Masthan Sahib, Seiku Thampi Pavalar are popular names in the field of classical Tamil literature
Uraiyur Pitchai Ibrahim Rauther was an intriguing combination of a dry fish merchant and Tamil scholar.
His expertise is illustrated by the fact that towards the end of the 19th century, the management of Bishop Heber College in Tiruchi appointed him an honorary professor and among his students was the legendary Navalar Mu. Venkatasamy Naatar.
Writer and cultural historian Po. Velsamy, who posted some details about Ibrahim Rauther on Facebook, said he was an authority on the Tholkappiyam and great scholars such as Venkatasamy Naatar and Ra. Ragava Iyengar learned from him because till 1930, there was no one with expertise on the Porulathikaram of Tholkappiyam.
"Since the smell of dry fish on Rauther was overpowering, his students had to hold their noses even as they received lessons on the Tholkappiyam . But we have not been able get more details about Rauther, who died in 1908," said Mr. Velsamy, who added that Rauther was a student Uraiyur Muthuveera Ubathiyayar and author of the Muthuveeriyam , a work based on the Tholkappiyam .
The Muslim community has had a glorious association with the Tamil language since the 12th century. Umarupulavar, the author of Seerapuranam, and Kunangudi Masthan Sahib are among the names to reckon with in the field of classical Tamil literature.
Sadhavathani Seiku Thampi Pavalar of Edalakudi in Kanniyakumari district is another well-known name in the Tamil literary world in modern times.
It was K. Peerkaderoli Rauther who published the Thiruvachagam in 1868. "The Sivapuranam in the Thiruvachagam is normally described as an agaval , but Rauther cited the Tholkappiyam to prove that it was a kalivenba ," said Mr. Velsamy.
Muslim scholars also worked extensively on Hindu epics and Athirampattinam Syed Mohamed Annaviyar rendered into Tamil the 14th chapter of the Mahabharata as Santhathi Asuvamagam .
Republished by the Thanjavur Tamil University, the book, comprising 4,104 verses, narrates the story of the Aswametha yagna performed by Dharma as per the advice of Vyasa after the war. " Santham means peace and asuvam refers to a horse. Magam means yagna," explained Mr. Velsamy.
18 puranas
Annaviyar also rendered as ammanai (a type of verse) all the 18 puranas of the Hindus.
"Annaviyar and his descendants were scholars and even ran a publishing house. They wrote and published the Mahabharatha ammanai, Subramaniar Prasanna Pathigam, Aswametha Yagam, Ali Nama and Nooru Nama. Islamic scholars were experts in the sindhus , a genre in Tamil, and as many as 63 sindhus were published in the early 20th century," said cultural historian Kombai S. Anwar.
When M.V. Ramanujachariyar, a colleague of U. Ve. Saminatha Iyer at the Kumbakonam Government Arts College, translated Vyasa's Mahabharatha into Tamil, financial assistance came from many quarters, including two Muslims in Aduthurai, one of whom was a goat skin merchant. These contributions have been mentioned by Ramanujachariyar in the preface.
Full report at:
http://www.thehindu.com/todays-paper/tp-national/tp-tamilnadu/of-muslim-scholars-and-a-glorious-literary-tradition/article22340658.ece
--------
Despite strains, silent progress in India, Pak talks
by Shubhajit Roy
January 3, 2017
Pakistan has maintained high-level diplomatic contacts with the Indian establishment, even as New Delhi has maintained the rhetoric that terror and talks cannot go together. A proposal for early release of prisoners aged more than 70 years and women is being discussed as one of the confidence building measures between New Delhi and Islamabad, sources have said.
Sources said that in the past four-and-half months, the new Pakistan High Commissioner Sohail Mahmood has met External Affairs Minister Sushma Swaraj, Home Minister Rajnath Singh, Commerce minister Suresh Prabhu, National Security Advisor Ajit Doval and Foreign secretary S Jaishankar. While these are official meetings, sources said that there have been several under-the-radar meetings with top officials in the Indian establishment.
The meeting between Doval and Pakistan's NSA Lt-Gen (retd) Nasser Khan Janjua on December 26 in Thailand was in line with the understanding reached between Prime Minister Narendra Modi and then Pakistan PM Nawaz Sharif in November 2015 on the sidelines of the Climate Change summit in Paris that "contacts need to be maintained", sources said. This understanding was reiterated during the Modi-Sharif meeting in Lahore on December 25, 2015.
While the high-decibel rhetoric has been on, the two sides have been quietly and steadily making progress on "low-hanging fruits". Pakistan High Commission issued more than 12,000 visas to Bohras in September, followed by 2,600 Sikhs and another 90-plus pilgrims for a Hindu temple — all in the last four months of the year. The Indian side side too issued visas to Pakistan's nationals, although less in number, but many on humanitarian grounds. The two sides have been in touch over several medical visa cases, as Swaraj has made several personal interventions — although issue of recommendation from Pakistan's foreign minister still remains.
Through 2018, Islamabad wants to bring back the relationship "back on track" — although it is mindful of the challenges.
Though Pakistan's elections are going to take place in June-July this year, diplomats have been given the mandate to "normalise" the relationship. "India is a country of serial elections. No other diplomatic relationship is hostage to elections, why should ties with Pakistan be hostage to polls," the Pakistan government source said.
With a new Foreign secretary in Delhi — Vijay Keshav Gokhale will take charge in January-end —Islamabad's Foreign secretary Tehmina Janjua could reach out to her Indian counterpart. Gokhale is known in Islamabad through its envoy in Beijing Masood Khalid, who served with him in Malaysia, where both of them were envoys.
Full report at:
http://indianexpress.com/article/india/despite-strains-silent-progress-in-india-pak-talks-5009334/
--------
Muslim sarpanch initiates daily singing of anthem
JANUARY 02, 2018
Says move is to educate villagers on the importance of the freedom struggle
In order to inculcate the values of patriotism, a village sarpanch belonging to the Muslim community launched a novel campaign of singing the national anthem everyday in the interior Kolanur village of Konaraopeta mandal on Monday.
Buoyed over the successful singing of national anthem in Jammikunta town of Karimnagar district since last Independence Day, village sarpanch Abdul Rasheed has decided to implement the singing of Jana Gana Mana in the village everyday from the New Year, at 8 a.m.
Collector D. Krishna Bhaskar formally launched the programme in Kolanur village on Monday by hoisting the national flag at the gram panchayat office. All the villagers -- including children, women and elders, participated in the programme and recited the anthem by saluting the national flag.
Mr. Bhaskar lauded the villagers and sarpanch for taking up the programme. Taking a cue from Kolanur villagers, the Collector wanted other villages to take up the patriotic programme.
Village Sarpanch Abdul Rasheed said that he had taken up the programme to educate villagers on the importance of freedom struggle and supreme sacrifices made by freedom fighters.
"The daily singing of the national anthem is also a way to pay respect and tribute to the soldiers who lost their lives while discharging duties on the borders," he maintained.
DPRO Mamidla Dasaratham, District Grandhalaya Samstha chairman Akunuri Shankaraiah, DRO Shyam Prasad Lal, MPP Laxmi and others were also present.
Korutla joins
the initiative
Meanwhile, now it is the turn of the Korutla Kirana Merchants association members to hoist the national flag and sing the anthem daily in the Korutla town of Jagtial district from Monday.
The association members installed 33 public address systems in the town to ensure that the anthem is audible to all people in the town at 9 a.m.
The town entered the Telugu book of records for hoisting 101 national flags to launch the programme. Korutla legislator K Vidyasagar Rao, Municipal chairman S. Venugopal, DSP Malla Reddy, public representatives and philanthropists hoisted the flags along the National Highway. Telugu book of records founder Chintapatla Venkatachary handed over the certificate to Korutla Kirana Merchants association president Chidrala Ashok on the occasion.
Full report at:
http://www.thehindu.com/todays-paper/tp-national/tp-tamilnadu/muslim-sarpanch-initiates-daily-singing-of-anthem/article22348965.ece
--------
Kerala CM Lauds Sufi-Sunni Stream in Islam
Jan 2, 2018
KOZHIKODE: Chief Minister Pinarayi Vijayan said organizations like Markazu Ssaqfathi Ssunniyya, which is following the Sunni-Sufi stream and upholding secularism, can easily undertake the task of creating awareness against attempts by some to distort religious verses.
Speaking after inaugurating the conference on national integration organized as part of the 40th anniversary of Markazu Saquafathi Sunniya at Karanthur near here on Tuesday, the chief minister said that organizations engaged in religious education should take upon themselves the duty to ensure that people do not become pawns of imperialistic forces who are helping extremist and terrorist organizations to protect their narrow interests.
The chief minister called upon the people to be vigilant against attempts by certain forces to convert religiosity into communalism and then turn it into terrorism.
"We have seen that imperialist forces have no qualms in creating extremist and terrorist groups within religions by providing them with funds, training and even arms to protect their interest. We have seen it in Afghanistan where Taliban was raised to overthrow the democratic government of Najibullah and also in Iraq," he said.
Vijayan said it is shocking that leaders of communal outfits and even those holding responsible positions came forward to justify the gruesome killing and burning of the body of a man in Rajasthan recently.
"The administrative machinery has to be impartial if the values of national integration is to prevail in the country. People should feel assured that all extremist and terrorist organizations will be brought before the law in the same manner. But such unfortunate incidents are recurring in the country forcing people to doubt the credibility of the administrative machinery," he added.
Full report at:
https://timesofindia.indiatimes.com/city/kozhikode/cm-pinarayi-vijayan-lauds-sufi-sunni-stream-in-islam/articleshow/62341155.cms
--------
Don't support Triple Talaq Bill: Muslim body to Congress
January 3, 2018
A delegation of Gujarat Muslim Hitrakshak Samiti, a conglomerate of several Muslim organisations in the state, on Tuesday called on state Congress president Bharatsinh Solanki and requested the Congress not to support the Muslim Women (Protection of Rights on Marriage) Bill, 2017 when it is tabled in the Rajya Sabha on Wednesday. The Bill was passed in the Lok Sabha a week ago with a voice vote. Though the Congress had demanded amendments in certain provisions of the Bill, it did not push for it during the discussion on the Bill.
Stating that the triple talaq Bill, introduced by the Central government was "unnecessary and against the Sharia and the rights of women", the delegation members, including women, said, "The Bill is not only against Article 25 of the Constitution of India which guarantees religious freedom, but also goes against the recent judgment of the Supreme Court on the issue of triple talaq. It is being said that the Bill has been introduced to protect the rights of divorced women, but when the triple talaq itself shall not be legal and a valid form of divorce, then how can punishment be awarded for it? In Article 5 of the Bill, it is mentioned that the husband shall take the responsibility of maintaining the divorced wife and his children. The question is when the husband, who issues triple talaq, will be behind bars, how will he take care of his divorced wife and children? Then, after spending three years in jail, how could it be expected that the husband would be able to resume a happy married life with his wife?"
#ExpressOpinion | The instant triple talaq Bill is a remedy that can worsen the disease
The delegation said that while the Centre declared that it was introducing the Bill regarding Sharia laws, strangely it did not deem it necessary to consult Islamic scholars, Sharia experts and representatives of Muslim women organisations.
Full report at:
http://indianexpress.com/article/india/dont-support-triple-talaq-bill-muslim-body-to-congress-5009458/
--------
North America
White House calls on Iran to respect citizens' rights amid rallies
3 January 2018
The White House on Tuesday called for Iran's leadership to respect its citizens' right to demonstrate after a sixth day of protests that brought riot police out in force in several cities.
"The United States supports the Iranian people and calls on the regime to respect its citizens' basic rights to peacefully express their desire for change," White House spokeswoman Sarah Sanders told reporters.
Meanwhile in New York UN Ambassador Nikki Haley praised the courage of Iranian demonstrators and said protests across the country were spontaneous, not driven by outside forces.
After she read out social media posts written by Iranians in support of the protests, Haley dismissed Iranian leaders' contention that the protests were designed by Iran's enemies.
"We all know that's complete nonsense," she said. "The demonstrations are completely spontaneous. They are virtually in every city in Iran. This is the precise picture of a long oppressed peoples rising up against their dictators."
https://english.alarabiya.net/en/News/world/2018/01/03/White-House-calls-on-Iran-to-respect-citizens-rights-amid-rallies.html
--------
American citizen accused of supporting Islamic State appears in Virginia court
January 2, 2018
A Sterling, Virginia, man arrested Friday and accused of thwarting a terrorism investigation appeared in court for the first time Tuesday.
Sean Andrew Duncan, 21, said only that he could not afford his own attorney and would like one appointed for him.
A tall man with small, deep-set eyes and a short, pointed brown beard, Duncan wore a T-shirt with an American flag on the back over the words "Herndon Police Department Supporter." Those shirts have been distributed locally at community events, including National Night Out, Lt. Michael Berg of the Herndon Police Department said.
Law enforcement had not planned to arrest Duncan on Friday, according to an FBI agent's affidavit. But when they arrived at his front door with a search warrant, he ran barefoot out the back of the house and discarded a thumb drive that had been broken into pieces and immersed in a bubbling liquid, court files show.
Duncan had been on the FBI's radar since February 2016, according to the affidavit, when a relative reported that he had converted to Islam, expressed radical views and planned to travel to Turkey with his wife.
He and his wife, Zakiya Sadeq, 36, flew to Turkey that month, according to the affidavit, with tickets to go on to Bangladesh and then back to the United States. But they were denied entry into Turkey at the airport and returned home, the affidavit states.
From there, authorities learned that Duncan was communicating with overseas Islamic State supporters about joining the group and was searching online for weapons and body armor.
Sadeq was caught completely off guard by her husband's actions, said her attorney, Faisal Gill. "She is as surprised as anyone - she's just shocked," Gill said Tuesday.
On the trip to Turkey, Gill said, Sadeq "had no intent of joining a terrorist organization. She was traveling through Turkey to go on her honeymoon."
The marriage caused friction with Duncan's family, his sister's fiance told The Washington Post. At 36, Sadeq is considerably older than her husband and, according to her LinkedIn profile, worked as a doctor.
The couple lived in western Pennsylvania until June, when, according to the affidavit, their infant son died and they moved to Sterling. Duncan had previously expressed interest in studying at an Islamic educational institute in Herndon, law enforcement officials allege. He faces up to 20 years in prison for obstruction of justice.
Full report at:
https://www.stripes.com/news/us/american-citizen-accused-of-supporting-islamic-state-appears-in-virginia-court-1.504987
--------
Trump threatens to withhold financial aid to Palestinians
Jan 3, 2018
US President Donald Trump has threatened to withhold future aid payments to the Palestinian Authority (PA), saying the body is no longer willing to engage in peace talks with Israel.
Trump made the announcement in a series of tweets on Tuesday, admitting that the peace process brokered by Washington had stalled and threatening to cut the US aid to Palestinians, currently worth more than 300 million dollars a year.
"We pay the Palestinians HUNDRED OF MILLIONS OF DOLLARS a year and get no appreciation or respect," Trump tweeted.
"With the Palestinians no longer willing to talk peace, why should we make any of these massive future payments to them?" he noted.
Earlier in the day, US Ambassador to the United Nations Nikki Haley had also disclosed plans by Washington to cut funding to a UN agency that provides humanitarian aid to Palestinian refugees.
"The President has basically said he does not want to give any additional funding, or stop funding, until the Palestinians agree to come back to the negotiation table," Haley told reporters when asked about future US funding for the UN Relief and Works Agency for Palestinian refugees.
"The Palestinians now have to show to the world that they want to come to the table. As of now, they're not coming to the table but they asked for aid. We're not giving the aid, we're going to make sure that they come to the table and we want to move forward with the peace process," she said.
Official reports said the US was the largest donor to the agency, with a pledge of nearly 370 million dollars as of 2016.
Earlier this week, the Palestinian Authority temporarily called back its ambassador to Washington to discuss the future of its ties with the United States.
Tensions between the US and Palestinians started escalating after Trump announced last month that Washington would recognize Jerusalem al-Quds as the capital of Israel and would relocate the US embassy in Israel from Tel Aviv to the occupied city.
Palestinians condemned the decision, asserting that the US has no credibility as a Middle East peace broker.
The dramatic shift in Washington's policy vis-à-vis the city triggered demonstrations in the occupied Palestinian territories, Iran, Turkey, Egypt, Jordan, Tunisia, Algeria, Iraq, Morocco and other Muslim countries.
On December 21, the United Nations General Assembly overwhelmingly voted in favor of a resolution that calls on the US to withdraw its controversial recognition of Jerusalem al-Quds as Israeli "capital."
In an attempt to avert the resolution, Trump had warned that "we're watching," threatening reprisals against countries that backed the measure, which earlier faced a US veto at the UN Security Council.
Israel, however, rejected the world body's resolution while thanking Trump for his decision to move the US embassy from Tel Aviv to Jerusalem al-Quds.
Full report at:
http://www.presstv.com/Detail/2018/01/03/547654/Donald-Trump-aid-payments-Palestinian-Authority-
--------
Former Taliban hostage Boyle arrested for 15 charges including assault
3 January 2018
MONTREAL: A Canadian man who was held captive by a faction of the Afghan Taliban for five years has been arrested on 15 charges including sexual assault, illegal confinement and issuing death threats, according to reports on Tuesday.
Joshua Boyle was freed last October along with his American wife Caitlan Coleman and their three children born in captivity.
The identity of the alleged victim was being withheld by a court, according to Boyle's lawyer Eric Granger.
Granger added his client was "presumed innocent" and had never been in any form of legal trouble before.
"We look forward to receiving the evidence and defending him against these charges," he said, adding Boyle would appear before a court in Ottawa on Wednesday.
According to news channel CTV, Boyle is facing eight counts of assault, two counts of sexual assault and two counts of unlawful confinement, as well as one each of misleading police to "divert suspicion from himself," uttering a death threat, and administering a noxious substance, Trazodone.
In a statement to The Toronto Star and published on the newspaper's website, Boyle's wife would not comment on the specific charges "but I can say that ultimately it is the strain and trauma he was forced to endure for so many years and the effects that that had on his mental state that is most culpable for this."
She said "with compassion and forgiveness that I... hope help and healing can be found for him."
Coleman added that she and the children were healthy.
Boyle and Coleman, who have been married since 2011, were kidnapped by the Taliban during what they described as a backpacking trip through war-torn Afghanistan in 2012, and were later transferred to the custody of the Haqqani faction, known for its alleged ties to the Pakistani military.
They were freed on October 12, but refused to board a US military plane. Boyle, a Muslim convert and long-time advocate of freed Guantanamo inmate Omar Khadr, cited fears over his background.
Upon his arrival in Toronto two days later Boyle accused his captors of raping his wife and killing his baby daughter, a fourth child — allegations swiftly refuted by the Taliban's spokesman Zabihullah Mujahid.
Mujahid admitted a baby had died but said it was a result of a natural miscarriage.
A month later Coleman also spoke of a sexual "assault" by two of her captors in an interview with ABC news.
Boyle has been an outspoken advocate for Omar Khadr, a Canadian captured at the age of 15 in 2002 in Afghanistan and held at Guantanamo Bay before being transferred to Canada and later released.
He married Khadr's sister in 2009.
Pakistan's military says the family was freed in a daring rescue operation.
Full report at:
http://www.arabnews.com/node/1218276/world
--------
Europe
French hospital rejects trainee doctor due to 'religious' beard
David Chazan
1 JANUARY 2018
A Paris hospital's decision to reject an Egyptian trainee doctor because of his beard has been backed by a court, which agreed that patients might have seen it as a religious symbol.
Public hospitals, like other state institutions, must remain secular under France law, and staff are banned from wearing obvious religious symbols such as headscarves.
Nawel Gafsia, a lawyer acting for the doctor, named only as Mohamed A., argued unsuccessfully that the 2-inch beard did not necessarily indicate his religious practices. "My client could have been a hipster," Ms Gafsia said.
However, the 35-year-old doctor himself "did not deny that his physical appearance was likely to indicate conspicuously a religious conviction," according to a written judgement by the Versailles appeals court.
Mohamed A. was sent from Menoufia University in northern Egypt for a one-year training course at Saint-Denis hospital in September 2013.
In October, hospital managers told him to trim his beard "so that it could not be seen by staff and users of the public service as an obvious sign of a religious affiliation incompatible with the principles of secularity and neutrality of the public service," according to court documents.
They repeated the request two weeks later and terminated his training course in February 2014 after he failed to comply.
Ms Gafsia, who was asked to take the case by an anti-discrimination group, the Collective Against Islamophobia in France, said the doctor managed to transfer to the Paul Brousse hospital where he completed his course and no one objected to his beard.
"It was the personal judgement of the director of Saint-Louis Hospital that posed a problem," she said, adding that her client would lodge an appeal with France's highest administrative court, the Council of State.
In 2016 the Council overturned bans on the 'burkini', a full-body swimsuit worn by some Muslim women, that had been imposed by about 30 beach resorts on the French Riviera.
It ruled that the bans, which provoked international criticism and ridicule, constituted "a serious and illegal violation of fundamental freedoms."
http://www.telegraph.co.uk/news/2018/01/01/french-hospital-rejects-trainee-doctor-due-religious-beard/
--------
Lawmaker Who Called Muslims 'Rapist Hordes' Faces Sanctions in Germany
By MELISSA EDDY
JAN. 2, 2018
BERLIN — A right-wing German lawmaker was temporarily blocked by Twitter after she referred to "barbaric, Muslim, rapist hordes of men," and prosecutors are now looking into whether her remark violated the country's hate-speech laws.
The controversy is the latest to involve the far-right party Alternative for Germany, known by its German initials AfD. The party made big gains in national elections in September, placing third, entering Parliament for the first time and making life extremely difficult for the center-right Christian Democrats, who placed first but are still struggling to form a governing coalition.
In a tweet on Sunday, the lawmaker, Beatrix von Storch, questioned the decision by the police in the western city of Cologne to put out a message in Arabic, as part of a multilingual campaign to promote the theme of this year's New Year's Eve festivities: "Celebrate — with respect." The message was also posted in English, French and Persian. The festivities in Cologne, in Germany's most populous state, North Rhine-Westphalia, draw thousands every year.
"What the hell is wrong with this country? Why is the official page of police in NRW tweeting in Arabic," Ms. von Storch wrote on Dec. 31. "Are they seeking to appease the barbaric, Muslim, rapist hordes of men?"
The next day, a new law requiring social media companies to swiftly remove comments flagged as hateful, or face fines of up to 50 million euros, or $57 million, came into effect.
Twitter immediately took down the post, and suspended Ms. von Storch's account for 12 hours. Ms. von Storch then posted on her Facebook page an image of Twitter's message informing her of its actions. In the caption, she wished her more than 83,500 followers a "Happy New Year in a free country in which everyone can call barbarians barbarians, even if they are Muslims!"
Facebook later removed that post, Ms. von Storch told her followers. She vowed not to be silenced by the new law, but to continue to "call out problems by name." She went on to insist that the young men who had sexually harassed German women were "not Protestant Swedes, not Catholic Poles, not Orthodox Russians, not Jewish Israelis and not Buddhist Thais. The overwhelming majority of them are young Muslim men for whom women and followers of other faiths are second-class citizens."
Ms. von Storch, 46, was a member of the European Parliament until October, when she resigned after her election to the German Parliament. Her comments were particularly provocative because Cologne was the site of a rampage on New Year's Eve 2015, in which hundreds of men groped, assaulted, harassed or robbed women. Many of the men were asylum-seekers or other immigrants, and the attacks on women fueled criticism by the Alternative for Germany, which argued that Ms. Merkel should not have opened Germany's doors to so many foreigners.
The party ran on a platform arguing that Islam was incompatible with the German Constitution.
Ulf Willuhn, a spokesman for state prosecutors, said on Tuesday that his office had been alerted to Ms. von Storch's statement by the Cologne police and was also looking into a statement of support for her, made by a leader of the party, Alice Weidel. As news of the investigation spread, private citizens filed dozens more complaints.
Unlike the United States, Germany has very strict laws governing hate speech and comments that denigrate ethnic and religious groups, a legacy of its dark, totalitarian past. The new law regarding social media companies solidified the country's position as one of the most aggressive in moving against online hate speech.
Prosecutors must now decide whether there is sufficient evidence of criminal action to open a formal investigation that could lead to charges, Mr. Willuhn said. But before that step can be taken, Germany's Parliament would have to lift immunity.
Many of the Alternative for Germany's followers are active on social media, and the party claims nearly three times as many followers on Facebook than either of the country's two largest parties, Ms. Merkel's Christian Democrats or the center-left Social Democrats.
In a message posted to their party's Twitter feed later Tuesday, the two lawmakers appeared with strips of red tape forming a cross over their lips beside the quote, "Exactly our humor: Call for freedom of speech in Iran and prevent it in Germany."
Digital and human rights groups and others had warned that the new law — which was passed last year, but fully took effect on Monday — placed too much of the burden of patrolling the internet on companies such as Facebook, Twitter, Google and Snapchat. Under the law, the companies are required to to remove any content that is illegal in Germany — such as Nazi symbols or Holocaust denial, but also any remarks that could be considered calling for incitement — within 24 hours of it being brought to their attention.
Others have pointed out that the law could lead to mistakes, such as removing messages or videos in which the context is important. Last month, a member of Berlin's Jewish community had posted a video of an anti-Semitic rant by a German man outside an Israeli restaurant, encouraging people to "pay attention, not look away" as part of efforts to raise awareness about a resurgence in anti-Semitism in the country.
Full report at:
https://www.nytimes.com/2018/01/02/world/europe/germany-twitter-muslims-hordes.html
--------
German MP faces police complaint over anti-Muslim stance
Jan 2, 2018
German police have filed a complaint against a prominent member of Germany's far-right AfD party over a tweet on New Year's Eve which they say violated anti-incitement laws.
Beatrix von Storch, deputy leader of the party's parliamentary faction, had criticized Cologne police for sending a New Year's greeting in Arabic on Twitter.
"What the hell is going on with this country? Why is an official police site... tweeting in Arabic?" she wrote. "Did you mean to placate the barbaric, Muslim, gang-raping hordes of men?"
Von Storch's tweet appeared to reference chaotic 2015 New Year's Eve celebrations in Cologne, which were marred by mass sex assaults on women by men of mostly North African origin.
Cologne police told AFP their complaint alleges that the tweet flouted laws against incitement to hate.
Separately, prosecutors in the western city said they had received hundreds of complaints over the AfD lawmaker's comment.
Von Storch's account was blocked by Twitter for 12 hours following her post, and the tweet has since been removed.
She posted the same comment on Facebook, which then also took it down, citing "incitement to hate (paragraph 130 of the German penal code)".
Twitter and Facebook's tough stance came as an anti-online hate speech law came into effect on January 1 in Germany.
Social media companies that fail to remove illegal inflammatory comments could face up to 50 million euros ($60 million) in fines.
AfD chief Alexander Gauland took aim at the new rules, saying in remarks carried by national news agency DPA that the regulations are "Stasi methods that remind me of communist East Germany".
Gauland, who is not active on social media, encouraged users of such websites to "keep publishing" the erased comments from von Storch.
A Cologne police spokesman said it was long-standing practice to send out information in several languages during large gatherings and events.
"We simply want people to be able to understand us," said the spokesman.
Full report at:
http://www.presstv.com/Detail/2018/01/02/547595/Germany-MP-AntiMuslim-Police
--------
Mideast
Knesset's al-Quds vote is an end to peace process: Palestine's Abbas
Jan 2, 2018
Palestinian President Mahmoud Abbas has said that Knesset's passing of a law that requires two-thirds of its members to approve any ceding land in Jerusalem al-Quds is a "declaration of war."
"The Israeli Knesset's vote on the united Jerusalem law is equivalent to a declaration of war on the Palestinian people and its political and religious identity," said Nabil Abu Rudeinah, Abbas' spokesman, on Tuesday.
He added that the Tel Aviv regime has already begun to impose its dictatorial rule on Palestinians living in the occupied East Jerusalem al-Quds.
"This vote clearly indicates that the Israeli side has officially declared the end of what is called the political process and has begun imposing a policy of dictates," he added.
Abbas also stressed that Israel was not capable of such actions without the full support of the US government.
Israeli legislators on Tuesday approved the amendment to an existing legislation, raising the number of required votes from 61 to 80 in the 120-seat parliament (Knesset) before the regime can relinquish control over any portion of the holy city to a "foreign party."
The secretary general of the Palestine Liberation Organization (PLO), Saeb Erekat, also said the Israeli parliament's vote was the outcome of Trump's decision and part of new US-Israeli collaboration to dictate a solution and destroy the so-called two-state principle.
He added that Palestinians will go to the UN Security Council, the International Court of Justice (ICJ), and the International Criminal Court (ICC) to counter all these plots.
The Knesset's move comes less than a month after US President Donald Trump said the White House recognizes the entire of Jerusalem al-Quds, both its east and west, as Israel's "capital," outraging Palestinians and triggering warnings across the world.
The UN resoundingly rejected the policy in a General Assembly vote.
http://www.presstv.com/Detail/2018/01/02/547651/palestine-israel-abbas-knesset
--------
Houthi militias rule in favor of executing Baha'i detainee
2 January 2018
Houthi militia in Yemen have sentenced detainee Hammed bin Haidara to death on the backdrop of his Baha'i beliefs and decided to shut down all Baha'i quarters in the country.
The judgment issued by the Houthi-controlled Criminal Court in Sanaa also confiscated the funds of Hammed bin Haidara, and shut all Baha'i centers in the country.
Houthi militias continue to persecute the Baha'i minority with arrests and raids, most recently with the issuance of the death sentence against Haidara, despite the United Nations Human Rights Council's decision in late September, with a unanimous vote, to release all Baha'i detainees in Yemen.
The Yemeni initiative to defend the rights of the Baha'is considered the Haidara case as a step in a series of systematic violations against the Baha'i minority in Yemen, aiming at eradicating them along with obliterating the intellectual and religious diversity in Yemen.
A statement said on Tuesday that: "This is an Iranian agenda intending to persecute Baha'is by the Houthi agents, in a clear and serious violation of human rights and the Yemeni constitution."
According to the initiative, the Baha'i detainee was sentenced to death after having spent four years in prison during which he was subjected to severe torture, ill-treatment and solitary confinement. He was forced to sign false confessions under torture. The United Nations Special Rapporteur on freedom of religion said earlier that the persecution of Baha'is in Iran had been reflected in the pattern of persecution that this group is facing in the Yemeni capital Sanaa, which is controlled by the Iranian-backed Houthi militia.
Militias have abducted dozens of Baha'is without any charge; amid fears that this death sentence could prelude to discrimination against this minority.
Full report at:
https://english.alarabiya.net/en/features/2018/01/02/Houthis-rule-in-favor-of-executing-Baha-i-detainee-.html
--------
Hamas urges Abbas to leave Oslo Accords over Israel's al-Quds bill
Jan 2, 2018
The Palestinian Islamic resistance movement, Hamas, has called upon Palestinian Authority President Mahmoud Abbas to withdraw from the Oslo Accords and put an immediate end to all its security cooperation with the Tel Aviv regime in protest at the Israeli parliament's vote to consolidate its occupation of Jerusalem al-Quds.
Hamas spokesman Fawzi Barhoum, in a statement released on Tuesday, urged Abbas to establish a framework for Palestinian political factions on the basis of anti-Israel resistance in order to restore the rights of the Palestinian nation and disrupt the Israeli regime's equations.
He also stressed the need to "escalate the uprising in al-Quds, and rally regional and international support for justice and Palestinian cause in the face of US and Israeli radical and racist policies."
Barhoum went on to say that the Israeli parliament's Jerusalem al-Quds bill "is in continuation of a series of attacks on the holy city, and in line with targeting the Palestinian population there and falsifying history and realities."
The senior Hamas official said the Israeli regime poses a threat not only to the Palestinian nation but also to the entire Middle East region in the wake of US President Donald Trump's recognition of Jerusalem al-Quds as Israel's capital, and the international community's silence on the crimes and terrorist acts of the Tel Aviv regime.
Earlier on Tuesday, Israeli legislators approved the amendment to existing legislation on Jerusalem al-Quds, raising the number of required votes from 61 to 80 in the 120-seat parliament (Knesset) before the regime can relinquish control over any portion of the holy city to a "foreign party."
The bill, backed by Israel's ruling right-wing coalition, was passed with 64 legislators voting in favor and 52 against.
On December 6, Trump announced his decision to recognize Jerusalem al-Quds as Israel's capital and relocate the US embassy in Israel from Tel Aviv to the occupied city.
The dramatic shift in Washington's policy vis-à-vis the city triggered demonstrations in the occupied Palestinian territories, Iran, Turkey, Egypt, Jordan, Tunisia, Algeria, Iraq, Morocco and other Muslim countries.
On December 21, the United Nations General Assembly overwhelmingly voted in favor of a resolution that calls on the US to withdraw its controversial recognition of Jerusalem al-Quds as Israeli "capital."
In an attempt to avert the resolution, Trump had warned that "we're watching," threatening reprisals against countries that backed the measure, which earlier faced a US veto at the UN Security Council.
Israel, however, rejected the world body's resolution while thanking Trump for his decision to move the US embassy from Tel Aviv to Jerusalem al-Quds.
Full report at:
http://www.presstv.com/Detail/2018/01/02/547613/Hamas-urges-Abbas-to-leave-Oslo-Accords-over-Israels-alQuds-bill
--------
Russia, Turkey, Syria reject foreign interference in Iran developments
Jan 2, 2018
Russia, Turkey and Syria have rejected foreign interference in the events unfolding in Iran, expressing hope that there will be no more violence and deaths in the country.
In a statement on Monday, the Russian Foreign Ministry said, "This is Iran's internal affair," adding that "external interference destabilizing the situation is inadmissible."
"We express the hope that the situation won't develop under the scenario of bloodshed and violence," the ministry said.
Sporadic violence has erupted in some Iranian cities since Thursday, when people held a number of initially peaceful protests against price hikes and economic problems.
The violence turned deadly in different cities, where groups of participants, some of them armed, began to launch attacks on public property, police stations and religious centers.
Over a dozen people have so far been killed amid the violence, according to state media reports.
Meanwhile, neighboring Turkey on Tuesday said it was concerned by reports of people dying and public buildings being damaged in Iran.
"We believe it is necessary to avoid violence and not succumb to provocations," the Turkish Foreign Ministry said in a statement, adding it hoped foreign interventions would be avoided.
The comments come as the US and Israel have reacted gleefully to the developments in Iran and voiced support for the violence.
Syria on Tuesday condemned Washington and Tel Aviv for meddling in Iran's domestic affairs, voicing solidarity with the Iranian nation.
The Syrian Foreign Ministry expressed confidence that the Iranian Leadership, government and people will be able to thwart this conspiracy and continue on the path of progress as well as "its role in backing the just causes of peoples."
Also reacting to the events was a spokeswoman for the EU's foreign policy chief Federica Mogherini, who said in a statement on Monday, "We have been in touch with the Iranian authorities and we expect that the right to peaceful demonstration and freedom of expression will be guaranteed."
"We will continue to monitor developments," the spokeswoman added.
UK Foreign Secretary Boris Johnson said earlier that "freedom of expression" and the right to "demonstrate peacefully within the law" should be respected.
He further called for dialog over issues raised by the protesters which he described as "legitimate and important."
Johnson further expressed regret about the deaths that occurred amid the violence and called "on all concerned to refrain from violence and for international obligations on human rights to be observed."
Additionally, German Foreign Minister Sigmar Gabriel voiced concern on Monday about the deaths and urged the Iranian government to respect people's rights.
"We appeal to the Iranian government to respect the rights of the demonstrators to assemble and to peacefully raise their voices," Gabriel said. He further called on all sides to "refrain from violent actions."
Full report at:
http://www.presstv.com/Detail/2018/01/02/547565/Russias-Foreign-Ministry-Iran-protest
--------
Trump threatens to cut aid to Palestinian territories
3 January 2018
WASHINGTON: President Donald Trump admitted the Middle East peace process was in difficulty and threatened to cut aid to Palestinians worth more than $300 million a year, drawing a rebuke that they would not be "blackmailed."
"We pay the Palestinians HUNDRED OF MILLIONS OF DOLLARS a year and get no appreciation or respect," Trump tweeted.
"With the Palestinians no longer willing to talk peace, why should we make any of these massive future payments to them?"
It was not immediately clear whether Trump was threatening all of the budget, worth $319 million in 2016, according to US government figures.
"We will not be blackmailed," senior Palestinian official Hanan Ashrawi said in a statement Wednesday after Trump's tweet.
"President Trump has sabotaged our search for peace, freedom and justice. Now he dares to blame the Palestinians for the consequences of his own irresponsible actions!"
The US has long provided the Palestinian Authority with much-needed budgetary support and security assistance, as well as an additional $304 million for the UN's programs in the West Bank and Gaza.
Unless Trump follows through on his customary tough talk, the message is likely to be seen as primarily political.
Trump came to office boasting that he could achieve the "ultimate deal" that secures peace in the Middle East, something that has eluded presidents since the late 1960s.
For most the last half century the United States has been seen as indispensable — if sometimes imperfect — arbiter of the peace process.
Trump's actions are likely to cast that further in doubt.
He has heaped pressure on Palestinians to do a deal, threatening to close the de facto "embassy" in Washington, recognizing Israel's contested claim on Jerusalem and now threatening aid.
Efforts to harness improved Arab-Israel relations to push a peace deal have been at least temporarily derailed by his decision to recognize Jerusalem as Israel's capital, breaking with decades of American policy.
The decision sparked almost universal diplomatic condemnation and deadly protests in the Palestinian territories.
It also prompted Palestinian president Mahmud Abbas — 82-years-old and facing the prospect of entering the history books as the leader who "lost Jerusalem" — to cancel a planned meeting with Vice President Mike Pence.
Christian and Muslim leaders in Egypt took similar steps.
Pence was forced to delay his December visit to the Middle East until later this month, and aides were on Tuesday forced to reject rumors of further delays.
Full report at:
http://www.arabnews.com/node/1218336/middle-east
--------
Trump threatens to withhold funding to Palestinians
3 January 2018
US President Donald Trump said in a tweet on Tuesday the United States may withhold payments to
Palestinians because they are "no longer willing to talk peace."
He said Washington gives Palestinians "HUNDRED OF MILLIONS OF DOLLARS a year and get no appreciation or respect. They don't even want to negotiate a long overdue peace treaty with Israel."
"We have taken Jerusalem, the toughest part of the negotiation, off the table, but Israel, for that, would have had to pay more. But with the Palestinians no longer willing to talk peace, why should we make any of these massive future payments to them?" he said.
No response has been issued by the Palestinian Authority to the US statement.
https://english.alarabiya.net/en/News/middle-east/2018/01/03/Trump-threatens-to-withhold-funding-to-Palestinians.html
--------
Macron 'worried' about Iran, asks Rouhani for 'restraint'
3 January 2018
French President Emmanuel Macron Tuesday expressed his concern over unrest in Iran during a telephone conversation with counterpart Hassan Rouhani and called for "restraint and appeasement," his office said.
Macron brought up "the number of victims from the demonstrations", and the two leaders also decided to postpone French Foreign Minister Jean-Yves Le Drian's visit to Teheran this week to a later date, the Elysee said.
Twenty-one people have died and hundreds have been arrested in nearly a week of protests in Iran.
Macron's office said the French leader underscored that "fundamental rights including freedom of expression and freedom to demonstrate must be respected."
Rouhani in turn asked Macron to take action against a Paris-based Iranian opposition group called the Mujahedeen-e-Khalq, who he accused of fomenting the recent protests.
"We criticize the fact that a terrorist group has a base in France and acts against the Iranian people... and we await action from the French government against this terrorist group," Rouhani told Macron, according to a report on Iranian state television. Macron's office did not offer any comment on this matter but said the two leaders had evoked the 2015 nuclear accord, saying that the French president wanted its "strict application under international supervision" while Rouhani sought "the backing of the international community to defend this accord and respect the commitments undertaken."
Full report at:
https://english.alarabiya.net/en/News/middle-east/2018/01/03/Macron-worried-about-Iran-asks-Rouhani-for-restraint-.html
--------
US demands Iran end social media blocks as protests continue
2 January 2018
The United States on Tuesday urged Iran to stop blocking online social media and advised its citizens to set up virtual private networks, or VPNs, to circumvent censorship.
Steve Goldstein, the State Department's under-secretary for public diplomacy, denounced Iran's attempts to restrict net access and urged Iranians to find a way to log in.
"People in Iran should be able to access these sites through VPN," he said, adding that the State Department's own Farsi language Facebook page has around 700,000 subscribers.
"The more available these sites are the better it is," he said, as street protests continued against what US President Donald Trump has branded Iran's "brutal and corrupt" regime.
Since the protests erupted, Iran has restricted some social media services like Instagram and Telegram that authorities fear will be used to spread news about the unrest.
Some other online services provided by US tech giants are unavailable in Iran because their parent firms are wary of falling afoul of economic sanctions targeting the regime.
But Goldstein said Washington believes that all Iranians should have access to non-government news and opinion, and urged them to listen to international broadcasters.
"We want to encourage the protesters to fight for what is right and to open up Iran," Goldstein told reporters.
"It's our strong desire that the Iranian government allow the protesters to dissent in peace."
Some observers warn Washington's public support for the right to oppose the Tehran government could tarnish the protest movement by making it appear like a foreign-backed plot.
Full report at:
https://english.alarabiya.net/en/News/middle-east/2018/01/02/US-demands-Iran-end-social-media-blocks-as-protests-continue.html
--------
Yemeni FM: 'We wish Iranian protesters success in achieving freedom'
2 January 2018
Yemeni Deputy Prime Minister and Foreign Minister Abdulmalik Al-Mekhlafi said on Tuesday that the Iranian uprising reflects the need of the Iranian people to live in peace and prosperity among the peoples of the region away from the "crazy dreams of the mullahs' regime in exporting revolutions, devastation and destruction to the region".
Al-Mekhlafi stressed that what the mullahs spend on their hegemonic ambitions has directly affected the Iranians and their lives, reducing their standards of living.
He called on the world in several tweets to listen to the voice of the weak and oppressed Iranian people.
Al-Mekhlafi described the Iranians under the mullahs as the most oppressed in the region after the after the people in countries in which the Iranian regime interfered and imposed sectarian wars.
The Yemeni foreign minister stressed the right of the burdened people of Iran to be free from injustice.
He pointed out the the Iranian regime's interference in Yemen's internal affairs stretches back to 1982.
Al-Makhlafi accused the Iranian regime of fueling several wars in Yemen, the latest of which is still in place by supporting the Houthi militia.
"We wish the aspirations of the Iranian people success in achieving freedom and stopping foreign ventures," he said.
The Iranian Institute of Crime Research revealed on Monday the names of four military commanders of the Iranian Revolutionary Guards who are working with the Houthi militia in Yemen and that the Iranian Ministry of Defense sent munitions experts in early 2017 to Yemen.
He added that three senior Iranian Revolutionary Guards were sent to Yemen to lead the Houthi military operations, namely Colonel Reda Basini, Commander Ali al-Rajabi and Major Mohammad Niazi.
Full report at:
https://english.alarabiya.net/en/News/gulf/2018/01/02/Yemeni-Foreign-Minister-comments-on-Iranian-uprising.html
--------
Southeast Asia
Perlis mufti urges mosques to raise awareness on cleanliness
January 3, 2018
KANGAR, Jan 3 — Perlis Mufti Datuk Mohd Asri Zainul Abidin has urged 'takmir' (activity) teachers at mosques to remind the public of the importance of maintaining cleanliness.
He said Islam not only promoted personal hygiene but also of the surroundings, including rivers and seas.
"Allah has enjoined human beings to travel the world to admire the beauty of nature and to find sustenance, but if the environment is tainted by humans themselves, all its beauty will be lost," said Mohd Asri when delivering his weekly lecture at Alwi Mosque, here, last night.
He cited the rivers and coastlines in the state which were found to be littered with rubbish, ruining the scenery and causing pollution.
"I am thinking of formulating a teaching syllabus for takmir teachers in Perlis, inserting awareness talks on the importance of cleanliness," he added.
Mohd Asri advised those religious teachers who liked to mock people during their lectures, to instead spread awareness of keeping the environment clean. — Bernama
http://www.themalaymailonline.com/malaysia/article/perlis-mufti-urges-mosques-to-raise-awareness-on-cleanliness#fxIHRojfh0Pha6e2.97
--------
Malaysian IS militant tells compatriots to launch jihad at home
02 JANUARY, 2018
KUALA LUMPUR — A Malaysian member of the Islamic State (IS), who had previously kept a low profile, has emerged with a call for supporters of the terror group to launch attacks on their own countries.
Muhammad Aqif Heusen Rahizat, 25, known as Abu Sufyan Malayzi to his comrades, appeared in a video along with Singaporean terrorist, Abu Akil Al Singapuri, urging others to launch attacks in the name of Allah if they cannot join IS in Syria.
"Allah has ordered you to launch jihad (armed struggle) in your own country. If you face obstacles to hijrah (migrate) to the land of Iraq and Sham (Syria), then Allah has opened to all of you the land of jihad in your own country," Aqif said in the video.
"You have no reason (to say) you are left out from defending your religion."
Also in the video, Abu Akil urged compatriots in other countries to be strong and be firm.
He ordered them to slay the enemy of Allah wherever they found them, from East Asia to West Africa.
The video ended with three IS members shooting dead three individuals in red uniforms whom they claimed were enemies of Islam.
Short clips of bomb-making and explosions, as well as attacks carried out by IS "soldiers of Islam" were slotted in between the duo's message and the execution.
The video was uploaded on IS official media Khayr Wilayah on December 30.
Aqif is not the first Malaysian to have appeared on IS' videos.
Malaysian Muhammad Wanndy Mohamed Jedi — who was killed in an attack in Raqqa, Syria, on April 29 last year — first gained notoriety when he and another Malaysian, Mohd Faris Anuar, appeared in a 30-second video showing the beheading of a Syrian man by the IS in 2015.
Muhammad Wanndy was wanted in Malaysia for recruiting local fighters and coordinating attacks in the country. He was also placed on the United States' Specially Designated Global Terrorist list, making him a high-profile target for law enforcement agencies worldwide.
Intelligence sources said Aqif left Malaysia in December 2013 to join Ajnad Al Syam, a terror group that counted among its members, former Parti Islam Se-Malaysia's (PAS) Kedah member Mohd Lotfi Ariffin, who was killed in September 2014.
After Mohd Lotfi's death, Aqif and a few other Malaysians went to join IS.
Aqif had also persuaded his brother Muhammad Afiq Heusen Rahizat to join him in spreading terror.
Muhammad Afiq left Malaysia for Syria in 2014 and was killed the same year during a bomb attack launched by United States army at the border of Iraq and Syria.
"He was also active in recruiting Malaysians to join IS through his social media account in the same year. The account however went dormant in 2015," said a source.
Aqif's recruits include Ummi Kalsom Bahak, a woman who was detained under The Security Offences (Special Measures) Act 2012 in October 2014.
Ummi was arrested at Malaysia's low-cost terminal KLIA2. She was charged with an offence linked to terrorism and sentenced to two years' imprisonment.
She was to have married Aqif, whom law enforcers have been unable to track down.
Full report at:
https://www.todayonline.com/world/malaysian-militant-tells-compatriots-launch-jihad-home
--------
What if Malaysian Amin Baco is regional IS emir?
Zam Yusa
January 3, 2018
PETALING JAYA: Foreign fighters from the Asean region are most likely to pledge allegiance to Malaysian militant Amin Baco, who is tipped as one of several candidates for Islamic State's (IS) top leadership position in the region, an analyst said.
Amin was reported to have been killed at the end of the Marawi war.
However, the Philippine military later issued statements saying he could be one of 10 militants likely to replace slain IS emir-designate for Southeast Asia, Isnilon Hapilon.
The list also included notorious Abu Sayyaf sub-commander Furuji Indama and the leader of the Bangsamoro Islamic Freedom Fighters (BIFF), Esmail Abdulmalik @ Abu Turayfie.
The military's latest statement seemed to have shortened the list of possible candidates to two, but they declined to name them.
But an analyst told FMT he believed the two were Furuji and Amin.
Amin, still unaccounted for after the Marawi siege, is a long-time militant from Sabah and known to have an extensive network in Malaysia, the Philippines and Indonesia.
Malaysian counter-terrorism chief Ayob Khan Mydin Pitchay, in November, revealed that Amin was in fact the son-in-law of Isnilon, which caught many terrorism experts by surprise.
"If Amin is alive, I believe Indonesian and Malaysian fighters, who do not want to cease fighting after Marawi, have a very strong person in Amin to gather under, that's for certain," Pawel Wojcik, an analyst focusing on terrorism in Southeast Asia and other regions, told FMT.
"If there are foreigners trying to join the Philippine IS, they would be trying to join Abu Dar, who has been doing recruitment all over Lanao del Sur province.
"The military has reported his attempts to even radicalise displaced Marawi residents at the temporary relocation camps."
Who reports to who?
Maute group leader Abu Dar was reported to have been recruiting fighters even before the end of the Marawi war waged by government forces against pro-IS Mate and Abu Sayyaf groups.
Despite the Philippine government's success in retaking the city, some militants are believed to have escaped the security forces' dragnet around the city.
"The remnants of all the groups involved in Marawi are thought to be under Abu Dar, who nominally should be placed right under Amin," said Wojcik.
"We don't know the command structure for sure, but Abu Dar and Abu Turayfie could be placed under Amin.
"And people from the Indonesian and Malaysian networks, like the cousin of Isnilon captured recently in Kuala Lumpur, report to Abu Dar and Abu Turayfie.
"I don't include Furuji in the possible command structure because no one is certain what he is up to. It is not clearly known how his militant activities relate to IS.
"These are some of the things counter-terrorism officials in the region should take into consideration, especially in tackling IS leadership, recruitment and possible movement of foreign fighters in the region.
"This was recently addressed by United States' top counterterrorism official."
Expert says Amin Baco a temporary leader, not the emir
Other experts, however, have expressed the belief that Amin could have been the militants' leader only in the Marawi war, not for the whole IS in southern Philippines, after Isnilon and another siege leader, Omar Maute, were killed.
Sidney Jones, director of the Jakarta-based Institute for Policy Analysis of Conflict (Ipac), in early November, said Amin might have been made the leader of the militants in Marawi.
But this did not make him the Southeast Asia emir of IS, she added.
Jones said Amin might have temporarily assumed leadership of the stragglers in Marawi, "but you can't extrapolate from that and say that somebody is the emir".
After the Marawi war was officially declared over on Oct 23, Philippine national police chief Ronald de la Rosa said Amin was leader of the straggling Marawi militants and also regional IS emir. He was citing information from an Indonesian militant captured in the city.
"I'm not sure on what basis the police chief made that statement. I don't think we have any evidence to support that," said Jones.
After it was revealed that Amin was Isnilon's son-in-law, FMT asked Jones for further comment.
Full report at:
http://www.freemalaysiatoday.com/category/nation/2018/01/03/what-if-malaysian-amin-baco-is-regional-is-emir/
--------
Now, Dr M calls Hadi kafir, traitor
BY AZRIL ANNUAR
January 3, 2018
PUTRAJAYA, Jan 3 — Tun Dr Mahathir Mohamad labelled PAS president Datuk Seri Abdul Hadi Awang a traitor and kafir (infidel) today over the latter's decision for his party to contest 130 Parliamentary seats in the next general election.
The Pakatan Harapan chairman also accused Hadi of aligning PAS with the ruling Umno and previously with DAP, both of which he said the Islamist party president had called infidels.
Speaking at PH's inaugural weekly "Policy Talk", Dr Mahathir claimed Hadi has no intention of winning the seats and was only seeking to spoil the contests in favour of Barisan Nasional.
"Hadi knows very well most of the seats he is going to lose, but he will be helping Najib win by splitting the Opposition vote. That is his intention, and that isn't very Islamic. In Malay we call it pengkhianat (traitor).
"He knows the impact of his actions," said Dr Mahathir.
Continuing his criticism of Hadi over a speech from the 1980s in which the latter had dubbed Umno a party of infidels, Dr Mahathir recalled that the PAS president had said then that those who associated with Umno would also become infidels.
"Of the 130 seats, they will lose all but they will be helping their good friend, formerly the kafirs from Umno. According to PAS if you work with kafir, you will become a kafir, and he (Hadi) is going to help this (Umno) kafir.
"At one time, they (PAS) has also worked with kafir. This makes him (Hadi) a kafir himself," said Dr Mahathir, in reference to the secular DAP.
He then pointed out that historically, PAS only won a few seats when contesting on their own, and said the Islamist party only made gains when it partnered with DAP and PKR in the now-defunct Pakatan Rakyat.
"Now they are going alone and will lose," he said.
Full report at:
http://www.themalaymailonline.com/malaysia/article/now-dr-m-calls-hadi-kafir-traitor#8IhUfCOLVbTeeZX3.97
--------
DAP a gangster-like party that fakes its tolerance for Islam, says Takiyuddin
By B. SURESH RAM
January 3, 2018
KUALA LUMPUR: Pas has branded DAP as a manipulative, "gangster-like" party that has been faking its tolerance for Islam.
In a stinging rebuke, the harshest yet against its former ally, Pas also branded DAP a party that is not only childish, but also practising "combative, impulsive and destructive" politics.
Pas secretary-general Datuk Takiyuddin Hassan said it was inevitable that the rakyat would eventually see the DAP for what it is: a chauvinistic party that would manipulate any party just to be in power.
He also said Pas doesn't need to be given lessons by DAP on the political direction that it needs to take.
"Pas has never compromised its clear-cut policies, which also takes into account the needs of the current situation and times.
"Pas is committed to a democratic path which is politically healthy and constructive, while at same time rejecting the combative, tumultuous and destructive politics practised by DAP," he said in a statement.
Takiyuddin said, in facing the 14th general election (GE14), Pas is prepared to accept the people's judgment on whether it should play a role as a member of the opposition or the government.
"The DAP can continue with its chauvinistic policy as well as its pretense as being 'Islamic friendly' as its approach in facing the GE14.
"The people can evaluate the attitude and the true deception of the DAP in manipulating whoever it wants, for the sake of getting power."
Takiyuddin also told DAP secretary-general Lim Guan Eng to focus on sorting out DAP's own internal problems instead of judging Pas.
"He should be aware that in the current term itself, DAP had lost eight members of parliament and state assemblymen and is likely to lose several others before the term is complete.
"I believe DAP's childish and gangster-like politics will not only see it lose the Malay and non-Malay votes, but also votes from the Chinese community," he said.
The Kota Baru Member of Parliament said the dispute between several DAP leaders against other Chinese-based party leaders is a classic example of DAP's attitude.
Takiyuddin also noted that DAP's
Central Executive Committee election last November was yet another clear proof of the turmoil within in the party.
The CEC re-election reportedly saw the presence of only half of the total number of delegates who were supposed to be in attendance.
This, said Takiyuddin, poses a question mark on DAP's democratic credentials.
Full report at:
https://www1.nst.com.my/news/politics/2018/01/320971/dap-gangster-party-fakes-its-tolerance-islam-says-takiyuddin
--------
Dismiss lawsuit to declare Zakir Naik unfit for Malaysian PR, Perkasa tells court
BY IDA LIM
January 3, 2018
KUALA LUMPUR, Jan 3 — A lawsuit seeking to disqualify Dr Zakir Naik's Malaysian permanent residence status should be struck out since the controversial Muslim televangelist from India is not party to the court case, Perkasa told the Kuala Lumpur High Court today.
Adnan Seman, the lawyer for Muslim rights group Perkasa which intervened in the lawsuit, said he had argued that Dr Zakir should have been made a party to the case in order to answer the claims made against him.
"The government also submitted the same arguments that Zakir Naik should be made party to the proceedings. And because Zakir Naik is not made a party, this application should be rejected and dismissed," he told reporters after a hearing in chambers before High Court judge Datin Azizah Nawawi.
Adnan said he had cited a Court of Appeal decision where all those affected by declaratory orders sought in court should be made party to a lawsuit.
"We also submitted the principle of law where the decision of the (home) minister or the Immigration director-general in awarding permanent residence should not be challenged in court except on any procedural defect. So we referred to various cases and sections in the Immigration Act itself," he said.
Perkasa president Datuk Ibrahim Ali, who was present at court today, said the organisation had capped the numbers of its supporters that showed up at below 200 to avoid disrupting the court process.
He said Perkasa had intervened in the lawsuit in order to "obtain justice" for Dr Zakir.
Today was the hearing of both the government's application to strike out the lawsuit and the lawsuit itself.
The 17 activists who filed the lawsuit through an originating summon last March 1 included Hindraf chairman P. Waytha Moorthy, academic Dr Lim Teck Ghee, Sabah lawmaker Datuk Dr Jeffrey Kitingan, lawyers Siti Kassim and Asiah Abd Jalil, and Sarawak activist Peter John Jaban.
They are seeking two court declarations, including one to declare that Dr Zakir is a person who is a threat to Malaysia's security and friendly relations between Malaysia and other countries, as well as a threat to public order in the country.
The second declaration sought is that Dr Zakir is therefore not a person fit to be a permanent resident of Malaysia.
The five listed as defendants in the judicial review are the government of Malaysia, Deputy Prime Minister Datuk Seri Ahmad Zahid Hamidi, the Immigration director-general, the National Registration Department, and the Inspector-General of Police.
Today, the activists' lawyer R. Kengadhran said the government had argued that his clients had no locus standi or legal standing to file the lawsuit.
"What we are saying is all plaintiffs have locus standi. Why? It is a public interest matter of grave concern, so therefore they have locus standi to initiate this action," he told reporters.
Noting that the government also argued that his clients had no reasonable cause of action, he said his clients did not even need to show they have reasonable cause of action for this lawsuit.
Disputing the government's argument that his clients should have filed the lawsuit as a judicial review application instead of as an originating summons, he said: "We are saying there isn't a need for judicial review. We are not praying for mandamus or certiorari. We are asking for declaratory reliefs."
Another lawyer for the activists, S. Karthigesan, said his clients' lawsuit was previously amended to seek only two declarations including that Dr Zakir threatens Malaysia's relations with other countries.
"In particular, we view since India is after him (Zakir Naik), this will reflect on Malaysia's international relations with India," he told reporters.
Azizah has fixed February 13 to either seek clarifications from the lawyers, or to deliver her decision on both the lawsuit and the application to strike out the lawsuit.
Full report at:
http://www.themalaymailonline.com/malaysia/article/dismiss-lawsuit-to-declare-zakir-naik-unfit-for-malaysian-pr-perkasa-tells#e2mu8VzLS8gEXXqS.97
--------
Arab World
Egypt's Sisi extends state of emergency for another three months
2 January 2018
Egypt President Abdel Fattah al-Sisi extended the state of emergency throughout the country for a period of three months starting from Jan. 13 in a decree issued on Tuesday to help tackle "the dangers and funding of terrorism", state news agency MENA said on Tuesday.
Article II of the decree states that the armed forces and the police force shall take the necessary measures to confront the dangers of terrorism and its financing, to maintain security throughout the country, to protect public and private property and to protect the lives of the citizens.
Article three specifies that the Prime Minister shall be delegated in the terms of reference of the President of the Republic provided for in Law No. 162 of 1958 on the state of emergency.
Article four stipulates that any person who contravenes the orders issued by the President of the Republic shall be punished by imprisonment.
On Oct. 12 last year, Sisi passed a resolution approved by the Council of Ministers to declare a state of emergency throughout the country for three months after the incident of the al-Wahat attack, in which 17 policemen were killed.
Egypt first imposed the current state of emergency last April after two church bombings killed at least 45 people. It was extended in July and again in October.
The latest extension was to allow security forces to "take (measures) necessary to confront the dangers and funding of terrorism and safeguard security in all parts of the country," MENA reported, citing Egypt's official gazette.
Egypt faces an ISIS insurgency in the remote North Sinai region that has killed hundreds of soldiers and policemen in recent years and has expanded to include attacks on civilians.
Other militants operating in the western desert bordering Libya have also attacked security forces.
Attacks south of Cairo in the past week, one of them claimed by ISIS, have targeted Christians.
https://english.alarabiya.net/en/News/middle-east/2018/01/02/Egypt-s-Sisi-extends-state-of-emergency-for-three-months-as-of-Jan-13.html
--------
Iraqi forces kill 15 Daesh bombers near border with Syria
Jan 2, 2018
The Iraqi Interior Ministry says government forces have launched a counter-terrorism operation to hunt down Daesh Takfiri terrorists near the country's border with Syria, killing more than a dozen extremists in the process.
The ministry's spokesman, Brigadier General Saad Maan, said in a statement on Tuesday that members of the Federal Police force had carried out a surprise attack, and killed fifteen Daesh bombers during the operation, Arabic-language al-Forat news agency reported.
The slain Takfiris had medium weapons and explosive belts in their possession, and were under constant surveillance over the past few days.
On December 9, Iraq's Prime Minister Haider al-Abadi declared the end of military operations against the Daesh terrorist group in the Arab country.
"Our forces are in complete control of the Iraqi-Syrian border and I therefore announce the end of the war against Daesh," Abadi told a conference in Baghdad.
Abadi visited the town of Qa'im and the nearby Husaybah border crossing in far western Iraq on November 5, and raised the Iraqi flag at the border crossing.
On October 5, Abadi said Iraqi armed forces had liberated Hawijah, driving Daesh Takfiris out of their last bastion in the oil-rich northern province of Kirkuk.
The Iraqi prime minister said on August 31 that the northwestern city of Tal Afar, located 200 kilometers northwest of Kirkuk, and the entire Nineveh province had been purged of the Daesh Takfiri terrorist group.
The recapture of Tal Afar was made possible with the help of the Iraqi army, Federal Police, Counter-Terrorism Service (CTS) units, Hashd al-Sha'abi fighters and the Interior Ministry's elite rapid response forces, the Iraqi prime minister stated.
On July 10, Abadi formally declared victory over Daesh extremists in Mosul, which served as the terrorists' main urban stronghold in the conflict-ridden Arab country.
In the run-up to Mosul's liberation, Iraqi army soldiers and volunteer Hashd al-Sha'abi fighters had made sweeping gains against Daesh.
The Iraqi forces took control of eastern Mosul in January after 100 days of fighting, and launched the battle in the west on February 19.
Daesh began a terror campaign in Iraq in 2014, overrunning vast swathes in lightning attacks.
Full report at:
http://www.presstv.com/Detail/2018/01/02/547621/Iraqi-forces-kill-15-Daesh-bombers-near-border-with-Syria
--------
Cabinet briefed on global condemnation of Houthi attempts to target Riyadh
3 January 2018
RIYADH: King Salman on Tuesday briefed the Cabinet on condemnation by the leaders of the US, Russia, the UK and France of Houthi attempts to target Riyadh with ballistic missiles.
Chairing the weekly Cabinet meeting at Al-Yamamah Palace in Riyadh, he said they also expressed appreciation for the Kingdom's efforts against terrorism and extremism, and its support for humanitarian and relief work.
The leaders stressed the need to alert the international community over Iran's destructive regional role, the king added.
At the regional and global levels, the Cabinet expressed the Kingdom's strong condemnation of terrorist acts in Kabul, Afghanistan, Saint Petersburg, Russia, and the terror attack on a church in Helwan, Egypt. The Cabinet expressed the Kingdom's stance with these countries against all terrorist acts.
The Cabinet approved two memoranda of understanding (MoU) for cooperation in health care and air transport with Japan and Cameroon, respectively.
Full report at:
http://www.arabnews.com/node/1218171/saudi-arabia
--------
Baghdad, Kurdish region finding solutions to ease tensions between them
3 January 2018
BAGHDAD: The tension between Baghdad and the Iraqi Kurdistan region has been reduced, and federal government teams have moved to the region to look at ways to improve relations.
They will discuss mechanisms for imposing federal authority in the region and solving the pending technical problems between the two, an Iraqi government spokesman told Arab News on Tuesday.
Gaining control of the international border and the border crossings between the region and Syria, Turkey and Iran were the main conditions sought by Baghdad in order to lift sanctions on the region.
Sa'ad Al-Hadaithi, the Iraqi government spokesman, told Arab News on Tuesday that two federal committees had been formed. One will check the numbers of government employees working in the education and health sectors to pay their salaries; the other will discuss mechanisms for imposing federal authority on the international borders and border crossings.
An invitation has also been sent by Baghdad for the formation of a delegation of technical experts to come to Baghdad and work on these two issues.
Another team has been formed by Baghdad to discuss the pending oil and natural resources issues between the two sides, Al-Hadiathi said.
"We are waiting for them (the Kurdish delegation). The visit should be soon," he said.
"The working team will discuss the mechanisms for implementing the decisions and creating an atmosphere in order to activate them on the ground. There will be no discussions about the decisions (negotiations) themselves."
Iraqi Prime Minister Haider Abadi said the federal government had already begun procedures to verify the number of government employees in the region in preparation for paying their salaries.
The tension between Irbil and Baghdad has been high since September, when the Kurdish Regional Government (KRG) held a controversial referendum on independence. Baghdad responded by imposing a series of punitive measures on the region, including banning international flights to and from the region and shutting down border crossings with Turkey and Iran which reduced the province's revenues by one half.
The KRG has expressed its satisfaction with the recent steps taken by Baghdad.
"From the beginning, the Kurdistan region sought the solution of the problem through dialogue, and certainly technical issues need to be discussed more than others," Safien Dazaie, a KRG spokesman, said in a statement circulated by his office on Tuesday.
"The instructions and laws confirm that the joint administration is ready to discuss these issues related to airports and border crossings."
Full report at:
http://www.arabnews.com/node/1218216/middle-east
--------
Egypt files murder charges against man held for Coptic church attack
January 03, 2018
Egypt's public prosecutor has filed murder charges against a man accused of killing 11 people in an attack on a Coptic church and a Christian-owned shop in a Cairo suburb last week, judicial sources said.
The man, arrested after the Dec. 29 attack, was receiving medical treatment in custody for injuries sustained in an exchange of gunfire with authorities outside the church. The prosecutor ordered him detained pending investigations, the sources said.
"He is accused of premeditated murder, attempted murder, possession of an unlicensed weapon and using it for terrorist activity," a judicial source said.
Islamic State claimed responsibility for the attacks shortly afterwards, in a statement carried out by its Amaq news agency, though it provided no evidence for the claim.
Full report at:
https://nation.com.pk/03-Jan-2018/egypt-files-murder-charges-against-man-held-for-coptic-church-attack
--------
Booby-Trapped Blast Kills Senior Terrorist Commander in Northwestern Syria
Jan 02, 2018
The sources said that Ala'a Najjar, a senior commander of Liwa al-Mujahedeen, was killed in an explosion that hit his car in the town of al-Dana in Northern Idlib.
Well-informed sources reported on Monday that the Al-Nusra Front was seeking a new strategy to face the Syrian Army troops as the government forces were advancing rapidly towards the main stronghold of terrorists in Southern Idlib.
The sources said that the army men managed to prevail over the Al-Nusra positions in Um Jalal region after the pro-government forces captured the village of al-Khowein al-Kabir in Southeastern Idlib.
The sources said that the army men have significantly advanced in the depth of Al-Nusra's positions and have decreased their distance to the militant-held towns and settlements in Idlib, deploying 5 km away from al-Tamanna, 8 km away from Khan Sheikhoun and 13 km away from Jarjnaz.
Full report at:
http://en.farsnews.com/newstext.aspx?nn=13961012001015
--------
Southern Syria: Terrorists Engage in Heavy Infighting in Dara'a
Jan 02, 2018
The sources said that Liwa Houran and Liwa Enkhal, two groups of the FSA terrorists, exchanged fire in Salmin region near the town of Enkhel.
The sources said that the infighting erupted after Zaher al-Zamel, one of the commanders of Liwa Ankhal, was killed by Yaser al-Badi'eh, the commander of Liwa Houran.
The sources further said that Liwa Enkhel has forwarded more fighters and equipment to Samlin and curfew has been declared in the town of Enkhel.
Dissident-affiliated websites reported on Monday that a senior commander of the Free Syrian Army (FSA) was assassinated after a new round of tensions erupted between the FSA and ISIL terrorists in Western Dara'a in Southern Syria.
The websites reported that one of the field commanders of the FSA-affiliated Ankhal Shohada Brigadd was gunned down by unknown attackers in the town of Jasim in Westner Dara'a, adding that another commander was injured in the shooting.
The websites further said that the FSA engaged in heavy infighting with ISIL in the town of Saham al-Joulan in Western Dara'a.
Full report at:
http://en.farsnews.com/newstext.aspx?nn=13961012000731
--------
Syrian Army Drives Terrorist out of More Regions in Southern Idlib
Jan 02, 2018
The army men pushed Al-Nusra back from the villages of Rasm Sham al-Hawa North of the village of Abu Omar and al-Zarzur West of Rasm Sham al-Hawa.
Also, the army's artillery and missile units pounded Al-Nusra's movements and positions in the towns of al-Latamina and Morek, killing several militants.
In the meantime, the Syrian Air Force carried out several rounds of combat flights over Al-Nusra's gathering centers in al-Tamanna, Skeik and in the outskirts of the small town of Abu Dali, destroying several positions and killing a large number of militants.
Well-informed sources reported on Monday that the Al-Nusra Front was seeking a new strategy to face the Syrian Army troops as the government forces were advancing rapidly towards the main stronghold of terrorists in Southern Idlib.
The sources said that the army men managed to prevail over the Al-Nusra positions in Um Jalal region after the pro-government forces captured the village of al-Khowein al-Kabir in Southeastern Idlib.
The sources said that the army men have significantly advanced in the depth of Al-Nusra's positions and have decreased their distance to the militant-held towns and settlements in Idlib, deploying 5 km away from al-Tamanna, 8 km away from Khan Sheikhoun and 13 km away from Jarjnaz.
Full report at:
http://en.farsnews.com/newstext.aspx?nn=13961012000969
--------
ISIL's Baghdadi Still Alive under US Forces' Back up in Eastern Syria
Jan 02, 2018
The Arabic-language website of Sputnik quoted Deputy Head of the Syrian Parliament's Foreign Affairs Committee Amar al-Assad as saying that a group of ISIL militants are deployed East of Khabour that is under the control of the US forces, adding that it seems that Abu Bakr Baghdadi is living normally in Khabour region under the support of the US forces.
The Arabic Sputnik further said that the US is organizing alternative scenarios for undermining the Syrian Army achievements against terrorism, adding that Washington is now investing on the remaining pockets of ISIL terrorists.
Washington has openly announced support for such terrorists, planning to use them in a newly-established militant force known as the Nation Army.
The ISIL terrorist group claimed in a statement last week that al-Baghdadi was to return to Iraq soon, a move seen by analysts as a last ditch effort to boost the morale of the remnants of the terrorist group in Iraq and Syria.
The Arabic-language Asharq al-Awsat daily reported that the ISIL statement said that al-Baghdadi was alive and would return to Iraq in the near future.
"The Asharq al-Awsat report seems to be only a last bid in despair to boost the morale of the ISIL terrorists in the deserts of Eastern Syria who have been entrapped by the Syrian army and its allies," Political Analyst Seyed Mostafa Khoshcheshm said.
The report on the return of the ISIL ring leader to Iraq came as previous reports had declared that al-Baghdadi in the US custody at a base in Syria.
Official Representative of the International Human Rights Committee in the Middle East Haitham Abu Saeed confirmed last week reports that al-Baghdadi was alive and was in the custody of the US forces in Syria.
Abu Saeed announced in a statement that al-Baghdadi is at T2 Badiyeh (desert) base, adding that he was captured in a heliborne operation of the US commandoes on April 18, 2017.
He further said that a sum of 50 US commandoes were present in the hunting operation of ISIL chief.
"Reports on Baghdadi's capture by the US forces had been previously released, but some did not want to believe in our reliable information about Baghdadi's fate at that time," Abu Saeed added.
The Human Rights Committee is the body of independent experts that monitors implementation of the International Covenant on Civil and Political Rights by its State parties.
Meantime, a Syrian source told the Turkish-language Yeni Şafak daily on Sunday that al-Baghdadi was captured in Iraq by the US and was then brought to Syria's al-Karamah region.
The source, who was previously a militant part of Jund al-Aqsa, told the daily that al-Baghdadi was first taken to the US base in Ra'as al-Ein and then to a US base in al-Hasaka-Rmeilan.
The source added that apart from Baghdadi, seven other top ISIL officials were a part of the group (captured by the US) and that one of them was an Iraqi national and the others were from outside of Syria and Iraq.
Spokesman for the Iraqi Defense Ministry General Yahya Rasoul said earlier this month that al-Baghdadi was alive, adding that al-Baghdadi was hidden somewhere at Iraq-Syria border.
General Rasoul said that the Iraqi intelligence has found evidence proving that Abu Bakr al-Baghdadi is in a sleeper cell of the ISIL terrorists at Iraq-Syria border.
He further said that sleeper cells of the ISIL were present in desert regions at Iraq-Syria borders, adding that based on intelligence al-Baghdadi was moving from a cell to another in the region.
General Rasoul added that al-Baghdadi was hidden in a region between the Iraqi border town of al-Qa'em in Anbar and the Syrian town of Albu Kamal near the Euphrates River.
Also, one of the commanders of the Iraqi popular forces of Hashd al-Shaabi said in late November that Leader of the ISIL terrorist group is in the US forces' custody in an unknown venue.
The Arabic-language al-Sumeriyeh news quoted Jabar al-Ma'amouri as saying that ISIL Chief was in the US military forces' custody, adding that the US forces would never kill al-Baghdadi unless in a Hollywood-like scenario.
He stressed that people around the world rest assured that the US played a crucial role in the creation of the terrorist groups in last decades, and unfortunately some of the Arab nations embarked on providing financial support for such terrorist groups.
Abu Bakr al-Baghdadi (Ibrahim Awad Ibrahim al-Badri), also known as Abu Dua, was born in 1971 in the city of Samarra in Iraq.
According to media reports, al-Baghdadi was brought up in a religious family. His relatives were famous preachers and specialists of the Arabic language, rhetoric and logic. He received a PhD in Islamic law from the University of Baghdad.
Al-Baghdadi was proclaimed the caliph of ISIL, a "caliphate" created on the territories ISIL managed to seize in Syria and Iraq in late June 2014.
Contradictory reports have surfaced the media on the fate of Al-Baghdad in recent years, while some claim that he has been killed in attacks in Iraq or Syria, others say that he is still alive and on the move.
Reports of al-Baghdadi's death repeatedly appear in the world media. His death was reported in November 2014, April 2015, June, October and December 2016 and January 2017.
Arab media outlet reported early November that al-Baghdadi is still alive, adding that the terrorist group's ring leader has been sighted by eyewitnesses in one of the battlefields in Southeastern Deir Ezzur.
Full report at:
http://en.farsnews.com/newstext.aspx?nn=13961012000473
--------
Terrorists Suffer Heavy Defeats in Clashes with Syrian Army in Eastern Damascus
Jan 02, 2018
The army units engaged in heavy fighting with terrorists in the town of Arbin after the latter group attacked the pro-government forces' positions in the Military-Technical Institute near the Vehicles Management Center near the town of Harasra in Eastern Ghouta.
Also, the army's artillery and missile units and aircraft pounded terrorists' movements and positions in Harasta and the Vehicles Management Center.
In the meantime, a field source said that Ahrar al-Sham, Faylaq al-Rahman, Jeish al-Islam and Al-Nusra Front (Tahrir al-Sham Hay'at or the Levant Liberation Board) had participated in the attack on army positions in the Vehicles Management Center but failed and suffered major losses.
They added that the army has killed over 30 terrorists in the last three days of clashes in Harasta.
In relevant developments on Sunday the army soldiers clashed with the terrorists that attacked their positions in al-Balaliyeh and al-Nashabiyeh regions in Eastern Ghouta and warded off their offensive.
Full report at:
http://en.farsnews.com/newstext.aspx?nn=13961012000625
--------
Africa
Africa: 'Islamic State' Seeks New Foothold in Africa
2 JANUARY 2018
By Kersten Knipp
After the terrorist organization al Qaeda, now the so-called "Islamic State" is trying to expand its influence in Africa. Military means alone are not enough to fight it.
French President Emmanuel Macron found clear words on terrorism in Africa during his recent visit to Niger.
"The fight is not won today," Macron said. Within the next few months, one thing was needed above all: "Clear victories for our armed forces against the terrorists."
In Niger, as with most other countries in the region, few such successes can be claimed.
Jihadi forces have established footholds across the Sahel, in Chad, Mali, and indeed Niger. And the prospects of defeating them and neutralizing their ideology are far from good. At the very least, considerable efforts are required from French and other western troops, together with local forces, to rein in jihadism in the region.
Alternative territory in Africa
Macron's urgent focus on the next six months was no accident. That's because the so-called Islamic State (IS) has recently lost large areas that it used to control in Iraq and Syria. Now it's trying to make up for that lost ground elsewhere, including western Africa. IS fighters in Niger recently showed just how dangerous and combative they can be. Early in October, soldiers from the US and Niger clashed with militants associated with IS on the border with Mali. The battle claimed the lives of four US and five Nigerien troops.
IS "has aspirations to establish a larger presence" in Africa, according to US General Joseph Dunford. He said after the October attack that the US military would make recommendations to President Donald Trump and Defense Secretary Jim Mattis "for the allocation of forces that meet what we see as the threat, what we anticipate the threat to be." Republican Senator Lindsey Graham found more blunt words: "The war is morphing. We're going to see more actions in Africa, not less."
The US has already stationed around 1,300 special forces troops in Africa. France has deployed 4,000 soldiers in the Sahel region to assist soldiers from Mali, Mauritania, Burkina Faso, Niger and Chad. Italy is also considering relocating troops from Iraq to Niger, at Macron's request. Donor countries have so far collected around €300 million ($360 million) to help fund the missions. Another such fundraiser is planned for January in Saudi Arabia, followed by another in February in Brussels.
'Mali is our Afghanistan'
It's not yet clear whether money or military aid will be enough to stop the expansion of jihadism in the region, or indeed to drive it back. The challenges facing the alliance are immense. Christophe Ayad, a Middle East and Africa analyst for French daily newspaper Le Monde, wrote in November: "Mali is our Afghanistan." He said both countries were following similar patterns: first a military triumph, then a failed reconstruction and then a gradual spread of new insurrection, more brutal and more politically shrewd than the previous one.
Ayad said the reasons for this cycle were complex, and predicted that Western troops' commitment to the mission would wane with time, not least because they'd start to lose trust in their local partners on the ground. "Local authorities on the other hand are being marginalized by their western protectors, who tell them what to do, even though they do not understand the local conditions such as how to deal with this clan, that tribe, this political group or that militia." Meanwhile, the jihadis continue to spread.
Conditions for contagion
According to a study by the American think tank NSI, the spread of jihadism is determined by a whole series of factors. Its findings suggest that, ideologically, the Sahel region is a rather difficult area for jihadist groups such as al-Qaeda and IS. The people there are generally not religious zealots. However, the susceptibility to such movements was increased by the spread of Wahhabism, the strict interpretation of Sunni Islam manufactured in Saudi Arabia, in the Sahel.
Other issues that can help foment jihadi movements include specific local political and economic grievances. The perceived political legitimacy of a country's government can be important, the study's authors found. They said that the overall risk for the Sahel was high, "given its expanse of ungoverned space, which IS is likely to target." What's more, the contributors said that the Sahel "may be the poorest majority-Muslim territory in the world, with generally weak governments in the region, and an absence of national identity in specific states."
A mix of weaknesses
Such charges could also be leveled at other sub-Saharan states like Burkina Faso, Ivory Coast and Nigeria. "While the mix of vulnerability and resilience may vary in these and other countries of West Africa, they share a large mixture of all factors, all of which contribute to structural fragility," the NSI report states.
All this has prompted French President Emmanuel Macron to call for international and urgent action against Islamist extremism in Africa. But he surely knows that speed is but one factor in the fight against terrorism. Paradoxically, what he might need most of all to win this battle is time. A lot of time.
http://allafrica.com/stories/201801030064.html
--------
At least 17 people killed in shooting attack on Nigerian church
Jan 2, 2018
At least 17 people have been killed after a group of armed assailants stormed a church in southern Nigeria and went on a shooting spree, local officials say.
The deadly incident occurred in the town of Omoku, some 90 kilometers from the southern oil hub of Port Harcourt in Rivers State late on Monday, when dozens of churchgoers were returning from a New Year's Eve service, said a local police official, speaking on condition of anonymity, on Tuesday.
He added that at least 12 other people sustained injuries during the shooting and were rushed to a nearby hospital.
According to Osi Olisa, the chairman of a local community group, the gunmen also shot people on the road before escaping from the scene.
Meanwhile, Rivers State police public relations officer Nnamdi Omoni said the death toll could not be confirmed at the moment. "The commissioner of police, Ahmed Zaki, has also launched a manhunt for the bandits to ensure they are arrested and prosecuted," he said.
No group has yet claimed responsibility for the deadly attack in the oil-rich state. Gun violence is common in parts of Nigeria's oil-producing Niger Delta region, composed of nine states, including Rivers, where an array of militant groups take up guns against multinational companies to demand a share of the oil proceeds.
Blighted by poverty despite a wealth of oil, Rivers State, in particular, is home to a number of powerful armed outfits, known as cults in Nigeria, who often enter in violent turf wars and rule the streets of the impoverished region.
Full report at:
http://www.presstv.com/Detail/2018/01/02/547614/Nigeria-church-Rivers
--------
Violence left over 430 people dead in 2017 in Libya
02 January 2018
A total of 433 people, including 79 children and 10 women, were killed during violence in Libya in 2017, according to a human rights group Monday.
In its annual report, Tripoli-based National Human Rights Commission (NHRC) said 79 children and 10 women were among those killed by clashes, acts of violence and illegal executions.
Also, 201 people were executed throughout the country; 157 of the victims were civilians who were killed in the cities of Benghazi, Derna and Sirte in bombings, while 75 were killed due to indiscriminate fighting and violence in areas and neighborhoods of Tripoli, Sabha, Benghazi, Zawiya, Sabratha and three other cities.
The NHRC also reported that 143 people were arbitrarily arrested and 186 others were abducted.
Moreover, 34 cases of abuse, arbitrary or unlawful detention, torture, and threats against journalists, activists and human rights defenders were also documented.
About living conditions, it said: "Citizens are still suffering from a humanitarian crisis and living very poorly; the rate of human suffering amounts to one-third of the population.
"The population is deprived of secure food and health; 3.5 million people need help to improve their living, humanitarian and health conditions, including 391,416 internally-displaced persons," the NHRC added.
Libya has remained dogged by violence and chaos since 2011, when a bloody uprising led to the ouster and death of longtime President Muammar Gaddafi after more than four decades in power.
Full report at:
http://www.worldbulletin.net/africa/197442/violence-left-over-430-people-dead-in-2017-in-libya
--------
Zimbabwe: Muslims Top Murewa STIs List, NAC Report Says
2 JANUARY 2018
At least 3 000 cases of sexually transmitted infections (STIs) are recorded in Murewa annually with the Muslim community among those highly affected, a National Aids Council (NAC) research report shows.
The research, which sought to establish the factors associated with high STIs in the district compared to other surrounding areas, found that the largely relationally closed community was significantly contributing to high infections.
Demographic, social, behavioural, economic and structural issues constituted the framework of the study conducted over a period of five years spanning to 2016.
"The muslims had the highest rate of infection at 73 percent, traditionalists at 67 percent and non-believers at 66 percent. This is significantly high when compared to pentecostals and apostolics at 36 percent and 38 percent respectively," read the report.
The report was presented by NAC monitoring and evaluation officer in Mashonaland East, Edewell Mugariri, at a research dissemination workshop held in Harare recently.
The study also found that those who had primary school education only had a significantly higher rate of STIs as compared to counterparts with advanced education.
"The yield gradually goes down as we move from primary only to secondary without O Level at 47 percent, O Level at 41 percent and A level at 26 percent," said Mugariri.
On dominant professions investigated, sex workers had a significantly higher rate of infection, followed by vendors, farmers at 57, those in piece work and cross border traders while those without were the least affected.
Stakeholders in the HIV and AIDS response are now talking about ending AIDS by 2030. However, Zimbabwe continues to record high new infections.
Health secretary, Gerald Gwinji, in a speech read on his behalf, said it was important to invest in such research so that resources are allocated on relevant interventions.
"It is not possible to arrive at such decisions without employing deliberate enquiry that is grounded in a need for perfection and evidence to prove effectiveness," he said.
Gwinji added, "As you are aware Zimbabwe is a resource constrained country and as such requires appropriate evidence to implement low cost but effective interventions."
Full report at:
http://allafrica.com/stories/201801020136.html
--------
URL: https://www.newageislam.com/islamic-world-news/jud-lashes-govt-ignoring-trumps/d/113801
New Age Islam, Islam Online, Islamic Website, African Muslim News, Arab World News, South Asia News, Indian Muslim News, World Muslim News, Women in Islam, Islamic Feminism, Arab Women, Women In Arab, Islamophobia in America, Muslim Women in West, Islam Women and Feminism