New Age Islam News Bureau
31 Jan 2017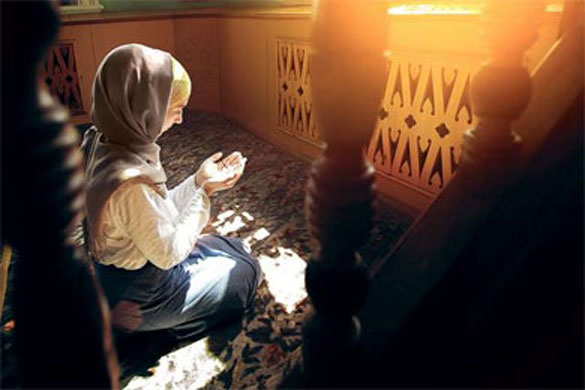 Quebec cardinal pledges solidarity, prayer for victims of mosque attack, Credit: Saida Shigapova/Shutterstock.
-----
• Jihadist Groups Hail Donald Trump's Travel Ban as Victory: Report
• Quebec Cardinal Pledges Solidarity, Prayer for Victims of Mosque Attack
• 26/11 Plotter Hafiz Saeed, 4 Others Put under House Arrest in Lahore
• Sudanese Spies Working for US, S. Arabia, Israel in Southern Yemen
North America
• Jihadist Groups Hail Donald Trump's Travel Ban as Victory: Report
• U.S. Military Botches Online Fight against Islamic State
• Trump's Travel Ban 'Makes No Sense' Without Pakistan and S. Arabia: Experts
• US bishops: Trump's refugee order will only harm victims of war, terror
• Mexican Bishops call on US government to respect migrants
• Bin Laden ties with Muslim Brotherhood discussed by King Salman, Trump
• Canadian PM Trudeau says mosque shooting a 'terrorist attack on Muslims'
• Invitation to a Dialogue: Being Muslim in America
• Wellbeing of society measured by response to migrants
--------
Europe
• Quebec Cardinal Pledges Solidarity, Prayer for Victims of Mosque Attack
• Merkel Again Slams Anti-Muslim Bias In US Travel Ban
• Russia ready to help Iraq fight Daesh: Lavrov
• A foreign perspective on the United States and Islam in London
• The Guardian view on fear of Islam: terrorism is not a religion
--------
India
• 26/11 Plotter Hafiz Saeed, 4 Others Put under House Arrest in Lahore
• In India, A Legal Group Defends Wrongly Accused Muslim Terror Suspects
• Pakistan declines India's invite to attend Speakers' Summit
--------
Arab World
• Sudanese Spies Working for US, S. Arabia, Israel in Southern Yemen
• Pan-Islamic Body: US Ban Emboldens Extremists
• Nusra Terrorists Drive Ahrar Al-Sham out of Several Checkpoints in Western Aleppo
• Dara'a: Hundreds of Militants Endorse Peace Agreement with Syrian Gov't
• ISIL Forbids Members in Iraq's Mosul from Entering Raqqa in Syria
• Nusra Plans to Seize Arms Depots of Rival Groups in Northwestern Syria
• Syrian Army Scores More Victories against ISIL in Eastern Homs
• Some 350,000 children face siege-like conditions in western Mosul: Charity
--------
South Asia
• Afghan Govt Ready to Negotiate With Taliban Unconditionally, Says Envoy
• 20 ISIS Loyalists Killed By Own Bomb In South Of Afghanistan
• Top Taliban leader in charge of recruitment arrested in Kunduz
• Rohingya refugees in Bangladesh face relocation to island
• MSU student organization brings Muslim community together
• Pakistan claims soldier killed in firing from Afghanistan
--------
Pakistan
• Pakistan Blocks Onion-Like Satire Site after Post Mocking Blasphemy Law
• Bilawal Bhutto Zardari Warns US against Including Pakistan in Travel Ban
• JuD takes to streets against possible ban
--------
Mideast
• Turkey Puts Gulen, 269 Others on Trial over Coup Bid
• US Drone Strike Kills Al-Qaeda Suspects in Yemen
• Two killed after Houthis attack Saudi warship
• Houthis target UN building in Saudi Arabia
• Airlines block Iranians from US-bound flights
--------
Southeast Asia
• Thousands Attend Funeral of Murdered Myanmar Muslim Lawyer
• Indonesia police accuse Muslim hardliner of defaming founding president Sukarno
• Indonesia's highest Islamic clerical body to issue fatwa on hoax news
• Indonesia names Islamist leader a suspect for insulting state ideology
• MUI chairman testifies at Ahok trial, admits did not watch video
--------
Africa
• South Africans Unaffected So Far by Trump's 'Muslim Ban'
• Libyan coastguard intercepts 700 migrants
• Nigerian Humanist Movement Marks Twenty Years of Impact
• Top Muslim body, Egypt and Jordan condemn Quebec shooting
• Boko Haram in deadly ambush on motorists in NE Nigeria
Compiled by New Age Islam News Bureau
URL: https://www.newageislam.com/islamic-world-news/jihadist-groups-hail-donald-trumps-travel-ban-victory-report/d/109903
--------
Jihadist Groups Hail Donald Trump's Travel Ban as Victory: Report
January 31, 2017
Jihadist groups, including Islamic State sympathisers, have hailed the Trump administration's ban on travel to the US from seven Muslim-majority nations saying it would persuade American Muslims to side with the extremists, according to a media report. Comments posted to pro-Islamic State social media accounts predicted that US President Donald Trump's executive order would persuade American Muslims to side with the extremists, The Washington Post reported.
One posting hailed Trump as "the best caller to Islam," while others predicted that Trump would soon launch a new war in the Middle East. "(Islamic State leader Abu Bakr) al-Baghdadi has the right to come out and inform Trump that banning Muslims from entering America is a 'blessed ban,'" a posting to a pro-Islamic State channel on Telegram, was quoted as saying. The writer compared the executive order to the US invasion of Iraq in 2003, which Islamic militant leaders at the time hailed as a "blessed invasion" that ignited anti-Western fervor across the Islamic world.
Several postings suggested that Trump was fulfilling the predictions of Anwar al-Awlaki, the American born al-Qaeda leader and preacher who famously said that the "West would eventually turn against its Muslim citizens," the report said. Awlaki was killed in a US drone strike in Yemen in 2011. Another posting on the Telegram channel "Abu Magrebi" said Trump's actions "clearly revealed the truth and harsh reality behind the American government's hatred toward Muslims."
Leaders of the Islamic State have spoken frequently of their intention to drive a wedge between Western governments and their Muslim populations, and have welcomed outside help — intentional or not — in fulfilling that goal. In a 2015 essay in the Islamic State's English-language magazine Dabiq, the group said that its motivation for launching terrorist attacks in Europe was to provoke an anti-Muslim backlash that would force ambivalent Muslims to enlist with them.
"Jihadists would have to argue to lengths that Obama, Bush, and others held anti-Islam agendas and hated the religion — not just radical terrorists," said Rita Katz, founder of the SITE Intelligence Group, a private organisation that monitors jihadist websites. "Trump, however, makes that argument a lot easier for them to sell to their followers," Katz was quoted as saying. The reaction to the ban from Islamic State sympathisers came as current and former US officials also expressed concern that the temporary ban would undermine the global fight
against violent Islamic militants.
"The effect will probably in some areas give ISIS some more propaganda," Senator John McCain told CBS News. Trump last week issued a controversial executive order banning immigration from seven Muslim-majority countries — Iran, Iraq, Libya, Sudan, Yemen, Syria and Somalia.
http://indianexpress.com/article/world/jihadist-groups-hail-donald-trumps-travel-ban-as-victory-report-4499119/
--------
Quebec cardinal pledges solidarity, prayer for victims of mosque attack
Jan 31, 2017
Quebec City, Canada, Jan 30, 2017 / 05:12 pm (CNA/EWTN News).- The deadly mosque attack in Quebec on Sunday prompted massive grief from the city's cardinal, and pledges to support the victims and their families.
"Whether we are Christians or not, an act of violence such as that experienced at the Great Mosque of Quebec touches us all," Cardinal Gerald Cyprien Lacroix of Quebec City said Monday from Rome. "Hatred is the darkest expression of our humanity."
"The people of Quebec have always been recognized as a people who want to live in peace and respect," he added. "We will respond to these hateful acts through our solidarity and pledge ourselves to continue building a society where social peace and respect for all cultures guide our daily lives."
Six people were killed and several injured after a gunman opened fire inside the Islamic Cultural Center of Quebec during evening prayers Jan. 29.
One man has been arrested in connection with the attack, Alexandre Bissonnette, who had a history of provocative views and antisocial behavior, the Quebec newspaper La Presse reports. He allegedly had made comments critical of foreigners in the online chat room of a refugee advocacy organization.
Authorities initially sought two suspects, but now say one of them was only a witness, the New York Times reports.
Cardinal Lacroix was in Rome at the time of the attack. He was received by Pope Francis early Jan. 30, and discussed the attack.
"Pope Francis assures us of his prayer and his closeness in these painful moments. By giving me his embrace I felt that he was pressing the whole population of Quebec to his heart," the cardinal said. "The Pope accompanies us in prayer at this hour of pain."
The cardinal offered to the families affected by the shooting "our most sincere condolences and the assurance of our prayer."
Leaders of the mosque said they did not know the suspect. However, the mosque had faced harassing acts ranging from hate mail and swastika vandalism to a pig's head left in front of the building, the New York Times reports.
In response to the attack, Catholic churches have opened for prayer.
Quebec's Notre-Dame-de-Foy Church was scheduled to host a prayer service Monday evening and a Mass on Tuesday evening.
The diocese encouraged broad participation in a Feb. 4 solidarity gathering at the mosque.
Pope Francis also delivered a message in response to the shooting, voicing his prayers.
"The Holy Father strongly condemns the violence that engenders so much suffering," Secretary of State Cardinal Pietro Parolin said in a message to Cardinal Lacroix.
The Pontifical Council for Interreligious Dialogue voiced "deep sadness and outrage" at the attack on Muslims gathered in prayer in a place of worship.
http://www.catholicnewsagency.com/news/quebec-cardinal-pledges-solidarity-prayer-for-victims-of-mosque-attack-62133/?utm_source=newsletter&utm_medium=email&utm_campaign=email
--------
26/11 plotter Hafiz Saeed, 4 others put under house arrest in Lahore
Jan 31, 2017
ISLAMABAD: Pakistani authorities, facing mounting pressure from the Trump administration+ , placed Mumbai attacks mastermind and Jamaat-udDawa (JuD) chief Hafiz Saeed and four others under detention on Monday night. The action was taken under an anti-terrorism act.
A police officer said that Saeed, a co-founder of Lashkar-e-Taiba (LeT), would be placed under house arrest and that his residence had been declared a sub-jail.
Saeed was at Lahore's Masjid-e-Qudsia Chauburji when police descended there to implement the detention order issued on Sunday by Punjab province's interior ministry in pursuance of a directive from the federal interior ministry on January 27, JuD activists said. A "heavy contingent of police has surrounded the JuD headquarters", JuD official Ahmed Nadeem said.
A Pakistani defence ministry official said though Islamabad had not heard anything from the Trump administration, it had been feeling US pressure on the issue. "Trump is taking hard decisions against Muslim countries, there is open talk of actions against Pakistan also. So yes, this was a consideration," he said. JuD member Nadeem, too, said, "This government has buckled under pressure."
Pakistan interior minister Nisar Ali Khan said the PML-N government was taking steps to "fulfill our obligations" with regard to JuD.
"The organisation (JuD) has been `under observation' since 2010-11. Since it has also been listed by the UN Security Council (Sanctions Committee), we are bound to take some steps. We are taking those steps to fulfil our obligations," the interior minister told reporters. "The commanding police officer told us that he has with him the house arrest order of the JuD chief issued by the Punjab home department," Nadeem said.
"We are going to shift Hafiz Saeed from Masjid Al-Qudsia Chauburji to his Jauhar Town residence to place him under house arrest on the orders of the government," a senior police said. National flags were hoisted at the JuD offices in Lahore, instead of party flags, on the directives of the provincial home department, local media reports said. The provincial authorities have also started to remove JuD banners from Lahore's roads, the reports said.
http://timesofindia.indiatimes.com/world/pakistan/26/11-plotter-hafiz-saeed-4-others-put-under-house-arrest-in-lahore/articleshow/56882231.cms
--------
Sudanese Spies Working for US, S. Arabia, Israel in Southern Yemen
Jan 30, 2017
"The US administration's decision to remove a part of sanctions against Sudan was a gift to Khartoum for changing position and improving its relations with the West and Saudi Arabia," Abdollah al-Sari told FNA on Monday.
Noting that the Sudanese spies are implementing the US and Saudi Arabia's policies in Yemen, he said, "In addition to sending hundreds of mercenaries in the uniforms of the UAE military men to fight against the Yemeni army and popular committees forces, Sudan has activated its spies to work for the US and Israel in Southern Yemen."
Saudi Arabia has been striking Yemen for the past two years now to restore power to fugitive president Mansour Hadi, a close ally of Riyadh. The Saudi-led aggression has so far killed at least 13,100 Yemenis, including hundreds of women and children.
Hadi stepped down in January 2015 and refused to reconsider the decision despite calls by Ansarullah revolutionaries of the Houthi movement.
Despite Riyadh's claims that it is bombing the positions of the Ansarullah fighters, Saudi warplanes are flattening residential areas and civilian infrastructures.
The Yemeni army and Ansarullah forces also retaliate the attacks, killing hundreds of Saudi military men and foreign mercenaries, including the Sudanese who are paid by the UAE.
http://en.farsnews.com/newstext.aspx?nn=13951111001224
--------
North America
U.S. military botches online fight against Islamic State
Jan 31, 2017
On any given day at MacDill Air Force Base, web crawlers scour social media for potential recruits to the Islamic State group. Then, in a high-stakes operation to counter the extremists' propaganda, language specialists employ fictitious identities and try to sway the targets from joining IS ranks.
At least that's how the multimillion-dollar initiative is being sold to the Defense Department.
A critical national security program known as "WebOps" is part of a vast psychological operation that the Pentagon says is effectively countering an enemy that has used the internet as a devastating tool of propaganda. But an Associated Press investigation found the management behind WebOps is so beset with incompetence, cronyism and flawed data that multiple people with direct knowledge of the program say it's having little impact.
Several current and former WebOps employees cited multiple examples of civilian Arabic specialists who have little experience in counter-propaganda, cannot speak Arabic fluently and have so little understanding of Islam they are no match for the Islamic State online recruiters.
It's hard to establish rapport with a potential terror recruit when — as one former worker told the AP — translators repeatedly mix up the Arabic words for "salad" and "authority." That's led to open ridicule on social media about references to the "Palestinian salad."
Four current or former workers told the AP that they had personally witnessed WebOps data being manipulated to create the appearance of success and that they had discussed the problem with many other employees who had seen the same. Yet the companies carrying out the program for the military's Central Command in Tampa have dodged attempts to implement independent oversight and assessment of the data.
Central Command spokesman Andy Stephens declined repeated requests for information about WebOps and other counter-propaganda programs, which were launched under the Obama Administration. And he did not respond to detailed questions the AP sent on Jan. 10. The AP investigation is based on Defense Department and contractor documents, emails, photographs and interviews with more than a dozen people closely involved with WebOps as well as interviews with nearly two dozen contractors. The WebOps workers requested anonymity due to the sensitive nature of the work and because they weren't authorized to speak publicly.
The information operations division that runs WebOps is the command's epicenter for firing back at the Islamic State's online propaganda machine, using the internet to sway public opinion in a swath of the globe that stretches from Central Asia to the Horn of Africa.
Early last year, the government opened the bidding on a new counter-propaganda contract — separate from WebOps— that is worth as much as $500 million. Months after the AP started reporting about the bidding process, the Naval Criminal Investigative Service told the AP that it had launched an investigation. NCIS spokesman Ed Buice said the service is investigating a whistleblower's "allegations of corruption" stemming from how the contract was awarded.
The whistleblower's complaint alleges multiple conflicts of interest that include division officers being treated to lavish dinners paid for by a contractor. The complaint also alleges routine drinking at the office where classified work is conducted. The drinking was confirmed by multiple contractors, who spoke to AP and described a frat house atmosphere where happy hour started at 3 p.m.
One of the most damning accusations leveled by the whistleblower is against Army Col. Victor Garcia, who led the information operations division until July 2016, when he moved to a new assignment at Special Operations Command, also in Tampa. The whistleblower contended that Garcia successfully steered the contract to a team of vendors that included a close friend's firm. The whistleblower requested anonymity for fear of professional retribution.
The AP obtained a screen-grab from a Facebook page that shows Garcia and the friend at a tiki bar in Key Largo two weeks before the winning team was officially announced Sept. 30. The photo was also turned over to NCIS investigators by the whistleblower, who said the photo created a "clear impression and perception of impropriety."
Garcia, a West Point graduate and decorated officer, denied any wrongdoing and described the complaint as "character assassination." Garcia, who moved to his new post two months before the contract was decided, said he scrupulously avoided any discussions about the contract with both his friend and his former deputy. His former deputy served on the five-member panel that reviewed all of the bids.
"Because I was aware of these conflicts of interest, I intentionally kept myself out of that process — with any of these contract processes," Garcia said.
The whistleblower is a senior manager at a company that lost its bid for the work. He told AP that he was investigated for attempting to accept kickbacks on an unrelated government contract. He denied the allegations, which were made four years ago, and no charges have been filed in the case.
The problems with the WebOps operation and the personal bonds underpinning the new contract illustrate challenges awaiting President Donald Trump. He has promised to boost military spending by tens of billions of dollars while also cutting waste at the Defense Department and ensuring that contractors aren't getting sweetheart deals.
Charles Tiefer, a professor at the University of Baltimore's law school and a government contracting expert, reviewed AP's findings and called Central Command's lack of rigorous oversight inexcusable.
"These people should not be wasting the money consigned to defend us against terrorism," said Tiefer, who served on a bipartisan Commission on Wartime Contracting. The commission reported in 2011 that at least $31 billion was lost to waste and fraud in Iraq and Afghanistan.
"DO YOU SPEAK ARABIC?"
In a large office room filled with cubicles at Central Command, about 120 people, many of them Arabic language specialists, are assigned to fight IS militants on their own turf: the internet.
The WebOps contract is run by Colsa Corp., based in Huntsville, Alabama. A major challenge for Colsa — and contractors working on other national security programs— is finding people who can speak Arabic fluently and can also get security clearances to handle classified material.
The problem, according to six current and former Colsa employees, is that to engage with operatives of the Islamic State, or their potential recruits, you need to be fluent in language, nuance and Islam — and while Colsa has some Arabic experts, those skills are not widely distributed.
"One of the things about jihadis: they are very good in Arabic," said one specialist who worked on WebOps.
Another former employee said common translation mistakes he personally witnessed, including the "Palestinian salad" example, were the result of the company hiring young people who were faking language abilities.
He mockingly described the conversations between managers and potential hires: "'Do you speak Arabic?'" he mimicked. "'Yes. How do you say 'good morning?' Oh, you can do that? You are an expert. You are hired.'"
A third specialist said she asked a colleague, who was assigned to analyze material written in Arabic, why he was discarding much of it. While watching a soap opera online, the colleague said the material was irrelevant because it was in Farsi or Urdu. But when she checked, it was indeed Arabic. She has since left WebOps to find more meaningful work, she said.
The WebOps Arabic program focuses on Syria, Iraq and Yemen, but for most of the time Colsa has been running it, it has had no Syrian or Yemeni staff, the AP was told in separate interviews with two current employees and one who left recently.
Engaging in theological discussions on social media with people who are well versed in the Quran is not for beginners. Iraq and Syria are riven with sectarian violence between Shiite and Sunni Muslims, who follow different interpretations of Islam. Multiple workers said that WebOps "experts" often trip up on language that is specific to one sect or region.
"People can tell whether you are local, or whether you are Sunni or Shia," said another former worker, so poorly crafted messages are not effective. He said he left WebOps because he was disgusted with the work.
A number of the workers complained to AP that a large group on staff from Morocco, in North Africa, were often ignorant of Middle Eastern history and culture — or even the difference between groups the U.S. considers terrorist organizations. The group was so dominant that colleagues jokingly referred to them as "the Moroccan mafia."
A lot of them "don't know the difference between Hezbollah and Hamas," said the employee who left to find more meaningful work. Hezbollah is an Iran-backed Shiite group based in Lebanon. Hamas, based in the Gaza Strip and the West Bank, is the Palestinian branch of the Sunni Muslim Brotherhood.
Cathy Dickens, a vice president for business management and corporate ethics at Colsa Corp., referred questions to CENTCOM, which declined comment.
"YOU SHOULDN'T GRADE YOUR OWN HOMEWORK"
To determine whether WebOps actually dissuades people from becoming radicalized, Colsa's scoring team analyzes the interactions employees have online and tries to measure whether the subjects' comments reflect militant views or a more tolerant outlook.
Three former members of its scoring team told the AP they were encouraged by a manager to indicate progress against radicalism in their scoring reports even if they were not making any.
The employee who said she left to find meaningful work recalled approaching a Colsa manager to clarify how the scoring was done shortly after starting her job. She said he told her that the bottom line was "the bread we put on the table for our children." The boss told her that the scoring reports should show progress, but not too much, so that the metrics would still indicate a dangerous level of militancy online to justify continued funding for WebOps, she said.
She was shocked. "Until my dying day, I will never forget that moment," she said.
She, like other former employees, spoke only on condition of anonymity for fear of retribution from Colsa that could affect future employment.
The manager she spoke to declined to comment. AP withheld his name because of security concerns.
Employees and managers routinely inflate counts of interactions with potential terrorist recruits, known as "engagements," according to multiple workers. Engagements are delivered in tweets or comments posted on social media to lists of people and can also be automated. That automation is at times used to inflate the actual number of engagements, said two former workers, including the one who talked about colleagues faking their language abilities.
The worker who left in disgust explained that a single tweet could be programmed to be sent out to all the followers of a target individually, multiple times. So the targets and their followers get the same tweets tagged to them over and over again.
"You send it like a blind copy. You program it to send a tweet every five minutes to the whole list individually from now until tomorrow," the former employee said. "Then you see the reports and it says yesterday we sent 5,000 engagements. Often that means one tweet on Twitter." The person said that he saw managers printing out the skewed reports for weekly briefings with CENTCOM officers. But the volume made it look like the WebOps team's work was "wow, amazing," he said.
Garcia said Colsa has a done a good job under his watch, that the data is sufficiently scrutinized and the program is succeeding.
In 2014, a group of more than 40 Defense Department data specialists came to Tampa to evaluate the program. Their unclassified report, obtained by AP, identified what one of the authors called "serious design flaws." For instance, the report found that any two analysts were only 69 percent likely to agree on how to score a particular engagement. The author said a rate of 90 percent or higher is required to draw useful conclusions.
The report found that computers would be as accurate or better than analysts, and could evaluate effectiveness more quickly — and cheaply.
What Central Command really needed, the report said, was outside oversight.
"You shouldn't grade your own homework," said the author, a former U.S. military officer and data specialist once stationed at Central Command. The author, one of many people who signed off on the report, spoke on condition of anonymity for fear of professional retribution.
He said the report was given to officers, including Garcia, and to Colsa. The author said the suggestions were not implemented and WebOps managers resisted multiple attempts at oversight. The author said that when he directly appealed to Garcia for outside assessment, an officer under Garcia said the effort would cloud the mission.
"The argument was that WebOps was the only program at Central Command that was directly engaging the enemy and that it couldn't function if its staff was constantly distracted by assessment," he said. The argument worked, he said, and Colsa was not forced or instructed to accept outside oversight.
Garcia disputed that account but would not elaborate on what steps were taken to address the Defense Department data specialists' concerns. The Government Accountability Office issued a report in 2015 on WebOps oversight, but it is classified.
"UNTOUCHABLE"
Despite the problems behind the scenes at WebOps, Central Command will play a key role in the new $500 million psychological operations campaign against the Islamic State and other groups. The five-year contract was a hefty commitment to "degrade and ultimately defeat extremist organizations," according to a document detailing the scope of the work. It would run parallel to WebOps.
The request for bids was announced in April. Four separate teams of companies competed for the contract, including one led by defense giant Northrop Grumman.
From the start, competitors complained among themselves that Simon Bergman, an executive with the British advertising firm M&C Saatchi, had an advantage because he was friends with Garcia. Bergman was working with Northrop to prepare the bid.
A former British officer, Bergman was deployed to Iraq while Garcia was there working on psychological operations during the Iraq war. It was well known that the two men were close, and in recent years, contractors often saw Bergman at CENTCOM offices.
In April, defense contractor CACI International held a meeting in Tampa to discuss the bid. Three contractors on the team said a CACI manager warned a roomful of people that Garcia had already told him that he would decide who got the contract. The manager said that Garcia indicated that having Bergman on the team would help.
So in mid-September, when a photo appeared on Facebook showing Garcia and Bergman together in the Florida Keys, it did not look good in the eyes of many contractors. Garcia's girlfriend captured the old friends inside the Tiki Bar at Gilbert's Resort in Key Largo. They were on her Facebook page, shoulder-to-shoulder, smiling and giving the thumbs up.
Within days, the photos had been taken down from her page.
Two weeks later, the government announced Northrop had won the contract. Its team included M&C Saatchi, Bergman's firm.
A panel led by the U.S. General Services Administration chose the winner of the contract. Chris Hamm, a senior GSA acquisition executive, said a five-member team scrutinized the technical merits of the proposals for the contract. That team was led by two GSA officials and included three military officers — one of whom was Marine Corps Lt. Col. Matt Coughlin, who reported directly to Garcia before Garcia left his post. Coughlin is the information operations' liaison with contractors.
In an interview with AP, Hamm said the contract award was handled properly.
"The process is designed to avoid bias," Hamm said.
But several other contractors on losing teams said Coughlin would clearly have been the person on the panel with the most sway, because of both his technical expertise and the fact that he represented CENTCOM. And given Coughlin's ties with Garcia, they found that troubling.
Garcia said that while the bids were being considered, he stayed away from any discussions of it with Coughlin, his deputy. So he didn't even realize the award announcement was imminent when he went with Bergman to the Keys.
"I wasn't involved with the contracting process at all," Garcia said. "So I had no idea what the timing of the contract was."
When asked why the photo with Bergman was taken off Facebook, Garcia declined to comment.
Bergman said that his friendship with Garcia, one of many he has with military officers, is irrelevant. He noted that M&C Saatchi was only a subcontractor.
"I don't see why my relationship with somebody in the military would have any influence over anything," he said.
The whistleblower complaint however, filed in December with Central Command's inspector general, contended the photo of Garcia and Bergman created a "clear impression and perception of impropriety."
The four-page complaint, now under investigation by NCIS, said the atmosphere at the CENTCOM division, with routine drinking at the office and myriad conflicts of interest, led to an "air of untouchable invincibility."
Several contractors who spoke to AP, among the nearly two dozen either bidding for work or involved in CENTCOM information operations, said they suspected undue influence in the decision for the $500 million contract. In his complaint, the whistleblower alleges that Garcia told him directly at one point that "any team must include Simon Bergman."
All the contractors asked for anonymity to discuss sensitive work because they feared repercussions for their companies.
Full report at:
http://www.chicagotribune.com/news/nationworld/ct-islamic-state-propaganda-war-military-20170130-story.html
--------
Trump's Travel Ban 'Makes No Sense' Without Pakistan and S. Arabia: Experts
30.01.2017
For many experts, US President Donald Trump's "Muslim ban" is not only unconstitutional and dangerously divisive, it also contradicts what the new US leader claims he aims to achieve through this move - stopping terrorist attacks perpetrated by foreigners on US soil.
Trump's ban targets seven predominantly Muslim countries - Syria, Iran, Iraq, Sudan, Libya, Somalia and Yemen - whose citizens have so far not been involved in mass killings in the US. On the contrary, all major terrorist groups that have attacked the United States and other Western countries over the past couple of decades - from al Qaeda to the Taliban to the so-called "Islamic State" (IS) - can trace their roots back to Sunni-led countries, particularly Saudi Arabia, Pakistan and Qatar. But conspicuously these countries didn't make the list.
Not only that, in a telephone call on Sunday with Saudi Arabia's King Salman, Trump reiterated his administration's support to Riyadh. A White House statement said the two leaders discussed Trump's role "to lead a Middle East effort to defeat terrorism and to help build a new future, economically and socially," for Saudi Arabia and the region.
In an interview with DW, US-based security and Islamism expert Arif Jamal says while it is too early to evaluate President Trump's decisions, it is clear that the US cannot win the war against radical Islam as long as Saudi Arabia and Pakistan are its allies.
DW: While Saudi nationals were involved in the September 11, 2001 terrorist attacks, the recent killings on US soil - the Orlando and San Bernardino shootings - were perpetrated by people of Afghan and Pakistani origin. Why did President Trump exempt these countries from the executive order?
Arif Jamal: It is too early and very difficult to evaluate President Trump's strategy. Although the US media is claiming that Trump spared these countries because he has business ties with them, this may only be true for Saudi Arabia. He has no investments in Pakistan and Afghanistan.
I believe he didn't put Afghanistan on the list because it would have created a lot of problems for US troops and other Americans working in the war-torn country. It is obvious that the Afghan government would have stopped cooperating with Washington if he had made such a move. Pakistan's case is different, and I think Trump is in the process of formulating a comprehensive policy for the Islamic country.
But one thing is pretty clear. The US cannot win the war against Islamism as long as Saudi Arabia and Pakistan are its allies.
It seems the new US president's geopolitical alliances in the Middle East and South Asia are not much different from his predecessors, Barack Obama and George W. Bush. Do you agree with this assessment?
Again, I think it is too early to make this judgment. Trump is definitely revisiting the Obama administration's policy on Iran. On the other hand, in the current situation, Iraq can hardly be called a US ally.
However, reports suggest that President Trump is seeking Russia's help to coordinate policies against the IS terror outfit. If that becomes reality, it would be a whole new game. But it would be very difficult for Trump to be too close to Moscow as there is strong opposition against such a move in the US. But in my view, it is impossible to defeat radical Islam without Russia's help.
Why is Trump reluctant to be tough on Pakistan and Saudi Arabia? What makes the US relations with Islamabad and Riyadh special?
I think President Trump will be tougher on Pakistan in the coming weeks and months. However, the same cannot be said about Saudi Arabia. But I would reiterate that Washington cannot defeat radical Islam and jihadist groups if it refuses to take strong actions against Saudi Arabia.
Will Pakistan and Saudi Arabia be now emboldened in their alleged support for radical Islamists knowing that Trump has excluded them from a direct ban?
Neither Pakistan nor Saudi Arabia see an ally in Trump. In fact, no Muslim-majority country is friendly towards him. This is the reason why Muslims from all over the world are taking part in anti-Trump demonstrations. These are the same Muslims who hardly take to the streets to protest against Islamists or their own governments.
How will Trump's obvious anti-Iran stance impact the Sunni-Shiite sectarian strife in the Middle East and Pakistan?
If Washington and Moscow forge an alliance in the battle against IS, Trump will have to soften his position on Iran. It will also help reduce sectarian tensions in the Middle East and South Asia. But the visa ban on seven Muslim-majority countries shouldn't be seen as a comprehensive policy on the Muslim world. So far, Trump has only acted to unite his supporters - white supremacists and Christian fundamentalists. We shouldn't read more into it.
Full report at:
http://www.dw.com/en/trumps-travel-ban-makes-no-sense-without-pakistan-and-s-arabia/a-37326532
--------
US bishops: Trump's refugee order will only harm victims of war, terror
Jan 31, 2017
Washington D.C., Jan 30, 2017 / 03:27 pm (CNA/EWTN News).- Catholic bishops and relief leaders were among the critics of President Donald Trump's order to implement stricter vetting on refugees and lower the cap for the number of refugees who can enter the United States.
Bishop Joe S. Vasquez of Austin, Texas, in his role as chairman of the U.S. bishops' Committee on Migration, said the U.S. bishops "strongly disagree" with the halt on refugee admissions.
"We believe that now more than ever, welcoming newcomers and refugees is an act of love and hope," he said Jan. 27.
"We will continue to engage the new administration, as we have all administrations for the duration of the current refugee program, now almost forty years. We will work vigorously to ensure that refugees are humanely welcomed in collaboration with Catholic Charities without sacrificing our security or our core values as Americans, and to ensure that families may be reunified with their loved ones."
The bishops said they believe in aiding everyone vulnerable who is fleeing persecution, regardless of their religion, the Austin bishop said.
"We need to protect all our brothers and sisters of all faiths, including Muslims, who have lost family, home, and country," Bishop Vasquez continued. "They are children of God and are entitled to be treated with human dignity. We believe that by helping to resettle the most vulnerable, we are living out our Christian faith as Jesus has challenged us to do."
Bishop Michael F. Burbidge of Arlington, Va. said the U.S. bishops' statement "highlighted our nation's long and proud tradition of welcoming newcomers and refugees in a humane manner, even as we have pursued a strong vetting system to ensure our safety and security."
Bishop Burbidge encouraged Catholics to contact their elected officials to oppose the new policy.
"(O)ur communities have been and will continue to be hospitable to refugees, in keeping with our legacy of welcoming the stranger," he said. "Together, we also pray for comprehensive immigration reform and for peace, safety and harmony within our nation and throughout the world."
The bishops responded to a new presidential executive order announced on Friday.
"I'm establishing new vetting measures to keep radical Islamic terrorists out of the United States," President Trump had said signing the order. "We don't want 'em here. We want to ensure we aren't admitting into our country the very threats that our men and women are fighting overseas."
The executive order itself does not mention Islam. It bars U.S. entry for visitors from Iraq, Iran, Syria, Yemen, Sudan, Libya and Somalia for three months and places broader restrictions on the U.S. refugee program.
Before signing the executive order, President Trump told Christian Broadcasting News that he would prioritize persecuted Christian refugees.
"We are going to help them," the president said. "They've been horribly treated. Do you know if you were a Christian in Syria it was impossible, at least very tough to get into the United States?"
The executive order's text does not mention Christianity either. It instructs officials involved in refugee entry "to prioritize refugee claims made by individuals on the basis of religious-based persecution, provided that the religion of the individual is a minority religion in the individual's country of national."
The executive order also said the entry of more than 50,000 refugees in 2017 is detrimental to U.S. interest and should be suspended until further notice. Last year, the U.S. legal cap on refugees was 117,000 people, the U.K. newspaper The Guardian reports.
However, only about 85,000 refugees actually entered the U.S. that year, the Pew Research Center reports. Of these, 38,901 were Muslim and 37,521 were Christian. Some critics have voiced concern that the lower cap on refugees would mean fewer persecuted Christians could secure legal entry even if given priority treatment.
The president raised the possibility of a ban on Muslim immigration during his presidential campaign, but has objected to depictions of his new policy as a "Muslim ban."
The executive order swiftly drew several legal challenges and prompted several mass protests at airports around the country, but it is unclear how unpopular it will prove with Americans as a whole.
Catholic relief leaders also criticized the order.
"People seeking refuge in the United States and elsewhere are victims – often of the same terrorists from whom we must protect ourselves," Sean Callahan, Catholic Relief Services president and CEO, said Jan. 27.
Full report at:
http://www.catholicnewsagency.com/news/us-bishops-trumps-refugee-order-will-only-harm-victims-of-war-terror-82553/?utm_source=newsletter&utm_medium=email&utm_campaign=email
--------
Mexican Bishops call on US government to respect migrants
28/01/2017
(Vatican Radio) Expressing pain and rejection for US President Donald Trumps' decision to erect a wall on the US/Mexico border, the Catholic Bishops of Mexico have respectfully invited the US administration "to reflect more deeply on the ways in which security, development, activation of employment and other necessary and fair measures can be pursued without causing further damage than those already suffered by the poorest and most vulnerable persons".
In a statement published by the Mexican Episcopal Conference (CEM), the Bishops point out that for over 20 years they have been working together with their brother Bishops of the southern border of the United States in order to give the best attention "to the faithful who live in the two brother countries".
"The first thing that hurts us is that many people who live their relationship of family, faith, work or friendship, will be blocked by this inhuman interference" the statement says.
The Mexican Bishops join their thoughts and feelings to what was expressed by Bishop Joe Vasquez, President of the Committee of Migration of the United States Conference of Catholic Bishops (USCCB), who stated:
"I feel discouraged because the President (Donald Trump) has set as a priority the construction of a wall on our border with Mexico, which will make the lives of immigrants unnecessarily endangered. In addition, the construction of such wall destabilizes many communities, full of life and beautifully interconnected, that coexist peacefully along the border. Instead of building walls, at this moment, my fellow bishops and I will continue to act under the example of Pope Francis. We want to build bridges between people, bridges that allow us to break the walls of exclusion and exploitation."
The Mexican Bishops assure their continued support for those who are in transit through our country, towards the United States and call for dialogue and agreements that safeguard dignity and respect for people.
Full report at:
http://en.radiovaticana.va/news/2017/01/28/mexican_bishops_call_on_us_government_to_respect_migrants/1288932
--------
Bin Laden ties with Muslim Brotherhood discussed by King Salman, Trump
30 January 2017
Saudi King Salman discussed with US President Donald Trump several topics in a telephone call on Sunday.
A senior Saudi source told Reuters the two leaders spoke for more than an hour and agreed to step up counter-terrorism and military cooperation and enhance economic cooperation.
The two also discussed the Muslim Brotherhood, the senior Saudi source said, adding in a reference to the late al-Qaeda leader: "It was mentioned that Osama bin Laden was recruited at an early stage" by the organization.
Egypt, Saudi Arabia and the United Arab Emirates designated the Brotherhood a terrorist organization. US officials and people close to Trump's transition team have said discussion is under way in the Trump administration on whether the United States should also declare the Brotherhood a terrorist organization and subject it to US sanctions.
Trump also spoke with Abu Dhabi Crown Prince Sheikh Mohammed bin Zayed Al Nahyan. In what appears to have been a reference to the Muslim Brotherhood, the Crown Prince was cited by UAE state news agency WAM as saying "groups that raise fake slogans and ideologies aim to hide their criminal truth by spreading chaos and destruction."
The source said Saudi Arabia would enhance its participation in the U.S.-led coalition fighting to oust ISIS from its strongholds in Iraq and Syria.
The White House statement said the two leaders also agreed on the need to address "Iran's destabilizing regional activities." SPA confirmed the report but made no specific mention of Iran.
Both countries share views about Iranian policies in the region, the Saudi source said, suggesting Trump agreed with Riyadh's suspicion of what it sees as Tehran's growing influence in the Arab world. Iran denies it meddles in Arab countries.
The White House said Trump had also "raised the idea of supporting safe zones for the refugees displaced by the conflict in the region, and the Crown Prince agreed to support this initiative."
A White House statement said they also discussed "a Middle East effort to defeat terrorism and to help build a new future, economically and socially."
Also King Salman, agreed to support safe zones in Syria and Yemen, a White House statement said.
Full report at:
https://english.alarabiya.net/en/News/gulf/2017/01/30/President-Trump-calls-Saudi-s-King-Salman.html
--------
Canadian PM Trudeau says mosque shooting a 'terrorist attack on Muslims'
Jan 31, 2017
Six people were killed and eight wounded when gunmen opened fire at a Quebec City mosque during Sunday night prayers, in what Canadian Prime Minister Justin Trudeau called a "terrorist attack on Muslims".
Police said two suspects had been arrested, but gave no details about them or what prompted the attack.
Prime Minister Justin Trudeau said in a statement: "We condemn this terrorist attack on Muslims in a center of worship and refuge".
"Muslim-Canadians are an important part of our national fabric, and these senseless acts have no place in our communities, cities and country."
Initially, the mosque president said five people were killed and a witness said up to three gunmen had fired on about 40 people inside the Quebec City Islamic Cultural Centre. Police said only two people were involved in the attack.
The mosque's president, Mohamed Yangui, who was not inside when the shooting occurred, said he got frantic calls from people at evening prayers.
Full report at:
http://www.dawn.com/news/1311650/canadian-pm-trudeau-says-mosque-shooting-a-terrorist-attack-on-muslims
--------
Invitation to a Dialogue: Being Muslim in America
JAN. 30, 2017
Let's talk "identity politics." I don't have a single label. I'm a woman. I'm Muslim. I'm Arab. I'm Latina. Every one of those labels has become some type of political identity that leads me to support those in power whose policies keep my rights protected. What happens when the newly elected government threatens your identities and your rights?
Because I do not fit the mold of "white, Christian, all-American girl next door," I — and many people like me who are considered "diverse" — have been tagged as less important, and our rights and safety concerns have been pushed aside by our president with every executive order he signs. People like me are actually larger in number than you may think. The millennial generation is said to be the most diverse in our history, with 43 percent of us being nonwhite.
It has been less than two weeks under Donald Trump's America, and he has already taken steps to bar many Muslims from entering the United States, deport illegal immigrants, reinstate the abortion gag rule, have a wall built on the Mexican border and reconsider the Dakota Access Pipeline.
Full report at:
https://www.nytimes.com/2017/01/30/opinion/invitation-to-a-dialogue-being-muslim-in-america.html
--------
Wellbeing of society measured by response to migrants
27/01/2017
The way a country responds to the needs of migrants and refugees is a "thermometer" of the wellbeing of that society. That's the view of Canadian Jesuit Father Michael Czerny, recently appointed as undersecretary of the Vatican's new department for Integral Human Development.
Alongside Italian Scalabrini Father Fabio Baggio, Fr Michael took up his new post on January 1st, in charge of the section dealing with refugees, migrants and survivors of human trafficking. Answering directly to Pope Francis, he sees his "modest but ambitious mission" as helping the Church to accompany forced migrants at all stages of their often perilous journey.
As the child of a refugee family himself, Fr Michael believes that "with a little bit of sharing of the enormous resources available throughout the world", countries can "very comfortably and very securely and very profitably" provide for the needs of all people on the move.
Philippa Hitchen talked to Fr Michael to find out more about the work and the vision of this new Vatican office….
Fr Michael explains that the concept of 'Integral Human Development' goes back to vision of the Second Vatican Council and its key document 'Gaudium et Spes' on the Church in the modern world. Over the years since then, he says, different Vatican offices have been set up to meet specific needs regarding human development. But Pope Francis' recent documents 'Evangeli Gaudium' and 'Laudato Sii' have pioneered a new approach of 'Integral Human Development' and within that context the plight of those forced to leave their homes is an "area of real concern".
Top priority for Pope Francis
This topic, Fr Michael continues, is a "top priority" for the pope whose own family migrated from Italy and was "welcomed into Argentina about a century ago". It's also an urgent topic, he insists, because "it's one of those thermometers, I think, of the health and wellbeing of a society". If societies don't respond to the needs of migrants "up to the mark of human dignity, there's something seriously wrong" with that society.
Mission to accompany migrants
The section for migrants and refugees, Fr Michael explains, is concerned with all people on the move whose "human rights and dignity and basic reasons for hope are under extreme duress". "Our modest but ambitious mission" he adds, is for people "to feel and to experience the accompaniment of the Church", in the places where migrants begin their journeys, in the transit countries and in the so-called 'receiving' nations. How can parishes or dioceses welcome migrants, he asks, just as "we would so much want to be warmly welcomed …. if we were forced to flee?"
Refugee family experience
Reflecting on the experience of his own parents, who fled from Czechoslovakia in the aftermath of World War II, Fr Michael says he has "some appreciation" of the anxieties and tensions facing families forced to leave their homelands. Such decisions, he says, are "never taken lightly", but instead such people are "opting for the least worst solution for their very bad situation and... deserve all the help, support, sympathy and prayer that they can get".
Full report at:
http://en.radiovaticana.va/news/2017/01/27/wellbeing_of_society_measured_by_response_to_migrants/1288774
--------
Europe
Merkel again slams anti-Muslim bias in US travel ban
Jan 31, 2017
BERLIN - German Chancellor Angela Merkel on Monday stepped up her criticism of a US travel ban slapped on travellers from seven countries, saying it smacked of anti-Muslim bias.
"The essential and also resolute fight against terrorism in no way justifies general suspicion against people of a specific faith, in this case people of the Muslim faith or people of a certain background," she told reporters in unprompted remarks about measures enacted by US President Donald Trump.
"This approach in my view contradicts the basic tenets of international aid to refugees and international cooperation," she said ahead of talks with Ukrainian President Petro Poroshenko.
Merkel said her office and the German foreign ministry would do "everything in their power" to clarify the legal situation "in particular for those with dual citizenship" of Germany and the blacklisted countries.
She said Germany would "emphatically represent their interests to achieve legal certainty" for those potentially affected by the ban.
Merkel, widely seen as Europe's most powerful leader, on Sunday had already slammed the restrictions on immigration imposed by Trump, with a spokesman saying it was "not justified" to target people based on their background or religion.
The spokesman, Steffen Seibert, said she had raised the issue in a telephone call with Trump on Saturday, reminding him of obligations under international human rights law including the Geneva Conventions' requirements on refugees.
Trump sparked an uproar at home and abroad after signing a sweeping executive order on Friday suspending refugee arrivals and barring visas for travellers from Iran, Iraq, Libya, Somalia, Sudan, Syria and Yemen for the next three months.
Four federal judges moved to halt deportations, around 300 people were stopped or detained worldwide and US civil rights lawyers warned the battle could head to the Supreme Court.
And the European Commission said Monday it would work to ensure EU citizens are not affected by any "discrimination" caused by the ban.
Trump has attacked Merkel's liberal refugee policy, which has permitted more than one million asylum seekers to arrive in Germany since 2015, as a "catastrophic mistake" that heightened the risk of terror attacks.
In December, a Tunisian rejected asylum seeker ploughed a lorry into crowds at a Christmas market in central Berlin in an assault that claimed 12 lives.
However Germany has been spared the large-scale jihadist carnage that has struck neighbouring France and Belgium.
http://nation.com.pk/international/31-Jan-2017/merkel-again-slams-anti-muslim-bias-in-us-travel-ban
--------
Russia ready to help Iraq fight Daesh: Lavrov
Jan 30, 2017
Russia has expressed readiness to provide the Iraqi government with assistance in the country's fight against the Daesh Takfiri terrorist group.
Russian Foreign Minister Sergei Lavrov made the announcement on Monday, saying that Moscow would help Iraq's anti-terror fight only "with Baghdad's consent."
"In broader terms, we should not forget that ISIL (Daesh) is operating not only in Syria, but also in Iraq," Lavrov said in a meeting with his Eritrean counterpart Osman Saleh.
"I do not rule out that, if the Iraqi authorities show interest, we will be able to provide additional support to them, at least in terms of intelligence data, but in other forms as well," he added.
Iraqi army soldiers, supported by fighters from pro-government Popular Mobilization Units, commonly known by the Arabic word Hashd al-Sha'abi, and Kurdish Peshmerga forces, are currently engaged in joint operations to purge key areas in the country of the Takfiri terrorist group.
Daesh still maintains firm control over the western quarter of Mosul, the terror group's last urban stronghold in the country.
Moscow launched its campaign against Daesh and other terror outfits in Iraq's neighbor, Syria, at the request of the Damascus government in September 2015. Its air raids have helped Syrian forces advance against foreign-backed terrorists wreaking havoc in the Middle Eastern state since 2011.
This is while the US-led coalition has also been conducting airstrikes against what are claimed to be positions of Daesh terrorists inside Syria since September 2014 without any authorization from Damascus or a UN mandate.
Full report at:
http://www.presstv.ir/Detail/2017/01/30/508449/Russia-Lavrov-Iraq-Daesh-Takfiris-Syria
--------
A foreign perspective on the United States and Islam in London
Jan 31, 2017
Throughout the first week of Donald Trump's presidency, a lot has changed in the United States. After the executive order banned citizens from seven Muslim-majority countries from entering the U.S., chaos broke out — not just in the country, but around the world.
As an international student in both the United States and the United Kingdom, all I could do was observe the wreckage from my tiny bedroom, thousands of miles away.
Muslims may just be one of the most vulnerable and discriminated against demographic groups in the world. The attitude towards Muslims in the U.S. got me thinking about the Muslim population here in London. Islam is the city's largest minority religion, forming about 12.4 percent of London's population, as reported by the Muslim Council of Britain. Sadiq Khan became the city's first Muslim mayor less than a year ago.
This semester, I am taking a course titled "Islam and the West." Rather than attempting to pinpoint who is right or wrong, the course aims to provide us with an understanding about how the West influenced Islam and vice versa, as well as to breakdown common assumptions about the religion and the West as a whole.
In my first class, my professor asked us all an interesting question: "Why is the Middle East called the 'Middle' East? Through whose perspective is the Middle East middle?"
It doesn't take a genius to decipher how much Europe and the Americas have shaped the way the world operates today. In the case of the Middle East, the region was given the name because it was between the defined West and the Asian region, which comprised the East. Despite these boundaries, Australia remained a Western region, even though it was closer to Asia than to any other area.
For the remainder of the class, my professor presented various rather difficult topics for class discussion, such as what the religion meant to us, what our perceptions about Islam were and what we hoped to learn throughout the semester. Several of my other classmates confessed to knowing very little about Islam as a religion. Others said they were taking the class because they wanted to understand why Trump is doing what he is doing.
Full report at:
http://dailyorange.com/2017/01/a-foreign-perspective-on-america-and-islam-in-london/
--------
The Guardian view on fear of Islam: terrorism is not a religion
30 January 2017
The murder of at least six people in a mosque in Québec city is a brutal reminder that Muslims are by any measure the people who suffer most from terrorism in the world today. Terrorism is a tactic, not a religion, and it has been employed in the past 150 years by Muslims, Jews, anarchists, communists, Christians and Buddhists, all of whom were to some extent motivated by their beliefs. Yet there is a persistent belief in the west today that Islam has some unique and visceral connection to violence and intolerance that no other faith approaches. This is wrong in theory and untruthful as to the facts. It tends also to conceal the real damage that some interpretations of Islam can do to the lives of believers, and of unbelievers too.
It is true that terrorism in Britain is at the moment overwhelmingly a Muslim problem – of the 143 people in jail for terrorist offences in December 2015, 139 identified as Muslim – but it's just as true and much more important that this figure represents less than one in 200,000 British Muslims, and the overwhelming majority have nothing to do with terrorism, and want nothing to do with it either. To study a whole religion through the lens of security policy damages both social cohesion and, in the long run, national security as well.
The violent and intolerant verses in the Qur'an, and the tradition of interpretation that cherishes them, have their parallels in all the major world faiths, and in secularist belief systems, too. Communists murdered hundreds of thousands of believers, just for their beliefs. Some atheist intellectuals in our own century have endorsed torture and preached unholy, existential war against Muslims. We live in a world where violence and intolerance will sometimes be rewarded, and it is more surprising when a faith is found that has never been prepared to justify them. What makes the difference is not whether these calls to war are made, but whether they are heard, and where they sound persuasive.
Theology matters, but it is almost the least important part of any religion, just as dogma is the least important part of any political party. Hope and brotherhood matter far more. The tragedy of religious and ethnic hatred is that it makes the enjoyment of hope and brotherhood seem to depend on the exclusion and demonisation of others. The process appeals to deep-seated flaws in human nature, and when it gets under way it can rip whole societies apart, as it has done in both Yugoslavia and Iraq in our lifetime. The one great strategic aim of British and, indeed, European policy must be to stop these divisions growing in our own societies. This is especially urgent when there are propagandists in both Moscow and Washington trying to fan the flames of civic hatred.
Full report at:
https://www.theguardian.com/commentisfree/2017/jan/30/the-guardian-view-on-fear-of-islam-terrorism-is-not-a-religion
--------
India
In India, a legal group defends wrongly accused Muslim terror suspects
Jan. 30, 2017
MUMBAI — Eleven years ago, Shahid Nadeem witnessed the blasts that rocked the small town of Malegaon, 167 miles from Mumbai.
The experience and its aftermath, which left 37 people dead and more than 100 injured, shook Nadeem, then a young undergraduate, to the core.
In the immediate months that followed the blast, police rounded nine Muslim men and charged them with the crime.
The men were poor and had no lawyers to assist them.
"I saw innocent men taken by the police," he said. "There was nobody to appear for them."
The experience inspired Nadeem to become a lawyer.
He now works for the nonprofit Jamiat Ulama e Maharashtra's legal arm, which sprung up to defend wrongly accused Muslim terrorism suspects.
The Malegaon blast was one of two major bombings in India in 2006 in which Muslim men were arrested or detained, some charged and later tried.
"People started coming to us," said Gulzar Azmi, the general secretary of the organization's legal group. "And our cause grew."
To date, the group has helped acquit more than 100 Muslim men of terror charges.
The group's funding is entirely drawn from "zakat," or the donations made by faithful Muslims. Over the years it has acquired a reputation for defending poor, innocent men accused in some of India's most well-known terror cases.
Along the way it has challenged the applicability and validity of an Organized Crime Act, which conferred wide-ranging powers on investigating agencies.
In April a Mumbai court discharged the nine men who had been originally arrested in the Malegaon case, five years after the investigating agency said it had no evidence against them.
The office of the Jamiat occupies two floors of a crumbling building beside a garbage-choked pond in Dongri, a largely Muslim part of Mumbai.
Azmi is in charge of the Jamiat's legal group along with Nadeem and Ansar Tamboli, another full-time lawyer.
The group is now dealing with the cases of about 600 men.
Muslims in India constitute about 14 percent of the nation's 1.2 billion people, making India the country with the second-largest population of Muslims, after Indonesia.
But those Muslims are worse off socio-economically and overrepresented in the criminal justice system.
Young men nabbed on false terror charges has been a recurring problem through the years, often attributed to ingrained biases of the police.
In May, the central government's law minister acknowledged as much and said reforms were needed to put an end to the practice.
For a while it seemed as if the epidemic of arrests had slowed, but with the rise of the Islamic State group in Syria and Iraq, the trend reversed.
"It is easy for the police to implicate people, especially now," said Sharif Shaikh, a Mumbai lawyer who has appeared in a slew of terror-related cases and regularly takes on some of the Jamiat's cases.
He's seen case after case in which innocent Muslim men claimed to have been tortured and harassed at the hands of the police.
"We have managed to get many acquittals when we were able to apprise the court of the real facts," he said, "but people's entire lives have been destroyed, and society doesn't accept them back."
Mufti Abdul Qayyum knows only too well what it feels like to return to society after more than a decade in prison on false charges. Arrested in 2002 in a terror case in the state of Gujarat, the religious teacher was acquitted by in 2014.
Last year Qayyum released a book detailing his traumatic years within the criminal justice system.
For such financially strained men from a minority community, the Jamiat has been an invaluable lifeline.
"I had no money," he said. "Without the Jamiat's help I wouldn't have been able to fight."
The Jamiat has tapped several of the country's best-known criminal lawyers to argue cases. If, after close scrutiny, the Jamiat takes on a case, they do so for free.
Most are terrorism cases. And while the group is focused on helping innocent Muslim youth, it has also taken on cases for non-Muslim men.
"If there is a poor Hindu, we don't differentiate," says Azmi.
Once in 2014, a member of India's ruling BJP party sought to ban the group, alleging it was operating illegally and supporting terrorists. Another time a dreaded Mumbai gangster threatened the group.
Azmi filed a report with the local police and he now has police protection.
(Bhavya Dore is a Mumbai-based correspondent.)
http://www.deseretnews.com/article/865672181/In-India-a-legal-group-defends-wrongly-accused-Muslim-terror-suspects.html
--------
Pakistan declines India's invite to attend Speakers' Summit
January 30, 2017
Amidst chill in Indo-Pak ties, Pakistan has declined an invitation by Indian Parliament and Inter-Parliamentary Union (IPU) to attend South Asian Speakers' Summit to be held next month. "Pakistan and Myanmar which were among the countries in the South Asian nations invited to the Speakers' meet in Indore on February 18-19 have declined the invitation," official sources said.
However, officials did not elaborate on the reasons given by Pakistan and merely noted that these two countries have written that they will not be able to attend the meet.
The Summit, which is primarily an IPU initiative and not a SAARC activity, will be attended by Speakers of Parliament from Afghanistan, Bangladesh, Bhutan and Sri Lanka among other countries, the sources said. Significantly, in 2015, India had boycotted a Commonwealth Parliamentary Union (CPU) meeting in Islamabad to protest against Pakistan's decision to not invite the Speaker of Jammu and Kashmir Assembly.
The discussions during the Speakers' Summit on achieving Sustainable Development Goals (SDGs) will update the participants on implementation of the SDGs in their region and globally.
Full report at:
http://indianexpress.com/article/india/pakistan-declines-indias-invite-to-attend-speakers-summit/
--------
Arab World
Pan-Islamic body: US ban emboldens extremists
30 January 2017
The world's largest body of Islamic nations said on Monday that it has "grave concern" over US President Donald Trump banning travelers from seven Muslim-majority countries, warning such moves would only embolden extremists.
The 90-day ban, imposed on Friday, affects travel to the United States by citizens of Iraq, Syria, Iran, Sudan, Libya, Somalia and Yemen. All are OIC members.
The order also suspends refugee admissions for 120 days and indefinitely bars the processing of refugees from Syria. The OIC warned in the statement that "many of those fleeing war and persecution have been adversely and unjustly affected" by the order.
"Such selective and discriminatory acts will only serve to embolden the radical narratives of extremists and will provide further fuel to the advocates of violence and terrorism at a critical time," it said.
"The OIC calls upon the United States government to reconsider this blanket decision and maintain its moral obligation to provide leadership and hope at a time of great uncertainty and unrest in the world."
Trump has vigorously defended the order, saying it "is about terror and keeping our country safe" and not "a Muslim ban."
https://english.alarabiya.net/en/News/middle-east/2017/01/30/Pan-Islamic-body-US-travel-ban-emboldens-extremists.html
--------
Nusra Terrorists Drive Ahrar Al-Sham out of Several Checkpoints in Western Aleppo
Jan 30, 2017
Ahmad Mohammad Njib wrote in his tweeter account that al-Nusra and Nouralddeen al-Zinki as two main parts of the newly-formed Tahrir al-Sham Hay'at have stormed Ahrar al-Sham's court building in Dar al-Izza, taking control of several checkpoints.
Militants of Tahrir al-Sham Hay'at further chased members of Ahrar al-Sham to seize their vehicles.
Ahrar al-Sham's Commander Ali al-Omar has previously asked Tahrir al-Sham Hay'at to set up a religious court to solve differences between Ahrar and al-Nusra.
Tahrir al-Sham Hay'at has rejected Ahrar's demand and called on Ahrar to join Tahrir al-Sham as the only way to end differences.
Local sources disclosed earlier today that fighters of Tahrir al-Sham Hay'at, mainly from Al-Nusra Front, are getting ready to engage in a fresh round of clashes with Ahrar al-Sham in Northern Idlib.
The sources said that Tahrir al-Sham Hay'at that includes al-Nusra Front and several other terrorist groups is getting ready to clash with Ahrar al-Sham near Bab al-Hawa border crossing.
They added that the newly-formed coalition has dispatched a large number of its forces to al-Saheh region near Babl al-Hawa, while Ahrar al-Sham and two affiliated groups of Jeish al-Islam and Tajamo Fastaqem Kama Amrat have deployed a large number of fighters in Bab Saqa and Bab al-Hawa.
Full report at:
http://en.farsnews.com/newstext.aspx?nn=13951111001429
--------
Dara'a: Hundreds of Militants Endorse Peace Agreement with Syrian Gov't
Jan 30, 2017
Over 600 rebels and militants handed over their arms to the relevant authorities in the town of Qabaqab and received government amnesty.
The Russian Reconciliation Center for Syria said in a statement on Saturday that militants in seven more regions in three provinces laid down their arms and joined nationwide peace plan with the Syrian government.
"Representatives of militants in four regions in Hama province, one region in Homs province and two more regions in Lattakia province have inked peace agreement with Damascus," the Russian centers said.
Full report at:
http://en.farsnews.com/newstext.aspx?nn=13951111001493
--------
ISIL Forbids Members in Iraq's Mosul from Entering Raqqa in Syria
Jan 30, 2017
The ISIL has, in an order, placed a strong ban its forces fighting Iraqi forces in Mosul, warning them to avoid leaving the battlefields for Raqqa under any condition, the source said, adding that the ISIL decree has surprised its forces.
The source added that ISIL's decision came after the group's members started fleeing from Mosul to Raqqa and its surroundings and commanders of ISIL lost their combat morale to face Iraqi forces' imminent operation in Western Mosul.
An Iraqi police officer disclosed on Sunday that ISIL destroyed the bases of Hasaba (monitoring-security system) forces in the Western part of Mosul, killing several own members on charges of fleeing battlefields.
Full report at:
http://en.farsnews.com/newstext.aspx?nn=13951111001367
--------
Nusra Plans to Seize Arms Depots of Rival Groups in Northwestern Syria
Jan 30, 2017
Media sources close to one of the militant groups said that the al-Nusra that is the most powerful member of the newly-formed Tahrir al-Sham Hay'at is after seizing the entire arms and munitions depots of other rebel groups, specially those that were previously an ally to Nusra and then joined Ahrar al-Sham, in Aleppo and Idlib.
Media sources close to Ankara-backed Nouralddeen al-Zinki Movement also disclosed that the movement has joined Tahrir al-Sham Hay'at to save a large volume of arms and ammunition that the movement had received from Turkey and deposited in the Western parts of Aleppo province.
The sources also disclosed that Tahrir al-Sham Hay'at has attacked ammunition depots of Abna'a al-Sham in Western Aleppo, taking control over depots of the group that has not thus far joined the newly-formed coalition.
Local sources in Sarmada town in Northeastern Idlib also revealed that Tahrir al-Sham led by al-Nusra has gathered a large number of forces around the town to find access to Jeish al-Islam's arms depots, an ally to Ahrar al-Sham, in the town of Bab Saqa near the border.
A source close to Ahrar al-Sham disclosed that in spite of the ceasefire announced by the General Command of Ahrar al-Sham, the terrorist group is guarding seriously its arms depots in the villages and towns of Jabal (mount) al-Zawiyeh in order not to be seized by Tahrir al-Sham Hay'at.
Reports said earlier today that Fighters of Tahrir al-Sham Hay'at, mainly from Al-Nusra Front, are getting ready to engage in a fresh round of clashes with Ahrar al-Sham in Northern Idlib.
The sources said that Tahrir al-Sham Hay'at that includes al-Nusra Front and several other terrorist groups is getting ready to clash with Ahrar al-Sham near Bab al-Hawa border crossing.
They added that the newly-formed coalition has dispatched a large number of its forces to al-Saheh region near Babl al-Hawa, while Ahrar al-Sham and two affiliated groups of Jeish al-Islam and Tajamo Fastaqem Kama Amrat have deployed a large number of fighters in Bab Saqa and Bab al-Hawa.
Full report at:
http://en.farsnews.com/newstext.aspx?nn=13951111001314
--------
Syrian Army Scores More Victories against ISIL in Eastern Homs
Jan 30, 2017
The army men stormed the last positions of ISIL to the South of the Fourth Station and killed all the terrorists deployed in the region, expanding their control over more lands in T4 region.
The army soldiers, backed up by the army's artillery and aircraft, engaged in fierce clashes with ISIL to the Southeast of the Fourth Station, and could manage to seize control over Ba'ar al-Abu Tawaleh and Jarbou'a al-Azwa buildings.
The army troops launched mop-up operation in the region and chased the rest of terrorists that had fled to the depth of Badiyeh (desert).
The army soldiers also took back several hills overlooking East of the Fourth Station, inflicting major losses on the terrorists.
Other units of the army targeted heavily ISIL's gatherings in Tal al-Awamid, al-Bardeh, hills of the village of Mohaseh and the Southeastern region of al-Quaryatayn town, killing and wounding a number of terrorists.
In relevant developments in the province on Sunday, the army troops warded off an offensive of Al-Nusra Front (recently renamed to Fatah al-Sham Front) on their positions in Northwestern Homs, inflicting major losses on the militants.
The army soldiers engaged in fierce clashes with al-Nusra terrorist after their positions in the villages of Kafr Laha, al-Tibet al-Qarbiyeh and Taldou near the al-Kaziyeh checkpoint near the village of Mreimin came under terrorists' attack.
The army men fended off al-Nusra's offensive, killing and wounding a number of militants and destroying their equipment.
Full report at:
http://en.farsnews.com/newstext.aspx?nn=13951111001178
--------
Some 350,000 children face siege-like conditions in western Mosul: Charity
Jan 30, 2017
An estimated 350,000 children are trapped in siege-like conditions and risk execution by the Daesh terrorist group in the western part of Mosul, an international non-governmental organization warns.
According to a report released by Save the Children on Monday, half of the 750,000 trapped civilians in west Mosul are children, who risk being killed by Daesh terrorists if they try to escape.
The London-based organization further urged Iraqi troops and the so-called US-led military coalition to take all necessary steps to minimize civilian casualties during the operation to liberate the western flank of Mosul, located some 400 kilometers north of the capital Baghdad.
"To a child it doesn't matter where the bombs come from - it's where they land that matters," Save the Children's Iraq Country Director, Maurizio Crivallero, said.
"The impact of explosive weapons in west Mosul is likely to be deadly and indiscriminate. We must ensure that every effort humanly possible is made to protect children and their families from harm," he added.
Save the Children has described the situation in Mosul as "increasingly desperate," noting that three quarters of a million civilians have no access to aid agencies and are running out of food, water and basic supplies.
Mahmoud, a medic living in a recaptured area of eastern Mosul, said his family in west Mosul did not have anything to eat or drink.
"No one is able to get the children anything, there's no food or milk for babies – the markets are empty and the supplies they stockpiled have almost run out," he said.
Iraqi families fleeing the Daesh-controlled Rashidiyah neighborhood, arrive at Arabi neighborhood north of Mosul on January 22, 2017, as a military operation against the extremists continues. (Photo by AFP)
The Iraqi medic went on to say that there was a huge risk for families trying to flee.
"If Daesh see a family trying to escape, they kill them on the spot. I tried to get mine out and agreed with a smuggler to bring them here, but he opted out because he saw a family of nine killed in front of his eyes," he said.
Full report at:
http://www.presstv.ir/Detail/2017/01/30/508432/Iraq-Mosul-Save-the-Children-Takfiri-
--------
South Asia
Afghan govt ready to negotiate with Taliban unconditionally, says envoy
Jan 31, 2017
Afghanistan's top envoy to Pakistan Omar Zakhilwal said his government is open to unconditional peace negotiations with the Taliban insurgents, Chinese media reported Monday.
"We are in contact with the Qatar office and also a number of influential individual Taliban leaders and commanders," the Afghan ambassador told Xinhua in Islamabad on Monday, adding no formal negotiations have taken place yet.
These remarks came after reports circulated in foreign and Afghan media that senior Afghan officials had met Taliban members in Qatar.
"Taliban could bring any proposal to the negotiating table but we have ruled out preconditions for talks," Zakhilwal said when asked about the conditions put forth by the Taliban ahead of the talks.
Taliban negotiators have publicly demanded that their political office in Qatar be opened, UN sanctions on their senior leaders be lifted and their detained members be released.
"We are open to any and all opportunities for peace talks. We can find our way with the Taliban if external support to them stops," the Afghan envoy said.
Regarding the long-standing call of Taliban to have foreign troops withdrawn from the country, Zakhilwal said that the ongoing insurgency in Afghanistan required the foreign troops to stay.
"If there is no war, then there is no reason for their stay in our country. Therefore, if Taliban genuinely want the foreign troops to leave Afghanistan, peace, not war will do that," the Afghan envoy said.
When asked if he thinks violence will rise in the coming spring and summer, Zakhilwal said the security situation will be "challenging", adding that terrorist attacks, especially the ones employing guerrilla tactics, are difficult to prevent in entirety, but the Afghan security forces will "endure as they have proven themselves by now."
The Taliban traditionally launch their so-called annual "spring offensive" in April, marking the beginning of the fighting season in the war-torn country.
A former Taliban minister Agha Jan Mutasim alluded that fighting could increase this year if the Taliban and the government fail to negotiate.
Mutasim, who was a close confidant of the Taliban founder Mullah Omar, had been involved in peace efforts while living in Turkey and the United Arab Emirates.
Speaking to Xinhua on Skype, Mutasim urged Kabul and the Taliban leaders to effectively rake in the winter lull in the fighting and kick-start the political process.
"A rise in violence will diminish the chances of dialogue," the former Taliban minister said.
Confirming activity of the militant Islamic State (IS) group or Daesh in Afghanistan, the Afghan ambassador admitted that Daesh is operating in some areas of the country but assured that it cannot build a stronghold yet.
"They are in small number but are dangerous. Their approach is not popular among Afghans. Their model does not go with the psyche of Afghans. If Taliban join the peace process, Afghanistan will not have the IS problem," the envoy said.
http://www.dawn.com/news/1311669/afghan-govt-ready-to-negotiate-with-taliban-unconditionally-says-envoy
--------
20 ISIS loyalists killed by own bomb in South of Afghanistan
Jan 31 2017
At least 20 loyalists of the Islamic State of Iraq and Syria (ISIS) terrorist group were killed in a premature bomb explosion in southern Zabul province of Afghanistan.
Local official said late Monday that the incident took place on Sunday evening in Arghandab district.
Provincial police chief Ghulam Jilani Farahi confirmed that the explosion took place in a training center of the ISIS loyalists in Khwarzangi area.
He said at least 10 ISIS loyalists were also wounded in the explosion as the militants were training the newly-recruited militants.
The anti-government armed militant groups including the loyalists of ISIS terrorist group have not commented regarding the incident so far.
Zabul is among the relatively volatile provinces in southern Afghanistan where the Taliban insurgents are actively operating in some of its districts.
Recently, the local tribal elders expressed concerns regarding the growing insurgency activities of the foreign insurgents in some districts of Zabul.
Full report at:
http://www.khaama.com/20-isis-loyalists-killed-by-own-bomb-in-south-of-afghanistan-02772
--------
Top Taliban leader in charge of recruitment arrested in Kunduz
Jan 30 2017
A top Taliban leader in charge of recruiting for the group in northern Kunduz province was arrested during an operation of the Afghan police forces.
The Ministry of Interior (MoI) said the detained Taliban leader has been identified as Abdullah and was held from the vicinity of Khanabad district.
MoI further added the operation was conducted by Public Order Police forces on Sunday.
Another senior Taliban leader identified as Abdul Wakil was also arrested during the same operation, MoI said, adding that an automatic rifle was confiscated from the detained militants.
The anti-government armed militant groups including the Taliban insurgents have not commented regarding the report so far.
Kunduz is among the relatively volatile provinces in northern Afghanistan where the Taliban insurgents are actively operating in a number of its remote districts.
A group of Taliban insurgents suffered casualties in a premature bomb explosion in this province earlier this week.
According to the local security officials, the incident took place late on Saturday night in Imam Sahib district.
Full report at:
http://www.khaama.com/top-taliban-leader-in-charge-of-recruitment-arrested-in-kunduz-02768
--------
Rohingya refugees in Bangladesh face relocation to island
30 January 2017
The Bangladesh government is moving to relocate tens of thousands of Rohingya Muslim refugees to a vulnerable island in the Bay of Bengal.
A government directive said they would be transferred to Thengar Char before being repatriated to Myanmar.
Rights groups have raised strong objections to the plan, saying it amounts to a forced relocation.
Thengar Char is engulfed by several feet of water at high tide, and has no roads or flood defences.
It was formed about a decade ago by sediment from the River Meghna, and does not appear on most maps. The low-lying land is around 30km (18 miles) east of Hatiya island, which has a population of 600,000 - and nine hours' journey from the camps where the Rohingya have taken shelter.
An official in the region told the AFP news agency Thengar Char was "only accessible during winter and is a haven for pirates".
Who will help Myanmar's Rohingya?
UN accuses Myanmar of ethnic cleansing
Nobel laureates urge action on Rohingya
The official said trees had been planted in a bid to protect the land from flooding, but these efforts were at least a decade off completion.
"It completely inundates during the monsoon," the official told AFP.
"It's a terrible idea to send someone to live there."
In Myanmar, the Rohingya are denied citizenship and treated as illegal migrants from Bangladesh.
But in Bangladesh too they are unwanted - leaving them persecuted, impoverished and effectively stateless.
Officials say an estimated 65,000 Rohingya have crossed into Bangladesh since October, fleeing violence in Myanmar's western state of Rakhine.
Some 232,000 - both registered and unregistered - were already living in Bangladesh before that influx, many in refugee camps with poor facilities.
Now the Bangladesh government has set up a committee of state officials to help identify and relocate undocumented Myanmar nationals.
A push to attract tourists is being blamed in part for the proposal, which has the backing of Prime Minister Sheikh Hasina.
Full report at:
http://www.bbc.com/news/world-asia-38799586
--------
MSU student organization brings Muslim community together
January 31st 2017
WICHITA FALLS, TX (KAUZ) -
An Islamic Midwestern State University student is speaking out about President Donald Trump's ban on refugees and travel restrictions to Muslim-majority nations.
Abullah Al Maruf said being Muslim makes him fear he will be heavily checked coming in and out of the country.
He said although he is from Bangladesh, he feels for his Muslim friends who are from countries on the immigration ban list.
"I personally might not be affected, but I feel like I have the responsibility to protest it and to make sure that they don't feel out of place," said Maruf.
Maruf said he wants those friends who practice his faith to know they should not be afraid, and people around them feel their sorrow and their hope.
That is why he founded the Cynosure for Understanding of Islam and Comparative Religion at MSU a year ago, to designate a place where Muslim students can come together, pray, learn how to answer questions others may have about the Islamic faith and talk about issues.
"Some of my Muslim friends told me they tend to get looked down upon in situations, especially because of their appearance and also their etiquette," said Maruf.
He said the organization hopes to explain what Islam is, clear up some misconceptions and show the common ground between Islam and other religions.
Full report at:
http://www.kswo.com/story/34384661/msu-student-uses-relilgion-organization-to-bring-muslim-community-together
--------
Pakistan claims soldier killed in firing from Afghanistan
Jan 31 2017
The Pakistani security officials claim a soldier died after sustaining injuries from firing along the Durand Line.
Inter Services Public Relations (ISPR), the media wing of Pakistani military, in a statement said the incident took place on Saturday close to Khyber Agency.
"Terrorists fired from across on a Pakistani post in Khyber Agency critically injuring Sepoy Waqas performing duty at the border post," the statement said.
The statement further added "Terrorists are resorting to fire from across the border, taking advantage of weak border control on Afghanistan side."
"There is a requirement to check terrorists' freedom of movement on the Afghan side of the border," the statement added.
No group has so far claimed responsibility behind the incident so far.
The porous Durand Line is considered as the main transit route for the militants commuting between the two countries.
A clash broke out between the Afghan and Pakistani border guards few days ago which resulted into the death of an Afghan border policeman.
Full report at:
http://www.khaama.com/pakistan-claims-soldier-killed-in-firing-from-afghanistan-02771
--------
Pakistan
Pakistan Blocks Onion-Like Satire Site After Post Mocking Blasphemy Law
30 Jan 2017
The government of Pakistan has reportedly blocked a satirical news site inspired by Jon Stewart and The Onion, the same day the site published a joke article mocking the nation's harsh blasphemy laws.
The Khabaristan Times published a notice on its Facebook page that they had received a report that their website was no longer available in the Islamic nation. "Khabaristan Times' website has been blocked in Pakistan since Wednesday January 25, 2017," the notice read. "There hasn't been any official notification from any regulatory authority regarding the website being banned, but it can't be accessed anywhere in Pakistan."
The national newspaper Dawn reported this week that "sources in the telecommunication regulatory authority" had confirmed the ban to their reporters. The sources cited "objectionable content" as the reason for the ban, though they did not elaborate on what content on the website had triggered the censorship. Dawn notes that the Khabaristan Times grew to significant popularity, with over 12,000 fans on Facebook.
While the site remains online and accessible from the United States, it appears not to be featuring any articles published after January 25, suggesting the site administrators have not been able to access it from within Pakistan. The articles published on that day include several that may have caused alarm in Islamabad. The lead article, "Heavy snowfall in northern areas PTI's conspiracy against CPEC: PM," mocks Prime Minister Nawaz Sharif, suggesting that he would blame even weather patterns on a national opposition party.
Possibly of more concern to Pakistani censors is the article "Blasphemy Laws Experiencing Early Midlife Crisis." The Pakistani legal code contained numerous laws against "blasphemy," typically only imposed on those who speak critically of Islam. Crimes, like insulting Muhammad or defacing a Quran, can result in the imposition of the death penalty.
The Times article mocks the laws themselves, presenting itself as an "interview" with the law, which laments the way it has been used to persecute religious minorities. "In an exclusive interview with Khabaristan Times the 35-year-old Blasphemy Law… shared what it feels to experience the midlife crisis earlier than one might have expected." The "law" goes on to protest:
"At first I thought it was just an identity crisis," began the blasphemy law. "I'd spent most of my life bullying religious minorities and liberal, progressive, secular Muslims. All of a sudden I was being bullied into going after believing, practicing Muslims," it added.
The blasphemy law admitted that while conventional Muslims have occasionally been its victims as well, it had never been used so systematically against so many people in the past.
"The sheer volume got me," it continued. "All of a sudden I started questioning my existence, my purpose, I would ask myself regularly, 'who the hell are you?' – all symptoms of an early midlife crisis."
The article concludes with the law saying it felt "healthier than ever" given the number of legal cases being brought to Pakistani courts in its name.
The blasphemy law has become an increasingly common revenge mechanism in villages against religious minorities, particularly Christians. The Legal Aid Society noted in 2016 that Pakistani courts fielded 434 blasphemy cases between 1953 and 2012. In 2014, over 1,400 such cases were filed. Among these cases are the famous death sentence for Asia Bibi, a Christian accused by a coworker of drinking out of a cup for Muslims only; the arrest of Christian Naseem James over a blasphemous poem sent on WhatsApp, which his family say was a fabrication by a business rival; and the recent arrest of a Christian pastor for allegedly writing his name on a Quran, despite being illiterate.
The Khabaristan Times is Muslim owned and run, though founder Kunwar Khuldune Shahid has said in interviews he believes in criticizing Islamic communities and greater Pakistan as a mode of self-improvement. "You want to change something you have to criticise yourself, your own country, your own leaders," Shahid told the Agence France-Presse in 2015.
He has noted with some lament that Pakistanis, unused to a robust satirical culture, have believed some of his website's parody articles — though he has added this phenomenon is far from being unique to Pakistan. While working within Pakistan's legal framework, he has argued that his site "stretch[es legal] limits as much as possible to even include criticism of Islamic scriptures for instance."
http://www.breitbart.com/national-security/2017/01/30/pakistan-blocks-satire-website-criticized-blasphemy-law/
--------
Bilawal Bhutto Zardari warns US against including Pakistan in travel ban
Jan 31, 2017
WASHINGTON: Pakistan Peoples Party chairman Bilawal Bhutto Zardari has warned the Trump administration against including his country in the list of travel ban nations, saying such a move will create a "host of hostilities" between the two countries.
Bilawal's remarks came as the White House is seeking to expand the list of seven Muslim-majority countries whose citizens have been barred from entering the US.
"As far as the ban is concerned, I believe it only has detrimental effects on the countries it has included and if that is extended to Pakistan it will create a whole host of hostilities," Bilawal told a Washington audience on Monday.
He was responding to a question on whether Pakistan can be included in a list of seven nations as per an executive order signed by US President Donald Trump last week.
Bilawal said including Pakistan in such a list "would also be a very negative indicator that the United States is turning away from those very ideals that it stood for", adding that, "I hope that this is not the new normal."
Zardari said there was a lot of uncertainty and externally about what the future policies are going to be and he would like to hold on to the wait and see approach.
The top Pakistani leader said the alleged Muslim ban "seems to be extremely controversial decision" of the current administration.
"For my generation as a progressive Muslim in the world it is really discouraging to see countries responding to the fear of the other in such a way. We have learned through history that this is not the way to deal with such issues," he said.
"I know by interaction, by finding common ground, studying in other peoples universities, learning about a shared culture, history we find the common ground. A few criminals should not be allowed to spoil the situation for everyone," he said.
"It is very discouraging for those out there in the Muslim world fighting radical extremism because people (put) their lives on the line on a daily basis to do so, to fight for what they believe in, not Americans ideals or freedom," he said.
Bilawal said he was extremely encouraged to see in what he described as another side to America.
Full report at:
http://timesofindia.indiatimes.com/world/pakistan/bilawal-bhutto-zardari-warns-us-against-including-pakistan-in-travel-ban/articleshow/56885620.cms
--------
JuD takes to streets against possible ban
KALBE ALI
Jan 31, 2017
ISLAMABAD: After media reports that action was expected against Jamaatud Dawa (JuD), its Islamabad chapter on Monday held a protest demonstration against any move to ban the party.
The protest held outside the National Press Club was against reports that JuD was likely to be placed in the list of banned groups.
"All this is being done by the new US president to please the rightwing extremist ruling party in India," Shafeequr Rehman, the head of JuD Islamabad, told the protest gathering.
He said there was no proof of JuD's involvement in any illegal activity, adding it was operating one of the best organised philanthropist groups of the country, Falah-i-Isaniyat Foundation (FIF).
Similar protests were also held across the country against the possible ban on the party.
When contacted, a senior official acknowledged that the matter seemed serious and not limited only to the media.
"The statement by Interior Minister Chaudhry Nisar Ali Khan on Monday noon that the issue of JuD was being reviewed too is a strong indication," the official said.
Talking to the media, the interior minister confirmed that the government was reviewing the case of JuD, adding the party had already been under observation for long.
The minister said JuD had been on the UN watch list for more than 10 years and the same had been implemented in the country.
"The situation would be clear by Tuesday," the minister added, acknowledging that certain actions had to be taken by the state over groups under the UN watch list, but they were not taken in the past.
There were reports circulating in the capital that the party's philanthropist wing, FIF, was being placed on the watch list.
A JuD spokesman, however, denied another report circulating in the city that the security apparatus had directed JuD leadership to remove their banners.
"We are not involved in anything illegal, and currently even our donation boxes remain placed where they were," said Mohammad Asif, the spokesman for JuD Islamabad.
Though there was confusion over the date when JuD was placed under observation in Pakistan, an official reply submitted to the National Assembly by Minister of State for Interior Balighur Rehman on Jan 26 said JuD was placed under observation in the country in January 2007.
Chaudhry Nisar on Monday said JuD was placed in the watch list in 2005. However, the party in a recent application to the Islamabad High Court (IHC) said it had been put on the watch list in December 2008.
"We have already filed a petition with the IHC against the inclusion of JuD in the watch list under the Anti-Terrorism Act 1997 for such a long period of time with the request to remove it from the list," the spokesman added. The application was filed on behalf of JuD leader Hafiz Mohammad Saeed on January 18.
The United Nations placed both JuD and FIF on its watch list in Dec 2008 and March 2012, respectively.
Full report at:
http://www.dawn.com/news/1311796/jud-takes-to-streets-against-possible-ban
--------
Mideast
Turkey puts Gulen, 269 others on trial over coup bid
Jan 31, 2017
ANKARA: Turkey on Monday opened the biggest trial yet over the failed July coup aimed at ousting President Recep Tayyip Erdogan, trying 270 suspects including, in absentia, the alleged mastermind Fethullah Gulen.
The suspects, 152 of whom are in pre-trial detention, include ex high-ranking military officials like former Aegean Army Command Chief of Staff Major General Memduh Hakbilen, the state news agency Anadolu reported.
The "number one" suspect is US-based Islamic preacher Gulen who is charged with ordering the failed July 15 coup, an accusation he strongly denies.
Ankara also accuses the movement Gulen leads of being a "terror organisation" although the group insists it is a peaceful organisation promoting moderate Islam.
Those on trial in the western city of Izmir face multiple charges including being a member of the "armed terror group".
Turkey has repeatedly asked the United States to extradite Gulen, who has been living in exile there since 1999.
The previous administration of Barack Obama had insisted that a possibly slow legal process should take its course but Ankara is hoping for a more eager response to its extradition request from new President Donald Trump.
Other charges against the suspects include seeking to prevent parliament performing its duty as well as attempting to remove the constitutional order, the agency said.
The suspects face life imprisonment if convicted in a trial expected to take two months, the Hurriyet newspaper reported.
It said Izmir was believed to be one of the main plotting hubs of the coup with the Aegean city used as a "logistical base".
A special courtroom was built to accommodate the size of the trial and security was tight ahead of the hearing. Intensive security measures included a drone above the courthouse, bomb-sniffing dogs and commando units.
Previous trials have opened in Istanbul and smaller cases in other provinces in what is expected to be the largest legal process in the country's history.
Some 43,000 people are under arrest ahead of trial in a large-scale crackdown within a state of emergency declared after the coup which remains in place.
Published in Dawn January 31st, 2017
http://www.dawn.com/news/1311828/turkey-puts-gulen-269-others-on-trial-over-coup-bid
--------
US drone strike kills al-Qaeda suspects in Yemen
30 January 2017
A suspected US drone strike killed two men believed to be al-Qaeda militants in central Yemen, local officials said early on Monday, hours after American commandos carried out the first military operation authorized by President Donald Trump.
The officials said the pilotless plane targeted a vehicle travelling in Baihan in the province of Shabwa, in which two suspected al-Qaeda members were travelling. Both men were killed, they said.
Al-Qaeda has exploited a civil war in Yemen pitting the Iran-aligned Houthi movement against the Saudi-backed government of president Abd-Rabbu Mansour Hadi to recruit more followers and enhance its influence in the impoverished country.
The United States, which sees the Yemeni branch of al-Qaeda as a major threat to its regional interests, conducted dozens of drone strikes in Yemen throughout Barack Obama's presidency.
It has acknowledged drone strikes to target militants, but declines to comment on specific attacks.
Full report at:
https://english.alarabiya.net/en/News/middle-east/207/01/30/US-drone-strike-kills-al-Qaeda-suspects-in-Yemen-.html
--------
Two killed after Houthis attack Saudi warship
31 January 2017
A Saudi frigate warship has come under a terrorist attack by three suicide boats belonging to Houthi militias while it was on patrol west of Yemen's Hodeida port.
The command of the coalition to support legitimacy in Yemen confirmed the attack in a statement on Monday and said that the Saudi ship "dealt with the boats as necessary."
One of the Houthi boats collided with the rear of the Saudi warship, resulting in the explosion of the boat and a fire at the rear of the ship. The crew were able to extinguish the fire but two members of the ship's crew were killed in the attack while three others were injured and are said to be in stable conditions.
"The Saudi ship has continued its patrol duties in the area of operations, while the air force and the coalition forces' ships continued to chase the fleeing boats to deal with them," the statement read.
Full report at:
https://english.alarabiya.net/en/News/gulf/2017/01/31/Saudi-warship-comes-under-Houthi-attack-west-of-Yemen-s-Hodeida-.html
--------
Houthis target UN building in Saudi Arabia
30 January 2017
Houthi militias targeted a United Nations building in the southern province of Asir, near Yemen's border, Al Arabiya.Net reported.
Pictures show the front of the build destroyed and glass shattered on the floor, with the reception area wrecked.
A rocket, which is believed to have been fired from Saada province in a Yemen, is also seen on the ground near the building in the town Dhahran.
Full report at:
https://english.alarabiya.net/en/News/gulf/2017/01/30/Houthis-target-UN-building-in-Saudi-Arabia.html
--------
Airlines block Iranians from US-bound flights
Jan 30, 2017
A controversial travel ban recently approved by US President Donald Trump against Iranians – as well as six other Muslim nations – has already trapped travelers at airports.
Reports are emerging that airlines are refusing to allow US-bound passengers of target countries from boarding planes. This has at least in one instance left three Iranian nationals stranded at Vienna airport for several nights.
The domestic media in Vienna reported that the Iranians – a young woman and an elderly couple - had to spend two nights on the benches in the transit area of the airport.
Peter Their, a spokesman for Austrian Airlines, was quoted by media as saying that the Iranians had arrived from the Iranian central city of Isfahan on Saturday "and only learned in Vienna from the security officials that they cannot continue to the US".
A report by AFP later said the passengers had agreed on Monday afternoon to return home on the next available flight. "The passengers have decided not to wait any longer for the connecting flight to USA," the news service quoted Their as saying.
Trump's executive order, issued on January 27, blocked the entry of citizens from Iran, Iraq, Libya, Somalia, Sudan, Syria and Yemen into the United States for 90 days. It also suspended entry of all refugees for 120 days and barred Syrian refugees indefinitely.
Other indications emerged in Iran's domestic media that Iranian passengers bound for the US were already having troubles purchasing plane tickets.
Iran's IRNA news agency reported that airlines like Lufthansa and Qatar Airways were only selling tickets to those who had American passports. Some including British Airways and Emirates Airlines were continuing to sell tickets but informed the passengers that they were themselves responsible for the subsequences of the US travel ban.
On a related front, two travel agencies told AFP they had been instructed by Etihad Airways, Emirates and Turkish Airlines not to sell US tickets or allow Iranians holding American visas to board US-bound flights.
An Iranian studying in California who was visiting home said Saturday that she could not return because her ticket had been cancelled under the new restrictions.
"I had a ticket for Turkish Airlines on February 4, but it has been cancelled," the girl who did not wish to be identified told AFP.
Also, Dutch flag carrier KLM said in an announcement that it had stopped seven passengers from boarding its flights, five of whom it had been able to contact before departure.
The identities of the seven, their countries of origin and destinations were not given.
"We would have liked to have had them fly with us, but it would not have made much sense because they would have been denied entry" to the United States, KLM spokesman Manel Vrijenhoek told AFP.
Furthermore, Air France announced in a statement that it had prevented 15 passengers from boarding US-bound flights "because they would have been refused entry".
Full report at:
http://www.presstv.ir/Detail/2017/01/30/508437/Airlines-block-Iranians-from-USbound-flights
--------
Southeast Asia
Thousands attend funeral of murdered Myanmar Muslim lawyer
Jan 31, 2017
YANGON - Thousands of mourners gathered on Monday to bury a top Muslim lawyer and adviser to Aung San Suu Kyi, who was gunned down outside Yangon airport in what the ruling party called a political assassination.
Ko Ni, a legal adviser to the National League for Democracy, was shot in the head on Sunday afternoon as he waited outside the airport while holding his grandson. His killing, in a country where political murders are rare, sent shockwaves through both Myanmar's already hard-pressed Muslim community and the ruling party. Police have not said what prompted the murder. Ko Ni, 63, was a prominent Muslim figure who spoke out against the increasingly vocal anti-Islamic sentiments of Buddhist hardliners and criticised the powerful military's grip on power. Distraught relatives were joined by senior NLD figures, imams, Buddhist monks and members of the public who crammed into a Muslim cemetery on the outskirts of Yangon on Monday afternoon. "This is a very cruel and ugly tragedy," Moe Zaw, a 37-year-old Muslim mourner, told AFP.
Both the NLD and Ko Ni's family suspect he was targeted because of his politics, with the ruling party describing the murder as a "terrorist act".
The country's de facto leader Suu Kyi has yet to comment on the killing.
But the office of her appointed president Htin Kyaw described the murder as an attempt to "destroy the stability of the state" and appealed for calm.
A taxi driver who tried to stop the gunman was also killed. The attacker, named by police as 53-year-old Kyi Lin, was arrested at the scene. A harrowing photo circulating on social media showed what appeared to be the moment the gunman, standing behind Ko Ni as he held his grandson, took aim. His daughter Yin Nwe Khaing said she brought her young son to greet his grandfather at the airport, adding her father had made enemies because he had been a prominent Muslim voice.
"As we are from a different religion there were many people who didn't like and hated it. I think that also could be a reason (for his murder)," she told DVB TV.
Ko Ni had just returned from a government delegation visit to Indonesia where regional leaders were discussing sectarian tensions in Rakhine state.
Myanmar's army has waged a crackdown on the mainly Muslim Rohingya community in the state, which has prompted tens of thousands of them to flee the area.
Ko Ni had previously criticised religious laws pushed by Buddhist nationalists.
Myanmar's border regions have simmered for decades with ethnic minority insurgencies but it is rare for prominent political figures to be murdered in Yangon, the country's booming and largely safe commercial hub.
However in recent years Myanmar has witnessed a surge of anti-Muslim sentiment, fanned by hardline Buddhist nationalists. Around five percent of Myanmar's population is Muslim.
Suu Kyi has herself faced criticism for not fielding a single Muslim candidate during the 2015 elections, a move which analysts said was a sop to Buddhist hardliners.
She has also faced international censure for her failure to criticise the crackdown on the Rohingya in Rakhine.
Since its launch in October at least 66,000 Rohingya have fled to neighbouring Bangladesh, alleging security forces are carrying out a campaign of rape, torture and mass killings.
Suu Kyi and the military have denied allegations of abuse.
The office of Myanmar's powerful army chief said the military would offer its full support in the probe into the shooting.
"As this tragedy could seriously harm security, the army will cooperate with security organisations to arrest any culprits soonest and reveal the truth," a statement said.
The International Crisis Group, a think-tank that has previously sounded the alarm over rising religious intolerance in Myanmar, said the killing "underlines the urgency of the Myanmar government and society coming together to condemn all forms of hate speech".
http://nation.com.pk/international/31-Jan-2017/thousands-attend-funeral-of-murdered-myanmar-muslim-lawyer
--------
Indonesia police accuse Muslim hardliner of defaming founding president Sukarno
31 January 2017
Indonesian police have named a controversial Islamist leader who helped organise protests against Jakarta's Christian governor as a suspect in a defamation case, as authorities move to rein in the influence of hardliners.
Rizieq Shihab, the head of the Islamic Defenders Front (FPI), was accused on Monday of defamation over comments he made about Indonesia's founding president, Sukarno, and the state ideology.
Analysts said the move was aimed at silencing a hardline fringe which they warn has grown influential by leading opposition to Jakarta's governor, Basuki Tjahaja Purnama, over allegations he insulted the Qur'an.
Purnama is standing trial for blasphemy over the comments, in a case that has raised concerns about religious intolerance in the world's most populous Muslim-majority country.
Announcing the move against the FPI leader, West Java provincial police spokesman Yusri Yunus said: "We have enough evidence, and we have named Rizieq Shihab a suspect." Naming someone a suspect is a step in the Indonesian legal system which means authorities believe they have enough evidence to consider filing charges.
Shihab, who is not being held in custody, could face a maximum jail term of four years and nine months if found guilty.
Sukarno led the struggle for independence and was Indonesia's first president from 1945, while the state ideology, Pancasila, are the five founding principles of the country, including belief in one God, and the unity of Indonesia.
The defamation allegedly took place during a speech by Shihab in West Java province. Police did not detail exactly what was said.
The FPI, which helped organise a series of mass protests against Purnama, was long regarded as marginal and not taken seriously but the recent demonstrations have catapulted it to national prominence.
Full report at:
https://www.theguardian.com/world/2017/jan/31/indonesia-police-accuse-muslim-hardliner-of-defaming-founding-president-sukarno
--------
Indonesia's highest Islamic clerical body to issue fatwa on hoax news
JANUARY 31 2017
Jakarta: Indonesia's highest Islamic clerical body is poised to issue a fatwa against hoax news amid fears that fake reports on social media are fuelling ethnic and political conflict.
Fake news is a huge problem in Indonesia in the lead-up to the gubernatorial election in February, with much of it targeting the Chinese ethnicity of the current Jakarta governor, Basuki Tjahaja Purnama, better known as Ahok.
The fatwa is further evidence that Indonesian authorities are beginning to repudiate the influence of Islamic hardliners. The man who spearheaded three massive anti-Ahok rallies last year - Rizieq Shihab - was named as a suspect on Monday night for allegedly insulting the state's ideology, Pancasila.
Hoax news has included that Indonesia is being flooded by 10 million Chinese workers, that its new currency bears an image of the banned communist hammer and sickle, that Ahok's free Human Papillomavirus vaccine program could make girls infertile and that China is waging biological warfare against Indonesia with contaminated chilli seeds.
Rizieq fanned anti-Chinese sentiment by tweeting that Indonesia was at risk of being taken over by the Chinese and becoming part of the Communist state.
Full report at:
http://www.smh.com.au/world/indonesias-highest-islamic-clerical-body-to-issue-fatwa-on-hoax-news-20170131-gu2e7w.html
--------
Indonesia names Islamist leader a suspect for insulting state ideology
Jan 30, 2017
By Agustinus Beo Da Costa
Indonesian police on Monday named the leader of an Islamist group, the hardline Islamic Defenders Front (FPI), as a suspect over allegations that he insulted the secular state ideology in the world's biggest Muslim-majority country.
Police in the province of West Java had been investigating Habib Rizieq over allegations that he made defamatory comments in 2014 about one of Indonesia's founding fathers, Sukarno, and questioned the legitimacy of the state ideology Pancasila.
The complaint was brought against Rizieq in October last year by Sukarno's daughter, Sukmawati Sukarnoputri.
Based on video evidence, documents and 18 witnesses the police investigation found the case "met elements needed to name him as a suspect", said West Java Police Spokesman Yusri Yunus.
A person can be named a suspect in Indonesia once sufficient evidence has been gathered for the case to be presented to judges in a court.
Rizieq has not been detained, but if found guilty he could face up to four years in prison.
The FPI leader has denied wrongdoing and a spokesman for the group pledged to fight the case "until the last drop of our blood".
FPI spokesman Slamet Maarif said the allegations were being engineered by authorities to "silence Muslims demanding justice".
The FPI leader was a key organizer of rallies late last year by hundreds of thousands of Muslims against Jakarta's governor, an ethnic Chinese Christian, who is on trial over accusations that he insulted the Muslim holy book, the Koran.
National police chief Tito Karnavian has warned against creeping Islamist extremism in the country of 250 million, home to dozens of religious and ethnic groups, and where the vast majority of citizens practice a moderate form of Islam.
Rizieq and his followers have vowed to press their demand for Jakarta governor Basuki Tjahaja Purnama to be jailed, with another rally set for Feb. 11, just days before the Jakarta governor elections.
Late last year the FPI led some of Indonesia's biggest rallies in nearly 20 years targeting the Jakarta governor.
Full report at:
http://www.reuters.com/article/us-indonesia-politics-islamist-idUSKBN15E1US
--------
MUI chairman testifies at Ahok trial, admits did not watch video
January 31, 2017
Chairman of the Indonesian Ulema Council (MUI) Ma'ruf Amin testified during a hearing on Tuesday as part of Jakarta Governor Basuki "Ahok" Tjahaja Purnama's trial, admitting that he did not watch the video that contained Ahok's alleged blasphemous statement.
"I only read the transcript. [Our] team watched the video," Ma'ruf told the court. The hearing took place in an auditorium at the Ministry of Agriculture in Ragunan, South Jakarta.
He said the team then discussed the pressure from public who expected MUI to issue its stance related to Ahok's speech in the Thousands Islands regency in September last year.
"We just discussed part of the statement. The team discussed the whole statement, but it was not relevant. So we just discussed the part [that was considered blasphemous]," he added.
In that part of the statement, Ahok said Muslims were being cheated by referencing surah Al Maidah verse 51 of the Quran in order to not elect a non-Muslim leader.
Ahok has said he meant that certain politicians used Quranic verses for their own political interests to get Muslim votes.
Full report at:
http://www.thejakartapost.com/news/2017/01/31/mui-chairman-testifies-at-ahok-trial-admits-did-not-watch-video.html
--------
Africa
South Africans unaffected so far by Trump's 'Muslim ban'
Aron Hyman
2017-01-30
According to the Department of Home Affairs and the Muslim Judicial Council there have been no problems for South African citizens reported yet.
The order which was signed over the weekend by Trump and referred to as a "Muslim ban" by the US media' stopped people from entering the USA' even with a valid visa.
It affected people from 7 countries including Somalia' Libya' and Sudan but has been temporarily halted by a court order which deemed it unconstitutional.
Department of Home Affairs director general Mkuseli Apleni said South Africa was not on the list of banned countries and they weren't aware of any incidents involving South Africans.
Trump's 'America first' pledge has echoes of Rhodesia's racist white nationalists
He said it would be a "grave mistake" to discriminate against South Africans based on their appearance because South Africans are free to choose which faith to follow.
"In South Africa we are a diverse community' we don't separate people and say you are a white South African' you are a black South African' you are a Muslim South African' we are just South African people carrying our passports'" said Apleni.
"I don't know how they would say 'no' this one is a Muslim'' by looking at their face. Because there are Muslims who are black people' there are Muslims who are white people' they choose in South Africa which religion they want to follow'" he said.
Trump's first major test as travel ban uproar spreads
Islamophobia was also reported to have become more prevalent in the US following the election of Donald Trump but an attack on a mosque in the Canadian city of Quebec caused fears that violence against Muslims might spread.
But MJC spokesperson Shuaib Appleby said that the South African government and society has a different political past with regards to interfaith relations.
"Our South African situation is different from what you find in America. Our foreign policy is based on Ubuntu'" he said.
"Our historical background is quite different from other countries and that is why in effect we don't envisage the same pattern to exist as in America because that's coming from the president and the government itself'" said Appleby.
http://www.timeslive.co.za/local/2017/01/30/South-Africans-unaffected-so-far-by-Trump%E2%80%99s-%E2%80%98Muslim-ban%E2%80%99
--------
Libyan coastguard intercepts 700 migrants
Jan 31, 2017
TRIPOLI: The Libyan coastguard said on Monday it had intercepted around 700 Europe-bound migrants in territorial waters off Sabratha in the west of the North African country. "The coastguard intercepted 700 migrants on board two wooden boats on Friday three nautical miles from the town of Sabratha," some 70 kilometres (40 miles) west of Tripoli, coastguard spokesman General Ayoub Qassem told AFP.
He said people smugglers on the beach in the area opened fire on coastguards, without causing any casualties. "Fire was returned, causing the smugglers to take flight," Qassem said. He said most of the people detained were from sub-Saharan Africa, but also among them were Egyptians, Syrians, Tunisians and Palestinians.
European countries are trying to curb the flow of illegal migrants, including by boosting their support for the Libyan coastguard.
Since Friday, more than 1,360 migrants have been rescued by the Italian coastguard, and three bodies recovered.
Despite winter conditions, dozens of makeshift boats packed with migrants still set off from Libyan shores bound for Italy.
People smugglers have exploited the chaos gripping Libya since the 2011 uprising that overthrew dictator Moamer Kadhafi to traffic migrants across the Mediterranean.
It is big business for the smugglers who cram migrants into boats that are small and unsafe for the perilous journey to Italy just 300 kilometres (190 miles) from Libya.
Thousands of migrants try each year to make the crossing, but many drown when their boats founder.
Full report at:
http://nation.com.pk/international/31-Jan-2017/libyan-coastguard-intercepts-700-migrants
--------
Nigerian Humanist Movement Marks Twenty Years of Impact
Jan 31, 2017
he Nigerian Humanist Movement (NHM) was founded in 1996 and the main goal was to provide an alternative to religion and a sense of community to non-religious and non-theistic persons. This was a period when the country was under military dictatorship and human rights abuses were rampant. Fear and uncertainty reigned during General Abacha's military regime and provided subsoil for the spread of religion and superstition.
This situation called for the urgency of an outlook that emphasized individual liberty and tolerance, reason and critical thinking, and other skeptical and secular values. NHM came into being to serve this purpose and fulfill this need.
The movement started by reaching out to people of like minds through its newsletter, the Humanist Concern, later the Humanist Inquirer and then the Nigerian Humanist. The initial contacts were mainly lecturers and students in Imo, Lagos, Edo and Oyo states. The pioneer members were mainly philosophy teachers and students or youths who were curious and wanted to know more about humanism.
From 1998, NHM started organizing meetings and talks at the University of Ibadan. Some of those who made presentations at these talks included late Prof Olusegun Oladipo and Prof Niyi Osundare. Through its newsletters, the movement highlighted issues such as ritual killing, landmines, child labor and exploitation, witchcraft accusations, and religious extremism. There was a lot of debate on whether atheism or humanism was the appropriate label for non-religious and non-theistic persons. Due to the stigma that was associated with atheism, many attendees then did not feel comfortable with the label of atheism.
To build the organization and improve its operational capacity, I affiliated NHM with various international groups. I represented NHM at the World Humanist Congress in India in 1999 and shortly after the event; the movement joined the world humanist body, the International Humanist and Ethical Union, (IHEU) in London. NHM remains a member of this body till date.
In 2001, NHM, with the support of the Council for Secular Humanism, organized the first international humanist conference in sub-Saharan Africa. The conference was held in Ibadan in South west Nigeria. Shortly after the event, the Center for inquiry-Nigeria was established. NHM worked closely with African American for Humanism, which was a CFI branch, and other affiliates of the organization. In 2002, NHM joined the Atheist Alliance International.
With very limited financial membership, these affiliations provided resources for the growth and administration of the movement. Occasional funding from these umbrella organizations helped defray the costs of conventions, lectures and meetings in Ibadan, Calabar, Ikenne, Lagos, Benin, Port Harcourt, Owerri, Uyo, Abuja and the formation of campus groups and state humanist chapters.
Humanist delegates from across the nation attended these events including freethinkers and atheists from northern states such as Kano, Benue, Bauchi, and Plateau. For so many years, the movement used the postal system, which was slow and unreliable to coordinate its membership and activities. However, the advent of the Internet revolutionized the way humanism was organized because the virtual space became a vital resource for humanists to connect, meet and interact with each other.
Humanists and other non-theists from different states in the country and beyond are now part of the group on face book. Though there is a growing online presence of other free thought initiatives, the groups in Lagos, Abuja, and Jos in Plateau state have been very active and have organized separate events. In fact, one of the NHM affiliates, the Humanist Assembly of Lagos will be hosting the African Youth Humanist Day event this year. Some of the NHM affiliates network on what apps, twitter or facebook. The digital age looks promising for humanism in Nigeria.
In addition, NHM has been a trailblazer in administering ceremonies. The movement organized a humanist funeral for its late Chair, Eze Ebisike who died in 2013. Equally, I conducted in 2014 the humanist wedding for Becca and Charles, who were active members of the Abuja group when they were living in Nigeria.
NHM members and affiliates campaigned for the release of Bala Mubarak, an ex-Muslim who was consigned to a mental hospital in Kano after he renounced the Islamic faith. The movement has in the past two decades worked to provide support to victims of ritual killing in Owerri, to alleged witches in Uyo and Calabar, as well as victims of caste discrimination in southeastern Nigeria. NHM lobbied against the anti-gay marriage bill that former president, Goodluck Jonathan later signed into law.
In the past 20 years, NHM has recorded significant achievements. Thanks to the movement's campaigns and activities, increasing number of non-religious and non-theistic Nigerians have been going open and public with their humanist identity. Real and virtual active members have been increasing in number.
Nonetheless, these achievements could possibly not come without any challenges. In Muslim majority states, openly identifying as an atheist remains a dangerous undertaking. Blasphemy and apostasy are crimes punishable by death. Free thought views and commentaries are easily construed as forms of blasphemy, or as insulting Muhammed, Islam or Allah. For those who live under sharia law, freedom from religion is still a human right that dares not mention its name.
In addition, limited funding made it difficult to sustain many of our campaigns and programs. NHM was unable to extend support to many victims of religion or superstition based abuses. The refusal by Nigerian authorities to register NHM and the attack by Helen Ukpabio and her Liberty Gospel church members, including the court litigation which they brought against me highlighted the risks and difficulties in organizing humanism in a country where some persons have vested interests in religion and superstition.
Despite the challenges that NHM faced in the last 20 years, the future is bright and promising. Notwithstanding the pervasiveness of religiosity in the country, the threat of Boko Haram and violent extremism, there are prospects for humanism and free thought in Nigeria. And NHM is poised to take humanism to the next level in the coming years.
In the next two decades, NHM and its affiliates plan to step up its work and campaigns in all the 36 states including Abuja to ensure that all Nigerians who seek an alternative to religious dogma and superstition find it. The movement will strengthen the mechanism to support ex-muslims and other non-theistic persons who live in muslim majority states. Promotion of freedom of religion or belief will be high on the agenda with emphasis on freedom from religion. NHM will revive its campus free thought movement and support the establishment of freethinking or critical thinking clubs on all campuses across the country. Nigeria needs secular student groups to promote secular values and ideas on campuses.
The provision of a sense of community to all non-theistic Nigerians will be a priority and the movement will ensure that humanist ceremonies are conducted for all non-theists who desire such celebrations. NHM will strive to extend humanist solidarity to all who suffer due to dogma and irrationalism. Equal treatment of all Nigerians, including those who profess a religion or none, will be vigorously pursued. The movement will continue to support the rights of religious and philosophical minorities in the country such as the Shiites and other Muslim minorities in northern or southern Nigeria.
NHM will continue to campaign for the abolition of blasphemy and apostasy laws and ensure that those who renounce their faith or those who make critical comments about any religion or any prophet are not treated as criminals. The movement will not relent on its campaign against blasphemy killings and its efforts to ensure justice for victims in Niger, Kano and Zamfara, including muslims who were jailed or sentenced to death in Kano. The humanist movement maintains that blasphemy and apostasy are human rights and laws against such practices should be abolished.
In the same vein, NHM will advocate for the repeal of the anti-gay marriage law so that gays in the country are no longer treated as criminals and nobody is punished for whom they love.
Full report at:
https://www.newsghana.com.gh/nigerian-humanist-movement-marks-twenty-years-of-impact/
--------
Top Muslim body, Egypt and Jordan condemn Quebec shooting
30 Jan 2017
Leading Sunni Muslim body Al-Azhar, Egypt and Jordan on Monday condemned an attack in which six people were killed during prayers at a mosque in the Canadian city of Quebec.
Gunmen stormed the Islamic Cultural Center in Quebec on Sunday evening, killing six and wounding eight before police arrested two alleged assailants.
"These abhorrent attacks... lead to the spread of division, hatred, racism, and create a fertile ground for terrorism and extremism," said Al-Azhar.
Al-Azhar called for "the need to protect places of worship from any aggression, respect of their sanctity, and providing a safe environment to practise religious rites.
"Shedding blood, whatever its sex, belief or colour, is something all religions prohibit, and is rejected in all laws, norms, international charters, and human values," it said in a statement.
Egypt and neighbouring Jordan also condemned the attack.
The foreign ministry in Cairo called for stronger international cooperation against terrorism, and offered its condolences to the families of the victims.
In a message to Prime Minister Justin Trudeau, King Abdullah II said Jordan stood with Canada following the "odious terror attack".
Full report at:
http://english.ahram.org.eg/NewsContent/1/64/257206/Egypt/Politics-/Top-Muslim-body,-Egypt-and-Jordan-condemn-Quebec-s.aspx
--------
Boko Haram in deadly ambush on motorists in NE Nigeria
2017-01-30
Kano - More than 20 people were feared dead after Boko Haram gunmen opened fire on a convoy of motorists travelling under military escort in northeast Nigeria, witnesses told AFP on Monday.
The exact toll from the ambush on the main road between Maiduguri to Damboa on Saturday was unclear, with numbers varying from two to as high as 15 and 24.
But according to travellers who survived the attack and local rescuers, at least 15 trucks laden with food were seized when the Islamists struck at the Korowaso forest on Saturday.
"The attackers appeared from the bushes as the convoy slowed down at a part of the road riddled with potholes and opened fire on the vehicles," said one of the drivers, Idrissa Kyari.
"They killed 15 people and injured nine while many passengers fled into the bush after subduing the military escorts. They also took away 15 trucks carrying food into the bush."
Two students from the University of Maiduguri were killed in the attack with three others injured, said a teacher at the university on condition of anonymity.
Masida Umar, a civilian vigilante assisting the military against Boko Haram, said: "We evacuated 24 dead bodies and several injured to hospital.
"Many people fled into the bush and have not been seen despite deployment of a search team."
Umar said there were fears Boko Haram may have captured those who fled.
The militia member said the rebels were believed to have launched the attack from Sambisa forest, which connects with Korowaso.
Supply lines cut
Last month Nigeria's military claimed to have dislodged Boko Haram from their last stronghold in the former game reserve after a months-long offensive.
But residents in the area have said fighters were still hiding in areas on the edge of the forest.
Military and police authorities declined to comment on the incident when contacted by AFP.
Full report at:
http://www.news24.com/Africa/News/boko-haram-in-deadly-ambush-on-motorists-in-ne-nigeria-20170130
--------
URL: https://www.newageislam.com/islamic-world-news/jihadist-groups-hail-donald-trumps-travel-ban-victory-report/d/109903
New Age Islam, Islam Online, Islamic Website, African Muslim News, Arab World News, South Asia News, Indian Muslim News, World Muslim News, Womens in Islam, Islamic Feminism, Arab Women, Womens In Arab, Islamphobia in America, Muslim Women in West, Islam Women and Feminism, Moderate Islam, Moderate Muslims, Progressive Islam, Progressive Muslims, Liberal Islam