New Age Islam News Bureau
12 August 2022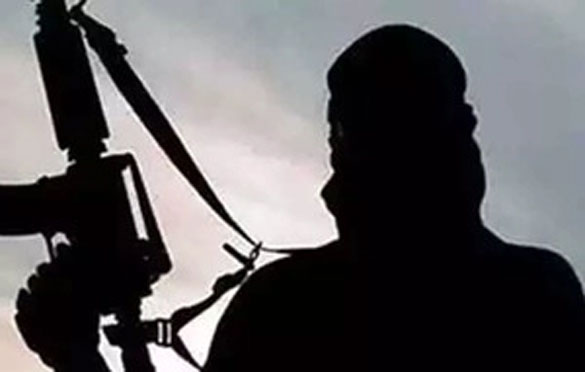 Representative Image
-----
• Non-Muslims Integral Part Of National Fabric: Pakistan PM on National Day of Minorities
• Islamic Emirate of Afghanistan to Implement New Curriculum in Accordance with Islamic Law
• Diplomats From 30 Muslim Countries Including Saudi Arabia, Iraq, Yemen and Pakistan Visited China's Xinjiang Region
• Thousands Of Sudanese Protesters Rally Against Military Rule
India
• China's Blocking Of Blacklisting JeM Terrorist Exposes Its Double Standards: Sources
• Muslim Central Committee Gives Rs.30 Lakh Each To The Families Of Murder Victims Mohammed Fazil, 22, And Masood, 19 in Karnataka
• Udaipur: Hindus near slain Kanhaiya Lal's shop save Taziya from fire
• Hyderabadis react as Raja Singh threatens to beat up Munawar Faruqui
• Pak navy rescues 9 Indian crew members after vessel capsizes in Arabian Sea
• Karnataka: Two killed in clash over interfaith relationship
--------
Pakistan
• Bilawal For Constituting Committee To Resolve Issues Of Non-Muslim Pakistanis
• Imran Khan: Forced Conversion 'Violation Of Allah's Commands'
• Activists call for end to forced conversion of minors to Islam
• Blast near Afghan border kills four Pakistan soldiers
• Islam provides unparalleled rights to minorities: Ashrafi
• Swat, Miramshah and Mir Ali areas: PM forms 16-member Jirga to deal with law and order challenge
• Quran For All Human Beings, Not Just Muslims: Abdul Shakoor
• Raza Rabbani for revisiting policy of engagement with Tehreek-i-Taliban
• COAS Bajwa to be chief guest at Sandhurst passing-out parade in UK
• PM Shehbaz, Modi likely to meet at SCO summit
• Saleem Baig to be re-appointed as Pakistan's media regulatory Chief
• Pakistani artisans seek to preserve ancient art of stonecraft
--------
South Asia
• Taliban cleric Sheikh Rahimullah Haqqani killed in blast in Kabul: Intelligence official
• Afghanistan: Resistance Front reportedly kills 25 Taliban fighters in close combat
• Afghanistan: Dead body thrown on streets in Nimruz province
• Ghani Should Have Apologized to Afghan People: Afghan Envoy to UN
• One year under Taliban rule, girls are more isolated, hungry, sad: report
--------
Southeast Asia
• China says it needs more time to assess US, India proposal to blacklist JeM chief Masood Azhar's brother
• Najib, Arul Kanda amended 1MDB audit report to escape legal action, says witness
• Single mum fined RM8,000 for insulting Islam
--------
Africa
• Thousands Of Sudanese Protesters Rally Against Military Rule
• Election observers happy with Kenyan polls, want peaceful transfer of power
• China backs $640 million Sudan railway restoration project amid economic crises
• 2nd turbine turned on at Ethiopia's Nile dam
--------
Arab World
• Saudi Man In Austria Hailed Hero After Saving Drowning Father, Daughter
• Türkiye 'neutralizes' 6 YPG/PKK terrorists in northern Syria
• UN Warns Lebanon, Israel Against Taking Border Stability For Granted As Tensions Rise
• Iraq to continue supplying Lebanon fuel for another year
• UAE President, UK PM Johnson discuss bilateral relations, global issues
• US military forces smuggle new convoy of stolen oil from northeast Syria to Iraq: Report
--------
Mideast
• Iran: Newly-Launched Satellite 'Khayyam' Successfully Stabilized
• Israeli decision to raze West Bank school is 'war' on Palestinian identity, says premier
• Ayatollah Khamenei praises Palestinian Islamic Jihad for 'rubbing enemy's nose to the ground'
• Iran rejects US claim Revolutionary Guard member plotted to kill Bolton
• UN rights chief sounds alarm at number of Palestinian children killed, condemns lack of accountability
• President Rayeesi Reiterates Iran's Opposition to Geopolitical Changes in Region
--------
North America
• Imam Mohamed Magid, A Leader In Interfaith Relations, Appointed To International Religious Freedom Commission
• Two Black Muslim men sue Alaska Airlines for being deplaned over Arabic texts
• Suspect in killings of 2 Muslim men in Albuquerque is described as volatile by community members and police reports
• Citing Russian officials being trained in Iran on drones, US warns of sanctions
• US envoy to travel to UAE, Saudi Arabia, Oman to strengthen Yemen truce
• Assassins Creed: Why the plot to kill John Bolton is in the DNA of the Iranian regime
--------
Europe
• Greek Official Advocates 'Necessity' Of Spying On Country's Muslim Turkish-Origin Deputies
• Greece 'uneasy' with Türkiye's new drill ship in Eastern Mediterranean
Compiled by New Age Islam News Bureau
URL: https://newageislam.com/islamic-world-news/jaish-jem-farhatullah-terrorist-indian-muslims/d/127700
--------
Jaish-e-Mohammed Financier, Farhatullah Ghauri, Uses Social Media to Amplify Terrorist Propaganda Calling on Indian Muslims to Revolt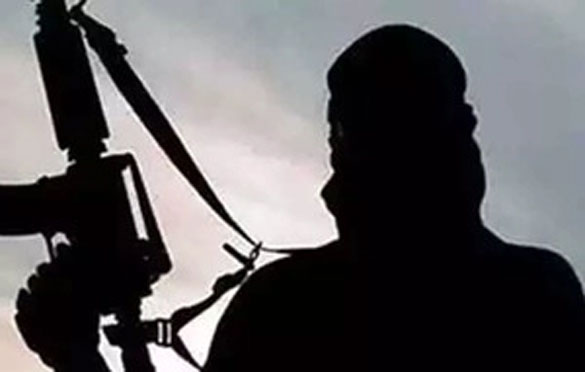 Representative Image
-----
Ayushman Kaul
AUGUST 12, 2022
In an exclusive investigation, Logically has found that Farhatullah Ghauri, a terrorist recruiter and financier for Jaish-e-Mohammed (JeM), a Pakistan-backed terror group, is using a network of accounts on Facebook, Telegram, and YouTube to amplify terrorist propaganda videos targeting religious minorities in the country. JeM is the group responsible for several terror attacks in India, including the February 2019 Pulwama bombing that led to the death of 40 Indian security personnel.
The network was identified by Logically before it could accrue a significant audience peaking with 200-400 subscribers across all the accounts. The terrorist propaganda has circulated across other encrypted messaging channels on Telegram, including those affiliated with Islamabad-backed proxy terror groups claiming to operate in the Kashmir region, such as the Hizbul Mujahideen and The Resistance Front.
Closer scrutiny of the amplification patterns of the videos on Facebook since January 2022 suggests a concerted attempt by malicious actors to post the videos in Facebook groups and pages dedicated to socialism, Islam, and minority rights. These groups are frequented by larger, more mainstream audiences of domestic users who are critical of the Bharatiya Janata Party (BJP) government. Moreover, these coordinated online campaigns coincide with offline incidents of communal violence in the country, revealing how malicious actors abroad are leveraging major social media platforms to exploit domestic tensions and radicalise the minority population.
Who is Farhatullah Ghauri?
Farhatullah Ghauri is listed among 38 individuals as a terrorist by the Indian Ministry of Home Affairs under the Unlawful Activities (Prevention) Act, 1967 (amended in 2019). Also known as Abu Sufiyan, Ghuar is originally from Kurmaguda district in Hyderabad and primarily known for being a terrorist financier. He fled to Saudi Arabia in 1994 and finally settled in Pakistan in 2015.
In addition to being a close associate of Masood Azhar, a United Nations designated terrorist and the founder of JeM, Farhatullah is personally implicated by Indian intelligence services for planning and facilitating a series of terror attacks in the country. These attacks include an improvised explosive device (IED) attack at Sai Baba Temple in Saroornagar in 2002, a fidayeen (suicide) attack on the Akshardham Temple complex in Gujarat the same year, a suicide bomb attack targeting the Hyderabad City Police Commissioner's Task Force office at Begumpet in 2005 and the attempted assassination of Nallu Indrasena Reddy, an Indian politician and current national secretary of the BJP in 2017.
According to intelligence from Indian agencies, Ghauri facilitates and finances these attacks without actively participating in them. He also actively recruits and indoctrinates individuals, including funding their travel from India to Dubai and Pakistan for radicalisation and training.
In April 2022, The Print reported on how the fugitive financier had decided to shed decades of anonymity in favour of amplifying propaganda on social media by following a more overt approach towards recruitment centered on personal outreach within close circles mediated by clerics and family ties. Through this approach, he seeks to recruit Indian Muslims to carry out domestic terror attacks on behalf of several other groups, namely, Al Qaeda in the Indian Subcontinent (AQIS) and Lashkar-e-Taiba (LeT), symbolic of a broader effort by jihadist groups to leverage popular digital communication platforms to appeal to a new generation of 'Jihad volunteers' by exploiting domestic communal tensions.
A clash of civilisations
As part of this investigation, Logically identified three encrypted Telegram channels, two associated Facebook pages, and three YouTube channels operated by the group.
The terrorist propaganda amplified via these channels consists of professionally edited videos with voice overs by Farhatullah Ghauri. Some of the videos engage with the rhetoric of Muslim minorities allegedly facing human rights violations by Indian security services in Jammu, Kashmir and other parts of the country. This is then complemented with graphic images and news coverage referencing historical and current incidents of sectarian violence in the country.
The videos often address policy decisions enacted by the present central government that affect the Indian-Muslim community, including the reading down of Article 370, the implementation of the Citizenship Amendment Bill (CAB), and the National Registry of Citizens (NRC). The semantics used in the videos cleverly aim to portray the Indian government as 'Hindu Fascists' locked in an inter-civilisational conflict against Muslims across the world. Finally, there are explicit calls by Ghauri to Indian Muslims to revolt and take up arms against the Indian state.
Other videos employ more overt appeals to religiosity by including references from Islamic theology, namely, Malhama Al-Kubra, an apocalyptical battle prophesied to signal armageddon and, Ghazwa-e-Hind (Holy war for India), an Islamic concept derived from the Hadiths that refers to Muslim warriors conquering the Indian subcontinent.
These references are paired with calls from the narrator for Indian Muslims to take up weapons and mount attacks against local politicians, civilians, and other 'soft targets' in India that are alleged to have blasphemed against Islam. The videos also implore Muslims abroad to engage in hijrah, a 'holy pilgrimage' to India to carry out terror attacks.
Troublingly, an analysis into the spread of the videos on Facebook between January 1 and July 1, 2022, via CrowdTangle, a social media analysis tool, reveals that videos from Ghauri's network were amplified across several mainstream Facebook groups and pages devoted to Islam, socialism and minority rights in a bid to help the extremist content accrue a larger audience among a user base critical of the ruling political party, BJP. While platform officials took down these posts, the time-stamps on the posts in these groups and the use of similarly written captions and descriptions accompanying the video suggest the presence of a copypasta campaign by a single entity.
Identifying the network
The three encrypted Telegram channels, two associated Facebook pages, and three YouTube channels operated by the group were all created from February to June of this year. During the course of the investigation, the content moderation teams took down one Telegram channel and one Facebook page linked to the group.
The Facebook page was the first asset to be created on February 8, while the third Telegram channel, created on June 16, was the last asset to be added to the network. The creation dates of the accounts overlap with a series of protests beginning in January 2022 in Karnataka, which were triggered by the denial of entry to Muslim students wearing the Hijab at a state-run college in Udupi district. Each of the individual accounts incorporated the same branding and content modeled on a Palestinian resistance movement newsletter, aiding in identifying the different assets involved in the network.
Despite being created first, the Facebook pages, which describe themselves as 'personal blogs' dedicated to the organisation and Farhatullah, were the least active of the assets and only posted a few videos from the network's entire catalog. A status post uploaded on one of the pages on February 11 amplified a link to one of the Telegram channels created by the group and claimed the organisation sought to 'help understand the contemporary affairs of the Ummah and clarify misconceptions. The same post also called on Indian Muslims to 'share among your Muslim fellows', promising 'there is a lot more to come'.
The three YouTube channels were created next and served as the second most significant repository of extremist content after the network of Telegram channels. This network served primarily to host and amplify the terrorist recruitment videos produced by the group targeting Indian Muslim users frequenting the platforms. The videos are shared alongside written messages, associated hashtags such as #Hind (India), #IndianMuslims, #IndianMujahideen (Indian holy warrior), and references to specific instances of communal violence between Hindu extremists and Muslims in the country.
One video uploaded on one of the YouTube channels on February 9 used multiple hashtags referencing the Hijab protests that took place in Karnataka, further highlighting an attempt by the admins to target Indian-Muslim users frequenting the platforms.
The three Telegram channels served as the primary disseminators of the terrorist recruitment videos. While two of the three Telegram channels only posted and marketed extremist content produced by the group, the third channel also posted images and graphics depicting alleged instances of communal violence against Indian Muslims. Posts on this channel also included written messages that directly exhorted Indian-Muslim users to turn to violence and called on them to 'prepare yourselves from swords to explosives'.
As with its other accounts managed by the outfit, the extremist recruitment videos amplified on the Telegram channels were also accompanied by targeted hashtags to expose the content to Indian-Muslim users frequenting the platform.
The group also used the Telegram channels to highlight the broader network of assets controlled by the organisation. A post uploaded on one of the Telegram channels on April 11, 2022, described the organisation as the 'voice of Muslimeen in India' and shared links to other accounts controlled by the organisation on Facebook, Telegram, YouTube, and Justpaste.it.
Justpaste.it is a free website that allows users to upload text and images to the site and distribute it via a link. It was previously used as a hosting platform by members of the erstwhile Islamic State of Syria and the Levant (ISIL) to upload propaganda and bypass content moderation policies of major social media platforms. The accounts also use tlgur.com, a similar free content hosting service and streamable.com, a video hosting website, to archive and amplify the extremist videos.
The network on Telegram cross-posts links to the YouTube channels created by the group suggesting an attempt to diversify their online footprint and leverage YouTube's more extensive user base in the country. Posts from these channels are also amplified in other Telegram channels affiliated with Islamabad-backed proxy terror groups in the region, including Hizbul Mujahideen and The Resistance Front, suggesting that despite failing to accrue mainstream appeal, the videos had found an audience in online fora frequented by local terrorist sympathizers.
While platform officials also took down the main Telegram channel of the outlet, the group created a replacement channel which remains active at the time of publication, albeit with a smaller audience than the original channel.
Cycles of instability
According to the latest figures from January 2022 from Data Reportal, social media usage in India continues to skyrocket, with over 467 million users. Terrorist and extremist groups will persist in leveraging the anonymity and audience offered by social media platforms to amplify their extremist narratives, recruit disenfranchised and disaffected local youth, venerate dead and captured terrorists, and coordinate attacks against the Indian security services.
Pakistan-backed proxy terror groups will also seek to capitalise on the clash between communal groups and these offline incidents of unrest and incorporate them into propaganda videos. These videos are then disseminated across major social media platforms in a bid to foster the next generation of homegrown extremists. If left unchecked, the interplay between the fringe elements from both groups will likely continue to erode societal cohesion in India and portend a cycle of violence and domestic instability over the long term.
Ayushman Kaul is a Senior Threat Intelligence Analyst with a strong focus strong focus on geopolitics, violence perpetrated by non-state actors, cyber and information security in the South Asian regional context.
Source: The Wire
Please click the following URL to read the text of the original story:
https://thewire.in/tech/jaish-e-mohammed-terrorist-recruiter-propaganda-calls-on-indian-muslims-to-revolt
--------
Non-Muslims Integral Part Of National Fabric: Pakistan PM on National Day of Minorities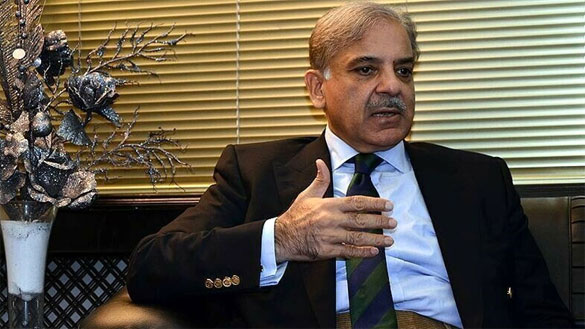 Prime Minister Shehbaz Sharif
----
August 11, 2022
Islamabad: On the occasion of the National Day of Minority, Prime Minister Shehbaz lauded the valuable contributions rendered by the minorities in our nation-building.
In a special tweet, the PM said that the "non-Muslim citizens are an integral part of our national fabric," and we thank them for their service to the country."
He said that our founding fathers envisaged a pluralistic society in Pakistan in which all citizens of the state were equal.
President's message
In a separate statement, President Arif Alvi also acknowledged the invaluable contribution made by minorities to the development of Pakistan on the occasion of the National Day of Minorities.
He said that this day reminds us of the promise made by our founding father, Quaid-e-Azam Muhammad Ali Jinnah, in 1947, that every member of this great nation, irrespective of their religious belief, would enjoy equal rights and liberties.
"Their rights have been enshrined in our Constitution. Islam also emphasizes the protection of minorities' rights," the President said.
Referring to the steps taken by the State toward inclusivity, President Alvi said that minorities had their own representation in the federal and provincial assemblies. Besides, they have also been allocated a job quota in all government services, the President added.
This set a direction for the government to formulate and align its policies towards the realization of the objective of all-inclusive socio-economic development and a level playing field for all communities of the nation.
President Alvi appreciated the role being played by minorities, especially in the fields of education, health, and social welfare and said, "Pakistan stands committed to its responsibilities as enshrined in the Constitution by way of fundamental rights and principles of policy."
Source: Pak Observer
Please click the following URL to read the text of the original story:
https://pakobserver.net/non-muslims-integral-part-of-national-fabric-pms-message-on-national-day-of-minorities/
--------
Islamic Emirate of Afghanistan to Implement New Curriculum in Accordance with Islamic Law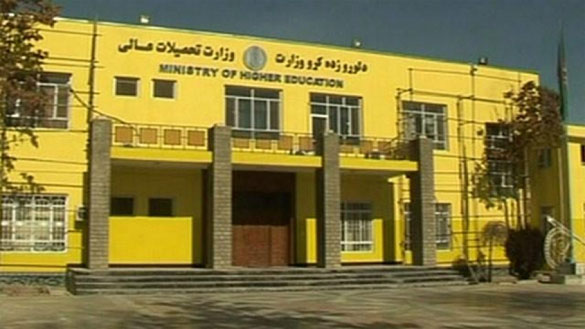 FILE: Afghan Ministry of Higher Education building.
----
By Arif Ahmadi
12 Aug 2022
KABUL, Afghanistan – the Islamic Emirate leadership has created a "directorate of academic curriculum" within the Afghan Ministry of Higher Education amid pressures by the global leaders, including international community, on Taliban to resume girls' education.
Previously, under the direction of the United Nations Educational, Scientific and Cultural Organization (UNESCO), the Afghan university officials would revise the curriculum of local institutions.
Ahmad Taqi, a spokesman for the Ministry of Higher Education, said the directorate is aimed at reviewing and developing the academic curriculum of all universities across Afghanistan in light with the Islamic laws. The office will have six directors and fifty-two employees.
"We created commissions to review the curriculum, invited representatives and experts from public and private universities from all over the country, held several meetings and reconsidered the curriculum," Taqi said, as TOLOnews quoted.
Addressing the new curriculum, university lecturers said the new directorate should develop a curriculum that would separate the academic aspect from the political and other related matters.
"It should be underlined that this development should be done based on scientific criteria and free from political factors," said Abdul Hadi Wazeen, university lecturer.
Meanwhile, a number of students expressed a mixed reaction, urging the Ministry of Higher Education to provide credit for their practical subjects in addition to religious subjects at universities.
"As law students, we should be studying subjects relating to the law, but that isn't the case here," said Mursal, a student. "They provide us four credits in Islamic subjects and teach us Tajweed."
"The previous curriculum was also an Islamic curriculum, which we are also completely satisfied with, and the topic of Islamic studies has been in all of our four semesters," said Miraj, another student.
This came at a time girls schools from grade six and above remain suspended since March this year, as the Islamic Emirate announced its leadership are developing a new educational system that is in accordance with the Islamic law.
Source: Khaama Press
Please click the following URL to read the text of the original story:
https://www.khaama.com/mohe-to-implement-new-curriculum-in-accordance-with-islamic-law/
--------
Diplomats From 30 Muslim Countries Including Saudi Arabia, Iraq, Yemen and Pakistan Visited China's Xinjiang Region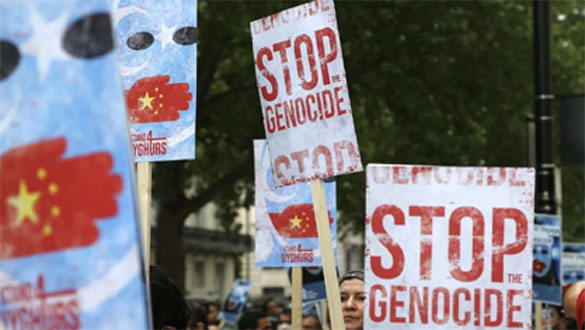 People demonstrate against China's policies towards Uyghur Muslims and other ethnic and religious minorities, who are suffering crimes against humanity and genocide, outside the Chinese Embassy in London, United Kingdom on July 01, 2021 [Hasan Esen/Anadolu Agency]
-----
August 10, 2022
A delegation of 32 envoys and senior diplomats from 30 Muslim-majority countries have paid a visit to China's Xinjiang Uyghur Autonomous Region at the invitation of the Ministry of Foreign Affairs to learn about the region's economic and social development.
The five-day visit took place last week and included envoys from countries including Algeria, Saudi Arabia, Iraq, Yemen and Pakistan. The delegation visited the provincial capital Urumqi in addition to Kashgar and Aksu prefectures. They were met by Ma Xingrui, secretary of the Party Committee of Xinjiang Uyghur Autonomous Region.
A spokesperson for theFforeign Ministry, Hua Chunying said the diplomats visited mosques, Islamic schools, museums, old city renovation, grassroots communities, technology enterprises, green development and rural revitalisation projects.
"Members of the delegation expressed that the Chinese government adheres to the people-centred approach and has made great achievements in promoting the governance and development of Xinjiang," she said.
"We sincerely welcome friends from all over the world to have the opportunity to visit Xinjiang in the future to experience the beauty, harmony and development of Xinjiang," she added.
According to China's CGTN, the delegation "witnessed Xinjiang's achievements in social stability, economic development, the improvement of people's livelihoods, religious harmony and cultural prosperity, expressing their hopes that exchanges and cooperation with the region would be deepened."
Algeria's Ambassador to China, Hassane Rabehi, was quoted by local media as saying, "The fruit here is so sweet, just like the life of the people here", adding that he got to know the "real situation" of Xinjiang, where the rights of people of all ethnic groups are well protected, said reports.
Following the event, a press release by the Ministry of Foreign Affairs stated that envoys expressed that "freedom of religious belief and various rights of Muslims are duly guaranteed." And that what the delegation saw and heard along the way "is completely different from what some Western media reported."
The US, its allies and the World Uyghur Congress have accused Beijing of committing genocide against the mostly-Muslim Uyghur ethnic minority which is contested by the Chinese government which claims they are combatting terrorism and separatism.
In 2019, 22 mostly Western countries in a joint statement to the High Commissioner to the UN condemned China's crackdown on Uyghur Muslims. However, a day later, 37 other countries signed their own letter defending Beijing's human rights record, and dismissing the reported detention of up to two million Muslims. Nearly half of the signatories were Muslim-majority nations.
On 31 July, a day before the delegation visited China, thousands of protestors staged demonstrations in solidarity with China's Uyghurs as part of the Stand4Uyghurs campaign.
Source: Middle East Monitor
Please click the following URL to read the text of the original story:
https://www.middleeastmonitor.com/20220810-diplomats-from-30-muslim-countries-visited-chinas-xinjiang-region/
--------
Thousands Of Sudanese Protesters Rally Against Military Rule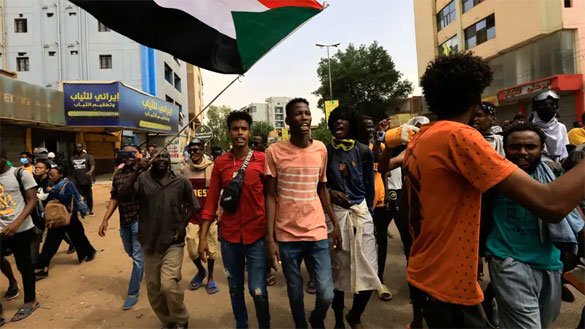 A file photo shows protesters march during a rally against military rule following the last coup, in Khartoum, Sudan July 31, 2022. (Reuters)
------
11 August, 2022
Thousands of Sudanese protesters rallied Thursday against last year's military coup and to demand civilian rule and better living conditions.
Demonstrators in downtown Khartoum shouted for the army to "go back to the barracks," AFP correspondents reported.
Sudan has been reeling from political unrest, a spiraling economic crisis and a broad security breakdown since army chief Abdel Fattah al-Burhan led a coup last October 25.
Sudan's latest putsch upended a transition to civilian rule launched after the 2019 ouster of strongman Omar al-Bashir, who ruled for three decades.
Thursday's demonstrations saw protesters gather on a main street in Khartoum, where they also called for "safety and security" and "free health care and education."
Near-weekly protests – and a violent crackdown that has so far killed at least 116 people, according to pro-democracy medics – have rocked Sudan since the coup.
Last month, Burhan pledged in a televised address to step aside and make way for Sudanese factions to agree on a civilian government.
Civilian leaders dismissed his move as a "ruse," and pro-democracy protesters have held fast to their rallying cry of "no negotiation, no partnership" with the military.
Burhan late last month welcomed an initiative led by a renowned Sufi religious leader, Al-Tayeb Al-Jed, in the latest attempt "to reach national consensus."
Protesters were, however, skeptical.
"This initiative doesn't represent any revolutionaries. They are people who are only seeking power," protester Shaker Mohammed said.
"We reject it completely."
Another protester, Mohammed Abdelfattah, told AFP that such initiatives are "suspicious" and do "not represent the street."
Earlier this month, Burhan's deputy and paramilitary commander Mohamed Hamdan Daglo said last October's coup had failed to bring about change in Sudan.
"The whole thing failed and now we (Sudan) have become worse off," he said.
He also reaffirmed Burhan's pledge, saying the military would exit the political scene "if that allows for Sudan to stabilize and prosper."
Source: Al Arabiya
Please click the following URL to read the text of the original story:
https://english.alarabiya.net/News/middle-east/2022/08/11/Thousands-of-Sudanese-protesters-rally-against-military-rule
--------
India
China's blocking of blacklisting JeM terrorist exposes its double standards: Sources
Aug 11, 2022
NEW DELHI: China's blocking of a joint India-US bid to list Pakistan-based Jaish-e-Mohammed (JeM) deputy chief Abdul Rauf Azhar as a UN Security Council-designated terrorist exposes its double speak and double standards in fighting terrorism, government sources said on Thursday.
The sources said such "politically motivated" actions by China, in nearly every listing case of a Pakistan-based terrorist, undermine the entire sanctity of the working methods of the UNSC Sanctions Committee.
China stalled the proposal at the UN by placing a 'technical hold' on the process to blacklist Abdul Rauf Azhar, the brother of JeM chief Masood Azhar.
Abdul Azhar is accused of masterminding a number of terror attacks including the IC-814 hijacking in 1999 and the Parliament attack in 2001. He has also had a hand in numerous attacks on security force personnel in Pathankot, Pulwama and other locations in Jammu and Kashmir.
He was arrested by Pakistani authorities in 2019 on terror financing charges.
The Chinese mission at the UN said it required 'more time' to study the proposal, and now has six months to make a decision. All the other 14 member states of the UNSC were supportive of the listing proposal, said sources.
"We placed a hold because we need more time to study the case. Placing holds is provided for by the Committee guidelines, and there have been quite a number of similar holds by Committee members on listing requests," said a spokesperson for China's mission to the UN.
Credibility at an all-time low: India's UN representative
Representative to the UN Ambassador Ruchira Kamboj had recently told a Security Council meeting chaired by China that the practice of placing holds and blocks on listing requests without giving any justification must end and asserted that the credibility of the sanctions regime was at an all-time low.
'It is most regrettable that genuine and evidence-based listing proposals pertaining to some of the most notorious terrorists in the world are being placed on hold," she said, adding: "Double standards and continuing politicisation have rendered the credibility of the Sanctions Regime at an all-time low. We do hope that all members of the UNSC can pronounce together in one voice, sooner than later, when it comes to this collective fight against international terrorism."
Second hold in 2 months by China
This is not the first time that China has obstructed the listing of terrorists in the UN's Sanctions Committee.
In June 2022, China placed on hold a joint proposal by India and the US to list the deputy chief of the Lashkar-e-Taiba (LeT), Abdul Rehman Makki, in the sanctions list.
Makki has been involved in raising funds, recruiting and radicalising youths to resort to violence and planning attacks in India, including the Mumbai terror attacks, the sources said. "It is unfortunate that the sanctions committee has been prevented from playing its role due to political considerations," said a source.
Source: Times Of India
Please click the following URL to read the full text of the original story:
https://timesofindia.indiatimes.com/india/chinas-blocking-of-blacklisting-of-jem-dy-chief-exposed-its-double-standards-sources/articleshow/93498097.cms
--------
Muslim Central Committee Gives Rs.30 Lakh Each To The Families Of Murder Victims Mohammed Fazil, 22, And Masood, 19 in Karnataka
AUGUST 12, 2022
The Muslim Central Committee on Thursday, August 11, met the families of murder victims Mohammed Fazil, 22, and Masood, 19, and gave away cheques of Rs. 30 lakh to each of the families.
Talking to reporters, chairman of the committee Mohammed Masood said it was ready to sponsor the education of Fazil's brother, who is in Class 7.
Mr. Masood said the committee was ready to give Rs.10 lakh to the family of BJP Yuva Morcha leader Praveen Nettaru, who was also murdered. "As we heard they (family members) are opposed to our visit, we called off the proposed visit to Praveen's house," Mr. Masood said.
Criticising the State government for differentiating among the victims of the three murders, Mr. Masood said Chief Minister Basavaraj Bommai visited Praveen's family and gave away compensation. But he did not meet the other two family members and do the same. "It's the tax payers' money through which compensation is given. There cannot be religious distinction in paying compensation," he said. Though Mr. Bommai recently said he will meet Masood and Fazil's families he has not done it so far, he said.
Source: The Hindu
Please click the following URL to read the full text of the original story:
https://www.thehindu.com/news/cities/Mangalore/muslim-central-committee-gives-rs30-lakh-each-to-victims-families/article65759429.ece
--------
Udaipur: Hindus near slain Kanhaiya Lal's shop save Taziya from fire
11th August 2022
Udaipur: In an act with potential to fill some of the breach between the two communities, Hindus rescued a tazia' from fire during a Muharram procession which was being carried out barely a few metres from Kanhaiya Lal's shop here.
Lal, a tailor, was brutally murdered in a hate crime over a month back by two Muslims, with the incident sending the entire region on edge with fear of communal riots.
The top of a 25-feet high tazia caught fire Tuesday evening, as the procession made its way through narrow lanes in Mochiwada street.
Muslim participants in the procession failed to notice the fire immediately, which was spotted by locals who were witnessing the procession from their second or third floor balconies.
Locals, when they spotted the fire, did not waste time and took it upon themselves to put it out and started throwing water at it.
Ashish Chowadia, Rajkumar Solanki and their family members kept pouring water on the structure from their balconies till the flames were doused, police said.
Not only was the incident averted, but it also became an example of communal harmony. This incident has won everyone's heart, district collector Tara Chand Meena said.
Deputy SP (East) Shipra Rajawat, who was also present there, said the fire was probably caused by a short circuit or sparks from the incense sticks. After the Hindus extinguished the fire, Muslims thanked them by clapping, she said.
She said that Mochiwada street is close to Mal Das street where Kanhaiya Lal was murdered on June 28.
Kanhaiya Lal was murdered by two men Riaz Akhtari, who is also referred to as Riyaz Attari, and Ghouse Mohammad.
Source: Siasat Daily
Please click the following URL to read the full text of the original story:
https://www.siasat.com/udaipur-hindus-near-slain-kanhaiya-lals-shop-save-taziya-from-fire-2387864/
--------
Hyderabadis react as Raja Singh threatens to beat up Munawar Faruqui
Rasti Amena
11th August 2022
Hyderabad: Stand-up comedian and Lock Upp winner Munawar Faruqui has landed in trouble after BJP MLA T Raja Singh threatened to stop his upcoming show here. In his video message, the politician said that he will 'set the theatre on fire' if the comedian's show is conducted in the city. He even threatened to 'beat up' Munawar.
For the unversed, Munawar Faruqui, on Wednesday, took to his Instagram to announce his upcoming Hyderabad show titled 'Dongri to Nowhere' that is slated to take place on August 20. The venue of the show, however, is yet to be announced.
In a video, that is doing rounds on Twitter, Raja Singh can be heard saying, "In the past too, our idiot Minister KTR offered police protection and invited him, saying his event will be a great success. But even then, when Hindu groups across Telangana united to threaten him, they got scared and cancelled the event."
He further added, "See what will happen if they invite him (Munawar). Wherever the program is, we will go and beat him up. Whoever offers him a venue, we will burn it down. If something goes wrong, KTR and the government and police are responsible. We will definitely beat him up and send him back if he comes to Telangana, this is a challenge."
Following this, several social media users, including Hyderabadis have come out in support of Munawar Faruqui. Some even requested TRS minister KTR to take an action against Raja Singh's threats. One netizen wrote, If #MunawarFaruqui cannot do show in Hyderabad then this is the lowest point ever.. For all the political and social reasons Hyderabad should have been a safe place for munawar to perform, Now even here.. Ridiculous.. #MunawarKiJanta."
"@KTRTRS I hope you step up to protect our freedoms. The nation is looking for champions of freedom. Please act and curb this menace from its roots. 'Will Set Theatre On Fire' Says BJP MLA On Comedian Munawar Faruqui's Hyderabad Show," wrote another.
Source: Siasat Daily
Please click the following URL to read the full text of the original story:
https://www.siasat.com/hyderabadis-react-as-raja-singh-threatens-to-beat-up-munawar-faruqui-2387880/
--------
Pak navy rescues 9 Indian crew members after vessel capsizes in Arabian Sea
Aug 12, 2022
KARACHI: The Pakistani navy on Thursday said that it rescued and saved nine Indian crew members from drowning after their vessel capsized in the Arabian Sea.
The incident happened on August 9 near the coastal town of Gwadar in Balochistan province when the Indian sailing vessel 'Jamna Sagar' sank with 10 crew members onboard, Pakistan navy's director general of Public Relations said in a statement.
The navy received information about the vessel, responded to the distress call and the Pakistan Maritime Information Centre requested a nearby merchant ship 'MT KRUIBEKE' to provide necessary assistance to the stranded crew of the Indian vessel.
"The merchant ship eventually recovered nine crew members and continued the voyage to its next port Dubai and onward disembarked the crew," the statement said.
Simultaneously one Pakistan navy ship, along with two helicopters, also reached the area and located the dead body of one crew member who was earlier missing at the time of the sinking of the vessel.
Source: Times Of India
Please click the following URL to read the full text of the original story:
https://timesofindia.indiatimes.com/world/pakistan/pak-navy-rescues-9-indian-crew-members-after-vessel-capsizes-in-arabian-sea/articleshow/93512171.cms
--------
Karnataka: Two killed in clash over interfaith relationship
Aug 12, 2022
At least two people were killed and six injured in clashes between Valmiki and Muslim communities over an interfaith relationship, in Karnataka's Koppal district on Thursday, police said.
Section 144 of CrPC was imposed in Hulihyder village and two kilometers around it, till August 20, after members of the two groups assaulted each other with sticks and weapons, police added.
Eight people were injured in the clashes and rushed to a hospital where two of them – Venkappa (60) and Basha (22) – succumbed to injuries, Koppal superintendent of police (SP) Arunangshu Giri, who visited the spot and reviewed the situation, said.
According to an officer at Kanakagiri police station, the village was already tense after the couple – a Muslim man and a Valmiki woman – eloped and began living together.
"We brought them (couple) back and handed them to their respective families after the woman's family filed a missing complaint. The woman, however, returned to the man's house, further adding to the tension," the officer said, seeking anonymity.
Giri said the clashes erupted after a minor argument between Basha and another unidentified person belonging to the other community over the interfaith relationship turned violent.
"Basha had gone to a shop in the village where he had an argument with an unidentified person belonging to the other community. Two people died in the clashes. Section 144 has been imposed in the village," the SP said.
An FIR is yet to be registered. Eight police officers and a Karnataka State Reserve Police platoon have been deployed as a precautionary measure, the SP said.
Source: Hindustan Times
Please click the following URL to read the full text of the original story:
https://www.hindustantimes.com/india-news/karnataka2-killed-in-clash-over-interfaith-relationship-101660242069636.html
--------
Pakistan
Bilawal For Constituting Committee To Resolve Issues Of Non-Muslim Pakistanis
Aug 11, 2022
Foreign Minister Bilawal Bhutto Zardari Thursday proposed constituting a 'Parliamentary Oversight Committee' to resolve the issues related to minorities especially the forced conversion.
Addressing a Minority Convention organized by National Assembly here at National Assembly Hall, the foreign minister said that the forced conversion was not allowed in our constitution, besides Islam also prohibited conversion to Islam by coercion.
He said that the government had tried to ensure implementation on minority quota and urged the National Assembly to ensure proper implementation on minority quota in government offices by passing effective legislation.
Bilawal Bhutto said that practical steps were being taken to improve the lot of minorities as our actions would prove that every citizen has equal status.
He said that Pakistan People's Party had taken various initiatives including electing non-Muslims on general and reserve seats.
He paid tributes to former minister (late) Shahbaz Bhatti, adding that he had given a sacrifice but not compromise on the rights of its people.
The foreign minister said that Sindh government had sufficient representation of Non-Muslim Pakistanis.
Source: Nation Pakistan
Please click the following URL to read the full text of the original story:
https://nation.com.pk/2022/08/11/bilawal-for-constituting-committee-to-resolve-issues-of-non-muslim-pakistanis/
--------
Imran Khan: Forced Conversion 'Violation Of Allah's Commands'
Ikram Junaidi
August 12, 2022
ISLAMABAD: Former prime minister and PTI Chairman Imran Khan on Thursday said that forced conversions of non-Muslims were against Islam and a "violation of Allah's commands".
While addressing a minority convention, the former prime minister condemned the forced conversions of Hindu girls to Islam in Sindh.
"There is an ayat (verse) in the Holy Quran [that] there is no coercion in Islam. This is Allah's commandment. Whoever forcefully converts a non-Muslim is disobeying Allah." He added that Allah even asked the Holy Prophet (PBUH) to only 'preach His message', and not worry about people entering the fold of Islam as this was not his responsibility.
Mr Khan said that while there was a lot of hate in the world based on colour and religion, Islam did not believe in it.
"Once a person starts practising Islam, he becomes a blessing for all hu­­m­ankind," said Mr Khan, adding that Islam stresses on justice and equality.
He cited the example of two caliphs who were summoned by the courts.
"A Jew brought the case against Hazrat Ali but he lost the case, despite being the caliph, because the qazi [judge] refused to admit his [Hazrat Ali's] son's testimony."
He added that Islam stresses on justice and that's why, 26 years ago, he decided to name the party as 'Insaf ki tehreek' (Movement for justice). Mr Khan also mentioned the killing of four Muslim men in the US state of New Mexico, claiming that their killing was a result of Islamophobia.
However according to media reports, Albuquerque police has arrested the primary suspect who was also a Muslim and had developed differences with the decea­sed men over 'personal animus'.
Source: Dawn
Please click the following URL to read the full text of the original story:
https://www.dawn.com/news/1704418/forced-conversion-violation-of-allahs-commands-says-imran
--------
Activists call for end to forced conversion of minors to Islam
Kalbe Ali
August 12, 2022
ISLAMABAD: Activists belonging to religious minorities here on Thursday, demanded an end to forced conversion of girls to Islam, and stressed that those in authority have to follow the guidelines of Quaid-i-Azam Mohammad Ali Jinnah to make the condition of non-Muslims living in Pakistan better.
Chairman of the Minorities Alliance Pakistan Akmal Bhatti while addressing participants of the 'Jinnah Ka Pakistan Awami Rally, said that incidents of kidnapping, rape and coercion of minor girls have been rapidly increasing in the country.
He said political, social and economic exploitation of religious minorities is contrary to Mr Jinnah's teachings, adding that the reckless use of sensitive religious laws and extrajudicial killings continues but the state seems to be helpless against such elements.
Speakers demanded electoral reforms as they claim that the present system has introduced a culture of nepotism, bribery and flattery and closed the door to genuine representation of minorities.
Say govt must work towards making Pakistan inclusive for minorities
Under present laws, political parties have been appointing handpicked minority representatives in the assemblies, which is against democracy.
Shamoon Gul, Sardar Ram Singh, Anush Bhatti, Asif Jan, Sadaf Adnan, Khalid Raheel, Samuel Latif, Fayaz Bhatti and others addressed the rally. They said governments have failed to take concrete steps to bring out backward and extremely poor sections of society from economic and educational misery.
Meanwhile, the National Assembly, while commemorating the Diamond Jubilee of Pakistan, acknowledged achievements by members of religious minorities in Pakistan who played a key role in the progress and prosperity of the country.
In a statement by the NA Secretariat, Article 33 of the Constitution discourages discrimination and parochial, racial, tribal, sectarian and provincial prejudices among citizens.
It adds that the declaration made by Mr Jinnah in his address on Aug 11, 1947 to the first Constituent Assembly was: "You are free. You are free to go to your temples, you are free to go to your mosques or to any other places of worship in this state of Pakistan."
In another development Hafiz Mohammad Tahir Mehmood Ashrafi, chairman of Pakistan Ulema Council (PUC) said that the rights of religious minorities were being protected at every respective level and committees of PUC and National Solidarity Council were jointly working in this regard in the country.
Speaking at a seminar held under the aegis of Centre for Research and Dialogue, Mr Ashrafi said that the Ulemas-Mashaykh played a very important in maintaining peace and order during the month of Muharram.
He said that rights enshrined in the Constitution of Pakistan for minorities cannot be usurped, adding that Paigham-i-Pakistan has become the identity for stability of Pakistan.
He said no one in the country will be allowed to play with the rights of minorities adding minorities in India were facing the worst situation and not a single Muharram congregation or majlis was allowed in India-held Kashmir during Ashura.
Source: Dawn
Please click the following URL to read the full text of the original story:
https://www.dawn.com/news/1704375/activists-call-for-end-to-forced-conversion-of-minors-to-islam
--------
Blast near Afghan border kills four Pakistan soldiers
Aug 10, 2022
ISLAMABAD: At least four soldiers were killed and seven others injured in a suicide blast on a military convoy in Pakistan's restive North Waziristan tribal district bordering Afghanistan, the military's media wing said on Tuesday.
The strike came hours after three top commanders of the Tehreek-e-Taliban Pakistan (TTP) -- a conglomerate of militant groups -- were killed after their vehicle struck a roadside landmine in eastern Afghanistan. The TTP has often blamed Pakistani forces for attacks on its militants.
The Pakistani convoy was travelling from Mirali to Miramshah -- the district headquarters of North Waziristan -- when the suicide bomber appeared on a motorcycle and blew himself up near one of the vehicles in the Patasi Ada area, according to the Inter-Services Public Relations (ISPR), the army's media arm.
The injured included three soldiers and four civilians travelling in the convoy.
"The Pakistan Army is determined to eliminate the scourge of terrorism from the country," the ISPR said and warned that the sacrifices of the "brave soldiers" will not go in vain.
"Security agencies are investigating to find out (details) about the suicide bomber and his facilitators," the ISPR added.
Source: Times Of India
Please click the following URL to read the full text of the original story:
https://timesofindia.indiatimes.com/world/pakistan/blast-near-afghan-border-kills-four-pakistan-soldiers/articleshow/93463692.cms
--------
Islam provides unparalleled rights to minorities: Ashrafi
August 11, 2022
ISLAMABAD: Prime Minister's Special Representative for Interfaith Harmony and Middle East Hafiz Tahir Mehmood Ashrafi on Thursday said Quran and Sunnah provided extraordinary rights to minorities, which has no parallel in any other law or constitution of the world.
Addressing a National Dialogue, organized by the Centre for Research and Dialogue in connection with National Minorities Day here, Ashrafi who is also the chairman of Pakistan Ulema Council, said the leadership of all schools of thought were agreed upon that they would extend formidable support to minority communities and would not let them provide any harm at any critical juncture of life.
Shedding light on various incidents of religious extremism, he said the misuse of desecration of religion and blasphemy law had been abrogated with collective efforts of the Ulema and Mashaykh and the government's apparatus across the country.
Pakistan believed in religious coexistence as it was the land of the faithful of various sects and religions who were spending a peaceful and prosperous life without any fear and anxiety, he added.
On the contrary, Ashrafi said, nobody was safe and sound in India as more than 150 churches had been set on fire, more than 200 Christian religious leaders had been killed and the same situation was with rest of the minorities including Sikhs and Muslims there.
He said on the eve of New Year, Indian police strictly prevented Christian community from the New Year's celebrations and religious rituals in the Churches.
Recently, the Indian occupational forces did not allow holding any event of procession or religious gathering in the Indian Illegally Occupied Jammu and Kashmir in connection with Muharramul Haram, he regretted.
He said the world should look into the matters on humanitarian grounds as one side, Israel was killing innocent children of Palestinians and the other side; India was murdering the Kashmiris in the holy month of Muharramul Haram.
He said he did not believe that 'all is well' but as compared to India, Pakistan had a far better living conditions for all segments of the society.
Regarding forced conversion, he made it clear that if someone committed this crime, it would not be associated with Islam because there was no room for such inhuman practices in the religious of peace and love.
He opined that we should point out such social evils with one voice instead of blaming the religion of Islam adding besides state; it was also our responsibility to provide adequate security to the temples and churches, located at every nook and cranny of the country.
Source: Pakistan Today
Please click the following URL to read the full text of the original story:
https://www.pakistantoday.com.pk/2022/08/11/islam-provides-unparalleled-rights-to-minorities-ashrafi/
--------
Swat, Miramshah and Mir Ali areas: PM forms 16-member Jirga to deal with law and order challenge
Ali Hussain
August 12, 2022
ISLAMABAD: The federal government on Thursday constituted a 16-member representative Jirga in a bid to restore peace in North Waziristan tribal district where locals are staging sit-in protest against increased incidents of target killings and militants' activities.
According to a notification released by the Ministry of Defence, Prime Minister Shehbaz Sharif set up a "comprehensive and fully empowered" Jirga regarding the deteriorating law and order situation in Swat, Miramshah and Mir Ali areas of Khyber Pakhtunkhwa (KP).
The Jirga will consist of representatives of the parliamentary parties, besides provincial representatives, leaders of all political parties including Pakistan Democratic Movement (PDM), Pakistan Peoples Party (PPP), Awami National Party (ANP) and Jamaat-e-Islami (JI). Jamiat Ulema e Islam-Fazl (JUI-F) senior leader Akram Durrani, Maulana Attaur Rehman, Pakistan Muslim League-Nawaz (PML-N's) provincial leader Ameer Muqam, and JI's Senator Mushtaq Ahmad Khan are among the Jirga members.
PM urges KP CM to pay attention to law, order situation
They will proceed to Mir Ali on Friday (today to meet the people who are staging a sit-in there. The move comes amid reports of re-emergence of TTP militants in certain bordering areas and Swat.
Source: Brecorder
Please click the following URL to read the full text of the original story:
https://www.brecorder.com/news/40191203
--------
Quran For All Human Beings, Not Just Muslims: Abdul Shakoor
Faizan Hashmi
August 11, 2022
ISLAMABAD, (UrduPoint / Pakistan Point News - 11th Aug, 2022 ) :Minister for Religious Affairs and Interfaith Harmony Mufti Abdul Shakoor on Thursday said that Quran was revealed for the entire mankind, not just Muslims.
Quoting a verse from the Holy Quran during an event organized in connection with National Minorities Day here, he said that Allah Almighty has addressed all the human beings in Surah Naas, and He is the God of all universes, in the light of the Holy Book.
The minister said that Allah Almighty is the God of all the communities, including Hindu, Christian, Sikh, Kailash and Baha'i.
He said that as human beings, they were all one nation and respectable; therefore they should spread love and peace among one another.
He said that there was no concept of forced conversion in islam, as it was a big sin in the light of its teachings.
Expressing solidarity with minority communities, he assured his all-out support to them and said that if he got to serve the people as a religious affairs minister for long, he would continue his struggle for the legal rights of the minorities.
Source: Urdu Point
Please click the following URL to read the full text of the original story:
https://www.urdupoint.com/en/pakistan/quran-for-all-human-beings-not-just-muslims-1546158.html
--------
Raza Rabbani for revisiting policy of engagement with Tehreek-i-Taliban
Amir Wasim
August 12, 2022
ISLAMABAD: Pakistan Peoples Party Senator Raza Rabbani has called for revisiting the policy of engagement with the banned Tehreek-i-Taliban Pakistan (TTP) and reviewing the seven-year-old National Action Plan (NAP) against terrorism.
Talking to Dawn on Thursday, the former Senate chairman suggested that the new action plan should be prepared by the Parliamentary Committee on National Security (PCNS) having representation of all stakeholders, reminding that a similar committee had been constituted in 2012 after the US military operation in Abbottabad in which top Al Qaeda leader Osama Bin Laden had been killed.
The demands from the PPP senator came a day after Defence Minister Khawaja Asif, while speaking on the floor of the National Assembly, expressed his apprehensions at the success of talks with the TTP and admitted that anti-Taliban feelings were growing in Khyber Pakhtunkhwa as people were holding protest demonstrations in various parts of the province against the Taliban presence in their area.
Mr Rabbani also condemned the increase in terrorist attacks in KP resulting in the martyrdom of the personnel of law enforcement agencies and the armed forces.
"These attacks suggest the need to revisit NAP as also the policy of engagement with the TTP as it also no longer seems to have a unified command," said Mr Rabbani.
The PPP senator suggested that the policy should be formulated in consultation with all stakeholders from the platform of a PCNS and then should be implemented after its approval from the joint sitting of the parliament. Moreover, he said its implementation should also be monitored by the committee and it should present a report on the state of implementation every three months to both the houses of the parliament.
Source: Dawn
Please click the following URL to read the full text of the original story:
https://www.dawn.com/news/1704417/raza-rabbani-for-revisiting-policy-of-engagement-with-tehreek-i-taliban
--------
COAS Bajwa to be chief guest at Sandhurst passing-out parade in UK
August 12, 2022
LONDON: Chief of the Army Staff (COAS) General Qamar Javed Bajwa arrived in the United Kingdom on an official visit early on Thursday morning, the military's media wing said.
The army chief will attend the passing-out parade at the Royal Military Academy, Sandhurst, an Inter-Services Public Relations (ISPR) press release said on Thursday. The army chief will be chief guest at the ceremony.
During the visit, the COAS will also call on the military leadership of the UK, the media affairs wing of the armed forces said.
Sources said the visit was "a standardised official military visit" in keeping with an annual tradition.
Due to the pandemic, the army chief had not visited Sandhurst over the last couple of years, but had been a regular visitor each year since he took over as head of the army.
The Royal Military Academy Sandhurst (RMAS) is one of several military academies of the United Kingdom and is the British Army's initial officer training centre.
All British Army officers, including late-entry officers who were previously Warrant Officers, as well as other men and women from overseas, are trained at the academy. Sandhurst is the British Army equivalent of the Britannia Royal Naval College and the Royal Air Force College Cranwell.
The RMAS was formed on the site of the former Royal Military College in 1947 when it amalgamated with the Royal Military Academy in Woolwich.
Source: Dawn
Please click the following URL to read the full text of the original story:
https://www.dawn.com/news/1704421/coas-bajwa-to-be-chief-guest-at-sandhurst-passing-out-parade-in-uk
--------
PM Shehbaz, Modi likely to meet at SCO summit
August 11, 2022
ISLAMABAD: Prime Minister Shehbaz Sharif is expected to have official and scheduled meetings with the heads of major countries, including his Indian counterpart Narendra Modi, by the middle of next month, according to diplomatic sources.
The meetings will take place during the Shanghai Cooperation Organisation (SCO) summit scheduled to be held on September 15 and 16 in Samarkand, Uzbekistan, the historical and cultural centre of Muslims.
The other regional leaders expected to meet PM Shehbaz Sharif include country heads of China, Russia and Iran.
Diplomatic sources in the federal capital confirmed that Foreign Minister Bilawal Bhutto Zardari attended a meeting of the SCO FMs on July 28, where it was reflected in the decisions that all the heads of the member countries will participate in the summit meeting of the organisation in personal capacity.
"There are no plans of any meetings between Indian and Pakistani prime ministers in September," Bilawal told WION News, adding that both India and Pakistan are part of the SCO and the two countries are only engaged in the context of the broad-based activities of the organisation.
The foreign minister said: "India is our neighbouring country. While one can decide on a lot of things, one cannot choose its neighbours, therefore, we should get used to living with them."
Source: Pakistan Today
Please click the following URL to read the full text of the original story:
https://www.pakistantoday.com.pk/2022/08/11/pm-modi-to-meet-at-sco-summit/
--------
Saleem Baig to be re-appointed as Pakistan's media regulatory Chief
August 12, 2022
Pakistan's Prime Minister Shehbaz Sharif has approved the appointment of Saleem Baig as the chairman of the Pakistan Electronic and Media Regulatory Authority (Pemra), local media reported.
The Federal cabinet will approve his appointment through a circulation summary in a couple of days, ARY News reported citing sources.
Earlier, Baig was appointed to the same position during the interim government in June 2018.
In 2019, former Pemra chairman Baig submitted his unconditional apology in the Islamabad High Court (IHC) in connection with a contempt of court case.
During the hearing, Baig said that he could not even think of misusing the court's name and the notice was not issued to challenge the powers of the court. He prayed IHC for withdrawing the show-cause notice over contempt of court issued on November 1 2019, reported ARY News.
This speculation came after the Sindh High Court ordered the PEMRA to immediately restore the ARY News transmission across the country.
This development came after the Pakistani media portal aired a report that the ruling Pakistan Muslim League Nawaz (PML-N) has reportedly activated its strategic media cell to malign Pakistan Tehreek-e-Insaf (PTI) chairman Imran Khan, referring to PTI leader Shahbaz Gill's arrest.
A day after the transmission of Pakistani television station ARY News was taken off air by the country's regulatory authorities, the outlet's senior Vice President Ammad Yousaf was arrested from Karachi in the early hours of Wednesday.
Meanwhile, in the recent development of Ammad Yousaf's case, the Karachi court on Thursday acquitted him. Senior Vice President of the outlet, Yousuf was produced before the Malir district Court. He was brought in an armoured vehicle and was not allowed to meet his lawyers and family members, ARY News reported.
A day earlier, Yousuf's lawyer Naeem Qureshi requested the court to withdraw a First Information Report (FIR) against the head of ARY News. "We will apply for bail if the court does not withdraw the FIR," he said.
According to the lawyer, the FIR against Yousuf in Karachi is illegal. "The FIR registered in Memon Goth police station is against the court decisions," he added.Yousaf while talking to the media after the decision said he was thankful to everyone who has supported ARY NEWS during the testing time.
President and CEO of ARY Digital Network Salman Iqbal, Anchor persons, Arshad Sharif and Khawar Ghuman were also booked under sedition charges.
On the complaint of the Station House Officer (SHO), a First Information Report (FIR) has been registered at Karachi's Memon Goth police station. According to the channel, the FIR was registered just an hour before the arrest of ARY News head Ammad Yousaf.
Source: Business Standard
Please click the following URL to read the full text of the original story:
https://www.business-standard.com/article/international/saleem-baig-to-be-re-appointed-as-pakistan-s-media-regulatory-chief-122081200041_1.html
--------
Pakistani artisans seek to preserve ancient art of stonecraft
BURAQ SHABBIR
August 11, 2022
KARACHI: The practice of stonecraft in the area that makes up modern-day Pakistan is as old as Buddhism itself, but without government support and after decades of militant attacks that scared off foreign buyers and halted exports, the ancient art is all but lost.
Now, a handful of artists and entrepreneurs are trying to preserve and restore the dying craft.
Ancient cities in Pakistan, including Taxila in the country's eastern Punjab province and Thatta in the country's south, were home to artisans skilled in the art of stonecraft, a technique in which stone is used as the primary material to build statues, buildings and structures, as well as day-to-day items, such as pots and utensils.
In Pakistan's northwestern Khyber Pakhtunkhwa province, Gandhara art focused on creating statues of Gautama Buddha, while Sindh's Thatta city became famous for large stone structures that combined impressively carved decorative and floral motifs and arabesque patterns.
"From Karachi to Badin, you will see stone-carved graves of multiple tribes, their symbols engraved to differentiate them from one another," anthropologist Zulfiqar Ali Kalhoro, told Arab News. "Particularly, Ghazi Tehsil in Haripur (city) has had remarkable stone carving until the 1970s. Khyber Pakhtunkhwa still has the tradition."
However, the craft has declined over time due to lack of patronage, Kalhoro said.
"No one was willing to buy pieces from the artists which were made otherwise for clients living outside Taxila. With conversion, motifs also changed and this declined the craft. People bought those which depicted non-figural elements. Taxila was home to the stonecraft tradition. Many artists migrated to other regions and continued to produce as per demand by clients."
Ilyas Muhammad Khan, a sculptor from Taxila, said that the 3,000-year-old center had long been referred to as the "City of Artisans" due to craftspeople who produced rich Gandhara art.
"Over the years, Taxila attracted tourists and foreigners, being an ancient city, and local sculptors began selling replicas of Gandhara's famous artwork abroad as 'antiques' to make money," Khan, a sculptor for over three decades, said.
"Back then, there were hardly three or four artists, but they taught the skill to their fellows and the number increased over time."
A decline in the tourist industry, devastated by militant violence in Pakistan after the Sept. 11, 2001, attacks and Pakistan joining the war on terror, also threatened the ancient art.
Pakistan was last a prominent tourist destination in the 1970s when the "hippie trail" brought Western travelers through the apricot and walnut orchards of the Swat Valley and Kashmir on their way to India and Nepal.
But after 2011, deteriorating security chipped away at the number of foreign visitors. There were fewer buyers for stone artisans, who lost their livelihoods and left the trade.
Many are now making efforts to revive the lost art, including Shakoor Ali, a craftsman from the Shigar Valley in the mountainous Gilgit-Baltistan region, who is turning serpentine stone into handicrafts and decorative pieces.
Ali inherited the craft from his forefathers.
"They used to do all the work with (their) hands and I started the same, but now I have set up a machine and a small workforce which helps me create these pieces," he told Arab News.
The award-winning stonemason recently displayed his work at the Gemstone and Mineral Exhibition 2022 in Islamabad.
Islamabad-based design label Noon and Co., spearheaded by Taimur Noon, is also working on the preservation and revival of stonecraft in Pakistan.
Before opening his Islamabad store last month, Noon traveled across the country, identified and acknowledged the skill of stonemasons in various areas, and felt he could elevate the design sensibility.
"The craftsmanship of our artisans is unparalleled," he told Arab News. "I wanted to give them a design direction, designs that are in demand today."
Noon said that stonemasons in Pakistan produce stonecraft by hand, while the workforce in developed countries employs machines. Innovation and diversification in stonecraft are key, he said, adding that the process of selecting and fashioning the stones was "quite challenging."
But Noon hopes his work can keep the conversation around stonecraft alive "so that the revival and preservation of the ancient craft stays in motion."
Source: Arab News
Please click the following URL to read the full text of the original story:
https://www.arabnews.com/node/2141021/world
--------
South Asia
Taliban cleric Sheikh Rahimullah Haqqani killed in blast in Kabul: Intelligence official
Aug 11, 2022
KABUL: A prominent Taliban cleric, Sheikh Rahimullah Haqqani, was killed in an attack in Kabul on Thursday, according to an intelligence official.
Abdul Rahman, the head of intelligence for the district in the Afghan capital where the blast took place, confirmed the death.
Four Taliban sources told Reuters the attack had taken place in a religious seminary in the Afghan capital when a man who had previously lost his leg had detonated explosives hidden in a plastic artificial leg. It was not immediately clear who was behind the blast and the sources said the Taliban was investigating.
Source: Times Of India
Please click the following URL to read the full text of the original story:
https://timesofindia.indiatimes.com/world/south-asia/taliban-cleric-killed-in-blast-in-kabul-intelligence-official/articleshow/93503416.cms
--------
Afghanistan: Resistance Front reportedly kills 25 Taliban fighters in close combat
11 August, 2022
Kabul [Afghanistan], August 11 (ANI): Twenty-five Taliban fighters have been reportedly killed in an attack by the National Resistant Forces (NRF) of Afghanistan.
Reports say that the attack occurred in the Dara district of Panjshir province.
The province has witnessed frequent clashes between NRF members and Taliban. The Taliban have yet to respond, and tensions in Panjshir appear to have escalated.
Earlier in June, Afghanistan's National Resistance Front (NRF) claimed that it had shot down a Taliban helicopter and captured four of the group's members in the country's Panjshir province.
Ahmad Massoud, the leader of the National Resistance Front (NRF) in Afghanistan, has at various times stressed the need for political dialogue to solve the current Afghan problems following the recent clashes between NRF forces and Taliban. The head of the NRF, who has a small foothold in the mountains of Panjshir has claimed that as long as the Taliban do not reach an understanding with his group, there is no other option but to stand against them.
Last month, Human Rights Watch (HRW) in a report said Taliban security forces in northern Afghanistan's Panjshir province have unlawfully detained and tortured residents accused of association with an opposition armed group.
Since mid-May 2022, fighting has escalated in the province as National Resistance Front (NRF) forces have attacked Taliban units and checkpoints.
The Taliban have responded by deploying to the province thousands of fighters, who have carried out search operations targeting communities they allege are supporting the NRF.
Source: The Print
Please click the following URL to read the full text of the original story:
https://theprint.in/world/afghanistan-resistance-front-reportedly-kills-25-taliban-fighters-in-close-combat/1079168/
--------
Afghanistan: Dead body thrown on streets in Nimruz province
11 August, 2022
Kabul [Afghanistan], August 11 (ANI): As Afghanistan continues to bear the brunt of mysterious killings and crimes, another incident has taken place in the country in which some unidentified people tossed the body of a man out of a car on the streets in Nimruz province.
The dead body was reportedly discovered on Wednesday in the second district of Zaranj city which is the provincial capital of Nimruz, Khaama Press reported citing the Taliban's head of Information and Culture in Nimruz, Mufti Habibullah Elham.
According to the Taliban official, the CCTV footage displayed two vehicles dropping the man's body in the second district of Zaranj city and speeding away right after. No one has been apprehended on suspicion of committing the brutal crime, according to Habibullah Elham.
As per the local sources in eastern Afghanistan, two people were murdered by armed intruders on Wednesday in the province's capital, reported Khaama Press.
Since the Taliban seized power in Afghanistan, several provinces in Afghanistan continue to experience inexplicable and mysterious killings and other crimes, despite the organisation's assurances that security measures are in place.
Under the Taliban's rule, killings, theft, illicit activities, family blood feuds, and suicide reports have seen a massive surge recently.
The human rights situation has been exacerbated by a nationwide economic, financial and humanitarian crisis of unprecedented scale. Acts of terror, blasts and attacks have become a new normal with unabated human rights violations involving ceaseless murder of civilians, destroying mosques and temples, assaulting women, and fuelling terror in the region.
With the US troop withdrawal from the country, large-scale violence has been unleashed creating political uncertainty in different parts of the country.
Source: The Print
Please click the following URL to read the full text of the original story:
https://theprint.in/world/afghanistan-dead-body-thrown-on-streets-in-nimruz-province/1078910/
--------
Ghani Should Have Apologized to Afghan People: Afghan Envoy to UN
By Saqalain Eqbal
11 Aug 2022
In reaction to the interview of the exiled president of Afghanistan, Ashraf Ghani Ahmadzai, Chargé d'Affaires of Afghanistan Permanent Mission to the United Nations, Naseer Ahmad Faiq, stated that Ashraf Ghani should have apologized to all people of Afghanistan, but he did not.
Faiq claims that Ashraf Ghani attempted to avoid taking accountability during this interview but continued to place emphasis on demagogic phrases and rhetoric slogans.
"Ashraf Ghani should have apologized to all the people of Afghanistan, especially women, youth, security and defense forces, and the families of the martyrs, but he did not do it," the Afghan envoy to the UN tweeted on late Wednesday, August 10.
In his first in-person interview following fleeing Kabul a year before, Mohammad Ashraf Ghani Ahmadzai, the former leader of Afghanistan, said that he was still the president of Afghanistan and that he was the last person to leave the country when the Taliban took Kabul.
According to the ex-president of Afghanistan, Ghani, he left the country out of fear for his own safety and to avoid a cruel repetition of history, as the Taliban executed the then-president Dr. Najibullah when they seized power back in 1996.
He claimed that Zalmai Khalilzad, an Afghan-American diplomat who had been appointed by the US, had divided the political figures and that the top Afghan government officials had come to an agreement and left Afghanistan before the Taliban had even reached Kabul, and that he alone should not be held responsible for the fall of Kabul.
He said that he was the last person to flee the country as the defense minister and more than half of the cabinet had already left.
Ghani argued that since Dr. Abdullah Abdullah, the Chief Executive of the National Unity Government and afterward the Head of the High Council for National Reconciliation, held 50% of the power, Abdullah should also be held accountable, not just him.
Source: Khaama Press
Please click the following URL to read the full text of the original story:
https://www.khaama.com/ghani-should-have-apologized-to-afghan-people-afghan-envoy-to-un-473834/
--------
One year under Taliban rule, girls are more isolated, hungry, sad: report
11 August, 2022
Kabul [Afghanistan], August 11 (ANI): One year since the Taliban took control of Afghanistan, an economic crisis, crippling drought and new restrictions have shattered girls' lives, excluding them from society and leaving them hungry, with a quarter showing signs of depression, according to a new report by Save the Children.
The report, titled Breaking point: Life for children one year since the Taliban takeover, shows that 97 per cent of families are struggling to provide enough food for their children and that girls are eating less than boys.
Almost 80 per cent of children said they had gone to bed hungry in the past 30 days. Girls were almost twice as likely as boys to frequently go to bed hungry.
A lack of food is having devastating consequences on children's health and threatening their future. Nine in 10 girls said their meals had reduced in the past year and that they worry because they're losing weight and have no energy to study, play and work.
The crisis is also taking a dangerous toll on girls' mental and psychosocial well-being. According to interviews with their caregivers, 26 per cent of girls are showing signs of depression compared with 16 per cent of boys, and 27 per cent of girls are showing signs of anxiety compared with 18 per cent of boys.
Girls in focus groups said they had trouble sleeping at night because they were worried and have bad dreams. They also said they had been excluded from many of the activities that previously made them happy, such as spending time with relatives and friends and going to parks and shops.
After the Taliban's takeover last August, thousands of secondary school girls were ordered to stay home, reversing years of progress for gender equality. Girls interviewed by Save the Children expressed disappointment and anger over the fact they can no longer go to school and said they felt hopeless about their future because they don't have the rights and freedoms they had previously.
More than 45 per cent of girls said they're not attending school – compared with 20 per cent of boys – listing economic challenges, the Taliban's ban on girls attending secondary school classes as well as community attitudes as the key barriers preventing them from accessing education.
Following the withdrawal of international forces last year, the Taliban took power on 15 August. Billions of dollars in international aid were withdrawn, Afghanistan's foreign currency reserves were frozen and the banking system collapsed. The subsequent economic crisis and the country's worst drought in 30 years have plunged households into poverty.
Children interviewed by Save the Children said the economic situation – leaving households without enough to eat and without basic items – was driving an increase in child marriages in their communities, and that this was impacting girls more than boys. Out of the children who said they'd been asked to marry to improve their family's financial situation in the past year, 88 per cent were girls.
Source: The Print
Please click the following URL to read the full text of the original story:
https://theprint.in/world/one-year-under-taliban-rule-girls-are-more-isolated-hungry-sad-report/1078926/
--------
Southeast Asia
China says it needs more time to assess US, India proposal to blacklist JeM chief Masood Azhar's brother
Aug 12, 2022
BEIING: China on Thursday sought to defend its move to block a proposal by the US and India at the UN to blacklist Pakistan-based Jaish-e-Mohammed (JeM) deputy chief Abdul Rauf Azhar, saying it needs more time to assess the application to designate him as a global terrorist.
China on Wednesday put a hold on a proposal by India and the US to designate Azhar, the brother of JeM chief Masood Azhar, as a global terrorist and subject him to assets freeze, travel ban and arms embargo.
"We need more time to assess the relevant application," Chinese Foreign Ministry spokesman Wang Wenbin told a media briefing while replying to a question.
Wang said the 1267 Committee of the UNSC has clear guidelines regarding the designation of terrorist organisations and individuals and related procedures.
"China always takes part in the work of the committee in a constructive and responsible manner in strict accordance with these rules and procedures. We hope other members will do the same," Wang said in response to questions on Beijing putting hold of the US and India proposal at the United Nations to blacklist Abdul Rauf Azhar.
Abdul Rauf Azhar, born in 1974 in Pakistan, was sanctioned by the US in December 2010.
This is the second time in less than two months that China has put a hold on a listing by the US and India to blacklist a Pakistan-based terrorist under the sanctions committee of the UN Security Council.
In June this year, China had put a hold, at the last moment, on a joint proposal by India and the US to list Pakistan-based terrorist Abdul Rehman Makki under the 1267 Al-Qaida Sanctions Committee of the UN Security Council.
When pointed out China also put a hold on the request to sanction a Rehman Makki under the 1267 Al-Qaida Sanctions Committee of the UNSC seeking time and how much time Beijing needs, Wang said.
"We need more time to assess the relevant application. We hope media outlets will not be led by rumours and make unwarranted speculations," he said.
Asked how much time China will take to assess the application to blacklist Azhar, Wang said, "we approach the matter in strict accordance with relevant rules and procedures."
Source: Times Of India
Please click the following URL to read the full text of the original story:
https://timesofindia.indiatimes.com/world/china/china-says-it-needs-more-time-to-assess-us-india-proposal-to-blacklist-jem-chief-masood-azhars-brother/articleshow/93511547.cms
--------
Najib, Arul Kanda amended 1MDB audit report to escape legal action, says witness
V Anbalagan
August 12, 2022
KUALA LUMPUR: Najib Razak and former 1MDB CEO Arul Kanda Kandasamy amended the company's audit report to protect themselves from criminal prosecution and civil liability, the High Court has heard.
Malaysian Anti-Corruption Commission (MACC) investigating officer Haniff Lami said Najib, in his capacity as the then prime minister and finance minister, had used his authority and ordered the report to be altered.
He said the doctored report was then sent to the Public Accounts Committee (PAC) which met in March 2016.
The 16th prosecution witness said Arul Kanda had abetted Najib in the matter.
"My investigations revealed that both (Najib and Arul Kanda) were involved in making the amendment to protect themselves from civil and criminal action in operating 1MDB," he said.
He said Najib had directed his principal private secretary, Shukry Mohd Salleh, to obtain the report, which was then handed over to Arul Kanda to enable him to go through its contents.
"(Najib) later ordered that a meeting be held in his office on Feb 22, 2016," he said.
Haniff said then auditor-general Ambrin Buang and then chief secretary Ali Hamsa were present at the meeting.
During the meeting, he said, Najib directed Ali, who has since died, to fix a coordinating meeting between the national audit department and himself (Najib).
He said this was to enable Najib to discuss several issues in the report that he was unhappy about.
Najib also instructed him not to print the report until he had approved its contents.
Haniff said that following Najib's instruction, Ali convened a meeting on Feb 24, 2016, at which Arul Kanda was present.
As a result of the meeting, the MACC officer said, four items were removed from the report.
The items were related to two 2014 financial statements, the issuance of Islamic medium-term notes, the identity of the Islamic bonds' secondary subscriber and fugitive businessman Low Taek Jho's (also known as Jho Low) presence at 1MDB board meetings.
He said the doctored report was presented to the PAC in early March 2016.
Earlier, Haniff said he was appointed to be the investigating officer on Nov 26, 2018, after MACC lodged a report to begin its probe on the audit report.
Cross-examined by Rahmat Hazlan, a lawyer from Najib's legal team, he said he took a witness statement from Najib on Dec 6, 2016.
He also agreed with Rahmat that as an investigator, he must also give due consideration to a suspect's version of a crime.
He said then attorney-general Tommy Thomas gave MACC the approval to charge Najib and Arul Kanda on Dec 10, 2016.
Rahmat: In this case, why did Thomas issue the consent to charge if the investigation had not been completed?
Haniff: Najib's statement was taken earlier (Dec 6) and we know his version.
Rahmat: I put it that you did not accord him a fair investigation as Thomas had given approval to prosecute although the probe was not completed.
Source: Free Malaysia Today
Please click the following URL to read the full text of the original story:
https://www.freemalaysiatoday.com/category/nation/2022/08/12/najib-arul-kanda-amended-1mdb-audit-report-to-escape-legal-action-says-witness/
--------
Single mum fined RM8,000 for insulting Islam
August 12, 2022
PETALING JAYA: A single mother has been fined RM8,000 after pleading guilty in the Kuala Lumpur sessions court to insulting Islam.
Hong Jia Ming, 34, made her plea after the charge was read out to her by an interpreter before judge Nor Hasniah Ab Razak, Harian Metro reported.
She will have to serve six months in jail if she fails to pay the fine.
Hong was said to have uploaded a post to her Facebook account deemed offensive to Islam two years ago.
She was charged under Section 233 of the Communications and Multimedia Act (CMA) 1998 for improper use of network facilities, which carries a maximum fine of RM50,000, a one-year jail sentence, or both upon conviction.
Hong's lawyer, Haijan Omar, urged the court to consider her status as a single mother when passing sentence.
Source: Free Malaysia Today
Please click the following URL to read the full text of the original story:
https://www.freemalaysiatoday.com/category/nation/2022/08/12/single-mum-fined-rm8000-for-insulting-islam/
--------
Africa
Election observers happy with Kenyan polls, want peaceful transfer of power
Andrew Wasike
11.08.2022
NAIROBI, Kenya
Election observers on Thursday commended the people of Kenya and the electoral commission for conducting free, fair and credible elections on Tuesday.
As of Thursday, it was still a two-horse race between former Foreign Minister Raila Odinga, 77, and Deputy President William Ruto, 66.
As of 3 p.m. (1200GMT) East African time on Thursday, Kenya's Nation news reported that Odinga had 6.1 million votes, while Ruto bagged 5.96 million votes.
"We're satisfied with the process this far," former Tanzania President Jakaya Kikwete, who is leading the East African Community (EAC) Observer Mission, told a press briefing in Nairobi.
"We are concerned about the lower voter registration by young people. Against the expected 6 million young voters, only 3 million registered. This should concern everyone that young people are not participating in the process," Kikwete said, showing concern about the social media misinformation.
The EAC observer mission urged the Kenyan citizens to remain peaceful as the East African country still awaits the conclusion of the election process.
Observers from America's International Republican Institute (IRI) and the National Democratic Institute (NDI) urged patience on Thursday and called on the current government to prepare for handing over the power peacefully to whoever wins.
The Intergovernmental Authority on Development Election Observation Mission (IGAD-EOM) with participation from six member states – Djibouti, Ethiopia, Somalia, South Sudan, Sudan and Uganda – also commended Kenya for successful elections.
"The IGAD-EOM commends the Kenyan people for the patience and commitment they have shown in the Aug. 9, 2022, general elections," Workneh Gebeyehu, who was Ethiopia's foreign minister from 2016 to 2019, said on behalf of the mission.
Kenya's polls have been marred by a historic low voter turnout, according to the country's electoral commission.
Two hours before the polls closed on Tuesday, the commission recorded a 56.17% voter turnout, figures which cannot compare to Kenya's past two elections.
Kenya's voting process was run across 46,229 polling stations, and the public cast ballots for the president, governors, members of parliament, and members of county assemblies.
Source: Anadolu Agency
Please click the following URL to read the full text of the original story:
https://www.aa.com.tr/en/africa/election-observers-happy-with-kenyan-polls-want-peaceful-transfer-of-power/2659216
--------
China backs $640 million Sudan railway restoration project amid economic crises
11 August, 2022
Sudan secured Chinese backing to begin a $640 million restoration of its railway network, pressing ahead with the ambitious project despite an economic crisis worsened by last year's coup.
Authorities this week took receipt of freight-train carriages from China's CRRC Ziyang Co. worth 50 million euros ($51.6 million), with Sudan paying 30 percent of that amount upfront, Transport Minister Hisham Abu-Zaid told reporters Wednesday.
The new equipment will allow Sudan to transport 350,000 tons of cargo per month by rail, up from 80,000 tons, the minister said.
He didn't give details on the next steps in the initiative or say if more Chinese assistance was coming.
The North African nation, where Omar al-Bashir was ousted in 2019, announced plans July last year to revamp a more than 2,000-kilometer (1,242 miles) rail network that had been shattered by decades of sanctions and mismanagement.
The African Development Bank, China State Construction Engineering Corp. and unspecified Gulf firms had all been said to show interest in assisting.
The initiative was thrown into doubt by a military coup in October that ousted civilian members of a fragile power-sharing government and derailed the country's democratic transition.
Source: Al Arabiya
Please click the following URL to read the full text of the original story:
https://english.alarabiya.net/News/middle-east/2022/08/11/China-backs-640-million-Sudan-railway-restoration-project-amid-economic-crises
--------
2nd turbine turned on at Ethiopia's Nile dam
Addis Getachew
11.08.2022
ADDIS ABABA, Ethiopia
Ethiopia on Thursday switched on the second turbine of its Grand Ethiopian Renaissance Dam, a $5 billion hydroelectric power plant.
Prime Minister Abiy Ahmed switched the turbine at the dam, Africa's largest to date, built about 45 kilometers (28 miles) east of the border with Sudan on the Blue Nile, a main tributary of the Nile River.
The Grand Ethiopian Renaissance Dam has been under construction since 2011 to generate about to 6,000 megawatts of electricity per year when all 13 turbines are in operation, according to the Ethiopian government.
Since its inception, it has been a point of controversy between Egypt and Ethiopia, with Cairo expressing concern that its "historical share" of the Nile's waters would be reduced, while Ethiopia says the project is necessary for its national development.
Standing 145 meters (over 475 feet) tall and 1,800 meters long, it is capable of holding 70 billion cubic meters (more than 2.4 trillion cubic feet) of water in its reservoir.
The dam "is a project for the realization of which Ethiopians have invested in sweat, money, and time, with some paying the ultimate sacrifice in their line of duty," Abiy said at the event.
Meanwhile, trilateral talks on the dam between Ethiopia, Sudan, and Egypt remain stalled.
Egypt and Sudan, both downstream nations, have demanded Ethiopia sign a "binding and comprehensive" agreement on the filling and operation of the dam, a demand resisted by Addis Ababa. Cairo views the structure as an existential threat to its share of Nile water, its only source of freshwater.
Ethiopia bases its decision to continue filling the reservoir on the 2015 declaration it signed with Khartoum and Cairo, under which Addis Ababa reserves the right to carry on construction works while talks are ongoing.
Years of negotiations between the three countries have failed to secure a breakthrough.
Last year, the UN Security Council called on all three nations to resume African Union-led talks on the matter "within a reasonable time frame."
Source: Anadolu Agency
Please click the following URL to read the full text of the original story:
https://www.aa.com.tr/en/africa/2nd-turbine-turned-on-at-ethiopias-nile-dam/2659232
--------
Arab World
Saudi man in Austria hailed hero after saving drowning father, daughter
11 August, 2022
A Saudi man on vacation has been called a "hero" by the Kingdom's embassy in Austria after he saved a drowning father-daughter duo in Hallstatt.
Speaking to Al Arabiya, Askar al-Hajiri said he heard screaming from a nearby lake where he was having a picnic with his brother and a family relative.
For the latest headlines, follow our Google News channel online or via the app.
Upon rushing to the sight, al-Hajiri saw two people struggling to stay afloat in the water, five meters below.
The father had jumped into the lake to save his drowning two-year-old daughter but both were struggling.
Bystanders then saw the Saudi citizen jump in after the father and daughter and swim them to safety.
Social media users commented on the spread of the now-viral video with praises and blessings.
On Wednesday, the Saudi embassy in Austria released the following statement: "The embassy would like to thank Saudi citizen Askar al-Hajri for his brave act earlier this week. While visiting Hallstatt he saw a man and his daughter drowning and dived into the lake to save them. We offer our gratitude to this Saudi hero."
Source: Al Arabiya
Please click the following URL to read the full text of the original story:
https://english.alarabiya.net/News/gulf/2022/08/11/Saudi-man-in-Austria-hailed-hero-after-saving-drowning-father-daughter
--------
Türkiye 'neutralizes' 6 YPG/PKK terrorists in northern Syria
Berfin Sevval Tastan
11.08.2022
Türkiye on Thursday neutralized 6 YPG/PKK terrorists in northern Syria, the Turkish National Defense Ministry said.
The terrorists were targeted after they opened "harassing fire" on a Turkish outpost located in Türkiye's southern Mardin province bordering Syria, a ministry statement said.
Turkish authorities use the term "neutralize" to imply the terrorists in question surrendered or were killed or captured.
Since 2016, Ankara has launched a trio of successful anti-terror operations across its border in northern Syria to prevent the formation of a terror corridor and enable the peaceful settlement of residents: Euphrates Shield (2016), Olive Branch (2018) and Peace Spring (2019).
Source: Anadolu Agency
Please click the following URL to read the full text of the original story:
https://www.aa.com.tr/en/middle-east/turkiye-neutralizes-6-ypg-pkk-terrorists-in-northern-syria/2658899
--------
UN warns Lebanon, Israel against taking border stability for granted as tensions rise
12 August, 2022
The UN warned Lebanon and Israel on Thursday that relative stability along their borders should not be taken for granted.
"Belligerent rhetoric escalates tension and adds to the feeling of apprehension among the local populations," head of the UN peacekeeping force in Lebanon (UNIFIL) Maj. Gen. Aroldo Lazaro said.
The UNIFIL commander spoke during a routine tripartite meeting that brings together senior officers from Lebanon's and Israel's armies for indirect talks in south Lebanon.
During Thursday's meeting, Lazaro discussed recent incidents along the UN-demarcated Blue Line, continuing air violations and other issues within the scope of the UN Security Council Resolution 1701.
He commended the UNIFIL liaison teams, which maintain lines of communication between both countries in an effort to deconflict incidents that could potentially escalate.
But he urged both countries to avoid any action which could put the cessation of hostilities at risk. "Blue Line stability should not be taken for granted," Lazaro said.
He also called on both sides to take advantage of the tripartite meetings to find "practical and positive solutions" as a first step toward resolving their differences.
The monthly meeting in south Lebanon has been happening on a regular basis since the end of the July 2006 war between Hezbollah and Israel.
In recent weeks, tensions have heightened as Hezbollah and Israel exchange threats over offshore drilling rights. The Iran-backed group sent three surveillance drones over the Karish gas field in the Mediterranean Sea. Israel shot down two of the three, according to Hezbollah.
Lebanon and Israel have been indirectly negotiating for over a decade on demarcating their maritime borders. The US has been the main intermediary, and successive administrations have expended a significant amount of diplomacy on the file.
US envoy Amos Hochstein is reportedly in Israel currently as he shuttles between Beirut and Tel Aviv to try to finalize a deal that would specify the maritime borders of each country.
Source: Al Arabiya
Please click the following URL to read the full text of the original story:
https://english.alarabiya.net/News/middle-east/2022/08/12/UN-warns-Lebanon-Israel-against-taking-border-stability-for-granted-as-tensions-rise
--------
Iraq to continue supplying Lebanon fuel for another year
11 August, 2022
Iraq's government has agreed to continue supplying Lebanon's electricity company with heavy fuel oil for another year, Lebanon's caretaker prime minister said on Thursday, alleviating pressure on Lebanon's struggling power grid.
Najib Mikati said he had made the request to Iraq's Prime Minister Mustafa al-Kadhemi, who agreed to extend the same terms of the agreement signed last year.
In July 2021, Iraq offered the cash-strapped Lebanese government 1 million tonnes of heavy fuel oil a year in exchange for services including health care for Iraqi citizens.
The deal was meant to alleviate Lebanon's acute power shortage, which last summer reached crisis levels when the government was unable to subsidize fuel imports.
Lebanon subsequently removed those subsidies and domestic fuel prices skyrocketed.
Russia's invasion of Ukraine then further bumped up international prices this year.
Source: Al Arabiya
Please click the following URL to read the full text of the original story:
https://english.alarabiya.net/News/middle-east/2022/08/11/Iraq-to-continue-supplying-Lebanon-fuel-for-another-year
--------
UAE President, UK PM Johnson discuss bilateral relations, global issues
August 12, 2022
DUBAI: UAE President Sheikh Mohamed bin Zayed Al Nahyan and UK Prime Minister Boris Johnson discussed bilateral relations between their two countries and ways to enhance cooperation, in a telephone call on Thursday, the Emirates News Agency (WAM) reported.
The two leaders discussed various regional and global issues of mutual interest, including the international impact of the Ukraine crisis on energy and food security, WAM reported.
They also stressed the importance of working to develop foundations of peace and stability at a regional and global level.
Source: Arab News
Please click the following URL to read the full text of the original story:
https://www.arabnews.com/node/2141176/middle-east
--------
US military forces smuggle new convoy of stolen oil from northeast Syria to Iraq: Report
11 August 2022
Amid Washington's aggressive attempts to systematically smuggle basic commodities out of Syria, a convoy consisting of more than a hundred US military tankers has carried thousands of liters of crude oil from the country's northeastern province of Hasakah to the semi-autonomous Kurdistan region in northern Iraq.
Local sources, requesting anonymity, told Syria's official news agency SANA that 144 tankers laden with stolen Syrian oil entered the Iraqi territories on Thursday after crossing al-Mahmoudiya border crossing.
The development took place only a few days after American occupation forces allowed a convoy of 60 vehicles, including tanker trucks carrying stolen Syrian oil and covered trucks, to cross the "illegitimate" al-Waleed crossing into Iraq.
On Wednesday, Bouthaina Shaaban, a political and media adviser to Bashar al-Assad, the Syrian president, condemned the US for plundering Syria's resources as the latest data shows that most of oil produced in the country had been pillaged by the illegal American military presence and the Takfiri militants it supports.
"The United States is currently occupying Syrian territories and plundering Syria's grain and oil resources. These actions of the United States are very shameful. Hence, we never trust anything the United States says because what they claim is seriously contrary to what they do," she said.
According to data released by the Syrian Ministry of Oil and Mineral Resources, Syria produced a total of 14.5 million barrels of oil in the first half of the current year, and the daily oil production stood at about 80,300 barrels.
American occupation forces and their allied Takfiris plundered 66,000 barrels of crude oil during the mentioned period.
The data further showed that just about 14,200 barrels were available for the Syrian domestic oil refineries.
Last month, China urged the United States to immediately stop plundering Syria's national resources after reports said American forces had lately transferred stolen Syrian oil to northern Iraq.
China's Foreign Ministry spokesman Wang Wenbin said on July 20 that the US exhibited "bandit behavior" after he was asked to comment on Washington transferring "stolen oil" to Iraq from occupied Syrian oilfields.
Wang said 90 percent of the Syrian population is currently living below the poverty line and two thirds relies on humanitarian assistance. More than half of the population suffers from food insecurity, he added.
"The US military still occupies the main grain- and oil-producing areas in Syria, looting and plundering Syrian national resources, worsening the local humanitarian crisis," the Chinese diplomat said.
The US military has stationed forces and equipment in northeastern Syria, with the Pentagon claiming that the deployment is aimed at preventing the oilfields in the area from falling into the hands of Daesh terrorists.
Damascus, however, maintains the deployment is meant to plunder the country's rich mineral resources.
Former US president Donald Trump admitted on more than one occasion that American forces were in the Arab country for its oil.
Over 300 Turkish intellectuals demand cancellation of Ankara plans for new in northern Syria
Meanwhile, a total of 308 Turkish intellectuals, including academics, journalists, authors and actors, have in a joint statement called for the cancellation of Ankara's plans for a new military operation in northern Syria.
They stated that the new offensive threatened by President Recep Tayyip Erdogan lacks logic, and is merely intended to serve the interests of the ruling Justice and Development Party (AKP).
The intellectuals went on to emphasize that the operation would require huge sums of money, and this comes at the same that millions of Turkish citizens are facing numerous living difficulties.
The statement also denounced Turkey's opposition parties over failure to demonstrate a firm stance vis-à-vis the aggressive policy of the ruling AKP, stating that such an inaction would make the opposition get involved in bloodshed and crimes against humanity.
Last Monday, Erdogan hinted at his country's plan for a new cross-border operation in neighboring Syria to remove members of the US-backed Kurdish People's Protection Units (YPG) militant group from border areas.
"We will continue our fight against terrorism. Our decision to establish a 30-kilometer-deep (18.6-mile) secure line along our southern border is final," Erdogan said in an address to Turkish diplomats attending the 13th Ambassadors Conference in the capital Ankara.
Both Iran and Russia, which have been aiding Damascus in its anti-terror campaign, have warned Turkey against launching such an offensive.
Turkey has deployed forces in Syria in violation of the Arab country's sovereignty and territorial integrity.
Ankara-backed militants were deployed to northeastern Syria in October 2019 after Turkish military forces launched a long-threatened cross-border invasion in a declared attempt to push YPG fighters away from border areas.
Source: Press TV
Please click the following URL to read the full text of the original story:
https://www.presstv.ir/Detail/2022/08/11/687192/US-military-forces-smuggle-new-convoy-of-stolen-oil-from-northeast-Syria-to-Iraq--Report
--------
Mideast
Iran: Newly-Launched Satellite 'Khayyam' Successfully Stabilized
2022-August-11
"The stabilization of satellite 'Khayyam' was successfully done," Bahadori Jahromi wrote on Twitter.
The high-resolution Iranian satellite was successfully launched into space from a base in Kazakhstan on board a Russian rocket on Tuesday. The Iranian Ministry of Information and Communications Technology confirmed that first telemetry data from the satellite was received at Iran's ground stations.
Iranian knowledge-based companies will make use of data and images obtained from the "Khayyam" satellite in different fields, he said.
The spokesman acknowledged that the construction of three copies of "Khayyam" with participation of Iranian scholars and experts is on the agenda.
He was echoing Iranian Minister of Communications and Information Technology Issa Zarepour's recent remarks that noted Tehran and Moscow are determinated to build new versions of the "Khayyam" satellite.
Zarepour told reporters on Wednesday that plans are underway to launch a joint production line between Iran and Russia to build three updates of the remote sensing satellite with pinpoint accuracy.
The Iranian Ministry of Information and Communications Technology had confirmed that first telemetry data from the satellite was received at Iran's ground stations. Zarepour stated that the signals have been received "three or four times" at Iran's Mahdasht station near Tehran.
The Iranian Space Agency (ISA) confirmed the proper functioning of the entire systems of the "Khayyam" satellite. All the systems in the "Khayyam" satellite are functioning properly, according to the initial assessments of technicians at the station. After analyzing the telemetric data received from the satellite it was made clear that all its systems are functioning exactly as programmed and that the satellite's situation is on its ideal orbit.
Imagery from the "Khayyam" satellite will be used to monitor Iran's borders and improve the country's capabilities in management and planning in the fields of agriculture, natural resources, environment, mining, and natural disasters.
Minister: Iran, Russia to Launch Production Line of Khayyam Satellitehttps://t.co/cDuTlFSTIh pic.twitter.com/ha3xx12AqV
— Fars News Agency (@EnglishFars) August 10, 2022
Iran has taken giant strides in the field of science of technology in recent years, despite US sanctions.
In early June, the ISA announced that work was underway to prepare seven more satellites for launch into the orbit.
In late June, Iran tested its domestically-developed hybrid-propellant satellite carrier rocket called Zuljanah for "predetermined research purposes" for the second time. The Iran's Defense Ministry launched the Zuljanah satellite carrier into space for the first time in February 2021.
Iranian President Seyed Ebrahim Rayeesi has stressed continued efforts to further advance space technology.
"The obtainment of this technology is among the manifestations of national might, which was made possible with the efforts of the Armed Forces - specially the Islamic Revolution Guards Corps and the Communications Ministry - and which must continue with greater force," he noted in mid-March.
Source: Fars News Agency
Please click the following URL to read the full text of the original story:
https://www.farsnews.ir/en/news/14010520000428/Iran-Newly-Lanched-Saellie-Sccessflly-Sabilized
--------
Israeli decision to raze West Bank school is 'war' on Palestinian identity, says premier
Awad Rajoub
12.08.2022
RAMALLAH, Palestine
A recent decision by Israeli authorities to demolish a school in the occupied West Bank city of Ramallah amounts to "war on Palestinian identity," Palestinian Prime Minister Mohammad Shtayyeh said on Thursday.
"We reject the (Israeli) occupation's decision to demolish the Ein Samia school, which is a form of war on Palestinian identity," Shtayyeh said at a ceremony for high school students in Ramallah.
The decision was "a frantic attempt to annihilate family education," and "a flagrant violation of the right of Palestinian students to education," he added.
On Wednesday, the Israeli District Court in Jerusalem issued a decision to "immediately demolish" the Ein Samia school, northeast of Ramallah, according to the Jerusalem Center for Social and Economic Rights.
The human rights center said the school serves students of the Ein Samia al-Badawi community, totaling about 300 people. It is located in Area C, which is used to classify parts of the West Bank that are under Israel control.
Source: Anadolu Agency
Please click the following URL to read the full text of the original story:
https://www.aa.com.tr/en/middle-east/israeli-decision-to-raze-west-bank-school-is-war-on-palestinian-identity-says-premier/2659545
--------
Ayatollah Khamenei praises Palestinian Islamic Jihad for 'rubbing enemy's nose to the ground'
11 August 2022
Leader of the Islamic Revolution Ayatollah Seyyed Ali Khamenei has hailed the Palestinian Islamic Jihad movement for its spirited steadfastness and resilience during the recent three-day-long Israeli military onslaught on the besieged Gaza Strip, stating that the group proved that any segment of the resistance front can rub the Tel Aviv regime's nose to the ground.
Ayatollah Khamenei, in a Thursday letter addressed to Secretary General of the Gaza-based Islamic Jihad movement Ziad al-Nakhala, said the heroic and courageous perseverance of the group elevated its status among other Palestinian resistance factions, thwarted the plots of the usurping Tel Aviv regime and took the Zionists down a peg.
The Leader also underlined the need for maintaining unity among all Palestinian groups.
"The usurping enemy is getting weaker, at the same time that the Palestinian resistance front is getting stronger," Ayatollah Khamenei pointed out.
Earlier this week, Nakhalah had written to Ayatollah Khamenei about the presence of Palestinian fighters throughout the Gaza Strip and the occupied West Bank in a united front against the Israeli aggression.
In his letter, the Islamic Jihad chief had stated that Palestinians living in the Gaza Strip vigorously withstood the latest Israeli aggression on the besieged enclave.
"We dubbed the recent bout of violence 'Wahda al-Sahat' (Unity of the Fields) to emphasize the unity of our nation against the enemy, which is trying to wreck it through all available means and conspiracies," Nakhalah wrote.
"I received your solemn and auspicious letter. May God give you noble reward and bring the final victory of the proud and oppressed Palestinian nation near," Ayatollah Khamenei responded.
"The recent incident doubled the honors of the Palestinian Islamic Jihad movement and elevated the position of the Islamic Jihad in the glorious resistance movement of the Palestinian nation.
"With your brave resistance, you neutralized the deceitful policy of the usurping regime. You proved that each part of the resistance bloc alone can rub the enemy's nose to the ground," the Leader said.
Ayatollah Khamenei also praised Islamic Jihad for uniting anti-Israeli resistance in the occupied West Bank and the besieged Gaza Strip.
"By linking the struggle in Gaza with the West Bank and other resistance forces with their support for the jihad movement, you were able to display the integrity of the Palestinian nation's jihad against the evil and deceitful enemy.
Ayatollah Khamenei said all the efforts of the Palestinian groups throughout Palestine should go towards maintaining this unity.
Source: Press TV
Please click the following URL to read the full text of the original story:
https://www.presstv.ir/Detail/2022/08/11/687203/Ayatollah-Khamenei-praises-Palestinian-Islamic-Jihad-for-rubbing-Israeli-enemy%E2%80%99s-nose-to-ground-
--------
Iran rejects US claim Revolutionary Guard member plotted to kill Bolton
Syed Zafar Mehdi
11.08.2022
TEHRAN
Iran has dismissed as "baseless" and "politically motivated" charges pressed against an Iranian citizen by the US government for the alleged assassination plot against former US National Security Advisor John Bolton.
In a statement on Thursday, Iranian Foreign Ministry spokesman Nasser Kanaani called it the "continuation of the failed Iranophobic policy" and "new scenario creation" by the American judicial authorities.
He said there was "no evidence" to prove that Shahram Poursafi orchestrated a plot to assassinate the former US national security advisor, who was highly critical of Iran.
On Wednesday, the US Justice Department announced that a member of Iran's Islamic Revolutionary Guard Corps (IRGC) faces criminal charges for allegedly trying to assassinate Bolton, "likely in retaliation" for the killing of Iran's top military commander Qasem Soleimani in a US airstrike in Iraq.
A statement by the Justice Department said the Iranian national was "charged by complaint," unsealed on Wednesday in the District of Columbia.
The statement, citing court documents, said Poursafi, a resident of Tehran, "attempted to arrange the murder" of Bolton, beginning in October 2021, and attempted to "pay individuals in the US $300,000 to carry out the murder in Washington, D.C. or Maryland."
"The Justice Department has the solemn duty to defend our citizens from hostile governments who seek to hurt or kill them," said Assistant Attorney General Matthew Olsen of the department's national security division.
"This is not the first time we have uncovered Iranian plots to exact revenge against individuals on US soil and we will work tirelessly to expose and disrupt every one of these efforts," he alleged, adding that Iran has a "history of plotting to assassinate individuals in the US it deems a threat."
If convicted, the Iranian national, who remains at large overseas, will face a 10-year jail term and a fine of up to $250,000 for "the use of interstate commerce facilities in the commission of murder-for-hire", and up to 15-year imprisonment and a fine up to $250,000 "for providing and attempting to provide material support to a transnational murder plot."
'Political goals, motives'
Iran's Foreign Ministry's spokesman, however, refuted the allegations leveled by the US Justice Department as "baseless" with "political goals and motives".
Kanaani said the US is resorting to "propaganda" to "escape responsibility for numerous terrorist crimes" it has committed, while referring to the assassination of Soleimani, who was killed on Jan. 2, 2020, near the Baghdad International Airport on direct orders of the then-US president.
The spokesman said the "weaving of baseless legends" and "scenario creations" was becoming a "repeated procedure" in the American judicial system, warning that "any action" against Iranian citizens "on baseless allegations" will prompt Iran to take "any action within the framework of international law to defend the rights of the government and citizens."
Tensions between Iran and the US have heightened since President Joe Biden's high-profile West Asia tour last month when he signed two anti-Iran declarations in Jerusalem and Jeddah respectively.
The standoff over the 2015 nuclear deal also continues despite eight rounds of talks in Vienna since April last year, with some sticking points preventing a breakthrough.
One of the sticking points remains the delisting of Iran's Revolutionary Guard from the terrorist blacklist. While some reports suggest Iran has dropped the demand to reach a deal, there is still no official confirmation of that.
Source: Anadolu Agency
Please click the following URL to read the full text of the original story:
https://www.aa.com.tr/en/middle-east/iran-rejects-us-claim-revolutionary-guard-member-plotted-to-kill-bolton/2658945
--------
UN rights chief sounds alarm at number of Palestinian children killed, condemns lack of accountability
August 11, 2022
NEW YORK: The UN's human rights chief, Michelle Bachelet, on Thursday expressed alarm at the "unconscionable" number of Palestinian children who have been killed or injured this year, and called for all incidents to be thoroughly investigated.
The figures soared last weekend during intense fighting between Israeli authorities and the Islamic Jihad group, and subsequent Israeli enforcement operations in the West Bank.
In the past week alone, 19 Palestinian children were killed in the Occupied Territories, raising the death toll since the start of the year to 37.
"Inflicting hurt on any child during the course of conflict is deeply disturbing, and the killing and maiming of so many children this year is unconscionable," said Bachelet, the UN's high commissioner for human rights.
A number of Israeli military strikes hit "prima facie civilian objects," she added, resulting in deaths and damage to infrastructure.
"International humanitarian law is clear," she said. "Launching an attack which may be expected to incidentally kill or injure civilians, or damage civilian objects, in disproportionate manner to the concrete and direct military advantage anticipated, is prohibited. Such attacks must stop."
Bachelet also highlighted the violations of international humanitarian law by Palestinian armed groups who "launched hundreds of rockets and mortars in indiscriminate attacks, causing civilian casualties and damage to civilian objects in Israel as well as in Gaza."
According to Israeli authorities, 70 Israelis were injured during the fighting.
While the ceasefire that halted the latest violent escalation in Gaza is holding, tensions remain extremely high in the West Bank, where four Palestinians were killed and 90 injured on Aug. 9 by shots fired by Israeli forces.
Among the fatalities was a 16-year-old boy shot by Israeli soldiers during an arrest raid in Nablus, which also left 76 people injured. Another 16-year-old boy was shot and killed by Israeli soldiers at a checkpoint in Hebron after some Palestinians threw rocks and fireworks at them.
"The widespread use of live ammunition by Israeli forces in law enforcement operations across the West Bank, including East Jerusalem, in 2022 has led to an alarming increase in Palestinian fatalities," Bachelet said.
So far this year, 74 Palestinians have been killed, many as a result of the use of lethal force by Israeli authorities in a manner described by the UN Human Rights Office in the Occupied Territories as a violation of international human rights law.
Bachelet called for "prompt, independent, impartial, thorough and transparent investigations" into all incidents in which any person is killed or injured.
"An almost total lack of accountability persists in the Occupied Palestinian Territory, whether for violations of international humanitarian law by all parties in hostilities in Gaza, or for recurring Israeli violations of international human rights law and the law of occupation in the West Bank, including East Jerusalem, including incidents of unnecessary and disproportionate use of force," she said.
"This climate of impunity, along with the long-standing violations, drives the cycle of violence and the recurrence of violations.
Source: Arab News
Please click the following URL to read the full text of the original story:
https://www.arabnews.com/node/2141036/middle-east
--------
President Rayeesi Reiterates Iran's Opposition to Geopolitical Changes in Region
2022-August-11
President Rayeesi made the comment during a phone conversation with Armenian Prime Minister Nikol Pashinyan on Wednesday. They spoke days after renewed fighting in the South Caucasus region of Nagorno-Karabakh, a disputed region between Armenia and Azerbaijan.
Iranian president touched on the "strategic statements" of Leader of the Islamic Revolution Ayatollah Seyed Ali Khamenei during his meetings with the presidents of Russia and Turkey, Vladimir Putin and Recep Tayyip Erdogan, last month regarding the sensitivity of Tehran towards its borders in the Caucasus region and confronting any attempt to change them.
"Iran does not accept any changes in the political geography of the region and is ready to use all its capacities to establish peace and stability in the Caucasus region and its growth and development," he stressed.
Iran's president also referred to the trilateral ceasefire agreement signed in 2020 by leaders of Russia, Armenia and Azerbaijan, Putin, Pashinyan and Ilham Aliyev, and that ended a 44-day war between Yerevan and Baku.
Rayeesi stated that being committed to the ceasefire agreement and resolving the remaining issues through dialog and diplomatic ways is the best way to restore security and tranquility in the Caucasus region.
Pashinyan briefed the Iranian president on the latest clashes between Armenia and Azerbaijan.
The Armenian official also added that his country is ready to increase cooperation with Iran in road and energy sectors, and facilitate transit of goods between the two sides.
Iranian officials say Tehran believes that peace and stability in the region is enhanced through cooperation among the regional countries, voicing hope that the ongoing negotiations between Armenia and Azerbaijan over their long-running territorial dispute results in lasting peace.
Source: Fars News Agency
Please click the following URL to read the full text of the original story:
https://www.farsnews.ir/en/news/14010520000075/Presiden-Rayeesi-Reieraes-Iran's-Oppsiin-Gepliical-Changes-in-Regin
--------
North America
Imam Mohamed Magid, A Leader In Interfaith Relations, Appointed To International Religious Freedom Commission
August 11, 2022
By Adelle M. Banks
Imam Mohamed Magid, the executive religious director of a Northern Virginia mosque and a leader in interfaith relations, has been appointed to the U.S. Commission on International Religious Freedom.
Magid said he received word from the White House that his appointment was official as of Wednesday (Aug. 10).
"I'm looking forward to work with the wonderful members of the commission and the staff of international religious freedom commission to advance religious freedom around the globe and to be the voice of the voiceless," he told Religion News Service on Thursday.
The bipartisan commission, an independent watchdog, issues an annual report on global religious liberty and deterioration of human rights. Its members take fact-finding trips and make recommendations to the State Department about which countries are the worst religious freedom violators.
President Joe Biden announced his intention to appoint Magid as a commissioner on July 1, and Magid said then he was "honored and humbled."
"It is indeed a divine privilege to work together with others to ensure that every person has the right to freely practice their beliefs," Magid, 57, said in a statement posted on his Facebook page at the time.
He succeeds Khizr Khan, a Gold Star father who recently received a Presidential Medal of Freedom and who served as a commissioner from August 2021 through May 2022.
USCIRF Chair Nury Turkel expressed appreciation for Magid's appointment.
"We very much welcome the appointment of Mohamed Magid to the Commission," Turkel said in a statement. "His breadth and depth of experience on a range of international religious freedom issues will be a tremendous asset to USCIRF going forward."
Magid, a native of Sudan, is the executive imam of All Dulles Area Muslim Society Center and has worked with the United Nations Development Programme to train imams dealing with extremism and violence against religious minorities in West and East Africa.
A former president of the Islamic Society of North America and current co-president of Religions for Peace, Magid has played a key role in numerous declarations and dialogues bringing together global leaders of different faiths, including the 2016 Marrakesh Declaration, unveiled in 2016 in Morocco.
"I hear other people's perspective and then we can come away with a common understanding of what's unique on an issue," he told Georgetown University's Berkley Center for Religion, Peace, and World Affairs in a January interview. "The challenge is to ensure that out of our discussion or conference somebody will say, 'We want to take this to the next level.'"
Source: Religion News
Please click the following URL to read the full text of the original story:
https://religionnews.com/2022/08/11/imam-mohamed-magid-appointed-to-international-religious-freedom-commission/
--------
Two Black Muslim men sue Alaska Airlines for being deplaned over Arabic texts
12 August 2022
Two Black Muslim men have filed a lawsuit against Alaska Airlines for being wrongfully deplaned from one of its flights in Washington after a fellow passenger complained about one of the men sending a text message in Arabic.
The federal lawsuit, which was made public this week, was originally filed on August 2 in the US District Court for the District of Washington by Abobakkr Dirar and Mohamed Elamin who boarded the flight in Seattle headed to San Francisco on 17 February 2020.
According to the lawsuit, the duo who were seated in their first-class seats were escorted out of the aircraft by uniformed law enforcement personnel after a co-passenger who couldn't even speak or read Arabic complained about one of them texting and conversing in his native Arabic language.
Moments before takeoff, Dirar sent text messages and emojis to one of his friends. Their co-passenger, who couldn't read or speak Arabic, saw the text messages and complained to a flight crew member, Dirar and Elamin's lawyers said in a statement.
An Alaska Airlines manager then asked Dirar and Elamin to deboard the plane, which was followed by extra security checks and a seizure of Dirar's cellphone, the lawsuit notes.
After the complaint, the co-passenger decided to leave the plane, while Dirar and Elamin after getting off the plane spoke with an FBI agent who was called to the scene to translate and check their text messages and concluded that they "posed no threat."
"Alaska Airlines' discrimination of these men not only interrupted their business trip but also caused them serious long-lasting emotional distress and immense pressure to avoid the attention of others and conduct themselves in ways which conceal their ethnic and religious identities when flying," their lawyers said.
Dirar and Elamin were hours later rebooked on two different downgraded economy class tickets and were prohibited to fly together.
Alaska Airlines said the men were de-boarded off the plane because of a "ticket issue" while refusing to comment in detail about the case.
"Our greatest responsibility is to ensure that our flight operations are safe every day, and that includes complying with federal regulations on investigating any passenger safety reports," the airlines said in a statement to CBS.
Dirar and Elamin were born in Sudan but are now American citizens, according to the lawsuit.
They were supposed to drive back cars their friends planned to purchase in San Francisco to Washington state, according to the lawsuit.
The issue was first publicized by the Washington state chapter of the Council on American-Islamic Relations and the attorney in December 2020. They said in a statement that the lawsuit claims a federal and state violation of the men's civil rights as paying passengers on the flight.
After two years of no action, the duo decided to take their complaint to a Federal Court alleging civil rights violations.
Dirar said in a statement that he's planning to sue the airlines in hopes that Alaska Airlines will never mistreat other Muslim Americans.
"I will go to the end of this process because I want the airlines to stop doing this to any person," he said in a statement. "When we traveled that day, we were not treated the same as other people, and it made me feel like I was not equal to other people."
The 25-page lawsuit was filed by attorneys Luis Segura and Lena F. Masri who work with CAIR, the Council on American Islamic Relations.
Their attorneys said in a statement that the airline "could have acted responsibly by calming tensions, apologizing to our clients for their mistreatment, and allowing our clients to remain in their rightful seats" but instead "chose to pile onto the bigotry by using these two Black, Muslim American passengers as props in an admittedly unjustified, unnecessary, and self-serving display of security theater."
Source: Press TV
Please click the following URL to read the full text of the original story:
https://www.presstv.ir/Detail/2022/08/12/687237/muslim-men-sue-alaska-airlines-after-being-removed-from-flight
--------
Suspect in killings of 2 Muslim men in Albuquerque is described as volatile by community members and police reports
By Ashley Killough and Ed Lavandera
August 11, 2022
Muhammad Syed, the suspect arrested this week in connection with killings of two Muslim men in Albuquerque, New Mexico, had previous run-ins with authorities that included domestic violence arrests and had appeared volatile to others, according to police reports and CNN interviews with community members.
Syed, 51, is being held on murder charges for the July 26 killing of 41-year-old Aftab Hussein and the August 1 killing of 27-year-old Muhammad Afzaal Hussain. He has not been charged but police say he is the primary suspect in two other homicides: that of 62-year-old Mohammad Zaher Ahmadi, killed November 7, and of 25-year-old Naeem Hussain, killed August 5.
Syed denied involvement in the killings during an interview with police, according to an arrest affidavit.
Authorities are still exploring what could have been the motive behind the killings, Kyle Hartsock, deputy commander of the city police department's criminal investigation division, said at a news conference Tuesday.
One of the victims' relatives spoke to CNN about his experience with Syed. Sharief Hadi -- whose brother, Ahmadi, was killed in November -- said it's agonizing waiting for answers.
When police announced Syed's name as a primary suspect in the killing, Hadi said he remembered him as a disgruntled customer at the halal market he owned with his slain brother. Hadi recalled a time several years ago, during which Syed purchased rice using food stamps and then tried to return the rice to get cash back. Hadi said he told Syed he couldn't receive cash and said Syed grew angry and returned several times trying to get money back for the rice. He alleges Syed also called and harassed Hadi and his brother.
Ahmadi was found with a gunshot wound near the back door of their market, where Hadi said he'd been taking a break after a long day of work. Authorities said the victim was ambushed and fired upon.
"I feel miserable every day," Hadi said through tears. "I lost my lovely brother."
Albuquerque police this week also shared eight incident reports with CNN involving Syed dating back to 2017. Those included allegations of domestic violence, battery, assault, battery domestic violence, aggravated assault, food stamp fraud and shoplifting, though not all resulted in an arrest. Police also listed an allegation of child abuse in 2019, but they could not release any details on that incident.
The disposition of all charges against Syed could not be immediately determined. However, all three domestic violence charges against Syed were dismissed, Hartsock said in a Tuesday news conference. A spokeswoman for the Bernalillo County district attorney's office told the New York Times that the victims in the cases did not want to pursue charges.
As for other allegations against Syed, Hartsock characterized them as "minor, misdemeanor arrests."
Syed's daughter, who spoke to CNN reporters earlier this week, said the family arrived from Afghanistan roughly six years ago. The daughter, who CNN is not naming out of concerns for her safety, said Syed is "not a person who can kill somebody," and had always talked about peace.
Among the reports that were shared with CNN was an instance in July 2017 when Syed's then 20-year-old daughter "reported ongoing verbal and physical disputes" but said she did not want to have her father arrested because it would make the "family dynamic worse," according to a police report.
In another instance, in February 2018, a man who identified himself as Syed's former son-in-law told police the two had gotten into a verbal argument about him dating Syed's daughter and Syed verbally threatened to kill him, according to an incident report from the police department. Syed reported he wanted the man to stop calling him and had not threatened him, according to the report. The man declined to press charges, according to the report, and no charges were filed due to lack of evidence.
In May 2018, Syed was arrested after an alleged altercation with his wife at the New Mexico Human Services Department. He told police that they were arguing over his wife's driving and she slapped him. His wife told authorities she was driving the two of them to the department and her husband, who was yelling that she was not a good driver, allegedly "pulled her by the hair and kicked her out of the vehicle," and made her walk the roughly two-hour journey to the building, according to a police report. When she arrived, he allegedly grabbed his wife by the hair and threw her on the ground, where an employee found her crying and saw a "large piece of hair" on the floor, according to the report. Syed was arrested on charges of domestic violence and battery. He pleaded not guilty and the charges were dismissed, court records show.
Syed was arrested again in December 2018 after his then 17-year-old son called police and alleged his father hit him in the back of his head "with a large metal slotted spoon causing a laceration," according to a police report. The son told police his father regularly "beat him and his mother" and showed an officer the blood on the back of his head, according to that report, but Syed denied the violence. Syed was arrested on charges of domestic violence and aggravated battery. He again pleaded not guilty, and his case was dismissed after he complied with prosecution conditions that court records didn't specify.
Mazin Kadhim, the case manager assigned to provide refugee services to the family, described his relationship with Syed as a turbulent one and said he had grown worried over the relationship with his family.
"With him -- one time he's happy with me, nine times he's angry with me. For no reason," Kadhim told CNN. "The way he was talking to me as a case worker was sometimes scary."
Source: CNN
Please click the following URL to read the full text of the original story:
https://us.cnn.com/2022/08/11/us/muhammad-syed-police-reports-community/index.html
--------
Citing Russian officials being trained in Iran on drones, US warns of sanctions
11 August, 2022
The State Department said Thursday it would "vigorously" enforce all US sanctions on Russian and Iranian arms trade, doubling down on previous comments by US officials that Tehran was training Russian officials on drones.
The Biden administration first revealed last month that it had information about Russia and Iran discussing the potential sale of Iranian drones for Russia to use in Ukraine.
"During the last several weeks, Russian officials conducted training in Iran as part of the agreement for UAV transfers from Iran to Russia," a US official told Al Arabiya English on Wednesday.
Asked about these reports, State Department Deputy Spokesman Vedant Patel said the US assessed the Russian officials "recently received a showcase of Iranian attack capable UAVs."
Source: Al Arabiya
Please click the following URL to read the full text of the original story:
https://english.alarabiya.net/News/middle-east/2022/08/11/US-warns-of-sanctions-confirms-Russian-officials-trained-in-Iran-on-drones
--------
US envoy to travel to UAE, Saudi Arabia, Oman to strengthen Yemen truce
12 August, 2022
The US State Department announced Thursday that its special envoy to Yemen will travel to the Gulf region this week to help extend the truce in the war-torn nation.
Tim Lenderking will travel to the United Arab Emirates, Oman and Saudi Arabia starting August 11, while members of his team travel to Jordan, hoping to secure an expansion of the UN-mediated truce between Yemen's warring parties.
The efforts aim to "pave the way for a permanent ceasefire and an inclusive, durable Yemeni-led resolution to the conflict," the department said in a statement.
The United Nations announced on August 2 that a four-month truce had been extended until October 2, buying time for negotiations to establish a longer, more durable ceasefire.
Yemen has been gripped by conflict since the Iran-backed Houthi militia took control of the capital Sanaa in 2014, triggering a military intervention in support of the beleaguered government the following year.
The State Department said Lenderking will also discuss recent instability in the central province of Shabwa, and urge other governments to step up financial assistance for Yemenis.
Source: Al Arabiya
Please click the following URL to read the full text of the original story:
https://english.alarabiya.net/News/gulf/2022/08/12/US-envoy-to-travel-to-UAE-Saudi-Arabia-Oman-to-strengthen-Yemen-truce
--------
Assassins Creed: Why the plot to kill John Bolton is in the DNA of the Iranian regime
August 12, 2022
QAMISHLI, Syria/JEDDAH: For the past year, unbeknown to the citizens of Washington D.C., an assassin had allegedly been stalking the streets of the US capital searching for a prime target: A former high-ranking American official whose killing would shake the world and serve as a symbol of vengeance against the West.
This alleged plan was revealed to have been foiled when, on Wednesday, the US Department of Justice officially charged an Iranian citizen with plotting to kill John Bolton, a senior national security adviser under both the Bush and Trump administrations.
Shahram Poursafi was charged with use of interstate commerce facilities in the commission of murder for hire and providing and attempting to provide material support to terrorists.
According to the Justice Department's indictment, Poursafi attempted to hire criminals in the US to carry out the murder in Washington, D.C., or Maryland for $300,000. On Nov. 9, 2021, Poursafi contacted a confidential source.
The FBI said that Poursafi is a member of Iran's Islamic Revolutionary Guard Corps (IRGC), which is designated as a terrorist organization by Saudi Arabia, Bahrain and the US. He was acting on behalf of the Quds Force, an elite arm of the IRGC. Poursafi remains at large and is considered armed and dangerous.
Nasser Kanaani, an Iranian foreign ministry spokesman, has strenuously denied that the Iranian government planned to assassinate Bolton, calling the accusations "baseless." But the regime's long history of targeting critics and dissidents abroad belies its protestation of innocence.
Since the Iranian Revolution in 1979, Tehran has carried out assassinations and attacks on Iranian dissidents and foreign officials worldwide. Which is why for Iranian affairs expert Dr. Mohammed Al-Sulami, the revelation of the most recent plot comes as no surprise.
"Iran has been following this strategy for decades," Al-Sulami, founder and chairman of Rasanah: International Institute for Iranian Studies in Riyadh, told Arab News. "More than two dozen successful assassination operations have been carried out by the Iranian regime across the globe."
Since 1979, individuals believed to be linked to the Iranian government have carried out attacks against dissidents and opposition figures in more than a dozen countries, including, France, the US, Austria, Switzerland, the UK, Germany, the Netherlands, Albania, Thailand, Denmark and Turkey. Individuals linked to the Iranian government have also hijacked aircraft and bombed government offices as well as military installations around the world.
"Worldwide threat assessments from the US intelligence community have for years warned that Iran is trying to develop networks inside the US for such operations," Jason Brodsky, policy director at United Against Nuclear Iran, told Arab News.
"These operations are shocking, but not surprising. There's a long history dating back to the beginning of the Islamic Revolution," he said, citing the assassination of Iranian exile and former press attache to the Iranian embassy in the US, Ali Akbar Tabatabaei, in Maryland in 1980.
Brodsky pointed out that in 2011, the US Justice Department charged two Iranian citizens, one of whom was a commander in the Quds Force, with planning a murder-for-hire targeting the then Saudi ambassador Adel Al-Jubeir at a restaurant in Washington, D.C.
FBI investigations revealed that money had been wired to Iranian US dual national Mansour Arbabsiar, one of the potential assassins, from a known Quds Force bank account, and that the fee for the assassination was $1.5 million.
The 2011 criminal complaint from the Justice Department said that "the Quds Force conducts sensitive covert operations abroad, including terrorist attacks, assassinations and kidnappings, and is believed to sponsor attacks against coalition forces in Iraq."
Eric Holder, US attorney general at the time, added: "The criminal complaint unsealed today exposes a deadly plot directed by factions of the Iranian government to assassinate a foreign ambassador on US soil with explosives."
Ultimately, the plot, which involved the hiring of a Mexican drug cartel to assassinate Al-Jubeir — now the Saudi minister of state for foreign affairs — failed due to poor planning and the use of unskilled operatives. Arbabsiar, who was working as a used car salesman in Texas, was sentenced to 25 years in prison in 2013.
"Iran has, beyond any reasonable doubt, sponsored international terrorism," Dr. Hamdan Al-Shehri, a Saudi political analyst and international relations scholar, told Arab News.
"They do so through their agents and proxy army, creating chaos in the region and beyond. They are now a threat not only to the region, but to the US as well by attacking US missions and army bases."
Such attacks blamed on Iran are not just limited to political figures. Masih Alinejad, an Iranian US journalist and women's rights activist, was the target of a kidnapping plot in July of last year. Just last month, a man with a loaded AK-47 rifle was arrested outside her home in New York City.
Brodsky says that in the plot against Alinejad, instead of the elite international Quds Force, Iranian intelligence operatives were directly involved.
"Not just the IRGC Quds Force has attempted operations to harm American citizens on US soil. Iran's Ministry of Intelligence has also undertaken those operations," he said. "That shows that we have different parts of the Iranian system all trying to penetrate the US, and that's definitely a cause for concern."
Sources close to Mike Pompeo, the former US secretary of state, told CNN that Bolton was not the only target of the most recent Iranian plot. Pompeo was reportedly one of two individuals whom Poursafi had sought to assassinate through a third party, with the price tag for Pompeo's death being $1 million.
Iran's plots against US officials and citizens have come in the wake of the Jan. 1, 2020, strike that killed Qassem Soleimani, commander of the Islamic Revolutionary Guard Corps' Quds Force. After the incident, Iranian political and military officials vowed revenge for Soleimani's death.
However, according to Al-Sulami, the regime completely failed in terms of taking revenge, denting its image among followers in the region and beyond.
"Soleimani is not a replaceable military commander in terms of managing the IRGC's militias in Iraq, Syria, Lebanon and Yemen; he is a big loss for the management of Iran's regional file," Al-Sulami told Arab News, adding that Iran resorted to carrying out assassinations when its propaganda failed to convince Iranians and Iran-backed militias that it had avenged Soleimani's death.
In January, two years after the killing of Soleimani, Iranian President Ebrahim Raisi vowed to exact vengeance on those responsible if then US President Donald Trump was not put on trial for ordering the strike.
Pompeo was serving as secretary of state at the time of Soleimani's killing, and Bolton had pushed for both regime change in Iran and the US withdrawal from the Iran nuclear agreement.
Al-Shehri says the latest revelation begs the question of how US-Iranian relations will be affected, if at all. "Since Ayatollah Khomeini denounced the US as the 'Great Satan' and approved seizing the American Embassy in Tehran in November 1979, the US has treated Iran as one of the most extreme, irrational and dangerous governments in the world," he told Arab News.
After the attempt on Bolton and Pompeo's lives, he asks, "will the US still allow Iran to continue its enrichment program? Will they allow Iran to obtain nuclear capabilities."
With the uncovering of the alleged plot, political commentators took to social media to criticize the Biden's administration's approach to relations with Iran.
"Intent to murder a former senior US official is not enough to dissuade this administration from negotiating with Iran," tweeted Simone Ledeen, former US deputy assistant secretary of defense for the Middle East.
Reacting on Twitter, Morgan Ortagus, a former State Department spokesperson, said: "It is clear that the Iranian regime will spare no cost to kill (Mike Pompeo). The smoking gun that the Biden administration apparently requires to push back on Iran must not be a mass-casualty event with our former secretary of state at the center."
Analysts caution that the perception of a lack of serious consequences may be behind Iran's bold attempts to assassinate dissidents and enemies abroad. Brodsky says that for Iran, the potential rewards associated with assassinating a top US official far outweigh the risks, partially due to the lack of perceived consequences from the US.
"On the policy level toward the Iranian regime, the US is saying there will be severe consequences when there is an attack on US officials. What about an attempted attack? This was an attempted attack on a former US national security adviser and secretary of state. That's explosive," he said.
"So if there isn't a consequence when there's an attempted attack, it's not going to break the cycle and change the Iranians' calculation."
Source: Arab News
Please click the following URL to read the full text of the original story:
https://www.arabnews.com/node/2141101/middle-east
--------
Europe
Greek official advocates 'necessity' of spying on country's Muslim Turkish-origin deputies
Ahmet Gencturk
12.08.2022
A deputy speaker of Greece's parliament has advocated "the necessity of spying on" the country's Muslim Turkish-origin deputies, local media reported Thursday.
Charalambos Athanasiou, who is also a former justice minister and currently a deputy from the ruling conservative Nea Dimokratia (ND) party, was referring to the three Muslim Turkish-origin deputies, who all hail from the country's Western Thrace region, as potential agents of Türkiye, according to the Left.Gr news outlet, which cited an interview he gave Wednesday to the StoNisi news channel.
"Let's suppose that a member of parliament who has a religious orientation completely different from Orthodox Christians gives information to a neighboring country -- Türkiye -- about where irregular immigrants can come in," he said, adding that national intelligence would have to take precautions in such a scenario, according to the outlet.
Asked whether the deputies can be monitored, Athanasiou replied: "If the procedure provided for by the legislator is followed, of course."
His remarks caused an uproar, particularly from the country's leftist opposition parties.
The main opposition party SYRIZA-PS, stressed in a statement that Athanasiou essentially claims that those who are not Orthodox Christians are national threats.
"However, in reality, Charalambos Athanasiou said unequivocally what (Prime Minister Kyriakos) Mitsotakis hinted at in a speech, attempting to cover up the dangerous actions of his government with references to national security and 'dark forces,'" the statement said.
Calling on the prime minister to dismiss Athanasiou, the party argued that Mitsotakis will have shown that he is consenting with his comments.
The PASOK-KINAL party also said in its statement that Athanasiou's remarks plunge Greece into intolerance and create a severe national rift by claiming the minority deputies can potentially betray national interests.
"We demand immediate intervention against the deputy parliamentary speaker by explicitly condemning the unacceptable, divisive statement by Athanasiou," it added.
The Greek Communist Party (KKE) noted that Athanasiou proved that the term "national security" has become a band-aid that everyone and everything can fit in in order to legitimize and facilitate unacceptable practices of monitoring and eavesdropping.
Burhan Baran, a Turkish-origin deputy with the PASOK-KINAL, also condemned Athanasiou's remarks.
Source: Anadolu Agency
Please click the following URL to read the full text of the original story:
https://www.aa.com.tr/en/europe/greek-official-advocates-necessity-of-spying-on-country-s-muslim-turkish-origin-deputies/2659517
--------
Greece 'uneasy' with Türkiye's new drill ship in Eastern Mediterranean
Diyar Guldogan
11.08.2022
Greece was "uneasy" after Türkiye sent its new drill ship to the Eastern Mediterranean for hydrocarbon exploration, President Recep Tayyip Erdogan said on Thursday.
"We sent our Abdulhamid Han drill ship from Mersin Tasucu port, but Greece was very uneasy and asked 'What does Erdogan do?'."
"Erdogan is doing nothing, Erdogan is doing his duty," Erdogan said in the capital Ankara at a mass opening ceremony of 34 hydroelectric power plants.
Türkiye on Tuesday sent its fourth drill ship Abdulhamid Han from the Tasucu port in the country's southern Mersin province to the Eastern Mediterranean for hydrocarbon exploration.
Erdogan added that Türkiye is strong with its four drilling ships and two seismic research vessels.
As part of Türkiye's strategy for hydrocarbon exploration, Abdulhamid Han has recently arrived at its first destination, the Yorukler-1 well offshore in the southern province of Antalya.
The ship, dubbed the strongest of the country's current fleet of four, will drill exploration wells in the Eastern Mediterranean while other ships, Yavuz and Kanuni, will continue drilling operations in the Black Sea.
Erdogan also said: "... from the moment we extract the natural gas, you will see how the weather changes in the whole region."
The new addition to the fleet is a seventh-generation vessel and one of five worldwide with the capability of drilling to depths of up to 12,200 meters (40,026 feet).
'Yusufeli dam almost completed'
About the Yusufeli dam in Türkiye's northeastern Artvin province, Erdogan said it is nearly completed.
"Our highest dam, 'Yusufeli,' which will boost Türkiye's annual electricity production capacity by nearly 1.9 billion kilowatt-hours, is almost completed," he said.
Erdogan said the most important opportunity of Türkiye in domestic and renewable energy production is water resources and the structure of the country's geography has advantages in this regard.
Source: Anadolu Agency
Please click the following URL to read the full text of the original story:
https://www.aa.com.tr/en/europe/greece-uneasy-with-turkiyes-new-drill-ship-in-eastern-mediterranean/2659176
--------
URL: https://newageislam.com/islamic-world-news/jaish-jem-farhatullah-terrorist-indian-muslims/d/127700
New Age Islam, Islam Online, Islamic Website, African Muslim News, Arab World News, South Asia News, Indian Muslim News, World Muslim News, Women in Islam, Islamic Feminism, Arab Women, Women In Arab, Islamophobia in America, Muslim Women in West, Islam Women and Feminism