New Age Islam News Bureau
4 Aug 2020
• Amid Bhopal Lockdown, Muslim MLA Gets Rakhis Delivered To 20,000 Women
• Muslim Groups in The USA Said Ad Company Refused to Run Ads for Hindu Groups Planning to Showcase Images of Lord Ram in Times Square
• Terrorists 'View Prison as An Opportunity', Report Warns as Government Pushes to Increase Sentences
• No One Understands Spirit of Sacrifice Better Than A Soldier, Says Gen Bajwa
• Hezbollah's History of Attacks on Saudi Arabia, Region Detailed in New Database
• Turkish General who Discovered Qatar's Funding of Extremists, ISIS Oil Smuggling is Executed
India
• It's Lord Ram's Will That I Attend Bhoomi Pujan: Babri Case Litigant Iqbal Ansari
• Amid Bhopal Lockdown, Muslim MLA Gets Rakhis Delivered To 20,000 Women
• Pakistan nerve centre of terrorism, home to largest number of designated terror entities: Indian envoy to UN
• Nearly 150 militants killed in J&K this year, only 17 of them from Pakistan
--------
North America
• Muslim Groups in The USA Said Ad Company Refused to Run Ads for Hindu Groups Planning to Showcase Images of Lord Ram in Times Square
• Mike Pompeo, Taliban negotiator discuss Afghan peace process: Taliban spokesman
• Exclusive: U.S. proposes house arrest for 'most dreaded' Taliban prisoners, to end stalemate
• Trump Officials Reconsider Prosecuting ISIS 'Beatles' Without Death Penalty
--------
Europe
• Terrorists 'View Prison as An Opportunity', Report Warns as Government Pushes to Increase Sentences
• BBC invites ridicule with sloppy Iran COVID-19 disinformation
• German court starts retrial of 3 pro-Palestine activists for criticizing Israeli crimes
• Lisa Smith sent forward for trial on terrorism charges
--------
Pakistan
• No One Understands Spirit of Sacrifice Better Than A Soldier, Says Gen Bajwa
• Pak PM Imran Khan hopes for early start of Intra-Afghan talks
• Pakistan asks UK to hand over Shehbaz's son-in-law
• Efforts Still Under Way for Mediation Between Iran, Saudi Arabia: PM
• Opposition has reached consensus on PTI's ouster: Nasir Shah
• 6 PTI media cell members join info ministry at top positions
--------
Arab world
• Hezbollah's History of Attacks on Saudi Arabia, Region Detailed in New Database
• UAE Mosques to Open At 50 Per Cent Capacity but Friday Prayers Remain Suspended
• Iraqi-born Hala Jarbou appointed as US federal judge
• Hezbollah, Israel jostle in Syria, Lebanon
--------
Mideast
• Turkish General who Discovered Qatar's Funding of Extremists, ISIS Oil Smuggling is Executed
• Big Powers' Miscalculations Root Cause of Surge in Extremism In West Asia: Iran FM
• Iraqi Telecommunication Firm Accused of Collaboration in Assassination of General Soleimani
• US oil deal with Kurdish-led Syrian forces 'unacceptable': Turkey
• Israeli army claims killing four planting bombs along Syria frontier
• Iran sanctions former aide to ex-US national security adviser
• Israeli warplanes launch fresh air raids in Gaza Strip
• Russia: Iran's nuclear capacity 'absolutely legitimate'
• Iran says it has arrested head of US-based 'terrorist group'
--------
South Asia
• More Than 300 Prisoners At Large After Daesh Attacks Prison In Afghanistan's Nangarhar
• 18-Hour Long Fight Between Afghan Forces, Terrorists End, 29 Killed
• Ghani and Pakistan's PM discuss peace efforts, other issues of bilateral interest
• Ghani and Modi discuss evolving security situation in the region and bilateral interests
• Taliban release details of video teleconference between Pompeo and Mullah Baradar
--------
Africa
• Nigeria Boko Haram: Governor Says Battle Against Militants Being Sabotaged
• Muslim World League delivers Eid meat to needy Sudanese families
• Al-Qaeda-Linked Group Claims Attack on French Forces in Mali
• Suspected Boko Haram Militants Kill 16 in Northern Cameroon
--------
Southeast Asia
• Health Director-General Datuk Dr Noor Says Initially Wanted To Become Mufti, But Advised To Pursue Medicine
• Indonesia must tackle corona-driven growth in anti-Chinese xenophobia
• Muslims Across Asia Perform Bayram Prayers with Social Distancing, Masks
Compiled by New Age Islam News Bureau
URL: https://www.newageislam.com/islamic-world-news/its-lord-rams-that-i/d/122544
--------
It's Lord Ram's will that I attend bhoomi pujan: Babri case litigant Iqbal Ansari
August 3, 2020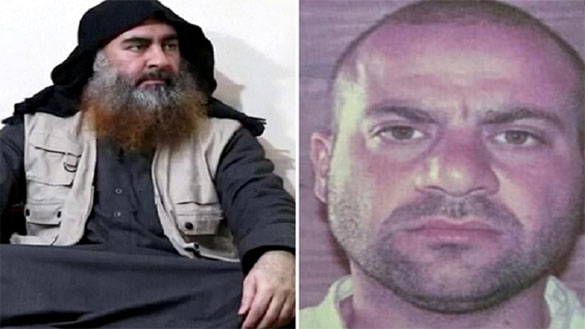 "Our Prime Minister is coming. I will meet him and give him a 'Ramnami' stole (with Ram's name written on it) and Ramcharitmanas as a present," Mr. Ansari, centre, said. File | Photo Credit: PTI
-----
Iqbal Ansari, who was a litigant in the Ayodhya land dispute case, has decided to gift a 'Ram nami' stole and a copy of the Ramcharitmanas to Prime Minister Narendra Modi when he attends the bhoomi pujan ceremony for the Ram temple here on Wednesday.
"Yes, I have received the invitation from Shri Ram Janmabhoomi Teerth Kshetra Trust for the bhoomi pujan ceremony. I will certainly attend it. The dispute is over now after the court's verdict," Ansari, 69, told PTI.
"Our Prime Minister is coming. I will meet him and give him a 'Ramnami' stole (with Ram's name written on it) and Ramcharitmanas as a present," Ansari said.
His father Hashim Ansari, the oldest litigant in the Babri Masjid-Ram Janmabhoomi land dispute case, died at the age of 95 in 2016 after which the son started pursuing the case in the court.
Talking about Wednesday's ground-breaking ceremony to mark the beginning of the construction of a grand Ram temple here, Ansari said, "I belong to Ayodhya. All this (temple's construction) will change the fate of Ayodhya. We all want our child to get better opportunities". He further said, "I respect sadhus and saints. I am happy to have received the invitation for the ceremony. I think it is Lord Ram's will that I attend it".
When asked what he would have done had the court decided the case in his favour, Ansari said he had wanted the construction of a school and a hospital on the disputed land. "I feel the city needs development. The future of our children should be safe and secure and they should get employment. Dispute in the name of religion should end now and we should let the city witness a new beginning," he said.
The Supreme Court had in November last year paved the way for the construction of a Ram temple by a Trust at the disputed site of the Babri Masjid's demolition in Ayodhya, and directed the Centre to allot an alternative 5-acre plot to the Sunni Waqf Board for building a new mosque at a "prominent" place in the holy town in Uttar Pradesh.
The state government has allotted a five-acre land in Dhannipur village in Sohaval Tehsil of Ayodhya for the mosque's construction.
https://indianexpress.com/article/india/its-lord-rams-will-that-i-attend-bhoomi-pujan-babri-case-litigant-iqbal-ansari-6537721/
--------
Amid Bhopal lockdown, Muslim MLA gets rakhis delivered to 20,000 women
By Sravani Sarkar
August 03, 2020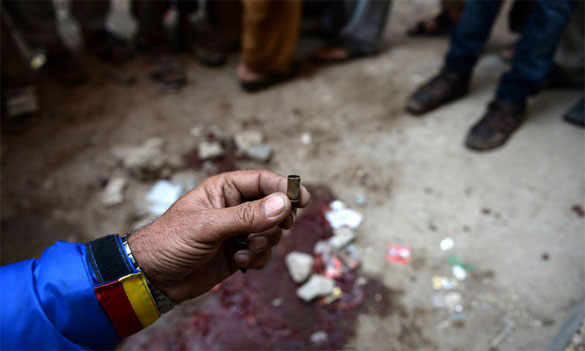 A collage of the rakhis and Arif Masood | Via Twitter
-----
In a nice gesture, the MLA of Bhopal Central constituency, Arif Masood, has sent out rakhi strings and related auspicious material to doorsteps of about 20,000 Hindu women, mainly in poor settlements of his constituency, on the eve of Rakshabandhan festival being celebrated on Monday.
The MLA has said that he decided to get the rakhi threads and other material delivered to homes, so that women were not disappointed during the auspicious occasion due to economic crunch and inflation induced by the COVID-19 lockdown, apart from the fact shops were closed.
A total lockdown was clamped in Bhopal on July 25 and is to continue till Tuesday morning, a day after Rakshabandhan. Normally, rakhi strings and related material are purchased right on the eve of the festival and the lockdown has hampered this.
Masood got the free packets of rakhi strings along with coconuts and handkerchiefs—used by sisters as offerings for their brothers while tying the sacred thread to them—delivered to doorsteps of residents through Congress workers. Interestingly, the rakhi strings are of bracelet designs with the 'Om' sign—considered sacred by Hindus—etched on the central panel.
The MLA has said that Rakshabandhan is an auspicious occasion where sisters tie the sacred thread to the wrist of their brothers and the brothers promise to protect them. "Due to the COVID-19 pandemic, there has been a lockdown since the past three months and people are facing a lot of difficulties including economic crunch. Also as shops are closed due to the current phase of lockdown in Bhopal, sisters have not been able to purchase rakhi and other necessary material. So, I decided to get these things delivered to their doorsteps," Masood said.
Masood added that he celebrates the festival with the sisters (women) in his constituency every year and could gauge their distress due to the current situation.
Masood, one of the two Muslim MLAs of Congress in the state (both from Bhopal), often courts controversy with his statements, several times against his own party too. He had threatened to resign his seat in February this year if the then Congress government decided to implement the Citizenship (Amendment) Act (CAA) and go ahead with the National Register of Citizens (NRC) process in Madhya Pradesh.
https://www.theweek.in/news/india/2020/08/03/amid-bhopal-lockdown-muslim-mla-gets-rakhis-delivered-to-20k-women.html
--------
Muslim Groups in The USA Said Ad Company Refused to Run Ads for Hindu Groups Planning to Showcase Images of Lord Ram in Times Square
August 4, 2020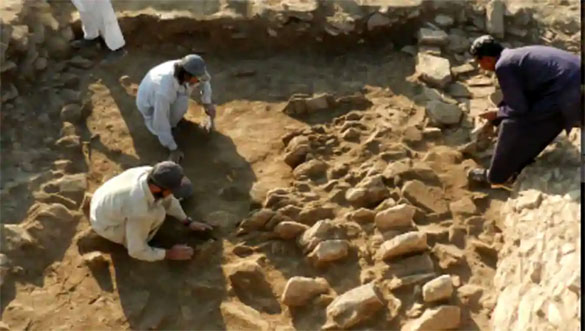 The images of the words 'Jai Shri Ram', Lord Ram's portraits and videos as well as pictures of the laying of the foundation stone will be displayed across billboards in Times Square, organisers had said.
------
There will be no display of images of Lord Ram on some of the main billboards in New York's iconic Times Square on August 5 as the temple's groundbreaking ceremony takes place in Ayodhya.
An ad company, which manages main billboards, has reportedly refused to run the campaign after a Muslim coalition in the US asked the agency not to display Lord Ram's images in Times Square.
A group of Muslim groups in the USA said ad company 'Branded Cities', which manages digital advertisement board for Nasdaq in Times Square and runs prominent digital boards, refused to run ads for Hindu groups planning to showcase images of Lord Ram on its billboards in Times Square, a report in Clarion India said.
The giant Nasdaq screen and the 17,000-square-foot wrap-around LED display screen, considered among the largest continuous exterior displays in the world, were among prominent billboards that were to be leased for the occasion.
A report in Clarion India said ImanNet, one of the Muslim groups part of the coalition, in a statement claimed they had been "urging putting pressure on the mayor of New York, the City Council of New York , the governor, senators and members of House of Representatives to stop the right wing Hindu groups from advertising on Times Square billboards".
Dr Shaik Ubaid, the President of ImanNet said the ad company refusing to run advertisements to celebrate the groundbreaking ceremony is "a great victory for pluralism, human rights and rule of law".
Last week, there were reports that to celebrate a one-of-a-kind and historic event, groups in the US had said they would make arrangements for beaming of images of Lord Ram across the giant billboards in the iconic Times Square on August 5.
Community leader and President of the American India Public Affairs Committee Jagdish Sewhani had told news agency PTI that this was part of arrangements to celebrate the historic moment.
Sewhani told PTI that among the prominent billboards that were being leased for the occasion will be the giant Nasdaq screen.
Beginning 8 am on August 5 till 10 pm, images of the words 'Jai Shri Ram' in Hindi and English, Lord Ram's portraits and videos, 3D portraits of the temple's design and architecture as well as pictures of the laying of the foundation stone by PM Modi will be displayed across several billboards, he had added.
Sewhani added that the Times Square commemoration was being made possible with the help and support of the community and sponsors.
AUG 5 CEREMONY
Prime Minister Modi had announced the formation of the Shri Ram Janmabhoomi Teertha Kshetra Trust in February.
The Trust has invited Modi to lay the foundation stone of the grand Ram Temple.
Prime Minister Narendra Modi is scheduled to lay the foundation stone for construction of the Ram Temple in Ayodhya on Wednesday.
https://www.indiatoday.in/world/story/lord-ram-images-times-square-muslim-groups-petition-ad-company-new-york-1707609-2020-08-04
--------
Terrorists 'View Prison As An Opportunity', Report Warns As Government Pushes To Increase Sentences
Lizzie Dearden
August 02, 2020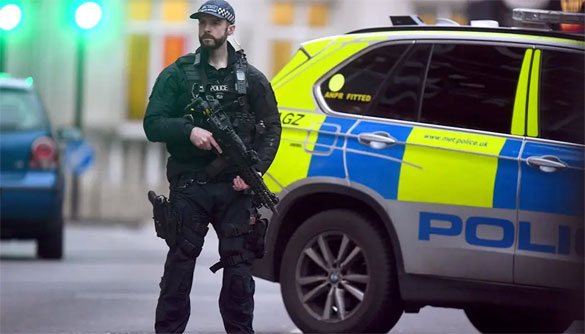 Armed police at the scene after the Streatham attack this year ( PA )
----
Jailed terrorists may see their time in prison "as an opportunity" to become more extreme and prepare for attacks, a report has warned as the government pushes to increase sentences.
Research by the International Centre for the Study of Radicalisation (ICSR) found that at least five terror attacks have been plotted or carried out by serving and released prisoners in Britain since 2016.
They include the stabbings at Fishmongers' Hall and Streatham, as well as a plot by a cell who met inside prison.
The report, which covers 10 European countries including the UK, warned that jihadis were "increasingly turning prisons into a theatre of conflict and confrontation".
"There is an emerging view among extremists that prison is an opportunity, not necessarily just to recruit or network, but to also work on themselves," it said.
"Imprisoned recruiters learn psychology to become better recruiters, for example, while imprisoned ideologues learn Islamic and jihadist history to become better ideologues.
"At the same time, they see prison as a test of their commitment to the cause and a place to recover from Isis's battlefield losses and the wider upheaval in the jihadist scene."
The report was published after the House of Commons passed a set of controversial laws aiming to increase prison sentences for terrorists.
The Counter-Terrorism and Sentencing Bill contains a range of powers to increase both the punishment for terror offences and the proportion of a sentence spent inside jail.
The ICSR's Rajan Basra, who co-authored the report, told The Independent: "Increasing sentences may be a popular idea, but if that's not matched with investment in prisons to avoid basic issues such as overcrowding and understaffing, then it's just a partial measure and is only shifting the problem to the prison setting."
https://www.independent.co.uk/news/uk/home-news/terror-attacks-prisons-report-counter-terrorism-bill-sentencing-a9637101.html?utm_source=iterable&utm_medium=email&utm_campaign=1409523_
--------
No one understands spirit of sacrifice better than a soldier, says Gen Bajwa
04 Aug 2020
RAWALPINDI: Chief of Army Staff (COAS) General Qamar Javed Bajwa on Saturday said that Pakistan was aware of the enemy's design to destabilise the country and the region, adding that the army was fully prepared and capable of thwarting any such "covert or overt undertakings".
According to Inter Services Public Relations (ISPR), he said this while visiting troops deployed on frontlines along the Line of Control (LoC) in Khuiratta Sector as the nation celebrates Eidul Azha.
"No one understands this spirit of sacrifice better than a soldier," he said while interacting with troops, adding that Eidul Azha epitomises the essence of unconditional sacrifice.
"Let us also reiterate our pledge to always stand by our Kashmiri brethren braving Indian atrocities for their right of self-determination despite all odds," ISPR quoted General Qamar as saying.
The army chief said that we are aware of the enemy's design to destabilise our country and this region. "Pakistan Army is fully prepared and capable of thwarting any such covert or overt undertakings."
The COAS spent time with troops on the first day of Eid and commended their high morale, operational readiness and continuous vigil being maintained along the LoC.
Corps Commander Rawalpindi Corps, Lieutenant General Azhar Abbas received the army chief at the LoC.
Later, General Bajwa also visited Armed Forces Institute of Cardiology And National Institute of Heart Diseases (AFIC and NIHD) and performed the groundbreaking of NIHD Centre of Excellence in Prevention and Cardiovascular Research and Development (NEPCARD) where indigenous research on heart diseases will be carried out including their preventive measures.
Appreciating contributions of Army Medical Corps, the COAS said that AFIC and NIHD being state of the art facility is providing high-quality medical care at the national level. He especially lauded the contribution of doctors and healthcare workers as frontline soldiers against the Covid-19 pandemic.
Lieutenant General Muhammad Aamer, Adjutant General Pakistan Army and Lieutenant General Nigar Johar, Surgeon General Pakistan Army received the COAS upon his arrival at AFIC and NIHD.
https://www.pakistantoday.com.pk/2020/08/03/no-one-understands-spirit-of-sacrifice-better-than-a-soldier-says-gen-bajwa/
--------
Hezbollah's history of attacks on Saudi Arabia, region detailed in new database
03 August 2020
A recently published database tracking Hezbollah's terrorist activities details the Iran-backed group's attacks against targets in Saudi Arabia as well as targets globally.
Citing a CIA report, the US-based Washington Institute for Near East Policy (WINEP) detailed the 1985 explosions that targeted two Riyadh pizza parlors. An anonymous caller claimed responsibility on behalf of Hezbollah's Islamic Jihad Organization (IJO).
For all the latest headlines, follow our Google News channel online or via the app.
Another terrorist activity carried out by Hezbollah and described by WINEP is the 1984 assassination of a Saudi Arabian engineer in Spain's Marbella.
In 1987, Hezbollah al-Hejaz, the group's arm in Saudi Arabia, set fire to an oil facility in Ras Tanura.
The March 1988 bombing of fuel storage tanks at the Saudi Petrochemical Company (SADAF) plant in Jubail and a separate explosion at the Ras al-Juayma, which failed to detonate, are also reported via the interactive map.
Beyond terrorist attacks, the database includes detailed reports of how Hezbollah operatives would meet abroad, including during the Hajj pilgrimage in Saudi Arabia. In 2008, for example, Palestinian Muhammad Suleiman met a Hezbollah agent during Hajj, where he was asked to gather intelligence on the Israeli army. Suleiman was arrested in 2009 on suspicion of being a member of Hezbollah.
Read more: US does not want to see 'new version of Hezbollah' on Saudi border: Brian Hook
Hezbollah has also actively attempted to sow strife across the region, with the interactive map depicting hundreds of incidents. The United Arab Emirates dismantled a Hezbollah cell that was working for Iran's Islamic Revolutionary Guard Corps (IRGC) dating back to 2013.
The "Lebanese Hezbollah Interactive Map" shows how the cell operatives cooperated across Iraq, Lebanon, Egypt and the UAE to report on government, security, military and other issues involving the the UAE.
https://english.alarabiya.net/en/News/gulf/2020/08/04/Hezbollah-s-history-of-attacks-on-Saudi-Arabia-region-detailed-in-new-database.html
--------
Turkish General who Discovered Qatar's Funding of Extremists, ISIS Oil Smuggling is Executed
2 August, 2020
A senior officer who discovered the funneling of illicit Qatari funding for extremists in Syria through Turkey was executed at the orders of a general-turned-war profiteer, who was identified as working with Turkish intelligence to deepen the conflict in Syria, reported Nordic Monitor.
The bombshell revelation was made by Col. Fırat Alakuş, who worked in the Special Forces Command's (Özel Kuvvetler Komutanlığı, or ÖKK) intelligence section, at a court hearing whose transcript was obtained by Nordic Monitor.
"Testifying under oath at the Ankara 17th High Criminal Court in the Turkish capital on March 20, 2019, Alakuş revealed that Lt. Gen. Zekai Aksakallı, in charge of the ÖKK at the time, ordered the assassination of Brig. Gen. Semih Terzi because Terzi discovered that Aksakallı was working secretly with MIT in running illegal and clandestine operations in Syria for personal gain while dragging Turkey deeper into the Syrian civil war," it said.
"[Terzi] knew how much of the funding delivered [to Turkey] by Qatar for the purpose of purchasing weapons and ammunition for the opposition was actually used for that and how much of it was actually used by public officials, how much was embezzled," Alakuş said.
He further noted that the Qatari case was only one example of how funds were misdirected and that there were other countries whose funds were also misappropriated after their transfer to Turkey.
He added that Terzi knew all the dirty dealings of Turkish intelligence and about a gang in the military led by Aksakallı that was outside the chain of command and lacking authorization from the top brass at the General Staff, said Nordic Monitor.
He maintained that this was the backstory and the actual reason why Aksakallı gave multiple orders for the execution of Terzi, who was summoned to Ankara from a border province on the pretext of providing security at headquarters against a terrorist threat in the Turkish capital.
Alakuş, who was in a position to have knowledge of secret dealings as head of the ÖKK intelligence unit, made other claims as well.
"[Terzi] was aware of who in the government was involved in an oil-smuggling operation from Syria, how the profits were shared and what activities they were involved in," the colonel said.
He added Terzi was also aware of the activities of some government officials who brought senior leaders of armed radical groups for medical treatment to Turkey under the guise of moderate Free Syrian Army troops and how much money they received in bribes for services rendered, a breach of Turkish law.
Alakuş is a veteran officer who served as head of the intelligence and counterintelligence bureau of the Special Forces Command between 2014 and 2016, said Nordic Monitor. He was assigned to work on a team that was set up against ISIS in Iraq from December 2015 and served six months there.
On June 8, he was appointed commander of the 3rd Contingent within the 2nd Special Forces Brigade in Ankara. Among his responsibilities were protecting the top brass, organizing a rapid response to immediate and emerging terror threats and deploying snipers and troops for special missions.
According to Alakuş's testimony, Terzi was assigned to work on the Syria file by the General Staff, and he knew all the details of the operations the Turkish government had been conducting across the border.
He was in charge of a military base code named ÖKİ-2, located in Turkey's southeastern border province of Kilis. The operations in Iraq were run from another base, ÖKİ-1, under the commander of Halil Soysal at the time. The base is situated in the district of Silopi in Turkey's southeastern Şırnak province, which has a border with both Syria and Iraq.
"Now, Semih Terzi was targeted because of his intimate knowledge of affairs relating to Syria, Your Honor. What is this information? If you want, I can expand on it, some of which is critical," Alakuş explained during a hearing.
He went on to say that Terzi knew how much arms and ammunition were provided to various terrorist groups in Syria under the pretext of assisting the Free Syrian Army. "[Terzi] was aware of which pubic officials were assisting in arms smuggling to Syria and for what purpose," he stated, according to Nordic Monitor.
"[Terzi's murder] had to do with a trap devised by Zekai Aksakallı, who did not want such facts to come out into the open," Alakuş testified.
According to Alakuş, Terzi also knew a lot about what was going on in Iraq. He said the brigadier general had intimate knowledge of hostage negotiations with ISIS that were conducted by MIT in order to free Turkish hostages taken when ISIS occupied the Turkish Consulate in Mosul.
He said some of the money given to ISIS by Turkey was actually pocketed by a Turkish official who used the embezzled funds to purchase some two dozen apartments in Ankara. He did not name the official in his testimony.
"Semih Terzi knew very well how the oil taken from ISIS [in Syria] was rerouted [to Turkey] through Iraq's [Kurdistan] Regional Government with the help of a prominent local politician [in Kurdistan] and with the cooperation of [Turkish] public officials and using the capabilities of a [Turkish] government agency and how much commission was taken," Alakuş explained.
During a coup attempt in Turkey on July 15, 2016, Terzi was invited to Ankara by Aksakallı despite a flight ban imposed by the General Staff, and Terzi's flight was allowed to take off from Silopi with special permission. In the meantime, Aksakallı ordered a noncommissioned officer named Ömer Halisdemir, an aide to the lieutenant general, to kill Terzi when he arrived at Special Forces Command headquarters.
Halisdemir shot and wounded Terzi as he was about to enter to the headquarters. Terzi was taken to the Gülhane Military Medical Academy (GATA) but did not survive the gunshot wounds.
On June 20, 2019 Alakuş was convicted and sentenced to aggravated life on coup plotting charges based on dubious evidence. Aksakallı, who gave a direct order to Alakuş to go to the General Staff, was not even named as a suspect in the case because he played a role in executing the false flag coup bid in cooperation with the Turkish intelligence agency. He was later rewarded with a promotion to lieutenant general in 2016. He was commander of a Turkish military operation in Syria in August 2016. He was assigned as commander of the 2nd Army Corps and retired in July 2020.
https://english.aawsat.com/home/article/2425046/turkish-general-who-discovered-qatar%E2%80%99s-funding-extremists-isis-oil-smuggling?utm_source=iterable&utm_medium=email&utm_campaign=1409523_
--------
India
Pakistan nerve centre of terrorism, home to largest number of designated terror entities: Indian envoy to UN
Aug 4, 2020
NEW YORK: Calling Pakistan a nerve centre of terrorism, India's Permanent Representative to the United Nations, Ambassador TS Tirumurti, has lashed out at Islamabad for harbouring terror groups, saying it is home to the largest number of listed terrorists internationally and designated terrorist entities.
In an interview to ANI, Ambassador Tirumurti on Monday (local time) said terror groups such as Jamat-ud Dawah, Lashkar-e-Taiba and Jaish-e-Mohammed and Hizbul Mujahideen are continuing their operations from Pakistan.
"It's a well-known fact that Pakistan is the nerve centre of terrorism. Pakistan is home to the largest number of listed terrorists internationally designated terrorist entities and individuals, including Jamat-ud Dawah, Lashkar-e-Taiba and Jaish-e-Mohammed and Hizbul Mujahideen, they are continuing their operations from Pakistan. Let me state that the UN and its reports have reiterated the involvement of Pakistan in terrorist attacks abroad. You know, even in the recent report of the analytical support and sanctions monitoring team," he said.
Referring to United Nations' 26th report of the Analytical Support and Sanctions Monitoring Team concerning ISIS, the ambassador said there is a clear acknowledgement that the leadership and funding for the terrorist entities like Al-Qaeda, ISIS emanate from Pakistan.
"Under the 1267 Committee, which submits its report periodically terrorist activities of ISIL al Qaeda and its affiliates. There are several direct references to Pakistan's involvement," Tirumurti said
"This report, clearly mentions that Pakistanis are in leadership positions of terrorist groups, for example, the report mentions by name the leader of the Al Qaeda who is a Pakistani national, the names of the head of Isil and former head again Pakistani national clearly mentioned in this report. There is a clear acknowledgement that the leadership and funding for these entities emanate from Pakistan," he added.
The UN report revealed that an estimated 6,000-6,500 Pakistani terrorists are in neighbouring Afghanistan, most of them with the Tehrik-e-Taliban Pakistan, posing a threat to both the countries.
"In another report released in May, it mentions that Pakistan based terrorists organizations Lashkar-e-Taiba and the Jaish-e-Mohammed continue to have a large presence of terrorist fighters in Afghanistan and are involved in carrying out terrorist attacks there," the Ambassador said.
Tirumurti said Pakistan Prime Minister Imran Khan has acknowledged that there are around 40,000 terrorists present in Pakistan and they have attacked neighbouring countries.
"Even in the recent resolution of the UN Security Council on the session of hostilities in the context of Covid-19, the security council has clearly recognised that they need to make an exemption for countries fighting against globally designated terrorist entities and individuals thereby in effect vindicating our position," he said.
https://timesofindia.indiatimes.com/india/pakistan-nerve-centre-of-terrorism-home-to-largest-number-of-designated-terror-entities-indian-envoy-to-un/articleshow/77342742.cms
--------
Nearly 150 militants killed in J&K this year, only 17 of them from Pakistan
by Deeptiman Tiwary
August 4, 2020
Security forces have killed nearly 150 militants in Jammu and Kashmir in the first seven months of this year — a significant success as compared to 157 militants killed in 2019. However, with only 17 foreign terrorists (FTs) killed till July end this year, the number of militants from Pakistan killed by the security forces has nosedived by almost 50% compared to last year.
The data is at odds with the claim of J&K Police that recruitment of local militants has gone down since the scrapping of special status of J&K.
In 2020, local militants accounted for more than 88% of militant deaths in security operations. In 2019, they accounted for 79% of militant deaths in encounters. In 2019, J&K Police, the CRPF and the Army killed 32 militants who had come from across the border. A majority of them (19) belonged to JeM.
Of the nearly 150 militants killed by security forces in J&K till July this year, 17 were from Pakistan. Among them, seven were from JeM, three from LeT, one from Hizb-ul-Mujahideen, while the allegiance of six could not be established. Intelligence inputs suggest there are 80-100 Pakistani militants in the Valley.
Sources said there are multiple reasons for the fewer deaths of militants from across the border this year. "One, it is assumed that for much of the year Pakistan asked its operatives in the Valley to lie low as until June end, the sword of Financial Action Task Force (FATF) blacklisting was hanging over its head. It is evident FTs are not engaging security forces this year as often. There have been hardly any fidayeen attacks or storming of security force premises this year," a senior security establishment officer said.
Another officer pointed out that much of the intelligence generated has been about movement of militants in South Kashmir and so there have been more operations in that region. South Kashmir sends maximum number of local militants to outfits such as Hizb-ul-Mujahideen.
This is also reflected in the data. In 2020, of 150-odd militants killed, only 15 were killed in operations in North Kashmir. While 10 were killed in Srinagar, the rest were all from south Kashmir. In 2019, 41 of the 157 militants killed were in operations in North Kashmir, four were killed in Srinagar and the rest in South Kashmir.
"It is in a North Kashmir operation that you are most likely to encounter a Pakistani terrorist. They cross the borders and then either straightaway launch an attack or hide in North Kashmir for instructions. This year it appears the FTs are not leaving the jungles or are hiding in remote villages. Things will be clear only in the next couple of months," a J&K Police officer said.
The narrative also fits with Pakistan reportedly pushing a new group in Kashmir, The Resistance Force, following abrogation of Article 370, sources said. The group has been increasingly claiming attacks in North Kashmir and using social media to project itself as a local rebellion. Many of its members, however, have been identified as either Pakistani or belonging to outfits such as LeT or JeM after they were killed in encounters by security forces.
https://indianexpress.com/article/india/nearly-150-militants-killed-in-jk-this-year-only-17-of-them-from-pakistan-6538108/
--------
North America
Mike Pompeo, Taliban negotiator discuss Afghan peace process: Taliban spokesman
03 August 2020
US Secretary of State Mike Pompeo held a video meeting on Monday with the Taliban's chief negotiator, Mullah Baradar Akhund, to discuss the Afghanistan peace process, a Taliban spokesman said.
Pompeo and Baradar, who is based in Qatar, also discussed the issue of prisoners whose release by the Afghan government is demanded by the insurgents, Suhail Shaheen, the Taliban spokesman in Doha, said on Twitter.
For all the latest headlines follow our Google News channel online or via the app.
The Taliban want the prisoners freed before they join talks with government officials and other Afghans on a political settlement to decades of war.
The State Department did not immediately respond to a request for comment.
"Both sides talked about the inception of intra-Afghan negotiations" and they "emphasized that the release of the remaining prisoners are essential for commencement of intra-Afghan negotiations," Shaheen wrote.
The meeting between Pompeo and Baradar, the Taliban's Doha-based deputy leader, came as Afghan security forces ended a siege of a major prison in eastern Afghanistan by ISIS militants in which hundreds of prisoners escaped.
It was not immediately known if the escapees included any of the prisoners whose release the Taliban is demanding.
The release of the Taliban prisoners has become a major hurdle to the convening of intra-Afghan peace talks, which were to have started by March 10.
A Feb. 29 US-Taliban agreement for a US troop withdrawal called for Kabul to free up to 5,000 Taliban prisoners in return for the release by the insurgents of up to 1,000 government detainees.
The Taliban has released around 1,000 detainees. The Afghan government, under US pressure, has freed around 4,600 Taliban prisoners named on a list compiled by the insurgents.
Afghan President Ashraf Ghani, however, is resisting freeing the remaining 400 named on the list, contending they were involved in serious crimes, including a massive 2017 bombing against the German embassy and other bloody attacks.
Instead, Ghani is expected to release 500 prisoners who are not on the list, and has called a traditional assembly of tribal elders from across the country - known as a loya jirga - to consult on whether to free those remaining on the list.
The assembly is expected to be held later this month.
https://english.alarabiya.net/en/News/world/2020/08/03/Mike-Pompeo-Taliban-negotiator-discuss-Afghan-peace-process-Taliban-spokesman.html
--------
Exclusive: U.S. proposes house arrest for 'most dreaded' Taliban prisoners, to end stalemate
JULY 31, 2020
Rupam Jain, Charlotte Greenfield, Jonathan Landay
MUMBAI/ISLAMABAD/WASHINGTON (Reuters) - The United States has proposed that hundreds of Taliban prisoners be transferred to house arrest in a supervised facility when they are freed from Afghan jails, three senior official sources said, a proposed solution for a deadlock that is holding up peace talks.
The proposal for Taliban fighters accused of conducting some of the bloodiest attacks in Afghanistan to be placed in a location where they would be under both Taliban and Afghan government surveillance was presented this week to the warring Afghan sides by top U.S. diplomats, the sources said.
The diplomats are trying to kickstart peace negotiations in Doha that have been delayed over the prisoner issue. The Afghan government is resisting freeing the final batch out of some 5,000 prisoners whose release was demanded by the insurgent group as a condition to start peace talks.
U.S. Special Envoy Zalmay Khalilzad pressed Taliban leaders and President Ashraf Ghani to break the deadlock during a visit to Kabul this week. [nL2N2EW09B]
Around 400 prisoners are still in government custody, with Western allies also expressing concerns over releasing around half of those.
"The Americans and their allies agree that it would be insane to let some of the most dreaded Taliban fighters walk out freely...the Afghan forces arrested them for conducting some of the most heinous crimes against humanity," said a senior western diplomat in Kabul.
Khalilzad's office was not immediately available for comment on the proposals. A spokesman for Ghani declined to comment.
The State Department referred Reuters to a statement it released after Khalilzad's visit, which said he had pressed for "ongoing efforts to resolve the remaining issues ahead of intra-Afghan negotiations", including the prisoner release, but did not detail any proposals.
MAJOR ATTACKS
Of the 400 prisoners left, around 200 are accused by the Afghan government of masterminding attacks on embassies, public squares and government offices, killing thousands of civilians in recent years and including a huge 2017 blast targeting the German Embassy in Kabul.
Two Taliban sources and one former senior Afghan official said senior members of the militant Haqqani Network, which has ties to the Taliban, are also among the group.
On Friday, Ghani ordered the release of 500 Taliban prisoners who are not part of the group's list.
However the two Taliban and two diplomatic sources said the insurgent group was insistent on its demand for the release of the remaining 400 prisoners on the list.
"The Taliban are adamant about their release, the only middle path is to get the Afghan government to hand these militants to the Taliban if they agree to put them in house arrest," a second diplomat in Kabul said on condition of anonymity.
RANGE OF PROPOSALS
An Asian diplomat said Khalilzad had presented a range of proposals, including the option of moving them to a jointly guarded facility.
He said other ideas put forward were releasing the prisoners without publicly announcing it, agreeing to release prisoners shortly after negotiations start, or persuading the Taliban to compromise on the most contentious 200 prisoners.
Washington is keen to break the deadlock in order to deliver concrete results ahead of the November U.S. presidential election in which President Donald Trump will want to tout his success in ending the 19-year-long Afghan war.
Washington also wants to adhere to a troop withdrawal deadline reached in February with the Taliban.
"Khalilzad is really feeling the heat now," the Asian diplomat said. "The Americans have become the constant mediators between the two Afghan sides and it's not easy."
Two senior Taliban members said Khalilzad had promised the group he would resolve the prisoner issue soon, and they expected the final release to take place over the Eid holiday weekend, likely Saturday or Sunday.
Suhail Shaheen, a spokesman for the Taliban's political office, declined to comment on the proposal to hold some Taliban fighters in a jointly guarded facility.
He said the group would shortly complete the release of 1,000 prisoners it is holding and wanted the Afghan government to complete its side of the prisoner exchange.
https://www.reuters.com/article/us-usa-afghanistan-taliban-exclusive/exclusive-u-s-proposes-house-arrest-for-most-dreaded-taliban-prisoners-to-end-stalemate-idUSKCN24W2CP?utm_source=iterable&utm_medium=email&utm_campaign=1409523_
--------
Trump Officials Reconsider Prosecuting ISIS 'Beatles' Without Death Penalty
By Charlie Savage and Eric Schmitt
July 31, 2020
WASHINGTON — The Trump administration is trying again to find a way to resolve the cases of two British Islamic State detainees who are notorious for their roles in the torture and killing of Western hostages, and who have been held in indefinite wartime detention by the American military in Iraq since October, according to officials.
One option under renewed consideration is for the Justice Department to drop its insistence that prosecutors be free to bring capital charges against the men, half of a cell of Britons called the "Beatles" by their captives because of their accents.
Since the men were captured in early 2018, when Jeff Sessions was attorney general, the Justice Department has insisted that it be free to seek their execution. But at an interagency National Security Council meeting this week, Attorney General William P. Barr did not rule out dropping that stance, officials said.
A chief obstacle to bringing the men to trial has been a need for evidence held by the British government. Britain has abolished the death penalty and a British court has blocked it from cooperating in capital charges. Litigation is slowly continuing, but assurances that American prosecutors would not seek the death penalty could swiftly make the evidence available.
Mr. Barr's indication that he is at least willing to consider changing the department's position was first reported by The Washington Post, and an official familiar with internal deliberations confirmed it.
But several officials stressed that this did not amount to a final policy decision, and was just one of several previously rejected options now being reconsidered.
Other potential resolutions that are being reopened for discussion, they said, include transferring custody of the men to the Iraqi government for prosecution; taking them to the American military prison at Guantánamo Bay, Cuba, for continued wartime detention without trial; and revisiting whether the British evidence is truly crucial — or whether prosecutors might be able to mount a capital trial without it.
But since all of the other options bring their own problems and complexities, the Justice Department's willingness to discuss the idea of seeking life in prison instead of death was seen internally as potentially significant.
The families of four of their American victims have long said it would be a mistake to send the detainees to Guantánamo Bay or to seek the death penalty, and instead have advocated seeking justice in a way that would not make the men into martyrs.
Representatives for the National Security Council and the Justice Department declined to comment. The officials familiar with internal deliberations spoke on the condition of anonymity.
The meeting was scheduled shortly after the four families published a column in The Post last week reiterating their call for the department to move forward with prosecuting the men, expressing worries that they could escape justice and restating their opposition to continuing to hold them in long-term detention without trial.
"We implore the Trump administration: Please, for the sake of truth, for the sake of justice, order these Islamic State suspects transferred to the United States to face trial," they wrote.
The two men, Alexanda Kotey and El Shafee Elsheikh, were part of a cell whose gruesome hostage beheadings for Islamic State propaganda videos drew widespread attention in 2014. Among their victims was James Foley, the American journalist who was beheaded that August.
Another member of the cell, Mohammed Emwazi, or "Jihadi John," is believed to have killed Mr. Foley. Mr. Emwazi was later killed in a drone strike. A fourth man, Aine Davis, has been imprisoned in Turkey on terrorism charges.
Mr. Kotey and Mr. Elsheikh were captured in Syria by a Kurdish militia, which held them there with numerous other Islamic State detainees from Western countries that have refused to take back their citizens. The British government moved to strip them of citizenship and made clear it did not want to take them back.
In part because Britain was not moving to solve the problem created by its own citizens, the Trump administration was not willing to nod to its legal system by offering an assurance that American prosecutors, if they handled it, would not seek to impose the death penalty, which remains legal in the United States.
After initial reluctance, the British government moved to share the evidence without such assurances, and showed witness statements and other material it had gathered about the two men to the Justice Department. But testimony from British government officials would also probably be necessary at any trial to make the evidence admissible.
To block continued cooperation, Mr. Elsheikh's mother filed a lawsuit, and won an initial ruling in March.
In the meantime, in October, the Turkish military moved into northern Syria against the American-backed Kurds after getting a green light from President Trump, calling into question the militia's ability to continue securely holding some 11,000 captured Islamic State fighters.
The American military took custody of Mr. Kotey and Mr. Elsheikh and took them to Iraq to ensure they would remain locked up. But since then it has grown increasingly impatient to hand them off.
https://www.nytimes.com/2020/07/31/world/middleeast/isis-beatles-hostages.html?utm_source=iterable&utm_medium=email&utm_campaign=1409523_
--------
Europe
BBC invites ridicule with sloppy Iran COVID-19 disinformation
03 August 2020
The British Broadcasting Corporation's (BBC) latest propaganda stunt against Iran is set to backfire badly as the shaky foundations on which it is built rapidly unravel.
On August 01, BBC Farsi (which is the Persian language arm of the broadcaster) claimed to have received from "an unnamed source working with Iran's government" the "real number" of COVID-19 cases.
The so-called "unnamed" source is alleged to have passed documents onto BBC Farsi which purports to show that more than 450,000 Iranians have been infected with COVID-19 with 42,000 allegedly dying by July 21.
The original BBC Farsi story has been regurgitated by the core (English-speaking) BBC in order to amplify the disinformation campaign against Iran.
Flawed allegations
Leaving aside the British state broadcaster's political considerations, there are three core problems with the BBC's allegations.
First and foremost, the sourcing is poor as it relies on a single "anonymous" source whose facts and figures cannot be independently verified.
Moreover, given the prevalence of coronavirus in Iran (as in many other countries) how could a single source have access to exhaustive data on all aspects of the coronavirus pandemic in a country as large as Iran?
Second, as independent experts have pointed out, Iran's official figures have been fully verified by the World Health Organization (WHO).
In an interview with the BBC (see below), Iranian academic Seyed Mohammad Marandi, said that Iran has provided far more detailed information to WHO's Eastern Mediterranean Office than comparable countries.
In other words, instead of interrogating the official coronavirus figures for countries like Saudi Arabia (which has supplied far less detailed information to WHO) the BBC has been politically motivated by focusing on Iran.
Third, the BBC has chosen to not only ignore the real cover-up, but in fact it is actively complicit in it. The real cover-up being the impact of US sanctions on Iran's ability to combat the pandemic.
Frozen funds
By way of an example, South Korea has frozen up to $9 billion of Iranian oil money and is refusing to transfer it to Iran citing US sanctions and associated pressure.
That is money that Iran can utilize to manage the economic fallout of the pandemic. Hitherto, Iran has avoided a harsh lockdown for fear of damaging the economy.
And yet despite the sanctions, and according to all credible accounts, Iran has still fared relatively well in containing the pandemic and managing its socio-economic repercussions.
Iran vs UK
The irony here is that Iran has done far better than the UK, which is not under any form of international pressure, let alone comprehensive US sanctions.
Indeed, the fictitious death toll attributed to Iran (42,000) is still lower than the UK's official death toll of 46,210 as of August 03.
Not content with Iran's resolute stance on US sanctions and other pressures, it seems the BBC is hell-bent on distorting Iran's fight against the coronavirus pandemic.
https://www.presstv.com/Detail/2020/08/03/631017/UK-Iran-Coronavirus-BBC-Farsi-Fake-News-
--------
German court starts retrial of 3 pro-Palestine activists for criticizing Israeli crimes
03 August 2020
A court in Germany has started the retrial of three pro-Palestine human rights activists, known as Humboldt 3, who had spoken out against Israeli crimes against the Palestinian people.
The trio – Palestinian activist Majed Abusalama and Israeli activists Ronnie Barkan and Stavit Sinai – are facing trial for their involvement in a June 2017 protest at Humboldt University, in the German capital Berlin, against Israeli Knesset Member (MK) for the Yesh Atid party, Aliza Lavie.
The three activists, known as Humboldt 3, were charged after they interrupted Lavie's talk in 2017 about the massacre of civilians in Gaza during a speech at the Humboldt University of Berlin.
Lavie had given a speech at the university during which she downplayed Israel's ongoing occupation of the Palestinian territories (oPt) and its treatment of Palestinians, and expressed her support of Israel's 2014 war on the already-besieged Gaza Strip. The activists disrupted the talk and challenged Lavie on her opinions, but are now facing charges of trespassing and assault for their actions.
The trio first stood trial in March last year, with their lawyers saying there is "no clear evidence of criminal activity and that the charges are disproportionate to what actually happened."
Arguing that putting the three activists on trial would be in breach of their rights to freedom of expression and freedom of assembly, the lawyers also said they are "worried that the case could set a precedent by conflating criticism of Israel and Zionism […] with anti-Semitism."
In a statement released at the same time, the activists hit back at the charges and said, "having criminal allegations leveled against activists is a common and standard practice in Germany," adding that, "Where, if not in Berlin, should we be able to speak up against such immoral and criminal practices?"
The three pro-Palestine activists went on to say in the statement that, "We are, however, determined to use our relative privilege in order to turn the tables against Israel and take it to court. We do not concern ourselves with the consequences, but rather with the opportunity of challenging Israel along with Germany's complicity in crimes against humanity."
Meanwhile, a group of people gathered outside the German Embassy in Paris in June and delivered a statement against the trial.
The legal action against the trio is seen in light of Germany's efforts to crack down on criticism of Israel and anyone affiliated with the international Boycott, Divestment and Sanctions (BDS) movement, which targets Israel.
In a move welcomed by the Tel Aviv regime last year, the majority of lawmakers in the German parliament, Bundestag, condemned the anti-Israeli movement and voted in favor of a motion that accused the BDS of using anti-Semitic tactics to fulfill its political goals.
The BDS movement was initiated in 2005 by over 170 Palestinian organizations and later turned international, calling for people and groups across the world to cut economic, cultural and academic ties to Tel Aviv.
Israel and its allies in Washington have long railed against the BDS, which is by and large meant to drum up support for an end the Israeli occupation of Palestinian lands.
https://www.presstv.com/Detail/2020/08/03/631015/Germany-court-BDS
--------
Lisa Smith sent forward for trial on terrorism charges
Jul 31, 2020
Former Irish Defence Forces member Lisa Smith has been sent forward for trial to the Special Criminal Court accused of membership of the Islamic State terrorist group.
The Director of Public Prosecutions (DPP) directed trial in the non-jury court which is used for terrorism related and organised crime trials.
Dublin District Court heard on Friday that the DPP has obtained a certificate, under the Offences Against the State Act that, in this case, the ordinary courts were inadequate to secure the administration of justice.
The certificate was furnished to Judge Marie Quirke, who noted that the Attorney General agreed with the decision in relation to the trial venue.
A State solicitor asked the judge to make an order of return for trial to a sitting of the Special Criminal Court.
Lisa Smith, a 38-year-old mother of one, from Co Louth, has indicated through her solicitor that she will challenge the decision that she cannot have a jury trial.
She had initially been charged in December with an offence contrary to the Criminal Justice (Terrorist Offences) which carries a possible 10-year sentence, for being a member of Islamic State from 2015 to 2019.
Last week, a further charge was bought under the same legislation for financing terrorism by sending €800 in assistance, via a Western Union money transfer, to a named man on May 6th, 2015.
Sergeant Gareth Kane of the Special Detective Unit served the book of evidence on Ms Smith when she appeared at Dublin District Court.
Ms Smith, who denies the charges, stood at the side of the courtroom and spoke only to her solicitor.
Judge Quirke told Ms Smith that if she intended to use an alibi evidence in her defence she must inform the DPP within 14 days. Ms Smith nodded to indicate she understood.
Her surety, who had to lodge €1,000 cash of bail set at €5,000, confirmed he would continue to stand bail. He cannot be named by court order following a request from Ms Smith's solicitor.
Ms Smith must continue obeying bail conditions, including a ban on using the internet and social media.
A date has yet to be set for her appearance in the Special Criminal Court. Legal aid was granted for her trial.
https://www.irishtimes.com/news/crime-and-law/courts/district-court/lisa-smith-sent-forward-for-trial-on-terrorism-charges-1.4318699?utm_source=iterable&utm_medium=email&utm_campaign=1409523_
--------
Pakistan
Pak PM Imran Khan hopes for early start of Intra-Afghan talks
Aug 3, 2020
ISLAMABAD: Pakistan Prime Minister Imran Khan on Monday expressed hope for an early start of the Intra-Afghan talks to end the decades-old bloodshed in the war-torn country.
During a telephonic conversation with Afghan President Ashraf Ghani, who called Khan to greet him on Eid-ul-Azha, the two leaders discussed the Afghan peace process, according to a statement issued by the prime minister's office.
The prime minister "expressed hope that the current momentum would be further built to implement the US-Taliban Peace Agreement in its entirety leading to Intra-Afghan Negotiations at the earliest", it said.
Khan also highlighted Pakistan's contribution to the peace process, stressing that peace in Afghanistan was of paramount importance.
An agreement signed between the US and the Taliban in February in Doha drew up plans for withdrawal of American troops from Afghanistan in exchange for security guarantees from the insurgent group.
As part of the Doha deal, the US committed to withdraw its 12,000 troops within 14 months. Troops have since been reduced by over a quarter, according to a recent report on Afghanistan published by the Congressional Research Service.
The Taliban committed to prevent other groups, including Al Qaeda, from using Afghan soil to recruit, train or fund raise toward activities that threaten the US or its allies.
https://timesofindia.indiatimes.com/world/pakistan/pak-pm-imran-khan-hopes-for-early-start-of-intra-afghan-talks/articleshow/77336378.cms
--------
Pakistan asks UK to hand over Shehbaz's son-in-law
04 Aug 2020
Pakistan on Monday asked the British government to hand over Imran Ali Yousuf, son-in-law of Pakistan Muslim League-Nawaz (PML-N) President Shehbaz Sharif, to it, a private news channel reported.
According to the report, Pakistani officials requested the UK authorities to hand over the suspect on 'reciprocal' basis to the country as the two countries do not have an extradition treaty in place. The report maintained that the UK government will review the request in due time.
It is pertinent to mention here that Daily Mail had leveled corruption allegations against Imran Ali Yousuf and Earthquake Reconstruction and Rehabilitation Authority's (ERRA) Ikram Naveed.
Earlier on June 22, sources privy to the National Accountability Bureau (NAB) had claimed that investigations into former chief minister Shehbaz Sharif and his family's wealth has thus far revealed benami companies worth Rs 2.40 billion.
According to details, the undeclared (benami) wealth was being represented by three different frontmen whose details had been revealed. According to the report, Nisar Ahmed, Syed Tahir Naqvi and Ali Ahmed were all frontmen to the massive wealth which originally belongs to Shehbaz Sharif and his family.
https://www.pakistantoday.com.pk/2020/08/03/pakistan-asks-uk-to-hand-over-shehbazs-son-in-law/
--------
Efforts still under way for mediation between Iran, Saudi Arabia: PM
04 Aug 2020
DUBAI: Pakistan's US-requested mediation efforts between Saudi Arabia and Iran have been making slow progress, Prime Minister Imran Khan said on Monday.
Prompted by Washington, Mr Khan in October visited Tehran and Riyadh to facilitate talks after attacks on Gulf oil interests that the US blamed on Iran.
"Our mediation between Iran and Saudi Arabia has not stopped and we are making progress, but slowly," Mr Khan told Al Jazeera in ext­racts the broadcaster relea­sed from an interview to be aired in full on Wednesday.
"We have done our best to avoid a military confrontation between Iran and Saudi Arabia, and our efforts have succeeded," Qatar-based Al Jazeera reported Mr Khan as saying.
US-Iranian frictions worsened when President Donald Trump's administration withdrew in mid-2018 from an accord limiting Tehran's nuclear programme in exchange for easing sanctions.
https://www.dawn.com/news/1572427/efforts-still-under-way-for-mediation-between-iran-saudi-arabia-pm
--------
Opposition has reached consensus on PTI's ouster: Nasir Shah
04 Aug 2020
SUKKUR: Sindh Minister for Information and Local Bodies Syed Nasir Hussain Shah has said that Pakistan Peoples Party chairman Bilawal Bhutto-Zardari and heads of all other opposition parties have reached a consensus that the country will continue to suffer ever greater losses if Pakistan Tehreek-i-Insaf remains in power.
The minister told journalists at the press club on Sunday that Bilawal and the rest of the opposition wanted to "protect" the country from further harm and double standards of PTI.
He said the federal government's incompetence was visible in every department under its control. While opposition parties were facing accountability the ruling party's men were obtaining stays in their cases, he said.
Khursheed Ahmed Shah's case was a litmus test for the fairness of the accountability process as the veteran politician was incarcerated even when he was admitted to hospital while cases of PTI leaders were not even being processed, he said.
He said the report of commission on sugar crisis proved that PTI leaders were "thieves" and they had committed the theft under the nose of Imran Khan who also held portfolio of ministry of commerce but Shahzad Akbar did not dare mention his name.
The minister said that Sindh Chief Minister Syed Murad Ali Shah had taken the stand that under the Constitution the federal government had no power to decrease share of provinces in the National Finance Commission award and it could only increase it.
He said that they had no objection if the federal government spent on defence or launched projects from its own resources without deducting share of provinces.
He said that PTI rulers had announced Rs162 billion for Karachi but did not allocate the amount in the budget and schemes were launched in other areas but Karachi was deprived.
Whereas, he said, the provincial government had provided millions of rupees to metropolitan corporations for cleaning drains. As a result rainwater drained out from most of the areas within a few hours after rain and only Federal B. Area, Liaquatabad, North Nazimabad and Kashmir Colony remained submerged due to hurdles created by the under-construction Green Line corridor, he said.
He blamed the megaproject for the inundation in many areas and said that federal government was "punishing" the Sindh government through Green Line project.
The prime minister had directed the National Disaster Management Authority to provide relief to the rain-hit areas and they would heartily welcome the authority to work jointly with the Sindh government.
He said the chief minister had released funds for cleaning drains in all big cities of the province including Karachi. All departments concerned were preparing to cope with post-rain situation in view of forecast of heavy rains in Karachi, Mirpurkhas and other areas, he said.
Later, the minister participated in a protest held by journalists against the arrest of editor in-chief of Jang/Geo Group Mir Shakil-ur-Rehman and handed over a cheque for Rs5 million to chief patron of the Sukkur Press Club.
https://www.dawn.com/news/1572487/opposition-has-reached-consensus-on-ptis-ouster-nasir-shah
--------
6 PTI media cell members join info ministry at top positions
04 Aug 2020
LAHORE: Six members of the ruling Pakistan Tehreek-e-Insaf's digital media cell have been appointed at top positions in the Ministry of Information & Broadcasting, a notification issued on Monday by the Establishment Division confirmed.
According to the Establishment Division's notification, one officer would be appointed at the Management Pay-II (MP-II) pay scale and five at the MP-III level. The MP-II and MP-III appointments would be equivalent to Grade-21 and Grade-20 civil servant jobs, it added.
Imran Haider Ghazali was hired at the MP-II scale, whereas Shahbaz Khan, Muhammad Muzammil Hassan, Usman bin Zaheer, Naeem Ahmed Yasin, and Syeda Dhanak Hashmi at the MP-III scale.
Sources told Profit that following months of candidate assessments and interviews, Imran Ghazali was appointed the general manager of the Digital Media Wing (DMW).
This March, the federal cabinet approved a supplementary grant of Rs42.791 million ($256,000) for the creation of a DMW, which aims to ostensibly counter fake news that damages the federal government's repute among social media users. The DMW is meant to help the government formulate its policies on digital media and be helpful in countering the criticism the government is facing due to inflation and high electricity tariff.
Sources told Profit that the DMW will work as a strategic unit of the Government of Pakistan to provide results-oriented media content, digital public relations, and will give authentic government updates on digital media. As the general manager of the DMW, Ghazali has been tasked with leading a data-driven, growth-oriented team to further the interests of the State of Pakistan locally and internationally.
"DMW will also be responsible for curating the digital content for official social media assets of the government," said a source. "It will also be organising and verifying social media accounts of all federal government ministries and will be enhancing their digital media presence."
As the founding member of the PTI's social media team, Ghazali is credited with creating the online presence of Prime Minister Imran Khan and led social media for the political party during the 2013 elections, while working with Starcom Pakistan. The Publicis agency went on to lead the 2018 media strategy that won PTI the elections on a $4.7 million media budget.
According to an Information Ministry statement in response to media reports that the appointments had been approved without any competition, the recruitment was done according to a procedure approved by Prime Minister Imran Khan for its 'Digital Media Wing' back in April 2020. The latest job vacancies, the ministry added, were also advertised in the newspapers as per law.
It said a total of 76 applications were received for the position of 'General Manager', whereas 67 for the 'Digital Media Consultant' vacancy. All in all, some 461 people applied to the jobs across seven MP scales, it added.
The recruitment in the digital media wing were made by a special selection board after it conducted interviews, the ministry noted, adding that a summary of the selected individuals was approved by the Prime Minister on July 20.
Those who have been hired would be paid Rs75,000 a month, it said. The candidates for the remaining 16 posts had been shortlisted, it added further.
https://www.pakistantoday.com.pk/2020/08/03/6-pti-media-cell-members-join-info-ministry-at-top-positions/
--------
Arab world
UAE mosques to open at 50 per cent capacity but Friday prayers remain suspended
Ruba Haza
August 3, 2020
UAE mosques can operate at 50 per cent capacity from Monday.
A larger number of worshippers can be accommodated as restrictions are gradually eased.
All places of worship were closed in March to prevent the spread of Covid-19. They were allowed to reopen at 30 per cent capacity on July 1. Friday prayers remain suspended.
The period between the call to prayer and the start of prayers will also be extended to 10 minutes, except for maghrib prayer, which will be five minutes.
The move is intended to limit possible contact between worshippers and avoid socialising before or afterwards.
The General Authority of Islamic Affairs and Endowments, known as Awqaf, said worshippers must stay two metres apart from one another.
Worshippers should perform ablution at home before attending the mosque for prayer, wear face masks and should not greet one another close-up.
They should bring their own copy of the Quran and prayer mats, download Al Hosn, the government's tracing and testing app, and avoid touching surfaces and door handles.
Awqaf urged older worshippers, children and people with underlying health conditions to continue to pray at home.
On July 20, prayer rooms in shopping malls and commercial towers across the UAE were allowed to operate again.
The places of worship were closed for months as part of restrictions imposed by the authorities to combat the spread of Covid-19.
https://www.thenational.ae/uae/coronavirus-uae-mosques-to-open-at-50-per-cent-capacity-but-friday-prayers-remain-suspended-1.1058201
--------
Iraqi-born Hala Jarbou appointed as US federal judge
03 August 2020
An Iraqi-born judge was appointed to serve as a federal judge in the US District Court, the US Senate announced Monday.
In March, Hala Jarbou was nominated by President Donald Trump to be the Judge on the United States District Court for the Western District of Michigan.
For all the latest headlines follow our Google News channel online or via the app.
The US Embassy in Baghdad said that she is the first Chaldean American to be nominated to serve as a federal judge. "Judge Jarbou was born in Iraq, and emigrated to the United States as a child with her family," the Embassy said in a Facebook post.
Jarbou was a judge on Michigan's Sixth Judicial Circuit. Before that, Jarbou was an Assistant US Attorney in the US Attorney's Office in the Eastern District of Michigan. She prosecuted cases involving drug and firearms offenses, child pornography, and high-level drug trafficking, according to a statement from the White House.
https://english.alarabiya.net/en/News/world/2020/08/03/Iraqi-born-Hala-Jarbou-appointed-as-US-federal-judge.html
--------
Hezbollah, Israel jostle in Syria, Lebanon
Jul 31, 2020
On July 27, after a week of daily airstrikes attributed to Israel targeting several Iranian and Hezbollah interests in Syria, the Israeli military said a few of the Lebanese group's fighters crossed into the disputed Shebaa Farms area between Lebanon and Israel, triggering tensions on the border.
Hezbollah denied that it made the maneuver. This may be an indication that while the balance of power is holding in Syria, Hezbollah is attempting to play a deceptive game to safeguard its credibility with its domestic constituency and Israel on the Lebanese border.
In a period of a week, two incidents appear to again pit Hezbollah and Iran against Israel, first in Syria, then in Lebanon. The first was when alleged Israeli attacks in Syria destroyed weapons and ammunition warehouses and killed Iranian-backed non-Syrian and Syrian militiamen in southern and southwestern Damascus, according to the Syrian Human Rights Observatory. Hezbollah announced one death, Ali Kamel Mohsen, known by his nom de guerre Jawad.
What will this mean? Nicolas Blanford, a senior nonresident fellow at the Atlantic Council, said last year that Hezbollah Secretary-General "Sayed Hassan Nasrallah pledged retribution from Lebanon should Israel kill any of its members in Syria. A response was expected from Lebanon."
The second incident took place July 27 when Israeli troops apparently thwarted a Hezbollah attack near the border with Lebanon. According to Israeli reports, a Hezbollah cell comprised of three to five fighters crossed the Blue Line a few meters into Israeli-controlled territory in the Shebaa Farm region and was repelled by Israeli troops. Israel then shelled hills surrounding the area.
Shebaa Farms was captured by Israel from Lebanon in the 1967 Middle East war.
Hezbollah denied any responsibility for the infiltration, attributing the incident to "the state of terror experienced by the Zionist occupation army" and promising retribution for the killing of the Hezbollah fighter in Syria.
The two incidents, which fall within the continuous Syria-Lebanon front line with Israel, may be part of Iran's and Hezbollah's playing the long game — in Syria, by protecting their strategic interests and their positions there at any price, and in Lebanon, by winning the psychological game at a minimal cost given the challenges the country faces.
Syria expert Naswar Shaaban of the Omran Dirasat Center told Al-Monitor that Israel's targets for this strike fell into line with those of previous attacks, which have largely taken place around Sayyida Zeinab, Qeswa, Mazzeh, Daraya and Quneitra. Shaaban said that in part due to conditions imposed by Russia, Iran does "not have the capability to move its equipment and fighters around freely," leaving it vulnerable to Israeli attacks.
The lack of response of Hezbollah and Iran to Israeli attacks in Syria despite heavy losses is rooted in Hezbollah's and Tehran's strategic interests there, said Brahim Beyram, a Lebanese journalist and analyst close to Hezbollah.
Beyram told Al-Monitor he believes the priority for Tehran is to remain entrenched in Syria — not to retaliate for the losses Iran and Hezbollah are incurring. He said Hezbollah has several bases that it will not abandon in Aleppo, Homs, Damascus and close to the Lebanese border. "The priority will remain for the protection of its positions there," he said.
A third pillar of Hezbollah's and Iran's military thought is psychological and propaganda warfare, whether toward the enemy or toward their popular base. "Hezbollah has proven to be adept in playing psychological games with Israel, the infiltration into Israel and the promise of retribution for the death of its fighter in Syria are a case in point," Beyram said.
The Lebanese group said its response to the death of Jawad "is definitely coming," adding, "The Zionists have only to wait for their crimes to be punished."
A source close to Hezbollah fighters said that if the organization failed to retaliate properly to the alleged Israeli attack that killed Jawad, its credibility will be further damaged given the unpreceded disastrous economic situation Lebanon is facing. "They are caught between a rock and a hard place," the source said.
But Middle East Strategy Intelligence analyst Avi Melamed, who closely follows Israeli politics, told Al-Monitor "There is absolutely nothing Hezbollah can do — whether overt or covert operations disinformation, psychological warfare or any other — to stop Israel's attacks on Iran's military infrastructure whenever and wherever Israel decides to. Israel is determined to thwart the Iranian threat in Syria at all costs, including a massive war with Hezbollah. Hezbollah cannot dictate new game rules to Israel. Trying to do that while hoping to avoid a war with Israel could be a fatal miscalculation by Nasrallah."
The source close to Hezbollah believes that the party will have to make good on its promise to retaliate, in due time and that given all the pressure it is facing both at home and abroad "it was bound to show its teeth, which could translate with an escalation of violence." Deputy Hezbollah leader Naim Qassem has nonetheless dismissed the prospect of any military escalation with Israel.
The evolution of the situation on the Lebanese border will have to be carefully monitored in the next few days. Whether Hezbollah chooses or not to respond to Israel's attack in Syria, and more importantly whether it can inflict a painful strike against Israel, may define Hezbollah's deterrent power at both the local and regional levels in the future.
https://www.al-monitor.com/pulse/originals/2020/07/lebanon-hezbollah-south-syria-escalation.html?utm_source=iterable&utm_medium=email&utm_campaign=1409523_
--------
Mideast
Big powers' miscalculations root cause of surge in extremism in West Asia: Iran FM
03 August 2020
Iran's foreign minister says miscalculations and major mistakes made by the world's big powers over the past decades are the main cause of the surge in extremism in the West Asia region.
Mohammad Javad Zarif made the remarks in a speech delivered at the Faculty of World Studies at the University of Tehran on Monday, the second part of a five-part course in international relations entitled, "World in Transition," which is being offered by Iran's top diplomat.
"Extremism was a result of miscalculations and occupation [of regional countries by world powers]. The main problem, which evolved into the existing sad conditions is the problem of 'misunderstanding' and 'miscalculation', which caused both regional powers and superpowers to make mistakes," Iran's foreign minister said.
"Miscalculations made by big powers, or in other words superpowers, with regard to the world's modern order have resulted in consequences, which are by far more disastrous than the mistakes made by other countries," Zarif emphasized.
He described the 2003 US-led invasion of Iraq as one of the big powers' miscalculations, saying that there were many ambiguities surrounding the attack at its onset.
"But something was conspicuous. It was clear from the very beginning that this [US] war [against Iraq] would lead to the spread of extremism in the world."
In early 2003, the United States, backed by the UK, invaded Iraq under the pretext that the regime of the country's former dictator, Saddam Hussein, possessed weapons of mass destruction (WMD). No such weapons, however, were ever found in Iraq.
The invasion plunged Iraq into chaos and led to the rise of terrorist groups, including the Daesh Takfiri group, across the region.
The US and a coalition of its allies further launched a military campaign against purported Daesh targets in Iraq in 2014, but their operations in many instances have led to civilian deaths.
Elsewhere in his speech, Zarif touched on the US withdrawal from several international treaties, and said such a policy is just similar to those bigoted and obstinate ideas that contravene the world's realities on the ground.
Some players in the international scene, like the United States, have struggled to take control of the situation by resorting to old-dated rules and reliance on their military superiority, but their approach led to a "disaster," the top Iranian diplomat added.
The US under President Donald Trump has pulled out from several international treaties in defiance of global outcry.
Trump, a hawkish critic of a landmark 2015 nuclear deal between Iran and six world powers, officially known as the Joint Comprehensive Plan of Action (JCPOA), unilaterally withdrew Washington from the agreement in May 2018, and unleashed the "toughest ever" sanctions against the Islamic Republic in defiance of global criticism.
The Trump administration also pulled the United States out of the Intermediate-Range Nuclear Forces Treaty (INF) with Russia last year. The 1992 treaty allows member countries to conduct short-notice, unarmed, reconnaissance flights over the other countries to collect data on their military forces and activities.
Trump has also pulled his country out of the UN cultural organization UNESCO and the Paris climate accord.
https://www.presstv.com/Detail/2020/08/03/631014/Zarif--Tehran-University-extremism-West-Asia-miscalculation
--------
Iraqi Telecommunication Firm Accused of Collaboration in Assassination of General Soleimani
Aug 03, 2020
The Special Committee to Investigate the Assassination of General Soleimani and al-Muhandis has received information about an Iraqi telecommunication company's involvement in the incident, the Arabic-language Shafaq News reported on Monday, but did not provide any details on the identity of the telecommunication company.
It quoted an informed source as saying that the committee has received documents from a number of Hashd al-Shaabi commanders which showed a telecommunication company had provided the US Army Command at Victoria Base at Iraq Airport with mobile phone information of one of al-Muhandis' associates.
"The US Army Command has obtained sufficient information about the location of al-Muhandis and his meeting with General Soleimani through this phone line, and this has contributed to the assassination process," the source said.
Lieutenant General Soleimani was assassinated in a US drone strike on Baghdad International Airport in Iraq on January 3.
The airstrike also martyred al-Muhandis. The two were martyred in an American airstrike that targeted their vehicle on the road to the airport.
Five Iranian and five Iraqi military men were martyred by the missiles fired by the US drone at Baghdad International Airport.
On January 8, the IRGC Aerospace Force started heavy ballistic missile attacks on US Ein Al-Assad airbase in Southwestern Iraq near the border with Syria and a US operated airbase in Erbil in retaliation for the US assassination of ant General Qassem Soleimani.
Ein Al-Assad is an airbase with a 4km runway at 188m altitude from sea levels, which is the main and the largest US airbase in Iraq. Early reports said the radar systems and missile defense shields in Ein Al-Assad failed to operate and intercept the Iranian missiles. Unofficial reports said the US army's central radar systems at Ein Al-Assad had been jammed by electronic warfare.
The second IRGC reprisal attack targeted a US military base near Erbil airport in Iraqi Kurdistan Region in the second leg of "Martyr Soleimani" reprisal operation.
Iraq said the attacks had not taken any toll from its army men stationed at these two bases. The US army had blocked entrance into Ein Al-Assad to everyone, including the Iraqi army.
It was the first direct attack on the US army ever since world war two.
The IRGC officials said none of the missiles had been intercepted.
Meantime, Iran announced in late June that it had issued arrest warrants for 36 officials of the US and other countries who have been involved in the assassination of the martyred General Soleimani.
"36 individuals who have been involved or ordered the assassination of Hajj Qassem, including the political and military officials of the US and other governments, have been identified and arrest warrants have been issued for them by the judiciary officials and red alerts have also been issued for them via the Interpol," Prosecutor-General of Tehran Ali Alqasi Mehr said.
He said that the prosecuted individuals are accused of murder and terrorist action, adding that US President Donald Trump stands at the top of the list and will be prosecuted as soon as he stands down presidency after his term ends.
https://en.farsnews.ir/newstext.aspx?nn=13990513000450
--------
US oil deal with Kurdish-led Syrian forces 'unacceptable': Turkey
03 August 2020
An oil deal between Syrian Kurdish-led forces and an American company in northeast Syria is unacceptable, Turkey's foreign ministry said on Monday.
Ankara vehemently opposes the Kurdish YPG militia, the main element of the US-backed Syrian Democratic Forces (SDF) which made the deal with the US oil firm, because of its links to Kurdistan Workers Party (PKK) fighters who have waged a long insurgency in southeast Turkey.
"It was reported in the press that the 'Syrian Democratic Forces' under the control of the PKK/YPG terrorist organization signed a contract with the company 'Delta Crescent Energy LLC' located in the USA," the ministry said, without saying what report or reports it was referring to.
For all the latest headlines follow our Google News channel online or via the app.
The deal was a "clear demonstration" of the separatist agenda of the "PKK/YPG terrorist organization by seizing the natural resources of the Syrian people," the ministry said in a statement. "This decision, which cannot be justified by any legitimate motive, is never acceptable."
US Secretary of State Mike Pompeo referred to an oifields deal between the SDF and a US firm during a Senate Foreign Relations Committee hearing on Thursday.
Republican Senator Lindsey Graham said SDF General Commander Mazloum Abdi informed him that a deal had been signed with an American company to "modernize the oil fields in northeastern Syria."
Pompeo said the US administration supported the agreement. "The deal took a little longer ... than we had hoped, and now we're in implementation," he told the hearing.
Syria produced around 380,000 barrels of oil per day before civil war erupted following a crackdown on protests in 2011, with Iran and Russia backing President Bashar al-Assad's government and the United States supporting the opposition.
Damascus lost control of most oil producing fields in a stretch east of the Euphrates River in Deir al-Zor.
Western sanctions have also hit the energy industry.
Turkey's President Recep Tayyip Erdogan said in March he had asked his Russian counterpart Vladimir Putin to jointly manage the oil fields in eastern Syria, instead of the SDF.
https://english.alarabiya.net/en/News/middle-east/2020/08/03/US-oil-deal-with-Kurdish-led-Syrian-forces-unacceptable-Turkey.html
--------
Israeli army claims killing four planting bombs along Syria frontier
03 August 2020
The Israeli army claimed on Monday it had killed four men laying explosives at a security fence along the Israeli-occupied sector of the Golan Heights, adjacent to Syrian-controlled territory.
"They were inside Israeli territory but beyond the fence," military spokesman Lieutenant Colonel Jonathan Conricus told journalists in a telephone briefing.
He said an Israeli commando unit lying in wait attacked the intruders shortly after 11 pm Sunday (2000 GMT) with assault rifles and sniper fire backed by air strikes.
For all the latest headlines follow our Google News channel online or via the app.
"Our estimate is that all four were killed," Conricus said in English, adding that there were no Israeli casualties.
Tensions are already high between bitter rivals Israel and Syria.
Last month, Israeli army helicopters struck military targets in southern Syria in retaliation for earlier "munitions" fire towards Israel.
Israel did not directly blame Syrian forces for the munitions fire, but said it held the Damascus government responsible.
Several Israeli media outlets reported that the military actions were in response to an increased threat from the Iran-backed Lebanese Shiite group Hezbollah, which has a significant presence in Syria.
Last month, five Iran-backed fighters were killed in an Israeli missile strike south of Damascus, according to Britain-based monitoring group the Syrian Observatory for Human Rights.
Conricus said Israeli troops were early Monday searching the area of the incident for clues but that he could not immediately link the overnight attack to the Lebanese group or its sponsors in Tehran.
"We do not know at this stage and we cannot confirm a link between this terrorist squad and Hezbollah or Iranians," he said.
"We know that there are many different factions operating on Syrian soil."
The Syrian Observatory said it was "likely," but it could not be confirmed, that the attackers were from the Syrian Resistance to Liberate the Golan - a Hezbollah-linked group formed more than six years ago to launch attacks against Israel in the disputed area.
Conricus said that Israel's Maglan commando unit had been deployed at the attack site for several days.
"We spotted irregular night-time activity in this specific location for the past week and we had a commando unit deployed in the area," he said.
He added that for Israeli civilians on the Golan Heights, normal life was uninterrupted during the incident.
https://english.alarabiya.net/en/News/middle-east/2020/08/03/Israeli-army-claims-killing-four-planting-bombs-along-Syria-frontier.html
--------
Iran sanctions former aide to ex-US national security adviser
03 August 2020
Iran's foreign ministry said on Sunday it sanctioned Richard Goldberg, an ex-aide to a former US national security adviser who currently is a senior adviser at the Washington-based think tank the Foundation for Defense of Democracies (FDD).
Goldberg, who served as an aide to John Bolton, was sanctioned over "being actively involved in economic terrorism against the interests of Iran's government and citizens," according to the ministry's statement.
For all the latest headlines follow our Google News channel online or via the app.
Tehran uses the term "economic terrorism" to refer to US sanctions.
The sanctions were based on a law approved by Iran's parliament in 2017, meant to "confront America's human rights violations and adventurist and terrorist acts in the region."
However, the details of the sanctions and how they will be enforced was not specified.
In response, Goldberg said on Twitter he considers his inclusion on Iran's sanctions list a "badge of honor."
"I've been a National Security Council official, chief of staff for a governor, senior staff for a US Senator, senior adviser for FDD and deployed to Afghanistan as a Navy Reservist. Today I gain a new badge of honor: "sanctioned" by Iran for coordinating President Donald Trump's maximum pressure campaign" he tweeted.
Goldberg is a senior adviser at FDD, which describes itself as a Washington-based "non-partisan research institute focusing on foreign policy and national security."
Iran had added FDD and its Chief Executive Mark Dubowitz to its sanctions list in August 2019.
Iran accused FDD and Dubowitz of "seriously and actively trying to harm the Iranian people's security and vital interests" and alleged that the think tank was "fabricating and spreading lies, encouraging, providing consultations, lobbying, and launching a smear campaign" against Iran.
Tensions between Tehran and Washington have escalated since US President Donald Trump pulled out of the 2015 nuclear deal and reimposed sanctions against Iran as part of a "maximum pressure" campaign.
https://english.alarabiya.net/en/News/middle-east/2020/08/03/Iran-sanctions-former-aide-to-ex-US-national-security-adviser.html
--------
Israeli warplanes launch fresh air raids in Gaza Strip
03 August 2020
Israel warplanes have launched new airstrikes against the positions of the Palestinian resistance movement of Hamas in the central parts of the besieged Gaza strip.
The attacks have targeted west of Deir al-Balah city, a report by RT Arabic said.
A military base belonging to Izz ad-Din al-Qassam Brigades, the military wing of Hamas, has also been hit by three rockets fired from the Israeli warplanes, Israeli media claim.
The sound of several explosions has also been heard from east of Khan Yunis in the south of Gaza Strip, RT reported.
The attacks came shortly after the Israeli military claimed its iron dome air defense system has intercepted a rocket fired from the besieged enclave towards the occupied territories.
The Tel Aviv regime also claimed its forces have clashed with a four-member "terrorist group" laying mines in the occupied territories' borders with Syria in early hours of Monday.
During the clashes, it said, the Israeli military's combat helicopter has opened fire and injured several members of the group.
The Israeli military's northern command center is on standby to counter any scenario, Al Jazeera TV quoted sources in the regime as saying.
Gaza has been under Israeli siege since June 2007, which has caused a decline in living standards.
Israel has also launched three major wars against the enclave since 2008, killing thousands of Gazans each time and shattering the impoverished territory's already poor infrastructure.
The crippling blockade has caused a decline in the standard of living as well as unprecedented levels of unemployment and unrelenting poverty in the Gaza Strip.
https://www.presstv.com/Detail/2020/08/03/630964/Israel-gaza-hamas-position-attack
--------
Russia: Iran's nuclear capacity 'absolutely legitimate'
03 August 2020
Russia's permanent representative to international organizations in Vienna says Iran's nuclear capacity is "absolutely legitimate" as it fits within the Nuclear Non-Proliferation Treaty (NPT).
"These opportunities and capabilities are absolutely legitimate as a long as they are used for peaceful purposes," Mikhail Ulyanov tweeted on Sunday.
"The duty of IAEA (the International Atomic Energy Agency) is to certify non-diversion of nuclear materials," he added. He was apparently referring to the United Nations nuclear agency's repeated verification of non-diversion of Iran's nuclear energy program.
The envoy made the assertions in response to a tweet by Mark Dubowitz, the CEO of the so-called Foundation for Defense of Democracies' policy institute that has been identified as part of the Israeli lobby in the United States, and works hard to promote Washington's policies against certain countries, including Russia and Iran.
In that tweet, Dubowitz had criticized what he called the "atomic capability" given to Iran under the Joint Comprehensive Plan of Action (JCPOA), a 2015 nuclear agreement between the Islamic Republic and world countries.
Ulyanov, however, asserted, "The atomic opportunities were given to Iran by #NPT." He added that those who disagree with the nature of the IAEA's duty being verification of various nuclear programs' non-diversion "work against NPT."
The United States left the JCPOA in 2018, despite the fact that the agreement has been ratified by the UN Security Council as its Resolution 2231.
Ever since, Washington has been ceaselessly trying to undermine the deal.
Washington has also been threatening other JCPOA signatories into forsaking their duties under the accord.
https://www.presstv.com/Detail/2020/08/03/630991/Iran-Russia-nuclear-United-States
--------
Iran says it has arrested head of US-based 'terrorist group'
1 Aug 2020
Iran says it has arrested the head of a United States-based "terrorist group" accused of bombing a mosque in 2008 that killed 14 people and wounded more than 200 others in the southern city of Shiraz.
The group's "Jamshid Sharmahd, who was leading armed and sabotage operations inside Iran, is now in the powerful hands" of Iran's security forces, state television said in a report on Saturday, citing a statement from the intelligence ministry.
The statement did not elaborate on where or when the leader of the opposition royalist group known as the Kingdom Assembly of Iran, known in Farsi as Anjoman-e Padeshahi-e Iran, or Tondar (Farsi for thunder), was arrested.
The group seeks to restore Iran's monarchy, which ended when the fatally ill Shah Mohammad Reza Pahlavi fled the country in 1979 just before its Islamic Revolution. The group's founder disappeared in the mid-2000s.
It remains unclear how the US-based accused was arrested.
Tonder 'planned big operations'
Iranian state television broadcast a report on Sharmahd's arrest, linking him to the April 12, 2008 bombing of the Hosseynieh Seyed al-Shohada Mosque in Shiraz.
Iran hanged three men convicted of the bombing in 2009, saying they had ties to the monarchist group.
Iran hanged two other convicted members of the group in 2010, who had "confessed to obtaining explosives and planning to assassinate officials".
The statement issued on Saturday said Tondar had plotted several other "big operations" which failed.
It said Tondar had planned to blow up a dam in Shiraz, use "cyanide bombs" at a Tehran book fair, and plant an explosive device at the mausoleum of Iran's founder, the late Ayatollah Ruhollah Khomeini in 2010.
While overshadowed by other exiled opposition groups, Iran reportedly brought up the Kingdom Assembly of Iran multiple times while negotiating the terms of the 2015 nuclear deal, which saw Tehran limit its enrichment of uranium in exchange for the lifting of economic sanctions.
A statement attributed to Tondar claimed the assassination of an Iranian nuclear scientist in 2010 by a remote-control bomb, though it later said it was not responsible.
Suspicion long has fallen on Israel for a string of assassinations targeting scientists amid concerns about Iran's nuclear programme, which the West fears could be used to develop a nuclear bomb. Iran long has maintained its programme is for peaceful purposes.
Sharmahd's arrest came amid heightened tensions between Tehran and Washington over the collapsing 2015 nuclear deal with world powers, which US President Donald Trump unilaterally withdrew from in 2018.
In January, a US drone attack killed a top Iranian general in Baghdad. Iran responded by launching a ballistic missile attack on US soldiers in Iraq that injured dozens.
https://www.aljazeera.com/news/2020/08/iran-arrested-head-based-terrorist-group-200801114158415.html?utm_source=iterable&utm_medium=email&utm_campaign=1409523_
--------
South Asia
More than 300 prisoners at large after Daesh attacks prison in Afghanistan's Nangarhar
03 August 2020
More than 300 inmates have escaped a prison in Afghanistan's eastern province of Nangarhar after Daesh terrorists raided the compound overnight.
The spokesman for Nangarhar's provincial governor, Attaullah Khogyani, said on Monday that of the 1,793 prisoners, more than 1,025 had tried to escape and been recaptured while 430 had remained inside. "The rest are missing," he added.
Khogyani said earlier in the day that at least 29 people had been killed and 50 others wounded in the attack, adding that civilians, prisoners and members of the Afghan security forces were among the casualties.
The attack began on Sunday evening, when gunmen detonated a car packed with explosives at the entrance gate of the prison in the provincial capital of Jalalabad. They then opened fire on the prison's security guards. Two more explosions were reportedly heard coming from inside the prison afterwards.
Later in the day, the Daesh terrorist group claimed responsibility for the attack.
The assault led to a mass jailbreak from the prison believed to be holding hundreds of Daesh members, forcing police to launch a city-wide search for them.
Afghan security forces have managed to take back control of the prison's checkpoint, but fighting is still continuing.
Afghan sources confirmed that three Daesh assailants — out of an estimated 30 — had been killed.
Sunday's attack came on the third and final day of a ceasefire between the Taliban militants and the Afghan government for the Muslim holiday of Eid al-Adha, which marks the culmination of the annual Hajj pilgrimage.
The two sides are on the verge of completing an agreement for a prisoner swap that is part of a deal between the Taliban and the United States.
Under the deal, the Afghan government, which was not a signatory to the agreement, was required to release up to 5,000 Taliban prisoners. The militants, for their part, were obliged to free 1,000 government captives.
Negotiations between the Afghan government and the Taliban militant group were expected to begin shortly, following the completion of the prisoner swap.
There have been no talks with Daesh, which has in recent years claimed responsibility for a string of horrific bombing and other attacks across Afghanistan.
The Takfiri group emerged in Afghanistan in 2015 as it gradually faced defeat and lost its strongholds in Syria and Iraq.
The terrorist group, which has based itself mainly in Nangarhar Province, has an estimated 2,000 to 2,500 militants.
https://www.presstv.com/Detail/2020/08/03/631009/Afghanistan-prison-attack-Daesh-terrorists-Nangarhar-
--------
18-hour long fight between Afghan forces, terrorists end, 29 killed
Aug 3, 2020
JALALABAD/ AFGHANISTAN: The fight between Afghan forces and terrorists in Nangarhar prison in Jalalabad, which claimed at least 29 lives, has ended after almost 18 hours, reported TOLO news on Monday.
"Attack on Nangarhar prison has ended," Fawad Aman, a spokesman for Defense Ministry, was quoted as saying.
He further said the prison is now under the control of Afghan forces.
At least 29 people have been killed and 50 injured in the fighting between Afghan security forces and terrorists who raided a jail overnight, Attaullah Khogyani, Nangarhar governor's spokesman told TOLO news.
The attack has been claimed by ISIS.
Earlier, Khogyani told Al Jazeera that among the dead were prisoners as well as civilians, prison guards and Afghan security personnel.
The attack in the provincial capital Jalalabad began late on Sunday when a suicide bomber slammed his explosive-laden vehicle into the prison entrance.
Three terrorists have been killed so far.
https://timesofindia.indiatimes.com/world/south-asia/18-hour-long-fight-between-afghan-forces-terrorists-end-29-killed/articleshow/77332047.cms
--------
Ghani and Pakistan's PM discuss peace efforts, other issues of bilateral interest
04 Aug 2020
President Mohammad Ashraf Ghani and Pakistan's Prime Minister discussed peace efforts and other issues of bilateral interest during a telephone conversation.
"President of the Islamic Republic of Afghanistan Ashraf Ghani called Prime Minister @ImranKhanPTI today and extended felicitations on the occasion of Eid-ul-Azha," The Prime Minister's Office of Pakistan said in a Twitter post.
The two leaders discussed the latest stage in the Afghan Peace Process, according to a statement released by Prime Ministers office of Pakistan. "Prime Minister Imran Khan highlighted Pakistan's positive contribution to the peace process, strongly stressing that peace in Afghanistan was of paramount importance."
The statement further added "The Prime Minister expressed the hope that the current momentum would be further built to implement the U.S.-Taliban Peace Agreement in its entirety leading to Intra-Afghan Negotiations at the earliest."
"Referring to the various institutional mechanisms between the two countries, Prime Minister Imran Khan highlighted the importance of working together to further strengthen bilateral relations and said Pakistan looks forward to the next Session of Afghanistan-Pakistan Action Plan for Peace and Solidarity (APAPPS) at the earliest," the statement added.
https://www.khaama.com/ghani-and-pakistans-pm-discuss-peace-efforts-other-issues-of-bilateral-interest-08999/
--------
Ghani and Modi discuss evolving security situation in the region and bilateral interests
04 Aug 2020
President Mohammad Ashraf Ghani discussed the evolving security situation in the region with the Indian Prime Minister Narendra Modi.
The Afghan Chargé d'Affaires in New Delhi, Tahir Qadiry, said the two leaders discussed the evolving security situation during a telephone conversation.
Qadiry further added that the two leaders also held talks on other areas of bilateral interests.
"HE President @ashrafghani in a telephonic conversation with HE PM @narendramodi exchanged greetings on the joyous festival of #EidAlAdha & also discussed the evolving security situation in the region and other areas of bilateral interests," Qadiry said in a Twitter post.
India has played a major role in the reconstruction of Afghanistan following the fall of the Taliban regime in 2001. The country has invested over $2 billion in various reconstruction and infrastructure projects.
https://www.khaama.com/ghani-and-modi-discuss-evolving-security-situation-in-the-region-and-bilateral-interests-08998/
--------
Taliban release details of video teleconference between Pompeo and Mullah Baradar
04 Aug 2020
The Taliban group released the details of the video teleconference between Mike Pompeo, the Secretary of State of the United States and Mullah Abdul Ghani Baradar, the deputy political chief of the group based in Doha.
"Today evening, Mullah Bradar Akhund, Deputy-Amir and Head of the Political Office and his delegation had a virtual meeting with Mike Pompeo, US Secretary of State via video-conference," Suhail Shaheen, a spokesperson for the political office of Taliban in Doha said.
Shaheen further added that "Both sides talked about the inception of intra-Afghan negotiations and the status quo emphasizing that release of the remaining prisoners are essential for commencement of intra-Afghan negotiations."
He also added "The Secretary of State also welcomed announcement of ceasefire by the Islamic Emirate on the eve of the current Eid."
This comes as the both the Afghan government and Taliban have released hundreds of prisoners following the signing of peace deal between Washington and Taliban earlier this year.
However, reports indicate that the Afghan government has refrained from releasing hundreds of Taliban militants who were involved in major crimes with President Mohammad Ashraf Ghani mulling to convene Loya Jirga (General Assembly of the Tribal Elders) to discuss the issue of the release of remaining Taliban prisoners.
https://www.khaama.com/taliban-release-details-of-video-teleconference-between-pompeo-and-mullah-baradar-08997/
--------
Africa
Nigeria Boko Haram: Governor says battle against militants being sabotaged
2 August 2020
A governor in north-east Nigeria has suggested efforts to defeat jihadist group Boko Haram are being undermined by elements of the security apparatus.
Borno State's Babagana Zulum said President Muhammadu Buhari needed to know sabotage within the system was frustrating work to end the insurgency.
Babagana Zulum was speaking bluntly days after his heavily armed convoy suddenly had to flee a town near Lake Chad because of sustained gunfire.
The army blamed Boko Haram.
The governor suggested soldiers were behind it and once again used the word sabotage.
Babagana Zulum also questioned why the Nigerian army was stopping thousands of displaced people from returning home to their fields whilst soldiers were instead cultivating the land.
Governor Zulum is not the first person to essentially suggest that corruption within the military is prolonging the people's suffering in north-east Nigeria.
https://www.bbc.com/news/world-africa-53632643?utm_source=iterable&utm_medium=email&utm_campaign=1409523_
--------
Muslim World League delivers Eid meat to needy Sudanese families
August 04, 2020
KHARTOUM: A Muslim World League (MWL) project in Sudan has witnessed the distribution of sacrificial meat to hundreds of needy families for Eid Al-Adha, the Saudi Press Agency reported.
The initiative was carried out in the provinces of Khartoum, North Kordofan, Kassala, and South Darfur as part of the MWL's ongoing volunteer and humanitarian relief role in the north African country.
The MWL has implemented a number of health, educational, social, and developmental projects in several Sudanese provinces.
https://www.arabnews.com/node/1714326/saudi-arabia
--------
Al-Qaeda-Linked Group Claims Attack on French Forces in Mali
JULY 31, 2020
Al-Qaeda-affiliated jihadists in Mali claimed responsibility on Thursday for a suicide raid on French forces in the north of the Sahel state this month, which left one soldier dead.
In a statement verified by the jihadist-surveillance group SITE Intelligence, the Group to Support Islam and Muslims (GSIM) said that it attacked a French military camp near the town Gossi in northern Mali on July 23.
Islamist fighters sent two vehicles packed with explosives against the camp gates, to clear the way for another, which detonated after entering the base, the statement added.
"The raid coincided with a mortar shelling, enabling commandos to storm the base, and clash with the Crusader soldiers that remained," GSIM said, referring to French troops.
One French soldier died in the attack, according to France's presidency.
GSIM — which is active in several Sahel states — said on Thursday that two of its fighters died in the raid.
Mali has been struggling to contain a jihadist revolt that first broke out in the north in 2012, despite the presence of French and UN troops in the country.
The conflict has since spread to the center of the impoverished nation of some 20 million people, and to neighboring Burkina Faso and Niger.
Thousands of soldiers and civilians have died in the Sahel-wide conflict to date, and hundreds of thousands have had to flee their homes.
France has some 5,100 soldiers deployed across the Sahel. The UN mission in Mali, called MINUSMA, has around 13,000 members.
https://www.thedefensepost.com/2020/07/31/mali-attack-claimed/?utm_source=iterable&utm_medium=email&utm_campaign=1409523_
--------
Suspected Boko Haram Militants Kill 16 in Northern Cameroon
August 02, 2020
DOUALA - Suspected militants from Islamist group Boko Haram killed at least 16 people and wounded seven early on Sunday in a grenade attack on a camp for displaced people in northern Cameroon, a local official said.
The assailants threw a grenade into a group of sleeping people inside the camp in the village of Nguetchewe, district mayor Medjeweh Boukar told Reuters. The camp is home to around 800 people, he said.
The village is located close to the Nigerian border.
Boukar was informed by residents that 16 had died. A security official earlier said 15 had died. The wounded were taken to a nearby hospital, they said.
"The attackers arrived with a woman who carried the grenade into the camp," Boukar said, adding that women and children were among the dead.
Over the past month there have been twenty incursions and attacks by suspected Islamist militants, Boukar said.
Boko Haram has been fighting for a decade to carve out an Islamic caliphate based in Nigeria.
The violence, which has killed an estimated 30,000 people and displaced millions, has frequently spilled over into neighboring Cameroon, Niger and Chad.
In June last year, around 300 suspected Boko Haram militants swarmed onto an island on Lake Chad in Cameroon's far north and killed 24 people, including 16 Cameroonian soldiers stationed at military outposts.
https://www.voanews.com/africa/suspected-boko-haram-militants-kill-16-northern-cameroon?utm_source=iterable&utm_medium=email&utm_campaign=1409523_
--------
Southeast Asia
Health Director-General Datuk Dr Noor Says Initially Wanted To Become Mufti, But Advised To Pursue Medicine
02 Aug 2020
KUALA LUMPUR, August 2 — Now the nation's leading voice on health and combatting Covid-19, Health Director-General Datuk Dr Noor Hisham Abdullah has revealed that medicine was not his first choice.
In an interview with the New Straits Times (NST), he said he had initially wanted to be a mufti or an officer with religious authorities.
"I wanted to be a religious officer or a mufti! Yes, seriously," he was quoted saying.
"When I was in Form 2, I started thinking about the purpose of my existence. I focused on religious studies to get to know myself on a deeper level and find answers to those existential questions."
Affected by poverty, the now trained endocrine surgeon was later put in the care of the Klang Islamic College's principal, where he continued his upper secondary studies.
"I took an avid interest in religious studies but the head of the religious studies called me up and told me to read medicine instead. He said that there were enough people studying religion but not enough studying medicine!"
"I wanted to help people at the end of the day, and I realised that medicine was a way to do just that," he reportedly said.
Dr Noor Hisham also shared about his past, particularly his family history, and discovering he was an adopted child later in his years, at 46.
"That's what they say," he reportedly replied, shrugging when asked if he was born in Sungai Pelek, then replying "I don't know" when asked about his origins.
Dr Noor Hisham said that he was adopted by a Chinese-Muslim family in Sungai Pelek, but his adopted parents later separated, and he was raised by his adopted mother, while braving through life's hardships which came their way.
"We had to stand on our own. I learnt to be resourceful and independent from young.
"When you come from nothing, you'd think it's difficult to read medicine. But the path is open. If you have good results you can do anything. It's all up to you," Dr Noor Hisham reportedly said.
https://www.malaymail.com/news/malaysia/2020/08/02/dr-noor-hisham-says-initially-wanted-to-become-mufti-but-advised-to-pursue/1890326
--------
Indonesia must tackle corona-driven growth in anti-Chinese xenophobia
Muhammad Zulfikar Rakhmat
August 4, 2020
As well as the health and economic consequences of the COVID-19 outbreak, it has also given rise to xenophobic sentiments toward China and people of Chinese descent around the world.
This has been particularly noticeable in Indonesia, which has the highest number of confirmed coronavirus cases in Southeast Asia -- and 3 million ethnically Chinese citizens, or 1.2% of its population.
Politicians, the media and troublemakers on social media have all been spreading this xenophobia, and it is starting to have real-world consequences. Tech companies and Indonesia's governments need to crack down on this now, before rhetoric becomes deadly action.
Following U.S. President Donald Trump's phrase, many Indonesians on social media use the term "Chinese virus" to refer to COVID-19 and some have been calling for a fatwa, or religious decree, to bar Chinese-Indonesians and Chinese nationals from entering Indonesia.
Some Indonesians have turned these slogans into action. In one incident earlier this year, several hundred residents of the Indonesian city of Bukit Tinggi, West Sumatra, marched to a hotel where 170 Chinese tourists were staying, calling on them to leave. Local authorities decided to send the visitors back to China later in the day.
The media are complicit. In late January, Kompas TV broadcast a segment on a morning talk show titled "Is a biological weapon behind the coronavirus?" in which the host tried to drive the panelists, one of them was the former head of Indonesia's state intelligence body, to admit that COVID-19 was a Chinese biological weapon.
Indonesia has a long history of prejudice against its ethnic Chinese population. Their success in business and their historical links to communism make them vulnerable. Most Indonesians of Chinese heritage are Christian, Buddhist or Confucian; less than 5% are Muslim, the country's dominant religion.
In the mid-1960s, hundreds of thousands of suspected communists -- some of them of Chinese descent -- were killed after the military alleged they had instigated an attempted coup. Ethnic Chinese were also the main victims of the 1998 riots, where almost 100 women were raped and 1,000 people murdered; they were scapegoated for the country's economic downturn during the Asian Financial Crisis because of their involvement in the economy.
To this day, anti-Chinese sentiment remains widespread within Indonesian society. This was seen, for example, in the uproar when Basuki Tjahaja Purnama, a Christian of Chinese descent, ran in the 2017 election for governor of Jakarta.
Recent xenophobic sentiment has strengthened as China's economic activities in the country have grown. There have been widespread accusations that imported Chinese products have been deliberately infected with bacteria; fears that mainland Chinese workers are taking local jobs; and charges that Chinese police were playing a role in domestic politics.
Some even frame COVID-19 as a backlash for China's treatment of Uighur Muslims in Xinjiang, where a million are in "re-education camps," and describe it as God's warning in response to Beijing's policies.
This anti-Chinese sentiment should not be taken lightly. The Jakarta-based Institute for Policy Analysis of Conflict has reported that affiliates of the Islamic State terrorist group in Indonesia have increased their anti-Chinese rhetoric on social media during the pandemic in the hope of using COVID-19 as a pretext to target either those of Chinese descent or Chinese expatriates living in the country.
Indonesian efforts to stop the pandemic should not only be around reducing the number of confirmed cases. They must also eliminate these growing anti-Chinese sentiments.
The most important step is to stop misinformation. While social media accounts like Turn Back Hoax have made such efforts, the authorities and the wider community must also help to spread correct information about how the virus originates and spreads, rather than errors and lies. The Ministry of Communications and Information has in fact attempted to do so by releasing a list of 36 COVID-19 hoaxes debunked.
But there must also be a wider campaign in the media and academic institutions to fight negative messages and reinforce positive ones about Chinese Indonesians -- that Chinese ethnicity is not a virus; that Chinese Indonesians have the same human rights as everyone else; and that keeping away from people of Chinese descent is not a way to prevent the spread of the virus.
The inability to make such efforts will not only reinforce long-held anti-Chinese sentiment in Indonesia, but could even lead to terrorist attacks in the country. Then the entire society will have to pay the heavy price.
https://asia.nikkei.com/Opinion/Indonesia-must-tackle-corona-driven-growth-in-anti-Chinese-xenophobia
--------
Muslims across Asia perform Bayram prayers with social distancing, masks
JUL 31, 2020
Muslims across Asia, taking precautions against the novel coronavirus such as wearing face masks and checking temperatures, performed prayers on Friday to mark the festival of Qurban Bayram, also known as Eid al-Adha, in mosques with reduced capacity as well as on the streets.
In Indonesia, worshippers were advised to maintain social distancing during the prayers as the world's biggest Muslim-majority country struggles to contain the spread of the virus.
Indonesia's religious ministry also asked mosques to shorten ceremonies this year, while many mosques canceled the ritual of slaughtering livestock and distributing meat to the community.
Instead the donated sheep, goats and cows will be killed in abattoirs to mark the "Feast of the Sacrifice," celebrated by Muslims around the world to commemorate Prophet Abraham's willingness to sacrifice his son Ismail at God's command.
"This year's Eid al-Adha is very different from previous years because we need to follow health protocols as we perform prayers, like maintaining social distancing," said Devita Ilhami, 30, who was at the Sunda Kelapa mosque in Jakarta.
She also noted they had to bring their own prayer mats, with markers on the ground to show where they should be laid.
Elsewhere in Asia, Muslims including in Thailand and Malaysia prayed in or outside mosques wearing masks.
In Malaysia, while some mosques canceled the ritual of slaughtering livestock, 13 cows were killed in the traditional way by cutting the throat under rules limiting the number of animals and people at the Tengku Abdul Aziz Shah Jamek mosque in Kuala Lumpur.
Meanwhile, Afghan President Ashraf Ghani will attend prayers in Kabul. Taliban militants have announced they will observe a three-day cease-fire for the holiday, offering some respite from weeks of increasing violence in the country.
In India, where Bayram will be celebrated mostly starting Saturday, several states have eased coronavirus restrictions to allow worshippers to gather in mosques in limited numbers.
"Only small groups of worshippers will be allowed into mosques," said Shafique Qasim, a senior cleric at the Nakhoda mosque in the eastern city of Kolkata, adding that no prayers would be held on the streets.
Ritual sacrifices would be performed in enclosed areas, away from public view, and the remains carefully collected and disposed, he said.
In southern Karnataka state, authorities are requiring mosques to disinfect their premises, use thermal scanners, provide hand-washing facilities and ensure individuals maintain a distance of 6 feet (1.83 meters) between each other.
Health experts have been concerned about the risks of the coronavirus being spread during such religious festivals, when Muslims typically gather in mosques and homes, or travel to their home towns.
https://www.dailysabah.com/world/muslims-across-asia-perform-bayram-prayers-with-social-distancing-masks/news
--------
URL: https://www.newageislam.com/islamic-world-news/its-lord-rams-that-i/d/122544
New Age Islam, Islam Online, Islamic Website, African Muslim News, Arab World News, South Asia News, Indian Muslim News, World Muslim News, Women in Islam, Islamic Feminism, Arab Women, Women In Arab, Islamophobia in America, Muslim Women in West, Islam Women and Feminism